HIGH NOTES: 7 Songs That Were Inspired by Acid Trips
For decades, musicians have been known to experiment with LSD to stimulate their creative process. Because of the drug's effects on the serotonergic system, people tripping on it not only experience warped sounds and images that might inspire music and lyrics but also become more open to experimenting with different styles. The result of these effects was no less than a musical revolution in the '60s and '70s and innovations in music that have continued up to the present day.
Many of the songs you've listened to have probably been inspired by acid trips, whether you realize it or not. Here are some songs that probably wouldn't have existed as we know them without the help of lysergic acid diethylamide.
"Acid Rain" by Chance the Rapper
Hip hop may not be the genre you typically associate with LSD, but Chance the Rapper told MTV in 2013 that the drug inspired his album  Acid Rap . This is perhaps most obvious on the track "Acid Rain," where he raps, "Kicked off my shoes, tripped acid in the rain." The song, like several on the album, is a tribute to his late friend Rodney Kyles Jr.: "My big homie died young; just turned older than him / I seen it happen, I seen it happen, I see it always / He still be screaming, I see his demons in empty hallways / I trip to make the fall shorter." Presumably, his use of the word "trip" indicates that his psychedelic experiences helped him through the loss of his friend.
"Yoshimi Battles the Pink Robots" by The Flaming Lips
Though The Flaming Lips haven't come out and said that this nonsensical story of a karate black belt's battle with humanity-destroying robots was inspired by LSD, there are a few clues, the first being the weirdness of the whole story. The second clue is the album cover, which features the number 25 on a wall behind the robot, as James Stafford at  Diffuser  has observed . We also know that lead singer Wayne Coyne is a fan of LSD; he once said that the psychedelic " SuperFreak " video with Miley Cyrus was "originally intended to be for a song that has a reference to the drug LSD."
"White Rabbit" by Jefferson Airplane
This list would not be complete without "White Rabbit," possibly the trippiest song known to humankind. "It became the signature for the people who were doing the things it had reference to," the band's bassist Jack Casady told  Louder Sound . The song is based on Lewis Carroll's  Alice's Adventures In Wonderland,  which in turn is based on — you guessed it — acid. "One pill makes you larger, and one pill makes you small… logic and proportion have fallen sloppy dead," Grace Slick sang, evoking the visual distortions of psychedelic trips.
"I Am the Walrus" by The Beatles
The only song to rival "White Rabbit" as the world's most obviously LSD-inspired song is "I Am the Walrus." "I am he as you are he as you are me," the opening line philosophizes before segueing into descriptions of "egg men," "yellow matter custard dripping from a dog's eye," and a "pornographic priestess." In case that doesn't convince you that the song was written on acid, here's a quote from John Lennon : "The first line was written on one acid trip one weekend, the second line on another acid trip the next weekend, and it was filled in after I met Yoko." (I would've included "Lucy in the Sky With Diamonds," but Lennon has said this name actually came from the title of a drawing by his son. Still, it's very possible that it was written on acid, too.)
"Lysergic Bliss" by of Montreal
With their wacky lyrics and colorful, over-the-top shows, of Montreal has a reputation for embracing the weird. This song leaves no mystery regarding its meaning, with a title referencing LSD's full laboratory name, lysergic acid diethylamide. The song, however, appears to be not just about LSD but also about falling in love (perhaps falling in love on LSD?), with lyrics like "If we were a pair of jigsaw puzzle pieces / We would connect so perfectly." But other lines like "Wearing an olive drab but feeling somehow inside opalescent" sound more like they're about the drug itself.
"Acid Tongue" by Jenny Lewis
"Acid Tongue," the eponymous song off Jenny Lewis's first self-titled album, references Lewis's first acid trip as a young teen in the line, "I've been down to Dixie And dropped acid on my tongue / Tripped upon the land 'til enough was enough." She described the trip to  Rolling Stone : "It culminated in a scene not unlike something from  Fear and Loathing in Las Vegas —the scene where Hunter S. Thompson has to lock the lawyer in the bathroom. I sort of assumed the Hunter S. Thompson character and my friend – she had taken far too much – decided to pull a butcher knife out of the kitchen drawer and chase me around the house. … At the end of that experience, my mom was out of town on a trip of her own and she returned to find me about 5 lbs lighter and I had—I was so desperate to get back to normal I decided to drink an entire gallon of orange juice. I saw that it was in the fridge and decided that this would sort of flush the LSD out of my system, but I didn't realize that it did exactly the opposite."
"Black Peter" by The Grateful Dead
Robert Hunter, a songwriter who frequently worked with The Grateful Dead, consumed apple juice containing about a gram of crystal LSD worth around $50,000 in 1969, after which he experienced firsthand the deaths of JFK, Lincoln, and other assassinated public figures. This scary and expensive trip paid off, though, because it inspired him to write "Black Peter," which recounts this experience of dying in lyrics like "All of my friends come to see me last night / I was laying in my bed and dying / Annie Beauneu from Saint Angel / Say 'the weather down here so fine.'"
ONLY NOISE: Not With The Band
By madison bloom, only noise: goodbye sunday.
RSVP HERE: Romi of PowerSnap Streams via The Footlight Instagram + MORE
By tarra thiessen, 2 thoughts on " high notes: 7 songs that were inspired by acid trips ".
Pingback: Music to listen to while tripping on acid - trippy vibes
Pingback: 13 Musicians Influenced By Psychedelics – Future Kills
Comments are closed.
Centroamerica
Indonesia (Bahasa)
MENA - Arabic
MENA - English
Netherlands
South America
The 20 best songs about LSD
Taking you on a trip through the greatest tracks inspired by acid
Mixmag crew
10 August 2022
Since the good ol' days of Woodstock and the Summer of Love , Lysergic acid diethylamide ( LSD ) has provided inspiration for many curious artists wanting to explore the hidden depths of their own minds.
Despite only having been synthesised in 1943 , the substance swiftly became a symbol of world counter-culture, from The Beatles' psychedelia through to acid house and the heyday of the 90s rave to Harry Styles' blissed-out mainstream pop. Whole subgenres—psychedelic rock, psytrance, acid house— are inspired by drugs that alter consciousness and LSD can improve music perception and trigger synaesthetic reactions — which cause people to see sounds as colours, patterns, or objects. LSD has infiltrated our culture's musical awareness and brought with it a great wealth of trippy bangers to serve as the soundtrack to your exploration into uncharted terrain.
So whether you're just out to trip balls, or you've come here for "The Message," — let us take you on a bewildering journey through some of the best music about LSD.
Read this next: 30 best songs about cocaine
Ecstasy Club 'Jesus Loves The Acid'
A classic of its time, this belter released in 1988 is quite simply not one to listen to while tripping on acid, despite what the title suggests. With screeching synths, wobbly 303s, and a sample of Pope John Paul II's 1979 speech in Ireland kicking things off, this acid house number could send anyone into overdrive on the dancefloor, and the "ACID!" chants toward the end really help to top it off. Jesus most definitely loves the acid.
Aphex Twin 'Lisbon Acid'
From his 2005-released record ' Analord 07 ', Aphex Twin 's glitchy acid techno-inspired track ' Lisbon Acid ' might not make direct remarks about the drug, but the producer certainly has a history with his hallucinogens. Starting out on the free party scene as acid house first emerged in the UK, Aphex Twin signed his first track while tripping on the drug: "[Mighty Force Records] made me sign the contract when I was off my face. I was tripping and they're waving this money and a pen at me," he recounted. "I think if he had not done that trip that night there may have never been any Aphex Twin," his friend said.
2 Boasters, A Digestive & A Jammy Dodger 'We Are About To Take LSD'
"WE ARE ABOUT TO TAKE LSD!" announces the opening vocals of this chaotic and slightly alarming track by 2 Boasters, A Digestive & A Jammy Dodger . Released in 1991 as part of a three-track EP alongside the comically named 'Oh Crumbs', this hardcore breakbeat number certainly doesn't leave any hints on its backstory. The vocal sample runs on repeat throughout the entire five-minute tune, only pausing to drop into even heavier breaks.
Jockstrap 'Acid'
UK experimental outfit Jockstrap have a more contemporary take on their hallucinogen preferences, this time documenting an unusual acid trip-turned-breakup. "Smash a pretty vase of acid" starts lead singer Georgia Ellery before crashing into unusual synths and orchestral moments lined with more hard-hitting lyrics. The distorted production throws this track askew, fitting for such a drug, but never quite feels too surreal.
Luke Vibert 'I Love Acid'
Complete with Daft Punk -esque robot voices, plainly titled ' I Love Acid ', is likely to stick in your head for a couple of days after first listen. Released by Warp Records in 2003, British producer Luke Vibert declares his undying love for LSD alongside a trippy animation: "I love acid for the way it makes me move - I love acid it's the sound you can't improve - I love acid it insights a nasty groove," repeat the robotic vocals piecing together this curiously French house style track. Vibert's love for the hallucinogen was no secret, later releasing his 12-track album ' Lover's Acid ' in 2005 and creating more tunes in the same vein with titles such as ' Acid 2000 ' and ' Funky Acid Stuff '.
Read this next: 10 of the Best Songs Celebrating Ecstasy
1200 micrograms 'LSD'
A real interdimensional journey, this psytrance track from 1200 micrograms will have you contemplating your steady trip through life. With the line "mind-altering psychedelic trip" playing throughout, this seven-minute song is fast-tempo, high energy and has a mechanical, robotic and space-like quality synonymous with the extra-terrestrial experience of an acid trip. "LSD, possibly the most powerful and important psychedelic drug on the planet" is whispered as the track ends.
D-Mob 'We call it acieed'
"Acid, the musical phenomenon. Only for the headstrong" — a sample declares over the acid house beat. This is the debut single by British musician D-Mob and in 1989 it reached No. 1 on Billboard's Dance Music/Club Play Singles chart and No. 25 on the Hot Dance Music/Maxi-Singles Sales chart. Listeners are blessed with blaring synths, funky keys, a groovy bassline and the word "acid" ringing through their ears.
Time Tripping 'Time Tripping'
With double drops of a deep bassline and a rolling drum pattern — this track will go down in drum 'n' bass history. But the repeated lines of "are we time tripping" is highly resemblant to that all-consuming feeling of not knowing where you are or what era you're in when five hours into your trip. It's a simple track but it is versatile and has been a favourite for drum 'n' bass club mixes for almost a decade... a great option for when you're two tabs in.
The Beatles 'Lucy in the Sky with Diamonds'
Potentially the most famous track about acid there is. Despite the capitals in the track spelling out "LSD" John Lennon insisted that the titling choice was a mere coincidence . However, The Beatles did admit two weeks after the release of the seminal album in which this song is featured, 'Sgt Pepper's Lonely Hearts Club Band' that the quartet did take acid when writing the album - implying that many of the songs and the colourful imagery which is described in them would have also been inspired under psychedelic influence.
Read this next: We spoke to an ecstasy dealer from the acid house era
A$AP Rocky 'LSD'
We mean, it's in the title. 'LSD' is a shaky, slightly ghoulish track about the drug and the love you can — or can't — make while using it. This track depicts Rocky rapping about being high on LSD and the experiences that he has had on it. When asked about the "Baby I'm just rappin' to this LSD" lyric by Billboard magazine, A$AP Rocky replied : "It helps me cope with life. I've been doing this stuff since I got into the industry. People are scared to talk about it."
The song is wistful and has smooth cadence, rhythm and flow, which allows listeners to join Rocky on a trip. It is a soft ballad that allows listeners to see a different side to the famed New York rapper, and gives us a chance to understand how the drug brings out a different side to him. Rocky refers to LSD as "love, sex, dreams" multiple times in the song, reminding listeners of the romantic and pleasurable effects of the lucid drug.
Rejjie Snow 'ACID TRIP'
Even without the literal references to acid used on this track by applying effects to the piano and Rejjie's vocals a floating feeling is undeniable. When listening to 'ACID TRIP' it's airy echoing sounds and electronic synths transport you to a utopia. Lyrics include, "Took a little bit of acid, mum, I'm sorry", and the chorus "I feel like we on acid when we kiss" repeats so much it could be hypnotising you into a world of LSD.
Brockhampton 'TRIP'
All seems well when you first start listening to ' TRIP ' however as soon as the lyric, "this is our fantasy," is rapped it's as if the tab has finally hit your tongue. The lyric "flying on my rocket ship, I'm on an acid trip" isn't as subtle of a hint.
Jefferson Airplane 'White Rabbit'
This is a pretty self-explanatory choice if you've heard this classic but if you haven't here you go. You'd think that the use of the 'white' in the title is referring to cocaine however, instead the name is referencing the white rabbit character within Lewis Carrol's psychedelic tale of Alice in Wonderland . It's release in 1967 at the height of LSD saw Jefferson Airplane become a pioneering psychedelic rock band. It's said that Paul Kantner, singer, guitarist from Jefferson Airplane wrote the song after taking LSD and listening to Miles Davis' album ' Sketches Of Spain ' for 24 hours. The song is now commonly associated with mind-altering film The Matrix as well as its feature in Fear and Loathing in Las Vegas .
Read this next: "Tripping revived me": Students are using LSD and magic mushrooms to get through lockdown
David Bowie 'Space Oddity'
An obvious one but also a classic, 'Space Oddity' is the ultimate LSD-themed track. Released in 1969 this was Bowie's first introduction to the astronaut persona Major Tom who later features on other tracks including 'Ashes to Ashes' where he is referred to as a "junkie". A gentle track of Bowie's soft vocals and acoustic vocals, the layering of instruments adds a bewitching atmosphere. Lyrics follow Major Tom's departure and trip into space getting higher and higher until he spins around stuck in space. "Here am I floating 'round my tin can, far above the moon. Planet Earth is blue, and there's nothing I can do."
The Prodigy 'Out Of Space'
A banger to say the least, this song really does take "your brain to another dimension". Built for tripping, 'Out Of Space' features acid house breaks and a sample of the 1976 song ' Chase the Devil '. Not only is the track hallucinatory but the music video is extremely vibrant and colourful and features them raving in industrial wear — oh, and lots of ostriches.
The Beatles 'I am the Walrus'
This song is notoriously known for being heavily inspired by tripping, with Lennon penning the majority of the song while under the influence of LSD. During one trip, he heard the two-note pattern of a passing police siren. The sound became the first few notes of 'I Am The Walrus'. They're even echoed in the verse's two-note pattern. The line "See how they run like pigs from a gun", emerged during another narcotics-fuelled music session.
Lyra Pramuk & Eris Drew 'Everything is Beautiful & Alive'
As part of the 'Delta' remix compilation of Pramuk's 2020 album ' Fountain ', 'Everything is Beautiful & Alive' isn't your traditional rework. Eris Drew instead of choosing "a track" to remix instead took vocal samples from the entire album and weaved them into a singular narrative — a deeply personal collaboration that referenced the two artists' friendship across time and space during the pandemic, with Lyra living in Berlin and Eris in New Hampshire. Eris is never shy to share her love of hallucinogenics within her music — regularly using acid and magic mushrooms in her creative process, and the track's reference to psychedelics comes via a vocal sample . "Everything is beautiful and alive" a soft female voice declares over the trippy beat, taken from an old news report of a young woman on acid, explaining how wonderful she feels to a suited-up male square.
Jhené Aiko 'LSD'
Jhené Aiko's ' LSD ' is the first track from her 2017 concept album ' Trip '. The whole record is in reference to the US R&B starlet's journey into psychedelics and healing following the death of her brother to cancer in 2012 — telling the story of journeys into the self through a dreamy, trippy lens. 'LSD' tells the story of her first acid trip during a car drive to the rugged Big Sur coastal stretch in California. Perhaps the most prolific description of her experience in the track comes from the last three lines: "Took a tiny piece of paper and put it under my tongue. This white guy said it'd be fun, and it was, but. What I saw, Oh my God, Oh my God."
Hallucinogen 'L.S.D' (Paul Oakenfold remix)
It doesn't get much more psychedelic and transcendental than Hallucinogen's 1995 track 'L.S.D'. Grinding drums, squelching chimes and trippy acid basslines make up this classic Goa trance banger. The track contains a vocal sample taken from the 1986 BBC documentary The Rise and Fall of LSD , which controversially showed British viewers footage of participants in an LSD study describing their experiences. Wanna kick the trip up a notch? The master of trance himself Paul Oakenfold remixed the track back in 2011 adding in even more big bass and synth siren calls.
Read this next: Why acid house is the last thing I want to listen to when I'm on acid
Chance the Rapper 'Acid Rain'
Though much of Chance's 2013 mixtape ' Acid Rap ' references his use of LSD, telling MTV MTV around the time of release: "[There] was a lot of acid involved in 'Acid Rap'. I mean, it wasn't too much — I'd say it was about 30 to 40% acid... more so 30% acid." The only track which gives a narrative of an acid trip is 'Acid Rain', which tells the story of Chance, real name Chancellor Bennet, going outside in New York while on a particularly intense dose of the drug. Throughout the song he comes to realisations about his life: whether it's about getting picked for sports in high school, his relationship with fellow rappers or his belief in god. His central point can be seen in the line "damn that acid burn when it clean ya" — alluding to an acid trip needed to be painful and challenging to reward him with the clarity he was looking for.
LCD Soundsystem 'American Dream'
Perhaps one of the more morose descriptions of an acid trip on this list. The title track from LCD Soundsystem's 2017 record ' American Dream ' describes the story of the morning after a regrettable bender. Remembering not a moment of clarity or self-discovery, instead, the lyrics pertain to feelings of fear and discomfort: "You took acid and looked in the mirror. Watched the beard crawl around on your face." The track itself maintains a dream-like psychedelic quality while remaining eerie and unsettling. Sometimes you have a bad trip, you know?
Share on Facebook
Share on Twitter
Sign up for the Mixmag newsletter
A weekly rundown of everything you need to know in music and culture
Mixmag will use the information you provide to send you the Mixmag newsletter using Mailchimp as our marketing platform. You can change your mind at any time by clicking the unsubscribe link in the footer of any email you receive from us. By clicking sign me up you agree that we may process your information in accordance with our privacy policy . Learn more about Mailchimp's privacy practices here .
Rejjie Snow – Acid Trip lyrics
Post my meaning
Write my explanation new To explain lyrics, select line or word and click "Explain".
Don't understand the meaning of the song?
Highlight lyrics and request an explanation.
Click on highlighted lyrics to explain.
Lyrics taken from /lyrics/r/rejjie_snow/acid_trip.html
Explanations new To explain lyrics, select line or word and click "Explain".
Share link: Embed:
Correct Add song structure elements Click "Correct" to open the "Correction form". There you can add structure tags, correct typos or add missing words. Send your correction and get karma points! Result of your work will appear after moderating. OK, got it!
Midnight Sky Miley Cyrus
​Positions Ariana Grande
Therefore I Am Billie Eilish
Monster Shawn Mendes
Christmas Saves The Year twenty one pilots
Willow Taylor Swift
Acid Trip meanings
Write about your feelings and thoughts about acid trip.
Hey! It's useful.
If this song really means something special to you, describe your feelings and thoughts . Don't hesitate to explain what songwriters and singer wanted to say. Also we collected some tips and tricks for you:
Don't write just "I love this song." Hidden between the lines, words and thoughts sometimes hold many different not yet explained meanings
Remember: your meaning might be valuable for someone
Don't post links to images and links to facts
Write correctly
Don't spam and write clearly off-topic meanings
Don't write abusive, vulgar, offensive, racist, threatening or harassing meanings
Do not post anything that you do not have the right to post
Please note: We moderate every meaning
Follow these rules and your meaning will be published
→ Artist: R
→ Rejjie Snow
→ Acid Trip lyrics
Post meanings
Official video.
More Rejjie Snow lyrics
Congo (Mama Africa)
Sunny California
Flexin'
Charlie Brown
Featured lyrics
· Hold Me While You Wait Lyrics Lewis Capaldi
· Juice Lyrics Lizzo
· Hope For The Underrated Youth Lyrics YUNGBLUD
· Kids In '99 Lyrics Death Cab For Cutie
· Crowded Table Lyrics The Highwomen
· Twang Lyrics Mason Ramsey
· All Mirrors Lyrics Angel Olsen
· Summer Days Lyrics Martin Garrix
· Shallow Lyrics Lady Gaga
· Without Me Lyrics Halsey
Write an explanation
Explanation guidelines:
Describe what artist is trying to say in a certain line, whether it's personal feelings, strong statement or something else.
Provide song facts, names, places and other worthy info that may give readers a perfect insight on the song's meaning.
Add links, pictures and videos to make your explanation more appealing. Provide quotes to support the facts you mention.
Request explanation
Fuck Your Acid Trip lyrics Meaning
October 5, 2023
Fuck Your Acid Trip song by Modest Mouse from Primary Album The-golden-casket . The music is composed and produced by Joel. Genre is Indie Rock , Rock , Alternative Rock music. The Record company is unknown. Released on June 25, 2021.
video sourced: Youtube
Fuck Your Acid Trip Meaning
Commonly asked questions
This lirics prodiucer by Dave Sardy.
Fuck Your Acid Trip lyrics song is written by Russell Higbee, Jeremiah Green, Dave Sardy & Isaac Brock
The Fuck Your Acid Trip lyrics Song vocalist is Isaac Brock
Leave a Comment Cancel reply
Save my name, email, and website in this browser for the next time I comment.
Privacy Overview
Popular Song Lyrics
Billboard Hot 100
Upcoming Lyrics
Recently Added
Top Lyrics of 2011
Top Lyrics of 2010
Top Lyrics of 2009
More »
Popular Artists
Artists A-Z
Popular Albums
Upcoming Albums
Hip Hop/Rap
All Genres »
Daily Roundup
Album Reviews
Song Reviews
Sign In Register
Submit Lyrics
Song Lyrics
Artists - A
Amit Lyrics
Dubstep Allstars, Volume 11: Mixed by J:Kenzo Album
Acid Trip Lyrics
Amit - Acid Trip Lyrics
Artist: Amit
Album: Dubstep Allstars, Volume 11: Mixed by J:Kenzo
Acid Trip (repeat) Acid (repeat) Trip Acid (repeat)
Add Comment
In the know, popular amit lyrics.
Cannot annotate a non-flat selection. Make sure your selection starts and ends within the same node.
An annotation cannot contain another annotation.
ABBREVIATIONS
BIOGRAPHIES
CALCULATORS
CONVERSIONS
DEFINITIONS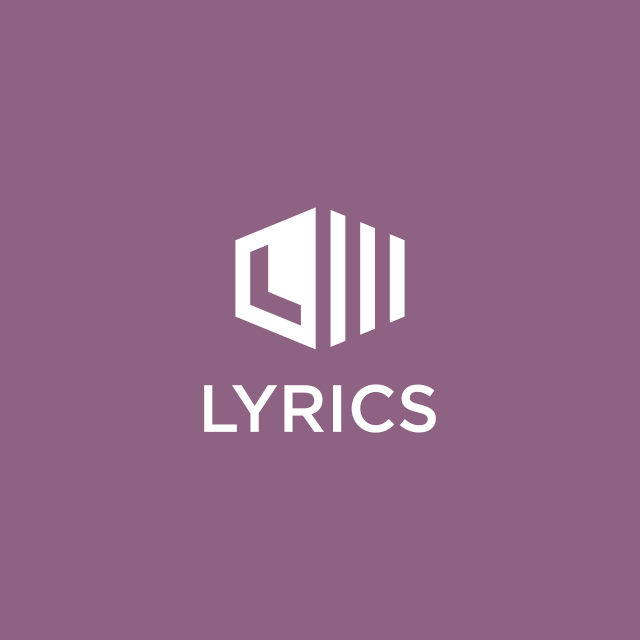 PDF Playlist
Rejjie Snow Follow 0 fans
Alexander Anyaegbunam (born 27 June 1993), better known by his stage name Rejjie Snow, is an Irish hip hop recording artist and record producer from Dublin. He is currently signed to 300 Entertainment. more »
The easy, fast & fun way to learn how to sing: 30DaySinger.com
become a better singer in only 30 days , with easy video lessons.
Sheet Music PDF Playlist
Written by: Alexander Anyaegbunam
Lyrics © Universal Music Publishing Group
Lyrics Licensed & Provided by LyricFind
Discuss the Acid Trip Lyrics with the community:
Report Comment
We're doing our best to make sure our content is useful, accurate and safe. If by any chance you spot an inappropriate comment while navigating through our website please use this form to let us know, and we'll take care of it shortly.
You need to be logged in to favorite .
Create a new account.
Your name: * Required
Your email address: * Required
Pick a user name: * Required
Username: * Required
Password: * Required
Forgot your password? Retrieve it
Use the citation below to add these lyrics to your bibliography:
Style: MLA Chicago APA
"Acid Trip Lyrics." Lyrics.com. STANDS4 LLC, 2023. Web. 9 Nov. 2023. < https://www.lyrics.com/lyric/33987907/Rejjie+Snow/Acid+Trip >.

Missing lyrics by Rejjie Snow?
Know any other songs by rejjie snow don't keep it to yourself, image credit, the web's largest resource for, music, songs & lyrics, a member of the stands4 network, watch the song video, more tracks from the album, the moon & you.
#3 Fashion Week
#5 Purple Tuesday
#6 Me & My Piano
#7 Sunny California
#12 Pink Flower
#13 Acid Trip
Browse Lyrics.com
Our awesome collection of, promoted songs.
Get promoted
Are you a music master?
"take me to your heart, take me to your soul. give me your hand before i'm old.".
A. Backstreet Boys
B. Mariah Carey
C. Michael Jackson
D. Michael Learns to Rock
Free, no signup required :
Add to chrome, add to firefox, on radio right now.
Powered by OnRad.io
Think you know music? Test your MusicIQ here!
Movies soundtrack