New York State Capitol Tours
Albany-Rensselaer
Things to Do
Stroll atop Albany's State Street, the seat of government for New York since the late 19th century. Tour the architectural marvel that was hand-built of solid masonry over a 25-year period.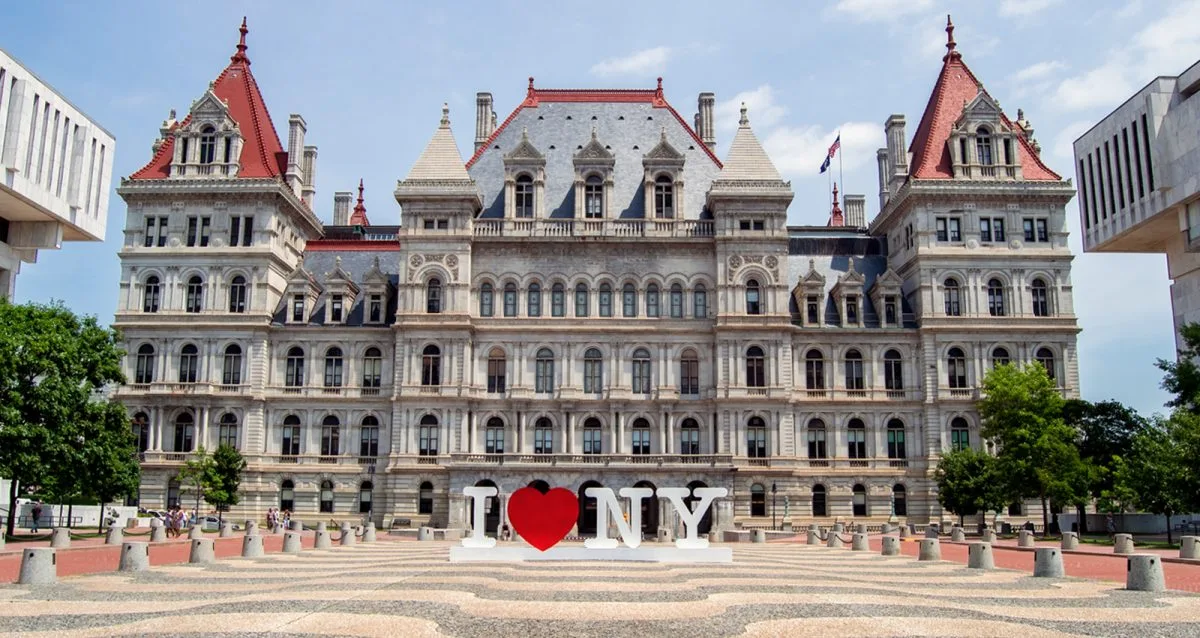 Photo Courtesy of Andrew Frey
Explore four floors of New York State history! The New York State Capitol sits at the top of Albany's State Street hill, and serves as the house of New York's government since the 1880's. Guests can tour the 19 th century architectural building that took 32 years to be build for free.
Tour the Capitol
Tours are available on weekdays without a reservation or on Saturdays with a reservation.
Tours that run on Monday through Friday meet at the Capital State Street Lobby Information Desk. Tours on Saturday begin at the Plaza Visitor Center and Gift Shop. All tours are free and will last for approximately one hour. By taking a tour, visitors have access to a complete history of the building including ghost stories, unfinished carvings, famous inhabitants and all!
Self-guided tours are also available at the New York State Capitol during normal building hours. Guests can use audio files free of charge and can explore the building at their own leisure. Start the tour at any of the 20 stops, including the Senate Staircase, Senate Chamber, the Legislative Process, Governor's Reception Room, Hall of Governors, the Flag Room and more. Make sure to visit this educational day trip that is perfect for any family, school or group!
Take Amtrak to New York State Capitol Tours
Experience the architectural marvel via Amtrak to Albany-Rensselaer Station  in Albany-Rensselaer -Don't forget to use Amtrak's  See New York and Save  15% discount !
Get picked up from Albany-Rensselaer Station and taken to your reserved NYTRAIN  Enterprise Rent-a-Car.  Click here to reserve your car  or call the Albany-Rensselaer office today at:  518-472-1111.

Search New York by Rail
See New York and Save 15% on Amtrak
Thank you for submitting the form
Stroll atop Albany's State Street, the seat of government for New York since the late 19th…
Montreal Escape
Niagara Falls Escape
Adirondack Explorer
Getaway to Lake George
Experience Lake George
Ride Your Way to Saratoga
Pine Ridge Dude Ranch
Getaway to Rhinebeck
Hudson Valley Wine & Food Festival
Culinary Institute of America
Hudson Valley Holiday History Tour & Stay
Castle Hotel & Spa Getaway
Escape to Westchester County
Broadway Experience Package
Ultimate Manhattan Explorer
Discover New York
Coronavirus Updates
Amtrak Discounts
Amtrak Guest Rewards
New York Amtrak Stations
Sports Gear On Amtrak
Amtrak Frequently Asked Questions
Adirondack Mountains
Central New York
Hudson Valley
Montréal, Quebec
New York City
Niagara Falls USA
Saratoga Springs
Schenectady
Toronto, Ontario
New York State Capitol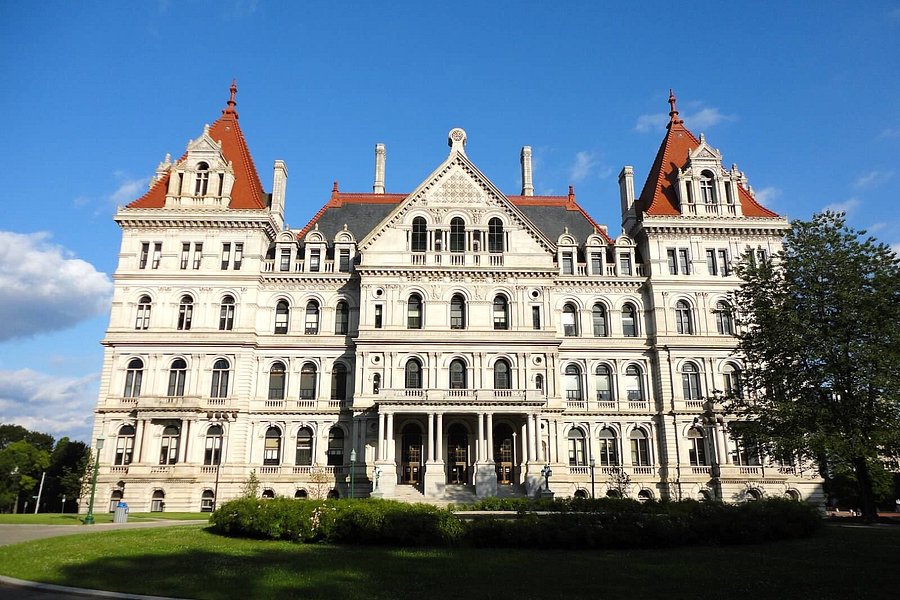 Plan your visit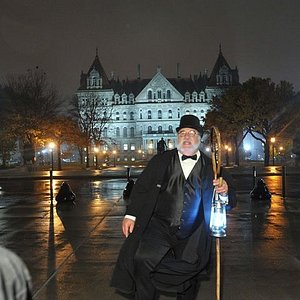 Also popular with travelers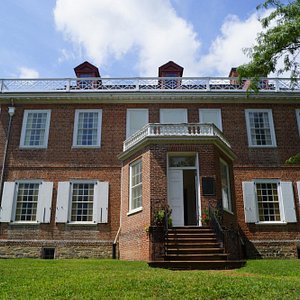 New York State Capitol, Albany
(0.18 mi) Renaissance Albany Hotel
(0.31 mi) Hampton Inn & Suites Albany-Downtown
(0.34 mi) Fairfield Inn & Suites Albany Downtown
(0.24 mi) Hilton Albany
(0.24 mi) State Street Mansion Bed and Breakfast
(0.01 mi) Dunkin'
(0.13 mi) Wellington's
(0.16 mi) Albany War Room Tavern
(0.16 mi) The Crispy Cannoli
(0.35 mi) Iron Gate Cafe
(0.04 mi) Albany City Hall
(0.10 mi) New York State Education Department
(0.11 mi) Hudson Valley
(0.14 mi) The Egg
(0.21 mi) Governor Nelson A. Rockefeller Empire State Plaza
New York State Capitol Information
Purchase a Downtown Albany Gift Card
Search | News | About the BID
Government Building
State st. and washington ave., 518.474.2418.
Sitting majestically atop Albany's State Street hill, the New York State Capitol has served as the seat of government for New York since the 1880s. The building is a marvel of late 19th-century architectural grandeur, built by hand of solid masonry over a period of 25 years. The building recently underwent an extensive restoration to maintain and protect it for future generations of New Yorkers.
Walk-In Tours:  Walk-in tours of the Capitol for the general public are offered Monday through Friday at 10:00 a.m., 12:00 p.m., 2:00 p.m., and 3:00 p.m. No reservations are required. Tours are also available by reservation only on the second Saturday of each month at 11am and 1pm -  register online now for Saturday tours . There are no public tours on Sundays and holidays. In addition, visitors may download a  self-guided audio tour  to use while visiting the State Capitol. For more information, please call the Plaza Visitor Center at 518-474-2418.
Thank You to Our Sponsors

DOWNTOWN ALBANY
Business Improvement District
21 LODGE STREET
ALBANY, NY 12207
PHONE: 518.465.2143
FAX: 518.465.0139
[email protected]
COPYRIGHT 2023 © DOWNTOWN ALBANY BUSINESS IMPROVEMENT DISTRICT
New York State Capitol Hauntings Tour
Albany/Albany County
Capital/Saratoga Region
The Haunting
Brave visitors will make their way through the Capitol to the exact spot where a night watchman died in a fire before exploring the legend of the "Secret Demon" near the Great Western Staircase. Discover which two Presidents visited the Capitol after they died and learn about the state Assembly Chamber's hidden murals and the tormented artist who created them.
100 South Mall Arterial (Visitor Parking) Albany, NY 12242 P: (518) 474-2418 Guided Tours
Opportunities for visitors:
Capitol Hauntings tours, explore the legends, folklore, and tales of unexplained occurrences connected to the historic State Capitol, including mysteries behind the Capitol's most notorious carvings and the deadly fire of 1911. Guided tours; motorcoach friendly. Call for groups of 10 or more.
For current COVID protocols and updates, visit: empirestateplaza.ny.gov.
Days/times of operation:
Building open Monday-Friday, 7am-7pm (closed government holidays).
Haunted tours take place on select dates/times, late September-October.
FREE. Reservations required.
Handicap Accessible:
Image gallery.
More Photos
Nearby Haunts
Eerie Albany Ghost Tours
Schenectady's Historic Stockade District
Old Stone Fort Museum
Widow Susan Road
Saratoga Springs History Museum/Historic Canfield Casino
Dr. Best House & Medical Museum
The Beekman House
Haunted Saratoga Ghost Tours
Grapevine Farms
Historic Hotel Broadalbin
Bull's Head Inn
Montgomery County Old Courthouse
The Knox Mansion
Fulton County Historical Society
Old Fort House Museum
Timeless Tavern Restaurant & Inn
Old Dutch Church Cemetery
Fort William Henry Museum
The Mystery Spot of Lake George
Cooperstown Candlelight Ghost Tours
The Shanley Hotel
Barkeater Chocolates
Hamlet of Pine Bush: UFO Capital of the East Coast
The Stanley Theatre
Burn Brae Mansion
Woodland Farm Brewery Taproom at The Hulbert House
Silvio's Villa
Park After Dark Ghost Tours
The Brae Loch Inn
The Tarrytown Music Hall
King House Mansion at the Tarrytown House Estate
Chittenango Landing Canal Boat Museum
Phelps Mansion Museum
Roberson Mansion
The Historic Bundy House
Split rock quarry.
The 1890 House Museum
Erie Canal Museum
The Landmark Theatre
13 curves on onondaga hill.
1867 Parkview Inn
Starr Clark Tin Shop and Underground Railroad Museum
Wayside Irish Pub
Casey's Cottage at Mexico Point State Park
Fainting Goat Island Inn
Thompson Park Vortex
The Paddock Mansion
Seward House Museum's Haunted History Tours
Fingerlakes mall.
Haunted Oswego Tour
Fort Ontario State Historic Site
Seneca Falls Historical Society
Miles Wine Cellars
Belhurst Castle
Museum of Wayne County History
Bishop/gillette headstone.
The Fox Sisters Property/Hydesville Memorial Park
Historic Palmyra WM. Phelps General Store & Historic Palmyra Historical Museum
The Naples Hotel
Union Tavern
Durand eastman park.
Hose 22 Firehouse Grill
The Bushnell House
Genesee Falls Inn
Rolling Hills Asylum
Seymour Place
Pratt Event Center
Hart House Hotel
Graestone Manor Bed and Breakfast
Winery at Marjim Manor
ParaNiagara at The Western Block
Lockport cave.
The Van Horn Mansion
Iron Island Museum
The Rapids Theatre
Red Coach Inn
Ivy league psychic academy.
Lily Dale Assembly
Dunkirk Historical Lighthouse & Veterans Park Museum
Related blogs.
Hunt For Ghosts Galore on an Albany Road Trip
More about albany/albany county, more about the capital/saratoga region.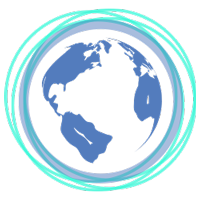 The Oldest Town In New York Is Even Older Than America By Hundreds Of Years
Posted: November 7, 2023 | Last updated: November 7, 2023
Albany, New York, founded in 1614, predates America's creation by over 150 years, making it one of the oldest cities in the country.
Albany has a rich historical past, with landmarks such as the Albany Rural Cemetery, Shaker Heritage Society, and Van Schaick Mansion, all dating back to the 18th and 19th centuries.
In addition to its historical significance, Albany also highlights the importance of Black History, with institutions like the Underground Railroad Education Center and the African American Cultural Center of the Capital Region.
Although the United States may be a relatively young country compared to those of the rest of the world, there are geographical pockets found across the vast territory possessing deep historical pasts. A shining example is found in the historic city of New Orleans which was founded in 1718 by the French and has direct ties to Napoleon Bonaparte himself .
The northeastern US is a particularly large one of these regions. It has been home to many people and places that were integral to the foundation of the country, and there are some buildings still standing that are technically older than the US itself. History fanatics could spend time immeasurable only exploring Upstate New York with its many monuments, buildings, and memorials . New York's capital, Albany, is one town packed with all of these things and predates America's creation by more than 150 years.
Related: 11 Ultimate Weekend Trips From Albany
Albany, New York Was Founded In 1614
In the early 1600s, European colonialism greatly accelerated across the northeastern coast of the modern-day US. Dominant powers like the French, British, and Dutch were vying for control over the area.
In what was originally the territory of an Iroquois tribe called the Haudenosaunee, a trading post was strategically established by the Dutch amid the bustling fur trade. It would later be passed over to the British in 1674 and named Albany in honor of a duke of the same name.
First established: 1614
Origin story: As colonialism rapidly spread through the region, the Dutch founded a beaver trading post along the Hudson River called Beverwijck . It would then continue to grow and eventually come to be known as Albany.
Albany continued to grow as an economic and political hub while the New England states rose to power and the storm of the Revolutionary War began brewing . War general Philip Schuyler, who was also father-in-law to Alexander Hamilton and later a US Senator, lived in a mansion here which can still be visited today .
New York officially became a state soon after independence, and Albany was officially declared its capital in 1797.
The Oldest City In New York Is More Than Just Its Capital
As the capital of one of the most globally recognized states in the US, it comes as no surprise that Albany has been the site of immense cultural and political development in the foundation of the country.
This ranges from small, possibly unexpected things like the inception of the term "a baker's dozen" to being deemed the Birthplace of Modern Electricity . Here are some of Albany's fascinating historical landmarks:
Albany Rural Cemetery: One of the oldest cemeteries in Upstate New York dating back to 1844.
Shaker Heritage Society: The first settlement of this influential religious group hosts a meeting house used as far back as 1848; the grounds are now a museum and gift shop.
Van Schaick Mansion: This 1700s mansion lies on the Hudson River and served as an important place during all the wars of this era and once was the headquarters of the Continental Army.
The first long-distance airplane flight and the first passenger train both used Albany as their starting point, and four US presidents have hailed from there. It served as a center for military planning in the French and Indian War and later served as a critical supply point as the US military endured the hard-fought Revolutionary War from 1775 to 1783.
This is just one of many important Revolutionary War sites found across New England .
Many of these historic sites have varied seasonal schedules, and most do not operate in the winter months. Always check the website before planning a visit.
Related: These Are Officially The Most Livable Cities In New York State
Historical Landmarks And More Worth Visiting In Albany
Knowledge of so much historical significance certainly helps create a certain ambiance when meandering the streets of Albany as a visitor, but it is also undeniable that certain sites have more bang for their buck when making the effort to visit them.
Here are some of the landmarks and buildings in one of the country's oldest cities that are worth visiting.
The New York State Capitol: Albany's capitol building has served as the government seat since the 1880s and its 32 years of construction can certainly be seen in the gorgeous architecture. Regularly scheduled tours are free of charge.
New York State Museum: This impressive museum houses exhibits celebrating everything New York from its centuries of history, the arts, and even wildlife native to the area.
USS Slater: This decommissioned US Navy destroyer served in World War ll. Tours begin every 30 minutes and provide an insightful experience regarding sailor life.
Fortunately, Albany recognizes that a city so deeply entwined in our nation's history should not only focus on the Revolution or the Founding Fathers. It also puts a spotlight on the importance of Black History in the area .
Aside from promoting Black-owned businesses and organizations, Albany is home to the Underground Railroad Education Center, the African American Cultural Center of the Capital Region, and more.
A list of landmarks and a few stories only scratches the surface of what is contained in Albany, a city that is older than America itself. It is filled with immeasurable history, culture, and more that makes Albany more than worth a spot on anyone's travel itinerary .
More for You
Judge Chutkan Strikes Blow Against Donald Trump
12 Most Dangerous Places in the World
A Scientist Says the Singularity Will Happen by 2031
The stomach bug is still circulating in the US: This common mistake can spread it
MLB rumors: Phillies open to Nick Castellanos trade, Yankees eyeing two Cardinals, Brewers ready for fire sale
Risky intercepts show China's fighter pilots are 'willing to challenge' the US as their planes increasingly meet in the air, former aviator says
Republican Pushes to Overturn Ohio Election Result
Jury in Robert De Niro trial reaches verdict, actor's company liable for $1.2M in damages
Veterans Day 2023: Are banks closed on Friday? Will mail be delivered?
The Most Iconic Diner in Every State
Russian naval captain leaked location of Putin's warship
In 1916, the US began forcing Mexicans crossing the southern border to take kerosene baths. That tactic was later studied by the Nazis.
James Comer's Biden Subpoenas Backfire
How long does it take alcohol to leave your system? It depends on these factors.
Adam Long breaks 30-year-plus PGA Tour record in Bermuda
Ina Garten's Italian Wedding Soup Is So Simple, I Want to Make It Every Week
Nestlé cancels yet another beloved chocolate bar
Whoopi Goldberg calls out millennial work ethic: 'If you want a house, you can't work a four-day work week'
Trump Lawyer Objecting to Her Own Document Draws Mockery: 'Incompetent'
This Is the No. 1 City People Want to Move to in the U.S.
Book a Tour
Reservations are recommended.
The Capitol Visitor Center is open Monday-Saturday from 8:30 a.m.-4:30 p.m. Tours begin every 10 minutes until 3:20 p.m. All tours are led by our professional tour guides and visit the Crypt , the Rotunda and National Statuary Hall . The tour does not include the Senate and House Galleries . The tour route is subject to change.
Reservations are recommended, but not required. Visit the schedule a tour page to select a day/time for a reservation. Same day passes may be available. Visitors without reservations are encouraged to arrive at the Capitol Visitor Center as early in the day as possible, but no later than 2:30 p.m., to obtain passes.
All tours, programs and activities are free of charge.
Visitors enter through the Capitol Visitor Center, located underground on the east side of the Capitol. Please leave time to go through security and review the U.S. Capitol's prohibited items list before your visit.
You can begin your Capitol experience at the Visitor Center by visiting Exhibition Hall , perusing our Gift Shops or getting a bite to eat at the Capitol Cafe.
For information on tours offered in Mandarin and Spanish, please view the Foreign Language Tours page.
How Do I Cancel My Reservation?
You can cancel your reservation through your account in the Capitol Visitor Center's online reservation system.
Go to https://tours.visitthecapitol.gov (A new page will open.)
Beneath the blue banner reading "Reserve a Tour of the Capitol," click on the link to log in. (A sign in/signup dialog box will open.)
In the sign in section, log in with your email address and password.
Search for reservations by clicking "More" in the "My Reservations" tab.
Once you have located your reservation, click the link to "Cancel."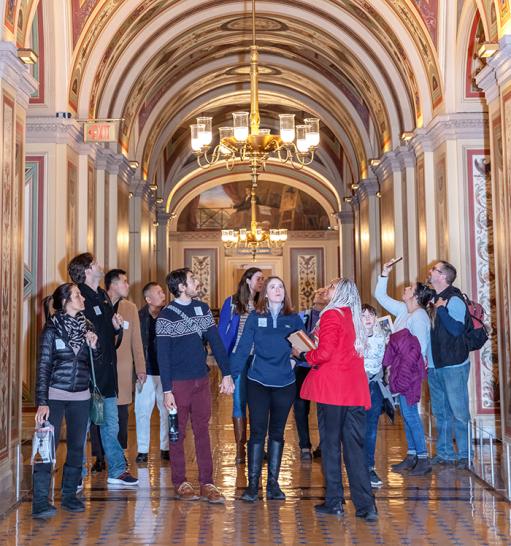 Back to Previous
New York State Capitol
Washington Ave and State St Albany, NY 12224
Downtown Area
Phone: (518) 474-2418
Visit Website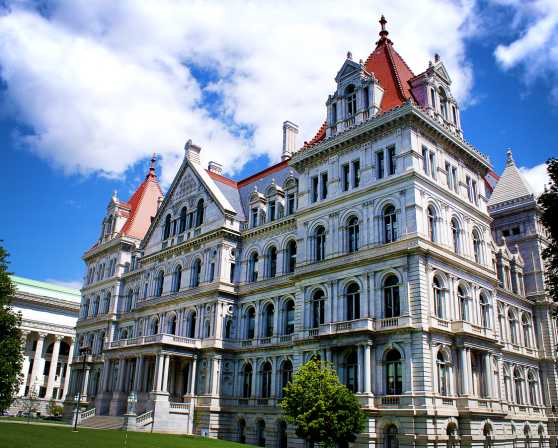 Sitting majestically atop Albany's State Street hill, the New York State Capitol has served as the seat of government for New York since the 1880s. The building is a marvel of late 19th-century architectural grandeur. Under the direction of five architects, the Capitol was built by hand of solid masonry over a period of 32 years. By 1899 its cost had exceeded twenty-five million dollars. Tours are available Monday through Friday at 10:00 a.m., noon, and 2:00 p.m. Visit our website for details.
General Information
Monday Hours: 7am-7pm
Tuesday Hours: 7am-7pm
Wednesday Hours: 7am-7pm
Thursday Hours: 7am-7pm
Friday Hours: 7am-7pm
Saturday Hours: Closed
Sunday Hours: Closed
Tour Times: Monday - Friday, 10am and 12pm. Reservations are recommended but not required. Visit empirestateplaza.ny.gov for details.
Admission Fee: Free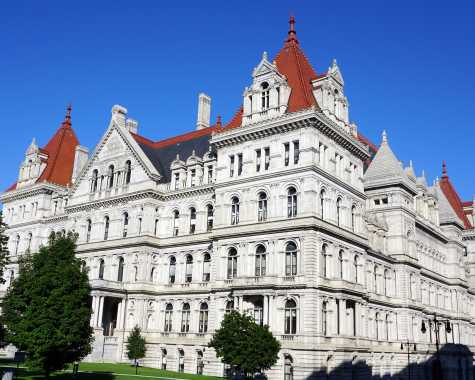 New York State Capitol Tours
Recurring weekly on monday, tuesday, wednesday, thursday, friday.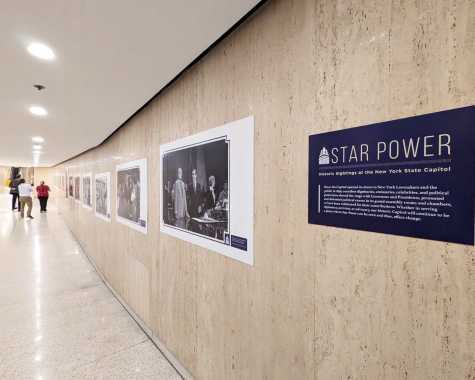 Star Power: Historic Sightings at the New York State Capitol