Your desired tours just a search away
Where do you want to travel.
South East Asia
Australia New Zealand
When do you wish to travel?
What's your budget, popular range.
1800 22 7979
+91 22 2101 7979
+91 22 2101 6969
Welcome, Guest!
Login / Sign Up
Arunachal Pradesh
West Bengal
All of Sikkim Darjeeling
All of North East
Trending cities
Bhubaneshwar
Cherrapunjee
Madhya Pradesh
Maharashtra
Rann of Kutch
Himachal Pradesh
Uttarakhand
Uttar Pradesh
All of North India
Jim Corbett Park
Dharamshala
Nubra Valley
Andaman & Nicobar
Andhra Pradesh
All of South India
Kanyakumari
Mahabalipuram
Neil Island
Pondicherry
Thiruvananthapuram
International
Czech Republic
Netherlands
Switzerland
Vatican City
All of Europe
Midnight Sun
Northern Lights
Scandinavia
Central & Eastern Europe
South Korea
Trending in South East Asia
Trending in Far East Asia
Kuala Lumpur
All of Far East Asia
Cherry Blossom Tours
Cherry Blossom in Japan
Great Wall of China
Trans Siberian
All of America
All of South America
Trending in USA
Los Angeles
Niagara Falls
San Francisco
Rio Carnival
South Africa
United Arab Emirates
All of Africa
All of Middle East
Trending in Africa
Johannesburg
Victoria Falls
Trending in Middle East
Warner Bros World Abu Dhabi
Ferrari World
New Zealand
Trending in Australia
Great Barrier Reef
Great Ocean Road
Trending in New Zealand
An adventure of a lifetime awaits you. Immerse yourself in the untouched beauty of the last frontier on Earth, the serene beauty of icebergs, and witness landscapes that seem straight out of your dreams.

Antarctica The 7th Continent
Popular tours.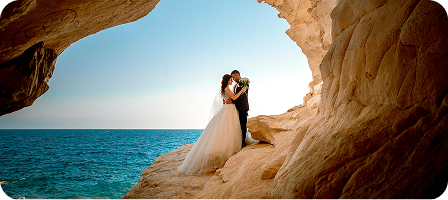 Exclusive tours for middle aged couples.
Embark on a journey of togetherness.
Enjoy the sweet life of luxury & pampering.
Explore one place at a relaxed pace.
Explore the city after your big tour.
Inspiring beautiful journeys & Scenic Routes.
Golden age celebration tours for 55+ yrs.
Quick getaways to stunning destinations.
Exiting adventure & challenges (15-55 yrs).
Exclusive handcrafted women only tours.
Experiences for adrenaline junkies (18-35 yrs).
Explore the city and culture.
Thrilling holidays for family (10-55 yrs).
Dhamaal tours after 10th & 12th exams
Veena World's safe, secure, and popular tours
Themed Experiences - Find Your Reason!
Romantic Holidays
City Breaks
Adventure Stories
Taj Holidays
All holidays

Luxury Holidays choose the right tailor-made luxury travel vacations

Island Getaways explore the tropical island getaways
Corporate Travel
AED - UAE Dirham
GBP - British Pound
and more...
All your FOREX needs taken care of
Get help from our experts
Business hours, ashtavinayak.
Your dream holiday is just a call away! Get in touch and plan your trip now.

How many reasons to choose Veena World? Endless!
Tour includes
Why travel with veena world, enquire now.
Tailor-made holidays for you! Tell us what you want and we will design it for you or explore our special packages.
Give us a ring
Call us or give us your contact details by filling the form and we will get in touch with you soon.
Write to us
Be it an enquiry, feedback or a simple suggestion, write to us.

Tour Information
Need to know.
Itinerary (Day Wise)
Mumbai - pune (2 nights) (approx. 4 hrs, 150 kms).
Today early morning, meet your car and proceed for Ashtavinayak tour. Start your day by visiting VaradVinayak Temple – Mahad. The idol of this temple is "Swyambhu" or self-originated. The idol is east-facing. There are four elephant sculptures in the four directions of the temple. There has been a "Nandadeep" or oil lamp burning since 1892 continuously. Further proceed to Pali for Ballaleshwar Temple. This temple is situated between the famous fort Sarasgad and the river Amba. The original temple was wooden that was renovated in 1780, and a stone temple was built. It is East-facing, and every morning, sun rays fall on the Ganesha idol during the daily worship. There is a huge bell in the temple, gifted by ChimajiAppa, the brother of Bajirao I, after his victory over the Portuguese. In the evening, proceed to visit Ranjangaon Mahaganpati Temple. This temple was built by Peshwas. It faces towards the East, and there is a big and beautiful entrance gate. The temple is designed in such a way that morning rays of the sun fall on the idol during the Dakshinayana. Overnight in Pune.
Note: Prices are not applicable during festivals events and long weekends.
After breakfast, proceed to visit Chintamani Temple at Theur. This temple is one of the largest and the most famous temples amongst the eight. The temple has been existing since ancient times. It is huge and made of stone. The idol is "Swayambhu," which means self-generated. There are no distinct parts of the body except the head. There are diamonds studded in the eyes. Proceed to Siddhivinayak Temple, Siddhatek. This temple is located in the Karjat Taluka of Ahmednagar. The temple stands on a small hill called Siddhatek. The main idol is around three feet tall, and it is the only idol amongst all eight with the trunk at the right side. It makes Siddhivinayaka special. It is known as Siddhivinayaka because Bhagwan Vishnu acquired Siddhi (special powers) here. It is also believed that since the god fulfills every wish of his devotees, he is called the Siddhivinayaka. Further proceed to Moreshwar Temple at Morgaon. The temple has four entrance doors in four directions, but the main entrance is North-facing. There is also a huge sculpture of Nandi (Bull) facing Bhagwan Ganesha, which is an unusual thing. Normally, Nandi is present in Shiva temples. Proceed to Jejuri to worship God Khandoba. Jejuri's Khandoba is a clan-deity of many herding (Dhangar) and farming families of the Maharashtra and Deccan region. In evening, visit Prati Balaji Temple at Narayanpur. It is copy of the real Tirumala Venkateswara Temple. Overnight in Pune.
Pune – Junnar (1 Night) (Approx. 3 Hrs 35 Mins, 92 Kms)
After breakfast, proceed to Prati Vaishnodevi Temple at Pimpri. It is copy of the real Vaishno Devi Temple, Jammu. Though not as big as the original temple, you'll experience the same spirituality and tranquility. If you wish to attend the aarti, it happens at 6 am in the morning and between 7:30 pm to 8:30 pm every evening. Proceed to Ozar for Vighneshwar Temple. The main idol is east facing. There are diamonds in the navel and forehead and ruby in the eyes of the idol. Later proceed to Lenyadri for Girijatmaj Temple. It is located in the Ganesh Caves or "Ganesh Lene" in the Junnar taluka. The temple is located in the 7th Cave amongst the 30 caves. The caves are at the height of 100 feet from the plains. It is believed that the temple is around 1700 years old. Devotees need to climb 300 steps to get the glimpse or "darshan." Overnight in Junnar.
Junnar – Mumbai
After breakfast drive back to Mumbai. Holiday Concludes. Let's stay in touch on Facebook\email and meet again on another memorable Holiday. See you soon!
Note: We request all guests to abide by the mandatory requirements for travel to the destination such as RT-PCR tests web check-in self-declaration e-pass formalities etc. as per the state/country which are subject to change periodically. Any cost incurred for such requirements should be borne by the guests.
Read this to prepare for your tour in the best way!
2 nights' accommodation in Pune at suggested or similar category hotels
1-night accommodation in Junnar at suggested or similar category hotels
Meals: Breakfast (set menu) as mentioned in the itinerary
Travel by private vehicle (Etios/Dzire) as per the itinerary (Please note that AC will be switched off while travelling in hilly terrain, Vehicle not at disposal)
GST 5% (Government Tax) on total package price
Airfare /Railway Fare
Entrance fees and Guide charges of sightseeing mentioned in the itinerary are not included
Any up gradation in Airline class or hotel room category
All Tips – Guide, Driver & Restaurants
Any extra expense such as route change, Airline change, Date change, Accommodation facilities, etc incurred due to the unforeseen, unavoidable forced majeure circumstances during the tour
Porterage (coolie charges), laundry, telephone charges, shopping, wines & alcoholic beverages, mineral water, items of personal nature and food or drink which is not part of a set menu
Any extra cost incurred on behalf of an individual due to illness, accident, hospitalization, or any personal emergency
Any services or activity charges other than those included in the above itinerary
Anything specifically not mentioned in the 'inclusions' column
Things to consider before the trip!
Cancellation Policy & Payment Terms
We keep it transparent, crystal clear!
If the Guest decides to cancel the tour for any reason whatsoever then s/he shall give a written application to the Company within specified time limit along with original receipt issued by the Company. Such cancellation will attract cancellation charges stated hereunder.
Cancellation charges will be calculated on gross tour cost and the cancellation charges shall depend on date of departure and date of cancellation
Cancellation charges for any type of transport ticket are applicable as per the rules of the concerned authority.
Air tickets issued on special fares are NON REFUNDABLE and Guest shall bear cancellation charges.
Any refund payable to the Guest will be paid after the Company receives refund from the respective authorities. The Company deducts processing charges from the refund to be paid to the Guest.
Payment Terms
Airlines/Room up-gradation and complimentary will not be entertained during the tour unless if specified at the time of booking.
There is no refund for any services not utilized during the tour.
Security deposit is required either in cash or credit card by hotels which is refundable provided no room incidentals are incurred. This security deposit is not included in this quote and must be paid by the guests/corporate directly to the hotel when checking in.
Guests are advised not to keep valuables in the coach/vehicle while sightseeing. The Company shall not be responsible for loss of valuables from the coach / vehicle . If the coach / vehicle is accidentally or otherwise damaged by the Guest, s/he will be required to pay compensation for the same.
Locate Your Destination
+91 7777 020 282 / +91 7777 020 241

Magical Maharashtra Book Now
Explore our Ashtavinayak tour
In order to ensure the comfortable journey of our devotees, we offer different Ashtavinayak yatra packages that too at a very reasonable price.
Diwali SPL Shastrokta Ashtavinayak Yatra By Bus SUPER DELUXE AC Book Now
Holiday Special Package Book Now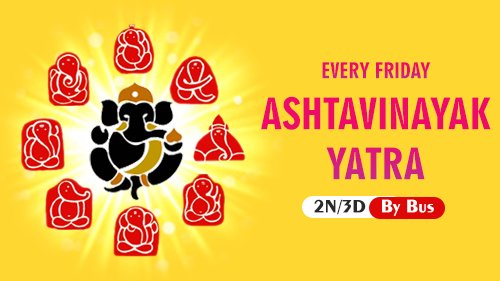 Ashtavinayak Yatra (2N/3D)
Shastrokta Ashtavinayak Yatra by Bus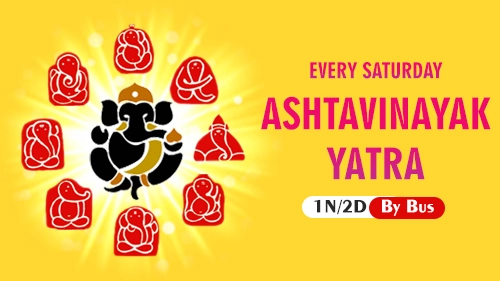 Ashtavinayak Yatra (1N/2D)
Ashtavinayak Yatra by Car
Ashtavinayak Ganpati Information
Ashtavinayaka Temples refer to the eight Shrines of Lord Ganesha situated in Maharashtra state of India. The Ashtavinayaka Yatra is the pilgrimage covering these eight holy abodes of Ganesha in and around Pune District of Maharashtra. Out of these 8 Temples 6 are in Pune and 2 are in Raigad District.
Lord Ganesha the elephant faced God is usually worshiped first before any other worship service is carried out to any other deity. "Vinayaka" is another name of Lord Ganesh, the God loved and worshiped by every Hindu. Lord Ganesh is the protector of his devotees. Eight effigies found among the nature, sculptured by nature have been housed in the temples created ages ago at the places where the effigies were first identified. These 'Swayambhu' effigies, now the sacred idols, are the famous "Ashta Vinayak."
Ashtavinayaka literally means "eight Ganeshas" in Sanskrit. Everybody should visit the Ashtavinayak in Maharashtra at least once in a life time. There are eight temples dedicated to Ganesha, in Maharashtra related to various episodes from the puranas and other legends. According to Shastra, first you have to visit Moreshwar of Moregaon. Then visit Siddhatek, Pali, Mahad, Theur, Lenyandri, Ozar, Ranjangaon and then again Moregaon.
Ashtavinayak Yatra From Mumbai
If you are planning for Ashtavinayak darshan with your family, then you have reached the right place because we have great expertise in organizing comfortable and best Ashtavinayak tour.
It is important for you to know that the Ashtavinayak tour from Mumbai is one of the most famous pilgrims of Maharashtra that you should definitely plan at least once in your life.
Ashtavinayak temples are mainly the eight shrines of Lord Ganesha located in Maharashtra state. Several devotees from across the world come here to seek the blessings of Lord Ganesha.
The Ashtavinayak yatra includes the eight divine abodes of Ganpati situated in and around the Pune district of Maharashtra. Whenever planning for an Ashtavinayak trip from Mumbai, you can always find an affordable and reliable Ashtavinayak tour package with us, along with the right tour planning.
The Ashtavinayak darshan from Mumbai package tour is mainly a blessed trip that houses eight diverse idols of Lord Ganpati.
Ashtavinayak Yatra sequence are:
1. Moreshwar
2. Siddhivinayak
3. Ballaleshwar
4. Varadavinayak
5. Chintamani
6. Girjatmaj
7. Vigneshwar
8. Mahaganpati
Pickup Point
It is necessary for you to know that each of the holy temples covered in this tour has its own history and significance linked with them. Not only this, but there are several mythical stories behind each of the temples included in Ashtavinayak yatra, stating the significance of each Ganesha idol.
Being a Hindu, you should definitely plan for this tour once because such type of trip holds a special significance in the Hindu religion. Recently, some of the temples are renovated, while others were repaired earlier at the time of the Madhavrao Peshwa period.
The Ganpati idols present in these temples are self-existent and are in the same condition as they were found. Devotees believe that each of the idols of Ashtavinayak is an embodiment of Lord Ganpati.
Depending upon your choice and budget, you can choose the right tour packages. We try our best to ensure that all our pilgrims have the best experience.
We start the journey from Mumbai, and the first stop is at Moregaon's Moreshwar temple. After this, in sequence visit the Siddhivinayak, Balladeshwar, Varadvinayak, Chintamani, Girjitami, Vighneshwar, and Mahaganpati Temples.
Depending upon your travel needs, you can select the aptest Ashtavinayak tour package. Not only this, but we also help you in choosing the right packages that not only help you in saving time but also money at the same time.
As per your needs, we also provide customized services and tour packages. Before the trip, we provide you complete details of the tour package. We have designed our Asthavinayak tour packages in a manner that ensures great convenience to the pilgrims.
You need to know that covering all the eight temples in a day is a bit difficult, due to which you can choose our one-day tour package or a two-day tour package of the Ashtavinayak darshan. However, it is always best to select the two-day package because it is the best.
Remember that your Ashtavinayak tour from Mumbai will break the journey to complete the tour in one or two days as per your choice for visiting the divine temples of Lord Ganesha.
You no longer need to do the stressful journey when you have the opportunity to travel in luxury ac buses and taxis. With us, you can find luxurious and comfortable buses and cars that are equipped with all the modern facilities, ensuring a relaxed journey.
With us, you can easily avoid the hassle of traveling by public transport because we provide the best transportation services in Mumbai for the Ashtavinayak yatra.
Ashtavinayak temples in Maharashtra
You must have heard a melodic Ganpati bhajan- Sukhkarta Dukhharta Varta Vignachi, which is composed by a Ram devotee Saint Samarth Ramdas after praying to Mayurshwara. Blessed is the Moregaon Ganesh Temple. This site is the origin of the Ashtavinayak yatra.
A set of eight Lord Ganpati Ji temples in Maharashtra, this yatra suggests an order of worship that needs to be completed by the devotees in the one go only. However, you can take the halts but return home only after seeking the blessings from all 8 temples.
The Ashtavinayak yatra is completed at the Moregaon Ganesh Temple, only from where you will start. You need to know that it is almost a 654 km long worship path, covering mountains, caves as well as banks of rivers.
Now, it is easy for the devotees to complete the Asthvinayak darshan within 2-3 days because of the outstanding infrastructure and facilities. Remember that visiting these temples is truly a remarkable and blessed experience that remains within you for a lifetime.
Among all the 8 temples, Moreshwar is considered an essential one from where the Ashtavinayak trip begins and also ends.
Here you can see Lord Ganesha riding a peacock with three-eye and trunk turned towards left along with a Nagaraj protecting the idol. It is believed that this is the spot where Lord Ganpati killed the demon Sindurasur.
Siddhivinayak is the second temple of this yatra and also a holy temple to attain siddhis. In the Ashtavinayak pilgrimage, it is the only idol where you can find the trunk of Lord Ganesha pointing towards the right.
Ballaleshwar Pali is the third temple that you need to visit during this yatra. One of the unique things about this temple is that it is shaped like the letter Shree.
The fourth stop of the Ashtavinayak tour is Mahad Ganpati. In the late 1600s, the original Ganpati idol was submerged, and then in 1725, the subedar of Kalyan again built the temple.
Chintamani Theur, Girijatmaj Lenyandri, Vighneshwar Ozhar as well as Mahaganpati Ranjangaon are the other temples that you need to visit during your trip.
To know more about our Ashtavinayak darshan price, you can call us on the toll-free number.
You can also reserve a spot for the Ashtvinayak Darshan through our online booking system.
Make it Look Perfect
You may always find various different ways of accomplishing your desired trips. However, not all those options will offer you with comfort and convenience as we do. Not all plans are the same and considering the uniqueness of your plans and the importance of your desires, we bring to you packages that fulfill your expectations. Taking you through the enchanting holy ambiances, we consider it our responsibility to get you perfect experiences and taking into account, your safety and affordability of everything we provide you with.
Specialized travel plans and services always make it possible to look forward to worthwhile explorations. And these services with us would surely do it really well. This could be one of the best decisions to compete for Ashtavinayak darshan with absolute ease and peace. Our services would surely add-on to the radiance and the scenic charm of places you visit. When you're seeking to attract worthwhile pilgrimage experiences, our travel packages are just perfect to incorporate your plans. Undeniably travelling with us is going to bring you the most acceptable experiences of all time. Book your visits now!
Get easiest cab rides towards your destinations. Online Book your tour now!
Ashtavinayak yatra - your prayers, our efforts.
"Ashtavinayak" representing the eight divine shrines of Lord Ganesha chained in different districts of Maharashtra. Situated in and around Pune, these eight holy abodes are a part of one pleasurable travel package. This is one among the relieving explorations of glory, might and intellect of elephant faced, Lord Ganesha. He is probably among the most loved and adored deity in the Hindu mythology. He is known to be the protector of his devotees.
The eight temples are famous for their eight different effigies that are sculpted by nature and are absolutely unique. "Ashta Vinayak" is represented by these eight Swayambhu effigies. These sacred idols are the major attractions of the Ashtavinayak Yatra. "Ashta" meaning eight in Sanskrit and "Vinayak" a popular name of Lord Ganesh form the existence of the Ashtavinayak. These temples and places around them are considered to have witnessed numerous miraculous episodes of the Puranas and various other legends. In fact, the Shastras have also mentioned an appropriate sequence to conduct visits to these shrines.
Our Happy Guests
Excellent👏👍💯 experience with nishnai holidays. All staff are proactive/ polite and helpful. Omkar keer and raj shinde are hard working and proper decision takers. Driver munna bhai and helper sunil also played a vital role in managing the road map during rainy season. Lunch served at dixsit and wagh guruji was delicious😋. Overall splendid and memorable trip.

Sanjay Ghag
Super awesome ashtavinayak trip . First time experience was memorable one. Especially under Raj and Manjari never felt bored in the trip. They treated all of them as one family. Professionalism at level best. Food , stay, breakfast , everything taken care perfectly . Good quality food all day. They made sure everyone is comfortable . Raj used to explain importance and story behind each and every ganpati temple. Well done team.. these ratings are not enough for the way this trip was organised.. Would definitely make another trip with Nishnai holidays

Kirtan Jani
It was my first Ashtavinayak yatra, first Family trip and my first Nishnai trip as well, as it was mixture of all those firsts it was even more special. We enjoyed a lot. The food, the room and the bus all were very good. Omkar and his team all were very humble and co-operative. Thank you Nishnai Holidays and specially Omkar and his team for such an amazing experience. I will recommend Nishnai Holidays to others who all are planning to go for Ashtavinayak Yatra.

Shraddha Prajapati
The Asthvinayak Tour organized by Nishnai Holidays was well managed. The participants formed a cordial and cohesive group. Of course the credit goes to the tour guide and attendant Shri Raj Shinde. Well keep it boy. Members participated in the entertainment activity whole heartedly and few lucky ones got prizes. Food and accommodation was very good. We all enjoyed this memorable tour. Thanks Nishnai, Thanks Raj. Akhilesh Tiwari

Akhilesh Tiwari
Me and my family recently completed our Ashtavinayak yatra with Nishnai. We are extremely happy with the tour management. Omkar and the entire Nishnai team were too supportive during the tour. The overall experience was amazing. I would definitely recommend Nishnai holidays to my family and friends. Regards Rashmi
Rashmi Malvankar
It was our first trip with 🏖Nishnai Holidays and even first group trip. It was unforgettable experience and memories. Our tour manager 👲Raj Shinde was very caring and professional. He managed our trip very well. 🍲🍛🥗Food was very good throughout the tour. The 🚍bus was well maintained and comfortable, we didn't felt the tiredness in our journey. We stayed in 🏨 Alpine, Pimpri, Pune. It was good hotel, good service and good food. Overall we enjoyed it, definitely recommend Nishnai Holidays to everyone.👍✌
Bharat Modi
We went on Astavinayak Yatra with Nishnai Tour recently . 💫 It was a great experience. 💯 The arrangements for Stay was very nice .🌃 Food arrangements provided all over the journey was good , from North Indian to Proper Traditional Maharashtrian Food to South Indian Food . 😋 All the places were covered very nicely without any rush . 🤗 The Tour Guide (Raj Shinde) with us was cooperative and considerate and entertaining . 😇 Out of the blue , the staff i.e the driver and the accompanied Cleaner both were genuinely nice . 🚍Driver was safe yet good with his driving as he was experienced. 👌🏻 Overall we loved the Trip . Would be happy to plan our further trips with Nishnai ! 👍🏻
Food Law India
Thank you very much Tushar sir and Ashtavinayak Yatra team (Nishnai Team) for making my first group trip unforgettable. I really appreciate all your efforts to making it so memorable. first and foremost, all the Bappa Darshan went smoothly and amazingly stunning. Because of the team, we got special chance to perform Group aarti at many temples. Before every spot, we all had been guided properly so that no one will stuck or jumbled at new place. My daughter enjoyed this trip a lot and made many new friends. All group members celebrated our Birthday (me & my daughter) with lot of joy and happiness. It was the best birthday celebration and can't thank you enough to all. I felt like a family celebration. All three days passed very quickly and were truly memorable.

Rupali Sarkar
Give Your Feedback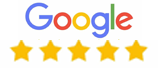 Our Websites
Nishnai Holidays

Mahableshwar Booking
Bhatke Adventure
महाराष्ट्रातील अष्टविनायक गणेश देवस्थाने - अष्टविनायकयात्रा
गणपती किंवा गणेश भारतात सर्वाधिक पूजनीय दैवत आहे.पवित्र अष्टविनायक देवस्थानांमुळे महाराष्ट्राला एक विशिष्ट वलय प्राप्त झाले आहे. "अष्टविनायक" या संस्कृत शब्दाचा अर्थ आहे "आठ गणपती". ही आठ मंदिरे वेगवेगळ्या ठिकाणी स्थित आहेत, आणि अशी मान्यता आहे की हे सगळे गणपती "स्वयंभू" अर्थात स्वतः उत्पन्न झाले आहेत.आणि या सर्व गणेशमूर्ती "जागृत" आहेत, अर्थात त्या भाविकांचे मनोरथ पूर्ण करतात.
Most Famous Ganapati Temples in Maharashtra
Ganapati Bappa is everything for the Maharashtrian people. There are many Ganapati Temples in Maharashtra. Among the famous Ganesh temple in India, a list of Ganapati temples and their significance have been listed below
108 Names of Lord Ganesha With Meaning
This blog lists 108 names of Lord Ganesha, which are collectively known as Ashtottara Shatanamavali of Lord Ganesha.
Modal title

Ashtavinayaka Tour Packages
There is nothing more gratifying than visiting these temples during travel to Ashtavinayak and allowing yourself to be astounded by the sheer depth and breadth of the Hindu religion and faith. These are merely four of the eight most significant Ganapati temples in India.
List of Ashtavinayaka Darshan Tour Packages
Tour packages to ashtavinayak.
Definition of the Ashtavinayaka is challenging. In Sanskrit, the term literally translates to "eight Ganeshas" and refers to the eight different Ganesh statues that are kept in a variety of highly revered and significant temples throughout the towns of Maharashtra state. Every temple is distinct in its own way, and every idol has a different set of myths and traditions. It is just as intriguing to learn about these myths and tales as it is to actually visit one of these temples. With the Ashtavinayak Darshan package, see these temples.
You are well on your way to obtaining ultimate enlightenment if you visit all eight of the Ganapati statues along the Ashtavinayak trail! The idols in each of these eight temples are referred to as "Swayambhu" effigies, which indicates that they were discovered naturally formed and were not purposefully carved!
Ashtavinayak Darshan Tour Package
The temple in Morgaon is the most significant of the eight. This religious building, often known as the Mayureshwar Ganpati temple, is supposed to have been built during the Bahmani era and is located in the centre of the village, as is typical of most ancient temples. The villagers built four minarets around the temple to make it appear to be a mosque in order to protect it from Mughal ruler attacks. The Nandi perched right outside the temple's entrance is what makes it special; typically, we only see Nandis in front of Shiva temples. Remember to include this in your schedule for your tour to Ashtavinayak.
In its own way, the Siddhivinayak temple in Siddhatek is equally exceptional. Out of the eight temples, it is the only one where the Ganesh deity has its trunk placed to the right rather than the left. You will need to make a full circle of the hillock the temple is situated on to complete one pradakshina of the building, which will take you about 30 minutes to complete. This particular right-trunked Ganesha is reputed to be particularly severe in his views and demands of devotees. With the Ashtavinayak tour, see these temples.
Tour Packages to Ashtavinayak Darshan
Ballaleshwar Ganpati is buried in Pali, the place where legend has it that Lord Ganesh intervened to prevent a little boy named Ballala from being killed by the locals. The boy's fervent pleas and devotion brought the God to his aid. This temple's central deity resembles the shape of the mountain that is located behind it in some way.
The eight Shrines of Lord Ganesha located in the Indian state of Maharashtra are referred to as Ashtavinayaka Temples. The pilgrimage known as the Ashtavinayaka Yatra travels to and through these eight revered Ganesha shrines in and near the Pune District of Maharashtra. Six of these eight temples are in Pune, and two are in the district of Raigad.
Travel to Ashtavinayak
Before worshipping any other deity, Lord Ganesha, the elephant-faced God, is typically offered first. Lord Ganesh, the Hindu deity who is adored and worshipped, is also known by the name "Vinayaka." The worshippers of Lord Ganesh are under his protection. Eight effigies that were discovered in the middle of the wilderness and sculpted by nature have been kept in temples that were built there centuries ago. These "Swayambhu" effigies are the well-known "Ashta Vinayak," which are now revered idols.
The Sanskrit word for "eight Ganeshas" is Ashtavinayaka. At least once in their lifetime, everyone should travel to Maharashtra to see the Ashtavinayak. In Maharashtra, there are eight Ganesha temples that are associated with numerous puranas and other tales. Shastra states that you must first travel to Moreshwar in Moregaon. After that, travel to Moregaon once again before stopping at Siddhatek, Pali, Mahad, Theur, Lenyandri, Ozar, and Ranjangaon.
Book Ashtavinayak Yatra Tour Package with Swastik Holiday
Swastik Holiday provide a comprehensive range of Ashtavinayak Darshan one-way tour packages from Mumbai. It took 2 days, 1 night, and a total of 235 kilometres to get from Mumbai to Ashtavinayak. When travelling by road, you can pause wherever you like to investigate locations along the way.
The commercial centre of India and the home of Bollywood is Mumbai. The city's nightlife invites you to spend the rest of your days and nights here, where you will have the most remarkable experiences. With several retail centres, tourist destinations, and cafes that make you happy. In Mumbai and Ashtavinayak, there are a number of attractions that may be seen in a 2- or 3-day journey. With a one-day trip package from Mumbai to Ashtavinayak Darshan from us, you may have a cheap and comfortable journey.
Ashtavinayak Yatra Tour by Swastik Holiday
There are numerous fascinating, popular, and alluring religious tourism destinations in India, especially in the state of Maharashtra. For people who frequently visit these locations, Swastik Holiday has created special, budget-friendly religious packages. Now, interested parties may quickly obtain all information, including prices, car options, and specifics about that location, by choosing one of the below-listed packages, which allows clients to visit the majority of nearby locations while travelling to one or more holy destinations. No guide is necessary because we use carefully chosen drivers based on the needs of our customers and the packages they have chosen, even if we have given them our best training.
Ashtavinayak Darshan Tour for 2 Days
Cities: Ashtavinayak Darshan
Enquire Now
Ashtavinayak Tour Package for 3 Days
Ashtavinayak Tour Package by Car
Frequently asked questions for ashtavinayak holiday packages, q1. what is the ashtavinayak tour package price, q2. how many days are required for ashtavinayak darshan tour package, q3. how can i finish ashtavinayak in two days, q4. what makes the ashtavinayak tour worthwhile, q5. what attire is appropriate for the ashtavinayak tour, q6. what time of day is ideal for this tour, q7. do the temples have any restrictions, q8. how much time is required to see all eight temples in ashtavinayak travel packages, payment cards :.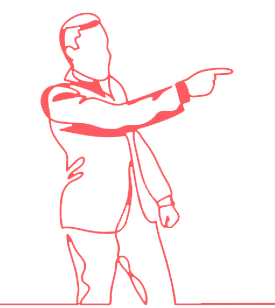 Fill in your requirements here
Submit you query.
Ashtavinayak Darshan
Come join with us on a tour for Astavinayak tour from Mumbai with Swastik tours. Ashtavinayak darshan from mumbai is one of the most popular pilgrims of Maharashtra. Astavinayak which means eight Ganeshas , is a yatra or a pilgrimage to eight Hindu temples in the state of Maharashtra, India. This darshan is a holy trip that houses eight different idols of Lord Ganesha which includes Moreshwar , Mahaganpati , Chintamani , Girijatmaj , Vigneshwar , Siddhivinayak , Ballaleshwar and Varad Vinayak .
Explore our Ashtavinayak Tour from Mumbai
Each of these holy temples have their own history and importance associated to it. There are many mythological stories behind each of these temples stating the importance of each Ganesh idol. The temples covered in the tour have special relevance and importance in the evolution of Hindu religion. Some of these temples were recently renovated while some were renovated earlier during the Madhavrao Peshwa period. The Ganesh idols of these temples are self-existent and are as they were found. It is said that each of these idols of the Ashtavinayak is an incarnation of Lord Ganesha.
The temples of Astavinayak are amongst the must visit Hindu pilgrimages in India. The temples are located in the two major cities of Maharashtra that is Mumbai and Pune, of which one is the financial capital of India and the other is the cultural capital of Maharashtra. These temples are easily accessible from cities and can be visited by hiring private taxi or availing a complete Ashtavinayak tour from Mumbai. However, covering all the eight temples in one day is difficult hence you can opt for a one day tour package or a two-day package of the Ashtavinayak darshan . To visit all the eight temples a two day tour package is an ideal option. In a two day Astavinayak tour from Mumbai we break the journey to complete the tour in two days for visiting all the holy temples.
Among the most recognized travel tour in India is the Ashtavinayak Tour. "Ashtavinayak" or "Eight Ganeshas" is a popular Hindu deity known to foster learning, unity, and prosperity. Ashtavinayak refers to the eight temples of Lord Ganesha situated in Maharashtra. All of these eight temples feature eight different forms of the deity. The Ashtavinayak tour from Mumbai covers the eight ancient holy temples of Lord Ganesha that are situated around Pune. The lure at these temples are the distinct idols of Lord Ganesha. The trip follows a pre-ascertained sequence for a visit to these temples. The idols in all these temples are distinct from each other just like their legendary history.
[carousel_slide id='4027′]
The eight temples are named and sequenced as follows: Varadvinayak, Ballaleshwar, Mahaganpati, Chintamani, Siddhivinayak, Mayureshwar, Vighneshwar, Girijatmaj. You may personalize your Ahstavinayak tour package however depending on your choices.
maharashtra tours
india tours
World tours
upcoming tours
9324760932 / 9324679121
ashtavinayak
Ashtavinayak tour (ashtavinayak-jejuri-prati balaji).
Adult (Twin Sharing)
Adult (Third Sharing)
Child (4 yrs. to 8 yrs.)
Cost Includes
Travel by 2x2 Video coach push back luxury bus
Breakfast, Lunch & Dinner
Seperate room for each family
Site view, First aid and Tour Guide
Cost Excludes
Personal Expenses like Mineral Water, Cold-Drinks and Laundry etc.
Cost for extended stay or change in itinerary on account of factors beyond our control (eg. Bad weather, Civil disturbances etc.)
Pickup Points:
Tour overview.
Mumbai- Pune
Departure at 5.30am from Mumbai 1. Shree Varad Vinayak Darshan (Mahad, Raigad) 2. Shree Ballareshwar Darshan (Pali, Raigad) 3. Shree Maha Ganapati Darshan (Ranjangav, Pune) Night stay at Pune/Chinchwad
4. Shree Chintamani Darshan (Thevur, Pune) 5. Shree Siddhivinayak Darshan (Siddhtek, Ahmadanagar) 6. Shree Mayureshwar Darshan (Morgaon, Pune) Shree Khandoba Darshan (Jejuri, Pune) Pratibalaji Darshan (Kawale, Pune) Night stay at Pune/Chinchwad
Pune - Mumbai
7. Shree Vighneshwar Darshan (Ozar, Pune) 8. Shree Girijatmak Darshan (Lenyadri, Pune) Back to Mumbai
You Will Also Like
Discover world with our upcoming tours
Plan your next tour with Maharana. Find coming season tours, know best prices & offers.
setting color
(+91) 8433738040 / 9619162072
Mumbai, India
Introduction
Testimonials
Tour Packages
Mayureshwar – Morgaon
Chintamani – Theur
Siddhivinayak – Siddhatek
Mahaganapati – Ranjangaon
Girijatmaj – Lenyadri
Vigneshwar – Ozar
Ballaleshwar – Pali
Varadvinayak – Mahad
Ashtavinayak Tour Packages
Pick a bus /car package that best suits your taste and budget.
We offer Ashtavinayak Tour or Yatra that covers the eight ancient holy temples of Ganesha which are situated around Pune: Mayureshwar at Morgaon, Siddhivinayak at Siddhatek, Ballaleshwar at Pali, Varadavinayak at Mahad, Chintamani Temple at Theur, Girijatmaj at Lenyadri, Vighnahar at Ozar, and Mahaganpati at Ranjangaon.
Standard Bus Package for Ashtavinayak Tour
Non ac room, 2x2 coach, all meals, deluxe bus package for ashtavinayak tour, super deluxe bus package for ashtavinayak tour.
Per Night -->
Deluxe Car Package for Ashtavinayak Tour
Super deluxe car package for ashtavinayak tour, tempo traveller package for ashtavinayak tour.
Sri Asthavinayak Yatra - 3 D / 2 N
Date & price info, inclusions/exclusions, places covered, similar packages, tour gallery.
15,999 /- (Onwards per person)
Tour Code : WM 02
Departure : (06:00 Hrs.)
Holiday Category : Holiday Packages
Holiday Type :
States : Jammu and Kashmir
Note : All tours are subject to terms and conditions as mentioned in our brochures. Tour code : WM 02 - Single Adult in a room has to pay extra Rs. 3,000 in Standard & Rs. 3,600- in Deluxe Packages. Prices are valid till March 2022.
Book now
Terms and Conditions
View Larger Map
Latest Blogs
Transportation by AC vehicle & Non AC hotel accommodation in standard package & Transportation by AC Vehicle & AC Hotel accommodation in Deluxe package on twin sharing basis.In case of 3 pax, one room with one extra bed will be provided All road taxes, Parking fee, Driver reward
Air Train fares. Guide & entry fees during sight seeing. Portages. Laundry. Food. Tips. Liquor expenses 5% GST. Any other item not mentioned in the above inclusions. 3.63% Govt. Service Tax.
Note: GST @5.00% applicable.
Seat Availability in
November 2023.
Payment Terms
You can pay by Cash/ Cheque / Demand Draft / Debit Card / Credit Card/ Internet Banking /NEFT/ Demand draft & Bank Transfer favoring Southern Travels Pvt Ltd
Tour Requirements
For Adults - Photo identification in the form of Voters ID / Passport / Aadhar Card / Driving Licence / Ration card For students - Photo identification in the form of Passport / Aadhar Card / PAN card Carry original as well as 2 photocopies of school or college Photo Identity card For Infants - Carry 2 passport sized photographs
Things to Carry
Mobile phone with appropriate sim card Along with your necessary clothing and toiletries carry sun screen lotion, hand sanitizer, sun glasses, cap, sports shoes, umbrella / windcheater, camera etc. and woollens if needed If you are on any medication, carry sufficient stock of the medicines with prescription
For detailed Information about weather kindly visit www.accuweather.com
Jewellery, Maharashtrian traditional wares, pearl nose ring, Necklace and the nine-yard sarees etc..,
Jejuri is located southeast of Pune and is renowned for the famous KhandobachiJejuri Temple dedicated to Lord Khandoba. Khandoba is regarded as the 'God of Jejuri' and is hence held in great reverence by the Dhangar Tribe.
The Vardavinayak Temple is located in Mahad. It is believed that this temple was founded by Sage Grutsamad, the illicit son of age Vachaknavi's wife Mukunda and Indra. This is the only temple in the AstavinayakYatra where devotees can personally pay homage to the idols. An oil lamp is said to be burning in the temple since 1892.
The Mayureshwar Temple in Morgaon is the most important temple in the AstavinayakYatra. The temple is situated in the centre of the village and has been built in black stone during the Bahamani reign. It has an idol of Lord Ganesha riding a peacock in the form of Mayureshwara.
The Ballaleshwar temple is located in Pali. It is believed that Lord Ganesha saved a boy-devotee, Ballala, who was beaten by local villagers and his father for his undeterred devotion to Lord Ganesha. The temple has been made in such a manner that after the wintersolstice (dakshinayan), the sun rays fall on the idol at sunrise. The statue in tis temple has diamonds embedded in the eyes and navel. The Prasad offered in this temple is BesanLaddus instead of the Modak that is usually offered.
The Mahaganapati Temple is located in Ranjangaon. It is believed that Lord Shiva built his temple himself and worshipped Ganesha before fighting Tripurasura. The temple has been constructed in such a manner during Dakshinayan[ the apparent movement of the son to the south] the rays of the sun fall directly on the idol.
The Siddhivinayak Temple is on a small hillock in Siddhatek. It is believed that Lord Vishnu killed the asurasMadhu and Kaitabh after appeasing Lord Ganesha here. Devotees usually make a round trip of the hillock to complete pradakshina of the temple.
Theur has the Chintamani Temple of Lord Ganesha. It is believed that Ganesha got back precious Chintamani jewel for Rishi Kapil from King Guna at this spot. However, Kapil put back the jewel on Ganesha's neck. The temple has a wooden assembly hall, black stone fountain and the idol of Lord Ganesha is smeared in sindoor and studded with jewels.
The Girijatmaj temple stands amidst a cave complex of 18 caves of Buddhist origin in Lenyadri. The temple has been carved out of a single stone hill. The idol faces the north and is worshipped from the rear of the temple. The temple is constructed in a manner such that it is always lit up with sun rays during the day.
Pune is one of the large metropolises of India situated at the confluence of Mula and Mutha rivers. The city is believed to have existed since the 847 AD. Today the city is known for its educational facilities, IT industry and automotive companies. It is also known as the cultural capital of Maharashtra. Pune has a number of temples, historical sites, museums, zoos and parks. The major attractions in Pune include the circular Nandi Mandapa , Chaturshringi Temple, DagadushethHalwaiGanapati temple, rock-cut Pataleshwar cave temple, Aga Khan Palace,Shaniwarwada, LalMahal, ShindeChhatri and Sinhagad fort, Raja DinkarKelkar Museum, Mahatma Phule Museum, Dr. BabasahebAmbedkar Museum, Kamala Nehru Park, SarasBaug and Rajiv Gandhi Zoological Park.
The Vigneshwara Temple is located in Ozar. This temple has a pinnacle made of gold and is enclosed on all sides by high walls. The idol has a diamond on its forehead and some jewels in the navel. The Ganesha here is called ShriVighneshwarVinayak. It is believed that Ganesha defeated a demon Vighnasur at this place.
Narayanpur is located around 35 km to the south of Pune. It has a famous Balaji Temple that is meant to be a replica of the Lord Balaji Temple in Tirupati. The stone sculpture of Lord Balaji in the TirumalaTirupati temple has been replicated in wood and painted in grey oil-paint here. The other religious shrines here include The NarayanpurDatta Temple (EkMukhiDattaMandir) dedicated to Lord Datta, AudumbarTree near the Datta Temple and the Narayaneshwar Temple.
Tour Code : WM 03
Mumbai-Nashik-Shirdi-Aurangabad-Ajantha-Ellora
Package Starting @ 23,899 /-
Tour Code : WM 04
Shirdi-Shani Shinganapur-Nashik-Shirdi
Package Starting @ 12,699 /-
Tour Code : WM 06
Shirdi-Shinganapur-Nasik-Ellora-Aurangabad-Ajantha
Package Starting @ 17,699 /-
Tour Code : WM 07
Pune-Mahabaleshwar Tour
Package Starting @ 18,999 /-
Tour Code : WM 08
Pune-Kolhapur-Pandharpur-Solapur-Tuljapur-Parli Vaijnath-Nanded-Aundh-Nagnath-Aurangabad-Grishneswar
Package Starting @ 34,699 /-
Tour Code : WM 09
Pune-Kolhapur-Pandharpur-Tuljapur-Solapur-Pune
Package Starting @ 19,399 /-
Tour Code : WM 10
Mumbai-Essel-World-Elephanta Caves Tour
Package Starting @ 19,299 /-
Ashtavinayaka Temple
Ballaleshwar Pali
Chintamani Temple
Pandavleni Caves
Siddhivinayak Temple
Copyright 2023 © Southern Travels Pvt. Ltd., All Rights Reserved
Request a Callback
Quick Enquiry
Interested in Air / Rail Ticketing Tour of India Hotel Reservation Car / Coach Rental International Tour

+91 7777020286
Dadar (West) , Mumbai

 Ashtavinayak Darshan Tour Packages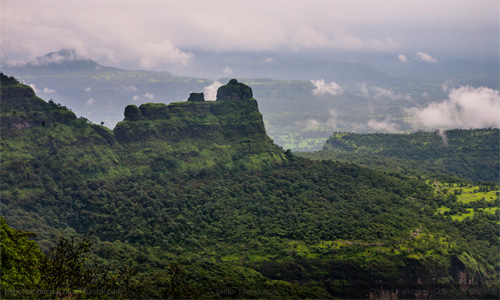 ASHTAVINAYAK DARSHAN (JEJURI – PRATI BALAJI – PRATI VAISHNODEVI) 2Nights / 3Days
Visit the eight temples of ashtavinayak darshan.
Ashtavinayak darshan is a religious tour that is considered auspicious for all Hindus around the world. Ashtavinayak Darshan from Mumbai is a pilgrimage that visits the eight Hindu temples in Maharastra state. It is a holy pilgrimage that everyone must take at least once in their life.
Ashtavinayak directly translates into the words "eight Ganeshas" and refers to the eight temples of Ganesha that are located in Maharashtra state. At the Ashtavinayak darshan, you will be able to see Lord Ganesha in his eight different forms.
The location of the eight holy temples of Lord Ganesha is located around Pune. You may take the Ashtavinayak Darshan from Mumbai to see these marvelous statues of Lord Ganesha.
Ashtavinayak darshan refers to the tour that takes you to visit the eight holy temples and pilgrimage sites of Lord Ganesha.
Every temple of Lord Ganesha has its own lore and legend that is steeped in history. The Murtis or statues of Lord Ganesha in each temple is distinct to the region and district. By taking part in an Ashtavinayak darshan you will be able to see all the noble forms of the Lord Ganesha.
The ancient holy temples of Ashtavinayak yatra are all located around Pune.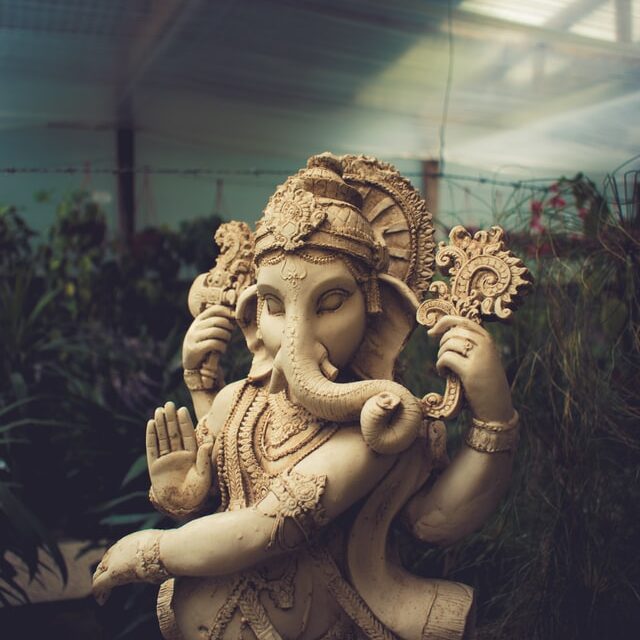 If you are taking part in Ashtavinayak yatra, you probably wish for a guided service that offers you comfort as well as the expertise of bringing you to visit the various Ganesha temples.
The Ashtavinayak Darshan list consists of eight temples that are approximately total 900 to 1000 Kms from Mumbai.
There are a number of Ashtavinayak yatra bus services out there, however, what we offer is the best. The total ashtavinayak darshan total distance from Pune is approximately 650 to 700 Kms.
Our Ashtavinayak yatra gives you ample time when visiting each temple. It allows you to explore the legend of Lord Ganesha and gives you the time to pray and experience the power of Lord Ganesha's presence.
The Eight Temples Of Lord Ganesha in The Ashtavinayak Darshan are as Follows
Mayureshwar Temple – Morgaon Pune district
Siddhivinayak Temple – located in Ahmednagar district
Ballaleshwar Temple – located in Palli, Raigad district
Chintamani Temple – Located in Theur, Pune district
Varadvinayak Temple – Located in Mahad, Raigad district
Girijatmaj Temple – Located in Lenyadri, Pune District
Vighneshwar Temple – Located in Ozar, Pune District
Mahaganpati Temple – Located in Ranjangaon, Pune District
According to tradition, the first temple to be visited during the Ashtavinayak darshan is the temple in Moreshwar or Moregaon.
The Murtis of Lord Ganesha has many traditions and legends surrounding the effigies. According to Hindu Scholars, the effigies of Lord Ganesha are not constructed by the use of human hands but are crafted instead by nature.
Let's take a closer look at each of the temples that are associated with the Ashtavinayak darshan.
Mayureshwar Temple
This is one of the most important temples during the Ashtavinayak darshan. The temple is made out of black stone with walls that are 50 feet high. The temple has minarets on all four sides. At the front of the temple, one can see a Nandi (Shiva's Bull Mount) at the door of the temple.
Siddhivinayak Temple
The Murti of Ganesha at the Siddhivinayak temple is unique as it is one of the eight murtis that has the trunk of Lord Ganesha directed towards the right. The idol is 3 feet tall and situated at the centre of the temple. One is expected to take a circle around the hillock of the temple during a pilgrimage.
Ballaleshwar Temple
The stone temple today was once made of wood until it was reconstructed in stone during the time of Nana Phadnavis in 1760. There two small lakes that are constructed at either side of the temple. The temple is directed towards the east and has a statue of Lord Ganesha along with a Mushika that is located at the centre of the temple.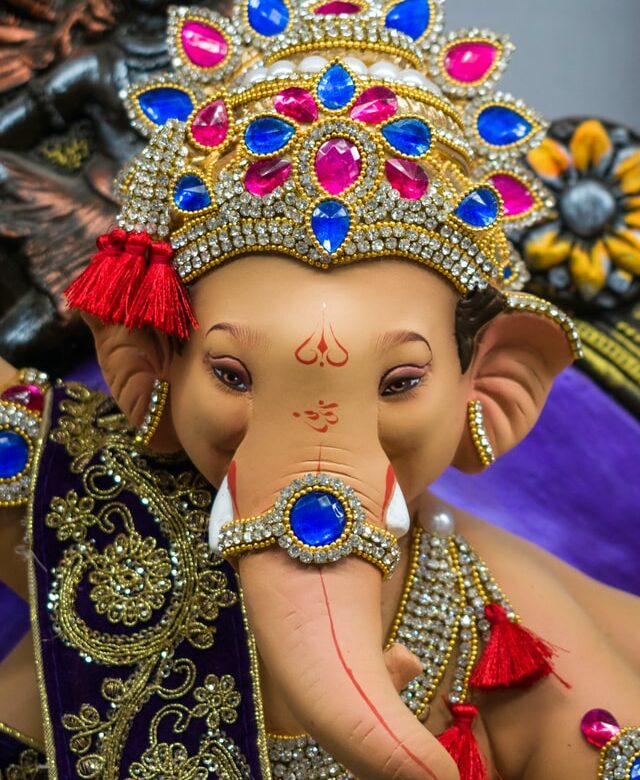 Varadavinayak
At this temple, Lord Ganesha is said to bestow his visitors with bounty and success. The idol of this temple was found in the adjoining lake during 1760 AD. The idol has a weathered look and faces the east with its trunk facing the left direction.
Chintamani temple
The front of this temple faces the Northern direction. The outer wooden hall of the temple was built during the Peshwa period. The temple is located at a distance of 22 kilometers from Pune. The village Theur where the temple is located sits at the confluence of three rivers i.e Mula, Mutha, and Bhima
Girijatmaj Temple
The temple of Girijatmaj stands amidst 18 cave temples of the Buddhist religion. The temple is amazing in its own right and is carved into the hill. The idol of the temple faces in the northwards direction and the hall of the temple is 53 feet long. The temple is located approximately 93 Km from Pune.
Enjoy Ashtavinayak Darshan !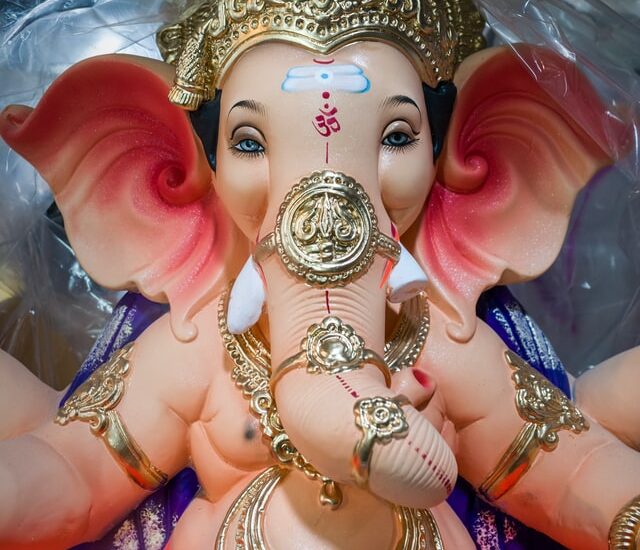 Vighneshwar Temple
The Vighneshwar Temple is a stone temple that has a golden temple top. The temple was built around 1786 AD. The temple is located along the Pune-Nashik highway and is situated in the town of Ozhar. The Ganesh Murthi of this temple is beautiful to behold and is surrounded by thick stone walls.
Mahaganpati Temple
The idol of the Mahaganpati Temple faces the east and is constructed in such a way that the rays of the sun fall directly on the holy murthi of Lord Ganesha. The Mahaganpati temple is built with a stone cycle that is around the temple. The idol within the temple sits in a cross-legged position and has a broad forehead. The architecture of the temple is reminiscent of the 10th and 12th-century architectural style.
We Will Also Provide You Following Tours
ASHTAVINAYAK DARSHAN
TIRUPATI DARSHAN
GOLDEN TRIANGLE TOURS
HIMACHAL TOURS
HYDERABAD TOURS
UTTARAKHAND TOURS
KASHMIR TOURS
RAJASTHAN TOURS
KERALA TOURS
PANCH JYOTIRLING
WhatsApp us
1800-123-5555
Travel Agent? Join Us
Get Travel Triangle in your pocket.
Get your app via sms
Honeymoon Packages
Family Packages
Holiday Packages
Holiday Deals
Luxury Holidays
Destination Guides
Holiday Themes
Plan My Holiday
Indian Destinations
International Destinations
Sikkim - Gangtok - Darjeeling
South Africa
Seasonal Packages
Water Activities
₹10,500/- ₹11,170/-
Tour Packages
Maharashtra
Ashtavinayak Tour From Mumbai
Ashtavinayak Package From Mumbai Rated 4.5 /5 (based on 45 reviews) Ashtavinayak Package From Mumbai
Best Ashtavinayak Package From Mumbai 3 Days & 2 Nights
See the Shree Mahaganpati temple and receive blessings from the God Ganapati
Seek the blessing of Lord Ganesha at Ashtavinayak Temple
Visit to Tirupati Balaji Temple in Narayanpur in Pune
Ashtavinayak temple one of the eight temples of Lord Ganesha
Lenyadri mountain in monsoon season Ganesha Ashtavinayak
Hotel included in package:
Starting from:
Per Person on twin sharing
Price For The Month
TravelTriangle has served 3000 + travelers for Maharashtra
Ashtavinayak Package From Mumbai
Trip Location: Pune Destinations Covered: 2N Pune Start Point: Puri Airport/Railway Station End Point: Puri Airport/Railway Station Accommodation: Hotel Things to do: Sightseeing, shopping, culinary experiences, temple visit
About The Package
The word "Ashtavinayak" translates to the eight Ganeshas. Lord Ganesh in Hindu scripture is the lord of prosperity and unity. He is referred to as "Vighnaharta" which means one who removes problems and obstacles from the way. The Ashtavinayak yatra is considered to be an extremely spiritual and pious journey where one takes a pilgrimage of all the eight temples dedicated to Lord Ganesha. Each temple in this journey has a specific historical background. These eight temples distinguish themselves from each other by the overall posture of the idol and the position of the trunk in particular. Most of these temples are located in and around Pune. We have specially curated this Ashtavinayak Tour Package From Mumbai so that one may receive the opportunity to visit all the eight temples without getting overwhelmed. If you're wondering what history each of the eight temples beholds, continue reading to gain the answer.
Shree Varad Vinayak Temple: There was once a handsome prince named Rukmangad. Mukunda, the daughter of sage Vachaknavi fell in love with Rukmangad and wanted him to physically please her. When Rukmangad refused, Vachaknavi cursed him. Later, Lord Indra had to disguise himself in the form of Rukmangad to fulfill Mukunda's desires. Mukunda eventually bore a son named Grutsamad. When Grutsamad learned of his mother's past, he cursed to become a Bori plant. Grutsamad eventually realized his mistake and went to the forest, worshipped Lord Ganesha and asked for penance. This temple is built after him.
Shree Ballaleshwar Temple: Kalyan Sheth and Indumati had a son named Ballal. Ballal was a great devotee of Lord Ganesha since he was a child. He would spend hours praying to Lord Ganesha in the forest and the village children would join him in his prayers. Furious at Ballal for not concentrating on his studies, one day Kalyansheth beat Ballal up and tied him to a tree. Ballal prayed to Lord Ganesha to save him. Lord Ganesha was impressed by Ballal's devotion and came to his rescue.
Shree Siddhivinayak Temple: This Temple has its history related to Lord Vishnu who defeated the asuras Madhu and Kaitabha after calling on to Lord Ganesha for help. Also, two very important saints: Shree Morya Gosavi and Shree Narayan Maharaj apparently received enlightenment here.
If you want to embark on this beautiful journey, then take a sneak peek into the Ashtavinayak Darshan Package From Mumbai and see what each day in this package holds.
Visit the eight famous temples at Ashtavinayak
Seek blessings of Lord Ganesha
Get mesmerized by the gorgeous architecture of the temples
Spend time in the serene and tranquil ambiance
Gain a new spiritual insight
Pune: Arrival and Sightseeing
Other Benefits (On Arrival)
We begin with the Ashtavinayak tour.
We begin this spiritual journey early in the morning. To begin with, the first temple you will visit is the Shree Varadvinayak Temple located in Mahad near Khopoli followed by Shree Ballaleshwar Temple at Pali in Raigad district. The last temple that you will visit is the Shree Mahaganpati Temple at Ranjangaon in Pune district. As the day gets over, you will return to the hotel.
Pune: Sightseeing
The spiritual Ashtavinayak Darshan continues.
On this day of Ashtavinayak Ganpati tour from Mumbai , you will visit Shree Chintamani Temple at Theur in Pune, followed by a Darshan of Shree Siddhivinayak Temple located at Siddhatek in Ahmednagar. The next temple that you shall visit will be Shree Mayureshwar Temple at Morgaon. As far as lunch is concerned, you will stop at the Kishore Wagh Bhadaji. After a brief break, you will proceed to Jejuri and visit the Tirupati Balaji Temple. Next, we return to the hotel and retire to bed.
Pune: Sightseeing and Departure
And so this journey comes to an end with a visit to the last two temples.
Post a delicious breakfast at the hotel, you will proceed to Shree Vigneshwar Temple at Ozar in Pune district. The last temple of the Ashtavinayak Yatra from Mumbai is the Shree Girijatmaj Temple at Lenyadri in Pune. After a heartwarming breakfast that will rejuvenate you, you can proceed forward with your journey back home surely filled with newfound spiritual insight.
Note: Our agents will provide you these or similar hotels depending on availability
Oyo 2161 hotel ashray
CTS No 6627, Parvati Road Near Laxminarayan Theatre, Pune 411009 India
Accommodation
Triple sharing
Breakfast, Lunch & Dinner
All taxes of hotels and Vehicles
All sightseeing and transfer by bus
Driver Allowance, and Fuel
GST is included
Monument Entrance fee at places
Personal expenses like shopping and Laundry
Anything not mentioned in the Inclusions
Your Preferences
Where do you want to go?
FAQs for Maharashtra
What is the cost of an ashtavinayak package from mumbai.
The cost of an Ashtavinayak package from Mumbai depends on various factors like the duration of your holiday, the accommodation you choose to stay in (luxury or budget), transportation you opt for, activities you indulge in, and more. While considering all these major factors, the average price comes out to be around INR 10,500 per person on twin sharing basis. This package is inclusive of sightseeing, accommodation, breakfast, and transfers. Besides this, you can also get the package customised and make changes according to your needs and preferences.
How can I plan a trip to Ashtavinayak from Mumbai?
Planning an Ashtavinayak trip from Mumbai is very easy if you follow an ideal itinerary. Here's one that you can refer to. Arrive in Pune on day one, check-in at the pre-booked hotel and relax for some time. Later, head out to visit major temples like Shree Varadvinayak Temple, Shree Ballaleshwar Temple, and Shree Mahaganpati Temple. The next day, you can visit other temples including Shree Chintamani Temple, Shree Siddhivinayak Temple, Shree Mayureshwar Temple, and Tirupati Bajali Temple. On the last day, don't forget to visit the remaining temples including Shree Vigneshwar Temple, Shree Girijatmaj Temple. Later, proceed home with wonderful memories.
Which are the best places to visit in Pune?
Pune is replete with numerous attractions where travellers of all age groups can enjoy. Some of the best ones that you can include in your itinerary are Parvati Hill, Shaniwar Wada Palace, Aga Khan Palace, Pashan Lake, Vetal Tekdi, Shinde Chhatri, Osho Ashram, Peacock Bay, Khadakwasla Dam, Empress Garden, Mulshi Lake and Dam, Rajmachi, David Synagogue, Adlabs Imagica, Raja Dinkar Kelkar Museum, Dagdusheth Halwai Temple, National Defence Academy, and more.
When is the best time to go in an Ashtavinayak Darshan?
The summer months in Maharashtra can get pretty harsh. To book an Ashtavinayak Darshan Package From Mumbai during the summer months would not be a good idea as you will not be comfortable to move around in the scorching heat. Therefore, the best time to go on an Ashtavinayak Darshan would be during the winter months between November and February.
How many temples does a complete Ashtavinayak Darshan encompass?
A complete Ashtavinayak Darshan encompasses a visit to all the eight temples situated in and around Pune. They are Shree Varadvinayak Temple, Shree Ballaleshwar Temple, Shree Mahaganpati Temple, Shree Chintamani Temple, Shree Siddhivinayak Temple, Shree Mayureshwar Temple, Shree Vigneshwara Temple and Shree Girijatmaj Temple.
How can one travel from Mumbai to Pune?
There are various options available to you in order to travel from Mumbai to Pune. You can take a flight from Mumbai International Airport to Pune Airport. You can pool or book an entire cab from Mumbai to Pune. Pooling will cost 350 to 450 INR per person. A bus from Mumbai to Pune is the best option. There are Shivneri buses that operate between the two stations. You can board a bus from the Dadar bus station to Pune Railway Station or to Swargate. This will cost 450 INR per person.
650+ Verified Agents
Traveltriangle Verified
Stringent Quality Control
How It Works
Personalise this package.
Make changes as per your travel plan & submit the request.
Get Multiple Quotes
Connect with top 3 agents, compare quotes & customize further.
Book The Best Deal
Pay in easy installments & get ready to enjoy your holiday.
Hotels recommended by our Travel Experts
Expert Rating
Regenta Resort Soma Vine Village Nashik
12 km from City Center
Top Rated Luxury Property
Gateway Ambad Hotel Nashik
4 km from City Center
Club Mahindra Sherwood Mahabaleshwar
Mahabaleshwar
2 km from City Center
Rhythm Lonavala
1 km from City Center
Hotel Landmark Ratnagiri
Hotel emerald park nashik, grand rio nashik, regenta mpg club mahabaleshwar, citrus hotel lonavala.
1978 km from City Center
Mango Valley View Mahabaleshwar
15038 km from City Center
2 Maharashtra Tour Packages
Read on to find out why our customers love us!
Yamini's 4 days trip to Maharashtra
Yamini Goteti
Dp's 3 days trip to Maharashtra
Similar packages, ashtavinayak tour package from thane, ashtavinayak budget tour package from pune, ashtavinayak package from nashik, ajanta ellora package from bangalore.
Ashtavinayak Tour Package From Pune
Bangalore tour package from chennai, madikeri tour package from bangalore, coorg tour package from kannur, udupi sightseeing package, invigorating rajasthan tour package from bangalore.
Puerto Princesa Underground River Tour Package
Delhi Sightseeing Tour Package
Maharashtra Packages By City
We are hiring!
Testimonial
Travelogues
Terms and Conditions
Privacy Policy
Corporate Office:
Holiday Triangle Travel Private Limited
Address: Plot No - 52 , 3rd Floor,
Batra House , Sector 32,
Gurugram - 122001 ,Haryana
Landline: 1800 123 5555
Connect with us on :
All rights reserved © 2023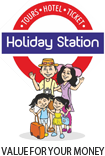 Search Packages
Packages for
Budget (Optional)
No. of Nights (Optional)
Tour Theme (Optional)
hidden Search
Ashtavinayak Yatra Tour
Home › Holiday Packages › Ashtavinayak Yatra Tour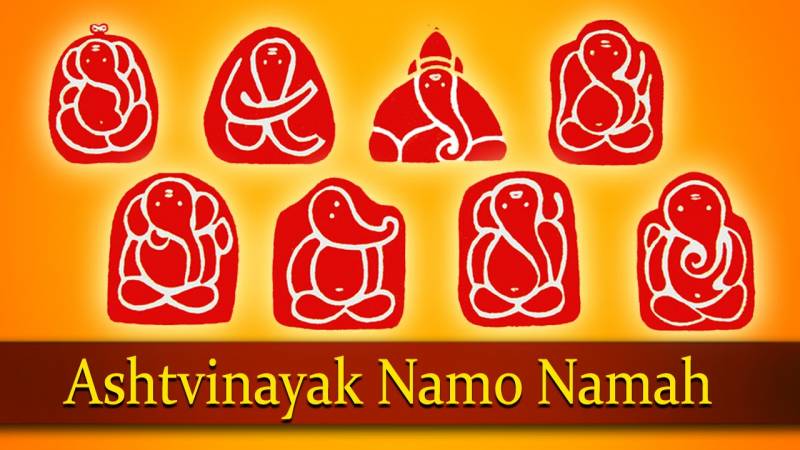 Duration : 1 Nights / 2 Days
Destination Covered : Pune
Price On Request
Pune Tour Overview
Our company is offering Ashtavinayak Yatra Tour from Goa to our esteemed devotional tourists. Our designed tour program is apt for timely darshan in all the Ashtavinayak temples for all our clients. This Tour package includes darshan in Mayureshwar Ganpati Temple in Morgaon, Siddhivinayak Ganpati Temple in Siddhatek, Chintamani Ganpati Temple in Theur, Mahaganpati Temple in Ranjangaon, Vighneshwar Ganpati Temple in Ozar, Girijatmaj Ganpati Temple in Lenyadri, Varad Vinayak Temple in Mahad and Ballaleshwar Ganpati Temple in Pali. Our expert guides will ensure heartfelt darshan and pooja in all Ganapati temples of our clients that makes you curate memories of a lifetime by cherishing unmatched experiences. Book Ashtavinayak Yatra tour with 1 nights / 2 days Ashtavinayak tour packages with us. Please Note: Dinner On the 2nd Day is Not Included in the Tour Cost. also Kindly Note: the Two Days Package Tour is Via Pune. goa – Pune Bus Fare is Not Included in the Package Cost. we Make Arrangements for Bus Booking (goa – Pune) & Budget Hotel Stay At Pune Which is Chargeable. (in Case Our Esteemed Client Wishes to Reach Pune One Day Prior to the Ashtavinayak Yatra) we Make Return Journey Arrangement – Bus Booking (pune – Goa) On Request – Which is Chargeable.
Pune Tour Itinerary
EP (No Meal)
2x2 Luxury Bus (highback) – Non Ac, Accommodation in Budget Hotel, Breakfast, Lunch, Evening Tea & Dinner.
separate Room for a Single Person Will Be At Extra Cost
ac Room Will Be Provided At Extra Cost.
children 5 Years & Above Will Be Charged Full Fare.
Payments Terms
* Some Advance Percentage of total booking amount
* Airfare/Transport fare to be paid full at one time in advance.
Cancellation & Refund Policy
* Upon cancellation, refund will be made after deducting the Retention Amount.
* Retention Amount varies as per the number of days left before your package start date.
Packages by Destination
Packages by Activity
Similar Tour Packages for Pune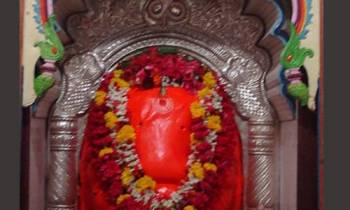 1 Nights / 2 Days
Ashtavinayak Darshan Yatra Tour
Explore tour packages by destination.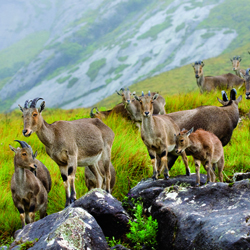 Ashtavinayak Yatra Route and Guide
Ganesh Chaturthi is just around the corner and everyone is gearing up for the festivities. For ten days, the streets of Maharashtra will resemble a carnival, with local stages, music, dance and celebrations of all kinds. I have never seen Mumbai more vibrant than it is during the 10 days of Ganpati festival. The excitement about the festival reminded me of the last Ashtavinayak Yatra I went on.
It's on that ride that I realized that as riders we get so caught up with Instagram, Facebook, Twitter that we tend to forget the real intention of the ride; that every ride need not have an intention. I think I enjoyed it much more when the camera was inside and the phone data connectivity was switched off, like I did on the Highest Blogger Meet road trip . You can read all about it here , here and well, here .
While the Ashtavinayak yatra by bike or car is very doable in two days, I would recommend stretching it to three days to really enjoy the country side which look nothing less than scenes from the Hobbit's Shire, the best food, blissful darshans and small motels and bhakht niwas' along the way.
All pictures on this post about Ashtavinayak Yatra have been taken by  Deepti Kshirsagar
Ideal time for Ride
Since longer distances need to be covered,  before the end of monsoons  is a good time. Bikers have traditionally preferred the weekend before Ganesh Chaturthi. But you can do it after that as well. I personally don't associate any religious significance to the timing of the ride; but everyone is entitled to their beliefs. This time is also when the country side is the prettiest in Maharashtra with fluorescent green grass. So as long as monsoons are around; you should be ok!
Recommended Route for Ashtavinayak
Recommended duration:  three days.
Complete the following temples on  Day 1
Varadavinayak Temple, Mahad on NH4
Ballaleshwar Temple, Pali on State Highway 93
Moreshwar Temple in Moregaon
Head to Siddhivinayak Temple in Siddatek on SH67
Chintamani Temple in Theur off SH61 (or Shirur – Satara Road)
Mahaganapati Temple in Ranjangaon on SH27 (or Shirdi – Ahmednanagar – Pune Highway)
Vighnahar Temple, Ozar off SH111 (Pune – Nashik Highway)
Girijatmaj Temple, Lenyadri which is around 14 kms away nearby
The last two temples are on village roads, and there no state highways to boast off. A small warning, Google Maps will show a route 12 kms lesser than the route via Shirur which is not really not worth calling a road. We decided to take that route out of adventure and it didn't disappoint. Unless you're OK, with broken oil seals on the front forks; and an aching butt don't venture into this route. In a car, your shock absorbers will be tested!
Recommended places to stay
Day 1 of ashtavinayak.
Comfortable Option If you make decent time then the ideal place to stay on Day 1 would be Daund on further ahead of Patas on NH9. There are loads of motels and lodges here and can offer a decent stay.
Recommended Option Stay at the Maheshwari Bhakt Niwas outside the temple. The cost of each room is Rs. 150 which is more like a donation. They're neat with Indian toilets, and you can wake up to the temple prayers in the morning.
Day 2 of Ashtavinayak
There are a lot of lodges in Ranjangaon and a few new ones have opened near the temple. There is one however run by an elderly gentleman further down the road from the temple by a walk. Avoid this place like plague because it probably has it thanks to an infestation by rats. Don't remember the name of the owner or the place. Don't care.
We stayed at Hotel Rajyog which is 3 kms on the highway from the temple. Has ample parking, decent food (you'll get your Chinese and Punjabi if you must) and good beds.
Note: Most of the places wouldn't need an advance booking but for Ranjangaon
Revving up the bikes in the morning at Ranjangaon
Other stay options on Ashtavinayak
Every temple has a Bhakt Niwas except Siddatek. We heard that the one there is dilapidated and not functional. In fact some of the newest ones are at Ozar. If you do the route via Malshej from Mumbai, this should be the first pit stop on Day 1.
Must do things during Ashtavinayak
The good thing about this ride is not just the holy aspect of a pilgrimage but also the wonderful food trail, shopping experiences and trip down memory lane it is in it's own way. I would recommend a experiences to everyone.
Eat at the Farmer shacks at Siddatek (Brunch on Day 2)
Imagine piping hot food off a coal and wood oven. Rotis made out of Jawar and Bajra, authentic Maharashtrian food at a cost no one can beat! You'll be sitting on the floor while the lady of the house cooks for you.
At one of the numerous farmer shacks outside Siddhatek
Pakoras at Varanda (Bor) Ghats (Day 1)
There are a zillion places out there which make pakoras. Now imagine having that inconspicuous pakora with a view to die for! Ladies and gentlemen, behold the view chai and pakora stall owners wake up to everyday in the morning on state highway 70!
Enjoy your chai and pakros with this view. Please don't litter
Eat at the Prasadalaya of Ranjangaon (Day 2)
The food is free, it's great and it's prasad of one of the most revered Ashtavinayak.
Shop for local stuff at every temple
There are loads of shops which sell everything from keychains, books, keep sakes, knick knacks, food, sweets and dry fruits. Stock up on all of them while you ride/drive. It's a bargainer's paradise!
Lenyadri's love for lime juice and photography
You could have a gallon of this and it would still seem like less. Have this only when are coming down the long flight of stairs. Lenyadri offers some of the best views amongst all eight temples of the Ashtavinayak. It's not a bad idea to carry your tripod to the top and spend time photographing. Be mindful of the monkeys. Don't say that I didn't warn you!
Lenyadri up close and personal
Lenyadri temple from the foothils
Lenyadri caves while going up the stairs
You could check the Ashtavinayak route map here . You can customize the road trip and make it your own. Feel free to chat with us, if you have any questions. This trip also features in our calendar of the long weekends of 2020 , and there are a few more to go so do check it out! Monsoons are a good time for this trip, and you should check this post about driving during monsoons .
Long weekends are good time to relax. You can do a lot of things like going on a ashtavinayak road trip or do something else. Need help with what you can do? Check out list of things to do on a long weekend .  If you do choose to go on a road then try to avoid these mistakes and you will enjoy your road trip even more.
Vineet's a road tripper heading #aageseright. Co-founder of ScoutMyTrip and usually seen on the highway. A carnivore. Refuels on Old Monk; and rides the Royal Enfield whose bike he lovingly calls Laetitia after the Roman goddess of happiness.
Highest Blogger Meet through the eyes of a Scout – II
Heading #aageseright, since forever, 27 comments.
kalyan to ozar by train route which is nearest railway station from ozar?
Pune and Talegaon are the two nearest Railway Stations and after that, another option is Kalyan Railway Station. The Pune station connects to major Indian cities.
which is nearest station from ozar?i have to go ozar from kalyan.
Nashik, Pune and Talegaon are the two nearest Railway Stations.
Very Good Information!!! Thanks, In your route map 1,2 Ganpati temples are not marked.
Hi Shrinivas, the maps are not showing because it's being overlapped by other markers. Can you open this link and check this map: https://scoutmytrip.com/1237/going-aageseright-on-the-ashtavinayak-yatra
Your blog your map and your hotel tips helped a lot. Thanx a lot your your share about the trip. I just want to add that the road conditions are bad in some parts. And please do carry water if you are traveling in this month of year. Rest all the temples are very beautiful. The people are very helpfull. At every temple we kept our bags tied with the bunjee cord on the bikes and our helmets on the road. No one touched them.
Again thnx to ScoutMyTrip.
Thanks Rajesh for the tips. Very helpful! And glad you appreciate our work 🙂
[…] weekend of 7th,8th and 9th would be a good time for the Ashtavinayak Yatra in Maharashtra. The crowds at temples would also be less considering deities would either be at home or visarjan […]
Apart from temple any special place…. In pune or lonavala or lavasa
The Ashtavinayak pilgrimage is considered to be a milestone in every devotee's life. Many devotees also go for the Ashtavinayak darshan before taking any big decision in their life, or before they begin a new stage in their life. Most of the time, this darshan is taken by elderly people or people in a group.
Really amazing guide. Thanks for sharing
Hi sir, we r planning to go ashtavinayak along with family total 14pepole r there we need to know how to book room t bhaktanivas, we want to complete it in 3days and 2 night, then which place is better to stay, and if we plan to stay inhotels how much it will cost, As there r kids with us hence we want good food. We r planning to book tempo traveller. Pls guide us
Really amazing blog. Thanks for sharing
[…] of the first Swaminarayan temples all over India, this is another example of wonderful architecture where you can observe immense […]
Hi, Staying in mumbai near shivaji park. I am planning to do Ashtvinayak tour . We are two couples, all senior citizens. Car can arrange. Need guidance on travel itinery and place of stay with cost idea enroute. Place of stay should have AC super delux rooms with facilities and good vegetarian food. Plan for 2 nights and 3 days with departure on Sep 21. Please suggest.
Dear All, God's will, had the privilege to be in PUNE for nearly 10 weeks on official visit for my company. For years, i had the wish to visit "Chintamani Ganesh' , since it's detailed in Ganesh Puran so elaborate. Being a Chennaite IT worker, i never imagined i would ever be in Pune in 1st place, since last 15 years i had been working only in Chennai or Abroad trips. In my 10 weeks, i only visited "CHINTAMANI Ganesh" , 8 times in whole. It would take a day to explain the Extraordinary marvel, grace, Love of our Beloved "CHINTAMANI Ganesh". So plan well so everyone spends atleast 1 hour wholly inside the temple. Not me , but Ganesh Puram authentically claims the temple to be more than 10 Million years old, and to add briefly on Puran story : Lord Indra had gifted the Most elite, priceless possession of "Devaloka(Heaven)" to Sage kapila, based on his virtue and hopitality he showed to INDRA. The gift is the MOST PRECIOUS Gem in all worlds called "Chintamani". It was obtained basically when Devas/Asuras "churned the Milk ocean" for Elixir/Nectar. Later a asuran named "Gana Raj" forcefully took it from Sage Kapila. How Sage got it back by Lord Ganesh grace, is the Great historical story behind THEYUR Chintamani Ganesh! In fact there was a great battle between Lord Ganesh's Parivaram & the asura's Army, which was perhaps biggest battle in history preceding Mahabharata or anything else. Plan to visit "CHINTAMANI Ganesh on Sukla/krishna paksha Chadurti which is more auspicious for the Lord. STAY blessed ! Jai Chintamani Ganesh !
I examine your blog site presently share great information right below.
I heard its auspicious to start the ashtavinayak journey from Moregaon. is it true? I am planning for it once the lockdown is lifted, please guide.
and nice blog, very informative.
Thanks for sharing such a nice tour experience here.
Thanks for sharing such beautiful tour experience with us.
Thanks for sharing such a amazing information with us it pleasure to read your blog it help to all trekking blogger I am searching such a great tips from longtime but I didn't found such valuable info .thanks once again keep posting such a post in future.
Amazing Blog… many things to learn. thanks for sharing
Thanks for sharing such devotion & amazing journey with us. Your blog post help to all before planning Ashtavinayak Yatra. Whole experience of trip is really awesome that will help many more things to learn.
Nice Blog…. This is really amazing. Great information about Ashtavinayak Yatra.
Very Helpful!! God Bless!! I was able to do the trip because of your inputs!! Also we did darshan at Dagdusheth Ganpati which was on the way… Thank You So Much!!
Leave a Comment Cancel Reply
Save my name, email, and website in this browser for the next time I comment.
Notify me of follow-up comments by email.
Notify me of new posts by email.

Destination: Ashtavinayak – Jejuri – Prati Balaji
No. of Days: 3 D / 2 N
Starts From: Mumbai
Frequency: Every Friday
Hotel: AC Deluxe Double bed room Category or similar
Includes: Travelling from Mumbai by AC Vehicle (As per group Size), Veg Meals Breakfast (Upma,Poha), Lunch & Dinner (Maharastrian Thali), and Accommodation on Twin / Triple Sharing basis in Non AC Room with Extra Mattress, Toll & Parking .
Excludes: All personal Exps i.e. , Ropeway / Boat / Pony / Horse Ride , Laundry, telephone, Entrance fees , Non Veg Meal , Last Day Dinner , Water Bottle.
Related Tours : Ashtavinayak by AC Ashtavinayak by Car
Ashtavinayak – Jejuri – Prati Balaji
Book Mumbai to Ashtavinayak tour package with Prasanna Purple Travels, Ashtavinayak Darshan or yatra is conducted by luxury bus.Ashtavinayak or eight Ganesha is located in Maharashtra. Ashtavinayak literally means 'eight Ganesha' in Sanskrit.Mumbai to Ashtavinayak covers eight holy temples of Ganesha with Jejuri & Balajitemple. They are Moreshwar, Mahaganpati, Chintamani, Girijatmaj, Vigneshwar, Siddhivinayak, Ballaleshwar and Varad Vinayak. Jejuri is one the popular pilgrim of Maharashtra dedicated to Lord Khandoba known as Khandobachi Jejuri.The design of the Balaji temple is the perfect replica of the Tirupati Balaji temple.

Tour Program

Departure from Mumbai to Mahad Ganpati. followed by en route breakfast. After breakfast Mahad (Shri Varadvinayak Ganpati Darshan) . Proceed to Pali (Shri Ballaleshwer Ganpati Darshan). Have Lunch en route & Proceed to Lenyadri (Shri Girijatmak Ganpati Darshan) & further to Ozar for (Shri Vigneshwer Ganpati Darshan) . Dinner & Overnight stay at Ozar.
Early morning proceed to Ranjangaon. After breakfast Visit (Shri Mahaganpati Ganpati Darshan). Proceed to Theur (Shri Chintamani Ganpati Darshan). Have Lunch enroute & Proceed to Siddhatek (Siddhivinayak Ganpati Darshan). Proceed to Morgaon (Mayureshwar Ganpati Darshan). Overnight stay at Pune / Jejuri.
After Breakfast visit Jejuri Khandoba , is one the popular pilgrim Centre of Maharashtra. Proceed to Ketkavale Visit Balaji Mandir . After Darshan Lunch then Proceed to Mumbai. Night arrival at Mumbai.

Testimonial

Manali Package

Bangalore – Mysore – Ooty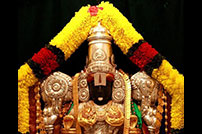 Tirupati Tour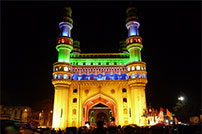 Hyderabad Ramoji Film City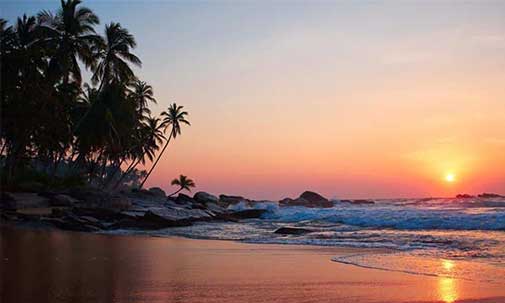 Himachal: Shimla-Kulu-Manali-Chandigarh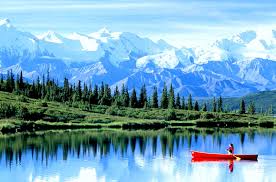 Kashmir-Srinagar-Vaishnodevi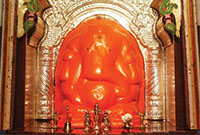 Mumbai to Ashtavinayak – Jejuri – Balaji 3D | 2N
Mumbai to ashtavinayak 3d | 2n.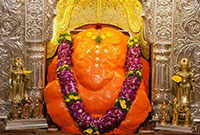 Mumbai to Ashtavinayak Tour Package 2D | 1N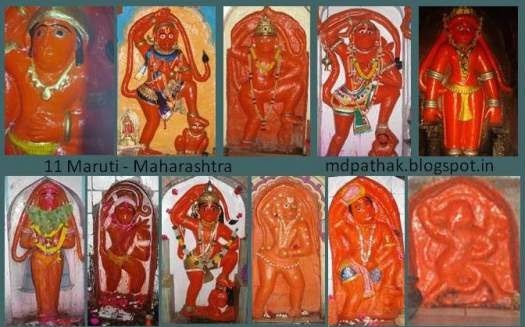 Akara Maruti– Kolhapur- NrusinhaWadi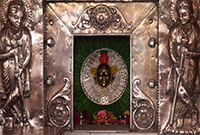 Mahabaleshwar – Panchgani (Mumbai Trip)
Nashik - vani saptashrungi (mumbai trip).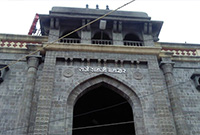 Panch Jyotirlinga - Ambejogai
Pandharpur - akkalkot - gangapur – tuljapur.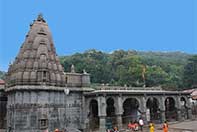 Teen Jyotirlinga Tour

Enquiry Form

Your enquiry is submitted.
We will call you shortly.
Ashtavinayak Tour, Temple Timings, and Bhakta Niwas
Information of ashtavinayak tour, bhakta niwas, temple timings, location, festivals, and events.
The ashtavinayak.in website proving the ashtavinayak Ganpati tour details including Ganesha Temple, Bhakta Niwas, Temple Location, Festivals, History of temple and ashtavinayaka Routs, Tour. Our Mission is to provides ashtavinayak detail information to all people, who are going to this ashtavinayak darshan. We proving contact details of the temple and all temple locations detail with kilometer and hours to reach the locations. Ashtavinayaka tour having eight Ganesha places, Which are Ozar, Lenyadri, Theur, Ranjangaon, Siddhatek, Morgaon, Pali and Mahad. The Ashtavinayakas are Vighnahar, Girijatmaj, Chintamani, Siddhatek, Mahaganpati,Mayureshwar, Varadvinayak and Ballaleshwar.
Ashtavinayak Temple Near Pune | Ashtavinayak Ganpati Tour from Pune| Ashtavinayak tour or yatra from pune | Temple Timings and Bhakta Niwas
Vighnahar, Girijatmaj, Chintamani, Siddhatek, Mahaganpati, Mayureshwar, Varadvinayak and Ballaleshwar. Ashtavinayak Ganpati near from Pune city. Ashtavinayak Yatra from Pune by bus, by car, taxi, and cabs. Ashtavinayak darshan from Pune is very convenient, easy and near. Please check temple timings before start the tour, it helps you to plan Ashtavinayak tour.
- अष्टविनायक गणेशा -
श्री विघ्नेश्वर गणपती - ओझर.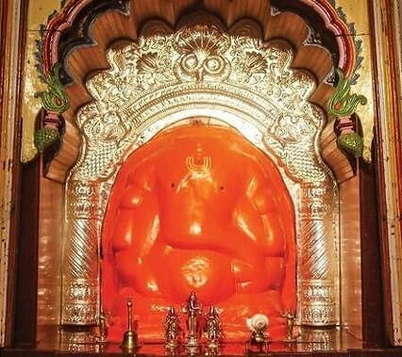 Shri Vighnahar Ganpati - Ozar
The Vighnahar Ganpati Temple or also known as Vigneshwara Temple of Ozar ( Ojhar / Ojzar ) is a Hindu temple dedicated to the Lord Ganesha ( Ganpati Bappa ) Son of Lord Shiva and Parvati. The elephant-headed god of wisdom. The temple celebrates the usual festivals associated with Ganesha: Ganesh Jayanti and Ganesh Chaturthi. At the time of Ganesh Jayanti, the temple decorated with flowers and lightings. Vigneshwara Ganesha History, Story, Temple Location, Bhakta niwas.
श्री गिरिजात्मजा गणेशा-लेण्यांद्री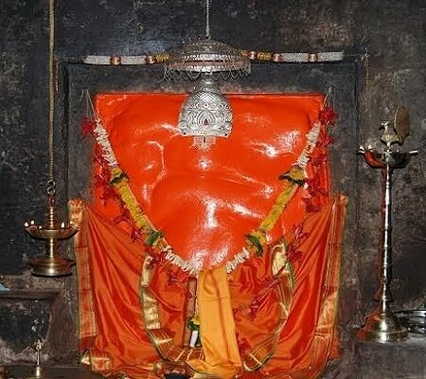 Shri Girijatmaj Ganpati - Lenyadri
Girija's (Parvati's) Atmaj (son) is Girijatmaj. Girijatmaj Ashtavinayak Temple is the only temple of the Ashtavinayak which is on a mountain and is built in the locale of Buddhist Cave. The temple hall is 53 feet long, 51 feet wide and 7 feet in height. The temple celebrates the usual festivals associated with Ganesha: Ganesh Jayanti and Ganesh Chaturthi. At the time of Ganesh Jayanti, the temple decorated with flowers and lightings. Girijatmaj Ganesha History, Story, Temple Location, Bhakta niwas.
श्री चिंतामणी गणपती - थेऊर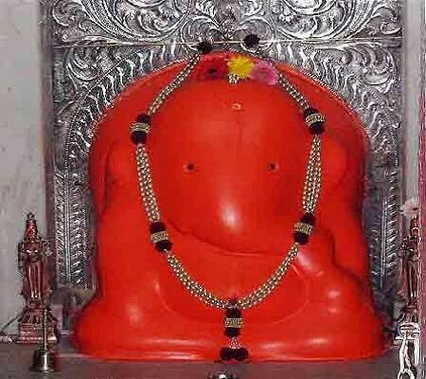 Shri Chintamani Ganpati - Theur
The Chintamani Temple of Theur (Theyoor) is a Hindu temple dedicated to the Lord 'Ganesha' Son of Lord Siva and Parvati. This temple is one of the popular among the Ashtavinayaka temples and 27.04 km from Pune district in Maharashtra. The idol of Lord Chintamani Ganesha faces east. The Lord Ganesha eyes are precious gems. The Mahadwar or the main gate of the temple is north-facing, and a road connects it to river Mula and Muth. Chintamani Ganesha History, Story, Temple Location, Bhakta niwas.
श्री महागणपती - रांजणगांव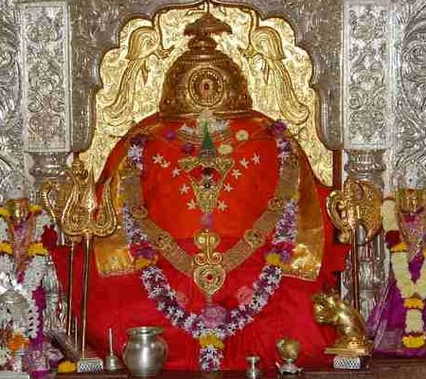 Shri Mahaganpati Ganesha - Ranjangaon
The Ranjangaon Ganpati temple or well know as Mahaganpati of Ranjangaon is located in Shirur Taluka about 51.5 km (via Pune - Ahmednagar Highway - in 1 hr 31 min) from Pune. This is the eighth temple visited by devotees who set out on the divine Ashtavinayaka tour.The temple new main gate is the amazing and nice view from the highway.Millions of peoples are visiting here for Ganesh Darshan in Ganesh Jayanti. Mahaganpati Ganesha History, Story, Temple Location, Bhakta niwas.
श्री सिद्धिविनायक - सिध्दटेक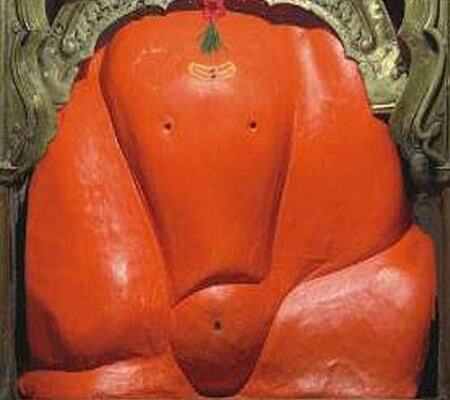 Shri Siddhivinayaka - Siddhatek
The Shree Siddhivinayak Temple at Siddhatek is a Hindu temple dedicated to Ganesha. The temple is one of the Ashtavinayaka, the eight revered shrines of Ganesha in the Indian state of Maharashtra and the only Ashtavinayaka shrine in Ahmednagar district. The Siddhivinayak (Ganesha) enshrined in the Siddhivinayak Temple is said to be the one who is capable of granting Siddhi (spiritual power). Siddhivinayaka Ganesha History, Story, Temple Location, Bhakta niwas.
श्री मयूरेश्वर गणपती - मोरगाव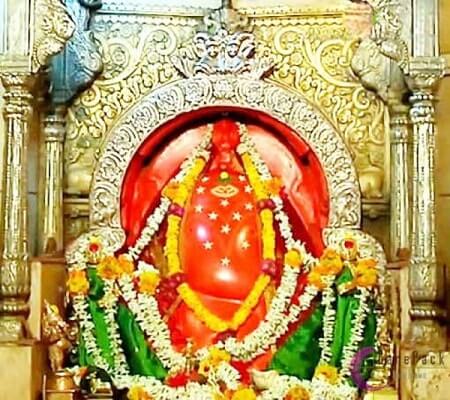 Shri Mayureshwar Ganpati - Morgaon
Shri Mayureshwar Ganpati temple or Shri Moreshwar Ganpati temple is a Hindu temple dedicated to Lord Ganesha. It is located in Morgaon in Pune District, about 66.3 km ( 1 hr 53 min) via Jejuri-Morgaon-Baramati Road and Saswad - Bopdev - Pune Road. The temple is one of the Ashtavinayaka, the eight revered shrines of Ganesha in the Maharashtra. The eleven stair cases of temple have importance also the 'Nandi' in front of temple. Mayureshwar Ganesha History, Story, Temple Location, Bhakta niwas.
श्री बल्लाळेश्वर गणपती - पाली
Shri Ballaleshwar Ganpati - Pali
Ballaleshwar Ganpati Mandir is located in the town of Pali. Shri Ballaleshwar Ganpati temple is one of the eight temples of ashtavinayaka. Among ashtavinayaka Ganesha temples, Ballaleshwar temple is the only incarnation of lord Ganesha that is known by his devotee's name. This is original wooden temple/mandir was renovated in '1760' to make way for a new stone temple designed and developed by 'Shri Fadnis'. Ballaleshwar Ganesha History, Story, Temple Location, Bhakta niwas.
।। श्री गणेशाय नमः ।।
श्री वरदविनायक गणपती - महड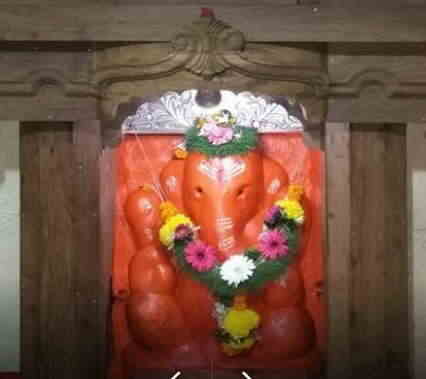 Shri Varadvinayak Ganpati - Mahad
Shri Varad Vinayak Mahad fulfills all the dreams of prayers. This temple is located in the town of Mahad near Pune-Mumbai express highway, Khopoli. The Mahad is the small town and beautiful place among the ashtavinayakas. The idol faces the east, has its trunk to the left and has been in the constant company of an oil lamp, said to be burning continuously since from 1892. There are four elephant idols on four sides of the temple. Varad Vinayak Ganesha History, Story, Temple Location, Bhakta niwas.
Get Ganesha Aarti Sangrah
Ashtavinayak Ganesha Website proving the ashtavinayak Ganpati tour details including Ganesha Temple, Temple Timings, Bhakta Niwas, Temple Location,Festivals, History of temple and ashtavinayaka Routs, Tour.
★★★★★ Published 25 th Feb 2020 by Bhushan Amrutkar, Nashik .
This website provides detail information about the Asthavinayak tour. It helps us to go on the Asthavinayak trip and providing each Ganesha temple details like temple timings, Bhakta Niwas booking details, routs and nearest places. It is helpful for planning Ashtavinayak yatra for devotees with details information of Temple Timings and Bhakta Niwas. Great Work and good content. Thank you, Team.
Send your feedback on Ashtavinayak.in website
Ashtavinayak Temples
Ozar Ganesha Temple
Lenyadri Ganesha Temple
Theur Ganesha Temple
Ranjangaon Ganesha Temple
Siddhatek Ganesha Temple
Morgaon Ganesha Temple
Pali Ganesha Temple
Mahad Ganesha Temple
Ashtavinayak Ganesha
Shree Vighnahar Ganesha
Shree Girijatmaj Ganesha
Shree Chintamani Ganesha
Mahaganpati Ganesha Ranjangaon" href="ranjangaon-mahaganpati-ganpati-ashtavinayak.php">Shree Mahaganpati Ganesha
Shree Siddhivinayak Ganesha
Shree Mayureshwar Ganesha
Shree Ballaleshwar Ganesha
Shree Varadvinayak Ganesha
Ashtavinayak Songs
Ashtavinayak Song (Ashtavinayaka Tuza Mahima Kasa)
Ganpati Aarti Collection
Shri Ram Raksha Stotram
Shree Navshya Ganpati Nasik
Shree Dholya Ganpati Nasik
Icchapurti Ganpati Chandwad
Ozar Bhakta Niwas Booking
108 Ganesha names with meaning
Review | Rating
Reviews and Ratings
About Us | Contact Us
Website Feedbacks
Ashtavinayak Bhakta Niwas List
Social Facebook Youtube Webwiki Twitter
Copyright © ashtavinayak. in 2023, all rights reserved.