Blinn College District resumes on-campus tours for prospective students
BRYAN, Texas (KBTX) - Prospective students and their families can now tour all five Blinn College campuses in person.
Face masks and social distancing are still required on Blinn campuses. Tours are available Monday, Wednesday and Friday on the Brenham, Bryan, and RELLIS campuses. Tours on the Schulenburg and Sealy campuses run daily Monday – Friday.
Those touring the campus are asked to certify that they are not displaying any COVID-19 symptoms or have been exposed to COVID before arriving on campus.
School officials say they're happy to have students return to the campus and that this is a step toward returning to normal.
"Those tours usually last about 30 minutes to an hour. Currently, we're only going into one building, but we are taking them around all of the campuses, explaining everything and where everything is," said Elaine Abshire, Director of prospective student relations for Blinn College. "Getting them back on campus is what we're most excited about."
For more information about self-certification, visit www.blinn.edu/back-with-blinn/covid-self-certification.html .
For more information on scheduling a tour, visit www.blinn.edu/future-students/tours.html .
Brenham, Bryan, RELLIS and Schulenburg Campus tours can be scheduled by calling 979-743-5200, and Sealy Campus tours can be scheduled at 979-627-7997.
🔹 Registration is temporarily closed today, Thursday, May 6! 🔹 Registration resumes Friday, May 7 at 9 a.m. 🔹 Paygo will be in effect for May minimester and summer courses beginning May 8. 🔹 May minimester classes begin Monday, May 17! 🔹 Visit https://t.co/wgF2vtj1xf pic.twitter.com/EkqfjlOApD — Blinn College District (@BlinnCollege) May 6, 2021
See the full press release below.
May 6, 2021 Blinn College resumes campus tours Registration is now available for May minimester, summer, and fall classes The Blinn College District is resuming in-person tours for prospective students and their families. Tours are available for all five of Blinn's campuses – Brenham, Bryan, RELLIS, Schulenburg, and Sealy. Brenham, Bryan, and RELLIS tours can be scheduled at www.blinn.edu/future-students/tours.html. Schulenburg Campus tours can be scheduled by calling 979-743-5200 and Sealy Campus tours can be scheduled at 979-627-7997. Tours are available on Mondays, Wednesdays, and Fridays on the Brenham, Bryan, and RELLIS campuses and Mondays through Fridays at the Schulenburg and Sealy campuses. Guests are asked to self-certify that they are not exhibiting COVID-19 symptoms or been exposed to COVID-19 prior to arriving on campus. For more information about self-certification, please visit www.blinn.edu/back-with-blinn/covid-self-certification.html. Face masks are required on Blinn campuses and social distancing is in effect. Registration is available now for Blinn's May minimester, summer, and fall terms. The May minimester runs Monday, May 17, through Wednesday, June 2, allowing students to earn full course credit in just a few weeks. These accelerated minimester courses cover the same material as a full-length course, allowing students to rapidly progress toward their degree. The Summer I term runs Monday, June 7, through Tuesday, July 6, and the Summer II term runs from Monday, July 12, through Monday, Aug. 9. Fall classes begin Monday, Aug. 30. For more information, visit www.blinn.edu. About the Blinn College District With innovative programs and award-winning co-enrollment partnerships, Blinn's academic transfer rate ranks No. 1 among Texas community colleges. Courses are available online and at five Central Texas campuses, and students save 44% in tuition and fees compared to the average state university. For more information, visit www.blinn.edu. Richard Bray, Director of Communications, Media Relations, and Marketing Blinn College District
Copyright 2021 KBTX. All rights reserved.
Former teacher said she has made nearly $1 million from OnlyFans in less than 6 months
Your $2 bill could be worth thousands
James McCoy Taylor found guilty, sentenced to time in Brazos County jail
Thursday is cold front day!
Towed customers raise concerns over QR codes in Northgate parking lots
Latest news.
Grimes County Sheriff's Office warning residents about scam
Thursday Afternoon Weather Update - November 9
Last conference home game of the year could be damp and chilly
Brazos Valley Food Bank pantries seeing higher need
Brookshire Brothers supporting Aggies Can, Brown Bags of Hope
Event Details
Blinn College - RELLIS Campus
1300 Bryan Road, Bryan, TX, US
Administration Bldg
CONTACT INFORMATION
Prospective Student Relations
RELLIS Campus Tour
Description.
We are excited about your interest in Blinn College!
This tour is for the Blinn College campus at Texas A&M - RELLIS . It does not include a tour of Health Sciences or our Technical and Workforce complex. However, you may contact those departments at the contacts below, and schedule a tour of those facilities. Please contact [email protected] if you do not receive the confirmation with link or have any questions.
Health Science Tours:
Please contact [email protected]
Technical and Workforce Tours:
Please contact [email protected]
If you wish to book a group tour (parties of 10 or more, schools, or organizations), please contact us at:
Brenham (979) 830-4152
Bryan (979) 209-7516
RELLIS (979) 209-7516
Questions & Answers
There are free visitor parking spots in the circle drive, located in front of the Blinn-RELLIS Administration Building (The building with the flag poles in front). Space is limited, please plan accordingly.
You may also park in lot 1000 , across the street from the Blinn- Administration building. The address is 3100 TX-47, Bryan, TX, 77807. This parking lot is owned by TAMU Transportation and vehicles will be ticketed if you have not paid for parking, https://transport.tamu.edu/Parking/pbp.aspx#hourly. The RELLIS code is 7743.
For a map of the RELLIS campus, please visit https://www.blinn.edu/rellis/files/rellis-map.pdf
Please enter the lobby of the Blinn-RELLIS Administration building (the one with the flag poles in front of it), located next to the Walter C. Schwartz building.
Please reach out to [email protected].
Please reach out to [email protected]
Interested in attending this event?
© 2022 Blinn College District | 902 College Avenue | Brenham, TX 77833 | 979-830-4000
Search Colleges
Choose a Degree Level Diploma Certificate Associate Bachelor's Continuing Education Graduate Certificate Master's Doctoral Post-doctoral Certificate
Choose a Category Art and Design Business Criminal Justice and Legal Education General Studies Healthcare Information Technology Psychology Science and Engineering Trade Skills
Choose a Subject Animation / Game Design Architecture / Urban Planning Art and Illustration Audio / Visual Production Digital Design Drafting Fashion Design / Merchandising Fine Arts Graphic / Visual Arts Interior Design Performing Arts Photography / Film Studies Radio and Television Theater Web Design / Multimedia Accounting / Finance Administrative Professional Business Administration / Management Business Information Systems Communications / Public Relations Economics Entrepreneurship Hospitality / Tourism Human Resources International Business Marketing MBA Office Management Organizational Management Project Management Retail and Sales Supply Chain Management Corrections Court Reporting Criminal Investigation Criminal Justice Administration Emergency and Fire Management Fire Protection Forensics Homeland Security / Public Safety Law Degree Law Enforcement / Security Paralegal / Legal Studies Public Administration Adult Education Continuing Education Curriculum and Instruction Early Childhood Education Educational Leadership Elementary Education English as a Second Language Higher Education Instructional Technology Secondary Education Special Education Teacher Education Technology in Education English Foreign Language Geography History Humanities Liberal Arts Philosophy and Religious Studies Political and Social Sciences Religious Studies Alternative Therapy Athletic Training Dental Diet / Nutrition Emergency Medicine Health Information Systems Health Science Health Services Healthcare Administration / Management Massage Therapy Medical Assisting Medical Coding & Billing Medical Technologist Medical Technology Medicine Nursing Nutrition and Wellness Pharmacy Physical Therapy / Respiratory Therapy Public Health Veterinary Studies Computer Science / Programming Data Management Database Administration Information Systems Library Science Networking / Security Technical Support Web Development / Internet Aeronautics Agriculture Biology Engineering Environment / Natural Resources Industrial Technology Mathematics Physical Sciences Addiction Studies Child and Family Studies Child Development Counseling Psychology Social Science Social Work Automotive Technology / Mechanic Aviation Technology / Pilot Career Training CDL / Heavy Equipment Operation / Repair Conservation Construction Management Construction Trades Cosmetology Craftsman Trades Culinary Arts Electronic / Computer Technology Esthetics High School Diploma Life Skills / Hobbies Marine Technology / Captain Mechanics Military / ROTC Other Trades Real Estate Secondary Diplomas & Certificates Welding / Fabrication
Sponsored Schools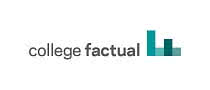 Virtual Tour
Blinn College Virtual Tour
Are you applying to blinn college explore the campus using the virtual tour below..
Virtual tours are a great way to refresh your memory or to preview an on-site tour of Blinn College.
Do I Really Need to Take a Tour?
At the beginning of your college search, a virtual tour can be a beneficial tool to explore the campus before your visit. When you do visit the campus, be sure to talk to current students about their experiences. A student perspective is a helpful way to gauge your future experience when attending Blinn College. Already took an on-campus tour? It's inevitable. All of your college tours will blend, and you might forget the appearance of Blinn College's library, dorms, or cafeteria. Use the virtual tour to jog your memory! With the interactive mapping tool below you can even explore the area surrounding the campus.
Use the resources below to start your virtual tour.
Using the Map
Click and drag the little orange person to a location on the map. Locations with panoramas appear as blue lines or blue dots when moving the orange person. The blue dots are panoramic views that you may swivel. The blue lines are paths that you can navigate along.
Panoramic View
You can "pan" or "swivel" the camera around by clicking on the image and dragging your mouse or finger. If you see a white arrow on the picture, you can click or tap on it to move in the direction of the arrow. This will also update the location of the little orange person on the map so you can get a better sense of where you are and what direction you are facing.
Continue Your Research on Blinn College
College Factual provides higher-education, college and university, degree, program, career, salary, and other helpful information to students, faculty, institutions, and other internet audiences. Presented information and data are subject to change. Inclusion on this website does not imply or represent a direct relationship with the company, school, or brand. Information, though believed correct at time of publication, may not be correct, and no warranty is provided. Contact the schools to verify any information before relying on it. Financial aid may be available for those who qualify. The displayed options may include sponsored or recommended results, not necessarily based on your preferences.
© 2022 College Factual – All Rights Reserved.
Privacy Policy
California Privacy
Do Not Sell My Info
Terms of Use

Blinn College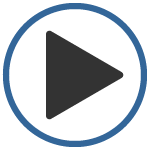 General Information
2022-2023 tuition, enrollment statistics, admission requirements, sports and athletics, men's sports.
Men's Baseball
Men's Basketball
Men's Football
Men's Soccer
Women's Sports
Women's Basketball
Women's Soccer
Women's Softball
Women's Volleyball
Majors/Degrees Conferred
-d denotes that program is also offered through distance education.
College Search
More than 7 million students have used campustours to find virtual campus tours and maps..
2022 ARCHIVES
2021 ARCHIVES
2020 ARCHIVES
2019 ARCHIVES
2018 ARCHIVES
2017 ARCHIVES
2016 ARCHIVES
Registration open for spring classes at new Blinn College-Waller Campus
Blinn-Waller offers an affordable, convenient option for students in the Waller and greater Harris County region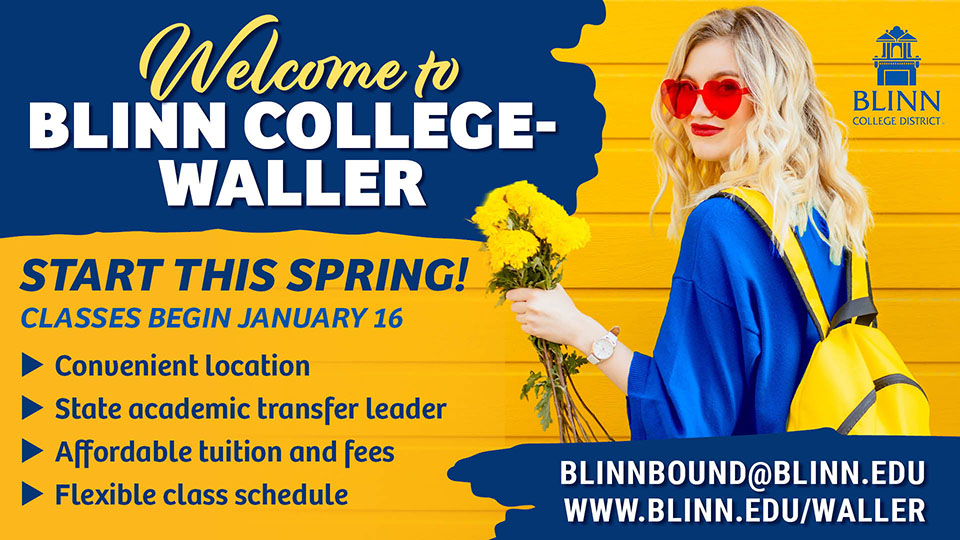 November 9, 2023
Conveniently located at Waller ISD's W.C. Schultz Junior High School at 20950 Field Store Road, the Waller Campus offers a range of highly transferable academic core classes, laying the foundation for students in Waller, northwest Harris County, and the surrounding region to earn their college degree.
Registration for the spring semester is available through Monday, Jan. 15, and classes begin Tuesday, Jan. 16. To better serve working students, all courses are offered on weekday evenings or weekends and students can choose from university transfer courses that are eight or 16 weeks long:
Prospective students can apply to Blinn at ApplyTexas.org . Once admitted, they can register for classes through their myBLINN portal at https://my.blinn.edu . Blinn recommends that all students speak to an academic advisor prior to registering for classes.
Blinn is the unquestioned leader in transferring students to university programs. Blinn's academic transfer rate of 48.2% ranks No. 1 in the state and nearly doubles the state-wide average of 24.1%.
Blinn also has partnered with Texas A&M University to develop pioneering co-enrollment programs such as the Texas A&M-Blinn TEAM Program , Texas A&M Engineering at Blinn , and the Texas A&M Engineering Academy at Blinn-Brenham . As a member of the RELLIS Academic Alliance, Blinn offers courses at Texas A&M-RELLIS that transfer seamlessly into the bachelor's degree programs offered by the regional universities also located at RELLIS.
According to data from the Texas Higher Education Coordinating Board's CollegeForAllTexans.com , out-of-district Blinn students save 39.4% in tuition and fees compared to in-state residents at the average Texas public university. Blinn students can apply for more than 300 endowed scholarships through a single application, and the College does not charge an application fee.
For more information, visit www.blinn.edu .
Enjoy this article? Share it with one click!
2023 ARCHIVES
GET CONNECTED
Subscribe To Blinn News
Read Latest Tweets
Keep Up With Blinn
Ready to learn how Blinn College can help you meet your educational goals? Visit our Future Students or Admissions to learn more, or contact a prospective student advisor who can guide you through your next steps at [email protected] .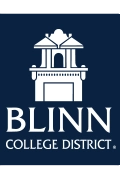 The Blinn College District is accredited by the Southern Association of Colleges and Schools Commission on Colleges (SACSCOC) to award associate degrees. The Blinn College District also may offer credentials such as certificates and diplomas at approved degree levels. Questions about the accreditation of the Blinn College District may be directed in writing to the Southern Association of Colleges and Schools Commission on Colleges at 1866 Southern Lane, Decatur, GA 30033-4097, by calling (404) 679-4500, or by using information available on SACSCOC's website (www.sacscoc.org) .
The Blinn College District does not discriminate on the basis of race, color, national origin, sex, or disability. For information regarding Title IX, ADA, Section 504, and other anti-discrimination coordinators, see the Student Title IX page .
quick links
A to Z Index
About Blinn College
Academic Calendar
Blinn Bookstores
Campus Maps
Choose your Campus
Employment Opportunities
Giving to Blinn
myBLINN login
Social Media
Access Syllabi & CVs
Curriculum Committee
Expressive Activity on Campus
Financial Transparency
House Bill 2504
Mental Health Counseling
Online Institutional Resumes
Open Records
Required Notices
State Auditor's Office Fraud, Waste, or Abuse Hotline
Student Complaint Forms
Student Consumer Information
Student Rights and Responsibilities
Student Title IX
safety & security
Annual Security Report
Blinn Alert
Emergency Management
Privacy Notice
Safety & Risk Management
departments
Accounting Department
Facilities, Planning, and Construction
Human Resources
Communications, Media Relations, and Marketing
Purchasing Department
Administration
Board of Trustees
Academic Committees
Administrative Regulations
Advisory Committees
Institutional Review Board
Legislative Matters
Office of Institutional Research and Effectiveness
Office of the Chancellor
Office of the Executive Vice Chancellor and General Counsel
Quality Enhancement Plan
Strategic Plan
© 2023 Blinn College District | 902 College Avenue | Brenham, TX 77833 | 979-830-4000
Texas 10th Court Of Appeals Making Its 10th Visit To The Blinn College Bryan Campus
For the tenth year, the Texas 10th court of appeals will be hearing cases on the Blinn College campus in Bryan.
On Wednesday (November 8), the public is invited to watch the appeals of one criminal and two civil cases and participate in a question and answer session with the justices.
One of the justices is former Brazos County district judge Steve Smith.
The criminal case involves a man convicted of a murder in Brazos County. Justice Smith has recused himself from that appeal.
One of the civil cases involves the Corsicana economic development organization and a closed retail store.
The other civil case is a dispute related to driveways that were constructed as part of a real estate development project in Coryell County.
Wednesday's event begins at 10 a.m. in the Blinn-Bryan campus student center.
News release from Blinn College:
The Blinn College District invites students and the public to witness precedent-setting cases when it hosts the Texas 10th Court of Appeals on Wednesday, Nov. 8.
The court will sit in session beginning at 10 a.m. in the Bryan Campus Student Center, Room F-120 (map). Now in its 10th year, the annual event is coordinated by the Blinn Paralegal and Legal Assistant Program and the Legal Assistant Student Organization.
The first case, Coryell County v. H&S Perryman Ranch, LLC, will be heard at 10.am. The case involves a jurisdiction and property dispute related to driveways that were constructed as part of a real estate development project. The second case, The State of Texas v. Saul Lee Suarez, involves a murder and aggravated robbery indictment with the defendant arguing to suppress the search of his bedroom without his permission as a violation of his Fourth-Amendment rights.
The court will reconvene at 1:30 p.m. to hear Corsicana Industrial Foundation, Gander Mountain Company, and JP Morgan Chase Bank, N.A. v. City of Corsicana and Navarro County. This case relates to sales tax that was being used to repay a loan used to develop a retail center and whether payments should still continue once the shopping center's anchor store, Gander Mountain, permanently closed.
Additional information on these cases is available at www.txcourts.gov/10thcoa.
Each case is expected to last 50 minutes. At noon, the judges will host a question-and-answer session. The public is welcome to attend any individual argument or the entire session.
"I'm excited to celebrate the court's milestone of hearing oral arguments at Blinn for the 10th year," Chief Justice Tom Gray said. "This is always such a wonderful educational experience for Blinn students and a unique opportunity for us to engage with the public by taking the law out of the courtroom and to the community."
No video, audio recordings, or photographs will be allowed in the courtroom while court is in session but the proceedings will be livestreamed on the Court's YouTube channel. Individuals attending the session must wear appropriate attire, power off or silence electronic devices, and are not allowed to bring food or beverages.
The Texas 10th Court of Appeals, consisting of Gray and Justices Matt Johnson and Steve Smith, is based in Waco and hears approximately 400 civil and criminal appeals a year from 18 counties in Central Texas, including Brazos County.
After arguments are heard, the justices will return to Waco, where they will research the legal issues and precedents, then issue a written opinion.
"This event is extremely beneficial to our students because a real, functioning courtroom becomes their classroom for the day," Program Coordinator Robert Stanberry said. "Our students and the public immerse themselves in these cases and gain a unique perspective into the complexities of how the appellate court system works."
For more information regarding Blinn's Paralegal and Legal Assistant Program, visit www.blinn.edu/paralegal.
Bryan Broadcasting Corporation
Student Activities
Each student's college experience should be enhanced with activities that contribute toward individual growth. Blinn College seeks to provide opportunities that meet each student's needs and interests through a wide range of co-curricular activities. These activities are not separate and apart from academic life, but complement the curriculum, serving to broaden the horizons of each student.
Student organizations encompass a wide range of interests. Their focus is to enhance opportunities which aid in the development of leadership, decision-making, social skills, self-esteem, and professional growth.
Each organization is advised by a member of the professional staff who assists the students in planning their projects and activities. Participation in certain student activities requires enrollment in a credit course and, in some cases, tryouts and/or approval by the instructor. Included in these categories are the Buccaneer Band, cheer, chorus, dance, intercollegiate athletics, publications, and the stage band. 
Faculty advisors and club members are financially responsible for any expenses incurred and should maintain accurate records of their funds. A financial report is requested by the Director of Student Leadership and Activities at the end of each semester.
All fundraising activities by clubs and organizations must be approved by the administration via a Fundraising Proposal Request Form. Clubs or organizations are not allowed to solicit for funds off campus without permission from the Director of Student Leadership and Activities.
To spend allocated funds from approved club and organization budgets, club advisors must submit a written purchase request to the Director of Student Leadership and Activities for a budget code and signature. Requests are then forwarded to the appropriate offices for signatures and approval and returned to the club advisor.
Buccaneer Band
The Buccaneer Marching Band (Brenham campus) consists of 125+ members from as many as 60 area high schools including the Houston, Austin, San Antonio and Dallas-Fort Worth area. Performances include home football games, select away games, exhibition performances at regional, area and state U.I.L. marching contests and hosting the annual Buccaneer Marching Festival. The marching band includes a Wind Symphony, Symphonic Band and Jazz Ensemble. The bands perform several on-campus concerts, tour throughout southeast & central Texas, host an annual jazz festival and music meet and annually place more students in the Texas Community College All-State Band than any community college in the state.
The band program is open through audition to all students with experience in a high school band. Substantial scholarships are available through the audition process to all members including color guard. On-campus audition and a recommendation from the students' high school director are required. Audition material is to consist of region tryout etudes, and/or class one U.I.L. solos plus sight reading. Music majors make up approximately 50% of the total band program, and the scholarships are awarded equally to all majors based on musicianship and availability of funds at the time of the audition. For complete audition arrangements contact the Director of Bands (979) 830-4652 or see our website at www.blinn.edu Brenham campus, Visual and Performing Arts, Buccaneer Band.
For complete audition arrangements contact the Director of Bands (979) 830-4652 or on-line www.blinn.edu Brenham campus, Fine Arts, Buccaneer Band etc.
Blinn College Percussion Studies and Steel Drum Band
The Percussion Studio at Blinn College strives to attain the highest possible performance standards while helping students experience a diverse array of percussive performance outlets. Students at Blinn have the opportunity to perform in drumline (The Mothership Connection), steel band, percussion ensemble, jazz band, wind ensemble, symphonic band, and marching bands. All students, not just music majors, receive private instruction that assists each student in attaining their individual artistic goals.
The Blinn College Percussion Ensemble (BCPE) performs several full-length concerts per year, including past performances at a Day of Percussion, Drumline Exhibitions, and as invited guests at area high schools. BCPE strives to present a variety of percussion ensemble styles ranging from classical transcriptions, to marimba orchestra pieces, commissioned works, and standard chamber music repertoire. Each Fall the college also have a full drumline, known as the Mothership Connection, that supports the marching band and plays solo performances.
The Blinn College Steel Band (BC Steel - Beyond Caribbean) in an ensemble made up of members of the percussion and instrumental music program. As a smaller combo style steel band focuses on learning the traditional styles and techniques. Music includes traditional Caribbean music in addition to arrangements of classical and contemporary music for steel drum ensemble. No previous steel pan experience is required, simply a willingness to learn.
Whether music is just a passion or a future career there is an outlet for your musical talents at Blinn College. Former percussion music majors have been accepted into four-year institutions including the University of Texas, the University of North Texas, Baylor University, Texas Tech University, Texas Christian University, Sam Houston State, Texas A&M Commerce and Kingsville, University of Houston, and West Texas A&M among others. For information regarding the percussion program or to schedule an audition please contact Dr. Sarah Burke by phone at (979) 830-4015, or through email at [email protected] .
Kappa Kappa Psi
Blinn College is proud to have the Iota Sigma Chapter of Kappa Kappa Psi, national band service fraternity on the Brenham campus. Members of the Blinn College Band Program are eligible to rush and become membership candidates for Kappa Kappa Psi in the fall semester each year. Kappa Kappa Psi provides service to the band through activities such as weekly field painting, providing water at games, serving as load crew for trips and providing social activities for band members. An active member of the Iota Sigma chapter of Kappa Kappa Psi may continue their active membership at their transfer university through advisor approval.
The Blinn College Treasures
The Blinn College Treasures dance team is an exciting group that performs at Blinn College athletic events, pep rallies, college and community events, as well as at a number of other special events. This team of student-athletes demonstrates their support for the Buccaneer and Lady Buc athletic teams with energetic and entertaining performances. They are more of a dance team rather than a drill team. During football season performances consist of field jazz and pom. During basketball season, the team's style is a combination of jazz and funk. Each person who makes the team receives some level of scholarship funding. Contact the dance coach for more information at 979-830-4264.
The Choir Program
Blinn College has one of the largest choral programs in the state, with five separate choirs. Choral Union, is open to all students. This choir offers members the opportunity to sing a variety of large and small scale choral works with the community chorus, known as the Brenham Chorale. The other four ensembles are auditioned groups - a mixed ensemble known as the Blinn College Camerata Choir, a select Women's Chorus, the Opera Workshop/Musical Theater Ensemble and the Select Choral Ensemble in Bryan . Each of these choirs present at least one major performance each semester and also participate in community outreach and recruitment events. Scholarships are available to students who participate in two or more ensembles, and are offered after a brief scholarship audition with the Director of Choirs and Vocal Studies. Not all choir students are music majors, and choir scholarships may be awarded to students majoring in any subject. For more information, contact the Director of Choral Studies (979) 830-4239 (Brenham); (979) 209-7580 (Bryan).
The Blinn College Cheerleaders
The Blinn College Cheerleaders are an exciting group that cheers at Blinn College athletic events, pep rallies, college and community events, as well as at a number of special events. The members of the squad are well respected on campus as student-athletes striving to support the Blinn College athletic program. Scholarships are available to those who qualify and cover tuition, fees, and use of books. Tryouts are held in April and for more information please contact the cheer coach at 979-830-4264.
Dramatic Productions
The Theatre Arts Program offers a quality educational foundation through study, application, and experience. A wide range of performance and production studies combined with Blinn's outstanding reputation as the state leader in transferring students to top four-year institutions paves the way for success in an exciting entertainment career. In the Theater Arts Program at Blinn, students apply their knowledge each year in four or more dramatic productions, two musical theatre ensembles, and hosting local, regional, and national presentations. Trips and tours enhance the experience as students enjoy a variety of professional plays and musicals, often with scheduled artist talkbacks. Scholarships are available to qualified students and are awarded through an audition process. Contact the theatre arts director for complete details at (979) 830-4269 (Brenham); 979- 209-7244 (Bryan).
Speech and Debate Team
The Blinn College Speech and Debate Team is an open group that represents Blinn College at a variety of competitions across the state. Students need no previous experience- just an interest in preparing and presenting original material. Events include but are not limited to individual prepared addresses, oral interpretations, limited preparation events, and parliamentary debate. Email Kathryn Kelly or Betsy Stoltz at [email protected] and [email protected] for details and information.
Meetings are Tuesday evenings at 7pm in H220 (Bryan Campus)
Photography Club
The Blinn Photography Club (Bryan Campus) functions as a student organization where students that have an interest in photography can come together. Led and run by students, this creative group experiences a wide range of activities that include official Blinn photo shoots, portfolio discussions, techniques and setups, as well as film and darkroom developing. Photo club is closely tied with the Blinn photography classes, thereby giving club members access to professional equipment reserved for studio photography lessons. Advanced photography techniques in digital photo manipulation and creative exposure are shared in weekly meetings. Photo club often morphs according to the photo experience of its current members and student leadership. For more information on the Photography Club please contact (979) 209-8255.
Intramural Sports
The Blinn College Athletics department offers an intramural athletic program. A well-organized and administered program provides opportunities for students, both men and women, to enjoy scheduled competitive, informal athletic activities.
Intercollegiate Sports
Blinn College offers intercollegiate competition in football, men's and women's basketball, baseball, softball, and volleyball. The college is a member of the National Junior College Athletic Association (NJCAA) and competes in the Region XIV Athletic Conference and the Southwest Junior College Football Conference. For information concerning participation and scholarships in these sports, contact the Director of Athletics or the head coach of the specific sport by FAX (979-830-4032) or visit the web site www.buccaneersports.com
Brenham Campus & Open Recreation and Employment
The Blinn College Campus Recreation program seeks to provide quality recreational opportunities, intramural contests, athletic facilities and services to a diverse student, faculty and staff population of the Blinn College system and to encourage healthy lifestyle choices and positive social interaction within the Blinn College community. Campus Recreation at Blinn College includes Open Recreation - where students are able to utilize athletic facilities for pick-up game competition and personal improvement, Intramurals - students compete against other Blinn College students in a variety of sports that changes throughout the year. Employment - campus recreation typically is one of the largest employers of student workers on campus. Campus Recreation averages over 10,000 participations every semester! Now it is your turn. Come out and play!!!
Blinn College has a number of facilities available for the general student population to utilize in the recreational pursuits. The Heineke Gym is open most week nights for basketball, volleyball, dance and other uses. The Heineke Gym also has sports equipment that students may check out with their Blinn ID including basketballs, volleyballs, footballs, horseshoes, Frisbees and more. The Boehm Weight Room (name of facility may be changed prior to publication) is open most week nights for students to pursue their personal fitness goals. The weight room has free weights and cardiovascular equipment including ellipticals, treadmills, stair steppers and bicycles. There are also a number of outdoor facilities for use including the sand volleyball courts, tennis courts, basketball court, walking track and intramural field.
Blinn College Campus Recreation is one of the largest employers of students on campus. Employment opportunities exist as student supervisors in the Heineke Gym and Boehm Weight Room. Other opportunities exist for students who have experience or would like to learn to officiate many of the team sports offered through the intramural program. Applications must be made online at http://employment.blinn.edu and students are welcome to speak with the Campus Recreation Director when they apply.
Student Government Association
The Student Government Association is organized to provide a student-directed structure within which students have opportunities to develop and promote responsible leadership through serving as a liaison between the students of Blinn College and the College administration, by serving as the collective voice of the student body, and to foster a sense of community on campus.  The Student Government Association collaborates with the Office of Student Leadership and Activities to support and oversee the campus' clubs and organizations and by hosting and co-hosting events and activities for the students.  Blinn College provides a Student Government Association on the Brenham, Bryan, Schulenburg, and Sealy campuses.
These Student Government Associations are composed of officers elected by the student body. All elected officers must complete a minimum of twelve (12) semester hours per semester and maintain a permanent grade point average of 2.75 each semester. All appointed officers must complete a minimum of six (6) semester hours per semester and maintain a permanent grade point average of 2.50 each semester. The President of the Student Government Association must carry a 2.75 GPA at all times and complete a minimum 12 semester hours on the Blinn Campus. First-semester freshmen are exempt from the grade point average for the semester only. Failure to meet this guideline shall result in disqualification from office. The students are represented on the Student Government Association by members-at-large and delegates from the student organizations. The officers provide leadership services to and foster cooperation between the organizations.
Procedures For Establishing Student Organizations
Students interested in forming a campus organization will identify seven or more potential members and a Blinn advisor. The Director of Student Leadership and Activities or will approve the appointment of this individual.
The group will write a proposal and submit it to the Student Government Association for review.
The president of Student Government Association will assign a standing committee to examine the document. Having reviewed and agreed upon the content of the proposed constitution, this committee will recommend the document to the membership of the SGA as a whole.
Having been reviewed and approved by the SGA, the constitution is then submitted to the Director of Student Leadership and Activities.
Once approved by the Director of Student Leadership and Activities, the proposed constitution is sent to the Vice Chancellor for Student Services for review and recommendation.
The final approval for the establishment of the organization will rest with the Blinn College District Chancellor.
Registered Student Organizations
An organization in which membership is limited to students, staff, and faculty may become a registered student organization by complying with the registration procedures established by the Vice Chancellor for Student Services.
Registered student organizations shall abide by College District policies and procedures and applicable law. Registered status shall not imply that the College District endorses a student organization's opinions and activities.
Registration Required 
An eligible group of students shall be entitled to register as a student organization. Approval for registration of an organization on any one campus or center shall be effective College districtwide.
Eligibility
A group shall be eligible for registration if:
Its membership consists of seven or more students.
 It does not deny membership to anyone on the basis of sex, disability, age, color, race, nationality, or religion.
 It has an advisor who is a member of the faculty or the staff.
 It is not under a disciplinary penalty prohibiting registration.
It conducts its affairs in accordance with College District policies, procedures, rules, and regulations; as well as with local, state, and federal laws.
Its membership is limited only to students, staff, and faculty of the College District.
Rejection of Application
If the Vice Chancellor for Student Services does not approve the application for registration, he or she shall provide the applicant with a copy of a written statement of the reasons for refusal and the applicant may appeal to the Blinn College District Chancellor.
The Blinn College District Chancellor may take one of the following actions:
Affirm the Vice Chancellor for Student Services decision.
Reverse the Vice Chancellor for Student Services decision.
Appoint a committee to conduct a hearing and report its findings to the applicant and the Blinn College District Chancellor, who shall then take final action.
The Blinn College District Chancellor's decision may be appealed to the Board of Trustees.
Rights and Duties
Each registered student organization shall adopt a written charter, constitution, or other governing document. A copy shall be filed with the Blinn College District Office of Student Leadership and Activities.
A registered student organization may conduct meetings, events, performances, and similar activities in accordance with College District facilities use policies and procedures. [See FLAA] The organization shall not advertise, promote, or represent that an event or activity is associated with the College District unless prior approval is obtained in accordance with applicable procedures. [See FK]
A registered student organization may distribute written or printed materials or other visual or auditory materials in accordance with College District literature distribution policies and procedures. [See FLA] The organization may not represent that visual or auditory materials are sponsored by the College District unless prior approval is obtained in accordance with applicable procedures. [See FKA]
The purpose and/or functions of a student organization must not duplicate those of an existing recognized student organization. This requirement, however, is not applicable to an organization with religious or political purposes and/or functions as declared in its constitution.
In accordance with state law, officers of a registered student organization shall attend a risk management program provided by the College District.
Only currently registered students shall be eligible for active membership status in student organizations. All other persons, including former students and community members, are not eligible for membership. Furthermore, non-currently registered student attendance at sponsored meetings, events, performances, and similar activities is prohibited unless approved in advance by the Student Leadership and Activities Office or by the Vice Chancellor for Student Services.
Required Submissions
Each registered student organization shall submit the following:
At the beginning of each semester, a complete list of officers or other representatives of the organization who are authorized to receive official notices, directives, or information from the College District on behalf of the organization. The list shall be kept current and accurate by the organization.
At the beginning of each school year, a list of proposed travel requests for approval to the Student Leadership and Activities Office.
Advisor Responsibilities
All student organizations require the appointment of a college faculty or staff member as an advisor. Multi-advisor involvement in student organizations is encouraged, however, advisors are only permitted to serve in the role of advisor for two student organizations per one academic year.
Advisors are expected to provide counsel in regards to the nature of the student organization, guidance, and accountability to ensure the organization is abiding by its constitution. Furthermore, advisors should be actively involved with the activities of the organization, and are charged with creating a positive and cohesive environment for all. Advisors are expected to attend all student organization meetings, whether they be on campus or off campus.
The advisor is responsible for ensuring that all activities and events are approved in accordance with established procedures set forth by the Vice Chancellor for Student Services. Furthermore, the advisor will oversee the finances of the student organization, and will approve all requests for organizational deposits and expenditures. Final approval for funding or deposit requests are done by the Director of Student Leadership and Activities.
College faculty and staff who aspire to be an advisor for a student organization must be approved by the Director of Student Leadership and Activities. Once approved, advisor performance is reviewed on a yearly basis. Lack of performance may result in removal from advisorship.
Loss of Registration
Upon written notice, a student organization's registered status may be revoked by the Vice Chancellor for Student Services and/or the Director of Student Leadership and Activities if it:
No longer meets the eligibility requirements; or
Violates College District policies and procedures or local, state, or federal law.
Upon determination that the organization is no longer fulfilling the purposes and/or functions described in its constitution.
A student organization whose registered status has been revoked may appeal to the Blinn College District Chancellor, who may take appropriate action regarding the issue. If the organization is not satisfied with the decision, it may appeal that decision to the Board of Trustees.
A student organization whose registered status has been revoked shall be prohibited from reapplying for registered status for a period described in the revocation notice. The prohibition shall be for a period of not less than four months following the date of the notice and may be permanent. The revocation shall be effective College districtwide.
College districtwide.
Disciplinary Violations
In addition to the revocation of registered status, violations of College District policies and procedures or local, state, or federal law shall subject the student organization and its individual members to disciplinary action in accordance with policies FM and FMA, and Blinn College Board Policy FKC (LOCAL)
Blinn Organizations Include
Blinn College Student Government Association, Brenham
Blinn College Student Government Association, Bryan
Blinn College Student Government Association, Schulenburg
Blinn College Student Government Association, Sealy
Honor Societies
Delta Psi Omega, Brenham
Kappa Kappa Psi, Iota Sigma, Brenham
Phi Theta Kappa, Alpha Phi Lamba, Bryan
Phi Theta Kappa, Beta Alpha, Brenham
Psi Beta, Bryan
Sigma Kappa Delta, Brenham
Sigma Kappa Delta, Bryan
Political Organizations
Young Conservations of Texas Blinn College Chapter, Bryan
Professional Organizations
Agricultural Mechanics Club, Brenham
Blinn College American Chemical Society, Bryan
Agricultural Association, Brenham
American Dental Hygienist, Bryan
Blinn College Nursing Students Association, Bryan
Blinn College Vocational Nursing Students Association, Bryan
Blinn International Fire Science Student Association, Bryan
Blinn - Theatre Club, Bryan
Blinn College Veterinary Technology Student Association, Bryan
Emergency Medical Services Student Association, Bryan
Film Production Club, Bryan
Future Registered Nurses, Bryan
Legal Assistant Student Organization, Bryan
Medical Education Development Society, Brenham
Photography Club, Bryan
Physical Therapist Assistant Association, Bryan
Professional Secretaries International, Bryan
Psychology Club, Bryan
Radiology Technologist Association, Bryan
Spanish Club, Bryan
Technology in Computer Systems and Coding, Bryan
United States Institute for Theatre Technology, Brenham
Religious Organizations
Baptist Student Ministries, Bryan
Baptist Student Outreach, Brenham
Blinn Catholic Club, Bryan
Blinn Christian Fellowship, Bryan
Blinn Latter Day Saints, Bryan
Wesley Foundation, Brenham
Student Organizations
Blinn College Ethnic Student Organization, Bryan
Blinn College Lions Club, Brenham/Bryan
Blinn College Veterans Association, Bryan
Brazos Region Astronomy Service Society, Bryan
Festival Singers, Bryan
Fit Life Alliance, Bryan
Geographical Society, Bryan
History Society, Bryan
International Student Organization, Bryan
League of United Latin American Citizens, Bryan
Science Club, Bryan
Blinn College Sociology Club, Bryan
Service Clubs
Blinn Allies, Bryan
Blinn Anthropology Club, Bryan
Blinn Art Club, Bryan
Blinn College Music Club, Bryan
Pro-Life Buccaneers, Bryan
Sociology Club, Bryan
Social Clubs
Blinn College International Student Organization, Bryan
Students for Concealed Carry On Campus, Bryan
Choral Club, Brenham
Distinguished Gentlemen, Brenham
Gaming Coalition, Bryan
Refined Ladies, Brenham
Campus Clubs, Honor Societies and Organizations
Agricultural club.
The Texas Junior College Association meets bimonthly. It is a club designed to promote professionalism and leadership among agriculture students. Membership is open to students majoring in an agriculture-related field.
Agricultural Mechanics
The Blinn College Agriculture Mechanics Club is open to all students interested in engines and automobiles. Its purpose is to promote agricultural mechanics courses and other agriculture courses in area schools. Activities include field trips, the Homecoming Fall Car Show, an end-of-school project, and the Spring Antique Engine and Car Show.
Baptist Student Outreach
The Baptist Student Outreach is a student-led organization that emphasizes the sharing of the good news of Jesus Christ both among Blinn students and other through activities, events, and fellowship. B.S.O. activities focus on worship, Bible study, missions, leadership training, and social concerns such as world hunger. Membership is free and open to all students of Blinn College.
Blinn College Lions Club
The mission statement of the Blinn College Lions Club is to create and foster a spirit of understanding among all people for humanitarian needs by providing voluntary services through community involvement and international cooperation. Membership is open to Blinn students in good academic standing.
Choral Club
This organization directs its activities toward the promotion of: the Blinn College Choral Organization; social events for members, Blinn College, and the community; spirit within the school; and an interest in music and the related arts. Membership is open for all Blinn students enrolled in Chorus, Choral Ensemble, and/or vocal study; and anyone interested in music performance with approval by the advisor.
Distinguished Gentlemen
This organization is a social club which supports and educates underrepresented male students about the culture and heritage of African Americans.
Delta Psi Omega
Delta Psi Omega is an honorary dramatic society. The organization is open to those students maintaining a high standard of work in dramatics and those interested in the college theater.
Fellowship of Christian Athletes
The vision of Blinn's Fellowship of Christian Athletes is to see Blinn impacted for Jesus Christ through the influence of athletes and coaches. Meetings are held weekly to build fellowship, study God's word, and build character as student-athletes facing the challenges of navigating the world of college sports.
Kappa Kappa Psi is a national fraternity for college and university band members. Its purpose is to promote and encourage band-related activities on campus and to honor outstanding band members. Membership is open to members of the Blinn College Band who have a "C" average or above.
Medical Education Development Society (Health Science)
MEDS is for students interested in the health profession. Activities include guest speakers, field trips, and service opportunities. All students interested in a career in any health area are welcome.
Mu Alpha Theta
Mu Alpha Theta is a national honor society in mathematics for the junior college student. Its purpose is to stimulate interest in mathematics by providing public recognition of superior mathematical scholarship and by promoting various mathematical activities. Initiation is held in the spring.
Naturalists Club
The Blinn Naturalists are concerned with environmental issues and problems. The main goal is to raise the awareness of environmental issues on the Blinn campus. Membership is open to all students. Activities include speakers, seminars, educational trips, and service projects such as collecting aluminum cans on campus.
Phi Theta Kappa
Sigma kappa delta.
The purpose of the organization is to stimulate interest in the English studies by providing recognition of superior English scholarship and by promoting various opportunities for developing skills in the study of English and in creative and analytical writing.
United States Institute for Theatre Technology
This organization promotes and represents the interest of students in the technical theatre field through organized activities and events held at Blinn College also sharing educational experiences in technical theatre.
Blinn Future Vocational Nurses
The purpose of the club is to provide a forum for students' expression, provide education in the prevention of illness and to promote and provide quality health care. The membership is opened to students enrolled in vocational nursing at Blinn College.
Wesley Foundation
This organization is sponsored by the Methodist Church. Its purpose is to provide an atmosphere for students to enjoy Christian fellowship. Membership is open to all Blinn College students.
Brenham Student Center
Normal operating hours for these facilities during the regular school semester are as follows. Hours are subject to change as necessary to meet the demands of the students and follow the holiday schedule of the college.
Operating Hours:
Meeting Rooms: The Conference Center and the Banquet Room are available by reservation only through the office of Director of Student Leadership and Activities.
The Blinn College Student Center on the Brenham campus was completed in 1990 and occupies 60,000 square feet. The building serves as the principal social and recreational area for students and houses several facilities. Students can spend their leisure time enjoying refreshments, conversation, club meetings and entertainment.
Social Functions
Official campus organizations may conduct social functions in the Student Center.  Activity Request Form must be submitted and approved by the Director of Student Leadership and Activities or designee in advance. The proposed function must be approved prior to submission to the Office of Student Leadership and Activities and attended by an advisor of the organization.
The Director of Student Leadership and Activities is responsible for maintaining appropriate decorum in the Student Center. The use of the Student Center is available only for students who conduct themselves in an acceptable manner.
All students using the center are expected to help keep the building clean. Appearance (dress) guidelines, rules, regulations, procedures, and policies established by Blinn College and published in this handbook should be followed by all students. Blinn College personnel, clubs and organizations, and any outside groups using the student center are subject to all rules, regulations, procedures, and policies established by the college.
The Student Center houses various facilities including: the Bookstore, the dining hall, mailroom, game room (table tennis, billiards, video games), meeting rooms, conference center, and banquet room. Offices located in the building include the: Bookstore, Student Leadership and Activities, Food Services, Mailroom, Police Department, and athletics.
Lost and Found
The office of Student Leadership and Activities serves as a lost and found center. An item found on campus should be turned in to the Student Leadership and Activities office promptly.  Valuable items should be turned into the Campus Police office.  Likewise, also inquire about lost items in the same office. Residence hall and apartment students should report losses and thefts immediately to their Residence Hall Director or campus police. 
Blinn College provides a mailroom located in the Student Center on the Brenham Campus. In all written correspondence, students should use the P.O. Box number and college address for their return address. Stamps may be purchased in the mailroom.  Mail is picked up by the U.S. Postal Service Monday - Friday at approximately 4 p.m.
The Blinn College student mailboxes may be used by clubs to distribute information that has been approved by the Director of Student Leadership and Activities. Individuals may not use these boxes for mass or commercial distribution.
Operating Hours: Monday-Sunday, Student Center Operating Hours Monday-Saturday, Mail Delivery, Approximately 9 a.m. Monday-Friday, Mail Pick-Up, Approximately 4 p.m.
Student Elections
Students have the opportunity to elect the student government president and vice president in Brenham. Candidates must carry at least 12 semester hours and have a cumulative grade point average of 2.75. Applications are available in the Office of Student Leadership and Activities in the Student Center. Students who are on disciplinary probation are ineligible to serve.
Revised 7-25-2020
COVID-19 Community Level: Low
SHSU Online
Academic Affairs
Academic Calendar
Academic Community Engagement (ACE)
Academic Planning and Program Development
Academic Success Center
Accepted Students and Bearkat Orientation
Admissions (Undergraduate)
Admissions (Graduate)
Admission Requirements
Advising (SAM Center)
Agricultural Sciences
Alumni Association
American Association of University Professors
Analytical Laboratory
Application for Admission
Army ROTC - Military Science
Arts & Media
Auxiliary Services
Bearkat Bundle
Bearkat Camp
Bearkat EduNav (BEN)
Bearkat Express Payment
Bearkat Kickoff
Bearkat Marching Band
Bearkat OneCard
Bearkat Transfer Scholarship
Blinn College Transfers
Budget Office
Business Administration
Campus Recreation
Career Success Center
Cashier's Office
Charter School
Class Schedule
Computer Account Creation
Computer Labs
Continuing Education
Controller's Office
Counseling Center
Criminal Justice
Current Students
Dean of Students' Office
Departments
Department of Dance
Dining Services
Disbursements Services
Educator Preparation Services
Emergency Management
Employee Services Center
Employment Opportunities
Engineering Technology
Enrollment Success
Enrollment Marketing and Communication
Enrollment Services - TWC
Exchange Mail
Facilities Management
Faculty Senate
Faculty/Staff Directory
Final Exam Schedule
Finance and Operations
Financial Aid
Food & Housing Access Network
First-Generation Center
First-Year Experience
Free Speech & Expressive Activity
General Information
Garrett Center
Global Engagement
Golf Course
Graduate Admissions
The Graduate School
Great Names
Health Sciences
Honors College
Human Resources
Humanities and Social Sciences
IT@Sam Service Desk
Institutional Animal Care & Use Committee (IACUC)
Institutional Research
Internal Grant Program
Institutional Review Board (IRB)
Integrated Marketing & Communications
Internal Audit
Joint Admission Students
Jr. Bearkats
Leadership Academy
Leadership Initiatives
LEAP Center
Library (NGL)
Lone Star College Transfers
Lowman Student Center
Mail Services
Map - Campus
Marketing & Communications
McNair Program
Military Science
Music Choir
MyGartner Portal
National Student Exchange
Office of the President
Ombuds Office
Online Information Request
Organization Chart
Orientation - New Student
Osteopathic Medicine
Parent & Family Relations
Payroll Office
PGA Golf Management
Pre-Health Professional Student Services
Procurement and Business Services
Procurement Opportunities
Prospective Students
Quality Enhancement Plan
Reading Center
Registration
Registrar's Office
Research Administration (Post-Award)
Research and Sponsored Programs
Residence Life
SACSCOC Reaffirmation
Sam Houston Memorial Museum
Services for Students with Disabilities
Schedule of Classes
Scholarships
SHSU MarketPlace
Spirit Programs
Smith-Hutson Endowed Chair of Banking
Smith-Hutson Scholarship Program
Staff Senate
Student Activities
Student Affairs
Student Government Association
Student Health Center
Student Legal Services
Student Money Management Center
Student Success Technologies
Study Abroad
Summer Camps
Supplemental Instruction
Technology Tutorials
Testing Center
Theatre and Musical Theatre
Title IX (Sexual Misconduct)
Tour the University
Transcripts
Transfer Equivalency Guide
Transfer Students (Articulation)
Travel Services
Undergraduate Research Symposium
University Advancement
University Diversity Committee
University Hotel
University Police Department
Visitor Services
The Woodlands Center
Today@Sam Article
Shsu president named chair-elect of american association of state colleges and universities.
Nov. 9, 2023 SHSU Media Contact: Emily Binetti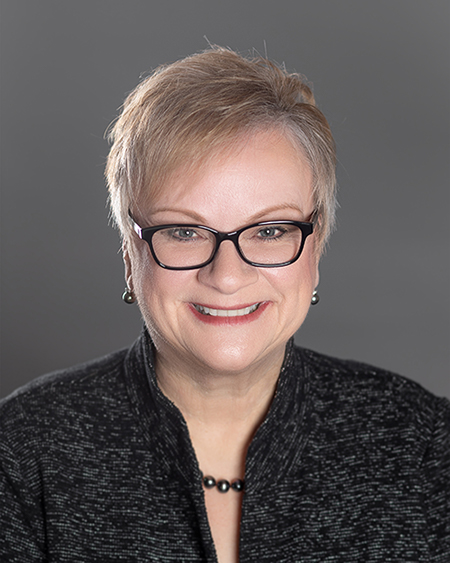 In 2020, White became SHSU's second female president. She led the university through the COVID-19 pandemic and has seen the university's programs and events return in force. Under her leadership, SHSU has received $23 million in pledges and gifts in FY23 and a $32 million state investment from the Texas legislature for the College of Osteopathic Medicine. She has also overseen the university's transition into Conference USA, elevating all SHSU's athletic programs to a higher competitive landscape.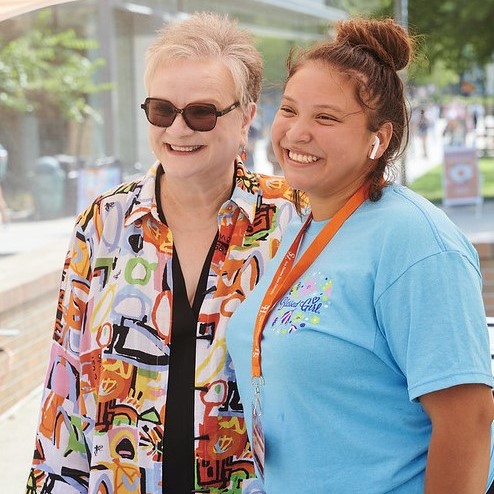 White previously served as president of Austin Peay State University, as well as vice president for academic affairs at the University of Texas at Tyler and Midwestern State University. She holds a bachelor's degree in business from Lee College (now Lee University), a Master of Science in library and information science and PhD in mass communication from the University of Tennessee.
AASCU is a Washington, D.C. based higher education association of 350 public colleges, universities and systems whose members share a learning- and teaching-centered culture, a historic commitment to underserved student populations, and a dedication to research and creativity that advances their regions' economic progress and cultural development.
White's term as chair will begin in 2025.
This page maintained by SHSU's Communications Office:
Director of Content Communications: Emily Binetti
Communications Manager: Mikah Boyd Telephone: 936.294.1837
Communications Specialist: Campbell Atkins Telephone: 936.294.2638
Please send comments, corrections, news tips to [email protected]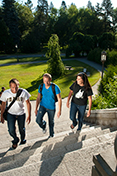 Visit U of I
Learn about the many reasons the University of Idaho could be a perfect fit for you. Schedule Your Visit
Discover a Career
Find a Major
Experience U of I Life
More Resources
Admitted Students
International Students
Take Action
Find Financial Aid
View Deadlines
Find Your Rep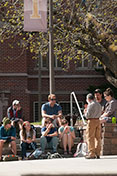 Helping to ensure U of I is a safe and engaging place for students to learn and be successful. Read about Title IX
Get Involved
Clubs & Volunteer Opportunities
Campus Recreation
Student Government
Sustainability Center
Academic Assistance
Safety & Security
Career Services
Health & Wellness Services
Register for Classes
Dates & Deadlines
Financial Aid
U of I Library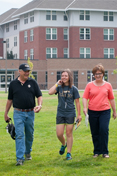 Homecoming Oct. 14 - 21
Join other Vandal families for a week of celebration and Vandal traditions. View Calendar
Stay Connected
Upcoming Events
Here We Have Idaho Magazine
Support Services
About Moscow
Commencement
Dads' Weekend
Moms' Weekend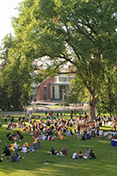 U of I Retirees Association
UIRA has a membership of nearly 500 from every part of the University. Learn about UIRA
Submit Class Notes
Make a Gift
View Events
Vandal Pride Products
Vandal Voyagers Program
Alumni Chapters
University Magazine
Alumni Newsletter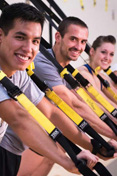 Gym memberships and wellness class passes are available for faculty, staff and their spouses. Get Healthy
Common Tools
Administrative Procedures Manual (APM)
Class Schedule
ITS Tech Support
Academic Dates & Deadlines
Daily Register
Faculty Senate
Staff Council
Application Management
Office of admissions.
Physical Address: University of Idaho Bruce M. Pitman Center 709 Deakin Street Rm 117  Moscow, ID 83844
Mailing Address: University of Idaho 875 Perimeter Drive MS 4264 Moscow, ID 83844-4264
Phone: 208-885-6326
Fax: 208-885-9119
Email: [email protected]
Web: Office of Admissions
Physical Address: University of Idaho Boise 322 E. Front St Boise, ID 83702
Email: [email protected]
Web: Boise Center
Coeur d'Alene
Physical Address: University of Idaho Coeur d'Alene 1031 N Academic Way Suite 242 Coeur d'Alene, ID 83814
Web: Coeur d'Alene Center
Idaho Falls
Physical Address: University of Idaho Idaho Fall 1776 Science Center Dr. Suite 306 Idaho Falls, ID 83840
Web: Idaho Falls Center
EUR (€)
GBP (&pound)
Contact us

Currency :
US Dollar Euro Pound Sterling Russian Ruble Australian Dollar Canadian Dollar Swiss Franc Danish Krone Japanese Yen Norwegian Krone Swedish Krona
Toll Free 0800 011 2023
US and Canada United Kingdom Australia Brazil Netherlands Russia Sweden
Tours by Region Moscow Saint Petersburg Golden Ring Lake Baikal Murmansk Siberia & Far East Sochi & Southern Russia Amsterdam Berlin Copenhagen Gdansk Georgia Helsinki Kaliningrad Kamchatka Karelia Kazan Klaipeda Nizhny Novgorod Northern Europe Oslo Perm Riga Ryazan Stockholm Tallinn Ulan-Ude Veliky Novgorod Vilnius Vladivostok Volgograd Yakutia Yekaterinburg
Why Choose our Day Tours
One Day Tours Two Days Tours Three Day Tours
About Russian tours Private vs Group Tours
Tours by Region Moscow & St.Peterburg Moscow Saint Petersburg Golden Ring Lake Baikal Trans-Siberian Siberia & Far East Altai Kaliningrad Kamchatka Karelia Kazan Perm Veliky Novgorod Yakutia Yekaterinburg
Tour Types Small Group Tours Private Tour Theme Tour
Moscow events St. Petersburg events Events archive
Events by type Ballet Opera Concert Show All types
Top theaters Bolshoi theatre - Historic Stage Bolshoi theatre - Small Stage Mariinsky Theater Mariinsky Theatre - Mariinsky II Mikhailovsky Theater
Direction Moscow - St.Petersburg St. Petersburg - Moscow
Ships MS Rostropovich MS Volga Dream MS Anton Chekhov MS General Lavrinenkov MS Georgy Chicherin MS Ivan Bunin MS Konstantin Fedin MS Konstantin Korotkov MS Kronshtadt MS Maxim Gorky MS Nikolay Chernyshevsky MS Nizhny Novgorod MS Rachmaninoff MS River Victoria MS Scenic Tsar MS Tikhy Don (MS Alexander Borodin) MS Vasiliy Kandinsky MS Zosima Shashkov Mustai Karim
Russian Visa Invitation
Moscow The Kremlin Red Square Golden Ring Tverskaya Street Grand Kremlin Palace (The Kremlin) Christ the Savior Novodevichiy Convent Moscow Subway The Bolshoi Theater Armoury Chamber (The Kremlin) St. Basil's Cathedral The Pushkin Museum of Fine Arts Yury Gagarin Cosmonauts training center
Saint Petersburg Hermitage Museum Peterhof Catherine's Palace (Tsarskoe Selo) Pavlovsk St. Isaac Cathedral Peter and Paul Fortress Nevsky Prospect Yusupov Palace Savior on Blood Amber room Bronze Horseman (Senate square) Hermitage Theatre Kazansky Cathedral Kronstadt Palace Square Spit of the Vasilievsky Island
1/7th of the World Volga River Siberia Baikal Kazan Sochi Smolensk Nizhny Novgorod Kaliningrad Ulyanovsk Verkhoturova Island
uVisitRussia Why travel with UVisitRussia Customers' Testimonials Contact details Cancellations & Changes
Russian Travel News
Russian travel advice Advices while packing Advices while travelling
Moscow State University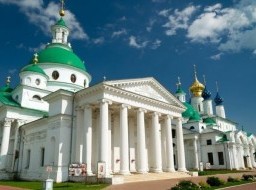 Shore excursions
The Best of Two Capitals Private
The Best of Two Capitals Small Group
The Best of Two Capitals Gold
Russia's Ancient Kingdoms
Cradle of Russia
Explore Moscow
Explore St. Petersburg
Read Customer Testimonials
Advantages of Traveling with Us
US office 3422 Old Capitol Trail Suite 1252 , Wilmington DE, 19808 USA. US toll-free: 1-888-845-8877 Russian office Ligovsky pr. 57, Office 19, 191040, St. Petersburg, Russia
tel: +7-812-309-5339
© 2001 – 2023 by Northern Crown, Ltd. uVisitRussia and uVisitRussia.com are registered trademarks . Terms & Conditions Privacy Policy
Sign in with your social account

Sign in to our website using your Facebook or Google+ account.
Why Do You Need Our Travel Expert
Contact our experts, and they will help you to plan your best trip to Russia, with attention to every detail!
Our Experts have been in the travel industry for many years, guarantee to offer first class customer service, excellent value for money and unbiased advice. They are standing by to find and build your dream holiday to one of the world's most fascinating destinations - Russia. Your personal Travel Expert will guide you through each stage of the travel process, from choosing a program that fits you best to support during your trip.
Just tell us your e-mail, and we'll take care of everything!
Ask a Travel Expert
Leave your phone number.
Your tour request has been received. Thank you ! We have sent you the confirmation message to [email]
Please make sure that you receive this message (sometimes e-mail messages may go to the spam/junk mail). If you did not get this message, it means you will not get message with the tours' selection as well. If you use a Yahoo!, Gmail, AOL or Hotmail, we recommend to add [email protected] to your address book.
We recommend to leave your phone number. If we will not heard back that you received the e-mail with the tours' selection, we will contact you by phone. And you will not miss the best tour for you.
Thank you ! Your request for Travel Expert assistance has been sent. We will e-mail you within 1 hour.
Sorry, some changes needed
There was a problem with your request.