Like Us on Facebook

Follow Us on Twitter

Follow Us on Instagram

Subscribe on Youtube

Follow Us on Tik Tok
Seleccione la Hora:
Added to Cart!!
Contact information:
Reservation:, we are looking for the best tours for you, select your tours.
$409 R&R Vacations
High Demand
Short Stays
Mandatory All-Inclusive Resorts
Optional All-Inclusive Resorts
Get started with planning your next getaway!
Resort Vacation Certificates
Car Rentals
Reward Dollars
Last Minute Vacations
Get Premium to enjoy deeper discounts and exclusive benefits.
Club Solaris GR Caribe All Inclusive
Property ID:   C668
Address:   Boulevard Kukulkan, LT 64, Sección A, 2da Etapa, Zona Hotelera Cancún Quintana Roo Cancun 77500 Mexico
Phone:  998/848-8400 Ext3211
TripAdvisor Rating
Prices Start At
Club Solaris GR Caribe All Inclusive conveniently located only 8 miles away from the Cancun International Airport , this property is the perfect resort for couples looking for a more quiet atmosphere, featuring 2 open air beachfront hot tubs, shaded pool, mini golf, a unique and private marina with non motorized water sports. Enjoy daily activities by the pool and beautiful performances during evening. Exquisite cuisine and creative cocktails at restaurants and bars. This property offers Free Access to adjacent sister resort CLUB SOLARIS CANCUN ALL INCLUSIVE including complimentary use of all facilities and amenities. Also free access to themed events such as 4th July, Halloween, Christmas and New Years Eve. Come to live a WOW experience at this Ocean Front All Inclusive Resort! You can also visit the exclusive RCI- Club Solaris website where you will find promotions, all the benefits you are entitled to and more info about this resort. WWW.CLUBSOLARISRESORTS.COM
Resort Information
Resort amenities.
ATM/banking (Onsite)
Bar/lounge (Onsite)
Business center (Yes)
Car Rental 
Concierge desk/services (Yes)
Conference facilities (Onsite)
Dry cleaning/laundry service (Onsite)
Fitness Center (Onsite)
Game room (Onsite)
Gift shops or newsstand (Yes)
Grocery Shopping Service (Yes)
Hot tub (Onsite)
Languages spoken onsite  (English, Spanish)
Laundry facilities (Onsite)
Marina (Onsite)
Medical facility (Onsite)
Multilingual staff (Yes)
Onsite - Swimming pool - children's  (Yes)
Onsite - Swimming pool - outdoor  (Yes)
Onsite - Swimming pool - total number of pools  (2)
Poolside bar (Yes)
Safe-deposit box  (In-Room)
Salon (Onsite)
Sauna (Yes)
Spa (Onsite)
Sport Courts / Grounds (Onsite)
Steam Room (Yes)
Swimming pool (Onsite)
Television in lobby (Yes)
Restaurants and Dining
Room Service Available: Yes
Proximity: Onsite
Snack Bar: Yes
Banquet Facilities: Yes
(Swimming) beach (Onsite)
Amusement Parks (Nearby)
Beach (Onsite)
Beach facilities (Onsite)
Bicycling (Onsite)
Boating (Nearby)
Casino / Gambling 
Child care (Onsite)
Children Activities (Onsite)
Cinema/Movie Theater (Nearby)
Cultural Sites (Nearby)
Driving distances to attractions ()
Entertainment / Nightlife (Onsite)
Fishing (Nearby)
Golf - driving range ()
Golf - miniature (Onsite)
Helicopter/airplane sightseeing (9 Miles)
Hiking (Nearby)
Historical Areas (Nearby)
Lake (Nearby)
Local Tourism Web address ()
Ping Pong (Onsite)
Playground (Onsite)
Running track/path (Nearby)
Scuba Diving (Nearby)
Shopping (Nearby)
Tennis (Onsite)
Volleyball (Onsite)
Water park (Onsite)
Wineries (Nearby)
Comfortable room with 1 King size bed or 2 double beds, overlooking the hotel areas. Amenities: VIP service. Ocean view ($) Reinforced mattresses for comfort. Pillow menu (subject to availability). Marble bathroom with luxury services. Luxury courtesy toiletries. Hair dryer. Magnifying mirror. Air conditioner. Ceiling fan. Rooms without balcony. Direct phone. Voicemail. Alarm Service. 50 "flat screen satellite TV. IPod player. Safe box (small laptop size). Mini fridge bar assortment. Coffee machine (gourmet)/ tea. Iron and ironing board. Desk. Nightly courtesy. Night service. Child care (in room and with $) Wooden hangers. Towels, bedding, extra bed linen Daily cleaning service. Extra beds *. * Subject to availability upon arrival (no extra cost).Free Wifi in all the devices
Airport Location
Cancun - CUN (9 Miles)
Airport Shuttle Service Available: Yes
Cancun International Airport is located 14 km from the resort. Air conditioned transportation is available, indicate the driver totake you to Club Solaris GR Caribe All Inclusive. Airport-hotel transportation is available only from 8am to 8pm on stays longer than 3 nights. Please reserve at least one week in advance at: http://shuttle.clubsolaris.com/ or: [email protected] and [email protected] Tel: 52 (998) 848-8400 Ext 3239. You must obtain written confirmation from the hotel.
Check-In Information
Check In: 15:00
Check Out: 11:00
Weeks Check In Days: Tuesday, Saturday, Friday, Thursday, Wednesday, Sunday, Monday
Express Check In / Check Out Available: No
Front Desk Information
Front Desk Available: Yes
Front Desk Hours: 12:00am - 12:00am
Front Desk Available 24 Hours
All Inclusive Information
Mandatory All-Inclusive means that you must participate in all-inclusive and are required to pay the associated fees. You'll pay a base price when you book with Armed Forces Vacation Club and additional fees will be due directly to the resort at or before check-in. The additional fees are detailed on each resort's page as well as during the booking process.
Mandatory All-Inclusive Program. A mandatory minimum stay of 3 nights is required!!! *Minimum occupancy for HOTEL and STUDIO units is 2 adults. * 1 Bedroom units consist of 2 connecting studios and therefore all inclusive rates apply for a minimum of 4 Adults. Children from 5-12 years old. Children 0-4 years are free (max 2 per room). Different rates apply during the same confirmed week. These may increase or decrease during the same week and therefore will be charged daily according to your stay. Fees are payable directly to the resort unless otherwise stated. Fees are subject to change without notice, at the resort's discretion. Fees may vary per night or week based on the season of travel, such as high season and holiday weeks. All fees are based on the guest information provided at the time of booking, including but not limited to the number of guests traveling and the age of guests. Please verify that the All-Inclusive fee is correct on your confirmation based on the information provided at the time of booking. Any change to traveler information may result in a difference in fee amount and is the responsibility of the guest traveling. All-Inclusive fees are the responsibility of the guest to pay in the timeline designated by the confirmed resort, which may be before arrival or upon check-in. Cancelations with prepayment less than five days from the check-in, no-shows, or early check-outs with all-inclusive paid will be charged 2 nights, for check-in dates between January 3rd, to December 17, 2023. From December 18 to January 2, 2024 members will be penalized with 7 nights.
See Current News for more information on Resort Fees.
Current News
Mandatory fees.
Mandatory Usage Fee is 10.00 U.S. dollars. Only Credit Cards accepted. Foreigners must complete form & payment at https://visitax.gob.mx prior to departure.
Policy Restrictions
A minimum occupancy of 4 Adults is required in 1 bedroom units.
No Pets. Please contact the resort directly regarding its ADA/general service animal policy.
Other Information
Confirmation paperwork is required upon check-in at the resort.
All Inclusive Fees are charged based on the number of guests considering the required occupancy is met. Applicable fees for the minimum occupancy of the confirmed unit will be charged, whether all guests are present during the entire stay or not. Please check occupancy required before confirming.
To view the All-Inclusive fees you will be responsible for paying to the resort upon check in or prior to check in please review your confirmation letter. All-Inclusive fees are calculated based on the travelers information provided at time of confirmation
Resort only accepts Cash in local currency (Mexican Pesos)
RCI has no affiliation with Aquaworld, and makes no representations regarding the safety of any service or off-site amenity offered by Aquaworld.
Prior to travel, RCI recommends contacting your host resort as well as local, state and federal websites for advisories that may impact your travel or vacation experience.
**Hotel & Studio units are one single room each with no separate rooms, no private bedroom** Ocean views or ocean fronts cannot be guaranteed. All room assignment is based upon availability, room upgrades may be purchased at check in. RCI Exchange/rental fee is independent to the All Inclusive fees that are paid to the Resort.
Environmental Sanitation Tax: All travelers will be required to pay upon check in the daily tax $72.62 Mexican Pesos per room per night ($1.70 USD depending on the exchange rate) regardless of the occupancy
RCI recommends contacting your host resort as well as local, state and federal websites for advisories regarding the NEW Smoking Law in Mexico.
There is a 5% state lodging tax.
Fees or deposits are charged for some amenities.
In addition to the luxury facilities with Club Solaris GR Caribe All Inclusive ID C668, RCI members and guests are also allowed to enjoy all the services, restaurants and bars of sister resort Club Solaris Cancun All Inclusive ID 1396.
Recommended Resorts
We value your privacy
This site uses cookies and similar technologies to analyse traffic, personalise content and ads, and provide social media features. Learn more and adjust settings.
Saved Hotels
Get lower rates on thousands of hotels.
or create an Account
Vacation packages
Things to do
Trips for Me
Travel Deals
Get Inspired
Groups & meetings
List your property
Sign in to see exclusive Member Discounts.
Create an Account
Not ? Log in to your account
Customer Support
Manage My Trip
Feedback Opens in a new window
Create your free account
Sign in to your account, club solaris los cabos - all inclusive, travelocity price guarantee.
You're getting the lowest possible rate We Promise Opens in a new window
There are errors on the form
Please fix the following errors to continue:
We need both a check-in and a check-out date to check availability.
Your dates seem to be a bit off. Please enter your travel dates like this: mm/dd/yyyy.
Cannot be more then 28 days between check-in and check-out dates.
See More Photos
Points Of Interest
Playa Hotelera - 0.5 miles
Plaza Mega Comercial Mexicana - 0.6 miles
Enter dates to see availability
Please fix the following errors to continue: please enter a check-in date please enter a check-out date please provide the ages of children below please enter your travel dates like this: m/d/yyyy, hotel description.
All-inclusive beachfront hotel with 6 restaurants
On the beach
Within a 15-minute walk of this Zona Hotelera hotel, you'll find Playa Hotelera and San Jose Estuary. Plaza Mega Comercial Mexicana and Punta Sur Golf Course are also within 2 miles (3 km).
All-inclusive
This smoke-free hotel features free water park access, a full-service spa, and 6 restaurants. There's fun for all ages with a free kid's club and a children's pool, and in-room childcare is an added bonus. Relax with a drink at one of the 2 bars/lounges and enjoy free perks like buffet breakfast and free self parking.
Presidential Suite
Studio suite, studio jr suite, one bedroom suite, about the club solaris los cabos - all inclusive, all-inclusive details.
This hotel is all-inclusive. Onsite food and beverages are included in the room price (some restrictions may apply).
Property Features
Club Solaris Los Cabos - All Inclusive is an all-inclusive hotel. Room rates include meals and beverages at onsite restaurants and bars. Other items and amenities, including taxes and gratuities, and access to recreational activities and entertainment may also be included. Additional charges may apply for meals at some restaurants, special dinners and dishes, certain beverages, and other amenities. Club Solaris Los Cabos - All Inclusive offers its guests a full-service spa, a complimentary water park, and a waterslide. There are 6 restaurants on site, as well as a coffee shop/café and a snack bar/deli. You can enjoy a drink at one of the bars, which include 2 bars/lounges, a beach bar, and a poolside bar. Free breakfast is served daily. A computer station is on site and WiFi is free in public spaces. You'll find a 24-hour business center on site. There are 5 meeting rooms available. An outdoor pool, a children's pool, and a spa tub are also featured at the family-friendly Club Solaris Los Cabos - All Inclusive. Free self parking is available. This 3.5-star San José del Cabo hotel is smoke free.
114 guestrooms or units
6 dining venues
2 bars or lounges
Buffet breakfast (free)
Kid's club (free)
Supervised kid's activities (free)
Towels for the beach
Umbrellas for the beach
Business center (24 hours)
Conference center
Coffee in lobby
Dry cleaning
Self-service laundry
Front desk (24 hours)
Storage area for luggage
Tour and ticket information
Wedding services available
Beauty salon
Onsite shopping
No smoking on site
Bar on the beach
Bar by the pool
Swim-up bar
Family Friendly Amenities
Family property
Free water park access
Number of outdoor pools - 1
Children's pool
Supervised childcare/activities (free)
Children's club (free)
Snack bar/deli
Laundry facilities
In-room childcare (surcharge)
Playground on site
Available in all rooms: Free WiFi , Wireless internet access
Available in some public areas: Free WiFi
Free self parking
Parking: Free self parking
Room Amenities
Club Solaris Los Cabos - All Inclusive offers 114 air-conditioned accommodations with free minibar items and safes. Rooms open to balconies or patios. 32-inch LCD televisions come with satellite channels. Bathrooms include bathrobes, slippers, complimentary toiletries, and hair dryers. Guests can surf the web using the complimentary wireless Internet access (speed: 25+ Mbps). Business-friendly amenities include desks and phones. Additionally, rooms include complimentary bottled water and coffee/tea makers. A nightly turndown service is provided and housekeeping is offered daily.
Private balcony or patio
Stocked minibar (free)
In-room dining (limited hours)
LCD television
Satellite channels
Coffee maker
Housekeeping (daily)
Nightly turndown service
Childcare in room (surcharge)
Toiletries (free)
Iron and ironing board
Blackout drapes
Air conditioning
Ensuite bathroom
Wheelchair accessible
Food & Drink
Guests are served free buffet breakfast daily.
Club Solaris Los Cabos - All Inclusive has 6 restaurants on site.
Room service (during limited hours) is available.
Nearby Activities
An outdoor pool, a children's pool, and a spa tub are on site. Other recreational amenities include a complimentary water park, a steam room, and a fitness center.
The recreational activities listed below are available either on site or nearby; fees may apply.
Beach yoga on site
Beach volleyball on site
Fitness classes on site
Yoga classes/instruction on site
Spa Services
Guests can indulge in a pampering treatment at the hotel's full-service spa. Massages are available on the beach and in the spa; other services include deep-tissue massages, hot stone massages, and sports massages. A variety of treatment therapies are provided, including reflexology. The spa is equipped with a spa tub and a steam room.
The spa is open daily. Guests under 18 years old are not allowed in the spa.
Massages on beach
Manicures and pedicures
Body treatments
Facial treatments
Body scrubs
Hot stone massage
Deep tissue massage
Swedish massage
Spa tub in spa
Steam room in spa
Minimum age to access spa is 18
Reflexology
Sports massage
Accessibility
If you have requests for specific accessibility needs, please contact the property using the information on the reservation confirmation received after booking.
Well-lit path to entrance
Hotel Policies
Check-in time starts at 3:00 PM
Check-in time ends at anytime
Minimum check-in age is: 18
Special check-in instructions:
To make arrangements for check-in please contact the property at least 72 hours before arrival using the information on the booking confirmation. Guests must contact the property in advance for check-in instructions. Front desk staff will greet guests on arrival.
To arrange for check-in, guests must contact the property at least 72 hours prior to arrival using the information on the booking confirmation. Guests must contact the property in advance for check-in information. Front desk staff will greet guests on arrival.
Payment types

Children and extra beds
Children are welcome.
Pets and service animals are not allowed at Club Solaris Los Cabos - All Inclusive
Extra-person charges may apply and vary depending on property policy
Government-issued photo identification and a credit card, debit card, or cash deposit may be required at check-in for incidental charges
Special requests are subject to availability upon check-in and may incur additional charges; special requests cannot be guaranteed
This property accepts credit cards and debit cards; cash is not accepted
Safety features at this property include a carbon monoxide detector, a fire extinguisher, a smoke detector, a security system, a first aid kit, and window guards
Charges for extra guests may apply and vary according to property policy.
A cash deposit, credit card, or debit card for incidental charges and government-issued photo identification may be required upon check-in.
Special requests are subject to availability at the time of check-in. Special requests can't be guaranteed and may incur additional charges.
This property accepts Visa, Mastercard, American Express, and debit cards. Cash is not accepted. For guests' safety, the property includes a carbon monoxide detector, a fire extinguisher, a smoke detector, a security system, a first aid kit, and window guards in each accommodation. This property advises that enhanced cleaning and guest safety measures are currently in place. Disinfectant is used to clean the property. Personal protective equipment, including masks, will be available to guests. Social distancing measures are in place; staff at the property wear personal protective equipment; a shield is in place between staff and guests in main contact areas; guests are provided with hand sanitizer. Individually-wrapped food options are available for breakfast, lunch, and dinner, and also through room service.
Property confirms they are implementing guest safety measures
Property is cleaned with disinfectant
Staff wears personal protective equipment
Security system
Protective clothing is available to guests
Masks are available to guests
Shield between guests and staff in main contact areas
Guests are provided with free hand sanitizer
Staffed front desk
Social distancing measures are in place
Carbon monoxide detector
Property confirms they are implementing enhanced cleaning measures
Smoke detector
Individually-wrapped food options are available
Service animals not allowed
Individually-wrapped food options are available for breakfast
Individually-wrapped food options are available for lunch
Individually-wrapped food options are available for dinner
Individually-wrapped food options are available through room service
Debit cards
No gap period between guest stays
Hotel Names
Club Solaris Los Cabos All Inclusive All-inclusive property
All-inclusive property Club Solaris Los Cabos - All Inclusive
Club Solaris Los Cabos All Inclusive San Jose del Cabo
Club Solaris Los Cabos All Inclusive
Club Solaris Los Cabos - All Inclusive San Jose del Cabo
Solaris Los Cabos Inclusive
Club Solaris Los Cabos - All Inclusive Hotel
Club Solaris Los Cabos - All Inclusive San José del Cabo
Club Solaris Los Cabos - All Inclusive Hotel San José del Cabo
You should know
Reservations are needed for golf tee times. For reservations, contact the hotel before arrival using the contact information on the booking confirmation.
Registered guests are the only ones allowed to be in guestrooms.
Pets and service animals are not allowed on site.
Frequently Asked Questions
Most popular.
Motels Dasmarinas
Corazón Cabo, a Noble House Resort
Pueblo Bonito Sunset Beach Golf & Spa Resort - All Inclusive
Pueblo Bonito Rose Resort and Spa - All Inclusive
Hotels in Nashville
1 Bedroom 2 Bath Executive Suite
Breathless Cabo San Lucas - Adults Only - All Inclusive
Presidential Suite at all inclusive Hard Rock Hotel
Pueblo Bonito Montecristo Luxury Villas - All Inclusive
Casa Natalia Boutique Hotel Adults Only
Tesoro Los Cabos
Casa Dorada Los Cabos Resort & Spa
4 Diamond Luxury Resort & Spa
1 Homes Preview Cabo
Waldorf Astoria Los Cabos Pedregal
The Fives Beach Hotel & Residences - All Inclusive
Marina Fiesta Resort & Spa
Balcony has ocean view and hot tub
Pueblo Bonito Pacifica Golf & Spa Resort -All Inclusive-Adult Only
Pueblo Bonito Los Cabos Blanco - All Inclusive
Grand Solmar Lands End Resort And Spa
Bahia Hotel & Beach House
Flights from Stewart Intl.
Flights to West Palm Beach
Flights to Hawaii
Myrtle Beach Car Rental
Things to do in Pompano Beach
Dominican Republic Vacations
Travelocity
About Travelocity
Advertising
Privacy Policy
Terms of Use
Your Privacy Choices
Other Links
USA Vacation Packages
USA Flights
USA Car Hire
Unique Places to Stay
Travelocity Merchandise
Travelocity Guarantees
Travelocity Reviews
Travelocity Coupon Code
Global Sites
Partner services.
© 2023 Travelscape LLC, An Expedia Group Company. All rights reserved. Travelocity, the Stars Design, and The Roaming Gnome Design are trademarks of Travelscape LLC. Use of this Web site constitutes acceptance of the Travelocity User Agreement and Privacy Policy. CST# 2083930-50
Holiday tour of homes offers inspiration, benefits local charities
"christmas on the river" holiday home tour hosted by the spade and trowel garden club offers seasonal inspiration while benefiting local nonprofits..
For many years before the pandemic, a holiday tradition for many was the holiday tour of seasonally decorated homes hosted by the Spade and Trowel Garden Club. After four years, the tour returns.
"The home tour, which has long been a must-do outing during the run-up to Christmas, will be the first since 2019, before the Covid epidemic," said Mary Marks, president of the garden club.
With a theme of "Christmas on the River," the tour features two stunning Merritt Island homes decorated to the nines for the holidays and is one of the earliest holiday events of the season. The tour runs from 1 to 4 p.m., Wednesday, Nov. 15.
The tour provides visitors with decorating ideas, a chance to pick up Christmas goodies and a feel-good day enjoying the Space Coast during the best weather. Both riverside residences - one on South Tropical Trail and the other near historic Georgianna Church - are located in outstandingly pretty locations. Both owners wanted to capture the beauty of the river and feel as if they incorporated their homes onto the sites
Kristi Everingham, owner of one of the featured houses, enjoys a large family with plenty of cheer to share.
"We embrace the holidays around here," she said.
"We have neighborhood caroling we do every year with our friends in Crooked Mile. We have an annual cookie-baking tradition that started with my mom and I but has expanded to include other family members and friends."
The home was inspired by traditional Florida Cracker architecture and reflects the family's passion for the Indian River.  
The Wall home, the other on the tour, also embraces the natural features of their property. The house was designed by interior designer Cynthia Wall to capture the views of the property's heritage oak trees. She relied on natural materials for a seamless transition of outdoor to indoor.
Photography and art throughout the home, featuring the work of Margaret Tolbert and Roman Loranc, also repeat the love of nature. A passion for reading is also reflected throughout the home, as is husband Scott's association with basketball as a referee for the National Basketball Association.
Outdoor swags and wreathes are adorned with oyster shells from the Wall's Annual Christmas Oyster Roast that brings over 75 friends to the river for roasted oysters over a fire pit with special invitations to join the Official Shucker Crew.
A sale of hand-made seasonal crafts and baked goods created by the club members will be held in conjunction with the home tour at the Provost Building of Georgianna Church , 3890 Old Settlement Road.
The three locations are just a few minutes' drive from each other, and visitors can start the tour at any of the locations.
Nonprofits Candlelighters , Walk on Water and Life Recaptured will be getting a bonus Christmas gift from the tour, since all proceeds will be donated to these local charities. Candlelighters is dedicated to helping children with cancer; Walk on Water, a horse-based ministry, helps special needs children, and Life Recaptured operates safe homes for individuals recovering from the effects of human trafficking.
"We are very excited to resume this home tour to enhance our fundraising efforts," Marks said.
Spade and Trowel Garden Club tour of homes
Where to buy tickets.
Tickets are $20 in advance and $25 on the day of the tour. For more information, call 321-474-3890. Here's where to purchase tour tickets.
On Merritt Island
Sugas Hair Salon , 695 South Courtenay Parkway
Merle Norman Cosmetic Studio , 1070 North Courtenay Parkway
Cabana Boutique , 2275 North Courtenay Parkway
Sir Walter Uniforms , 500 South Plumosa Street
Merritt Island Florist , 133 South Courtenay Parkway
Life Recaptured Resale Boutique and Market , 5515 North Courtenay Parkway
Lucille Jane Salon , 10 Oleander Street
West Cocoa Pharmacy and Compounding , 2711 Clearlake Road
Additional ticket outlets
Rockledge Gardens , 2153 U. S. Route 1, Rockledge
Candlelighters Thrift Shop , 436 5 th  Avenue, Indialantic
Meehans' Office and Art Products , 900 East New Haven Avenue, Melbourne
Whether you're interested in music, theater, festivals or other local entertainment, FLORIDA TODAY has got you covered. Support local journalism by subscribing at  Special Offers - USAToday Network .
Is 1 day enough for Sedona? Here are the best things to see and do on a short visit
There's no mistaking the red rock landscape of Sedona. A skyline of towering sandstone formations is eroded into fanciful shapes, a landscape that feels exotic yet familiar at the same time.
Sedona is a small town chock-full of art galleries, shops, restaurants and spas. Yet it's all wrapped in spectacular national forest land veined with splashy creeks, hiking and biking trails and rugged back roads. If you can't find a little piece of paradise somewhere in Sedona, you're just not trying very hard.
There's so much to see and do in Sedona that a week can fly by. But the easy accessibility of red rock country also makes Sedona one of Arizona's best day trips, especially from Phoenix. Just a short drive up Interstate 17, then along State Route 179 and you're suddenly rolling into the Village of Oak Creek sprawled at the base of Bell Rock. Your adventure is just beginning.
Here's how to do Sedona in a single glorious day.
Secret Sedona hikes: 5 scenic trails you won't have to share with crowds of people
Morning: Bell Rock hike, Jeep tour, Chapel of the Holy Cross
If you need to fuel up after your drive, stop at Red Rock Café. This locals hangout is known for friendly service and heaping portions of home-cooked breakfast and brunch selections. You'll find something for everyone on the menu that includes freakishly ginormous cinnamon rolls, Belgian waffles and blue corn huevos rancheros. 100 Verde Valley School Road, 928-284-1441, www.redrockcafeaz.com .
The best way to experience the beauty of Sedona is on foot. For one of the easiest hikes, stop at the Bell Rock parking area on SR 179. From here you can enjoy a gentle stroll along the flat, wide Bell Rock Pathway. The popular route skirts the sandstone flanks of Bell Rock and rambles for 3.6 miles. It also connects to several other trails if you want to explore more, or turn around whenever you get the urge.
To escape the crowds and enjoy a little more of a workout, peel off Bell Rock Pathway onto Courthouse Butte Loop. The moderate 4.2-mile route swings through shaggy meadows and woodlands circling both Courthouse Butte and Bell Rock before rejoining the pathway. A Red Rock Pass ($5) is required and available from the trailhead kiosk. 928-203-2900, www.fs.usda.gov/coconino .
If you prefer to let someone else show you the sights, sign up for a jeep tour. In this craggy angular landscape, these bouncy exploratory rides have become a signature Sedona experience.
An army of brightly colored jeeps whisks visitors into the sandstone outback. Each jeep company offers specialty rides ranging from gentle, scenic excursions to boulder-climbing thrill-fests. Visit vortexes or overlooks or ancient Native American villages. The shortest tours last about 90 minutes. A list of jeep companies can be found at www.visitsedona.com .
Tucked amid the natural beauty found along SR 179 is one of Sedona's most distinctive architectural wonders. The Chapel of the Holy Cross was completed in 1957, built between two pillars of rock.
The interior of the chapel is simple and unadorned. A few benches, some tapestries and flickering candles create a meditative oasis, while soft sunlight streams through the floor-to-ceiling window. Everyone is welcome. 780 Chapel Road, 928-282-4069, www.chapeloftheholycross.com .
Where to eat in Sedona: From the best breakfast to dinner with an epic view at Mariposa
Midday: Tlaquepaque, Cowboy Club
Now you're ready for a little retail therapy. Browse the distinctive galleries at Tlaquepaque Arts & Crafts Village. This feels like walking into a different land, in a different time.
Tlaquepaque is a collection of Spanish-style buildings reminiscent of a Mexican hamlet. Cobblestone walkways meander past vine-covered walls and beneath stone archways. Graceful Arizona sycamores shade the courtyards where shoppers stroll past splashing fountains and beds bursting with flowers.
And if you have a thirst for a local beer or wine or a specialty cocktail, stop in at the Secret Garden Café, long a cornerstone of Tlaquepaque. 336 SR 179, 928-282-4838, www.tlaq.com .
Enjoy lunch with a view from the streetside patio of the Cowboy Club. Located in Uptown Sedona, this was once a storied saloon for local ranchers and Hollywood stars. It's now a slightly upscale eatery with an eclectic menu that ranges from cactus fries to vegetable enchiladas to elk chops. 241 SR 89A, 928-282-4200, www.cowboyclub.com .   
Afternoon: Uptown Sedona shopping, spas, Amitabha Stupa
After your meal, you can walk off a few calories among the shops and galleries spread amid the scenic blocks of Uptown. Get a jump on holiday shopping while reveling in some colorful panoramas. Even in the heart of town, the stone formations crowd in close. This is one of the things that make Sedona special. The startling beauty is not confined to designated overlooks or roadways. It follows you every step of your visit.
Tip: The Visitor Center is at 331 Forest Road in Uptown. 800-288-7336, www.visitsedona.com .
Another option is to embrace a little personal pampering. Sedona is known as a place of positive energy and healing and you don't need to check in to a luxurious resort to experience it. Several day spas offer a range of treatments including massages, facials and pedicures lasting just an hour or two.
Try Namti Spa (928-282-7737, www.namti.com ), Sedona's New Day Spa (928-282-7502, www.sedonanewdayspa.com ), or A Spa for You (928-282-3895, www.aspaforyou.com ) to recharge and refresh.   
Another popular destination for the spiritually inclined is the Amitabha Stupa and Peace Park. Set on 14 acres at the base of Thunder Mountain, the site is open from dawn to dusk for visitors of all faiths for prayer, healing and meditation.
The stupa, a Buddhist structure, is one of the oldest forms of sacred architecture on Earth. In West Sedona, take Andante Drive north to Pueblo Dive and turn left. Proceed 50 yards and park. Take the short walking path to the stupa. 2650 Pueblo Drive. Free; donations appreciated. www.tara.org/amitabha-stupa/
Can you see Cathedral Rock without hiking? Yes! Here's how
Finish up your Sedona day with a visit to Crescent Moon Picnic Area, known locally as Red Rock Crossing. The scenic park is a former ranch site spread along fertile bottomland at the base of Cathedral Rock.
There are picnic tables, restrooms and plenty of paths down to Oak Creek. It's a popular swimming hole during summer months and lined with brightly colored leaves in the fall. This spot provides the iconic panorama of Cathedral Rock framed by forest and rising above the water. This is also the site of one of Sedona's famous vortexes.
Crescent Moon Picnic Area is open until dusk. $12 per vehicle. 928-203-2900, www.fs.usda.gov/coconino .
To save yourself some driving time after leaving Crescent Moon, follow Red Rock Loop Road northeast to SR 89A. Turn left, continuing into Cottonwood and the junction with SR 260. Turn left on 260 and follow it back to I-17.
Find the reporter at www.rogernaylor.com . Or follow him on Facebook at www.facebook.com/RogerNaylorinAZ or Twitter @AZRogerNaylor.
The Best Family Hotels in Cancun and Cabos
Travelers choice by Tripadvisor
100% Mexican Company
Join the Solaris Family
Sign up and get up to an additional 15% on your reservations and exclusive benefits during your stay at our hotels.
Enjoy the best family hotels ALL INCLUSIVE in Cancun and Los Cabos
Rates staring: $268 USD / night
Royal solaris cancún.
Rates staring: $240 USD / night
Gr caribe cancún by solaris.
GR Solaris Cancún
Rates staring: $228 USD / night
Royal solaris los cabos, these are the promotions that we have selected for you.
Tiger Woods' TGR Ventures, David Blitzer partner on TGL's sixth team ownership group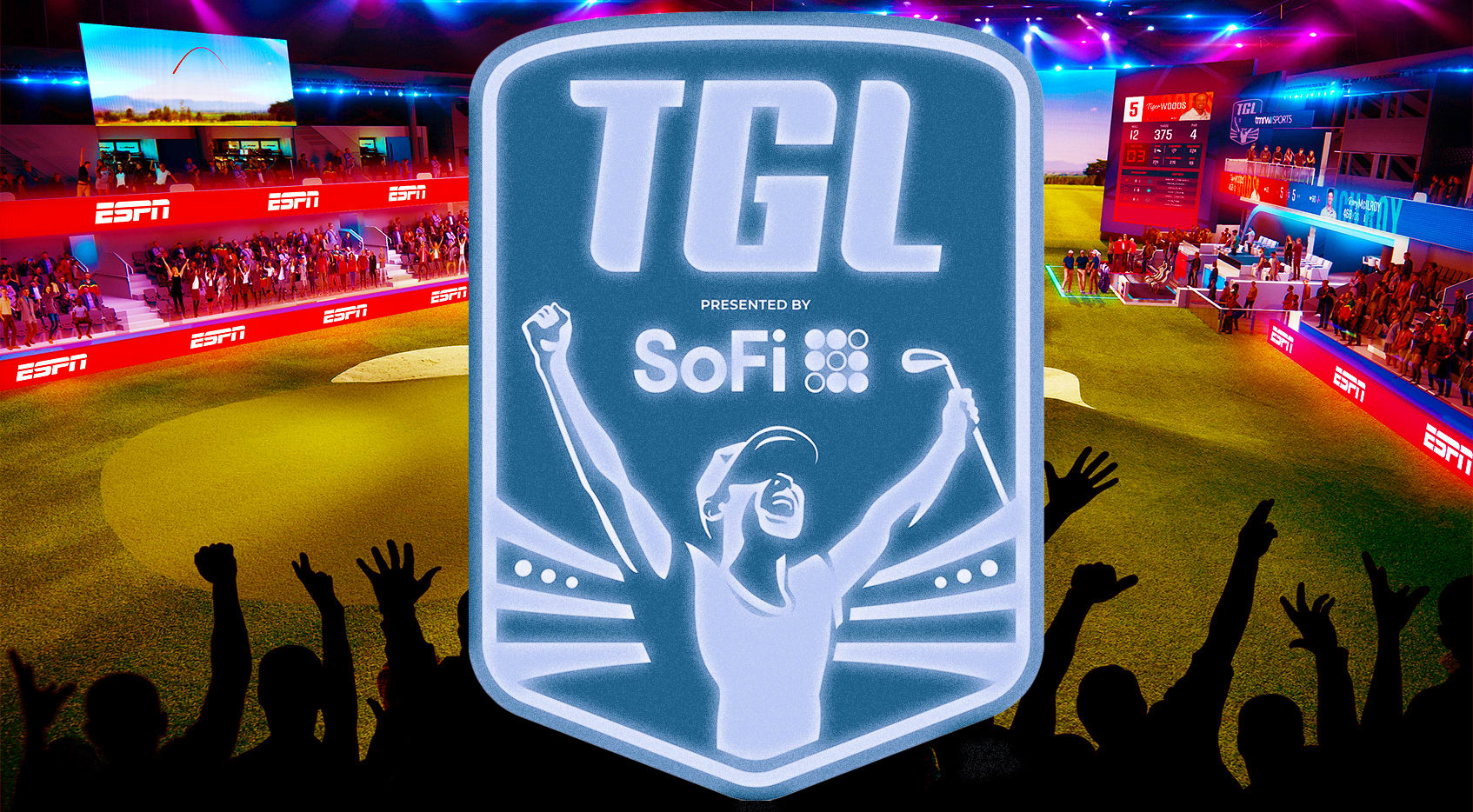 Jupiter Links Golf Club to represent Jupiter, Florida, in TGL
Change Text Size
JUPITER, Florida -- TGL presented by SoFi, the new tech-forward, prime-time team golf league developed by Tiger Woods and Rory McIlroy's TMRW Sports in partnership with the PGA TOUR, on Tuesday announced the formation of Jupiter Links Golf Club, the sixth and final TGL team, with an ownership group led by Tiger Woods' TGR Ventures and David Blitzer. Additionally, Woods is the first TGL player to be announced on Jupiter Links GC's roster. The announcement was made Tuesday by Woods, Blitzer and Mike McCarley, CEO, TMRW Sports and TGL.
"Through its use of technology, TGL is a modern twist of traditional golf and ultimately will make the sport I love more accessible.," said Woods. "Having the opportunity to not only compete, but also own a team to represent Jupiter is an exciting next chapter for me. I expect Jupiter Links GC to showcase the golf culture of my hometown as we compete against the best players in the world."
Added Blitzer: "Tiger Woods is one of the most influential and iconic athletes in the history of sports, and I'm thrilled to partner with him to form Jupiter Links GC. Golf is a sport that has a proven ability to bring people together from all over the world and I'm excited by the potential reach and impact we can have as a team and league. By harnessing the power of technology and innovation and leveraging the skill and expertise of the game's most transcendent and accomplished player, our team is well positioned for long-term success."
McCarley noted: "Tiger Woods and David Blitzer form a winning combination as the last of TGL's original six ownership groups for our inaugural season. Tiger and David are prepared to be great business partners with the league and other teams, but both are super competitive in their daily lives and we expect that competitiveness to be on full display inside the SoFi Center in January."
TGR Ventures' portfolio also includes The Woods Jupiter, TGR Design, TGR Foundation, Full Swing Golf, TMRW Sports Group and T-Squared Social. TGR unites Woods' entrepreneurial and philanthropic endeavors off the course under a single parent brand driven by a mindset, method and pursuit of mastery.
Blitzer is personally investing in Jupiter Links GC and is the first to hold equity in five North American major sports teams. Blitzer founded Harris Blitzer Sports & Entertainment with Josh Harris and is co-chairman and managing partner of its portfolio highlighted by the Philadelphia 76ers, New Jersey Devils, Prudential Center in Newark, N.J., and Joe Gibbs Racing. Blitzer also is a co-owner of the Cleveland Guardians and Washington Commanders. Additionally, Blitzer is a General Partner of Crystal Palace Football Club and owns stakes in a variety of soccer clubs around the globe, including Real Salt Lake of Major League Soccer and the Utah Royals of the National Women's Soccer League.
Team brands, front office staff and team rosters will continue to be unveiled, as will the inaugural schedule and other operational and fan-centric elements of TGL presented by SoFi. The six team ownership groups' combined sports team ownership experience spans the NFL, NBA, MLB, NHL, Premier League, NASCAR, MLS and NWSL:
Boston Common Golf : Led by John Henry, Tom Werner, Mike Gordon and Fenway Sports Group (Boston Red Sox, Liverpool FC, Pittsburgh Penguins, RFK Racing); team roster currently includes Rory McIlroy, Keegan Bradley, Adam Scott and Tyrrell Hatton.
Jupiter Links Golf Club : Led by Tiger Woods' TGR Ventures and David Blitzer (Philadelphia 76ers, New Jersey Devils, Cleveland Guardians, Washington Commanders, Crystal Palace FC, Real Salt Lake, Utah Royals, Joe Gibbs Racing).; team roster currently includes Tiger Woods.
Los Angeles Golf Club : Led by Alexis Ohanian (Angel City FC), Seven Seven Six, Serena Williams, and Venus Williams, as well as limited partners the Antetokounmpo brothers, Alex Morgan, Servando Carrasco and Michelle Wie West, team roster currently includes Collin Morikawa.
TGL New York : Led by Steven A. Cohen (New York Mets), Cohen Private Ventures.
TGL San Francisco : A group led by Avenue Sports Fund with Marc Lasry and Stephen Curry, as well as limited partners Andre Iguodala and Klay Thompson.
TGL presented by SoFi is a new golf league that fuses advanced tech and live action with six teams of PGA TOUR superstars and will launch on Tuesday, Jan. 9, in prime time on ESPN and ESPN+. SoFi Center is TGL's custom-built arena in Palm Beach Gardens, Florida, on the campus of Palm Beach State College. Technology is a foundational element of TGL, offering fans a progressive, shorter format presentation of team golf.
TGL teams: The six TGL teams will each have four players assigned. A TGL match will feature three players competing for each team in a modern match-play format.
Custom-built venue: SoFi Center is a first-of-its-kind experience for golf enabled by a data-rich, virtual course paired with a tech-infused, short-game complex.
Modern match play: TGL matches will feature two teams squaring off across two sessions: nine holes of Triples, 3-vs.-3 team alternate shot and six holes of Singles, head-to-head competitions. Each hole is worth one point and most points wins the match.
Tech-enabled fan experience: High-energy, greenside fan experience with every shot live within a two-hour televised match. All TGL players will be mic'd up and playing with a shot clock.
Inaugural season: Fifteen regular season matches followed by semifinals and finals matches to air on ESPN, ESPN2 and ESPN+ in the U.S.
Jared Leto scales Empire State Building to promote upcoming tour
Jared Leto got about 30 seconds closer to Mars on Thursday when he scaled an iconic New York landmark.
The actor and singer climbed a portion of the outside of the Empire State Building on Nov. 9, making a journey to the top of one of the world's signature skyscrapers. He then spoke about it in an exclusive interview with TODAY.
"I was more excited than nervous to tell you the truth," Leto said. "But I have to be honest, it was very, very hard. It was a lot harder than I thought it would be.
"Just the endurance that it took, the stamina that it took, and it was very sharp."
Leto, 51, showed off the evidence of those sharp corners when he held up his bloody left hand.
He said he attempted the feat to cross off a coveted item on his bucket list, and also to promote the upcoming world tour of his band, Thirty Seconds to Mars, that will run from March to September in 2024.
"It's incredible," he said. "To watch the sun rise overlooking the city that's meant so much to me. Ever since I was a kid, New York stood for the place that you went to make your dreams come true," he said.
"And as a young kid, I wanted to be an artist, and New York was the place that you came to be an artist. And the Empire State Building was always that symbol for me."
The "WeCrashed" star climbed the east side of the building from floors 86 to 104, a roughly 20-minute climb to a point nearly 1,300 feet up in the air.
Leto reached the part of the building that lights up and then climbed all three of its tiers until he completed his ascent at the ice shield, which is at the base of the building's famous antenna.
He also received an emotional boost along the way.
"I made it to the top, and I was just saying, I saw my mother in the window of the 80th floor, and that was a nice surprise," Leto said.
He is the first person to ever legally climb to the top of the Empire State Building, officials for the landmark confirmed to TODAY.
"I've always had a fascination with the Empire State Building," he said. "And I love to climb."
During his ascent, the "House of Gucci" actor was in full climbing gear with ropes that secured him in case he lost his grip.
Craig Melvin then asked him where he will climb next after conquering the Empire State Building.
"Into bed," Leto joked. "You climb right into bed."
While he is fond of national parks like Yosemite, Leto particularly enjoys urban climbing.
"I do like to climb buildings in cities," he said. "It's a really fun thing to do."
The upcoming tour is in support of the sixth studio album for Thirty Seconds to Mars, the rock band Leto formed in 1998 with his older brother, Shannon. The group released "It's the End of the World but It's a Beautiful Day" in September.
The "Morbius" star's King Kong moment on the Empire State Building was just his latest daredevil moment.
The actor and singer's past stunts include scaling a hotel wall in Berlin without a harness and bungee jumping onto his concert stage in front of thousands. He's also shared videos on Instagram of him  scaling a hotel wall  in Berlin with no harness and  bungee jumping into a massive crowd  at a Thirty Seconds to Mars concert.
Leto is also an accomplished rock climber who counts "Free Solo" star and legendary climber Alex Honnold as a friend. He directed a five-part documentary in 2016 called "Great Wide Open" in which he explored several of the country's iconic national parks like Yosemite and Yellowstone.
Leto is also known for his quirky fashion, including  dressing up as a cat  at last year's Met Gala and bringing a  replica of his own head  to the 2019 Met Gala.
When he's not rock climbing, acting or walking a runway, he can be found on stage. The upcoming tour for Thirty Seconds to Mars —their first headline tour in five years — will run across Latin America, Europe, North America, Australia and New Zealand. 
Has he lived 1,110 years, or only 106? A desert retiree's magical metafictional tour
Show more sharing options
Copy Link URL Copied!
Again and Again
By Jonathan Evison Dutton: 336 pages, $28 If you buy books linked on our site, The Times may earn a commission from Bookshop.org , whose fees support independent bookstores.
Eugene Miles, the 106-year old hero of Jonathan Evison 's " Again and Again ," spends most of his time alone in his room, waiting to die at the Desert Greens elder care facility in the Mojave, whose surrounding mountain ranges are "beautiful [and] timeless, like me."
Those who say life is short are misinformed, he says. "Life is not a breathless sprint to the grave, gone in a heartbeat, but an odyssey that stretches on and on into eternity." Eugene, you see, was born during the 10th century reign of Abd al-Rahman III in the Caliphate of Córdoba.
In his eight previous novels , Evison has demonstrated a roving curiosity, his settings ranging from the prehistoric Cascade mountains to modern-day suburbia. He's also faced the fury of book banners who objected to gay sex depicted in 2018's "Lawn Boy."
In "Again and Again," Evison performs writing magic; despite its implausibility, I committed myself fully to Eugene's 1,100-odd years of life, immersed in tales of adventure and passion that are almost too good to be true.
Spiritual awakening via giant cactus: Only L.A. author Melissa Broder could pull it off
Melissa Broder's previous novel, 'Milk Fed,' showed her talent for making reality uncanny. In 'Death Valley,' a woman finds redemption in a giant cactus.
Oct. 3, 2023
Before his present incarnation, Eugene has been Euric, Pietro, Kiri, Amura and York, switching genders and continents with every rebirth. He also inhabited a cat — Whiskers — who lived as Oscar Wilde 's feline companion and matched his owner's wit as he observed human behavior from his tufted perch.
Now, Eugene wishes to gain a final rest from the cycle, to be released from the emotional burden he has carried since his days as a cutpurse in Moorish Spain. Euric was a Visigoth , "the bastard son of a conquered tribe"; unable to find any work, he became a "not particularly good" thief, which is how he met Gaya, the one true love he would search for in every one of his succeeding lives.
Wishing now to die in peace, he has isolated himself from anyone he knew as Eugene. Without a visitor in eight years, he's lonely, even if by choice. When Angel, the young housekeeper who cleans his room every night, first appears, Eugene shuns him, but eventually they form a bond cemented by Angel's eagerness to hear his tales.
There is a long Western tradition of nested stories told to keep the world at bay, going as far back as Sheherazade . In Giovanni Boccaccio's 14 century work " The Decameron ," 10 people who have fled Florence during the Black Death spin stories to repel the darkness of despair.
Very much in that tradition, "Again and Again" is a novel mirroring the experience of lockdown . All too aware of impending death, Eugene spins stories to draw the young man closer to him. Thus the two realities — everyday life in a care home and Eugene's centuries-spanning-tales — play against each other. I was gripped by both.
Jonathan Evison on hitting bottom and becoming a writer [video]
April 24, 2013
As Eugene informs him, Gaya rescued Euric at great risk to herself after he cut the purse of a very powerful man. Euric was smitten but suspicious, as Gaya belonged to a rebel group bent on driving out their Moorish conquerors.
Eugene entertains Angel as the younger man cleans the room, and eventually the two men meet for daily lunches. Angel has problems of his own — he has alienated his pregnant girlfriend — and Eugene offers romantic advice gleaned from his many lives. Their friendship becomes a give and take as the two men support each other during difficult times.
Eventually, Evison introduces the character of Wayne Francis, a mental health professional whose job is to monitor the psychiatric well-being of Desert Greens' residents. Wayne's voice clashes jarringly with Eugene's symphony of stories. Despite Wayne's gentle questions, I found myself resentful of him; he was breaking the spell.
"All I've ever wanted in any of my incarnations was to connect with another wholly and authentically," says Eugene, thinking back on Gaya. "Deprived of meaningful connections, we are ciphers at best, and at worst invisible. To be seen, to be accepted, warts and all, that has been my greatest aspiration for over a thousand years. To be adored for my flaws." A cipher is also a secret code, a means of hiding information even as it is communicated.
Wayne has his own reasons for questioning Eugene (no spoilers), and his role as interlocutor takes the novel to its own fantastical, delightful conclusion. Wayne functions as the voice of Evison's readers — or at least their innate skepticism.
What novelist Cai Emmons taught us about how to die
Cai Emmons, a prolific novelist of the West, died Monday, after running a blog after her ALS diagnosis that has much to teach us about facing the inevitable.
Jan. 3, 2023
The power of the author grows with his ability to suspend disbelief. Writers do this through a combination of specific details, sensory descriptions of a world that comes to life in the reading or listening. But all authors are by definition unreliable narrators, imposing meaning and structure on a world full of chaos and miscommunication. A skilled one can reach inside us and widen our emotional worlds.
Eugene is such a writer — which is to say he can spin a good yarn. It's how he's made connections with those in his life, including the woman he loved in 20th century Los Angeles. But now she is dead, and he is dejected.
And so he — and Evison — arrive at an impasse. To gain the intimacy he longs for, he must set aside his beautifully crafted tales and pick up the more prosaic, imperfect medium of shared personal truths. To transform his listeners into friends, he must embrace the risk of being misunderstood.
The joy of watching Evison braid together multiple stories from Eugene's lives (and the 105 years of this existence) is akin to witnessing a master carpet weaver work out a fantastically intricate rug. Look closely enough, and you'll see the understitch in every storyteller's pattern: the desire to be admired and loved for the beautiful thing you've made.
I would gladly have spent many more pages with the magical tapestry of "Again and Again." In revealing the tricks of his trade, its author exposes the tender heart of his craft.
Berry is a critic living in Oregon.
Sign up for our Book Club newsletter
Get the latest news, events and more from the Los Angeles Times Book Club, and help us get L.A. reading and talking.
You may occasionally receive promotional content from the Los Angeles Times.
More From the Los Angeles Times
How a UCLA author un-erased queer history in a National Book Award-nominated second novel
Nov. 9, 2023
If you can stomach only one COVID closure novel, make it Michael Cunningham's 'Day'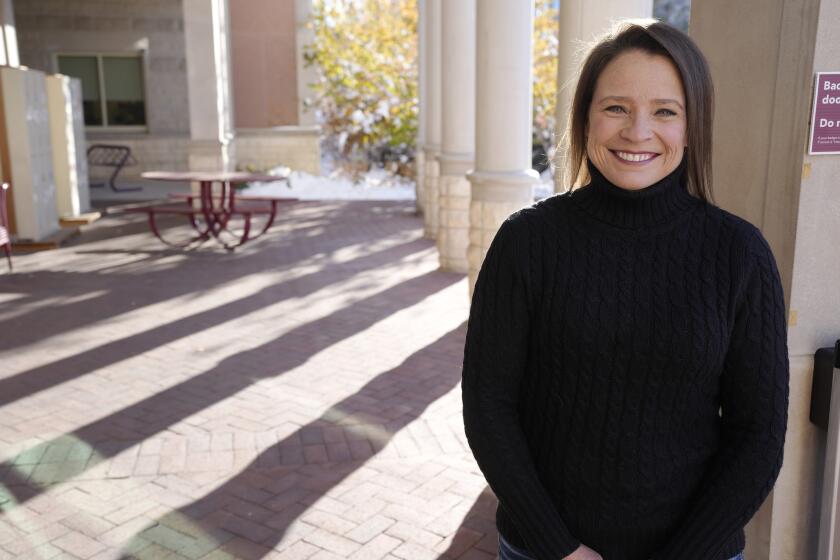 World & Nation
Librarians turn to civil rights agency to oppose book bans and their firings
Nov. 8, 2023
The week's bestselling books, Nov. 12
Advertisement
Adam long breaks 31-year-old pga tour record for consecutive fairways hit, share this article.
Adam Long can't miss (the fairway).
Long set a new PGA Tour record on Thursday morning in the opening round of the 2023 Butterfield Bermuda Championship at Port Royal Golf Club. Long hit his 60th straight fairway when he found the short grass on his second hole, a par-5, after going 56-for-56 last week at the World Wide Technology Championship, breaking Brian Claar's record of 59 straight fairways hit, set in 1992. His streak goes back to his final two holes at the Shriners Children's Open.
In fact, Long hit every fairway on his front nine and his first two on the back nine, meaning the record now sits at 67 straight fairways hit.
And it could keep growing, too.
History made. @ALongShot has broken the record for most consecutive fairways hit on TOUR. pic.twitter.com/ayzQW21Y8b — PGA TOUR (@PGATOUR) November 9, 2023
More PGA Tour
Photos: 2023 butterfield bermuda championship at port royal, adam scott hoping to ride the atlantic ocean waves to win at butterfield bermuda championship, this pga tour pro has been playing og fortnite to prepare for butterfield bermuda championship, tiger woods gives injury update, explains new leg and ankle issues.
See Golfweek's best courses you can play and best private courses for 2023 .
2023 Butterfield Bermuda Championship Thursday tee times, how to watch
2023 Butterfield Bermuda Championship odds, course history and picks to win
Q&A: Lucas Glover unplugged on Ryder Cup snub, why signature events are 'terrible' and whether LIV players should be allowed back
Who's up and who's down in the FedEx Cup Fall standings after the World Wide Technology Championship
Most popular, updates to world handicap system feature inclusion of short courses, new scoring method, the list of top 18 money winners in pga tour history has plenty of surprises, schupak: four lessons on life i've learned from jim nantz, best irons for 2023 for every handicap and playing style, best early black friday golf deals at walmart.
LPGA Newsletters
LPGA Travel
Women's Network
LPGA Professionals
Members Only
Lesson Zone
Membership Information
Find A Teacher
Professionals Job Board
Events Calendar
LPGA Amateurs
Become A Member
Member Login
LPGA Foundation
LEADERBOARD
Changing The Face of Golf
Diversity Policy
Diverse Supplier Opportunity
Celebrating the Green
All Access Series
Instruction
Award Winners
Hall of Fame
ROLEX FIRST TIME WINNERS
ROLEX ANNIKA MAJOR AWARD
Velocity Global Impact Award
2023 Player Priority List (PDF)
TOURNAMENTS
Download Schedule
Completed Tournaments
Drive On Championship
International Crown
Solheim Cup
CME Group Tour Championship
LPGA Local Qualifying Rounds
Hilton Grand Vacations TOC
Senior LPGA Championship
RACE TO CME GLOBE
Season Standings
Past Winners
Explanation and Points Breakdown
Projected Points Standing
CME Group Cares Challenge - Score 1 for St. Jude
Aon Risk Reward Challenge
KPMG Performance Insights
Field Breakdown: The ANNIKA driven by Gainbridge at Pelican
Can anyone rewrite history at the annika.
The Annika Pelican
Tournament Preview
Tournament News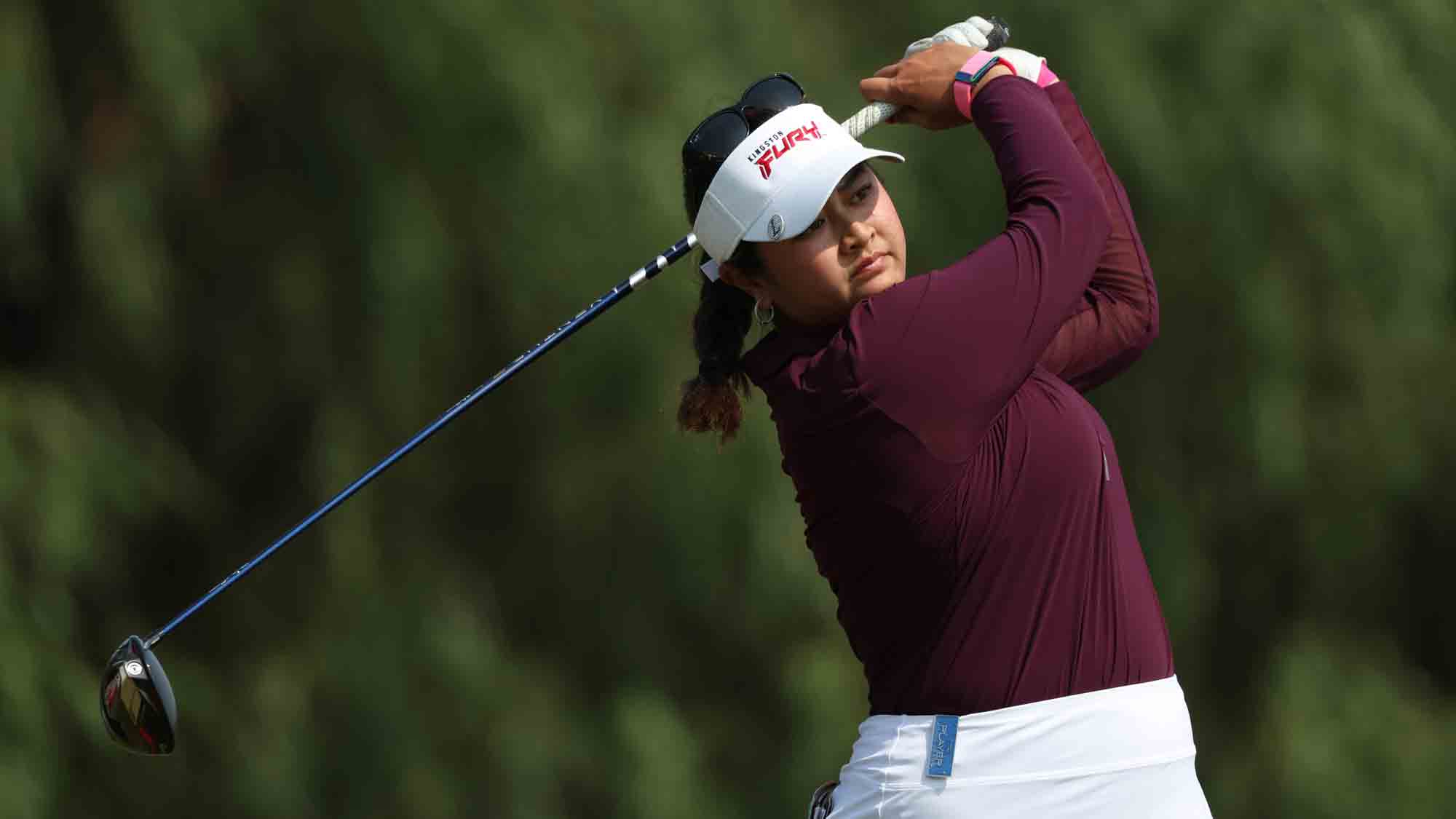 BELLEAIR, Fla. — The penultimate event of the 2023 LPGA Tour season is on deck this week as the world's top talent take on Pelican Golf Club for the fourth edition of The ANNIKA driven by Gainbridge at Pelican. A $3.25 million purse is up for grabs as are Race to the CME Globe points, which are now even more valuable as those that finish in the top 60 at the end of the week will qualify for the season-ending CME Group Tour Championship. Defending champion Nelly Korda is in the field as are 15 of this season's winners, including all four major champions, and eight of the top 10 in the Rolex Women's World Golf Rankings will also tee it up just outside Tampa. Take a look at who else is in the field this week at The ANNIKA driven by Gainbridge at Pelican.
Past Champions:
Nelly Korda (2022, 2021)
2023 LPGA Tour Winners (15 of 23):
Celine Boutier (LPGA Drive On Championship, The Amundi Evian Championship, FREED GROUP Women's Scottish Open presented by Trust Golf, Maybank Championship), Ashleigh Buhai (ShopRite LPGA Classic presented by Acer), Allisen Corpuz (U.S. Women's Open), Linn Grant (Dana Open), Brooke Henderson (Hilton Grand Vacations Tournament of Champions), Megan Khang (CPKC Women's Open), Grace Kim (LOTTE Championship presented by Hoakalei), Cheyenne Knight (Dow Great Lakes Bay Invitational), Jin Young Ko (HSBC Women's World Championship, Cognizant Founders Cup), Leona Maguire (Meijer LPGA Classic for Simply Give), Alexa Pano (ISPS Handa World Invitational), Hae Ran Ryu (Walmart NW Arkansas Championship presented by P&G), Elizabeth Szokol (Dow Great Lakes Bay Invitational), Lilia Vu (Honda LPGA Thailand, The Chevron Championship, AIG Women's Open), Chanettee Wannasaen (Portland Classic), Ruoning Yin (DIO Implant LA Open, KPMG Women's PGA Championship)
2023 LPGA Tour Rookies (17 of 32):
Jaravee Boonchant, Celine Borge, Hyo Joon Jang, Soo Bin Joo, Minami Katsu, Grace Kim, Aline Krauter, Lucy Li, Yan Liu, Polly Mack, Yuna Nishimura, Alexa Pano, Hae Ran Ryu, Bailey Tardy, Chanettee Wannasaen, Xiaowen Yin, Arpichaya Yubol
Rolex Women's World Golf Rankings Top 10 (8 of 10):
Ruoning Yin (No. 1), Lilia Vu (No. 2), Celine Boutier (No. 3), Jin Young Ko (No. 4), Nelly Korda (No. 6), Charley Hull (No. 8), Atthaya Thitikul (No. 9), Lydia Ko (No. 10)
Florida Connections (Natives and Residents):
Marina Alex (Resident), Dottie Ardina (Resident), Jaravee Boonchant (Resident), Ashleigh Buhai (Resident), Paula Creamer (Resident), Perrine Delacour (Resident), Lindy Duncan (Birthplace and Resident), Brooke Henderson (Resident), Daniela Holmqvist (Resident), Hyo Joo Jang (Resident), Eun-Hee Ji (Resident), Ariya Jutanugarn (Resident), Moriya Jutanugarn (Resident), Sarah Kemp (Resident), Auston Kim (Birthplace and Resident), Frida Kinhult (Resident), Lydia Ko (Resident), Nanna Koerstz Madsen (Resident), Nelly Korda (Birthplace and Resident), Pernilla Lindberg (Resident), Ruixin Liu (Resident), Yan Liu (Resident), Yu Liu (Resident), Polly Mack (Resident), Leona Maguire (Resident), Morgane Metraux (Resident), Azahara Munoz (Resident), Bianca Pagdanganan (Resident), Alexa Pano (Birthplace and Resident), Emily Pedersen (Resident), Paula Reto (Resident), Pauline Roussin (Resident), Madelene Sagstrom (Resident), Jennifer Song (Resident), Jasmine Suwannapura (Resident), Elizabeth Szokol (Resident), Patty Tavatanakit (Resident), Lexi Thompson (Birthplace and Resident), Amy Yang (Resident), Ruoning Yin (Resident), Xiaowen Yin (Resident), Pavarisa Yoktuan (Resident)
Sponsor Invites:
Rachel Kuehn (a), Gabriela Ruffels, Louise Rydqvist (a)
Monday Qualifiers:
Auston Kim, Jennifer Song
Related Articles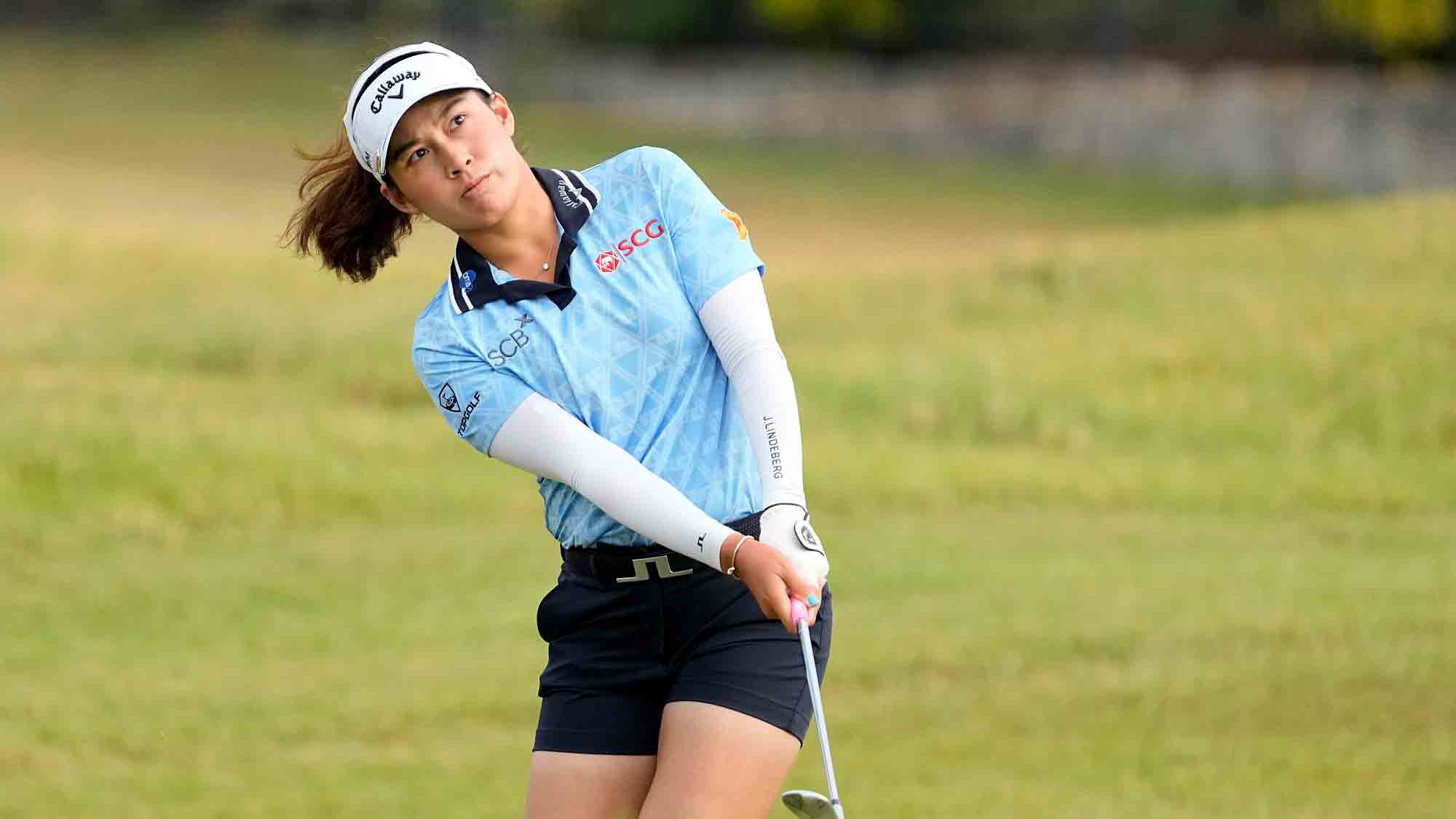 Can Anyone Rewrite History at The ANNIKA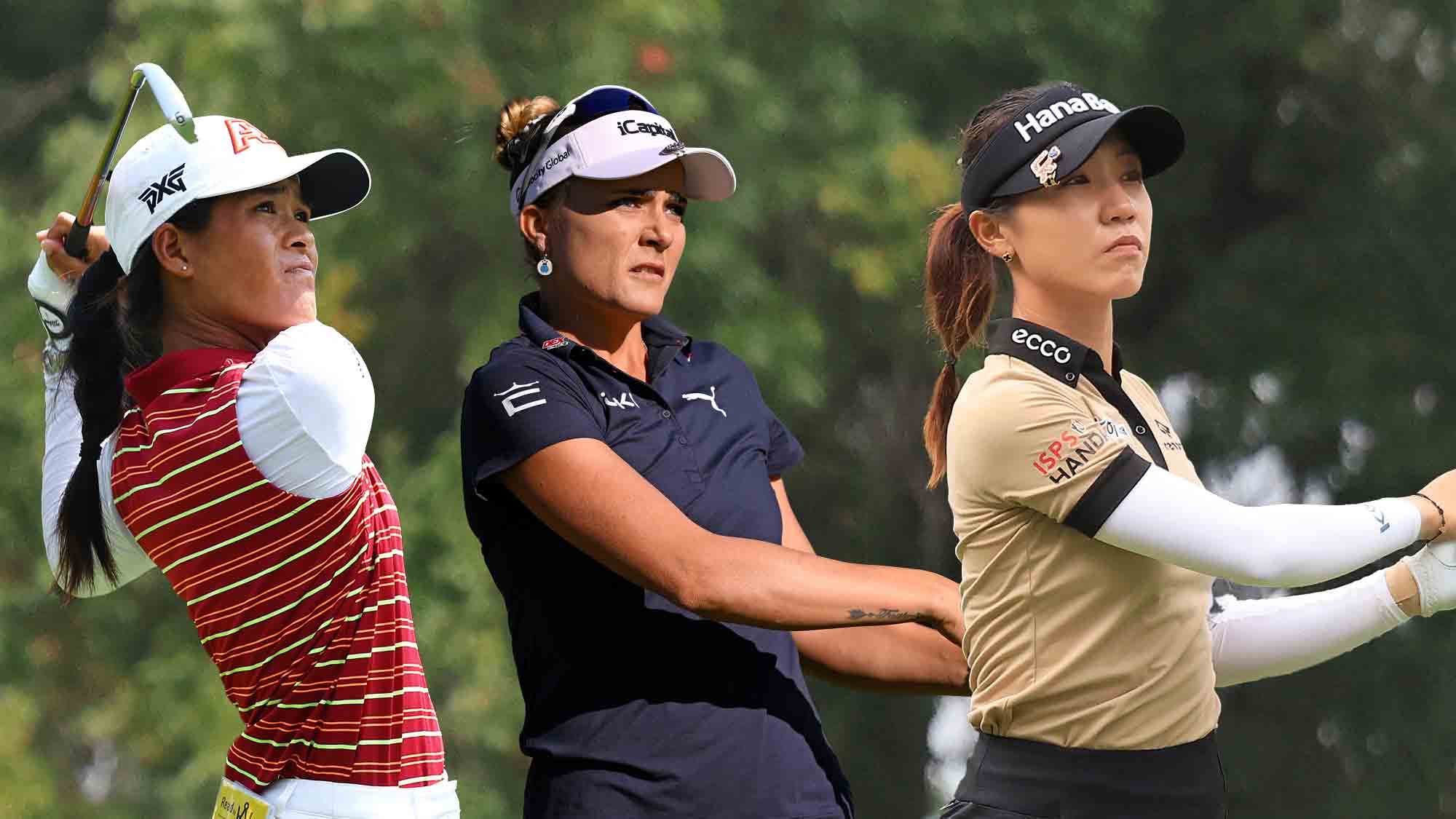 Featured Groups The ANNIKA driven by Gainbridge at Pelican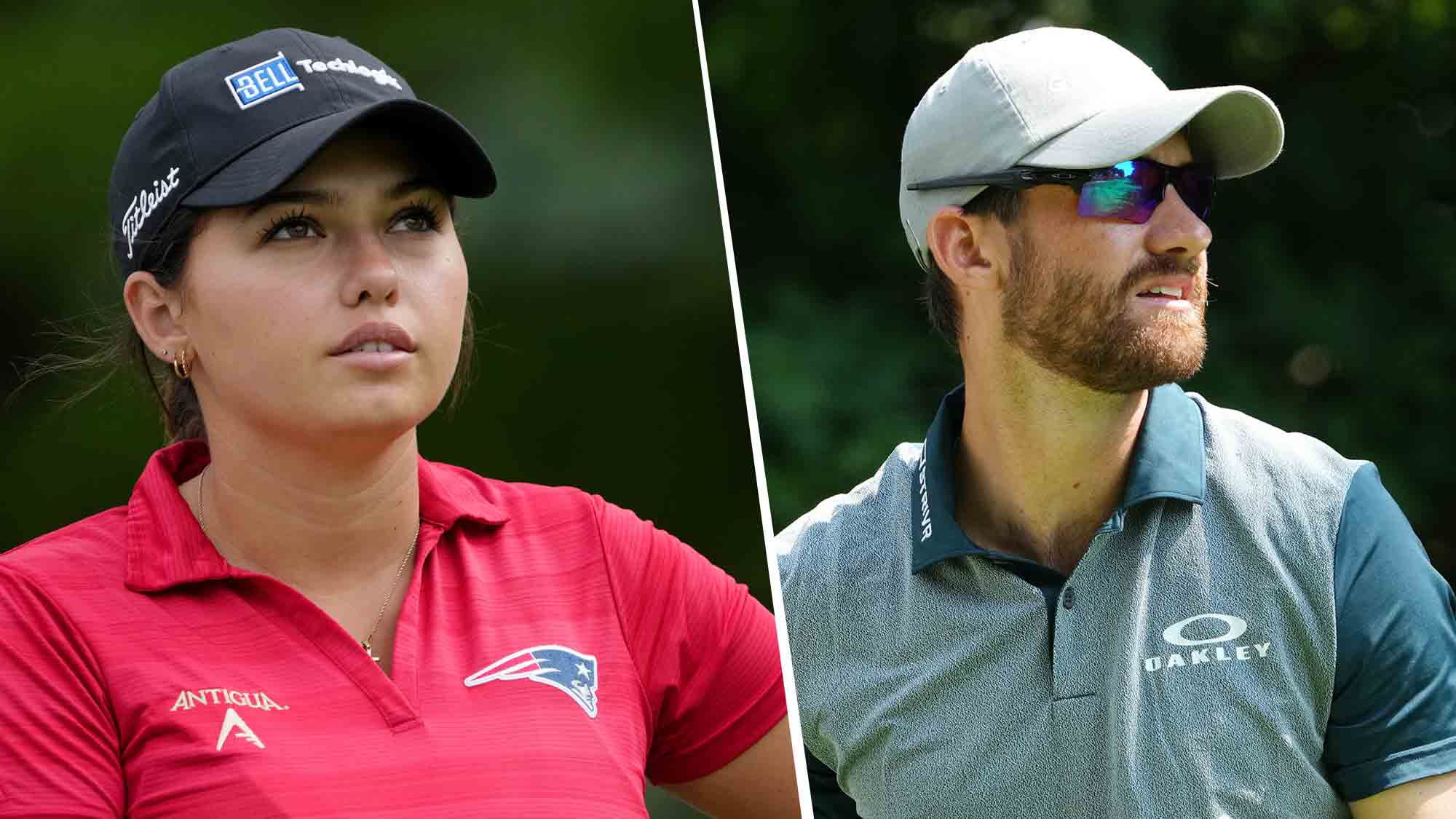 NFL International Week with Alexa Pano and Patrick Rodgers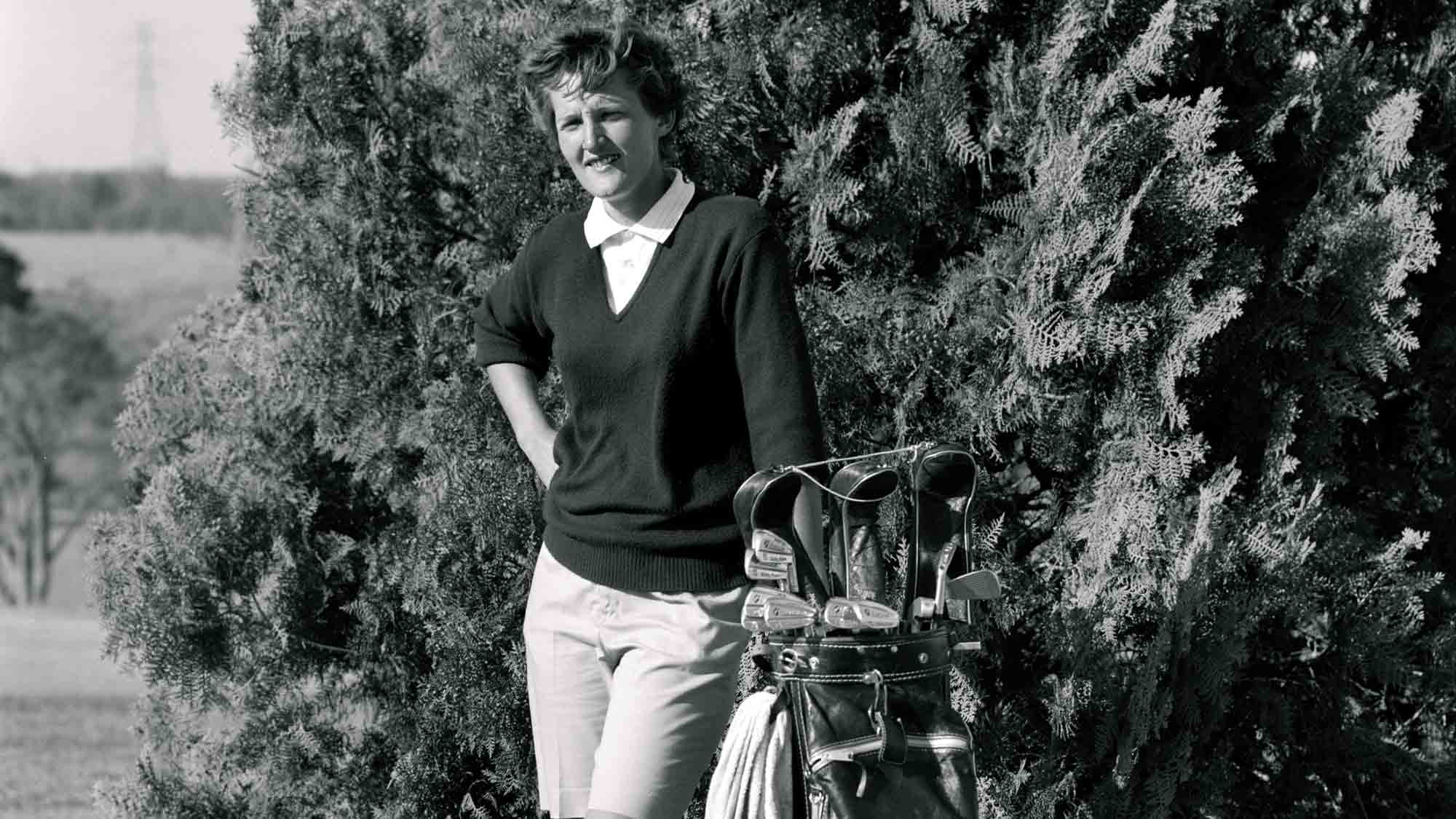 Legend Kathy Whitworth Inducted into the PGA of America Hall of Fame
Charitable Solicitation Disclosures
Corporate Sponsors
LPGA History
LPGA International
Sponsorship Opportunities
Legends of the LPGA
Fan Feature
LPGA Women's Network
ADA Act Request
Anti-Doping Information
Feedback Form
Gender Policy
Integrity Program Information
Media - Press Site
Player Login
Privacy Policy
Professionals Member Login
Terms and Conditions
Ticket Terms and Conditions
Global Tour
International TV Distribution
Mobile Apps
Ukraine war: Roman Abramovich 'back in Moscow' after being 'spotted at Israeli airport' as EU 'agrees to impose sanctions' on Chelsea owner
The UK government hit the billionaire with sanctions last week and said the decision was made because of his "close relationship for decades" with Russian President Vladimir Putin.
News reporter @Amarjournalist_
Tuesday 15 March 2022 07:55, UK
Please use Chrome browser for a more accessible video player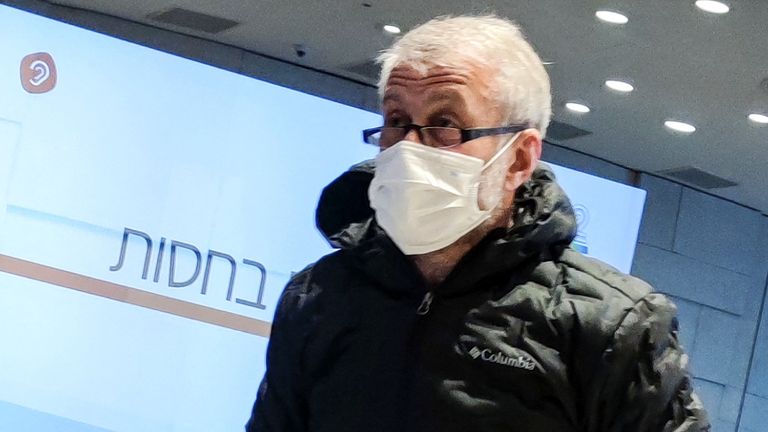 Chelsea owner Roman Abramovich - hit with sanctions by the UK government over his alleged links to Russian President Vladimir Putin - is thought to have landed in Moscow after apparently being seen at an airport in Israel.
A jet linked to the Russian-Israeli billionaire landed in the Russian capital on Tuesday morning following a brief stop in Istanbul, en route from Tel Aviv, according to Flightradar24.
He is believed to have been spotted in a VIP lounge at Ben Gurion airport on Monday shortly before a jet linked to him took off for Istanbul and later landed in the Turkish city.
Reuters said it had obtained a photo showing him in the lounge and wearing a mask under his chin. A video also appears to show him at the airport, removing his jacket. But the news agency could not confirm if the oligarch boarded the flight.
Follow live updates on Russia's invasion of Ukraine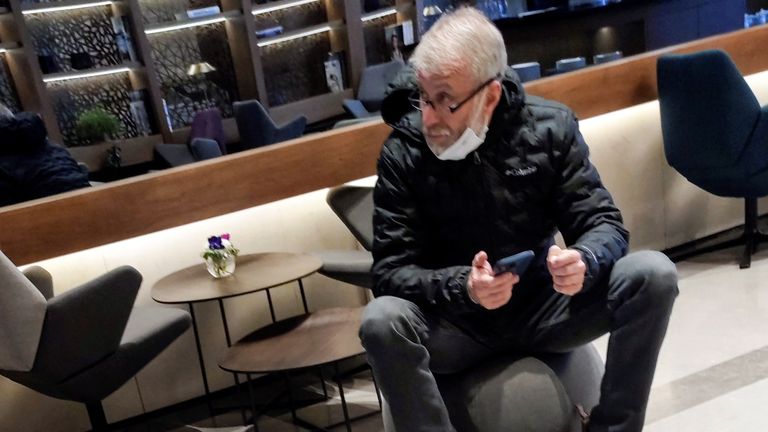 The large Gulfstream business jet had arrived in Israel from Moscow late on Sunday, tracking websites showed.
Israeli restrictions imposed on some private jets since the Russian invasion of Ukraine mean it could not have remained on the ground for more than 24 hours.
More on Roman Abramovich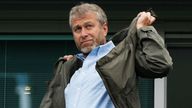 Ukraine war: Fresh sanctions for those helping Russian oligarchs Abramovich and Usmanov continue business in UK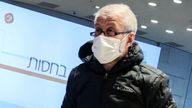 Roman Abramovich's $410m jets targeted by US seizure warrants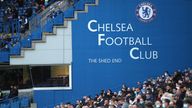 Chelsea confirms £4.25bn Todd Boehly-led takeover to be completed next week
Related Topics:
Mr Abramovich's yacht £460 million yacht Solaris was moving off the coast of Albania on Tuesday morning with the status "awaiting orders", according to Refinitiv ship tracking data.
Until Monday night, its destination was shown as Turkey after leaving Montenegro but that was removed late yesterday.
European Union diplomats have agreed to add him to the EU's list of Russian billionaires sanctioned following Moscow's military offensive, according to two sources.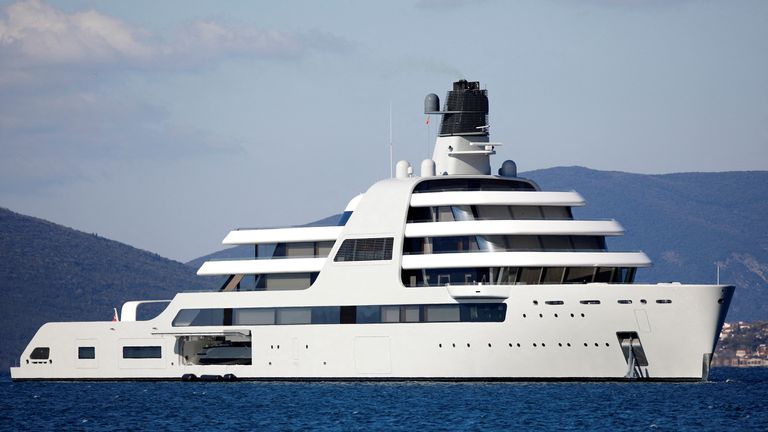 The Chelsea owner was sanctioned in the UK last week with the British government saying the move was due to Mr Abramovich having a "close relationship for decades" with Mr Putin.
Mr Abramovich will have his assets frozen, will also face a prohibition on transactions with UK individuals and businesses and will have a travel ban forbidding him to enter the UK.
He denies having close ties to the Russian president.
Britain has so far sanctioned about 20 oligarchs, including Mr Abramovich and Alisher Usmanov, freezing their properties across London and banning them from coming to Britain.
Read more: Majority of Britons think Russia sanctions don't go far enough, Sky News poll reveals
The new sanctions by the EU will hit people active in the Russian steel industry and others who provide financial services, military products and technology to the Russian state, EU foreign policy chief Josep Borrell said on Friday.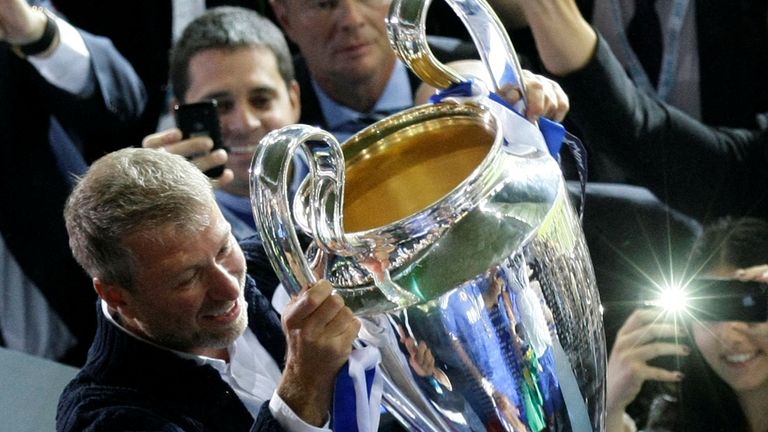 One EU diplomat told Reuters no concerns were raised about the new sanctions, suggesting Mr Abramovich's listing "will go through" and his assets will be frozen.
But, as the billionaire also holds a Portuguese passport, it means that Portugal could refrain from imposing on him the asset freeze and travel ban decided at EU level, a second EU official said.
Victoria Nuland, the US under secretary of state for political affairs, said recently that Washington was asking Israel to join in financial and export sanctions against Russia.
And Israeli foreign minister Yair Lapid said his country "will not be a route to bypass sanctions imposed on Russia by the United States and other Western countries".
The sanctions came as Evraz - the UK-listed steel and coal business part-owned by Mr Abramovich - was deleted from London stock indexes.
The UK sanctions have also impacted last season's Champions League winners Chelsea, who have been thrown into disarray .
In other developments
Zelenskyy warns of potential Russian missile strikes on homes of people in NATO countries
Russia says there has been 'substantial progress' in peace talks
Twenty-one children arrive in UK for 'life-saving' treatment
Ukraine's leader awards medals as he visits wounded personnel
Britons who take in refugees will get £350 per month 'thank you' payment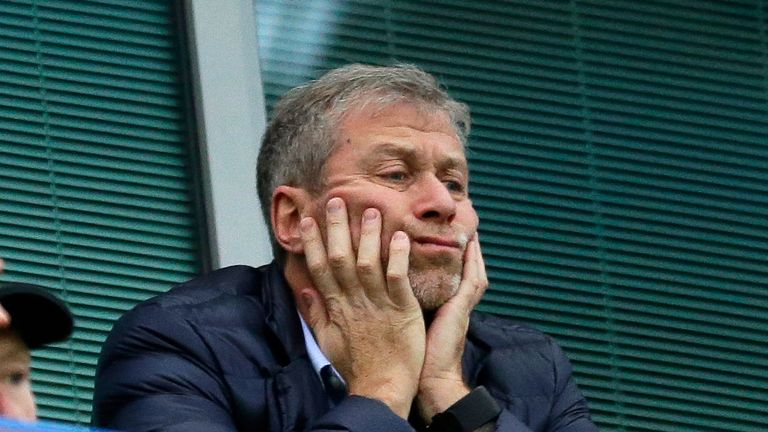 Mr Abramovich initially proposed to place the club in the care of its foundation and then put it up for sale for £3bn, with several billionaires including property developer Nick Candy linked with the takeover.
However, the sanctions imposed on him in the UK means his sale of the club may not be possible.
The Stamford Bridge club will be given a special licence to continue operating, under limited terms and will be unable to sell new tickets, sign players or extend contracts and open retail outfits.
The sale of the club could still go ahead if the government issues another licence.
Follow the Daily podcast on Apple Podcasts, Google Podcasts, Spotify, Spreaker
On 11 March, Chelsea's bank account was temporarily suspended by Barclays while it assesses the licence which Chelsea has been given and sponsors including Three UK and Hyundai suspended their association with the club.
Related Topics
THE 10 BEST Moscow Nightlife Activities
Nightlife in moscow.
Bars & Clubs
Karaoke Bars
Dance Clubs & Discos
Bar, Club & Pub Tours
Coffeehouses
Comedy Clubs
Gay Clubs & Bars
Jazz Clubs & Bars
Blues Clubs & Bars
3rd Transport Ring (TTK)
District Central (TsAO)
Garden Ring
Boulevard Ring
Good for a Rainy Day
Good for Big Groups
Good for Couples
Budget-friendly
Good for Kids
Good for Adrenaline Seekers
Hidden Gems
Adventurous
Honeymoon spot
Things to do ranked using Tripadvisor data including reviews, ratings, photos, and popularity.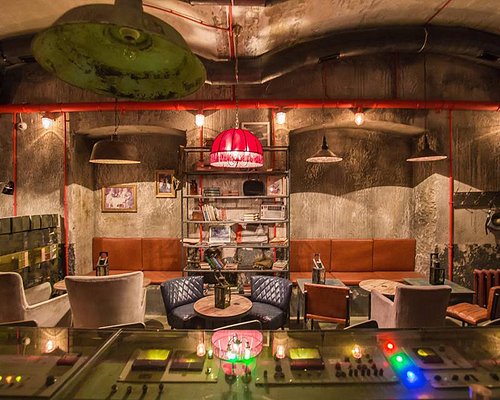 1. Kot Shrodingera

2. Timeless Chistye Prudy
3. Gestalt Club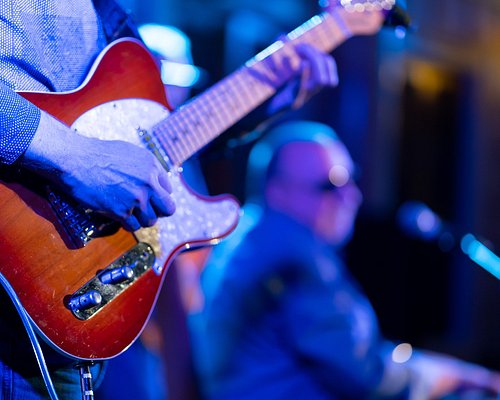 4. Academ Jazz Club
5. Timeless Okhotny Ryad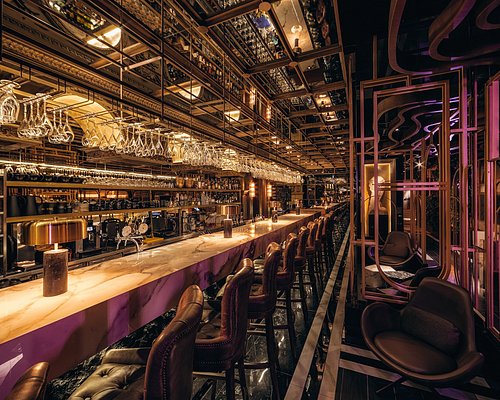 6. Timeless New Arbat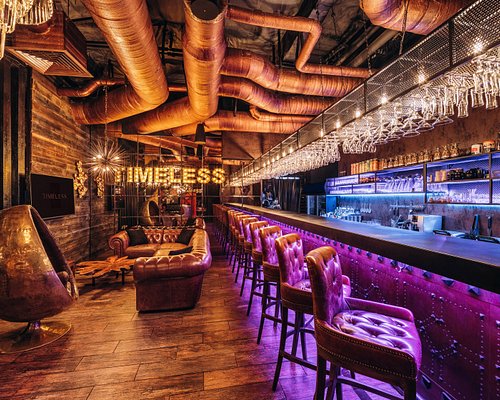 7. Timeless Mayakovskaya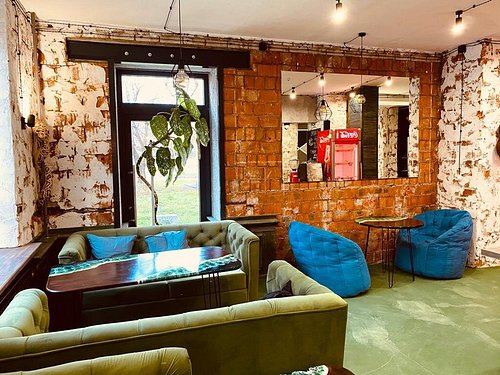 8. Detalka Anticafe
9. Ruki VVerkh! Bar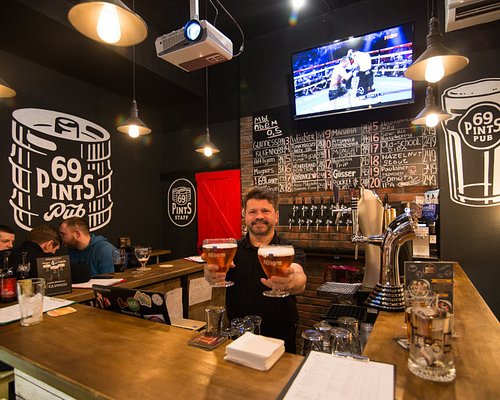 10. 69 Pints Craft Bar

11. Timeless Yakimanka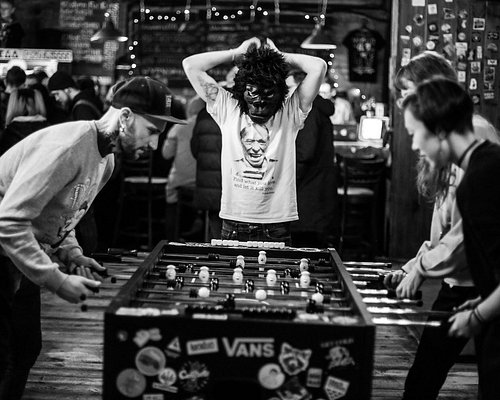 12. Punk Fiction Skate Bar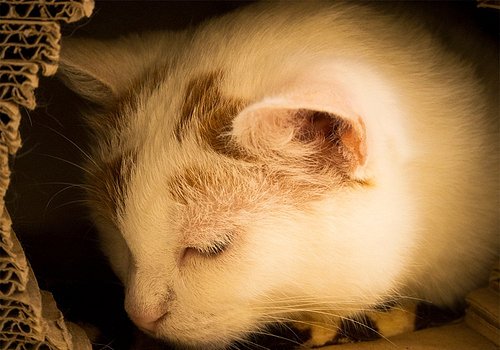 13. Kotofeinya

14. Ruki VVerkh! Bar
15. VLounge football bar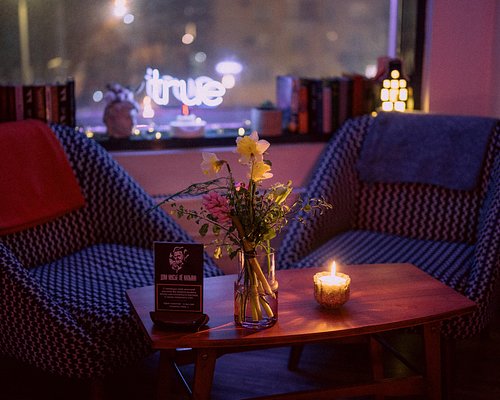 16. Dom Musye Lyo Kalyana

17. Time Club Gnezdo

18. London Night Club
19. Central Station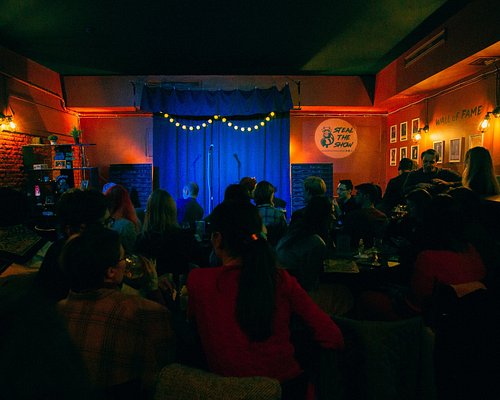 20. Steal the Show Comedy
21. Einstein Lounge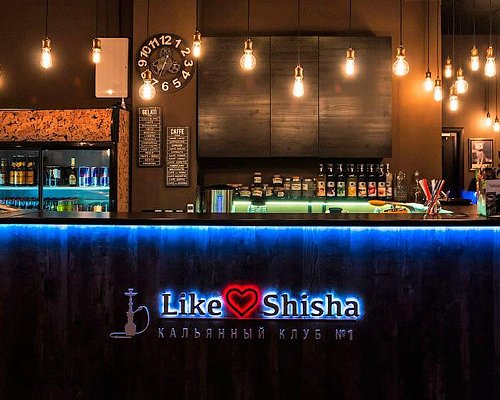 22. Hookah Lounge LikeShisha
23. Karaoke Club Vinil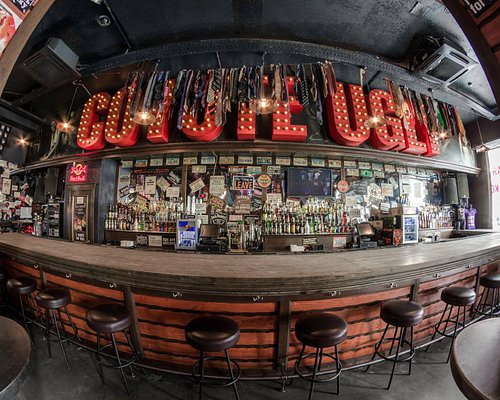 24. Coyote Ugly Bar

25. Hookah Bar Friends

27. Oblako 53
28. ICON CLUB

29. Propaganda

30. Bike Center Sexton
What travelers are saying
Mos&Co Tours
Maximum Moscow
Julia Politova
Opatrip.com Russia
Kot Shrodingera
Timeless Chistye Prudy
Timeless Mayakovskaya
VLounge football bar
Einstein Lounge
Moscow City Lights
Detalka Anticafe
Tsaritsynskiye Baths
69 Pints Craft Bar
Wow Moscow Lounge