Connect with Us
Like us on Facebook
Follow us on Twitter
Onboard and Onshore Cruise Ship Positions
Whether you long for the sea breeze and ocean air, or you're strictly a landlubber with a passion for hospitality management, there are literally hundreds of positions available in the cruise industry that will meet your needs. But you'll need to know exactly what each position entails before you apply.
There are a large variety of jobs on cruise ships and at cruise line corporate offices.
Skim over the list of job titles below. You may recognize a number of the jobs, i.e., disc jockey, but some may be foreign to you. For example, few people know what a Gentleman Host does!
This page provides you with a list of common positions on luxury cruise liners as well as links to general job descriptions, which will give you a better idea of what each job is all about.
Furthermore, see how jobs are broken down into different departments below.
The only way to get a more detailed look at these jobs is to become a CruiseJobFinder member .
Commonly Available Positions on Cruise Ships:
Cruise Directors
Disc Jockeys
Expedition Leaders
Hosts and Hostesses
Naturalists
Shore Excursion Managers
Water Sports Instructors
Youth Counselors
Cosmetologist
Fitness Directors
Medical Staff
Air/Sea Reservation Agents
Gift Shop Positions
Photographers
Junior Assistant Pursers
Information Technology Staff
Administration Assistants
Customer Service Representatives
Casino Staff
Cruise Staff
Entertainers
Gentleman Host
Production Managers
Shore Excursion Staff
Beauticians
Massage Therapists
Fitness Instructors
Personal Trainers
Bar Stewards
Bedroom Stewards
Hospitality or Hotel Managers
Dance Instructors
Booking Agents
Sales and Marketing Positions
Engeering Department Crew
Jobs Listed by Department
Activity and shipboard entertainment departments:.
These positions are all about keeping passengers busy and entertained, and they're the people who are top of mind when passengers hear the term "cruise staff." The activity leaders or instructors work with passengers in small groups, leading them in a specific activity, whether it's diving, dancing, or Yoga. Entertainers provide music (either playing it or as a disc jockey), sing, act, juggle, or other forms of entertainment, either poolside or in the ship's many clubs, casinos, or on stages. Cruise directors are responsible for all of these areas, and making sure that passengers are participating and enjoying each experience. For a more detailed overview of Activity/Entertainment positions and their job requirements, Click Here!
Art Auctioneer
Assistant Cruise Director
Assistant Shore Excursions Manager
Casino staff
Cruise Consultant
Cruise Director
Dance Instructor
Disc Jockey
Dive Instructor
Gentlemen Host
Lecturer/ Special Guest Speaker
Photographer
Port Lecturer
Shore Excursions Manager
Social Host/Hostess
Entertainment
Audio Visual Coordinator
Production Manager
Sound and Light Technician
Deck and Engineering Departments:
These are the people in charge of keeping the ship well maintained, running smoothly, and on course - all the while ensuring everyone's safety, keeping detailed records, and being knowledgeable of maritime laws and regulations. While the captain is usually very visible, you may not realize that there are many additional crew members, each with important duties. For most of these positions you'll need to have some experience onboard a ship and specialized training. However, there are some internships and/or apprenticeship programs that can launch your career in this department. For a more detailed overview of Deck Positions, Click Here!
Able Seaman
Chief Officer
First Officer
Quarter Master
Safety Officer
Security Officer
Staff Captain
Engineering
Assistant Engineer
Chief Engineer
Chief Electrician
Chief Radio Officer
First Assistant Engineer
Service and Hospitality Departments :
These positions can also be called "hotel management" jobs. The common denominator with all of these jobs is that you are providing a direct service to passengers, whether it's cooking food, serving food or beverages, cleaning cabins, doing laundry, and a wide range of other duties. The purser also falls under this category. Pursers are in charge of all onboard accounting during each cruise. For a more detailed overview of Service/Hospitality Positions, Click Here !
Food and Beverage
Bar Manager
Buffet Server
Chef de Partie
Cocktail Server
Dining Room Head Waiter
Dining Room Manager
Executive Chef
Food and Beverages Manager
General Cook
Maitre d' Hotel
Pastry Chef
Wine Steward
Chief Purser
Purser Staff
Housekeeping
Cabin Steward/ess
Chief Cabin Steward
Chief Steward/Housekeeper
Laundry Staff
Hotel Administration
Computer Systems Manager/IT
Gift Shop Manager
Gift Shop Sales Assistant
Hotel Manager
Program Coordinator
Receptionist
Personal Care and Shipboard Medical Departments:
Workers in these jobs are also providing direct care to passengers, but services are in the form of massages, hair care, manicures, or even medical care. Of course you'll need to have the proper credentials or licenses before you can apply for any of these jobs. For a more detailed overview of Personal Care Positions, Click Here!
Salon/Spa/Fitness
Beauty Therapist
Fitness Instructor
Hair Stylist
Spa Attendant
Nurses and Physicians
Corporate Office Positions:
Some people are much more interested in being an important part of the inner workings of the industry - the very necessary people who keep the company running, not just the ships. If this sounds like you, then here are the main departments you have to choose from for finding work. In many of these positions you can be promoted to executive or leadership roles.
Accounting : If you're more interested in an onshore, behind-the-scenes job in the industry, you could pursue a position in this department. In addition to the traditional accounting positions, you'll also find cruise line-specific jobs like tour accounting.
Administrative/Clerical : Like any other business, it takes a lot of people in the "back office" to keep a company running smoothly. From human resources professionals, to IT workers, without the work and expertise of these employees, the work onboard the ship would be much harder to perform.
Air operations: It takes a lot of coordination between the airlines/airport and the harbor to ensure that passengers and their luggage arrive and depart safely, on time, and with all their possessions intact. These employees are the ones responsible for these important tasks.
Marketing/PR: The cruise industry has become much more competitive than in years past. There are more cruise lines, and more ships all vying for passengers. Marketing and public relations professionals have the task of creating public campaigns that make their companies stand out from the competition. Creativity is important in these positions.
Reservations/Sales : These are the onshore employees that usually have the most interaction with passengers. It's your job to be the first representative of the cruise line that the passenger comes into contact with. You must be very service-oriented, while still keeping in mind that the goal is to sell tickets. These jobs are very important to cruise lines.
Accounts Payable Staff
Operations Analyst
Senior Business Analyst
Senior Staff Accountant
Staff Accountant
Tour Accounting
Administrative/Clerical
Administrative Assistant
Administration Manager
Customer Service
Human Resources
IT Lead Developer
Manager Deployment & Itinerary Planning
Operations Administrator
Part-Time Data Entry
Payroll Clerk
Software Engineer
Air Operations
Airlines Reporting Corporation (ARC) Coordinator
Pier/Airport Expediter
Seasonal Air Operations Agent
Seasonal Corporate Air Ticketing Agent
Marketing / PR
Account Executive
Brand Manager
Field Representative
Marketing Research Analyst
Media Relations
Purchasing Agent
Vice President of Marketing
Reservations/ Sales
Inside Sales Representative
Outside Sales Representatives
Reservations Sales & Service
Search Thousands of Jobs
Cruise Industry Career Tips and Proven Strategies to Get Hired!
Create a Personal Profile
Use our Advanced Job Search
Accounting - Finance (233)
Activities - Fitness (51)
Administration - Clerical (54)
Administration - Management (8)
Advertising - Marketing - PR (121)
Casino (13)
Cruise Line - General (651)
Culinary - Chef - Cook (1,118)
Deck & Engine (8)
Engineering (397)
Entertainment (22)
Food & Beverage - Restaurant (536)
Front Desk - Concierge (1)
Guest Services (147)
Housekeeping (29)
HR - Payroll - Training (115)
IT - Internet (20)
Landscaping - Grounds (6)
Mechanic - Maintenance (341)
Other (243)
Procurement - Purchasing (28)
Resort - General (274)
Retail - Merchandising (24)
Sales - Reservations (34)
Salon - Spa (257)
Security - Surveillance (81)
Shore Excursion (2)
Travel - Tourism (23)

What Does a Cruise Staff Do?
Find out what a cruise staff does, how to get this job, and what it takes to succeed as a cruise staff.

Table Of Contents
Cruise staff job duties.
Cruise Staff Salary & Outlook
Cruise Staff Job Requirements
Cruise staff skills, cruise staff work environment, cruise staff trends, how to become a cruise staff member, advancement prospects.
Cruise staff are the people who make your cruise experience as enjoyable as it is. They're responsible for everything from serving you drinks to keeping the ship clean and in good working order.
Cruise staff work hard to ensure that you have a great time on your vacation. They provide guests with information about activities, entertainment, dining options, and more. They may also assist passengers with booking excursions or other services while onboard.
Cruise staff typically have a wide range of responsibilities, which can include:
Creating a positive experience for guests by providing excellent customer service, creating a fun and friendly atmosphere, and offering additional amenities such as excursions or spa services
Coordinating with other departments to ensure that all aspects of the cruise are running smoothly
Providing information to passengers about upcoming events and entertainment on board the ship
Coordinating activities and events on board the ship such as bingo games, karaoke nights, and dance competitions
Organizing and maintaining inventory of supplies and equipment used in activities offered on board the ship such as diving gear or sailing equipment
Assisting passengers with booking excursions and other activities during their cruise
Assisting passengers with arranging shore excursions at ports of call
Providing guests with information about current events in port cities and tourist attractions in the area
Providing first aid and medical assistance to guests in need of medical attention
Cruise Staff Salary & Outlook
Cruise staff salaries vary depending on their level of education, years of experience, and the type of cruise line they work for. They may also receive tips from passengers.
Median Annual Salary: $60,500 ($29.09/hour)
Top 10% Annual Salary: $122,000 ($58.65/hour)
The employment of cruise staff is expected to grow at an average rate over the next decade.
Growth in the popularity of cruises and a desire for more luxury amenities on ships should lead to increased demand for cruise staff. However, the increasing automation of some shipboard tasks may limit the need for some workers.
Related: Cruise Staff Interview Questions and Answers
Cruise staff members are typically required to meet the following qualifications:
Education: Cruise staff are typically required to have a high school diploma or equivalent. Some cruise lines prefer to hire candidates who have a bachelor's degree in hospitality, cruise management or a related field. These degrees provide cruise staff with the knowledge and skills they need to succeed in their roles.
Training & Experience: Cruise lines often provide on-the-job training for new hires. This training may include learning the ship's layout, safety procedures and how to use the ship's computer systems. Cruise lines may also provide training in customer service, food preparation and other areas.
Certifications & Licenses: Cruise staff do not require any certifications to obtain employment. However, some cruise lines may prefer candidates who hold certifications in first aid, lifeguarding, scuba diving and other relevant skills.
Cruise staff need the following skills in order to be successful:
Customer service: Customer service skills can help you interact with guests and ensure they have a positive experience. As a cruise staff member, you may be responsible for answering guest questions, resolving issues and providing information about the cruise. This can include providing information about the ship, activities and amenities, as well as helping guests book excursions or make reservations.
Communication: Communication is another skill that cruise staff should have, as it allows them to interact with a variety of people. This includes communicating with passengers, other staff members and supervisors. Cruise staff should also be able to communicate with people from different countries, as many cruise ships have international passengers.
Teamwork: Cruise staff work together to ensure the safety and comfort of their passengers. They often work in teams to perform their duties, so it's important for them to be able to work with others. This includes being able to communicate effectively with their coworkers and following directions from their supervisors.
Flexibility: Flexibility is the ability to adapt to changing circumstances. Cruise staff often have to be flexible in their work, as they may be scheduled for a variety of duties throughout the day. For example, if a member of the crew is sick, a cruise staff member may have to fill in for them and work a different shift. Being flexible can help them adapt to the change and perform their duties well.
Adaptability: Cruise staff should be able to adapt to changing circumstances. This can include working different shifts, working with different coworkers or working on a different ship than usual. Being adaptable can help you be ready to take on new challenges and opportunities.
Cruise staff work on board cruise ships and are responsible for the safety and entertainment of the passengers. They work long hours, often 12 hours or more per day, and are on call 24 hours a day. They may be required to work on weekends and holidays, and overtime is often required. The work can be physically demanding, and the staff must be able to handle the stress of working with the public. They must also be able to deal with the occasional difficult passenger. The staff is usually divided into teams, each responsible for a different area of the ship, such as passenger relations, food and beverage service, or entertainment.
Here are three trends influencing how cruise staff work. Cruise staff will need to stay up-to-date on these developments to keep their skills relevant and maintain a competitive advantage in the workplace.
More Focus on Customer Experience
As the cruise industry continues to grow, cruise lines are placing more emphasis on customer experience. This means that cruise staff will need to be able to provide excellent service and create a positive atmosphere for guests.
Cruise staff can utilize this trend by focusing on providing excellent service and creating a positive atmosphere for guests. They can also work to develop strong relationships with guests in order to keep them coming back for more.
More Technology Use
Technology is becoming increasingly important in the workplace, and cruise staff are no exception. As technology use becomes more common on ships, staff members will need to learn how to use it effectively.
This includes learning how to use computers, tablets, and smartphones to do things like manage schedules, communicate with coworkers, and find information. In addition, cruise staff should be familiar with popular apps and websites that passengers often use, such as Facebook, Twitter, and Yelp.
Greater Emphasis on Health and Wellness
The cruise industry is putting an increasing emphasis on health and wellness as a way to attract customers. This is leading to a demand for staff who have expertise in these areas.
As cruise lines focus on health and wellness, cruise staff will need to be prepared to provide services and products that support these goals. This may include things like yoga classes, healthy dining options, and fitness centers.
A cruise staff career can be a great way to see the world and make some extra money. However, it's important to do your research before embarking on this journey. There are many different types of jobs available on cruise ships, so you need to find out which one is right for you.
Some of the most popular positions include waiters, bartenders, cooks, cleaners, and entertainment staff. You should also consider what type of ship you want to work on. Some cruise lines specialize in luxury cruises, while others focus on adventure cruises.
It's also important to think about the location of the cruise. Some ships travel around the world, while others stay closer to home. No matter which job you choose, make sure that it's a good fit for you.
Cruise staff members who demonstrate strong customer service skills, a willingness to take on additional responsibilities, and a positive attitude may be promoted to a higher position within the cruise staff. For example, a cruise staff member who begins as a customer service representative may be promoted to a supervisor position. Some cruise staff members may also be promoted to a position in the entertainment department, such as a dance host or assistant cruise director. With experience, cruise staff members may eventually become cruise directors.
Cruise Staff Job Description Example
Do you enjoy working with people and helping them have the time of their lives? If so, a job on the cruise staff might be the perfect fit for you!
We are looking for outgoing, energetic, and friendly people to join our cruise staff team. As a member of the cruise staff, you will be responsible for leading and organizing activities for our guests, including games, trivia, sports, and other events. You will also be responsible for providing customer service and handling guest inquiries.
The ideal candidate for this job will be a people person with great organizational and customer service skills. If you have a passion for making people happy and helping them create memories that will last a lifetime, we want to hear from you!
Duties & Responsibilities
Serve as a goodwill ambassador for the cruise line, providing outstanding customer service to guests at all times
Plan and execute a wide range of activities and events for guests of all ages, interests, and abilities, including but not limited to sports tournaments, dance parties, arts & crafts, game shows, and more
Maintain a high level of energy and enthusiasm throughout each event or activity, engaging guests and encouraging participation
Handle all administrative duties associated with planning and executing activities and events, including but not limited to creating sign-up sheets, distributing prizes, and preparing materials
Serve as a resource for guests, providing information on onboard amenities, services, and policies as needed
Assist with guest disembarkation and embarkation procedures as needed
Adhere to all company policies and procedures, including those related to safety, security, and confidentiality
Proactively resolve guest concerns and complaints in a professional and courteous manner
Report any incidents or accidents to the Cruise Director or other appropriate staff member immediately
Attend all required training sessions and meetings
Perform other duties as assigned
Be available to work a flexible schedule that meets the needs of the business, including evenings, weekends, and holidays
Required Skills and Qualifications
High school diploma or equivalent
At least 21 years of age
Excellent communication skills
Outgoing personality and ability to interact with people from diverse backgrounds
Ability to work independently and as part of a team
Flexible schedule and ability to work long hours, including evenings, weekends, and holidays
Preferred Skills and Qualifications
Bachelor's degree
Previous customer service experience
Previous experience working on a cruise ship or in the hospitality industry
Foreign language skills
Entertainment or performance experience
What Does a Data Assistant Do?
What does an aircraft cabin cleaner do, you may also be interested in..., what does a purchasing supervisor do, what does a training administrator do, what does a 7-eleven cashier do, what does a victim witness coordinator do.
Cruise (Activities) Staff Jobs
Back to All Guest Activities Jobs
Register for this Job Now!
Cruise (Activities) Staff Job Description and Duties: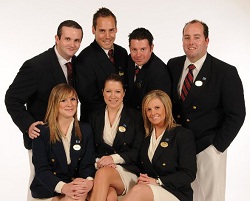 - Hosts coordinates and participates in all adult shipboard recreational, entertainment and social activities
- Participates in guest embarkation and disembarkation procedures by disseminating information and directing guests to staterooms as scheduled by the Assistant Cruise Director
- Seeks out guest contact displaying enthusiasm and boundless amounts of energy and socializes with guests in public areas and lounges throughout the ship
- Acts as an assistant emcee (master of ceremonies) to inform and entertain small and large groups of guests during special events and shows such as Welcome Aboard Show, Captain's Cocktail Party, Guests' Talent Show, Theme Nights etc.
- Attends door greets, welcomes guests entering and exiting the theater for evening shows
- Participates in guests' safety drills, demonstrating the proper use of life jackets and other safety related equipment
- Provides information and directions to guests on and off the gangways of the ship during visits to various ports of call
- Participates in the organization and coordination of all Bingo game activities aboard the ship including inventory, promotion, selling of cards, hosting under the guidance and supervision of the Cruise Director and Asst. Cruise Director
- Joins passenger shore tours at ports of call as an escort, providing assistance to guests and evaluating the performance of the local tour guides
Cruise (Activities) Staff Job Requirements:
Ability to capture and manage the attention of a large group of people using effective and courteous microphone techniques
Completion of high school or basic education equivalency
One to two years master of ceremonies or professional entertainment (theatre, music, dance, comedy, etc.) experience with resorts, cruise lines, entertainment or recreational industries is preferred
Excellent verbal and written command of the English language, knowledge of another language(s) is a plus
Superior customer service, teambuilding and conflict resolution skills
Must be professional, polished and guest service oriented
Cruise (Activities) Staff Salary Range:
$1800 - 2300 U.S. per month depending on the cruise line. Possibilities for promotion to Assistant Cruise Director position.
Royal Caribbean Cruise Staff Job Description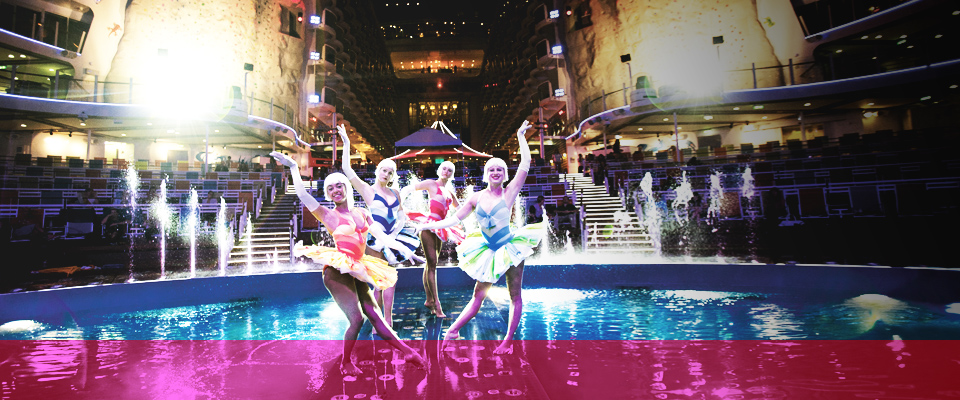 Cruise Staff are responsible for hosting and providing a varied range of entertainment, social and leisure opportunities geared towards adults and families in order to enhance their cruise experience.
Cruise staff serve as master of ceremonies to motivate, inform and entertain small and large groups of guests hosting events such as:
Games shows
Your own events based on your personal talents! For example, you could be the Master of Meditation, Leader of Line Dancing or the  Queen of Zumba
Working on Royal Caribbean cruise liners, you will be on board for 6 months and 3 weeks at a time, with short breaks in-between contracts.
Essential Requirements
Relevant degree or qualifications in performing arts or equivalent
A minimum of two years previous experience as Master of Ceremonies or in high profile entertainment in theatre, music, dance, comedy, etc., or in resorts, cruise lines or recreational facilities.
Ability to coordinate and provide instruction for basic recreational activity classes for large groups and/or individual sessions, such as dance Zumba, craft class, fitness classes, singing, etc.
Sports and sports hosting experience
Ability to operates spotlight equipment for production shows and assist with coordination of audio or visual equipment
Working knowledge of computers, internet access, and the ability to navigate within a variety of software basic packages.
Excellent customer service skills
Essential Attributes
Outgoing nature
Excellent communication skills, preferably with additional European languages
Ability to capture and manage the attention of a large audience, using effective and courteous microphone techniques.
Should be a good planner, a well-organised person.
Gain amazing experience worldwide
Competitive salary
All meals and accommodation costs included
Form a worldwide network of lifelong friends
Application Deadline
We are seeking individuals for an immediate start.
Apply for this job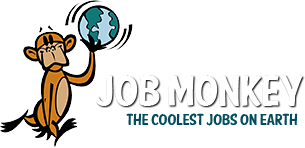 Follow us on Facebook
Follow us on Twitter
Follow us on YouTube
Follow us on Pinterest
Connect with us on LinkedIn
Subscribe to our blog
Cool and Unique Jobs (Check them out!)
Take a Gap Year!
Alaska Fishing Industry
On-Demand Delivery Jobs
Wine Industry Jobs
Nursing Jobs (High Demand)
Truck Driving Jobs (High Demand)
Security Mercenary Jobs
Becoming a Male Model
Drone Operator Jobs
Jobs in the Renewable Energy Industry
On-Demand Odd Jobs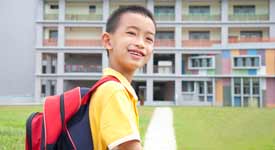 Distillery Jobs
Beach Resort Jobs
Tour / Travel Gigs
Pet Sitting Jobs
Land Tour Section
Animal Jobs Section
Working Abroad
Shared Economy Jobs Section
Cicerone, Beer Sommelier Jobs
Teaching / Tutoring / Coaching Gigs
Backpacking Trip Leader Jobs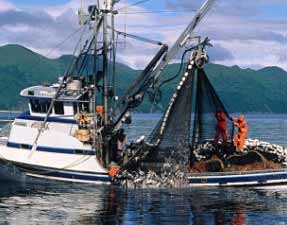 Working on a cruise ship
Opportunities for progression and the chance to see the world are just some of the reasons why life on the water could be for you
Cruise line companies constantly strive to build bigger and better ships, which means that there are an ever-increasing number of opportunities for those who'd like to work at sea. These opportunities are available in everything from accommodation, bar work and fitness to entertainment, childcare and retail.
Why work on a cruise ship?
The most obvious benefit of working on a cruise ship is the opportunity to travel the world. As an on-board member of staff you'll see far-flung destinations such as the Caribbean, South America, the Mediterranean, Europe and Asia. Find out more about working abroad .
Costs such as accommodation and food are taken care of. As you're usually on board ship for at least six months of the year, it's easier to save money without rent or other living costs to pay for and whatever you earn you keep as disposable income.
Another advantage is the connections you make when working on board. You'll meet a variety of people from all backgrounds, forge new friendships and make international contacts that will come in useful during your career.
Also worth a mention are the opportunities for progression. Cruise line companies invest time and money into training their employees, and once on board you'll be encouraged to seek promotion.
Working on a cruise ship is starting to sound pretty good, but life at sea isn't for everyone.
To reflect the fact that accommodation and living expenses are taken care of, salaries are often low, although earning tips can top up your wages.
And while you might be travelling the world it's certainly not a holiday. Hours for staff are long and days off are a rarity. Homesickness can also affect your time on board.
You'll share your living quarters with other crew members and as such you'll have to adapt to living in small, cramped conditions. It's also difficult to strike a good work/life balance as you're confined to the ship the majority of the time. You don't get the luxury of clocking off and going home like those working on land.
What jobs are on offer?
Accommodation staff  - positions include laundry staff, cleaners and stewards. These are for students and graduates with an interest in hospitality .
Bar, restaurant and kitchen staff  - the former is ideal for those with experience of bar work, especially if it involves cocktail making. Experienced waiting staff and professional  chefs  are also required by cruise companies.
Casino staff  - if you're an experienced croupier, working in the ship's casino could be a great option.
Deck and engine room staff  - these are responsible for maintenance and, therefore, the safety of passengers. Language skills may be useful for these positions. Roles will suit those with a degree or experience in engineering .
Entertainment staff  - one of the most competitive routes, these roles suit graduates who can dance, sing, host, or are qualified swimming instructors. You may even be tasked with arranging and leading excursions in a  holiday representative ,  tourism officer  or  tour manager  capacity.
Fitness and beauty staff  - for graduates with experience of, and qualifications in hairdressing, manicures, pedicures, massage and  personal training .
IT staff  - on board information technology teams oversee and support all shipboard IT systems and operations. Roles suit those with a degree or experience in  information technology .
Managers  - positions are available with cruise companies both on land and at sea. These roles are ideal for those with experience or qualifications in business, management or leisure, travel or tourism management. Discover how to answer common management interview questions .
Medical staff  - cruise companies are responsible for the health and safety of all passengers so medical staff are essential. Available jobs include on board  doctors ,  nurses  and  paramedics .
Nannies and children's entertainers  - qualified nannies and people with experience of leading kids' clubs are in high demand, to babysit in the evenings or provide daytime entertainment. These openings may be ideal if you've studied childcare.
Retail staff  - on-board shops will employ graduates with experience of working in a  retail  environment.
Cruise lines typically promote from within, so entry-level jobs focus on front-line functions and customer service roles. Employers look for people with administrative and general management backgrounds, as well as people with customer service and sales skills.
Seasonal or full-time work is available. Many seasonal vacancies operate on contracts lasting between three and six months, with others stretching to a year.
Which cruise companies can I work for?
Cruise ship jobs are available with a variety of cruise companies, including:
Avalon Waterways
Celebrity Cruises
Costa Cruises
Crystal Cruises
Disney Cruises
Fred Olsen Cruise Lines
Holland America Line
Marella Cruises
MSC Cruises
Oceania Cruises
P&O Cruises
Princess Cruises
Royal Caribbean
Saga Cruises
Silversea Cruises
Titan River Cruises.
What qualifications do I need?
Cruise ship jobs are incredibly competitive so any relevant qualifications or work experience that you can add to your CV will help you to stand out to employers.
The type and level of required qualification depends on the job you're applying for and the cruise company you're applying to. Entry requirements vary between cruise operators so make sure you do your research before applying.
Degrees or professional qualifications are highly valued by employers and demonstrate a high level of competence in an industry where excellent customer service is essential.
It's likely that you'll need to be educated to at least degree level to get into IT, management and medical roles. A degree in an engineering subject may come in useful for those wanting to work in the engine room.
Professional qualifications are generally preferred if you'd like to work as a chef, beauty therapist, personal trainer, or nanny.
Accommodation, bar and restaurant staff and entertainers typically need some previous experience in a similar role.
It is possible to get a job on a cruise ship with no qualifications or experience, but you'll need to be prepared to start at the bottom and work your way up.
It is possible to get a job on a cruise ship with no qualifications or experience, but you'll need to be prepared to start at the bottom and work your way up. Basic safety training must be completed that are incorporated in the Standards of Training, Certification and Watchkeeping (STCW) such as personal survival techniques, basic fire fighting and elementary first aid. You must also pass and possess a seafarers medical certificate. There are also various visa requirements for many ports around the world.
Search postgraduate courses .
How do I get a cruise ship job?
To start with you'll need to be over 21 years old. As well as the right qualifications you'll also need a valid passport, clean criminal record and English language proficiency.
When  applying for jobs  you should aim to discover as much as you can about the company that you're interested in working for. Knowledge of what the company offers and who their target market is is crucial. Each cruise company has a different strap line, which you'll need to know and understand when applying for jobs.
Most large cruise companies recruit via  recruitment agencies  so make sure that you also read and understand the agency's application procedures.
Most applications are made with a  CV and cover letter , or by completing an application form. Just like for any job you'll need to tailor your application to the specific role. Strive to stand out, as there will potentially be hundreds of people applying for each position, and be sure to include any relevant experience. For entertainment positions you're generally required to submit a photograph with your application. Bear in mind that you're applying to work for the company, not on a specific ship.
There will likely be several application stages and these may include a video or telephone  interview before you receive an invitation to be interviewed face-to-face.
Your personality is a key indicator of your suitability. Applicants must have a positive, can-do attitude. Employers desire confident and outgoing members of staff who are passionate about providing excellent customer service.
Find out more
Gain an insight in to the leisure, sport and tourism sector .
Learn more about travel and tourism courses .
How would you rate this page?
On a scale where 1 is dislike and 5 is like
Dislike 1 unhappy-very
Like 5 happy-very
Thank you for rating the page
Cruise Ship Job: Cruise Staff
Post author: Xuxu
Post category: Cruise Ship Jobs / Positions
The position of cruise staff it's a really fun one. You are the life of the party and you need lots of energy to dance the night away. The job of Cruise Staff is to provide and host a vast range of activities geared mainly towards adults and families, keeping guests entertained and engaged by providing and hosting fun activities throughout the cruise
Table of Contents
What does a Cruise Staff do?
You will be in charge of all the planned activities around the ship such as bingo, pool parties, theme nights, trivia, welcoming guests during embarkation day, and socializing throughout the cruise.  Basically anything related to the entertainment onboard- you can bet there's a crew staff involved.
As part of the cruise staff team, you will serve as master of ceremonies to motivate, inform and entertain cruise ship guests. You will be hosting common cruise ship activities such as:
The cruise staff position falls under the supervision of the Cruise Director and Assistant Cruise Director.
Cruise staff admin is also part of the cruise staff department. The cruise staff admin is in charge of scheduling all of the activities around the ship, creating the entertainment schedule- a pamphlet that is printed every day and distributed it to guests onboard showcasing all the activities hosted on the ship, the ship's different venues, restaurants and it's hours of operation, as well as important information regarding the ship and the ports of call.
What are the Requirements to Work as Cruise Staff?
To work as cruise staff you basically need to have some entertainment background and be an easy, outgoing kind of person. If you worked in a resort, hosted activities for guests and have prior experience working with large groups of people and, most importantly, are not afraid of the microphone, you essentially have the skills necessary to apply for a cruise staff a job.
Some companies require a minimum of two years experience working with the public,  in addition to being an outgoing person with lots of energy. I am not joking, you do need to have lots of energy because in the cruise ship world, you're the life of the party.  You have to be ready early in the morning for morning trivia, then you might host some pool activities in the hot Caribbean sun, followed by dancing the night away at late night theme parties like "Back to the 80's" party. 
That's just scratching the surface. There are many other activities that cruise staff do and they all require that you be ready to smile and interact with guests all day long.
Also, contracts for entertainment positions normally last between 4 to 8 months, with around 6 months being the norm.
Cruise Staff Job Description
Some examples of job descriptions you might encounter during your job search:
"Our Cruise Staff make a dramatic impact on each guest's cruise experience by conducting a variety of onboard activities for them to enjoy. 
Activities range from trivia games and contests to themed parties and dance lessons. 
This team is also responsible for hosting an array of special events onboard, including guest performers, group exercise classes, and even the occasional conga line. "
Source: Princess Cruise Line Careers
This position is a part of the "Cruise Staff" team, catering to an adult and/or family audience.
Acts as assistant emcee while supporting the Entertainment Activities Manager, Club Host and/or Entertainment Hosts/Hostesses.
Ensures set-up and clean-up of all adult/family activities. Participates in day/evening deck parties, games shows, trivia contests, sports challenges, ship/island tours, bingo, etc.
Assists with the Port Adventures (shore excursion) operation.
Helps with island rentals and activities on Castaway Cay.
Seeks out guest contact and displays enthusiasm and boundless amounts of energy.
This role has high guest interaction and involves some microphone use and onstage activity. Consideration for this role does require an audition.
Source: DCL Careers
Cruise Staff Promotional Videos
Disney Cruise Line
MSC Cruise Line
Cruise Staff Job Requirements
Fluent English, oral and written and at least in 2 of the following languages: German, Italian, French, Spanish, Portuguese, Japanese, Russian, Chinese. Any additional language is considered an advantage; 
High School graduation certificate
Professional certificates are an advantage;
At least 2 years' experience as a professional entertainer (Hotels, Camping, Cruise lines, etc.);
Computer literacy;
Enthusiastic and creative;
Excellent communication skills;
Ability to organize and run complex and varied activities with little supervision;
At ease with public speaking;
STCW95 certification is compulsory (Basic fire fighting, personal survival techniques, elementary first aid, personal security and social responsibility);
A recognized medical certification is required before starting to work on board. 
Source: MSC Cruises
As Cruise Staff, you also help out around the ship with some routine activities during embarkation and debarkation day, as well as during the days that the ship needs to tender. You will most likely get to do crowd control, help setting up immigration lines for inspections, welcome guests on the theater before shows, among other duties.
During embarkation day, you will welcome the guests on board, answer general questions ("Where's the Buffet" is one of the main questions you will be asked during embarkation day),  and general questions about locations around the ship and events, how to signup for dining reservations, etc. You as the cruise staff, need to know where most of the things on the ship are since you will be the main face to the guests when they step onboard. 
During debark days, you help with crowd control, showing the guests where to disembark, what's the process and order of disembarkation (each cruise line has its unique disembarkation procedure), as well as assist with immigration screening when the ship arrives in a foreign port that requires immigration inspections. All of these activities are coordinated by the cruise director and its staff. 
You are one of the most recognizable faces on the ship, since nearly every entertainment activity that the guests will participate you will most likely be there. There will be guests who will come up to you to just say hi or chit chat, for them you are like a mini-celebrity. Since you will be visible to so many people around the ship, it is very important to always have a smile on face because the guests will notice if you don't, and whats the fun about being a grumpy entertainer.
How Much Money does Cruise Staff Make?
Cruise Staff, Youth Staff, Cruise Admin Staff, Sports Staff, Dancers, Musicians,DJs  are all part of the entertainment department onboard, under the umbrella and supervision of the Cruise Director. 
Salaries vary from company to company but here's is what you can expect to make as a cruise staff:
Cruise Director
$4,000 - $5,000
Asst. Cruise Director
$1800 - $2500
Cruise Staff
$1,500 - $1,750
Do Cruise Staff get Commission/Bonus?
Although the cruise staff position is a non-tipped position, is not uncommon to receive tips from certain guests that you interacted throughout the cruise. There will be some guests that you will definitely remember on board, perhaps you had a great conversation or you really went above and beyond, in cases like this guests will tip you just for being awesome. 
There are also opportunities to make extra money while onboard, activities that require guests to sign up in advance and pay a fee, like Bingo, raffles, pub crawls, ship tours, are all ways you can earn some commission from these sales in some companies. Not all companies will pay commission since your job is not heavily sales focused like a cruise consultant or shopping consultant, so keep that in mind.
What is the Typical Schedule Like?
Working as Cruise Staff you can expect to work a lot. Depending on the size of the ship and itinerary, you might work longer hours. If a ship has a lot of time in port, your hours might be fewer as compared with an itinerary that has more sea days. 
Sea days are your busy days, mainly because all the passengers are onboard the ship ready to be entertained, so expect to work longer hours on sea days.
On port days there are few were guests on board and the assistant cruise director, or ACD for short, don't usually need all hands on deck to run the activities. Most of the team will have a big chunk of time off in port to explore or just relax onboard while one or two staff (depends on ship size) must remain onboard on duty, famously called All Day Duty or ADD for short. 
During ADD You are essentiality stuck hosting activities for guests that decided to stay on board instead of going ashore. It will be usually small group activities like trivia games, origami classes, video game contests, etc. For the most part, it's an easy day, with a lot of mini breaks in between but you are on call all the time, until sail time. Normally once the ship set sail, you have the evening off, but again, that depends on which company you are working and within the same company, it can vary from ship to ship.
Some Examples of Cruise Staff Activities
Below you will find a short list of some activities that are hosted on a cruise ship. The most popular activities, like the game shows and bingo, are hosted by either the cruise director or the asst. cruise director, but the staff is always available to assist when needed, so you will need to learn the activities.
Love & Marriage game show on Royal Caribbean
Battle of the Sexes Norwegian Cruise Line
Most popular activity onboard with cash prizes and even free cruise as top prizes
Showcasing some of the bars onboard , perhaps even participating on it.
Theme Nights
Disco, Caribbean,Hawaiian, glow themed style parties.
Final Words
Working as a cruise staff can be a lot of fun for the right individual. If you are an outgoing kind of person, don't have stage fright and can handle hours on your feet dancing, moving around all while smiling for contracts that last over six months, the cruise staff job might be the right fit for you. 
 For some people, working as cruise staff doesn't feel like a job at all, but like everything else in life, too much of a good thing is too much of a good thing. There will be some days where you go crazy if you hear  the YMCA song or the Cha-cha slide song or you might get tired of saying the same joke every cruise. Even though you might love dancing, when you have to dance for the 100th time the same songs, it wont be cool anymore.
As long you keep a positive attitude and know your WHY ( See this post) you will be able to enjoy all the fun this position provides.
It's more fun when you're not the only one having it. Aldous Huxley
Liked what you saw please share the love share this content.
Opens in a new window Twitter
Opens in a new window Facebook
Opens in a new window LinkedIn
Opens in a new window Pinterest
Opens in a new window Reddit
Opens in a new window Google+
Opens in a new window Tumblr
Opens in a new window WhatsApp
You Might Also Like
Cruise Ship Job: Nurse
What are the Requirements to Work on a Cruise Ship? (Step by Step)
Cruise Ship Job: Training Specialist
You are using an outdated browser. Please upgrade your browser to improve your experience and security.

Follow Cruise Jobs on Facebook
Follow Cruise Jobs on Instagram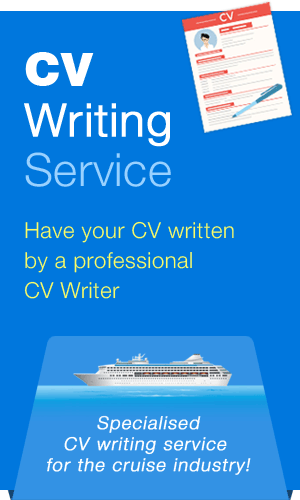 Free emails with tips and advice on how to get a job on-board a cruise ship.
Job Descriptions
Below are brief descriptions of various jobs available in the cruise industry: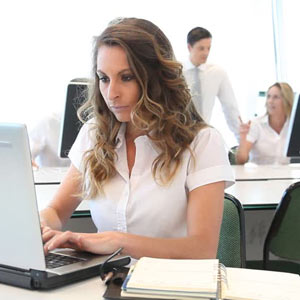 Office Jobs (Land-based)
If you want to work in the cruise industry but do not want to have a nomadic lifestyle, you can work in the headquarters of a cruise company. Employees of such companies get certain travel benefits. Office experience can help you if you decide to get a job on a cruise ship later.
It is extremely difficult (but not impossible) for most non-US citizens to get office jobs in the USA.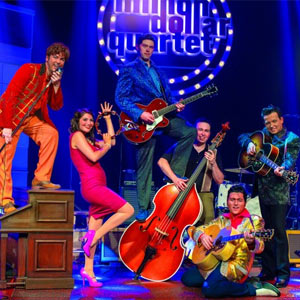 Entertainment Jobs
These positions deal with anything related to passenger entertainment and are the most popular among job-seekers: host and hostesses, cruise directors and staff, disc jockeys, performers, swimming instructors, shore excursion staff. These positions are usually filled by native English speakers.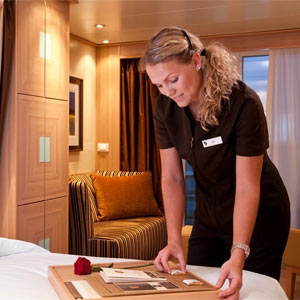 Service and Hospitality Jobs
These are positions in the restaurants, bars, passenger cabins and retail: waiters and waitresses, bar tenders, cabin stewardesses, cooks, bakers, cleaners, gift-shop assistants etc.
Personal Care Jobs
These employees deal with the spa facilities, beauty shops and health care: salon operators, beauticians, medical staff, massage therapists and fitness instructors.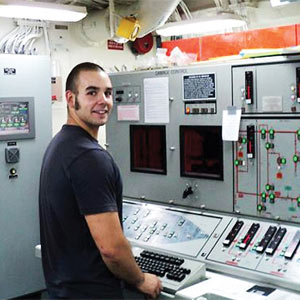 Deck and Engine Room Jobs
These departments are responsible for maintaining and running the ship:
Deck Officers
Safety Officers
Deck Fitter
Seamen - Deck Ratings
Chief Engineer
Engineer Officers
Electricians
Storekeeper
E/R Ratings
Job Hierarchy
A hierarchy still exists in the cruise ship world and there is a definite difference between crew, staff, and officers onboard any cruise ship. Find out more: Job Hierarchy Onboard a Cruise Ship .