Life123.com
Home & Garden
Relationships
Celebrations
Your Guide to All Things Cruise Ship Vacations
It's time for you to sit back and relax. You deserve it. While it may not be for everyone, cruises are extremely popular for many vacationers. Maybe it's because of the little planning that is required or perhaps because you are secluded in the middle of the ocean, whatever the reason, cruises are a great option to have if you are looking for a getaway and before you know it, you will be on one of the best cruise packages you could have imagined. As soon as you step on board, everything is taken care of, including yourself. The only thing you have to be on time for is the boarding of the boat in the port. If you are new to cruises, this is the guide for you. We'll introduce you to different sizes of ships, the various activities you can expect on board, and the other great, and not so great, aspects of cruises.
How to Choose?
There are hundreds of cruises to choose from, so how do you even begin choosing which one is the right one for you? Well, there are a few things that will help you narrow down your choices. The first factor is budget. If you have been saving for years for the perfect cruise, your choices will vary greatly from those that may have a tight budget and looking at last minute deals. You can find basic cruise ship fares for as low as $200/person, especially if you're willing to sacrifice some amenities. How long your cruise is and how exotic the destination will all factor into the price. But rest assured that somewhere out there is a cruise trip that won't break the bank.
Second is the location. Where would you like to go that is within your budget? Have you always wanted to be on a cruise heading from Singapore to other neighboring countries? Or have you been dreaming about choosing from 5-star Alaskan cruises? You'll want to peruse the web pages of many cruise lines to get a sense of what possible destinations await you.
The next factor is what size boat should you be looking for. This depends on what type of traveler you are and who is going with you. The larger the boat, the more activities there are. Are you a night owl looking for different bars and dance clubs open at night? The large cruise ship might be the better option. First-timers might want to consider smaller boats as they are a little less overwhelming and a great way to ease into this type of holiday.
What to Expect Onboard
There are plenty of activities to choose from, especially on the larger boats. While the smaller boats will have the basics such as restaurants, spas, bars, entertainment and pools, the larger ones offer a whole different range of activities. Some will have exciting water slides for the kids, thermal suites, beauty salons, and fine dining restaurants. There really is something for everyone on the larger cruise ships with little chance of anyone being bored.
In addition to considering your budget and desired destination, it makes sense to check out what onboard activities will be offered. Many cruise lines cater to specific crowds, and the onboard offerings vary accordingly. A Disney Cruise ship will certainly have more in the way of family fun, whereas other cruise lines that cater more to adults and couples will have more bars, nightlife, comedy shows, and more.
There are numerous advantages of going on a cruise. As mentioned before, little planning is needed. Everything is scheduled for you and all you have to sit back and enjoy the sun. Cruises are good value for money. You don't have to worry about hitting up the ATM as you usually pay one fee which covers food, drink and transportation for the duration of the cruise.
Make sure to check the terms and conditions thoroughly before paying though so you know where you stand. There are cruises for beach lovers that want to spend time in the Caribbean, to adventure seekers who want to leave off on Alaskan cruises where they can explore Denali National Park and go whale-watching. Cruises can be as romantic or child-friendly as you choose.
Cruise ships are big boats, and that limits the places that they can visit. If an off-the-beaten path travel experience is your preference, you may want to consider another means of travel. Cruise ships dock in busy port cities that are used to catering to tourists. What's more, cruise ships are not ideal for those that like exploring these port cities in their own time. Cruise ships often dock for just half a day, leaving you just enough time to stretch your legs and step away from the sometimes crowded conditions on board.
Perhaps more importantly, people are raising ethical alarm bells around the cruise industry. The industry has come under harsh criticism by environmental activists in recent years. Ships harm ocean wildlife, pollute air and water at a massive level, and dump grey water into the ocean. And then of course, there's the issue of how employees are treated, which became a source of major concern and morbid fascination during the early days of the COVID-19 crisis.
Departing Thoughts
If you have decided that going a cruise sounds like the way you want to go for your next holiday, here are a few more tips for you. Make sure you are going during the ideal cruise months. This will vary depending on you your destination, so research it ahead of time. Whether you are on a large or small ship, do not leave any valuables lying around. Unfortunately, we can't trust everyone. If you are on a large ship, ask one of the staff to provide a map of the ship for you and mark any familiar landmarks just in case you do get lost. Lastly, enjoy it! Make the most of your trip and breath in the good and exhale the bad.
MORE FROM LIFE123.COM
Something went wrong. Wait a moment and try again.
How Fast Does a Cruise Ship Travel

Let's fact it – once you step onto a cruise ship, you can forget you're even moving. You simply become so wrapped up in life onboard the ship that the only time you remember you've been moving is when you disembark in a different country!
So just how fast does a cruise ship move?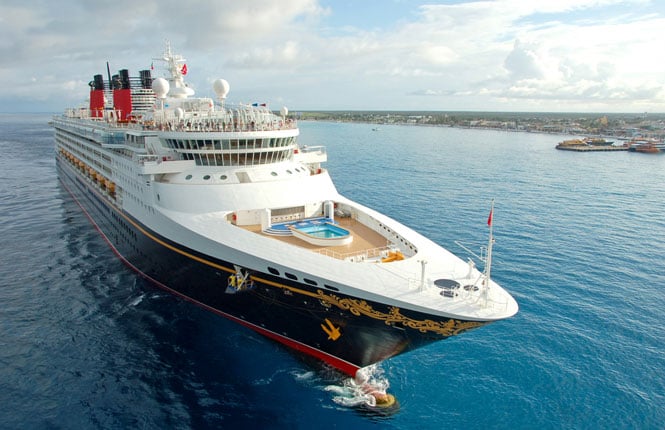 First it pays to understand how the speed is calculated. Ship speed is measured in knots. One knot is equivalent to one nautical mile per hour, which is 1.852 km/h to be precise. The larger passenger cruise ships will travel around 21 to 24 knots, which is 38.9 to 44.4 km/h.
For a car on the road, that doesn't seem fast. But when you're talking about a ship that's 250 metres long weighing in at 70,000 gross tonnes, it's pretty impressive!
Now consider those ships that are built for speed. Take Cunard's Queen Elizabeth 2, which was retired in 2008. This impressive ship was built to be the fastest passenger ship in the world. Even by today's standards, her service speed of 23.7 knots (43.8 km/h) is impressive, especially when you consider that this only used seven of her nine engines. And rumour has it her top speed was a whopping 32 knots!
Nowadays, Cunard's Queen Mary 2 holds the coveted title of fastest ocean liner in the world. It's reported that this ten-year-old ship can reach a maximum speed of just over 30 knots (56 km/h). But mostly, she cruises along at around 26 knots (48 km/h), which is still considerably faster than other ships of her size – which for the record is 150,000 tonnes.
Smooth sailing
Just because a cruise ship can reach a top speed of 30 knots doesn't mean it ever will. Most ships stick to a much lower cruising speed of 21-24 knots. This not only means the ship can make their fuel last longer, but it ensures passengers have a smoother journey. In fact, you'll barely even notice the ship is moving!
The exception to the rule is when there's a storm and a ship will speed up to move around the rough waters quickly.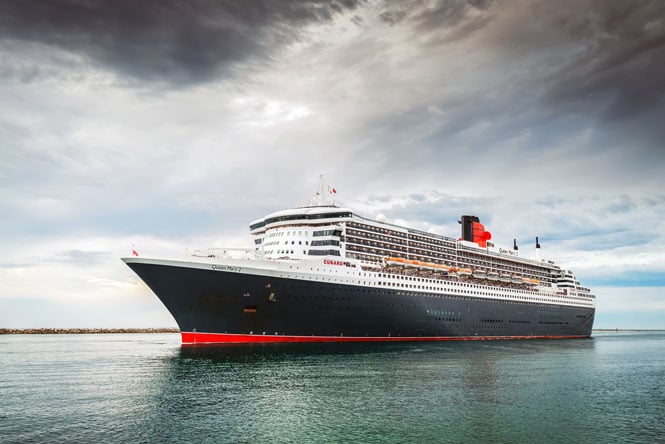 Size vs. Speed
For many cruise ships, speed is not a priority. Instead, the cruise lines focus on having more space for activities and facilities onboard. And it's no surprise that the bigger the cruise ship, the slower the average speed.
There are advantages to having speed. Queen Mary 2, for example, can reach her destinations in a shorter time, so passengers have more time to explore onshore. In fact, passengers onboard the Queen Mary 2 can travel from Southampton to New York in just seven days.
Ocean Princess: 18 knots (33 km/h)
Carnival Legend : 22 knots (41 km/h)
Radiance of the Seas : 22 knots (41 km/h)
Rhapsody of the Seas : 22 knots (41 km/h)
Pacific Jewel : 22.5 knots (41.7 km/h)
Explorer of the Seas : 23.7 knots (43.9 km/h)
Legend of the Seas : 27 knots (50 km/h)
Queen Victoria : 23.7 knots (43.9 km/h)
Queen Elizabeth : 23.7 knots (52.8 km/h)
Queen Mary 2 : 30 knots (56 km/h)
Today's Deals
Sign Up & Save!
Top Cruise Destinations
Alaska Cruises
Bahamas Cruises
Bermuda Cruises
Caribbean Cruises
Europe Cruises
Mexico Cruises
1.800.764.7419
Never Miss a Cruise Deal
Thank you for signing up!
Click here to learn more about our specials.
Have Fun. Be Safe
Health Protocols and Requirements for Sailing
Travel Documentation and Online Check-in
Travel Documents
Online Check-In
Getting There
Cruise Terminal Information and Parking
Airport and Pier Transportation
Air Information
Before You Board
Youth and Family
Youth Programs (Under 2 and 2-11 years old)
Teen Programs (12-17 years old)
Carnival's Seuss at Sea
Age Policies
Things to Know
Onboard experiences.
Shore - Excursions
Spa and Fitness
Outdoor Fun
Entertainment and Activities
For Your Convenience
Onboard Guidelines and Policies
Past Guest Recognition Programs
Onboard Celebrations
The Fun Shops
Special Occasions
Wedding Cruises and Vow Renewals
Dining and Beverages
Dining and Snacking Options
Dining Rooms
CHEERS! Beverage Program
Bottomless Bubbles Soda Program
Liquor and Beverage Policy
Onboard Communication
WI FI Service and Carnival's HUB App
Staying Connected
Money and Gratuities
Gratuities (Tips)
Sail & Sign Onboard Account
Forms of Payment
Cruise Cash/Bar/Photo
Financial Access
Shipboard Health and Safety
Passenger Bill of Rights
Guest Screening Policy
Safety and Security
Safety Briefing - Muster Station Drill
General Health Information
Privacy Notice
What to Pack
Cruise Ticket Contract
Carnival Vacation Protection
Guests with Disabilities
Choosing Your Cruise
Tech Support
Early Saver Promotion
Minors / Infants / Pregnancy
Making changes to your booking
Carnival EasyPay
Financing Powered by Uplift
US Department of State Travel Tips
And more things to know....
Debarkation - After Your Cruise
Preparing to Go Home
Post Cruise Inquiries
What is the Best Length of Time for a Cruise?
If you're already planning a cruise, you know how much fun can be packed into a cruise vacation. But, what is the best length of time for a cruise? The good news is there is no right answer, and with Carnival Cruise Line, you have many options to choose from. If you only have a long weekend to spare, a 3 day cruise could be your perfect match. If you're bringing the whole family, a 5 or 7 day cruise might be the best way to make sure everyone has an awesome getaway. And for those lucky folks with even more time to spare, a cruise of 10 days or more will give you an incredible experience of all the best things a cruise has to offer. While Carnival's sailing itineraries vary from port to port and date to date, here are just some examples of short cruises and longer cruises you may want to consider.
2–5 Day Cruises Short and sweet, but packed with adventure both onboard your Fun Ship and in port, cruises from 2 to 5 days in length make for quick and easy getaways. Examples of short cruises on Carnival include sailings from Long Beach to Baja Mexico and cruises from Miami to The Bahamas or the Caribbean.
6–9 Day Cruises Sailing on a cruise that's between 6 and 9 days in length means you can take in more exciting ports and also relax onboard (and perhaps even schedule a day to enjoy the spa or pool when the ship is in port). Sample 6–9 cruises on Carnival include Eastern Caribbean and Western Caribbean cruises from Miami, Fort Lauderdale and New Orleans, just to name a few. If you need some help deciding on a mid-length cruise, use the 6–9 Day filter of our Cruise Search feature, or call and speak to a Carnival cruise specialist.
10+ Day Cruises More fun over more days! With long cruises, you can expand your horizons even further and consider cruises to far-flung destinations. For example, how does a European cruise vacation sound? Carnival offers a number of unforgettable European cruises. Other longer cruise options include Transatlantic cruises — when you cross from the U.S. to Europe or vice versa — and Hawaiian cruises. If you have plenty of time to spare, ask us about our Carnival Journeys and our 10+ day cruises. Check out the full range of cruises of all lengths using Carnival's Cruise Search feature here .
Was this answer helpful?
Answers others found helpful.
Can I Afford a Cruise?
When is the Best Time to Cruise?
How do I Choose an Itinerary?
Back to Back Cruises
Are all Cruises and Ships Similar?
PLAN A CRUISE
Search Cruises
Travel Agent Finder
Weddings & Occasions
Carnival Mastercard
Away We Go Blog
Group Travel
Already Booked
Manage My Cruises
Shore Excursions
In-Room Gifts & Shopping
Spa & Salon Services
Internet Plans
Beverage Packages
Customer Service
Have Fun. Be Safe.
Early Saver Price Protection Form
Lowest Price Guarantee Claim Form
Post-Cruise Inquiries
Legal Notices for EU & UK Guests
Diversity, Equity and Inclusion
About Carnival
Legal Notices
Privacy & Cookies
Site Map
© Carnival Corporation. All rights reserved.
When is the Best Time to Cruise?
There is no one-size-fits-all answer for when to sail: It depends on your own personal priorities. Whether you're looking to avoid the rough seas or score a bargain deal, there's a time of year that's best for you. If you're looking for low prices, shoulder season — the time between peak and low season — is a great option, but it may come with trade-offs like rainy weather or fewer wildlife sightings. Check out our breakdown of the best time to cruise based on destination, weather, and price:
By Simon Duvall
Cruiseline.com
All Regions
Australia & South Pacific
Caribbean & Atlantic
Central & South America
Middle East & Africa
North America
Washington, D.C.
San Francisco
New York City
Los Angeles
Arts & Culture
Beach & Water Sports
Local Experiences
Food & Drink
Outdoor & Adventure
National Parks
Winter Sports
Travelers with Disabilities
Family & Kids
All Slideshows
Hotel Deals
Car Rentals
Flight Alerts
Credit Cards & Loyalty Points
Cruise News
Entry Requirements & Customs
Car, Bus, Rail News
Money & Fees
Health, Insurance, Security
Packing & Luggage
-Arthur Frommer Online
-Passportable
Road Trip Guides
Alaska Made Easy
Great Vacation Ideas in the U.S.A.
Best of the Caribbean
Best of Mexico
Cruise Inspiration
Best Places to Go 2024
The ideal length of time for a cruise holiday
By Kristine Tarbert | 8 months ago
Cruising has returned with a bang since the industry was all but shut down during the pandemic.
And with a brand new three-year cruise launching this year, we thought we'd find out how long people generally like to cruise for. 
In a recent Nine reader survey we asked the question: "What's your ideal length for a cruise holiday?"
It seems if people can afford to do so, many agreed the longer the better!
READ MORE: Cruise passenger reveals the 'worst type' of cabin to book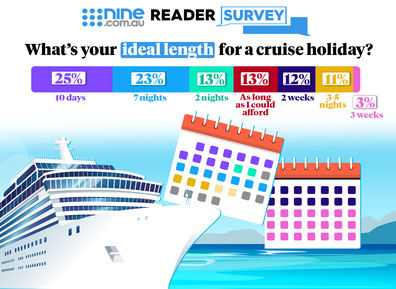 A quarter of respondents (25 per cent) said the ideal length of a cruise holiday was 10 nights, followed closely by 23 per cent of people who thought a week, or seven nights, was a good amount of time for a cruise.
Next up, 13 per cent of people were keen to stay on a cruise for a long as they could afford, with some revealing they would like to cruise for at least a month.
"The best cruise I went on was for a month and at the end I wanted to do it all over again," one person said. "When paying good money for a cruise you want to have lots of stops to see different countries and less than a month just doesn't cut it."
And even though some weren't too keen on the idea of cruising, a longer itinerary still sounded appealing.
"A cruise doesn't really interest me as I get sea sick but i think 10 nights would be enough," was one comment.
READ MORE: The ultimate guide to solo cruising
READ MORE: Life at Sea Cruises debuts world's first three-year cruise
There were plenty of people who preferred shorter cruise times, with another 13 per cent choosing to cruise for only two nights.
Another 11 per cent would extend things slightly to cruise for three to five nights.
A few travellers sat in the middle of the pack, with 12 per cent of respondents wanting to cruise for two weeks, and only three per cent choosing three weeks.
For a daily dose of 9Honey, subscribe to our newsletter here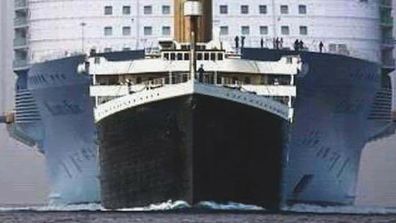 Auto news: For $260k you can buy this car dubbed 'the world ugliest'.

DIY guru reveals a surprising way to store paint rollers

NCIS: What happened between Pauley Perrette and Mark Harmon?

Vet's verdict on whether its safe for dogs to lick faces
Search Please fill out this field.
Manage Your Subscription
Give a Gift Subscription
Sweepstakes
These Are the Best Times to Book a Cruise for Deals, Optimal Rooms, and More
Make your dream cruise vacation a reality with these tips.
Evie Carrick is a writer and editor who's lived in five countries and visited well over 50. She now splits her time between Colorado and Paris, ensuring she doesn't have to live without skiing or L'As du Fallafel.
Elizabeth Rhodes is a special projects editor at Travel + Leisure , covering everything from luxury hotels to theme parks to must-pack travel products. Originally from South Carolina, Elizabeth moved to New York City from London, where she started her career as a travel blogger and writer.
Saving money feels good — almost as good as sitting on the top deck of a Caribbean-bound cruise with a cocktail in hand. But why not have both? Saving money on that Caribbean cruise (or any cruise for that matter) is easier than you think — you just need to know how the industry works, including the best time to book a cruise, when you can score an upgrade, and how to get the sailing you want without breaking the bank.
Pricing fluctuates based on itinerary, the ship's age, the type of cruise, and how soon the vessel is scheduled to sail. But the best time to book a cruise depends heavily on you: when you want to travel, what you want out of the experience, and how comfortable you are waiting until the last minute.
When to Book Early
If you have your sights set on a high-demand sailing — on a new ship or during school holiday dates — the best time to book a cruise will be as soon as fares are released. This is the only way to guarantee a spot (and secure a particular cabin location).
Cruise Critic explains that many popular sailings offer their best rates when fares first go on sale and then increase prices as the ship fills up. This rule is especially true for luxury itineraries, Disney cruises , and new ships.
When to Wait
If you're not interested in high-season travel or experiencing the latest cruise ship, you can play the waiting game and pounce as soon as fares drop. As any seasoned traveler knows, you'll often find lower rates or free add-ons as the departure date approaches and the cruise line works to fill the ship.
While holding off may result in a once-in-a-lifetime deal, keep in mind that your cabin and category choices may be minimal and there's no guarantee you'll be able to book at all. This approach works best for people with flexible work schedules or retirees who can adjust their dates to snag these less expensive fares.
Tracking Fares
The only way to really know the best time to book a cruise is to track fares, which is not an easy task. Luckily, rate tracking on the Shipmate app and Cruise Critic make it a bit more realistic. They'll let you know if there's a price drop, taking some of the extra work off your plate.
Best Time of Year to Book a Cruise
The best time of year to book a cruise is often January through March. During this period — also known as wave season — industry-wide sales occur and the price of that cruise you've been dreaming of may drop significantly. It's also a good time to find booking promotions, like free upgrades, prepaid gratuities, or onboard spending money.
Best Time of Month to Book a Cruise
While there isn't a "best time of the month" to book a cruise, monitoring fare changes over several weeks can help you spot any price drops. Cruise prices fluctuate frequently based on availability, demand, and special deals. Unless you're interested in a high-demand sailing, be patient and look out for flash sales.
Best Day of the Week to Book a Cruise
People often wonder if there is a specific day of the week when cruise prices consistently drop. Unfortunately, fares don't rise and fall on a set schedule, and it's impossible to predict when they'll change. One 2016 study by CruiseWatch.com found that, on average, cruise fares dropped the most on Thursdays. The data also found that Wednesdays were the worst for price hikes. These data points are constantly fluctuating so your best bet is to track fares throughout the week.
Understanding When and Why Cruise Prices Drop
Wave season may be a popular time to find cruise deals, but not every company releases its best deals and promotions during that period. Sales (or lack thereof) are often based on what is and isn't selling. If a cruise is filling up quickly, the company has no reason to release a sale to entice customers. But if a cruise's departure date is fast approaching and the ship is only partially booked, prices will drop, and complimentary add-ons will increase, resulting in some happy customers.
By clicking "Accept All Cookies", you agree to the storing of cookies on your device to enhance site navigation, analyze site usage, and assist in our marketing efforts.
Write a Review
Cruise Tips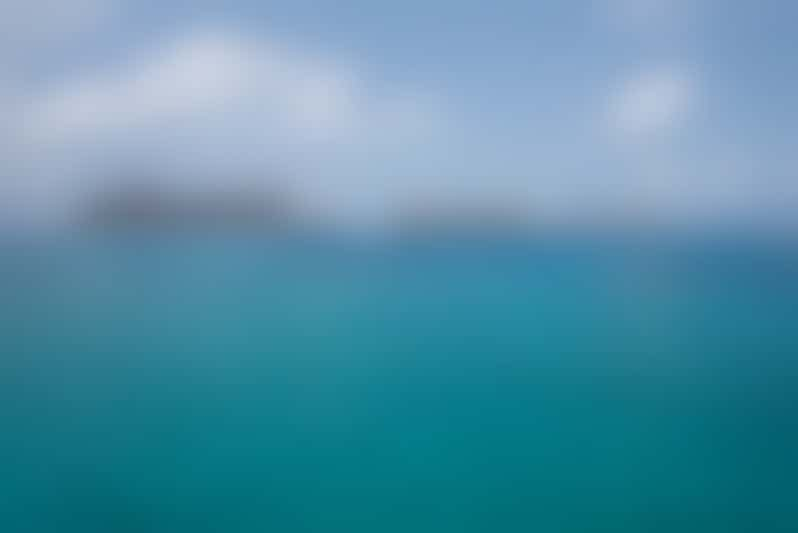 How to Choose a Cruise: What to Expect

There is plenty involved in choosing a cruise. It may seem simple but choosing the right cruise for you is as intricate as picking the right house or car. You'll need to decide which cruise line, cruise ship, itinerary and embarkation port are right for you, while also keeping in mind what your budget is and how long you can be away from home.
For many cruisers, the choice begins with destination. Where do you want to cruise? Once you've figured that out, you'll need to find out which cruise lines sail to those ports and then begin breaking those choices down. You can do this on your own or ask a good travel agent , to help.
For those who don't want to fly to their cruise, the embarkation port is the starting point of their search. You'll want to find out which departure ports are within an acceptable driving or flying distance, and then look for which ships sail from those ports.
Figure out what's most important to you (itinerary, flying/driving distance, family-friendly vs. more adults, etc.), and then start your research there.
On This Page
Are there big differences from cruise line to cruise line, how do i know if i'm a big ship or small ship kind of person, are there cruises that leave within driving distance of where i live, are there certain times of year that are better for certain cruise itineraries, i don't have a lot of time for vacation. are there short cruises, there are so many options for cruises in the caribbean and europe. how do i know which ports i should visit, or does it not really matter, cruising sounds expensive. is there a cruise for my budget.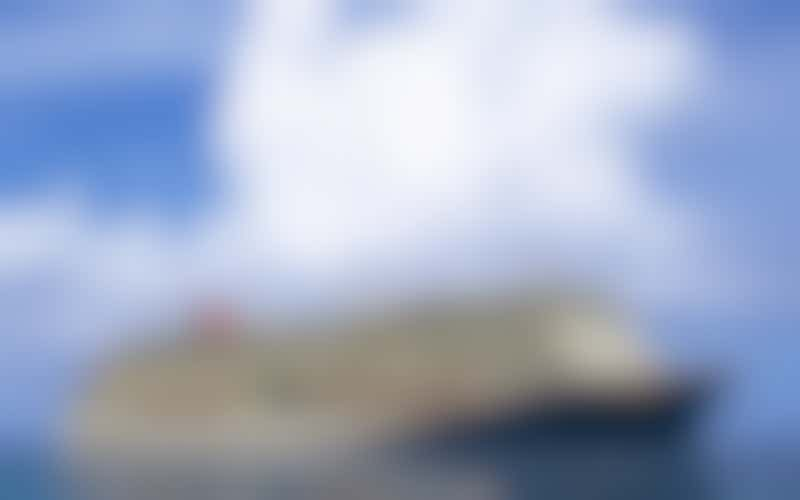 Yes and no. There are huge differences between a cruise line that falls into the mainstream segment (such as Carnival, Royal Caribbean, Norwegian Cruise Line and Princess) and those that fall into the luxury segment (for example, Crystal, Seabourn, Regent Seven Seas, Silversea and Azamara). But within segments the differences are less obvious.
Carnival, Royal Caribbean, Norwegian, MSC Cruises and Disney Cruise Line are the most family-friendly, but you'll find kids' clubs on Princess, Celebrity Cruises and Holland America Line as well. Holland America tends to attract an older demographic, but that doesn't mean baby boomers won't like other cruise lines, too. For a general sense of your cruise line's personality, check out Best Cruises for First Timers .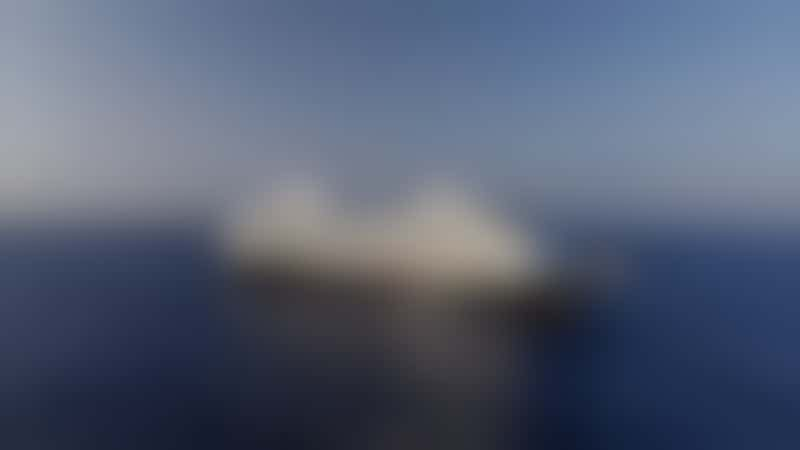 The answer depends on what kind of experience you desire from your vacation. Do you like big hotels, don't mind crowds and prefer lots of daytime and evening activity? If so, you're probably a big ship cruiser.
If you prefer intimate, boutique inns, prioritize your privacy and don't like crowds, and will happily keep yourself occupied with a lounge chair, a book and maybe an afternoon lecture or evening concert, you may want to look for smaller ships. Keep in mind, a "small" ship can be anywhere from 30 passengers (or fewer!) to around 1,000.
One thing to note about smaller ships is that you're more likely to feel the movement of the ship when it's at sea. (One exception to that rule is that you'll rarely feel any motion on a small river boat.)
Find more about cruise ships sizes .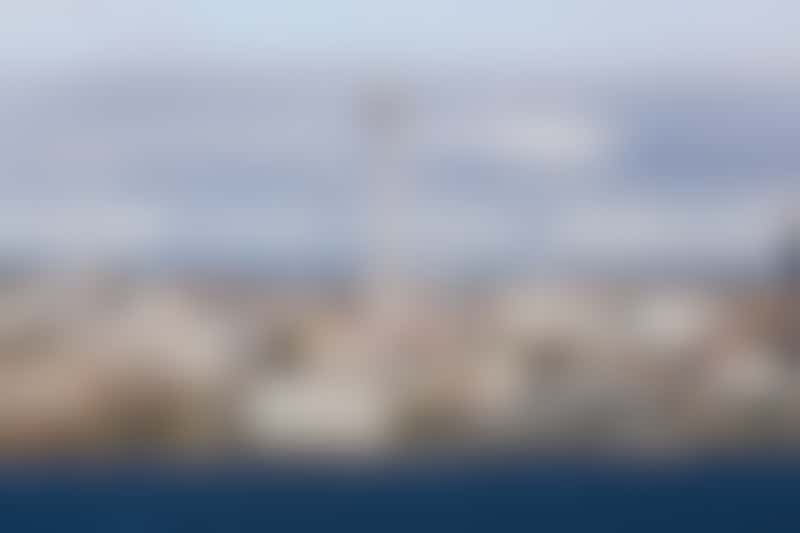 The vast majority of U.S. residents live within driving distance (up to seven hours) of a cruise port from which ships depart (called a homeport). U.S. homeports can be found in Alabama, California, Florida, Hawaii, Louisiana, Maryland, Massachusetts, New Jersey, New York, South Carolina, Texas, Virginia and Washington -- though cruise ships may not depart from every homeport year-round.
Cruisers in several other countries may also find homeports within driving distance. In the U.K., ships depart from London, Southampton, Dover, Liverpool and Greenock; other European homeports for ocean-going cruises include Amsterdam, Barcelona, Venice, Copenhagen and Athens, among others. In Australia, most cruise ships sail from Sydney, but Melbourne, Brisbane, Adelaide and Fremantle (Perth) offer some departures.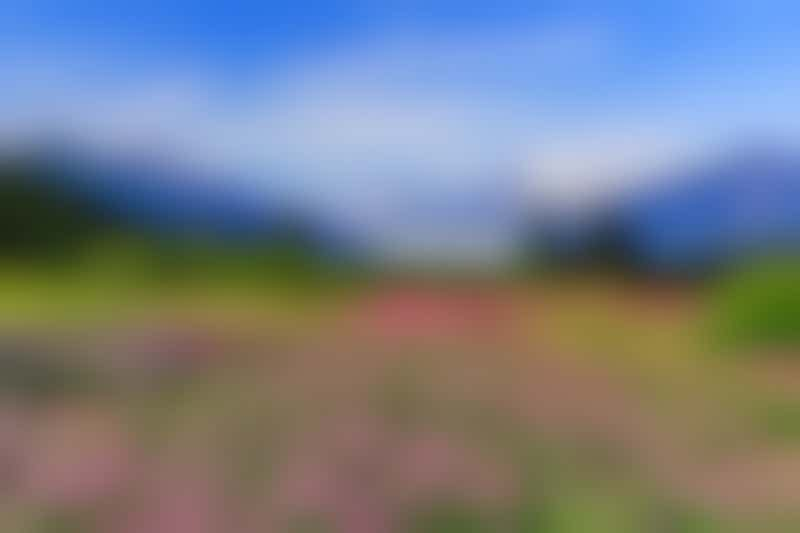 Absolutely. In fact, there are certain itineraries you can only sail at specific times of year. Alaska is a great example, as the vast majority of Alaska cruises take place from May to September, with a few stretching to late April and early October (and those only include the southern Alaskan ports.)   The most popular cruise destinations -- the Caribbean and Mediterranean -- can be sailed year-round, though Caribbean itineraries can be impacted by hurricanes from June through October. Find out more about the best time to cruise , and Mediterranean cruises are most popular from May through October, when temperatures pick up.
Antarctica has its season, too, from October to March; while the New England and Canada cruise season mirrors Alaska's, from May to October. Late September through October, though milder and sometimes cold, is popular for New England and Canada sailings, with dazzling fall foilage cruises .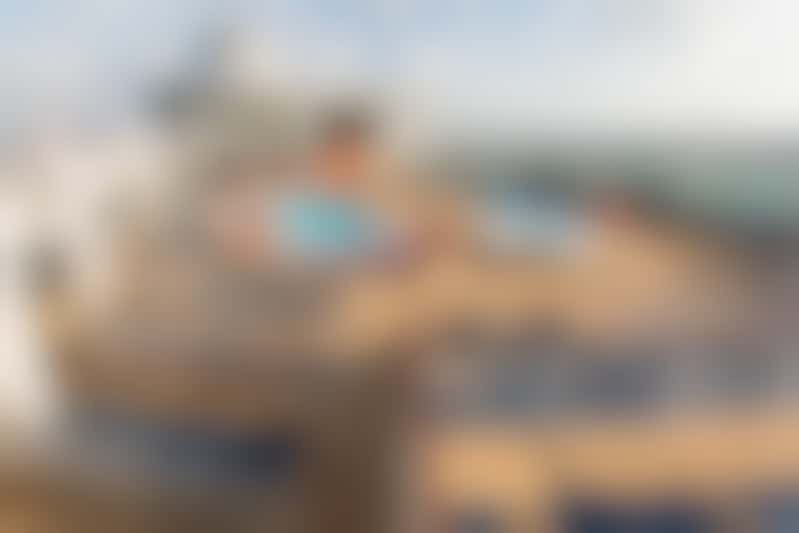 Yes! Cruise lengths can run anywhere from a two-night cruise to 250-plus-day world cruises. If you don't have a lot of time, look for two- to four-night weekend itineraries. The average cruise sailings range from five to 14 nights. Royal Caribbean, Carnival, Virgin Voyages, Holland America Line and MSC Cruises are among the lines offering short sailings. Florida's homeports are your best bet for short cruises, with cruise ships able to reach destinations such as Grand Cayman and The Bahamas in a short period. .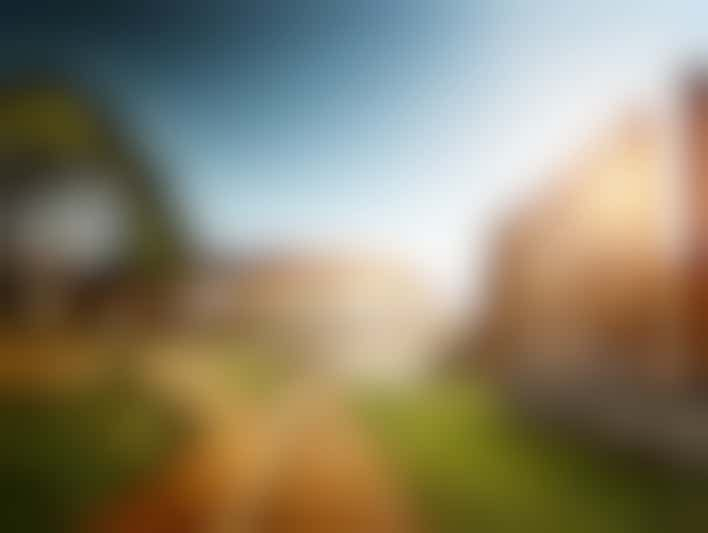 Cruise itineraries can be confusing. There's the Eastern , Western and Southern Caribbean , and the Eastern and Western Mediterranean. What does all that mean?!
If all you care about in the Caribbean is sun and sand, and maybe some shopping, which itinerary you choose doesn't really matter. Eastern and Western Mediterranean cruises will all stop at ports rich with history and culture. Check out individual itineraries and the descriptions of ports and the excursions you can take if you are looking to visit specific destinations or do particular activities.
Before you get your heart set on a specific itinerary or tour, know that a port call can be canceled or substituted with less than a day's notice if the weather is bad, a medical emergency forces the ship to change course or any other number of reasons. Never choose a cruise specifically because you want to visit one port; you could very well be setting yourself up for disappointment.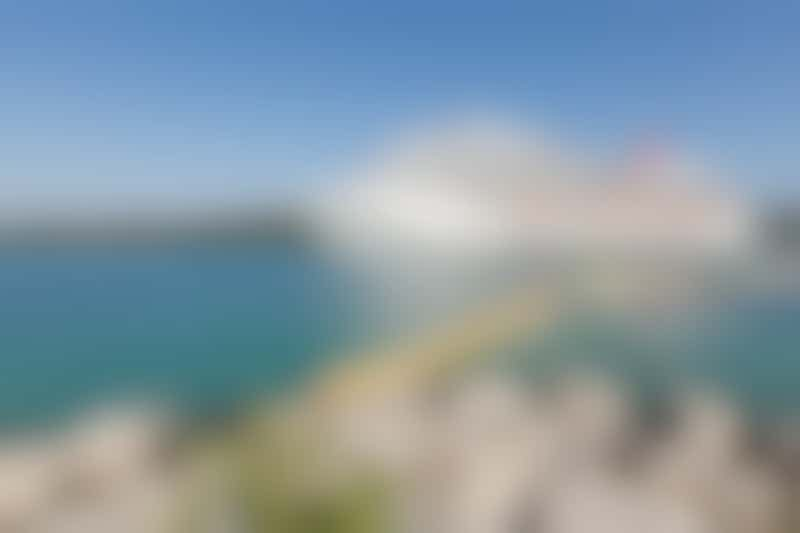 Cruising can be expensive, but not always. Cruising can also get you great value for your money. Considering that some (if not all) food and onboard activities are included in your base fare, the total vacation cost is often less than what'd you pay for a land vacation. Of course, this depends on which cruise line you choose, as well as your itinerary and what time of year you're cruising. Read through our list of best budget cruises for more information on which trips are the most affordable.
Cruise ships also offer a variety of cabin categories, all of which are sold at different price points. An inside cabin with no window is a lot less expensive than a suite. Additionally, certain times of year are less expensive to sail than others. Taking a Caribbean cruise during hurricane season can net big savings, as can sailing the first or last few Alaska season sailings in May or September.
How Can I Find Out More About Choosing a Cruise?
You might like the following articles:
How to Pick a Cruise Line
Choosing a Cruise Itinerary
The What to Expect on a Cruise series, written by Cruise Critic's editorial staff, is a resource guide, where we answer the most common questions about cruise ship life -- including cruise food, cabins, drinks and onboard fun -- as well as money matters before and during your cruise and visiting ports of call on your cruise.

Search Hotels
Cruise Search

Browse for Cruises
Africa & Middle East
Australia & South Pacific
Mediterranean
United States & Canada
Trans-Oceanic & World
All Destinations
Carnival Cruise Line
Celebrity Cruises
Costa Cruise Lines
CroisiEurope
Hurtigruten
MSC Cruises
Norwegian Cruise Line
Princess Cruises
Royal Caribbean International
Viking River
All Cruise Lines
Amsterdam, Netherlands
Barcelona, Spain
Basel, Switzerland
Budapest, Hungary
Civitavecchia
Specialty Cruise Lines
River Cruises
Featured Cruise Stories See More Cruise Stories
From our partners, popular today.
American Airlines makes route cuts in Austin, Texas
Excitement growing for Fontainebleau Las Vegas December debut
Choice's pursuit of Wyndham a rare hostile bid in hospitality
Airlines see great opportunity in shopping personalization
Celebrity Cruises to name fifth Edge-class ship the Celebrity Xcel
Copyright © 2023 Northstar Travel Media, LLC. All Rights Reserved. 301 Route 17 N, Suite 1150, Rutherford, NJ 07070 USA Telephone: (201) 902-2000
Celebrity Blog
Choosing a Cruise
Planning / Booking A Cruise
Preparing For Your Cruise
Special Occasions
What To Expect On A Cruise
Australia, New Zealand & the Pacific
Central America
East Coast & Bermuda
Mexican Riviera
South America & Antarctica
Destinations
What to Expect Your First Time on a Cruise
Last updated: August 14th, 2023
Congratulations—you're all booked and gearing up for your very first time on a cruise. You've already done a lot of the heavy lifting when it comes to the logistics of cruise planning, like deciding on when to go and where, and on which ship to sail.
Now, it's time to daydream about what it's really like to be going on a cruise for the first time. It's an exciting prospect to ponder, sure, but not knowing what to expect once you step foot on board can understandably be a little unnerving, too.
After all, nobody wants to show up for their first cruise completely unprepared for the voyage ahead. Happily, you don't have to scratch your head or battle those pre-cruise jitters for too long. Read through this overview, and you'll be properly prepped and ready to set sail into new horizons in no time.
Gathering Your Travel Documents
Cruises may offer one of the most seamless vacations out there, but you'll still need to make sure that you've acquired all of the necessary travel documents well before your sailing date. This is especially important if you're cruising internationally, where passports and perhaps advance travel visas come into play.
Or, if you're traveling with a minor without the accompaniment of both parents, keep in mind that you might have to produce a special permission letter to authorize their travel, too.
To avoid any unpleasant surprises—like the worst-case scenario of being denied boarding on embarkation day—be sure to read the fine print to ensure that you have the documentation you need.
Don't forget, too, to purchase a travel insurance policy for your first time on a cruise—it's a small price to pay for the priceless peace of mind a good policy offers. It's rare, but should a medical mishap, lost luggage incident, or weather-related flight delay crop up, an insurance policy can help navigate the financial and logistical hassles of such a hiccup.
Finally, don't overlook filling out pre-departure questionnaires and other online forms that may be available to help expedite check-in. Having those documents all squared away ahead of time will help ensure that you breeze through the cruise terminal with ease come embarkation day.
Read: Do You Need a Passport to Go on a Cruise?
Packing Smart
Packing might seem like a daunting task, but using a cruise packing list will help ensure you bring everything you need before going on a cruise for the first time.
Just keep in mind that you'll have to do some customization based on variables like climate variations between ports of call and the types of shore excursions and onboard activities that you're planning.
The most immediate wardrobe consideration will be for embarkation day, so check the weather forecast for your cruise departure port a few days in advance of your trip and plan accordingly. You don't want to be wearing a parka in T-shirt weather, after all. Layers are always a safe bet, so you can acclimate between sunny decks and air-conditioned restaurants with ease.
Read: What to Wear on a Cruise: The Ultimate Guide
Keep in mind that the nature of embarkation day typically involves some sort of travel, even if it's just from an area hotel to the cruise ship. Not to mention that you'll surely be eager to run around exploring the ship once you board. With that in mind, think comfortable and casual dress—and most especially so when it comes to your footwear.
You'll have access to your stateroom the minute you step aboard with Celebrity Cruises Open Access, so be sure to pack a handheld carry-on with all of the necessities. Key items to tuck into your carry-on include important travel documents, glasses/sunglasses, electronic devices and chargers, medications, and toiletries. You may also throw in a few outfit options in case you want to freshen up and change before starting your long list of activities for the day.
Plus, if you're boarding somewhere with pleasant pool weather, you might want to visit the pool deck right away. In that case, be sure to bring along your swimsuit, sunscreen, and a sunhat, too, so you don't have to miss out on any precious pool time during your trip.
If you're flying in directly from somewhere with a significantly different climate or have been in transit for some time and simply want to refresh, be sure to pack along a change of clothes in your carry-on, too.
Read: Expert Cruise Packing Tips
All Ready to Board: Checking in at Port
The moment's finally here: The ship's literally in sight and you want to do everything right. A cruise terminal can be a bustling place, and the crowds and scale can feel overwhelming when it's your first time on a cruise.
Have no fear: The port authority and crew will be sure to get you where you're going with ease. Accordingly, there'll be plenty of signage and personnel on hand to help funnel eager cruisers to where their ship awaits.
The single most important piece of advice for first-time cruisers is to not be late. Adhere to the time of arrival as outlined on your cruise documents. If you show up late, you might be denied boarding because of port regulations. Or, you could literally miss the boat—the ship doesn't wait.
Rome, Italy
Accordingly, for cruise departure ports not set within easy driving distance, consider arriving at least a day before your scheduled sailing date and booking a nearby hotel for an overnight stay. You'll keep the stress levels down and have a bonus day to explore a new city. And, besides, you'll want every minute you can get on the ship to kick off your vacation.
You'll have to go through a security screening, and then it's time to present your travel documents, passport, and credit card (to cover onboard charges) for check-in. Your best bet is to streamline your check-in process with the Celebrity Cruises app , which is available on most Celebrity ships.
Without further ado (apart from a souvenir photo or two), it's time to step on board.
Read: How to Enhance Your Cruise With the Celebrity Cruises App
Getting Settled in on Board
After you're checked in and crossed the gangway to board, the fun can really begin. It's time to settle in and explore your new vacation home base.
Celebrity Cruises Suite
Crew will be on hand to greet and help orient you. Your stateroom will likely be your first stop. There, you'll have a chance to refresh and put down your belongings.
Your assigned stateroom attendant will be sure to greet you the first chance they get. When they do, it's a good time to let them know about any preferences or concerns that you may have.
Read: What Are Cruises Like?
Celebrity Flora
You'll then likely want to grab a bite to eat. Consult with the ship's daily program for a full listing of the day's dining venue hours, activities, and entertainment; copies are available in the stateroom, at the guest relations desk, and on the Celebrity Cruises app.
Note that these programs will be reissued every evening, outlining the next day's activities, so you'll have a chance to plan ahead. Just keep in mind that there's no way to do everything on the schedule, nor are you meant to, so don't feel overwhelmed by choice.
One thing you absolutely shouldn't miss, though, is the sail-away party on deck as you pull out of port and out to sea. With live music and free-flowing drinks, it's a festive way to kick off your trip.
Use those hours before sail away to give yourself a self-guided ship tour to get a lay of the land, or visit a spot that you've been eager to see, like the pool deck. This is also a good time to sort out any pending reservations for dining, shore excursions, or spa treatments.
Read: What Is Food on a Cruise Really Like?
Pre-Booking Activities Before You Leave Home
SEA Thermal Spa
If you're a planner, note that you can pre-book specialty dining, shore excursions, and even spa treatments well before you set foot on the ship.
Not only will this advance planning get you first dibs on your preferred activities, but you'll save yourself precious vacation time by not having to attend to these matters once you board.
On Celebrity, you can book all of the above online before your sailing, along with salon appointments and fitness classes, too.
Read: How to Make the Most of the Onboard Spa
Going Cashless
Cruise ships are generally cashless environments. Your stateroom key doubles as your onboard charge card, so there's no need to carry your wallet around onboard.
You'll use your SeaPass® card to charge extras like spa treatments, shore excursions, fitness classes, and specialty restaurants.
Leaving Your Cell Service Behind
Be sure to contact your cell phone service provider ahead of your sailing to inquire about any special roaming plans that they offer associated with the ship you're sailing on. Your regular service won't cover you once you sail out to sea.
If you don't have a special plan set up, avoid roaming charges by either turning your phone off or setting it to airplane mode.
Celebrity Apex
Ready to set out for your first time on a cruise? Our luxury cruise ships sail to more than 300 destinations around the globe— browse our itineraries for the perfect first-time cruise itinerary for you.
Related Itineraries
Key West & Bahamas
4 nights ON CELEBRITY SILHOUETTE
DEPARTING FROM FORT LAUDERDALE, FLORIDA
Starting from $515 USD
Jamaica, Grand Cayman & Mexico
7 nights ON CELEBRITY REFLECTION
Starting from $850 USD
Aruba, Curacao & Cayman
9 nights ON CELEBRITY BEYOND
Starting from $1439 USD
Bahamas & Mexico
5 nights ON CELEBRITY SUMMIT
DEPARTING FROM MIAMI, FLORIDA
Starting from $1820 USD
Ultimate Southern Caribbean
10 nights ON CELEBRITY EQUINOX
Starting from $2350 USD
Bimini, Grand Cayman & Mexico
6 nights ON CELEBRITY REFLECTION
Starting from $2363 USD
Related Articles
How to Spot Marine Mammals From a Cruise Ship
Senior Citizen Cruises: Everything You Need to Know
Everything You Need to Know About Cruising While Pregnant
What Are Cruises Like?
What Is a Transatlantic Cruise?
Exciting Cruise Nightlife Options on Celebrity
15 Ways to Stay Fit On a Cruise
Cruise Ship Spas: Everything You Need to Know
What to Wear on a Cruise: The Ultimate Guide
Cruises for Seniors With Disabilities: Everything You Need to Know
Forward vs. Aft of a Ship: What's the Difference?
Top 9 Best Short Cruises
Free Vacation Planning Services
CALL US 888-751-7804
Sign Up for Special Offers
First Name *
Last Name *
Email Address *
Country * Country Afghanistan Albania Algeria American Samoa Andorra Angola Antigua and Barbuda Argentina Armenia Australia Austria Azerbaijan Bahamas Bahrain Bangladesh Barbados Belarus Belgium Belize Benin Bermuda Bhutan Bolivia Bosnia and Herzegovina Botswana Brazil Brunei Bulgaria Burkina Faso Burundi Cambodia Cameroon Canada Cape Verde Cayman Islands Central African Republic Chad Chile China Colombia Comoros Congo, Democratic Republic of the Congo, Republic of the Costa Rica Côte d'Ivoire Croatia Cuba Curaçao Cyprus Czech Republic Denmark Djibouti Dominica Dominican Republic East Timor Ecuador Egypt El Salvador Equatorial Guinea Eritrea Estonia Ethiopia Faroe Islands Fiji Finland France French Polynesia Gabon Gambia Georgia Germany Ghana Greece Greenland Grenada Guam Guatemala Guinea Guinea-Bissau Guyana Haiti Honduras Hong Kong Hungary Iceland India Indonesia Iran Iraq Ireland Israel Italy Jamaica Japan Jordan Kazakhstan Kenya Kiribati North Korea South Korea Kosovo Kuwait Kyrgyzstan Laos Latvia Lebanon Lesotho Liberia Libya Liechtenstein Lithuania Luxembourg Macedonia Madagascar Malawi Malaysia Maldives Mali Malta Marshall Islands Mauritania Mauritius Mexico Micronesia Moldova Monaco Mongolia Montenegro Morocco Mozambique Myanmar Namibia Nauru Nepal Netherlands New Zealand Nicaragua Niger Nigeria Northern Mariana Islands Norway Oman Pakistan Palau Palestine, State of Panama Papua New Guinea Paraguay Peru Philippines Poland Portugal Puerto Rico Qatar Romania Russia Rwanda Saint Kitts and Nevis Saint Lucia Saint Vincent and the Grenadines Samoa San Marino Sao Tome and Principe Saudi Arabia Senegal Serbia Seychelles Sierra Leone Singapore Sint Maarten Slovakia Slovenia Solomon Islands Somalia South Africa Spain Sri Lanka Sudan Sudan, South Suriname Swaziland Sweden Switzerland Syria Taiwan Tajikistan Tanzania Thailand Togo Tonga Trinidad and Tobago Tunisia Turkey Turkmenistan Tuvalu Uganda Ukraine United Arab Emirates United Kingdom United States Uruguay Uzbekistan Vanuatu Vatican City Venezuela Vietnam Virgin Islands, British Virgin Islands, U.S. Yemen Zambia Zimbabwe
STAY IN THE KNOW
Thank you for subscribing.
See you on board soon.