Andrew Montgomery
The Dordogne
Few regions sum up the attractions of France better than the Dordogne. With its rich food, heady history, château-studded countryside and picturesque villages, the Dordogne has long been a favourite getaway for French families on les grandes vacances. It's also famous for having some of France's finest prehistoric cave art, which fill the caverns and rock shelters of the Vézère Valley.
Attractions
Must-see attractions for your itinerary.
Grotte de Lascaux
France's most famous prehistoric cave paintings are at the Grotte de Lascaux, 2km southeast of Montignac. Naturally sealed and protected for millennia, it…
Grotte de Font de Gaume
This extraordinary cave contains the only original polychrome (as opposed to single-colour) paintings still open to the public. About 14,000 years ago,…
Château de Castelnaud
The massive ramparts and metre-thick crenellated walls of this quintessential medieval fortress (occupied by the English during the Hundred Years War)…
Grotte de Rouffignac
Hidden in woodland 18km north of Les Eyzies, this tri-level cave is one of the most complex and rewarding to see in the Dordogne. Board an electric train…
Musée Gallo-Romain Vesunna
Part of the park that contains the Tour de Vésone, this sleek museum designed by French architect Jean Nouvel encompasses a 1st-century Roman domus …
Jardins de Marqueyssac
Horticulture fans won't want to miss these famous manicured gardens, stretching along a rocky bluff overlooking the Dordogne Valley. Signposted paths lead…
Weekly Markets
Sarlat-la-Canéda
For an introductory French market experience, visit Sarlat's heavily touristed Saturday market, which takes over the streets around Cathédrale St-Sacerdos…
Grotte des Combarelles
This narrow, very long cave 1.5km east of Font de Gaume was the first rediscovered in the valley, in 1901, and is renowned for its animal engravings. Look…
Latest stories from The Dordogne
Filter by interest:
All Interests
Adventure Travel
Art & Culture
Beaches, Coasts & Islands
Food & Drink
May 10, 2016 • 5 min read
In addition to magnificent castles, prehistoric cave art and lush landscapes, the Dordogne is famous for its foodie traditions. Immersing yourself in its…
Purchase our award-winning guidebooks
Get to the heart of The Dordogne with one of our in-depth, award-winning guidebooks, covering maps, itineraries, and expert guidance.
The Dordogne and beyond
Dordogne Travel Guide and Maps
The Dordogne département (24) is found within the Aquitaine region of the southwest corner of France . Most French people refer to the area as the Périgord, a name used for the region before the French revolution; the region changed its name to the Dordogne in 1790.
Location Map: Where Is the Dordogne and Why Go?
Why come to the Dordogne? Well, the beauty of the region is unsurpassed; rivers cut through limestone, leaving fantastic cliffs people have built around and into for thousands of years. The vast system of caves below the earth hold art so old it's difficult to think that people could have been so talented back then. And the cuisine is one of the best in all of the world. After all, the Périgord is known for Truffles and foie gras, two of the most sensuous tastes on the planet. You'll find lots of duck and goose cooked in interesting ways.
There are many chateaus in the Dordogne as well, a density similar to the famous Loire castles, just less visited.
The Dordogne is just inland from Bordeaux , so wine is no problem. Famous dessert wine is produced at Monbazilac, and cheap, adequate reds are produced around Bergerac.
The Dordogne is compact and full of things to do. It's a great place to take the kids.
Getting Your Bearings in the Perigord
Here is the entire Dordogne region. The region is divided into four parts, the orange dots represent the primary market towns.
The Périgord Verte (green) is named for the verdant hills around the center, Nontron. Many rivers crisscross this section.
The Périgord Blanc (white) is so named because of the landscape's exposed limestone, which has been used for building materials in the cities.
The Périgord Pourpre (purple) is, as you might expect, a wine region. Wines take the names of the towns on the map, Bergerac, and Monbazilac.
The Périgord Noir (black) is probably of the most interest to the traveler. It is here that the underground is laced with prehistoric painted and engraved caves. Over 150 sites line the Vézère river alone. The region is dark with trees, especially walnuts, for which it is famous, as well as being known for its black truffles. The center of the study of the region's prehistory is here as well, in the new National Museum of Prehistory perched on a cliff in the village of Les-Eyzies-de-Tayac.
Exploring the Perigord Noir
How much time need to visit Périgord Noir? If you like history, ancient castles and fortifications, prehistoric painted caves, natural beauty, and great cuisine you would not completely cover the area in a week. You'll save money by renting a vacation house for that length of time, either in the restored medieval center of Sarlat or the countryside.
You'll need a car, despite the fact that there are train stations in Les Eyzies and Sarlat. Most of the allure of the Dordogne is found in the countryside.
The map above shows the relationships between Sarlat, Les Eyzies, and Montignac, a golden triangle of history and prehistory. It doesn't take much driving to cover this area, the distance between Sarlat and Les Eyzies is only 10 km. To the east of Sarlat is the interesting pilgrimage site of Rocamadour.
Recommendations for a Short Trip
Les Eyzies - The National Museum of Prehistory, lunch at the Cro-Magnon Hotel (built into the limestone cliff, highly recommended cuisine and reasonable lodging prices), then a visit to Font de Gaume cave, just outside the tiny village of Les Eyzies. Most of the paintings here date back to the Magdalenian (12,000 bc).
Beynac - Cap Blanc - Castelnaud - Visit the restored castle that crowns the picturesque town of Beynac, see the three-dimensional carved horses of Cap Blanc, then go to the castle at Castelnaud and see how all that siege machinery worked.
Village Troglodytique de la Madeleine and Roque St-Christophe - where people have lived for 50,000 years or so.
Leave time for Lascaux !
Sarlat: Your Base in the Périgord
Founded in the eighth century, in Sarlat you'll find a beautifully restored 17th- and 18th-century core evocative enough for the town to be featured in many French films . Sarlat is located in the heart of the Périgord Noir and makes a fine base for your travels.
That said, the medieval center of Sarlat is, indeed, a tourist town. While prices haven't skyrocketed, in restaurants you'll find English menu translations you'll be able to laugh over for years. Shops selling canned foie gras are everywhere. Foie gras shops are the T-shirt shops of Sarlat.
But don't let that deter you. A stay in Sarlat will be rewarded by some great food and evocative views. The Saturday morning market is not to be missed.
Sarlat is 550 km from Paris and has almost 11,000 inhabitants. There are plenty of restaurants--an abundance of them in fact. Sarlat also is on the Paris-Souillac-Sarlat and Toulouse-Souillac-Sarlat train lines. It takes around 6 and a half hours to arrive at Sarlat from Paris .
You can stay in a hotel , of course, but it's much better to stay a while in a vacation home rental, where you can participate in the open air markets in this gourmet corner of France. HomeAway lists over 2,000 vacation rentals in the Dordogne, more than 10% of them in Sarlat la Canada.
Beynac, Château de Beynac, and Castelnaud: Castles for a Day
Beynac is a wonderful little town to visit in the Dordogne. The Château de Beynac , crowning the limestone cliff, has undergone a recent restoration, and the interior is quite nice. The chateau is privately owned, but you can visit from 10 a.m. – 6.30 p.m. in-season for 8 Euros. You can drive up, but parking below is recommended. It's a steep walk to the top, about 15 minutes.
Near Beynac is the Château de Castelnaud , whose history begins with the Crusade against the Albigensians, when it was owned by Bernard de Casnac, a keeper of the Cathar faith. The castle has gone through two rebuilding/restorations, one between 1974-1980 and the latest from 1996-1998. Adults visit for 10.90 Euros, children 10-17 for about half that. 10 and under walk in free. Open all year, hours vary with the sun. In July and August, a tavern operates on the premises.
Inside is the Museum of Medieval Warfare . Learn of weapons and siege machinery here through reconstructed weapons. Chateau de Castelnaud is a great place to take your kids if they like this sort of thing. Some educational programs are provided to youngsters.
Recommended Prehistoric Sites
There are hundreds of caves within a 20 km radius of Sarlat--some open, some not. Here's a recommended list of prehistoric sites in the Périgord Noir.
Lascaux II - Tourists haven't been able to go inside Lascaux since 1963 when algae and calcite began to dim the paintings (Lascaux, it is said, recovered), but they've done a bang-up job of recreating parts of the cave close by. It took 10 years of work to painstakingly recreate not only the paintings but the exact profile of the walls of two galleries. Then, head on over to nearby Le Thot, especially if you have kids. It's a prehistoric theme park that recreates the environment Cro-Magnon would find familiar.​
Cap Blanc - Like horses? Well, 13,000 years ago folks carved a three-dimensional frieze at the back of a rock shelter featuring almost life-sized horses that seem to jump out of the wall. It's a short, but impressive, visit.
Font de Gaume - Visitors can see thirty of the most beautiful cave paintings, most from about 12,000 BC. About a mile south is Les Combarelles, with a profusion of intermingled engravings of many animals, the horse is represented most frequently.
La Roque Saint Christophe - A stronghold in a limestone cliff, occupied from Cro-Magnon to relatively recent times. It features one of the largest natural terraces in Europe, with a great view of the river. Close by is the Prehistoparc, where your kids can see how life was lived by Cro Magnon. There are good walking trails here.
Resources for Visiting
The Dordogne, especially the Périgord Noir zone, is small enough that you might discover your favorite places just by driving around. If you have just a short time, a map and guide might help.
When you arrive in the Périgord, look for a copy of The Paths of Prehistory in Périgord . It's a great introduction to the history of the region with great photos you won't be able to take, as well as some pretty nice maps. It's by Editions Ouest-France and the ISBN is 273732260x.
A Tour of West France
The Top 10 Most Underrated Destinations in France
The Top 15 UNESCO World Heritage Sites in France
Top 20 Most Popular French Cities for International Visitors
Best Castle Hotels in France
France Regions Map and Guide
10 Top Things to Do on the French Riviera
10 Reasons to Visit France in the Winter
One Week in France: The Ultimate Itinerary
10 Amazing Virtual Road Trips You Can Take on Google Street View
Top French Wine Tours, Regions and Wine Routes
Best European Countryside Vacation Spots
Guide to Cahors in the Lot Valley of France
The Most Beautiful Villages of France
The Top 15 Things to Do in France
The Undiscovered and Splendid Corner of Southwest France
By clicking "Accept All Cookies", you agree to the storing of cookies on your device to enhance site navigation, analyze site usage, and assist in our marketing efforts.
Our Top Tour De France Luxury Villas 2023
The Most Popular Travel-Inspired Interior Trends for 2023
10 Wow-Factor Homes For Your 2023 Reunion Holiday
The Best Places to Take a Workation – UK and Abroad
Dreaming of Sunset with Oliver's Travels
Oliver's Vampire Weekender – Only the Undead Should Apply!
Diving in the Bahamas: Best Spots for Amazing Wildlife
www.oliverstravels.com
Smart Travel
Places To Stay
Travel Guides
Dordogne Travel Guide
The most quintessential French getaway, the Dordogne is beloved among tourists and locals alike for its picturesque countryside, fortified towns and rich historic significance. Our destination experts have combed the various towns and villages to find the best chateaux and villas in Dordogne located in the most idyllic locations. To help you make the most of your trip, we've put together a handy Dordogne travel guide with everything to see and do.
For harried city dwellers, Dordogne's natural beauty is sure to revive your body and mind. A sunny, serene and welcomingly lazy corner of the country, it's dotted with chateaux and picturesque bastides. Enriching the Dordogne experience, you'll get to sample drool-worthy dinners where duck, black truffles and goat's cheese take pride of place on the table alongside excellent local wines.
Typical Sights
Lascaux IV – Examine replicas of the famous Paleolithic paintings.
Chateau de Hautefort – Wander the grounds of this elegant fortified château.
Dordogne River – Hike on the banks, kayak or drive along this tranquil waterway.
Gardens of Marqueyssac – Play hide and seek in the maze of impeccably sculpted hedges.
Saint Front Cathedral – Admire this multi-domed Byzantine church, the largest building of its kind in Aquitaine.
La Roque-Gagnac – Visit this stunning village, ranked among the 'most beautiful villages in France'.
Grotte de Rouffignac – View prehistoric graffiti at this colossal tri-level cavern.
When to Visit?
The Dordogne can be visited year-round. The majority of holidaymakers come in July and August when the weather is at its best, sitting sunny around 35 degrees Celsius. This is also the liveliest time to visit, with a high chance that you'll stumble across a fete, fair, celebration, or even one of the seasonal evening markets, allowing you to enjoy cheerful al fresco meals with locals.
You will, of course, be joining the crowds, which means roads, restaurants and popular attractions will be busier. Late spring and early autumn are quieter alternatives, though the weather at these times may be more changeable.
If swimming and sunbathing aren't a must for you, consider coming between October and April . During the colder months, the summer crowds will have truly dissipated, revealing a side of Dordogne rarely seen by most travellers. There is often mist, frost and even an occasional dusting of snow in the valleys.
For ardent gourmands, there is yet another reason to forgo the warmth of summer: black truffle season, which runs from December to March . Bear in mind that many of the top attractions and restaurants will close for the cold season, though some chateaux do remain open.
Getting Around
Airports: Fly from the UK to Bergerac or Bordeaux. From there you can rent a car and continue your journey. Other airports include Brive Vallée de la Dordogne, Perigueux and Aurillac Tronquiere.
By ferry: The best ferry ports for reaching Dordogne region are in the north-east of France, at St Malo or Cherbourg. Brittany Ferries sails from Portsmouth to St Malo and also offers services from Portsmouth to Cherbourg alongside Condor Ferries. Other options include Caen, where Brittany Ferries sails from Portsmouth, and Le Havre, which is served by LD Lines.
Public transport: Getting around the Dordogne without a car can prove restricting. Sarlat is the main public transport hub, with trains connecting it to other regional destinations including Bergerac and Le Buisson-de-Cadouin. Train services in the region are slow, irregular and infrequent. Buses, alas, are even worse.
By bike: The Dordogne has lots of scenic bike routes, though the region is hilly in parts, so cyclists should be prepared for taxing uphill slogs. On the flip side, there is an almost limitless selection of gorgeous villages in which to stop for rest and refreshments.
Hiring a car: The Dordogne's exquisite rural landscapes and generally quiet roads make driving enjoyable. Car rental companies such as Europcar and Avis offer pick-ups direct from the region's major airports.
By Taxi: If you don't hire a car, then there are plenty of taxi companies operating in the Dordogne area, such as Taxi Faugére and Taxi Cy. You can find a larger list of providers here .
Hidden Gems
Rise early for the Périgueux Market and marvel at the sheer variety of foie gras, meat, cheese, fresh bread, fruits and vegetables for sale. The market's setting, under the shadow of the city's magnificent many-domed cathedral, is stunning.
The fantastically laid out Vesunna Gallo-Roman Museum allows its visitors to play archaeologist for the day as they gaze directly down through a glass panel into the excavated remains of a first-century residence below ground.
The Chateau des Milandes manor house functions as a monument to vaudeville superstar Josephine Baker who once lived here. A museum inside pays homage to the singer's colourful and intriguing life.
Night markets, or marchés nocturnes, are an integral part of life here in the Dordogne, and a great excuse for the villagers to eat, drink and be merry. Join in on the fun at Loubejac 's evening fete, which takes place on Thursday evenings throughout July and August. Don't give away your neophyte status by arriving empty-handed; seasoned night-market visitors bring their own knife and fork.
A sleepy, one-church hamlet surrounded by forest, Urval goes without mention in most guidebooks, but we think it's worth a gander if only to experience its authentic yesteryear charm. Its Périgourdine-style architecture and 14th-century communal bread oven hark back to days gone by.
Best Family Activities
On a successful family holiday, every member of the brood will be catered to. You might think Dordogne, with its slow-paced rural ways and stuck-in-time ambience, won't be your kid's cup of tea, but the various caves, rivers and walled medieval citadels are perfect for younger travellers to explore. In addition to nature's charms, there are adventure parks, aquariums and child-friendly museums too.
Best of all is the laid-back attitude that locals have to children: many of the restaurants, farms and wineries you visit will be family-run, so the owners go out of their way to make sure you and your little ones feel truly welcome.
Chateau de Castelnaud goes one better and has battle recreations, armour workshops and live demonstrations of trebuchets – fiercely impressive medieval catapults!
If you want to travel in style, you can use Ze Chauffer to drive you around – tours can be personalised to your family's taste.
Descend below the views and visit some of the region's impressive caves and grottos with the kids. Lascaux is by far the most famous, but a guided tour around the Cave of Font-de-Gaume will show you genuine cave paintings, unlike Lascaux's reproductions.
We'd be remiss if we didn't mention the river! One of the most popular things to do is canoeing or kayaking – and it's pretty gentle, so kids of all ages can enjoy it. Canoe France is a good place to start.
Aux Etangs du Bos is a great water park that's perfect for a summer day trip, while Les Villages Bournat takes the whole family back in time.
If you're looking for more family-friendly ideas, be sure to check out the best activities for kids in Dordogne .
Best Family Cycling Routes
Known as the "Voie Vert" (the "Green Routes"), several routes through the Dordogne countryside completely ban all motorised vehicles, making them perfect for families on foot, bikes or horseback! Some of them might be a bit lengthy for younger kids, but a shorter trip will be a great way to introduce them to the fantastic views and brand new landscapes.
The route from Trelissac to Marsac sur l'Isle follows the river. It has plenty of rest stops too, making it a nice, gentle activity.
The Vialard to Grolejac route also takes in the river, but goes a little inland too for a change of scenery. This long route can be done in full or in part if you feel like a more leisurely day.
The green route through Saint-Pardoux-la-Rivière in Thiviers takes you into the heart of the country – it's totally unspoilt and makes the most of the beautiful countryside.
Things to Do
Gathering your nearest and dearest for a summer get-together in a Dordogne villa may be the best decision you've made all year. Good wine, good food, good weather and good company? Sounds like a no-brainer. But the secret to ensuring your Dordogne getaway goes swimmingly is to plan ahead and arrange some unforgettable activities for the group. Here are some of the best group outing ideas for grown-ups in the Dordogne.
Gouffre de Padirac is our top pick, with a truly impressive descent before enjoying a boat ride while you're down there.
Dordogne is the ideal place to explore by bike, whether you just fancy a little ramble to the nearest boulangerie or a route that'll challenge both your fitness and your thighs!
And on a similar note, a time-honoured way of enjoying the best of the Dordogne is on the river. Canoe Roquegeoffre Port D'Enveaux hire out boats, and can even help you out with what routes to take.
Jardin Eyrignac opens its beautiful gardens to visitors, and hosts a number of workshops that adults are bound to enjoy.
Want more to explore with friends? Visit our blog on the best group activities in the Dordogne !
Dishes to Try in Dordogne
Dordogne's gastronomic scene tends to be dominated by one little creature: duck. You'll find one or several duck dishes on almost every menu in the region. From slow-cooked duck confit, sautéed breast and smooth foie gras all feature heavily in the region's cuisine.
Walnuts also flourish in the Dordogne and are used not just in their raw form, but to make oil, wine (vin de noix), cheese and bread. Truffles and cèpes, so prized by gourmands, are also mainstays on Dordogne's culinary scene. Every budget is catered to, with inexpensive truck-stop restaurants and farmers' markets offering bargain dining deals, while fine-dining establishments plate up extravagant, once-in-a-lifetime Michelin-star meals.
Wine-wise, you'll be spoilt for choice. The Bergerac area is the Dordogne's main wine-producing region and includes everything from dry whites (Bergerac and Montravel) and full-bodied reds (Pécharment) to dessert wines (Saussignac and Monbazillac).
The local goat's cheese known as cabécou is well worth sniffing out, though you'll often find it in salads served at bars and restaurants.
The Dordogne is also famous for its walnuts , which you'll find in cakes, pastries, oils and flours – as well as being a tasty snack on their own, of course.
Dine out on magret de canard (pan-fried duck breast from the Moulard breed) or a duck gizzard salad.
Best Foodie Experiences
Ideal for those who like to plan their holidays around their food, these experiences ensure you really get a taste for the Dordogne's delicious cuisine.
Chateau Feely in Saussignac takes pride in creating organic terroir wines that are a little out of the ordinary. They can arrange lunch to accompany your tasting and provide a fascinating introduction to winemaking as well as their own particular ethos.
Want to take a little of that unbeatable South of France cuisine back with you? Le Chèvrefeuille Cookery School , found in Saint-Cyprien, will take you on a market tour to grab some ingredients before teaching you the secrets of whipping up a delicious, authentic meal.
Bergerac Wine Tours are also great if you want to learn more about the region's winemaking heritage – they'll pick you up from your villa or chateau and take you around select vineyards and wineries, so by the end you'll be fully clued up on France's most celebrated export.
Got a sweet tooth? It's well worth indulging in the Dordogne's mouth-watering cakes and pastries, but make sure you check out the Bovetti Chocolat Museum in Terrasson-Lavilledieu. There are hands-on activities and a shop to pick up some treats to take home!
Now that you know all about this region with our Dordogne travel guide, why not check out our luxury villas in Dordogne ? Whether you're holidaying with your family, large group or significant other, there's sure to be something to suit your needs. And, if you need a little help deciding, our concierge team are happy to help.
Leave a Reply Cancel Reply
Your email address will not be published.
Everything Dordogne
Tourist attractions in sarlat and the dordogne.
Things to See in Sarlat and the Dordogne
Dordogne Markets
Sarlat Market
Pre-Historic Caves and Grottes
Everything Dordogne Travel Guides
Most Beautiful Villages of France in the Dordogne
Most Beautiful Villages of France in the Lot
Les Eyzies Caves
How to Get to Sarlat
Gardens of the Dordogne
Bamboo Gardens of Planbuisson
Gardens of Chateau de Eyrignac
Hanging Gardens of Marqueyssac
Gardens of La Roque Gageac
Panoramic Gardens of Limeuil
The Water Gardens of Carsac
Gardens of Chateau Hautefort
Chateaux in the Dordogne
Chateau Beynac
Chateau Castelnaud
Chateau Hautefort
Chateau Jumilhac
Dordogne Tourist Attractions
Domme Attractions
Sarlat Attractions
Les Eyzies Attractions
Lascaux Attractions
French Wine
Bordeaux Wine
Dordogne Wine
Villa La Peyriere | Sarlat
The Studio Sarlat
Everything Dordogne | Travel Guide To Sarlat And The Dordogne
Discovering the wonders of dordogne.
If you're looking for a peaceful escape with rich cultural heritage, Dordogne is a must-visit spot. With prehistoric monuments, underground caves, and medieval castles, this region has a significant historical significance.
The picturesque countryside, villages, and the Dordogne River add to the natural beauty. And, oh, don't forget the world-renowned Foie gras, truffles, and delicious Bergerac and Bordeaux wines.
Historical Significance
Welcome to the stunning Dordogne region, where history comes alive! It is home to prehistoric monuments, cave paintings, and numerous medieval fortresses and castles.
 The Vézère Valley, a UNESCO World Heritage site, boasts of numerous prehistoric sites, including the world-famous caves of Lascaux.
The Château de Beynac, perched on a cliff overlooking the Dordogne River, is one of the most spectacular castles. The Château de Castelnaud and Château Hautefort are great examples of medieval fortifications.
Touring these sites makes you feel like you're walking through a time machine.
In this blog we explore this beautiful part of France and bring you guides and information to help you plan your trip.
Table of Contents
Sarlat la caneda: exploring the jewel of dordogne.
Are you ready for a trip? Pack your bags and get ready to explore the hidden jewel of Dordogne.
Sarlat la Caneda, located in the southwestern part of France, holds a rich history and culture. The town was built in the 9th century and has an enchanting medieval ambience.
Its well-preserved buildings and narrow streets transport you to another era. No wonder Sarlat la Caneda is a famous tourist spot and must be on every traveller's bucket list.
Historical Monuments and Chateaux in the Dordogne
Dordogne boasts of some incredible historical buildings, including the stunning Chateau de Beynac, the impressive Chateau de Castelnaud, and the peaceful Abbaye de Cadouin.
All three provide a glimpse into the region's rich past and are well worth visiting.
To learn more about the chateaux of the Dordogne, make sure to read our travel guides.
Beautiful Villages and Towns of the Dordogne
Discover the charm of Dordogne through its charming towns and villages. Sarlat-la-Canéda's cobbled streets and stone buildings offer a glimpse of medieval France.
La Roque Gageac awe-inspiring cliff-side location and river trading history will leave you spellbound.
Domme's panoramic views and imposing fortress offer a taste of the region's rich history.
To discover more about the charming villages in Dordogne, be sure to read through our travel guides that offer valuable insights and information.
Pre Historic Caves of the Dordogne
The prehistoric caves and grottos of Dordogne play a significant role in both the history of the area and Cro-Magnon man, who were the first early modern humans that lived around 20,000 to 40,000 years ago.
The town of Les Eyzies, at the heart of Dordogne, was where the first sample of Cro-Magnon man was discovered and it is known for having numerous caves and grottos, which are scattered throughout the region.
We have listed the most important ones, and dedicated a separate section to the caves of Les Eyzies due to their abundance.
If you would like to know more about the Dordogne caves, please read our travel guides on the subject.
The Markets of Dordogne: Exploring the Best Local Produce and Artisanship
Dordogne is a paradise for foodies and market lovers. It boasts of some of the most vibrant and lively markets in France, which are a playground for local farmers, artisans, and food producers.
The Sarlat Market is one of the most famous markets in the region that sells everything from foie gras, truffles, and mushrooms to fresh fruits and vegetables.
The Bergerac Market is perfect for wine lovers as it offers a great collection of local wines and spirits.
Visiting the markets of Dordogne is like taking a walk back in time, where the sights, sounds, and smells give you a glimpse of France's rich cultural heritage. It's a great way to interact with the locals, sample some of the region's best local produce, and relax in the laid-back atmosphere of the countryside.
The Scenic Landscapes of the Dordogne
The breathtaking Lascaux caves and prehistoric sites, the tranquil flow of the Dordogne river, and the stunning vistas of the Vézère Valley make up the scenic landscapes of Dordogne.
This French region is a natural paradise for those who seek beauty and inspiration.
Read our travel guides about the Dordogne
Outdoor Activities and Adventure in the Dordogne
Are you an adventure enthusiast looking for some adrenaline-pumping fun?
The Dordogne has got you covered!
Float down the picturesque Dordogne River in a canoe, or soar high up in a hot air balloon and take in the breathtaking panoramic views of the countryside.
If you prefer sticking to the ground, rent a bicycle and explore the lush green nature trails. With plenty of outdoor activities to choose from, there's never a dull moment in Dordogne.
Top 10 Things To Do In The Dordogne France
Dordogne Market Schedule
Festivals in Sarlat la Caneda
Privacy overview.
Change location
UK / International
Call toll-free until 8pm EST 617-223-4521 617-223-4762 or
Request a Quote

Visit Dordogne, France
The limestone hills, oak forests and fertile riverbanks of the Dordogne are littered with elaborate chateaux, handsome clifftop towns and sturdy fortifications, indications of the region's rich and complex history. In fact, these valleys have been inhabited since Paleolithic times and the cave paintings at Lascaux are among the world's most celebrated. Along with the region's scenic countryside, reputation for fine French gastronomy and relaxed pace of life, it makes the Dordogne worthy of your time. Our specialists have explored the main sights and the lesser-known ones, and they'll carefully plan your trip to the Dordogne as an individual tailor-made experience to match your preferences.
Whether you're on the trail of fine wines and local produce, interested in the prehistoric art of Rouffignac and Pech-Merle, intrigued by troglodyte villages or Renaissance-era chateaux, our specialists can help you plan your trip, using their first-hand knowledge to guide you on the best places to see in the Dordogne. Make a base in the handsome medieval town of Sarlat-la-Canéda, canoe down the river, pore over market stalls brimming with local goat's cheese, walnuts and prunes, or have a guided wine tasting at a local vineyard. The Dordogne is a microcosm of almost everything France has to offer.

Start planning your tailor-made trip to Dordogne by contacting one of our France specialists
617-223-4521 617-223-4762
Make an inquiry
Places to visit in Dordogne
Featuring heavily on our experiences of visiting Dordogne, these selected places are destinations that also prove consistently popular with our travelers. Our specialists can help you choose how to include them in your wider trip, based on your preferences.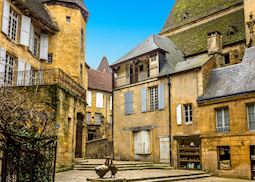 Sarlat-la-Canéda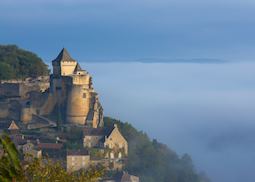 Castelnaud-la-Chapelle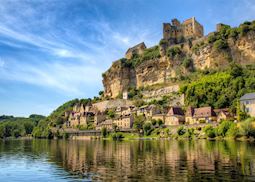 Beynac-et-Cazenac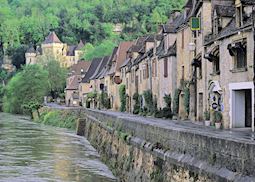 La Roque-Gageac
Suggested itinerary featuring dordogne.
This sample itinerary will give you an idea of what is possible when you travel in Dordogne, and showcases routes we know work particularly well. Treat this as inspiration, because your trip will be created uniquely by one of our specialists.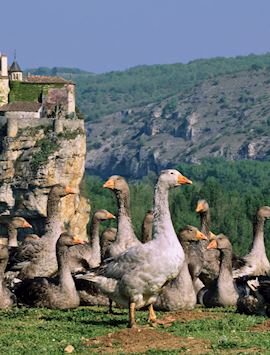 Highlights of Bordeaux & the Dordogne
10 days from $4,550pp
Map of Dordogne
Places & hotels on the map, places in and around dordogne.
Beynac-et-Cazenac Dordogne
Castelnaud-la-Chapelle Dordogne
La Roque-Gageac Dordogne
Sarlat-la-Canéda Dordogne
Saint-Émilion 104 miles away
Bordeaux 125 miles away
Uzès 144 miles away
Lyon 148 miles away
Pont-du-Gard 151 miles away
Orange 156 miles away
Châteauneuf-du-Pape wine region 160 miles away
Château de Chenonceau 160 miles away
Avignon 162 miles away
Chinon 166 miles away
Arles 166 miles away
Château d'Azay-le-Rideau 166 miles away
Amboise 167 miles away
Château de Cheverny 169 miles away
Château de Chaumont-sur-Loire 169 miles away
Les-Baux-de-Provence 170 miles away
Saint-Rémy-de-Provence 170 miles away
Château de Villandry 170 miles away
Rhône-Alpes 172 miles away
L'Isle-sur-la-Sorgue 174 miles away
Château de Chambord 176 miles away
The Loire Valley 176 miles away
Gordes 181 miles away
Ménerbes 184 miles away
Roussillon 185 miles away
Aix-en-Provence 205 miles away
Biarritz 207 miles away
Annecy 211 miles away
Talloires 214 miles away
Provence 224 miles away
Chamonix 245 miles away
Paris 262 miles away
Saint-Tropez 265 miles away
The French Riviera 266 miles away
Grasse 266 miles away
Saint-Paul-de-Vence 274 miles away
Normandy 275 miles away
Antibes 277 miles away
Nice 280 miles away
Saint-Jean-Cap-Ferrat 284 miles away
Èze 284 miles away
Monaco and Monte Carlo 287 miles away
Mont Saint-Michel 295 miles away
Photos of Dordogne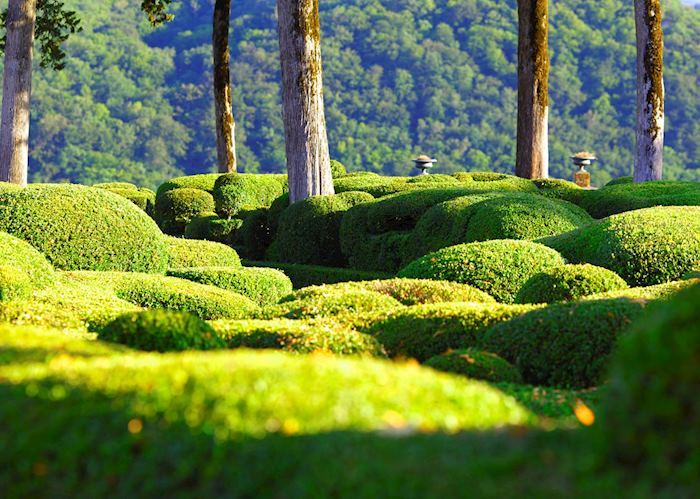 Accommodation choices for Dordogne
We've selected a range of accommodation options for when you visit Dordogne. Our choices usually come recommended for their character, facilities and service or location. Our specialists always aim to suggest properties that match your preferences.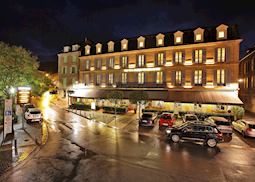 Plaza Madeleine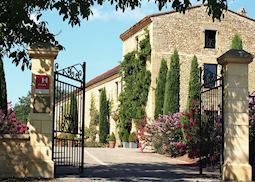 La Villa Romaine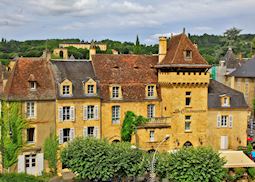 Hôtel La Couleuvrine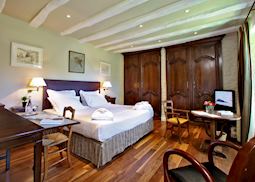 Le Vieux Logis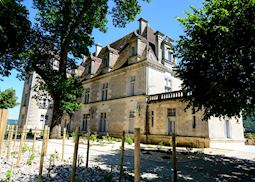 Château de Monrecour
Ideas for experiencing dordogne.
Our specialists seek out authentic ways to get to know the places that could feature in your trip. These activities reflect some of the experiences they've most enjoyed while visiting Dordogne, and which use the best local guides.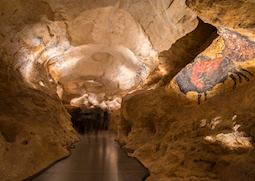 Prehistory tour with Lascaux IV and Rouffignac caves
Discover the prehistoric cave art of the Vézère Valley in the Dordogne on a full-day tour that takes in Lascaux, Rouffignac and the National Museum of Prehistory with a private guide to bring the region's history and significance to life.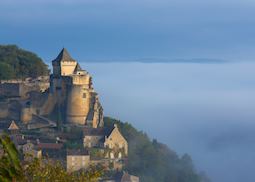 Dordogne troglodyte villages and chateaux
Explore the history of the Dordogne on this full-day tour which takes in the fortified town of Domme, Château de Castelnaud and Château de Beynac, as well as the troglodyte village of La Roque-Gageac and a leisurely cruise to see the region from a different perspective.
Dordogne Travel Guide
Welcome to the Dordogne Travel Guide!
Camping paradise, charming gites and cottages, quaint villages, food and wine heaven, popular directories.
Vineyards and Wineries
Restaurants
Chateaux and Gardens
Canoe and Kayaking
Dordogne travel guide
Visit Dordogne (Nouvelle-Aquitaine, France)
The Dordogne has stunning medieval castles, historical villages and towns, and the famous prehistoric caves of the UNESCO listed Vezere Valley to enjoy, each of them set in the attractive landscapes of the region, with rivers, forests and beautiful countryside, so it is no surprise that the Dordogne is one of the most popular destinations in France!
Note that the Dordogne area is quite large, perhaps two hours drive from north to south and a similar distance east to west, even more if the places are not close to the larger roads, so you are unlikely to see everything in one visit - no problem though, because you will certainly want to come back again!
Perigord Noir - the south-east Dordogne
In Perigord Noir you will find many of the most famous castles, towns and villages of the Dordogne region, many in spectacular locations, and with fascinating histories to tell - but you will also find more tourists and busier roads, especially in high season.
Sarlat is the 'medieval capital of the Dordogne' and perhaps the most lovely town in France, and is in the heart of Perigord Noir.
Three of the villages here are listed among the 'most beautiful villages in France: the riverside setting, ancient village streets and castle make Beynac a highlight for visitors; the ancient stone houses along the river at La Roque-Gageac make it very scenic and Domme is a hilltop village with some of the best views in the Dordogne as well as extensive caves in the village centre. Close by the pretty village of Carlux has a ruined castle in its centre.
To the west of these principal towns and villages, Saint-Cyprien is another attractive Dordogne market town and also the quiet village of Siorac-en-Perigord .
Among other castles in the area, Chateau de Montfort is a fairytale castle on a hill a few kilometres from Sarlat, Chateau de Puymartin is another of the lovely castles in Perigord Noir, and the attention to historical detail and the views across the river make Chateau de Beynac a treat for visitors.
Chateau de Castelnaud is both a medieval castle and an extensive museum of medieval warfare - your children will love it! An interesting contrast nearby, the 15th century Chateau des Milandes is well known because Josephine Baker owned the castle during the 20th century.
There are some attractive gardens to visit whilst in the area. The Jardins de Marqueyssac is perhaps the most popular but the Jardins d'eau at Carsac-Aillac and the Jardins de Cadiot at Carlux are also a treat, and the Jardins du manoir d'Eyrignac are one of the most lovely gardens in France.
Near to La Roque Gageac the Jardin de la Ferme Fleurie is a pretty garden bursting with colour and on the edge of Domme the Jardins d'Albarede sit in a pretty valley.
North of Sarlat (close to the Manoir d'Eyrignac) you will also enjoy a walk around the pretty village of Saint-Genies and perhaps the small town of Salignac-Eyvigues if you are nearby.
France This Way review: this is certainly the most visited part of the Dordogne and contains many of the highlights although we would be inclined to visit outside high season if possible to appreciate it at its best.
Vézère Valley and Les Eyzies to Terrasson
In this part of the Dordogne you can explore the prehistoric settlements of the Vézère Valley - the roots of prehistoric man in Europe are in the Dordogne region and much of the region is now a UNESCO listed world heritage site. Although there are no large towns here, this is the most central part of the department, so is a good choice if you hope to explore all parts of the Dordogne.
The most famous attraction here, the Lascaux caves are probably the most famous prehistoric cave paintings in the world. Montignac is a pretty riverside town most visited for its proximity to Lascaux caves.
Les Eyzies is a small village which would generally be considered as the centre of any tour of the Vézère valley: see Les Eyzies . Les Eyzies is home to the National Museum of Prehistory , the Pole International of Prehistory and the prehistoric shelters of Abri Pataud and the Abri Cro-Magnon .
Close to Les Eyzies, Font-de-Gaume has the only prehistoric paintings in the Dordogne where visitors can see the originals. Another very interesting prehistoric settlement is set into the side of a cliff along the Dordogne river at La-Roque-Saint-Christophe .
The nearby village of Le-Moustier was also home to some important prehistoric discoveries. Also near here is the pretty village of Campagne whose castle has very pretty gardens that are free to visit.
Among other towns and villages here, Saint-Leon-sur-Vezere is a very pretty village on the Vézère river centred around a lovely 12th century church; Plazac is a very tiny village, but also very picturesque; Saint-Amand-de-Coly is another of the exceptionally pretty villages to be found nearby.
The most important castle in this part of the Dordogne, despite being abandoned for several centuries, Chateau de Commarque has now been rediscovered is a fascinating castle to visit. A little further north, the world renowned Gardens of the Imagination in Terrasson are a major highlight, and you can explore the small village of Badefols d'Ans .
France This Way review: the sense of contact with prehistory along the Vezere as you visit the caves and prehistoric dwellings make it a very interesting region, and it is also very scenic, perhaps the most picturesque part of the Dordogne department.
Perigord Purple - south-west Dordogne
As well as well known medieval towns such as Bergerac , on the Dordogne river and with a lovely historic centre, this is a region to discover many small bastide villages and towns (bastides are medieval 'new towns' founded in the 12th-13th centuries) several of which are found in the southern Dordogne (with others further south in Lot-et-Garonne such as Villereal and Monflanquin ).
Several villages here are classed among the 'most beautiful villages in France' such as Belves , a very attractive village with a great deal of character; Monpazier , among our favourite five villages in the whole of France and unmissable when you visit; and Limeuil is a pretty village on the confluence of the Vézère and Dordogne rivers.
Near to here is the small village of Urval which has a very unusual ancient communal bread oven.
Among the other popular towns and villages, Beaumont-du-Perigord is a small traditional bastide town; Cadouin is a very small village with an imposing abbey, listed as a UNESCO heritage site; to the south of Bergerac, Eymet is a traditional medieval bastide town; Issigeac is an unspoiled medieval village very well known for its Sunday market. Molieres is officially an 'unfinished' bastide but is still very pleasant to explore!
Not far from Cadouin the small village of Montferrand-du-Perigord is a very small village on a steep hill in a scenic part of the Dordogne and Saint-Avit-Senieur is visited for its medieval abbey, a listed UNESCO heritage site. Villefranche-du-Perigord is a bastide town in the valleys to the south of the Dordogne.
The renowned wines of Monbazillac are produced just south of the Bergerac where you can visit the château of Monbazillac . The hilltop position and far reaching views make Chateau de Biron one of our favourite castles in Perigord Purple.
East from Bergerac, Le Bugue is a small town on the river well placed to explore the centre of the region and Tremolat is a picturesque village - the nearby Cirque de Tremolat has incomparable views across the Dordogne river. The pretty village of Paunat with its abbey church is also near here and is home to the gardens of the Chartreuse du Colombier .
Slightly off the more popular tourist trails, Villamblard is a very traditional French town in the countryside north of Bergerac.
France This way comment: many visitors love this region for its unspoiled nature, medieval villages, and also the lower visitor numbers and quieter roads. See Perigord Pourpre .
Advertisement
Perigord Vert and Perigord Blanc - the northern Dordogne
Less visited than the southern parts of the Dordogne department, the north also has its share of market towns and castles, beautiful scenery and picturesque villages, including Perigueux, 'capital' of the Dordogne. Part of these northern areas fall within the Perigord-Limousin Natural Regional Park.
Perigueux is an important regional centre with an imposing byzantine cathedral and interesting medieval town. North of Perigueux, Brantome is a town and abbey in a particularly lovely setting on the Dronne River and you can also visit Bourdeilles , and the castle around which the pretty village developed, which make for a lovely stroll in the northern Dordogne.
Further north near the border with Charente are the villages of Varaignes , Mareuil-en-Perigord , Javerlhac-et-la-Chapelle-Saint-Robert and Lusignac.
Other towns include Nontron , a quiet town to the south of the Natural Regional Park of Perigord-Limousin; Thiviers , renowned for being the foie gras capital of the northern Dordogne; Sorges , known as the truffle capital and also with an interesting garden of 50 parterres called Le Bouquet ; Saint-Astier with its pretty riverside setting; Riberac , a quiet town well known for its important regional market; and the market town of Excideuil .
Further west are the quiet towns and villages of Neuvic sur l'Isle with its chateau, Mussidan and Issac which is close to the Chateau de Montreal.
Among the castles of interest here are the Chateau de Jumilhac , sometimes called the 'sleeping beauty castle' and famous for its multi-spired roofline; the Chateau de Puyguilhem , unusual in being a renaissance period castle - most here are medieval in origins; and the Chateau de Hautefort - often claimed to be the most beautiful castle in the Dordogne, Hautefort also has very impressive views.
Our favourite village in the northern Dordogne, Saint-Jean-de-Cole is in a riverside setting and has an old stone bridge, a castle and many lovely houses.
France This way comment: this region is quite different in character to the 'central' Dordogne and provides a quite different visitor experience, with less major sights but more peace and quiet. Lovely region to unwind! See Perigord Blanc and Perigord Vert .
Popular activities
Apart from exploring many of the towns and villages there are numerous leisure activities available in the Dordogne. Our personal favourites include:
Canoeing along the Dordogne river, available in many of the popular tourist destinations along the river and also in places along the Vézere and in Brântome
Visiting one of the popular Dordogne markets
Exploring the quiet backroads which are usually unknown to tourists and discovering the perfect picnic spot
Cycling through the small hamlets and rolling countryside on quiet roads
Horseriding is widely available
There are many other activities including several organised around the 'prehistoric connection' such as dinosaur parks and prehistoric village
Arrange a visit to Dordogne
Reserve excursions, book hotels, car hire and flights.
Hotels in Dordogne
Booking.com: best prices
For great prices on car hire throughout France and Corsica please visit our recommended partner at RentalCars.com
Map of Dordogne and places nearby
Visit near dordogne with france this way reviews.
The French version of this page is at Dordogne (Francais)
More information
See more places, tourist attractions and local markets at attractions in the Dordogne
See an index of all Dordogne communes
Feature article: countryside and bastide towns in the southern Dordogne - Monpazier, Villefranche-du-Perigord and area
French version: Dordogne (Francais)
French Places
We can help you visit any town, village or region of France...
Popular & Useful
① Ideas & inspiration ② Maps of France ③ Explore by region ④ Route planner ⑤ Places (by dept.)
France This Way copyright 2006 - 2023
Cookies & privacy
Index of places
Road Trip Dordogne-Périgord Noir – Map & Itinerary
Article written by Elisa - Travel Writer & Local in France This article may contain compensated links. Please read disclaimer for more info.
The Ultimate Dordogne Itinerary to Explore Dordogne-Périgord Noir
In southwest France, the Dordogne Valley is a fantastic area to explore by car. The Dordogne – Périgord Noir was for us a real love at first sight for the richness of natural sites, its history, and culture, and we are sure it will steal your heart too!
This 5-day Dordogne road trip from Montignac to Sarlat-la-Canéda explores the great sites of Dordogne-Périgord Noir , Dordogne's most touristy part. From the Vézère Valley to the Dordogne Valley, this Dordogne route will allow you a few days to unwind and enjoy good food, wine, and a slower pace of life.
Read on for the description of this Dordogne itinerary which comes with a Dordogne map with all the stops.
This road trip Dordogne-Périgord Noir is one of the most beautiful road trips in France . Read more about road-tripping in France:
Dordogne Road Trip Overview
Start: Saint-Amand-de-Coly (or Brive-la-Gaillarde if you arrive in Dordogne by train)
Finish: Sarlat-la-Canéda
Duration: 5 days
Suggested Route: Montignac – Vézère Valley – Sarlat-la-Canéda – Dordogne Valley
Total distance: 208 km, 3 hours 15 minutes drive in total
Regions covered: Nouvelle-Aquitaine
Best for: châteaux, medieval towns, prehistoric sites, food, and wine.
You can also extend this Dordogne itinerary by adding more villages and châteaux. Check out the list of best Castles in Dordogne for inspiration.
If you fly to Charles de Gaulle Airport (CDG) , you can pick up your rental car at the airport and start this road trip Périgord Noir from there. The drive from CDG Airport to Saint-Amand-de-Coly takes 5 hours 15 minutes (533 km) – Click here to rent a car at Paris Charles de Gaulle Airport
Another alternative is to take a direct train from Paris Gare d'Austerlitz to Brive-la-Gaillarde and then pick up your rental car in Brive-la-Gaillarde, at the train station. The journey from Paris to Brive-la-Gaillarde takes 4hr 30 min – Click here to rent your car in Brive-la-Gaillarde
If this is your first trip to France, check out our tips for hiring a car in France .
Road Trip Dordogne Périgord Noir – Map
Click here to view this Road Trip Dordogne-Périgord Noir Map on Google
About Dordogne – Périgord Noir
If you do not understand the distinction between Dordogne vs. Périgord, don't worry! Périgord is the name of the historic region, while Dordogne is the name of the current French department, which has almost the same limits. Dordogne is also the name of the river which crosses this department.
While reading about the Périgord, you will also read about colors, which correspond to the four tourist destinations identified in the Périgord /Dordogne department:
The Périgord Vert: the Green Périgord is the most northerly, a land of meadows, light oaks, and chestnut trees. This is where the Périgord-Limousin Regional Natural Park is located. The main city in the Périgord Vert is Montron .
The Périgord Blanc: the White Périgord is located below the Périgord Vert, and the main city here is Perigueux . The color white is in reference to its limestone soils.
The Périgord Noir: the Black Périgord is located in the southeast, around Sarlat-la-Canéda. The color black is in reference to the dark foliage of the many oaks present in this area. The main city in the Périgord Noir is Sarlat-la-Canéda .
Périgord Pourpre: the Purple Périgord corresponds to southern Dordogne, around Bergerac and its vineyard, with its leaves that turn red in autumn. The main city in the Périgord Pourpre is Bergerac .
How many days in Dordogne? If you focus only on one tourist destination (white, black, green, or purple), allow 5 days to one week. A two-week Dordogne itinerary will allow you to visit the best of each tourist destination.
Road Trip Dordogne – Itinerary 5 Days
Day 0 | arrival.
From Paris Austerlitz, take the train to Brive-la-Gaillarde , where you can pick up your rental car. From Brive, drive to Saint-Amand-de-Coly, where you will spend two nights.
Saint-Amand-de-Coly is located in the heart of the Périgord Noir, a stone's throw from the Vézère Valley and the Lascaux Caves, and is listed as one of the Most Beautiful Villages in France . The village is dominated by a fortified 12th-century abbey, the most beautiful of its kind in the Périgord.
For your stay in Saint-Amand, book two nights at the Hotellerie de l'Abbaye Saint-Amand . This charming guest house offers well-equipped, spacious rooms with rustic décor, an on-site restaurant, and an outdoor terrace.
Click here to book your stay at Hotellerie de l'Abbaye Saint-Amand
Day 1 | Vézère Valley
Day 1 of this Dordogne road trip starts exploring the Vézère Valley , formed by the river of the same name. This is a place of picturesque villages and lush green landscapes, where we can follow the footsteps of the first men who inhabited the region 20,000 years ago.
The Vézère Valley is home to incredible prehistoric sites: caves, cliffs, and troglodyte villages. Today, you will visit two major ones.
Morning in the Village of La Madeleine
On the road linking Montignac-Lascaux to Eyzies de Tayac, there's one of Dordogne's major prehistoric sites. On a pretty bend of the Vézère river, we discover a vestige of the Magdalenian period (-17,000 to -10,000 years ago).
La Madeleine is a troglodyte village located halfway up a cliff. It was built by the men who lived there from Prehistoric times until the end of the 19th century, and it is a vibrant testimony to the lives of our forefathers until today. In fact, this prehistoric period (Magdalenian) borrows its name from the village of La Madeleine.
You can visit this site on your own (there are information panels at the main spots), and there are free guided visits every hour. The Prehistoric archeological site is off-limits, so your visit will focus on the medieval site.
The Village of the Madeleine is an incredible step back in time: the place is lovely, plus it is an excellent introduction to the next stops of this road trip.
Afternoon in La Roque Saint-Christophe
There are other Prehistoric sites in this area; the hard part will be to choose which ones to visit!
On the road back to Montignac-Lascaux, the next stop is the Maison Forte de Reignac , the first château of this road trip and the most unique.
Built on a cliff in the 14th century, this extraordinary 'château-falaise' is the only monument of its kind in France to have survived completely intact. This impressive château was home to a local lord and his family, and it is preserved in an exceptional state and entirely furnished with period furniture.
Visit the different rooms and halls – the château is bigger than it looks from the outside! The visit ends with a small museum dedicated to the torture and death penalty in the middle ages.
A few kilometers upstream of the Vézère River, we find the troglodyte fort and village of La Roque Saint Christophe . This site – an impressive limestone wall 1 km long and 80 m high – is truly magnificent for its rare and wild beauty, powerful shape, and fascinating history.
Over the centuries, this natural cavity was constantly eroded by the river and the frost, thus shaping hundreds of rock shelters and long overhead terraces. La Roque Saint-Christophe has been occupied by men since Prehistoric times and was later in the Middle Ages altered to become a fort and a village.
Don't miss this unique place, inhabited until the start of the Renaissance, where you can still see the remains of some dwellings, a chapel, and some tools and machines used by its inhabitants.
Day 2 | Lascaux
Morning in Lascaux
We left the most important and fascinating site for the end of this "Prehistoric tour." Discovered completely by chance in 1940 by a couple of kids from the nearby village, the Grottes de Lascaux (Lascaux Caves) was a true masterpiece of cave art that came to light after being protected from all human and animal presence for thousands of years. Here, we can find hundreds of rock paintings dating back 20,000 years!
The current site is a perfect replica of the original, closed to the public to prevent further damage by the crowds. It is called Lascaux IV , being Lascaux II and Lascaux III partial replicas that you can eventually also visit. Don't miss Lascaux IV's great guided visit, which starts with an emotional approach to the discovery. Book your tickets WELL in advance!
Afternoon around Montignac
After visiting the Lascaux Caves, this Dordogne itinerary explores the village of Montignac . This pretty medieval village on the Vézère River is well worth an exploration, especially for the attractive balconied houses along the riverfront. There is also a walk up above the town that has splendid views of the town, the river, and the 10th-century ruined fortress.
After your visit, drive to Sarlat-La-Canéda , where you will spend four nights. For a memorable stay in one of France's most beautiful medieval towns, book at Le Petit Manoir . This gracious historic manor right in the center of Sarlat comes with a garden, a terrace with a pool (yay!), and private parking nearby. There are only a few rooms in this historic gem, all with city views, so book well in advance!
Click here to book your stay at Le Petit Manoir
If you prefer to stay out of the town's hustle and bustle, book at Le Clos de la Canéda . This wonderful B&B has a swimming pool, free private parking, and gardens. The rooms in this centenary building combine modern décor with traditional materials.
Click here to book your stay at the Clos de la Canéda
Day 3 | Sarlat-La-Canéda
Day 3 of this road trip Dordogne-Périgord Noir explores Sarlat-La-Canéda (Sarlat). You will love Sarlat , one of the most beautiful medieval towns in France . The capital city of the Périgord Noir has the highest concentration of listed historical monuments per m2 in the world (it's on the Guinness Book of Records!).
Sarlat is also a market town known for its walnuts, foie gras, truffles, and fresh produce. You will find a huge Saturday market on the main square, with producers selling everything from cèpe mushrooms to handcrafts, walnut liquor, and clothing. Try one of the tasting menus at the surrounding restaurants –Sarlat is a food paradise!
Sarlat is a lively city all year round. Summer is the high season in Sarlat, and in wintertime, it hosts one of the most beautiful Christmas Markets in France .
The list of interesting things to visit in Sarlat includes:
Enjoy the view from the top of the old Church of St. Mary
Sarlat Market
Saint-Sacerdos Cathedral
The Lantern of the Dead
TIP: don't miss the guided night tour offered by the Tourist Office (3 Rue Tourny, Sarlat-la-Canéda). You can book it directly in the office, ideally a few days in advance.
Day 4 | Dordogne Valley
The Dordogne Valley is a place of old villages, ancient ruins, friendly locals, and bucolic beauty. Visitors to this region enjoy being part of the slow pace of life, exploring lovely Dordogne villages , and tasting the local food.
Morning Canoeing the Dordogne
Day 4 of this Dordogne road trip starts with a second coffee at the village of Domme . Located on the top of a cliff, the views of the Dordogne Valley from Domme's panoramic belvedere (viewpoint) are spectacular.
Domme was a fortified village, and you can still see the Porte de Tours and some other remains of its ancient walls.
Stroll around the town, walk through its streets, and enjoy its gardens, the mill, and viewpoints. There is also a castle, but it cannot be visited because it is private property.
The next stop of this Dordogne itinerary is the Nautical Base of Cénac , where you will find a canoe waiting for you to explore the Castles of the Dordogne Valley . If, like us, you are a kayak or canoe lover, you cannot miss one of the most beautiful canoe tours in France!
For canoeing the Dordogne, we chose CanoSphère , a small company managed by four friends born and raised in Sarlat. They rent canoes for tourists but not only! CanoSphère finances environmental protection programs by donating part of the cost of the canoe tours in the Dordogne. By booking canoe tours with them (instead of the big players), you also ensure the development of responsible tourism.
CanoSphère offers different itineraries. We chose the most emblematic, the "Descente des Châteaux" itinerary (13km, 3 hrs), which explores La Roque-Gageac, and the castles of Malartrie, Castelnaud, Beynac, Marqueyssac, and Fayrac.
Afternoon in the Villages of the Dordogne Valley
After lunch, explore some of the neighboring villages on foot: La Roque-Gageac – a picturesque village on the cliffside – and its fortress, and the village of Beynac-et-Cazenac .
Beynac-et-Cazenac was my personal favorite village in Dordogne-Périgord Noir. Here, don't miss the 12th-century Château de Beynac , one of the most authentic and well-preserved fortified castles in Périgord. A visit to the castle transports you back to the Middle Ages and offers unobstructed views of the Dordogne Valley.
Day 5 | Dordogne Valley
The last day of this road trip in Dordogne – Périgord Noir explores some of Dordogne's most beautiful sites, so get ready for a grand finale!
Morning at Château des Milandes and Château de Castelnaud
Start the day at Château des Milandes , one of the best castles in Dordogne to visit. This 15th-century castle was home to Joséphine Baker and her rainbow tribe. Still today, the château is a tribute to this fascinating woman, who recently entered the Panthéon of Paris as one of France's Grands Hommes (et Femmes).
Learn about Joséphine Baker's life and career through some of her personal objects, outfits, and pictures. After visiting the castle, the manicured gardens are small but pleasant for a short stroll.
Next, visit Château de Castelnaud , one of the most picturesque châteaux overlooking the Dordogne's Valley and Château de Beynac's eternal rival. This astounding example of fortification was founded in the 12th century and is today considered a jewel of medieval military art.
During the Hundred Years' War , the lords of Castelnaud chose the English side. But in 1442, after a siege ordered by king Charles VII, the French ultimately took it.
The visit to this château is great for families, with original demonstrations to make history accessible and interesting for all ages.
Afternoon at Jardins de Marqueyssac
One of the top things to do in Dordogne , the Marqueyssac Gardens are sublime! They are part of a real state where you will also find a small castle, a nature pavilion with a dinosaur skeleton, a via Ferrata course for the more adventurous, and a breathtaking panorama over the Dordogne Valley 130m above the river. Wander around a dreamy landscape with 150,000 pruned boxwood, and sip your favorite drink on their panoramic café-terrace until sunset.
TIP: don't miss Marqueyssac's traditional 20,000 candlelight evening on Thursdays!
So, what are you waiting for? Book this road trip Dordogne-Périgord Noir today!
Click here for other Road Trips
Back to Homepage
Disclaimer: This article may contain compensated links, meaning we get a small commission if you make a purchase through our links. It costs you nothing more (in fact, if anything, you'll get a nice discount) but helps us to go on creating incredible French content for you. We trust all products and brands promoted here and would never recommend anything that isn't of value. Please read disclaimer for more info.
(C) Copyright 2019 - 2023 France Bucket List. All Rights Reserved. Designed & Developed by France Bucket List || Disclaimer || Privacy Policy || Contact |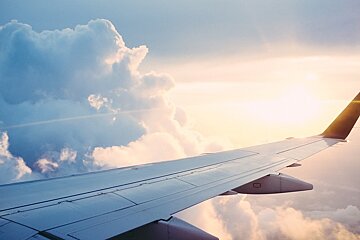 How to get to Dordogne
Discover the top ways to get to Dordogne
A popular travel destination, the Dordogne region has a lot to offer. It also covers a rather large area and you might want to consider how you're going to get to France, Dordogne and all those special towns & villages that your want to visit.
Easiest way to get to Dordogne
As the Dordogne is one of the largest, most picturesque and rural departments in France it will come as no surprise that once you are there, having your own car is key. Public transport does not easily link the most popular towns so travel without your own car can be time-consuming and inconvenient.
That in mind, the best way of getting to the Dordogne (if you are not within driving distance) is to fly and then hire a car . There are two airports in the Dordogne region, Bergerac and Brive, as well as Bordeaux International airport to the west of the Dordogne.
Flying to Dordogne
There are three airports suitable for flying to Dordogne, Bergerac , Brive and Bordeaux-Merignac . The following drive times from the airports to the main tourist hubs are approximate and can be affected by heavy traffic during peak holiday times:
Book My Flights
The best-known airport for Dordogne is Bergerac Dordogne Perigord Airport . Situated in the west of the Dordogne region, just over 100km from Bordeaux. It offers travellers good connections with the UK as well as regular flights from Nice, Brussels and Amsterdam. This is the best airport to fly into if you want to enjoy the wine regions of western Dordogne, including Saint Emilion , Bergerac and Monbazillac.
Brive Airport in the north east of the region is a relatively new and modern small airport, serviced by just two airlines. It has less frequent flights but is well connected with Paris throughout the week and throughout the year. This airport offers good access to the east of Dordogne and the Vereze valley and the popular towns of Beaulieu-sur-Dordogne , Rocamadour , Martel and the infamous Lascaux caves in Montignac .
Bordeaux-Mérignac Airport is situated on the west side of Bordeaux city and therefore to the west of the Dordogne region. It allows good access to both the city of Bordeaux and the Gironde as well as the Dordogne region and is serviced by a number of the major airlines. This wide choice of airlines means that prices are often competitive. Have a look at our Flight Finder to help your planning. As always, prices will be at a premium during the school holidays and at weekends. As a popular destination throughout the year, you will find that most routes are available all year round, although the number of weekly flights may be reduced in autumn and spring with particular airlines.
For onward travel from the airport, transfers or shuttle services are convenient and car hire is a widely available, allowing you to drive directly to your accommodation. Some of the luxury hotels offer an airport pick-up service so it is best to enquire about this directly before you book a car.
Getting from the airport to Dordogne
Airport transfers or shuttle services are a convenient option for onward travel to your destination. Companies generally offer two types of service private and shared transfers.
Private transfers are exclusively for you - once you arrive at the airport they will take you directly to your accommodation. Some hotels offer a private airport pick-up service, so don't forget to enquire about this directly before you travel.
Shared transfers are usually more cost-effective, especially for individuals and couples, the trade-off being you may need to wait for other passengers and the possibility of being dropped-off at a more central location.
You should always book transfers in advance.
Buses to Dordogne
Onward travel by bus from Brive or Bergerac is possible but routes are limited and infrequent.
Train to Dordogne
The Dordogne is reasonably accessible by high-speed train. The main stations are Périgueux , Bergerac , Sarlat and Brive . These are all accessible from Bordeaux , Paris, Lyon and Toulouse. Once you reach the Dordogne, onward travel throughout the region is difficult. The local train line that runs the length of the Dordogne does not stop at each town and you will find the trains infrequent.
Bordeaux to Périgueux by train takes around 1 hour 15 minutes. Toulouse to Périgueux is around 3 hours, and Lyon to Périgueux is a 5 hour journey. If you wish to travel from Paris to Périgueux then you must take the train to Angoulême and hire a car for the latter part of your journey.
Once in the Dordogne, the local TER trains run between Bordeaux , Libourne, St Emilion , Bergerac , Le Buisson and Sarlat .
Driving to Dordogne
The main advantage to having a car is flexibility and driving in France can be a pleasure. Being able to drive yourself around the area is far more comfortable and convenient, allowing you to take day trips, visit other resorts, towns and villages.
You should bear in mind that you will probably be using the main toll roads as you drive through France and this may take much longer if you chose to travel on a busy Saturday during the summer. Once you reach the Dordogne the roads become more rural and, although they are in good condition, they do tend to be rather windy, with the risk of being caught behind a tractor or a group of enthusiastic cyclists. Some of the attractions are directly by the road side so you also need to be wary or people stopping quickly, pulling over and signally way too late...this is likely to be you at some point!
If you wish to bring your car with you from the UK, then you will probably take a ferry to the north coast of France where the onward drive is around 6 hours to Périgueux. It might be worth considering arriving at a ferry port closer to the west of France, such as Caen or Saint Malo. The closest ferry port to the Dordogne is actually Bilbao in Spain, with a driving time of just 4 hours 30 minutes to Bergerac or Périgueux. The crossing time is much longer though - between 24 and 32 hours from the UK.
Bringing your skis, snowboard or bike to Dordogne
If you are planning to bring your own sports equipment, perhaps a road bike, or a set of golf clubs, then it's well worth checking the details in advance. Each airline, train and transfer company will have their own individual policy terms and conditions depending on the type of sporting equipment you are transporting. Here's a snapshot of the different transport options and a guide to their restrictions:
Some airlines charge for taking equipment and this can also apply to bikes, golf clubs, watersports equipment - so check before you book. Make sure you pack your gear well, as it's not unusual for there to be a few bumps and bruises along the way, if you don't! The same applies for your bike, whether that be a mountain bike, road bike or touring bike...pack it well and ensure it falls within the packaging guidelines specified by the carrier. For more information see our Cycling and Mountain Biking Guides.
Airport Transfer companies always need to know exactly what you're bringing, so that they have sufficient capacity in the vehicle.
Travelling by train can involve several changes, depending on your route, and almost certainly lugging your gear up and down a few sets of stairs or escalators. Eurostar has an additional charge of around £30 for their registered luggage service for these types of equipment. Check before you travel.
Start Planning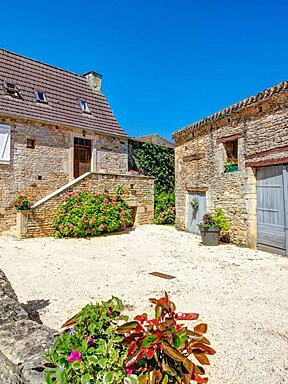 Start Exploring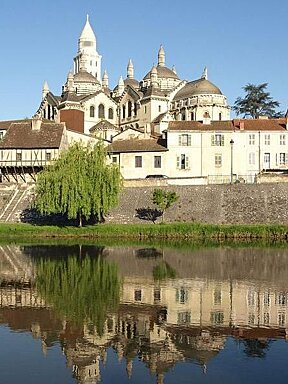 Favourite villages
The towns and villages in the Dordogne are incredibly beautiful
More villages
The villages are a highlight of any visit. Even these less well-known ones are worth a visit
Dordogne Hotels
Booking.com: best prices
Breathtaking caves
Caves and grottos full of stalactites and stalagmites or prehistoric paintings and shelters - the Dordogne has them all
Lovely Dordogne gardens
The Dordogne has some beautiful gardens including large chateaux gardens, water gardens and informal gardens
Imposing castles
The Dordogne has a superb collection of castles to visit
Dordogne tourist attractions
Visit the many tourist attractions and activities in the Dordogne
Discover the prehistoric treasures of the Dordogne including cave paintings and troglodyte dwellings
Limeuil is a most beautiful village of France.
The medieval town of Sarlat is a highlight of any trip to the Dordogne
Day out in the Dordogne
Plan a day out to see the highlights of the Dordogne
Bergerac is a vibrant market town with a lovely medieval centre.
Dordogne France travel and tourism
The Dordogne region of south-west France is one of the most beautiful and popular destinations in the country. Visit this beautiful region of France and discover the chateaux , beautiful medieval towns and villages , unspoiled countryside and prehistoric caves - just some of the many reasons why the region attracts visitors.
See Dordogne regions and Dordogne map to get started...
Yet it is the places that you visit outside these 'hot-spots' that will stay longest in your memory - the scenery, the peace, the coffee in a small cafe, the picnic next to a stream. The Dordogne is beautiful in the same way as the Cotswolds or Tuscany are beautiful - the way it simply makes you want to stay forever enjoying the quiet, the countryside, the scenery...
Some of the other best known highlights include the gouffre de Padirac caves and canoeing the Dordogne , with the most popular towns and villages including Bergerac , Brantome , Excideuil , La Roque-Gageac , Le Bugue , Riberac and Rocamadour .
The Dordogne Valley usually refers to the path followed by the river, and is towards the south of the department where it travels from east to west, passing through Bergerac and many of the other popular villages. The more northerly half of the department is quite a way from the river - but tourism in the department certainly doesn't start and end with the river - be sure to venture north and south a little to discover the quiet but equally beautiful regions a little more hidden from the public gaze...
You should be aware that the 'official' Dordogne Valley often refers to the region to the east around Argentat - i.e. on the Dordogne river but within the Correze department - see Dordogne Valley for information.
For more information about activities, visiting the area with children, market days and wine-tasting, museums and travel arrangements, and much more besides, see... visiting the Dordogne .
Dordogne holidays and travel
There are easy travel links by road and train to the Dordogne region of France from the UK and mainland Europe, many flights (including low cost airlines operating to Bergerac) and also international flights from more faraway places that arrive into Bordeaux airport.
Accommodation in campsites, gites and chambre d'hotes is easily found, the larger towns have hotels, and there are many traditional French chambre d'hotes in the countryside,...see Dordogne holidays .
Latest Articles
The Way of the Cross in Rocamadour, France
Sanctuary of Rocamadour, France; an important pilgrim and tourist destination
North of the Dordogne :: copyright 2006 - 2023
Contact, cookies, copyright and privacy
Related Guides:
Moscow Tourist Information and Tourism
(moscow, central federal district, russia), moscow tourist information and tourism: top sights, more moscow information / fast facts and orientation.
Country: Russia (Russian Federation)
Location: Central Federal District of European Russia
Status: capital city / federal city
Area: approximately 417 square miles / 1,080 square kilometres
Population: approximately 11 million
Language: Russian
Currency: Russian Ruble (RUR)
Time zone: UTC / GMT +3
Country dialling code: +7
Telephone area code: 0495
Average daily Moscow January temperature: -6°C / 21°F
Average daily Moscow July temperature: 22°C / 72°F
© Copyright TravelSmart Ltd
I'm looking for:
Hotel Search
Travel Guide
Information and Tourism
Maps and Orientation
Transport and Car Rental
SVO Airport Information
History Facts
Weather and Climate
Life and Travel Tips
Accommodation
Hotels and Accommodation
Property and Real Estate
Popular Attractions
Tourist Attractions
Landmarks and Monuments
Art Galleries
Attractions Nearby
Parks and Gardens
Golf Courses
Things to Do
Events and Festivals
Restaurants and Dining
Your Reviews of Moscow
Russia World Guide
Guide Disclaimer
Privacy Policy / Disclaimer
Reservation Terms and Conditions
International
Appointments
Domestic Hotels
International Hotels
Attractions
Ministry of Tourism
Associations
Guest Column
Refund Policy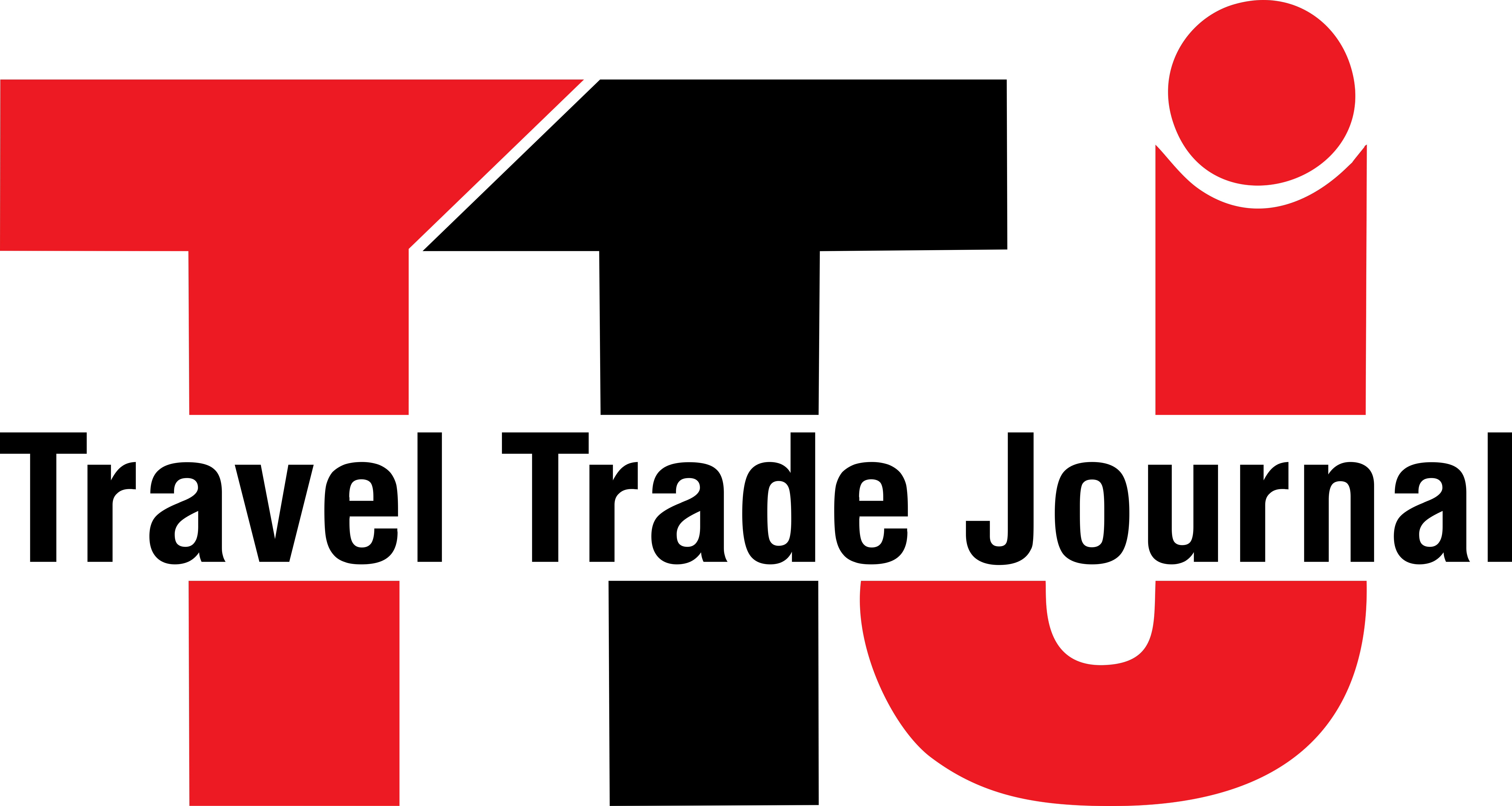 Air India now provides air-rail connections across 5600 train stations in Germany on Deutsche Bahn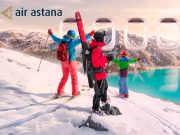 Air Astana introduces the "Kids Go Free" offer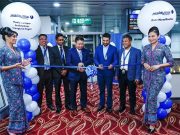 Malaysia Airlines commences direct flights on Amritsar – Kuala Lumpur Route
Oman Air launches Global Sale, up to 20 per cent off on flights
Jazeera Airways nets KD13.27 million in profit for first nine months of 2023
Pemako appoints THRS as its representative for Brand Social Media Management and PR Services in India
Foxoso Hotels and Resorts unveils its latest property in Jaipur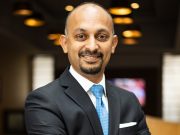 Fortune Hotels' consistent drive to cultivate hospitality excellence
Chenot Palace Gabala appoints THRS as its Representation Partner for Sales and PR in India
IHCL signs two Taj Hotels in Bhutan
India's rapid rise as San Francisco's booming source market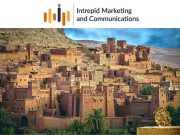 Intrepid Marketing and Communications to represent Morocco Tourism in India
Vietnam's international arrivals surpass annual projections in just nine months
Thailand waives tourist visas for India, Taiwan and Russia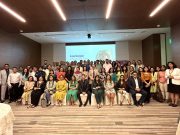 Azerbaijan Tourism Board strengthens ties with India, organises three-city destination seminar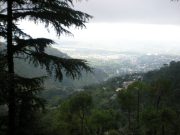 Himachal Pradesh govt to establish Tourist Village in Kangra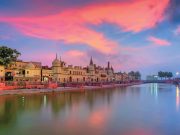 Ayodhya – India's newest destination in the making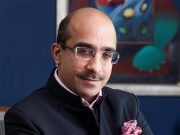 A Different India: Where Timeless Traditions Meet Thriving Modernity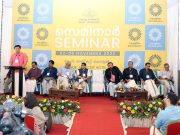 Kerala to bring out 'Mission 2030' master plan for tourism in 2024
India shines at Tourism Expo Japan 2023, showcases its tourism potential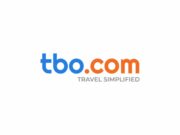 TBO Tek Limited files DRHP with SEBI for fresh equity of Rs 400 Cr and OFS of 15.64 million equity shares
Skal International Mumbai 144 celebrates the spirit of Diwali
ETAA North India Chapter organises Diwali Networking Dinner at Blues, New Delhi
One Above Global DMC and Heritance Aarah Maldives host pre-Diwali event in Mumbai
NCL's all-new Norwegian Aqua to debut in April 2025, bookings open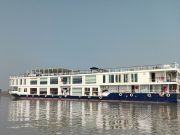 Antara River Cruises launches short, themed itineraries on Antara Ganga Vilas for festive season
Royal Caribbean names second Icon-class ship – Star of the Seas; to debut in 2025
Resorts World Cruises introduces special sailings to Vietnam and the Philippines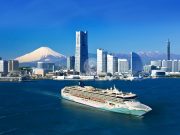 Norwegian Cruise Line launches new Asia-Pacific itineraries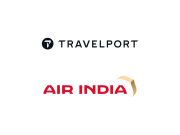 Travelport extends and expands partnership with Air India
General Atlantic to acquire minority stake in TBO.com
Richard Roberts joins QuadLabs Technologies as Chief Commercial Officer
RezLive.com launches new user experience
Indonesia beckons tourists with riveting new destinations beyond Bali
Moscow plans measures to woo tourists, foreign tourist card in the offing.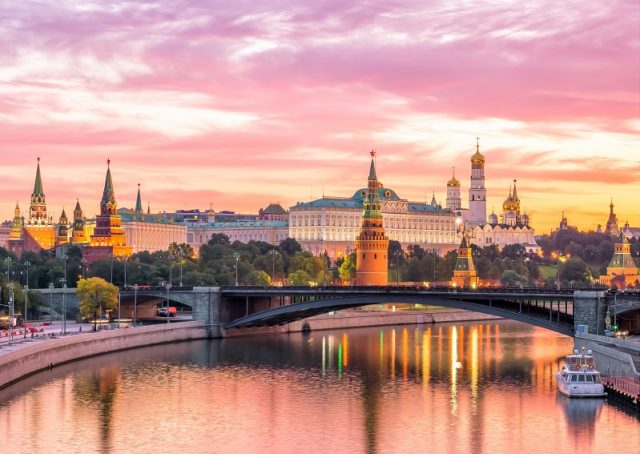 To woo tourists from across the world, the Moscow City Tourism Committee is taking several measures and to address payment-related issues the Russian government is planning to come out with a virtual 'Foreign Tourist Card', that will enable cashless payments for various services.
During the Covid pandemic, the tourist flow to Moscow had dropped significantly. However, the number of Indian tourists visiting Moscow is slowly witnessing an uptrend and with tourist-friendly measures like e-visa, this number is likely to grow in the coming months.
"We are still on our way to restore the flow of Indian tourists in Moscow like it used to be before the pandemic. Before the pandemic, there was very steady growth like 12-15 per cent on a y-o-y basis," said Bulat Nurmukhanov, Head of International Cooperation Division of Moscow City Tourism Committee.
Travelling to Moscow has now become easier as tourists from India and 54 other countries can apply for an electronic visa to enter Russia from August 1, 2023.
Moreover, initiatives like the Foreign Tourist Card will help address payment-related issues, after the departure of MasterCard and Visa from the Russian market, Bulat said.
"There is an initiative by the Federal Government of Russia to develop a 'Foreign Tourist Card'. The initiative is under process, and some legislative documents have been amended in order to make this card possible.
"The idea behind this card is that a person back home in India can remotely apply for this card and then he/she can transfer money from the personal bank account to this bank account," Bulat added.
This will be a virtual card and this will be issued to the person back home. This card will address the payment-related issues of foreign tourists in Moscow.
To give more travel options to tourists, in March this year, Russian flag carrier Aeroflot increased the frequency of its flight services on the Delhi-Moscow route to seven times a week against four weekly services earlier.
India and Russia "in principle" agreed to revise their bilateral air services agreement earlier this month, allowing Russian carriers to operate up to 64 flights per week from 52 to India.
Russian carriers are allowed to operate these flights to six Indian cities, Delhi, Mumbai, Goa, Kolkata, Amritsar and Ahmedabad.
"We are really looking forward to the Indian Airlines to restore their flight connections to Moscow. Right now only Aeroflot is operating flights between Delhi and Goa. However, there are some other options available from Dubai to Moscow," Bulat said.
In a bid to tackle the language barrier that makes arriving in and navigating in a new country quite intimidating, there are seven tourist centres across Moscow. It also has a call centre for foreign tourists in case they need any help, Bulat said.
"We are working on translating the city navigation into English. Our businesses are really active and quick to respond to what the market requires," Bulat added.
Source: PTI
RELATED ARTICLES MORE FROM AUTHOR
Recent Posts
Air India now provides air-rail connections across 5600 train stations in...

TBO Tek Limited files DRHP with SEBI for fresh equity of...
Pemako appoints THRS as its representative for Brand Social Media Management...
Latest posts.