Golf Ireland News
Irish PGA News
Feature Interviews
Courses & Travel
Drivers / Woods
Irons / Hybrids
Putters / Wedges
Trolleys / Bags
Lasers / GPS Units
Upcoming Events
Event News & Results
Flogas Order Of Merit
DP World Tour Qualifying School schedule revealed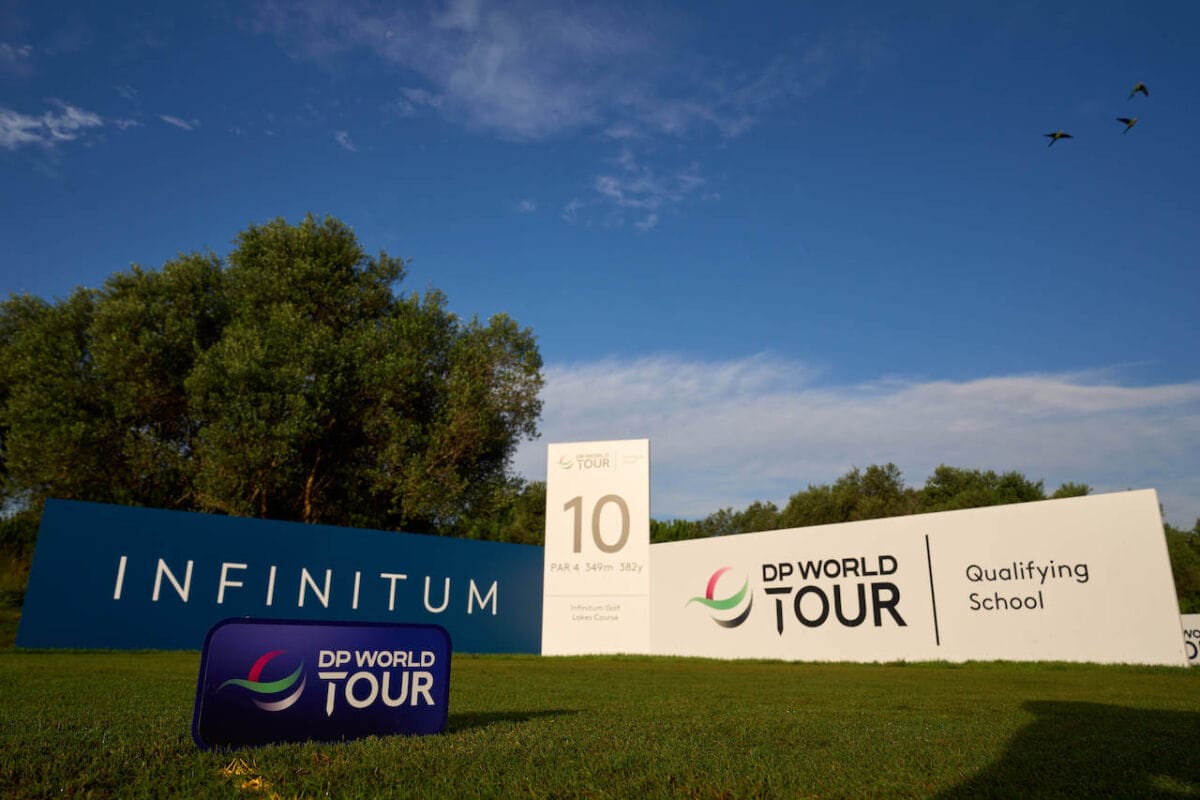 INFINITUM (Photo by Angel Martinez/Getty Images)
Brian O'Driscoll on life after rugby
Feature interviews , latest news.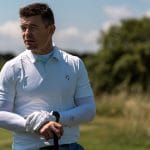 Max Kennedy is PGA Tour dreaming after coming-of-age season
Feature interviews , golf ireland news , latest news.
Stephanie Meadow: Through the grinder and out the other side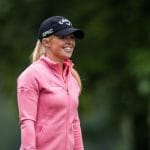 A Slice of Life: Turning professional with Mark Power
Feature interviews , golf ireland news , latest news , tour news.
Latest Stories
"my goal is getting a dp world tour card i've not thought about other tours", latest news , tour news.
Death, taxes and Gary Player bigging himself up on commentary
Columns , latest news.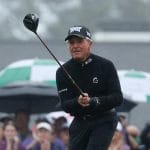 Purcell purring as Irish sextet prepare for six gruelling rounds at Q-School final
DP World Tour's only 'Mr. 59' teeing-up in Final Qualifying
The 2023 DP World Tour Qualifying School schedule has been confirmed, which includes five new venues and a return to INFINITUM for its dramatic finale as professionals and amateurs from all over the world look to secure their place on Europe's top tier.
Since its inception in 1976, DP World Tour Qualifying School has produced a host of Major Champions, World Number Ones and Ryder Cup stars including Colin Montgomerie, Sandy Lyle, Justin Rose and Miguel Ángel Jiménez.
Hopefuls from across the globe will once again compete through three stages of Qualifying School in 2023 as they attempt to earn a life-changing spot on the DP World Tour in 2024.
Millennium Golf in Beringen will become the first golf club in Belgium to host The Qualifying School, while four further new venues in Europe have been added to the schedule.
The DP World Tour Qualifying School will visit 14 venues from August to November and the Final Stage will again take place at Costa Dorada's award-winning INFINITUM resort, one of the finest golf, leisure and real estate facilities in Europe.
Three of the five venues making their Qualifying School debuts will act as First Stage venues, including Millennium Golf Club in Belgium, Donnington Grove Golf Club in England and Royal Oak Golf Club in Denmark. First Stage will take place across nine venues in total, including a return to Rosebud Country Club in Australia, which made history last year as the first venue outside of Europe to hold a Qualifying School event.
Desert Springs Resort in Almeria and Isla Canela in Huelva return to the DP World Tour Qualifying School schedule as a Second Stage setting, along with two new Spanish venues; Golf Las Pinaillas in Albacete and Fontanals Golf Club in Girona.
Mike Stewart, DP World Tour Qualifying School Director, said: "We are incredibly proud to unveil our global schedule for the 2023 DP World Tour Qualifying School and we are excited to welcome five new venues.
"All 14 venues on our Qualifying School schedule will provide players with a true test and those that come through the rigorous three stage process will be ready to compete on the DP World Tour in 2024.
"DP World Tour Qualifying School offers professionals and amateurs a chance to achieve their dream of playing on the DP World Tour. As a global Tour we are thrilled that Rosebud Country Club returns as a First Stage venue to give that opportunity to players in the Asia-Pacific region.
"We are looking forward to returning to the stunning INFINITUM, which have hosted four successful editions of our finale and we are grateful for their help and hospitality. Through our collective partnership and teamwork, our players will be treated to a first-class event that will be eagerly anticipated on our schedule."
Joaquín Mora Bertrán, INFINITUM's Director of Golf, said: "We are delighted to be welcoming Qualifying School Final Stage, one of golf's most famous events, back to INFINITUM.
"It has been an exciting year for INFINITUM, with the launch of Phase Two of our Real Estate project as well as the imminent transformation of our practice facilities to a Callaway Performance Centre.
"Our two 18-hole courses, the Lakes and the Hills – along with our popular nine-hole Ruins course – offer completely different, but equally enjoyable, challenges for golfers of all abilities which is why it has proven such a perfect venue for Qualifying School Final Stage.
"I am sure the 2023 edition will provide as much drama as in previous years and we very much look forward to working closely with Mike Stewart and the DP World Tour to produce another world-class event."
The Final Stage of Qualifying School will take place at INFINITUM from November 10-15, 2023, where 156 players will compete over six rounds.
Each player will play two rounds at the Lakes Course and the Hills Course at INFINITUM, before the top 70 and ties play the final two rounds at the Lakes Course, with the top 25 and ties earning DP World Tour playing privileges for 2024.
Entries for the DP World Tour Qualifying School will open on Monday June 5. For further details please contact the Entries Department  qsenquiries@europeantourgroup. com .
A full list of this year's dates and locations are as follows:
FIRST STAGE
Section A August 29 – September 1 The Players Club, England Rosebud Country Club (North Course), Victoria, Australia
Section B 5-8 September Millenium Golf Club, Belgium
Section C 12-15 September Arlandastad Golf, Sweden 13-16 September Golfclub Schloss Ebreichsdorf, Austria
Section D 19-22 September Bogogno Golf Resort, Italy Donnington Grove Golf Club, England
Section E 26-29 September Royal Oak Golf Club, Denmark
Section F 3-6 October Golf d'Hardelot, Les Pins, France
SECOND STAGE
2-5 November Desert Springs Resort, Almeria, Spain Isla Canela, Huelva, Spain Golf Las Pinaillas, Albacete, Spain Fontanals Golf Club, Girona, Spain
FINAL STAGE
10-15 November INFINITUM, Tarragona, Spain
Stay ahead of the game. Subscribe to our newsletter to get the latest Irish Golfer news straight to your inbox!
McKibbin four off the pace after bogey free opener in South Africa.
Bryan leads the irish charge at alps tour q-school, new data: big increase in fans attending golf tournaments in gb&i in 2023, leave a comment cancel reply.
Save my name, email, and website in this browser for the next time I comment.
This site is protected by reCAPTCHA and the Google Privacy Policy & Terms of Service apply.
McDowell goes bogey free as Cam Smith muscles his way to share of Hong Kong lead
TGL will be a success because we still live in Tiger's world
Columns , latest news , tour news.
In-form Harrington gears up for Charles Schwab Championship defence
McIlroy confident Rahm remaining true to PGA Tour
Europe's Secret Weapon
Feature interviews , featured , latest news , uncategorized.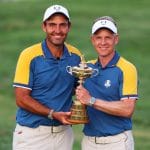 'My mind was in places it shouldn't have been' – Murphy enjoying golf again
Feature interviews , latest news , tour news , uncategorized.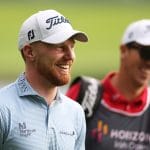 Shane Filan – My Life In Golf
Sara Byrne – From Douglas to Miami
Address: Match Play Media Limited The Kinsealy Grange Chapel Road Portmarnock County Dublin D13 A5R2About Us
Tel: +353-1-5036090 +353-1-5036099 Email: [email protected]
Download Our App
© Match Play Media 2018 – 2023 | All rights reserved. No information on this website may be reproduced without written permission from Match Play Media. | Privacy Policy | Website by FlyingFish.ie
Films and Movies
Community of Andalusia
Murcia Province
Costa Blanca
Orihuela-Costa
United Kingdom
Middle East
Bodybuilding
CD Montesinos
Mazarron FC
Horse Racing
Ten Pin Bowling
Andrew Atkinson
Bernie Comaskey
David Aitken
John McGregor
Julie McCracken
Percy Chattey
Euromillions Lottery Results and Winning Numbers
Irish Lotto Results and Winning Numbers
SuperEnaLotto Results and Winning Numbers
UK National Lottery Results and Winning Numbers
Bellavista Restaurant
Eduardo's Restaurant Villamartin Plaza
Restaurante La Herradura
Automoviles Crespo, S.A.
Spanish Taxes Online
Car Insurance
Funeral Insurance
Health Insurance
Home Insurance
Marine Insurance
Motorbike Insurance
Travel Insurance
Atlas International
Spanish Riviera Homes
La Zenia Boulevard Shopping Center
A Guide to Coronavirus
Driving in Spain
Living in Spain
Selling a Spanish Property
Buying a Property in Spain
Virtual Leader
Desert Springs to host 2023 DP World Tour Q School
The Desert Springs Resort, Europe's only international award-winning luxury family resort and championship desert golf course in the Almeria region of Andalucía, south-east Spain, has been selected to host this year's 2nd Stage of the DP World TourQualifying School between Thursday 2nd and Sunday 5thNovember 2023.
Desert Springs Director of Golf, Simon Coaker &Mike Stewart,
DP World Tour Qualifying School Director
Since 1976, The Qualifying School has been held at the end of each season to establish which players, not otherwise exempt, will gain their playing privileges on the Tour for the following season through a qualifying competition.
It's a tough school for one of golf's most coveted prizes, namely Membership of The DP World Tour and a place among the golfing elite. Along the way, dreams are made and hopes dashed in equal measure. The Qualifying School is held in three stages – dependent on the individual's status – at a series of venues in the UK and Continental Europe. In the region of 1,000 competitors enter the Qualifying School each year, all aiming for a DP World Tour card, awarded to the top 25 and ties following the Final Stage. A player progressing through all three stages will have to play 252 holes under the most intense pressure.
The leading 25 players (plus those tied for 25th place) will earn Category 15 Membership of The DP World Tour for the following season.
The Indiana Course
DesertSprings Director of Golf, Simon Coaker commented:
"Desert Springs Resort is both delighted and honoured to have been invited to be host to the second stage of the DP World Tour Qualifying School for what is now the fifth time.
The Indiana course is a stimulating test of golf, it's a thinking man's course, not easy to overpower, offering a variety of shot making challenges to test the skill level of every player and one that requires excellent course management skills.
For Desert Springs Resort and the Indiana course to be part of the journey that the best players in Europe travel, is a factor of both benefit and prestige to all at the Resort.
We very much look forward to welcoming the class of 2023 to Desert Springs Resort and to providing them with a wonderful experience."
Mike Stewart, DP World Tour Qualifying School Director said:
"We are thrilled to return to Desert Springs Resort once again, for what is now the fifth year."
We must thank everyone at Desert Springs Resort, particularly Group Sales and Marketing Manager & Director of Golf, Simon Coaker.
He and his team have made an exceptional effort over the years to develop this beautiful resort, and I am sure our players will enjoy the fruits of their labours during the Second Stage Qualifier."
Below is the schedule for the 2023 DP World Tour Qualifying Second Stage.
Tuesday 31st October Official Practice Day
Wednesday 1st November Official Practice Day
Thursday 2nd November Tournament Round 1
Friday 3rd November Tournament Round 2
Saturday 4th November Tournament Round 3
Sunday 5th November Tournament Round 4
Monday 6th November Reserved in case of bad weather
RELATED ARTICLES MORE FROM AUTHOR
Costa blanca singers gear up for christmas, leave a reply cancel reply.
Log in to leave a comment
Established in 2004, The Leader Newspaper is a popular read for English-language speakers in Spain who are interested in news, sport, Spanish property, business, classifieds, and local information. Email: [email protected] Tel./Whatsapp: +34 637 227 385
Advertising
Privacy Policy
Terms and Conditions
Latest Articles
© 2021 The Leader Digital . All Rights Reserved.
Butterfield Bermuda Championship
Port Royal Golf Course
Korn Ferry Tour
Upcoming changes mean more PGA Tour spots for KFT players, and Q school got more exciting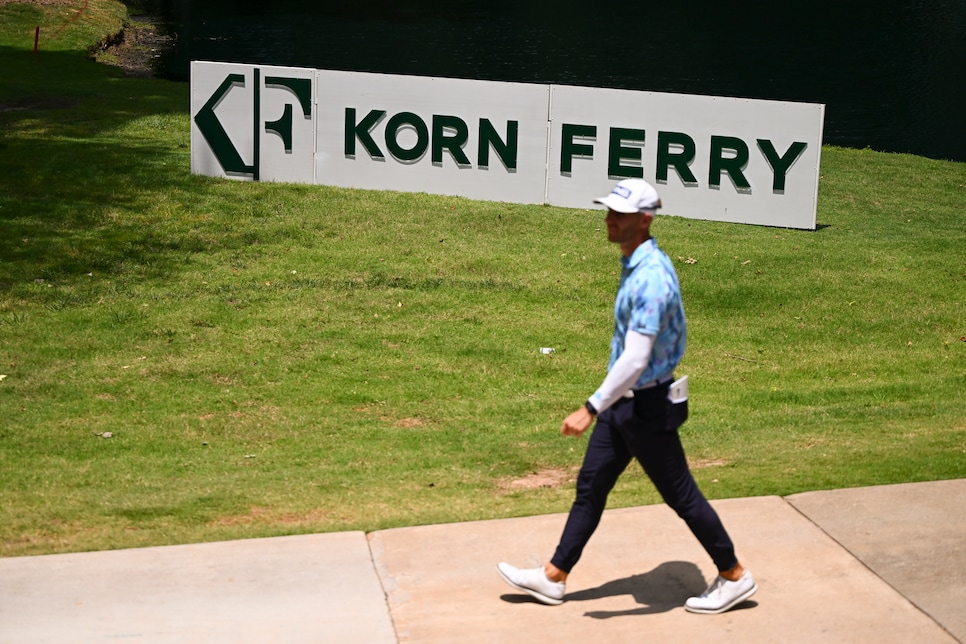 Tracy Wilcox
The question amid all the PGA Tour news of late about bigger purses and limited-field events was: How does this affect those who are trying to advance from the Korn Ferry Tour?
There were some answers provided on Tuesday when the KFT announced changes on how players could reach the big leagues. Among them: Starting in late 2023, the top 30 finishers on the season points list (including the KFT Finals) will automatically get their PGA Tour card for the following season. That's up from 25. Conversely, there will be no separate cards earned via only the Finals. Twenty-five additional cards were awarded after the Finals, but many of those went to PGA Tour players who finished outside that season's top 125 and sought to earn their way back through Finals.
MORE: Nick Faldo not interested in LIV Golf
"Increasing from 25 to 30 PGA Tour cards annually awarded to our membership through the Korn Ferry Tour season is yet another sign our mission to produce the next generation of PGA Tour stars is working," KFT President Alex Baldwin said in a statement.
The announcement came on the same day that the PGA Tour and DP World Tour said they would enter a 13-year strategic alliance agreement to coordinate a global schedule. Included in that announcement was the news that the top 10 finishers on the DP World Tour (formerly European Tour) each season would receive their PGA Tour cards for the following year.
There also was heartening news for Q-school grinders. Beginning at the 2023 qualifying tournament, the top five finishers will earn their ticket to the PGA Tour. It's the first time they'll have that shot since 2012, when Q school became the route to only the KFT.
RELATED: Patrick Reed, Pat Perez rip the PGA Tour in first LIV Golf press conference
More from Golf Digest
Trending now.

James Nicholas overcomes broken putter in cross-oceanic Q-School journey
Tour Insider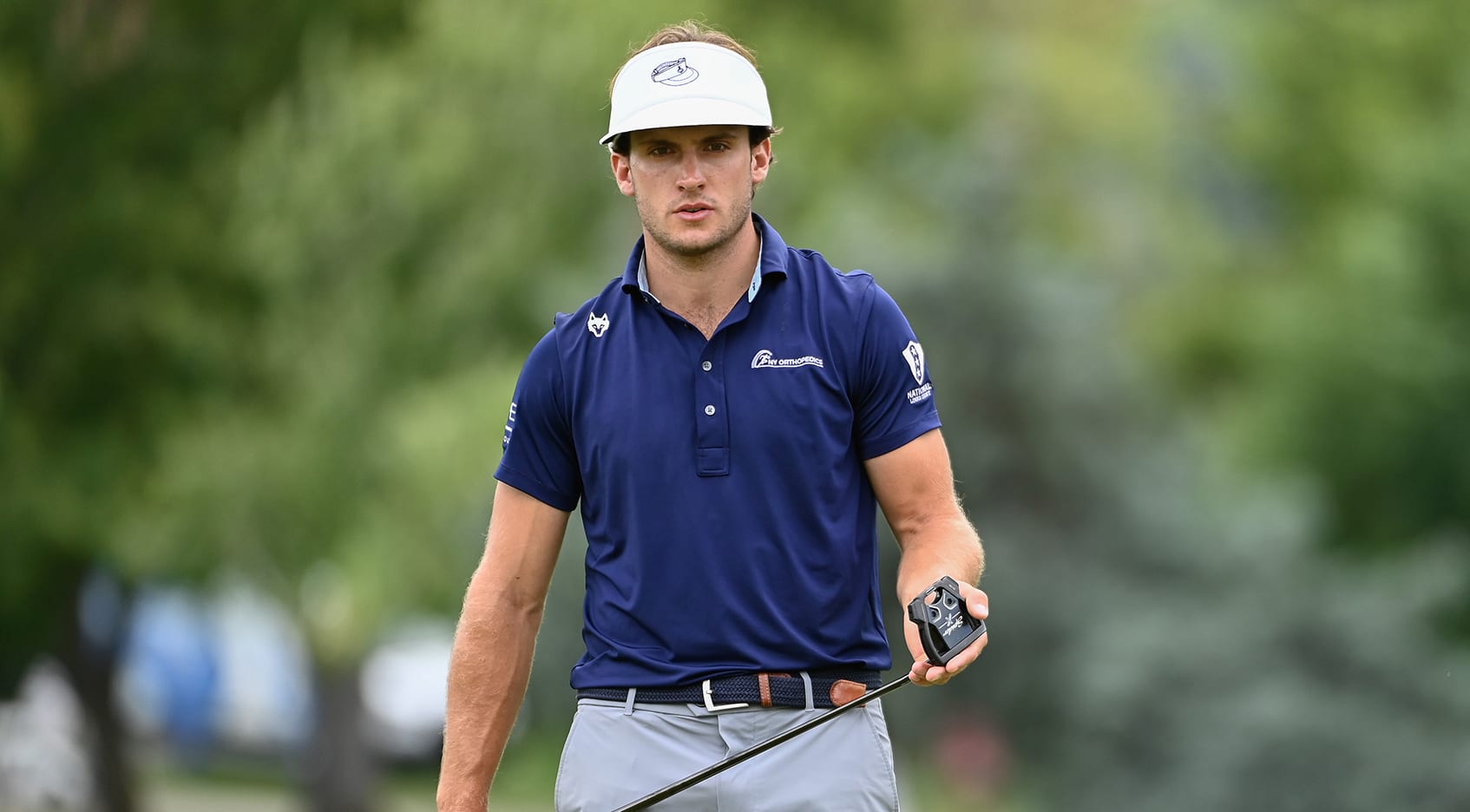 Site medalist at First Stage of PGA TOUR Q-School, securing full PGA TOUR Americas status
Change Text Size
While preparing for Second Stage of DP World Tour Q-School last week, James Nicholas went to a golf-club shop in Spain that had come highly recommended from his Instagram followers – which number greater than 100,000 – after his putter was another victim of airline transportation.
"The guy looked at me like I had five heads," Nicholas said. "He's in there and I hear hammering and a saw – all these noises from his shop, and he comes down and he shakes his head and I walk out of there with my putter in two pieces.
"It was pretty funny. He handed me the head and the shaft. So, it was back to the drawing board."
Despite some logistical nightmares of late, Nicholas is playing some of his best golf of the year at a great time – and as his site's medalist at First Stage of PGA TOUR Q-School presented by Korn Ferry, he's eager to parlay that good play, equipment mishaps and all, into a potential PGA TOUR card.
Next up for Nicholas (at PGA TOUR Q-School) is Second Stage later this month. All players who advance to Final Stage will earn conditional Korn Ferry Tour status at minimum, with the top five and ties at Final Stage earning 2024 PGA TOUR membership. (First Stage medalists earn full status on PGA TOUR Americas; Second Stage medalists earn eight guaranteed Korn Ferry Tour starts.)
Status-related carrots abound. And if all else fails, he's got a backup option.
"Last year was my first year as a pro golfer without status on a major tour … so my goal all year was to prepare for Q-School," Nicholas said.
Nicholas earned medalist honors at his First Stage site in Alabama after shooting a final-round 63. After he made the turn in the final round, he knew he was safe. So, he pivoted his mindset from just keeping that spot to trying to win the tournament. He shot a 5-under 31 for his final nine holes to win by two.
Worst-case scenario for Nicholas, he's locked in for 2024 PGA TOUR Americas as a First Stage medalist.
"I went in with the mindset of trying to execute to the best of my ability and see what happens. I had played Q-School there three previous times and I made it through there every time. I had a friend on the bag and there were lots of good memories," Nicholas said. "I learned that you can't win it in the first two days, but you can definitely lose it. But whenever you can win anything it feels good. It was a big momentum boost for the next weeks coming up.
"I'm playing great golf and hopefully I'll continue doing what I'm doing. You just never know what will happen, timetable-wise, with this game."
Despite nearly a year's worth of preparation, he couldn't have foreseen what would happen when he jumped across the pond.
After completing First Stage of PGA TOUR Q-School, Nicholas flew to Lisbon, Portugal (via Atlanta and New York), for Second Stage of DP World Tour Q-School. He drove three hours from Lisbon to his rental in Spain, then grabbed groceries and went to bed. And he didn't think much about what was going on under the zipper of his golf-club travel bag.
Alas, when he got to the course the next day he saw how "mangled" his putter was. His 52-degree wedge was also unusable. He immediately texted the equipment manufacturers to ask about getting some replacements, but given it was 8 a.m. in Spain, it was close to midnight in California. There were some grueling hours ahead.
Luckily, both equipment reps said they would get building new clubs right away and would send them out ASAP – although they were unsure about the timelines for arrival due to potential complications with international shipping.
While the 52-degree wedge arrived in time for the first round, there was still a big question about the putter. When one putter turned into two pieces, he reached back out to his Instagram community, and the caddie master at Isla Canela Links in Spain, his Second Stage site, said he had Nicholas' same TaylorMade Spider model, just not face-balanced. It would be fine.
"He lent it to me, but it was beat up," Nicholas says with a laugh. "It had Sharpie drawn all over the top. It was not what I wanted to look down on and use. But I wasn't picky. I missed everything the first two days, but it was enough to keep me in the tournament."
The new putter from TaylorMade showed up Saturday and Nicholas shot 66-68 on the weekend (he was in the "honeymoon phase" with his new putter, he said) and made it through.
"It will make me remember that week even more," Nicholas laughed.
Nicholas will tee it up at the six-round Final Stage of DP World Tour Q-School this week, also in Spain, before he returns to America for Second Stage of PGA TOUR Q-School in Valdosta, Georgia.
New wedge and putter in hand. Hopefully.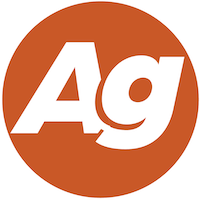 AutoGear Worldwide
Q School results for the DP World Tour, 2024
Posted: November 7, 2023 | Last updated: November 7, 2023
The Q School tournaments of the DP World Tour for 2024 also bring good news to Italian golf. The second stage was held after the nine prequalification events held between August-September, and the excess on Monday because of bad weather conditions.
Q School Results
Spain hosted the golf tournaments, as it did for the Grand Final of Challenge Tour. German Philipp Katich was victorious on the par 72 Isla Canela Links course (Huelva), with a score 267 strokes lower than the Italian Pietro Bovari.
The young Lombard has yet to turn professional and finishes in second position, one stroke off the pace. He is awarded the pass for the final in Tarragona. Filippo CELLI was also promoted to fifth place with a score -16.
Julien Paltrinieri (73rd, +5) is the last to finish. Hamish Brown, a golfer from Girona who plays the Fontanais Club's par-71 course, smiles. The Dane wins the competition by a score of -13 strokes (271 shots), one stroke behind the English non-pro Joshua Berry.
Aron Zimmer has achieved his goal. He was able to qualify for final event at the Q Schools and leaves the Iberian capital in 15th with a score below zero. Manfredi Manica (4th, +3) and Filippo Bergamaschi (5th, +7) gave up their hopes of glory.
Enrico Di Nitto regrets his 27th place finish with a score of -7 at the Desert Springs Golf Club, Almeria. The Roman finishes just one shot short of reaching the Final Stage. The tournament was won by Jannik de Bruyn, a German with a score 267 shots.
The final stage in Tarragona is a real golf marathon. The tournament is played over 108-holes, and the cut off will be after four rounds. The DP World Tour offers 25 cards. Those who make the cut are guaranteed at least a place on the 2024 Challenge Tour. The first round will be held on Friday, 10 November.
More for You
Judge Chutkan Strikes Blow Against Donald Trump
A Scientist Says the Singularity Will Happen by 2031
I'm getting $285,000 from my ex-spouse's 401(k). I want to pay my children's credit-card debt and student loans. Will I have to pay tax?
Nestlé cancels yet another beloved chocolate bar
Jury in Robert De Niro trial reaches verdict, actor's company liable for $1.2M in damages
The stomach bug is still circulating in the US: This common mistake can spread it
James Comer's Biden Subpoenas Backfire
Risky intercepts show China's fighter pilots are 'willing to challenge' the US as their planes increasingly meet in the air, former aviator says
Pastor's suicide brings grief, warnings of the dangers of outing amid erosion of LGBTQ+ rights
'I cook and clean': I live with my boyfriend. We're both 51. I pay for all utilities and groceries. Now he wants me to pay half his mortgage.
In-N-Out Burger expanding into yet another state
Putin death rumours intensify after his 'successor' refers to him in past tense
Republican Pushes to Overturn Ohio Election Result
How long does it take alcohol to leave your system? It depends on these factors.
Early season atmospheric river to bring significant rains next week to Southern California
Heart of the City by Steenz
Chicago residents erupt over sanctuary city ruling
In 1916, the US began forcing Mexicans crossing the southern border to take kerosene baths. That tactic was later studied by the Nazis.
Trump Lawyer Objecting to Her Own Document Draws Mockery: 'Incompetent'
Daily horoscope today: November 10, 2023 astrological predictions for your star sign
DP World Tour Qualifying School
Since its inception in 1976, Qualifying School has been providing players from all over the world with a platform to earn their place on Europe's top tier.
Tournaments
First stage schedule.
Second Stage Schedule
Final Stage Schedule
DP World Tour Partners
CBSSports.com
Fanatics Sportsbook
CBS Sports Home
Champions League
Motor Sports
High School
Horse Racing 
Football Pick'em
College Pick'em
Fantasy football, fantasy basketball, fantasy hockey, fantasy baseball, franchise games, 24/7 sports news network.
CBS Sports Golazo Network
College Football on CBS
UEFA Champions League
UEFA Europa League
Italian Serie A
Brasileirão Série A
Watch CBS Sports Network
TV Shows & Listings
Fantasy Football Today Podcast
Dominate your league!
The Early Edge
A Daily SportsLine Betting Podcast
Podcasts Home
Cover 3 College Football
Fantasy Football Today
The First Cut Golf
NFL Pick Six
Eye On College Basketball
Morning Kombat
My Teams Organize / See All Teams Help Account Settings Log Out
2023 Nedbank Challenge: Max Homa grabs share of Round 1 lead in first start since Ryder Cup
The american's quality play continued thursday in south africa on the dp world tour.
Max Homa had a career season on the PGA Tour in 2023. Winning twice in the state of California, claiming his first major top 10 and starring on the U.S. Ryder Cup team, the fun-loving American has the world of golf at his disposal. This week at the DP World Tour's Nedbank Challenge, the 32-year-old shot out to a share of the first-round lead with an opening 6-under 66.
"I watched tons of the then European Tour, now DP World Tour events, that I always wanted to play in," Homa said Wednesday. "The way the schedule was previously on the PGA Tour, to come do this would be wild. You would have to battle jet lag to go play tournament to tournament.
"So, when I saw that there was a real offseason for us, I made it a point to play at least one over here," he continued. "So, to be able to get a spot here [through an invitation] and have the opportunity to play has been a dream. I just think now going forward, being able to do more of this would be a priority just because we want to experience what golf at large has to offer. And this has been a pretty special week so far."
Homa sits atop the leaderboard after his bogey-free effort alongside fellow Ryder Cup participant Nicolai Hojgaard, PGA Tour winner and recent Irish Open winner Vincent Norrman, and Dan Bradbury. The world No. 8 is the clear class of the bunch, but Homa's quality will have to persist if he is to convert an 18-hole lead into his fifth victory in his last 51 starts worldwide.
A birdie of the highest quality from @Maxhoma to join the leaders at 6-under! 👏 #NGC2023 pic.twitter.com/l5QXehL5nW — DP World Tour (@DPWorldTour) November 9, 2023
There is no reason on paper to suggest it won't otherwise. Homa entered his debut in Africa's major riding a wave of form. He has not finished outside the top 21 on a leaderboard since June and claimed five straight top-10 finishes on the PGA Tour. He was also the lone bright spot for the losing American side at the 2023 Ryder Cup, where he garnered a 3-1-1 record.
Despite this, there was still one question mark in Homa's mind: Rust. Nearly two months removed from his last stroke-play event, Homa has taken full advantage of his offseason with his trip to Rome, his first Halloween as a father and a safari expedition with Justin Thomas in the lead up to this tournament.
"The game is not exactly the most dialed it's ever been," Homa said earlier in the week. "This has been the longest break I think I've ever taken from golf. I've played a few rounds. It was nice to get out there today and play a full 18 holes, I haven't walked and played a full 18 in a while. But I'm excited to play. You miss the competitive feel, you miss those juices, so to get to go feel that again will be great. Even though I haven't been playing tons of golf, right, when you get back to an event and you get the week started, it feels normal."
The extracurriculars have yet to take anything away from Homa's form in the early stages in Sun City. The iron play was sharp, the putter swung with confidence, and the man who wielded the clubs looked like he hadn't missed a beat.
Our Latest Golf Stories
Bermuda Championship: Noren sets record for birdies
Ap • 2 min read.
How to watch 2023 Bermuda Championship
Patrick mcdonald • 1 min read.
2023 Bermuda Championship odds, picks, computer sims
Cbs sports staff • 4 min read.
LIV Golf announces details of offseason transfer window
Patrick mcdonald • 3 min read.
Tiger Woods provides update on injured ankle
Tiger Woods will own, play for Jupiter team in TGL
Kyle porter • 1 min read.

Max Homa shares lead in first start since Ryder Cup

Bermuda: Noren sets record for birdies

LIV announces details of offseason transfer window

Tiger Woods says pain in ankle 'completely gone'

Rory talks TGL vision: It'll look more like an NBA game
Pga tour players allowed to play in liv golf qualifying.

Rahm throws out first pitch at World Series Game 4

Grades: Erik van Rooyen claims second win at WWT

Davis Love III enthused about golf's young stars
Advertisement
Bubble watch, a pga tour record and more 2023 butterfield bermuda championship first-round takeaways, share this article.
On a day when the weather was near perfect in Southampton, Bermuda, plenty of players took advantage.
The first round of the 2023 Butterfield Bermuda Championship has come and gone, and there were no shortage of players to take advantage of favorable scoring conditions Thursday at Port Royal Golf Club. And with everything on the line on the island in the North Atlantic Ocean, it shouldn't be a surprise to see the leaderboard as packed as it is at the top.
In addition to the low scores, there was a PGA Tour record broken in the first round.
The first round was suspended due to darkness at 4:31 p.m. ET.
Here's everything you need to know from the first round of the Butterfield Bermuda Championship.
Alex Noren fires career-low round
Alex Noren of Sweden hits a tee shot on the ninth hole during the first round of the Butterfield Bermuda Championship at Port Royal Golf Course on November 09, 2023 in Southampton, Bermuda. (Photo by Gregory Shamus/Getty Images)
It's hard to find any issues with how Alex Noren played Thursday morning.
Eleven birdies, one bogey and six pars later, Noren cruised to a 10-under 61 opening round score, which set a new career-low round on the PGA Tour.
Noren owns a two-shot lead over a big pack at 8 under, including Vince Whaley and Robert Garrigus.
Adam Long breaks 31-year-old PGA Tour record
Adam Long hits a tee shot on the sixth hole during the final round of the World Wide Technology Championship at El Cardonal at Diamante on November 05, 2023 in Cabo San Lucas, Baja California Sur, Mexico. (Photo by Hector Vivas/Getty Images)
Adam Long set a new PGA Tour record on Thursday morning in the opening round.
Long hit his 60th straight fairway when he found the short grass on his second hole, a par-5, after going 56-for-56 last week at the World Wide Technology Championship, breaking Brian Claar's record of 59 straight fairways hit, set in 1992. His streak went back to his final two holes at the Shriners Children's Open.
He did finally miss a fairway on his back nine, hitting 12 of 14 on the day, but the record is now his at 69 straight fairways.
Checking in on the 15-year-old
Oliver Betschart of Bermuda hits a tee shot on the tenth hole during the first round of the Butterfield Bermuda Championship at Port Royal Golf Course on November 09, 2023 in Southampton, Bermuda. (Photo by Gregory Shamus/Getty Images)
Most 15-year-olds went to school on Thursday before going home and doing homework or playing video games with friends.
Not Oliver Betschart .
The Bermuda native qualified for the tournament and is the youngest person to tee it up on the PGA Tour since 2014.
In the opening round, he was 1 over through 15 holes when the horn blew to conclude play for the day. In his round, he has three birdies, two bogeys and a double. He is on the par-5 seventh hole when play resumes.
Strong start for U.S. Amateur champ
Nick Dunlap of the United States lines up a putt on the eighth green during the first round of the Butterfield Bermuda Championship at Port Royal Golf Course on November 09, 2023 in Southampton, Bermuda. (Photo by Marianna Massey/Getty Images)
The final pairing off the first tee during Thursday's opening round featured a glimpse at the game's future.
First is Sam Bennett, the recent Texas A&M grad who won the 2022 U.S. Amateur. Then there's Fred Biondi, the 2023 NCAA individual champion from Florida who turned professional this summer. Then there's Nick Dunlap, the best amateur in golf this summer who won the 2023 U.S. Amateur at Cherry Hills Country Club outside of Denver.
And for Dunlap, a sophomore at Alabama, he got off to a hot start.
Dunlap was on his 17th hole when the horn went off. He was 3 under through 16. The 17th, a par 5, is playing as the easiest hole in the first round.
Bubble watch
Austin Smotherman of the United States waits to putt on the eighth green during the first round of the Butterfield Bermuda Championship at Port Royal Golf Course on November 09, 2023 in Southampton, Bermuda. (Photo by Marianna Massey/Getty Images)
With the Butterfield Bermuda Championship being the penultimate event on the schedule, there are plenty of players looking to secure their cards for next year.
After the first round, Austin Smotherman has moved inside the FedEx Cup top 125. He entered the week at 130 and is projected at 124 after 18 holes of play. Smotherman shot 7-under 64 on Thursday.
Matti Schmid entered at 148 and also shot 7 under, and he is projected at 132. Both players sit T-6.
Ryan Moore shot 6 under and entered the week at 140. He's projected at 133.
See Golfweek's best courses you can play and best private courses for 2023 .
Most Popular
After parole from jail, angel cabrera dreams of a comeback on pga tour champions — but will he be given a chance, q&a: lucas glover unplugged on ryder cup snub, why signature events are 'terrible' and whether liv players should be allowed back, the list of top 18 money winners in pga tour history has plenty of surprises, gary player makes controversial comment about the augusta national women's amateur, best early black friday golf deals at walmart, once gabi powel competed in a long drive contest (and hit a ball 350 yards) she was forever hooked, best irons for 2023 for every handicap and playing style.