Privacy Policy
Amazon Associate Disclosure
Ecotourism in the Galapagos Islands
The Galapagos Islands, located in the Pacific Ocean near Ecuador, are renowned for their unique wildlife, pristine landscapes, and commitment to environmental conservation. As a result, the archipelago has become a hotspot for ecotourism – a type of sustainable tourism that focuses on responsible travel, environmental preservation, and the well-being of local communities. In this comprehensive guide, we will explore popular ecotourism activities, the best places to go, optimal times to visit, costs, transportation methods, tour operators, and ways to be a responsible traveler in the Galapagos Islands.
Popular ecotourism activities in the Galapagos Islands
Best places to go for ecotourism in the galapagos islands, best times of year to go ecotourism in the galapagos islands, how much does it cost to go ecotourism in the galapagos islands, best ways to get around the galapagos islands for ecotourism, best tour operators for ecotourism in the galapagos islands, best ways to be a responsible ecotourism traveler in the galapagos islands, wildlife watching.
One of the main reasons people visit the Galapagos Islands is to observe the incredible wildlife, many species of which cannot be found anywhere else in the world. From giant tortoises and marine iguanas to blue-footed boobies and Darwin's finches, there is no shortage of fascinating animals to see. Visitors can participate in guided wildlife tours, birdwatching excursions, and even snorkeling or diving trips to witness the diverse marine life up close.
Hiking and Trekking
The Galapagos Islands offer a variety of hiking and trekking opportunities for visitors eager to explore the archipelago's diverse landscapes. Trails range from easy coastal walks to challenging volcanic treks, providing options for all fitness levels. Hiking is an excellent way to discover the islands' unique flora and fauna while minimizing environmental impact. Many trails are located within national parks and protected areas, where visitors can learn about the islands' ecosystems and conservation efforts.
Educational Programs and Volunteering
For those looking to deepen their understanding of the Galapagos Islands' unique ecosystems and contribute to their preservation, many educational programs and volunteer opportunities are available. Visitors can participate in workshops, lectures, and field trips led by local experts, focusing on topics like wildlife conservation, sustainable tourism, and environmental management. Additionally, various organizations offer volunteer programs where participants can engage in hands-on conservation projects, such as habitat restoration, species monitoring, or community outreach.
Santa Cruz Island
Santa Cruz Island is the most populated of the Galapagos Islands and serves as a hub for ecotourism. The Charles Darwin Research Station, located in Puerto Ayora, offers educational programs and exhibits on the islands' unique ecosystems and conservation efforts. Nearby, the El Chato Tortoise Reserve provides visitors with the opportunity to observe giant tortoises in their natural habitat. Santa Cruz Island also features several hiking trails, including paths through the lush highlands and the lava tunnels of El Mirador.
Isabela Island
The largest of the Galapagos Islands, Isabela Island, is home to diverse landscapes, including volcanoes, wetlands, and white-sand beaches. Visitors can explore the island's unique ecosystems through guided hikes, such as the trek to the active Sierra Negra Volcano or the walk through the Tortoise Breeding Center in Puerto Villamil. Additionally, Isabela Island offers excellent opportunities for marine wildlife observation, with snorkeling and diving sites like Los Tuneles and Cape Rosa.
San Cristobal Island
San Cristobal Island is another popular destination for ecotourism in the Galapagos. The island is home to the Galapagos Interpretation Center, which provides information on the archipelago's natural and human history. Visitors can also enjoy wildlife watching at spots like Punta Pitt, where blue-footed boobies, red-footed boobies, and Nazca boobies nest, or snorkel with sea lions at the nearby Kicker Rock. Several hiking trails are also available, such as the trek to the island's highest point, Cerro Tijeretas.
The Galapagos Islands are a year-round destination for ecotourism, with each season offering unique wildlife encounters and experiences. However, two primary seasons are generally considered the best times to visit:
December to May (Warm and Wet Season)
During this season, the Galapagos Islands experience warmer temperatures, calmer seas, and occasional rain. The warmer waters attract a variety of marine life, making it an excellent time for snorkeling and diving. Additionally, many bird species, including blue-footed boobies and waved albatrosses, engage in courtship rituals and nesting during this time.
June to November (Cool and Dry Season)
The cool and dry season brings nutrient-rich currents to the Galapagos, attracting a diverse array of marine wildlife, such as whales, dolphins, and sea lions. This season is also ideal for birdwatching, as many migratory species visit the islands during this time. The cooler temperatures and overcast skies can be more comfortable for hiking and other outdoor activities.
The cost of an ecotourism trip to the Galapagos Islands can vary widely depending on factors such as accommodations, activities, and transportation. Visitors should expect to spend a minimum of $3,000 per person for a week-long trip, which includes airfare, accommodations, meals, and guided tours. However, more luxurious lodges and cruises can cost upwards of $10,000 per person.
It's essential to factor in additional costs, such as the Galapagos National Park entrance fee ($20 per person), and any necessary equipment rentals or activity fees.
There are several options for getting around the Galapagos Islands while minimizing environmental impact:
Small-Group Cruises
Small-group cruises, typically accommodating 16-20 passengers, are a popular and eco-friendly way to explore the Galapagos Islands. These cruises often focus on sustainable practices, such as minimizing waste, conserving water, and supporting local communities. Additionally, small-group cruises allow for more intimate wildlife encounters and access to remote locations not reachable by land.
Island-Hopping
Another option for exploring the Galapagos Islands is island-hopping, which involves staying in hotels or lodges on the inhabited islands and taking day trips to nearby sites. This method allows visitors to support local businesses and communities while still experiencing the islands' unique wildlife and landscapes. Travel between islands is typically done via small boats or ferries.
Biking and Walking
Many of the Galapagos Islands' towns and attractions are accessible by foot or bicycle, offering a more sustainable and budget-friendly option for travelers. Biking and walking tours give visitors a chance to explore the local culture and scenery at their own pace while minimizing their carbon footprint. Several tour operators provide guided biking and walking tours on various islands, highlighting the best of the island's nature, wildlife, and culture.
When planning an ecotourism trip to the Galapagos Islands, it's essential to choose a tour operator that prioritizes sustainability, environmental conservation, and responsible travel practices. Here are some of the best tour operators for ecotourism in the Galapagos Islands:
Ecoventura is a family-owned and operated company that organizes small-group cruises on three eco-friendly yachts, accommodating up to 20 passengers. The company emphasizes sustainable tourism practices, including reducing waste, conserving water, and supporting local communities. Ecoventura also partners with the Galapagos National Park to support conservation efforts and educate passengers on the islands' unique ecosystems.
Andando Tours
Andando Tours offers a range of ecotourism options, including small-group cruises, land-based tours, and customized itineraries. The company focuses on sustainable tourism practices and works with local communities to support conservation efforts and promote responsible travel. Andando Tours also partners with the Galapagos Science Center, providing visitors with educational experiences led by local researchers and scientists.
Tierra del Volcan
Tierra del Volcan offers land-based tours and multi-sport adventures, including hiking, biking, and kayaking tours. The company emphasizes sustainable practices, such as using eco-friendly transport and accommodations and supporting local communities. Tierra del Volcan also partners with local conservation organizations to promote environmental conservation and sustainable development.
To ensure that your ecotourism trip to the Galapagos Islands is as sustainable and responsible as possible, here are some tips to keep in mind:
Choose Sustainable Tour Operators
Select a tour operator that prioritizes sustainability, environmental conservation, and responsible travel practices. Look for companies that minimize waste, conserve water, support local communities, and promote environmental education.
Respect Wildlife and Nature
When observing wildlife and exploring the natural environment, follow park regulations and guidelines to minimize your impact on the ecosystem. Keep a safe distance from animals, stay on designated trails, and avoid touching or disturbing wildlife.
Minimize Waste and Use Resources Wisely
Reduce your environmental impact by minimizing waste, conserving water, and using resources responsibly. Avoid single-use plastics, take short showers, and turn off lights and air conditioning when not in use.
Support Local Communities
Support the local economy and communities by purchasing locally made products, visiting locally owned businesses, and engaging in responsible tourism practices. Learn about the local culture and history and respect local traditions and customs.
Ecotourism in the Galapagos Islands is a unique and rewarding experience that allows travelers to discover the archipelago's diverse wildlife and landscapes while supporting sustainable tourism practices and environmental conservation efforts. Whether you choose a small-group cruise or a land-based tour, there are plenty of opportunities to observe wildlife, hike through unique landscapes, and learn about the islands' ecosystems and conservation efforts. By following responsible travel practices and supporting sustainable tourism, visitors can help ensure that the Galapagos Islands remain a pristine and protected natural wonder for generations to come.
Related Posts
Best ecotourism destinations in kenya, top 5 ecotourism destinations for history buffs, top 5 whale watching destinations in europe, the best places to go bird watching in india.
Type above and press Enter to search. Press Esc to cancel.
Galápagos Conservancy
Sustainable Tourism
Looking for a sustainability-minded tour operator? Start with our list of Galápagos Conservancy Sustainable Travel Partners .
What does "Sustainable Tourism" mean in Galápagos?
The Galápagos National Park Directorate (GNPD) and the Ecuadorian Ministry of Tourism require that tour providers strive to make their businesses as environmentally friendly as possible. Galápagos tour providers must take steps to:
Conserve water and energy
Recycle and treat waste material
Source locally produced products
Hire local employees, pay them a fair wage, and offer them additional training
Some companies go beyond simply complying with regulations and are proactive in their efforts to preserve Galapagos by supporting community and conservation projects. Galápagos Conservancy encourages visitors to Galapagos to travel with accredited, licensed tour providers with a strong commitment to Galápagos conservation. Our Travel Partners have corporate philosophies or are members of organizations that ensure adherence to strict environmental standards and social responsibility in their operations.
In 1979, the Galápagos Islands became the world's first UNESCO-designated World Heritage Site — an honor bestowed upon our planet's most magnificent places. Following a few simple rules is all it takes to experience the magnificence of the Islands in a sustainable way. From respecting the wildlife to purchasing souvenirs wisely, your choices will make a difference. Please review the Galápagos National Park rules before you travel to the Islands.
From when to travel, what to bring, how to get there and more, we are happy to help you plan your trip — and we have provided some guidelines for all of these questions and more.
The Latest Conservation News from Galápagos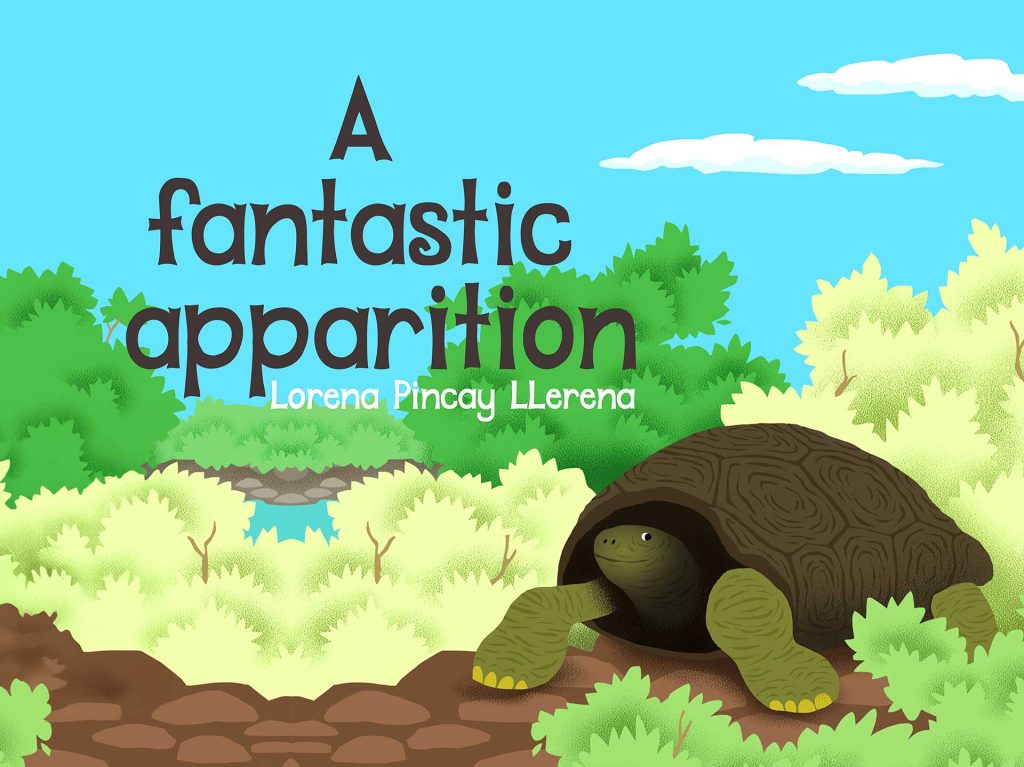 Verses of Hope: Fernanda's Tale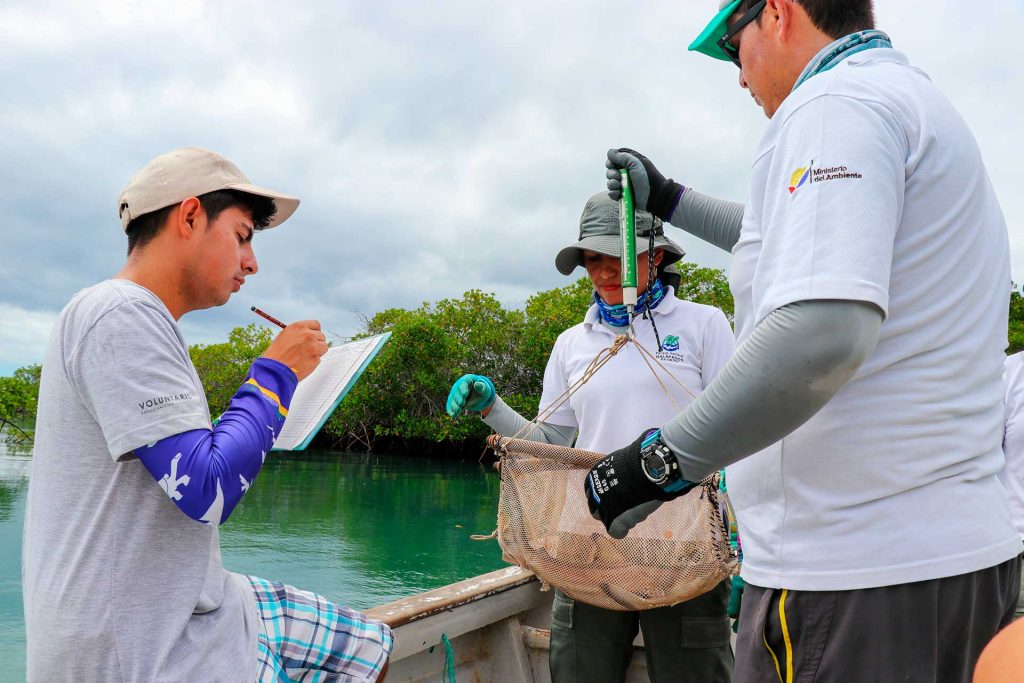 Galápagos Sharks: Monitoring for Conservation and Education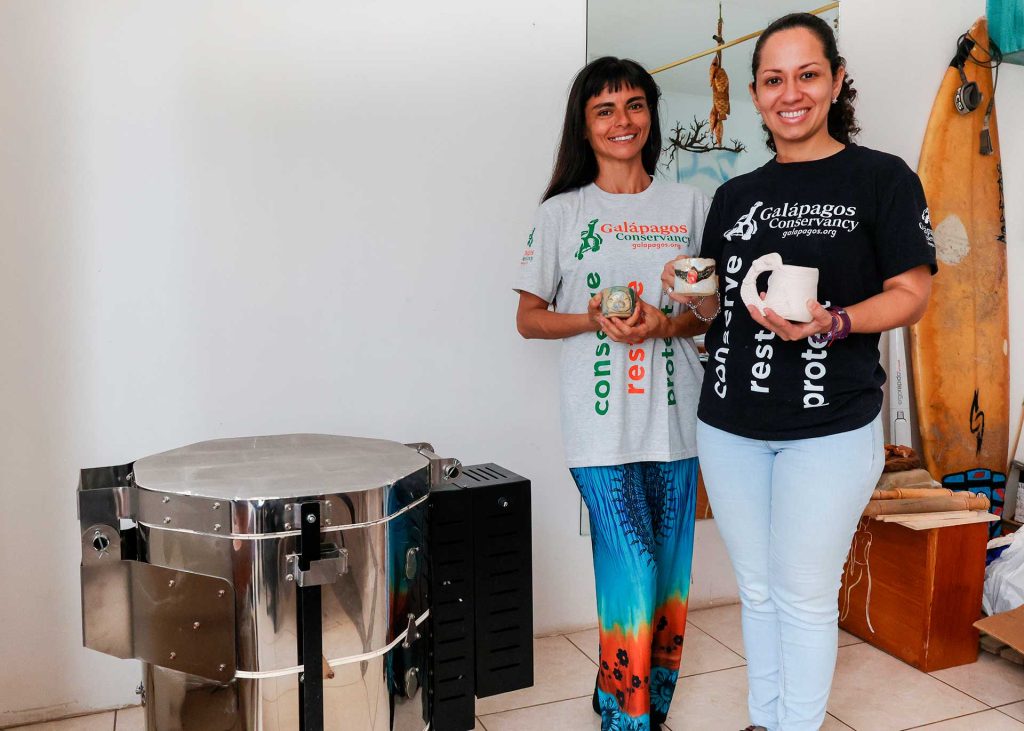 Reflecting the Spirit of the Galápagos Islands in Ceramic Artistry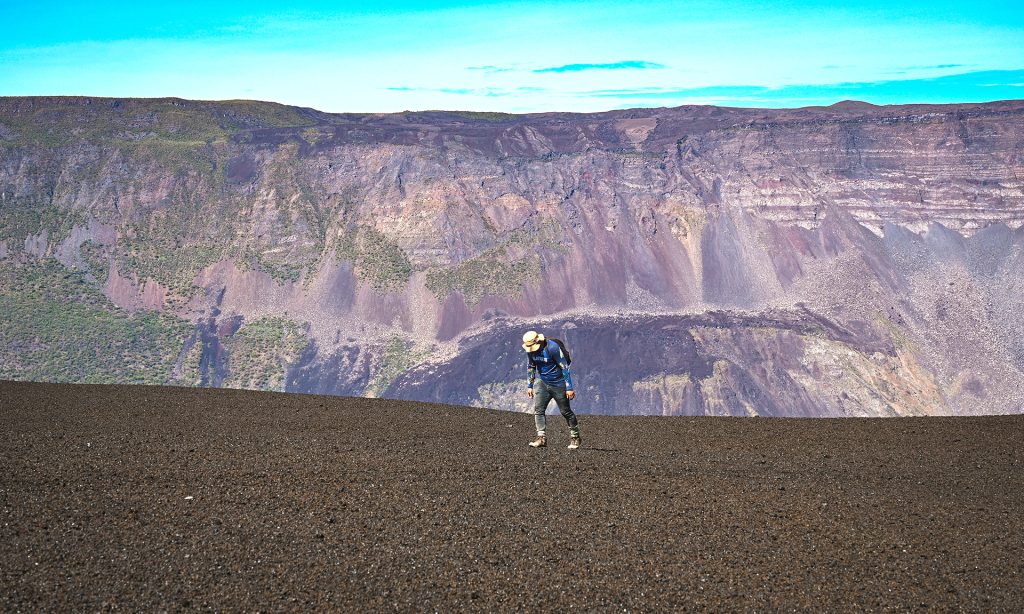 Conservation Highlights From Expedition to Wolf Volcano
Acknowledgements
Accessibility
Privacy & legal
Sustainability
this text does not appear on the site, the glossary page is constructed automatically from the post type.
Discovering Galapagos
Sustainable Tourism 4/5: Managing Ecotourism in Galapagos
With over 150,000 tourists visiting each year, the Galapagos Islands have become a very attractive holiday destination. What impacts do all these visitors have and how can they continue to visit the islands without destroying them too?
Managing Ecotourism in Galapagos
The Galapagos Islands have been keen to promote ecotourism and the Galapagos National Park is at the forefront of developing this. They have introduced a number of changes to the way the Islands manage tourism.
Setting 'carrying capacity ' limits for different sites and restricting the number of visitors allowed in some areas. Only a certain number of visitors are allowed at a site at one time and the National Park Authority can reduce the number of tourists who are able to visit a site if they think it is getting damaged.
Planning boat routes so that areas are not overwhelmed by visitors at any one time. The National Park has final control over the cruise lines' (and indeed smaller local enterprises') tour routes around the islands as a way of managing the possible damage tourists could cause.
Introducing entrance fees for visitors to the National Park. These fund conservation projects within the Park. You can find learn more about the entrance fees by clicking here to visit the Impacts of Tourism page .
Creating a ruling that no tourist is allowed to explore the islands independently. A guide is required for each small group that is exploring a particular site who educates the visitors and protects the sites.
Developing educational opportunities for visitors and local people. The Galapagos National Park Interpretation Centre on San Cristobal has displays on the island's biodiversity and cultural history. The Charles Darwin Research Station also acts as an educational resource base for tourists.
Requiring boat licenses. These have now come into place for both tour operators and for fishing boats and helps the Marine Reserve police the waters far more carefully.
Establishing urban development zones. Specific areas have been set up for urban development and clearer rules are in place about where tourism based building (such as a new hotel) can occur.
Previous: Sustainable Tourism – Principles of Ecotourism
Next: Sustainable Tourism – Quiz
THE 10 BEST Galapagos Islands Eco Tours
Eco tours in galapagos islands.
Scuba & Snorkeling
Nature & Wildlife Tours
Shark Diving
Free cancellation
Up to 1 hour
1 to 4 hours
4 hours to 1 day
Las Tintoreras
Perfect Destiny
Galapagos Beach at Tortuga Bay
Las Grietas
The ranking of tours, activities, and experiences available on Tripadvisor is determined by several factors including the revenue generated by Tripadvisor from these bookings, the frequency of user clicks, and the volume and quality of customer reviews. Occasionally, newly listed offerings may be prioritized and appear higher in the list. The specific placement of these new listings may vary.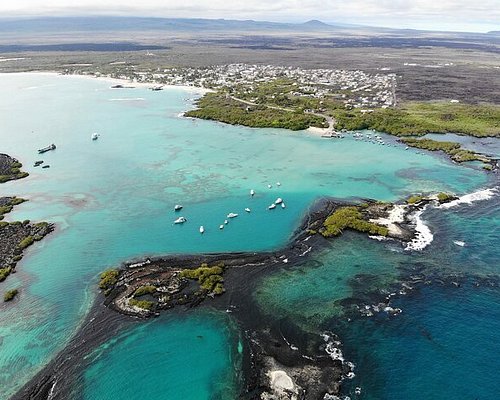 1. Day Tour to Isabela Island with Tintorera Islet, Snorkeling Wetlands & Flamingos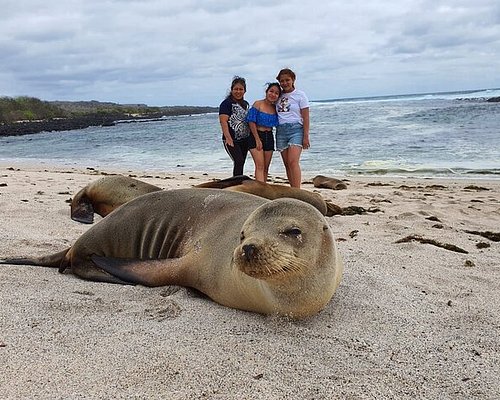 2. Day tour to San Cristobal Island with private Land Tour and snorkeling
3. Galapagos Intensive 5 days, land base (3Islands) Excludes galapagos flight
4. Full Day Tour 360 San Cristobal - Best of the Island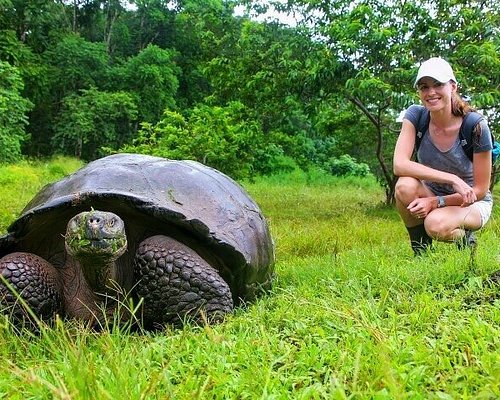 5. 10 Days Galapagos Island Hopping: Santa Cruz & Isabela Island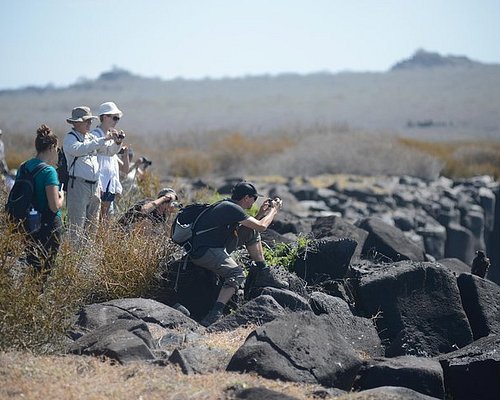 6. 4-Day Galapagos Tour: Santa Cruz & 2 Uninhabited Islands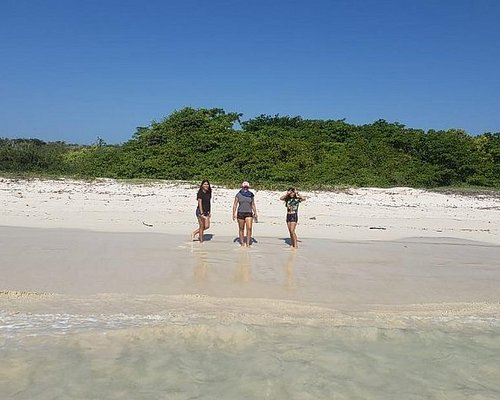 7. Private Charles Darwin Station Tour &Tortuga Bay Beach with lunch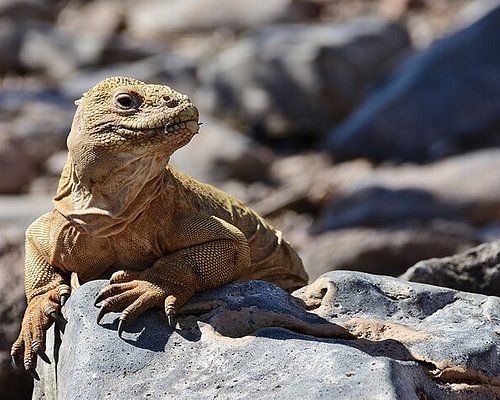 8. Santa Fé island on board of Sea Lion Yacht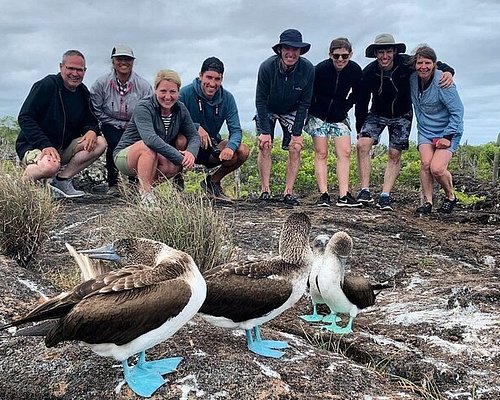 9. 11 Days Galapagos Full Experiences " Santa Cruz- Isabela - San Cristobal "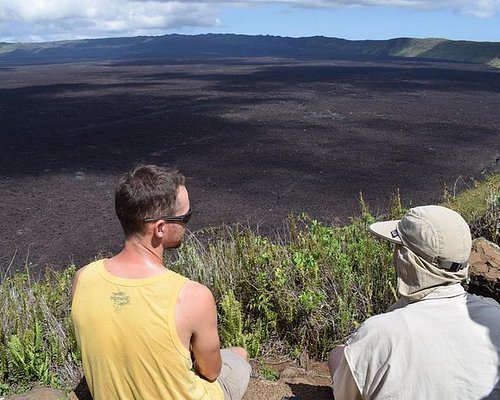 10. Galapagos Island Hopping (Santa Cruz, San Cristobal and Isabela)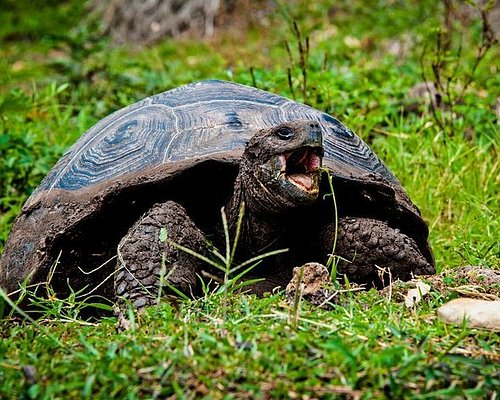 11. Galapagos By Land And Sea 4d-3n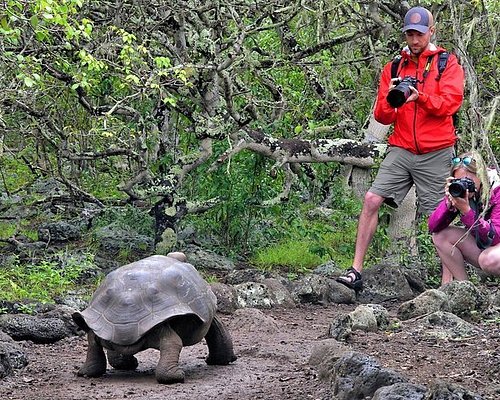 12. 4 Days in Galapagos – Exploring San Cristobal Island
13. Kicker Rock Day Trip from San Cristobal: Snorkeling & Wildlife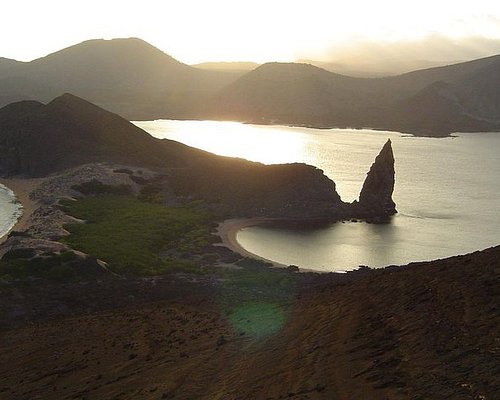 14. 4- or 5-Day Galapagos Islands Explorer Package from Santa Cruz Island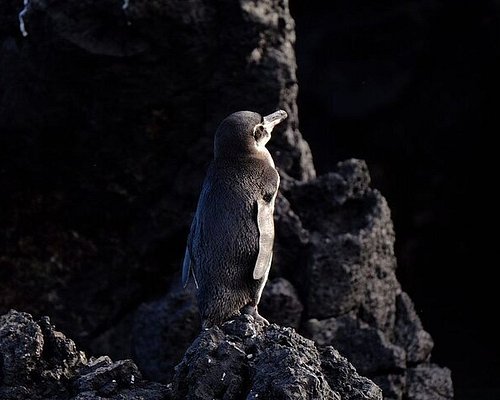 15. Half Day Tintoreras Tour from Isabela Island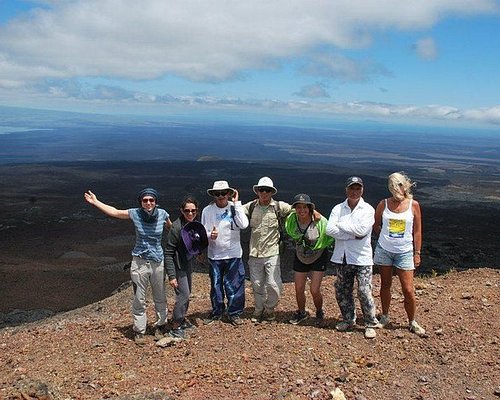 16. 4-Day Galapagos Land Tour Visiting Isabela and Santa Cruz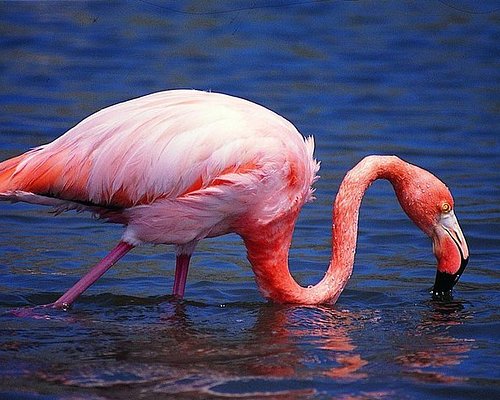 17. Isabela Island Wetlands Walking Tour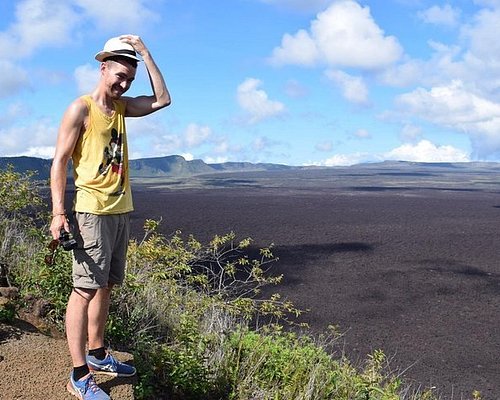 18. 6 Day Land-Base Trip Isabela and 2 Islands
19. The Galapagos Penguin Route 7 Day Tour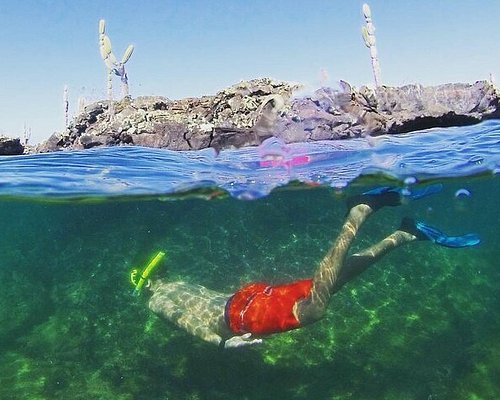 20. 12 Days Exploring Galapagos "Santa Cruz- Isabela - San Cristobal"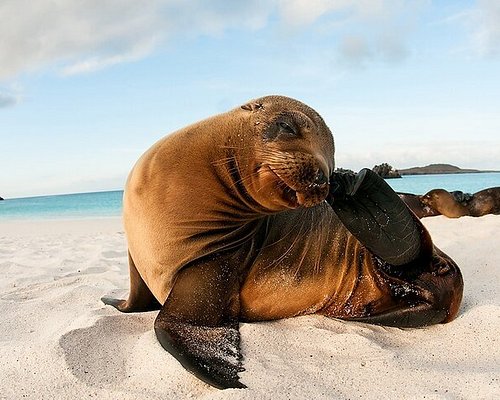 21. South Plazas Island and Carrión Point on Board of Sea Lion Yacht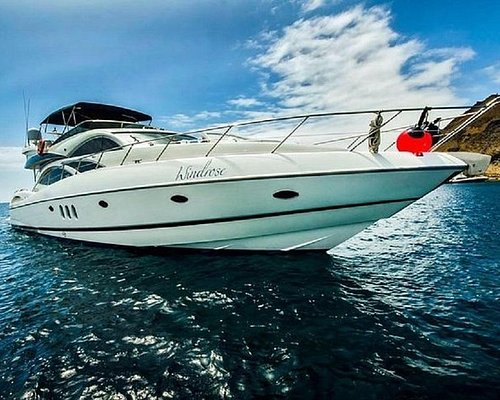 22. Santa Fé & South Plazas Day Trip in Galapagos Aboard a Comfort Class Yacht
23. Cabo Rosa (Tuneles) Hiking & Snorkeling Tour from Isabela
24. 3-Day Tour in 360 Degrees San Cristobal Island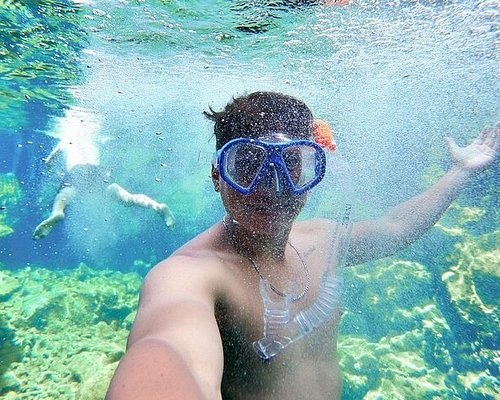 25. 4 Days Galapagos Extreme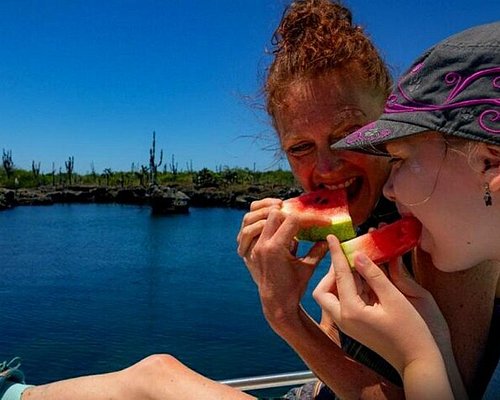 26. 9-Day Galapagos Islands Family Friendly Tour with Kids
27. Tintoreras Islet Tour from Isabela - Hiking & Snorkeling in Galapagos Islands
28. Ecuadorian Adventure Quito - Galápagos Islands 8 Days 7 Nights
29. North Seymour Island & Bachas Beach on board of Sea Lion Yacht
30. 8 Days Galapagos Island Hopping "Santa Cruz & Isabela island"
What travelers are saying.

Day Tour to Isabela Island with Tintorera Islet, Snorkeling Wetlands & Flamingos
Day tour to San Cristobal Island with private Land Tour and snorkeling
Galapagos Intensive 5 days, land base (3Islands) Excludes galapagos flight
Full Day Tour 360 San Cristobal - Best of the Island
The Galapagos Penguin Route 7 Day Tour
Yacht Steffi
Eco-Challenger Galapagos Tour Agency
Galapagos Native Tour Operator
The Darwin Path - Travel Agency
KINGFISHERGPS Travel Agency & Tour Operator
Alya Luxury Catamaran
Galakiwi Adventures
Come To Galápagos
Galapagos Islands: Eco Tours Information
Terms like ecotourism and sustainable travel are heard a lot in the current day. In fact, these phrases are heard so much that it's hard to know what they mean. In this blog post, we talk about ecotourism in the Galapagos Islands and help you to make responsible decisions whilst discovering the islands. Read on to learn some of the best ecotourism tips we have to offer in this beautiful part of the world. 
What is ecotourism?
First, let's look at what ecotourism actually is. Ecotourism is defined as:
" Responsible travel to natural areas that conserves the environment, sustains the well-being of the local people, and involves interpretation and education " (TIES, 2015).
Whereas sustainable travel has more of a focus on reducing the impacts of an individual as they explore a destination (whether that be an impact on the environment, communities or economy), ecotourism has a much larger focus on the environment and nature. In other words, ecotourism is all about ecological conservation and and educating tourists about the natural world.
It is therefore natural that the Galapagos Islands ecotourism industry has a great deal of potential. The Islands have tried to promote ecotourism in recent years and the Galapagos National Park has been at the forefront of this push.
Why is ecotourism important in the Galapagos Islands?
Boasting volcanic landscapes, incredibly rich and endemic plant and wildlife, amazing marine life and rugged coastal scenery, there's no wonder the Galapagos Islands is known for ecotourism. In fact, tourism is responsible for 85% of the archipelago's economy.
During the pandemic, the region lost an estimated $850 million, making the return of tourism very important for local people. Before the pandemic however, tourists flocked to the islands in large numbers. Whilst this can have positive impacts on the economy and local people, it is important that visitors do not become detrimental to the environment. Tourism to vulnerable ecosystems requires a great deal of organisation and balance.
The islands deserve some strict standards of environmental protection. Resultantly, every tourist must pay a $100 entrance fee upon arrival in the Galapagos Islands. A large portion of tourism money goes to mainland Ecuador. However, around $63 million of this total supports the local economy and pushes conservation efforts on the islands each year. Tourism implemented responsibly can therefore contribute positive to the local environment.
In addition, approximately 97% of the volcanic archipelago has been protected since 1968. Meanwhile, people live on the other 3%. Plus, the Galapagos National Park has over the years implemented certain rules and policies for tourism companies. Cruises and tour operators have been given restrictions when it comes to:
where they can visit
how close they can get to certain places and wildlife
how many people can visit
what time is day is appropriate to visit
Hiking Sierra Negra Volcano
What ecotourism activities can I do in the Galapagos Islands?
The following ecotourism activities are ideal for admiring the natural wonders of the Galapagos Islands:
Hiking – often with a knowledgeable tour guide
Kayaking – kayak hire but also trips available with various companies across the islands
Snorkelling – available with various companies across the islands
Diving – available with various companies across the islands
Mountain biking – bike hire but also organised trips available with various companies across the islands
Visiting research/breeding/conservation centres – various tortoise breeding centres and wildlife research centres can be found on the islands
Nature photography
Surfing – surf hire but also trips available with various companies across the islands
Unfortunately, visitors to the Galapagos Islands often opt for cheaper tour operators (rather than those certified by responsible organisations). This kind of decision can have a large impact on the environment. Cheaper tours and experiences often come at a cost to the natural surroundings whereas, paying for a certified or highly qualified company goes a long way.
In the remainder of this article, we offer some Galapagos Islands ecotourism tips that you to help you align your values with your actions an economic support. Remember: your money is like a vote – where you choose to spend it literally translates to which companies and organisations you support and want to see thrive into the future.
How can I find ecotourism experiences in the Galapagos Islands?
Opt for land based travel in the Galapagos
At Chez Manany, we encourage visitors to enjoy their trip on their own schedule through land-based holidays. Whilst it is common for tourists to choose Galapagos cruises, there are many reasons as to why a land-based trip is better for both a traveller and a tourist. Although the National Park does restrict the size of boats to those with less than 100 passengers, even this many people disembarking at any one time can impact the landscape. We therefore highly recommend travel by public ferries and on land. This might be beneficial locally, but it is also beneficial for the tourist.
This way, a tourist:
gains a more authentic experience of the islands
interacts more with local people
can choose to support local businesses
won't have a strict schedule to follow
can choose to explore the places they find interesting
has the islands to themselves once ships leave
can stay in local hotels and accommodation
can enjoy an affordable stay
For the Galapagos Islands themselves, land-based tourists contribute more to the local economy. For example, paying for accommodation and hand picking trips and experiences in the location itself helps smaller businesses to thrive. On top of this, conversation issues the motor yachts bring (as well as increased trash from onboard), are kept at bay when tourists stay on the islands themselves.
It is up to the tourists where they choose to spend their money during a responsible trip to the Galapagos Islands. After all, this is ultimately what makes a trip eco-friendly or responsible. In the remainder of this article, we offer a handful of ecotourism experiences and tips to help you unveil the Galapagos Islands' ecotourism potential to its fullest.
Choose activities carefully
Being in the know and knowledgeable about local rules is important during a trip to any place. In the Galapagos Islands there are a number of rules that can empower you to make confident and responsible choices.
any kind of fishing from tour boars is forbidden
motorised aquatic sports are forbidden in the National Park
aerial tourism is forbidden in the National Park
Where speedboats are offered outside of the national park, consider whether you need to choose one of these options. Speedboats are actually very damaging to marine life underneath the path of a motor and noise as well as pollution are both unwelcome consequences of this type of vessel.
If you are offered any of these activities, reject them with confidence and rest assured you'll be making an eco-conscious decision. Opting for a low-impact activity like kayaking can go a long way!
Choose providers carefully
Whilst choosing your activities can be important to your responsible decision making, so can choosing those you embark on ecotourism activities with. Many local providers will be able to discuss their sustainability efforts with you in person, otherwise you may want to find a sustainability section (or similar) on their website. Interestingly, you may find that larger operators offering week-long cruises have more to say about their sustainability policies and their ecotourism products. Often, this is due to their ability to afford certain certifications and put time into environmental policies. If you would like to opt for a smaller business  and take a day trip, try to ask important questions about their operations. A great place to start is by asking for their National Park certificate.
For a list of larger operators with solid sustainability initiatives, click here. 
Stay within marked trails as you explore the Galapagos Islands
The wildlife in the Galapagos Islands suffers from being disrupted by the feet of visitors. For example, flamingoes on islands such as Isabela actually abandon their young in their nests when people get too close. It is important that whether you're taking a hike or walking to a nearby beach that you stay on paths provided. Areas inside the National Park can only be visited with a licensed Galápagos National Park Guide. Don't try to access these on your own!
Visit only authorised Galapagos campsites
Camping can be a great way to experience life on the Galapagos Islands and to immerse yourself in the natural beauty. It really is ecotourism personified! Having said that, it is important that you receive authorisation 48 hours before setting up camp. On uninhabited islands, camping is completely forbidden, however you may camp in designated areas. Find more information about camping here.
Visit the Galapagos Islands' best research centres
In order to truly appreciate the natural value of the Galapagos Islands and to learn about the biodiversity, spend time at non-profits such as the Charles Darwin Research Centre . Here as well as the Interpretation Centre on San Cristobal you'll find out about the history of the islands.
Do not approach, feed or photograph (with flash) wildlife
During a trip, whether snorkelling or hiking, do not touch animals. It is important that guests to the Galapagos Islands resit the urge to feed animals and disrupt the natural balance and ecosystem. In addition to this, if you are hoping to make a film or take professional photographs during your stay, you must get a National Park authorisation to do so. If you don't have one and you'd like to take photographs, please don't use flash.
Spend some time volunteering on the islands 3
There is no better way to get involved in ecotourism activities in the Galapagos Islands than to volunteer with responsible businesses or organisations. Help with habitat restoration or animal welfare through Ecuador Volunteers   and Workaway.
Not interested in ecotourism? Consider not visiting the Galapagos Islands…
The Galapagos Islands is undoubtedly a remarkable destination for those fascinated in natural landscapes and wildlife. However, if is it purely a holiday destination you're looking for, the Galapagos Islands may not be for you. Currently the Galapagos National Park and Charles Darwin Foundation are working to reintroduce 13 species that have gone extinct locally in recent years.
For example the Galapagos Penguin which is currently on the IUCN Red List of Threatened Species has recently received attention. Building 120 high-quality nests constructed of stacked lava rocks, conservation projects have managed to increase the number of juvenile penguins by 15% in one year.
Meanwhile, American Flamingos under threat from introduced species such as feral pigs, as well as by human disturbance are also being targeted. The success of a flamingo in producing young is dependent on nest disturbance. Once intervened with, the birds abandon their nests. Now protected the Galapagos Marine Reserve and National Park on Floreana, conservation projects are working to restore balanced ecosystems for flamingoes.
Whilst it is not purely the fault of tourists that the islands are under threat, the increase of human populations adds to the challenge of conservation. In addition to conservation, the National Park is also working to protect marine resources from pollution; of which a great deal comes from the tourism industry. This does not only include boat exhaust fumes and cruise related pollution but also plastic pollution.
In fact, a recent study on the islands found plastic in all of San Cristobal marine habitats and up to 400 plastic particles per square metre in some areas. In some areas, Galapagos marine vertebrates (including hammerheads, whale sharks and sea lions) have been found having swallowed plastic or getting entangled in debris. With a lack of conscious behaviour from tourists, the Galapagos Islands and its wildlife can suffer from these pollutants.
Therefore, if you're looking for sun, sand and sea – and you're not specifically looking to learn about conservation and the natural history of the Galapagos – you might like to consider another destination! The Galapagos Islands and its delicate ecosystems should remain as untouched as possible if they is to flourish well into the future.
Eco-friendly accommodation on Isabela Island
Hoping to immerse yourself in the natural beauty of the Galapagos Islands? Look no further than Chez Manany Galapagos Ecolodge . The green setting, access to all the best Isabela Island ecotourism attractions, proximity to the sea and nearby village makes this Galapagos accommodation perfect for ecotourists! Manany and Wilson love to talk about their innovative, eco-friendly ecolodge. Ask them a question about the sustainability policies implemented at the accommodation, here. 
For information about things to do on Isabela Island in particular, check out this Ultimate Guide. 
Related Posts
What are the Galapagos Islands known for?
The best of eco luxury hotels – Isabela Island Galapagos
Get inspired with these 5 videos of Isabela Island
Galapagos coral reefs: all you need to know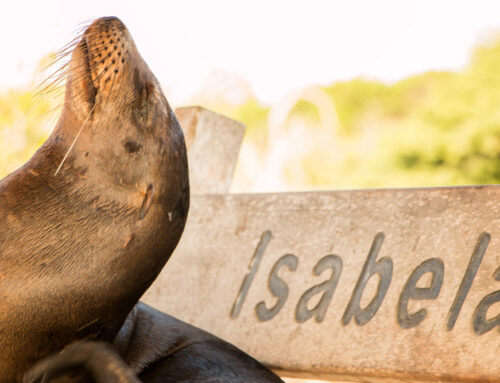 Your guide to Puerto Villamil Isabela Island
Romantic Suite
Design Apartments
Sustainability
The Impact of Ecotourism in the Galapagos Islands
Breathtaking volcanoes, white sand beaches, exotic species…, the ecuadorian Archipelago is one of the favourite destinations of the world, a land of natural wonders, a perfect scenario for relaxing and disconnecting.  Visitors that come to Galapagos have the chance to know a incredibly rich nature. Travelers can enjoy the marvelous sights of the coasts and the species, a perfect scenario for biologists and photographers. Unfortunately, Galapagos Islands are endangered and need special protection.
The Archipelago is in risk for many reasons. Some foreign species have been introduced, such as feral goats, cats, cattle and also many plants, this has resulted in the loss of part of the habitat. Another problem is the delivery of some agents of infection.  Some of the natural jewels of these wonderful islands are endangered: a great part of the fauna of Galapagos Islands need special protection . 80% of the birds, 97% of the mammals and reptiles and 30% of the plants are endangered.
ENVIRONMENTAL AWARENESS HAS GROWN IN THE PAST DECADES IN GALAPAGOS
Luckily, in the last past years, the environmental awareness has been growing, and there are measures to protect the ecosystem. Tourism in essential for Galapagos, as it contributes to the economy of the islands. For example, the fees for the Galapagos National Park contribute to some sustainable projects. There are also ways to help Galapagos conservancy from the distance, for example  adopting a Galapagos animal .
Galapagos Conservancy  (GC) is a US organization focused exclusively on protecting the unique ecosystems and biological integrity  of the Galápagos archipelago through directed research, conservation management, informed public policy, and building a sustainable society. There are also other conservation societies, such as Charles Darwin Foundation and  Maquipucuna Foundation .
RULES FOR SUSTAINABLE TOURISM IN GALAPAGOS
There are some rules for being an eco-friendly tourist in Galapagos, so if you want to come, take notes of the most important:
 Inside protected areas, go with a naturalist guide by the GNPD.
Don't use flash in your camera while taking pictures of wild animals.
Go fishing only with authorized boats.
Avoid feeding the animals, as you could cause health problems.
Don't introduce animals, plants or food into the Islands.
Avoid litter to conserve the environment.
Promoting tourism in Galapagos Islands is the best way to contribute to their development and progress. It is positive, not only for animals and plants, but also for the communities that live there, and of course for the visitors.
Leave a Comment Cancel reply
Your email address will not be published. Required fields are marked *
Atlas & Boots
The UK's most popular outdoor travel blog

Eco-friendly tourism in The Galápagos
It's a dream destination for many: the pristine islands of The Galápagos, haven to some of the world's most unique and rare species of animal – or so we thought. There were certainly pristine sections of the islands but there were also roadworks in Puerto Ayora, broken beer bottles at Cerro Tijeretas, plastic bottles on Tortuga Bay and, saddest of all, a baby seal playing with a plastic spoon.
We couldn't help but ask if The Galápagos were better left alone, untouched and unsullied by tourism. We are in no position to advise future tourists against visiting, but we can show you how to do it in as eco-friendly a way as possible.
First, take heart that tourists have unmonitored access to only a tiny part of the islands. Ninety-seven percent of the island is protected by the National Park and the 70 registered visitor sites comprise only 0.01 percent of the landmass [1]. Second, every tourist must pay a $100 entrance fee. While a large portion of tourism money goes to mainland Ecuador, about $63m contributes to the local economy and conservation efforts on the islands every year [2]. Finally, if you are consciously aware of your footprint at all times, you can greatly reduce the effects of your visit. Here's how.
Consider exploring by land
The National Park restricts the size of boats to 100 passengers, but even 100 people can overload a beach when disembarking at once. Instead of taking a big cruise, consider exploring the islands by land and taking public ferries to the other islands. This has the added benefit of contributing to the local economy instead of an international cruise company.
Stick to the inhabited islands
Part of the lure of The Galápagos is that large parts are untouched by tourists – but if you're visiting the uninhabited islands, they're no longer untouched by tourists(!) It is perfectly possible to see all the main Galápagos creatures on the inhabited islands of Santa Cruz, San Cristobal, Isabela and Floreana, and in the surrounding waters, so consider visiting only these.
Conserve water at all costs
Water is very precious on the islands so make sure you cover the basics: short showers and certainly no baths, turn off the tap when brushing your teeth and use your toilet flush sparingly.
Dispose of waste properly
Trash of all types should be kept on your person and deposited in the correct recycling containers on your return to the populated areas. Under no circumstances, leave plastic behind. When using the bathroom, don't flush your paper down the toilet; instead, deposit it in a wastepaper bin.
Follow quarantine procedures
Fully cooperate with the environmental inspection and quarantine services during your stay. Introduced plants, animals and certain types of food which are not native to the islands are a very serious threat to the Galápagos ecosystems so take this seriously.
Don't smoke
Smoking and campfires are forbidden within the National Park. They are a danger to the flora and fauna, so refrain.
Choose activities carefully
Any type of fishing from tour boats is forbidden. In addition, motorised aquatic sports, mini-subs and aerial tourism are not permitted in the National Park. If you see this, report it to the National Park Service . (I'm from East London so I'm no grass but, sometimes, it's the right thing to do.)
Buy souvenirs carefully
Souvenirs made of black coral, shells, volcanic rocks, animal parts and native woods are illegal to buy and/or remove from the islands. If you see this, report it.
Stay within marked trails
Trails are marked out to protect the wildlife. If you veer off, you will likely upset the natural balance on the islands, so resist the temptation. Areas inside the National Park can only be visited with a licensed Galápagos National Park Guide, so don't try to access these on your own.
Keep your distance from the wildlife
Do not touch them or allow them to touch you.
Do not feed the wildlife
We were joined by a group of finches at breakfast and were tempted to feed them our crumbs, but resisted. The animals can feed themselves. Don't alter the natural balance on the islands.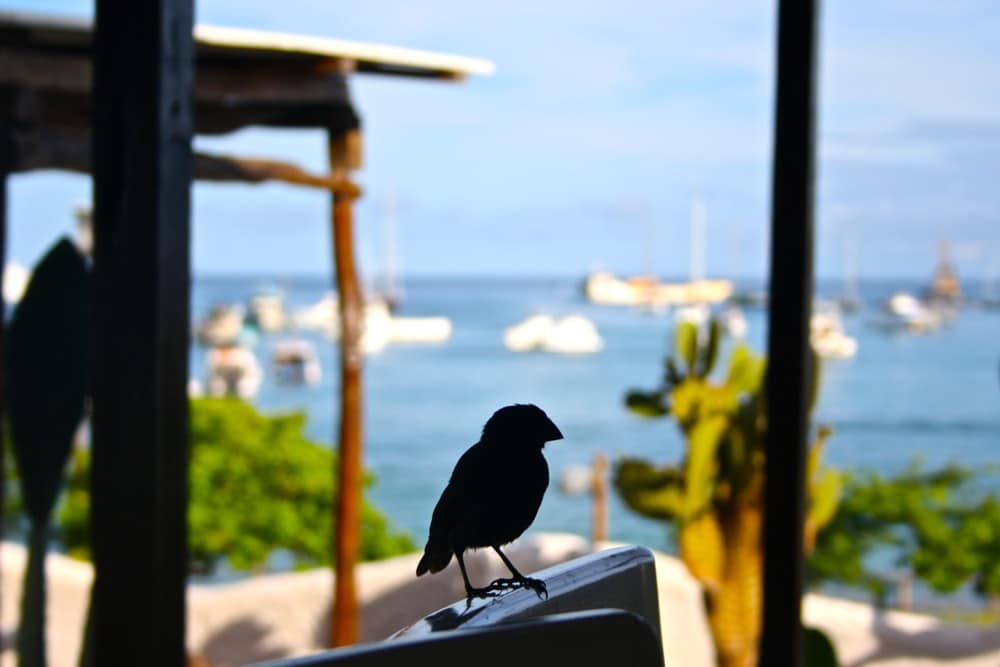 Do not use flash photography on the wildlife
This can alter their natural way of life. Professional photographers and filmakers have to have National Park authorisation.
Only use authorised camping sites
You must get authorisation 48 hours in advance of setting up camp. Contact the National Park Service prior to visiting.
Visit the interpretation centres
Spend time at non-profits like the Charles Darwin Research Center to find out more about the history of the islands. The Interpretation Center on San Cristobal is particularly good so set aside some time to get there.
Choose eco-friendly suppliers
If you're booking a hotel (or any type of supplier), have a look at their environmental efforts. Royal Palm  on Santa Cruz and Casa Opuntia on San Cristobal are safe bets if you have the budget. If you see something that grates, don't stay silent. On San Cristobal, we saw a bus with 'Eco-friendly Tours' plastered across the side, which sat stationary with the engine on for 10 minutes. If you're on a bus like this, say something!
If you see a plastic bottle on the beach or rubbish at the side of the street, put it in a bin. You'll be doing your part in helping to sustain the beauty of the islands.
Finally, if you're not genuinely interested in nature, consider not going
There is a danger that The Galápagos are becoming a mass tourist destination, not for wildlife enthusiasts but just people who want a good holiday. If this is you, consider going somewhere else instead.
Find out more: galapagos.org
You might also like: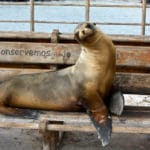 Accessories
Urban destinations
Special occasions
Sweets and desserts
Ultra healthy
Sustainable Tourism and Eco Cruises in the Galapagos
Eco cruises in the Galapagos are probably the best way to truly enjoy the island's natural beauty. Here are some of the best available
By Chere Di Boscio
Eco cruises in the Galapagos consistently ranks highly on most people's bucket list – and with good reason. This remote volcanic archipelago that straddles the equator is home to some of the most unique (and endangered) wildlife on Earth.
Most famous as the inspiration for Charles Darwin's groundbreaking works on evolution , the Galapagos lie 600 miles off the coast of Ecuador. Consisting of 13 main islands and hundreds of smaller islets, all created by volcanic activity starting over 4 million years ago, the Galapagos remained in glorious isolation from human interference until the 16th century. Because of this, the islands gave rise to a great number of unique endemic species, including the famous Galapagos Giant Tortoises , marine iguanas, and the wonderful blue-footed booby, to name but a few. The remoteness of the islands and their unique nature makes visiting a true adventure, and lends itself to a luxurious "trip of a lifetime" experience.
Only 5 of the Galapagos islands have been permanently inhabited , but human activity and introduced alien species have meant that the native animal and plant life across the entire area has come under huge pressure, with many species now being critically endangered.
Recognising the fragility of this unique place, the Ecuadorian government made the whole archipelago a National Park in 1959, and the world's second largest marine reserve in 1986. In order to protect and preserve the Galapagos as much as possible, the National Park authorities place restrictions on the numbers of tourists and the sites that may be visited. Everyone who visits here must be accompanied by a qualified National Park guide , and strict biosecurity measures are enforced for all travellers coming to Galapagos.
The fragility of the unique habitats in Galapagos and the new challenges its wildlife face from the impacts of climate change has led to an upsurge in demand for environmentally responsible tourism. One of the least impactful ways to experience the remarkable nature of Galapagos is to take one of the many wonderful eco cruises in the Galapagos. The latest generation of purpose-built Galapagos cruise ships have been designed to offer the most sustainable way to enjoy the unique experiences the Galapagos has to offer, whilst bringing previously unheard of levels of comfort and luxury – a true "trip of a lifetime" with minimum environmental impact.
In the Galapagos, luxury cruising doesn't mean formality. Despite the opulence of your surroundings, you'll be enjoying a real adventure experience in practical clothing that keeps you cool, comfortable and protected from the often fierce equatorial sun . This relaxed feel to your Galapagos cruise enhances the intimacy of discovering the archipelago in a small boat with like-minded travellers.
We asked the experts at Voyagers Travel Ecuador for some advice on how to tour the Galapagos Islands sustainably. The company offers experiential and sustainable tourism programs to Ecuador, the Galapagos islands, Peru, the Amazon rainforest, Patagonia and certain areas of Bolivia. The focus of the company is to showcase natural and cultural highlights of each destination, offering the best opportunities to experience each location at its fullest through highly customized trips for each travellers' preferences. Here are the eco-cruises around the islands they recommend.
Three of the Best Eco Cruises in the Galapagos
A traditional-style single hull motor yacht that was purpose-built for Galapagos travel, the Galaxy has made it her mission to be the most ecologically responsible of all the eco cruises in the Galapagos. In recognition of her achievements here she is one of the few luxury yachts to have been awarded the prestigious Smart Voyager certification – granted only to those vessels whose operations reduce the environmental impact on the Galapagos. As well as having clean, efficient engines and using solar power and water recycling features, she also operates to the highest standards of waste treatment and other anti-pollution measures.
However, Eco Galaxy proves that having an environmental conscience doesn't mean adopting austerity measures. Despite being built to berth 19 guests, she only operates to a maximum of 16. This gives her a great feeling of space, and you can always find a quiet corner if you want to soak in the Galapagos in privacy.
Her 7 staterooms and 2 single cabins are beautifully light and airy, and all feature ocean views and sumptuous en suite bathrooms, stocked with luxury biodegradable toiletries, of course. The fresh decor and sumptuous linens make the staterooms the perfect place to rest after a long day exploring the islands. Air conditioning ensures a refreshing night's sleep.
Communal areas on board are beautifully traditional, but modern design cues bring everything right up to date. There is a comfortable lounge with stunning panoramic windows, a central bar, and an intimate dining room. Outside spaces include shaded areas with plentiful sofas and loungers, and a full length upper sun deck with wonderful views of the islands.
Dining on board is a delightfully extravagant experience. Specialist chefs prepare a wide range of Ecuadorian and international cuisine served in a relaxed an informal style. The ship carries a good range of high quality wines and serves some excellent cocktails!
Another often overlooked area of environmental responsibility is to help more income from green tourism stay in the local economy. This encourages Galapagos residents to start and sustain more environmental tourist offerings like eco cruises in the Galapagos.
Samba is a shining example of a truly local luxury Galapagos cruise ship. This charming Dutch-built motor-sailboat is owned and operated by the local Salcedo family – 30-year veterans of environmental tourism in the archipelago. The family's passion and respect for the islands is evident everywhere, from the sourcing of ingredients for the galley through to the use of local materials for the ship's decor.
Unlike almost every other ship in her class, Samba is only berthed for 14 guests – two fewer than the standard. This means your Galapagos adventure is even more intimate and personal, and you enjoy a relaxed and spacious onboard experience. The decor throughout the yacht reflects the islands themselves. Natural shades of creams and whites are complemented by warm wooden furniture and fittings that have been handmade in the Galapagos from local cigar box cedar.
Staterooms carry on the decor theme, and feature stylish private bathrooms and individual air conditioning for perfect comfort. There is plenty of plush seating outdoors to sink into and relax, as well as a perfect al fresco dining area. For sun worshippers (or stargazers)  the open foredeck is the ideal place to indulge in your passion.
Luxury and sustainability also extends to Samba's galley. Angel the chef carefully sources only the finest local ingredients for his wonderful dishes. All the meat served on board is organically grown in the islands. Only local fish caught using sustainable methods by fishermen known personally to the Salcedo family is used. This respect for the local land and marine environments means you can enjoy the stunning food Angel presents with a clear conscience.
The Salcedo family philosophy about the islands is "look after them and they will look after you". They also extend this philosophy to their staff. All of Samba's crew are Galapagos residents, and they are treated as part of the extended family. This means a happy and proud crew who do everything they can to ensure you have a remarkable time on board, and on your excursions.
The chief guide, Juan Manuel Salcedo, has designed the cruise itineraries to give you more than "just a vacation". HIs stated aim is that you leave the islands having learned a great deal about what makes them unique, having experienced as much as possible, and becoming more environmentally aware.
The yacht itself, its owners, crew, guides and its itineraries all work together with one objective – to give you a luxurious experience that gets you closer to the real Galapagos while having the minimum possible impact on the nature of this wonderful archipelago.
Benno says: "In my opinion, this is the only choice for the real nature lover looking for a luxury Galapagos experience. The Salcedo's are truly inspiring, and their passion for sustainability and this wonderful yacht will give you a far deeper experience than most of the other boats in the Galapagos can offer. Juan Manuel's itineraries are packed with excursions, both on land and in the water – there are more snorkeling opportunities on Samba than on almost any other vessel."
Galapagos Legend
When it comes to the environmental impact of a vessel, sometimes more can mean less. Galapagos Legend was purpose-built in 2001 as an adventure ship that can offer the perfect balance between "big cruise" luxury, a more intimate experience, and minimal impact to the Galapagos.
The 300ft Galapagos Legend offers a more sustainable cruise experience thanks to her size. Moving her 100 passengers through the islands at once is far less disruptive to the fragile ecosystem than the 6 standard 16-berth yachts she can replace. At each visitor site this means only one anchor to disturb the seabed rather than 6.
Having larger, four-stroke engines means Galapagos Legend uses cleaner fuel oil more efficiently than smaller-engined vessels that may burn "dirtier" bunker oil. She can also securely store all potential pollutants such as grey water and refuse for processing or recycling on shore, protecting the ocean.
These superb green credentials don't come at the expense of luxury and comfort, though. Legend boasts wonderful facilities such as a gym and fitness suite, inside and al fresco bars, large open air jacuzzi, and a swimming pool. You'll also enjoy relaxing in the piano bar, and you can even take a snooze in one of the hammocks fitted on the sun deck.
Accommodation is spread over 5 decks, and Galapagos Legend has 57 cabins offering a range of comfort levels. She was fully refurbished in 2017 and now offers some of the best appointed rooms in the fleet. The creme-de-la-creme is the remarkable Balcony Suite on the Moon Deck. This opulent feature stateroom has over 43 square metres of space and includes a private balcony and personal fridge with complimentary champagne.
There are further smaller luxury balcony suites suites available, as well as junior suites. All of these feature stunning panoramic windows offering unrivalled views, luxury private bathrooms, and stunning decor and linens.
The levels of service and attention to detail are unmatched in the Galapagos fleet – there are over 60 crew members at the service of a maximum of only 100 guests. For excursions, group sizes are restricted to just 16 guests meaning you still enjoy an intimate experience with a knowledgeable national park guide, and yet you can return to all the facilities that only a larger ship can provide. She also carries on board one of the few glass-bottomed boats in the Galapagos, providing an unparalleled view of the ocean life for those who don't wish to snorkel.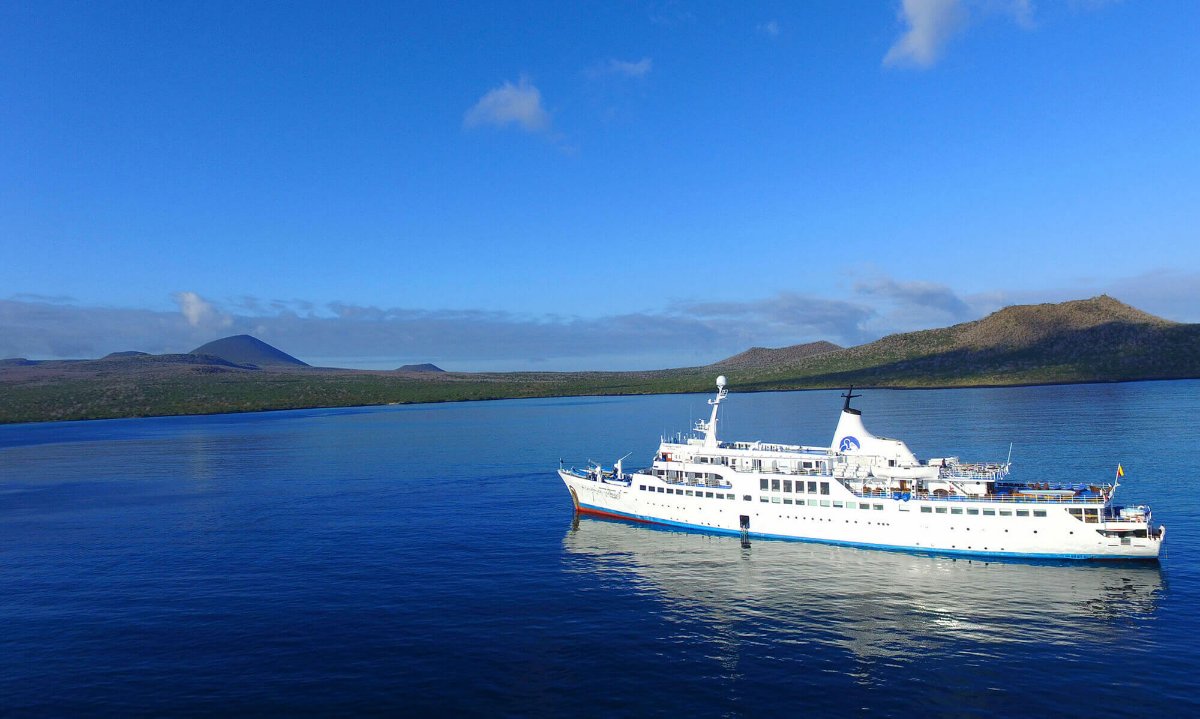 WIN An Incredible Empower Kakadu Serum Worth Over $100 - October 28, 2023
WIN A Vegan Leather Wallet By Doshi Worth $89 - October 21, 2023
The Best Vegan Flats For Any Occasion - October 12, 2023
Leave a Comment Cancel Reply
Your email address will not be published. Required fields are marked *
This site uses Akismet to reduce spam. Learn how your comment data is processed .
Start typing and press enter to search
THE 10 BEST Galapagos Islands Eco Tours
Eco tours in galapagos islands.
Scuba & Snorkeling
Nature & Wildlife Tours
Shark Diving
Free cancellation
Up to 1 hour
1 to 4 hours
4 hours to 1 day
Las Tintoreras
Perfect Destiny
Galapagos Beach at Tortuga Bay
Las Grietas
The ranking of tours, activities, and experiences available on Tripadvisor is determined by several factors including the revenue generated by Tripadvisor from these bookings, the frequency of user clicks, and the volume and quality of customer reviews. Occasionally, newly listed offerings may be prioritized and appear higher in the list. The specific placement of these new listings may vary.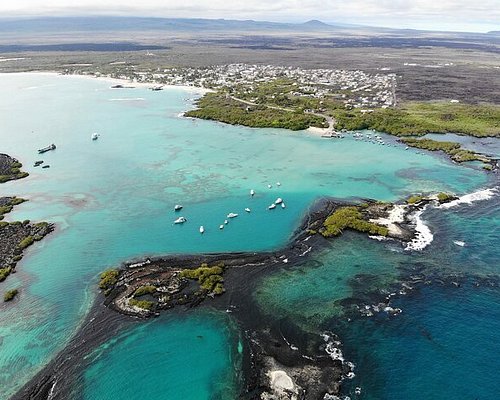 1. Day Tour to Isabela Island with Tintorera Islet, Snorkeling Wetlands & Flamingos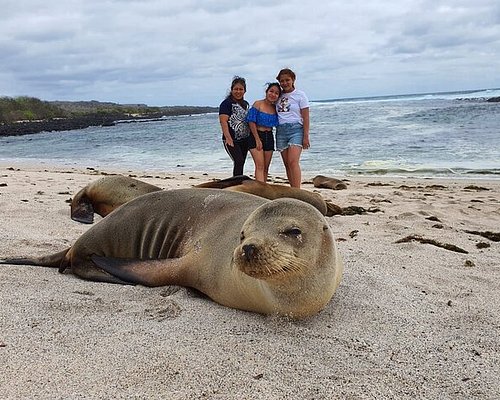 2. Day tour to San Cristobal Island with private Land Tour and snorkeling
3. Galapagos Intensive 5 days, land base (3Islands) Excludes galapagos flight
4. Full Day Tour 360 San Cristobal - Best of the Island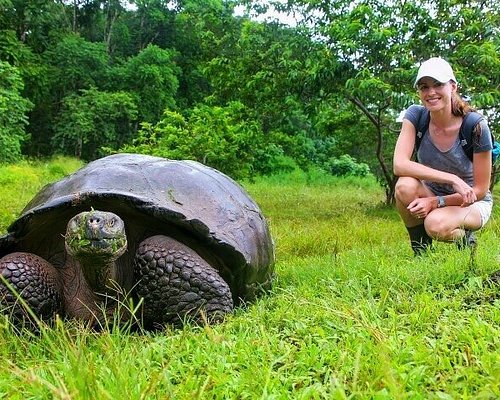 5. 10 Days Galapagos Island Hopping: Santa Cruz & Isabela Island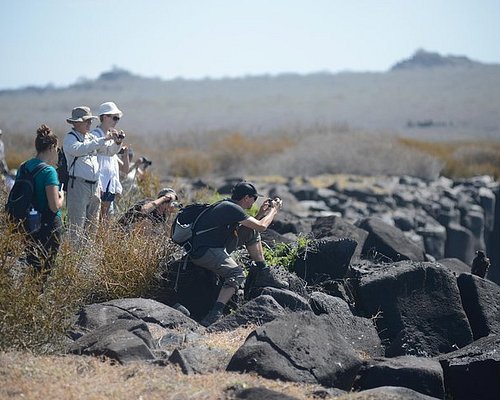 6. 4-Day Galapagos Tour: Santa Cruz & 2 Uninhabited Islands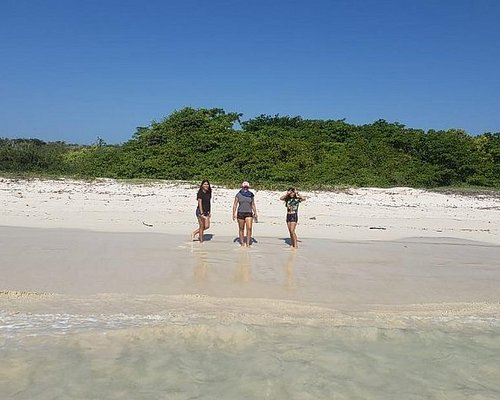 7. Private Charles Darwin Station Tour &Tortuga Bay Beach with lunch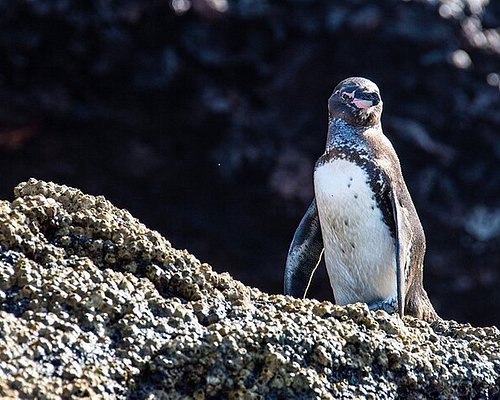 8. Bartolome Island on Board of Sea Lion Yacht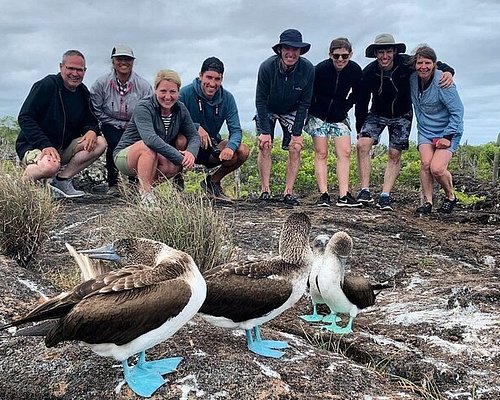 9. 11 Days Galapagos Full Experiences " Santa Cruz- Isabela - San Cristobal "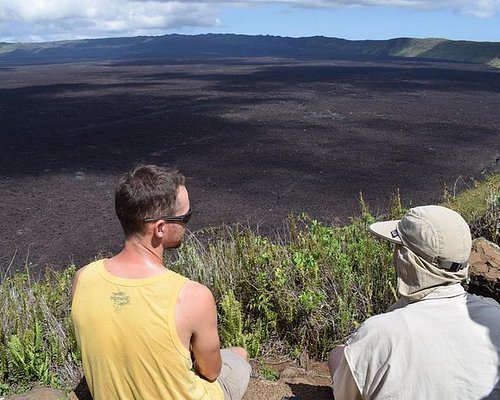 10. Galapagos Island Hopping (Santa Cruz, San Cristobal and Isabela)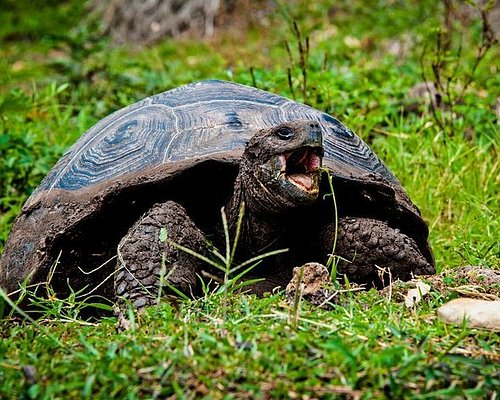 11. Galapagos By Land And Sea 4d-3n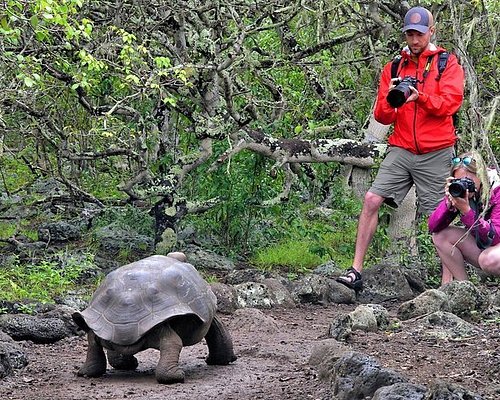 12. 4 Days in Galapagos – Exploring San Cristobal Island
13. Kicker Rock Day Trip from San Cristobal: Snorkeling & Wildlife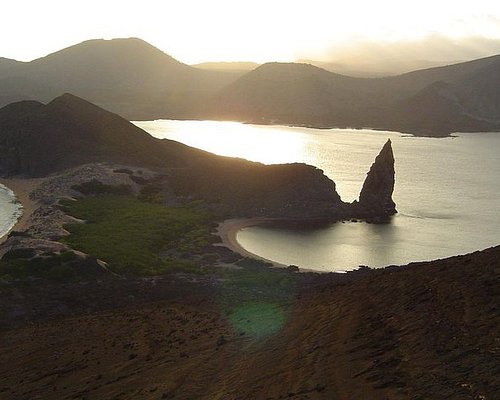 14. 4- or 5-Day Galapagos Islands Explorer Package from Santa Cruz Island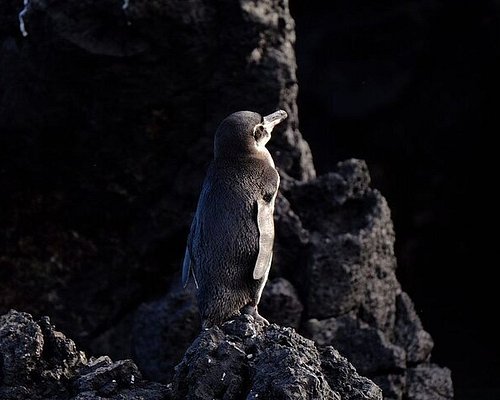 15. Half Day Tintoreras Tour from Isabela Island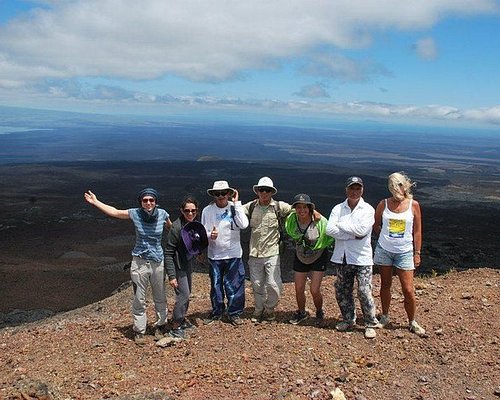 16. 4-Day Galapagos Land Tour Visiting Isabela and Santa Cruz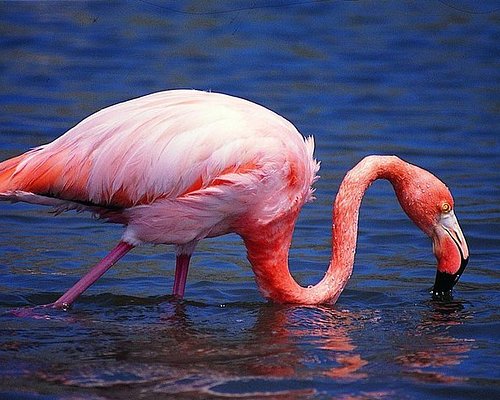 17. Isabela Island Wetlands Walking Tour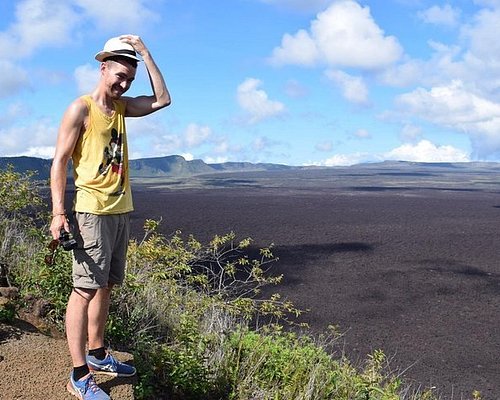 18. 6 Day Land-Base Trip Isabela and 2 Islands
19. The Galapagos Penguin Route 7 Day Tour
20. North Seymour Island & Bachas Beach on board of Sea Lion Yacht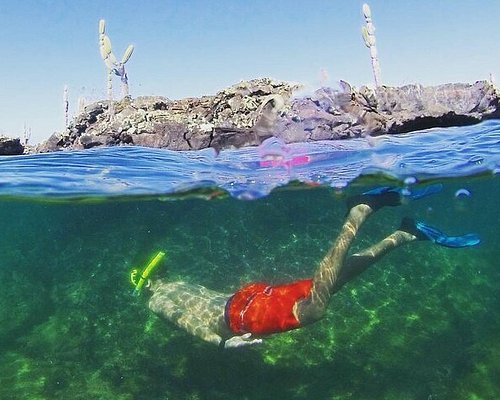 21. 12 Days Exploring Galapagos "Santa Cruz- Isabela - San Cristobal"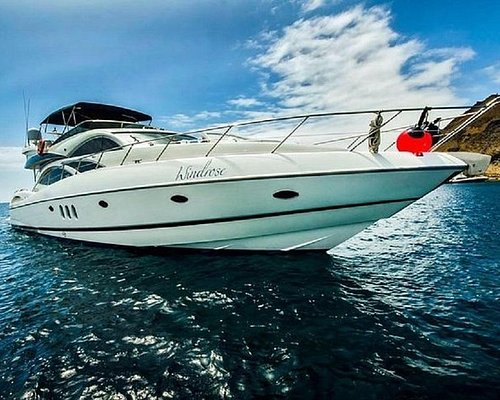 22. Santa Fé & South Plazas Day Trip in Galapagos Aboard a Comfort Class Yacht
23. Cabo Rosa (Tuneles) Hiking & Snorkeling Tour from Isabela
24. 3-Day Tour in 360 Degrees San Cristobal Island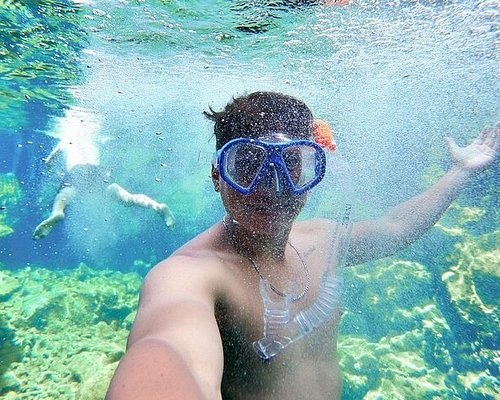 25. 4 Days Galapagos Extreme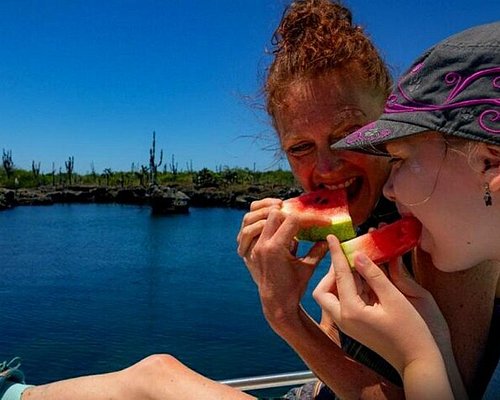 26. 9-Day Galapagos Islands Family Friendly Tour with Kids
27. Tintoreras Islet Tour from Isabela - Hiking & Snorkeling in Galapagos Islands
28. Ecuadorian Adventure Quito - Galápagos Islands 8 Days 7 Nights
29. 8 Days Galapagos Island Hopping "Santa Cruz & Isabela island"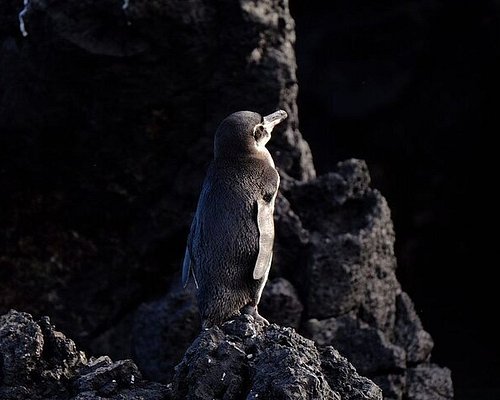 30. 4 Days Galapagos " Total Experiences "
What travellers are saying.

Day Tour to Isabela Island with Tintorera Islet, Snorkeling Wetlands & Flamingos
Day tour to San Cristobal Island with private Land Tour and snorkeling
Galapagos Intensive 5 days, land base (3Islands) Excludes galapagos flight
Full Day Tour 360 San Cristobal - Best of the Island
The Galapagos Penguin Route 7 Day Tour
Yacht Steffi
Eco-Challenger Galapagos Tour Agency
Galapagos Native Tour Operator
The Darwin Path - Travel Agency
KINGFISHERGPS Travel Agency & Tour Operator
Alya Luxury Catamaran
Galakiwi Adventures
Come To Galápagos
Galapagos Islands: Eco Tours Information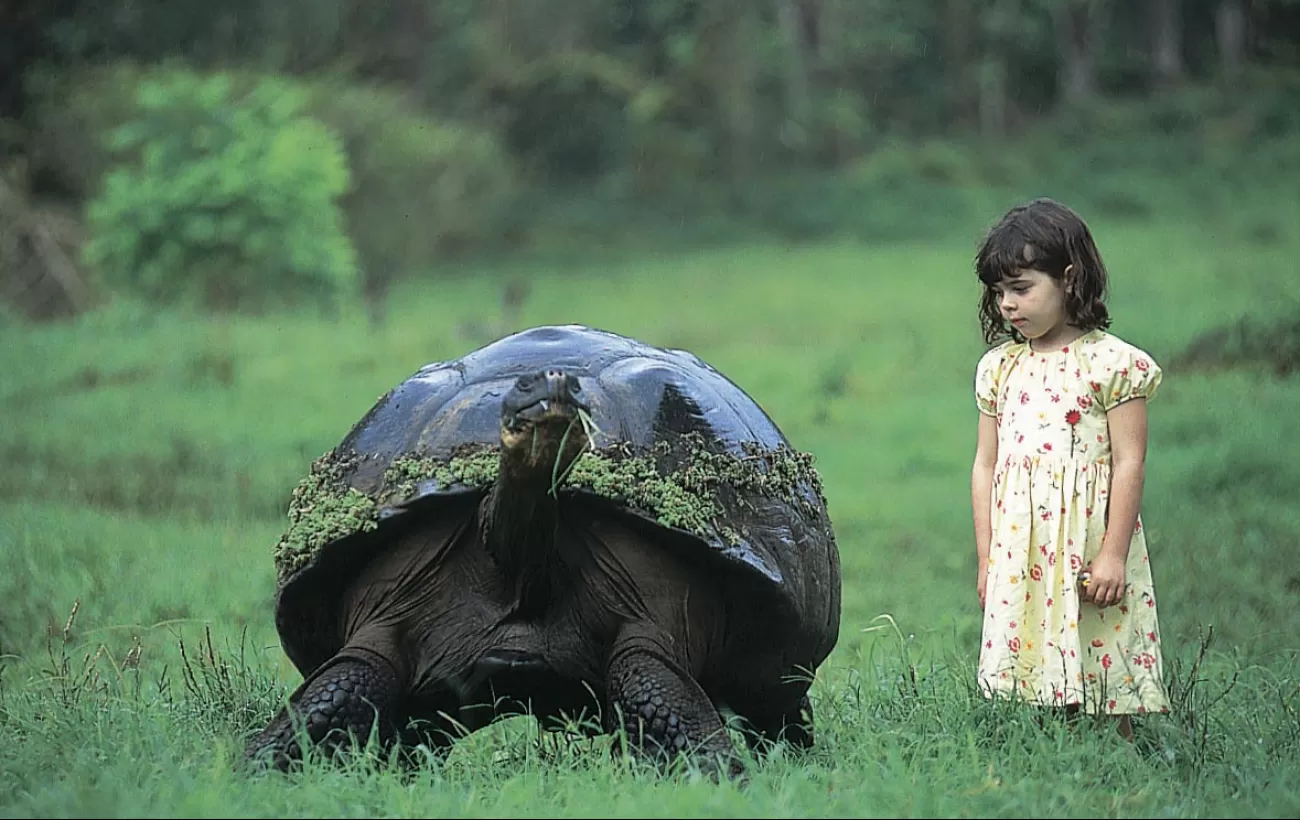 Conservation Challenges in the Galapagos & Ecotourism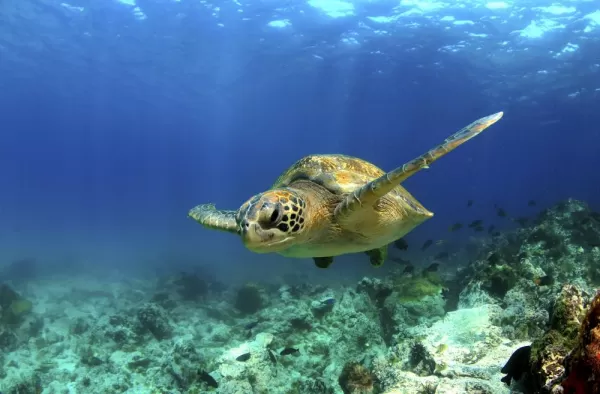 Want to Go?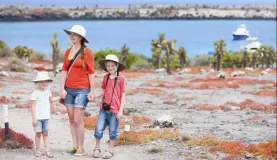 South America
Top galapagos travel destinations.
Charles Darwin Center
Daphne Island
North Seymour
Puerto Ayora
Puerto Villamil
San Cristobal
San Cristobal Airport
South Plaza Island
Wolf Island
Galapagos Trips by Departure Date
2023 Galapagos trips (363)
2024 Galapagos trips (358)
2025 Galapagos trips (113)
November 2023 (336)
December 2023 (353)
January 2024 (326)
February 2024 (322)
April 2024 (325)
May 2024 (323)
June 2024 (333)
July 2024 (328)
August 2024 (333)
Top Experiences in Galapagos
Galapagos Wildlife & Safari Exploration (378)
Galapagos Cruises (372)
Galapagos Private Yacht Charter (141)
Galapagos Luxury (93)
Galapagos Solo Travel (35)
Galapagos Family (35)
Galapagos Honeymoon (16)
Galapagos Land Tours (13)
Galapagos Beaches (10)
Galapagos Active (9)
Galapagos Most Popular (8)
Galapagos Trips by Duration
5 day trips (84)
6 day trips (35)
7 day trips (18)
8 day trips (145)
9 day trips (7)
11 day trips (5)
12 day trips (4)
15 day trips (27)
Galapagos Trips by Activity
Galapagos wildlife viewing (381)
Galapagos snorkeling (374)
Galapagos kayaking (321)
Galapagos hiking (305)
Galapagos small ship cruises (218)
Galapagos stand up paddle boarding (84)
Galapagos whale watching (50)
Galapagos land & sea exploration (5)
Galapagos scuba diving (5)
Galapagos local market visits (4)
Galapagos biking (4)
Galapagos rainforest exploration (4)
Galapagos urban exploration (4)
Galapagos village visits (3)
Galapagos wilderness lodge exploration (3)
Why Travel With Adventure Life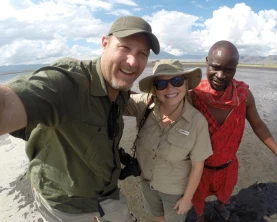 Recognized By
CONSERVATION IN GALAPAGOS
TRAVEL TIPS & EXTENSIONS
TRAVELING WITH THE FAMILY
PHOTOGRAPHY & SPECIALTY
ITINERARIES & THE WILDLIFE
THE LUX LIFE (RELAIS & CHATEAUX)
GASTRONOMY FOR FOODIES
AS SEEN IN THE MEDIA
Ecoventura is thankful for our Naturalist Guides!
AUTHOR Daniel Andino 18 November 2016
As our 2016 departures are coming to a close in the final months of the year, we are reflecting on what a great year it has been in the Galapagos Islands. And with the holidays (and Thanksgiving in the United States) around the corner, we have much to be thankful for.
In the spirit of 'giving thanks', we wanted to take this moment to highlight some of the Ecoventura crew that help make our cruises so memorable for passengers.
One group in particular is our Naturalist Guides .
Each day in the Galapagos Islands brings unrivaled opportunities to explore nature and wildlife up-close: from guided walks, zodiac rides,  snorkeling, kayaking, and paddle boarding excursions.
Our Naturalist Guides (all fluent in English) are passionate about sharing their expertise and deep knowledge of the Galapagos Islands with you. These carefully vetted guides are the best in the business and 100% dedicated to helping you soak up as much of the islands as possible!
Without further adieu, please meet the Ecoventura Naturalist Guides:
Cecibel Guerrero
Ecuadorian born, " Ceci " spent 15 years living in Toronto Canada. It is here where she earned a bachelor's degree in Business Administration. After completing a training program with the Galapagos National Park Service and the Charles Darwin Research Station, she obtained her Naturalist Guide license and guided for nine years, until 2001. She took a break to have two children, but return to guiding in 2008 to work in the place she loves the most. Ceci's favorite activity while guiding is snorkeling, but she also has a special interest in reptiles and is enthusiastic about sharing the Galapagos with our guests. "If you love wildlife, people and photography, this is the ideal job for you," she says. "I feel blessed and honored to work in one of the most pristine places on Earth.
Yvonne Mortola
Born in the United States, Yvonne grew up in Guayaquil, where she graduated from the German Humboldt School. After spending time in Germany and completing studies in German, French and Spanish, she moved to the Galapagos and became a Naturalist Guide in 1984. Since then, she has worked without interruption and has earned recognition from both the Charles Darwin Foundation and also by the Galapagos National Park. Over the course of her career, she has completed numerous professional development courses run by the park and has assisted Dr. David Anderson (Wake Forest University) with scientific research on Nazca boobies and albatrosses. Yvonne is the founer of local swimming and sailing clubs and helps organize the Galapagos Triathlon and the Galapagos Challenge. She is also a member of the Scalesia Foundation, which promotes educational improvements in the Galapagos.
Gustavo Andrade
Part of the third generation of a local family from San Cristobal, Gustavo was raised in Guayaquil, but has always maintained close links to the Galapagos. His father worked as a tour boat captain, and Gustavo considers himself blessed to have been exposed to nature from the age of seven. An industrial engineer by training, Gustavo has been a naturalist guide for the Galapagos National Park since 2005 – one of the very best experiences of his life.
Ivan studied Environmental Management and Tourism at the University of Babahoyo and also completed a seminar on photography techniques. An accomplished diver, he is certified as an SSI Scuba Instructor and a PADI Master Scuba Trainer, as well as Emergency First Responder Instructor. He enjoys swimming, diving, snorkeling and kayaking. He is also an accomplished musician and often entertains guests with his original songs.
Maria "Gaby" Espinoza
Gaby has two degrees from the University Estatal Guayaquil with a BS in Science Education and a Teaching degree with an emphasis in Chemistry and Biology. Her love for nature motivated her to become a naturalist guide in 1990 and she has been committed to the conservation of the islands ever since. She was able to further her career with courses in tourism management, literature and human relations. Gaby received a scholarship from the University of Northern Iowa and is fluent in English and also German. She is a natural born teacher and naturalist guide and she enjoys the opportunity to show the Galapagos to our guests and inspire them to help to conserve our world.
Jose Benavides
Jose is a 5th generation decedent from the island of San Cristobal.  He studied in Guayaquil at the ESPOL University and graduated in 2006 with a degree in Tourism Management.  Other than spending quality time with his lovely wife and handsome son, his favorite activities include soccer, swimming, snorkeling, scuba diving, surfing and tennis.  Jose enjoys guiding as a freelance and sharing his knowledge and all the wonders of his birthplace with visitors from around the world.
Jose Luis "Pepe" Castillo
Pepe completed his courses with the PNH including interpretation Techniques and Footpath Analysis of PNG. He was born in Loja, Ecuador and grew up in San Cristobal Island where he fell in love with nature and decided to protect this unique place becoming a Naturalist Guide. At the age of 18, Pepe studied at the University of Guayaquil and got his degree in Hotel Management. He took English courses at the SECAP institute. Pepe is studying computer science and Italian language now. In 1995 He became a member of FEDEGAL which is a foundation that helps with the conservation of Galapagos Islands. Pepe used to work as a free lancer for many different ships and he became part of our team in 2002. Pepe is a very popular guide and likes to tell passengers stories about the enchanted Galapagos Islands. Preferred topics for discussion include: geology (islands, volcanoes and rocks), astronomy and giant tortoises. When he is not guiding, he enjoys chess, playing the guitar and swimming with sharks.
Magdalena "Malena" Cruz
Magdalena studied Tourism Professional Guide at the Universidad Internacional del Ecuador and also took courses on Interpretation Techniques in the PNG. Her favorite Galapagos topics of conversation include: sea currents, geology and the marine reserve. When Malena is not guiding, she manages her family's hotel on the Island of San Cristobal. She also enjoys reading, music and fishing.
Freddy Vargas
Freddy calls the Galapagos his home where he grew up through high school.  He attended college in Quito and then got a job working for the Charles Darwin Research Center, working with the scientists from around the world.  Here is where he developed a keen interest for wildlife, which motivated him to take the Naturalist Guide Course given by the Galapagos National Park in 1984. Since that time, he has been guiding visitors in the Galapagos.
He enjoys water activities such as surfing, snorkeling and fishing, and spends time riding horses and donkeys on a family farm in the highlands of Santa Cruz when on vacation.  Currently, Freddy lives in Guayaquil with his family where his children, now in college, have better educational opportunity. When they are finished with school, he plans to return to the Galapagos Islands.
Billy Maquilon
Billy is a passionate and experienced naturalist who was licensed by the park in 1989 after finishing his degree at the Universidad Central Del Ecuador where he studied Chemistry and Biology.  He also studied Environmental Sciences at the Universidad de Guayaquil.  His unlimited passion for Galapagos is demonstrated by his multiple interests including  certification as a TDI Scuba DiveMaster.  Billy traveled for two years in Europe and two years in the US which gave him a broad range of skills to effectively lead groups of the species known as humans. His travels, coupled with over two decades of guiding make him a true expert in the field.
Animals You Can Expect to See on Your Galapagos Cruise
The Most Endangered Bird species In The Galapagos Islands
Get news from abroad.
The Galápagos Islands: Economy over Ecosystems
Ecuador is hoping that a boom in the tourism industry will continue to serve as a pathway to a stronger economy, but could the plan be too ambitious? As the lower income Ecuadorians begin to prosper, more species are etched onto the endangered list. The Ecuadorian Government and caretakers of the Galapagos Islands have been stuck in a paradox of saving the economy over saving the ecosystem ever since tourism touched the islands. The Galapagos Islands serve as a major tourism point for the country of Ecuador. However, too much tourism may not only hurt the ecosystems of the irreplaceable islands, but also damage the income of native islanders as well as those impoverished on the mainland.
History of the Islands
Located on both sides of the equator about 600 miles from the shores of Ecuador, the archipelago of 19 islands is able to provide a special habitat to the diverse array of species. The location is able to inhabit unique species because it is the meeting point for three oceanic currents, creating a varying degree of warm and cold water that fosters rich and irreplaceable marine ecosystems. The animals on the islands have become endemic to their particular island due to isolation and inability to migrate. The 2,000 species that can not be found anywhere else in the world have been the island's claim to fame. Only five of the islands are inhabited by humans, while the other 14 are only accessible by guided tours.
Ecotourism: In Theory
The beauty of the islands was initially meant to be shared in small, environmentally friendly, doses. The Ecuadorian Government and natives of the islands worked together to implement ecotourism. Ecotourism promotes visitation while also conserving the natural land and species. Those who provide tours are supposed to abide by regulations provided through the Galapagos National Park Directorate (GNDP) and the Ecuadorian Ministry of Tourism. The majority of these regulations include basic commitments to incorporate local residents and their products while simultaneously minimizing waste production and optimizing water conservation. For example, the native tourism companies worked together to create a waste recycling station to minimize the pollution from the tourists that they welcome. Additionally, some companies have been working to incorporate hybrid boats that use solar panel systems to produce energy in order to minimize the amount of oil and gasoline used near the island shores.
Ecotourism has been developed and implemented across the archipelago in hopes of limiting human damage to the natural environment. However, these regulations are mainly targeted towards tourism coming from cruise ships, whereas land-based tourism has weaker regulations and mandates to abide by. The maritime laws and regulations are enforced with the help of the United States Coast Guard, so those traveling by sea or participating in water-based tourism are subject to stricter law enforcement. Land-based regulations are enforced through certified guides, so tourists abide by the regulations and laws that guides clarify. These Naturalist Guides have to take a well-developed course that is quite lengthy, and they are only allowed to even apply for the job if they are legal residents of the Galapagos Islands. However, these guides are only required for exploring the Galapagos National Park, not the areas of the islands that are completely open to the public.
The public spaces are where the tourism issues really are. Since these spaces are the only ones that allow construction, they are far more likely to become populated by the tourism industry. There are less protections in the public areas in order to allow individuals to construct hotels and foster economic growth for local tourism. Because of fewer regulations, land-based tourism jumped 92 percent in the amount of visitors while ship-based tourism decreased by 11 percent between 2007 and 2016.
In addition to lower income Ecuadorians moving to the islands to gain some income from tourism, new non-native tourist agencies began to spring up. The issue with these agencies is that they appeal to those who go to the islands for a tropical vacation which in return brings people to the Galapagos that pose a greater risk to the environment than eco-friendly tourists. To bring in the best profit, these agencies offer more " attraction based " activities on the sands of the Galapagos. These activities include: snorkeling, sport fishing, kayaking, and horseback riding — all of which have potential to severely damage the wildlife and ecosystem functionality of the islands.
Tolls of Tourism
Endangered species are at high risk of extinction in their own natural habitat because of improper practices of ecotourism. Ships that are not properly managed may contaminate the seawater with engine oil and paint flecks, which produces the concern of contamination of the ocean and drinking water supplies on the islands. In combination with the oil spill from 2001, the marine life that has survived for thousands of years without human intervention is nearing extinction. There are already a slew of marine species that are endangered — the Galapagos shark, Galapagos penguin, Galapagos fur seal, and Floreana coral — just to name a few. These species are only found near the islands, much like other inhabitants, these species cannot be found anywhere else in the world. This is why it is important to maintain the ships that come in and out of the Galapagos Islands while monitoring the oil exchanges that happen anywhere near them, without caution there can be immediate disaster.
The islands have also been faced with invasive species , plastic pollution and rapid population growth , alerting the government and other NGOs to step in. The government enacted the Galapagos Special Law in 1998 to establish the Galapagos Marine Reserve (GMR) as well as implement protections and regulations for the islands. These regulations included restrictions to immigration, new inspections and quarantining systems for new arrivals, and other types of ecosystem protections. The main source of regulation suggestions and other types of eco-friendly policies come from UNESCO, since the Galapagos have been deemed a World Heritage Site.
The Ecuadorian government has been successful at improving vessel inspections and logistic systems that work with analyzing the risks on invasive species from incoming cargo. This, in partnership with the US Coast Guard allows the Ecuadorian government to control the amount of damage done to marine life. However, they fall short with their other initiatives promised to UNESCO. The Ecuadorian government agreed to a " zero growth " model of tourism for the islands in order to maintain stable revenue while decreasing the amount of commercial flights and number of tourists. Another neglected initiative was to implement a prohibition of plastic products and encourage more policies towards plastic-free lifestyles. UNESCO suggested this type of movement to minimize the amount of plastic pollution on the islands while simultaneously discouraging and unfriendly environmental products. The Ecuadorian government has yet to take steps towards these eco-friendly initiatives.
The NGOs step in where the Ecuadorian government lacks. The purpose of the main NGOs on the island is to play a technical advisory role to the Government of Ecuador. These organizations work to oversee certain government initiatives and also work to make sure that management of the Galapagos and the surrounding waters run smoothly. The Galapagos Conservancy is a US-based nonprofit that works closely with the Charles Darwin Foundation to save endangered species, increase sustainability, and educate people who live on and visit the islands.
Even with the government regulations in place and NGOs working alongside them, the tourism industry makes it difficult for them to effectively implement change. The Galapagos Conservancy report reflects the concerns of UNESCO in the sense that tourism is just growing at too high a rate for the environment to keep up with. Since the government has refused to implement some crucial changes that could limit the tourism industry, the ecosystems and natives suffer the cost.
Economic Survival
If Ecuador and the people of the Galapagos Islands wanted to ensure safety of the native species, they would leave the islands untouched, but given that they serve as a gateway out of poverty for so many on the mainland, it is difficult to hope for that change. Before the pandemic, tourism amassed about 80 percent of the Galapagos economy , serving as Ecuador's largest service export and fourth-largest non petroleum export. The country is dependent on the profitability of the islands, especially the actual natives of the Galapagos.
The tourism industry is the largest employer on the Galapagos Islands. These people make their living by either participating in the actual tourism agencies or selling their products to tourists. This benefits not only those on the Galapagos islands, but also those living in extreme poverty in Ecuador. When there is a 10 percent increase in international tourism, economic growth is recorded for almost 31 percent of the lower income population.
With a US $10 million increase in the tourism industry, the country's economy will see a US $23 million increase overall. From this increase, the lowest income populations will experience an increase in their wages, proving that tourism development is an effective way to reduce poverty. Urban households are disproportionately benefiting from about 80 percent of this growth whereas the rural population does not see nearly the same amount of benefits. Although tourism has been helping with mainland poverty, the government could work to implement rural-based redistributions in order to aid lower income families across the nation.
The wealth production from tourism is also the most stable source of income for the country. Although the islands were hit hard with the pandemic, they have seen a steady incline back to their expected annual revenue since then. Compared to tangible goods that are exported, revenue from services is much higher . This is due to the uniqueness and lack of competition from what the islands are able to provide. Although Ecuador also exports several agricultural products, the experience of the Galapagos may not be exported or replicated, allowing the tourism industry to demand higher prices for their products and services.
However, from 2006 to 2017, over 200 hotels were built on the island which has led to a major drop in prices with budget-friendly rates. This competition from outside companies has decreased natives' ability to fully profit from the tourism industry. With both the migration and tourist population increasing as living space becomes more affordable, the locals of the island are not always able to keep up with the demand of the ever growing population. The competition at hand then results in overall lower income for natives working in the tourism industry.
The economic and ecological paradox is not only fueled by the tourism contributions to the economy, but also to the amount of money that must be reinvested into the protection of the islands. Government agencies and NGOs have been trying to work together to combat these issues, but they are unable to find sufficient funds for their projects. Although the tourism industry racks up about US $200 million a year in revenue, about US $86 million is used to remove invasive species alone. The agencies must find money to support their waste collection programs, hybrid transportation, and other ecotourism projects while ensuring locals still profit from their businesses.
The Galapagos Islands generate a large amount of revenue for both themselves and the overall economy of Ecuador, but the ecosystems are put at risk. Without the biodiversity and uniqueness of the islands, there is a lack of a tourist attraction. Too rapid of tourism growth can lead to the downfall of locals' income. Since the economy is so dependent on tourism, it is important to care for the islands and encourage native-based tourism. There are international agencies as well as local conservation agencies working to help the environment of the Galapagos Islands, but they have been unsuccessful at tackling every problem the tourism industry throws their way. The National Parks services and the conservation agencies need to work together to find a way that will actually implement effective ecotourism which would allow the economy to benefit while sustaining the unique wildlife of the Galapagos.
Nicolette Reale
Nicolette Reale is a staff writer for the HIR. She is a first-year studying Government and Psychology with interests in Latin American policy, environmental justice, and human rights law.
Recent Posts
Digital nomadism: transnational economic relations in the emerging economies.
Sall's Senegal: A Slippery Slope for Democracy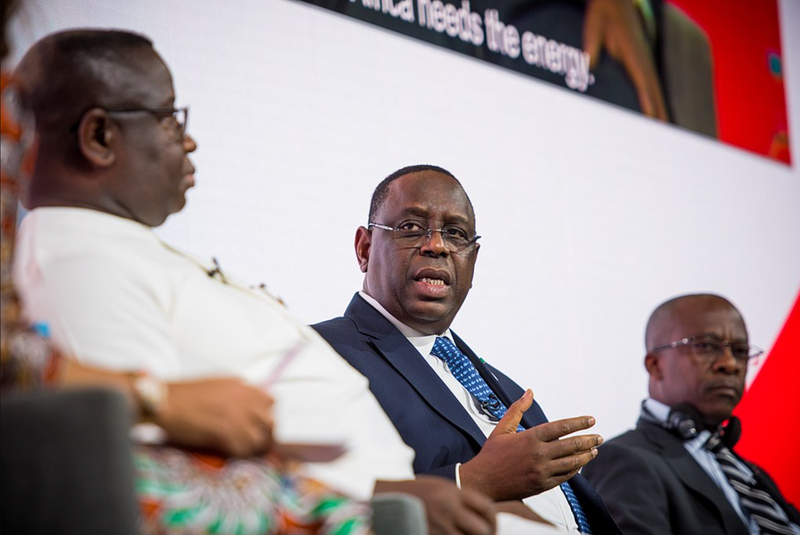 Safeguarding cultural property: a vital component of climate adaptation
Running Dry: The Battle for Water Security in Uruguay and Why It Foreshadows a Greater Issue
Turkish Interventionism: Calculated Chaos to Consolidate Control
You Might Be Interested In
On atlantic alliances and autocrats: an interview with jeanne shaheen, bitter-tasting sugar: the united states, haiti and racism in dominican bateyes, the future of the sino-venezuelan relationship: make or break.
Students Learn Culture, Environment of Ecuador, Galápagos On Study Abroad Trip
Story by Wendy Mayer
November 3, 2023
"The uninhibited wildlife was absolutely crazy to see and it's absolutely gorgeous on the islands to boot," sophomore ecology, evolution and environmental biology major Sierra Hunnicutt said of her August 2023 study abroad trip to Ecuador and the Galápagos. "Just imagine seeing sea lions, giant tortoises, blue-footed boobies, black tip sharks, marine iguanas, and so many sea turtles all in the span of a week!"
Hunnicutt was one of 32 individuals who spent August 7-15 exploring the "Environment and Culture in the Galápagos" on a study abroad trip led by Drs. Elizabeth Flaherty and Kristen Bellisario and Purdue Forestry and Natural Resources diversity administrator Megan Gunn .
The course aims to introduce students to the unique environments and the culture of the Galápagos Islands and Ecuador, while integrating ecological topics including biodiversity, adaptation and evolution, biogeography, endemicism, and conservation biology. Students learned about the history of the islands and explored diverse ecosystems in both marine and terrestrial environments. They also saw wildlife species ranging from giant tortoises to marine iguanas, frigatebirds, sea lions, whales, Galápagos penguins, sea turtles, Darwin's finches, sharks, and many more. Students also learned about human impacts on the islands resulting from climate change, invasive species, and tourism.
Prior to the trip, students met every other week during the spring semester to prepare to travel internationally, discuss topics of interest and make presentations about their own research on the various fish, coral, aquatic species, mammals, birds and sounds they might encounter.
"The study abroad trip to the Galápagos and Ecuador was an incredible experience," senior wildlife major Anne Talbot said. "I had a great time and got to meet a lot of new people. Seeing the wildlife there was an unforgettable experience. It was cool to see Darwin's famous finches in person. They were one of the things I was most excited to see. To see the finches, tortoises, and marine iguanas we have heard so much about in our classes was an experience like no other. The views of the natural landscape on the islands and the mainland were also extraordinary as was the architecture we saw in Quito." 
The trip took students to Quito and to the Baltra, Santa Cruz and San Cristóbal Islands in Ecuador.
In Quito, visits to Independence Plaza, Government Palace (the Quito presidential palace), Santo Domingo Monastery and the Intiñan Museum , located at the Equatorial Line also provided a highlight.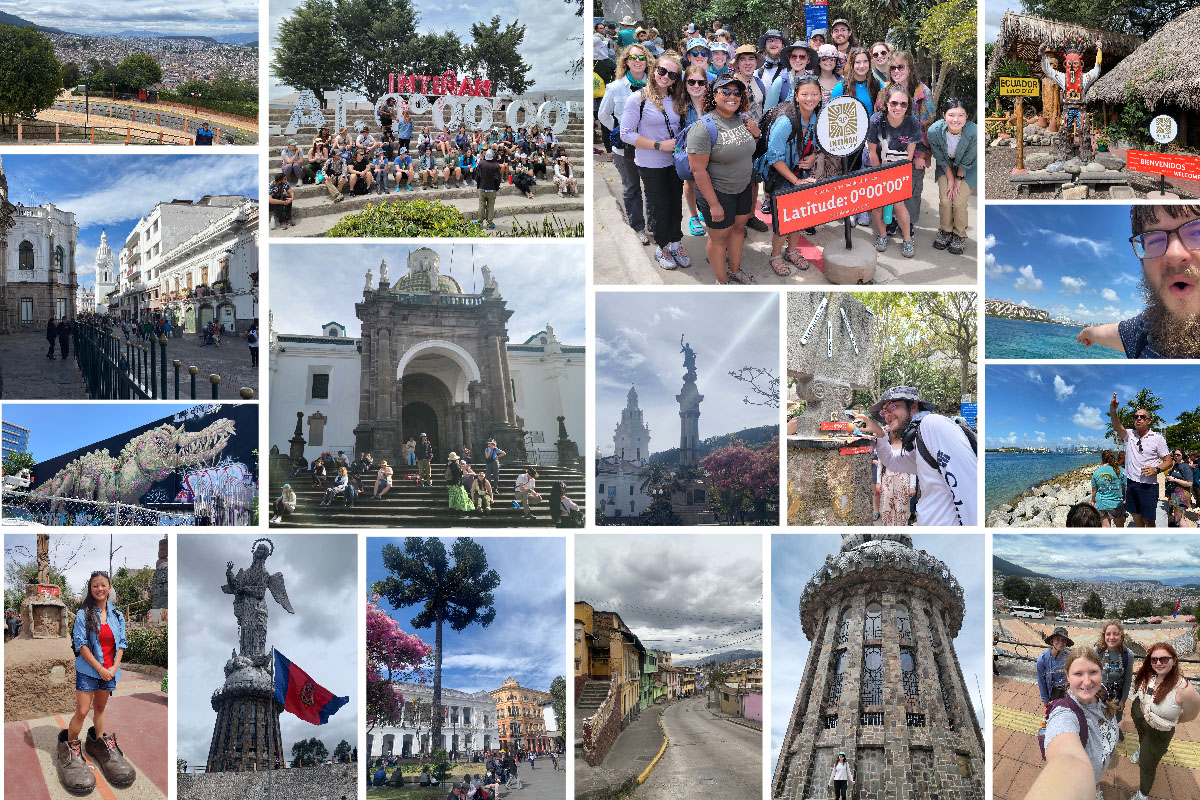 Day 3 involved a trip to Tortuga Bay to go swimming, which introduced students to the natural habitat of blue-footed boobies, black-tipped sharks, puffer fish, herons and other aquatic animals. The day wrapped up with a trip to the Charles Darwin Research Station to learn about captive breeding efforts for the various species of Galápagos tortoises.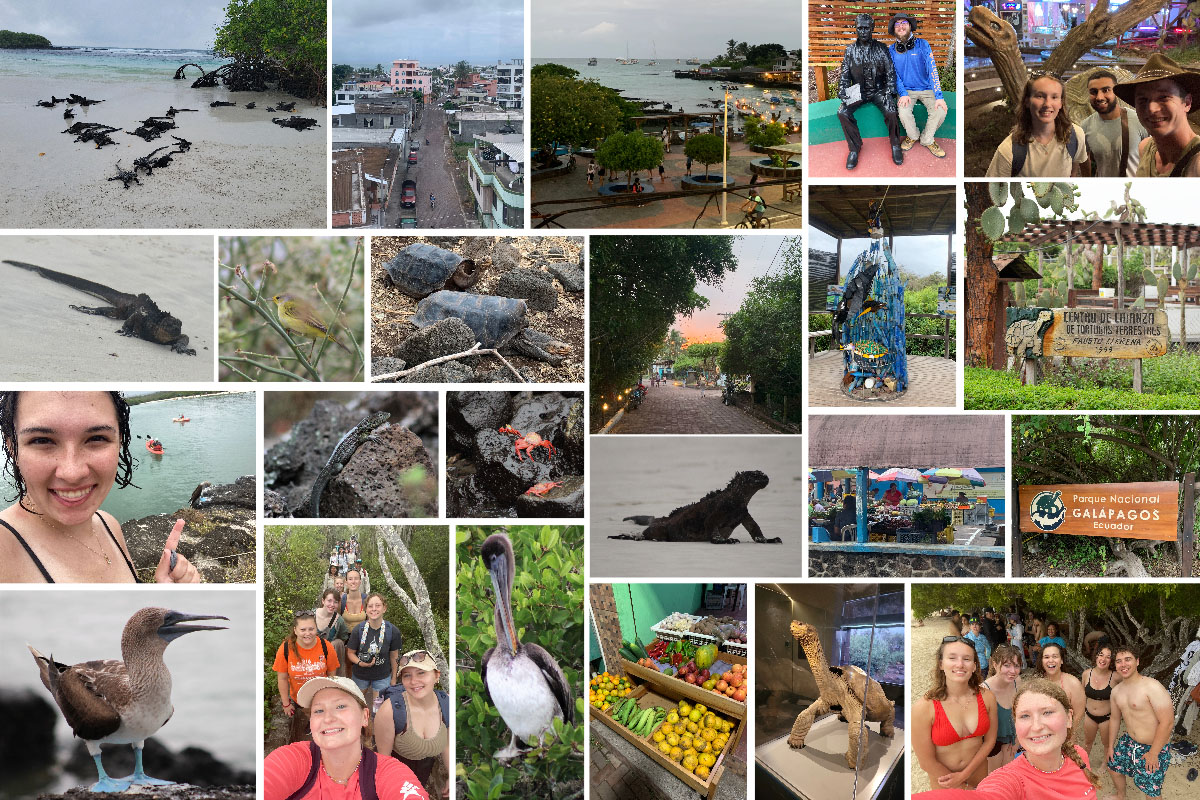 On Day 4, the group took an early morning two-hour ferry ride to San Cristóbal Island. Following time to explore the pier and view dozens of sea lions napping, the students visited the Las Tijeretas Interpretive Center and learned about the human history on the Galápagos Islands before snorkeling in Darwin Bay with sea lions, sea turtles and fish.
"One of my favorite memories from the Galápagos study abroad trip was watching the sea lions from shore," said Allison Schimpf, a junior animal science major with a concentration in pre-veterinary medicine and minors in biological sciences and horticulture. "They were very social towards each other and made unique sounds. Many of the other big moments I have taken away from this trip center around animals. Being able to see the Giant Galápagos Tortoise up close was amazing. Along with that, we were able to watch sea turtles play in the water right off the beach. We witnessed schools of various fish while snorkeling and even saw shark fins in the distance during a boat ride. I loved the diversity offered on this trip and I am very glad I chose to participate in this study abroad."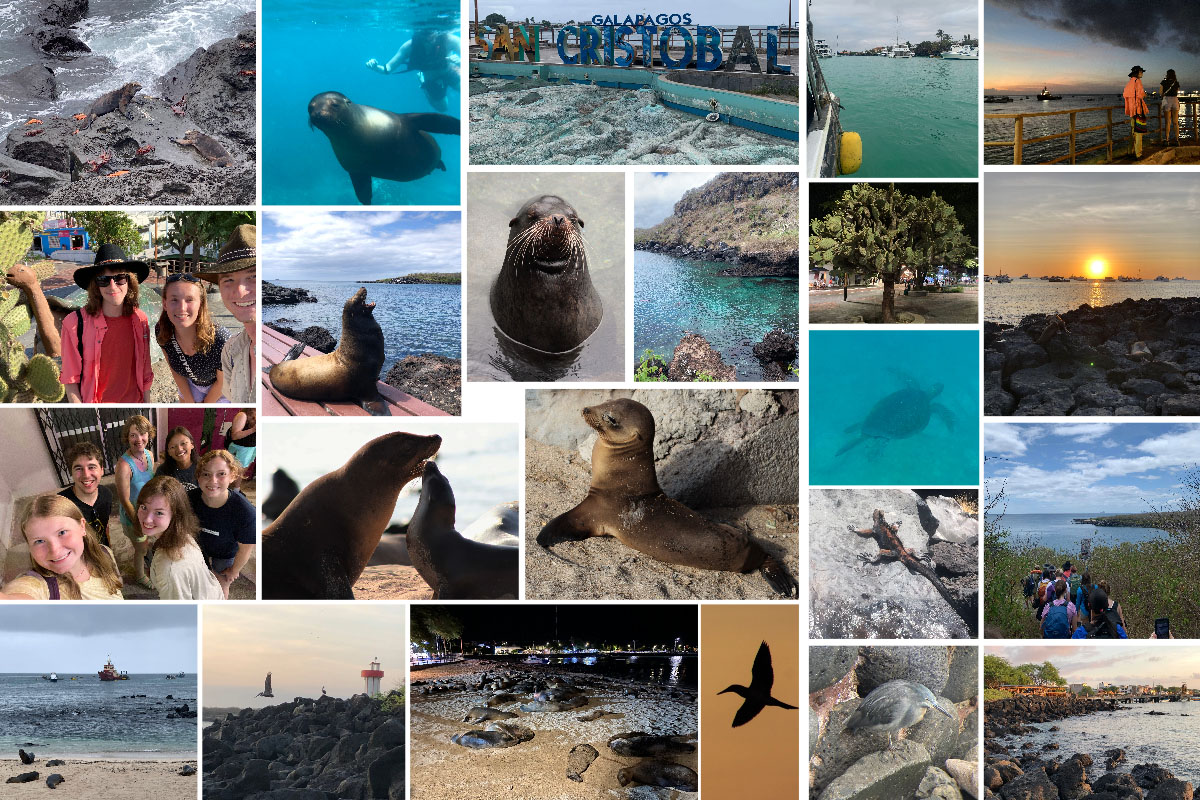 On Day 6, more time for snorkeling in the morning brought additional encounters with sea lions, sea turtles and marine iguanas at La Loberîa, which is named for the large number of sea lions resting on the rocks and sand of its shoreline.
"My favorite memory from my study abroad to the Galápagos Islands was snorkeling at Darwin's Beach," senior wildlife major Katie Arnold shared. "As a wildlife major, being that close to wildlife was incredible. Having the baby sea lions swim around us was one of the coolest things I have ever experienced! It was also amazing to swim alongside the sea turtles as I have never seen one so close up in the wild. I also enjoyed seeing all of the different land animals and one of my favorite birds, the blue-footed booby. I'm so glad I decided to apply for this study abroad!"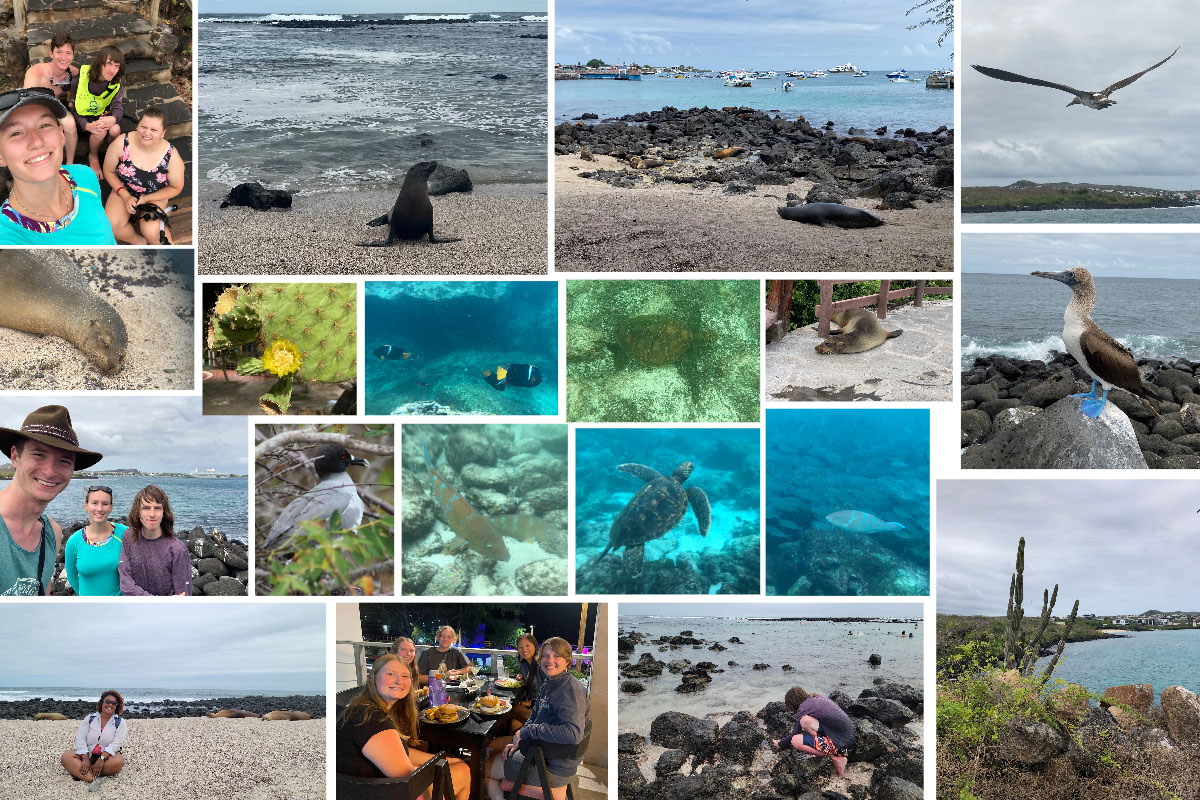 On Day 7, students had the morning available to do more snorkeling and swimming on San Cristóbal before flying back to Quito in the afternoon.
For Talbot, snorkeling provided up-close-and-personal encounters with both sea turtles and sea lions.
"The most memorable part of the trip was snorkeling," Talbot said. "The sea lions and the sea turtles swam right next to us. The sea lions swam in the water with amazing speed and agility and would do flips and jumps in front of us like they were showing off. They were incredibly playful and curious and would swim so close they were almost touching us. Sometimes they actually did. I had one lightly tug on a strap hanging off of my life jacket. It was quite a surprise to turn around and see a sea lion staring at me from not even a foot away. I am incredibly grateful that I had the opportunity to go on this trip. It was a trip of a lifetime!"
The interactivity of the sea lions also provided a highlight for Hunnicutt.
"The absolute most memorable moment from the trip was snorkeling with sea lions. They're so playful and unafraid that they would swim right up to you and do a barrel roll, encouraging you to do the same," Hunnicutt said, although she admitted the 'funny but special' blue-footed booby was her favorite species on the trip.
Marley White, a sophomore natural resources and environmental science and political science double major, noted the variety of species the group saw on the trip, but said the Galápagos sea lions were her favorite.
"I would say the most memorable part of the trip to the Galápagos was getting to see such a diversity of wildlife thrive in their natural habitats while still coexisting with humans," White said. "Snorkeling and having sea lions swim right past me, completely comfortable with my presence, was an amazing experience."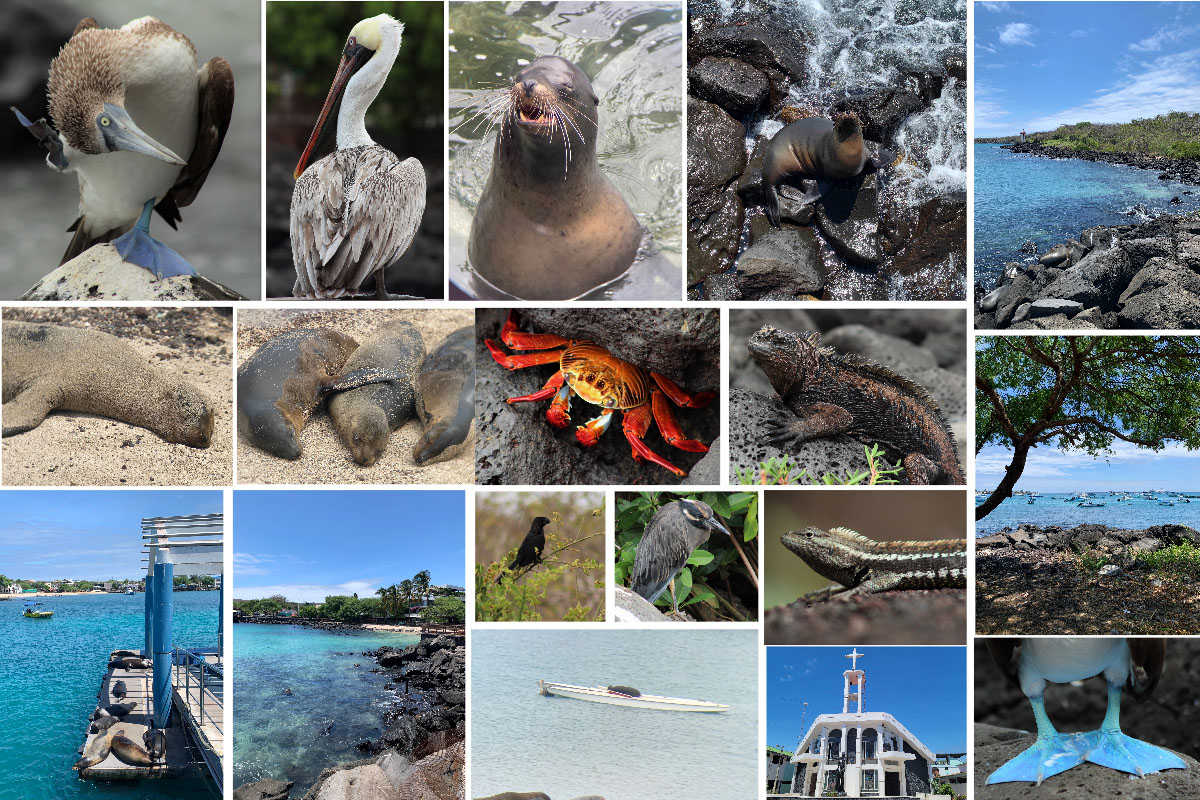 The final stop on the trip before returning home was a visit to the city of Otavalo in the Andean highlands outside of Quito. This city is known for its woven textiles and the group was able to visit a large market in the center of the city.
The Galápagos study abroad trip was last offered in 2019 .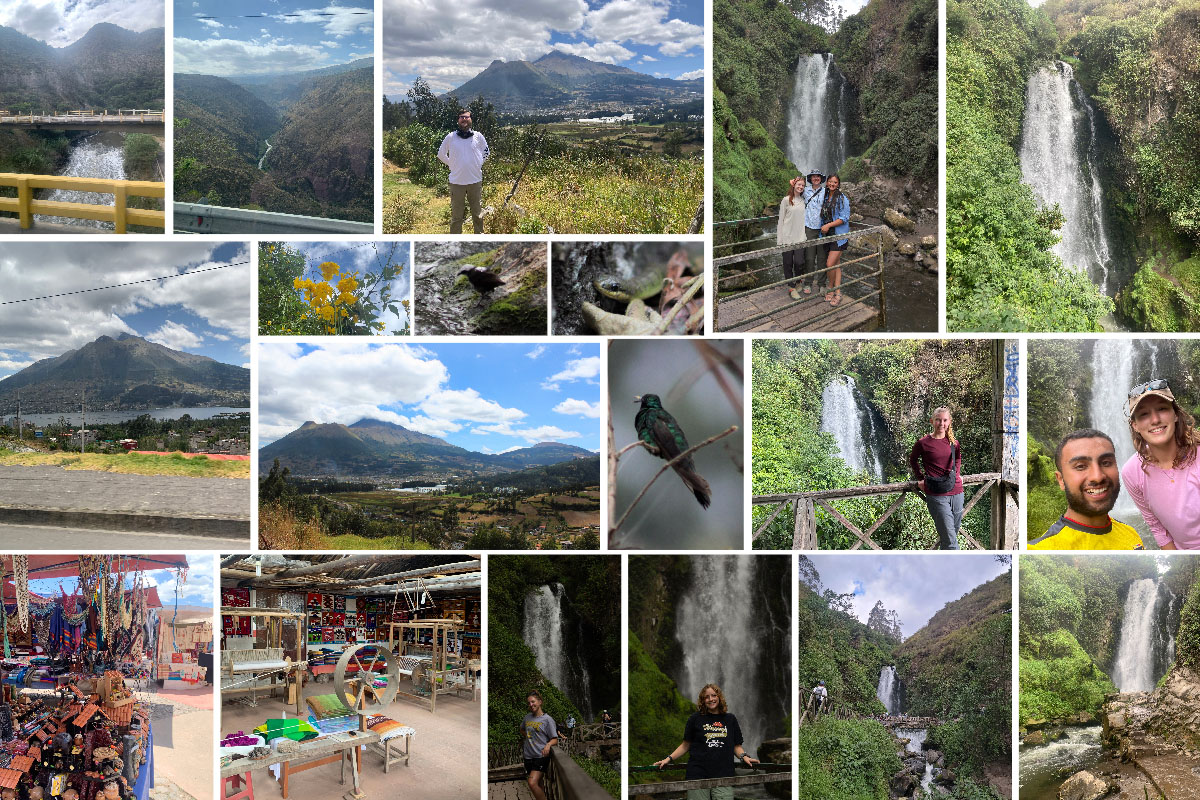 Featured Stories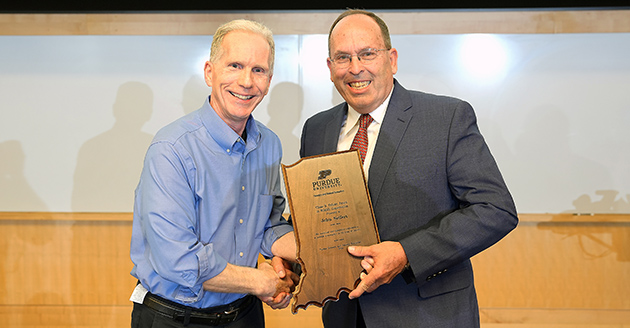 John "Jack" R. Seifert, a St. Louis native, has contributed to wildlife conservation...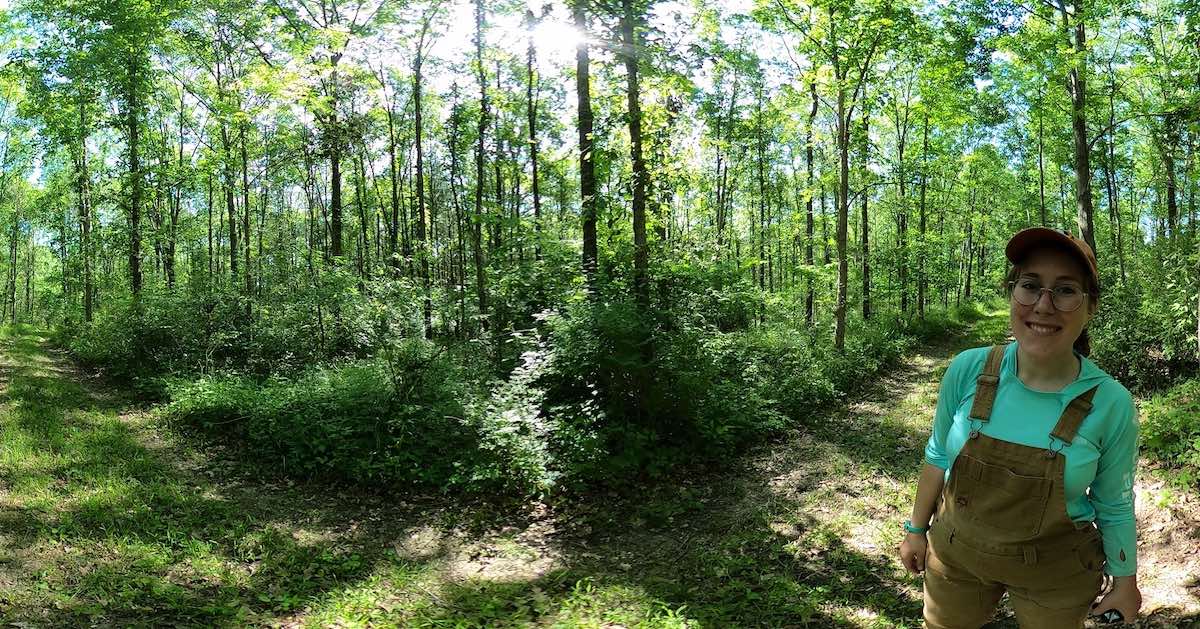 The crunch of fallen twigs and dry brown leaves under your hiking boots is all but background...
Drs. Jonathan Bauchet and Zhao Ma are studying the puzzle of participation in Payment for...
Dr. Shaneka Lawson, a USDA Forest Service Research Plant Physiologist and FNR adjunct assistant...
Purdue is among 10 universities that are part of a comprehensive communications campaign designed...
Purdue University scientists are unraveling the complicated toxicity of a mixture of what are...
Galápagos Giant Tortoises Are Ecosystem Engineers
A decades-long project shows how the reptiles are changing the island of Española
Syris Valentine, Hakai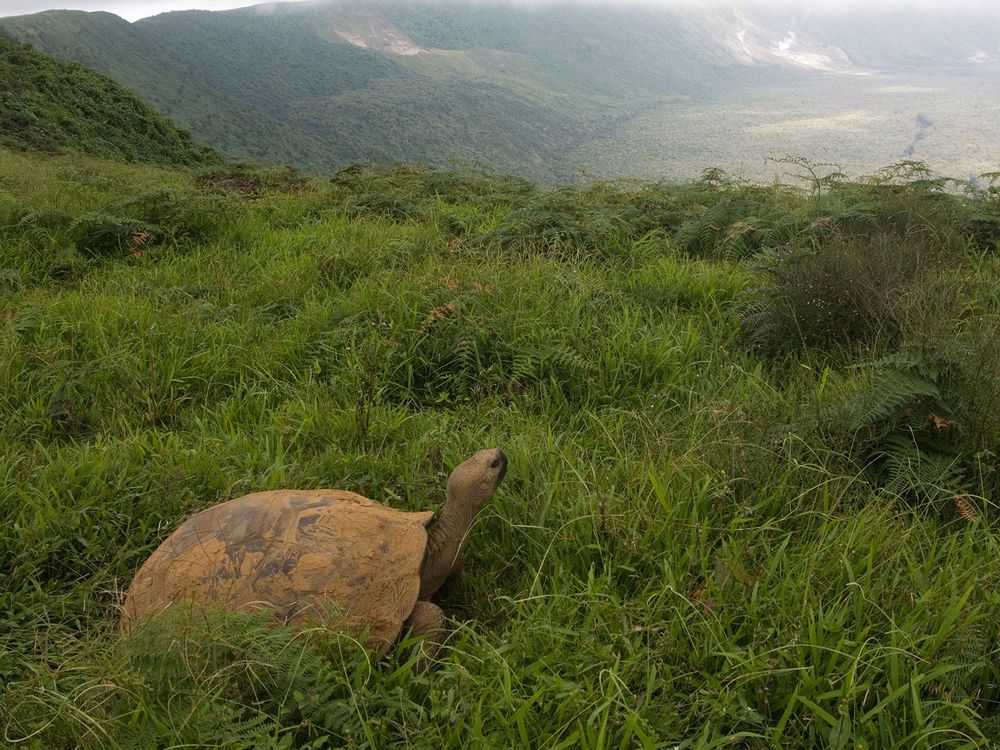 In the late 19th century, whalers, settlers and pirates changed the ecology of the Galápagos Islands by poaching some native species—like Galápagos giant tortoises—and introducing others, like goats and rats. The latter species became pests and severely destabilized the island ecosystems. Goats overgrazed the fruits and plants the tortoises ate, while rats preyed on their eggs. Over time, the tortoise population plummeted. On Española, an island in the southeast of the archipelago, the tortoise count fell from over 10,000 to just 14. Along the way, with goats eating all the plants they could, Española—once akin to a savanna—turned barren.
A century later, conservationists set out to restore the Galápagos giant tortoise on Española—and the island ecosystem. They began eradicating the introduced species and capturing Española's remaining tortoises and breeding them in captivity. With the goats wiped out and the tortoises in cages, the ecosystem transformed once again. This time, the overgrazed terrain became overgrown with densely packed trees and woody bushes. Española's full recovery to its savanna-like state would have to wait for the tortoises' return.
From the time those 14 tortoises were taken into captivity between 1963 and 1974 until they were finally released in 2020, conservationists with the NGO Galápagos Conservancy and the Galápagos National Park Directorate reintroduced nearly 2,000 captive-bred Galápagos giant tortoises to Española. Since then, the tortoises have continued to breed in the wild, causing the population to blossom to an estimated 3,000. They've also seen the ecology of Española transform once more as the tortoises are reducing the extent of woody plants, expanding the grasslands and spreading the seeds of a key species.
Not only that, but the tortoises' return has also helped the critically endangered waved albatross—a species that breeds exclusively on Española. During the island's woody era, according to Maud Quinzin, a conservation geneticist who has previously worked with Galápagos tortoises, people had to repeatedly clear the areas the seabirds use as runways to take off and land. Now, if the landing strips are getting overgrown, they'll move tortoises into the area to take care of it for them.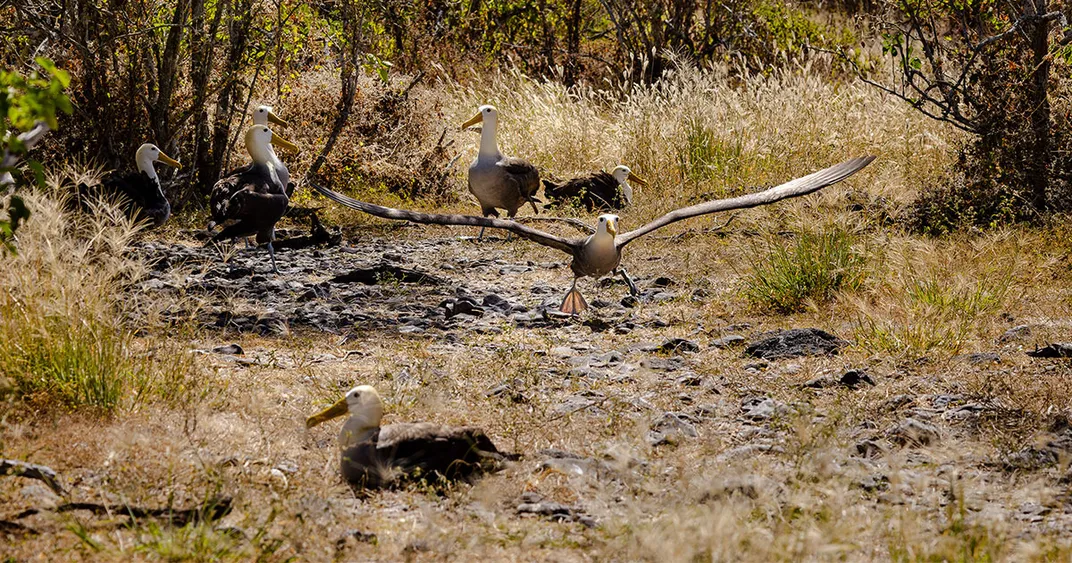 The secret to this success is that—much like beavers, brown bears  and elephants—giant tortoises are ecological architects. As they browse, poop and plod about, they alter the landscape. They trample young trees and bushes before they can grow big enough to block the albatrosses' way. The giant tortoises likewise have a potent impact on the giant species of prickly pear cactuses that call Española home—one of the tortoises' favorite foods and an essential resource for the island's other inhabitants.
When the tortoises graze the cactus's fallen leaves, they prevent the paddle-shaped pads from taking root and competing with their parents. And, after they eat the cactus's fruit, they drop the seeds across the island in balls of dung that offer a protective shell of fertilizer.
The extent of these and other ecological effects of the tortoise are documented in a new study by James Gibbs, a conservation scientist and the president of the Galápagos Conservancy, and Washington Tapia Aguilera, the director of the giant tortoise restoration program at the Galápagos Conservancy.
To study these impacts up close, they fenced off some of the island's cactuses, which gave them a way to assess how the landscapes evolve when they're either exposed to or free from the tortoises' influences. They also studied satellite imagery of the island captured between 2006 and 2020 and found that while parts of the island are still seeing an increase in the density of bushes and trees, places where the tortoises have rebounded are more open and savanna-like.
As few as one or two tortoises per hectare (2.5 acres), the scientists write, is enough to trigger a shift in the landscape.
Dennis Hansen, a conservation ecologist who has worked with the tortoises native to the Aldabra atoll in the Indian Ocean, says that while the findings line up with what conservationists expected, it was nice to have their suspicions confirmed. The results bode well for other rewilding projects that include giant tortoise restoration as a keystone of their efforts, he says, such as those underway on other islands in the Galápagos archipelago and on the Mascarene Islands in the Indian Ocean.
But on Española itself, though the tortoises have been busy stomping shoots and spreading seeds, they have more work to do. In 2020, 78 percent of Española was still dominated by woody vegetation. Gibbs says it may take another couple of centuries for Española's giant tortoises to reestablish something like the ratio of grasses, trees and bushes that existed before Europeans landed in the archipelago. But that long transformation is at least underway.
This article is from Hakai Magazine, an online publication about science and society in coastal ecosystems. Read more stories like this at  hakaimagazine.com .
The Legal Fishery Sparking Arrests and Violence
Coastal Job: Hovercraft Operator
Get the latest Science stories in your inbox.
Go Digital!
Mysterious Galápagos Reefs Harbor Strawberry Squid and Other Fantastic Creatures
A deep-sea expedition discovers a strange, dark world of strawberry squid and ratfish in cold-water corals near the Galápagos Islands
By Jack Tamisiea on November 2, 2023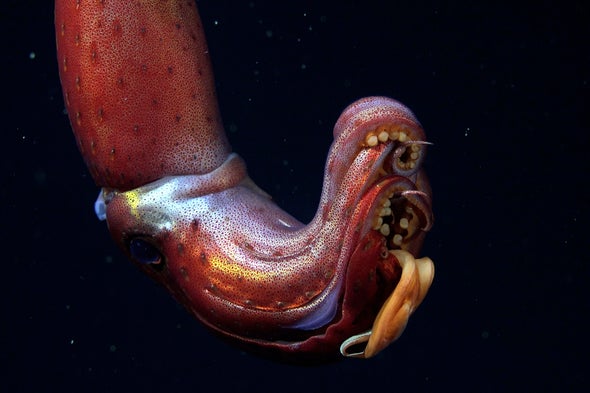 The Galápagos Islands are famed as a bizarre menagerie of blue-footed boobies , giant tortoises and seafaring iguanas. But the waters surrounding the archipelago are also brimming with biodiversity, including nearly 3,000 species ranging from pint-size penguins to colossal whale sharks.
And now researchers have discovered yet another trove of life's diversity in the Galápagos, this one in a dark, frigid world more than 400 meters below the waves. The team used a remotely operated vehicle (ROV) to map two pristine cold-water coral reefs—one of which is the size of eight football fields—and two submerged volcanoes , or seamounts, in high resolution. These abyssal reefs, which may be thousands of years old, are teeming with sharks, squid and a variety of other creatures.
The new discovery provides a detailed glimpse of the region's overlooked assortment of cold-water corals , says Katleen Robert, a researcher specializing in seafloor mapping at the Fisheries and Marine Institute of Memorial University of Newfoundland. Robert led an international team of collaborators aboard the nonprofit Schmidt Ocean Institute's research vessel Falkor (too) during the 30-day mapping expedition, which began in September. (Previous expeditions on the vessel have recorded baby octopuses hatching in a surprise deep-sea nursery and a strange ecosystem under the seafloor .)
The reefs and seamounts lie within the Galápagos Marine Reserve (GMR), a swath of the eastern Pacific Ocean spanning some 133,000 square kilometers. The area, about 1,000 kilometers west of Ecuador, sits at the intersection of three major ocean currents; the resulting influx of drifting life forms and nutrients has helped it develop one of the planet's most biodiverse marine habitats.
Very little was known about the ecosystems in the GMR's deeper reaches, so one of the team's main goals was to chart their layout. According to Robert, most deep-sea mapping uses acoustic methods because sound spreads more easily through water than light does from far distances. But at closer ranges, measuring with laser beams instead of sound waves creates a much higher-resolution map of the seafloor's rugged topography. So the team deployed the ROV SuBastian to get close enough to bounce lasers off of the two reefs, located between 370 and 420 meters below the surface.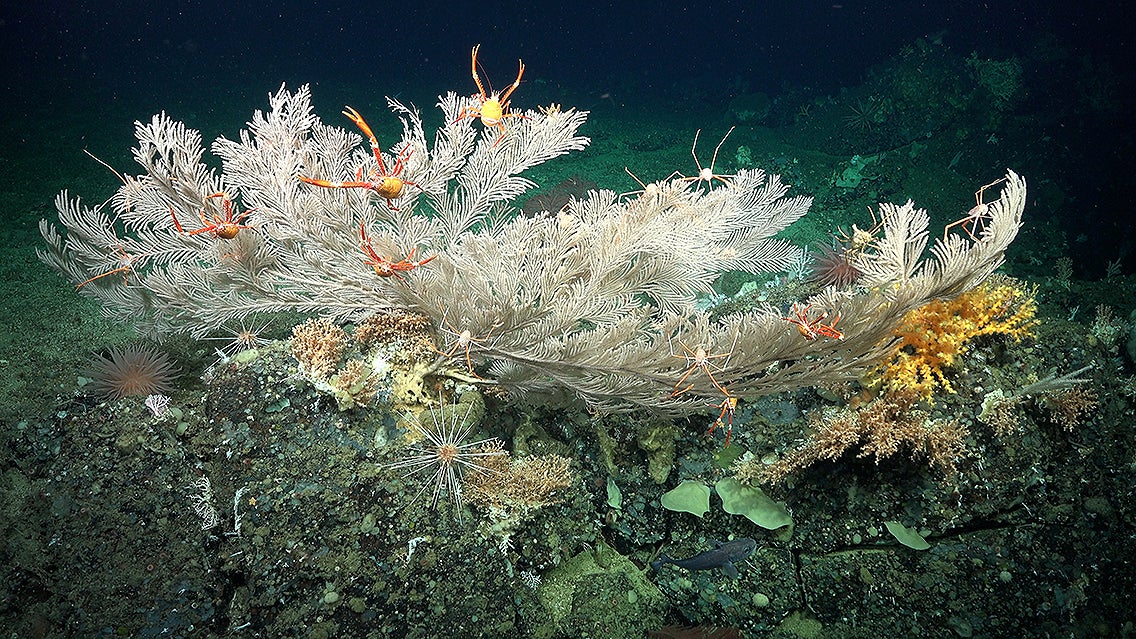 As SuBastian explored the reefs, the researchers used the cutting-edge laser scanning technology to craft maps of this hidden environment with a resolution of down to two millimeters. The maps were so detailed that the scientists aboard the research vessel could pinpoint individual animals and make out minute details of the corals' anatomy.
When the researchers return to the site in the future, Robert says, they could even use this mapping technique to measure the corals' elusive growth rates. "Cold-water corals grow very slowly, like a few millimeters a year over hundreds of years," she says. "If you want to see the corals grow, you really have to be able to have that really high resolution that our laser scanner is able to provide."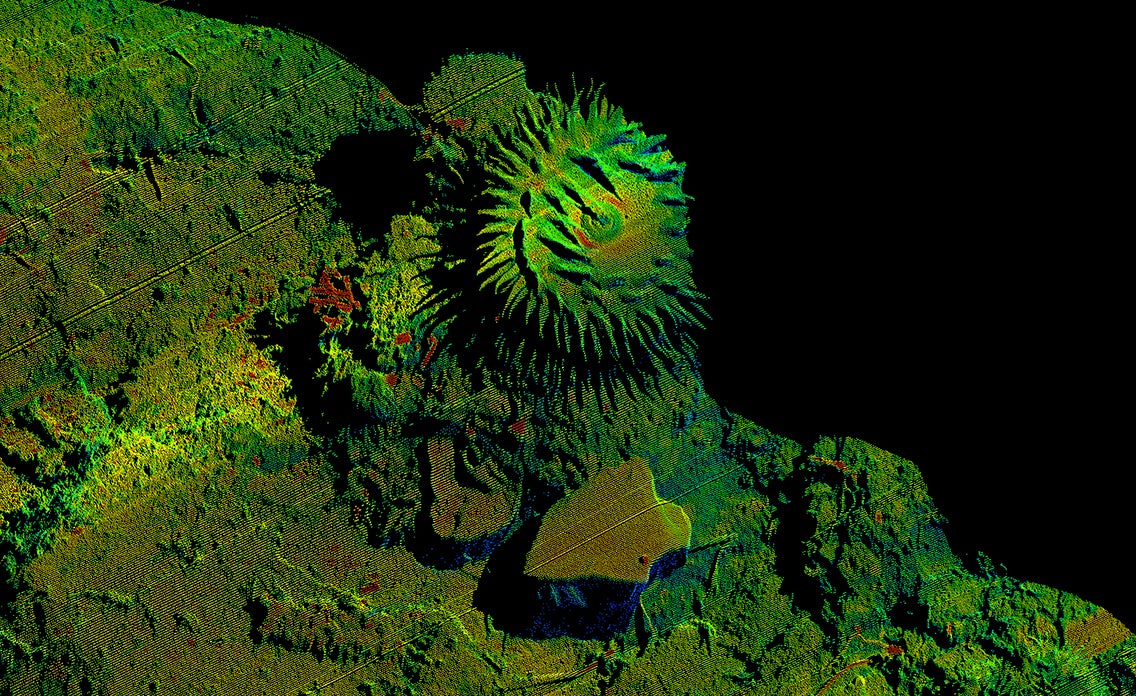 The vast sizes of these reefs—one covers a whopping 800-meter-long stretch of the seafloor, while the other spans more than 250 meters—led the researchers to posit that corals have been living here for hundreds, and possibly thousands, of years.
Unlike the better-known shallow coral reefs that thrive in balmy, sunlit waters, cold-water corals thrive hundreds to thousands of meters beneath the surface—often in frigid waters with little to no light. Instead of relying on photosynthetic algae for energy, the polyps of these corals catch tiny organisms floating in the water. This allows them to build lush coral gardens that act like an oasis in the dark.
As the team mapped the reefs, it identified more than 40 different varieties of cold-water corals, some of which were covered with eggs. The corals were also crawling with critters, including squat lobsters, feathery brittle stars, and dense patches of anemones and sponges. Several species of fish patrolled the reefs, including skates, sharks and ratfish, whose large, emerald-green eyes gather the scant light available in these inky depths. The scientists also found a variety of animals swimming above the reefs, including strawberry squid, whose mismatched eyes help them simultaneously search for prey above and below them.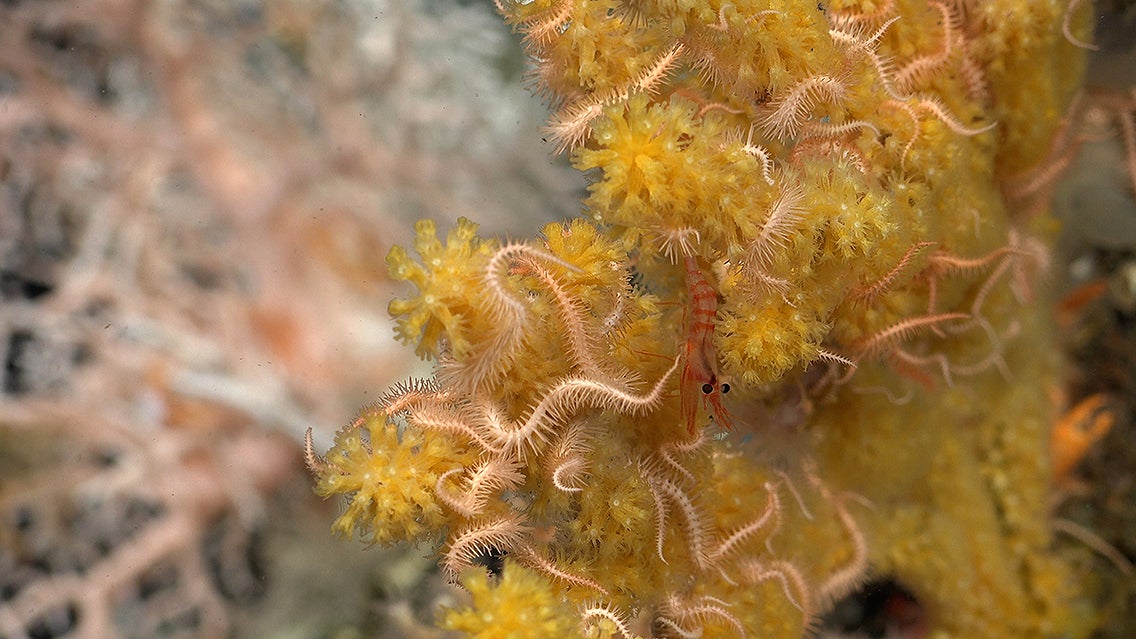 As SuBastian collected samples of these deep-sea denizens, scientists aboard the Falkor (too) measured the area's currents and water conditions. The two new reefs both occupy a layer of the water column with a low concentration of oxygen. Robert says future work is needed to determine why deep-sea corals cluster in such areas.
She believes the discovery of the new reefs is a major step in understanding and protecting these little-known seafloor environments throughout the eastern Pacific. Though the GMR reefs are protected, other similar ecosystems may be threatened by activities such as deep-sea mining. As Robert puts it, "We need to know that these reefs are there before we can realize what we can lose."
ABOUT THE AUTHOR(S)
Jack Tamisiea is a science journalist based in Washington, D.C., who covers natural history and the environment. Follow Tamisiea on Twitter @jack_tamisiea
Recent Articles by Jack Tamisiea
Rats Use the Power of Imagination to Navigate and Move Objects in a VR Landscape
We Finally Know Where Oranges and Lemons Come From
Last Meal of 465-Million-Year-Old Trilobite Discovered
Get smart. Sign up for our email newsletter.
Support science journalism.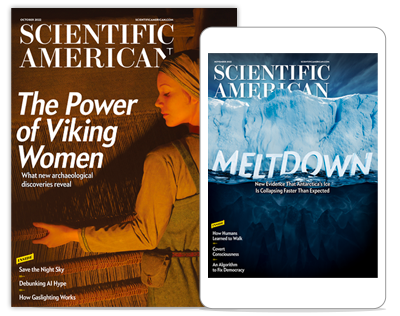 Thanks for reading Scientific American. Knowledge awaits.
Already a subscriber? Sign in.
Thanks for reading Scientific American. Create your free account or Sign in to continue.
See Subscription Options
Continue reading with a Scientific American subscription.
You may cancel at any time.
In West Maui, tourism returns to an island scarred by fire
Hotels housing displaced residents reopen to visitors as wildfire relief efforts continue.
LAHAINA, Maui — In Maalaea Harbor, Capt. Dani Kleinhenz stood on the bow of a 55-foot catamaran and greeted her passengers with an exuberant "Aloha!" In a race against the setting sun, she quickly launched into her pre-departure briefing. She shared the itinerary for the two-hour sail, described the drink specials and explained the inner workings of the onboard toilet. Then she paused, and her tone shifted.
"Thank you guys for coming out here and supporting us," said Kleinhenz, her voice tinged with emotion. "Please don't ask the crew about anything personal. It's still pretty fresh for us."
Devastating wildfires swept through Lahaina on Aug. 8, killing nearly 100 residents, displacing thousands and destroying a vibrant community of homes, businesses and cultural touchstones. Two months later, on Oct. 8. a portion of West Maui reopened to tourists. Forty-eight hours later, Trilogy I, which had resumed tours a few weeks after the fires, set sail south of the burn zone. The mai-tai-sipping passengers included anniversary celebrants, a 21-year-old birthday girl and a pair of newlyweds.
"We're taking heed of the warnings and staying in the appropriate places," said Valerie Ramsey, a Californian on her honeymoon. "We definitely made this choice thoughtfully. We didn't want to be jerks."
In recent years, Maui has struggled with extremes in tourism. The issue forced the government, the travel industry and residents to rethink their relationship with Maui's main economic driver, which accounts for about 70 percent of every generated dollar. First, the island was inundated with tourists — a record nearly 3.1 million visitors in 2019, according to the state's Department of Business, Economic Development and Tourism . Locals implored tourists to stay away and urged officials to stop pushing Maui as a paradise destination.
5 ways to be a good visitor on Maui as tourism reopens
The state's tourism authority had shifted its messaging to responsible travel with its Kuleana campaign when the coronavirus hit. In 2020, visitor numbers plunged to less than a million. This year, tourism was going strong — until the fires consumed Lahaina. The tragedy rekindled the tension between residents and tourists.
"We lost loved ones, we lost homes, we lost businesses. For places that tourists would have gone to, we lost infrastructure, power, water, sewer or internet," Maui Mayor Richard Bissen said a few days after he took the stage at the Maui Ukulele Festival , a benefit that coincided with the reopening. "There was obviously devastation that impacted a tourist's ability to enjoy certain areas. Hotels also became shelters and living places for our local community."
Schools near a Maui wildfire burn zone are reopening. Parents wrestle with whether to send kids back
When Gov. Josh Green (D) announced the reopening date, a vocal contingent of islanders protested. They worried about vacationers inhabiting the same hotels as displaced residents and hospitality workers trying to put on a happy face while they grapple with grief.
"Everyone is so affected and traumatized by the fires that it's going to be very difficult to show that aloha spirit to tourists," said Paula Martinez, the volunteer coordinator at Hua Momona Farms who was housing friends. "I think a lot of people come here with the expectation that the people in Hawaii are so nice. They're so full of aloha. It won't be shown like it was before."
In a concession to these concerns, the mayor decided to open West Maui in phases, starting with the northern section from the Ritz-Carlton in Kapalua to the Kahana Villa Resort in Kahana. The roughly three-mile stretch had initially lost power and communications but was otherwise unscathed.
Anne Landon, who is temporarily living at the Hyatt Regency in Kaanapali with her Jack Russell-fox terrier mix, Vida, supports the reopening. The clothing designer has 60 boxes of garments headed to Maui from Bali . She needs shoppers.
"I do not feel like it's too soon," Landon said between sips of coffee donated by VigiLatte, which set up shop in the hotel's parking lot. "I am not angry about tourists, but I think they are going to be upset because it's not their Maui anymore."
The curse of tourism
The precipitous drop in visitors three years ago underscored Maui's heavy dependency on tourism. In the first eight months of this year, 1.9 million visitors spent $4.34 billion, a more than 10 percent bump from the same period last year and nearly 24 higher than 2019, according to state data .
But the absence of travelers was also revelatory. Residents could finally reclaim their island.
"What we found out during covid was that local people gave up a lot of their treasured spots [to tourists]," said Ekolu Lindsey III, president of Maui Cultural Lands , a nonprofit dedicated to cultural, archaeological and ecological preservation. "I was able to get to Kaanapali during covid and see not a single footprint on the beach. That is just unheard of."
"I think a lot of people come here with the expectation that the people in Hawaii are so nice. They're so full of aloha. It won't be shown like it was before."
Overtourism precipitated a number of inconveniences and hardships. Islanders had to contend with traffic jams, crowded beaches, environmental degradation and a dire housing crisis exacerbated by the short-term rental market. Lawmakers and locals have floated a variety of ideas to counter the negative impact, such as restricting Airbnbs and their ilk to hotel zones.
Some environmentalists are advocating for an annual "green fee" similar to the tax levied by Ecuador's Galapagos National Park and the Republic of Palau. Nonresidents would pay $50 to access state parks and trails in addition to any preexisting reservation or user fees. Legislators failed to advance the measure this year, but many remain hopeful that the bill will be revived.
'It's disgusting': Bali locals are fed up with bad tourists
The Hawaii Tourism Authority has also been tackling the issue by collaborating with the islands on a destination management action plan. Each island devised its own strategy. Maui landed on regenerative tourism, a more muscular version of eco-tourism. Ideally, visitors will participate in cultural activities, shop at local businesses, protect the marine environment and volunteer — essentially, give back more than they take.
" People want to have a good time, but maybe for half the time they could plant trees in the mountains or clean up the beach or check out a coral farm," said Cord Munoz, whose surf repair shop did not survive the fire. "People build a real connection to this place through their experiences and the people and the culture. It's not like, 'Oh, I have a real connection to Cabo San Lucas because I drank all those tequilas and blacked out on the beach.' Maui is so much more than that."
What's next for Lahaina?
With one section open, two remain. On Monday, the mayor announced that he was going to open both areas — Mahinahina to Maui Kaanapali Villas and the Royal Lahaina Resort to the Hyatt Regency — on Nov. 1. He described the first phase as a success, with "positive interactions" between visitors and the community. He also acknowledged the ongoing concerns about housing, but reassured residents that the Red Cross remains dedicated to recovery efforts even as tourists return.
"The Red Cross has assured me that housing for displaced Lāhainā residents, including those staying in hotels, is not in jeopardy," Bissen said in a press conference .
The return of Lahaina's historic district will require even more prudence and time. The former capital of the Hawaiian Kingdom is sacred, especially among native Hawaiians. The monarchy ruled from Lahaina until 1845, when King Kamehameha III moved the royal court and residence to Honolulu. Around the same time, sugar cane planters started arriving. They drained Lahaina's coastal wetlands and redirected the water for their crops. The last sugar producer shuttered in 2016, leaving behind parched land.
Destroyed Lahaina was once Hawaiian Kingdom's capital, global trade hub
"Lahaina is an old town," said Kleinhenz, the captain with Trilogy Excursions, whose casualties included a catamaran and the company's head office. "It was a tinderbox."
The government said the community will be involved in Lahaina's future. "Let me be clear, Lahaina belongs to its people, and we are committed to rebuilding and restoring it the way they want it," Green said the week after the fires . "The land in Lahaina is reserved for its people as they return and rebuild."
Different visions abound. Munoz, the small business owner, suggests restoring the water and rebuilding but with greater safety measures. Kleinhenz is against developing Front Street, to avoid future tragedies. The anonymous authors of signs posted near the burn site summed up their anti-outsider positions: "Lahaina is not for sale" and "Defend the Land."
Lindsey, whose deep roots in Lahaina included an ancestral home on Front Street, said he wants stricter zoning codes to discourage short-term rentals and mega-mansions; native plants to revitalize the land; and a cultural site at Moku'ula to honor the past.
"Lahaina has many microclimates of history," he said, "and we need to hold onto that history."
'Let Lahaina Heal'
No one anticipated a rush of tourists for the reopening, and they were right. According to state data, the island received nearly 4,000 domestic arrivals on Oct. 8, significantly less than the 6,457 visitors from the same day last year. Nor was anyone proclaiming "business as usual," because it wasn't.
At Kahului Airport, where hundreds of stranded tourists awaited evacuation during the fires, Maui Strong Fund billboards overshadow ads for tourist activities. Near baggage claim, a video reminds travelers to treat residents with kindness and to act responsibly by exploring unaffected areas, such as Hana and Wailea.
'Helped to restore my soul': Readers share their Maui memories
"I think it would help a visitor to view the video, so they can understand the respect we're asking them to show and the compassion for people," said Bissen. "Don't ask awkward questions like, 'Did you lose a home? Did you lose a loved one?' Be aware of your own conduct and your own actions and how you interact with someone who may have been impacted by what happened."
Local authorities and businesses are bolstering this message, especially after some earlier misconduct involving social media posts of the devastation. On the bypass road to the west side, boulders and police cars parked on the shoulder deter gawkers from stopping and snapping pictures. All access points to Lahaina Town are closed, and fencing along Honoapiilani Highway partially obscures views of the scorched terrain. Handmade signs — "Let Lahaina Heal" — serve as reminders to keep your eyes on the road.
"The land in Lahaina is reserved for its people as they return and rebuild."
"People going through the area — it's not okay to make it about social media and to take selfies," Kleinhenz said.
The hotels are also preparing visitors for a different kind of Hawaii vacation — one that is more subdued and thoughtful. At the Ritz Carleton, a board in the lobby entrance highlights charities accepting donations for their relief efforts. The recently opened Napili Kai Beach Resort sends guests an email with a list of operating businesses in West Maui and volunteer opportunities. At the check-in counter, a laminated card titled "Approach Conversations Mindfully" recommends offering "aloha and support" to staff and residents.
" We need time to grieve and heal, but another segment of the community says we need to get back to work," said Gregg Nelson, general manager of the Napili Kai Beach Resort. "I've had staff members — I'll choke up here a little bit — who've told me that this is their escape from the daily challenges they're facing."
Giving back through meals and dog walks
Every weekday morning in a former pineapple field in Kapalua, volunteers slip on white aprons and assemble around long tables at Hua Momona Farms. After the fires, the 25-acre farm shifted its focus from supplying local restaurants with microgreens to preparing 750 meals three times a week for displaced residents.
According to Green, about 6,800 people are living in 35 hotels throughout Maui. Some properties have guest rooms with kitchens; others are serving residents three meals a day in their restaurants. State and Maui County officials said they are committed to addressing the long-term housing needs of the survivors, but that takes time. So, the demand for meals is still strong.
"This isn't going to be a recovery overnight. Some [commercial] kitchens are already closing down because they're reopening for business," said Martinez, the farm's volunteer coordinator. "We want to provide meals and produce as long as we can, as long as there's a need."
Your travel checklist needs a disaster plan. Here's how to make one.
Hua Momona is one of many businesses and organizations pitching in to help feed, clothe, entertain or care for the displaced residents and their children and pets. Maui Nui Strong is a key hub for volunteering. It features several distribution centers as well as the Maui Humane Society , where visitors can comfort cats rescued from the fire or take shelter dogs on a hike or beach outing. Hungry Heroes Hawaii is another vital resource.
On a recent Monday at the farm, seven volunteers and several staff members worked side-by-side chopping onions, washing kale, disassembling chicken and affixing labels to takeout containers. After the prep work was complete, the team moved inside a trailer with a full-service kitchen blasting classic rock.
Each person occupied a station — coconut rice, vegetable medley, chicken satay, peanut sauce, crispy toppings — along the assembly line. Cars drove up and loaded up hundreds of boxes of food.
After the last transport departed, the volunteers sat down for a meal shared among themselves and all of Lahaina.
Wildfires in Hawaii
What's happening: After the deadly wildfire in Maui devastated the town of Lahaina, people search for their loved ones as they face the devastation of losing homes , schools and businesses .
How did the fires start? Officials have not announced a cause, though video and data shows it was probably power lines . The spread of nonnative grasses and hurricane-stoked winds could have been factors, along with the indirect influence of climate change .
What areas have been impacted? Fires burned across multiple Hawaiian islands — these maps show where . The town of Lahaina on the island of Maui suffered widespread damage, and historical landmarks across the island were damaged . These photos show the extent of the blaze .
Can I help? Many organizations are accepting donations to assist those affected by the wildfires. Visitors returning to West Maui are encouraged to practice regenerative tourism .
share this!
November 2, 2023
This article has been reviewed according to Science X's editorial process and policies . Editors have highlighted the following attributes while ensuring the content's credibility:
fact-checked
peer-reviewed publication
trusted source
Thermal imaging: A promising tool to measure stress in wild animals
by Laura Ferguson, Tufts University
Journal information: Journal of Experimental Biology
Provided by Tufts University
Explore further
Feedback to editors
Study shows how bird flu could be eradicated by editing the genes of chickens
6 hours ago
Mother Nature knows best when it comes to climate solutions, social media users say
Nov 4, 2023
Plastic waste in rivers may carry dangerous microbes: Study
Saturday Citations: Moon origins, rat whimsy, microgravity orientation. Plus: Starfish are bodiless heads, it turns out
In US capital, selfies with asteroid hinting at Earth's origins
Seeing the unseen: How butterflies can help scientists detect cancer
Nov 3, 2023
Physicists ask: Can we make a particle collider more energy efficient?
How salt from the Caribbean affects our climate
Large herbivores such as elephants, bison and moose shown to contribute to tree diversity
Researchers can now visualize osmotic pressure in living tissue
Relevant physicsforums posts, can a rise in sunlight exposure cause magnesium depletion.
2 hours ago
Canine transmissible venereal tumour - CTVT
Homo naledi: 5 yr update & new findings (2021), bmd by dexa = real bone strength, pfas and power lines cause cancer.
Oct 29, 2023
Reaction to COVID-19 Vaccine (or what to be prepared for)
Oct 27, 2023
More from Biology and Medical
Related Stories
Thermal imaging can detect how animals are coping with their environment, avoiding the need for capture, according
Jan 31, 2018
Sheep eyes are the window to their stressed out souls
Jun 1, 2020
Exploring new ways to study heart rate, respiration in wild animal populations
Mar 29, 2023
Stressed rattlesnakes found to calm down in the company of a nearby 'friend'
Jul 6, 2023
Conservation endocrinology sheds light on a changing world
Apr 26, 2017
In a warming climate, can birds take the heat?
Nov 12, 2020
Recommended for you
Ants are hungry for sugar and oil: Research team reveals insect tastes in tropical forests
Plants' secret to surviving shorter days
Taming wild northern rivers could harm marine fisheries and threaten endangered sawfish
Rats have an imagination, new research finds
Nov 2, 2023
Study: To restore ecosystems, think about thwarting hungry herbivores
Let us know if there is a problem with our content.
Use this form if you have come across a typo, inaccuracy or would like to send an edit request for the content on this page. For general inquiries, please use our contact form . For general feedback, use the public comments section below (please adhere to guidelines ).
Please select the most appropriate category to facilitate processing of your request
Thank you for taking time to provide your feedback to the editors.
Your feedback is important to us. However, we do not guarantee individual replies due to the high volume of messages.
E-mail the story
Your email address is used only to let the recipient know who sent the email. Neither your address nor the recipient's address will be used for any other purpose. The information you enter will appear in your e-mail message and is not retained by Phys.org in any form.
Newsletter sign up
Get weekly and/or daily updates delivered to your inbox. You can unsubscribe at any time and we'll never share your details to third parties.
More information Privacy policy
Donate and enjoy an ad-free experience
We keep our content available to everyone. Consider supporting Science X's mission by getting a premium account.
E-mail newsletter