Early Holiday Deals are live | Free US Shipping over $98
The Fujifilm XF 18mm F/1.4 Review | Best Fuji Lens Ever Made?
Here are my top reasons why everyone needs to add this lens to their camera bag..
I sold four of my Fujifilm lenses (the 12mm f.2.0, my 18mm f/2.0, 23mm f/1.4, and my 50mm f/2.0) to fund what is perhaps the best Fujifilm lens ever made — the 18mm f/1.4 .
I'll come out of the gate saying this will not be a technical review. No pixel peeping, brick wall distortion tests, or bokeh comparisons will exist. This article will demonstrate my overall shooting experience and initial impressions of the 18mm f/1.4 from a perspective of a wedding, portraits, and family photographer. It is, by far, my absolute favorite Fujifilm lens to date, which completely overhauled any opinion made on the 16mm f/1.4 . Why? Let's jump in.
Get up close and wide open with Fujifilm's versatile new prime lens – the high-quality, portable, and weather-resistant 18mm f/1.4 R LM WR . With a focal length equivalent to 27mm, it's the perfect choice for sprawling landscapes, the sights and sounds of the street, and everything else in between. Be ready for any creative outburst with lightning-fast autofocus, a wide f/1.4 aperture, and weather resistance to allow for continued operation in dusty, moist, and freezing conditions. The 18mm f/1.4 is ready to be a constant companion, wherever your adventures take you, capable of extracting every last bit of detail from any X Series mirrorless camera.
What We Love:
Greater Resolving Power to Offer Best Possible Image Quality
Never sacrifice a good image with cheap alternatives.
Less Chromatic/Comatic Aberration and Beautiful Bokeh
Creamy yet sharp in detail.
Fast, Quiet, and Smooth Focus
The perfect companion on fast paced wedding days.
The Details:
Brand: Fujifilm
Product Type: Primary Lens
Best For : The 18mm is better suited for capturing dynamic situations like weddings, street, action, or planning on shooting a healthy amount of video.
XF 18mm F1.4 R LM WR Lens
Looking to get close and wide with your Fuji? The FUJINON XF18mmF1.4 R LM WR prime will be your new versatile, high-quality, portable, weather-resistant friend
Captures the Entire Scene Effortlessly, And Sharply…
When I started photographing weddings, I realized that I gravitated toward the broader end of the focal length spectrum. Upon switching to Fujifilm, I tried to make the 18mm f/2.0 happen, knowing that I like that 28mm field of view, but I needed an f/1.4 lens to satisfy my low light and high ISO preferences.
Additionally, I appreciate camera lenses with unique optical characteristics: wide-angle, close focus, and magnification. I shoot a lot of Lego portraits with my Nikon 28mm f/1.8G, and my previously owned 16 mm f/1.4 was pretty mediocre at recreating this look. I always felt that the background was too warped for my liking. After trying the 18mm f/1.4 for these Lego portraits, I found that it led to more pleasing results as the compression smoothly smooths out the blanketed background. And contrary to what you might think, the 18mm f/1.4 does, in fact, focus closer than my previous 23mm f/1.4. For me? That's perfectly enough.
The 18mm f/1.4 autofocus blows every other wide-angle lens out of the water that I used before. From my many months of experience, I can confidently say that it handles various versatile situations. Additionally, I can feel comfortable not having to stop down as much, knowing that the autofocus will keep up. I appreciate its mild distortion compared to the 16mm f/1.4 and its overall ability to capture human portraits better. While experimental warping along the edges of a frame has its place, I find that the 18mm powerfully encapsulates a more refined shooting experience. Overall — I would describe the 18mm f/1.4 to have distortion closer to the 23mm f/1.4 but offers the feeling of the 16mm f/1.4. The perfect happy medium.
The 8 Best Fujifilm Lenses For Portraits, Landscape, & More
From novice kit lenses to ground-breaking prime lengths that cover a huge range of focal lengths, sizes, and prices — there is truly a lens for everyone.
I want to caution that despite the 18mm f/1.4 having less distortion, that doesn't mean it's easier to compose any photos with its broader framing. You will have to correctly manage more elements in the frame to make the image pop within a lawful composition. Similar to my 18mm f/2.0 review, many people describe the 18mm focal length as a "snapshot" focal link, as most standard cameras on cell phones are of this equivalent 28mm focal length. Though, for me, the snapshot feels and looks more of a testament to the photographer's eye rather than the capability of the focal length itself. So, for me as a photographer, I like to be challenged because I get bored far too quickly. Anybody can bokeh the hell out of an image using a 50mm f/1.0 or the 90mm f/2.0 because of the blurred background, but the 18mm f/1.4 will keep your shooting honest.
This lens is wildly sharp. I'm talking next-level detail and crisp clarity (but in the best sense possible). I like to compare the 18mm f/1.4 with the 90mm f/2.0 's wide-angle cousin. If Fujifilm's X-series lenses are already this perfect, I'm ecstatic to see what the future lineups will visually accomplish.
Comparisons
I wouldn't be a good reviewer if I didn't leave you with various comparisons to other lenses that exist in the Fujifilm lineup, now would I?
The 18mm f/1.4 vs. The 18mm f/2.0
The deciding factor is going to be size and price. Do you want a pocketable lens? Do you want a cheaper lens and prefer the 28mm field-of-view? I love the 18mm f/2.0 as a travel lens but immediately sold it when they announced the 18mm f/1.4. I travel with the 18mm f/1.4 as my go-anywhere lens, along with the X100V being that 23mm equivalent. The 18mm f/1.4 is a bit larger than the f/2.0, but indeed not anything I can't stuff in a light bag or a stroller.
The 18mm f/1.4 vs. The 16mm f/1.4
Everybody wants to know this, like which f/1.4 wide lens should you buy? If you're shooting cityscapes and landscapes requiring a broader angled perspective, I'd only keep the 16mm f/1.4 . However, once you start adding people into the mix, that's when the distortion will depend on how you'll document these human scenes. The 16mm f/1.4 certainly limits the photographer to the center of the frame, whereas the 18mm f/1.4 holds a more forgiving composition. And if you prefer the best sharpness — the 18mm hands down will be the winner.
What We Rate
Skill level, photo quality, video quality, rugged ability, build quality.
This new 27mm equivalent lens has three aspherical elements, translating to fantastic sharpness corner to corner, even at wide apertures. The XF 18mm is smaller, lighter, and inherits an aperture ring alongside a traditional focus ring. The 18mm has a linear focusing motor that translates to stupid-fast focusing speeds noticeably faster than the 16mm. It's a modern lens that can take advantage of current FujiFilm bodies. Though sharing the same price as the XF 16mm F1.4, this lens sometimes feels light years ahead. The 4mm gap in equivalent focal lengths may not feel like much; however, the difference is more in practice. While it most likely has to do with the higher angle of view, the 18mm feels less distorted in many situations and primarily when focusing at equal distances.
What It Has:
Compact Size F1.4 Lens
Weather-Resistant Design with A Position Lock on Aperture Ring
Filter size: 62mm
What It Does:
Focal Length: 18mm (35mm Equivalent Focal Length: 27mm)
Maximum Aperture: f/1.4
Minimum Aperture: f/1.4
Minimum Aperture: f/16
Lens Mount: FUJIFILM X
Format Compatibility: APS-C
Angle of View: 76.5°
Be sure to follow me on Instagram and @reggiebphoto , as I'm posting new tips, tricks and tutorials every single day. Subscribe to my Youtube Channel for even more reviews and videos on anything photo and video.
💌 there's more, enjoyed this read subscribe now and receive all the latest and greatest articles straight to your inbox. all original. community first. 100% ad-free., about the reviewer.
Reggie Ballesteros
More on photo & video.
Shooting with the Fuji X-E4 | Capturing Street Scenes of Tokyo & Kyoto
Updated on Nov 8, 2023
iPhone 15 vs. Pixel 8: Which Phone Is Right For You?
Updated on Oct 31, 2023
Pixel 8 Pro with Moment's Lenses | Compatibility & Example Images
Updated on Oct 26, 2023
OnePlus Open vs Galaxy Z Fold | Comparing the Foldable Phone
Updated on Oct 25, 2023
The Best Mobile Filmmaking Gear for iPhone 15 Pro Max
Updated on Oct 19, 2023
Squeezing the Most Out of the Moment 1.33x Anamorphic Adapter
Updated on Oct 12, 2023
It's Wonderful! Fujifilm 18mm F1.4 R LM WR Lens Review
For more stories like this, please subscribe to The Phoblographer.
It's easy to see why photographers keep making the switch to Fujifilm. The X-System brings nostalgic joy back to photography. Their film simulations let photographers be photographers again, and their lens roadmap keeps expanding. The new Fujifilm 18mm f1.4 LM WR lens provides the classic 28mm equivalent focal length paired with a fast aperture. It's an ideal focal length and is speedy enough to take anywhere, making the system even more enticing.
It's weather-sealed, and the linear motor provides even quicker autofocus. We spent the last few weeks with this lens to see if it measures up to our first impressions . It does. It may even surpass them. Keep reading to find out why.
Table of Contents
Too Long Didn't Read
The Fujifilm 18mm f1.4 LM WR lens provides the classic 28mm equivalent focal length with a fast aperture. The linear motor delivers even more impressive autofocus, and it's weather sealed. Images are beautifully sharp with painterly bokeh, gorgeous colors, and solid contrast. The film simulations make editing a breeze and get you back to shooting in no time. It is a lens that you can and will want to take with you everywhere.
Pros And Cons
It's quite sharp
Swift autofocus
Lightweight and ergonomic
Withstands the elements
Great for a variety of applications
Beautiful optics
Minimal chromatic aberration when shooting backlit
Vignetting is a con if you don't appreciate it, although it's easily fixed
We tested the Fujifilm XF 18mm f1.4 lens with the Fujifilm X-T4 body. We also used the StellaPro CLx-10 LED light.
Summarized from the listing over at LensRentals.
Weather sealing
f1.4 aperture to f16
Linear motor
62mm filter thread
Optional metal lens hood
9 aperture blades
15 elements in 9 groups
3 aspherical elements
1 ED element
Fujifilm prime lenses are known for their superior ergonomics and this lens doesn't disappoint. The Fujifilm 18mm f1.4 LM WR lens is lightweight and fits perfectly in your hand. It's a joy to shoot with all day.
The first thing you see is the classic textured aperture ring. It also has an A-setting to control the aperture through the camera. Next is the focusing ring with a texture that provides an ergonomic grip. On the other end of it, the aperture ring has an A-setting. The A-setting lets you control the aperture through the camera body.
Unlike the 16mm f1.4 and the 23mm f1.4, the Fujifilm 18mm f1.4 LM WR doesn't have a snapback. So if you want to focus manually, you need to do it through the camera settings.
Build Quality
This lens feels solid. The WR in the name of this lens means it's weather-resistant. I spent a few days with this lens in varying elements up in the mountains. It performed effortlessly through dense smoke from wildfires, dusty mountain winds, and light rain. I also sat it underneath a sprinkler and then took some images of my cat playing afterward. The Fujifilm 18mm f1.4 LM WR lens had no trouble keeping the dust and moisture out.
This lens performs like you hope it will, if not better. The Fujifilm 18mm f1.4 LM WR lens provides snappy and quiet autofocus thanks to its linear motor. I tend to prefer shooting with a chosen focusing point, and this lens delivered time and time again. I experimented with wide-zone focus, AF-C, and face detection. (There were even a few times that it detected my cat's face.) I even put it on the continuous shooting mode and blasted a few frames at a time while playing with my cat. Seeing that he is the most difficult subject I've ever photographed, I was pleasantly surprised by some of the results.
The manual focus of this lens is also delightful. The barrel glides smoothly, and achieving focus is quick. The only time I found manual focus to be faster than autofocus was when I was shooting in low light conditions well past blue hour. The lens did achieve autofocus in these instances.
Ease of Use
The Fujifilm 18mm f1.4 LM WR lens is a standard modern lens in the lineup. The aperture ring is very convenient and a huge reason why I particularly enjoy shooting with Fujifilm. You can also switch the aperture ring to A-mode and control the aperture through your camera. Manual focusing is effortless to achieve as well. This lens doesn't have the snapback autofocus feature, although the autofocus is so good you don't need it.
Image Quality
There's a lot to love about this lens. It's sharp. The lens boasts good bokeh that you'll enjoy. It also keeps any majorly annoying, traditional lens issues at bay. And then there's Fuji's color, which comes primarily from its sensor output. No matter what simulation you use, you're going to adore this lens.
Look at this! It's really nice. The Fujifilm 18mm f1.4 R WR LM is a great lens if you want documentary-style images. And so this lens shouldn't have Fuji's best bokeh. Indeed, there are lenses with creamier bokeh. Still, though, it's quite nice. The lens doesn't have a lot of contrast either, so you'll need to use lighting to effectively make your subject stand out.
When shooting wide open at f1.4, it is impressively sharp throughout the frame when focused on infinity. It is sharp at the center for closer subjects and improves when stopping down to f2 or f2.8. Optimal sharpness is achieved between f2.8 and f8. Images do become a little softer when stopped down past f8. This is only apparent when zoomed in more than 100%, and the photos are still absolutely usable.
This lens allows you to get quite close to your subject. The bokeh created by the Fujifilm 18mm f1.4 LM WR lens is smooth and beautiful. The combination of the wide-angle and fast aperture creates a unique perspective ideal for highlighting your subject.
Lens Character
The wide-angle of the Fujifilm 18mm f1.4 is wide enough to create fun distortion when you want it. Any unwanted distortion is a simple fix in post-production. The lens does create some vignetting, which is reduced when the lens hood is removed. There is a minimal amount of chromatic aberration in backlit situations. There is also a bit of distortion, which is natural as it is a wider angle lens. All of this is easily corrected in post-processing.
Color Rendering
The color created with this lens when paired with Fujifilm's film simulations is precisely what you've come to know and love. Classic Chrome provides images that are true to real life without the annoying green or magenta when utilizing auto white balance. Classic Neg is ideal for situations when you want a little more punch of color. These are my go-to choices and make for minimal post-processing, allowing me to get back out shooting.
Extra Image Samples
From day one, The Phoblographer has been huge on transparency. Nothing from this review is sponsored. Lots of folks will post reviews that show lots of editing in the photos. The problem then becomes that anyone and everyone can do the same thing. It's not showing what the lens can do. So, our Extra Image Samples section shows edited and unedited photos. From this, you can make a decision for yourself.
Conclusions of the Fujifilm 18mm f1.4 Lens Review
Fast autofocus
Aperture ring
Super sharp
Beautiful bokeh
Great focal length for many shooting applications
Comfortable to shoot with all day
Weather-resistant
Natural vignetting can be heavy with the lens hood
Chromatic aberration in the highlights
There's a lot to love about this lens and not much to complain about. Distortion, vignetting, and chromatic aberration are minimal and easily remedied in post. I'd much rather have that option than a technically perfect, clinical lens devoid of character.
The Fujifilm XF 18mm f1.4 lens is something that you can attach to your camera body and leave on. It's the perfect focal length for street photography and a perfect walk around lens for travel. The wide-angle paired with the fast aperture is great for storytelling and environmental portraits. You can even shoot beautiful food and product images with this lens.
Autofocus is achieved incredibly fast. Bokeh is painterly, and the images are sharp. The film simulations make for simple editing and allow you to get back to shooting quickly. This lens is fun and beautiful, and you won't want to take it off of your camera. If you are looking for significant reasons not to buy this lens, there aren't any.
We're giving the Fujifilm 18mm f1.4 XF WR lens five out five of stars.
Want one? It's priced at $999 and you can pick it up here .
Supplemental reporting provided by Chris Gampat.
Field review: Fujifilm XF 18mm F1.4 R LM WR
Introduction.
The Fujifilm Fujinon XF 18mm F1.4 R LM WR is a bright, fast walkaround prime lens that's particularly well-suited to landscape and street photography. It also makes a good video lens thanks to its small size, light weight and confident, silent autofocus.
Available only for Fuji X-mount cameras, all of which share an APS-C sensor size, it offers a 35mm-equivalent focal length of 27mm.
The Fuji XF 18mm F1.4 R LM WR has a list price of $999.
Handling | Autofocus and focus breathing | Image quality | Conclusion | Samples
Key specifications:
Focal length: 18mm (27mm with APS-C crop)
Aperture range: F1.4 - F16
Stabilization: No
Filter thread: 62mm
Close focus: 0.2m (7.9")
Maximum magnification: 0.15x
Diaphragm blades: 9
Hood: Included plastic bayonet hood, optional LH-XF18 bayonet hood
Weight: 370g (0.82 lb)
Optical construction: 15 elements in 9 groups (3 aspherical, 1 ED)
The XF 18mm F1.4 is an X-mount lens with no direct competitors, either from Fujifilm itself or from third parties. In Fuji's own lineup, the nearest alternative is the less-bright XF 18mm F2 R , but that's a much lighter and more compact pancake-style lens aimed at consumer use.
If you're looking for a bright, wide prime, the nearest alternatives would be Fuji's own XF 16mm F1.4 R WR and XF 23mm F1.4 R . And there are a couple of third-party options to consider, too: The Tokina atx-m 23mm F1.4 X and Viltrox AF 23/1.4 XF .
But all of these are either a bit wider or offer greater telephoto reach than the XF 18mm F1.4, and don't therefore compete directly.
Compared to...
All images edited in Adobe Camera Raw 13 with adjustments limited to white balance, exposure, highlights, shadows, white and black levels. Sharpening and noise reduction at ACR defaults.
While it's more than double the length and triple the weight of the older and slower 18mm F2.0 pancake, the 18mm F1.4 is nevertheless quite compact for its specification. It's around 76mm (3.0") in length with a barrel diameter of 69mm (2.7"), and weighs 370g (13.1oz).
By way of comparison, it's similar in size to Fuji's XF 18-55mm F2.8-4 kit lens when that lens' zoom is retracted, and only weighs about 20% more. It balanced nicely on the Fuji X-T3 , X-T4 and X-S10 bodies we tested it with, although it might prove a bit front-heavy on the very smallest X-mount bodies like the X-E4 .
In-hand, the metal-bodied XF 18mm F1.4 has a really solid feel to it. We've come to expect excellent build quality from Fuji's XF primes, and this lens is no exception.
There are only a few external controls, including both focus and aperture rings as well as an aperture position lock that keeps apertures under automatic control unless overridden. Unfortunately, the manual focus ring lacks a clutch like that in the 16mm F1.4.
The aperture ring moves in 1/3-stop detents while the manual focus ring moves smoothly, but we found both to be a bit too easily-turned for our liking. Given the pre-production status of our review samples, though, it's possible this won't be an issue for shipping versions.
As the WR in its name suggests, the XF 18mm F1.4 R LM WR is designed for weather resistance, with a total of eight seals throughout including one in the lens mount. 62mm filter threads are provided up front, and no in-lens stabilization is available.
Back to top
Autofocus and focus breathing
Fuji's 18mm F1.4 lens has an internal focusing design driven by a linear autofocus motor that moves a group of six focusing elements. It's the first time Fuji has used linear AF in a wide-angle XF prime lens, and the result is very quick focus drive, with a full-rack autofocus time of well under one second.
The linear AF motor also operates silently, which is great news for video shooters. And while there is a little focus breathing present it's fairly well-controlled, so you're likely to notice it only if you're looking for it.
Manual focus conveniently offers the flexibility of two focus modes: linear or non-linear. In non-linear mode you can instantly switch between making big or small focus jumps simply by turning the ring quickly or slowly, respectively. However, you can't pull focus repeatably, since the speed with which you turn the dial changes the distance that the focus will be adjusted.
That's to be expected; unfortunately, in the linear mode, repeatability is good, but the manual focus throw from macro to infinity is very short, which makes fine-tuning of manual focus nearly impossible. Perhaps this is something that could be addressed in firmware.
As for its macro capabilities, the 18mm F1.4 is average, but good for the occasional close-up shot. With a minimum focusing distance of 11cm (4.3") from the lens' frontmost element, or 20cm (7.9") from the sensor plane, you can achieve a maximum magnification of 0.15x.
Image quality
Although its a bit prone to flare / ghosting and its bokeh may not always blow you away, the Fuji XF 18mm F1.4 delivers good sharpness and decent image quality overall. And it does so even when shooting wide-open.
Focused in the center of the frame, center sharpness is very good even at F1.4 , and the corners are pretty good too. Stopping down to F4 yields only minimal improvement in the center along with a more noticeable boost in corner sharpness. We only noticed a small improvement in corner sharpness when focusing in the corner , as sharpness was already very good out to the edges.
This indicates that this lens has a pretty flat field of focus, and delivers excellent sharpness across the frame even when shooting wide-open. That's great news, because it frees you to take advantage of that bright F1.4 maximum aperture without worrying about loss of detail.
When shooting wide-open, out of focus highlights are circular thanks to the 9 rounded blades, and the discs are fairly uniform with no onion rings and only the slightest edge appearing at times. We should mention that of the two copies we received, one unit had distracting patterning within out-of-focus highlights that yielded a 'dirty' look to the bokeh, but we can't make a definitive statement about that given that both our samples are officially pre-production.
Some minimal cat's eye is noticeable in the corners when shooting wide-open, but it's well controlled and goes away by F2.8 . The bokeh discs do start to take on a bit of a polygonal shape at the same time, but the fact that they remain largely circular even with the lens stopped down roughly two stops is impressive. Overall, it's a very decent performance.
Flare, ghosting and sunstars
The Fujifilm XF 18mm F1.4 comes with a plastic bayonet-mount hood, which you'll want to utilize to reduce flare if you find yourself shooting into the sun or other bright light sources with any regularity. There is an optional metal lens hood as well should you want to shell out the $70 for it – in our experience, the plastic hood does fine.
We did sometimes notice some washed-out flare and a little bit of ghosting in difficult conditions, but neither was too bad. As is typically the case, ghosts become more defined the more you stop down, as in the F14 shot above. Stopping down also affords you some really nice sunstars, with nice clean lines and a pretty dramatic effect.
Lateral and longitudinal chromatic aberration (fringing)
Lateral chromatic aberration, which shows up as green and magenta fringes around high contrast edges at image peripheries, is optically well corrected for and any residual aberrations are nearly fully removed digitally in the JPEG or Raw conversion.
Some longitudinal chromatic aberration is present, resulting in slight magenta fringing in front of the plane of focus, along with green fringing behind it, but it's really well-controlled, only really visible wide open and generally shouldn't be an issue in real-world use.
As we noted at the outset, the Fujifilm XF 18mm F1.4 has no direct competition, either from within Fujifilm's XF-series lineup or from third parties. If you need its bright maximum aperture and an 18mm focal length, it's really your only option. Thankfully, it's a pretty good one too, offering sold, compact build and decent image quality.
With swift, silent autofocus from its linear AF drive, and a relatively light weight that makes it well-suited to gimbal-based shooting, the XF 18mm F1.4 also shows potential as a video lens. And to prove that point, we shot with it F1.4 for our DPReview TV episode at the end of this review.
Really, our only concern on the video front is the short focus throw that can make it hard to fine-tune manual focus when set to linear mode, and this seems likely to be an unintended bug that could be fixed in firmware.
For stills shooters, image quality is pretty decent in most respects, even when shooting wide-open. That's particularly important as if you're paying a price and portability premium for a bright F1.4 optic, you'll likely want to shoot at or near maximum aperture quite often.
But with that caveat aside, we think the Fuji XF 18mm F1.4 represents a solid option for a bright, fast walk-around prime for X-mount shooters. And short of switching to a wider 16mm or more telephoto 23mm lens, it's really your only option if you want a bright F1.4 maximum aperture. It's certainly in a different class to the now rather long-in-the-tooth XF 18mm F2 R pancake, and well worth the price premium over that lens.
DPReview TV review
Sample galleries
Please do not reproduce any of these images without prior permission (see our copyright page ).
Fujifilm XF 18mm F1.4 pre-production sample gallery
Fujifilm XF 18mm F1.4 pre-production sample gallery (DPReview TV)
Gear in this story
Discuss in the forums
See full product details
Watch the video review
View sample images
When you use DPReview links to buy products, the site may earn a commission.
Great lens. I bought it off the back of this review and love it.
A review with three "decents"?
I thought that, too. Made me hesitate and rationality kick in. I gave it some time to think and got a 28mm for my FF Nikon . It ist smaller, lighter and 'quite' good - it was more affordable, too. I cant help put wonder if I would have been willing to spend even more than for this Fuji lens, had it lens been outstanding. I would think so.
It's the best of bunch hands down, best aps-c lens, I can't understand how he can give three "decent".
I don't understand the lukewarm attitude of the review either. For example, from the photo samples, I think the bokeh is very pleasing, especially for a wide angle lens -- far better than merely "decent."
Stunning sharpness, see:
https://www.lenstip.com/611.4-Lens_review-Fujifilm_Fujinon_XF_18_mm_f_1.4_R_LM_WR_Image_resolution.html
what does "bloatware" mean?
Chris, does the linear motor rattle when the power is off? I think I saw elsewhere that it does but curious about your impression?
A few years back I had the 90mm Fuji lens which I think was Fuji's first linear motor lens. It rattled when power was off. Roger Cicala noted and discussed it at the time.
Maybe it doesn't matter in terms of performance but it made me wonder about long-term internal damage possibilities. If it doesn't matter to someone else, that's fine, but I was not comfortable with it and that lens is long gone. So it's disappointing if this lens does the same thing, several years later.
Linear motors often rattle or make noise when the camera is not on. It's my understanding that they work with the camera using magnets to focus, and when the camera is off then obviously nothing is there to hold the lens elements in place anymore so they float freely inside the lens if you shake it. You could always just not shake it. lol
I have this lens now for I week in testing and is even sharper than my XF 16/1.4 and 23/1.4 wide open.Quite an achievement I would say.
Another stellar piece of camera gear from Fujifilm.
I think that the "value" bar is a bit too long here :). I mean, for a FF eqv. 28mm F2.1 crop lens ... while Sony FE 28mm F2 costs less than half as much ($450) and weights only 200g ... Come on!
Just because a lens is designed for a smaller sensor does not mean it is automatically cheaper than a 35mm format lens.
The Fuji is also of considerably higher quality and build than the Sony 28mm. The reason the Sony 28.2 is so light is because it is a simple design with less glass.
Using your logic, the FujiFilm 80mm 1.7 GFX lens should be more expensive than a Canon 50mm RF or a Sony 50mm 1.2, for example, giiven the Fuji is designed to cover a sensor 70% larger than full frame. The Fuji GFX is cheaper than the Sony and Canon RF...
"Just because a lens is designed for a smaller sensor does not mean it is automatically cheaper than a 35mm format lens." - Exactly! :) We just have enough of this "smaller and cheaper F1.4 crop lens" BS scam. It's time for the liars to be punished.
"higher quality and build than the Sony 28mm" - To the point that it's more than twice as expensive? I don't think so.
"Sony 28.2 is so light is because it is a simple design with less glass" - And it works fine when we put it on FF. Crop actually requires better optics just to compete with simple FF lens designs. But when we put better optics on FF, crop has nothing to match it. Unfortunately, there are too many "blind" people in photography to see that. And all they care about is how the colors look on tiny little snapshots. That's why all this "overkill gear" (for what they do with it) seems all the same to them ... crop, FF, phone, m4/3, no difference, because they are not actually looking at the full size pictures.
GF 80F1.7 is like FF 64F1.4. Why should it be more expensive?
GF80 $2,300 50 F1.2 GM $2,000
RF50mm 1.2 is $2300. Should it not be cheaper than GFX?
Sony is a soft lens outside of the center. That's why it's cheap and small and light. Fuji is a better lens.
"Sony is a soft lens outside of the center" - Soft compared to what? When I look at the Fuji xTrans caused artifacts and mess, and the lack of fine detail, it's all simply unacceptable to me. So, a bit of softness in the corners is the lesser evil that I can live with.
"RF50mm 1.2 is $2300. Should it not be cheaper than GFX?" - I would love it to be cheaper. I would love then both to be cheaper :). I don't buy overpriced stuff :). What's your excuse?
Oh! my, here we go again. Debunking this one-trick-pony geardude's comments could be a full-time job. Since I have a few minutes to waste, let me try with an even more absurd counterexample. I have a brand new Neewer 32 mm f1.6 lens. It's tiny, produces great bokeh and costs $45. Yet, somehow, Fuji manages to sell it's larger 35 mm f1.4 lens for 10 times that price... exactly as it should. Because, you know, optical design, correction of optical aberrations, etc.
The XF 35F1.4 is not a high quality lens at all. And I'm not saying that the Neewer isn't even worse. It might be. However, FF equivalent optics can produce better pictures (than crop) for the same money. Nikon Z 50F1.8 S is $500 now and it is equivalent to 35F1.2. It'a a much much better lens than XF 35F1.4 and cheaper. Even my cheap $100 50F1.8 STM beats the Fuji, in my opinion.
Having both Fuji and FF systems , I think that's nonsense.
The Fuji 35 1.4 produces some of the best IQ for a 50mm FL I've ever seen.
@Daft Punk Then you've seen nothing :)
Yeah I've been blind for decades and the large prints on my walls ( and some I've sold ) taken with the Fuji 35mm 1.4 are figments of my imagination.
@Daft Punk See, you can figure it out all by yourself. You don't need my help :)
"The XF 35F1.4 is not a high quality lens at all." Already trying to change the subject? OK, let's assume for a minute that you know better than thousands of actual professionals. That bold statement would make your hackish price comparison framework even more absurd, since the "10x overpriced" lens is not even "high quality".
@ecka84, just because you have extremely low standards doesn't mean everybody else does.
Chris, you have a lovely daughter!
Even being much bigger, I'm sure it doesn't make the horrible zoom noise during video like its predecessor!
My 18mm 2.0 is quick & silent (on my XH1) and sharp, too. It seems to be a lens with mixed reviews, certainly.
When I read "either a bit wider or offer greater telephoto reach" I feel like I'm in the Twilight Zone! The word telephoto just seems confusing when describing a wide angle lens. How about "less wide", "more reach" or just "longer"?
Sorry, my Dad was an English teacher ;)
The girls eyes aren't in focus. Why post this?
I'd say the image still provides valuable information about the bokeh.
@Carey: that bokeh conclusions would have been difficult to draw if the eyes had been in focus you think 🤔😉
Assuming you're talking about the picture of the toddler in the text of the review, the girl's eye is close enough in-focus. If our bar for posting any content / media on this site was absolute perfection, this site wouldn't exist. Also, if you think a pro wouldn't post or deliver a shot that close in-focus to a website / client, I have hundreds of photos from $10k + shoots delivered to me that beg to differ. :)
@Rishi I meant the photo of the girl - not the toddler - with the blue polka-dotty top on. The second of the two images with the wood burner on the left behind her, sitting on the sofa. NOT the F2.8 shot but the F1.4 one. Both eyes are oof.
Didn't quite understand what you meant by the US$ 10.000,00 shots of which you have 100s of? Or was the dollar sign misplaced and you meant 100s of shots out of 10.000s ??
Also don't understand your comment that customers in general would find no problem with the shot *pros post or deliver* ... Are you sure customers would be ok with that shot?
But be it as it may, I accept that for sentimental reasons sharpness is possibly not that important, but this wasn't a photo album shot, but a lens review.
And it also tells us something about the AF performance :). Well done.
I'm curious what lens whas used for the top shot of the lens+camera+hands. Exif seems bare. There's some real funky business going on with the out of focus area on the grip, dials etc. Looks like an old fast 50 or something.
Did something wrong above. Tried again and the exif told me the lens is FE 24-105mm F4 G OSS a $1k lens. Well that's a surprise.
I think it is the wide-angle lens for video!
14.16.18.23.27.35.50.56.60.80.90.mm. Why all these focal lengths. And some of the are duplicated.?
To cover different focal lengths and price points? To extract profit from customers?
An amazing concept called customer choice.
The award for this weeks daft comment goes to.......
Same guy be whining about lack of choice.
If only they would invent a lens where you can slide gapless through the focal lengths. Like, you start at 24mm and you can go up all the way to 70mm, without steps in between. Now that would be a great invention!
Damn, you might be on to something there... we should do a kickstarter and see where it goes. Make this guys dreams a reality.
@MIDDLEMAN or Called consumer pockets deception
I believe they want to create an upgraded line of sharper, wr, faster and smoothly to focus f/1.4 primes - the first to come was the 18/1.4, then there will be the rumoured 33/1.4, 23/1.4 mkII and 56/1.2 mkII. But possibly they wanted to keep the current 35/1.4 (since so many people love the optics) as a cheaper version, also the 16/1.4 may be too current and too good to be replaced at this point (it is the first to have this generation of coating, also the only WR from the f/1.4 primes) and so they created the 18/1.4 instead.
"If only they would invent a lens where you can slide gapless through the focal lengths. Like, you start at 24mm and you can go up all the way to 70mm, without steps in between."
Not all zoom lenses are like that? On a 24-70mm lens you can have all focal length between 24 and 70mm, so 25mm, 30mm, 35mm, etc. Even half focal lengths sometimes.
I think he was joking.
Joking? Moi? (As Miss Piggy would say)
I just find the whole situation amazing, people spend all year moaning about no gear being released, then moan that there is too much.
Sony FE 28 f/2 for less than half the price?
I owned FE28, from what I can tell is that you get what you pay for. FE28 features: only decent central sharpness, bad corner sharpness, unusable distortion before digital correction, no weather sealing, one less stop of light, color rendering is not pleasant.....the only benefit you have besides being cheap is that it is actually around 26mm, so you can get wider reach if you don't mind the bad distortion.
These two lenses are even in two different mounts that are not adaptable to each other. Don't know why people keep brining up these kind of silly comparisons though.
because is trying to justify owning a Sony camera .......
@4sofnature how is that even remotely relevant to Fujifilm users?
Did you miss we are talking lenses for Fuji's system? 🙈
seriously? it's a good lens but not to the level of f1.4 Fuji primes...
A better comparison would be the Sigma 16 F1.4 at 1/3rd the price with great optical performance, even wider field of view and availability for the Fuji APSC system.
However, for those claiming the Fujifilm to be a stop faster than the FE28/2: No, it isn't. The XF 18 is equivalent to a FF 27mm F2.1 lens. So the FF lens will be able to deliver a marginally brighter image of similar field of view at a 1/3rd of the price.
So while the XF 18 may be an optically good lens, the price-worthiness is debatable.
Do you people never stop?
Tell me, what shutter speed would that f2 lens be giving compared to the f1.4 lens? Depth of field is not a valid measurement of the exposure triangle, it never has been and never will be.
Woz: You still don't understand? Hopeless.
To obtain the IDENTICAL image ( and that is what counts) the photo shot with the XF18 at f1.4 at 1/500 ISO 200 will be the same as a shot with the FE28 at f2.0 at 1/500 ISO400.
It will be the same in subject coverage, depth of field, motion freeze and noise.
Hint: the FF sensor records 2x photons compared to the APSC sensor. This allows to keep shutter speed the same if one increases ISO also by one stop, resulting in same # photons recorded on FF and APSC = same noise.
Image quality of FF & APSC remains the SAME as long as the APSC envelope is not left behind. In lay speak, you can always replicate the APSC image with FF gear and of course get the same IQ (not better). But not the reverse.
The advantage of FF hits when you go to very low apertures e.g FF f1.4 (outside of APSC envelope = f1.0).
Those are hard or impossible to replicate, e.g. widespread availability of f2.8 FF zooms, f2.0 zooms for APSC almost non-existent. The wider apertures allow lower DOF & noise.
utter utter nonsense.
the only difference between the two is the APS-C sensor is capturing a smaller portion of the same shot, so the intensity of light on that specific area is exactly the same regardless, meaning a slower aperture lens will let less light in than a faster aperture lens.
Tell me oh great one, if you are so intelligent, and your nonsense is so correct... does a light meter care what sized sensor is being used? do you input the sensor size when taking a light reading of the scene to determine your exposure settings?
Utter utter full frame fan boy waffle thatis just not true.
And on that subject, are you generalising here that ALL full frame sensors, are 1 stop better at noise control than ALL APS-C sensors, please continue to dig yourself into this hole where numbers on spreadsheets are being passed off as fact, because its quite frankly hilarious.
Tootle off back to your Sony forums. the actual photographers are having a discussion here.
Therefore A Fuji using the 1655 f2.8 will deliver similar IQ as a FF with one of those popular 24105 f4 zooms.
Lets summarise just how silly your point is.
If you cherry pick 2 very specific cameras that suit your argument, then what you say is true, otherwise its just nonsense. Because there are far too many variables involved like pixel pitch, colour filter, processor, type of wiring used, is it BSI, what are the algorithms in place to process the image, heat dissipation etc etc.
"Therefore A Fuji using the 1655 f2.8 will deliver similar IQ as a FF with one of those popular 24105 f4 zooms"
This is yet more uneducated BS, how can you post a blanket statement like this and not be embarrassed for yourself, what the hell sort of comment is this? Are you completely ignoring the whole optical makeup of the lens when making this silly statement.
Im done here, i cant talk to people with zero intelligence.
There is only one FACT here, this lens is an absolute winner, top of the class, one of the best, for any system. The images that have been shared so far are absolutely stunning, on pretty much all the various media sites.
Anyone saying otherwise needs to visit an optician, or seek advice on mental health issues, because getting jealous over a piece of metal and glass is serious.
@cxsparc: the equivalence rule doesn't make corners sharper or affect other optical properties so no, it can't be identical. I suggest you try those lenses instead of comparing them on paper (I had this Sony for about 3 years, also had the Fuji 16mm f1.4). Not everything is about comparing systems, you know. It doesn't make sense to sell all your gear unless you hit a limit of some sorts.
Oh and it took the Sony 24-105mm f4 for me to sell the Fuji 16-55mm. None of the others I've tried were good enough, even more recent lenses like the Nikon Z 24-70mm f4. What does it tell us? I had to spent slightly more money to get a lens that was as good as my APS-C one
Anyone trying to use the 16-55 as an example to belittle Fujifilm lenses has clearly never used it i would say. As you say there are very few zoom lenses at that price point that equal the quality of it. And this is a genuine user talking here, not a Fuji fan with blinkers on, the lens is unreal.
Wow Woz, you need to be more careful with your medication :-)
"silly..nonsense..BS..embarrassed..ignoring..silly... zero intelligence" "absolute winner, top of the class..the best for any system...stunning" "mental health issues"
But the real WINNER is...."because getting jealous over a piece of metal and glass is serious" :-):-):-) So you getting so worked up that you denigrate anyone disagreeing with your worship "over a piece of metal" is normal?
Hilarious :-)
Let's try a reading comprehension test: I wrote "It will be the same in subject coverage, depth of field, motion freeze and noise."
So how did you manage to misread this that FF has lower noise than APSC for these settings? It is identical even in noise.
I also wrote that the XF18 is a optically good lens. It is the price worthiness that is debatable, considering the excellent Sigma 16/1.4 for Fuji mount costs a third.
"To obtain the IDENTICAL image ( and that is what counts) the photo shot with the XF18 at f1.4 at 1/500 ISO 200 will be the same as a shot with the FE28 at f2.0 at 1/500 ISO400."
This is the problem, massive sweeping statement that only applies if you cherry pick certain cameras to suit your argument.
I have no worship of any piece of metal, i just hate misinformed equivalence BS, that only people who own 35mm sensor camera systems seem to care about.... i can 100% guarantee you are one of these people that shout from the rooftops that size matters yet when comparing to the GFX 'the difference is negligible', its almost like you all have a full frame troll script to read off, oh wait you do, its called camera test sites.
@Larkhon: I didn't introduce the FE28 into the discussion and I also agree that it is not of the best IQ. It was more to clarify that it is comparable in equivalent aperture, a fact some still have a hard time with.
I myself currently stick to APSC and tried FF in the past. But things have changed a lot in the recent months and the lines between FF and APSC are getting blurried by the day.
Just think of the recently introduced affordable Sigma 2870/2.8 weighing as little as the 1655/2.8 but allowing a stop lower DOF. Or the new Tamrons 1770/2.8 competing with the FF 24105/4's, or the 1120.
In both worlds 3rd party suppliers introduce high quality, affordable, bright new lenses so getting the best gear becomes more of a question where the better lenses suiting your style are than which sensor size you use.
Where is this Sigma 16mm lens for Fujifilm? The only one i can find is the E mount one that looks like a house brick.
Again, Woz, check up with your doctor. You are so far off the grid it hurts.
No, I don't own FF gear.
No this was not a cherry picking statement. It applies to ANY lens comparison on APSC versus FF. E.g. APSC 1770/2.8 compared to FF 24105/4, same story.
Re-read. Breath. Think. Breath.
No it doesn't, you are so incorrect it's unreal.
Take a 50mm f1.8 FX lens, put it on an APS-C Nikon DSLR, and a 35mm Nikon DSLR and THE SHUTTER SPEED WILL BE THE SAME ON BOTH CAMERAS AT THE SAME APERTURE.
is that clear enough for you. claiming it replies to any lens is ridiculous without factoring in the camera that is capturing the image.
How can someone be so stupid yet think they are not? Talk about delusion.
And again, point me to this Fuji Sigma 16mm lens please?
To all the people that don't understand equivalence: cxsparc is correct, total light gathering is proportional to equivalent aperture. There is even an article published on this very site that explains it:
https://www.dpreview.com/articles/2666934640/what-is-equivalence-and-why-should-i-care/2
But really you shouldn't need articles to convince yourselves, do you for example really believe that a tiny pinhole f1.8 lens on a mobile phone captures the same amount of light in the same amount of time as a full frame f1.8 lens?
OMG! ... These reality and equivalence denying trolls just can't get enough of it :))). The light intensity (the F-stop) is NOT the amount of light. Stop implying that it is.
It is rather impossible to reproduce an image in normal conditions that would be absolutely 100% IDENTICAL to the original even while using the same camera+lens on a tripod. There still be many pixels not exactly the same color. What sane people mean by "IDENTICAL images" is the subject, the framing, the overall look, the DoF, the noise level, etc. Perhaps the better word for it would be "equivalent". And the FE 28F2 is definitely a better value lens for me. Even my ancient (soft wide open, but insane bokeh factory) EF 28F1.8 USM seems like a better value lens.
Why the hell is this about equivalence? As far as I know if you have a Fuji camera you can't put a Sony FE 28mm f2 on it anyway. Are you going to sell all your Fuji gear because the optically inferior FE lens is cheaper? No, because you're likely to loose lots of money - more than the difference in price between the two lenses - and you need to buy all your other lenses again. Equivalence is only a tool that helps making decisions. But it is not the end, it's the means to an end, it's actually only the start of the journey. I can say without arrogance that I've overgrown this notion and I'm not stuck on it like lots of you guys seem to be. Prefering a better lens (optically speaking) is not denying equivalence, light gathering concept, etc... Better value (to someone anyway) is not changing how the lens is performing. And anyone is welcome to share their shots made with any two lenses we're discussing, otherwise it's just a specs sheet comparison.
"Why the hell is this about equivalence?" - Because it is the only right way to compare different format systems.
"Are you going to sell all your Fuji gear because the optically inferior FE lens is cheaper?" - I can buy better FE lenses for the same money or a lot better ones for a bit more. There are no 28mm Sony G lenses at the moment and that's why we must compare to the supposedly inferior FE 28F2, which is actually a very fine lens and equivalent to XF 18F1.3. The FE 24F1.4 GM is $1400, which is equivalent to XF 16F0.9. The FE 24F2.8 G is $600 and equivalent to XF 16F1.8. while it weights only 162g. The FE 20F1.8 G is only $900, which is equivalent to XF 13F1.2. While the XF 14F2.8 is $900 too, which is more than 2 stops slower and ridiculous. Fuji is overpriced. Get over it. There are better equivalent lens options elsewhere. The $450 Canon EF 28F2.8 IS USM is like XF 18F1.8 OIS.
And not a single one fits on a Fuji users camera Ecka, whereas this one does, so your whole comment is meaningless drivel, something you are an absolute specialist in, as evidenced by ALL your other comments on this website.
This is a lens review. What's the point in bringing up system comparison at all? It is irrelevant to the Fuji user, they most likely want to know if it's better than the 16mm f1.4. It's irrelevant to the FF user, unless they're not happy with their gear and/or want to downsize a bit (remind me again what is the equivalent in size and weight of a X-E4 + 27mm f2.8 in FF world?).
So we have a $1400 24mm f1.4 a $600 24mm 2.8 with Sony, and a 24 or 27mm f2.1 at $900 is overpriced? It seats right in the middle it should be $1000!
When you say "There are better equivalent lens" prove that the Canon is better, or else it is only cheaper. And it's not even cheaper if you consider that you have to buy a camera with it. You dodge the main question which is why should a Fuji user sell their gear because of equivalent lenses being cheaper? Should they trade their sub 500g / $1000 kit for something bigger better and more expensive? Your criteria might differ from your neighbour's...
@Woz D Boss "And not a single one fits on a Fuji users camera" - I don't care. Why would I buy a Fuji crop when FF is cheaper, better, same size and offers more options.
@larkhon "What's the point in bringing up system comparison at all?" - Because this review calls it a great value lens, which it is not. It costs too much.
"It is irrelevant to the Fuji user" - Fuji lens reviews (and comments) are not meant for Fuji users only.
The X-E4 is unergonomic disaster that costs and weights as much as FF when you add lenses. And that XF 27F2.8 is like FF 40F4.3 (if there was such a lens it would be smaller and lighter than Fuji and would cost $50), but it costs twice as much as my EF 40F2.8 (which is XF 27F1.8 eqv.)
"27mm f2.1 at $900 is overpriced?" - Yes. The $600 FE 24F2.8 already beats it for me, while the FE 28F2 is a much better value than Fuji crop 18mm.
"prove that the Canon is better" - It's FF and it got IS.
"Fuji user sell their gear" - Never suggested that. But FF beats crop.
"sub 500g / $1000 kit" - More like $850+$400. Photography is not about putting little toy cameras in your pockets. But there are X100V/GRIII type of cameras for that.
" It costs too much." Of course, everything costs too much. The question is, is it that much better than the 18mm f2 to justify its price? Is it completely disconnected from the market it's in? again you're basing your argument on a focal length and aperture. Nothing about the optical properties.
"FE 28F2 is a much better value than Fuji crop 18mm." so we don't care if the Fuji has sharper corners or something, it's just about value...
" It's FF and it got IS." yeah of course. No arguments...
"Fuji user sell their gear" - Never suggested that." but what is the point then? tell me what you want from the people who are reading your posts?
"More like $850+$400" you do know cameras sell in kits?
"Photography is not about putting little toy cameras in your pockets" That's your limit right there, you're unable to comprehend that people have other priorities than your own. So in both our worlds we're right, but we're not talking about the same thing.
@larkhon "about the optical properties" - The moment you put a top quality lens on a crop camera its optical properties get 2.35 times crappier.
"Fuji has sharper corners or something" - Just multiply FF sharpness by 2.35 :)). While FF might seem less sharp at pixel level, it can still be sharper at image level. I mean, if we downsample a 60mp image to 26mp and then compare it with Fuji, the FE 28F2 might be a sharper lens after all, even if its extreme corners are iffy wide open.
"what is the point then?" - The point is that Fuji system is overpriced and poor value for money.
"you're unable to comprehend that people have other priorities" - I'm not discussing "priorities" here. I'm just stating facts. I'd rather put a ($900) GRIII in my pocket or a phone. But even my 6D DSLR with a 40F2.8 pancake is small enough for 'carry everywhere'. So, what the hell are you talking about? What's different about me is that I don't have any Fuji worshiping priorities. Objectively, FF wins.
Why are you contributing to this article Ecka? If you despise Fujifilm so much what are you even doing here? I don't understand the point of even commenting on an article that has zero relevance to anything you are interested in? What are you trying to prove?
If I have no interest in something I just move on with my life and focus energy on things I have interest in, it's just plain weird that you aren't able to do the same. It comes across as some strange obsession you have with numbers and this camera company who's products you don't even use.
You might despise them but others don't and they buy the products, why does this make you so angry that you have to focus hours of your life into writing bile on DPreview on every single article related to the company… the rage you have towards a simple camera company is weird, utterly weird.
You also claim you don't 'worship Fujifilm', but you are far more obsessed with them than any person I've ever come across who does use the system. I've never seen a single Fujifilm owner who focuses so much effort into spending their time on the internet talking about them.
Oh and if you are going to bang that full frame drum, you could at least share some photos that accompany your claims, because poorly exposed snap shots of birds in trees that could have been taken on a Nokia 3310 are far from convincing anyone that a full frame system is the way to go. In fact all it's telling me is you have wasted your money.
In the end, maybe we can all agree on that this lens is optically good, but not exactly a bargain.
I am waiting to see whether the belated opening of the Fuji lens mount to 3rd party suppliers will negatively impact their future.
As I wrote before, the lines between FF and Apsc get more blurred by the day. Fujis newest cameras outperform many FF with their support of 4k60 video. AF has become close to the FF and Apsc class leaders. Unfortunately, price and weight also has breached into FF territory as with the XT4. Recent lightweight affordable f2.8 FF zooms add to the growing overlap.
So in many cases you can find a better system in the opposite world, be it price worthiness, size, weight, optical performance.
Fuji however still offers that retro tactile user interface and film simulation modes that many seem to cherish.
And I guess that is the deciding factor in the end: Personal preference.
I wont sit here deluded enough to argue that Fujifilm lenses are cheap, i have about 9 of them so fully aware of the impact on my bank account. But at least for the money you get (or at least from my experience) a good quality lens that does the job i need it to.
Perhaps once Sigma start releasing X mount lenses a lot of these arguments about price will be less relevant as there will be some true budget options on the system.
My favourite system currently is the Z system but as im not in the market to change i have no need to think about switching... there are an awful lot of people around who cant seem to handle the fact that some people just want to use a certain system, and feel the need to preach about why they should be using another one, not something im interested in doing.
@Woz D Boss "I don't understand the point of even commenting on an article that has zero relevance to anything you are interested in" - The point is to expose and debunk BS.
My interest is to spread the truth and to shame ignorance. Because ignorance must be the PITA for the ignorant, not for those who are seeking knowledge. And it's rather obvious which one are you.
"the rage you have towards a simple camera company is weird" - Stop making stuff up. I'm criticizing crop system brands in general. Specially the ones that are preaching lies and anti-FF propaganda.
"I've never seen a single Fujifilm owner who focuses so much effort" - Exactly. If they could do that, they would choose a different system :).
"you could at least share some photos that accompany your claims" - There are plenty of photos. And there are so many sample galleries here on DPR that prove my point. Where are your photos? You are the one who is hiding. At least my old 6D takes better pictures than Fuji crop.
It's funny reading about ignorance, and how FF magically improves the IQ of a lens. Yes, a lens' resolution will increase with more MP but the difference between sharp center and soft corners will be accentuated. It's a moot point to me. Back then when I switched from A7 II to A7r II corners from a 16-35mm would be much softer viewed at 100%. The gain will not be linear for all areas in the picture. Take a look at opticallimits where they tested some lenses at 20mp and 50mp.
But anyway, not every FF camera has 50mp while you can get the same IQ with a $300 used camera in the Fuji world. I don't know what $300 gets you nowadays in FF world. Anyway, show us your APS-C vs FF pictures so you can actually debunk something.
All please relax, WOZ seems to have been kicked out of the forum. So back to calm fact-based discussions and exchange of ideas :-)
"when I switched from A7 II to A7r II corners from a 16-35mm would be much softer viewed at 100%" - You are comparing them wrong. You need to downsample the A7RII image first to match the A7II resolution.
"look at opticallimits where they tested some lenses at 20mp and 50mp" - I did, and there are no such "same lens twice" reviews in Canon section. Well, who else makes 20 and 50 megapixel cameras? It's Canon right? :)
Look, if you downsample a 42mp image to 24mp it would definitely improve in quality at 100%. Try it.
"not every FF camera has 50mp while you can get the same IQ with a $300 used camera in the Fuji world" - No. You cannot :)). And BS like that is the reason why I'm posting here.
@ecka: I assume larkhons point is that an APSC camera with a good lens can provide similar image quality to a FF camera with a less good lens.
While this may be the case, the overall system cost of APSC camera and lens <=300 USD used to be equal to a FF system, hmmm.
@cxsparc I don't think there's anything to talk about in the $300 price range. But it is possible to buy a used FF camera for $300, and no $300 APS-C can beat it in image quality.
The point is that even if I'd buy a $2000 FF camera, I could save money on cheaper FF optics, which would compensate for the camera body price difference. Because, usually, each overpriced Fuji lens is some few hundred dollars more than an equivalent FF lens.
I think some part was misread. I was saying, you get the same IQ with the lens whether you buy a $300 used body or a brand new X-T4. Even Canon isn't giving their best IQ at the cheapest price. And for $500 used you get a good kit with Fuji.
Take a look at this review, if you didn't find any 20 vs 50mp comparison : https://www.opticallimits.com/canon_eos_ff/995-canon24105f4ismk2
Those numbers in corners sometimes don't improve for 5%. Down sampling to 20mp won't help as much as you wish. If you believe I have a bias towards Fuji, despite having two FF bodies and decent lenses, believe at least people who have the means to measure resolution and are demanding when it comes to lenses.
In the end what is more likely? That the whole industry has no clue and is paid by brand to give good reviews for bad gear, or that manufacturers are actually making good gear and asking too much for it? Canon or Sony are doing the same anyway.
Looks like the opticallimits are doing it wrong too :). Seriously. Try looking at different sources.
The X-T4 IQ is quite insufficient for serious work. It's lacking definition. It's a snapshot factory at best.
"Down sampling to 20mp won't help as much as you wish" - Can you prove it? Show us some samples please.
"you believe I have a bias towards Fuji" - It's too obvious to ignore :). "despite having two FF bodies and decent lenses" - Which you don't fully utilize.
The 5DsR is supposed to be "so much noisier" than Fuji at high ISOs, some say, but look what happens when we do it right. https://www.dpreview.com/galleries/3827214348/albums/don-t-be-a-fool
@Larkhon and Ecka: Well, I hate to disturb you in your bickering :-), but me thinks you are both a bit off track and communicate in two worlds.
Referring to dated tests and dated gear is quite worthless in 2021.
Yes I agree that a dated body on a new lens will delivers almost the same IQ as a new camera. My experience with A6000 versus A6600: The latter beats the former with much better color reproduction, very low color noise and a tick better resolution.
Yes, old FF lenses often aren't that great when inspected closely. Using Canon FD lens on A7 I found low distortion but very strong vignetting and a massive drop in edge resolution.
No the XT4 is not insufficent for serious work .... Any APSC camera of the last few years can deliver stunning resolution edge to edge if a good lens is mounted to it.
The lens has become the limiting, deciding factor.
.. With the A6600 and 1655 i had to tune down sharpening in Raw PP because this zoom lens is tremendous. The Fuji 1655 is very similar in performance.
The question is whether you can assemble an low-cost Fuji kit delivering similar IQ to a low-priced FF kit. Yes you can use a cheap older body, but I don't know if Fuji lenses drop in price over time. Unfortunately, at the moment only Viltrox offers affordable 3rd party primes for Fuji, although those are quite good and low cost.
For Sony APSC with Sigma things are a bit easier.
However, for FF the Sigma/Tamron recent f2.8 zooms have upped the game, offering low price & weight at high IQ.
Yet a 300$ kit is in both APSC and FF hardly possible IMHO.
Again, for tiny little snapshots, it doesn't matter what camera you use. But for serious work and the final ultra-high-def 60-80-inch pictures, the Fuji crop is useless, just as most of the other crops are. Cheap old FF cameras can deliver clean high-def results. While crops are soft and noisy like hell in comparison. It is possible get a good old 5D2 used for $300 or even less (depending on its condition). And it is very silly to assume that any crop camera can possibly beat it. The thing is that most people don't give a damn about the actual image quality difference. They keep comparing numbers on paper, frames per second, dynamic range, color presets, noise specks, stupid-high ISOs, which have nothing to do with what the camera is capable of producing in practice. Sane people do not shoot at high ISO while expecting to get the highest quality results. The 5D2 with 50F1.8 at F4-F11 can deliver fantastic ultra-high-def results. Crop can't do the same thing just as well for the same $.
@Ecka: I am sorry, but you are wrong in your claims.
A Fuji XT3 or a Sony A6600 yield less or similar noise even at ridiculous ISO of 25600 in RAW.
In both RAW and OOC JPG the APSC are however more detailed and sharper than the soft pictures from the 20 Mpx Canon. These are best-case pictures for the Canon using the EF85 prime!
You can check this easily yourself: https://www.dpreview.com/reviews/sony-a6600-review/3 Remember to set to COMP magnification.
So your claim that APSC crop cameras "are noisy soft and noisy as hell" is, to cite you "very silly" :-)
I use APSC for posters up to 2x1.2 meters with excellent results. Again, it all depends on the lens you use.
Fact is, APSC 24 Mpx cameras are in the same ball park of FF cameras with similar resolution. It much more depends what lens one uses. And today, there are excellent affordable primes and zooms available for crop.
FF going highres >30 Mpx with a good lens is the territory where crop can't.
"you are wrong in your claims" - We can always test them. They have been tested before and there's nothing wrong with my claims.
"XT3 or a Sony A6600 yield less or similar noise even at ridiculous ISO of 25600 in RAW" - And they both produce ugly mess at such ISO. There is no image quality to talk about.
"the APSC are however more detailed and sharper than the soft pictures from the 20 Mpx Canon" - That's a 32mp Canon crop :)) "set to COMP magnification" - A friendly advice: use the DPR studio comparison tool for downloading the RAW samples only. It doesn't show you the full picture and what you see there is very misleading. Get the RAW files, process them properly and then compare. APS-C never beats FF.
"I use APSC for posters up to 2x1.2 meters with excellent results ... it all depends on the lens you use" - It depends on your level of tolerance. Many are making posters from phone snaps. It doesn't mean anything. Crappy cameras don't prevent printing huge low-def posters.
Look https://www.dpreview.com/galleries/3827214348/albums/ff-vs-crop Download the original size pics and see that even the crappiest FF chip beats Fuji crop.
@Ecka84: Now it is the 6d II and no longer the 5d II? Those pictures do not illustrate that "crappiest FF beats Fuji crop". This "crappiest FF" body still sells für 1.2k here in Germany.
But you discredit yourself by your absurd statements "there is no image quality to talk about."
Me thinks your intention is mainly to discredit Fuji crop without substantial arguments.
@cxsparc: "Referring to dated tests and dated gear is quite worthless in 2021." yes and no, the tests Optical limits were doing were from roughly the same generation of sensors so it should be ok to prove that adding more pixels doesn't improve the sharpness much if the lens cannot resolve it. But I'm sure they will be happy to know that they're doing it wrong and that, for a very long time.
@ecka84: Looking at the world in black and white has always led to bad things in the world. Things are not either crappy social media shots or ultra-high-def 60-80-inch capable. We can measure resolution for instance, and lots of other parameters. We display our picture in different sizes, 6" on a phone, 17" on a laptop, 32" on a desktop PC, 55" on a tv, etc... Btw, in your last comparison the corner down on the left side is softer for the 6D II. But this is irrelevant, with jpeg files and different lenses. And didn't you say last time you're not interested in high ISO?
@cxsparc 6DII, RP, 5D2 - all same "bad" Canon. The original 6D is better. The X-T3 still sells for $1500.
"there is no image quality to talk about" ... when it's ISO 25600.
"your intention is mainly to discredit Fuji crop without substantial arguments" - I gave you a ton of arguments. Don't you remember?
@larkhon We don't need FF nor crop system cameras for phone screens or even laptops. The 32" desktop monitors are too small for UHD (4K/5K/6K/8K). I'm using 43" 4K monitor and crop images are rarely enough for it to look flawless.
"the corner down on the left side is softer for the 6D II" - You are right, there's something wrong with it. Must be the lens. The right corner is sharper though :).
"didn't you say last time you're not interested in high ISO?" - I'm not, but people keep talking about it and stupid-high ISOs like 25600, so ...
"When shooting wide-open, out of focus highlights are circular thanks to the 9 rounded blades". The leaves won't show when the diaphragm is wide open. Sorry, but there is too much nonsense like this. I had to give up reading the article and I was really looking forward to it. Also "field of focus"? I suppose you mean simply "field"?
You absolutely sure about that?
Both manual lenses I own when used wide open have all the aperture blades showing, and the shape of them relates to the inside edge that would be visible.
Seems only one piece of nonsense from where I'm stood.
Pretty sure. None of the dozens of fixed focal length lenses I've owned since the 1960s did.
So you think they completely disappear into the lens body?
They just open to their widest setting, at which point the shape of each blade has an impact on certain aspects of the final image, I'm not sure what is nonsense about the review? Everything they said makes sense.
If there's one thing owning the majority of the fast Fuji X primes has taught me - is that they're all excellent performers. I especially appreciate the newer ones with weather resistance, which is why I'll be updating to the new 23mm and 56mm next year. Since I already have the 16mm, I'm not so sure I'll be picking up this 18mm. Then again, you can never have enough fast wides, amiright?
I'd take the 16 1.4 over this all day, buy it used and have enough left over for a 50F2
Great lens, great camera (XT-4), nice review. I guess the world economy is in fine shape, because the OEMs keep churning out high-end gear.
lol. actually it is the reverse. because world economy is bad, and if you can only buy ONE lens, buy a better lens.
My comment is not a complaint against this lens. Because DPR has a method of rating and awarding these products, I have to say this...
There have been lot of 'Gold' awards recently. Going back from most recent to the beginning of 2020, among cameras it was GFX100S, A1 (previous year a9 II), A7S III, Z5, R5 and R6 (different price points), X-T4 (previous year X-T3), X100V, Z-V1 and 1DX III.
Not so many among lenses but this is already second for the year while there was only one last year.
My question is, are all brands raising the bar and making more ground-breaking products? Is the photo gear as we know transforming and moving to a new level?
Just curious what to read of these awards and looking for a big picture of the industry. Not about individual products. Thanks.
I have a few of these products and they are superlative. I have no reason to believe the R5/R6 and Z5 are also not outstanding.
I think we are living in an age where there is an abundance of really high quality camera equipment to choose from, and the scores reflect that. It was not that long ago when buying a Canon meant old technology and a subpar sensor, or a Sony meant poor ergonomics and a mess of a menu. These companies have iterated steadily and are rapidly eliminating all of their Achilles' heels.
There is probably too factors. For one I do believe, that Fuji lenses are outstanding in their quality (I love all of them, just the XC feel cheap, but their image quality is stille praised by many. I think that design, production, quality control have come a long way. And most are not cheap, but great. Second of all, especially for lenses. If dpreview picks a lens to review, they usually pick one they are keen on. The lens reviews, don't give a comprehensive overview of the market, but of lenses that they deemed worth reviewing. So most of them are already at the top end. Gold is rewarded only if even a great product has also some real improvement over all the similar ones that came before it. And I think this lens is pretty awesome and points to higher resolution X-Trans (or Bayer at that) to come.
I got banned from FB, so this is my second social network to trolll the manufacturers. So, what do I have to say..? I say that all digital cameras are the same and it's time for the manufacturers to start thinking about making better sensors to match the film characteristics. I hope to get a camera like that before I get a mandatory vaccination and die.
It seems that you have problems beyond the scope of photography.
What prevents you from using film? BTW, statistically you're more likely to die from not getting the vaccin ;-)
"...so this is my second social network to trolll the manufacturers."
Boy, that will show them. :-D
I wonder what you consider your contribution as, constructive or civil? 💩
As all best sensors have wider color scale and more dynamic range than any film, not to mention more resolution (talking about 120 size and smaller formats) you basically can emulate any film you desire by manipulating the RAW file. So your prayer has already been answered. Now just need to be educated about the Covid...
Very smart man who isn't brainwashed into oblivion like so many are these days . If only the media told the truth nobody would be getting that vacc.
Oh dear. More Covid deaths in a year than during the 4 years of Civil War in the USA alone, and still people buy into the anti-vaxx nonsense.
The "science" behind anti-vaxx? It's called Eugenics, and a certain mid-20th Century German chancellor was really big into it.
But whatever. No one is actually forcing you to get jabbed.. so you do you.
@ samualson I am ready to take any vaccine or medicine to avoid getting the thing you are suffering from.
I've got clients in my shop who are old enough to have had polio. Remember polio..? You step in the wrong puddle, and next thing you know, it's iron lung life forever.
One such client has a shriveled up left leg from polio. It's pretty entertaining to hear what he thinks about all this anti-vaxx bulls**t.
I'll give you one good guess as to why it is that we don't largely remember polio, or smallpox, or mumps, as a fact of daily life. Hint: it's not essential oils and conspiracy theory.
already have 16mm don't use it very often but I have a quastion to fuji, where is the 85 1.2?
Great idea.
"85 1.2"? Unless you're seriously asking for the equivalent of a FF 135mm 1.2, which exists nowhere and would be ridiculous, I think what you mean is the existing (or future MkII) XF 56 f1.2. Duh!
nope, I have the 56 1/2 already, I am not a big fan of it, it's not a good portrait lens. The 85 1.2 is what i mean....
It's a great lens but I wouldn't recommend it for street shooting.
I use the 18mm F2 for street, it is more compact, discrete and using it at F/11 focused at 2m allows you to just snap away and get super sharp hiperfocal images with zero AF time loss.
Agree on that. The F2 series (18/23/35) are more than ideal lenses for street.
Don Sata you misspelled hipsterfocal
It's a fuji after all ;)
Maybe in 2021, AF should be faster than you can press the shutter. Hyperfocal is just saying you missed focus
@Less - LOL
No AF is faster than no AF.
Hyperfocal means everything is in focus. If you look at the work of most great photographers everything in their shots is focus.
Hyperfocal means almost everything is out of focus. You might not care, but why even bother with modern cameras if you limit yourself that way
I know, those lame masters who can't throw a decent bokeh ball at a photo.
I just ordered Sebastian Salgado's Gold book, horrible muddy photos nobody would care to look at: everything is out of focus!
Who says you have to use shallow DoF? F11 and F8 also demand accurate focus if you are interested in any kind of resolution
@panther fan: street photography is more about acceptable focus vs accurate focus (and why many still today prefer manual zone focusing). If someone's doing street and anguishing over precise focus, they probably should try another genre :)
@Decisive Comment, precisely, agility trumps marginal gains in sharpness for street photography.
People will only be distracted by petty image quality issues if your images are boring to look at.
"in focus" depends on circle-of-confusion being smaller than sensor pitch.
18mm f/11 20Mpx hyperfocal distance is 1.5 metres according to https://www.photopills.com/calculators/dof and really does mean "everything more than 1.5 metres away is in focus." It demands accurately setting the lens at the hyperfocal position, but beyond that you don't have to focus. It's not a matter of being "good enough for 'street,' " or "agility matters more." It's "good enough for the sensor."
No that app uses a way to coarse circle of confusion. Try one that actually represents a 24MP+ sensor and not just a tiny print size
My XF10 is my preferred camera for my 'street snaps' If I need a narrower FOV then I use the 1: format. My 18mm f2 is used for my hikes on an X-E3. Both fit my needs for wide angle stuff.
Hey DPR Staff, Some typos in the conclusion portion.
"XF 14mm F.4"
Thanks for the catch!
another one..is it equivalent to 35mm or aps-c? It says both.....
Tell Amazon I will pay $799 for it! 😎
Hoping to see a comparison with the existing 18/2. I don't need the speed, and would be curious to see how they compare stopped down a bit. I'd be buying a Fuji body just to use one of these lenses (or go with Nikon instead, if their compact 28 ever gets released.)
I don't know why everybody bashes the 18mm f/2. I don't own Fuji but if I'd have a Fuji body that would be my first lens along with the 35mm 1.4
Maybe owning it I'd get its limitations, I don't know. But I don't dislike the pictures taken with it, I see it as a aps-c version of my lovely panny 14mm 2.5, a fairly undervalued tool.
My favorite lens from Fuji, quality wise, is the 23mm 1.4 by the way
Pixel peepers, ive seen plenty of awesome shots with that old 18mm lens, as i have with all the other lenses people bash, like the 27mm etc.
I own the 18mm f2. Here are many full resolution shots I took with it, if you want to pixel peep and compare it with the f1.4: https://flickr.com/search/?user_id=92066060%40N00&view_all=1&text=18mm%20fuji
The 18mm f2 never gets sharp in the corner, regardless of the aperture. The 18mm f1.4 seems much much better in this regard. Also its bokeh is noticeably smoother.
What I love about the f2 is its very small size which makes it super convenient when you want a compact single lens package.
Ah yes, corner sharpness, that great cornerstone of all the best photos in history.
Here is a shot with the 27mm, the bottom right hand corner isn't even in focus, OCD merchants on here will be crying in their safe space over it, but guess what, it has absolutely zero relevance to the context of the shot and zero impact on the quality of the shot. But hey get zooming in so you can pick the bones out of it at 200% with a magnifying glass, I'm sure there are some buzzwords like micro contrast you can shoehorn into your findings.
https://flic.kr/p/2kWZxVF
@Woz: a photo taken with the 27mm is certainly very relevant to a conversation about 18mm lenses ;-)
It is in the context of Fuji lenses you see people on the internet slagging off.
And also that particular shot is relevant to the discussion (there is no real discussion) about corner sharpness.
your particular shot at 2.8MP is not exactly relevant regarding corner sharpness, especially when people are interested to know how the 18mm f2 compares to the f1.4 sharpness-wise. For people interested in pixel-peeping, I posted (above) many full size shots taken with the 18mm f2 at various apertures. They can gauge the corners and decide if it's an issue for them or not.
I seldom if ever require corner sharpness since that part of the photo is slightly out of focus anyway.
I have no idea what you are talking about now? What do you mean 2.8mp? This makes no sense.
And you are one of the pixel peepers, you just can't see it.
@Woz the photo on flickr from your previous post has a resolution of 2048×1365 (= 2795520 pixels). It's quite low resolution unless I didn't figure out how to see it full size?
I posted it as 100% jpeg exported from a 6000 x 4000 RAW file so unsure why it's displaying that resolution, it was shot with an X-T20.
It looks like that is the 'large' size file and not the original. But I don't see how you would see that as I haven't activated file downloads?
Indeed, you probably uploaded the full size 24MP image on flickr, but your flickr account is configured to not display images at their original size and instead flickr shows it at a reduced resolution. To see the actual resolution, you have to click on the "arrow pointing down" button on the bottom right of the page. Then click on "View all sizes" which brings you to a page where you can see the various available resolutions. In your image's case the largest one is "Large 2048 (2048 × 1365)".
Yeah ive just seen that. ill look in the settings to try and change it.
Either way, i dont think ive had a 2.8mp image since i was using a Casio Exilim circa 2005:)
Ah, its because i dont have a pro account, it only displays full size for pro users.
'What we like - Fills a gap in the F1.4 lineup for X-mount' Seriously - was there a gap considering the 16mm f/1.4 has been available for ages. And before anyone says 16 and 18mm are different focal lengths - yes, I agree they are, however the 16mm's FOV has been widely reported to be a little narrower than other 16mm lenses, thus making it even more indistinguishable from the 18mm.
A difference of 2 mm is significant on the wide end.
Fuji probably saw a bit of a market for it, even if it wasn't a glaring lineup hole, a lot of prime lovers often complain about the lack of modern 28mm equivalent options in other MILC systems despite the bevy of 24 & even 20mm options, so... I'd probably include myself amongst those, it's not something I'd drop my current system(s) for and switch to Fuji over, but still...
Did you actually read the rest of my comment? Let me repeat for you.
'And before anyone says 16 and 18mm are different focal lengths - yes, I agree they are, however the 16mm's FOV has been widely reported to be a little narrower than other 16mm lenses, thus making it even more indistinguishable from the 18mm.'
Io_bg: Well, how do we know the XF 18 isn't narrower either?
What the 18 brings is both video quality autofocus AND ultrawide aperture together, something that was missing in the wide angle Fuji line up. To me, that's a nice complement to both the 18 f2 and 16 f1.4.
@locke_fc I sold the 16/1.4 to be replaced by 18/1.4 just for photography. There are so many different needs, attitudes and working procedures.
Before preordering the 18 f1.4, I bought a used 14 f2.8 (similar clutch focus to the 16 f1.4), thinking I might be able to sell my 16 f1.4 while adding versatility and portability to my lens collection. We shall see. On paper (magnification factor) and based on its magical qualities, the 16 f1.4 may still have a place in my kit. I do also have the 16 f2.8 and 18 f2, but have no intention of selling those. Portability is key for me.
My statement that 2mm is significant at the wide end is a FACT.
Your statement that "the 16mm's FOV has been widely reported to be a little narrower than other 16mm lenses" is just that, an unsupported claim. You don't even state how much the difference is claimed to be.
You provide no evidence, therefore I dismissed your post.
I keep seeing images from this lens, and keep trying to avoid how nice they look lol. just bought the 70-300 so definitely need to avoid any further spend.
GAS attack! Looks like new clothes purchases will be delayed. ;)
Nothing wrong with delaying new clothes in favor of a new lens, in fact I'd say it's sensible.
Unless you're walking around naked, in which case you may not be able to take many photos before the cops show up to haul you away.
If it costs the same as the 16/1.4, I'd rather choose the 16.
I have the xf16mm f1.4 and AF speed improvement is a reason why I am considering this one.
Supposedly this xf 18mm f1.4 is optically even better than the already very good xf 16mm f1.4. That combined with the LM AF could be a reason to go with 18mm. Me personally I find 18mm on APS-C more versatile, 16mm often already too wide for my taste.
Maybe. I know I would be wanting the widest available 1.4 lens (just like I'm currently using the 24/1.4, although the Sigma 20/1.4 had appeared since I got that one).
Having a 56mm, 35mm and 23mm F1.4 lens, I was thinking that a better jump would be to 16mm not 18mm.
Cropping the small difference from 16mm to 18mm FOV is a mouse click away. Impossible to do the other way around.
I sold my 23 1.4 for this one, it is superior in every aspect, then As 35mm fov in the street I find f2 more useful (little, fast).
You may also like
More about gear in this article.
We've been out shooting with a production copy of the Fujifilm XF 18mm F1.4 R LM WR. It delivers impressive optical performance and a great hands-on experience. Check out our sample gallery to judge image quality for yourself.
The guys at DPReview TV always go above and beyond to produce their videos. This video comparison of Fujifilm's F1.4 and F2 primes show just how dedicated they are, with Chris powering through the pain after suffering a nasty injury.
The Fujifilm Fujinon XF 18mm F1.4 R LM WR is a bright, fast walkaround prime lens that's particularly well-suited to landscape and street photography. If you're a Fujifilm X-mount shooter, read our review to find out whether it deserves to be in your collection.
You've watched the video, now see the stills that Chris and Jordan took while reviewing Fuji's impressive new XF 18mm F1.4 R LM WR lens for X-mount.
Fujifilm's latest prime, the XF 18mm F1.4 R LM WR, is a solidly built lens that we've really enjoyed shooting with. It's also a big departure from Fujifilm's previous 18mm F2 prime lens – get a sense of how it handles right here.
Latest sample galleries
Latest in-depth reviews
For photographers who need advanced photo editing options, Pixelmator Pro for macOS offers layer-based editing, machine learning-powered adjustment and selection tools, and features such as Denoise and Super Resolution. It's also affordable.
The Peak Design Out Front pairs with the brand's line of Everyday smartphone cases and makes for a convenient action cam bike mount, too.
Peak Design's newest Camera Cubes allow you to turn any pack or bag into a camera-carrying accessory. If you want a bag that doesn't look like a camera bag or prefer to make your own DIY solutions, they're worth a look.
The Nikon Z8 is a $4000 Stacked-CMOS full-frame mirrorless camera that offers most of the capabilities of the range-topping Z9 but in a smaller, less expensive body.
The Google Pixel 8 and 8 Pro might not come with the most impressive camera hardware we have seen, but Google's software power and tuning excellence help its new flagship smartphones produce among the very best image quality we have seen on mobile devices.
Latest buying guides
What's the best camera for around $1500? These midrange cameras should have capable autofocus systems, lots of direct controls and the latest sensors offering great image quality. We recommend our favorite options.
Around $1000 is increasingly becoming the entry point for modern interchangeable lens cameras. We look at what you can get for your money, and which we think is best.
Above $2500 cameras tend to become increasingly specialized, making it difficult to select a 'best' option. We case our eye over the options costing more than $2500 but less than $4000, to find the best all-rounder.
There are a lot of photo/video cameras that have found a role as B-cameras on professional film productions or even A-cameras for amateur and independent productions. We've combed through the options and selected our two favorite cameras in this class.
What's the best camera for around $2000? These capable cameras should be solid and well-built, have both the speed and focus to capture fast action and offer professional-level image quality. In this buying guide we've rounded up all the current interchangeable lens cameras costing around $2000 and recommended the best.
We had an opportunity to shoot a pre-production a9 III camera with global shutter following Sony's announcement this week. This gallery includes images captured with the new 300mm F2.8 GM OSS telephoto lens and some high-speed flash photos.
The Sony a9 III is a ground-breaking full-frame mirrorless camera that brings global shutter to deliver unforeseen high-speed capture, flash sync and capabilities not seen before. We delve a little further into the a9III to find out what makes it tick.
The "Big Four" Fashion Weeks – New York, London, Milan and Paris - have wrapped for 2023 but it's never too early to start planning for next season. If shooting Fashion Week is on your bucket list, read on. We'll tell you what opportunities are available for photographers and provide some tips to get you started.
Sony has announced the a9 III: the first full-frame camera to use a global shutter sensor. This gives it the ability to shoot at up to 120 fps with flash sync up to 1/80,000 sec and zero rolling shutter.
This Sony offers up big camera performance in a small package. Check out for yourself how it performs when doing a little leaf peeping.
Today the International Photography Hall of Fame will induct three women and award one more in their 2023 ceremony. Here are their photos and stories.
First developed in the mid-1800s, salt prints may be considered an obscure 'alternative' photographic process. But all the more reason to make your own. Here's how.
Canon has announced a new RF 24-105mm F2.8 zoom lens, extending the range for fast mid-range zooms from 70mm to 105mm. Its hybrid design also means it includes a feature not seen on an RF lens before: a manual aperture ring.
Canon has announced the RF 200-800mm F6.3-9 IS USM lens, a super-telephoto zoom designed to be lightweight, easy to handhold and accessible to users on a budget. It's also compatible with Canon's RF 1.4x and 2x teleconverters.
Canon has announced the RF-S 10-18mm F4.5-6.3 IS STM, a wide-angle zoom lens delivering a full-frame equivalent of 16-29mm on Canon's RF-mount APS-C cameras.
Why is the Peak Design Everyday Backpack so widely used? A snazzy design? Exceptional utility? A combination of both? After testing one, it's clear why this bag deserves every accolade it's received.
Photo books are easier to make and sell than ever, but how do you create one that will resonate with you and your readers? Here are some tips and ideas to get you started on your first book.
Sigma has shared teasers on its social media pages for the 70-200mm F2.8 DG DN OS lens it recently announced. The lens will be available for L-mount and E-mount bodies and is being marketed as a sports lens.
Apple unveils the new M3 family of chips, upgrades the 14-inch and 16-inch MacBook Pros and the 24-inch iMac (finally).
The new Wacom One 12 pen display, now in its second generation, offers photographers an affordable option to the mouse or trackpad, making processing images easy and efficient by editing directly on the screen.
Fujifilm's newest camera aims to bring modern AF, improved sensor stabilization and video recording technology into the medium format realm. Let's take a closer look at the GFX 100 II and everything it has to offer.
Photos of small objects can have a huge impact! Browse through the winners of this year's Nikon Small World Photomicrography Competition.
Leica has announced the M11-P, a low-key version of its 60MP full-frame rangefinder. In addition to the standard no-red-dot 'P' modifications, it becomes the first camera to store cryptographically-signed authenticity metadata in its files.
The Summicron-M 28mm F2 ASPH is an update to Leica's previous lens with the same name. It has a new body design and an integrated lens hood and hits store in November.
The compact Lumix full-frame cameras get a big new feature from the latest firmware upgrade.
DJI announced the Osmo Pocket 3, the latest in its series of handheld gimbal cameras. This newest Pocket model features a camera with a larger Type 1 sensor and a 2-inch rotatable touchscreen for vertical or horizontal framing.
Sigma's 56mm F/1.4 DC DN lens is finally available for the Nikon DX Z-mount system. For $500, this is quite possibly the best telephoto prime for the Z50, Z30 and Z fc.
Google's Pixel 8 and Pixel 8 Pro smartphones share many components and features. However, there are also plenty of differences between the two models, especially in terms of camera and imaging features. We take a closer look so you can decide which of the two Pixels is best for you.
CEWE, one of Europe's leading photo printing providers, announced the winners of its annual CEWE Photo Awards contest, which drew over 500,000 submissions from 147 countries. View the winners of the contest's ten categories.
Unlike smartphones, the OM System TG-7 is designed to take a licking and keep on ticking, whether on land or underwater. See what photos you can expect from it in a variety of conditions in this sample gallery.
Canon Japan shows all EOS M cameras as discontinued models, formally bringing the end of the EF-M system, after eleven years.
Gear Patrol
Work for us
Advertise with us
Feedback / Contact us
Cookie Preferences
Camera reviews
Lens reviews
Printer reviews
Buying guides
Sample images
Editorial enquiries
Camera search
Camera comparison
Lens search
Product timeline
Browse all products
Community Guidelines
My Settings
My GearList
jonasrask | photography
When waiting is worth it! – The Fujinon XF 18mm f1.4 R WR FIRST LOOK
I cannot begin to describe how long I have waited for Fujifilm to do a fresh take on an 18mm XF lens. I won't lie, I have been requesting a complete optical makeover refresh of the XF18mm f/2 for as long as I have been in close contact with Fujifilm. But it sometimes seemed as if they were much more keen on the 16mm focal length, since they have made a lot of 16's over the years. (16mm f/1.4, 16mm f/2.8, 16-55mm, 16-80mm) But why keep on insisting on the 18mm focal length then? Why not just use the excellent range of 16mm lenses? – Well, in Fullframe terms the equivalent focal length of 16mm is 24mm and the 18mm equivalent is 28mm. It doesn't seem like a whole lot, but that 2mm (4mm eq) difference in focal length is actually close to a 9° difference in field of view, and it does have a BIG impact on hov an image looks and feels. Heck, it even impact how the photographer frames and composes the images more than one should think. These two focal lengths does indeed require completely different mindsets, which is why any given camera and lens manufacturer throughout the past many years always have both focal lengths in their lineup.
But for now, let's just celebrate the fact that FINALLY Fujifilm has put out the XF18mm f/1.4 R WR – And let me warn you right now, I'm completely blown away by the quality of this lens. In fact I will go so far as to state that this lens is Fujifilms best optical achievement for the XF system next to the XF90mm f/2 – Yes, that even means better than the 16mm f/1.4R WR!
But before we get going as always, I'll be courteous and write down my usual disclaimers.
Feel free to skip everything but number 3 Disclaimer 1: I'm an X-photographer. That's spelled brand ambassador for Fujifilm. I don't get paid for doing these write ups (and I have been doing them even before getting involved with Fujifilm). This means that I'm just about as biased as I can get, and whether you choose to believe my views or not is entirely up to you. I expect you to be adults, capable of forming your own opinions based on presented information. Disclaimer 2: All the images in this article has been shot using an early prototype of the XF18mm f/1.4R WR. Image quality might therefore not be final. Disclaimer 3: All shots with- and of the product has been shot by me, and is not to be used without my explicit permission.
Fujifilms dance with the 18mm focal length
In 2012 with the release of the original X-Pro1, Fujifilm released the original trilogy of lenses.
The XF18mm f/2R The XF35mm f/1.4R The XF60mm f/2.4R Macro
This trilogy of lenses looked as if they followed what Contax put to market when they released their Contax G system. The 28mm F/2.8, The 45mm f/2 and the 90mm f/2.8. All semi-equivalent focal lengths to what Fujifilm decided to put to market. (Given how influenced the X-Pro1 was by the Contax G, this doesn't surprise me one bit)
While the XF35mm f/1.4R quickly achieved a cult following because of how good it was (and still is! – My favourite Fujifilm lens of all time), the XF60mm F/2.4R quickly got a reputation as being too slow to even use, although having some of the best IQ ever in an XF lens to date. And then there was the 18mm f/2R. Touted as the reportage and documentary lens it soon became clear that this lens was not Fujinon best IQ effort to date. It lacked serious corner sharpness, and the bokeh was rather busy-looking and not at all anything to brag about. A lot of early adopters bought the lens and lived with it, and later jumped to the XF18-55mm zoom for a much improved 18mm focal length IQ. – I have owned and sold the 18mm f/2R three times by now. It's a love/hate kinda thing.
So ever since the XF18mm f/2R was launched as part of the original X series effort, a lot of people including me have been looking for an 18mm lens that was up to the incredible standard of lenses that has come to define the XF lens lineup.
During the past 9 years Fujifilm have shown us that they are more than capable of making an improved 18mm lens. The two zooms 18-55mm and 18-135mm both have way better 18mm performance than the 18mm f/2. They also max out at slower apertures (f/2.8 and f/3.5 respectively), and they are considerably larger than the XF18mm f/2R. Then came the little pocket rocket, The Fujifilm X70 – which launched with a super compact 18,5mm f/2.8 lens that was super sharp wide open even at close distances! A lens that retained the corner sharpness and the lack of distortion that the XF18mm was missing. I thought it would only be a matter of short time before we would see a nice compact XF version of the 18,5mm f/2.8. – But no! Instead we got a 16mm f/2.8R WR lens (which I really love though…) So here we are. 9 years out from Fujifilms original 18mm prime offering for the XF system….. FINALLY they have made a new 18mm.
And damnit was it worth the wait!!!
Build and Feel
As I wrote further on up, my bet was always on a new version of the XF18mm f/2R – The reason being its incredibly small formfactor which makes it really nice on the X-Pro bodies. I'm not an imbecile however, and I know that part of the XF18mm f/2's IQ issue is from the fact that it is indeed very compact. It's physics. There are always trade-offs!
So don't expect this new XF18mm f/1.4 R WR to be as small a lens as the old f/2. Again, because….physics!
But how big is it then? (that's what she said….or something…)
When lined up against, and compared to, the size of the other f/1.4 lenses it's actually one of the smallest of the pack. It's way smaller than the XF16mm f/1.4 and XF56mm f/1.2 and also smaller than the XF23mm f/1.4. Well, actually let me define smaller. The 18/1.4 is the longest of the bunch, but because of its smaller width it does seem a lot smaller. Optical illusion maybe, but it feels way smaller. The 16, and 23 seem especially large and front heavy because of their "clutch pull back" manual focus mechanism. The lens that actually compares the best to the size of the new XF18mm f/1.4 R WR is the XF18-55mm f/2.8-4.
The XF18mm f/1.4 R WR REALLY feels at home on the X-Pro1-2-3 bodies. On this particular series of camera bodies it feels just right. Not at all front heavy. The lens has a front filter thread of 62mm, it weighs 370g and measures 68.8mm in width and 75.6mm in length. Not too bad for a large aperture wideangle prime.
Obviously it is built to the usual XF lens build quality standards. This means metal mount, metal barrel, metal focus ring and metal aperture ring. It's really well built and really sturdy. Even though it's an all metal construction Fujifilm managed to keep the weight down while keeping the lens sturdy and solid. It feels absolutely great.
The focus ring is super smooth. It turns infinitely since its still focus by wire. Just as smooth is the aperture ring. It clicks firmly, but NOT as firmly and perfect as the new XF27mm f/2.8R WR – The aperture ring of that little rocket is puuuuurfect. The aperture "stiffness" on the XF18mm f/1.4 R WR is more akin that of the XF16mm f/1.4R WR.
All in all the new XF18mm f/1.4R WR is very very well built, it has the perfect balance on the X-Pro bodies and it just feels like a very premium product through and through!
Technical specifications
Below are the technical specifications for the XF18mm f/1.4 R WR lens. Worth noting is the close focus ability, the Linear Motor build, the 3 ASPH elements lens configuration as well as the WR build. Fujifilm threw ALL the good stuff into this lens.
There are some core features from that spec sheet above that I would like to discuss a little further, since they kind of define what this lens is all about. Extreme versatility. For the longest time the 28mm eq focal length has been used in a documentary setting because of its way of being very versatile. Being very intimate while still preserving a wide FOV to include as much "story" to the frame as possible. This is probably why it's been the preferred focal length for the main lens on every smartphone for the past many years. It's just a very very versatile focal length.
In that regard, its absolutely crucial that a lens such as the XF18mm f/1.4 R WR has all the features that makes it a great all-round prime. It needs fast autofocus to not miss the spontaneous moments. It needs corner to corner sharpness and excellent IQ so it can be used for landscapes. It needs to control distortion so it can be used for environmental portraits and it needs to be able to focus close so you can get objects singled out and separated. To make all of the above happen Fujifilm designed a lens with some technical traits that makes all of the above possible.
Autofocus – Linear motor build
It's quite nice that Fujifilm built this lens around a very fast and silent linear motor. Usually this type of motor is used in the way bigger lenses within the Fujifilm X series where the amount of glass that needs to be pushed to attain focus is way bigger. What this means to the quite small XF18mm f/1.4 R WR is an autofocus performance that is absolutely incredible. This lens is probably one of the fastest lenses within the XF lens lineup to lock focus. I actually only think it's surpassed by the XF35mm f/2 which still holds the benchmark AF speed for me. I must say that the autofocus capabilities of the XF18mm f/1.4 R WR is nothing less than amazing. And of course it blows the old XF18mm f/2R right out of the water!
Close Focus ability
This is something that I know so many people enjoy from the XF16mm f/1.4R WR. That super close focus ability combined with a wide FOV and a shallow aperture option gives the images a completely unique look and feel that I have yet to see outside the Fujifilm ecosystem. The XF18mm f/1.4 R WR doesn't focus as close as the XF16mm, but it does focus rather close. And add to that the slightly longer focal length the look isn't as pronounced on the 18 as it is on the 16. It does focus close enough so that you can bring subjects into 11 cm from the front element of the lens. (effectively about 20cm from the sensor plane) – And combined with that f/1.4 aperture you can really get creative with your close up photography.
Optical performance
Well, actually I'm not going to dive too far into this trait in this section since the big analysis of image quality is straight below. But just note this, from looking at the optical diagram of this lens you know that it's bound to be good. 15 elements. 9 groups. 3 ASPH elements and one Extra low dispersion element. This lens is so optically corrected for any distortion and stray rays that it's not even funny. It's quite literally insane!
Image Quality
Let's discuss IQ, shall we? No, not the IQ of the Fujinon engineers who created this lens, which must break the chart somehow. But rather the Image Quality of this new 18mm F/1.4 lens. It's breathtakingly good.
With the XF14mm f/2.8 Fujifilm made a wide angle lens that was virtually free of any form of distortion. Everything was entirely optically corrected. In many of the lenses within the system Fujifilm relies on software to do the correction, but when that happens you actually "lose" some of the FOV. So obviously we want the lenses to be optically corrected instead of software corrected. What that usually means is a lot more glass, hence larger lenses. So, again, as with so many thing in life, it's a matter of compromises.
But not this time…..
The XF18mm f/1.4 is to the best of my testing virtually distortion free as well. All the way from f/1.4 to f/16. It renders straight lines from corner to corner, edge to edge. It's incredible.
Bokeh and flares
The out of focus areas from a wide angle lens doesn't seem to be an area of interest to many of its potential buyers. But as with everything from this lens, it's definitely something worth directing your attention towards. With the close focus abilities as well as the f/1.4 aperture you can actually blur your backgrounds quite a lot under the right circumstances. And when you do it looks absolutely incredible. The quality of the bokeh reminds me a lot of that of the XF23mm f/1.4R which is widely regarded as some of the best bokeh from any wideangle('ish) lens of the XF system. It has nice smooth specular highlights with no onion rings, hard edges or anything like that. It's just super smooth and very pleasing. The bokeh does exhibit a little bit of optical vignetting meaning that the specular highlights will get a little more cat-eye shaped the further you move from the center of the frame.
The 9 aperture blades makes for some stupidly nice looking solar sunstar flares. They look a lot like the sunstar flares you can achieve on the 23mm f/2 mk2 lens on the X100V – and I LOVE those sunstars! – Well, atually they look better on the 18mm f/1.4R WR. The coating of the lens makes damn sure that irregular flares doesn't interfere much and cause lowered contrast. I was actually worried about flare resistance since Fujifilm didn't use the Nano GI coating like on the XF16mm f/1.4, but there is absolutely no ghosting and unwanted flaring with this lens. Just look at the examples below shot at f/16. They really speak for them selves. Obviously directly into the sun, but also at a bit of an angle. Those are some very well controlled flares!!
This lens has 3 aspherical lenses(!!!!!!) and one ED lens among its 15 lens elements, spread across 9 groups, to minimize chromatic- and comatic aberrations. Furthermore, the focusing group consisting of 6 lens elements moves in unison to reduce aberration fluctuations, which can be caused by focusing, to deliver some amazingly consistent sharpness at any focusing position of the lens.
It really doesn't matter if you shoot this lens at f/1.4 or at f/16. Sharpness is very very good, clean and consistent. Given that obviously at f/16 you will start to see spherical abberations which are largely inevitable. The sharpness is very very good at the center of the frame, losing only a tiny bit of sharpness towards the corners. But already at f/2 the corners clean up and gets close to center sharpness.
Make no mistake, the XF18mm f/1.4R WR is among the top 3 of the sharpest lenses in the entire XF lineup.
Conclusion and sample images
I have waited so long for Fujifilm to bring a well designed, good performing 18mm prime lens to the XF system. In the midst of all the 16mm lens releases I started losing hope that it would ever happen. But it did. And I must say that the XF18mm f/1.4 R WR was worth the wait many times over. It has a perfect balance on my X-Pro3 camera, it is sturdy, yet lightweight and it looks and feels absolutely great.
It has incredible autofocus speed thanks to the linear motor build, and the image quality is breathtakingly good from corner to corner. Close to zero distortion, very good sharpness across the frame even wide open and great quality out of focus areas. Its a true around lens that you throw at virtually anything, and still get good results. I must say that Fujifilm has made yet another stellar lens as its 35th XF series lens. The XF18mm f1.4R WR has a suggested retail price of USD999$ and will be widely available in May
Sample images
Below you'll find a lot of images in the sample gallery. I tried to use this lens as much as I could these past two months, so the sample gallery ended up quite big (again!! – so sorry). However, this probably gives a good indication of just how versatile the XF18mm f/1.4R WR is in day-to-day use.
All images can be viewed by clicking the gallery below. Download them at will and look at the EXIF. Everything is there. Knock yourselves out.
40 comments
Pingback: 富士フイルム「XF18mmF1.4 R LM WR」正式発表 | とるなら~写真道楽道中記~
Some really spectacular imagery as always, always pleasing to read your reviews and see the photos you produce rather than test images and static wall photos on other reviews.
Now I've got to justify the cost for another lens, why do I always pick expensive hobbies…
You're so very kind man. Indeed photography can be a very expensive hobby. NOt as expensive as collecting cars though 😉 All is relative 😀
My hobbies are Photography and Magic: The Gathering! God Bless Me! 😀
Pingback: 富士フイルム「XF18mmF1.4 R LM WR」交換レンズデータベース | とるなら~写真道楽道中記~
Dang these shots look great. I'm super curious on side-by-side spec/performance comparison to the 16mm f/1.4.
Thank you Daniel. I will try and find time to make some comparison shots. Maybe keep an eye out in the Fuji X Photography Facebook group.
Your wonderful photos, in reality, demontrate how good of a photographer you are and not how good the lens is. I wonder how many of the hundreds of people that will shed one grand for this lens will even come close to your competence as a photographer. I guess less that a dozen.
What an incredibly kind thing to write Christos. Thank you. However, the lens is actually quite good 😀
Superb lens and very good item as usual! I would like fujifilm to release new lenses more often to have the chance to read you and see new photos … Are the photos retouched jpegs or RAF retouched on lightroom or C1? I came to Fuji for the quality of the jpegs taken out of the camera and today I have an existential question: do I adjust the already excellent jpegs a little bit on lightroom (high lights, clarity, curve) or I edit the RAF from lightroom? How do you generally go about editing your photos? Missing an article on your editing that so many of us have been waiting for so long … as long as you for the new XF18 1.4 WR in fact! With all the money you made us spend on Fuji equipment after we had dreamed of reading you, you owe us this article! just kidding … though … Mathieu
Hey man. Thank you so much.
THese are edited RAW files. I do shoot a lot of SOOC jpegs though. But mostly my personal images. My review/preview of the X-Pro3 (You can serach for it in the upper right corner) used only jpegs that I tweaked slightly in post.
One general rule I alwyas live by is "repect the file" – Don't overcook it. Just edit a little bit.
And one day I will make an editing post….hopefully 😀
Have a great day man.
Pingback: Fujinon XF18mm f/1.4 R LM WR Announced: Reviews, Samples, Pre-orders and More - Global Photography News
Excellent review, as always. I love to hear the subjective part, the personal impressions. This lens is on my wishlist; it will fit my street-travel needs, especially in low light situations. I have the 14mm F2.8 which is fantastic and better than 16mm F1.4, but 18mm at F1.4 sounds like the ideal travel lens, especially after the sunset. Great story!
Thank you so much man. Thanks for reading.
Your article with its writing and pictures is… again… outstanding! I actually always just wait for your article about new Fuji products and skip all the others 🙂 I was so hoping that the XE4 has water resistance too to have the smallest, most versatile package with this lens and to fight the elements. Or am I too scared about some rain on the XE4?
Do you edit with Capture One or Lightroom? (of course I would love to find that article about your editing one day… as mentioned above)
Thanks for your work and your shared passion about Fuji! I really can feel it every time you post stuff 🙂
Cheers Daniel
Hi Daniel. Thank you so much for your kind words. It would indeed have been lovely if the XE4 was weather sealed…But I guess we can't have it all 😀
I edited these shots in Lightroom. But I have and use both CO and LR.
Have a great weekend man.
At last indeed!! And yes I've also sold and re-bought the 18 f2 version too, simply because I love the 28mm FF equivalent. I feel the 23 (35 in FF) is a bit tight and 16 (24 FF) is a bit too wide for my photography style. Plus it's smaller with a 62mm filter size over the 16 f1.4's 67mm which is quite large for a mirrorless system IMO. Great review and images as always. 🙂
Thank you so much buddy. It sounds like EXACTLY the dilemma I've seen myself in many times now 😀
Great review. Fills a gap for me. Sign me up! 🙂
Thank you so much Morten. Appreciate your comment!
Excellent review and pictures. I've been a Sony user for years but this lens is tempting me to switch, as I love 28mm and Sony's equivalent lens is not very good!
Thank you so much Daniel
Very, very interesting Jonas … and (as usual) some cracking images you made there. Love the silhouette shot of the guy against the white 'flash' shape you cleverly found to compose him against. Let's hope Fuji will also get round to doing an updated version of the XF 35mm f/1.4 soon too. I would have thought this is on the cards seen as it's one of the oldest and they have steadily done updated versions of so many others. Though, in stark contrast the original 18mm, the 35mm f1.4 is far from being as disappointing (as you found the old 18mm); yes, it is slow to focus (by relative standards) and noisy but, like many photographers, it is one of my absolute favourites despite these shortcomings (but I guess I'm not alone in wishing for an updated version). I know many really like the weather sealed 35mm f/2, but if Fuji can preserve the 'magic' they created in the original design of the 35mm f1.4 and improve the autofocus motors and lack of weather sealing, they would sell out in a heartbeat.
Fantastic review. No need to apologize on length or surplus of images! First time I've read your posts/reviews and I've bookmarked it as you've earned a reader! Question: on 0235 (cars in garage) did you use any filter for that amount of halation of the lights or is that simply what the distance from focal point made the lights do at that speed? It's lovely. I now really want this lens..
(And how the heck do you become a brand ambassador for fuji??? Sounds like a dream)
Thanks for your detailed review and enthusiasm. Your sample images are wonderful. It's always great when you see a skilled photographer discussing new equipment rather than a camera nerd who routinely excuses their appalling sample shots while enthusing about fractional metric improvements.
I'm rather surprised by the lack of image stabilisation, especially given the size of the lens, but I expect it's for newer stabilised bodies. Personally, for me, the 18mm f2 pancake lens offers some real advantages, and the small 18-55mm zoom with 18mm at f2.8 and offering image stabilisation with an overall more versatile lens easily compensates for the faster aperture and perhaps perceivable image quality.
But I'm not a professional, just someone who wants a versatile kit with still impressive Fuji quality.
Thank you so much man!! – I agree. Lets hope for a 35/1.4 revamp! – That would be killer. But ONLY if they leave the optical formula alone.
Absolutely! That why I never swapped for the 35mm f2 WR. Whilst I know it's super fast etc, I hear it's missing the 'magic' ingredients of the original (and I'm an absolute sucker for the widest f stop I can get!)
I always enjoy when you get a new toy to play with, Jonas, as it means the rest of us can enjoy the great images that always accompany your reviews. Always an inspiration, thanks for sharing.
Absolutely awesome review and sample gallery! Thank you so much! I'm very tempted to test this lens. Very interested in its performance on VIDEO too…
Thanks Jonas, your photography never fails to impress!
In terms of an overall system, I am wondering on the implications of this with respect to the X100V. I typically carry my X-T3 + 50mm f1 with the X100V as my secondary, pretty much always with the WCL-X100.
I suspect that if one were to add this lens to my arsenal, perhaps it would be best to use the X100V its portable and discrete form without the adapter, where it would also be optically strongest. Unless on occasions where one would only carry the X100V on its own.
Pingback: 富士フイルム「XF18mmF1.4 R LM WR」予約販売開始!売り出し価格をチェック | とるなら~写真道楽道中記~
Non of your images show smooth transition from focus to out of focus. Do you think, it renders like other fujicrons? Or, it renders more like a 16/1.4, or other F1.4 primes? Wondering, how it renders on X-Trans I & II cams, as opposed to newer, more MP sensors. Is it optically, or digitally corrected? It seems, too many elements, and groups in this lens!
Pingback: Fujinon XF 18mm f/1.4 R LM WR: Infos und Tests zum neuen Fujifilm X-Weitwinkel | FotoSlate
Excellent review and images Jonas. I believe Fujifilm will sell a lot more 18 1.4's thanks to this review. But more importantly, where did Brian get the hat?
Great review, again! You are doing a fantastic job! Just like you, I am a huge fan of the 28mm look. I shoot with both Fuji and Leica and currently mainly use my Leica Q2 (with 28mm summilux) precisely for that reason. Do you have an idea how the Fuji 18mm 1.4 performs compared to the Q2?
Ook voor mij is dit een van de belangrijkste vragen, hoe staat de nieuwe fuji 18mm f1.4 op een xt4 tegenover de leica q2 ? vooral betreft scherpte vind ik belangrijk.
Thanks for your excellent review. Did you try the lens with OVF on the pro2 ?
Moving to Fuji at the moment. The lens comes in at the right moment. Will be my new standard prime lens for weddings (as a wedding photographer 😉 )
Best regards ALEXANDER
Wonderful review of the new lens, and awesome photos, as always. I just received my new Fuji XF 18 f/1.4, a beautiful lens. I was wondering, is is normal to hear the element move inside the lens, until you turn the camera on? If you move the lens up and down, you can hear it, once the camera is on, it's steady.
Thank you Jonas, Alan
Great review! Got my copy last week, loving it so far, balances really well on the x-t4.
I have a question, the metal lenshood for this lens (out of stock everywhere) 62mm, is interesting, you tried it on the 90mm?
Leave a Reply Cancel reply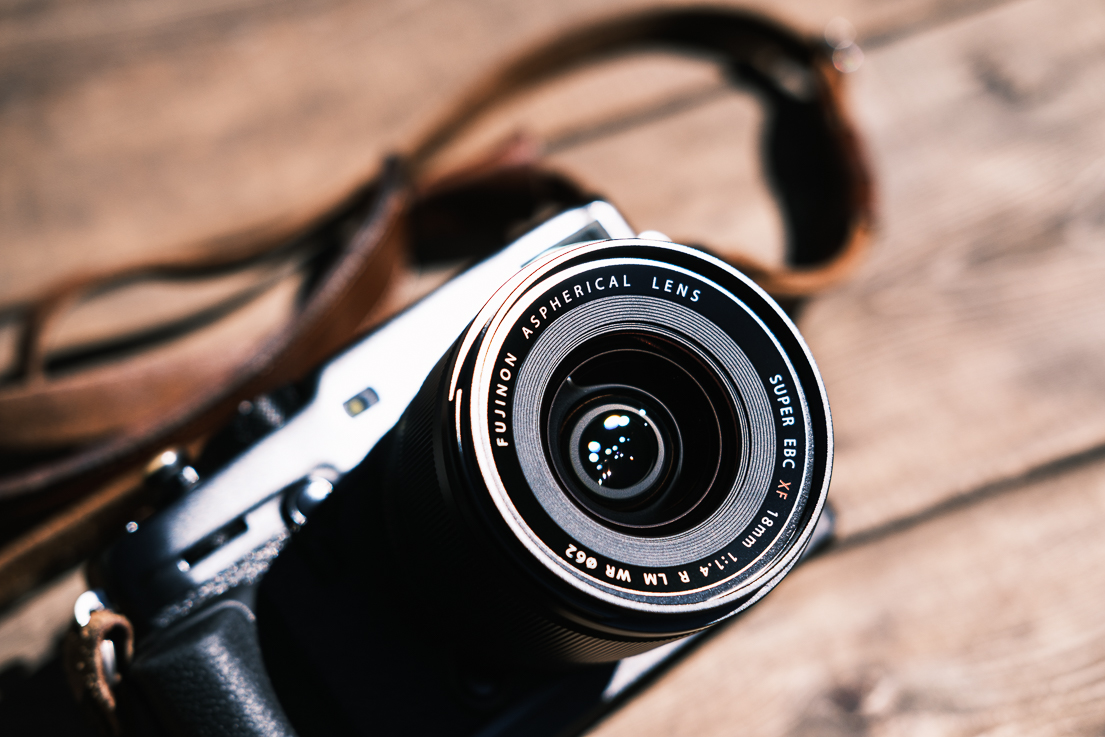 The Fujinon XF18mm F1.4 | About a Perfect World
Note: This review is one of a total of four reviews on the second generation Fujifilm X lenses, namely the XF18 1.4, the XF23 1.4, the XF33 1.4 and the XF56 1.2. Some statements are therefore shortened in some of the articles, as they are dealt with in great detail elsewhere.
Actually, this is just another review on the new – watch out its full name – Fujinon XF18mm F1.4 R LM WR. However, the number 1.4 and especially the letters signal quite quickly, that a lot is offered with the new XF18 1.4 – high speed, weather resistance and a linear motor for autofocus, to be precise. Let alone the three aspherical and the one ED glass in a total of 15! elements in 9 groups.
Why do I actually start this review with the name and technical specifications? Furthermore, why do I emphasize this fact so much? Quite simply – because this is what makes this lens so special. We already have an 18mm lens in the Fujifilm X world, the XF18mm F2. Nevertheless, this new one is a very different story – in some ways for better or for worse. Although living in a perfect world may be wonderful at times, it also comes with a loss – a loss of joy and nonchalance toward the imperfect .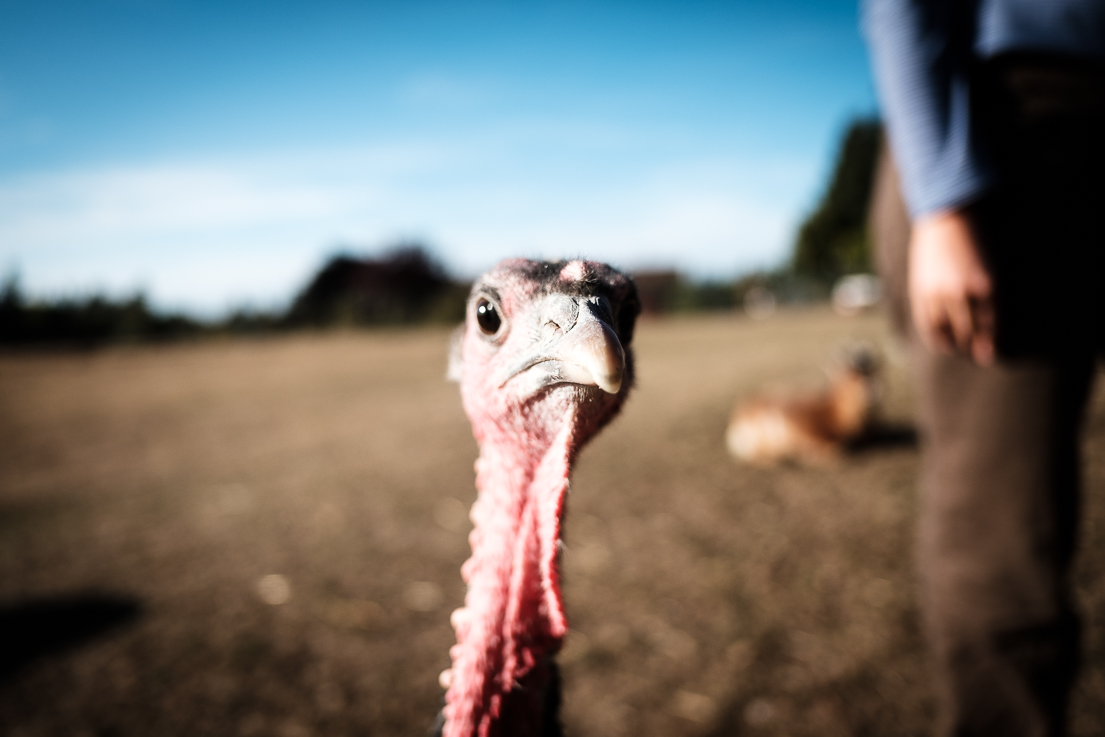 With the old XF18mm F2 I have a story . This story is about a bumpy start for both of us and ended in a declaration of love for this lens (among others). After all, this lens also accompanied me for several months of my biggest and most important photo project and was responsible for maybe 90 to 95% of my images there – even though it is perhaps one of the most imperfect and "worst" prime lenses of the whole X system. Nevertheless, I still love this lens – or perhaps because of it. The XF18mm F2 is such a super, super, super versatile lens! (All images below are made with the XF18mm F2)
Now I feel guilty for somehow being unfaithful to that love – because I have fallen for the temptation of the perfect world.
Back to the top
The XF18mm F1.4 R LM WR
No question, the XF18 1.4 is much better suited for a perfect world than the old F2 version. There's no noisy and noticeably pumping autofocus, no loud chattering of the aperture blades and, in addition, an optical performance that is very much aiming in the direction of perfection. Nope, I'm not talking about the same optical perfection of a Leica APO Summicron-M 35mm/2 asph. Unlike the latter, however, I don't have to donate a kidney to buy this lens. Rather, I'm talking about optical perfection for us ordinary mortals.
The XF18 1.4 is a very good lens – a damn good one, in fact. So how good is it really?
Mechanical Quality
The mechanical quality is at least on par with the rest of the newer X-series lenses. The workmanship and value are on a very high level, it is weather resistant and built like a tank. All adjustment rings run smoothly and the aperture ring is neither too tight nor too loose. The apertures lock nicely in thirds steps – very comparable with the XF23mm F1.4 and way better than the somehow undefined stops with the aperture ring at the XF16mm F1.4.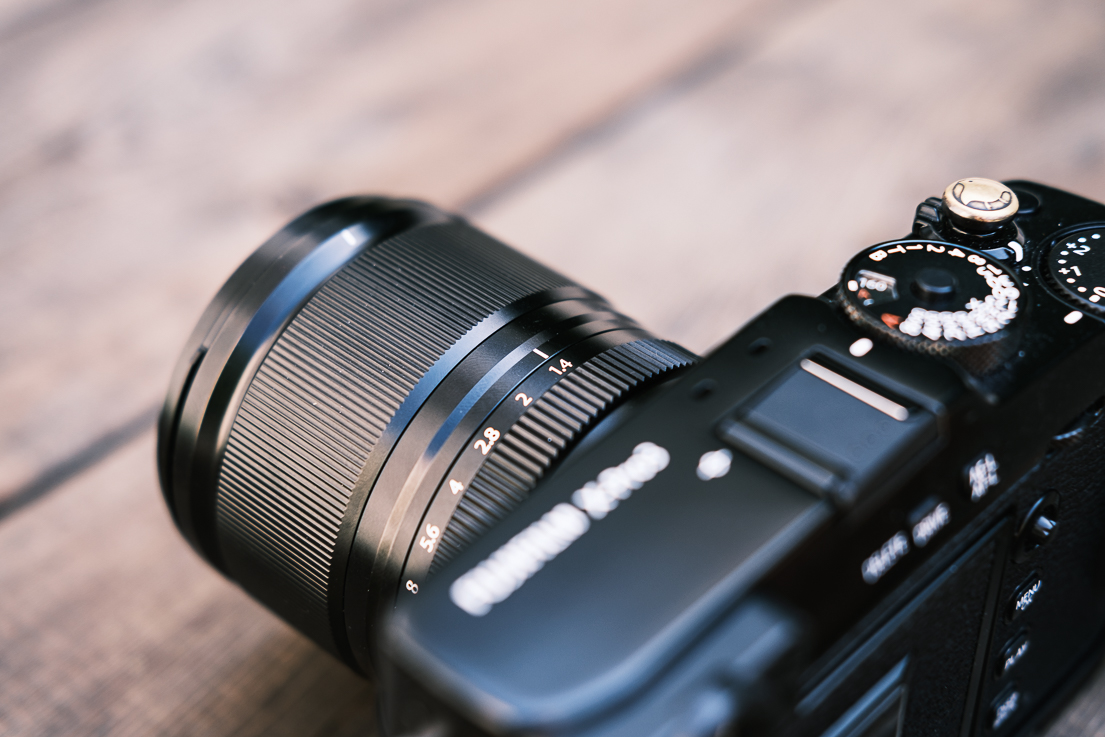 The biggest difference to the other high performance wide-angle lenses of the X series (XF14mm F2.8, XF16mm F1.4 and XF23mm F1.4) is undoubtedly the missing clutch mechanism for manual focusing.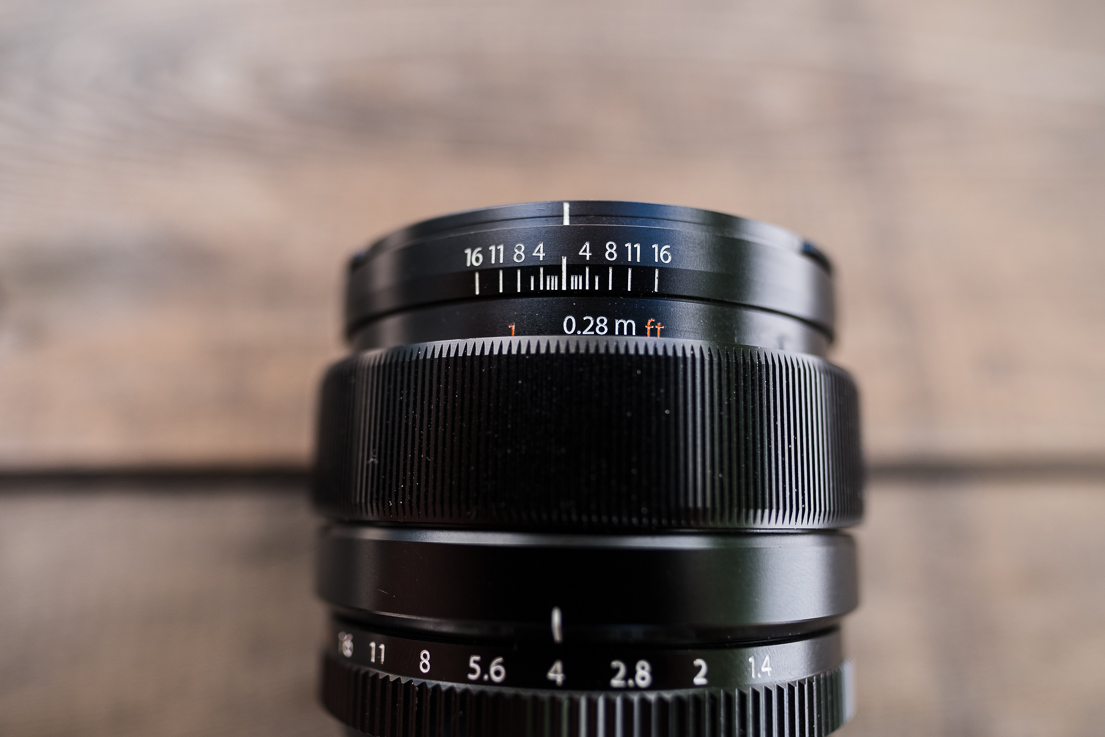 I could imagine that one or the other photographer would sorely miss this feature. I also have to admit that I find this mechanism per se very sexy and super well implemented – but I never use it. Neither do I normally focus manually, nor do I use zone focusing. The accompanying – and undoubtedly very useful – depth-of-field scale, however, I also have in the camera's viewfinder. Nevertheless, this is a point worth mentioning.
By the way, the optional available metal lens hood LH-XF18 should be included – as it also should be included with the other high performance F1.4 wide angle X-lenses – come on Fujifilm!
Optical Quality
As I indicated above, this is the stage where the music plays with the XF18 1.4.
28mm focal lengths with a maximum aperture of 1:2.8 were already the standard of wide-angle lenses in the 70s and 80s. They were not so complex to construct and comparatively inexpensive – even as a student I could afford such a lens. OK, at least for my Praktica MTL-5B at that time. From time to time, however, special specimens of this kind came along. Maybe some of you still know the legendary Nikkor AI-S 28mm F2.8 – this version with eight elements in eight groups and the closest focusing distance of 20cm. At the time, this was by far the best wide-angle lens I had owned.
We're looking at something similar with the XF18 1.4. OK, of course it's an 18mm and not a 28mm, it's much faster and the construction is even far more complex. What I mean by that is: we are dealing with an optical treat here that is not necessarily like the others in this class of lenses. The XF18mm F1.4 simply stands out from the (admittedly small) crowd.
Not only the speed, but also the size and the much more complex optical design already indicate that the differences between the old F2 version and this lens must be significant. And they are, of course…
The XF18 1.4 doesn't really allow itself any weaknesses optically. It is an incredibly sharp lens, shows almost no distorsion or chromatic aberrations and thus projects the real world in colour, (micro)contrast and texture sensationally well onto the sensor. The bokeh is excellent as well and less busy than with the XF18mm F2. It is also far less prone to flare (with all its advantages and disadvantages).
Overall, the images just seem clearer somehow, which is certainly due to the sensational resolving power of this lens. The optical superiority of the new lens is already apparent in the center of the image and becomes even more visible towards the edges and corners.
Pixel peeping
I did something for once that I never do…. and I'm almost a little ashamed of that. I took boring pictures of the same subject with these different lenses at the same apertures. To make the difference visible here on the blog as well, I show you below two screenshots of the respective cropped views:
I think you can see the difference very clearly. Almost needless to say, the new version is also much sharper at f/1.4 than the old version at f/2.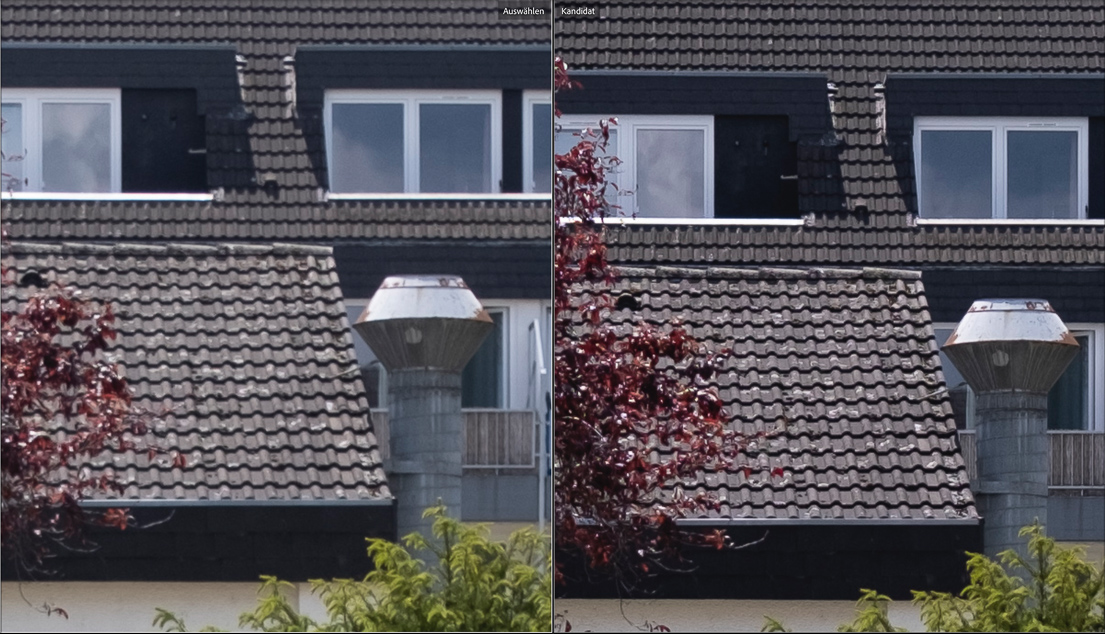 OK, enough of the horrible pixel peeping. You must not forget that you can only see the real difference on large screens or prints when you have the zoomed picture in front of your eyes. Maybe this optical weakness of the F2 is a showstopper for super critical landscape photographers – for me it' s rather not.
Anyway, if you judge the technical image quality alone (especially resolution), the F1.4 simply blows the old F2 out of the water – no question at all.
Update 28.06.2021:
Since I've obviously caused some people to wonder about the difference in resolution compared to the XF18 F2 – even in the centre of the frame – here are a few words of clarification. Yes, of course it's a very zoomed-in crop because the houses are further away, but it is actually that visible under high magnification.
However, because I found it hard to believe myself, I took a look at the MTF charts (see below) from the Fujifilm website for once. I guess this explains a lot. You can compare it here with the measured values of the F2 version for a better understanding… 😉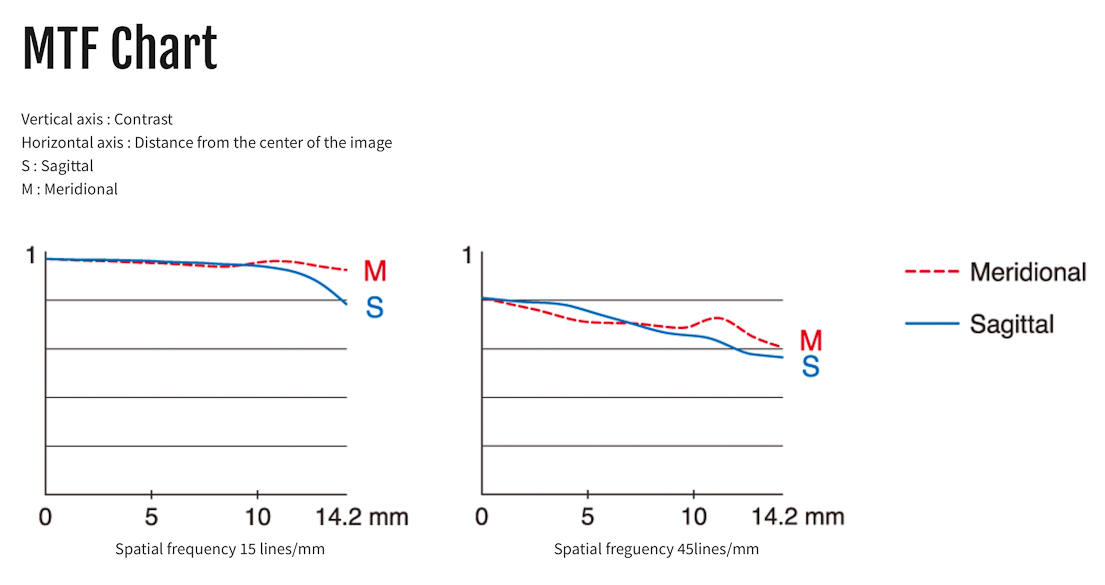 I'm not easily impressed when it comes to sharpness and resolving power because I simply don't find it that important – but here I'm impressed.
This is a somewhat more complicated point, because here the question of comparison arises very quickly.
So is the AF faster than, for example, with the XF16mm F1.4 or the XF18mm F2? Yes, of course… but not in a way that it would be crucial in real life. Is the AF more precise or less pumping? Yes, in certain respects it is. Especially the AF of the XF18mm F2 is also fast, but it is pumping back and forth. The linear motor on the F1.4 version is super fast and hits focus instantly without any pumping.
Finally, the AF is quieter. Slightly quieter than the XF16mm F1.4 and much quieter than the horrible screeching of the XF18mm F2. That's essentially what the linear motor does here. Again, we see a feature from a more perfect world.
I would not call it a game changer – but as with the optical quality, AF is pretty much perfect with this lens. For video use, the fast and quiet AF is definitely more than welcome as well.
The most difficult point of all for me – and I probably won't be able to answer it definitively for another year or two. There was a good reason why I bought the XF18mm F2 in the middle of my trip for the Europeans project in Poland – even though the XF16mm F1.4 was with me. It was certainly not because of the poor image quality of the 16mm, which is known to be outstanding. It was simply due to its size.
The XF18 1.4 is not a very big or heavy lens. It is somehow comparable with the XF18-55mm in both size and form factor. That's not bad, but if I am honest, I hoped it to be smaller. The fast 18mm is a bit on the long side – especially compared to the admittedly very small F2 version.
My style of photography, especially in the streets, becomes so much easier when my equipment is small, light and unobtrusive. Please don't get me wrong, I do not photograph secretly, but ask or at least usually search for eye contact. In this very decisive moment, when people's eyes fall for a second on the camera in your hand for the first time, this often decides a yes or a no to the photo.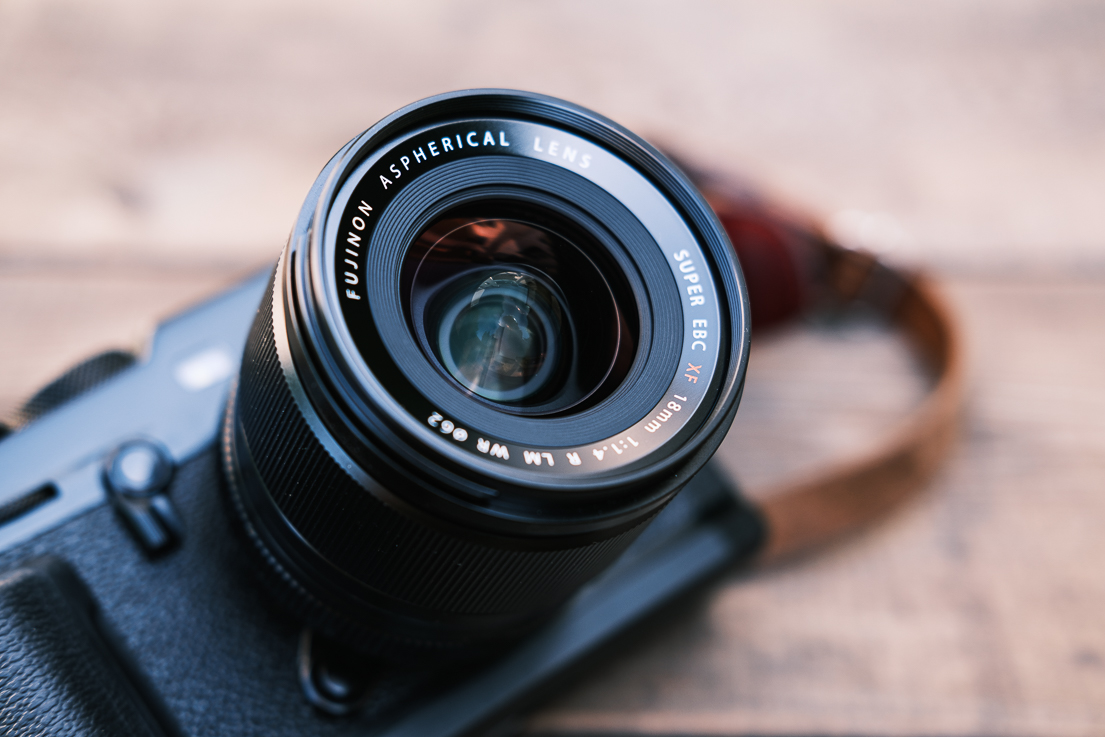 And so, in the end, I can't say anything definitive about the usability of this lens for me. At least for these cases… in other shooting situations or in moments without (initially strange) people as a subject, the XF18 1.4 is of course a real stunner. Be sure to check out Stefan Finger's great documentary work in the promotional video for this lens ! It's very inspirational…
The XF18 1.4 is an extremely good lens – optically perhaps one of the very best X lenses. It is also a very welcome addition to the fantastic F1.4 (F1.2) family of Fujifilm X lenses. A fast, weatherproof, optically brilliant and as quiet as fast focusing wide-angle lens with an equivalent of 28mm (OK, it's actually 27mm) is, in my view, one of the most versatile and useful lenses you can put on your camera.
This stunning lens simply does not allow itself any slip-ups – neither optically nor mechanically. It's created for a very perfect world. If you need or like this, you have to decide yourself – as I will have to as well.
From a purely emotional and irrational point of view, I am still somewhat ambivalent. In this context, I don't even want to compare it to the XF18mm F2, but rather to the XF23mm F1.4. The fast 23mm is quite soberly similar to the 35mm F1.4 – both are not perfect in the true sense. But they render the world so dreamlike that I find them both almost more adorable.
I know, critics especially of the XF23mm F1.4 will now interject: This lens is sharp at best in the centre at open aperture. Yes, there is some truth to this, but it doesn't matter that much for my photography. The overall image, the rendering… are the more important aspects for me.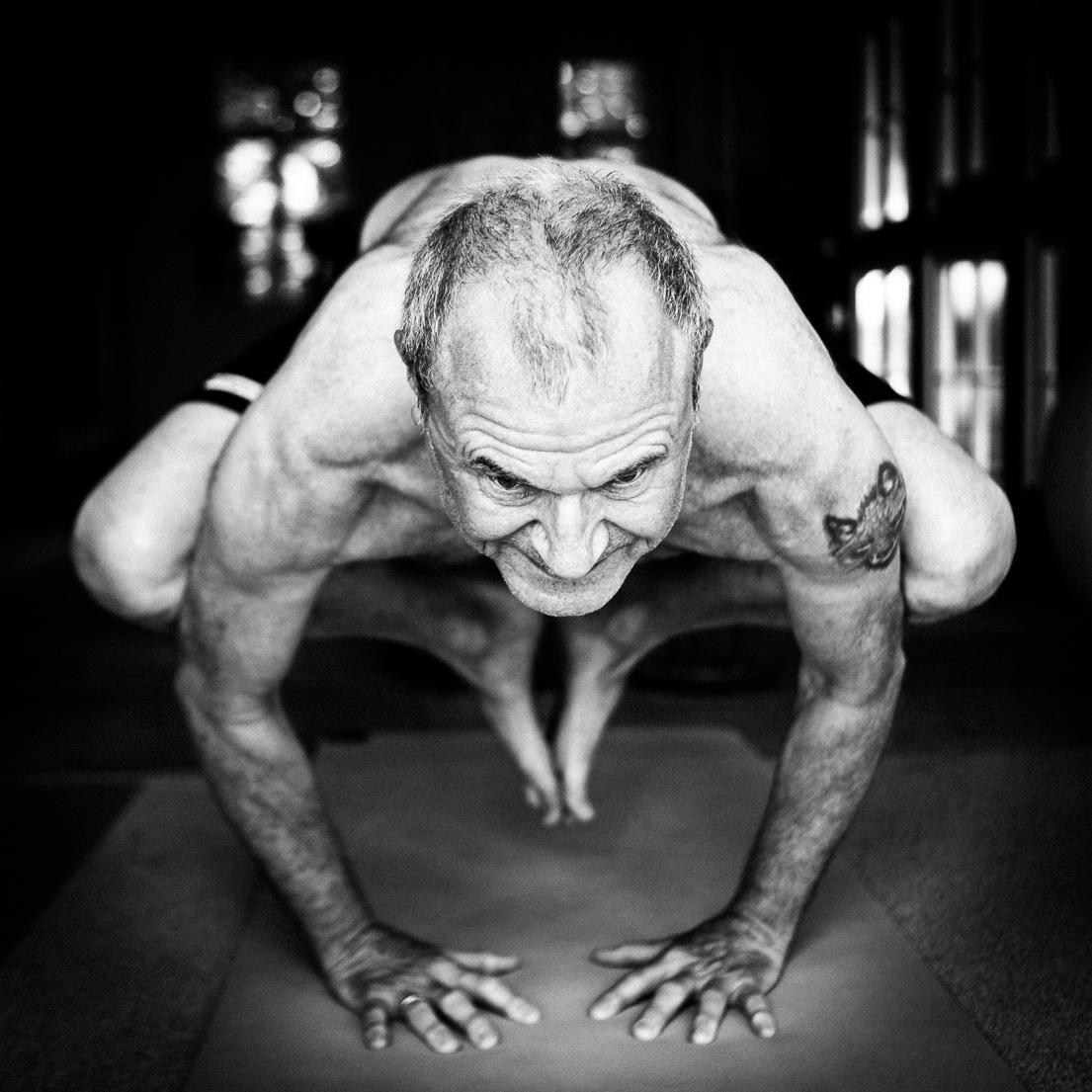 And sometimes – in "nostalgic" moments – I miss this little imperfection on the new 18mm. Sharpness and rendering are both on an insanely high level here!
Towards the end, I realize how longish this review has become – and how I struggle to just do neutral justice to this lens. That's a bit funny when I consider the two words that could also be used to describe the XF18 1.4: simply perfect! And I have to admit to myself that I am far more impressed by its perfection than I initially thought….
Exceptional!
In keeping with the theme and title of the post: Just a few shots of a perfect day…. 🙂
There is always light somewhere – go out and shoot!
33 Comments
Photography
Fujifilm X series
Fujinon XF18 F1.4
Lens Review
Review XF18 1.4
I enjoyed your review, I have the 35mm F2, and the 23mm F2, so the 18 is next….
thanks for stopping by and for your comment! Are you talking about the F2 or the F1.4 as your next purchase?
Regards, Peter
Again – a well written, personel and nicely illustrated article. Nice job! Enjoyed the reading even if I will not consider buying this lens.
Hi Wolfgang,
thanks for stopping by and for your kind comment!
Cheers, Peter
Hi Peter, great review, thank you!
One question, do you know if the field of view of this new 18mm 1.4 is exactly the same as the 18mm f2?
I have noticed that the 23mm f2 is a little wider (more like 21mm) than 23mm 1.4, same for 16mm 2.8 (more like 15mm) vs 16mm 1.4.
thanks for your kind comment! I have double-checked this for you with my stupid pixel peeping images… the 1.4 version seems to me to be a little bit wider. So rather the opposite of the 23mm and 16mm lenses, and far less pronounced. The FOV is quite similar with both…
Thank you for your quick response Peter!! I currently have 18mm f2 and 16mm 1.4 and I was considering either switching both for this new 18 or keep both 18s as I love the f2 because of its size for street photography.
Main issue I have with the 16 is regarding being too wide that I have to bee too close and starts to distort people too much, but technically the lens is great, no complains there.
Juan, I am crazy since I now own all four 16mm and 18mm lenses… and I don't see them as alternatives, but as different lenses. If you're also crazy enough, it certainly wouldn't be wrong to have both 18s… and then maybe rather sell the 16mm if it's too wide for you. I won't sell my F2 either and probably use it more often than the F1.4… we'll see…
I´m a little crazy too then ahahaha, I have 14, 16 and 18 now…. but somehow I wanted to simplify a bit… So I may keep the 14 for really wide stuff and both 18s for documentary/street. Thanks for your inputs and nice blog, I have been reading it since yesterday that I found it.
Sounds like a plan… 😉
Can you compare it with the 28 on the leica q2? Have you ever try that camera?
Since the film era the 28 mm lenght got unusual, only leica and fuji try something new in this field view.
unfortunately I can't compare it to the 28mm on the Q2 as I don't own it. I have played around with the Q and the Q2 from time to time, but not worked with it. The Q2 and the 28mm F1.7 are certainly quite excellent. However, I have no doubt that Fujifilm's XF18mm F1.4 can compete here in practice. The Q2 is full-frame, and that obviously changes the way the images look compared to the 18mm on APS-C…
Thanks for the fantastic review. Given that one of the big "bonuses" with the 16mm f1.4 was that you could use the very close minimum focusing distance to create interesting portraits or as a faux-macro, did you miss that with the newer 18mm f1.4?
thanks for stopping by and for the nice comment! Regarding your question: I have owned the 16mm F1.4 for a very long time, and the 18mm F1.4 for a fortnight or so now. So my experience for all different situations is still rather limited. Nevertheless, I think I can comfort you. The difference is not very big – 15cm vs. 20cm minimum focusing distance. If you then take into account the slightly longer focal length, the world looks very similar in terms of separation… I think it's mathematically a bit less (without having done the math), but in reality it's probably negligible.
Thanks a lot for the quick response, Peter. I am quite undecided between the 16mm and 18mm f/1.4 lenses. Given how much the past reviews for the 16mm have painted the close focusing as a positive, I was expecting a large difference with the 18mm (as the 18mm reviews talk a bit about how it does not focus as closely).
Wait, I will make two stupid flower images with both the 16mm and the 18mm at closest possible distance and send it to you via email…
Thanks Peter! Would appreciate that a lot. 🙂
Check your mails 😉
with your thoughts on usage I would probably go for 16mm after all… have you read this ? This is mainly about the focal length 16mm…
Peter, I have already gone through your past posts and it is the glowing reviews such as the one that you linked to that got me a bit confused – as I had made up my mind earlier to get the 18mm! Oh, the bane of having choice! 🙂
[…] hier ein paar Gedanken zum neuen Star, dem XF18mm F1.4 (English […]
Excellent and original review. Just one thing : photo montage appears really small on smartphone 😉
thanks for stopping by and the nice comment. Regarding the readability on the smartphone: I know that, but I can't and don't want to build more than the normal responsiveness for different devices. I see my websites – the images and also the blog – as suitable for larger screens or at least tablets. I know that I might lose a few readers, but that's something I have to live with. I hope you can understand that.
All the best, Peter
Addendum: I just looked at this post on my not-large iPhone 12 mini and I feel it is as it should be. I don't want individual photos in this blog post to be large or boxed. I'm all about the impression, not the individual photo… the images in my galleries are in a Lightbox.
after reading this story i sold my 16mm-1,4 and 23mm 2,0. I now use this lens mostly on my Xpro3, and for me it's the perfect combination of field of view and IQ. Thank you so much for you're honest review, and keep up the good work! Kind regards, Martien
Hi Martien,
wow, thank you for your nice comment! I'm glad if I could help you with the review in your decision and you are satisfied with the new 18er. It really is a dann good lens…
Take care! Peter
will you continue this blog? Like your reviews 😀
Best regards Bernhard
Hi Bernhard,
thanks and yes, I will continue this blog in one way or the other. Unfortunately, time is the limiting factor… 😉
fine, so i am waiting for your next posts, dear Peter
Best regards
Hallo Peter,
Vielen Dank für das tolle Review!
Mit welcher Kamera und Filmsimulation bzw. mit welchen Recipe wurden die samples im Sonnenlicht aufgenommen?
Viele Grüße, Mark
Hallo Mark,
vielen Dank! Was meinst Du mit "samples im Sonnenlicht"? Die Bilder mit Sonne aus dem ersten Block? Die wurden dann wohl alle noch mit der X-Pro2 und einer ziemlich stark angepassten Version von Classic Chrome (in Lightroom) "entwickelt".
[…] of course. Its optical weaknesses (often completely unimportant in real-world use) compared to the XF18mm F1.4 simply remain, nothing […]
[…] On the other hand, I am also fascinated by the (technologically) new and a certain tendency towards perfectionism seems to be part of my […]
Leave a Reply Cancel reply
Your email address will not be published. Required fields are marked *
Notify me of follow-up comments by email.
Notify me of new posts by email.
This site uses Akismet to reduce spam. Learn how your comment data is processed .
World Embark
Photography
Fujifilm 18mm F1.4 Review
*This post may contain affiliate links. Affiliate links are links to external websites that provide monetary value to me if you decide to purchase a product on their website. This is at no extra cost to you. For more information, please see the Affiliate Disclosure  and the Privacy Policy . 
Quick Facts about the Fujifilm 18mm F1.4 WR
Weight: 13.1 oz/370 Grams
Weather Sealed: Yes 
Filter Size: 62mm 
Angle of View: 76.5 Degrees
Focusing Distance: 7.9″/20cm
Max Aperture: F1.4
Minimum Aperture: F16
Image Stabilization: No
Mount System: Fuji X
Price: $999
Table of Contents
Who is the fujifilm 18mm f1.4 for.
The Fujifilm 18mm F1.4 is not Fujifilm's first attempt at creating a lens with a 27mm full-frame equivalent focal length. After all, the 18mm F2 was one of Fujifilm's first XF lenses with a release date of 2012! 
There are two target audiences for this lens, the first is Fujifilm video users. The autofocus is excellent, and it is a surprisingly good focal length for that application. The second category is those who wish to purchase into the new Fujifilm prime ecosystem. (18mm F1.4, 23mm F1.4, 33mm F1.4, and the 56mm F1.2 WR) These lenses excel in regard to sharpness across the entire frame, are weather resistant, and have multi-functional purposes.
What other Wide-Angle lenses exist?
The 8-16mm F2.8's price has recently been lowered to $1,499. On the used market, it can be found for less than $1,000. Although it is difficult to purchase accessories for, the sharpness from center to corner is better than other lenses with this wide of a focal length. 
I've carried around the 10-24mm F4 for almost two years at this point, and there are a couple of things you should know. It performs better on the wider-end than on the longer-end. (Around 20mm is when the lens starts to struggle.) It's not actually the best Fujifilm lens for video, as the OIS is good but not great in combination with Fuji's IBIS. Finally, it's great for daytime photography. F4 is not enough light for anything at night. 
Along with the 18mm F2, this is one of those XF lenses that is not widely reviewed or acclaimed. Some people in Facebook forums swear by it, however. 
I own this lens, too. For a while, this lens was iconic. It is sharp, has a close minimum focusing distance, and the manual focus clutch installed intrigue for those who adopted Fujifilm for the manual control feeling. It continues to be an excellent lens for photography, and I compare it against the 16mm F1.4 in the bottom of this article. 
A pocketable lens for the smaller, XF bodies, the 16mm F2.8 has quick autofocus. Plus, the sharpness is good enough from what I hear. I have not had the pleasure of testing this lens out, as I already own the 16mm F1.4. However, I intend to review it shortly. 
One of Fujifilm's first attempts at creating an XF lens. This lens is one of the smallest within the entire XF ecosystem. I don't hear a lot about this lens in various forums, nor do I really read any reviews about it, either.
Fujifilm 16-55 vs 16-80mm F4
Canon 50mm F1.2 Revuew
Fujifilm 18mm vs 16mm F1.4
Fujifilm 8mm F3.5 Review
Fujifilm 16-55mm F2.8 Review
Fujifilm 50mm F2 Review
Fujifilm 50mm F1 vs 90mm F2
Dials, Switches, Buttons, and More
There is only one major button on the 18mm f1.4, and that is the aperture lock next to the smallest aperture, F16.
Build Quality
The metal used on the 18mm F1.4 is the typical, metal finish that is used on almost every Fujifilm lens. At the time of writing this, the only real XF exceptions to this finish are zoom lenses such as the 18-120, 150-600, and the 200mm F2.
Photographers will appreciate that the numbers are marked, and the aperture ring does click a bit, (Although, you can use one of the command dials to change the aperture if you prefer.)
I found the lens to be well-balanced, and because of its shape, it doesn't skew heavy towards the front lens element or close to the lens mount. This is imperative for both the larger and smaller bodies.
The manual focus ring is excellent, in my opinion. I don't necessarily know if I would rely on it for video, as to get from the minimum to medium focusing distance is quite a long throw. However, it is easier to get from medium to infinity. 
Sharpness Test
When thinking about the combination of the field of view of a 27mm lens, a crop-sensor body which has less bokeh, and apertures, it's really difficult to imagine a scenario in which I would need to shoot beyond F9 or so. However, because this lens might be one of the sharpest XF lenses I have ever tested (along with the 56mm F1.2 WR), I wouldn't hesitate to.
At F1.4, the 18mm F1.4 starts strong in the corner. So much so, the only difference between F1.4 and F2 is an ever-so-slight increase in contrast. (Really, I might not have seen any marginal improvement.) 
At F4, this lens is perfection. I cannot find any fault with this lens in regards to sharpness. And it will continue on this way until about F11. I didn't even feel like at F11 or F16 the image was that bad, either, which is impressive considering it usually falls apart. 
The corners are noticeably less sharp than the center, but more than usable for 99% of your photographs. 
At F1.4-F2.8, the lens performs amicably, and I would rate it a solid 8.5/10. It gets incrementally better until you reach around F4, which is when I think the corner sharpness is around the same as the center. Really, from around F4-F5.6, this lens is amazing. I think at F8 is certainly great too, and it is around F11 that diffraction becomes evident. F16 is a decrease in image quality, too. 
Yes, I am nitpicking. But the drop-off of the 18mm F1.4 from center to corner is still better than every Fujifilm zoom lens that has been made, so far….
18mm F1.4 Color Fringing
To my naked eye, and not cropping in whatsoever, there was not any color fringing in my photographs. However, when zooming into 200%+, there might have been a bit. It is gone by F2, though.
@F1.4: It really took me looking into two different photographs to determine if there was any color fringing. (The second photograph is available upon request.) In darker scenes that involve brown or black bokeh, I really don't think anybody will notice. However, with something that is silver, this might be the most noticeable color. There was a slight, slight amount of fringing at F1.4
@F1.6: Not even a full-stop away, the color fringing is about halved. Wow…
@F2: There is no color fringing that I noticed. 
Bokeh Review
I did not see any soap bubble effects or onion ring-like problems with the bokeh, and I was actually surprised at how well it was rendering all things considered.
Fujifilm 18mm F1.4 @1.4 – Bokeh Balls 
The bokeh balls at F1.4 are pretty good, in my unscientific opinion. The center has nice, round bokeh balls. And although there is a slight, slight cat's eye effect, I don't find them distracting. Nor are the points that apparent compared to some of the other lenses.
  Fujifilm 18mm F1.4 @2 – Bokeh Balls 
F2 is when the bokeh balls perform the best, especially in the corner. I think the consistency is there, and there is no reason that anyone should be disappointed at this aperture.
  Fujifilm 18mm F1.4 @2.8 – Bokeh Balls
 At around F2.8 or so is when we do start to see the polygonal shape of the aperture blades starting to take effect. This lens has a 9-bladed diaphragm, so it does perform better than almost every seven-bladed lens. The results are usable, however.
  Fujifilm 18mm F1.4 @4 – Bokeh Balls
And at F4, there are definite polygonal-shaped bokeh balls, and I would avoid using them. However, having three stops of bokeh balls which can be used is pretty good.
The photo autofocus was fast, and I am not going to complain a bit. If I had to rate it, it's among the top Fujifilm lenses in regard to autofocus speed.
Video Autofocus Test
And because of that, this lens excels at video. From minimum to infinity, the speed racks well and is mostly smooth. It does contain Fujifilm's newer linear motors, and the videos below were shot using AF Speed +0 and Tracking +0.
This might be a unique focal length to cinematographers, but I wouldn't hesitate to pair the 18mm and 33mm F1.4 for almost all my video needs.
This lens is perfect for when Fujifilm creates a cinema-worthy body.
IBIS -Only but no OIS Review 
By pairing this lens with the X-S20 or X-H2s, I am happy to report you will have excellent, handheld results despite the lack of optical image stabilization in the lens.
Fujifilm's IBIS system excels at handheld, static shots, as long as they are above 16mm (24mm full frame) focal length. It does struggle when it comes to walking, though.
If you pair this lens with some of the newer lens bodies and a gimbal, you will get even better shots. When it comes to video, I really cannot think of a reason to not trust this lens.
There is minimal distortion with this lens! 
Vignetting 
And almost no vignetting that is noticeable, either! Good job, Fuji! 
Sunstars/Starbursts
You really don't get the best sunstars until around, which is acceptable given the field of view. 
However, in all honesty, I was super pleased with the 18-bladed sunstars when stopping down. 
Ghosting/Flaring
This video below was taken first at F8, and then I stopped down to F16. 
15 elements. 9 groups. 3 aspherical lenses. 1 ED element. The optical construction of this lens is complex, to say the very least. 
And the flaring and ghosting are very noticeable. So much so, I thought that the new, wide-angle 8mm F3.5 actually handled flare and ghosts better than this lens. 
Macro Performance and Max Reproduction Ratio
A maximum magnification of .15x, and the 18mm does a minimum focusing distance of about twenty centimeters. 
We can occasionally use this lens for macro-light photography, but I think there are better alternatives such as the 16mm F1.4 and 30mm F2.8. 
Sample Images
Will it be replacing my 16mm F1.4? 
If I was starting out within the XF ecosystem, and I was adamant on purchasing a wide-angle prime lens, I would purchase the 18mm F1.4 over the 16mm F1.4. It is sharper, lighter, and does cost a few hundred dollars more, but the performance is excellent. (Even the sunstars,)
However, the law of sunk costs does affect me, so I will probably avoid purchasing the 18mm for now. To be honest, if I would start looking into video lenses seriously, I might jump ship to the Panasonic Lumix S5IIX system, along with the new prime lenses.
This 18mm, 33mm F1.4, 56mm F1.2 WR, 90mm F2m and the 200mm F2 all combined together create an excellent photography combination that is lightweight, and I am confident in the XF ecosystem in regards to photography output. 
Pros of the 18mm F1.4
It will hold its purchase price
Lately, I have been looking into purchasing some new photography gear, replacing my now defunct X-T20, and debating whether to purchase into a new ecosystem like the RF mount. However, in doing this, I have become actually aware of the value that the Fujifilm lenses actually have. 
Honestly, I have been shocked that three years later, I am still able to achieve 50-70% of the purchase price. I really think that with the continued parts shortage, and the above-average resale value, that the 18mm F1.4 will continue to hold its value for the mid-term future. 
In many ways, I think that the 18mm F1.4 might be one of the best lenses Fujifilm has ever made. The optical formula promotes excellence for the forty megapixel sensors. The autofocus is good enough
Cons of the 18mm F1.4
As one of the newer Fujifilm prime lenses, I have not seen as many used Fujifilm 18mm F1.4 WR's hit the market as I would like to. So, the $999 price tag is a bit steep for some.
Someday, Fujifilm will create a camera body that competes with its rivals in terms of autofocus, video features, and internal body image stabilization. When it does, the 18mm F1.4 will be prepared.
Again, the flaring and ghosting aren't the best. (Especially the ghosting) It is what it is, and it does not feel like I am compromising.
My Final Rating
Price : 4.5/5
Priced around $999, this lens is a bit steep. However, it is the same launch price as the 16mm F1.4, which launched around 2015. Given the recent increase in new camera gear, it would have made sense that this lens would cost a couple hundred dollars more. I think the pricing is a win, and it only loses .5 a point.
Reliability : 5/5
I don't foresee any potential issues with this lens. It should do about everything you need it to.
Functionality: 4.5/5
There is a lost of half-a-point for the ghosting.
Style : 5/5
The build quality, from the weather gaskets to the paint, all appear premium. Additionally, the size allows switching between the new Fujifilm prime lenses without the need to rebalance on gimbals. It's solid.
Overall: 19/20 or 95%
All Rights Reserved
Affiliate Disclosure
Privacy Policy
I want travel advice!
Guest Authors!
Privacy Overview
A Long-term Review of the Fujifilm XF 18mm f/1.4 R LM WR and XF 33mm f/1.4 R LM WR Lenses
For Fujifilm photographers, the XF 18mm f/1.4 R LM WR and XF 33mm f/1.4 R LM WR offer both a wide angle and a normal focal length in tandem with a wide maximum aperture, making them versatile options for a wide range of genres, including wedding work, street photography, portraiture, and much more. How do they hold up over time? This excellent video review takes a look at the sort of performance and image quality you can expect from them.
Coming to you from Roman Fox , this great video review takes a long-term look at the Fujifilm XF 18mm f/1.4 R LM WR and XF 33mm f/1.4 R LM WR lenses. Both these lenses feature advanced designs, with features like:
Aspherical elements and ED elements for reduced distortion and spherical aberrations and increased sharpness
Linear autofocus motors for quick and quiet autofocus suitable for both photo and video applications
Rounded nine-blade diaphragms for smoother bokeh
Weather-resistant designs for working in a range of scenarios
Altogether, both these lenses look like impressive performers that offer nice image quality and rugged construction that you can trust in a wide range of situations. Check out the video above for Fox's full thoughts on both lenses. 
Alex Cooke is a Cleveland-based portrait, events, and landscape photographer. He holds an M.S. in Applied Mathematics and a doctorate in Music Composition. He is also an avid equestrian.
Why is the XF23mm LM WR omitted from this article?