Wander-Lush
Georgia in Winter: 10 Best Places to Travel for Snow & Sublime Scenery
Winter in Georgia has two major things going for it: Quiet cities and majestic snowy landscapes. If your timing is right, you can catch the ski season. Orthodox holiday traditions in January add to the atmosphere.
Tbilisi remains mild throughout the winter months while the regions vary from fairly frosty to firmly freezing, showcasing all manner of splendid winterscapes: Snow-capped mountains, frozen lakes, sugar-dusted villages, and more.
So while certainly not the best time to visit Georgia for, say, hiking or wild flowers or wine, winter (December-February) is a fine time to plan a city trip or mountain escape. If you're thinking about travelling to Georgia in winter there are a couple of practical considerations to make when planning an itinerary , some of which I cover here.
In this guide, I'll show you 10 wonderful places to visit in Georgia in winter and offer a few winter travel tips.
Please note: This post contains affiliate links, meaning I may earn a commission if you make a purchase by clicking a link (at no extra cost to you). Learn more.
Travel Georgia Like a Pro
Planning a trip to Georgia? Here are 5 essential resources that I recommend you check out.
For private transfers in Georgia: GoTrip.ge . Find a professional, English-speaking driver. Prices are locked in when you book & you can stop wherever you want.
For hiring a car in Georgia: Local Rent . Save money when you rent directly from a local agent. Pick-up & drop-off are available from any address in Georgia.
For finding accommodations: Booking.com . This website has the biggest selection of properties in Georgia, including guesthouses in rural areas.
For Tbilisi tours & day trips: Friendly.ge . Friendly.ge has knowledgeable guides, safe drivers & creative itineraries. I especially like their off-road tour to David Gareja.
For tailored advice: Book a call with me! My Georgia Travel Consultation service is perfect if you need feedback on your itinerary or personalised travel tips.
Why visit Georgia in winter?
Starting with the obvious: Temperatures are a lot cooler in winter across the country, and winter is fairly dry in many parts of the country. Compared to hot and cloying summer, winter is altogether a more pleasant time to be outdoors in Tbilisi and Kutaisi particularly.
Winter is the off-season for most of the country, thus you'll find accommodation prices are lower and there is less pressure on transportation. Some of the country's best hotels offer nice deals over winter. The exception is the ski resorts (especially Gudauri and Bakuriani) where prices go up.
Some high mountain passes are closed in winter, making it challenging or impossible to visit very remote villages such as Omalo in Tusheti . But the majority of roads remain open, including the roads to Kazbegi and Mestia .
In fact, it's the Caucasus mountains that make Georgia in winter truly special. Landscapes of snow-capped peaks, little villages with smoke billowing from chimneys and Svaneti's tower houses wrapped in a blanket of powder are unforgettable.
If you're interested in skiing and snowboarding, winter is obviously the best time to visit the mountains. If not, there are plenty of other cold-weather activities on offer around the country, from sulfur baths to scenic train rides (read on for lots more ideas). Hearty Georgian cuisine is made for winter, and there's nothing better than cuddling up at a cute wine bar on a chilly evening.
Finally, double holidays mean twice the fun! December 25 goes by without much fanfare in lieu of Orthodox Christmas, which falls 13 days later. December 31 is the biggest celebration of the holiday period , with a riot of fireworks in Tbilisi. Then you can witness beautiful Orthodox traditions over Christmas, Bedoba and Epiphany.
How cold does it get in Georgia?
Georgia has an extremely diverse climate. Generally speaking, the eastern part of the country is drier and crisper, while the west is more tropical and humid.
Tbilisi remains relatively mild throughout the winter months, averaging 2-8 degrees Celsius during the day from December to February, and dropping down to 0-2 degrees overnight. The mercury rarely dips below freezing. Since there is no ice or sleet – and there are often blue skies over Tbilisi – the city is very pleasant and crisp in winter.
In the mountain regions and plains of southern Georgia, by contrast, winters are very frosty indeed. Popular mountain areas such as Svaneti, Racha and Kazbegi all see heavy snow from December onwards and below freezing temperatures. It can get as cold as -13 degrees Celsius in Mestia and January.
When does it snow in Georgia?
Every year there are typically two or three snowy days in Tbilisi, usually at the very end of winter or the start of spring. Don't count on seeing snow in the capital: It's a roll of the dice and even when it does snow, it's washed away by evening. Sometimes it even snows in Batumi – but you have to be really lucky to see snow on the Black Sea coast!
See my photos of Tbilisi in snow on a rare heavy snow day in 2021.
If you want guaranteed snow, you'll have to head to a higher altitude. Mestia, Racha , Kazbegi and Upper Adjara near Batumi are all snowy from December onwards. Last year (2021) the snow came early in Ushguli, in the final week of September
Ski season usually runs from early to mid December until April, with the official opening dates for each ski resort subject to weather conditions.
In summary: If seeing snow in Georgia is your main priority, your safest bet is to visit the mountain areas between January and March, when snowfall is heaviest.
Winter holidays & festivals in Georgia
Here is a quick list of the main calendar dates in Georgia for winter. Note that December 25 is not a holiday – Christmas falls a week later on January 7. Some small businesses close up from December 31 until the first weeks of January, but you will always find plenty of restaurants/cafes/shops open over the holiday period, especially in the winter resorts.
End of December: Start of the winter sports season in Georgia
Mid December-January 19: Start of Christmas lights & Christmas Markets in Tbilisi
December 31: New Year's Eve
January 1: New Year's Day (public holiday)
January 2: Bedoba (public holiday)
January 7: Orthodox Christmas Day (public holiday)
January 14: Orthodox New Year (public holiday)
January 19: Orthodox Epiphany (public holiday)
February 14: Lamproba (Svaneti)
Georgia in winter: Unforgettable experiences
10 best places to visit in winter in georgia.
While each of these 10 destinations are all terrific places to visit in Georgia at any time of year, I think they're especially beautiful in winter.
Tbilisi is not on this list, but it's my top choice of winter destination in Georgia – see here for my dedicated guide to visiting Tbilisi in winter .
1. Kazbegi – scenic drives & mountain magic
Under four hours by road from Tbilisi, Kazbegi (Stepantsminda) is the best place to get a peek at the Greater Caucasus without venturing too far from the city.
The scenic Georgian Military Highway remains open throughout winter, making it easy to reach Kazbegi and visit a slew of winter-wonderful sights along the way, including Gudauri, Pasanauri and Sno Village . The views along this road in winter are nothing short of dazzling – I challenge you to resist the urge to roll the window down at every turn.
Nearby Gudauri takes the lion's share of winter tourism thanks to its ski slopes. Kazbegi is quieter and much more tranquil by contrast. Some restaurants and cafes close for the winter, but you can always find something open. Venture up to Gergeti Trinity Church (it's recommended to go by Delica in winter unless you have proper hiking gear) and spend an afternoon on the deck at Rooms sipping glint wine.
How to get to Kazbegi
See this detailed guide on travelling to Kazbegi from Tbilisi for budget-friendly and scenic travel options.
Where to stay in Kazbegi in winter
Rooms Kazbegi is my top choice for winter accommodation. The suites and lodge-like common spaces are super cosy, and the property features an outdoor hot tub and an indoor pool. See my full list of recommended Kazbegi accommodations here .
2. Gudauri – skiing & chalets
An obvious addition to any list of places to visit in Georgia in winter, Gudauri is the country's most popular winter resort and a tourist mecca. Skiing, snowboarding and heli-skiing on 64km of runs (serviced by 15 lifts and gondolas) are all available from mid-December onwards.
Gudauri is far from my favourite place, though: It's very crowded and overpriced during the season. But the scenery is admittedly awe-inspiring, I'll give it that.
If you're skiing, go all out and stay at a fancy ski-in chalet. Otherwise, it's much better to spend an hour in Gudauri on the way up to Kazbegi, where the winter vibe is more pleasant and accommodation far more reasonable.
How to get to Gudauri
See my detailed Gudauri transport guide for all the options, including transfers and public transport.
Where to stay in Gudauri in winter
Penthouse New Gudauri has ski-in access 50m from the main gondola. For something more laid-back, see the best cabins in Gudauri and Georgia here .
3. Borjomi & Bakuriani – hot springs, skiing & winter hikes
Located in southern Georgia's Samtskhe-Javakheti region, Borjomi is one of many places in Georgia with natural hot sulfur pools. A trip to the open-air thermal baths is the perfect way to warm up in winter.
Bakuriani is the second most popular ski resort in Georgia after Gudauri. With 29km of slopes spanning all difficulty levels and 20 ski lifts, this is a snow bunny's paradise. Elevations range from 1,600-2,700 metres above sea level. Ski season normally starts in mid-December.
Bakuriani sits on the northern slopes of the Trialeti Range in the foothills of the Lesser Caucasus mountains. As you might imagine, the entire area is a winter paradise of ivory coloured trees and hoary hills.
Another must-do (and a big part of the reason so many people visit this area) is to ride the historic Kukushka Train, Georgia's only scenic rail that runs from Borjomi up to the ski resort. The track delves into deep forest and is absolutely gorgeous in winter. Note: Unfortunately, the Kukushka train is currently not running.
How to get to Borjomi & Bakuriani
See my detailed Borjomi transport guide and my Bakuriani transport guide for all the details, including information about the Tbilisi Borjomi slow train.
Where to stay in Bakuriani in winter
Run by the same crowd as Rooms Kazbegi, younger sister Rooms Kokhta has similar high-class winter lodge vibes and a gorgeous fit-out.
4. Svaneti – tower houses & majestic peaks
If you want a taste of a raw, rugged mountain winter in Georgia, it doesn't get much better than Svaneti. Winter arrives early on Georgia's highest peak and promises a good three months of snow-white landscapes that are almost too perfect to be real.
As a winter destination, Svaneti is quite diverse: Skiing and snowboarding are available at Hatsvali, Mestia town offers a range of cultural and historical attractions, and you can take a side trip to see the tower houses in UNESCO-Listed Ushguli (accessible throughout winter – go with a local driver who knows the roads). To top it off, Kubdari (Svanetian meat pie) might be the pinnacle of winter fare.
All this against a backdrop of the country's most monumental mountains, with Shkhara and Mount Elbrus as snow-clad sentinels. Snow is visible on the highest peaks from as early as the end of September.
How to get to Svaneti
See my guide on travelling to Svaneti for a range of transport options from Tbilisi, Kutaisi, Batumi and elsewhere in Georgia.
Where to stay in Svaneti in winter
Family Hotel Kala in Mestia has cosy rooms, an open fire in the common lounge, home-cooked meals, and oodles of Svan hospitality.
5. Bakhmaro – cat skiing & alpine air
Located in western Georgia's Guria region , Bakhmaro is a beloved alpine resort praised for its curative air. Some say this is the purest air in Georgia – that's why a trip to Bakhmaro is often prescribed to people with respiratory issues.
Summer is the favourite time to visit for dramatic sunsets. In winter, the air is a touch frostier to say the least. The storybook A-frame cottages that dot the mountain labour under heavy snow – up to 5 metres deep in a good year – enclosed by pockets of fir and pine tree forest.
Since the road up to the peak is closed in winter, Bakhmaro is only accessible by cat ski. Swiss-run company Cat Skiing Bakhmaro runs a limited season every year.
6. Lagodekhi – tranquil LANDSCAPES
A hiker's refuge in summer, in winter, Lagodekhi National Park takes on a completely different character. This little patch of warm, wet forest in arid Kakheti – located very close to the border with Azerbaijan – is all silvery rivers and vast swathes of snowy pasture in the cold months.
Seeking sanctuary from the harsh winter conditions in the mountains of Tusheti, herders bring their flocks down to pasture in Lagodekhi and Vashlovani in winter – hence why you'll often see streams of sheep roaming the landscape at this time of year.
7. Javakheti – frozen lakes & snow-capped volcanoes
Nicknamed the 'Georgian Arctic' for its long and harsh winters, this is one winter destination that's only for the bold. Bitterly cold and unforgiving, Javakheti demands proper gear, snow tires, and a lot of grit. But if you're brave enough, it's one of the most distinct landscapes in Georgia and truly a sight to behold in winter.
The Javakheti Plateau stretches across the southern part of the country along the borders with Armenia and Turkey , and encompasses a handful of small jewel-like lakes interspersed by vast prairies and deep canyons.
Houses huddle together in small villages as if to share warmth, some buried under turf roofs to squeeze every drop of heat out of the earth. Other colourful villages on the lake's shore are almost Nordic.
Roosting birds make off for warmer pastures as lakes Paravani, Saghamo and Bughdasheni freeze over. Ice crystals take up in every tree, while the surrounding meadows transform into fields of deep snow and the sleeping volcanoes in the distance gather powder on their crowns.
Also in this region, Vardzia Cave City takes on a completely unique appearance in winter as snow collects in its craggy rock cloisters.
8. Forest Sabaduri – fairytale landscape of frosty trees
Just an hour by road from Tbilisi , Sabaduri Forest is the ultimate winter playground and the place to go for photos frolicking over snow-glazed paths amongst powder-puff trees. Find a quiet spot on the side of the highway that winds its way alongside Tbilisi National Park and wander off into a snowy paradise.
Half an hour further up the road, Sioni Lake looks pretty as a picture when mirroring frozen foliage. Nearby Martkopi Monastery, nestled deep in the forest, rounds out the ideal winter day trip from Tbilisi .
For a real winter treat, book a day trip to Sabaduri and Gudauri ski resort or a guided day trip to Sabaduri, Sioni and the nearby Chronicles of Georgian monument .
Sabaduri is also a wonderful spot to see fiery foliage during the autumn months .
9. Upper Adjara – serious skiing & sweet villages
The highlands above Batumi wear their winter cloak so well. Sweet alpine villages such as Beshumi sport similar A-frame cottages to Bakhmaro and are gorgeous in winter.
Georgia's third ski resort, Goderdzi, is located in this region and despite being smaller (there is just one gondola and 8.4km of slopes) is probably the most scenic. With fewer tourists, the atmosphere here is more intimate. The season typically runs from December to March.
The Powder Project also runs catski tours in Adjara. According to them, March is the best time to visit for fresh snow and sunny weather.
Goderdzi is four hours' by road from Batumi. Conditions can be treacherous in winter so it's best to travel with a local driver .
10. Kakheti – clear skies & frozen VINES
Most people suggest a trip to Kakheti in autumn during the Rtveli grape harvest . Having driven around Kakheti in February, I can tell you Georgia's wine country is equally beautiful in winter – just in a different way.
The biggest advantage of visiting Kakheti in winter is clear skies. While haze obscures the view at other times of year (particularly in summer), in winter you can see all the way across the Alazani Valley to the Greater Caucasus.
While the vines look a little peculiar when totally bare and covered in frost, wine tastings are still available at many vineyards (just call ahead to check first). There are great deals at luxury hotels such as the Radisson Tsinandali (my personal favourite).
Dry, crisp weather is ideal for roaming the old walls in Sighnaghi or exploring the fortress in Telavi . If you're lucky, you might even encounter snow in Sighnaghi – I don't think there's a more beautiful winter scene anywhere in Georgia.
Where to stay in Kakheti in winter
The stone house at Lost Ridge Inn outside Sighnaghi is super snug in winter, while there's no beating the home-cooked meals and house wine or craft beer brewed on site. See my full list of Kakheti accommodations here .
What to pack for a winter trip to Georgia
In cities including Tbilisi, you can get by in jeans and a warm coat. If you're venturing to the mountains, you'll need waterproof shoes, thermals and all the woolly accessories you can get your hands on.
If you find you haven't packed enough warm gear, it's fairly easy to buy jumpers, gloves etc. either new or second-hand in any city or big town.
One important thing to note is that tumble driers are an endangered species in Georgia – everything is dried outside in the sun (as it should be) or inside by the heater during winter. I recommend bringing base layers that will dry quickly after washing.
See my all-season Georgia packing list for more tips.
Travel tips for winter in Georgia
If you plan on skiing or snowboarding and you don't want to lug gear around with you, you can hire clothing and equipment at Gudauri or Bakuriani.
Central gas heating is fairly common in Georgia, but some accommodations use radiators. If you feel the cold, check ahead – and remember to pack plenty of warm layers for the evenings.
Plan your days (and transport connections carefully). The days are very short in winter and you don't want to be on the road in a marshrutka van after dark.
If you plan on hiring a car , make sure you have all the appropriate equipment, including winter tires and tire chains if necessary.
See more Georgia travel tips here
More seasonal guides for Georgia
Best places to visit in Georgia in autumn
Things to do in Tbilisi in autumn
Things to do in Tbilisi in spring
Things to do in Tbilisi in winter
Best things to do in Tbilisi in summer
Best time to visit Georgia: Month-by-month comparison
Have you been to Georgia in December, January or February? Where is your favourite winter destination in the country?
hi is kushkusha train operating now
Hi Saeeda, it is not still operating and I haven't heard any updates for this winter yet. I will update this post the moment things change.
Wow this is so informative. Thank you so much for taking your time to share. Planning to make this trip this year with a friend. I really hope we will have a relaxing vacation away from work lol.
Your blogs are really helpful, I've already read every single article of yours about Georgia. Thank you sooooo much for putting all this information at one place. Could you please say if Kukushka train is running or still closed. ??
Thanks so much Suboohi! Unfortunately the Kukushkha is still not operating!
Leave a Reply Cancel reply
Your email address will not be published. Required fields are marked *
Subscribe to future posts
The Best Things to See and Do in Georgia in Winter

Winter in Georgia is cold and snowy, with an average temperature of 2-4C (36-39F) – some regions even fall below zero sometimes. For those who love visiting snow-covered cities, Tbilisi will be a disappointment. However, there are other towns across the country that see snow in winter. From spas to skiing, here's our pick of the best things to see and do in Georgia during your winter break.
View all trips, explore the capital.
Even though Tbilisi is not as appealing in winter as it is in other seasons, visiting during this time of year is still worth it. If the weather is a bit warmer, embark on a walking tour to admire the famous landmarks in the city – which you can do with Culture Trip in the company of a local expert on our specially curated nine-day Georgia adventure . Make sure to stroll down Rustaveli Avenue and explore the beautiful architecture of the Opera and Ballet Theatre and the Rustaveli Theatre.
Destinations Unlocked:
Looking for an expert's perspective.
CentralAmerica

Gorgeous Guatemala
1. guatemala.

Beachy Belize

Colonial Mexico
Back to map, southamerica.

Adventurous Ecuador

Ancient Peru

Seductive Southern Italy

Edinburgh And The Scottish Highlands By Train
2. scotland.

Complete Portugal By Train
3. portugal.

Soulful South Korea
1. south korea.

Thailand, Cambodia & Vietnam
2. thailand.

Secrets Of Sri Lanka By Train
3. sri lanka.

Epic Morocco

Ultimate Egypt

Immersive Kenya

Visit a traditional spa
Tbilisi is known for its sulphur bathhouses located in the Abanotubani district. The mineral-rich hot springs feeding the baths are good for your skin and overall health. If you get cold walking around the city, you can pop into one of the many houses that offer different price packages for however long you'd like to indulge. These baths are not public baths – you'll get a private room and can even ask a masseuse to scrub your back.

Interested in visiting? You can experience them for yourself as part of Culture Trip's immersive small-group Georgia tour .
Become a Culture Tripper!
Sign up to our newsletter to save up to 800$ on our unique trips..
See privacy policy .

Visit various museums in Tbilisi
Tbilisi has a good selection of museums hidden throughout the city. If you're interested in history, culture, art, artists and even Soviet rule in Georgia, you'll be pleasantly surprised by the depth of knowledge these museums have. The entrance fees are minimal here, so you won't break the bank if you decide to visit all the museums in the city.
Wander through snow-covered Vardzia
In southern Georgia, you'll find Vardzia, a cave monastery featuring different shrines, churches and beautiful frescoes . While this 12th-century landmark is quite beautiful year-round, it's gorgeous when it's covered in snow.

Go to Gudauri for a weekend ski trip
Gudauri is one of the most popular destinations for skiers in Georgia. As it's close to Tbilisi, the ski resort makes for a great weekend getaway; however, be ready for crowds. The resort features more than 60km (37mi) of slopes of varying difficulty for skiers and snowboarders. Also, you'll be able to enjoy breathtaking views of the Caucasus Mountains while skiing. For those who don't like overcrowded places, Georgia is home to other ski resorts as well.

Enjoy a cup of your favourite beverage overlooking Mount Kazbegi
If skiing is not your cup of tea, you can go to the Rooms Hotel Kazbegi in Stepantsminda town, not far from Gudauri, for picturesque views of Mount Kazbegi (also known as Mount Kazbek). Alternatively, if you like combining leisure with culture, go on a small hike towards the Gergeti Trinity Church, right at the foot of the mountain.
Try heli-skiing
Extreme sports lovers can glide down pristine slopes that see few tracks from other skiers. With Gudauri's heli-skiing packages, you can be the only one on the slopes all day. To make it even more appealing, compared to other European cities that offer heli-ski experiences, Gudauri is much more affordable for both beginners and professionals.
Stay above the clouds
In the Svaneti region, Zuruldi describes itself as the highest restaurant and hotel in the country, sitting on top of the mountain of the same name. At 2,340m (7,677ft) above sea level, this hotel guarantees a unique and unforgettable experience. To reach this destination, you'll have to travel to Mestia , the main town in Svaneti, and take a minibus or rent a car from there. Then, you'll have to take the Hatsvali ropeway to the property.
Ride the Kukushka
The Kukushka is a railway train that travels from Borjomi to Bakuriani, another famous ski resort in Georgia. The ride provides marvellous views of the snow-covered spruce forest, and you'll pass over the bridge designed by Gustave Eiffel, constructed by order of the Romanovs.

Visit a frozen lake
The volcanic Paravani Lake lies 2,073m (6,801ft) above sea level and is the biggest lake in the country. Even though it's beautiful all year round, the best time to visit the lake is during winter when it freezes and is surrounded by heavy snow – it looks like a winter wonderland.

Volcanic Iceland Epic Trip
Meet our local insider.
HOW LONG HAVE YOU BEEN A GUIDE?
What do you love about your job, it's the personal contact, the personal experiences. i love meeting people from all over the world... i really like getting to know everyone and feeling like i'm traveling with a group of friends., what destination is on your travel bucket-list, i have so many places on my list, but i would really lobe to go to africa. i consider myself an "adventure girl" and africa feels like the ultimate adventure.
Every CULTURE TRIP Small-group adventure is led by a Local Insider just like Hanna.
See Our Culture Trips

KEEN TO EXPLORE THE WORLD?
Connect with like-minded people on our premium trips curated by local insiders and with care for the world
Since you are here, we would like to share our vision for the future of travel - and the direction Culture Trip is moving in.
Culture Trip launched in 2011 with a simple yet passionate mission: to inspire people to go beyond their boundaries and experience what makes a place, its people and its culture special and meaningful — and this is still in our DNA today. We are proud that, for more than a decade, millions like you have trusted our award-winning recommendations by people who deeply understand what makes certain places and communities so special.
Increasingly we believe the world needs more meaningful, real-life connections between curious travellers keen to explore the world in a more responsible way. That is why we have intensively curated a collection of premium small-group trips as an invitation to meet and connect with new, like-minded people for once-in-a-lifetime experiences in three categories: Culture Trips, Rail Trips and Private Trips. Our Trips are suitable for both solo travelers, couples and friends who want to explore the world together.
Culture Trips are deeply immersive 5 to 16 days itineraries, that combine authentic local experiences, exciting activities and 4-5* accommodation to look forward to at the end of each day. Our Rail Trips are our most planet-friendly itineraries that invite you to take the scenic route, relax whilst getting under the skin of a destination. Our Private Trips are fully tailored itineraries, curated by our Travel Experts specifically for you, your friends or your family.
We know that many of you worry about the environmental impact of travel and are looking for ways of expanding horizons in ways that do minimal harm - and may even bring benefits. We are committed to go as far as possible in curating our trips with care for the planet. That is why all of our trips are flightless in destination, fully carbon offset - and we have ambitious plans to be net zero in the very near future.

Guides & Tips
The most underrated countries to visit in 2024.

Local Insider – Gabi's Guide to Georgia and the Caucasus

A Solo Traveller's Guide to Georgia

See & Do
8 ways to experience the unique culture of georgia.

Canyons and Cave Towns: an Ecotourism Guide to Georgia's National Parks

7 Places Where You Can Connect With the Magnificent Nature of Georgia

Food & Drink
'supras' to street food: a colourful food journey through georgia.

10 Unmissable Experiences You Need to Try in Georgia

Places to Stay
The best hotels in gudauri, georgia.

The Best Hotels in Bakuriani, Georgia

Architecture
Katshki pillar towers over georgia.

Kakheti 101: Exploring Georgia's Premier Wine Region
Black Friday Offers on Our Trips
Incredible savings.
Post ID: 2152192
Sponsored? No
View Payload
Get Up to 10% OFF
7 Fun Things To Do In Georgia In Winter
Table of Contents
Georgia, the cradle of winemaking, is a gorgeous country blessed with breathtaking views of the Caucasus mountains. The winters in Georgia are just as fun when it becomes the go-to destination for ski lovers and winter holidayers. Make the best of your stay here with these places to visit and things to do in Georgia in the winter season.
7 Things to do in Georgia Country During Winter
1 . tbilisi – must-explore the capital.
Tbilisi is a dome of mineral-rich hot spring bath. Pamper your skin and health with a soothing spring bath. Ideally, get your own private bath with a masseuse to scrub your back. Indulge in the comfort of it all. The bath is one of Georgia's major attractions in winter. On less cold days, walk around to view a good selection of museums hidden throughout the city. Get steeped into history, culture, art and you will be surprised as to the knowledge you can gain in these museums.
Timings : Day  tour
2. Vardzia- Wander in the snow
Vardzia is known for its shrines, churches and beautiful frescoes and is a cave town in south Georgia. Home of many monks, the underground cave is built in the 12th century. It has 13 levels, 6000 rooms, a thrown room, a reception chamber, a bakery, chapels and a huge church. Go through a secret tunnel starting near the Mtkvari River, the only way into the cave. The cave city has about 25 wine cellars containing 185 wine jars. There is a famous bubble gum tree here. You can make a wish and stick your chewing gum to the tree. Isn't that interesting?
Timings : Day tour
3. Gudauri- Your Weekend Ski Trip
Gudauri is one of the best places to visit in Georgia in winter, particularly December and January. Spend a wonderful weekend at this fascinating skiing resort. Being close to Tbilisi, weekends bring in lots of locals so you won't be short of company. Enjoy breathtaking views of the Caucasus Mountain range and ski down a 35-mile long slope. Your trip to Georgia in winter is incomplete without this one.
Timings : 10.00 am to 6 pm
4. Mount Kazbegi – Picture Perfect Sights
Enjoy a wonderful day with your family with your favorite beverage and soak in the breathtaking views of Mount Kazbegi. You can go on a small hike too towards Gergeti Trinity Church, situated right at the foot of the mountain. A not-to-miss thing to do in Georgia in winter is heli-skiing. Be the only one on the slopes the whole day. There are packages for both beginners and professionals.
Timings : 10 am to 6 pm for Skiing
5. Svaneti – Explore Snowsports & Georgian Traditions
One of the top Georgia attractions in winter, Svaneti has two ski resorts – the Tetnuldi and the Hatsvali. You can enjoy skiing and snowboarding. Ski instructors are friendly and helpful. After the snow sports, hang out at the Mestia town center, visit the museums and appreciate the ethnography of Svaneti. Also, find time to relish traditional cuisine and explore the true Georgian rural life at Village Latali.
Timings : 10 am – 6 pm
6. Davit Gareja Monastery – The tomb of St David Garejeli
On a less cold winter day, visit the monastery and see the tomb of the first monk that lived there. You have to just follow the path that goes on top of the mountain to have a wonderful view of both Georgia and Azerbaijan. You get to see many troglodyte churches along the way. Head here, if you are not afraid of cold winds and you will get to explore monasteries, caves and Martian landscapes look-alikes in their snowest forms.
Timings : All-day tour
7. Kakheti – "Hope is a Waking Dream"
Visiting Kakheti is another one of Georgia's top things to do in winter. There are many historical sites here and of course, wine. Rent a car and visit towns, villages, monasteries. The recommended visits are Alaverdi St Georgia Cathedral, Ikalto Monastery Complex, Batonis- Tsikhe Fortress, Ujarma FortressBodbe Monastery of St. Nino to name a few. Kakheti wine regions is an important thing to see in Georgia. Almost three-quarters of the country's wines are grown here. 
Timings : Day tour ( 9 Hours )
Leave a comment Cancel reply
Save my name, email, and website in this browser for the next time I comment.
You May Also Like
15+ most enticing things to do in nepal.
10 Amazing Things To Do In Azerbaijan With Family
Paige Minds The Gap
Exploring the South, traveling the world.
10 Incredible Winter Destinations in Georgia
Winter in the South is a wonderful time! And Georgia is one of the best Southern states for festive winter fun! If you're planning an winter getaway in Georgia, check out these top destinations.
Whether you're looking for festive holiday light displays, unforgettable winter hikes, or just a mild climate for sweater season, Georgia has you covered!
There are tons of beautiful state parks for winter camping and enjoying incredible mountain views. Georgia is also home to some many fun festive light shows and holiday events . And you can even enjoy outdoor ice skating and snow tubing.
Georgia is the perfect place for a winter getaway!
Post Contents
Best Places to Visit in Georgia During Winter
Explore my top picks for the best places to visit in Georgia during winter. I'll tell you why they're the perfect destinations for holiday cheer and cold-weather fun, as well as all the seasonal activities you can enjoy in each location.
If you want to visit the city during the off-season, winter is perfect. Winter in Atlanta means fewer crowds at the tourist hotspots, and you can enjoy Atlanta's top sights without sweltering in the Southern heat and humidity.
Atlanta festivities are in full swing during the holiday season. From outdoor ice skating to magical light displays to Christmas markets , there's plenty to do during winter in Atlanta.
Go for a winter hike or check out some of the other spots on this list — many of them are just a day trip away from Atlanta ! With so much to do in the city and easy access to other top winter destinations in Georgia, Atlanta is my favorite place to be during the holiday season.
2. Pine Mountain
Pine Mountain is most known for being home to Callaway Gardens , a year-round resort and beautiful natural gardens. During the winter, they put on an award-winning Christmas light display , Fantasy In Lights.
Beyond the gardens, Pine Mountain has plenty of outdoorsy things to do. Winter is a great time for hiking and biking the trails in the foothills of the Appalachian Mountains.
The Pine Mountain Gold Museum has its own festive holiday tradition. The Winter Wonderland Train takes you through a forest full of thousands of lights and lets you meet Santa and friends.
3. Savannah
Savannah is one of the top cities in Georgia. Known for its Southern Charm and historical setting, Savannah is a magical place to visit during the winter.
The cooler weather makes winter a great time for exploring the city . Take a bike ride , a walking tour , or a horse-drawn carriage ride around Savannah's historic squares while enjoying the cool winter air.
For festive activities, head to the Savannah Christmas Market at Plant Riverside District for events, live performances, and fireworks. There is also a Tree Lighting Ceremony and a Boat Parade of Lights that you won't want to miss. You could even take a private Christmas Magic walking tour or a fun Charles Dickens-themed Ghosts of Christmas walking tour to see the city's best holiday lights.
4. Blairsville
If you like the outdoors, then Blairsville is the perfect winter destination for you! Located in the heart of the Blue Ridge Mountains, this small town offers plenty of outdoor adventures. (Get amazing views like the photo above at the SumVue cabin here !)
Hike to the top of Brasstown Bald for an amazing sunset or sunrise hike; explore Vogel State Park; or spend some time on the Appalachian Trail. Blairsville is full of great scenery even in the winter, from waterfalls to deep gorges.
Around the holidays, Blairsville hosts plenty of festive events from holiday markets to the Tour of Trees. A short trip away in Hiawassee is the Mountain Country Christmas Lights at the Georgia Mountain Fairgrounds; this festive light display is sure to delight!
5. Blue Ridge
Blue Ridge is a quintessential Georgia mountain town and is one of the best small towns to visit . During the winter, the crowds thin out and Blue Ridge makes for a great mountain retreat.
For the outdoorsy types, there are plenty of hiking opportunities. In the winter, the views open up and you can really see the beauty of the Appalachian Mountains. Or you could take a horseback ride through the mountains. Afterwards, treat yourself to a home-made apple cider and award-winning pies at Mercier Orchards.
The day after Thanksgiving is always the Light Up Blue Ridge event with the Great Tree lighting, a parade, and pictures with Santa. During December, you can hop aboard a festive Christmas version of the popular Blue Ridge Scenic Railway. Throughout the holiday season, you can enjoy events like the Gingerbread Village and Santa's Mailbox. Then in February, head to the Annual Downtown Blue Ridge Fire and Ice Festival where you can taste chili and view incredible ice sculptures.
6. Dahlonega
Dahlonega is another quaint North Georgia mountain town. Its picturesque Square makes the town look like something out of a Hallmark movie — in fact there have been several Hallmark Christmas movies filmed here including Christmas in Homestead and A Taste of Christmas .
This town is perfectly situated in the middle of North Georgia Wine Country . Take a tour around the mountain vineyards to sample locally-produced and award-winning wines. Dahlonega is also located near some great trails for a winter hike and is perfect for a cabin getaway . Head out on the nearby Appalachian Trail, Blood Mountain, or Amicalola Falls to witness incredible mountain views.
During December, you can enjoy Dahlonega's Old Fashioned Christmas on the Square for brilliant lights worthy of a holiday movie, festive events, and Santa visits. There is a Christmas Market if you need to do some last-minute gift shopping, and the Holly Theater puts on a holiday play each year.
7. Jekyll Island
In the summer, Jekyll Island is full of beach-goers enjoying the Southern sun. But a beach getaway in the winter can also be a great idea!
You can find great lodging deals for the off-peak season and save some money. You also won't need your winter coat since temperatures on the coast average in the mid-60s.
Holly Jolly Jekyll is one of the best holiday events in Georgia. The event features activities like a light tour, holiday tea, breakfast with Santa, and more. And in January and February, you can take part in a treasure hunt for beautiful handmade glass orbs hidden around the island; when you find one, it's yours to keep!
8. Stone Mountain Park
Just outside of Atlanta, Stone Mountain Park is a fun getaway for the season. The park is transformed for the winter into an unforgettable wonderland of lights and snow.
Stone Mountain Christmas is the park's annual holiday event that includes a parade, holiday lights, visits with your favorite holiday characters, and more. Snow Mountain is the park's winter event that goes until February. This is one of the only places in Atlanta where you can expect to regularly see snow, snow tube, sled, and build a snowman.
Winter is also a great time to see the park's usual attractions. Go for a hike to the top of Stone Mountain and take the Skyride back down for amazing views. Take a ride on the scenic railroad. And explore the collection of historical Georgia homes.
9. Cloudland Canyon State Park
Cloudland Canyon State Park is one of Georgia's largest and most scenic state parks. Located on the edge of Lookout Mountain, this beautiful park features a gorge, two waterfalls, and 64 miles of hiking trails through the mountain wilderness.
Their waterfalls are especially gorgeous during the winter. Their flow is strongest in cooler months when the water doesn't evaporate as quickly.
This state park also offers horseback riding, mountain biking, and caving opportunities. There are so many unique ways to explore this state park during the winter!
10. Lanier Islands
Just north of Atlanta, Lanier Islands is a resort complex on Lake Lanier, the largest lake in Georgia. Lake fun doesn't have to be reserved just for summer; Lanier Islands proves it's still a fun retreat in the winter.
The complex's main holiday attractions are License to Chill Snow Island and Margaritaville's Lakeside Lights Spectacular . Enjoy snow tubing, ice skating , snowball fights, and carnival rides at Snow Island. When the sun goes down, check out the dazzling display of holiday lights along the lake.
During the season, Lanier Islands has daily winter activities like a Reindeer Dash Scavenger Hunt, holiday crafts, gingerbread house building, story time with Mrs. Clause, and a visit from the Coca-Cola Polar Bear.
What the Winter Weather is Like in Georgia
What's the weather like in Georgia during the winter? Winter weather in Georgia is pretty mild with temperatures averaging around 50 degrees. From December into February, you can expect daytime highs averaging around 50 to 60 degrees and evening lows around the 30s. Some evenings drop into the 20s.
The weather in South Georgia will be much warmer than in North Georgia. It's very rare that South Georgia sees snow, but the North Georgia Mountains will often get wintery mix, ice, and even snow.
While North Georgia can see snow, Middle and South Georgia rarely get snow. So if you're visiting Atlanta or Savannah, don't expect a White Christmas.
If you go for a winter hike, temperatures in the higher elevations of the North Georgia Mountains are about 10 to 20 degrees cooler than the state's average temperatures. Mountain hikes like Brasstown Bald may shut down their access roads due to ice in the winter.
The sunset in Georgia happens around 5:30 p.m. in November and January, around 5 p.m. in December, and around 6 p.m. in February.
For what to pack and wear during winter in Georgia, I recommend layers, a coat, a scarf, gloves, and boots. If you're visiting the mountains, plan to pack winter jacket and boots. When packing your layers, keep in mind that you could be ice skating in short sleeves and 60 degree weather during the day but need a coat for the 40 degree nights looking at holiday lights.
Read next: The Best Winter Destinations in the South
Winter in Georgia FAQ
In Georgia, winter is a season of chilly temperatures, but rarely below freezing. It's a nice respite from our usually warmer weather. You could see daytime temperatures as high as the 50s and 60s F, whereas the lows average in the mid 30s.
Winter in Georgia lasts from November through February.
January is typically the coldest month all over the state of Georgia.
The state of Georgia does not have harsh winters. Winter here is typically mild and its rare to see snow unless you're in the mountains in North Georgia.
Winter in Georgia Map
Ready to explore Georgia during the winter? Use the map below to help you plan out your winter getaway and find the perfect accommodation.
I hope you have an amazing time exploring Georgia in the winter!
Ready to take a vacation? Plan your trip with these tips.
Find cheap accommodation:  Use my  tips for finding cheap accommodation  for travel every time.
Book your flight:  Find the cheapest flights using  Skyscanner , my favorite flight search engine.
Pack for your vacation: Make sure you've packed everything you need by checking out my packing list resources .
What are your favorite winter destinations in Georgia? Let me know in the comments!
About the Author
Paige Watts is a travel expert and author of What's With Atlanta? , a guide to the quirks and charm of the ATL. A life-long traveler, Paige is dedicated to helping you discover the best things to do in the Southern USA and around the world. Her work has been featured in The Culture Trip, Matador, Newsbreak, MSN, NPR, and countless other interviews and podcasts.
16 Romantic Things to Do for Couples in Atlanta
The best winter vacations in the south [2023], top 10 restaurants in roswell, georgia, georgia hikes: amicalola falls trail.
Great list! Our plan was to visit Dahlonega and Helen this Christmas season but unfortunately we didn't make it. Thanks for sharing!
Maybe next year!
Great read. I'll definitely try out some of these awesome destinations.
I'm so glad!
Leave A Comment Cancel reply
Your email address will not be published. Required fields are marked *
5 Best Winter Destinations of Georgia
Kazbegi Cabins
500.00 ₾ / night
Cottage in Likani
150.00 ₾ / night
Cottage Abies in Racha
325.00 ₾ / night
Stepantsminda (Kazbegi)
Stepantsminda is a little but wonderful destination surrounded by the mountains. If you're a non-skier you can find a different kind of activities in Stepantsminda. The snow sometimes comes at the very beginning of October. The snow-covered Stepantsminda will leave you speechless. If you love nature and the places surrounded by the mountains, you can enjoy the amazing views of Kazbegi.
The main priority of spending your vacation in Stepantsminda is that there are a lot of notable places. You can visit the Gergeti Trinity Church from where you'll fall in love with the view of Stepantsminda. Near to this is the Mount Kazbek which is 5054 meters MSL. You can also visit the Dariali Gorge where is placed the astonishing Dariali Monastery Complex .
There are plenty of choices to stay in Stepantsminda. You can book your rooms at 5-star hotels, hostels or just rent the rooms from the locals. And, even better if you love being with your friends and having coffee time with them. There are several cozy and little cafes which are ideal for the winter vacation.
Shortly, if you love nature, culture and fascinating destinations, Stepanstminda would be a good destination for you.
You may think that the Bakuriani ski resort is only for the skiers. That's not true, Bakuriani is rich for its diverse activities. If you're not a skier and have an adventurous spirit feel free to go to Bakuriani. There are many alternatives to stay in Bakuriani. You can stay at hotels, rent a home or even a cottage with your friends and family members. As Bakuriani is full of activities, there are snowboards, sleds, ski lifts, restaurants, cafes, and skating rink.
The snow-covered coniferous forest, a lot of holidaymakers, joyfulness and different kind events create an ideal place for your vacation. Because of its location and activities, Bakuriani is a great destination for non-skiers.
The resort is famous for its mineral waters . However, that's not only the priority of the resort. Borjomi is a perfect place as there are many cultural and historical monuments. You can have a walk with your friends in Central Park of Borjomi. Near to the park is a cable lift from where you can enjoy the beautiful scenery of Borjomi.
You can explore many historical monuments in Borjomi and have fun at the same time. You'll be able to visit Borjomi-Kharagauli National Park.
May you know that there are several holiday resorts near to Borjomi. Bakuriani, Tsemi, Likani, Tsaghveri are close to Borjomi. So, you can plan additional small excursions from there in your free time.
You can go to Bakuriani by "Kukushka" – a little train, which goes an amazing road to Borjomi. It'll take only 30 minutes to go up to the resort. And trust us, that will be a great choice as you know you can find many activities there.
The reason why Borjomi is in that list is that it's not far from Tbilisi and Borjomi is surrounded by many holiday resorts. If you plan to spend your vacation in winter actively then going in Borjomi is a good alternative. Don't forget to visit the landmarks of Borjomi to make your holiday memorable and interesting.
You can stay at the hotels or rent the house in Shovi. You know, despite the fact, that there are fewer opportunities to have activities in Shovi , still it looks like the magical place. The main advantage of Shovi is its climate. It has natural treatment conditions for several diseases. That is the reason why many people come to Shovi every season.
So, you may find yourself very comfortable in a peaceful destination with amazing landscapes. Racha, Shovi is a spectacular place for you if you love nature and cozy destinations.
Mestia is an administrative center in the Zemo Svaneti . You'll need around 7 hours to go to Mestia from Tbilisi . Mestia is located at the elevation of 1550 meters above the sea level.
Mestia always looks amazing every season. The marvelous views of Svaneti, the different architecture and culture make Mestia different place from the others.
You'll have a fascinating impression after visiting Mestia because of its wonderful nature. The life quality is high, and it won't be hard to make a living there. There are a lot of diverse activities, and you can enjoy with your friends. And what's significant while planning the vacation, the prices aren't high in Mestia.
If you don't have decided whether to go to Mestia, imagine yourself in a completely different continent. And still, sometimes the curiosity should be satisfied.
Georgia is full of adventures, and it offers a lot of activities to its travelers for the winter vacation. Plan your holiday in Georgia and share your experiences with us!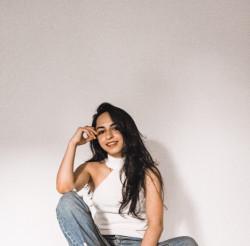 Ana Psuturi
Please login to add a comment
ვერ გადამიწყვეტია რომელი ჯობია - ზემო რაჭა, თუ ზემო სვანეთი? 🤔
goderdzis ugeltexili
გოდერძის უღელტეხილიც მიყვარს, მაგრამ სვანეთი უფრო გრანდიოზულია.
Write a comment
Similar articles.
The Best Places to Celebrate New Year's Eve in Georgia
The Best Things to Do in Georgia Country
Top 10 Places in Upper (Zemo) Svaneti
Password reset instruction has successfully sent to your email.
Please check your inbox.
Back to login
An error occurred, please make sure you entered correct email address
You will be redirected to your dashboard shortly. We will also call you back in 24 hrs .
Winter In Georgia: Top 10 Experience At Places That Feel Nothing Less Than Magic!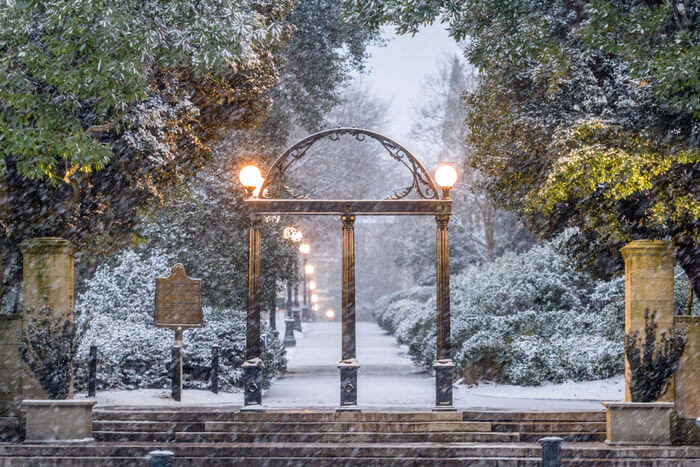 23 Mar 2023
As a southern state, winter in Georgia 2022-23 is sure to be a place to behold with cold permeating the air but with sunlight also there to temper it out. So even though it has its spells of bitter cold and harsh winds, the peach state does has warmer temperatures when compared to its neighbors in the North.
Top 10 Places To Enjoy Winter In Georgia
While there is loads to do and explore in that pleasantly warm southern atmosphere, here is a list of 10 things you can do while spending your winter in Georgia.
1. Etowah Indian Mounds Historic Site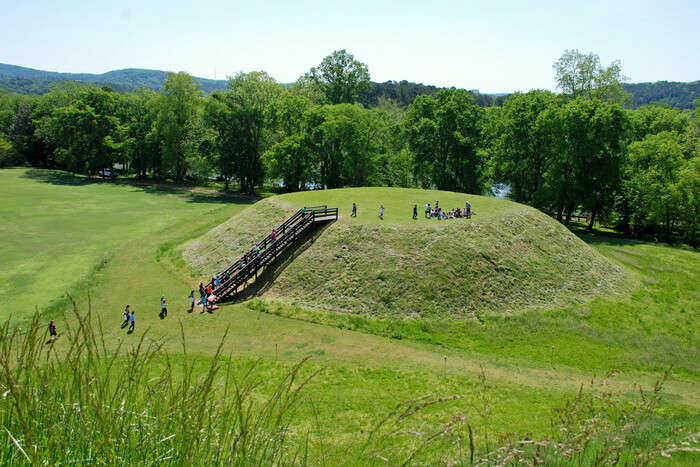 Image Source Situated in Cartersville over a 54-acre land, this Historic site is the major site of Mississippian culture that was found intact. The site was inhabited since the year 1000 AD and has been home to Native Americans over the decades and centuries. This is one of the Georgia winter places that a history buff would love to spend time in, especially since only about nine percent of the area has been excavated and examined till now. The museum there showcases various artifacts like copper ornaments, feathers, hand-carved stone effigies of about 125 pound and more along with an international movie. This historic site will allow people to know how this early civilization survived. History lovers will be greeted with a village site, six mounds, a defensive ditch, an artifact museum and more there.
Location: 813 Indian Mound Rd SE, Cartersville, GA 30120, USA
Must Read: 10 Fascinating Things To Do In Georgia To Make The Most Out Of Your Vacation
Looking To Book An International Holiday?
Book memorable holidays on TravelTriangle with 650+ verified travel agents for 65+ domestic and international destinations.

Trip to Sri Lanka at Rs 13,500/-
Plan Your Vacation Today!

Trip to Singapore at Rs 20,499/-
Get Quotes From Local Experts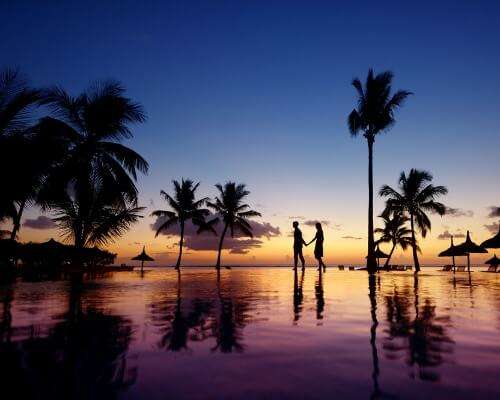 Mauritius Holiday Starting at Rs 65,000/-
Talk to Our Experts Today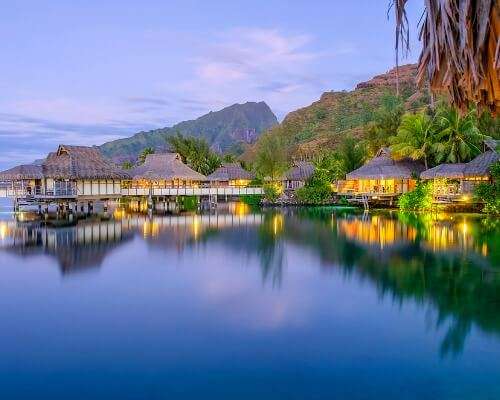 Maldives Honeymoon Trip at Rs 39,800/-
Pay with easy EMI Option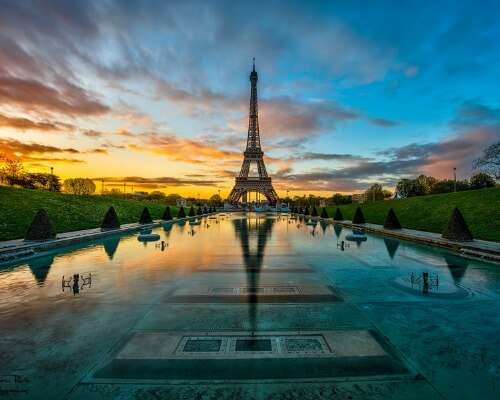 Europe Trip at Rs 89,999/-
All Inclusive Deals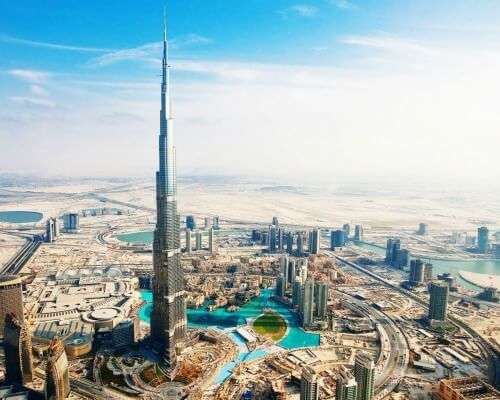 Vacation in Dubai at Rs 27,499/-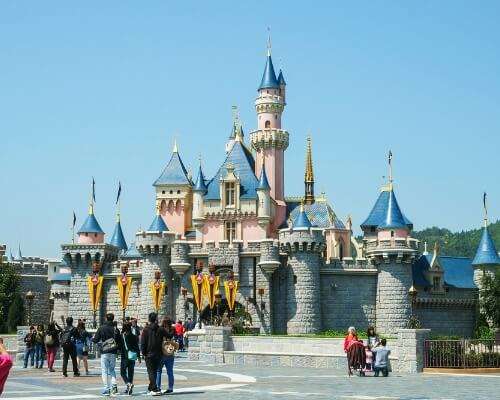 Hong Kong Holiday at Rs 24,999/-
Money Safe Guarantee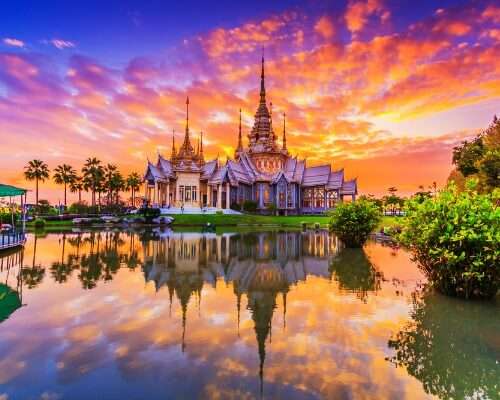 Thailand Holiday at Rs 7,999/-
Flights Excluded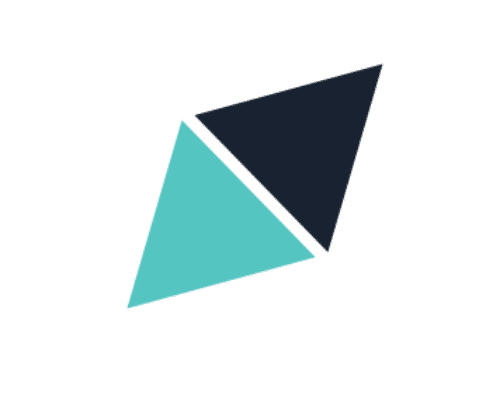 See more at TRAVELTRIANGLE.COM
2. Pebble Hill Plantation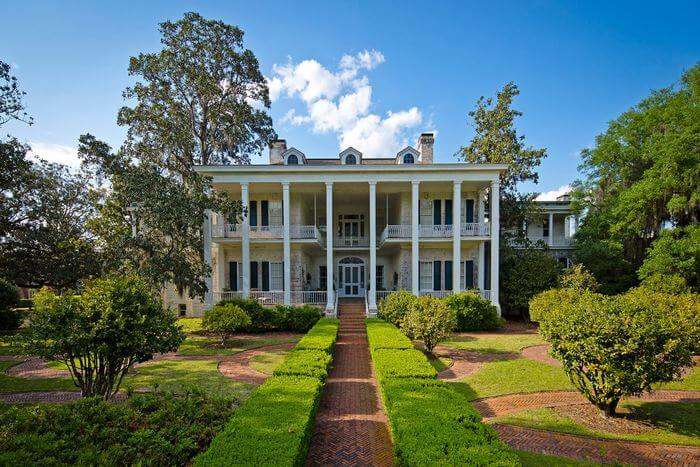 Image Source The last owner of this plantation made sure that this place would become a museum upon his death. The pebble hill plantation is a state treasure with its southern magnolias, stately architecture and longleaf pines which comes together to create a landscape which exudes beauty. You can tour the main house and its beautiful art collection, priceless antiques and voluminous library. Then you can get out to explore its huge 300 acres which consists of a log cabin school, gorgeous gardens, and a swimming pool too.
Location: 1251 US-319, Thomasville, GA 31792, USA
3. Fainting Goat Vineyards and Winery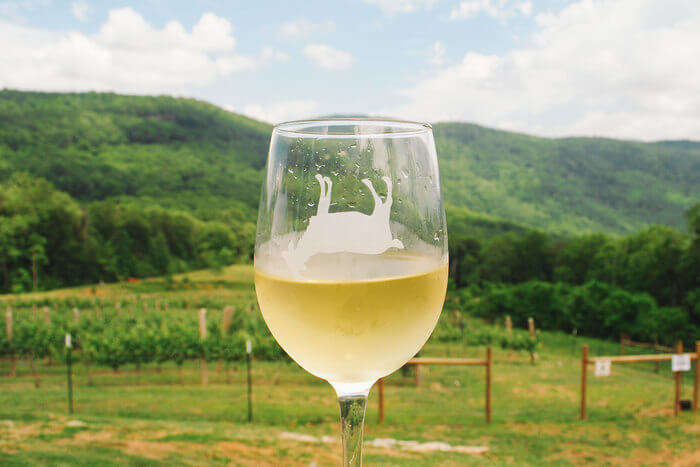 Image Source While there are no fainting goats in here, but located in the foothills of the scenic and looming Appalachian mountains, offers up more than just the picturesque view of the mountains. You can taste four different charities of wine for just $8 or so. You should definitely try out their 1812, which is a Silver medal winner and is one of their most demanded and population wine. There also The Revere which is made with a regional grape that imbues white wine with citrus and floral notes. Wine aficionados will find that the winery hosts annual events like Winestock, a music festival like Woodstock but wine themed. There is also a Kentucky Derby Part which just can't be missed.
Location: 201 Vineyard Way, Jasper, GA 30143, USA
Suggested Read: 9 Places To Visit In Georgia That Are A Surreal Blend Of Beaches, Farmlands, & Mountains
4. Georgia Aquarium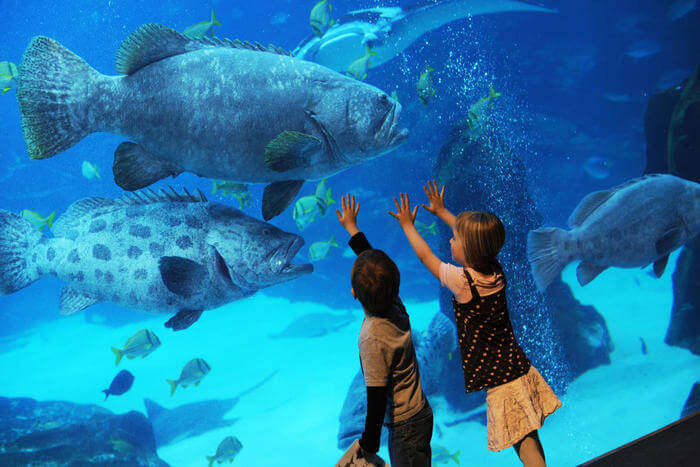 Image Source Open the whole year, the Georgia aquarium is Aquaman's kingdom with over 10 million gallons of salt and freshwater that houses animals like beluga whales, penguins, dolphins and sea otters. If here you should check out the popular Ocean Voyager exhibit. It is also the largest aquarium in the Western hemisphere and along with being the only aquarium present in North America that houses the largest fish in the world- whale sharks and manta rays. The aquarium also offers hands-on experience for its guests like the touch pools over on the Aquanaut Adventure and Georgia-Pacific Cold Water Quest exhibits.
Location: 225 Baker St NW, Atlanta, GA 30313, USA
5. Seven States from Rock City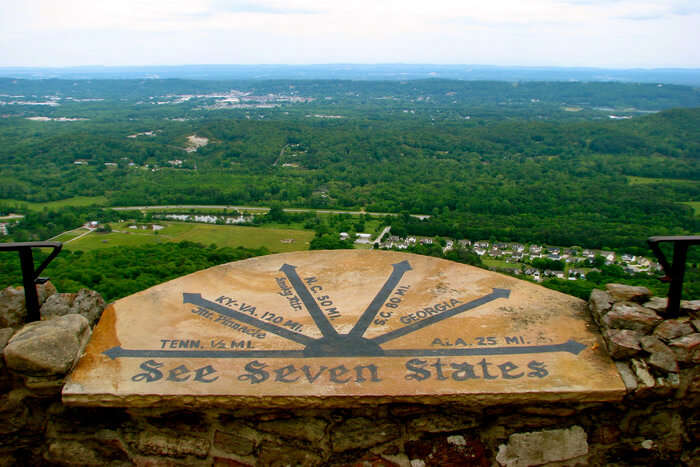 Image Source While experiencing the snow in Georgia, this is one of the best places to visit. The Rock City Gardens are situated high on top of the lookout mountains and have been opened for the public since 1932. While the gardens do offer plenty of panoramic and scenic vistas along with roadside barns, but there's an enchanted trail there where fairyland creatures, characters from mother goose and garden gnomes wait to invite visitors and take them on a tour of never before seen Rock City. Every season, the place holds a special event called 'Citadel of Rocks' and it's exactly what one might imagine from the name. During the warm winters, the garden holds an event called the Enchanted Garden of Lights where the garden comes alive with loads of different holiday scenes which are accentuated with a bevy of lights. But there's more to be discovered here, ranging from visits by the Santa and Ice Queen to the delicious smell of hot cocoa and homemade fudge.
Suggested Read: A Georgia Travel Guide To Fill Your Vacation With Lots Of Fun & Entertainment!
Planning your holiday but confused about where to go? These travel stories help you find your best trip ever!
Real travel stories. Real stays. Handy tips to help you make the right choice.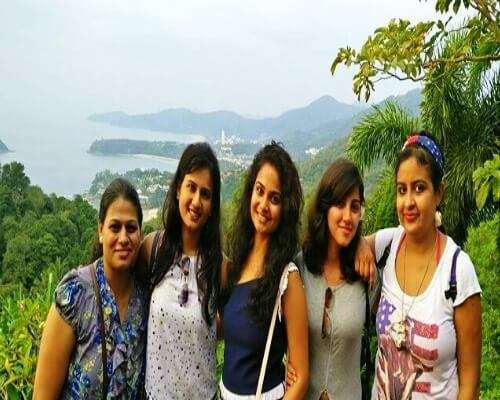 Ramya Narrates The Story Of 6 Girls On An Extraordinary Trip To Thailand
Bangkok. Phi Phi. Krabi. Why should guys have all the fun?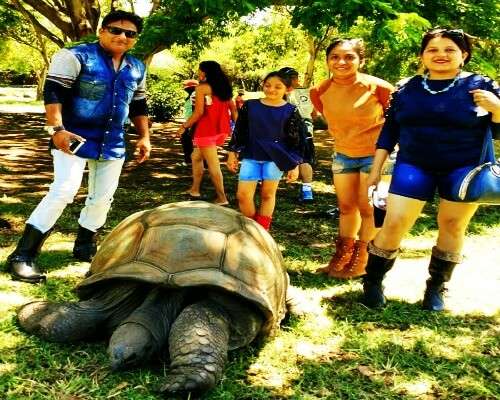 Sandeep Illustrates On The Best Activities For A Family Trip To Mauritius
Water sports. Cocktail parties. And unlimited fun at Casela.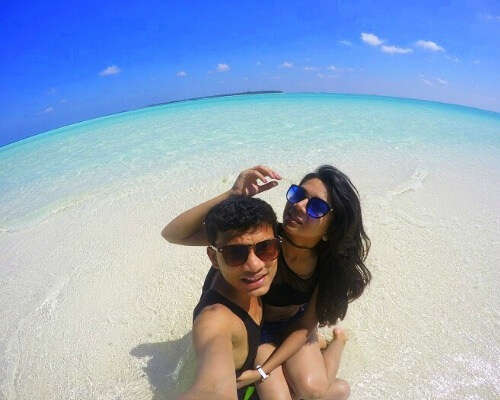 Nisarg Can't Stop Praising His Honeymoon Trip To Maldives
There was snorkeling, sightseeing, luxury, comfort, & much more!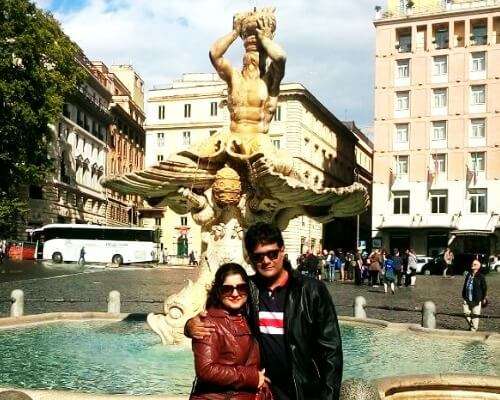 Sabyacsachi's Romantic Trip Proves Europe To Be The Mother Of All Vacations
For Art, Culture, Luxury, & more...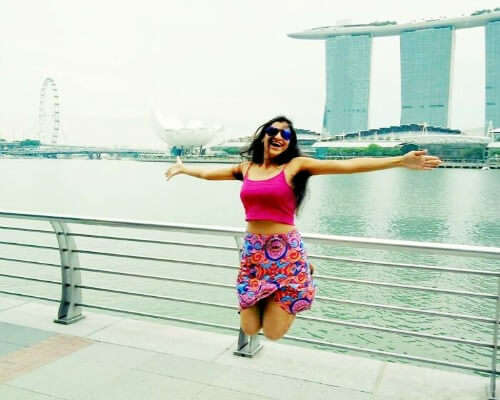 Srishti Talks Of Her Amazing Trip To Singapore With Her Mother & Niece
A fun-filled destination for ages indeed!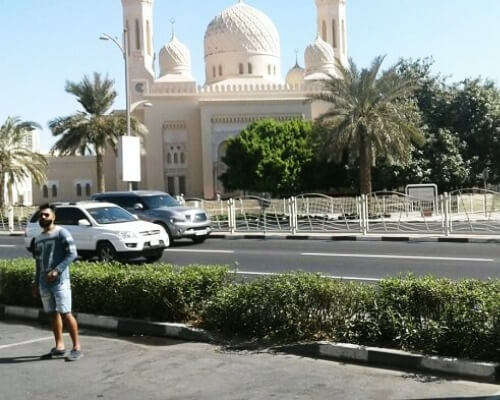 67-Year Old Sridhar Tells How He Beat The Odds & Took A Solo Trip To Dubai
Desert safari. Burj Khalifa. Welcoming locals. Tell me more!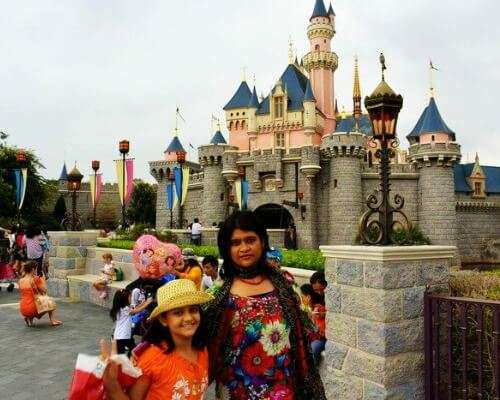 Not Adventure Lovers? Saurabh's Family Trip Proves Hong Kong To Still Be Full Of Fun
Your kids will love Disney Land & Ocean Park!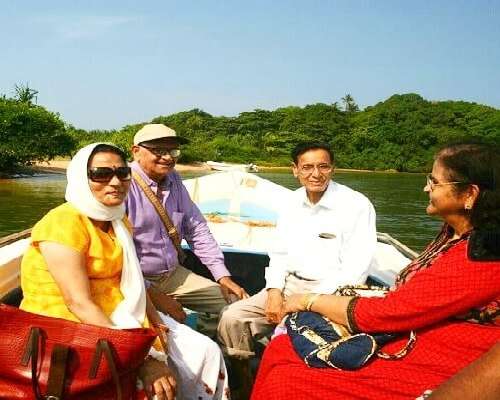 Ravi's Tale Of A Sri Lanka Family Tour Is All You Need To Know About Ramayana Tour
For the love of Ramayana & Travel!
6. Stone Mountain Park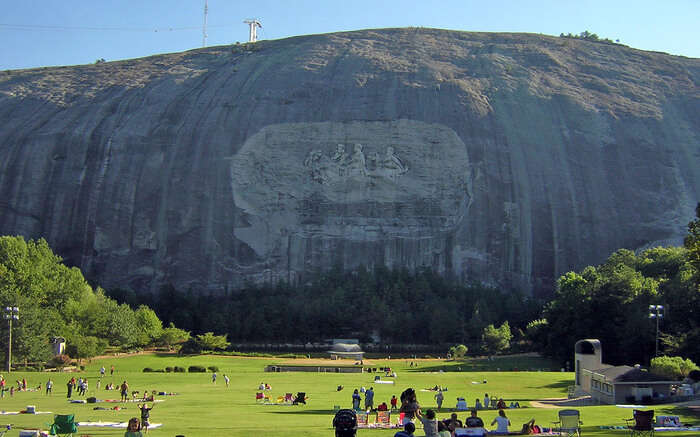 Image Source Located on lush 3,200 acres of beautiful land just outside Atlanta, the Stone Mountain Park features everything from nature walks to children's interactive attractions. There are a lot of annual events which viewers like the Yellow Daisy Festival, Country Living Fair and the Stone Mountain Christmas. The faces on the mountain feature Confederate President Jefferson Davis, along with Confederate Generals Stonewall Jackson and Robert E. Lee. These carvings are three acres wide. You will be able to hike, take a sky ride or go on a train ride to see these carvings. For the winter visitors, there are many thrilling and fun family-friendly options like tubing, snowball shooting, and building. Do stay here for their Christmas with two million sparkling lights, a night parade, and holiday music.
Location: 1000 Robert E Lee Blvd, Stone Mountain, GA 30083, USA
7. Birdsong Nature Center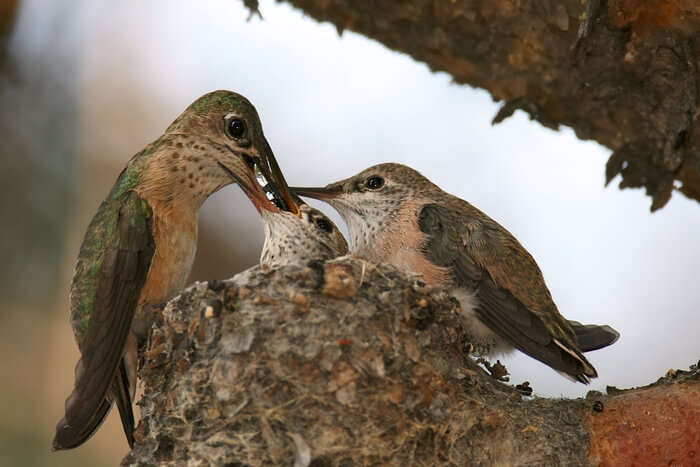 Image Source Located in Thomasville, the Birdsong center is a great Georgia winter vacation spots. This was a plantation back in the 1800s, but it's now a center that focuses on conservation. The land is covered with luscious pine and hardwood trees along with swamps and ponds which dot its landscape. All of it is teeming with beautiful wildlife which is accentuated by vibrant blooming flowers. Butterflies and birds flock here and with its 12 miles of scenic nature trails, this natural habit is ripe for discovery.
Location: 2106 N Meridian Rd, Thomasville, GA 31792, USA
Suggested Read: 10 Haunted Places In Georgia That Will Give You Nightmares!
8. Museum of Aviation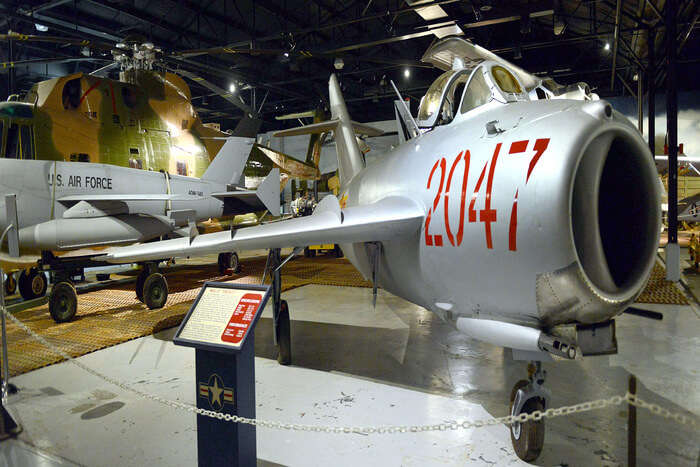 Image Source This is for those who love to fly high- it originally had just 20 aircraft on display, but today it's the second biggest museum in the US air force. With 51 acres of land, the museum has four buildings that have 85 aircraft of historical value along with cockpits, missiles, and other aircraft related exhibits. Moreover, you can also visit the Georgia Hall of aviation, which also on the premises.
Location: 1942 Heritage Blvd, Robins AFB, GA 31098, USA
9. The SAM Shortline
Image Source This 1949 vintage railcar is the ticket to another era. Named after the original company, called the Savannah, America and Montgomery Railroad Company, which operated the tracks in the 1880s from Savannah to Alabama. Situated in Cordele, the Shortline chugs from one little town to the other. The train route stops at various towns of different days. But each of these towns is unique and fun and offer something different to its visitors. Visitors should note that the train doesn't always depart from Cordele as it can also depart from the boarding location of Georgia Veterans State Park.
Location: 105 9th Ave E, Cordele, GA 31015, USA
Suggested Read: 10 Restaurants In Georgia Where You Can Relish The Most Delicious Food Of This Peach State
10. Stargazing at the Stephen C. Foster State Park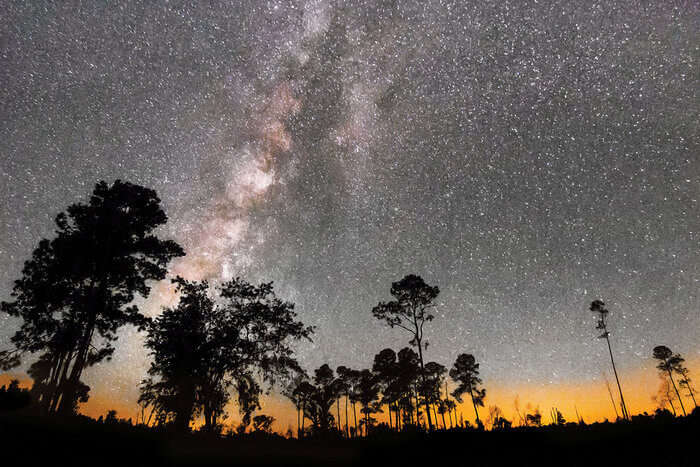 Image Source Looking up at the clear, dark night sky trying to locate the various constellations are just calming experiences. While nothing can beat your backyard in terms of stargazing places, the Stephen C. Foster State Park in Fargo does come close. Designated as a gold tier level, "International Dark Sky Park", the place has little ambient lighting, which makes People enjoy the gorgeous views of the planets, comets, stars, and planets. It's a must, especially if you want to get some peace.
Location: 17515 GA-177, Fargo, GA 31631, USA
Further Read: 10 Best Festivals In Georgia That Will Let You Gel Up With The Country's Culture
Winter in Georgia is different from the one in Europe, as there is a certain warmth in the air. While the experiences are many, make sure you do not miss out on these best experiences on your next trip to Georgia with TravelTriangle.
Disclaimer: TravelTriangle claims no credit for images featured on our blog site unless otherwise noted. All visual content is copyrighted to its respectful owners. We try to link back to original sources whenever possible. If you own the rights to any of the images, and do not wish them to appear on TravelTriangle, please contact us and they will be promptly removed. We believe in providing proper attribution to the original author, artist or photographer.
Please Note: Any information published by TravelTriangle in any form of content is not intended to be a substitute for any kind of medical advice, and one must not take any action before consulting a professional medical expert of their own choice.
Frequently Asked Questions About Winter In Georgia
What are the winter months in Georgia?
Winter in Georgia starts in November and is observed until March. The average temperature ranges from 2 to 4°C and heavy snowfall is also observed. If you love to play with snow then you must visit Georgia in the above-mentioned months. You must spend the winter in Georgia if you love skiing and other winter sports.
What is the coldest month in Georgia?
January is the coldest month in Georgia as the temperature goes below 0°C. If you are planning a vacation, you must plan it in November and December as in these months the temperature doesn't drop so low.
What months does it snow in Georgia?
The coldest months in Georgia are December, late January, and February. Snowfall is observed in mid-December and mid-March and if you want to experience snowfall, you can plan your vacay in these months.
Does Georgia have all 4 seasons?
Yes, Georgia enjoys all 4 seasons- summer, fall, spring, and winter. The winter season is cold and snowfall and ice storms are experienced. The summer is hot and humid and fall is cool and dry. The Spring season is chilly and it rains in some parts of Georgia.
What is Georgia famous for?
Georgia is famous for pecans, peanuts, and Vidalia onion. Georgia is known as the Pecan state and Vidalia onion is the sweetest onion in the whole world which is only grown in Georgia. Georgia is also famous for Coca-Cola which was invented in the state in 1886.
What can you buy in Georgia?
You can buy a lot of souvenirs from Georgia like Gogo Jewelry, Homerville Honey Trail Honey, Peanuts, Bobbin Wind Chimes, Jellies, Southern Soy Candles, Georgia Olive Farms Olive Oil, , Coca-Cola Glass, Pachyderm Painting and Peach Jam.
Recent Posts
7 Churches In Los Angeles That'll Take You On A Spiritual Journey
12 Hostels In Alaska For A Budget Friendly Winter Trip To The USA
11 Best Cottages In Los Angeles For An Angelic Stay In The City Of Angels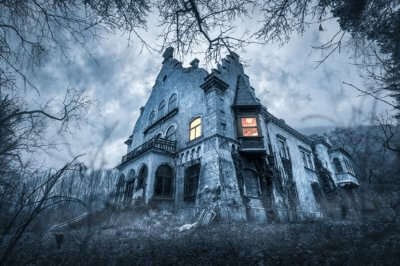 15 Haunted Places In Canada To Add Some Thrill Element To Your Itinerary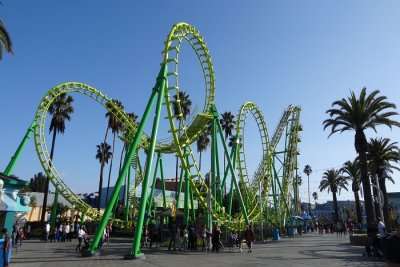 7 Best Theme Parks In Los Angeles For A Thrilling Holiday Experience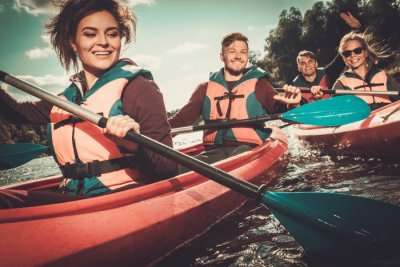 8 Types Of Water Sports In Los Angeles You Should Definitely Try
Trending Blogs
20 Mysterious Places In India To Visit In 2023 More Bizarre Than The Bermuda Triangle
10 Scariest Roads In India That Are A Driver's Nightmare
101 Places To Visit In India Before You Turn 30 in 2023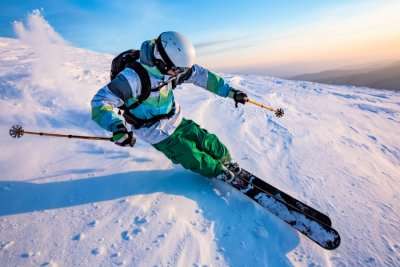 35 Exotic Places To Visit In December In India 2023 To Enjoy A Surreal Vacation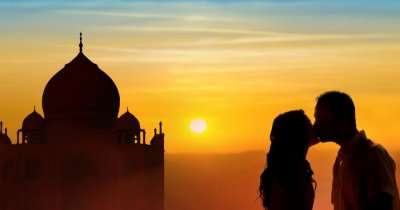 60 Best Honeymoon Destinations In India In 2023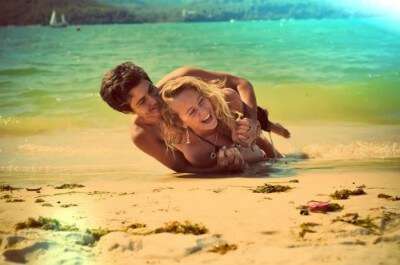 95 Best Honeymoon Destinations In The World In 2023 For A Romantic Escape!
Best Places To Visit In India By Month
Best places to visit outside india by month.
TravelTriangle
International
Destinations » USA » Georgia »
Tour Packages
Honeymoon Packages
Family Packages
Budget Tour Packages
Luxury Tour Packages
Adventure Tour Packages
Group Tour Packages
Maldives Tour Packages
Bali Tour Packages
Dubai Tour Packages
Singapore Tour Packages
Thailand Tour Packages
Europe Tour Packages
Sri Lanka Tour Packages
Tour Packages From Delhi
Tour Packages From Mumbai
Tour Packages From Bangalore
Tour Packages From Chennai
Tour Packages From Kolkata
Tour Packages From Hyderabad
Tour Packages From Ahmedabad
Thailand Tourism
Bali Tourism
Singapore Tourism
Maldives Tourism
Mauritius Tourism
Dubai Tourism
Europe Tourism
Hotels in Thailand
Hotels in Maldives
Hotels in Mauritius
Hotels in Bali
Hotels in Dubai
Hotels in Singapore
Hotels in Sri Lanka
Why Georgia
Destinations
Things To Do
Nature & Adventure
Useful Info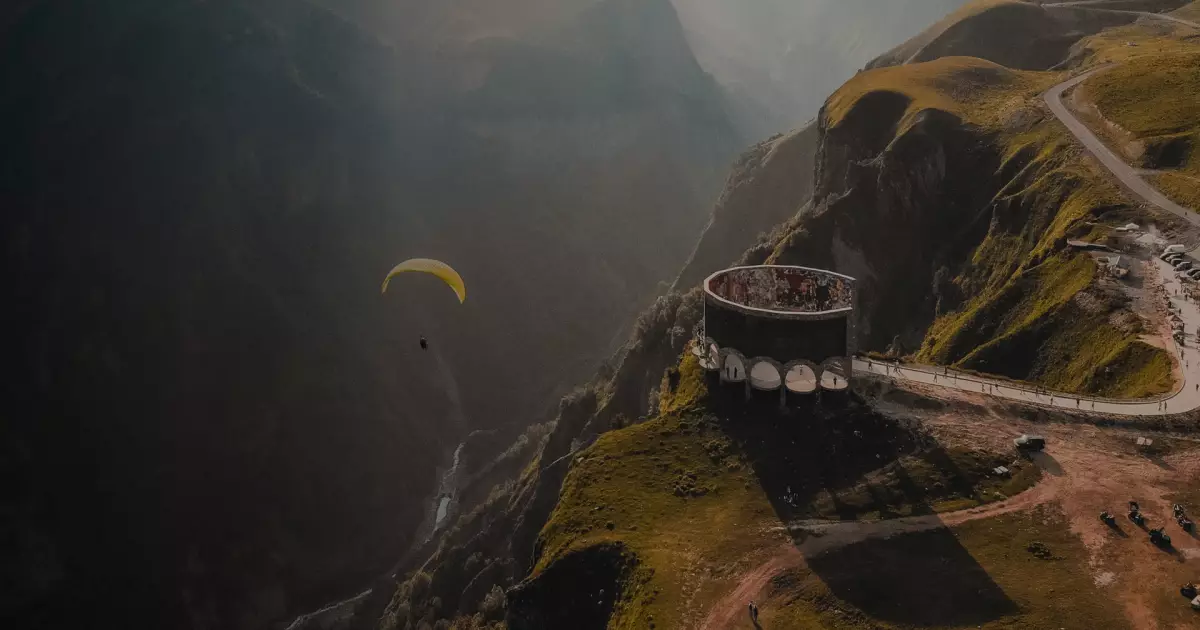 Discover Unique Georgia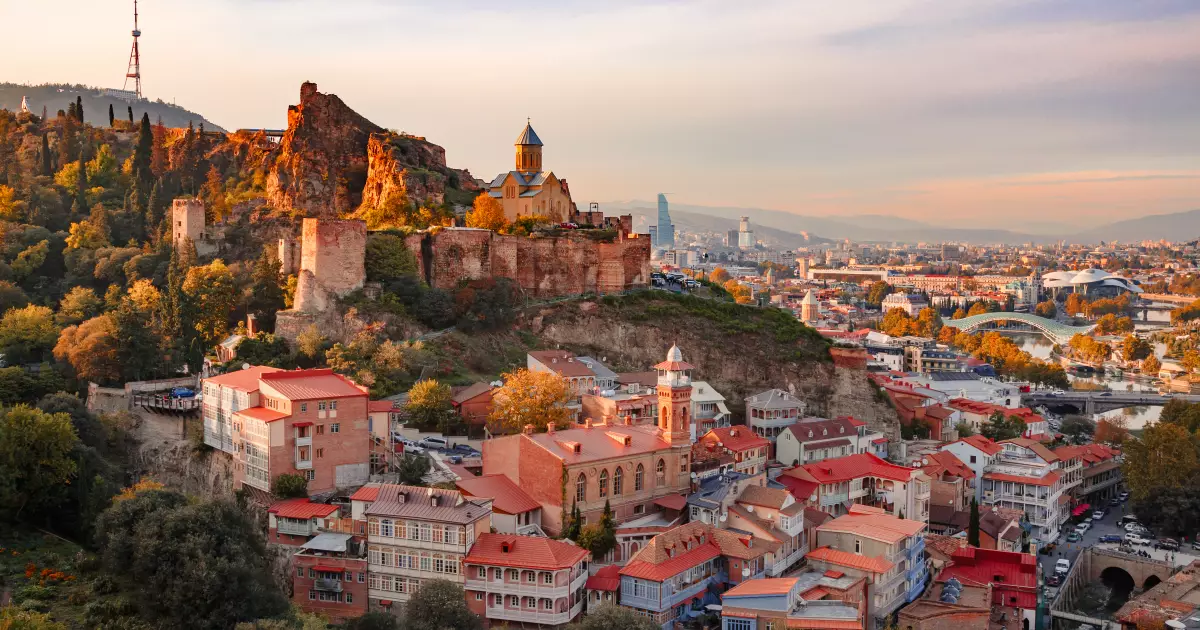 Tbilisi - The Capital of Georgia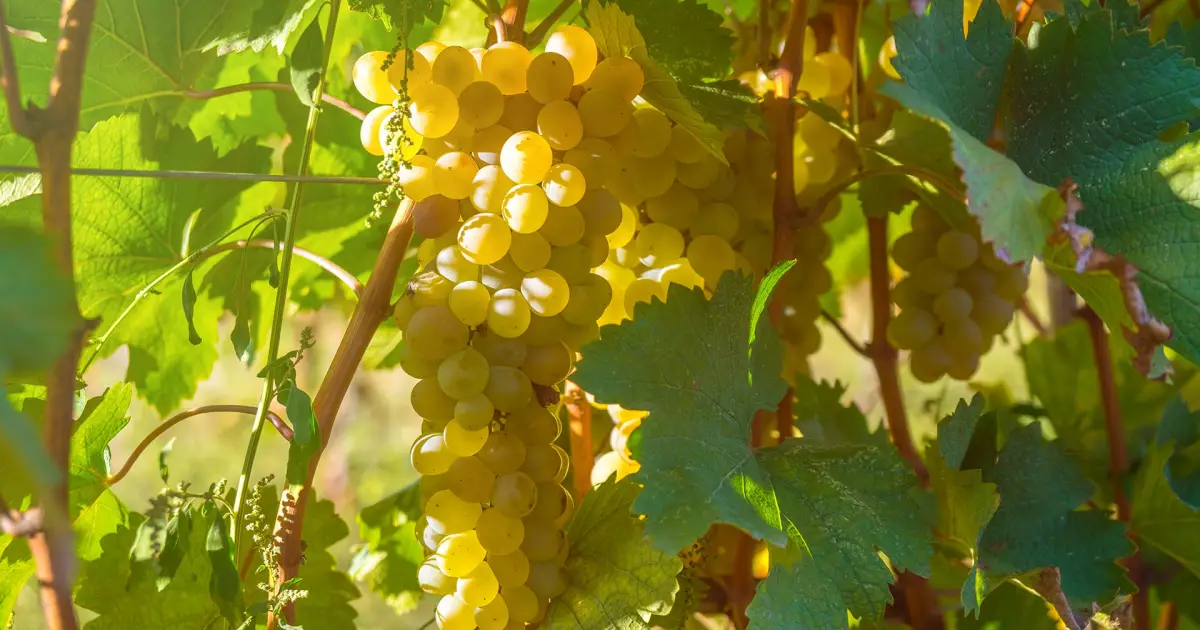 Kakheti - Region in Eastern Georgia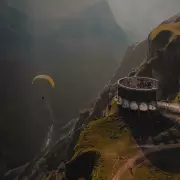 Sea, mountains, resorts and culture in one place . We've got you covered.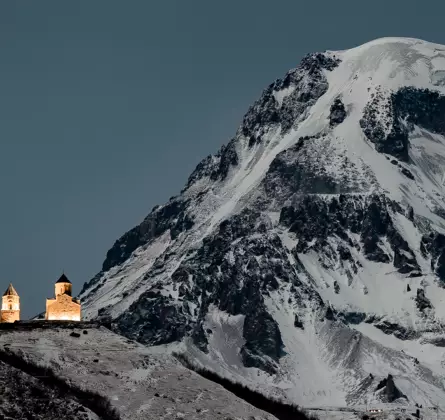 A Taste of Georgia, Literally...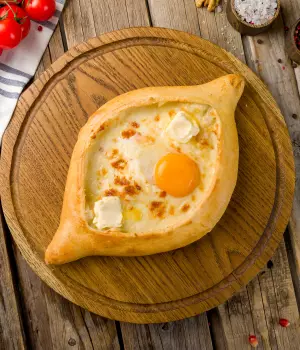 Winter in Georgia: Reasons to visit Georgia in winter
If you want to enjoy snow and some skiing in addition to amazing nature, delicious food, rich history and culture, winter tourism in Georgia has to offer it all.
Ski enthusiasts will find everything and more in Georgia's numerous ski resorts. The well-developed infrastructure, sharp variations in altitude and unlimited possibilities for freeride, back country and heli-skiing in Gudauri, Bakuriani, Svaneti or Goderdzi will leave even experienced skiers satisfied.
Bakuriani, which can be reached by the lovely and iconic Kukushka train, is ideal for a family vacation. Meanwhile, Svaneti and Goderdzi remain some of the most popular destinations for locals and foreigners alike, and one taste of their delicious food, professional slopes, fresh air and cozy cottages nestled in the Caucasus will leave you with no doubt as to why.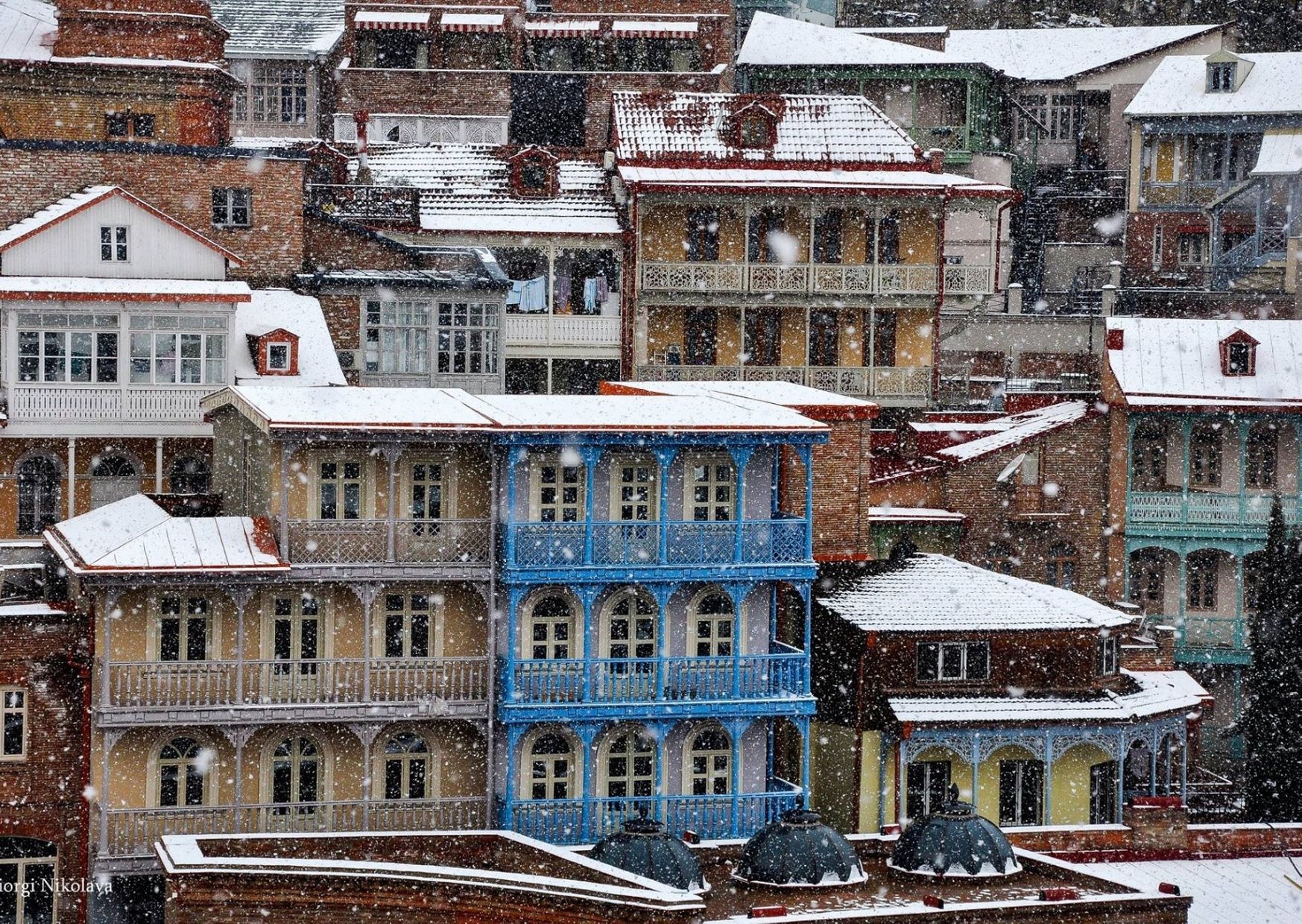 The Capital Tbilisi in Winter
The capital of Georgia, Tbilisi, remains vibrant all year long. The winter season only seems to heighten its allure, particularly for patrons of the arts and those who wish to celebrate the New Year in style. In between professional opera and ballet performances, rousing traditional dance shows and concerts galore, unwind with a hot sulphur bath and a stroll through the capital's festively decorated streets leading up to the New Year.
On a winter tour, you can warm up with a sip of Georgian wine, learn how to prepare and eat traditional khinkhali dumplings, or wander the numerous cathedrals and cave towns whose beauty will only be accentuated in the crisp winter snows.
GEORGIA IN WINTER: GREAT EXPERIENCES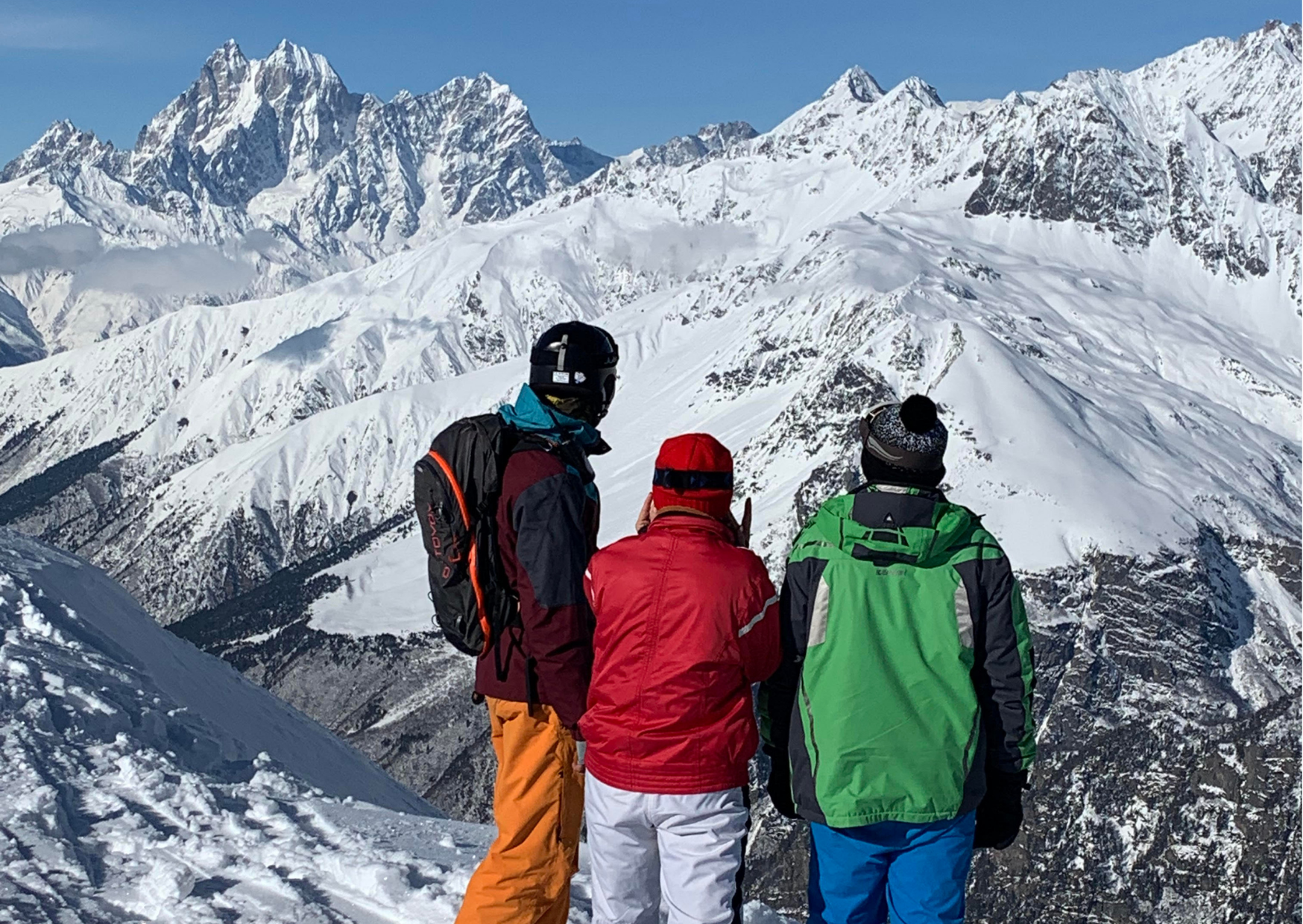 Winter in Georgia has two major things going for it: Quiet cities and majestic snowy landscapes. If your timing is right, you can catch the ski season. Orthodox holiday traditions in January add to the atmosphere.
Tbilisi remains mild throughout the winter months while the regions vary from fairly frosty to firmly freezing, showcasing all manner of splendid winterscapes: Snow-capped mountains, frozen lakes, sugar-dusted villages, and more.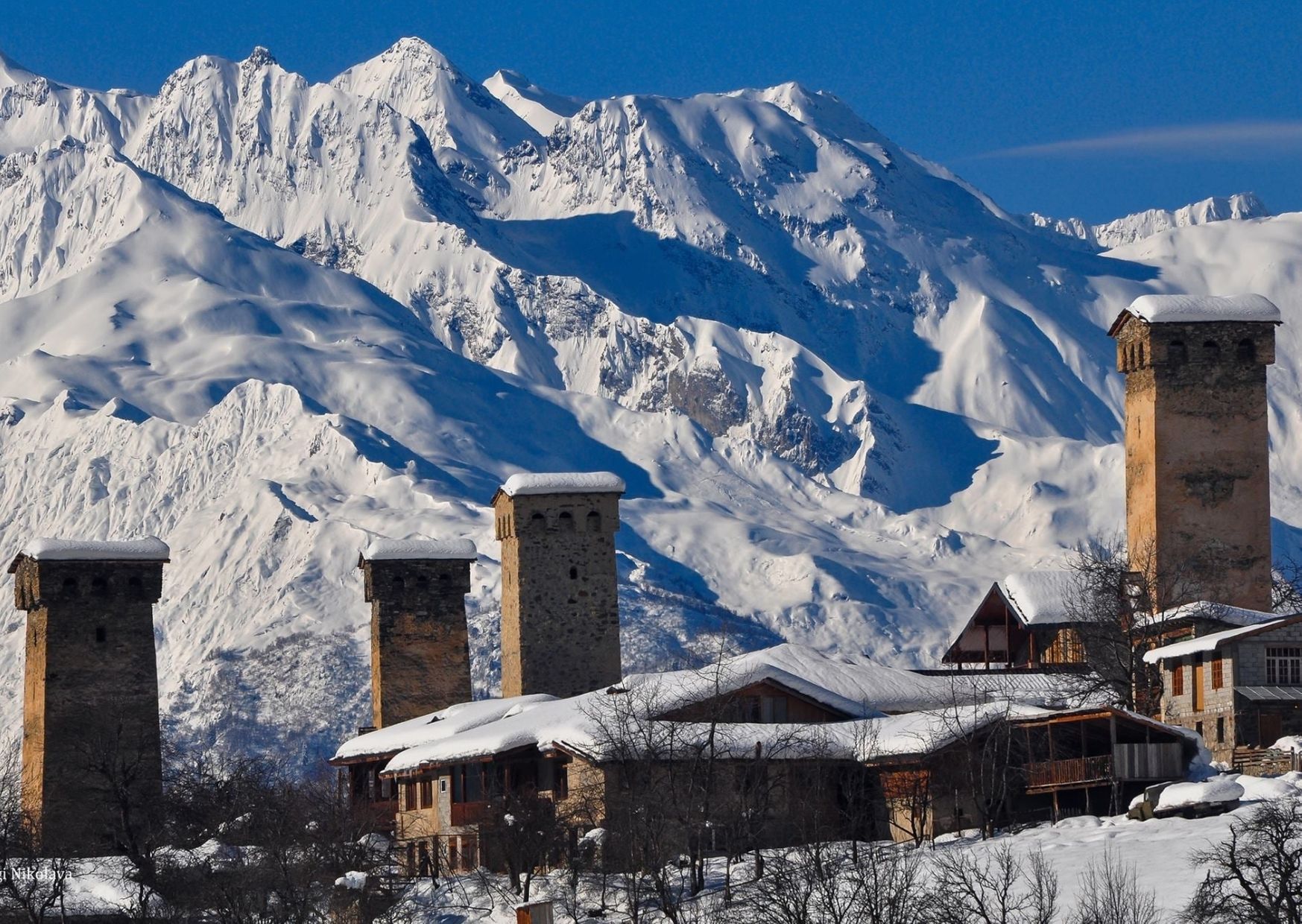 Why visit Georgia in winter?
Starting with the obvious: Temperatures are a lot cooler in winter across the Georgia, and winter is fairly dry in many parts of Georgia. Compared to hot and cloying summer, winter is altogether a more pleasant time to be outdoors in Tbilisi and Kutaisi particularly.
Some high mountain passes are closed in winter, making it challenging or impossible to visit very remote villages such as Omalo in Tusheti. But the majority of roads remain open, including the roads to Kazbegi and Mestia.
In fact, it's the Caucasus mountains that make Georgia in winter truly special. Landscapes of snow-capped peaks, little villages with smoke billowing from chimneys and Svaneti's tower houses wrapped in a blanket of powder are unforgettable.
Georgia in winter: Skiing lovers paradise
If you're interested in skiing and snowboarding, winter is obviously the best time to visit the mountains. If not, there are plenty of other cold-weather activities on offer around the country, from sulfur baths to scenic train rides.
Hearty Georgian cuisine is made for winter, and there's nothing better than cuddling up at a cute wine bar on a chilly evening.
Finally, double holidays mean twice the fun! December 25 goes by without much fanfare in lieu of Orthodox Christmas, which falls 13 days later.
December 31 is the biggest celebration of the holiday period, with a riot of fireworks in Tbilisi. Then you can witness beautiful Orthodox traditions over Christmas, Bedoba and Epiphany.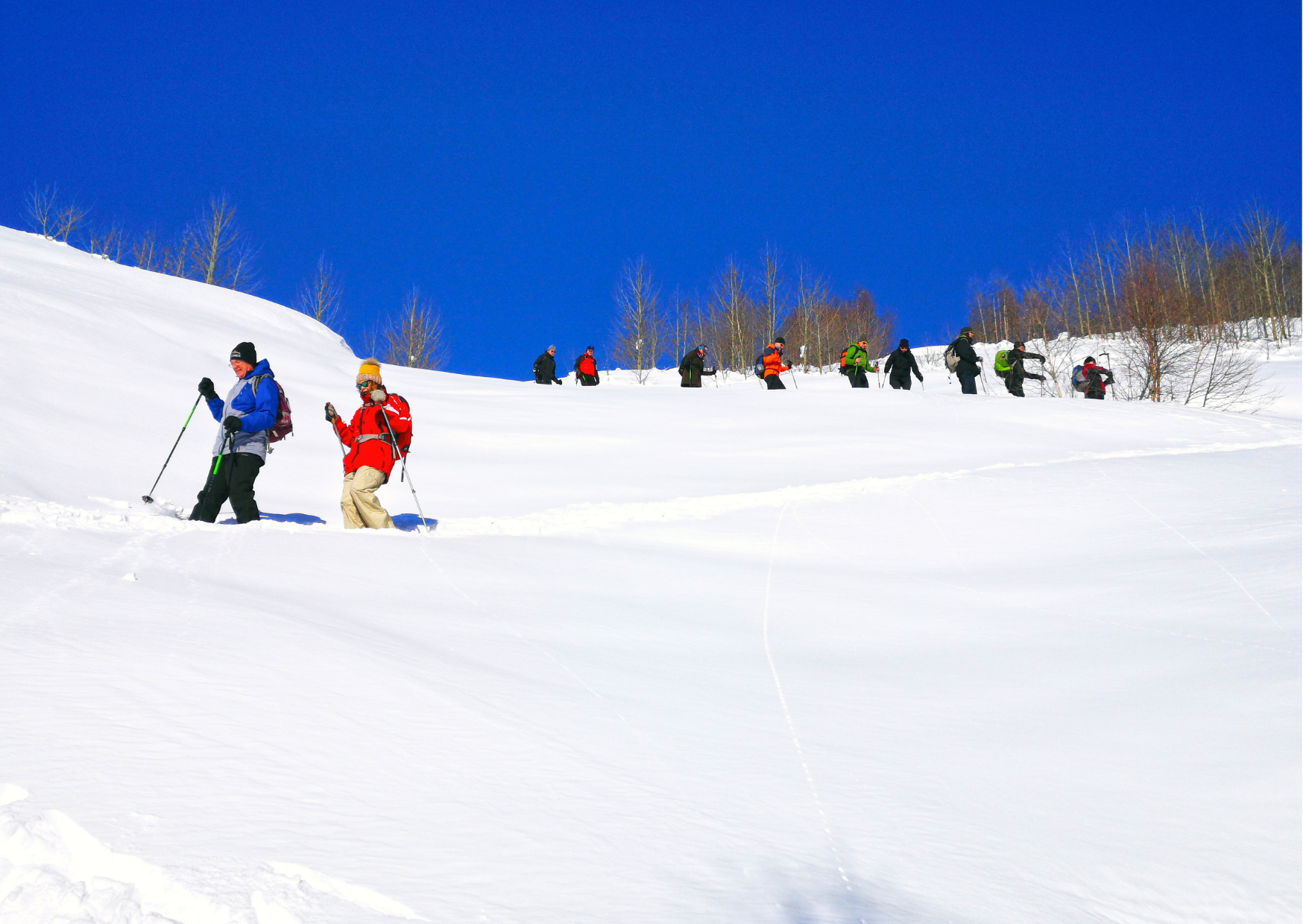 How cold does it get in Georgia?
Georgia has an extremely diverse climate. The eastern part of the country is drier and crisper, while the west is more tropical and humid.
Tbilisi remains relatively mild throughout the winter months, averaging 2-8 degrees Celsius during the day from December to February, and dropping down to 0-2 degrees overnight.
Since there is no ice or sleet – and there are often blue skies over Tbilisi – the city is very pleasant and crisp in winter.
In the mountain regions and plains of southern Georgia, by contrast, winters are very frosty indeed. Popular mountain areas such as Svaneti, Racha and Kazbegi all see heavy snow from December onwards and below freezing temperatures. It can get as cold as -13 degrees Celsius in Mestia and January.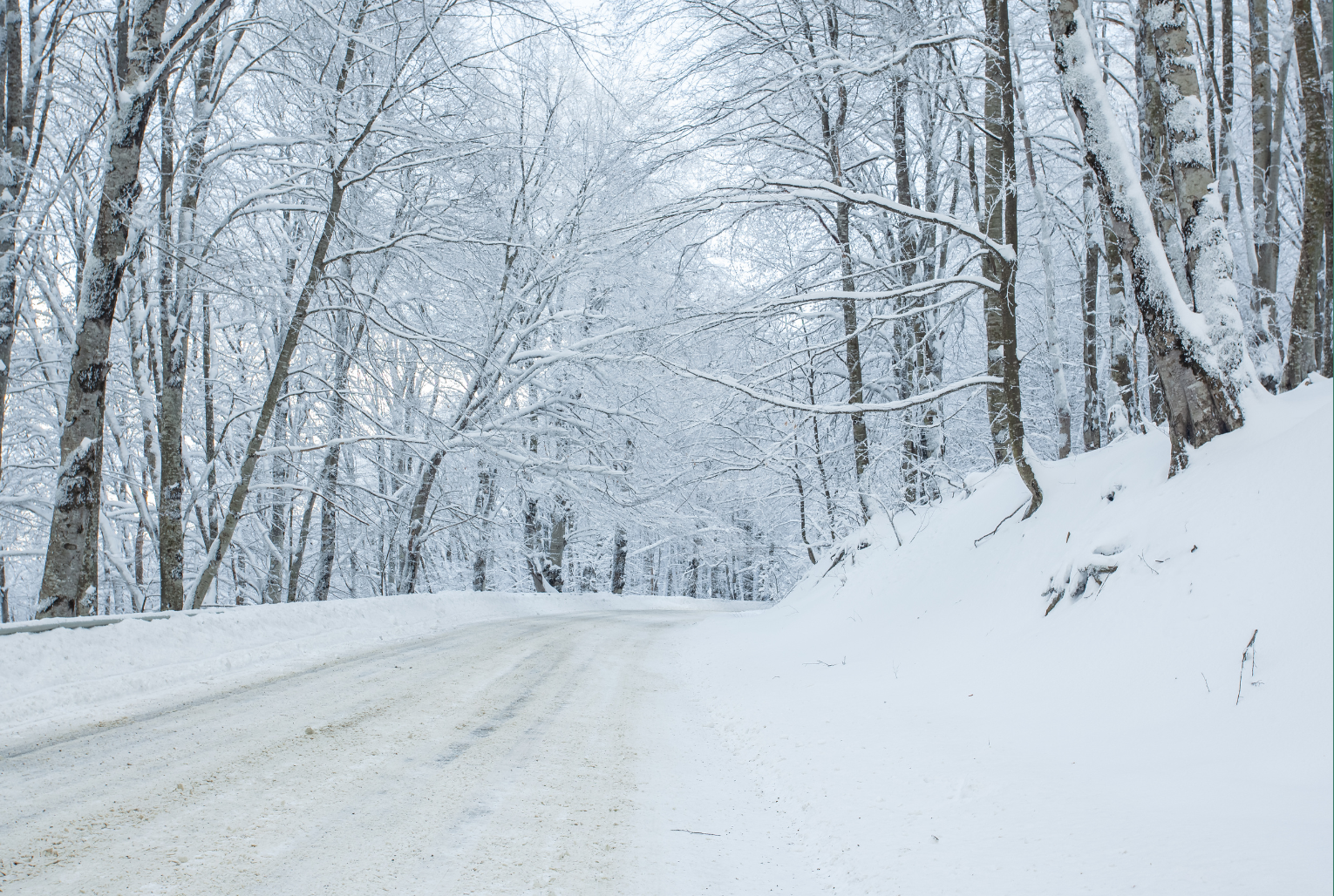 When does it snow in Georgia?
Every year there are typically two or three snowy days in Tbilisi, usually at the very end of winter or the start of spring. Don't count on seeing snow in the capital: It's a roll of the dice and even when it does snow, it's washed away by evening.
Sometimes it even snows in Batumi – but you have to be really lucky to see snow on the Black Sea coast!
If you want guaranteed snow, you'll have to head to a higher altitude. Mestia, Racha, Kazbegi and Upper Adjara near Batumi are all snowy from December onwards.
In summary: If seeing snow in Georgia is your main priority, your safest bet is to visit the mountain areas between January and March, when snowfall is the heaviest.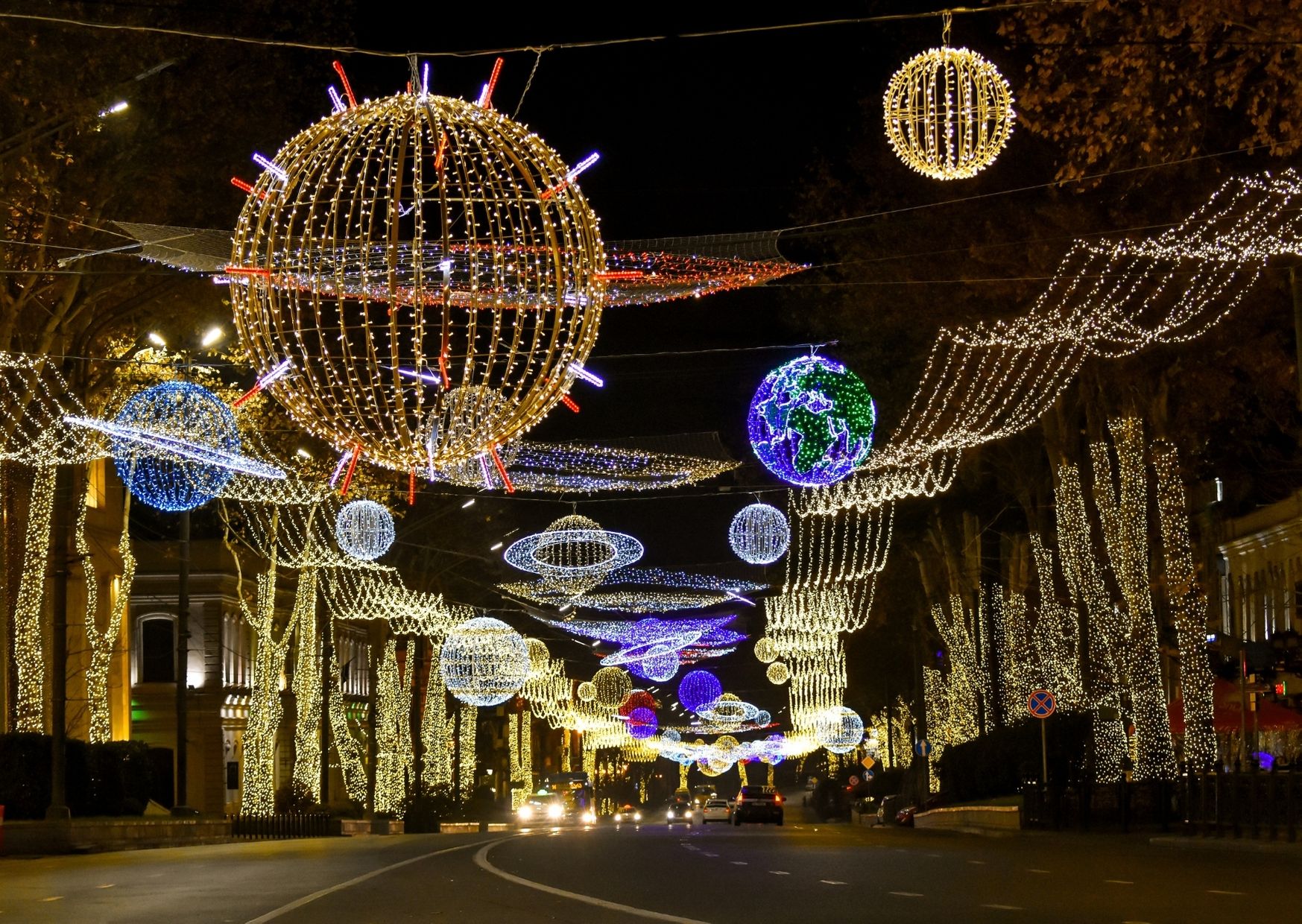 Winter holidays & festivals in Georgia
Here is a quick list of the main calendar dates in Georgia for winter. Note that December 25 is not a holiday – Christmas falls a week later on January 7. Some small businesses close up from December 31 until the first weeks of January, but you will always find plenty of restaurants/cafes/shops open over the holiday period, especially in the winter resorts.
Georgia winter highlights
End of December:  Start of the winter sports season in Georgia
Mid December-January 19:  Start of Christmas lights & Christmas Markets in Tbilisi
Georgia New Year's Eve
January 1:  New Year's Day (public holiday)
January 2:  Bedoba (public holiday)
January 7:  Orthodox Christmas Day (public holiday)
January 14:  Orthodox New Year (public holiday)
January 19:  Orthodox Epiphany (public holiday)
February 14:  Lamproba (Svaneti)
Discover more with VisitGerogia
New Year is the biggest holiday in Georgia. Big or small are especially preparing for this day and any Georgian family is looking forward to this holiday with great hopes, wishes and goals. Beautifuly decorated Tbilisi, traditional Georgian dishes, unique wine, special hospitality and kindness of Georgian people will make the New Year unforgettable.
Search Search Please fill out this field.
Manage Your Subscription
Give a Gift Subscription
Sweepstakes
12 Small Georgia Towns That Are Magical At Christmas
As we've learned from our favorite Hallmark movies : Christmas and small towns go together like hot cocoa and marshmallows. Venture to a quaint downtown, and you'll see how cobblestone streets turn gift-shopping into an adventure and how something as simple as twinkling lights can put you right in the holiday spirit. The magical season only lasts a few weeks, and small towns really take to heart .
These Georgia towns grant you permission to take a break from checking off your holiday to-do list and focus instead on making the first few weeks of December the best Christmas kickoff ever. Visit one of these jolly destinations to take a ride on a real-life Christmas train in the mountains, line up to watch a beachy parade comprised of decked-out golf carts, or mail a letter from Santa's Southern headquarters. These Christmas-crazy places know how to deck the halls and celebrate in true, over-the-top Southern fashion—and they don't even need snow to pull it off.
Dahlonega, Georgia
In case you missed our ode to Dahlonega's Old-Fashioned Christmas , it's time we introduce you to this small town that takes December 25th very seriously. Catching Dahlonega during Christmastime is like stepping into a snow globe: The North Georgia town is draped in twinkling lights and flush with rambling horse-drawn carriages. It hosts a month-long celebration, featuring everything from a hometown Santa parade to a charming tree lighting.
Thomasville, Georgia
We'll forewarn you: You just might bring Thomasville's festive, old-fashioned charm back home for the holidays. Start walking within the quaint eight-block downtown area, and don't stop until you've hit every last store and restaurant. They're all worth a visit and absolutely decked out for Christmas. Prime time to tour is during the annual two-night Victorian Christmas celebration, when clusters of carolers dot the streets, real reindeer arrive, and a live nativity brings joy to adults and children alike.
Helen, Georgia
If you've dreamt of visiting a Bavarian winter wonderland, this North Georgia town will give you a taste. Helen packs a lot of Christmas charm into its tiny two square miles. Think everything from a traditional Christkindlmarkt (a German holiday market) to the annual downtown parade. Because you can't miss Santa on his Bavarian sleigh, now can you?
Pine Mountain, Georgia
If you've never heard of Christmas at Callaway , let's talk. Located in the little town of Pine Mountain, Callaway Gardens hosts what we like to call "the ultimate Christmas extravaganza." Throw snowballs in the Christmas Village, meet holiday characters up close, and ride through the dazzling illuminated forest (with eight million lights!). You'll fit right in with the sweater-swathed crowd craning their necks to catch every music-coordinated display. Make sure to stop by the market for a cup of hot cocoa afterward.
Santa Claus, Georgia
Oh, yes, you read that right. This town loves Christmas so much that it's named after jolly ol' Saint Nick himself. Even the streets are holiday-themed with names like Candy Cane Lane and Reindeer Street. Santa Claus, Georgia, is teeny-tiny with a population of right around 200, but don't you dare underestimate its holiday enthusiasm. You'll find Santa's mailbox outside of the Santa Claus City Hall (located, of course, at 25 December Drive); letters receive a special Santa Claus postmark your kiddos will love.
Jekyll Island, Georgia
We'll take any excuse to head to the beach, especially when it means missing the spring and summer crowds. Enjoy the most festive time of year in Jekyll Island's historic district. With twinkling twilight tours, an ice-skating village, and Christmas parade consisting of decked-out golf carts, this coastal town isn't shy about its love for the holiday season. Prepare to marvel at the sprawling live oaks wrapped with white lights.
Blue Ridge, Georgia
This mountain getaway has us asking one thing: This isn't where we get on the Polar Express? Because you could've fooled us. Travel to Blue Ridge and take a one-hour holiday journey on the Blue Ridge Scenic Railway 's Holiday Express. Your family will hear a Christmas story, sing carols, and visit with Santa and Mrs. Claus as they make their way through the train. Each child takes home a souvenir jingle bell—and memories to last a lifetime.
St. Simons Island, Georgia
Sometimes even Saint Nick needs a beach vacation. This Georgia barrier island will instantly get you in the spirit with its canopied oak trees dripping with Spanish moss and Christmas lights. Make The King and Prince Resort your headquarters (look for the gingerbread houses on display) as you visit historic spots around town. The stunning Christ Church Frederica dresses up for the season, while Sea Island , a nearly 100-year-old ritzy resort, hosts a "Reindog" Parade, featuring pups in their Christmas best.
Moultrie, Georgia
Off the beaten path, this tiny South Georgia town possesses an authentic quiet charm. But don't expect Moultrie to celebrate quietly. Down here, folks are crazy about Christmas and hold back nothing for the holidays. Walking around the old-timey town square, anchored by a courthouse, you'll feel the small-town magic: A canopy of twinkling lights extends from the courthouse in all directions, and the community gathers in the square to watch the annual lighting. Stake out a spot downtown for the Christmas parade, which dazzles with elaborate floats and a dizzying number of lights.
Ellijay, Georgia
Gilmer Chamber of Commerce
While most people associate this North Georgia mountain town with fall, Ellijay goes all out in the winter too. Ellijay dazzles visitors with the Holiday Lights of Ellijay, a walk-through light show at the fairgrounds that features thousands of twinkling lights. Downtown Ellijay decks the halls for the holidays with decorated shop windows and beautiful holiday vignettes. Plan your trip around the annual Christmas parade for a magical visit.
Stone Mountain, Georgia
Stone Mountain Park
Stone Mountain Christmas, Stone Mountain Park's annual holiday festival, is a can't-miss winter event that includes the world's largest Christmas light show and drone show that lights up the sky. You can also walk around the park, say hello to Santa Claus, catch the holiday parade, and even hear from talented carolers to put you in the holiday mood. This holiday tradition is one that Atlanta locals and visitors alike look forward to every season.
Gainesville, Georgia
Visit Gainesville
Located 50 miles north of Atlanta, this small town has a huge love for the holidays. Every year, Gainesville puts on its Christmas on Green Street festival. This highly anticipated event sees a parade of antique cars, holiday floats, marching bands, and community groups traveling all through downtown among the beautifully decorated historic homes. The festival features magicians, face painters, balloon artists, Santa Claus, miniature train rides, and food trucks for all to enjoy. The night ends with the lighting of the rotary tree to officially begin the holiday season.
By clicking "Accept All Cookies", you agree to the storing of cookies on your device to enhance site navigation, analyze site usage, and assist in our marketing efforts.
8 Christmas Towns In Georgia That Will Fill Your Heart With Holiday Cheer
Lisa Sammons
Lisa loves animals and has dogs, rats, cats, guinea pigs, and snakes. She is passionate about animal rescue and live music - traveling across the country to see a favorite band is a pretty regular occurrence! Being out hiking in the woods enjoying the scenery with her beloved dogs is another favorite hobby, and also checking out the Pokemon Go scene in whatever city she happens to be in at any given time (coffee and dog leash in hand). You can reach Lisa at [email protected]
More by this Author
When fall comes around each year, many of us start thinking about the best places to go for Christmas in Georgia. There are so many amazing spots to check out each winter, and so much to do! We've all got shopping lists to complete, and throw in the desire to check out all the great Christmas festivals in Georgia and our many wonderful light displays and it almost feels like winter in the Peach State just isn't long enough! We've gathered up some of the best Christmas towns in Georgia that we think you'll want to check out this season: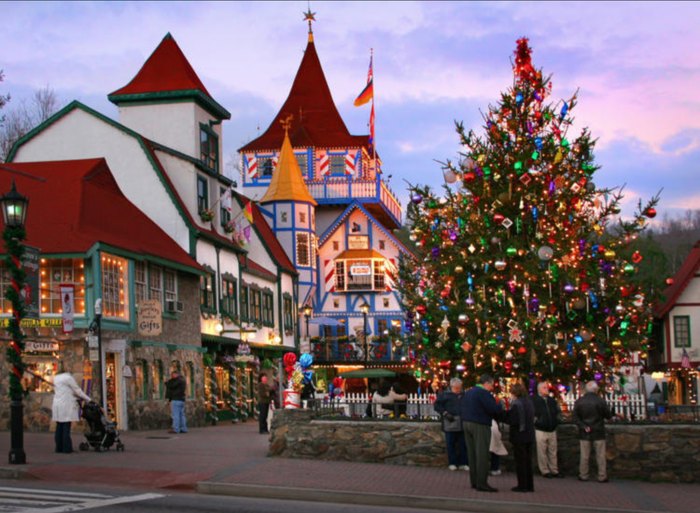 Related Stories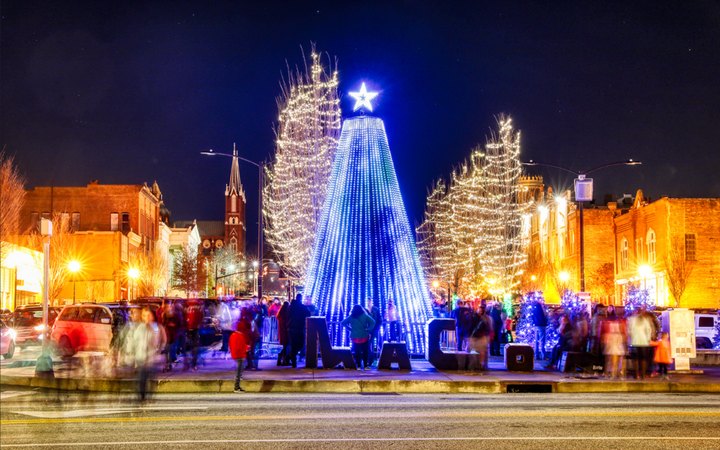 11 Christmas Light Displays In Georgia That Are Pure Holiday Magic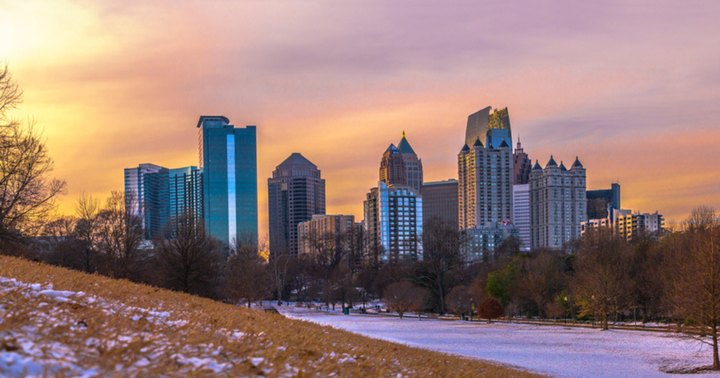 You Might Be Surprised To Hear The Predictions About Georgia's Damp And Wet Upcoming Winter
The Town Of Helen In Georgia Is The Star Of A Lifetime Channel Christmas Movie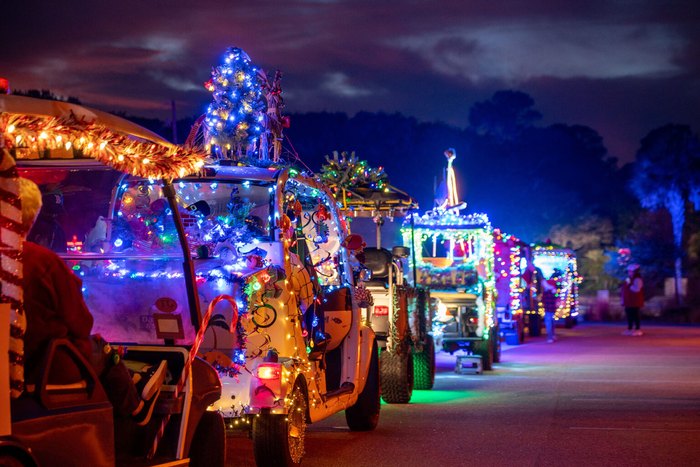 It's hard to believe that the holidays will be here before you know it! Did we forget your favorite Christmas town in Georgia? Share your suggestions in the comments!
If you're still stuck on finding gifts for everyone, check out our handy Gift-Buying Guide for Travelers
OnlyInYourState may earn compensation through affiliate links in this article. As an Amazon Associate, we earn from qualifying purchases.
Want more Georgia in your inbox?
Get the latest on things to see, do, and eat around Georgia!
An error occured.
Related Articles
The Park In Georgia That Transforms Into An Ice Palace In The Winter
The Coziest Place For A Winter Georgia Meal, Carolyn Quinn's Is Comfort Food At Its Finest
The World Of Illumination Rockin' Christmas Is One Of Georgia's Biggest, Brightest, And Most Dazzling Drive-Thru Light Displays
The Mountain Town In Georgia That Comes Alive During The Winter Season
Explore A Little-Known Arboretum In This Small Georgia Town
Everything You Need To Know About The Aggressive Bobcat On The Loose In Georgia
The Burritos From This Aptly-Named Restaurant In Georgia Are So Big, They Could Practically Feed An Entire Family
An Entire Festival Dedicated to Shrimp & Grits Is Happening In Georgia
Explore Georgia
Explore Georgia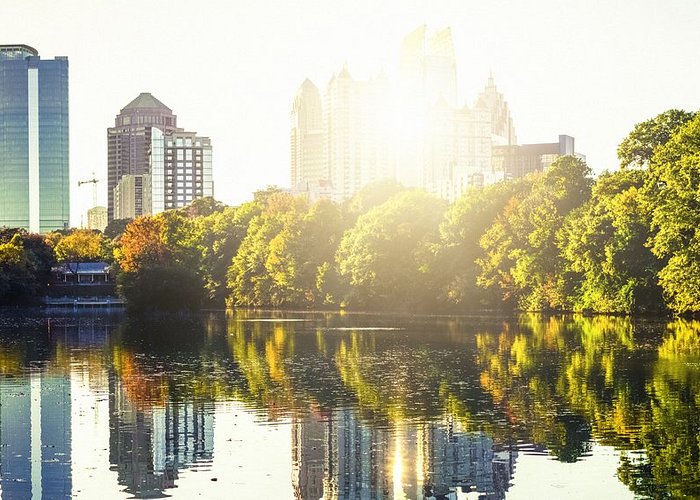 Georgia Tourism: Best of Georgia
Essential georgia.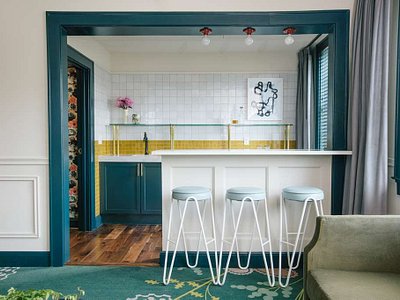 Get all the best tastes of the United States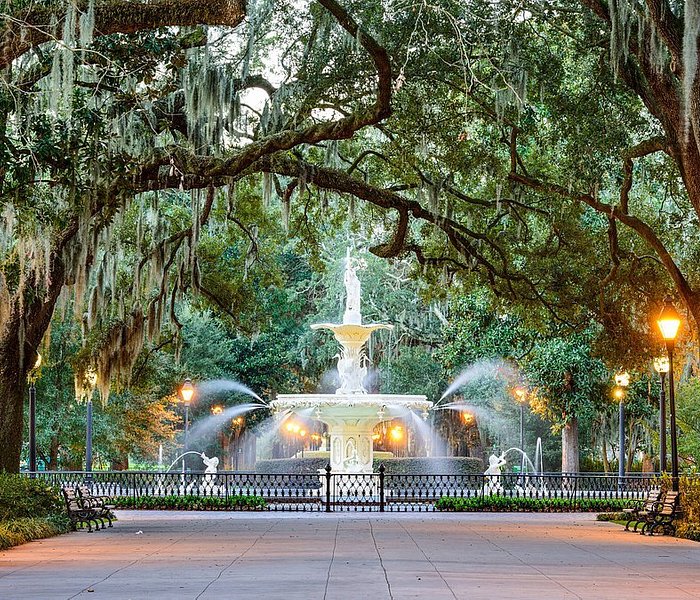 Georgia Is Great For
Shopaholics
The great outdoors
Eat & drink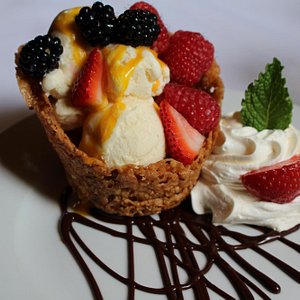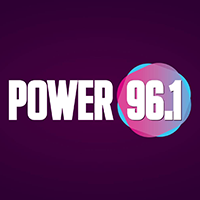 Georgia City Named America's Best Winter Holiday Destination In 2023
Posted: November 7, 2023 | Last updated: November 7, 2023
As the holidays quickly approach, many people may be scrambling to make travel plans for the winter season. Fortunately for those in Georgia, you don't have to travel too far to spend time in one of the best winter holiday destinations in the country.
WalletHub compared nearly 70 of the largest metropolitan areas of the country to determine which are the best winter holiday destinations in 2023 for both cold-weather lovers those who enjoy a warmer environment during the season. One city in Georgia took the top spot for travelers preferring cooler weather.
According to the report, the Atlanta metro area, which includes ATL, Sandy Springs and Alpharetta, ranked No. 1 in the best winter vacation destinations for cold-weather lovers, receiving high marks in categories like cold-weather activities, weather, travel costs and attractions.
For those who prefer their holidays a bit warmer, the Augusta-Richmond metro area of Georgia and South Carolina ranked No. 19 for the best winter travel destinations for warm-weather lovers.
These are the Top 10 winter vacation destinations for cold-weather lovers:
Atlanta metro area
Washington, D.C. metro area
Chicago metro area
New York City metro area
Denver metro area
Cincinnati metro area
St. Louis metro area
Kansas City metro area
Philadelphia metro area
Boston metro area
To determine the best holiday destinations, WalletHub analyzed 69 of the most populated U.S. metro areas using six factors: travel costs & hassles, local costs, attractions, weather, activities, and safety. These factors were then evaluated across 37 relevant metrics, including cost of cheapest flight, share of delayed flights, cost of living, cost of three-star hotel room, number of attractions, winter weather, warm weather, cold-weather activities, warm-weather activities, violent crime rate and more.
Check out the full study at WalletHub to see more of the best winter holiday destinations for 2023.
More for You
Krispy Kreme is giving customers a dozen free doughnuts on World Kindness Day
GOP debate: Vivek Ramaswamy attacks NBC's Kristen Welker, other moderators
40 Classic Homemade Soup Recipes
Hagar the Horrible by Chris Browne
I'm a Chef: Here Are 10 Things I Love To Buy at Costco Every Month
Brand-new Russian warship hit by Ukraine is so badly damaged that it is likely out of the action for the foreseeable future, war analysts say
White House Delivers Bad News On Ukraine Aid
DeSantis blasts Trump for not having Mexico pay for border wall, while Haley says 45th president 'put us $8 trillion in debt'
21 Jewish Desserts Everyone Needs to Try
Blondie by Dean Young and John Marshall
SoCal housing is so unaffordable that billionaire philanthropist MacKenzie Scott has made yet another multi-million dollar donation to fix the problem
Ukraine's successful ATACMS strike shows Russia's willingness to 'take it on the chin' when Kyiv gets new weapons
Israel Discovers Never-Before-Seen Weapons In Gaza
Feds bust high-end brothel network used by elected officials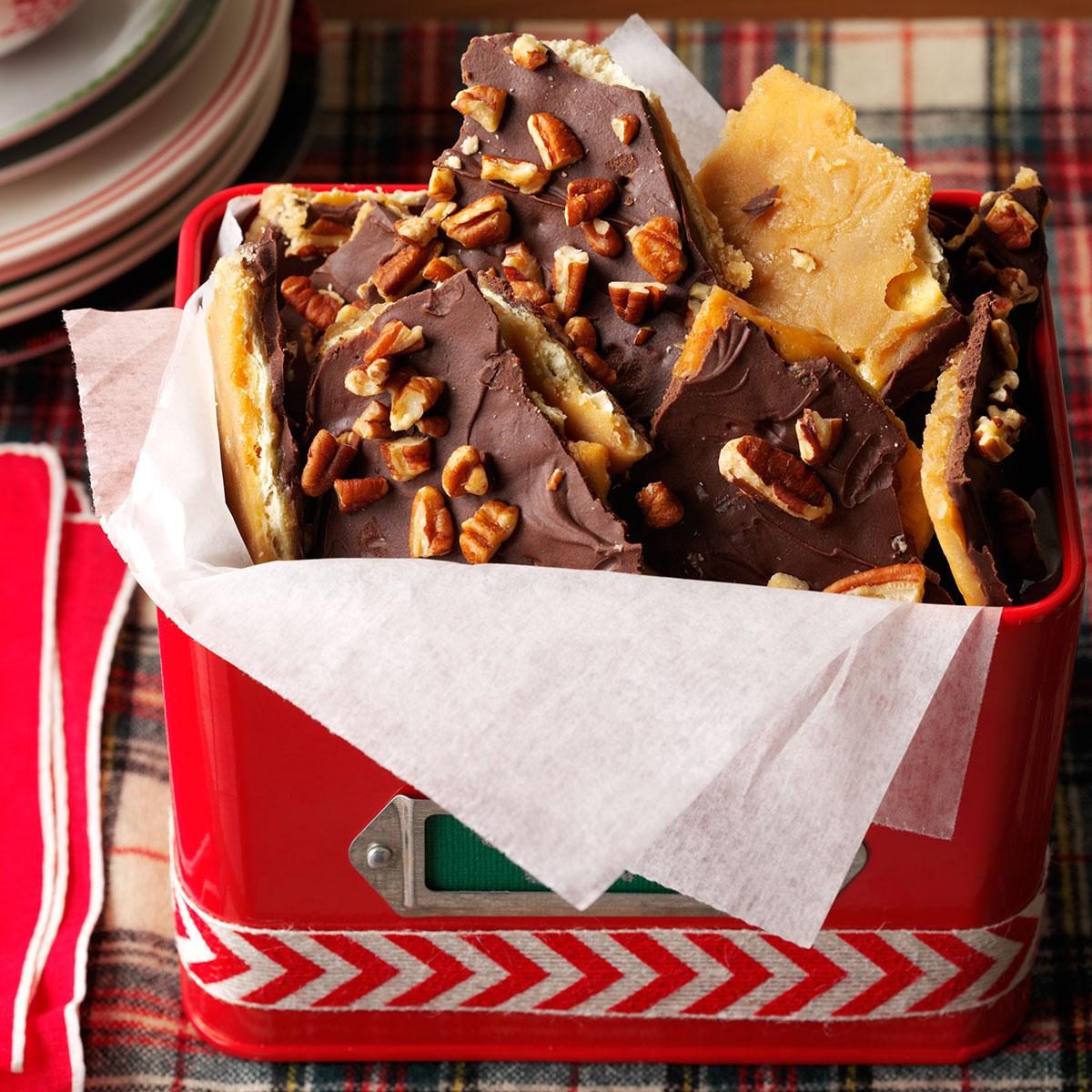 Grandma's Best Christmas Candy
For Better Or For Worse by Lynn Johnston
Rep. Rashida Tlaib was censured by the House of Representatives. What does censured mean?
Russia says a battalion made up of Ukrainian prisoners of war is about to be sent to fight against their own country
Biden's latest plan to wipe out fossil fuels should raise alarms with every American
The Electric-Car Era Needs a Lot of Really Big Trees
We've detected unusual activity from your computer network
To continue, please click the box below to let us know you're not a robot.
Why did this happen?
Please make sure your browser supports JavaScript and cookies and that you are not blocking them from loading. For more information you can review our Terms of Service and Cookie Policy .
For inquiries related to this message please contact our support team and provide the reference ID below.
Today's news
Skullduggery podcast
Conspiracyland
My Portfolio
Personal finance
Daily Fantasy
Horse Racing
GameChannel
Team apparel and gear
Shop BreakingT Shirts
Entertainment
Style and beauty
Privacy Dashboard
Will Georgia see snow or icy weather this winter? Here's what Farmers' Almanac and NWS predict
It's finally November.
With the new month comes thoughts of the upcoming holiday season as well as winter weather. Will we be trudging through rain on Black Friday or celebrating a white Christmas?
Of course, winter doesn't officially begin until Dec. 21, but it's never too early to prepare for the season ahead, especially if it's going to be a snowy, frigid one.
So, will it be freezin' season in the South?
What Farmers' Almanac says
With the El Niño still in full swing, the Farmers' Almanac predicts a very cold winter ahead.
According to the almanac, "Cold temperatures should prevail throughout the country and bring snow, sleet, and ice."
In the South specifically, the almanac predicts a wet winter with average temperatures. However, southerners are advised to bundle up and be ready because some frost may come earlier this winter season.
In fact, the Farmers' Almanac used three words to describe the South's upcoming winter weather: "fair, cold; frosts."
What the National Weather Service says
The National Weather Service (NWS) predictions for the winter season in the South are about the same as the predictions of the Farmers' Almanac.
Let's take a look:
The NWS climate prediction is broken down into seasonal temperature and seasonal precipitation forecasts.
The seasonal temperature forecast map predicts average temperatures for the South and the precipitation forecast predicts above average rain.
So, keep your coats and your rain boots near this winter.
Winter weather prep tips
Where there's winter weather, there's often a winter storm. Here's how to prepare :
Before Winter Weather
A storm can occur when family members are in different places, so develop a family communications plan .
Make a Ready kit for at least three days of self-sufficiency.
Familiarize yourself with the terms that are used to identify winter weather.
Keep space heater safety in mind: Use electric space heaters with automatic shut-off switches and non-glowing elements. Remember to keep all heat sources at least three feet away from furniture and drapes.
Prepare your home:
Prepare your vehicle:
Make sure you have a cell phone with an emergency charging option (car, solar, hand crank, etc.) in case of a power failure.
People who depend on electricity to operate medical equipment should have alternate arrangements in place in case power is out for an extended period of time.
Plan to check on elderly/disabled relatives and neighbors.
Plan to bring pets inside.
Know where the manual release lever of your electric garage door opener is located and how to operate it in case you lose power.
Fill a gallon container with water and place them in the freezer to help keep food cold.
During Winter Weather
Listen to NOAA Weather Radio to stay informed of winter weather watches and warnings. Also monitor commercial radio, television, and the Internet.
Check on elderly/disabled relatives and neighbors.
Bring pets inside.
Keep in mind that during a severe winter storm it could be hours, or even days, before emergency personnel are able to reach you. Don't call 911 for information or to report a power outage.
Allow faucets to drip a little during cold weather to avoid freezing.
Open cabinet doors to allow heat to get to uninsulated pipes under sinks and appliances near exterior walls.
Winter storms are often accompanied by power outages. Always exercise caution when using alternative light and heating sources:
Follow tips for keeping food safe in an emergency.
Watch for frostbite. Warning signs include white or grayish-yellow skin, numbness and skin that feels unusually firm or waxy. If symptoms are detected, get medical help immediately. If medical help is not available, get the victim to a warm location and immerse the affected area in warm water. Frostbitten areas are numb and can be easily burned so avoid using heating pads, fireplaces or radiators for warming. Do not rub the frostbitten area; this could cause more damage.
Watch for signs of hypothermia, including shivering, memory loss, fumbling hands, slurred speech and drowsiness. If the victim's body temperature is below 95 degrees, seek medical help immediately. If medical help is not available, get the victim to a warm location, remove wet clothing, warm the center of the body first using an electric blanket and if conscious, give the victim warm, non-alcoholic beverages.
Follow directions from local officials about driving during snow and ice storms, and drive with caution.
Winter Weather Driving
Minimize travel during winter weather. If you can postpone your trip or if it is non-essential, stay in when the weather is really bad. If you don't have somewhere you have to be, watch the snow from indoors.
Where do snakes go when it gets cold outside in the South? Here's what the experts say
9 cold weather tips to prepare your home (and car) for below freezing temps
What do you think about the forecast? Are you hoping for a mild winter or snowy winter in the South this year? Email me and let me know at [email protected]
Recommended Stories
The best-selling ice scraper on amazon is available for under $12 right now.
Winter is nearly here, so it's the best time to make sure you have a reliable ice scraper in your car. This super popular option is on sale for 37% off!
Homeowner on TikTok shares how to protect pipes during winter
A home owner gave his hack to prepare others for the upcoming winter. The post Homeowner on TikTok shares how to protect pipes during winter appeared first on In The Know.
Walmart Black Friday deals 2023: Save up to 50% on tech brands like Samsung and Apple
Plus, an HP printer for only $50, a laptop for under $250 and more Walmart Black Friday deals.
The College Football Playoff field will be decided by these games down the stretch
Michigan vs. Ohio State isn't the only game that will play a part in shaping the CFP picture in the last three weeks of the regular season.
The Overhang: Cowboys are finding creative ways to unleash CeeDee Lamb, and welcome to the NFL punting revolution
Dallas has made Lamb the focal point of its passing attack, and it's working wonders in recent weeks.
Stock market news today: Stocks waver as S&P 500 eyes ninth day of gains
Eyes are on Fed Chair Jerome Powell's second appearance this week as policymakers send mixed messages on strategy.
Goldman's consumer retreat isn't over
The Wall Street giant is now looking to shed its GM credit card as it tries to cut costs and re-focus on its core strengths.
Heali's app provides personalized nutrition guide to using food as medicine
Enter Heali, a new startup launching out of stealth with a personalized platform to eliminate the guesswork for people who want to treat and manage their health conditions using evidence-based nutrition protocols. Company co-founder and CEO Kyle Dardashti knows firsthand how difficult it is to start the nutrition journey. "I've had Crohn's disease since I was 15 years old," Dardashti told TechCrunch.
Amazon makes online grocery available for non-Prime members, starting with Amazon Fresh
Amazon today announced changes to its grocery delivery service designed to make ordering from Amazon Fresh more competitive with rivals like Instacart, Walmart, Target-owned Shipt, DoorDash, and others. The company says that, now, customers will no longer need an Amazon Prime membership to order groceries from Amazon Fresh for delivery or free pickup. The expansion will be available everywhere Amazon Fresh is offered across the U.S., and a similar option will soon be available to Whole Foods shoppers, as well.
2025 Toyota Camry previewed with all-wheel-drive hybrid system
The next-generation Toyota Camry will make its debut on November 14 with an available all-wheel-drive hybrid system and a new design.
2024 Ford Escape Review: Easy to like, but space and price are problems
Expert review of the 2024 Escape, including the Hybrid and Plug-In Hybrid (PHEV), plus the Active, ST-Line and Platinum trim levels.
The best investment for the next 20 years: Morning Brief
Two authors with different outlooks have a similar message for investors.
7 winter closet essentials everyone should have in their wardrobe this season
It's time to get your closet in order.
Found: The coziest winter socks for your cold winter feet — and Amazon shoppers are obsessed
Cozy socks = cozy feet = cozy life.
Comedian Matt Rife tells Jimmy Fallon how one little TikTok video — and years of hard work — made him an 'overnight' sensation
It took a decade for the hot young comedian to become an "instant" success.
Best Black Friday tire deals from Walmart and Tire Rack
If it's time for you to pick up a new set of tires, check out these great Black Friday deals from Walmart and Tire Rack to save some serious dough.
'Trump won': 3rd GOP debate unlikely to change dynamic of primary race
Little time remains for Republicans to find a presidential nominee other than Donald Trump, who has a commanding lead in state and national polls.
A very important rundown of every place you can buy UGGs on sale right now
Secret UGG discounts are the best kind of UGG discounts.
One stat to know for all 32 NFL teams in Week 10 + TNF preview (yes, for the sickos)
It's another edition of 'Stat Nerd Thursday' on the pod as Matt Harmon and Dalton Del Don provide one stat you need to know for every time in the NFL heading into Week 10. The two also breakdown all the fantasy angles of the TNF matchup between the Carolina Panthers and Chicago Bears. Yes, we know it's a dreadful game but you'll watch it and find love for it anyways.
11 little gifts $25 and under anyone would love to receive — from your coworkers to distant friends
Shopping for gifts doesn't have to put a dent in your wallet. From a designer leather card case to a tiny power bank, these are the best affordable gifts anyone would love.