Food Tours in Hot Springs, Arkansas
This is an interactive tour on foot. Experience Hot Springs' food & history while sharing the stories of the people who fill your plates.
Hot Springs, Exciting History, And Amazing Food: It's A Delicious Trifecta.
Hot Springs is known for its hot waters, the growing food scene, and its exciting history. Our tours highlight all of that and more. Spend a couple of hours with us and have a true Hot Springs experience.
Most Popular
Hour Glass 2.5 hours
Users Ages 21+
Booze and Chews Tour
Check out more of downtown where amazing food and cold booze flow like the hot water in our town.
Hour Glass 2 hours
Users All ages
Sip, Snack, and Step tour-Opens May 7th (bookings available now)
Sample delicious food and refreshing drinks while strolling through Downtown Hot Springs and visit five delicious locations.
Private Tours (opening May 1st 2022)
Want a tour of Hot Springs all to yourself? Then take a private food tour with us! We will make your private tour awesome!
Make Shopping For That Gift Easy.
Grab a gift certificate from us! The recipient gets food, fun, and an experience they'll remember for many years to come!
Have Us All To Yourself!
Private tours are great for any occasion when you want to get away with your group and experience the best of Hot Springs, Arkansas!
Our Walking Food Tour Is A Delicious Journey Through The Amazing Food And History Of Hot Springs.
We offer interactive tours on foot. We cover 1.1 miles of downtown. Experience Hot Springs' food and history while sharing the stories of the people who fill your plates. Our tours are the best way to experience the tasty adventures of Hot Springs.
We'll Help You Make Delicious Memories.
A Bite of Hot Springs came to be because of a love of food, a passion for sharing it with others, and a wish that people could experience Hot Springs in a whole new way. This town has a way of getting into your heart with its beautiful buildings, winding roads, and stories around every corner. To top all that off, the food here is phenomenal, and the people who cook it are just as wonderful. Our mission is to bring you a whole new meaning of what Hot Springs is. Don't just tour Hot Springs; taste it. Memories made with food stay with us long after we've gone home.
Spotlight On Local: Red Light Roastery Coffee Shop
Red Light Roastery Coffee Shop is a locally owned coffee roastery that offers fresh hot and cold coffee ground on-site, homemade soaps, handcrafted pottery, local kombucha, and more! Drop by to experience the amazing coffee and all they have to offer. Tell them A Bite of Hot Springs sent you!
Eat Well, Learn A Lot, And Take Home Delicious Memories.
This was our first "food" tour ever. Totally enjoyed it. Our guide was Ken. He was friendly and seemed to truly love Hot Springs. We enjoyed the historical information he shared. We were served so much food that I could not eat it all. I wish they would start at Fat Jack's and end at cupcake shop!!
Tammy is a great guide and we enjoyed learning about the history of Hot Springs along with trying new restaurants. We ended up going back to Rolando's for dinner that night after getting to sample their delicious tamales. Wear comfortable shoes and come hungry!
We did the Thursday Booze and Chews Tour with Micki! She is a wonderful tour guide and the food selections and drinks were excellent! We will definitely try another tour the next time we visit. We got so many good ideas on places to eat and visit. We wish we had another week to stay!! This should be a priority when you visit Hot Springs!
Tammy has done a great job putting together this food tour. Great history and yummy food. The tour allowed my husband and myself to sample more of Hot Springs than a single weekend would have allowed. We were so stuffed at the end...do not eat lunch before your tour and do not plan on dinner afterwards. BTW we have taken tours in several cities and this one is comparable. Book it now as you will not be disappointed.
We did A Bite of Hot Springs with several friends, and we had a great time! Tammy was a wonderful guide, giving us interesting insights and history of the area, and took us to a variety of great eating spots. We learned much about Hot Springs and each of the fun stops along the way. Each place provided delicious samplings, and we all left full and happy! Great experience!
Tammy opened my eyes to some really interesting and unique pieces of history regarding Hot Springs. Even though I live in Hot Springs, I learned a lot about my city. Very fun and entertaining. Food was delicious and from restaurants that I would not have tried on my own. Big Thank You to Tammy for making such an enlightening tour. Highly suggested.
We'll Do Our Best To Keep You Updated On The Goings On In The Spa City!
Planning a weekend away? Don't know where to go in town? We will let you know what's happening and tell you about places to visit or things to do while in town.
Red Light Roastery, An Unforgettable Cup of Coffee
ON AUGUST 3, 2017
Top 12 Things To Do In Hot Springs In The Summer
ON JULY 10, 2017
Hot Springs' Flavor of the Park event.
ON MAY 30, 2017
A Bite of Hot Springs
Location & Hours
Suggest an edit
208 Price St
Hot Springs, AR 71913
Serving Hot Springs Area
About the Business
Business owner information
Business Owner
We balance food tastings and history of the area while walking in downtown Hot Springs Arkansas. 3 hours of tasting food and hearing stories about our town is an awesome way to spend your afternoon! …
Ask the Community
Ask a question
Yelp users haven't asked any questions yet about A Bite of Hot Springs .
Recommended Reviews
1 star rating Not good
2 star rating Could've been better
3 star rating OK
4 star rating Good
5 star rating Great
Select your rating
Overall rating
My husband and I took our 3 kids on a quick trip to Hot Springs in February. We found this Food Tour and thought it would be a lot of fun, but they didn't offer a tour on the nights we would be there. I sent them a message to see if they could recommend a place to eat and they ended up putting together a tour just for our family! It was SO MUCH FUN! Tammy was our guide and was full of energy and excitement as she took us around to some of her favorite restaurants. We loved all of the dishes she picked for us and, even more, we loved all of the history and stories she told us about Hot Springs and the local eateries. Will definitely book another food tour when we go back!
There were 7 in our group which was a perfect size for getting to know one-another as we sampled restaurant food, heard about the history of bathhouse row and walked about a mile. Tammy was a fun tour guide and was well organized. Just a really pleasant evening...
Great experience with Tammy! I would certainly come back and introduce new people. Best for people interested in new experiences.
People Also Viewed
National Park Duck Tours
Hot Springs Haunted Tours
Ouachita Kayak Tours
Bar Fifty Ranch
Ron Coleman Mining
Hilltop Manor Bed and Breakfast
Lake Catherine State Park
The Duck Port
The Reserve at Hot Springs
Panther Valley Ranch
Best of Hot Springs
Things to do in Hot Springs
Other Places Nearby
Find more Food Tours near A Bite of Hot Springs
Find more Historical Tours near A Bite of Hot Springs
Find more Walking Tours near A Bite of Hot Springs
People found A Bite of Hot Springs by searching for…
Food Tour Hot Springs
Hot Springs Arkansas Hot Springs
Browse Nearby
Campgrounds
Food Tours Near Me
Historical Tours Near Me
Walking Tours Near Me
What to Do Near Me
Related Cost Guides
Town Car Service
Experience An Unforgettable Dinner On The Belle of Hot Springs Riverboat Cruise In Arkansas
Melissa Mahoney
I'm an east coast girl living in a west coast world. I grew up in New England before moving to SoCal for several years. I then lived in NYC or a year before moving to AZ in 2009. I worked in the entertainment industry for many years of my adult life and I love photography, writing, and traveling around the U.S. as well as to far-flung locations around the world! Travel is my life and writing about it is a dream.
More by this Author
Lake Hamilton is an 18-mile long lake popular for fishing and boating. One fun way to explore this beautiful body of water is aboard The Belle of Hot Springs Riverboat. Riverboat cruises have long been a part of the southern culture, charming visitors from all over. Though it technically travels around a lake instead of a river, The Belle of Hot Springs will take you on an enjoyable adventure.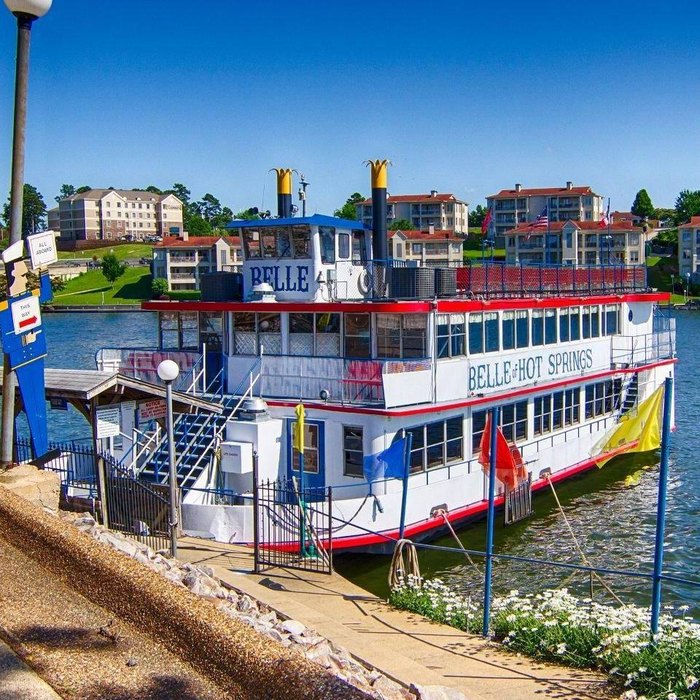 Related Stories
Take A Calm Ride Through The Arkansas Wilds With Boston Mountain Horse Camp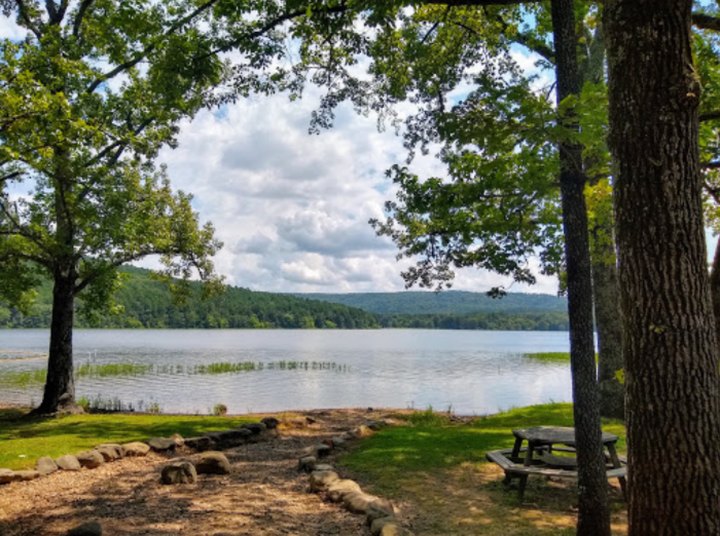 Don't Forget To Visit Cove Lake After You've Explored Mount Magazine In Arkansas
Walk Straight Through A Mountain On This Arkansas Cavern Tour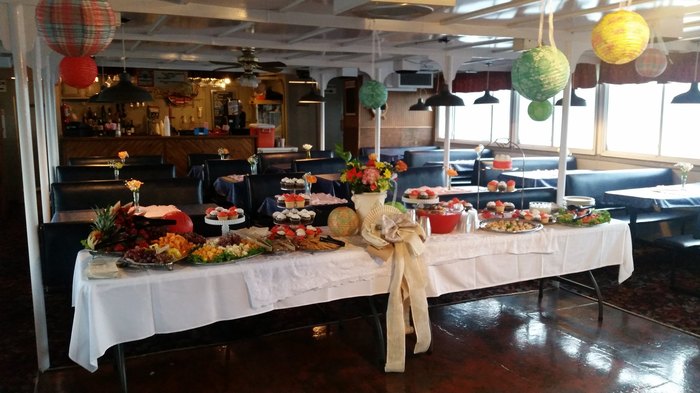 Hop aboard The Belle of Hot Springs Riverboat for a scenic tour while drinking and dining on gorgeous Lake Hamilton. It will surely be a memorable experience.
OnlyInYourState may earn compensation through affiliate links in this article. As an Amazon Associate, we earn from qualifying purchases.
Want more Arkansas in your inbox?
Get the latest on things to see, do, and eat around Arkansas!
Thank you! You'll receive your first newsletter soon!
An error occured.
Related Articles
Discover Behind-The-Scenes Secrets Of Eureka Springs On The Downtown-N-Underground Tour In Arkansas
Touring Santa's North Pole Is The Jolliest Adventure You Can Take In Arkansas
Take A Nature Cruise On This One-Of-A-Kind Scenic Boat Tour In Arkansas
This Incredible World Championship Cardboard Boat Races In Arkansas Is A Must-See
See The Charming Town Of Eureka Springs In Arkansas Like Never Before On This Delightful Tram Ride
Enjoy An Overnight Horseback Riding Tour With Arkansas' OK Trading Post
Bikers And Hikers Will Enjoy Northwoods Trail, A Gorgeous Lake Loop In Arkansas
The Garvan Woodland Gardens Tour In Arkansas Is A Classic Fall Tradition
Explore Arkansas
Arts & Entertainment
Farms & Wildlife
Fun Adventures
Shops & Boutiques
Sights & Landmarks
Featured Addresses
Superior Bathhouse Brewery and Distillery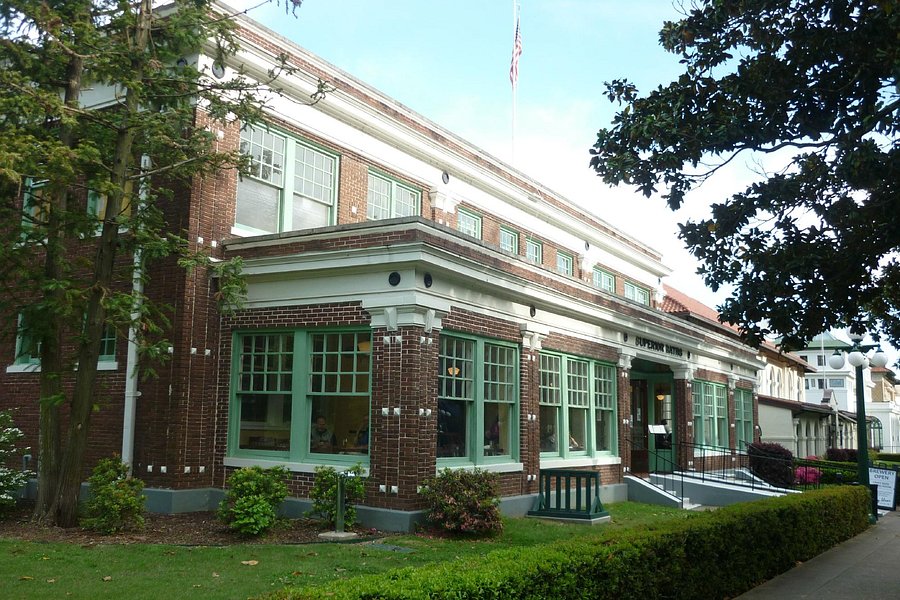 Top ways to experience nearby attractions
Also popular with travelers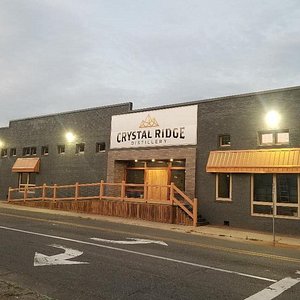 Superior Bathhouse Brewery and Distillery - All You Need to Know BEFORE You Go (with Photos)
Sun - Thu 11:00 AM - 9:00 PM
Fri - Sat 11:00 AM - 11:00 PM
(0.03 mi) Hotel Hale
(0.03 mi) Enjoy the rich history. Best location in downtown! Large 2 bedroom apartment.
(0.03 mi) The Waters Hot Springs, Tapestry Collection by Hilton
(0.12 mi) Arlington Resort Hotel & Spa
(0.59 mi) 1890 Williams House Inn
(0.00 mi) Superior Bathhouse Brewery
(0.01 mi) Ohio Club
(0.03 mi) Argentinian Coffee & Wine Bar
(0.03 mi) The Rooftop Bar-- The Waters Hotel
(0.03 mi) The Avenue
Superior Bathhouse Brewery and Distillery Information
Skip to global NPS navigation
Skip to this park navigation
Skip to the main content
Skip to this park information section
Skip to the footer section

Exiting nps.gov
Alerts in effect, guided tours.
Last updated: June 24, 2023
Park footer
Contact info, mailing address:.
101 Reserve Street Hot Springs, AR 71901
501 620-6715
Stay Connected
Restaurants | Hot Springs National Park Arkansas
Places to Eat
Things to Do
Events to Attend
Meetings & Conventions
Vacation Guide
Get the Newsletter
Thermal Water
Our History
Arts & Culture
Spas & Baths
Bank OZK Arena
Historic Baseball Trail
Majestic Park
Northwoods Trails
Visitors Center
Retirement and Relocation
General Information
Map & Directions
Advertising and Promotion Tax
Privacy Policy
134 Convention Boulevard Hot Springs, AR 71901 501-321-2277 [email protected]
Alternate Navigation
Bar & Late Night
Breakfast/Brunch
Coffee & Juice Bars
Fine Dining
Ice Cream & Sweets
International
Latin & Mexican
Arby's
The bugler at oaklawn, smoked craft bbq llc, salsa's, la bodeguita, the oak room & bar, mainline sports bar, kentucky fried chicken / taco bell, big al's diner, freddy's frozen custard & steakburgers.

exclusive food bowl discovery tour
enquire within
In a 30-minute guided tour, learn of what inspired the development of our newest space, the Food Bowl. Includes a tour and morning tea.
Go on a guided Mornington Peninsula Hot Springs tour with a member of our Land and Environment team and learn how gardening using organic principles can produce nutrient rich healthy herbs and vegetables for your own table. On this introductory tour we will discuss the S.L.O.W (seasonal, local, organic, whole) food philosophy and how it inspired the development of the Food Bowl Discovery Tour.
Topics covered include, the ease of building healthy soil using green manure and home-made compost, succession planting to ensure vegetables are available all season and the benefits of planting heirloom/heritage seed.
Food Bowl Discovery Tour is available for larger groups only . To arrange a booking, contact our Groups team via the link below.
Available to guests over the age of 12.
We recommend guests wear a dry robe or warm, comfortable clothing during this experience.
Whilst we do our best to cater for dietary requirements, we cannot guarantee there won't be traces of allergens within our kitchen. Please let our team know of any special dietary needs you may have for Peninsula Hot Springs food via [email protected] on (03) 5950 8777 , at least 24hours prior to your booking date.
See the inclusions and benefits:
food bowl discovery tour +
discovery tour morning tea +
benefits of geothermal bathing +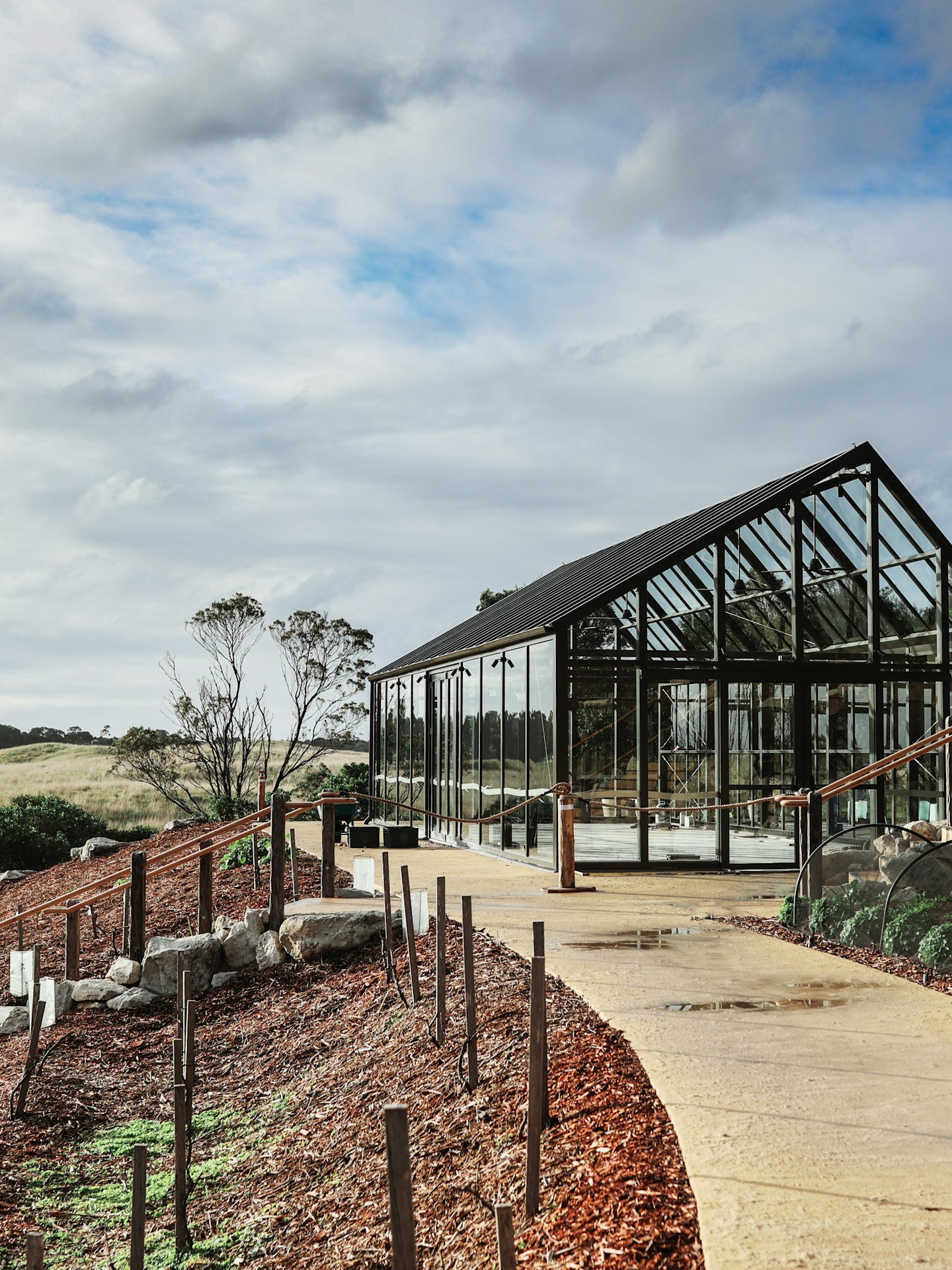 No recent searches
Featured Content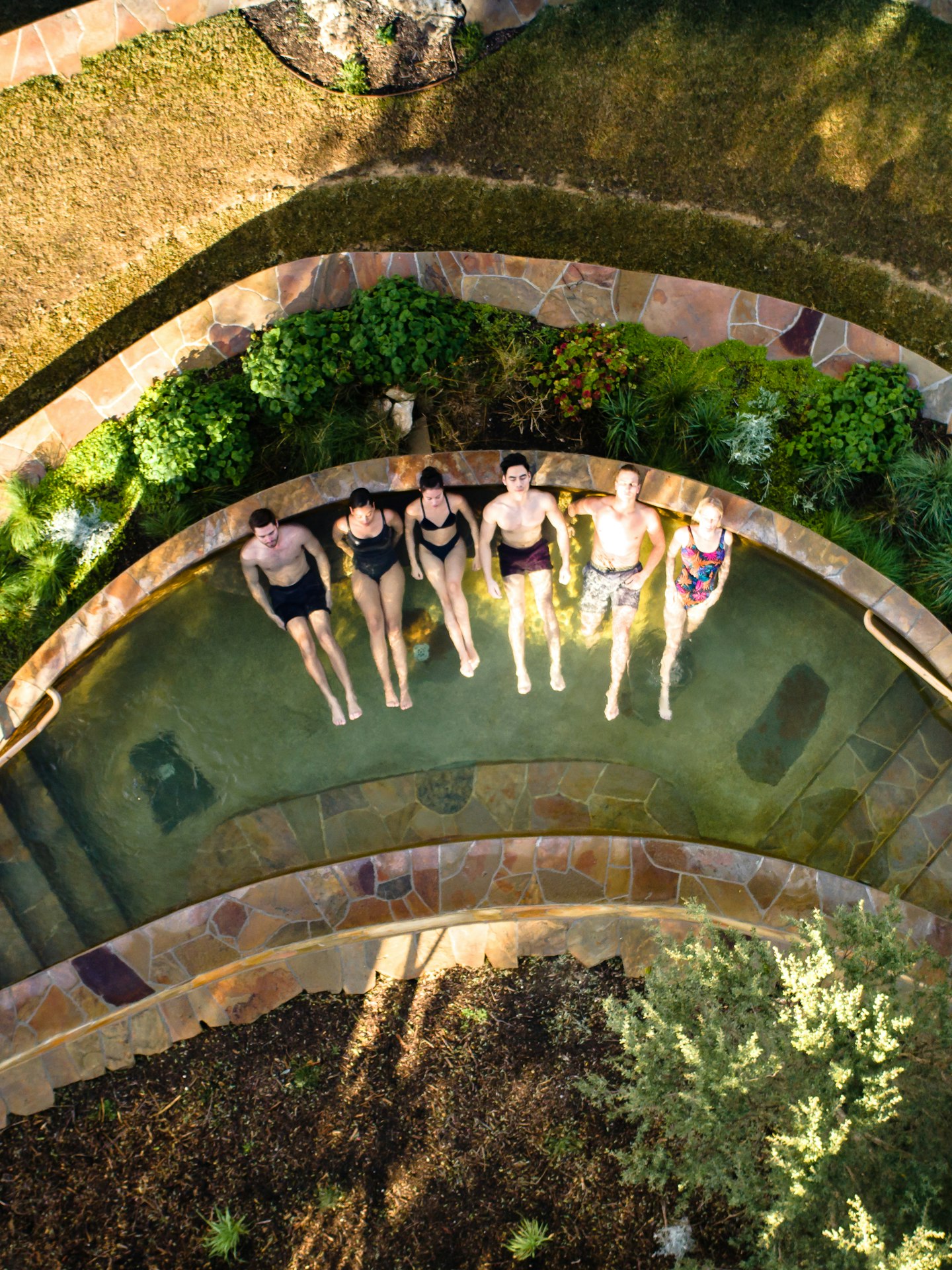 what's on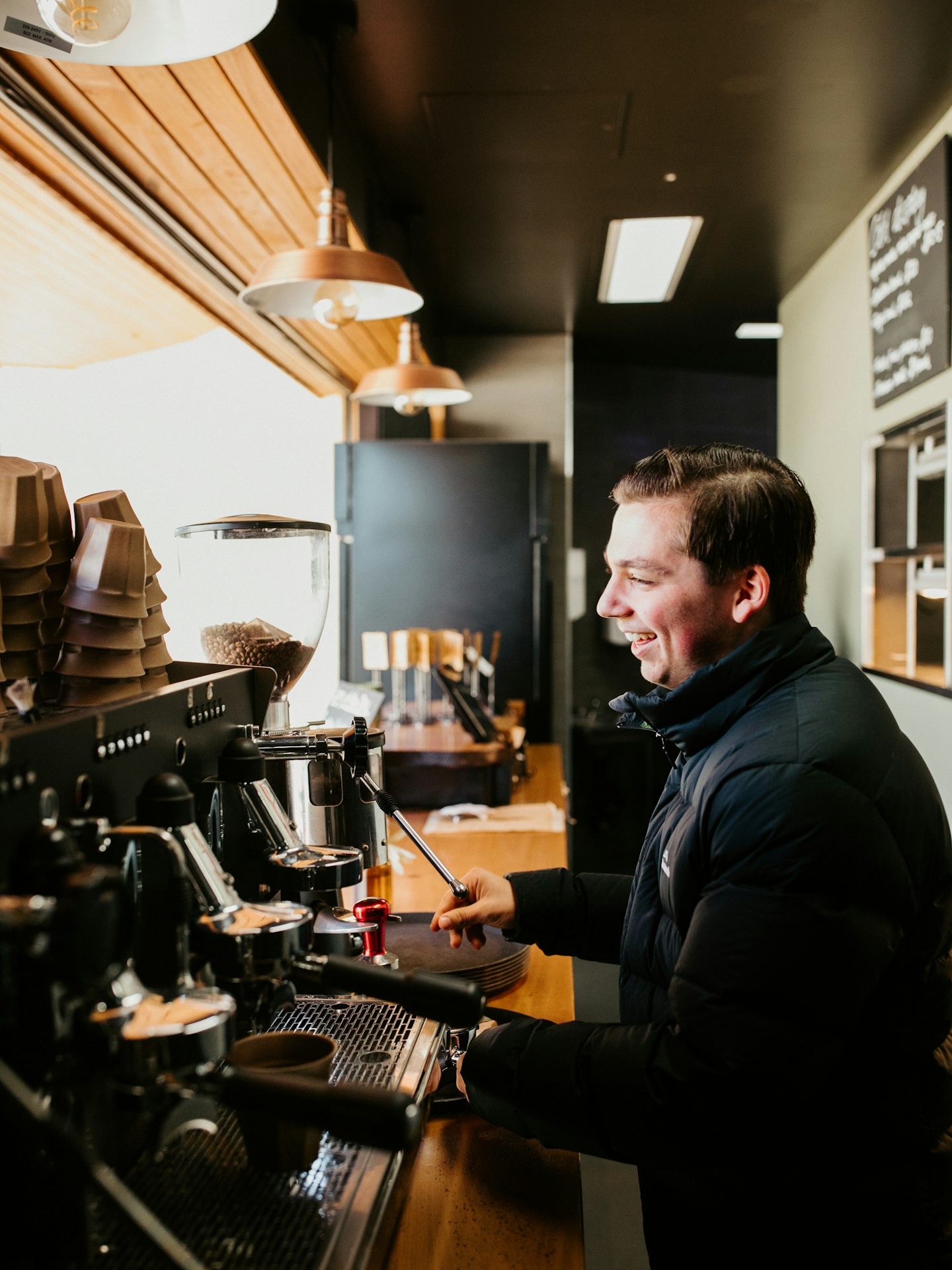 join the team
THE 5 BEST Hot Springs Food & Drink Tours
Food & drink tours in hot springs.
Wineries & Vineyards
Distilleries
Beer Tastings & Tours
Farmers Markets
Distillery Tours
Good for Couples
Budget-friendly
Good for a Rainy Day
Good for Big Groups
Good for Kids
Honeymoon spot
Hidden Gems
Good for Adrenaline Seekers
Adventurous
Things to do ranked using Tripadvisor data including reviews, ratings, photos, and popularity.
1. Superior Bathhouse Brewery and Distillery
2. The Winery of Hot Springs

3. Historic Downtown Farmers Market

4. Bath House Row Winery

5. Hot Springs Distilling
6. Spa City Tropical Winery and Gifts
7. Crystal Ridge Distillery

8. A Bite of Hot Springs
9. Origami Sake

What travellers are saying

Superior Bathhouse Brewery and Distillery
The Winery of Hot Springs
Bath House Row Winery
Historic Downtown Farmers Market
Crystal Ridge Distillery
A Bite of Hot Springs
Top Food, Wine & Brewery Tours in Hot Springs, AR
Food & wine tours in hot springs.
Wineries & Vineyards
Distilleries
Beer Tastings & Tours
Farmers Markets
Distillery Tours
Good for Couples
Budget-friendly
Good for a Rainy Day
Good for Big Groups
Good for Kids
Honeymoon spot
Hidden Gems
Good for Adrenaline Seekers
Adventurous
Things to do ranked using Tripadvisor data including reviews, ratings, photos, and popularity.
1. Superior Bathhouse Brewery and Distillery
2. The Winery of Hot Springs

3. Historic Downtown Farmers Market

4. Bath House Row Winery

5. Hot Springs Distilling
6. Spa City Tropical Winery and Gifts
7. Crystal Ridge Distillery

8. A Bite of Hot Springs
9. Origami Sake

What travellers are saying

Superior Bathhouse Brewery and Distillery
The Winery of Hot Springs
Bath House Row Winery
Historic Downtown Farmers Market
Crystal Ridge Distillery
A Bite of Hot Springs