14 Unforgettable Jerusalem Tours to Book in 2023
By: Author Milijana Gabrić
Posted on Published: May 22, 2023 - Last updated: June 12, 2023
Categories ISRAEL
Sharing is caring!
Are you traveling to Jerusalem and want to get the most out of your trip to Jerusalem? No worries. Here are the best Jerusalem tours to book!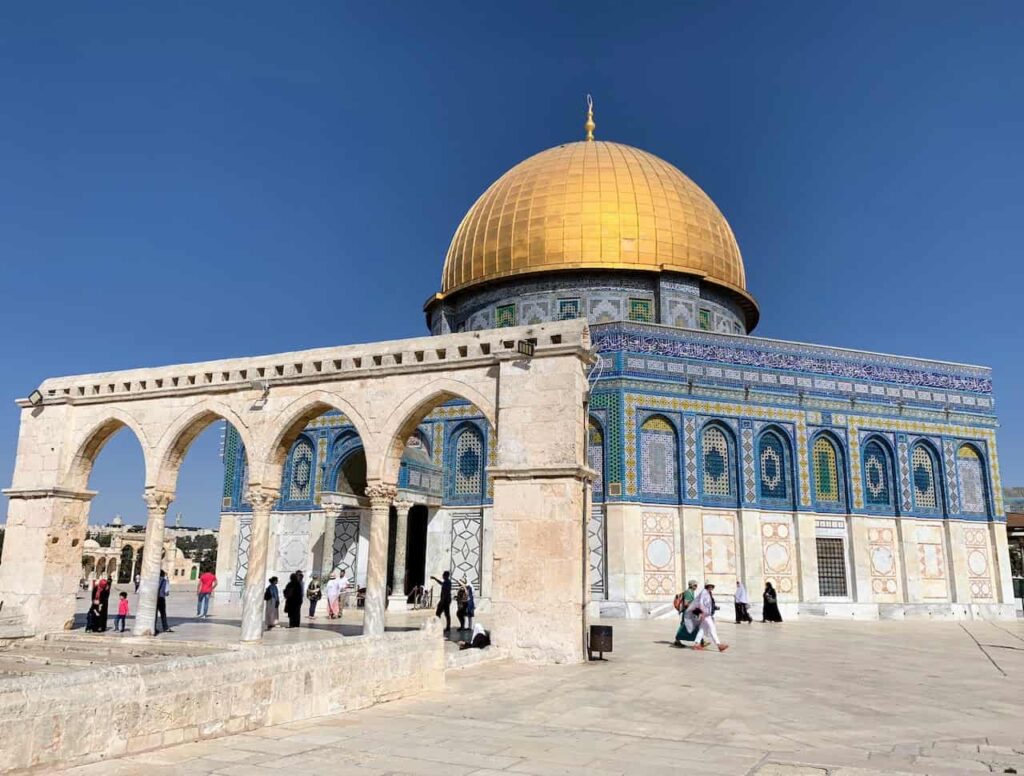 THIS POST MAY CONTAIN COMPENSATED LINKS. PLEASE READ MY DISCLAIMER FOR MORE INFO.
Check out my ultimate collection of the best Jerusalem tours. The collection covers the best tours in Jerusalem, Jerusalem day tours, day trips from Jerusalem, and the best Petra from Jerusalem tour.
1. Jerusalem to Masada and the Dead Sea
2. jerusalem to the sea of galilee and nazareth, 3. jerusalem to bethlehem, 4. jerusalem old city walking tour, 5. jerusalem old city + yad vashem, 6. jerusalem and bethlehem in one day, 7. jerusalem to golan heights, 8. jerusalem holy land tour (private tour), 9. jerusalem from tel aviv, 10. jerusalem to the judean desert – an adventure jeep tour, 11. jerusalem with jerusalem underground tour + bethlehem, 12. jerusalem to petra tour, 13. jerusalem food tour, 14. jerusalem to west bank tour.
⭐⭐⭐⭐⭐ (5/5) 674 Reviews Duration: 9 hours (approx.)
➨Masada and the Dead Sea Day Trip from Jerusalem: BOOK NOW !
It's not a secret that spectacular Masada is one of my favorite spots in Israel . Hiking Masada at sunrise belongs to the most magical moments of my trip to Israel . Masada fortress on Mount Masada in the Judean desert is a UNESCO World Heritage Site and one of the most fascinating places in Israel. Ancient Masada was the headquarter of Jewish rebels during the Great Jewish Revolt against the Romans. Hundreds of Jews escaped from Jerusalem to Masada during the Roman Siege of Jerusalem in 70 AD. However, 8.000 Roman troops attacked Masada. When the conquer of the fortress was about to happen, Jews decided to kill themselves instead of getting into the hands of the conqueror. 960 people at Masada have chosen death instead of slavery. Today Masada is a symbol of Jewish pride and hope and a universal symbol of the human fight against oppression. If you would like to visit Masada, you will most likely enjoy this Masada and the Dead Sea Day Trip from Jerusalem tour . This tour includes floating in the healing waters of the cobalt-blue Dead Sea, the lowest point on Earth. Visiting Masada and swimming in the Dead Sea in one day is one of the best Jerusalem day trips. Masada and the Dead Sea Day Trip from Jerusalem tour is the best for those who enjoy scenic views, surreal nature, history, and unique experiences.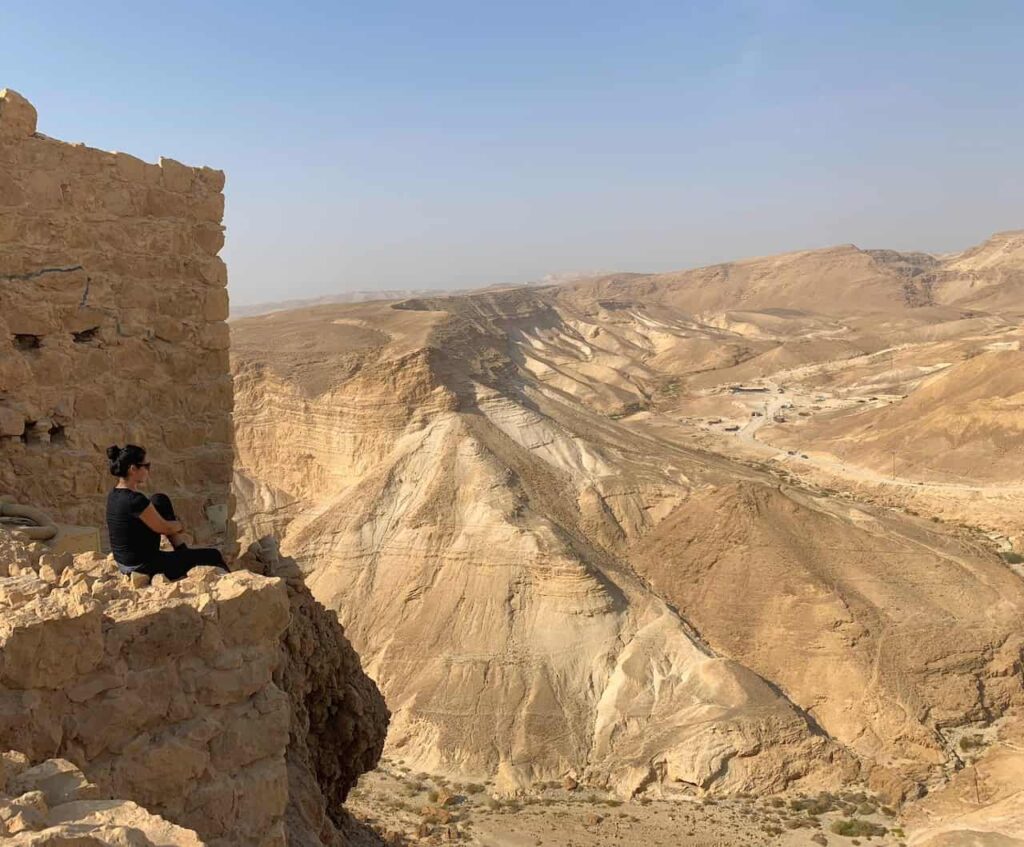 ⭐⭐⭐⭐⭐ (5/5) 392 Reviews Duration: 12 hours (approx.)
➨ Nazareth and the Sea of Galilee Day Trip from Jerusalem BOOK NOW !
There is no need to explain the significance of Nazareth and the Sea of Galilee if you are a Christian. Nazareth and the Sea of Galilee hold some of the most popular holy sites in Israel . Nazareth is the hometown of Jesus Christ. Virgin Mary and St Joseph lived in Nazareth before the birth of Jesus. Angel Gabriel appeared to Virgin Mary in Nazareth to announce her giving birth to Jesus. The Holy Family (Mary, Joseph, and Jesus) lived in Nazareth after returning from Egypt. Today the Basilica of the Annunciation (the largest Christian church in the Middle East) stands over the cave where the angel Gabriel appeared to Virgin Mary to announce her giving birth to Jesus. The Sea of Galilee is the place of many Biblical miracles and the place where Jesus got his first disciples. Jesus calmed the water and walked on the water of the Sea of Galilee. This tour is perfect for all of those who want to visit Biblical sites in Nazareth and the Sea of Galilee. On this tour, you can visit Nazareth, the baptism site of Jesus on the Jordan River, and the Church of Transfiguration on Mount Tabor. The tour includes:
visit to Nazareth, Tiberias, and the Sea of Galilee
visit to the Basilica of the Annunciation, the Church of Transfiguration on Mt. Tabor, the Jordan River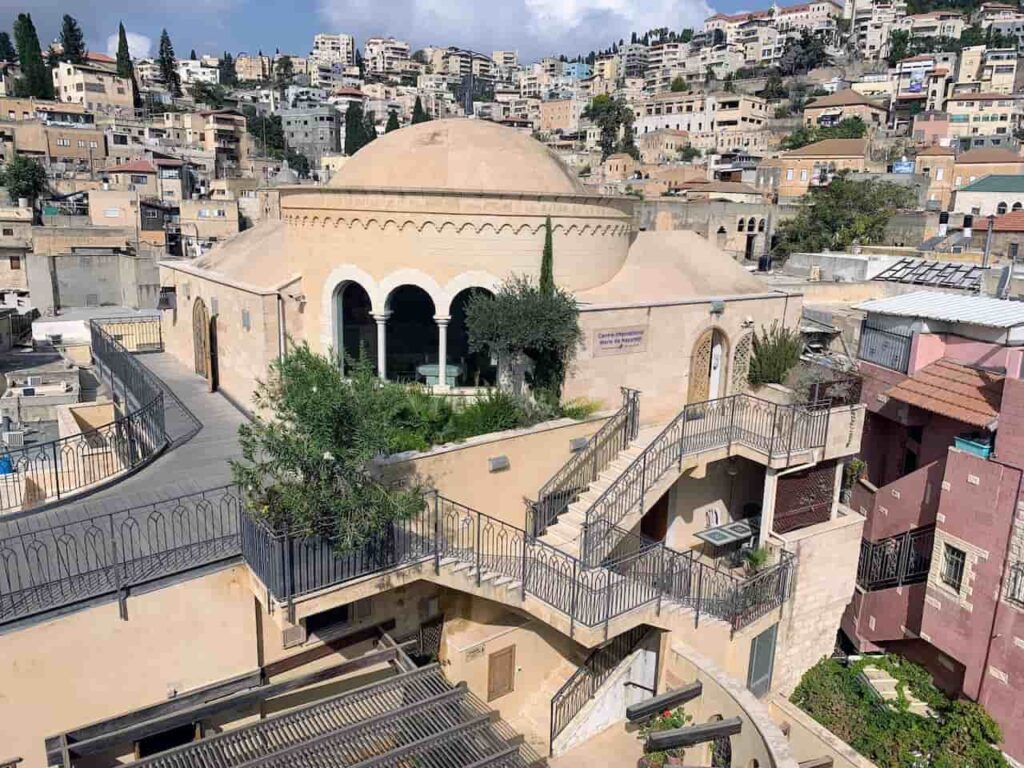 ⭐⭐⭐⭐⭐ (5/5) 199 Reviews Duration: 3 to 5 hours (approx.)
➨ Bethlehem Half-Day Guided Tour from Jerusalem BOOK NOW !
Visiting Bethlehem is among the most sought-after tours in Jerusalem. Bethlehem is the birth town of Jesus Christ and King David. The Church of the Nativity, Church of St Catherine, and Milk Grotto are the most important Christian sites in Bethlehem. This tour includes transport to Bethlehem, a walking tour of the most famous Biblical sites in Bethlehem, and admission to the sites. An expert local guide leads the tour and it lasts up to 5 hours. So, if you are limited with your time, this half-day tour to Bethlehem from Jerusalem is for you. Want to see the Church of the Nativity, Milk Grotto, and the Shepherds' Field? Book Bethlehem Half Day Guided Tour from Jerusalem !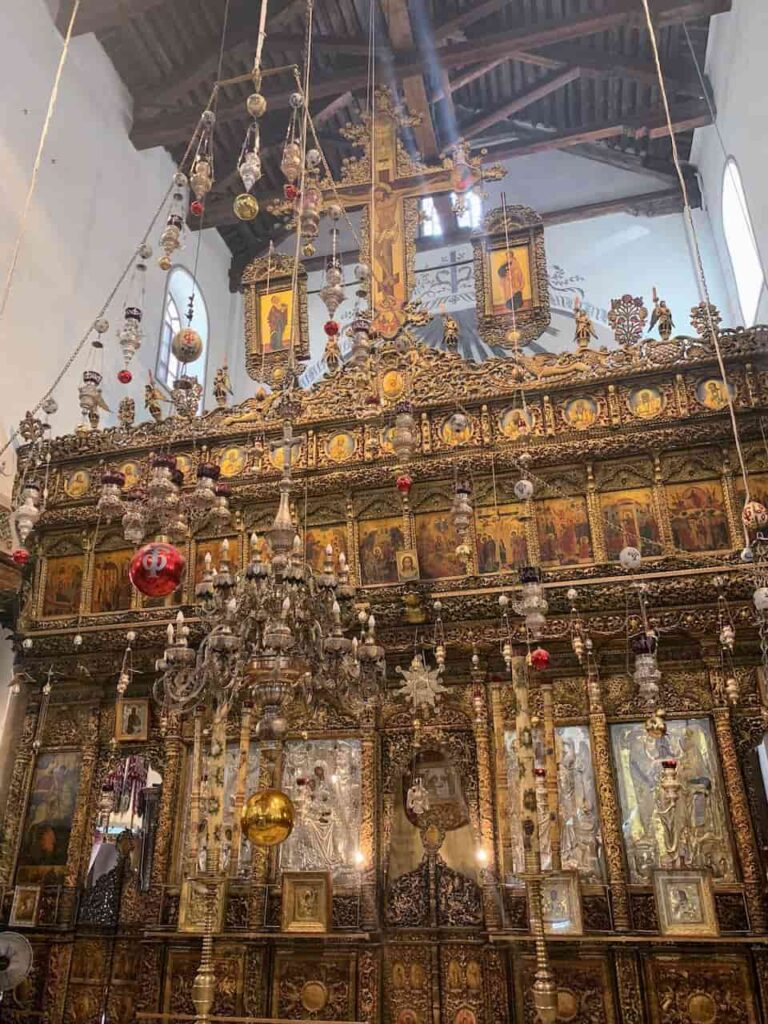 ⭐⭐⭐⭐⭐ (5/5) 56 Reviews Duration: 6 hours (approx.)
➨ All-Inclusive Walking Tour Old City Jerusalem BOOK NOW !
The best way to explore the Old City of Jerusalem is by foot. Jerusalem walking tours are the best for exploring every corner of this ancient city. By joining a Jerusalem walking tour led by a professional guide you will learn about this captivating city and discover Jerusalem beyond the most popular tourist attractions in Jerusalem. You will learn about the history and culture of Jerusalem. If you book this tour , you will start exploring the Old City of Jerusalem from Jaffa Gate. You will walk the Armenian Quarter, see and learn about the Broad Wall, Hurva Synagogue, Western Wall, Temple Mount, Golden Menorah, Via Dolorosa, Church of the Holy Sepulchre and Deir Al Sultan. One of the great things about this tour is that it is a small-group tour. The tour is up to 15 people. So, the tour guide is at your disposal if you have any questions, want to learn something extra, or need an additional explanation. But that's not all. Lunch and a coffee break are included in this tour! This is one of the very best Jerusalem tours!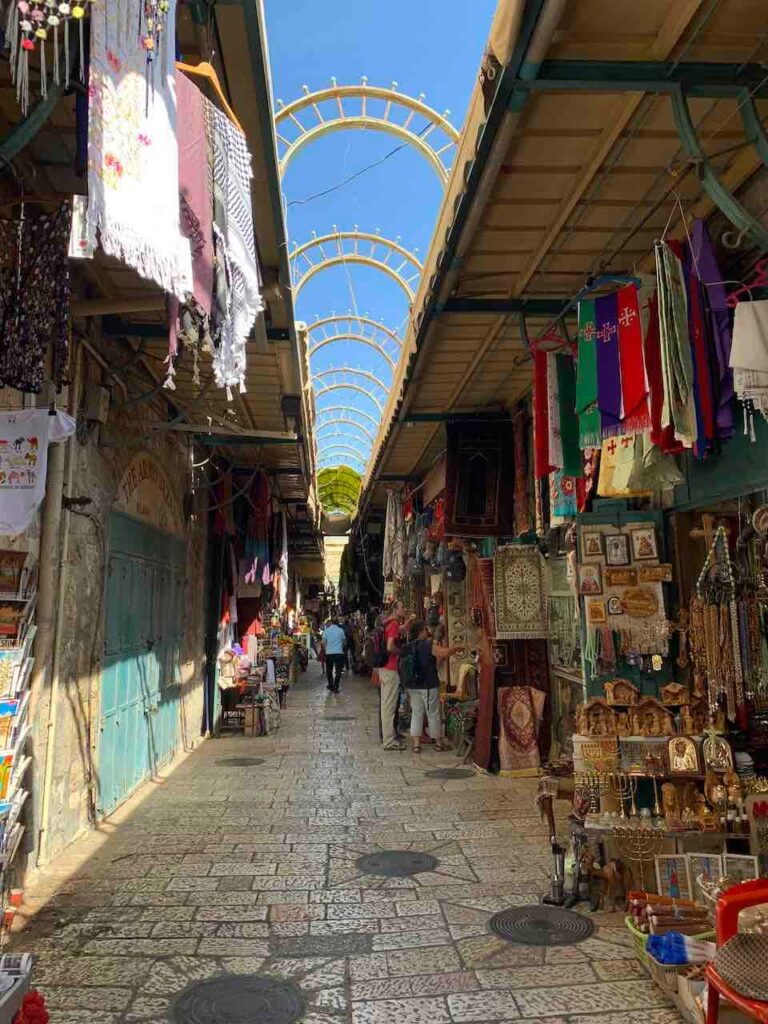 ⭐⭐⭐⭐ (4/5) 247 Reviews Duration: 8 hours (approx.)
➨ Full-Day Tour Old and New Jerusalem BOOK NOW !
Jerusalem is called the holiest city in the world. The Old City of Jerusalem is a holy city of Judaism, Christianity, and Islam. The city holds three important religious sites of the three Abrahamic faiths. The Western Wall (Kotel HaMa'aravi) is the most important sacred site in Judaism. The Church of Holy Sepulchure with the tomb of Jesus Christ is the most important sacred site in Christianity. Haram Al-Sharif (Temple Mount) is the third most important sacred site in Islam. Besides them, there are many other religious and non-religious sites in Jerusalem well worth visiting! Historically and culturally speaking, Jerusalem is among the most fascinating cities in the world. However, this tour goes beyond the Old City of Jerusalem. On this tour, you can visit Yad Vashem – The World Holocaust Remembrance Center and learn about the history of the Holocaust. However, Yad Vashem is closed on Shabbat and Jewish holidays. So, you will visit King David's tomb and Hall of the Last Supper on Mount Zion instead of touring Yad Vashem if you take this tour on Friday, Saturday, or Jewish holidays. So, bear in mind the days when you book this tour. The tour includes visiting:
the Old City of Jerusalem
the Jewish Quarter
the Western Wall
the Christian Quarter
the Way of the Cross – Via Dolorosa
the Church of the Holy Sepulchre
the Muslim Quarter
the Yad Vashem – The World Holocaust Remembrance Center (or King David's tomb and Hall of the Last Supper)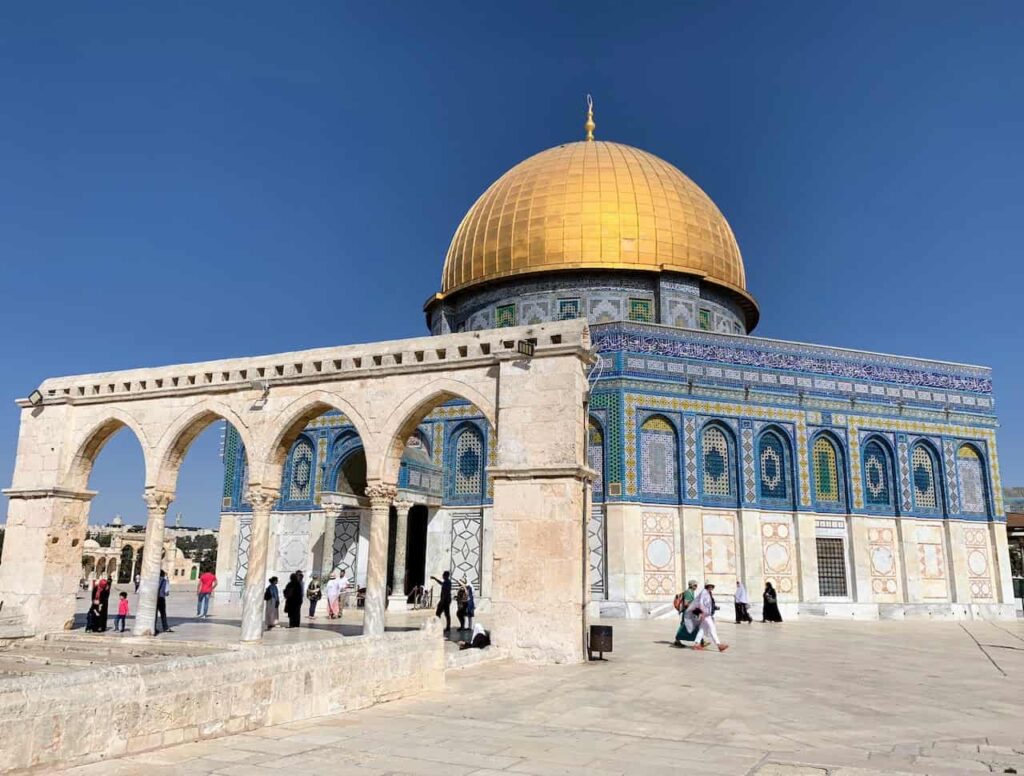 ⭐⭐⭐⭐⭐ (4.5/5) 245 Reviews Duration: 9 hours (approx.)
➨ Jerusalem and Bethlehem Day Tour from Jerusalem BOOK NOW !
If you are limited with time and want to tour Jerusalem and Bethlehem in one day, this tour is for you. On this tour, you will explore the Old City of Jerusalem and the Old City of Bethlehem. You will visit the most important historic and religious sites in Jerusalem and Bethlehem in one day. You will see and learn about famous sites in Jerusalem (like the Western Wall, Via Dolorosa, the Church of Holy Sepulchure, and the Dome of the Rock) and the Basilica of the Nativity in Bethlehem. This tour is perfect for travelers who wish to visit Jerusalem and Bethlehem in one day!
⭐⭐⭐⭐⭐ (4.5/5) 18 Reviews Duration: 13 hours (approx.)
➨ Golan Heights Day Trip from Jerusalem BOOK NOW !
Wish to visit one of the most interesting and beautiful places in Israel? If so, book this tour to Golan Heights. On this tour, you will admire the breathtaking scenery of Golan Heights and you will learn about past and current conflicts of this area. You will travel from Jerusalem to Golan Heights via the Galilee area. You will visit the ancient village and synagogue in Katzrin, the Golan Antiquities Museum, Mount Bental, and the remaining Syrian bunkers. Needless to say, this tour is one of the most interesting tours to take in Jerusalem.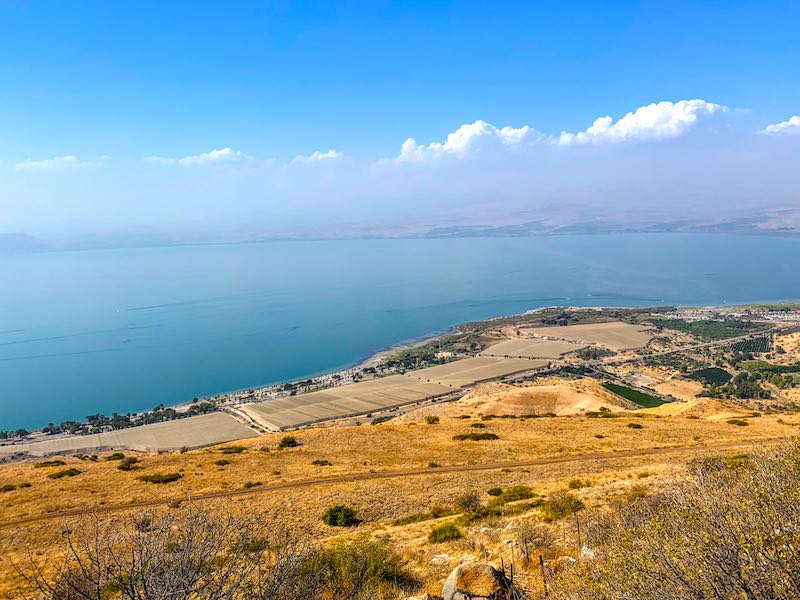 ⭐⭐⭐⭐⭐ (5/5) 14 Reviews Duration: 9 to 11 hours (approx.)
➨ Holy Jerusalem Private Tour BOOK NOW !
Want to learn about the culture, history, and people of the city of Jerusalem on a private tour from Haifa or Te Aviv? Then this, private Jerusalem tour is for you! You will spend about 10 hours in Jerusalem, visiting important historical, religious, and cultural sites in Jerusalem. You will visit the holiest sites in the world, explore the four neighborhoods of Old Jerusalem, walk the stations of Via Dolorosa, visit Mahane Yehuda Market, and enjoy traditional Israeli food. The tour is adjustable to your wishes and preferences. The tour is led by Daniel Sigalov, one of the best tour guides in Israel. Unquestionably, this private Jerusalem Holy Land tour is one of the best Jerusalem tours. You can spend only one day in Jerusalem? Don't think twice. Book this tour.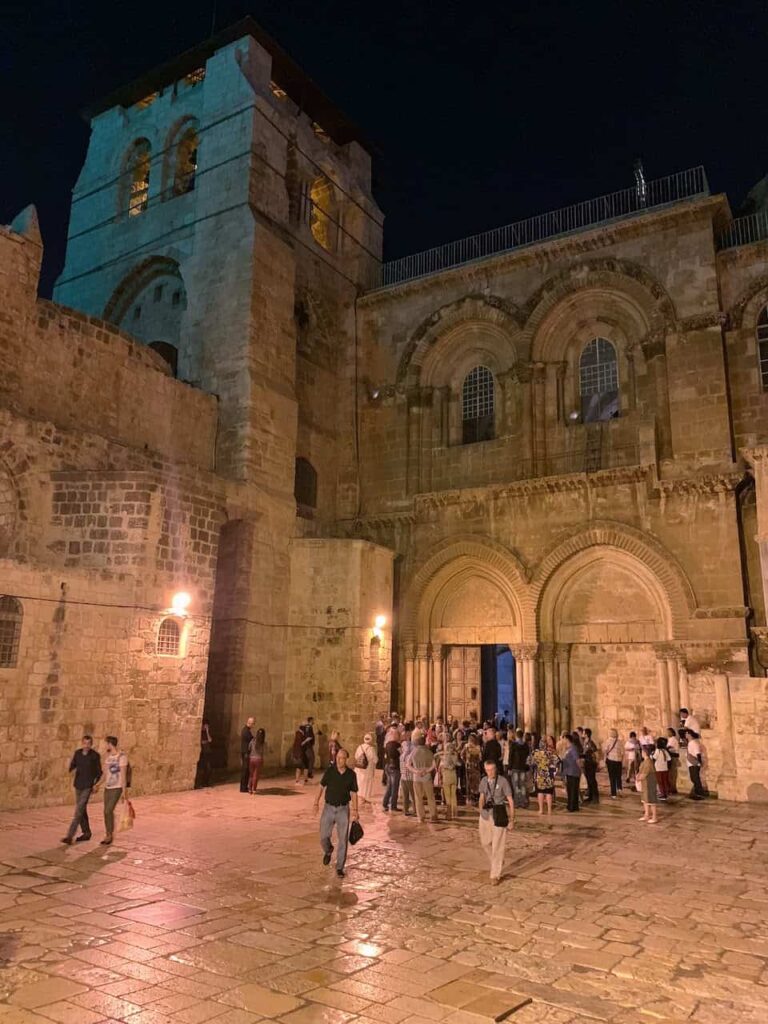 ⭐⭐⭐⭐⭐ (5/5) 679 Reviews Duration: 9 hours (approx.)
➨ Jerusalem Boutique Tour from Tel Aviv BOOK NOW!
Interested in a day trip to Jerusalem from Tel Aviv? Wish to visit Jerusalem from Tel Aviv? Look no further. This is the most popular tour from Tel Aviv to Jerusalem. On this small-group tour, you will learn about the Old City of Jerusalem and visit the most important historic sites. You will visit the Mount of Olives with the Gethsemane Garden and the Basilica of the Agony, and you will walk through all four quarters of the Old City of Jerusalem (the Armenian, Christian, Muslim, and Jewish). And you will visit and learn beyond the most important historic and religious sites in Jerusalem. There is no doubt, this is the best Jerusalem tour from Tel Aviv! This Jerusalem day trip from Tel Aviv includes visits to:
Mount of Olives with the Gethsemane and the Basilica of the Agony
the Armenian, Christian, Muslim, and Jewish quarter
the Church of the Holy Sepulchre with the Golgotha and Christ's Tomb
the Temple Mount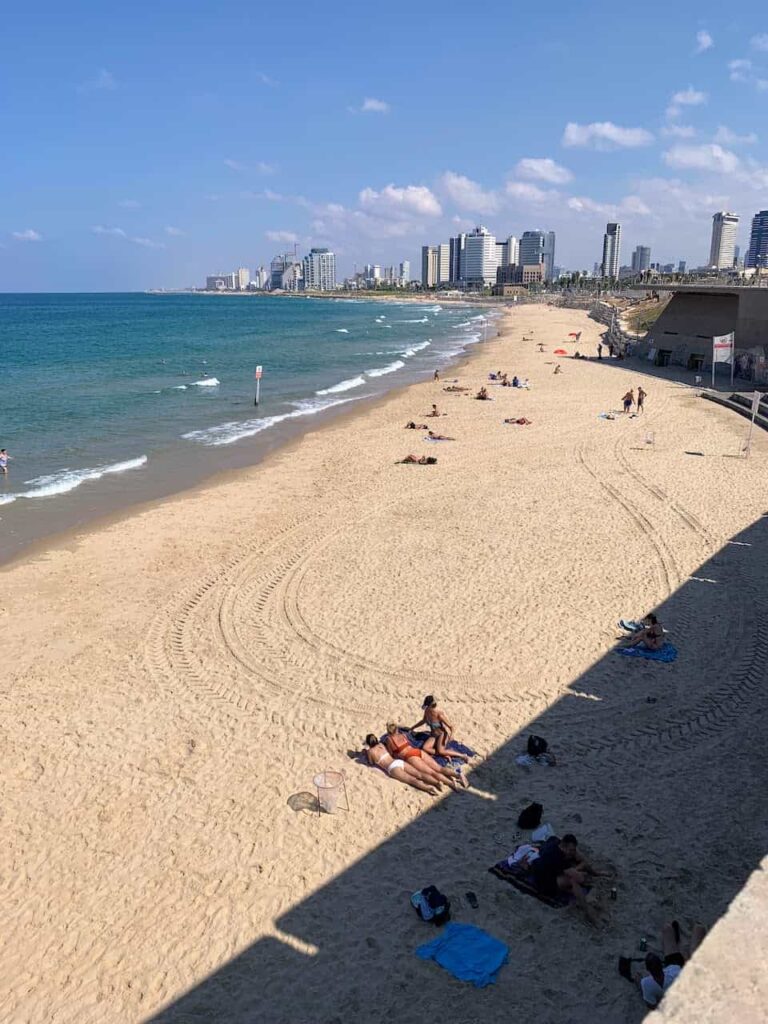 ⭐⭐⭐⭐⭐ (4.5/5) 43 Reviews Duration: 7 hours (approx.)
➨ Judean Desert Jeep Adventure from Jerusalem BOOK NOW !
If you are adventurous and you wish to experience off-the-beaten-path Israel, you will love this Judean Desert Jeep Adventure from Jerusalem tour!
This full-day jeep tour will take you to the Judean desert and some of the spectacular sites in Isreal, such as Mar Saba Monastery (a cliff-hanging Greek Orthodox monastery) and Ein Prat Nature Reserve (an oasis with three springs in the desert). Book this adventure tour and have an exciting ride in the Judean desert, visit Mar Saba Monastery, swim, and refresh yourself at the springs of Ein Prat.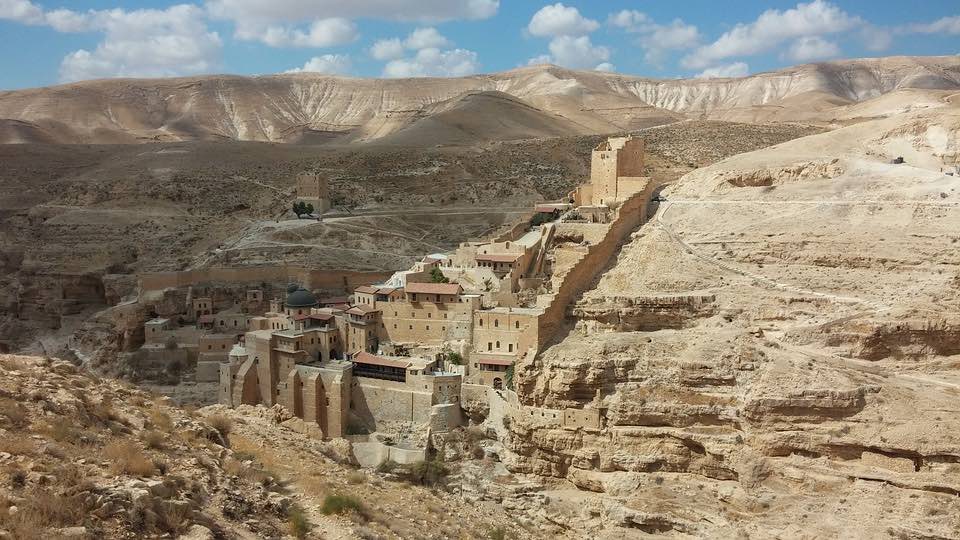 ⭐⭐⭐⭐⭐ (4.5/5) 16 Reviews Duration: 2 days
➨ Jerusalem Super Saver: Day Tours of Jerusalem and Bethlehem and City of David and Underground Jerusalem BOOK NOW !
On this two-day tour will visit Bethlehem and Jerusalem. You will tour Bethlehem and Jerusalem on the first day. But, on the second day, you will visit underground Jerusalem (2 kilometers of underground pathways and tunnels underneath Jerusalem). The tour will take you underground to the 3,000-year-old City of David. This tour offers a unique visit to the ancient tunnels of Jerusalem. On this tour, you will learn about the origin, tradition, religion, and archeology of ancient Jerusalem. This Underground tour is a top off-the-beaten Jerusalem tour. PS: If you are visiting Jerusalem during the hot weather, you will love getting to the underground away from the heat of the day.
⭐⭐⭐⭐⭐ (4.5/5) 199 Reviews Duration: 2 days
➨ 2-Day Petra Tour from Jerusalem BOOK NOW !
Once the capital of the mighty Nabatean Kingdom founded on the trading routes between Southern Arabia, Damascus, Egypt, Mesopotamia, Babylon, and the Mediterranean Sea, Petra is a famed World Heritage site in Jordan today. Petra's Treasury and Monastery are architectural masterpieces everyone should see in their lifetime. In addition, Petra's sites like the Siq, Royal Tombs, and Theatre will make you remember Petra for the rest of your life. This 2-day tour to Petra from Jerusalem includes sleeping in a Beduin camp with a classic Beduin dinner. On the first day of this tour, you will visit Mount Nebo (the biblical place from where Moses saw the Promised Land before his death) and Madaba (aka the City of Mosaics.). Late in the evening, you will enjoy a Beduin dinner next to the campfire and you will sleep in Beduin camp. On the next day, you will tour Petra the entire day. The highlights of this tour are:
visiting Mount Nebo and Madaba
sleeping in a Beduin camp with a Beduin dinner
one day in Petra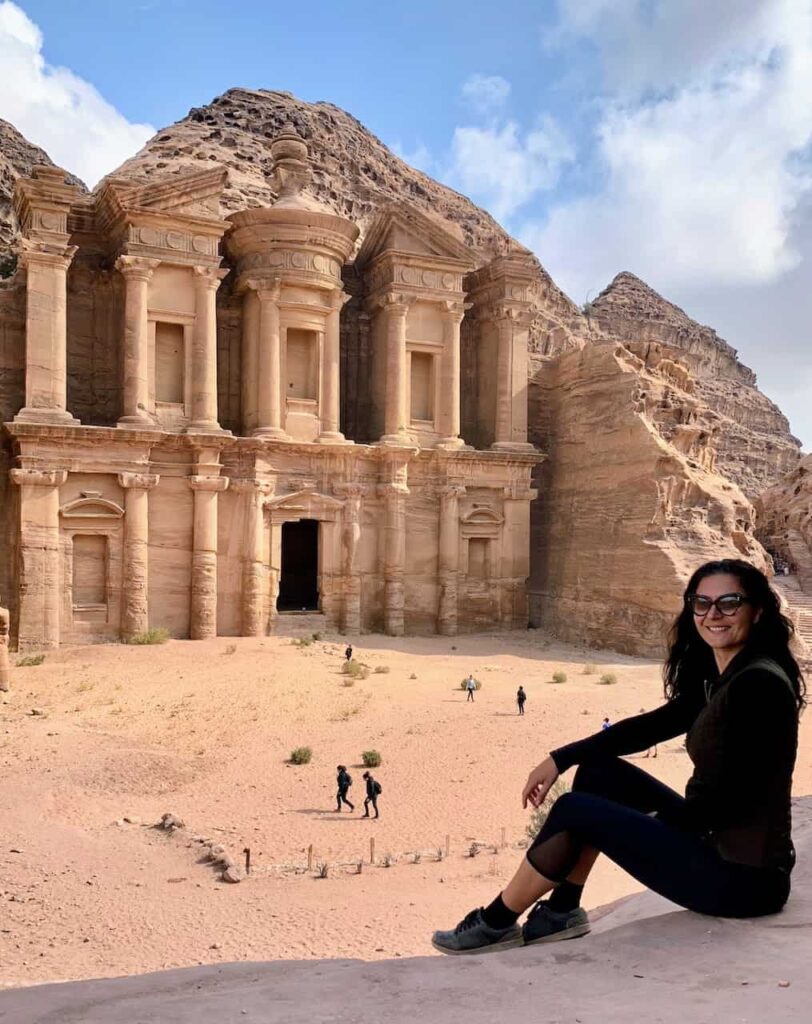 ⭐⭐⭐⭐⭐ (5/5) 6 Reviews Duration: 2 hours (approx.)
➨ Private Guided Tour to the Culinary World of Jerusalem Market BOOK NOW!
On my trip to Israel, I fell in love with food in Israel. Without a doubt, you will too! The Mah'ané Yéouda market is the main food market in Jerusalem. The market offers food from all corners of the world, but mainly flavorsome Middle Eastern food. A tour to Machne Yehuda Market is among the best Jerusalem tours for true gourmands! If you are a foodie like me, then visiting Jerusalem without touring Machne Yehuda Market is impossible for you. Trust me, the scents, sounds, and flavors of Machne Yehuda Market are unforgettable. On this tour, you will tour food vendors, sample local dishes, and hear fascinating stories about food in Israel.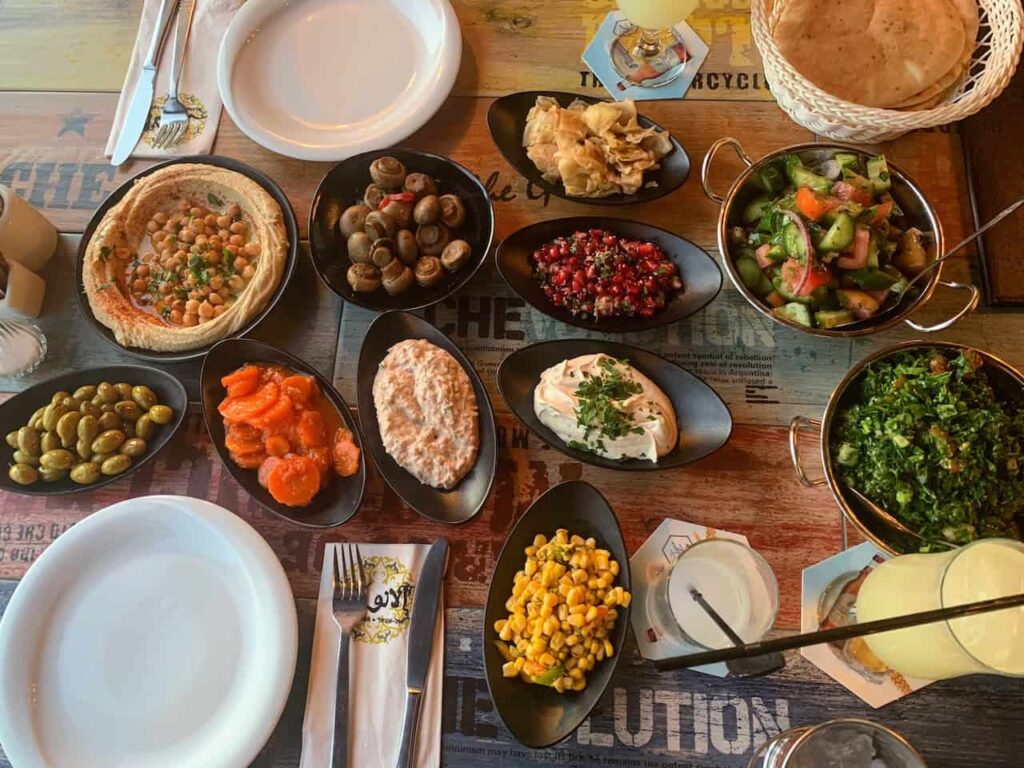 ⭐⭐⭐⭐⭐ (4.5/5) 173 Reviews Duration: 10 hours (approx.)
➨ West Bank Tour from Jerusalem BOOK NOW !
I don't doubt that you wish to visit the West Bank on your trip to Jerusalem.
Visiting the West Bank is a must-do while in Jerusalem. You can easily visit it on a day trip from Jerusalem. On this tour, you will visit Bethlehem, Jesus' baptism site on the Jordan River, Ramallah, Jericho (the oldest town in the world), and the Mount of Temptation. And you will see the tomb of Yasser Arafat! But that's not all. You will have a typical Arabic lunch as well. This tour includes visits to:
Bethlehem with the Church of Nativity and Banksy graffiti
Jesus' baptism site
the tomb of Yasser Arafat
the Mount of Temptation
Recent Posts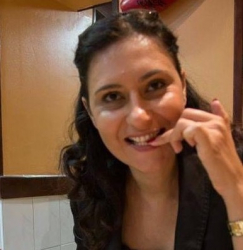 Best Truffle Hunting in Italy: When & Where to Go Truffle Hunting in Italy - November 4, 2023
Best Barcelona Food Tours: 11 BEST Food & Wine Tours in Barcelona - October 31, 2023
Traditional Foods of Barcelona: Barcelona Food Guide (2023) - October 25, 2023
Top Things to Do in Israel
Best Beaches
Best National Parks
Outdoor Markets
How to Visit the Dead Sea
Food to Try in Israel
Things to Do in Jerusalem
Top Sacred Sites
Guide to the Western Wall
Best Restaurants
Tel Aviv Nightlife
Best Time to Visit
Weather & Climate
Ben Gurion Airport Guide
Driving in Israel
Reasons to Visit Israel
Top Destinations
One-Week Itinerary
Best Israel Tours
The 7 Best Israel Tours of 2023
We independently evaluate all recommended products and services. If you click on links we provide, we may receive compensation. Learn more .
 stellalevi / Getty Images
Israel is a fascinating place: It's a holy land for several of the world's major religions, a place of social and religious diversity and home to some of the most important historical sites in the world. And this geographically fascinating area also has everything from great beaches to seemingly endless olive groves and striking, barren mountains. Because of all this, it remains a highly popular traveler's destination, even despite social and political tensions that are pervasive within the country.
Whether you're looking at an Israel visit for religious reasons or are fascinated by its history in general, a tour might be a good option for you. Visits to historical sites, in particular, are often improved by a good tour guide, who can fill you in all the historical background information and can provide you with insight into art and cultural context. Tours are particularly excellent options for visiting Israel, and each offering a different experience of this intriguing place.
If you're in need of some guidance when it comes to selecting which tour is right for you, take a peek below at our list of the best Israel tours to book today.
Best Express Tour: Two-Day Best of Israel Tour From Tel Aviv
Getty Images
Mini-tours are great for both travelers who don't have a long time to spend in the country as well as those who are planning on an extended trip but would like the option of combining some guided experiences with other days on their own. This two-day highlight trip departs Tel Aviv in the morning on an air-conditioned coach bus, stopping at Mount Scopus outside of Jerusalem for a view of the city and then continuing on to the old city, passing the Garden of Gethsemane on the way. You'll view the Western Wall, walk the Via Dolorosa and the Church of the Holy Sepulchre before taking the six-mile drive out to Bethlehem, where you'll visit the Church of the Nativity, and then it's back to your overnight accommodations (tourist grade) in Jerusalem.
Day Two takes you out into the Judean Desert to the ancient mountaintop fortress of Masada, and then on to the Dead Sea, where you'll have two free hours to relax on the beach or float in the salt-dense water. The entire tour is guided by a local professional with deep knowledge of both history and culture. Overnight accommodation, breakfast, and transportation are included.
Best History Tour: Four-Day Christian and Jewish Sacred Sites Tour
If you're fascinated by the world-altering history of Israel and want to visit the most famous sites from the Hebrew Bible and the Christian Scriptures (as well as some Muslim holy sites) but aren't looking for a specifically religious tour, this is a great choice. A non-doctrinal guide will show you through many of these famous sites, giving historical and biblical context to the areas, but also explaining the reverse: how the geography and physical reality of the locations contextualize those biblical stories. Among the stops: the Mount of Olives, the Western Wall, the Church of the Holy Sepulchre, The World Holocaust Remembrance Center, the city of Jericho, Bethlehem, the Church of the Annunciation in Nazareth, the Church of the Multiplication, Capernaum (the site where John the Baptist baptized Jesus), plus Mount Tabor. Three nights' accommodation, breakfast, entrance fees to several sites, and transport by air-conditioned coach are all included. 
Best Christianity-Focused Tour: Seven-Night Israel Highlights and Biblical Tour
For Christians or those interested in Christian history, this tour includes just about everything except airfare and lunches. It's a fascinating and logistics-free way to see Israel—hop in a coach, follow your guide, and learn. You'll see Christian sites like the Mount of Olives, the Garden of Gethsemane, the Via Dolorosa, Calvary, Mt. Zion, the tomb of King David, the room of the Last Supper, the Church of the Nativity in Bethlehem, the villages of Nazareth, Capernaum and Tiberias, and the Crusader fortress at the ancient city of Acre. You'll also choose between a free day to explore Tel Aviv or a trip out to the Dead Sea for a soak in its famous mineral-rich waters. It's a dense tour, filled with a lot of motion and action, but if that's your speed, you won't find a better one.
Best Northern Israel Tour: Two-Day Northern Israel Tour From Jerusalem
If your Israel trip is Jerusalem-based but you'd like to get out of town and see some of the sights of the countryside, consider this overnight trip through some of Northern Israel's most interesting places. On the first day, you'll travel to Golan Heights, passing through Galilee and the Jordan Valley. You'll take a walking tour of the ruins of Katzrin, an ancient Jewish village that includes the remains of a 6th-century synagogue. Then you'll head to the top of Mount Bental, from where you can see Syria. Your overnight accommodations are in Galilee. Day Two takes you to Nazareth, The Church of the Annunciation, along the shore of the Sea of Galilee, and the Mount of Beatitudes. Finally, you'll make stops at Yardenit, the site of Jesus's baptism, to learn about ancient and modern baptismal rituals, and at Mount Tabor. From there, it's back to your Jerusalem hotel.
Best Dead Sea Tour: Tour of Masada, Dead Sea, and Qumran From Jerusalem
The Judean Desert is a fascinating place—so sparse, in the modern era, and yet so packed with history. This single-day tour visits some of its most fascinating locations, and also allows for a good several hours of relaxation in or next to the legendary healing waters of the Dead Sea. The tour departs from Jerusalem in the morning, following the shores of the Dead Sea to the Qumran Caves, where the Dead Sea Scrolls were discovered. Then you'll take a cable car to the peak of Masada, the ancient mountaintop fortress, before being returned back to your hotel in Jerusalem.
Best Tel Aviv Tour: Tel Aviv and Jaffa Private Tour
Led by an art historian, this private tour offers guests an in-depth, customized look at this culturally-rich, urban area. The tour begins with a hotel pick-up, and the first site on the docket is Jaffa, a bustling ancient port that was first built around 4,000 years ago. From there, you'll head into the much more modern city that surrounds it, Tel Aviv. Your guide will show you around the White City neighborhood, one of the world's most extensive collections of Bauhaus buildings, and Sarona, a former German missionary colony that looks rather like a charming European village, and its spectacular Farmer's Market. The tour involves both walking and driving and gives visitors a great sense of both ancient and modern Tel Aviv.
Best West Bank Tour: Hebron Day Trip from Jerusalem: Israeli-Palestinian Sites
It's difficult for even the most sophisticated political and theological minds in the world to fully grasp the nuances of the Israeli-Palestinian conflict, but this tour offers visitors a rare, purposefully-balanced look at the historical and contemporary issues facing the people who live in the area. The first half of the tour, you'll be guided through the Israeli side of Hebron with an Israeli-Jewish guide, who will speak on the history of the conflict from his perspective, while visiting several important Jewish sites, including the Tomb of the Patriarchs and Tel Rumeida (believed to be the site of biblical Hebron).
On the second half of the tour, you'll travel into the H1 sector to meet with your Palestinian guide. You can choose to have lunch in a Palestinian family's home and then tour the main part of the city, including the Ibrahimi Mosque (which lies on the Muslim side of the Tomb of the Patriarchs), all while hearing about the conflict from the Palestinian perspective. It's unlikely that you'll end the day with a new solution to the conflict there, but at the very least, you'll have an informed, thoughtful, well-rounded look at the human side of things. It may not be a traditional sightseeing tour, but it's no less interesting.
Top 15 Destinations in Israel
Top 10 Reasons to Visit Israel
Your Trip to Israel: The Complete Guide
The 19 Best Things to Do in Israel
The Most Sacred Places in Jerusalem
One Week in Israel: The Ultimate Itinerary
The Best Time to Visit Israel
The Top 25 Things to Do in Jerusalem
Weather in Israel: Climate, Seasons and Average Monthly Temperature
Complete Guide to Visiting the Dead Sea
The Best Food to Try In Israel
Akko in Israel, called Acre in the Bible: Exotic, Authentic, Unforgettable
The Top 12 Things to Do in Ethiopia
Guide to Planning a Trip to Israel
Mediterranean Cruise Maps
By clicking "Accept All Cookies", you agree to the storing of cookies on your device to enhance site navigation, analyze site usage, and assist in our marketing efforts.
Expedia Rewards is now One Key™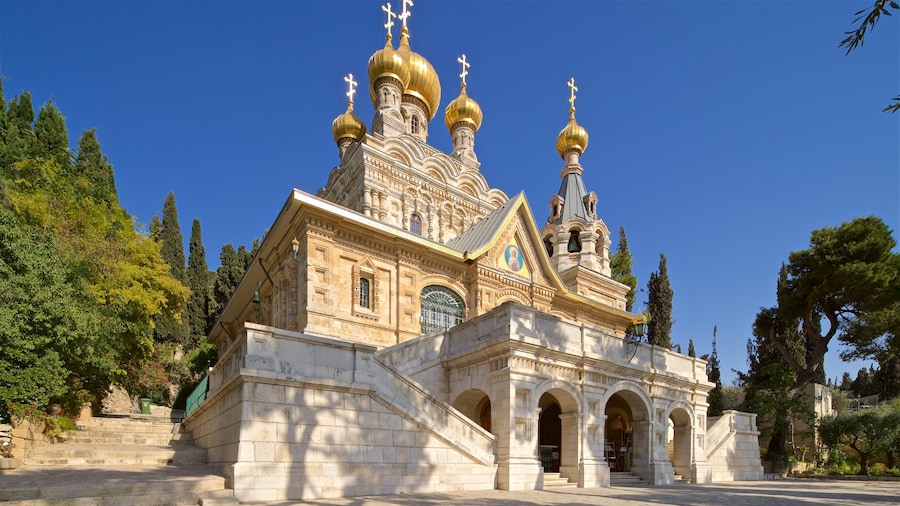 Jerusalem Vacations
Book a hotel + flight or car together to unlock savings.
I only need accommodations for part of my trip
As a  One Key member , earn up to 10x more OneKeyCash on your flight when you book a package.
Enjoy flexibility with our Book now Pay later option & fully refundable rates on most hotels
Customize your vacation with ease all in one place
Your Jerusalem Vacation
Lock in a Jerusalem vacation package and get ready for an awesome getaway. Famous for its diversity and rich history, there's lots to love about this interesting city. If your trip to Jerusalem includes a little sightseeing, visit popular attractions like Western Wall , Temple Mount and Dome of the Rock . Stop dreaming and start adventuring. Check out the range of options on Expedia today and put your Jerusalem vacation plans into motion!
The Latest Jerusalem Vacation Packages
Center Chic Hotel - an Atlas Boutique Hotel
Reviewed on Sep 17, 2023
Jerusalem Tower Hotel
Reviewed on Oct 13, 2023
Reviewed on Jun 8, 2023
Sea Tower by Isrotel Design
Reviewed on Oct 7, 2023
YMCA Three Arches Hotel
Reviewed on Oct 9, 2023
Where to stay in Jerusalem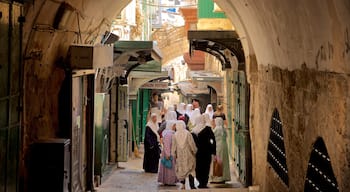 Jerusalem City Centre
Unique features of Jerusalem City Centre include the historic sites and museums. Make a stop by Ben Yehuda Street or Zion Square while you're exploring the area.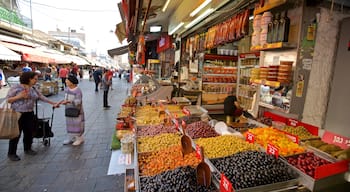 Winding streets, important religious structures and ancient architecture all help to make Jerusalem's Old City one of the most interesting destinations in Israel.
If you're spending some time in Mamilla, Zion Square and Ben Yehuda Street are top sights worth seeing.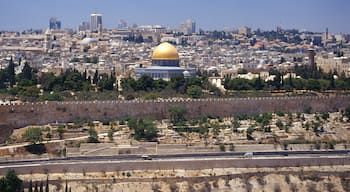 While visiting Rehavia, you might make a stop by sights like Jerusalem Great Synagogue and Ben Yehuda Street.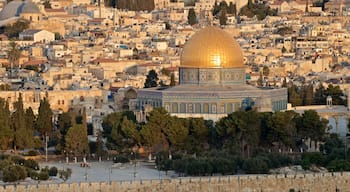 Muslim Quarter
You'll enjoy the monuments and shopping in Muslim Quarter. You might want to make time for a stop at Convent of the Sisters of Zion or Dome of the Rock.
Jerusalem Essential Information
Jerusalem hotel deals.
Reviewed on Sep 5, 2023
Reviewed on Oct 2, 2023
Explore other types of vacation packages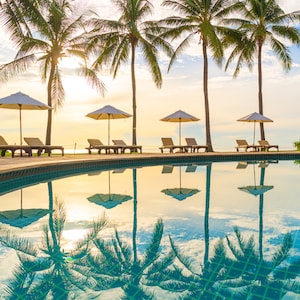 All Inclusive Vacations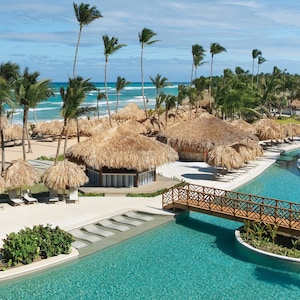 Beach Vacations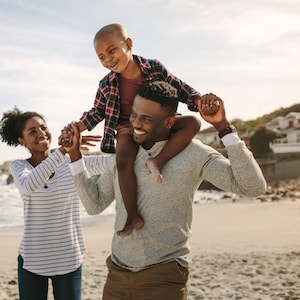 Kid Friendly Vacations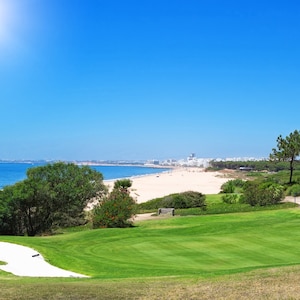 Golf Vacations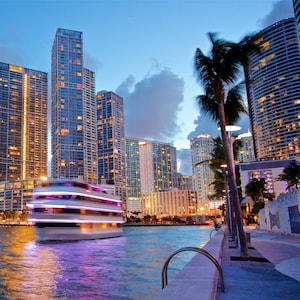 Luxury Vacations
Romantic Vacations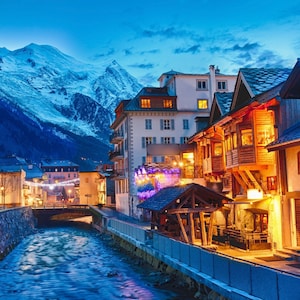 Ski Vacations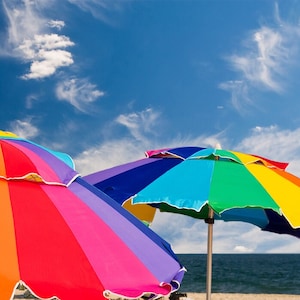 LGBTQ Friendly Vacations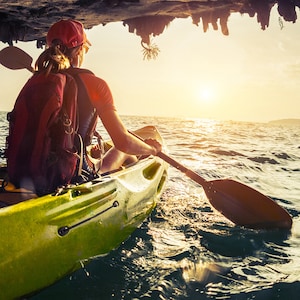 Adventure Vacations
Frequently asked questions, discover the most popular places to visit in jerusalem, al-aqsa mosque.
Part of the sacred Temple Mount site, this lead-domed structure is a fully functioning mosque. It is among the holiest sites in the Islamic world.
Western Wall
This 2,000-year-old structure is one of the world's holiest sites, where hundreds of praying worshippers make for a stirring sight.
You can learn about the history of Jerusalem with a trip to Jaffa Gate. Make time for the shops and local tours in this culturally rich area.
Other vacations you might like
Destinations similar to Jerusalem
Vacations from
Expedia's Latest Trends
Tel Aviv Vacations
Mecca Vacations
Doha Vacations
Eilat Vacations
Muscat Vacations
Dubai Vacations
Amman Vacations
Beirut Vacations
Medina Vacations
Vacations from Atlanta
Vacations from Austin
Vacations from Boston
Vacations from Chicago
Vacations from Dallas
Vacations from Houston
Vacations from Las Vegas
Vacations from Los Angeles
Vacations from Miami
Vacations from New York
Vacations from Orlando
Vacations from Philadelphia
Vacations from Phoenix
Vacations from Pittsburgh
Vacations from Seattle
Vacations from Washington
Additional information about Expedia Group
Find Us On Facebook
Follow Us On Instagram
Join Our Mailing List
Life-changing Tours Since 1987 - Call Us Toll Free: 800.322.0788
Tours to the Holy Land: Trips & Israel Tour Packages 2023, 2024, 2025
pilgrimtours.com/company/israel-travel-updates.html
Our Israel tours & Holy Land tours of 9-24 days for the Evangelical Protestant Bible believer are what Pilgrim Tours does best. Prepare yourself for a life-changing journey to walk where Jesus walked and visit Jerusalem, Galilee, & Samaria. Each of our Israel tours is led by a local guide who is an experienced expert on the historical, cultural, scenic, and spiritual history of the Holy Land. If you travel with 10 or more people, a private group tour can easily be arranged. Pilgrim Tours can customize an itinerary to fit your group needs with many options to choose from.
Concerned about safety? As a Christian tour operator, the staff at Pilgrim Tours takes a Biblical perspective regarding the current situation in the Middle East. We do not believe that peace in Israel is something that will occur until the Prince of Peace comes to restore His kingdom. Please do not make a reservation with us based on the hopes of a calm future. If you long for the special blessings only available in Israel, we will take you there. An expert driver and guide will carefully keep you from any areas that could present a problem and treat you to the riches of Israel as our special guest.
Below is a large variety of Israel tour packages departing in 2023 and 2024 year-round. Many departure dates for 2025 will be listed later this fall.
View Our New Israel Tour Highlights Video! Click Here
Reserve your tour at least 6 months in advance for an early booking discount, groups and parties of 6 or more click here for special rates, scheduled 2023 & 2024 israel tours.
View our Israel tours ranging from 9-24 days.
Take a tour of a lifetime and bring the Bible to life.
Hosted Israel Tours Group Departures
Join these groups on their customized Israel tours.
Featured Sites in Israel
The city of Jerusalem offers a unique convergence of Judaism, Christianity and the Muslim faith. For Christians who visit Jerusalem, you will learn about many stories of the Bible while walking her streets. Many actors in the Bible such as Abraham, King David, King Solomon, the twelve disciples and Jesus all lived, visited, or spent time there. The Passion week of Christ will be highlighted during our stay as we visit the Mount of Olives, the Garden of Gethsemane, the Western Wall, the Way of Suffering and the Garden Tomb.
Sea of Galilee
Nowhere in Israel does the Bible come to life more than along the shores of the Sea of Galilee. Pilgrims who visit the Galilee region will have opportunity to imagine what life was like 2,000 years ago and what Jesus and the twelve disciples experienced while fishing on the Sea of Galilee. The peaceful setting and the natural wonders of the Golan Heights to the east and Mt. Arbel to the west make for a great way to start your morning in quiet reflection. During our tour, we will explore the Biblical towns of Capernaum, Magdala, Nazareth and take a meaningful cruise on the Sea of Galilee.
The Dead Sea is not only the lowest & most lifeless lake in the world, but also nearly 10% saltier than the ocean. Travelers will enjoy the beautiful colors of the blue water and the red mountains of Jordan to the east. Take time to enjoy a once in a lifetime Dead Sea "float" either in the sea itself or at one of the warm salt water pools at our hotel. The Dead Sea experience is truly a bucket list visit you won't want to miss!
Garden Tomb
Our visit to the Garden Tomb and its surrounding gardens is normally one of the highlights of our tour to Israel. The Garden Tomb is a rock-cut tomb in Jerusalem that was unearthed in 1867 and is considered, by some Protestants, to be the site of the burial and resurrection of Jesus. Our visit offers a unique time of prayer, reflection, communion, and praise which will be a special life-long memory for many travelers.
Jordan River Baptism Site
The Jordan River Baptist Site or "Yardenit" is a baptism site located along the Jordan River just south of the Sea of Galilee in northern Israel. This site is frequented by Christian Pilgrims who enjoy imagining the setting of the baptism of Jesus. For anyone who would like to be baptized in the Jordan River, Yardenit has been developed to be a peaceful setting with beautiful gardens, clean colored water, changing facilities, showers and a nice souvenir shop.
Caesarea Philippi
To many Pilgrim travelers, Caesarea Philippi is a special surprise while on their tour. Located along the rushing springs of Mt. Hermon, the beautiful and natural setting is where Jesus asked his disciples "Who do men say that I am?" He asked this question while observing the pagan worship of the god Pan as worshipers offered their sacrifice at the "Gates of Hell". Our time at Caesarea Philippi is one of many opportunities throughout our tour to see the lessons and message of the Bible come to light in a special way.
Frequently Asked Questions
What passport & visa information do I need for your Israel tours?
US citizens need a valid U.S. passport with at least six months validity beyond intended stay, to enter Israel. Make two photocopies of your passport. Leave one copy at home and carry the other separately from your original. Israel: U.S. and Canadian Citizens do not need a Visa when entering Israel. Non U. S. /Canadian Citizens are responsible to fulfill appropriate entry requirements of destination. Contact your Consulate office for requirements.
What common languages will be spoken during your Israel tours?
Hebrew, Arabic and English.
What currency can I use on your Israel tours?
The US Dollar is widely accepted across Israel and we suggest bringing about $25 for each day you'll be on tour. U.S. dollars are recommended for use for small purchases and lunches. Lunches typically cost $10-15. It is important to bring about 20 - $1 bills as some bathrooms charge a small fee for use. Credit cards may also be used for larger purchases. ATMs in Israel are all connected to European and American banking systems. Please be advised that the ATM machines dispense money in SHEKELS – NOT US DOLLARS. Please notify your bank before traveling overseas.
What voltage will the electricity be during during your Israel tours?
Electricity in Israel is 220 volts 50 Hz and uses the European plug with two round pins. You will need to bring along the necessary converters and adapters to operate any 120 volt appliances such as hair dryers and electric razors as well as camera and cell phone chargers.
What is the time zone for your Israel tours?
The time zone for Israel is seven hours ahead of EST and two hours ahead of GMT.
What climate should I expect during your Israel tours?
In Israel the climate is temperate, and temperatures all year round are reasonable. Israel has two main seasons: Winter (from November to March) is cold and rainy in most parts of the country; summer (from April to October) is hot and dry with little or no rainfall. The desert areas can be extremely hot in summer time. The best time to visit is March-June or October-November, although climate shouldn't be a major consideration in choosing a time to visit.
Recent Reviews on Trustpilot, BBB, & Google
View what others are saying about our Israel tours on Trustpilot , BBB , and Google !

"Pilgrim tours is who I'll be recommending people to travel with. We've been trying to get to Israel for two years and finally made it!! Great company from booking to on the ground with great guides. All details taken care of with great hotels, bus, and the best guides!! Wonderful experience!"
"We had a great experience in Israel with Pilgrim Tours. Everything went very well and there were no glitches or problems of any kind. The bus and driver were top notch as were the hotels and daily breakfast buffets. Our tour guide was great as his depth of knowledge of the people, history and languages Israel was quite amazing. We will very likely use Pilgrim again in the future."
"We have toured with Pilgrim Tours three times and what a blessing. Accommodations, excursions, information and food were all high quality. Post pandemic, we were so thankful to return to Israel."
"I couldn't have asked for more for a trip to the Holy Land than what Pilgrim Tours provided me. It was the perfect balance of spiritual reverence, history, geography, and social issues. I am so grateful for the experience that I had on this trip."
"Our church group just returned from taking a "Best of Israel" ten day tour. It was one of the best experiences of my life. I am so glad we chose Pilgrim tours. From our excellent hotel accommodations, to our wonderful tour guide, we enjoyed everything. Our trip exceeded our expectations. I would recommend Pilgrim Tours to anyone who is planning a trip to the Holy Land. We definitely plan to travel with them again."
View some of the sites from our Israel tours!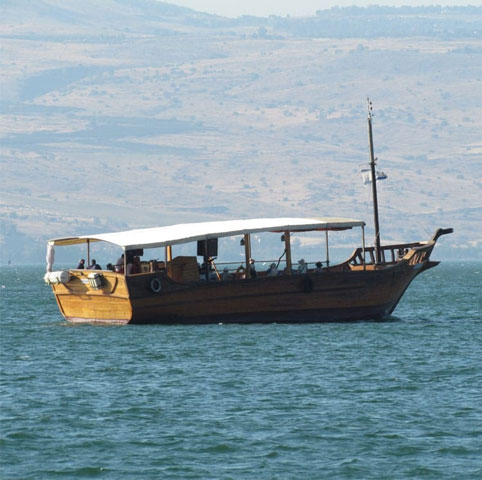 Jerusalem   Travel Guide
Courtesy of Yulia_Malinovskaya/Getty Images/iStockphoto
Why Go To Jerusalem
Jerusalem is suspended between many different crosshairs. First and foremost, it serves as the Holy City for the three primary western religions: Christianity, Judaism, and Islam. The narrow streets and alleyways that make up the labyrinth-like Old City reverberate with the sounds of spirituality. Whispered Hebrew prayers uttered by tefillin -clad Jews at the Western Wall mingle with the hauntingly beautiful Muslim call-to-prayer sounding from Temple Mount . The voices from the Jewish and Muslim quarters are then accompanied by melodic bells sounding from the Christian Church of the Holy Sepulchre . For many visitors, the rumor of a constant Almighty presence suddenly becomes very real; even the most adamant non-believer will find it hard to deny that there's something ethereal about Jerusalem.
While the image of ancient Jerusalem—a city still ruled by King David and his followers—is what most travelers expect, you'll find instead a destination in flux. Beyond the historic walls of the Old City lies a buzzing metropolis where traditional lifestyles collide with cosmopolitan developments. West Jerusalem is littered with trendy restaurants and bars, while East Jerusalem resonates with the cries of market vendors. The city's diverse offerings have transformed Jerusalem from a pilgrimage spot to a well-rounded vacation destination. So whatever your reason for visiting, you can be sure that this is a city you'll never forget.
Find Flight and Hotel Deals
Navigate forward to interact with the calendar and select a date. Press the question mark key to get the keyboard shortcuts for changing dates.
Navigate backward to interact with the calendar and select a date. Press the question mark key to get the keyboard shortcuts for changing dates.
Best of Jerusalem
Best hotels in jerusalem.
in American Colony Hotel The Leading Hotels of the World
in The David Citadel Hotel
in Leonardo Plaza Hotel Jerusalem
Best Things to Do in Jerusalem
# 1 in Old City
# 2 in Western Wall (Wailing Wall)
# 3 in Israel Museum
Popular Tours
Dead Sea, Masada and Ein Gedi Day Tour from Jerusalem
(123 reviews)
from $ 76.00
Travel From Jerusalem To Bethlehem and Dead Sea - Daily Group West Bank Tour
(128 reviews)
from $ 68.00
Caesarea, Haifa And Akko Tour
(33 reviews)
from $ 99.00
Jerusalem Travel Tips
Best months to visit.
The best times to visit Jerusalem are April through May and October through November, when the weather is mild and the crowds are thin. However, make sure to cross-check your travel dates with major Jewish celebrations such as the High Holy Days, Sukkot, and Passover. A strong surge of visitor traffic drives hotel prices up during these holidays. Summer is Jerusalem's peak tourism season, despite sweltering daytime temps. Winters boast good deals on hotels, but the weather remains fickle: One day can be sunny and fairly warm, while the next can be rainy and chilly.
Weather in Jerusalem
Data sourced from the National Climatic Data Center
What You Need to Know
You're safe in tourist areas In Jerusalem, differing ideological views regularly spur heated religious and political debates, which have occasionally led to violent outbursts in the past. But aggressive instances are rare and do not take place in tourist areas.
Be respectful This city is considered holy by Jews, Christians, and Muslims alike, meaning you should be considerate of traditions and conform to the more conservative dress code. Save your shorts and tank tops for Tel Aviv .
Stock up for the weekend Many of Jerusalem's businesses and restaurants (Christian, Jewish, and Muslim) close for the Sabbath. Make sure to buy all food or other need-to-have items by Friday afternoon.
How to Save Money in Jerusalem
Avoid major holidays Jerusalem's prices skyrocket during major Jewish festivals, especially Passover (March or April), Sukkot (September or October), and the High Holy Days ( fall). You'll find better deals if you avoid these holidays.
Don't stay in West Jerusalem Hotels in West Jerusalem are more modern and more expensive. You'll find better rates within the Old City , but be prepared for possible nighttime curfews. East Jerusalem also has affordable lodging, but try to stay close to Damascus or Herod's Gate for convenience's sake.
Rely on street eats Jerusalem has its fair share of swanky restaurants, but you can save some shekels by relying on food carts and markets for a good meal. Vendors throughout the city sell everything from bagels to falafel at a reasonable price, while the Mahane Yehuda market in West Jerusalem is a go-to spot for fresh produce.
Culture & Customs
Jerusalem acts as the Holy City by the three major Abrahamic religions: Christianity, Judaism, and Islam. This mingling of spirituality has led to a mélange of culture. For example, you'll hear a multi-lingual soundtrack on a stroll through the Old City ; Hebrew and Arabic are the dominant languages, but you'll also catch whispers of Yiddish and other languages. Many Israelis, especially those working in the food and hospitality industries, also speak English.
Many Jerusalem residents still fervently following guidelines listed in their bible. You will witness some of these customs during your visit. For example, Jews and Muslims do not eat pork; therefore, if you get a craving for ham and cheese, you'll be out of luck. Many restaurants throughout Jerusalem, particularly in Jewish neighborhoods, maintain a kosher menu, meaning they observe strict religious rules about food consumption and preparation. But chances are that you won't give this a second thought as you thumb through a menu. Also, many businesses (especially in the Old City) close during the weekend to honor the various sabbaths. Jewish establishments close their doors on Friday afternoon and don't open again until Saturday night or Sunday morning. Many Christian businesses are closed on Sundays. All of these businesses—no matter their affiliation—accept Shekels (ILS), Israel's official currency.
You'll also encounter a variety of clothing styles, from the heavy black attire and wide-brimmed hats worn of Haredi Jews to the lighter, more casual tunics sported of Arab merchants. Keep in mind you should dress more conservatively in Jerusalem. Avoid wearing anything too revealing, especially if you plan to visit the city's religious sites. Note that the ultra-Orthodox neighborhood of Me'a She'arim (just northwest of the Old City) requires extremely conservative attire, such as long sleeves, ankle-length skirts, and covered heads, as well as very modest behavior.
In the decades of the Israeli-Palestinian conflict, contention over the city's ownership has resulted in violent outbursts, most notably riots. That said, visitors should not feel threatened, as these incidents usually do not take place in tourist areas. You will likely come across a large number of Israeli soldiers, but don't let that alarm you: Many of these soldiers are tourists, just like you. You may also encounter armed guards performing security screenings at the Old City gates at night.
Getting Around Jerusalem
The best ways to get around Jerusalem are on foot or by taxi. Many of the city's top attractions are within walking distance of one another inside or just beyond the Old City walls. When you're looking to expand your stomping grounds, taxis are extremely convenient (albeit a little pricey). The transportation company, Egged, provides public bus service within the city and many points around the country. Egged also services Ben Gurion International Airport (TLV), about 38 miles northwest of Jerusalem on the outskirts of Tel Aviv . However, the bus system isn't intuitive for foreign visitors. Travelers usually will have better luck with the new light rail system, which opened in 2011.
Entry & Exit Requirements
The Israeli government does not require your passport to be valid for at least six months after your arrival, but many airlines do. You will also need to show a return or onward ticket and sufficient proof of funds to enter the country. Expect heightened security screenings at the airport; the Israeli government has been known to deny travelers entry based on background checks. The government will also deny entry to anyone looking to travel to the West Bank or Gaza. You can learn more by visiting the U.S. State Department website .
This stunning domed shrine resides on Temple Mount .
Explore More of Jerusalem
Things To Do
Best hotels.
You might also like
# 5 in  Best Cheap European Vacations for 2023
# 9 in  Best Places to Visit in Africa in 2023
If you make a purchase from our site, we may earn a commission. This does not affect the quality or independence of our editorial content.
Recommended
18 Fall Family Vacation Ideas
Amanda Norcross September 11, 2023
The 26 Best Zoos in the U.S.
Rachael Hood August 11, 2023
30 Fun Fall Weekend Getaways for 2023
Holly Johnson July 18, 2023
The 32 Best Dog-Friendly Beaches in the U.S.
Gwen Pratesi July 14, 2023
The 21 Top Ecolodges Around the World
Mackenzie Roche|Amanda Norcross June 30, 2023
The 26 Best Fall Festivals in the U.S. for 2023
Katie Hearsum|Timothy J. Forster June 28, 2023
27 Amazon Prime Day Luggage Deals You Can Shop Now
Amanda Norcross June 27, 2023
The 34 Best Couples Vacations
Gwen Pratesi June 26, 2023
Carry-on Luggage Sizes by Airline
Amanda Norcross June 26, 2023
Photos: InterContinental Boston
Jill LeGrow June 26, 2023
Our Company
Meet Our Tour Guides
Travel Blog
Photo Gallery
Travel Agents
All Israel Tours
Plan a Church Group
Christian Tours to Israel
Pastor's Fam Tour
Jewish Tours to Israel
Day Tours to Israel
General Tours to Israel
Other tours.
Before you travel
Israel Travel Guide
Travel Protection
Travel Tips
More Reviews
2023/2024 Israel Tours & Holy Land Tours
Take part in an unforgettable journey when you join one of Holy Land Tours . We offer Christian tours and Jewish tours, as well as short tours, daily Israel tours and much more. From the northern Galilee, through to Jerusalem, Tel Aviv and Eilat down south – experience the beauty of these cities – and much more – with our fully guided tours to Israel.
Christian Israel Tours More Tours
The Roots of Your Faith Tour
The most popular of our journeys, this Christian tour offers 5 star accommodation.
Into The Promised Land Tour
Explore all biblical & historical sites of Egypt, Jordan & Israel, while enjoying 5 star hotels.
Both Sides of the River Jordan
Visit the most important biblical and historical sites in Israel and Jordan.
Greece & Israel Journey Tour
Visit the most important biblical sites in Israel and experience the beauty of Greece.
Israel & Rome Journey Tour
Visit the Holy Land, the Roman ruins and Vatican City in this spiritual journey.
Israel & Greece with Greek Island tour
Experience the beauty of Greece and Israel. Also enjoy an unforgettable cruise to the Greek islands.
Jewish Israel Tours More Tours
The New Jewish Heritage Tour
Join our vacation packages and connect with your Jewish heritage.
In Depth Jewish Heritage Tour
Travelers will become acquainted with Israel's most important cultural, biblical and historical sites
Grand Jewish Heritage Tour
The Grand Jewish Heritage Tour will lead you through the land of Israel from a Jewish Heritage perspective.
Ultimate Jewish Heritage Tour
An incredibly popular tour for anyone who wishes to explore every inch of Israel from north to south.
New Classical Israel Tour
A nondenominational tour that will lead you through the land of Israel.
In Depth Classical Israel Tour
Travelers on this tour will become acquainted with Israel's most important cultural & biblical sites.
Ultimate Classical Israel Tour
A 16 day nondenominational tour that will lead you through the land of Israel.
2023/2024 ISRAEL TOURS - HOLY LAND TOURS
We take your privacy seriously. We'll never sell or rent your information.
Read our customer reviews:
Check us out at:.
America Israel Travel
Israel travel packages.
Browse Israel Tours
Christian Tours
Jewish Tours
General Tours
AIT Information
Privacy Policy
Terms & Conditions
Greece & Turkey Tour
Tierra Santa Tours
While we continue to pray for our entire AIT team in Israel, as well as their families and all innocents affected in Israel, we remain thankful for all passengers who returned home with us safely. We will be updating each of our passengers on the status of their October 2023 tours. Please check your email for updates from our Staff, and email or call us at 877-248-8687 with any questions, or if you don't think you have received an email update(s). We appreciate your patience while we work with our many passengers.
Foodies Tours for Catholic Pilgrims
Holy Land Pilgrimages & Israel Tours 2024
Italy & Rome Pilgrimage 2024
Europe Pilgrimage
Marian Pilgrimages to Marian Shrines
Fatima Pilgrimage 2023 & 2024
Greece Pilgrimage in the Footsteps of St Paul
Lourdes France Pilgrimages 2024 – $1,999
Medjugorje Pilgrimages 2024 – $999
Mexico Pilgrimage to Our Lady of Guadalupe
Pilgrimages to Spain
Pilgrimage to Poland – Divine Mercy Shrine & Saints
Holy Land Pilgrimage 2024 with Bethlehem Stay
Holy Land Pilgrimage with Jordan and Petra Tour – 12 day
Holy Land Pilgrimages to Israel featuring Foodies Tours
Pilgrimage to Our Lady of Guadalupe – Mexico City Food Tour
Peru Food and Faith Pilgrimage Tour – Lima, Cusco & Machu Picchu
Fatima Portugal Pilgrimage – Food, Faith & Wine Tour of Spain and Portugal
Spain Food & Faith Pilgrimage Tour – Madrid, Pamplona, Barcelona, Avila
Italy Food and Wine Tour – Pilgrimage to Rome, Assisi, Siena, Florence
Greece Food Faith & Wine Pilgrimage Tour with 3 Day Greek Isle Cruise
New Orleans Food and Faith Pilgrimage Tour – Spirits, Saints, and Shrines
Holy Land & Jerusalem Pilgrimage Tour
Our Lady of Guadalupe Pilgrimage Tour
Medjugorje Pilgrimage 2024
Medjugorje Pilgrimage 2024 & Rome Pilgrimage Tour
Lourdes Pilgrimage 2024
Fatima Lourdes Pilgrimage
Fatima Lourdes Rome Pilgrimage Tour
Divine Mercy Pilgrimage to Poland
Italy Pilgrimage to Rome – Great Shrines of Italy
Pilgrimage to Greece in the Footsteps of Paul Tour 2024
France Pilgrimage – Best Shrines of France
St Ignatius Pilgrimage visiting Ignatian Pilgrimage Sites 2024
Medjugorje Pilgrimage with Terri Smith and Fr. Gunningham October 2023
Fatima Lourdes Pilgrimage Tour October 2023
Holy Land Pilgrimage St. Francis Sea October 2023
Guadalupe Pilgrimage Nativity BVM November 2023
Holy Land and Jerusalem Pilgrimage Fr. Anthony Marshall November 2023
Guadalupe Pilgrimage Tour St. Francis December 2023
Holy Land Pilgrimage Fr. Hedrick January 2024
Shrines of Italy Pilgrimage Tour Hirtz January 2024
Rome & Assisi Pilgrimage Tour Fr. Kyle February 2024
Holy Land Pilgrimage for St. Martin of Tour with Fr. Elmer Mandac May 2024
Peregrinación Especial a Nuestra Señora de Guadalupe Abril 2024 Padre Jairo Congote
Shrines of Portugal and Spain Fr. Russo October 2024
Pilgrimage to Rome, Assisi and Medjugorje February 2024
Holy Land Pilgrimage with Fr. Brutus October 2024
Pasta & Prayer Pilgrimage – Fr. Conover April 2024
Holy Land, Petra Pilgrimage Fr. Binoy April 2024
Pilgrimage to Rome, San Giovanni, Assisi and Bagnoregio with Fr. Leon Oct 2024
Holy Land and Jordan with Petra Fr. David Ducote November 2024
Holy Land Pilgrimage Fr. Palermo November 2024 St. Francis Xavier Church
Holy Land and Petra Pilgrimage with Fr. Leon January 2025
Hot Deals for Pilgrimage Tours – on Sale
Travel Checklist for Pilgrimage Tours
Divine Mercy Poland Pilgrimage Tour Hotels
Holy Land & Jerusalem Pilgrimage Tour Hotel Accommodations
Holy Land with Bethlehem Stay Pilgrimage Hotels
Holy Land and Jordan with Petra Pilgrimage Hotels
Fatima Lourdes Pilgrimage Tour Hotels
Footsteps of St. Paul Hotel and Accomodations in Greece
Guadalupe Pilgrimage Hotels
Medjugorje Pilgrimage Tour Hotels and Accommodations with Marija
Mexico Food and Faith Pilgrimage Hotels
Very Best Shrines of France Pilgrimage Tour Hotels
Hotels for Food and Faith Pilgrimage Tours in Spain and Portugal
Peru Food and Faith Pilgrimage Hotels
Holy Land Food and Faith Pilgrimage Hotels
Fatima Lourdes Rome Pilgrimage Hotels
Airports we serve — add on fares for a few airports
Plan Your Own Pilgrimage Group & Travel Free!
Travel Insurance Information
Our Lady of Lourdes Story, Apparitions, Pilgrimage Facts
Divine Mercy Shrine Poland – St Faustina & JP II
Medjugorje 5 Stones, Fr. Jozo, Apparitions
Why Are Pilgrimages Important?
Terms and Conditions for Participation
Gift Certificates for Tours and Pilgrimages
The Importance of a Holy Land Pilgrimage
Holy Land Pilgrimage & Jerusalem Pilgrimage
Nothing brings the Gospels to life like a Catholic Holy Land Pilgrimage Tour to the Holy Land with a Jerusalem stay in 2023 or 2024 or 2025. During this pilgrimage to Jerusalem and Israel, you will walk in the Footsteps of Jesus, the Virgin Mary, and the Apostles, visiting and celebrating daily Mass in the most important Shrines and Basilicas of Christianity. You will visit the Basilica of the Annunciation, where the Angel of the Lord appeared to the Virgin Mary, and she professed her Magnificat. You will visit Bethlehem and celebrate the birth of Christ at the Church of the Nativity .  During this Holy Land Pilgrimage tour, you will have the opportunity to renew your baptismal vows at the Jordon River and your wedding vows in Cana, where Jesus performed His first Miracle. You will spend two days around the Sea of Galilee where Jesus began His ministry, preaching to thousands as He gave His sermon on the Mount of Beatitudes, and miraculously fed the multitudes with fish and loaves of bread. The highlight of the Holy Land Pilgrimage Tour will be in pilgrimage to Jerusalem where you will pray in the Garden of Gethsemane and experience the Lord's Passion along the Via Dolorosa , also known as the Way of the Cross, on the way to the Church of the Holy Sepulchre which marks the place where Jesus was put to death on Calvary, and was buried and rose again! Visits to Mount Tabor,  Sepphoris , Bethany, and Jericho are just some of the other places that you will visit on this Holy Land Pilgrimage Tour. For a wonderful reading of Holy Land Pilgrimage tour guidelines issued by the USCCB click here.   Why don't you go ahead and book the Holy Land & Jerusalem Pilgrimage Tour for 2023 or 2024 or 2025 today?
Catholic Journeys — The only pilgrimage tour company 100% Catholic owned and operated with a priest on staff.
A pilgrimage to the Holy Land is a special time of spiritual journey for Christians. It is a time when we recommit ourselves to living a Christian life as a life of pilgrimage.   —  United States Conference of Catholic Bishops
The video below shows some stops on this Jerusalem pilgrimage:
Tour Details for Holy Land & Jerusalem Pilgrimage
Departure & return location.
Your  local airport of choice  —  Or you can choose land only and make your own flight arrangements.
Departure Time
Arrive for Check-in 3 Hours Before Flight Time
Price Includes
Air fares - Round trip airfare listed below Airfare is included for most major airports
1 Checked Bag with Airlines
Hotel Accommodations - First Class 4 and 5-Star Hotels with Porterage
Meals - Breakfast, Lunch and Dinner Daily Wine & mineral water with dinners
All transportation in destination location Airconditioned Motor Coach with Bottled Water and WiFi available onboard
Tour Guide - Professional English Speaking Guides -- always Catholic
Entrance Fees - Sightseeing and admissions fees as per itinerary Whisper Headsets where needed
Catholic Priest, Daily Mass and Spiritual Activities Coordinated
Price Excludes
Travel Insurance -- optional but recommended
Gratuities for Guides and Drivers
Baggage Fees for airlines if applicable
Fees for Seat Assignments or upgrades, if applicable
Private airport transfers when selecting Land Only and arranging your own flights.
Any Personal Expenses
Complimentaries
Name and Luggage tags
Neck Wallet
Itinerary for Holy Land & Jerusalem Pilgrimage Tour
Day 1 depart for tel aviv.
Day 2 Tel Aviv - Overnight on the Mediterranean Coast
Day 3 En route to Galilee: Caesarea - Mt Carmel - Stella Maris - Carmelites - Cana - Nazareth - Basilica of the Annunciation
Day 4 Ministry of Christ in Galilee: Tiberias - Boat ride - Sea of Galilee - Capernaum - Mt. Beatitudes - Caesarea Philippi
Day 5 Mt Tabor - Sepphoris - Jerusalem
Day 6 Jerusalem the Holy City - Bethlehem the Nativity - Mt Olives - Church of Visitation - Shepherd's Fields - Church of the Nativity
Day 7 Jerusalem: The Passion of Jesus' Last Hours: - Bethany, Mt Olives, Palm Sunday, Dominus Flevit, Gethsemane, Cave of Betrayal, Cave of Assumption, Pater Noster
Day 8 Stations of the Cross - Church of the Holy Sepulchre - St Anne's Church - Ecce Homo - Western Wall - Upper Room - Dormition Abbey
Day 9 The Wilderness - Bethany - Jericho - Mt Temptation - Dead Sea
Day 10 Jerusalem - Return Home
Your Holy Land and Jerusalem pilgrimage comes to an end.  Today you will board your flight(s) home.
Dates & Pricing
Dates, pricing & booking holy land & jerusalem pilgrimage tour, map of holy land and jerusalem pilgrimage tour.
Photos of the Holy Land & Jerusalem Pilgrimage Tour
Travel Insurance for Holy Land and Jerusalem Pilgrimage Tour
Travel Insurance for a pilgrimage to Jerusalem and Israel — is r ecommended
Click here for information on Israel pilgrimage insurance plans!
FAQ about the Holy Land and Jerusalem Pilgrimage Tour
What hotels will we be staying at for the Holy Land Jerusalem Pilgrimage?
For a list of the 4 and 5-Star hotels we typically use including the famous Notre Dame Center for the Holy Land Jerusalem Pilgrimage click here.
Do I need an electrical adapter in Israel?    Yes, you will need an adapter for a pilgrimage to Israel .
Is a pilgrimage to the Holy Land and Jerusalem important?  For additional information for pilgrims to the Holy Land please click here.
Have the Bishops said anything about a pilgrimage to the Holy Land?   For Holy Land Pilgrimage Guidelines from the United States Catholic Bishops click here.
Are your guides Catholic?  All of our guides are Roman Catholic!  Absolutely!  We are the only pilgrimage tour agency with a Roman Catholic priest on staff!
How do I meet up with the group if I make my own flight arrangements? 
Arrival times vary between dates and within pilgrimages.  If you make your own flight arrangements, we can arrange a private transfer from Ben Gurion Tel Aviv airport to the group hotel for $100 per person.  We can also arrange a return transfer to the airport at the end of your pilgrimage for $100 per person.  We recommend using our transfer service because they are known and trusted drivers.  As soon as you have your flight information, email Marcelle .
Would you like to lead your parish or group on this pilgrimage?   Click Here to get started.
Do you have other pilgrimage tours to the Holy Land?   Yes!  See our Holy Land Pilgrimage with Jordan and Petra Tour. Prices start at $3,199.  We also have the delectable Holy Land Pilgrimages to Israel featuring Foodies Tours designed for Catholic Foodies.  We also have our brand new budget-friendly Holy Land Pilgrimage with Bethlehem Stay starting at $2.595 .
Do you have FAQs for airlines, passports, vaccinations, travel insurance, tipping, packing, mobility, and others?   Yes. FAQ for all Catholic Journeys Pilgrimage Tours
Related Tours
Fr. Dan Dashner
Each day, early in the morning on this Holy Land Pilgrimage we were off and running. The driver of the van was a very safe and considerate driver who not only ensured that we arrived at all our assigned destinations on time, but he also ensured that there was plenty of water for all of us to drink as the weather was very hot and we needed to constantly hydrate our bodies. All Holy Site visits were well-planned, and our tour guide was well known by the guards and site coordinators and several occasions we were even granted head of line privileges.
Every day of our journey was fruitful and fulfilling and we were given the opportunity to visit and spend ample time at each site identified in the Catholic Journey Pilgrimage Brochure. In fact, we even visited some sites that were not scheduled and not offered in the itinerary. Confession and spiritual direction were announced as available and was provided as requested and the Holy Sacrifice of the Mass was celebrated each day with the group. Every morning, on the tour motor coach, I led a recitation of The Holy Rosary or the Chaplet of Divine Mercy. Everybody joined in and I'm sure that our pilgrimage was blessed and especially protected by the Blessed Virgin Mother of God because during this pilgrimage, I was hit from behind by an electric motor bike. However, I was not seriously hurt and there were no injuries to the operator of the electric motor bike.
On the last day of the pilgrimage to Jerusalem, we went to the Via Dolorosa, and I led stations of the cross all the way to Golgotha where I was privileged to offer the Holy Sacrifice of the Mass.
This Holy Land Pilgrimage was a dream come true for me because when I was ordained to the presbyterate, I was scheduled to go to the Holy Land This trip was on my bucket list of things I wanted to do and an answer to my prayer. Due to our very close group interaction and relationships, we developed with each other, we now have new spiritual families (members of our pilgrimage group). Each of the nine members of our group have called or texted me and each other and assured us of their prayers & support.
Words cannot express my gratitude to Catholic Journeys for giving me this great opportunity to go on pilgrimage to the Holy Land as group Spiritual Director. I commend Catholic Journeys for hiring knowledgeable guides and skilled driver for these pilgrimages. May God continue to Bless & Protect You and All Pilgrims that make this Extraordinary Journey to the Holy Land through Catholic Journeys.
Reverend Father Daniel L. Dashner,
Patrick and Linda
We went on pilgrimage to the Holy Land on 9/17 and returned 9/26. We celebrated our 30th Anniversary first by renewing our vows in Cana and spending last full day on our actual Anniversary with a special Mass at Golgotha and a visit to the Tomb.
Our guide was an extraordinary mix of historian, geography, religion and Shepherd! He kept us all safe and taken care of whatever we needed.
Our Priest, Father Dan, is now the head of our Pilgrimage Family and we are grateful to God and everyone at Catholic Journeys for making this possible!
The pilgrimage to Jerusalem and the Holy Land was wonderful and David, our guide, was fantastic. I was amazed at his knowledge and wish I could have recorded the entire trip. Unfortunately I became ill on the flight over so wasn't able to fully enjoy trip. Sadly I have been diagnosed with cancer and would appreciate prayers. My roommate was also wonderful to me. Please add me to your prayer list. ✝️🙏🙏🙏🙏
Margaret and Richard
Our pilgrimage to the Holy Land was amazing. Everything was perfect from the time we were picked up at the airport until the day we departed. We had the best tour guide David. I felt blessed each day by his vast amount of knowledge. We were able to gain access to the most beautiful basilicas and had Mass each day. I felt very cared for and safe the entire pilgrimage. I would recommend Catholic Journey to everyone who is considering a pilgrimage to the Holy Land.
The pilgrimage to Jerusalem and the Holy Land was awesome despite the heat. Our guide was a wealth of knowledge. David, our tour guide was so passionate about his country and so willing to share his knowledge.
Tours to Jerusalem from USA
Tour guide | Tzur Tours
– historical review
It is recommended to get a bit background about Jerusalem before taking tours to Jerusalem from USA.The history of Ancient Jerusalem begins much before King Solomon's Temple. Archaeologists say the city was founded around 3000 BC by the people of Canaan. It is mentioned in Egyptian records about 4000 years ago when local authorities asked for help from the Egyptians.
The actual history begins with King David's conquest and the establishment of the United Kingdom of Israel circa 1000 BCE. The city was known then as "Ir David" or the city of David and became the government center for Israel's Kingdom.
The son of David, King Solomon, built the First Temple of the Jews in Jerusalem. The temple became the center of all worshipers and a firm foundation for generations of Jews through thousands of years.
But in 586 BC, Jerusalem was totally destroyed by King Nebuchadnezzar of Babylon. Ancient Jerusalem was destroyed and burned and the Temple as well. The Jewish people were taken into exile in Babylon for 70 years. The ruins of the destroyed city were found by archaeologists just outside today's walls.
Jerusalem tours from USA
The second Temple period is a significant part of our Jerusalem tours from the USA.
The Construction of the Second Temple began in 538 BCE after the fall of the Babylonian Empire and it took 23 years to build it. It was not as imposing and lavish as the first, but it still dominated the landscape of the city. After many years of trying to Hellenize the city by the Greek conquerors, came a man called Mattitiahu and his five sons, the people joined them, fought the Greeks, and defeated them.
Judas Maccabeus rededicated the Temple in 164 BCE and this brings us the Story of the Festival of Lights Hanukkah is a major festival of happiness and rebirth. More than a century later, around 20 BCE, the Temple was renovated this time under Herod the Great and became known as Herod's Temple. In 70 CE, it was destroyed by the Romans during the siege of Jerusalem and eventually desecrated. The Jews revolted many times by leaders as Simon Bar Kochva and Rabbi Akiva but were stopped and expulsed from Jerusalem by the Roman Empire.
Jerusalem a Holy City – click here for Jerusalem private tour guide price
Jerusalem has been a Holy City for Christians since the very beginning of Christianity. The New Testament tells us the Jesus was crucified in Jerusalem in 30 CE. A visit to Jerusalem today is proof of the importance of the city to Christians. But not only to Christians is the city Holy, also Muslims and of course Jews consider this city Holy.
Jerusalem Old City is home to many sites and monuments attesting that. Among them we'll find the Church of the Holy Sepulchre, the Via Dolorosa, The Western Wall Jerusalem and the Temple Mount and the Dome of the Rock and Al-Aqsa Mosque.
Few world cities have such a history of destruction, besiegement and attacks. It has been captured, released, and recapture more than forty times. One of the oldest cities in the world, Jerusalem Old City inside the walls has been designated as World Heritage Site and has been traditionally divided into Four Quarters, the Jewish, the Armenian, the Muslim and the Christian.
Six-Day War
Since 1967 when during the Six-Day War, Jerusalem was reunited, it is now a free city and worshipers from all faiths can come and go freely. This was not the case when it was under Jordanian rule when Jews were not allowed to enter the Old City. I can attest to that, because when I came to study in Jerusalem in 1959, the only consolation for us was going to Mount Zion and getting a glimpse of Ancient Jerusalem's walls.
Best tours to Israel from USA
Jerusalem tour packages from usa.
Here is our recommended Jerusalem tour package from the USA with Jerusalem private tour guide
Three days in Jerusalem and Masada sunrise tour from Jerusalem
Israel tour packages from USA
We offer several recommended Israel tour packages from USA  also Philippines to Israel tour package
and from many other countries
our packages:
Christan oriented Israel tour package.
Jewish oriented Israel tour package
Classic Israel tour package
Archeological Israel tours
Table of Contents
" * " indicates required fields
About Tzur Tours
Tzur Tours, a company with a family atmosphere, was founded by Eliyahu Tzur, based on his vast experience as a qualified tour guide. Our expertise is in Private tours and organized tours for small and medium-sized groups. Our aim is to connect you to this wonderful country, to maximize your experience, and this with good quality service and at competitive prices.
Private Day Tours Packages
Private tour prices start at $650 per group.
Christian tour of Jerusalem
Judean Hills tour
Golan Heights and Galilee
Masada Sunrise Tour
Herodium and Beit guvrin Tour
Classic Jerusalem Tour
Caesarea Acre and Rosh Hanikra tour
Masada Ein Gedi and Dead Sea Tour
Negev Desert Tour
Hebron Day Tour
Biblical Tour in the North of Israel
Samaria Shiloh and Beit El Tour
Address: Ha'zait 19, Massuot Itzhak Israel 79858
Operating Hours: Sun-Thur 8:00-18:00 Fri 8:00-13:00 Sat: Closed
Phone: +972587889209
Mail: [email protected]
Early Black Friday Deals: Solo Adventures Up to 50% OFF
Destinations
Israel tours & trips from jerusalem.
Find your perfect adventure! We have 80 tours of Israel that start in Jerusalem, Israel. The most popular month is February, and tour lengths range between 3 and 14 days.
80 Israel tour packages from Jerusalem with 126 reviews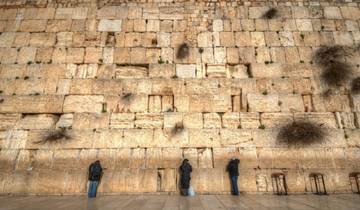 In-depth Cultural
Fully Guided
Christmas & New Year
Mini Jewish Tour Package, 6 Day
"Had a fantastic tour. Our guides were really fantastic and knew their stuff. Bein..."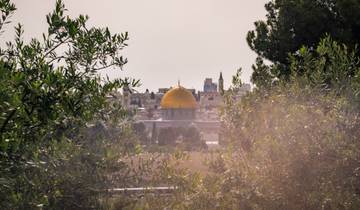 Partially Guided
Personalized
Jerusalem and Dead Sea 4-Day Journey
"The 3 Day Package was awesome! The tour guides were informative and ensured we had..."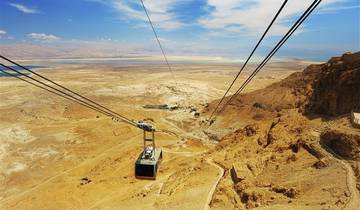 Jewish Israel Luxury Tour 10 days (Single, 5* Hotel)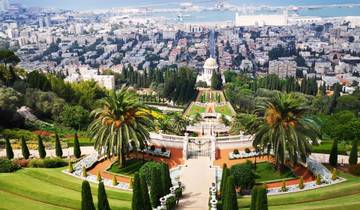 Tailor-Made Best Israel Tour with Daily Departure & Private Trip
Book With Flexibility This operator allows you to rebook your dates or tours with them for free, waiving change fees.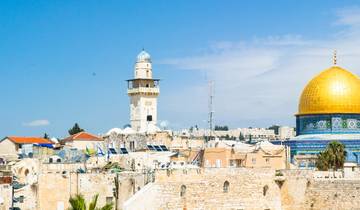 Charming Jerusalem Tour - 3 Days
"We just came home from a trip to Israel planned by Click Tours. The tour was absolutely..."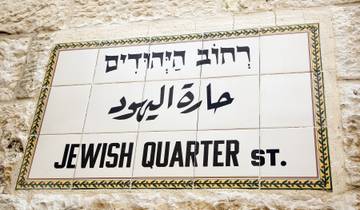 Jewish Israel Tour Package, 7 Days
"Excellent Tour. The tour guides have managed the tour very well as per the plan...."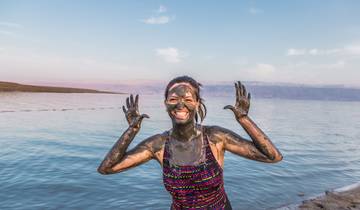 Five Days in Israel & the Palestinian Territories (2 destinations)
Black friday 2023 is coming.
Subscribe to our newsletter to get notified about the year's biggest deals at TourRadar
By submitting this form, I agree to the TourRadar T&Cs and Privacy policy .
You've subscribed! Stay tuned for our Black Friday deals.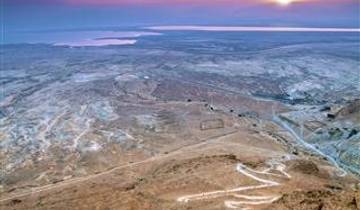 Jewish Israel Luxury Tour 10 days (2+Travelers, 4* Hotels)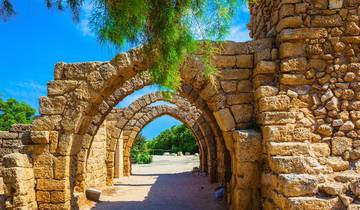 Biblical Lands 5 star - 8 days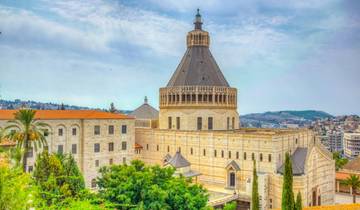 Highlights of Christian Galilee & Golan - 5 Days
"I am grateful choosing Click Tours for our Tour to Israel, for Tourism with my family...."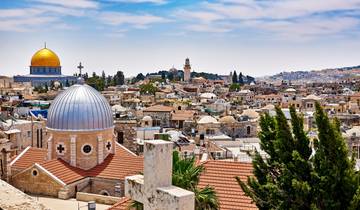 Christian Jerusalem & Masada, 3 Days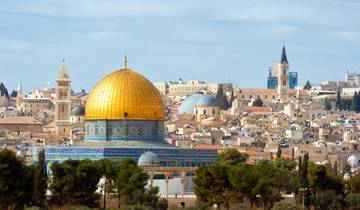 Israel Uncovered (Summer, 7 Days)
€100 deposit on some dates Some departure dates offer you the chance to book this tour with a lower deposit.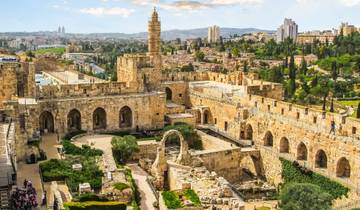 Israel Uncovered (Winter, 7 Days)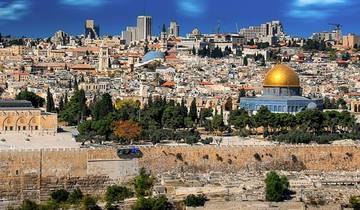 Classical Jerusalem, 3 days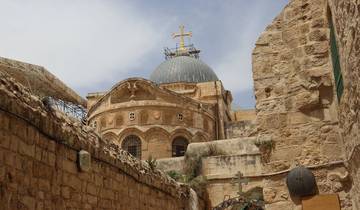 BEST OF ISRAEL
Israel trips from jerusalem reviews.
"Fantastic! Everything was perfect and all the staff was very friendly, helpful and..."
"Safe and adventurous experience. All of the tour guides were amazing. Great, friendly,..."
"Marvelous, it was a great experience to get a glimpse of God's creation on the Holy..."
"This tour was an absolutely incredible experience and exceeded our expectations in..."
Tours starting from Jerusalem
Jerusalem to Tel Aviv tours (33)
Jerusalem to Jerusalem tours (24)
Jerusalem to Cairo tours (7)
Family from Jerusalem (72)
In-depth Cultural from Jerusalem (71)
Explorer from Jerusalem (12)
Private from Jerusalem (10)
Coach / Bus from Jerusalem (5)
Israel Travel Guide | All You Nee...
International Versions
Deutsch: Israel Rundreisen ab Jer...
Nederlands: Israël Rondreizen die...

Israel Impact Tour 2024
Dates: july 16–26, 2024 ages: 18–32, land package price $2,400 land package plus airfare price $3,795.
"Walk where Jesus walked and explore Israel's amazing biblical landmarks."
Join the Israel Impact Tour for a life-changing trip to the Holy Land! If you are a young adult ages 18–32 and have a desire to see the land of the Bible, join us for this tour.
Show God's love for the people through practical outreach projects and experience firsthand what God is doing in Israel today.
Make new friends from all over the world as we pray, worship, learn, laugh, and walk where Jesus walked in the promised land.
While on tour we will discuss some of the cultural divides in the Holy Land and ways the younger generation is reaching across borders. The kingdom that Jesus spoke about has the power to heal the divides of a world polarized by numerous conflicts. We will explore inspirational stories and related Scripture but also learn conflict resolution tips as we discuss having personal and meaningful experiences with people from different backgrounds.
Together we will explore the area of the Sea of Galilee, visit the Golan Heights and pray for Israel and the neighboring countries, be a helping hand through a social project, ride a camel in the Negev Desert, float in the Dead Sea, explore the ancient city of Jerusalem, visit amazing archeological sites … and much more!
Social media post to share with friends
Download the image and share about the tour on social media.
Include website link in the text of the post: www.icejusa.org/israelimpact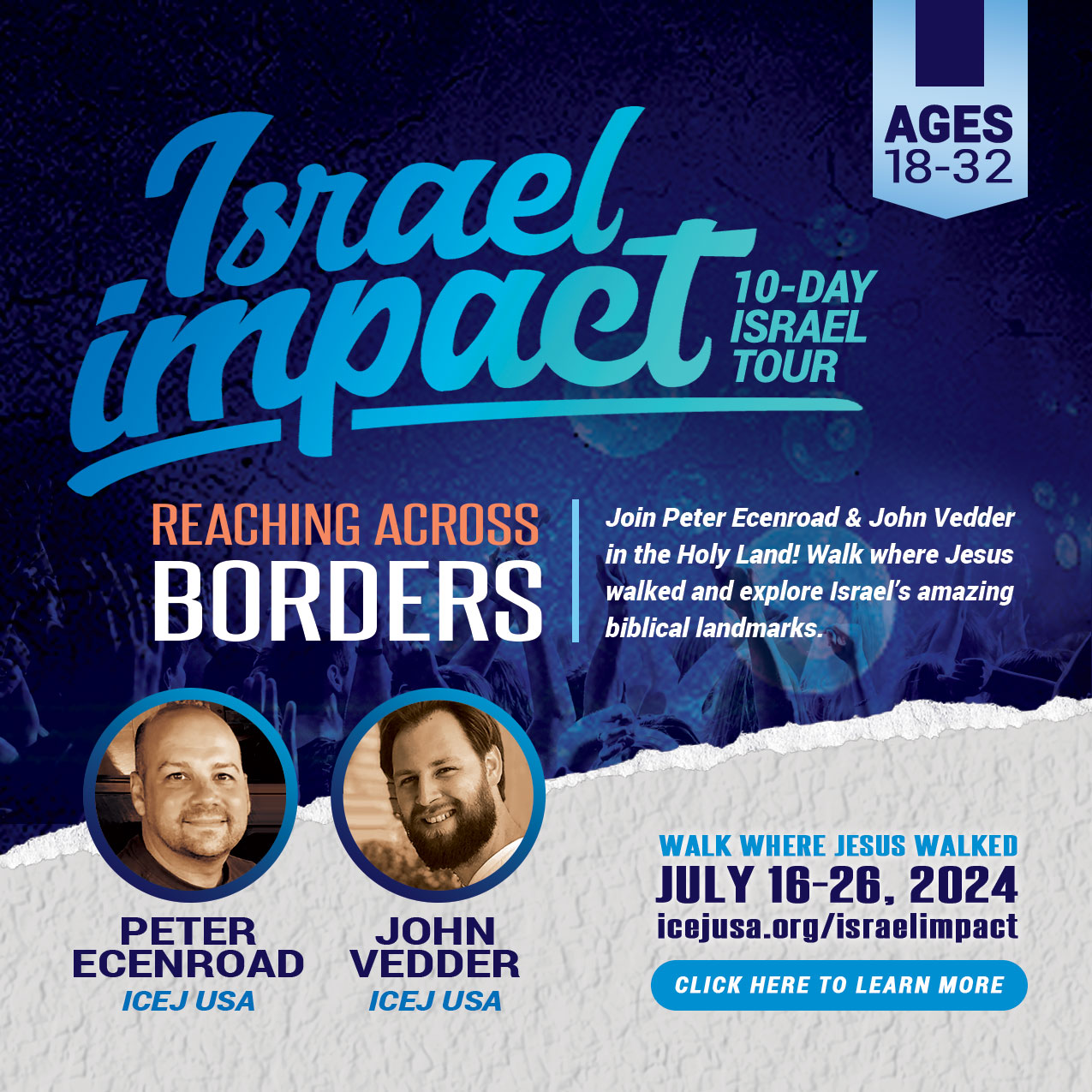 Tour Details
The price of the full tour is $3,795  per person based on double occupancy. Please upload a copy of your valid passport with your completed online application.
A $500 deposit per person is required to reserve your spot on the tour. An additional deposit of $1,500 is due on or before April 1, 2024.
Full payment must be received on or before June 1, 2024.
Included in Package
International roundtrip flights from the United States to Israel on ELAL Airlines through Newark, NJ (EWR). Click here to view international flight details.
8 nights in Israel per itinerary
Full Israeli buffet breakfast and dinner daily—plus a special lunch and farewell dinner
English speaking, full-time licensed Israeli guide and bus driver with air-conditioned tour bus
Wi-Fi is typically available at all hotels
All entrance fees and sites as per itinerary
Tour booklet, luggage tags, and name badges
Not Included in Package
Domestic travel/flight, if required, to and from EWR
Travel insurance (travel medical insurance is required but travel and trip interruption insurance is optional)
Lunches – typically $16–$20, depending on location
Tips & gratuities for tour guide, driver, hotels, and special sites—$180 in cash per person
July 16-26, 2024
Tour itinerary.

Day 1 • Tuesday, July 16
Day 2 • Wednesday, July 17
Arrival in Israel at Ben Gurion Airport
Independence Hall – Tel Aviv
Carmel Market
Beach in Netanya
Orientation Meeting Medi Terre Botique | Netanya
Day 3 • Thursday, July 18
Haifa Home Project Outreach
Mount Carmel
Nazareth Village
Mount Precipice Overlook King Solomon / Galilee  
Day 4 • Friday, July 19
Banias/Caesarea Philippi
Bental – Syrian Overlook
Kayaking Down the Jordan River King Solomon / Galilee
Day 5 • Saturday, July 20
Sea of Galilee Boat Ride
Beit Yigal Allon Museum
Devotions Mount of Beatitudes
Fish Lunch by the Sea of Galilee (included)
Peter's Primacy
Magdala King Solomon / Galilee
Day 6 • Sunday, July 21
Yardenit Baptismal Site
Swim in the Dead Sea
Camel Rides into the Desert
Worship Night under the Stars Kfar HaNokdim Bedouin Tent Oasis | Arad
Day 7 •  Monday, July 22
Masada with Cable Car
Ein Gedi Springs and Lunch
Mount of Olives
Dominus Flevit
Garden of Gethsemane Ramada | Jerusalem
Day 8 • Tuesday, July 23
Temple Mount
Pools of Bethesda/ St. Anne's Church
Antonio Fortress
Via Dolorosa
Church of the Holy Sepulcher
Lunch Christian Quarter and Shopping
Garden Tomb Ramada | Jerusalem
Day 9 • Wednesday, July 24
St. Peter in Gallicantu
City of David/Pool of Siloam
Southern Steps
Western Wall
Lunch Jewish Quarter and Cardo
Mount Zion & Upper Room
Israel Museum Ramada | Jerusalem
Day 10 • Thursday, July 25
Lunch Abu Gosh
Caesarea Maritima
Farewell Dinner
Depart for Airport
Day 11 • Friday, July 26
Depart Israel (midnight)
Arrival to United States

GOP debate: 2024 candidates promise steadfast support for Israel in war with Hamas
WASHINGTON – Foreign policy dominated the third Republican presidential debate and the 2024 GOP candidates pledged steadfast support for Israel in its war with Hamas.
Florida Gov. Ron DeSantis, when asked how he would advise Israeli Prime Minister Benjamin Netanyahu if he was in the Oval Office, said he would urge Netanyahu to "finish the job once and for all with these butchers, Hamas."
"We will stand with Israel in word and indeed in public and in private," DeSantis said, calling Biden's response has been "atrocious." He also spoke about flights he had organized for Americans stuck in Israel to return to Florida. 
Former South Carolina Gov. Nikki Haley, who also served as the U.S. ambassador to the United Nations, touted her foreign policy credentials and said the U.S. must "support Israel with whatever they need whenever they need it."
"The last thing we need to do is to tell Israel what to do. The only thing we should be doing is supporting them and eliminating Hamas. It is not that Israel needs America. America needs Israel," she added.
Entrepreneur Vivek Ramaswamy, who has often drawn the ire of his rivals in the field for his bombastic remarks, said Israel has a right to defend itself and that he would advise Netanyahu to "smoke those terrorists." 
At the same time, Ramaswamy said he would be "smoking the terrorists on our southern border," likening the migrant crisis at the southern border to the Israel-Hamas war.
Sen. Tim Scott, R-S.C., attacked Biden over what he said was a "weak strategy" in foreign policy and said he would tell Netanyahu that he has "the responsibility and the right to wipe Hamas off the map."
Former New Jersey Gov. Chris Christie offered similar advice and said "America is here. No matter what it is you need at any time to preserve the state of Israel."
Official websites use .gov
Secure .gov websites use HTTPS
Secretary Blinken's Travel to Tel Aviv, Amman, Ramallah, Baghdad, Ankara, Tokyo, Seoul, and New Delhi
Press Statement
Matthew Miller, Department Spokesperson
November 1, 2023
Secretary of State Antony J. Blinken will travel to Tel Aviv, Israel; Amman, Jordan; Ramallah; Baghdad, Iraq; Ankara, Türkiye; Tokyo, Japan; Seoul, the Republic of Korea (ROK); and New Delhi, India November 2-10, 2023.
In Israel, Secretary Blinken will reiterate U.S. support for Israel's right to defend itself against terrorism consistent with international humanitarian law and discuss efforts to safeguard U.S. citizens in Israel, the West Bank, and Gaza, work to secure the immediate release of hostages, increase the pace and volume of humanitarian assistance entering Gaza for distribution to Palestinian civilians, and prevent the conflict from spreading.
In Jordan, Ramallah, Iraq, and Türkiye, the Secretary will underscore the importance of protecting civilian lives in Israel and the Gaza Strip and our shared commitment to facilitating the increased, sustained delivery of life-saving humanitarian assistance to civilians in Gaza, the resumption of essential services, and ensuring that Palestinians are not forcibly displaced outside of Gaza.  He will also discuss urgent mechanisms to stem violence, calm rhetoric, reduce regional tensions, and reaffirm the U.S. commitment to working with partners to set the conditions necessary for a durable and sustainable peace in the Middle East, to include the establishment of a Palestinian state.
In Ramallah, Secretary Blinken will also discuss efforts to restore calm and stability in the West Bank.
In Baghdad, Secretary Blinken will reaffirm the importance of the U.S-Iraq strategic partnership as well as discuss the ongoing attacks on U.S. personnel in Iraq and Syria and the importance of pursuing those responsible and preventing further attacks.
In Türkiye, the Secretary will also discuss Euro-Atlantic security, ongoing support for Ukraine, and the need to maintain NATO Alliance unity, including ratifying Sweden's NATO accession.
Secretary Blinken will then lead U.S. delegations to Tokyo, Seoul, and New Delhi to advance collaborative efforts to support a free and open Indo-Pacific region that is prosperous, secure, connected, and resilient.
In Tokyo, the Secretary will participate in the second G7 Foreign Ministers' Meeting of 2023, where G7 foreign ministers will build on the commitments made by leaders at the G7 Hiroshima Summit.   Secretary Blinken will also thank Japan for its successful G7 presidency.  The Secretary will also have bilateral meetings with Prime Minister Kishida Fumio and Foreign Minister Kamikawa Yoko to discuss bilateral priorities, including supporting Ukraine's economic recovery and energy needs and strengthening our cooperation in the Indo-Pacific.
The Secretary will then travel to Seoul to meet with President Yoon Suk Yeol, Foreign Minister Park Jin, and National Security Advisor Cho Tae-yong.  The Secretary will discuss ways the United States and the ROK can respond to global challenges, including Russia's war against Ukraine and Russia's growing military cooperation with the DPRK, as well as instability in the Middle East.  They will also discuss mutual efforts to support bilateral investment and economic security.
In Tokyo and in Seoul, the Secretary will underscore the United States' ironclad commitment to the defense of Japan and ROK and reaffirm the importance of robust and sustained trilateral engagement following the historic Camp David Summit in August.
The Secretary will then travel to New Delhi to participate in the 2+2 Ministerial Dialogue, joined by Secretary of Defense Lloyd J. Austin III.  The delegation will meet with Minister for External Affairs Subrahmanyam Jaishankar, Minister of Defense Rajnath Singh, and other senior Indian officials to discuss both bilateral and global concerns and developments in the Indo-Pacific.
U.S. Department of State
The lessons of 1989: freedom and our future.
Travelers put off holiday trips to Middle East as Israel-Hamas war rages
[1/3] A group of tourists descends the stairs leading to the Damascus Gate, in Jerusalem's Old City, December 11, 2022. REUTERS/Ammar Awad/ Acquire Licensing Rights
NEW YORK/LONDON, Nov 6 (Reuters) - Travelers are canceling or postponing planned vacations to the Middle East and North Africa due to fears of the Israel-Hamas conflict worsening, and as touring companies have also altered itineraries and canceled flights.
Leisure travel demand to the region was hit after Israel said the Palestinian Islamist group Hamas killed 1,400 people in southern Israel on Oct. 7, and Israel responded with air and ground strikes on Gaza that Palestinian authorities say have killed more than 9,000.
Major airlines extended temporary halts on flights into Israel through the end of the year while cruise operators are shifting itineraries to avoid neighboring countries as well. Travel operators say the war is affecting demand for travel to nearby nations including Egypt, Jordan and Turkey.
"We are seeing clients cancel cruises like an Egypt Nile river cruise as far out as December 2024 due to concerns with the war," said Todd Elliott, CEO of Orlando, Florida-based Cruise Vacation Outlet, a travel agency.
Cruise operator Norwegian Cruise Line Holdings told investors on Wednesday that it was seeing a rise in cancellations and a slowdown in bookings to the region, primarily in short-term reservations. Both Norwegian and Royal Caribbean Group (RCL.N) changed their 2024 itineraries to avoid ports in Israel.
Washington-based startup booking platform @Hotel said it has seen a 70% decline in new bookings for countries in the region. Over 40% of trips to Egypt in November and December have already been canceled on the platform, said CEO Konrad Waliszewski.
Cancellation rates in Turkey and Cyprus have doubled for November and December, he said.
Still, some industry representatives say they expect the effect to be short-lived. "In terms of demand, based on the CEOs that I've spoken to, they're saying that they can't identify an impact at this stage," said Willie Walsh, head of the International Air Transport Association, an airlines trade group.
German airline Group Lufthansa (LHAG.DE) said on Thursday their Middle East bookings have not been affected by the war, with only an initial dip when the conflict started.
CANCELLATIONS AS FAR AS OMAN
Hotel operator Marriott International (MAR.O) said demand has softened and it has started to see some cancellations for its 27 hotels in Lebanon, Jordan, and Egypt, the company's chief finance officer Kathleen Oberg said on an earnings call.
"While the conflict in Israel is very geographically limited so far, we suspect some cruise bookers are hesitant to book a European visit, even to the western Mediterranean," said Truist analyst Patrick Scholes in a note.
Flight bookings to Egypt have decreased by 26% year-on-year, to Jordan by 49%, and to Lebanon by 74% since the onset of the war, according to flight ticketing data firm ForwardKeys, based in Valencia, Spain.
Spanish travel agency Essentialist said it has canceled 75% of trips to the extended Middle East and Northeast Africa region.
Australia-based Intrepid Travel said more customers are looking to cancel trips to Egypt and Jordan, particularly those due to travel at year-end, said Matt Berna, its president for the Americas.
The conflict's effect on travel demand to the Middle East may extend beyond the holidays and even just neighboring countries.
"Our company has a charter flight from Norway to Sharm el Sheikh, Egypt, and for three or four weeks from now we have no new bookings," said Khaled Ibrahim, co-founder of the Middle East Travel Alliance, which works with destination management firms that connect travel agencies and local providers.
About 40% of tours in Jordan have been canceled, 20% in Egypt, 15% in Oman and 10% in the UAE, he said.
"Even Oman is receiving cancellations even though it's so far away (from the war)."
Reporting by Doyinsola Oladipo in New York and Joanna Plucińska in London; Additional reporting by Rajesh Kumar Singh in Chicago; Editing by Daniel Wallis
Our Standards: The Thomson Reuters Trust Principles.
Thomson Reuters
Joanna reports on airlines and travel in Europe, including tourism trends, sustainability and policy. She was previously based in Warsaw, where she covered politics and general news. She wrote stories on everything from Chinese spies to migrants stranded in forests along the Belarusian border. In 2022, she spent six weeks covering the war in Ukraine, with a focus on the evacuation of children, war reparations and evidence that Russian commanders knew of sexual violence by their troops. Joanna graduated from the Columbia Journalism School in 2014. Before joining Reuters, she worked in Hong Kong for TIME and later in Brussels reporting on EU tech policy for POLITICO Europe.
Mossad, CIA chiefs meet Qatar PM in Doha on Gaza hostage deal -source
Islamic Jihad group in Gaza shows new hostage video
Reuters denies any suggestion it had prior knowledge of Oct. 7 Hamas attack on Israel
Brazil-Israel ties strained as Mossad trumpets Hezbollah bust
More from Reuters
US Senate Democrats scrub vote on Supreme Court ethics subpoenas
The Democratic-led Senate Judiciary Committee on Thursday postponed a planned vote on authorizing subpoenas to a pair of influential conservatives with ties to the U.S. Supreme Court as part of an ethics inquiry spurred by reports of undisclosed largesse directed to some conservative justices.
Republicans demand Biden challenge China's Xi on fentanyl, prisoners
US House Republican spending plan hits new snag as shutdown looms
Colombia ELN guerrillas free kidnapped father of Liverpool soccer star Diaz
Catalan separatist Puigdemont rocks Spanish politics, again
Washington Post cartoon on Gaza condemned as racist
The Washington Post has taken down a cartoon that's been condemned as a racist depiction of Palestinians and Arabs.
Jerusalem Tours from Jordan
Our Jerusalem Tours from Jordan start from Amman, Aqaba, Dead Sea, and Petra, offering great value solutions to visit Jerusalem and the surrounding destinations including Bethlehem and Jericho. Whilst Jerusalem is just 30 minutes from the Jordanian Border, Israel is an expensive and somewhat complicated country to travel in independently, and our tours to Jerusalem from Jordan allow you to relax and enjoy the sites without worrying about border crossings, visas, and transportation. Available with guaranteed departures and handled by our experienced operation teams in both Jordan and Israel, our Jerusalem Tours from Jordan are not to be missed.
8 Handpicked tour s in Jerusalem Tours from Jordan
Amman Tours
Bethlehem Tours
Dead Sea Tours
Galilee Tours
Israel Tours
Jerash Tours
Madaba Tours
Mount Nebo Tours
Petra Tours
Wadi Rum Tours
Day Trips from Amman
Day Trips from Aqaba
Day Trips from Dead Sea (Jordan)
1 Day Jordan Tours
2 Day Israel Tours from Jordan
2 Day Jordan Tours
5-12 Day Jordan Tours
9-13 Day Jordan Tours
Group Tours starting in Jordan
Jordan Daily Tours
Jordan and Israel Package Tours
Mini Package Tours (2-5 days)
Multi-Day Jordan Tours
Overnight Tours in Jordan
Private Tours in Jordan
All private tours
Catholic heritage
Family vacation
I've been before and done the must-sees
Must-sees with a twist
Christian history
History & archaeology
Local cultures
Price low to high
Price high to low
9 Day Best of Jordan and Israel Tour Package
Starts in Amman Available every Saturday
Jerusalem Day Trip From Amman
Starts in Amman & Dead Sea Available Sunday, Thursday
Jerusalem Day Tour From Dead Sea, Jordan
9 Day Highlights of Jordan Package Tour
Starts in Amman & Amman International Airport Available every Monday, Thursday
5 Day Best of Israel Package Tour
Starts in Amman & Dead Sea Available every Sunday
Jerusalem, Bethlehem and Jericho from Amman – 2 Day Tour
Private jerusalem and bethlehem tour from aqaba, amman or dead sea – 1 day.
Starts in Aqaba & Amman Available upon request
Jerusalem, Bethlehem, and Galilee Tour from Amman or Dead Sea- 2 days
Starts in Amman & Dead Sea Available upon request
There are no tours which match these criteria
Advertisement
Supported by
Help! We're Booked on a Nile Cruise but Worry About Our Safety.
A Jewish couple about to go on a long-delayed $29,000 dream trip to Egypt and Jordan are afraid to travel because of the war in Gaza, but Viking says it's safe.
By Seth Kugel
Dear Tripped Up,
After two pandemic-related delays, we were finally set to take a $34,309 Nile cruise with Viking, leaving Oct. 25 and including several days in Cairo and additional excursions to Jerusalem and Petra, in Jordan. But the war broke out, and the Middle East is very unstable. Viking canceled our excursion to Jerusalem, refunded that money and rebooked our flights for Oct. 29. But we don't think Egypt or Jordan is particularly safe right now either, especially for Jews. We are older, and are heartsick at not seeing Jerusalem and terrified at the thought of being targeted as American Jewish tourists during this war. Viking still has $29,435 of our money. We only want a voucher to take the same trip in the future. Can you help? Joseph and Antonia, Oakland, Calif.
Dear Joseph and Antonia,
Every traveler calculates risk in their own way, often through a mix of personal experience, news reports and emotion. That's why it is unsurprising you are far from alone with your worries about traveling now — in recent weeks, plenty of consumers on online discussion boards have echoed your concerns.
This is also a high stakes issue for the travel industry, and it is hardly isolated to travel to countries surrounding Israel. Wildfires, earthquakes and, of course, the pandemic have disrupted travel in the last few years, and often people fear traveling in proximity to natural disasters and human-created emergencies. But does the fact that you are afraid for your safety require a tour operator to refund you your money?
I emailed Viking on your behalf on the morning of Oct. 24. Three hours later, you received a $29,435 credit toward a future cruise, good as long as you book within 12 months.
Was this a coincidence? I honestly don't know, since Viking responded to neither my initial email nor multiple other requests for comment.
But the credit did represent an about-face from the company, whose replies to your earlier repeated inquires via email had included mostly boilerplate language. "We completely understand your concern and we are sorry to hear of your disappointment," Viking wrote in one response. "You should know, the safety of our guests and crew is our highest priority." They also told you they "work closely with our global network to understand the situation firsthand" and "are prepared to make any future adjustments as needed."
To paraphrase: "You're out of luck."
You did make more progress by phone after receiving these rejections. On Saturday, Oct. 21, as you told me, a "lead customer support specialist" said she would check with management and get back to you by the following Monday. She did not, but eventually responded by saying she would try again. The next day, I wrote in.
Whether it was her or me or both, the fact that Viking parried your initial requests should not be surprising. There is only mixed evidence that travel to Egypt or Jordan could be any more dangerous than when you made the booking.
Yes, the State Department last month issued a " Worldwide Caution " notice that travelers should be alert to "the potential for terrorist attacks, demonstrations or violent actions against U.S. citizens and interests," but that's not specific to the Middle East, North Africa or any destination. More relevantly, the U.S. embassy in Cairo issued a " Demonstration Alert ," warning that protests, "potentially including anti-U.S. sentiment, may occur in Cairo or elsewhere in Egypt."
But despite the possibility of demonstrations, the fact that Egypt borders Israel does not necessarily equate to danger throughout the country. Sudan, Egypt's southern neighbor, has been at war for six months , which has not seriously disrupted Egyptian tourism. And the State Department, which assigns danger levels from Level 1 ("Exercise Normal Precautions") to Level 4 ("Do Not Travel"), had labeled Egypt a Level 3 ("Reconsider Travel") in 2020, long before the Israel-Hamas war. Jordan, your other destination, remains at Level 2, on a par with France and Peru.
So though it may be obvious to you that travel to Egypt is too dangerous right now, it is not obvious to the State Department, or to companies like Intrepid Travel. Matt Berna, Intrepid's president for the Americas, told me the company has neither canceled nor modified its Egypt (and Jordan) trips because of feedback from ground staff. "We have operations teams working with hotels, he said, "and group leaders out in the tourist sites and in the streets with the groups. They're feeling what's happening every day" and reporting in to the country offices. A State Department Level 4 warning, though, would trump that, he said.
Travelers like you are left in a difficult position when their risk assessment differs from the company they booked with. Even for those with travel insurance, geopolitical events are generally excluded from coverage — only a "cancel for any reason" policy would cover such a disruption.
"The consumer is kind of faced with this awkward option of going on a trip and being really fearful or not going on a trip and losing money," said Jeffrey Ment, a travel industry lawyer who has fielded "probably 100" related inquiries from clients since the war began.
But the companies he represents are also in a bind, he stressed, because — though we travelers rarely think about it — they have already spent some or even most of what you've paid them. "Follow the money," he said. "Maybe it's gone from a travel company to a cruise line, or from a cruise line to a fuel supplier, a food supplier, a staff supplier or an entertainment supplier. And those other companies are not giving the money back, because travel to Egypt is open and on."
"You can't force Viking or anybody else to just gratuitously refund the money that they don't have," he added.
Well, you can't force them, but you can sometimes entreat them.
Mr. Berna told me that Intrepid's internal policy does make room for this. "While we don't publicly announce free changes and free cancellations," he said, "if someone calls in and feels like they're just not going to have an enjoyable trip, a safe trip, then we're allowing them to change to a different date in the same region" or even a future credit.
Or, as Mr. Ment told me when I asked him to assess Viking's decision to grant you credit: "It's common practice. The squeaky wheel wins."
Luckily there are many squeak aids available to travelers, even beyond writing to [email protected] . (I welcome all travel-related complaints, though my capacity to squeak about Middle East refunds will likely not go beyond this column.) There's posting online reviews, and registering more formal complaints through the Better Business Bureau and Elliott Advocacy , both nonprofits. The offices of your state's attorney general are used to taking on travel companies (though state laws vary), and you can ask your credit card to squeak for you through a chargeback request, as long as you are ready to go back and forth with them for months.
Still, everyone should start with a personal squeak: Call or write to the companies yourself, attempting (with patience and politeness) to get bumped up the customer service ranks until you reach someone who has the power to make an exception.
If you need advice about a best-laid travel plan that went awry, send an email to [email protected] .
Follow New York Times Travel on Instagram , Twitter and Facebook . And sign up for our weekly Travel Dispatch newsletter to receive expert tips on traveling smarter and inspiration for your next vacation.
Seth Kugel is the columnist for " Tripped Up ," an advice column that helps readers navigate the often confusing world of travel. More about Seth Kugel
Open Up Your World
Considering a trip, or just some armchair traveling here are some ideas..
52 Places:  Why do we travel? For food, culture, adventure, natural beauty? Our 2023 list has all those elements, and more .
Spain : Does a culture-centric family trip have to be boring for the kids ?
Barbados : Venture beyond the resorts to find rum shops, farmers' markets and surf breaks.
Malaysia :   Be dazzled on the island of Penang  by winding alleys, pastel-painted storefronts and aromatic food.
India:  A writer is guided by the age-old epic story of "Rajula Malushahi," which led him to a series of unexpected places .
Serbia:  Belgrade is quietly developing into one of the best bar destinations in Europe .
Kenya:  Fifty years after her own first safari, a grandmother takes her adult granddaughter on a wildlife adventure .
Skip to main content
Keyboard shortcuts for audio player
Middle East crisis — explained
The conflict between Israel and Palestinians — and other groups in the Middle East — goes back decades. These stories provide context for current developments and the history that led up to them.
Freeing hostages, hosting Hamas: Qatar's influence in Israel-Gaza war, explained
Aya Batrawy
People walk along a street as a plume of smoke rises in the background during an Israeli strike on the Bureij refugee camp in the Gaza Strip on Thursday, as battles between Israel and the Palestinian Hamas movement continue. Mahmud Hams/AFP via Getty Images hide caption
People walk along a street as a plume of smoke rises in the background during an Israeli strike on the Bureij refugee camp in the Gaza Strip on Thursday, as battles between Israel and the Palestinian Hamas movement continue.
DUBAI, United Arab Emirates — Qatar is a tiny nation that juts out of the Arabian Peninsula; it's about twice the size of Delaware, with just 300,000 citizens.
Despite its small size, Qatar's influence spreads far. It's home to the Al Jazeera news network and a sprawling U.S. airbase with U.S. troops. Last year, it hosted the World Cup soccer games.
Middle East
Qatar's role in hostage negotiations.
And now it's playing a key role more than 1,000 miles to the west. It is a close U.S. ally and the regional power best positioned to both influence Hamas and play a mediating role with Israel.
The war began Oct. 7, when nearly 2,000 Hamas militants stormed into Israel, killing around 1,400 people — mostly Israeli civilians, including women and children. The militants also took an estimated 240 hostages, according to Israeli officials. A quarter of a million Israelis have evacuated their homes due to the threat of further attacks, and Gaza rocket fire on Israel continues daily, though nearly all missiles are intercepted.
What is Hamas? Here's what to know
Israel's bombardment and attacks on the Gaza Strip have since killed more than 9,000 people, 70% of whom are women and children , according to Palestinian health officials in Gaza. Nearly 200,000 homes have been destroyed and the Gaza Strip's 2.3 million people are largely displaced, suffering from shortages of clean water, medicine, fuel, food and electricity.
Qatar is not directly involved in the conflict, but is no bystander either.
Here is what to know about its role in Gaza and beyond.
Yocheved Lifshitz, a freed hostage, speaks to media in front of Ichilov Hospital in Israel on Oct. 24, after she was released by Hamas from the Gaza Strip. Ilia Yefimovich/picture alliance via Getty Images hide caption
Yocheved Lifshitz, a freed hostage, speaks to media in front of Ichilov Hospital in Israel on Oct. 24, after she was released by Hamas from the Gaza Strip.
Qatar's role behind the scenes
The diplomacy that went into opening the rafah border for palestinians.
In recent weeks, Doha has helped broker the release of four Israeli hostages held by Palestinian militants. It helped to negotiate — in coordination with the U.S., Egypt, Israel and Hamas — for foreigners trapped in Gaza to leave through the territory's crossing with Egypt. Several dozen Palestinians, of more than 22,000 wounded in the war, have also been let out to receive treatment in Egypt this week, according to the Palestinian health officials.
Qatar has been able to play this role because it has hosted Hamas leaders in exile, though it's unclear whether it can keep doing so amid growing pressure from the U.S., Israel and Europe, which designate Hamas as a terrorist organization.
A Qatari official, who asked that their name not be used to discuss a sensitive issue, told NPR the Hamas political office in Doha was opened over a decade ago in coordination with the U.S., after a request from Washington to establish indirect lines of communication. Qatar says it's been used across multiple U.S. administrations for mediation efforts. The official reached out to NPR after this story was originally published.

National Security
U.s. and qatar agree to prevent disbursal of recently unfrozen iranian funds.
The Biden administration and senior Israeli officials have lauded Qatar's role in trying to free more than 200 hostages, among them children and elderly, held by militants in Gaza.
Qatar has long hosted or directly talked to groups the U.S. and Europe do not want to deal with directly in difficult negotiations. That has helped Qatar exert influence, play a key role on the global stage and maintain relations with a wide range of players from Washington to Tehran.
Qatar's money trail in the Gaza Strip
For years, Qatar has helped pay the partial salaries of tens of thousands of Palestinian teachers, doctors and other public servants in the Gaza Strip, which has been under an Israeli blockade, supported by Egypt, since Hamas wrested control of the territory in 2007.
Israeli news reports and analysts say Qatar has sent more than $1 billion to Gaza over the past decade.
Qatar sent that aid through fuel to the Gaza Strip's Hamas government, which in turn sold it and paid partial salaries. In the past, the money was sent via suitcases stuffed with cash .
Israel allowed these transfers to Hamas. Supporters of Prime Minister Benjamin Netanyahu say the payments his government approved helped keep the status quo in the Gaza Strip and Hamas from escalating attacks on Israel .
His detractors say the policy was aimed at weakening the rival Palestinian Authority in the West Bank and perpetuating the rift between the two Palestinian factions in order to avoid engaging in a real peace process and two-state solution.
Qatar has also sent construction materials into Gaza after infrastructure was destroyed in previous Israeli wars. It also helped pay for United Nations food rations to Gaza's poorest families.
Al Jazeera and Qatar's soft power
The Qatar-based news network, primarily funded by the government, is one of the most widely seen Arabic channels in the world. It's also one of the very few broadcasting live from across the Gaza Strip throughout the current war. It's broadcasting on Arabic and English channels.
The network has long angered Israel and some Middle East governments for its alternative viewpoints on major Mideast crises, like the Arab Spring revolts. Critics say the channel promoted Islamist movements. But for hundreds of millions of homes with Arabic satellite receivers that can watch Al Jazeera, it is an indispensable source of news and information.
Israel's Cabinet recently approved measures that could lead to a shutdown of Al Jazeera's operations in the country. U.S. Secretary of State Antony Blinken reportedly asked Qatar's emir to tone down Al Jazeera's coverage of the carnage in Gaza.
The news network and Qatar have been intertwined since the Arabic channel's launch in 1996. Qatar's then-ruler financially backed it when it launched, and it has mostly been funded by the Qatari government, which derives much of its wealth from gas exports. Its chairman is a member of Qatar's ruling family.
Al Jazeera says it operates independently.
The network's journalists have been targeted or killed while covering the Israeli-Palestinian conflict. Last year, Shireen Abu Akleh , a longtime Palestinian American reporter and household name in the Middle East, was killed while wearing a clearly marked "press" vest in the West Bank. Israel and the U.S. say an Israeli soldier was most likely responsible for killing her.
Al Jazeera journalist Wael Al-Dahdouh attends the funeral of his wife, son and daughter, after their home was hit in the Nuseirat camp in the center of Gaza, where they had sought refuge after being displaced by the initial bombardment in their neighborhood, Oct. 26. Ashraf Amra/Anadolu via Getty Images hide caption
Al Jazeera journalist Wael Al-Dahdouh attends the funeral of his wife, son and daughter, after their home was hit in the Nuseirat camp in the center of Gaza, where they had sought refuge after being displaced by the initial bombardment in their neighborhood, Oct. 26.
At least 24 journalists have been killed in the war between Israel and Hamas in Gaza
In recent weeks, dozens of family members of Al Jazeera's staff in Gaza have been killed in the Israel-Hamas war, including the wife, son, daughter and grandchild of Gaza correspondent Wael Dahdouh .
Qatar keeps ties with the U.S. — and its rivals
Qatar hosts thousands of U.S. troops at the Al Udeid Airbase , which also serves as the regional headquarters for U.S. Central Command. Doha is paying for an expansion of that airbase, which the U.S. and others have used to launch airstrikes against the Islamic State group in Iraq and Syria.
Qatar was instrumental in evacuating people from Afghanistan two years ago, during a chaotic and hurried U.S. evacuation from the country after it was taken over by the Taliban. Qatar has hosted U.S.-Taliban peace talks and other meetings, and continues to be home to members of the Taliban — and to Afghanistan-focused diplomats who withdrew from Kabul in 2021.
Doha has helped free Western hostages held by extremist groups in Syria, and recently negotiated a high-profile prisoner swap between the U.S. and Iran.
The country maintains close ties with Iran, with which it shares an underwater gas field in the Persian Gulf. Iran rushed to its aid when several Arab states cut ties with Qatar for several years over its policies in the region.
President Biden designated Qatar as a major non-NATO ally , elevating the security partnership even more. Late last year, his administration described Qatar as one of the United States' "closest military partners in the region" and said Qatar's efforts in Gaza had helped to stabilize the territory.
Qatar's Emir Sheikh Tamim bin Hamad al-Thani waits for U.S. Secretary of State Antony Blinken in Lusail, Qatar, on Oct. 13. Jacquelyn Martin/POOL/AFP via Getty Images hide caption
Qatar's Emir Sheikh Tamim bin Hamad al-Thani waits for U.S. Secretary of State Antony Blinken in Lusail, Qatar, on Oct. 13.
Meanwhile, Qatar is also home to senior Hamas leaders in exile, such as Khalid Mashaal and Ismail Haniyeh. It's unclear precisely how much Hamas leaders abroad knew about the Oct. 7 surprise attack on Israel. They've come under scrutiny for their upscale lifestyles abroad as Gazans suffer at home.
Qatar was one of the first Gulf Arab states to establish ties with Israel
Qatar, like several other Arab states, has not publicly condemned the Hamas attacks on Israel. And like other Arab states and Iran, it has blamed Israeli policies for the escalation in violence, pointing to the occupation in the West Bank, deadly raids into Palestinian cities there and allowing more Israeli hardliners into the sensitive Al Aqsa Mosque compound, known to Jews as the Temple Mount.
Still, Qatar was one of the first Gulf Arab states to establish official trade ties with Israel in the 1990s. But Israel's office in Doha was permanently shuttered after Israel's war in Gaza in 2009, and now there are no official ties between Israel and Qatar.
Emir Sheikh Tamim bin Hamad Al-Thani said "enough is enough" last week in a speech to his country's consultative Shura Council, describing Israel's bombardment of the Gaza Strip as "barbaric."
Despite this sharp rhetoric, Israel's Mossad intelligence chief was recently in Qatar to discuss the release of hostages held in Gaza.
NPR's Daniel Estrin contributed to this story from Tel Aviv.