Jewish Vatican
A must-see destination, an immersive tour through images and symbols in one of the most important museums in the world..
Thus, the complexity of themes and symbology, this tour can be a special learning experience for kids in their first approach to images, symbols, colors, treasures, frescos, with an emphasis on understanding their context with a Jewish perspective.
The Vatican Museums house a vast collection, with finds from the Egyptian era to the late Renaissance, up to contemporary art. Through the Jewish perspective we will visit the Picture Gallery, Sculptures, Gallery of the Candelabra, Tapestries, Maps.
The Sistine Chapel will be the perfect occasion to see one of the most important examples of Italian Renaissance architecture and art. It is also the most significant works of "visual theology," of the so-called Biblia pauperum, Bible of the poor, that let the majority of the non-literate population to be able to "read" through the images about God's plan of salvation towards humanity.
Through our Jewish Vatican tour you will learn how Michelangelo disseminated the Volta and the Last Judgment of complex symbology and messages related to Jewish Kabbalah mysticism. In fact, the decorative scenes had been placed with a precise semantic correspondence, in order to emphasize the continuity between the Old and the New Testament.
Meeting point: Caffè Vaticano, Viale Vaticano 100 Duration of the tour: 3 hours Participants : min.1; max. 9
Travel tips:
Ensure your clothing is conservative enough for San Peter Church
All tours are available in Italian, English, Spanish, French, and Hebrew and your kids are very welcome!
View the gallery, the ghetto & jewish museum, coliseum, roman forum & titus arch.
Jewish Vatican Tour
My selection of Rome
Ostia Antica Synagogue
Jewish Catacombs
The ancient Roman Aqueducts and the Baths of Caracalla
Cruise Combination Tour
Zoom Virtual Tour
Kosher Concierge
Private driver, accomodations, kosher restaurants booking, private kosher chef, kosher babysitter, kosher meals/catering, shabbat meals, prepaid shabbat walking tours, now i would like to share my story and experiences with you, contact me and book your tour.
Micaela Pavoncello
E: [email protected] T: +39 3932175898
© 2023 Jewish Roma. All Rights Reserved, Jewish Roma Walking Tours - Web Marketing Agency : Ndv Comunicazione
tripadvisor
The Ghetto & Jewish Museum
Coliseum, Roman Forum & Titus Arch
Academic Tours
Cooking classes
Day trip to Naples and Amalfi coast
Tivoli: Villa D'Este e Villa Adriana
Tour with a professional photographer
Customized tours
La Garbatella
Contemporary art tour
Jewish Roma Walking Tours
T: +39 393 217 5898 E:  [email protected]
The Vatican & The Sistine Secrets
The Vatican seen from St. Peter's Dome
The Sistine Chapel
One of our most requested tours, this is a one-of-a-kind way to see the Vatican Museums, one of the world's greatest and oldest art collections. With over 2,000 rooms stuffed with objects, it is easy to understand why so many tourists get lost, exhausted and overwhelmed. This is a place where it really pays to have the company of an expert, especially one who knows how to show you the Jewish content and other secrets that most visitors don't notice. Yeshiva students in the Vatican Museums Your docent will lead you through the maze of halls and chambers, telling you all the while the gossip and great stories from the Renaissance. Figures like Michelangelo, Julius II, Raphael and Leonardo da Vinci will come alive at every turn. You will also learn the philosophy behind the artwork, the Renaissance and the Museum itself.
Of course, since our founder Roy Doliner wrote the international best- selling book revealing Michelangelo's Sistine Secrets, our docents are the only ones authorized and trained by the author himself to describe the secret Jewish messages and other shocking surprises of the Sistine Chapel! Of course, we are the only association in Rome that interweaves Talmudic lore, Midrash and Jewish history with the Vatican!
Depending on your level of interest and energy, and on lines, crowds and other variables out of our control, this tour can take from 3-4 hours; be prepared for a lot of walking. If you have any physical problems with walking or stairs, please let us know far in advance in order to adapt the course of the tour to your needs.
Previous Tour
Booking for vatican, get in touch with us.
Please note that the preferred method of contact is via email.
Please be aware that the phone is off during tours, the Sabbath and other Jewish holy days.
Contact details
+39 392 2263513
info@jewstravelrome.com
Tripadvisor
Google Review
Jews Travel Rome
Jewish Tour Guide in Rome – Take your Trip On Jewish Rome
The Jewish Museum, Synagogues and former ghetto area
Today, the Jewish Quarter is one of the top destinations for any informed traveler; each corner...
Coliseum, Arch of Titus and Michelangelo's Moses
Discover the majesty of the Eternal City with a visit to the heart of the...
Vatican Museums through a Jewish Lens
The Vatican Museum, established over 500 years ago, it is one of the largest museums...
Jewish Catacombs on the Old Appian Way
Discovered by accident in 1859, the Catacombs of Vigna Randanini, are the only accessible Jewish catacombs...
An Evening Stroll Through Magical Rome
Enjoy an atmospheric evening stroll through Rome's most famous squares, fountains, and monuments. Walk the...
Learn & Eat… in the Jewish Ghetto!
Food and culture all in one! Taste authentic Judeo-Romanesco food, together with a stroll through...
Kosher Cooking Class with Local Chef
Italian cooking is famed worldwide for it fresh ingredients, simple nature, and delicious taste.Head into...
What is Jews Travel Rome?
We are a group of Licensed native Italian tour guides, members of the Jewish Community of Rome, who love Rome and are excited to introduce you to our beautiful city.Each guide has a deep knowledge on Jewish and Roman history. Our tours are enriched by personal experiences and studies, are suitable for both adults and children and can be customized and adapted to your individual needs.Our guides are at your exclusive disposal and will take you on a private tour through Rome, its history, anecdotes and curiosities, making your tour interesting, exciting, and one-of-a-kind.Tours are available in English, French, Spanish, Hebrew and other languages upon request.We are also happy to offer full and/or multiple day tours.All tours are are by reservation only to allow for individual and customized attention.
Rome & Vatican
Florence & Tuscany
Napoli & Amalfi Coast
Matera & Puglia
Private Trip Packages
Custom Trip Planning
Jewish Rome Family Tour
Uncover the cultural impact of Rome's longstanding Jewish community in the company of your private historian guide. During this 3-hour Jewish Rome family tour, you'll explore the Jewish Ghetto and visit key heritage sites, including the Great Synagogue and the Jewish Museum housed inside it. All hearing long-ago stories tracing the over 2,000 year's history of Jewish life in Italy's capital.
Families with Kids
Art & History Lovers
Inquiry for
By submitting this form, you agree to the Nancy Aiello Tours Privacy Policy .
What to Expect
This private Jewish Rome family tour unveils the treasures of the city's historic Jewish Quarter including the picturesque area of Trastevere once home to Rome's first Jewish settlers until the Renaissance. Our guide takes you on a carefully sketched walk through the Roman Ghetto tracing the history of the Europe's oldest Jewish community through this still-vibrant quarter with its charming fountains, piazzas and cobblestoned backstreets. A must-do experience for families interested in learning about Rome from a Jewish perspective.
The History of Rome's Jewish Quarter
Within the Eternal City renowned for its ties to the Catholic Church, lies the Jewish Ghetto, the second oldest Jewish quarter in the world after Venice . Established by Pope Paul IV in 1555, today the ghetto is no longer walled but is still the heart of the Roman Jewish Community. The city's monumental Great Synagogue is here and this is where you will find kosher restaurants and typical Jewish Roman dishes including the famous fried artichokes.
Jews have been living in Rome continuously since the 2nd century BCE and today their community is Italy's largest. Gain insights into this deeply influential culture. Our expertly planned itinerary retraces all this fascinating history, from the ancient Roman times to nowadays. You will learn how this enduring community has survived with their faith and tradition intact for 22 centuries and the important role-played in the city cultural life and society from economic influence to gastronomic delights.
Rome's Jewish Ghetto and Trastevere
We start by exploring the Jewish Ghetto area and visiting key Jewish heritage sites, including the Great Synagogue, built in 1904, one of the area's most important landmarks. Behind the monumental Synagogue is the Portico d'Ottavia, which owes its name to the ruins of an ancient Roman temple, built in the 1st century B.C. Inside part of the monument stands the church of St. Angelo in Pescheria.
Then, we proceed to the Tiber Island by passing through the Ponte Fabricio, the oldest bridge in Rome. The island offers an amazing walk with its quaint houses, courtyards and streets reminiscent of its medieval origins. Afterward, we head on to one of the most famous and ancient parts of Rome, the Trastevere quarter where remains of the oldest uninterrupted Jewish community are still present. Walking in Vicolo dell'Atleta, you will see a 13th-century construction considered the only surviving ancient Jewish synagogue in the quarter from the Middle Ages.
The historic area of Trastevere is also famous for its restaurants and charming atmosphere, once the tour is over it is up to you to continue with a fun and relaxing walk in the district, or perhaps stop at any of the restaurants or pizzerias for a local meal. Interested in a Jewish Vatican Tour? See our Vatican Private Tour from a Jewish Perspective
Jewish quarter neighborhood, the site of the former Ghetto
Largo 16 ottobre 1943
Via del Portico d'Ottavia
Via della Reginella
Piazza delle Cinque Scole
Largo Stefano Tachè
Great Synagogue of Rome
Jewish Museum of Rome
Tiber Island
Trastevere district
What Is Included
Private licensed professional local guide
What Is Not Included
Transportation
Jewish Museum and Synagogue entry tickets 11 Euro/person, paid directly on site (tickets prices may vary slightly without notice)
Food & Drinks
Tips (optional)
Anything not expressly mentioned as included
Meeting Point
Important information.
This private tour is available on request any day except Christmas Day, New Year's Day, and Labour Day.
The Great Synagogue of Rome and Jewish Museum close Fridays afternoon, Saturdays, and on certain Jewish holidays throughout the year.
If you want to visit the Great Synagogue and museum, avoid this tour on these days when they are closed.
Good to Know
When entering the Great Synagogue of Rome and the Jewish Museum housed inside it, they do require the use of their own guides within. Your guide will be with you all the time and use time before and after entering to provide greater depth to the site.
The Great Synagogue of Rome dress code requires modest attire: no halter or tank tops or short shorts.
The security at the Great Synagogue is high and photos are not allowed inside.
This tour is not suitable for wheelchair users or those with impaired mobility.
How to Book Your Private Tour
Send Us Your Inquiry Fill out the tour inquiry form and we will respond with availability and price quote.
Payment Policy Full payment by credit card is required to make a reservation. We use industry leader Stripe for all card transactions.
Tour Voucher Within two business days of payment, we will email you a voucher with all the booking details. Such email constitutes your proof of purchase.
Do we get inside the Synagogue?
We'll go to venice after visiting rome. do you offer any jewish tours there, would you like to personalize this tour, other tours in rome & vatican, best of rome private tour with colosseum, trevi fountain, piazza navona, and spanish steps, private vatican night tour with after-hours access to the museums & sistine chapel, rome to venice italy tour for seniors – 12 days sample itinerary, private walking tour of rome historic center, tuscany full day trip from rome: private wine tour, private vatican early morning tour of the sistine chapel & museums, highlights of the vatican private tour: vatican museums, sistine chapel & st. peter's basilica, vatican for kids private tour, you're exploring.
Last update: February 8, 2023
As ever, we put health and safety first. Since the first wave of the Covid-19 pandemic, all of our tours comply with the necessary safety and security regulations as per local guidelines. For more information, including specifics associated with requirements and restrictions associated with travel to and within Italy, read the following Covid-19 updates or consult the Italian embassy in your country.
What people say about me...
In The Press
The Vatican
Ancient Rome
Jewish Rome Combo Tour
Prepaid Shabbat Walking Tour
The Jewish Catacombs
Rome on Wheels
Jewish Rome for Kids
Kosher Cooking Classes
Kosher Deliveries
Kosher Restaurants
Group Sizes
Jewish Museums
Jewish Hospital
Chabad in Rome
Chabad in Naples
Accommodation
Guided Tours
Restaurant Reservations
Synagogue Reservations
Ticket Purchasing
Transfers & Driving Services
Other Services
Shabbat in Rome
Jewish Rome
Can jews go inside the sistine chapel.
Can Jews Go Inside the Sistine Chapel? 
Today I'm addressing a question my guests ask me all the time: can Jews go inside the Sistine Chapel? 
Rome boasts an abundance of attractions and cultural curiosities. Running through the Eternal City is a rich vein of Jewish history and patrimony: not just in and around the Jewish Ghetto and ancient center, but also, surprisingly, in the Vatican .
Hidden within the Vatican Museums are countless Jewish symbols and artworks. The Vatican's Lapidarium , for example, is home to the world's largest collection of ancient Jewish inscriptions. But the highlight for most is the Sistine Chapel , the Vatican Museums' foremost and final attraction, adorned by Michelangelo's marvelous frescoes, which is the last attraction to greet visitors before they step outside the Vatican Museums and into Saint Peter's Basilica.  
But for Orthodox Jews paying a visit to the Vatican, one question resurfaces time and time again: can Jews visit the Sistine Chapel?
The answer, in short, is yes.
While Jews should not enter a church that is still being used for worship, many rabbis would advocate that there is no problem entering churches that are no longer in use if you are visiting them in the capacity of a museum.
Now, the Sistine Chapel, despite being used for conclaves and by the Pope as his private chapel, counts as a museum rather than an active place of worship. In fact, the Sistine Chapel is part of the broader complex known as the Vatican Museums, and as such cannot be visited separately. Because the Sistine Chapel is an integral part of the Vatican Museums' collection, there is no legalistic problem with visiting it.
There is, unsurprisingly, some debate over this issue. Rabbi Uri Orlian suggests that the Sistine Chapel could also be considered a place of worship, and therefore visiting it could be contentious. But even he acknowledges that the Sistine Chapel serves functions other than as a church or place of worship, and that therefore visiting it to view Michelangelo's art would be justifiable. 
So having established that Jews can go inside the Sistine Chapel, the question turns to whether they should.
Joining me on a Jewish Vatican tour offers invaluable insight into the close connection between Judaism and Christianity that colors so much of Rome's history. Only by visiting Rome with a Jewish tour guide can you seek out the symbols that put Judaism at the heart of the Catholic Church.
→ Learn all about my Jewish Vatican tour
What's more, the primacy of Jewish themes and symbols within Michelangelo's frescoes in the Sistine Chapel raises the question of whether his art was intended to promote a purely Catholic perspective or, to put it another way, whether he set out to inspire an exclusively Christian audience. Michelangelo portrays Christ revealing all five fingers – representing the Five Books of Moses – rather than the traditional three which would represent the Holy Trinity. In his portrayal of Adam and Eve in the Garden of Eden, he shows Eve holding the fig – in following the Jewish tradition – rather than the apple, in keeping with the Christian.
Then there's the issue of the architecture of the Sistine Chapel. The fifteenth-century chapel was designed specifically to mirror the shape and proportions of King Solomon's Temple in Jerusalem, as described in the Old Testament. 
Joining me on a Jewish tour of the Vatican is a powerful reminder of the connectedness between the Jewish and Christian religions, and an experience any visitor to the Eternal City should be sure not to miss.
→ Click to view the Sistine Chapel in stunning Virtual Reality!
marcomisano
Protect Your Trip »
The 5 best vatican tours of 2023.
Guided Vatican tours can make the experience less overwhelming and more enjoyable.
The Best Vatican Tours
See the Sistine Chapel, St. Peter's Basilica and more on an organized Vatican tour. (Getty Images)
One of the most famous landmarks in the world, Vatican City draws more than 5 million people each year, which means that no matter when you visit, you can expect massive crowds. Along with the crowds, the sheer size of this sovereign city-state in Rome can make a visit to Vatican City feel overwhelming.
If you're feeling intimidated by the experience, consider one of the following small-group Vatican tours, guided by local experts who can both explain the history of the Eternal City and help you navigate the crowds.
As you browse the best options, be sure to keep the following in mind (and also visit the Frequently Asked Questions section at the botton of this page):
Many tours offer early-entry or after-hours access to the Vatican, so you should anticipate crowds regardless.
Any visit to Vatican City requires a lot of walking. Comfortable walking shoes are necessary, and strollers are allowed.
Traffic in Rome can be brutal, especially during the summer. Give yourself enough time to get to your tour at least 10 to 15 minutes before it departs.
What a Life Tours – Skip the Line Vatican Small Group Tour
Price: Adults from $90; kids from $83 Duration: 3 hours
One of the best tours in Rome , this small-group option includes skip-the-line tickets to all the museums as well as St. Peter's Basilica. Tourgoers are also given headsets so they can better hear their guide. Recent visitors praise the knowledgeable tour guides for helping them maneuver the museums, as well as ensuring guests are comfortable (finding a shady reprieve on a hot summer day, for example).
Tours, which last about three hours, depart from the What a Life Tours office (Via Santamaura 14B) at 10 a.m. and 2 p.m. daily. Tickets start around $90 for adults and $83 for kids ages 6 to 17. There is no cost for children ages 5 and younger.
What a Life Tours also offers skip-the-line access that omits the Sistine Chapel and St. Peter's Basilica, as well as local food tours and tours of the Colosseum .
View & Book Tickets: Viator | GetYourGuide
The Roman Guy – Exclusive After Hours Sistine Chapel Tour
Price: Adults from $184; kids from $154 Duration: 3.5 hours
Instead of early entry, this unique tour offers after-hours access to the Eternal City. Explore the museums and the Sistine Chapel with an expert guide before enjoying Italian aperitivo (a pre-meal drink) in the Pinecone Courtyard. Recent reviewers highly recommend this tour, pointing to the tour guides' breadth of knowledge and the ability to experience Vatican City with fewer crowds. They also say the wine (which was accompanied by delicious food) in the courtyard was a highlight.
This seasonal tour takes place Monday through Thursday at 3:30 p.m., though visitors are asked to arrive 10 to 15 minutes beforehand. Tours begin and end at the entrance to the Vatican and last approximately 3.5 hours. Tickets start around $184 for adults and $154 for kids ages 2 to 14.
The Roman Guy offers a number of other local tours that include visits to the Colosseum and Catacombs of Rome as well as food tours (and tours that combine some or all of the above).
View & Book Tickets: Viator
Liv Tours – Skip the Line Vatican, Sistine Chapel & St. Peter's Tour
Price: Adults from $258; kids from $55 Duration: 3 hours
This intimate tour is limited to just six people, making the experience more personal and enjoyable. Your tour guide will take you to through the famous galleries, the Julius II apartments, the Raphael Rooms and the Sistine Chapel. Recent tourgoers say they could see a difference in this tour versus the other Vatican tours. They also note how kind the tour guides are.
Tours, which are available during a wide variety of time slots each day, start and conclude at Caffé Vaticano, right across the street from the entrance to the museums. The cost is approximately $241 for adults and $100 for kids ages 3 to 17.
Other experiences offered by Liv Tours include a Jewish Ghetto & Travestere Tour, cooking classes and tours designed for kids.
Private Tours of Rome – Skip-the-Line Private Tour of the Vatican Museums
Explore the Vatican with a professional historian on this private tour. Recent travelers say they're so glad they chose to visit the Vatican on a private tour, noting how much they enjoyed hearing the guides' personal stories about the museums and the pope.
Tours depart at 9 a.m. and 2 p.m. daily and last about three hours. Tickets start from $258 for adults and $55 for kids ages 5 to 17.
If you're looking for a private tour of other attractions, Private Tours of Rome offers a variety of options. It also offers shore excursions, with pick up and drop-off at your ship in Civitavecchia.
Through Eternity Tours – Rome in a Day Tour with Colosseum & Sistine Chapel: Essential Experience
Price: From $426 Duration: 7 hours
If you're short on time and/or prefer to see several Rome attractions at once, this jam-packed tour is a great option. During the six-hour excursion, you'll see the Colosseum, the Roman Forum , Trevi Fountain , Piazza Novana and Pantheon before visiting the Vatican museums, Sistine Chapel, Raphael Rooms, St. Peter's Basilica and St. Peter's Square (and then moving on to other sites). This tour includes optional headsets and skip-the-line access at all ticketed attractions. Recent travelers say the tour guides make this experience especially fun.
This full-day tour starts at 9 a.m. in front of Restaurant Angelino and concludes in St. Peter's Square. It's typically offered Monday through Saturday. The cost starts around $426 per adult. While babies and toddlers up to age 2 are permitted free of charge, this tour is not recommended for children.
Through Eternity Tours offers a number of other guided experiences in Rome, including an Angels and Demons tour based on the bestselling book. The company also offers shore excursions and day trips to Tivoli, Florence and beyond.
View & Book Tickets : Viator | GetYourGuide
Frequently Asked Questions
The Vatican is a sovereign city-state recognized under international law. Its government includes the pope and the departments of the Roman Curia that help him exercise his responsibilities.
In short, yes. Vatican City is considered an independent nation-state and is the world's smallest such entity.
Yes, and there are a variety of ticket options you can purchase on the attraction website . However, because there's so much to see, a guided tour can help you see the highlights without feeling overwhelmed and may also include visits to other attractions in Rome.
All visitors must dress appropriately for a place of worship. Shorts, hats, miniskirts, sleeveless tops, low-cut tops and garments that show the knees are not permitted. Guests dressed inappropriately will not be allowed inside.
All visitors are required to go through a security check to enter the museums, and there are a variety of items that you may not take inside:
Luggage: Bags, backpacks and the like must not exceed 40 x 35 x 15 centimeters (16 x 14 x 6 inches); if they're too big, they must be checked in the cloak room (free of charge).
Umbrellas: If necessary, these can also be checked in the cloak room.
Video cameras: Non-flash photography is permitted in all areas except the Sistine Chapel.
Food and drink
Weapons and firearms
The Vatican is easily accessible from different sections of Rome. You can take the metro to either the Cipro or Ottaviano stop on Line A (orange line) to be dropped near the Vatican Museums. If taking the bus, multiple routes drop off near St. Peter's Basilica. You can also opt for a taxi or walk into St. Peter's Square.
Additionally, there are parking garages outside of Vatican City if you want to drive there, though driving in Rome is generally not recommended, as there are many areas where driving is restricted and you could be fined.
The Vatican museums are open Monday through Saturday from 9 a.m. to 6 p.m., with extended hours until 10:30 p.m. on Fridays and 8 p.m. on Saturdays through Oct. 28. The museums are closed on Sundays (except the last Sunday of the month) and certain holy days throughout the year, including Christmas. Final entry to the museum is approximately two hours before closing.
St. Peter's Basilica is open from 7 a.m. to 5 p.m. on weekdays, 9 a.m. to 6:30 p.m. on Saturdays and 8 a.m. to 7:30 p.m. on Sundays.
Be sure to check if there are any museum closures ahead of your visit.
You might also be interested in:
The Best Hotels Near the Vatican
The Best Places to Visit in Italy
The Best Italy Tours and Small Group Trips
Tags: Tours , Travel , Vacations , Vatican , Europe Vacations
World's Best Places To Visit
# 1 South Island, New Zealand
# 4 Bora Bora
If you make a purchase from our site, we may earn a commission. This does not affect the quality or independence of our editorial content.
You May Also Like
Best black friday luggage deals.
Amanda Norcross Nov. 7, 2023
The Best Luggage Trackers
The Best Girls Weekend Getaways
Sharael Kolberg Nov. 7, 2023
The Best NYC Dinner Cruises
Jessica Colley Clarke Nov. 3, 2023
Most Romantic Getaways in Vermont
Sharael Kolberg and Amanda Norcross Nov. 1, 2023
The Best Travel Backpacks for Men
Timothy J. Forster Nov. 1, 2023
The Best Dude Ranch Vacations
Gwen Pratesi Oct. 31, 2023
Romantic Getaways in Florida
Christine Smith and Alissa Grisler Oct. 30, 2023
Most Romantic Getaways in Colorado
Zach Watson Oct. 26, 2023
Romantic Getaways in New Hampshire
Alissa Grisler Oct. 26, 2023

Most Popular
Special Tours
Small Groups
Florence tours
Venice Tours
Pompeii and Amalfi Tours
Rome culinary experiences
Cinque Terre
Alba and Langhe
Amalfi Coast, Capri and Pompeii
Puglia and Matera
Sicily and Pantelleria
Rome Kids & Families Experiences
Rome Kids & Families Tours
Vatican Kids and Families Tours
Venice Kids & Families Experiences
Venice Kids and Families Tours
Cooking Classes for Kids in Rome
Sustainability
Via Giustiniani, 23, 00186 Roma RM
(0039) 06 6624626
(0039) 338 7791615
(0039) 334 7243374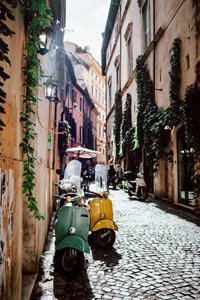 Rome Kids & Families Tours
Jewish Ghetto, Synagogue and Museum Tour | Private
Where the pinnacle of jewish-roman culture lies within the eternal city.
€ 330.00
Amalfi Coast, Pompeii and Capri Day Trips
Amalfi Coast, Pompeii and Capri Food and Wine Experience
Amalfi Coast, Pompeii and Capri Tours
Colosseum Tours
Cooking Classes in Rome
Culinary Experiences
Day trips from Rome
Experiences
Florence Day Trips
Florence Small Group Tours
Food and Wine Experiences in Amalfi Coast, Capri and Pompeii
Food and Wine Experiences in Florence
Food and Wine Experiences in Puglia and Matera
Food and wine experiences in Rome
Food and Wine Experiences in Venice
Galleries and Museums of Rome
Italy Tours
Milan and Lake Como Tours
Most Popular Tours
Other Destinations
Pope's Farm Tours
Puglia and Matera food and Wine Tours
Puglia and Matera Tours
Rome Catacombs Tours
Rome Driving Tours
Rome Guided Tours
Rome Jewish Tours
Rome Kids and Families Tours
Rome on Wheels
Rome Private Tours
Rome Shore Excursions
Rome Small Group Tours
Sicily and Pantelleria Food and Wine Tours
Sicily and Pantelleria Tours
Special Tours of Rome
Vatican Jewish Tours
Vatican Small Group Tours
Vatican Tours
Venice Day Trips
Venice Driving Tours
Venice Food and Wine Tours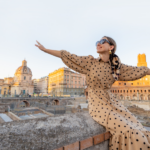 For More Information
Why Choose It?
Walk  through the vivacious Jewish Ghetto with a  local Jewish guide .
Witness  the Great Synagogue of Rome's  astounding beauty .
Explore  the expansive  Jewish-Roman culture  through  timeless art  and  delectable cuisine .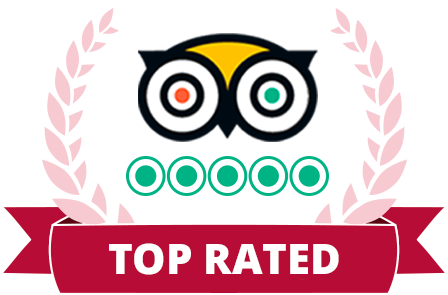 Tour Description
Join a  member of Rome's Jewish community  for a private tour through the  Jewish Ghetto . Rome's Jews can count themselves among the city's most historic inhabitants; their settlement in the city even predated the time of Julius Caesar. Your  private Jewish Ghetto, Synagogues and Museum tour  takes you on a journey through Jewish culture from past to present, nourishing you with the knowledge of its deep and moving history.
Ever resilient in the face of persecution, the historic settlers of the Jewish Ghetto have shaped an area that is now perhaps the most  thriving  and  sought-after neighborhood  in Rome's historic center. Sandwiched between the Capitoline Hill and the River Tiber, the Ghetto bustles with fresh bakeries and restaurants specializing in Jewish cuisine, as well as the city's largest synagogue.
Walk through the Jewish Ghetto
Your private Jewish Ghetto and Synagogue tour will walk you through the many attractions of this intimate ancient-medieval neighborhood. Learn the story behind the beautiful  Fontana delle Tartarughe  (Fountain of the Turtles) and ancient  Portico of Octavia  – a monumental complex dedicated to the sister of the first Roman emperor Augustus.
Your local Jewish guide will walk you through the history of Rome's Jewish from ancient to modern. You may even hear the unique Giudeo-Romanesco dialect being spoken in the streets around you – one of the oldest surviving remnants of this extraordinary culture.
Visit two of the city's historic synagogues
Having explored the Jewish Ghetto, your private guide will take you to visit the  Ashkenaz and Sephardi synagogues . Sheltered within the breathtakingly beautiful Great Synagogue of the Jewish Ghetto are countless treasures spanning the ages.
Venture inside the iconic Great Synagogue of Rome – the largest in the city. Your local Jewish guide will share the history of the synagogue, established after the unification of Italy, and the changes to Jewish culture and representation throughout the city over the centuries.
Admire the artworks within the Jewish Museum
Art has provided escape and expression throughout all cultures. Explore the masterpieces of Jewish-Roman art in the  Jewish Museum of Rome . Your local Jewish guide will share the history, legends, and insight into the lives of the artists whose works are on display.
Rome is often thought of as the quintessentially Catholic city, but Judaism has been prevalent since the 2nd century BC. Explore the  roots of Jewish culture  with your local Jewish guide and witness the metamorphic life of a Roman Jew from past to present.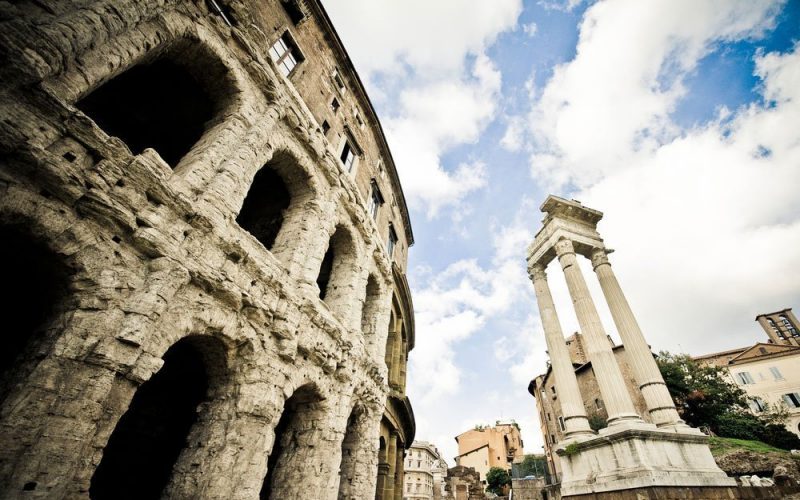 Itinerary: Jewish Ghetto Ashkenaz and Sephardi Synagogues Jewish Museum
Included: Jewish tour guide Reserved tickets
Wheelchair accessible: Guests with limited mobility are encouraged to request our private tours.
Meeting Point: Via Catalana, 5
excellent guides
Our guides are fluent in English and have a contagious passion for the inspiring cultural heritage of our Italian cities. Experts in their fields, they will immerse you in the hidden histories and intriguing lives of history's great protagonists. So much to see, so easy to miss out: with the help of our guides, visit the most absorbing sites and uncover the stories that have changed the world. Don't miss this fascinating journey!

Walksinsiderome
Explore Similar Tours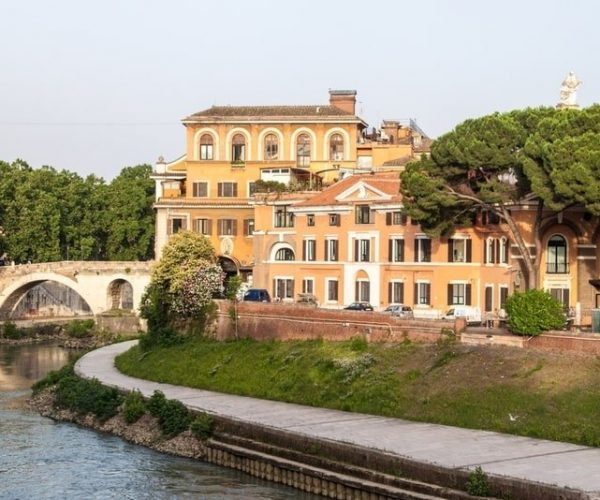 Jewish Ghetto and Trastevere Tour | Private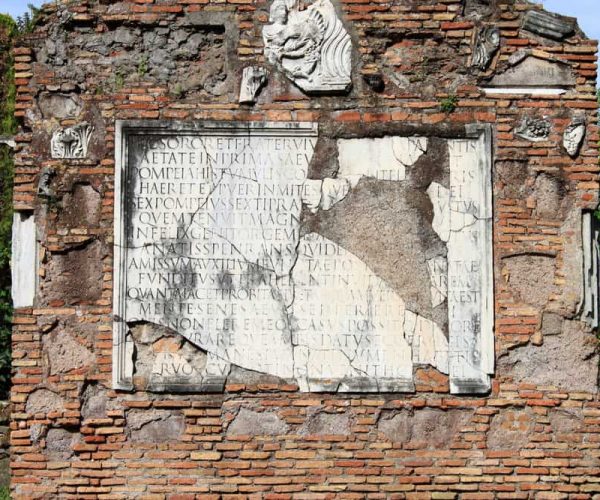 Jewish Catacombs and Old Appian Way | Private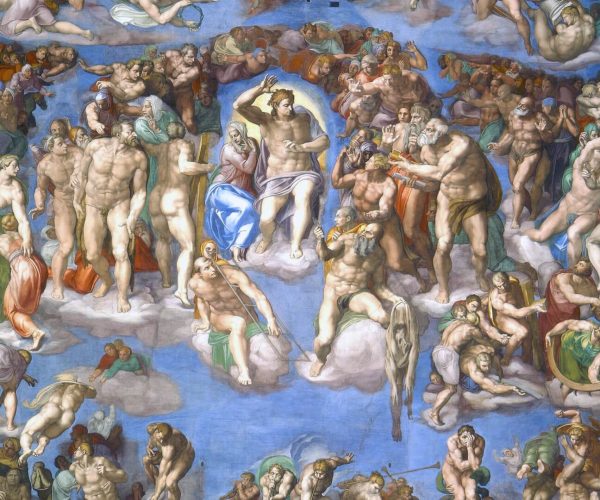 Vatican Tour from a Jewish Perspective | Private
Rome for Kids Tours
Walks Inside Rome
+39066624626
+393387791615
Privacy Policy
Cookie Policy
Do You Have a Question?
Child (5-12)*
Terms and Conditions* By clicking the box, you agree to the terms outlined in the privacy policy regarding the collection, use, and disclosure of your personal information within Walks Inside Rome Team to receive digital communications related to the products and services provided.
Subscribe to the newsletter By clicking the box, you agree to receive the newsletter and follow-up from Walks Inside Rome Team aimed at improving our service and your experience.
Forgot your password?
Lost your password? Please enter your email address. You will receive mail with link to set new password.
Back to login
Rome Tourism
Rome Hotels
Rome Bed and Breakfast
Rome Vacation Rentals
Flights to Rome
Rome Restaurants
Things to Do in Rome
Rome Travel Forum
Rome Photos
Rome Travel Guide
All Rome Hotels
Rome Hotel Deals
Last Minute Hotels in Rome
Things to Do
Restaurants
Vacation Rentals
Travel Stories
Rental Cars
Add a Place
Travel Forum
Travel Guides
Travelers' Choice
Help Center
Jewish Vatican Tour - Rome Forum
Jewish Vatican Tour
United States Forums
Europe Forums
Canada Forums
Asia Forums
Central America Forums
Africa Forums
Caribbean Forums
Mexico Forums
South Pacific Forums
South America Forums
Middle East Forums
Honeymoons and Romance
Business Travel
Train Travel
Traveling With Disabilities
Tripadvisor Support
Solo Travel
Bargain Travel
Timeshares / Vacation Rentals
Lazio forums
I'm looking for a Vatican tour that also goes into the aspects of the Jewish history and culture within the Vatican.
I also hear there are some other rooms in the museum with Jewish artwork in them and would like a guide that explains the significance of the Jewish influence as well as how that ties into everything else we are seeing.
Either group tour or private doesn't matter. Does anyone have any suggestions?
http://rome-tours.com/tours.php
Some of the rooms at the Vatican museum are normally closed, but she would know about that as well.
A collegue who runs this kind of tour is Micaela Pavoncello; she is soooo knowledgeable and so I am very happy to promote her services ;)
You can reach her at:
http://www.jewishroma.com/
Ciao Daniela
We took an After Hours tour of the Vatican Museum and they offer such a tour. http://www.italywithus.com
This topic has been closed to new posts due to inactivity.
CoopCulture to lose ticket sales concession for Colosseum 12:30 pm
Coliseum and Pantheon Tour 11:11 am
Driving from Rome to Venice 10:01 am
Very recent Rome report 10:00 am
Swimming in Rome (Swim Team) 6:18 am
Food tour choice yesterday
trip Rome - Bari yesterday
Rome Side Trips in Late November yesterday
New Year's Eve in historic city center yesterday
Just FYI only-Basilica di S. Maria del Popolo yesterday
Tickets for colosseum tours yesterday
Rome hotels near tourist spots, ie Vatican etc. yesterday
Please critique itinerary yesterday
A Roman suburb that a tourist should visit is... Nov 07, 2023
What is the best location to stay in Rome? 8 replies
Transportation from Rome to Venice 459 replies
Roma Pass- Is it Worth Buying? 504 replies
Beaches in/near Rome 3 replies
Best area to Stay in Rome 2 replies
Best time to go to Italy 6 replies
Weather During December 10 replies
What to Wear/Fashion a & September Weather in Rome/Tuscany 23 replies
Low Budget Places to Stay in Rome? 30 replies
Visiting Italy... where to stay in Rome 13 replies
Rome Hotels and Places to Stay
To and from Fiumicino/Leonardo da Vinci airport (FCO), including night transportation
Rome Taxi Information - including UPDATED fares from FCO and CIA airports
To and from Civitavecchia (Port)
To and from Ciampino airport (CIA)
Day trips from Rome: Pompeii, Naples, Sorrento, Capri and Amalfi Coast
How to Find Train Schedules from Rome FCO Airport to Florence
Do I need a guided tour of Rome or the Vatican?
What are some convenient neighborhoods to stay in?
Renting an apartment in Rome
Licensed Private Guides in Rome and the Lazio Region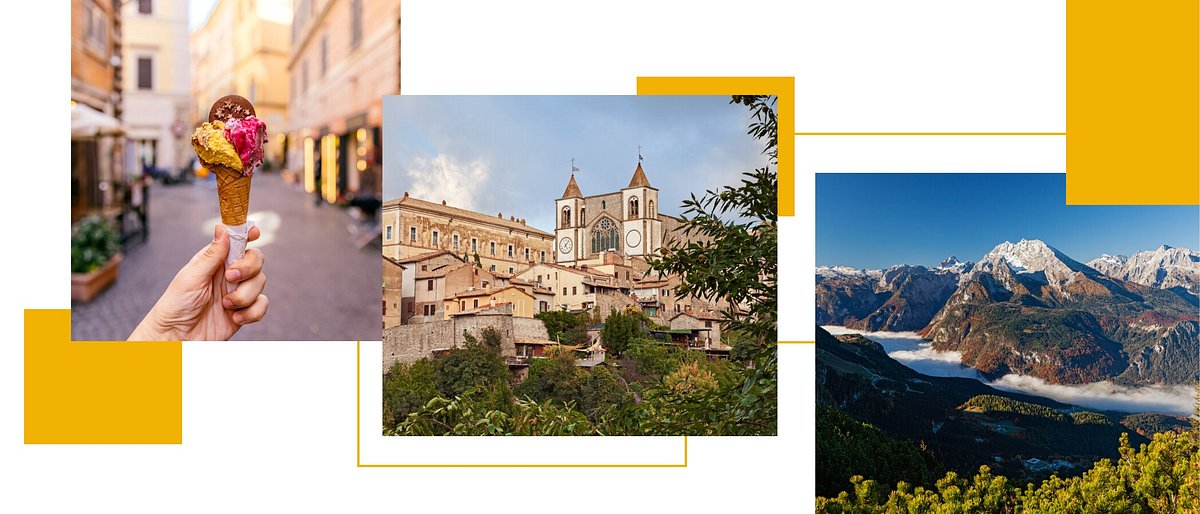 We tour in:
+39 06 4550 3948
+39 392 9283376
Florence & Tuscany
Pompeii & Amalfi
Rome & Vatican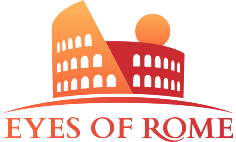 Our Destinations
Search Wizard
Jewish Quarter of Rome Tour
Tour highlights
Tour itinerary
Tour Details
What makes this tour Special
Rome housed the first Jewish community outside the Holy Land and has a millennial history of integration and segregation strongly linked with the Papacy
During the Jewish Quarter of Rome Tour you will enjoy one of the most picturesque neighborhood in town, lively adorned by excellent restaurants and cozy spots
Cover the longest time span with commentaries ranging from the Roman era to the Second World War and more
What to Expect
PRIVATE TOUR
Enjoy your tour with your own private tour expert at your party's disposal only
09:30 - 14:00
Meet&Greet at your hotel/accomodation. Transfer to the tour site included
KID FRIENDLY
This tour is suitable for kids of all ages
ENTRANCE TICKETS
No entrance tickets are needed! Enjoy your tour!
GENERIC INFORMATION
There is a moderate amount of walking involved so please wear comfortable shoes!
Blue badge certified private tour guide
Reservation fees
Meet & greet your private guide at your hotel or accommodation
One Way Transfer from your hotel/accommodation to the tour site
Drop Off back to your hotel after the tour (available upon request)
Sites you'll visit
Jewish Ghetto
Trastevere A quant area of Rome that has seen vast changes over the centuries. This area was home to the original Jewish Synagogue of Rome and also the oldest church of the Eternal City. During 753–509 BC it was home to "Hostile Etruscans" and once overtaken, the area was largely used by local fishermen as they took advantage of the close by Tiber river. This part of Rome was even chosen by Julius Caesar as the location for his luxury Garden Villa!
Jewish Ghetto One of the biggest and most breathtaking monuments you'll come across while walking in the Jewish Ghetto of Rome is the majestic ruins of Octavia's Porticus. Constructed two thousand years ago under the order of Augustus, in honor of his sister Octavia, was a monumental marble area surrounded by columns and embellished by two temples dedicated to Juno and Jupiter. The frescos that are still visible today were realized centuries later, showing us how this area was continuously used over the centuries.
Tour description
Start your tour to discover the Jewish Quarter of Rome by admiring the breathtaking view from the Janiculum Hill . Marvel at the impressive Fontana dell'Acqua Paola , also known as il Fontanone, one of the most beautiful fountains in Rome, dating from the 17th century. Just as ancient explorers, we'll descend the hill into the heart of Trastevere . Stroll through suggestive narrow alleys lined with historical workshops, bakeries and typical inns. Your tour guide will be your storyteller, and you will discover that Rome is not just about gladiators and Christian history – it's also a city inhabited by the Jewish community and has been influenced by their traditions for over 2,000 years.
Cross the pedestrian bridge of Ponte Sisto , and reach the Jewish Ghetto (the Jewish Quarter of Rome ), which is one of the most beautiful areas in the city, full of history and tradition, that has almost entirely remained untouched throughout the centuries. The 1904 Synagogue , the centerpiece of this area, is a magnificent structure with beautiful windows and decorative facade. Walk through narrow cobblestone streets, experiencing several layers of history, learn the history of the Jewish community, while you admire the ancient ruins that surround you.
Full Refund Cancellation Policy
Dolce Vita policy is applied on all Standard Bookings placed more than 72 hours from the date of the event. We provide all our customers with Refundable Terms up to 72 hours from the date of the event for any reason. To apply for a refund including where your tour is cancelled or changed by Eyes of Rome®, please contact our customer service team at [email protected] .
Peace of Mind policy is applied on Selected Bookings and on all Bookings placed within 72 hours from the date of the event. We provide all our customers with Refundable Terms so if you are unable to attend your booking due to unforeseen circumstances outside of your control you may be entitled to a refund - please see our full set of Refundable Terms and Conditions here . To apply for a refund, please find the instructions on how to apply in the booking confirmation email you received after payment.
Enhance your Experience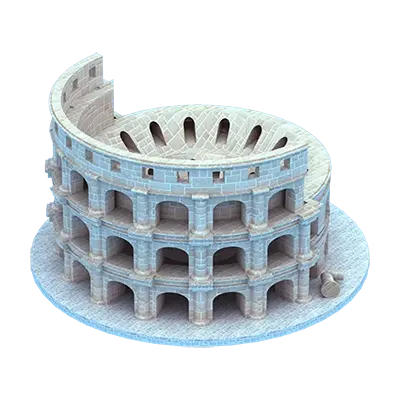 Grand Canal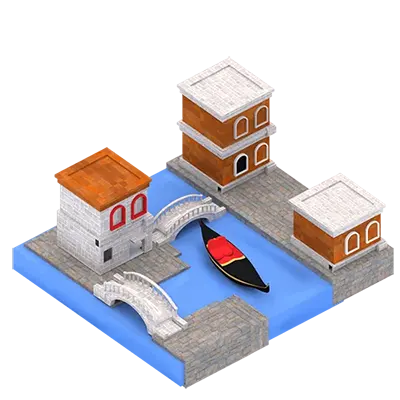 Tower of Pisa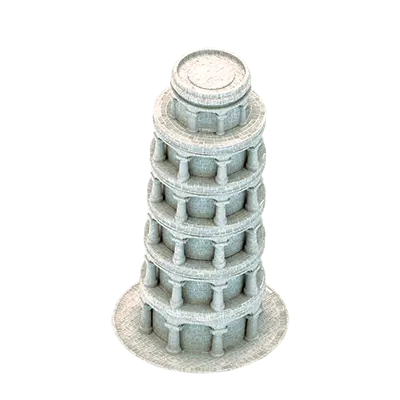 The Vatican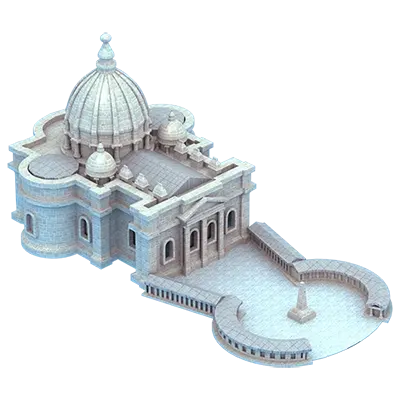 Trevi Fountain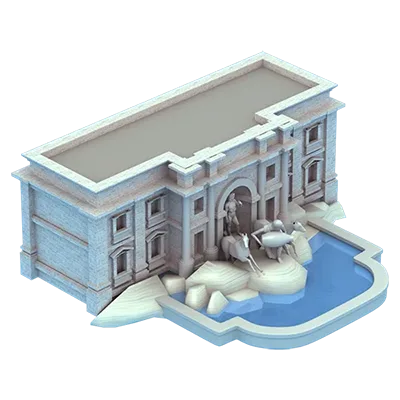 Duomo di Milano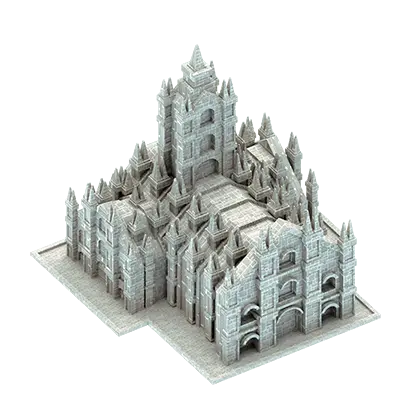 The Pantheon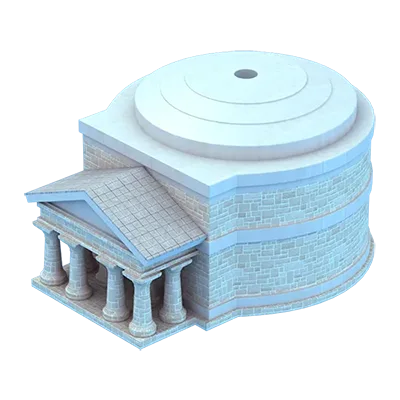 The Spanish Steps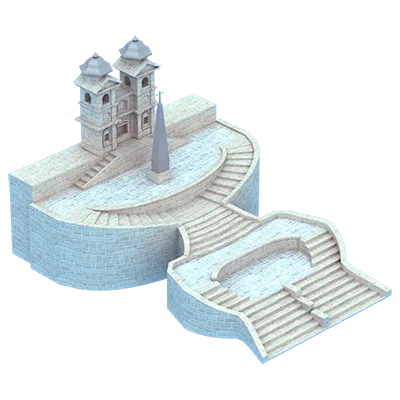 Circus Maximus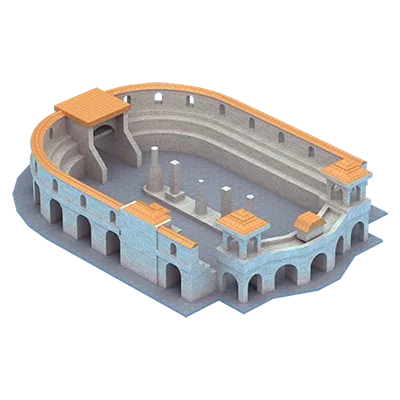 Amalfi Coast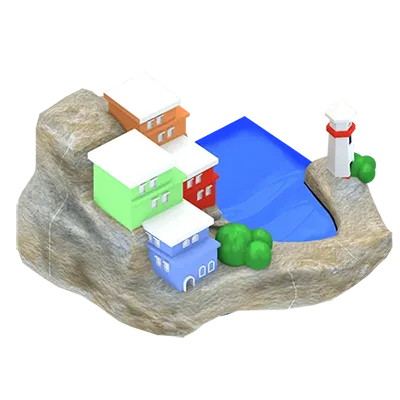 The Roman Forum
Tours & Activities
Places of Interest
Sent Requests
Tours & activities in and around the Vatican - Rome, Italy
Featured tours, featured tours of the month. skip the line tours in vatican city..
Tours and Activities
Explore vatican tours., find your own experience, personalized experience, private tours, experienced knowledgeable guides, guided group tours, popular choices, sought-after tours for any taste., the colosseum, the colosseum is one of rome's most famous land marks. explore all colosseum tours here., vatican city, a city-state, located within a walled enclave inside the city of rome. book vatican tours here., day trips from rome, popular destinations for day trips from rome.
Vatican & Christian items from around the world.
Terms of Service
Privacy Policy
Become a Partner
Manage your Listings