Awards Season
Big Stories
Pop Culture
Video Games
Celebrities
Explore the Iconic Landmarks of Rocky Mountain Rail Tours
Rocky Mountain Rail Tours offer a breathtaking journey through some of the most iconic landmarks in North America. From stunning mountain ranges to picturesque valleys, this scenic train ride is a must-do for nature enthusiasts and adventure seekers alike. In this article, we will take you on a virtual tour of the Rocky Mountains and highlight some of the key landmarks you can experience on these rail tours.
The Majestic Rockies
The Rocky Mountains are synonymous with grandeur and natural beauty. As you embark on a rail tour through this vast mountain range, be prepared to witness awe-inspiring vistas at every turn. The Rockies stretch over 3,000 miles from British Columbia in Canada to New Mexico in the United States, offering an abundance of scenic wonders.
One of the most iconic landmarks along the route is Mount Robson. Standing tall at 12,972 feet, it is the highest peak in the Canadian Rockies. Its snow-capped summit dominates the skyline and serves as a majestic backdrop for your rail journey.
Another must-see landmark is Moraine Lake. Nestled in Banff National Park, this glacially fed lake exhibits an enchanting turquoise hue that is simply mesmerizing. Surrounded by towering mountains and lush forests, Moraine Lake offers an idyllic setting for photographers and nature lovers.
Banff National Park
Located in Alberta, Canada, Banff National Park is a UNESCO World Heritage Site renowned for its pristine wilderness and abundant wildlife. This park encompasses over 6,600 square kilometers of stunning landscapes that include glaciers, emerald lakes, and rugged peaks.
One of the highlights within Banff National Park is Lake Louise. Known for its crystal-clear waters reflecting the surrounding mountains, Lake Louise is often described as one of the most beautiful lakes in North America. Take a leisurely stroll along its shores or rent a canoe to fully immerse yourself in the serenity of this natural wonder.
Another landmark within the park is the Columbia Icefield. This massive expanse of ice covers an area of approximately 325 square kilometers and feeds eight major glaciers. Visitors can take a guided tour onto the Athabasca Glacier, where they can walk on ice and learn about the powerful forces that shape these remarkable landscapes.
Jasper National Park
Continuing on your Rocky Mountain rail tour, you will venture into Jasper National Park, another gem in Canada's national park system. This vast wilderness is home to diverse wildlife, including elk, moose, and bighorn sheep.
One of the most iconic landmarks within Jasper National Park is Maligne Lake. Stretching over 22 kilometers in length, this glacially fed lake offers unparalleled beauty with its vivid blue waters and surrounding snow-capped peaks. Take a boat tour to Spirit Island for a truly unforgettable experience.
For those seeking adventure, a visit to Athabasca Falls is a must. This powerful waterfall cascades over layers of quartzite rock, creating a dramatic display of nature's raw power. The falls are easily accessible via well-maintained trails and offer breathtaking viewpoints for photography enthusiasts.
The Spiral Tunnels
As your Rocky Mountain rail tour comes to an end, you will traverse one last iconic landmark – the Spiral Tunnels. Located near Field, British Columbia, these engineering marvels were built to overcome the steep gradient of Kicking Horse Pass.
The Spiral Tunnels allow trains to navigate through the mountainous terrain by gradually ascending or descending using spiraling tunnels inside the mountains themselves. Witnessing these massive trains maneuver their way through these intricate tunnels is an awe-inspiring sight that showcases both human ingenuity and respect for nature's challenges.
In conclusion, Rocky Mountain Rail Tours offer an incredible opportunity to explore some of North America's most iconic landmarks. From the majestic Rockies to the stunning national parks of Banff and Jasper, every moment of this scenic train ride is filled with awe-inspiring beauty. So, grab your camera and embark on a journey that will leave you with memories to last a lifetime.
This text was generated using a large language model, and select text has been reviewed and moderated for purposes such as readability.
MORE FROM ASK.COM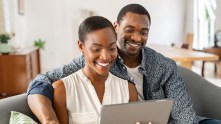 Hiking Tour Business Name Ideas Generator
Generate unique and catchy business name ideas for your hiking tour company in seconds.
1. Describe Your Hiking Tour Business
Describe what your hiking tour business is doing in 4-10 words for the best results.
2. Generate Business Names
Select from auto-generated hiking tour business name ideas for company domains.
3. Register Your Domain
Click on the company name ideas you like and register those before others will.
Generating name ideas, this may take a few seconds...
You reached monthly limit of search requests.
Found 250 available .com domains :
Great!  is available.
Register It before someone else does!
Choose one option:
Free Domain + Cheap Hosting
If you want to start a blog or website on a budget, Bluehost offers super cheap and reliable hosting and a free domain.
Free Domain + Best Website Builder
Want to launch your professional website in less than 10 minutes using AI? Use Wix and they even chip in a free domain.
Free Domain + Best Online Store Builder
Want to start your ecommerce business and launch your own online store? Get a free domain from Squarespace and start your ecommerce empire.
Good Examples of Hiking Tour Business Names
Adventure hiking tour company names.
Peak Pursuits Tours
Wild Wanderers Hiking
Summit Seekers Adventures
Trek Thrills Expeditions
Trailblazer Journeys
Offbeat Pathfinders
Nature-Focused Hiking Tour Company Names
EcoTrail Explorers
Green Path Hikes
Nature Nomads Tours
Earthbound Adventures
Wilderness Walks
Forest Trek Travels
Mountain Hiking Tour Company Names
Alpine Ascents Tours
Mountain Marvels Hiking
High Altitude Adventures
Peak Performance Treks
Rocky Rambles Expeditions
Crested Trails Tours
National Park Hiking Tour Company Names
Park Pathfinders
Scenic Park Treks
Preserve Explorers Tours
Wilderness Reserve Wanderers
Canyons & Peaks Adventures
Protected Paradise Hikes
Family-Friendly Hiking Tour Company Names
Happy Trails Tours
Nature Buddies Hiking
Trekking Together Adventures
Family Footsteps Expeditions
Kids' Climb Club
Bonding Backpackers
Fitness & Challenge Hiking Tour Company Names
Endurance Excursions
Stamina Treks
TrailFit Adventures
Peak Performance Hikes
Rugged Routes Tours
Gritty Getaways
Luxury & Comfort Hiking Tour Company Names
Deluxe Trail Tours
Posh Pathfinders
Upscale Adventures
First-Class Treks
Premier Peaks Expeditions
Refined Ramblers
Spiritual & Wellness Hiking Tour Company Names
Soulful Sojourns
Mindful Mountains
Zen Trails Tours
Serene Steps Hiking
Enlightened Expeditions
Tranquil Trekkers
Educational & Guided Hiking Tour Company Names
Knowledgeable Hikes
Nature's Classroom Tours
Learning Landscapes
Wise Wanderers Expeditions
Scholarly Trails
Discovery Trekkers
Themed Hiking Tour Company Names
History Hikers
Wildlife Wonders Tours
Geology Jaunts
Ancient Pathways Expeditions
Botanical Backpackers
Artful Adventures Hiking
A catchy hiking tour business name is memorable, easy to pronounce, and reflects the adventurous spirit of hiking. Consider using words like "trail," "trek," "expedition," or "adventure" for a strong impact.
Including hiking-related terms makes your business easily identifiable and enhances search engine visibility. However, a creative and memorable name that still conveys your theme is also effective.
Involve your community by hosting a naming contest, conducting polls on social media, or asking for suggestions from friends, family, and local outdoor enthusiasts.
Travel & Tourism Services
Modern Hotel & Resort
Bed & Breakfast Rental
Travel Agency
Hotel Website
Early Black Friday Deals: Solo Adventures Up to 50% OFF
Destinations
Himalaya mountains tour companies.
Looking for an unforgettable Himalaya Mountains tour? Book a fully-organized trip with the best tour companies in Himalaya Mountains and let the tour operator take care of everything for you. Check out the tour details and read 85621 reviews from our customers to help you choose the perfect tour for you.
List of Himalaya Mountains travel companies & tour operators with 85621 reviews

Sherpa Expedition & Trekkin…
Our guide from Sherpa Expedition made our trek to Everest Base Camp an unforgettable experience. We felt safe and well-guided throughout the entire journey. His knowledge about the area and the stories he shared added an extra layer of excitement to our adventure. Highly recommended!
If you have an adventurous spirit, trekking to Everest Base Camp is an absolute must-do. The challenging trails, stunning landscapes, and the sense of achievement are unparalleled. Staying overnight at EBC was an incredible experience that allowed us to fully immerse ourselves in the beauty of the Himalayas. Highly recommended for all adventure enthusiasts!

Agate Travel

I am not much of a reviewer. But the service provided by TCG needs to be recommended and hence this review. I undertook this trip in mid September. Normally, rainy season should have been over, but this year it was an extended rainy season, so seasonal drizzles were common. I was met at the airport by my Guide Mr. Dinesh. An excellent person with an overall information of the history and geography of any location in Kathmandu. I was boarded in a Heritage hotel (Wifi in the hotels are not good because of mountainous region. Better to opt for a local number with 4G Data). The local cuisine (I prefer to eat the locality cuisine of the place I visit, in this case Nepali food), was awesome. Even Nepal has different cuisines like Newari, Momos, Thakali, etc.). Thamel is the tourist place of Kathmandu and most visited by all tourists, which I avoided as best as I could. Most temples, do not allow photography, so please do check before clicking away. Snakes are revered animals in Nepal. The Chandragiri hill and the Mountain flight were the sightseeing highlights of this trip. Chandragiri Hills have a cable car ride to and fro. The mountain flight is operated in the mornings. Its best to take the first mountain flight of the day (as the sky is likely to be more clearer). According to me a trip is made most memorable by the guide (Mr. Dinesh Maharjan), The vehicle and the driver (Mr. Arjun) and the company which organised this trip with their local partners (in this case TCG and Associate Travel). Special thanks to Lexi from TCG who organised this whole trip along with all her team members.

Nepal Hiking Team

Well organised and communication good
It was amazing! Everything and I mean everything was easy. From my questions answered in a timely manner with accuracy and knowledge to my reasking because I was unsure or nervous and just needed reassurance of some things. I was never made to feel like my inquiries were invalid. As far as my trek….. I couldn't be happier how it turned out. My guide, Ganga is simply amazing! He is patient, knowledgeable, respectful, kind and super easy to talk to about anything. His attention to everyone in the group was more than just a job. To him we were his friend, family. Thank you Ganga for taking such good care of me on my DREAM trip. I could not have made it without you and your love of your country, job and your passion for showing the world the beauty that is there. All of my appreciation and gratitude. Katy

G Adventures
Excellent from start to finish! This journey is an experience of a lifetime and Sanjaya, Tenjing & porters helped me to achieve this.
Again GAdventures has produced a stellar travel experience. They opened up a remote Himalayan kingdom to the world.

Sherpa Expedition Teams
Passang, our guide from Sherpa Expeditions, was a true gem. He had answers to all our questions, addressed any concerns or complaints promptly, and welcomed our suggestions with open arms. Despite being professional and knowledgeable, Passang maintained a friendly and approachable demeanor, making our trek an even more enjoyable experience.
Trekking to Everest Base Camp is truly a once-in-a-lifetime experience. The breathtaking views, challenging trails, and the sense of accomplishment are indescribable. Thanks to Sherpa Expedition and their amazing guide, we had an incredible and memorable journey. Highly recommend for those seeking adventure!

Intrepid Travel
Yes unfortunately due to altitude sickness at 4500 I had to come back down
Wonderful tour with amazing sights and once in a lifetime experiences!!

Receptivo Aborigen Tours
This operator has no Himalaya Mountains reviews
World Travel Experiences

Excellent way to see Nepal. Everything was organized and the service was professional. Was able to see the major Nepal sites and destinations working with a single point of contact. The service was provided by knowledgeable and passionate natives of Nepal. Would highly recommend this package to see and experience Nepal
We had a really wonderful time on our trip to Nepal. Everyone at Everest Tours was really helpful and our driver Raju was excellent. Accommodation and food was good too. We got to see everything mentioned in the tour information. The only downside was the travel between locations which, due to the road works, was not a pleasant experience. We were in a small car which is really not suitable for the terrain, suggestion would be that the tour operator should be using 4x4 vehicles for these trips. This trip allowed us to get familiar with Nepal and we will be back!

Nepal Trekking Routes Treks…
It was a fantastic trekking. The views were amazing. The trekking is well organized. Staffs are very friendly and always try their best to accommodate our needs. The guide has a lot of experience to help us to reach our goals. He makes sure everyone was safe, and he waited for us. It was absolutely an unforgettable experiences. I strongly recommend this company. The next time I come back to do the other trekking, I definitely go with Nepal Trekking Route - one of the best. Thanks Shailesh, Nawin, Sandesh, and Bishu.
Our recent trip to Nepal was an amazing experience . It truly was a trip of a lifetime! Upon arrival we were warmly welcomed by Shailesh Pokharel, the local travel advisor and this was a fantastic start! Despite the constant rainy weather everything went as planned. The trip, overall, was a huge success. Even in difficult, due to the rain situations, our guide, Valmiki Rijal, Sujan, as we used to call him, offered alternative solutions that help us to enjoy every moment of our trip. On the way to every location, he provided interesting and fascinating facts about the history and geography of the places and regions. He is very knowledgeable about Nepal in general, he is nice and engaging and made sure to give us an amazing experience. Sujan was very patient with us and did his best to accommodate our needs and interests. Sujan is a great guide, a true sample of excellent tour guide! After spending 7 days with him, I don't hesitate to say that we got an exceptional friend in Nepal. Apart of the rainy weather, the other problem we faced was the bad condition of the 2 hotels we stayed in, but again everybody did their best to facilitate our stay. Both Shailesh Pokharel and Valmiki Rijal, (Sujan) and all the people met in Nepal were so friendly that make us felt like home. During our stay in Nepal, we always felt like we were among friends. We really loved meeting Sujan's family and enjoying the dinner, Shailesh's wife offered to us at their home. Shailesh and Sujan you have did a great job. Thank you! We highly recommend Nepal Trekking Routes!

Bucket List Group Travel LL…

Alpine Ramble Treks
I completed the Three Passes Trek with Alpine Rambles and absolutely loved it. My guide Nawang was excellent and incredibly experienced, setting out a clear outline of what to expect from the trip from the outset. The company is run by Dil who is also awesome and always on call if there are any problems (thankfully there weren't) and always looking to make your experience the best he possibly can. Massive thanks to Alpine Ramble for creating a magical time in the Himalayas. I couldn't recommend them more!
Dil is the best! He managed our booking for the entire trip. We went for the Langtang trek - 6 days trek with an uphill climbing to 5000m high. The instructor, Ram, who accompanied us in the trek, was always attentive and caring. The porter, Sandip, was great. Dil, the owner, is a real friend. He was attentive and flexible for our keep changing requests and always managed to control the changes in a timely manner. Thank you so much for a great experience in Nepal. I will surely come back to visit again. I highly recommend Alpine Ramble!

Relax Getaways Pvt. Ltd
We had a very adventurous and enjoyable trip in Nepal. I was asked to jpin 2 pax and it turned out wonderfully. We enjoyed every moment of our time spent in the trip. Guides were wonderful. Very organised and helpful. Communication with the staff members were excellent. Very quick response in replying. The only critiscism was the use of electric van to bring us from Kathmandu to Pokhara, we couldnt have much of the air conditioning in the van and we were very uncomfortable throughout the journey. Yes, overall, we had a great and memorable time and we will definitely use tour radar again. Well done and keep it up. Thanks very much. C.
I had a trip to Nepal with Relax getaways. I booked with them just a couple of days before the departure. They made trip well organized and it was a solo trip. I was accompanied by the guide Pradeep through out the trip. Service was up to the mark but the road conditions of Nepal was terrible due to monsoon. It was very bumpy.😊 From my experience it is good to go on trip after monsoon. It is recommended.

On The Go Tours
This was by far the best holiday I have ever had. This 9 days Nepal program was just perfect combination of history, culture and natural beauty of this amazing country. The accommodation was way better than I expected, especially hotel in Kathmandu. I was there 3 years after the horrible earthquake in 2015 so you can still see some damage in places like Bhaktapur or Patan but surprisingly quickly these places are being carefully restored. Boating on Lake Phewa surrounded by snow-capped peaks was just unforgettable experience. If you have never been to this part of the world- join this tour and you'll LOVE IT!
I had a great time in Nepal!! Our guide Anel was great and very knowledgeable and the driver of our mini bus was EXCELLENT! The hotels were excellent and the food to die for. This tour highly recommended. Elizabeth Erasmus SA December 2019

Outshine Adventure
What do you say travelers? I leave here my review of the second visit to Nepal, a country that I love. As I said, it is my second visit to this beautiful country, the previous one was combined with a visit to Tibet, so I did not have the time necessary to explore it, do trekking and other activities. For this long stay and long trip through the mountains, exploring the lost Kingdom of Mustang and reaching the Terai to visit Budha, I chose the company Outshine Adventure, which I had already met on my previous trip, in the person of its manager and owner Gokul Sapkota. If you only speak Spanish, you are in perfect hands here, he speaks Spanish very well and he has guides like "Siri" who speak it almost perfectly. Good guide service, your hotel is comfortable, with excellent staff, the guys there are very friendly, everything is well cleaned, the breakfast is good, they organize everything for you, Gokul is attentive to the service all day long, checking if everything is Well, if the guides are good, if the driver (what a good driver, we have traveled hundreds of kilometers on those impossible routes) and everything went in the best way, yyyy look, you have to drive there!!! I take off my hat. We have done as much activity as we wanted, we trekked to Namche Bazar, we are grown people, Claudia had never trekked in the mountains, and what a debut!! Landing in Lukla is an unusual experience, "Raj" was waiting for us there. If you go to Lukla, look for this guide, his name is Tek Raj Tamang, he does not speak Spanish but he does speak perfect English, a very friendly, kind, polite young man, with a desire to serve the customer worth mentioning. Wow, he is patient, Claudia loves him for her help and collaboration, for her getting to Namche meant an enormous effort and with Raj's help she achieved it, we cried with emotion when we arrived at that beautiful place. If you read this, thank you very much Raj for such a beautiful shared experience. We will never forget returning to "Surkey" in that torrential rain to take the helicopter. Well the helicopter flight was fantastic. From there we went with "Siri", another exceptional guide, who speaks perfect Spanish, for part of the trip Gokul, the owner, accompanied us to the "Lost Kingdom of Mustang" at the other end of Nepal, a fantastic place, very similar to my land here in Patagonia. Argentina. An entire flight itinerary to Pokhara, from there by vehicle, with unforgettable experiences, sharing cuisine in the homes of locals, towns in the middle of that distance, monasteries, there was nothing left to see and learn about the local culture. From there we went to the other end, The Terai with the Indian border, Lumbini. To visit Budha and accomplish something very personal with Claudia. As you can see, we have gone around Nepal in 30 days of travel, everything turned out fantastic, a trip with capital letters. All the services offered were fulfilled, and those that were not were due to major reasons such as the weather, it was monsoon season, so difficulties arose that were resolved in an excellent way, looking for alternatives, other means of travel, additional meals, stays unscheduled, first-class care. We travel to get to know the culture, visit beautiful places, be in contact with people, we do not look for luxuries, but a very good personalized attention service, we do not travel in groups because we do not like it, we do it alone and we look for this kind of attention provided , which I reiterate was excellent to complete our trip. Maybe sometime we will hike Thamel again and visit these friends from Outshine Adventure and hike with "Raj" around the base of Everest. If you travel there ask for "Raj" and "Siri" (if you need to speak Spanish), they will not disappoint you. Good trip friends!!! Fabian Beleiro From Patagonia Argentina Que contáis viajeros? Dejo aquí mi reseña de la segunda visita a Nepal, un país que me encanta. Como dije es mi segunda visita a este hermoso país, en la anterior fue combinada con visita a Tibet, por lo que no tuve el tiempo necesario para recorrerlo, hacer treking y demás actividades. Para esta larga estadía y largo viaje a través de las montañas, explorar el Reino perdido de Mustang y llegar al Terai a visitar a Budha elegí a la empresa Outshine Adventure, que ya había conocido en mi anterior viaje, en la persona de su mánager y propietario Gokul Sapkota. Si hablas solo español aquí estas en las manos perfectas, el habla muy bien español y tiene guías como "Siri" que lo hablan casi perfecto. Buen servicio de guiado, su hotel es cómodo, con un personal excelente, los chicos de allí son muy cordiales, esta bien aseado todo, el desayuno es bueno, organizan todo para ti, Gokul esta todo el día pendiente del servicio consultando si todo esta bien, si los guías son buenos, si el chofer (vaya que buen chofer, hemos viajado cientos de kilómetros por esas rutas imposibles) y todo fue de la mejor manera, yyyy mira que allí hay que conducir!!! me saco el sombrero. Hemos realizado cuanta actividad quisimos, hicimos treking a Namche Bazar, somos personas ya grandes, Claudia nunca había hecho treking en las montañas, y vaya debut!! Aterrizar en Lukla es una experiencia fuera de lo común, allí nos esperaba "Raj" si vas a Lukla busca este guía, se llama Tek Raj Tamang, el no habla español pero si un perfecto ingles, un joven muy amistoso, amable, educado, con una voluntad de atender al cliente digna de mencionar. Vaya que es paciente, Claudia lo ama por su ayuda y colaboración, para ella llegar a Namche significaba un esfuerzo enorme y con la ayuda de Raj lo logro, lloramos de la emoción al llegar a ese hermoso lugar. Si lees esto, muchas gracias Raj por tan hermosa experiencia compartida. No olvidaremos nunca el regreso a "Surkey" bajo esa lluvia torrencial para tomar el helicóptero. Bueno el vuelo en helicóptero fue fantástico. De allí nos fuimos con "Siri" otro guía excepcional, habla perfecto español, una parte del viaje nos acompaño Gokul el dueño al "Reino perdido de Mustang" al otro extremo de Nepal, un lugar fantástico, muy similar a mi tierra aquí en Patagonia Argentina. Todo un itinerario de vuelo a Pokhara, de allí vehículo, con experiencias inolvidables, compartiendo en casas de lugareños la cocina, pueblos en medio de esa lejanía, monasterios, no quedo nada por ver y aprender de la cultura local. De allí nos fuimos al otro extremo, El Terai con la frontera de India, Lumbini. A visitar a Budha y cumplir algo muy personal junto a Claudia. Como verais hemos dado la vuelta a Nepal en 30 días de viaje, todo resulto fantástico, un viaje con mayúsculas. Todos los servicios ofrecidos se cumplieron, y los que no fueron por razones de causa mayor como el clima, era época del monzon, por lo que surgieron dificultades que fueron resueltas de manera excelente, buscando alternativas, otros medios de viaje, comidas adicionales, estadías no programadas, una atención de primera. Nosotros viajamos para conocer la cultura, visitar lugares hermosos, estar en contacto con la gente, no buscamos lujos, si un muy buen servicio de atención personalizada, no viajamos en grupos porque no nos gusta, lo hacemos solos y buscamos esta clase de atención brindada, la cual reitero fue excelente para cumplir nuestro viaje. Quizás alguna vez volveremos a caminar por Thamel y visitar estos amigos de Outshine Adventure y caminar con "Raj" por la base del Everest. Si viajas allí pide por "Raj" y "Siri" (si necesitas hablar en español), no te defraudaran. Buen Viaje amigos!!! Fabian Beleiro Patagonia Argentina
Buena agència, muy atentos, recomendable 100%.
List your company on TourRadar
Popular tour operators in:.
India (158)
Nepal (141)
Bhutan (57)
Pakistan (13)
International Versions
Deutsch: Reiseanbieter für Himala...
Nederlands: Reisorganisaties en T...
Hiking Tour Business Name Generator
Javascript is required., how to name a hiking tour business.
If you love being outdoors, setting up a hiking tour company makes sense. Running this kind of venture means you need to start looking into hiking tour business names that will stand out. From local names, like, "Erie Hiking Tour Company," to names indicating who you serve like, "Kid-Friendly Local Hiking Tours," choose one that fits what your business does.
By selecting the right brand name, it'll be easier for people to remember your company and call you when they need to book a tour. Stumped on names? We can help. 
Use our free business name generator above to discover an array of hiking tour business name ideas , or continue reading our quick guide to learn how to name your company.
TRUiC is a privacy-focused company.  TRUiC's company name generator  protects your personal information so that your searches remain private.
Step #1: Determine Goals for Your Hiking Tour Business
Your business's name is the very first connection you will make with prospective customers. It's important that you define your organization's mission, vision, values, and target audience as much as possible. 
Before naming your hiking tour venture, ensure that you fully understand exactly how you will run your company. Familiarize yourself with the industry and determine what it takes to start a successful business by conducting thorough research.
Here are a few factors to keep in mind when launching and naming a hiking tour company:
From tourists to corporate retreats, nature lovers are always looking for insider knowledge regarding where to immerse themselves in their surroundings. Hiking tours guide these tourists, taking them into areas that might otherwise have been missed. 
From day hikes to week-long adventures, hiking tours have gained traction over the last decade, offering tourists the promise of nature and adventure.
People-oriented entrepreneurs who possess a passion for nature and extensive knowledge of the surrounding area may enjoy running a hiking tour venture. 
The target market for your hiking tour company is tourists who are looking to immerse themselves in the local experience. 
Many business owners have found success targeting local organizations, both large and small.
Step #2: Begin Brainstorming
We've shared some brainstorming techniques that you can use to get your creative juices flowing.
Kid-friendly
Adventurous 
Experiment with other branding and brainstorming techniques .
Recommended: Once you have your name, create a logo with our free Logo Generator . To learn about other small business ideas , read our guide.
Hiking Tour Business Name Ideas
We've used general brainstorming techniques to share several creative and catchy business name ideas for a hiking tour company.
Backpack N Tours
Mount Outfitters
Thrill Quests
Your Adventure Haven
The Mountain Experiences
Your Nature Escapes
Wilderness-Getaways
Open-Adventures
Rocky Path Hikes
Adventure-Makers
Wild Open Lands
Into the Forest Tours
Feral Travels
Memorable Explorers
Never Forget Tours
Backroad Escapes
Creative Approaches to Naming a Hiking Tour Business
The following are helpful tips to help you find a unique business name that is relevant to you and/or your industry:
Capitalize on Business Location
The name of your city is one great way to brand your business. You can also think of nicknames that define what your city or state is well known for.
Rocky Mtn Tours
Moab Adventure Getaways
Canyon Hideaways
Colorado Wild Hikes
The Desert Guides
Connecting Through Emotion
Words that evoke a certain emotion, reminders of personal experiences, and travel memories may be good for branding. 
Blissful Treks
Sumptuous Scenes
Holiday Unforgettable
Inspiring Forests
Wildly Loves
Personal Experiences
Forever-Remember
Wonder Walk Paths
Thrill Hike
Off-Grid Getaways
Treasured Experience
Ireland-Escapes
Mount Getaways
Wild Nature Treks
Coastline Trips
Alpen Escapes
Pun Fun, Word Combination, and Alliteration
Make brainstorming fun by creating puns, combining two relevant words and/or concepts, or by using same letter and sound repetition.
As Young As The Hills
Loose Track of Time
A Hike in the Rough
Go Around and Come Back
Another Day, Another Hike
Word Combination
Adven-tours
Trektacular
Sightscapes Tours
Alliteration
Canyon Camps
Trails Trek
Explore Excursions
Wild Wonders Co.
Accessed Adventures
Short and Sweet
Oftentimes, simply using one word for a business name can be more powerful and engaging for clients/customers. Carefully consider your brand and brainstorm adjectives and synonyms that describe your business idea. For instance, if you own a hiking tour business, ask yourself how you would describe what you're offering (e.g., spectacular, unforgettable, invigorating, etc.). Consider how you want your customers to feel (wowed, thrilled, adventurous, etc.), and so on.
Trailedpath
Lovedtrails
Outdooradores
Naming your business can be as easy as just using your own name. You can also incorporate celebrity names, public figures, or friends and family members.
Sherpa Camps
Billy Goat Trips
Will's Wonders
Step #3: Use Our Business Name Generator
Use our free business name generator tool by following the 3 simple steps: Search, select, and get the perfect domain name!
Filter results by location , industry , and domain name to produce more customized brand names for your company.
Step #4: Register Your Hiking Tour Business Name
Visit our business name search page to see if your desired brandable name is available in your state.
Steps After Naming Your Hiking Tour Business
There are some steps you can take to successfully establish brand recognition and credibility for your venture.
Choose a business structure . Formally structuring a business (e.g., LLC, corporation, etc.) reduces liability. We recommend checking out the Top LLC Formation Services .
Design a logo for your hiking tour business . Creating a logo is vital for increasing brand awareness, and there are several logo maker tools available to help you design a unique one. Use our hiking tour business logo generator to simplify the process. 
Make a website for your hiking tour business . Website builders like GoDaddy make the process simple and quick. Check out our Best Website Builder article.
Use our   QR Code Generator . Our QR code tool allows you to create virtual business cards (vCards), market your company, and share your new website with customers. 
600 Catchy Adventure Company Names and Suggestions
Are you looking for an adventure company name? Maybe you're starting an adventure company and need a name to get things started. Well, this blog post is for you.
In this blog post, we've collected some best and most catchy adventure company names to help get your creative juices flowing.
Let's dive in!
Catchy Adventure Company Names
Hello Adventures
Outdoor Survival
Bucket List Adventures
Adventure Time!
Sportvista Adventure Goods
Great Adventures
Noborders Travel
Adventure Zone
Reach Your Peak
Happy Excursions
Open Camping Co
Adventure Rely
Whitewater Adventures
Pureplay Goods
Walk And Wander
In And Outdoors
Travel Tours
Breathe In Now
Resistant Field Spot
Playing Threads
Explored Seas
Wild Wishes
Outdoor Acute
The Outdoorists
Back in Action
Outside Outfitters
Sherpa Escapes
Embrace Adventure
The Resident Bivouacking
Summit Sought
House Trading Co
Adventure Affinity
Rhythmic blue travels
Dazzledust Gear Renting
Marina surfs
A&Y diving school
Braved Wilderness
Trailblazers Adventure Guides
Quest Query
Golden Turban Travels
The Clear Adventure
Hermitage Spot
Valley Rides
Wild Wilderness Co.
World Of Travel
Climb Like A Girl
Tree shed safari
Renaultes sky diving academy
Great Explorations
Rugged Adventures
Dreamland adventures
Adventureadil
Travel Tricks
Redtrails Sports
Clear Alfresco Place
Ascent global tours
Andromeda tours
Eternal Camper Collective
Mayercrafts
Totally Trekking
The Call Of The Wild
Extreme Adventure Queens
Movestar Gear Renting
Trouvaille sea tours
Raw Adventures
The Road Less Traveled
Eleutheria grand resort
Always Outdoors
Exciting Escapes
Hike Supply
Tiny Adventures
Sportethics
Great Trails Sport Goods
Redcube Mountain Gear
Sporto Sense
Explore The World
Optivva Goods
Darkbliss Gear Renting
Majesty tours
On Demand Vacations
Crown International Travel
The Molehill Climb
Alertwolf Sports
Intrepid Tours
Doublespire Sports
Vista Adventures
Urban Jungle
Aid Ingroup Place
Adventure Excursions
Widewing Adventures
Dring Dong Gear Renting
Adventurezen
Suprasports
Open Air Adventure
Double H Adventures (Hike and Hunt)
Dragontap Sports
Outdoor Sports Store
Adventure Primal
Be The Mountain
Outside Lasting
Best Adventure Company Names
Peace Of The Sky
Spirospet Adventures
Explore Adventures
Adventure Awaits
Wilderness Adventures
Adventurama Hut
Stay Outside
Into The Wild Adventure
Movestone Adventure
Trinity Adventure
Gloryday Travels
Play Thrive Adventure
Touch The Sky
Outdoor Experience
First Plus Mountain Gear
Comfortable Canoeing
Getaway Guides
Ditch the Sofa
Momenta Adventure
Dream Big Travel
Little Exterior Place
Patio Fun Adventure
Clipper Vacations
The Striped Camping
Outstanding Ocean Adventure
Making Memories
Adventure Potential
Summit Seeker
Mountain Climbers
The Happy Adventure
Outdoor To Door
Open Air Bliss
Russian Summer Adventure Group
Jack Outdoor Gear
Outdoor Adventures
Playingwings
Big Scale Adventures
Wood Outdoor Company
Sportknight
The Internment Pack
Cache Travel
Customcreat
Travel To Go
Family's Trust Vacations
Adore Outdoor
Pool Sports Expert
Air Play Goods
Estrella rafting and co
Take Off Adventure
Outdoor Darling
You Motion Sports
Zencrafterz
Whitewater Ventures
Tribal Trekkers
Outside Weekend
Outside Supplies
On the Edge
Beyond Borders Traveling Booking
Adventure Seekers
Redlovin Sports
Eagle Store
Urbanswing Adventure
Journey to Adventure
Grassy Patch
Man Yurt Group
Circle The Earth
The Vast Cantonment
Pavilion Place
Amazing Adventures
Think Outdoors
Wild Days Out
Out Tourket
House Of Travel
Take Off Travel
Aspire Adventure Goods
Unique Names for Adventure Company
Chainsaw Outdoor
Active Adventure
Paradise Road
The Fishin' River
Pathway To Paradise
Adventure Venture
Happy Jaunts
Adventure Flash
Outdoor Wood
Harry Hunts
Outdoor Urge
Next Magic Adventure
Rare Adventures
Black Ace Sports
Trip Tip Travel
Course Resource
Venture Excursions
Move 6 Goods
Silversurf Sports
Up n About Travels
Outdoor Quake
Uncommon Tours
Little Open Co
Airwaves Flights & Cruises
Terrain Trek
The Traveled Road
Whitesquare
Terrific Travel
Sportyray Sport Goods
A+ Adventures
Spectral Sports
Travel Haus
Dispersed Camping
The Gadget Company
Hike The Trail
Tourism Profi
Trusted Travel
Maplepicks Mountain Gear
Great Outdoors
Scenic Experiences
Ernocrew Gear Renting
Untouchable Travel
Redone Renting
Seven Mountains Travel
Intrepid Excursions
Hyperlite Mountain Gear
Tempting Trips
Outdoor Gear & Outfitters
Extreme Market
Enjoycave Sports
Outdoor Quest
Intrepid Jaunts
Majestik Guides
Trinity Travel Trips
Ready Next!
Hit The Runways
Speedy Travel
Camping Best
Riverside Adventuring
Regretful Fish
TravelBliss
Lifetime Travel
The Rugged Traveler
World Adventures Travel
Get Up and Go
Be Boundless
Beyond D Sea Travels
Treks & Adventures
Elysius sky diving
Jet Set Travel
The Whole Adventure
El Astro adventure co
Innovative Travel Solutions
Excellent Expeditions
Outdoor Skypass
Funny Adventure Company Names
Footprints Adventure
Adventure Bug
Destination Station
Wayward Adventure Lines
Love The Air
Blue Sky Biking
Hope In A Hike
Adventure Partners
Nature Trek
Start To Finish
Terrain Game
Go Somewhere
Life Changing Travels
No Cow-Tipping
Therapeutic Campground
Whitewater Jaunts
Ensemble Travel
Climb Higher
Nexton Renting
Nuada skydiving
Vast Adventures
Wetland Travels
Destiny Explorers
Obviously Outdoorsy
Snow Time Equipment
Treks & Tours
Get Out Adventures
Choose Your Own Adventure
Cheasapeak Travels
Global Grounds
Bold and Boundless
Urbanstar Sport Goods
Adventurebia
Imperial Tasteless Spot
Peaky-Climbers
Adventure Splash
Panting Camping
Midcityplay
Sailosurf Gear Renting
The Coleman Company
Adventure Buddy
Up and Away
Get Outdoors
Bluejade Gear Renting
Near To Nature
Comfortable Colony
Outdoorseer
Gamebrothers
Gamerheaven
Hencesense Adventure Goods
Playground Friends
Active Adventures
Hunter's Hunting Hub
Trioford Renting
Bravata sea adventures
Adventure Kings
Tweggo Goods
Active Escapes
On The Runway
Adventure Strike
Adventureium
Travel Touch
Bon Burton Voyage
Arc'teryx Seattle Brand Store
Gooddots Renting
Flaming Pheonix Travel
Fireside Adventure
Adventure Company Names Ideas
Campgrounds Trading Co
Welcome Aboard Travel
Oceania Adventure
Outdoor Unlimited
Adventure Dart
Live Life to the Full
Little Field
Bon Rare Voyage
Adventure Fantastic
Shiftwave Sport Goods
Urbandots Gear Renting
Tourist Equipment Shop
Around the Globe Travel
Destination: Vacation
D Vacation Link
Outdoorlaza
Scenic Route
Top Ten Travel
Victory Ventures
Skyright Gear Renting
SightCity travel
Outdoor Equipment
Joy Full Sports
Next Trip Travel
Major Mountain
Magellan Excursions
Elitewaves Adventure
Rudexo Goods
Sprintberry Sports
Turkish Tarp
Vacation Awaits
Garden Lovers
Tourism Guru
Free & Dauntless
Thrill Seekers
Discovery Adventures
Travel Trust
Paradise Made Easy
June Travel Agency
New Heights
Get Going Travel
Guided Travel
The Road To Travel
Burton Voyages
Separate Tentage Trading Co
Outdoor Esteem
Adventure Lift
Go Wild Adventure!
Outdoor Girls
Aventen Sports
Above n Beyond Travels
Paradise In Your Palm
Arabian Scaffolding Collective
Start Your Journey
Urban Bay Sports
Ettisson Gear Renting
The Travel Shoppe
Explore Your World
The Real Outdoors
Season's Greeters
Inner Circle Collective
Life Of A Traveler
Temporary Tamarind Tree
My Outdoor Biz.
Mid Land Play
Limit to Win It
Pitched Bivouac
Thrillbay Sport Goods
On Demand Adventure
Peak Performance
Woods Wind.
The Plastic Hut
Creative Adventure Company Names
Watchful Wanderers
Quality Quests
Outside Source
Fly Away Travel Agent
Nature Bliss
Extreme Outfitters
Outdoor lytical
Uptown Sports
Extreme Outdoor
Outdoor Logistics Hub
Adrenaline HQ
Focus Travel
Joe's Sporting Goods
Mapstop Travel Agent
Wild And Free
Great Guides
The Traveling Mindset
Tremendous Trips
Adventure Vacations
Everman Sport Goods
Adventure Outings
Stephen Renting
Discover Adrenaline
Outdoor Command
Great Outdoor Provision Co.
Perfect Planners
Holli Travel
Cliffs And Peaks
Magnum Premium travels
Outward Bound
He Gardens Too
My Favorite Sports Store
Essentrack Sport Goods
Anywhere but Here Travel
Makenos premium tours
Airmate travels
In Nature Express
Slamming Camping
Intracellular Bivouac Collective
Outdoororyx
Outdoor Spex Sports
Flowerbed Chats
Free 2 Dare
Endless Emotions
Higher Ground
Adventure Airwaves
The Resistant Adventure
The Happy Mountains
Travel Blogger's Paradise
Javenport safari and resort
The Grecian Summer Camp
A Traveler'S Mind
Think Wild Venture
Spring Side
Former Inner Circle
Outdoor Faith
Resistant Outdoorsy Place
locaGeta Travels
Cool Country Experiences
Fishing Nostalgia
SkyBright Travels
Darksoul Gear Renting
Go Wild Again
Trekked Paths
Mountain Tips
Wander Ready
Globe Trotter Travel
Destinytion Travels
Avia monteros
Edden Gear Renting
Wild Guides
Thorough Travel
Nearest Canopy Spot
How to Choose a Good Name for Your Adventure Company
Here are some tips to help you choose a good name for your adventure company:
1. Choose a name that represents your company's mission.
If your company's mission is to explore new and exciting destinations, choose a name that reflects that. For example, if your company specializes in ski trips to the Rocky Mountains, you might choose the name Rocky Mountain Adventures.
2. Choose a name that is memorable and descriptive.
Your customers will want to be able to remember your company's name. Choose a name that is descriptive and memorable. For example, if you are offering mountain biking tours in the Rockies, you might choose the name Mountain Bike Adventures.
3. Choose a name that is brandable.
Your company's name should be easy for customers to remember and type into search engines. Choose a name that is brandable. For example, if your company offers helicopter tours of the Rocky Mountains, you might choose the name Sky Adventures.
4. Choose a name that is not too generic.
Your company's name should be unique and not too generic. For example, if your company offers kayaking tours in the Caribbean, you might choose the name Caribbean Adventures.
5. Choose a name that is not too long or too short.
Your company's name should be short and easy to say. For example, if your company offers hiking and biking tours in the Rocky Mountains, you might choose the name Rocky Mountain Adventures.
6. Choose a name that is not already in use.
If your target market is tourists, avoid names that are already in use by other businesses. For example, if you are planning to offer mountain biking tours in the Rockies, avoid the name Mountain Biking Adventures.
7. Consider the sound of the name.
Your business name should sound professional and sound good when pronounced. It should be easy to remember and spell.
8. Consider the location of the business.
Your business name should be easy to spell and remember, but also reflect the name of the city or region in which the business is located. Or if you're targeting a specific region, then using it in your name is a good idea.
These are just a few tips to help you choose a great name for your adventure company. Use these tips as a starting point, and then get creative and brainstorm some names of your own!
Related Posts:
Best Agriculture And Farming Slogans To Inspire You   
Cool Science And Medical Laboratory Names Ideas   
Candle Business Names that You Can Choose From 
499+ Best Cool Adventure Company Names Ideas!
Names Ideas
Keyboard Buddy
September 30, 2022
Cool Adventure Company Names Ideas : Are you ready to kickstart your very own adventure company and in need of some awesome name ideas? Well, you're in the right place! Choosing the perfect name for your adventure business is a big deal—it's what sets the tone for your brand and entices thrill-seekers from around the world.
In this blog post, we're diving into the exciting world of adventure company names to give you a burst of creativity. Whether you're starting an adventure blog or gearing up to launch a company that specializes in thrilling escapades, we've got a treasure trove of inspiration coming your way. Let's make sure your business name stands out and captures the essence of the exciting journeys you're about to offer.
So, if you're embarking on this daring journey, congratulations! Let's explore some super cool adventure company name ideas that will not only be memorable but also resonate with adventurers everywhere. Get ready for a burst of inspiration that will set your adventure business on the path to success!
Here you will see:
Some of the most popular adventure company names for adventure company starters.
The most catchy adventure business names ideas of all time.
Some of the most used adventure page name ideas from all over the globe.
Some of the most unique and catchy outdoor adventure names for your use.
Tips and suggestions to name adventure company.
Table of Contents
Adventure Company Names
Get your adventure on with these company names!
Seize The Day Adventures
Audley Travel
The Road Less Traveled
Blaze A Trail
The Road To Travel
Antarctic Expeditions
Borneo Rainforest Expeditions
Outdoorooze
Rocky Mountain National Park Tours
Heritage Travel
Take A Chance Adventures
Yolo Adventures
Whitewater Adventures
Explore Unknown Territories
Trailblazers Adventure Guides
G Adventures
Make Tracks
Switzerland Tours
Active Travel
Wilderness Journeys
Travel Touch
Outdoor Pacific
Desert Safaris
On The Go Tours
Neature Seeker
Las Vegas Tours
Reach Your Peak
Classic Journeys
Great Adventures
Lightwave Sails
Adventure Dart
Outdoor Faith
Outdoororyx
Adventure Flash
Climbing Expeditions
Live For Today Adventures
Family's Trust Vacations
Costa Rica Eco-Adventure
Adventure Destination
Rocky Mountain Spirit
Mt. Everest Base Camp Trek
Dreamland Adventures
Outdoor Acute
Read this blog:  499+ Unique Travel and Tour Company Names Ideas!
What Are Some Best Adventure Company Names to Choose?
Battle The Elements
Burton Excursions
Outdoor Conquest
Caribbean Sailing
Backcountry Expeditions
Wild Wishes
Close Encounters With Nature
Fomo Adventures
Raise The Bar
Wonderful Wanderings
Overcome Obstacles
Extreme Outfitters
Dragoman Overland
Paradisios Travels
Barefoot Adventures
Outdoor Prime
Treks & Adventures
Death Valley Tours
Exodus Travels
Italy Wine Country Tours
Grand Canyon Tours
African Safari Consultants
Make Your Mark
Delve Into The Depths
Start To Finish
Lifetime Travel
Wild And Free
Just Do It Adventures
What Doesn't Kill You Makes You Stronger Adventures
Outdoor Connect
Cool Adventure Company Names
Some of the best funny adventure company names that will make you feel special and unique among your competitors:
Adventure Splash
Active Adventure
The Fishin' River
Perfect Planners
Marina surfs
Great Outdoor Provision Co.
Outdoor Command
Life Changing Travels
Vast Adventures
Tree shed safari
Be Boundless
Resistant Field Spot
Active Escapes
Movestar Gear Renting
Embrace Adventure
Whitesquare
Outdoor Quake
Outdoor Spex Sports
Go Somewhere
Outdoor Skypass
Flaming Pheonix Travel
Noborders Travel
Double H Adventures (Hike and Hunt)
Camping Best
Great Outdoors
Fireside Adventure
Resistant Outdoorsy Place
Adventure Company Name Ideas
25 adventure company names ideas that will make you want to book a trip ASAP
Bravaro Sea Tours
Rhythmic Blue Travels
Soar To New Heights
Road Less Traveled
Wilderness Tours
Patagonia Tours
Push Button Paradise
Venture Treks
Intrepid Voyages
New Zealand Fly Fishing
England Countryside Tours
Gamble It All
Swim Against The Tide
Outdoor Urge
Outdoor Unlimited
Adventure Guides
Adventure Vacations
Peak Seekers
Thailand Tours
Climb Every Mountain
Wildland Adventures
Start For Free
On The Edge
Adventure Page Names
The most creative adventure page names you can ever find:
Totally Trekking
Nexton Renting
On The Runway
Adventure Partners
Riverside Adventuring
Playing Threads
Stephen Renting
Outward Bound
Mapstop Travel Agent
The Traveled Road
Bluejade Gear Renting
Get Up and Go
Airmate travels
Great Explorations
The Call Of The Wild
Hunter's Hunting Hub
Playground Friends
Darkbliss Gear Renting
Anywhere but Here Travel
Whitewater Jaunts
Cheasapeak Travels
Active Adventures
Pureplay Goods
Adventure Venture
Dazzledust Gear Renting
Travel Tours
Former Inner Circle
Magnum Premium travels
Intrepid Tours
Sportvista Adventure Goods
Enjoycave Sports
Peaky-Climbers
Explored Seas
Destination Station
Near To Nature
Visit this:  499+ The Most Funny Tour Guide Company Names Ideas
Adventure Page Name Ideas
Some of the most inspiring and stunning adventure page name ideas you can ever see:
Adventure Bug
Hermitage Spot
The Whole Adventure
Pathway To Paradise
Breathe In Now
Black Ace Sports
Everman Sport Goods
Mountain Tips
Sherpa Escapes
Extreme Market
Sporto Sense
Be The Mountain
Tiny Adventures
Golden Turban Travels
Venture Excursions
Nature Trek
Terrain Trek
Tourism Profi
Destiny Explorers
Get Outdoors
Travel Haus
Outdoor Gear & Outfitters
Think Wild Venture
Footprints Adventure
Hit The Runways
Widewing Adventures
Uncommon Tours
Dring Dong Gear Renting
Global Grounds
Harry Hunts
Outdoor Logistics Hub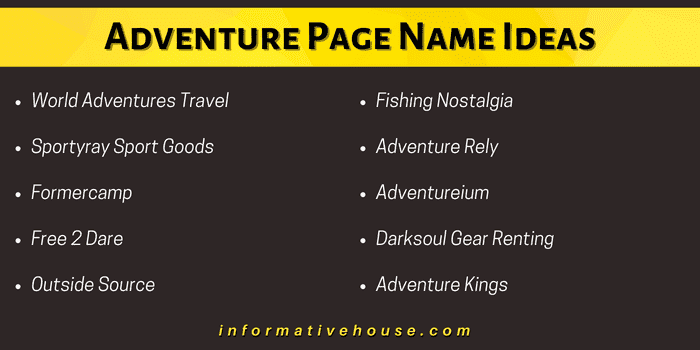 Adventure Business Names
15+ adventure business names that will make you want to quit your day job
Adventure Fantastic
Go Hard Or Go Home Adventures
Alaska Dog Sledding
African Trails
Terrific Travel
Carpe Diem Adventures
Adventure Outings
Horseback Riding Tours
Seven Mountains Travel
Rare Jaunts
Great Smoky Mountains Tours
Everglades Tours
Adventure Boulder
Xtreme Adventures
Vietnam Tours
Cave Exploration
Magnum Premium Travels
Adventure Travel Companies
Nature Escapes
Happy Excursions
Wildlife Travel
Higher Ground
Out And Away
Canadian Rockies Tours
Adventure Rely
Shoot For The Stars
Peru Inca Trail Trekking
Action Traction
The Adrenaline Crew
Also read this blog:  499+ The Most Funny Tour Guide Names To Gain Attention!
Outdoor Adventure Names
Outdoor adventure names that will make you want to get outside!
Tanzania Safari Tours
Discover Adventures
Tree Shed Safari
Responsible Travel
Travelbliss
Javenport Safari And Resort
Exotic Travels
Outdoor Integral
Central America Rainforest Tours
Austin-Lehman Adventures
Himalayan Trekking
Back In Action
No Pain, No Gain Adventures
Joshua Tree Tours
Discover Adventure
Periculum Guides
Elysius Sky Diving
Trek Travel
Jumbo Space Travel
Majesty Tours
Maui Helicopter Tours
Airmate Travels
Quality Quests
Extreme Queens
Go The Extra Mile
Destination: Vacation
Machu Picchu Trekking
Explore The World
Outdoor Depend
Outdoor Bay
Bamba Experience
Yosemite Tours
Top Ten Travel
Insider Voyages
Butterfield & Robinson
Rare Excursions
World Ventures
Iceland Northern Lights Tours
Uncommon Voyages
Adventure Awaits
Kenya Safaris
Excellent Adventures
Adventure Names List
A list of adventure names for your next role-playing campaign!
Bravata Sea Adventures
Adventure Bee
Awesome Adventures
Travel Your Way
Fantastic Voyages
Excellent Expeditions
Outdoor Backpack
Amazon River Expeditions
Avia Monteros
Airwaves Flights & Cruises
Go For Broke Adventures
Acacia Africa
Magellan Voyages
Trailway Adventures
Niagara Falls Tours
Embark On A Journey
Go Big Or Go Bust Adventures
Adventure Scour
Venture Forth
Canyon River Rafting
Travel Trek
Nuada Skydiving
Rare Adventures
Ecuador Amazon Jungle Tours
Outdoorzoid
Life Is An Adventure
Mountain Men
Go For It Adventures
Ethical Travel
Boundless Journeys
Welcome Aboard Travel
Trouvaille Sea Tours
Hawaii Island Hopping
Jomo Adventures
Nature Travel
Life Excursions
Alternative Adventures
Australian Outback Adventures
Magellan Excursions
Amazon Jungle Tours
The Adventure Company
Ke Adventure Travel
Next Trip Travel
Big Island Hawaii Tours
Adrenaline Rush Adventures
Active Travel Companies
Adventure Affinity
Adventure Club Names Ideas
These are the most amazing adventure club names ideas you can ever use:
The Coleman Company
World Of Travel
Trip Tip Travel
Raw Adventures
The Traveling Mindset
Extreme Adventure Queens
Hike The Trail
Majesty tours
Panting Camping
Walk And Wander
Great Guides
A+ Adventures
Tempting Trips
Vista Adventures
Beyond D Sea Travels
Majestik Guides
Little Open Co
Climb Like A Girl
Spectral Sports
Outdoor Sports Store
Outdoor Survival
The Rugged Traveler
Discover Adrenaline
Eleutheria grand resort
Wetland Travels
Trusted Travel
Trouvaille sea tours
Renaultes sky diving academy
Redone Renting
Adventure Primal
Outdoor Quest
Intracellular Bivouac Collective
Dragontap Sports
Creative Adventure Company Names
Here are some of the most used and yet very creative adventure company names that you will love:
Braved Wilderness
A Traveler'S Mind
Uptown Sports
Outside Lasting
Regretful Fish
Adventurebia
Wild Guides
Ensemble Travel
Dispersed Camping
Choose Your Own Adventure
Intrepid Excursions
No Cow-Tipping
Javenport safari and resort
Scenic Experiences
Go Wild Again
On Demand Vacations
Speedy Travel
Redcube Mountain Gear
Outside Outfitters
Adventure Zone
Blue Sky Biking
Tweggo Goods
Trinity Travel Trips
Hencesense Adventure Goods
In And Outdoors
Unique Names For Adventure Company
The most creative unique names for Adventure Company you can ever find on the internet:
Andromeda tours
TravelBliss
Maplepicks Mountain Gear
Rhythmic blue travels
Untouchable Travel
Urbanstar Sport Goods
Adventure Time!
The Outdoorists
Flowerbed Chats
The Grecian Summer Camp
Clear Alfresco Place
Gooddots Renting
He Gardens Too
Travel Tricks
Intrepid Jaunts
Dreamland adventures
Up n About Travels
Imperial Tasteless Spot
Midcityplay
Jet Set Travel
Makenos premium tours
A&Y diving school
Great Trails Sport Goods
Most Amazing Adventure Company Names
30+ most amazing adventure company names!
Adventure International
Outdoor Finest
Adventure Adept
Adventureops
Indonesia Surfing
You Miss 100% Of The Shots You Don't Take Adventures
The Travel Shoppe
No Guts, No Glory Adventures
Find Your Path
Major Mountain
Discovery Adventures
Mountain Climbers
Stunning Sojourns
Risk It All Adventures
Whitewater Excursions
Paradise Made Easy
Amazing Journeys
Sustainable Tourism
Best Quests
Take The Leap Adventures
All Or Nothing Adventures
Glacier Trekking
Burton Voyages
Uncommon Treks
Outdoor Lake
Sustainable Travel
U.S. National Parks Tours
World Expeditions
Andromeda Tours
Peak Performance
Haeros Grand Sea Tours
Happy Jaunts
Outdoor Branch
Absolute Adventure
Up And Away
Asilia Africa
Astounding Adventures
Outdoor Path
Free & Dauntless
Adventure Tropical
Megasus Travel Services
What Are Some Unique Adventure Business Names To Choose?
If you are planning to start an adventure business, you need to choose a unique name for it. Here are some creative and unique adventure business names to choose from in 2022.
Caribbean Island Adventures
Now Or Never Adventures
Adventurous Travelers
Amanzi Travel
Outdoor Esteem
Cultural Adventures
Uncover Excitement
Live Life Adventures
Blue Dot Safaris
Voyage Plaisir
Norway Fjord Cruises
Cultural Tourism
Journey To Adventure
Adventure Breakaway
Adventure Bold
A Traveler's Mind
Patagonia Trekking
Alchemy Tours
Adventure Lift
Torres Del Paine Tours
Exciting Escapes
Magellan Jaunts
Catchy Adventure Company Names
20+ catchy and creative adventure company names
Better To Have Tried And Failed Than To Never Have Tried At All Adventures
Live For Adventure
Grand Canyon Rafting
Adventureaholic
Seek New Adventures
Outdoor Total
Jagged Edge Mountain Guides
Enliven Excursions
Thrill Of A Lifetime Adventures
Uluru Tours
Green Travel
Stir Things Up
Start Your Journey
Maui Hawaii Tours
Seek The Wonders
Innovative Travel Solutions
Crown International Travel
Adventure Strike
Iceland Tours
Baja California Desert Tours
Travel To Live
Norway Fjord Tours
Wilderness Guides
Put Everything On The Line Adventures
The Only Way To Do It Is To Do It Adventures
Leap Into The Unknown
Adventure Name Ideas
Get your adrenaline pumping with these exciting adventure name ideas!
Seize The Adventure
Tibet Tours
Adventure Ambient
Adventureium
Outdoorlytical
Energize Adventures
Makenos Premium Tours
Shoot For The Stars Adventures
Thorough Travel
Family Adventure Vacations
Peak And Find
Anaconda Adventures
Go Big Or Go Home Adventures
All In Adventures
Outdoor Experience
Egypt Nile River Cruises
Be Exhilarated
Adventure Cool
India Tiger Safaris
New Zealand Tours
Into The Wild
Sequoia And Kings Canyon Tours
Adventure Journeyman
Ford Every Stream
Oceania Travels
Adventurejet
Soft Adventure
Dream Big Travel
To The Limit
Adventure Is Calling – Will You Answer?
Marina Surfs
Cool Adventure Names
Find the cool name for your next adventure!
Ambrosias' Deep Sea Tours
Outdoor Top
Fiji Island Hopping
Adventure Carefree
Adventure Is Out There
Cycling Tours
Adventure Tour Operators
Canadian Adventure Company
Burton Adventures
African Safari Adventures
Take The Plunge Adventures
Outdoor Primary
Outdoorlaza
Adventure Travel
Adventure Quest
Bold And Boundless
Victory Ventures
Unearth Mysteries
Jump In With Both Feet Adventures
Alpine Adventures
Anywhere But Here Travel
Destiny & Adventure
South Africa Tours
Risk It All For The Win Adventures
Sink Or Swim Adventures
Whitewater Ventures
Eco-Adventure
Feel The Fear And Do It Anyway Adventures
Summit Sought
Explore Your World
Adventure Airwaves
Bon Burton Voyage
Adventure Primed
Adventure Names
The coolest, most adventurous names for your next trip!
Kilimanjaro Climbing Adventures
Adventure Excursions
Outdoor Mother
Adventure Escapades
El Astro Adventure Co
4.Rei Adventures
Azure Ski And Resort
Mountain Biking
Summit Seeker
Venezuela Rainforest Tours
Adventurezen
Adventureadil
Once In A Lifetime Adventures
Outdoor Adventures
Explore Worldwide
Triumph Over Adversity
Adventure Travel International
Travel Time!
Locageta Travels
Ignite Imaginations
Do Or Die Adventures
Basecamp Explorer
Zion And Bryce Canyon Tours
Boatsway Adventures
Itineraries
Aerodyne Travels
Outdoor Wood
Springviews Resort
Brilliantview Adventures
Rugged Adventures
Beyond Boundaries
How to Name Adventure Company
Are you an adventurer at heart? Do you love spending your time outdoors, exploring new places, and pushing your boundaries? If so, then you might be thinking about starting your own adventure company. But before you can start taking clients on unforgettable journeys, you need to come up with a great name for your business.
We have written a detailed article on "How to name your business" you can check it by clicking here .
After all, your company's name is the first thing potential customers will see—and it needs to be memorable, catchy, and reflective of the type of adventures you offer. Here are a few tips to help you choose the perfect name for your adventure company:
1. Keep it simple.
Choosing a name for your adventure company should be straightforward and easy to remember. Avoid complicated wordplay or inside jokes that might confuse potential customers. A simple name ensures that your business is easily recallable and pronounceable, making it more accessible.
2. Make it evocative.
Craft a name that captures the essence of the adventures your company offers. Consider the types of experiences you provide and aim for a name that evokes the emotions and excitement associated with those adventures. This creates a strong connection between your brand and the adventurous spirit you want to convey.
3. Avoid common names.
Stand out from the crowd by steering clear of generic or commonly used terms in the adventure industry. Your goal is to be distinctive, so opt for a name that sets your business apart and avoids confusion with other adventure companies. Uniqueness is key to making a lasting impression.
4. Brainstorm with friends.
Collaborate with friends or a small group to brainstorm potential names. Different perspectives can lead to creative ideas and help you narrow down options. Sharing the process ensures that the chosen name resonates with a broader audience and reflects diverse perspectives.
5. Do your research.
Once you have a list of potential adventure names, it's time to do some research. Make sure the adventure business name you choose isn't already being used by another company. You also want to check to see if the domain name is available so you can build a website for your business.
Selecting a name for your adventure company is a significant decision, but it doesn't have to be stressful. Through creativity, thoughtful consideration of your business offerings, and diligent research to ensure uniqueness, you can arrive at a memorable name. This process sets the foundation for a brand that stands out and attracts adventure enthusiasts to your unique experiences.
FAQs on How to Name Adventure Company
What considerations should be kept in mind while naming an adventure company.
When naming an adventure company, simplicity is key. Opt for a name that is easy to remember and pronounce. It should be evocative, reflecting the type of adventures offered and the emotions you want customers to associate with your brand. Avoid common names to stand out in the industry and conduct thorough research to ensure the chosen name is unique and not already in use.
How can I ensure that my adventure company name is distinctive and not generic?
To ensure your adventure company name is distinctive, steer clear of generic terms commonly used in the industry. Craft a name that sets your business apart, avoiding common phrases or words associated with other adventure companies. The goal is to be unique and memorable, capturing the essence of your specific offerings.
Why is it important to keep the adventure company name simple?
Keeping the adventure company name simple is crucial for easy recall and pronunciation. Complex wordplay or obscure references may confuse potential customers. A straightforward name enhances accessibility, making it more likely that people will remember and share your company name.
What role does brainstorming play in coming up with a suitable adventure company name?
Brainstorming is a collaborative process that involves gathering insights from a group of friends or colleagues. This collective effort helps generate a list of potential adventure company names, drawing from diverse perspectives and creative ideas. It broadens the pool of options and ensures the chosen name resonates with a wider audience.
How can I verify if the adventure company name I choose is available and not already in use?
To confirm the availability of your chosen adventure company name, conduct thorough research. Check if the name is already in use by other businesses in the adventure industry to avoid conflicts. Additionally, verify the availability of the chosen name as a domain, ensuring it can be used for your business website. This comprehensive research safeguards against legal issues and helps establish a unique brand identity.
Thank you for Reading, Check out This Blog!
Related: 377+ Best Travel Agency Names Ideas
499+ The Most Unique and Best Vlog Channel Names Ideas
399+ The Most Catchy & Fun Summer Camp Names Ideas
377+ The Most Attractive Conference Names For Meetings
Share this:
Click to share on Twitter (Opens in new window)
Click to share on Facebook (Opens in new window)
Click to share on LinkedIn (Opens in new window)
Click to share on Pinterest (Opens in new window)
Click to share on WhatsApp (Opens in new window)
Also Check these related blogs
Recent posts.
499+ Popular Gas Station Names Ideas You Must Check!
499+ Catchy Auction Names Ideas You Must Check!
200+ Cool San Diego Instagram Captions for Pictures!
10 legendary mountain passes and climbs
21.06 2023 Discovery
Regularly used by the Tour de France, every summer they attract cyclists from all over the world. However, you'll need at least some training to follow in the wake of the top cycling champions, but the stunning landscapes revealed along the way make it well worth the effort.
Le Portet d'Aspin (1,489 metres)
Like Tourmalet, le Col d'Aspin is a real classic for the Tour de France, which has climbed it 71 times. Thomas Voeckler was the last to conquer it in the lead, during the 16th stage of the 2012 Tour de France (Pau / Bagnères-de-Luchon), a race he went on to win after leading the day's four challenges (Aubisque, Tourmalet, Aspin and Peyresourde). The most difficult climb starts at Arreau (12 kilometres at 6.7%). It's unusual because of the unevenly spaced hardwood trees alongside the road, which zig zags up through picturesque mountain pastures. The climb is more irregular from Sainte-Marie-de-Campan (12 kilometres at 5%) with a harder final section (from the ski resort and Lac de Payolle, at 1,100 metres in altitude).
Le Col du Grand Colombier (1,498 metres)
Despite only featuring in the Tour de France once (in 2012), le Col du Grand Colombier is nonetheless formidable. Its four access routes all represent an almost two-hour climb for the average cyclist: 15.9 kilometres at 7.87% from Artemare; 18.3 kilometres at 6.89% from Culoz; 15.7 kilometres at 7.97% from Anglefort and 19.2 kilometres (at 6.75% on the last 15 kilometres) from Champagne-en-Valromey. This Jura giant – situated on the border of the Savoie department – provides breath-taking views over Lac du Bourget from its summit.
Col de Peyresourde (1,569 metres)
Situated near the ski resort of Peyragudes, le Col de Peyresourde is characterised by the blanket of moss covering the Alpine pastures through which its road snakes. According to the former director of the Tour de France, Jean-Marie Leblanc, "this climb makes you want to lie down and sleep in the grass, next to the sheep and cows"! Climbed 65 times by Tour de France competitors, it offers a 9.9 kilometre stretch on the west side (at an average incline of 6.6%) and 15.3 kilometres on the east side (at an average incline of 6.1%). Beware though, its irregular incline (with 12% stretches on each side) and frequent gusts of wind make this climb a more delicate operation than the numbers alone suggest.
Alpe d'Huez (1,803 metres)
It's hard to imagine it today, but the first time the Tour de France came to Alpe d'Huez in 1952, only a handful of fans were in attendance. Thereafter, the climb went on to become a highlight of the world's biggest cycling race. Now some 500,000 people gather along the climb's 21 numbered hair-pin bends – each road sign featuring the name of an Alpe d'Huez stage winner and the corresponding year of their victory – happily arriving several days in advance to set up. In summer, around 1,000 cyclists (5,000 a day during the week of the Tour) set off every day to tackle the 13.1 kilometre climb, at an average of 8.19%. Internationally, Alpe d'Huez is more famous for its access road's 21 hair-pin bends than for its 250 kilometres of ski runs!
Le Mont Ventoux (1,912 metres)
Visible for 100 kilometres in all directions, the Mont Ventoux summit appears to be permanently snow-capped, even at the height of summer. This almost lunar look, a consequence of repeated forest fires and deforestation that began back in the Middle Ages, is why it's been nicknamed "Mont Bald". Despite only looking slightly more difficult on paper (21.5 kilometres at 7.22%, versus 21.2 kilometres at 7.15%), the climb from Bédoin, on the south side, is unquestionably more famous than that on the north side, from Malaucène. It's worth noting that 12 of the 15 Tour de France climbs started at Bédoin, compared to 2 on the north side and just 1 on the east side, from Sault. The latter, by far the easiest (25.7 kilometres at 4.5%), joins the Bédoin road at the level of the Reynard chalet, 6 kilometres from the summit.
Le Col de la Croix de Fer (2,067 metres)
It's not only the average gradient (27.53 kilometres at 4.7% on the Isére side from Verney Dam; 30 kilometres at 5.07% from Saint-Jean-de-Maurienne on the Savoie side) but also its irregularity and length that make La Croix-de-Fer such a difficult climb. Cyclists who gamely attempt this Tour de France classic (which has featured in the event 16 times since 1947) are however rewarded by a succession of stunning landscapes: waterfalls plunging down into the valley, the Grand-Maison Dam, the Aiguilles de l'Argentière on the Isére side; the Aiguilles d'Arves and the Belledonne chain on the climb from Saint-Jean-de-Maurienne.
Le Col du Tourmalet (2,115 metres)
Despite having a name that seems to translate from French as the "bad trip", this Pyrenean giant remains the most-climbed Col in the history of the Tour de France (79 times). The first time "La Grande Boucle" paid it a visit in 1910, Octave Lapize – who carried out a large part of the climb on foot, pushing his bike – felt entirely justified in labelling its organisers "killers". Today, the climb will take an average cyclist around two hours to complete, either on its west side (17.2 kilometres at 7.4% from Sainte-Marie-de-Campan, via the resort of La Mongie) or its east side (18.8 kilometres at 7.4% from Luz-Saint-Sauveur, via Barèges).
Le Col de l'Izoard (2,360 metres)
When you think of Izoard, the first thing that comes to mind is the barren scree slopes overlooking the road, which, like Mont Ventoux, give the place a lunar feel. The presence of cargneule peaks (a local sepia-coloured rock) reinforces the austere look of the so-called "Casse Déserte" situated just over 2 kilometres from the Col on the south side. Of the 33 times the Tour de France has been through here, it has been the most-climbed section (15.9 kilometres at 6.9%). In 2011, Andy Schleck, then 4th in the General Classification, launched an attack 60 kilometres from the start, which went on to deliver him first place in the stage. The Col's north side, from Briançon, offers a 19.2 kilometre climb at an average gradient of 5.92%.
Le Col du Galibier (2,642 metres)
Climbed 58 times, le Col du Galibier numbers among the Tour de France's "classic climbs". This year once again it will be the highest summit the peloton passes through, during the Modane – Alpe d'Huez stage. If the south side (8.52 kilometres at 6.9% from le Col du Lautaret) is far from a bed of roses, what can be said about the north side, with 18.1 kilometres at 6.9%, and the most difficult kilometres bunched towards the end? It was on these slopes that Marco Pantani laid the foundations for his final victory in 1998.
Le Col de l'Iseran (2,770 metres)
This Col, which connects the Maurienne and Tarentaise Valleys, prides itself on being the highest Col road in the Alps. Before the road – which opened in 1937 – was built, the Col de l'Iseran the site of so many mysteries and dramas that in Bonneval-sur-Arc (the starting point of the south face climb) it gave rise to the following adage: "If everyone who died on Iseran stood hand in hand, they would stretch from here to Val d'Isère". Today, the Col de l'Iseran is a prime tourism site. It provides access to Val d'Isère's summer ski area (on the Pisaillas glacier), and of course two superb cycling climbs: 48 kilometres at 4.1% from Bourg-Saint-Maurice on its north side (including 16 kilometres at 5.8% from Val d'Isère) or 13.4 kilometres at 7.3% from Bonneval-sur-Arc, on the south side.
Col de l'Izoard ©Martin Léger
Col du Galibier ©ASO
Montée du mont Ventoux ©A.S.O
peloton montée au Col du Glandon ©A.S.O
Montée vers l'Alpe d'Huez ©A .S.O
Col de la Croix-de-fer© A.Gros
You might also like these articles
Flocon Vert label: for resorts who are committed to sustainable development in the mountains
10 reasons to head for the mountains of France this winter!
6 legendary ski runs
10 (deeply) beautiful landscapes to admire this summer
430 Catchy And Cool Adventure Business Names Ideas
Here are some best and cool adventure business names that will inspire you. You can use these names anywhere you want.
So without wasting any time, let's dive in.
Adventure Business Names
Well-known business names are important to the success of any business. However, it is not easy to come up with a good name.
That is why you need to understand the importance of a business name. A well-known business name is an important asset that allows the business to achieve success.
When searching for a good name for your business, you should consider the following things.
Here are some of the best and unique adventure business names that you will like:
Outward Bound
Ambrosias' deep sea tours
Summit Sought
Bravata sea adventures
Travel Tours
Back in Action
Exciting Escapes
Outside Outfitters
Adventure Primed
Marina surfs
Victory Ventures
Bravaro sea tours
Venture Excursions
Seven Mountains Travel
Outdoor Faith
Travel To Live
Family's Trust Vacations
Airmate travels
Airwaves Flights & Cruises
Anywhere but Here Travel
Adventure Vacations
Rare Jaunts
Choose Your Own Adventure
A Traveler'S Mind
Destination Station
Jumbo Space Travel
iTineraries
Up and Away
Trouvaille sea tours
Go Somewhere
Lifetime Travel
Amazing Adventures
Cool Adventure Names
The adventure business sector is a sector where small business owners tend to go for their first business as they don't need to use as much capital as other sectors.
The UK market can be split into several different genre's that have different options, the UK adventure business sector will have a lot of opportunity that helps it grow.
The market is very attractive as people start to see this as a place where a fresh business can be started and a career created
Following are some best and cool adventure names you can use:
Wilderness Guides
Outside for the Count
House Of Travel
Reach Your Peak
On Demand Adventure
Gloryday Travels
Quest Query
Get Up and Go
Avia monteros
Outdoorzoid
Paradise Road
Ready Next!
Magellan Voyages
Getaway Guides
Above n Beyond Travels
Outdoor Acute
Focus Travel
Travel captosius
Travel To Go
Atlantic Travel
Urban Jungle
Makenos premium tours
Outdoor Unlimited
Majestik Guides
Golden Turban Travels
Eleutheria grand resort
Flaming Pheonix Travel
Excellent Expeditions
Ascent global tours
Intrepid Treks
Magellan Excursions
Action Traction
Speedy Travel
Trip to Trip
Adventure Names
The names we give our businesses and organizations can help make our business stand out from the rest. As you know I'm a big fan of the blog name (some might even say I'm addicted) and am always on the hunt for a great name for my new business.
When I was first starting my business I thought of lots of names of my own and some of my friends and family's businesses, but I soon realized that some of these names were not inspiring and some were even funny and not appropriate for a business.
These are some best and good adventure names for you:
Top Ten Travel
Adventure Rely
Outdoor Quest
Adventureium
Travel Your Way
Perfect Planners
Whitewater Jaunts
Andromeda tours
The Travel Shoppe
Adventure Splash
Intrepid Voyages
TravelBliss
Adventure Strike
Paradise Made Easy
Innovative Travel Solutions
locaGeta Travels
Limit to Win It
Adrenaline HQ
Dream Big Travel
Outdoor Command
Lightwave sails
Start To Finish
The Adrenaline Crew
Noborders Travel
Adventure Affinity
Free & Dauntless
Extreme Queens
Sherpa Escapes
Neature Seeker
Adventure Names List
As a "Name Provider", we specialize in business names for all industries.
Though we specialize in the name business, we do not provide this service for people searching for a name to use to start up a business.
Our back office staff can provide a name to use to start a business, but we do not provide the name unless the owner is the start-up business owner.
Below are some best and creative adventure names list you can use:
Explore Your World
Wild And Free
Burton Excursions
On the Edge
Wild Guides
Adventure Airwaves
Summit Seeker
Uncommon Tours
Javenport safari and resort
Happy Jaunts
Adventurebia
Crown International Travel
Travel Time!
Outdoororyx
Terrific Travel
Bon Burton Voyage
Welcome Aboard Travel
Push Button Paradise
Adventure Dart
Adventure Lift
The Road To Travel
Outdoor Skypass
The Road Less Traveled
Azure ski and resort
Great Adventures
Adventurous Travelers
Adventure Cool
Trusted Travel
Start Your Journey
What are some cool outdoor adventure business names?
Tremendous Trips
Outdoor Wood
Adventureadil
On Demand Vacations
Whitewater Ventures
Outdoor Pacific
Travel Trust
Uncommon Excursions
Adventure Potential
Travel Tricks
Hike The Trail
Discover Adrenaline
Journey to Adventure
Hit The Runways
Outdoor Connect
Mapstop Travel Agent
Active Adventures
Adventure Flash
Travel Trek
Globe Trotter Travel
Paradise In Your Palm
The Rugged Traveler
Raw Adventures
Extreme Outfitters
Wild Days Out
Hide or Go Peak
Life Of A Traveler
Guided Travel
Renaultes sky diving academy
Hello Adventures
Wanderlusters
What are some good adventure company names?
Trailblazers Adventure Guides
Discovery Adventures
Insider Voyages
Adventure Outings
Active Escapes
Totally Trekking
Adventurezen
Destination: Vacation
Global Grounds
Rugged Adventures
Happy Excursions
Magnum Premium travels
World Of Travel
Cheasapeak Travels
Megasus Travel Services
Peak Performance
Intrepid Tours
Intrepid Jaunts
Vista Adventures
The Traveled Road
Tempting Trips
Travel Touch
Tree shed safari
Magellan Jaunts
Thorough Travel
Treks & Adventures
Next Trip Travel
Jet Set Travel
Mountain Climbers
Burton Voyages
Destiny Explorers
Wild Wishes
What are some catchy names for an adventure company?
Travelsphere
Wetland Travels
Memory Travels
Adventure Excursions
SightCity travel
Outdoor Esteem
A+ Adventures
Wayward Lines Travel
Pathway To Paradise
Beyond Borders Traveling Booking
Untouchable Travel
Earth Tracks Travel
Thrill Seekers
Exotic travels
Up n About Travels
Double H Adventures (Hike and Hunt)
World Adventures Travel
June Travel Agency
Nuada skydiving
Scenic Route
El Astro adventure co
Around the Globe Travel
Live Life to the Full
Whitewater Adventures
D Vacation Link
A&Y diving school
Cache Travel
Be Boundless
Into Itineraries
Adventure Fantastic
How to Create Unique Adventure Business Name
In order to succeed in a certain business, you have to take care of each and every aspect of its branding. The first step that your branding strategy should have is creating a unique name that will attract more and more customers into your business.
After turning random people into customers, the goal should be to turn them into returning customers. These customers are called satisfied customers; they mainly suggest your product to their friends and family.
Here is a list of few simple tips that will help you create such a name that will not only attract more people into your business, but also turn them into returning customers.
1. Choose an Easy to Understand Adventure Business Name
Choosing a name that everyone is able to understand will help your readers a lot in memorizing your business name. And we truly can't explain how important it is to make your business name memorable.
If your business name is memorable, people will visit you again and again. It will be a lot easier to suggest your name to other people. This is the best part here.
Here is the list of easy to understand adventure business names.
Holli Travel
Explore The World
Adventurejet
Get Going Travel
Great Outdoors
Nature Trek
Outdoor Urge
Making Memories
Scenic Experiences
Get Out Outfitters
Active Adventure
SkyBright Travels
Treks & Tours
Oceania travels
Travel Haus
Bold and Boundless
Outdoor Quake
Outdoor Mother
Outdoorlaza
Clipper Vacations
Major Mountain
2. Make It Short and Simple
Over the last year, we have suggested over a million business name to different firms and small businesses. In fact, we have got hundreds of mails from our visitors sending us thank you emails. This is because, it feels so good to get help from someone when you are stuck at something.
And most of our visitor come here when they are looking for a business name that they can't finalize.
The point here is that almost all the names that we have suggested to our clients are super simple and short. Names that are longer than three words are boring often.
Here are some short and simple adventure names
Adventure Adept
Peak and Find
Quality Quests
Unleash Adventures
Outstanding Ocean
On The Runway
Vacation Awaits
Intrepid Excursions
Destinytion Travels
Elysius sky diving
The Traveler's Lifestyle
Life Excursions
Stunning Sojourns
Extreme Living
Beyond D Sea Travels
Ensemble Travel
Luxes ski and resort
Rhythmic blue travels
Adventure Bee
Best Quests
3. Don't Go for a Funny Name
There are a lot of firms that started their businesses with a funny name and they did quite well in the beginning. But the real problem starts when people don't take your business serious anymore.
Here are some example of funny adventure names.
Fly Away Travel Agent
Start for Free
Trinity Travel Trips
Higher Ground
Sounds & Sites Travels
Outdoor Experience
The Traveling Mindset
Outdoor lytical
Take Off Travel
Make Tracks
If you are starting a small business that is limited to a small community or just targeted audience, then a funny name is okay to use.
But if you are going to start a business that you want to scale up, go for a general name and avoid funny names.
4. Try Business Name Generators
There are a lot of business name generators that will help you in naming your business. These generator are made in such a way that they will help you by providing thousands of business name ideas in just a few clicks.
Here are some names from the adventure business name generators that you can use.
Free 2 Dare
Dreamland adventures
Bon Rare Voyage
Trip Tip Travel
Ditch the Sofa
Travel Blogger's Paradise
Life Changing Travels
Adventure Primal
Estrella rafting and co
Majesty tours
5. Finalize Your Business Name
To finalize a business name make a list of all the names that you liked from the above list. Then delete all the names that are either difficult to spell or difficult to remember.
Make sure the name you are selecting are easy to pronounce and feel good when said aloud.
Related: 5 00 Best Upcycled Furniture Business Names Ideas
You are using an outdated browser. Please upgrade your browser or activate Google Chrome Frame to improve your experience.

Trip Styles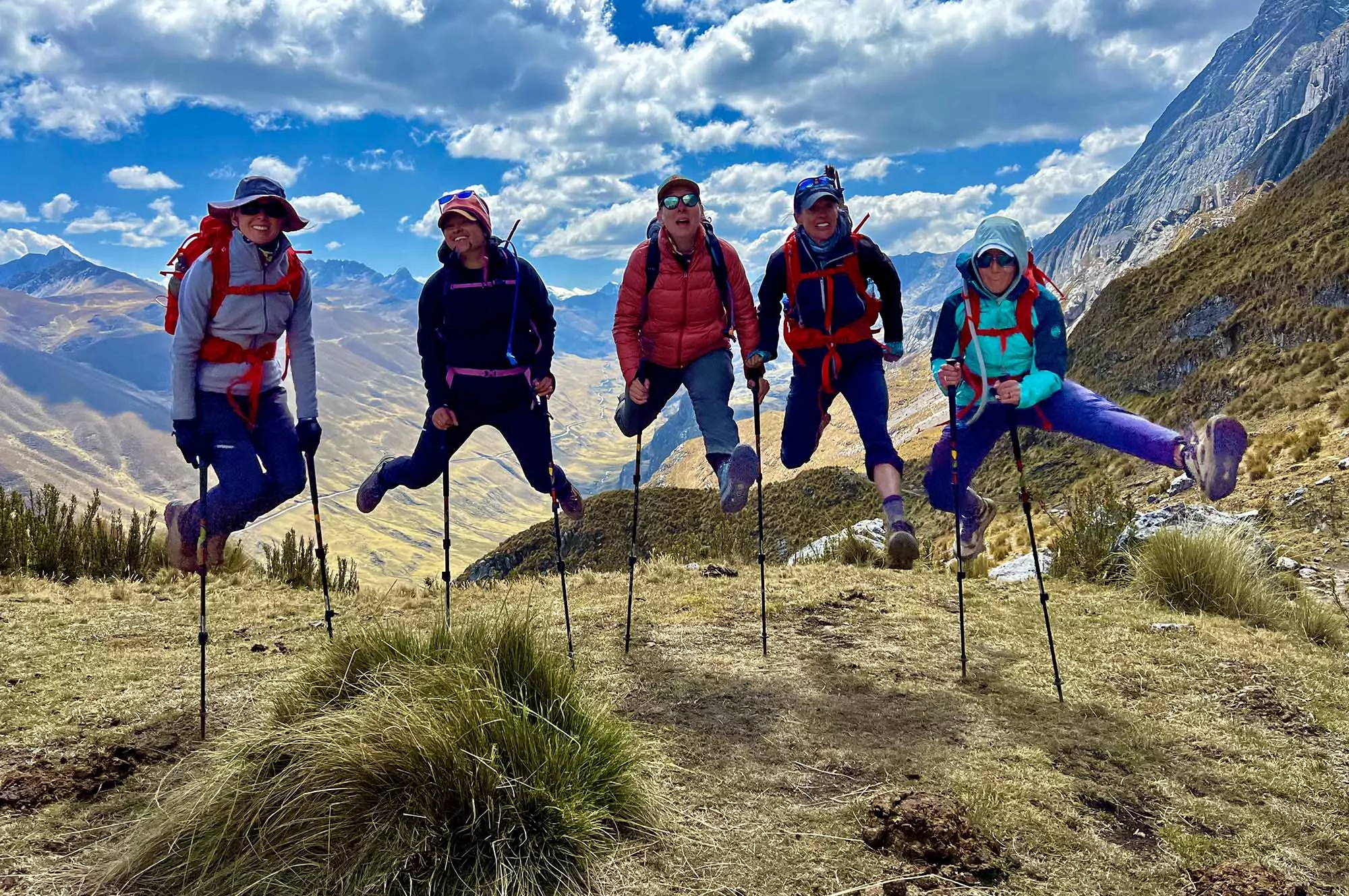 Inspiring Adventures
Join us for a hiking adventure you'll never forget!

Premier Hiking Adventures
All Inclusive, Expert Led Hiking Excursions Across the Globe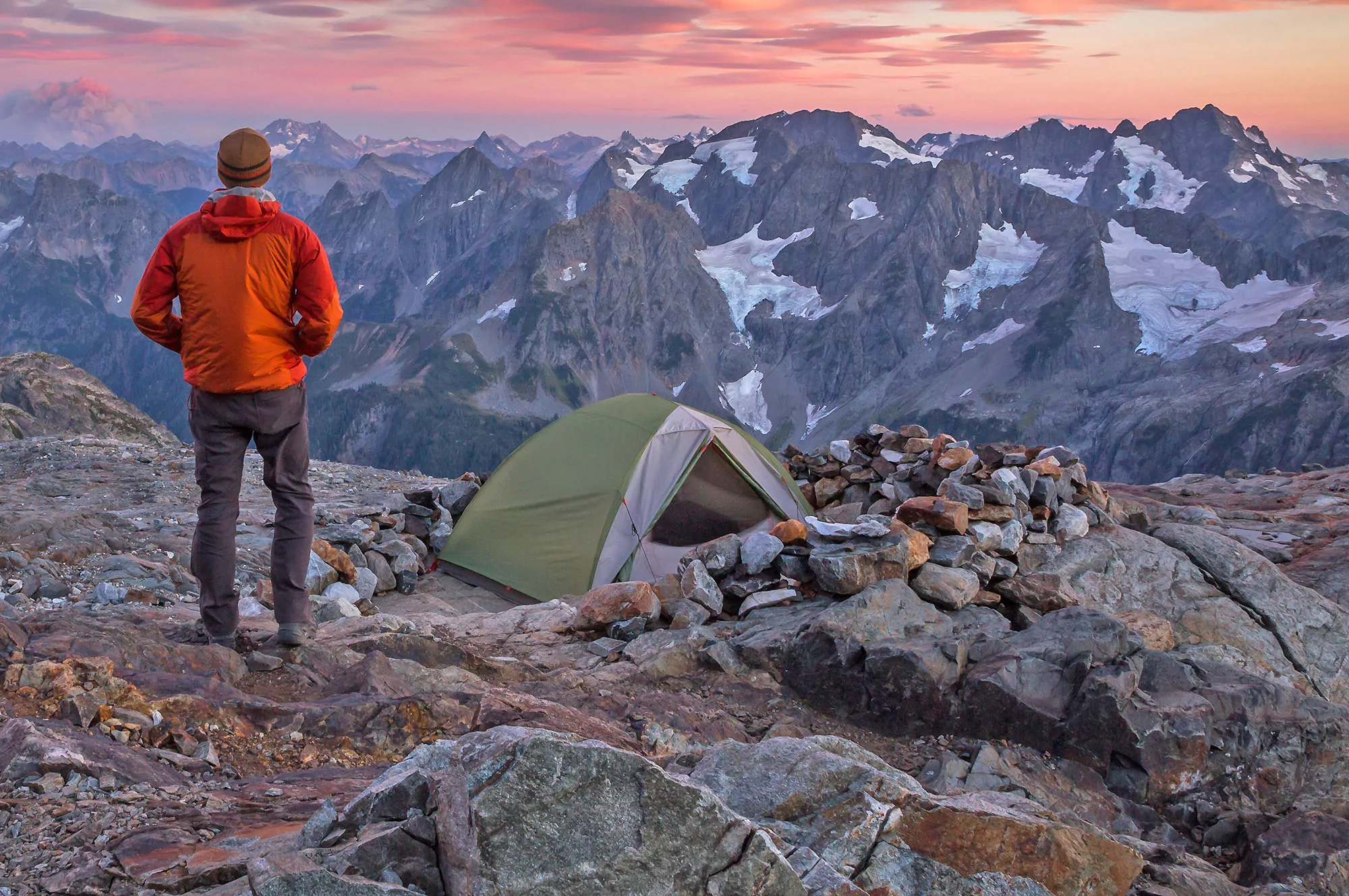 Immerse Yourself in Wilderness and Be Inspired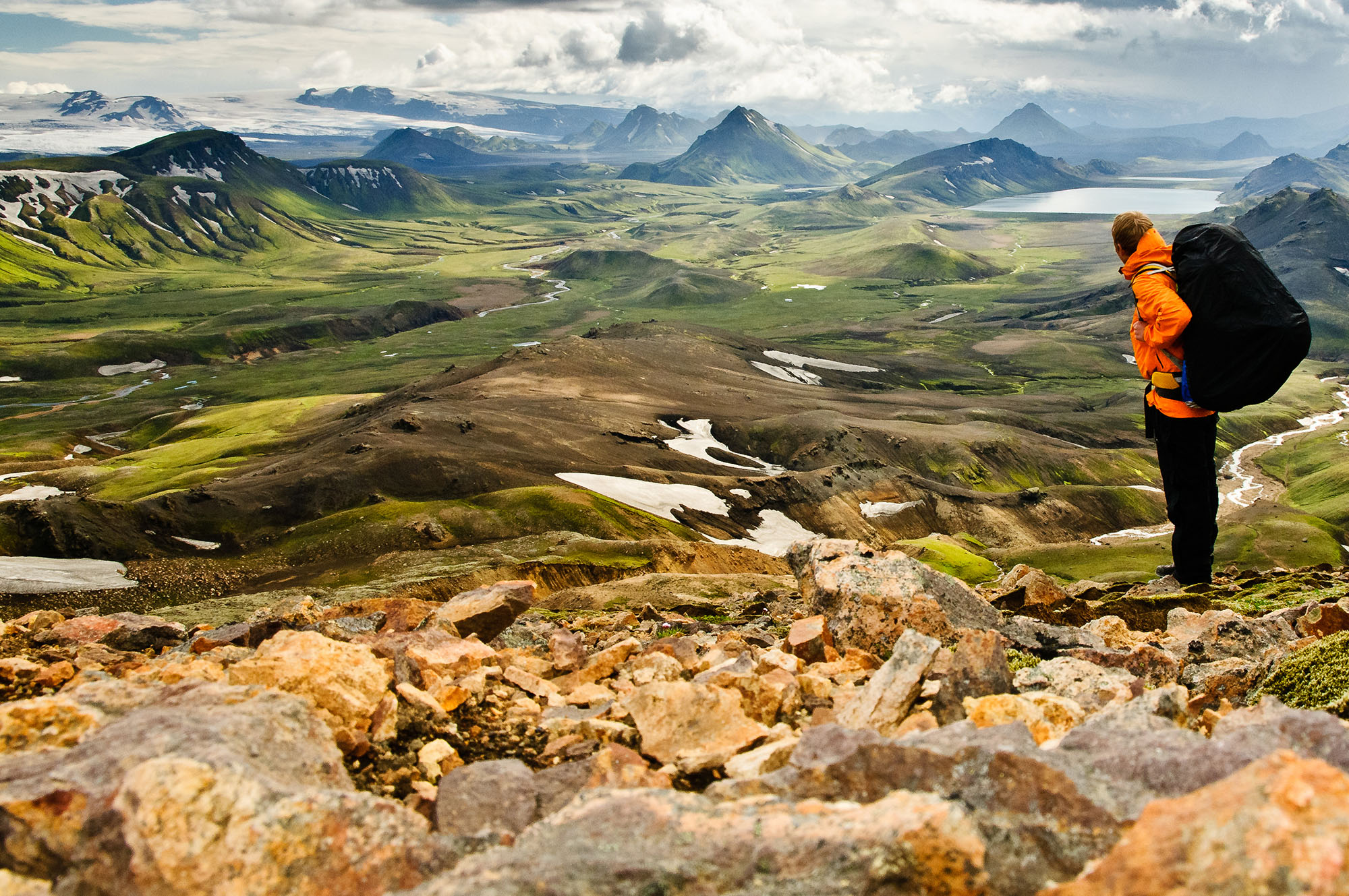 Unforgettable Hiking Vacations
Award Winning Hiking Tours in the USA and Beyond
Find Your Ideal Wilderness Vacation
304 Trips Meet Your Criteria
Welcome to Wildland Trekking
Four key factors set us apart from other adventure and hiking companies.
All Inclusive Trips
Wildland hiking tours allow guests to focus 100% on the hiking experience. We provide all gear, meals, transportation, professional guides, permits, fees and much more!
Small Groups
Our hiking trips are always small group adventures, typically 4-12 people per trip. Join a personalized trekking vacation that prioritizes quality of experience above all else.
World-Class Destinations
Our trip diversity allows you to enjoy the world's inspiring landscapes in a variety of ways and at different times in your life, and we hope you'll sample them all!
The Best Guides in the Industry
These extraordinary men and women have the ability to turn a great get-away into an unforgettable, inspiring - and sometimes truly life changing - adventure.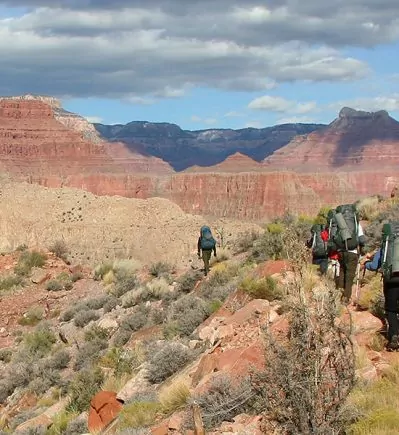 Check out the current list of discounted tours
Save on a discounted tour.
Interested in enjoying one of our premier adventures, and saving 15-25% on the cost? See our list of discounted hiking and backpacking tours. Often these trips are coming up fast and require some flexibility with scheduling, but if one works for you it can pay off. Feel free to call us at 800-715-HIKE (4453) with any questions! World-Class Hiking Destinations
We operate premier hiking tours all over the USA from the deserts, to the canyons, to the mountains, to the seashores and beyond. We also operate internationally to life-list destinations like Kilimanjaro, Iceland, the Alps, Peru, Patagonia and more world-class hiking destinations. View all destinations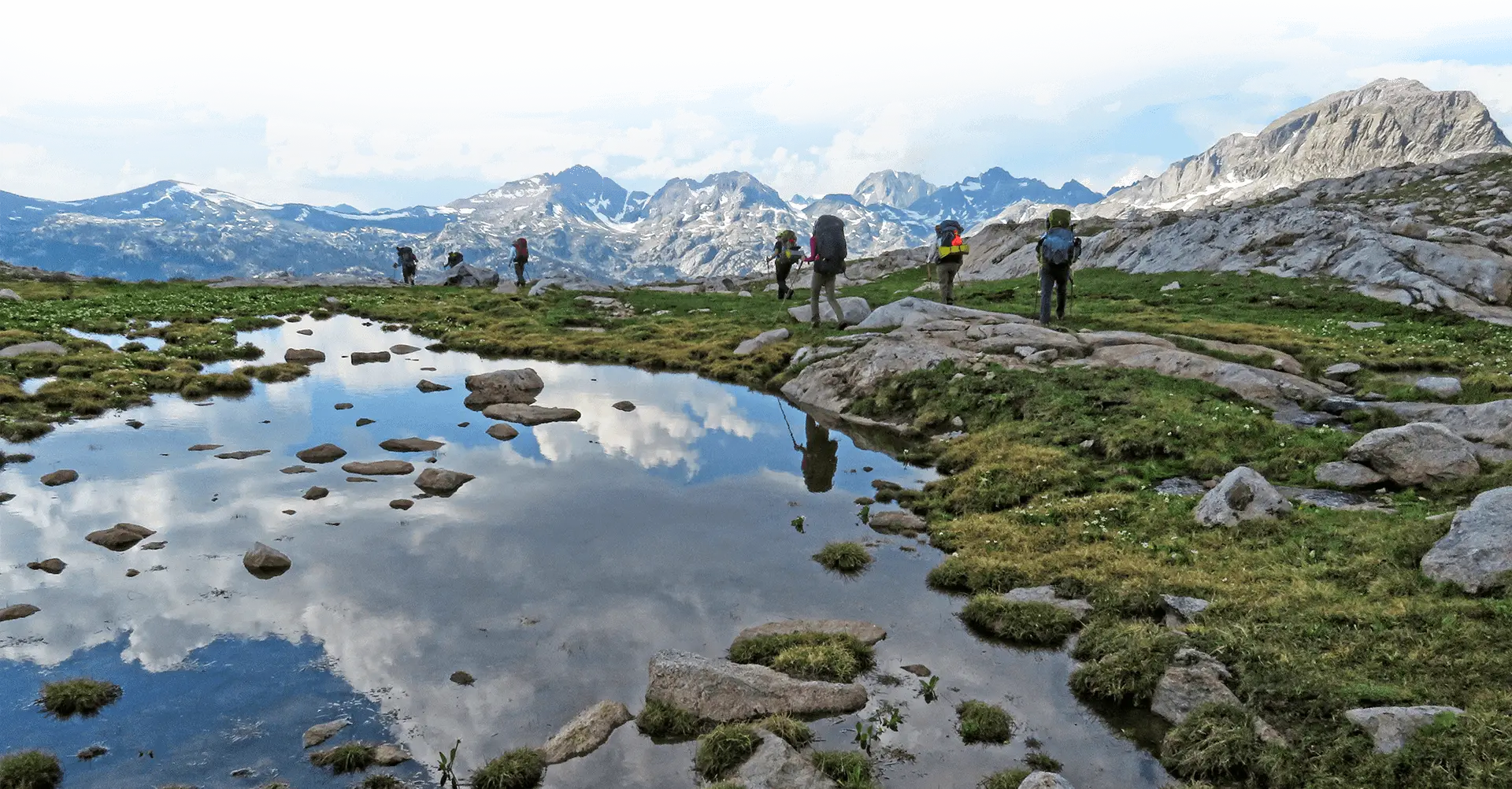 Alaska Hiking and Walking Tours
USA Hiking Vacations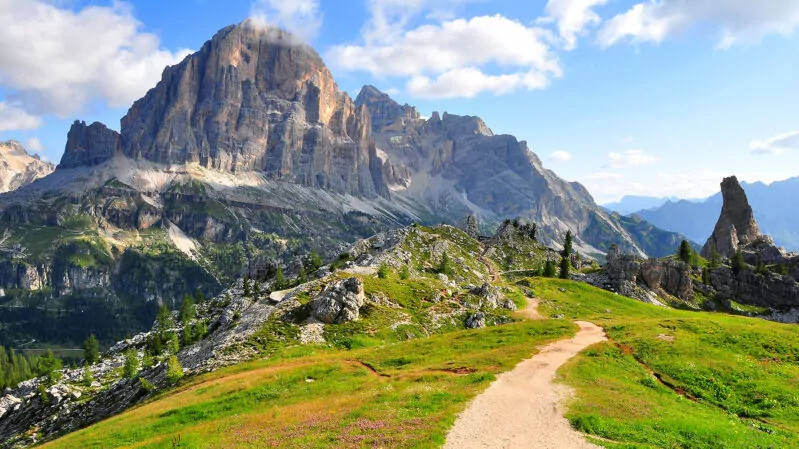 Alps Guided Treks
Global Hiking Vacations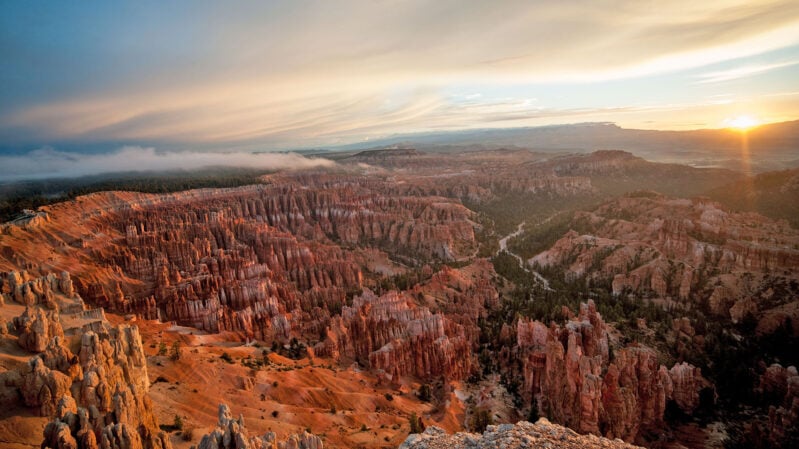 Bryce Hiking Tours
Utah Hiking Tours, USA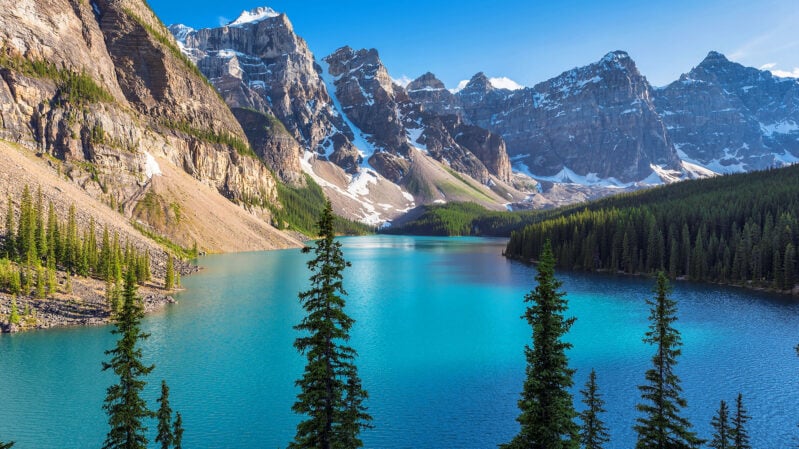 Canadian Rockies Hiking Tours
Canada Hiking Tours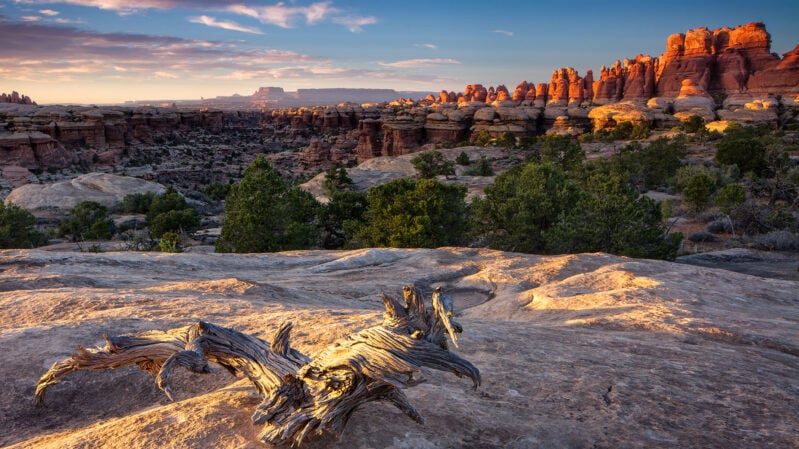 Canyonlands Hiking Tours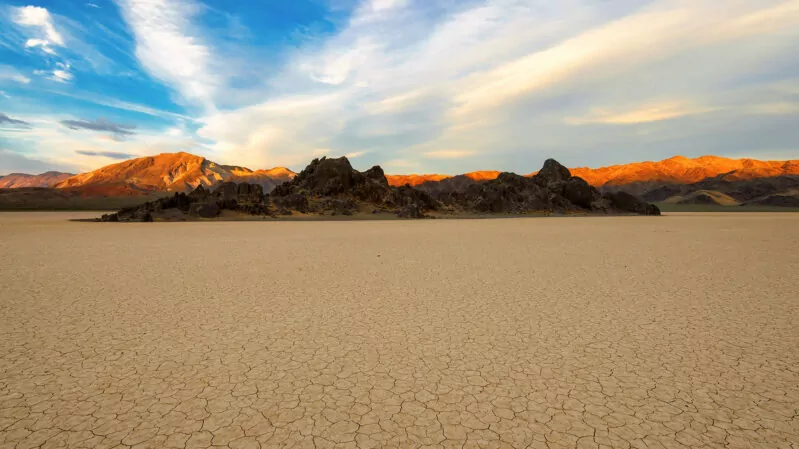 Death Valley Hiking Tours
California Hikes & Tours, USA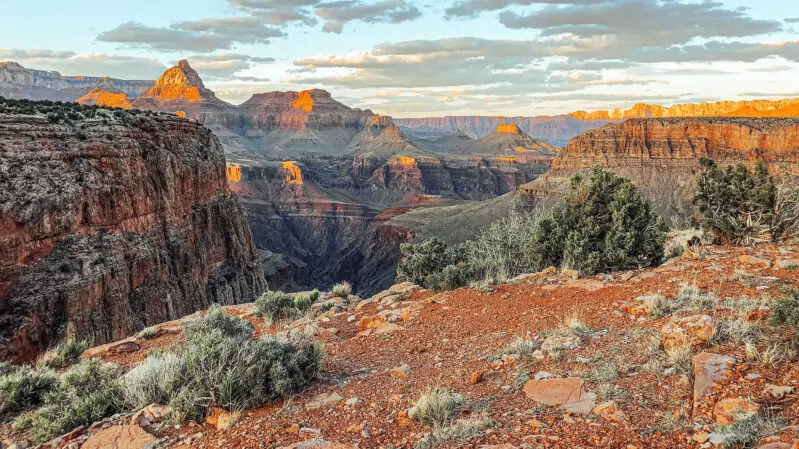 Grand Canyon Hiking Tours
Arizona Hikes & Tours, USA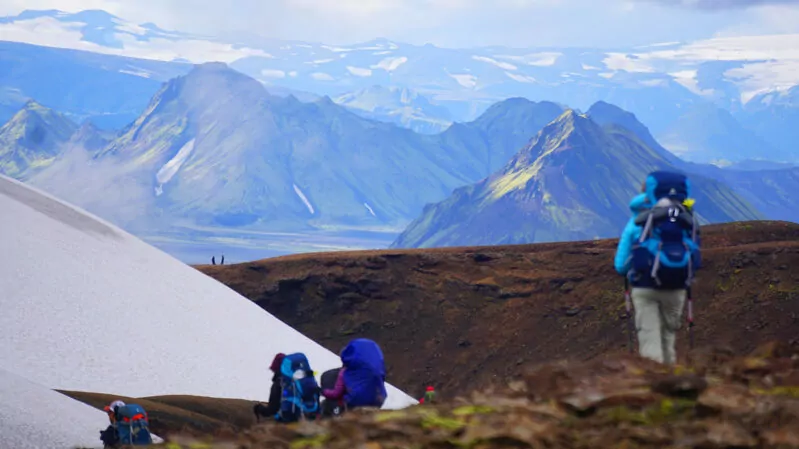 Iceland Hiking Trips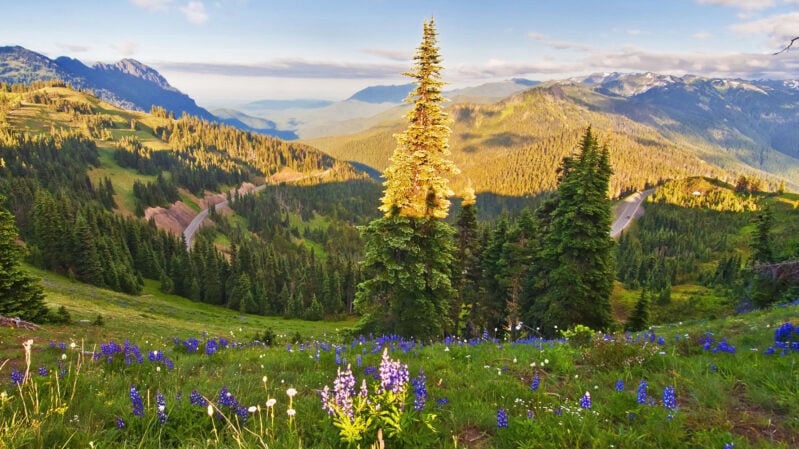 Olympic Hiking Tours
Washington Hiking Tours, USA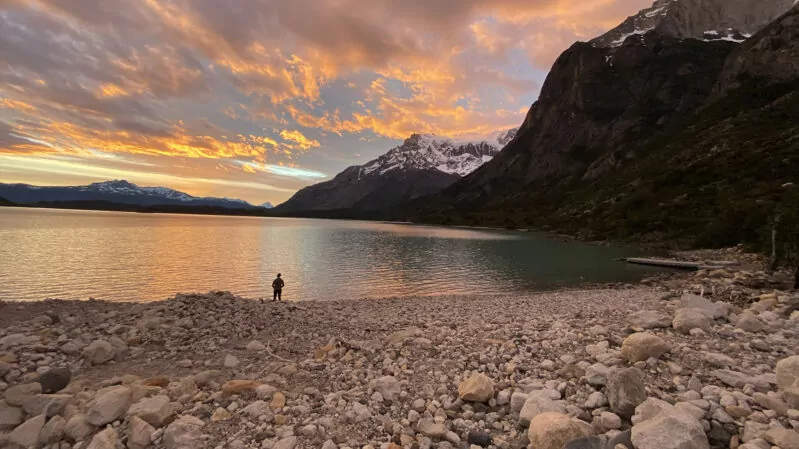 Patagonia Hiking Tours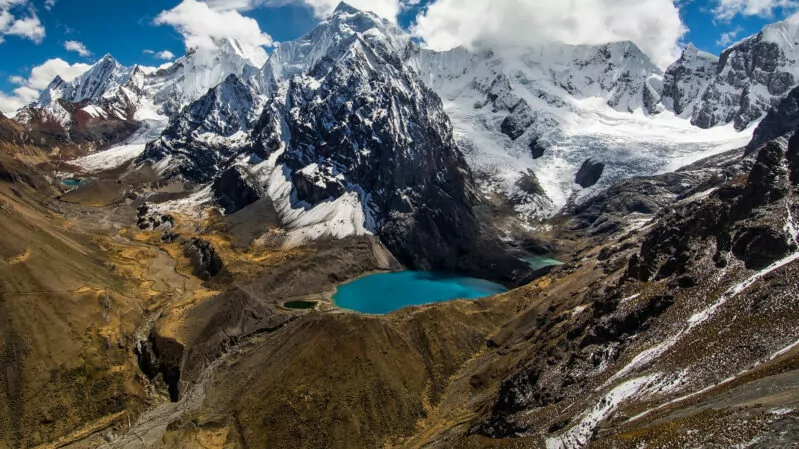 Peru Hiking Tours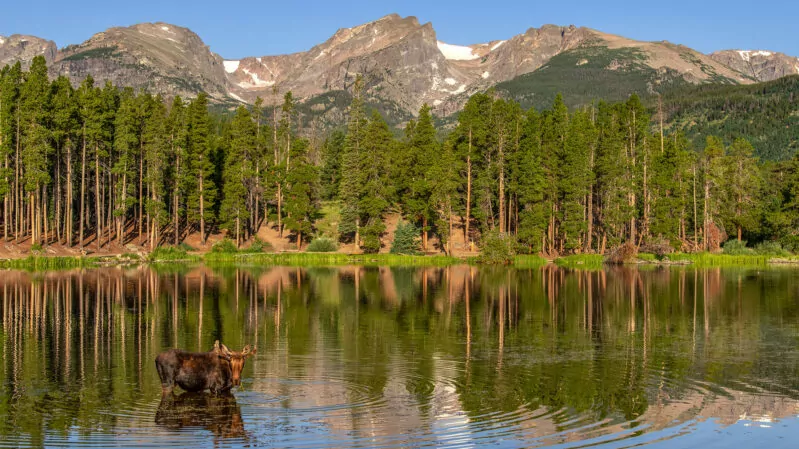 Rocky Mountain National Park Hiking Tours
Colorado Hikes & Tours, USA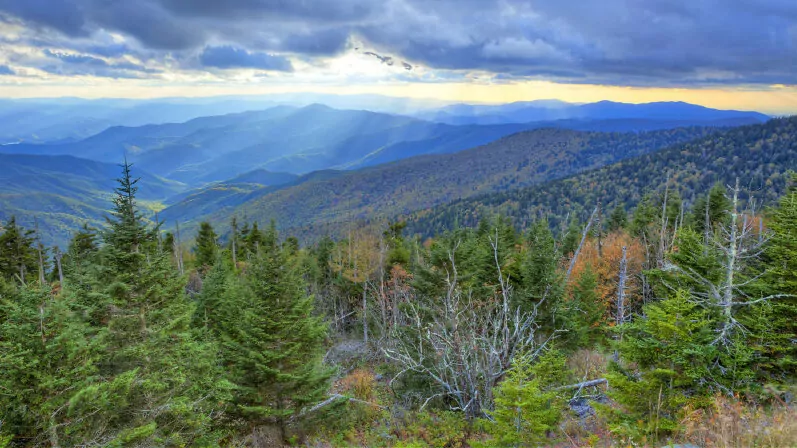 Smoky Mountains Guided Hikes
North Carolina Hikes, USA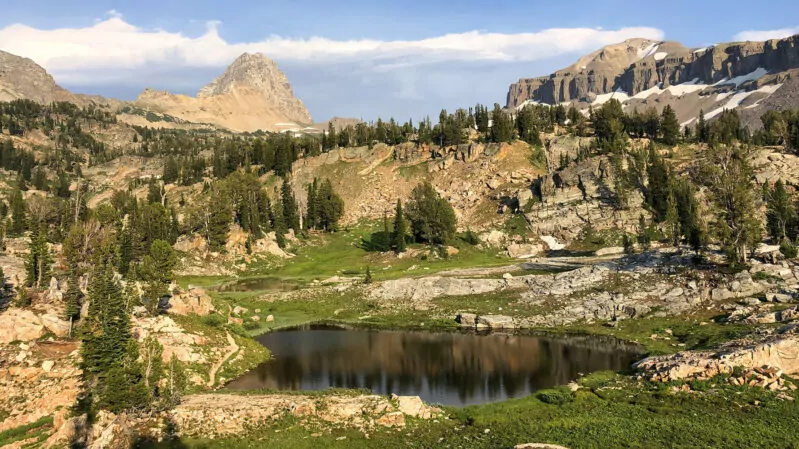 Tetons Guided Hikes
Montana and Wyoming Hikes & Tours, USA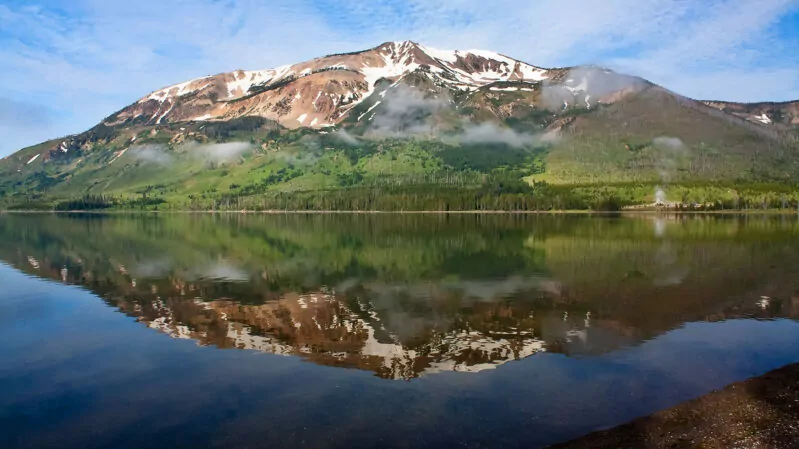 Yellowstone Hiking Tours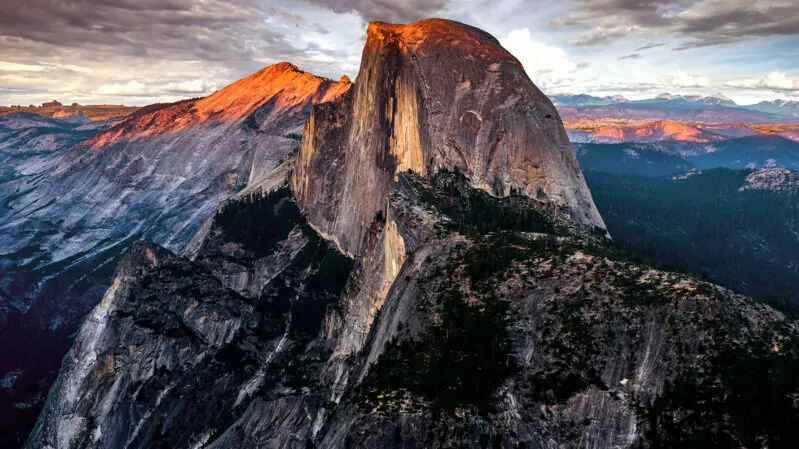 Yosemite Hiking Tours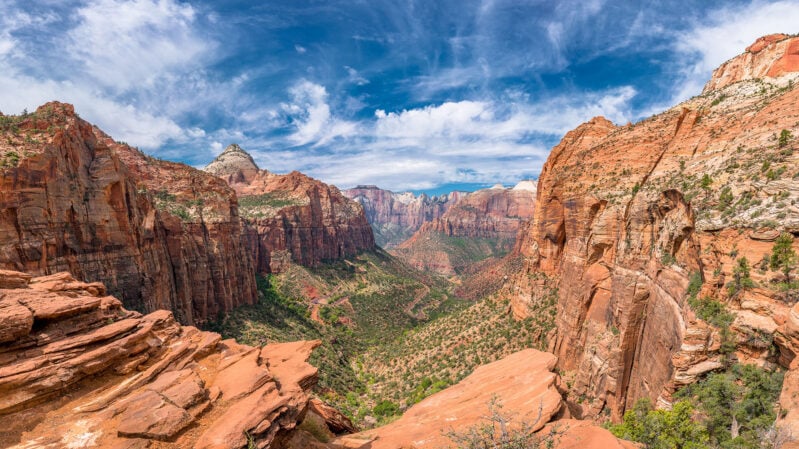 Zion National Park Hiking Tours
For people who love to hike and travel, Wildland has something for everyone.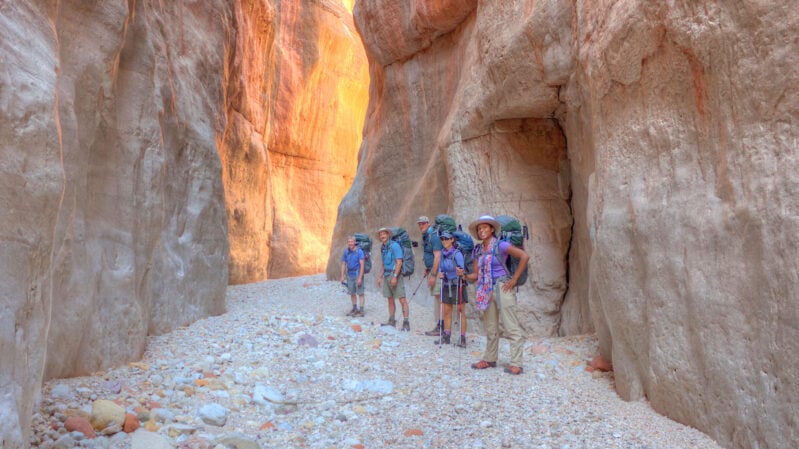 Guided Backpacking Trips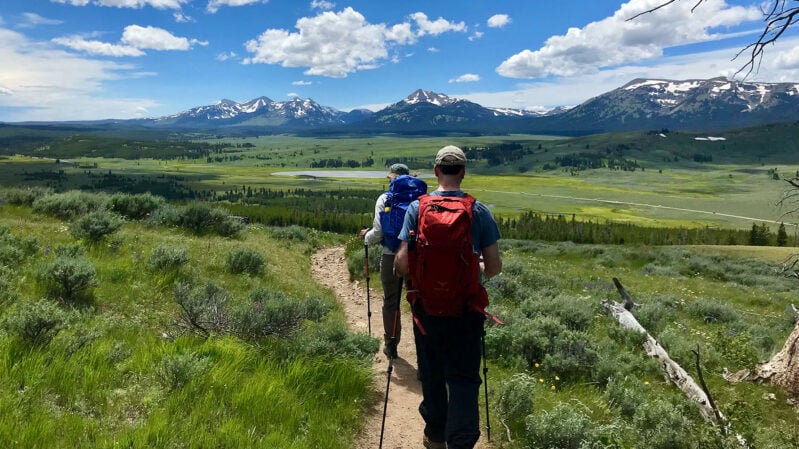 Camping Hiking Tours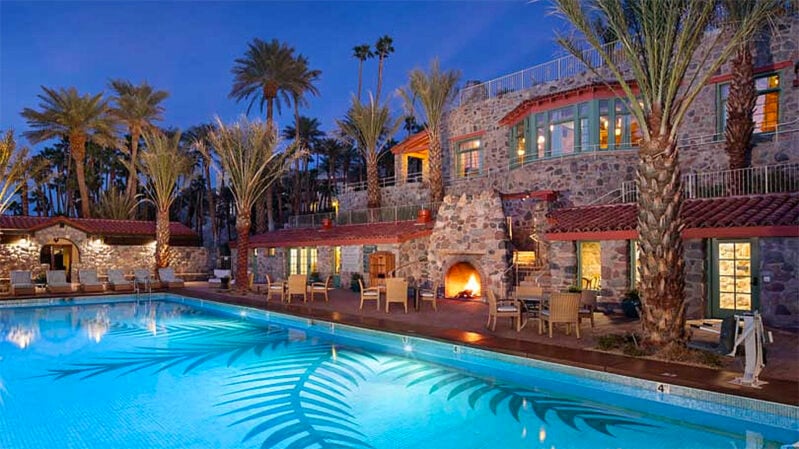 Inn-Based Hiking Tours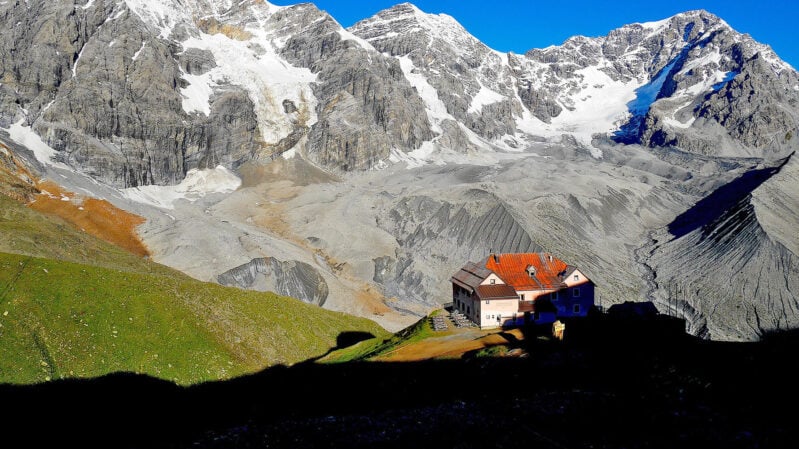 Hut to Hut Trekking Tours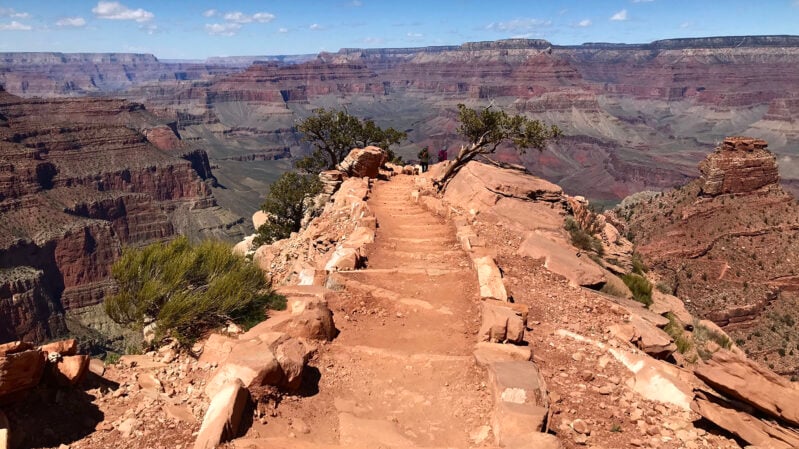 Day Hike Tours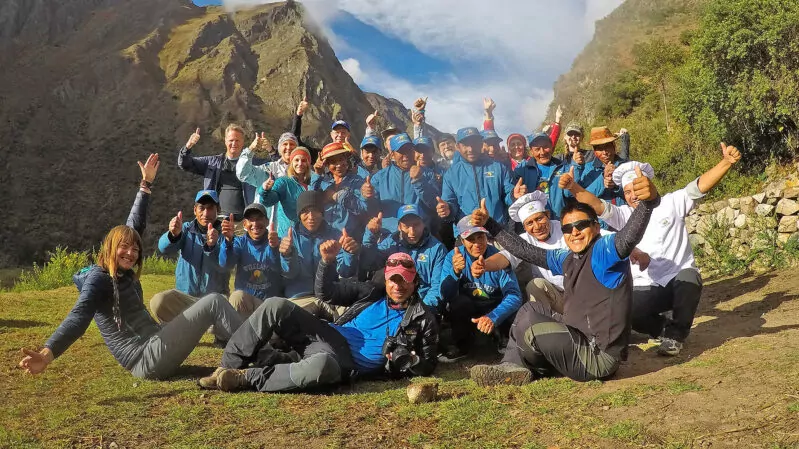 Portered Treks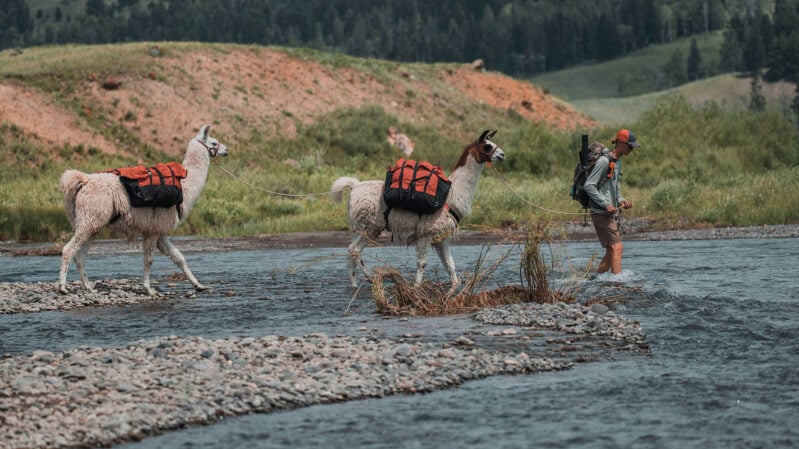 Llama Treks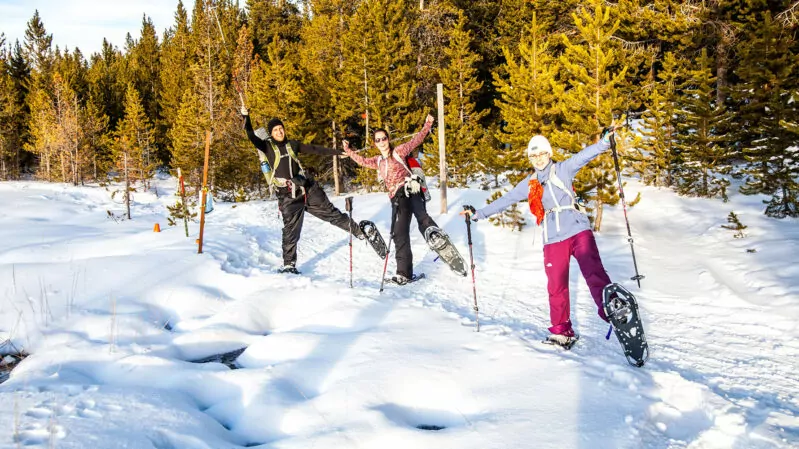 Ski/Snowshoe Tours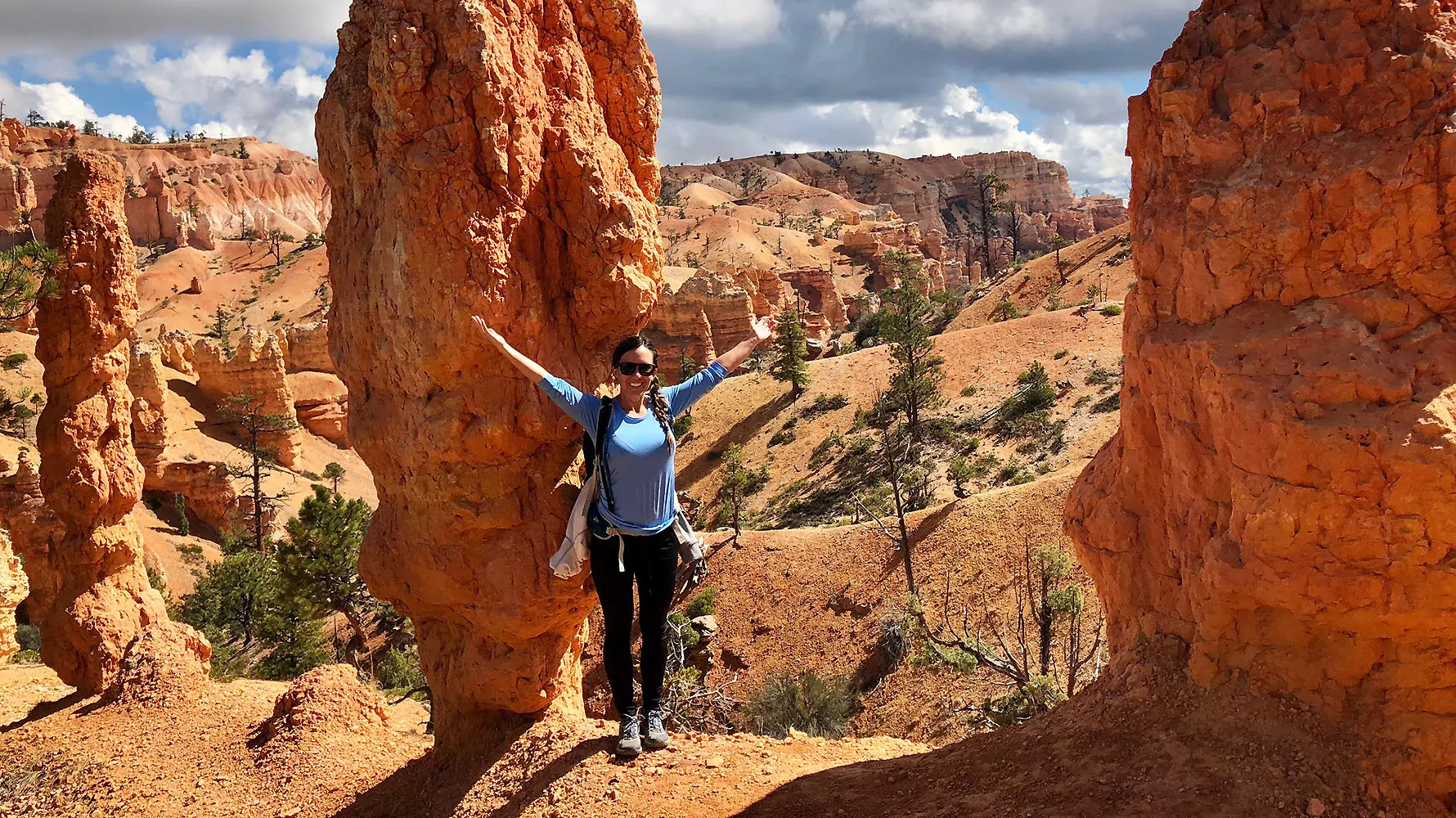 Women's Adventure Trips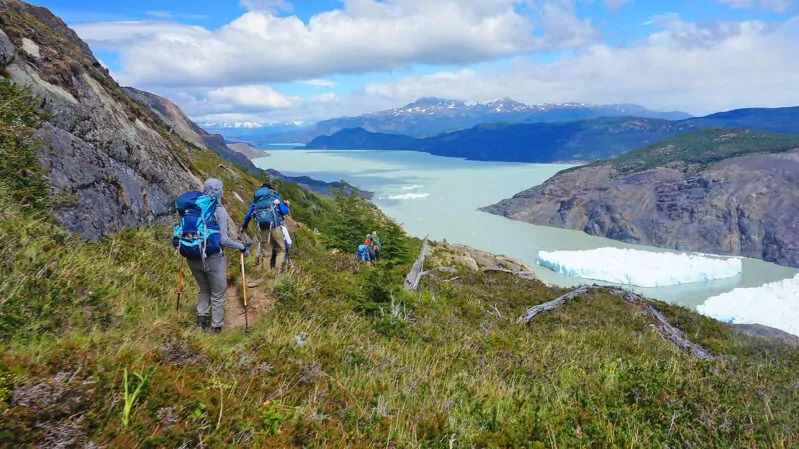 Guides Choice Trips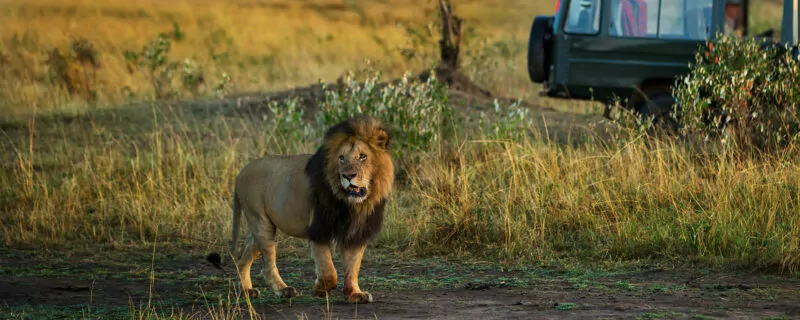 Family Friendly Trips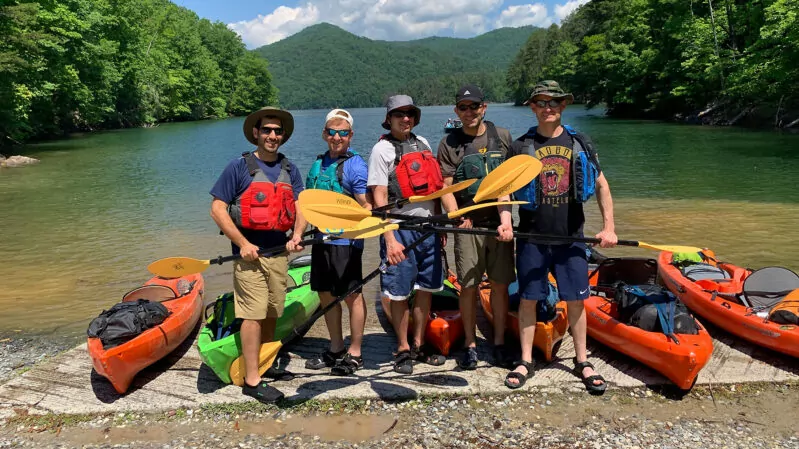 Paddle & Hike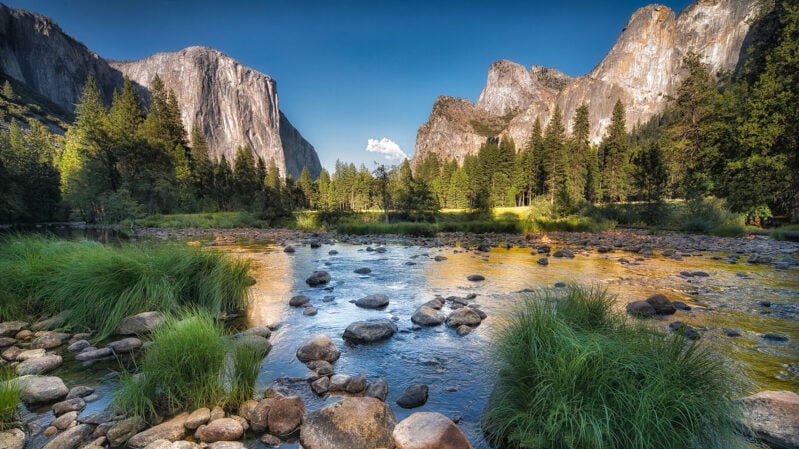 National Park Tours
Highly rated on.

For us quality of experience is only second to safety.
We are committed to providing world-class trekking experiences for our guests that go way above and beyond the mass-produced tours so common today.
The Mt. Rainier Inn trip with Wildland was perfect. The Inn was comfortable; the guide was an expert in his field; the pacing was just right to accommodate all those on the trip; the scenery was ideal. If you can go please do.

Why Join a Guided Hiking or backpacking Tour?
10,000+ people join our guided hiking tours and backpacking trips annually, and there are many reasons so many people make this choice.
Reserve A Trip
Trained Guides
Hiking with an experienced, trained guide helps to maximize the safety and enjoyment of your trekking adventure. This is especially true if your trip is in an unfamiliar area, which guided trips often are.
Everything Included
A specific hiking or backpacking trip may be on your "life list" and you don't want to purchase all the gear and equipment to do a single trip. In this situation going with a guide service where everything is included provides a tremendous benefit.
Knowledge & Learning
Some guests are most interested in learning as much as they can about the area(s) they're hiking through. Guides can bring places to life by sharing stories, knowledge, observations, context and personal passion.
Convenience
We handle all the trip planning and on-the-ground logistics. This service takes the burden of planning almost entirely off your plate. Additionally you can travel light and have everything waiting for you.
Learn from Experts
Some guests are new to the outdoors, backpacking, hiking, and/or camping and prefer to go with experts to learn best practices from professionals. Guided trips are an excellent way to get started.
A Perfect Combination
For most guests it's a combination of some or all of these reasons that they join guided hiking tours and backpacking trips. Whatever your reason is, we're ready to help you create the experience of a lifetime.
Explore with our Expert Hiking & Backpacking Guides
For the last 15+ years Wildland has been awing guests with the professional and inspiring service our exceptional guides and staff provide. The secret sauce to our award winning trips is our staff (guides, managers, adventure consultants, drivers and more) who are deeply passionate about wilderness, about adventure, and about sharing those loves with others.

Hermit Loop Backpacking Trip

Hiking and Backpacking Guide
If you want to truly experience the grandeur and thrill of walking through the Grand Canyon, the 4 day Hermit hiking journey is the best way to achieve this once in a lifetime experience. Our guide Josh was first rate and managed our hiking group with skill and flexibility!
— Michael A.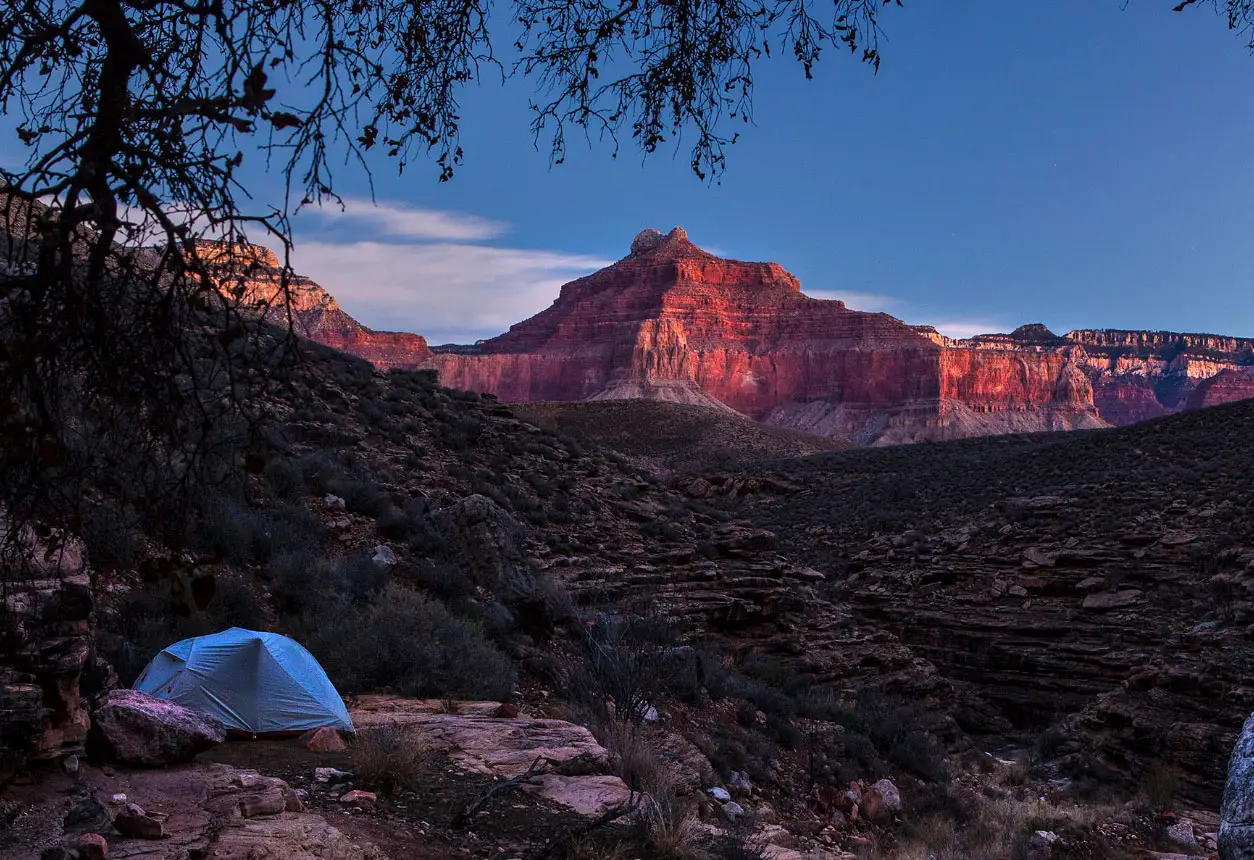 Choosing the Right Hiking Trip
Choosing the right trip is a key ingredient for enjoying your hiking vacation. We offer backpacking trips, horse/llama/porter supported hikes, inn-based hiking tours, basecamp hiking tours and day hike tours. For guests looking to challenge themselves and travel deep into the backcountry, a backpacking trip is the best choice. Some people want to explore the backcountry but without heavy backpacks, and for those folks we recommend horse/llama/porter supported trips. Inn-based and basecamp tours are multi-day hiking vacations that showcase the best hikes and highlights of an area and are either inn-based or camping-based, and are great for families, couples, and solo travelers. And, finally, day hikes with an award winning hiking tour company like Wildland are an exceptional way to maximize a short amount of time at one of America's amazing national parks.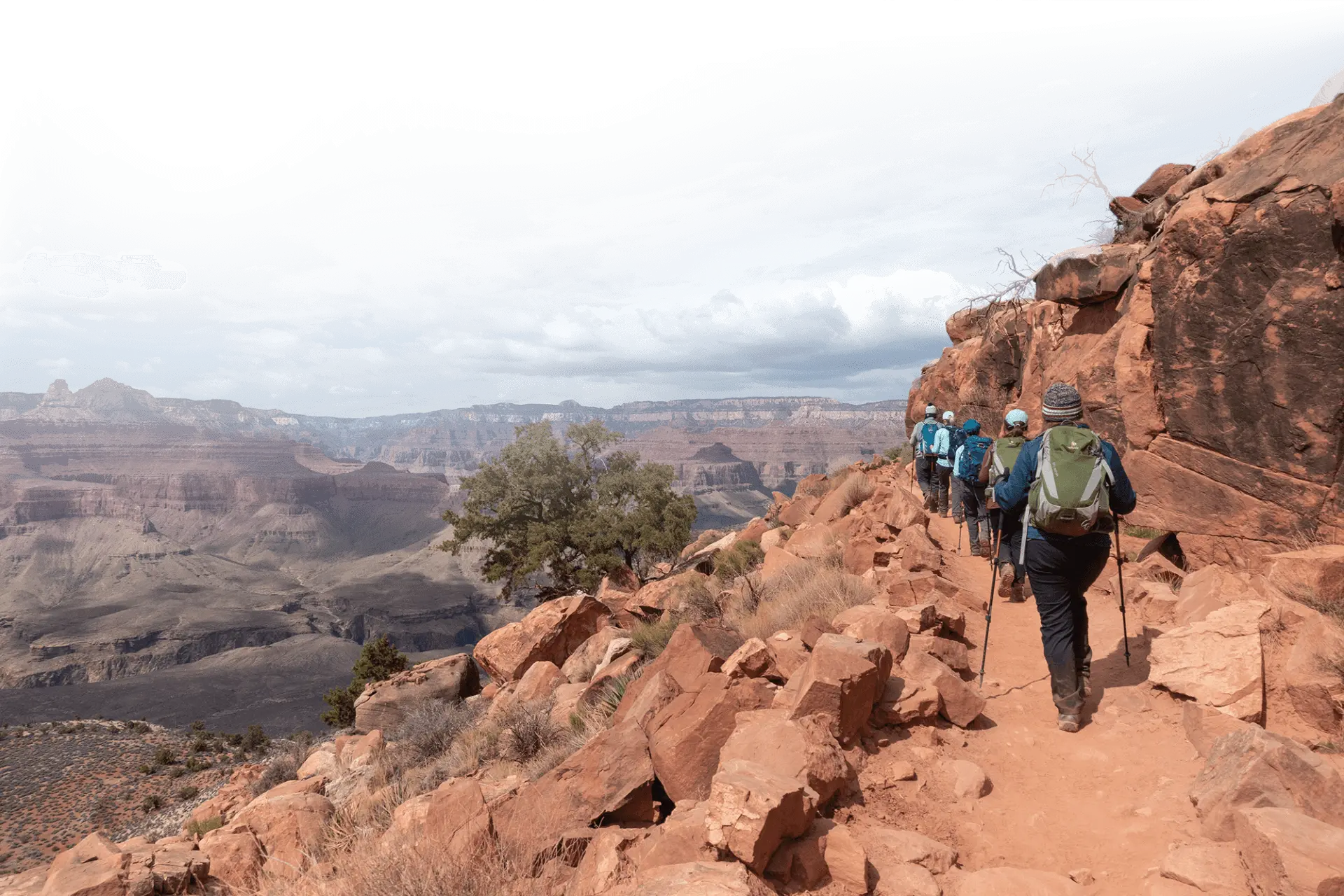 When and Where to Hike
For desert hiking destinations like Joshua Tree and Death Valley, the best seasons are spring, fall and winter. In mountain destinations like Yellowstone, Iceland, the Pacific Northwest, the Alps and others, the best seasons to hike are late spring, summer and early fall. Some destinations are great year round, regardless of whether they are in the desert or mountains; examples are Grand Canyon, Sedona, the Smoky Mountains, Yosemite, Yellowstone (ski and snowshoe tours), Peru, and Ecuador. Winter is, generally, the most underrated season for hiking and backpacking tours in many areas, as it's a spectacular time of year to hike but largely skipped over by many people.
When choosing your next destination, it's important to consider more than just the time of year. You can call us 7 days a week at 800-715-HIKE (4453) to speak with our Adventure Consultant Team.
The Latest from Instagram
Follow @wildlandtrekking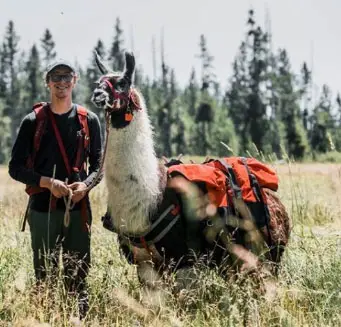 Explore Your World!

Travel with Wildland Trekking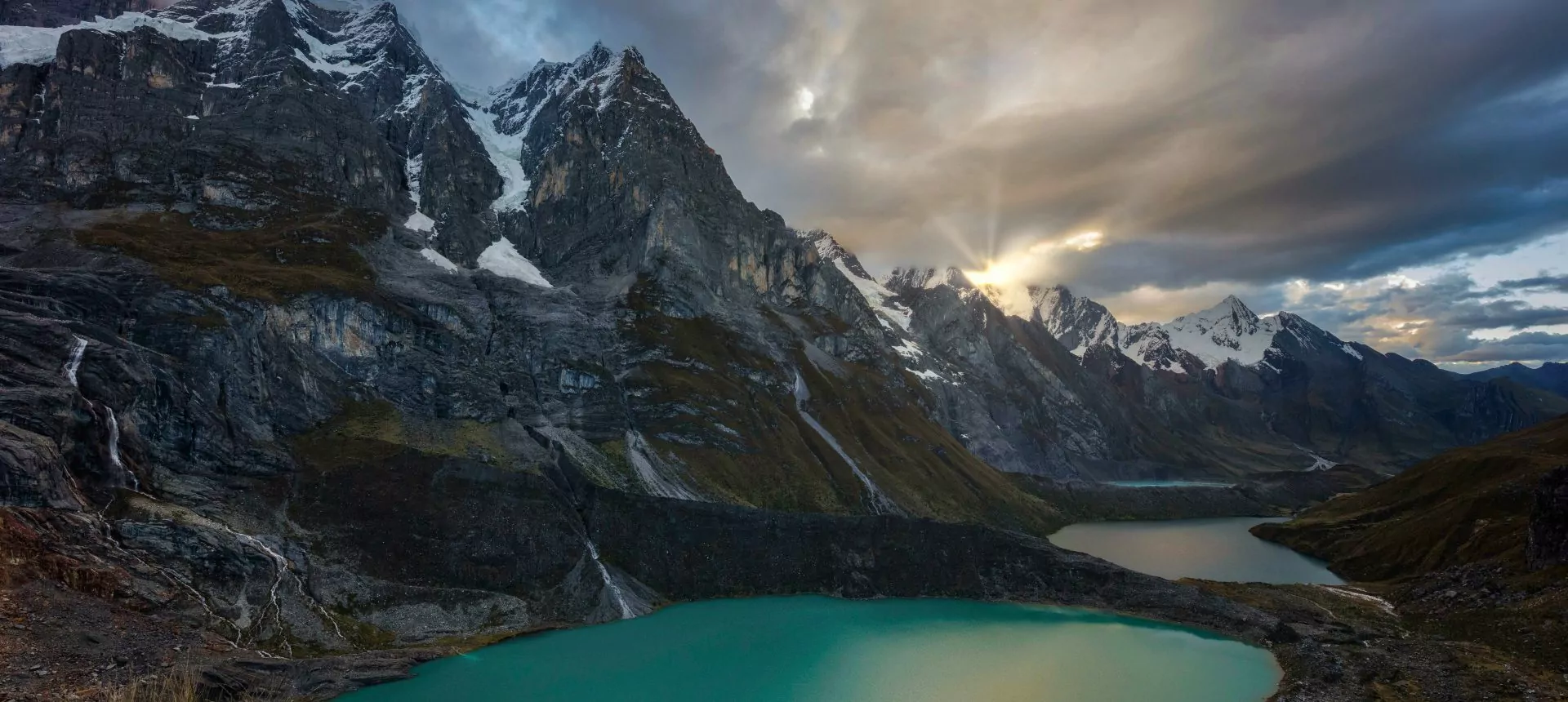 wildland Wires
Sign up to receive our exclusive Wildland Wire emails and stay up to date with Wildland Trekking's promotions, discounts, contests, outdoor tips and tricks, trip reports and more!