Skip to main content
Accessibility help
Information
We use cookies to collect anonymous data to help us improve your site browsing experience.
Click 'Accept all cookies' to agree to all cookies that collect anonymous data. To only allow the cookies that make the site work, click 'Use essential cookies only.' Visit 'Set cookie preferences' to control specific cookies.
Your cookie preferences have been saved. You can change your cookie settings at any time.
The King and Queen in Scotland
Viewing opportunities for the public at Edinburgh events.
Public viewing areas will be available along the Royal Mile in Edinburgh as part of events to mark the Coronation of His Majesty King Charles III and Her Majesty Queen Camilla on Wednesday 5 July.
Events will begin around lunchtime and will include:
a People's Procession, involving around 100 people representing different aspects of Scottish life, walking on foot from Edinburgh Castle to St Giles' Cathedral, accompanied by a military escort and cadet force bands
the Honours of Scotland escorted from Edinburgh Castle to St Giles' Cathedral by The King's Body Guard for Scotland (the Royal Company of Archers) and a Tri-Service Guard of Honour formed by contingents of the Navy, Army and Royal Air Force with a military band and pipes and drums
military pipe and drums, bands, and members of the Household Cavalry Mounted Regiment processing along the Royal Mile from the Palace of Holyroodhouse to St Giles' Cathedral
a Royal Procession from the Palace of Holyroodhouse to St Giles' Cathedral, attended by The King and Queen and The Duke and Duchess of Rothesay
a National Service of Thanksgiving and Dedication at St Giles' Cathedral and presentation of the Honours of Scotland to The King. The Stone of Destiny will also form part of the ceremony
a 21 Gun Salute from Edinburgh Castle at the end of the St Giles' Service, before the Royal Procession travels back to the Palace of Holyroodhouse
a flypast by the Red Arrows (in the direction of Edinburgh Castle to the Palace of Holyroodhouse)
There will be pavement space along the Royal Mile for people who wish to watch events in person. Those intending to come are advised to arrive early and prepare for changeable weather conditions.
Traffic restrictions and temporary road closures will be in place around the Royal Mile on the day of the events.
First Minister Humza Yousaf said:
"Next week Scotland will welcome the new King and Queen with a series of events to mark their Coronation. Highlights include a People's Procession, a Royal Procession, a National Service of Thanksgiving and Dedication, and a Gun Salute in Edinburgh. Many different people, charities and organisations from across the country will be involved. I will attend the Service at St Giles' Cathedral and I look forward to representing the people of Scotland at this historic event.
"Any members of the public who wish to get involved will be able to follow TV or radio coverage, or view events in person along the Royal Mile. Space will be limited so those planning to come should arrive early and be prepared for whatever the weather may hold."
King and Queen visit to Edinburgh July 2023: events - gov.scot (www.gov.scot)
1315 People's Procession departs Edinburgh Castle Esplanade
1330 People's Procession arrives at St Giles' Cathedral
1340 The Honours of Scotland leave Edinburgh Castle Esplanade under military escort
1340 Military pipe and drums bands and the Household Cavalry Mounted Regiment move from the Palace of Holyroodhouse to West Parliament Square
1350 The Honours of Scotland arrive at West Parliament Square by vehicle
1405 Royal Procession leaves the Palace of Holyroodhouse
1410 Royal Procession arrives at St Giles' Cathedral
1415 National Service of Thanksgiving and Dedication begins
1515 Service ends
1520 The King and Queen exit St Giles' to Gun Salute from Edinburgh Castle
1527 Royal party arrive at Palace of Holyroodhouse
1540 RAF flypast down the Royal Mile
Media enquiries
There is a problem
Thanks for your feedback
Your feedback helps us to improve this website. Do not give any personal information because we cannot reply to you directly.
King Charles' visit to Scotland: Timeline of events, road closures and how to watch
The King and Queen will be arriving in Edinburgh on July 5 to mark their Coronation in Scotland with a series of royal celebrations in the heart of the city.
14:37, 3 JUL 2023
Updated 12:27, 4 JUL 2023
Get the latest entertainment news sent straight to your inbox with our weekly Showbiz newsletter
Thank you for subscribing!
We have more newsletters
King Charles and Queen Camilla will be arriving in Edinburgh this week for the monarch's 'second Coronation' celebration which will see a series of spectacular events take place in the city to honour the new British sovereign.
The monarch's visit on Wednesday, July 5 will be the first time he has visited the capital since he was officially crowned in May.
His arrival for the annual Scottish Royal Week will be welcomed with a string of celebrations that will last two and a half hours in the heart of Edinburgh.
The events on the day will begin at around lunchtime and will kickstart with a People's procession of around 100 people from Edinburgh Castle's Esplanade to St Giles Cathedral.
The celebrations will finish up later in the afternoon with a 21 gun salute from Edinburgh castle followed by a magnificent RAF flypast finale down the Royal Mile.
Here's everything you need to know about what will happen on the day including the timeline of the events, road closures and where to watch the celebrations on television.
Timeline of events
13.15: People's Procession departs Edinburgh Castle Esplanade
13.30: People's Procession arrives at St Giles' Cathedral
13.40: The Honours of Scotland leave Edinburgh Castle Esplanade under military escort
13.40: Military pipe and drums bands and the Household Cavalry Mounted Regiment move from the Palace of Holyroodhouse to West Parliament Square
13.50: The Honours of Scotland arrive at West Parliament Square by vehicle
14.05: Royal Procession leaves the Palace of Holyroodhouse
14.10: Royal Procession arrives at St Giles' Cathedral
14.15: National Service of Thanksgiving and Dedication begins
15.15: Service ends
15.20: The King and Queen exit St Giles' to gun salute from the Castle
15.27: Royal party arrive at Palace of Holyroodhouse
15.40: RAF flypast down the Royal Mile
How to watch
The Scottish Coronation celebrations will be broadcast live on BBC1 Scotland from 1:30pm with the National Service of Dedication and Dedication at 14:15 also available to listen to on BBC Radio 3.
For those wanting to watch the People's Procession take place in person, there will be viewing opportunities along the Royal Mile from the Castle to the Palace of Holyrood house.
According to the Scottish Government website, The People's Procession will be made up of a wide range of organisations who will be representing aspects of Scottish life including charities and public services.
The Procession will be escorted by The Royal Regiment of Scotland, their Shetland Pony mascot Corporal Cruachan and will be supported by cadet musicians from the Combined Cadet Force Pipes and Drums, 51 Brigade Cadet Military Band.
Why is King Charles coming
Royal week is a tradition that happens each year in Scotland with the British monarch arriving in Edinburgh to spend a week based at the Palace of Holyrood house in the Capital.
Charles' first visit as King echoes the visit his late mother Queen Elizabeth II made to the city of Edinburgh in June 1953 shortly after she was crowned.
During the hour long National Service of Thanksgiving and Dedication at St Giles Cathedral, the King will be presented with the Honours of Scotland which are the oldest crown jewels in Britain along with the Stone of Destiny.
These are made up of the new Elizabeth sword in honour of Her Majesty, the sceptre and the priceless crown of Scotland which have been present at many of the major royal ceremonial events over the past five centuries.
Road closures and public transport warnings
Royal Week is set to be a very busy period for the city with Edinburgh Council warning locals not to drive in the City Centre on Wednesday.
A number of road closures and traffic restrictions will be put in place around the Royal Mile on the day of the event.
These closures will begin from Tuesday July 4 including ones around the Palace of Holyroodhouse – Holyrood Gait, Holyrood Road, Horse Wynd.
On Wednesday a more extensive list of closures will include: Abbeyhill, Calton Road, Canongate, High Street, Jeffrey Street, St Mary's Street, North Bridge, South Bridge, Cockburn Street, Victoria Street, George IV Bridge, Lawnmarket and Johnston Terrace.
All roads closed for royal events will be reopened by 6pm on July 6 with the exception of areas around the Castle Concerts, as well as St Giles Street and St John Street.
Public transport warnings have also been issued as royal fans and spectators are being advised to leave within plenty of time to make the event on time and check route schedules before leaving.
Royals latest news
Further information is available from Traffic Scotland and updates will be posted by Edinburgh Council.
More information on each part of the day can be found here.
Get the latest celebrity gossip and telly news sent straight to your inbox. Sign up to our daily Showbiz newsletter here .
Princess Kate can still stand out in 'less flattering' colours due to clever styling tip
William and Harry reunite amid feud as they share heartfelt message together
King Charles sends the art world into panic with one new rule at Buckingham Palace
Royal Family
King Charles III
Royal Air Force
Edinburgh Castle
Entertainment
Most Recent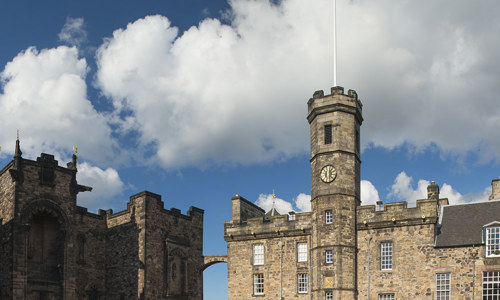 The Royal Palace
The Royal Apartments are open (The Birthing Room remains closed)
Kings and queens lived amidst the comfort and splendour of the Royal Palace. Crown Square took shape over time, with King James IV completing the quadrangle in the early 1500s. Some key moments in Scotland's history took place within the palace walls.
Queen Mary of Guise died in the palace in 1560. She was the last defender of the Auld Alliance with France and champion of the Catholic faith against the Protestant Reformation.
Her daughter, Mary Queen of Scots, gave birth to James VI here in 1566. The labour was difficult and a companion of the queen is said to have tried using magic to transfer the birth pangs to a servant.
James VI had a remarkable life. Crowned king of Scotland at just 13 months old, he became the first monarch of both Scotland and England in 1603. His birth chamber is a highlight for many castle visitors today. 
King Charles I was the last monarch to stay at the palace. He slept here on 17 June 1633, the night before his Scottish coronation.
The Royal Palace is located in Crown Square.
The Royal Palace 0:37

Royal Week in Edinburgh
There will be ceremonial events taking place in Edinburgh on Wednesday 5 July to mark the Coronation of King Charles III and Queen Camilla.
The King will be presented with the Honours of Scotland (Scottish Crown Jewels) at a national service of thanksgiving at St Giles' Cathedral following processions on the Royal Mile.
We will keep these pages updated with changes to roads, services and event information.
Road closures, parking, loading and deliveries
Resident and trade waste collections, changes to other council services, plan ahead if visiting the city centre, public transport information.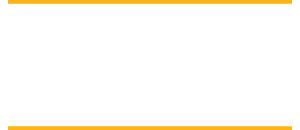 The Royal Edinburgh Ticket
48 hours on 3 City Tours

Entry to 3 royal attractions
Edinburgh Castle
The royal yacht britannia, palace of holyroodhouse.
Edinburgh Bus Tours
Edinburgh Bus Tours ticket sellers will reserve your time slot
Home to the nation's Crown Jewels, including the Stone of Destiny
The One o' Clock Gun - the famous time signal, firing since 1861
Spectacular views across the capital
St. Margaret's Chapel – the oldest building in Edinburgh
See Mons Meg – one of Europe's oldest siege guns
Part accessible see website for details
Which tours go to Edinburgh Castle?
Follow in the footsteps of Royalty and discover their former floating palace.
Fascinating audio tour available in 30 languages.
Discover how the Royal Family and 220 crew lived.
Relax and enjoy waiter service in the Royal Deck Tea Room.
Scotland's best attraction for 12 years.
The Royal Yacht Britannia is open 7 days a week.
Wheelchair accessible
Which tours go to The Royal Yacht Britannia?
His Majesty The King's official residence in Scotland
Magnificent State Apartments used by the Royal Family
Historic chambers of Mary, Queen of Scots
Romantic ruin of Holyrood Abbey
Audio tour in 9 languages
Palace is CLOSED TUESDAY AND WEDNESDAY each week and no alternative is offered (open 7 days July – September only)
Which tours go to the Palace of Holyroodhouse?

3 great bus tours
Unlimited travel on our 3 City Tours
Hop-on, Hop-off our tour buses to visit the Royal attractions
Valid for 48 hours
Wheelchair and Class 2 mobility scooter accessible
Which tours are included?
Children under 5 years travel FREE (maximum 2 per paying adult)
Group discounts available in advance, please call 0131 556 2244 for details (minimum 10 people or minimum 15 people for The Royal Edinburgh Ticket)
Point to Point fares also available (bus only)
No products in the basket.
Top Things To Do And See Along Edinburgh's Royal Mile

The Royal Mile is a historical and cultural playground begging to be explored – from the castle to the palace, explore this delightful cobbled stretch in the heart Edinburgh's Old Town.
View all trips, edinburgh castle.
Perched at the top of the Royal Mile on an extinct volcano sits Edinburgh Castle in all her glory. Prepare to be enraptured by Scotland's Crown Jewels and enthralled by the riveting history and tales of the castle. Cover your ears when Mons Meg, the one o'clock gun, bellows across the city.
Destinations Unlocked:
Looking for an expert's perspective.
CentralAmerica

Gorgeous Guatemala
1. guatemala.

Beachy Belize

Colonial Mexico
Back to map, southamerica.

Adventurous Ecuador

Ancient Peru

Seductive Southern Italy

Edinburgh And The Scottish Highlands By Train
2. scotland.

Complete Portugal By Train
3. portugal.

Soulful South Korea
1. south korea.

Thailand, Cambodia & Vietnam
2. thailand.

Secrets Of Sri Lanka By Train
3. sri lanka.

Epic Morocco

Ultimate Egypt

Immersive Kenya
Camera obscura.
For a different perspective on the city, try the weird and wonderful Camera Obscura and World of Illusions . The main highlight is the Camera Obscura itself, which is a cross between a giant pinhole camera and a periscope, giving you incredible 360-degree views of the city. With six floors of fun, you can get lost in the crafty and deceptive maze, explore the magic gallery and marvel at captivating holograms from around the world.

The Scotch Whisky Experience
The Scots know how to have a grand old time. They certainly know their whisky, too. Learn from the most knowledgeable experts about the history and secrets behind Scotland's national drink and embark on The Scotch Whisky Experience . Discover everything about this adored tipple at the replica distillery and ogle at the world's largest whisky collection – it hosts no less than 3,500 bottles…
Become a Culture Tripper!
Sign up to our newsletter to save up to 800$ on our unique trips..
See privacy policy .

The Royal Mile Market At Tron Kirk
The Royal Mile Market is an Aladdin's cave filled to the brim with artisan trinkets. This clever pop-up style shop offers arts, crafts and food made by some of the most talented locals. Choose from unique jewellery and trendy prints to Scottish swords and a vast collection of vinyl. The fact that this mini market operates out of the impressive 17th-century Tron Kirk gives it that extra pizzazz.
The Real Mary King's Close
While Edinburgh has many secrets, one gem that is thankfully not kept under lock and key is The Real Mary King's Close . Lying deep beneath the Old Town and the Royal Mile is a set of underground spaces and streets (known as closes ), which are entangled with chilling stories that have haunted the locals since the 17th century. Ghosts and ghouls aside, this attraction gives a fascinating depiction of Edinburgh life between the 16th and 19th centuries.
Scottish Storytelling Centre
Through the immersive and sensory act of narrative, the Scottish Storytelling Centre resurrects the historical happenings from a bygone Scotland – all from John Knox's house, the last surviving original medieval building on the Royal Mile. There is no better place to hear the riveting tales of times gone by than its location at the old city gate. Every October, the Scottish International Storytelling Festival is held here, too. Make sure to check out the many live events, music, family events, theatre performances, story wall and house tours.
St Giles' Cathedral
From the ornate stained-glass windows to the intricate woodwork and high ceilings, St Giles' Cathedral is an impressive piece of 14th-century architecture. Set your eyes upon the famous crown steeple, which plays a supporting role in Edinburgh's breathtaking city skyline. This divine place of worship is dedicated to Saint Giles, the prominent medieval saint of cripples and lepers. This pious figure is the patron saint of Edinburgh, too.

The Scottish Parliament
It is only fitting for the Scottish Parliament building to be located at the end of the Royal Mile, next to the palace and majestic Arthur's Seat. The spikes, curves and interesting shapes of this building are comprised of oak, steel and granite. There is no questioning that the bold architecture and design from Enric Miralles certainly makes a statement. This prominent architect garnered inspiration from the works of famous Scottish artist Charles Rennie Mackintosh and the diverse landscape of the country.
The Palace Of Holyroodhouse
Since the 16th century, the Palace of Holyroodhouse , or Holyrood Palace, has been an official residence of the Kings and Queens of Scotland. Edinburgh natives will know that Her Majesty The Queen (or someone of great significance) is in residence when the flag is at full mast. This palace was constructed between 1671 and 1678. Certain quarters are open to the public throughout the year, and this regal abode has a phenomenal wee café and great gift shop.
The Heart Of Midlothian
In the high street section of the Royal Mile near St Giles' Kirk, keep your eyes peeled for The Heart of Midlothian, a heart-shaped mosaic camouflaged within the grey cobbled pavement. This stone is made from granite setts and is very precious to the Scots. It marks the location of the Old Tollbooth from the 15th century. From a menacing prison to an administration centre, and later an execution site, the tollbooth has a colourful past. Try to keep a poker face and don't be alarmed by the spectacle of locals spitting on this magical mosaic – it brings the best of luck. Did you know – Culture Trip now does bookable, small-group trips? Pick from authentic, immersive Epic Trips , compact and action-packed Mini Trips and sparkling, expansive Sailing Trips .
Volcanic Iceland Epic Trip
Meet our local insider.
HOW LONG HAVE YOU BEEN A GUIDE?
What do you love about your job, it's the personal contact, the personal experiences. i love meeting people from all over the world... i really like getting to know everyone and feeling like i'm traveling with a group of friends., what destination is on your travel bucket-list, i have so many places on my list, but i would really lobe to go to africa. i consider myself an "adventure girl" and africa feels like the ultimate adventure.
Every CULTURE TRIP Small-group adventure is led by a Local Insider just like Hanna.
See Our Culture Trips

KEEN TO EXPLORE THE WORLD?
Connect with like-minded people on our premium trips curated by local insiders and with care for the world
Since you are here, we would like to share our vision for the future of travel - and the direction Culture Trip is moving in.
Culture Trip launched in 2011 with a simple yet passionate mission: to inspire people to go beyond their boundaries and experience what makes a place, its people and its culture special and meaningful — and this is still in our DNA today. We are proud that, for more than a decade, millions like you have trusted our award-winning recommendations by people who deeply understand what makes certain places and communities so special.
Increasingly we believe the world needs more meaningful, real-life connections between curious travellers keen to explore the world in a more responsible way. That is why we have intensively curated a collection of premium small-group trips as an invitation to meet and connect with new, like-minded people for once-in-a-lifetime experiences in three categories: Culture Trips, Rail Trips and Private Trips. Our Trips are suitable for both solo travelers, couples and friends who want to explore the world together.
Culture Trips are deeply immersive 5 to 16 days itineraries, that combine authentic local experiences, exciting activities and 4-5* accommodation to look forward to at the end of each day. Our Rail Trips are our most planet-friendly itineraries that invite you to take the scenic route, relax whilst getting under the skin of a destination. Our Private Trips are fully tailored itineraries, curated by our Travel Experts specifically for you, your friends or your family.
We know that many of you worry about the environmental impact of travel and are looking for ways of expanding horizons in ways that do minimal harm - and may even bring benefits. We are committed to go as far as possible in curating our trips with care for the planet. That is why all of our trips are flightless in destination, fully carbon offset - and we have ambitious plans to be net zero in the very near future.

Guides & Tips
Train journeys you need to take in your lifetime.

The Great Scottish Rail Journey: From London Sleeper Train to the Hogwarts Express

Local Insider – Venturing Into the Scottish Wilderness

Film & TV
10 films to watch before embarking on a rail trip.
See & Do
Why scotland's nature and culture is good for the soul.

Wonderful Experiences That Will Make Your First Trip to Scotland Unforgettable

Our Responsible and Off-the-Beaten-Track Itinerary to Discover Scotland's Highlands

The Most Remote Scottish Whisky Distilleries You Can Visit

A Solo Traveller's Guide to the Scottish Highlands

How to Hike the Highlands Without Putting a Foot Wrong

Health & Wellness
How to maximise a short stay in perthshire, scotland, through mindfulness.

Places to Stay
The best hotels to book near urquhart castle, inverness.
Black Friday Offers on Our Trips
Incredible savings.
Post ID: 778050
Sponsored? No
View Payload
Out About Scotland
The Royal Mile Visitor Guide
As an Amazon Associate I earn from qualifying purchases.
The historic Royal Mile in Edinburgh connects the Palace of Holyrood at the bottom to Edinburgh Castle at the top on a road that's approximately one mile in length (hence the name).
The road runs through the heart of Edinburgh's Old Town and is one of the top tourist destinations in the city thanks to the number of tourist attractions, shops, restaurants, pubs and events – including the Edinburgh Fringe Festival – that can be found along its entire length.
Discover a collection of things to do on the Royal Mile in this complete guide.
There aren't many streets in the world that are tourist attractions in their own right, but Edinburgh's Royal Mile easily takes that title on account of its fascinating mix of architecture and history.
Threading its way through the heart of the Old Town, the Royal Mile is a one-mile cobbled and paved road that links Edinburgh Castle at its top and Holyrood Palace at its bottom.
It's easy to find as all you really need to do is point yourself in the direction of the castle which dominates the skyline for miles around, and there are enough adjoining roads that you'll no doubt end up on The Royal Mile whichever way you walk through the city centre.
Top-tip – from Waverley train station follow Cockburn Street or Market Street and Ramsay Lane to view those iconic medieval high-rise tenement buildings you see on every single shortbread tin in Edinburgh's tourist tat gift shops.
While most tourists view The Royal Mile (known locally as The High Street) as simply a means to walk between the castle and the palace, the road has its own interesting history and is an integral part of Edinburgh's heritage.
Not only will you see St. Giles Cathedral , Mary King's Close , Gladstones Land and John Knox House as you meander up the gently sloped street but you'll also pass many hidden-away places that will give you a glimpse into Edinburgh's fascinating past.
The Royal Mile has been described as looking like a fishbone when viewed from the air, with the main road as the spine and the myriad closes, alleyways, and wynds as the ribs. If you haven't spent much time in this part of the city I recommend leaving behind the tourist hordes to explore some of these hidden alleyways for yourself.
Alternatively, if you'd rather be shown around by a professional you should sign up for a tour with one of the guides hanging around the rear of St. Giles Cathedral near the Mercat Cross.
These tours are reasonably priced and are the best way to discover the history of the murders, plagues and riots that were part of everyday life in the Old Town in years gone by.
If history doesn't really interest you you'll be pleased to know The Royal Mile is also a tourist hub for a variety of shops, pubs and restaurants that sell the best merchandise and food that Scotland has to offer.
If you want to purchase genuine Scottish cashmere and Harris Tweed clothing, drink Scottish-brewed beer or buy a bottle of premium Scotch whisky, the Royal Mile will have something to offer you.
I've created a Complete Guide to the Best Scottish Souvenirs if you'd like more ideas for gifts from Scotland.
There are also a few restaurants offering quality Scottish cuisine with the jewel in the crown being The Witchery located just below the Castle Esplanade on your left as you walk up.
If you decide to sample the food there be sure to try their legendary haggis, neeps, and tatties with whisky sauce but bear in mind it's a bit of a tourist trap and the prices are quite steep compared to restaurants elsewhere in Edinburgh.
If shopping isn't really your cup of tea you could always just wander around the Old Town and use The Royal Mile as a point of reference for your travels.
To the north is Princes Street (the main shopping street in Edinburgh) and the New Town, with the pubs and bars of Rose Street nestled between the upmarket restaurants and shops of George Street.
The immediate west of The Royal Mile beyond the castle doesn't have a huge amount to offer tourists but if you head in the opposite direction you'll find the enormous green expanse of Holyrood Park to the east.
The park is centred around an extinct volcano (how many other cities have a volcano in their centre?) and is a miniature slice of the Highlands in a 650-acre green space that features a couple of lochs, sweeping cliff faces, and the oldest building in Edinburgh (St. Anthony's Chapel).
Holyrood Park is also home to Arthur's Seat – the 822-foot peak that offers fantastic views of Edinburgh, the Pentland Hills to the south, and the Firth of Forth and the Kingdom of Fife to the north.
If you're limited in time and just want to explore the Old Town I recommend visiting Greyfriars Kirk which is the final resting place of Greyfriars Bobby before walking across the George IV Bridge road and spending the rest of the day in the National Museum of Scotland.
The national museum is rightly regarded as one of the finest in Europe and is a treasure-trove of Scottish historical objects as well as exhibitions of art, natural history and science from all over the world.
It's one of my favourite tourist attractions in Scotland and if you're here for a short amount of time I thoroughly recommend you try to pack a visit in, especially if you've got bored kids in tow.
Heading back to The Royal Mile you'll find more than enough museums and attractions to fill an entire weekend but I'll list the best ones you might like to spend your hard-earned pennies on in the following section (although most of the museums are actually free to enter).
The Highlights
1: Where to begin? Edinburgh Castle and Holyrood Palace top the list for most people but there are lots of other attractions on the Royal Mile including The People's Story Museum, The Museum of Childhood, John Knox House and St. Giles Cathedral.
2: This road in the heart of the city allows easy access to the best sights. If you do nothing else you'll have an enjoyable time just walking from the top to the bottom (or vice versa).
3: The Old Town is one of the best-preserved medieval districts in Europe. Stunning architecture and a dizzying number of historic attractions can be found along each step of the way.
Visiting Tips
1: You won't fit everything into one weekend so if you're visiting for a short time stick to the highlights of the Royal Mile – Holyrood Palace, St. Giles Cathedral, and Edinburgh Castle. If you have time include Camera Obscura and the Scotch Whisky Experience.
2: The Royal Mile is busy at all times of the year but midweek up to 11 am it's usually reasonably crowd-free. During The Fringe in August, it gets horrendously crowded though. If you like to keep to yourself leave a visit to The Royal Mile for another time of the year.
3: The best way to experience The Royal Mile is to join a tour. You can turn up at the Mercat Cross outside St. Giles Cathedral and speak to the guides that hang about there or book online. Mercattours.com have been going for years and they're very good at making Edinburgh's history come alive.
ROYAL MILE AUDIO TOUR : Click here to purchase
Tourist Information
There's a brain-boggling amount of things to see and do on The Royal Mile and visitors can find attractions all the way along it, but for the sake of simplicity, I'll mention the best ones heading from the palace at the bottom to the castle at the top.
First, of course, is the Palace of Holyroodhouse . This grand building is filled to the rafters with priceless works of art and royal memorabilia and also features a separate art gallery from the royal household as well as a superb café and gift shop. It's a must-do if you're in Edinburgh.
Across the road is the Scottish Parliament building which is actually quite an interesting place to visit as they have guided tours that will tell you all about Scotland's parliament and its relatively new headquarters. It's free to get in but the security is a bit of a pain to get through, although that's understandable as you'll be able to view live debates in the main chamber.
Continue west and you'll find Canongate Kirk on the right which is a beautiful old church with a graveyard that was favoured by the infamous Burke and Hare (read my article about Edinburgh's Gruesome Murders for more information about those two).
On the same side of the road are the very photo-worthy Tolbooth Tavern and the People's Story Museum which is dedicated to keeping alive the tales and culture of the city's past residents. It's completely free to visit and is well worth an hour of your time, just like the Museum of Edinburgh across the road which houses a collection of exhibits relating to the history and legends of the city.
The next point of interest is a hundred yards or so up the road where you'll find The World's End pub which is situated on the border of the infamous Flodden Wall . The pub is a nice wee place to stop off for a quick dram or two before crossing the road and exploring John Knox House next to the Scottish Storytelling Centre.
John Knox, if you weren't aware, was one of the leading religious figures in Scotland's history and he was well known for his political battles with Mary Queen of Scots. His house (it wasn't actually his house, but it's close enough) is one of the last remaining medieval buildings that survived the Victorian demolition of the Old Town and it's quite an interesting museum.
If you'd rather get misty-eyed about your own lifetime you'll find The Museum of Childhood located across the street in a nondescript building that's easily overlooked.
The museum delves into the stories of the toys and culture of the last 100-odd years and you're bound to find something that'll bring back fond memories, whether it's an original Stretch Armstrong, a boxed Buckaroo, or those creepy porcelain dolls with the eyes that follow you around the room.
Have you seen the movie Annabelle ? Yep, those ones.
Walk another hundred or so yards towards the castle and you can't fail to miss St. Giles Cathedral which is another must-visit attraction in Edinburgh. The cathedral is quite beautiful inside and it's yet another free attraction, although they do ask for donations and there's a mandatory fee to take photos.
Opposite the cathedral is the most famous close on the Royal Mile – The Real Mary King's Close – which is waiting to transport you back in time to another world when Edinburgh's poorest residents lived in unimaginably bad slums.
Some of these underground dwellings have been unearthed and you can go on a tour around them, although I personally prefer the underground vaults tour offered by Mercat Tours (although that isn't actually on The Royal Mile)
Outside St. Giles, you'll find the Heart of Midlothian which is a heart-shaped mosaic that marks the position of the 15th-century tollbooth where ever-increasing taxes had to be paid by the increasingly poor Edinburgh residents. Such was the hatred of the residents towards the tollbooth the tradition of spitting on it began and continued even after the building was pulled down.
The Heart of Midlothian now sits on the tollbooth's final resting place so don't be surprised if you happen upon a few Edinburgh locals having a good clear out of their throats on it (although these days people spit on the mural for good luck). If you care to join in, feel free!
After you've had a hearty spit on the Heart of Midlothian cross back over the road to enter Makars Court which is a tranquil courtyard set back from the hubbub of the main road where you'll also find the thoroughly underrated Writers Museum.
This museum displays exhibitions and original works from Scotland's most famous writers – Robert Burns, Sir Walter Scott, and Robert Louis Stevenson, and it's a really good place to visit if you've got any interest in literature and Scottish history.
After you've looked around the writer's museum try to find the ornately carved paving stones in Makars Court and then tilt your head up to marvel at the architecture of the hundreds-of-years-old multi-storey tenement buildings that are one of the defining features of the Edinburgh cityscape.
Continue towards the looming castle and you'll pass Camera Obscura and World of Illusions which is a tourist attraction from Victorian times that features mind-bending mirror mazes, holograms and optical illusions.
After that, there's The Scotch Whisky Experience where you'll be able to join a variety of guided tours that will explain the origins of the legendary spirit as well as give you a sample or two to try.
Although it's a bit gimmicky (and expensive) it's actually a great tourist attraction and there's more on offer than you might expect.
In addition to a whisky barrel ride there is an enormous whisky collection, tasting rooms, a very good café and one of the best whisky shops in Scotland. Just make sure you actually like the taste of the stuff before you decide to hand over your wallet.
The last port of call on this one-mile journey is Edinburgh Castle which doesn't really need an introduction. The castle is Scotland's top visitor attraction and regularly draws over two million tourists each and every year through its portcullis.
To be honest there's more than enough to see and do at the castle to keep a family occupied for an entire day with museums, military exhibitions, priceless jewels, cafés, restaurants and shops nestled inside the walls of one of the world's most formidable fortresses.
It's pricey but it's the crowning jewel of Edinburgh and is a fitting attraction to sit at the top of The Royal Mile.
Discover more places to visit in Edinburgh with: The Best Things to Do in Edinburgh and The Best Places to Visit in Edinburgh for Families . Save money with: The Complete Guide to the 21 Best Free Things to Do in Edinburgh .
Things to Do
Explore Edinburgh Castle: Dominating the city's skyline, the historic Edinburgh Castle houses the Honours of Scotland (the Scottish crown jewels) as well as several museums and memorials. It's the most-visited attraction in the country and offers a fascinating journey through Scotland's past.
Visit Camera Obscura and World of Illusions: This five-floor attraction is a wonderland of optical illusions and interactive exhibits. Discover the magic of light and colour and see Edinburgh in a new way through the 19th-century Camera Obscura. The rooftop terrace offers stunning views of the city.
Walk the Royal Mile: Stretching from Edinburgh Castle to Holyrood Palace, the Royal Mile is a historic street in the heart of the city. Take a leisurely stroll, gaze at medieval architecture, and explore various shops, restaurants, and pubs along the way.
Discover St Giles' Cathedral: Known as the High Kirk of Edinburgh, St Giles' Cathedral is a stunning Gothic church dating back to the 14th century. Admire its beautiful stained-glass windows, explore the historic Thistle Chapel, and try to find the grave of John Knox in the car park.
Experience the Scotch Whisky Experience: A trip to Scotland wouldn't be complete without tasting a wee dram of its most famous export – whisky. Take a barrel ride through the whisky production process, learn about the different whisky regions, and finish with a tasting led by a whisky expert.
Historical Origin : The Royal Mile, located in the heart of Edinburgh, has origins dating back to the 12th century when King David I established Edinburgh as a Royal Burgh, prompting the construction of the street.
Regal Pathway : The name 'Royal Mile' refers to the journey between two royal residences: Edinburgh Castle at the top of the hill and the Palace of Holyroodhouse at the bottom. This route is one Scottish mile in length, hence the name.
Real Length : Despite its name, the Royal Mile is actually slightly more than a mile long. It measures approximately 1.81km, equivalent to 1.12 miles.
Unique Architecture : The Royal Mile is famed for its unique 'closes' and 'wynds'— narrow lanes and alleyways branching off the main thoroughfare, often leading to hidden courtyards. These are remnants of medieval urban planning.
Ghostly Stories : This historic street is known for its ghostly tales and supernatural legends. The famous Mary King's Close, an underground warren of streets and houses, is said to be haunted.
Historical Landmarks : The Royal Mile is home to St Giles' Cathedral, the historic City Church of Edinburgh, and the Scottish Parliament, the legislative body of Scotland.
World Heritage Site : The Royal Mile, along with the rest of Edinburgh's Old Town, was designated a UNESCO World Heritage Site in 1995, recognizing its remarkable historical and architectural significance.
Things to Do Nearby
Edinburgh Castle . Castlehill, Edinburgh EH1 2NG. 8-minute walk from St. Giles Cathedral. This is Scotland's most-visited tourist attraction. This 11th-century castle and barracks house the Scottish crown jewels and is the location for the National War Museum. It also features popular attractions like the Mons Meg cannon and the One O'Clock gun.
Holyrood Palace . Palace of Holyroodhouse, Canongate The Royal Mile, Edinburgh EH8 8DX. A 13-minute walk from St. Giles Cathedral. Holyrood Palace is the monarch's official residence in Scotland. The palace is open to visitors who can explore the royal rooms on a self-guided tour. Tickets include a visit to The Queen's Gallery and Holyrood Abbey.
St. Giles Cathedral . High St, Edinburgh EH1 1RE. Grand, Gothic-style cathedral that is open to public viewing when religious sermons are not in session. Entry is free. Guided tours are available.
The Scotch Whisky Experience . The Royal Mile, 354 Castlehill, Edinburgh EH1 2NE. A 5-minute walk from St. Giles Cathedral. Popular tourist attraction on  The Royal Mile  that celebrates Scotland's whisky traditions with tastings, a whisky barrel ride and guided tours. Shop and café on site.
John Knox House . Scottish Storytelling Centre, High St, Edinburgh EH1 1SR. A 5-minute walk from St. Giles Cathedral. A 15th-century preserved townhouse that is believed to have been the home of the Protestant preacher John Knox. Includes historic displays and exhibitions that can be viewed on a self-guided tour. Joins onto The Scottish Storytelling Centre which has a café and gift shop.
Frequently Asked Questions
Why is it called the royal mile.
The Royal Mile is a historic road between Holyrood Palace and Edinburgh Castle – two locations that were frequently used by royalty. The road is approximately one mile in length, hence the name.
How long does it take to walk The Royal Mile?
The Royal Mile takes approximately 25 minutes to walk from Holyrood Palace at the bottom of the incline to Edinburgh Castle at the top.
Is The Royal Mile Pedestrianized?
The Royal Mile is open to traffic but is temporarily pedestrianized during busy tourist times such as the Edinburgh Fringe Festival.
What visitor facilities are there at The Royal Mile?
Food, drink, and toilets are located in the pubs, bars, and restaurants on The Royal Mile.
Is the Royal Mile actually a mile long?
No, the Royal Mile in Edinburgh is not actually a mile long. The name "Royal Mile" is a nickname given to the road that runs between Edinburgh Castle at the top of the hill and the Palace of Holyroodhouse at the bottom.
The actual distance between these two points is approximately one Scottish mile, or 1.06 standard miles (1.7 km). The usage of Scottish miles was abandoned in the 18th century.
Related Posts
Parish Church of St. Cuthbert Visitor Guide
The Scottish Parliament Building Visitor Guide
Camera Obscura & World of Illusions Visitor Guide
9 Best Things to Do in Edinburgh's Old Town
The Real Mary King's Close Visitor Guide
By Craig Neil
Craig Neil is the author, photographer, admin, and pretty much everything else behind Out About Scotland. He lives near Edinburgh and spends his free time exploring Scotland and writing about his experiences. Follow him on Pinterest , Facebook , and YouTube .
10 Stunning Stays in Scotland
14 Wonderful Wildlife Tours to Book in Scotland
Top 14 things to do in edinburgh.
There are plenty of exciting things to do in Edinburgh, from stunning architecture and endless winding streets to an awe-inspiring castle perched on a dormant volcano. By day you can admire artworks in galleries and treasured wonders in museums, and by night you can enjoy tours, musical and theatre performances, or find your favourite dram in a charming whisky pub.
Explore Edinburgh Castle Edinburgh
Edinburgh Castle and city
Perched atop Castle Rock overlooking the city, this should be a must-see on your list of places to visit in Edinburgh. Edinburgh Castle houses important Scottish artefacts, such as the Honours of Scotland -  which are the oldest crown jewels in the UK - and The Stone of Destiny, an ancient symbol of the Scottish monarchy. Explore the vast castle grounds, take a guided tour with a castle steward, or listen to the audio guide, which is available in eight languages.
Top tip: Tickets often sell out quickly, especially during the summer months. Make sure to book early to avoid disappointment! Listen out for the firing of the One O'Clock Gun from the castle grounds, which can be heard daily (except on Sundays). Ships in the Firth of Forth once set their maritime clocks according to the sound of the shot.
On Public Transport Route
Accessible Parking Or Drop-off Point
Level Access
Cafe or Restaurant
Discover the treasures of the National Museum of Scotland Edinburgh
The National Museum of Scotland
© VisitScotland / Peter Dibdin
Scotland is known for having unpredictable weather, and if you happen to get caught in the rain you might be wondering what to do in Edinburgh. Visit the National Museum of Scotland, one of the best indoor attractions in Edinburgh - and entry is free! With over 20,000 unique artefacts to see, there's something for everyone and fun for all the family. Spend the day learning about the catacombs of Egypt, the wonders of nature and even modern-day technology.
Top tip: If the sun makes an appearance, head up to the rooftop terrace to enjoy amazing views of Edinburgh.
Hearing Loop
Accessible toilets
Climb Arthur's Seat and stroll through Holyrood Park Edinburgh
Friends on Salisbury Crags in Edinburgh
© VisitScotland / Kenny Lam
Perhaps one of the most iconic places to go in Edinburgh is Arthur's Seat, located within Holyrood Park. This ancient volcano sits 251m above sea level and offers 360-degree views of Edinburgh and the Lothians. You can see the medieval remains of St Anthony's Chapel or feed the ducks and swans on Duddingston Loch. There's an array of paths and trails to follow, suitable for all, including the trail to St Margaret's Loch which is both wheelchair and buggy accessible.
Top tip: Climbing up to the top of this dormant volcano is hungry work! Why not pack a picnic and enjoy it from the best 'seat' in Edinburgh?
Be amazed at Camera Obscura and World of Illusions Edinburgh
Camera Obscura and World of Illusions
This top attraction in Edinburgh is fun for all the family - we dare you not to be amazed, whatever your age. There are five floors of interactive curiosities and illusions to explore, so lose yourself in the puzzling mirror maze or try to keep your balance in the exhilarating Vortex Tunnel.
Top tip: Be sure to get an allocated show time so you don't miss out on seeing the 169-year-old Camera Obscura in action. This Victorian spectacle is a truly unique way to see Edinburgh and takes sightseeing to the next level. 
Ascend Calton Hill to the National Monument Edinburgh
The Edinburgh skyline viewed from Calton Hill
For outstanding views, get up early and climb to the top of Calton Hill to enjoy the sunrise over the city. The UNESCO World Heritage Site is home to a collection of historic monuments, most notably the National Monument, which was inspired by the Parthenon in Athens.
Top tip: Thinking of staying in Scotland this New Year's Eve? One of the best things to do in Edinburgh at night on Hogmanay is to climb Calton Hill and enjoy the annual firework display above the castle. Many festivals in Edinburgh, such as the Celtic Beltane Fire Festival, are also celebrated here.
Explore the Scottish National Gallery of Modern Art Edinburgh
The Scottish National Gallery of Modern Art
A trip to the Scottish National Gallery of Modern Art won't leave you disappointed - whether you're an art lover or not. Comprising two impressive buildings, this top Edinburgh attraction contains masterpieces from the 1900s to present day. Admire art by Matisse, Picasso and Emin, as well as Scottish contemporaries. The landscaped grounds of the galleries feature sculptures by Tony Cragg and Barbara Hepworth, amongst others.
Top tip: After enjoying coffee and a slice of cake in the gallery's cafe, don't miss the recreation of Scottish artist Eduardo Paolozzi's original studio in Modern Two.
Taste the finest drams at Johnnie Walker Princes Street Edinburgh
Johnnie Walker Princes Street in Edinburgh
© VisitScotland / Luigi Di Pasquale
The flagship Johnnie Walker Princes Street is spread across eight floors and is the capital's newest hotspot, perfect for whisky lovers and novices alike. Complete with dining experiences, bars and a whisky retail area, book your personalised whisky experience where you can explore the flavours of Scotland. 
Top tip: Enjoy world-class cocktails and incredible views of the Edinburgh skyline at the 1820 rooftop bar.
Stroll through Lauriston Castle and Gardens Edinburgh & The Lothians
Lauriston Castle and Gardens
There are plenty of attractions around Edinburgh away from the hustle and bustle of the city centre. Lauriston Castle and Gardens is the perfect place to go for anyone visiting Edinburgh looking for a piece of Scottish history, as well as peace and quiet. Step back in time as you explore the castle's impressive Edwardian interiors, and don't miss the daily guided tour to learn more about its fascinating history.
Top tip: Enjoy the woodland walk that surrounds the castle, then retreat to the tranquil Japanese Garden, a true hidden gem in Edinburgh.
Brave the Edinburgh Dungeon Edinburgh - City Centre
Edinburgh Dungeon 2021
© Edinburgh Dungeon 2021
Looking for things to do in Edinburgh that are a little unusual? For a thrilling alternative adventure, visit The Edinburgh Dungeons, where you'll learn about the city's gruesome history. Walk the plague-ridden streets of 1645, evade the murderous duo Burke and Hare, and even face trial - good luck! With live actors, underground rides and special effects, you're guaranteed a 'spooktacular' time.
Top tip: The Edinburgh Dungeon often holds Dungeon Late events for adults, so if you're looking for things to do in Edinburgh at night, this could be it.
Launch into space at Dynamic Earth Edinburgh
Dynamic Earth
Looking for somewhere fun to take the kids that's also educational? Dynamic Earth is a fantastic attraction for the whole family to enjoy. The interactive adventure takes brave young explorers on a journey through space and time to learn how the forces of nature shaped Earth over millions of years. 
Top tip: Dynamic Earth is part of the National STEM Engagement Campaign and has a whole host of events for kids to enjoy; check out their website to find out what's on in Edinburgh.
See a show at the Festival Theatre Edinburgh
Edinburgh's Festival Theatre
Edinburgh's Festival Theatre is one of the largest stages in the UK, hosting show-stopping opera, ballet and musical events all year round. Many famous performers have graced its stage, including Charlie Chaplin, Laurel & Hardy and David Bowie.
Top tip: Legend has it that the Festival Theatre is haunted by famous illusionist 'The Great Lafayette'. Lafayette lost his life in a fire at the theatre in 1911 and is said to roam the stage to this day.
Enjoy a wee dram at the Scotch Whisky Experience Edinburgh - City Centre
The stunning Diageo Claive Vidiz Whisky Collection
No trip to the Royal Mile is complete without a visit to the Scotch Whisky Experience for a dram of fine Scottish whisky. The attraction offers a range of tour experiences that will suit first timers and whisky lovers alike. Take a tour of the virtual distillery and learn about the distilling process, then discover the art of whisky blending in a guided sensory presentation.
Top tip: After you become somewhat of a whisky connoisseur, why not continue into the attraction's Amber Restaurant, where you can enjoy modern Scottish cuisine with another dram.
Go sightseeing from the Scott Monument Edinburgh
The Scott Monument in Princes Street Gardens
The Scott Monument was built in 1832 to commemorate the death of one of Scotland's best loved writers, Sir Walter Scott, and is decorated with carvings of characters from his novels. The Gothic spire stands at the eastern end of Princes Street Gardens and is the largest memorial to a writer in the world, standing at just over 200 feet high. Climb the 287 steps to the top for beautiful views of the city and visit the Museum Room inside the monument, which holds an exhibition on Scott's life and work.
Top tip: Not a fan of heights? Not to worry, you can get a great view of the monument with your feet firmly on the ground from the bottom of the Playfair Steps on The Mound. At the base of the monument, you'll also find a statue of Scott himself with his beloved dog.
Indulge in sweet treats at The Chocolatarium Edinburgh
Chocolatarium visitors with their finished chocolate bars
Looking to add a bit more sweetness to your trip? Just off the Royal Mile you'll find The Edinburgh Chocolatarium, a place dedicated to all things chocolate. Enjoy a 90-minute guided tour of the chocolate-making process before making your very own chocolate bar where you'll have lots of toppings to choose from. To finish off, head to the chocolate Tasting Room where you'll taste a variety of Scottish and international chocolates. Now that sounds like chocolate heaven!
Top tip: Make sure to stock up on your favourite chocolate bars at the gift shop. You'll find all the classics including some interesting flavours such as gin and tonic dark chocolate and haggis.
Find experiences
JavaScript needs to be enabled to see this product search form. You can turn this on in your browser settings.
Other things you might like
Free attractions in Edinburgh
Events in Edinburgh
Accommodation in Edinburgh
10 best coffee shops to try in Edinburgh
Day Trips & Day Tours from Edinburgh
Lochs near Edinburgh and Glasgow
Edinburgh Festivals & The Fringe
A weekend in Edinburgh
Edinburgh 7 Day Itinerary
Gin Cocktails to Try in Edinburgh
Leith: One of the World's Coolest Neighbourhoods
9 Local Shops To Visit In Portobello
Join our newsletter clan.
Get Scotland inspiration direct to your inbox. Don't miss the inside track from our Scotland experts on exciting trip ideas, unique attractions and hidden gems loved by locals.
6 Unique Things to Do on The Royal Mile in Edinburgh
The Royal Mile is a microcosm of Edinburgh; its buzzing atmosphere, music, and history show some of the best things Edinburgh has to offer in just a 1.81km stretch. It's hard not to get swept away by the enchanting atmosphere of The Royal Mile, each nook and cranny is rich in stories of tales long gone by.
Nowadays, it's a hotspot for tourists, and with good reason. If something is happening in Edinburgh, it's likely to happen on The Royal Mile.
The Royal Mile connects two significant locations in Scotland, Edinburgh Castle and Holyrood Place, hence its name. But there is so much more along this famous stretch that most tourists miss!
Would you like to learn more about The Royal Mile from a local? Take a look at our Royal Mile Tour with our knowledgeable guide Angus. If you have any questions about our tours, please get in touch .
If you'd like to learn more about Edinburgh beyond The Royal Mile take a look at our list of must-visit tourist spots in "Auld Reekie."
Whether you join us on tour or not, here are our tips for things to do on The Royal Mile during your visit to Edinburgh.
Step into Advocate's Close
Step back to the 15th century and wander down Advocate's Close. The entrance is opposite St Giles' Cathedral on The Royal Mile and is a must-visit on your Edinburgh trip.
Advocate's Close is a narrow and steep alley; take a stroll down this historic lane for a unique viewpoint of The Walter Scott Monument.
Did you know that The Walter Scott Monument is the tallest monument dedicated to a writer? Not bad, ey!
Advocate's Close and nearby areas were home to Scottish nobility up to the 19th century, one of whom was the namesake of the close itself. This historic spot was the home of Sir James Stewart, Lord Advocate of Scotland, who served the role between 1692 and 1713.
If you want to make the most of your visit to Advocate's Close, make sure you visit the Devil's Advocate Pub, a victorian pump house. Line your stomach with their seasonal Scottish food menu before tackling their selection of 300 bottles of whisky.
See the Street Performers
There's a certain magic to The Royal Mile; in a way, it almost feels timeless.
Nothing gives it more of this whimsical feel than the street performers and artists who make The Royal Mile their residence.
By their very nature, any specific performer won't always be found in the same spot every day, but you can bet you'll see some of the following along The Mile…
Caricature Artists
Treat yourself to a flattering (or not so flattering) portrait of yourself and your loved ones with caricature.
It'll be a perfect snapshot into your visit to "Auld Reekie" – incorporated with classic cheeky Scottish humour, of course!
Walking up The Royal Mile sometimes feels as though you're the main character in a movie with your own soundtrack.
There's always something musical happening on The Mile. From singers to steel drum performers to the traditional bagpiper.
Top Tip: Visit Edinburgh during The Fringe for a menagerie of talented street performers, from mimes to fire swallowers!
It's not just street performers Edinburgh has to offer, take a look at our blog post showcasing the best attractions in our city for more inspiration.
Try Out The Local Cafes
The Royal Mile is home to an extensive selection of cafes and restaurants. You could spend your whole holiday just exploring the food on offer.
It's impossible to list all the great eateries on this list, but here are a few that we think are worth your time.
Grab a bite to eat at Deacon's House Cafe
You can't get more traditional than Deacon's House Cafe, with its delightful Scottish interior filled with quaint artwork.
Choose from their traditional Scottish and British Cuisine; if you're in the mood for something stronger, why not go for Brodie's Hot Cacao (a delectable mix of whisky and hot chocolate).
Located on Brodie's Close, Deacon's House Cafe is rich in local history. It is named after Deacon Brodie, an Edinburgh Cabinet maker, and the restaurant was once his workshop.
Deacon Brodie lived a double life: a tradesman and city councillor by day and burglar by night! If you're interested in learning more about Scottish rule-breakers, take a look at our Edinburgh Crime and Punishment Tour !
Hideout Cafe Old Town
Just off the Royal Mile, you'll find the Hideout Cafe. True to its name, the Hideout Cafe offers a perfect cosy hideaway to get some R & R.
That sounds like just what we need after a long morning of exploring Edinburgh's winding streets!
Their coffee is a perfect rich roast and will set you up for the day ahead. Try their Veggie Haggis and Avocado on toast, it has a little kick thanks to the sriracha sauce, but it'll warm you up on a cold Edinburgh day.
Honourable Mention: Moo Pie Gelato
Moo Pie Gelato is just off The Royal Mile on St Mary's Street. All their gelato is made in house and with the finest local ingredients.
Their flavours change regularly, from an ice cream cookie sandwich to a croissant gelato. Pick up your new flavour obsession and people watch on The Royal Mile.
Experience The Camera Obscura and World of Illusions
Located at the top of The Royal Mile, The Camera Obscura and World of Illusions is a great day out for all the family.
Be amazed at the incredible optical illusions with lots of fun photo opportunities, such as seeing your head served up on a plate, and braving The Vortex.
The Vortex is an optical illusion that feels like you're in a washing machine…not for the faint-hearted!
Top Tip: Head up to the viewing tower for an IG-worthy panoramic view of the best city in the world.
Visit The Museum Of Childhood
Take a nostalgic trip down memory lane and explore the first museum in the world dedicated to the history of childhood.
This museum attracts over 200,000 visitors every year. It is a great learning experience for the youngest family members to learn about their grandparents' childhood!
Check Out The Local Shops
You can't come to The Royal Mile and not go shopping. With a vast selection of traditional Scottish souvenir stores, you can take a piece of Scotland home with you.
Here are some of our favourites…
Ye Olde Christmas Shop
That's right, there's a Christmas shop open all year round. Experience the most beautiful time of the year whenever you like.
It's never too early to do your Christmas shopping, especially when you're on holiday in Scotland!
If you're keen to support our social enterprise, our shop offers loads of great gift ideas for the whole family.
The Fudge House
The Fudge House was founded in 1949 by brothers Dominic and Armando. It is now home to the best fudge in Edinburgh, some even would say all of Scotland. Come along to try their massive collection of flavours.
Their interior is super cool, too, with a traditional glass case cabinet showcasing all that fudge goodness.
House of Scotland
House of Scotland is a great place to pick up some souvenirs from your Scottish break; bring back some Scottish whisky, a mug with a "hairy coo" on it or a classic fridge magnet. How else will someone know you've been away?
There you have it! We hope you've enjoyed our tour through the best spots on the Royal Mile, some of which you may never have heard of!
We hope you fall in love with this city as much as we have, although we are biased!
Want to learn more about the city from a local? Take a look at our Edinburgh Walking Tours to delve deeper into the city. If you have any questions, please feel free to get in touch .
If you've enjoyed this article like we enjoyed writing it, consider sharing.
Our Awards & Recognitions
Connect with us
We're a social enterprise. We love to hear from you. We're on Facebook, Twitter and Instagram. Come and say hello.
Sign up to our newsletter
Supported by.
For booking and tour enquiries please contact us:
For general or press enquiries please contact Zakia:
+44 (0) 7500 773 709