Rhode Island
Newport County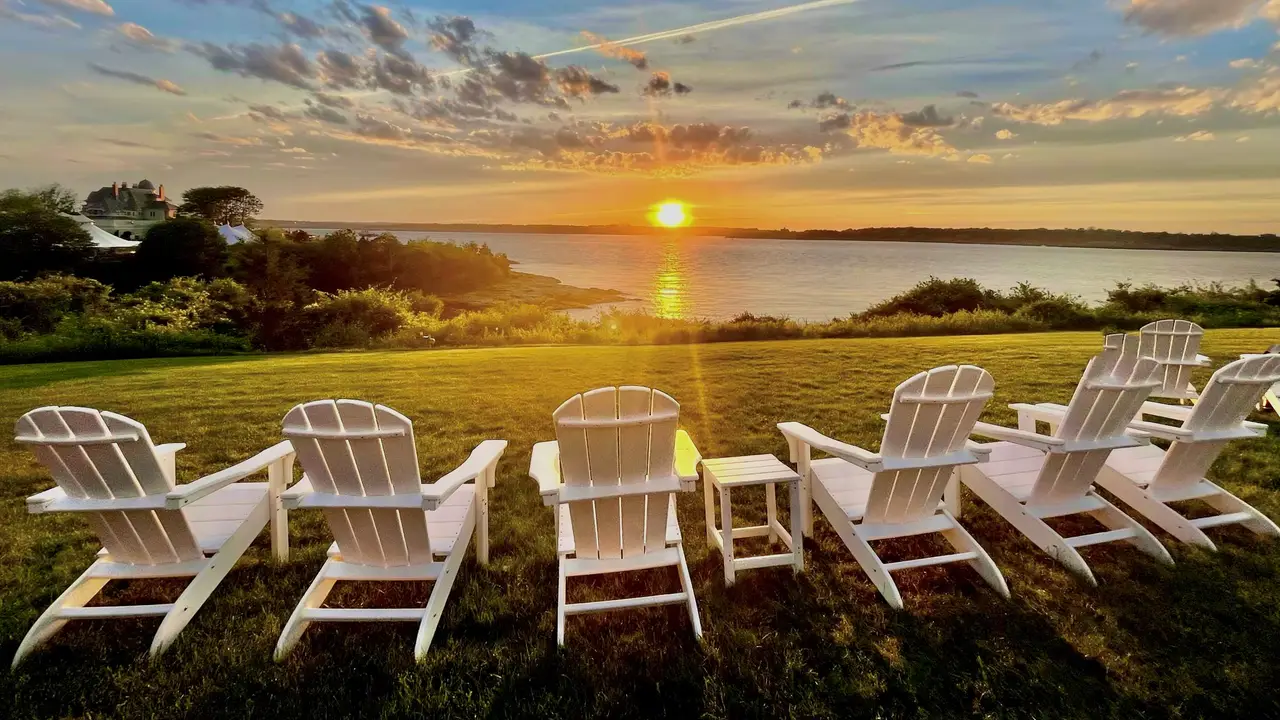 Safari Room Restaurant
Great for scenic views
Great for outdoor dining
Good for special occasions
Make a reservation
Order delivery or takeout, additional information.
Dining style Casual Elegant
Price $31 to $50
Cuisines Contemporary American, American
Hours of operation Bar Thu, Fri 4:00 pm–9:00 pm Sat 11:00 am–9:00 pm Sun 11:00 am–8:00 pm Lunch Sat, Sun 12:00 pm–3:00 pm Dinner Thu, Fri 5:00 pm–9:00 pm Sat 5:30 pm–9:00 pm Sun 5:30 pm–8:00 pm
Phone number (401) 849-4873
Website http://www.newportexperience.com/dine
Payment options AMEX, Diners Club, Mastercard, Visa
Dress code Smart Casual
Private party facilities The Safari Room specializes in private events with an interior dining room accommodating up to 65 guests including a private bar (available year round). Our seasonal open air patio overlooking the Narragansett Bay can be transformed for your private celebration for events up to 70 guests.
Private party contact Krystal Hastings: (401) 849-4873
Location 65 Ridge Road, Newport, RI 02840
Neighborhood Newport
Cross street Harrison Avenue
Parking details We offer complimentary on-site parking.
Additional Banquet, Beer, BYO Wine, Cocktails, Corkage Fee, Full Bar, Non-Smoking, Patio/Outdoor Dining, Private Room, Takeout, View, Wheelchair Access, Wine
Popular dishes
Swordfish club.
tomato greens lemon herb aioli bacon sourdough bread
LOBSTER MAC AND CHEESE
fresh local lobster cavatappi pasta topped with bread crumbs
Lobster Roll
hot or cold brioche bun
Soups & Salads
Clam chowder $12.00.
native clams, potato, bacon, thyme
FRENCH ONION $12.00
Gruyere, cheddar, crostini
CAESAR SALAD $13.00
romaine, parmesan, croutons, Caesar dressing
HOUSE SALAD gf $12.00
mixed greens, cherry tomato, pickled red onion, cucumbers, balsamic vinaigrette
STRAWBERRY ARUGULA SALAD gf $16.00
arugula, radicchio, fennel, apple, pecans, pomegranate seeds, pear, dried cranberries, goat cheese, apple cider vinaigrette
GRILLED CHICKEN $13.00
Sauteed tuna $20.00, grilled steak $22.00, pan-seared salmon $18.00, mediterranean mussels gf $26.00.
shallots, garlic, cilantro, chorizo, wine, butter, cream, served with grilled crostini
CHARCUTERIE BOARD $26.00
assorted meats, cheeses and fruits, honeycomb, fig jam, house-made crostini
CALAMARI $23.00
fried cherry peppers, banana peppers, served over lemon butter beurre blanc, house pomodoro
AHI TUNA CEVICHE $21.00
fresh local tuna, pico de gallo, tortilla chips
BAVARIAN PRETZELS $12.00
cheddar cheese, dijon mustard
GRILLED FLATBREADS
Mexican street corn flatbread $18.00.
three cheese – blend, cotija, cilantro, grilled corn, pickled red onion, crema, lemon dill aioli
MARGHERITA FLATBREAD $17.00
pomodoro, buffalo mozzarella, basil
BUFFALO CHICKEN FLATBREAD $20.00
fresh grilled chicken, house buffalo sauce, mozzarella, red onion, scallions, ranch drizzle
BBQ CHICKEN FLATBREAD $20.00
fresh grilled chicken, mozzarella, red onion, chopped tomato, scallions, crumbled bacon bits
LOBSTER ROLL $37.00
fresh local lobster, hot or cold, brioche bun
SWORDFISH CLUB $27.00
grilled swordfish, tomato, greens, lemon herb aioli, bacon, sourdough bread
SAFARI BURGER $22.00
grilled sirloin burger topped with bacon, cheddar, onion strings, lettuce, tomato, safari sauce, grilled brioche bun
STEAK & BRIE SANDWICH $28.00
grilled steak, brie, chimichurri, roasted red pepper, arugula
BAJA FISH TACOS (2) $24.00
tequila-lime marinated cod, shredded lettuce, purple cabbage, pico, house baja sauce, cilantro
CHIPOTLE CHICKEN BLT $23.00
marinated grilled chicken, spicy chipotle mayo, lettuce, tomato, bacon, sourdough bread
GRILLED VEGGIE SANDWICH $20.00
feta, tzatziki, eggplant, squash, zucchini, red bell pepper, red onions, portabella mushrooms, served on pita bread
FILET gf $46.00
grilled filet, herb garlic butter, fingerling potatoes, seasonal vegetables, red wine demi
FISH & CHIPS $25.00
local cod loin, beer-battered, served with fries, house coleslaw and tartar sauce
LEMON GARLIC PASTA $32.00
gemelli pasta with lump crab, portabella mushrooms, spinach, sprinkled with parmesan cheese
SCALLOPS & SHRIMP (6) $46.00
pan seared sea scallops and shrimp served over cavatappi pasta with cherry tomatoes, spinach and saffron sauce
SWORDFISH PROVENCAL $42.00
grilled swordfish with cherry tomatoes, basil, lemon and parsley
LOBSTER MAC AND CHEESE $40.00
fresh local lobster, cavatappi pasta, topped with bread crumbs
MAPLE MUSTARD CRUSTED SALMON $30.00
pan-roasted salmon with a maple-stone ground mustard crust, served with a tomato, mozzarella & basil salad, fingerlings
What 1,282 people are saying
Overall ratings and reviews.
Reviews can only be made by diners who have eaten at this restaurant
Noise • Moderate
Great for brunch
Good for business meals
Dined on September 3, 2023
Is this helpful?
Dined on September 2, 2023
OpenTable Diner
New York Area
Safari Room Restaurant Responded on September 3, 2023 We're grateful you took the time to share your feedback with us, thank you. It's a pleasure to serv customers like yourself. Have a great day and we hope to serv you again soon! Colby Soares Restaurant Manager
Dined on August 27, 2023
Greater Boston
Safari Room Restaurant Responded on September 3, 2023 Thank you so much for your positive feedback! We're so thrilled to hear you had a great experience at Safari Room Our entire Team works very hard to keep our customers happy and we can only do it thanks to great customers like you . Thanks again ,and we hope to serv you again soon! sincerely , Colby Soares Restaurant Manager
Fort Lauderdale
Dined on August 26, 2023
Safari Room Restaurant Responded on September 3, 2023 Thank you for the 5-star review! We value your feedback and can't wait to serve you again.
Dined on August 24, 2023
Philadelphia
Dined on August 23, 2023
Dined on August 19, 2023
San Francisco
Dined on August 13, 2023
Dined on August 12, 2023
Dined on August 10, 2023
Dined on August 9, 2023
Phoodophile
Dined on August 5, 2023
SouthCountydiner
BIockIslandFans
Dined on August 2, 2023
Dined on July 30, 2023
Dined on July 29, 2023
1 person found this helpful
Dined on July 28, 2023
Dined on July 27, 2023
Dined on July 22, 2023
Dined on July 16, 2023
Dined on July 14, 2023
Dined on July 13, 2023
Dined on July 12, 2023
Dined on July 8, 2023
Does Safari Room Restaurant offer delivery through OpenTable or takeout?
Safari Room Restaurant offers takeout which you can order by calling the restaurant at (401) 849-4873.
How is Safari Room Restaurant restaurant rated?
Safari Room Restaurant is rated 4.1 stars by 1282 OpenTable diners.
Is Safari Room Restaurant currently accepting reservations?
Yes, you can generally book this restaurant by choosing the date, time and party size on OpenTable.
65 Ridge Road, Newport, RI 02840
Dining Rewards
Private Dining
Reserve for Others
Restaurants Near Me
Delivery Near Me
Restaurants Open Now
OpenTable for iOS
OpenTable for Android
Affiliate Program
OpenTable.jp
OpenTable.de
OpenTable.es
OpenTable.ca
OpenTable.hk
OpenTable.ie
OpenTable.sg
OpenTable.nl
OpenTable.com.mx
OpenTable.co.uk
OpenTable.com.au
OpenTable.ae
OpenTable.co.th
OpenTable.it
OpenTable.com.tw
Restaurant reservation software
Industry insights
Hospitality resources
Marketing resources
Operation resources
How to open a restaurant
For restaurants
For restaurant groups
Privacy Policy
Terms of Use
Cookies and Interest-Based Ads
Do Not Sell or Share My Personal Information
Cookie Preferences
Your browser is not supported for this experience. We recommend using Chrome, Firefox, Edge, or Safari.
Hotels with Pools

Hotels on the Water
Dog friendly hotels, newport restaurant week, november 3-12, best coffee shops around, thanks-giving dinner in + around newport, holidays at the mansions, rainy day activities, best things to do in november, 53rd annual christmas in newport, plan ahead: holidays on the coast, on-going gallery exhibits, guide to parking, first timer's guide, top 12 things to do.
Holiday Rentals
Restaurants
Things to do
Newport Tourism
Newport Hotels
Newport Guest House
Newport Holiday Homes
Newport Flights
Newport Restaurants
Newport Attractions
Newport Travel Forum
Newport Photos
Newport Map
Newport Visitors Guide
All Newport Hotels
Newport Hotel Deals
Last Minute Hotels in Newport
Newport Motels
Newport Hostels
Resorts in Newport
Luxury Hotels in Newport
Spa Resorts in Newport
Family Hotels in Newport
Romantic Hotels in Newport
Newport Green Hotels
Business Hotels in Newport
Newport Beach Hotels
4-stars Hotels in Newport
3-stars Hotels in Newport
Wyndham Hotels in Newport
Club Wyndham Hotels in Newport
Newport Hotels with Parking
Pet Friendly Hotels in Newport
Newport Hotels with a Pool
Romantic Boutique Hotels in Newport
Luxury Spa Hotels in Newport
Newport Cheap Pet Friendly Hotels
Newport Beach Spa Resorts
Newport Hot Tub Suite Hotels
Newport Pet Friendly Motels
Family Resorts in Newport
Exclusive Resorts in Newport
Hotels with Kitchenette in Newport
Hotels near The Breakers
Hotels near Cliff Walk
Hotels near Ocean Drive
Hotels near The Elms
Hotels near Marble House
Hotels near Newport Mansions
Hotels near Fort Adams State Park
Hotels near Rosecliff
Hotels near Thames Street
Hotels near Newport Visitors Information Center
Hotels near (PVD) Theodore Francis Airport
Hotels near (EWB) New Bedford Airport
Hotels near (MVY) Martha's Vineyard Airport
Bhavani Island Resort
Fortuna Best
Poovar Island Resort
Ruppi's Hotel & Resort
Anchaviyo Resort
Orsang Camp
Morgan House Tourist Lodge
Club Mahindra Madikeri, Coorg
Silent Hills Resort
Noormahal Palace
The Forest Club Resort
Sky Blue Orchids Resort
Royal Park Hotel
Saya Grand Club & Spa Resort
Popular All-Inclusive Resorts
Popular Beach Resorts
Popular Family Resorts
Popular All-Inclusive Hotels
Popular Hotels With Waterparks
Popular Honeymoon Resorts
Popular Luxury Resorts
Popular All-Inclusive Family Resorts
Popular Golf Resorts
Popular Spa Resorts
Popular Cheap Resorts
All Newport Restaurants
Restaurants near The Safari Room
Asian Restaurants for Families in Newport
Cafes for Lunch in Newport
Cafés in Newport
Gluten Free Restaurants in Newport
Italian Restaurants in Newport
Japanese Restaurants in Newport
Mexican Restaurants in Newport
Pizza in Newport
Seafood Restaurants for Lunch in Newport
Seafood Restaurants in Newport
Sushi in Newport
Vegan Restaurants in Newport
Vegetarian Restaurants in Newport
Best Ribs in Newport
Best Halibut in Newport
Best Po' Boys in Newport
Best Tagliatelle in Newport
Best Duck Confit in Newport
Best Tater tots in Newport
Best Fish Sandwich in Newport
Best Polenta in Newport
Best Pad Thai in Newport
Best Oyster in Newport
Best BLT in Newport
Best Gyros in Newport
Best Tapas in Newport
Best Bolognese in Newport
Best Meatloaf in Newport
Breakfast Restaurants in Newport
Lunch Restaurants in Newport
Dinner Restaurants in Newport
Bakeries in Newport
Cheap Eats in Newport
Coffee & Tea in Newport
Desserts in Newport
Food Delivery Restaurants in Newport
Kid Friendly Restaurants in Newport
Late Night Restaurants in Newport
Restaurants for Group Dining in Newport
Restaurants for Special Occasions in Newport
Romantic Restaurants in Newport
Travel Guides
GreenLeaders
Things to Do
Holiday homes
Travel Stories
Add a Place
Travel Forum
Travellers' Choice
Help Centre
United States
Rhode Island (RI)
Newport
Newport Restaurants
The Safari Room
Ratings and reviews
Location and contact.
This is a great spot to dine on a nice evening. Relaxing with beautiful views . Clam Chowder was excellent, Main courses were average. Based just on the entrees this would have been an average rating but the setting bumps it up Server was a... bit too attentive - doing the hard sell on additional drinks and deserts. Will go back if in the area. More
Safari Room is a casual elegant restaurant serving American cuisine located in Newport, Rhode Island at the Ocean Cliff Hotel.This was my first time eating there. The menu has a wide variety of options. Regarding quality and presentation of food, the items I've ordered were... all very good.. We ordered the ahi tuna ceviche, charcuterie, Bavarian pretzel, and the safari burger, which were all very good. It was cooked to order. Portion size was appropriate for the price point and restaurant style. Customers can expect to pay roughly fifty per person, including drinks. Beverage wise, we tried the Seasonal Seventy Five and the Litchfield Lemonade which were all amazing. We did make reservations in advance, and it took approximately 0-5 minutes to be seated. Drinks came out fast. Appetizers came out fast. Main courses came out fast. The serving staff was delightful and attentive. I'd best describe the atmosphere of the restaurant as being sophisticated and charming. It's feels very unique, which does lend itself to the intended brand identity and cuisine style. I wouldn't say that anything, food or drinks wise, was "knock it out of the ballpark" great – but the paranoramic view of Narragansett Bay is unbelievable and worth the trip, alone. Plus, the servers are all very, very nice and take great care of you. Regarding ambiance, the restaurant is naturally lit and the noise level is average. It is a good choice for families with small children. Scale wise, tables are spread out within one dining room, lending itself to the restaurant's expansive feel. CliffHarbor Mansion is jaw-dropping gorgeous, so really – having a place to eat is just an added bonus. Overall, I would recommend and will definitely be returning. More
Hi Twinairsigns, thank you for this wonderful review! We are happy you were able to try a few different things on our menu and enjoyed all of them. We will pass along your kind words to our staff, and we look forward to welcoming you... More
Bobby took care of us and he was very attentive, very friendly and professional throughout the dining experience. He mentioned been at the establishment for awhile and you can tell that it's fun, dedicated people like him that make this place special. My parents and... I came for restaurant week and they give you plenty of great options for sandwiches, entrees and half off of certain bottles of wine. The brussel sprout salad had a nice vinaigrette style dressing. I really liked the brussel sprouts and next time will ask for maybe a couple more on the salad, or I'll see if I can get some on the side. The bacon wrapped scallops come with a fruity glaze on the side that gives you sweet, salty, and crispy. They are a roller coaster and you'll The chicken pot pie comes deconstructed with the puff pastry on top. That way you can cut a part of the browned on the outside and fluffy on the inside. That flaky pastry goes so well with the chicken pot pie mix. More places should do this - it was fantastic. My dad was 50/50 about dessert and Bobby gave my dad a great recommendation for the dessert and all of us tried some of it. It was a coffee ice cream with some crushed Oreos and whipped cream. It sounds simple but they put a couple of glazes around the dish that added to it. Definitely recommend giving their coffee (decaf or regular) a try before you head out if you need something. I'm a bit of a coffee snob and it was great black. This restaurant pays attention to the details and it's what makes this establishment a great place to visit. Jay, the manager, mentioned that they're working on having some live music over the summer. They have a great venue that overlooks the water and I have no doubt this will be a very fun place during the summer. Dress smart casual, take some friends/family, and bring a smile cause you'll have a great time. More
Hello Joe, thank you so much for taking the time to write such an amazing review! We are thrilled you and your parents enjoyed your meals. The chicken pot pie is one of our favorites so we are glad you tried it and loved it.... More
We stopped here for lunch while spending a few days in Newport. We were seated outdoors and the view overlooks the harbor, so while enjoying our food we saw multiple sailboats go by! Very relaxing. The food was ok, not great.
We were warned in advance that due to hiring issues the menu had been considerably abbreviated, so this review simply highlights the superb setting and excellent service that we received here. Hard to find a nicer spot, even in RI, and it was a lovely... summer evening. Service superb. Food - due to menu cutbacks was more than adequate, but couldn't be called "fine dining" . More
Hello Gary S- thank you for dining with us and taking the time to leave us a wonderful review! We are so happy to hear you enjoyed your birthday/anniversary dinner. We hope to see you again soon.
We enjoyed a beautiful dinner on the deck over looking the bay, just after sunset. Relaxed with some fun signature drinks and transitioned to a fantastic cheese board and a bottle of Justin. Was surprised to see only a couple of choices for cab.. I'm... assuming if were to ask for the full wine list we could have broadened our choice. Our server was excellent, spaced out our courses appropriately so we didn't feel rushed. The lobster mac was off the charts and the salmon cooked to perfection. More
Hi Kristen! Thank you for dining with us and sharing that gorgeous photo of the sunset you enjoyed during dinner! We do have a nice selection of Cabernet, and we apologize if you were not offered our full list. We love making recommendations of our... More
This view never ceases to put a big, fat, smile on my face...add crazy good cocktails, killer satay, fresh-crisp salads, tender Milanese, flaky cod and thou! Girls lunch on Sunday was Ab Fab and so was our extremely attentive and gracious waitress Maggie. She delivered... on all our requests (there were many) - nailed it! I have hosted many a birthday parties, a few fundraisers and a wedding at Ocean Cliff - thank you to the staff, the property and all they offer...I enjoy a lifetime of stellar memories. More
Susan- thank you so much for dining with us and for the fabulous review! Our staff always enjoys reading reviews like this. It lets us know we are making our customers happy and doing something right! We are so grateful to have been a part... More
My husband and I made a reservation on Open Table, but we went early and they were nice enough to accommodate us. We sat outside and the view was gorgeous! The drinks and food were good, but nothing special. Our server was very friendly and... helpful with any questions we had. We would go back for the view any time! More
The safari room is a great place to enjoy a view of Newport harbor. The food and service are good. There are also some condos on the property that you can rent which are great value. There is a swimming pool that one can avail... of if you rent. It is a shame they do not install a simple 1-room gym and fix the tennis courts and then it would be an even better place to stay. More
Hello Ken! Thank you so much for dining with us and taking the time to share your experience. The Safari Room is located inside OceanCliff Hotel (with spectacular views of Newport Harbor!), but the condos and swimming pool you are referring to belong to OceanCliff... More
Excellent lunch during restaurant week. Everyone working there were pleasant, friendly, helpful and efficient. We had the swordfish club and a steak sandwich with the house salad which were on the restaurant week menu. Everything was very good but the swordfish club was amazingly tasty.... We also took advantage of the half priced bottle of wine. Took what remained of the bottle after lunch and sat on the Adirondack chairs over looking the bay. We really enjoyed the views and the entire experience. We usually stay and eat at restaurants in the downtown area like the Black Pearl, Bowen's 22, and the Mooring ( all recommended) but in the future the first menu we will check on restaurant week will be the Safari Room for both the food and the serenity. More
Will definitely return on a summer day when the ocean view is visible. The driveway does not explain the direction to the Safari Room, difficult to find it at night. We dined at the Safari Room on a very cold night. Couldn't believe there was... no VALET! The entrance is not very inviting, and the lobby is not decorated elegantly like you would expect. The bar area is beautiful, exquisite mahogany and nicely lit. The dining room is not at all cozy or intimate. Very bare, no ambiance. Service was excellent. Just a little slow. Food was great. Loved the honeycomb on the cheese dish. Good crusted Salmon. Excellent Short Ribs! Very lean and tender. Delicious Creme Brûlée! More
First visit. Our bartender and server was Hogan. He was terrific. Food and service was equally excellent. I had onion soup and wife had chowder. Very happy with both. Entrees we're short ribs and steak sandwich. Also very good. No complaints. Only irritating occurrence. We... stopped in during the day to make reservations and we're told they couldn't possibly fit us in tonight. We decided to come in anyway and try to get a seat at the bar. There were two people at the bar and restaurant was almost empty!? We were the only ones at the bar when we left and the restaurant was still almost empty. I don't get it. Very enjoyable visit anyway. More
Worst worst dinner we had in Newport. reservations were for 7. Didn't get seated till almost 7:30. Restaurant was 1/4 full. My chicken was completely inedible. My friends burger was so so that he took 2 bites and passes. My other friends lobster mac and... cheese was a pathetic excuse for soupy mac & cheese with some lobster . No wonder place is empty - service and food was awful. Great view. More
Hi Trip711628, thanks for dining with us at the Safari Room at OceanCliff. We appreciate the feedback and we are sorry to hear about your experience. If you would like to discuss this further please contact our General Manager, Joe Pitrone, at [email protected].
If you are looking for a classy place to eat out that great dinner in Newport RI then this is one of those places. One time we went in my wife and I as they had a sign to go in for Hot Chocolate. We... did and it was the best I have ever had, Like eating fudge. also had some pastry with it. a bit on the expensive side to be sure.But it was worth every penny. We have also gone in for some really great will great is not a good word, Outstanding is the correct word. Set by itself near the mansions and cliff walk this is a truly romantic spot for dining. The views are breathtaking overlooking the ocean. Not a place to bring the kids for dinner. I dont bring mine and they are married. More
Barry, wow! Thank you so much for the wonderful review! We love hearing that we have exceeded our customers' expectations when dining with us. We hope you will join us again for date night, or even with family or friends sometime as well. We would... More
We had a perfect casual dinner with an amazing sunset view . The waitress was very attentive . It is not expensive , but it's not a 5 star dining menu, very casual . Would go again . A much cheaper alternative to Castle Hill... Inn. More
Alena- we are so happy to hear you were able to enjoy a casual night out with us at The Safari Room. Thank you for the wonderful review and taking the time to leave us feedback. We look forward to welcoming you back again soon!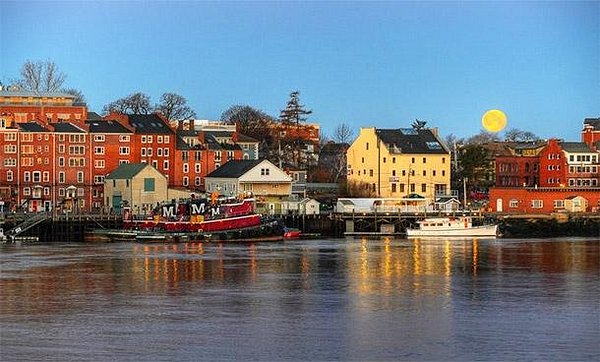 THE SAFARI ROOM, Newport - Menu, Prices & Restaurant Reviews - Tripadvisor
The Safari Room at OceanCliff
Updated by the business 1 month ago
Popular dishes
View full menu
Clam Chowder
Lobster Roll
Flatbread Lobster Pizza
Roasted Beet Salad
Filet Mignon
Artisan Soft Pretzels
Fish and Chips
Cheeseboard
Lobster Bisque
Location & Hours
Suggest an edit
65 Ridge Rd
Newport, RI 02840
You Might Also Consider
Pasquale's Pizzeria Napulitana
5.9 miles away from The Safari Room at OceanCliff
Bobby G. said "It took me a long time to get over to Pasquale's after hearing all the hype upon my return from the west coast. I've been a couple of times now - dining at the restaurant on both occasions. If you go for prime dinner hours - be…" read more
Burger King
4.8 miles away from The Safari Room at OceanCliff
Michael R. said "It's modern So I wanted a quick lunch before heading back to base and realized I haven't had a burger in awhile. Now I know I can get BK back home but I need to get back to class. I decided to eat inside because I don't like the…" read more
in Burgers, New American, Fast Food
Amenities and More
28 More Attributes
About the Business
The Safari Room Restaurant and Bar at OceanCliff is known for providing extraordinary culinary experiences both indoors and out. Our experienced team of culinary professionals provide the ultimate dining experience, utilizing only the finest ingredients, including a selection of fresh, local seafood, prime aged beef, and exotic house specialties, all while offering panoramic views of Narragansett Bay. Specializing in world-class cuisine and exceptional service, the Safari Room offers a relaxing and inviting setting that is an award-winning special event venue. …
Ask the Community
Ask a question
Yelp users haven't asked any questions yet about The Safari Room at OceanCliff .
Recommended Reviews
1 star rating Not good
2 star rating Could've been better
3 star rating OK
4 star rating Good
5 star rating Great
Select your rating
Overall rating
107 reviews
Probably the best Calamari & NE Clam chowder I have ever had! Wow. Both were done to perfection and the flavor... OMG. The sauce for the calamari had sneak up and bite you heat. I'm sweating as I'm typing this note. Forget about downtown you'll be just as happy here with plenty of parking.
Business owner information
Business Manager
Jul 23, 2018
Dear Tom, thanks so much for dining with us and taking the time to leave us such a wonderful review! We hope to see you again soon.
Was not happy with my experience here for restaurant week. We had a large party and were seated in the corner and my seat was next to a tree planed in a large pile of dirt. I felt gross being next to dirt as I dined. And then we were told they were only doing the restaurant week menu which was extremely limited and I was not happy about. What reStaurant week menu doesn't include chicken??!! Then I was told they were out of the alcohol I wanted. The experience was just frustrating in the first 10 seconds of being there that we actually just finished our drinks and went elsewhere to eat.
The good..The bad...And the ugly. The good: The chowder..The cheese plate...The general Atmosphere....January at 5pm on a Saturday night (1 of 2) tables occupied. The Bad: My Asian Chili Cod has stir fried vegetables that were so salty with soy sauce that I needed a spoon of rice each time...And even then the salt came through disrupting the pleasant Cod. For the price....I expected better judgement by the cook...I've had less salt in a T.V. dinner. The ugly: Be careful! New management has decided it is a wonderful idea to upcharge and pad the bill with bottles of water for 14$. They are sneaky and present the question as "still or bubbly water?". But never let on that you are going to pay if you say still. To add a bit of sourness to the situation ...No one at our table of 6 ever remembers being asked .....We just were given water from a bottle. Really? Not even a choice....Is business that bad that you can't make it without expensive water charges. Fancy weddings and rich Newporters come here...but that doesn't mean people should be expected like there are no limits on there spending. If your not rich....I guess you shouldn't have dinner here.
We had appetizers and drinks on the lawn. View is great and service was very good. A little out of the way which makes it even better! Tip arrive an hour or so before sundown and get a chair and stay cool!
Dec 31, 2021
Hello BS- thanks so much for the wonderful review and tip for our guests! We agree – sundown is a great time to visit and catch a spectacular sunset! We hope you will visit us again next time you are in Newport!
I have to start by saying this was not our first choice for lunch, however since The Lawn at Castle Hill was full, we decided to go here after a recommendation from my father. This place has a great view especially when they sit you right at the end of the patio, and centered. It was very relaxing but if you are in a rush to eat you might think about going somewhere else. Some of the staff were very attentive, however our waitress was no where to be found. I think because of this, the hostess took over our table and served us for the rest of the time we were there. She was incredibly nice, and stopped by several times. After taking our order, the only time we saw our initial server was when she came by to ask us if we needed anything else, which was after we placed our dessert/drinks order with the hostess. Then we saw her again when it was time to pay the bill (they don't take Discover). Overall, the food and atmosphere were great. We were just unlucky with our server. We each started with stuffies that were in our opinion done very well. The sauce that came with them was delicious! My lobster roll was done perfectly, and it was slightly warm just the way I like them. I am not a fan of lobster rolls served with very cold meat! The girlfriend had a chicken ciabatta which was a good portion, and had great flavor to it. Lastly, we shared the carrot cake for dessert and it was also delicious. We will be back soon!
See all photos from Chris R. for The Safari Room at OceanCliff
I went here for brunch with my wife child and service dog, the restaurant staff was very accommodating and friendly. The Bloody Marys were good and so was the food. Beautiful view of the ocean and great event space.
Dear Ruben, thanks for dining with us at The Safari Room and taking the time to leave us such a wonderful review! We hope to see you again soon!
I have been going to the Safari Room for a number of years and always love it. The food is great. The service is lovely. But last summer, the entire inside area was swarmed with bees that ended up in my food. Tonight, I left with a mosquito bite the size of a dime on my forehead. There is no reason why there couldn't be insect repellant candles outside. It would help with mosquitoes and provide some much needed light outside on the deck at night. It's poor management that this hasn't been thought of... a customer should not leave such a beautiful place with bites all over their bodies!
My husband and I visited the Safari Room during restaurant week on Saturday 11/10. It was also our 1st year anniversary and we were vacationing in Newport. I had the a green beet and apple salad, the carne asada tacos, and the chocolate mousse dessert. Everything was amazing!! My husband had the fish and chips with the best tartar sauce and apple bread pudding for dessert; it was seriously so good. Also the view is amazing. Thanks to the staff for your great service. Please visit them, we are looking forward to our next visit.
Great service,awesome views. Crab cakes and cheese board were awesome. Nice place to stop in between lunch and dinner. They offer nice combo plates of food and wine pairings. Hard to get a reservation but we walked in and got a table right away.
Was visiting some family with ties to Newport, and they chose Safari Room for dinner. Had to grin and bear it in person, because manners, but happy to share truth with my fellow Yelpers. While set in a beautiful location, the Safari Room is a poorly thought-out and executed restaurant. You can keep reading for details, or you can save time and begin searching for another dining option now. Other than the name and some straw hung from the ceiling, there is no rationale for the safari theme. (Well, maybe that explains why there was a bug crawling on the wall behind my cousin.). Our server was nice, and obviously new to the job, so I won't disparage for some over-shares and slight hiccups. I do have to take points away for appetizers not arriving for an hour and ten minutes after our party of six sat down. More points deducted for utensils not being replaced and empty dishes remaining on the table too long. Perhaps the wedding next door dominated the kitchen's and servers' attention, and that was why several entrees came out cold. At that point, we chose not to mention it, using that bird-in-the-hand logic to determine cold food was better than waiting for a re-fire to arrive. The food itself was fine, unremarkable -- if not for the bizarre concept and poor service, I would have thought it overpriced but not Yelp-worthy.
5 other reviews that are not currently recommended
Sweet Maries Tea Cottage
Morgan D. said "Each time we go here the food is delicious as well as the ambiance. But - nothing is better then the service. The owner is incredibly accommodating and kind. We have had nothing but the best service and best experience here each and…" read more
in Sandwiches, Tea Rooms, Cupcakes
Panera Bread
6.6 miles away from The Safari Room at OceanCliff
Keshia A. said "I was visiting the area for the weekend and stopped on in. It was a very cozy location and had plenty of space to sit and awesome, fast staff." read more
in Sandwiches, Salad, Soup
Collections Including The Safari Room at OceanCliff
Newport State of Mind
Rhode Island
By Gianna C.
By Courtney H.
By Alex P. T.
Must Dos In Newport
By Samantha O.
By Steve O.
By Zachary S.
By Nicole D.
People Also Viewed
The Dining Room at The Vanderbilt
The Pineapple Club
Bar & Board Bistro
Tavern On Broadway
One Bellevue
Caleb & Broad
La Forge Casino Restaurant
Stoneacre Garden
The Fifth Element
Best of Newport
Things to do in Newport
American Food Near Me
Bars Near Me
Late Night Food Near Me
Lemonade Near Me
Browse Nearby
Restaurants
Things to Do
Dining in Newport
Search for Reservations
Book a Table in Newport
Other Places Nearby
Find more Bars near The Safari Room at OceanCliff
Find more New American near The Safari Room at OceanCliff
People found The Safari Room at OceanCliff by searching for…
Crab Cake Sandwich Newport
Fine Dining Newport
Fried Clams Newport
Happy Hour Newport
Kids Restaurants Newport
Mothers Day Brunch Newport
Narragansett Ri Newport
Prime Rib Newport
Private Event Newport
Safari Grill Newport
Safari Room Newport Ri Newport
The Safari Room At Castle Hill Inm Newport
Travel Guide
Art Galleries
Historic Homes & Buildings
Historic Sites
Lighthouses
Newport Mansions
Historical & preservation societies
Marinas & Harbors
Motorized Charter
Family Favorite Beaches
Hidden Gem Beaches
State Beaches
Lakes & Ponds
Dog-Friendly Beaches
Music & clubs
Performing arts
Spectator sports
Drive-in movie theaters
Indoor activities
Pick Your Own
Nature & science
Parks & trails
Winter outdoor fun
Spa & wellness
What to do in Rhode Island now
This Weekend
Newport Family Summer Getaway
Summer Like a Vanderbilt
Rhody Art & History Immersion
Urban Family Escape
Ocean State Biking Adventure
Northern RI Arts & Culture
Coastal Family Fun
Block Island Retreat
Ocean State Food & Drink Tour
Arts & Culture Family Experience
Great Outdoors Family Adventure
Family Fun & Games
Newport Arts & Culture Experience
Central-Northern RI Arts & Culture Experience
The Rhody Mix Experience
Block Island/ New Shoreham
Broadway, Newport
Chepachet Village
Downtown Westerly
Garden City, Cranston
Hope Street, Providence
Main Street, East Greenwich
Thames Street, Newport
Westminster Street, Providence
Wickenden Street, Providence
Wickford Village
Unplugged on Block Island
Cocktails & Culture
Boos & Brews
Take a Hike
Birds Flock Here in the Fall
Early Black History in Providence
Nature & Luxury in South County
Upscale Romance in Newport
Newport with Your Squad
Fun & Frugal Winter Break
A Classic Coastal Christmas
Winter Family Fun in Northern Rhode Island
Shop like a local
This weekend
Free events
Fall in Rhode Island
Submit Events
November 2023 Events in Rhode Island
December 2023 Events in Rhode Island
Hotels & motels
Bed and breakfasts, inns & guesthouses
Rentals & reservation services
Waterfront Campgrounds
State Campgrounds
Delivery & takeout
Clam shacks
Coffee & cafes
Desserts & ice cream
Outdoor Dining
Bars & Pubs
Breweries & distilleries
Vineyards & Wineries
Speakeasies
Blackstone Valley
Block Island
Newport County
South County
Warwick & West Bay
Tourist info centers
Travel guide
Airports & airlines
Car rentals
Electric vehicle charging stations
Rhode Island Public Transit (RIPTA)
Colleges & universities
#VisitRhodeIsland
Special offers
Rhode Island T.F. Green International Airport
Rhode Island in the news
Move your business here
Celebrate Pride in RI
Accessibility in RI
International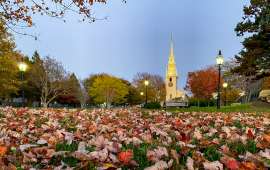 The Safari Room
65 Ridge Rd, Newport, RI 02840-3717
(401) 849-4873
Additional Information
Restaurants.
All efforts have been made to ensure the accuracy of the information on this website, however it is subject to change. Information is updated in an ongoing manner in partnership with local tourism offices, individual businesses and organizations and via a direct feed from goprovidence.com, discovernewport.org, southcountyri.com and Yelp.com.

Industry Partner
Leisure Travel

Story Ideas
Fun-Sized Rhode Island
Rhode Island in the News
Free Travel Guide
Contact Visit Rhode Island
Rhody Resilient
What's New in Rhode Island
Downton Abbey Lifestyle
Rhode Island Foodways
Hidden Gems
Fall Enchantment
Holiday Excitement
Image Library
Meetings & Conventions
Privacy Policy
Partner Portal
SMS Privacy Policy
SMS Terms & Conditions
The Safari Room
scenic views
good for groups
healthy food
good for business meetings
good for special occasions
Related Searches
the safari room newport •
the safari room newport photos •
the safari room newport location •
the safari room newport address •
safari ocean cliff newport •
safari @ ocean cliff newport •
safari room newport •
safari room at oceancliff newport •
safari room restaurant newport •

Your Privacy Choices
Bahasa Indonesia
Los Angeles
Philadelphia
San Francisco
Washington, D.C.
Great Britain
Netherlands
Philippines
More Great Places in Newport:
Foursquare © 2023 Lovingly made in NYC, CHI, SEA & LA
You might also like

Stoneacre Garden
"Get the Biscuits! Amazing!"

The Dining Room at Castle Hill Inn
590 Ocean Ave

Bar · $$
150 Broadway
"The best place we've tried in Newport. Great cocktails, fish & Chips and a fantastic beet pear salad with fresh grilled tuna. Perfect!"

Appears on 4 lists
Newport's Buried Treasures
Created by Melissa Breen Moniz 3 items • 1 follower

USA: Drinks & Eats
Created by Kaitlyn Soares 180 items
Top places in the area
Is this your business claim it now..
Make sure your information is up to date. Plus use our free tools to find new customers.
You must enable JavaScript to use foursquare.com
We use the latest and greatest technology available to provide the best possible web experience. Please enable JavaScript in your browser settings to continue.
Download Foursquare for your smart phone and start exploring the world around you!
OceanCliff Hotel
Stone House Inn
Meet the Team
Upcoming Events
Packages & Deals
Regatta Place
Safari Room Restaurant
Goat Island Marina
Schooner Aurora
Meeting & Events
Plan Your Event
The Newport Experience
The Newport Experience is a hospitality company specializing in oceanfront weddings, social events and corporate retreats in Newport, RI. Our portfolio of fine properties includes: OceanCliff Hotel on famed Ocean Drive, Safari Room Restaurant, Stone House Inn, Regatta Place, Goat Island Marina and Schooner Aurora.
Steeped in Newport's rich sailing legacy and stirring with New England tradition, the Newport Experience offers guests the unique seclusion and spectacular beauty of a private oceanfront getaway. From corporate functions to weddings and rehearsal dinners, our illustrious group of event specialists will guide you through every step to ensure an unforgettable affair for you and your guests.
Safari Room Restaurant
Loading ...
Failed to load image.
Hotel Arkaimskie Prostory
About hotel arkaimskie prostory.
Hotel Room You'll have a private room with all the hotel's amenities
Latest deals for Hotel Arkaimskie Prostory
* Total includes estimated local taxes & fees payable on check out.
Prices are based on 1 night, not including taxes and fees
Reviews of Hotel Arkaimskie Prostory
What's nearby.
When to book a room at Hotel Arkaimskie Prostory
Faqs when booking at hotel arkaimskie prostory, where is hotel arkaimskie prostory located.
Hotel Arkaimskie Prostory is located at Molodyozhnaya 1a, 0.8 miles from the center of Aleksandrovskiy. Arkaim is the closest landmark to Hotel Arkaimskie Prostory.
When is check-in time and check-out time at Hotel Arkaimskie Prostory?
Check-in time is 7:00 AM and check-out time is 8:00 PM at Hotel Arkaimskie Prostory.
How far is Hotel Arkaimskie Prostory from the airport?
Hotel Arkaimskie Prostory is 60.8 miles from Magnitogorsk.
How does KAYAK find such great Hotel Arkaimskie Prostory hotel deals?
KAYAK scours the web for all room deals available at Hotel Arkaimskie Prostory in Aleksandrovskiy and lets you compare them to find the best rate for your stay. Many different travel sites will offer discounts or deals at different times for rooms at Hotel Arkaimskie Prostory and KAYAK will provide you with prices from a huge range of travel sites. That means that you can always find a great deal for Hotel Arkaimskie Prostory.
Nearby hotels and places to stay
Most recommended, good to know.
Safari Room
Safari room, established in 1953, the best little steakhouse in mission hills, steaks | seafood | cocktails, the best little steakhouse in mission hills, serving since 1953..
We're about to venture into something exciting! ONLINE ORDERING! With all the choices available, we are delighted that you have selected our restaurant to satisfy your appetite. On behalf of the entire team at the Safari Room, we extend you a very warm welcome and we look forward to serving you.
Monday - Thursday | 11:00AM - 9:00PM Friday | 11:00AM - 10:00PM Saturday | 10:30AM - 10:00PM Sunday | 10:00AM - 9:00PM
The Best Ingredients!
The Safari Room has been serving Angelenos excellent, high-quality and affordable takeouts for over 60 years. We serve USDA choice meats, crisp garden salads, fresh steamed vegetables and real mashed potatoes, along with our infamous twice-baked potato. Our chef takes pride in making all of the dressings, gravies, sauces and soups in our very own kitchen. You will find that the dishes are all deliciously satisfying.
Our Infamous Signature Dinner!
Served with Soup du Jour or Salad, Vegetables and Choice of Potatoes or Rice Pilaf, Dinner Roll
Broiled Pork Chops
Boneless, Tender, Center-Cut Pork Chops, served with Applesauce and Bordelaise Sauce, Soup du Jour or Salad, Vegetables and Choice of Potato or Rice Pilaf, Dinner Roll
New York Steak
Mouth-Watering Steak, served with Soup du Jour or Salad, Vegetables and Choice of Potatoes or Rice Pilaf, Dinner Roll
Small Top Sirloin Steak
Perfectly Charcoal-Broiled Top, served with Vegetables, Mashed Potatoes and Garlic Toast
Liver - Greek Style
Cut into small pieces and perfectly seasoned w/lemon and herbs, served with Vegetables and Mashed Potatoes
Cocktails | Drinks
Drinks & cocktails bar, the best cocktails, *enjoy one of our awesome signature mai tais*.
If you've ever had one, you know what I'm talking about! The Safari Room is your neighborhood cocktail bar that's big on hospitality. Our full-service bar has 18 stools and 4 large-screen TVs...serving soft drinks, liquor, wine, champagne, bottled beers and draft beers. You can also dine at the bar while watching your favorite sporting event.
LATEST NEWS
[NEWS_INFORMATION]
Happy Customers!
"We started with a house salad and lots of blue cheese dressing on it which is homemade and that was a real winner. The homemade tartar sauce was another big winner."
"Love this old school place! Drinks are the best and heavy handed. The staff is legit and friendly."
"5 out of 5 stars! If you're craving a great steak, give Safari Room a chance, you won't be disappointed!"
Check out our reviews.
Vacation Rentals
Restaurants
Things to do
Chelyabinsk Tourism
Chelyabinsk Hotels
Chelyabinsk Bed and Breakfast
Chelyabinsk Vacation Rentals
Flights to Chelyabinsk
Chelyabinsk Restaurants
Things to Do in Chelyabinsk
Chelyabinsk Travel Forum
Chelyabinsk Photos
Chelyabinsk Map
Chelyabinsk Travel Guide
All Chelyabinsk Hotels
Chelyabinsk Hotel Deals
Chelyabinsk Motels
Chelyabinsk Campgrounds
Chelyabinsk Hostels
Chelyabinsk Business Hotels
Chelyabinsk Spa Resorts
Chelyabinsk Family Hotels
Chelyabinsk Luxury Hotels
Romantic Hotels in Chelyabinsk
Chelyabinsk Beach Hotels
Chelyabinsk Green Hotels
5-stars Hotels in Chelyabinsk
4-stars Hotels in Chelyabinsk
3-stars Hotels in Chelyabinsk
Chelyabinsk Hotels with Free Parking
Chelyabinsk Hotels with Pools
Pet Friendly Hotels in Chelyabinsk
Chelyabinsk Hotels with Steam Room
Chelyabinsk Hotels with Soundproof rooms
Chelyabinsk Hotels with Game room
Chelyabinsk Hotels with Bridal Suite
Chelyabinsk Hotels with Boats
Chelyabinsk Hotels with Bike Rentals
Chelyabinsk Hotels with Allergy-free rooms
Chelyabinsk Beach Spa Hotels
Chelyabinsk Pet Friendly Beach Hotels
Chelyabinsk Beach Suite Hotels
Hotels near Pedestrian Street Kirovka
Hotels near Gagarin Park
Hotels near State History Museum of South Ural
Hotels near Museum of Labor and Fighting Glory
Hotels near Lake Uvildy
Hotels near Monument of Beggar Man
Hotels near Ice Arena Traktor
Hotels near Chelyabinsk Train Station
Hotels near Monument to Kurchatov
Hotels near Revolution Square
Hotels near Chelyabinsk Zoo
Hotels near Alexander Nevsky Church
Hotels near Victory Garden
Hotels near Holy Trinity Church
Hotels near (CEK) Chelyabinsk Airport
Moon Palace Jamaica
Disney's Animal Kingdom Lodge
Bellagio Las Vegas
Grand Hyatt Baha Mar
Disney's Coronado Springs Resort
Aulani A Disney Resort & Spa
Secrets Maroma Beach Riviera Cancun
Resorts Hedonism (Hedonism II Resort)
Hilton Rose Hall Resort & Spa
Earthly Paradise Bird Nest Resort
The Westin Reserva Conchal, an All-Inclusive Golf Resort & Spa
Flamingo Las Vegas Hotel & Casino
Hyatt Ziva Cap Cana
Dreams Onyx Resort & Spa
Excellence Playa Mujeres
Popular All-Inclusive Resorts
Popular Beach Resorts
Popular Family Resorts
Popular All-Inclusive Hotels
Popular Hotels With Waterparks
Popular Honeymoon Resorts
Popular Luxury Resorts
Popular All-Inclusive Family Resorts
Popular Golf Resorts
Popular Spa Resorts
Popular Cheap Resorts
All Chelyabinsk Restaurants
American Restaurants for Breakfast in Chelyabinsk
Cafés in Chelyabinsk
Chinese Restaurants for Lunch in Chelyabinsk
European Restaurants with Delivery in Chelyabinsk
Fast Food Restaurants in Chelyabinsk
Italian Restaurants in Chelyabinsk
Japanese Restaurants in Chelyabinsk
Mediterranean Restaurants in Chelyabinsk
Pizza in Chelyabinsk
Russian Restaurants in Chelyabinsk
Sushi in Chelyabinsk
Vegan Restaurants in Chelyabinsk
Vegetarian Restaurants in Chelyabinsk
Best Hamburgers in Chelyabinsk
Best Ice Cream in Chelyabinsk
Best Donuts in Chelyabinsk
Breakfast Restaurants in Chelyabinsk
Dinner Restaurants in Chelyabinsk
Bakeries in Chelyabinsk
Coffee & Tea in Chelyabinsk
Desserts in Chelyabinsk
Late Night Restaurants in Chelyabinsk
Private Dining Restaurants in Chelyabinsk
Restaurants with Outdoor Seating in Chelyabinsk
Travel Guides
GreenLeaders
Chelyabinsk
Things to Do
Travel Stories
Rental Cars
Add a Place
Travel Forum
Travelers' Choice
Help Center
Europe
Russia
Urals District
Chelyabinsk Oblast
Chelyabinsk
Chelyabinsk Restaurants
Da zio Pino
Ratings and reviews, location and contact.
DA ZIO PINO, Chelyabinsk - Restaurant Reviews, Photos & Phone Number - Tripadvisor