Awards Season
Big Stories
Pop Culture
Video Games
Celebrities
'Whatever You Say, Stove': Celebrating a Decade of 'Bridesmaids' With a Behind-the-Scenes Look
Believe it or not, the now-classic comedic romp Bridesmaids  debuted in theaters ten years ago. Yes — the women-helmed hit is a decade old. Sure, we're feeling kind of old, but, on the bright side, this momentous occasion has provided us with the perfect excuse to rewatch Kristen Wiig, Maya Rudolph, Rose Byrne, and an Oscar-nominated Melissa McCarthy in all their glory. 
So, whether Bridesmaids  is your go-to comedy comfort movie or if you're finally watching it for the first time, dive into our behind-the-scenes look at this enduring classic.
It All Started With a Homework Assignment
Did you know that Bridesmaids stems from Knocked Up (2007)? Produced, written and directed by Judd Apatow, Knocked Up starred Seth Rogen, Katherine Heigl and Paul Rudd, and told the story of Ben Stone (Rogen), a man who's shocked to find out that a one-night-stand has real-world consequences when Alison Scott (Heigl) shows up on his doorstep — pregnant.
Sharp-eyed movie watchers may remember that the film also featured Saturday Night Live (SNL) star Kristen Wiig as Jill. Honestly, Jill was a bit part, but Apatow challenged Wiig to run with it and lean into improv. The SNL star, of course, hit it out of the park. Impressed, Apatow gave Wiig a homework assignment, saying, "Write a script for a movie starring yourself, and I'll produce it!" Years later, Wiig and her writing partner, Annie Mumulo, pitched what became Bridesmaids (2011) to Apatow.
By the way, this wasn't the first time an Apatow-assigned piece of homework led to a blockbuster comedy movie. In fact, Steve Carrell turned it a pretty successful assignment too: The 40-Year-Old Virgin  (2005).
More Than Just a Writing Partner
Kristen Wiig penned Bridesmaids while starring on Saturday Night Live , but she didn't write it alone. Her co-writer, Annie Mumolo, also wrote 2017's Megan Leavey and 2021's Barb and Star Go to Vista Del Mar , which Wiig starred in to much acclaim. 
Bridesmaids , which marked the duo's first big outing, earned them an Oscar nomination for Best Original Screenplay — something that, sadly, doesn't happen all too often in the realm of comedy.
Mumolo was on set during the filming of Bridesmaids   — just in case some part of the script needed to be reworked. Being on set had some other perks. That is, just in case the director was looking for someone to play a nervous airplane passenger, Mumolo could step in. That's right — next time you rewatch the movie, look for Mumolo alongside Wiig on that flight to Las Vegas.
Melissa McCarthy as Megan — Brought to You By… Guy Fieri?
Who was the real breakout star of Bridesmaids ? Undoubtedly, Melissa McCarthy — although, we must admit, the cast is incredibly stacked, especially in hindsight. Before Bridesmaids McCarthy had been a working actor since 1997 or so. In fact, many fans know her best for her run on Gilmore Girls (2000-2007) as Sookie St. James. But in the wake of Bridesmaids , McCarthy has been launched into a whole new stratosphere of stardom. And she has one unusual person to thank for it: Guy Fieri.
Yes, Food Network star and restaurateur Guy Fieri, who's most famous for shows like The Next Food Network Star (which he won in 2006), Ultimate Recipe Showdown and, perhaps most famously, Diners, Drive-ins and Dives. As you may know, Fieri brings a certain frenetic energy and attitude to everything he does, and when McCarthy first developed her Bridesmaids' character, Megan, Fieri's energy served as her inspiration.
On a 2011 episode of Conan she said, "Really, when I first read [the script], the first person that I thought of was Guy Fieri from the Food Network… I tried for a long time to convince them to let me wear short, white, spiky hair, and they were like, 'You can't actually be Guy Fieri.' Cut it off at some point!" And, hey, it worked out! Not only did McCarthy take her career to the next level, but she also earned an Oscar nomination for Best Supporting Actress — something that's relatively unheard of since dramas often get more attention at the Oscars than comedies.
Jon Hamm Wasn't Supposed to Play Ted
Remember the opening "romp" between Wiig and Ted, played by Mad Men star Jon Hamm? Director Paul Feig choreographed it as a "professional wrestling scene" rather than a "love scene." And it was just one way of presenting Ted as the world's worst "friend with benefits." Now, can you imagine a Bridesmaids world in which Jon Hamm didn't play Ted?
Well, that nearly happened. Feig originally tapped Hamm to play the sweet side character that Wiig ends up falling for — you know, the Chris O'Dowd role. Unfortunately, Hamm was too busy to take on that big of a role, so Feig downsized Hamm's part, casting him as Ted. In a September 2020 interview, Feig said, "It was just like, who could be funnier than him being this a–hole guy who is weirdly charming? And he's so gorgeous [that] of course you put up with more than you might normally."
Fun Fact: You won't find Hamm's name in the credits. The actor suggested his name be left off, fearing that people who spotted him might get the wrong impression about Bridesmaids  and think it to be some sort of Mad Men -like drama. (Whatever you say, Stove .)
Now, with all of these behind-the-scenes tidbits under your belt, you're primed for a Bridesmaids  rewatch — and, more importantly, you're ready to partayyyyyy.
MORE FROM ASK.COM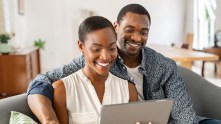 Something went wrong. Wait a moment and try again.

Making Star Trek VI: The Undiscovered Country
The sixth Star Trek feature — the last to include all the regulars from The Original Series — marked Nicholas Meyer's return to the director's chair and his grittier take on the Star Trek universe. The Enterprise once again reflected a more militaristic design sensibility.
Although Meyer had pushed for and succeeded in giving Star Trek a visual overhaul when he co-wrote and directed The Wrath of Khan , this time even he felt constrained by what had become established:
There are certain things about Star Trek that are immutable. You don't change them, or you can only change them in very limited, cosmetic ways.
At first, Harve Bennett, who had produced every Star Trek film since The Wrath of Khan , went back to the idea of a prequel that had been raised by Ralph Winter for Star Trek IV five years earlier. He and The Final Frontier writer David Loughery wrote a script entitled The Academy Years , also known at some point as The First Adventure , which would have seen the familiar characters played by younger, and less expensive, actors.
Gene Roddenberry and Martin S. Davis, the CEO of Paramount's parent company, rejected the idea. With the twenty-fifth anniversary of Star Trek only one year away, the studio turned to Meyer and Leonard Nimoy to quickly come up with an appropriate adventure, using all the original actors.
Meyer recalled in an interview with the official Star Trek website in 2014 that it was Nimoy who came up with the idea of using the end of the Cold War as inspiration:
He had an idea, the germ of an idea of how to make Star Trek VI . Basically, as he put it, "The wall comes down in outer space." The wall had just come down in Berlin. As he explained to me, the Klingons had always been Star Trek 's stand-in for the Russians. If there was no more Soviet Empire, as there was no more Klingon Empire, who am I? Who am I if I have no enemy to define me?
Meyer hashed out the details with Denny Martin Flinn, originally a theater man who had gone into writing mystery novels and who had worked as Meyer's assistant for the preceding four years.
Flinn told Cinefantastique in 1992 that he felt Star Trek failed when it relied too much on science fiction. "Maybe that's part of why nobody likes Star Trek I and V very much." The trick was capturing the "wagon train to the stars" spirit Roddenberry had pitched to NBC almost thirty years earlier.
Star Trek is best when it's a morality play. That's what Gene called the original episode. So when Leonard came up with the idea that the Klingons could stand in for the Russians, and we could deal with the end of the Cold War, we were home free in terms of fundamentals that we knew worked.
But contrary to Roddenberry's vision, Meyer and Flinn weren't afraid to show the Starfleet crew as flawed. Kirk in particular displays bigotry toward the Klingons, whom he can't forgive for killing his son.
But he was intelligent enough to ask what does the future have to offer? Maybe peace isn't wrong? I think we were lucky to be able to see Kirk as a man who, if he was rigid, at least recognized his own rigidity. It allowed us to create a character that, in essense, was a spokesman for the uncertainties and the whole idea of the undiscovered country. The idea of the future being scary really got nailed down because we had a character that could say that.
Shatner agreed:
The portrayal of Kirk attempts to show a man who has spent a lifetime imbued with the idea that his mission in life is to subdue, subvert and make the enemy submit to his nation's or his Federation's view. That's his whole training, a military training. He learns differently, and that is the classic dilemma that Star Trek has sough to present in its most successful shows.
But the actor felt there was one scene in which Meyer and Flinn had gone too far. When Spock pleads with his captain that the Klingons are dying, a vicious Kirk says, "Let them die!" Shatner writes in his Star Trek Movie Memories that the camera originally stayed with Kirk, who made a dismissive gesture to suggest he didn't really mean it. Meyer cut that part from the film.
It took eleven months to get Star Trek VI done, a breathtaking pace for Hollywood.
The rushed production, and a limited budget, did mean there were casualties. There was no money to build, or rebuild, all-new sets, so many had to be borrowed from The Next Generation . The Enterprise -D's observation lounge was tweaked to become the Enterprise -A's dining room. Engineering and sickbay were used unchanged. (The sickbay scene was shot virtually in the dark, so viewers couldn't tell it was really The Next Generation 's.) The bridge had only been partially built for Star Trek V and needed to be redressed in darker colors anyway to reflect Meyer's tastes. The only new Enterprise set was the galley.
A planned prologue written by Flinn for every one of the seven principal actors was cut.
The scenes demonstrated who those people were and what they did when they weren't on the Enterprise .
Kirk would have retired from Starfleet, living in San Francisco with Carol Marcus. An inebriated McCoy would have been picked up from a dinner with other physicians. Scotty was lecturing at the Academy. Uhura had a radio show. Chekov was found losing a game of chess to a Betazoid.
The only career change that did make it into the film was Sulu's captaincy of Excelsior , something George Takei lobbied long and patiently for.
Giving all the supporting cast meaningful parts to play wasn't easy. Producer Ralph Winter told Cinefantastique ,
That is the challenge of doing something like this as opposed to doing James Bond or Indiana Jones , where it's clear there's only one hero with a lot of supporting character.
Also unlike an original production, the supporting cast in this case had a leg to stand on, said Flinn:
What a writer or a director tries to do is tell the story as effective as possible. But in Star Trek , part of it is that the story is just an episode and you're adding to the 25 years of lore of these people. The audience wants to know what happened to Uhura and Sulu.
The evocative ending, with the Enterprise disappearing against "the second star on the right and straight on till morning," followed by the dramatic flourishes of the key actors' signatures, was clearly intended as a farewell to Star Trek 's first and most famous crew.
But like most farewells in the Star Trek universe, it was not really the end. There would be a Star Trek VII and some of the original cast would be around to make that voyage as well.
Interesting reading, particularly the part where actors had to be bribed to eat blue squid.
Submit comments by email .
Behind the Scenes
Screenwriter, production studio, production design, music (score), tired of ads, logging out…, logging out....
You've been inactive for a while, logging you out in a few seconds...
W hy's T his F unny?
Screen Rant
Star trek: 10 facts you didn't know about the undiscovered country.
The Undiscovered Country is a great Star Trek film, but how much do you know about what went down behind the scenes?
December 6th, 1991 saw one of the darkest Star Trek films meet the eyes of millions of fans. Star Trek VI: The Undiscovered Country is considered to be among the best Star Trek films ever made, serving as a final hurrah for the cast of Star Trek: The Original Series .
RELATED:  Star Trek: 10 Facts You Didn't Know About The Voyage Home
Given that this was going to be the final adventure for William Shatner, Leonard Nimoy, DeForest Kelley, and more, its understandable that there was a lot going on behind the scenes to ensure they'd get a strong farewell. Now that VI is nearly 30 years old, there're some facts fans should know.
It Was Almost A Prequel
After the failure of Star Trek V: The Final Frontier , producers Harve Bennett and Ralph Winter went back to the drawing board, with Bennett crafting a fairly bold pitch. According to Bennett , the proposed film would have told the tale of how Kirk and Spock first met.
This new film caused division between Bennett and the original cast, with William Shatner in the behind the scenes feature on the DVD commenting that it truly made him and the rest of the cast feel old. The project was canceled, though we did eventually get a pretty solid origin film in 2009's Star Trek .
Walter Koenig's Scrapped Draft
William Shatner, Leonard Nimoy, and even James Doohan had done work behind the scenes of the Star Trek films, so Chekov actor Walter Koenig decided to take a stab at it. Koenig penned an outline for Star Trek 6 , which just so happened to be even darker than the one fans got.
In Koenig's pitch, which he detailed at a convention in North Carolina in 1991, the crew were all retired save for Spock, who commands a new crew. When a xenomorph-like alien race take over Spock's ship, the old crew must save them, with the resulting bloodbath only sparing Spock and McCoy. The producers rejected this pitch and brought in  Wrath of Khan director Nicholas Myer.
William Shatner Disliked Kirk's Racism
According to 'Star Trek Movie Memories', Shatner's autobiography, there were issues on set when it came to Meyer writing the human cast as having prejudiced views on The Klingons. For example, William Shatner has recalled how Uhura actress Nichelle Nichols refused to deliver a line that was a reference to outdated racist rhetoric.
RELATED:  Captain Kirk: 10 Bizarre Facts Star Trek Fans Missed
Another thing Shatner took issue with was Kirk begging Spock to "just let The Klingons die". In the behind the scenes on the DVD, Shatner said that he added a gesture to indicate that Kirk didn't really mean this, but Meyer had this bit taken out, despite allegedly promising to keep it in.
The Alternate Opening
In Nicholas Myer and writer Denny Flinn's original draft, which they detailed in the DVD's making-of documentary, the personal lives of the core seven crew members would have been explored. For example, Spock would play Polonius in a Vulcan version of Hamlet , McCoy would get hammered at a medical gathering, and Kirk would be married to Carol Marcus from Wrath of Khan .
Also, Uhura hosts a call-in radio show, Chekov became a chess player, Scotty teaches engineering, and Sulu originally worked as a taxi driver on an alien planet before being rewritten as a Captain. Paramount demanded the opening be re-written, as the opening would have upped the budget.
The Sets Were Repurposed From TNG
At the time Star Trek VI: The Undiscovered Country was in production, Star Trek: The Next Generation had hit its stride, heading towards the end of the monumental fourth season. Due to budget restraints, Star Trek VI had to repurpose sets from TNG .
This ended up leading to Michael Dorn, who played Worf  in The Next Generation , appearing in The Undiscovered Country as Worf's ancestor who defends Kirk and McCoy when they are put on trial by The Klingons. Unfortunately, not all of TNG's actors had a good time on the set.
William Shatner Crushes Wil Wheaton's Dreams
Poor Wil Wheaton got a bad deal when it comes to Star Trek . Not only was his character Wesley Crusher loathed by overzealous fans, but he didn't exactly have a great first encounter with William Shatner. Wheaton, a massive Star Trek fan, approached Shatner, excited to meet his hero...until Shatner opened his mouth.
RELATED:  Star Trek's Wil Wheaton Discusses History Of Depression And Anxiety
According to Wheaton , Shatner callously told Wheaton that he would have never allowed a kid on HIS Enterprise. After Shatner walked off, the cast all gathered around Wheaton to console him. Bad form, Bill!
A Very Specific Shakespeare Reference
During a tense meal between the crew and The Klingon diplomats, Spock comments on a quip by Chancellor Gorkon, calling back to a line in Hamlet . Gorkon comments that they wouldn't know Hamlet   until they've heard it in the original Klingon.
Though Gorkon's dismissal isn't really a callback to a specific Shakespeare play, it is a callback to an attempt to pervert it. According to Meyer in the behind the scenes feature on the DVD, the line refers to claims by Hitler's regime that Shakespeare was German.
A Bloody Mess
ILM made their return to the Star Trek franchise after not providing their services on The Final Frontier , though while most of their work was practical, their one dalliance with CGI caused some issues. The production used CGI to render Klingon blood, but the color created a bit of a continuity issue.
According to rumors, the blood was supposed to be red, however, if this happened the film would gain an R rating. In the end, The Klingon's blood was changed to a violet hue, despite the fact that Klingon blood had been shown to be red in various episodes of The Next Generation .
Enter Cliff Eidelman
As Nicholas Myer was searching for a composer for the project, he went through several demo tapes. According to the director , he found himself repeatedly disappointed as most of what he was listening to was generic movie music. Thankfully, Meyer eventually stumbled across Cliff Eidelman.
RELATED:  Star Trek 6: What The Title "The Undiscovered Country" Means
Meyer was impressed by the young Eidelman's work, comparing the sound to iconic Alfred Hitchcock composer Bernard Herrmann. Eidelman took cues from the works of Stravinsky and Holst to create a darker score for Star Trek VI .
It Apparently Angered Gene Roddenberry
Roddenberry and Meyer already didn't get along, as Meyer's more militaristic Starfleet rubbed the humanist Roddenberry the wrong way - which is referenced in both Shatner and Nimoy's memoirs. Once the film was nearly finalized, a near-death Roddenberry viewed a near final cut. This is where the story is divided.
Some people present claim that Roddenberry gave the film a thumbs up, but Nimoy and Shatner have written in their memoirs that Gene was enraged by the film, demanding a quarter of the scenes be removed, but he sadly passed away not long after. The film is dedicated to his memory, and Meyer regrets ending his relationship with Gene poorly.
NEXT:  Star Trek: TNG — Why Gene Roddenberry Hated Patrick Stewart As Picard
More to Explore
Series & Movies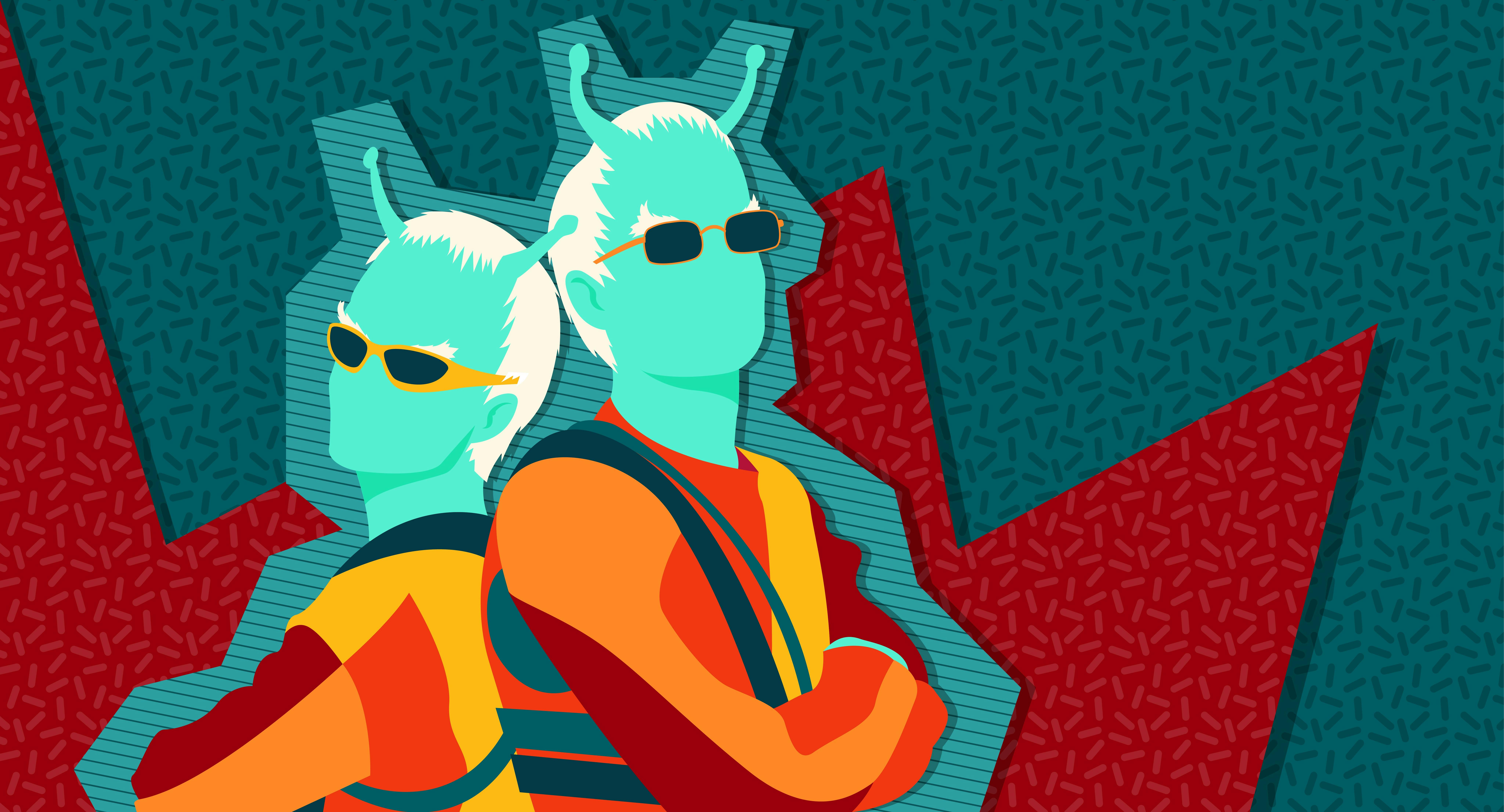 Behind-the-Scenes of Star Trek: Enterprise
Celebrate #ThrowbackThursday with the Enterprise cast
Have an excellent #ThrowbackThursday with Archer and the crew with these behind-the-scenes photos from the set of Star Trek: Enterprise !
Photo Credit: StarTrek.com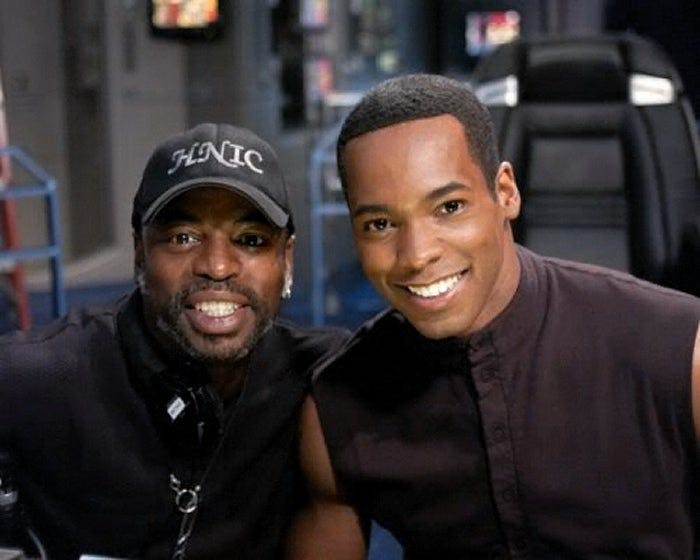 How to pitch startrek.com
Back to top.
Alternate versions
Star trek vi: the undiscovered country.
The Blu-ray release from 2009 is the first home media release to include the 110 minute theatrical version instead of the 113 minute special edition seen on all previous DVD, laserdisc, and VHS releases. The Blu-ray is also the first release to present the movie in its proper 2.40:1 aspect ratio instead of the opened up 2.00:1 ratio seen on previous releases.
The network television version (for NBC) did not include the extra scenes found on the home video versions. It also excluded the theatrical scenes where Lt. Valeris mentions that "You men have work" and the entire scene where Kirk fights an alien prisoner.
The original theatrical release (U.S.) did not include the portion of the scene in the Federation President's office where Colonel West outlined his plan to rescue Kirk and McCoy. Also at the climax of the film, the bit where the Klingon assassin is revealed to be none other than Colonel West was not included.
The original ending credits, after the sign-off, has a blue/white background with the Starfleet Logo as a watermark. The left side was blue with white lettering, and the right side was white with blue lettering.
For home video, a scene in which Scotty verifies the torpedo inventory has been added. In this scene, Valeris mentions the Chancellor's daughter has succeeded her dead father (she heard this on "the news") and Scotty mentions that the daughter never cried over the death of her father. Spock also mentions that Klingons have no tear ducts.
There is a new wide shot of Scotty reading the blueprints of the USS Enterprise-A in the dining hall.
Valeris' interrogation scene has been entirely reedited. There are now close up shots of Kirk and McCoy when they speak their lines instead of being in wide shots. When Spock and Valeris name a particular conspirator, the face of that person briefly appears in a flashback like style.
For all widescreen home video releases (up until the Blu-ray release), the image was opened up, resulting in an aspect ratio of 2.00:1 instead of 2.39:1 (its theatrical ratio). The difference is evident when the home video releases are compared against the Blu-ray, or the deleted scenes that feature on the 2004 DVD.
Contribute to this page
See more gaps
Learn more about contributing
More from this title
More to explore.
Recently viewed