Korn + Stone Sour Announce 2017 Summer Tour
It's going to be another stellar summer touring season once again! It was previously revealed that Korn and Stone Sour would be teaming up for a North American tour and now all of the dates and support acts have finally been revealed!
The unofficial announcement came last night at the House of Blues in Anaheim, Calif. where Corey Taylor joined Korn onstage to perform "A Different World" (video below), unveiling the news after the song's conclusion, exclaiming, "It's gonna be the party of the motherf--king century, do you feel it!?"
An official press release was just released revealing that Korn and Stone Sour will be joined on "The Serenity of Summer" run by  Babymetal , Skillet , Yelawolf, Ded and Islander . Fan club and VIP ticket packages will go on sale beginning March 7 at 10AM local time. CitiCard Members also have a pre-sale that begins at noon local time that same day. The Live Nation pre-sale begins March 8 at 10AM local time, with Blabbermouth having a pre-sale that takes place on March 9 at 10AM local time. All remaining tickets will go on sale March 10 at 10AM via Live Nation. Stay tuned here for ticketing information and for complete details check the Korn website .
Korn will continue to promote 2016's standout effort  The Serenity of Suffering,  which marked a return to the band's classic sound explored on the first handful of albums. It was also the second record from the group since Brian 'Head' Welch rejoined the band in 2013 after initially departing in 2005.
Meanwhile, Stone Sour will be touting one of 2017's most anticipated albums ,  Hydrograd , which they recently revealed will be released in June.
Korn / Stone Sour 2017 Tour Dates
06/16 -- Salt Lake City, Utah -- USANA Amphitheatre 06/18 --  Albuquerque, N.M. -- Isleta Amphitheater 06/20 --  Chula Vista, Calif. -- Sleep Train Amphitheatre 06/21 --  Inglewood, Calif. -- The Forum 06/22 -- Mountain View, Calif. -- Shoreline Amphitheatre 06/25 -- Boise, Idaho -- Ford Idaho Center Amphitheater 06/26 -- Pocatello, Idaho -- Portneuf Wellness Complex Amphitheatre 07/19 -- Syracuse, N.Y. -- Lakeview Amphitheater 07/20 -- Mansfield, Mass. -- Xfinity Center 07/23 -- Hartford, Ct. -- Xfiniity Theatre 07/25 -- Toronto, Ontario -- The Molson Amphitheatre 07/26 -- Camden, N.J. -- BB&T Pavilion 07/27 -- Holmdel, N.J. -- PNC Bank Arts Center 07/29 -- Noblesville, Ind. -- Klipsch Music Center 07/30 -- Clarkston, Mich. -- DTE Energy Music Theatre 08/01 -- Cincinnati, Ohio -- Riverbend Music Center 08/02 -- Cleveland, Ohio -- Blossom Music Center
** 6/16-6/25 Korn With Stone Sour, Babymetal, Yelawolf and Islander ** 7/19-8/2 Korn With Stone Sour, Skillet, Yelawolf and Ded
Korn / Stone Sour "The Serenity of Summer Tour" 2017
See Where Korn's Jonathan Davis + Stone Sour's Corey Taylor Rank Among the Top 66 Hard Rock + Metal Frontmen of All Time
Korn's James 'Munky' Shaffer Guests on the Loudwire Podcast
KORN's 'The Serenity Of Summer' Tour With STONE SOUR: BLABBERMOUTH.NET Presale
***UPDATE**: A special BLABBERMOUTH.NET presale will begin on Thursday, March 9 at 10:00 a.m. local time and end on Thursday, March 9 at 10:00 p.m. local time. When prompted , type in the presale code "BLIND" to access tickets before the general public.
KORN has announced plans for a truly diverse and epic summer tour, set to get underway June 16 at the USANA Amphitheatre in Salt Lake City, Utah and then continue through early August. Presented by Live Nation , "The Serenity Of Summer" tour will feature special guests and fellow Roadrunner recording group STONE SOUR on all dates. The powerfully eclectic tour is rounded out by support from Japan's female-fronted BABYMETAL , southern rapper YELAWOLF and ISLANDER (June 16-25),followed by a second leg (July 19 - August 2) which will see KORN joined by SKILLET , YELAWOLF and DED , creating a versatile bill reminiscent of KORN 's famed "Family Values" tours in the past (see itinerary below).
Fan club and VIP ticket packages for the upcoming tour will go on sale beginning March 7 at 10:00 a.m. local time at Korn.com ; Citi cardmembers presale begins that same day at noon local time. For complete Citi pre-sale details visit: www.citiprivatepass.com. Live Nation presale starts on March 8 at 10:00 a.m. local, followed by a Spotify presale beginning March 9 at 10:00 a.m. local and a BLABBERMOUTH.NET presale starting March 9 at 10:00 a.m. local. All presales end March 9 at 10:00 p.m. local timing. Remaining tickets for all dates will go on sale to the general public on March 10 at 10:00 a.m. local time at LiveNation.com .
For complete details, please visit www.korn.com/tour .
"The Serenity Of Summer" 2017 U.S. Tour
June 16-25 with STONE SOUR , BABYMETAL , YELAWOLF , ISLANDER
July 19 - August 2 with STONE SOUR , SKILLET , YELAWOLF & DED
Jun. 16 - Salt Lake City, UT - USANA Amphitheatre Jun. 18 - Albuquerque, NM - Isleta Amphitheater Jun. 20 - Chula Vista, CA - Mattress Firm Amphitheatre Jun. 21 - Inglewood, CA - The Forum Jun. 22 - Mountain View, CA - Shoreline Amphitheatre Jun. 25 - Nampa, ID - Ford Idaho Center Jun. 26 - Pocatello, ID - Portneuf Wellness Complex Amphitheatre* Jul. 19 - Syracuse, NY - Lakeview Amphitheater Jul. 20 - Mansfield, MA - Xfinity Center Jul. 23 - Hartford, CT - XFINITY Theatre Jul. 25 - Toronto, ON - Budweiser Stage Jul. 26 - Camden, NJ - BB&T Pavilion Jul. 27 - Holmdel, NJ - PNC Bank Arts Center Jul. 29 - Noblesville, IN - Klipsch Music Center Jul. 30 - Clarkston, MI - DTE Energy Music Theatre Aug. 01 - Cincinnati, OH - Riverbend Music Center Aug. 02 - Cleveland, OH - Blossom Music Center
* June 26 date on sale March 17
KORN 's latest album, "The Serenity Of Suffering" , came out at the end of October. The track "A Different World" features a guest appearance from SLIPKNOT and STONE SOUR frontman Corey Taylor .
KORN singer Jonathan Davis spoke about getting Taylor to appear on the song. "We were trying to figure out who we wanted to collaborate with, and I'm like, 'You know, that's the one, that's the guy,'" he said. "And I texted him, I'm like, 'Do you want to be on a new KORN track?' He's all, 'Hell yeah! When and where, what do I do?' So he did great on the song. I already did my parts, I'm like, 'Do what you do, man.' And I like the way he did it, the approach: he starts creeping in underneath the song, you can start slowly hearing his voice under mine, and it crescendos up into the middle part where he sings, and then it's just full-on at the end, so the song came out great."
Taylor said that he became involved in "A Different World" after receiving "a phone call, like, 'Hey, do you wanna do this?' And I was on the plane the next day. I flew in, and I hadn't even heard the music. I was, like, 'Yeah.' 'Cause as a fan and as a friend, it was just something that we had been talking about for years. And all the stars aligned and I got to do this track. And it is heavy , dude. It is so righteous. People are gonna lose their minds."
STONE SOUR has set "Hydrograd" as the title of its new album, due out in June. Taylor told The Pulse Of Radio that the new disc is a natural progression from the band's last studio efforts. "All the promise that we showed on the 'House Of Gold And Bones' albums, we are really trying to kind of push even further with this, and it's exciting, man," he said. "Style-wise, it'll feel like it's kind of all over the map, but it'll be very, very unifying when everybody hears it. I'm really excited."
Taylor recently told Matt Pinfield about the new disc's musical direction: "It is such a great amalgam of all of these different styles that we just absolutely love. It's got a little bit of the heavy, like we like to do, but it's also way more hard rock — way more rock 'n' roll and hard rock than heavy. I mean, there's even a little bit of punk in there. And there's an energy there that is gonna decimate and blow away a lot of stuff that comes out [this] year. That's how excited I am."
The new STONE SOUR album is being recorded at Sphere Studios in North Hollywood, California.
STONE SOUR 's last full set of new material was the "House Of Gold And Bones" double album, which was released in two parts in 2012 and 2013. The band also released two EPs of cover songs in the last couple of years, "Meanwhile In Burbank..." and "Straight Out Of Burbank" .
Taylor returned to the STONE SOUR fold this year after his other band, SLIPKNOT , completed the touring cycle for its 2014 album, ".5: The Gray Chapter" .
Comments Disclaimer And Information
BLABBERMOUTH.NET uses the Facebook Comments plugin to let people comment on content on the site using their Facebook account. The comments reside on Facebook servers and are not stored on BLABBERMOUTH.NET. To comment on a BLABBERMOUTH.NET story or review, you must be logged in to an active personal account on Facebook. Once you're logged in, you will be able to comment. User comments or postings do not reflect the viewpoint of BLABBERMOUTH.NET and BLABBERMOUTH.NET does not endorse, or guarantee the accuracy of, any user comment. To report spam or any abusive, obscene, defamatory, racist, homophobic or threatening comments, or anything that may violate any applicable laws, use the "Report to Facebook" and "Mark as spam" links that appear next to the comments themselves. To do so, click the downward arrow on the top-right corner of the Facebook comment (the arrow is invisible until you roll over it) and select the appropriate action. You can also send an e-mail to blabbermouthinbox(@)gmail.com with pertinent details. BLABBERMOUTH.NET reserves the right to "hide" comments that may be considered offensive, illegal or inappropriate and to "ban" users that violate the site's Terms Of Service. Hidden comments will still appear to the user and to the user's Facebook friends. If a new comment is published from a "banned" user or contains a blacklisted word, this comment will automatically have limited visibility (the "banned" user's comments will only be visible to the user and the user's Facebook friends).
Korn Announces Summer 2017 Tour Dates With Stone Sour
McKenzie Dillon
[READ FULL BIO]

About the Publication
Features and Interviews
Rock and Metal News
Contact the Staff
Korn and Stone Sour Announce 2017 Tour Dates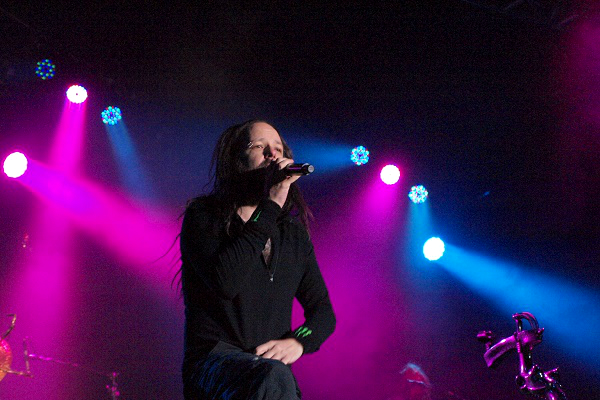 Story by Anne Erickson
Here's a big summer hard rock trek: Korn and Stone Sour on the road together
The rumors have been swirling about a Korn, Stone Sour tour, and now, it's on. Corey Taylor and the guys of Stone Sour will hit the road with Jonathan Davis and the Korn gang for a 2017 North American trek this summer.
This isn't the first collaboration for these two camps. Taylor made a guest appearing on the Korn track "A Different World" off last year's "The Serenity of Suffering." Stone Sour didn't tour last year, but Korn spent the summer on the road with In This Moment and Rob Zombie promoting their new tracks.
Korn's latest album is 2016's "The Serenity of Suffering." Stone Sour have been toiling away on a new album and announced in January that their new set was about halfway finished and will be named "Hydrograd." Let the countdown begin!
Korn and Stone Sour 2017 Tour Dates:
6/22 – Mountain View, CA – Shoreline Amphitheatre 7/20 – Boston, MA – Xfinity Center 7/25 – Toronto, ONT, Canada – Budweiser Stage 7/26 – Philadelphia, PA – BB&T Pavilion & Festival Pier 7/27 – Holmdel, NJ – PNC Bank Pavilion 7/30 – Detroit, MI – DTE Energy Music Theatre 8/01 – Cincinnati, OH – Riverbend Music Theatre
Photo by Anne Erickson
Follow Audio Ink Radio on Facebook here and Twitter @AudioInkRadio .
Best U2 Songs, Ranked - November 2, 2023
Michigan Music Venues We Truly Miss - October 30, 2023
Which Bands Defined 2000s Rock? - October 29, 2023
Related Posts
Corey Taylor Says Not to Expect a Stone Sour Reunion Soon
Corey Taylor Retirement: 'Maybe I've Got Another Five Years Left of Physically Touring'
Korn Release Surprise 'Requiem Mass' EP
Rocklahoma 2022: Five Finger Death Punch, Korn, Shinedown, Evanescence and More
Korn Frontman Jonathan Davis Names His Favorite Modern Nu-Metal Band
Recent News

Trending Features

Audio Ink on Facebook
Audio Ink on Twitter/X
Audio Ink Radio on Apple
Audio Ink Radio on Google
Better Life Foundation
Terms of Service, Privacy
mailing list
2017 Korn The Serenity of Summer Concert Tour
Openers: Stone Sour, Babymetal, Yelawolf, Islander, Skillet & Ded
Current Korn Tour Dates | Complete 2017 Artist Tour Archive
Stone Sour announce 2017 UK tour with The Pretty Reckless
Stone Sour will see out 2017 with a six-date UK tour taking in sizeable venues.
Opening at Birmingham Barclaycard Arena on Wednesday 29th November, Corey Taylor and co. play dates in Leeds, Brighton, London and Cardiff before wrapping up at Glasgow SSE Hydro on Friday 8th December.
All six dates will be opened by The Pretty Reckless, who performed their own headline tour of the UK back in January.
Stone Sour's winter jaunt supports the release of their sixth studio album 'Hydrograd', which comes out on Friday 30th June via Roadrunner Records.
After previously unveiling the hilarious 'Fabuless' video, the band have just unveiled the similarly silly video for 'Song #3' that sees Corey transform himself into a glam-metal singer.
Feast your retinas on the video here:
Anyone who pre-orders 'Hydrograd' will receive both 'Song#3' and 'Fabuless' as instant grat free downloads.
Tickets to Stone Sour and The Pretty Reckless' tour go on sale from Planet Rock Tickets at 10am on Friday 26th May.
See them at the following shows:
NOVEMBER 2017 Birmingham Barclaycard Arena – Wed 29th Leeds First Direct Arena – Thu 30th
DECEMBER 2017 Brighton Centre – Fri 1st London O2 Brixton Academy – Mon 4th Cardiff Motorpoint Arena – Tue 5th Glasgow SSE Hydro – Fri 8th
> > Click here to buy tickets < <
Watch Corey Taylor's son Griffin sing with Stone Sour
Corey Taylor's 14-year-old son Griffin joins Stone Sour onstage in New Jersey to sing Song #3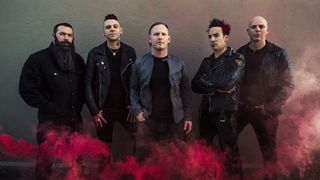 Corey Taylor's son Griffin joined Stone Sour onstage last night during their set at Holmdel's PNC Banks Arts Center in New Jersey.
The 14-year-old took over the mic from his father and proceeded to rip through Song #3 from the band's new album Hydrograd in impressive style – much to the delight of his dad.
After the show, Corey posted a picture of the two of them together on Instagram with the caption: "So proud of my boy. Thanks for sharing that with me, Jersey."
Watch a clip of the performance below.
Earlier this week, Stone Sour bassist Johny Chow stopped the band's show in Toronto to propose to his girlfriend. She said yes, and Taylor then dedicated Song #3 to the couple.
Stone Sour are currently on tour across North America with Korn and will head back to Europe for further dates later this year.
It was also recently confirmed that it would be Stone Sour, not Taylor's Slipknot who would perform at this year's Knotfest, which will take place at the Glen Helen Amphitheater And Festival Grounds in San Bernardino, California on Sunday, November 5.
The band feature in the brand new issue of Metal Hammer which is out now . This month's magazine is dedicated to the 90s and Stone Sour cover Rage Against The Machine's Bombtrack on the free CD.
You can also read Metal Hammer , Classic Rock and Prog free online with a TeamRock+ subscription .
TeamRock Radio returns to the air
Queen and Led Zeppelin star in the new issue of Classic Rock, out now!
Stone Sour, Halestorm, Epica and more feature on Hammer Goes 90s covers CD
Read Classic Rock, Metal Hammer & Prog for free with TeamRock+
A photo posted by on
Stone Sour 2017 tour dates
Jul 29: Noblessville Klipsch Music Center, IN Jul 30:Clarkston DTE Energy Music Theatre, MI Aug 01: Cincinnati Riverbend Music Center, OH Aug 02: Cuyahoga Falls Blossom Muisc Center, OH Sep 22: Greenwood Village Fiddler's Green Amphitheatre, CO Sep 24: Omaha Sokol Auditorium, NE Sep 27: St paul Myth Live, MN Sep 28: Fargo Civic Center, ND Oct 03: Bethlehem Sands Event Center, PA Oct 04: Niagara Falls The rapids Theatre, NY Oct 08: Wichita The Cotillion, KS Oct 10: Clive Seven Flags Event Center, IA Oct 14: The Woodlands Cynthia Woods Mitchell Amphitheatre, TX Oct 15: The Woodlands Cynthia Woods Mitchell Amphitheatre, TX Oct 18: Anaheim House Of Blues, CA Oct 19: Las Vegas House Of Blues, CA Nov 04: San Bernardino Knotfest, CA Nov 15: Copenhagen The Gray Hall, Denmark Nov 16: Stockholm Annexet, Sweden Nov 17: Oslo Sentrum Scene, Norway Nov 19: Frankfurt Jahrhunderthalle, Germany Nov 20: Berlin Columbiahalle, Germany Nov 22: Brussels AB, Belgium Nov 23: Eindhoven Klokgebouw, Netherlands Nov 24: Paris Bataclan, France Nov 26: Luxembourg Luxepo, Luxembourg Nov 27: Hamburg Sporthalle, Germany Nov 29: Birmingham Barclaycard Arena, UK Nov 30: Leeds First Direct Arena, UK Dec 01: Brighton Centre, UK Dec 04: London O2 Academy Brixton, UK Dec 05: Cardiff Motorpoint Arena, UK Dec 06: London O2 Academy Brixton, UK Dec 08: Glasgow SSE Hydro, UK Dec 10: Cologne Palladium, Germany Dec 11: Munich Zenith, Germany Dec 12: Vienna Gasometer, Austria Dec 14: Zurich Samsung Hall, Switzerland Dec 15: Milan Alcatraz, Italy
Can Stone Sour make metal great again? Find out in the new issue of Metal Hammer
Metal Hammer Newsletter
Sign up below to get the latest from Metal Hammer, plus exclusive special offers, direct to your inbox!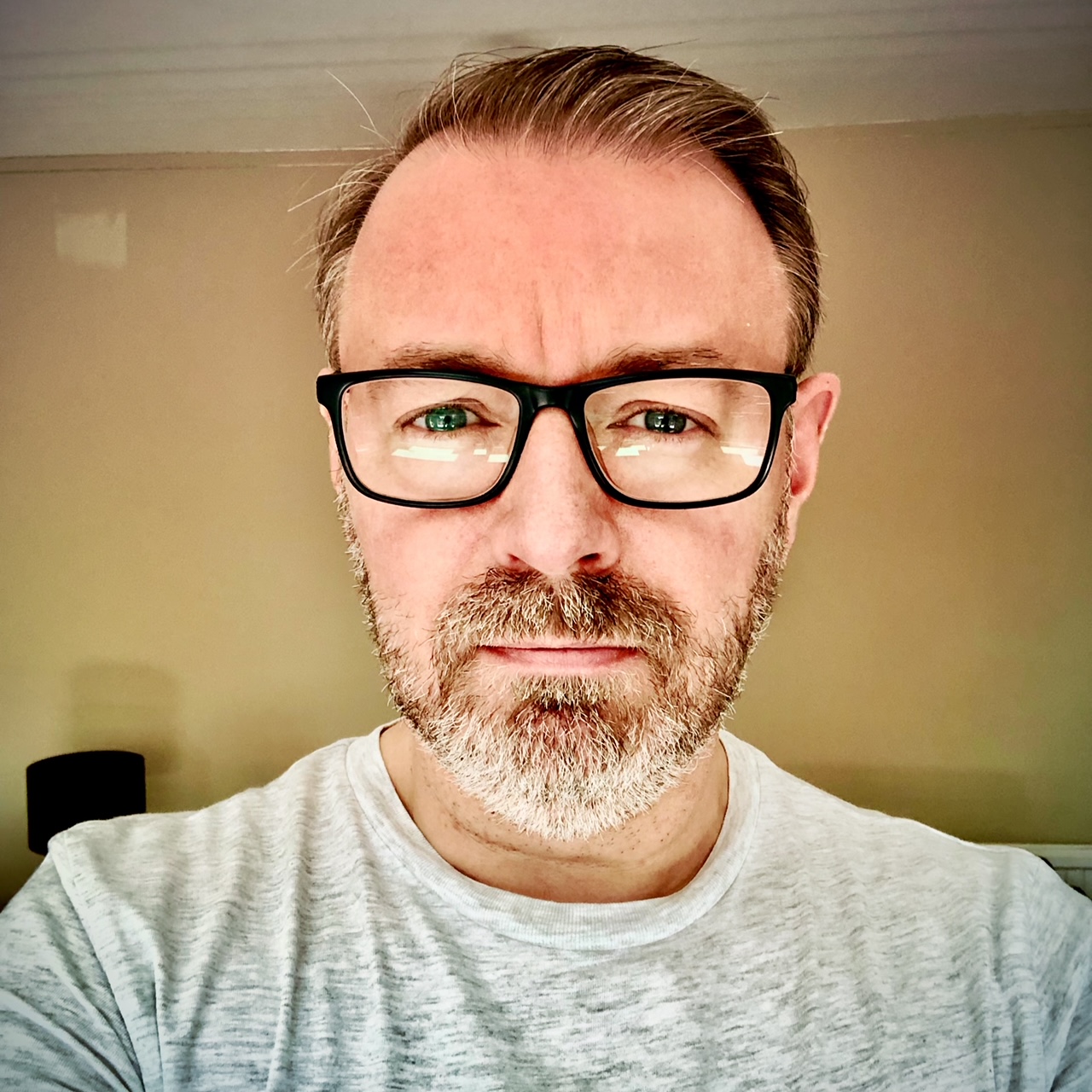 Scott has spent more than 30 years in newspapers, magazines and online as an editor, production editor, sub-editor, designer, writer and reviewer. Scott joined our news desk in the summer of 2014 before moving to the e-commerce team in 2020. Scott maintains Louder's buyer's guides, scouts out the best deals for music fans and reviews headphones, speakers, books and more. He's written more than 11,000 articles across Louder, Classic Rock, Metal Hammer and Prog and has previous written for publications including IGN, the Sunday Mirror, Daily Record and The Herald, covering everything from daily news and weekly features, to video games, travel and whisky. Scott's favourite bands are Fields Of The Nephilim, The Cure, New Model Army, All About Eve, The Mission, Cocteau Twins, Drab Majesty, Marillion and Rush.
In late 1967 Pink Floyd stayed at Alice Cooper's house before appearing on American Bandstand: on both occasions Syd Barrett completely baffled his hosts
"We reinvested in the band to the point where we probably shouldn't have. We made a lot of personal sacrifices": Kirk Hammett on how Metallica's "almost delusional" attitude to success ultimately paid off
10 albums that changed the life of Pulitzer prize-winning author and Star Trek showrunner Michael Chabon
Most Popular
By Jerry Ewing 6 November 2023
By Merlin Alderslade 6 November 2023
By Paul Brannigan 6 November 2023
By Fraser Lewry 6 November 2023
By Merlin Alderslade 5 November 2023
By Stef Lach 5 November 2023
By Classic Rock 4 November 2023
By Stef Lach 4 November 2023

Statistics Stats
You are here:
Stone Sour Concert Setlists & Tour Dates
Stone Sour at House of Blues, Anaheim, CA, USA
Taipei Person / Allah Tea
Do Me a Favor
Knievel Has Landed
Whiplash Pants
Absolute Zero
Rose Red Violent Blue (This Song Is Dumb & So Am I)
Edit setlist songs
Edit venue & date
Edit set times
Add to festival
Report setlist
Stone Sour at Good Things Brisbane 2018
Stone Sour at Good Things Sydney 2018
Stone sour at good things melbourne 2018, stone sour at stereoplaza, kyiv, ukraine, stone sour at stadium live, moscow, russia, stone sour at a2, saint petersburg, russia, stone sour at arena don, rostov-on-don, russia, stone sour at arena hall, krasnodar, russia, stone sour at grand sierra theatre, reno, nv, usa.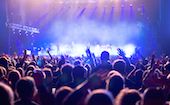 More from this Artist
Artist Statistics
Add setlist
Most played songs
Through Glass ( 558 )
30/30-150 ( 557 )
Made of Scars ( 459 )
Get Inside ( 436 )
Bother ( 423 )
More Stone Sour statistics
9sundays Act of Desecration Absence of Us Bobby Amaru Anxiety Area Disaster Dani Arrow As Per Protocol Austin Karr Nine Lives Azzarok Banda Betamax Black Colorless Blood Bath and Beyond Breaking Benjamin Chad Foster Simon James Chisholm Cowherence Current Affairs Danny Grams DESORDER The Disposable Heroes The Elite Robert Flynn Injustice for All Jack's Slaughtering Kevlar Khaos Theory Kings of Chaos The Knock Knocks Mangod INC. Beau McClelland Kellan Miller Nemesis Nicholas Ducote Jacob Pierce Raizer re:covery The Reaktion Roadrunner United Saliva Will Sims STEMM Corey Taylor Tomorrow Is Yesterday Undercover
View covered by statistics
Artists covered
Alice in Chains Anti-Nowhere League Jeff Barry and Ja'net DuBois Black Sabbath Peter Gabriel Chris Isaak Judas Priest Steve Karmen Merle Kilgore KISS Lynyrd Skynyrd Metallica Pearl Jam Tom Petty and the Heartbreakers The Rolling Stones Soundgarden Stone Temple Pilots Stevie Wonder
View artists covered statistics
Gigs seen live by
6,586 people have seen Stone Sour live.
srferg89 ArchieSixx99 Coach2Principal protostars bezrker buriedmealive MattClay96 _Camdtd Ego_Testicle emcat95 MisterWright tekert ston3yboi Krispehh Scotty12000 Shawzee jhowarth95 AlienRefugee max_dumouchel parkerwaydrive dstevenson ThePants cmparks1983 KiRKBAiN mbp41291 jehalame MickBell Pezbian fletchzer MudvayneMegan SamWinks coolandnormal Flalikirchner Amychook Steeler1992 TRS66 Murray makaky BSS_855 DaveLombardo Nick_93 RugOnline DanielPickering LanCam13 AlMyFrndsArVnyl 8thAndFinalRule stephhari tysimon TJPanozzo SCAR7427
Showing only 50 most recent
Stone Sour on the web
Music links.
Stone Sour Lyrics (de)
Official Homepage
Tour Update
Marquee memories: joey valence & brae.
Joey Valence & Brae
Nov 6, 2023
Nov 5, 2023
Nov 4, 2023
Nov 3, 2023
Nov 2, 2023
Nov 1, 2023
FAQ | Help | About
Terms of Service
Ad Choices | Privacy Policy
Feature requests
Songtexte.com
Stone Sour Verified
Similar artists on tour, live photos of stone sour.
Stone Sour merch
Concerts and tour dates
Fan reviews.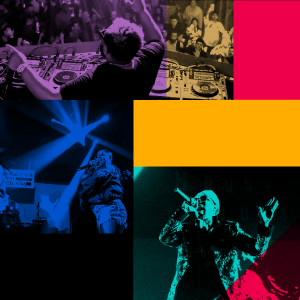 About Stone Sour
or continue with
MyRockShows - find concerts and tickets worldwide.
Subscribe and follow your favourite bands to ensure you don't miss their shows in your city.
Join our community of like-minded people who share your passion for music!
Concerts and tour dates
Join us and we'll keep you informed of any updates. If the tour dates of Stone Sour are not right, please contact us and we'll update our database.
© MyRockShows 2017-2023
Sign up for MyRockShows, subscribe to your favorite artists and bands and get notified for updates you need.
or log in with social networks