Awards Season
Big Stories
Pop Culture
Video Games
Celebrities
Movies That Will Make You Want to Travel
Can't decide where to go on your next vacation? Look to Hollywood films for major inspiration. The movies on this list will feed anyone's wanderlust and encourage you to book a flight to New Orleans — or maybe somewhere as far away as Tokyo.
These movies will make you want to travel. That's why we've also included recommended things to do and places to eat — so it's easier for you to imagine the adventure and envision the amazing possibilities.
Girls Trip follows four best friends who reunite and travel to New Orleans for the real-life Essence Music Festival. Their wild and hilarious adventure is full of dancing, drinking, romancing and even brawling. With so many beautiful shots of the Big Easy, it's hard to resist catching the travel bug and booking a flight immediately with your crew.
Things To Do: The 2017 film featured the girls grooving down Bourbon Street, sipping hurricanes and zip-lining above tourists. If you're looking to party, there are bars, live music venues and popular restaurants everywhere you turn in the French Quarter. A few famous bars include the Carousel Bar & Lounge and Erin Rose.
Want to escape the party culture? For a more laid-back experience, you can wander around the beautiful Jackson Square and gaze at the iconic St. Louis Cathedral. If you're interested in the supernatural, take a haunting tour of the LaLaurie Mansion, the former residence of Madame Delphine LaLaurie , and the current home of tortured spirits.
Where to Eat: A trip to New Orleans wouldn't be complete without trying a beignet (a delicious fried pastry covered in powdered sugar). The hottest spots for beignets are Café du Monde and the aptly named Café Beignet.
Based on the book Wild: From Lost to Found on the Pacific Crest Trail , this film is about a divorced and lost woman who embarks on a solo hiking trip for self-discovery. After watching her trek 1,100 miles along America's West Coast, you'll want to pack your bags and spend more time in nature.
Things to Do: If you're planning to walk the entire Pacific Crest Trail (PCT), make sure you're prepared for a six- to eight-month trip. The 2014 film takes you across the stunning Mojave Desert, Mount Hood, Mount Hood National Forest, Crater Lake, the Bridge of the Gods and Smith Rock State Park.
Where to Eat: If you want more than just trail food, there are some great restaurants along the PCT. According to The Trek and The Hiking Life , Alabama Hills Cafe, Stehekin Pastry Company and Timberline Lodge are a few popular places on the journey.
The Hangover
The Hangover follows four friends who travel to Las Vegas for a bachelor party. The next morning, they wake up with no memory of the previous night — and the groom missing. Their hilarious journey is filled with crazy parties, dazzling hotels, luxurious casinos and (of course) booze.
Things to Do: Released in 2009, The Hangover was mostly filmed at Caesars Palace, one of the most beautiful and legendary properties on the Las Vegas strip. Located between the Bellagio and the Mirage, the palace brings Greco-Roman fantasy to life. You can spend hours admiring the exquisite architecture and browsing through high-end boutiques.
Where to Eat: There are so many great restaurants in Las Vegas, including Lotus of Siam, Gordon Ramsay Hell's Kitchen and Mon Ami Gabi. If you've worked up an appetite and want to feast inside of Caesars Palace, many visitors highly recommend the Bacchanal Buffet.
Crazy Rich Asians
Crazy Rich Asians gave the world a taste of the luxurious life in Singapore. The film follows a Chinese-American professor who finds out her boyfriend is basically the "Prince Harry of Asia" because he's from one of the wealthiest families in Singapore.
Flashing the big screen with massive mansions, fancy cars and dazzling hotels, we can see why people had their hearts set on Singapore after watching the film. Following Crazy Rich Asians' premiere, many travel sites saw a jump in searches for Singapore compared to the same period the year before. According to Kayak, searches for the country soared 41% .
Things to Do: The 2018 film flaunted many of Singapore's breathtaking places, like Merlion Park, where the remarkable Merlion (half-lion and half-fish) statue sits and the Marina Bay Sands hotel stands. Marina Bay Sands is among the most Instagrammed hotels in the world. With a rooftop infinity pool and a jaw-dropping view of the Singapore skyline, it's no surprise that the hotel is extremely popular. Other notable sites from the film include CHIJMES Hall and Gardens by the Bay.
Where to Eat: Looking for an exciting food scene? Many locals and tourists head to Newton Food Centre, a famous outdoor night market, for cheap, delicious food like barbecued seafood and black pepper crab.
Lost in Translation
Released in 2003, Lost in Translation focused on two lonely Americans (Bob and Charlotte) who formed an odd yet heartwarming relationship in Tokyo. Moviegoers couldn't help but fall in love with the captivating and vibrant city in the film's backdrop. Most of the film was shot in two incredible districts in Tokyo: Shinjuku and Shibuya.
Things to Do: The film fuels people's desire to visit Tokyo and admire many places, like Shinjuku's swanky Park Hyatt Tokyo hotel where Bob and Charlotte stayed. On the hotel's 52nd floor, the New York Bar offers premium whiskeys and stunning views of the sparkling city.
Lost in Translation frequently featured the neon-filled streets and bars of Shinjuku's entertainment hub Kabukicho. Want to sing your heart out? The film's karaoke scene was captured at Shibuya's Karaoke-kan.
Where to Eat: Located in Shibuya, Ichikan was the little restaurant where Bob and Charlotte munched on sushi. If you'd prefer to eat somewhere else, Japan Wireless magazine names Genki Sushi and Sushi No Midori as the top sushi restaurants in Shibuya.
MORE FROM ASK.COM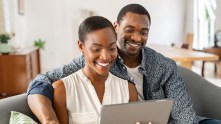 12 Best Romance Movies That Incorporate Time Travel, Ranked
People will do anything for love.
Read update
About Time , one of the most romantic time travel movies ever made, is turning ten this year. Despite premiering a decade ago, its love story is as timeless as ever, thanks to its seamless incorporation of time travel. It's not the only film that does this well, and fans looking for similar movies will be glad to know there's no shortage to choose from.
Who would've thought that manipulating time would forge some of the great love stories? Whether it's found within the chivalry of the gentlemanly past or the future of civilization, cinema has shown that love has no bounds – even if it means traveling through time to get it. Where it may be a common trope for the sci-fi genre, romance flicks have also surprisingly used it to their advantage.
From classic rom-coms like 13 Going on 30 and The Lake House , to more hidden gems like If Only – these movies use the phenomenon of time travel to intertwine greater levels of fantasy and magic. Not only does this increase the overall cinematic experience, but these time travel romance movies also make the love stories incredibly epic.
Updated on August 18, 2023, by Hannah Saab:
12 '13 going on 30' (2004).
After being humiliated on her 13th birthday, Jenna Rink ( Christa B. Allen ) wishes to escape her life of pre-teen unpopularity and become a well-adjusted grownup in this time travel rom-com. She's shocked when she wakes up to find her wish had come true; somehow Jenna ( Jennifer Garner ) is now 30 and living in 2004. Soon she realizes how adulthood has its own set of struggles – one particularly being her love life.
RELATED: The Best Romantic Comedies That Defined the Early 2000s, Ranked
As an iconic 2000s rom-com, 13 Going on 30 has warmed fans' hearts for decades. Largely driven by Garner's bubbly innocence, Jenna's connection with Matt ( Mark Ruffalo ) is undeniably pure and one of the great depictions of friends-to-lovers. This movie also uses time travel to put forth the message of how time is precious; by choosing to only look towards the future, one would never absorb the milestones of the present.
Watch on Max
11 'When We First Met' (2018)
Having been friend-zoned by the girl of his dreams after meeting her at a Halloween party, Noah ( Adam DeVine ) remains close to Avery ( Alexandra Daddario ). Three years later, she's now engaged to someone else. Suddenly, Noah stumbles on the opportunity to travel back in time to the moment they met, giving him the chance to alter his life, and get the girl.=
In an almost Groundhog Day scenario (and it's worth noting that film is a benchmark for romantic time-travel movie), When We First Met is a humorous film that's filled with charm and charisma thanks to the talents of the cast, especially in the case of DeVine. Where the romantic connection is present between characters, it isn't with whom you'd naturally expect as this is a classic tale that teaches audiences that everything happens for a reason.
Watch on Netflix
10 'Kate & Leopold' (2001)
Kate ( Meg Ryan ) is a 21st-century woman who's determined to focus on her career, that is until she meets Leopold ( Hugh Jackman ), an English Duke from the 19th century who's accidentally brought to the future via a portal made by her ex-boyfriend, Stuart ( Liev Schreiber ).
Where Kate & Leopold may be cheesy at times with the classic fish-out-of-water tropes, this movie is an underrated feel-good romance that will easily keep one warm and cozy. With the script's quick wit and fun character dynamics, this twisted modern-day fairytale shows how love doesn't always come to us in the most expected ways.
Watch on Showtime
9 'The Lake House' (2006)
As lonely doctor, Kate Forster ( Sandra Bullock ), moves out of her beloved lake house, she begins to exchange letters with its newest resident, a frustrated architect named Alex Wyler ( Keanu Reeves ). The two instantly spark a connection and form a budding romance. The only problem – she's living in the year 2006, whereas he's in 2004.
RELATED: The Best Keanu Reeves Movies, According to Keanu Reeves
An epic love story where two are separated by time, this romantic flick is special in the way that they portray the simplicities of intimacy. With only the written word to connect, Kate and Alex's closeness is unlike any other in The Lake House . They need not rely on physical attraction or physical needs, they're brought together by a deeper connection – one built on stories, soul, and emotions.
8 'If Only' (2004)
Struck with grief after the sudden loss of his girlfriend Samantha ( Jennifer Love Hewitt ), Ian ( Paul Nicholls ) is given the opportunity to relive the day she died and rewrite his wrongdoings, allowing him to become a better partner and fix things before the impending tragedy.
Despite being an emotional and bittersweet tale, If Only is filled with hope and true love. It sends a message to viewers about how important it is to treasure every moment, every milestone, and to treat every day as if it were your last. With the palpable chemistry between Hewitt and Nicholls, fans will be moved by their devotion towards each other, even until the film's final bittersweet twist .
Watch on Fubo
7 'The Time Traveler's Wife' (2009)
Henry Detamble ( Eric Bana ) is a librarian from Chicago who struggles with his rare genetic disorder that causes him to randomly travel through time, uncontrollably. His life becomes more complex when he meets and marries the love of his life, Claire ( Rachel McAdams ), as she must now learn to cope with her husband's condition.
An interesting spin on star-crossed lovers, The Time Traveler's Wife captures the struggles of fated love. Where Henry and Claire's story is romantic and tender, it's also incredibly bittersweet. With Henry's condition, fans (as well as Claire) are never sure of when he'll disappear. So when he does on occasions like their wedding, the heartbreak and tension are palpable. Their love story may be unconventional, but there's beauty to it.
6 'Somewhere in Time' (1980)
Enamored and infatuated by a vintage portrait that hangs in a grand hotel, playwright Richard Collier ( Christopher Reeve ) finds a way to travel through time to 1912 to meet Elise McKenna ( Jane Seymour ), a stage actor. Where the two seem destined to be together, conflicts arise when Elise's obsessive manager, William ( Christopher Plummer ), tries to stop them.
RELATED: Movies With the Best Lead Chemistry, Ranked According to Letterboxd
A great movie that's severely slept on, Somewhere in Time tells the story of an unworldly and impossible love. With a brilliant concept and beautiful chemistry between Reeves and Seymour, this movie is one for the romantics and dreamers. It shows the sheer lengths someone is willing to go to find their soulmate – even if it means going through time itself.
Watch on Tubi
5 'Back to the Future Part III' (1990)
As the third and final chapter to their adventures, Marty McFly ( Michael J. Fox ) must travel back in time to 1885 to the Old West to save his friend, Doctor Emmett Brown ( Christopher Lloyd ), from his impending murder. Matters become more complicated when Marty realizes that Doc has fallen deeply in love with local school teacher, Clara Clayton ( Mary Steenburgen ).
Though not a typical romance movie, Back to the Future Part III , is a film spearheaded by the themes of love. Where there are romantic storylines in the previous installments, Doc and Clara's is a breath of fresh air – mostly because Doc is a character that's so determined to avoid the supposed banalities of love. And yet, here he is, willing to be stuck in a foreign time period for the sake of love, happiness, and true companionship.
4 'The Girl Who Leapt Through Time' (2006)
A popular anime movie for beginners , The Girl Who Leapt Through Time tells the story of Makoto Konno (voiced by Riisa Naka ), who learns that she has the ability to time travel. She soon uses her newfound power to fix the small things in her daily life, from schoolwork to friendships. When she meets another person who can time travel, the two develop an unconventional bond.
Chiaki Mamiya (voiced by Takuya Ishida ) helps the protagonist realize and fix the consequences of messing with time, but soon reveals something heartbreaking to her. Their romance is complicated by the fact that Chiaki isn't from Makoto's present day, and eventually has to leave. Their story will have fans rooting for their success until the tear-jerking end.
3 'Midnight in Paris' (2011)
Whilst on a holiday in Paris with his fiancé and her family, Gil Pender ( Owen Wilson ) – a screenwriter and aspiring author – develops a habit of touring the city alone. One night he finds himself swept back in time to the 1920s where he meets his favorite cultural and artistic icons. By experiencing life in the past, he is forced to confront his dissatisfactions with the present.
RELATED: The Best Owen Wilson Movies, According to Rotten Tomatoes
As a romance movie, Midnight in Paris offers multiple romantic interests, each with its own qualities and individual purposes. From Inez's (McAdams) 21st-century realism, to Adriana's ( Marion Cotillard ) 1920s romanticized attitude to life, Gil is forced to reflect on what kind of love will give him true happiness. He'll even come to terms with the dangers of escapism.
Watch on Hulu
2 'About Time' (2013)
Life changed forever when Tim Lake ( Domhnall Gleeson ) turned 21 as his father revealed an odd hereditary trait; all the men in their family have the ability to time travel. Though initially shocked, Tim decides to use his skill to alter his past to improve his future. His main goal – bolster his love life and win the heart of Mary (Rachel McAdams).
With a clever concept, a beautiful script, and a great cast, this poignant movie is one that masterfully tackles the topics of love, redemption, and loss. Where Gleeson and McAdams' chemistry is incredibly sweet, About Time is a movie about more than a simple romantic story . It uses time to talk about the importance of living in the moment and the consequences of one's choices.
1 'Your Name' (2016)
Your Name is a massively popular and beloved anime film that blends fantasy, romance, and sci-fi together. It tells the story of two high school students – Taki Tachibana (voiced by Ryunosuke Kamiki ) and Mitsuha Miyamizu ( Mone Kamishiraishi ) – who inexplicably begin to swap bodies. The two characters have never met, but begin to improve each other's lives and slowly fall in love in the process.
It's impossible to talk about the time travel aspect of Your Name without completely spoiling the plot, but audiences who enjoy emotional animated films should consider this essential viewing for its notoriously tear-jerking twist. The gorgeous visuals and heartbreakingly romantic story easily make it the best film to show the potential of combining love and time travel in film.
NEXT: The Best Romantic Movies of All Time, Ranked
10 Romantic Time Travel Movies to Binge Watch: I'll Love You to the End of Time
These are some of the best time travel romance movies!
Time travel as a genre is always fascinating in any medium, whether a book, movie, TV show or comic. The possibility of meeting anyone in existence, going to places long forgotten, and uncovering secrets of well-loved icons of the past and maybe even the future gives a special allure to time travel romance movies.
The fantastical direction this genre takes adds elements of magic, naivete, and touches of illusion, appealing to older and younger viewers alike. Add into this the sprinkle of romance, and you have me hooked.
If I get the chance to watch Shakespeare wooing a girl from the 21st century using poems that have become cult classics, I'm grabbing the popcorn and switching my phone off.
RELATED: 80 OF THE BEST ENTERTAINING TIME TRAVEL TV SHOWS YOU NEED TO WATCH
Like most people, I grew up watching time travel movies. Consequently, they have become my favorites. For example, we can all appreciate Bill and Ted's Excellent Adventure or watching Hermione travel back in time to see herself punch Draco in the face. (Not only a win for Harry Potter fans but for girls all around.)
Meanwhile, Doctor Who (2005) is my first exposure to real romance and time travel. With the Doctor's companions all falling for him, he initially only falls for Rose (Nine and Ten).
RELATED: 7 FUN AND ROMANTIC TIME TRAVEL ASIAN DRAMAS
As a result, it had millions of us hoping he would appear in our living rooms, ready to take us on our own adventure. Since then, there was no going back. There are just so many romantic time travel movies calling out to be binged.
Here is a list of my personal favorite romantic time travel movies that have thus far survived the test of time. However, I will admit this list is not exhaustive (limiting the films to 10 was difficult).
10 ROMANTIC TIME TRAVEL MOVIES TO BINGE WATCH
(In No Particular Order)
#1: ABOUT TIME (2013)
Without a doubt, this is a humorous and engaging retelling of a classic boy trying to win over a girl story. Tim wishes to change his life and get a girlfriend. With this intention, enter Mary.
Tom falls for her and is relentless and tenacious in his pursuit, all thanks to a family secret. The men in his family can travel through time! What a secret to have, and at 21, your options are endless.
About Time beautifully captures the fun-loving side of romance. And, as viewers, we see the benefits of having such a gift and just how painful the gift can be.
For this reason, we see the love between a man and woman and the close relationship between Tim and his father, played by the talented Bill Nighy . Have tissues ready, as poignant scenes will get you teary-eyed.
Content Note: This film is rated 12A in the UK for mild profanity, nudity, violence, and moderate love scenes. For the same reason, About Time is a mild rated R in the United States.
#2: THE TIME TRAVELER'S WIFE (2009)
This falls quite high on my list of must-watch romance films in general as it has sweeping romance and not to mention swoon-worthy Eric Bana as the protagonist. The film beautifully interweaves through different phases of time, keeping the viewer enthralled.
It follows the life of Clare (Rachel McAdams) and how she meets Henry (Eric Bana), or rather how he encounters her. Clare and Henry 'meet' in a library. Soon, they both know what Henry is and what he can do, which is being involuntarily thrown through time, forwards or backward.
The movie's most interesting aspect is that, despite Henry being the traveler, Clare knows more about him. She's even aware of their relationship during their 'first meeting'.
You can assume this is not their first meeting without giving too much away. The story follows them through their life together, how his continued absence becomes a toll on Clare, and over time, it delves into the life of living with a time traveler.
Could you live with someone who knows your future? They will know exactly where your life together could end up. Instead of going for the fated lovers' angle, this looks at how fate may have brought them together, but should they have walked away?
Content Note: This film is rated 12A in the UK for mild sensuality, nudity, and profanity. In the US, the film is rated PG-13.
#3: SOMEWHERE IN TIME (1980)
If you prefer sweet innocent love stories with classic romance, Somewhere in Time will be perfect for you.
Set in 1972, Christopher Reeve stars as student Richard Collier who travels to Mackinac Island to stay at the Grand Hotel, where he sees a portrait of a woman who he becomes enamored with.
He finds out she was a famous stage actress who has passed away. In this obsession with the picture, he finds a way to go back in time to meet her.
Using methods of self-hypnosis, he is able to get back to 1900 and meet Elise McKenna, but what fate is in store for two people with such a big 'time' difference? Get ready to fall in love with the characters, cinematography, music, and love stories all over again.
Fun tidbit: Somewhere in Time was nominated for an Oscar for best costume design.
Content Note : This film is rated PG for mild profanity and sensuality.
#4: THE LAKE HOUSE (2006) AND IL MARE (2002)
The Lake House is a somber story, showing love with a facet of yearning, similar to Somewhere in Time . Both have protagonists who are trapped in different times.
Kate Forrester (Sandra Bullock) moves to a new house, leaving behind a letter for the next tenant. The person who reads the letter, Alex Wyler (Keanu Reeves), realizes some unusual things are happening.
Events mentioned in the letter have yet to occur. They come to the realization that they are exactly two years apart, writing from different times.
This charming movie weaves a beautiful story that will appeal to anyone in a long-distance relationship. You will be able to relate to the dates they attempt to go on and how they try and share experiences with each other.
It will make you appreciate that you are at least a phone call away. The ending of the movie will have you on the edge of your seats, and the revelations revealed will make you want to believe in fate and kismet take your pick.
Special mention to the original movie Il Mare (2002), a Korean production and equally a must-watch if you don't mind subtitles.
Content Note: This film is rated PG with mild profanity, alcohol, and drugs.
#5: BACK TO THE FUTURE PART III (1990)
If you are not familiar with this series, what are you doing? Marty McFly (Michael J. Fox) and the iconic DeLorean made a generation of kids dream about hoverboards and Nike trainers.
This is the third installment of the series, giving more focus to the 'Doc' Emmett Brown (Christopher Lloyd).
Set against the backdrop of the 1885 old west (and true to the name), we get standoffs, brawls, and romance. Meanwhile, Marty travels to 1885 and is stuck because his car breaks down.
Of course, he has a run-in with 'Mad Dog' Biff Tannen and his unruly gang. (Trying to send Marty back with their limited resources makes you appreciate a lot of amenities we take for granted.)
In this process, Emmett meets a school teacher, Clara Clayton (Mary Steenburgen), who is a science geek just like him, and soon a romance blossoms.
It is surreal and sweet to see Doc so enamored and unable to figure out how to act. Furthermore, the romance breathes new life into his character and shows an angle we never thought we needed.
In the climax of the movie, there is a race against time to get the DeLorean fixed and Marty back to the present day. Ultimately, even as a sequel, Back to the Future Part III is brilliant.
Content Note: This film is rated PG with moderate profanity, mild sensuality, nudity, and violence.
#6: MIDNIGHT IN PARIS (2011)
' You're in love with a fantasy.' 'I'm in love with you.'
Woody Allen does it again, giving us a spellbinding movie with sophisticated and witty characters. He portrays Paris in a way that will make you want to go there and explore.
Winner of an Oscar, Midnight in Paris follows Gil (Owen Wilson) and Inez (Rachel McAdams) on vacation in Paris, where he wishes to move after they marry.
However, his wife-to-be doesn't see the magic of the city, hoping to settle in America instead. In the meantime, Gil struggles to write his first novel and takes a strange late-night stroll through Paris, getting an invite to a party that includes guests such as Fitzgerald, Hemingway, Gertrude, and many others who frequented the famous salon of Stein.
It is up to the audience to decide if this is time travel or just the fantasy of a desperate writer who is in love with the golden era of the '20s. I thoroughly enjoyed this movie because it gave a glimpse of how some of my favorite writers would interact.
This is what other genres cannot do, transport and introduce characters and figures who we would love to meet. This charming film will have you falling in love with the characters and the dialogue.
The superb acting by Wilson portrays an awe-struck, enthusiastic writer who meets his heroes. There is no real story to follow, but rather more events that unfold and how the characters react to them. But life is like this sometimes: we don't know where things are going until later on.
Content Note: This film is rated 12A in the UK and PG-13 in the U.S. for mild profanity, sensuality, and nudity.
#7: 13 GOING ON 30 (2004)
13 Going on 30 is a reverse-coming-of-age time travel romantic comedy. Jenna (Jennifer Garner) makes a wish on her thirteenth birthday, wanting to be older after going through an embarrassing ordeal.
Jenna wishes to make her older, and it is fulfilled magically. She wakes up the next day to find she is weeks from her thirtieth birthday, has a dream job as a magazine editor, a car, and a very attractive boyfriend.
Everything that anyone could want, but she is still not happy, which pushes the story toward what she truly desires.
This approach is always fun to watch, including hilarious scenes where the protagonist tries to understand the new circumstances and her new body. I admit it's nothing new in terms of what we can expect, but Garner portrays the character's innocence and naivete so well.
We see beautiful shots of New York City, which will make you want to book your flight and get over there. However, the surprise in this movie is Mark Ruffalo, who plays Matt, the high school best friend.
Seeing him in this role will be new and a fresh take for fans of the Marvel world. One of the best moments in the movie is the Michael Jackson 'Thriller' dance which will leave you astounded and get you on your feet.
Content Note: This film is rated 12A in the UK and PG-13 in the U.S. for mild profanity and suggestive content.
#8: WINTER'S TALE (2014)
Winter's Tale is set in 1895 on the streets of New York and is based on the novel of the same name. Peter Lake (Colin Farrell) is a seasoned thief who enters the home of Beverly Penn (Jessica Brown Findlay). Beverly catches him in the act.
They both fall in love, and she tells Peter a story about how everyone is born with a miracle inside them. This is the theme for the whole movie so keep this in mind while watching.
The movie boasts a lot of big stars: Russell Crowe, Will Smith, and William Hurt, who all play fantastical characters brilliantly. The story jumps to modern times showing us Peter again. But he has amnesia, setting the story for the rest of the movie. The search for his memories and lost story.
Romance like this is always beautiful to watch, even though the audience and characters know it will not be the happy ending we all hope for.
Fans of Downton Abbey will recognize Findlay as Lady Sybil Crawley, carrying off the character of Beverly competently, with a timeless beauty that is only enhanced because we know the fate of the character.
Farrell is exquisite as always, playing his role as an Irish thief so convincingly. There are many twists and turns to keep you entertained during the second half, which is worth the effort.
Content Note: This film is rated 12A in the UK and PG-13 in the U.S. for violence and sensuality.
#9: IF ONLY (2004)
If Only uses the winning formula that led Groundhog Day (1993) to success, where the day is on repeat. We have Samantha (Jennifer Love Hewitt) and Ian (Paul Nichols), who are a typical couple, showing the relationship and fights.
Tragedy strikes when Samantha has a car accident leaving a heartbroken and grief-stricken Ian. But fate gives him another chance to back in time to try and change events. He lives the same day again and, like any sensible hero, tries to alter the events leading up to her accident.
It's a sweet story showing the importance of cherishing the people close to you. The film further makes you wonder about how you would react in this situation. Would you be able to change anything?
The story moves at a good pace, keeping audiences on edge as to whether Ian will succeed. Very beautiful moments occur between the two as Ian knows what will come.
He tries his hardest to make everything perfect (and take notes, guys – ahem, ahem). Tissues may be needed; you have been warned.
Content Note: This film is rated PG-13 for some sensual material.
#10: KATE & LEOPOLD (2001)
'I'm not very good with men.' ' Perhaps you haven't found the right one.'
This time travel romance movie captures everyone's heart because Leopold (Hugh Jackman) comes from 1876 and has a romantic, classic approach to love.
He has purity dripping from every glance and every word he speaks. It would make any girl fall head over heels for the chivalrous Leopold.
So, what chance does Kate (Meg Ryan) have? Leopold needs to marry someone for wealth, with a dwindling purse and big dreams to pursue. He enters a portal transporting him to modern times. This blows him away to see the sights and progress.
He meets Kate, a market researcher who is cynical but ambitious. They get close but inevitable differences arise, and he returns back to his time.
Kate & Leopold also provides well-written comedic scenes with Kate's brother, an actor assuming Leopold is deep in character. For fans of epic romantic movies from the '90s, this 2001 film is equally awesome. Plus, any fan of Jackman will enjoy seeing him in this swoony role.
Content Note: Rated PG-13 for brief strong language.
Did you find one of your favorite movies about time travel and love? If you had the chance to have one of these romances, which one would it be?
Top Photo Credit: Somewhere in Time (Universal Pictures)
PIN THIS ARTICLE! AND MAKE SURE TO FOLLOW US ON PINTEREST .
More period dramas:.
PERIOD DRAMA REVIEWS: A COLLECTION SORTED BY TIME PERIOD
Book lover – reader and writer. Being a bookworm from an early age introduced me to all wonderful worlds, travelling from Narnia to Hogwarts. This became my hobby and passion leading me to pursue avenues where I can write not just for my enjoyment but also to progress my career. Some of my current obsessions include K-dramas, all things period - any BBC original adaptation. I am currently reading Dan Brown's new novel as well as "All men are Mortal" and re-reading "North and South" because you can never read enough about Mr.Thornton and Margaret!
More posts by this author.
11 thoughts on "10 Romantic Time Travel Movies to Binge Watch: I'll Love You to the End of Time"
Found some new ones for my list, so thanks! I love Hugh Jackson in Kate and Leopold – he plays it so straight it makes the whole thing so much funnier.
Though I haven't seen it in a while now, I remember that I liked "Lake House," and I just started to watch "About Time" last night. It's nothing like I expected, but so far I quite like it! 🙂
Man, Rachel McAdams is all about that time travel life!
Oh, I hoped I'd find a new romantic time travel movie to add to my watched list, but I'm afraid I've already seen them all. Lovely curated list, tho!
A long time ago there lived a scientist who would hardly ever venture outside. His life was a lonely one, with long days of research and experiments. It was his ambition to create a potion to see into the future. He had over years collected hundreds of herbs and combined them in various ways until eventually, he was on the brink of a breakthrough…
All these are lovely —- another good one is "1994 Timecop" with Jean-Claude Van Damme and Mia Sara — thriller & romance
I can't seem to find the movie which was based on a short story " Christopher Frame " a photo restorer who time travels ,.falls in love and stays there , tried to lookup but there is no information about it ,I can't remember the name of the movie or episode either for the love of God ,If anyone knows about it please let me know ,thanks
Another outstanding time travel movie is the 1998 Hallmark Hall of Fame production "The Love Letter", starring Campbell Scott and Jennifer Jason Leigh. Aired in the late 90s, it's about an engaged civil war buff who finds hidden letters in an old desk which were written by an unmarried woman in 1863. He is compelled to respond to her and even though he lives in the late 20th century she receives his letters and they begin a correspondence through time. This obviously causes a big problem for his life with his fiance. It's an excellent movie based on a short story by Jack Finney. Finney is the author of two great time travel novels, Time And Again and From Time to Time.
Hi Everybody, I read through the candidates for best time travel romance, all of which I have seen. I agree with your choices, but not exactly in that order. Although they were all great movies, it is "Somewhere in Time" that takes the number one spot. I was happy to see that at least you gave them the 3rd spot, but, in reality, it was the one movie that expressed so beautifully the concept that love transcends time and in the end, true love brings them together as they slip off into eternity.
There is one more movie to which I would give honorable mention. That is the 1979 movie "Time After Time" where the prolific writer HG Wells pursues Jack the Ripper into the future where Hubert (Malcolm Mcdowell) meets Mary Steenburgen and falls in love. This is another great movie. Thanks, DAD
Hi Dad! I agree with you that Somewhere in Time is the best time-travel romance movie. 🙂 Such a beautiful film!
Leave a Comment Cancel reply
This site uses Akismet to reduce spam. Learn how your comment data is processed .
Copy from this list
Report this list
SPACE and TIME TRAVEL Romantic Movies
Movies or TV
IMDb Rating
In Theaters
Release Year
1. About Time (I) (2013)
R | 123 min | Comedy, Drama, Fantasy
At the age of 21, Tim discovers he can travel in time and change what happens and has happened in his own life. His decision to make his world a better place by getting a girlfriend turns out not to be as easy as you might think.
Director: Richard Curtis | Stars: Domhnall Gleeson , Rachel McAdams , Bill Nighy , Lydia Wilson
Votes: 374,449 | Gross: $15.32M
2. Midnight in Paris (2011)
PG-13 | 94 min | Comedy, Fantasy, Romance
While on a trip to Paris with his fiancée's family, a nostalgic screenwriter finds himself mysteriously going back to the 1920s every day at midnight.
Director: Woody Allen | Stars: Owen Wilson , Rachel McAdams , Kathy Bates , Kurt Fuller
Votes: 442,783 | Gross: $56.82M
3. If Only (2004)
PG-13 | 92 min | Comedy, Drama, Fantasy
It takes a tragedy to teach the young businessman Ian to put love ahead of work and open up to his musician girlfriend Samantha.
Director: Gil Junger | Stars: Jennifer Love Hewitt , Paul Nicholls , Tom Wilkinson , Diana Hardcastle
Votes: 33,476
4. The Lake House (2006)
PG | 99 min | Drama, Fantasy, Romance
A lonely doctor who once occupied an unusual lakeside house begins to exchange love letters with its former resident, a frustrated architect. They must try to unravel the mystery behind their extraordinary romance before it's too late.
Director: Alejandro Agresti | Stars: Keanu Reeves , Sandra Bullock , Christopher Plummer , Ebon Moss-Bachrach
Votes: 155,693 | Gross: $52.33M
5. Click (2006)
PG-13 | 107 min | Comedy, Drama, Fantasy
A workaholic architect finds a universal remote that allows him to fast-forward and rewind to different parts of his life. Complications arise when the remote starts to overrule his choices.
Director: Frank Coraci | Stars: Adam Sandler , Kate Beckinsale , Christopher Walken , David Hasselhoff
Votes: 348,872 | Gross: $137.36M
6. The Time Traveler's Wife (2009)
A Chicago librarian has a gene that causes him to involuntarily time travel, creating complications in his marriage.
Director: Robert Schwentke | Stars: Eric Bana , Rachel McAdams , Ron Livingston , Michelle Nolden
Votes: 155,919 | Gross: $63.41M
7. Kate & Leopold (2001)
PG-13 | 118 min | Comedy, Fantasy, Romance
An English Duke from 1876 is inadvertently dragged to modern day New York where he falls for a plucky advertising executive.
Director: James Mangold | Stars: Meg Ryan , Hugh Jackman , Liev Schreiber , Breckin Meyer
Votes: 87,914 | Gross: $47.12M
8. The Family Man (2000)
PG-13 | 125 min | Comedy, Drama, Fantasy
A fast-lane investment broker, offered the opportunity to see how the other half lives, wakes up to find that his sports car and girlfriend have become a mini-van and wife.
Director: Brett Ratner | Stars: Nicolas Cage , Téa Leoni , Don Cheadle , Jeremy Piven
Votes: 115,608 | Gross: $75.79M
9. The Science of Sleep (2006)
R | 105 min | Comedy, Drama, Fantasy
A man entranced by his dreams and imagination is love-struck with a French woman and feels he can show her his world.
Director: Michel Gondry | Stars: Gael García Bernal , Charlotte Gainsbourg , Miou-Miou , Alain Chabat
Votes: 70,457 | Gross: $4.66M
10. Somewhere in Time (1980)
PG | 103 min | Drama, Fantasy, Romance
A Chicago playwright uses self-hypnosis to travel back in time and meet the actress whose vintage portrait hangs in a grand hotel.
Director: Jeannot Szwarc | Stars: Christopher Reeve , Jane Seymour , Christopher Plummer , Teresa Wright
Votes: 31,650 | Gross: $9.71M
11. Happy Accidents (2000)
R | 110 min | Comedy, Romance
New Yorker Ruby Weaver believes she has found the man of her dreams in Sam Deed, who is her best catch in some time--except that he assures her that he came from the future.
Director: Brad Anderson | Stars: Marisa Tomei , Vincent D'Onofrio , Holland Taylor , Mick Weber
Votes: 10,127 | Gross: $0.69M
12. Orlando (1992)
PG-13 | 94 min | Biography, Drama, Fantasy
After Queen Elizabeth I commands him not to grow old, a young nobleman struggles with love and his place in the world.
Director: Sally Potter | Stars: Tilda Swinton , Billy Zane , Quentin Crisp , Jimmy Somerville
Votes: 18,155 | Gross: $5.29M
13. Twice Upon a Yesterday (1998)
R | 91 min | Comedy, Drama, Fantasy
A shambling, out-of-work actor, desperate to win back the affections of his ex-girlfriend, unexpectedly stumbles upon a way to turn back the clock.
Director: Maria Ripoll | Stars: Lena Headey , Douglas Henshall , Penélope Cruz , Gustavo Salmerón
Votes: 2,742 | Gross: $0.26M
14. Il Mare (2000)
105 min | Drama, Fantasy, Romance
In 1999, a voice actor moves from Il Mare, a seaside house, and leaves a Christmas card in its (magical) mailbox. An architecture student receives it in 1997, and a friendship separated by 2 years begins.
Director: Hyun-seung Lee | Stars: Lee Jung-jae , Jun Ji-hyun , Mu-saeng Kim , Jo Seung-yeon
Votes: 9,313
15. I Love You, I Love You (1968)
91 min | Drama, Sci-Fi
After attempting suicide, Claude is recruited for a time travel experiment, but, when the machine goes haywire, he may be trapped hurtling through his memories.
Director: Alain Resnais | Stars: Claude Rich , Olga Georges-Picot , Anouk Ferjac , Alain MacMoy
Votes: 3,132 | Gross: $0.06M
16. 13 Going on 30 (2004)
PG-13 | 98 min | Comedy, Fantasy, Romance
Jenna Rink makes an unusual wish on her birthday. Miraculously, her wish comes true and the 13-year-old Jenna wakes up the next day as a 30-year-old woman.
Director: Gary Winick | Stars: Jennifer Garner , Mark Ruffalo , Judy Greer , Andy Serkis
Votes: 208,527 | Gross: $57.23M
18. Forever Young (1992)
PG | 102 min | Drama, Romance, Sci-Fi
During a cryogenics test, a pilot frozen in 1939 awakes in 1992 but time is running out, as his body starts to age rapidly.
Director: Steve Miner | Stars: Mel Gibson , Jamie Lee Curtis , Elijah Wood , Isabel Glasser
Votes: 49,319 | Gross: $55.96M
19. The Two Worlds of Jennie Logan (1979 TV Movie)
96 min | Drama, Fantasy, Romance
Jennie Logan discovers an antique dress in her attic that allows her to travel back in time. Soon she's torn between life with her philandering husband and a romance with a handsome artist who was murdered at the turn of the century.
Director: Frank De Felitta | Stars: Lindsay Wagner , Marc Singer , Alan Feinstein , Linda Gray
20. The Love Letter (1998 TV Movie)
Unrated | 99 min | Fantasy, Romance
20th century computer games designer Scott exchanges love letters with 19th century poet Elizabeth Whitcomb through an antique desk that can make letters travel through time.
Director: Dan Curtis | Stars: Campbell Scott , Jennifer Jason Leigh , David Dukes , Estelle Parsons
Votes: 2,305
21. Possession (2002)
PG-13 | 102 min | Drama, Mystery, Romance
A pair of literary sleuths unearth the amorous secret of two Victorian poets only to find themselves falling under a passionate spell.
Director: Neil LaBute | Stars: Gwyneth Paltrow , Aaron Eckhart , Jeremy Northam , Jennifer Ehle
Votes: 13,618 | Gross: $10.10M
22. Sliding Doors (1998)
PG-13 | 99 min | Comedy, Drama, Fantasy
A London woman's love life and career both hinge, unknown to her, on whether or not she catches a train. We see it both ways, in parallel.
Director: Peter Howitt | Stars: Gwyneth Paltrow , John Hannah , John Lynch , Jeanne Tripplehorn
Votes: 70,499 | Gross: $11.88M
23. Déjà Vu (1997)
PG-13 | 117 min | Drama, Romance
L.A. shop owner Dana and Englishman Sean meet and fall in love at first sight, but Sean is married and Dana is to marry her business partner Alex.
Director: Henry Jaglom | Stars: Victoria Foyt , Stephen Dillane , Vanessa Redgrave , Glynis Barber
Votes: 952 | Gross: $0.82M
24. Vanilla Sky (2001)
R | 136 min | Fantasy, Mystery, Romance
A self-indulgent and vain publishing magnate finds his privileged life upended after a vehicular accident with a resentful lover.
Director: Cameron Crowe | Stars: Tom Cruise , Penélope Cruz , Cameron Diaz , Kurt Russell
Votes: 281,154 | Gross: $100.61M
25. Me Myself I (1999)
R | 104 min | Comedy, Romance
Pamela Drury is unhappy and alone. On her birthday she stumbles across a photo of Robert Dickson and wonders what would've happened had she said yes to his proposal. A freak accident causes... See full summary »
Director: Pip Karmel | Stars: Rachel Griffiths , David Roberts , Sandy Winton , Yael Stone
Votes: 2,657 | Gross: $0.57M
26. Blast from the Past (1999)
PG-13 | 112 min | Comedy, Drama, Romance
A naive man comes out into the world after spending 35 years in a nuclear fallout shelter.
Director: Hugh Wilson | Stars: Brendan Fraser , Alicia Silverstone , Christopher Walken , Sissy Spacek
Votes: 70,135 | Gross: $26.49M
27. Reconstruction (2003)
PG-13 | 90 min | Drama, Romance
A young man who thought himself already in love with a nice girl is drawn into a literary drama when he is captured by a deep and stimulating love affair.
Director: Christoffer Boe | Stars: Nikolaj Lie Kaas , Maria Bonnevie , Krister Henriksson , Klaus Mulbjerg
Votes: 7,569 | Gross: $0.07M
List Activity
Tell your friends, other lists by ivanablacks.
Recently Viewed
Top 10 Best Time-Travel Romance Movies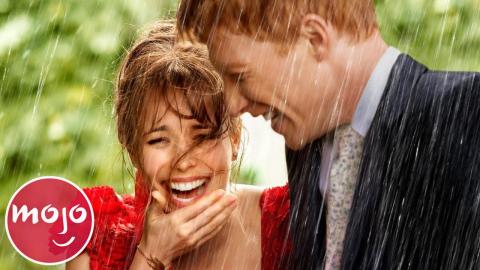 #10: "Kate & Leopold" (2001)
#9: "back to the future part iii" (1990), #8: "peggy sue got married" (1986), #7: "somewhere in time" (1980), #6: "the lake house" (2006), #5: "midnight in paris" (2011), #4: "13 going on 30" (2004), #3: "groundhog day" (1993), #2: "the time traveler's wife" (2009), #1: "about time" (2013).
Best Rom-Coms with Time Travel, Ranked
Sci-fi isn't the only genre that loves time travel. Here are some of the best rom-coms with time travel.
The concept of time travel has captivated audiences since its emergence into the mainstream. The Idea that one can move between time and space has been a popular plot line in both fantasy and sci-fi alike. These films are often paired with the notion that disturbing any point of the past will greatly impact the future. Yet, what happens to time travel when it enters rom-com territory?
Science fiction TV shows like The Twilight Zone and major blockbusters like Back to the Future have shown the risks of time travel for the world at large. However, time travel in rom-coms is almost entirely about the impact of true love. Like a sci-fi storyline, any event can greatly impact the main character's future. However, in these plots, the beloved couple either never meets or splits before the ending credits. Here are the best rom-coms that depict time travel.
Related: These Are the Best Meet-Cute Moments in Rom-Com History
5 Midnight in Paris
2011's Midnight in Paris featured Owen Wilson as Gil Pender, an aspiring writer who is in Paris for holiday with his fiancée (Rachel McAdams). Gil tours the city at night and comes across a group of people who deeply resemble the great artists and writers of the past. He is invited out with them and allegedly transported to the past as he visits all the greats' favorite spots. The more time that Gil spends venturing Paris with his beloved heroes in the past, the more displeased he is with his present day life and begins to long for the times of old. Midnight in Paris explores the complexities of time travel while introducing the all too familiar notion of nostalgia. The romance has a few comedic beats, but the melancholy tone of the overall longing that the film displays, makes the idea of time travel all the more appealing.
4 About Time
On the day of his 21st birthday a young man named Tim, played by Domhnall Gleeson, is told by his father that the men in his family can travel in time. Although it is seemingly unfair to the women in the family, About Time focuses on the relationship between Tom and his father, played by Bill Nighy. Tim learns that he can't change the past to reflect on the present, but he can in fact use his future knowledge to change how he reacts in past circumstances. The romance between Tim and the woman he swoons via time travel, Mary, played by Rachel McAdams , offers a delightful commentary on the presence of love across time and space. However, underneath the romance and light comedic beats, the film harkens on a sadness that exists across all realities. Tim learns that his father is going to die, so he travels back in time to have a conversation with hm, but soon realizes that he can't spend his life traveling backwards to live forever in the memories with his father. About Time finds its strength in an overall happy love story, with a relatively sad undertone.
3 13 Going on 30
13 Going on 30 is not only one of Jennifer Garner's best films, but one of the best rom-coms of the 2000s, per AV Club. Like most teens, Jenna, played by Christa B. Allen, thinks everything will be different for her when she is older and in her 30s. After her birthday is ruined, using some of the glitter from a doll house her best guy friend, Matt, makes for her, she wishes to be one of the cool girls in school, and to be 30 years old. Jenna, now played by Jennifer Garner, wakes up and realizes that her wish came true. She has traveled through time and is now 30, working for her favorite magazine. 13 Going on 30 offers a lot of laughs, and a satisfying ending despite a few bumps in the road. The movie's use of time travel serves as the classic lesson to be careful what you wish for, as your wish may not be everything you ever dreamed it would be.
Related: Here's What Makes 13 Going on 30 One of the Best Rom-Coms of All Time
​​​​​​​ Click , the 2006 genre jumping movie, serves up some of Adam Sandler's classic comedy, but some deal of sadness. Sandler plays a man named Michael Newman, who desperately wants to skip ahead to his big promotion. Michael can't seem to find the time, and is greeted by a mysterious man named Morty, who is played by Christopher Walken, who gives him a remote that will allow him to fast-forward, rewind, pause, or mute his entire life. This all seems great at first, until the remote begins to ceaselessly fast-forward through time. In his old age, Michael ends up alone, his wife having left him and his kids practically being strangers. For a brief moment, he dies in the rain, wishing he could go back, all before waking up in the Bed Bath and Beyond he originated in. To Michael, his time traveling device was a dream, but the lesson still remains.
1 When We First Met
Noah, played by Adam DeVine, has been in love with his best friend for years. Thinking that he can alter the night they met in order to win her affections, Noah visits a photo booth that allows him to travel through time and alter the night over and over again. Each circumstance that he alters ends up different, and there is even a timeline where he ends up not meeting her at all. After many attempts and failures, Noah realizes that it is better to remain her friend, as fate intended for the pair to be initually. When We First Met is an easy watch as far as rom-coms go, and the added bits of time travel allow for a much more interesting premise.
Time Travel Romance Movies to Watch
I'm a sucker for films about time travel, and adding romance to the formula makes it even more appealing. There's something about the mystery of time travel in general and the build-up of characters, whether they'll have a happy ending or be stuck in a void.
Unlike feel-good romantic comedy movies , time travel romance movies will make you read movie reviews (even Reddit discussions) to answer dead-end paradoxes.
Without further ado, here are some time travel romance movies that I highly recommend.
The good news is that they're all on  Amazon Prime .
Join Amazon Prime – Watch Thousands of Movies & TV Shows Anytime – Start Free Trial Now
In this article
Somewhere in Time (1980)
A Chicago playwright uses self-hypnosis to travel back in time and meet the actress whose vintage portrait hangs in a grand hotel. (IMDB)
I first watched Somewhere in Time  when I was about 8 years old and I've been obsessed since. It's the first film I watched about time travel (if I can remember it correctly).
I still have a lot of questions—particularly how and why Richard already had his name in the hotel records long before he wanted to travel through time. It's like seeing the hotel records triggered the time travel that he didn't know was possible. This is the chicken or the egg dilemma all over again!
Despite the logical flaws, Somewhere in Time is one of those hauntingly beautiful films you'll never forget.
Watch on Amazon Prime.
Mirage (2018)
Two storms separated by 25 years. A woman murdered. A daughter missed. Only 72 hours to discover the truth. (IMDB)
Mirage , originally named Durante La Tormenta , is currently my favorite among all these time travel romance movies. Honestly.
I love the butterfly effect concept—how everything creates a ripple effect. It just makes you wonder about a completely different timeline (even question the what-ifs in your life), but it awakened the hopeless romantic in me.
Plus, the murder mystery thrown into the plot reminds me of Taylor Swift's No Body, No Crime .
Watch on Netflix.
If Only (2004)
It takes a tragedy to teach the young businessman Ian to put love ahead of work and open up to his musician girlfriend Samantha. (IMDB)
Warning: If Only will literally make you ugly-cry. It's one of my favorite romance tragedy films.
This is not the usual time travel concept but Ian was given one day to redo and fix what was meant to happen. The major takeaway is to never take the love of your life for granted.
The Lake House (2006)
A lonely doctor, who once occupied an unusual lakeside house, begins exchanging love letters with its former resident, a frustrated architect. They must try to unravel the mystery behind their extraordinary romance before it's too late. (IMDB)
Sandra Bullock and Keanu Reeves? Yes, please. The Lake House is more of a paradox type of film but it also falls under time travel (I think).
It's more like he's stuck in the past and she's in the present/future, and they try to meet somewhere along the lines… Call me old-fashioned but I specifically love the handwritten letters.
The Time Traveler's Wife (2009)
A Chicago librarian has a gene that causes him to involuntarily time travel, creating complications in his marriage. (IMDB)
This is definitely included in every time travel romance films list you'll see. It's perhaps Rachel McAdams's debut in the whole time travel thing (other films include Midnight in Paris ,  About Time , and Doctor Strange ).
The Time Traveler's Wife is a sad movie, although it can also be a metaphor for inconsistent men…not pointing fingers here, just a theory. If you haven't read the book, please do.
When We First Met (2018)
Noah meets Avery at a Halloween party and falls in love but gets friend-zoned. 3 years later, she's engaged to someone else. Noah returns in a time machine to fix things. (IMDB)
For a more modern, romantic-comedy type of thing, When We First Met is the one. This is particularly perfect for those who are into platonic-romance films. It's a massive friend-zone story, but sometimes what we're looking for is right in front of us all along…
Adam Devine also surprised me because I was used to him not being this serious.
Back to the Future (1985)
Marty McFly, a 17-year-old high school student, is accidentally sent thirty years into the past in a time-traveling DeLorean invented by his close friend, the eccentric scientist Doc Brown. (IMDB)
I don't know where to even begin with Back to the Future . It's my favorite time travel film of all. I watched this shortly after watching Somewhere in Time so I basically grew up with this.
It's just impossible not to binge-watch the trilogy every now and then because it's the clearest time travel concept I've watched so far. I believe the third one may be the best bet if you're looking for romance but the first one is my favorite. I highly suggest you watch all three!
Do you know any other time travel romance movies? I'd love to hear your recommendations in the comments below!
Here are other films/TV roundups you might like:
Netflix Original Series to Watch
Best Filipino Movies on Netflix
Binge-Worthy Series to Watch on Netflix
Leave a reply cancel reply, related posts, sad romance movies if you need a good cry, best scrapbooking materials and tools, best art journal materials and tools, victrola record player vsc-550bt-p4 review, movie review: my amanda, recent post, must-have fall outfit ideas, where to eat in new york city, review: self care journal by shine sparkle slay, simple ways to de-stress at home, top category.
Museums & Exhibits
Film, Music, & Literature
Productivity
Beauty & Style
Privacy Policy
Featured Posts
Screen Rant
10 of the best time travel movies redditors love.
Whether it's bringing a history textbook to life or saving your parent's marriage, these movies will leave you wanting to travel through time.
The release of Everything Everywhere All At Once reignited fans' love for sci-fi movies and despite being released in May has managed to retain its popularity, with many viewers expressing their love for it over social media sites like Twitter and TikTok. This fun flick takes viewers on a trip through the multi-universe and stirred up conversations regarding the idea of traveling through universes, with some fans even adding time travel to the mix.
Everything Everywhere All At Once may not have focussed on time travel but prompted Redditors to create a comprehensive list of their favorite time travel flicks due to the movie's affinity with everything science fiction. These movies might not take viewers on a trip through the multi-universe but will lose them in the complexity of time instead.
The Girl Who Leapt Through Time (2006)
Rent On AppleTV
The Girl Who Leapt Through Time is one of the smartest titles for a movie about time travel and cleverly tells viewers exactly what the movie is about.
RELATED: 10 Movies Like The Girl Who Leapt Through Time You Have To See
The movie offers viewers amazing visuals to go with its intricate representation of time travel, at first it utilizes comedy to showcase how an everyday person may use time travel to their advantage, with Makoto often retaking tests and awkward social encounters. However, this sci-fi flick delivers a much deeper message that teaches viewers if one messes with the future, they miss out on the present, resulting in one Redditor labeling it as a "real good" movie, which is well-balanced.
13 Going On 30 (2004)
Rent On Prime Video
13 Going On 30 is a fun flick that sees 13-year-old Jenna's birthday wish come true when she wakes up looking 30 but still with her teenage personality. The movie is considered something of a classic, with the famous dress recently being sought after by fashion lovers due to viewers, love for the film being reignited through Tik Tok.
One Redditor explained how "the summary of it gave [them] 17 Again vibes" with 13 Going On 30 being the blueprint for teen time travel movies where the main character either returns to their youth or fast forwards to their future. The movie played into the common desire people have to live their future and showcases the importance of appreciating every part of life, even if it is the uncomfortable teenage years.
Looper (2012)
Stream On Netflix
Looper is one of the best movies of 2012 and stars Bruce Willis alongside Joseph Gordon-Levitt as they play the same character just years apart. This action-packed flick follows a mobster who is sent back in time by those above him as a way of executing him but the simple task is complicated when his looper turns out to be his younger self.
Looper is an unusual yet slick futuristic flick that reimagines the typical hitman and sends Joe and its viewers on a complex adventure through time. The movie provides fans with a mind-bending version of time travel where its criminality adds to its intense plot that many fans including jonmuller loved and even stressed how they've "enjoyed every movie Rian Johnson's made", with Looper being the best.
The Time Traveler's Wife (2009)
Adapted from Audrey Niffenegger's novel of the same, The Time Traveler's Wife sees the relationship between Henry and Claire grow as the pair get married but their relationship is continuously interrupted by Henry's ability to travel through time.
RELATED: 10 Most Romantic Sci-Fi Movies, According To Ranker
The romance movie placed a different take on time travel flicks where Henry lacks control over when and where he time travels, leaving fans and Claire constantly guessing. The Time Traveler's Wife is a well-thought-out flick that captures the heartbreak of time travel whilst also prompting fans to appreciate the unknown that awaits them in the future, with one Redditor advocating its role as a "great time traveling flick with a different take on it than most, and also admittedly a pretty good romance".
Bill And Ted's Excellent Adventure (1989)
Bill And Ted's Excellent Adventure sees Keanu Reeves in his coolest role as Ted, who alongside his best friend Bill goes on an adventure that helps them to complete the history assignment hanging over both of their heads.
The movie has a similar vibe to the cult classic Back To The Future , with its wacky tone creating some seriously funny scenes that see the pair irritate past kings and monarchs whilst also giving them a modern form of education. Bill and Ted certainly go on an adventure that brought history books to life and left fans with an attachment to the iconic flick, with Sonnyknowles sharing that they "have a Bill and Ted tattoo".
Timecrimes (2007)
Rent On Sky Store
The 2007 film Timecrimes is a Spanish science fiction thriller where Hector ventures into the woods to discover the young girl he was watching has been assaulted and almost finds himself with the same fate until he flees straight into a time-traveling machine.
The movie has very little dialogue that adds to its enigmatic plot and even resembles earlier time travel flicks due to it paying homage to classic science fiction. Timecrimes plays with the idea of Dejavu with Hector continuously traveling back in time 1 hour and plunging fans into a suspenseful game of cat and mouse between different versions of Hector, with Cagney69 stating how "Timecrimes is excellent".
Interstellar (2014)
Stream On Now Cinema
Interstellar is a modern movie destined to become a classic , with Christopher Nolan living up to his title as one of the best filmmakers to date. The sci-fi flick tells the story of Cooper, who is given the job of finding a new planet for civilians after theirs is deemed unfit to live on.
The movie is deemed one of the best representations of time travel in cinematic history and delivers many heartbreaking scenes that showcase the reality of messing with time, especially regarding family. Interstellar is a complex watch and requires viewers to attempt to understand its intricate details, highlighting its accuracy in terms of science fiction, with one Redditor sharing how they recently rewatched it and were left with the words "uh... wow"!
About Time (2013)
About Time seems like a typical romance movie until it reveals its secret affinity with time travel, impressing both science fiction and romance fans. About Time is a heartwarming flick about a captivating British romance that encourages viewers to watch the couple go through each life milestone.
RELATED: 10 Movies To Watch When You Feel Like Wallowing
However, Tim's ability to time travel didn't just highlight how he could go back and change the outcomes of certain situations but also the negative impact it can have when it comes to grief or new life, resulting in Docdoor sharing that they felt " About Time actually did time travel pretty well".
Primer (2004)
Primer is an impressive indie flick about time travel as it tells the story of two engineers who create a machine that has the potential to send them back or forward in time. However, the film abandons the excitement usually seen in sci-fi flicks and instead explores the consequences of messing with time.
This science fiction drama proved to be so complex that fans had to rewatch it to understand what actually happened, but that didn't stop fans from praising its slick visuals and intelligent script. Despite having a low budget, the movie exceeded fans' expectations through its unique camera angles, captivating characters, and mind-bending plot. Primer even led to some fans like pyrostoker sharing that whilst they "still have no idea what happened, [they] liked it.".
Back To The Future (1985)
Buy On AppleTV
Back To The Future is the best time travel movie of all time and continues to have an audience of loyal fans even today, with many fans labeling the flick a cult classic. Back To The Future cleverly utilizes its small-town setting to showcase each character's progression and allows Marty to watch his parents fall in love.
The movie combines comedy with science fiction to create an action-packed flick that leaves many viewers wanting the modern gadgets seen within it. It also prompts fans to think about how their present life will affect their future, resulting in Sonnyknowles labeling it a true "classic"!
NEXT: 15 Cool Time Loop Movies, Ranked (According To IMDb)