Best Iceland & Greenland Packages in Iceland
Select starting location
Select dates
Add travelers
Iceland & Greenland Packages
Refine the results by using the filters
5 Day Summer Package | Golden Circle, South of Iceland with a Greenland Day Tour
Spectacular 8 Day Summer Vacation Package of Iceland in Depth with a Guided Greenland Day Tour
Stunning 7-Day Summer Vacation Package of Iceland in Depth with a Guided Greenland Day Tour
Incredible 6 Day Summer Vacation Package in South Iceland with a Guided Greenland Day Tour
Epic 10 Day Greenland Sailing Trip & Photography Workshop with Transfer from Reykjavik
Explore an unequalled wealth of tours and packages
Self Drive Tours in Iceland
Tour calendar, vacation packages in iceland, nature tours in iceland, adventure tours in iceland, cheap bus tours in iceland, top tour destinations in iceland, verified customer reviews.
Read first-hand reviews by customers from across the world
Michael Payne
What a wonderful trip this was, unfortunately we were unable to have the Greenland portion of the trip but it was substituted with other amazing experiences in Iceland.
Arielle Lackritz
So much fun. Photographer guide was very helpful and went above and beyond to make sure all got a great shot. Boat crew were knowledgeable and helpful. Food was amazing!
Suzzanne Louise Pautler
Although the day in Greenland was cancelled, the time in Iceland was magical. The ease of making this booking online and then having all the vouchers and information sent to me in a timely fashion made this one of the most efficient, seamless, and stress-free trips I've ever taken. The hotel met all of my needs as did the various tour operators. I do not have a single complaint! Thank you!
sharyl sheftz
This company worked with us to make this the Best vacation ever. They gave us a day for day guide for our phone. Made all reservations and changes as requested The only thing we didn't get was the day trip to Greenland, instead we went on a trip up North. I definitely would book through them again.
Best Iceland & Greenland Packages in Iceland
Iceland, with its breathtaking landscapes, and Greenland , with its pristine Arctic wilderness, offer a remarkable fusion of natural beauty and adventure. If you're looking for the best way to explore both of these unique destinations, look no further than the Best Iceland & Greenland Packages in Iceland.
These travel packages provide you with a unique opportunity to experience the wonders of Iceland and Greenland in one seamless journey. They encompass the essential elements for an unforgettable trip, from accommodations to airport transfers, and even round-trip flights to Greenland.
These packages are meticulously designed to ensure you make the most of your time, with guided tours and comprehensive itineraries that allow you to witness the captivating landscapes, culture, and history of both countries.
It's important to note that these packages operate exclusively during the summer months, from June to August, which is the ideal time to visit Greenland. During this season, the Arctic's icy grip loosens, revealing its majestic wonders, making it the perfect time for explorations.
Whether you dream of witnessing Iceland's geysers and waterfalls or Greenland's towering icebergs and Inuit culture, these packages offer a seamless and unforgettable journey. They are your passport to an Arctic adventure, a chance to explore the very best of Iceland and Greenland while taking in the spectacular beauty of these Nordic gems.
Frequently asked questions
What are the advantages of availing the best iceland & greenland packages in iceland, is it worthwhile to visit greenland from iceland, what is the duration of these packages, what is the cheapest iceland & greenland package, can i travel to greenland from iceland all year long, what is the flight time between iceland and greenland, how cold is greenland compared to iceland, do these iceland & greenland packages include a relaxing geothermal bath, are these packages suitable for all types of travelers, what should i pack before travelling to greenland from iceland, what size would the group be if my tour from iceland to greenland is fully booked, how long in advance should i book the iceland to greenland vacation package, are there any risks of polar bear attacks when traveling to greenland, what language is spoken in greenland, top things to do in iceland.
Book your complete trip with the best companies only
Explore an Ice Cave
Find the Northern Lights
Visit the Blue Lagoon
Go on a Road Trip
Do the Golden Circle
Visit Reykjavik
See the Glacier Lagoon
Discover the South Coast
Thanks for visiting nordicvisitor.com! For the very best browsing experience on our website, we urge you to upgrade to the most recent version of your browser . Some of our site features may not function properly on older versions.
Iceland travel update
Search Suggested Results View All Results
EUR (€)
GBP (£)
Self-Drive i
Privately Guided i
Guided Small Groups i
Multi-Day i
Northern Lights i
Honeymoon & Romance i
Christmas i
New Year's i
All Types & Themes
All Iceland Tours
Best Sellers
Special Offers
Book With Confidence i
ICELAND IS OPEN i
Iceland Volcano Update i
Why book with us i
Travel Update
Booking Terms i
Sustainability Policy i
Iceland at a Glance i
Useful Information i
Iceland Attractions i
Iceland Blog i
Scandinavia
NEW! United Kingdom
NEW! Switzerland
Privacy policy
Iceland Bíldshöfði 20 110 Reykjavík +354 578 20 80 View Map
Sweden Scotland View Details
ICELAND & GREENLAND TOURS
Double the adventure! Enjoy twice the sites, culture and room to breathe on these combination tours. Experience the diversity and beauty of North Atlantic neighbours Iceland and Greenland.
PERSONAL TRAVEL DOCUMENTS
Enjoy the journey knowing all the details have been sorted out just for you.
HANDPICKED HOTELS
Have a good night's sleep and wake up ready for a new day of adventure.
OFF THE BEATEN PATH
If the path less travelled is your idea of fun, look no further. See what others don't.
1 tours available
Price range.
Prices per adult based on bookings for two
Popular Attractions
Travel styles, special offers.
Sorry, we found no tours matching your criteria.
Try adjusting or clearing your filters
14 days / 13 nights
The islands of fire & ice - iceland & greenland, we are here to help.
Whether you have a single question or a special request, we're here for you.

Select your tour
Destinations, travel styles.
REQUEST A QUOTE
Travel Period
Accommodation
Greenland Tours From Iceland
Go on a Greenland package tour during your holiday in Iceland. We organize trips to Greenland from Iceland with itineraries that will take you from small villages to stunning fjords. Visiting Greenland fits perfectly into your trip to Iceland. Flights to Greenland depart from Reykjavik Domestic Airport and flight time is 1.5 to 3 hours, depending on the tour you choose. Fly to Greenland and meet local people, enjoy hiking or a winter adventure.
Ilulissat for 3 Days – West Greenland Holiday
South greenland hiking paradise for 5 days, holidays to greenland for 4 days – east greenland, iceland greenland tour for 12 days, history and heritage for 5 days – south greenland, ilulissat winter adventure for 4 days.
South Iceland and Greenland Holidays: 10 Day Tour
Ilulissat for 2 days – west greenland holiday.
West Iceland
East Iceland
North Iceland
Around Iceland
South Iceland
Faroe Islands
Team Iceland Unlimited
Privacy Policy
Terms and Conditions
Sustainability and Environmental Policy at Iceland Unlimited
Certifications
Why book with us?
Accessibility
Accommodation Categories
Are you a Travel Agent?
Good to Know Series
Special Offers
Iceland Unlimited Travel Service Skógarhlíð 12, 105 Reykjavík
Phone: +354 415 0600 Email: booking(at)icelandunlimited.is Emergency phone number: +354 774 0070
Get social with us!
#IcelandUnlimited
KT: 490710-1590 VAT Number: 122369
Multi-Day Tours
Looking for:.
Keyword search
Please send us a message and we will get back to you as soon as possible. Thank you.

See all tours
Greenland Vacation Packages
Accommodation
How to get to Greenland
From Iceland to Greenland
Travel blogs
About Greenland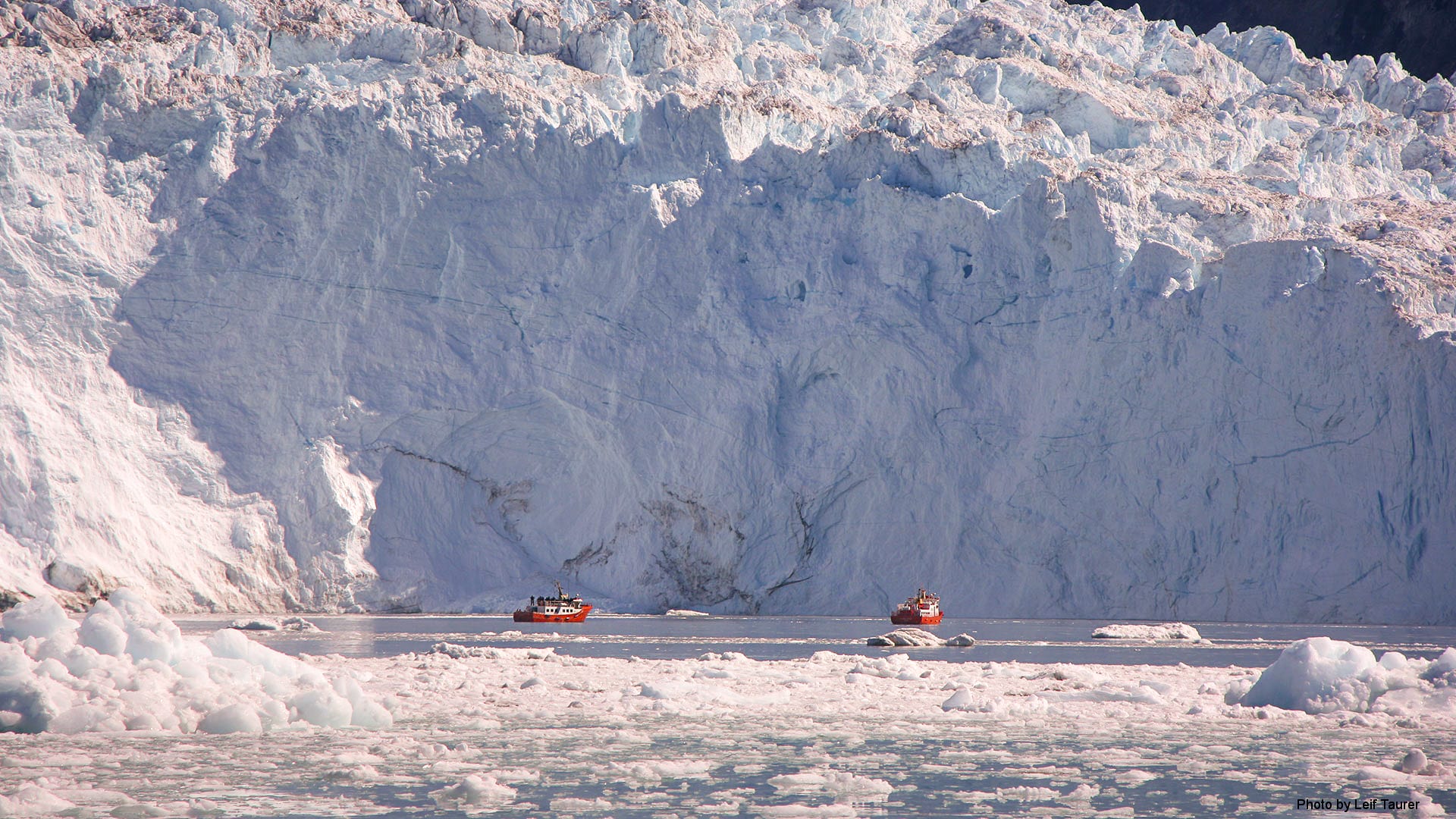 Find multi-day itineraries with or without flights from Reykjavik, Iceland to several destinations in Greenland. Find the perfect vacation package for your tour to Greenland right here.
Showing 1–24 of 33 results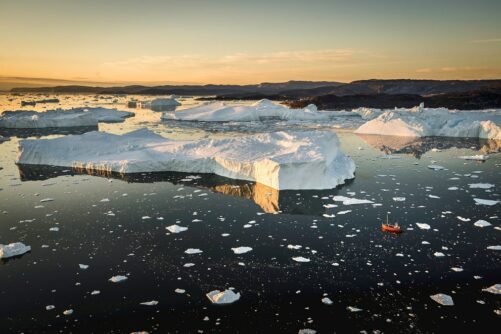 Land of Icebergs | 4 Days | Disko Bay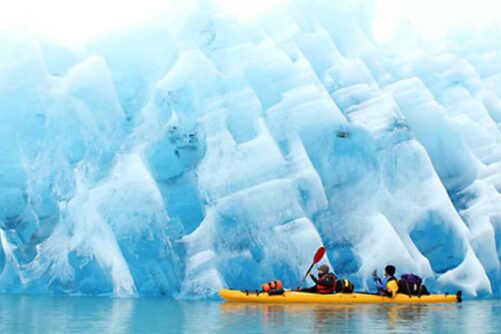 Kayak & Ice Hike | 8 Days | South Greenland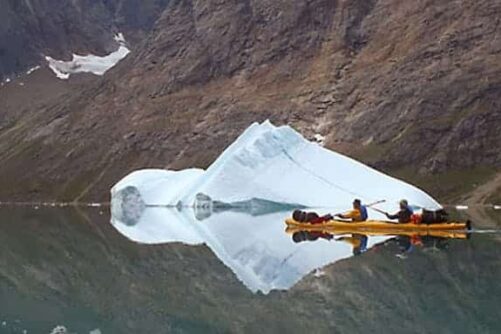 Kayak & Ice Hike | 15 Days | South Greenland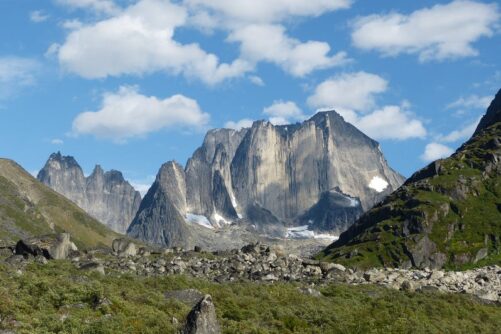 Ice, Big Walls & Hot Spring | South Greenland Explorer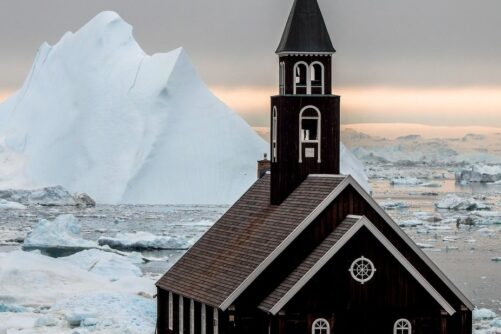 5 Day Ilulissat Explorer | Disko Bay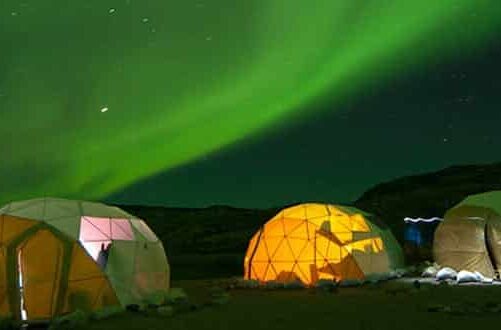 Northern Lights Explorer | South Greenland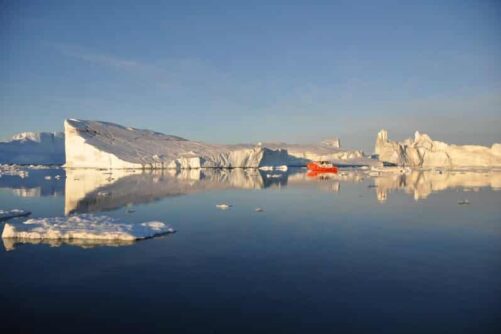 Highlights of Iceland & Ilulissat, West Greenland | 8 Days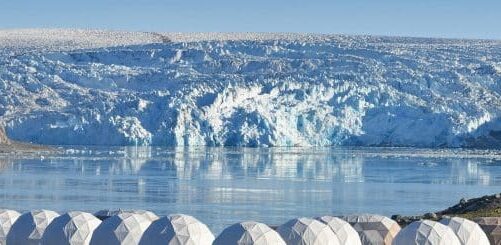 Wonders of Greenland | South Greenland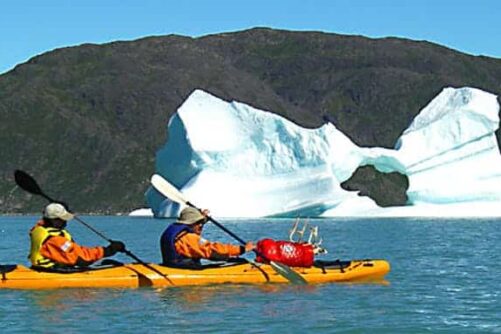 Hike and Kayaking | South Greenland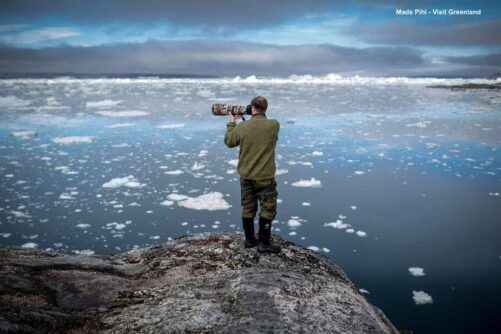 East Greenland Photo Exploration | Tasiilaq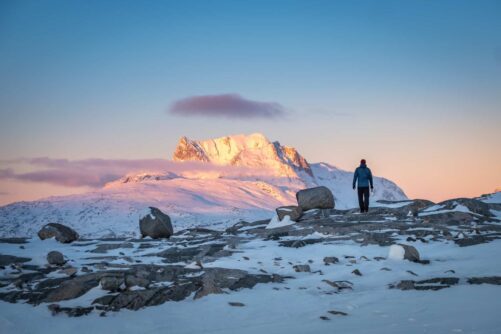 5-Day Package | Nuuk In The Winter | West Greenland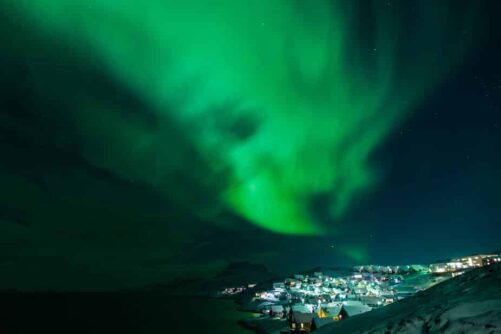 Northern Lights Tour | 3-Day Vacation Package | Nuuk | Greenland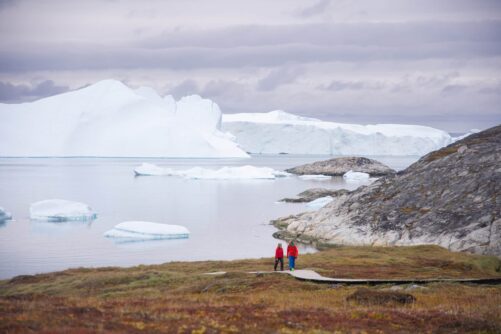 The Ultimate Greenland trip from South to North | 15 Days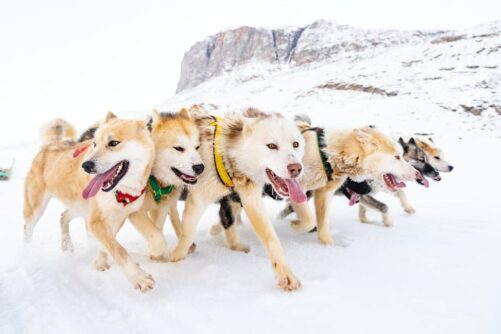 Experience Winter in the Arctic | Uummannaq & Ilulissat | from Iceland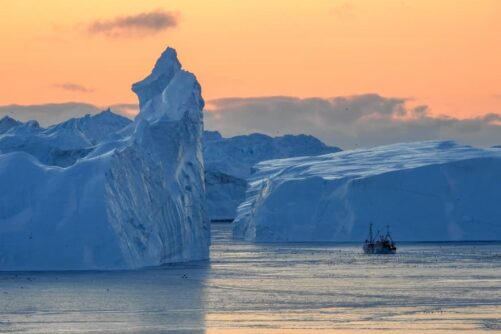 Best Of Ilulissat | 5 days | Disko Bay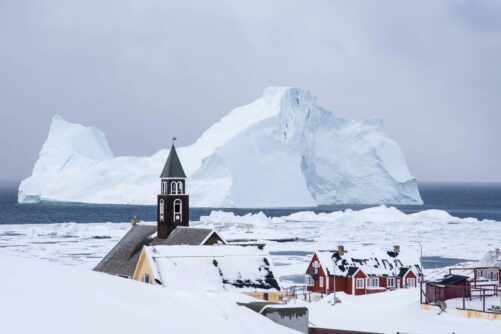 Choose your own Winter Adventure | Ilulissat | 4 Days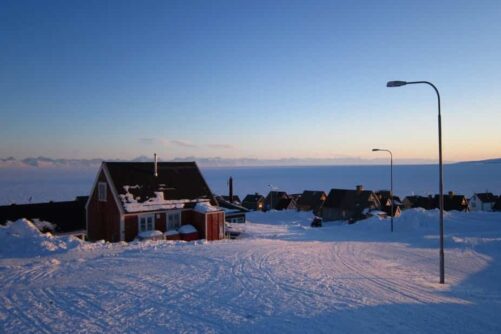 Winter in Ittoqqortoormiit | 8 Days | East Greenland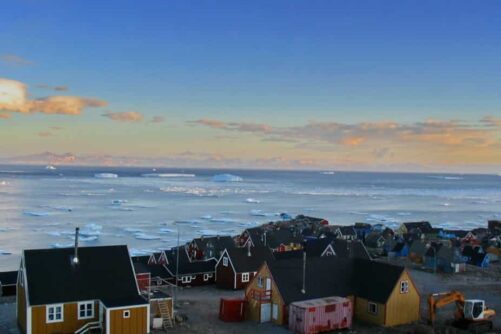 Summer in Ittoqqortoormiit | 4 Days | East Greenland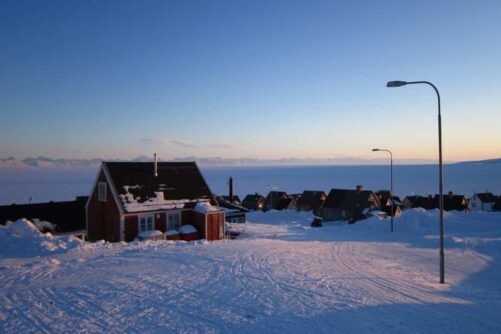 Winter in Ittoqqortoormiit | 4 Days | East Greenland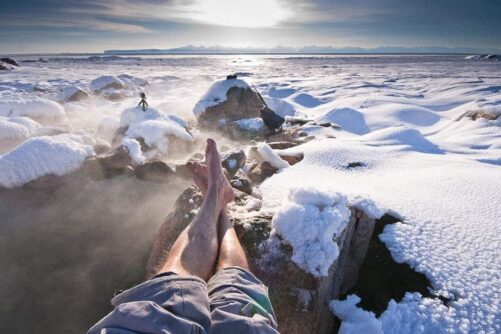 Unique World of the Inuit | Ittoqqortoormiit | East Greenland
Winter in Ittoqqortoormiit | 5 Days | East Greenland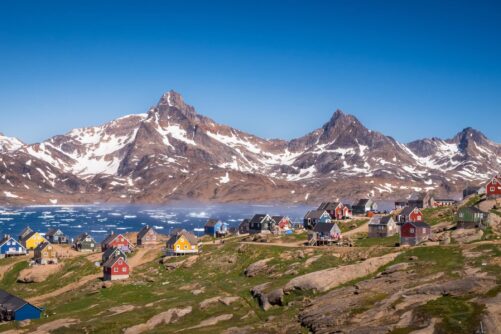 Gate Way To Greenland | Kulusuk & Tasiilaq | East Greenland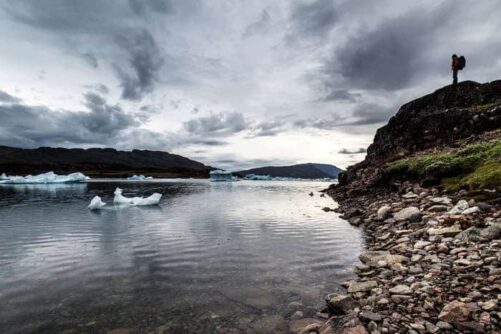 South Greenland Grand Adventure | 8 Days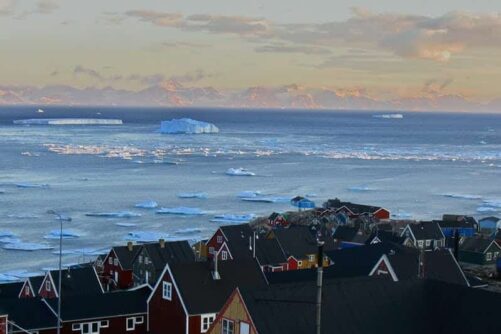 Summer in Ittoqqortoormiit | 8 Days | East Greenland
More about from iceland to greenland.
Bookings & Enquiries
Iceland, greenland & north atlantic.
A varied region and what a magnificent one indeed. From the wilds of Iceland and the remoteness of Greenland to tranquil waters of the Faroes, this is a region bursting with secrets and beauty. Our tours offer sustainable and authentic experiences across this wild and remote region.
Faroe Islands tours
Greenland tours
Iceland tours
Discover Iceland and Greenland Tour
Iceland and Greenland tour combines the ring road in Iceland and discovery trip to Ilulissat in West Greenland
Travel on Iceland's ring road and discover stunning scenery and dramatic landscapes. A local expert guide helps you explore the unspoiled Icelandic countryside with volcanoes, lava fields, hot springs, mountains, fjords, glaciers and waterfalls. This escorted tour takes you both to classic nature hot spots and lesser-known sights and includes several soft adventures and cultural visits. Continue your discovery tour to Ilulissat in West Greenland, a breathtaking location with massive icebergs, rugged wilderness, glittering glaciers, giant whales and the exciting mix of authentic Inuit culture and a modern society under the magical light of the midnight sun.
Transfer to your accommodations by Flybus shuttle bus from Keflavik international airport.
Reykjavík Natura Berjaya Iceland Hotels or similar. (50km / 31mi)
Meet with your tour guide at the hotel at 9:00. Travel to the village of Borgarnes in the west through the lovely Hvalfjörur fjord. Easy hike atop the Grábrók volcano's crater in the center of a green lava field. Further north, visit Glaumbaer, one of Iceland's most stunning turf house farms and folk museums. Continue along the beautiful fjord landscape and via a number of mountain passes. Our final destination today is Akureyri, the capital of Iceland's north. You can stroll through the lovely town of Akureyri from where you spend the night.
Akureyri Berjaya Iceland Hotels or similar (B) (415km / 258mi)
Explore Akureyri in the morning and take in the expansive vista of the Eyjafjörur fjord. From April to October, optional whale watching cruises run from 9:00 am to 12:00 pm.
Visit Goafoss, the Gods' waterfalls, in the afternoon. Then explore around Lake Mvatn, which is renowned for its rich wildlife and geological wonders. Visit Kálfaströnd to see the odd lava structures, Sktustair to see the fake craters, and Hverfjall to see the tephra cone. Finally, unwind at the geothermal Mvatn Nature Baths, which offer a stunning panorama of the surrounding landscape.
Mývatn Berjaya Iceland Hotels. (B) (120km / 75mi)
Walk through the lava labyrinth at Dimmuborgir, "the black castles," early in the day in the hopes of spotting the trolls who are claimed to reside there. Visit the bubbling mud pools and steamy solfataras of Námaskar's hot springs in the afternoon. To reach East Iceland, we drive over the deserted highlands and lunar landscaper. The tour includes a side trip to the impressive waterfall Dettifoss from June to August.
Hérað Berjaya Iceland Hotels or similar (B) (250km / 155mi)
We will spend the day in East Fjords admiring the landscape and small fishing villages, exploring local stone and mineral collection. 
In the afternoon we see Europe's biggest Vatnajökull glacier visible all over Southeast Iceland. We pass the town of Höfn, stop at the glacial lagoon Jökulsárlón, filled with floating icebergs. We will explore this extraordinary site and might meet local seals swimming in the Arctic waters. Stroll on the black sandy beach where large icebergs get stranded or take an optional boat trip (depending on the season).
Explore the southern part of the glacier Vatnajökull, in Europe's largest national park with Europe's largest glacier, Iceland's highest mountains, an alpine environment.
Please note that the itinerary on this specific day can change due to seasonal factors, such as daylight.
Fosshotel Glacier Lagoon or similar. (B) (260km / 161mi)
To begin the day, make a stop at Jökulsárlón, a glacial lagoon packed with driftingicebergs. Explore this remarkable location where you might be able to watch seals swimming in cold waters. From May through September, a boat excursion between icebergs in the water is a part of the itinerary. Take a walk across the Diamond Beachamong large icebergs trapped in the lagoon. View Europe's second-biggest national park, which contains Iceland's tallest mountains, an alpine environment, and Europe's largest glacier, by traveling along the southern portion of the glacier Vatnajökull.
The Eldhraun lava field, the sandy desert of the south coast, and rocky cliffs, glaciers, and waterfalls are just a few of the natural treasures that await us on our afternoon journey. Witness and feel the heat of molten lava at the extraordinary Icelandic Lava Show! Take a stroll on Reynisfjara's black lava beach, which is close to Vk. One of the most stunning waterfalls in the nation, Skógafoss is located in the tiny community of Skógar and is 60 meters high. Continue to the waterfall that plunges over the mountain, Seljalandsfoss, which is tall but narrow. If you're willing to get wet, there's an amazing route that leads from the fall.
From September to the middle of April, there is a chance to observe the Northern Lights at night.
Stracta Hotel Hella or similar (B) (380km / 235mi)
Today, as we traverse the Golden Circle area, we will explore classic landmarks of Iceland. Begin the day in Friheimar, where you will learn about the Icelandic horse, its special traits, and its history, as well as tour a geothermal greenhouse. As we approach, we can see steam rising from the Geysir geothermal fields. There are numerous hot springs and bubbling ponds. Strokkur, "the Churn," which erupts at 5-7 minute intervals, has taken the place of the original geyser. Continue to Gullfoss, often known as "the Golden Descends," a twin waterfall that falls 32 meters into the Hvtá river and attracts visitors both in summer and winter. In the interior, visit Thingvellir National Park, a UNESCO World Heritage site.
When we return to Reykjavik, we will take you on a short city tour of the world's northernmost capital.
Northern Lights: If the weather permits, optional Northern Lights nighttime trips can be scheduled in the foyer of your hotel from September until mid-April.
Reykjavík Natura Berjaya Iceland Hotels (B) (160km / 99mi)
After such a rigorous exploration of Iceland, you deserve a free day to soak off your tiredness in the healing warm mineral rich waters of the famous Blue Lagoon.
Non-guided return bus transfer to the famous Blue Lagoon where you get to soak off your travels in the warm mineral-rich waters. Entrance fee and towel included.
Reykjavík Natura Berjaya Iceland Hotels (B)
Welcome meeting, hike to Sermermiut and welcome dinner
Early in the morning, fly directly from Keflavík International Airport to Ilulissat. You are picked up at the airport, and we will drive you to the Hotel Arctic in Ilulissat.
The flight is in itself quite an adventure as you cruise at low altitude over the Inland Ice Cap as you prepare for landing in Ilulissat.
After arrival, a guide from our local excursion office will welcome you and inform you about the different excursions available but also about experiences you can make on your own during your stay in Ilulissat.
Hike to the Ice Fjord and the abandoned Sermermiut settlement 
Beautiful icebergs provide the setting for the old settlement of Sermermiut, 1.5 kilometers south of Ilulissat. For 4,000 years, different Inuit cultures lived in the settlement and, today, you can still see the remains, which indicate their former presence.
Hear the story about the life of the Inuit people and their traditions before the Europeans came to Greenland. See the ruins and touch the permafrost with your own hands. Visitors often ask if they can walk these treks themselves? The answer is yes. But it is our experience that most people prefer having a guide with them the first time they hike in Greenlandic nature.
Furthermore, historic places will be pointed out on the way, and these can be difficult to find on your own.  You will have a coffee or tea break at "Kællingekløften" with a beautiful view of the Ice Fjord before you head back.
Welcome dinner at the Arctic Hotel.
Dinner and overnight in Hotel Arctic  (B, D)
You have the whole day to explore Illulissat. The midnight sun makes the days very long, and you will feel full of energy to explore and take advantage of the entire day.
The sunny nights can only be experienced north of the Arctic Circle where the sun during summer never sets behind the horizon. In Ilulissat, the midnight sun is present from May 22 to July 24, but also throughout August, there will be very bright nights.
Sailing among the icebergs.
Almost every visitor in Ilulissat chooses to try this boat trip among the icebergs at least once. Every day, more than 40 million tonnes of ice flow out into the fjord. The floating icebergs are gigantic, sometimes wider than 100 meters and with a height up to 100 meters above the water surface as well.
These giants pile up at the end of the fjord, providing you with a great opportunity to sail among them. You should not miss out on this exceptional experience when visiting Ilulissat. The icebergs are a wonderful sight in every kind of weather; in the sunshine, the contrasts are very clear, whereas the blue shades are strikingly beautiful when it is cloudy, and the midnight sun casts a unique glow on the icebergs during the night.
Taking the boat trip on a bright night is an extraordinary experience. Remember to bring warm clothes – otherwise, sealskin clothing is available for rent.
Overnight in Hotel Arctic (B)
Only a few places in Greenland are as beautiful as the Eqi Glacier, which runs into the fjord 80 kilometers north of Ilulissat. It is possible to get very close to the glacier by boat and experience huge pieces of ice breaking off. The sounds are thunderous, and the sight of chunks of ice crashing into the water is astonishing.
We sail in modern, comfortable boats during the excursion to Eqi Glacier. The route takes us north along the coast, passing Bredebugt, the settlement of Oqaatsut and the big fjord system called Pakitsoq, where whales and seals are often spotted.
Lunchtime and watch the ice calve
Further along the route, we pass through the Ataa Strait, which is surrounded by steep mountains with bird life and waterfalls. Our boats, which are reinforced for sailing in icy waters, will remain in front of the glacier for approximately 2 hours and wait for the ice to calve. Meanwhile, a delicious lunch will be served. This is an all-day excursion where you will have a good opportunity to immerse yourself in the experience and fully enjoy the boat trip through the ice-filled waters.
Remember to bring warm clothes – otherwise, sealskin clothing is available for rent.
Farewell dinner at Hotel Arctic.
Overnight in Hotel Arctic (B, D)
Departure from Ilulissat at 10:05 AM and arrival at Keflavík International Airport 3:25 PM. Airport transfers are included, both in Greenland and Iceland.
Reykjavík Natura Berjaya Iceland Hotels or similar.  (B)
Individual transfer from your hotel to the airport by Flybus shuttle (B)
Testimonials:
PER PERSON:
$ 7,375.00 (double occupancy) $ 9,210.00 (single occupancy)
Round trip transfer Keflavík international airport/Reykjavík by Flybus shuttle
9 nights' accommodation in Iceland, in standard rooms with private shower/WC
3 nights' accommodation in Greenland, in standard rooms with private shower/WC
Daily breakfast, welcome & farewell dinner at Hotel Arctic, and 1 lunch
Visit the natural history & seal museum in Hvammstangi (Iceland)
Visit Viðimýri turf church (Iceland)
Mývatn Nature Baths, entrance and use of towel (Iceland)
Admission to a stone & mineral collection (Iceland)
Multimedia presentation at Lava Center (Iceland)
Visit the Icelandic horse stable & geothermal greenhouse (Iceland)
Blue Lagoon, entrance, drink & use of towel (Iceland)
Flight from Reykjavik- Ilulissat-Reykjavik including all airport transfers & taxes
Welcome meeting in Greenland with a local guide at the hotel
3 hours sunset cruise among giant icebergs (Greenland)
8 hours boat trip to Eqi glacier & hunters village of Rodebay, incl. lunch (Greenland)
3 hours easy hike to Sermermiut Inuit settlement (Greenland)
All taxes & fees
Superior tourist-class hotels in Iceland - in rooms with shower/wc. 4 star hotel in Greenland.
Reykjavik: Icelandair Hotel Natura total North Iceland: Icelandair Hotel Akureyri Lake Mývatn: Sel-Hotel Mývatn, Lake Mývatn or similar East Iceland: Álfheimar Guesthouse in Borgarfjörður-Eystri or similar Eastfjords: Hotel Höfn, Höfn or similar Vatnajökull Region: Hotel Eyjafajallajökull, Hvolsvöllur or similar Ilulissat, West Greenland: Hotel Arctic
Note that above hotel list is subject to change and that double rooms in Iceland and Greenland are normally twin beds.
Highlights & Experience:
This tour is a combination of Iceland and Greenland. For Iceland, the escorted tour takes you both to classic nature hot-spots and lesser-known sights. The Iceland round trip includes several soft adventures and cultural visits. Some outdoor activities might differ between seasons depending on weather and road conditions. For Greenland, it's a 4-day tour package including return flight from/to Reykjavík, hotel accommodation and 3 different excursions.
Iceland Highlights: Fully escorted tour around Iceland's Ring Road Explore two national parks The Golden circle including Þingvellir,Geysir & Gullfoss Mývatn Nature Baths, including towel Visits to small local museums, cultural experiences and soft adventures Visit to Icelandic horse stables & geothermal greenhouse Boat trip on Jökulsárlón glacial lagoon from May through September Optional whale watching in Akureyri in the morning of day 3, April through October
Greenland Highights:
Stay in the Town of Icebergs, Ilulissat Sail among gigantic icebergs Experience dramatic, calving glaciers Delve into authentic town and settlement living See the UNESCO World Heritage Site Ilulissat Ice Fjord up close
Optional Services:
Whale Safari - $190 per person
It is a great experience to get close to large animals like whales. There are 15 species of whale in Greenland. During the summer it is normally the humpback, the common minke whale and the fin whale, we see. The whales swim the entire Disko Bay during the summer; sometimes close to the town, sometimes in the ice fjord or up north by the island, Arveprinsens Ejland.
We are in constant radio contact with the fishermen and the hunters about the whales and their whereabouts. The humpback, with its characteristic fin, is the one we see most often.
Later, it is time to get ready for the next optional excursion. The midnight sun makes the days very long, and you will feel full of energy to explore and take advantage of the entire day.
English speaking tour guide
Maximum 25 persons in Iceland Small groups in Greenland due to logistics.
Trips to Greenland are always subject to weather, fog and ice conditions. Therefore the sequence of the day tours and excursions in Greenland is subject to change or if needed an alternative excursion will be operated if available. Delays and flight cancellations between Iceland and Greenland can happen. Therefore we strongly recommend you to buy travel insurance in the country of residence that would cover any additional travel expenses, should your flights be delayed or cancelled due to weather. We recommend not to book any international flight directly after a trip from Greenland; ideally staying minimum two nights in Iceland after the Greenland trip to avoid the risk of missing an international flight.
Other Tours to Consider
Terms & Conditions
Private Order
Travel Insurance
Nordic Saga Tours Division of Bridges Unlimited Inc. 18518 Bothell Way NE, Ste. # B Bothell, WA 98011
Nordic Saga Tours Europe, UAB Kranto St. 23-17 Panevezys, Lithuania EU +37068471702
[email protected] toll-free: (800)848-6449 local: 425-487-2835 (4TRAVEL)
Spitsbergen (Svalbard)
Faroe Islands
Baltics & Poland
Destinations
Discover Greenland, Iceland & the Faroe Islands
This tour starts with a flight from Copenhagen to the small town of Ilulissat in West Greenland, famous for the amazing Icefjord where huge icebergs float by. From Greenland, travel to Iceland and vibrant Reykjavík city, for some great excursions that allow you to discover the unique natural surroundings and volcanic landscapes. Then continue to the Faroe Islands, where you can enjoy an unspoiled natural environment of green mountains and dramatic vertical sea cliffs, all while experiencing the special culture and traditions of the Faroese people. The tour then concludes with a flight from the Faroe Islands back to Copenhagen.
"We had the best time in Greenland, Iceland and the Faroes it was all spectacular" - John & Colleen V, Victoria, Australia 2018
Day 1 Copenhagen - Ilulissat, Greenland
Make your own way to Copenhagen airport for your flight to Ilulissat. On arrival in Ilulissat, transfer from the airport to your accommodation. After check-in, perhaps go for a walk around town and enjoy the atmosphere - the colourful houses are painted a rainbow of shades and the giant icebergs float by in Disko Bay, just outside of town. Ilulissat offers various restaurants and cafés where you can enjoy fabulous food – often with a spectacular view. This is a place where Arctic nature and Inuit culture can both be seen. Ilulissat, the town of the icebergs, has dramatic views of the World Heritage Site of Ilulissat Ice Fjord. 4 nights in Ilulissat.
Day 2 Ilulissat: Walk to the Icebergs of Sermermiut
Today enjoy a guided walk to the mouth of the Illulissat Icefjord, for one of the world's most beautiful views over the ice. Travel by bus as far as the road goes then enjoy a beautiful guided walk along the UNESCO designated Ilulissat Ice Fjord to Sermermiut, a fertile valley where you can enjoy the flowers as well as the fantastic icebergs. Here, traces from the 3 old Inuit cultures can still be seen. The different Inuit cultures have lived here for over 4,000 years, and today you can still find artifacts, and see the ruins and the kitchen midden. 2nd night in Ilulissat.
Day 3 Ilulissat: Icefjord Boat Tour
Your excursion today is a fantastic boat tour among the huge icebergs of the Ilulissat Icefjord. These large pieces of ice have broken off from the most productive glacier in the northen hemisphere. The glacier produces approximately 20 billion tonnes of ice every year. From the Icefjord, the icebergs float by the town of Ilulissat and continue north, before turning south and finally out into the Atlantic Ocean. 3rd night in Ilulissat.
Day 4 Ilulissat: Day at Leisure
Day to relax or perhaps enjoy an optional boat tour to Eqi Sermia Glacier, called the "calving glacier" because ice breaks off from it so frequently. This excursion gives you the opportunity to get very close to the ice and to see the calving phenomenon - at the glacier the boat stops approx 500m away from this majestic and awesome sight. Or join a two hour optional guided kayakying trip where you will paddle out along the coast towards the opening of the fjord. No prior kayaking experience is required. 4th night in Ilulissat.
Day 5 Ilulissat - Reykjavik, Iceland
This morning transfer to the airport for your flight from Ilulissat to Reykjavik. On your arrival into Iceland, make your own way to your hotel. Reykjavík is both the capital of Iceland and the centre of Icelandic culture. The city centre is small but it has eclectic and colourful houses, good shopping, galleries, museums, great dining and many bars. Four nights in Reykjavik.
Day 6 Reykjavik: Day at leisure
Day at leisure in Reykjavik to explore on your own. The city also has wonderful museums including the National Museum, displaying artefacts from the first settlement to the modern age, for an excellent overview of Iceland's history and culture. The Reykjavik 871+2 Settlement Museum, an archaeological museum based around a 10th century Viking longhouse unearthed in 2001. You may also like the Reykjavik Art Museum and the National Gallery. Or perhaps take an optional excursion to the Blue Lagoon to enjoy a relaxing dip in the thermally warmed, aquamarine water, which is rich in minerals and has a healing effect. 2nd night in Reykjavik.
Day 7 Reykjavik: Golden Circle Tour
Pick up from your hotel for the fabulous guided Golden Circle Tour. Walk around the world-famous Geysir geothermal area, where hot springs are in abundance, geysers explode and pools of mud bubble. Then on to Gullfoss waterfall, the queen of Iceland's waterfalls. Finally, visit Þingvellir National Park, the original site of the oldest existing parliament in the world. The Great Atlantic rift is clearly visible, a rift that is slowly pulling Iceland apart along tectonic plates. 3rd night in Reykjavik.
Day 8 Reykjavik: Day at Leisure
Day at leisure or perhaps enjoy one of the many optional guided excursions offered. These include a whale watching safari - you can expect to see Minke Whales, Harbour Porpoises, White-beaked Dolphins and Humpback Whales; Killer Whales and Bone-Sharks are sometimes spotted as well. Or visit the South Coast and Jökulsárlón Glacier Lagoon, travelling along Iceland's south coast on the narrow strip of lush farmland that cuts between mountains, glaciers and the vast Atlantic Ocean. Pass charming villages and see Skaftafell National Park, Seljalandsfoss waterfall and Skógafoss waterfall and Iceland's biggest volcano, Öræfajökull glacier, with the island's highest peak, Hvannadalshnjúkur (2110m). On arrival at the lagoon enjoy a boat tour. Jökulsárlón formed in the early 1920s and its size increases every year. You will see many amazing blocks of ice that have broken off Europe's biggest glacier, Vatnajökull, as they sail slowly towards the ocean which is only a kilometre away. 4th night in Reykjavik
Day 9 Reykjavik - Tórshavn, Faroe Islands
Make your own way to the airport for your flight to the Faroe Islands. On arrival, transfer from Vágar Airport to your accommodation in Torshavn. Go for a walk in Tórshavn through the old parts of town, Reyn and Tinganes, where you will find your­self in a charming tangle of lanes, narrow passages and tiny black-tarred houses with green turfed roofs. This area is unique not only in the Faroes but in the world. You will also find various restaurants and cafés where you can enjoy excellent food – remember to taste the Faroese salmon – the best in the world. Four nights in Torshavn.
Day 10 Tórshavn: Vestmanna Bird Cliffs
Today pick up at your accommodation for a guided excursion to the Vestmanna Cliffs. Start with a drive via the mountain road to the village of Vestmanna, where the boat awaits. Then sail through narrow sounds, into deep grottoes carved by the surf through ages, and close to the 1,500 feet high cliffs, where seabirds nest. 2nd night in Torshavn.
Day 11 Tórshavn: Saga Island of Sandoy and Kirkjubøur
Today's excursion takes you to the island of Sandoy. Sandoy is the fifth biggest island and is one of the most unspoiled islands where you can still experience the traditional Faroese lifestyle. On Sandoy, you will have a church visit, see small villages and enjoy fantastic views of the bird cliffs. Then return to Torshavn and continue on to the historical and cultural centre of Kirkjubøur. 3rd night in Torshavn.
Day 12 Tórshavn: Day at Leisure
Day at leisure - perhaps explore the old part of Tórshavn, Tinganes and Reyn, with narrow alleys, and charming houses with grass roofs, then relax one of the many cafés. In the afternoon, perhaps visit Østrom, down by the end of the harbour, where you can see and buy contemporary Faroese art and fine craft. Back on the main street, have a closer look at the exquisite Faroese designed woollen wares and the latest fashions, at some of the great boutiques including 'Sirri' and 'Guðrun and Guðrun". Wander past the cosy old bookstore and tourist office, and visit the art museum close to the park, where the permanent collection has a wide variety of Faroese art, showing how nature and landscape have been the dominant motifs throughout Faroese art history. You can also see the Nordic House, a Scandinavian culture centre, or the Art Museum and Gallery, with a wide range of more contemporary Faroese art. Or perhaps join an optional tour to the island of Nolsoy or visit a faroese family. 4th night in Torshavn.
Day 13 Torshavn - Copenhagen
Transfer to the airport for your return flight to Copenhagen. Your tour arrangements conclude upon your arrival at Copenhagen airport.
2023 departures: every Thursday 01 June to 31 August
The price is based upon a certain class of flights; if this class has sold out, the final price may increase, depending on the availability and cost of other classes at the time of booking..
Some Greenland flights may go via Nuuk or Kangerlussuaq.
Similar tours to Discover Greenland, Iceland & the Faroe Islands
Discover Iceland and the Faroe Islands
Nordic travel is 100% australian owned and operated.
All Iceland Tours
3 Days: Gems of South Iceland
6 Days: Gems of South Iceland & Reykjavik
7 Days: Gracious Southwest Iceland
8 Days: Westfjords of Iceland
8 Days: Guided Iceland Circle
8 Days: Guided Iceland Circle – German
12 Days: Grand Tour of Iceland
5 Days: Land of Northern Lights
7 Days: Northern Lights Secrets – Westfjords
8 Days: Northern Lights Exploration
8 Days: Northern Lights Exploration – Small Group
8 Days: Northern Lights Exploration – German
5 Days: Christmas & Northern Lights Adventure
5 Days: New Year's Northern Lights Adventure
5 Days: New Year's Festival
8 Days: Highlights of Iceland & Greenland
14 Days: Iceland & Greenland Discovery
All Greenland Tours
4 Days: Amazing Days in Ilulissat
5 Days: Amazing Days in Ilulissat
6 Days: West Greenland Exploration
8 Days: South Greenland Grand Adventure
8 Days: Highlights of Iceland and Greenland
Cancellation Policy for Greenland
4 Days: Reykjavík City Tour
5 Days: Reykjavík City Break
5 Days: Aurora & Glacier Lagoon
6 Days: Gems of South Iceland & Reykjavík
8 Days: Iceland Viking Challenge
8 Days: Walking & Hiking Tour
9 Days: Iceland Country Life
4 Tage: Reykjavík Städtereise
5 Tage: Reykjavík Städtereise
5 Tage: Land der Nordlichter
5 Tage: Aurora & Gletscherlagune
8 Tage: Geführte Island Rundreise
8 Tage: Erkundung der Nordlichter
8 Tage: Spaziergang- & Wandertour
9 Tage: Isländisches Landleben
Customized Private FIT
Iceland Special Interest Group Tours
Iceland Shore Excursions
Icelandic Tour Guides
E, C & GL – 3 seater
Vito – 7-8 seater
Sprinter 4×4 – 16 seater
Sprinter – 19 seater
Gran Tourismo – 27 seater
Unvi – 39 seater
Setra – 50 seater
Tourismo – 53 to 63 seater
Setra – 69 seater
Higland Bus – 41 seater
Highland Bus – 49 seater
Antique Bus
Iceland Travel Tips
Iceland Destination Guide
Iceland Travel Blogs
Iceland Travel Experiences
Iceland Specialist Program
Iceland Webinar Videos
Iceland Academy
GJ Travel Iceland Videos
Iceland in Summer
Iceland in Winter
The Great City of Reykjavík
Greenland Travel Tips
Company History
Inside GJ Travel
Jobs at GJ Travel
Terms & Conditions
Cancellation Policy for Iceland
Privacy Policy
ICELAND & GREENLAND COMBO TOURS
Search all tours.
Highlights of Iceland & Greenland
Iceland & Greenland Discovery
Latest tours.
Gracious Southwest Iceland
Northern Lights Secrets – Westfjords
Westfjords of Iceland
Northern Lights Exploration – German
Need more information.
Simply give us a call. We have a team of travel specialists that are here to help you.
+354 520 5200
Privacy Overview
Proceed booking, already a member, don't have an account create one., or continue as guest.
Images of the Faroe Islands
The Faroe Islands
How to get to the Faroe Islands
Map of Faroe Islands
Map of Tórshavn
Practical information
Explore the Faroe Islands | Video
Travel Blog
Summer Tours
Winter Tours
Special Events | All year
Knitting & Craft
Cruise Call
Bed & Breakfast
Summerhouse | Apartments
Guesthouse | Hostel
Iceland | Greenland
The 11th Circumpolar Agriculture Conference
Past events
Request for proposal
Conferences
Activities & Inspiration
Accommodation
GreenGate Incoming
Responsible Travel
Photo Contest
Team GreenGate
General Conditions
Greenland, iceland and the Faroe Islands
-on the same tour, or separately, a true adventure. .
Greenland. An island of vast proportions dominated by the world's second largest icecap. Only a narrow coastal fringe of rugged mountains and intensely green valleys, remain ice free allowing a small and resilient community to live at the edge of the habitable world.
Iceland. Thundering waterfalls, endless lava fields, inviting geothermal pools, abundant marine life and a vibrant capital city - Iceland's sheer magnitude of natural wonders and quirky culture can be explored any time of year.
Faroe Islands. The jagged cliffs will take your breath away. Here you will get the feeling of remoteness and isolation. The islands are a hidden secret not sought by many, and spending time here will give you an unforgettable experience of remote living at the edge of the open sea.
SHORT BREAK / ADD ON
You might want to visit the Faroe Islands as a combination with your visit to Scandinavia or just as a trip on its own. You will not find fresher air or a more virgin landscape any where else on earth. 
Packages include round trip flights with taxes from Copenhagen, Keflavík, Edinburgh, Paris or any other Atlantic Airways destination in Scandinavia, accommodation and as stated in program. 
WE OFFER FLEXIBLE FLIGHTS:  S tart your adventure from one of the above destinations and end at a different destination. Contact us for times/prices   HERE ...  
See our short break / add on itineraries here...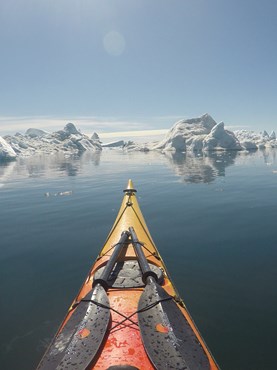 Greenland, Iceland, Faroe Islands 2024
Experience the magnificent nature that unfolds before your eyes. Individual tour.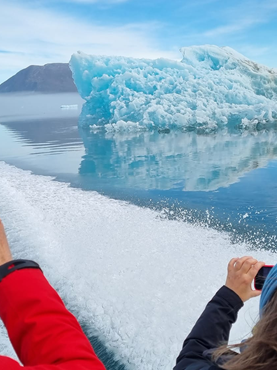 Greenland is Magnificent 2024
Individual tour to Greenland from Copenhagen. Experience the capital Nuuk, coastal cruise with Arctic Umiaq Line, visit Sisimiut, pass the Arctic Circle and sail through the Icefjo…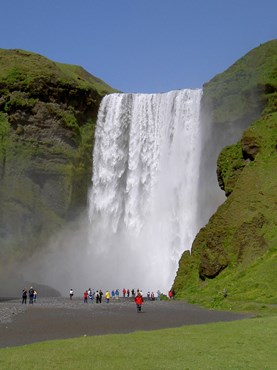 North Atlantic Pearls | Iceland & Faroe Islands 2024
Individual tour which offers the best of Iceland and the Faroe Islands. 4 nights in Iceland and 3 nights in Faroe Islands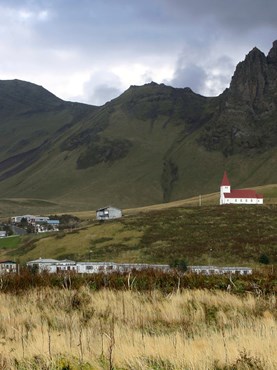 Iceland Circle - Fly & Drive 2024
Explore the island of fire and ice as you drive around Iceland's ring road. A bestseller circle tour of Iceland
We also suggest
About greengate, send inquiry.