Awards Season
Big Stories
Pop Culture
Video Games
Celebrities
Virtual Vacations: An Insider Look at the Best Northern Lights Tours
For many folks, glimpsing the Northern Lights is a top-tier bucket list dream — and for good reason. Even in pictures, the sight is simply mesmerizing. On the other hand, photographs are a safe bet: we've all heard the tales of folks traveling to faraway places only to end up disappointed because they didn't plan accordingly.
Here, we're giving you a chance to see the Northern Lights virtually, but we're also delving into the best livestreams, tours, and must-book accommodations to fulfill all of your Aurora Borealis-viewing dreams. Start daydreaming now so that, one day soon, you'll be able to turn that wanderlust into an unforgettable trip to see the Northern Lights.
What Are the Northern Lights?
Before you go on your virtual or real-life visit, it's always good to brush up on your knowledge, especially when that knowledge pertains to an astrological phenomenon. So, what exactly happens during a Northern Lights show?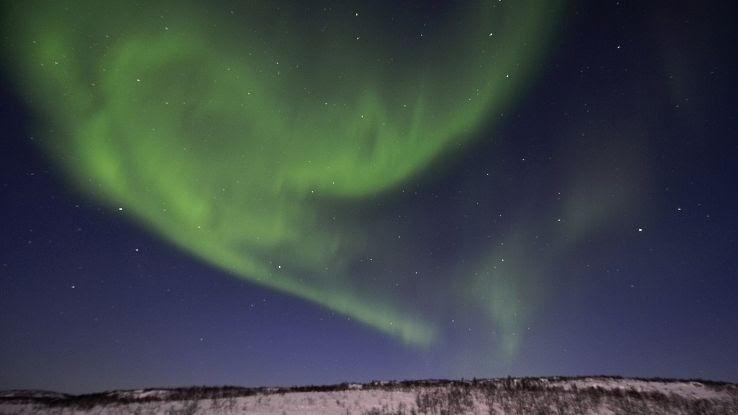 Known as Aurora Borealis, the Northern Lights occur when sun particles collide with the Earth's magnetic field. The top and bottom of the field are curved, touching the Earth at its poles since the magnetic field is weaker in those places.
Once the collision occurs, the particles make the unique light spectacle we known as the Northern Lights. The lights are typically yellow and green — the color is produced by oxygen molecules, which can be found 60 miles above Earth's surface. However, there are many other (slightly rarer) colors associated with the Aurora Borealis. For example, oxygen located 200 miles above Earth's surface produces red auroras, while nitrogen produces blue or purple auroras.
These Are the Ideal Conditions for the Northern Lights
Most often, the lights are visible from early August to late April. But, the truth is, you'll need to strategically plan your visit to get the most out of this phenomenon. If you're not a fan of long, cold nights, this won't work in your favor since the best time to take a trip is some time between November and March. However, these months also tend to have the most snow, which could make your trip slightly unpredictable.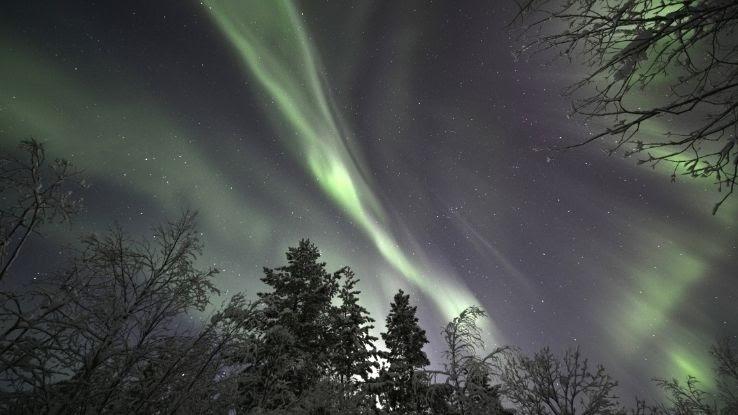 To see the best of the Aurora Borealis you'll need:
A clear, cloudless night
A good location, away from cities and light pollution
Warm clothes
Patience — after all, you may need to wait for quite a while!
As we all know, weather can be very unpredictable. With this in mind, it's a good idea to follow the Aurora Borealis forecast in order to truly determine whether or not your visit will reward you with a clear sight of the Northern Lights.
Captivating Places to Watch Aurora Borealis From
If virtual isn't your thing and you still prefer to see the lights live, there are a couple of places that will give you the best possible views of the Northern Lights. Known as the "Aurora Zone," these places include Finland, Sweden, Norway, Iceland, Greenland, and Canada. Each country has a couple of places that will give you a clear view of the lights — well, so long as the conditions are working in your favor, of course.
No matter where you try, you should always get as far away from nearby cities; even the slightest pollution can impact visibility. If you feel uncomfortable embarking on a Northern Lights trek on your own, we recommend taking a tour. After all, sometimes that professional guide can really give you a leg up in securing the best available view.
Finland: In Finland, the Northern Lights are visible 200 days a year. In fact, it's considered one of the best locations to get a magical view. If you want the best spot possible, go north and visit the Utsjoki village. One of the best accommodations to enjoy a private view of the lights is the charming Aurora River House .
Sweden: September is an ideal time for watching the Northern Lights in Sweden. For the best view, you should head far north to the town of Kiruna. If you're looking to enjoy the Aurora Borealis from your doorstep (and cuddle with some huskies while doing so), book your stay at Husky Dreams .
Norway: From September to April, Norway is a fabulous spot to see the Northern Lights. Without a doubt, the most popular location is Tromso, which boasts many wonderful accommodations that allow you to watch the show from a fireside window.
Iceland: Iceland is a popular destination for Aurora Borealis enthusiasts. Reykjavík is a perfect location; however, as it's a city, you may find that taking a Northern Lights tour with a professional will allow you to get the best possible view.
Greenland: With 300 clear nights per year, Greenland's Kangerlussuaq is one of the most popular Aurora Borealis destinations. Because you can't stay at Kangerlussuaq, a guided tour is best.
Canada: Last but not least, is Canada, which also gives you a chance to see the lights in action. Yellowknife is reportedly one of the best places in the world to witness the Northern Lights in person. In fact, you can find accommodations that allow you to enjoy the view right from your balcony.
Take a Virtual Vacation Instead
So, what if you really want to see the Northern Lights in the summer? Well, thanks to some innovative technology, you can! We recommend trying a 360 virtual tour or watching one of many high-definition Aurora Borealis videos, all of which will leave a lasting impression.
Looking for something a little more spur of the moment? You can also enjoy livestreams of the Northern Lights from many locations described above. Not only is this a fun way to enjoy the spectacle from home, but livestreams are a great way to learn more about planning an in-person trip. Thanks to the power of YouTube's livestreams, you can see the Aurora Borealis from several different perspectives and easily travel from one place to another, all from the comfort of your sofa.
MORE FROM ASK.COM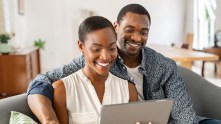 Virtual reality tours
Step inside world-class museums.
BRING GOOGLE MAPS INSIDE YOUR BUSINESS.
Did you know.....
Google commissioned an independent survey into internet habits back in early 2016. In particular, it looked at how people used virtual tours. Since then, Facebook launched 360 as well as 3D photos, and Virtual Reality has become mainstream keyword. These were the three main findings back then, so expect these figures to outgrow themselves since.
Engage Your Customers With Google Street View Virtual Tours.
Engage with customers on the most used search engine and mapping technology in the world –
Google Street View Virtual Tours attracts new customers to your business using the exact same technology used by Google Maps
Street View is a complete 360° tour of your business using the most popular search engine in the world.
Allows your customers who find you via Google, Google Maps & Street View to enter and see inside of your business and 'walk around'.
Gives your business a very unique & exciting marketing experience that your customers will view, enjoy, share & interact with.
Available across all devices; desktop, tablet and even mobile
Your 360° tour of your business can even be integrated directly onto your website and Facebook pages Stand out from the crowd – this is the trend happening now helping business owners be visible to customers via Google, Google+, Google Maps & Street View
360° Virtual Tour of your business across Google
Invite customers to see inside your business with a virtual tour on Google Search and Google Maps.
The Power of Virtual Reality.
All our Virtual Tours are VR-ready!! Using a virtual reality headset, view our creations in a truly immersive way just as if you were right in that space. Transport your clients into your space from anywhere in the world and view their excitement.
10 YEARS EXPERIENCE.
Our quality standards apply also in terms of service, technical expertise and advice.
Google Search and Maps
By capturing 360º content, we ensure this is displayed on your Google Business Listing, enabling people to view your "connected experience" directly from Google Search and Maps.

Website and Facebook Embed
Virtual Tours are extremely easy to embed into your website and they are eye catching, engaging and interactive which increases conversions and drives sales. Drive further social engagement and increase Likes by linking to your business Facebook page also*
Venue Hire & Corporate Space
Virtual Tours dramatically increase group and venue hire bookings by enabling customers to discover and actually see inside your venue to feel the space just as they were there! Our Google tours inspire the air of confidence with new prospective customers to book directly over the phone or add you to the top of their shortlist to visit in person!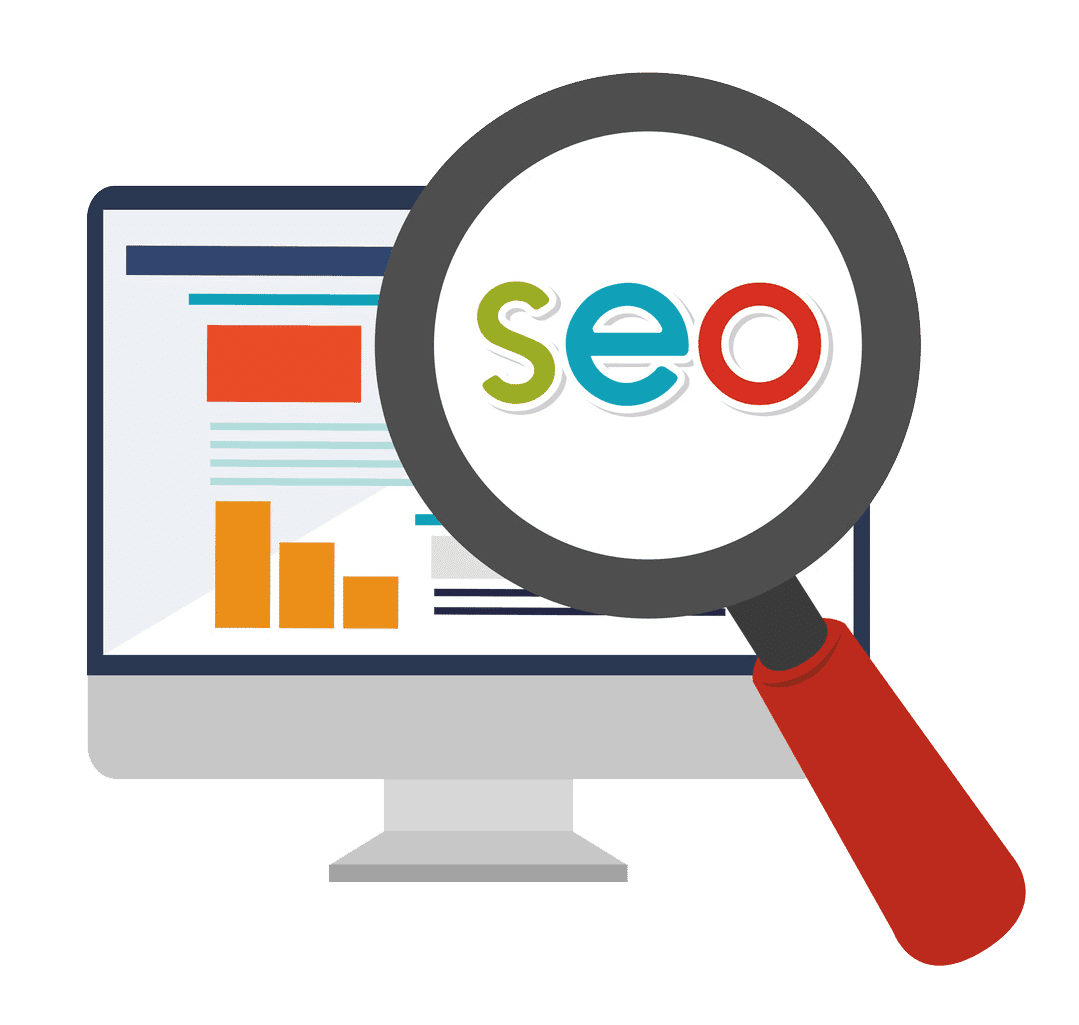 As an officially approved Google product, Virtual Tours greatly enhance your search results and Search Engine Optimisation (SEO) through their integration across Google and into your website.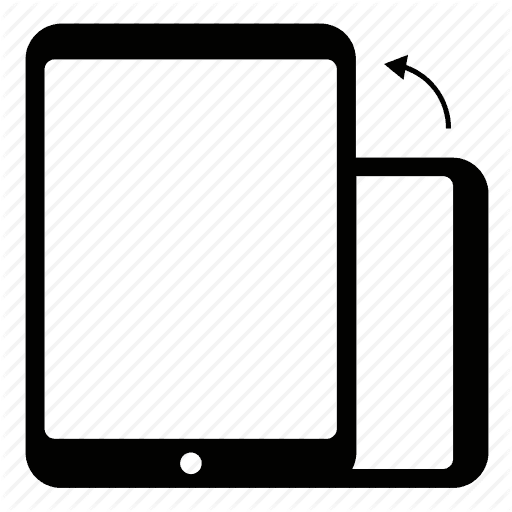 Increased Walk-Ins
360 Virtual Tours are fully mobile compatible and we integrate them into the official Google Maps App for apple iOS and Android enabling people to discover your restaurant/bar/venue/business from any device whilst they are out and about!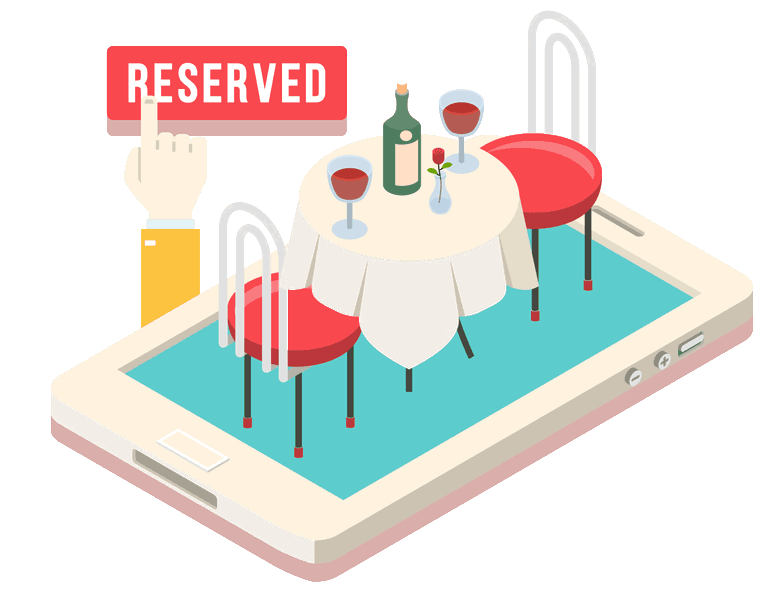 Table Bookings
New customers considering visiting a new restaurant/bar/hotel will naturally want to know what it's like inside… Our awesome 360 virtual tours will answer this by showcasing your character and look, resulting in increased bookings for you!
Let's Work Together.
Whether you are a local business or a multi site brand…we are here to assist. Get in contact to discuss your 360 requirements.
This website uses cookies. By continuing to use this site, you accept our use of standard cookies. Learn more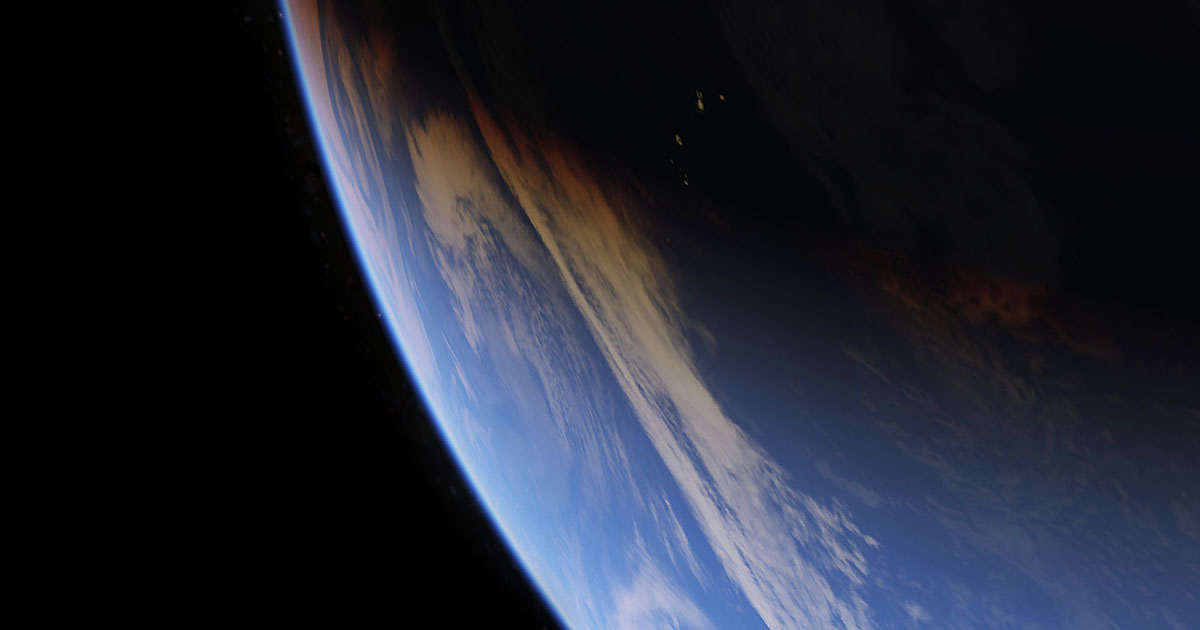 Google virtual tour
In 2016, Google created this 360° tour of Rooms 4, 5, 9, 10, 11, 12, 15 and Central Hall.
Immerse yourself in Renaissance masterpieces from Northern Italy, the Netherlands and Germany, including works by Titian , Veronese , and Holbein .
Google Virtual Tour
Double the footfall. drive-up your sales. get more roi.
Unleash the power of interactive content and make it work the most for your business. Maximize the impact of your Google Business Listing by adding your unique virtual tour, which highlights your business inside and out through stunning imagery and video. According to data, customers who view a listing with a virtual tour are 2x as likely to visit the store or place a booking. A 360º virtual tour is a constant advertisement for your business on Google, pushing more online and offline traffic and customers to your business.
HAVE MULTIPLE LOCATIONS? NO PROBLEM.
We have photographers in every major city, allowing us to schedule & shoot your 360 Tour where you need us!
Stand Out In Search Results
The biggest key to success with Google's search engine algorithm is producing high-quality content. Our High Dynamic Range (HDR) processing creates images that are far superior to a regular photograph. HDR processing uses a full set of images— adding both shadows and highlights– to create an incredible image that is both luminescent and deep.
Get higher visibility on Google
When you get a Mass Interact virtual tour for your business, you increase the visibility of your business across all Google platforms. In addition to increasing the visual impact of your Google Business Listing, it will also appear in organic searches and Google Maps. This tour can also be integrated with your social channels and embedded in your website.
Explore on Street View
Google Street View enlists trusted photographers who create a 360º view of your business. Whether you have a gym, restaurant, or university, the virtual tour works to give users an idea of what to expect when they visit. With options to zoom in/out with high resolution, pictures, and creative inside views, it is the virtual way to invite people into your physical location.
Boost Your Conversions
Increased visibility of your business among top search results is directly proportional to the increase in footfalls to your business. Over 34% who view your listing on mobile and 50% who view your listing on a smartphone are likely to visit your store within a day! Imagine the customers you'll lose if you don't have a great listing!
See Our Work
Testimonials
A virtual tour must have character, dimension, and charm delivered in a customized way that speaks directly to the prospective or admitted student we care so deeply about and wish to reach with the Trinity Washington Difference. Mass Interact delivered in a timely, intelligent, and professional way, working closely with our team at each step of the virtual tour's creative process. Thanks to Mass Interact, prospective students can see and "feel" us more richly from afar!
Vice President, Marketing, Recruiting & Admissions
Trinity Washington University
We love Mass Interact for several reasons. They are easy and comfortable to work with in terms of providing updates and solving queries. Their prices were also reasonable for the quality of work they provided, we did not find it a lot. This virtual campus tour helped us a lot to bring prospective students and increase conversions. The skilled photographers used their expertise to bring life to our historic campus site. They also made it visually so compelling for the students that they were tempted to enroll in our campus.
University of California
We are satisfied with our decision of choosing Mass Interactive as our first choice for a visual campus tour. You were so consistent and focused and were fully dedicated to showing us the best end product. From being dedicated to shooting the virtual tour campus to being patient with our never-ending questions, Mass Interact sure proved themselves in the best way possible. I would highly recommend them.
We are one of the most satisfied customers of Mass Interact as they covered our campus. They portrayed minute details of the campus, which was the basic purpose of hiring them. They beautifully rendered 3D maps with advanced software and shared interactive visuals with us. We also love the fact they were professional enough to keep us in loop. I overall love how the team worked throughout.
Staffordshire University
Coming back to University is stressful and we totally understand that. Therefore, we wanted to make our campus look so appealing and less stressful that students love to come back to. We also wanted new students to have a clear vision of where their future is lying and what they are signing up for. Mass Interact understood our agenda, they knew what we're expecting and they delivered the same outcome. Love how they worked effortlessly and made the mark.
The Coventry University
We wanted our campus to be really presentable, appealing and eventful for our students. There are certain areas that we really wanted our coming students to fill the most beautiful campus with their presence. Through video and photography we would be able to achieve the desired outlook. Mass Interact helped us throughout.
The Leeds Trinity University
Help Center
Google Maps
Privacy Policy
Terms of Service
Submit feedback
Help Center
Expeditions
Privacy Policy
Terms of Service
Submit feedback
Expeditions & Tour Creator are no longer available
On June 30, 2021, we deactivated the Expeditions and Tour Creator apps. They'll no longer work on your devices, and tours can't be downloaded again after they're gone. You can find many of the tours from Expeditions at g.co/gacexpeditions .
Find Expeditions tours on Google Arts & Culture
On your computer: Go to g.co/gacexpeditions .

At the top left, tap Search .
Search for Expeditions.
Need more help?
Try these next steps:.
Google Street Trusted|Verified
Google 360 virtual tour pricing, street view 360 tours for businesses.
Enhance your local business' presence on Google Search and Street View Maps with a premium quality 360º Virtual Tour powered by Google Street View technology.
View Explainer Video
Hire a Google Street View Trusted Photographer
G o o g l e virtual indoor 360 tours for businesses, showcase the inside of your business 24/7 to local online visitors with a google 360 virtual tour, or call us now to schedule your 360 virtual tour, 1-844-249-8439.
We're Trusted By Thousands of Businesses
Thousands of businesses, small and large, use Merchant View 360 to get found locally. With our local services and platforms, Merchant View 360 can optimize and manage your local search. Getting more customers is easier with Merchant View 360.
Hire A Google Street View Trusted Photographer At An Affordable Price in the U.S. & Canada
Google Street View 360 Tour Cost & Popular Plans
Pay once, keep it forever., google street view maps & 360 virtual tour services.
Google 360 Virtual Tours
Google Street View Map Integration
Create, Moderation & Stitching
Photoshop Editing & Retouching
On-Site Video Services
Point Of Interest Photos
Google Local Profile Optimization
Web & Social Media Embedding
Google 360 Tour Example
Entice customers to visit your business. establish trust and let your business speak for itself before they come in the door..
View Larger Map
For Enterprise, Franchises, or Large Organizations, Call Us Today
We service extra large businesses, charities, institutions, and organizations with multiple locations call us now: 1 (844) 249-8439, extra large business.
Extra large businesses are required to be priced on an individual basis. Our Trusted Google Photographers or Representatives will be happy to quote your location.
Multiple Locations
Multiple Locations and Franchises are priced based on the number of store locations and size of the businesses. Contact us for a free quote for your Business tours.
We invite charities to inquire about adding and mapping a Google Virtual Tour of their premises. Show off the organization's culture and enhance the Charity's Google presence.
Institutions
Institutions should enquire about adding and mapping a Google Virtual Tour to their premises, enhance their Google Maps, Google Local and Google+ pages simultaneously.
Are You Ready To Showcase Your Business To The World?
Google MerchantView 360 is a new way for businesses to be seen, based on their "street view" mapping technology, known as Google Street View|Trusted. To assist in this effort Google has trained and certified our photographies and company to capture multiple 360-degree panoramic photo shots of a business or storefront. We create an easy-to-use interactive tour that can be seen 24-7, from anywhere in the world.
Google 360 Virtual Tour Cost:
Starting at $449, more google business view 360 tour examples.
Google Business View Cost starting at $449
Google Business View enables you to have a 360 degree virtual tour of your store, that new and existing customers can access 24 hours a day, 7 days a week, when searching for you on the web. Online visitors will now be able to view the interior of your business and show off merchandise that you offer, enticing them to visit you in-person! Your virtual tour will be living online on Google's Network- Google Places, Google+ and Google Local profiles, a great marketing tool, while also being a living breathing virtual tour…Even when your physical store is closed – making this your best salesperson ever!
Schedule A Call With A Street View Trusted Photographer
Get in touch.
Merchant View 360 1814 Route 70 Cherry Hill, NJ 08003 Phone: 844-BIZ-VIEW (844-249-8439) Google Business View – Streetview for Business Interiors We Are Proudly Google Certified Website & Marketing by EveryMerchant.com
Business Virtual Tour Categories
Amusement Parks & Recreation Centers
Assisted Living Facility & Treatment Centers
Auto Dealerships
Bars & Taverns
Boutique & Consignment Shops
Business Offices
Cafes, Bakeries & Dessert shops
Clubs & Lounges
Cigar & Vape Shops
Dance Studios
Dental offices
Doctors offices
Dry Cleaners
Eye-wear & Optometry
Factory & Warehouse
Fitness Gyms
Flower Shops
Funeral Homes
Hospitals & Urgent Care
Hotels & Inns
Interior Design & Furniture
Jewelry & Watches
Markets, Delis, Grocery & Convenience Stores
Museums & Art Galleries
Pharmacy & Dispensary
Parks & Gardens
Place of Worship
Pre-schools & Daycares
Printing & Graphic Designs
Restaurants
Retail Stores
Salons, Spas & Barbershops
Service Shops
Shopping Centers & Malls
Sporting Goods
Steakhouses
Storage Facilities
Tattoo Parlors
Theaters & Concert Halls
Tourist Attractions & Landmarks
Universities, Colleges & Tutoring
Veterinary, Pet Care & Grooming
Vineyards Breweries & Liquor stores
Wedding Venues, Country Clubs & Banquet Halls
Workshops & Studios
© 2023 Google Business View | Interactive Tour | Merchant View 360.
Google Street View Trusted Optimization
Why Google Street View Trusted?
Google 360 Tour For Business
Google 360 Tour For Car Dealerships
Google 360 Tour For Amusement and Water Parks
Google 360 Tour For Breweries and Industrial Tours
Google 360 Tour For Daycares
Google 360 Tour For Gyms and Clubs
Google 360 Tour for Malls & Markets
Google 360 Tour For Museums
Google 360 Tour for Restaurants
Google 360 Tour For Schools, Colleges & Universities
Call for a Quote: 1 (844) 249-8439
Thank You For Contacting Us
Fill out the form below & a Merchant View 360 Representative will reach out to you shortly
( Or Call Now:  1 (844) 249-8439 )
Let Us Optimize Your Google Profile Today!