Malta travel guide and tourism info for the curious traveller
Your complete travel guide for Malta and Gozo
Malta Uncovered helps you plan your trip to Malta and Gozo from A to Z.
My name is Ed, and I'll be your virtual Malta travel guide to the Maltese islands. All information and most photos that you'll come across on Malta Uncovered was written by myself, from personal experience as a life-long tourist in Malta. I've also written two guide books:
Malta & Gozo guide book
Valletta travel guide book
Written by a tourist-turned-expat, you get up-to-date info, first-hand local knowledge, and lots of tips and recommendations to help guide you on what to book, where to go, how to get around and much more.
Whether it's your first time going to Malta or you're coming back for another trip, my goal is to make your trip to Malta one to remember for all the right reasons.
This small island nation offers a lot more than sun and sea, and I'm here to help you uncover all you need to know about your next travel destination.
Below you'll find a preview of what you can learn on Malta Uncovered. Happy dreaming/prepping! :)
Looking for a Malta guidebook?
Buy a digital or printed Malta guidebook to have all the essentials available on your phone or in your pocket!
Where to stay
Where you stay can make a big difference to your holiday experience.
Let me help you with:
Deciding where to stay in Malta
Reviews of the best hotels in Malta and the best hotels in Gozo
Recommendations for the best Malta holiday packages .
Destinations
Get to know a few of the different destinations in Malta you can choose to stay in:
Majestic Valletta, Malta's capital city
Popular tourist resorts Buġibba , Qawra and St. Paul's Bay
The more urban seaside resorts of Sliema and St. Julian's
The quieter northern town of Mellieħa with its beautiful surroundings and beaches
Less touristy options: Mdina and Rabat , The Three Cities , Marsaxlokk and Marsaskala .
Getting around
Get to know what the best ways are to get around the Maltese islands.
 All you need to know about public transport and getting around in general
Search for the best Malta car hire rates
Getting airport transfers booked in advance.
What to see
Are you a curious explorer by nature? You've come to the right place! I've curated the best tours, places to visit and museums to help you build a solid itinerary.
Get my recommendations on the 25+ Best Malta Tours, Day Trips, Boat Trips, Excursions and Activities
Discover the best places to visit in Malta and Gozo
Add some of the best museums around to your trip plan.
Maximise your trip with ideas, recommendations and tips on everything you can choose to do on your holiday in Malta.
Start here: 40+ Things to do in Malta
The best beaches in Malta and Gozo's beaches.
Consider attending some of the most fun annual events in Malta .
Tips and local knowledge
You'll find hundreds of tips and insights that only locals can tell you all across the site. These are a few highlights:
What's the weather in Malta like around the year?
Tips and what to expect when driving in Malta
Whet your appetite: Maltese food and where to get a taste
My selection of the 50 Best Restaurants in Malta .
Get to know Malta
Malta is a lot more than a sea-and-sun destination. Getting to know the local culture, people and history in advance will help you get more out of your trip to the Maltese islands.
Read up about the local culture in Malta , traditional, religious events like the village festa .
Understand Malta's rich history and the impact that the Knights of the Order of St. John had.
Read about the Megalithic temples that Malta is known for.
Get to know Gozo & Comino
Malta (the country) is made up of three inhabited islands. The main island Malta is the largest, but Gozo and Comino also have a lot to offer for curious travellers.
Discover the natural beauty of the island of Gozo
Get to know Comino , the smallest of the Maltese islands and its popular Blue Lagoon .
Meet Ed, the author and editor
My name is Ed, and I'm the author and editor of Malta Uncovered and two guide books . My mission is to make your trip to the Maltese islands memorable.
Having travelled to Malta myself as a tourist on many occasions and having lived in Malta for over a decade now, I know the Maltese islands inside out. On Malta Uncovered I share my experiences, insights and recommendations to help make your trip a success.
More about me and Malta Uncovered .
Get the best travel tips from Malta Uncovered delivered to you in bite-sized chunks by email. (Unsubscribe at any time!)
Was this article helpful? Share it with your friends!
© 2006-2023 MaltaUncovered.com. All Rights Reserved.
Best Time to Visit
Weather & Climate
Malta International Airport Guide
Best Hotels
Top Things to Do in Malta
Top Things to Do in Valletta
Best Museums
Adventurous Things to Do in Malta
48-Hour Itinerary
Must-Try Food
Best Restaurants
Your Trip to Malta: The Complete Guide
Malta, or the Republica of Malta, is an island nation in the central Mediterranean, located between Sicily and North Africa. It includes the main island of Malta (home to the capital city, Valletta), the smaller island of Gozo, and the tiny, barely populated island of Comino. Over the millennia, Malta's strategic position has made it a prized possession of civilizations, kingdoms, and regional powers seeking to control trade in the Mediterranean. As a result, Malta has a fascinating history, with influences of Roman, Arab, Norman, Spanish and British cultures, among others—seen especially in its historic cities.
Malta is also known for the waters that surround it—the Mediterranean Sea around Malta and its associated islands is clear, deep, and very popular with divers and snorkelers. For Europeans, Malta is a quick island getaway for warm weather, beaches, and history.
Planning Your Trip
Here are some basics for planning your trip to Malta.
Best Time to Visit:  Summers in Malta are hot, dry, and crowded, as July to September is peak season. To avoid the crowds but still be relatively sure of warm but not hot weather, the best time to visit is in the late spring to early summer, from April to June. By May, the sea is warm enough for swimming.
Language:  The official languages of Malta are Maltese and English. The former is a Semitic language with its roots in the Arab-Sicilian domination of Malta in the Middle Ages. Italian is also widely spoken on the island. Why most Maltese speak the Maltese language among themselves, you'll find that most also speak English, especially in hotels, shops, and restaurants.
Currency:  Malta is part of the European Union and uses the Euro as its currency  . No other currencies are accepted.
Getting Around: Malta has an efficient public bus system that connects to the airport, cruise port, and most cities, towns, and tourist sites, including on Gozo. If you decide to rent a car, keep in mind that Malta adheres to British driving rules, meaning cars have their steering wheels on the car's righthand side, and driving is on the lefthand side of the road. Taxis are numerous and easy to find. Motor scooter and bicycle rentals are popular ways to get around, and a water taxi service carries passengers across Valletta's Grand Harbour.
Travel Tip:  Malta is small but densely populated and congested. In high season and at morning and evening rush hour, expect to spend some time sitting in traffic.
TripSavvy / Linda Strauta
Things to Do
Visitors to Malta mostly come for three reasons: history, the sea, and a fun, resort-like feel. You might pass a vacation here by visiting historical and archaeological sites one day, and beaches and swimming spots another. If you have the chance to get out on the water in a boat, whether it's a ferry, kayak, or chartered sailboat, don't miss it. In the evenings, the lively alleys of the capital city of Valletta are lined with open-air restaurants and bars.
Here are a few sights and activities not to be missed:
Visit historic cities and sites. Valletta, the fortified capital city of Malta, dominates the Grand Harbour. The 16th-century city was built by the Knights of Malta in high Baroque style and has a well-preserved historic center. The fortress city of Mdina was built by the Arabs in the 11th century and served as Malta's capital until the 1500s. The Megalithic Temples of Malta, including Ħaġar Qim and four others, are the oldest free-standing stone structures globally   and a combined UNESCO World Heritage Site. For some perspective: they predate the pyramids of Egypt, Stonehenge, and Ireland's New Grange.
Get in the water. The islands of Malta, Gozo, and Comino are ringed by dramatic rocky coves with stunningly clear water and a few sandy beaches. Top sandy beaches include Golden Bay Beach and red-hued Ramla Bay on Gozo. For swimming and snorkeling, On tiny Comino, the aptly named Blue Lagoon is famous for its otherworldly turquoise waters. On Malta, St. Peter's Pool has huge rock slabs for sunning in-between jumping into blue-green waters. From the beautiful swimming cove at Għar Lapsi, you can catch a boat to the Blue Grotto, the most famous of the many sea caves carved into the shorelines of Malta and Gozo.
Party into the night. Malta is a party destination, attracting young and old revelers to dine out, drink and socialize at top spots all over the island. In Valletta's Old Town, narrow, steep alleyways are lined with bars and restaurants that buzz with activity from early evening. In the combined area of Sliema, St. Julian's, and St. George's Bay, modern luxury hotels, beach resorts, and shopping, dining, and entertainment complexes draw revelers from across Europe and beyond.
For more on things to do in Malta, check our articles on the Most Adventurous Things to Do in Malta and the Top Things to Do in Malta .
What to Eat and Drink
As with Maltese history and culture, Malta's cuisine has been greatly influenced by the many cultures that ruled the islands over thousands of years. Most prevalent is the Italian influence—there are Italian restaurants and pizzerias all over Malta and Gozo. But the cuisine also has elements of French, Greek, Arabic, Spanish and British cooking. Rabbit is among the most popular dishes in the country, prepared any number of ways but most often in a stew, called stuffat tal-fenek . Pastizzi are savory pastries filled with peas or a ricotta mixture. Another only-in-Malta dish is ftira , a flatbread that is either stuffed with savory ingredients or served like a pizza, with cheese, vegetables and often, sausage or other meat. Lampuki pie is a local fish pie baked with potatoes, mint, and capers.
Both red and white wines are developed in Malta. White wines are crisp and dry, and include Chardonnay, Vermentino, Viognier and Sauvignon Blanc. Syrah and Merlot are two of the most commonly found reds on the island. Cisk is the local craft beer, and you'll find bartenders mixing up a range of international cocktails, including the ubiquitous Aperol Spritz.
Where to Stay
Where you base your stay in Malta depends largely on your interests. Keep in mind that the island is small and can be easily traversed by rental car or bus. Valletta, the capital city, has several important sights, is close to the airport, has a range of accommodation options, and is a good hub for exploring the rest of the country. Sliema, St. Julian's, and St. George's Bay have the largest concentration of luxury hotels, though there are less expensive options here as well. Families and couples come here for the beaches, and the younger crowd hits nearby Paceville for the nightlife. Quiet Mellieħa is favored by those who want to spend the majority of their time at the beach. Gozo is also much quieter and lower-key than the busiest parts of Malta and draws an older crowd looking for total relaxation and lots of time in the sun and sea.
Getting There
Small, easily navigable Malta International Airport (MLA) is the country's only airport. While there are no direct flights between Malta and the U.S., the airport is well-connected to Europe, the Middle East, and Russia. Air Malta, Alitalia, RyanAir, EasyJet, and Wizz Air are among the carriers with the most frequent flights in and out. The airport is about 10 kilometers from downtown Valletta and is connected to Valletta and the rest of the island by bus or taxi.
Gozo is only reachable by ferry or private boat, or charter. Ferries depart about every 30 minutes from the port at Ċirkewwa, on the northern tip of Malta, for the 25-minute ride to Gozo. Vehicle, foot, and bike passengers are welcomed on board.
Culture and Customs 
Malta ranks only behind Romania as the most religious country in Europe. And despite its reputation as a European party destination, its population is devout, with a wide majority identifying as Roman Catholic and attending mass regularly. When entering any church, be sure that your shoulders and chest are covered and that your legs are covered from the knees up—this goes for all genders.
In restaurants, tip about 5-10 percent of the bill. If a service charge has been added, you don't need to tip, though a euro or two extra for good service is always appreciated.
Money-Saving Tips
In terms of vacation costs, Malta falls right about in the middle of the rest of Europe—cheaper than destinations like Paris and Venice, but more expensive than Eastern Europe, for example. Here are a few ways to save money on your vacation to Malta:
Buy the Malta Pass. If you plan to do a lot of sightseeing in one day or a few days, the Malta Pass is a good investment. It includes admission to more than 35 top attractions, plus a sightseeing bus to get around on.
For meals, go casual. The Maltese snacks of ftira and pastizzi are cheap, handheld meals in themselves. They're sold, along with tasty sandwiches and pizza, just about everywhere, especially near beaches and other destinations where tourists gather.
European Union, The euro as the official currency, 2020
UNESCO, Megalithic Temples of Malta
The Top 15 Things to Do in Malta
18 Most Beautiful Islands in the World
The Top 13 Things to Do on Gozo
The Best Time to Visit Malta
48 Hours in Malta: The Ultimate Itinerary
The 15 Top Things to Do in Valletta, Malta
The Top 10 Foods to Try in Malta
The 10 Best Restaurants in Malta
St. Bart's Guide: Planning Your Trip
Planning a Honeymoon in Greece: The Complete Guide
Your Trip to the Bahamas: The Complete Guide
Trips to Sicily: The Complete Guide
Top Tips for Planning a European Cruise Vacation
The Most Adventurous Things to Do in Malta
The 20 Best Things to Do in Spain
By clicking "Accept All Cookies", you agree to the storing of cookies on your device to enhance site navigation, analyze site usage, and assist in our marketing efforts.
Explore Malta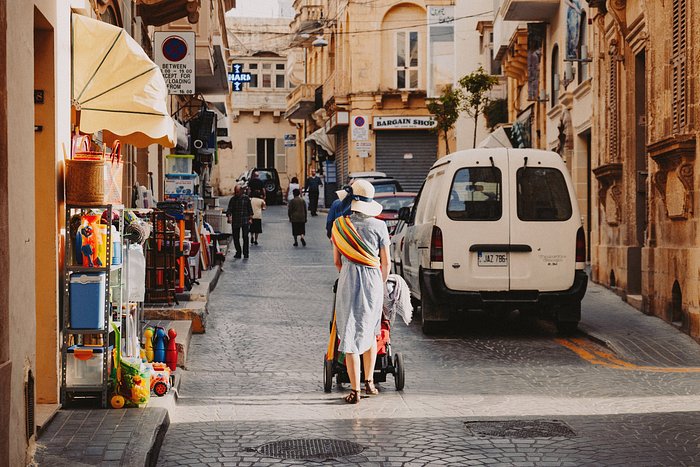 Malta Tourism: Best of Malta
Essential malta.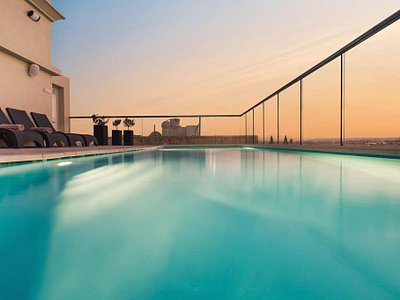 Get all the best tastes of Europe
Trending in the forums.

Malta Is Great For
Art & history.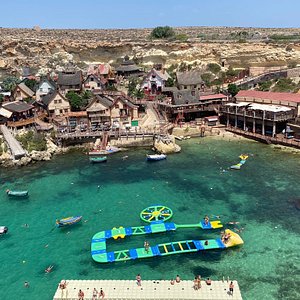 Eat & drink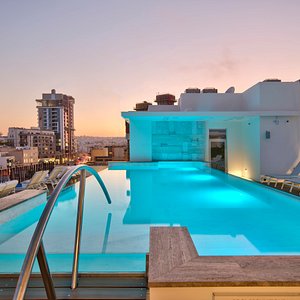 Short Breaks
Gozo & Comino
Swimming Spots
Activities & Sports
For the Family
Sustainable Holidays
Studying in Malta
Tickets & Offers
Book your trip
Accessibility
Transportation
Who Can Help
Live Malta Cams
Essential Information
Maps & Guides
Tourist Info Centres

More coming soon!
Whatever type of traveller you are, there's some information you simply can't do without. Whether it's time zones, visas, weather in the Maltese Islands, hospitals, language, or public holidays you have questions about, you're sure to find an answer. And with all the information you need a mere click away, you can put your mind at rest, and enjoy the plethora of delights that the Maltese Islands have to offer.
Weather & Climate
Geography & time zone, emergency numbers & hospitals in malta, public holidays, electricity, working in malta, embassies & consulates in malta, currency & banks, safety in malta, moving & living in malta, travel visas, driving in malta.

Delete Account
Are you sure you want to delete your account?
Continuing will remove your account on our database and will also remove all the data on this device. (Irreversable)
Nomadic Matt's Travel Site
Travel Better, Cheaper, Longer
Malta Travel Guide
Last Updated: August 23, 2023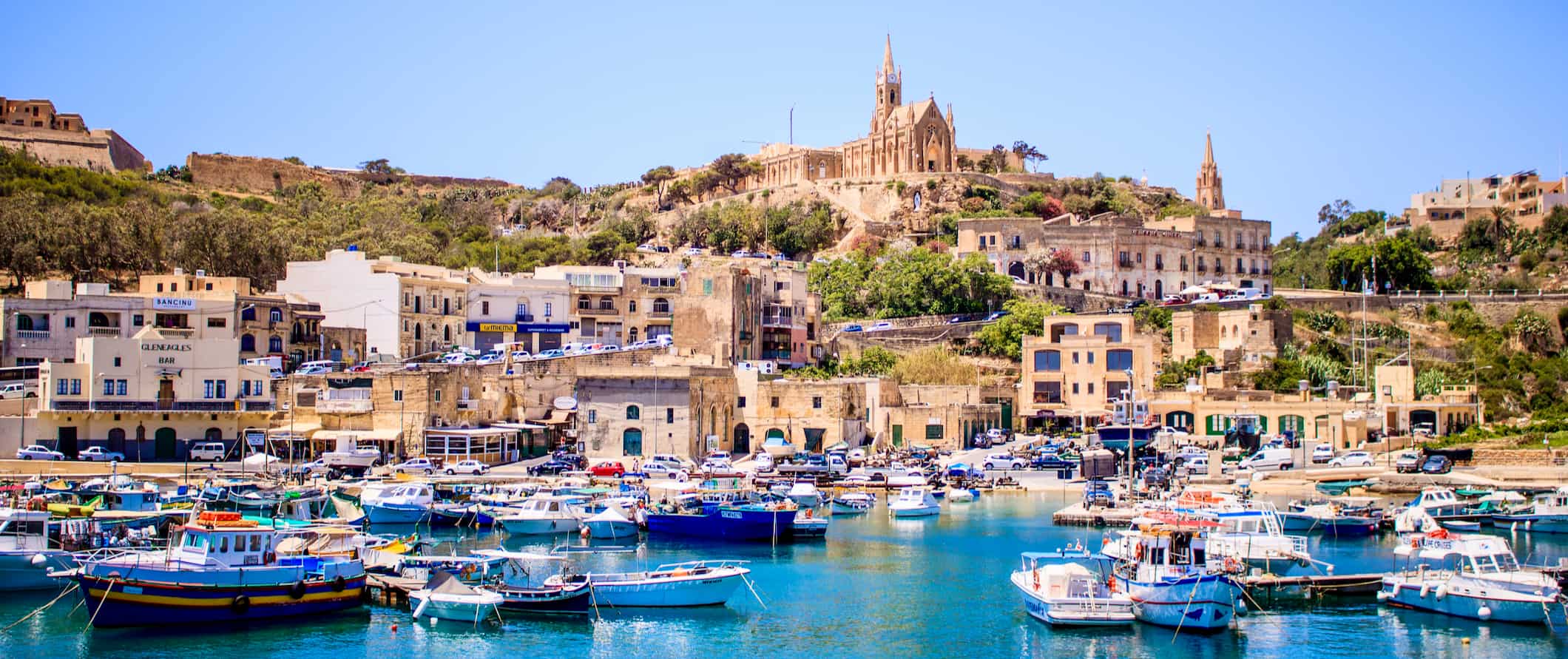 While the country has seen a surge in tourism in the last few years (those British retirees were on to something!), it's still pretty under the radar for most people.
Those folks are missing out. I loved my time in Malta . The tiny island nation boasts friendly people, ancient medieval towns and castles, warm weather, awesome food. and charming (if a bit dated) cities.
Owing to its unique position between Africa and Europe, Malta offers visitors an interesting cultural blend. As you explore, you increasingly notice the Italian, English, and North African elements in the food, language, culture, and architecture.
To top it all off, it's relatively cheap compared to mainland Europe and the beaches and seafood here are excellent.
This travel guide to Malta can help you save money and plan an epic trip here.
Table of Contents
Things to See and Do
Typical Costs
Suggested Budget
Money-Saving Tips
Where to Stay
How to Get Around
How to Stay Safe
Best Places to Book Your Trip
Related Blogs on Malta
Top 5 Things to See and Do in Malta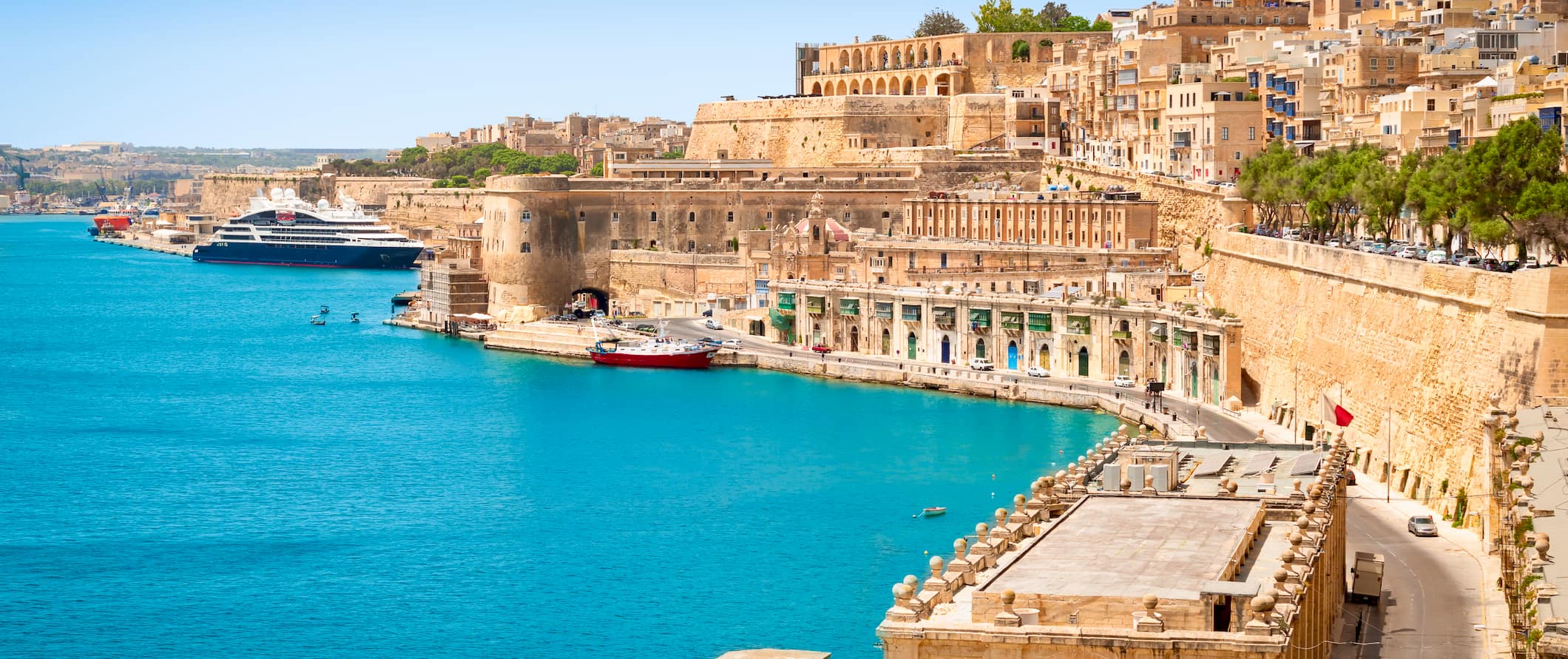 1. Explore Valletta
For Europe's smallest capital, Valletta packs a big punch: it's a UNESCO World Heritage Site with over 300 monuments. Needless to say, there's plenty to see here! Walk the fortifications, wander around St. John's Co-Cathedral, visit the history museum and the National War Museum, admire the plethora of churches, and dine out on the historical waterfront. Don't miss the catacombs that were turned into a secret military base during World War II and the Cold War. Walking tours of Valletta last 3 hours and cost 18 EUR. One of the best things to do though is to just to stroll the narrow roads and alleys and let yourself get lost.
2. Wander Mdina
Mdina is a fortified city and served as the original capital of the country. Like Valletta, it has a beautiful cathedral to visit and lots of old backstreets and passageways to explore. Be sure to visit the nearby catacombs and ancient Roman houses while you're here. And don't miss the Knights of Malta museum if you want a quirky and outdated experience (I don't think this museum has been updated in decades!). For a super unique experience, there's also the Dungeons Museum where they have recreated scenes from Malta's long history (note: some of the scenes depict episodes of torture and crucifixion). Admission is 5 EUR. To learn more about the city, take a walking tour of Mdina . They last two hours and cost 15 EUR.
3. Hike a coastal trail in Gozo
The coastal trails in Gozo offer a few different routes around the island for anyone looking to stretch their legs while enjoying the stunning panoramic views. All of the walks combine getting back to nature with a bit of exploring history as they take you through some amazing flora and fauna as well as charming towns and villages. If you can only do one, hike from Marsalforn to the (sadly now gone) Azure Window. Keep your eyes peeled for all the traditional salt pans in Xwejni that have been used to harvest salt over the centuries.
4. See the Tarxien Temples
Located near Valletta, this complex is made up of 4 megalithic structures. It's a UNESCO World Heritage Site and dates back to 3150 BCE. The temples were used for rituals, which may have included animal sacrifices and cremations and some of the walls still have prehistoric artwork on them including bas-relief sculptures and friezes depicting animals and spirals. While mostly ruins and rubble, it's one of the best ways to learn about the history of the island. Admission is 6 EUR and the Tarxien Temples App has audio guides you can use to navigate your way around. You can also splash out on a private archeology tour if you really want to learn more.
5. Relax on the beach
If you're visiting in the summer, be sure to schedule some time for the beaches. Golden Bay, Mellieha Bay, and Peter's Pool are all great places to soak up some rays. Paradise Bay and Armier, on the northern tip, have great views of the island of Gozo. If you have time to get there, the beaches in Gozo are great and don't get quite as busy as the main beaches in Malta. There's not always much shade so take plenty of sunscreen and water (although most have at least one place you can buy drinks and snacks). Whichever beach you go to, be sure to arrive early so you can beat the crowds.
Other Things to See and Do in Malta
1. attend the carnival.
Malta throws its own version of Carnival every February — and has been doing so for over 500 years! Celebrations are held all around the island during the week leading up to Ash Wednesday, with parades, dancing, and costumes. Much of the population heads to Gozo for the weekend, so be sure to plan ahead as public transportation during that time can be a nightmare (more so than usual). Book your accommodation in advance too!
2. Cruise around the island
If you want to get a different view of the island, take a ride around the coast. Tours usually stick to a certain region of the island and the more expensive trips include lunch. They cost from 20-30 EUR, last between 4-8 hours, stop off at a few beaches, and highlight some of the many shipwrecks around the country. Get Your Guide has a great full-day tour that covers all the highlights.
3. Explore the Citadel
This fort was built by the British in Rabat/Victoria (this is the Rabat on the island of Gozo, not to be confused with Rabat on the main island of Malta). Known as the Cittadella or the Castello, it was built in the 16th century, though fortifications that have been found in this spot go back over 2,000 years (the area was settled in the Bronze Age). It's free to enter and explore, with lots of little shops hidden down the alleys. The fort offers a great view of the city and surrounding area, making it a good place to come at sunset.
4. Go diving
Malta isn't known as a diving destination, yet the island is surrounded by a plethora of shipwrecks that make for some great diving expeditions. The water in many places is incredibly clear so you have excellent visibility as you explore. Some of the most popular dive sites are the Um El Faroud oil tanker (it was sunk intentionally to act as a reef), the Double Arch cave in Gozo, and the Blue Hole (also in Gozo). You can also dive to see the fallen Azure Window (a famous rock formation that collapsed in 2017). A two-dive package starts around 90-120 EUR per person.
5. Hit the road
Most tourists who visit Malta never stray far from Valletta. If you want to really see the country, rent a car. There are lots of remote places to explore in Malta and a car gives you the freedom to do so. Considering the island is so small, you can just spend the day exploring the aging and decrepit towns that dot the island . You can find car rentals for as little as 20 EUR per day so it's an affordable choice if you want to get away from the crowds and see the country beyond Valletta.
6. Relax in the Lower and Upper Barrakka Gardens
I love these gardens. Located in Valletta, they overlook the harbor and make a great place to watch the comings and goings of people and boats. They were created in 1661 as the private grounds for some of the knights that resided here. They were opened to the public in 1824 and are a relaxing nook of the city. Bring a book or a snack, grab a spot on a bench, and watch the world go by. Don't miss the Siege Bell Memorial, which was built in 1992 to commemorate the 7,000 people who lost their lives during the Siege of Malta in World War II (the bells chime daily at noon).
7. Explore St. Paul's Catacombs
Located near Mdina, these underground tunnels were used by the Romans as cemeteries up until the 4th century (and possibly as late as the 7th century). They were built in the 3rd century and are composed of over 30 different areas, 20 of which are open to the public. In the Middle Ages, the catacombs were used for religious worship, though they later just became storage areas until their re-discovery in the 1980s. Admission is 6 EUR.
8. Visit the Hypogeum
This is one of Malta's most popular historical attractions. A UNESCO World Heritage Site, the Hypogeum was carved over 5,000 years ago and was an ancient temple/burial site in the Neolithic Age (over 7,000 bodies have been found here). It's really cool and the displays provide lots of detailed descriptions and context. It is so popular during the summertime (and into the autumn) you need to book your tickets up to four weeks in advance. Admission is 35 EUR and includes a guided tour. It's one of the best-preserved historical sites in the country and worth every penny. It's just 15 minutes south of Valletta by car.
9. Visit the Blue Lagoon
The Blue Lagoon is situated between Comino and Cominotto (i.e. between the main island and Gozo) and is the most iconic beach in the country. It can get incredibly busy here on the weekend, so be sure to come early to stake out a good spot. There is a regular ferry service from Malta, however, if you want to visit from Gozo you need to take a private boat. It takes about 45 minutes to drive to the ferry from Valletta. Half-day catamaran trips to the Blue Lagoon cost from 40 EUR.
10. See the Marsaxlokk fish market
This market happens every Sunday morning. It's a bit touristy and gets quite crowded but it's the best place to buy fresh fish. You can find lots of other items such as fresh produce, honey, and other local goods here too. There are plenty of restaurants around (though you should expect to pay tourist prices here). Marsaxlokk is on the southern tip of the main island, about 25 minutes away from Valletta by car.
11. Explore Popeye Village
What started out as the film set for the quirky 1980 Popeye musical starring Robin Williams is now a large tourist attraction. You can explore the village, watch a documentary about its creation, and even play mini-golf. When the weather is nice they offer boat rides around the area. Off-peak admission is 14 EUR while peak-season admission is 20 EUR.
12. See the Gozo Salt Pans
Lining the coast of Gozo, these salt pans have been in use for over 350 years. The traditional methods of harvesting salt have been passed down for generations, and even to this day you can find locals engaged in harvesting the crystals. There is salt for sale in shops all around the island (it's a great souvenir to take home).
13. Visit the Three Cities
Vittoriosa, Senglea, and Cospicua trace their origins back to the Middle Ages and have been inhabited more or less since people arrived on the island. The Three Cities were also the original home of the Knights Hospitallers (a Catholic military order known as the Knights of Malta) and feature a lot of wonderful architecture and history. They aren't as visited as other destinations on the island so it can be a good way to get away from the crowds. They're just across the water from Valletta. Half-day tours of the Three Cities cost 35 EUR.
Malta Travel Costs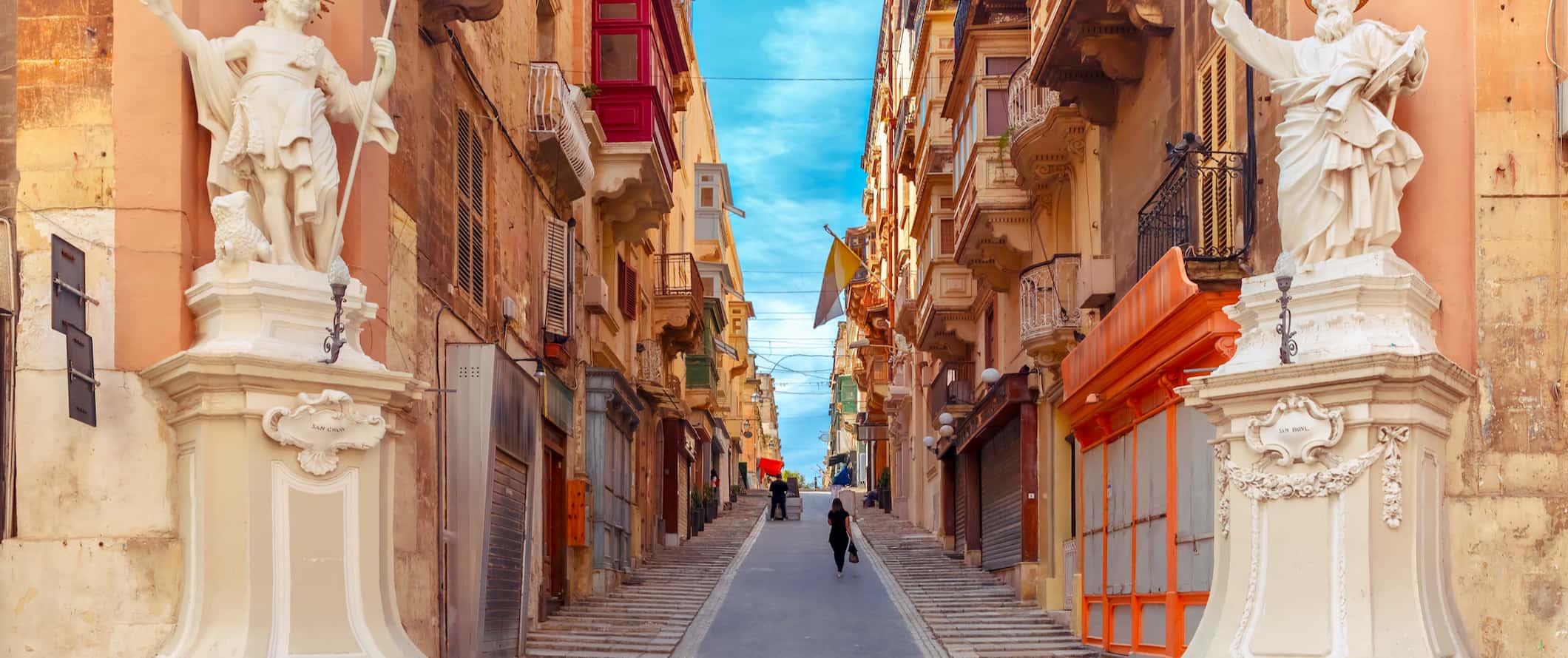 Accommodation – Hostels outside the capital in St. Julian's and Sliema cost 10-20 EUR per night for an 8-10-bed dorm. In Valletta, they cost around 25 EUR per night. Free Wi-Fi is standard, and a few hostels also offer free breakfast. If you want a private room, you're better to book a budget hotel or Airbnb as you get more value for your money.
Budget hotels start at 35 EUR per night for a twin or double. In addition to basic amenities like free Wi-Fi, offer free airport shuttles or have pools. Some include free breakfast as well.
Airbnb is available all around the island and you can find entire homes/apartments for as little as 35 EUR (although there are more options in the 60-80 EUR range). Private rooms start at around 25 EUR. Most listings are around Valletta, Sliema and St Julian's and in the south of Gozo. During the high summer months, expect prices to be about 50-100% higher, especially in July. If you're visiting in the summer, book early.
Food – Malta has been conquered by many different countries over the centuries so it has a rather unique culinary history. Most of the food has strong Italian influences, though North Africa and Britain also play a culinary role. Rabbit stew ( stuffat tal-fenek ) is considered the national dish. Seafood is also common (it's an island after all), with lampuki (mahi-mahi) being one of the main staples. Fish pie is a popular dish, as is kapunata , a Maltese version of ratatouille.
For food on the go, you can find pastizzi (a savory filled pastry) everywhere for less than 1 EUR. Fresh bread, cheese, and meats at the grocery store cost just a few euros if you want to make a simple lunch on the fly.
A meal of traditional cuisine at a restaurant or cafe costs around 15 EUR, while a multi-course meal at a mid-range restaurant with a drink and table service costs closer to 35 EUR. Fast food (think McDonald's) costs around 8.75 EUR for a combo meal (yes, there are McDonald's here).
Beer costs around 3 EUR (half that if you buy it at a grocery store) while a bottle of water costs 1.20 EUR. A latte/cappuccino is around 2.30 EUR.
If you plan on cooking your own food, expect to spend between 30-50 EUR per week on groceries. This gets you basic staples like pasta, rice, seasonal vegetables, and some meat or seafood.
Two of my favorite restaurants were Rising Sun and Suruchi.
Backpacking Malta Suggested Budgets
On a backpacker budget of 45 EUR per day, you can stay in a hostel dorm, cook all your meals, use public transportation to get around, limit your drinking, and do free or cheap activities like hitting the beach or visiting a museum.
On a mid-range budget of 115 EUR per day, you can stay in a private Airbnb, cook most meals and eat out occasionally at cheap fast food joints, enjoy a few drinks, rent a car to get around, and do more paid activities like boat tours or museum visits.
On a "luxury" budget of 245 EUR per day you can stay in a hotel, drink as much as you'd like, eat out anywhere you want, rent a car to get around, and do more activities like scuba diving and visiting Popeye Village. This is just the ground floor for luxury though. The sky is the limit!
You can use the chart below to get some idea of how much you need to budget daily. Keep in mind these are daily averages – some days you spend more, some days you spend less (you might spend less every day). We just want to give you a general idea of how to make your budget. Prices are in EUR.
Malta Travel Guide: Money-Saving Tips
Malta is one of the more affordable destinations in Europe but, during the summer months, it gets really expensive. To help you stick to your budget, here are some money-saving tips and tricks for visiting Malta:
Visit during the off-season – Malta (or at least Valletta) gets crowded in the summer and prices tend to rise (cruises stop here). If you want to save money and have a less hectic visit, visit during the off-season.
Cook your own meals – While restaurants aren't overly expensive, eating out every day adds up. Try cooking your own meals to save some money. There are plenty of small shops and larger supermarkets (like Lidl) where you can grab basic staples for cheap.
Avoid supermarket produce – A lot of produce at the supermarket is imported (and thus more expensive). Search out local vendors who sell their produce at the side of the road or at small stalls in town. It's cheaper and fresher!
Get the Malta Pass – This tourism card provides free entry to Malta's top 40 attractions, making it worthwhile for anyone who plans on visiting a lot of sites. It also includes a free sightseeing bus (which is worth 20 EUR itself). You can get a 1-, 2-, or 3-day pass for 50 EUR, 80 EUR, or 100 EUR respectively. Buy it online before you go for the best price.
Take a free walking tour – There are a few tour companies in Valletta, such as Colour My Travel , who offer free 1.5-hour walking tours. You get to explore the area and learn about the local culture, history, and architecture from a local expert. It's a great introduction to Malta and definitely worth doing. Just be sure to tip!
Skip the taxis – Taxis in Malta are not cheap. Avoid them as much as possible. If you do need to use them, get the eCab app. It ensures you get a reputable and reliable taxi (they are good for short distances while taxis are likely cheaper for longer journeys).
Bring a water bottle – The tap water here is safe to drink (though it tastes a little off). Bring a reusable water bottle to save money and reduce your plastic use. LifeStraw is my go-to brand as their bottles have built-in filters to ensure your water is always clean and safe.
Where to Stay in Malta
While hostels aren't plentiful, you can find them around Valletta. Here are my recommended places to stay:
Inhawi Hostel (St. Julian's)
Two Pillows Boutique Hostel (Sliema)
Corner Hostel Sliema (Sliema)
How to Get Around Malta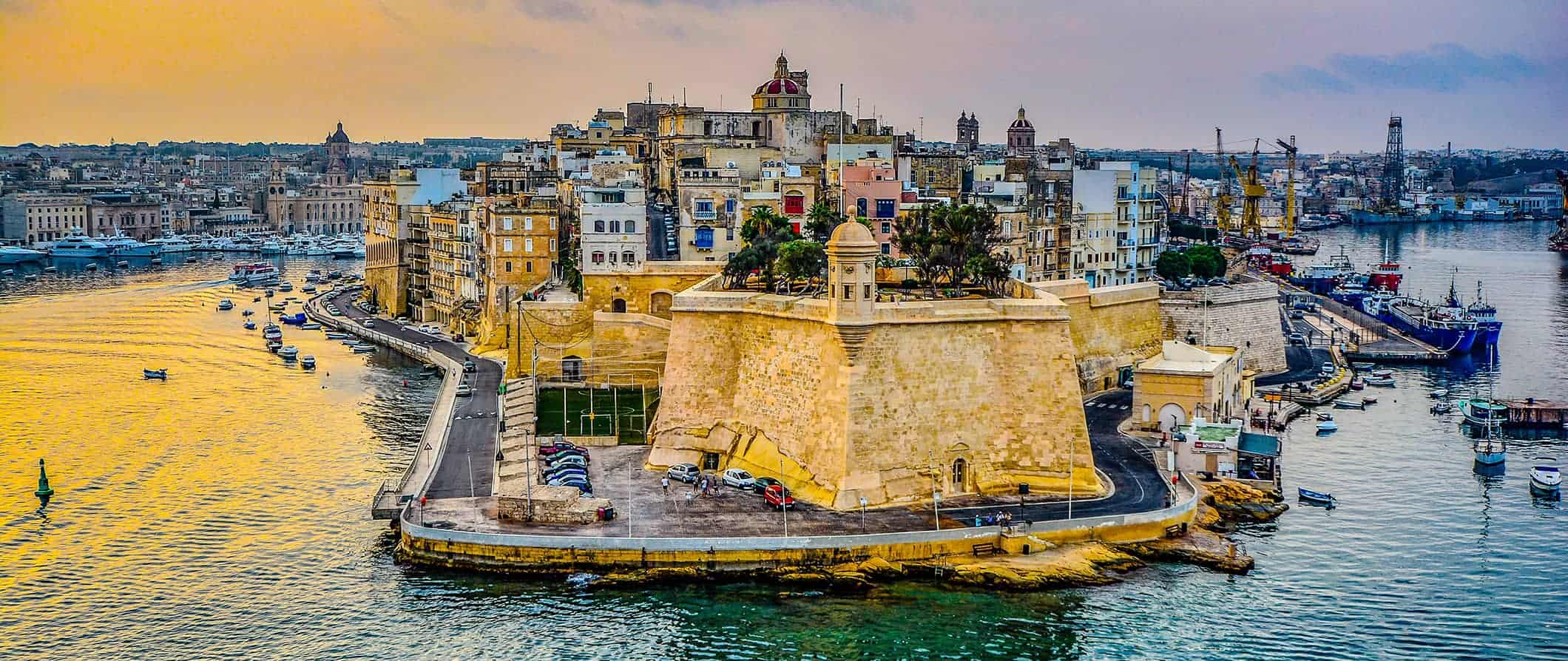 In addition to the public buses, there are also hop-on/hop-off buses that have different routes around the country. These routes cover all the major sites on both islands (Valletta, St. Julian's, Popeye Village, the former Azure Window, etc.). A day pass for a single route costs 22 EUR with Hello Malta or 15 EUR with City Sightseeing. I'd skip this and just use the public bus.
Ferry – The ferry to Gozo costs 4.65 EUR and takes 25 minutes. Be sure to arrive in advance as it fills up fast. The ferry from Malta to Italy takes less than 2 hours and costs 50-80 EUR (depending on the time of year) EUR for a one-way ticket to Sicily.
Bike – You can rent bikes for around 12 EUR per day, though I'd be extra careful cycling outside of Valletta. Drivers here are aggressive and the roads are quite narrow.
Taxi – Taxis start at 5 EUR and cost around 2 EUR per kilometer. There are no Uber or Lyft here but you can download the eCab app as an alternative. It's usually cheaper than taxis for short distances. However, if you're on a budget, it's best to just avoid taking them.
Flying – Flights from Malta to and from mainland Europe can be found for as little as 45 EUR if you book early. Ryanair is the most budget-friendly airline that flies to Malta so they are your best choice if you're on a budget. Flights to and from Morocco and North Africa can be found for as little as 55 EUR per person (again, if you book early and are flexible). There are no domestic flights around Malta.
Car rental – Car rentals cost between 20-25 EUR per day for a small car. Just keep in mind that the cheapest rentals are manual transmissions so you need to be able to drive stick if you want to get around. The drivers here are also very aggressive and tend to see the rules of the road as suggestions rather than laws. Renters need to be at least 21 years old.
For the best car rental prices, use Discover Cars .
When to Go to Malta
The best time to visit Malta is from June to August. The weather is the warmest then, with daily temperatures around 31°C (88°F). Not surprisingly, this is also the busiest time of the year so expect crowds and higher prices.
In August, as in much of Europe, many locals leave for their own summer holidays. A lot of shops and restaurants close, which can crowd the remaining places even more. But the weather is perfect and most tourist attractions stay open.
The shoulder months of April-May and September-October offer a nice compromise of decent weather and fewer crowds. Expect temperatures around 25°C (77°F).
The winter in Malta is chilly, with temperatures dropping to 10-15°C (48-60° F) — sometimes colder. Aside from attractions closing for Christmas, everything is open though some bus schedules change to reflect the lower number of visitors in the country. In short, it's a perfect time to visit as long as you aren't looking to hit the beach and don't mind some windy sweater weather.
How to Stay Safe in Malta
Malta consistently ranks as one of the safest countries in the world. Crime is rare, though it's always a good idea to keep your wits about you. Petty theft can still occur so always keep your valuables tucked away and be mindful of your things while on crowded public transportation or while swimming at the beach.
When swimming, make sure you only swim in areas where there are other swimmers around. Riptides are common so it's best to avoid secluded beaches unless you can be sure that it's safe. Never swim when the sea is rough and never swim alone.
Drivers in Malta are on the aggressive side so take extra precautions when crossing roads, cycling, or renting a car. When taking a taxi, always wear your seatbelt.
Solo female travelers should generally feel safe here, however, the standard precautions apply (never leave your drink unattended at the bar, never walk home alone intoxicated, etc.).
If you're out hiking in the spring or autumn, be aware that it is hunting season (just for small birds).
If you rent a car, don't leave any valuables in it overnight. Break-ins are rare but it's always better to be safe than sorry.
Scams here are very rare here but you can read about common travel scams to avoid here .
If you experience an emergency, dial 112 for assistance.
The most important piece of advice I can offer is to purchase good travel insurance. Travel insurance protects you against illness, injury, theft, and cancellations. It's comprehensive protection in case anything goes wrong. I never go on a trip without it as I've had to use it many times in the past. You can use the widget below to find the policy right for you:
Malta Travel Guide: The Best Booking Resources
These are my favorite companies to use when I travel. They consistently have the best deals, offer world-class customer service and great value, and overall, are better than their competitors. They are the companies I use the most and are always the starting point in my search for travel deals.
Skyscanner – Skyscanner is my favorite flight search engine. They search small websites and budget airlines that larger search sites tend to miss. They are hands down the number one place to start.
Hostelworld – This is the best hostel accommodation site out there with the largest inventory, best search interface, and widest availability.
Booking.com – The best all around booking site that constantly provides the cheapest and lowest rates. They have the widest selection of budget accommodation. In all my tests, they've always had the cheapest rates out of all the booking websites.
HostelPass – This new card gives you up to 20% off hostels throughout Europe. It's a great way to save money. They're constantly adding new hostels too. I've always wanted something like this and glad it finallt exists.
Get Your Guide – Get Your Guide is a huge online marketplace for tours and excursions. They have tons of tour options available in cities all around the world, including everything from cooking classes, walking tours, street art lessons, and more!
The Man in Seat 61 – This website is the ultimate guide to train travel anywhere in the world. They have the most comprehensive information on routes, times, prices, and train conditions. If you are planning a long train journey or some epic train trip, consult this site.
Rome2Rio – This website allows you to see how to get from point A to point B the best and cheapest way possible. It will give you all the bus, train, plane, or boat routes that can get you there as well as how much they cost.
FlixBus – Flixbus has routes between 20 European countries with prices starting as low 5 EUR! Their buses include WiFi, electrical outlets, a free checked bag.
SafetyWing – Safety Wing offers convenient and affordable plans tailored to digital nomads and long-term travelers. They have cheap monthly plans, great customer service, and an easy-to-use claims process that makes it perfect for those on the road.
LifeStraw – My go-to company for reusable water bottles with built-in filters so you can ensure your drinking water is always clean and safe.
Unbound Merino – They make lightweight, durable, easy-to-clean travel clothing.
Top Travel Credit Cards – Points are the best way to cut down travel expenses. Here's my favorite point earning credit cards so you can get free travel!
Malta Travel Guide: Related Articles
Want more info? Check out all the articles I've written on Malta travel and continue planning your trip: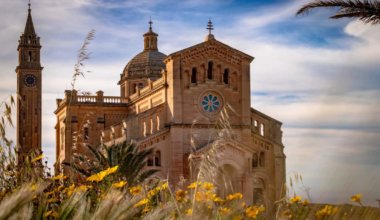 How to Visit Malta on a Budget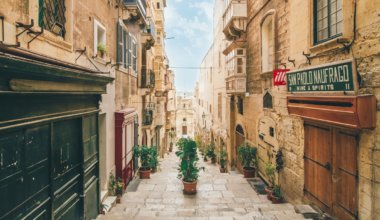 Malta: The Country of Half-Neglected Buildings
Get my best stuff sent straight to you, pin it on pinterest.
Where To Stay
Transportation
Booking Resources
Related Blogs
International edition
Australia edition
Europe edition
A local's guide to Malta: 10 top tips
The island has been at the heart of Mediterranean history and culture for centuries, and it can be enjoyed once more now it's on the green list
Malta claims to be the first EU country to have achieved herd immunity. Vaccinations recently extended to all over-16s and 58.6% of the population have had two jabs.
Since 2020, 420 people have died of the virus, and the country has not recorded a death since 26 May. Neither quarantine nor a PCR test is required for passengers travelling to Malta from the UK, but they must be fully vaccinated.
Museums and tourist sites, shops, restaurants and cafes are open, and allow tables of six people. Cinemas and theatres reopened on 7 June, but bars and nightclubs are still closed, and boat parties are not allowed.
Masks are mandatory for everyone over three years of age in public spaces, but from 1 June mask-wearing on beaches was advised but no longer required. Maltese health minister Chris Fearne said masks would cease to be mandatory outdoors from 1 July for vaccinated people, as long as cases remain low.
Valletta by night
Valletta used to be like a ghost town at night. Today, it is different – or rather it will be once the pandemic recedes and visitors return. In normal times the streets are full after sunset with live music and happy Mediterranean chatter all around. The grid system used by the knights to build the city creates what feel like parallel nightlife realities. Republic Street is imposing and distinct with exquisite cafes and restaurants; Merchant Street is laid-back leading down to the covered market; but walk down Straight Street and you would walk back in time, like the British sailors did in the past, and enjoy bar-hopping down to the Gut. Look out for the old street signage along the way.
Festivals in Malta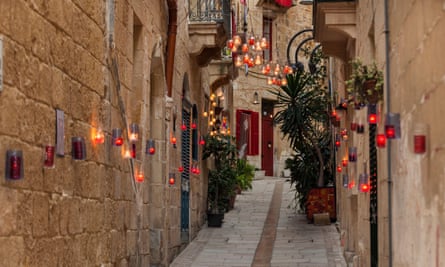 There are a lot. Before you visit the island it's worth checking the Malta Tourism Authority's website and festivals.mt to see what's on, and to note that this year, until further notice, all festivals will be virtual.
The Strawberry festival , Notte Bianca in Valletta, Karnival ta' Malta , the Malta jazz festival , the Valletta baroque festival , the Farsons beer festival , the Delicata wine festival , the Fireworks festival , and the Three Palaces are just some of the events over the year. My favourite though is BirguFest and its culmination Birgu by Candlelight, which is an extraordinary experience. One of Malta's oldest cities, Birgu (also called Vittoriosa) is magically lit by thousands of candles adding a romantic and mystical touch to its medieval houses, auberges and palaces connected by winding alleys. The festival features historical re-enactments, open museums and churches, exhibitions and installations alongside concerts, theatre and laser light spectacles.
Limestone Heritage Park and Gardens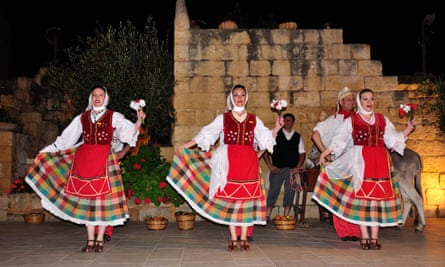 In Malta you're surrounded by limestone, from the old cities of Mdina and Valletta, through the megalithic temples of Hagar Qim, Mnajdra and the Hypogeum, to the ornaments on the traditional Maltese townhouses. The limestone has been instrumental in preserving the history of the island. At the family-run Limestone Heritage Park and Gardens , in Siggiewi village, visitors can trace the use and role of this resource throughout the ages. Don't miss the stone-carving and sculpting, where a visitor can spend time working on a limestone souvenir. The Farmer's Lunch , in the peaceful garden of the estate, is a great way to try Maltese gbejna cheese, homemade pasta and rabbit dishes and traditional desserts. Younger visitors will enjoy the heritage park: there's space to run around in, and an animal petting zoo. €8.10 adult, €5.40 student, €2.70 child with online discount, limestoneheritage.com
Casa Rocca Piccola, Valletta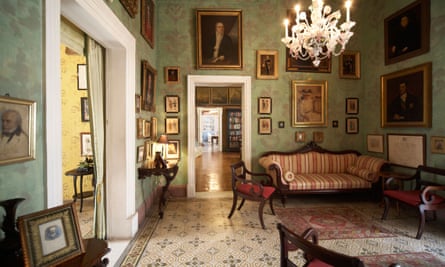 Not your usual museum, this is the only privately owned palazzo open to the public in Valletta. It exhibits unusual pieces of furniture, memorabilia, family paintings and rare medical instruments from the Knights' Sacra Infermeria in Valletta. A museum by day and a stately home by night, its rooms bring the history of the Knights Hospitaller and the Maltese nobility to life. The palace was built in the 16th century for Don Pietro La Rocca, an admiral of the knights and is the ancestral abode of the Marquis Nicholas de Piro family. Today, it also houses a boutique B&B, with a peaceful garden and a cheerful macaw named Kiku. Tour groups are sometimes taken around by the marquis himself . Regular hourly tours are held throughout the week. casaroccapiccola.com
Caffe Cordina, Valletta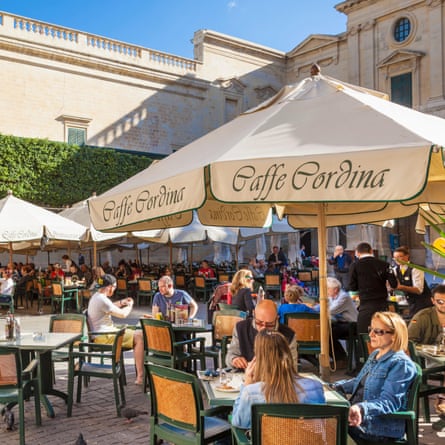 This is the most beautiful cafe in Valletta and something of an institution. I love going there to have an espresso with one of its signature sweets. Relaxing in the sun at Pjazza Regina in front of the statue commemorating the golden jubilee of Queen Victoria and the baroque National Library is bliss. The cafe was established in Cospicua in 1837 and moved to Valletta in 1944. The building known as the Casa del Commun Tesoro or the Treasury during the rule of the Order of the Knights of St John in Malta was used by the British for various public offices and it was later converted into the Grand Hotel. The cafe's eclectic interior decor and the vaulted ceiling embellished with paintings by the Maltese painter Giuseppe Cali add to the special character of the place. caffecordina.com
Meridiana Wine Estate, tour and wine tasting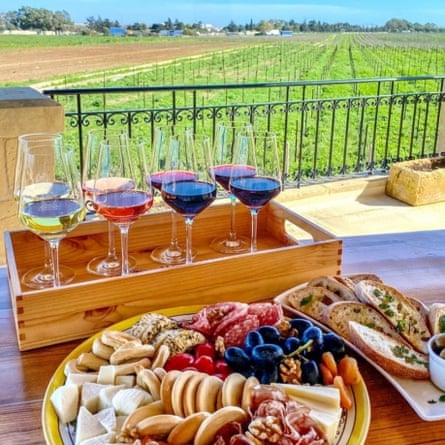 About 30 years ago the production of world-class wines in Malta seemed like an ambitious goal. Some considered the investment risky, others thought it was doomed from the start. Today, one looks back at the legacy of a brave venture that explored the potential for high-quality wine production in Malta. The Ta'Qali wine estate, near Mdina, was planted in 1994 on the site of an airfield used by the RAF during the second world war, using a British-built herringbone system of irrigation. Success was achieved with the first harvest in 1996, which Meridiana sold within weeks. Its wines are now internationally established. My preferred Maltese wines are, of the reds, Nexus – a merlot, and Celsius – a cabernet sauvignon. Of the whites, Baltis, from the moscato grape, is excellent. Wine-tasting is held on Meridiana's panoramic terrace overlooking its vineyard or in the courtyard near the cellars. A tour includes a visit to the fermentation-hall and underground cellar, both within the picturesque Maltese farmhouse. Wine tasting and tours at meridiana.com.mt
Taste of History at the Maritime Museum of Malta, Birgu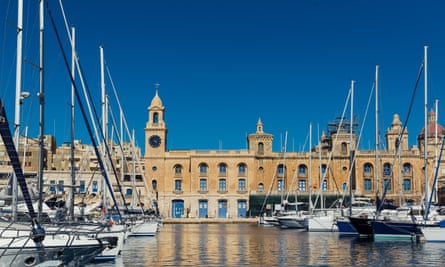 This museum gives visitors the opportunity to dine inside the museum itself. The atmosphere is special, the menu exquisite, and unique – as historians and chefs have researched 18th-century documents to find foreign influences, ingredients, spices and eating habits from the menus used by the knights. The Maltese fruit and vegetables used are grown by local farmers, the sausages are made by the butcher round the corner strictly following traditional methods and the in-house chefs follow the authentic recipes. This is a dining experience like no other. The building is a former bakery from the British period in Birgu, one of the three cities just across the Grand Harbour from Valletta. Maritime museum, heritagemalta.org . More about Taste of History on Facebook
Lascaris War Rooms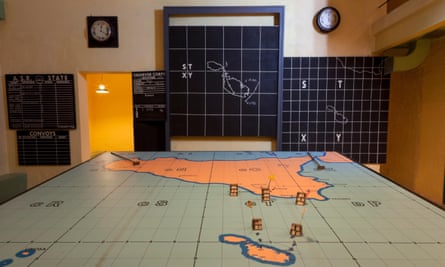 Below the fortifications of Malta's capital city Valletta, this complex of tunnels and chambers hold fascinating secrets from the second world war. Built by the British military, the war rooms housed the allied war HQ, which played a crucial role in the defence of the island and the coordination of Operation Husky – the invasion of Sicily. Named after Giovanni Paolo Lascaris, a 17th-century grand master of the knights of Malta, who built a garden on the site and fortifications across the island , the war rooms received communications from all radar stations and mapped the aerial and naval movements around the islands. After the war the Lascaris rooms were used as the headquarters of the Royal Navy's Mediterranean Fleet. Climbing up the stairs of the bastion takes you to the Upper Barrakka Garden for the spectacular views of the Grand Harbour. Adult €13, student €11, under-16 €6, open Mon-Sat 10am-4.30pm, lascariswarrooms.com
National Community Art Museum (Muza), Valletta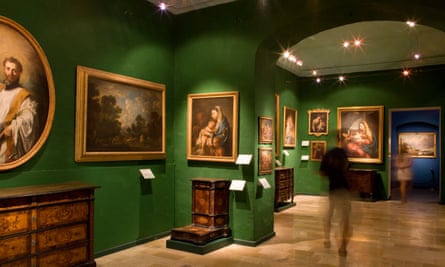 Flagged by the Guardian Travel as one of 13 must-see new European museums , Muza opened in 2018, in a building that was once the seat of the Italian knights of the Order of St John. The site offers a chance to explore an auberge in which the knights lived during their stay on the island. The grand baroque entrance, the courtyard, the main staircase and the halls were rebuilt with contemporary material to expose intriguing features from the late 16th-century architecture. As a national community museum one of its missions is to make art accessible to the public; Muza does this by presenting contrasting artworks by old masters and contemporaries. The Masterpieces at Muza exhibition, currently on show, displays 13 old masterpieces from a private collection, including paintings by Rubens, François Boucher, Leonardo da Vinci and Giovanni Bellini. €10 adult, €7.50 students and people aged 60-plus, €5.50 children under 11, not open on Tuesdays, muza.mt
Boat trips and dramatic views
Whenever I can I always take the water taxi service across the Grand Harbour from Valletta to the Three Cities (Birgu, Senglea and Cospicua) and back by a traditional boat. The local dghajsa was built in the 17th century for that purpose. Used to ferry passengers connecting the harbour towns and also for taking passengers off the arriving ships, the boats were the main means of transportation in the harbour areas. The crossing takes 10 minutes and costs €2. Tourists can opt for a harbour cruise for €8pp. The real thrill is to feel the waves among the imposing views of the bastions of Valletta, Fort St Angelo, Fort Ricasoli and the grandeur of one of Europe's largest natural harbours.
Fra Nikola Soukmandjiev is a diplomat, priest and tour guide
Malta holidays
A local's guide
Cultural trips
Family holidays
Beach holidays
Europe holidays
Short breaks
Most viewed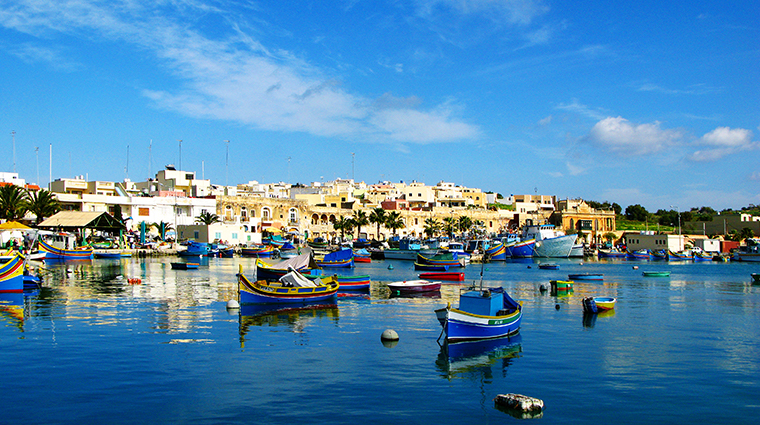 Dreaming of your next trip?
I agree to the Forbes Travel Guide Privacy Policy , Terms , and Cookie Policy . I understand I can withdraw my consent at any time.
Sign up for our newsletter
How it works
Become a Host
Download the app
Top Destinations
United States
United Kingdom
What type of experience are you looking for?
Non-Profit School
Permaculture project
Eco Village
Holistic Center
Guest House
How Worldpackers works
Learn from the most experienced travelers of the community
Traveling with worldpackers, planning and budgeting for travel, make a living while traveling as a lifestyle, travel with worldpackers.
Using Worldpackers
Work exchange
Social impact
Plan your trip
Women traveling
Budget travel
Solo travel
Language learning
Travel tips
Get inspired
Digital nomads
Travel jobs
Personal development
Responsible travel
Connect with nature
Top destinations
South America
Central America
North America
More destinations
WP Life WP Life
Exclusive discounts Discounts
Europe travel guides
The budget-friendly travel guide to Malta: how to get around and the best places to stay
The ultimate travel guide to Malta for backpackers, including where to stay, what to do, what to eat, how to get around, and even some volunteer opportunities.
Gabrielle Budget Travel With Gabby
Nov 17, 2022
Malta is a very special country in Europe. This archipelago of islands in the Mediterranean Sea is often overlooked by travelers in Europe, especially by its other neighboring countries with islands such as Spain , Portugal , Italy , Croatia , or Greece .
Some of you may even be wondering: Where is Malta? Floating in-between Northern Africa and Sicily in the south of Italy , Malta is a multicultural island nation. English, Maltese, and Italian are all spoken in Malta.
With hints of North African, Italian, Spanish, and English culture all blended together in Malta, you can experience a truly unique way of life here.
Malta is also the name of the country's largest island. There are other smaller islands, such as Gozo and Comino , but chances are you'll spend most of your time on Malta island.
Wander through historic cities , admire the fantastic architecture , taste flavorful food , lounge on the stunning beaches , and meet some friendly locals . Malta is a warm and welcoming country that doesn't suffer from the high prices or crowds of tourists that other Mediterranean destinations do.
So let's get into this Malta travel guide and discuss everything you may need to know to prepare for your trip!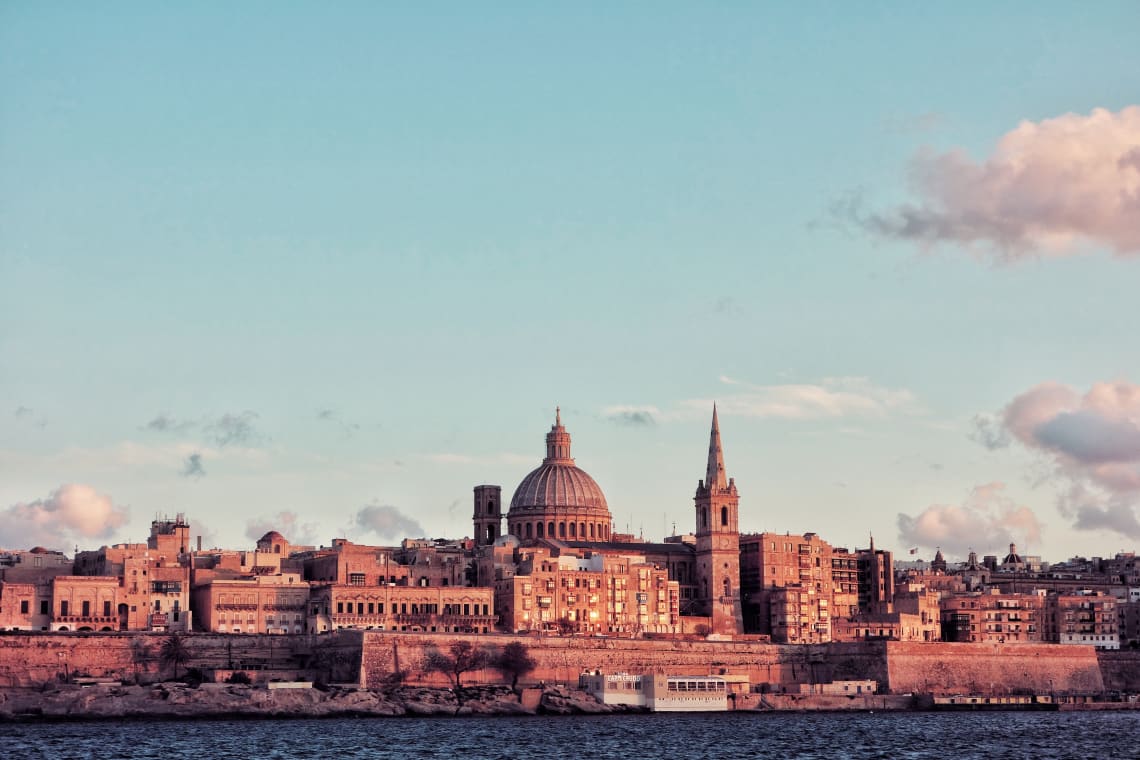 This Malta travel guide will focus on backpackers. So everything we discuss will be low budget ! We'll discuss how to pack and prepare, what to do in Malta, what to eat, how to get around, where to stay, and where to volunteer.
How to pack and prepare for travel to Malta
First of all, consider the most important things when planning a trip to Malta.
Think about visas and travel insurance to ensure you can stay safe while exploring. These types of things depend on your nationality and how long you are staying.
Most visitors to Malta do not need any visa for a stay of less than 90 days. But always double-check on reputable government websites to ensure you don't need a visa.
Also, consider getting travel insurance to cover the costs in case you encounter any problems abroad. If you're volunteering with Worldpackers in Malta, you can get Worldpackers insurance .
As for packing , you'll just need to pack as you would for any European holiday . Packing differs for every person, but here is a general outline:
Comfortable clothes and shoes for exploring
A nice outfit for going out
Bathing suits and sandals
Toiletries and/or medications
Electronics and chargers such as camera, headphones, laptop, phone, etc.
Travel adaptor (you'll find English 3-prong as well as European 2-prong outlets in Malta)
Reusable water bottle (tap water is safe to drink in Malta, though it doesn't taste the best)
Small bag for going to the beach or going on day trips
Credit card for withdrawing cash from local ATMs (Malta uses Euros)
Things to see and do in Malta
Here are some of the top activities that should be included in any travel guide to Malta!
Hit the beach
Being an island nation, there are so many beaches surrounding the islands. Definitely try to make room for at least a couple of beach days!
Some of the best beaches in Malta are:
Blue Lagoon near Comino (this is one of the top sights in all of Malta!)
Ramla Beach, north Gozo
Inland Sea Dive Site, west Gozo (not that sandy, better for swimming and diving)
Mellieħa Bay, north Malta
Golden Bay, northwest Malta
Ghadira Beach, north Malta
Għajn Tuffieħa, west Malta
Balluta Bay Beach, east Malta near Valletta
Fond Ghadir Beach, east Malta near Valletta
Go snorkeling or diving
There is flourishing marine life in the waters around Malta. There are also some really cool underwater ruins and sights to see, particularly around the island of Gozo.
Go scuba diving if you're certified and experienced, or stick to a casual snorkel near the surface if you're looking for something cheaper and easier.
Malta and Gozo Islands both have a Coastal Walk that circles the entire island. Girgenti Country Trail is another lovely day hike where you'll pass the countryside and castles.
Marfa Watchtowers Route, the Mdina Trail, and the Zurrieq Loop are some other easy day hikes where you can admire the stunning scenery of the island.
Road trip or rent a bicycle
If you plan on seeing a lot of Malta, including the small local towns outside the capital city of Valletta, consider renting a car. Car rentals are affordable , and you can explore the islands at your leisure. This is a great way to see the authentic local towns and see more off-the-beaten-path areas.
For traveling shorter distances, you could also rent a bicycle. A daily bike rental generally costs around 10-15 Euros per day.
Boat cruise around the islands
Because Malta is an archipelago of multiple islands, consider booking a boat cruise. This is one of the pricier things to do in Malta (most tours cost around 50 Euros), but it is an incredible way to sightsee from the water .
You can book boat cruises at any local tourism office in Malta. Most boat cruises leave from the main island of Malta and sail between Gozo and Comino, the only other inhabited islands of the Malta archipelago.
Top sights in Malta
Valletta: The nation's capital city. Tops sights include Barrakka Gardens and St. Johns Co-Cathedral. A free walking tour is a great way to sightsee this historic and scenic city that is also a UNESCO World Heritage Site.
Mdina: A quiet and ancient city known for its ancient underground Roman tunnels (St. Paul's Catacombs).
The Three Cities: Three gorgeous, historic cities called Vittoriosa, Senglea, and Cospicua , are just a short boat ride away from Valletta.
Birgu: Find this historic fortified city just right south of the Grand Harbor and spend a few hours wandering through the winding alleyways.
Hypogeum: A 5,000-year-old temple near Valletta that is also a UNESCO World Heritage Site.
Hagar Qim temples: Impressive collection of temples from about 3,500 BCE.
​​Marsaxlokk Fishing Village: A charming and colorful local village on the eastern side of Malta. Visit the local fish market if you're here on a Sunday.
St. Peter's Pool: A natural swimming hole near Marsaxlokk Fishing Village.
The Citadel : 16th Century fortress on the island of Gozo.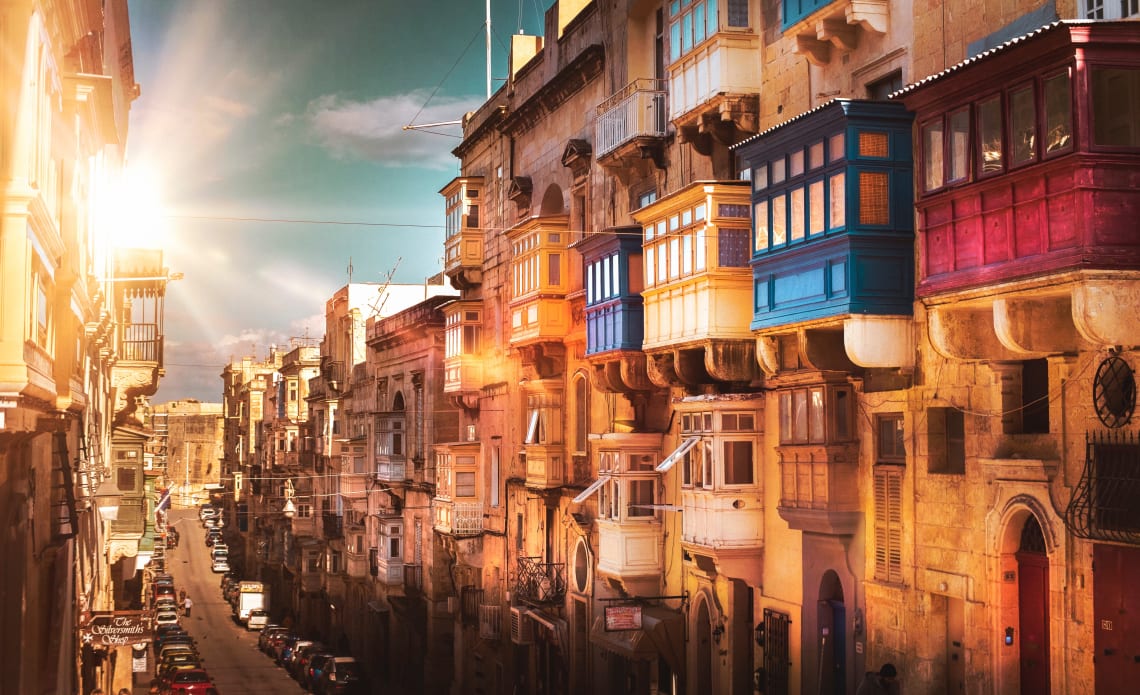 What to eat in Malta
With influences from Africa and Europe, there is a wide range of unique dishes to try in Malta. Most local dishes revolve around meat or seafood. Seafood lovers will be in heaven, as the island nation boasts lots of freshly caught seafood.
Some dishes and drinks to try include:
Ftira , Maltese bread usually used for sandwiches
Gozitan ftira , Goza's version of ftira, served flat like a pizza
Stuffat tal-fenek , Rabbit stew, the national dish
Bigilla , a mashed bean dip
Kapunata , a Maltese version of ratatouille
Alijotta , fish stew
Pastizzi , a handheld pastry filled with savory meats, cheeses, and veggies
Lampuki , white fish also known as mahi mahi or dolphinfish
Imqaret , a sweet, date-filled pastry
Ċisk , the local beer
Kinnie , the local go-to soft drink
How to get around Malta
Getting around Malta is pretty straightforward. You'll mainly be using buses and ferries in addition to walking or driving a rental car if you have one.
But walking is the best way to explore Malta ! It's free and a great way to sightsee. Although if you need to travel longer distances, here are some options:
This is a fun way to explore Malta on your own schedule. Car rentals are pretty cheap here, costing around 15-30 Euros per day. Keep in mind, you drive on the left-hand side of the road in Malta, and most rental cars are manual transmissions. Drivers in Malta are also a bit crazy, so drive carefully!
The buses are the cheapest and easiest ways to travel around Malta if you aren't renting a car. A one-way ticket is 1.50-2 Euros, and they travel to all the main towns and hotspots.
However, the buses can be crowded and hectic, and they are a slower way to get around than using a rental car. Just leave plenty of time before a flight or a tour if you're taking the bus.
If you're short on time, taxis can come in handy. They are quicker than the bus, but they're pretty pricey. The base fare is 6 Euros and they only increase after that. But Malta is a small island so you shouldn't have to travel too far.
Use the official white taxi cabs only. Malta doesn't have Uber or other rideshare apps, so if you're on a budget try to avoid taking taxis too often.
Ferries are the main form of transport between islands. Book your ferry tickets in advance so they don't sell out, especially in summer. Ferries around Maltese islands cost around 5-10 Euros, and they run roughly every hour. You can also take the ferry to Sicily in Italy, which costs around 100 Euros.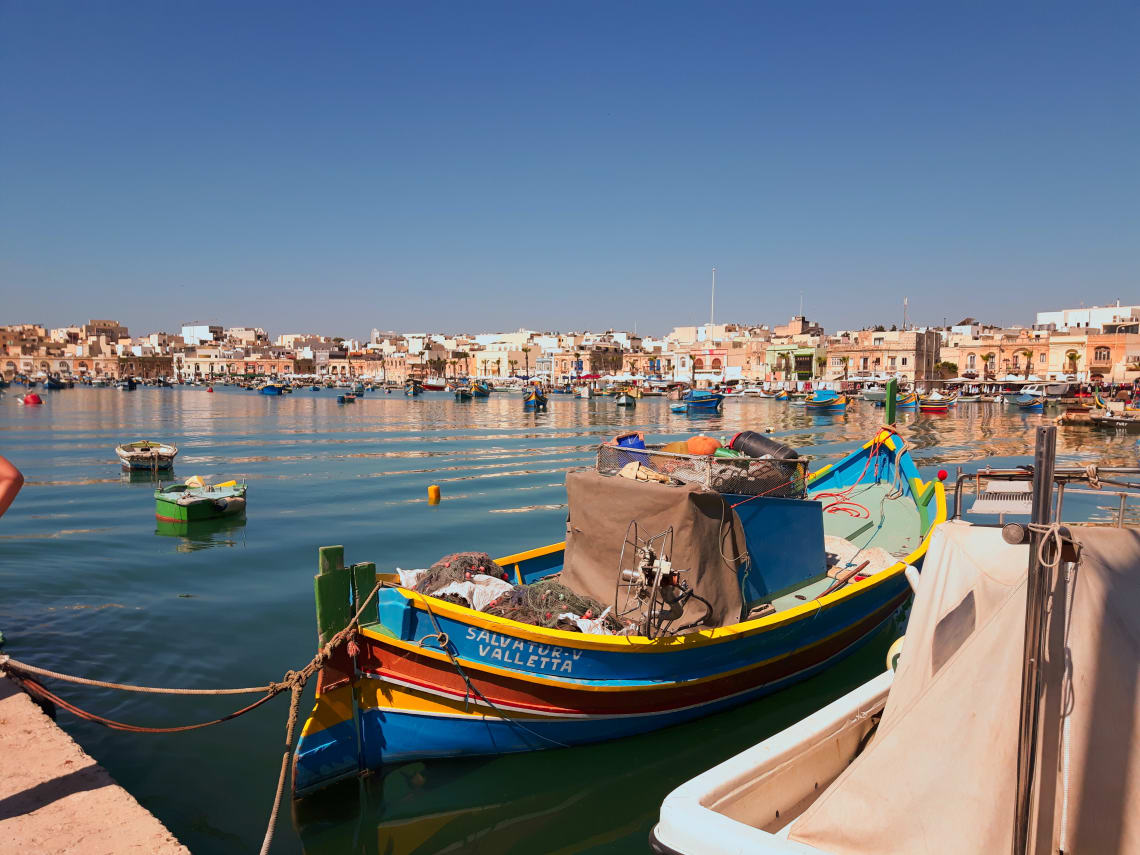 Best accommodations in Malta
For this backpackers' travel guide to Malta, I'll focus mainly on budget accommodations, like hostels . There are plenty of nice hotels around, as well as guesthouses.
No matter what your budget is, I'd recommend staying in or near Valletta. The capital city is where most of the attractions are, and most other attractions are easily reachable on day trips from Valletta.
But there are also hostels in St. Julian's and other towns just north of Valletta. There are also two hostels in Gozo if you want to spend some time enjoying another island.
Most hostels cost between 15 and 20 Euros per night for a dorm bed.
You can also volunteer in Malta using Worldpackers! This is a great way to live with locals, meet other people, and learn more about the local culture through an immersive experience. You can also save money because you're working in exchange for your accommodation.
There are many work exchange opportunities in Malta !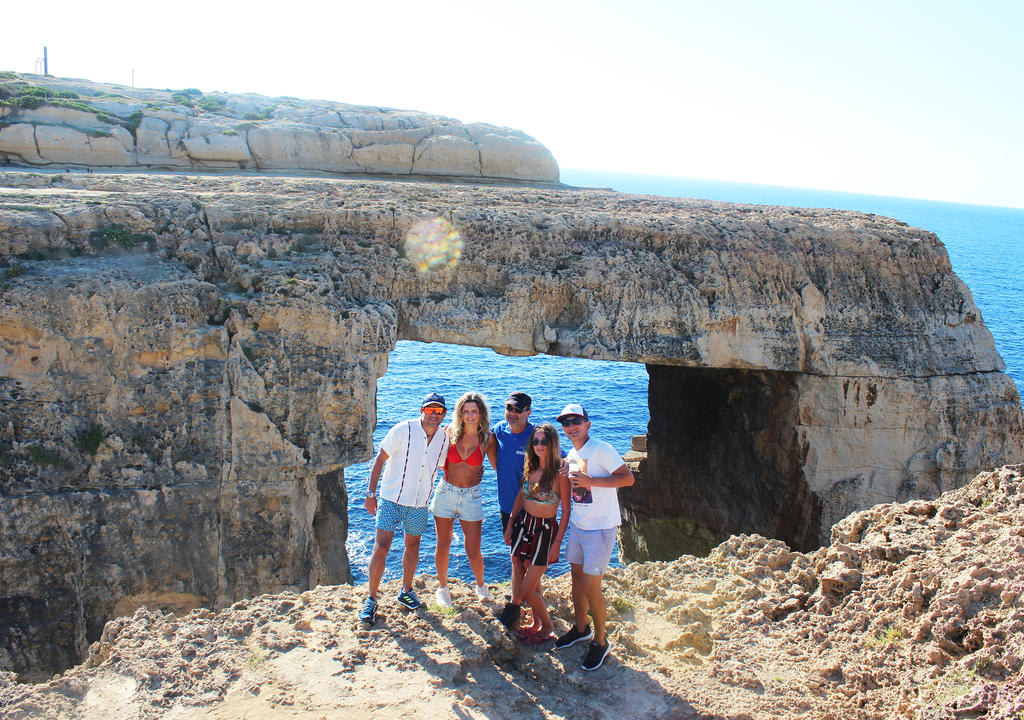 Thanks for reading this Malta travel guide!
Want to learn more about planning your trip to Malta? By subscribing to the WP pack plan you have unlimited access to +120 courses at Worldpackers Academy, the travel school made by travelers.
Enjoy your trip to Malta!
Join the community!
Create a free Worldpackers account to discover volunteer experiences perfect for you and get access to exclusive travel discounts!
Gabrielle Boucher
Budget Travel With Gabby
Hello! I am a 25 year old from the USA with a knack for traveling on a budget. I fell in love with traveling while studying in Europe, and that love grew even more when I started volunteering abroad in South America. Since then, I've worked odd jobs and volunteered all over the globe while cultivating passions for hiking, wildlife photography, food, wine, animals, permaculture, and more!
Be part of the Worldpackers Community
Already have an account, are you a host, leave your comment here.
Write here your questions and greetings to the author
More about this topic

The 10 most beautiful spots you cannot miss in Serbia
The best things to do in Montenegro: Backpacking the Balkans
Best places to visit in Europe as a solo traveler (plus safety tips)
How do worldpackers trips work.
As a member, you can contact as many hosts and travel safely as many times as you want.
Choose your plan to travel with Worldpackers as many times as you like.
Complete your profile, watch the video lessons in the Academy, and earn certificates to stand out to hosts.
Apply to as many positions as you like, and get in contact with hosts.
If a host thinks you're a good fit for their position, they'll pre-approve you.
Get your documents and tickets ready for your volunteer trip.
Confirm your trip to enjoy all of the safety of Worldpackers.
Have a transformative experience and make a positive impact on the world.
If anything doesn't go as planned with a host, count on WP Insurance and our support team!
After volunteering, you and your host exchange reviews.
With positive reviews, you'll stand out to hosts and get even more benefits.
3 Other destinations
4.1 History
4.2 National Holidays
4.3 Climate
4.4 Terrain
6.1 By plane
6.2 By boat
7.2 By taxi
7.4.1 Within the Valletta region
7.4.2 Between Malta and Gozo
7.4.3 To Comino
7.5 By bike
7.6 By charter boat
8.1 Tourist cards
9.3 Christmas in Malta
10.2.1 Transportation
10.2.2 Food
10.2.3 Accommodation
10.3 Service
16 Stay healthy
Malta is an island country in Europe , forming an archipelago in the middle of the Mediterranean Sea . Positioned between Sicily and North Africa , the country is the smallest member of the European Union by population, with only half a million people, but also by area, making it the fourth-most densely populated country in the world while being the tenth-smallest. Despite its diminutive size, Malta is an important freight trans-shipment point, financial centre and tourist destination.
Thanks to its strategic position, Malta has been continuously inhabited since prehistoric times, as well as conquered by pretty much all the civilisations with interest in Mediterranean domination, including the Phoenicians, Carthaginians, Romans, Byzantines, Arabs, Sicilians and, most recently, the British. All of them, as well as intensive trading across the region, left both material and cultural heritage on the islands, but the Maltese and their language remain unique in many ways. With universal knowledge and use of English among the population and a wealth of both man-made structures from all eras of human existence and sites of exceptional natural beauty, Malta has been a very popular holiday destination for decades.
There are also a number of aquatic activities to enjoy. Northern Malta is home to the country's beach resorts and holiday areas. Gozo and Comino , the country's two smaller islands, are also popular beach spots, although these tend to be quieter, rockier and better for snorkelling. The Mediterranean Sea surrounding Malta is popular for diving, and experienced divers may be able to find historical artefacts from World War II or earlier.
Regions [ edit ]
The country is an archipelago, with only the three largest islands (Malta, Gozo , Comino ) being inhabited.
Cities [ edit ]
35.884444 14.506944 1 Valletta – the capital, named for Jean Parisot de la Valette, a French nobleman who was Grand Master of the Order of St. John and leader of the defenders during the Turkish siege of Malta in 1565. Valletta is a UNESCO World Heritage site for the massive number of historical buildings found in a tiny space.
35.876944 14.521944 2 Cottonera (Three Cities) – The name used when referring to the three historic and ancient cities of Birgu (aka Vittoriosa), Isla (aka Senglea) and Bormla (aka Cospicua), three towns conglomerated by 16th century fortifications called the Cottonera lines.
35.841667 14.544722 3 Marsaxlokk – fishing village south of the island. A big market is held every Sunday.
35.885833 14.403056 4 Mdina – Malta's well-preserved quiet old capital; pronounced 'im-dina'
35.909722 14.426111 5 Mosta – 3rd largest city (in population) of Malta, boasting of Mosta Dome – the fourth-largest dome in Europe and the ninth-largest dome in the world.
35.881667 14.398889 6 Rabat – hosts numerous historical attractions such as St. Paul's catacombs and the Domus Romana (previously known as Roman Villa)
35.918611 14.49 7 St. Julian's – perfect area for nightlife & entertainment.
35.912222 14.504167 8 Sliema – shopping area just north of Valletta.
36.043611 14.243056 9 Victoria – the main town on Gozo .
Other destinations [ edit ]
35.827778 14.442222 1 Hagar Qim and Mnajdra – two very beautiful Stone Age temples set on the cliffside of south west Malta.
36.047222 14.269167 2 Ġgantija – another Neolithic heritage in the island of Gozo.
35.869167 14.511944 3 Tarxien Temples – a Neolithic temple in Tarxien.
35.956389 14.366389 4 Mellieħa – a locality in Malta surrounded by the largest and some of the most wonderful sandy beaches on the Islands
35.932222 14.347222 5 Golden Bay – one of Malta's most beautiful sandy beaches, on the northwest coast of the island; the Radisson Hotel overlooking it damages the view somewhat, unless you're looking at the view from inside the hotel.
Understand [ edit ]
History [ edit ].
Although small, Malta has a vast and rich history, with evidence for habitation going back to the Neolithic era (5th millennium BC). The country boasts the world's most ancient standing buildings (the Neolithic temples), and its strategic location and good harbours in the middle of the Mediterranean have attracted Phoenicians, Greeks, Romans, Arabs, Normans, Crusaders, the French and finally the British, with the colonial period lasting until 1964.
The Knights of the Order of St. John of Jerusalem, also known as the Knights Hospitallers and Knights of Malta, took over sovereign control of Malta in 1530, and by 1533 the Order had built a hospital at Birgu (one of the Three Cities) to care for the sick. In 1565, Suleiman the Magnificent, Sultan of the Ottoman Empire, mounted a great siege of Malta with a fleet of 180 ships and a landing force of 30,000 men. In response the Order, with only 8,000 defenders, drove the Ottoman Turks away after a hard siege of several months. After this siege, the Order founded the city of Valletta on a peninsula, and fortified it with massive stone walls, which even withstood heavy bombing during the Second World War. By 1575 the Order had built a new large hospital known as the Grand Hospital or Sacred Infirmary in order to continue with its primary mission of caring for the sick.
In 1798, the French under Napoleon - en route to Egypt - took the island on 12 June, without resistance, when the Grand Master of the Order capitulated after deciding that the island could not be defended against the opposing French naval force. French rule lasted a little over 2 years, until they surrendered to the British Royal Navy, under Admiral Nelson's command, in September 1800.
Great Britain annexed Malta in 1814. The island staunchly supported the UK through both world wars. Malta became an important coaling station with the construction of the Suez canal but somewhat lost that role with the advent of ships with greater range.
The island was awarded the George Cross for its heroic resistance during the Second World War. An image of the cross is displayed on the flag. Malta has remained in the Commonwealth of Nations when it became independent from in 1964, despite becoming a republic a decade later, and became a member of the European Union in May 2004.
National Holidays [ edit ]
Freedom Day, 31 March (1979)
Sette Giugno, 7 June (1919)
Feast of Our Lady of Victories, 8 September (1565)
Independence Day, 21 September (celebrating gaining independence from the UK in 1964)
Republic Day, 13 December (1974).
Climate [ edit ]
Malta's climate is influenced by the Mediterranean Sea and is similar to other Mediterranean climates. Winters are wet and windy. Summers are virtually guaranteed to be dry and hot. Temperatures range from a low of approximately 15° C in December, January, February and March to highs of approximately 29° in June, July, August and September.
Terrain [ edit ]
Mostly low, rocky, flat to dissected plains, with a coastline that has many coastal cliffs and numerous bays that provide good harbours. The highest point is Ta' Dmejrek (near Dingli), with an elevation of 253 above sea level
Talk [ edit ]
The official languages are Maltese and English . By law, all official documents in Malta are in Maltese and English and many radio stations broadcast in both languages. Virtually all Maltese citizens speak English fluently and some may even speak with a standard British accent.
Maltese is a Semitic language, though it has borrowed a substantial amount of vocabulary from the Romance languages (particularly Italian and Sicilian ). The closest living relative of Maltese is Arabic , particularly the dialect spoken in North Africa known as Maghrebi Arabic (spoken in Morocco, Tunisia and Algeria) though Maltese is written in the Latin alphabet instead of the Arabic script. Maltese is also more distantly related to Hebrew and Amharic , so if you speak any of these three languages, you'll recognise some similarities. It also has substantial English elements in it. Knowing a few phrases in Maltese may be useful.
Italian is widely understood and spoken. Some people have basic French , but few people can speak fluent French in Malta.
Get in [ edit ]
Malta is a member of the Schengen Agreement .
There are normally no border controls between countries that have signed and implemented the treaty. This includes most of the European Union and a few other countries.
There are usually identity checks before boarding international flights or boats. Sometimes there are temporary border controls at land borders.
A visa granted for any Schengen member is valid in all other countries that have signed and implemented the treaty.
Please see Travelling around the Schengen Area for more information on how the scheme works, which countries are members and what the requirements are for your nationality .
Visitors from outside the EU, including Americans, must fill out a landing card, available on board some arriving flights (sometimes) or in the entrance hall of the airport from the small box between the customs agents. As of January 2020, American travellers report having their passports stamped into the Schengen Area and being waved straight on to baggage claim.
By plane [ edit ]
Buses to various locations on the island (Valletta, Sliema, St. Julian's, etc.) are outside the terminal building. Ticket machines and schedules are by the bus station. As of February 2020, a ticket for one-way adult in summer is €2.00 (€1.50 in winter). It takes 30-70 min to get to Valletta or Sliema depending on traffic (which can be heavy).
Official Malta taxis have fixed rates to destinations. These rates should be described on a board in the arrivals halls.
By boat [ edit ]
There are frequent fast ferries to the Sicilian port of Catania (3 hours) and Pozzallo , Italy (90 minutes), but the seas can be turbulent with a heavy swell if it's windy. Usually the trip takes around twice as long on large passenger ships, but fares are lot cheaper, which makes it ideal for drivers of cars, trucks, or campers. Other destinations include Livorno , Salerno , Rome ( Civitavecchia ), Palermo , Genoa and Tunis . However, discount airlines like Ryanair, Wizzair, Windjet and Efly can be more convenient and the prices of their flights are often comparable to the cost of a boat trip.
Get around [ edit ]
The island of Malta is pretty densely populated and there is no rail transport of any kind, so expect crowded streets no matter how you try to get around. On the plus side, distances are relatively short and bus fares are low compared to Western Europe.
By bus [ edit ]
Malta has been known for its potpourri of vintage buses of all brands and bodies, with additional unique custom decorations added. Those have mostly been retired (yet many remain preserved purely as antiques), and the bus system is operated using modern, air-conditioned buses.
The Malta Public Transport is the operator of the bus network across Malta. The bus system is notoriously slow, with bus lines doing many detours and buses often stuck in traffic jams, especially around 6PM. There are many bus routes that overlap around Valletta, however these may be sparse the further out one goes.
There exists a national public transport route planner at Malta Public Transport . The website also will point to the related "Tallinja" app. It is worth planning your journeys using the website or the app, especially as sometimes buses can be cancelled at last minute and you need to consider another way of getting around.
A single ride fare is €2.00 in the summer (June through October), €1.50 in winter, and €3.00 at night, and you can buy the ticket directly from the driver. It allows you to travel within a two-hour period including changing lines (but doesn't allow returns) until you reach your destination.
Since 2021, it is possible to use contactless MasterCard and Visa cards to pay for the fares, as well as cash.
If you plan to travel around Malta by bus extensively, you may want to purchase the Explore card . These allow the addition of various add on passes e.g. 4-day unlimited travel, 7-day unlimited travel, or a tourist orientated "Plus" add on. Do note that you have to enable these add-ons via the Tallinja smartphone app: whilst the staff at the Valletta bus station will sell you the physical Explore card and add on the necessary credit, as of August 2023, they will not be able to use the credit to activate the add-ons. Whilst the Tallinja app is available for iOS and Android, and is relatively easy to use, some assistance may be needed for tourists who either do not have a smartphone or are technologically challenged. It may be worthwhile to either activate roaming on your mobile phone, or get a cheap eSIM, to make the most of the app whilst one is out and about.
As of August 2023 the Plus add on is €79 per person. It offers unlimited Malta bus travel for 7 days, unlimited Gozo travel for 4 days (do note the clock on this 4 days travel starts at the same time as the rest of the card is activated!), a return trip on the Valletta to Gozo fast ferry, a Valletta harbour cruise (€20 by itself) from ISeeMalta, and 2 trips on the Valletta harbour ferries.
Do note some of the add-ons may not allow use of some types of bus e.g. express buses. Do read the terms and conditions carefully.
Many lines depart from Valletta, which makes it almost always necessary to transit there. Buses are often full, especially on weekends, on the lines passing by the tourist spots. Hence, it is almost always impossible to board at another station than the first station - the bus won't even stop. With very low frequencies (most lines pass every 30, 60 or 90 minutes), you need to wait for the next bus, which can be full too. You may thus want to first head to the terminus (e.g. Valletta), even if it is your opposite direction, and then take the line in the direction you wish. For example, to go to Gozo from St. Julian's , first go back to Valletta (or Sliema Ferries, if using line 222), and then head towards Gozo.
At an end station, buses often change lines. Don't watch the bus number before it is fully stopped and empty from its passengers, as it can change its number at that time (e.g., a bus can arrive to Valletta numbered as 51, but then depart as number 53).
For tourists a combination of the Explore Plus and a Heritage Malta pass may serve your needs. An alternative is the ISeeMalta combination tourist pass with access to sites as well as a few days unlimited travel on their Hop On Hop Off circular route tourist buses. Do note though that the "HOHO" type tourist buses seem particularly poorly reviewed on TripAdvisor.
By taxi [ edit ]
Malta's white taxis are the ones that can pick you up off the street. Figure on €15 for short hops and not much more than €35 for a trip across the island. There are now government approved fares for taxis from the airport ranging from €10 to 30.
For cheaper airport transfers and local taxis try using one of the local "black cab" taxi firms such as eCabs , Peppin Transport (cheaper online prices), Malta Transfer airport shuttle , Transfers Malta , any.cab Malta Airport Transfers or Malta airport transfers with a high quality of service and online booking available. Their rates are normally lower than white taxis but their services must be prebooked (at least 15 minutes notice). Ride share company Bolt also operate at Malta. Airport to Sliema cost aprox €19 .
If you would like a taxi tour, it is a good idea to book it in advance with an agreed price and arrange to be picked up from your hotel or apartment. The tours are best kept short, around 3 to 4 hours should do it. In a car you will be able to cover Mdina , Rabat, Mosta, Valletta and the Blue Grotto. However, some people say that when visiting historical sights it is best to also hire a licensed tourist guide (who will wear their licence while on tour) and accuse taxi drivers of often giving inaccurate information.
Ride-hailing services like Uber , Bolt and Bonju are also available.
By car [ edit ]
Renting a car in Malta is a fine way to see the country, since it's cheap and driving conditions have steadily improved greatly. Having your own car allows you to make a lot more of your trip and discover the many hidden charms these small islands have to offer. UK driving rules apply, with drivers keeping to the left side of the road.
Prebook your car rental online as this works out cheaper than booking when you arrive. According to the Mediterranean markets, Malta has very low rates for car rental. Any driver and additional drivers must take with them their driving licenses in order to be covered for by the insurances provided by the local car rental supplier.
Car hire is available also at Malta International Airport with many leading brands such as Avis , Hertz , CityGo Rentals and Europcar having a car hire desk inside the airport.
There are also a number of local rental companies that operate on a meet & greet basis at the airport. Most of the times these companies provide more of a personalised service to the clients.
There is GPS coverage of the island by popular brands; however, do check with your rental company as to whether they make this available to you or not. Popular opinion states that the GPS mapping of Malta isn't altogether that accurate, where certain routes planned on the GPS, will send you up one way streets without warning, best to use common sense in conjunction with this technology. Also the Maltese can be a very friendly bunch of people when giving directions are concerned.
By ferry [ edit ]
Within the valletta region [ edit ].
There are several ferry lines within the Valletta region, in particular linking Valletta to Sliema , and Valletta to Birgu ( Vittoriosa - part of the Three cities ). Malta Public Transport has bus links to Valletta Ferry Services which run the Valletta region services.
Between Malta and Gozo [ edit ]
There is the regular ferry service between Ċirkewwa on Malta and Mġarr on Gozo, it goes every 45 minutes in the summer and almost as often in the winter (with lower frequencies in the evening, and very low frequency at night). You buy a return ticket at the Gozo end for €4.65 (no ticket required in Malta, though you can buy your return ticket from there, and save time in Gozo ). The ferry is not strictly on time, and it can even depart before schedule.
There is also the passenger fast ferry from Valletta (Lascaris berths) to Gozo (Mgarr). These leave every hour, and take 45 minutes to complete the journey. There are special ferry bus services in Valletta to get passengers to the ferry, and similar bus services exist in Gozo. Note that whilst there are multiple websites for the fast ferry, this is due to the fact that the service is run jointly between multiple companies ( as described the Maltese Government on this webpage ). The definitive timetable exists at the Gozo High Speed website . For most tourists in Valletta this is likely the most convenient service to use.
To Comino [ edit ]
There are tourist services to Comino . Some of the boats depart next to the terminal of the larger ferry, offering a return ticket for €15 (April 2023). One boat brings passengers to the Blue lagoon, then there is a choice - either return to the same ferry terminal or take another boat to Gozo. Both options are included in the ticket. There is no return trip from Gozo to Malta - use the regular ferry. Each trip takes around 10-15 minutes. The departures are hourly, from 09:00 to 17:00.
By bike [ edit ]
Renting a bike in Malta is not a very common and popular practice but it doesn't cost much, and offers enough flexibility to explore. Bicycle rental shops are present all over the island but it is always better to book them from beforehand via their websites so as not to be disappointed.
Cycling is an original and fun way of discovering Malta and Gozo, known for their very small size. It is a good idea to cycle on the west of Malta, in the areas of Dingli Cliffs and Fomm ir-Rih as they are far from congested cities and offer a pleasant view.
However, most roads in Malta are dangerous for cyclists; most Maltese motorists are not friendly towards cyclists and there are no bicycle lanes. It is best to stick to country roads making sure to rent mountain bikes as country roads can get bumpy and uncomfortable for city bikes. In summer, do not go cycling between 11:00 and 16:00 as the heat is unbearable.
By charter boat [ edit ]
The boat charter industry has grown considerably in Malta over the last few years. Malta's favourable tax regime for commercial yachting and its central location in the middle of the Mediterranean sea has meant that large, famous charter yachts – such as the Maltese Falcon and a whole range of small and midsized yachts – are now available for day and week charters. The Grand Harbour Marina has become the principal centre for bareboating (self-hire yacht chartering). It is the headquarter of such companies as Yachthelp and Navimerian Malta Yacht Charters .
See [ edit ]
The ancient capital of Mdina , also known as the Silent City, rests at a high point in the heart of the island. Surrounded by the scenic town of Rabat , this fortress is one of Malta's finest jewels, boasting architecture, history and a quality cup of coffee with a splendid view. Mdina gets very peaceful and romantic in the evenings when the day trippers leave.
Valletta is similar in that it boasts a rich history, only being the modern capital, it is very much alive and much more modern, serving as both a shopping area during the day and offering an array of museums and cultural sites. Of particular note is St John's Co-Cathedral, built by one of the earlier Grandmasters of the Knights Hospitaller. It contains the various chapels of the Knights' langue's, with Caravaggio paintings, tapestries and various relics of immense value to the Maltese heritage. The floors of the cathedral are the tombs of the most famous knights of the Order of St. John, and a crypt, though off-limits to tourists, hosts the bodies of some of the most illustrious of Grandmasters, including the city's founder, Jean de Valette.
The Megalithic Temples of Malta are some of the oldest buildings in the world, as such they have been included on the UNESCO World Heritage List . Seven megalithic temples are found on the islands of Malta and Gozo, each the result of an individual development. The two temples of Ggantija on the island of Gozo are notable for their gigantic Bronze Age structures. On the island of Malta, the temples of Hagar Qim, Mnajdra and Tarxien are unique architectural masterpieces, given the limited resources available to their builders. The Ta'Hagrat and Skorba complexes show how the tradition of temple-building was handed down in Malta. Beware, that access to the Hypogeum is restricted to a maximum of 60 persons a day (10 persons in six shifts), which means tickets must be booked well in advance. This site is well worth visiting - last minute tickets can be looked for the day before and can be enquired at St Elmo's fort; however these last minute tickets do have a mark-up (€50 last minute v €35 booked in advance as of August 2023)!
In Gozo , a rural atmosphere is predominant. Billy Connolly purchased a home in Gozo several years ago, owing to the island's quiet and relaxing nature. Visitors will be interested in taking a look at the impressive geographical feature of the Inland Sea, carved out by the Mediterranean. One is also obliged to visit the Citadel, Gozo's version of Mdina. Gozo is 5 km northwest of Malta and can be reached by a 25-minute crossing from Cirkewwa, the harbour of Malta.
For a look into more traditional Maltese life, the seldom seen south of Malta is a possible option for visitation. Townships like Ghaxaq often escape public notice, but some of the island's finest churches lie in the south. The many churches of Malta are testaments to the style and design of their times. Many towns in the north were stripped of their culture due to rapid urbanisation, but this has been felt less in the south of Malta.
If you visit Malta in summer, be sure you visit one of the town/village feast. Every town or village has at least one feast dedicated to a saint. The feast usually lasts for one week (in most cases from Monday to Sunday), with its peak being usually on Saturday. During this week, the village or town will be decorated with several ornaments and works of art such as statues, lights and paintings on tapestry. In most cases, the feast would also be furnished with fireworks, both air and ground (which are quite spectacular and rather unique to Malta). In most cases, the ground fireworks are presented the day before the actual feast day late at night. There are differences between one village feast and another, and some are more attractive and more famous than others. Some of the most famous feasts are those of Our Lady of the Lily in Mqabba (third Sunday of June), Saint Philip in Zebbug (second Sunday of June), Mount Carmel in Zurrieq (Sunday before the last of July), Saint Mary of Imqabba, Qrendi, and Ghaxaq (on the 15 August), Saint Catherine of Zurrieq (first Sunday of September) and the Nativity of Our Lady in Naxxar (on the 8 September).
During the month of April, a fireworks contest occurs in the Valletta/Floriana area, where different fireworks factories compete with each other exhibiting their finest works both ground fireworks and air fireworks. It is spectacular and above all it's free to attend to.
Quite a few wine festivals are organised during summer, two of which are organised in Valletta and one in Qormi. It is a great experience to taste several Maltese wines at very cheap prices. (In the Qormi festival (September) and Delicata wine festival (August), you buy a €10 cup, and you can drink as much as you like; in the Marsovine wine festival (July), you buy a cup and 14 tokens for €10). A beer festival (July–August) is also organised in Ta' Qali.
Finally, Malta's megalithic temples are the oldest free-standing structures on Earth, and one should not forget to take walks in the countryside. The most popular tourist destinations of Sliema and St. Julians probably have the least to offer as regards a taste of Malta, though they continue to be the most frequented. They are the most modern of locations, with most old buildings having been knocked down due to the monstrous construction industry fuelling the economy. Malta's main nightlife area can be found here, especially in Paceville.
Tourist cards [ edit ]
As a tourist if you are wishing to see a lot of sites it may be worth getting a tourist card.
One card is the Heritage Malta Multisite Pass . For €50 (as of August 2023) you have entry into most of HM's sites - the only exception is the Hypogeum which is worth seeing but needs to be booked in advance. This card can be paired with a Malta Public Transport pass to effectively get around and see all these sites.
An alternative is an ISeeMalta pass - this allows entrance to a similar (but not exactly the same) number of sites. The pass uses the ISeeMalta as the method of transportation.
It is worth comparing the passes, what's available, and the prices to see what is most suitable for your needs. Note that the ISeeMalta buses are not well reviewed on TripAdvisor - however this may not be your experience if you choose to use it.
Do [ edit ]
Sample the local delicacies.
In the summer, the island is perfect for water sports and beach activities. The island has been described as an open-air museum by some; one is unlikely to run out of things to see during a visit to Malta. Each township has its own unique sights to offer if one pays close enough attention. Most Maltese citizens have not even visited all the wonders and attractions that this island offers.
Hiking in the countryside offers a taste of rural Malta, especially if trekking along the coast of Gozo.
Although Malta is not famous for its tennis [dead link] , it is a popular sport throughout the islands. Players on all different levels can congregate at the various tennis courts spread out across Malta to play a game of tennis or watch as regular season games are being played. Because of the warm climate, even in the winter months, tennis is therefore a sport that can be played all year around in Malta. Sailing is a wonderful option, as Malta boasts an impressive array of caves, scenic sunsets, and other views.
The island is surrounded by a limited number of beaches. They get crowded in the high season, so keep this in mind when planning your visit.
There are a number of great annual festivals worth attending. Valletta Carnival - February/March Malta Carnival national activities will be held in Valletta and Floriana. Dance and costume competitions will take place in the capital and Floriana followed by defiles which include triumphal floats, bands, grotesque masks and lots of dance. Malta Carnival is an unforgettable experience of fun, colour, art and merriment.
Għanafest - Malta Mediterranean Folk Music Festival - June The Malta Mediterranean Folk Music Festival is a fabulous 3-day event of Mediterranean folk music, including Maltese folksongs (għana), Maltese songwriters and folk ensembles, together with guest folk musicians from neighbouring Mediterranean countries. Għanafest also hosts a series of workshops on traditional instruments and a special programme for children, and is complemented by traditional Maltese food and the marvelous surroundings of the Argotti Botanical Gardens in Floriana.
Malta Jazz Festival - July The Malta Jazz Festival has a special place in Malta's cultural calendar, attracting great stars of the international jazz scene to Malta. It has become a hub for the exchange of musical experience – an encounter between musicians of international fame and gifted local artists. The magnificent setting of the historic Ta' Liesse wharf in Valletta's Grand Harbour makes the Malta Jazz Festival a uniquely memorable experience.
Malta Arts Festival - July The Malta Arts Festival is the highlight of Malta's cultural calendar – a showcase of diverse top quality theatre, music and dance performances, and offers something from almost all artistic forms, including collaborations between Maltese and foreign artists. The festival events are held in various venues in and around Valletta, mostly open-air, taking advantage of Malta's cool summer evenings. The festival's joint performances and workshops, together with its specially commissioned works, enhance local artistic development and provide impetus for cultural innovation.
Notte Bianca - September/October Notte Bianca is held annually in Valletta and is a spectacular, night-long celebration of culture and the arts. State palaces, historic buildings and museums open their doors almost all night, playing host to visual art exhibitions and music, dance and theatre performances. Streets and squares become platforms for open-air activities, and many cafes and restaurants extend their hours and run pavement stalls. All areas of the capital city, from the entrance gate to the far end of the peninsula are involved and all events are free of charge.
Isle of MTV Malta Special [dead link] - Held annually at the Fosos square in Floriana, it is the largest open-air free concert in Europe. Worldwide acclaimed artists take the stage in front of an enthusiastic crowd of over 50,000 people.
Dive [ edit ]
Malta is a great place to dive, with it being possible to dive all year around. The water temperature varies from a cool 14°C in February/March to warm 26°C in August. The visibility of water is generally high, making it a good place to learn diving as well.
The dive sites are close to shore. Consequently, most dives start there, making everything easier and cheaper. The dive sites include rocky reefs, some wrecks and cave diving (especially interesting is the dive in the Inland Sea in Gozo). There will tend to be more marine life during the warmer months, when you can hope to see tuna, octopus, moray eels, seahorses, fire worms, soft coral along with the usual sea grass and underwater ridges.
Surf [ edit ]
Being an island in the middle of the Mediterranean, Malta offers up numerous amazing surf spots stretching all over the coastline. In the summer air temperatures average at 31˚C and sea temperature is a comfortable 25˚C, creating perfect conditions for spending hours in the clear blue ocean. Check out surf spots [dead link] Ghallis, Palm Beach and St. Thomas, they are all close to the tourist centre of Malta on the north shore.
Christmas in Malta [ edit ]
Christmas is a largely religious affair on the Maltese islands. This is because most Maltese people are Catholic. During the festive season, various Christmas cribs, or Presepji, as they're called in Maltese, can be seen on display in churches and shopping centres.
The Maltese people have many Christmas customs that are unique to the island. A very popular traditional Christmas dessert is Qagħaq tal-Għasel . These are light pastry rings filled with honey.
Buy [ edit ]
Money [ edit ].
Malta uses the euro , like several other European countries . One euro is divided into 100 cents. The official symbol for the euro is €, and its ISO code is EUR. There is no official symbol for the cent.
All banknotes and coins of this common currency are legal tender within all the countries, except that low-denomination coins (one and two cent) are phased out in some of them. The banknotes look the same across countries, while coins have a standard common design on the reverse, expressing the value, and a national country-specific design on the obverse. The obverse is also used for different designs of commemorative coins. The design of the obverse does not affect the coin's acceptability .
Major currencies other than the euro are not acceptable as an over-the-counter currency. In the past, they were widely accepted years ago and changed on the fly at restaurants and bars. So if you have dollars or pounds, it's best to change them at the plethora of exchange bureaus or banks across the island prior to going out.
Costs [ edit ]
Transportation [ edit ].
Transportation costs are cheap by European standards. A weekly bus pass costs €21.
Food [ edit ]
Food costs are reasonable, compared to western European capitals. Having a Maltese-sized pizza in a decent restaurant costs from €7 to €12. Snacks (sandwiches, burgers, pizza slices) can be bought from €1.50 to €5. A main course in a higher-level restaurant typically costs €20-30.
Accommodation [ edit ]
Accommodation is reasonably cheap by western European standards. A bed in a dorm can cost around €15, and a double room in rather cheap hotels around €40.
Service [ edit ]
There are many small familyowned businesses in Malta. You might experience lack of servicemindedness by the children of these business owners, since it is traditionally the children that has to help out in the business, whether they like it or not.
Eat [ edit ]
Distinctly Maltese cuisine is hard to find but does exist. The food eaten draws its influences from Italian cuisine. Most restaurants in resort areas like Sliema cater largely to British tourists, offering pub grub like meat and three veg or bangers and mash, and you have to go a little out of the way to find 'real' Maltese food. One of the island's specialities is rabbit ( fenek ), and small savoury pastries known as pastizzi are also ubiquitous.
The Maltese celebratory meal is fenkata , a feast of rabbit, marinated overnight in wine and bay leaves. The first course is usually spaghetti in rabbit sauce, followed by the rabbit meat stewed or fried (with or without gravy). Look out for specialist fenkata restaurants, such as Ta L'Ingliz in Mgarr .
True Maltese food is quite humble in nature, and rather fish and vegetable based – the kind of food that would have been available to a poor farmer, fisherman, or mason. Thus one would find staples like soppa ta' l-armla (widow's soup) which is basically a coarse mash of whatever vegetables are in season, cooked in a thick tomato stock. Then there's arjoli which is a julienne of vegetables, spiced up and oiled, and to which are added butter beans, a puree made from broadbeans and herbs called bigilla , and whatever other delicacies are available, like Maltese sausage (a confection of spicy minced pork, coriander seeds and parsley, wrapped in stomach lining) or ġbejniet (simple cheeselets made from goats' or sheep milk and rennet, served either fresh, dried or peppered).
Maltese sausage is incredibly versatile and delicious. It can be eaten raw (the pork is salted despite appearances), dried, or roasted. A good plan is to try it as part of a Maltese platter, increasingly available in tourist restaurants. Sun dried tomatoes and bigilla with water biscuits are also excellent. Towards the end of summer one can have one's fill of fried lampuki (dolphin fish) in tomato and caper sauce.
Try to have a bite of ħobż biż-żejt , which is leavened Maltese bread, cut into thick chunks, or else baked unleavened ftira , and served drenched in oil. The bread is then spread with a thick layer of strong tomato paste, and topped (or filled) with olives tuna, sun-dried tomatoes, capers, and the optional arjoli (which in its simpler form is called ġardiniera ).
For other suggestions, see "Eat" listings in city articles.
Drink [ edit ]
A local speciality in Malta is Kinnie , a non-alcoholic fizzy drink made from bitter orange (called "Chinotto orange") extract. It has a unique but very bitter flavour, so it is not for everyone but is worth a try. Most other varieties of soft drink are produced locally under license as well.
The main local beer is called Cisk (pronounced "Chisk") and, for a premium lager (4.2% by volume), it is very reasonably priced by UK standards. It has a uniquely sweeter taste than most European lagers and is well worth trying. Other local beers, produced by the same company which brews Cisk, are Blue Label Ale, Hopleaf, 1565, Lacto ("milk stout"), and Shandy (a typical British mixture pre-mixture of equal measures of lager and 7-Up). Other beers have been produced in Malta in direct competition with Cisk such as '1565' brewed and bottled in the Lowenbrau brewery in Malta. In late 2006 another beer was released in the market called "Caqnu". A lot of beers are also imported from other countries or brewed under license in Malta, such as Carlsberg, Lowenbrau, SKOL, Bavaria, Guinness, Murphy's stout and ale, Kilkenny, John Smith's, Budweiser, Becks, Heineken, Efes, and many more.
Malta has two indigenous grape varieties, Girgentina and Ġellewza , although most Maltese wine is made from various imported vines. Maltese wines directly derived from grapes are generally of a good quality, Marsovin and Delicata being prominent examples, and inexpensive, as little as €0.60-0.95 per bottle. Both wineries have also premium wines which have won various international medals. There are also many amateurs who make wine in their free time and sometimes this can be found in local shops and restaurants, especially in the Mgarr and Siġġiewi area. Premium wines such as Meridiana are an excellent example of the dedication that can be found with local vineyards.
The main Maltese nightlife district is Paceville (pronounced "pach-a-vil"), just north of St. Julian's . Young Maltese (as young as high school-age) come from all over the island to let their hair down, hence it gets very busy here, especially on weekends (also somewhat on Wednesdays, for midweek drinking sessions). Almost all the bars and clubs have free entry so you can wander from venue to venue until you find something that suits you. The bustling atmosphere, cheap drinks, and lack of cover charges makes Paceville well worth a visit. The nightlife crowd becomes slightly older after about midnight, when most of the youngsters catch buses back to their towns to meet curfew. Paceville is still going strong until the early hours of the morning, especially on the weekends.
Water [ edit ]
As it does not rain much on Malta, almost all of the drinking water is obtained from the sea via large desalination plants on the west of the island or from the underground aquifer. Tap water in Malta tastes a bit salty compared to tap water elsewhere. Buy some bottled water if you do not feel comfortable with the slight salty taste of tap water. Cooking tap water for tea or coffee does not help on the salty taste.
Learn [ edit ]
Malta has promoted itself successfully as an entirely bilingual nation for Maltese and English. It counts for many educational institutes in the rest of the world as a country where English is the first language and they therefore will often even subsidise students to go there to learn it. The majority of Maltese citizens speak English well, but as in any other country many do not. Overly relying on being able to communicate in English might prove an issue outside the main tourist areas.
Work [ edit ]
For foreigners, work is unfortunately often very hard to find. The Maltese are rather insular and figures show that even in the tourist sector, they are very reluctant to hire people not from the island, though there is a sense that since joining the EU, there is more willingness to hire professionals from abroad as the business sector diversifies.
The two main industries that provide jobs for foreigners in Malta are tourism and gaming. Both employ many expatriates. It's easiest to get work in tourism from May to September or October, selling tickets, doing promotions, or working at a bar or in a hotel. Jobs in gaming are often available to those who speak a foreign language and include call centres, support, sales and IT related work. These jobs are season independent and more stable.
Stay safe [ edit ]
Malta is generally considered safe. However, visitors to Paceville at night should exercise caution.
Due to Malta being a major Mediterranean port, sailors with shore leave tend to become quite rowdy after long voyages. As well, the advent of low cost air travel coming to Malta has brought an influx of teenagers from across Europe enjoying short cheap weekend breaks in the sun.
Despite that most public parking lots are free in Malta, parking attendants will importunately extort tips from you calling it "donation". They will make you think it's obligatory telling you that everyone does it. However keep in mind that giving tips is completely voluntary and you don't have to do that, especially if you feel that the parking attendant is rude. Feel free to just walk away. The parking attendants won't damage your car in case you deny tipping (but be prepared that they may yell at you). Remember, if the parking is not free (like at the airport), there will be a sign.
People of colour have been known to experience racial discrimination on Malta.
Drugs [ edit ]
In 2021, Malta became the first country in the EU to legalize recreational use of cannabis . However, while growing your own and social clubs for sharing are permitted, sale and public consumption remain prohibited.
Stay healthy [ edit ]
The main health risk in Malta is the fierce sun in the Spring and Summer, which can scorch unsuspecting tourists. Apply sunblock liberally.
Water from the tap is safe to drink but has a slightly salty taste to it because much of it is obtained through desalination.
There are many free and usually clean public toilets all over the country. Toilet paper is not always available though.
For ambulance, fire or police dial 112. The main hospitals are Mater Dei Telephone: +356 2545 0000 and Gozo General Hospital in Gozo, +356 2156 1600. The Maltese Ministry of Health maintains a complete list of government hospital services [dead link] .
Respect [ edit ]
While a bit reserved, Maltese people are friendly, generous, and helpful in nature.
Maltese people tend to speak more loudly than the mainlanders, so they may sound like they are shouting at you even if the volume is normal.
Malta is a strictly Roman Catholic country; carousing by tourists, while tolerated to some extent, is not looked on very favourably, especially outside of St. Julian's and Paceville.
Dress respectfully when visiting churches. As a guide, men must remove any hats and sunglasses. Make sure your knees and shoulders are covered. Some churches, especially those on popular package tours, provide shawls and/or skirts for any inappropriately dressed visitors.
You may be refused entry to a church if a mass has already started, so make sure you arrive promptly if you wish to visit.
Connect [ edit ]
The country has three mobile phone networks available: EPIC, GO Mobile, and Melita Mobile. Due to international agreements with providers around the globe, EPIC, GO and Melita are sure to be a part of your carrier's roaming plan. Malta uses GSM for its mobile services and alternatively, travellers can get a SIM card for their own unlocked smartphone to roam with.
The three mobile networks also offer eSIMs that can be purchased before arrival. There are also other providers which provide Malta-only and pan-EU eSIMs that are suitable for use.
Wi-Fi is almost always available in hotels and hostels, and many cafés and restaurants offer a free connection too. Additionally, there are some "Free Wi-Fi" zones around the island. The ferry from Malta Island to Gozo also offers free Wi-Fi.
UNESCO World Heritage Sites
UNESCO tag to be fixed
Has custom banner
Has mapframe
Has map markers
Airport listing
Articles with dead external links
All destination articles
Outline countries
Outline articles
Country articles
Has Geo parameter
Pages with maps
Navigation menu
CONTENT FOR BUSINESS
Español
Français
Português
Our travel guides are free to read and explore online. If you want to get your own copy, the full travel guide for this destination is available to you offline* to bring along anywhere or print for your trip.​
Limited time: €2
View on map
Do & See
Restaurants
Bars & Nightlife
Tourist Information
Nearby guides
Section in Malta Do & See Whether you're a history enthusiast, nature lover, or simply looking to unwind, Malta has something special to offer everyone. Immerse yourself in the ancient charm of Valletta, a UNESCO World Heritage site, and explore its impressive fortifications, cathedrals, and museums. Dive into the crystal-clear waters to uncover fascinating marine life, or bask in the sun on the idyllic beaches. Unearth the mysteries of the Ħal Saflieni Hypogeum, a prehistoric underground temple, and wander through the quaint villages with their charming architecture and bustling local markets. Read more
Valletta — the Capital of Malta
Wied iż-Żurrieq
Three Cities of Cottonera
Megalithic Temples
Ħal Saflieni Hypogeum
Mediterraneo Marine Park
St John's Co-Cathedral
Hastings Garden
Teatru Manoel
Fort Rinella
Limestone Heritage
Lascaris War Rooms
The 18 best things to do in Malta and Gozo: culture, cuisine, and outdoor adventures
May 12, 2022 • 6 min read
From hearing the cannons roar in Valletta to kayaking the coast of Gozo, here are the best things to do in Malta © TheLiftCreativeServices / Shutterstock
Encompassing just 316 sq km (122 sq mi), Malta may be the world's tenth-smallest country, but it still manages to pack in many diverse things to see and do.
These recommendations – combining world-famous attractions with a few under-the-radar surprises – to experience the best of this compact island nation at the heart of the Mediterranean .
Experience the roar of Valletta's famous cannons
Walking around Valletta , you'll probably hear an almighty bang at noon and 4pm. Make your way to the Saluting Battery to see what all the fuss is about, and combine the pomp of Valletta's ceremonial cannons – traditionally used to fire salutes to visiting naval vessels – and brilliant views across Grand Harbour to Fort St Angelo and the Three Cities.
Explore Malta's Three Cities in an electric buggy
Traveling in an eco-friendly electric buggy from Rolling Geeks , embark on a self-drive discovery of the piazzas, avenues, and sleepy backstreets of the historic Three Cities of Vittoriosa , Senglea, and Cospicua. Pre-programmed directions are handled by the buggies' onboard GPS, so it's impossible to get lost on a leisurely journey taking in museums, churches, and gardens.
Be challenged by contemporary art in Valletta
Inspired by Valletta's 2018 stint as a European Capital of Culture, several of the city's heritage mansions now showcase contemporary art. Galleries worth visiting for thought-provoking installations and sculptures include Valletta Contemporary and Blitz . Scheduled to open in 2023, Malta International Contemporary Art Space (MICAS ) will encompass around 7000 sq m (75347 sq ft) of galleries and exhibitions in a restored fort in the historic Floriana precinct.
Learn about "Fortress Malta" at the Lascaris War Rooms
Concealed 40m (131ft) below Valletta's Upper Baraka Gardens, the Lascaris War Rooms housed the Allies' top-secret command HQ during WWII and were a vital part of the island's defense during the 18-month Siege of Malta from 1940 to 1942. Fascinating guided tours explore map rooms and communications centers restored to how they were during the war.
Hike the clifftop trails of southern Gozo
Tackle the Xlendi Walk , meandering for 12km (7.5 miles) from Mġarr Harbour to the rocky bays around Xlendi. En route, there's the improbably narrow cove at Mġarr ix-Xini, coastal watchtowers built by the Knights of St John in the 17th century, and a vertiginous stairway leading to the compact Carolina Cave. Buses from both Mġarr and Xlendi link to Victoria, Gozo 's historic capital.
Discover family-friendly science at Esplora
Focus on both education and entertainment with a visit to Esplora , which opened in 2016 as one of Europe's best interactive science centers. More than 200 interactive exhibits explore cosmology, plate tectonics, and Malta's natural history. The playground, well-kept gardens and an expansive rooftop terrace all offer brilliant views of Valletta and the Three Cities' Fort St Angelo .
Swoon at classic cars
If you're renting a car, a compact Japanese or Korean option is probably best for negotiating Malta's winding and often narrow roads, but that won't stop you from being envious of the stellar array of automotive excellence at the Malta Classic Car Collection . Look for the blue vintage Bugatti sports car out front and you'll know you're in the right place.
Relax in Mdina's il-Foss
First created as part of the walled city's defensive bastion, a 21st-century makeover has transformed Mdina's historic il-Foss ( ditch gardens ) into a very pleasant place for a picnic and leisurely stroll. Overgrown tangles of ivy have been replaced by olive trees and a citrus grove, and the space is also used for occasional festivals and concerts.
Ease into the weekend with alfresco jazz
Make a beeline for Valletta's Bridge Bar , especially on a Friday night, when music fans spill out onto the city's honey-colored stairs and enjoy live jazz. Colorful cushions make it a comfortable impromptu concert, and the relaxed tunes usually kick off around 8:30pm and run through until midnight.
Kayak around Gozo's coastline
Idiosyncratic wind- and sea-eroded coastal formations and hidden sea caves make Gozo an excellent destination for sea kayaking. Gozo Adventures run half- and full-day kayaking trips, kicking off at Hondoq Bay on the island's south coast before crossing the Gozo Channel to Comino . Other kayaking destinations include Gozo's sheltered Inland Sea .
Harness Maltese ingredients at a cookery school
Focusing on how its place in the Mediterranean Sea has impacted Malta's culinary diversity, the Mediterranean Culinary Academy's menu of cookery classes includes experiences crafting ravjul (Maltese ravioli) and teaming Maltese wines with artisan produce including cheese, honey, and preserves. Local and sustainable ingredients are regularly used.
Dive into the amazing Blue Hole
Unfortunately, Gozo's famed Azure Window sea arch crumbled into the sea during a big storm in March 2017, but the surrounding Dwejra Bay coastline is still wildly spectacular. Boat trips exploring the nearby Inland Sea also take in views of the arch underwater in gin-clear Mediterranean waters, while it's also possible to dive in the nearby Blue Hole , a 25m (82ft) deep underwater limestone chimney.
Travel 500,000 years back in time at Għar Dalam Cave and Museum
Translating to "Cave of Darkness,"  Għar Dalam is a 145m-long (475ft) cavern carved into Lower Coralline Limestone, the oldest exposed rock in the Maltese islands. Ancient fossils, some up to 500,000 years old, have been discovered in the cave, representing the bones and teeth of dwarf elephants, hippopotamuses, and prehistoric micro-mammals.
Experience living history at Gozo's ancient salt pans
Negotiate quiet coastal roads and unsealed tracks on Gozo's northern coast to the often-windswept site of the Marsalforn salt pans . Cut into the coastal limestone by hand, the salt pans date from Roman times, and are still used to harvest salt between May and September. Rent a mountain bike in nearby Marsalforn, and make the 2km (1.25 miles) journey west to the salt pans.
Meet the locals at Malta National Aquarium
Five different aquatic zones – each representing different aspects of the waters surrounding Malta – make up the country's national aquarium . Specialist exhibitions focus on Valletta's Grand Harbour and Gozo's coastline, and more than 250 species are displayed in 50 tanks. A highlight is a 12m (40ft) walk-through underwater tunnel.
Climb high for Gozo's best views
Gozo's rocky and serrated coastline is one of Europe's best places for climbing. Many of the island's 300-plus sport climbs are focused on the southern coast, especially around the Munxar-Xlendi Valley, and further east at spectacular Mġarr ix-Xini. It's a good place to learn to climb, especially with Gozo Adventures who can also arrange bouldering and abseiling trips.
Make a difference with BirdLife Malta
Check BirdLife Malta's website for opportunities to join one of the organization's regular events promoting the protection of local and migratory avian species. Events could include after-dark experiences learning about the impact of light pollution on Gozo's nesting seabirds, or eco-walks around northern Malta's Park tal-Majjistral .
Tour Gozo on a Segway or e-bike
Hook up with Gozo Segway Tours – either on a Segway or an e-bike – to explore Malta's smaller and less-populous island. Options include an overland journey from the Marsalforn salt pans to the rocky and narrow coastal bay of Wied l-Ghasri , and then on to the immense Basilica of Ta' Pinu near the village Għarb.
You might also like: Malta and Gozo's best beaches    We swapped our homes for life at sea: the families living on the Mediterranean    20 of Europe's most stunning beaches to explore in 2022
Buy the latest edition of The Travel Book
Get ready for a journey through every country in the world. This fourth edition of The Travel Book features incredible photography that illustrates each country, accompanied by a profile that includes details of when to visit, what to see and do and how to learn more about the country's culture.
Explore related stories
Jul 12, 2022 • 5 min read
Check out our top tips on free things to do in Crete. From beaches to historical landmarks, there are plenty of activities that won't break the bank.
Apr 4, 2022 • 3 min read
Jun 21, 2021 • 4 min read
Nov 6, 2020 • 2 min read
Sep 15, 2020 • 3 min read
May 22, 2020 • 5 min read
Oct 23, 2017 • 6 min read
Oct 10, 2017 • 9 min read
Oct 5, 2017 • 2 min read
Jan 12, 2017 • 1 min read
South Africa
Philippines
South Korea
New Zealand
Dominican Republic
Netherlands
Switzerland
City breaks
GREEN TRAVEL
Staycations
Best uk hotels
Malta travel guide
Where to stay.
Monday October 23 2023, 12:25pm
Why you'll love it
This article contains links from which we may earn revenue. These links are signposted with an asterisk. More information  here .
Malta has 300 days of sunshine a year, as well as gin-clear seas, lip-smacking Mediterranean food and the greatest density of historic sights of any nation — what more could you want?
Malta and its sister island Gozo have recently upped their game with a raft of new hotels and attractions to complement the huge variety of natural and historical wonders that have previously gone untapped.
The mini archipelago is simple to reach, with a flight time of less than three hours and direct routes from most regions in the UK. Travelling around Malta is easy too. It's not much more than an hour's drive to anywhere on the main island, and only half an hour on the ferry to more rural getaways in Gozo or tiny Comino.
See the latest rules and restrictions for visiting Malta
Main photo: Valletta, Malta (Visit Malta)
Malta is studded with traditional fortified towns. Its 16th-century capital Valletta , built by the Knights of St John, is adorned with intricately painted wooden balconies, and from here you can venture to the Three Cities* (the tiny towns of Vittoriosa, Senglea and Cospicua) on the opposite bank of the Grand Harbour.
Don't miss the ancient Mdina* , nicknamed "The Silent City", and Gozo's charming centre, Victoria, dominated by its towering citadel. Make time for the much-embellished baroque churches (several dedicated to the nation's patron saint, St Paul, who was shipwrecked here in AD60), historic palazzi, castles, museums and public gardens.
16th-century capital Valletta, built by the Knights of St John, is adorned with intricately painted wooden balconies
You can get your history fix in Malta's unique megalithic temples. The underground catacombs are a legacy of Roman and Byzantine times and are older than Stonehenge. Stay subterranean and you'll also discover the secret tunnels that played a crucial role in the Allies beating the Axis powers in the Second World War.
Head to the coast and take your pick of sun and swim spots : secluded Peter's Pool; the bustling Sliema waterfront; or Comino's luminous Blue Lagoon* . Malta's bath-warm, wildlife-rich waters are popular with divers, and the islands offer plenty of spots for keen beginners.
When you've worked up an appetite you'll be pleased to discover that the Maltese love to eat — so expect huge portions. From Michelin-starred to local favourites, Malta's Mediterranean restaurants, often with an international twist, are making the island a go-to for in-the-know gourmets.
Valletta is the perfect base for a sightseeing trip, and everything inside its impressive bastion walls is within easy walking distance. Make your way to City Gate, originally a drawbridge, to find the nation's main bus station and taxi stand, where you can be whisked off to almost every corner of the island.
If you are after a resort experience, look to St Julian's* , where four and five-star hotels abound , alongside a good selection of all-inclusive Malta hotels . Be warned: while the water is clear and inviting, most of the coast is rocky, so plump for Golden Bay or Mellieha* if you want soft, family-friendly sands.
A more cultural Maltese experience is on offer in the ancient capital Mdina and surrounding Rabat, as well as in nearby Naxxar. Mdina has one hotel — a historical five-star option — but in Naxxar* and Rabat* you'll find plenty of stylish B&Bs in upmarket residential areas.
The perfect place to relax is the pint-sized island of Gozo, which has a couple of four to five-star hotels, two resort villages, and village farmhouses, with pools, where you can live like a local.
St John's Co-Cathedral. It's arguably Europe's most extravagant baroque church and was built as an impregnable citadel by an order of warrior monks (the Knights of St John). While plain on the outside, its inside was dramatically embellished by those very same knights, becoming a cacophony of gold paint and coloured marble. Climb to the gallery for a spectacular view along the barrel-vaulted nave and explore the Oratory — home to two Caravaggio paintings including his largest and only signed work, The Beheading of St John the Baptist .
Best time to visit
Summer is best for long days at the beach, although the water stays warm well into the autumn. Spring and autumn are perfect for sightseeing. This is comfortable in winter too, with temperatures in January reaching highs of 16C and competitive prices as the reward for travelling out of season.
FAQs and currency
How many days do you need to see Malta? You could squeeze the main sights into a week, but give yourself time to bask in the Mediterranean sun on Malta's red and golden-sand beaches if you can.
Is it worth hiring a car in Malta? Buses go almost everywhere on the main island and they're cheap and reasonably regular. There are plenty of taxis too, so hiring a car is by no means essential and parking can be a pain. Your own car does of course give you extra flexibility and can be useful on Gozo where buses are less frequent (especially in winter) and parking less problematic. If you want to cross over to Gozo, check your hire company's rules — and note that you can't take a car to Comino.
How expensive is Malta? Sights and museums are cheaper than in the UK, as is food and drink. Accommodation varies vastly across the year. Predictably, summer months see significant hikes in prices, but head out of season and you'll be able to bag a great deal.
Currency Euro
Take me there
Inspired to visit Malta but yet to book your trip? Here are the best packages from Tui Holidays* and British Airways* .
Discover holiday packages to Valletta*
Discover holiday packages to Gozo*
Discover holiday packages to Mdina*
Discover holiday packages to Mellieha*
Discover tours in Malta*
Get planning
Malta Travel Guide: Plan Your Visit to Malta
Though one of the smallest countries in Europe by both area and population, the Mediterranean island nation of Malta is one of the most dynamic and interesting places to visit on the continent. Increasing in popularity year on year for international visitors, this Malta travel guide is meant to help you plan the perfect trip to this beautiful country.
Malta has far more to offer visitors than simply an amazing coastline and perennially warm weather. There are historic cities, beautiful landscapes, ancient Neolithic sites, wonderful wineries and far more. Planning a trip to Malta can be a bit overwhelming once you realise how much there is really to do and see in the Maltese archipelago.
If you're looking to visit this amazing country and aren't sure where to start, then make sure to browse through this guide in order to plan your perfect trip to this gorgeous southern European nation!
Disclaimer: This guide contains affiliate links. That means if you click a link and make a purchase, we make a small commission at no extra cost to you. For more information, see our privacy policy.
Table of Contents
Planning a Malta Route
One of the most important things you need to work out when planning your trip to Malta is your route. Though the country is small in size, there is so much to see and do on the archipelago that it is entirely necessary to adequately plan out your time to ensure that you're able to make the most out of this lovely destination.
Malta is a small but mighty destination and there are a number of different things that you need to know before taking off for this island nation. If you're looking for the perfect itinerary through Malta or just want to find some tips to help you begin your plans, then check out the articles below to jump-start your Malta trip planning.
Malta or Gozo? Where To Stay In Malta
The Perfect 7-Day Malta Itinerary
10 Tips For Planning a Trip to Malta
Places to Visit in Malta
As mentioned already, Malta may seem small but there are countless amazing things to see and do on the island and its neighbouring islands of Gozo and Comino. Because of this, you need to make sure that you have a holistic view of all of the wonderful places to visit in Malta.
From sprawling vineyards to historic walled cities to crystal clear lagoons to ancient temples and burial grounds, Malta is a diverse and dynamic destination that packs so much into such a small area.
So whether you're looking to spend your days swimming in the deep blue Mediterranean or wandering through the winding lanes of the countless historic cities (or all of the above), you're going to need to check out some of the guides below to help plan your days.
These city and destination guides will take you by all of the top tourist sites and some more local haunts to ensure that you have the best time in Malta possible!
Is Gozo Worth Visiting? 10 Reasons To Go
A Guide to Marsaxlokk and St Peter's Pool, Malta
How To Do A Gozo Day Trip from Malta
One Day in Valletta Itinerary: What To Do in Malta's Capital
A Guide to Sliema, Malta: Top Things to Do
A Guide To Mdina & Rabat, Malta
Best Time to Visit Malta
Boasting over 300 days of sunshine, it can really be difficult to figure out the best time of year to visit Malta, however, the goal of this Malta travel guide is to ensure that you're able to plan the best trip for you!
Malta is located in the Southern Mediterranean sea, just south of the island of Sicily and to the north of Tunisia and Libya in North Africa.
Because of its location, it is one of the warmest places to visit in Europe year-round and a great place if you're on the hunt for a bit of winter sunshine. However, it is worth noting that it isn't always beach weather in the wintertime, though it is certainly warmer than the vast majority of mainland Europe.
If you're thinking of visiting Malta in winter, then expect the average high to be around 16°C (about 60°F). December and January are the rainiest months with an average of 8 days.
So, while it is certainly a welcome change from the dreary cold you can expect in Northern or Central Europe in the winter, it still isn't going to be a tropical paradise or really fitting for a beach holiday.
Conversely, the summer months are when Malta experiences its peak tourist season without countless visitors descending upon the island. During the months of June-August, expect temperatures to be HOT and don't assume that you will find air conditioning everywhere, either.
Average high summer temperatures clock in around 30°C (about 86°F), but can get a fair bit hotter some months. This is also when crowds are at their greatest, as are prices for things like accommodation and tours.
If you can get the time off and your schedule allows for it, arguably the best time of year to visit Malta is in the autumn. The months of September and October, in particular, have temperatures that are incredibly pleasant (averaging around 25-28°C or about 77-82°F) and the water is also at its warmest of the year — absolutely perfect for all your swimming activities. Crowds are also noticeably fewer than those of the summer months and prices can be reduced, as well.
If you're not able to visit Malta in the autumn, spring can also be an excellent option. Both water and air temperatures can be a little bit cooler than in the autumn months, with average highs in April and May ranging from about 20-24°C (68-75°F) and with a lot of sunshine to be enjoyed.
All in all, you can't really go wrong with visiting Malta any time of year, but if you're able, the absolute best time to visit Malta is arguably in the autumn months of September-October (November can be really nice, too!).
Cost of Travelling to Malta
Malta is often lauded as quite a budget-friendly destination, especially compared to a number of Western and Northern European destinations, however, it is far from being the most affordable place to visit in Europe.
That is not to discourage budget travellers from visiting, though, as if you are smart about where you spend your money and are aware of the average costs beforehand, Malta doesn't have to be a budget-busting destination at all.
Accommodation in Malta is likely where you're going to see the highest prices, but there are lots of ways to save money in this aspect without sacrificing privacy or convenience. For instance, staying in a private room in a local's home from Airbnb is a great way to not spend too much.
Generally speaking, most activities and entrance fees in Malta are in line with other Southern European destinations and you don't need to expect too high of prices. There are some archaeological sites, however, that do cost a pretty penny to enter so it can be worth making sure to factor this into your Malta budget.
If you want a detailed breakdown of the prices in Malta, then make sure to browse through the article below.
Read More: Is Malta Expensive? A Guide to Prices in Malta
Maltese Cuisine
One of the best things about travelling full stop is sampling the local cuisine and trying new and delicious dishes, and Malta is no exception. Maltese cuisine is fresh, vibrant and surprisingly diverse, drawing from the countless influences that have impacted the archipelago over the centuries.
You will find some delicious seafood dishes that are both hearty and light simultaneously, including such delicacies like octopus in garlic and lampuki pie. Quite obviously, seafood does reign supreme in the Maltese isles, however, carnivores can find something to love here, as well. Countless dishes featuring rabbit, for instance, are quite common in Malta.
If you're a fan of local pastry and fast food, then you will be thrilled with pastizzi , a small phyllo pastry that is typically filled with either cheese or mushy peas — the latter clearly being a harken back to the days when Malta was under British rule.
Malta is also home to some great wineries and unique grape varieties. In the past, Maltese wine was looked down upon by both tourists and locals, who would prefer the wines from Italy, however, a number of winemakers in recent years have been reclaiming the viticulture of Malta and have made some truly great vintages that are worth sampling when you visit Malta and Gozo.
If you'd like to know more about Maltese cuisine beyond what is covered in this Malta travel guide, then make sure to browse through the article below so you know exactly what to eat and drink on your holiday!
Read More: Malta Food & Wine Guide
Transportation in Malta
Malta is a small island nation where nothing is located more than about an hour from each other. That being said, however, there are a few considerations that need to be discussed when it comes to getting to and around this country.
Whether you plan to get around Malta by hire car or public bus and plan to arrive by plane or ferry, there are a number of things that you need to know in order for your trip to go as smoothly and hassle-free as possible.
Getting to Malta
As an island nation, you don't really have a ton of options when it comes to arriving in Malta. In fact, your options are pretty much limited to either flying or taking the ferry from nearby Sicily.
If you choose the former option, which is by far the most common choice, then you will be happy to know that there are countless flights to Malta leaving from all over Europe and carried out by a number of different airlines.
You can snag quite affordable airfares to Malta from a number of European destinations on airlines like Ryanair, EasyJet and Wizzair and even the Maltese national carrier, Air Malta.
You can also arrive in Malta with a number of other regular airline carriers if you're not fond of flying these budget picks. All in all, however, it is easy and affordable to reach Malta from just about anywhere in Europe.
If you're coming from North America, it is worth noting that you're going to have to make a connecting flight from somewhere in continental Europe as there are no direct flights from North American destinations to Malta.
There is only one international airport on Malta and it is located close to the centre of the island. Because of this, it really only takes about twenty minutes or so to drive from the airport to get to any of the major areas you may be staying, including Valletta, Sliema or even Golden Bay on the north of the island. You can easily grab a taxi from the airport to your accommodation and expect it to cost you around €15-20 or, alternatively, there are many buses operating from the airport to most major areas of the island.
If you take the ferry from Sicily to Malta, then you will be dropped off in the beautiful capital of Valletta. Here, it is easy to reach basically anywhere on the island, again, either by taxi or bus. You can also opt to hire a car in Malta, but I will discuss that in the next section of this Malta travel guide.
Getting Around Malta
As mentioned earlier, Malta is quite a small country and everything is located within close proximity of each other, but that doesn't mean that there aren't a few considerations that need to be taken into account when it comes to getting around.
For instance, it is entirely possible to get around Malta relying solely on public transport. Malta has an extensive and easy-to-navigate bus system that will take you just about everywhere you may want to go on the island. The one drawback to relying on the bus to get around is that, in some areas, they can be infrequent and only leave once or twice in an hour and you need to make sure that you're able to remain flexible.
The other convenient and somewhat fun area of public transport that you can take in Malta are the ferries. There are numerous ferries in Malta that can cut lots of time off of road travel and they are even a good idea if you have hired a car as they can be a lot quicker than driving sometimes.
The ferries to go between Sliema and Valletta and from Valletta to the Three Cities, for instance, cut a significant amount of time as they cut across the harbour and allow you to circumvent the longer drive around the peninsulas.
There is also a ferry from Cirkewwa in the north of Malta to Mgarr on the island of Gozo. This is the only way to get to Gozo from Malta and you can either ride it as a foot passenger or, if you have your own vehicle, you can bring your car.
Though it isn't absolutely necessary, it can be a good option to hire a car while in Malta. This will give you the peace of mind and flexibility to not be reliant on the bus timetable and it will allow you to reach some further-flung areas of the archipelago that are more difficult to reach by public transport.
It's worth noting that, as Malta is a former British colony, they do drive on the left side of the road. Just something to be aware of before you hire a car if you're not used to driving on this side. If you do want to rent a car in Malta, we recommend using RentalCars.com . This aggregates car hire options across numerous companies to help you get a great price on your rental.
All in all, getting around Malta is not a difficult task and there are a few options that you can take to make it easiest for you!
Accommodation in Malta
Malta has been a popular tourist destination for many years, however, it has only been in the past few of those years that the attention has shifted from all-inclusive resort tourism to a more holistic type of tourism. Because it is so popular amongst visitors, there are lots of accommodation options available in the country to choose from depending on your needs.
Though it isn't something we recommend because we always encourage staying in more locally run accommodation and spending your money in small businesses and supporting the local economy, there are a number of resorts, mostly congregated on the north of the island.
If you're looking for a more local experience or aren't keen for a resort but still want a bit of luxury, there are plenty of higher-end hotels in Malta in great locations. We, personally, think that basing yourself in Sliema or close to Valletta is probably the best area to stay while on the island of Malta and you will find no shortage of accommodation in these areas.
It's worth noting that, due to its incredibly small size, hotels and other accommodation options in Valletta tend to be of the higher-end and more expensive sort. If you're on a budget, it's best to look outside of Valletta.
If you are a backpacker or are just looking for a convivial atmosphere while saving money, you will find that there are a handful of hostels on the island . Though Malta isn't necessarily a top European backpacker destination, you do still have some options available to you if this is the type of accommodation that you're after.
Another great money-saving option is to opt for a private room on Airbnb. If you're splitting the costs between two people, this can often work out to be just as affordable as a hostel dorm with the added benefits of getting to know some locals and having a bit more privacy.
Private apartment rentals are also prevalent on Malta and Gozo and you can find a wide array of property rentals on the Airbnb platform that are sure to suit your needs.
All in all, you will find absolutely no shortage of accommodation options in Malta and you're sure to find something that suits your needs and travel style.
Read More : 9 Best Areas to Stay in Malta
Is Malta Safe to Visit?
A major aspect that always needs to be addressed in any travel guide and especially this guide to Malta travel is the safety of the destination. And you will be pleased to know that, in general, Malta is quite a safe destination to visit!
Especially when compared to larger European cities where you really need to keep an eye on your belongings and that can have more dodgy ends, Malta is an all-around fairly safe destination, especially for tourists.
While there is always a risk of petty theft anywhere that you visit in the world, the risk isn't too high in Malta. Just make sure that you keep a good eye on your belongings and that you remain vigilant in crowded areas.
There aren't a lot of scams to be particularly aware of and if you're planning on taking taxis, you can always use the Bolt app in order to avoid being overcharged by an opportunistic driver. All in all, practising basic common sense in Malta is all you really need to do in order to stay safe as a visitor in this beautiful country.
Another thing to consider when travelling to Malta is travel insurance. World Nomads offers flexible and simple travel insurance policies with coverage for more than 150 activities that you can buy or extend while on the road.
If you're travelling long-term and are simply looking for an affordable travel medical insurance option, then SafetyWing is also a fantastic option. Click here to get a quote from SafetyWing.
Language in Malta
If you are an English speaker (and I'm assuming you are considering the fact that you're reading this Malta travel guide), then you will have no problem communicating in Malta.
The country has two official languages, Maltese (more on that in just a minute) and English! Signage, announcements and all locals speak English at a native level and communication in English is never an issue.
The other official language is Maltese, which is an entirely different kettle of fish compared to English. A Semitic language, Maltese is more closely related to Arabic and Hebrew than it is to English. An interesting fact about the Maltese language is that it is the only Semitic language that uses the Latin alphabet, which just goes to show how many different influences Malta has seen over the centuries.
All in all, if you can speak English, then you will have absolutely no problem communicating in Malta as this is an official language and locals speak it fluently.
Religion in Malta
Malta is a very Catholic nation with 84% of the population adhering to Catholocism. You will notice this culturally as there are many many churches to visit in Malta, countless saint days that are celebrated (especially in the summer months) and even a number of shrines and such dedicated to Catholic icons throughout the country. Malta also has one of the lowest numbers in Europe of people who identify as agnostic or atheist, at just 4.5%.
And while the vast majority of the Maltese people identify as Catholic, it is worth noting that this is, generally speaking, a cultural identity rather than a particularly religious one.
So, while Malta is an incredibly Catholic nation, it is more of a cultural identifier for most Maltese people rather than a fundamental belief system that the majority of people adhere to. Do expect many shops and businesses to be closed on Sunday, however — people do need a day of rest!
Hopefully, this Malta travel guide has helped you plan the perfect trip to this gorgeous Mediterranean island nation. Malta, Gozo and the small island of Comino have so much to offer visitors that it's so worth digging deeper and exploring as much of it as you can!
What are you looking for?
25 best things to do in malta [full 2023 travel guide].
Malta is a small but beautiful country nestled in between Africa and Italy.
It's a country bursting with history, beauty and amazing things to see and do.
In fact, it's since become one of our favourite backpacking destinations !
Bradley and I spent 1 month in Malta, so we definitely had the chance to truly explore all the amazing things this country has to offer.
So if you're wondering "Is Malta worth visiting?" then let us convince you as we offer you a guide on the best things to do in Malta!
How to get to Malta
Getting to Malta is pretty easy and transport links are very easy! Based on our experiences, here's how you can get to Malta from some of the most popular locations.
Getting to Malta from the rest of Europe
If you're living in the UK, Italy, Spain, Germany, and elsewhere in Europe, then you can usually get direct flights to Malta with Ryanair, Easyjet, Lufthansa, or Malta Air. Check Skyscanner for the best prices. 
You can also get a ferry/boat to Malta from Italy if you wish to drive there yourself. 
Getting to Malta from the rest of the world
If heading to Malta from the USA, Australia, or anywhere else, chances are you'll need to get a flight to a larger European country, then get a connecting flight to Malta. Again you can check Skyscanner for the best prices. 
Getting around Malta
When it comes to getting around Malta, you've got a variety of different options. I'll explain them briefly here, but for full details, check out my complete guide on getting around Malta .
‍ Hire a car: This is one of the popular options to explore beautiful Malta. Car rental is cheap and useful. What's weird in Malta is that it's the smaller local companies are more trustworthy than the big companies like Hertz, Avis etc. We chose the highest rated car company, which happens to be a lovely local company called Compass Car Rental and they offered fuss-free car rental for a great price. Of course you can also check Rental Cars for both local and national car rental companies and the best prices.  ‍
Buses: Malta actually has a really well developed bus network and you can get to most of the major cities via public transport. There is a schedule in place, but it doesn't really run exactly. And it can take a bit of time to get from A to B as the bus stops at many different stops. BUT if you're not in a rush, then it's perfect. Buses are a standard fare regardless of the distance you go. In the winter the price is 1.50 per ride, and in the summer it's 2.00.  ‍
Hop on Hop off: Another great way to get around Malta is the hop on/off bus services. Running the entire country is a great option. You can book yours online here.
‍ Bolt/Cool: Malta has a couple of ride sharing and taxi apps that you can download. They typically have sign up offers to give you some sort of discount. 
Where to stay in Malta
Since we were staying in Malta for a month to live and work, we opted for Airbnb as the monthly discounts offered typically work out as a great deal! We got a 1 bedroom penthouse apartment with a jacuzzi for £600 for the month, and if you decide to use Airbnb you can use our sign up code to get money off! 
But, if you're just staying for a couple of days, then I suggest you stay in one of the many great hotels on offer in Malta. I've done my research and here are my top recommendations for hotels in Malta. 
Budget Choice
‍ $20 (pppn)
Sunny Coast Resort Club
Luxury Pick
Hugo's Boutique Hotel (Adults only)
25 Best Things To Do In Malta
Okay, now we've come to the great part, the best things to do in Malta! All these different activities have been undertaken by Brad and I, apart from 1, but we had planned on doing it, so I've left it in any way to maybe inspire you….
1. Visit the awesome Popeye Village (original set!)
Well let's start with one of my favourite things to do in Malta and one of the best Malta attractions. Before we visited Malta, I had heard the set of Popeye was here. I had seen this movie when I was younger and my dad always did a great Popeye impression, but I couldn't remember it fully. 
So, before we visited, Bradley and I watched the Disney movie and when we visited the set, it was AWESOME. The set is actually set in the beautiful Anchor Bay, so it's a stunning place to visit regardless of whether you've seen the movie or not. But Popeye is iconic and so is this tourist attraction in Malta. 
We had SO much fun, walking around, eating popcorn, taking travel photos , playing mini golf, watching the actors and admiring the views. Since we visited in the winter season, there were actually less activities on, so I think it would be even more fun in the summer, but busier! 
In the winter months (up until March), it's open until 4.30pm and entrance costs 11 euro up until 3 o'clock. Your entrance includes: 
Access to the set 
Games on set including Mini Golf 
A free postcard
Free popcorn 
Free photos 
TIP! : After 3 o'clock they reduce the ticket price to 7.50 euro. We visited at 3 o'Clock and we had loads of time to see everything before it closed at 4.30. So if you're on a budget, then save a couple of euros by visiting in the late afternoon. Crowds will be lower too. 
AND no, Popeye Village is not just for kids, it's actually for adults too! 
GET YOUR POPEYE VILLAGE TICKETS HERE!
2. Spend the day by St Paul's Bay
St Paul's Bay is actually the area in which Brad and I lived for 1 month in Malta, so it felt only fair that we should include it on this list of places to visit in Malta. It's actually very beautiful and a wonderful place to catch a dinner, enjoy sunset and walk along the promenade for miles! There are lots of souvenir shops in this area too, and some great ice cream so a good place to relax and buy some presents.
There is also the Malta National Aquarium here and you can book your tickets to visit right here. 
3. Walk around the silent city of Mdina 
Mdina was a pleasant surprise to us. We knew it would be beautiful, but it's even more beautiful than I imagined. Countless small streets, cobbled roads, cute coffee shops and a whole lot of history. This was one of my favourite places in Malta, and you could spend a couple of hours walking around this small old capital of Malta, and seeing the museums and other sights on offer. Popular things to do in Mdina include: 
A visit to the Mdina underground dungeons 
The National History Museum 
The Mdina Experience 
You can get to Mdina via bus or one of the taxi apps such as "Cool" or "Bolt". OR you can take a Mdina 2 hour walking tour here that will cover all the best sights. 
4. Visit the Blue Grotto View Point 
The Blue Grotto is one of the most popular places to visit in Malta, and it's actually another location that the Popeye Movie was filmed (you'll totally recognise it if you've seen the movie). You can easily access the viewpoint via either local bus or via your own transport. 
It's a beautiful view point and is best visited before 1pm when the sun will reflect on the blue water perfectly. When in season, you can do boat trips to and through the Blue Grotto too, but we didn't do this when we visited. 
The viewpoint can be accessed 24/7. 
5. Explore the highest point in Malta: The Dingli cliffs
The Dingli Cliffs are the highest point in Malta, which doesn't have many high points on the island. But these cliffs offer a fantastic view and look quite dramatic. Just be careful with the wind here as it's quite strong and you could easily fall over the edge! The cliffs go on for a while, so just pull your car in wherever you like and you'll have a great viewpoint. 
You can visit via public transport, just get the bus to the closest stop next to the cliffs then walk the rest. 
Visit the Dingli Cliffs via Segway here for a unique experience in Malta. 
6. Check out the fishing village of Marsaxlokk & visit its markets 
This is one of the cutest villages in all of Malta. Marsaxlokk is packed with most of Malta's fishing boats in lots of different colours, so it's very picturesque. Not only that, it's also lined with lots of awesome restaurants offering outdoor seating with nice views. Of course since it's a fishing village, then you're going to get some amazing fish here. So if you eat seafood, you'll love it! 
On Sundays a fish market is held here alongside another big market, and locals and tourists alike flock to get some great bargains! We visited during the week and there were a few local market stalls selling unique handicrafts, foods and souvenirs. 
7. Discover the amazing St Paul's Catacombs
If you don't know, a catacomb is an underground burial site and the St Paul's Catacombs is the largest collection in Malta. It is truly fascinating and you walk underground around these catacombs, some of which still have bones in them. Some of the spaces are quite small, but there are larger areas and 26 to choose from, so you'll be able to visit some of them, even if you don't like small spaces, like me! 
Tickets are 6 Euro which is great value. This is definitely one of the more unique things to do in Malta. There are a variety of other Catacombs in the area, but this one offers the most, so would be the worthwhile choice in my opinion. 
8. Be amazed at the stunning Mosta Dome 
The Mosta Dome was a pleasant surprise for us. I wasn't expecting too much, but it turned out to be a magnificent church both inside and out. This church is extravagant and very beautiful. You can pay an entrance fee into the dome itself and have a look around for 2 euro, then pay an additional fee to go upstairs to the dome viewpoint which is quite cool.
Inside the church they also have an original bomb that was thrown into the church but miraculously never went off! 
Your best option is to pay 5 euro which gives you entrance to 3 sights. The two mentioned above and the 3rd one which I will mention next. 
9. Check out an original WW2 bunker 
Right outside and underneath (Technically) there is an original WW2 Bunker. Your entrance is included in the 5 euro price, or you can pay 2 euro to see this sight individually. 
You're going underground, so if you don't like small spaces, then you might not be a fan of this place. It's very interesting and there is lots of information about Malta's time in WW2 and different items depicting the time there. Very interesting! 
One of the unique things to do in Malta, and important! The war is a very important part of Malta's history, especially since it was the most bombed country in Europe.
10. Take a dip in the beautiful St Peter's Pool 
This is a brilliant place to take a dip in the summer months in Malta, but when we visited, it wasn't quite warm enough. But it was a lovely place to have a picnic lunch! You can park your car up for 3 euro at the closest car park but the road in and out is a little dodgy (most roads in Malta can be), so just drive slowly. 
Entrance into St Peter's Pool is free and I did read online there is a free car park, but I ever found it myself. 
11. Visit the unique and wonderful Tarxien temples 
Before visiting Malta, I didn't realise it had quite so many temples and World Heritage Sites! But it does, which is pretty cool. One set that we visited was the Tarxien Temples, which were very interesting. These temples were actually uncovered by farmers, and little did they know they had uncovered an amazing complex where the history has been lost.
As you walk around there is information suggesting what the remains are for and what rooms could have been used etc, but there is no solid evidence. It's a very interesting set of temples that I didn't expect to find in Malta! 
Entrance is 6 euro. 
There are also other temples in the area which all date to around 3000 BC and 2500 BC, but we didn't visit them all, but I'll list a few of the others that you can visit: 
Ta' Hagrat
Ħal Saflieni Hypogeum 
This tour actually takes you to quite a few of the best temple locations in Malta and includes pickup and drop off, so a great way to see the temples if you don't have your own car rental. 
12. Head underground at the Ghar dalam cave 
This was one of the coolest things to do in Malta, and another unique attraction that I wasn't expecting. I love caves, and Bradley and I have seen some pretty cool caves in our time. Now it's not as exciting as caves in say, Vietnam, but for its purpose and story it's cool. There is a large and I mean large collection of bones that are OLD, there are remains of elephants, hippos and other animals that you would never imagine in Malta, it's crazy and fascinating at the same time. 
Entrance is only 3 euro so it's definitely worth a visit. 
13. Relax in the sun at Golden Bay
Despite being surrounded by water, Malta actually has very few "sand beaches' '. Well, Golden Bay is one of the most beautiful and most popular sand beaches in Malta! It's got restaurants, bars, epic sunset views and it's a great place to swim in the water, or partake in other water related sports and generally have a great time relaxing in the beautiful Malta sunshine. 
14. Visit St Julian's for an awesome night on the town 
St Julian's (otherwise known as Paceville), is the party area of Malta and the place to experience Malta nightlife. It's the place where you will find lots of bars, restaurants, a Hard Rock Cafe, clubs, strip clubs and more. You can do a pub crawl here if that's your thing! Either way, there is a range of really cool bars, some slightly more upmarket and some that will give you 30 shots for 19 euro. Brad and I went for a few drinks when we watched the "Six Nations Rugby" and if you're looking for a somewhat classy place to drink and dine, then I recommend Hugos Bar & Lounge as a hip and happening spot! 
Don't forget to book your pub crawl here.
15. Dine by the sea in modern Sliema 
Sliema is another popular area in Malta and it's a great place to locate yourself if you want to dine by the water. There is a large strip of different restaurants that offer you epic views of the oceans whilst tasting local delights and sipping delicious wine! A perfect romantic date location in Malta. 
16. Try the local delicacies: Pastizzi 
Malta has a few local delicacies that are produced only on the island. One of those is Pastizzi. These are like little pastry dishes and they're typically filled with either meat, peas or ricotta. Brad and I had quite a few of the ricotta ones and we loved them. They're usually around 50 cents so a perfectly cheap snack and suitable for vegetarians. 
Another famous Maltese dish is their Rabbit Stew, which we didn't try, since we're vegetarian! The Maltese also produce their own wine, and they make fantastic red wine (I hate red wine, but loved theirs….seriously good!). 
17. Take a day trip to beautiful Gozo 
Gozo is the second largest Island in the Maltese Archipelago, and it's the most beautiful. Gozo is BURSTING with stunning sights. Beautiful cliffs, wonderful walks, great swimming opportunities, and so much more, Gozo has it all. We've done a complete guide on the best things to do in Gozo , so you can get all your inspiration there. But I suggest you spend more than one day on the island if you truly want to see it all and delve into the charm. Gozo may be small, but it's mighty and jam-packed with awesome attractions. 
18. Visit the Blue Lagoon at Comino (Malta's smallest island) 
Before visiting the Blue Lagoon in Comino, I remember seeing the pictures of just how blue it was online and thinking, well, it's clearly been enhanced, but I can tell you, it's BLUE as blue can be. It's absolutely stunning and if it wasn't winter the water wasn't freezing, I would have been in the water all day. 
Brad and I took a Blue Lagoon cruise with Sea Adventure cruises and it was awesome. We sailed to the beautiful lagoon, got amazing water, they even had slides to slide into the water (Brad was brave and did this once!) and the cruise even had a glass bottom so you could see a shipwreck and lots of jellyfish! (The jellyfish prevented us from swimming much! :() 
We even got to check out different caves which was pretty cool. On a typical boat ride you can also walk around Comino and visit the other nearby lagoon including "Crystal Lagoon" which tends to be less crowded than the Blue Lagoon, especially in the summertime. 
But yes, even though this place gets super busy in the summer months, it's still an amazing place to visit for the sheer beauty of the blue! 
This is the tour we did here and it's actually cheaper to book online.  
19. Visit a winery 
Malta actually produces some pretty awesome wine, as does Gozo and the main maker of wine in Malta can be visited for tours and tastings! We didn't do this tour, although I wish we had, but it was a last minute decision and you need to call them in advance. This is the company here, Meridiana Vineyard, so just drop them a message to organise a tastings and tour of a winery on a beautiful summer day.  
20. Visit the beautiful St Paul's Church & Grotto in Rabat 
Rabat is the area located just outside the Mdina, so you can easily combine a day trip of both here. It's home to some beautiful buildings and one of those is the St Paul's Church! It was closed when we visited, but it still looks pretty epic from the outside. There are also lots of adorable restaurants and cafes surrounding the church, so it's worth stopping for lunch and a glass of wine in the sunshine. 
Another popular place to visit in Rabat is the last standing Roman Temple known as "Domvs Romana". You can pay to go in and learn about them in the museum, or you can look at the remains from the outside at the side of the road, like Brad and I did! 
21. Walk along the Xemxija Bay 
Malta is bursting with beautiful "bays" to check out, and another nice walk is along the coast from Bugibba, across to St Paul's Bay, ending at  Xemxija Bay. There is actually the Xemxija Hill Heritage Walk there too which can be as long or short as you want it to be, but you'll discover temple ruins and other historic sights. It's a great spot to bring a packed lunch, take a walk and enjoy the views. Another beautiful bay that's popular to visit is Għadira Bay, it's got a white sand beach (one of the few of it's kind in Malta) so it gets super popular in the summer months! 
22.  Explore the capital city of Valletta 
Valletta is one of my favourite capital cities in the entire world! Brad and I aren't typically a fan of capital cities as they tend to be overcrowded, stuffy and way too busy. Not Valletta, this walled city is bursting with history, culture, beauty and it's not too busy.
We could spend hours wandering through this beautiful city. It's super picturesque, not overpriced and there is so much to see and do. It's literally bursting with history! 
We've got a whole guide on the most epic things to do in Valletta that you can check out here. 
Check out this original Walking Tour in Valletta.
23. Explore the The Three Cities - Vittoriosa, Senglea & Cospicua 
Across the water from the capital of Malta, Valletta, there are "three cities" which are basically like 3 traditional fort towns. They served a very strategic position in the wars that Malta has faced throughout its history and they're very unique. You can learn all about them in the Malta Experience, and you can see the viewpoint of them at St Elmo Fort. You can also take boat tours to/around them for a small fee and learn more about the history. 
‍ Check this three cities tour here. 
24. Go snorkelling across the island 
Malta is a divers and snorkel dream! The whole island has great places to discover unique Coral reefs. This is especially the case in the nearby islands of Comino and Gozo. You can take snorkelling trips through an organised tour, or you can head to the coastline with your own snorkel and see what fish you discover. 
The sea water is quite cold in the winter season, but you can still snorkel if you wear a wetsuit. The water in the blue lagoon is warmer, so it's still possible to snorkel if you can handle some cold! 
25. Get off the beaten track 
Before I went to Malta, I had a few people tell me "there's not much to do or see there", and my god they are wrong. Malta is seriously bursting with things to see and discover, you just have to rent a car and find them. Rather than sticking to the typical tourist things like sitting at the beach, or visiting the Blue Lagoon (although still do that ;) ), you should also discover the real Malta.
I suggest you simply rent a car and drive in any given direction. It's such a small island, that you'll eventually get back to where you need to be, but on the way you'll actually discover more random temples and sights that sometimes aren't even marked on Google! 
When we started driving around Malta we kept seeing signs for more temple ruins, more churches and more historic monuments that we had never heard about from anyone! By creating your own adventure and itinerary, you'll discover the true beauty of Malta and it's fascinating history! 
Remember you can check for the best deals on car rental in Malta right here.
Malta Itinerary
I wrote a whole guide on the perfect 5 day Malta Itinerary , which includes beautiful Gozo & Comino as well!
Be warned: It's pretty epic!
Other Malta travel tips
Can i just book a tour in malta.
Absolutely, there are lots of great websites to book tours in Malta. Your best choice for Malta is Viator or GetYourGuide
Here are some of the most popular tours:
Malta Hop On Hop Off (Great if you're short on time!)
Blue Grotto and Sunday Market tour of Marsaxlokk Fishing Village
Comino Blue Lagoon Tour 
When is the best time to visit Malta?
Because of its location Malta is actually a brilliant country to visit all year around. Bradley and I visited in their winter which saw temperature highs of 22 degrees C. This was perfect for us! We only had around 3 bad days of weather (cloudy) in 4 weeks and it feels like even temperatures of 17/18 feel a lot warmer here, than say if it was the same temperature in England!
Of course if you visit in winter too, everything will generally be cheaper and the crowds will be less. 
But, the most popular time to visit Malta is definitely the summer. It can reach the mid 30s so it gets super warm and it's no wonder people flock to this beautiful Mediterranean island. 
How long should you spend in Malta?
When most people visit Malta, it tends to be for a beach style holiday and they typically visit for around 1 week. But if you're visiting Malta and you actually want to SEE Malta and Gozo, then you'll need a minimum of 5 nights, and 2 of those days will be in Gozo. 
You can check out our Malta itinerary for detailed inspiration, but I suggest a week in Malta to really appreciate the sights and enjoy the sunshine. 
How much should you budget for Malta?
I would describe Malta as a fairly low to mid-range country in Europe. You can get great value hotels (especially in the lower season), tours are very reasonable and food is decent too. Alcohol is also pretty darn cheap in Malta! 
You could survive in Malta on around 40-50 euros a day, quite comfortably, perhaps a little more if you're dining out a lot and doing a lot of tours!  
Where to after Malta?
If you are visiting the incredible island of Malta, then you're going to need to take time to see beautiful Gozo too.
It's bursting with awesome things to see and do, so it's worth spending a few days on Gozo before you leave Malta. 
For help planning the rest of your trip , here are some other guides that we put together …
Gozo- 15 Best Things To Do In Gozo 
Valletta - 15 Best Things To Do In Valletta
Leave a comment
Let us know what you think.
5 million people can't be wrong

Visit Malta: Top 27 things to do and best places to visit
The 27 best things to do in malta (+ activities).
You want to visit Malta for your next trip?
Great choice!
In order to help you plan your stay , I have create this guide of the best things to do in Malta , but also in Gozo and Comino , the 2 smaller islands of the country.
In this guide, you will discover all the activities, must see attractions and points of interest of this beautiful small Mediterranean country.
To make everything even easier for you, you can book all the best activities to do in Malta, Gozo and Comino directly in this guide. It's very easy, you just have to click on the green buttons and orange links you will find throughout the article.
So, what are the best places to visit in Malta? Where to stay?
Let's find out!
1. Valletta
2. the three cities, 5. sliema and st julian's, 7. blue lagoon and comino island, 8. enjoy a quad bike ride in malta, 9. scuba diving in malta, 10. marsaxlokk, 11. st peter's pool, 13. blue grotto, 14. dingli cliffs, 15. the red tower, 16. the megalithic temples of malta, 17. doing sports and fun activities in malta, 18. malta, gozo and comino best beaches, 19. water sports and activities in malta, 20. renting a boat in malta, 21. hiking in malta, 22. do a game of thrones tour, best bars in malta:, best nightclubs in malta, 24. go to a "boat party", 25. popeye village, 26. visit malta national aquarium, 27. playmobil fun park, gozo island, sliema and saint julian's, the 4 best activities to do in malta, 1) the best activities in malta (and from malta), 2) the best activities in gozo, malta tourist map, book your trip to malta in 1 click, you're traveling in malta these articles will help you, visit malta: the 27 best places to visit and must-see attractions.
In order to help you plan your stay in Malta, I have prepared detailed itineraries depending on your trip duration . You should read them after reading this article.
You can find them here, simply click on the orange links to read the articles:
Itinerary: 2-3 Days in Malta – with all my best tips + accommodation suggestions!
Itinerary: 4-5 Days in Malta – with all my best tips + accommodation suggestions!
Itinerary: 1 Week in Malta – with all my best tips + accommodation suggestions!
Itinerary: 10 Days in Malta – with all my best tips + accommodation suggestions!
They will allow you to plan your trip very easily!
And if you have any question, don't hesitate to ask me in the comments section, at the end of the article. I would be glad to help you plan your stay.
Let's start this list of the best things to do in Malta with Valletta , the capital. Walk around this lovely city and look at the beautiful architecture, historical museums and amazing views over the sea and neighbor cities .
Here are the best places to visit in Valletta:
The Saint John's Co-Cathedral might not look very interesting from the outside, but wait until you see what's inside ! It's full of gold and magnificent paintings from Caravaggio .
Below the marbled floor lay the tombs of the Grand Masters of the Order of Malta and other nobles. Close to 400 of them are buried there, it's a must see for history lovers in Malta!
Grandmaster's Palace was once their home. While the Supreme Council Hall and the Ambassador's Room are worth the visit, the most impressive room is for sure the armory.
It houses a collection of more than 5,000 armors and weapons , once belonging to the knights and grand masters.
Republic Street and Merchant Stree t are the main commercial streets in Valletta, with numerous stores and restaurants.
The Manoel Theatre , one of the oldest in Europe.
The Fort Saint Elmo , also housing the National War Museum.
At the National Museum of Fine Arts, you will find a collection of objects, sculptures and paintings which belonged to the Order of Malta .
The Barraka Gardens , also called Upper Barraka Garden and Lower Barraka Garden. The lower garden is quite small but has a very photogenic temple .
The upper one is bigger, with nice colonnades and a wonderful view over the 3 cities . Below you can see the Saluting Battery: an artillery battery used in the past to salute foreign vessels. It's still functioning nowadays and fires everyday at noon.
Voyage Tips Advice If you're going to Valletta, park your car in the MCP parking lot, right next to the old town entrance. It's affordable (we have paid 6€ for 7 hours) and very well located (only 5min walking distance from the city center).
If you want to learn everything about Valletta, you should really opt for a guided visit on foot. The guides are really amazing, you will have a great time!
This guided visit needs to be booked here:
This guided visit also exists in "private" version (only for your group – book it here ) and as an historical version "Valletta during World War 2", which needs to be booked there (also a private tour) .
And if you want to discover Valletta from the sea, there is another great activity: The "2 harbours tour" on board a "Luzzu", a traditional Maltese boat.
Simply click the button below to book it:
Looking for more information about what to do in Valletta? Check out our article and suggested itineraries to visit the city in 1, 2 or 3 days: The 10 best places to visit in Valletta.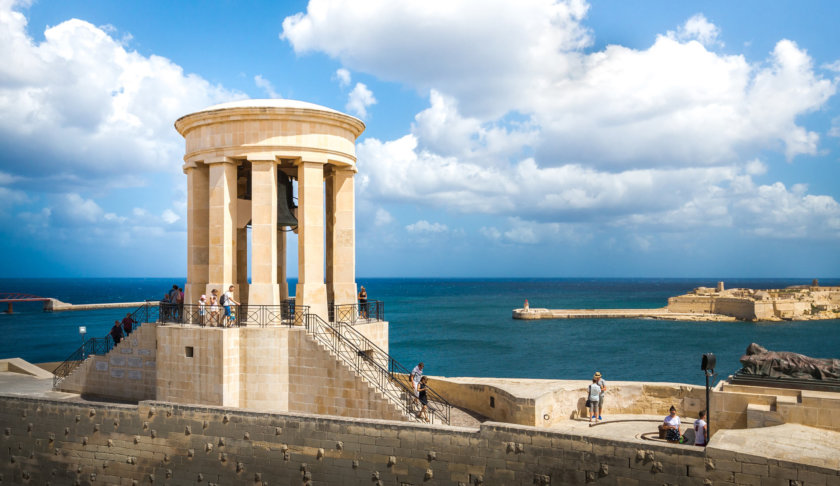 From Valletta , you can easily reach the Three Cities . Go to Upper Barrakka Garden and take the panoramic elevator (Barrakka Lift) to go downstairs. Then, cross the street and continue to the left to reach the boat departure point.
Tickets are sold inside the boat. Round trip tickets are 2.80€ per person and it's a 10min trip.
It will drop you off in the city of Birgu , the biggest of the 3 cities (the 2 others are Senglea and Cospicua ). They all have their unique features but they do have one thing in common; the views over Valletta . The best way to explore the 3 cities is just to wander around on foot!
Birgu points of interest include Fort St. Angelo , the Inquisitor's Palace and the Malta Maritime Museum
In Senglea , go to the Safe Haven Gardens at the edge of the city; it has one of the best view over Valletta.
To visit the 3 Cities, you can also opt for a guided visit. The best one also includes a part about Maltese wine history and free wine tasting!
Keep your 3 Cities boat ticket!
The Barrakka Lift is always free when going down. However, you usually have to pay a small fee when going up, except in one case: when you come from the 3 Cities. So just show your boat ticket at the ticket office to get a free ride.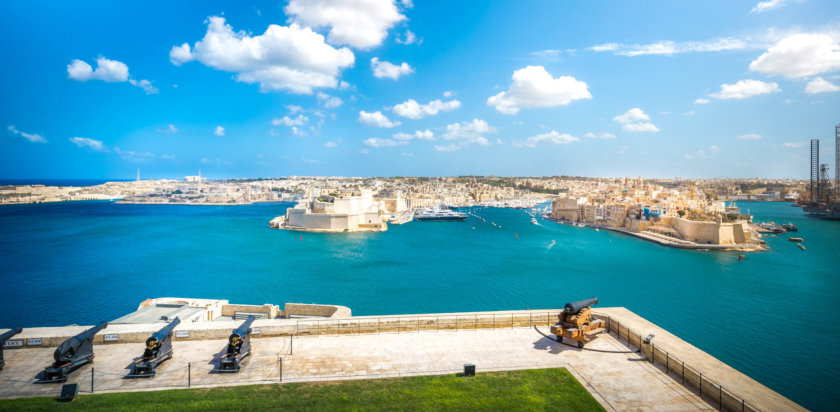 Mdina is the former capital of Malta . During the Middle-Ages (before the Order of Malta), the government and other administrations were located there.
It was called "Citta Notabile", the noble city . When the Order arrived, knights decided that they needed to be close to their ships and Valletta became the new capital .
Also called "the Silent City", Mdina is a fortified city loved by tourists for its charm and quiet streets. The city is home to many historical monuments:
St. Paul's Cathedral (the oldest cathedral in Malta) and its museum
the 18th century Vilhena Palace
other palaces on Villegaignon Street, such as the Palazzo Falson .
After exploring the city, you can go down to see the old moat which have been turned into a garden. From there you'll be able to see the impressive ramparts from the bottom.
Voyage Tips Advice We went to Mdina early in the morning and it was a good idea! Starting from 10am, buses loaded with tourist started to flow in the city. Try to come before 9:30am if you want to avoid all the tourists.
To learn everything about Mdina history, a guided visit is your best option!
Guided visit: Mdina on foot: Meeting point is at Mdina main gate
Private guided visit: Mdina on foot: Same as above, but just for your group! The date and time of this private tour are flexible according to your preferences.
Guided visit by night, "all included": in addition to the visit to Mdina, this guided visit by night also includes "The Malta Experience", a 5D show retracing the history of Malta in Valletta and a visit to the city of Mosta. Transportation from your hotel is also incluided.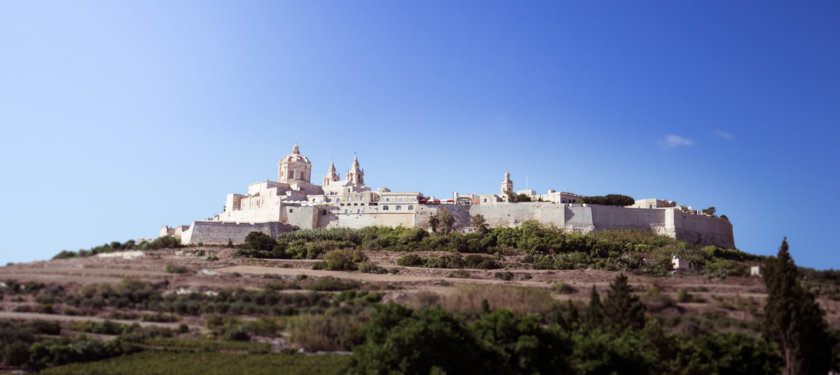 Rabat is another place to visit during your holidays in Malta. It's located right next to Mdina: once you exit the fortified city you are already in Rabat!
The best things to see in Rabat:
St. Paul's Church and Grotto, where Paul the Apostle sought refuge after their boat sank on the island
St. Paul's Catacombs, the city's necropolis for 500 years
Sy. Agatha's Catacombs, where Saint Agatha hid during her exile from Sicily
Domvs Romana , a Roman-era house turned into a museum.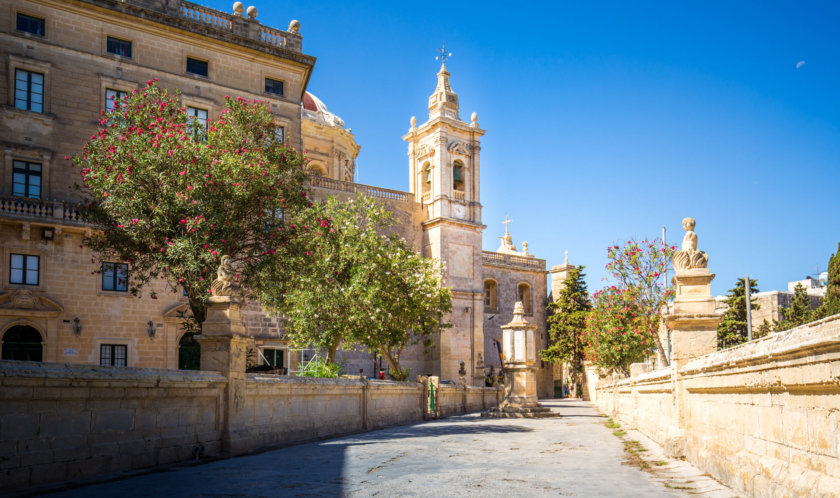 Sliema and St Julian's are the main touristic cities in Malta.
You'll find there plenty of hotels, restaurants, clubs, casinos and shopping malls . They are perfect destinations if you like busy cities and to party. If you enjoy quiet places however, that might not be the best places for you to go.
In Sliema, you can enjoy a good meal in the numerous seafront restaurants offering unique views over Valletta .
There is also a nice promenade going from St Julian's to Sliema and even Valletta along the sea . It's probably the most crowded area of the island, especially during summer nights.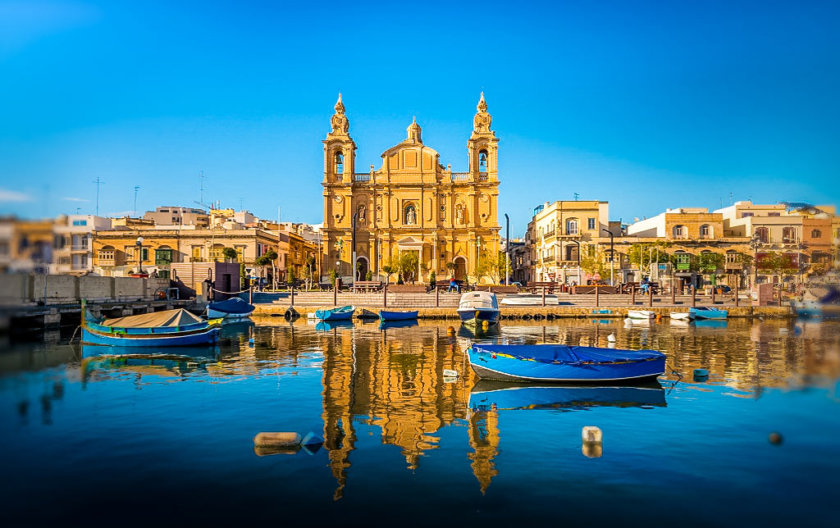 Gozo is the second largest island in Malta. It's more rural and quiet with wonderful landscapes and nice beaches and coves. There are really many things to do in Gozo.
To get there, take the Gozo Channel Line ferry, from Cirkewwa on Malta island . The trip lasts about 20min and you can board with a vehicle. Boarding is fast and well organized .
In the ferry, you can find a cafetaria and a convenience store selling food, magazines and souvenirs.
Ticket Fare: we paid 25€ for 3 people and one vehicle.
Useful tip: you only have to pay on your way back.
From June 1, 2021, you can also take the fast ferry from Valletta to Gozo.
The ferry departs from Valletta Grand Harbor and will take you to Gozo in 45 minutes.
This boat only takes passengers and no cars. You will disembark at the same place as the other ferry, at Gozo Mgarr harbor.
For prices and schedules, you can find all the information on the official website.
Once you arrive in Gozo, these are the best places to visit:
Victoria, also called Rabat by the locals, is the main city in Gozo . It's a great place for shopping and food, but the main attraction is for sure the Cittadella , the fortified part of the city. Located on a hill, it's home to the Cathedral, the old prison, archaeological sites and of course, amazing views over Gozo from the ramparts.
Djewra region in the North-West, famous for the Azur Window (unfortunately it collapsed in 2017), Fungus Rock, the Inland Sea and the Deep Blue Hole
Marsalforn is a popular beach town during summertime, the main attraction being the 3km long salt pans on the edge of the city.
Ta'Pinu shrine is a dazzling church. Built on a small hill, you can see it from far away.
Ta'Cenc cliffs, 130m high, offer a lovely scenic view. If you have a drone, this is the place to use it!
Ggantija temples , among the most impressive and best preserved temples on the island
Ramla Bay beach , the biggest sand beach in Gozo. A perfect beach for families with plenty of space for kids to play.
If you want to visit Gozo as a day trip or with a guided visit , you will have the choice between the following tours: (you can click on the links for more info and to book the one that suits you the best!)
Here is the list of guided visits of Gozo from Malta:
Guided visit of Gozo by bus
Guided visit of Gozo by quad
Guided visit of Gozo by Jeep
Private Guided visit of Gozo by Jeep (your group only)
Guided visit of Gozo by Tuktuk
And last solution, you can take the Hop-on Hop-off tourist bus to visit Gozo.
You can find more details about all the best places to visit in Gozo in my article: The 10 best things to do in Gozo.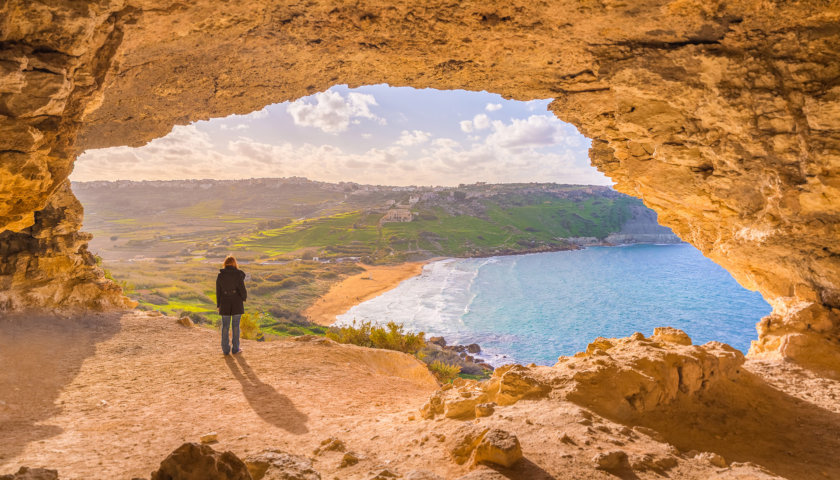 Comino is a tiny island located between Malta and Gozo island. Tiny in terms of size, but not in terms of reputation! That's where the Blue Lagoon is, a stunning lagoon with turquoise water.
Every day, shuttle boats come and go from Malta/Gozo to Comino to bring tourists to swim in the lagoon.
Fore sure, unless you go off season, don't go there if you're looking for a peaceful and quiet beach!
As a lot of tourists are visiting Comino each day, I strongly recommend you to buy your boat tickets in advance.
There are several ways to go to Comino, simply click on the orange links to book the one that suits you the best.
1) Boat trip to the Blue Lagoon: the classic day trip to the Blue Lagoon, they can organize the transportation from most cities of Malta of you after booking for an extra fee.
2) Catamaran boat trip to the Blue Lagoon: same as above, but on a huge Catamaran! A great choice for a nice day at sea. Same as above, transport can be organized after booking.
3) Sailboat trip to the Blue Lagoon and other bays: want to discover more than just the Blue Lagoon? Choose this one! Snacks, wine and lunch + Free transportation from Malta included.
4) Private VIP boat trip to Comino and Gozo (3h30): Simply the best private boat tour to Comino and the Blue Lagoon. Josef, your skipper, will make sure you will have an amazing moment at sea.
During your boat trip, you will stop at the Blue Lagoon and Crystal Lagoon for a swim (snorkeling equipment included!) and visit Comino sea caves .
In addition to the half day boat trip, Josef also offers a full day boat tour (7h).
And you know the best?
It's actually not much more expensive than the 3h30 boat trip , so if you have time to spend a full day at sea, you should opt for this one!
As Josef is doing only 1 boat trip per day, you should really book your full day private boat trip to Comino in advance by clicking on the button below:
5) Private boat trip to the Blue Lagoon from Valletta: You can also do a private boat trip to Comino Blue Lagoon from Valletta! It's a great was to discover the capital and Malta's coast line from the sea.
6) Private sailboat trip to Comino Blue Lagoon: Same as above, but on a sailboat with skipper! As it's also a privat tour, you will decide of the day's program. Enjoy!😎
And if you don't want to do a boat trip, you can also take the boat shuttle from Marfa or Cirkewwa (in the North of Malta) to Comino.
7) Josef's private boat trip to the Blue Lagoon can also start from Gozo.
You will have the choice between 2 boat trips (simply click on the links to book them)
A 3h30 private boat trip to Comino Blue Lagoon and Gozo
A full day pivate boat trip to Comino Blue Lagoon and Gozo (my reccomandation!)
8) Take the boat from Mgarr harbour.
9) Take the speed boat from Hondoq Ir Rummien (high season only). You will discover the magnificent Hondoq bay and its small beach. From there you can also enjoy amazing nautical activities! Book your ticket now here .
From Hondoq, in addition to the direct Comino transfer, you can also opt for a "Comino shuttle + Santa Maria caves" visit. It's the perfect way to discover these beautiful sea caves and the coast of Comino!  
Besides the lagoon, you should also walk around the island, enjoy the beautiful landscape and the quieter areas of Comino. A nice thing to do is to go on top of Saint Mary's Tower for a unique scenic view.
A quick tip: you can only go up the tower if the flag is raised. Entrance fee is donation based.
There is another beach on Comino island: Santa Maria Bay, with a hotel, restaurants and public bathroom. It's a lot less crowded than the Blue Lagoon .
All the ways to go Comino I have just mentioned are detailed in my other article: How to visit Comino and the Blue Lagoon?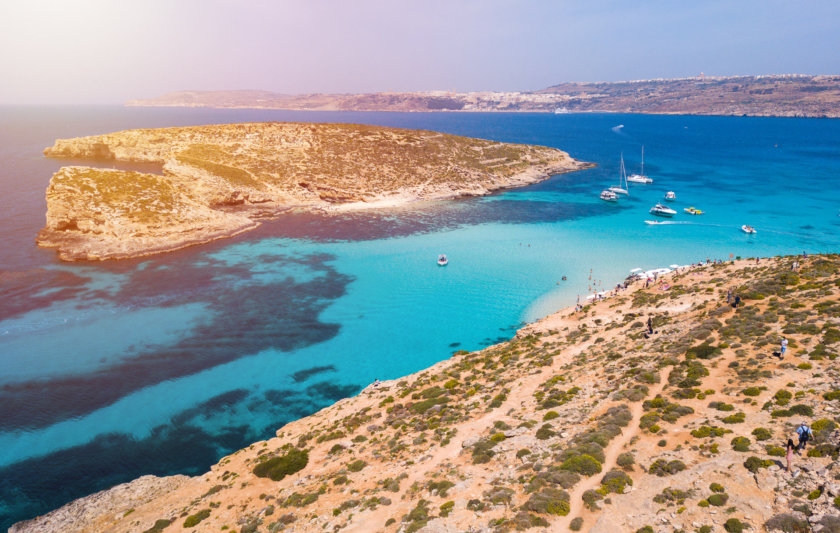 Quad bike is for sure a must-do activity during your trip to Malta !
You may not know it, but quad bike tours in fact take place on Gozo island .
There is no previous quad biking experience needed, your instructor/guide will teach you the basics and will adapt to your driving pace.
Quad bike tour from Malta
During your quad bike guided visit of Gozo, you will discover some of the best places to visit of the island such as Ramla bay, Dwejra (where the famous Azure Window used to stand), the Inland Sea, the Blue Hole or Marsalforn Salt Pans.
And you know the best? This day trip also includes the return from Gozo with a private boat! You will pass by the Blue Lagoon and Comino caves.
Your 1 day quad bike guided visit of Gozo from Malta needs to be booked here:
If you don't have a lot of time, this tour also exists as an half day trip : book it there.
Voyage Tips - Advice If you have the time, you should really opt for the full day tour or the VIP full day tour . It's such an amazing experience that you will regret it if you only book for half a day!
You will find more info about the quad bike tours in Malta in my detailed article: Quad bikes in Malta/Gozo: the definitive guide.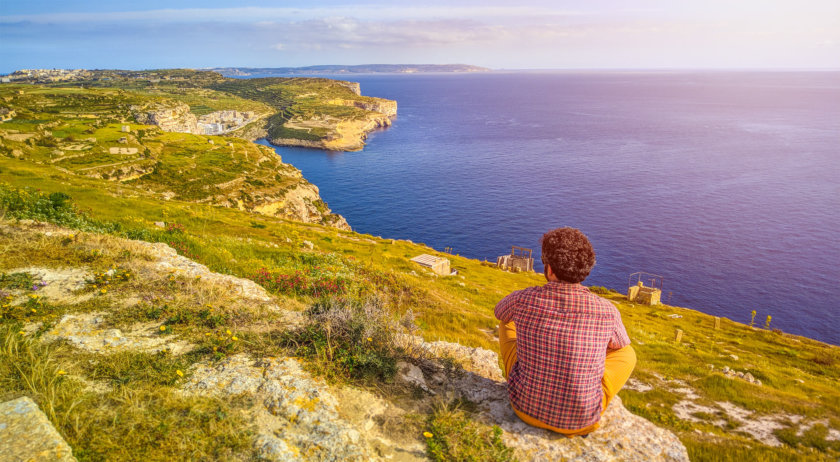 Scuba divers will love Malta as it's one of the best diving spot in the Mediterranean region.
Scuba diving in Malta is a unique experience, you will go on an underwater adventure and discover marine wildlife, wrecks and caves! On the plus side: water is warm and it's always sunny (Malta has the most days of sunshine in Europe).
Prices are pretty affordable, the sites are beautiful and there are options for both beginners and experienced divers.
The best dive sites Malta:
Blue Grotto and its diverse wildlife
In Valletta , under Fort Saint Elmo, to see the wreck of the HMS Maori, a destroyer which sank in 1942
The wreck of the Um El Faroud oil tanker
The wreck of MV Rozi in Cirkewwa
The blue hole in Gozo
Santa Maria Caves in Comino
To try this amazing activity and do your try dive (first dive) in Malta , I have selected for you the best diving center of the island:
All the diving instructors are very experienced (they have dived all around the world!)
The diving equipment is new
It's a small diving center , not a "tourist factory", and honestly, it changes everything! They only offer small groups diving, so you will be a maximum of 4 divers per instructor.
And you know the best? The price is very good! You can do your try dive in Malta for 69 euros per person only.
And at this price, you will have a real first dive (unlike with some other diving centers): you will spend 1 hour underwater and will be able to dive to a maximum depth of 12 meters (if you feel like it of course!)
Of course, as it's a small diving center (friendly atmosphere guaranteed!), you will need to book your first dive as soon as possible: the places are very limited!
In order to book your dive in Malta at the best diving center and at the best price, you just need to call me at +356 7920 1451 (phone or WhatsApp).
The other best diving center in Malta is located on Gozo island. You can do your first dive there too, they are very friendly!
To book it, you just have to click the button below:
And if you're motivated to learn diving, you can opt for a 4 days PADI Open Water course. You can book it by clicking here .
If you already have some diving experience and want to discover Gozo's best diving sites, the 2 following options are the perfect choices you: "day – 2 dives" (click here) and "2 days – 4 dives" (click there) .
During your dives, you will discover amazing sites such as the famous "Blue Hole" or Mv Karwela ferry shipwreck with a professional instructor.
And if you want more info about diving in Malta, you can read my detailed article: Diving in Malta – The Definitive Guide .
If you're looking for a VIP experience , you should opt for the VIP try dive, with a private instructor!
It's similar to the adventure try dive (1 hour of diving / max depth of 12 meters – same diving center), but the instructor will only take care of you and your group (up to 4 people).
The VIP try dive is definitely a great choice if you want to be only with your family and friends , or want to offer a dive in Malta to your partner!
You should book your VIP diving experience in Malta now by calling me at +356 7920 1451 (Tel or WhatsApp).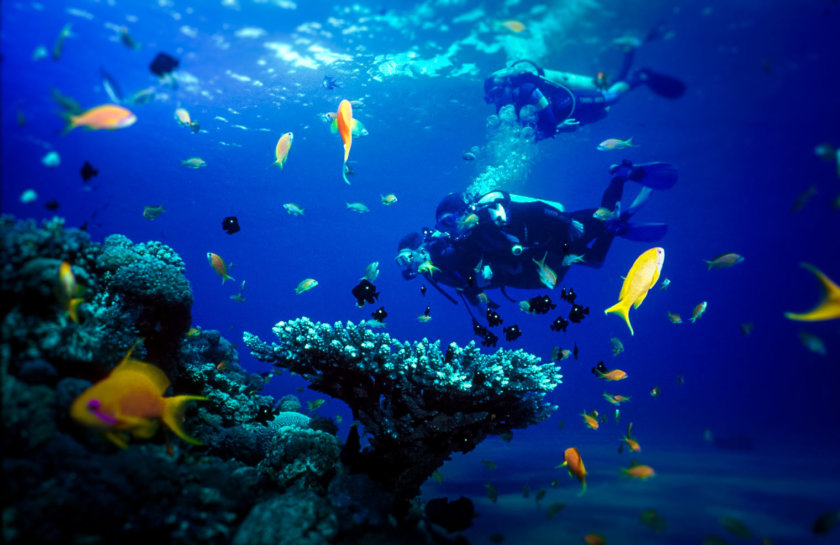 The best thing to do in Malta on a Sunday is, without a doubt, going to the fish market in Marsaxlokk .
Marsaxlokk is an authentic fishing port , with colored fishing boats called luzzu. Every Sunday takes place a traditional fish market. Don't be fooled by the name though, you will find more things than just fish at that market, like souvenirs for example.
This market is huge and usually crowded , probably because souvenirs are cheaper there than in Valletta.
You'll find many bars and restaurants along the port, perfect for lunch break. Most of them serve fish but you can also find pizzas and sandwiches. As always in Malta, the price is very decent.
Voyage Tips Advice If you're coming to Marsaxlokk on market day by car , don't get too close to the port: streets are very narrow and it's virtually impossible to find parking. It's better to park further away and walk a bit.
If you don't have a car, y ou can also go on an organized day trip to Marsaxlokk . It includes transportation from your hotel, a guide and a visit to the Blue Grotto (If you want to go inside, you will need to purchase an additionnal boat trip to enter the cave)
You need to book this tour here: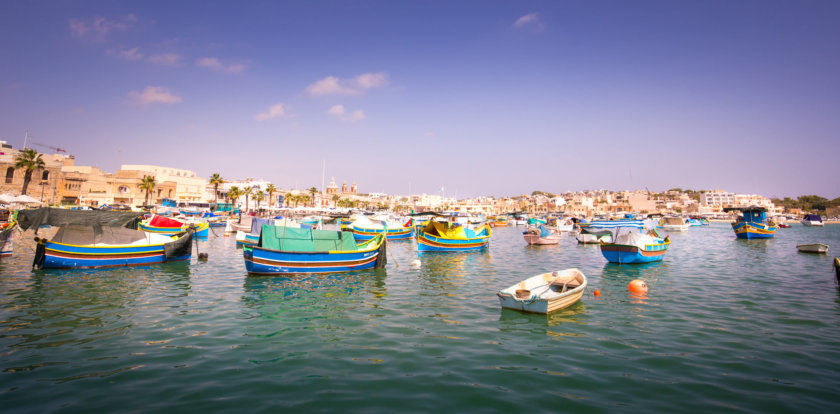 Close to Marsaxlokk , St Peter's Pool is another must-see attraction in Malta.
Dug by erosion, this natural pool is a great swimming spot.
Kids in particular love this beach, they challenge themselves to jump from the small cliff rather than actually swim. In fact, the only ways to get in the water is by jumping or using ladders.
Please also note that there is very limited shaded areas , so it might not be a good place to go with young children.
If you keep walking past St Peter's Pool to the right , you'll get to a flatter area with more natural pools carved into the rocks. Another great spot to take a dip.
St Peter's Pool is 10min driving away from Marsaxlokk . It's easy to find and there are 2 free parking lots .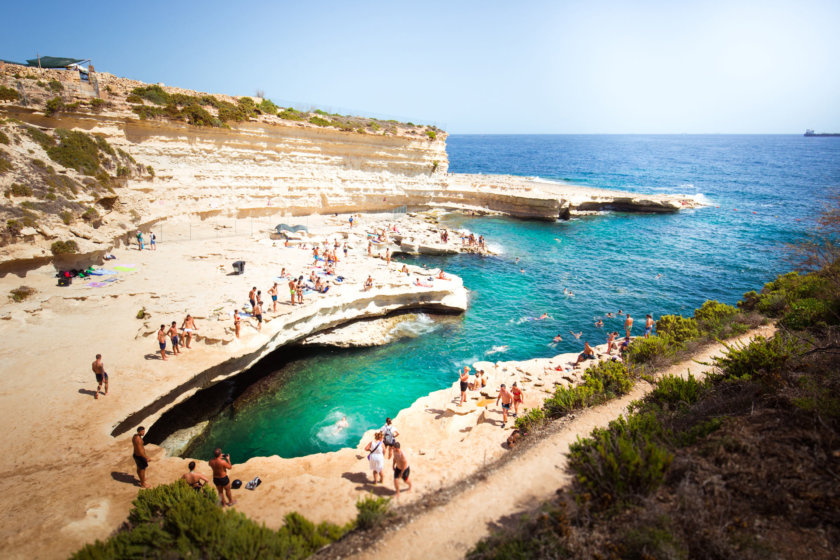 7 days / 6 nights
Optimized itinerary
Created by Voyage Tips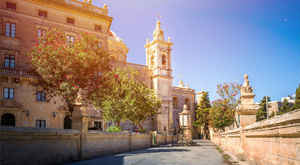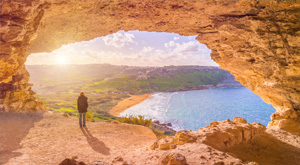 Mosta is famous for its monumental church , whose design was inspired by the Pantheon of Rome .
It was built in 1833 thanks to funds raised by the residents, and is one of the most beautiful church in Malta.
It's said that the dome is one of the biggest in Europe, whether it's the 3rd or the 4th biggest dome is still a matter of debate. It's so big that you can see it from many places on the island.
The church is also famous for what happened there in 1942: a German bomb was dropped over it, pierced the dome and fell in the church during the mass, without detonating. Some even says it was a miracle!
As i told you in the paragraph about Mdina, the visit to the monumental church of Mosta is included in this night tour of Malta.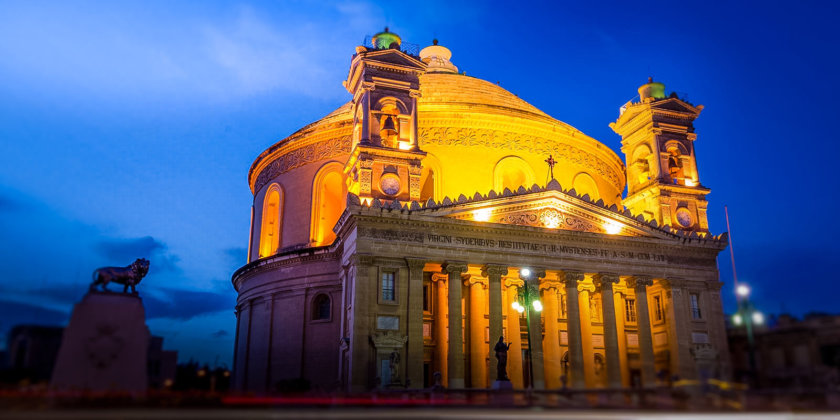 Blue Grotto is located 2km away from Zurrieq town.
It got its name and reputation from the intense blue color of the water in the cave.
You can see it from above at a sightseeing location just outside the city. You can also go to the small Wied Iz Zurrieq port, 2min further away by car, and take a 30 min boat tour .
Remember to check the weather conditions beforehand , there won't be any tour if the sea is too stormy.
Wied Iz Zurrieq also has bars and restaurants, as well as a spot to go swimming.
Voyage Tips Advice To get the best light, you should go to Blue Grotto in the morning: that's when the sun shines into it.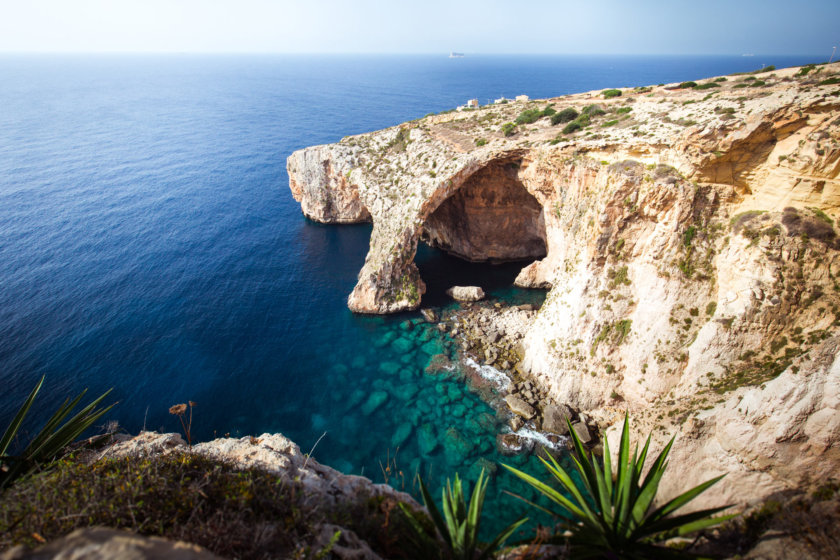 North off Blue Grotto , the Dingli cliffs are worth stopping by.
Located 250m above sea level , Dingli is the highest point in Malta. It's a nice place to walk around (be careful not to get to close to the cliff) and enjoy the views. Sunsets there are a photographer's dream !
Voyage Tips - Advice If you don't have a lot of time and want to discover the best of Malta in a day , you should opt for a private tour around the island!
There are 2 kinds of tours , and you can personnalize them in order to organize the excursion that suits you!
First, there is the Malta private guided tour. You can book it here:
The 2nd possibility is to do a private day trip around Malta with a driver , but without a guide (thus more affordable):
In both cases, the team in charge of the organization will help you to organize an unforgettable day!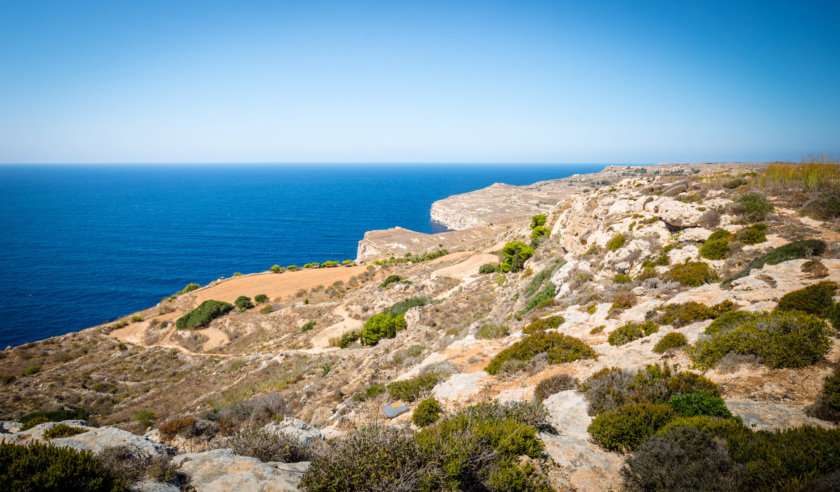 The Red Tower , or Saint Agatha's Tower is located in Marfa , 5min driving from Mellieha .
Built in 1649 among other towers between Valletta and Gozo , it was used to watch the coasts and protect merchants from pirates' attacks. It could host up to fifty soldiers and had 5 cannons. It's named after the color of its walls.
You can visit the Red Tower for 2€. It's small, but the tour is worth it thanks to the amazing view from the top of the tower . From there, you can see the White Tower , Saint Mary's Tower (on Comino island) and Lippija Tower.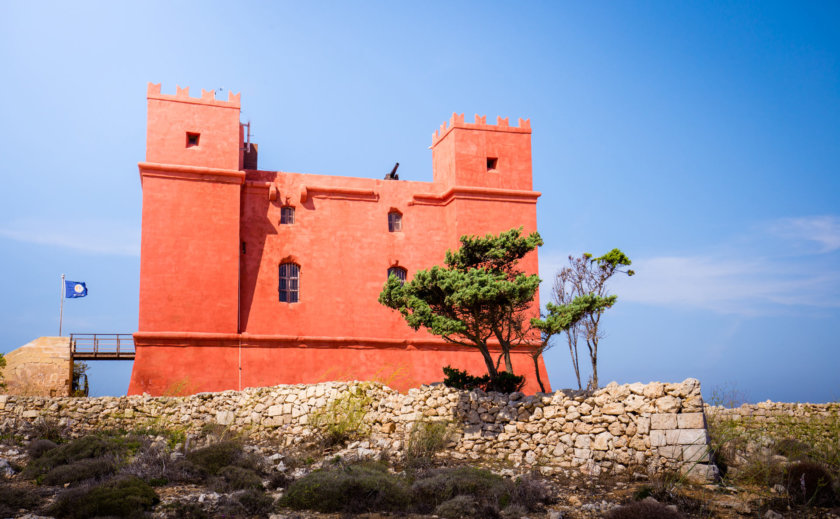 Several megalithic temples can be found in Malta and Gozo, some of them even being UNESCO World Heritage Sites. They were all built between the 4th and 3th century BCE.
Here is a list of temples to visit:
Tarxien temples located in the city of Tarxien
Hagar Qim temples , next to the city of Qrendi, in South Malta
Mnajdra temples, only 500m away from Hagar Qim
Ggantija temples on Gozo island
If you plan to visit Malta's Megalithic Temples and want to learn more about their history, you can opt for the guided visit!
It includes transportation from your hotel as well as the visit of 3 sites: Ghar Dalam Cave and its museum, Hagar Qim and Mnajdra Temples.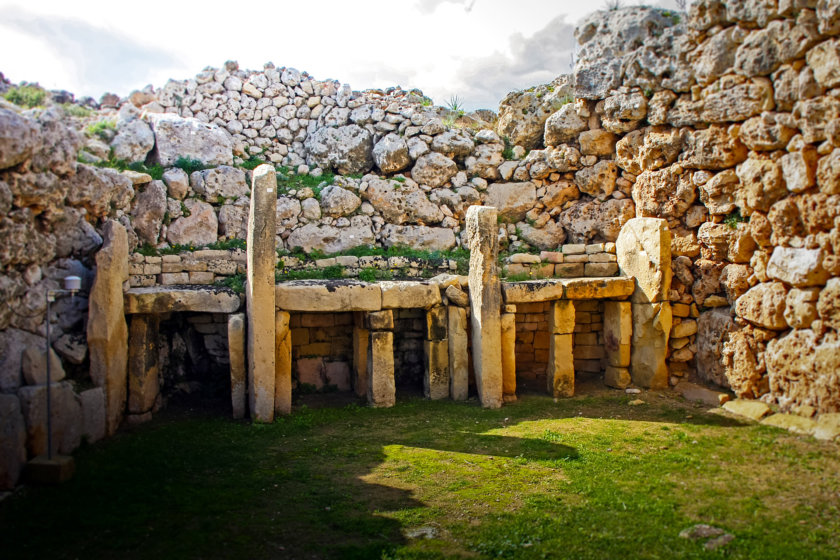 Here are the best activities to do in Malta
Quad bike: you can find all the details just below, #14 of this guide
Cross country Segway: the best Segway tours are on Gozo island
Horse riding
Hiking: I tell you more about it at the #21 of this guide
Climbing: There are 300+ spots spread over 12 breathtaking sites on Gozo island
No Malta holidays can be complete without a good beach day ! Malta, Gozo or Comino islands all features some nice beaches and coves:
Mellieha Bay: shallow water and wide stretch of sand, great for families
Pretty Bay: a real kids' paradise with its shallow water and playgrounds
Paradise Bay: close to the Gozo ferry, it's a nice beach but quite touristy
Golden Bay: a vast beach, very touristy, lots of water sports options there
Ghajn Tuffieha Bay: Go down the stairs to reach this very beautiful spot. Don't miss the surprising rock formations on the left side of the beach
Gejna Bay: a decent size sand beach, it's especially nice to walk along the sea there
Ramla Bay in Gozo, a vast beach with ocher sand, the ultimate family beach
San Blas Bay in Gozo, a lovely sandy cove, though only reachable on foot. Going back will be your little workout of the day!
Blue Lagoon and Santa Maria Bay in Comino, more details about it below.
If you enjoy swimming, you can go on a snorkeling session in Gozo with Sam during your stay.
He will show you one of the best spots of the island , hidden from the usual tourist spots!
He offers 2 snorkeling tours. You will need to book it by clicking here.
If it's not available, you can opt for one of these 2 snorkelling tours that are also great:
Snorkelling trip around Gozo of 2h30
Snorkelling trip to the Blue Lagoon and Crystal Lagoon in Comino – Departure from North Malta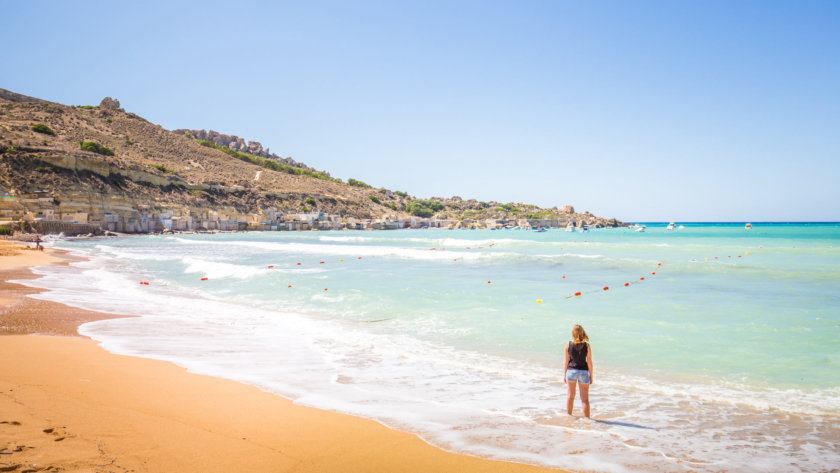 Malta is the perfect place to enjoy water sports and activities at reasonable prices.
To book, click on the orange links:
Water Skiing
Wakeboarding
Parasailing
Windsurfing course
Voyage Tips - Advice In my opinion, the best is to enjoy all these activities in Gozo. It's where the scenery is the most beautiful!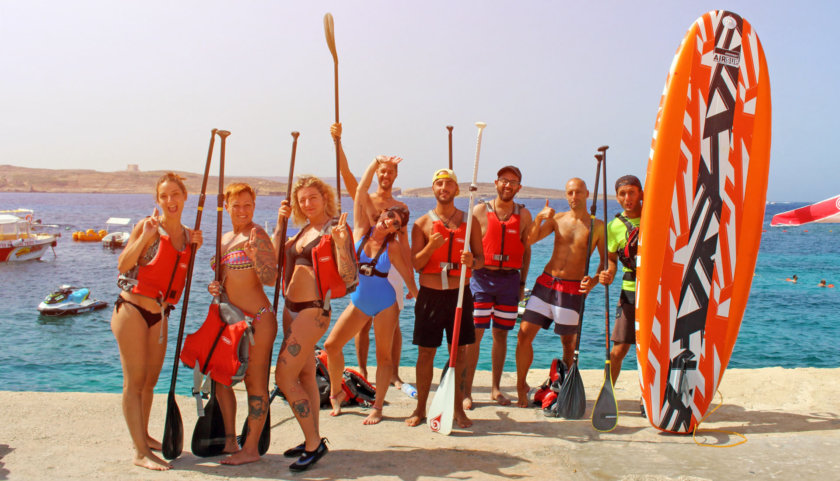 A boat rental in Malta is a great way to discover the Maltese coast from another point of view!
The best is to rent it in Gozo (where the coast is the most beautifl!). You can then easily go explore around Gozo and Comino islands.
In Malta, the great thing is that you can rent a boat up to 90HP without boat license.
For those who have a boat licence, there are also boats with over 90HP.
To hire a boat in Gozo, you just need to call me at +356 7920 1451 (phone or WhatsApp).
To discover best secret spots of Malta , you should go hiking!
In the North of Malta , I recommend you the walk that starts from Selmun Palace (towards Mellieha) and goes down to several coves before going along the seafront to Mistra Bay.
In the south of Malta , you can also start from Delimara / St Peter's Pool and walk along the coast to St Thomas Bay. The views of the cliffs are magnificent.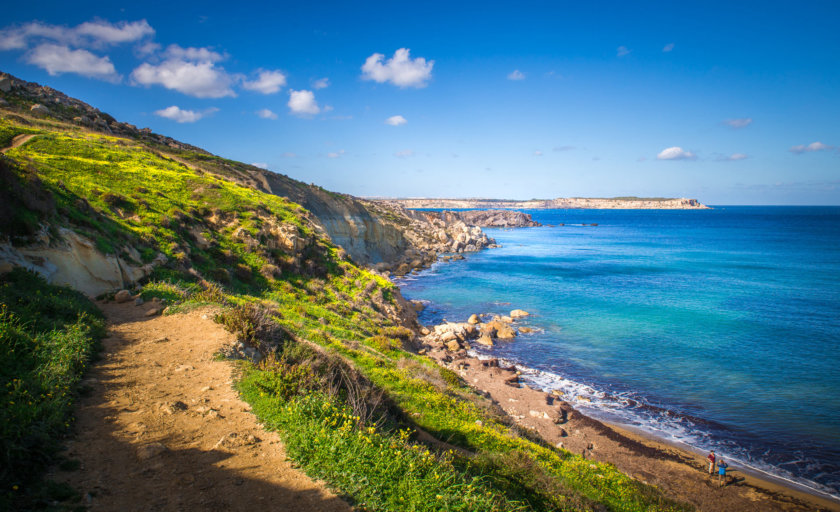 You may no know it, but Malta was the filming location for several key events of the Game of Thrones TV show!
So if you like this TV show, you should definitely book the Game of Thrones filming locations guided tour.
Your guides for the day will be Malcolm and his team: they all have been participating to the filming and will be able to tell you many anecdotes about your favorite show!
You can book it right here:
23. The best of Malta's Nightlife
You're going on a trip to Malta and you like to party?
Between the famous "Boat Parties" (I'll tell you more about them below) and the great bars and clubs, you will for sure find great places to party in Malta.
As I want you to make the most of the Maltese nightlife, here is the list of the best bars and nightclubs on the island.
You want to have a drink? You should head there!
The Thirsty Barber: to drink excellent cocktails to the sound of live music and in a great 1920s decor
The Dubliner Irish Pub: for a relaxed atmosphere and beer lovers
Hugo's Terrace: you will find large bay windows with sea view and a good atmosphere in this bar located in Paceville. It also features a nice rooftop!
The most famous nightclubs of Malta are all located in Paceville, one of St Julian's district.
The Havana Club, one of the biggest Nightclubs in Malta. Free entrance!
The Footloose, located close to the Havana
The Bar Native a very popular place, you should go there if you enjoy latino music.
Another place I would recommend you is the Café del Mar. This outdoor club is located in Qawra, by the sea, close to Malta Aquarium.
During the day, you can rent a sunbed and enjoy the swimming pool, café and restaurant . In the evening, their pool parties are amazing!
Voyage Tips - Advice To discover the best of Malta's nightlife with people from around the world who love to party, you should really do a Pub Crawl!
The best one is organized by Lucca, and you will see, you will have a crazy night!
You need to book it right here: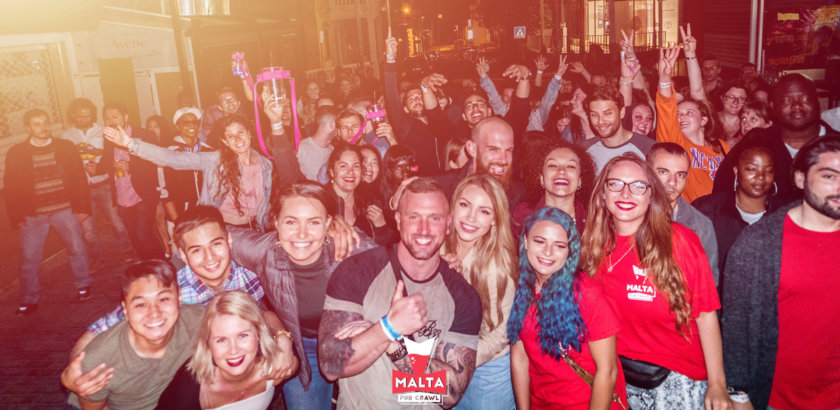 In Malta, you will have the opportunity to party on a boat at a "Boat Party"
The concept is simple:
You leave the port of Sliema at 7pm towards the north of the island for the sunset, then enjoy an open bar evening (whisky, vodka, rum, tequila, gin, beer and soft drinks) with 200 other party lovers from all over the world!
You need to book this epic party here:
The 3 best things to do in Malta with children
Are you visiting Malta with children and they're getting tired of museums and city strolls? Here are 3 kids-friendly alternative activities:
Popeye Village is located in the North-Western part of Malta, close to Mellieha .
This village was entirely built to serve as a set for the movie "Popeye" , shot in 1980 with Robin Williams as the lead actor.
To built this gigantic set, trees were imported from Canada to build the houses, a road to the bay was created, along with a breakwater to protect the set. Once the shooting was over, they decided to keep everything intact.
Nowadays, it's an amusement park. Kids will be able to discover characters from the movie and even act in a custom made one! The park also features boat rides, stores, trampolines and restaurants.
For more information about Popeye Village, you can visit the Official website .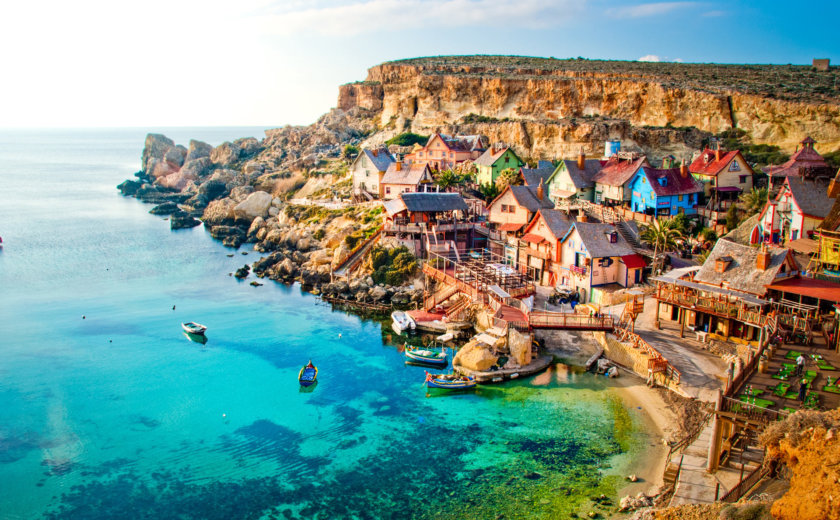 While you're on the island, why not show your children what's around them by going to the Malta National Aquarium ?
Built in 2013, it's located right next to Saint Paul's Bay , in the city of Qawra .
The visit is great and very lively. You will discover all kind of sea animals from the Mediterranean and Malta region , as well as fish from the Pacific and Indian Oceans . The best part is probably the underwater tunnel with sharks and rays swimming above you. There is also an area with reptiles and amphibians.
More details are available on the Aquarium official website .

It's a very unknown fact, but one of the first Playmobil manufacturing factory was actually in Malta , and it's still running today.
The Playmobil Fun Park features a vast outdoor playground with Playmobil statutes , and an indoor area with all the Playmobil you can imagine to play with . Thousands of these tiny figurines are available for your kids.
You can also visit the factory and see the manufacturing process, but check the visiting hours beforehand because it's fairly limited. The place is open to all children aged 5 years old and up.
There is also, of course, a Playmobile shop. If you're a collector, the "Maltese Knight" Playmobil is only sold in this store!
For more information about tickets and how to get there, click here .
Where to stay in Malta: My best tips + Itineraries
When going to Malta, it's essential to carefully choose your accommodation to avoid driving around too much.
I have made for you this simple guide of the best hotels in my favorite cities. You will see, it will be easy to find the best places to stay during your trip to Malta!
The list is specifically arranged so you can easily draft a nice itinerary from it . If you want detailed itineraries depending on the duration of your stay, you should have a look at my articles:
Itinerary: 2-3 Days in Malta
Itinerary: 4-5 Days in Malta
Itinerary: 1 Week in Malta
Itinerary: 10 Days in Malta
It's always a good idea to start your trip by visiting Valletta, because the city is close to the airport. 1 or 2 days are enough to visit the city. That way you can also save money on you car rental by renting a car only after you've been in Valletta.
Private Room : Located 300 metres away from Fort St Elmo and 700 meters from the Upper Barrakka gardens. Comfortable double room from 75€, breakfast included. Strong points: the excellent location, the hospitality and kindness of the host, the calm.
Grand Harbour Hôtel : Hotel with traditional architecture, located in the heart of downtown Valletta, only 100 meters away from the Upper Barraka Gardens. Standard double room from 90€ per night or view sea + Three Cities view for 110€, breakfast included. Strong points: ideal location, magnificent view, roof terrace.
Tano's Boutique guesthouse : Hotel located in the center of Valletta, very close to all the best places to visit. Spacious and bright double room from 115€ per night. Strong points: the central location, the calm, the terrace on the roof for breakfast. The best value for money in town!
Grand Hôtel Excelsior : 5* Hotel located on the waterfront, the view is stunning! Very nice rooms starting at 170€ per night. Strong points: The swimming pool, jacuzzi, free parking, the amazing breakfast and many other things that will make your stay in Valletta truly exceptional. My favourite place to stay in Valletta!
Hôtel Phoenicia Malta : Luxury hotel located on City Gate square. Spacious, bright and tastefully decorated double room from 349€, breakfast at 17€. Strong points: the infinity pool with view on the port, the huge garden, the place and the free private parking. It's simply the best hotel in Valletta, if you can afford it.
The city of Mellieha , located on top of a hill, is a great place to stay at when you're visiting the Northern part of the island (Mdina, Rabat, Gneja beaches, Ghajn Tuffieha and Golden Bay, the Red Tower, Popeye Village, Comino etc.). It's best to stay there for 2-3 nights to explore the region.
That's also where the Ferry to Gozo island leave from , and it's the next stage of our itinerary!
Pergola Hotel & Spa : located in Mellieha with a view over the bay, the village, Gozo and Comino. Studio apartment with kitchen amenities starting from 80€/night, breakfast for an additional 8€. Best features: kitchen amenities, view, excellent service, 3 swimming pools.
Maritim Antonine Hotel & spa : located in Mellieha, 1km away from a vast sand beach. Very spacious and elegent double room starting from 140€/night, breakfast included. Best features: rooftop swimming pool with a scenic view over the bay, heated pool and hot tubs, good buffet with many options, next to bus stops going to Valletta or to the beach. It's the best value for money in Mellieha.
Radisson Blu Resort & Spa, Malta Golden Sands : located in Golden Bay and 2min walking distance to a lovely beach. Big double room with balcony (sea view or countryside view) starting from 150€/night, breakfast for an additional 20€. Best feature: direct access to the beach, view, delicious breakfast, during summertime you can get complimentary sun bed and umbrella on the beach.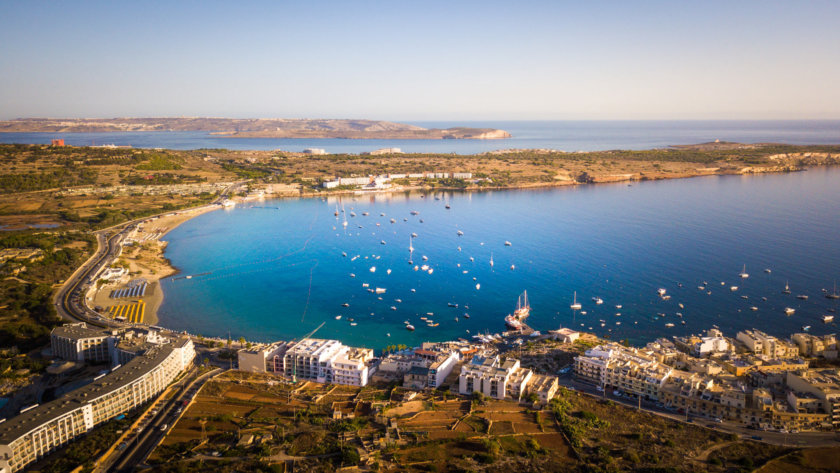 Gozo island is rather small: getting a bed and breakfast in Victoria, Qala or Nadur is a good idea (especially if you don't have a car). Avoid Xlendi and Marsalform: these half modern beach towns aren't really nice. Gozo island is full of stunning spots, so I recommend you to stay for 2 or 3 nights .
Bambina guesthouse : Guesthouse located in Xaghra, 10min walking from the beach. Modern with a zen vibe double room starting from 75€/night. Best features: amazing house with a swimming pool and a great view over Gozo, friendly staff, direct access to the beach, very good value. A great choice in Gozo for its excellent value for money.
Casa Gemelli Boutique Guesthouse : Charming hotel located in Victoria, the capital of Gozo. Fully renovated double room starting from 90€/night, breakfast included. Decoration is a mix of modern and traditional. Best features: central location, close to all the bus stops, homemade breakfast, friendly and helpful staff.
The Duke Boutique Hostel : Located in the center of Victoria. Very spacious and comfortable double room starting from 100€/night, breakfast included. Best features: location, great bedding, rooftop terrace view, great breakfast with many options, great staff, some rooms have a hot tub on the balcony.
Kempiski Hôtel San Lawrenz : Luxury hotel located in San Lawrenz, close to Inland Sea ad Ta'Pinu Basilica. Spacious and modern double room with balcony starting from 130€/night. Breakfast for an additional 25€. Best features: amazing view, huge swimming pools, indoor pool, free parking lot, outstanding breakfast, nice spa. It's simply the best hotel in Gozo .
And if you prefer to stay in an apartment during trip to Gozo, you should book at The Holiday Hub Gozo.
Located in a typical Maltese building, this modern fully equipped penthouse features 3 bedrooms + 2 bathrooms and can comfortably host up to 6 people.
It's the perfect accommodation for a trip with your friends or your family!
It also features 2 large terraces (75m²), ideal to enjoy a breakfast outside or an aperitif.
Last but not least: you will also have access to the 150m² rooftop featuring a Jacuzzi (hot tub), plunge pool and BBQ.
A great way to relax after a good day of sightseeing!
Strong points: the calm, the perfect location to visit Gozo, the rooftop and its superb view + the really friendly owners.
Our favorite in Gozo, you should book it really in advance!
To book your stay at The Holiday Hub, simply click the button below: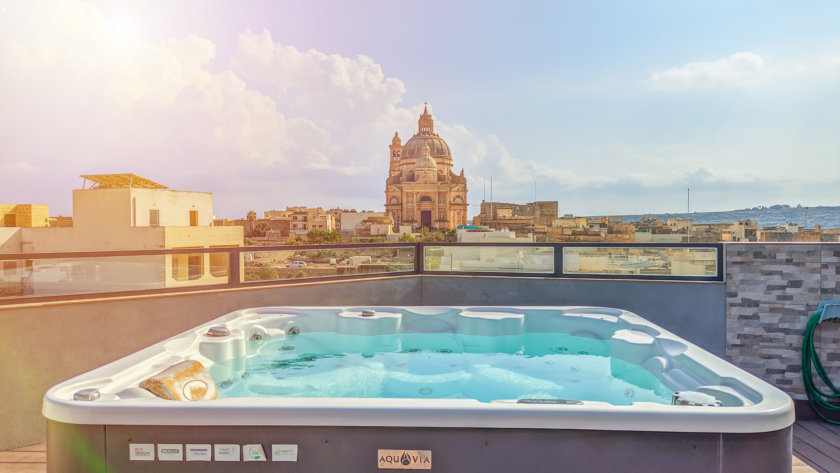 Zurrieq is a great place for accommodation for two reasons; the city is close to the airport, and it's a great starting point to go explore the South-West of Malta (Blue Grotto, Dingli cliffs, Marsaxlokk, St Peter's pool etc.)
An ideal location to stay for 1-2 nights before flying back home !
Luxury Room in the South Malta : Bed and Breakfast located in Zurrieq, 3km away from the airport. Big and modern double room starting from 60€/night. Best features: spacious room, very helpful owners, next to the airport et Blue Grotto.
Marsaxlokk is also a good place to end your trip before flying back:
Port View Guesthouse : Guesthouse located in Marsaxlokk, a lovely fishermen village with a popular Sunday market. Modern and comfortable double room starting from 70€/night, breakfast included. Best features: next to the sea, good breakfast and excellent service.
Harbour Lodge : Located right next to the fishing port. Quiet and comfortable double room starting from 85€/night, breakfast included. Best features: quiet location, free parking lot, free shuttle to the airport.
This tourist destination North of Valletta is perfect for you if you're looking for brand hotels, bars, casinos and clubs.
Here are the best hotels there:
Sliema Marina Hotel : ideally located on the waterfront, only a few meters away from the ferry to Valletta. Nicely decorated and spacious double room starting from 60€/night, breakfast for an additional 7€. Best features: great value, rooftop terrace, hot tub.
Palazzo Violetta : located in Sliema, within walking distance of the beach. Studio apartment with kitchen amenities, modern, spacious and comfortable, starting from 100€/night, breakfast for an additional 10€. Best features: swimming pool, good location, comfortable rooms. My favorite for its amazing value for money!
The Victoria Hotel : located in Sliema, 5min walking from the beachfront. Comfortable double room starting from 130€/night, breakfast included. Best features: rooftop swimming with sceniv view, very good breakfast, high quality restaurant for dinner.
Other activities to do in Malta
Are you up for more activities during your stay in Malta?
No problem: Here you will find the complete list, with many ideas that you will certainly enjoy. There is definitely something for you!
For more information about these activities and to book them, simply click on the following links:
It's your first trip to Malta and you want to focus on the best activities and excursions?
In that case, I have selected for you the 4 activities and excursions you can't miss during your trip to Malta.
So, here are my 4 favorites!
1) Going on a boat trip to Comino Blue Lagoon
Catamaran boat trip to the Blue Lagoon (transport from Malta can be organized after booking)
Sailboat "3 islands" day trip – Snacks, wine and lunch + Free transportation from Malta included
Private VIP boat trip to Comino and Gozo full day (the best!) – Also available for a half day (3h30).
Full day VIP private boat trip with skipper from Valletta – Full day
Full day VIP private sailboat trip with skipper from Valletta – The best way to make the most of your day at sea!
2) Visiting Gozo by Quad bike or Jeep
Full day Quad bike tour in Gozo, with departure from Malta (transport included). Return by boat via Comino and the Blue Lagoon! Definitely one of the best activities in Malta!
Renting quad bikes in  Gozo: To visit Gozo, you can also rent quad bikes! You can get the best quad bikes (brand new, 450cc) by clicking here and booking them directly on Quad Bikes Gozo website. The rental include helmets, free 2nd driver and a GPS map of Gozo's best places to visit.
Gozo: Jeep tour   – Pick up at your hotel in Malta included. A great way to discover Gozo if you don't want to drive!
3) Diving in Malta and Gozo
Try dive in Malta – at the best diving center. Just like for the quad bike rental , you just have to call or message me (WhatsApp) at +356 7920 1451 and I will take care of everything!
First Dive in Gozo , one of the most beautiful dive sites in Europe. And if you already have diving experience, you can opt for the following packages:  "1 day – 2 dives" (click here)  and  "2 days – 4 dives" (click there) .
4) Jet-ski-tour around Comino (Blue Lagoon)
Jet Ski Tour (From Gozo) – Follow your instructor on an epic 1h tour around Comino and discover the sea caves! – Call me at +356 7920 1451 (phone or whatsapp)  and I will book the activity for you!
In addition to the 4 amazing activities mentioned above, here is the complete list, with all other activities you can do in Malta:
Boat trips to the Blue Lagoon
Boat trip to Comino Blue Lagoon:   + transport from Malta can be organized after booking
Catamaran boat trip to the Blue Lagoon + transport from Malta can be organized after booking
Day trip to Comino Blue Lagoon + 3h to visit the island of Gozo
3h boat trip around Comino + 3h tour of Gozo by Jeep
Shuttle boat to Comino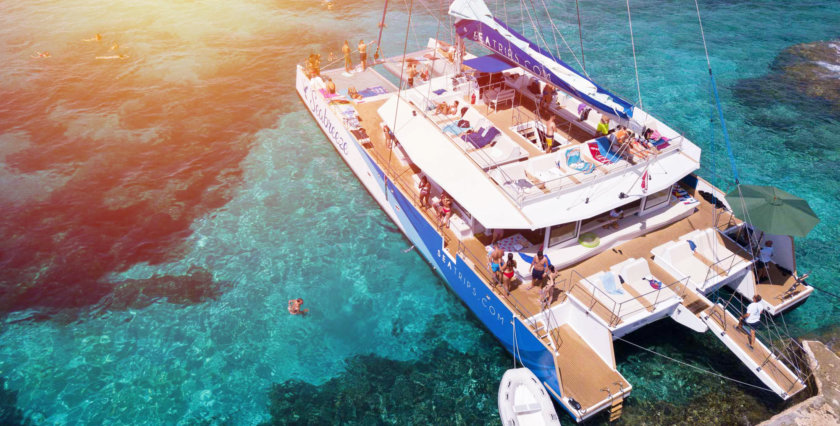 Visiting Gozo from Malta
Quad bike day trip to Gozo,  with departure from Malta (transport included). Return by boat via Comino and the Blue Lagoon! Definitely one of the best activities in Malta! –  A half day tour is also possible – click here.
Gozo: guided Bus Tour  – Pick up at your hotel in Malta
Gozo: Jeep tour   – Pick up at your hotel in Malta
Gozo: private Jeep tour   – Pick up at your hotel in Malta
Guided visits and excursions in Malta
Guided tour of Valletta (small group) / Valletta Private guided tour / Historical tour: Valletta at the time of the Second World War
Guided tour to the 3 Cities + wine tasting
Vintage Bus Tour to the 3 Cities
Guided tour of Mdina (small group) / Private guided tour of Mdina on foot
All-inclusive night tour:  This night tour includes a visit to Mdina, a 5D show in Valletta about the history of Malta and a visit to the town of Mosta. Transport to and from your hotel is also included.
Game of Thrones tour  – Malta is one of the filming location for the TV show.
Day trip to Marsaxlokk and the Blue Grotto  – Transport + guide included!
Half day guided tour to discover the megalithic temples of Malta,  some of which are UNESCO World Heritage sites
Private 1 day guided tour of Malta.
Other activities to enjoy in Malta
Try dive in Malta – at the best diving center. Just like for the quad bike rental, you just have to call or message me (WhatsApp) at +356 7920 1451 and I will take care of everything!
Boat trip on a traditional Maltese boat in Valletta
Malta Hop-On Hop-Off Bus
Partying in Malta
If you want to take advantage of your stay in Malta to party (on your last evening or maybe even on several evenings during your stay !), you should:
Go on a pub crawl and make friends from all other the world – Click here!
Dance all night long in one of Paceville nightclubs
Opt for a boat party with an open bar .
Private 3,5 hour boat trip to Gozo and Comino
Private VIP boat trip to Comino and Gozo full day (the best!)
How to reach Comino by shuttle boat from Mgarr (Gozo harbour)
How to reach Comino by shuttle boat from Hondoq
Shuttle to Comino + visit to the sea caves.
Visit of Gozo by jeep + lunch + boat trip of 3 hours to Comino
Other activities / Guided tours
2h or full day hike with a guide (Gozo),  to discover the hidden gems of Gozo, away from mass tourism.
Quad bike guided tour of Gozo (full day) / Also available for a half day
Tourist bus tour (Hop-on Hop-off) .
Nautical activities
First Dive  at one of the most beautiful dive sites in Europe! And if you already have diving experience, you can opt for the following packages:  "1 day – 2 dives" (click here)  and  "2 days – 4 dives" (click there) .
1h guided Jet-Ski-Tour – Follow your instructor on an epic 1h tour around Comino and discover the sea caves! –  You just have to call or message me (WhatsApp) at +356 7920 1451 and I will take care of everything!
Subwing  – New in Gozo, super trendy!
Snorkeling course
Jet Ski rental – Reservation by phone or whatsapp at +356 7920 1451
SUP (Stand Up Paddle) 3h guided tour
SUP 3h guided tour at sunset
Paddling experience day + night   (amazing!)
Boat rental: no license needed (up to 90 HP engine) – Reservation by phone or whatsapp at +356 7920 1451
Boat rental: with license (more than 90 hp engine) –  Reservation by phone or whatsapp at +356 7920 1451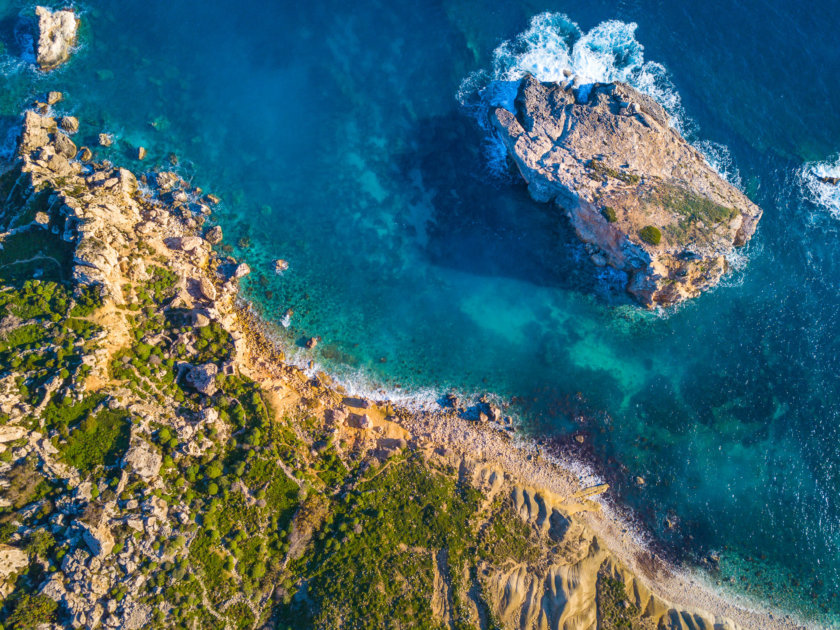 Below is the most complete tourist map of Malta . I recommend you to download it on your phone and keep it with you at all time. You can also get a paper version at the tourist information offices.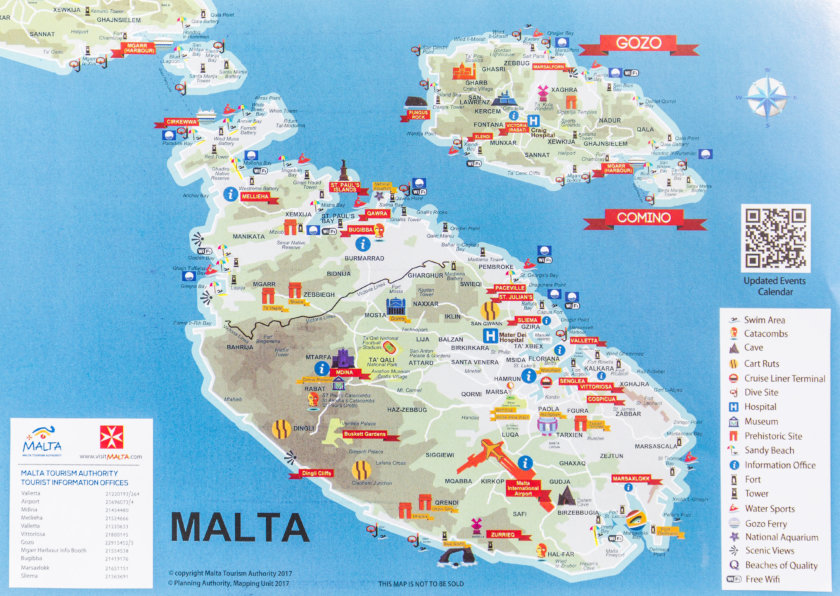 In this guide, I gave you all my best tips to plan your trip to Malta by yourself.
To make your life even easier, I am now offering you to book your trip to Malta in 1 click on "Autotour by Voyage Tips"!
No need to worry about organization: Hotels, car rental and activities , everything will be booked by our team of travel professionals who will create a personalized roadbook for you!
To book your tour to Malta and Gozo now, it's very simple:
Select the duration of your trip by clicking here or on the button below
Select the hotel category of your choice on the tour page (budget, premium or luxury)
Choose your other options and book your trip in 1 click!
You will see, organizing your trip has never been so easy 😎
So, what do you plan to visit during your trip to Malta?
Malta travel Guides
Buy the Lonely Planet Malta guide on Amazon.com or on Amazon.co.uk
Buy the DK Eyewitness Malta guide on Amazon.com or on Amazon.co.uk
Discover all my articles about Malta : All my articles to help you plan your trip to Malta are listed there.
Gozo: The 10 must-see attractions of the island
Valletta: The 10 best things to do
You're using Pinterest? Here is the picture to pin!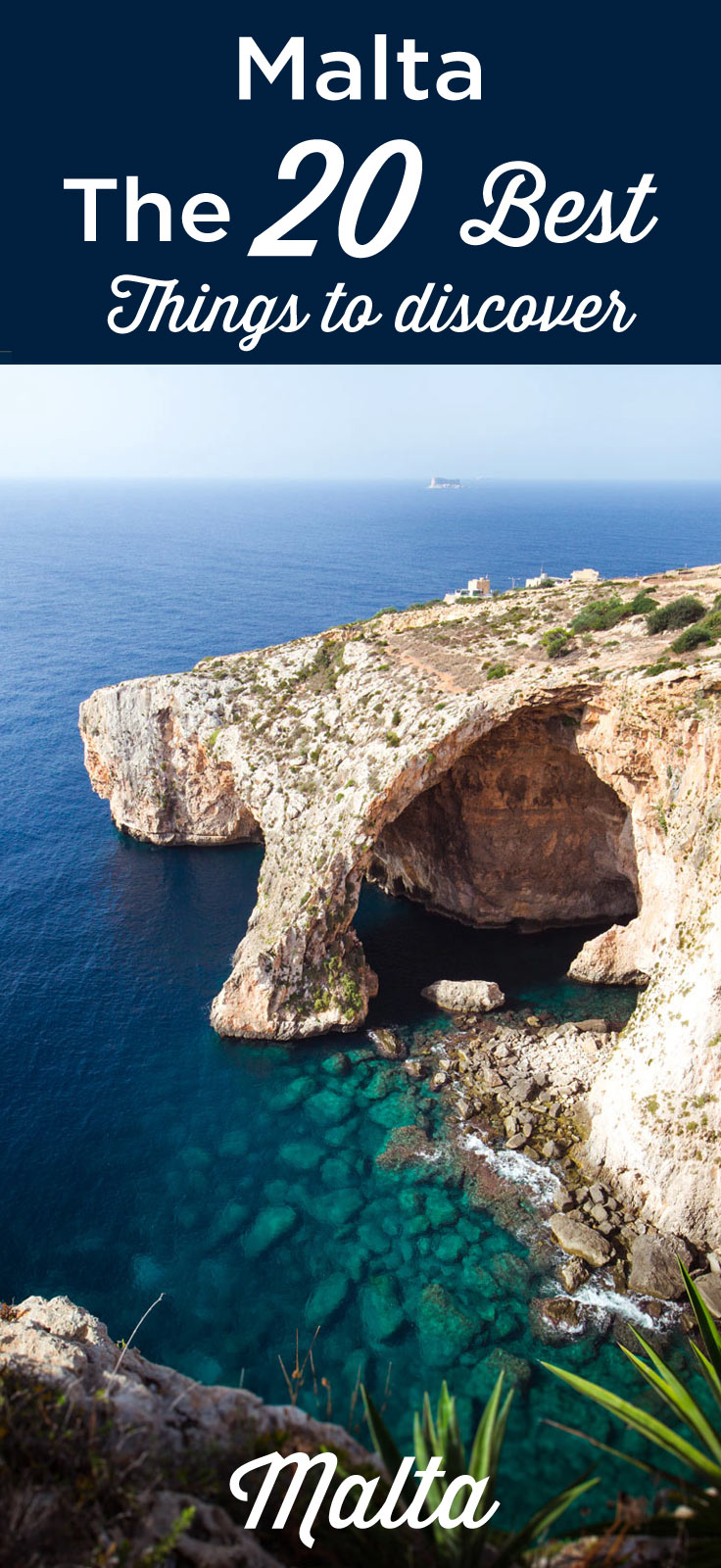 Creator of the Voyage Tips blog, travel and photography lover. I give you all my best tips to plan your next trip.
Related Stories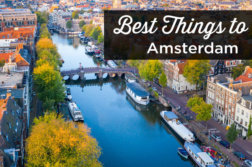 31 Epic Things to Do in Amsterdam (Perfect First Time Visit)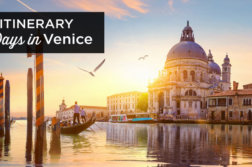 4 days in Venice: the perfect itinerary (for a first time visit)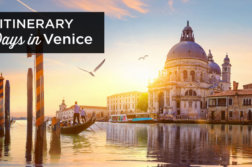 2 days in Venice: the perfect itinerary for a weekend + tips
Discussion 13 comments.

Hi There are three of us ladies that want to come and explore during the day, relax at the beach and participate in some activities. We only coming through for 10 days (trying to push for 14 days).
22 September 2019 depart and arrive in Malta 23 September and depart again on the 4th October 2019.
We would like to have beach parties (if possible) and good nightlife for us older ladies in our late thirties and middle forties.

For the activities and places to visit, you can have a look at the 10 days itinerary i have written. It will give you a good idea of how you can organize your days!
You can find it here: How to spend 10 days in Malta
About the beaches, the best ones are:
Sandy beaches:
– Ghajn Tuffieha Bay – Gnejna Bay – Ramla Bay in Gozo – Santa Marijia beach in Comino
– Delimara BayBajia ta' Mgiebah, near Mellieha – Hondoq Bay in Gozo – Blue Lagoon in Comino
For the night life, it's all around St Julian, Paceville and Sliema.
In Malta, there are also boat parties, but not many beach parties i think.
Enjoy your trip!

This was so helpful!! I only had a short time in Malta and am a solo traveler, and the very specific descriptions for the 2 and 3-day tours were extremely helpful! Thank you for this page!
Thanks a lot for your kind message, I am very glad my 2-3 days itinerary in Malta helped you to plan your stay.
Have a great day, and maybe see you soon on the blog for another destination 🙂

Your detailed guide for Malta has helped me organize my 5 day trip to Malta so easily! Thank you!
I have only one question. We're staying in Tal-Pieta and we'd like to scuba dive. Do you have any suggestions on how to book it? Should we book it online or can we find something when we arrive? We might not rent a car for more than a day so we might also need transport to the scuba diving sites.
Hello Stella,
I am glad my guide of Malta is helping you to plan your trip!
Unfortunately, I have no scuba diving school to recommend in Malta, as I did scuba diving in Gozo. The underwater is a lot nicer there in my opinion, so in case you want to do it in Gozo too, you should contact Franco from Blue Waters Dive cove: +356 795 368 74 For me, it's the best diving center of the island! And if you are in Gozo, you can take the bus to get there, and they will then take you to the diving spot in Jeep.
Enjoy your trip to Malta!

Hi Vincent,
Your blog site has been a treasure trove full of information in planning my month in Sicily.
I've decided to add a side trip to Malta for 4-5 nights. I'm a bit challenged locating ferry website . I have read ferry accessible from Catania or Pozzallo( with additional bus transport, since turning in my car before depart) .
2 questions do I need any covid testing to go onto island, already vaccinated? Does the ferry only run on certain days ? I wanted to be back in Sicily by sat 18,of September for tues 21/9 departure to USA .
ThankYou again for all you do, Peace, JoAnn
Thanks again!
Here are the 2 websites for the ferries: – From Pozzallo: Virtu Ferries – From Augusta: Ponte Ferries You have the timetables, the fares and you can book online.
To come to Malta (at the moment), you need a PCR test or a valid vaccination certificate, and to fill in some documents. The only accepted vaccination certificates are: – Malta Vaccine Certificate – United Kingdom Vaccination Confirmation of Two Doses Received: NHS Vaccine Certificate (Digital app version or paper certificate) – EU Digital Covid Certificate (Vaccination Certificate – Two Doses Received).
So if you have been vaccinated in the US, Malta doesn't yet accept this certificate and you will need to have a PCR test.
As everything is changing very often at the moment, the best thing to do is to look at this official website quite often: Malta Airport . Here are all the information you need to come to Malta. This is for arrivals by plane but it is exactly the same for the ferry. You also have all the links to the documents to be filled in before coming.
If you have any other questions, don't hesitate to ask me. Have a great day!

Very informative site My question is the USA CDC has Malta at a level 4 Do not visit right now 8/26/2021 What is happening in Malta ? Can tourist visit Are sites open ? Do you know of the USA CDC will lift the do not travel ban soon?
Thank you! I'm glad that my article about the best things to do in Malta is helping you to prepare your trip.
Malta is the first country in the world for the vaccination, with rate at over 90%. There are very few Covid cases per day. Tourists from the USA can come provided they have the United States CDC COVID-19 Vaccination Record Card with an EMA-approved vaccine, verified digitally through the VeriFLY app. You can find the info here: Travelling to Malta .
In Malta, everything is open. You can visit all the places I am talking about and do all the activities (boat trip, diving etc…). You just have to wear the mask indoors.
No one can know when the US will lift the travel ban unfortunately (😅)

It's unbelievable how great this article is! Many many thanks for it! It was so helpful and accurate!!
Kind regards.

THANK YOU!!
very nice article . Helped me a loot with organizing my trip!!
Huge thanksssssssssss 😉
Thanks Peter! I'm glad my article with the best things to do in Malta will help you prepare for your stay.
Leave A Reply Cancel Reply
Your Name (required)
Your Email (required)
Your Website (optional)
Save my name, email, and website in this browser for the next time I comment.
Middle East
North America
Cheap car rentals: my best advice
Back to Homepage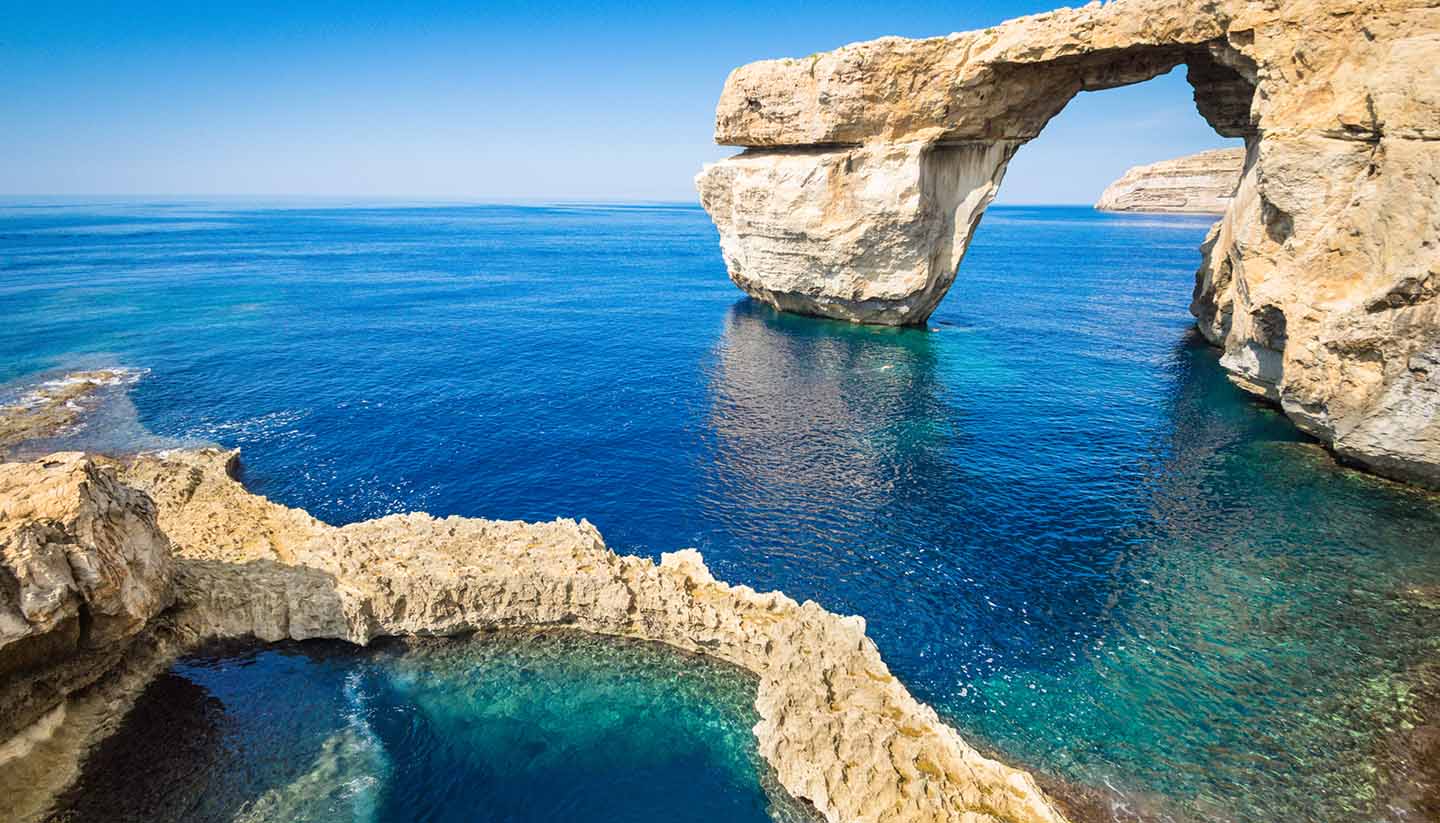 Introducing Malta
About malta.
Images of Malta
History, language & culture
Weather & geography
Doing business & staying in touch
Plan your trip
Travel to Malta
Where to stay
While you're there
Things to see & do
Shopping & nightlife
Food & drink
Getting around
Before you go
Passport & visa
Public Holidays
Money & duty free
Book your flights
Malta International Airport
Sliema beaches
St Julian's beaches
Malta travel guide
Malta is a relatively small archipelago consisting of three islands (Malta, Gozo and Comino) and other uninhabited islands. It has an area of 316 sq km (122 sq miles), which is roughly the same size as Munich. Although small in size, Malta has bags of character for visitors at every turn – secluded bays, buzzing nightclubs, exhilarating activities and amazing archaeological wonders all await visitors.
Most tourists come for the weather (there are more than 300 days of sunshine annually) and crystalline waters, which make it one of the best beach holiday destinations in Europe. The best beaches in Malta include the secluded Fomm ir-Rih, the popular Mellieha Bay, the red-sandy Ramla Bay (in Gozo), the breath-taking Blue Lagoon (in Comino), to name but a few. All three islands also fantastic diving experiences and top diving sites include The Blue Hole, Ghar Lapsi and Qawra Reef, along with seven conservation areas around wrecks: • The Um el Faroud in Wied Iż-Żurrieq • MV Xlendi, Cominoland, Karwela off Xatt l-Aħmar • Tug St Michael, Tug 10 in Marsaskala • The Imperial Eagle off Qawra Point • Rożi, P29 off Ċirkewwa • Blenheim Bomber off Xrobb l-Għaġin • Bristol Beaufighter off Exiles Point
For history buffs, Malta's distinctive appeal lies in its extraordinary 7,000 years of history. This small island is situated in the central Mediterranean, making it a strategic base since the earliest days of navigation and attracting settlers to come and flourish. Today, it is easy for visitors to find mysteries from the Neolithic period, as well as historic marks left by the Phoenicians, Carthaginians, Romans, Byzantines, Arabs, The Knights of St John (aka Knights Hospitaller or Order of St John), and more recently the French and British. Because the past is well-preserved and visible today, Malta has been described as one big 'open-air museum'.
316 sq km (122 sq miles).
460,297 (UN estimate 2018).
1,354 per sq km.
President George Vella since 2019.
Prime Minister Robert Abela since 2020.
Travel Advice
The Foreign, Commonwealth & Development Office ( FCDO ) provides advice about risks of travel to help British nationals make informed decisions. Find out more about FCDO travel advice .
Before you travel
No travel can be guaranteed safe. Read all the advice in this guide as well as support for British nationals abroad which includes:
advice on preparing for travel abroad and reducing risks
information for women, LGBT+ and disabled travellers
Follow and contact FCDO travel on Twitter , Facebook and Instagram . You can also sign up to get email notifications when this advice is updated.
Travel insurance
If you choose to travel, research your destinations and get appropriate travel insurance . Insurance should cover your itinerary, planned activities and expenses in an emergency.
This advice reflects the UK government's understanding of current rules for people travelling on a full 'British citizen' passport from the UK, for the most common types of travel.
The authorities in Malta set and enforce entry rules. If you're not sure how these requirements apply to you, contact Malta's high commission in the UK.
COVID-19 rules
There are no COVID-19 testing or vaccination requirements for travellers entering Malta.
Passport validity requirements
To travel to Malta, you must follow the Schengen area passport requirements .
To enter Malta (and all Schengen countries) your passport must:
have a 'date of issue' less than 10 years before the date you arrive. Passports issued after 1 October 2018 are now valid for only 10 years, but for passports issued before 1 October 2018, extra months may have been added if you renewed a passport early
have an 'expiry date' at least 3 months after the day you plan to leave
Check with your travel provider that your passport and other travel documents meet requirements. Renew your passport if you need to.
You will be denied entry if you do not have a valid travel document or try to use a passport that has been reported lost or stolen.
Checks at border control
Make sure you get your passport stamped.
If you're a visitor, your passport must be stamped when you enter or leave the Schengen area (which includes Malta). Border guards will use passport stamps to check you have not overstayed the 90-day visa-free limit for stays in the Schengen area. If your passport was not stamped, border guards will presume you have overstayed the visa-free limit.
If your passport was not stamped, show evidence of when and where you entered or left the Schengen area (for example, boarding passes or tickets) and ask the border guards to add the date and location in your passport.
Read about passport stamping if you live in Malta .
At Maltese border control, you may also need to:
show a return or onward ticket
show you have enough money for your stay
Visa requirements
You can travel without a visa to the Schengen area (including Malta) for up to 90 days in any 180-day period. This applies if you travel:
as a tourist
to visit family or friends
to attend business meetings, cultural or sports events
for short-term studies or training
If you are travelling to Malta and other Schengen countries without a visa, make sure your whole visit is within the 90-day limit. Visits to Schengen countries in the previous 180 days before you travel count towards your 90 days.
To stay longer (to work or study, for business travel or for other reasons), you will need to meet the Maltese government's entry requirements. Check which type of visa or work permit you need with Malta's high commission .
If you stay in Malta with a residence permit or long-stay visa, this does not count towards your 90-day visa-free limit.
If you are travelling to Malta for work , read the guidance on visas and permits.
Vaccination requirements (other than COVID-19)
At least 8 weeks before your trip, check the vaccinations and certificates you need in TravelHealthPro's Malta guide .
Customs rules
There are strict rules about goods that can be brought into and taken out of Malta . You must declare anything that may be prohibited or subject to tax or duty.
You cannot take meat, milk or products containing them into EU countries. There are some exceptions for medical reasons, for example certain amounts of powdered infant milk, infant food, or pet food. Check the rules about taking food and drink into the EU on the European Commission website.
There is a high threat of terrorist attack globally affecting UK interests and British nationals, including from groups and individuals who view the UK and British nationals as targets. You should remain vigilant at all times.
UK Counter Terrorism Policing has information and advice on staying safe abroad and what to do in the event of a terrorist attack. Find out how to reduce your risk from terrorism while abroad .
Terrorism in Malta
Terrorist attacks can't be ruled out.
You should be aware of the global risk of indiscriminate terrorist attacks, which could be in public places, including those visited by foreigners.
Protecting your belongings
Crime against tourists is rare but robberies, handbag snatching, pickpocketing and theft from parked cars can occur. Be vigilant when exchanging money and using ATMs, and avoid carrying large amounts of cash. Do not carry all your valuables in one place, and remember to keep a photocopy or scanned copy of your passport somewhere safe.
Pickpocketing has happened on bus routes between Valletta and St Julian's. Thieves target crowded buses during the summer season. Always keep sight of valuables.
Drink and food spiking
Individuals have been drugged and forced into spending large amounts of money or assaulted in some bars and gentlemen's clubs in the Paceville district. You should:
be careful who you buy drinks from
keep drinks in sight to make sure they are not spiked
check your bill to make sure you are not being overcharged
Attacks, including rape and sexual assault, occur. Avoid splitting up from your friends and do not go off with people you do not know. If you drink, take sensible precautions including buying your own drinks and keeping sight of them at all times.
Scams targeting British nationals are increasing. These come in many forms (romance and friendship, business ventures, work and employment opportunities) and can pose financial risk to victims.
Be cautious about any requests for money, a job offer, a business venture or a face to face meeting from someone you have been in correspondence with over the internet.
For more information, read guidance from ActionFraud .
Laws and cultural differences
Bird hunting season.
Bird hunting takes place in the spring and autumn. The Maltese government decides the dates at the start of each season. See local print and online media for the dates and times when hunting is allowed.
Hunting with firearms is common. It is normally allowed from 2 hours before sunrise until 2 hours after sunset. Hunting areas are rarely marked and can overlap with camping areas, country walkways and other public areas. Although not common, there have been incidents involving members of the public. Be aware of your surroundings when visiting rural areas and nature spots during the hunting seasons.
Illegal drugs and prison sentences
Penalties for possession, use, or trafficking in illegal drugs are strict. Convicted offenders can expect jail sentences and heavy fines.
Outdoor activities and adventure tourism
Swimming safety.
During the summer, most beaches are patrolled by lifeguards with a flag safety system. Make sure you understand the system and follow any warnings; red flags indicate dangerous or hazardous conditions. Swim within designated zones and take extra care if there are no lifeguards, flags or signs.
Follow local advice if there are jellyfish.
See more information from the Malta Tourism Authority .
Transport risks
Road travel.
If you are planning to drive in Malta, see information on driving abroad and read the RAC Malta guide .
Take care while driving as some roads are in poor condition. Keep to the speed limit. Local standards of driving are poor.
Licences and permits
You can drive in Malta using your UK driving license.
You can use your Blue Badge in Malta .
For information on requirements for residents, see living in Malta .
Driving a British car abroad
You may need a UK sticker to drive your car outside the UK. Since 2021, UK stickers have replaced GB stickers. Check the government guidance on displaying number plates for more information on what to do if you are driving outside the UK.
Before you travel check that:
your destination can provide the healthcare you may need
you have appropriate travel insurance for local treatment or unexpected medical evacuation
This is particularly important if you have a health condition or are pregnant.
Emergency medical number
Dial 112 and ask for an ambulance.
Contact your insurance or medical assistance company promptly if you're referred to a medical facility for treatment.
For more information read guidance on healthcare when travelling in Europe .
Vaccinations and health risks
At least 8 weeks before your trip check:
the latest information on vaccinations and health risks in TravelHealthPro's Malta guide
where to get vaccines and whether you have to pay on the NHS travel vaccinations page
The legal status and regulation of some medicines prescribed or bought in the UK can be different in other countries.
UK prescriptions are not recognised in Malta. If you need medication while travelling you should speak to a Maltese medical practitioner.
Read best practice when travelling with medicines on TravelHealthPro .
The NHS has information on whether you can take your medicine abroad .
Healthcare facilities in Malta
You can request to see a private GP at most pharmacies.
You may be required to wear a mask when entering healthcare facilities in Malta.
Prescriptions issued from EU member states can be issued by a Maltese pharmacist if they can confirm that the issuer is licensed.
Medication might not match the exact make and brand of those in the UK or EU. Confirm with the pharmacist or doctor that your prescription has a suitable local equivalent. You may need to be assessed by a Maltese medical practitioner and issued with a local prescription.
For information on healthcare for residents, see living In Malta .
FCDO has a list of English-speaking doctors in Malta .
Health insurance card
Apply for a free UK Global Health Insurance Card ( GHIC ) or European Health Insurance Card ( EHIC ) before leaving the UK. If you already have an EHIC , it will still be valid as long as it remains in date.
The GHIC or EHIC entitles you to state-provided medical treatment necessary during your trip. Any treatment provided is on the same terms as Maltese nationals. If you do not have your EHIC with you or you've lost it, contact the NHS Overseas Healthcare Team .
It's important to take out appropriate travel insurance for your needs. A GHIC or EHIC is not an alternative to travel insurance and you should have both before you travel. An EHIC or GHIC does not cover all health-related costs, for example, medical repatriation, ongoing medical treatment and non-urgent treatment. Read more about what your travel insurance should cover .
EHIC and GHIC cover state healthcare only, not private treatment. You will be responsible for the cost of any treatment provided by a private doctor or private clinic.
Travel and mental health
Read FCDO guidance on travel and mental health . There is also mental health guidance on TravelHealthPro .
The Foreign, Commonwealth & Development Office ( FCDO ) cannot provide tailored advice for individual trips. Read this travel advice and carry out your own research before deciding whether to travel.
Emergency services in Malta
Telephone: 112 (ambulance, fire, police)
Contact your travel provider and insurer
Contact your travel provider and your insurer if you are involved in a serious incident or emergency abroad. They will tell you if they can help and what you need to do.
Refunds and changes to travel
For refunds or changes to travel, contact your travel provider. You may also be able to make a claim through insurance. However, insurers usually require you to talk to your travel provider first.
Find out more about changing or cancelling travel plans , including:
where to get advice if you are in a dispute with a provider
how to access previous versions of travel advice to support a claim
Support from FCDO
FCDO has guidance on staying safe and what to do if you need help or support abroad, including:
finding English-speaking lawyers and funeral directors in Malta
dealing with a death in Malta
being arrested in Malta
getting help if you're a victim of crime
what to do if you're in hospital
if you're affected by a crisis , such as a terrorist attack
Contacting FCDO
Follow and contact FCDO travel on Twitter , Facebook and Instagram . You can also sign up to get email notifications when this travel advice is updated.
You can also contact FCDO online .
Help abroad in an emergency
If you're in Malta and you need emergency help from the UK government, contact the British High Commission .
FCDO in London
You can call FCDO in London if you need urgent help because something has happened to a friend or relative abroad.
Telephone: 020 7008 5000 (24 hours)
Find out about call charges .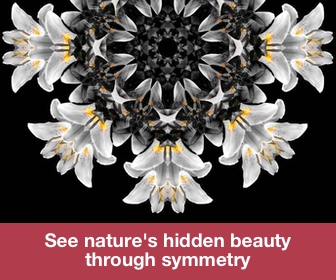 Related Articles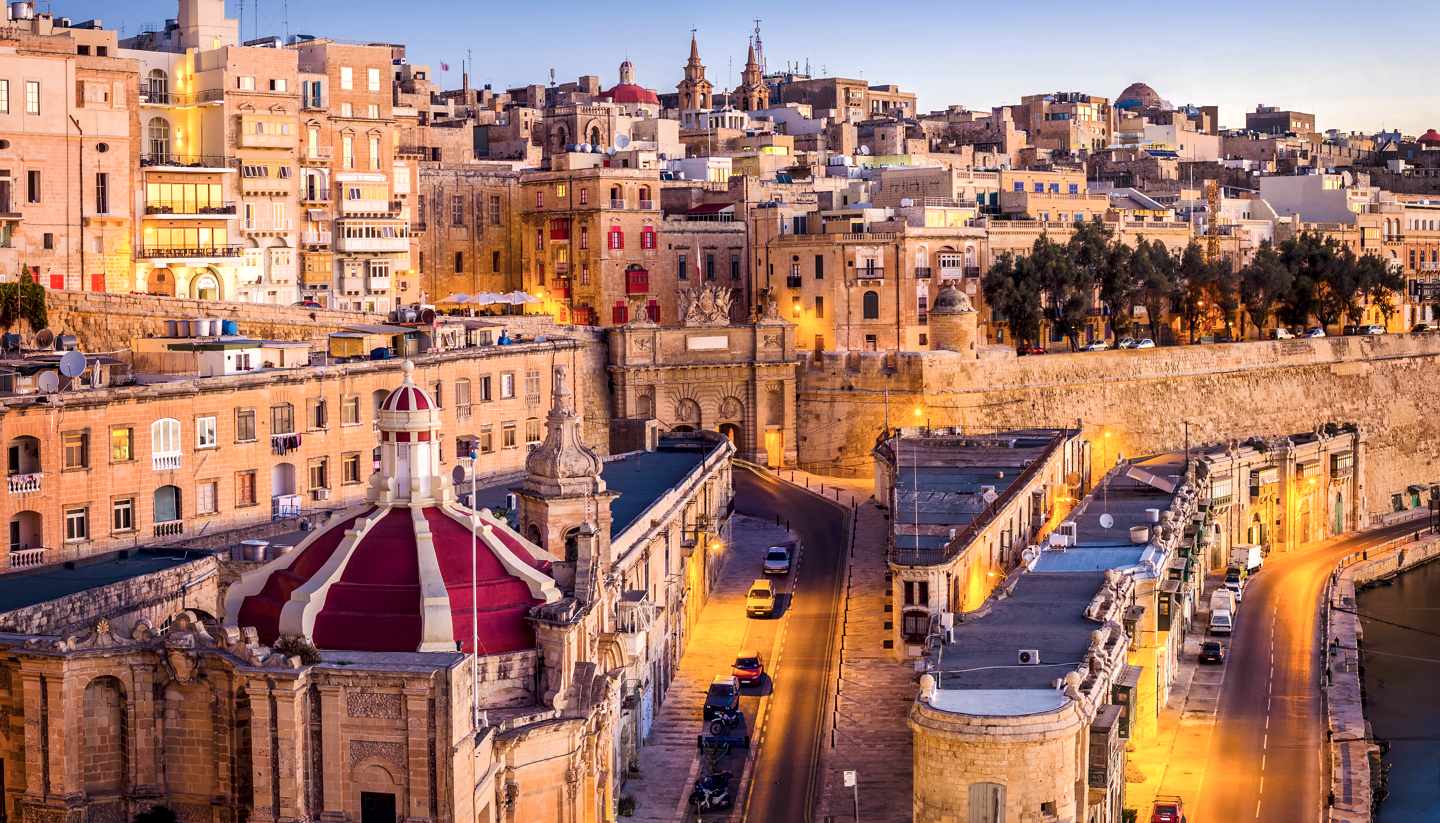 Valletta: an island-wide festa
2018 is the year to visit Valletta as the city celebrates its tenure as this year's European Capital of Culture with gusto and awesome programs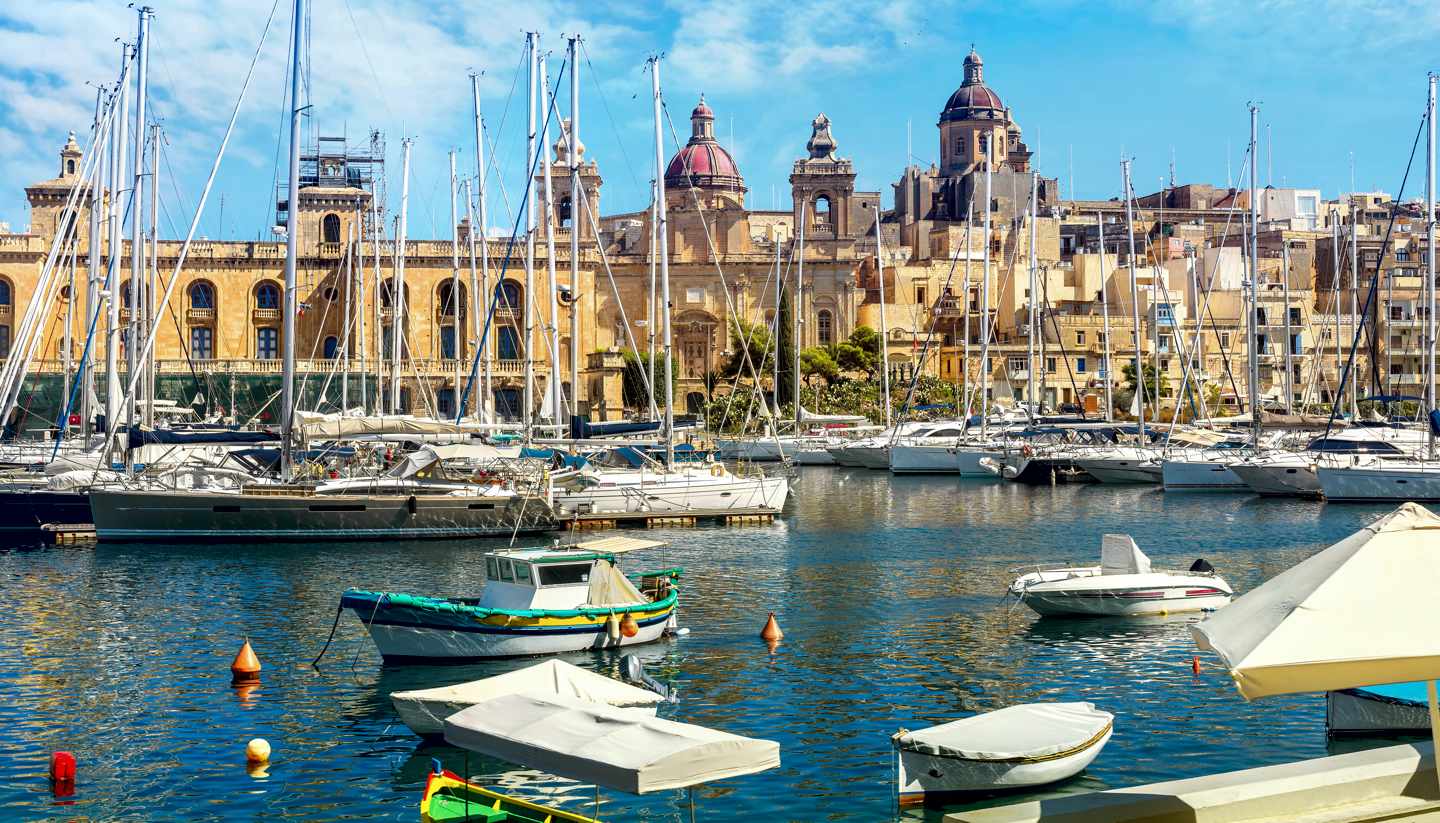 City Highlight: Valletta
A well-preserved fortified city with magnificent sea views and profound history, Valletta is an ideal city-break holiday destination in Europe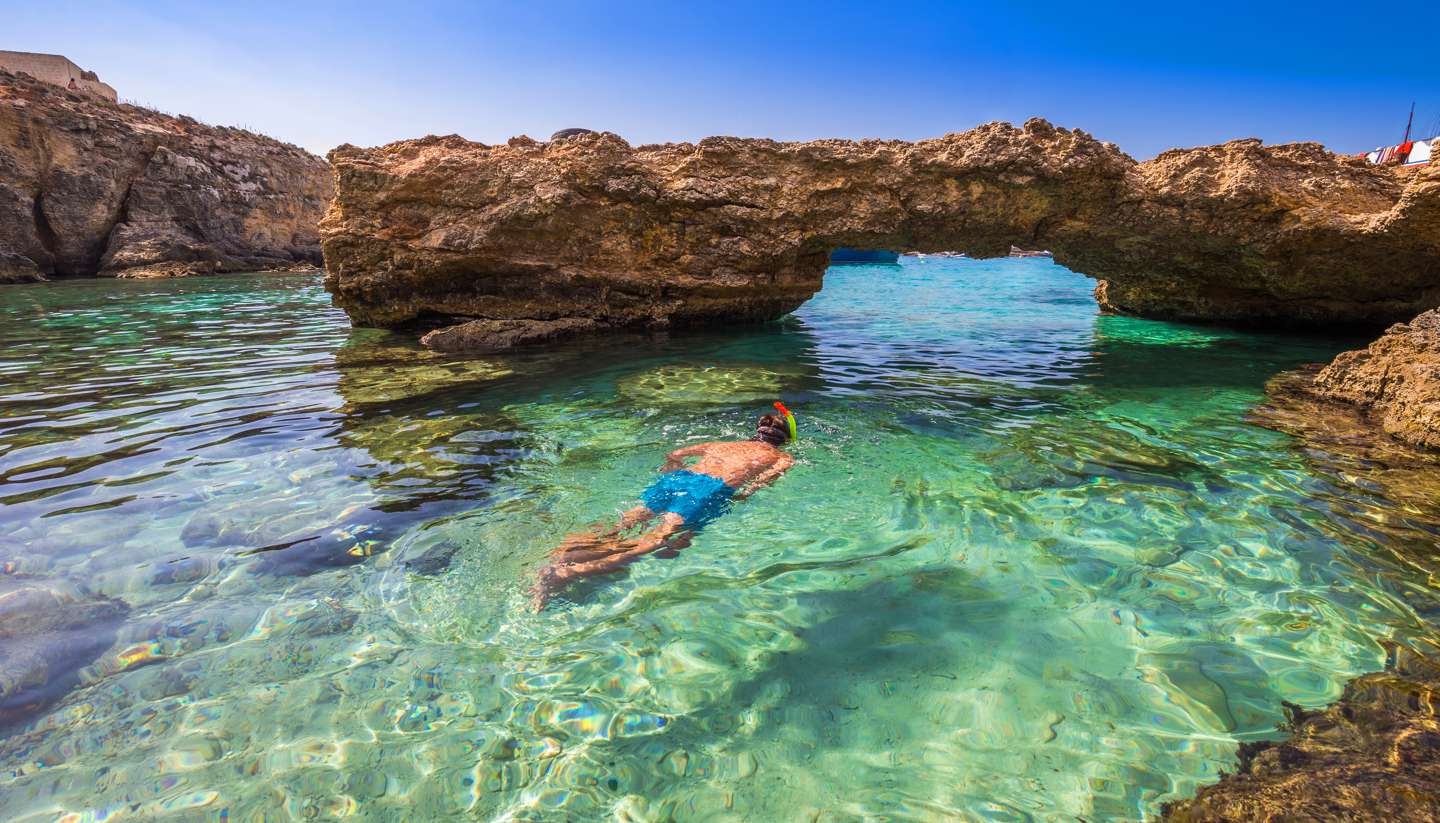 Chase the sun on the cool island of Malta
Malta enjoys 300 days of sunshine a year, making it a perfect destination for sun, sand and culture, any time of the year
Book a Hotel
© Columbus Travel Media Ltd. All rights reserved 2023