Magical Switzerland
8 Days Interlaken to Zurich.  Highlights Include: Interlaken, Mount Schilthorn,
Italy's Northern Lakes with a touch of Switzerland
6 Days Como – Private Small Group Journey. Highlights Include:
Magic of Switzerland, Germany & France
7 Days Basel to Basel.  Highlights Include: Basel, Black Forest,
Magic of Switzerland & Austria
13 Days Zurich to Munich.  Highlights Include: Zurich, Mount Titlis,
Berlin, Prague & St. Petersburg
10 Days Berlin to St. Petersburg.  Highlights Include: Berlin, Potsdam,
Cars of Germany
9 Days Frankfurt to Frankfurt.  Highlights Include: Nürburgring race track,
Sounds of Classical Germany
6 Days Dresden to Bonn.  Highlights Include: Dresden, Leipzig, Eisenach,
Glimpse of Belgium
5 Days Brussels to Brussels.  Highlights Include: Ghent, Beer Tasting
A Garden Tour of Netherlands & Belgium
8 Days Amsterdam to Amsterdam.  Highlights Include: Amsterdam, Aalsmeer, Katwoude,
Italy, Switzerland & France
10 Days Florence to Paris.  Highlights Include: Florence, Verona, St. Moritz,
Cuisines, Wines & Châteaux of Loire Valley
9 Days Paris to Paris Highlights Include: Paris, Loire Valley,
Paris, Normandy & Versailles
8 Days Paris to Paris Highlights Include: Paris, Versailles, Normandy, the
Northern France Normandy D-Day
8 Days Paris to Paris.  Highlights Include: Paris, Champs Elysées,
Food & Wine of France
8 Days Paris to Paris.  Highlights Include: Paris, Eiffel Tower,
Provence & The Riviera
9 Days Marseille to Nice.  Highlights Include: Arles, Aix-en-Provence, St.
Food & Wine of Spain & France
9 Days Madrid to Paris.  Highlights Include: Madrid, San Sebastián,
Classic Trains
Luxury trains
Panoramic Trains
Winter Special
Orient Express
Switzerland
Czech Republic
South Africa
Scandinavia
United States
Amtrak (USA)
BritRail (UK)
ViaRail (Canada)
Japan Rail Passes
Destinations
Western Europe
Train tours to Western Europe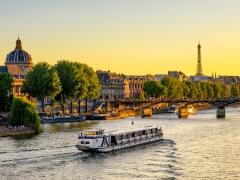 Europe, the rail travel continent
By its very nature and history, Europe is the land of rail travel . It boasts the world's most developed and well-connected rail networks. Whether you choose to travel by scheduled or luxury train, Europe offers a wide choice of itineraries linking city centers and offering sumptuous landscapes.
Railroads first appeared in Europe and from the 1850s until the First World War, they enjoyed an incredible boom. The railway enthusiasm of the time gave rise to thousands of kilometers of track, notably in Great Britain, Germany and France. Caught up and then overtaken by automobile transport, rail travel then went through a period of disenchantment. But in the 1970s, the oil crisis and the advent of high-speed trains boosted rail travel . For some years now, train travel in Europe has been back in vogue: less polluting than air travel, it benefits from a positive image and renewed interest.
European trains, European borders
29 European countries have a national rail network, and high-speed rail lines exist in 6 European countries: Spain, France, Germany, Belgium, Italy, the Netherlands and Great Britain. These networks are connected, and agreements exist between states. But national train reservation systems rarely allow you to book train tours across Europe that take place outside their borders. To create your own tour on a regular European train , Discovery Trains uses the various national rail offers or proposes InterRail passes (a low-cost solution that allows you to travel on almost all European trains ).
European countries and rail culture
European citizens have different attitudes to rail travel . On average, a member of the European Union travels 814 km per year by train, while a Swiss travels over 2,400 km. The European countries with the strongest train culture are: Switzerland, Austria, Denmark, France, Hungary, the Netherlands, Sweden, Germany, Belgium and the UK.
Luxury trains Travel in Europe
Europe is also the land of luxury train travel . The most famous of these, the Venice Simplon Orient Express, inspired by the legendary Orient Express train, crosses the entire European continent, leaving London once a year for Istanbul. If you'd like to try it out for less time (and on a smaller budget), you can of course choose the romantic train itinerary par excellence: Paris-Venice VSOE. In addition to the VSOE, if you're dreaming of traveling by train in Europe aboard a "hotel on rails", you can also board the Golden Eagle Danube Express, which crosses all of Eastern Europe and allows you to spend an incredible New Year's Eve in Vienna, Austria. A little simpler, but still very comfortable and affordable, are the Spanish luxury trains. El Transcantabrico and El Expreso de la Robla are to be found on the northern routes, particularly on the route to Santiago de Compostela. In the south, you can enjoy the comfort of the El Andalus train to discover Seville and Cordoba.
Special trains and package train tours in Europe
Although they don't fall into the "luxury train travel" category, some European trains do offer an original train travel experience. In this respect, Switzerland is Europe's best-endowed country. Here, you'll find state-of-the-art panorama trains like the Gottard Panorama Express, and other trains linking very high stations (Glacier Express or Bernina Express). Scotland is also at the forefront with the highly cinematic Jacobite Steam Train , better known to Harry Potter fans as the Hogwarts Express, which comes to embody the prototype of the historic train, with its plume of white smoke, as it crosses the Glenfinnan viaduct and its 21 arches. Of course, original or historic trains alone do not constitute rail cruises, like luxury trains. But if you combine these special trains with other tourist services, you get a truly organized train tour of Europe , with or without a guide. And this formula is proving increasingly popular.
Night train travel in Europe
Last but not least, a new form of train travel in Europe has been developing apace of late. We're talking about night train travel. The Paris-Vienna night train was recently launched: the fruit of cooperation between SNCF and ÖBB Nightjet, it covers the 1400 km between Paris and Vienna in one night. You can try it out on our special Duo train tour: Vienna and Prague. But the Paris-Vienna is only the first in a series. A second European night train from Paris is due to open in December 2023: Paris-Brussels. And further variations on sleeper train travel in Europe are planned over the next 2 years: a night train line will link Zurich-Rome via Milan, another Zurich-Barcelona and Berlin-Brussels. You won't be waking up in Europe's train stations!
train travel in europe (ref.)
58, rue de Paradis 75 010 PARIS Tel: 01 82 83 09 24
Appointment at our agency: Monday - Friday 10:00 - 17:00
Agent Login
General Conditions
Specific Conditions
Statutory Information
Disclaimer & Privacy
Copyright © 2021 DiscoveryTRAINS | website: Open Source Design
2023 The latest Travel guide and tips for Western Europe.
【 Western Europe Tour Packages 】 Save 10% :6-Day Paris and London Holiday Package From USD $872.64 $785.38 /person Special offer
Western Europe is a captivating region that encompasses a rich tapestry of cultures, history, and stunning landscapes. From the romantic streets of Paris to the charming villages of the Netherlands, Western Europe offers a diverse array of experiences for travelers. In this essay, we will provide the latest travel guide and essential tips for those planning to explore Western Europe in 2023.
Western Europe Tours – Planning Your Itinerary
a. Research and Prioritize: Western Europe is home to numerous countries and cities, each with its own unique charm. Research the destinations that align with your interests, whether it's art and history, culinary delights, or natural landscapes. Prioritize the must-visit places to make the most of your trip.
b. Travel Seasons: Consider the different travel seasons in Western Europe. Summer is popular but can be crowded, while spring and autumn offer milder weather and fewer tourists. Winter provides a unique charm with Christmas markets and festive celebrations. Choose the season that suits your preferences and plan accordingly.
c. Multi-Country Exploration: Western Europe offers excellent connectivity, making it convenient to visit multiple countries in a single trip. Take advantage of the efficient transportation networks, such as trains and budget airlines, to explore different countries and experience their distinct cultures.
Western Europe Tours – Pre-Travel Preparations
a. Travel Documents: Ensure your passport is valid for at least six months beyond your planned departure date. Check visa requirements for the countries you plan to visit and apply in advance, if necessary. Also, consider travel insurance to provide coverage for any unforeseen circumstances.
b. Health and Safety: Consult with a healthcare professional or travel clinic to determine if any vaccinations are recommended for the countries you plan to visit. Familiarize yourself with local emergency numbers and carry a basic first aid kit for minor ailments or injuries.
c. Currency and Finances: Familiarize yourself with the currencies used in the countries you plan to visit and consider carrying a mix of cash and cards for payment. Notify your bank of your travel plans to avoid any issues with card usage abroad.
Western Europe Tours – Getting Around
a. Transportation Options: Western Europe offers a well-connected transportation system, making it easy to navigate between countries and cities. Consider using trains, buses, or budget airlines based on your itinerary and budget. Research and compare options to find the most convenient and cost-effective mode of transportation.
b. Eurail Pass: If you plan to travel extensively within Western Europe, consider purchasing a Eurail Pass. This pass allows for unlimited train travel within a specific duration and can offer great value for money. Choose the pass that suits your travel plans, whether it's for a single country or multiple countries.
c. Driving Considerations: If you prefer to explore Western Europe by car, ensure you are familiar with local traffic laws and regulations. Research parking options and consider any necessary permits or tolls required for driving in certain cities or regions.
Western Europe Tours – Experiencing Culture and Attractions
a. Historical Landmarks: Western Europe is renowned for its historical landmarks and iconic sites. From the Eiffel Tower in Paris to the Colosseum in Rome, prioritize the must-visit attractions and consider purchasing skip-the-line tickets or guided tours to maximize your time and enhance your experience.
b. Local Cuisine: Western Europe is a culinary paradise, offering a diverse range of dishes and flavors. Indulge in regional specialties, visit local markets, and dine in traditional restaurants to savor the authentic tastes of each country. Don't forget to pair your meals with local wines or beers for a complete gastronomic experience.
c. Cultural Events and Festivals: Western Europe hosts a myriad of cultural events and festivals throughout the year. Research the calendar and try to coincide your visit with celebrations such as Oktoberfest in Germany, the Carnival in Venice, or the Edinburgh Festival in Scotland. Immerse yourself in the local traditions, music, art, and vibrant atmosphere that these events offer.
d. Museums and Art Galleries: Western Europe is home to world-class museums and art galleries that house masterpieces from renowned artists. Plan your visits to famous institutions like the Louvre in Paris, the Prado Museum in Madrid, or the Rijksmuseum in Amsterdam. Consider booking timed-entry tickets to avoid long queues and make the most of your time.
Western Europe Tours – Safety and Etiquette
a. Personal Safety: Western Europe, in general, is considered safe for travelers. However, it's essential to remain vigilant and take common-sense precautions. Keep an eye on your belongings, be cautious in crowded areas, and stay informed about any local safety concerns or advisories.
b. Respect Local Customs: Each country in Western Europe has its own customs and etiquette. Familiarize yourself with the local customs and cultural practices of the places you plan to visit. Respect religious sites, dress modestly when necessary, and follow local norms regarding greetings, tipping, and behavior in public spaces.
c. Transportation Safety: When using public transportation, be aware of your surroundings and keep your belongings secure. Be cautious of pickpockets, especially in crowded tourist areas and public transport hubs. Follow safety guidelines provided by transport authorities and use licensed taxis or reputable ride-sharing services.
d. Sustainability and Responsible Tourism: Embrace sustainable travel practices to minimize your impact on the environment. Choose eco-friendly accommodations, support local businesses, and dispose of waste responsibly. Respect natural landscapes and wildlife by adhering to park rules and regulations.
Western Europe Tours – Travel Tips
a. Pack Accordingly: Western Europe experiences varying climates throughout the year. Pack clothing suitable for the season, including layers for unpredictable weather. Don't forget comfortable walking shoes as you'll likely be exploring cities on foot.
b. Learn Basic Phrases: While English is widely spoken in Western Europe, learning a few basic phrases in the local language can enhance your interactions and show respect for the local culture. Simple greetings, thank you, and please can go a long way in connecting with locals.
c. Research Local Customs and Holidays: Before visiting a specific country, research its local customs, holidays, and traditions. This knowledge will enrich your experience and help you appreciate and participate in local festivities.
d. Embrace Flexibility: Despite meticulous planning, be prepared for unexpected changes or delays during your trip. Embrace flexibility and maintain a positive attitude when faced with unforeseen circumstances. It may lead to unexpected discoveries and memorable experiences.
Western Europe Tours – Conclusion
Western Europe offers an incredible blend of history, culture, and natural beauty that captivates travelers from around the world. By following this latest travel guide and incorporating the essential tips provided, you can make the most of your journey through Western Europe in 2023. Immerse yourself in the rich heritage, indulge in local cuisines, and be open to new experiences. From the bustling streets of Paris to the picturesque canals of Amsterdam, Western Europe is ready to enchant you with its charm and leave you with memories to cherish for a lifetime.
【 Western Europe Tour 】 Save 10% :5-Day Amsterdam to Berlin Tour Package: Volendam | Hamelin From USD $543.91 $489.52 /person Special offer
2023 The latest Travel guide and tips for France.
Related posts, 2023 the latest travel guide and tips for fountainebleau., 2023 the latest travel guide and tips for a trip to europe., 2023 the latest travel guide and tips for eiffel tower., 2023 the latest travel guide and tips for edinburgh..
There are no comments.
Post Comment Cancel reply
Your email address will not be published. Required fields are marked *
Currently you have JavaScript disabled. In order to post comments, please make sure JavaScript and Cookies are enabled, and reload the page. Click here for instructions on how to enable JavaScript in your browser.
Sign Up for Our Email List
Stay informed on the latest travel news and tips
Get in Touch
Check out our social media account
ACT FAST! EARLY BIRD PRICING AVAILABLE THROUGH NOVEMBER 16.

ULTIMATE WESTERN EUROPE ISRAEL
BBYO STANDS WITH ISRAEL
We have not canceled any of our BBYO Summer 2024 Israel or travel experiences, nor any other camp or leadership program. As the situation continues to unfold, we will keep a careful watch on the conditions, and elevate the safety of our participants above all else. That said, we remain hopeful that by the summer, the Jewish homeland will once again be a place where Jewish teens can safely explore, connect, and have fun together. Read more on our safety page →
A full summer of dazzling sites is yours for the taking. Teens will spend the first half of this trip touring through Western Europe and understanding how Judaism has grown and evolved in England, France, Belgium, and Holland. Then, we'll connect to Israel and go on an exhilarating experience that will show you all the Jewish homeland has to offer and perfectly complements your time in Europe.
DESTINATION: England, France, Belgium, Netherlands & Israel
Travel dates.
Jun 26 - Jul 30, 2024  Available
current grades CURRENT GRADES: 9-11
Community service: ~6 hours, duration: 35 days, program fees, land cost (early bird price) : $11,315.
Price from November 2–16, 2023
LAND COST (REGULAR PRICE) : $11,780
Price after November 16, 2023
Airfare cost  to Europe, and back to the U.S. from Israel, is not included in the land cost. Flight information will become available in the spring. Need-based  scholarships  are available.

This program is eligible for a $3,000 RootOne voucher. Find additional voucher details and requirements here .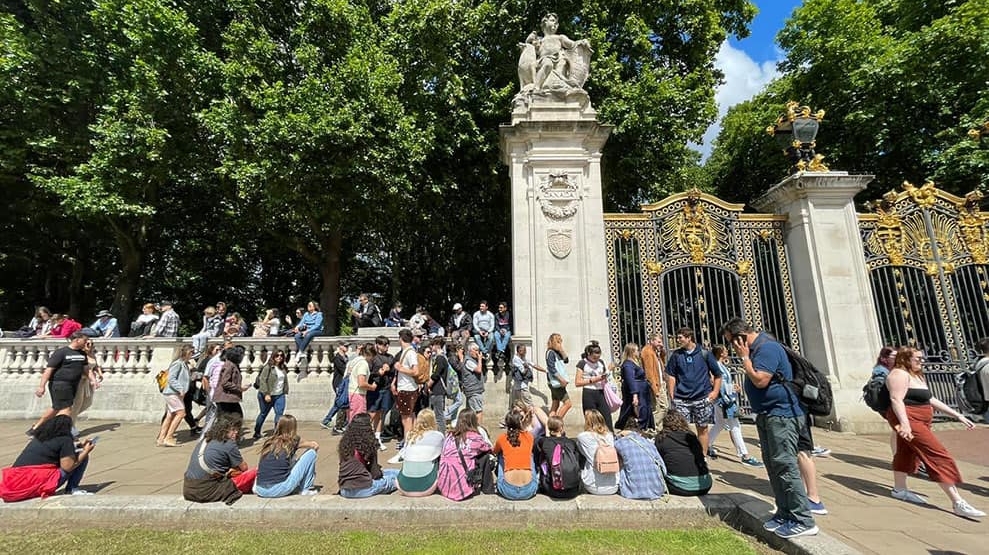 WHAT'S INCLUDED
Accommodations (hotels and lodging)
All programming
Private motorcoach
Medical insurance
Laundry service
Gratuity for program staff
EXPLORE MORE
Enrollment & Registration
Photos: Western Europe Discovery | Israel Journey
Why Israel, Why Now
Health & Wellness
Safety & Security
Scholarship Opportunities
Travel Insurance
Start your journey by experiencing the highlights, heritage, and treasures of Western Europe and see for yourself why these cities have sparked generations of inspiration. Then, continue on to discover Israel's many treasures on a transformative journey with a focus on historical exploration, exhilarating adventures in nature, and cultural connections. This experience gives you the unique opportunity to connect both our  Western Europe Discovery  and  Israel Journey  programs. Kick things off with a jam-packed tour of England, France, Belgium, and Holland. This is also an opportunity to explore the culture of Western Europe close-up—its art, architecture, language, theater, culinary treats, and contemporary social trends. Along the way, you'll discover how the world-changing ideas that originated in these European nations continue to shape our own lives. As a Jewish teen experience, this program is about understanding the history of Western Europe's Jewish community—its origins, triumphs, and sorrows. You'll visit centuries-old synagogues, spend authentic Shabbatot in London and Amsterdam, and confront the legacy of the Holocaust at places like the Anne Frank House in Amsterdam and the Vel' d'Hiv Roundup Memorial in Paris. After that, we'll travel to Israel where we'll explore from the far north in the Galilee to the deep south at the Red Sea as we visit ancient Jerusalem, modern Tel Aviv, the lush Golan Heights, the vast Negev Desert, the unsinkable Dead Sea, and the stark mountaintop fortress of Masada. Along the way, you'll take part in an authentic archaeological dig, sample the world's very best falafel, spend a night sleeping under the desert stars, and experience the innovative energy of Tel Aviv first-hand. More than a tour, this is an opportunity to understand Israel's dynamic society first-hand while finding your own connection to this storied land. Explore what it means to be Jewish from an Israeli point of view, understand the complex politics of the Middle East with real-world insights, and practice Jewish values through hands-on volunteering and Shabbat experiences.
Questions about this program? We're happy to answer them!   Contact us . Families that are already registered for this experience should email [email protected] with any questions they have and someone from our customer service team will respond.
We have provided the following sample itinerary to give you a better feel for this experience. The actual program will vary. A confirmed itinerary is distributed no later than two weeks prior to the start of the program.
DAY 1 | DEPARTURE FLIGHT Meet your staff and teens at the airport before traveling together to Europe on an overnight flight. This program starts with our  Western Europe Discovery  program. Once we land, your trip officially begins! We'll break the ice with some fun and engaging activities so that you get to know everyone in the group. To learn more about how we organize travel to and from the program,  click here .
DAY 2–5 | LONDON, ENGLAND Our adventure begins with a tour of  Windsor Castle , the oldest and largest occupied castle in the world. We'll watch the Changing of the Guard ceremony at  Buckingham Palace  and explore  Borough Market . Spend your first Shabbat abroad in the city with your new friends. We'll walk to  Marble Arch  before enjoying Kabbalat Shabbat services.
Spend Shabbat relaxing at  Coram's Field  with sports activities and free time with the group. View the treasures of Ancient Egypt, Greece, Persia, and Rome at the  British Museum . Take the  London Underground —famously known as "the tube"—to Greenwich, the center of London. Then, walk to the hilltop of Greenwich Park and enjoy a panoramic view of  London City . The group will have some free time at  Greenwich Market  before we go ride the  London Eye , London's iconic Ferris wheel. We'll take a walking tour of London and see  Westminster Abbey ,  Big Ben  clock tower, and  10 Downing Street , the British Prime Minister's residence. Before you know, it'll be time to say cheerio to London. We'll drive to  Brighton  for an afternoon in the city, then cross the English Channel on a ferry out of Newhaven.
DAY 6–8 | PARIS, FRANCE When we arrive in France, you'll have time to solemnly explore  Mémorial De Caen —Caen's Peace Museum—as well as Normandy's U.S. military cemetery from World War II and recount the D-Day landing at  Omaha Beach . Say Bonjour to Paris and all its breathtaking beauty! We'll explore the palace and grounds of  Versailles , home to French Royalty and Marie Antoinette. The group will walk through the  Parisian Jewish Quarter —Le Marais—the center of Europe's largest Jewish community.
Learn about the experience of French Jews during World War II at the  Shoah Memorial . Experience Paris on foot, passing by the  Cathedral of Notre Dame ,  Arc de Triomphe , and the  Champs-Élysées . Spend a morning at the  Louvre  and view Leonardo Da Vinci's Mona Lisa painting in addition to thousands of centuries-old artwork. Climb to the top of the  Eiffel Tower  for an unforgettable view. Watch the magic unfold as you walk through  Disneyland Paris .
DAY 9–11 | BRUSSELS, BELGIUM After Paris, we're bound for Bruges! Teens will spend time at  Choco-Story Bruges —the Chocolate Museum in Bruges—and sample some delicious Belgian chocolate. Everyone will also have a chance to eat some delicious Belgian fries at the  Frietmuseum .
Our final stop in the region is to Brussels. Stop to see  Fort Breendonk , a former military installation in Belgium which served as a Nazi prison camp during World War II. Then, drive by the  NATO and EU Headquarters . We'll spend our second Shabbat relaxing and exploring the  Grand Place , which is the central square of Brussels, before we walk by the famous " Manneken Pis " fountain sculpture. We'll continue towards Amsterdam for the final stop of our European adventure!
DAY 12–14 | AMSTERDAM, NETHERLANDS Take a walking tour of Amsterdam, stopping at the "I Am Sterdam" sign in front of  Rijskmuseum . Enjoy some time to explore the  Jewish Historical Museum  and  Portuguese Synagogue . We'll visit the  Anne Frank House  to understand the legacy she left before seeing the masterpieces of Vincent Van Gogh at the  Van Gogh Museum .
Our last day will be spent in the picturesque Dutch countryside's windmills on a bicycle ride. Learn about Dutch cheese-making techniques at  Henri Willig Farm  before we head back to Amsterdam and go to  A'DAM Lookout , an observation deck with an unrivaled panoramic view of Amsterdam. Enjoy your final evening in Europe on a river cruise through Amsterdam.  The Pancake Boat  takes you around the city and provides an all-you-can-eat pancake meal.
DAY 15–17 | JERUSALEM Teens will continue to build on this awe-inspiring adventure by connecting into one of our  Israel Journey  trips. We'll head to the airport for a transfer flight to Israel. Once we arrive, our journey begins in Jerusalem. We'll gather at the  Haas Promenade —overlooking the unique topography of the city—for a  Shehecheyanu blessing­ , which is a Jewish prayer said to celebrate special occasions. Walk along the ramparts of the  Old City walls  from Jaffa Gate to Zion Gate, explore the ancient squares and rooftops of the  Jewish Quarter , then reflect on your time in Jerusalem at the Kotel, also known as the  Western Wall . Before departing, your group will splash through Hezekiah's underground aqueduct deep beneath the city and enjoy a night out on  Ben Yehuda Street , arguably the most famous street in Jerusalem.
DAY 18–23 | NORTHERN ISRAEL Our adventure north to the Galilee region begins with a quick stop to explore the ancient city of  Caesarea . Enjoy a day at the beach before crawling through the catacombs of  Beit Shearim , where we'll learn how the center of Jewish life shifted to the Galilee following the destruction of Jerusalem in 70 C.E. The group will spend their first Shabbat in the Holy Land relaxing on a boat cruise across the Kinneret—or  Sea of Galilee —and end the Sabbath with a group night in  Tiberias .
Take a walking tour of the mystical  Tsfat —the historic center of Judaism's Kabbalah movement and Jewish life during the exile period—to see awe-inspiring works by Kabbalistic artists in the artists' colony and hear their story about how the movement inspires their designs. After this, we'll hike to the waterfalls of the  Banias Nature Reserve  and finish the day rafting down the  Jordan River .
Get wet hiking down  Nahal Jilaboun Canyon  and step underneath the  Devora Waterfalls  in the Golan Heights. Encounter with Druze culture and share a traditional meal in the Golan village of  Ein Kinya , then view Israel's neighbors on the summit of  Mount Bental , a dormant volcano. Learn the remarkable story about Israeli super-spy Eli Cohen from  Mitzpe Gadot , a lookout point in the Golan.
Discover Israel's frontier pioneering history in the Galilee and view Israel's border with Jordan from  Old Gesher , overlooking the Island of Peace and its complicated history. Continue south and view the Jezreel Valley from  Mount Gilboa . Then, spend the rest of the afternoon swimming in the natural spring pools of the  Sachne  and learning about the Tower & Stockade tradition of the Galilee pioneers. We'll travel to the Western Galilee—stopping to view  Keshet Arch  along the way—before descending to the ocean caves of  Rosh HaNikra . Tour the  Templars' Tunnel  that date back to Crusader times and immerse yourself in one of Israel's most diverse communities,  Akko . Spend the rest of the afternoon in  Haifa  and explore the beauty of the  Bahai Temple Gardens  on Mount Carmel.
DAY 24–26 | TEL AVIV Travel to Tel Aviv and volunteer at the  Jaffa Institute , an innovative charity dedicated to combating poverty in one of Israel's most diverse communities. Then, enjoy a traditional Ethiopian meal while learning about the cultural and historical experience of Ethiopian-Israelis at the  Battae Center  in Tel Aviv. We'll spend the rest of the day touring old  Jaffa Seaport  and browsing the colorful Jaffa Flea Market.
Honor the bravery of the pioneers who helped establish modern Israel at  Machon Ayalon , a secret underground ammunition facility. We'll visit  Netiv HaAsara  on the frontier of Gaza to learn how this community has adapted to its surroundings while maintaining a hopeful outlook for peace. After that, surf's up on the Mediterranean Coast as we enjoy a surfing lesson at  Palmachim Beach . We'll welcome our second Shabbat with a joyous, musical experience and spend the rest of the Sabbath relaxing in one of the most vibrant cities in the world.
DAY 27–29 | CENTRAL ISRAEL Take part in an archaeological dig with the professionals at  Beit Guvrin National Park  and explore the impressive natural wonder of the  Bell Caves . Spend some time learning about David Ben Burion—Israel's first prime minister—in  Sde Boker  at his modest desert hut. We'll drive further south to view the world's largest erosion crater,  Makhtesh Ramon . Enjoy running, rolling, or even tumbling down the massive  Kassui sand dunes  as we make our way to Eilat for a guided snorkeling tour in the  Red Sea . See fish and coral of all shapes, sizes, and colors before we take a banana boat ride on the sea. Stop for fresh ice cream at Israel's famous  Yotvata dairy farm .
Learn how  kibbutzim —agricultural settlements in Israel—thrive in the desert, protects its ecology, and stay self-sustaining. Experience effortlessly floating in the salt water at the  Dead Sea's Ein Bokek beach , the lowest point on Earth. The group will spend one night camping in the desert at a  Bedouin encampment . Together, we'll embark on a camel trek, share a Bedouin feast and stargaze after a unique bonfire experience.
DAY 30 | MASADA One of the most anticipated moments of the trip, the group will take a pre-sunrise climb up  Masada  via the  Roman Ramp Trail  and arrive just as the sun starts to peek over the horizon. Teens will tour  Herod's desert mountaintop fortress  and the bastion of an ancient Jewish rebellion before descending via the  Snake Path  or cable cars. Then, we'll spend the rest of the day cooling off under the desert waterfalls in  Ein Gedi Nature Reserve .
DAY 31–34 | JERUSALEM Our trip ends right where it started, in  Jerusalem , but this time is different. Teens will have three weeks of travel under their belt and a completely different perspective on Israel. We'll start with a visit to the  Theodor Herzl Museum  and explore the grounds of  Mount Herzl National Cemetery , honoring Israel's founders, national leaders, and fallen soldiers. Then, we'll experience the colorful  Mahane Yehuda  open-air marketplace. Tour the  Knesset —Israel's supreme state body—and learn about their parliamentary system and how it safeguards the Jewish State's democratic laws and traditions.
Pay your respects at  Yad Vashem —The World Holocaust Remembrance Center—and reflect on your journey in  Mifletzet Park . We'll re-enter the Old City to experience one last Kabbalat Shabbat together at the  Kotel , an emotional experience for all after the experiences we've had together. Spend Shabbat viewing the Dead Sea Scrolls, Temple Model, and Israel's most prized cultural and historic treasures at the  Israel Museum . Enjoy a group night out at  First Station Market .
Explore the geopolitical complexity of Jerusalem in the  Gilo neighborhood  and take part in an eye-opening conversation about conflict through the  Roots program , a grassroots movement of understanding, nonviolence, and transformation among Israelis and Palestinians. We'll explore a few additional spots before celebrating the end of our time in Israel with a tree planting ceremony in  Neot Kedumim Park . Afterwards, we'll make our way to the airport for an overnight flight back to the U.S.
DAY 35 | RETURN FLIGHT It's never goodbye, just see you later. Give your friends one last hug and part ways once your flight arrives at the airport. While your summer trip with us is over, the memories you've made will last a lifetime!
Our most frequently asked questions about this program are answered below. Additional  program-wide FAQs  are also available. Still need something? We're here to help! Contact us .
How will my teen travel to the program? BBYO requires all North American participants to fly on the group supervised flight for this program. Flight costs are not included in the program's land cost. BBYO will purchase a ticket for each traveler and charge the family directly. The flight cost for programs with supervised flight options will be announced, along with the flight details for all programs, in the spring. The supervised flight for this program will depart from the New York City area, typically Newark Liberty International Airport (EWR) or John F. Kennedy International Airport (JFK). Learn more about  flying to the program .
Where will my teen be sleeping? The group stays in a variety of 3-star hotels in Europe. When booking accommodations, we request for each teen to have their own sleeping accommodations in a shared living space. In Israel, many of the accommodations we stay at are kibbutz-based guest houses that are located in Israel's countryside and provide space for exploration within a secure environment. We use conventional hotels when we stay in cities. During evenings where we will be camping, all camping gear (including sleeping bags) will be provided. Finally, all accommodations in Israel have security and we book rooms so that each teen has their own sleeping accommodation in rooms that typically accommodate 2 to 5 teens per room.
How is the program staffed? In Europe, each group is accompanied by a team of madrichim (counselors), a local European tour leader, and a bus driver. In Israel, each group is also accompanied by a team of madrichim (counselors) and a local Israeli guide. Teens are also joined by an armed guard and bus driver in Israel. Madrichim are not always the same between Europe and Israel.
Senior field staff also circulate between our groups for extra support. Staff names are sent out approximately 2–3 weeks prior to your departure as part of the pre-trip preparation emails. Staff are asked to make welcome calls to teens before departure. Feel free to ask them any remaining questions you may have. Learn more about our  staff team .
What's the summer weather like? The weather in Western Europe is usually mild-to-warm and mostly sunny. Daytime temperatures range from the 60s to the low 80s. Evening temperatures in the summer can be as low as the 50s. Rain is common in the summer, especially in London, so plan accordingly.
In Israel, the sun in Israel is strong—often stronger than teens are accustomed to—so dehydration, heatstroke, and sunburn are serious concerns, especially in a desert climate. Clothing should be lightweight and comfortable in the heat. Whenever outside for an extended period, teens will be required to have a hat, a shirt with sleeves, sunscreen, and water. The good news is the heat is mostly dry, there is very little humidity and the chance of rain in Israel during the summer is extremely low so no umbrellas are needed. Evenings in Israel tend to get chilly quickly. Because we will not always return to our accommodations to change before an evening activity, always bring a day pack with a windbreaker, long-sleeved shirt, or light sweater. Layers are key!
How do you approach security? The safety of the teens under our care is our guiding consideration. Learn more about our organization's approach to  safety & security .
What's the typical group size? Although it varies from year to year, our average group size for Ultimate Western Europe Israel is 35-42 teens. Some teens choose to sign up together with a friend or two and most teens choose to come on their own. Either way, our participants will have the opportunity to meet a diverse group of peers from various locations across North America which makes exploring a new place together even more exciting. On some programs, we might have multiple parties from the same area register together. In this case, we are unable to inform families when this occurs and though we are always willing to share the group dynamics of the current registrations, we typically have a good idea of the general group make up after our cancellation deadline.
Since teens are combining two BBYO Passport programs to make this an Ultimate experience, they will be joined by other teens traveling on the independent programs. This means that some teens on Western Europe Discovery will not continue to Israel with this group and teens on this trip will meet new teens when they connect to Israel Journey.
What's the food like? You'll try delicacies like fish and chips, frites, crêpes, and stroopwafels in Western Europe. In Israel, expect to eat Middle Eastern and Mediterranean foods such as falafel, hummus, shakshouka, borekas, and much more. When traveling, your teen may encounter new foods that will not be to their liking, so we ask teens to be flexible and have snacks and other alternatives on hand just in case.
As a travel-based program, our meals take a variety of forms and may include hotel buffets, restaurants, catered meals, and allowance funds for participants to purchase a meal on their own. All food provided by BBYO Passport experiences in Israel is kosher. When a meal is served in a public buffet format (e.g. hotel breakfast), we will always ensure that there are vegetarian, pescatarian, or dairy options available and we will not restrict teens from eating the food of their choice.
Some meals may be provided via a cash allowance where teens will be given money to purchase the food of their choice, called a pizur meal. Such meals are typically arranged in an area where there are multiple restaurant options and teens can choose the food of their liking. When time is limited for meal choice, staff may choose to facilitate meal orders on behalf of teens using their allowance funds.
Participants with special dietary needs (i.e. lactose intolerance, gluten-free, kosher, etc.) should review our  dietary restrictions commitment document  and contact us in advance to be sure we can accommodate your needs during the program.
Will I need a visa? If you travel with an American, Canadian, or EU passport, good news! You don't need a visa to enter Israel or any of the European countries we visit. If you travel with a passport from another country, you may need a visa.
What are the payment and cancellation terms? All of these details are available here:  Registration Terms .
For more information, check out our general FAQs or the pre-trip preparation manual .
Looking to combine two experiences for an extended summer of adventure, learning, and self-discovery? BBYO makes it easy! This trip connects our Western Europe Discovery program with our Israel Journey program. Check out these other trips that connect Israel Journey:
Ultimate Central Europe Israel
Ultimate Greece Israel
Ultimate Morocco Israel
Ultimate Iberian Israel
Ultimate Sephardic Israel
Ultimate Mediterranean Israel
Abraham Accords Extension
Israel Journey Plus
Learn more about our  trip connections .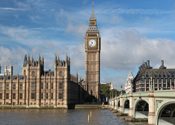 Visit Big Ben up close and watch the changing of the guard at Buckingham Palace in London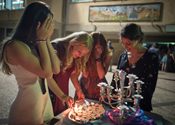 Spend an authentic Shabbat with the Jewish communities of London and Amsterdam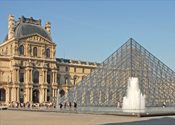 View the Mona Lisa painting and much more at the Louvre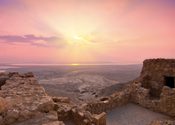 Float in the Dead Sea and scale the heights of Masada to watch the sunrise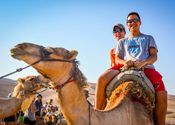 Navigate the wilderness on a camel trek and enjoy a delicious desert feast in Bedouin tents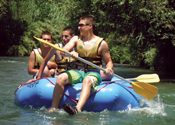 Raft down the Jordan River and swim under the Ein Gedi desert waterfalls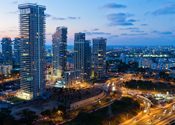 Soak up the innovative spirit of Tel Aviv and enjoy its lively beach culture
PROGRAM REVIEWS BE PART OF OUR TRADITION
TRUSTED BY PARENTS, LOVED BY TEENS SINCE 1924