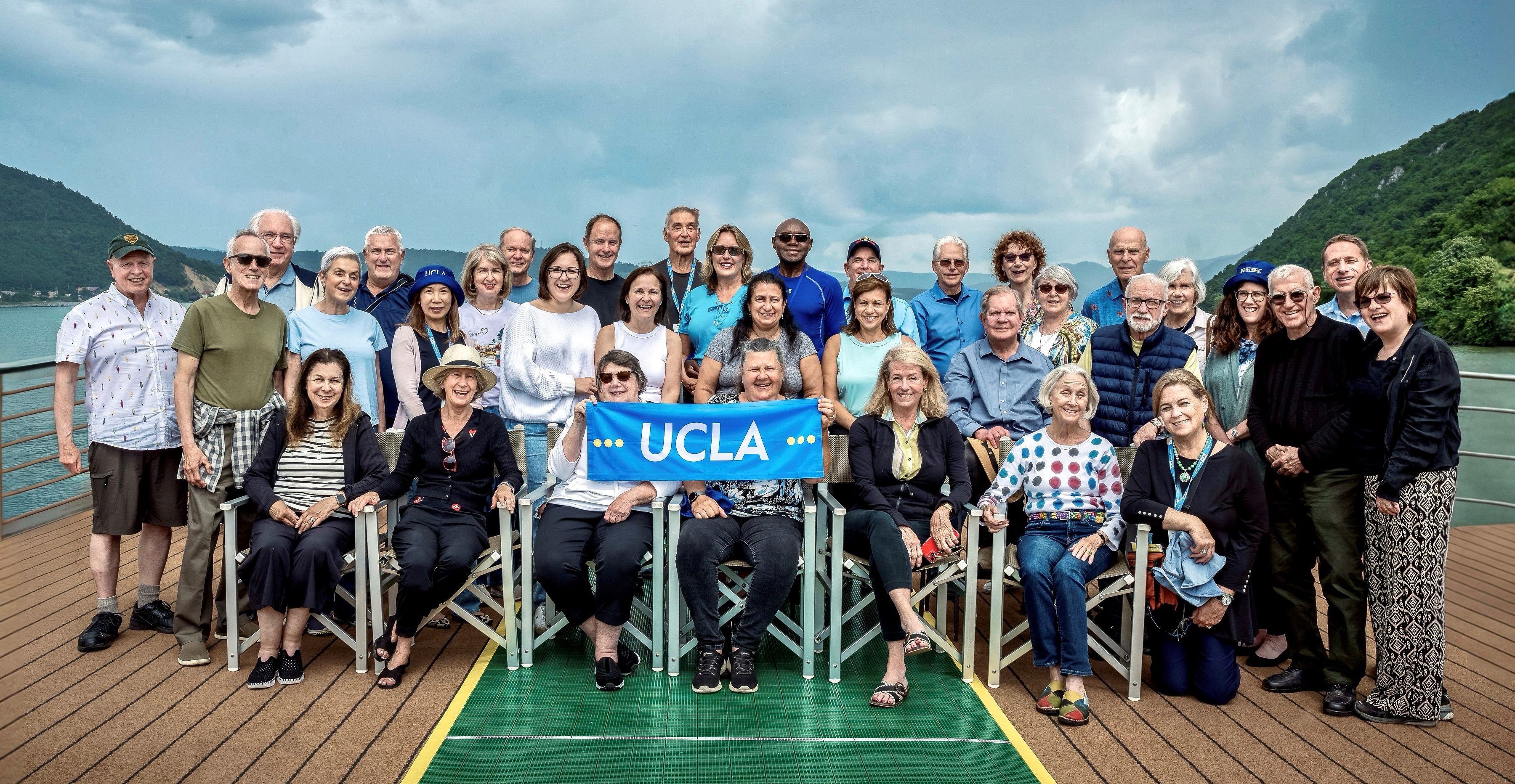 We Are UCLA Alumni Association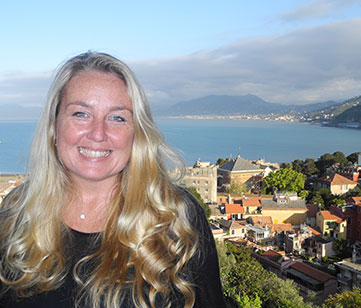 Dear UCLA Alumni and Friends,
Regards from Westwood,

Our Mission
Ucla alumni travel creating travel memories for the bruin community since 1941, the expertise and knowledge to put your mind at ease, photo gallery.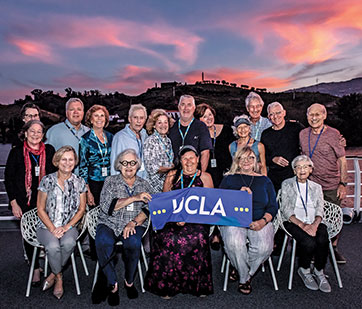 Hear from fellow travelers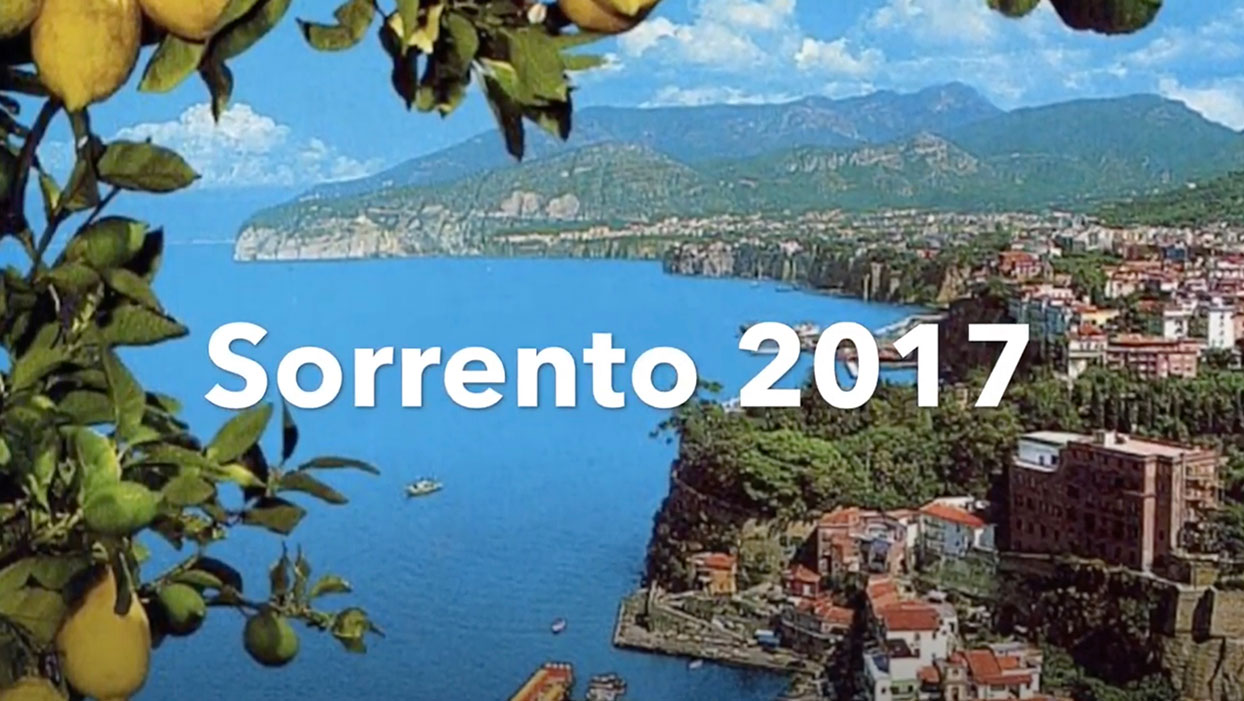 Who is AHI?

UCLA Alumni Association
UCLA Alumni Association and Go Next are pleased to offer exceptional travel opportunities available to you, your family, and your friends. Join fellow alumni and experience the camaraderie of exploring the world with like-minded travelers. Each Go Next trip has been thoughtfully selected with you and your alma mater in mind. We take care of the details, so you can relax and enjoy the company of your fellow alumni. 
Join Me! Land of the Rising Sun 4/1/2024-4/13/2024 Hosted by William Bodiford 
William Bodiford is a Professor of Buddhist Studies and a specialist in Japanese religious traditions. He has published extensively on Japanese culture and Buddhism, especially the Zen tradition. He is a contributor to a forthcoming annotated translation, in eight volumes, of the Shobogenzo (Treasury of the True Dharma Eye) by Dogen (1200-1253), for which he wrote the introduction.  Join me! Icelandic Revelation 7/7/2024-7/17/2024 Hosted by Greg Kendrick
G reg Kendrick directed the UCLA Freshman Cluster Program and was a professor of Modern European History for twenty years before his retirement in 2016. Before his tenure at UCLA, he was also one of the German historians who worked with Steven Spielberg's Survivors of the Shoah Visual History Foundation to collect and catalogue some 55,000-survivor testimonies. His areas of expertise are in the cultural politics of Germany from 1871-1945, the Holocaust, the relationship between culture producers and the Bolsheviks in the early Soviet Union from 1918-1939, and historical archetypes of heroism and villainy in the West. He was also a faculty member on the interdisciplinary team of the GE cluster, Neverending Stories: Multidisciplinary Perspectives on Myth , which addressed, among other subjects, the Icelandic Eddas that are the basis of Norse mythology. In his retirement, he has completed a trilogy, The Chronicles of Loki , which attempts to tell the story of the Scandinavian trickster from his point of view
Join Me! North Sea Escapade 7/13/2024-7/23/2024 Hosted by  Arne Lunde
Arne Lunde is Associate Professor in the Department of European Languages and Transcultural Studies (ELTS). His research and teaching focus on Nordic, European and Hollywood cinema, as well as on Scandinavian literature and visual culture. He is currently working on a book on film director Ingmar Bergman's early career working inside the Swedish studio system in the 1940s and 1950s. Other research interests include European exiles and emigres in classic Hollywood and Los Angeles, film noir, and transcultural cinemas of elsewhere. Lunde has taught at UCLA since 2007 and this will his sixth trip to the Nordic/Baltic region with UCLA Alumni Travel.
Join Me! Celtic Kaleidoscope 8/14/2024-8/24/2024 Hosted by  Muriel McClendon 
Muriel McClendon is a member of the history department. She has served as the department's Vice Chair for Undergraduate Affairs and Vice Chair for Graduate Affairs. She has also chaired UCLA's undergraduate European Studies program and has served as the Associate Dean for Equity, Diversity and Inclusion for the Division of Social Sciences. McClendon's research focuses on the social history of the Reformation in England and she has published on religion and politics in Norwich, England's second largest city in the period. She is currently engaged in a study about philanthropy and politics in Norwich in the Tudor period. McClendon also teaches the medieval and early modern section of the history department's western civilization sequence, and also offers courses on early modern British and Renaissance and Reformation history. In 2020-21, she won the University's Distinguished Teaching Award and the Eby Award for the Art of Teaching.
Because of the exceptional value and limited space, we encourage you to make your reservation as soon as possible.
Reservations and Questions
Purchasing travel insurance is highly recommended to protect you, your belongings and your travel investment. UCLA Alumni Association will send you information regarding travel insurance as soon as your reservation is submitted .
UCLA Alumni Association Group Programs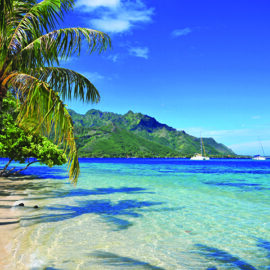 Tranquil lagoons and ethereal waterfalls await in the South Pacific on this 10-night cruise aboard Oceania Cruises' Nautica .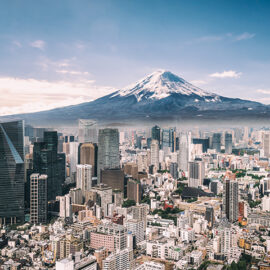 Embark on an epic journey through Japan on this 12-night cruise aboard Oceania Cruises' Riviera .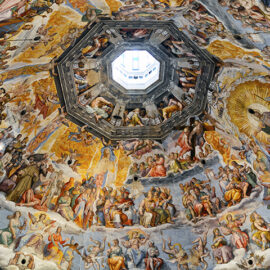 Lose yourself in the wonders of the Mediterranean on this 10-night cruise aboard Oceania Cruises' Marina .
Meander through historical landscapes and architecture on this 7-night cruise aboard American Queen Voyages' American Countess® , with an included 1-night stay in Memphis.

Dear UCLA Alumni and Friends,
The UCLA Alumni Association is pleased to partner with Orbridge to offer our alumni exceptional travel opportunities—a combination of exclusive itineraries, deluxe properties or ships, knowledgeable expedition leaders, and the company of fellow alumni.
With special features and unparalleled access to distinguished locations, you will discover unforgettable places, people, and cultures, and enjoy experiences that will enrich your understanding of our diverse and wonderful world. Whether close to home or far away, on land or by sea, your next adventure is waiting!
Join us and our partner Orbridge—make your reservation today!
Warm Regards,

Christel Aragon Director, UCLA Alumni Travel 310-206-0613 | [email protected]
Upcoming Tours by Departure Date

Intriguing India

The Galapagos Islands – Western Itinerary

Discover the Canadian Rockies by Rail

National Parks & Lodges of the Old West

Polar Bears of Churchill
We use cookies to improve your experience on our website. By closing this message or interacting with our site, you acknowledge and agree to this. Learn more