Find A Cruise
0 --> 0 }"> type to begin your search', visible: !setSelectedCruiseType().length > 0"> CRUISE TYPE 11, 'dropup': breakpoint() > 767 && dropupAvailable() }, selectPicker:setSelectedCruiseType, optionsText:'display', optionsValue:'value', selectPickerOptions: { optionsArray: cruiseType, isPortal: isPortal() }" aria-hidden="true" style="display: none"> CRUISE TYPE * cruise type is a required field
0 ) || ( !isPortal() && !widgetIsReady ) )"> 0 }"> REGION 0) || !isPortal() --> 11, 'dropup': breakpoint() > 767 && dropupAvailable(), 'disabled': isPortal() && !setSelectedCruiseType().length > 0 }, selectPicker:setSelectedRegion, optionsText:'display', optionsValue:'value', optionsCaption: regionCaption(), selectPickerOptions: { optionsArray: regions, isPortal: isPortal() }" aria-label="Find a cruise - Select cruise region" aria-hidden="true" tabindex="-98" style="display: none">
0 ) || ( !isPortal() && !widgetIsReady ) )"> 0 }"> DEPARTURE DATE 0) || !isPortal() --> 11, 'dropup': breakpoint() > 767 && dropupAvailable(), 'disabled': isPortal() && !setSelectedCruiseType().length > 0 }, selectPicker:setSelectedYearMonth, optionsText: 'display', optionsValue:'value', optionsCaption: yearMonthCaption(), selectPickerOptions: { optionsArray: yearsMonths }" aria-label="Find a cruise - Select departure date" aria-hidden="true" tabindex="-98" style="display: none">
DURATION 11, 'dropup': breakpoint() > 767 && dropupAvailable() },selectPicker:setSelectedDuration, optionsText:'display', optionsValue:'value', optionsCaption: durationCaption(), selectPickerOptions: { optionsArray: durations }" aria-label="Find a cruise - Select cruise duration" aria-hidden="true" tabindex="-98" style="display: none">
Destination-focused journeys on all seven continents 
Discover voyages for curious travelers.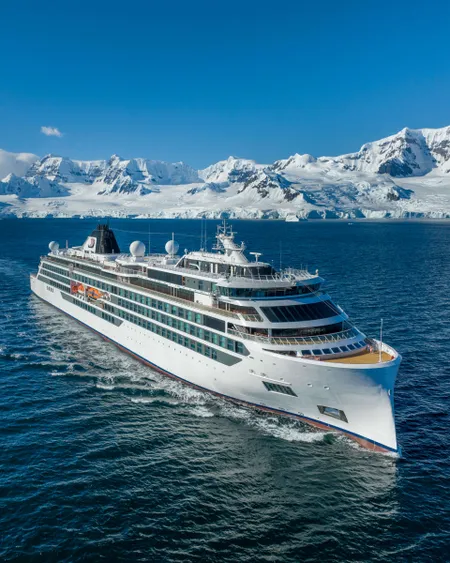 Sign up to receive updates from Viking
Stay current with special offers, news and destination-focused content.
Order a Brochure
Travel Agents
Media Center
Health & Safety Program
Privacy Policy
Cookie Policy
Manage Cookies
Mississippi
Scandinavia
British Isles & Ireland
North America
Caribbean & Central America
South America
Mediterranean
Quiet Season Mediterranean
Australia & New Zealand
World Cruises
Grand Journeys
Great Lakes
Longitudinal World Cruises
Expeditions
Complimentary Brochures
EXPLORERS' SALE
Mississippi river cruises.
Stretching for 2,350 miles down the United States, from Minnesota's Lake Itasca to the Gulf of Mexico, our new cruises on the "Mighty Mississippi" offer a different type of cross-country journey for the curious explorer—one that allows you to be immersed in American history and culture.
Step on board the newest and most modern ship on the Mississippi with all outside staterooms, private verandas, spacious public areas and our signature, clean Scandinavian design, reimagined for the Mississippi River.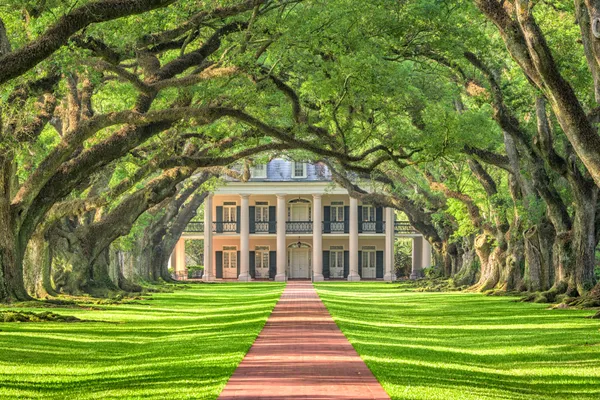 Heart of the Delta
New orleans, louisiana to memphis, tennessee, $25 deposit*.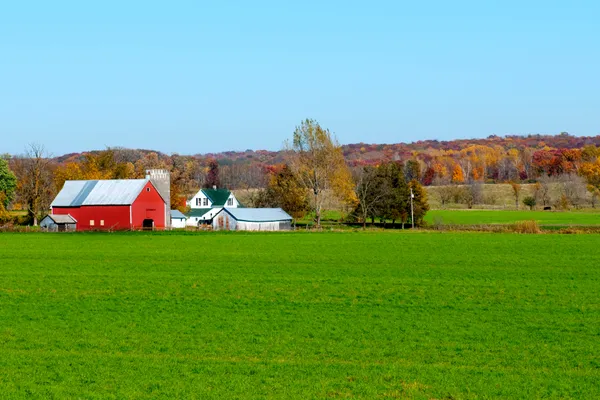 America's Heartland
St. louis, missouri to twin cities, minnesota.
New Orleans & Southern Charms
New orleans, louisiana to new orleans, louisiana.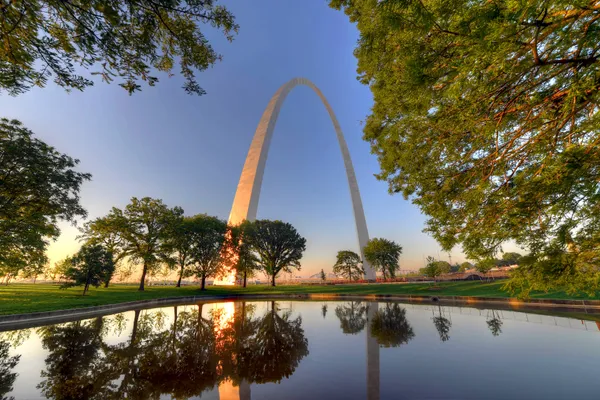 Grand Mississippi Voyage
New orleans, louisiana to st. paul, minnesota.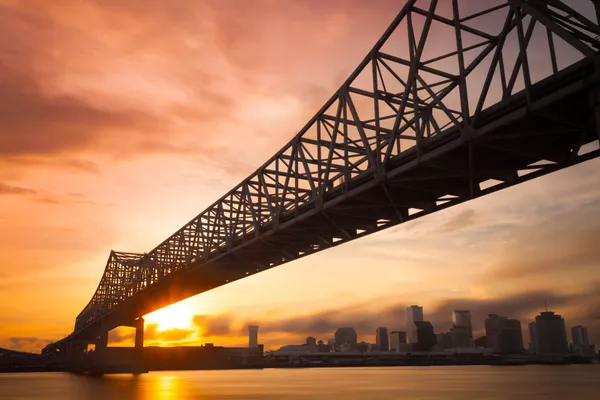 America's Great River
St. paul, minnesota to new orleans, louisiana, highlights of mississippi river cruises.
A Mississippi River cruise offers the rare opportunity to sail through America's heartland on the world's #1 river cruise line. Explore picturesque towns and boom cities; take in views of pastoral farms and towering bluffs; and immerse yourself in the region's rich history and culture with an included excursion in every port. Here are a few highlights Viking reveals to you:
Festive French Quarter and Creole cuisine in New Orleans
Cajun heritage in Baton Rouge
Civil War history at Vicksburg National Military Park
Memphis BBQ, Graceland and appreciation of the Delta Blues
Steamboat sailings with diverse wildlife sightings
Mark Twain's boyhood home and America's literary history
Up close look at America's national symbol, the bald eagle
Gateway Arch in St. Louis and the pioneering spirit of the Midwest
Norwegian cultural experience at Vesterheim
Intricate locks and dams of the Upper Mississippi
Sign up to receive updates from Viking
Stay current with special offers, news and destination-focused content.
Order a Brochure
Special Offers
Sweepstakes
Travel Agents
Media Center
Health & Safety Program
Privacy Policy
Cookie Policy
Manage Cookies
Mississippi
Scandinavia
British Isles & Ireland
North America
Caribbean & Central America
South America
Mediterranean
Quiet Season Mediterranean
Australia & New Zealand
World Cruises
Grand Journeys
Great Lakes
Longitudinal World Cruises

You are using an outdated browser. Please upgrade your browser or activate Google Chrome Frame to improve your experience.
Already Booked?
My Favorites
1.800.377.9383
Email Deals
Personal Quote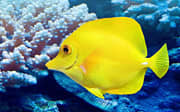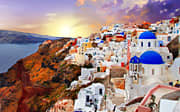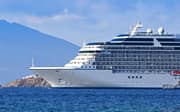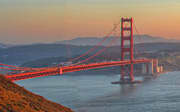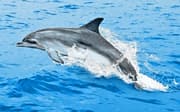 Last Minute Cruise Deals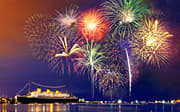 Holiday Cruise Deals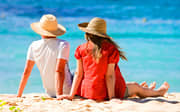 Military Cruise Deals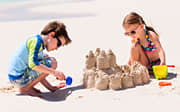 Popular Destinations
Australia/New Zealand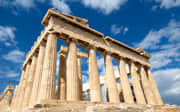 Popular Int'l Departure Ports
Amsterdam, The Netherlands
Barcelona, Spain
Civitavecchia (Rome), Italy
Piraeus (Athens), Greece
Reykjavik, Iceland
Southampton, England
Stockholm, Sweden
Sydney, Australia
Vancouver, British Columbia
Venice, Italy
Popular U.S. Departure Ports
Baltimore, Maryland
Boston, Massachusetts
Cape Liberty (Bayonne), New Jersey
Fort Lauderdale (Port Everglades), Florida
Los Angeles, California
Miami, Florida
New York, New York
Port Canaveral, Florida
San Francisco, California
Seattle, Washington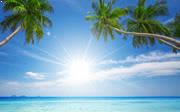 Popular Lines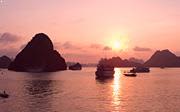 Luxury Lines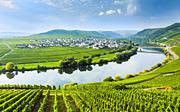 River Lines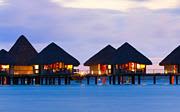 AmaWaterways
Atlas Ocean Voyages
Avalon Waterways River Cruises
Carnival Cruise Line
Celebrity Cruises
Holland America Line
MSC Cruises
Norwegian Cruise Line
Oceania Cruises
Paul Gauguin Cruises
Princess Cruises
Regent Seven Seas Cruises
Royal Caribbean International
Seabourn Cruise Line
Silversea Cruises
Uniworld River Cruises
Viking Expeditions
Viking Ocean Cruises
Viking River Cruises
Windstar Cruises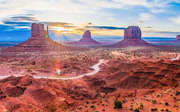 Land Vacations
Cosmos Tours
Globus Journeys
Kensington Tours
Tauck Tours
All-Inclusive Resorts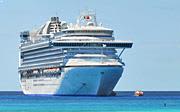 Cruising 101
Why Cruise?
Shore Excursions
Cruising Tips
Future Cruise Credits
Photo Galleries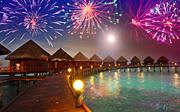 Specialty Cruises
Group Cruises
Business / Incentive Cruises
Events & Meetings at Sea
Private Charters
Theme Cruises
Cruise Tours
Wedding Cruises
Hosted Cruises
Family Cruises
Senior Living at Sea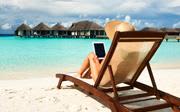 News & Media
Press & News
Testimonials
Social Media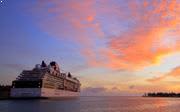 Pre-registration
Passports / Visas
Travel Protection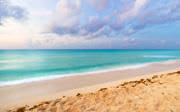 Why Cruise Web?
Our Approach
Low Price Guarantee
Gift Certificates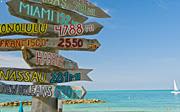 Customer Service
Not sure where to start?
Talk to a travel consultant.
Free quotes. Expert guidance. No booking fees.

Viking Rivers: up to FREE Air*

Viking US river cruises from $3,499*

Cruise Deals by Destination

Departure Ports
Photo Gallery
Viking River Cruises U. S. River Cruises
From the bayou in New Orleans to the quaint city of St. Paul, there are endless things to do and see along the great Mississippi River with Viking Rivers! Let's start in the South with classic creole food before embarking on the beautiful new Viking Mississippi for a cruise through America's heartland. Having mastered the rivers of Europe, Viking takes on the mighty Mississippi in incredible fashion, crafting voyages with something for every guest, like a visit to the childhood home of Mark Twain or a unique view of the iconic Gateway Arch in St. Louis! With so much to see and do, you'll be relieved to retreat to your luxurious stateroom before starting the next day with some early morning bird-watching along the Mississippi flyway! If you're ready to cruise to the blues in Memphis and so much more, contact the experts at The Cruise Web at 1-800-377-9383.
Things to Do on a Mississippi River Cruise with Viking Viking Rivers
Your days on the Mississippi River with Viking Rivers will be filled with enriching onboard activities, delicious food and destinations like you have never seen before! From bustling city streets to quaint villages, your cruise will have it all. With Viking Rivers' perfect itineraries, the adventure will balance with relaxation and you'll return home feeling refreshed and ready to cruise again. Featured below are some of our favorite things to do when cruising the Mississippi River on Viking Mississippi: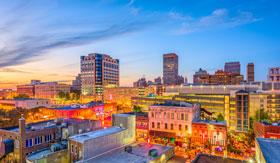 Beale Street Blues (Memphis, Tennessee) Boogie on down to Beale Street and have a great time learning what the Blues are all about. Once named "The Most Iconic Street in America," you are going to want to find out why.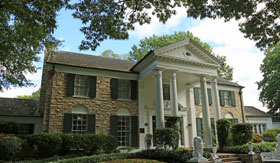 Graceland: Home of Elvis Presley (Memphis, Tennessee) Discover the elegant mansion that was once the castle for the King of rock and roll, Elvis Presley. Don't get All Shook Up, but this is a must-see along the Mississippi River.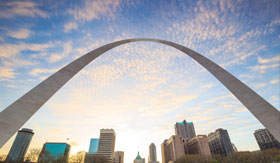 Gateway Arch (St. Louis, Missouri) America's tallest monument, sailing with Viking on the Mississippi River and find out why this serves as a symbol of American expansion into the West.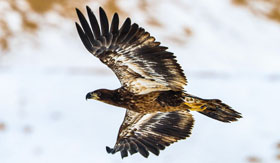 Exciting Eagles (Wabasha, Minnesota) Golden eagles are cool and all, but are they a de facto symbol of freedom? Get up close and personal with bald eagles at the National Eagle Center in Wabasha.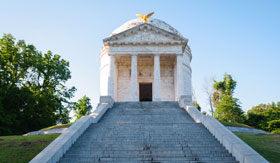 Vicksburg National Military Park (Vicksburg, Tennessee) There is something for everyone at this lush National Park. History buffs will be enthralled with tales tide-turning Civil War battles, while others can enjoy the variety of wildlife, including wild boar, turkey and all kinds of birds.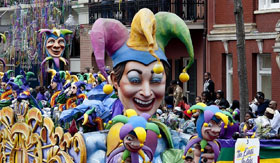 More than Mardi Gras: New Orleans (New Orleans, Louisiana) Even when it's not Mardi Gras, New Orleans is a bustling city with a vibrant nightlife! Head out to Bourbon Street, have some authentic Creole cuisine and enjoy life in The Big Easy.
Top 10 Viking River Cruises U. S. River Cruises
Viking Mississippi 8 Night Heart of the Delta Departing From New Orleans, Louisiana (Nov 2023)
Viking Mississippi 8 Night Heart of the Delta Departing From Memphis, Tennessee (Dec 2023)
Viking Mississippi 7 Night New Orleans & Southern Charms Departing From New Orleans, Louisiana (Dec 2023 - Dec 2024)
Viking Mississippi 11 Night Heart of the Delta Departing From New Orleans, Louisiana (Feb 2024 - Nov 2024)
Viking Mississippi 11 Night Heart of the Delta Departing From Memphis, Tennessee (Mar 2024 - Nov 2024)
Viking Mississippi 21 Night Grand Mississippi Voyage Departing From New Orleans, Louisiana (Jun 2024 - Sep 2024)
Viking Mississippi 14 Night America's Great River Departing From Saint Paul, United States (Jul 2024 - Oct 2024)
Viking Mississippi 11 Night America's Heartland Departing From Red Wing, Minnesota (Aug 2024 - Aug 2024)
Viking Mississippi 11 Night America's Heartland Departing From St. Louis, Missouri (Aug 2024 - Sep 2024)
Viking River Cruises U. S. River Departure Ports
Learn about where your American adventure along the Mighty Mississippi River begins with Viking River Cruises. This once in a lifetime cruise could embark from any of the following ports: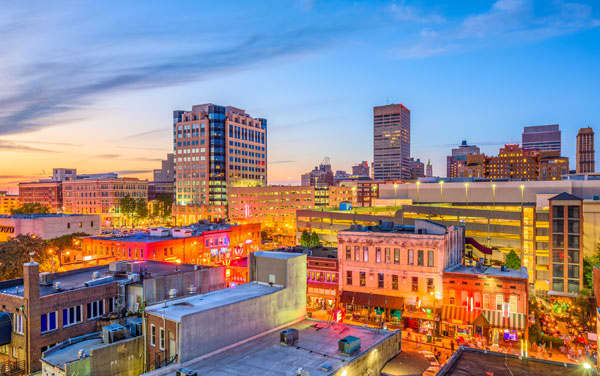 Memphis, Tennessee
Musical Memphis is the perfect port along the Mississippi. Indulge in some classic BBQ before enjoying a lively night on the town.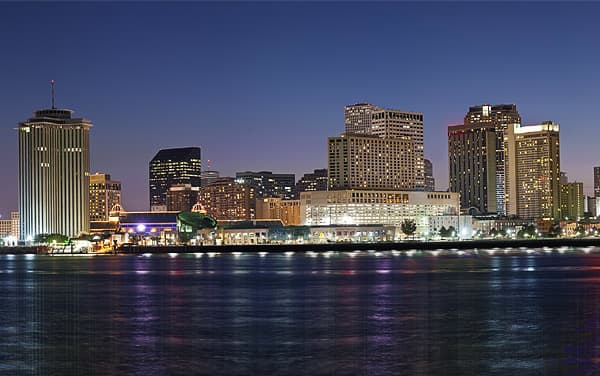 New Orleans, Louisiana
The Big Easy is one of the world's most fascinating cities and a melting pot of culture, food and music.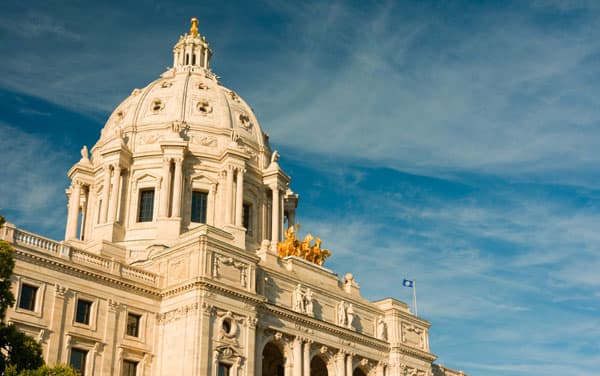 Saint Paul, United States
Explore the quaint city of Saint Paul, where cultures collide for a unique experience along the Mississippi River.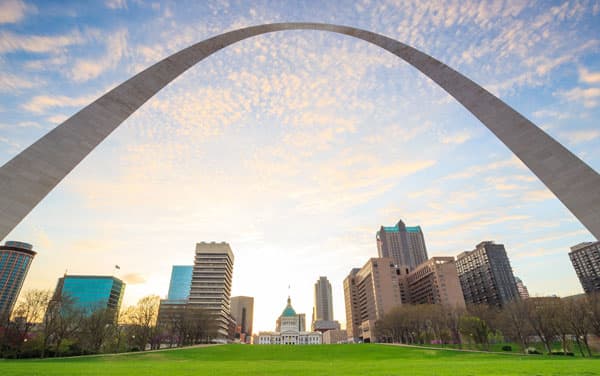 St. Louis, Missouri
Discover culture, beautiful scenery and plenty of beer when you cruise by St. Louis along the Mississippi River.
Photo Gallery for Viking River Cruises U. S. River Cruises
Let your mind wander as you flip through this photo gallery of the breathtaking views that await you on your cruise of the Mississippi River with Viking Rivers:

Capitol building in St. Paul, Minnesota

Oak Alley Plantation Restaurant on the riverbank

Jackson Square, New Orleans

Waterfall hatchery in Decorah, Iowa
We Make Vacation Planning Easy
With an overwhelming world of choices, we understand you may need some personal assistance to plan your perfect vacation. From finding the right destination to choosing the best departure date, we're here to help. Plus, our experienced travel consultants have access to exclusive vacation deals to make sure you get the best value for your time and money.
Expert guidance. No booking fees.
Find a cruise.
All Cruise Types
Popular Cruises
Luxury Cruises
Vacation Deals
Destinations & ports.
Cruise Lines
Popular Cruise Lines
Luxury Cruise Lines
River Cruise Lines
All Cruise Lines
All About Cruising
Already Booked

Follow our social media and blog for the latest cruise and travel news, including our best vacation deals.
Search Please fill out this field.
Manage Your Subscription
Give a Gift Subscription
Sweepstakes
River Cruises
Explore America's Most Iconic Waterways With the 5 Best U.S. River Cruises
Discover natural and cultural treasures close to home.
You don't need to fly to Europe for a river cruise, with new ships and routes creating even more options right here in the United States. Some of the most scenic itineraries traverse the Mississippi, Hudson, Columbia, and Snake rivers, showcasing natural, cultural, and historical attractions along the way. Passengers can visit wineries in Washington, taste Creole cuisine in New Orleans, or learn about the Siege of Vicksburg right where it happened.
On these voyages, you'll sail with anywhere from 100 to 400 other guests aboard either modern riverboats or classic paddle wheelers that hearken back to a different time. Like their European counterparts, river cruises in the U.S. typically package everything at a single price, including staterooms, meals, guest lectures and enrichment programs, entertainment, and most shore excursions. Some even include pre-cruise hotel stays.
Here are five river cruises that will show you the U.S. in a whole new light.
American Cruise Lines' Music Cities Cruise from Memphis to Nashville
It's hard to choose from American Cruise Lines' 35 itineraries. For arts and culture lovers, the eight-day Music Cities Cruise along the Mississippi , Ohio, and Cumberland rivers presents an opportunity to visit several charming cities and towns in the South. The itinerary is offered on four different 180-passenger ships, including the American Serenade and the classic American Splendor paddle wheeler.
Taylor McIntyre/Travel + Leisure
The voyage begins in Memphis , where passengers can visit the Stax Museum of American Soul Music, take in a show at one of the nightclubs along legendary Beale Street, or tour Elvis Presley's mansion, Graceland . After a day of cruising, the ship stops at Paducah, Kentucky, where you can admire the more than 50 murals on the floodwall along Water Street before exploring the National Quilt Museum. The next day, the ship travels through the Barkley Lock and past the stunning coves and limestone bluffs of the Cumberland River's Lake Barkley– a view best enjoyed from the balcony of your stateroom. In Dover, Tennessee, guests visit historic Fort Donelson National Park and learn about the garrison's role during the Civil War. The next day, passengers can tour the Customs House Museum & Cultural Center and Fort Defiance in Clarksville, Tennessee, and cap off the experience with a whiskey tasting at Old Glory Distilling Co. The voyage ends in Nashville , where you can stroll along historic Lower Broadway, visit museums dedicated to Johnny Cash and Patsy Cline, and take in a Grand Ole Opry show.
American Queen Voyages' Upper Mississippi Cruise from St. Louis to Minneapolis
History buffs will love this nine-day cruise along the Upper Mississippi and Illinois rivers aboard American Queen Voyages' 245-passenger American Countess paddle wheeler. The itinerary offers guests a chance to explore the idyllic river towns that inspired the Father of American Literature.
After departing St. Louis, the cruise arrives in Alton, Illinois, where guests can play golf on championship courses, explore the National Great Rivers Museum , or just stroll around the town's historic districts. Day three brings passengers further upriver to Mark Twain's hometown of Hannibal, Missouri, from which the author drew inspiration for several of his novels. On day four, the ship stops at Bettendorf, Iowa, for a hop-on hop-off tour of museums, artist studios, the German American Heritage Center , and the Quad City Botanical Center . In Dubuque, Iowa, guests can take a ride on the Fenelon Place Elevator, billed as "the world's steepest, shortest scenic railway". Day nine, finds the the ship at La Crosse, Wisconsin, famous for its rugged terrain and breathtaking vistas. The final port is Red Wing, Minnesota, home to beautifully preserved artisan workshops, factories, and pioneer-era architecture. After disembarking, passengers can explore nearby Minneapolis before going home.
American Cruise Lines' Hudson River Fall Foliage Cruise
This eight-day fall foliage-themed cruise takes leaf peeping to a new level. The round-trip voyage out of New York City takes nature lovers through the heart of the Hudson Valley – swathed every fall in a blanket of bright orange, red, and yellow . Whether you sail on the classic 48-stateroom American Star or the 100-passenger American Eagle , you'll enjoy a stunning display of colors from the comfort of your balcony. On shore, you'll have the opportunity to hike to the highest waterfall in the Empire State , walk across the longest pedestrian bridge in the world , and visit the homes of Franklin D. Roosevelt in Hyde Park and author Washington Irving in Sleepy Hollow.
Viking Cruises' New Orleans & Southern Charms Lower Mississippi Cruise
This eight-day round-trip cruise takes in historic estates, military sites, and comunities bursting with Cajun and Creole culture. After departing New Orleans , the Viking Mississippi stops in the Louisiana towns of Darrow and St. Francisville, which boast Greek Revival mansions, Spanish moss-draped avenues, and even a haunted house . Day four brings travelers to the oldest city on the river, Natchez, Mississippi, home to a rich African American heritage . The next day, guests can learn about one of the most consequential battles of the Civil War at Vicksburg National Military Park before setting sail for the vibrant capital city of Baton Rouge, Louisiana. The ship then returns to New Orleans, where guests can stay longer or catch a flight home.
Courtesy of Viking
UnCruise Adventures' Rivers of Adventure & Wine Columbia and Snake River Cruise
Spotting wildlife and sipping wine go hand-in-hand on this UnCruise Adventures expedition around the Pacific Northwest. The seven-night round-trip journey from Portland isn't your typical leisure cruise. Instead, passengers get to go on rainforest hikes, rafting adventures, winery visits, and scenic kayaking excursions through dramatic canyons.
After the champagne departure from Portland and a stop at Astoria, Oregon, the ship passes through the Columbia River Gorge. Passengers can disembark for a guided hike, then return for a wine tasting with the ship's sommelier. The gourmand adventures continue with an excursion to Walla Walla , Washington, which includes visits to olive oil makers, chocolatiers, and family-owned wine cellars. Day five begins at the mouth of the Palouse River, where guests can kayak or paddleboard. The next day, passengers can visit Columbia Hills State Park and Rowena Plateau on foot or by skiff boat while enjoying river dips, farm-to-fork delights, and a wine tour and tasting. Guests then disembark at The Dalles, Oregon, for whitewater rafting or a relaxing winery tour. The adventure ends with a farewell dinner back at Portland.
By clicking "Accept All Cookies", you agree to the storing of cookies on your device to enhance site navigation, analyze site usage, and assist in our marketing efforts.
Sail 'right in the heart of the US' on Viking's new Mississippi River cruise ship
Viking has brought American travelers to destinations around the world on its cruises, but until now has not had a river ship based in North America.
The company operates close to 100 river and ocean vessels, and 82% of its guests come from America, Torstein Hagen, Chairman of Viking, told USA TODAY.
"But we had one white spot on our map, and it said 'USA,'" Hagen said.
That was part of the motivation for the company to design its first vessel purpose-built for the Mississippi River, aptly named Viking Mississippi. The five-deck ship welcomed its first guests in Saint Paul, Minnesota, on Sept. 3.
The ship will sail itineraries on the Upper and Lower Mississippi River between St. Paul and New Orleans, where Hagen said Viking saw an opportunity to sail a modern ship in the company's style "right in the heart of the U.S., where all our guests come from in the first place."
Learn more: Best travel insurance
"It's a wonderful country you have, and I'm proud that we can play our role in it," he added. 
Here's what guests can expect from Viking Mississippi.
Cruise lines change COVID-19 rules: Azamara and Silversea Cruises drop vaccine requirements following major lines
Expedition cruising in Alaska: How to see the wilder, less visited side of the 49th state
What can guests expect from the Viking Mississippi?
The Viking Mississippi will sail itineraries on the Upper and Lower Mississippi River between St. Paul and New Orleans.
The ship has 193 staterooms, all of which are outside, and can accommodate up to 386 passengers, according to a news release . Across seven cabin categories, rooms range from 268 to more than 1,000 square feet, and each has a French balcony or private veranda, heated bathroom floor and king-size bed.
The ship boasts a 360-degree promenade deck that wraps around the ship, along with a sun terrace that has a glass-backed infinity pool and a library curated by Heywood Hill, a bookstore in London.
Dining options include The Restaurant, the ship's primary eatery featuring classic dishes and regional offerings on rotating menus, and the indoor-outdoor River Café, which serves both American food such as Southern barbecue, and Norwegian cuisine from Mamsen's, a flagship Viking's offering that has a separate counter within the café.
As part of their cruises, guests can also take in lectures on topics such as the history, architecture and art of the region, and attend performances of local music, from Delta blues to New Orleans jazz.
How much does the Viking Mississippi cost?
Available rooms on a Jan. 7 round-trip cruise from New Orleans, with stops in Baton Rouge, Louisiana, and Natchez, Mississippi, among others, start at $3,999 per person based on double occupancy, according to Viking's website .
The fare includes port taxes and fees, a shore excursion at each port, complimentary Wi-Fi, all meals, wine, beer and soft drinks with lunch and dinner, and more.
A trip with an eclipse (literally): Watch a solar eclipse from the sea on this Ponant cruise
'More than I hoped for': This is what it's like cruising with a disability right now
What else do travelers need to know?
The Viking Mississippi has nine accessible staterooms. Viking asks guests with disabilities to travel with "an able-bodied companion who can assist them as the staff is not permitted to lift guests or push wheelchairs," according to its website .
Passengers who use wheelchairs must bring their own – with the exception of emergencies – and fill out an accessibility form at least 30 days before their trip. They can request a copy of the form by calling 1-877-668-4546.
Growing in the US and abroad: The Viking Mississippi is one of 90+ ships we operate on Rivers & Oceans around the world
Better Benefits: Mississippi crew members receive a highly competitive benefits package
Competitive compensation: We strive to offer some of the best pay in the cruise industry in the United States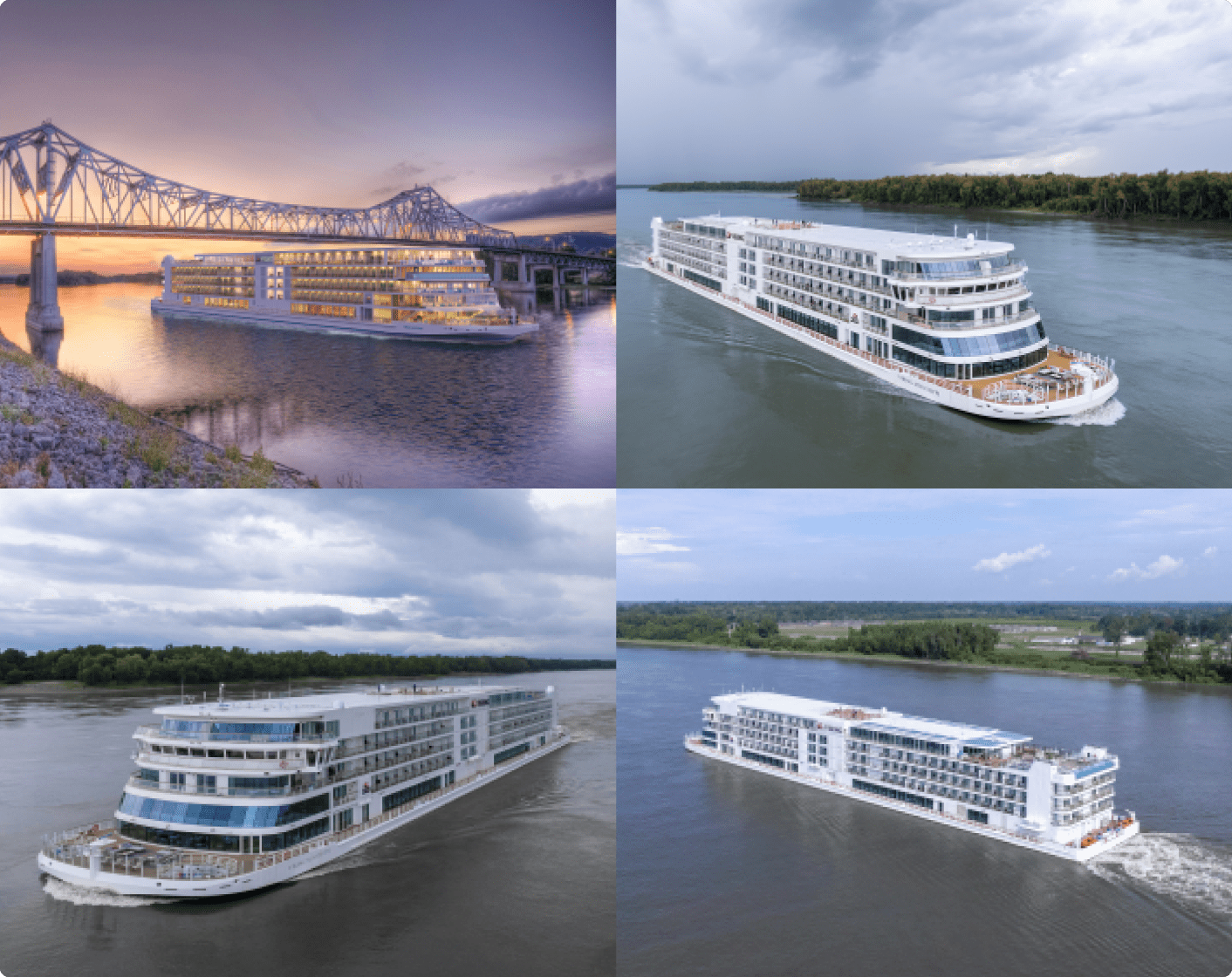 Know more about life on board
Plenty of benefits to ensure your wellbeing.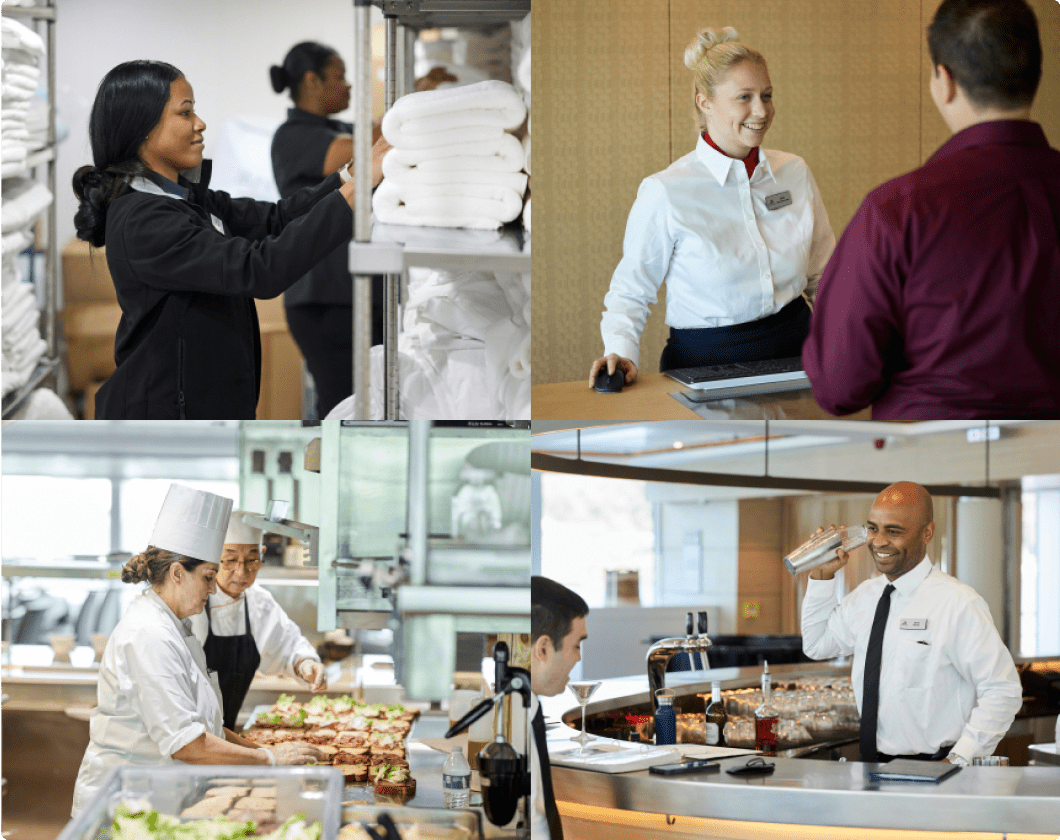 Lorem Ipsum