Le Lapérouse: Broome – Darwin
Le Lapérouse is the newest cruise ship to join the Ponant cruise fleet. Le Lapérouse is at the pinnacle of expedition cruising with innovative and environmentally-friendly equipment. There are 92 balcony suites, all with large windows and lounge areas.
Cruise Details
Set sail for the wild and grandiose landscapes of Kimberley, following this exceptional PONANT itinerary.
From Darwin to Broome, embark aboard Le Lapérouse for an 11-day expedition cruise to one of the last unspoiled regions on the planet.
In one of the most picturesque parts of the region, the Hunter River, you will see wild mangrove forests where saltwater crocodiles live along with many species of birds.
The highpoint of this cruise will undoubtedly be the discovery of the King George River and the majestic Twin Falls, the highest falls in Western Australia.
You will also visit Collier Bay, where you will be able to admire the Montgomery Reef, home to vast expanses of lagoons and immense coral reefs.
Le Lapérouse will take you along one of the most spectacular coasts in the entire region.
With their falls, abrupt gorges, savannah, calm waters and desolate mountain chains, the wild lands of Kimberley are the promise of an exceptional adventure.
We are privileged guests in these extreme lands where we are at the mercy of weather and tide conditions. Landings on certain sites and the observation of certain wildlife cannot be guaranteed. They vary from day to day, making each PONANT cruise a unique experience. The Captain and the Expedition Leader will make every effort to ensure that your experience is as rich as possible, whilst complying with the necessary safety rules and precautions.
Le Lapérouse is  designed and equipped to meet all of your needs while preserving the intimacy of each passenger.
A 140 m² reception area includes:
A reception/concierge desk
An excursions desk
The ship's administrative services
The sales office, manned by our Guest Relations Officer
Our 50 m² boutique which sells clothing, jewellery, beauty products, postcards and various accessories
Toilets accessible to passengers with reduced mobility
A new hydraulic platform with adjustable height provides:
Easier boarding than on any other cruise ship
Easier Zodiac embarkation and disembarkation for expeditions
Easier access to the sea for swimming and practising various water sports such as kayaking or paddle-boarding
A pool deck offering:
A pool with a panoramic view, equipped with a counter-current swimming system,
A pleasant solarium
An outdoor bar and lounge with armchairs and sofas
A 200 m² main lounge which can accommodate all of our passengers to share convivial moments and to host activities organised during the day or evening.
Lastly, a theatre that seats 188, equipped with:
The latest sound and lighting technology,
A LED wall as the stage backdrop, for the projection of high-resolution images and videos.
Deluxe Stateroom
Prestige stateroom deck 4, prestige stateroom deck 5, prestige deck 6, deluxe suite deck 4, deluxe suite deck 3, deluxe suite deck 5, deluxe suite deck 6, prestige suite deck 5, privilege suite deck 6, grand deluxe suite deck 5, grand deluxe suite deck 6.
Owner's Suite
One king-size bed (180 x 200 cm) or two single beds (90 x 200 cm) and TV
A bathroom with shower
A private 4 m² balcony with two armchairs
A glazed panoramic swing door and a rectangular window
One chaise longue
A panoramic sliding bay window or a panoramic swing door
A panoramic sliding bay window
An armchair and a sofa (90 x 190 cm)
A private 6 m² balcony with two armchairs
A glazed panoramic swing door and a panoramic window
Champagne and fruit basket upon arrival
A private 3,5 m² balcony with two armchairs
An assortment of sweet or savoury canapés and a basket of fruit every day
A bedroom with king-size bed (180 x 200 cm) or two single beds (90 x 200 cm) and TV
A lounge with a sofa convertible to a king-size bed (180 x 200 cm) or two single beds (90 x 200 cm), armchair, TV and sliding courtesy door
Two bathrooms with shower
A private 8 m² balcony with four armchairs
Two panoramic sliding bay windows
Priority boarding
Butler service
A lounge area with chaise longue and armchair
A private 8 m² balcony with two armchairs
A bedroom with one king-size bed (180 x 200 cm) or two single beds (90 x 200 cm) and TV
A lounge with sofa bed, armchair and TV
A bathroom with shower, balneo bathtub and smart mirror
A private 45 m² terrace with two deckchairs and a four-seater dining table
A bathroom with shower, baleno bathtub and smart mirror
A private 32 m² terrace with two deckchairs and a four-seater dining table
Owner's Suite
Private return transfer
A lounge with armchair, double sofa bed and TV
A one-hour spa care for one person in the well-being space, chosen from the facial and body treatments on offer
A private 30 m² terrace: 2 deckchairs, jacuzzi, lounge corner with a sofa and an armchair
As it is an essential part of French culture, gastronomy will naturally have pride of place aboard this new ship. Through its two restaurants,  Le Lapérouse  will invite you on a journey to elegance and epicureanism.
In a relaxed atmosphere, a first dining area located on Deck 3 and able to seat 70 will serve grilled meats daily, along with a variety of salads and desserts.
To the back of Deck 4, you will find a 260 m² panoramic restaurant which can accommodate all of our passengers in a single sitting. Designed differently to that on our other ships, this dining area, which opens onto the outside, will have a buffet of salads, desserts and cheeses at your disposal. Our discreet and attentive crew will provide table service for hot meals.
Destination : Darwin Departure : Broome Dress Code : Casual
Non-alcoholic beverages
Shore excursions by tender boat
Services of staff
Not Included:
Alcoholic beverages
Flights to/from your cruise
Optional extra helicopter flights
Coffee & tea
National park fees
Souvenirs on board
Special Offer Time
$250 pp AIRFARE CREDIT or $200 pp discount from cruise
EARLY PAYMENT DISCOUNT: Pay in full 10 months prior to departure and save an additional $400 per couple.
TRAVEL WITH FRIENDS AND SAVE: When 6 or more people book, you will each receive a discount of $150 per person
COMBINE THIS CRUISE WITH AN ACCOMMODATED 4WD TOUR AND FLY FREE! Save up to $2400 per couple.
All offers are strictly limited and may be withdrawn at anytime without notice. Only one offer applies per person and may not apply to all departures. ALL FLY OFFERS – are based on Q/N class flying out of Melbourne, Sydney, Brisbane, Adelaide or Perth with Qantas Airlines and are subject to availability of airline booking class. Airline bookings may change without notice and APT is not liable for any additional costs incurred due to airline schedule changes. Offers are based on two people travelling on the same flight and travelling together on the same tour or cruise. TRAVEL WITH FRIENDS & SAVE – Offer available when six or more people book at the same time and travel together on the same tour departure date.
Prices= Please contact us re prices as the vessel has Dynamic pricing and we offer additional booking bonuses
Cruise dates, enquire now.
Thundering Waterfalls and Scenic Isles
The Kimberley Expedition Cruise
From $10,920
Call 1-800-368-2794 or contact us for any questions
$1,000 per person on Suites and Explorer Deck Staterooms
$750 per person on Promenade Deck Staterooms
$500 per person on Coral Deck Staterooms
The Kimberley, considered Australia's last frontier, is a vast land of remote, sublime scenery outlined by rugged coastlines and crystal clear waters of the Timor Sea and the Indian Ocean. Palm-fringed gorges, desolate mountains, and Aboriginal rock paintings are the setting of this 10-day cruise that takes you from Darwin to Broome. Along with expert guides, retrace the history of Phillip Parker King who first charted these waters almost 200 years ago, interpret 40,000-year-old rock art, and feel the spray from the magnificent King George River and its towering falls. Explore by Zodiac and watch for crocodiles, tawny nurse sharks, sea turtles, whales, and rock wallabies. Cap off your days with drinks on the beach or on board your ship while admiring the ochre-colored sandstone cliffs in this wild and ancient land.
Arrive: Darwin, Australia (or reverse)
Depart: Broome, Australia (or reverse)
Experience the Horizontal Falls, created by a unique tidal phenomenon
Witness waterfalls cascading off Montgomery Reef, and discover the reef's diverse marine life
Navigate the King George River and get close up to the soaring King George Falls
Learn about Wandjina and Gwion Gwion Rock art from expert guides
Watch for crocodiles, sea turtles, whales, wallabies, and other wildlife
Take an optional scenic flight to Mitchell Falls
Cruise the Prince Regent River to King Cascades
Note: This trip is not exclusive to, nor operated by, Wilderness Travel, who acts solely as an agent in booking your reservation with the operator. Please download the Rate Sheet in the Dates & Pricing section to see the full pricing details and contact our Cruise Collection Specialists to check availability.
Dates & Pricing
Payment & cancel schedule.
At time of reservation: 20% of trip cost 100 days prior to departure: Balance *Please note that this differs from our standard policy.
Cancellation & Transfer Schedule
Minimum fee: 20% of trip cost 60-89 days prior to departure: 50% of trip cost 59 days or less: 100% of trip cost
*Please note that this differs from our standard policy.
Accommodations aboard an expedition vessel
Expert Expedition Team, including Marine Biologists and Guest Lecturers, and a local Parks & Wildlife Guide
Daily guided excursions on the Explorer and Zodiac tender vessels, and kayaks where conditions allow
Showcase wines and selected beer, as well as soft drinks, with lunch and dinner service
Captain's Welcome and Farewell Events, and Open Bridge Access with our Captain
24 hour coffee and selection of teas
Use of all onboard facilities, including reference library
Comprehensive and fully guided sightseeing in each port
Not Included
Airfare to/from points of embarkation and debarkation of the boat
Additional hotel nights outside the trip's scheduled dates
Optional travel insurance
Any activities and services described as an upgrade or optional
Other expenses of a personal nature (some alcoholic beverages, laundry, etc.)
Accommodations
Listed below are our signature accommodations for this trip. Although it is highly unlikely, we may make substitutions when necessary.
Coral Adventurer
Days 1-11 (11 nights)
The newly built 120-passenger Coral Adventurer combines quality and safety with comfort and style. Two trademark "Xplorer" tenders are on board and can seat all passengers at one time for shore excursions. The ship also carries six Zodiacs for smaller group adventures. A communal wine table is the centerpiece of the single seating dining area that serves buffet style breakfast and lunch, as well as multi-course dinners. Wine connoisseurs can also visit the curated wine cellar to taste boutique and vintage Australian red wines. There are multiple indoor and outdoor bars including the Explorer Bar on the sun deck—a beautiful spot to watch the setting sun with 180-degree views. Most cabins have a private balcony and all have en-suite bathrooms. Also on board are a lecture lounge for daily expedition briefings, a navigator lounge in the bridge providing guests a view of ship operations, a library, gym, passenger elevator, and Wi-Fi in all guest areas.
Coral Discoverer
Reburbished in 2016, the 72-guest Coral Discoverer continues to raise the bar in expedition cruising in the Southern Hemisphere. She offers five grades of accommodations, from Bridge Deck Balcony Staterooms to Main Deck Staterooms. Public spaces include the Sun Deck, the hub of on-board community living, and the Explorer Bar (there are two additional bars), and a spacious dining room. There is also a small gift shop and workout area. Her shallow draught and maneuverability allow her to go where larger vessels can't go, and her tender vessel can seat all 72 guests for excursions to beaches and rivers. She is equipped with the latest technology to ensure comfortable cruising in open waters and is fitted with wireless internet facilities.
Coral Geographer
The Coral Geographer was launched in 2021 and designed with both exploration and comfort in mind. Her shallow draft and advanced navigation systems allow access to locations that are off-limits to large cruise ships, and she carries two trademark "Xplorer" tenders that can seat all guests at once for shore excursions, plus six Zodiacs for smaller group adventures. One of the unique features on this shallow-drafted ship is its tendering system, allowing passengers to embark or disembark within just 20 minutes—both tenders are lifted out of the water by hydraulic lifts, making boarding efficient, without the need of gangways or stairs. Her 60 cabins are all outside and more than half have private step-out balconies. She has single-seating dining, and wine connoisseurs are welcomed to visit the curated wine cellar to taste boutique Australian wines. There is over 10,500 square feet of open deck space, including a wrap-around promenade deck with panoramic views, and multiple indoor and outdoor bars including the Explorer Bar on the sun deck—a beautiful spot to watch sunset. Also featured are a lecture lounge for expedition briefings, a navigator lounge on the bridge, a library, gym, passenger elevator, and Wi-Fi in all guest areas. The Coral Geographer hosts 120 guests and has a crew of 48.
What the Trip is Like
This trip is rated Level 1, Easy . For most activities, a relatively moderate level of exertion is required. Shore excursions are usually divided into two fitness levels, one slightly easier than the other. The Expedition Leaders will always discuss the next day's activities and advise passengers about the level of fitness required. This would be the time to ask questions and decide on which level you would prefer.
On the occasion where there is a moderate/hard 2- to 3-hour walk, then an easy flat walk that is about half a mile will also be offered. A tender permits easy boarding without climbing any stairs. You are always are welcome to opt out of any excursion and relax onboard.
Waterfall Seaon (Apr-May): At the end of the wet season, experience rushing waterfalls and creeks, with abundant wildlife and lush greenery
Peak Season (May-Jul): The most popular time to see the Kimberley. Enjoy optimum weather with cooler temperatures and no rain. The wildlife is abundant, and the landscape vibrant
Whale Season (Jul-Sep): Large pods of humpback whales migrate to Kimberley waters and are often spotted during these months. The weather is hot and dry, with beautiful sunsets.
Other Trips You Might Like
Cruise Collection
Bali to Komodo Expedition Cruise
Indonesia, Bali
From $8,715
Circumnavigation of Tasmania
From $13,170
Coastal Wilds of Tasmania
From $7,560
Small Group Adventure
Wild Tasmania
From $7,795
Book your trip today
Our Area Specialists know every detail about our tours. They will be happy to answer any questions and help you choose the journey that's right for you. Contact us to learn more or book your trip today!
Submit the form below to download itinerary
Trip Download Itin
Trip Levels
With more than 200 different adventures to choose from, we want to help you find the trip that's right for you. Our Trip Level system ranks each trip in two ways: a number rating from 1 to 6 according to the activity, and general travel rigors. 1 is the easiest and 6+ the most difficult—see descriptions below for explanations of each number. A plus (+) sign means the trip is a bit more strenuous than other trips of that level. The detailed explanation of each trip—below the bar with the number rating—is perhaps more important, specifying activities, altitudes, hiking, and travel conditions. The Detailed Itinerary, available by download or mail, gives further information. Our Area Managers can also answer questions and guide you to the trip that best suits your interests.
Level 1 – Easiest
Non-camping journeys, optional walks, little elevation gain or loss.
Royal Rajasthan and Villages of India
Small ship cruises
Level 2 – Easy to Moderate
Hotel nights and/or safari-style camping, hikes of two to four hours on some days. Other physical activities are sometimes included, such as optional sea kayaking.
Our African safaris
Costa Rica Wildlife
Level 3 – Moderate
Half- to full-day hikes (3-6 hours) over rolling countryside on most days, occasional steep trails. Many of our hotel-based walking tours are in this category, as are our snorkeling adventures.
Tuscany & the Cinque Terre
Argentina: Hikes and Estancias of Patagonia
Palau Snorkeling & Sea Kayaking
Some trips with minimal hiking but rugged travel conditions or long drives, such as  Tribal Ghana, Togo & Benin,  are Trip Level 3.
Level 4 – Moderate to Strenuous
Full-day hikes (4-6 hours), mountainous terrain, significant elevation gains and losses (hiking up or down as much as 3,000 feet) on many days. Altitudes no greater than about 10,000 feet.
Ultimate Patagonia
Hiking the Spanish Pyrenees
Level 5 – Strenuous
Full-day hikes (4-8 hours), mountainous, steep terrain (hiking up or down as much as 3,500 feet) on many days. Trips with hiking at average altitudes of 10,000 to 12,000 feet are in this category.
Inca Trail to Machu Picchu
Everest Lodge to Lodge
Level 6 – Very Strenuous
Full-day hikes (5-8 hours), mountainous, steep terrain (hiking up or down as much as 3,500 feet) on many days. Most hikes take place at altitudes above 10,000 feet, with some days ascending as high as 18,000 feet.
Everest Base Camp
Climb Kilimanjaro!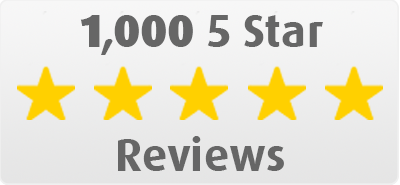 Kimberley Coast Explorer Cruise with Darwin & Broome Stays
17 day cruise package.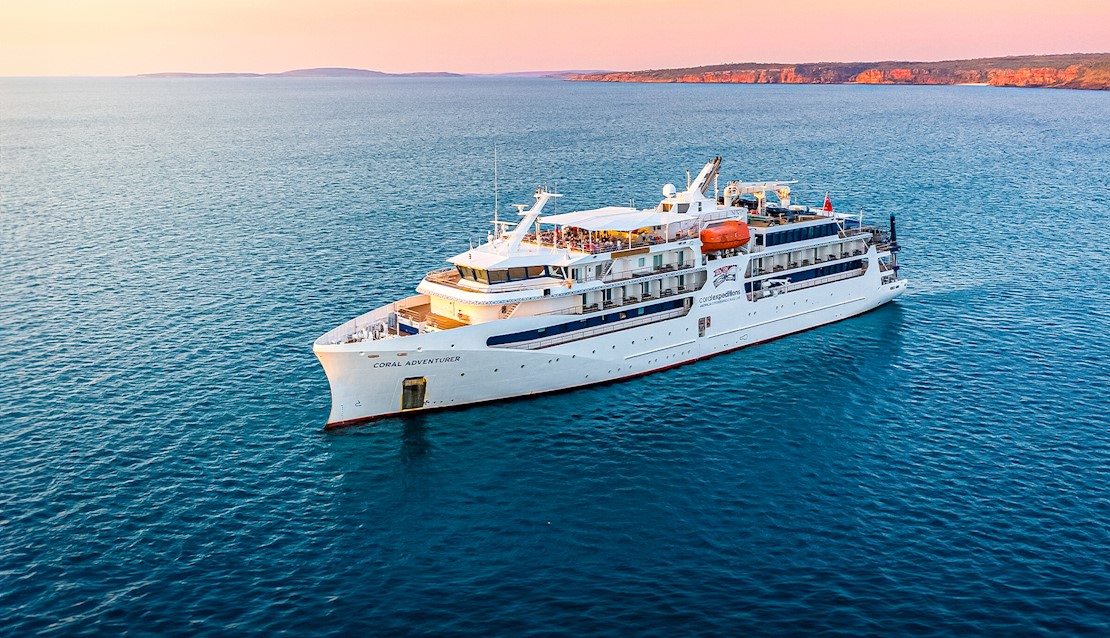 Experience the ultimate 11 day cruise from Darwin to Broome along the full incredible Kimberley Coast aboard a Coral Expeditions luxury small-ship, plus enjoy stays in Darwin and Broome. Discover the wonder of luxury expedition cruising to some of the most remote lands of the Kimberley Coast as well as incredible shore excursions to extraordinary Jar Island, Vansittart Bay and Horizontal Falls among others. This Kimberley coastal cruise explores the highlights of this ancient region such as waterfalls and ancient art sites, with expert interpretation of landscape, nature, wildlife and history. This is truly an experience of a lifetime. Themes include: Kimberley Cruises, Northern Territory, Western Australia, Departs from Darwin, Small Expedition Ship, Returns from Broome. + Show more
Package Includes
Departure Dates
Descriptions
Day 1 fly to darwin, day 2 darwin town tour, day 3 explore darwin, day 4 depart darwin, day 5 king george river and falls, day 6 vansittart bay dc3 and jar island, day 7 wollaston bay, swift bay or the mitchell falls, day 8 bigge island and prince frederick harbour, day 9 prince regent river and king cascades, day 10 montgomery reef, day 11 doubtful bay, raft point and ruby falls, day 12 horizontal falls and buccaneer archipelago, day 13 lacepede islands, day 14 arrive in broome, day 15 broome town tour, day 16 explore broome, day 17 say goodbye to broome, coral discoverer, coral adventurer & coral geographer, flights included, darwin and broome accommodation included, airport and port transfers included, coral expeditions in detail.
Videos & Images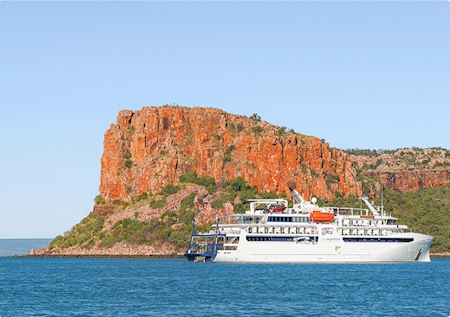 *Holiday costs per person, for 2 people sharing, travelling on indicated dates. Subject to limited availability at these prices, after which higher prices normally apply, book now. Prices are subject to change without notice. Select "Single" for solo traveller prices. Booking requests are made subject to availability. Fri departures operate reversed itineraries, with Broome to Darwin Cruise direction. Ship varies depending on the departure date. Itinerary and vehicle types subject to change without notice. Some governments and service operators have Covid vaccination requirements. Your included flights advised via email with 24 hours to select alternative flights, routing or airline (alternatives may be at a higher price). Included flights may not be the most direct routing. Arrive earlier/stay longer for specified airports only. Stop-overs are not possible. Subject to Booking Conditions, see Important Information before booking. © DISCOVER AUSTRALIA Booking Code: mp 229
Similar Packages
Contact a Specialist Consultant
Send us a message here or call 1800 73 2000​
Thank You. A Specialist Consultant will respond soon.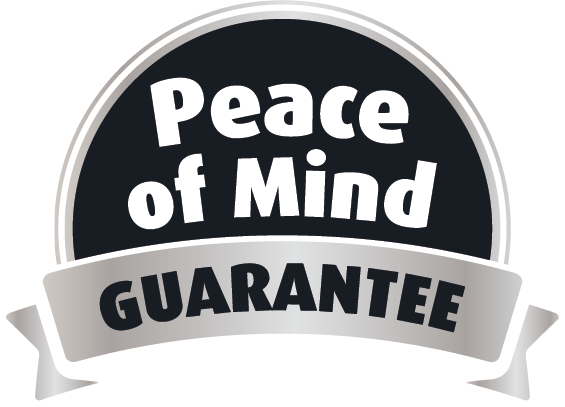 Domestic border restrictions have ended for nearly all States, meaning you:
don't need to apply for a border pass
won't need a Covid test
won't need to quarantine
However, some States and service operators do require proof of vaccination. So all that is required to travel for most Discover Australia packages is to be fully vaccinated. Even WA has now opened up! It is expected that any remaining temporary restrictions will end or ease over coming weeks – since all governments have detailed strategies to live with Covid and to enable their tourism industry to flourish again. See current travel requirements here .
Many travel insurance providers are now offering good cover for Covid, including:
Travel disruptions and additional expenses due to Covid
Positive Covid test before travel
Positive Covid test during travel (including need to change travel arrangements / isolation)
Cancellation Cover
Medical expenses cover
Insurance cover can be very inexpensive, like only $150 for three weeks in Europe # . We strongly recommend taking out travel insurance with Covid cover. Following are some insurance companies: Medibank | TID | AHM | NIB Book now to secure the best deal and biggest savings. Use part of your Early Bird savings to pay for your travel insurance!

#Peace of Mind Guarantee valid for new bookings confirmed from 10 February until withdrawn. See Booking Conditions for details, inclusions and exclusions. #1 You can choose to postpone your holiday to a future date; since prices vary by travel date some alternative dates may be at a higher price. Choosing to postpone closer to travel may incur supplier change fees, but no fees from us. #2 If your holiday is disrupted due to Covid by us (or a service provider) you will receive a Travel Credit to re-book a holiday. The information provided in relation to insurance and travel requirements is believed to be accurate and is provided in good faith without responsibility taken for it. Official national websites detail exact and current requirements, that can change. We don't sell insurance or recommend any particular insurance company. As always study the relevant insurance PDS to see what cover matches your needs.
Coral Adventurer's Kimberley (Darwin to Broome)
DEPARTING FROM: Darwin FINAL DESTINATION: Broome
DURATION: 11 Days/ 10 Nights REGION: The Kimberley SHIP: Coral Adventurer
Cruise the Kimberley coast aboard the state-of-the-art Coral Adventurer . Covering more than 400,000 square kilometres (an area three times larger than England) in North West Australia, the Kimberley is home to just 30,000 people. It is a place universally acknowledged as one of the world's last - and possibly most beautiful - wilderness areas. And, Kimberley cruises are the best way to discover it all!
The Kimberley is a place of magnificent vistas created by towering rock ridges, silent secluded gorges, wide savannah plains and plunging waterfalls which defy both nature and belief. This is a land steeped in ancient Aboriginal culture and adorned with the world's oldest known indigenous art, the mysterious Bradshaw (Gwion Gwion) paintings. Experience the heartland of Australia's northernmost unspoilt outback. Kimberley Cruising is a completely unique experience.
We have multiple departure dates for this cruise. Select a year and month to view itineraries for alternative departure dates.
Coral Adventurer
Operated by: Coral Expeditions
Considered the 'world's most technologically-advanced tropical expedition ship', Coral Adventurer accommodates a maximum of just 120 guests in 60 spacious staterooms and suites, more than half featuring a private balcony. Care has been taken with the design of the ship to preserve Coral Expeditions' traditionally relaxed and intimate onboard atmosphere. She is Australian flagged and crewed and conforms to the highest standards of build quality, operational redundancy, environmental compliance, and safety. Design features include spacious communal areas, a light-filled lecture room, open seat dining room, open bridge policy and a flexible fleet of excursion tenders that allow access to even the most hard to reach locations.
Coral Adventurer joins the Coral Expeditions fleet exploring the Kimberley region, Cape York and Arnhem Land (The Top of Australia), Papua New Guinea, the Spice Islands, Indonesia and the South Pacific.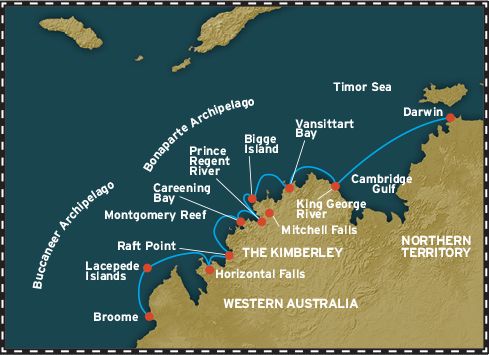 Your cruise price includes:
Accommodation in selected room grade aboard the new Coral Adventurer
House beer and wine during lunch and dinner service
24 hour soft drinks, tea and barista-style coffee
Captain's welcome and farewell drinks
Access to islands, marine and national parks
Guided tours on Xplorer expedition vessel and zodiacs
Touring as described in each itinerary
Services of expedition staff and lecturers including briefings and knowledge-sharing sessions
Port taxes and government charges imposed by government authorities
Tipping not required on board
Included access to standard Wi-Fi aboard the ship - premium package available for purchase.
Your cruise price does not include:
Pre and post flights, transfers and hotels
Optional Mitchell Falls helicopter flight (payable on board)
Entry visas/travel permits
Travel Insurance (highly recommended - ask us for a quote today)
Items of a personal nature including but not limited to phone communications and bar charges (outside of the included drinks package as highlighted), laundry charges and souvenir purchases.
Book your next cruise
Please note: This cruise is sold in AUD
SAVE WHEN YOU BOOK BY 31 DECEMBER 2023 | Prices include a discount when you book by 31 December 2023. Valid for new bookings only made between 07 November and 31 December 2023 on 2024 & 2025 Coral Adventurer Kimberley Cruises.
This itinerary is an indication of the destinations visited and activities on offer. While every effort will be made to follow this itinerary the Captain and Expedition Leader do reserve the right to vary this itinerary to make allowances for weather, tidal conditions and any other event that may affect the operation of the vessel.
By completing this booking request you acknowledge that you have read and accept Expedition Cruise Specialists' and Coral Expeditions' terms and conditions.
Single travellers are accommodated in Coral and Promenade deck staterooms upon payment of a 50% single supplement. All other staterooms require a 100% single supplement.
CRUISE SELECTION
Room grade selection, additional options, booking and passenger details, additional passenger details.
JavaScript seems to be disabled in your browser. For the best experience on our site, be sure to turn on Javascript in your browser.
Request a quote
Contact
Your luxury cruise with PONANT
Africa, Middle East & Indian Ocean
Atlantic Coast
Central America
North America
Northern Europe & Scandinavia
Ocean Voyages
Oceania & Pacific Islands
South America
The Mediterranean
Transatlantic
Show all destinations
See all cruises
Loyalty Cruise
Gastronomy & Wine
Polar Expedition
Tropical Expedition
Art & Museums
Smithsonian Journeys
Theatre & Literature
The Explorers Club
Show all themes
Free Ocean Voyage
Free solo supplement
Flight credit
L'AUSTRAL
LE LAPÉROUSE
LE CHAMPLAIN
LE BOUGAINVILLE
LE DUMONT-D'URVILLE
LE JACQUES-CARTIER
LE COMMANDANT CHARCOT
LE PAUL GAUGUIN
Expeditions
Life on board
A different way to cruise
A tailor-made voyage
Why choose PONANT ?
PONANT benefits
Our Pavilions
Our 360-degree destinations
A more sustainable tourism
PONANT Foundation
Certifications and distinctions
Cruises and destinations
Australia's Iconic Kimberley Broome - Darwin
Where would you like to travel with PONANT?
Which period?
What are you looking for?
Gastronomy & Wine
Art & Museums
Australia's Iconic Kimberley
Broome - darwin, dates: 14/4/2024 to 24/4/2024, transfer to the pier of broome.
This cruise is intended for English-speaking passengers. All lectures, comments by naturalists during the outings and visits as well as the announcements and services on board will be in English.
Set sail for the  wild and grandiose landscapes of Kimberley , following this exceptional  PONANT  itinerary.  
From Broome to Darwin, embark for an  11-day expedition cruise.
On the  Lacepede Islands , take the time to admire the abundance of nesting birds as well as the  large population of turtles  residing in the lagoon.
In one of the most picturesque parts of the region, the  Hunter River , you will see wild mangrove forests where  saltwater crocodiles  live along with many species of birds.
During your cruise, the magnificent bays of Vansittart and Swift will offer you exceptional panoramas, between islands, secret inlets, caves and rocky overhangs.
The highpoint of this cruise will undoubtedly be the discovery of the  King George River and the majestic Twin Falls , the highest falls in Western Australia.
You will also visit Collier Bay, where you will be able to admire the Montgomery Reef, home to vast expanses of lagoons and immense coral reefs.
Your ship will take you along one of the most spectacular coasts in the entire region.
With their falls, abrupt gorges, savannah, calm waters and desolate mountain chains, the wild lands of Kimberley are the promise of  an exceptional adventure .
This itinerary is given as an indication only. Based on tide times and weather conditions, the Captain and the Expedition Leader may need to switch the order of certain ports of call around to ensure guests have the best possible experience.
View the gallery
Print cruise information
Share this cruise
Ref : BD704 - ER140424
Your itinerary
Enlarge the map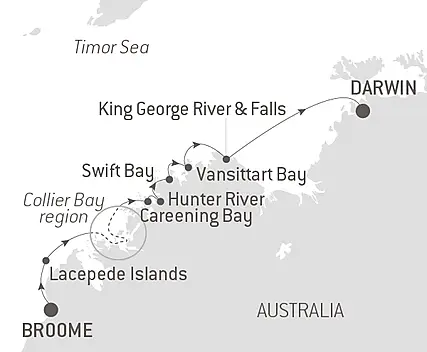 Join our highly qualified local expedition team. Enjoy regular zodiac outings & shore visits to get close to Kimberley nature. Discover billions of years-old landscapes & ancient rock art. Listen to stories of...
Your trip in detail
Your ship le lapérouse.
Included in your cruise
Important trip details
1300 737 178 (or contact your travel agent)
Choose your stateroom
Deluxe Stateroom
Fully booked 20% Ponant Bonus
Prestige Stateroom Deck 4
From AU$15,100 20% Ponant Bonus
Prestige Stateroom Deck 5
From AU$15,850 20% Ponant Bonus
Prestige Stateroom Deck 6
From AU$16,740 20% Ponant Bonus
Deluxe Suite Deck 5
Fully booked 25% Ponant Bonus
Deluxe Suite Deck 3
From AU$21,780 20% Ponant Bonus
Deluxe Suite Deck 6
Deluxe Suite Deck 4
Prestige Suite Deck 5
Prestige Suite Deck 6
From AU$27,430 20% Ponant Bonus
Privilege Suite Deck 6
From AU$28,330 20% Ponant Bonus
Privilege Suite Deck 5
Grand Deluxe Suite Deck 6
From AU$29,210 20% Ponant Bonus
Owner's Suite Deck 5
Fully booked
Complete your trip
Included in your cruise To make sure things run smoothly, PONANT has included certain elements before and after your cruise as part of the price.
Votre titre
Votre contenu
Shore Excursions, Overlands & Pre/Post Programmes To complete your voyage, PONANT can organise a range of shore excursions, pre & post cruise activities and packages, plus transfers.
View options
You may also like...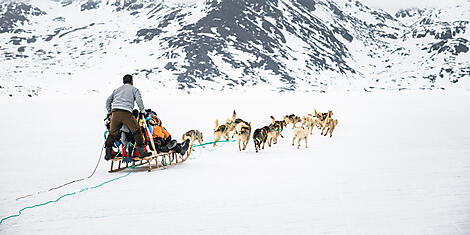 Inuit spring of Ammassalik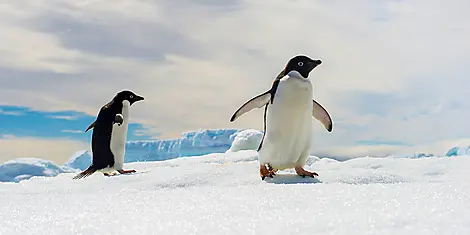 Antarctica: The White Continent – with Smithsonian Journeys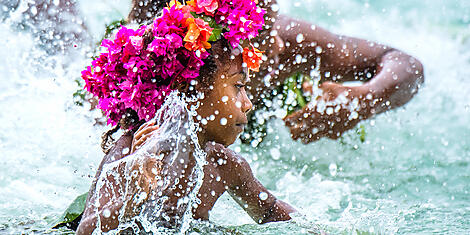 From New Caledonia to Micronesia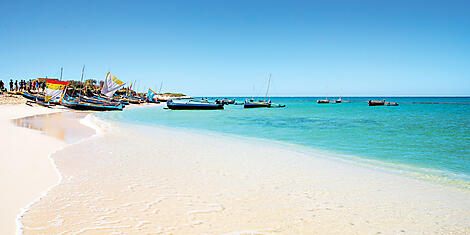 The Secret Side of Madagascar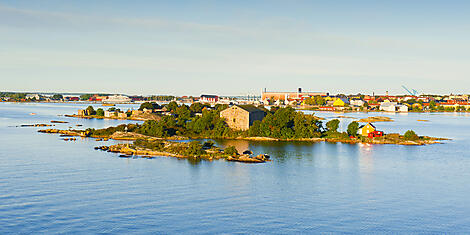 Cultural treasures and Scandinavian panoramas
*Price is per person, based on double occupancy, based on availability, and subject to change at any time. The category of stateroom to which this price applies may no longer be available.
Services provided
24-hour room service
Inclusive Wifi internet access (availability dependent on navigation and latitude)
Individually-controlled air conditioning
Dressing room with shelves and closet
Dressing table and hairdryer
Dyptique Paris top-of-the-line bath products
Nespresso coffee maker and boiler
Electronic safe
Direct line telephone
Bose Bluetooth speaker
Flat screen TV, international channels (availability dependent on navigation) and videos on demand
110V American (two flat pins)/220V European (round sockets with two round pins)
Two ADA staterooms
Select your stateroom category
Stateroom size
Deluxe Stateroom
20% Ponant Bonus
19 m²
Prestige Stateroom Deck 4
Prestige Stateroom Deck 5
Prestige Stateroom Deck 6
Deluxe Suite Deck 5
25% Ponant Bonus
27 m²
Deluxe Suite Deck 3
Deluxe Suite Deck 6
Deluxe Suite Deck 4
Prestige Suite Deck 5
38 m²
Prestige Suite Deck 6
Privilege Suite Deck 6
32 m²
Privilege Suite Deck 5
Grand Deluxe Suite Deck 6
45 m²
Owner's Suite Deck 5
Boarding conditions and passenger travel abilities
We invite you to read our boarding conditions and passenger travel abilities by clicking here . 
Any new reservation implies the acceptance of these conditions.
To guarantee your entry into one or several countries, you must ensure that you comply with the formalities and health requirements specific to each destination. In just a few clicks on our online search engine, find all the formalities you must complete prior to your departure (visas, entry authorisations for each country, vaccinations, etc.).
The international situation can change rapidly, so be sure to check this information regularly prior to your departure. However, please note that we always recommend our guests contact the relevant national immigration and customs and border control authorities directly to find out what rules apply to their specific situation. PONANT is not responsible for any decisions made by guests based on the information provided by the online search engine.
The information below is current but subject to change at any time without advance notice from government authorities. Please consult your respective government agencies for visa and health information.
Passport valid for at least six (6) months beyond the completion of your trip. Passport must contain at least two completely clear, blank, unused visa pages for each visa required, not including any amendment pages. Visa pages with stains or ink from other pages in the passport are not usable. Guests who deviate from the scheduled embarkation or disembarkation port should research the foreign entry requirements for the port country. Due to government regulations, regrettably, Ponant will have to deny boarding to any guest who fails to obtain the appropriate travel documentation for this trip.
Australia : an Electronic Travel Authority (ETA) must be obtained before your arrival in Australia. For more information, please visit https://immi.homeaffairs.gov.au/visas/getting-a-visa/visa-finder/visit . Carriers should be aware that there will not be any physical evidence in your passport. A copy of your ETA must be sent to PONANT at the latest 45 days prior to your cruise date. We also ask you to keep a copy of your ETA and keep it with your passport throughout the duration of your trip.
Australian customs regulations are very strict, especially for the import of food items such as fresh food (even sealed), fruits, eggs, meat, plants, vegetables, seeds, grains. Fur and feathers are also forbidden. We highly recommend you consult this website for further details : https://www.abf.gov.au/entering-and-leaving-australia/can-you-bring-it-in.
It is recommended that you contact your health professional for any specific medical advise relating to travel through these regions, including advice on Malaria prevention and dengue fever.
List of items prohibited on board
To guarantee the safety and well-being of our guests, certain items are strictly prohibited on board. Should you have one of these products or objects in your possession, they will be confiscated immediately and will not be transported on the ship. When an item transported aboard is considered illegal, the relevant authorities will be notified systematically.
Click here  for the full list of items prohibited on board. 
Warning about the use of drones : the use of drones aboard PONANT ships, whether they are sailing at sea, at a port of call or anchored, is strictly forbidden. The use of drones on land in the Arctic and Antarctic regions is also strictly forbidden by international polar regulations. In other regions, it may be possible to use drones on land if permission has been obtained from the relevant authorities of each country and each region travelled through, as well as a pilot's licence that should be obtained from your home country. Passengers are responsible for obtaining these permits; they should be able to present them at all times. Passengers who do not obtain these authorisations expose themselves to the risk of legal proceedings.
Expedition programmes include activities such as zodiac outings and landings (sometimes with "wet landings"), moderate walks to more active hikes, all accompanied by your expedition team of naturalist guides.
Ports of call, visited sites, outings and landings will depend on weather conditions, winds and the state of the sea. These can force a change of plans at any time. The Captain and the Expedition Leader may at any time cancel or stop any activity, or even modify the itinerary. The final itinerary will be confirmed by the Captain, who will take into account the touristic quality of the sites and above all, the safety of the passengers. His decision will be based on advice from experts and authorities.
Travelling to isolated regions is an exhilarating experience. In remote areas, please remember that you are far from modern hospitals with full medical facilities, thus evacuation is extremely expensive. Without adequate medical coverage, all expenses will have to be immediately paid with your personal funds. We urge you to subscribe to full coverage insurance, choose your insurance company very carefully, be extremely vigilant and ensure your insurance is fully comprehensive, especially if you are insured by your credit card. PONANT offers an insurance contract with extensive guarantees, please contact us for more information.
Clothing tips:
Cotton comfortable and light-weight shorts/bermuda shorts
Light weight long trousers
Long-sleeved breathable SPF50+ shirts
Cotton short sleeved T-shirt
Aquatic UV long-sleeved T-shirt for sun protection during snorkeling or swimming 
Aquatic non-slip sandals 
Windproof, waterproof and breathable outer layer
Broad brimmed anti-UV hat with strap and veil to protect the neck
Comfortable walking shoes
Accessories:
Highly protective sunglasses.
Sunscreen and after-sun with high SPF index & insect repellent
Binoculars (strongly recommended for wildlife viewing).
Small waterproof backpack (to protect your camera from water).
Camelbak (backpack with water pockets)
Walking poles (highly recommended).
Please note:
During your visits to some local communities, all guests will be required to dress respectfully. Ladies must have their shoulders and thighs covered. Gentlemen should have their shoulders covered also.
Ideal clothes for life on board:
During the days spent on board, you are advised to wear comfortable clothes or casual outfits. The entire ship is air-conditioned, so a light sweater, a light jacket or a shawl may be necessary. When moving about in the public areas of the ship and the decks, light but comfortable shoes are recommended.
Informal evening:
In the evening, you are advised to wear smart-casual attire, especially when dining in our restaurants where wearing shorts and tee-shirts is not allowed.
Simple dress
Skirt or trousers
Pleated trousers or chinos
Sports jacket
Officer's evening:
For all cruises longer than 8 nights, an Officer's Evening with a white dress code may be organized. Therefore, we encourage you to bring a stylish white outfit for the occasion (otherwise black and white).
Gala evening:
During the cruise, two gala evenings will be organised on board. Thus, we recommend that you bring one or two formal outfits.
Cocktail attire
Evening dress (if you wish to)
Tie recommended, possibly bow tie (if you wish to)
A small shop is available on board offering a wide range of outfits, jewellery, leather goods and many accessories.
A laundry service (washing/ironing) is available on board, but unfortunately there are no dry cleaning services. For safety reasons, your cabin is not equipped with an iron.
TECHNICAL OUTFITS:
Shorts / bermudas
Wind and waterproof light "breathable" outer layer
Sweater/pullover for the evening
Short and long sleeved cotton shirts
Waterproof UV long sleeved T-shirt
Long sleeved cotton shirt for sun protection during zodiac excursions and excursions ashore
Ankle canvas shoes (which dry quickly and protect ankles)
Aquatic shoes for wet landings on shore
ACCESSORIES:
Polarized sunglasses with high UV filter
Walking poles
Small waterproof backpack
Swimsuit (for the Spa on board)
Gym wear (fitness)
Battery charger and memory cards for your camera
Mobile phone charger
Sun portective hat/cap with strap and veil to protect the neck
HEALTH CARE:
Sunscreen and after-sun lotion
Mosquito and insect repellent
Medications and prescriptions
OUTFITS ON BOARD:
Casual outfits for the day
Smarter outfits for dinners
Elegant outfits for Gala evenings
White or black and white outfit
PRECAUTIONS:
In your hand luggage, remember to bring any medicines that you need, and possibly a small spare bag of toiletries (in case of delay in the delivery of your baggage by the airline). Remember to always have your travel documents with you in case you need them: hotel vouchers, cruise vouchers, return flight tickets... Never leave them in your hold luggage.
All our cabins have a safe. We recommend not to go ashore with valuable jewellery.
PONANT activities
Join our highly qualified local expedition team.
Enjoy regular zodiac outings & shore visits to get close to Kimberley nature.
Discover billions of years-old landscapes & ancient rock art.
Listen to stories of the dreamtime from the oldest continuous culture on the planet.
Explore pristine mangrove environments, home to the world's largest living reptile, the saltwater crocodile.
Possibility to reach the Mitchell Falls by helicopter, from Hunter River.
Witness unique tidal phenomena such as the Horizontal Falls.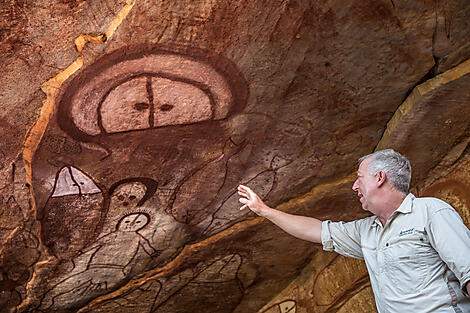 Ports of Call & Excursions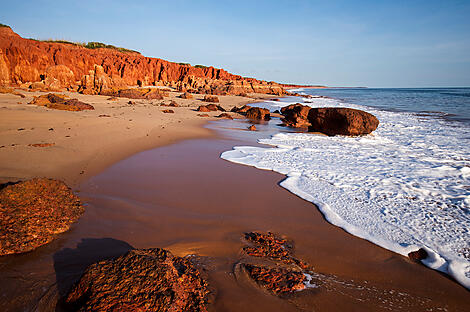 14 April 2024 - Broome
Embarkation 14/4/2024 From 2:00 pm to 5:00 pm Departure 14/4/2024 at 8:00 pm
Located in the northwest of the Kimberley region and in the far north of Western Australia, the town of  Broome  is reputed for its history and its glorious  pearling era . The fascinating Chinatown district, which is the historic city centre, and the famous Japanese Cemetery, dates back to 1896, and has a past marked by the immigration of numerous Chinese and Japanese workers, attracted by the prosperous pearl industry at the end of the 19th century and at the beginning of the 20th century. Broome is also famous for the " Staircase to the Moon ", an optical illusion created by the Moon reflecting on the sand banks at low tide, like a staircase climbing up towards the sky, a unique spectacle provided by nature…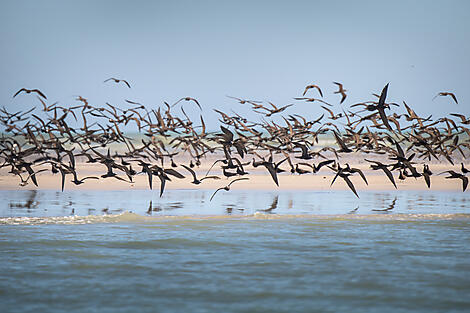 15 April 2024 - Lacepede Islands
Arrival 15/4/2024 Departure 15/4/2024
The Lacepede Islands are Western Australia's most important breeding habitat for Green Turtles (Chelonia mydas), and have been named by BirdLife International as an Important Bird Area (IBA) . The breeding colony of Brown Boobies is possibly the largest in the world. Up to 20,000 Roseate Terns have also been recorded here. Other birds breeding on the islands include Masked Boobies, Australian Pelicans, Lesser Frigatebirds, Eastern Reef Egrets, Silver Gulls, Crested, Bridled and Lesser Crested Terns, Common Noddies, Pied and Sooty Oystercatchers. Join your expedition team for a guided zodiac tour to view the prolific wildlife. Due to the sensitive nature of the environment, landings are prohibited on the Lacepede Islands.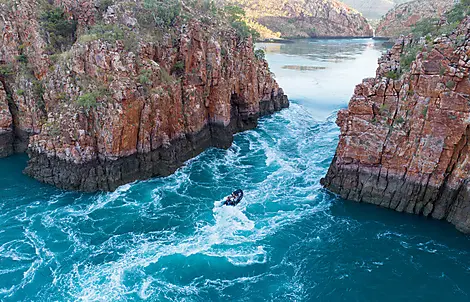 16 April 2024 17 April 2024 - Collier Bay
Arrival 16/4/2024 Departure 17/4/2024
Lying to the east of the Buccaneer archipelago, the ancient landscapes of Collier Bay have been shaped by the massive tidal movements the region is renowned for, creating a photographer's paradise. With a tidal range exceeding 14 metres, recorded near Yule entrance at the southern end of the bay, they are among the largest in the world. This massive daily movement of water creates unique phenomena that occur nowhere else in the world.  Nestled in the centre of the Bay is Montgomery Reef , the world's largest inshore reef system. As the tide falls a raging torrent of water cascades off the top of the reef, creating turbulent 'rivers' and mini waterfalls. At the Southern end of the Bay, Talbot Bay is home to the world's only 'Horizontal Falls' described by Sir David Attenborough as "One of the greatest wonders of the natural world." Hidden in the many caves and grottos of this ancient landscape are a multitude of ancient Rock Art galleries . Here you can find spectacular examples of the Wandjina and Gwion Gwion styles.   
As we are at the mercy of weather and tide conditions in this region, the activities mentioned above are only possible experiences and can't be guaranteed.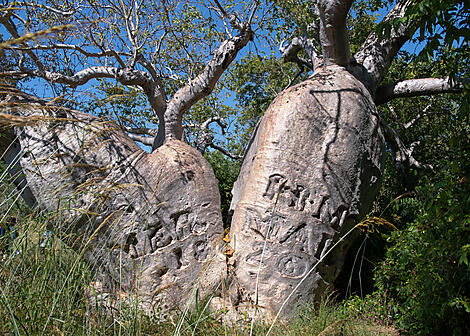 18 April 2024 - Careening Bay
Arrival 18/4/2024 Departure 18/4/2024
Careening Bay was named by Lieutenant Phillip Parker King after his ship, HMC Mermaid , was careened there during his third voyage of discovery in 1820. King surveyed the western coast to complete the map initiated by Flinders 20 years earlier. The Mermaid had been leaking badly and King needed to find a shallow sandy bay where he could careen his boat to undertake repairs. At a high tide, on a warm September afternoon, he ran the Mermaid onto the sands. For ten days the Mermaid crew worked hard before refloating the vessel. The ship's carpenter carved the name of the vessel and the year into a conspicuous boab tree. The famous boab tree is now 3 metres wide and National Heritage listed. A reminder of a by gone era of exploration!
19 April 2024 - Hunter River
Arrival 19/4/2024 Departure 19/4/2024
Arguably one of the most scenic parts of the Kimberley coast, Prince Frederick Harbour and the Hunter River are lined with ancient rainforest pockets, pristine mangroves and mosaic sandstone cliffs. They are considered to be some of the most pristine mangrove forests in the world, containing up to 18 different species, supporting a rich and diverse fauna. The sandstone escarpment at the river mouth, known as "Kampamantiya" rises over 200 metres high before giving way to extensive mud banks and mangrove forests home to numerous bird species and the iconic saltwater crocodile . Our expert Expedition Team will share their knowledge with you as you explore this pristine mangrove environment by zodiac keeping a constant lookout for wildlife. You will also have the opportunity to reach the Mitchell Falls by helicopter from Naturalist Island beach.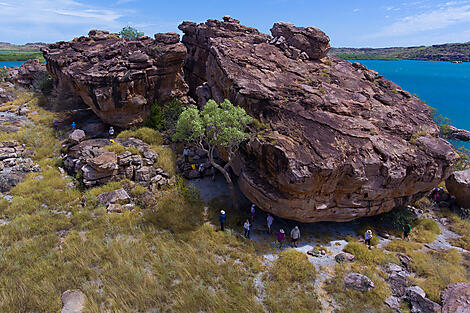 20 April 2024 - Swift Bay
Arrival 20/4/2024 Departure 20/4/2024
The Bonaparte Archipelago , is a stunningly rugged maze of islands stretching almost 150 km along Western Australia's remote Kimberley coast. Its colour and scale conspire to take ones' breath away. Its distant location has meant it has remained an unspoilt and remarkably pristine location to explore and experience. Phillip Parker King named " Swift's bay " after Jonathon Swift (1667-1745) the author of Gulliver's travels. The 'T' shaped bay is composed of heavily fractured sandstone providing an abundance of rock shelters. On the walls of these shelters are examples of both Wandjina and Gwion Gwion style rock art. Join your expedition team ashore for a guided walk to a number of rock art galleries depicting these unique rock art styles.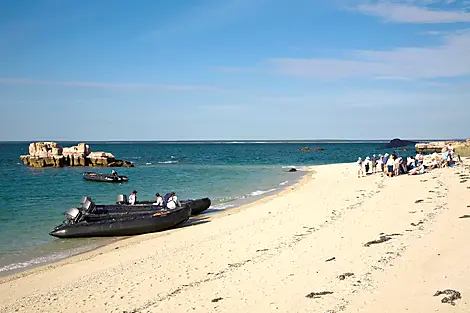 21 April 2024 - Vansittart Bay
Arrival 21/4/2024 Departure 21/4/2024
Jar Island contains ancient rock art galleries depicting the Gwion Gwion style unique to the Kimberley region. Mainly neglected by, or unknown to, the early European researchers of Aboriginal culture in the Kimberley in favour of the dominant and more dramatic Wandjina art, Gwion Gwion art has in recent years gained world prominence. It is generally thought that this art may extend back to over 30,000 years before our time and represents the first wave of seagoing colonisers of the Australian continent. As it is, these are the oldest detailed depiction of human figures in the world . Join your Expedition Team ashore for a short walk, past some fascinating rock formations, to the site of the Gwion Gwion art galleries.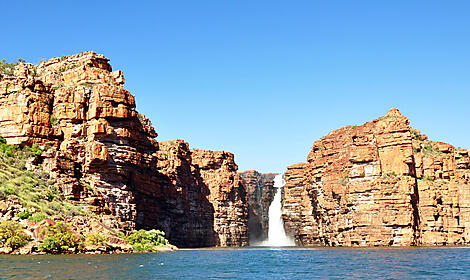 22 April 2024 - King George River
Arrival 22/4/2024 Departure 22/4/2024
The journey up the King George River is nothing short of breathtaking. The 80-metre-high sides of the gorge display varying degrees of weathering of the ancient Warton sandstone. The colours and textures of the gorge change with the light as you travel further up the river creating a continual changing scenery that is simply stunning. The journey culminates at the King George twin falls ; the highest single-drop falls in the whole of the Kimberley (80 m or 260 ft). Fed by wet season run-off the level of water cascading over the falls varies from year to year. Your Expedition Team will escort you in either the zodiacs or ships tenders to the foot of the twin falls, and explain all about the stunning geological formations of the canyon.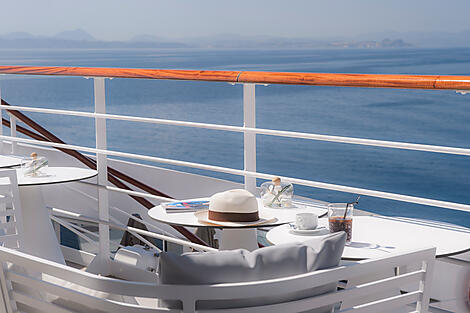 23 April 2024 - At sea
Arrival 23/4/2024 Departure 23/4/2024
During your journey at sea, make the most of the many services and activities on board. Treat yourself to a moment of relaxation in the spa or stay in shape in the fitness centre. Depending on the season, let yourself be tempted by the swimming pool or a spot of sunbathing. This journey without a port of call will also be an opportunity to enjoy the conferences or shows proposed on board, depending on the activities offered, or to do some shopping in the boutique or to meet the PONANT photographers in their dedicated space. As for lovers of the open sea, they will be able to visit the ship's upper deck to admire the spectacle of the waves and perhaps be lucky enough to observe marine species. A truly enchanted interlude, combining comfort, rest and entertainment.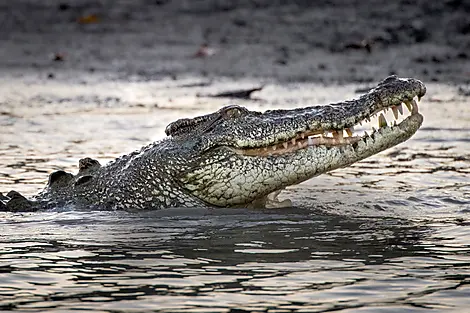 24 April 2024 - Darwin
Arrival 24/4/2024 early morning Disembarkation 24/4/2024 at 8:00 am
Darwin is located in Australia's Northern Territory which is also known as the "Top End". It is the capital city and the most populated town of the Northern Territory. Darwin is a beautiful tropical city, a melting pot of people and cultures , over 50 different cultures live and work side by side that prides itself in its unique and friendly laid-back lifestyle. Come discover the town's still recent history through its emblematic buildings such as the new Parliamant House opened in 1994, a magnificent example of tropical architecture or Admiralty House declared heritage place, a tropical-style home elevated on stilts that has survived two cyclones and numerous air raids.
Le Lapérouse
Environmentally friendly, fitted with innovative equipment and complete with lounges designed to be largely open to the exterior, this new and intimately sized yacht offers a unique type of cruise experience. Onboard this ship sailing under the French flag, you'll experience the incomparable pleasure of a cosily intimate cruise offering the possibility of exploring an ever-increasing range of destinations in an ethnic chic ambiance.
The Blue Eye , an underwater lounge offering a unique experience unlike anything else in the world. 

Find out more about Le Lapérouse
For your serenity, a transfer to the ship is organised on the day of embarkation and this is included in your cruise fare.
Embarkation day – Broome
In Broome, the meeting point for embarkation is at the Mangrove Hotel, 47 Carnarvon St, Broome.
For guests arriving at the airport on the day of embarkation , you will be transferred to the Mangrove Hotel. Upon airport arrival, please make yourself known to the Broome Transit Desk to arrange your "shuttle bus" transfer to the Mangrove Hotel. The Broome Transit Desk is located in the arrival's hall, next to the carousel.
For guests who booked a PONANT pre-cruise package at the Kimberley Sands , your transfer to the Mangrove Hotel will be at 2pm.
For guests who have booked their own Broome accommodation , please ensure you arrive at the Mangrove Hotel, no later than 3pm for your transfer to the ship.
At the Mangrove Hotel, all guests can enjoy some leisure time around the property or enjoy Broome City until the transfer to the ship at 3pm.
– Cruise onboard your ship –
To anticipate your bus transfer before embarkation, your travel agent will need to advise PONANT of your flight arrival details.
If you are arriving into Australia on an international flight, please note that you will need to clear immigration, pick up your luggage and check them in again at the domestic terminal for your connecting flight into Broome.
Local English-speaking assistance services will be provided.
This programme is subject to change.
Explore the planet's most remote tropical regions during a PONANT expedition cruise. In the heart of Oceania's archipelagos or the Indian Ocean atolls, along the wild coastlines of Central America or Australia, our luxury amenities and services will make your expedition cruise an unforgettable experience. Our expedition leaders and their teams of naturalist guides devise exceptional itineraries and organise daily outings, shore visits in Zodiac® dinghies, or snorkelling when the cruises are conducive to it, to take you as close as possible to nature. Aboard the ship, they share their knowledge during lectures on a variety of topics such as the fauna and flora, the history of the great explorations, geology and climatology. On land, using the local transport options or during hikes, discover the must-see natural sites and, for a few hours, partake in the life and ancestral customs of the local populations.
Book on Select Suites & Fly Business
Business Class Flights & Transfers In Select Suite Categories on 2024 Kimberley itineraries.*
For a limited time, book a Kimberley 2024 Luxury Expedition in select suite categories and and receive return business class flights and airport transfers.*
To benefit, simply mention the code AIRKIMBZ when making your reservation. Offer valid from major Australian and New Zealand cities.* *Conditions apply.
Flights & Transfers Included
Flights & Transfers Included on all 2024 Kimberley Expeditions.* For a limited time, book a Kimberley 2024 Luxury Expedition and receive return flights and airport transfers.*
Offer valid from major Australian and New Zealand cities.*
To benefit, simply mention the code AIRKIM when making your reservation. *Conditions apply.
Shore excursions, Pre/Post & Overlands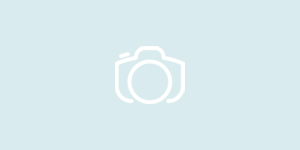 13/4/2024 - OVERNIGHT IN BROOME (1 NIGHT)
24/4/2024 - SHUTTLE TRANSFER FROM PIER TO DARWIN OR DARWIN AIRPORT
OVERNIGHT IN BROOME (1 NIGHT)
Enhance your cruise and extend your trip with a carefully designed programme.
Day 1 - Broome
Meet at Broome Airport in the Arrival hall. Look for PONANT sign. You will be greeted by our local representative off your own flight (provided that you have previously communicated your flight schedule to your travel agent).
You will be transferred to the hotel Kimberley Sands 4*.
Official check-in time is 2pm.
Your luggage can be stored at the hotel before check-in.
The afternoon and dinner are at leisure.
Day 2 - Broome
Morning is at leisure.
Check-out at 11am.  Enjoy the hotel facilities until your transfer to the meeting point for embarkation at 2pm. You will then enjoy some leisure time until the transfer to the ship at 3pm.
Embarkation on board your ship.
Your hotel:
Located in a peaceful bush setting just minutes from the turquoise blue waters and white sands of iconic Cable Beach, the Kimberley Sands offers elegant rooms designed to capture light and the Indian Ocean breezes. The hotel allows guests to relax and dine at the Sands Restaurant and Bar overlooking the Maxima Pool.
Upgraded rooms are also available depending on availability and on a supplement basis. Contact your travel professional for further detail.
Your programme includes:
1-night accommodation in Garden view room at the Kimberley Sands 4*, local standards (or similar) including breakfast.
Transfers as mentioned in the programme.
The services of a local guide on the group transfer.
Your programme does not include:
Dinner on Day 1.
Tips for the driver and local guide.
Personal expenses and other services not mentioned in the programme.
It is imperative that the details of your departure flight are provided to your travel agent, no later than 30 days before the start date of your cruise, to secure the proper private transfer.
Early check-in and/or late check-out are available depending on availability and at a supplement.
An additional night is possible, upon request and depending on hotel availability. Please, contact your travel agent for further detail.
Contact of your hotel:
Kimberley Sands Resort 10 Murray Road, Cable Beach Broome, Australia Telephone: +61 8 9193 8300
To know your PONANT flight schedule, please contact your travel agent; it is also indicated on your electronic ticket included in your travel documents.
Total : AU$550
SHUTTLE TRANSFER FROM PIER TO DARWIN OR DARWIN AIRPORT
Travel with peace of mind as PONANT organises your transfer between your port of disembarkation and the airport.
After disembarkation procedures are completed, you will be greeted at the port by our local English-speaking representative.
You will depart the pier by coach to be transferred to Darwin city centre or to the airport.
Services of a local English-speaking representative.
Other services not mentioned in the programme.
In the event of schedule changes of PONANT's selected flight, your programme will be adapted to ensure the most seamless and enriching experience. The content of your revised programme will be updated on the PONANT website, in My Ponant space and on the PONANT app. The final programme will also be sent to you along with your cruise documents.
Total : AU$70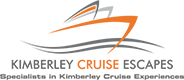 CALL 1800 000 130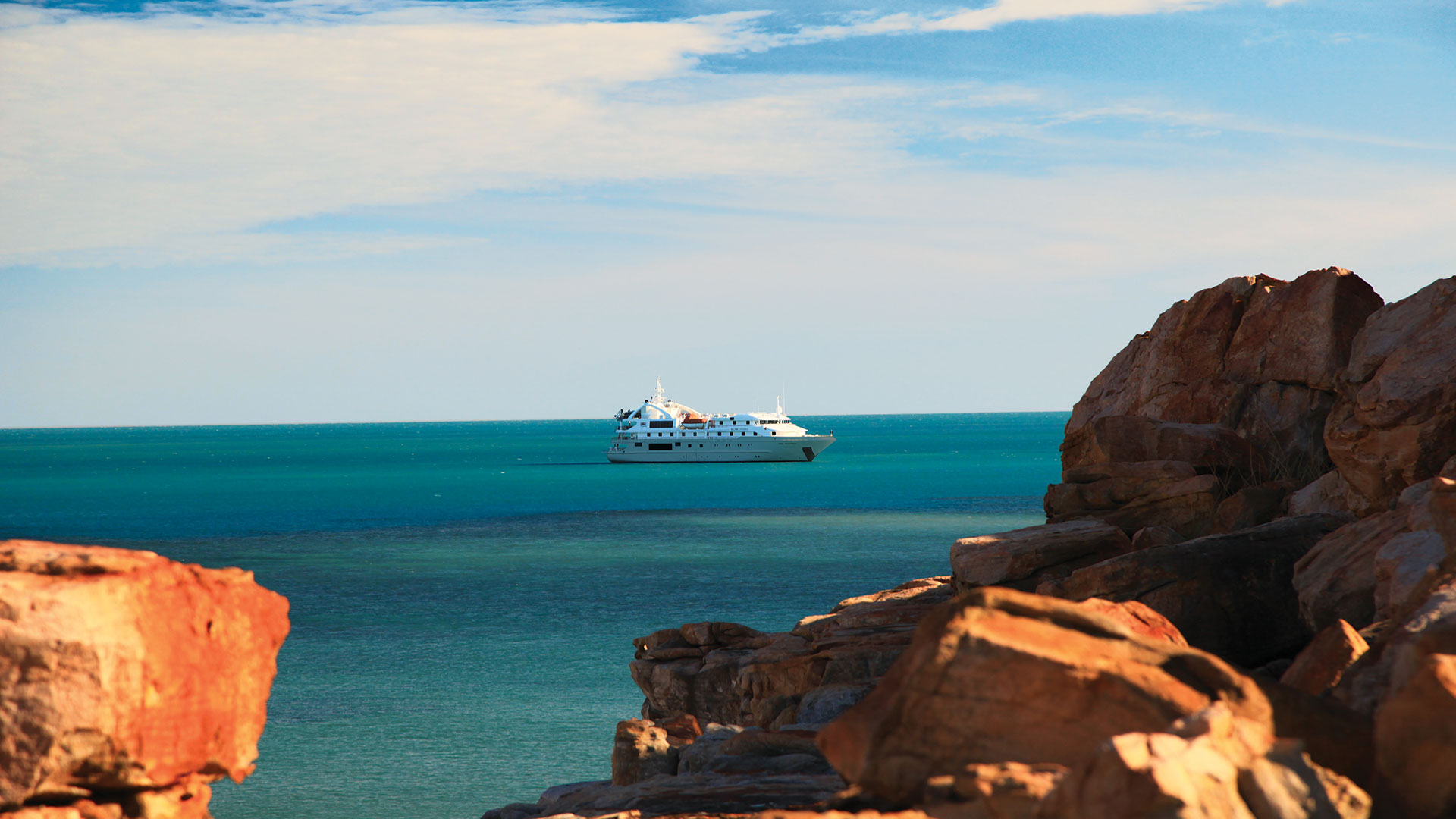 Coral Expeditions – 10 Nights Broome to Darwin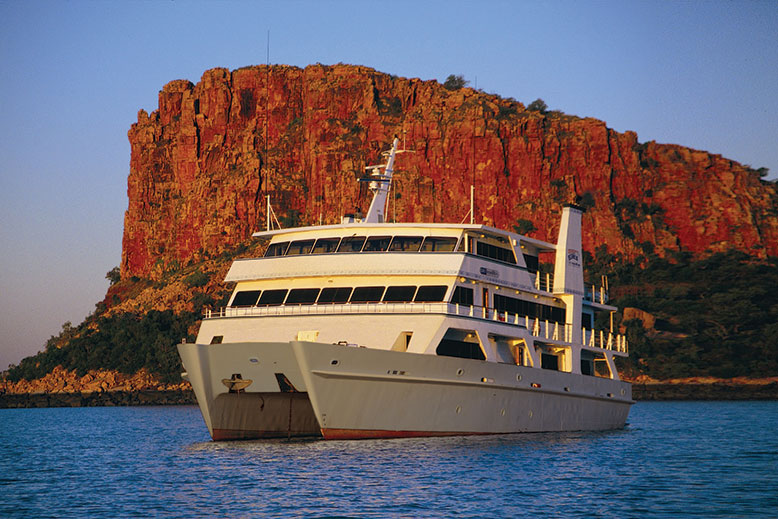 About This Project
Kimberley Cruise Escapes invites you to discover the remarkable Kimberley Coast. Home to towering waterfalls, rugged outback landscapes, ancient Aboriginal art and abundant wildlife there is simply no place on earth quite like the Kimberley, and no better way to discover it than by small ship.
Join us to experience all of the icons of the Kimberley Coast over ten unforgettable days cruising between Broome and Darwin. In the south, discover remarkable Montgomery Reef and the amazing natural phenomenon of the Horizontal Falls of Talbot Bay. Explore the Mitchell Plateau and cruise the Kimberley's 'big' rivers before discovering the majestic King George River with its towering 80-metre twin falls and the mysterious Bradshaw (Gwion Gwion) paintings of Bigge Island in the north.
This is a land steeped in ancient Aboriginal culture and the legends of Australia's pioneering past. Travel ashore to view the world's oldest known indigenous rock art, the mysterious Bradshaw (Gwion Gwion) paintings and soak up the history of early explorers such as Phillip Parker King who first charted this spectacular coastline almost 200 years ago. With two landings most days, with Coral Expeditions you will enjoy more opportunities to fully immerse yourself in the magic of the Kimberley. Aboard our unique 'Xplorer' excursion vessel and fleet of inflatable Zodiacs, and with the expert local knowledge of our experienced guides, you are assured of making the most of every minute of your expedition, and do it all in total comfort and unrivalled style.
You can choose to cruise on Coral Discoverer or Coral Expeditions I .
This itinerary is an indication of the destinations we visit and activities on offer. Throughout the expedition we may make changes to the itinerary as necessary to maximise your expeditionary experience. Allowances may be made for seasonal variations, weather, tidal conditions and any other event that may affect the operation of the vessel.
Coral Expeditions Rates
Rates below are per person standard published fares based on twin share occupancy. Fares DO NOT INCLUDE specials, discounts or reductions exclusively available through 1300 Cruise. Call 1300 278 473 for currents specials and availability.
* Multi Room Booking Bonus Savings – Call for details ** Charter Savings Rates Available – Call for details
Accommodation charges on board, services of expedition staff including lectures, briefings, slide/film presentations, and other group activities; group transfers during the cruise; all meals; 24 hour tea/coffee station; post mixed soft drink; landing fees.
Not Included
Pre and Post flights and transfers; personal items such as telephone, internet charges, laundry, bar charges, travel insurance.
Optional costs
(During Cruise); Helicopter Flights to Mitchell Falls.
*Rates and Itinerary are subject to change without notice.
We'll help you plan the perfect Kimberley cruise at the best price guaranteed Help Me Find My Cruise
11 DAY KIMBERLEY CRUISE FROM BROOME TO DARWIN WITH KIMBERLEY EXPEDITIONS
Your Kimberley Cruise from  Broome to Darwin  awaits ! 
Discover this amazing Kimberley cruise from Broome . Come aboard our comfortable vessel, Reef Prince, to witness the unspoilt natural beauty and spectacular scenery of. Our Kimberley cruise from Broome to Darwin includes:
Silica Beach the finest sand beach nestled within the 800 islands of the  Buccaneer Archipelago
Crocodile Creek swim in a beautiful waterhole above a waterfall.
Talbot Bay ancient uplifted geology, mangrove creeks and the spectacular  Horizontal Water Falls
Montgomery Reef featuring the marine life of Turtle Gully
Raft Point rich with indigenous history, towering rock formations and rocky islands to explore
Red Cone Creek and the wonderful Ruby Falls & Sapphire Falls. Swim above the falls
Sampson Inlet & Deception Bay fishing, scenic opportunities, Aboriginal rock art and whales in season.
Kuri Bay & Camden Harbour rich pearling history and the Kimberley's first settlement.
Hanover Bay beaches, scenery, birds and rock art
Rothsay Waters scenic palm valley and rock art
Prince Regent River including the beautiful  King Cascades & Cathedral Falls. Swim above the cascades
Careening Bay the site of the famous Mermaid Boab Tree
Hunter River & Porossis Creek scenic overload and a wildlife haven
York Sound sea caves, stunning beaches, incredible rock formations and Rainforest Ravine
Prudhoe Island petrogylphs, amazing views, crystal coves, reef fishing and turtles in season
Swifts Bay 3 art sites with scores of detailed panels
Woku Woku Island large Boab groves and rich in Macassan history
Vansittart Bay numerous  indigenous art sites including Jar Island and Rocky Cove, WW2 DC-3 aircraft crash and fabulous fishing
Glycosmis Bay large curtain waterfall and The Lost City rock art site
Koolama Bay numerous bays and beaches to explore. WW2 History
King George River and the incredible King George Falls.
Berkeley River narrow high gorges, wildlife, fishing, walks, Aboriginal art sites and waterhole swims
And there are also countless perfect beaches, inlets and Kimberley coastal scenery.
BOOK THIS CRUISE ONLINE
Reef Prince is a custom-built 38m-expedition vessel, which is ideal for a Kimberley Cruise from Broome . The advanced catamaran design ensures very quiet operation, spacious interior with phenomenal stability. Perfect for sneaking into secluded shallow bays she draws only 1.8 meters and is powered by two quiet Mercedes diesel engines.
WHEN IS THE BEST TIME FOR A KIMBERLEY CRUISE FROM BROOME…
Most attractions are at their best during April – September, waterfalls are flowing, gorges are full, flora and fauna are at their abundant best. Ideal conditions apply for walking, exploring and experiencing one of the worlds most remote and tranquil destinations .
YOUR COMFORT AND SAFETY IS IMPORTANT TO US…
Our crew are  experienced guides  and will share with you their knowledge of the Kimberley and guide you safely on all excursions.
The dining area can seat all passengers comfortably for meals or presentations. Outside on the upper deck all guests can be seated under shade for  alfresco meals  and presentations.
Reef Prince has three other  comfortable outdoor viewing decks .
The front deck at the Bow has a shade sail covering the entire area and is a very popular place to enjoy the scenery when transiting.
On board is a laundry with full washing facilities to help make your packing lighter along with irons available and hairdryers in every ensuite.
Reef Prince allows for comfort for all guests with a choice of accommodation types to suit all budgets.
Our Kimberley cruise from Broome to Darwin  is very popular so be sure to book early!
2023/24 bookings now open!
11 day kimberley cruise, from broome to darwin, expedition , from $11,900 pp.
24th March to 3rd April 2023
19th April to 29th April 2023
15th May to 25th May 2023
9th June to 19th June 2023
4th July to 14th July 2023
29th July to 8th August 2023
23rd August to 2nd September 2023
2023 PRICING
STATE CLASS – $14,685 PP (Port Side Cabins 15 & 17) (Starboard 16 & 18)
CLASS 1 – $13,690 PP (Port Side Cabins 9 & 10) (Starboard 11 & 12)
CLASS 2 – $13,100 PP (Port Side Cabins 2 & 4) (Starboard 6 & 8)
CLASS 3 – $12,485 PP (Internal Cabins 1, 3, 5, 7)
CLASS 4 – $11,900 PP (Internal Cabins 13 & 14)
Based on Twin Share – SOLO Travellers Welcome in Classes 2, 3 & 4. (Cruise Fare + 20% SOLO Sup)
11 DAY KIMBERLEY CRUISE FROM  BROOME TO DARWIN 
See the sights.
Breathtaking Scenery
Kimberley Cruise from Broome
Swim in freshwater swimming holes above waterfalls
Fast Boat ride through the Horizontal waterfalls
Optional scenic Helicopter flights (subject to availability)
Photograph the amazing Kimberley scenery
Fresh fish sizzling in the galley and much more!
Explore the rugged landscapes of northwestern Australia and the traditional cultures
Spectacular wildlife from saltwater crocodiles, dolphins, dozens of species of birds, migrating humpback whales (in season) and many different reptiles.
Most excursions are via our three expedition tenders. The main excursion vessel is the Regent which is a purpose built 7m alloy tender designed for Kimberley Expeditions in 2019. It has twin 140hp outboard motors and seats 13 guests and two crew in forward facing padded seats with back rests. It is perfectly suited for extended sightseeing, shore transfers and speeding through the Horizontal Falls.
Additionally there are 2 x 6m alloy tenders with 140hp outboard motors that seat up to 10 guests each. These are multi-purpose tenders and can be used for sightseeing, excursions, shore transfers, fishing and crabbing.
All three tenders are used at almost every location ensuring every guest onboard can be accommodated all at once. It also allows for diversity by giving guests a choice of activities such sightseeing, hiking or fishing.
Disembarking
In Darwin disembarking is usually around 9-10am but is subject to change depending on tides and weather. Because of this, we recommend you don't fly until the following day to avoid missing flights and avoid fatigue. Please ensure we have all your accommodation details prior to departure as hotel transfers are included.
In Broome a bus will pick you up from your accommodation. The Cruise Director will be onboard the bus to greet you and assist in departure. Hotel pick-ups usually start at 8am of the morning of departure and conclude at 9am. Departure of the vessel is usually around 10am.
Please note that boarding in Broome is via tenders at Gantheaume Point. This means you will have to wade out from the beach to the waiting tenders so please ensure you are wearing shorts and footwear that can be easily removed.
Reservations
If you require more information or wish to make a reservation please either booking online or send a quick inquiry, we also have a free call number for further information 1300 874 707
To confirm your reservation we require a 20% non refundable deposit to secure your booking, a signed booking form and final payment is due 60 days prior to your cruise .
We accept cheques; cash, Master and Visa Card or you can direct debit the deposit into our account. We look forward to welcoming you aboard Reef Prince.
ITINERARY – Broome to Darwin
Day 1: We Welcome You Aboard MV REEF PRINCE in Broome
Your  Kimberley cruise from Broome  begins today from the beautiful pearling town of  Broome . We will arrange a charter bus to pick you up between 8am & 9am and transport you to board the vessel from  Gantheaume Beach . This is the first of many beach landings and tender rides you will encounter on your 11 day expedition.
Our crew will welcome you aboard and after a crew introduction we will depart Broome. On our way north there will be a safety briefing, morning tea and a vessel induction. After lunch we may have a fishing session by trolling lures from Reef Prince's two custom game fishing chairs located in the two rear corners. Your trip director will also have discussion with you about the trip's itinerary.
Overnight we'll cruise up the Dampier Peninsula and into the Kimberley.
Day 2: Welcome to the Buccaneer Archipelago
For breakfast we stop at Myridi Bay and marvel at the incredible geology of Yampi Sound .
Yampi Sound is nestled within the Buccaneer Archipelago that has over 800 Islands so the area is visually stunning. It's then only a 45 minute steam to Croc Creek where we cruise up to a waterfall system and hike to the top of the waterfalls and swim in a crystal clear freshwater pool. Reptiles, birds and some unique fauna are also in the area.
After lunch we cruise past the iron ore mining operations on Cockatoo Island and Koolan Island before transiting through the "Gutter" and down into Talbot Bay . This area is scenic overload and most guests are outside taking in the amazing vista during the transit.
Day 3: Horizontal Waterfalls and Montgomery Reef – 2 Bucket lists!!
If we missed Cyclone Creek as a sunset tour the day before, we might even do it as a sunrise tour today!
We also experience the awesome power of the  Horizontal Falls . Your attention will be taken by the incredible geology that abounds this area. David Attenborough called it the eigth wonder of the natural world!
Your cruise director will point out the changes that have occurred in this region over the last 2000 million years to form the water ways we now enjoy. The adventurous can cling on to the rails of our tender "Regent" during the fast boat ride through the falls.
We head off to see  Montgomery Reef  'rise' out of the ocean as the tide ebbs. Jump in the tenders for an extended reef cruise to study the marine life of  Turtle Gully , described by many of our guests as the most memorable moment of their Kimberley experience.
For the evening we anchor at the iconic Raft Point and marvel at the incredibly high rock formation of the area.
Other alternate options in the area include the Kingfisher Islands (during turtle nesting season), the 3-ways (for excellent fishing) and the scenic Sale River.
Day 4: Steep Island, Ruby Falls and Sampson Inlet.
After a healthy breakfast we explore the rocky islands of Bird Rock and Steep Island . These areas are bird rookeries and are culturally significant areas to the local indigenous people.
Ruby Falls lies at the end of Red Cone Creek and the area is home to a large population of saltwater crocodiles. The falls are stunning and we climb to the top to enjoy a magnificent swim in the long freshwater pools and some incredible views on the way back down. After cruising up the coast we will stop at either Deception Bay or Sampson Inlet and if time permits conduct a scenic cruise of the area.
Other alternate options in the area include, Hall Point for a swim and sightseeing, Wilson Point which is a popular calving area for humpback whales in season, Kuri Bay (the home of Australia's first cultured pearl farm) and Camden Settlement/Sheep Island (the first European settlement in The Kimberley).
Day 5: Breathtaking Prince Regent River to Kings Cascades
Tide permitting we take a sunrise tour to view the morning rays shine onto the Valley of the Palms.
There is also an excellent rock art site further along and the area is a hotspot fishing for large Golden Snapper.
Then it's out onto the foredeck as we cruise through the scenic St George Basin and into the mighty Prince Regent River . Whilst there is so much to do and see in this river system, the highlight is the amazing Kings Cascades waterfalls. For the adventurous, there is a walk to the top of the falls and a fabulous swimming area at the top fringed with blue gums and pandanus. On the other side of the swimming hole is a multi-layered rocky area offset with mini waterfalls and smaller splash pools to enjoy a dip. Kings Cascades is one of the cruise highlights and a favourite amongst the guests.
Other alternate options in the area include Hanover Inlet with its beautiful scenery, many beaches, brolga rock art & bower bird nests and Saint Andrews island with its incredible scenery in the St.George Basin.
Within the Prince Regent River system are scenic locations such as Camp Creek, Cathedral Falls (the highest in the region), two rock art sites and fabulous bottom fishing.
Day 6: Careening Bay, Porossis Creek and The Hunter River
In the morning we admire the work of an early European explorer Phillip Parker King. King explored and chartered the Kimberley in 1820-22. His detailed and accurate charts form the basis of our modern electronic plotters, allowing us to safely cruise these waters. Unfortunately his early exploits didn't come without problems as we'll discover.  Careening Bay  was named by Phillip Parker King after his ship, 'HMC Mermaid', was careened during his first voyage of discovery in the Kimberley.
We visit the site of a large boab tree bearing the inscription "HMC Mermaid – 1820", still clearly visible almost 200 years later. The area is filled with other interesting flora such as a cycad grove and tamarind trees. In the afternoon we explore the famous  Porossis Creek and Hunter River systems and its wildlife. This ecosystem is a favourite for bird watchers. We have a chance to spot a Great Billed Heron, or a Chestnut Rail. On the turn of the tide fishermen can try their luck on a multitude of species that are regularly caught here. The area is visually stunning with its jagged mountain ranges and high rocky escarpments. It's also popular with our crew as a sunset drinks cruise location.
Other alternate options in the area are numerous and include Ivy Cove (with another iconic boab tree), Dolphin island with its swim beach and Wandjina art site, Naturalist Beach and surrounding waterways, the Roe River and York Sound with its multitude of beaches, sea caves, crystal coves & Rainforest Ravine.
Optional Helicopter Flight to the Mitchell Plateau.
There may also be an option to do a 45-50 minute helicopter flight from Naturalist Beach (which is at the mouth of the Hunter River and only 15 minutes steam from Porossis Creek). This flight with Helispirit Tours takes in the Hunter River, the Mitchell River, the Mitchell Plateau and finally the Mitchell Falls before returning via another set of falls and Porossis Creek. The flight has not been on offer during 2020 and 2021 due to Covid restrictions, however it may be available in 2022 and beyond. Your Tour Director will advise of this on the first day of your tour and bookings can be made that day. There are minimum numbers required and the price depends on the number of guests flying on the day.
Day 7: York Sound, Prudhoe Island and Swifts Bay.
For day 7 we have options.
If we didn't get to York Sound the previous day due to the tides and optional Helicopter flights, then we can explore the area in the morning.
In the afternoon we can head out away from the coast and explore Prudhoe Island . The island has a multitude of things to do with some of the highlights being a walk to the peak at Petroglyph Point and marvel at the stone engraved petroglyphs that are estimated to be up to 60 000 years old and possibly the world's oldest form of art.
Around the corner is a beach that is full of turtle tracks and turtle nests during the laying season.
Inside the bay is a wonderful beach that is great for a walk and a shallow swim and further around into the bay is a crystal creek that is filled with large clumps of quartz crystals. This site is super popular with the ladies and was only discovered by our tour director Paul when has was exploring the area in his own vessel.
If time permits and if we visited Prudhoe Island in the morning, then we can head back into the mainland to Swifts Bay and explore the rock art sites of the area in the afternoon. There are four main sites with two of them giving a very good cross section of Kimberley rock art both in the Gwion Gwion (Bradshaw) or the more recent Wandjina style .
Other alternate options in the area are the Osbourne Island Group that has a shipwreck, more rock art, a wall of hexagonal basalt columns, a natural stone arch, stunning views from the peaks and a working pearl lease.
Day 8:  Vansittart Bay.
With tide permitting, we might stop for an early walk at Woku Woku Island . This area has a massive Boab Tree (also inscribed by Phillip Parker King) and a large Boab Grove on the opposite shore. The area is rich in Macassan history as it was a popular area for Macassan fisherman to harvest and process Sea Cucumbers. The remains of many hearths can be still seen today.
Vansittart Bay is a popular area and is filled with many things to do. The fishing is superb, particularly for Spanish Mackerel which cruise around the edges of the many pearl leases in the area.
We will take you on an easy walk across a salt flat to witness the site of a crashed WW2 DC-3 transport plane. Well preserved in the Kimberley bush, your guide will recall the fateful day in early 1942.
It is only a short cruise across the bay to Rocky Cove, where can go ashore to a rock art site that has some fabulous examples of mysterious Bradshaw (Gwion Gwion) Paintings and a special cave full of the more modern Wandjina rock art. The Bradshaw rock art is thought to be some of the world's oldest indigenous art, dating back over 20,000 years.
Other alternate options in the area include Jar Island with its two art sites and rocky headlands, the Anjo Peninsula and the Drysdale River.
Day 9: Glycosmis Bay, Pangali Cove and the mighty King George River
In the morning and depending on the tide, we can visit The Lost City in Glycosmis Bay . This is the most extensive art site that we know of along the Kimberley coast. It has a mixture of Gwion Gwion and Wandjina art and is the longest walk of the tour. It's not visited all that often but is popular for those super keen on the local rock art.
Earlier in the season Pangali Cove is the preferred morning stop with its WW2 history (the Koolama Incident), a waterfall and freshwater swimming hole.
The best of the Kimberley's 'big' rivers is the mighty King George! While entering the King George River on the high tide we can enjoy the soaring cliffs and two breath-taking falls of mammoth proportions.
Feel the spray mist produced from billions of litres of water falling hundreds of feet as MV Reef Prince is steered expertly to the base of the majestic falls.
We then enter the tenders and go back into the falls and down the river in the smaller boats which enable us to get right up the falls, into the smaller side tributaries and stop to admire the wildlife both above and below the water. There is also a third waterfall in a smaller offshoot that is accessible at high tide and usually has a couple of crocs floating around.
That night we usually have one heck of a party on board within the river system as we enjoy the last night in the Kimberley.
Other alternate options in the area include the Glycosmis Bay waterfalls (early in the season) and Tranquil Bay with its picturesque backdrop and reflection pools.
This morning the captain sneaks us out of the King George River over the shallow sand banks. Relax while the amazing coastline disappears as we start our journey across the Bonaparte Gulf and sail into Northern Territory waters overnight.
This morning we head into Darwin Harbour . It's a stunning view to watch the sun come up over the city skyline as we transit towards Fisherman's Wharf .
Farewell your fellow travelers and swap details. Sadly it's the end of your Kimberley Cruise from Broome. We disembark Darwin at around 10am and say goodbye to the crew. Guests will be transferred to their hotel of choice in the Darwin CBD.
Please note:  This itinerary is subject to change. The Captain and Tour Director will customize your cruise depending on weather, tidal conditions and your feedback from the tour itinerary talk with your Tour Director on the first day.
We promote an active cruise and to undertake some of the shore based excursions you will need to have a moderate level of fitness. You are however, quite welcome to enjoy the views from the vessel without going ashore. It's your cruise so you can do as little or as much as you would like
PACKING LIST
When packing for your Kimberley cruise we recommend that all passengers pack lightly. Laundry facilities are available on-board free of charge. You do have room to store suitcases either under your beds or in the cupboards provided in each cabin.
The Pilbara will enjoy plenty of sunny days and pleasant starry nights during our cruise season.
You can find a comprehensive guide of what to bring on your cruise here
Included in your cruise fare are:
Accommodations as booked on board
Cruise transportation to your Hotel in Broome
Cruise transportation to  Central Business District Hotels in Darwin  only
All meals on board
Boat ride through the Horizontal Waterfalls,
Facilities, port & handling charges,
Excursions and tender transfers.
Govt. Fees & Taxes.
Fares do not include items of a personal nature, including but not limited to:
Travel and medical insurance
Traditional Landowners Visitor Passes are an additional extra & will be invoiced 30-days prior to departure.
Emergency evacuation
Shopping on board
Bar expenses
Transfers from Hotels in Darwin outside of the CBD and airport
Optional shore experiences – heli flights and adventure high speed boat rides
Medical treatment
Telephone and internet charges.
Are you ready for an amazing, 11 day adventure?
Kimberley Expeditions can offer you a Kimberley expedition cruise of a lifetime!
Join us aboard MV Reef Prince in our air conditioned, catamaran with a choice of en-suited cabins. Our vessel Reef Prince is  designed specifically for the Northern Australian and Kimberley coast!
SEND US A MESSAGE
Email Address
FREE CALL : 1300 874 707
EMAIL : [email protected]
ADDRESS : 7 Farrell Street, Broome, WA
POSTAL ADDRESS : PO BOX 4006 Mataranka, NT, 0852
Get the latest news from Kimberley Expeditions
For the latest news and offers sign up to our newsletter
Thanks. We look forward to sharing the best of the Kimberley with you!
Pin it on pinterest.
Cruising the Abrolhos & Kimberley
(08) 9964 5101
New and exciting route Broome - Wyndham now available!
Our Kimberley Cruises Darwin-Broome are currently unavailable. Please get inspired by the intinery below for your next adventure!
14 Day Kimberley Cruise - Broome to Darwin
Join us in magnificent broome for an unforgettable cruise around the kimberley's to the very top end and disembark in darwin..
We recommend that you arrive in Broome or Darwin the day before departure as the vessel's departure time can vary on the day due to the tides. The hotel & airport transfer times will be confirmed a week before departure of your cruise.
We wake this morning to a beautiful cooked breakfast as we cross the Buccaneer Archipelago, home of a thousand islands.Cruising past the last outposts of civilisation and prepare for our first swim in the aptly named Crocodile Creek! Don't be concerned, there are no crocodiles! After a refreshing swim in a beautiful waterhole it's time to set sail for one of the world's greatest natural wonders – The Horizontal Waterfalls. Be amazed at the sheer immensity of the falls and we have an optional tour here to take a high speed boat ride through the falls and wonder at the power of nature's force as millions of litres of water pours through each minute.
In the afternoon, we wander towards Raft Point and the opportunity to spot whales whilst enjoying the sunset from the top deck.
Wake up to the magnificent rock bluffs that is Raft Point. Whilst enjoying a sumptuous breakfast we head to Montgomery Reef, the largest single reef structure in the southern hemisphere at over 350 square kms. Here we will cruise through the channel in tenders and try to count the hundreds of turtles, rays, sharks and a chance sighting of a dugong.
Afterwards, it is back across Doubtful Bay for another great swim and the first of many chances to catch an elusive Barramundi or two.
For those keen enough this morning we trek up the side of Raft Point for a look at some great Wandjina art and learn a little history of the area. Then it's onward towards Freshwater Cove and its exquisite art gallery run by the locals. Buy a lasting memento and an option is to go on a bush tucker tour to really feel the spirit of "Country".
We spend the afternoon watching the sun dip in the west, looking for whales and wondering – does life get any better than this!
History lesson this morning! Today we learn where not to try and establish a settlement in the Kimberley. We explore the ruins of Camden Harbour and hear the tragic tale of those who came and ultimately perished in trying to tame this harsh but beautiful country.
In the afternoon we again set out to try and catch the Golden Barra or for those who want to relax, let's lie on the sun lounges on the top deck with a good book!
Into the void we go! Well into the Basin actually – St George's Basin, the mouth of the Prince Regent River and onto the King's Cascade Falls. Here we will enjoy a swim in a huge crystal clear pool at the top of the falls.
This afternoon sees us heading down the river into another glorious sunset and to our next destination.
The Hunter River – more sightseeing, fishing and for those who wish to see this great country from the air, today is your chance. There is an option to take a helicopter ride to the mighty Mitchell Falls and this is highly recommended.
Today sees us leave early in the morning and head towards the Mitchell River. Along the way we will call into Bigge Island for a swim and explore some beach front caves. Here we will view some more Wandjina Art, and a burial site of one of the Wunambal people. Once in the Mitchell River we will chase the elusive Big Barra to see who catches the biggest fish of a lifetime!
The Mighty Mitchell! For those needing to stretch their legs we will walk to a fabulous waterhole and wash the heat of the day away after we have again tried our hand at mudcrabbing and fishing.
In the afternoon, it is off to a very special part of the Kimberley.
Vansittart Bay – the place to gaze upon and wonder who left the incredible rock art known as Bradshaws. Over 20,000 years old and shrouded in mystery! Theorize as to how they came to be! We will also view more recent WWII history, hear about secret air bases and see the bomber which crashed during the war. Somewhere during the day we will have a refreshing swim and relax on a beach.
Having left behind the past in Vansittart Bay, this morning we wake to one of the great Kimberley icons, The King George River. We will marvel at the length and breadth of this great gorge as we meander our way to the highest single drop waterfall in Western Australia. Be sure to have your cameras ready as there will be photo opportunities around every bend. Those with fitness can try and climb to the top of the falls for a truly spectacular view.
An afternoon fish, swim or beach walk before we set off to our last destination.
Perhaps the most beautiful river in the Kimberley – The Berkeley! Wonder as to how the great Eco Abrolhos can fit down this gorge. You can almost touch the sides. Once at its end we are off in the tenders for a sight see and then a swim and one last chance at that big Barra. After lunch we will cruise back down to the mouth and spend the afternoon looking at Casuarina Falls, beachcombing, swimming, fishing or just plain relaxing on the top deck watching our last Kimberley sunset.
Today we leave the Berkeley and set course for the Port of Darwin. Now is the time for swapping emails, exchanging photos and planning more adventures with all our new found friends. Games will be held in the lounge area.
Well its 8 am and all too soon it's time to say "Au Revoir" for surely we will meet again. Our once in a lifetime experience is over for now as we disembark at the Port of Darwin.
General Information
Pricing & Availability
To view all available dates for our 14 day Kimberley Cruise, view our calendar page
Early Black Friday Deals: Solo Adventures Up to 50% OFF
Destinations
The kimberley: broome to darwin cruise- premium adventure.

Introduction
Day 1 Depart Broome (dinner)
Day 2 Lacepede Islands (breakfast,lunch,dinner)
Day 3 Horizontal Falls and Buccaneer Archipelago (breakfast,lunch,dinner)
Day 4 Doubtful Bay and Raft Point (breakfast,lunch,dinner)
Day 5 Montgomery Reef (breakfast,lunch,dinner)
Day 6 Prince Regent River and Careening Bay (breakfast,lunch,dinner)
Day 7 Prince Frederick Harbour and Biggie Island (breakfast,lunch,dinner)
Day 8 Mitchell Falls, Winyalkan and Swift Bay (breakfast,lunch,dinner)
Day 9 Vansittart Bay (breakfast,lunch,dinner)
Day 10 King George River and Falls (breakfast,lunch,dinner)
Day 11 Arrive in Darwin (breakfast)
Want to read it later?
Download this tour's PDF brochure and start tour planning offline
What's Included
Accommodation
Additional Services
Where You'll Stay
Sustainability initiatives.
Reduce Carbon Emissions
Animal Welfare
Supporting Destinations
Sustainability Programs
Your Peace of Mind Options
Cancellation policy.
A transparent overview of applicable fees.
Reviews About This Operator
Tour Operator Exodus Travels 4.4
Martin · 13th February 2013 An absolutely brilliant three weeks in the most wonderful country. Everything as described in the trip notes, and... Show more Review collected by Exodus Travels
Annette · 4th February 2013 This was the trip of a lifetime for me. If you love walking and the great outdoors but want to challenge yourself... Show more Review collected by Exodus Travels
Barry · 18th December 2012 The trip was an unending variety of activities and experiences; physically tiring but without the stresses sometimes... Show more Review collected by Exodus Travels
Dates & Availability

Pay-by-instalments
Take advantage of our 0% interest instalment plan on selected departures. Learn More
Upcoming departures
August 2024
Monday 22 Apr, 2024 Thursday 2 May, 2024 English Filling Fast €8,380 0% Interest Instalments Confirm Dates
Monday 13 May, 2024 Thursday 23 May, 2024 English Filling Fast €9,420 0% Interest Instalments Confirm Dates
Friday 7 Jun, 2024 Monday 17 Jun, 2024 English Filling Fast €8,240 0% Interest Instalments Confirm Dates
Friday 19 Jul, 2024 Monday 29 Jul, 2024 English Filling Fast €8,240 0% Interest Instalments Confirm Dates
Friday 9 Aug, 2024 Monday 19 Aug, 2024 English Filling Fast €7,300 0% Interest Instalments Confirm Dates
Frequently Asked Questions
We are there for you! If you have any questions about this tour, then please don't hesitate to contact us 24/7 and we will get back to you latest within 2 hours!
Got a question about this tour?
Reach out to our travel experts.
Good to Know
Currency $ Australian Dollar Australia
As a traveller from USA, Canada, England, South Africa you will need an adaptor for type I.
These are only indications, so please visit your doctor before you travel to be 100% sure.
Yellow fever - Certificate of vaccination required if arriving from an infected area for Australia. Ideally 10 days before travel.
Japanese B encephalitis - Recommended for Australia. Ideally 1 month before travel.
Unfortunately we cannot offer you a visa application service. Whether you need a visa or not depends on your nationality and where you wish to travel. Assuming your home country does not have a visa agreement with the country you're planning to visit, you will need to apply for a visa in advance of your scheduled departure.
Here is an indication for which countries you might need a visa. Please contact the local embassy for help applying for visas to these places.
For any tour departing before 10th February 2024 a full payment is necessary. For tours departing after 10th February 2024, a minimum payment of 25% is required to confirm your booking with Exodus Travels. The final payment will be automatically charged to your credit card on the designated due date. The final payment of the remaining balance is required at least 90 days prior to the departure date of your tour. TourRadar never charges you a booking fee and will charge you in the stated currency.
Some departure dates and prices may vary and Exodus Travels will contact you with any discrepancies before your booking is confirmed.
The following cards are accepted for "Exodus Travels" tours: Visa, Maestro, Mastercard, American Express or PayPal. TourRadar does NOT charge you an extra fee for using any of these payment methods.
Your money is safe with TourRadar, as we only pay the tour operator after your tour has departed.
TourRadar is an authorised Agent of Exodus Travels. Please familiarise yourself with the Exodus Travels payment, cancellation and refund conditions .
Insurance Unless otherwise mentioned, TourRadar does not provide travel insurance. We do however recommend purchasing it through our tried and trusted partner, World Travel Nomads .
Accessibility Some tours are not suitable for mobility-restricted traveller, however, some operators may be able to accommodate special requests. For any enquiries, you can contact our customer support team , who are ready and waiting to help you.
Great Britain Tours
Botswana Safari
Sailing in Greece
Mediterranean Sailing Tours
10 Best Solo Adventure Holidays
Best Time to Visit Kruger National Park
How to Get to Kilimanjaro (from Nairobi & oth…
Similar Tours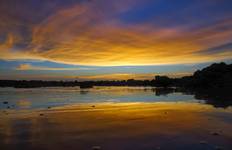 Keep Exploring Australia
Australia Travel Guide | All You Need to Know
Best 4 Week Australia Itineraries 2023/2024 (with Reviews)
Best Explorer Tours and Trips 2023/2024
Australia from Broome
Australia Explorer
11 days Australia
From Broome to Darwin
Operators in Australia/Oceania
Western Australia
Australian Outback
The Kimberley: Broome to Darwin Cruise- Premium Adventure Tours in Australia
Explorer Tours
Wildlife Tours
Group Tours
Fully Guided Tours
Ocean Cruise Tours
Australia West Coast
Australia tours
Kimberley Cruises
Broome (Kimberley) to Darwin
All-inclusive fares.
It's all included with Silversea. Yes, that's right. Everything. Book by November 30th, 2023 to make sure you get the best fare and your preferred suite.
Door-to⁠-⁠Door • FROM  
Port-to⁠-⁠Port • FROM  
Door-to-Door All-Inclusive fare has a flexible cancellation policy.
Port-to-Port All-Inclusive fare has a strict cancellation policy.
Australia's iconic Kimberley region instantly conjures up childhood dreams of exploring. Vast expanses of hard, baked earth, churning rivers and unique wildlife are just the beginning. Join us as we explore one of the last great unspoilt regions, discovering millennia of history as you go. Our highly qualified team of Expedition leaders will be there every hike, swim and zodiac ride of the way, making sure that you never miss a moment on this exceptional adventure.
Silversea's oceanview suites are some of the most spacious in luxury cruising. All include the services of a butler thanks to the highest service ratio at sea and almost all have a private teak veranda so that you can breathe in the fresh sea air by merely stepping outside your door. Select your suite and Request a Quote - guests who book early are rewarded with the best fares and ability to select their desired suite.
All inclusive onboard benefits
Silver Cloud is the first hybrid ship in our fleet and brings the remote and remarkable to you in ultra-luxurious comfort. Her large suites, destination itineraries and unparalleled service make her truly special. Four dining options will tantalise your taste buds, and as 80% of her suites include a veranda, watching a breaching whale from the comfort of your balcony never been so personal. A limited number of guests in polar waters (240 vs. 254) and in the Kimberley (200 vs. 254), mean that Silver Cloud has one of the highest crew to guest and space to guest ratios in expedition cruising. With her 20 zodiacs, 10 kayaks, possibilities are almost limitless with ship-wide simultaneous explorations.
Silver Cloud Dining Options : 4 Restaurants
La Terrazza
The Restaurant
Public areas.
Zagara Beauty Salon
Fitness Centre
Connoisseur's Corner
Observation Lounge
Explorer Lounge
Panorama Lounge
Zagara Beauty Spa
Photo Studio
Pre & post cruise extensions and hotels.
The Westin Perth
SIMPLY HOTEL: HILTON DARWIN
TOP END ADVENTURE
The Kimberley: Darwin to Broome
STYLE: LUXURY
Perfected over three decades, this 10 day Kimberley cruise takes you on an unforgettable journey from Darwin to Broome. Expert guides interpret 40,000-year-old rock art, and retrace the history of Phillip Parker King who first charted this spectacular coastline almost 200 years ago. Later in the season, witness the Humpback Whales on their migration.
Board a Zodiac and touch the spray from the magnificent King George River and its towering 80-metre twin falls. Join an expert guide to learn about the history of the ancient Wandjina and Gwion Gwion rock paintings. Witness waterfalls cascading off Montgomery Reef as it rises out of the ocean on the ebbing tide, whilst discovering the reef's diverse marine life.
ITINERARY SUMMARY
DAY 1 DARWIN
Board your ship at 8.00am for a 9:00am departure. As you cross Cambridge Gulf and sail into Western Australian waters, join the expedition staff in the lounge for an informative introduction to the Kimberley. Meet and mingle with fellow guests and crew at the Captain's Welcome Drinks.
DAY 2 KING GEORGE RIVER AND FALLS
No two Kimberley cruises on board the Coral Discoverer will be the same, with each expedition crafted by the experienced Masters and Expedition Leaders around the astounding 10+ metre tidal range, weather and sea conditions. Below is a selection of the key destinations you can expect to visit.
At over 80 metres, King George Falls are the highest twin falls in Western Australia. Feel humbled by nature's awesome force as thousands of tonnes of water cascade over the ancient sandstone cliffs. Early in the season, you may cruise under the mist of the falls, while in later months get up close to the sandstone walls to view the honeycomb erosion patterns.
DAY 3 VANSITTART BAY
Vansittart Bay contains many sites of cultural and historical significance. Here you have the opportunity to view the remarkable Gwion Gwion galleries and Macassan sites at Jar Island. On the Anjo Peninsula, discover the wreckage of the downed C-53 Skytrooper, well-preserved since it crashed in 1942. With the Guest Lecturers, see fine examples of the Kimberley's mysterious Bradshaw Paintings (Gwion Gwion), dating back some 20,000 years.
DAY 4 MITCHELL FALLS, WINYALKAN AND SWIFT BAY
Carved through layers of sandstone, Mitchell Falls descends over four tiers, creating pools of emerald green on each level. The option to take a scenic helicopter flight which will give you a breathtaking view, or alternatively explore the sandstone caves of Hathway's Hideaway or enjoy a catch and release fishing excursion. Swift Bay reveals a series of fine Wandjina art galleries. This evening enjoy a spectacular Indian Ocean sunset as you indulge in a gourmet BBQ on the sundeck or the beach.
DAY 5 PRINCE FREDERICK HARBOUR
At the southern end of the York Sound lies one of the most spectacular locations in the Kimberley: Prince Frederick Harbour. It is home to many islands, mangroves and monsoon rainforests, set against a backdrop of steep red escarpment. White-bellied sea eagles and other birds of prey are often seen here, and at low tide expansive mudflats reveal large populations of various mudskippers and mangrove crabs. Spot massive saltwater crocodiles on a cruise up Porosus Creek, visit art sites, and marvel at rock formations.
DAY 6 PRINCE REGENT RIVER AND CAREENING BAY
Running on a fault line, this straight river is a haven for native species. If the tide is right, there may be an opportunity for swimming at Camp Creek (Note: swimming at freshwater swimming holes is subject to group size and local conditions), and here you will visit the beautiful King Cascade. See the National Heritage Listed 'Mermaid Tree' at Careening Bay. It still bears the name carved by the crew of Phillip Parker King's ship HMS Mermaid when the ship was careened here for repairs in 1820.
DAY 7 MONTGOMERY REEF
Montgomery Reef is a biologically diverse area covering over 300 square kilometres. Named by Phillip Parker King, this marvelous reef is home to several species of marine turtles, dolphins, dugongs, and crocodiles. As the reef emerges from the sea at low tide, you can get up close in the Xplorer and inflatables to witness the spectacle. Guides will share their knowledge on the formation of the reef and the myriad of wildlife here.
DAY 8 DOUBTFUL BAY
Raft Point guards the entrance to this iconic area, with a host of destinations such as the mighty Sale River, Steep Island and Ruby Falls at Red Cone Creek. There may also be an opportunity to meet the Worrora people and experience the wonderous Wandjina art of Raft Point.
DAY 9 HORIZONTAL FALLS AND BUCCANEER ARCHIPELAGO
The visual delight of the Buccaneer Archipelago reveals Talbot Bay. Here you will find the natural wonder of the Horizontal Falls. The changing tide thunders through narrow gorges in the McLarty Ranges, and you can experience the thrill of traversing the falls at high speed aboard inflatable tenders. At Cyclone Creek, view evidence of massive geological forces in the impressive rock formations, or take an Xplorer cruise through the Iron Islands, past Koolan Island, before enjoying sunset drinks at Nares Point.
DAY 10 THE LACEPEDE ISLANDS
Subject to weather and tides, visit the Lacepede Islands, a series of low islands consisting of coarse sand and coral rubble lying atop a platform reef. This nature reserve has been identified by BirdLife International as an Important Bird Area as it supports up to 18,000 breeding pairs of Brown Boobies and Roseate Terns, possibly the largest such population in the world. Board the Zodiacs and explore the island's lagoon, keeping an eye out for many species of marine birdlife including Australian Pelicans, frigate birds, egrets, gulls and terns. The islands are also renowned as Western Australia's most significant breeding grounds for the Green Turtle, often seen nesting here. This evening you will enjoy the Captain's farewell drinks.
DAY 11 ARRIVE IN BROOME
Your adventure along the Kimberley Coast concludes in Broome this morning at 8:00am. If you're not transferring directly to the airport why not spend the day visiting world-famous Cable Beach or stroll the historic streets of Chinatown in central Broome. Post cruise transfers included.
Call us today 1300 784 794
To discuss your luxury australian journey.