Return Details : Your hotel or any place in Moscow you wish
Cancellation Policy : For a full refund, cancel at least 24 hours in advance of the start date of the experience. Tours booked using discount coupon codes will be non refundable.
Take aprivate Moscow Metro Tourto see the most historical metro stations, learn fun facts and fascinating stories and feel like a local in the most beautiful Metro in the world. Metro pass is included in the price of the tour. See 10 stations on 2-hour tour or 15 stations on 3-hour tour: Komsomolskaya , Kieskaya, Novoslobodskaya , Prospekt Mira, Belorusskaya , Mayakovskaya , Novokuznetskaya, Revolution Square (Ploshad Revolutsii), Arbatskaya , Sparrow hills , Victory Park, Slavic Boulevard, Vystavochnaya, Kurskaya, Rimskaya. Get lucky and see a one-of-a-kindAquarelle Train a picture gallery on wheels, or bump into a hidden entrance to the secret Metro-2. Take aCoffee Ring ride, check out the station with your sign of the Zodiac, chase the inhabitants of ancient seas, take a selfie with your friendly local guides, and simply have fun!
Know More about this tour
Your private guide will meet you in the lobby of your hotel. Say zdravstvuyte to Moscow which is as big as Luxembourg, and to Moscow Metro with its 200 stations, 44 of which are recognized as objects of historical and cultural heritage. Timing is flexible and you can start the tour any time you prefer.
You will take a memorable metro ride with your private guide and see the oldest metro station, as well as the deepest, the longest, and, of course, the most beautiful: Komsomolskaya , Novoslobodskaya , Kieskaya, Belorusskaya , Prospekt Mira, Mayakovskaya , Revolution Square (Ploshad Revolutsii), Novokuznetskaya, Arbatskaya , Victory Park, Sparrow hills , Slavic Boulevard, Kurskaya, Vystavochnaya, Rimskaya.
Moscow Metro system consists of 12 lines and well cover all of them on the tour! Take the same subway cars that operate in the countries of the former Soviet Union, as well as in Sofia, Budapest, Warsaw, Prague and Tehran. Learn interesting facts and stories about the speed of trains, the distance between the stations, what are the busiest lines and get shocked how much it costs to build 1 km of the railway orsimply to rename the station.
Drop into a Moscow Metro museum if its open that day and see the relics of Metro which date back to1930s.
Finish the tour at your hotel, Novodevichy convent , Sparrow hills or any other spot you want.
This tour can be customized to make it a unique experience for you.Your private local guide will meet you in the hotel lobby and discuss the tour itinerary with you at the beginning of the tour.
Highlights of the tour:
Visit 10 or 15 must-see Metro stations
Check the oldest metro station opened in 1935
See the 76 bronze figuresdepicting Soviet heroes on Ploschad Revolutsii station
Take pictures of insanely-elaborate metro stations and dontforget to rub the nose of the bronze dog and to look at the Soviet sky
Listen to the stories about Metro-2 - a secret metro line that supposedly links the Kremlin with Kgb . See unique Soviet-era dcor with marble, bronze, lavish mosaics, paintings, sculptures, stained glass
Explore the underground treasures of Russian Soviet past
Take a chance to catch nice Sparrow Hills views from Luzhniki Metro Bridge. The only Moscow metro station above the water
If you are lucky,catch a uniqueAquarelle Train a wheeled painting exhibition, brilliantly painted with pictures of peony, chrysanthemums, daisies, sunflowers and every cart is exceptional
Visit the Museum of Moscow Metro on a 3-hour metro tour
See some of Stalin skyscrapers on a 3-hour tour
Enjoy Russian traditional lunch at a cozy authentic cafeon a 3-hour tour
You may choose to finish the tour on Sparrow Hills to hunt down the spot where you can see all seven of Stalin sisters at once!
Private tour
Russian lunch (on selected option with lunch)
Friendly local guide
Multiple start times available
Customized itinerary
Flexibility during the tour
Iconic places for photo shoot
Meeting in the hotel
Expert local advice where to go and what to do after the tour
Additional Info
Confirmation will be received at time of booking
Children must be accompanied by an adult
Please indicate prefer start time in comments when booking
The tour can be modified to meet your preferences
Operates in all weather conditions, please dress appropriately
Not wheelchair accessible
Near public transportation
Most travelers can participate
This is a private tour/activity. Only your group will participate
Literary & Arts Tours
Museum & Architecture Tours
History & Heritage Tours
Food & Nightlife Tours
Outdoor & Nature Tours
Aerial Tours
Adventure & Sports
Tickets & Passes
Transfers & Transportation
Holiday & Seasonal Tours
Luxury Tours
Shore Excursions
Weddings & Honeymoons Tours
Day Trips & Excursions
Multi Day & Extended Tours
Private Sightseeing Tours
Shopping & Fashion
What to do in Moscow
Best time of year to visit Moscow
How to reach Moscow
Restaurants in Moscow
City Map of Moscow
Moscow Itineraries
Moscow Hotels
Itinerary Planner
Traveler Reviews
I cant recommend this tour highly enough. I asked a friend to recommend one thing to do with limited time in Moscow and he said, check out the metro. I did one better, and went on this individual tour yesterday with my very well informed guide, Alina. She took me to a number of stations and explained the history, politics and meanings behind the different sculpures and artworks in a way that made the whole experience far more meaningful than getting on and off the metro without guidance would have done. I had a really fantastic time and was thoroughly impressed. To top it all off, we had lunch and Alina suggested some great things for me to do, even whatsapping me maps, suggestions, and internet links. Today she followed up by messaging me to ask how my day was going and if I had any questions about the city, or recommendations for places to eat, etc. A great tour, a lovely guide and a fantastic experience. I couldnt recommend this tour, or Alina, any more highly. Fantastic!
Dear Friends,
My son and myself visited Moscow for a holiday in April 2018. And we had selected this fantastic tour. Our Guide Mrs. Julia came sharp at 10.00 AM even though she was not feeling well and had sore throat. Thereafter she took us to many Metro stations. Though I had already visited Moscow last year and seen all these stations, she gave phenomenal historic background and many interesting facts. She was almost fluent in English and and a good knowledge of Russian Culture, food and many other things. Overall we enjoyed thoroughly and I will highly recommend this tour with Julia if possible. Truly amazing person. And even more amazing tour.
Our Tour booked for 26 December 2017 was absolutely amazing. Our guide Julia picked us up from our Hotel in St Peterburg on time in a luxury minivan. Thanks to Julia we were able to see most of the tourist attractions that day. She went out of her way for us to make our day special. She had a vast knowledge of all the places that we visited. Lunch was special in a typical Russian restaurant with food from the region. I would definitely recommend this tour.
Picked up in the hotel lobby by our guide, Lylie, who then walked us to the closest Metro. She walked/trained us to 13 different stations and then explained the history of the metro and the significance of the decor in each station. We had plenty of time to photo, view the decor, watch and ride the trains and observe the people coming and going with their daily affairs. The art work/mosaics/sculptures/stained glass/ marble all had a role to play in presenting the history of communist Russia. The Russian metro well deserves the title of the most interesting and outstanding metro in the world. Lylie then took us to lunch, advised us on menu choices and their significance in the Russian culture and was very happy answering our questions on how the younger generation is responding to the new Russia. We had an outstanding guide, a fantastic experience and would highly recommend this tour over and above other tours which merely include a visit to a small number of stations. Lesley and David - Sydney
Great guide! She explained everything and took me to all the important stations. She knew her stuff! Worth it!
Our guide ,Dacha, was charming and very informative. We took the 2 hour tour and saw what Dacha thought were the most beautiful and interesting metro stations. The Metro is certainly worthy of its museum status and we were glad to have some of the designs and features explained to us.
EUR (€)
GBP (&pound)
Contact us

Currency :
US Dollar Euro Pound Sterling Russian Ruble Australian Dollar Canadian Dollar Swiss Franc Danish Krone Japanese Yen Norwegian Krone Swedish Krona
Toll Free 0800 011 2023
US and Canada United Kingdom Australia Brazil Netherlands Russia Sweden
Tours by Region Moscow Saint Petersburg Golden Ring Lake Baikal Murmansk Siberia & Far East Sochi & Southern Russia Amsterdam Berlin Copenhagen Gdansk Georgia Helsinki Kaliningrad Kamchatka Karelia Kazan Klaipeda Nizhny Novgorod Northern Europe Oslo Perm Riga Ryazan Stockholm Tallinn Ulan-Ude Veliky Novgorod Vilnius Vladivostok Volgograd Yakutia Yekaterinburg
Why Choose our Day Tours
One Day Tours Two Days Tours Three Day Tours
About Russian tours Private vs Group Tours
Tours by Region Moscow & St.Peterburg Moscow Saint Petersburg Golden Ring Lake Baikal Trans-Siberian Siberia & Far East Altai Kaliningrad Kamchatka Karelia Kazan Perm Veliky Novgorod Yakutia Yekaterinburg
Tour Types Small Group Tours Private Tour Theme Tour
Moscow events St. Petersburg events Events archive
Events by type Ballet Opera Concert Show All types
Top theaters Bolshoi theatre - Historic Stage Bolshoi theatre - Small Stage Mariinsky Theater Mariinsky Theatre - Mariinsky II Mikhailovsky Theater
Direction Moscow - St.Petersburg St. Petersburg - Moscow
Ships MS Rostropovich MS Volga Dream MS Anton Chekhov MS General Lavrinenkov MS Georgy Chicherin MS Ivan Bunin MS Konstantin Fedin MS Konstantin Korotkov MS Kronshtadt MS Maxim Gorky MS Nikolay Chernyshevsky MS Nizhny Novgorod MS Rachmaninoff MS River Victoria MS Scenic Tsar MS Tikhy Don (MS Alexander Borodin) MS Vasiliy Kandinsky MS Zosima Shashkov Mustai Karim
Russian Visa Invitation
Moscow The Kremlin Red Square Golden Ring Tverskaya Street Grand Kremlin Palace (The Kremlin) Christ the Savior Novodevichiy Convent Moscow Subway The Bolshoi Theater Armoury Chamber (The Kremlin) St. Basil's Cathedral The Pushkin Museum of Fine Arts Yury Gagarin Cosmonauts training center
Saint Petersburg Hermitage Museum Peterhof Catherine's Palace (Tsarskoe Selo) Pavlovsk St. Isaac Cathedral Peter and Paul Fortress Nevsky Prospect Yusupov Palace Savior on Blood Amber room Bronze Horseman (Senate square) Hermitage Theatre Kazansky Cathedral Kronstadt Palace Square Spit of the Vasilievsky Island
1/7th of the World Volga River Siberia Baikal Kazan Sochi Smolensk Nizhny Novgorod Kaliningrad Ulyanovsk Verkhoturova Island
uVisitRussia Why travel with UVisitRussia Customers' Testimonials Contact details Cancellations & Changes
Russian Travel News
Russian travel advice Advices while packing Advices while travelling
Tour of famous Moscow Metro. Explore the Underground World! (2 hours)
On this tour you take in some of Moscow's most important and highly decorated stations. Carrying up to 7 million passengers a day and covering almost the entire city, the Moscow Metro is one of the most extensive mass transit systems in the world. It's famous for the fine examples of social-realism which decorate many of its stations.
Visit some of the most important stations and get the chance to admire spectacular baroque-style ceilings, marble statues, busts of Communist heroes, stained glass windows, and ceiling mosaics depicting the bright Soviet future. Visit the most remarkable stations like Komsomolskaya, Kurskaya, Kievskaya and others, with the experienced guide who will bring you a full insight into their fascinating history.
Tour of Moscow's Metro system visiting beautifully decorated key stations on the network.
System that carries more than 7 million passengers per day
Views of the most opulently designed tunnels & platforms
Significance to the country—known as the "People's Palace"
History & stories relayed by an expert local guide
If you wonder why the Moscow metro is considered one the most beautiful in the world, this tour is made for you!
Important info
Ask a travel expert.
Professional English-speaking guide assistance. Other languages upon request (additional charge may apply)
Hotel pick-up and drop-off
Personal expenses
Gratuities (optional)
Food and drinks
Confirmation will be received at time of booking
Children must be accompanied by an adult
Departure and return point: nearest metro station to your central Moscow hotel
Departure time: flexible
Sights included in program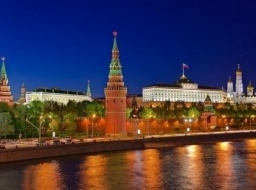 Thanks ! We will reply you in less than 24 hours (usually within 1-2 hours) .
Our flexible payment options allow you to pay 20% of a deposit first and the remaining 80% in 14 days prior to your tour date - payment can be done both online or over the phone. This gives you the peace of mind knowing your spaces are booked on the tours and that you do not miss out on making the most of your time in Russia.
Also you get the best, top-rated and most experienced and knowledgeable hand-picked tour guide appointed on a priority basis. In our experience, exceptional travel experiences are almost always delivered by exceptional people. With that in mind, we utilize a comprehensive approach to select and employ the best tour guides only. Multilingual and well travelled, each possesses deep insight into the diverse attractions and cultural patterns throughout the region. With us guides undergo a rigorous selection process, achieving outstanding knowledge of local culture and language. Rest assured that the best tour guides only will be working on the tours to give you excellent opportunity to explore the best of the sights during both short and long-term stay in Russia.
Once you complete your reservation, we will send you a booking confirmation email. As the day of the tour approaches, our logistics team will provide you with all relevant information for your tour.
Speak to an expert Call us now
+1 (888) 845-8877
Shore excursions
The Best of Two Capitals Private
The Best of Two Capitals Small Group
The Best of Two Capitals Gold
Russia's Ancient Kingdoms
Cradle of Russia
Explore Moscow
Explore St. Petersburg
Read Customer Testimonials
Advantages of Traveling with Us
US office 3422 Old Capitol Trail Suite 1252 , Wilmington DE, 19808 USA. US toll-free: 1-888-845-8877 Russian office Ligovsky pr. 57, Office 19, 191040, St. Petersburg, Russia
tel: +7-812-309-5339
© 2001 – 2023 by Northern Crown, Ltd. uVisitRussia and uVisitRussia.com are registered trademarks . Terms & Conditions Privacy Policy
Sign in with your social account

Sign in to our website using your Facebook or Google+ account.
Why Do You Need Our Travel Expert
Contact our experts, and they will help you to plan your best trip to Russia, with attention to every detail!
Our Experts have been in the travel industry for many years, guarantee to offer first class customer service, excellent value for money and unbiased advice. They are standing by to find and build your dream holiday to one of the world's most fascinating destinations - Russia. Your personal Travel Expert will guide you through each stage of the travel process, from choosing a program that fits you best to support during your trip.
Just tell us your e-mail, and we'll take care of everything!
Leave your phone number
Your tour request has been received. Thank you ! We have sent you the confirmation message to [email]
Please make sure that you receive this message (sometimes e-mail messages may go to the spam/junk mail). If you did not get this message, it means you will not get message with the tours' selection as well. If you use a Yahoo!, Gmail, AOL or Hotmail, we recommend to add [email protected] to your address book.
We recommend to leave your phone number. If we will not heard back that you received the e-mail with the tours' selection, we will contact you by phone. And you will not miss the best tour for you.
Thank you ! Your request for Travel Expert assistance has been sent. We will e-mail you within 1 hour.
Sorry, some changes needed
There was a problem with your request.
QUAX - TOUR DE PARC - SOFT GREY
Description
Add more gifts or proceed to the checkout
Divid my gift into fix contribution amount
product_price_title : 250 €
product_total_title : 500 €
Item successfully added to your registry!
You can go back to your registry or add more items going to the next product category.
Confirm removing
Kit de conversion
Matelas 60x120
Matelas voyage
Matelas à langer
Commode bébé
Etagère
Petit rangement
Bureau, petite table, chaise
Plan à langer
Fauteuil d'allaitement
Parure de lit
Couette et oreiller
Tour de lit
Alèse
Coussin allaitement
Bavoir et petit lange
Housse de matelas à langer
Trousse de toilette
Déco murale
Papier peint
Sac de rangement
Futon, matelas de sol
Chaise haute
Tapis de parc
Tapis d'éveil, arche d'éveil
Vaisselle, gourdes
Jouet d'éveil
Autre cadeau
Sac promenade, goûter
Coussin multirelax
Voir toutes les marques
Tartine et Chocolat
Oliver Furniture
Maison Charlotte
Gustavienne
Ferm Living
Rose in April
Bloomingville
Lorena canals
Wild & Soft
Garbo&Friends
Tartine & Chocolat
Eveil & jouet
Charlie Crane
Lit cabane enfant
Lit mezzanine
Bureau enfant & ado
Accessoire de bureau
Chaise de bureau
Table de chevet
Cartable, sac à dos, trousse
Bibliothèque
Drap housse
Autre textile
Serviette, tapis de bain
Tapis en coton
Autre tapis
Petite chaise
Coin détente, futon, matelas de sol
Lampe de bureau et chevet
Autre déco murale
Cuisinière, marchande, établi et autres
Jeu, jouet en bois
Poupée, landau et berceau
Doudou enfant, peluche
Lit cabane Montessori
Lit en bois massif
Lit en métal
Lit enfant 90x190
Lit enfant 2 ans
Lit mezzanine avec bureau
Lit en bois sur mesure
Lit + barrière de sécurité
De Eekhoorn
Nordic Factory
Mathy by Bols
Present Time
Lorena Canals
La Cerise sur le Gâteau
Polochon & cie
Canapé d'angle
Fauteuil de bureau
Lampe de bureau
Serviette de bain, tapis de bain
Objet déco
Be Pure Home
Normann Copenhagen
Woolable by Lorena
Déco
Plaid, couvre lit
Lit superposé
Bureau, chaise, tabouret, banc
Meuble de rangement
Petit rangement, corbeille
Sac à langer, sac à dos, trousse
Broste Copenhagen
Thématiques
Promos ★
Liste de naissance
File dans ta chambre Bébé
Eveil & jouet
Quax - Parc bébé Marie-Lucca
Parc bébé Marie-Lucca
Conforme à la norme EN 12227-1:1999.
Fabriqué en Europe.
Livré "à monter".
Garantie fabricant 2 ans.
Epaisseur du matelas: 9cm.
Voir aussi : Parc Quax / Eveil & jouet Quax / Tous les produits Quax / Notre sélection Parc / Toute notre offre Eveil & jouet
recevez notre newsletter
Mieux nous connaître ?
Qui sommes-nous ?
Informations pratiques
Mentions Légales
Conditions Générales de Vente
Confidentialité
Plan du site
Service Client
lundi, mardi, jeudi et vendredi
9h00-12h30 et de 13h30-17h00
et mercredi 9h00-12h30
09 70 24 11 27
Créé en 2007, Filedanstachambre c'est aujourd'hui 100 marques et 8000 références disponibles sur le site. Vous êtes ici au sein de l'univers bébé de Filedanstachambre où vous trouverez tout ce qu'il vous faut pour la chambre de votre bébé. Filedanstachambre vous propose aussi bien le lit bébé , la commode , l' armoire , une grande sélection de décoration , de la puériculture , du rangement , des coffrets cadeaux et bien d'autres. Tout cela représenté par de grandes marques comme Bopita , Quax , Oliver Furniture ou Oeuf NYC . Pensez à jeter régulièrement un coup d'oeil sur notre site, promotions et soldes viennent soutenir cette offre large et ainsi chacun peut profiter de ce mobilier bébé de grande qualité. Notre sélection de lit bébé design propose des meubles aux styles et aux coloris variés afin qu'il y en ait pour tous les goûts ! Et c'est sans oublier la déco, avec nos lampes , stickers muraux , poufs et autres objets déco proposés par les plus belles marques : Ferm Living , Bloomingville ou encore Numero 74 . Alors si vous recherchez le meilleur de la chambre bébé, vous êtes bien tombé :) Et pour celles et ceux qui souhaiteraient créer leur liste de naissance , bénéficiez jusqu'à 10% de remise immédiate alors profitez-en ! Enfin, pour ceux qui attendent encore davantage d'un site internet, Filedanstachambre partage ses coups de coeur, ses envies déco et propose régulièrement des jeux concours au travers de sa page Facebook.
Ils parlent de nous
Filedanstachambre, la référence du mobilier contemporain & design pour la chambre bébé
© 2007-2023 Filedanstachambre