Travel Journal
Travel Advice
Travel Inspiration
Photo Diary
Photography Tips
Photography Inspiration
Destinations
Home Inspiration
Blogging Tips
Work With Us

20 Prettiest And Best Places To Visit In England
You know, one of the things I love about England is the diversity that we have. From the little coves on the Dorset Coast , gorgeous little hamlets and enough history to throw a stick at. All across the country, it's filled to the brim with some of the best places to visit in England.
Okay but let's start with the glaringly obvious, I'm biased and pretty proud of the beauty of England. I really do think that England is totally unique and much more than just cities like London . Yes, these are amazing (and I love London more than any other city in the world) but it's just one small area of our amazing country and there really is so much to see.
Over the last few years, I've made it my priority to explore so much more of England and to see the places that are right on my doorstep (it's something that I regretted for the longest time… thinking that I needed to leave the UK to feel like I'd travelled. How wrong I was.
Anyway, better late than never, right? Whatever the case, If it's your first trip around England or you'll a dab hand at exploring our gorgeous country, I know you'll find some of the best places to visit in England that you'll just love.
Take a look at some of the very best places to visit in England. You're going to have an amazing trip.
1.) Lake District
The Lake District is the UK's newest UNESCO protected site… and rightly so, it's beautiful.
As you can probably tell from the name, the Lake District is filled with tranquil lakes, beautiful mountain ranges and a whole heap of tiny villages to explore.
Best of all, each lake has a slightly different character that's totally unique. Possibly the most famous is Windermere Lake, but if you want to avoid the crowds, pop over to Ullswater Lake and check into Another Place, The Lake (which is actually the sister hotel of the Watergate Bay I mentioned in Cornwall).
Whilst here, head out onto the Ullswater steamer, try your hand at paddleboarding and hike to the top of Harter Fell for some of the best views across the Lake District.
It really is one of the best places to visit in England, especially if you can fit in a tour that takes in ten of the lakes. We loved this tour of the Lake District , especially as it's a 1-day trip and perfect if you're only staying for a long weekend.
Read more: Best things to do in the Lake District
2.) Corfe Castle
Corfe Castle is one of the oldest settlements I think I've visited in England… people have lived here for over 8,000 years.
It's a total throwback and it'll feel like you've stepped back 1,000 years to an Olde English world. It really does feel like that.
Once here, take a stroll through the castle of Corfe, wander all the little boutiques and grab a yummy Sunday roast at Mortons House Restaurant.
If trains are your thing, you can even take a historic train from Corfe Castle Station to Swanage.
Read more: Our visit to Corfe Castle
3.) The Cotswolds
Yeah, the Cotswolds are a recurring theme for me! About 2 hours or so from London, the Cotswolds is an area of outstanding natural beauty that you'll love (and easily one of the best places to visit in England).
Once you're there, make sure to visit Bibury to see the gorgeous Arlington Row , pop into the Upper and Lower Slaughters (they're far less gruesome than they sound), and head over to other spots like the Chipping Steps in Tetbury and Bourton-on-the-Water , too.
To be honest, I always find it easiest to get around the Cotswolds by car (although some bus routes and trains do run) you'll have much more freedom to explore the tiny hamlets, towns and rolling hills.
That being said, if you don't drive, you can book an incredible Cotswolds tour if you don't drive (or don't want to). It takes all the stress out of planning your destinations in the Cotswolds and it's all so easy.
For a great place to stay, head to The Royal Oak in Tetbury or the Wood Norton which are both so lovely and quaint.
Read more: Best things to do in the Cotswolds
4.) Cambridge
Okay, Cambridge always holds a soft spot with me. It's a relatively small city that is perfect to explore over a few days.
Once here, make sure to head up to the Church of St Mary the Great where you can climb the tower and get some incredible vistas over the city (just watch out for the bells ringing, it makes the tower shake).
Also, don't forget to pop inside Kings College and the incredible chapel that's just so awe-inspiring to see. Inside the chapel, you can still faintly see the 'graffiti' from Oliver Cromwell's army that still stands to this day.
Oh yeah, keep your eyes peeled for the huge wooden rood screen inside the chapel – it was gifted by Henry VIII (the one that had six wives) to Anne Boylen and is one of the most striking features in the centre of the chapel.
For a tasty brunch, pop into Fitzbillies for a hearty English breakfast and finally work off those calories with a bit of punting down the River Cam .
In fact, you can book your very own guided tour of Cambridge on a punt (on the river)! This is such a great way to explore the city and totally unique – we loved it!
You'll love this city.
Read more: Best things to do in Cambridge
There's just something about Bath , and you'll totally know what I mean once you arrive. This ancient Roman Spa settlement still has some of the incredible features from the Roman Times.
Make sure to pop into the Roman Baths themselves and learn more about the incredible history of this place. It really is one of the best places to visit in England.
For a tasty treat, take a stroll over to Sally Lunn's; she is the most famous and one of the oldest bun makers in the city.
They taste so good!
For a sumptuous place to stay, check in at The Queensberry Hotel whose rooms are just so gorgeous.
Also, if you want to make things easier to get around Bath, book this hop-on, hop-off bus ticket . This way, it takes all the stress out of trying to find all of Bath's best spots.
Read more: Best things to do in Bath
6.) Bristol
So Bristol is one of those cities that totally surprised me. My first ever visit to Bristol was a little disappointing (I have to be honest).
I just think I hadn't really found my 'tribe' of things I'd like on my first visit… all my fault, of course!
Thankfully, I was determined to give Bristol another shot, armed with much more info on the kind of spots I'd love .
This just did it for me – I fell in love with the city straight away and it's really up there with the best places to visit in England.
Once there, head on a trail to see some of Bristol's most iconic contemporary artists, including Banksy.
There's a whole heap across his home city. Afterwards, head over to Whapping Wharf and Spike Island to whisk away the afternoon on the seafront with all the art spaces, restaurants and boutique little shops or pop over to the iconic Clifton Suspension Bridge.
For a great place to stay, pop into the Hotel du Vin & Bistro Bristol which feels so luxurious.
Read more: Best things to do in Bristol
There's a lot of friendly rivalry between Oxford and Cambridge as places to visit (and study). Some say Cambridge is the best… others say it's Oxford. I'm gonna leave the final decision to you.
Now, Oxford itself is easily one of the best places to visit in England, especially if you're based in London or on a longer road trip.
Whilst here, make sure to visit Christ Church College , head onto the river punting and wet your whistler at the Thirsty Meeples – a really quirky board game cafe in the city.
For a really unique hotel experience, book into the stunning Malmaison which is within the converted prison. You can actually sleep in the (now more luxurious) cells.
Finally, book a tour, with an actual alumni guide to take you all around the best spots in Oxford. It's a great way to explore the city and is so interesting.
Read more: Best things to do in Oxford
8.) Norwich
It took me far too long to make our first trip to Norwich (England's first-ever medieval city) and I'm ashamed to say that my very first visit was this year. well, better late than never, eh?
Perched about 2 hours north of London by train, it's one of the best places to visit in England and a spot that I know you'll love.
Whilst you're here, make sure to explore the incredible cathedral, see the historic cobbled streets and wander to the central market that's been held permanently in the town for over 1,000 years (when it was a Saxon market).
For a tasty bite to eat, head outside Norwich to the Fur and Feathers ( you can see more about here ) who make one delicious feat from local ingredients.
Oh, and finish your day with the best chippy in all of England at the Grosvenor Fish Bar … all served with lashings of vinegar, of course.
Read more: Best things to do in Norwich
9.) Stonehenge
Possibly one of the most famous ancient sites in England, Stonehenge is a spot you have to see. Perched west of London (about 80 minutes away by car), it really is one of the best places to visit in England – especially for us history buffs!
It's been recorded that the stones of Stonehenge actually came from west Wales a huge distance when it was built. Still, to this day, there are no conclusive ideas of why this was built or what it represents but there are theories around a place of worship, thanks, ceremony and community.
Just be aware that Stonehenge is a really popular spot, so if you don't like crowds it's best to book your Stonehenge tickets for more 'off-peak' times. Either visit first thing in the morning or late in the afternoon (just before closing), this way you'll have missed the bus tours and will only have a few eager beavers with you who have the same idea.
If you're looking for a stunning lodging relatively close by, pop into Stonehenge Cottages to rest your head. Their rooms are so beautiful and they have some gorgeous log burners too.
Also, if you want to visit and you're going to be based in London, book this amazing half-day Stonehenge tour that leaves from Central London for a day trip.
Read more: Our visit to Stonehenge
10.) Jurassic Coast
The Jurassic Coast always sounds so mysterious and pre-historic to me… I mean, the clue is in the name really but it always intrigued me right up until I visited this year.
This intrigue quickly turned to excitement when I realised that you can actually go fossil hunting on the UNESCO-protected coastline .
The thing that makes this area so good for fossil hunting is that the eroding cliffs on this stretch of coast have actually been pushed way up out of the seabed to create a piece of land.
Nowadays, as the cliffs slowly erode, they scatter a whole range of fossils that are all along the beach for us all to find.
Keep your eyes peeled and be patient. On our last visit, Yaya and I collected about 10 different fossils! It's just so crazy to think that you're the first living being to lay eyes on these fossils for 92 million years.
It really is special.
Oh, also, I nearly forgot – don't forget to pop across the Jurassic Coast to visit the famous Durdle Door , Old Harry Rock's and grab a bite to eat (and/or stay) at the Pig on the Beach – it's so gorgeous.
Read more: How to go fossil hunting in England
11.) Watergate Bay
Watergate Bay is one of those places where you arrive and almost instantly fall into that relaxing beach vibe that makes Cornwall so great.
Whilst here, make sure to hike across the gorgeous coast, pop over to nearby Newquay and stay at the idyllic Watergate Bay Hotel.
Best of all, in Cornwall, you can book a fun surfing lesson in one of the best regions in England to surf.
Oh yeah, and if surfing is your thing then I'm positive you'll love this spot. It really is one of the best places to visit in England… especially for sea lovers.
Read more: Visiting the Watergate Bay
12.) St Michael's Mount
St Michael's (not to be confused with Mount Saint Michel in France ) is another of Cornwall's gems that you should see. Perched on its own tidal island, it's possibly one of the prettiest and best places to visit in England.
Legend has it that a giant still inhabits the cave on the island. Folklore or not, it's enough to put the heeby-jeebies in you when the sun begins to set.
If you're looking for a gorgeous hotel nearby, stay at the beautiful Marazion Hotel – that's right next to the tidal island.
Read more: Top spots to visit in Cornwall
13.) Robin Hood's Bay
Perched just south of Whitby in Yorkshire, Robin Hood's Bay is one stunning and totally historic seaside village you have to visit.
Once a key smugglers' village to bring in contraband items like alcohol, Robin Hood's Bay still has a network of smuggler tunnels underneath the town itself.
Now, you can't go in them today but it's an incredible spot to visit and to learn more about the history of this age-old fisherman town. It really is one of the best places to visit in England.
Whilst in the area, make sure to visit Tea, Toast & Post for some tasty grub (their lunches are so good). Plus, they brew some of the best tea on the Yorkshire coast.
Read our full post on visiting Robin Hood's Bay
14.) Castle Howard
Just a little shy of York , Castle Howard is truly a stunning castle to explore. You'll honestly be blown away by how beautiful this place is and really is one of the best places to visit in England.
Once inside, head to some of the incredible rooms and experience a little slice of this stunning home.
During certain times of the year, Castle Howard hosts afternoon teas that are proper tasty and a real treat.
Served with some piping hot Yorkshire tea, sweet treats and sandwiches it's a lovely experience.
Although you might not be able to stay in Castle Howard , you can check into the beautiful Judges Court (In York ) that's about 12 miles away.
Read more: Visiting Castle Howard
15.) London
I couldn't forget to shout out London as one of the best places to visit in England, could I? I mean, it's one of my favourite cities in the world and there's so much to do that you'll love.
If it's your first time in London, make sure to check out some of the amazing neighbourhoods of; Covent Garden , King's Cross , Notting Hill , Camden Town , Shoreditch , Peckham and Whitechapel .
Each of these neighbourhoods is totally unique and a great way to see the diversity that is London.
If you're looking for some unique places, make sure to see some of London's secret spots , its incredible markets , best bars and restaurants with a view . You'll gorge on everything in sight!
To grab a luxurious room in England's tallest building, book a room at the sumptuous Shangri La Hotel in The Shard. Also, you can book yourself this gorgeous London cruise for a trip up the Thames. It's a great way to see the city, especially at sunset.
Read more: Best things to do in London
16.) Holy Island
This has to be one of my favourite castles (and islands) in all of England. Perched on Holy Island, Lindisfarne Castle is properly stunning to see in person.
There's just something so magical about it (and yes, that's really cheesy to say, but it does feel like that).
Once here, head for a hike across the incredible shoreline, pop over to Holy Island and explore the castle and finish your day off in Berwick Upon Tweed where you can grab a yummy bite at The Maltings Kitchen.
Read more: Best islands to explore in England
17.) Birmingham
Birmingham often gets missed by lots of people's travel plans in favour of some of the other big-hitting spots like London (or Edinburgh , across the border in Scotland). With that being said, it's only about 80 minutes from London by train and there are so many cool spots to see.
Whilst you're there, make sure to explore the Coffin Works see Winterbourne House and Garden and gorge on all the food at Carters of Moseley – they make an epic Orkney scallops dish, the tastiest mousse pudding made out of Douglas Fir and some yummy cakes.
It really is a contender for the best places to visit in England.
For a really funky place to stay, check into Hotel Indigo – you'll love it.
Read more: Best things to do in Birmingham
18.) Cirencester
Cirencester is a historic market town that's easily reached by car or by train from most places in England. It's the kind of town you visit and somehow wonder have you've spent all day exploring. It's one of my favourite market towns and possibly one of the best places to visit in England.
Once you've arrived, make sure to explore the Parish Church of St John Baptist, visit the Elemental Sculpture Park and pop into The Fleece for some of the tastiest grub.
For a beautiful place to rest your head, check into the historic Royal Oak which is in Tetbury (about 25 minutes away)
Read more: What to see in Cirencester
It's one of the best places to visit in England if you love quaint towns and a history that dates back centuries. Just be sure to check out Mermaid Street with its gorgeous cobbled road, visit the antique shops all around the town and visit the Rye Castle Museum.
If you fancy a little galivant away from the hustle and bustle of London, rent a car or take the train to the gorgeous and totally historic town of Rye. In fact, even if you're travelling around the south-east of England, I'd suggest a trip to Rye.
Afterwards, you can easily partner a trip to Rye with the likes of Camber Sands for a beach day; or even Bodian Castle for a little more history. Just be sure to plan your day well, it'll be filled up in no time!
20.) Manchester
Manchester always feels like that cool cousin you see at family parties and always wanna hang around with. Always hip, trendy and totally cool.
The city has such a cool vibe and really is one of the best places to visit in England if you want to experience a vibrant city (outside of London, of course).
For a tasty bite to eat, pop into Umezushi which makes the best sushi in the north and gorge at Fazenda Rodizio Bar & Grill which really will give you a good taste of Mancunian life.
If it's football you're into, book an Old Trafford Stadium tour that'll take you around one of the world's most famous clubs.
Visiting Manchester? Make sure to check out these spots
10 Gorgeous Islands To Visit In England
Check Out The Very Best Of Great Britain!
Pop Over To Our YouTube Channel For Travel Videos!
Puppy Defender. Foodie. Chocolate Fiend and Custard Lover. Dip, Cover or Wrap anything in sugar and I'm Yours!
5 Day Itinerary To Explore Austria: Vienna, Wachau and Upper Austria
Visiting The Epic Meteor Crater, Arizona
You may also like.
Ever Heard Of The Town Of Paderborn In Germany?
Video: 16 Places In The South of England To See
9 Very Best Things To Do In Salisbury, England
Looking for something, fellow connected travellers.
526k Facebook
0 Pinterest
1,202,450 TikTok
293,042 Instagram
23,800 Twitter
33,200 Email Subscribers
Adventure Awaits!
Have You Seen These Yet?

This Is The Best Way To Travel As Often As Possible For As Cheap As Possible!

Experiencing A Slice Of Hamburg In London

11 Best Beaches In The World To Visit

Visiting Tian Tan Buddha In Hong Kong

16 Very Best Things To Do In Japan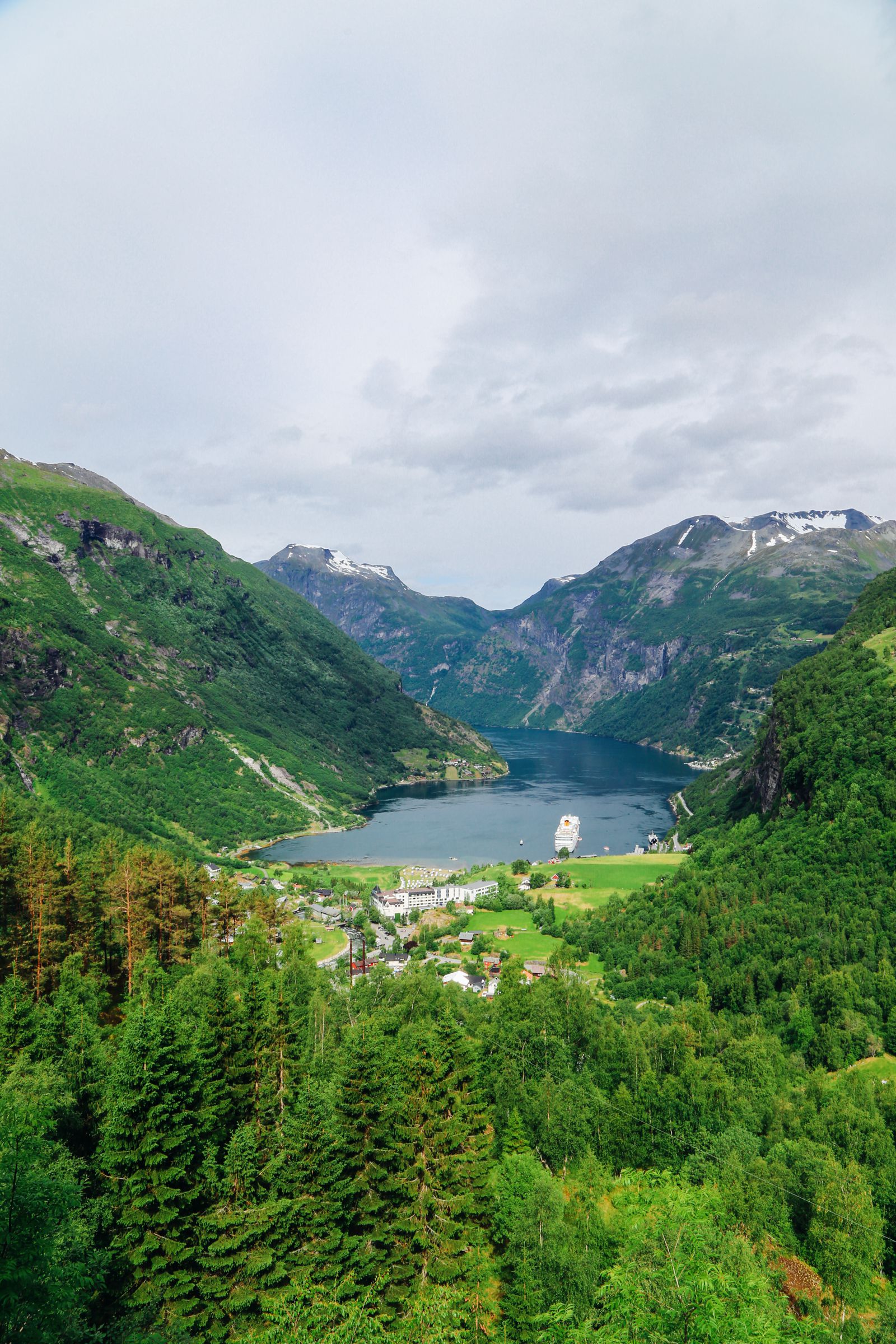 Email address:

20 Amazing Places to Visit in the UK
Written By: The Planet D
United Kingdom
Updated On: May 8, 2023
From the sea cliffs of Northern Ireland to the adventure playground of Wales, it's difficult deciding where to go first. Travelers in the UK are spoiled for choice with attractions within the buzzing urban streets of London England to the isolated coast of the North Coast 500's Scottish Highlands . To help you plan your travels, we thought we'd highlight some of the best places to visit in the UK to help you decide where to start.
Table of Contents
Best Places to Visit in the UK
Since the UK is made up of Scotland, Northern Ireland, England, and Wales, we are going to break up the best places to visit in the UK by nation. So, are you ready to explore the United Kingdom with us? Let's go.
Places to Visit in England
It's impossible to mention the best places to visit in the UK without including London, England. It's truly one of the best cities on earth with unbeatable history, fantastic nightlife and historic sites lining the River Thames. See our full guide to the capital city of 22 of the Top Things to do in London, England
To take in the sights of London from above, book a ride up to the top of the World's Tallest Observation Deck. This fast track ticket up the The London Eye offers fantastic views of the London Skyline. If you want to combine that with a cruise along the River Thames, check out this London Eye River Cruise to see the Houses of Parliament and Big Ben ( Palace of Westminster ), Tower of London Tower Bridge and more.
2. Greenwich Meridian Line
We have an entire article dedicated to all the amazing things to do in London, but one of the coolest places to visit in the UK is definitely the Greenwich Meridian Line. The Royal Observatory is home to the Prime Meridian of the world where the Eastern and Western hemispheres meet.
Book your advance entrance ticket that gives access to the home of British astronomy at the Royal Observatory, and Greenwich where you'll be able to straddle the world-famous Meridian Line. It is also home to one of the best view of the city.
Another place that you must visit in the United Kingdom is Windsor Castle. Read all about it here How to Visit Windsor Castle
3. Cambridge
The legendary university town of Cambridge is one of the most popular places to visit in the UK. The architecture alone is worth visiting as it spans centuries with Kings College Chapel dating back to 1446. The university itself was founded in 1209 and has seen its share of historic figures walk its halls from Charles Darwin, Sir Isaac Newton and Stephen Hawking.
A great way to explore Cambridge University is to book a Guided Walking Tour with a Graduate . Enjoy 1.5 hours strolling the campus from King's College to Trinity Hall College, Trinity College and Corpus Christi College. Let a Cambridge graduate share insider stories at you witness where DNA was discovered at the 17th-century The Eagle pub.
Punting is the quintessential Cambridge activity and this punting tour takes you along the entire length of the River Cam. Punting is similar to the gondola rides of Venice where you sit in comfort as your guide pushes the boat along the river with a long pole.
While we are exploring legendary universities, you must make your way to Oxford. The rivalry between Oxford and Cambridge dates back centuries and a that rivalry is celebrated annually during "The Boat Race" a rowing event that takes place each Spring on the River Thames.
Like Cambridge University, the best way to explore the grounds is to take a Walking Tour with an Oxford Alumni Guide . Harry Potter fans will love exploring filming locations of the Goblet of Fire.
5. Medieval York
One of the UKs most popular destinations is the medieval city of York. Located two hours north of London, this historic city boasts 2000 years of history. Take a walking tour through York to explore the top attractions of the walled city including the largest Gothic Cathedral in the United Kingdom. Get lost in the maze of passages known as 'Snickelways' that leads to the cobblestone street known as the shambles that was the inspiration for Harry Potter's Diagon Alley.
Nothing beats a river cruise in the UK and York is no exception. Book this River Ouse River Cruise where you'll depart from King's Staith landing and takes you to Clifton Ridge and the Millenial Bridge.
If you are looking for one of the prettiest places to visit in the UK, Bath is a great choice. Known for its thermal baths dating back to Roman times, it has been luring visitors to its healing waters for 2000 years. The city of Bath is designated a UNESCO World Heritage Site and the best way to explore Bath is on a City Boat Trip to the Pulteney Bridge . Hop aboard a 1960s cruiser to see the top attractions in Bath from the water or enjoy a Walking Tour of Bath Bath Abbey, Royal Crescent, The Circus, and Pulteney Bridge. Don't miss visiting the Jane Austin Centre who resided in Bath and marvel at the architecture spanning the centuries.
One of the most famous attractions in the UK is Stonehenge. These famous standing stone pillars date back to the Neolithic and Bronze Age are definitely one of the best places to visit in England for history lovers. The Stonehenge Admission Ticket gives you access to one of the most the prehistoric monuments in the world. Make sure to download the audio app to your smartphone to help you wander this mysterious circle of stones. Hot tip, make sure to visit early in the morning or very late in the afternoon to avoid the tour bus crowds.
7. Brighton
Brighton is one of the best places to visit in the UK for beaches and fun in the sun. Located just an hour train ride from the capital, Brighton is one of England's most popular resort towns. There are plenty of watersports along the beach with the most recognizable landmark being the Palace Pier which has survived for more than a century.
For the best views of the South Coast of Britian, Go up the British Airways i360 standing tall above the city. A modern glass pod takes you up 138 meters for views of the Sussex Coast, the city of Brighton and the beaches. For a splurge, enjoy a glass of sparkling wine at the Nyetimber Sky Bar.
8. Liverpool
Ever since watching Carpool Karaoke with Paul McCartney, Liverpool moved to the top of our must visit places in the UK. Naturally, people are drawn to Liverpool to explore the history of the Beatles. The award-winning attraction, the Beatles Story located in the UNESCO World Heritage Site, Albert Docks area should not be missed.
Get your tickets to the Beatles Story to trace the history of the Fab Four as you journey through replicas of historic Beatles milestones including The Casbah, Mathew Street and The Cavern.
But Liverpool isn't just about the Beatles, it's ranked as the fifth most visited place in the UK for a good reason. There are galleries and museums, the historic waterfront the actual Cavern Club where the Beatles debut in 1961 and the historic docks.
Book a River Cruise down the Mersey River. This 50 minute tour takes you along the famous sites of the Mersey River including St. Albert's Dock and the historic buildings lining the Liverpool Waterfront known as the Three Graces.
9. Lake District
The Lake District is known for its wild craggy fells, and connections to Wordsworth and Beatrix Potter and is definitely one of the not to miss places in the UK for the quintessential England. Located in northwest England The Lake District is a National Park and a UNESCO World Heritage Site.
It lives up to its name housing 12 of the largest lakes in England. It is a hikers paradise with 3,218 kilometers of trails including the 16-kilometer-long Cotswold Way and Scafell Pike, the highest mountain in England.
Places to Visit in Northern Ireland
10. giant's causeway.
Northern Ireland is one of our favourite places in Europe let alone favourite places to visit in the UK. We have to start with The Giant's Causeway, an incredible beach of 40 thousand basalt columns creating a natural staircase leading down to the sea. This UNESCO World Heritage Site is Ireland's Top Attraction. Visit it first thing in the morning to take in its natural beauty free of crowds.
11. Causeway Coast
Taking a drive along the Causeway Coast is a world class coastal driving route that should be on everyone's bucket list. Its stunning landscape takes you through sea cliffs and beaches, coastal villages and medieval wonders. It is filled with dazzling attractions including picturesque Dark Hedges, the Carrick a Rede Bridge, Mussenden Temple, Dunluce Castle and the rolling Green Hills of the Glens of Antrim.
12. Belfast
When visiting Northern Ireland, the city of Belfast is not to be missed. The star attraction is the Titanic Museum. Book your tickets to the Belfast Titanic Experience where you'll walk through an interactive display of the world's largest exhibit dedicated to the Titanic. The virtual reality room is not to be missed and the multimedia displays of the underwater salvaging of the ship and the on going research is fascinating.
Make sure to head outside to see where the Titanic was built and explore the life size outline of the Titanic herself before going inside the SS Nomadic – the last remaining White Star Line ship in the world
13. Walls of London Derry
The city of London Derry is an often overlooked destination in the UK, but this should definitely be added to your list of places to visit. The Walls of London Derry date back to the 17th century and is one of the best preserved walled cities in Europe. Take a walking tour along walls to learn about the sieges and conflicts that the city of Derry has endured over the centuries including the 1689 siege that lasted for 105 days.
Places to Visit in Scotland
14. edinburgh.
Scotland is one of our favourite places to visit in the UK and Edinburgh is a city we could return to again and again. It's a city filled with history, beauty, hauntings and magic. There are so many things to do in Edinburgh we have an entire itinerary to help you plan three days in Edinburgh. From exploring the historic Edinburgh Castle to shopping on the Royal Mile, there is something for everyone.
Harry Potter fans will get a kick out of this Harry Potter Magical Guided Walking Tour where you'll see the sights that inspired J.K. Rowling including the actual tombstone that inspired Grave of Tom Riddle in Greyfriars Kirkyard. For more spooky fun, take an Underground Vaults tour beneath the streets of Edinburgh's Old Town. The costumed guide sets the tone as you navigate the underground passage lit by candlelight.
Edinburgh: Chocolatarium Tour, Tasting & Chocolate Making
Edinburgh: The Royal Yacht Britannia Ticket
15. Loch Lomond
Located an hour and 40 minutes from Edinburgh, Loch Lomond is something to add to your itinerary when traveling around the United Kingdom. Known as the Queen of Scottish Lochs, it offers beautiful views of the boundary where the Scottish highlands meet the lowlands. This Loch Lomond: 1-Hour Cruise takes you on a scenic journey from Balloch village to where you'll see Ben Mountain and Inchmurrin Island which is home to the ruins of the 12th century Lennox Castle.
16. Scottish Highlands
A trip to Scotland wouldn't be complete without explore the Scottish Highlands. We took a drive along the northernmost portion of Scotland on the North Coast 500. From Inverness to the Isle of Skye, the northern portion of the country has some of the best scenery in Scotland.
Drive through the Scottish Highlands in search of castles and cairns twisting and turning among some fo the most rugged coastline in the world. Scotland also houses the highest mountain in Britain, Ben Nevis. Sample Scottish Whisky in Dornoch, Admire the Sea Stacks of John O'Groats and explore the sea caves of Ullapool. North Coast 500 – The Ultimate Trip Guide to Scotland's Epic Drive
17. Inverness
Inverness is the capital of the Scottish Highlands and is our favourite city in Scotland.
While Loch Ness may be what first attracted visitors to Inverness, there are so many things to see in Inverness. In town check out the 19th century St. Andrew's Cathedral and stroll the Ness Islands. Don't miss visiting the historic Culloden Battlefield, and walk through thousand year old cairns. Explore more at our 8 Things to do in Inverness – The Capital of the Scottish Highlands
It is from Inverness that you can make your way to Loch Ness in search of the Loch Ness Monster. Make sure to visit Urquhart Castle which has been the centre of many a battle for 1000 years as it changed hands between Scotland and Britain.
Places to Visit in Wales
Definitely one of our favourite places to visit in the UK is Wales . Dave and I like to call it The Adventure Capital of Europe with extreme sports, coastal hikes and underground caverns waiting to be explored. Wales is the land of castles, with more castles per square mile within its borders than anywhere else in the world. It is the perfect place to go castle hopping.
18. Snowdonia
If you are a nature lover Snowdonia National Park should be at the top of your list . The Snowdon Mountains are one of the most beautiful places in the United Kingdom extraordinary views over rolling mountains from Snowdon Mountain, the highest mountain in Wales. Take the steam train ride up to the summit to enjoy some hiking.
19. Portmeirion
Portmeirion is a fairytale-like tourist village in Gwynedd, Wales. Nobody lives in this town, but it's a wonderful stop on your visit to Wales that gives a quiet retreat in a very different destination. Modeled after the village of Portofino on the Italian Riviera, Portmeiron is a quirky destination that is not to be missed.
20. Pembrokeshire
If you want to add the adventure of a lifetime to your bucket list, try your hand at Coasteering in Pembrokeshire. You will not only marvel at the stunning coastal sea cliffs, you will jump from them into rolling and tumbling waters. What to Expect when Coasteering in Wales
And there you have some of the best places to visit in the UK. There really are so many other places to visit, we barely scratched the surface but this should help you get started. So where are you going next?
Read more about London
Where To Stay In London – Guide to The Best Neighborhoods
3 Days in London – The Ultimate London Itinerary
How to Get from London Airport to City Centre
London Landmarks – 18 Famous Places in Photos
Travel Planning Resources
Looking to book your next trip? Why not use these resources that are tried and tested by yours truly.
Flights: Start planning your trip by finding the best flight deals on Skyscanner
Book your Hotel: Find the best prices on hotels with these two providers. If you are located in Europe use Booking.com and if you are anywhere else use TripAdvisor
Find Apartment Rentals: You will find the cheapest prices on apartment rentals with VRBO .
Travel Insurance: Don't leave home without it. Here is what we recommend:
Allianz - Occasional Travelers.
Medjet - Global air medical transport and travel security.
Need more help planning your trip? Make sure to check out our Resources Page where we highlight all the great companies that we trust when we are traveling.
You May Also Like
21 Best Day Trips From London in 2023
18 Best Museums in London You Have to See in 2023
London Itinerary – Planning the Best 3 Days in London In 2023
About The Planet D
Dave Bouskill and Debra Corbeil are the owners and founders of The Planet D. After traveling to 115 countries, on all 7 continents over the past 13 years they have become one of the foremost experts in travel. Being recognized as top travel bloggers and influencers by the likes of Forbes Magazine , the Society of American Travel Writers and USA Today has allowed them to become leaders in their field.
Join thousands of others who get our monthly updates!
Leave a comment cancel reply.
Save my name, email, and website in this browser for the next time I comment.
1 thought on "20 Amazing Places to Visit in the UK"
I am planning to come to the UK and my work has become easier with your information, now I know where I want to travel. Thank you for this amazing blog.

19 Best Places to Visit in the UK
Written by Bryan Dearsley Updated Jun 8, 2023
Consisting of England, Scotland, Wales, and Northern Ireland, the United Kingdom (UK) has long been one of the world's most popular tourist destinations. For most travelers, like me, the country's appeal has as much to do with its diverse scenery as it does its rich cultural heritage. In fact, the best places to visit in the UK include everything from beautifully preserved country estates and picturesque castles to its many big city art galleries and museums.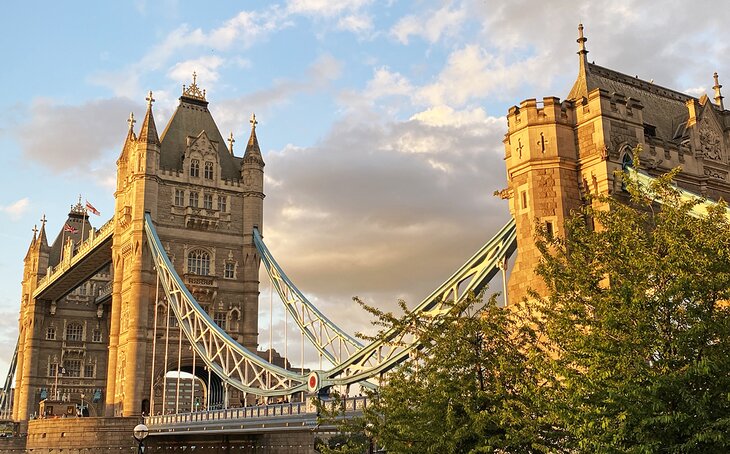 You'll find one of the greatest pleasures of a UK vacation, however, is just how easy it is for you to explore this fascinating, diverse, and relatively small country. The UK could easily fit into the state of Texas with room to spare, so you can base yourself in a couple of cities and simply take a train, bus, or ferry to explore other areas.
One of my favorite day trips from London , for example, is to take the 90-minute train ride to beautiful Salisbury . Once there, you're only a short bus ride or tour away from one of the country's most recognizable attractions, Stonehenge. Want to hop between the Scottish cities of Edinburgh and Glasgow ? A one-hour train ride will deposit you in the heart of either city.
Sure, the UK can seem like a very busy travel destination. But plan your sightseeing adventures carefully with my list of the best places to visit in the UK and you'll have no problem making the most of your time.
1. London: The UK's All-in-One Destination
2. edinburgh: scotland's capital, 3. roman-era bath, 4. ancient stonehenge and medieval salisbury, 5. royal windsor, 6. idyllic england: the cotswolds, 7. the magical lake district, 8. medieval york and its minster, 9. the university towns of cambridge & oxford, 10. england's pilgrimage city: canterbury, 11. loch ness and inverness, 12. northern ireland's giant's causeway, 13. liverpool: home of the beatles, 14. manchester: england's football mad city, 15. cardiff: the capital of wales, 16. the channel islands, 17. glasgow & loch lomond, 18. snowdonia: wales' biggest mountains, 19. belfast.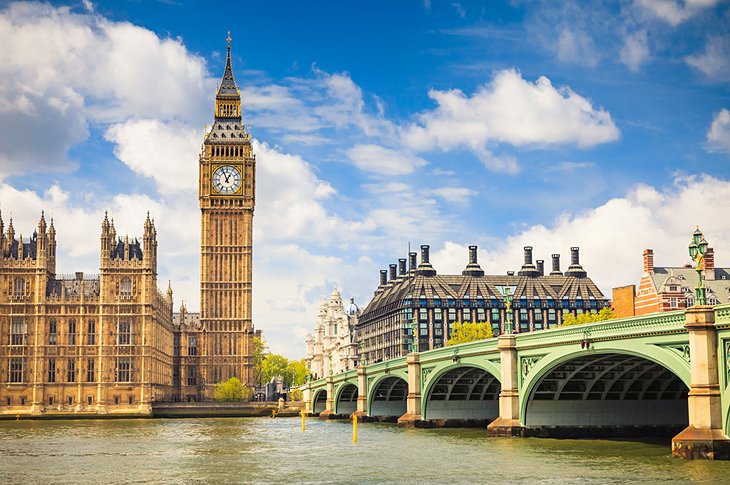 While it's possible to plan a trip to the UK without actually visiting London, it's certainly not a recommendation I'd make. I typically begin my UK visits by spending a few days in the nation's sprawling capital while getting over my jet lag before venturing out to my planned final destination (or destinations).
There are plenty of attractions to keep you busy. Want to learn more about the UK's rich history? You're literally spoiled for choice here as London boasts more than 200 world-class museums and art galleries to explore.
In the City of London, the heart of the old Roman city, you'll find evidence of pretty much every period in history ever since. Some of the top attractions in London are located here, including the Tower of London .
Located beside the spectacular Tower Bridge on the banks of the River Thames , this former palace and prison includes highlights such as the iconic 1,000-year-old White Tower, with its fascinating displays of armor and weaponry, and the Jewel House, home to the Crown Jewels. I always make a return visit at sunrise or sunset to grab an iconic photo of the Tower of London framed by Tower Bridge.
If you're a fan of Britain's Royal Family, you'll want to head to Buckingham Palace , London's Royal home since Queen Victoria's reign. Here, you can enjoy the colorful pomp of the Changing of the Guard or even take a tour of the Palace's State Rooms. Spaces are limited, so be sure to book in advance as they're only open for a few weeks each year.
From here you can wander along the Thames to the city's Whitehall Road area. Here you'll find Big Ben and the Parliament Buildings , as well as Westminster Abbey, the scene of many a royal wedding.
Another area to visit in London is South Kensington, home to the city's best museums, including the Victoria and Albert Museum and the Natural History Museum , as well as the famous Harrods department store. Also check out Trafalgar Square , home to the iconic Nelson's Column and the National Portrait Gallery.
And be sure to make the most of London's excellent transport system. Whether you go by bus or by underground, the system's now so good that you can simply use a debit or credit card to tap in and out as you go. It really is very easy, and once you've mastered that famous map of the city's "Tube" network you'll be traveling like a Londoner.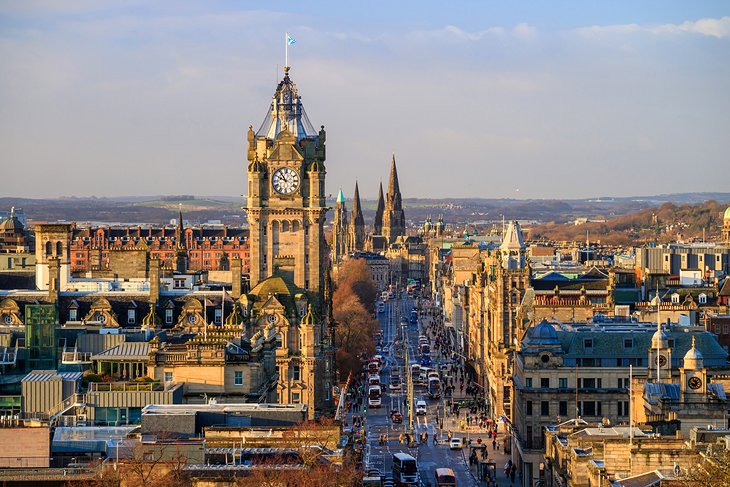 One of the UK's most attractive cities, the capital city of Edinburgh is also one of the UK's most visited destinations. Popular for its many well-preserved historic buildings, Edinburgh is perhaps best known as the home of the majestic Edinburgh Castle .
Perched high above the old city on a rocky promontory, this 13th-century royal fortress includes highlights such as the famous One O'Clock Salute, held daily at Half Moon Battery, as well as the Scottish Crown Jewels in the Royal Palace . Also worth seeing are the Scottish National War Memorial and the famous Stone of Destiny , the Stone of Scone, which only returned to Scotland after being held for 700 years in London.
From the castle, I always find it easy to explore the other most important historic sites in the city. Follow your nose downhill from the castle to the Old Town via the famous Royal Mile , a delightful medieval cobbled street that's immensely fun to walk. Sure, there are plenty of the usual tacky tourist and souvenir shops, but skip these and look out for the area's fine old architecture, boutique shops, cafés, and restaurants, as well as trendy art galleries and studios.
Edinburgh Old Town is also where you'll find the splendid old Palace of Holyroodhouse . From here, I usually make my way to Princes Street and New Town before looping back around to the castle. This broad, more modern avenue was planned in the late 18th century and is extremely popular for its shopping and dining opportunities. It's also where you'll find attractions such as the Royal Botanical Garden and the National Gallery of Scotland.
Read More: Top Attractions & Places to Visit in Edinburgh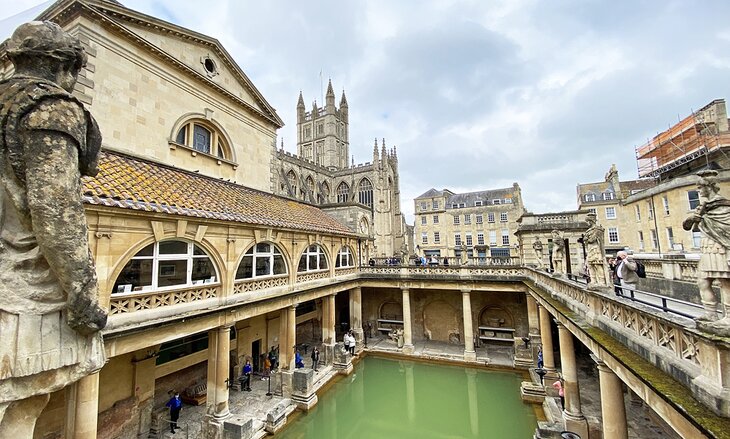 Although one of the UK's smaller cities, Bath more than makes up for its diminutive size with a multitude of things to see and do . Named after its famous Roman Baths, this beautiful city has been luring visitors like you and me to its healing waters for more than 2,000 years.
Gushing from three hot springs, the water-known to consist of 43 different minerals, hence its curative properties-travels upwards some 3,048 meters at a rate of 275,000 gallons per day, before spilling out at a consistent 46.5 degrees Celsius. It's a truly awesome sight, and also a little eerie to think that you're standing just feet away from the very hot springs that Romans and early Britons enjoyed some 2,000 years before you got here.
While it's not possible to bathe in the original Roman Baths (try it and you'll be arrested!), a number of nearby spas, most notably the modern Thermae Bath Spa , offer a unique opportunity to enjoy the city's famous waters. This must-do experience features a stunning rooftop pool using the same waters as the Roman Baths, and all with incredible views of city landmarks such as Bath Abbey .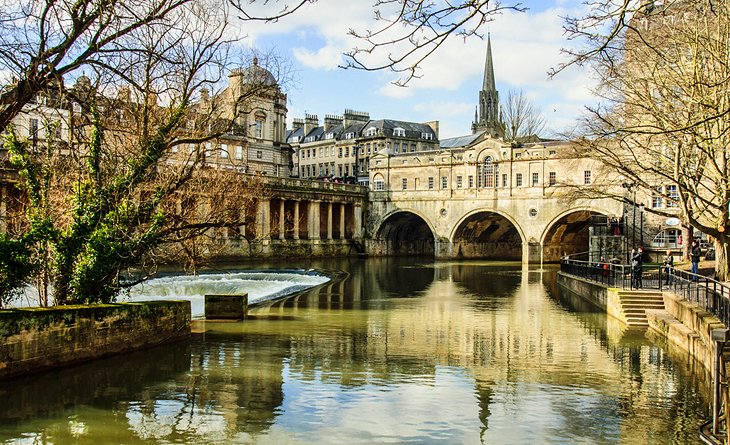 In addition to its ancient history, Bath is also famous for its lovely Georgian architecture. The best examples can be seen along the magnificent, curved Royal Crescent, with its palatial townhomes. One of them, No.1 Royal Crescent , is now a museum that offers a fascinating peek into life during Georgian times.
While Bath is served by the same London rail service as the neighboring port city of Bristol , it's one of those increasingly forward-thinking cities that makes it easy for car drivers, too. My most recent visit in the summer of 2022 was via car, and I avoided traffic and hassle by parking at the extremely affordable Landsdowne Park and Ride facility on the outskirts of the city. Not only is it inexpensive with plenty of availability, but regular bus services will also whisk you away to the heart of the city in just 10 minutes.
Read More: From London to Bath: Best Ways to Get There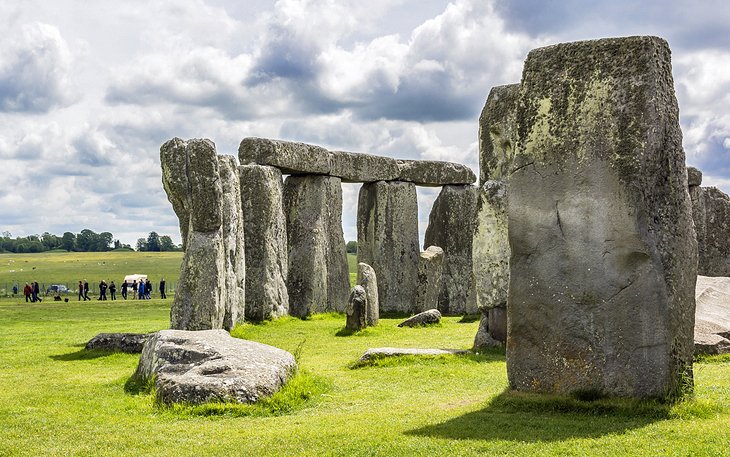 One of the planet's oldest World Heritage Sites , Stonehenge has been a place of pilgrimage for more than 4,500 years. It was believed to have been erected as a place of worship, but these days, the crowds consist of tourists drawn by the sheer scale of this magnificent monument to mankind's ingenuity.
It's a sprawling site, covering an area of more than 20 square kilometers and boasting a state-of-the-art visitor center. Here, you can catch a fascinating glimpse not only into the construction of Stonehenge but also its history since then.
But it does get busy, so be sure to plan well ahead and purchase a timed ticket for the day of your visit. Better still, splurge a little on one of the attraction's new VIP admission packages . This unforgettable experience guarantees your spot on a fun "Stone Circle Experience" that includes free time to wander the site on your own. The verdict? It's a must-do.
Be sure to also spend time exploring the nearby medieval city of Salisbury , located just 16 kilometers south of Stonehenge. You'll be rewarded with a chance to visit one of the country's most famous cathedrals, dating back to 1220 and home to an original Magna Carta .
Afterward, spend time wandering the old city center with its many fine churches and historic medieval architecture. Not only are there a number of first-rate places to stay here (I'm partial to the Mercure Salisbury White Hart Hotel for its central location and 4-star quality and cleanliness), but great little intimate eateries like the Cosy Club on Crane Street. The food here is home-cooked, locally sourced, tasty... and served in an extremely patriotic British setting.
Read More: From London to Stonehenge: Best Ways to Get There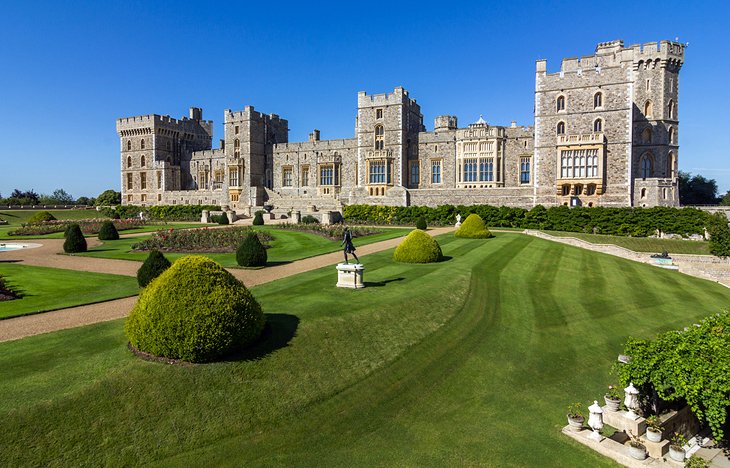 The historic town of Windsor, conveniently located a short train ride west of Central London, offers plenty of fun attractions for tourists . In addition to its lovely Thames-side setting and the many medieval half-timbered buildings along its quaint old cobblestone laneways, it's also home to spectacular Windsor Castle , the most famous of the UK's royal castles.
This grand old castle has served as the summer residence of British royalty for more than a millennium. It was started by William the Conqueror in 1078 and is the world's largest inhabited castle. Highlights include the splendid State Apartments containing the Queen's Gallery and dining hall, each with magnificently painted ceilings and woodcarvings, and St. George's Chapel, famous as the home of the Knights and Ladies of the ancient Order of the Garter.
When you've had your fill of these historic buildings, be sure to also spend time exploring the castle's large and beautiful grounds, almost 10 kilometers long. You'll enjoy some truly memorable panoramic views over Windsor and its castle, and a number of picnic areas, some with barbecue grills, are available if you want to stop awhile.
Traveling with kids? Another area attraction worth visiting is Legoland Windsor . This fun family resort, set on 150 acres of parkland and just a short bus ride from Windsor town center, even boats a modern Lego-themed hotel if you're looking to make a weekend of it.
Also worth seeing is Royal Ascot , the UK's most famous horse-racing venue. While you might want to try to time your trip to coincide with the Royal Meeting held each June, you'll find yourself fighting often huge crowds, all dressed to the nines, here for what is after all one of the most important events on the country's social calendar.
Read More: From London to Windsor: Best Ways to Get There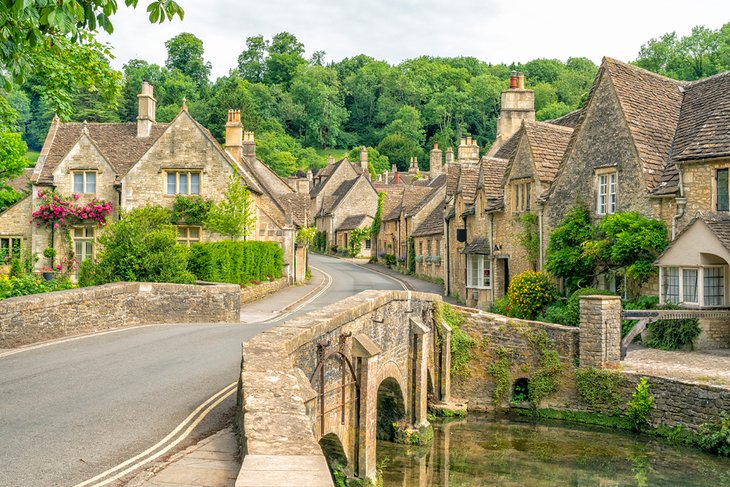 Covering almost 1,287 square kilometers of charming countryside, the beautiful Cotswolds is undoubtedly one of the most photographed corners of England. Its unrivaled pastoral scenery has earned it a reputation as one of the most beautiful places in the UK, ranking highly on many a traveler's bucket list.
Easy to get to from London and close to the popular tourist attractions of Bath and Bristol , the Cotswolds includes some of the best parts of the counties of Oxfordshire, Gloucestershire, Somerset, Wiltshire, Warwickshire, and Worcestershire.
Why visit? Well, if you're anything like me, you're here to experience a true taste of rural English life and explore its many quaint villages . You'll want to include the idyllic village of Bourton-on-the-Water on your Cotswolds itinerary. Nicknamed the "Venice of the Cotswolds," this popular vacation spot boasts a charming river setting and countless well-preserved cottages, some dating back to the 15th century, and all just begging to be photographed.
One of the most popular ways to do this is via the area's extensive trail network, including the excellent 164-kilometer-long Cotswold Way. Other fun things to do include horseback riding and biking, or simply soaking up the history of popular market towns such as Castle Combe or Tetbury.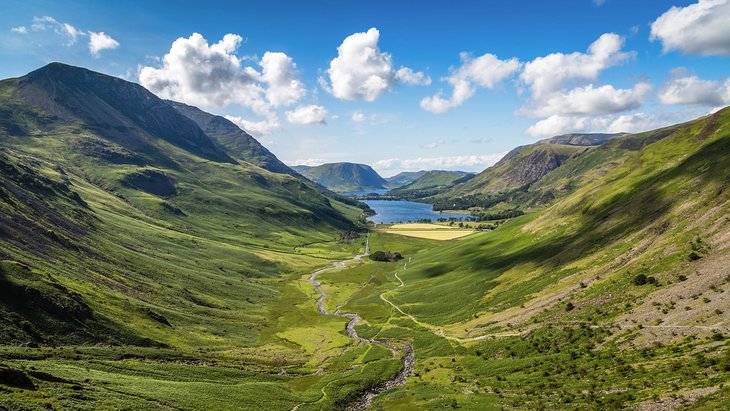 Located in the northeast of England not far from the border with Scotland , the spectacular Lake District in Cumbria covers an area of 1,448 square kilometers. Not only is it considered one of the most magical places to visit in the UK for its beautiful scenery, its reputation as a place of romance and great culture will forever be associated with its most famous former resident, Beatrix Potter.
It was Potter who in fact led the way with the conservation efforts that have preserved so much of the Lake District when she bequeathed her estate to the National Trust. Her one-time home near Sawrey, Hill Top , can and should be visited for its exhibits and artifacts.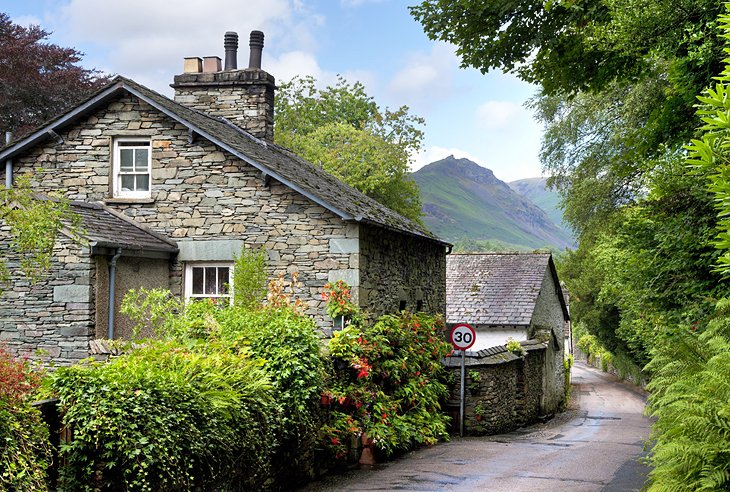 Her legacy also set the stage for the establishment of Lake District National Park . Encompassing 12 of the country's largest lakes including Windermere and Ullswater, the two biggest and best known, this beautiful region is another famous place in the UK that's great to explore on foot. All told the park boasts more than 3,218 kilometers of hiking and walking trails, so be sure to pack your hiking boots.
Other things to do in the Lake District include visiting Scafell Pike , at 978 meters the highest mountain in England. And, of course, there is no end of picturesque towns and villages to explore, including Grasmere .
Read More: From London to the Lake District: Best Ways to Get There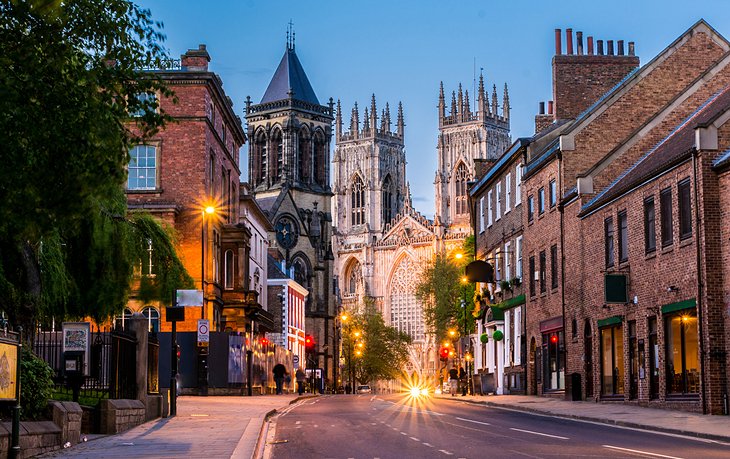 One of northern England's most popular tourist destinations, the medieval city of York, long the ecclesiastical capital of the Church of England, boasts one of the country's most magnificent cathedrals. The country's largest medieval church, York Minster can trace its roots back to the spread of Christianity in the 3rd century, although the splendid present Gothic structure was built almost 1,000 years later.
One of the best ways to get to see this historic landmark is via an official guided tour . I recommend you book in advance, and spend a little time reviewing the available choices to find one best suited to your interests. I opted for the fascinating "Tower Trip" option, a little more expensive but well worth the cost for the magnificent city views.
Other highlights of a visit to York Minster include seeing its spectacular 14th-century stained glass windows, plus the richly decorated interiors of the choir and north transept. You'll also want to visit the crypt, which contains parts of the original 11th-century church the cathedral now stands on.
Another York landmark worth exploring is the historic City Walls . I make a point of strolling this nearly five-kilometer-long structure each and every time I visit the city. Not only is it good exercise, but it's also a fun way to circle around the old medieval city center without the crowds.
Along the way, you'll enjoy excellent views over The Shambles , a narrow 14th-century roadway that's famous for its fine old timber-framed buildings, many of which hang over the street below. It's also an area known for its many restaurants and tearooms, as well as its many boutique shops and galleries.
York also boasts a number of major museums, the most popular being the National Railway Museum . Highlights of this museum's vast collection include many fine old steam engines dating as far back as 1820, plus a unique collection of Royal Trains. The museum also offers an excellent afternoon tea experience in the historic Countess of York railway carriage, bookable in advance.
Top-Rated Tourist Attractions in York, England
From London to York: Best Ways to Get There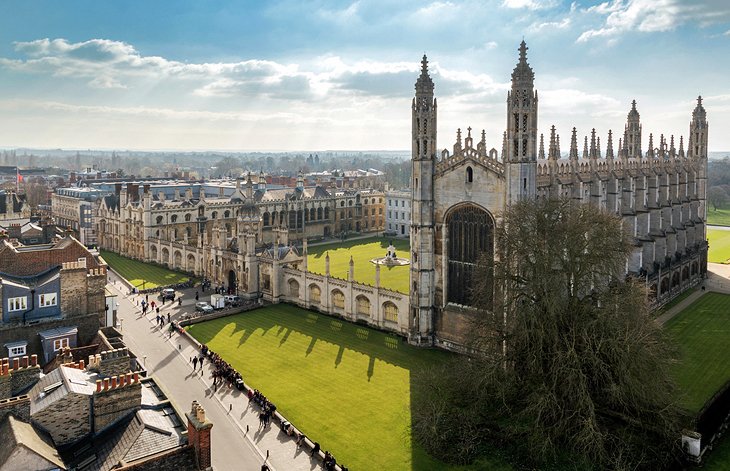 The UK has long been a center of learning, with two of its most famous university towns also ranking highly as tourist destinations. An easy commute north of London and just 128 kilometers apart, Cambridge and Oxford have for centuries been rivals for the title of the country's top academic establishment, a rivalry celebrated during the famous rowing event, The Boat Race , which takes place each spring on the River Thames .
Despite this generally good-spirited rivalry, each location offers plenty of attractions to make them worthwhile additions to your UK travel itinerary. Highlights of a visit to Cambridge include the chance to wander the UK's largest collection of preserved historic buildings, many of them located within an easy walk of Cambridge University ' s 31 colleges, the oldest of which was founded in 1284.
In addition to touring the stunning college grounds (only a handful of the university's buildings offer tours), you should also take a punt along the River Cam. This must-do activity is something of a Cambridge ritual, and chances are you'll even be "punted" along by a university student willing to share a little of their college experiences.
As with most popular tourist destinations, however, a little advance planning will ensure you find a reputable company for your punting tour. Licensed operators to consider include Cambridge Punt Company , which also offers a private romantic evening tour; and Scholars Punting , which features a fun picnic hamper package worth considering. In both cases, you can keep the cost down by joining a shared tour.
Oxford University's 38 colleges are equally fun to explore. These historic old places of learning are each set around a quadrangle and several inner courtyards along with chapels, dining halls, libraries, and student residences, some of which offer unique tourist accommodation packages, too. Like most UK tourist sites, they do get extremely busy in summer so be sure to book your visit in advance if you can to avoid disappointment.
Other Oxford highlights include the Carfax Tower, with its fine views over the city center, and the many fine old buildings of the town's High Street .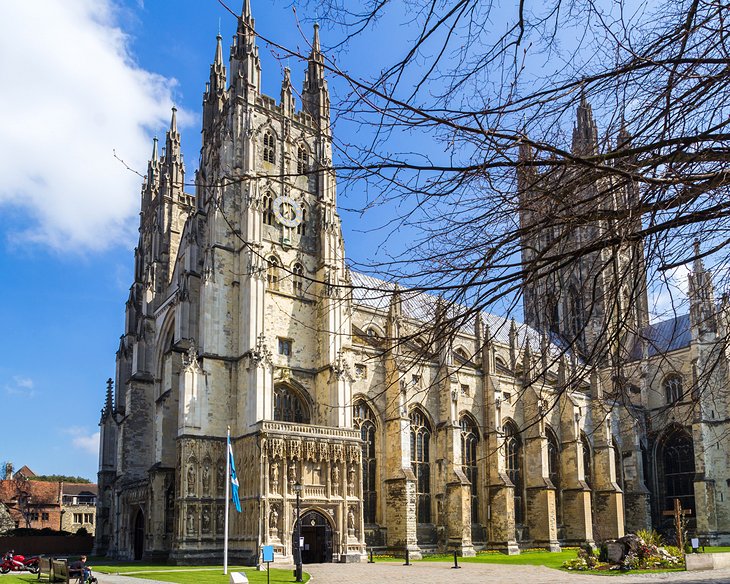 Pay a visit to historic Canterbury in Kent, and you'll soon discover why this beautiful city continues to be such a draw for visitors to the UK.
An easy hour's train ride from central London, Canterbury has been a draw for visitors for centuries. The first visitors were religious pilgrims who have in fact been visiting for more than 1,500 years, ever since St. Augustine first started converting pagan Anglo-Saxons to Christianity here in AD 597.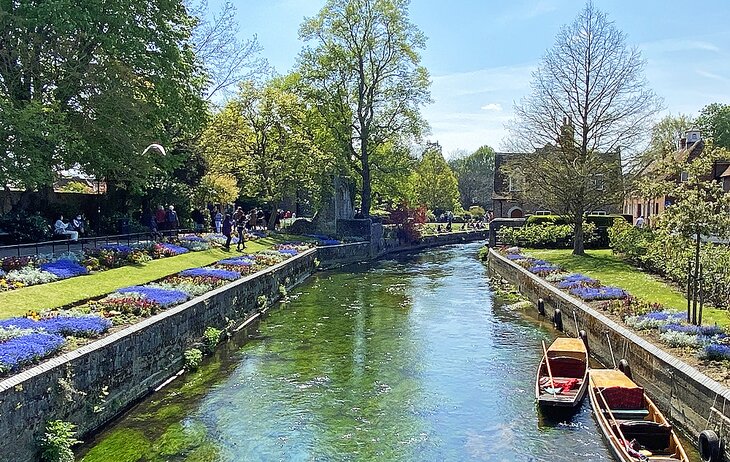 The city's most famous attraction is Canterbury Cathedral , the home church of the Archbishop of Canterbury. Now a UNESCO World Heritage Site, this stunning cathedral offers plenty to see, from the intricately carved masonry of its exterior to its magnificent interior, a highlight of which is the beautiful choir with its statues of six English kings. Also of note are the exquisite Miracle Windows, dating from the 12th century and depicting scenes from the life of murdered Archbishop Thomas Becket .
Afterward, be sure to spend time wandering the pedestrianized area of Old City Canterbury with its many preserved, historic timber-framed buildings, particularly along Mercery Lane. Be sure to include the excellent Canterbury Roman Museum on your itinerary. It was built around the remains of an original Roman townhouse and its unique mosaic.
Read More: From London to Canterbury: Best Ways to Get There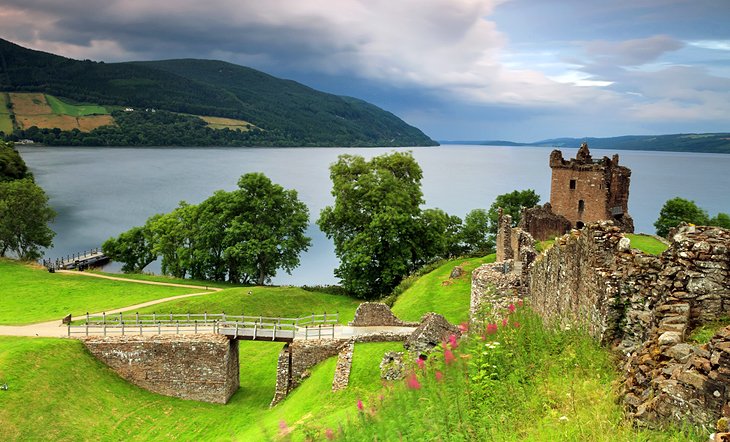 Despite the fact that the legends of mythical monsters have largely been debunked (just don't tell the locals), spectacular Loch Ness remains an extremely popular tourist attraction for travelers heading to Scotland. While it's unlikely you'll encounter any monsters, you will, however, be rewarded with seeing some of the UK's most beautiful scenery.
Highlights of Loch Ness include the ruins of Urquhart Castle . Set overlooking the loch, it's one of Scotland's largest fortifications, with the current structure dating from the 14th century. For those wanting to learn more about the area's many legends, the Loch Ness Centre and Exhibition recounts its history, along with that of its monster, including details of ongoing searches for the elusive creature.
A little farther north is Inverness. This lovely city boasts numerous excellent attractions, including Inverness Castle, the Inverness Museum and Art Gallery, and the late 19th-century St. Andrew's Cathedral.
History buffs should also check out the Culloden Battlefield and Visitors Centre . It was in Culloden in 1746 that the English and Scots fought their last battle and where the fate of Scotland as a British dominion was determined. Also of interest are the gravestones of warriors from the Scottish clans, as well as the six-meter-high Memorial Cairn erected in 1881 to commemorate the battle.
From Glasgow to Loch Ness: Best Way to Get There
From Edinburgh to Loch Ness: Best Ways to Get There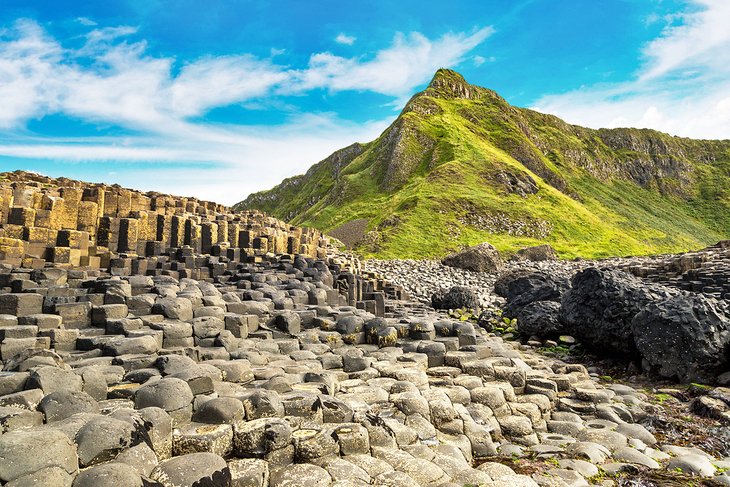 It's sometimes a little too easy to forget that the UK includes a tiny little piece of Ireland . Northern Ireland, consisting of the northeast corner of the "Emerald Isle," can easily be included on a trip to either country and is well worth taking the time to explore.
My favorite among the many Northern Ireland attractions worth visiting is the magnificent Giant's Causeway, a stunningly beautiful natural feature that looks anything but natural. Just a short drive from the capital of Belfast , this UNESCO World Heritage Site is made up of unusual columns of layered basalt that jut upwards out of the sea and shoreline like some giant's staircase, hence their name.
All told, there are some 4,000 of these polygonal-shaped steps to see and clamber over. Formed over 60 million years ago during a period of intense volcanic activity, it's a truly impressive sight, and easy to see how local legends of giants could so easily have sprung up as a result.
A modern visitor center has been opened here and provides fascinating details about the reality and the myths behind this bucket-list attraction. Guided tours can be arranged, and be sure to make use of the audio guides that are provided with admission. Tickets can be booked online in advance to avoid disappointment.
Address: 44 Causeway Road, Bushmills, Antrim, Northern Ireland
Read More: From Dublin to Giant's Causeway: Best Ways to Get There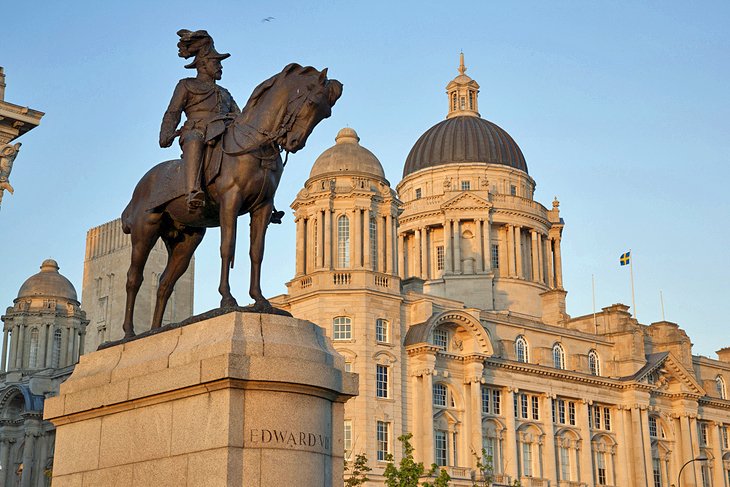 Liverpool , under three hours away from London by rail, offers plenty of cultural excitement for the curious traveler. It's also well-known for its role in giving rise to the English music legacy, not least because of its association with the Beatles .
Music fans are drawn here first and foremost for "Fab Four"-related attractions, such as The Beatles Story located in the renovated Albert Docks area. Also worth seeing are the famous Cavern Club, where the band made its debut in 1961, as well as the former homes of John Lennon and Paul McCartney. Numerous walking tours and bus tours of Beatles sites are also readily available.
Other great reasons to visit Liverpool include its many historic buildings, lovely gardens, and parks, as well as great museums such as the Merseyside Maritime Museum , the Museum of Liverpool , and world-class art galleries like the Walker Art Gallery and the Tate Gallery . These are all located in the city's revitalized Royal Albert Dock area, an historic area enjoyed exploring on foot.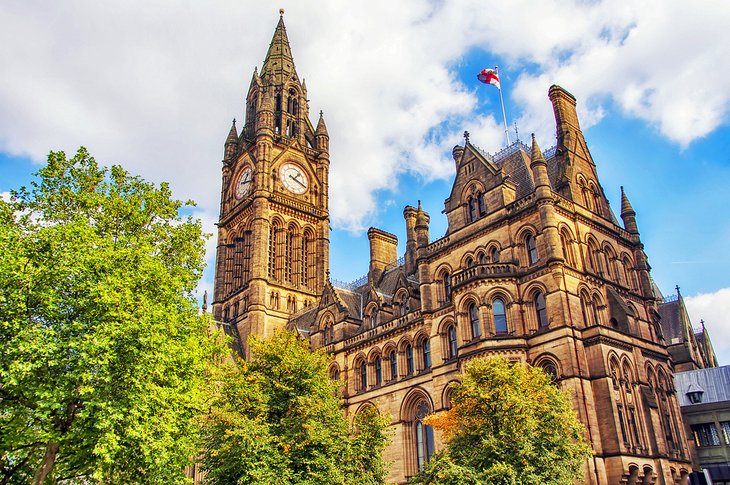 Thanks to its international airport, Manchester is often the first stop for many visitors from North America planning to explore northern England, Scotland, or Wales. It's especially popular for fans of the sport of football (that's soccer to those from the US, including Ted Lasso!).
Manchester is, in fact, home to two top football clubs: Manchester United and Manchester City. Both are well represented in the must-visit National Football Museum , as are other popular teams from around the UK. Along with displays of memorabilia, trophies, and clothing, fun short movies explain the history of the sport and capture many of its defining moments.
Be sure to also visit at least one Manchester club's stadium, too. The best known is Manchester United's Old Trafford grounds, though Manchester City's Etihad Stadium is also worth seeing. Both offer fascinating tours and behind-the-scenes access. Better still, try to visit when there's a game on!
Other notable places to visit in Manchester include Castlefield , popular for its well-preserved Victorian houses, canals, and Roman ruins. It's also popular to explore on foot for its many old warehouses now serving as trendy shops, hotels, and restaurants.
If you've got time left in your Manchester itinerary, be sure to include Manchester Cathedral and the historic Town Hall. There's also a rich cultural scene that includes museums (Museum of Science and Industry), galleries (Manchester Art Gallery), and entertainment (Chinatown).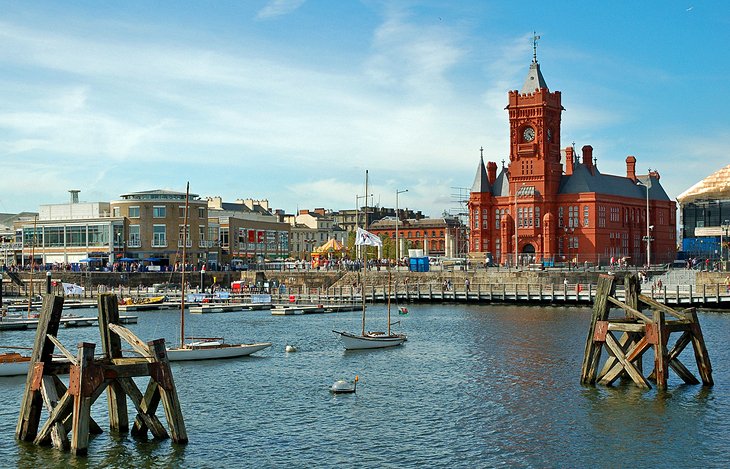 Despite being much smaller than both Scotland and England, Wales is home to some of the UK's top attractions. Interesting things to do here range from exploring the breathtaking scenery and enjoying outdoor adventures in its national parks to visiting its historic castles.
One of the best places to sample a little of everything that Wales has to offer is the country's capital, Cardiff , with most travelers beginning their visit at Cardiff Castle . Located in the middle of the city and built on the ruins of an ancient Roman fort, parts of the current structure date as far back as 1090, with much of it restored in the 1800s. Highlights include the State Apartments, the Clock Tower, the Chapel, and a spectacular Banqueting Hall with its fine murals.
Afterward, be sure to spend time wandering the city's many old Victorian shopping arcades, the best of which can be found around The Hayes. You'll find everything from second-hand record stores to boutique clothing shops and custom jewelers to browse.
Also worth checking out is Cardiff Bay. One of the UK's largest redevelopment projects, this vast area is now home to numerous fine restaurants, theaters, galleries, and shopping opportunities, many of them housed in former warehouses on lovely Mermaid Quay.
Read More: Top-Rated Day Trips from Cardiff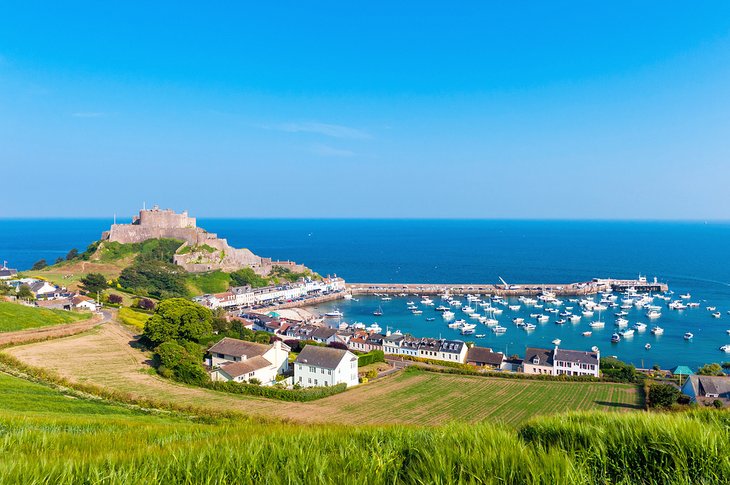 Although just 14 miles away from mainland France , the Channel Islands have been a British territory since 1066. One of the most picture-perfect destinations in the country, these attractive small islands not only boast a milder climate but offer great places to visit that don't get the large crowds like other parts of the country.
The Channel Islands comprise Jersey (the largest island), Guernsey, Alderney, Sark, and Herm (the smallest), along with numerous even tinier islands. The intrepid traveler will also be rewarded with everything from quaint seaside towns and villages to explore, historic castles and ruins (sometimes one and the same), as well as outdoor adventures and wildlife spotting.
As for getting here, the Channel Islands are well served by ferries from mainland England, as well as short flights from most major British airports.
Read More: Exploring the Top Attractions of the Channel Islands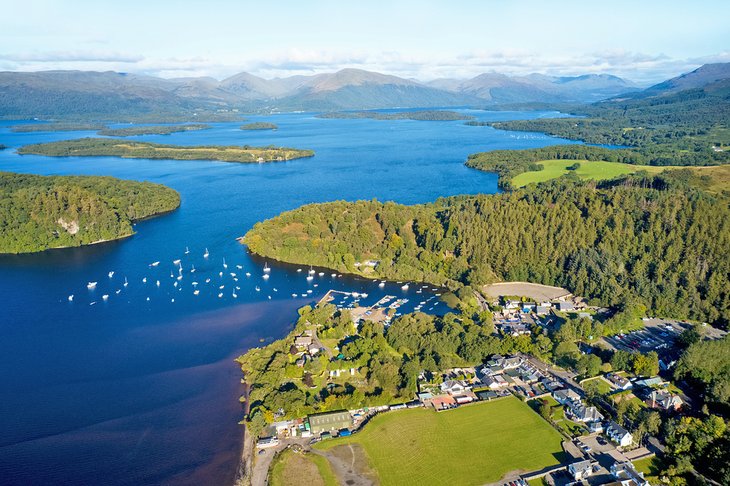 The Scottish city of Glasgow is a great place to visit for those who enjoy a mix of cultural attractions and the great outdoors. Once you've had your fix of historic sites such as Glasgow Cathedral and the museums of the University of Glasgow, among others, head out to explore nearby Loch Lomond .
Loch Lomond was dubbed "The Queen of Scottish Lakes" by famed writer Walter Scott, and it's here you'll see Ben Lomond and the beautiful Trossachs countryside. Trossachs National Park now includes Loch Lomond itself and covers some 720 square miles of prime hiking and biking country.
It's also popular for its fishing and boating, including sailing, canoeing, and kayaking. For true outdoor enthusiasts, Loch Lomond is the perfect spot for a "wild camping" adventure. Not only is it safe, you're never too far away from people if you need them. And, of course, you'll agree that the scenery here is even more beautiful when you have it all to yourself.
Read More: Top-Rated Attractions & Things to Do in Glasgow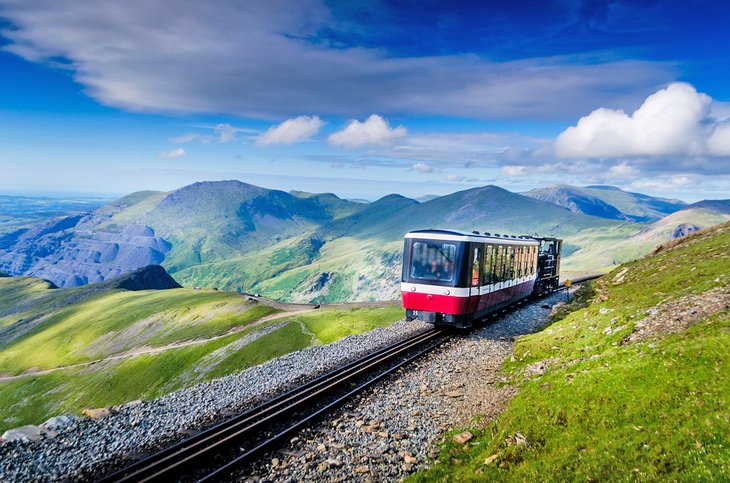 Not only does the Snowdonia region of Wales boast some of the country's most remarkable scenery — and that's saying something, as it really is a beautiful country — it's also home to the UK's second largest national park: Snowdonia National Park. Spread across nearly 830 square miles, the park is as big a draw for adventurers as it is for those seeking a pleasant and not-too-exhausting day trip.
If you're a hiker you can choose from a variety of trails that wind their way up (and down) Mount Snowdon itself, spending a full day tackling as difficult a route to the top as you desire. And those like me who want to see the spectacular views from the top without all the hard work can take the Snowdon Mountain Railway .
Considered one of the world's top scenic railways, the journey starts in Llanberis before tackling steep inclines up to the "Eryri" visitor center at the top of Snowdon.
Read More: Top-Rated Attractions & Things to Do in Snowdonia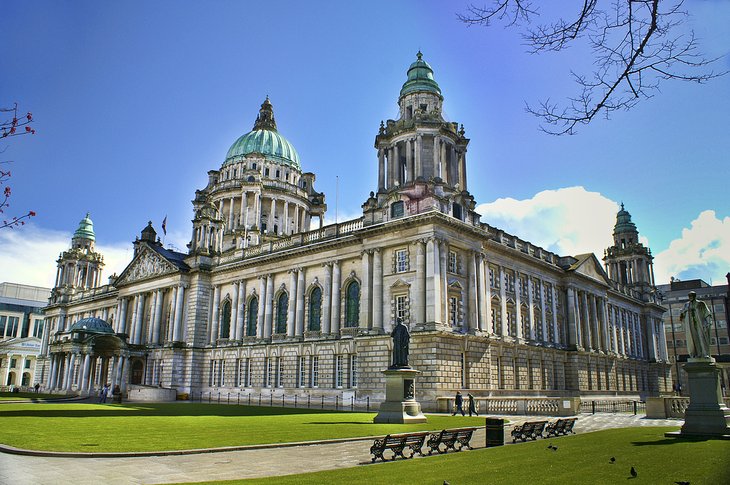 Once omitted from the itineraries of most travelers to the UK, Belfast, the capital city of Northern Ireland, has in recent years become something of a must-see destination. Not only are there numerous historic attractions and cultural experiences to enjoy, but the city's people have the same welcoming attitude that the European nation of Ireland to the south is known for.
One of the city's top claims to fame was its role in the building of the ill-fated ocean liner, RMS Titanic . This connection is celebrated and memorialized in the city's Titanic Quarter , home to the impressive Titanic Belfast attraction. Here, you can explore interactive exhibits that deal not only with the vessel, but the thousands of people involved in its construction and, ultimately, its sinking.

More on England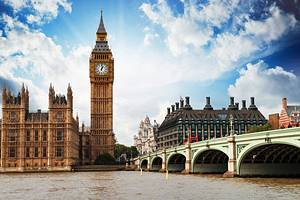 Skip to primary navigation
Skip to main content
Skip to primary sidebar
Skip to footer
The Mindful Traveller
Eco Travel Blog & Photography
30 Best & Prettiest Places to Visit in The UK
June 14, 2023 · In: England , Scotland , UK , Wales
Are you looking for the best places and coolest cities to visit in the UK ? You have come to the right place! This article walks you through 30 locations to add to your bucket list for an unforgettable adventure, whether you are going for a day trip, a weekend getaway or a week-long vacation.
The UK is a beautiful country which has much to offer! From quaint villages and stunning National Parks to iconic historical sites and ancient woodlands, you will find plenty of things to do for a holiday full of diversity and surprises.
I arrived in the UK in 2016 and am constantly amazed at how much I still have to discover. It is always a pleasure to explore the country, from Cornwall to the Scottish Highlands passing through the Lake District – I love learning about British culture and heritage.
So, are you ready to discover the top 30 places in the UK that you must visit ? Let's get started! And, of course, let me know in the comments below if you have any suggestions 🙂
Disclosure : Some of the links below are affiliate links, meaning that at no additional cost to you, we will receive a commission if you click through and make a purchase. For more information, read our full affiliate disclosure .
30- Trossachs National Park, Scotland
Overview: top places to visit in the uk.
1- The Lake District, England 2- Scottish Highlands 3- York, England 4- The Cotswolds, England 5- Jurassic Coast, England 6- Snowdonia, Wales 7- Stonehenge, England 8- Cambridge, England 9- Peak District, England 10- Cornwall, England
11- Edinburgh, Scotland 12- South Downs, England 13- Bath, England 14- Yorkshire Dales, England 15- Oxford, England 16- Giant's Causeway, Ireland 17- London, England 18- Liverpool, England 19- Glasgow, Scotland 20- Windsor Castle, England
21- Manchester, England 22- Brighton, England 23- Isle of Wight, England 24- Bristol, England 25- Pembrokeshire, Wales 26- Cheddar Gorge, England 27- Belfast, Ireland 28- St Michael's Mount, England 29- Chester, England 30- Trossachs, Scotland
READ MORE: London to Edinburgh Drive: 20+ Best Stops
Cool places to visit in the UK – Map
Click on the top left of the map to display the list of stops and locations.
30 must-visit places in the UK
1- the lake district, england.
One of the best places to visit in the UK is, without a doubt, the incredible Lake District, the largest National Park in England and a UNESCO World Heritage Site . It is home to Scafell Pike, its highest mountain, and Wastwater, its deepest lake.
Located in northwest England, this mountainous area is the ideal relaxing place to reconnect with nature and take time for yourself. Hike through stunning landscapes, admire the views, explore picturesque villages and learn about its rich cultural heritage.
Whether you are an adventure addict or in search of tranquillity, there is something for everyone, whatever the season! Especially if you love spending time in nature and camping ( 10 Best Campsites in the Lake District, UK ).
The National Park is also perfect for families with children as it provides plenty of opportunities for outdoor activities such as cycling, kayaking, paddle boarding and more.
My experience – the Lake District is my favourite place to visit in the UK! I discovered it a few years ago when my partner Matt took me camping and fell in love with it. I live only 1h30 away, so I have the chance to explore it often and on weekends, and it always feels like a bowl of fresh air, a place where I can disconnect and enjoy the outdoors. My favourite town is Ambleside, and one of my favourite campsites is The Great Landgale 🙂
READ MORE: 10 Best Easy Walks & Hikes in The Lake District
Things to do & see in the Lake District
See Lake Windermere
Take the Ullswater streamer
Hike Scafell Pike
Walk around Lake Buttermere
Visit Ambleside
Wander Whinlatter Forest Park
Hike to Castlerigg Stone Circle
Wild swim at Blea Tarn
Kayak on Derwentwater
Picnic at Tarn Hows
Unforgettable experiences & tours
2- scottish highlands, scotland.
The Scottish Highlands are an impressive mountainous area encircling the northwest of Scotland. The region is the largest in the country and home to breathtaking scenery, including the legendary Loch Ness and its mythical monster Nessie.
With picturesque landscapes, fascinating castles and rich culture, it is no wonder why it is one of the best places to visit in the UK.
Discover the enigmatic Loch Ness, explore the Cairngorms National Park, admire iconic castles on the Isle of Skye, road trip through the North Coast 500 or climb up the highest peak in Britain, Ben Nevis.
The Scottish Highlands is also an incredible place to experience wildlife , from seeing dolphins swimming in the Moray Firth to witnessing red deer roaming the Glencoe Valley.
My experience – I love the Scottish Highlands! I discovered Scotland in 2016 and fell in love with the country. The landscapes are all incredible, and the locals are lovely. I particularly enjoyed exploring the area around Loch Ness – there are so much cool things to do and see. It is a great place to discover if you are a nature lover or photo enthusiast. One of my dreams is also to do the NC 500 – it is on my bucket list!
READ MORE: Loch Ness Travel Guide: 10 Best Things to Do
Things to do & see in the Scottish Highlands
Discover Loch Ness
Climb up Ben Nevis
Visit Urquhart Castle
Explore Glen Coe Valley
Stop by Fort William
Take a photo of Glenfinnan Viaduct
Admire Loch Shiel
Tour a Scottish distillery
Explore the Isle of Skye
Marvel Eilean Donan Castle
3- York, England
York is a vibrant city in northeast England perfectly set within the Yorkshire Dales, founded by the ancient Romans and offering a perfect experience for everyone.
It is a walkable city packed with plenty of things to do , from its impressive 13th-century Gothic cathedral, York Minster, to its Ancient Walls surrounding local shops, attractions, restaurants and bars, hosting lively events every day and festivals every month.
Watch a horse race at its renowned racecourse, visit its inspiring museums, taste local dishes and enjoy its thriving cultural scene – it is a fun place to explore in the UK on a short city break and a week-long vacation .
Things to do & see in York
Wander the Shambles
Marvel at York Minster
Climb Clifford's Tower
Visit the many museums
Walk the city walls
Cruise down the river
Stop by Jorvik Viking Centre
Visit the National Railway Museum
4- The Cotswolds, England
The Cotswolds is a beautiful region in Gloucestershire , filled with quaint villages, miles of countryside walks and beautiful landscapes which are easy to explore by car or bike.
The area is perfect for immersing yourself in British country life and escaping the busy cities. Here are a few lovely places you can add to your itinerary whilst visiting the Cotswolds:
Castle Combe : a beautiful village rich in history with its Market Cross and St Andrew's Church.
Bilbury : a charming village with quaint streets and brick cottages, famous for its Arlington Row street.
Burford : a small medieval village with its famous High Street rising from the church and river.
Bourton-on-the-Water : an old town on River Windrush known for its low bridges and traditional stone houses.
The Slaughters : two twin picturesque villages boasting traditional limestone cottages.
Stow-on-the-Wold : a delightful market town perched at the top of a hill at nearly 800 feet.
5- Jurassic Coast, England
The Jurassic Coast is a 95-mile-long strip of coastline in southern England, from Exmouth in Devon to Studland Bay in Dorset, and a UNESCO World Heritage Site famous for its unique rocks, fossils and landforms.
It is one of the most popular tourist destinations in Britain and a fantastic place to explore for all ages. From pretty seaside towns and golden beaches to impressive cliffs and breathtaking views, the Jurassic Coast is undoubtedly a must-visit in the UK.
And if you like walking, why not venture on a part of South West Coast Path ? It will take you through beautiful treasures, sceneries and villages.
My experience – Old Harry Rocks are some of the most impressive cliffs I have ever seen! It is so breathtaking that it gave me vertigo, which never happens. The white colour of the rock contrasting with the blue of the water and the green of the grass make a perfect scenery worth the visit.
Things to do & see on the Jurassic Coast
Hike to Old Harry Rocks
Visit Corfe Village & its castle
Admire Lulworth Cove
Take a photo of the Durdle Door
Enjoy the views from the Golden Cap
Explore Weymouth
Stop by Abbotsbury
Discover the West Bay
Wander along Charmouth Beach
Ramble through Lyme Regis
6- Snowdonia, Wales
Another incredible National Park in the UK is Snowdonia, a mountainous region in North Wales full of beauty and history. Whether you are into relaxation or adventure, it has much to offer!
The area welcomes you amidst stunning landscapes, from rivers to hills and woodlands – a perfect place to reconnect with nature and enjoy the outdoors. It is also home to many hiking trails, over 100 lakes and rugged peaks to climb.
READ MORE: 10 Best Easy Walks & Hikes in Snowdonia
Plus, it is impossible not to mention this National Park without its iconic Mount Snowdon , the highest mountain in England and Wales, offering breathtaking views across the sea to Ireland.
My experience – I was never thinking of Wales as a travel destination, yet, I was surprised on my first visit. It had such a beautiful atmosphere with its forests and green hills – I loved it! Since then, I have visited the country and National Park many times and have consistently had a great experience. I particularly love hopping on the Snowdon Mountain Railway to reach the top of Snowdon.
READ MORE: 10 Best Campsites in Snowdonia National Park
Things to do & see in Snowdonia
Hike up Mount Snowdon
Drive the Llanberis Pass
Stroll through Dolgellau
Stop by Portmeirion
Discover the Llyn Ogwen area
Climb up Tryfan
Wild swim in its lakes
Hope on the Ffestiniog Railway
Explore Ceunant Cynfal
7- Stonehenge, England
Stonehenge is a prehistoric monument on Salisbury Plain in Wiltshire, consisting of an outer ring of vertical standing stones topped by joined horizontal stones.
Book your ticket online and experience the unique atmosphere of the Stone Circle as you follow in the footsteps of the prehistoric people who lived here 4,000 years ago. You can also stop by the exhibition to learn more and explore the Neolithic village – a perfect day of adventure for all the family and history buffs.
So make sure to add this historical place to your UK bucket list and uncover one of the most iconic sites of Britain and its fascinating past.
8- Cambridge, England
A name you must have heard for its famous academic scene: the iconic Cambridge. Compact and beautiful , the city is globally known for its top university but is also so much more.
Wander through its picturesque streets , marvel at its architectural richness and delve into its fascinating history in world-class museums .
And for a fun and unusual perspective on the city, discover it from the water by punting on the River Cam . You will come across significant landmarks like the King's College Chapel and the Mathematical Bridge – all whilst enjoying the outdoors.
Things to do & see in Cambridge
Tour King's College Chapel
Visit the University buildings
Go punting on River Cam
Admire the Mathematical Bridge
Marvel at St John's College
Enjoy the view from Great St Mary's Church
See the Bridge of Sighs
Stroll around Corpus Christi College
9- Peak District, England
You will find the Peak District National Park in central England, a beautiful region famous for its dramatic scenery and steep limestone valleys .
From peaceful countryside walks and scenic bike trails to exciting rock climbing adventures and quaint villages, there are endless things to do and see in this National Park.
However long you stay, it is the perfect place for a family camping trip, a solo hiking venture or a romantic couple getaway under the stars.
Things to do & see in the Peak District
Discover Edensor
Wander around Bakewell
Ramble along Mam Tor
Climb up to Bamford Edge
Explore Winnats Pass
Stroll through Castleton
Hike to Cave Dale
Wild swim at Three Shires Head
10- Cornwall, England
Cornwall is a county and the extreme southwestern peninsula of England, surrounding wild moorland and numerous sandy beaches, culminating at Land's End headland. It has the longest stretch of continuous coastline in Britain and is one of the sunniest parts of the country.
With traditional fishing villages, golden beaches, clear blue waters, rugged cliffs and unique architecture, it is also one of the most scenic areas of England and a fun place to explore.
Plus, Cornwall hosts many events and festivals , making it a must-visit destination in the summer. And, of course, do not miss out on tasting one of its Cornish pasties on your stay!
My experience – I visited Cornwall in the summer for a week and loved it! It was so relaxing. We spent our days exploring small villages, hiking along the coast, going to the beach or kayaking. You will find many nice things to do and see in the area, and I wish we stayed longer!
Things to do & see in Cornwall
Admire St Michael's Mount
Explore Watergate Bay
Visit St Piran's Oratory
Ramble through Bodmin Moor
Relax at Gwithian Beach
Marvel at the Minack Theatre
Discover Tintagel Castle
Walk around the Lizard Peninsula
Visit the Cornish Seal Sanctuary
Spend time in St Ives
11- Edinburgh, Scotland
Edinburgh is the magical hilly capital of Scotland and one of the most beautiful cities in the UK. By wandering through its streets, you will come across a medieval Old Town and an elegant Georgian New Town with gardens and neoclassical buildings.
Perched on a rock above the city is the iconic Edinburgh Castle , home to the crown jewels of Scotland and the Stone of Destiny; a must-see on your city break!
You can not also miss Arthur's Seat , the towering summit of Holyrood Park offering a network of trails and stunning views, and Calton Hill, a quiet place to watch the sunset, topped with monuments and memorials.
My experience – Edinburgh is my favourite city in the UK and where I would live if I did not live in Manchester. I have had the chance to visit the Scottish capital twice in different seasons, and each time was incredible. I fell in love with its atmosphere and architecture. A place I highly recommend you visit , especially in winter and around Christmas.
READ MORE: 3 Magical Days in Edinburgh: City Itinerary
Things to do & see in Edinburgh
Visit Edinburgh Castle
Walk the Royal Mile
Hike up Arthur's Seat
Stop by The Elephant House
Watch the sunset from Calton Hill
Tour Holyrood Palace & Holyrood Abbey
Stroll through Victoria Street
Enjoy the view from the Scott Monument
Explore the National Museum of Scotland
Discover Dean Village
12- South Downs, England
Just a short journey from London, the South Downs is a National Park featuring a range of chalk hills in the southeastern coastal counties of England.
With scenic rolling green hills, spectacular hiking and cycling trails, quaint villages, ancient woodland, wildlife-rich moorland and towering cliffs, South Downs is an excellent place to escape the buzz of the city and disconnect in this peaceful part of Hampshire.
And if you love hiking, follow the South Downs Way or a part of it to enjoy some breathtaking views along the park.
Things to do & see in the South Downs
Visit Amberley
Ramble through Petworth
Hike the Seven Sisters
Explore Winchester
Stop by Midhurst
Visit Arundel Castle
Walk to the Devil's Dyke
Enjoy the view from Butser Hill
Stroll through Brighton
13- Bath, England
As one of the most beautiful cities in England, I could not miss Bath and not add it to this bucket list as one of the best places to visit in the UK.
The city, the only one in the UK designated a UNESCO World Heritage Site , is known for its Roman baths and incredible atmosphere. Setting foot in Bath is like stepping back in history, making it a place worth the visit. Plus, it is the perfect holiday destination for couples on a romantic getaway.
Take the time to explore this city full of beauty and history . Visit the Romans Baths dating back to AD 43, stroll past architectural masterpieces like the Royal Crescent or enjoy a visit to the Jane Austen Centre. You will not get bored!
Things to do & see in Bath
Discover the Roman Baths
Admire Pulteney Bridge
Relax at the Thermae Spa
Explore Bath Abbey
See the Royal Crescent
Walk down Green Street
Enjoy a boat cruise on the River Avon
Stroll through its markets
Stop by the Jane Austen Centre
14- Yorkshire Dales, England
The Yorkshire Dales is a scenic National Park in northern England, encompassing thousands of miles of moorland, valleys, hills and villages.
It is home to unique landscapes, impressive castles and abbeys , and a peaceful atmosphere – perfect for a weekend escape or a week-long trip with the family.
From spectacular waterfalls to ancient woodlands and quaint villages, there is plenty of things to do and see in the area, so make sure to add it to your UK bucket list.
Things to do & see in Yorkshire Dales
Discover the geological Malham Cove
Explore the Swaledale area
Visit the Bolton Abbey Estate
Explore the underground caves
Hike the Yorkshire Three Peaks
Take a photo of the Ribblehead Viaduct
Drive the Buttertubs Pass
Hire a bike & explore
Admire the ruins of Fountains Abbey
Climb up Brimham Rocks
15- Oxford, England
Whilst you might have heard about this city through its prestigious university established in the 12th century (one of the best in the world), Oxford is more than that and an interesting place well worth visiting.
From inspiring museums to buzzing bars and hidden waterways, this city, located in central southern England, is full of culture and history .
Take the time to wander its streets, tour its renowned college and stroll along its river. And even if it is for a short stay, Oxford is a perfect place for a weekend getaway with friends or family.
Finally, if you are a culture/art lover , Oxford was where parts of Harry Potter were filmed, J.R.R. Tolkien shared lectures, and Lewis Carrol wrote Alice in Wonderland.
Things to do & see in Oxford
Visit the Ashmolean Museum
Join a University of Oxford tour
Tour the Pitt Rivers Museum
Go on a river cruise
Try yourself at river punting
Unwind in the Oxford Botanic Gardens
Picnic on Port Meadow
See Oxford Castle
Step inside the Bodleian Library
16- Giant's Causeway, Ireland
You will find Giant's Causeway at the foot of the basalt cliffs along the sea coast on the edge of the Antrim plateau in Northern Ireland. It consists of over 40,000 giant black basalt columns in perfect horizontal sections, rising out of the sea and forming a pavement – the result of an ancient volcanic eruption.
The Giant's Causeway is a breathtaking area of international geological significance . Over the past 300 years, studies of these formations have contributed to the development of earth science and demonstrated that this remarkable landscape was formed by volcanic activity approximately 50 to 60 million years ago.
Today, the site is open to everyone and is a popular tourist attraction in the UK to explore for stunning views – and fun photos!
Note that pedestrian access to the site is free, but you can also book a guided tour to learn more about the area. A charge will also apply for using the facilities such as parking and the entrance to the visitor centre exhibition.
17- London, England
Impossible not to have heard of the bustling capital of England and the United Kingdom! London is a 21st-century city with a history dating back to Roman times. It is today a perfect representation of tradition and modernity .
At its centre, you will find the imposing Houses of Parliament, the iconic Big Ben clock tower and Westminster Abbey , the site of British monarch coronations.
On the other side of the Thames River is the London Eye observation wheel providing scenic views of the South Bank cultural complex and the entire city – an experience like no other!
My experience – London is a city I love exploring as there is always so much to do and see. I would recommend staying for a few days or a long weekend to have time to see the main attractions. And do not forget to wear comfortable shoes as you might do a lot of walking! Alternatively, the city has a great subway network, or hop on the bus and enjoy the scenery.
Things to do & see in London
Take in the view from the London Eye
Watch the Changing of the Guard at Buckingham Palace
Admire Westminster Abbey
Cross the Tower Bridge
Take a photo of Big Ben & Houses of Parliament
Enjoy the buzz of Piccadilly Circus
Marvel at St Paul's Cathedral
Stroll through Covent Garden
Visit the Natural History Museum
Go on top of the impressive Shard
18- Liverpool, England
Another city you must have heard of for its famous football team and music scene as the birthplace of the Beatles, Liverpool is a maritime city in northwest England – and an interesting place to visit in the UK!
Home to one of the most significant industrial heritages in Britain and considered the capital of culture , Liverpool has something for everyone.
Whether you are a history buff, a music enthusiast or an art lover, this creative city offers many attractions, whatever the season.
Enjoy a stroll along its docks, tour The Beatles Story , immerse yourself in its fascinating culture or stop by the Cavern Club for a night you will never forget – there are endless things you will love to do.
My experience – Liverpool is a city I love visiting on a day trip. It is not far from Manchester and easily accessible from anywhere. Plus, if you love the Beatles like me, you will enjoy exploring the city and learning more about the band and iconic locations.
Things to do & see in Liverpool
Walk along the Royal Albert Dock
Visit the British Music Experience
Stop by the St George's Hall
Tour The Beatles Story
Enjoy live music at the Cavern Club
Cruise across the River Mersey
Stroll through the Georgian Quarter
19- Glasgow, Scotland
Glasgow is a port city on the River Clyde and the largest city in Scotland renowned for its Victorian and Art Nouveau architecture , a rich legacy of its 18th and 20th-century prosperity from trade and shipbuilding.
Today, the city is famous as a national cultural hub , home to some of the best artistic attractions in Scotland and institutions, including the Scottish Opera, Scottish Ballet and National Theatre of Scotland, world-class museums and a thriving music scene.
Spend time exploring its fascinating free museums and galleries, enjoy the best place to shop in the UK outside of London and take advantage of over 130 weekly musical events for a memorable night out. In addition, Glasgow is the perfect base for exploring the Scottish Highlands and the islands .
Things to do & see in Glasgow
Tour Kelvingrove Museum
Wander down Buchanan Street
Relax at Glasgow Green
Admire the Burrell collection
Vist the Pollok House
Explore George Square
See the City Chambers
Discover the Glasgow Cathedral
20- Windsor Castle, England
No UK bucket list would be complete without the famous Windsor Castle, the oldest and largest occupied castle in the world and the family home to British kings and queens for over 1,000 years set in the English county of Berkshire.
Today, it is one of the official residences of His Majesty The King and a unique site to explore and soak up the English culture, as it embodies almost a millennium of architectural history.
And with many areas to visit, Windsor Castle has something for everyone. Allow 2 to 3 hours to see it all, or dedicate a day and enjoy an ultimate royal experience – the perfect attraction for families with kids, open to the public all year round.
Things to do & see at Windsor Castle
Tour the majestic State Apartments
Admire the most incredible collection of paintings
See the Grand Reception Room decorated with real gold
Marvel at the grandeur of St George's Chapel
Watch the Changing of the Guard ceremony
Top tips for visiting Windsor Castle
Book your tickets in advance to avoid the queues
Always check the openings dates and provisional closure times
Consider visiting the Castle in winter for a unique atmosphere
Look out for special tours throughout the year
21- Manchester, England
With a thriving cultural scene and rich industrial heritage , Manchester is another city to add to your list of the best places to visit in the UK and an exciting place to discover for all ages.
Knowns as a textile powerhouse and home to the first inter-city passenger railway, the bustling city is packed with treasures and is an ideal way to learn more about northwest England .
Whether you are into culture, quirky pubs, history or entertainment, you will not run out of ideas for things to do in Manchester. From its renowned football clubs to its refined art exhibitions and live music theatres, it is one of the coolest cities in England – and one of the best cities in the UK for nightlife !
My experience – Manchester is where I live and one of my favourite cities in the UK. I love its atmosphere, diverse restaurants and bars, and vibrant nightlife. I believe the city is more a place to live than visit, but there are still many things to discover.
Things to do & see in Manchester
Stroll through Ancoats & the Northern Quarters
Visit the Manchester Museum
Discover the John Rylands Library
Stop by the Manchester Art Gallery
Catch a show at one of its theatres
Explore the Museum of Science and Industry
Tour the Old Trafford
Admire the City Town Hall
22- Brighton, England
Welcome to Brighton, an inclusive and eclectic seaside resort in East Sussex . The city is a perfect mix of modern culture and trendy architecture and a nice place to stay for a weekend or a few days, especially in the summer.
With a thriving art and music scene , an abundance of independent shops, boutique hotels and outstanding restaurants, the city has much to offer!
Plus, if you are into nature and the outdoors , you have come to the right place. Brighton has miles of beaches and is at the heart of the UNESCO World Biosphere Region. In addition, it borders the beautiful South Downs National Park previously mentioned.
Things to do & see in Brighton
Discover Brighton Pier
Visit the Royal Pavilion
Stroll down The Lanes
Experience Brighton Pride
Tour Brighton Art Museum and Gallery
Explore the Seven Sisters
Relax at the beach
Enjoy the view from the i360
23- Isle of Wight, England
The Isle of Wight is a charming island off the south coast of England , known for its beaches and seafront promenades like Shanklin Beach and Ventnor Beach, which features vintage beach huts.
Just over 2 hours from London by ferry, the island, recently crowned a UNESCO Biosphere, is easy to access and is an ideal year-round holiday destination , offering a stunning collection of landscapes and a comprehensive list of things to do.
So hop on your bike and explore this wonderful island full of hidden gems! From dinosaur remains and fossils to impressive cliffs and a beautiful 19th-century lighthouse, you will have a fantastic experience.
Things to do & see on the Isle of Wight
Discover the Osborne House
See Carisbrooke Castle
Admire The Needles
Visit the Donkey Sanctuary
Hike along the coastal path
Explore Steephill Cove
Hop on the Isle of Wight Steam Railway
24- Cheddar Gorge, England
Cheddar Gorge is a spectacular limestone gorge in the Mendip Hills in Somerset, featuring breathtaking cliffs and hidden caves. It is one of the most spectacular natural landmarks in Britain – and a must-visit.
The Gorge is also the site of the Cheddar Show Caves , where the oldest complete human skeleton, Cheddar Man, was discovered in 1903, aged around 9,000 years.
Whether you love nature, wildlife, history or adventure, this is the place for you! Discover fascinating secrets about our prehistoric ancestors and try yourself at rock climbing. Cheddar Gorge is a perfect all-season destination for any traveller.
25- Bristol, England
Bristol is a buzzing city straddling the River Avon in southwest England with a thriving maritime history. Its former city-centre port is now a lively cultural hub, the Harbourside, where the M Shed Museum explores local social and industrial heritage.
The 19th-century warehouses of the harbour also contain restaurants, shops and cultural institutions like The Arnolfini , a contemporary art gallery.
Uncover historic landmarks, taste your vertigo on the Clifton Suspension Bridge , seek out awe-inspiring street art and do not miss out on the Bristol International Balloon Fiesta in August.
Things to do & see in Bristol
Cross the Clifton Suspension Bridge
Wander through St Nicks Market
See inspiring street art
Visit the SS Great Britain
Tour the M Shed
Stroll along Harbourside
Head to the top of Cabot Tower
Marvel at Bristol Cathedral
26- Pembrokeshire Coast, Wales
Pembrokeshire Coast is a National Park along the coast of West Wales . Founded in 1952, it offers today a variety of breathtaking landscapes, including hills, estuaries, valleys and woodlands.
It is one of the smallest National Parks but still has so much to offer! It provides limitless possibilities to enjoy the outdoors , from intricate stripes of cliffs to stunning beaches and hidden coves.
National Geographic Traveler magazine in the US even rated the Pembrokeshire Coast as one of the top coastal destinations in the world . No wonder it is one of the best places to visit in the UK!
Things to do & see in Pembrokeshire
Test your surf at Freshwater West
Walk the Pembrokeshire Coast Path
Visit St Davids Cathedral
Go birdwatching on Skomer Island
Explore its many beaches
Stop by the town of Tenby
Go coasteering in the Blue Lagoon
Explore Laugharne
Admire Pembroke Castle
Marvel at Ancient Dolmens
27- Belfast, Ireland
Another great place to add to your UK bucket list is Belfast, the capital of Northern Ireland. It was the birthplace of the RMS Titanic , which famously crashed into an iceberg and sank in 1912.
You will find the legacy of the Titan in the renovated Titanic Quarter dockyards, including the Titanic Belfast , a museum covered in aluminium, reminiscent of the hull of a ship, and shipbuilder Harland & Wolff's Drawing Offices and the Titanic Slipways , which today host open-air concerts.
But Belfast is also more than that! It is a perfect city to explore for a short or long trip . Immerse yourself in art and culture, enjoy local food and have a nice night out – you will not regret it!
Things to do & see in Belfast
Enjoy one of its many pubs
Tour Belfast City Hall
Wander around the Botanic Gardens
Visit Titanic Belfast
Discover the Ulster Museum
Explore Belfast Castle
Admire St. Anne's Cathedral
Head to Cave Hill Country Park
See the impressive Stormont
28- St Michael's Mount, England
St Michael's Mount is a tidal island with a majestic castle perched on top in Mount's Bay, off the coast of Cornwall. The island is a civil parish connected to the town of Marazion by a hidden path passable only between low and mid-tide .
From an ancient castle fortress and subtropical gardens to perfect lawns and a harbour village, there are plenty of things to discover on the island – so plan your visit according to the tides to enjoy all it offers.
You can access St Michael's Mount on foot at low tide by crossing the cobbled causeway. But if the tide is too high, you can use boats that run regularly from Marazion.
My experience – I discovered this magical island when I stayed in Cornwall and loved it! It reminded me of Mont Saint-Michel in France. I saw the island at high tide, so I did not have the chance to visit it, but I experienced it at sunset, which was beautiful, especially if you love taking photos.
Things to do & see on St Michael's Mount
Visit the Castle
Explore the Garden
Step inside the Church
Wander through the village
Walk along the harbour
Shop local souvenirs
29- Chester, England
Right on the border with Wales in northwest England, you will come across Chester, a Roman fortress founded in the 1st century AD, known for its extensive walls constructed with local red sandstone .
Wandering through the centre of the Ancient Town is an experience like no other. From the impressive city walls to the oldest hippodrome and the largest Roman Amphitheatre in Britain , a visit to Chester will leave you with unforgettable memories – especially in winter when the atmosphere is incredible.
And, if shopping is more your thing, check out the 700-year-old Rows , a medieval timber building with elevated galleries that you can not find anywhere else in the world.
Things to do & see in Chester
Wander on Chester City Walls
Marvel at Chester Cathedral
Visit the Roman Amphitheatre
Admire the Eastgate Clock
Shop at the historic Rows galleries
Walk through the Roman Gardens
Stop by the Grosvenor Museum
Stroll through The Groves
Loch Lomond and The Trossachs National Park is, as his name suggests, a National Park in Scotland centred on Loch Lomond and the hills of the Trossachs . It is an iconic place to visit in the UK due to its outstanding scenery, varied wildlife and welcoming local communities.
The National Park is packed with fun things to do and natural gems to explore. Enjoy a boat cruise on the Loch as you admire Ben Lomond, visit one of its 30 islands, hike one of the rocky peaks or plan a camping trip in the summer.
Whatever type of adventure you want to experience, you will find it in Loch Lomond and The Trossachs National Park!
READ MORE: The 15 UK National Parks: Complete Guide
Things to do & see in Trossachs National Park
Go on a scenic hike
Visit the village of Luss
Try kayaking or paddleboarding
Spot wallabies on Inchconnachan
Discover the Falls of Dochart in Killin
Explore Balloch Country Park
Drive along the west side of Loch Lomond
Shop the printable travel planner
Create & plan your perfect vacation in the UK.
Sustainable travel in the UK
Sustainable travel means exploring the world whilst being aware of your surroundings and having a positive social, environmental and economic impact on the places you visit.
Being a responsible traveller whilst exploring the UK is possible! Here are some sustainable tips for reducing your carbon footprint :
Use green methods of transport . Use public transport as much as possible to travel to and from your destination. Once there, prioritise walking or cycling.
Select an eco-friendly accommodation . It is not always easy to determine whether a hotel has eco-conscious practices, but try to look on their website for green credentials and ask questions. You can also use Bookdifferent or Ecobnb to help you decide. And if you like nature and the outdoors, why not organise a camping trip?
Shop local & eat at local restaurants that use produce from the region. It will contribute to the local economy and reduce your carbon footprint by supporting restaurants where food does not come from long distances.
Treat the landscapes and wildlife with respect . Do not come close to animals, do not feed them and respect their home. Always pay attention to where you drive, park your car and walk.
Bring a reusable filtered water bottle with you . It will help avoid buying single-use plastic bottles that will finish wasted. Instead, refill your water bottle whenever you can – at a rest stop or in a river! It will also help you save money and stay hydrated on the go.
Do not leave a trace . Do not litter and pick up any trash you encounter. Leftover waste can be extremely harmful to the local ecosystem. So, once again, be zero waste and take your garbage with you.
Always respect the local heritage . Treat people and their surroundings with respect. Sustainable travel is not only about the environment but also about the local communities. So, always be respectful and smile!
WANT MORE INSPIRATION?
The Complete Guide to Sustainable Travel
10 Best Travel Apps for Exploring Sustainably
Best Ecotourism Activities Around the World
15 Travel Books to Inspire Your Next Eco-Adventure
UK travel planning guide
Yes, buying insurance is always valuable when travelling abroad. Enjoy your road trip across the UK stress-free with one of my favourite providers,  Nomad Insurance .
Yes, tap water is safe to drink all over the UK. However, I also recommend travelling with the  UltraPress Purifier Bottle , a lightweight filtered water bottle perfect for reducing plastic and staying hydrated.
Yes, renting a car in the UK is easy and is a great way to explore the country freely. I recommend booking yours with  Rentalcars.com  – they offer a variety of operators for all budgets.
The best way to book your accommodation in the UK is with  Booking.com  – my favourite platform to compare and reserve places to stay each night, from affordable hotels to luxury resorts.
I recommend booking your plane with  Skyscanner . It has been my favourite platform for years, as it allows me to book the cheapest flights whilst lowering my carbon emissions.
And you, what is your favourite place to visit in the UK? Let me know in the comments below!
With love ♡ Lucie
Share on Twitter Share on Twitter
Share on Facebook Share on Facebook
Share on Pinterest Share on Pinterest
You will also love
STAY INSPIRED
Join our community today to receive exclusive travel tips & behind-the-scene stories that will inspire your next adventures, directly to your inbox. Can't wait to see you inside ♡
Reader Interactions
Leave a reply cancel reply.
Your email address will not be published. Required fields are marked *
Save my name, email, and website in this browser for the next time I comment.
5 Days in Iceland: Epic Winter Itinerary
Follow the journey.
On the Blog
Become an insider!
And receive exclusive travel tips & behind-the-scene stories ♡
Copyright Lucie Charpentier © 2023 · Theme by 17th Avenue
No products in the basket.
30 of the best places to visit in the UK
Updated On 28th September, 2022
Looking for an adventure to go on in the UK ? Wondering where you'll find the best places to visit in the UK ?
The UK (United Kingdom) is jam-packed with adventure to suit every type of traveller, there are places to visit in the UK for the weekend, places to visit for the day, or areas that you could live in for years and barely scratch the surface. There are places to visit for couples, places you can solo travel or places in the UK to visit with your girlfriends.
With the pandemic still restricting travel out of England ( see the current restrictions here ) we have been encouraged to explore more of our own doorstep this summer. To be honest, this is a huge silver lining for those of us who have spent more time exploring the likes of far-flung countries like Australia , Bali and New Zealand than we have the UK. The UK is so glorious and the best places to visit in the UK will blow your mind… once you know where it is to head. I got you!
You can explore Scotland , you can explore Wales , you can explore England and you can explore Northern Ireland .
The UK is home to views that rival New Zealand , beaches that compare to the Mediterranean, and hikes on a par with the best in Central Europe .
Basically, what I'm trying to say is, the UK is insanely and I'd highly recommend planning a trip here.
In this blog post, I'm going to do my very best to inspire your bucket list and show you the places to visit in the UK. Have you got your bucket list ready?
Other guides and posts that you may enjoy:
The 15 UK National Parks on a map: Which should you visit?
A guide to travelling from the UK to the EU after Brexit
The ultimate guide to planning a UK road trip
A UK road trip check list: Things to remember
Europe: The Ultimate Travel Guide
22 top tips for travelling in Europe
Considering a UK road trip adventure? See my complete guide to planning your UK road trip.
UK National Parks Google Map Legend
30 of the best places to visit in the UK…
1. the lake district.
The Lake District is one of the first places people think of for a British holiday. That is if you're an outdoor adventure lover. And can you blame them?! The green, rolling hills, lakes and stunning views… it's no wonder it's one of the most popular places to visit in the UK! And, if you fancy a challenge, you can do a Via Ferrata or climb Scafell Pike here, the highest mountain in England! I've been to the Lake District a couple of times now and absolutely loved it.
A complete guide to the Lake District National Park, England
Check out my weekend at Lake Windermere with WMGT here.
Read about my 3-day microgap adventure in the Lake District here.
Thinking of climbing Scafell Pike? Here's everything you need to know…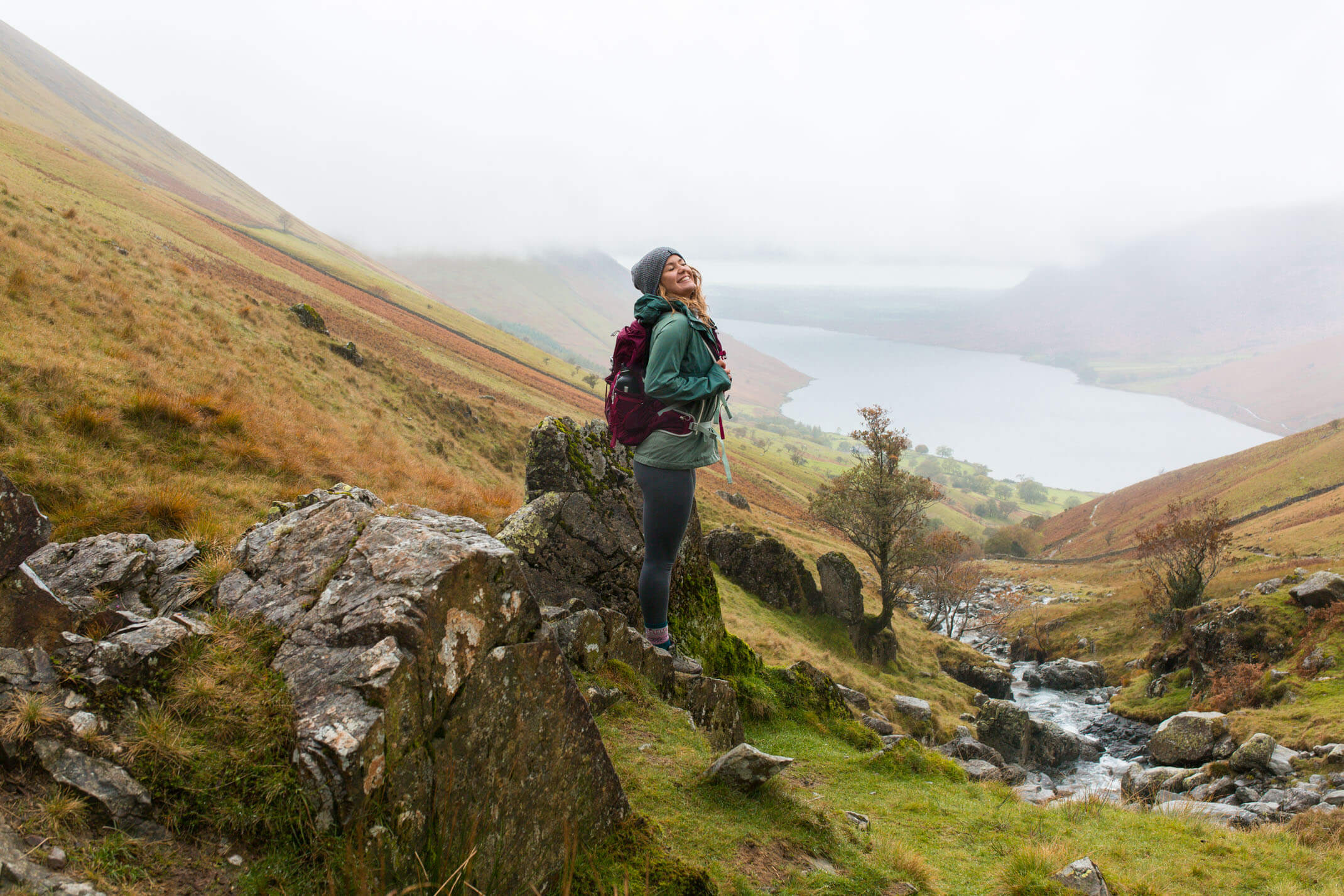 Check out my beginner's guide to hiking here!
2. Scottish Highlands
The Scottish Highlands are one of the most popular places to visit in Scotland, and one of the best places to visit in the UK without a doubt. Particularly if you're looking for a road trip!
I've just got back from 3 weeks of road tripping through Scotland and… wow. Some of the best scenic drives I've done in all my 8 years of travel. Road tripping in Scotland seriously rivals the likes of Iceland , New Zealand and Australia . See all my Scotland road trip guides here.
Think epic hikes, white sands, abundant spacious land, castles, history and fresh air galore.
Loch Ness is Scotland's most famous loch (home to world-famous Nessie) but it's most certainly not the only one. One of my favourite things about Scotland was the number of epic spots to camp / have lunch by the lochs!
The best walks and hikes in Scotland
How to plan a road trip in Scotland ft. the best routes
The best places to visit in Scotland
A guide to Glasgow, Scotland
The best things to do in Aviemore, Scotland
The best things to do on the Isle of Skye, Scotland
A complete guide to Cairngorms National Park, Scotland
A complete guide to Loch Lomond and the Trossachs National Park, Scotland
Scotland Google Map Legend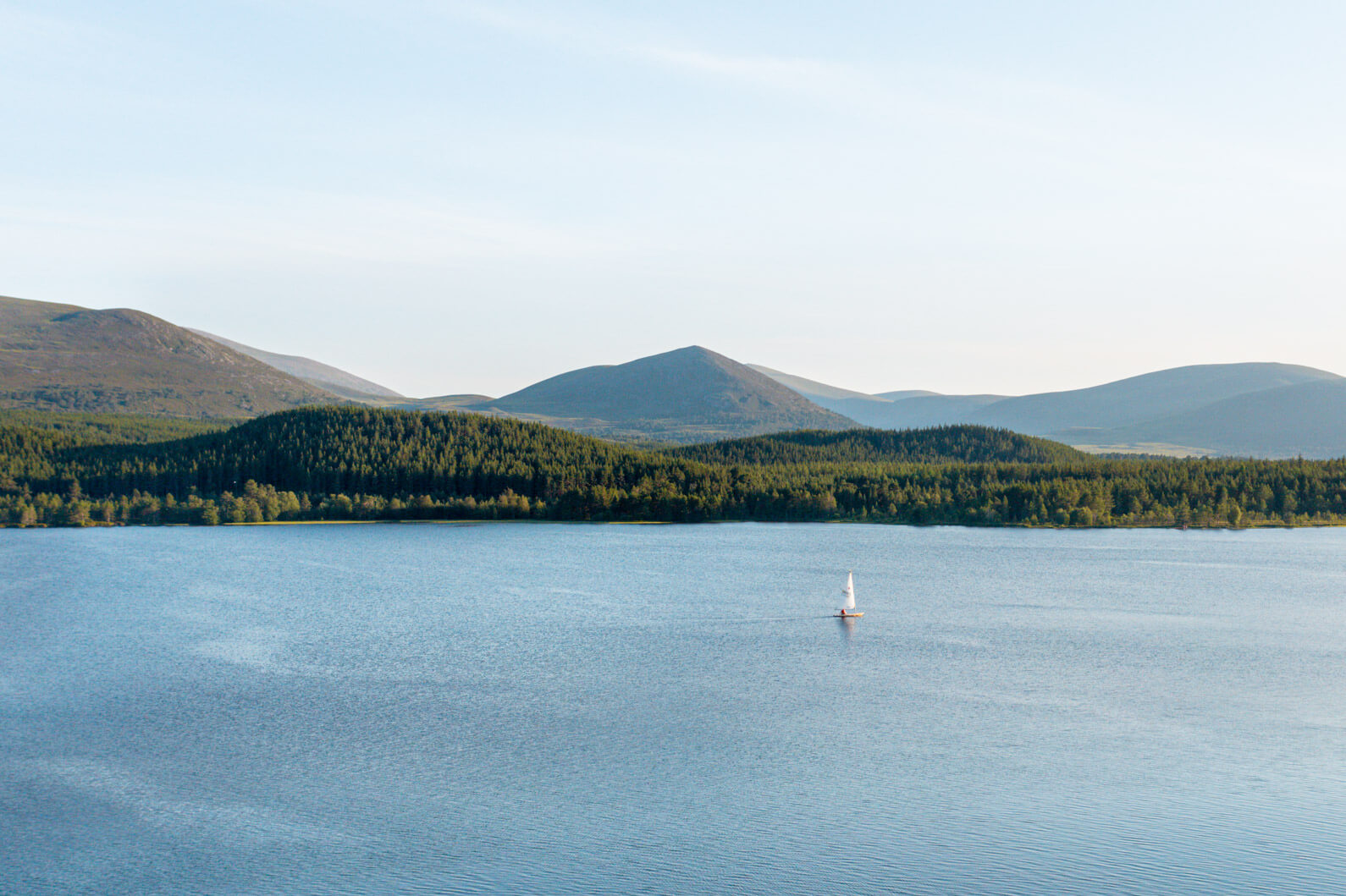 3. Brighton
Arguably one of the most fun places to visit in the UK, with its buzzing alternative lifestyle and amazing nightlife! Don't forget to go shopping in the lanes or having fish and chips on the pier when you visit.
Nearby you have the Seven Sisters cliffs too so if you're on a road trip or fancy multiple locations, be sure to check it out. One of the most photographed and best places to visit in the UK!
Check out my weekend guide to Brighton here.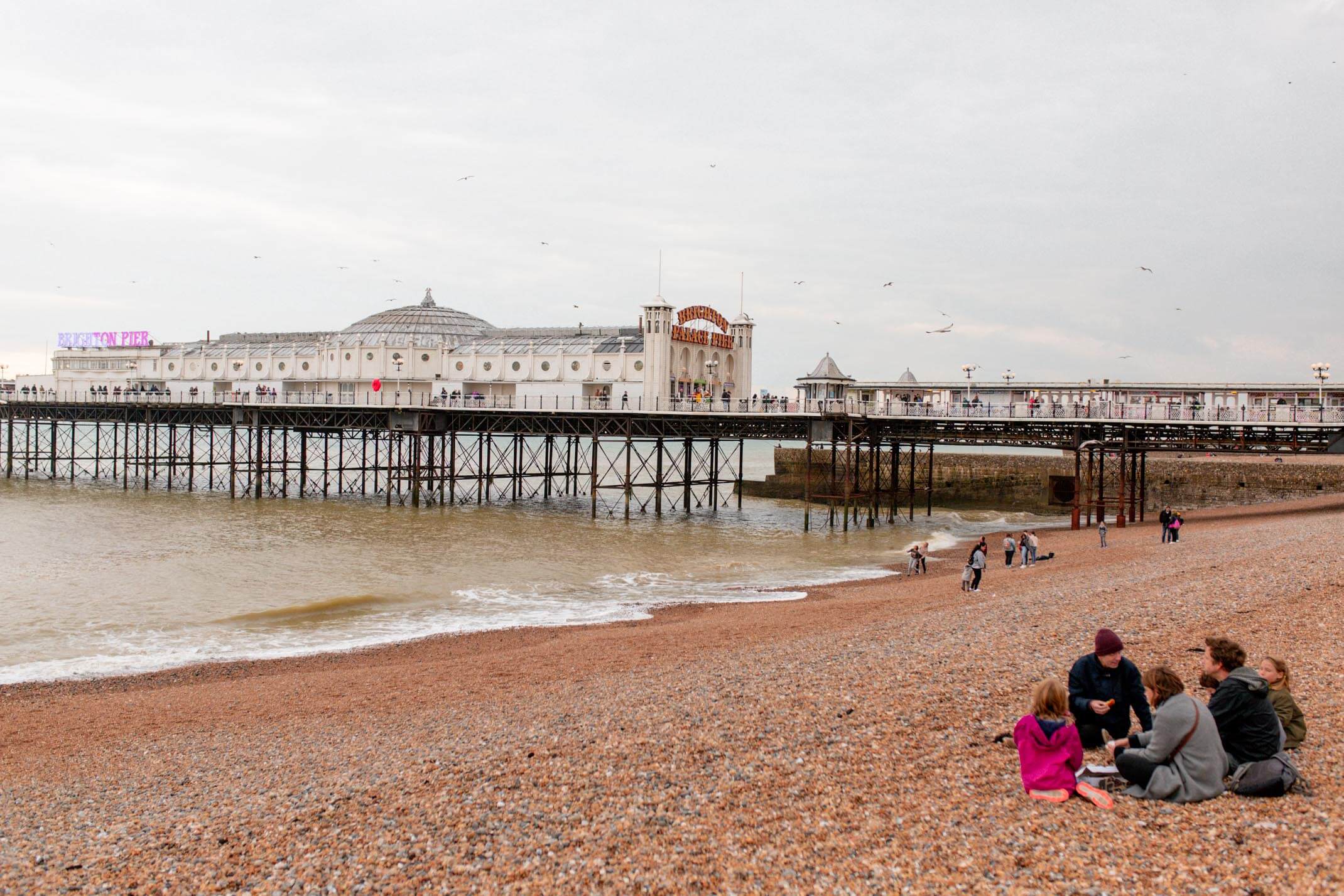 4. South Downs
The South Downs is one of the UK's Areas of Outstanding Beauty, and it sure is beautiful.
Endless green landscapes, rolling hills and stunning views make this a wonderful, nature-filled UK weekend away. From hiking, to walking llamas, from foraging to kayaking… there's so much to do in the South Downs, so you won't get bored. The South Downs are a personal favourite and definitely one of the places to visit in the UK.
A complete guide to the South Downs National Park, England
Check out my guide to a weekend in the South Downs here.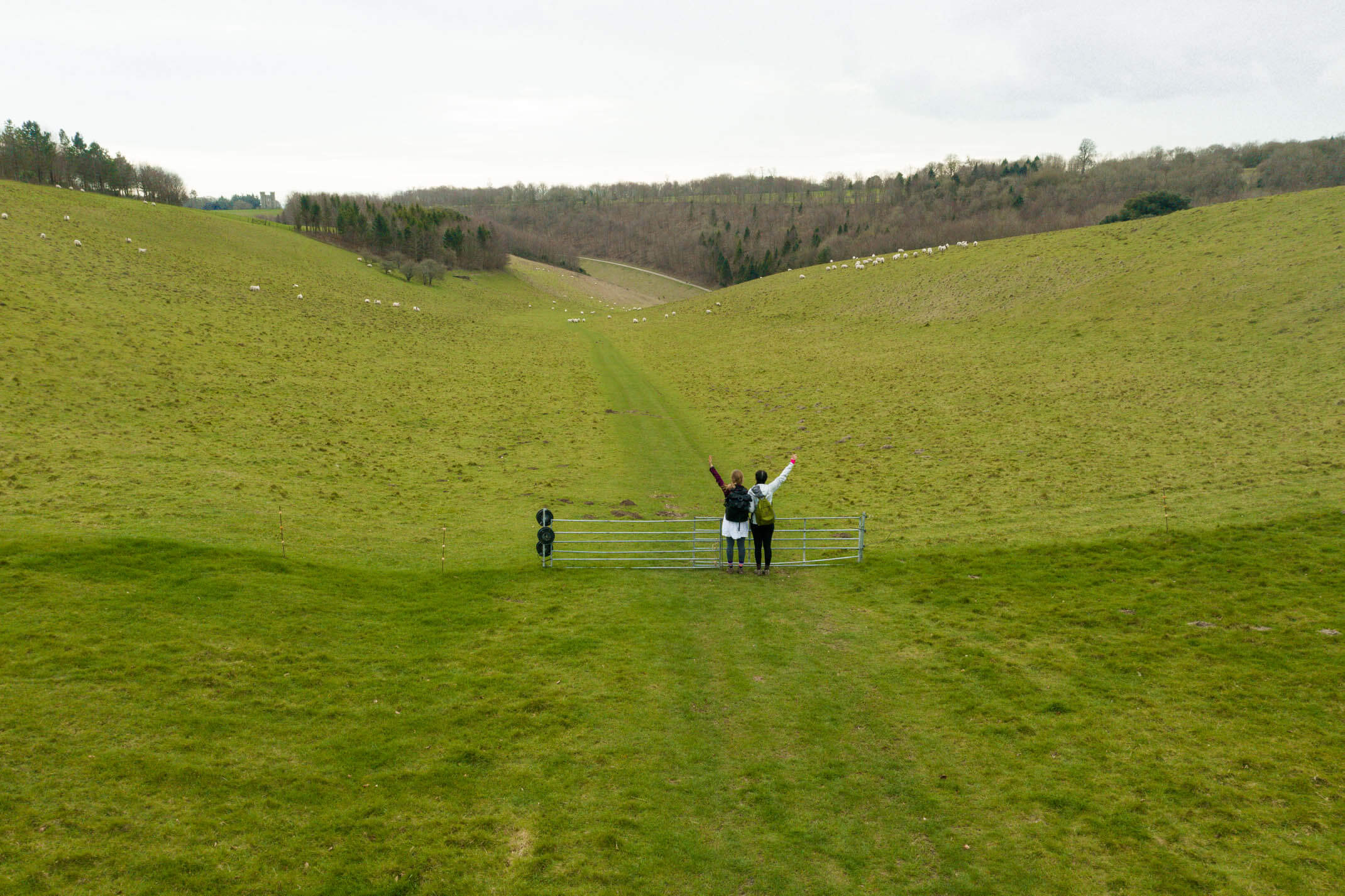 Thinking of going camping in the UK? Here's the ultimate camping packing list…
Another city on my UK bucket list, Bath is definitely one of the prettiest places to visit in the UK. It's a beautiful place to visit in winter because the Christmas markets are fantastic! But the best thing about Bath is definitely the thermal baths… I can't wait to go to these one day!
Check out my list of wellness retreats to go on here.
Home to Queen Elizabeth, Windsor is one of the most beautiful towns in the UK to visit. Luckily for me, it's really close to my family home!
When I last went, I took my Dad for a summer's day trip, and we had the best time. We started out on the steam train with brunch and prosecco and then spent the day wandering around the historic town and enjoying the weather on the Thames riverbank. Pure bliss.
While you're there, make sure you also taste homemade fudge in the Fudge Kitchen on the High Street and go for a really long walk around Windsor Great Park. If you're making a full day of it, you could also catch a show at the theatre in the evening.
The best day trips from London, UK
Check out my day trip from London to Windsor in this blog post.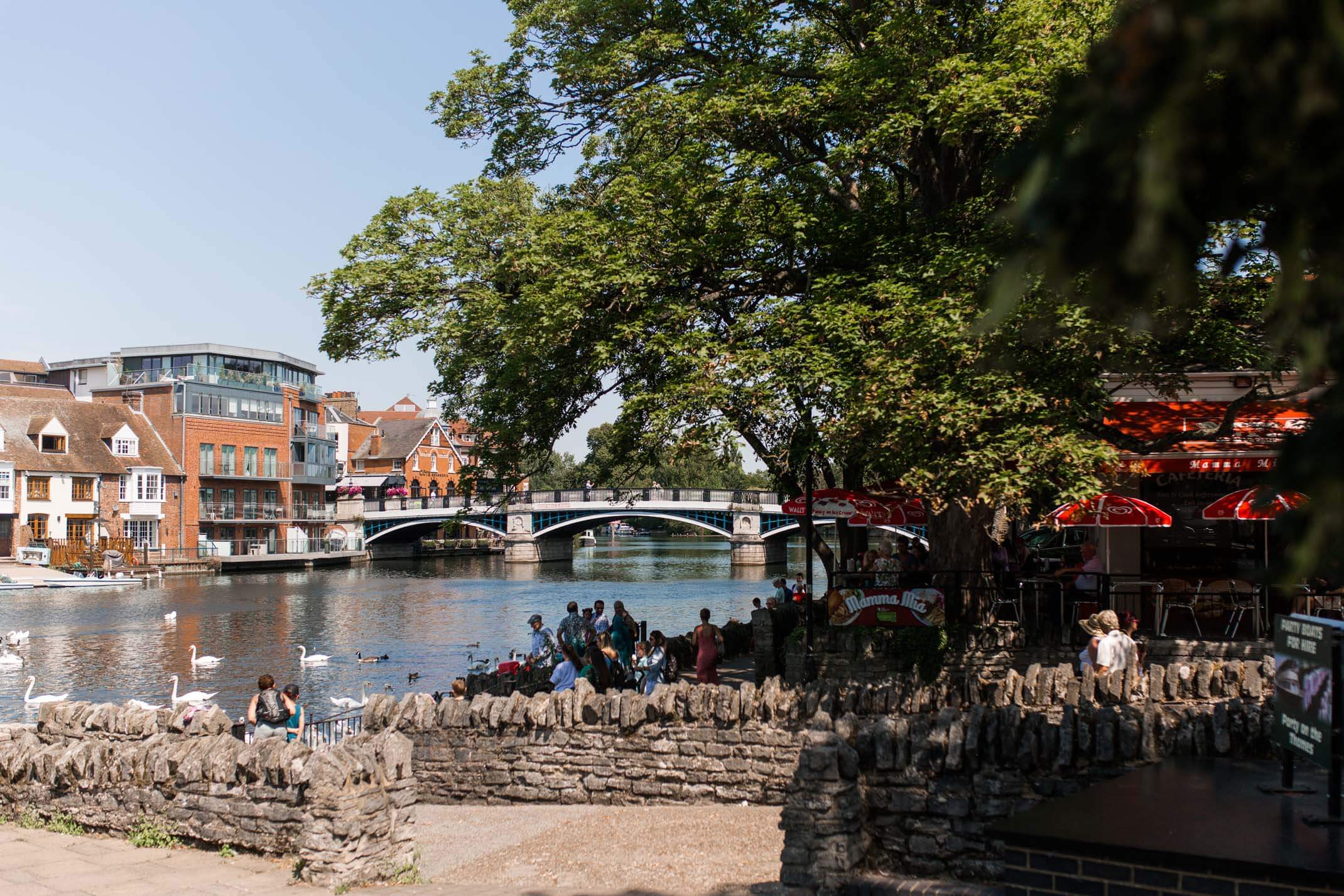 7. Cambridge
Home to the internationally famous university, Cambridge is a good place to visit in the UK for a day trip. From looking up at the beautiful architecture to punting along the river, you'll have plenty to do in this culturally rich UK city.
Swansea has got to be one of my favourite places to visit in Wales. From Swansea Bay, to The Mumbles, and the entire Gower Penisula… I love it all. It's a great place to visit in the UK if you love a seaside town with a heavy dose of natural beauty. Swansea, it won't be long before I'm back again!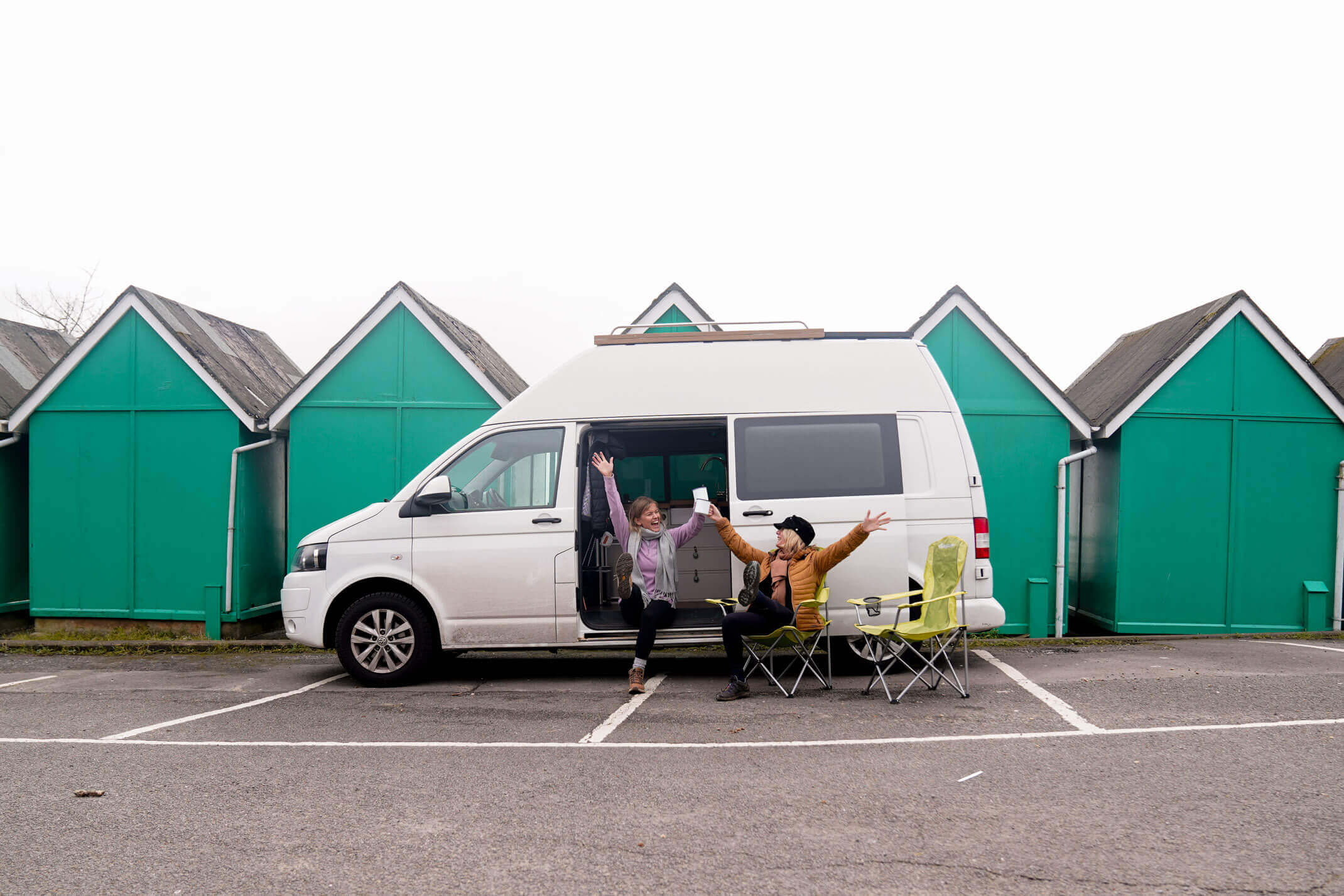 Wales Google Map Legend
9. Peak District
The Peak District is one of the best places to visit in the UK with your friends for the weekend! Hire a cottage, pack a weekend bag (not forgetting your walking boots and activewear), jump in the car, and get ready for the best weekend away! You'll be able to walk for hours, hire bikes and cycle through the open spaces, and get some stunning photos. What's more, the UK's first National Park is also home to 3 dark sky reserves, so get ready to go stargazing with your best friends.
A complete guide to the Peak District National Park, England
Check out my girly weekend in the Peak District here.
Check out the best 16 hikes to go on in the UK here!
10. Edinburgh
Edinburgh is on my list of places to visit at New Year, but it's also spectacular year round! Scotland's capital is a stunning city full of history, with an iconic castle, scary dungeons, and fabulous nightlife… the perfect place to visit in the UK for a weekend!
The best things to do in Edinburgh, Scotland
11. Cornwall
Cornwall is located on the South West Coast of England and is without a doubt one of the most popular choices for a domestic holiday. Come summer, Cornwall is buzzing with tourists, all soaking up the stunning coastal paths, sandy beaches and seafront living. Cornwall is the perfect place to visit on a UK road trip or with a camper van in the summer and is the perfect place to give surfing a try!
I'm currently living in Newquay (the adventure capital) and in my opinion, you haven't seen the UK if you haven't been to Cornwall. 100% on my places to visit in the UK.
The best things to do in Cornwall, England
10 beautiful little villages you must visit in Cornwall
The best and most beautiful beaches to visit in Cornwall
The best things to do and see in Padstow, Cornwall
Check out my weekend in Cornwall with a campervan here.
Would you like lifetime access to all my top tips and favourite spots in Cornwall to help you plan an epic adventure? Purchase my Cornwall Google Map Legend here.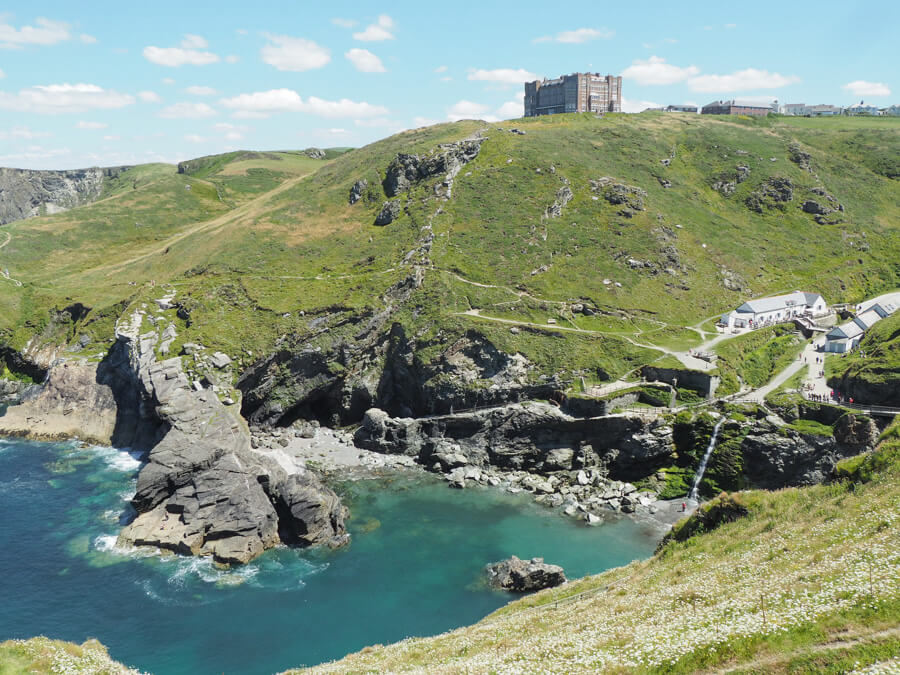 Check out my bucket list of trips I'd like to go on in my van here!
12. Bristol
Bristol is a good place to visit in the UK for the weekend. I'd love to go during the International Balloon Fiesta ! It's also an excellent place to visit for shopping, and for a night out. It's a city that's also bursting with creativity, so the perfect place to visit if you like modern art!
Devon is another area of the country that I love, and the place I chose to spend my 26th birthday (see my weekend here) . It's a popular place to visit in the UK, but it's so big that if you want to avoid the crowds, you can. I personally love Dartmoor , Woolacombe, Ilfracombe and Barnstaple. Next on my list of places to visit in Devon is the Exmoor Dark Sky reserve… camping under the stars sounds amazing!
A guide to exploring Dartmoor National Park, Devon
The best things to see and do in Devon, England
A weekend at Hawkchurch Resort and Spa, Devon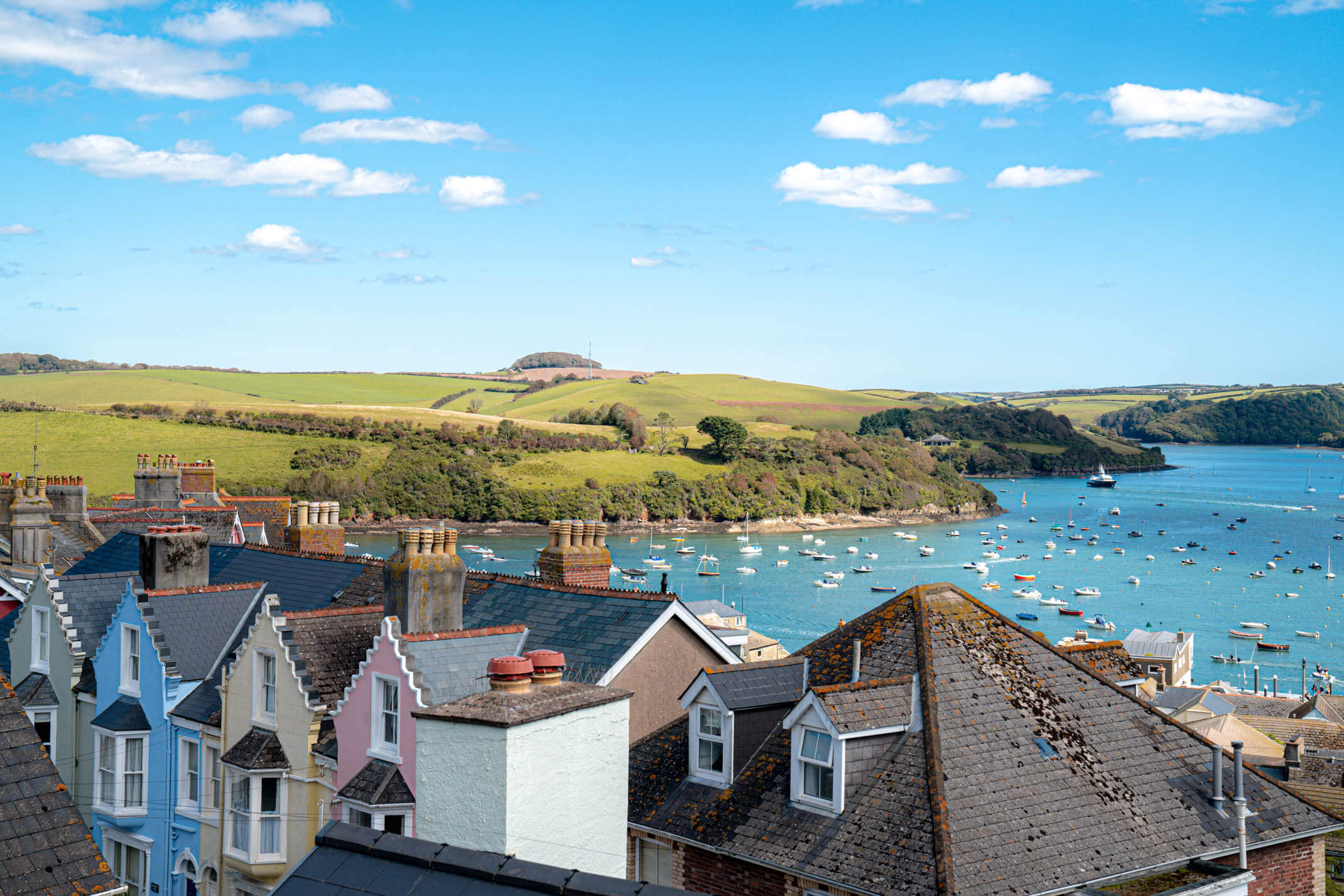 Check out the best things to do in Devon here.
14. Cheddar Gorge
If you're a fellow cheese lover, this is the place for you! It's also the perfect place to visit if you're an adrenaline junkie… free-falling, caving, climbing and more! Said to be the second greatest natural wonder of the UK, this must be on your UK bucket list. After you've had a fantastic day of exploring, stop off in the nearby village of Cheddar to get some cheese for the perfect post-adventure snack.
Heading on a UK road trip? Check out my UK road trip check list here!
15. The Orkney Islands
The Orkney Islands are home to an abundance of wildlife, so they're one of the best places to visit in the UK if you're a nature lover! Puffins, seals, whales… you can see them all here! If you're lucky, you can also catch a sighting of the Northern Lights.
Check out my visit to the Orkney Islands here.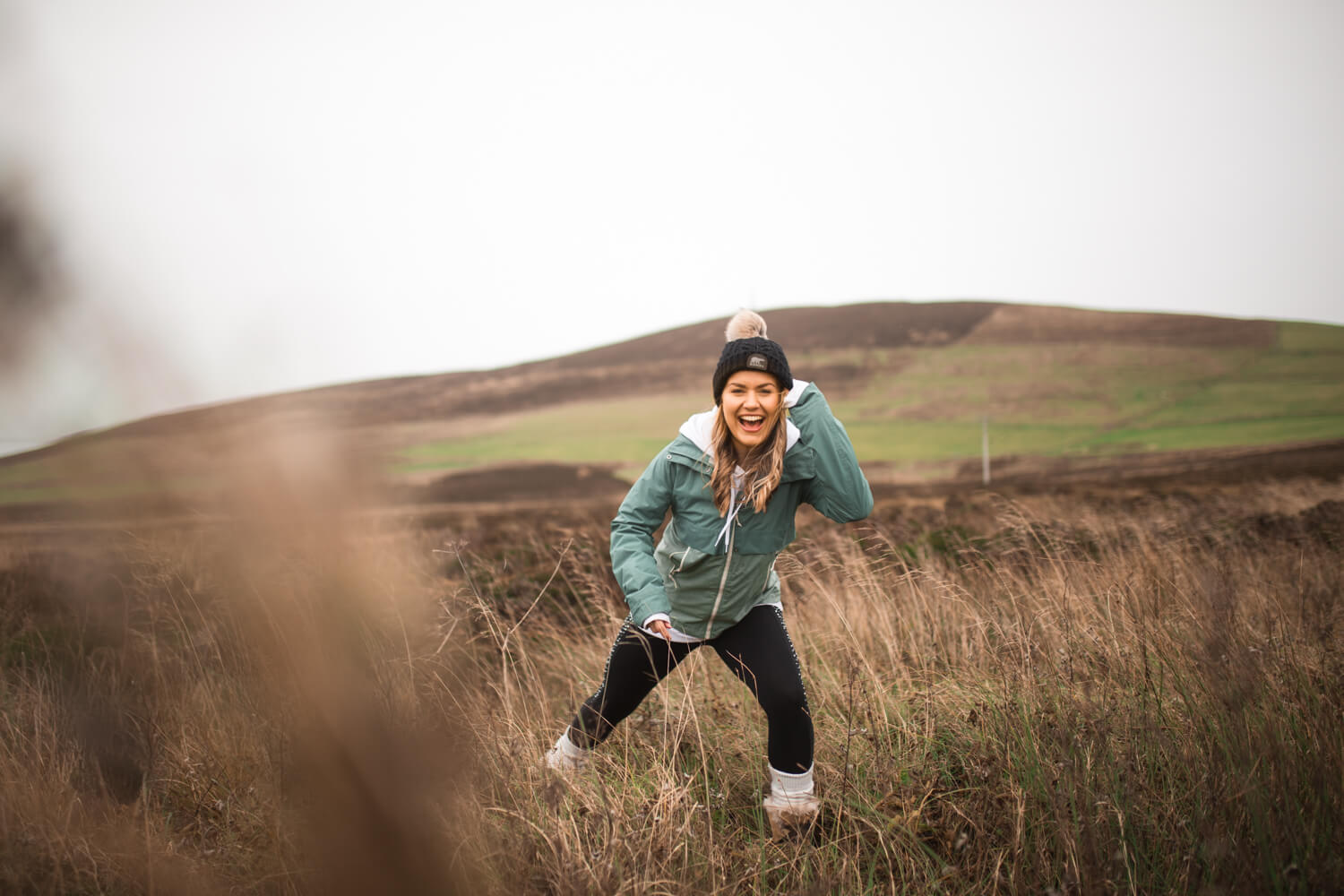 16. Pembrokeshire
Looking at Pinterest and Instagram, I think this is one of the most beautiful places to visit in Wales. It's home to the UK's only coastal National Park, making it a popular destination for anyone who loves the outdoors. You can make a holiday out of hiking the famous coastal path and taking a dip in the sea at one of the many picturesque Pembrokeshire beaches.
Looking for somewhere special to stay in the UK? Check out my UK AirBnb bucket list here , or my list of unique places to stay in the UK here!
17. Yorkshire
Yorkshire has got to be one of my favourite counties in the UK. From the Yorkshire Three Peaks challenge to the fabulous nightlife of Leeds , this is the place to visit in the UK if you want a little bit of everything in your holiday! There's still so much for me to explore in Yorkshire, but the time I've spent here so far has been amazing and you should all add it to your list of places to visit in the UK!
The best things to do in the Yorkshire Dales National Park, England
Here's my guide to the Yorkshire Three Peaks challenge.
Check out my weekend guide to Leeds here.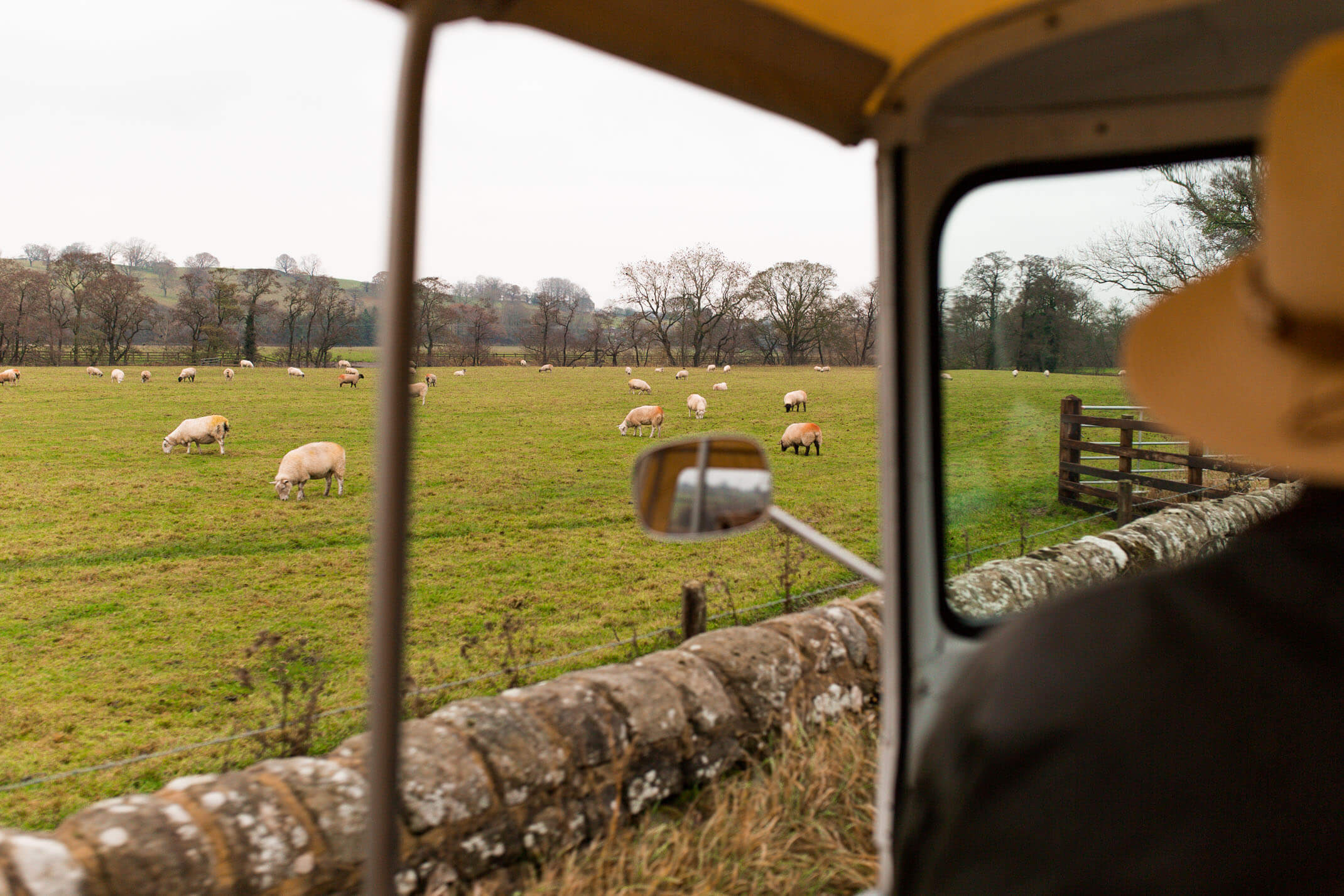 18. Glasgow
Glasgow is a year round destination, so even if you can't guarantee the weather, it's a great place to visit in the UK in winter. Full of personality, architecture and culture, it also has a thriving music and food scene. There are also loads of free things to do in Glasgow, so it's a great place to visit on a budget!
Check out my weekend guide to Glasgow here.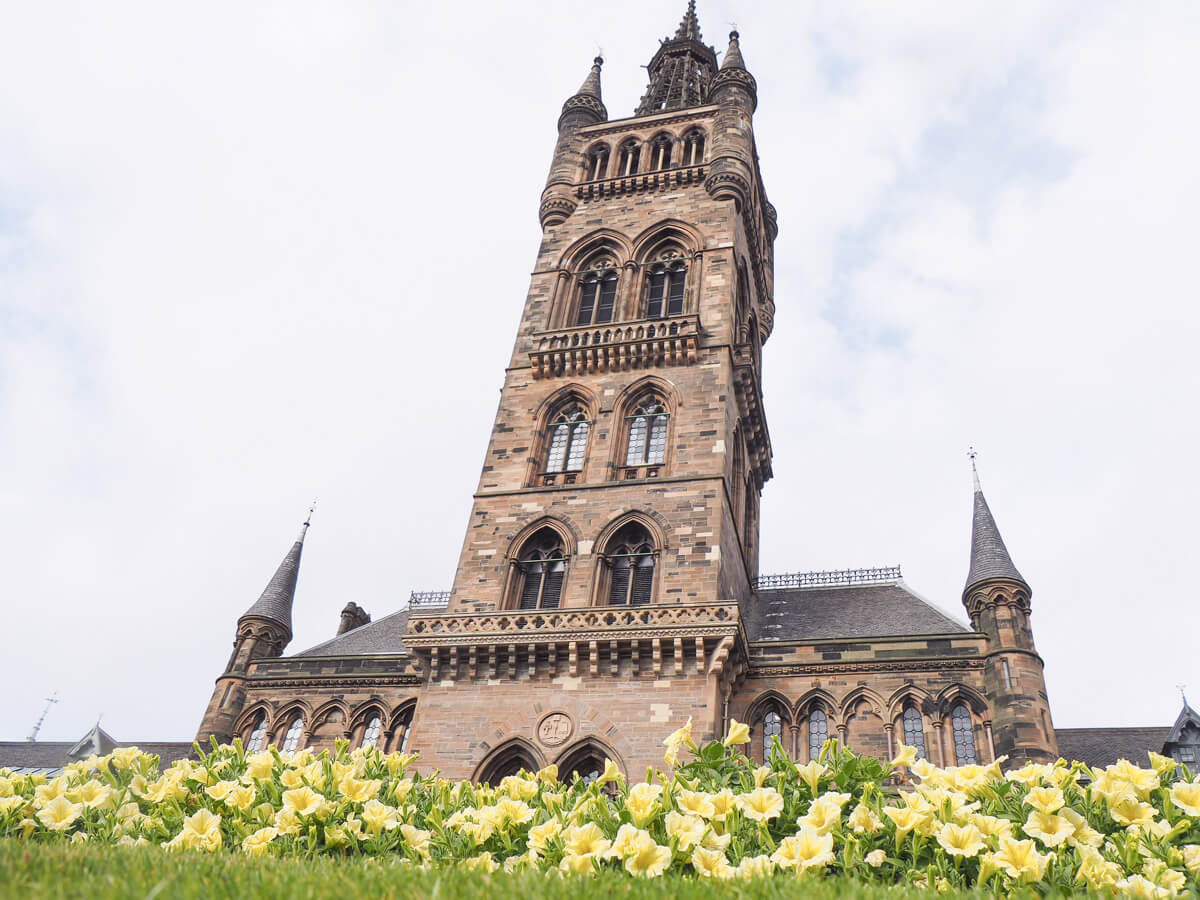 19. Norfolk
Norfolk is definitely one of my favourite places to visit in the UK, and for good reason! With beaches you won't believe are in the UK, countless hiking routes and a superb food scene, this is a great place to visit, and somewhere I'll definitely be returning to (read about my last visit here) . Don't forget to pick up your lavender goodies to add to your self-care routine while you're there!
Check out my complete guide to Norfolk here.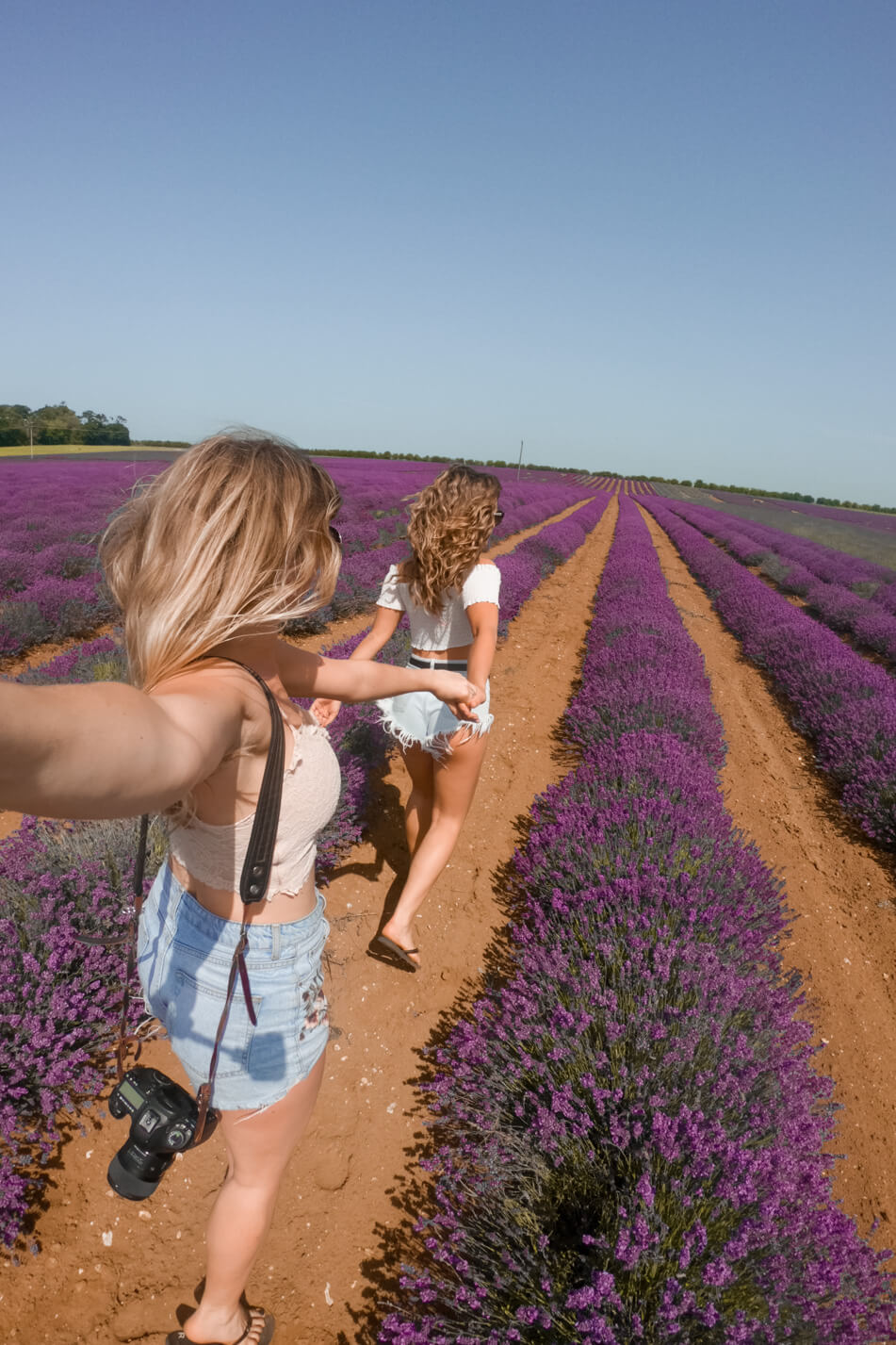 Looking for more UK and Europe road trip inspiration? Check out my UK & European road trip bucket list here!
20. Giant's Causeway
The Giant's Causeway in Northern Ireland is the perfect place to visit to get those Insta-worthy photos… it's beautiful ! The coastal views, the myths and legends and the friendly locals make this an amazing place to visit and one of the best places to visit in the UK for the weekend.
21. Belfast
Belfast was somewhere that I visited when my blog was in its earlier days , but I still loved every minute! It's a fantastic mix of history, culture, art, good food and beautiful landscapes and one of the best places to visit in Northern Ireland.
Check out my city guide to Belfast here.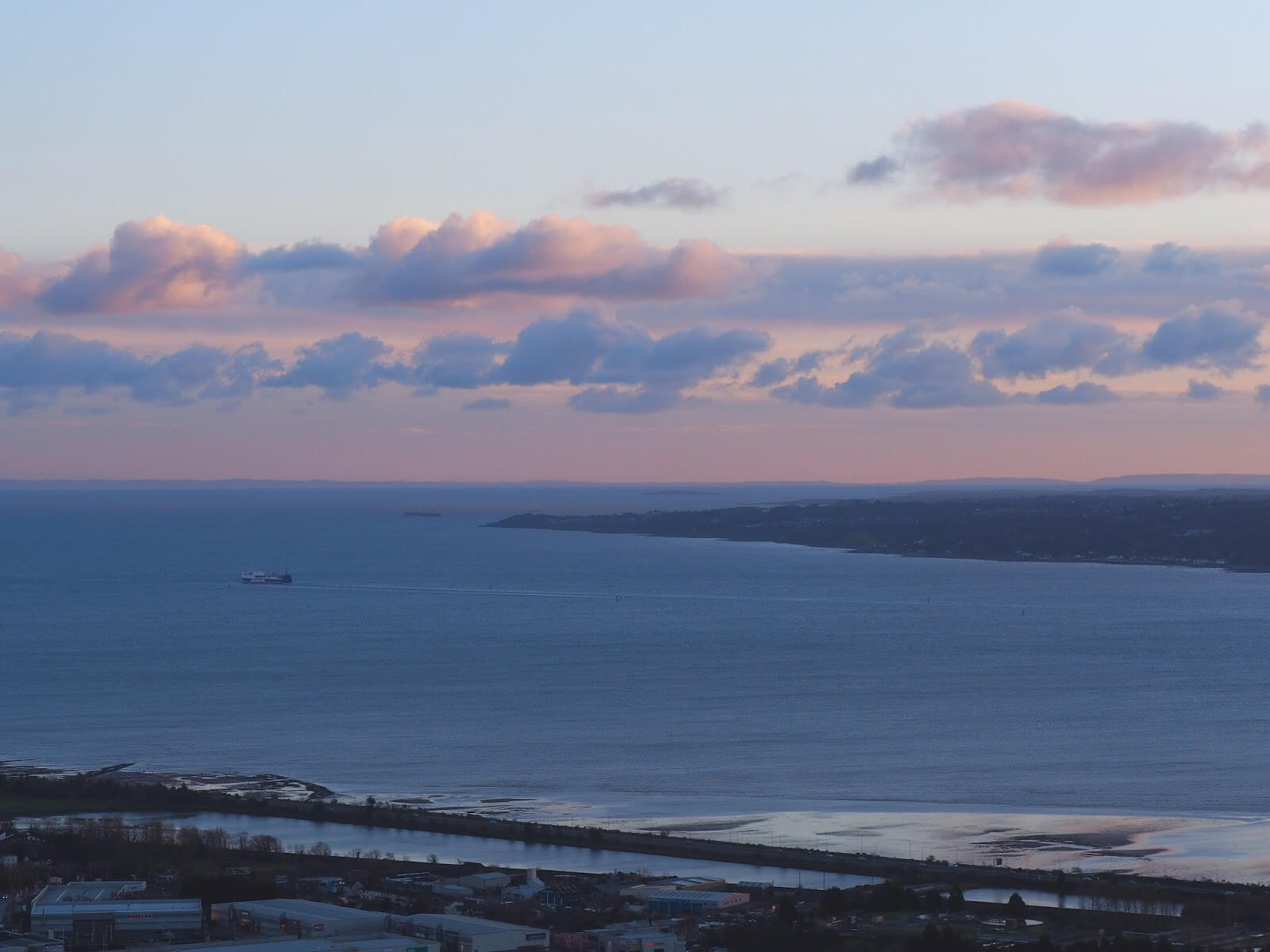 22. Glastonbury
There are more things to do in Glastonbury than the famous Glastonbury festival! Glastonbury Tor is famous for its natural springs, and Glastonbury Abbey is stunning too. I'd love to go to the festival and then spend a few days enjoying the green spaces here once the festival has finished!
Bournemouth is by far one of the best places to visit in the UK in summer, but Dorset itself is also beautiful! I had an amazing time staying in the famous Bournemouth beach huts with my mum last summer. The weather was amazing (we could have been abroad!) and cycling along Hengistbury Head was one of the highlights of my trip. Next time I come to Dorset, I'd love to spend a bit more time exploring other areas on the Jurassic Coast.
Here's my complete guide to spending 3 days in Bournemouth.
Looking for things to do on your weekend away? Here are 12 things to do in Bournemouth , and 12 day trips to go on in Dorset !
24. Winchester
Winchester is one of the best places in the UK for a day trip. Just an hour from London by train, this city is full of beautiful architecture and buckets full of history and UK culture. Be sure to wander up and down the high street, popping into the independent boutiques, before stopping at a pub for a classic British pub lunch.
Check out Trainline for the best train deals across the UK. See my experience of travelling with Trainline here.
25. The Cotswolds
I still can't believe that I haven't visited The Cotswolds yet! Definitely a place to visit in my van when I'm next on the road in the UK. It's the biggest of the UK's Areas of Outstanding Beauty, and the perfect destination for anyone looking for places to visit in the UK countryside. Perfect for mountain biking and hiking, home to quaint villages and cosy local pubs, this is the perfect destination for a countryside holiday in rural England.
26. Suffolk
Suffolk was the first place in the UK I visited with my van, and I absolutely loved it! Just me and my monkey – it's a great place to visit with a dog, because all the open green spaces make for endless dog walks! I barely planned the trip, just taking each day as it comes, and it was the best way to get my van on the road for the first time!
Check out my guide to your trip to Suffolk here.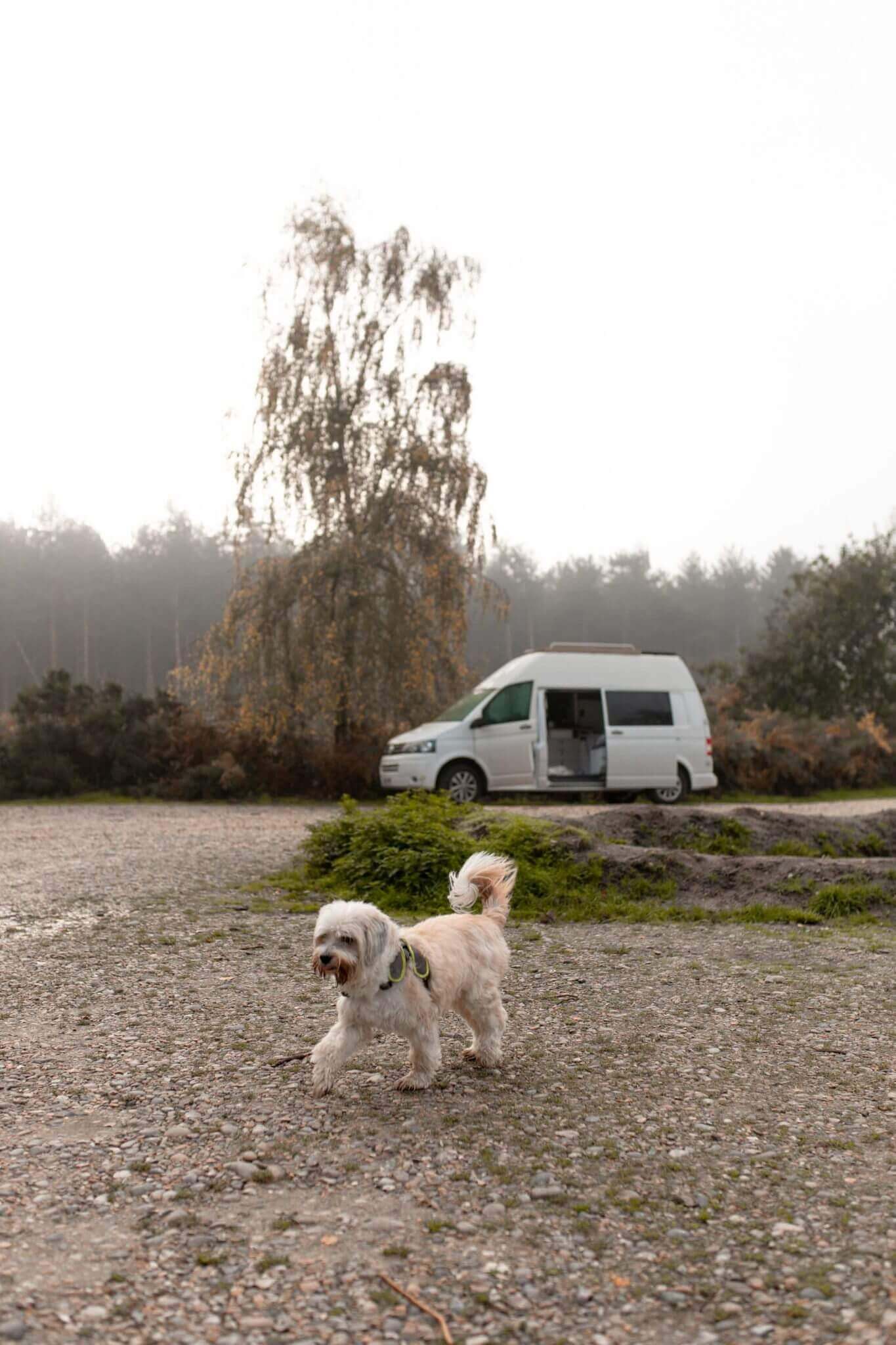 27. Stonehenge
Stonehenge is one of the most famous places to visit in the UK, but for good reason. As the only surviving lintelled stone circle in the world, this is the perfect place to visit for history lovers! Yes, it'll be busy, but worth it, and definitely one to tick off your UK bucket list!
Exploring somewhere new is one way of adding excitement to your UK winter. For more things to do in winter, check out this blog post.
28. Snowdonia
I absolutely love Snowdonia National Park, and I'm certain that it's one of the top places to visit in the UK. The views are out of this world, and the opportunities for adventure are endless. In fact, I love it so much that I held the first WMGT adventure here . Whether you want to climb Snowdon itself or explore all the other beautiful green spaces and lakes that the National Park has to offer, add Snowdonia National Park to your list of places to visit now!
A complete guide to Snowdonia National Park, Wales
Check out my guide to climbing Snowdon here.
Check out my photo diary of the Cwm Idwal walk in Snowdonia National Park here.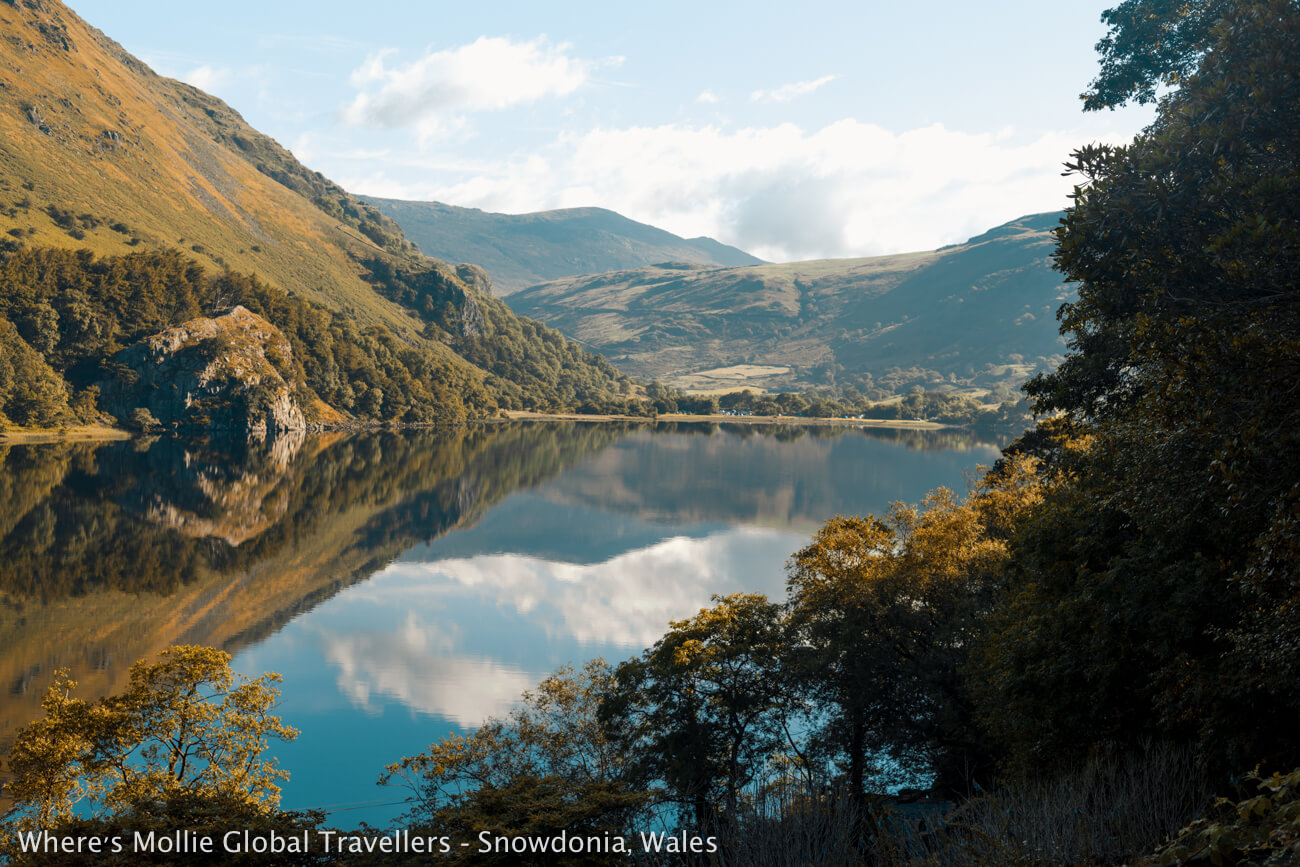 29. Isle of Wight
I've only been to the Isle of Wight for the famous 'Bestival' (which has since moved to Lulworth Castle in Dorset ), but I would love to come here and explore more one day! The Isle of Wight really looks like one of the perfect places to visit in the UK; it has everything! Stunning beaches, beautiful hikes and walks, great watersports and adrenaline-rushing adventures, beautiful starry nights… What more could you want?!
Check out my top tips for planning your next trip here!
Of course, I couldn't write a post about the best places to visit in the UK without mentioning London! There is so much to do in London – I lived there for a few years and barely scratched the surafce! London is the perfect place to visit for a weekend, or even just for a day trip. Click the button below to explore all my London adventures, and plan your next trip to this beautiful city!
The best things to do in London when it rains
The best free things to do in London
Check out my bucket list of fun things to do in London here!
Check out my 48-hour guide to London here.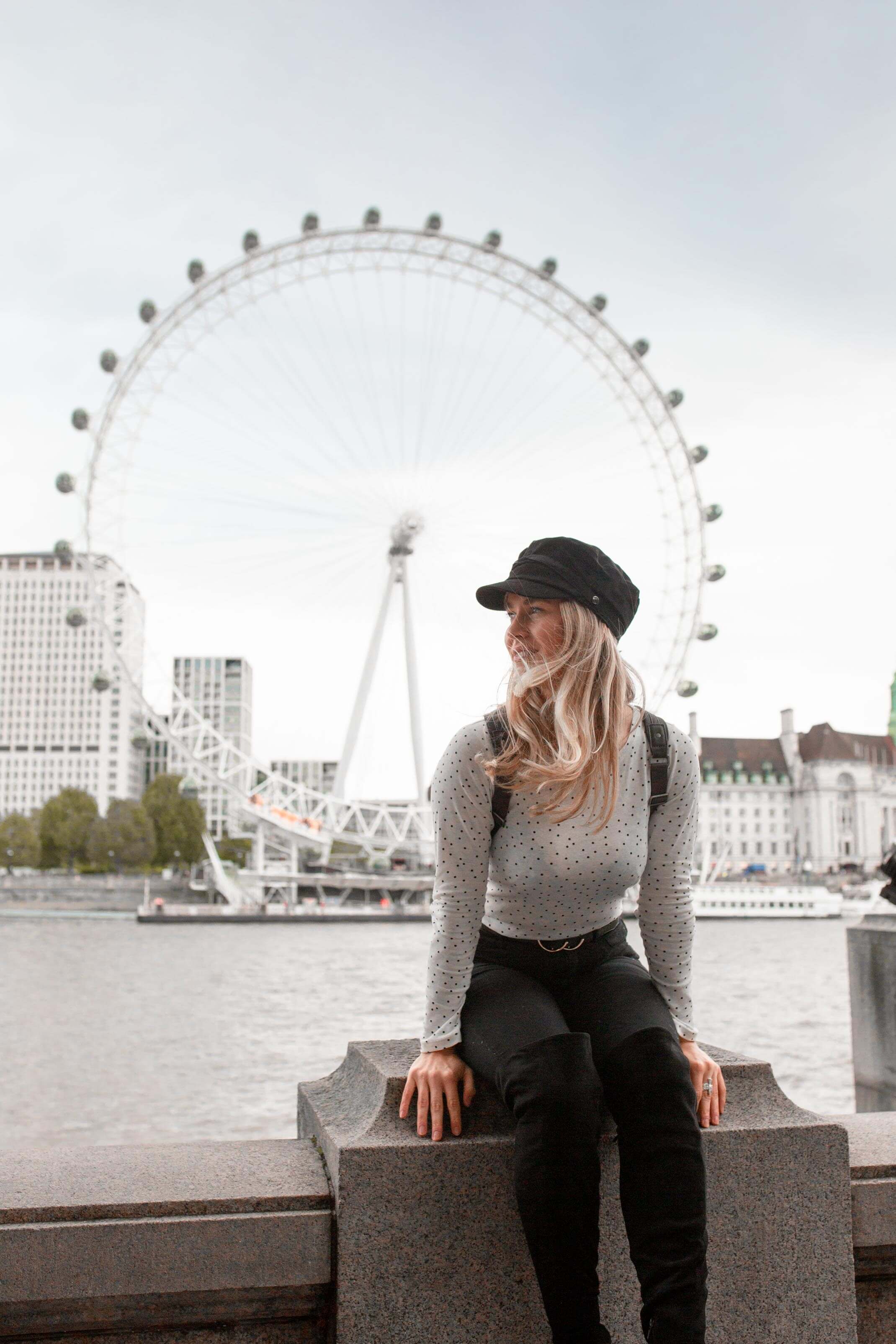 Explore more places to visit in the UK on my blog with the buttons below…
Have you explored much of the uk.
Where are your favourite places to visit in the UK? I'd love to know!
Love as always and happy adventuring,
Did you find this post helpful? I'd love you to share it for me.
I can't do this without you.
Pin and save this blog post for later…
IT'S LOVELY TO MEET YOU
I'M MOLLIE AND I STARTED THIS BLOG BACK IN 2013 WHEN I HEADED OUT ON MY FIRST BACKPACKING ADVENTURE. 
I'D LOVE TO SHARE THE JOURNEY WITH YOU, WE'VE GROWN A LOT SINCE THEN!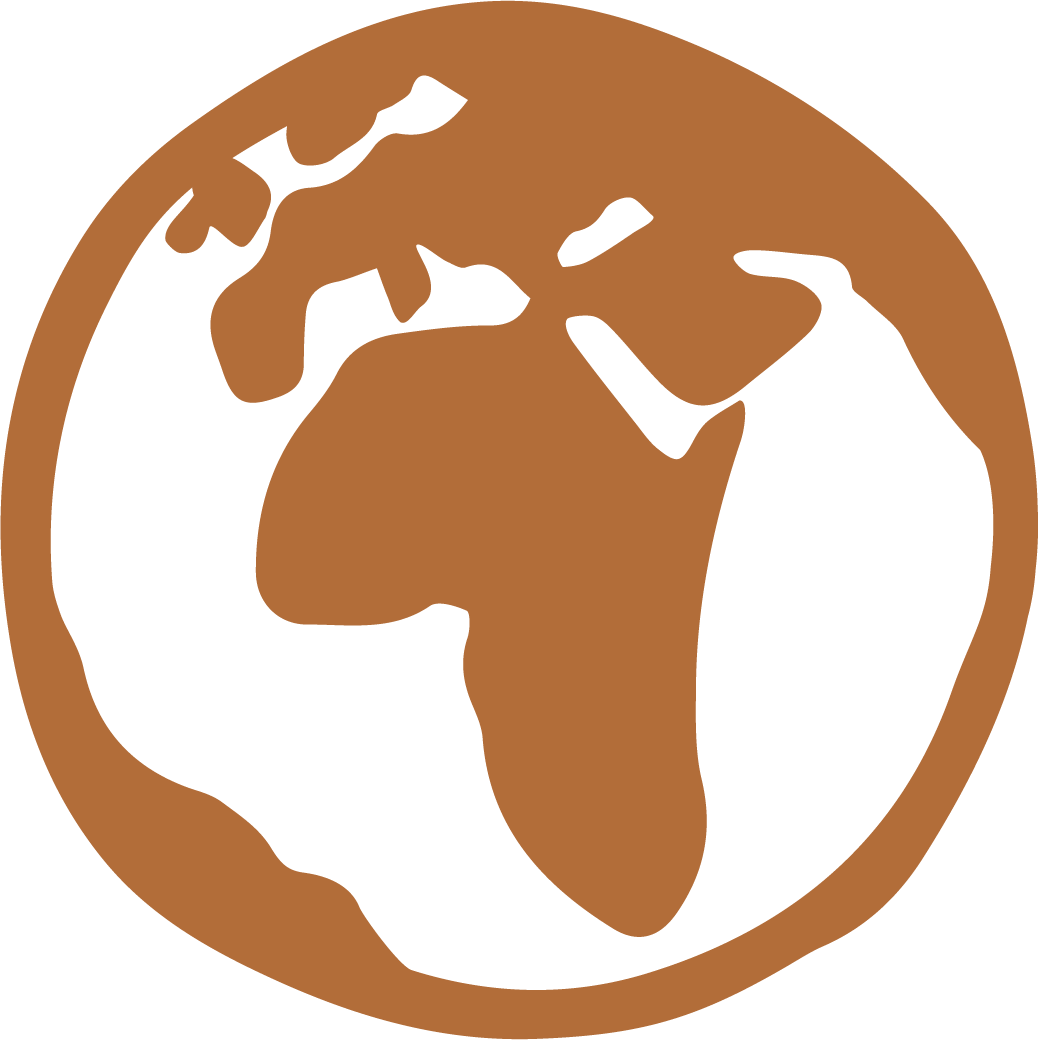 Shop the google map legends
Search by adventure type, active travel, backpacking, budget travel, love and relationships, once in a lifetime, packing tips, solo travel, weekend getaways, where's mollie newsletter, travel shop, search by destination, other posts that you may like....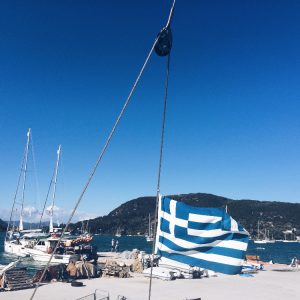 Island of Lefkada | Sailing Greece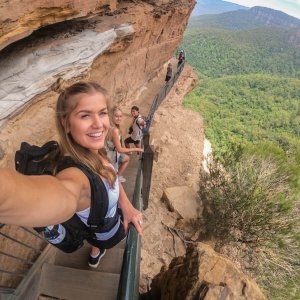 25 top tips for travelling on a budget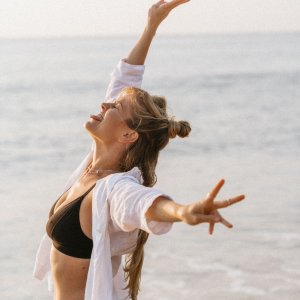 20 quotes about self love to inspire your healing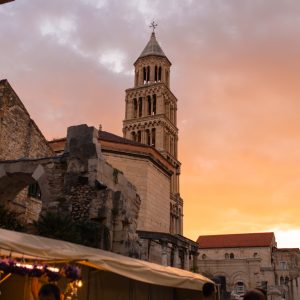 A guide to exploring Split, Croatia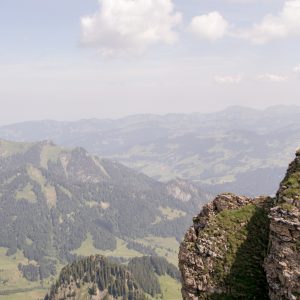 Part 1: A 6-day Vorarlberg road trip in Austria ft. Grosses Walsertal and Bregenzerwald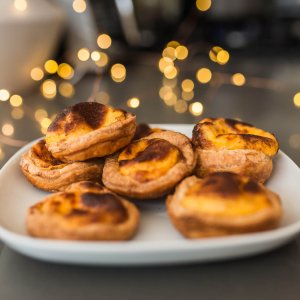 Recipe: Portuguese Egg Tarts (Pastéis de Nata)
Our Kenya itinerary: Five days, three national parks, one epic safari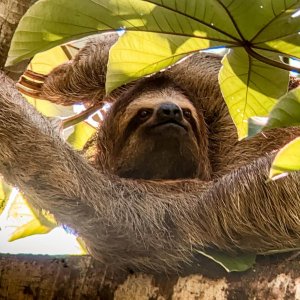 Top tips for travelling in Costa Rica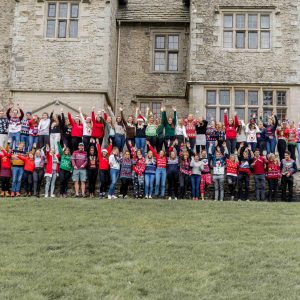 WMGT Shropshire: The Christmas Getaway
Privacy overview.
Places to Visit in England
Tourist Places In England
Here is the list of best places to visit in england:.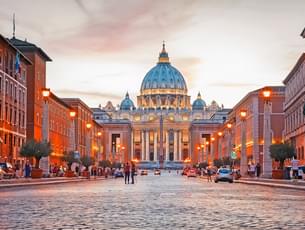 London city is a memoir of cobbled streets and hidden gems, and you're bound to unravel a new side of it every time you're over here. It is located in the Southeastern area of Great Britain and has something for everyone, from history and culture to fine food and good times. London is packed with conventional tourist spots, and the best way to explore the city is to discover the lesser-known nooks and crannies. The capital is known for its world-class cuisines, fashion statement, and superb shopping.
There are various art galleries in London that have preserved the rich culture and history of this city. From museums to aquariums to giant shopping centers to world-class hotels and restaurants, you'll find everything in London to keep you on your toes. London tourism has significantly increased in recent times because of the new avenues it has added in its already diverse historical and cultural scene. you can feel like being in the royal era by visiting Buckingham Palace , and you can recreate the scenes of your favorite movies at Warner Bros studio .
London also offers tons of enthralling activities like strolling through the garden, watching shows at performing art venues and pedaling the fastest cycle track at Queen Elizabeth Park. You can also take a boat ride down the Thames River and you can try white water rafting at the Olympic course. In London the winters are very cold, windy and long while the summers are partly cloudy, comfortable and short. The daily lows range between 6 degrees to 13 degrees Celsius and the daily highs range between 12 degrees to 18 degrees Celsius. The overall weather here is generally temperate marine which means not higher than 32 degrees Celsius in summers and not less than 0 degrees Celsius in winters.
Located in Eastern England on River Cam, Cambridge houses the globally recognized University of Cambridge. Out of all the places in England that are visited by people, Cambridge gives just too many options to choose from when it comes to pleasing the vacationers. It is a city that has a lot of parks and other open spaces suitable for outdoor activities like walking, cycling etc. Primarily known for the University of Cambridge, this city is known to have the largest number of conserved monumental structures making it one of the most popular places to visit in England especially by architecture students and enthusiasts. When in Cambridge one can submerge themselves in the magnificent greenery of the Botanic Gardens, take university tours, the list of which by the way is endless in this city of academia, feed their internal bibliophile at one of the many libraries found in the city or simply drown in admiration for the exquisite architecture of various structures sheltered by the city of Cambridge. Cambridge has a gentle summer during June to August and a chilly, wet winter during December and February. May to August is the pinnacle travel time.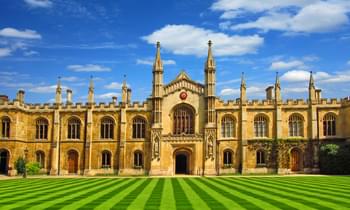 Situated in Bath and North East Somerset in the United Kingdom, Bath is home to some of the most remarkable Georgian architecture in the world. Regarded as UNESCO's World Heritage Site, the city of Bath attracts over 4.4 million people throughout the year to its hot springs and Roman baths. This beautiful town in the United Kingdom is filled with creativity, uniqueness, and style, which makes it an ideal spot for romantic breaks, a foodie's getaway to explore new cuisine, and short fun holidays. A world heritage site, Bath garners the interest of tourists with its Hot Springs, Roman Baths, medieval heritage, and Georgian architecture. There are innumerable tourist attractions in Bath that visitors must include in their travel itinerary, including Roman Baths, Royal Crescent, Bath Abbey, Pulteney Bridge, Thermae Bath Spa, Cross Bath, Holburne Museum, Fashion Museum Bath, Sally Lunn's Eating House, Herschel Museum of Astronomy, and Theatre Royal. Visitors can take a tour of the beautifully preserved Great Bath, soak themselves in the rooftop spa pool, and pay a visit to the Pulteney Bridge for shopping. Besides this, you can take a stroll around the Royal Crescent, go to an art gallery to admire the fine and decorative art collections, and dive deeper into the history of Bath through different museums in the city. In the town of Bath, the weather is comfortable and partly cloudy during the summer season, while the winters are long, windy, chilling, and mostly cloudy.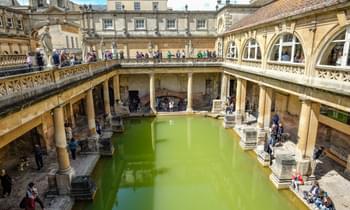 Coventry, on the banks of the river Sherbourne, is located in the West Midlands region of England and dates back to the Roman era. Among the big cities of the United Kingdom, Coventry was awarded the UK City of Culture in 2021. The legendary sporting city is a bewitching culmination of the natural and the artificial, and the traditional and the modern. Find glimpses of the city's centuries-old past as you walk through the modern concrete jungle that brings sports and culture together in an unforgettable mix. Best-in-class sports, world-renowned theatre, stunning country walks – Coventry has a plethora of attractions that cater to every tourist's itinerary and tastes. The most iconic attractions of the city include the Coventry Transport Museum, Coventry Music Museum, Coventry Cathedral, Coombe Abbey Park, Midland Air Museum, Herbert Art Gallery and Museum, Brandon Marsh Nature Reserve, War Memorial Park, St. Mary's Guildhall, and the Belgrade Theatre. Explore award-winning museums and galleries, witness the glorious mediaeval architectural heritage, walk across spectacular sculptures and public works, indulge in the world of entertainment with theatres and cultural performances, stroll through parks and gardens, and experience an unmatched adrenaline rush at the myriad sports activities on offer throughout Coventry. Coventry's summers are mild and somewhat rainy, while the winters are cold and long. All in all, tourists would face pleasant climatic conditions throughout the year.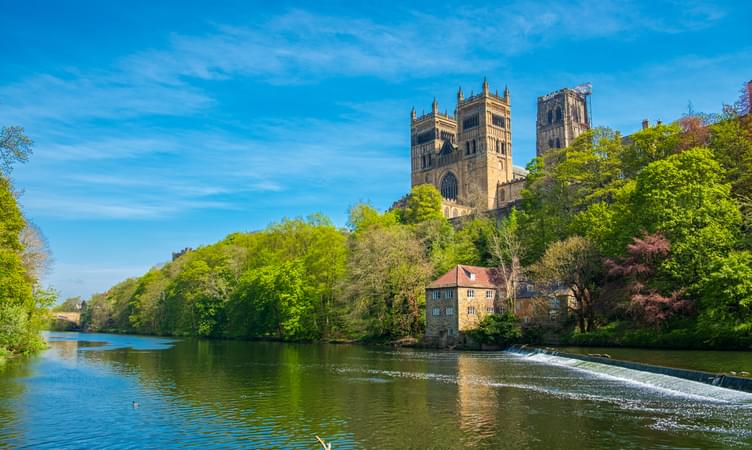 One of England's many cathedral cities, Durham lies on the banks of River Wear and is located in north-eastern England. From being a pilgrimage centre in the mediaeval age, Durham is today known as the "City of Medicine" due to its massive healthcare infrastructure. The old city centre, now a UNESCO World Heritage Site, bears testimony to Durham's magnificent past and is among the major reasons why Durham is renowned as one of England's most beautiful cities. The vibrant culture of the city adds to the magical experience with its shopping, dining, and live entertainment avenues. If you are in Durham, don't miss out on visiting its top attractions like the Durham Cathedral, The Treasures of St Cuthbert, Durham Castle, Durham University Museum of Archaeology, Oriental Museum, Durham University Botanic Garden, Durham Museum and Heritage Centre, Beamish: The Living Museum of the North, Durham Town Hall, Wharton Park, Finchale Priory, and the Ivesley Equestrian Centre. Sightseeing in Durham is the ultimate tourist activity, yet if you wish to experience something beyond the obvious, the popular activities include the Stanhope Open Air Swimming Pool, Potter's World, Spennymoor Leisure Centre, Riverside Cricket Ground, indoor activities like playing bingo and outdoor adventures like axe-throwing and wall climbing, among many others. Durham's humid subtropical climate makes its summers hot and muggy, winters short and very cold, and the city remains rainy and cloudy throughout the year.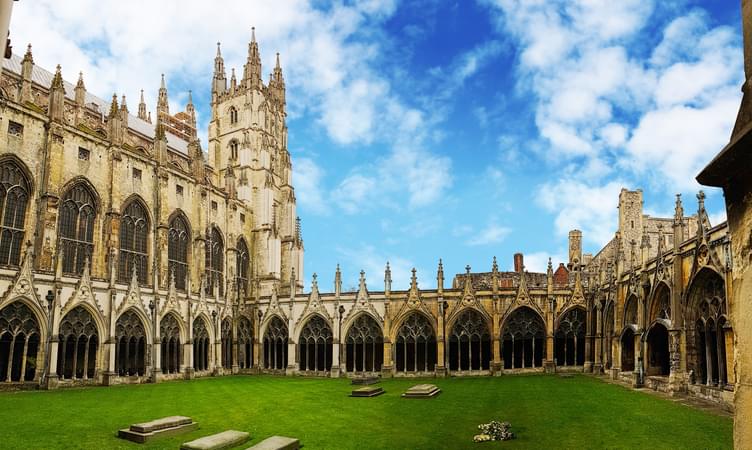 The city of stories, Canterbury lies on the banks of the river Stour and is located in the Kent district of England. A UNESCO World Heritage Site, Canterbury is a UK cathedral city that thrives on the bustling tourism industry and dates back centuries as a place of religious importance. Witness the magic of history come alive in this modern city that has inspired countless stories over the centuries. Find nature at its finest as you explore the cultural extravaganza in store for tourists as you walk through the old streets of the city and the countryside. Canterbury has a host of attractions on offer for the huge number of tourists that visit the city every year. From the legendary Canterbury Cathedral to the calming Herne Bay, explore Canterbury's iconic locations like Whitstable, North Downs Way National Trail, Blean Woods Nature Reserve, Mount Ephraim House and Gardens, Reculver Country Park, and many more. Experience the magic of the numerous historical landmarks and cultural centres during your sightseeing tour. Take a stroll through natural attractions like the beaches, parks, gardens, nature reserves and wildlife reserves of the city. Renowned as Kent's Area of Outstanding Natural Beauty, Canterbury has a wide variety of outdoor activities in store for the traveller in you.Canterbury has a warm and pleasant climate throughout the year, much like the people and environs of this memorable city.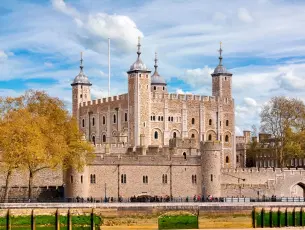 Lying on the banks of River Wye is the cathedral city of Hereford, which is located in Herefordshire in the West Midlands region of England. Renowned for the famous Hereford breed of cattle, cider, and sausage rolls, it is one of the best places to visit in the region. The past lives in the present at Hereford, with the core of the city still being home to car-free streets and businesses run by families. Unlike modern metropolises, the charm of Hereford lies in its rural touch, giving the city a mediaeval-era vibe. Some of Hereford's must-visit attractions include the Norman-era Hereford Cathedral, the world's largest surviving mediaeval map of Mappa Mundi, the old-world Chained Library, the Black and White House, Cider Museum, Waterworks Museum, All Saints Church, St Francis Xavier's Church, Bull Statue, Berrington Hall, Weir Garden, The Courtyard, Hereford Museum, Brobury House Gardens, and the Rotherwas Chapel. Hereford is a paradise for history enthusiasts and those looking for an old-world experience. Yet Hereford has much to offer to visitors who wish to experience more than the regular sightseeing, including horse racing, pottery making, shooting and axe-throwing, along with numerous kid-oriented activities and dining opportunities. The climatic conditions of Hereford are warm and temperate, with the city witnessing comfortable short summers and cold long winters, accompanied by frequent rainfall throughout the year.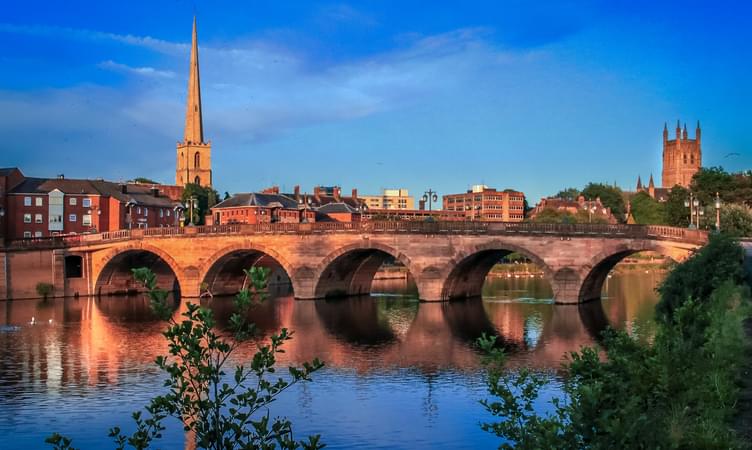 One of England's many cathedral cities is Worcester, which is located on the River Severn in Worcestershire of England's West Midlands region. Renowned for its mediaeval-era cathedral and as the home of Royal Worcester Porcelain, Worcester is also the traditional maker of the famous Worcestershire sauce. Amidst the modern concrete structures, one would find curious fragments of Worcester's old-world charm, hidden away in the city's walls and timbered houses. Nature becomes a part of this rapidly-developing urban centre through the gardens and parks, and creates an image of serenity you cannot miss. Worcester has innumerable tourist hotspots catering to all kinds of travel enthusiasts, including the Worcester Cathedral, Gheluvelt Park, Greyfriars' House and Gardens, Tudor House Museum, Museum of Royal Worcester, Worcester Guildhall, Worcester Woods Country Park, Worcester City Art Gallery and Museum, Commandery, Infirmary Museum, College Green, Fort Royal Park, Edward Elgar Statue, and The Firs. Walking down memory lane with sightseeing tours through Worcester is among the most popular tourist activities, along with exploring venues associated with some top-class sports teams. Shop till you drop at the independent boutiques and marketplaces, and experience the cultural magic of the city at the numerous live entertainment events. Worcester reflects the humid continental climate of New England, with warm summers, cold winters, regular rainfall, and rapidly changing weather conditions.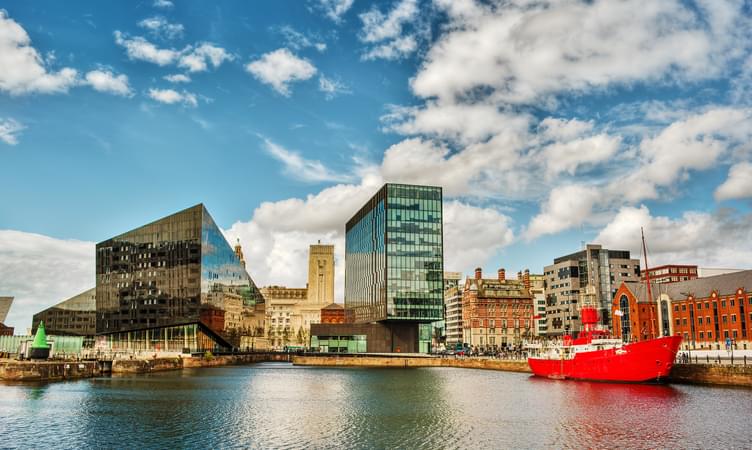 Liverpool is one of the fundamental cities in the United Kingdom located in Merseyside within the boundaries of Lancashire. A metropolitan borough, Liverpool is renowned for its fantastic culture, The Beatles, its award-winning football team, and buzzing nightlife. All the football and music fans have an obsession with this beautiful town of Liverpool. The town of Liverpool is the ultimate blend of ancient heritage and urban culture. With stunning architecture, tranquil and breathtakingly beautiful parks, colorful and interesting docks, and two famous cathedrals, the city is considered to be the third most beautiful sight in the entire United Kingdom. Some of the prominent attractions of Liverpool that you must include in your travel itinerary are The Beatles, Royal Albert Dock, Tate Liverpool, Merseyside Maritime Museum, Pier Head, Victoria Gallery and Museum, Walker Art Gallery, St. George's Hall, Liverpool Metropolitan Cathedral, Liverpool Cathedral, and Croxteth Hall. Upon your visit to Liverpool, tourists can indulge in some Beatlemania in The Beattle, enjoy the city's music scenery in local venues, and witness the beautiful city through the Daily River Explorer Cruise. You can also admire the largest collection of Grade I listed buildings in the United Kingdom from the Albert Dock and take a stroll along the Georgian Quarter. As far as the weather is concerned, Liverpool experiences a temperate climate with cool summers and gentle winters. You must always expect the unexpected as there are frequent chances of rain, clouds, wind, and the sun.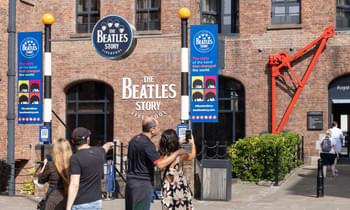 Bristol is a thriving coastal city in the southwest of England, spanning the River Avon. Its old city-center port, the Harbourside, is at the present time a popular cultural hub where the M Shed museum highlights local social and industrial history. Restaurants, boutiques, and cultural institutions, such as the modern art museum The Arnolfini, have been added to the harbour's 19th-century warehouses. Bristol is a bustling and colourful city known for its innovative architectural marvels, such as Banksy's graffiti art and the Clifton Suspension Bridge, among others. Bristol is a city on the River Avon in the southwest of England. Bristol, more than any other English location, is a must-see, especially if you're a culture vulture, because the city is so vibrant and culturally diverse. 30 art museums and a handful of parks are among Bristol's many tourism attractions. Bristol Zoo Gardens and We The Curious, a science and arts centre specifically designed to stimulate young minds, are also great options for families. Ashton Court Estate, a site that offers a variety of enjoyable outdoor recreation for families, is also worth visiting. Explore maritime history at the famed SS Great Britain steamer, or take a tour of the ancient Clifton Suspension Bridge for breathtaking views. There's a lot for craftsmanship ventures to engage in here, from current displays like the Arnolfini to excellent historical locations like the M Shed on the harbourside. With cheap to high-end shopping and a thriving music scene, one thing is certain: the hometown of Massive Attack and The Eagles will not disappoint. The weather in Bristol is cold for the majority of the year, while the rest of the year is filled with cool, wet days. Every year, Bristol receives more than 100 days of rain. The months of October and December are thought to be the wettest.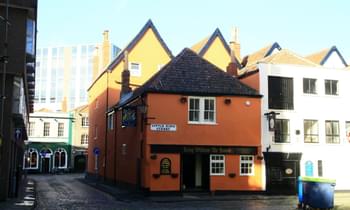 Wolverhampton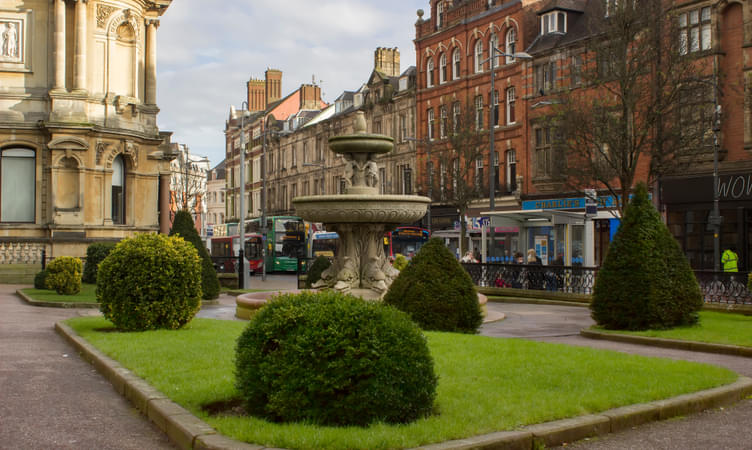 Located in the West Midlands of England, Wolverhampton is one of the nation's oldest inhabited locations. Once a major centre of the Industrial Revolution, the city is known today for its engineering prowess and is a place of many firsts. Experience the magic of the old world in this modern city as you explore the numerous historical attractions and witness the stunning beauty of nature as it flourishes amidst the concrete metropolis. From chapels to parks, this charming English city lives up to fictional old England descriptions. This well-connected city has numerous attractions that cannot be missed when you are on a tour of Wolverhampton, including the iconic nineteenth-century Wightwick Manor. Some prominent must-see attractions of the city range from Bantock House Museum and Park, RAF Museum Cosford, Moseley Old Hall, Wolverhampton Art Gallery, Northycote Farm, Himley Hill and Park to the Grand Theatre, Black Country Living Museum, Boscobel House, Willenhall Memorial Park, David Austin Roses, West Park, and the Baggeridge Country Park. Apart from sightseeing and exploring the natural attractions, Wolverhampton has several outdoor activities on offer for tourists, ranging from horse-racing, dog-racing, indoor climbing and caving, adventure golf, air rifle shooting, and numerous family-friendly events organised by the city's establishments. With significant rainfall, short and mild summers, and long and cold winters, Wolverhampton is generally believed to be a warm and temperate city ideal for tourist explorations throughout the year.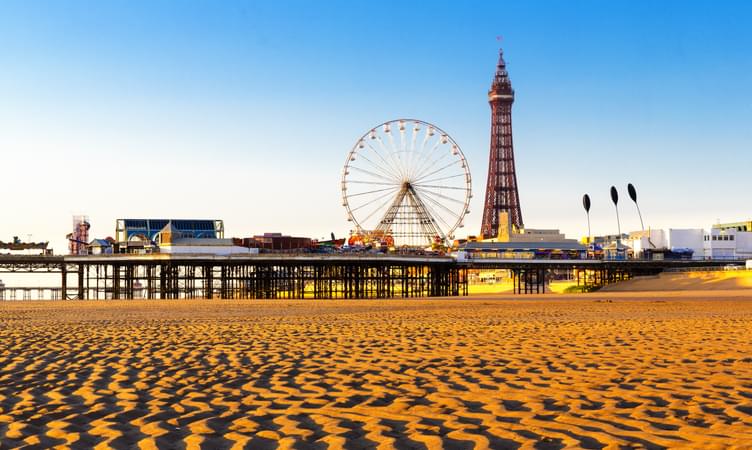 Located by the Irish Sea amidst the Wyre and Ribble rivers is the seaside city of Blackpool, which is situated in Lancashire on the north-western coast of England. From being a humble coastal hamlet until the eighteenth century, Blackpool rose to prominence as a travel destination in the 1780s and has remained popular ever since. Modern Blackpool has blended its past with modernity to create an epic travel experience for the millions of tourists who visit the city. From stunning historical structures to epic modern entertainment like theme parks, the seaside city also offers natural beauty to those seeking a respite from the rush of daily life. Blackpool's top tourist destinations cater to all kinds of travel bucket lists and include the Blackpool Zoo, Blackpool Tramway, the iconic Blackpool Tower, Blackpool Tower Ballroom, Blackpool Pleasure Beach, Madame Tussauds Blackpool, Sea Life Blackpool, Stanley Park, Blackpool Illuminations, Sandcastle Waterpark, Coral Island Blackpool, and the Blackpool Beach. From tons of outdoor activities to entertaining indoor ones that are perfect for a rainy day, the city offers everything a tourist could wish for. From swimming with sharks, riding on thrilling rides at theme parks and waterparks, sunbathing at the beach, interacting with animals, and indulging in epic live entertainment, Blackpool lives up to its reputation as one of the UK's top tourist destinations. The oceanic climate of Blackpool results in mild summers and very cold winters, with rainfall occurring throughout the year.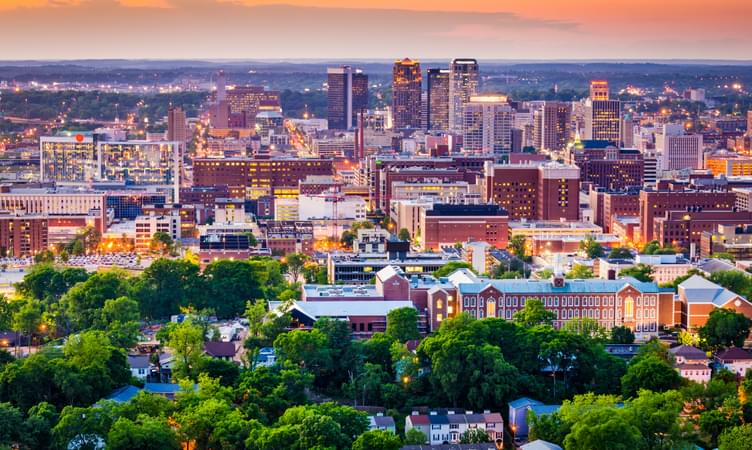 Birmingham is a city and metropolitan borough in the West Midlands, England. With a population of 1,140,000 it is the largest and most populous British city outside London. Birmingham's metropolitan area is the second-largest in the United Kingdom with an estimated population of 2.2 million. The place is breathtakingly beautiful and filled with culture and history. It is also a city which serves the regions of the West Midlands, a centre of higher education and a major economic driver. Its industries include aerospace, automotive, engineering, pharmaceuticals and biotechnology. Birmingham is the only major British city with a Muslim majority. Birmingham contains a wide range of cultural attractions which makes it a very diverse and unique city. Some of the major attractions of the city include the Birmingham Repertory Theatre, which is the largest in Europe and the National Sea Life Centre which is located at the city centre. Birmingham's culinary scene has progressed enormously over the last few years and is now an established and popular part of the city's cultural history and social life. The success of restaurants such as Gilroy's, Little Barbecue, Aspery's, including their various spin-offs - Battersea Park Hotel, Parlour Bar & Brasserie and Flat Iron - has meant that Birmingham has become known as the National City of Gastronomy. The place offers a lot of interesting and fun activities to do including playing football or rugby in one of the many parks in the city or taking in the beauty of the lovely botanical Gardens at the place. One can also explore the brindleyplace or the canal quarter or discover the city on a walking tour. The weather at the place is generally warm and temperate. Birmingham experiences all four seasons, which is predominantly conditioned by the mass of the ocean and latitude. The local climate is hot-summer Mediterranean and its summers are notably warmer than London and other places in the United Kingdom, although they are affected by frequent minor rainfall. Winters in Birmingham tend to be mild with infrequent heavy periods of rain and snow every few years. Heavy snowfall has been experienced in Birmingham; however it rarely settles on the ground for more than a few hours.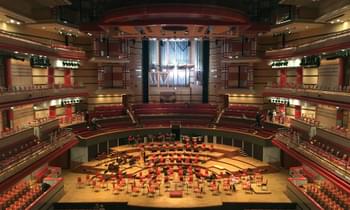 Best of United Kingdom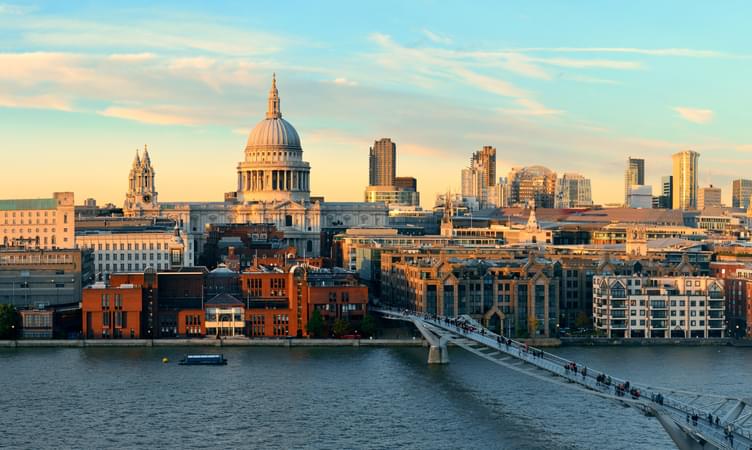 The walled cathedral city of Chester can be found on the banks of River Dee, located in Cheshire in north-western England. With a history that can be traced back to the reign of the Romans, Chester is renowned for its Roman city walls and numerous historical structures. From traces of Romans, Vikings, Saxons, Normans, and mediaeval maritime trade, Chester retains much of its past even in contemporary times. Modern additions like stunning bridges and riverside walks, parks, zoos, and retail and entertainment avenues, make Chester one of the UK's most-visited tourist attractions. If you are in Chester, you cannot afford to miss its most popular attractions like the Chester City Walls, Chester Rows, Watergate and Lower Bridge Streets, Chester Cathedral, Chester Cathedral Choir, Chester Roman Amphitheatre, Chester Zoo and Blue Planet Aquarium, Dewa Roman Experience, Roman Gardens, The Groves, St John the Baptist's Church, Grosvenor Museum, Cheshire Military Museum, Cheshire Workshops, and Beeston and Peckforton Castles. Chester's attractions are a sightseeing wonder, and take up much of the city experience. However, the city has many adventures on offer for adrenaline-seeking tourists, ranging from archery and crossbow experiences to horseracing, boat lifting, coasteering, and live cultural entertainment. From beer tasting to interactive activities at the aquarium, Chester has something to offer for tourists of all age groups. Chester has an oceanic climate, which is marked by comfortable summers but very cold winters, along with rainfall throughout the year.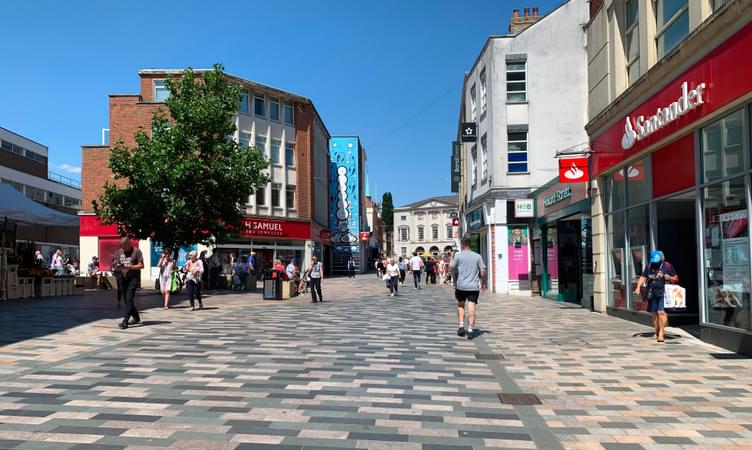 Located on the banks of River Chelmer is the mediaeval-era settlement of Chelmsford, located in the eastern English region of Essex. Renowned as the birthplace of radio, Chelmsford is among the popular tourist destinations of the UK. Heritage lives on in Chelmsford amidst the rapidly-developing cityscape, with old palatial structures co-existing with contemporary buildings. Nature plays a major role in creating the city's picture-perfect beauty, with parks and gardens flourishing throughout Chelmsford. If you plan on visiting Chelmsford, some of the places that you definitely should visit include the Hylands Estate, Chelmsford Cathedral, Chelmsford Museum, Central Park, Essex Police Museum, Shire Hall, RHS Garden Hyde Hall, Ingatestone Hall, Jump Street, Civic Theatre, Sandford Mill Museum, Chelmsford City Miniature Railway, Chelmsford City Racecourse, and the High Chelmer. The ultimate highlight of the Chelmsford entertainment scene is the RiZe festival, where artists from across the world come to perform. Apart from sightseeing the various historical attractions, visitors in Chelmsford could embark on shopping tours at the vibrant marketplaces, engage in live entertainment at theatres and events, and participate in outdoor activities like horse racing, trampolining, and exploring the diverse parks and gardens of the city. Chelmsford's climatic conditions mimic those of much of the UK, with frequent rainfall, mild warm summers and long cold winters making the city an ideal destination for tourists all year round.
Lake District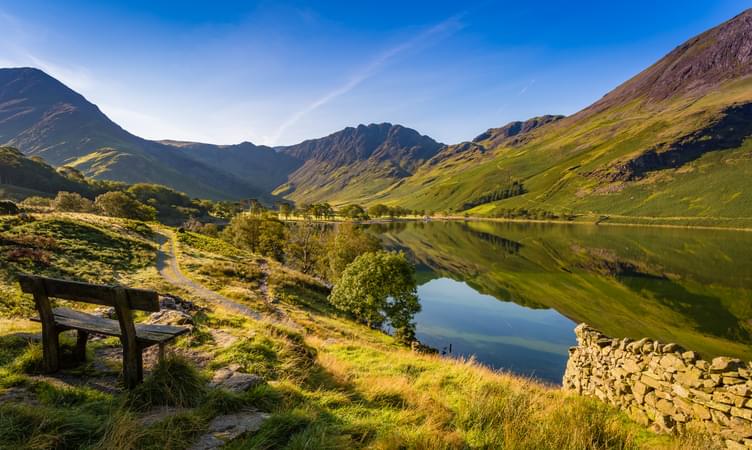 Lake district is an area and a National Park in Cumbria, northwest England. It is popular as one of the most favorite choices of vacationers out of all places in England that are visited by tourists every year. The dazzling view of the zone, the activities that are ideal for all individuals across ages, the exquisite spots to eat and drink, the extraordinary convenience accessible - the entirety of this and more make the Lake District a sought-after area by many. Muncaster Castle located in the Lake District National Park is known to be the most haunted place in the UK, the beautiful Lake Buttermere, William Wordsworth's home - the Dove Cottage are some of the most popular attractions in Lake District. Discover the night sky at Low Gillerthwaite on one of the Sky Discovery weekends, taste the world famous Grasmere Gingerbread, energize yourself up at the Syke Farm tea room before taking a walk around the Lake Buttermere. Lake district receives near about 200 days of rainfall every year. That explains the lush greenery the district is adorned with almost throughout the year.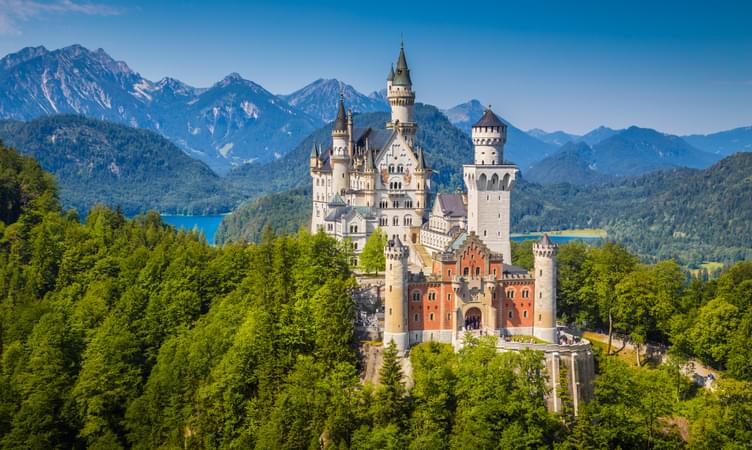 Best of Germany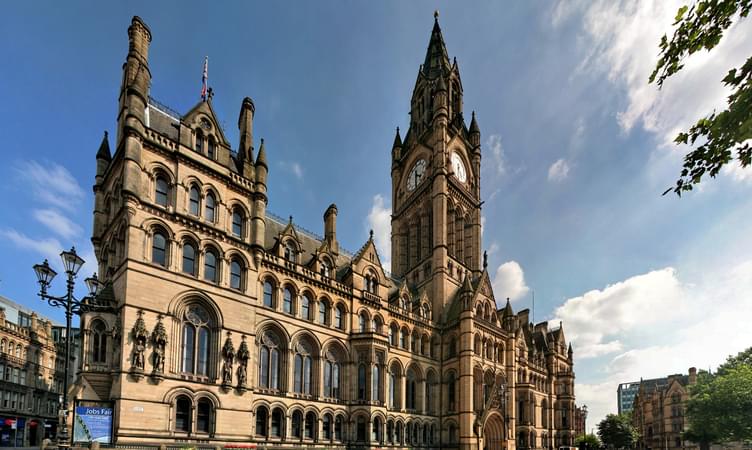 Situated in the northwest of England, Manchester is a city of rich industrial legacy. The city is particularly known for its unique architecture, iconic music scene, the impact of sports on its culture, and a lot more. Popularized as England's second city, Manchester was once an epitome of an industry that has now evolved into a cultural heaven with libraries, nightclubs and a prideful sporting past and has become one of the most important places to visit in England. John Rylands Library, The Museum of Science and History, People's History Museum are some popular attractions of Manchester. The music scene of Manchester is undeniably iconic with it being home to some of the latest popular independent groups and artists. People visiting Manchester can explore the city's record stores known for their iconic selection. Tourists can get a taste of Manchester's locally brewed coffee and beer. Here, summers are conveniently warm and are therefore favored by most travelers. January is the coldest month here with an average temperature of 4°C and July, the hottest with an average temperature of 16°C. Manchester receives about 8 to 9 days of snowfall every year.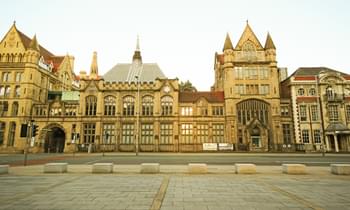 One of the UK's prominent cathedral cities, Wakefield is located on the banks of the River Calder in West Yorkshire, England. An important centre during the Industrial Age, Wakefield today is renowned for its coal mining heritage and its iconic cathedral and is among the top tourist destinations of Yorkshire. The beauty of Wakefield lies in its historical traditions shining through its contemporary modernity. A curious mix of the past and the present, the city has a booming cultural landscape that blends with nature to provide visitors with a one-of-a-kind experience. Wakefield has numerous popular attractions which need to be on every visitor's itinerary, including the iconic Wakefield Cathedral that has one of the tallest spires in Yorkshire, the Hepworth Wakefield, Sandal Castle, Wakefield Museum, Thornes Park, Chantry Chapel of St Mary the Virgin, Mental Health Museum, Wakefield Castle, Clarence Park, Holmfield Park, Castle Grove Park, Yorkshire Sculpture Park, Theatre Royal, National Coal Mining Museum, and the Happy Days Play Centre. Experience the magic of theatre and live entertainment as you embark on sightseeing tours of the city's attractions. Enjoy world-class dining and stroll through Wakefield's numerous natural spaces. Explore the bewitching art galleries and museums, and enjoy the unique calming effect of this English city. The central feature of Wakefield's weather is rainfall, while summers are mild and short and winters are cold and long.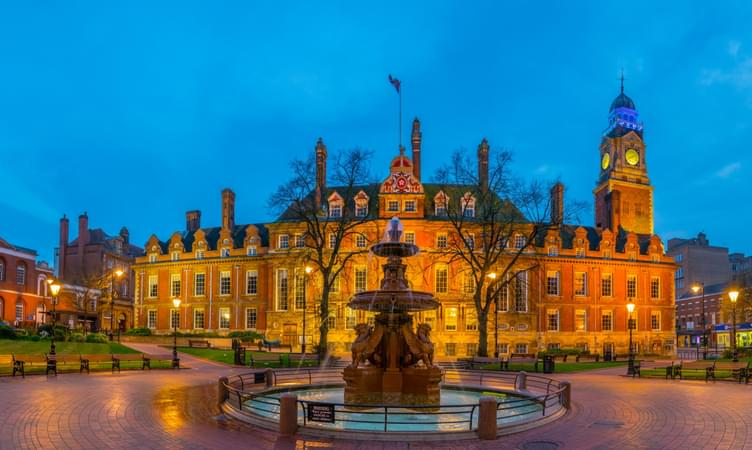 The biggest city in the East Midlands, England is Leicester, which lies on the banks of River Soar and is close to the National Forest. Home to the most successful English rugby union football club, Leicester is among the most renowned cities in the UK. Witness a breathtaking blend of the cosmopolitan and the traditional as you walk through the streets of this 2,000-year-old city. Known for its shopping culture, Leicester is a majestic world bursting with arts, culture, sports and heritage. While the unchallenged highlight of Leicester is its 800-year-old market which is one of Europe's biggest, several landmarks dot the iconic city, including the recently discovered remains of King Richard III and the Grey Friars Church. Explore major attractions like the famous National Space Centre, Leicester Museum and Art Gallery, Curve Theatre, Social Climbing, Abbey Park, Leicester Cathedral, Abbey Pumping Station, LCFC King Power Stadium, Newarke Houses Museum and Gardens, De Montfort Hall, and the Leicester Guildhall. If you are in Leicester and don't indulge in sightseeing and shopping, then you are missing out on the essence of the city. From a spectacular calendar of events and festivals and a host of live music venues, Leicester's museums and galleries complement its areas of natural beauty and heritage to create an unforgettable experience for tourists. With short, comfortable and slightly rainy summers and long, cold winters, Leicester is ideal for a much-needed vacation at any time of the year.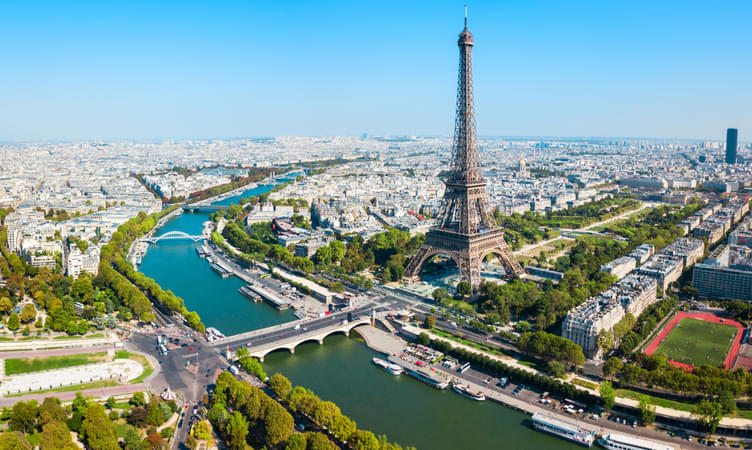 Best of Paris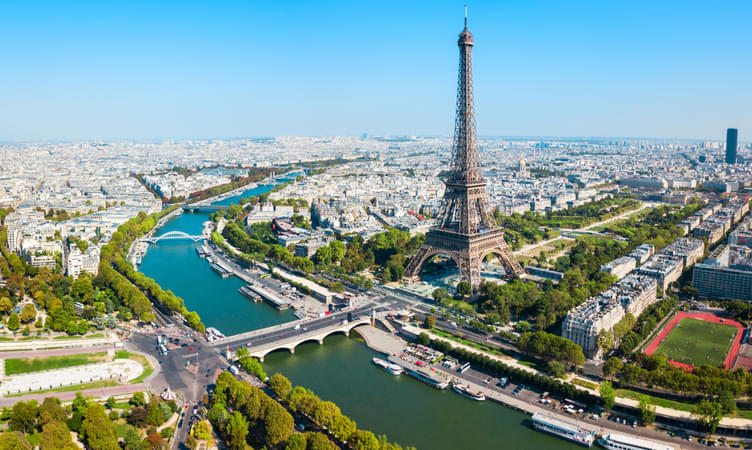 Newcastle Upon Tyne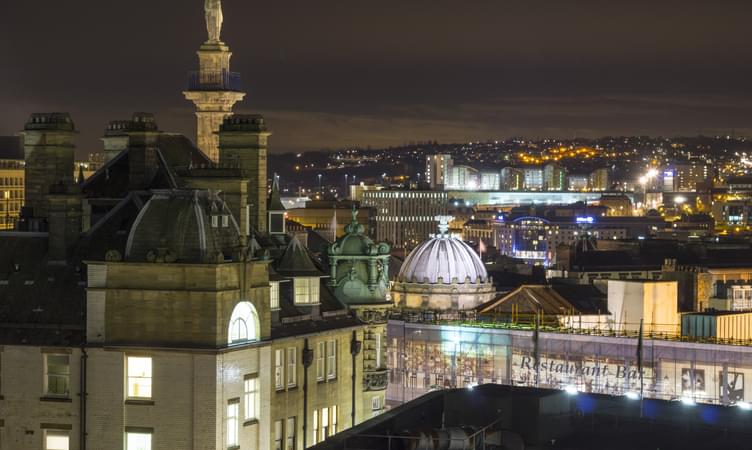 One of England's most renowned metropolitan areas, Newcastle is located on the northern bank of River Tyne in Tyne and Wear, England. The most populous city in the region, Newcastle has its origins in the distant Roman past and rose to the limelight during the Industrial Revolution. The past lives alongside the present in Newcastle's architecture, which is a stunning mix of modern structures and neoclassical and mediaeval remnants. In spite of its industrial heritage, the city has managed to transform itself into a cultural hotspot and is known for its environmental conservation efforts. From the iconic Tyne Bridges and the Millennium Bridge to the stunning Quayside District and iconic Newcastle's Castle, there's a lot of beauty to witness. Explore the most renowned attractions of the city that include Newcastle Cathedral, Old City Chares, Grainger Town and Grey's Monument, Eldon Square, Laing Art Gallery, Great North Museum: Hancock, Discovery Museum, Life Science Centre, Jesmond Dene, and Gateshead. A hub of cultural entertainment, the unofficial capital city of North-East England is popular for its sightseeing activities, that range from taking a stroll across river bridges, indulging in live entertainment offered by theatres, festivals and rock concerts, shopping till you drop at the major shopping centres, and exploring bewitching heritage and architecture. Newcastle has cold, long winters and mild, rainy summers, an ideal climate for tourists all through the year.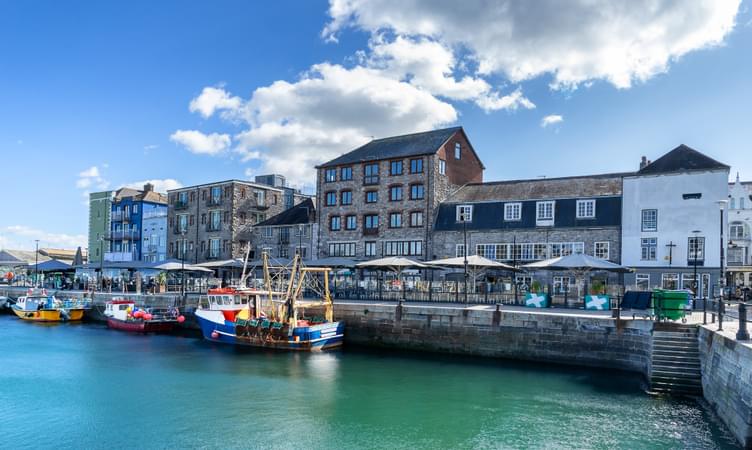 One of England's classic oceanic cities, Plymouth is located on the southern coast of Devon in southwestern England. Home to the most extensive naval base in western Europe, namely Devonport Dockyard, Plymouth has for centuries held a place of pride as a centre for shipping. The first thing you would notice about this lively waterfront city is the freshness in the air. With breathtaking views of the ocean and glimpses of the city's centuries-old historical experiences, Plymouth is a sight to behold with its natural and man-made beauty. If you plan on visiting Plymouth, you cannot afford to miss any of the city's major tourist hotspots, which range from natural landmarks and historical places to contemporary highlights. Explore the Barbican and Sutton Harbour, National Marine Aquarium, Mount Edgcumbe, Sir Francis Drake, Plymouth Pavilions, Dartmoor National Park, Smeaton's Tower, The Arts Institute, Tinside Lido, Mayflower Steps, The City Centre, Dartmoor Zoological Park, Theatre Royal Plymouth, and the Plymouth Gin Distillery. From sightseeing iconic attractions to exploring the waterfront, indulge in the vibrant live events and cultural festivals organised throughout the year in Plymouth. Dine to your heart's content on local cuisines and shop till you drop during your tour of this renowned port city. Plymouth experiences a temperate oceanic climate, which means the winters are cold and rainy while the summers are mild and somewhat rainy.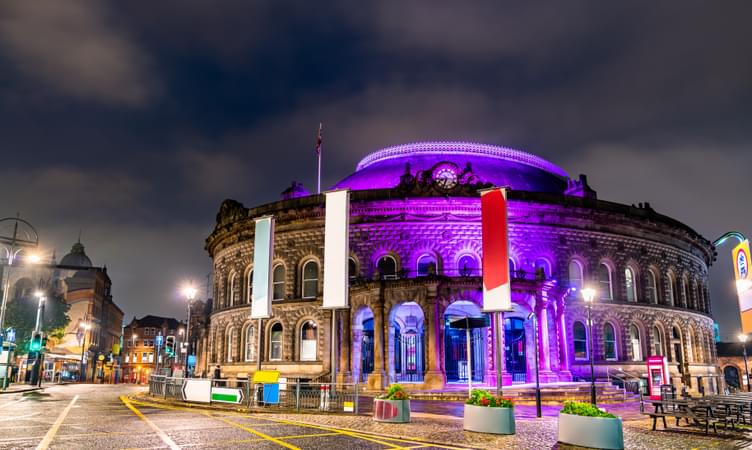 The largest in the English county of West Yorkshire, Leeds lies on the river Aire and is part of the UK's fourth largest urban area. The birthplace of carbonated water and the Marks & Spencer clothing brand, Leeds is renowned for its successful sports teams and numerous retail spaces. One of the most visited cities in England, this old industrial hub has transitioned itself into a modern chic city, incorporating cultural traditions with its historical and natural spaces to offer visitors a one-of-a-kind experience. Some of the most iconic attractions of Leeds include the famed Civic Quarter, the Headrow, Briggate, The Royal Armouries Museum, St John the Evangelist's Church, Leeds Corn Exchange, Harewood House, Leeds Industrial Museum at Armley Mills, Temple Newsam House, Thackray Medical Museum, Lotherton Hall, Abbey House and Museum, Roundhay Park, Golden Acre Park, Yorkshire Dales, Meanwood Valley Trail, and nearby locations like the National Coal Mining Museum and Harrogate. This university city offers much more than its museums and art galleries, with its shopping scene a major attraction for visitors. Participate in live cultural entertainment at events like the Leeds Festival, the Leeds International Concert Season, and the Leeds International Film Festival. Indulge in the country's best biking and hiking experiences at Yorkshire Dales, and stroll amidst nature at gigantic parks like the Roundhay and Golden Acre. Warm and temperate, Leeds has comfortably mild summers and cold winters, with rainfall being a regular occurrence throughout the year.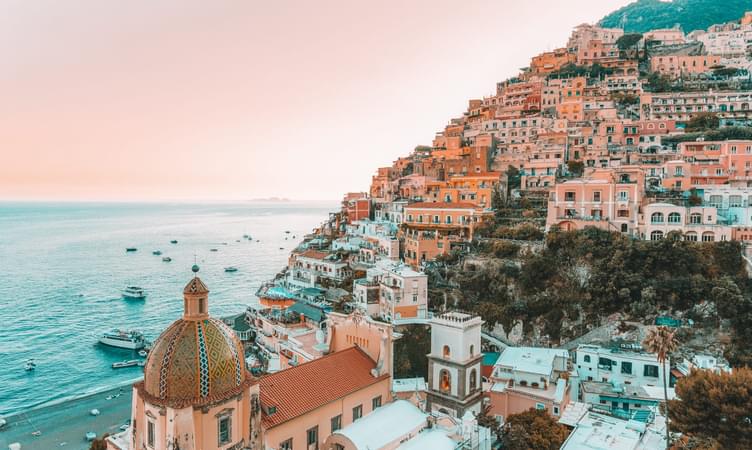 Best of Italy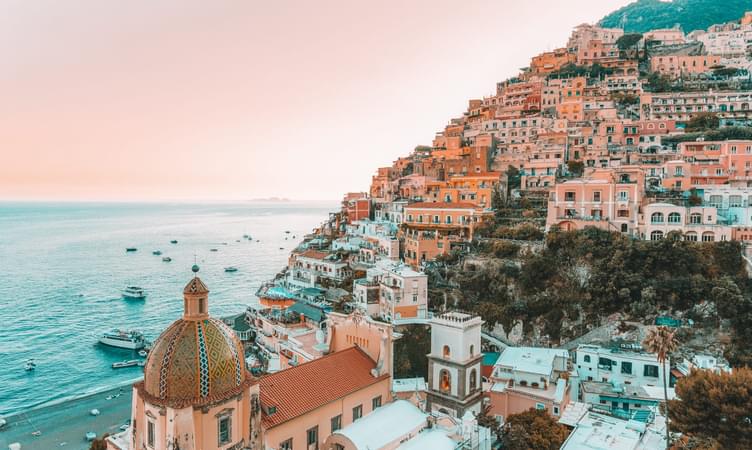 Peterborough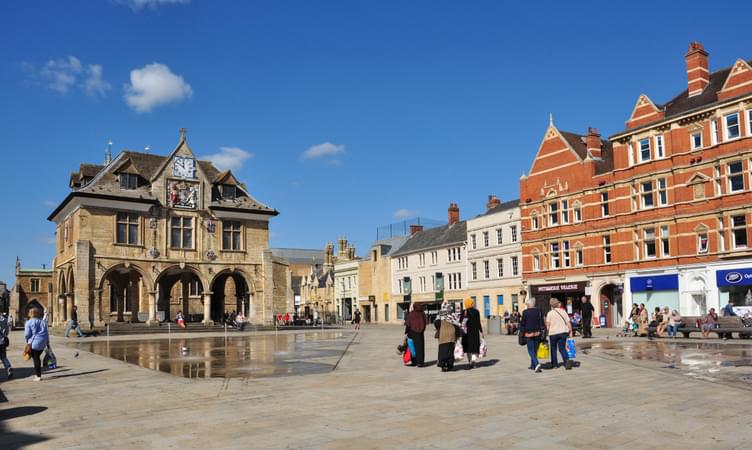 One of the UK's iconic cathedral cities, Peterborough lies on the banks of River Nene and is located in the Cambridgeshire district north of London in England. Among the important centres of the Industrial Age, the city is best known for its unique cathedral, which is one of the most intact Norman structures and is known for its early English Gothic West Front. Witness the vibrance of a bustling metropolis with a delectable culinary scene, bewitching live entertainment, numerous award-winning green spaces, stunning nature reserves, and a past dating back hundreds of years at one of the busiest spaces in eastern England. Explore Peterborough and its stunning tourist attractions like the iconic Peterborough Cathedral, the calming landscape of Nene Park and Ferry Meadows, the ancient Flag Fen, and the city's rail heritage at Nene Valley Rail and Railworld Wildlife Haven. The best of rural Peterborough is at Burghley House, John Clare Cottage, and Sacrewell, while shopping finds its ultimate haven at Queensgate Shopping Centre. Experience the magic of live events, markets, and festivals and indulge in delicious local food and drinks at the indie eateries and pubs. If thrills are what you seek, choose from various options like wakeboarding, canoeing, kayaking, skydiving, and axe-throwing. Peterborough's moderate climatic conditions, ranging from mild summers to cold winters and regular rainfall, make the city ideal for visiting at any time of the year.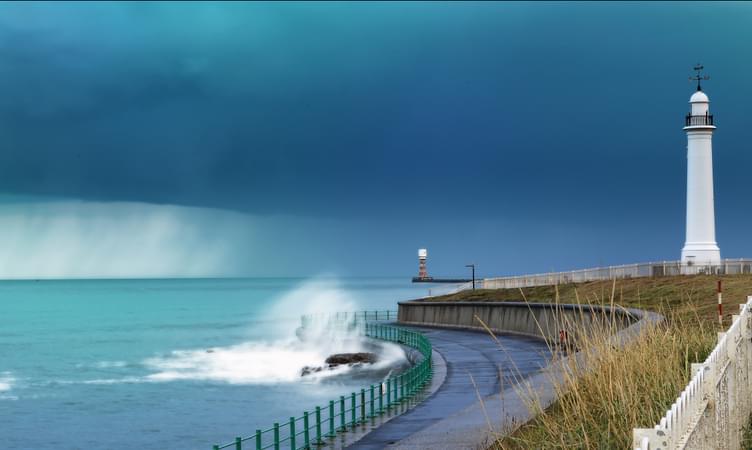 The city of Sunderland is a part of Tyne and Wear County in the northeastern region of England. Known for its local football club, Sunderland is popular among tourists for its award-winning beaches and stunning coastline. Sunderland, once known for its coal and shipbuilding industries, bears minimal traces of its past and has transformed into a cultural hub full of natural attractions and museums. The coastal city's internationally acclaimed clean beaches are a calming escape from the dread of city life. From taking a walk down Sunderland's past at Sunderland Museum and Winter Gardens to exploring the magic of Sunderland's ancient glass making industry at the National Glass Museum, the city has much to offer its visitors. Prominent attractions include the Roker and Seaburn Beaches, Roker Park, Herrington Country Park, Souter Lighthouse, Keel Square, North East Land, Sea and Air Museums, St. Peter's Church, Northern Gallery for Contemporary Art, Penshaw Monument, Mowbray Park, Hylton Castle, and the Ryhope Engines Museum. Sightseeing at museums and parks is among the popular activities in Sunderland, while other tourist activities include exploring the wildlife at zoos, embarking on adventures at theme and water parks, playing with high ropes and trampolines, and indulging in golfing and climbing among a host of other attractions. Sunderland has an oceanic climate, with cold, rainy winters and mild, relatively rainy summers, making the weather conditions pleasant for travel and exploration.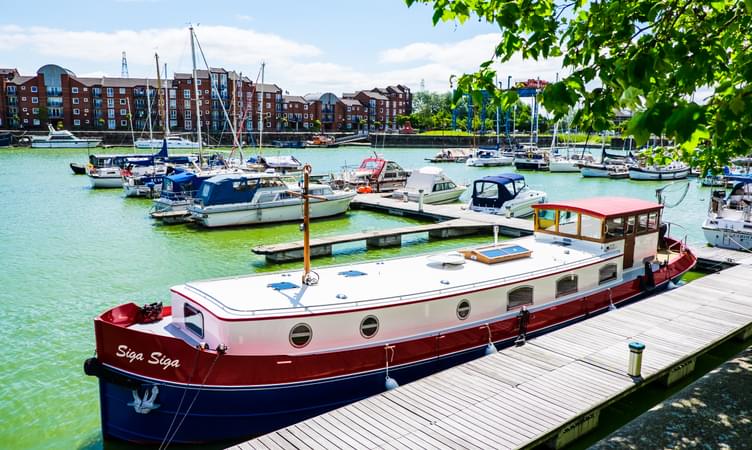 Famous as England's 50th city, Preston lies on the northern banks of the river Ribble and is located in Lancashire in north-western England. One of the primary centres of the Industrial Revolution, Preston is known for being the home of the world's oldest continuously used football league ground and the Ribble Steam Railway. Modern Preston is a hub of nature's beauty, accompanied by remnants of its heavily-industrial past. The fine squares and flourishing parks that dot the city came up during its industrial era, and have given an old-world charm to the rapidly-urbanising city. Some of the most prominent tourist attractions in Preston are the iconic Harris Museum and Art Gallery, Avenham and Miller Parks, the stunning Ribble Steam Railway, Church of St Walburge, Winckley Square, Guild Wheel, Preston Cenotaph, Lancashire Infantry Museum, Moor Park, Preston Docks, Brockholes Nature Reserve, Turbary Woods Owl and Bird of Prey Sanctuary, Forest of Bowland, and the Bowland Wild Boar Park. Sightseeing opportunities in Preston range from museums and art galleries to historical structures. Explore the wilder side of nature at the natural reserves, and engage in adventurous activities like wall climbing and lake biking. Shop till you drop and dine at some fine local outlets to complete your Preston experience. Weather conditions in Preston range from mild and partly cloudy in summers to windy and cold in winters, along with a narrow range of temperatures and frequent rainfall.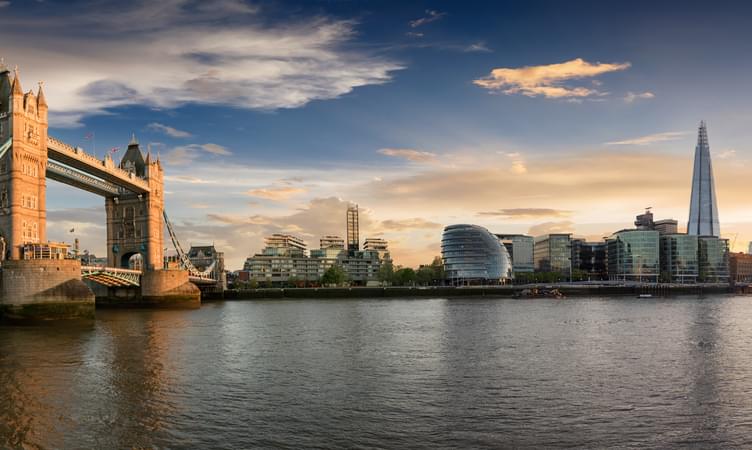 Best of London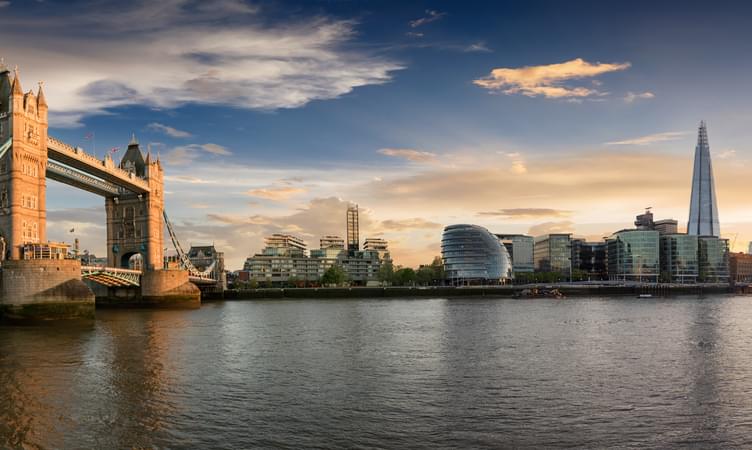 One of the first industrial cities in the world, Salford lies along the river Irwell in the northwestern region of England. Home to the world's first free public library, Salford has seen numerous historical achievements which can also be witnessed by visitors. Visitors in Salford get to witness a city in transition, from being one of the major industrial centres and ports to one progressing towards a futuristic urban environment. The beauty of the city lies in this process, which means a display of a combination of the past and the present, of nature and urbanisation. Some of Salford's most prominent tourist hotspots include the Ordsall Hall, Salford Quays, MediaCityUK, The Lowry, Salford Museum and Art Gallery, IWM North, Salford Lads' Club, Manchester United, Old Trafford Cricket Ground, Chapel Street, St Philip's Church, Barton Swing Aqueduct, Peel Park, Salford Cathedral, and Lowry Outlet. Being the home ground of football's legendary club Manchester United, Salford is a paradise for sports enthusiasts, with numerous outdoor activities on offer. Sightseeing and exploring the city during the day and indulging in live entertainment during the night is the mantra for visitors. Shopping and dining in the city are among the most popular tourist activities as well. Salford has a warm and temperate climate like much of the UK, with short and comfortable summers, long and cold winters, and frequent rainfall throughout the year.
Milton Keynes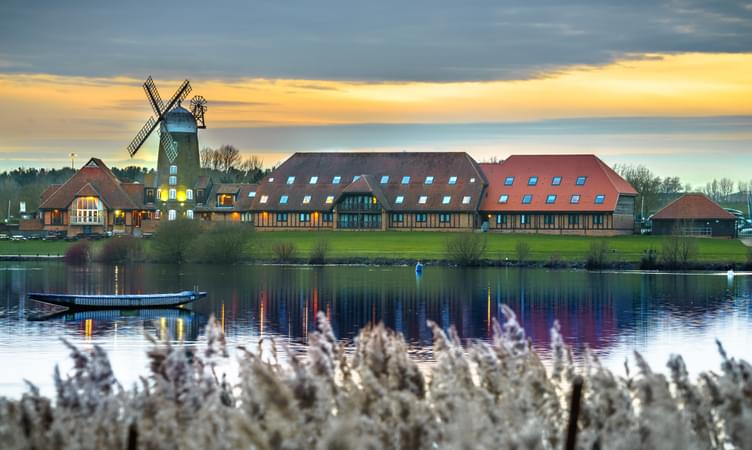 Among the newest cities of the UK, Milton Keynes has the rivers Great Ouse and Ouzel running around it and is the largest settlement of Buckinghamshire in south-eastern England. One of the most modern cities in the country, a prominent highlight of the UK 'new town' is the Concrete Cows sculpture constructed from scrap. Among the most unique and elaborate cities in the UK, Milton Keynes embodies the high point of urban planning and modernity in the country. From millions of trees lining the city to modern buildings dotting the area, Milton Keynes also incorporates the old-world charm of World War era structures. Some of the most prominent tourist hotspots of Milton Keynes include Bletchley Park, National Museum of Computing, Woburn Abbey and Gardens, Milton Keynes Museum, Willen Lakeside Park, Peace Pagoda, Stony Stratford, Woburn Safari Park, Milton Keynes Theatre, National Radio Centre, Emberton Country Park, Xscape, Thrift Farm, Gulliver's Land and The Centre: MK. Milton Keynes charts a different yet refreshing territory in the UK tourism sphere, offering visitors a world of modern entertainment at theme parks and museums that pay homage to modern scientific aspects. From shopping to outdoor adventures, Milton Keynes offers activities that cater to all kinds of travellers. Milton Keynes experiences the typical UK climate, with short, comfortable and cloudy summers to long, cold and windy winters.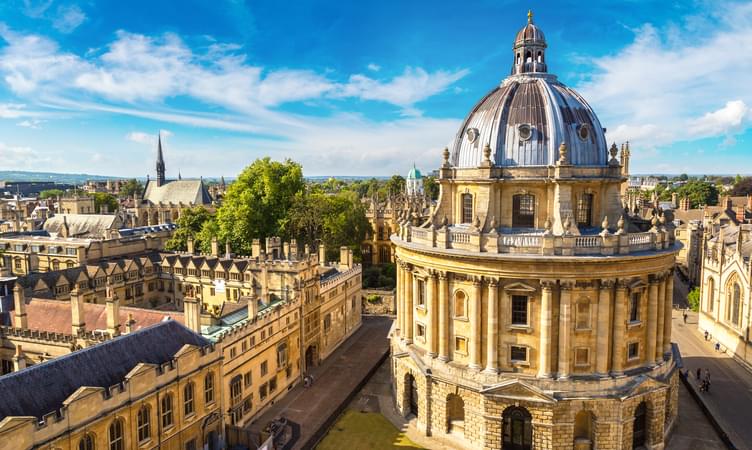 Situated in central southern England, the architecture of its 38 colleges in the city's center is what made Matthew Arnold call it the 'City of Dreaming Spires' It is no news that Oxford is known and cherished for the university it houses - the famous University of Oxford. It is the grand culmination of captivating architecture and academic supremacy of the place that makes it impossible for people to forget the town once they have seen it. The charm of Oxford however is not limited to Universities, it has beautiful libraries, castles and even prisons that one can visit to to know more about the place and that is precisely what makes it one of the most iconic places in England. When in Oxford, one simply cannot run out of things to do. Other than lining up your day with university tours, you can also visit the Botanic Gardens at Oxford and in case you are a potterhead, you can gladly explore the shooting locations of the best movie ever. Oxford lies 68m above ocean level. There is a lot of precipitation in Oxford and even the driest month here is therefore lined up with plenty of days of rainfall. It's environment is noted to be warm and calm.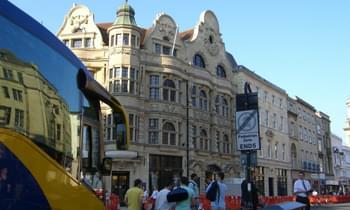 Best of Sweden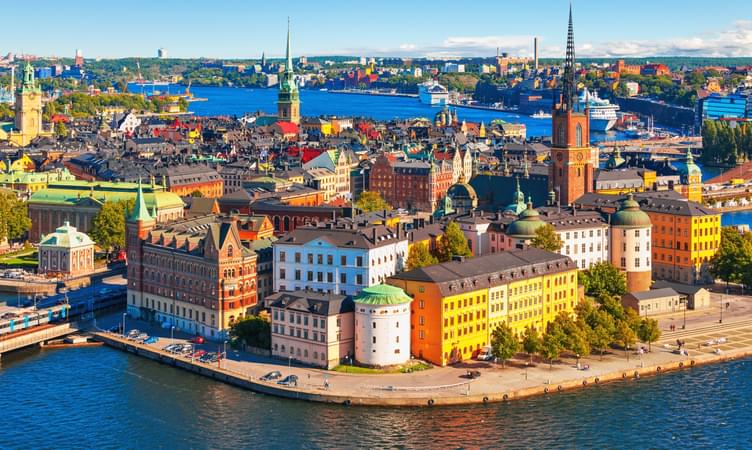 Nottingham is a beautiful city situated in the Nottinghamshire area in the United Kingdom. Home to culture, nightlife, stories, and sports, the city is considered to be one of the perfect places to embrace your independence. From fundamental universities to cultural spaces, Nottingham has everything that is big on fun and small on cost. Renowned for its beautiful green spaces, the city of Nottingham consists of stunning nature reserves and rolling hills that fill your heart with a breath of fresh air. The versatile nature of the city offers something for everyone, be it a sports fanatic, a history buff, or a tranquil student experience. Rich in culture and bubbling with fresh flavors, the city provides delicious delights to satisfy your taste buds. Also known as the Queen of the Midlands, Nottingham is home to some beautiful attractions, like Old Market Square, The Lace Market, The City of Caves, Nottingham Castle, the National Justice Museum, Theatre Royal and Royal Concert Hall, Highfields Park, D. H. Lawrence Birthplace Museum, and The Great Central Railway. A visit to Nottingham provides you with an opportunity to dive into the rich history of the city by unraveling the stories of Robin Hood and Nottingham Castle. Tourists can go outdoors and discover the fascinating network of caves and the mesmerizing Sherwood Forest and have some delicious refreshments at England's oldest inn. In Nottingham, the weather remains warm and temperate with short, comfortable, and partly cloudy summers and long, windy, chilling, and mostly cloudy winters.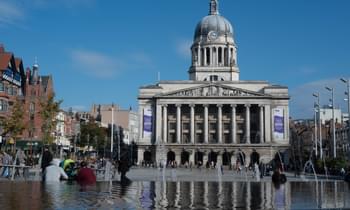 An iconic Roman cathedral city, York is located in North Yorkshire on the confluence of rivers Ouse and Foss in England. The vibrantly festive city boasts of Roman origins and a memorable Viking past and is placed halfway between London and Edinburgh. Surrounded by the Yorkshire Dales, Wolds and North York Moors, York has a unique place among English cities. Voted by the Sunday Times as the "Best Place to Live in the UK", York has ancient historical walls that stand guard over the vibrantly modern shops and eateries and host festivals throughout the year. With a blend of cultural traditions and long-standing heritage, York's urban aesthetic is unparalleled. A visitor to York definitely needs to visit its iconic landmarks, like the York Minster, Mediaeval City Walls, Clifford's Tower, York Castle Museum, Shambles, Jorvik Viking Centre, National Railway Museum, Castle Howard, Yorkshire Museum and Gardens, Stonegate and Barley Hall, York's churches, Beverley, Yorkshire Wolds Way, Yorkshire Air Museum and Allied Air Forces Memorial, among many others. From embarking on walking tours of the numerous sights and experiencing York's spooky side on the ghost walk tours, entertain yourself with a host of activities that range from visiting theatres, cinemas and music venues and biking, golfing and trampolining in the outdoors. Witness the city's beauty come alive as much at its parks and gardens as at its museums and galleries. York, much like the rest of England, has short mild summers and long cold winters, and rainfall throughout the year, so pack your bags at any point of the year and come visit this iconic city.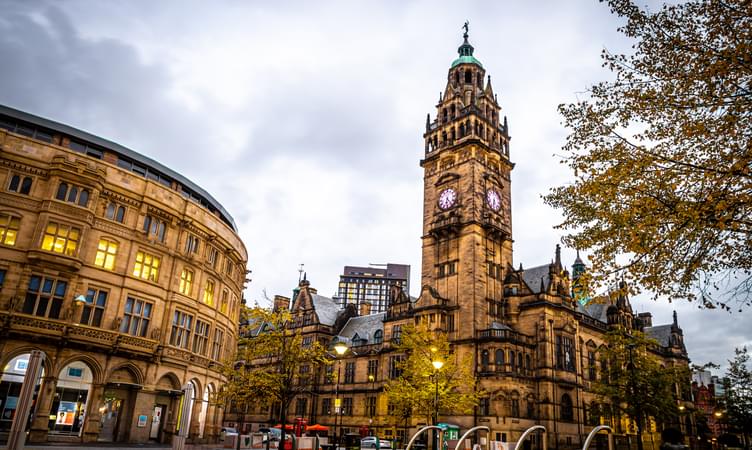 Located in England's South Yorkshire is the UK's "greenest city" and England's fourth largest city, Sheffield. The home of the world's oldest football club and ground, Sheffield is a sports legend as well as the meeting point for nature and culture. This city of innovation has a splendid range of microbreweries and eateries, world-famous live music, vibrant street art, stunning outdoors, critically-acclaimed theatre, amazing exhibitions and festivals, and massive green spaces on offer for visitors. It's the liveliness of this "Outdoor City" that makes it a staple on every tourist itinerary. Sheffield offers experiences beyond your expectations, ranging from witnessing the largest urban glasshouse in Europe and the largest theatre complex beyond London. If you are in the city, don't forget to explore the Millennium Gallery, Sheffield Winter Garden, Sheffield Theatres, Kelham Island, Sheffield Botanical Gardens, Sheffield Cathedral, The Peak District, National Videogame Museum, National Emergency Services Museum, and the Weston Park Museum. From exploring museums and galleries, indulging in retail therapy, embarking on nature adventures like rock-climbing, exploring heritage and architecture, visiting parks and gardens, and watching theatre shows, Sheffield has everything a traveller can wish for and more. The bustling yet compact city has moderate weather conditions, where the summers are mild albeit rainy, and the winters are long, cold, and windy.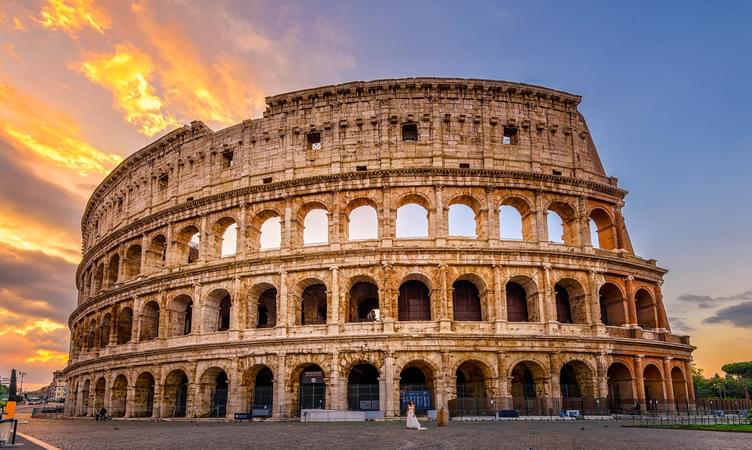 Best of Rome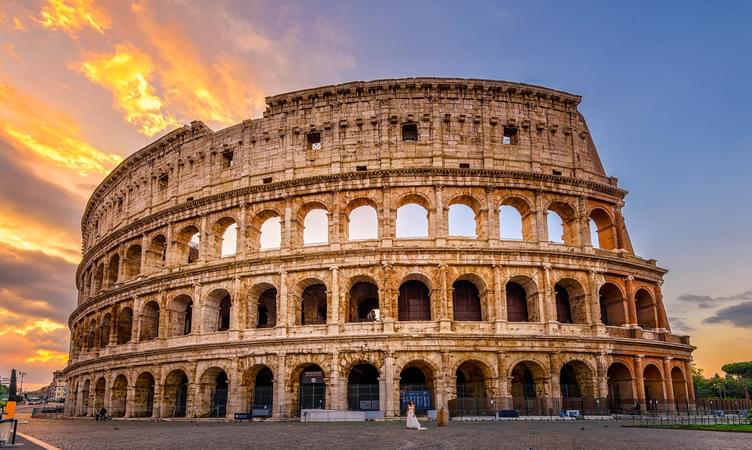 Southampton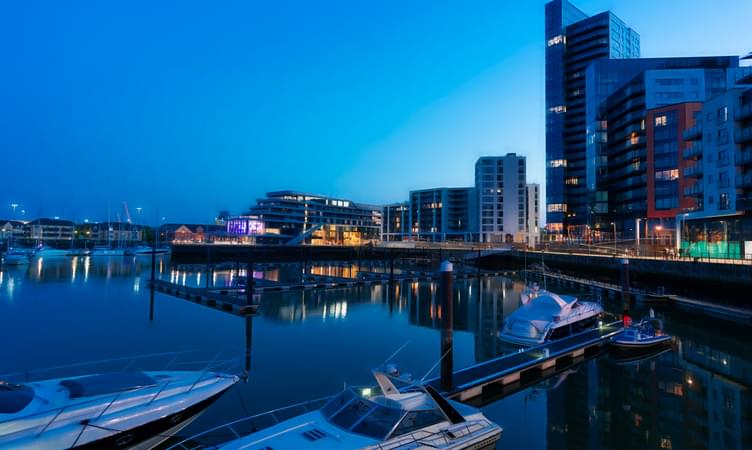 Renowned as the home port of some of the world's largest cruise ships, Southampton lies at the confluence of rivers Test, Itchen and Hamble, and is located in Hampshire in the southern part of England. A popular yet infamous association of the city was with the Titanic, which set sail from here on its final voyage. The historical city is a blend of the past and the present and is a natural paradise. As you explore the environs, the traditional culture seeps through the old buildings and streets. Revel in the maritime charm of the port city as you delve into the magic of Southampton and its attractions. Southampton's exciting past can be witnessed in the Mediaeval City Walls, Tudor House and Garden, and the Mediaeval Merchant's House. Some of the city's most popular attractions include the National Motor Museum, SeaCity Museum, the Titanic Trail, Steamship Shieldhall, Solent Sky, Old Town and Bargate, Ocean Village, the Hythe Ferry, Netley Abbey, and Mayflower Theatre, among numerous others. Sightseeing in Southampton is a treat for all kinds of travellers, and so is experiencing the wide variety of live entertainment that the city has to offer. For those seeking an adventure, Southampton has numerous land and water-related outdoor activities that offer unmatched thrills. The weather conditions in Southampton are generally warm and pleasant, with the city experiencing comfortable summers, cold winters and regular rainfall.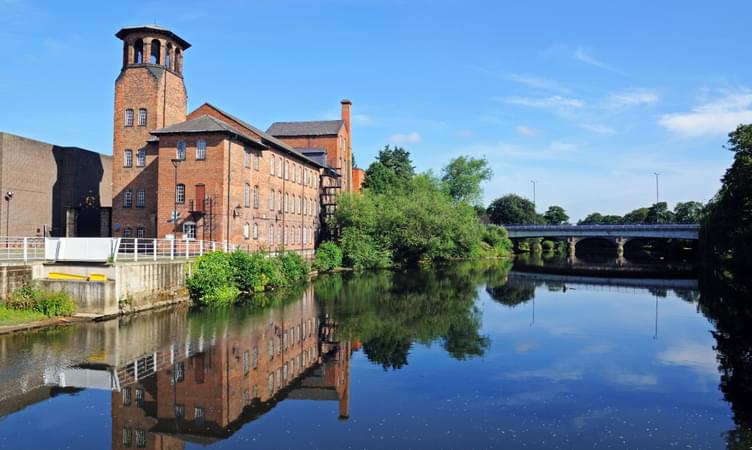 On the banks of River Derwent in southern Derbyshire is the city of Derby, making its location in East Midlands, England. Renowned as one of the birthplaces of the Industrial Revolution, Derby's industrial reputation lives on in modern times as it is the home of the iconic transport giant, Rolls Royce. History plays a central role in the city's contemporary existence, with its rich cultural traditions finding an outlet through numerous live entertainment events and activities. Despite its long industrial past, Derby's natural landscape remains a sight to behold. The Museum of Making at Derby Silk Mill is a UNESCO World Heritage Site, yet there is so much more to Derby than that one attraction. Explore magnificent tourist attractions like the Derby Cathedral, Pickford's House, Darley Park, Derby Museum and Art Gallery, Markeaton Park, Bluebell Dairy Farm, East Midlands Aeropark, Locko Park, Derbion, Pride Park Stadium, Famous Trains Model Railway, Derby Theatre, and so much more. From exploring historical landmarks, museums and galleries during your sightseeing tour to basking in the natural beauty of the parks and gardens, Derby has something in store for everyone. Indulge in live entertainment events and shows and immerse in the adventurous outdoor activities on offer at the city's various tourist hotspots. Short, comfortable and somewhat cloudy is what summers in Derby look like, while the winters are long, cold and windy. Rainfall in Derby, like much of England, is a regular occurrence.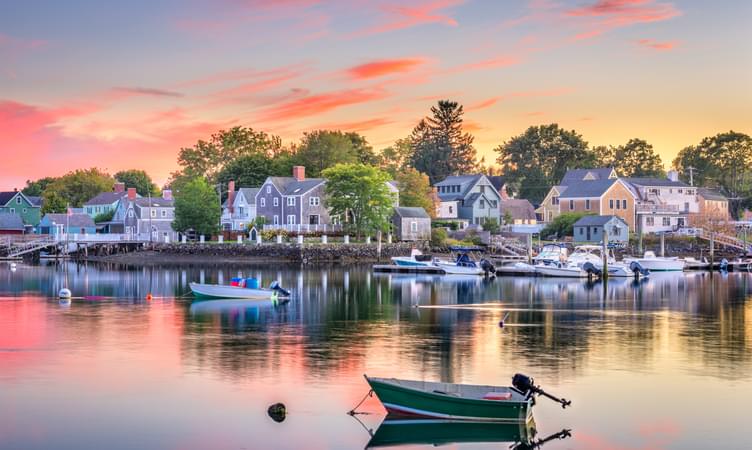 Known as the most densely populated city in the UK, Portsmouth is located in Hampshire in southern England. The UK's only island city, Portsmouth is renowned as the Great Waterfront City and is among the country's most popular tourist locations. The miles of coastline are dotted with centuries of history, an alluring combination for the adventurous traveller in you. As one of the world's best-known ports, the natural beauty of Portsmouth is rivalled only by its old-world charm that lives on in the numerous historical structures found throughout the modern city. Portsmouth has something on offer for all kinds of travellers, and some of its most renowned landmarks include The Mary Rose, Hotwalls Studios, Kings Theatre, Charles Dickens' Birthplace Museum, Hovertravel, Spinnaker Tower, the D-Day Story, Portsmouth Museum and Art Gallery, Gunwharf Quays, St Thomas' Anglican Cathedral, Cumberland House Natural History, Southsea Castle, The New Theatre Royal, Portsmouth Historic Dockyard, and the Blue Reef Aquarium. Take a walk down memory lane as you embark on sightseeing tours and witness the numerous historical landmarks of the city. Indulge in memorable live entertainment and experience the wonder of nature as you participate in adventurous outdoor activities. The coastline is calling you to splash in the waters and create memories of a lifetime with your loved ones. The oceanic city has cold, rainy winters and mild, somewhat rainy summers, making Portsmouth a warm and pleasant city to travel to at any point in the year.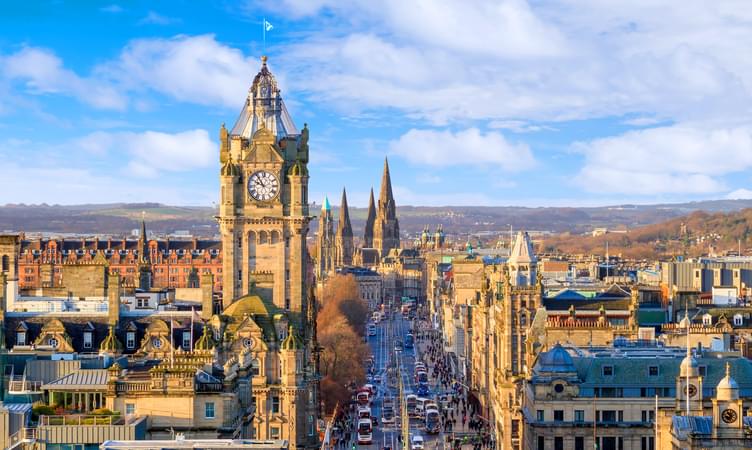 Best of Scotland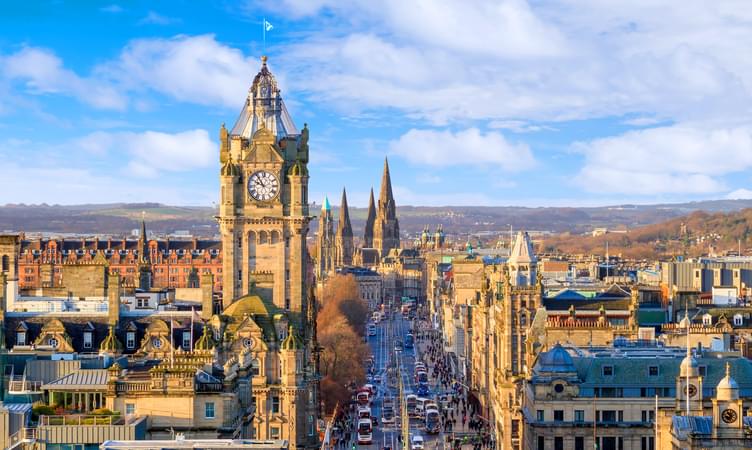 Known as the "happiest place to live in the UK", Brighton is located in East Sussex in the southern part of England. Situated in the middle of a UNESCO World Biosphere Region, Brighton has been a prominent fixture on the UK's tourism map ever since its rise in the eighteenth century. Modern culture mixes with exotic old-world architecture in this seaside city, which has natural beauty and mind-blowing entertainment all blended in for tourists. With its passion for creativity and sustainability, Brighton holds a unique spot in any UK traveller's itinerary. There's much to witness and explore in Brighton, but major landmarks that must be on every visitor's checklist include the Royal Pavilion, The Lanes, British Airways i360, Brighton Beach, North Laine, Brighton Palace Pier, Undercliff Walk, Devil's Dyke National Trust, Brighton Dome, Volk's Electric Railway, American Express Community Stadium, and the SEA LIFE Brighton. A hub of fun and frolic for centuries, Brighton today offers amazing sightseeing opportunities along with adventurous outdoor activities like air-rifle shooting, archery, and treasure hunt tours. Indulge in live cultural entertainment and shop to your heart's content during your tour of this seaside city. Brighton boasts of warm and temperate climatic conditions, ranging from comfortable summers to cold winters and rainfall throughout the year.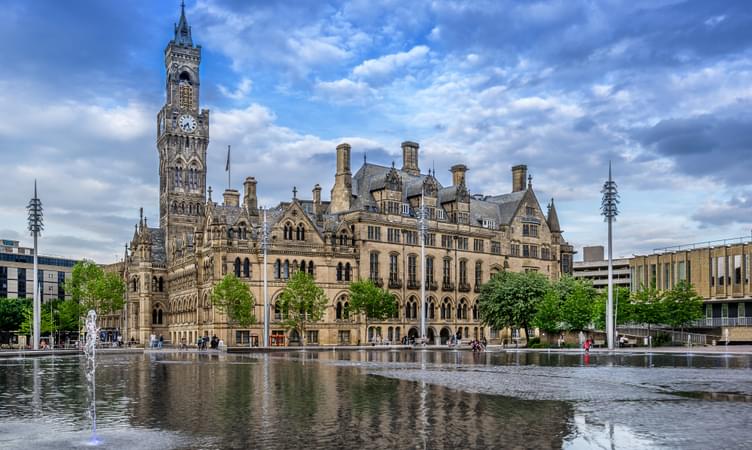 The world's first UNESCO City of Film, Bradford is located in West Yorkshire in the northern part of England. The city rose to prominence as one of the earliest industrial settlements during the Industrial Revolution, and was renowned as the "wool capital of the world". With a calming combination of the natural and the artificial, Bradford brings to the table an urban centre filled with a rich mix of cultures, where the past can be found living alongside the present. Feel refreshed with the fresh air of the natural landscape as you explore all that the city has to offer visitors. Some of Bradford's most iconic tourist hotspots include the Alhambra Theatre, National Science and Media Museum, Bradford Industrial Museum, Sunbridge Wells, Saltaire Village, Bolling Hall, Salts Mill, Lister Park, Tong Garden Centre, Bradford Police Museum, Cartwright Hall, and the Shipley Glen Tramway among numerous other heritage and cultural structures. Immerse in the beauty of the countryside and witness the unique Yorkshire life at Bradford, which remains one of the UK's most prominent cultural hotspots. From sightseeing tours to indulging in live entertainment and experiencing the thrills of adventure sports. Bradford has something on offer for all kinds of travel enthusiasts. Like much of the UK, Bradford enjoys mild summers and cold winters, and experiences rainfall throughout the year, making a trip to the city pleasant and comfortable.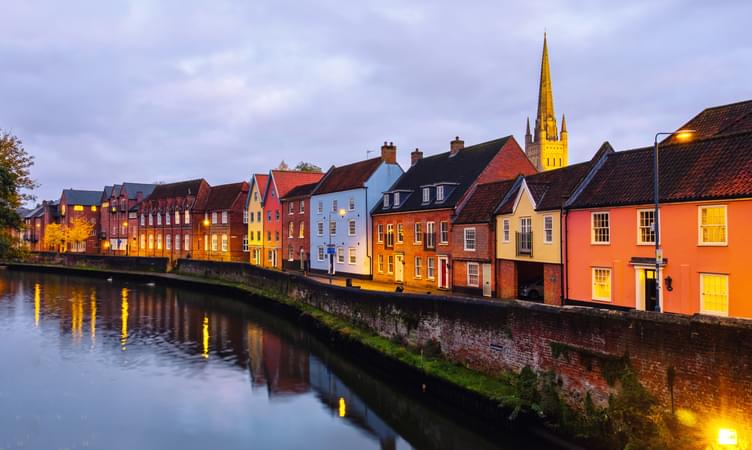 On the banks of River Wensum lies the city of Norwich, which is located in Norfolk in eastern England. The city boasts the highest number of mediaeval churches in England after London and is the largest city and traditional capital of East Anglia. With history and nature co-existing in Norwich, the city offers visitors an urban experience that combines polar opposite concepts. As the past and the present merge in this city full of stories, visitors get a breath of fresh air as they explore this cosmopolitan space surrounded by greenery. Norwich is renowned for its historical structures, the most prominent of which is the Norman-era Norwich Cathedral. Other important attractions that are a must-visit include the Tombland Alley, Cathedral Close and Cathedral Quarter, Norwich Castle Museum and Art Gallery, Norwich City Centre, Sainsbury Centre for Visual Arts, Dragon Hall, BeWILDerwood, Norfolk Broads, Hickling Broad and Horsey Windpump, Whitlingham Country Park, Bressingham Steam and Gardens, and the City of Norwich Aviation Museum. The favourite activity for any Norwich visitor is sightseeing the various historical highlights that dot this modern city. The two-week-long Norfolk and Norwich festival is an unmissable attraction, along with exploring entertaining musical, theatrical, and visual art exhibits. Stroll through this hub of culture and shop and dine to your heart's content. Norwich shares the climatic conditions of much of the rest of the UK, with its summers being mild and comfortable, winters being long and cold, and rainfall occurring throughout the year.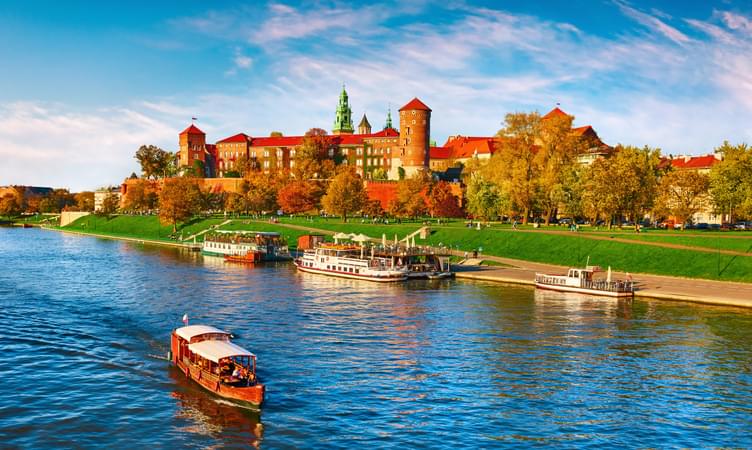 Best of Poland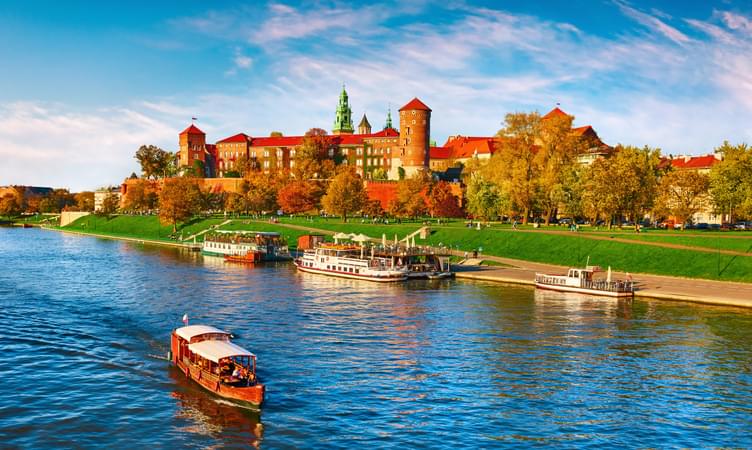 Other Attractions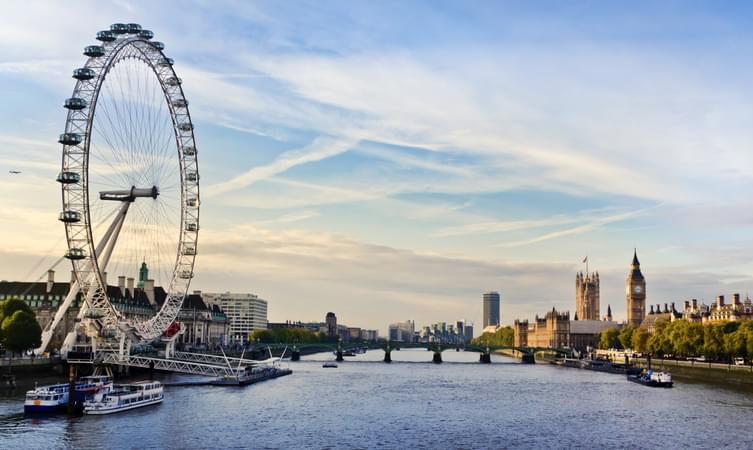 The London Eye, one of the world's tallest overhung observation wheels, offers breathtaking 360-degree views of the city. This gorgeous and unique observational wheel, also known as the Coca-Cola London Eye has 32 high-tech glass capsules or pods inside which you can stand and whirl like a large Ferris wheel.
Top Experiences To Do in London Eye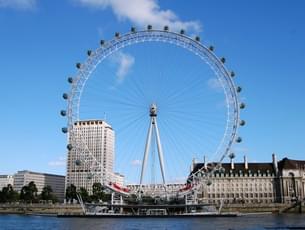 Tower Of London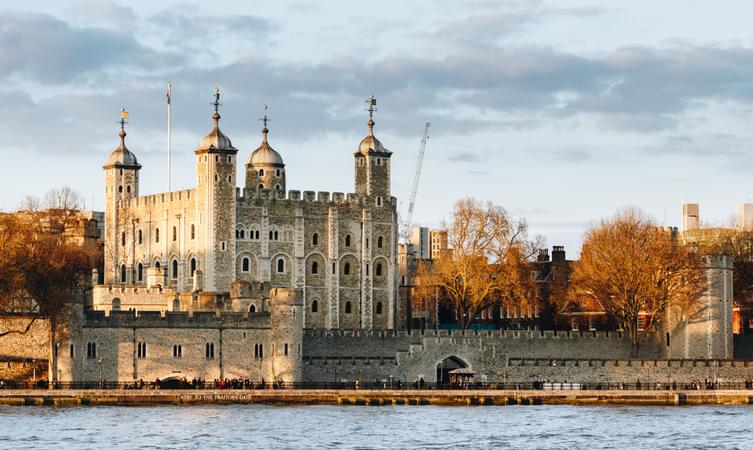 One of the most iconic historical sites in the world, the Tower of London is not just a backdrop but the lead actor in various significant events in British history. The tower has other attractions which draw non-military visitors to it. The tower's history as a prison for various famous and unexpected prisoners attracts visitors. The tower is now a world heritage site and the most famous castle, attracting 2 million visitors annually.
Top Experiences To Do in Tower Of London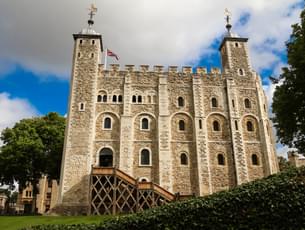 Buckingham Palace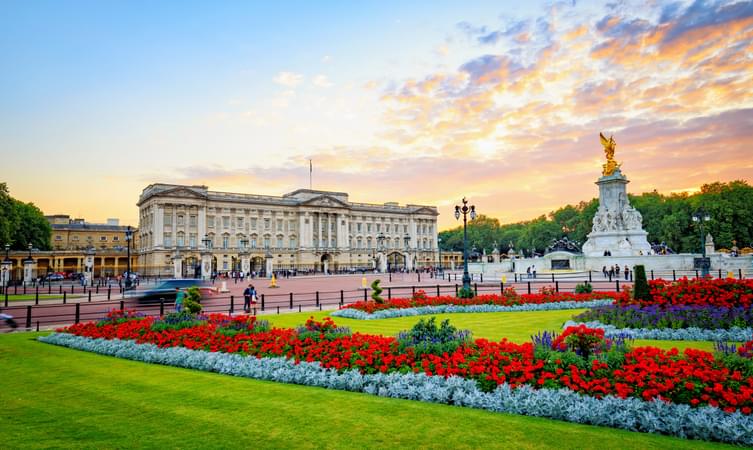 Buckingham Palace was built in 1703 for the Duke of Buckingham and has been the official residence of the British royals since 1837. Today, however, it is considered one of the most prestigious tourist destinations in the United Kingdom. A tour of Buckingham Palace delivers nothing but grandeur and exhilaration, from leisurely observation to the Changing of the Guards.
Top Experiences To Do in Buckingham Palace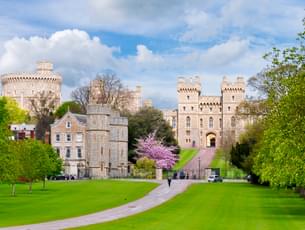 Warwick Castle London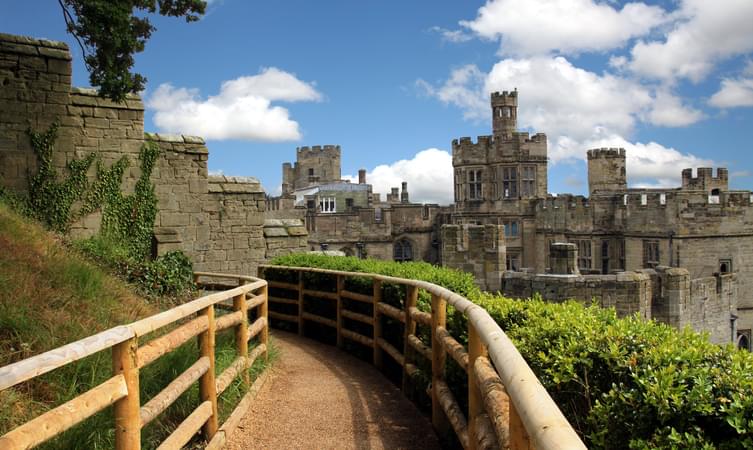 Warwick Castle is among those places which remain alive in your memories even after you leave. The castle will take you on a journey over thousands of years of history. Initially made by William the Conqueror in 1066, the castle has seen various notorious visitors, including famous politicians, nobles, knights, queens, and kings.
Top Experiences To Do in Warwick Castle London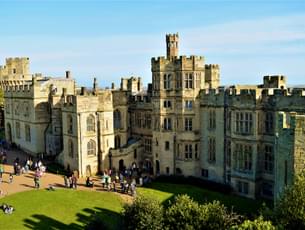 Kew Gardens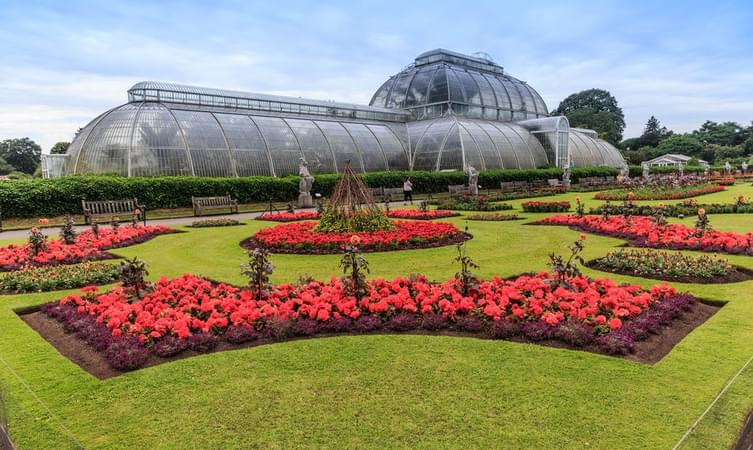 The Kew Gardens, formerly known as the Royal Botanic gardens, is London's largest UNESCO World Heritage Site. The magnificent botanic gardens are a great way to get away from the hustle and bustle of daily life. It is home to the world's most diversified collection of living plants as well as an internationally renowned scientific research institute. The Kew Gardens also feature appealing cafes where tourists may relax and enjoy traditional British delicacies.
Top Experiences To Do in Kew Gardens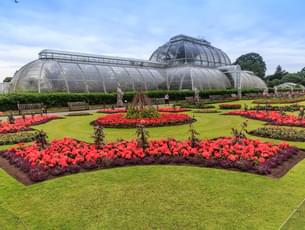 Alton Towers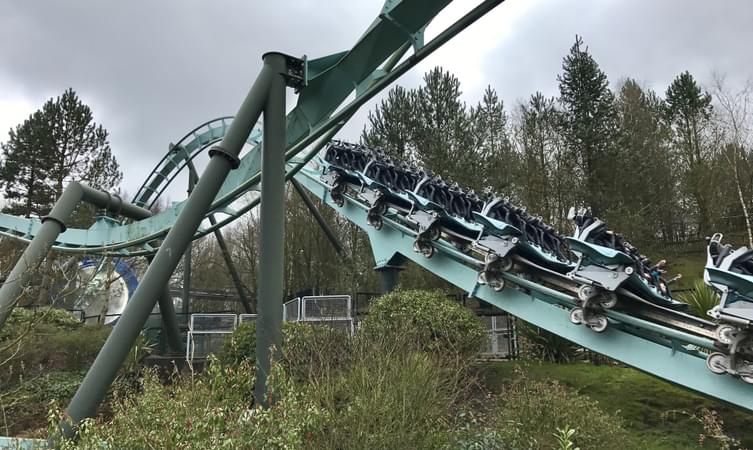 Alton Towers is the United Kingdom's largest theme park, encompassing 3.7 km2 in central Staffordshire. Alton Towers has a variety of rides and activities for the whole family's enjoyment. Theme Park goes from all over the UK and abroad to Alton Towers since it is the most well-known and popular one. Set in the picturesque Staffordshire countryside, the resort features a theme park, Alton Towers Hotel, Splash Landings Hotel, Waterpark, Spa, and the Extraordinary Golf and Conference Center. Alton Towers is a beautiful spot for a family day out because more than 75 rides are available for guests, including thrilling rides, spooky rides, rides for younger children, and a range of attractions.
Top Experiences To Do in Alton Towers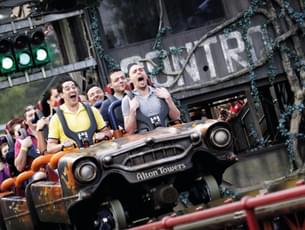 Warner Bros. Studio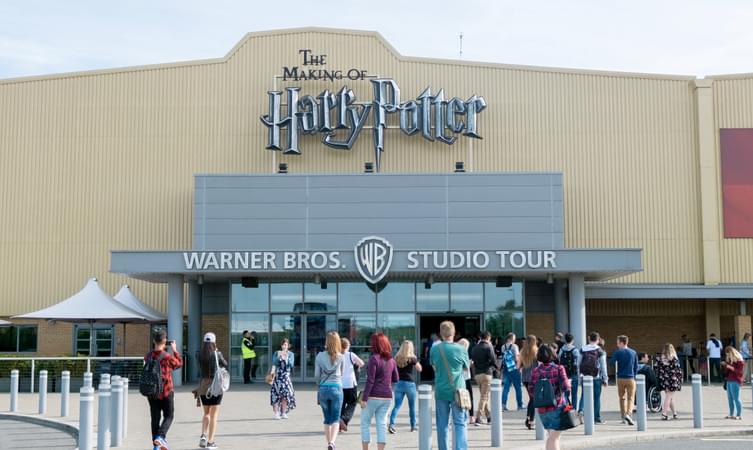 Harry Potter and the Philosopher's Stone, the first Harry Potter film, was shot at a studio in Leavesden in 2000. Following the release of Harry Potter and the Deathly Hallows Part 2, Warner Bros. stated that the location would be purchased as a permanent wizarding attraction. In 2010, Warner Bros. Studio Tour London –The Making of Harry Potter was officially unveiled. So far, all eight films' props, costumes, and sets have been stored and maintained.
Top Experiences To Do in Warner Bros. Studio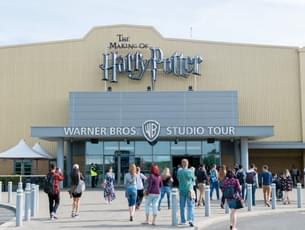 Tower Bridge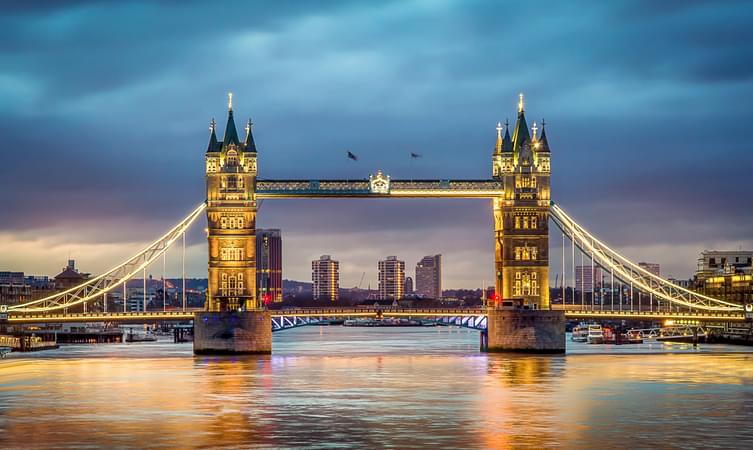 Featured in several Hollywood movies, the beautiful London Bridge is known as the World's largest antique and a worldwide famous attraction. Spread over 269 meters, the London Bridge is one of the many bridges in London straddling the River Thames between Borough High Street in SouthWark and King William Street in Lake Havasu City.
Top Experiences To Do in Tower Bridge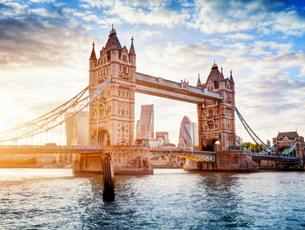 Westminster Abbey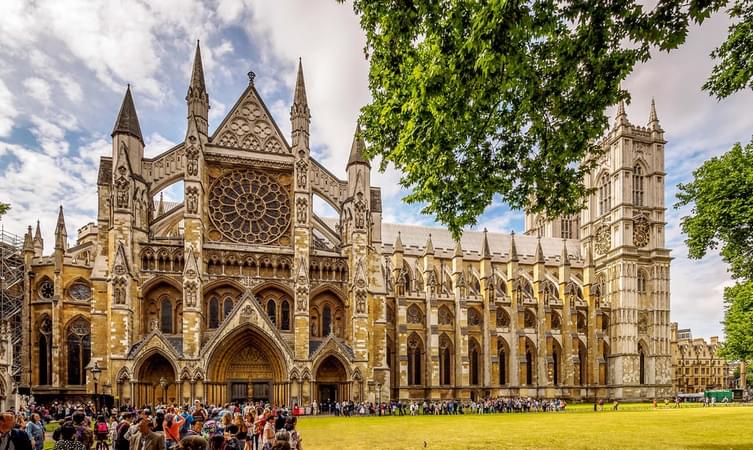 Westminster Abbey is a huge and prominent Anglican Church at Westminster London that is also famous as the burial place of many notable personalities. Recognised as a UNESCO World Heritage Site, this Royal Church boasts of a rich history that lures millions of tourists every year. The Abbey also houses many tombs, statues and memorials thus making it a must-visit attraction in London.
Top Experiences To Do in Westminster Abbey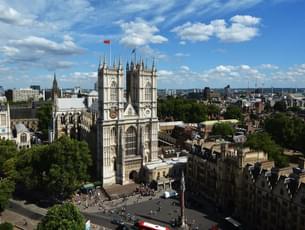 The historically important site of Stonehenge is more than 5,000 years old and continues to flourish since 2500 BCE. At the site you would find large size stones arranged in a circular design. The arrangement is such that you could study the planet movements on the days of winter and summer solstices.
Top Experiences To Do in Stonehenge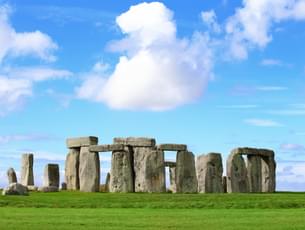 Palace Of Westminster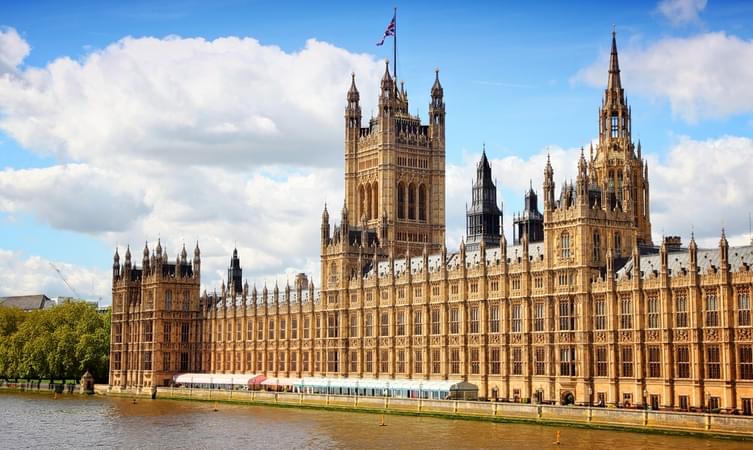 The Palace ofWestminster is a historical site for the British monarch and English architecture! The magnificent Houses of Parliament, also known as the Palace, is located on the north bank of the River Thames in the City of Westminster in central London. There are four acres of gardens, one of which is open to the public (the Victoria Tower garden), and College Green, located opposite the House of Lords, is frequently used for press interviews.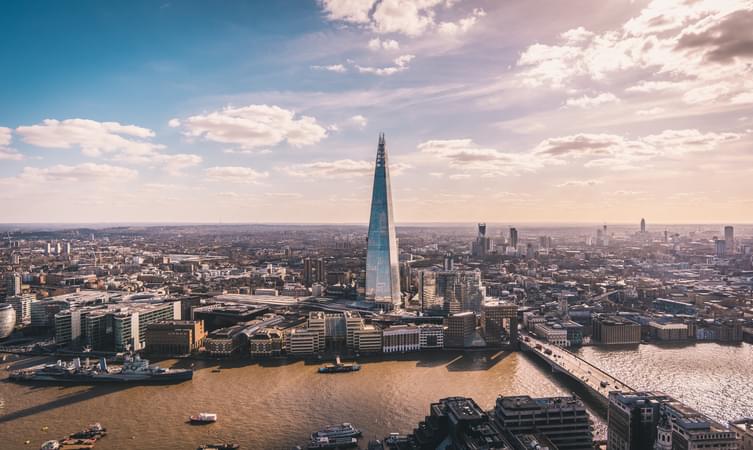 The Shard is one of London's iconic skyscrapers, commonly referred to as the Shard of Glass (after which it is named) and Shard London Bridge. It is regarded as the second tallest free-standing structure or building in the United Kingdom. It forms a centerpiece of the Shard quarter on the south side located upon the River Thames.
Top Experiences To Do in The Shard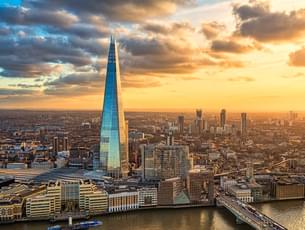 Windsor Castle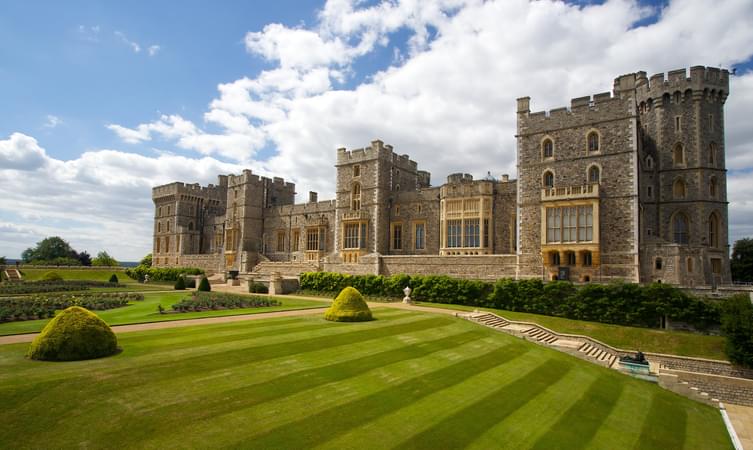 Windsor Castle, the home to royalty and a millennium of glorious history, is the official residence of the British Queen and her family. It is the oldest and largest occupied castle in the world that is presently used by the Queen on the weekends for official and private duties. The Castle features palatial territories like The State Apartments, St. George's Chapel and Semi-State Rooms that are open for tourists.
Top Experiences To Do in Windsor Castle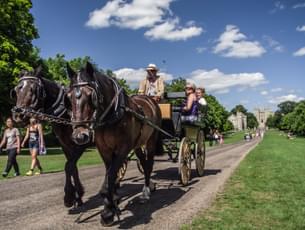 Big Ben or The Clock Tower is the most famous landmark of London which is popularly known for its striking clock and a gigantic bell. The formal name of Big Ben is Elizabeth Tower, formerly St. Stephen's Tower. The big tower represents all the four emblems of the nations of the United Kingdom by displaying a shamrock for Ireland, thistle for Scotland, leek for Wales and a rose for England. This iconic tower is named after Sir Benjamin Hall. Since 1987, Big Ben has been listed on the UNESCO World Heritage Site.
St. Paul's Cathedral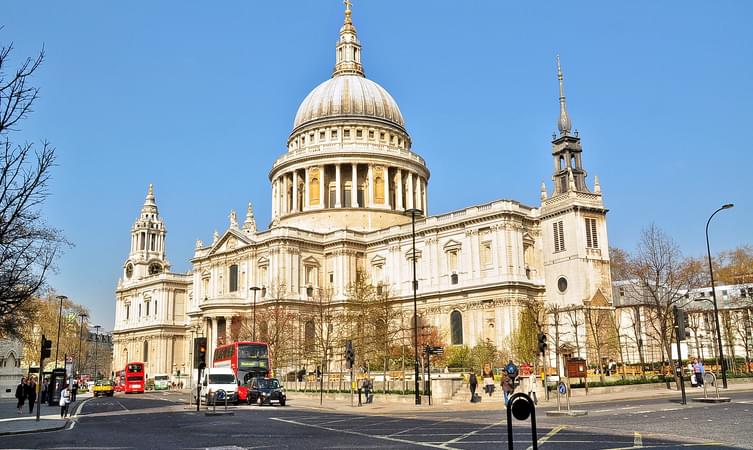 St Paul's Cathedral London is home to an enormous array of art. You can discover a trail of artwork around the Cathedral and theological messaging behind them. The church owns a specific design of the cathedral's dome, where sound carries incredibly well across the whispering gallery, which goes thirty meters up. You can see fantastic art masterpieces in this church, which cannot be found anywhere else in the world.
Top Experiences To Do in St. Paul's Cathedral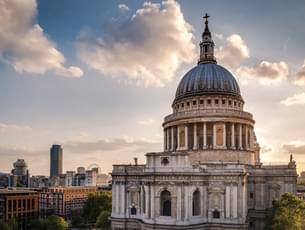 River Thames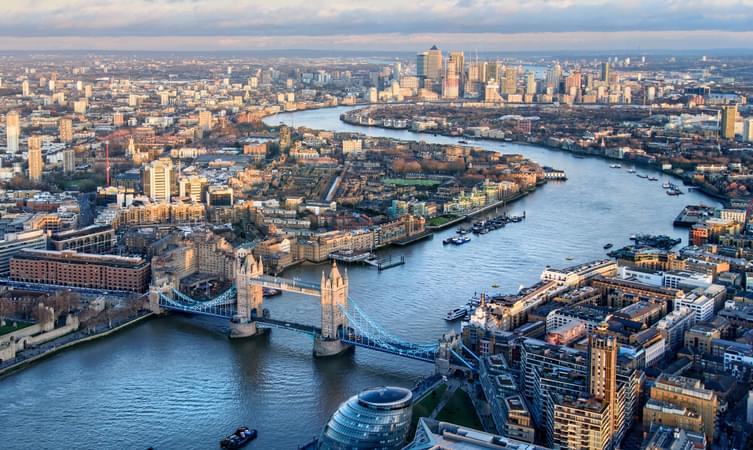 River Thames is also known as Tamesa or Tamesis in ancient times, and River Isis , is the main river of Southern England. The river is famous for its serene atmosphere and virgin beauty and is an integral part of London's economy and tourism. This river is a great place for history buffs, bookworms and adventure junkies and exploring its surroundings will surely satisfy you and offer an exhilarating experience.
Top Experiences To Do in River Thames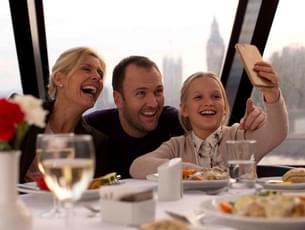 The O2 Arena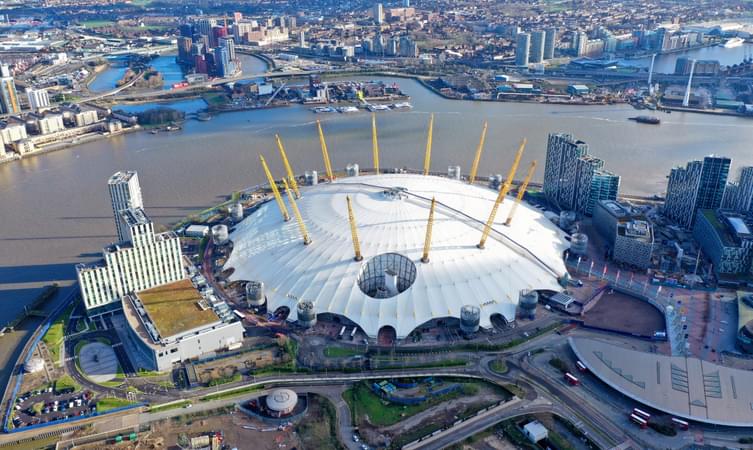 The O2 Arena is the country's second-largest indoor venue when looking at the seating capacity. In terms of ticket sales, the arena regularly ranks at the top position in the entire world and is a popular choice amongst bands and artists performing in the city.
If you want to attend a concert in London, you must have a look at O2's availability and you will almost always find something fun to attend. The arena has hosted a number of famous personalities and groups, including Bon Jovi, Justin Timberlake, Prince, The Rolling Stones and numerous others. Apart from musical performances, the venue also hosts sporting events including the Olympics and Paralympics.
Peninsula Square, Greenwich Peninsula, London SE10 0DX, United Kingdom
Depends on the gig
Checkout : Best Things To Do In London
Top Experiences To Do in The O2 Arena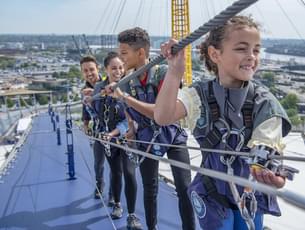 Royal Botanic Gardens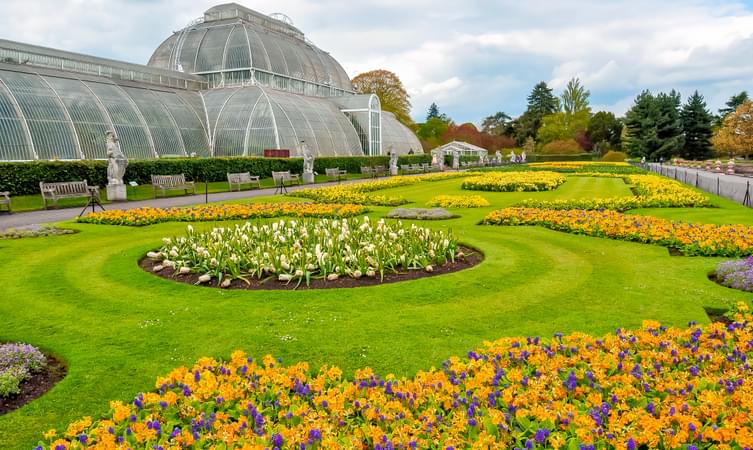 Chinatown London is best defined as an ethnic enclave nestled in one of the city's corners. Chinatown is located adjacent to the well-known Soho district and was a part of it until the 1970s, when it began to take on its traditional Chinese characteristics.
It now has some of the most active Chinese places, such as restaurants and shops offering mementos and traditional clothing. Locals and visitors alike frequent the area in search of a colorful respite from the usually bustling metropolis.
Kensington Palace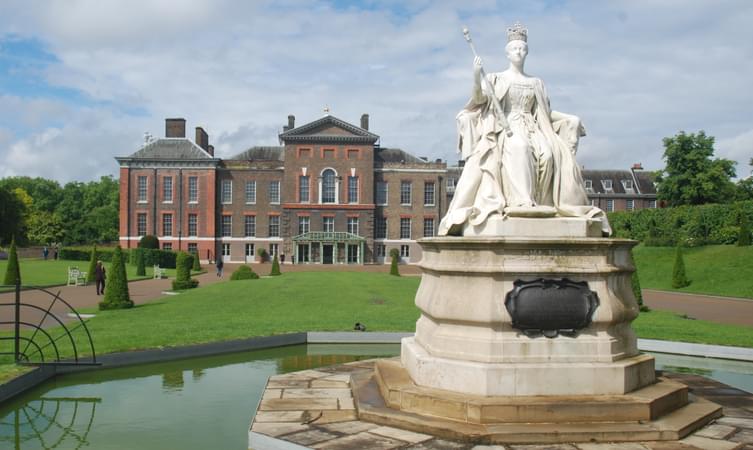 Kensington Palace is the official London residence of the Duke & Duchess of Cambridge. Few areas of the palace are open to tourists and visitors. Tourists can walk through the Kensington gardens, the Queen's state apartments, and the King's state apartment. There are shops, exhibitions and The Orangery café where you can have snacks. The Palace has various art galleries and exhibitions which one can explore on their excursion to Kensington Palace.
Natural History Museum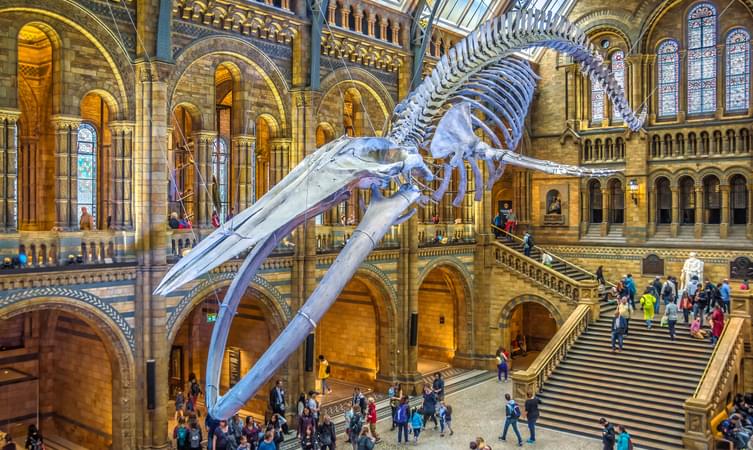 Delve in the history of Earth in the Natural History Museum London gallery, which houses unique treasures from the museum's collection of more than 80 million objects straddling 4.5 billion years. The top things to see at the museum include meteorites from outer space, fossils of the dinosaurs, and the skeleton of the huge blue whale in Hintze Hall.
National Gallery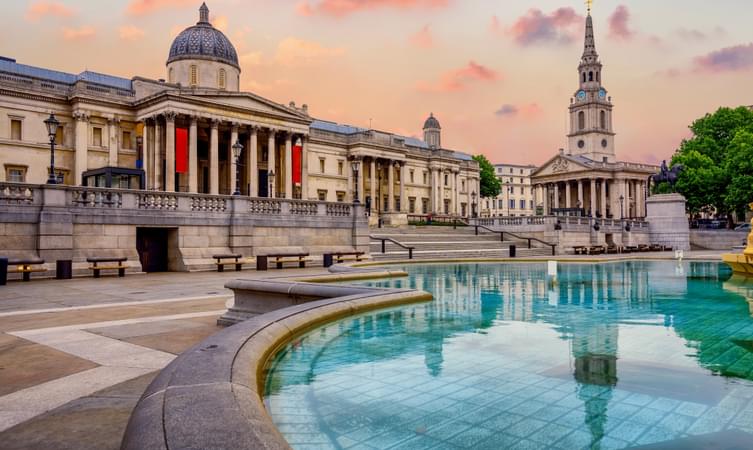 Explore the journey of European art at the National Gallery, masterpiece by masterpiece, including paintings by Botticelli, Leonardo da Vinci, Rembrandt, and other well-known artists. Free guided tours, audio guides in many languages, and family activities for children of all ages are provided. The National Gallery has one of the world's most important collections of artworks.
Piccadilly Circus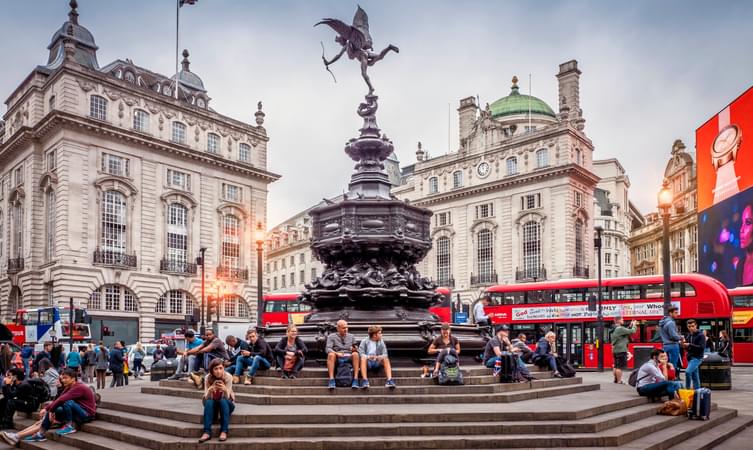 Founded in 1819, Piccadilly Circus is located in the heart of London. It is considered one of the liveliest areas in London and heaven for party freaks. Piccadilly Circus is often termed synonymous with entertainment and leisure. Piccadilly, located in London's West End, is one of the top tourist attractions in London.
The British Museum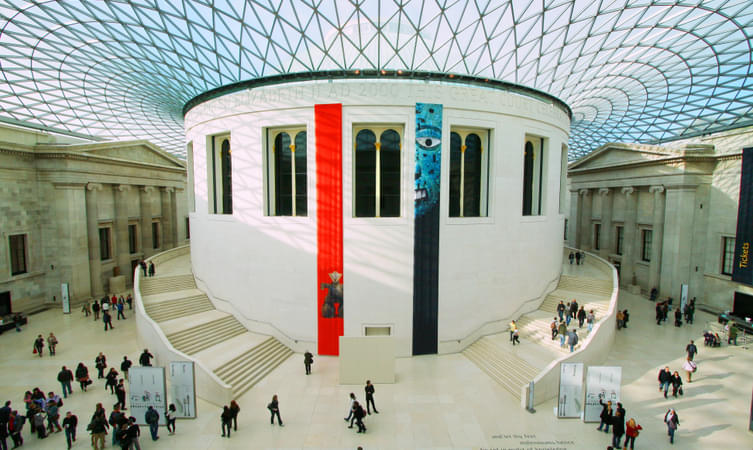 One of the most popular tourist destinations in England is the British Museum, which is situated in the Bloomsbury neighborhood. It is one of the largest and most significant institutions in the history and culture of the human race. If you're wondering what you can find in this country's oldest museum, you can expect to find collections of works of art, books, and other artifacts that tell the story of human history. The Egyptian Jewels on show at the place's display for human amazement are the main draw for tourists.
Crystal Palace Park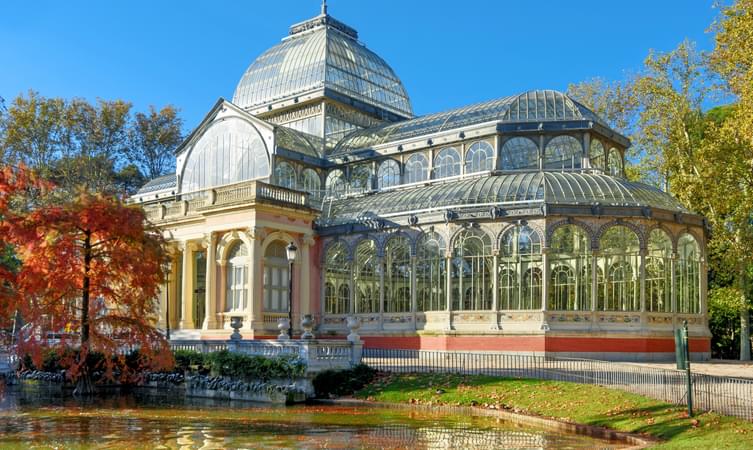 The Crystal Palace Park is a one-of-a-kind location where visitors can learn, maintain their health, and enjoy recreational activities. Enjoy the views of the Grand Terraces and the central axis, which present an enchanting site from the past. While strolling through the dense tropical woods and around the clear ponds, you may come across the mesmerising statues of prehistoric beings.
Etihad Stadium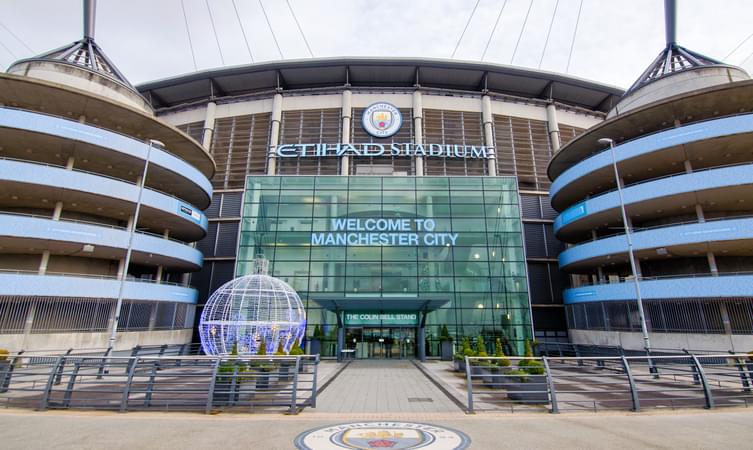 Etihad Stadium or The Manchester city football club, is ideal to get acquainted with the history of the football club. Explore the major highlights of the stadium like the press conference room, manager's dugout, changing rooms and more. These are tucked away from the reach of the public when a match is hosted at the stadium and are a top attraction among the many places in Manchester.
Set your eyes on the exquisite exhibits showcased here to gather more information about the northern football club. You can also choose to explore with a passionate Manchester city FC fan as a guide to get more acquainted about behind the scenes at the etihad stadium.
Location: Ashton New Rd, Manchester M11 3FF, United Kingdom
Timings: 10:30 AM-3:30 PM
Suggested Read: Romantic Things To Do In London
Top Experiences To Do in Etihad Stadium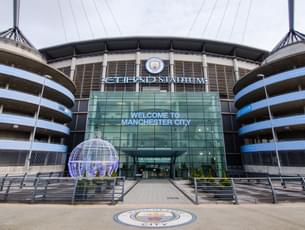 Old Trafford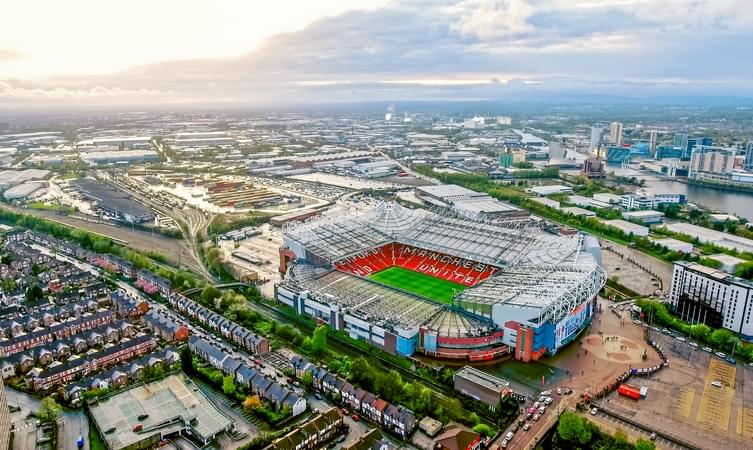 Seated south of Manchester City Center, Old Trafford is the largest club football stadium in the UK and one of the exotic Manchester Tourist attractions. Strive to get tickets for an exciting soccer match here or if you miss the same, visit the old museum at its place to check out its history from the stunning exhibits it resides in.
Many music concerts like the Move festival are often hosted here that are worth enjoying. The new parts after renovation have made it possible to accommodate more people so that the fans can truly enjoy the game.
Location: Old Trafford Cricket Ground, Talbot Road, Manchester, M16 0PX
Timings: Monday – Friday: 10AM - 10PM, Saturday: 10AM - 9PM and Sunday: 12PM - 6PM.
Also Checkout: Things To Do In Liverpool In December
Manchester Town Hall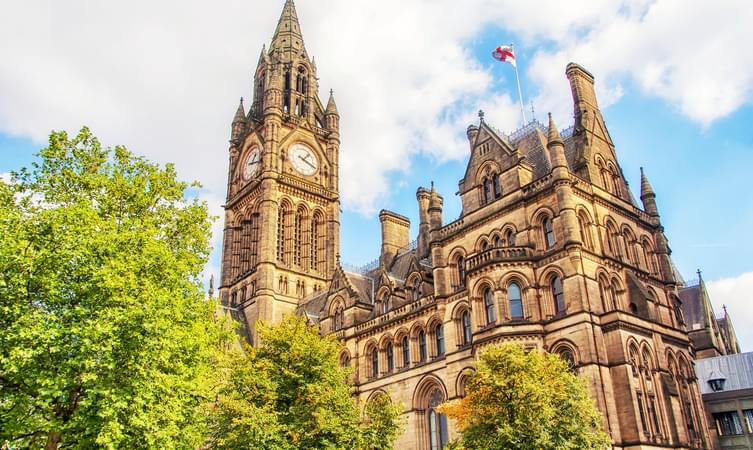 A Victorian, Neo Gothic civil structure, the city center in Manchester is a truly excellent one and worth visiting among all the famed places to see in Manchester. It was designed by English architect Alfred Waterhouse. The city center in Manchester is viewed as probably the best milestone in the city. It is respected among the best instances of Neo Gothic design in the United Kingdom.
The structure was planned by modeler Alfred Waterhouse and it was finished in 1877. There are numerous immense stately rooms like the Great Hall. The Great Hall is improved with Ford Maddox Brown's overwhelming Manchester Murals. There are sculptures of Dalton, Barbirolli and Joule in the passageway and the design lobby.
Location: Town Hall Extension, Mount Street Entrance, Albert Square, Manchester M2 5DB, United Kingdom
Timings: Open 24 hours
Read More: Fun Things To Do In Cardiff
Wimbledon Lawn Tennis Museum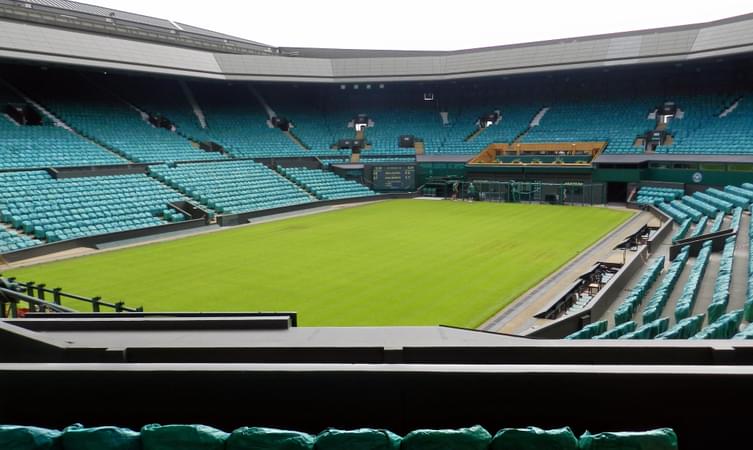 Castlefield Urban Heritage Park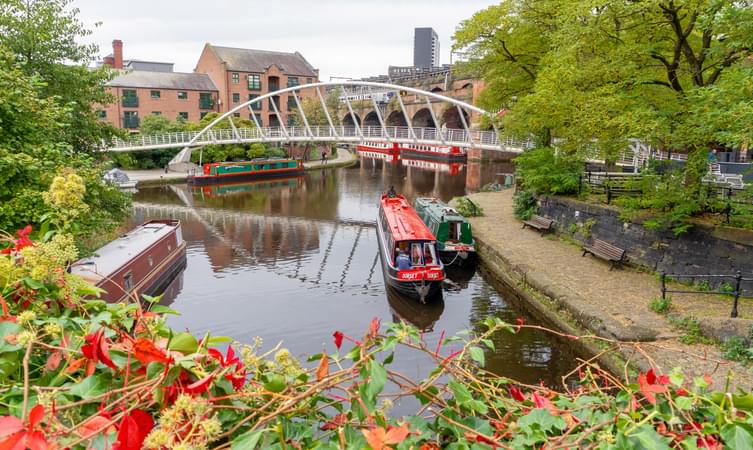 This urban heritage park is a first-of-its-kind conservation area that tops the list of famed places in Manchester. It is a tranquil escape from the hustle and bustle of the city. Do visit the fascinating pub "The Wharf" to treat yourself to some scrumptious food and a variety of beers and this is one of the best places to see in Manchester.
Originally, this place was the site of Mamucium, a Roman Fort which today works as a peaceful retreat for all. This 7 acre park is abode to the building of the Museum of Science and Industry, the Roman fort of Mamucium, outdoor terraces and many bars and restaurants where one can experience the true vibes of the city.
Location: Liverpool Rd, Manchester, Manchester M3 4FP, England
Recommended Read: Places To Visit In Bristol
Victoria Baths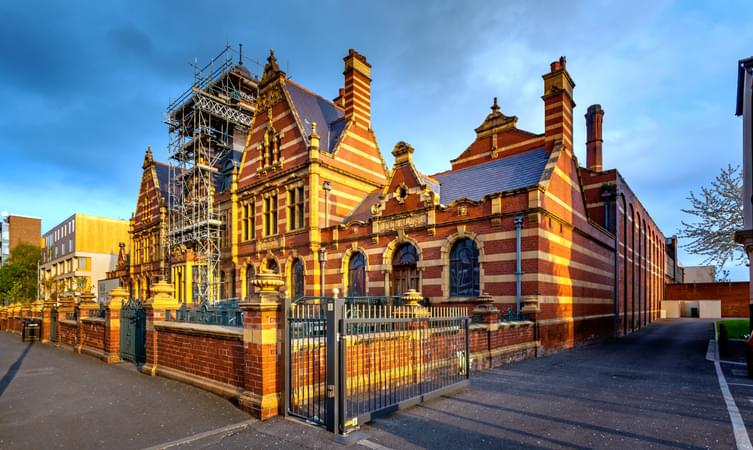 The Victoria Baths complex is an ideal getaway for some water fun, art exploration and more all at one place and is one of the best England tourist places. The façade has colorful brickwork and decoration by terracotta, the inside spaces are clad in frosted tiles and the greater part of the windows has ornamental stained glass. The spacious and largest municipal bathing institution welcomes people who look to unwind and relax with swimming, bathing and other leisure activities.
Fascinating artworks like pictures, documents, memoirs, and objects helps in learning about the history of this place in a more detailed way. For a very long time the showers gave both fundamental and recreation offices. Private showers and clothing were housed there close by three pools and Turkish Baths. In 1952, the principal public Aeratone (Jacuzzi) was introduced that welcomed leisure visitors in great numbers.
Location: Hathersage Rd, Manchester M13 0FE, United Kingdom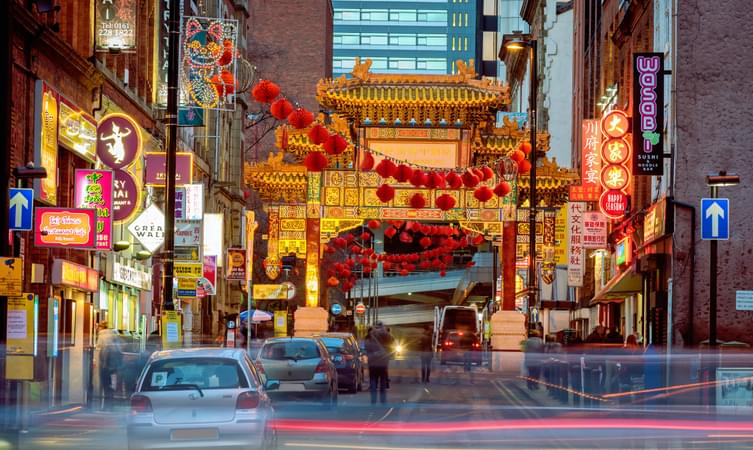 Blenheim Palace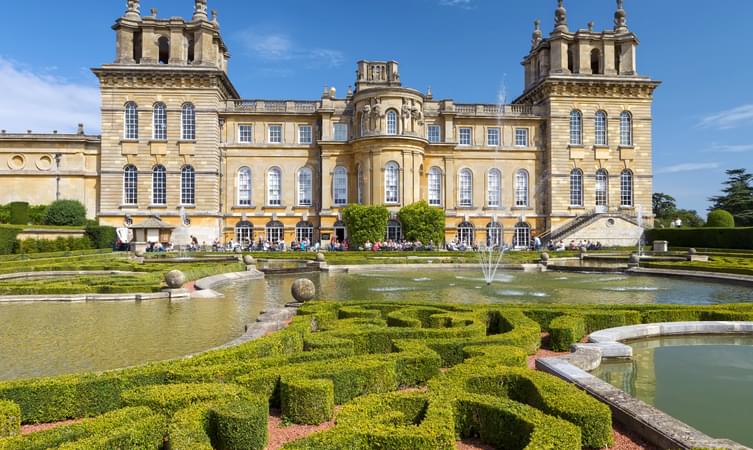 Saint Michael's Mount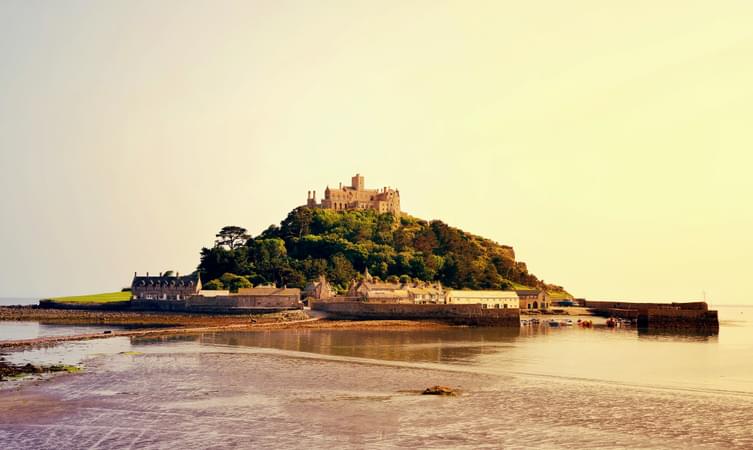 Fletcher Moss Botanical Garden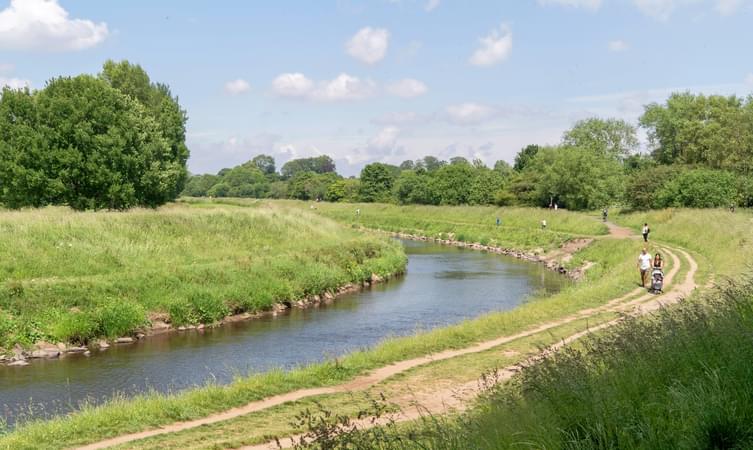 Lake District National Park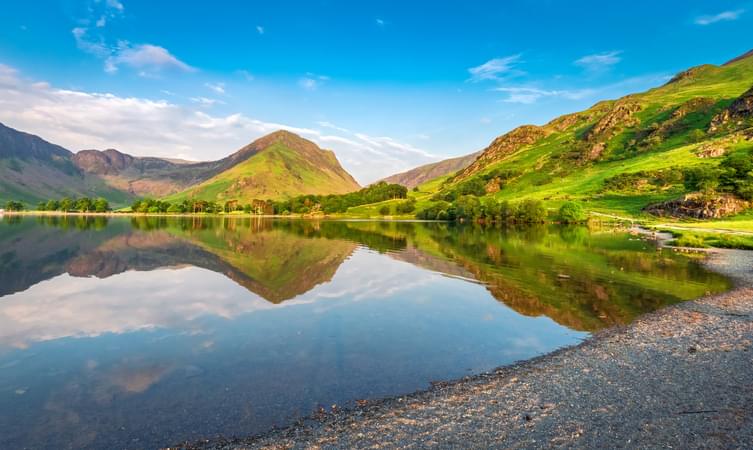 Twickenham Rugby Stadium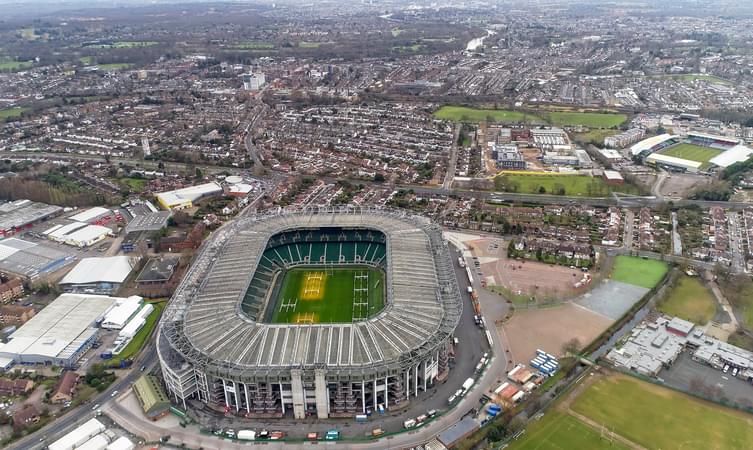 John Rylands Library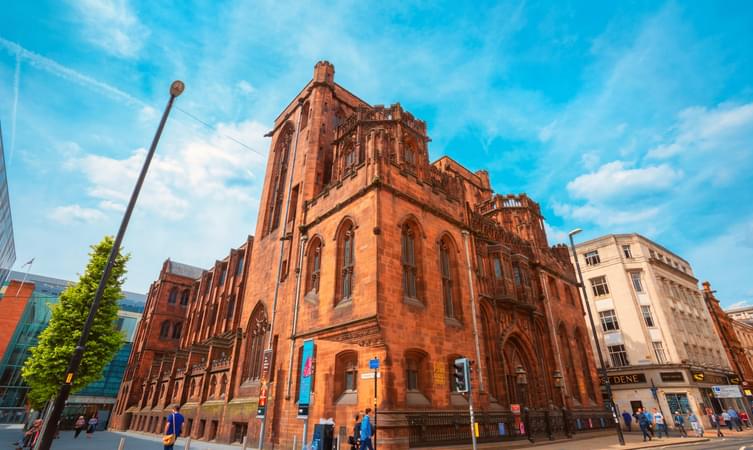 Museum Of Science & Industry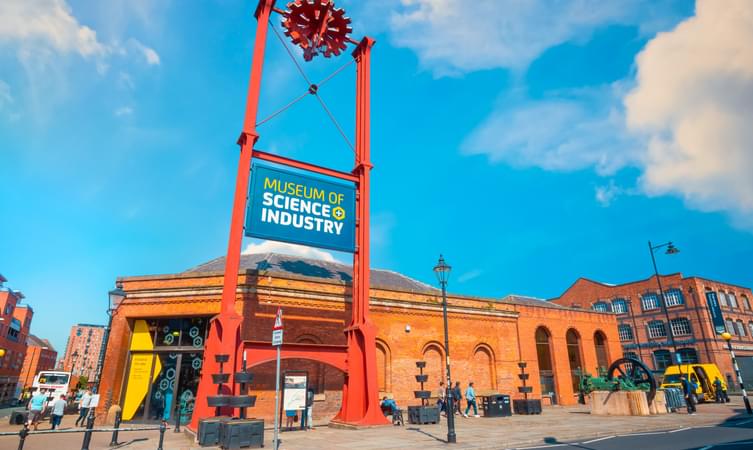 This gallery is seated amidst the remains of the world's most established traveler rail line station. It is a genuine gallery for each individual of all age groups as it has a ton of entrancing things to bring to the table.
One can find the rich tradition of various places in Manchester in the field of mechanical developments and logical creations at this historical center of science and industry. This gallery is for all, children, grown-ups and surprisingly old individuals couldn't imagine anything better than to have the hands on shows. There is a gigantic collection of vintage vehicles alongside recorded hardware at this Museum.
Location: Liverpool Rd, Manchester M3 4FP, United Kingdom
Timings: 10 AM - 5 PM
Know More: Places To Visit In Norwich
People Also Ask About England
Which are the best historical places to visit in england.
1. The Tower of London, London: The Tower of London is one of the best historical Places to visit in England, with a history of over 900 years. Founded by William I, the famous castle is a World Heritage Site, and has served as the home of the Royal Family too. 2. Winchester Cathedral, Winchester: Standing since the early 11th century, the Winchester Cathedral was built by the Bishop of Winchester. In addition to being the burial site of Jane Austen, the cathedral has also served as the location of many weddings and funerals over the centuries. 3. Windsor Castle, Berkshire County: One of the largest and oldest castles in the whole world, the Windsor Castle dates back to 1066 AD. As of today, the castle serves as the official residence of the Queen, and has several attractions, including the St. George's Chapel, state apartments, Queen Mary's Doll house as well as many stunning gardens. 4. King's College Chapel, Cambridge: Amongst the most famous landmarks and places of interest in Cambridge, the King's College Chapel was completed in the year 1532. The structure boasts of an exterior with bright limestones and has some of the tallest spires in England, along with beautiful stained-glass windows. 5. Leeds Castle, Kent: The medieval Leeds Castle is another one of the best historical places to visit in England. Built in 1119, it is one of the largest castles in England, and is also the place where Henry VIII first met Catherine Howard, his 6th wife.
Which are the famous places to see in England at night?
1. London: One of the best England tourist places to visit at night is London, also known as the Greatest City in the World. The city has a rich history, quaint villages, cocktail bars, pubs and restaurants, as well as some of the oldest structures and heritage landmarks, like Buckingham Palace. 2. Birmingham: The Birthplace of Industrial Revolution, Birmingham is another great place to see in England at night. Blending the panoramic beauty of the West Midlands with modern structures, the city is a marvel at night, when you can explore the different medieval cathedrals, canals, gardens and shopping districts in a completely different manner. 3. York: York, also known as the City of Festivals in England, is an ancient cathedral city, which comes to life at night. Home to some of the best-preserved historical structures in the country, you can find many ongoing festivals, carnivals and attractions here at night. 4. Manchester: Lying in the north-western part of England, the city of Manchester is another popular place to visit at night. Known for its industries, music and football clubs, the city also has a plethora of cocktail bars and pubs where you can party the night away, or enjoy the vibrant cultural scene here.
Which are the famous places to visit in England?
Which are the cities to visit in england, what is england famous for, how many days are enough to travel to england, what is the best time to visit england, how to reach london from india.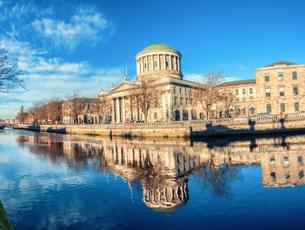 England Travel Guides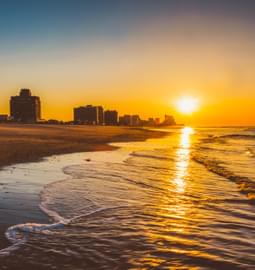 England Reviews

Popular Nearby Places Around England
More things to do in england, more on england tourism, popular related destinations.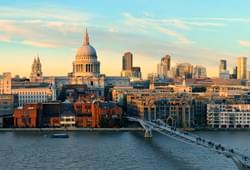 Best Domestic Packages
Best international packages, domestic honeymoon packages, international honeymoon packages, places to visit in india, international places to visit, things to do in india, international things to do, popular on thrillophilia.
We assure the privacy of your contact data.
This data will only be used by our team to contact you and no other purposes.
Your enquiry has been received successfully. Our destination expert will reach out to you soon!
Beach Vacations
Romantic Getaways
Family Travel
Weekend Escapes
25 Best Places to Visit in England
By VacationIdea Staff on August 4, 2023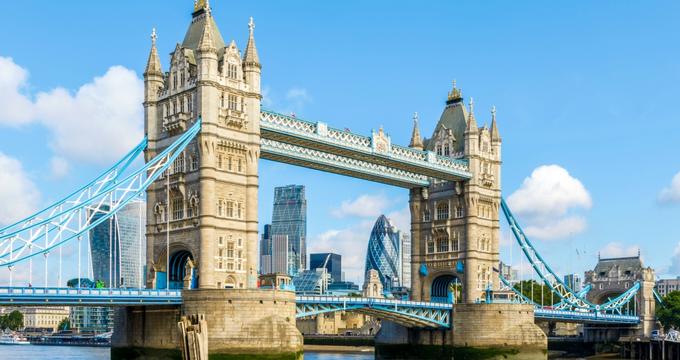 London is the capital city of the United Kingdom and home to the Houses of Parliament, the epicenter of UK government. Must-see attractions include the iconic clock tower housing the famous bell called Big Ben, the London Eye observation wheel, London Bridge, and Westminster Abbey. There are numerous city walking tours, including City Highlights, featuring the top ten sights of London; Dickens, showcasing the streets and secret areas from his novels; Guildhall (with a Common Council meeting); and the Stories of Fleet Street, a walking tour of the famous street. There are museums, galleries, markets, parks, and gardens. Some visitors may be able to explore their family history at the London Metropolitan Archives. Best Things to Do in London
More ideas: Romantic Inns, Hotels & Castles in England
Oxford, known as the City of Dreaming Spires, is a distinguished city, well known throughout the world for its place in history and its legendary university. This 9th-century town has been home to scholars and royalty for over 800 years, serving the world today as a bustling cosmopolitan city with an ancient history begging to be explored. Some of Oxford's more prominent historical attractions are the Radcliffe Camera, Christ Church, Magdalen College, and All Souls College. Fencing, football, cricket, boating, cycling, and archery are a few sporting and leisure activities here. The Weston Library, Port Meadow, and The Bear Inn - Oxford's oldest pub - are a few additional highlights of the city.
The best way to navigate this city is by the streets, each one has a distinct feel and provides its own unique attraction. Henley Street is the most prominent as it features Shakespeare's birthplace, the Mad Museum, and Go Cotswolds, which offers tours of the area's off-the-beaten-path villages and unique towns. Wood Street is filled with independent shops selling artisanal wares, High Street features Old World architecture, and Rother Street boasts many of the cultural and heritage attractions, such as the Stratford Artshouse. More day trips from London
Falmouth is a charming small coastal town in Cornwall, in southwest England. Falmouth is best known for its beautiful beaches such as Gyllyngvase and Swanpool and a natural harbor on the Fal Estuary. While the town's past has been shaped by its deep connection to the sea, today's Falmouth is famous for its rich art scene, with numerous art galleries, venues showing independent films as well as live bands. Surrounded by the sea, Falmouth is a popular tourist destination for families who enjoy boat trips, watersports, walks along the beach, and outstanding natural beauty. The National Maritime Museum Cornwall is a great place to learn about the town's fascinating past. Pendennis Castle, located on Pendennis Point, is a 16th century fortress built by Henry VIII.
Bristol is a walkable city in the hills of South West England. Environmentally conscious visitors will appreciate the city's European Green Capital status, earned from its sustainable lifestyle approach, including its award-winning cycle tracks. Travelers will love the maritime history of Bristol, brought to life on the docks with Brunel's SS Great Britain and the Matthew. Harbourside and Millennium Square show the city's modern side. The 1864 Clifton Suspension Bridge spanning the Avon Gorge is a great place for an evening stroll. The Lord Mayor's Chapel, Bristol Cathedral, and the ruins of a Norman castle are among more than a dozen historical places to see.
Brighton is a seaside resort city on England's southern coast that is dubbed "the happiest place in the UK to live," "the hippest city in the UK," and "the unofficial gay capital of the UK" - all suggestions that Brighton and Hove is a fun and friendly travel destination. Visitors will want to spend time on the Victorian Brighton Pier, aka Palace Pier, where they'll experience a festive fun time for the whole family. The regal splendor of the Royal Pavilion, the thrill of the world's tallest moving observation tower at British Airways i360, and the beauty of pebbly Brighton Beach are among dozens of must-see places in Brighton.
Cambridge is probably most well-known for prestigious Cambridge University, alma mater to such great minds as Charles Darwin and Stephen Hawking. King's University College, Trinity College, St. John's College, and Cambridge University, among others, back up to the Cam River in an area called "The Backs," which can be admired by taking a traditional punt boat ride along the Cam. Visitors also won't want to miss King's Chapel, Bridge of Sighs, Mathematical Bridge, St. John's Great Gate, and numerous university museums. At the end of their visit, travelers may want to try "champing" (church camping), in the Church of St. Cyriac and St. Julitta in the Cambridgeshire countryside.
Canterbury, in southeast England, was the destination for pilgrimages in the Middle Ages and the inspiration for Chaucer's The Canterbury Tales. Visitors today can visit the same site, the Shrine of St. Thomas Beckett in Canterbury Cathedral. The cathedral, St. Augustine's Abbey, and St. Martin's Church are UNESCO World Heritage Sites that top must-see lists in Canterbury. Another must-see attraction is a recreation of The Canterbury Tales in St. Margaret's Church. Westgate Towers Museum and Viewpoint, and a Canterbury punting tour are also essential to any visit to the city. Travelers to Canterbury will also want to explore Whitstable and Herne Bay.
Chichester is located in West Sussex in southeast England. Chichester Cathedral, famous for its art, is a good place to begin exploring. Arundel Castle, home of the 18th Duke of Norfolk, is open to tours and hosts an annual Jousting and Medieval Tournament Week, among other events. The city is rich with arts, culture, history, heritage, gardens, and science. Maritime heritage is on display at Boathouse 6. Harbour Park is a harborside amusement park, while the trendy Littlehampton waterfront features restaurants, tea rooms, pubs, and a promenade. West Wittering Beach is an expansive Blue Flag beach at the mouth of the Chichester Harbour, great for a day at the beach.
11. Places to Visit in England: Plymouth
Plymouth is a port city in Devon, southwest England, with a long maritime history. It is located at the head of Plymouth Sound, a great natural harbor surrounded by low cliffs armed with forts and batteries ranging from the 17th century to the Second World War. One of the best preserved and still active is the 17th century Royal Citadel. The Hoe, on top of the limestone cliffs, is a great place for watching ships coming and going on the sound. The beautiful historic Barbican is full of narrow cobblestone streets and small shops that are fun to explore. It is also the location of Britain's oldest gin distillery, and it is where the immigrants boarded the Mayflower to sail to the new world. The National Marine Aquarium is located in Sutton Harbour, which also hosts a popular fish market and several marinas.
Derby is a quiet city northeast of Birmingham in Derbyshire. Home to one of Europe's best 18th-century painters, Joseph Wright, visitors can view the largest collection of his paintings in the world at the Derby Museum & Art Gallery. Derby's Cathedral Quarter is the city's cultural hub, and Derby Cathedral is its most significant historical building. The cathedral holds the tomb of Bess of Hardwick, the Countess of Shrewsbury. The cathedral's set of ten bells is among the oldest in the world still in use. Travelers will also find bars and restaurants, specialty stores, the Derby QUAD arts center and cinema, and Déda performing arts center in the Cathedral Quarter.
Durham is just 3 hours outside London, featuring awe-inspiring scenery, vast award-winning attractions, and world-class events, exhibitions, and festivals. This area of England has city, coastal, and countryside attractions, making it the ideal vacation spot for any type of traveler. It is most notable for its UNESCO World Heritage Sites, the iconic Durham Castle, and adjacent Durham Cathedral, providing stunning panoramic city views. Durham also features some of the most fascinating cultural attractions such as the Beamish Museum, which is a living museum, and Kynren - an Epic Tale of England, which takes place every summer in Bishop Auckland.
Ely is the second smallest city in England, located within East Cambridgeshire's untouched and unique countryside. It is best known for its natural splendors, rich history, and stunning architecture. One of its most prominent attractions is Ely Cathedral, one of the largest and most beautiful cathedrals in England, with its octagonal shape. It is also home to the national museum of stained glass. Ely has a magnificent riverside area where visitors can shop, dine, and explore art galleries along the River Great Ouse. The small city also features Oliver Cromwell's House, the Babylon Gallery, Ely's Liberty Belle River Cruises, and the Wicken Fen National Nature Reserve, among other iconic attractions.
Leeds is a prominent city in the heart of the United Kingdom featuring a vibrant and diverse cultural scene. There are over 15 museums and galleries, four major theatres, an award-winning arena, over 300 bars and restaurants, and the city is host to more than 80 annual festivals and sporting events. Leeds is a shopping mecca, boasting more than 1,000 wonderfully diverse shops perfectly intermingling the high-end luxury of name brands and the quirkiness of stylish boutiques. Visitors will also find that Leeds provides several opportunities for outdoor adventures, including Roundhay Park, one Europe's largest city parks with more than 700 acres of woodland, parkland, lakes, and award-winning gardens.
16. Places to Visit in England: Lincoln
Lincoln is a city in England just two hours outside of London offering a rich history and excellent arts and cultural opportunities. The city is comfortably walkable with several places to dine and shop while enjoying the Lincoln's sights. There is no shortage of attractions, tours, and outdoor excursions to choose from, including prominent architectural gems such as Lincoln Castle and Lincoln Cathedral. History buffs will want to stop by The Collection, an award-winning archaeology museum in the city's center boasting interactive exhibitions, guided tours, events, and talks. Antique centers, vintage shops, parks, waterways, and historic houses and gardens are just a few of the additional things to see in Lincoln.
Liverpool is the cultural capital of England, a UNESCO World Heritage Site, and the birthplace of The Beatles, so it's no surprise that it's filled with world-class attractions and magnificent outdoor spaces and is rich with sporting history. The city has seven national museums and more parks than Paris; these include the World Museum and Sefton Park Palmhouse. Visitors will also find Britain's largest cathedral, Liverpool Cathedral, which offers Tower Tours that reach almost 328 feet high, providing picturesque views of the city. Other highlights include Port Sunlight Museum, Knowsley Safari, Mersey Tunnel Tours, Albert Dock, Mersey Ferries, and Anfield Stadium, home of the Liverpool Football Club.
Manchester is recognized as the birthplace of the Industrial Revolution and is one of the most charismatic and cosmopolitan cities in the United Kingdom. The city's unique character welcomes visitors to explore its culture, history, architecture, and spirit through its premier interactive attractions, events, and tour opportunities. An excellent way to get the inside scoop of the city is with a walking tour of Manchester. On the tour, guests will learn about the city's landmarks like the town hall and hidden gems like Albert Hall, a chapel that remained undiscovered for over 40 years. Additional impressive attractions are the John Rylands Library, Barton Arcade, and St Anne's Church.
Newcastle, a city on the River Tyne's north bank, and Gateshead, a town on the River Tyne's south bank, create the region of Newcastle-Gateshead. Seven bridges unite this extremely vibrant and dynamic destination, which offers a wide-array of activities. These include renowned architecture, exceptional shopping opportunities, award-wining dining, and world-class cultural and heritage attractions. Newcastle upon the Tyne is most well-known for its energetic nightlife and its notorious Geordie spirit, making this an ideal city for young adults who like to party. Daytime activities are also aplenty here, with attractions like the Newcastle Castle, Vallum Farm, Namco Funscape, Alnwick Garden, River Escapes, and Kielder Water & Forest Park.
Nottingham is one of the most diverse cities in England featuring premier sporting events, amazing live performances, cutting edge art, exquisite shopping, and a lively nightlife scene. Visitors will enjoy activities that describe the city's rich history such as tales of Robin Hood, stories of castles that were ripped apart by civil war, and anecdotes about the city built around Nottingham lace. There is a little something for everyone in Nottingham, including outdoor adventures, such as exploring the enchanting Sherwood Forest or traversing through the fascinating network of caves. Museums, farm parks, galleries, breweries, casinos, theme parks, and tours can also be found in Nottingham.
Truro is the United Kingdom's most southern city and is known for its vibrant shopping center, impressive architecture, and cultural attractions in the heart of Cornwall. Its most prominent fixture is Truro Cathedral, featuring remarkable Gothic towers that dominate the city's skyline. Truro offers a little something for everyone, such as kid and family-friendly activities, the Hendra Skate Park, the Truro Story & Play Café, and the Boscawen Park. The best cultural and arts destinations are Burrell Theatre, Old Bakery Studios, The Atrium Gallery, and the Royal Cornwall Museum. Outdoor attractions include the National Trust Trelissick, Burncoose Gardens, and Enys Garden - the oldest in Cornwell.
22. Places to Visit in England: Winchester
Just an hour southwest of London is the city of Winchester. The former ancient capital and seat of King Alfred the Great is steeped in rich history and culture thanks to its medieval roots. It is both a vibrant city and a calm countryside, providing world-class attractions, magnificent architecture, and award-winning restaurants and pubs. Winchester is also known for its various independent shops and array of walking tours of the city. These include sunset strolls through Winchester, exploring the Alresford Millennium and Alre Valley trails, and following in Keats footsteps. The Jane Austen's House Museum, Meon Valley Churches Trail, and the Gurkha Museum are a few other notable attractions.
York is a flourishing city that is just 2 hours from London by train. It has a rich ancient history, romantic atmosphere, and an eclectic range of fun activities. It is most notable for its magnificent architecture, charming cobbled streets, and soaring York Minster. Within this compact walled city, visitors will find hundreds of museums, shops, historic buildings, restaurants, bars, tours, and attractions. York has a vibrant café culture, and features talented and unique street entertainers in addition to beautiful eateries lining the river. Clifford's Tower, the Castle Museum, the York Dungeon, YorkBoat, JORVIK Viking Centre, and York's Chocolate Story are among some of its most prominent attractions.
24. Places to Visit in England: Frome
Frome is a small market town in eastern Somerset, England, built on steep sides of the Mendip Hills, surrounded by the River Frome, about 13 miles from Bath. The economic and cultural center of the region for centuries, Frome is known today for its vibrant culture, art galleries, museums, more than 50 boutiques, and magnificent architecture that reflects the town's rich past. Walk down Cheap Street, one of the best preserved medieval streets in Europe, and stroll along narrow, often cobblestoned streets, elevated walkways, and alleys lined with interesting shops that occupy historic and beautifully preserved buildings. Visit ancient pubs and churches, galleries, and squares and enjoy the true spirit of modern Frome on the first Sunday of the month when the Frome Independent comes to town. This mini festival takes over the entire town with the best local food, drinks, artists, designers, produce, flowers, plants, collectables, home wares, and endless street entertainment.
Birmingham, once a powerhouse of the Industrial Revolution, is now Britain's second-largest city, revitalized and buzzing with energy. One family-friendly attraction that's a sure hit with chocolate lovers is Cadbury World, with its tastings, displays, and rides. The canals stretching out from Sherborne Wharf are a fun way to see the city, and are lined with trendy new restaurants and craft brewpubs. Visitors won't want to miss the historic Jewellery Quarter with over 100 shops, plus art galleries and antique stores. Thinktank, a kid-friendly science museum, and the Birmingham Museum and Art Gallery should also make the list of things to do.
The 25 Best Places to Visit in England near me today according to local experts:
More Ideas: Canterbury Cathedral
One of the oldest Christian structures still standing in England, the cathedral (located in Canterbury, United Kingdom) is now the Mother Church of Anglican Communion and the Archbishop of Canterbury's seat. It is part of what is considered a World Heritage Site (a landmark selected by the UN for its historical significance). It continues hosting religious services as well as pilgrimages (attracting people from all over the world) to this day.
Permanent Attractions
Guided Tours - Take a tour of the grounds with an expert tour guide, well versed in the history of Canterbury. This is the preferred way of touring the cathedral and the best way to make sure guests do not miss anything.
Audio Tours - If visitors would prefer to do a self-guided tour, audio tours are available in seven different languages (Dutch, French, English, Spanish. German, Japanese, and Italian). This tour lasts about 40 minutes, with another optional 20-minute add-on covering the Chapter House and the Great Cloister.
Guide Books - For visitors who really want to do it themselves, guide books are available. Featuring a 24-page step by step walking guide, guests can pick one up and then keep it as a souvenir afterward.
Top Ten Do not Miss Features:
Great West Window - Make sure to check out the stained-glass collection, especially Adam Delving as it is one of the oldest in the cathedral.
The Martyrdom - This area marks the spot where Thomas Becket is said to have been murdered in 1170, leading to the pilgrimages that continued to this day.
The Great Cloister/Chapter House - Here lies the center of the monastic life of the cathedral. Make sure to look up!
The Crypt - Also known as Saint Gabriel's Chapel, this building displays the oldest "Christian" murals in England.
The Quire - The first building built in the Gothic style was built after the fire in 1174, by an architect from France who actually died on the job.
Miracle Windows - These beautiful stained-glass windows portray a few of the miracles that have been reported to have occurred after Thomas Becket was murdered.
The Candle - This candle pays tribute to St Thomas's tomb, which was ordered to be burnt down and destroyed by King Henry (the VIII) in 1538.
Saint Augustine's Chair - This chair is the marble enthronement chair for the ceremony crowning the Archbishop of Canterbury.
Tomb of the Black Prince - Visit the burial place of Edward of Woodstock, one of the most well-known military leaders in England's history. He has been buried here since 1376.
Water Tower - Built for monks set bathing times in the 12th century, the water tower was advanced for its time (with lead pipes that drew water from a nearby spring).
Educational Opportunities
School group field trips are always welcome at the cathedral. When considering a visit, teachers are strongly urged to contact the department in charge of scheduling (Schools Department) to inquire about available times and dates as well as to discuss possible learning objectives and discuss cost involved. Visits are catered to grade level of the students, with specific tours for primary school, secondary school, and even overseas school. There is downloadable information available on the website for teachers to view prior to visiting as well, with helpful information as well as behavioral guidelines to discuss with the class ahead of time. There is a lunch room available, although it is reserved mostly for primary school class usage. It is also recommended for teachers to fill out a risk assessment ahead of time, which is available on the website. Tours are expected to last around an hour to an hour and a half, but classes are welcome to stay as long as they would like to complete their educational goals.
The Cathedral gift shop, located on the premises, offers a large range of gift options at low prices. Offerings like glass sculptures, stuffed animals, notebooks, candles, calendars, and books related to the history of the cathedral. All proceeds go directly back into the care of the Canterbury. There is something for everyone!
Canterbury Cathedral, 11 The Precincts, Canterbury, CT1 2EH, United Kingdom, Phone: +44-0-12-27-76-28-62
More Ideas: Arundel Castle in West Sussex
Although residency and control of Arundel Castle was a power struggle during its earliest years, the residency descended directly for most of its history. From 1138 to the present day, the crown and residency of Arundel Castle has flowed smoothly. Starting with the d'Albinis, the history of residency flowed from the Fitzalans to the Howards, then to the Dukes of Norfolk who have occupied the castle for over 850 years.
Arundel Castle has withstood throughout a dense amount of history, beginning with 'Poet' Earl's execution in 1547. Then, in 1972 the 4th Duke of Norfolk was executed for his plans to marry the Queen of Scots, Mary. Most of the treasures that are displayed throughout the castle can be credited to the 14th Earl, who was known as the Collector. Other notable historical eras that impacted the Arundel Castle are the Civil War (1642-1645) and Henry the 15th Duke of Norfolk's reign.
The Gallery includes magnificent glasswork that depict various symbols and scenes. The Gallery showcases a rare collection of art work from various renowned artists, such as Van Dyck.
The Castle Bedrooms on display showcase the most popular and used bedrooms within Arundel Castle. Visitors have the chance to explore the Victorian bedrooms and bathrooms that housed hundreds of years of royalty.
The Library is known as having one of the finest Regency interiors that can be found throughout the world. Aside from having an extensive book collection, the Library is one of the most architecturally significant rooms in Arundel Castle.
The Armoury showcases a variety of the weaponry that as used throughout the ages.
Fitzalan Chapel was founded by the 4th Earl of Arundel in 1390. The Fitzalan Chapel still serves as the burial place for the Dukes of Norfolk. This Gothic piece of architecture has a finely carved timber roof and intricately detailed choir stalls. Since the Fitzalan Chapel did no officially partake in the formation of the Protestant parish church, the Chapel is Catholic.
Gardens have been open to the public since 1854. The Gardens are a comprehensive collection of various gardens that are internationally renowned, such as the Collector Earl's Garden and the Organic Kitchen Garden. Since the Gardens have a relatively sheltered location, it is possible for rare and unique plants that need special and intensive care to flourish in the Gardens.
• Warriors of Arundel Castle, a display of the 500 years of military history
• Jousting & Medieval Tournaments
• Town Crier's Competitions
• Living History Days
• Shakespeare Festivals
Arundel Castle, Arundel, West Sussex BN18 9AB, Phone: +44-19-03-88-21-73
More Features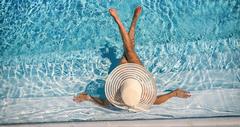 18 Most Beautiful Resort Spa Baths and Pools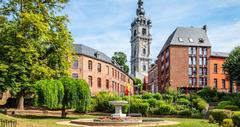 15 Best Things to Do in Mons, Belgium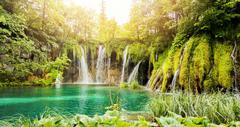 25 Best Things to Do in Croatia
Vacationidea.com.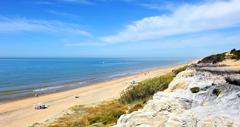 20 Best Beaches in Spain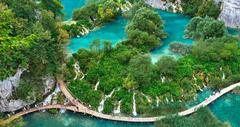 25 Best Places to Visit in Croatia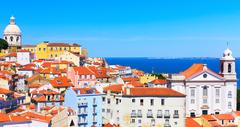 15 Best Honeymoon Destinations in Europe
About Us/Contact Us
Privacy Policy
Terms of Service
Awesome, you're subscribed!
Thanks for subscribing! Look out for your first newsletter in your inbox soon!
The best things in life are free.
Sign up for our email to enjoy your city without spending a thing (as well as some options when you're feeling flush).
Déjà vu! We already have this email. Try another?
By entering your email address you agree to our Terms of Use and Privacy Policy and consent to receive emails from Time Out about news, events, offers and partner promotions.
Love the mag?
Our newsletter hand-delivers the best bits to your inbox. Sign up to unlock our digital magazines and also receive the latest news, events, offers and partner promotions.
Get us in your inbox
🙌 Awesome, you're subscribed!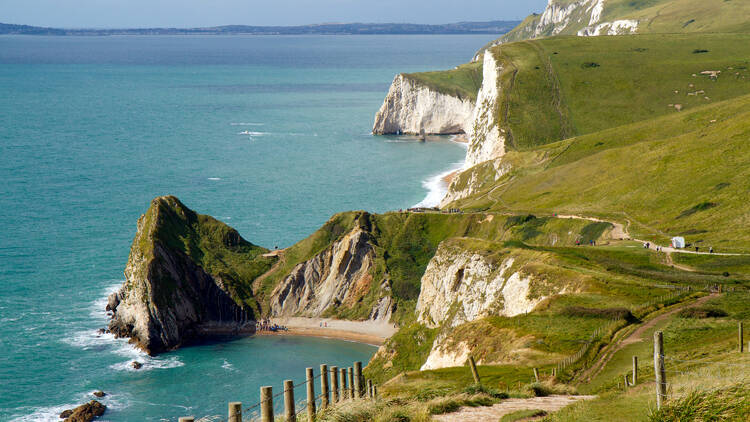 The 27 best things to do in England
Want to immerse yourself in England's intriguing stories, seaside traditions, foodie havens and cultural landmarks? Look no further.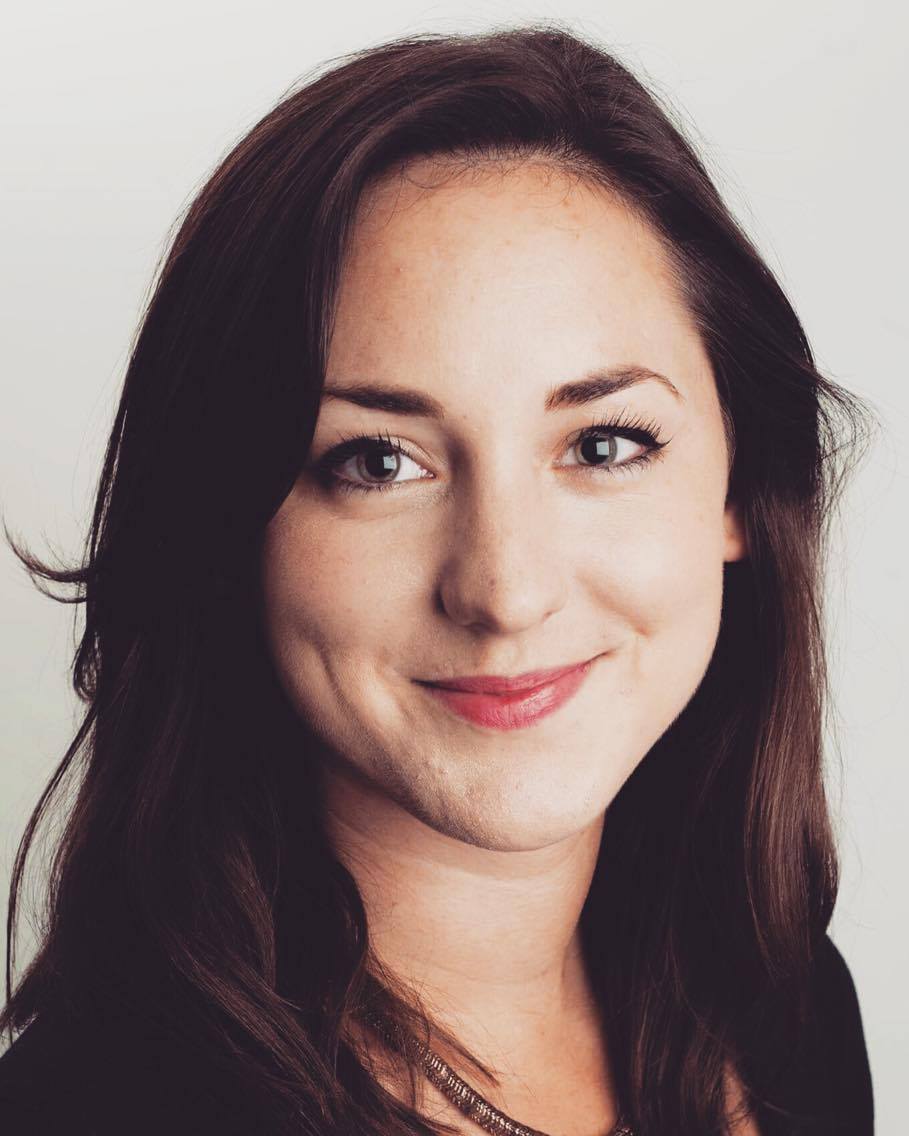 England is many things to many people. Eccentric? Cheese rolling, bog snorkelling, pea throwing — we'll say no more. Exciting? You best believe it. Our music scene is unmatched and our festivals are some of the best on planet Earth. Enchanting? Just look around. England is a place with natural marvels and magical rural vistas around every bend.
This is the land of Shakespeare, the home of The Beatles, the birthplace of Grime and it's inspired some of the most romantic poetry out there. England has a world-leading modern art scene and culinary brilliance to match. Add to that our array of ancient landmarks and you've got something very special indeed. The abundance of things to see and do in England may be overwhelming, but these are the best places to start.
RECOMMENDED:
🌤️ The best things to do in the UK 🏴󠁧󠁢󠁷󠁬󠁳󠁿 The best places to go in Wales 📍 The best things to do in London 🏝️ The most beautiful islands in England ✨ The most magical places in the UK
At Time Out, all of our travel guides are written by local writers who know their cities inside out. For more about how we curate, see our editorial guidelines .
An email you'll actually love
Best things to do in England
1. Watch one of Shakespeare's plays in his hometown
Shakespeare's Globe on the South Bank in London is a pretty special spot to watch one of the Bard's beloved plays, but there's nowhere better than Will's hometown in Warwickshire. Head to Stratford-upon-Avon to see a performance at the Royal Shakespeare Theatre on the river's edge. Stick around to visit Shakespeare's birthplace and the church where he was laid to rest before rowing along the river Avon in a boat named after one of the writer's famous characters. Bagsy Ophelia.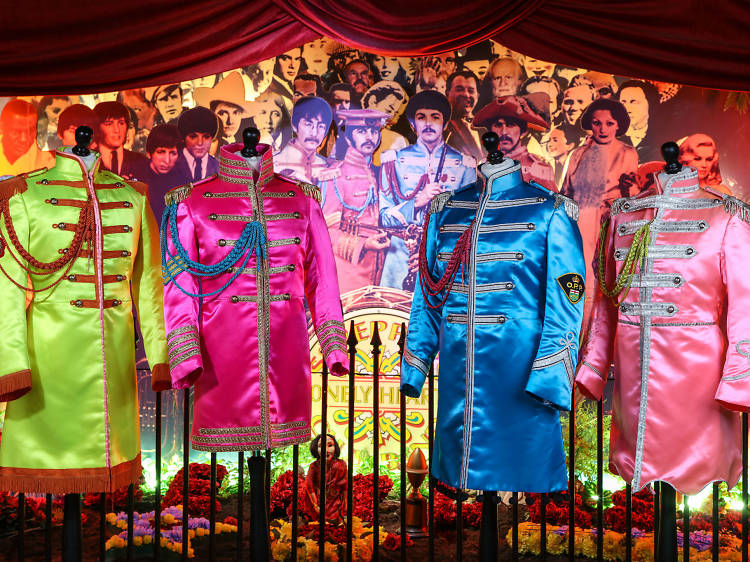 2. Follow in the footsteps of The Beatles
Take a magical mystery tour around the city of Liverpool in northwest England. It's where the famous foursome first met. Step inside the National Trust-owned homes where John Lennon and Paul McCartney spent their childhoods. Head to The Beatles Story , the world's largest permanent exhibition devoted to the musical icons and their history. Finish your trip with a visit to the rebuilt Cavern Club , which sits near where The Beatles first started to play in the early '60s, and live your best psychedelic life.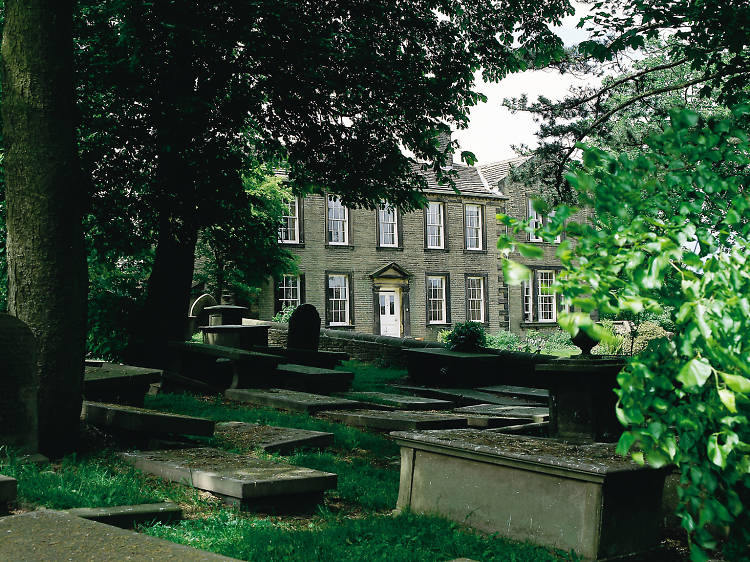 3. Wander around West Yorkshire like the Brontës
Read Emily Brontë's 'Wuthering Heights', or at least sung along to Kate Bush's musical version? Head to the pretty village of Haworth in West Yorkshire , where you'll find the vicarage Emily, Charlotte, Anne and their family lived in. The weather-beaten building has now been turned into a museum, documenting their lives. Afterwards explore the cobbled streets, tea rooms and old-fashioned railway station before heading off on one of the walking trails to waterfalls, rugged moorland and ruined farmhouses, like Top Withins, which is said to have inspired Emily's gothic novel. Walking boots are recommended.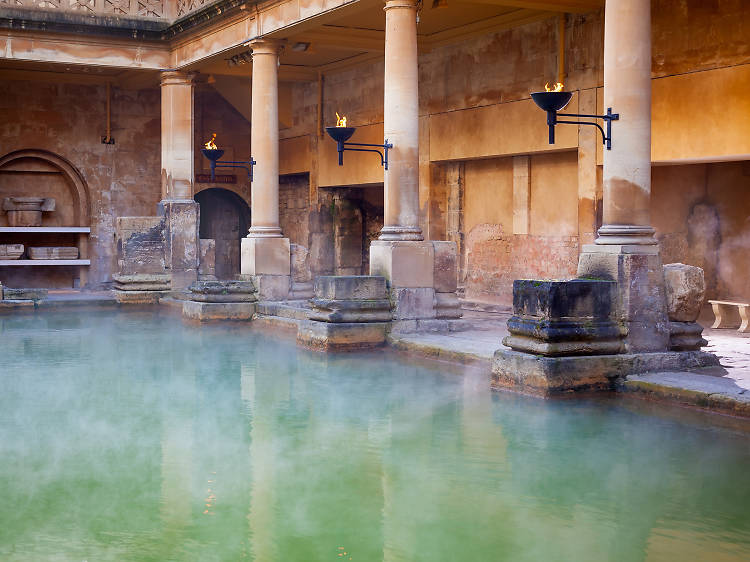 4. Wallow in Bath's famous thermal waters
Bath's thermal waters have attracted visitors for hundreds of years. The Romans were the area's first big fans, and the extravagant baths they constructed using the naturally heated springs can still be visited today. They are not for swimming in, though. Once you've seen The Roman Baths, head to the Thermae Bath Spa . Here you can soak in mineral-rich springs and look out over the honey-coloured Unesco World Heritage city that author Jane Austen called home from the rooftop pool. Bliss.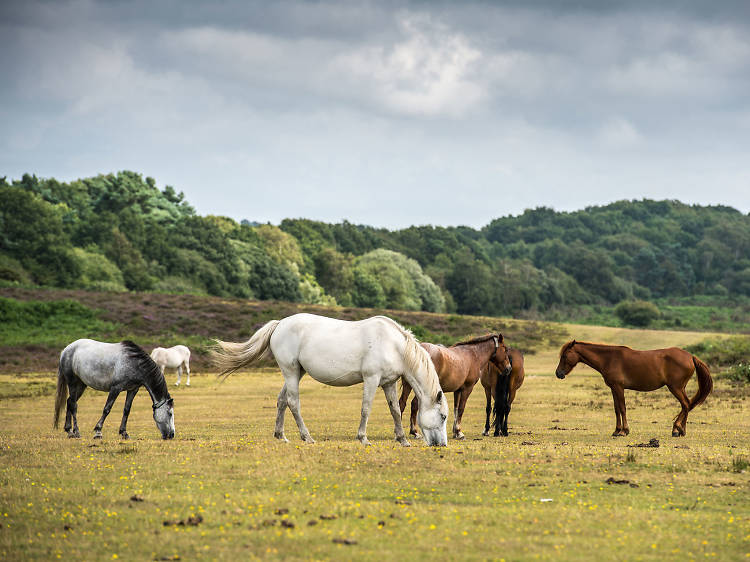 5. Spot wild ponies in the New Forest
One of England's National Parks, the New Forest is a wild expanse of moors, forest trails, heathland and ancient woodland. Spend a morning walking or cycling around spotting the wild ponies which roam around the area. Don't miss Bolderwood's Deer Sanctuary at the very heart of the New Forest. Round off the day with a visit to Beaulieu's National Motor Museum and pretty river, a trip to the coast at Lymington or to the small village of Brockenhurst, where you'll find foodie heaven in a boutique restaurant with rooms The Pig .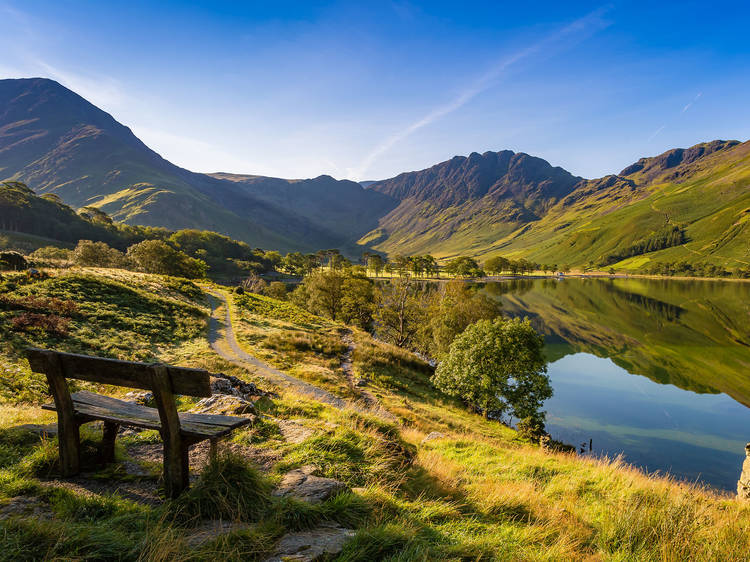 6. Mess around in boats on Lake Windermere
Compared to a lot of England's gentle rolling hills, the landscape of the Lakes is dramatic, with jagged mountains meeting deep mirrored lakes. The Lake District is the largest National Park in England, and home to its highest mountain (Scafell Pike) and deepest lake (Wastwater). Get stuck in by renting a boat at Bowness-on-Windermere and floating around the great expanse of water. Afterwards head to the National Trust's Hill Top , where children's author Beatrix Potter lived, before stopping off for a seasonal dinner at The Drunken Duck Inn .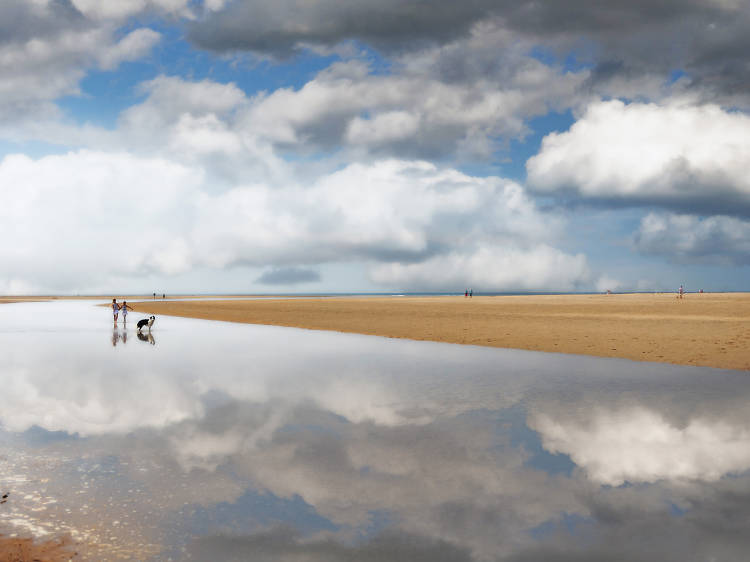 7. Picnic on Holkham beach in Norfolk
There's nowhere quite like the wide expanse of sand at Holkham Beach in Norfolk . At low tide it stretches out, seemingly forever, as you emerge from underneath pine trees and pad out onto the beach. The sea is there, though, breaking gently in the distance past the sand dunes. The bright open space is an unspoilt stretch of sand, sea and sky. Walk the two miles from Lady Anne's Drive at Holkham Bay to Wells-next-the-Sea, stopping to picnic in a sheltered spot and admire the pastel-painted beach huts. Head off further down the coast to spot seals at Blakeney Point or explore the traditional charm of Cromer.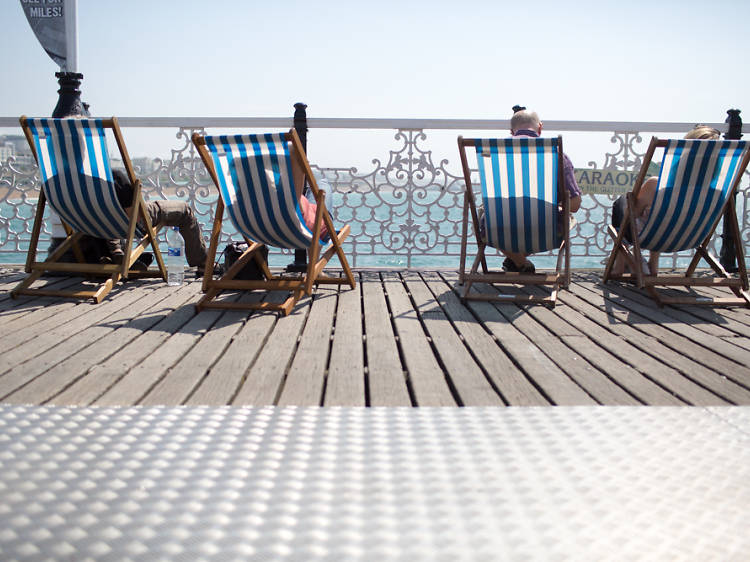 8. Play the penny arcades on Brighton Pier
The seaside town of Brighton , just an hour south of London, is the perfect destination for a day by the Great British seaside. The town is crammed full of creativity and culture. Wander around vintage shops on the Lanes, marvel at the exotic-looking Royal Pavilion , spy bold street art, dip into independent art galleries and pause for a Mr Whippy ice cream and a play in the arcades on the Pier. Brighton's nightlife is legendary, so stay put for a wild night out in the town's quirky pubs, bars and clubs.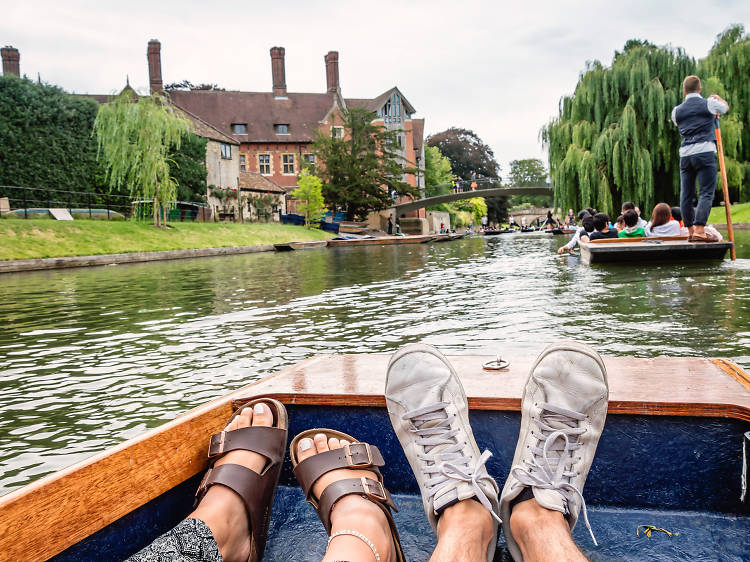 9. Punt along the River Cam
You probably know the bucolic city of Cambridge because of its world-famous university but there are plenty of other reasons to visit. Its stunning, historic centre, for starters. It might be a city but it's as rural as they come, with lush meadows, herds of grazing animals and the River Cam at its heart. The best way to see it all? Weave through the middle of the city, spying the backs of the academic colleges, on a classic Cambridge Punt.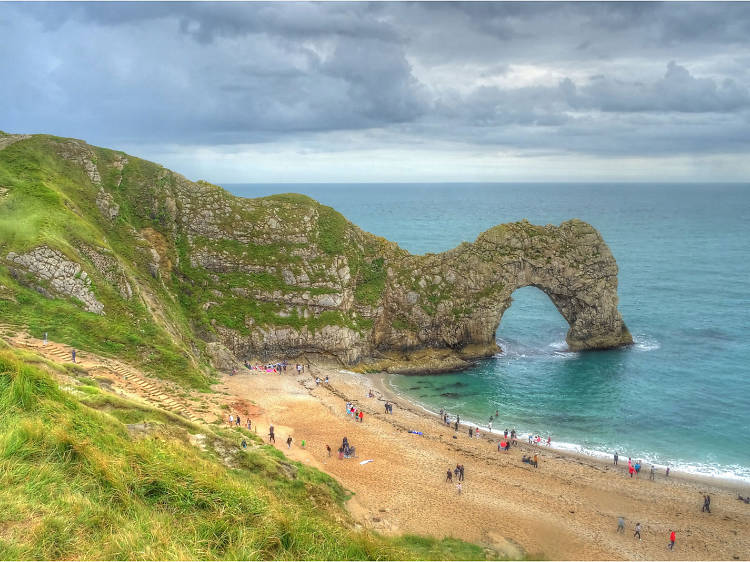 10. Go fossil-spotting on the Jurassic Coast
Not quite Isla Nublar, but pretty close, the Jurassic Coast is a 95-mile stretch of super pretty south England coastline famous for its unique geology. Running from Exmouth in Devon to Studland Bay in Dorset , the rocks record 185 million years of the Earth's history and became England's first natural Unesco World Heritage Site in 2001. Don't miss Lulworth Cove, a breathtakingly blue secluded bay, or its neighbour, the grand, natural limestone arch of Durdle Door.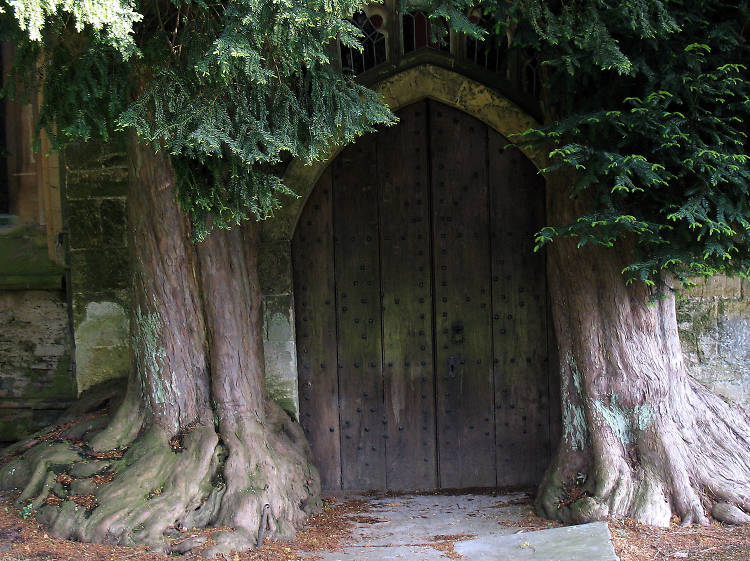 11. Hunt for antiques in Stow-on-the-Wold
Stow-on-the-Wold pretty much encompasses everything you might be after in a picture-perfect Cotswolds town. Small, cute and abundantly characterful, Stow-on-the-Wold was once known for its wool trade. Now it's famed for being both aesthetically pleasing and totally charming. Go to check out St Edwards Church, famous largely for its fairytale-esque north door, which, rumour has it, inspired Tolkien's 'Doors of Durin' in 'Lord of the Rings'. Stay for the art galleries, independent boutiques and brilliant antique shops.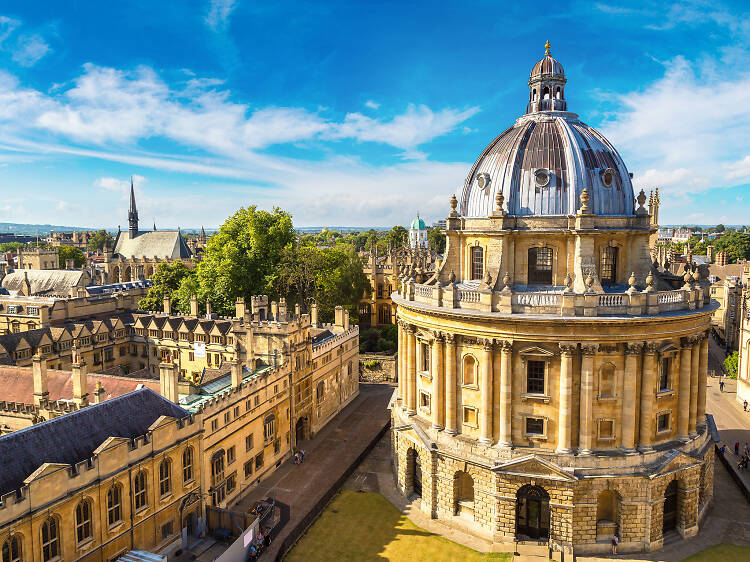 12. Lust after books at the historic Bodleian Library
The University of Oxford has tuned the minds of Stephen Hawking, Wendy Cope, Oscar Wilde, Tim Berners-Lee, Nigella Lawson, Lewis Carroll, Philip Pullman, Alan Bennett, Margaret Thatcher and loads more British prime ministers. Visit the beautiful city of Oxford and wander around the historic colleges pretending you're an undergraduate. Finish up at one of the oldest libraries in Europe, the Bodleian Library, to gawp at ancient texts and the kind of reading rooms daydreams are made of. Along with its sister libraries, its walls hold over 13 million printed items.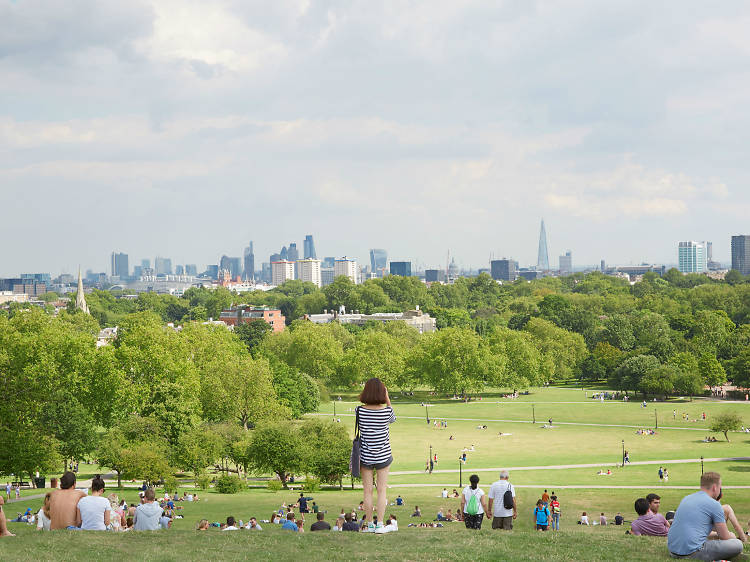 13. Watch the sunset with the lemurs at Primrose Hill
Okay, not exactly with the lemurs. But a grassy perch at the top of Primrose Hill in London will give you amazing views of the city skyline as well as the edges of London Zoo , in the northern reaches of Regent's Park. After a wander around Regent's Park or along Regent's Canal, trek up to the top of the hill with a picnic and stay put to watch the sun go down over the city's skyscrapers. London, you're a stunner.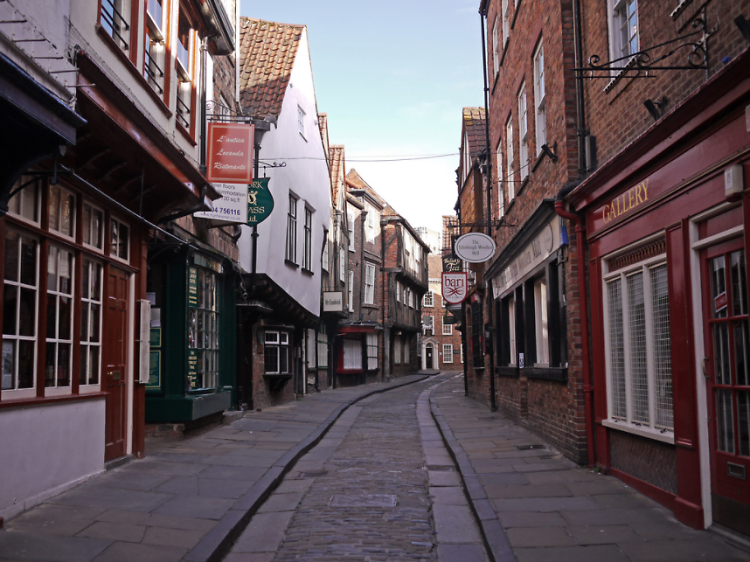 14. Travel back in time in York's historical centre
Quaint York boasts a huge cathedral, centuries-old city walls, a castle and a ruined Norman keep. But the best way to soak up the city's old-world vibes is to head to The Shambles, a winding and astonishingly narrow street at the heart of York's historical quarter. It's a wonky, almost perfectly preserved medieval street, which has been around for so long it was mentioned in the Doomsday Book of 1086. Walking around the charming area is like stepping back in time. Continue the time travel by stopping at Bettys , which has been serving afternoon tea to the city of York since 1936.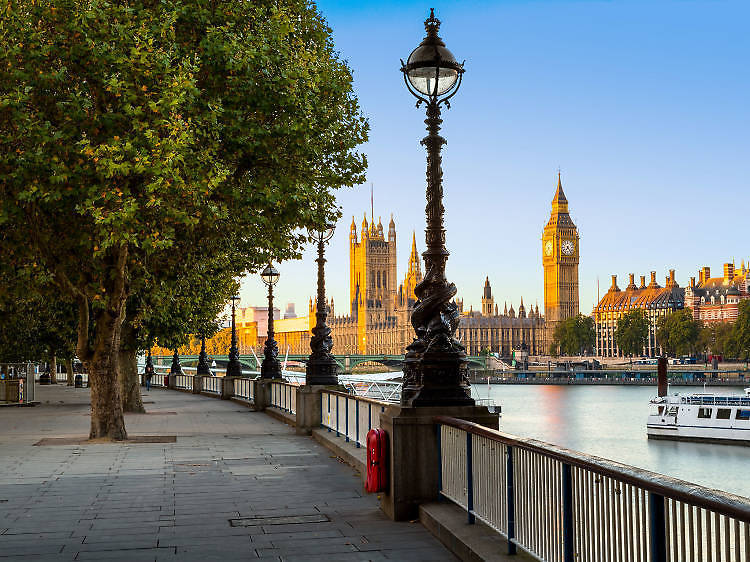 15. Stroll along the South Bank in London
There's so much to see in central London it's hard to know where to start. We'd recommend setting off from the gardens beneath the London Eye, with views of Big Ben and the Houses of Parliament, and walking east along the South Bank. You'll pass brutalist beauties like the Southbank Centre 's Royal Festival Hall and Hayward Gallery and the National Theatre , a sprawling book market under Waterloo bridge and the OXO Tower. Keep going to wander past Shakespeare's Globe and spy St Paul's Cathedral across the Thames. Pop into the totally free, world-class art gallery Tate Modern before ending up in the culinary paradise that is Borough Market for a well-deserved treat.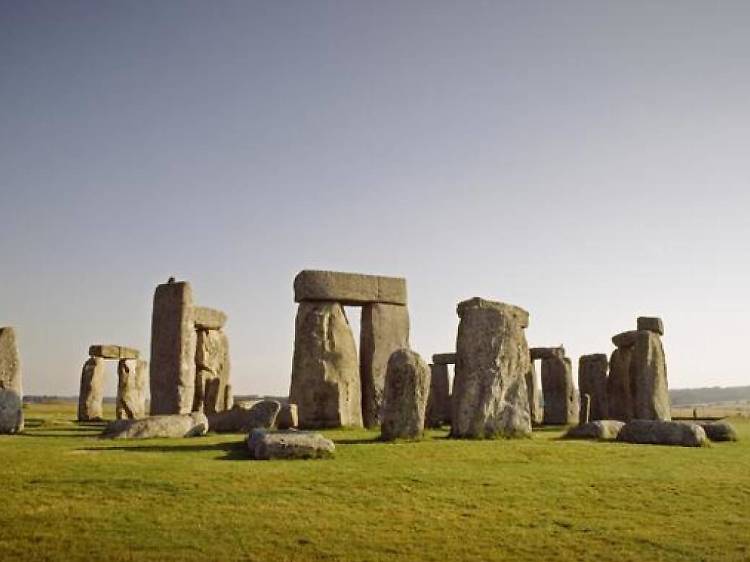 16. Channel your inner druid at Stonehenge
This mystical stone circle in the Wiltshire countryside usually attracts hundreds of curious visitors a day. Made out of rare stone from 160 miles away, the construction has sat proudly on the Salisbury Plain for over 5,000 years and no one knows how it got there or what it was first used for. A solar calendar or a site for sacrifices? Go to come up with your own theories. You can visit at sunrise on the summer solstice for a totally mystical experience but it's pretty special every day of the year.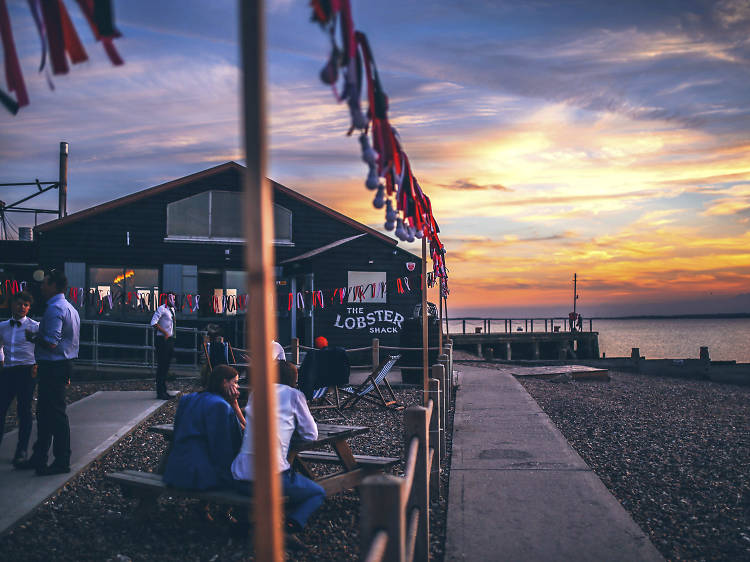 17. Feast on fresh seafood in Whitstable
The pretty town of Whitstable in Kent is picture-perfect for a day by the seaside, with colourfully painted houses, a wide pebble beach, cool shops and some great coastal art galleries. The real star of the show, though, is the food. Whitstable is the place to indulge in seriously fresh fish 'n' chips and incredible seafood. Have a pint at The Old Neptune before heading to The Lobster Shack. As well as doing a nice line in the shellfish it's named after, it serves stunning Whitstable oysters.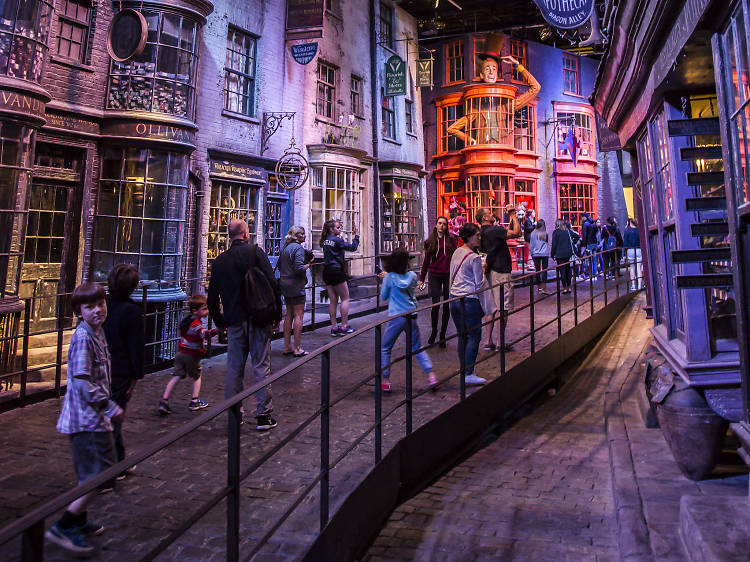 18. Fly a broomstick at the Harry Potter Studio Tour
Potterheads the world over will know England as the home of The Boy Who Lived. There are filming locations dotted all over the country, but true fans will want to head straight for Leavesden Studios, where the majority of the movies were filmed. Set off on the ' Warner Bros Studio Tour London: The Making of Harry Potter ' to wander around the Great Hall, peek into shop fronts on Diagon Alley, see original costumes and discover the special effects secrets behind your favourite scenes. No trip would be complete without a pint of butterbeer and the opportunity to 'fly' your very own broomstick. 'UP!'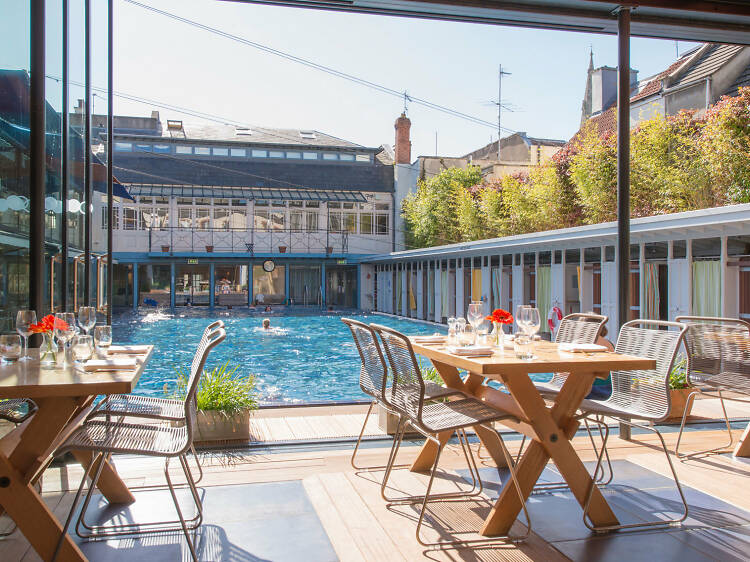 19. Float around on your back at Bristol Lido
Hidden within the residential streets of Clifton in Bristol , Bristol Lido is an open-air swimming pool, with an ace restaurant on site. The urban retreat is a restored Victorian pool that now features fittingly trendy touches: colourful changing areas, greenery and Insta-worthy design. Visit to lazily float around in the gently heated pool, or try out the sauna, steam room, hot tub and spa. Afterwards, nab a pool-view spot in the restaurant, where you can eat tasty tapas by the water's edge.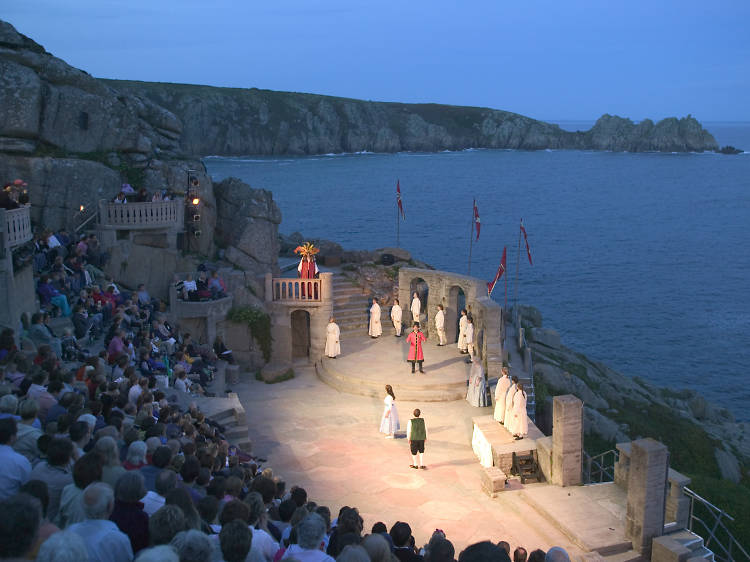 20. Watch a play with a seriously good view at Minack Theatre
Open-air theatre doesn't get more dramatic than this. Set into the edge of a Cornish clifftop, the Minack Theatre puts on plays where ticketholders sit on seats carved into granite, and the backdrop is a sheer drop into the Atlantic. It was built in the 1930s to be a setting for 'The Tempest', but nowadays you can see performances of all kinds throughout the summer months. The theatre is just a few miles from Land's End , the westernmost point of Cornwall , which is definitely worth a visit too.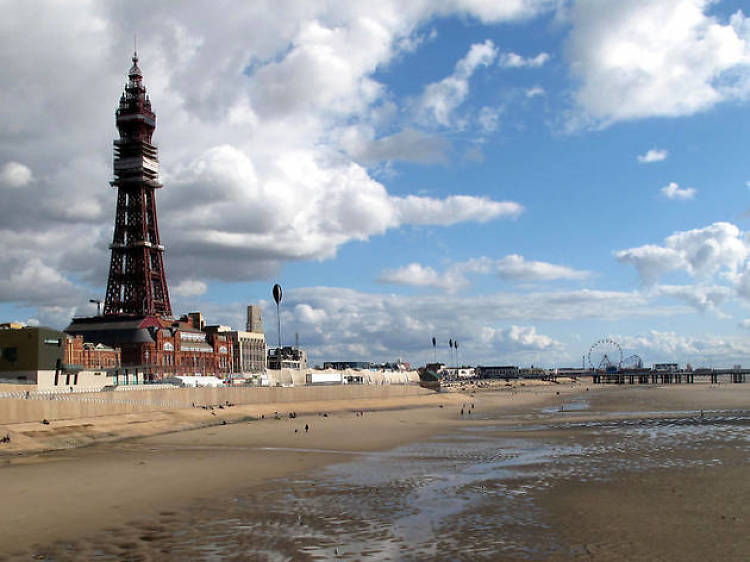 21. Scream if you wanna go faster at Blackpool Pleasure Beach
Blackpool is the epitome of the English seaside, with waterparks, arcades and bracing sea temperatures. A trip to the iconic coastal location in Lancashire isn't complete without a visit to the Blackpool Tower. Inspired by the Eiffel Tower, the structure tops off an entertainment complex including the Tower Eye, Tower Circus, Tower Ballroom, Tower Dungeon and more, like Dino Golf. But the massive Blackpool Pleasure Beach amusement park is where you'll want to spend most of your time, braving the biggest, fastest and most terrifying roller coasters out there. Drop by during the autumn to spy the famous Blackpool Illuminations.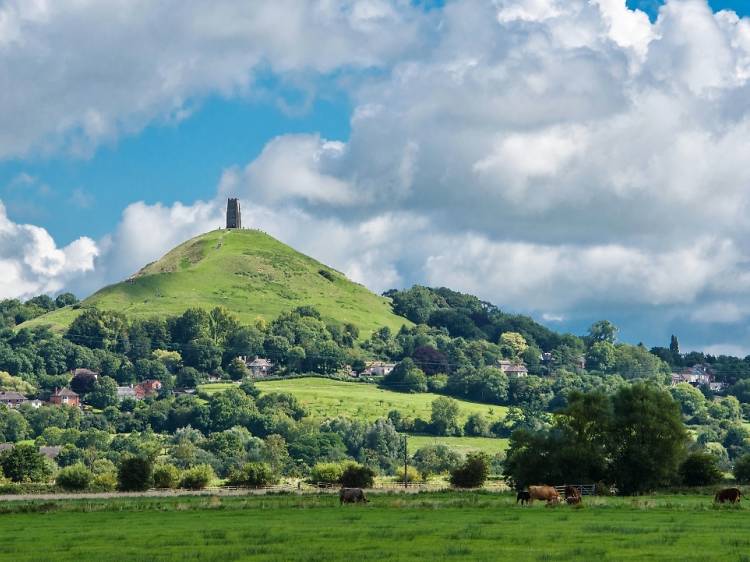 22. Admire the views from Glastonbury Tor
On a clear day, you can see for miles from Glastonbury Tor. It might be a bit of a steep climb, but a visit to the Grade I-listed tower at the top, which is steeped in history and legend, makes for a magical day out. Afterwards, wander back into the tiny Somerset town of Glastonbury. It plays host to the iconic music festival most summers, but it keeps those hippie vibes going all year round. Shop for crystals and spells on the high street or stop by the Chalice Well Gardens for a sip of healing water.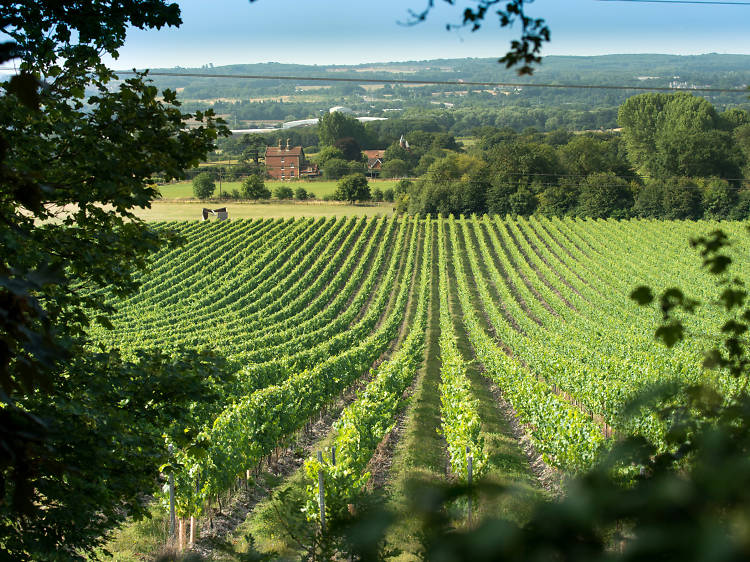 23. Sip sparkling wine on an English vineyard
Not many people think of wine when they think of the English countryside, but Chapel Down vineyard in Kent is giving France a run for its money. The Chapel Down winery is set in 22 acres of vineyards and it's open to visitors all year round. Drop by for a tour and tasting, before eating on the open-air terrace at Michelin Bib Gourmand restaurant The Swan. Really get a taste for those English grapes? Sign up to the Chapel Down Wine Academy for a day learning about how the professionals taste and describe vino. Go in for a second nose.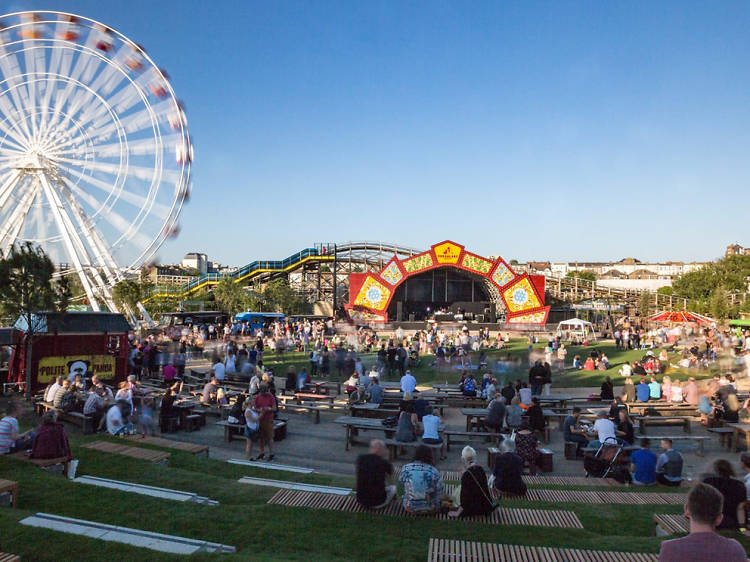 24. Go on vintage rides at the oldest-surviving amusement park in Great Britain
Head to renovated retro theme park Dreamland in Margate for some old-fashioned fun. The amusement park was bought back to life in 2015 after falling into disrepair. Take on the Mirror Maze, ride the scenic railway, test your balance in the indoor Roller Room and take a selfie by the Hollywood-esque Dreamland sign. Staying in Margate? Check out the mysterious Shell Grotto , wander around the Turner Contemporary or brave the waters in the Walpole Bay Tidal Pool too.
25. Dance all weekend at Notting Hill Carnival
A yearly celebration of London's Caribbean communities, their culture and traditions, the Notting Hill Carnival has been taking place since 1966. It's Europe's biggest street party and it always takes place in the streets around west London on the August Bank Holiday weekend. The Carnival, which runs over two days ( Sunday is family day), features a colourful parade, fantastic live music, static sound systems, soca floats, steel bands and a whole lot of delicious Caribbean food.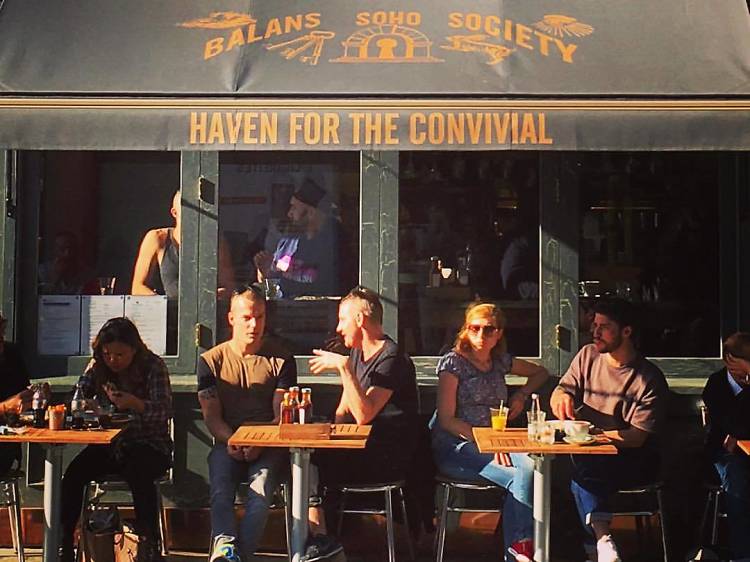 26. People-watch over coffee in London's Soho
London is home to some incredible (mainly free) world-class museums and amazing cultural institutions, but if you really want to soak up those city vibes settle in for a stint in the heart of London's West End. Soho is home to some of London's best theatres, restaurants, bars, clubs and shops. The maze of streets, linked by narrow Dickens-esque alleyways, are always busy and full of life. Order a coffee at one of the pavement caf és on Old Compton Street and watch the world go by in all its glory.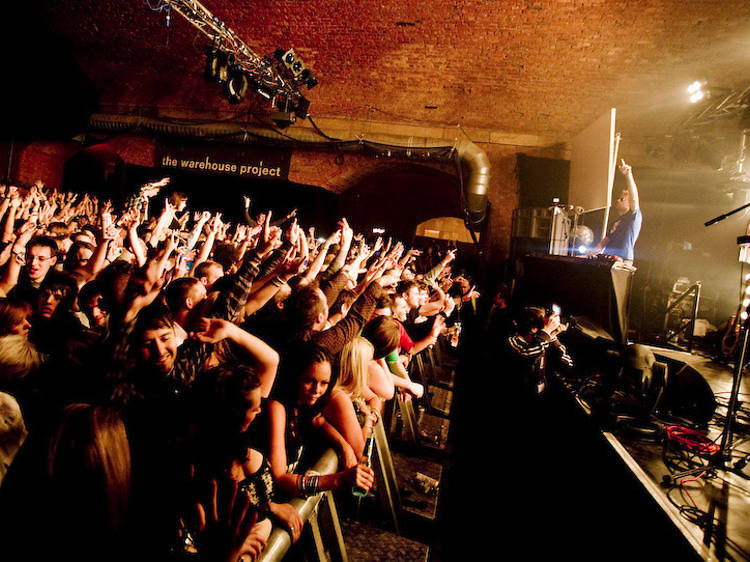 27. Party in a former air-raid shelter
Manchester Warehouse Project is a world-class institution, playing host to some of the best DJs and parties in clubland. It's moved from the disused Boddingtons brewery near Strangeways prison to a World War II air-raid shelter underneath Manchester Piccadilly station with various stops in between. Regularly catering for 3,000-plus revellers, the party runs only 12 weeks a year, with spin-off nights running throughout the year.
[image] [title]
Discover Time Out original video
Press office
Investor relations
Work for Time Out
Editorial guidelines
Privacy notice
Do not sell my information
Cookie policy
Accessibility statement
Terms of use
Modern slavery statement
Manage cookies
Advertising
Time Out Market