What Are The Primary Business Travel Purposes
Home » B2B » What Are The Primary Business Travel Purposes
Most organizations try to find the answer to why business travel is essential, as online meetings can serve the purpose of interacting with partners, prospects, and customers. Many travel experts opine that business travel is crucial for meeting business objectives despite the extensive use of online platforms for virtual meetings during the pandemic. Virtual meetings cannot effectively accomplish the business purpose of engaging prospects in a real-life setting. Face-to-face interactions boost long-term relationships, making business travel a crucial factor for robust business growth. Among the most significant business travel purpose, sales and business development can deliver maximum ROI, followed by strategy meetings, customer service, and training and development of employees.
Purposes of business trips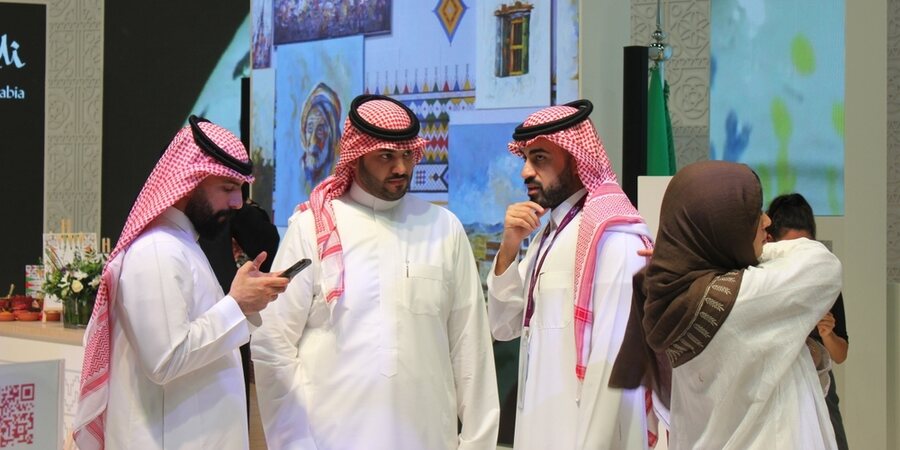 A business travel purpose need not be a purely sales-oriented one. There are several objectives of business travel besides sales development. You may consider the following examples to understand the meaning of a business trip:
Procuring raw materials or purchase
Presentation
Internal meetings
Project work
Site visits
Survey or market research
Training and conferences
Event participation, such as trade exhibition
Incentive tour
Negotiations
Partnerships
Employees should clearly state the business travel purpose that directly or indirectly influences business volume and profitability. Clarity of the business travel purpose is crucial for tax auditing.
One should plan the purpose of a business trip to help derive a clear conclusion about its fulfillment. Submitting the feedback report is necessary after the completion of the business trip, mentioning the successful execution of the task.
Why is business travel still important?
A business trip can serve various purposes, but it mainly focuses on the retention and development of the organization's internal and external customers. Several studies and surveys establish the importance of real-life meetings that are more impactful than online interactions.
A sales representative can discuss product benefits with the prospect more effectively by leveraging non-verbal cues in a face-to-face meeting. They can build a strong rapport with customers who appreciate the efforts of the sales executive to travel and meet them.
Internal meetings and training programs boost employee engagement. These are the main reasons for business travel among most corporate organizations. The following motivators help us appreciate the business travel purpose better.
1. Development and retention of internal customers
Employees are the organization's internal customers and the tight labor market makes it difficult to replace them. The main objectives of business travel in 2022 included internal meetings, training programs, team-building events, and skills development sessions. Organizations learned the shortcomings of online training programs during the pandemic, as these sessions failed to meet the developmental objectives.
You require a real-life environment to learn certain skills and competencies. Business travel helps teams to travel and stay together, creating strong personal bonds. Employees are more creative and receptive in a real-life setup.
Remote working made employees impacted bonding between colleagues and reduced engagement. Incentive trips, group travel, and conferences can help employees re-establish a strong connection. Many companies focused on face-to-face group events to motivate employees after months of working in isolation.
2. Developing and retaining external customers
Customers are crucial for organizational growth. Organizations emphasize retaining and developing existing customers, as finding and developing new customers requires time, patience, and expenses. Business travel to develop and maintain strong customer relationships is justifiable as many organizations are leaving the virtual environment to have face-to-face interactions with their customers.
Organizing business travel to cover business destinations and meet customers in person boosts loyalty and confidence in your organization. Companies must take care of employees' safety and well-being by implementing an online travel management solution to fulfill the duty of care in the post-pandemic era. Paxes helps organizations streamline their travel programs to simplify business travel policy compliance.
Despite the easy availability of online meeting apps like Zoom or Skype, business travel continues to boost organizations' business, fulfilling myriad business objectives. Appreciating the value of business travel purpose is crucial to explore the true benefits of business travel.
Physical or face-to-face interactions are more effective in establishing a strong relationship with customers, colleagues, and associates. Automating business travel processes using online travel management solutions like Paxes streamlines business trips. Organizations can implement policies and ensure cost savings by integrating advanced AI into the platform.
Suggested Read: All About Global Corporate Travel Management
Business Travel Purpose FAQs
Which is the top business travel purpose.
Sales and business development is the most frequent purpose of a business trip.
What are the four reasons for business travel?
Sales, internal meetings, client management, and employee training are the four reasons for business travel.
Why is business travel necessary?
Business travel allows face-to-face interaction and boosts engagement. It is more effective in establishing a sound business relationship than in virtual meetings.
What are the main benefits of business travel?
Business travel allows personal interactions, builds confidence and helps learn new ideas.
Which is the most suitable way to establish a business relationship?
Meeting the person face-to-face and discussing matters of business interest establishes a business relationship.
Pratyush is a traveling enthusiast who always looks for innovations in business travel management. He has 5 years of experience writing content on corporate travel management and working closely with expert business travel facilitators.
Related Posts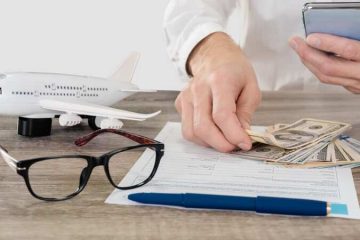 Travel And Expense Policy: Objectives Of Corporate T&E Policy
Among an organization's most prominent controllable costs, business travel expense is the second largest after salaries. It impacts the organization's bottom-line irrespective of the company's size. While 'travel and expense' are unavoidable because of their Read more…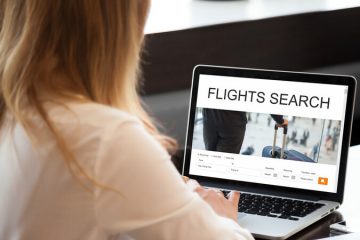 What Is The Meaning Of Open Booking?
Open booking refers to a travel booking approach where employees have the freedom to book their travel arrangements outside of the traditional corporate travel management system. Instead of using a designated platform, employees can book Read more…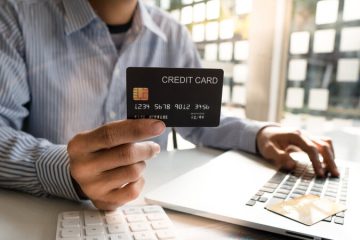 Corporate Expense Cards: Types And Benefits
Corporate expense cards for travel ensure easy payment and streamlined management of expenses. These cards can be of any type such as corporate credit cards, prepaid corporate cards, VCC, Airline specific cards, and many more. Read more…
Let's get started!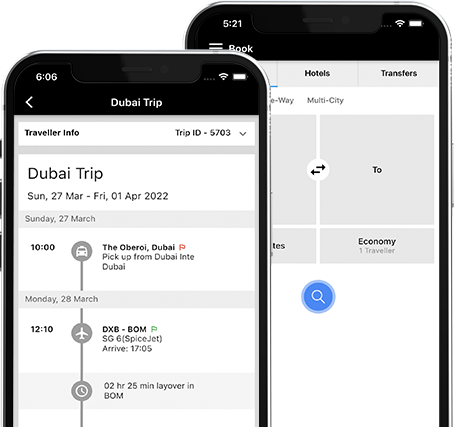 Thanks for submitting your details.
We'll get back to you shortly.
10 Reasons why business travel still important in 2022
Top 10 reasons why business travel still important in 2022. Business travel has always been considered an essential part of business. Even though the pandemic has changed the way business is being done, business travel is still important in 2022.
Most employees are always excited to travel as it allows them to take a break from the daily work routine. In fact, according to a study 30% of employees would be willing to accept a lower salary if the role offered allowed them more opportunity to travel.
Business travel is on the rise again as businesses feel that there is no substitute for in-person meetings.
Top 10 reasons why business travel still important in 2022
Let's dive in to analyze the top 10 reasons why business travel is still important in 2022
1. Business Travel Is No Longer A Hassle
In the past, managing a company business trip was a hassle.
Whenever an employee incurred an expense, they had to keep invoices safe with them.
The receipts then had to be submitted to the finance or accounts department of companies.
The accountant would manually see if the employee followed the company policy and had to go through an approval process from managers to process the invoice.
Once the invoices were processed, then the employee used to receive their cash back.
The whole process was tedious and stressful for both the employees and the finance team. Employees usually had to wait till the end of the month to receive their reimbursements. On top of that, if the employee or the finance team misplaced the invoice by mistake, then the employee had to bear the burden of the expense incurred.
nowadays with travel and expense tools companies have a single simplified platform that manages all invoices and travel expenses in one place. The tool also allows the company to define travel policies, keep track of all bookings and reporting in real-time. Better management of resources through such convenient tools means business travel is no longer a hassle.
2. Establishing and Maintaining Relationships
In-person interactions are key for building and maintaining business relationships. You can build rapport and trust much faster when meeting someone face-to-face as opposed to over the phone or via video conference.
The advantage of in person meetings is that you get the opportunity to read their body language and get a feel for who they are as a person. Meeting a client in person can also help in closing deals faster. This is because you have the opportunity to build that relationship and trust much faster than you can over video or phone calls.
Read: How Much Does It Cost To Build A Hotel Booking Application
3. You Can Network
Networking with other professionals in your industry is an important part of business. Business travel provides opportunities to meet new people and connect with potential clients and customers when you travel for business. There are certain events, such as trade shows and conferences, that are important for business which you can't attend over video or phone calls.
If you're looking to hire new talent, business travel can help you reach a wider pool of candidates. You can attend job fairs and meet with potential candidates in person to get a better sense of their qualifications.
Many companies attend job fairs at universities where they look to hire the best talent amongst the university students. It is also convenient for potential candidates looking for jobs. Imagine talking face-to-face with company representatives to understand more about the job role rather than reading online, or worse, starting the job and then realizing it is not a good fit.
For HR personnel as well, meeting potential employees in-person allows a better understanding of personality. Online personality tests are generic and candidates can get those done by someone else. Instead of going through the online process of doing tests/case studies and conducting various interview rounds, hiring after meeting is a relatively faster process for companies.
Read: 7 Advantages Of Transcribing Video to Text Automation
4. Learning and Development
Attending workshops, seminars, and conferences to gain new skills and knowledge that can help you in your career. Such events are a great way to remain updated with the latest trends in the industry.
You get to meet people in senior job roles and get an insight about their way of doing business. Young employees can learn from industry experts and leaders. It is difficult to connect with industry leaders virtually, so business travel allows ample learning and development opportunities.
Read: How to Build a Web Application Using Java
5. Team Building
Business travel can also be used for team-building purposes. Going on business trips together can help co-workers bond and build morale, which can benefit remote teams that don't have the opportunity to interact on a daily basis.
Companies host annual events where they host activities for employees to come together and get to meet their peers in-person. Although work-from-home is becoming the norm, companies understand the value of face-to-face interactions.
According to a McKinsey study , informal interactions facilitate social cohesion. Virtually employees can usually not feel the closeness and connections. The laughs you hear in your virtual team meetings cannot necessarily be genuine. Physical interaction is more real so teams build a greater understanding.
Read: Multi-Vendor Food Delivery System
6. Building Your Brand
Business travel can help you raise awareness for your brand and get your products and services in front of new people. If you're attending trade shows or conferences, you can hand out business cards and brochures. Apart from distributing promotional materials, you can talk to people about your business.
After trade fairs, people usually discuss which booth was of most value in terms of their presentation, communication and in the ease of doing business. Only the body language of employees is sufficient in conveying a message about the brand - things unachievable while attending events in front of a screen.
Read: On-demand Medicine Delivery App Development
7. Conducting Research
Most businesses are always looking for opportunities to enter into new markets. Business travel can help you with the research needed to expand your business. You can explore new markets in person and learn about the local business climate and culture. Learning about other cultures allows you to cater to a wider range of customers.
In addition to that, when you're conducting market research, it's better to be present at the actual location. Interacting with the local people and even simply observing gives you a better idea of how things work in foreign places. The new information that you learnt on the trips can be invaluable when making decisions about your business.
Read: How to Develop Restaurant Management System
8. Exploring New Locations
Business travel can also be a great way to explore new locations. Employees who get the opportunity to travel for work usually take some time to check out the local sights and attractions. Not only do you explore the world, but also possibly find new places to do business.
When you're considering expanding your business, it's important to visit potential locations in person. This way, you can get a feel for the area and see if it's a good fit for your company.
9. Gaining a Competitive Edge
By attending industry events and keeping up with trends, you can gain a competitive edge for your business. You'll be able to learn about new products and services before your competitors and make sure your business stays ahead of the curve.
Business travel can be used to explore new markets where you raise awareness for your brand, and it allows you to gain a competitive edge. Visiting new locations also opens doors to new opportunities such as starting a franchise or getting an invitation to do business with a company that would not have been known otherwise. In the contemporary competitive era, companies need to grab every opportunity and corporate travel allows just that.
Read: How Smart Parking Solutions Improves Employee Parking Experience
10. Boosting Morale
Business travel can be a great way to boost morale for yourself and your employees. Getting out of the office and exploring new places can help refresh and rejuvenate you for the work ahead. Once employees are back from business trips, they are usually more productive and tend to produce better results for the business.
Business travels also allow something to look forward to for employees. Marking your calendars for a trip to a different city or country is a special feeling, especially if you have never visited the place before. Employees are more motivated to get the opportunity to travel as corporate trips are also associated with leisure time.
Summing up the importance of business travel in 2022
Business travel may look a bit different than it was in the years before the COVID-19 pandemic. However, the importance of business travel shouldn't be underestimated and it is only expected to grow with every passing year.
It's the best way to build relationships, close deals, and attend important events. It can also help you learn about other cultures, find new business opportunities, and promote your business. It is a great way to get away from the office and have some fun. By keeping the aforementioned reasons in mind, you can ensure that business travel remains a valuable part of your company's success.
6 Stages of the Agile Development Lifecycle
Top Reasons Why Should Startups Switch To ReactJS Development
RECENT POSTS
If you enjoy our content here then you'll love the stuff we share on LinkedIn
Apply For Job
Objectives of a business trip
Do you know how to correctly state the objectives of a business trip?
It is useful to state the reason for the employee's travel so that travel expenses and per diems can be reflected in the accounts to reduce the cost of travel.
To do this, it is important to take into account a number of points. What are they?
Practicing accountants cite a variety of them and highlight the following:
An employee's business trip must be clearly in the best interest of the company. The purpose of the business trip is formulated in a way that makes it clear: the "trip" is beneficial to the company, contributes directly or indirectly to the profitability of the company, increases the volume of business, improves the quality of goods and services. An employee of an organization cannot be sent on a business trip with the task of "resting", "recovering" or "healing". Annual leave or leave for health reasons is provided for this purpose.
The purpose of the trip must not conflict with the job description. For example, an accountant cannot be sent on a business trip to negotiate with clients.
The purpose of a business trip must be consistent with the duration of the "trip" and its itinerary. If the purpose of a business trip is, for example, to attend an exhibition, an employee of the organization is required to "travel" in the opposite direction within one day after the end of the event.
It is best to avoid general formulations. It is important to state the exact reason why an employee of the organization is sent to work away from the permanent place of work. Otherwise, auditors may have doubts about the legality of the tax accounting.
The purpose of the trip must be formulated in such a way that it is possible to draw an unambiguous conclusion as to whether or not the assigned task has been fulfilled. After the trip, the employee must submit a report on the results, attaching documents confirming the completion of the task. Incidentally, there may be a situation when the purpose of the trip is not achieved. In this case, the employer requires the employee to submit an "explanatory note" stating the reasons why the task could not be performed. If you have this document, the travel expenses may be accepted for tax purposes.
If the purpose of the trip is extensive and consists of several tasks, it is also important to list the individual tasks of the trip, the completion of which must also be confirmed.
To keep track of tasks and things to do on your trip we offer you a free resource. A business travel agenda digital, which will be of great support to your organization.
Examples of business trip objectives
The purpose of the trip must be stated. Which, in practice, is often formally stated in a document. And verbally or in the form of one or more written instructions, the purpose of the trip is explained in detail to the employee. However, by law, the purpose of the trip must be stated. business travel and this formality must be respected. The objectives may vary, here is a partial list of examples of objectives:
Negotiation
Purchase of goods, raw materials, etc.
Advertising and presentation of a product or service
Market research and marketing objectives
Participation in or organization of events, conferences, etc.
Training or exchange of experiences.
There are also universal objectives: the development of the company's activities. In this case, it is essential that you explain the tasks in detail to the employee. For example, negotiations can be aimed at both customer acquisition and the acquisition of new partners or investors. The above are some of the most common examples of objectives, but there are also very specialized tasks:
Audit of branches
Audit and other verifications
Maintenance of branches and divisions in the regions
The purpose of the trip is written in a concise and dry manner. It is not necessary to explain the details and characteristics of the trip in the order. However, travel recommendations and the employee's specific objectives should also be formulated in writing. It can even be a simple e-mail or a service document containing specific tasks and objectives. In this document, the tasks should be fully reflected, as it is through them that the objectives set will be met. An oral presentation can also be made, but legal obligations must be taken into account.
We make it easy to manage your business trips with our smart technology.
Links Product FAQ Localsfy
Contact (+34) 648 200 516 Click and write to us
Travel Agency License 237342-3
Copyright © 2020 Vyootrip Solutions S.L. All rights reserved
Terms of use | Privacy Policy | Cookie Policy
We use cookies to optimize our website and our service.
Something went wrong. Wait a moment and try again.
Benefits of business travel for corporate companies
A fully sponsored trip with potential opportunities to network with new people will sound exciting for any employee. Even if business travel is another means of working away from the office, it's still enjoyable.
But how do these benefits of business travel matter to a business? Do they really like sending their employees on trips, or do they consider it a waste of money? 
Frankly, many businesses don't see this as an opportunity but as an additional expense. And in the times of Zoom and online meetings, business trips are on the verge of their downfall.
If technology is ready to bridge the gap, why should companies invest in this and let employees clock in from anywhere? Let's find out!
What does business travel involve?
Business travel differs from one group of employees to another. The major process involved is transportation. The employee must take a cab if it's an inter-city meeting or a flight if it's across cities or the country.
If the stay is going to be longer, the traveling employee will need a place to stay. Hence, a hotel reservation must be made before the trip, confirming the duration and room rent. 
Travel expenses will also include cab fares for the trips between the airport and the hotel or hotel to the venue. Some businesses sponsor the coffee and lunches they have while on travel.
Once the employee has fulfilled the purpose of the visit, they will check out and fly back to their own destination.
In layman's terms, business travel is mostly for meeting prospects or potential stakeholders to discuss things in person. Or it can be just visiting another branch, warehouse, or inventory of the company or attending a business conference.
The purpose of the travel can differ, but the itinerary will be more or less similar to what's shared above.
What are the benefits of business travel for companies?
Business travel benefits both employees and employers in some ways. Though it's your employees who travel, they carry your company name as their identity. Hence, the benefits are mutual always.
1. More networking opportunities
One of the main benefits of business travel is that it opens up a whole new world of opportunities where one gets to meet and network with people from all walks of life. Employees with good interpersonal skills can form strong connections when such instances happen.
This extended network of theirs will benefit not only them but also the company they represent.
The people they meet there can be potential clients, investors, reliable suppliers, or someone with a goldmine of contacts and recommendations.
If an employee takes up a branch visit, they can also meet other employees, interact with them, and strengthen their cross-departmental bonding.
It pays the way to clear communication issues that have existed so far due to online or telephonic talks. Both parties get the necessary information and coaching they need about the other team. 
2. Meeting prospective clients
Bumping into clients in unusual circumstances is quite a surprising one. If your employee is a smooth talker, they can get the prospect interested in your product without even pitching.
This is very different from leads that come through generic channels. And it has a high potential to get converted into an active buyer.
It's the most organic way to promote your business and receive contacts of leads. By developing a great travel culture where employees travel in a stress-free manner, they can be indirect propagators of your business.
3. Face-to-face meetings
For basic communication and information exchange, online calls and emails will work. For stuff beyond that, in-person meetings serve more value. Face-to-face meetings are effective as you can both see and listen.
You can weigh their body language and see if they are really interested in what you are offering. What happens after a series of meetings and email follow-ups can actually be wrapped up in one face-to-face meeting.
You will be standing out from the crowd as most of your competitors stick with safe options like online meetups. If you compare a face-to-face meeting with an online chat, the former has a 35% higher success rate than the latter. 
4. Experience new cultures & different ways of working
Traveling and working from new locations has a lot to offer from a learning point of view. The employee is exposed to newer environments and work culture and gets to bring that back to your office.
It can be a breath of fresh air for those around them as they learn from these experiences. Without spending much, your employees will gain new skills and knowledge that can aid their work life and career advancement.
By sending the young talents of your company on business trips, you boost their leadership and decision-making skills by observing how others do it.
5. Tax write-offs
Certain expenses of businesses qualify for tax write-offs or deductions. Travel expenses are one among them in many parts of the world. Travel expenses that are fully related to your business qualify for tax deductions.
In Singapore, businesses can avail of up to 50% tax exemption on travel tickets, meals, and hotel charges. In India, all travel-related expenses except foreign trips are eligible for tax exemptions. 
Tax write-offs are one of the primary benefits of business travel that makes many businesses consider these expenses to be allowable.
6. Exposed to higher-profile projects
Business travel is an added perk for employees who want to engage with influential professionals and climb up the corporate ladder.
They get to travel to different locations, solve major business problems, and become part of high-profile projects. 
They are introduced to other dimensions and elements of the company and contribute more than what their job profile warrants.
Online discussions and meetings can make this happen too, but not in an effective way like this. 
7. Awarded with points and miles
Business travel expenses are mostly carried out through corporate credit cards.
These cards have points or offers for every ticket that's booked using that. Both corporate and personal cards have many offers and points that get added to the account and used next time. 
Even if the employee uses their personal funds to book tickets and receive reimbursement later, the perks are still applicable. Instead of reimbursing the entire spending account, your finance team will have a reduced spend value. 
8. Helps avoid employee burnout
Following the same routine for the long term only leads to the burnout stage. This is when your employees stop being productive and see a dip in their performance. That affects your business too.
Taking a break from their regular work style and traveling to other locations help busy employees let off some steam. In a hectic work life, travel and vacation are not given much importance.
If it's not for a lengthy vacation, you can help your employees travel frequently for business purposes. This is how you can do your part to make sure your employees are physically and mentally fit. 
Challenges associated with managing business travel?
The benefits of business travel are many. But it's not always rosy. There are many teams involved in the business trip of one employee. And it's too much to process with high accuracy.
Some challenges businesses face are,
1. Tougher reimbursement process
Reimbursement is how employees get the money back from their company that they spent while traveling. Not all costs can be covered, but those related closely to the business.
They go through multiple steps to complete this process. Employees are supposed to carry receipts and submit them for verification.
It's the limitations of the reimbursement process that makes it hard for employees to follow every time they come back from a business trip. 
If they lose a receipt or bank charges slip, they have no other way to justify the expense. This is why an automated reimbursement system with a mobile application must be implemented.
2. Cutting down on travel costs
You create an expense category and assign a budget. And suddenly it becomes too unaffordable. Compared to other costs, travel costs can quickly get out of hand as the spending is always external.
It is challenging to keep this under control or set the price at a more grounded state. As there is no real-time measurement happening, tracking these expenses is of zero help.
Whatever values you have in your expense reports are shared by your employee. And the actual cost of their trip could be lower than what they reported too.
Hence, adjusting the policies or keeping the costs under control sounds too challenging for the finance team and they just lose it in the end.
3. Drafting effective travel policy
It's a rule of thumb to consider all billable travel expenses before designing the expense policy. The travel policy is what guides employees on what kind of expenses are allowed for reimbursements and what not.
Also, you can't use the same policy for years. The price rise and changes in the way employees travel must be taken into account. The same policy will not work for two different professionals with unique travel needs.
That has to be customized depending on their needs too. Above all, fairness is required to be maintained on both ends.
Employees must be clearly informed about what they spend on and how much. Lack of communication is what irks them most and makes them hate policies.
4. Complying with travel policy
Having a travel policy is mandatory to regulate spending made by employees. Having them in papers is okay.
But finance teams strive hard to apply that to every expense and enforce it strictly. Travel policies without any automated system are futile. It takes manual effort to detect and reject expenses that don't fit under the travel policy. 
Finance teams will have to spread awareness among employees to not encourage such expenditures. More often than not, your employees will be spending over what has been set as the spending limit.
Finance teams cannot approve more than what's allowed. The difference in the amounts will be incurred by the employee whether or not they like it.
5. Controlling travel expense fraud
There is always that one employee who likes to play around and exploit the privileges offered. They use fake proof or add a few numbers to the actual amount to gain more than what's spent.
Not paying heed and approving these only bring loss to the company. Yes, violations happen when there is no clear understanding of policies. But it also happens with the negative intention of stealing the company's money.
If not caught, they make this a habit and keep indulging in more expense frauds. Among all small business frauds, 21% alone accounts for fraudulent expense claims.
6. Lack of communication with other departments
Expense report is submitted by one person from the operations or marketing department. But that's approved and processed by the finance and accounting team.
The team leader, manager, or HR will also be involved in primary approval processes. Some teams have booking managers who do the booking themselves and share the ticket.
In any case, it involves too many people in one instance. For a startup that's managed remotely, this will be a nightmare.
Every team will have its own portals or spreadsheets that others cannot access. So they either look at stand-alone systems with outdated data or rely on others for cues to proceed next.
This only leads to delays, inefficiencies, and broken communication. When something goes wrong, each one blames the other rather than being accountable.
How can Volopay help enhance your business travel?
You know the benefits of business travel now and also the challenges that will be brought to you. What is the solution then to manage a travel expense management app that magically keeps everyone on the same page?
You are in the right place. Volopay is an all-in-one corporate travel expense management platform . It has the most intuitive reimbursement platform using which your employees can submit reports in a few steps.
You can upload your approval workflows, and set approvers, and admins who will process this request. Every step is automated, which means one person approves and passes it to the next level automatically.
Those who submitted the report don't have to manually follow up. They can log in and find updates in the same place. 
We also have something for the pre-trip expense approval system. Employees can now be given corporate credit cards and allowed to spend business money directly. Create cards, add credits and spending limits, and share them with them.
Every card will be internally related to a budget category for easier categorization and monitoring.
Your employees feel empowered to spend without having to report. And you can monitor centrally all card payments, or every expense made through Volopay for that matter. 
Volopay is an all-inclusive payment suite that's best for all of your business payments.
Streamline all your business travel-related expenses with Volopay!
What is a business trip? Definition and examples
If you visit somewhere for work purposes, i.e., on behalf of your company, that is a business trip. The term applies to both the journey to your destination and your trip back. In most cases, the trip is not a short one.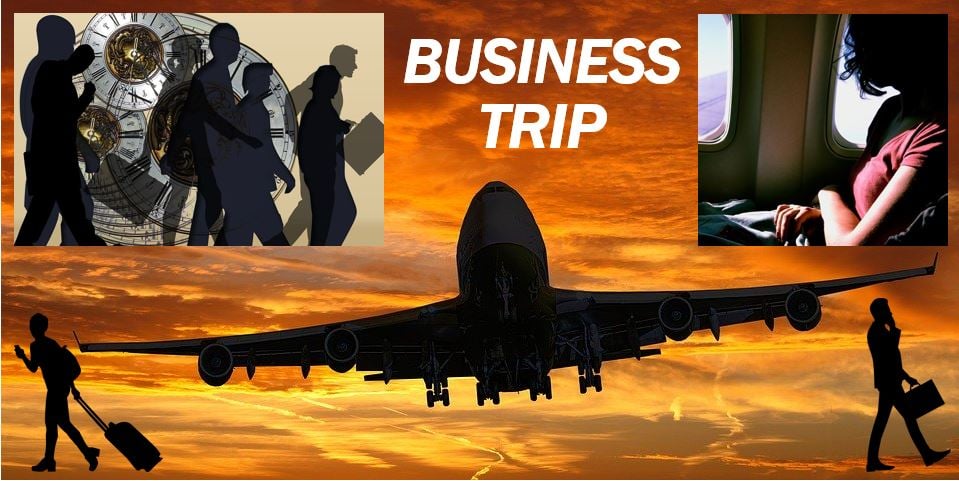 Collins Dictionary has the following definition of the term :
"A journey made somewhere and back again for business purposes in one's working capacity."
Business trip vs. business travel
The two terms refer to the same action or activity. However, their uses are not the same.
Business travel
Business travel refers to traveling on behalf of your employer generally. Although it is a singular term, i.e., business travel and not business travels , it refers to all trips for work purposes. It is a general term .
I might say, for example: "Business travel is becoming a significant part of our airline's income." In this case, we are talking in general.
I cannot use business travel for just one journey. For example, I cannot say: "I'm sorry, Jane is away. She is on a business travel." I would have to say: "I'm sorry … She's on a business trip."
Business trip
This term refers to just one journey. We need to use the plural if we are talking in general.
For example, if I wanted to talk about my airline's revenue, I would say: "Business trip s are becoming a significant part of our airline's income." I would not be able to use the singular form.
Reasons for business travel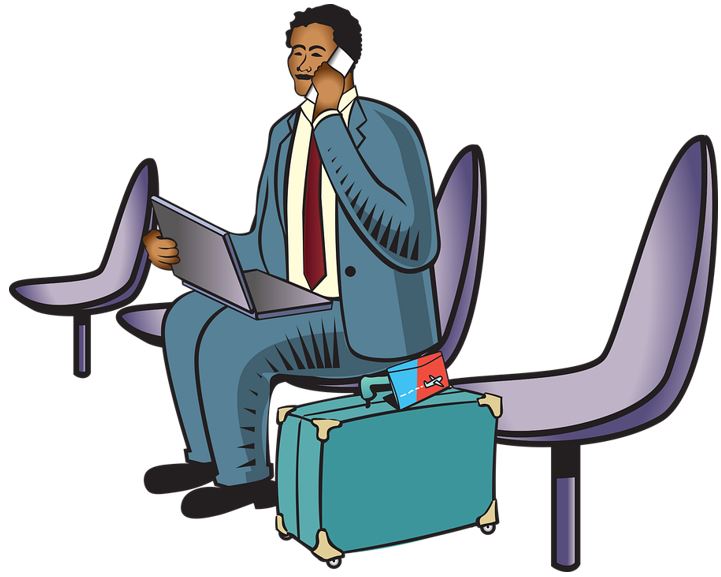 In all the examples below, your employer is paying for travel, accommodation, etc.
Meeting with customers or clients.
Visiting suppliers.
Attending a conference.
Attending a course.
Identify new markets, trends, and consumer traits elsewhere.
Visiting somewhere to check the progress of a project.
Visiting a prospect. A prospect is a company or person that you think could turn into a paying customer.
Apologizing to a customer.
Your purpose is PR or public relations , such as taking part in a press conference.
The ROI from the trip is more than its cost. ROI stands for return on investment .
Your employer sends you somewhere to fix, for example, equipment.
Networking. There are many people you can meet away from work with whom you or your company could do business.
Face-to-face meetings are usually more effective than using email, VoIP, texting, etc. Sometimes they are necessary.
Business travelers typically claim their expenses by filling a report , in which they list how much they spent on local public transport, meals, taxis, phone calls, etc.
Negatives and positives of business travel
Business trips may be extremely rewarding experiences. However, for some people, especially if they have families, there is a price to pay.
Regular business travelers frequently feel loney. Some of them may show signs of deteriorating mental health and even depression. According to Adam Perotta in a Business travel News article in December 2019, over 20% of business travelers said they experienced negative mental health effects.
Regarding the survey, Perotta wrote :
"22 percent of respondents reported that business travel had a "very" or "somewhat" negative impact on their mental health. Twenty-one percent indicated that even thinking about an upcoming work trip caused stress. Factors causing that angst include the toll travel takes on physical health, sleep schedules, personal relationships, personal finances and productivity."
Traveling regularly on behalf of your company may mean missing major family events, which can contribute significantly to relationship problems.
Jet lag can play havoc with our body clock, productivity, and mental and physical health. Eating small meals before and during your flight, refraining from consuming alcoholic drinks, drinking plenty of water, and getting plenty of rest beforehand can help reduce the negative effects of jet lag.
In a Small Business Trends article, Samson Haileysus wrote that the vast majority of small company owners enjoyed their work-related trips. Approximately fifty-five percent of small business owners travel for work purposes at least once each month. Sixty percent of them spend three nights away from home during each trip.
Haileysus added:
"Surprisingly enough almost all (88%) small business owners who travel for business do enjoy traveling. In fact, just under three in four (72%) say they wish they traveled for business more often."
Corporate travel is a huge market
Business travel is worth hundreds of billions of dollars each year globally. The biggest spenders on business trips are the United States and China.
In the United States, there are over 405 million business trips annually (long distance). For every working day, approximately 1.1 million Americans are traveling for work purposes.
The world's most popular destination is New York City, while Shanghai is the fastest growing. Trondent Development Corp. made the following comment regarding the importance of business travel for airlines:
"Business passengers represent 75 percent of an airline's profits despite only being 12% of their total passengers. But the money is well spent: every $1.00 spent on business travel creates $15 of profit for increased sales."
Share this:
Renewable Energy
Artificial Intelligence
3D Printing
Financial Glossary
THE IMPORTANCE OF BUSINESS TRAVEL
Introduction.
Living in an era where technology has taken us to new levels of communication, some people question their need for business travel at all. Video conferencing and Skype are fantastic ways to communicate when remote working, but when it comes to business crunching nothing quite beats real life human interaction. There are four key things to think about when it comes to the importance of business travel.
PUTTING A FACE TO A NAME
Face-to-face meetings are important when it comes to closing business deals and making important decisions. Previous research carried out by Oxford Economics has found that the rate of converting prospects to actual customers nearly doubles when a face-to-face meeting is added. Understandably, some Fortune 100 companies won't sign any contracts without a face-to-face meeting between company leaders, why would they?
When you are out of the office for business you have the freedom to meet and interact with people you wouldn't have from your computer screen.  It's easy to to strike up a conversation with someone you have no direct relationship with at all, it happens in everyday life.  Whether it's on a station platform, someone in front of you in a queue or you are introduced by a mutual friend – you could find there are synergies between your industries or businesses. By stepping out of the office environment you instantly broadening your options and uncovering multiple avenues of opportunity.
HUMAN INTERACTION
One of the main reasons why business travel is important is the personal interaction that builds good foundations for a future or existing relationship. This can also reduce miscommunication, and encourage almost a sense of unity. Written communication on tricky subjects can often be read differently to the way the it was intended. Having a physical meeting around the same subject is so much more beneficial in understanding each other's communication skills.
Two key players of leadership are the ability to inspire others to have assurance in you and your company and to encourage others, even if you lack authority. To enable this, you need to be visible to both with colleagues and with your clients. Taking the time out to travel and meet with people in-person can help them see you are invested in their success.
Technology is good for several reasons and without it, we probably wouldn't have business to travel for. It is however important to understand that technology is not a substitute for standing inform of your customers.  Business Travel is still the best way to result in great relationships, and working towards new business opportunities.
LATEST FROM OUR BLOG
5 Things You (Probably) Didn't Know About Business Travel
Oct 29, 2023
The business travel world is deceptively vast and it's easy to miss the important bits. In this article we've compiled our top 5 things you (probably) didn't know about business travel to keep you in the loop.
Stockholm: A Business Traveller's Guide
Oct 21, 2023
We take a deeper look into Stockholm, the so-called "Venice of the North", as a business travel destination, exploring the business culture, transport, and more…
World Menopause Day 2023
Oct 18, 2023
For World Menopause Day 2023, we find out more about the menopause, look into how you can manage the symptoms, and give you all the resources you need to learn more.
HEAD OFFICE
27 Middleborough, Colchester, CO1 1TG
0844 855 3700
01206 716111 (if outside the UK)
[email protected]
STAY IN THE KNOW
SUBSCRIBE NOW
OUR PURPOSE
At the heart of everything we do are our people. We don't just mean just our employees, but our clients and suppliers too.
At Gray Dawes Group we strive to create an environment which recognises and nurtures a healthy work/life balance – for our staff and clients alike.
By providing our customers with better travel management, they're able to achieve what they need to by working flexibly, whether in the office, at home or around the globe.
Privacy Overview
5 Main Benefits of Business Travel
For some employees, business travel may just seem like a chore, while for others, it may seem like an opportunity to explore. Here, it all comes down to perspective, and when business travel is done the right way, the benefits are massively high. 
Even though there are many benefits associated with business travel, in this article, we will show you the five main ones associated with business travel. 
Let's dive right in!
5 main benefits of business travel 
Here are our five main benefits for business travel: 
1. Builds confidence 
A huge benefit business travel will give you is the ability to get out of your comfort zone and build confidence while traveling. We all have an issue of staying in our comfort zone, which also impacts our professional and personal lives, but we need to push past our comfort zone and welcome new experiences. 
Going to the office every day is just a boring daily routine, and isn't something that challenges us since you have to repeat the same tasks daily. And guess what? Doing the same things every single day drops our confidence, which will later impact how we feel in our professional and personal lives. 
Travel builds your confidence by making you adapt to new environments and gives you new challenges you have to overcome. That is just how our brain works, when it gets exposed to new things, it'll feel good about it. Closing a deal, building a new business relationship will provide you with the vast confidence boost you are looking for. 
2. You get to enjoy new experiences
Especially if you love to see new places or try new foods when you are traveling, business travel is your chance to enjoy the moment. Or maybe you are even someone who loves to visit historical objects, then this is your chance. The most important experience of traveling is to enjoy the experience itself and not think about what can go wrong. 
Even when you are traveling for business purposes, we know time might be tight, but of course, you will have some free time to check what is around. Discovering something new is just another experience for you, and when you get used to it, it means you will get better at being flexible to adapt to new environments. 
3. Allows you to have face-to-face meetings 
If you think about it, even in our personal life, we can't enhance our friendships, relationships by communicating remotely, it just doesn't work. Real life interactions are different, allow you to express yourself better and even find out more about the person you are talking to through facial expressions and even the way they communicate with their body. 
In short, face-to-face meetings are essential if you want to establish a more successful business relationship and allow it to be longer-lasting. Otherwise, virtual business relationships are limited and don't have the same feeling you would have in real life. 
4. Ability to meet new people 
Relationships are essential for humans and the success of their lifelong experiences. It isn't easy to establish them whenever you are in the office meeting the same people every day.  Traveling gives you the opportunity to meet someone new, maybe they might be a new close friend, a future employer, or even a person that may help you with something else. 
Life is full of surprises so you can't really predict what is going to happen the next day and one thing may lead to another. Meeting new people from another country may even make things easier for your personal life, just as much as your business one. 
Even if you go on a personal trip to a country you have traveled to with your company, new contacts will help orient you with things you may face trouble with. Now, you understand how helpful it can actually be. 
5. Helps avoid employee burnout 
Business traveling helps solve this issue, as you are going to new places, it helps you feel that your life is experiencing changes. 
Is business travel meaningful at a workplace?
For every business that is included with traveling, it directly does affect how employees feel about their position at the workplace. When you and your team are traveling to different places around the world, it can even affect your team's relationship and how they think about their job.
Nobody ever said you only have to work together at the office or during work hours, but being together outside the office is vital too! The sky is the limit, so it is essential you break those limits and seek to find fulfillment from every business travel experience you get to have. 
Wrapping it up 
Well, that's about it for this article. Hopefully, now you see how beneficial business traveling can actually be for you and your employees. Remember, continuously doing the same things over and over can get exhausting. In short, you don't want to be that grumpy person who is tired of work and feels like there isn't anything better to do, so this is your chance to help employees and even yourself avoid burnout. 
This article goes into an in-depth review of the significant benefits that come with business traveling. Read through each of the five benefits we stated carefully and see how they relate to you and your business. Are you the same person, and do you feel the same way? 
Otherwise, take this opportunity to enjoy the moment with your colleagues and even for your own personal experiences. After all, you and your colleagues will have a lot of stories to tell once you guys are done with corporate traveling!
Steve Todd, founder of Open Sourced Workplace and is a recognized thought leader in workplace strategy and the future of work. With a passion for work from anywhere, Steve has successfully implemented transformative strategies that enhance productivity and employee satisfaction. Through Open Sourced Workplace, he fosters collaboration among HR, facilities management, technology, and real estate professionals, providing valuable insights and resources. As a speaker and contributor to various publications, Steve remains dedicated to staying at the forefront of workplace innovation, helping organizations thrive in today's dynamic work environment.
Recent Posts
Remote Jobs at PeopleOps Jobs, Leidos, Entegris, Officengine, Inc.
Remote Job opportunity at PeopleOps Jobs: Human Resources Manager Job Descriptions:PeopleOps Jobs – Human Resources ManagerConducts full cycle recruiting and participates in/coordinates...
Remote Jobs at Aflac, Midwest BankCentre, SingularityNET, Resonary, Axios HQ
Remote Job opportunity at Herbert, Rowland & Grubic, Inc.: Proposal Specialist Job Descriptions:Herbert, Rowland & Grubic, Inc. – Proposal SpecialistReview inbound lead sources to...