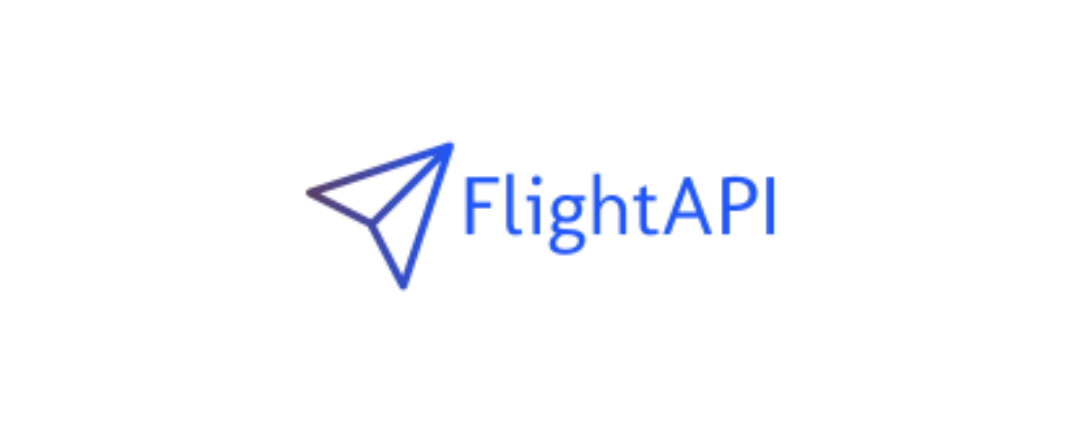 12 Best Travel APIs in 2023
People these days prefer to tackle all their traveling needs and make their reservations through 'all-in-one-place' platforms.
All these tools and platforms have significantly reshaped user experience entirely in recent years while unifying the travel industry and eventually simplifying it for travelers.
One of the main reasons that travel industry players have become winners in coping with the ever-changing demands of customers is the usage of advanced travel API softwares.
If you are still unaware of these important tools & the best travel APIs in the market, then this article is for you.
But, before you go further to explore the best travel APIs, it's important to know what exactly api in the travel industry is, and how it works.
So, let's go…
Table of Contents
What is API in Travel Industry? and How Does it Work.
API (Application Programming Interface) in travel industry is a set of programming instructions and standards for accessing a web-based software application or web tool.
In the travel industry, Travel APIs enable travel companies to offer their customers access to various services such as flight, hotel, and car rental reservation facilities directly on their portal.
Plus, these Travel APIs also allow travel companies to display their pricing and availability, and review data on their own website which creates a seamless experience for the customer.
So, now you probably understand, how can you provide a seamless experience to your customers with Travel APIs integration.
It's time to understand the science behind it.
Travel APIs work by allowing the travel company to send a request to the service provider's server, which then retrieves the necessary data and sends it back to the company's system.
The company can then use this information to present a customized solution to the customer, such as flight, hotel, and rental car options, prices, and availability.
And, this is how a customer can make a reservation directly on the travel company's website, while the API handles the transaction in the background.
To help you find the best travel API, we have done the heavy lifting to research and organize information in the most easy-to-understand manner.
So, read the offerings of the 10 best API providers in the Travel industry and pick the best suitable one for you.
Top 10 Travel APIs For Developers & Airline Industry
1. flight api.
Flight API is an efficient travel API that allows travel companies to retrieve flight information, such as prices, availability, and schedules from multiple airlines, and display these flight data on their own website.
By integrating with this Flight API provider, travel companies can automate the process of retrieving flight data which reduces manual effort and increases efficiency to a whole new level. Here are the different APIs, FlightAPI offers to cater to your all flight-related needs:
Flight Price API (for price comparison data)
Flight Status API (for flight status data)
Airport API (for data related to the airport)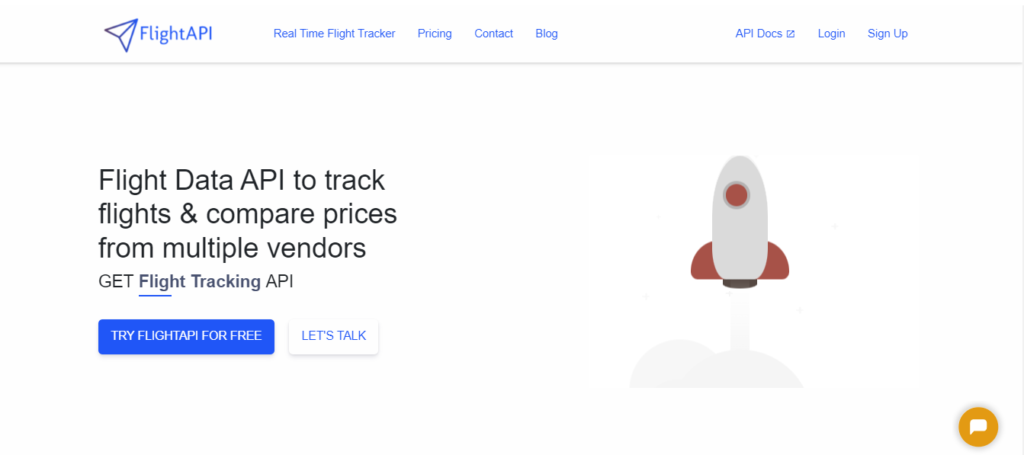 If you can't decide, whether FlightAPI is the right fit for the service & customer experience you're looking for. We have listed the pros & cons to make the decision easier for you.
Pros : It provides real-time data, which helps travel companies offer up-to-date information to their customers.
Cons : Integrating Flight API can be technically challenging if you do it all by yourself, but the best thing is, the company provides API integration support, you can simply contact them in case of any help is needed in the integration process.
2. MakCorps Hotel API
MakCorps Hotel Price Comparison API is a game-changer in the travel industry. With a single GET request, it allows you to access hotel price comparision data from over 200 Online Travel Agencies (OTAs). So, from now no more tedious & time-consuming manual searches. Because, MakCorps Hotel API is here to simplifies and accelerates the process.
Plus, this API not only offers real-time pricing but also offers historical data to help online travel agencies, hotel chains, and other businesses that require hotel price comparison data to make informed decisions.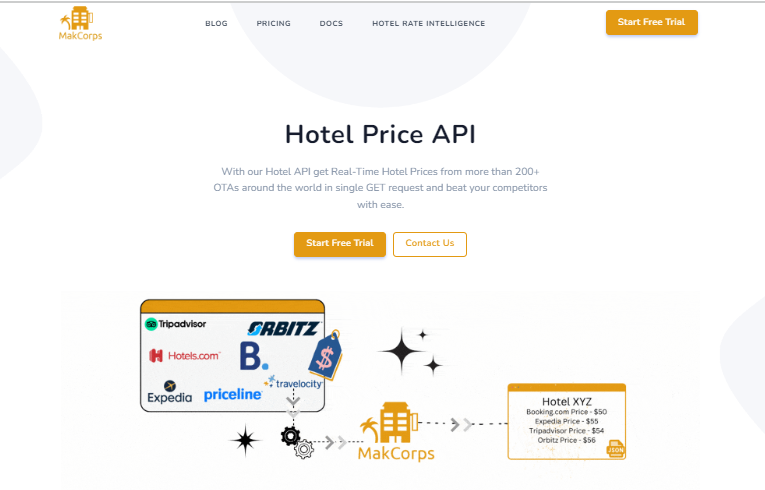 3. Hotelapi.co
Hotel.co offers a potent Hotel Price API which provides real-time rates from all major online travel agencies in one simple GET request. This API empower your business with data-driven decisions, effortless integration, and accurate pricing data.
In addition to that, it also provides transparent pricing options that caters to business with all sizes and budget.

4. Amadeus Flight APIs
This API not only offers real-time pricing but also a treasure trove of historical data that empowers you with insights to make informed decisions. MakCorps' commitment to speed and ease of use sets it apart in the competitive travel tech landscape. In a world where time is precious, this innovation in hotel pricing comparison is a must-have tool for travelers and businesses alike.
Amadeus API is one of the most popular travel self-service that meet the needs of startups, travel businesses, and enterprises that focus on mature businesses building large travel applications.
This Self-Service API is a powerful tool that helps businesses find and compare flight locations and fares easily.
You can easily keep a track of the lowest fares, most booked destinations, and much more.
Furthermore, it is also a useful application for booking flights, analyzing flight prices, predicting arrival and departure delays, and much more.
The Enterprise subscription includes nearly 200 APIs, including new REST APIs from the Self-Service suite; and older SOAP APIs that rely on the XML data format and provide broader functionality.
To get a clear understanding of this popular Travel API, check out the pros and cons of using it.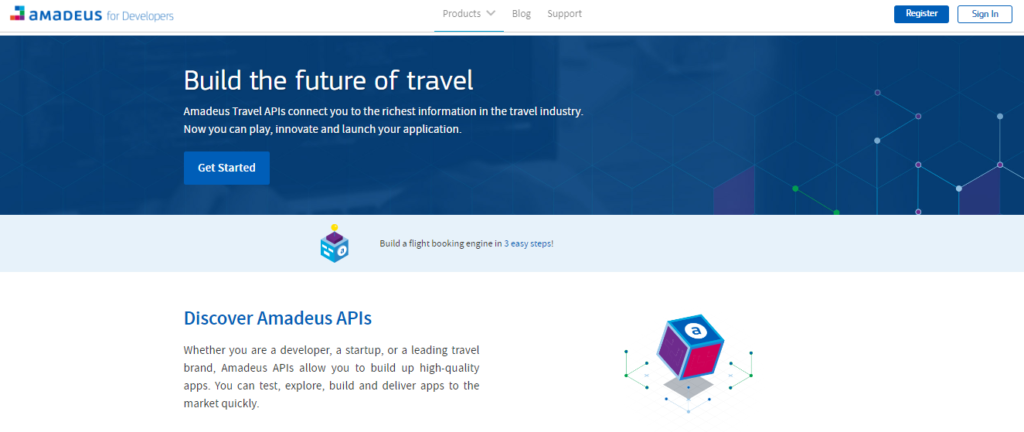 Pros : Through the portal, developers can take advantage of Amadeus APIs alongside the tools, resources, and support they need to build and launch their applications quickly.
Cons : Ticketing can only be done through consolidators, and you don't get access to negotiated or corporate fares. Plus, Amadeus APIs are highly expensive and not easily accessible for most travel businesses.
5. Skyscanner Flight Search API 
Skyscanner is one of the most renowned API Software that provides flight api solutions that help customers save the day when it comes to searching for budgeted and discounted flight fares.
It lets you search for flights with the cheapest prices on given dates with the cheapest routes as per the search query.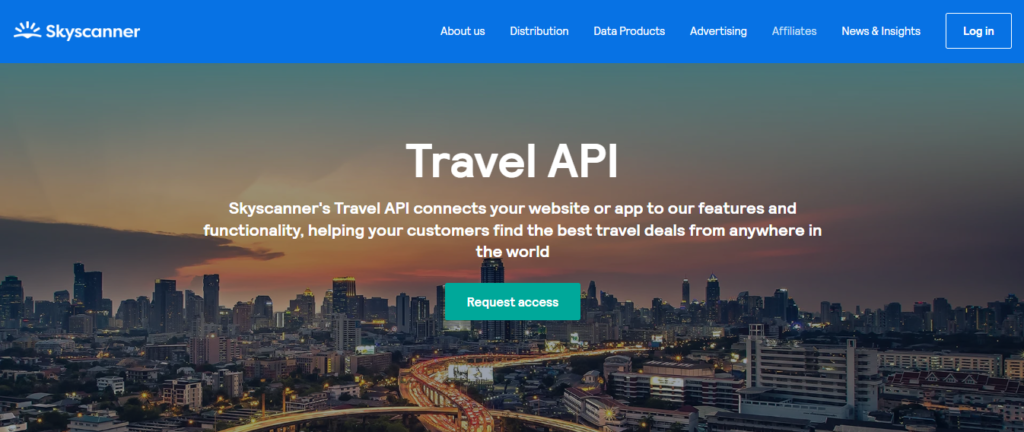 Pros – It's easy to integrate and is available in SON, XML response format, JSONP, and URI Query String/CRUD request format and programming languages.
Cons – The API is currently available in a limited number of countries and regions.
6. Hotels.com API 
Integration of hotel.com API allows customers to search for hotel rooms, pricing, facilities, locations, and much more through their powerful platform.
This API is included on the list of the best hotel API providers which is designed to help developers integrate Hotels.com's booking functionality into their own applications and websites.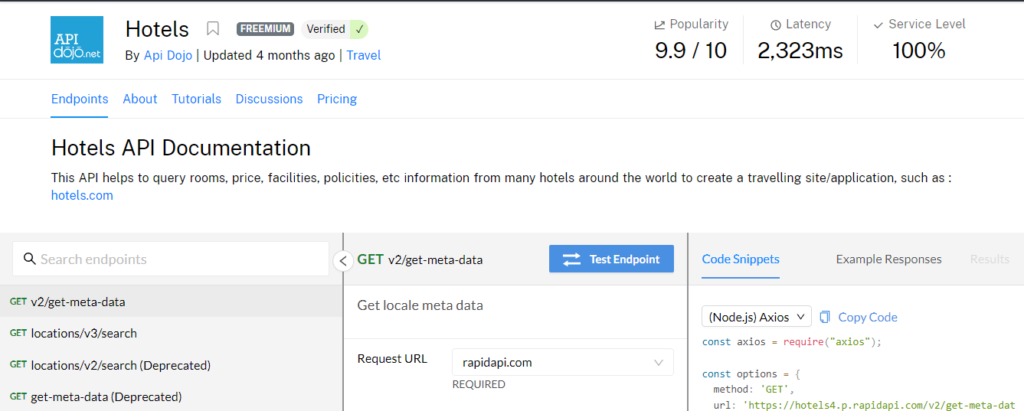 Pros – The API provides the ability to make bookings for hotels, including the ability to retrieve, create, and modify bookings.
Cons – There may be limitations on the number of API calls that can be made by a single user or application, and commercial usage of the API may be subject to additional fees. Pro Tip: If you are struggling to pull data from an API and combine it with your existing, siloed data, Acuto can help. With a custom solution that centralizes your data from multiple sources, you can unlock a lot more insights. Check out their agency automation solutions to learn more.
7. TripAdvisor 
TripAdvisor is an Airline Review API Provider that continues to maintain its presence as the world's leading travel platform that helps multiple travelers plan their best trip across the globe.
One can browse millions of customer reviews and experiences on different airlines, and cruises on its platform.
In despite of that, TripAdvisor also offers a hotel room availability API , which helps customers find room availability in their desired tourist destination.
So, now you got to know how TripAdvisor's API can help you make your travel portal better. Don't forget to Check out the advantages and disadvantages of it.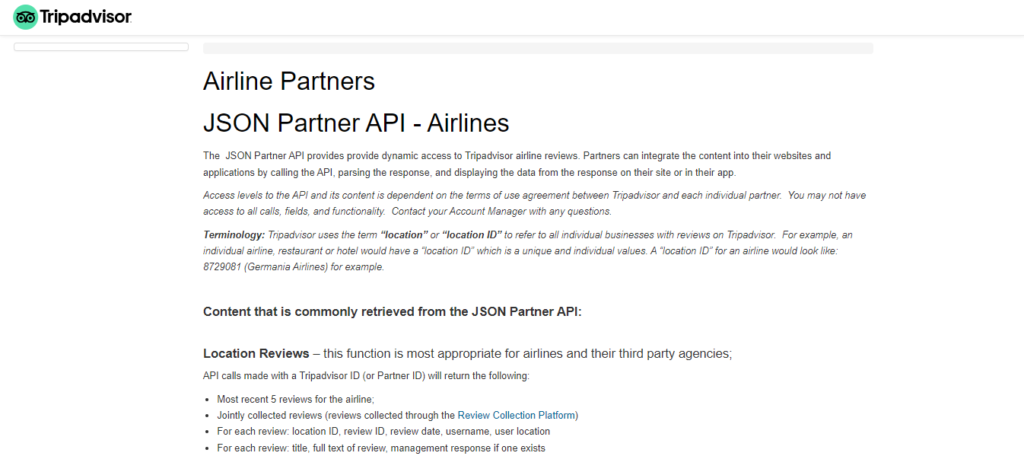 Pros – The API provides personalized travel recommendations based on user preferences and history.
Cons – The availability of data depends on various factors such as real-time updations, reliable sources, fluctuating prices, and changing market demands.
8. Travelfusion API 
Travelfusion API is a flight and stay accumulator that works with hundreds of low-cost airlines and scheduled carriers.
It offers –
Direct Connect XML API – It ensures real-time availability of the database and a fully automated booking process
Fast API – It is a new and lightweight product for rapid integration with any platform

Pros – This Flight Seach API provides the ability to search for flights based on a variety of criteria such as departure and arrival cities, dates, and more.
Cons – Flight data provided by the API is subject to change and may not always be accurate or up-to-date.
9. Sabre Flight APIs 
Sabre Flight API is a pioneer in the world of automated booking.
It offers flight search, including alternate dates of airports, basic fares, rules, and other important data related to traveling in real time.
In addition to that, you can also get a hold of other important features like flight booking, ticketing, payments, pricing, reservation management (itineraries, PNRs, etc.), seat maps, reporting, and data analytics.
Check out the advantage Sabre provides that differentiate their APIs from others, and more importantly unseen disadvantages.

Pros – The API provides the ability to manage flight itineraries, including the ability to add or remove segments, change dates, and more.
Cons – Commercial usage of the API may be subject to additional fees.
10. Kiwi APIs
Kiwi Flight API is renowned for its robust flight search engine that helps you easily access information on about 700+ airlines, including over 200+ low-cost carriers.
Plus, this platform also provides virtual interlining services that combine separate flights into seamless itineraries.
You can use this API to find carrier IDs and logos, acquire data on locations (cities, airports, and more), search for itineraries — one-way and return flights, multiple city trips, the cheapest routes if possible, and much more.
In addition to that, you can book flights and order baggage, confirm payments, and process refunds.
There are a few advantages and disadvantages you need to know about Kiwi API. Check them out.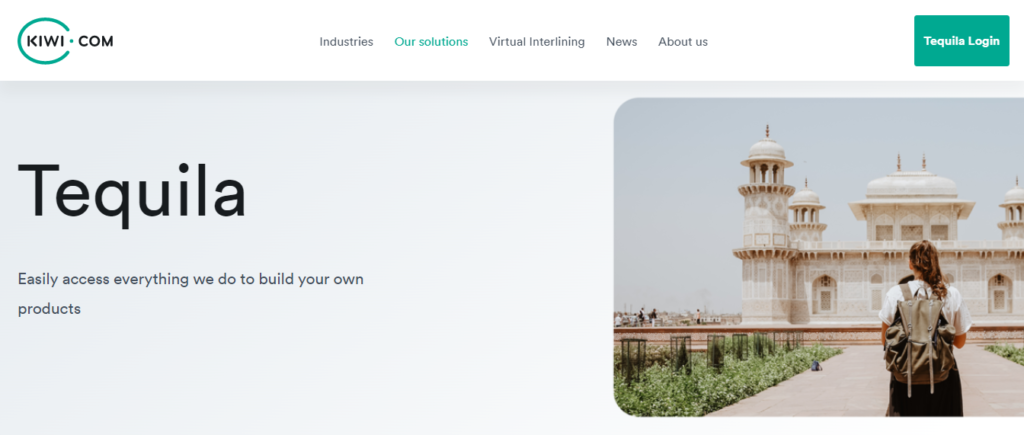 Pros – The API provides the ability to make bookings for flights and hotels
11. Booking.com 
Booking.com is a useful travel API for developers that allows them to gain insights on room availability, prices, facilities, policies, and other hotel data to use in other functions.
It can help your website or app to get enriched with important information it needs to provide your customer's accurate and real-time info.
If you're looking for the best API for travel website to book hotels directly, this hotel booking API can be integrated into your portal.
However, you still need to check out the pros & cons.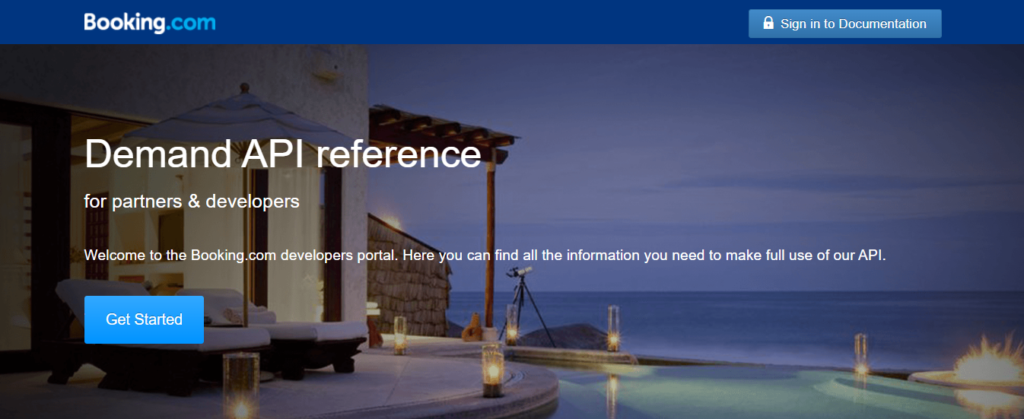 Pros – This Travel API offers the ability to make bookings for hotels and accommodations, including the ability to retrieve, create, and modify bookings.
Cons – Using the Booking.com API may incur fees, which can be a significant cost for developers and businesses.
12. Flight Aware Aero API
The Aero API is an application that delivers customized access to developers seeking data from millions of flight status inputs for any application using REST/JSON.
It is an easy-to-integrate, flexible, and scalable tool that provides both current and historical flight data.
Users can easily retrieve flight data through AeroAPI Including, flight tail number, aircraft type, origin and destination of the airport, time the last position was received, and much more.
Flight Aware Areo APIs have a lot of features to offer, but before you go for it, check out its advantages & potential disadvantages.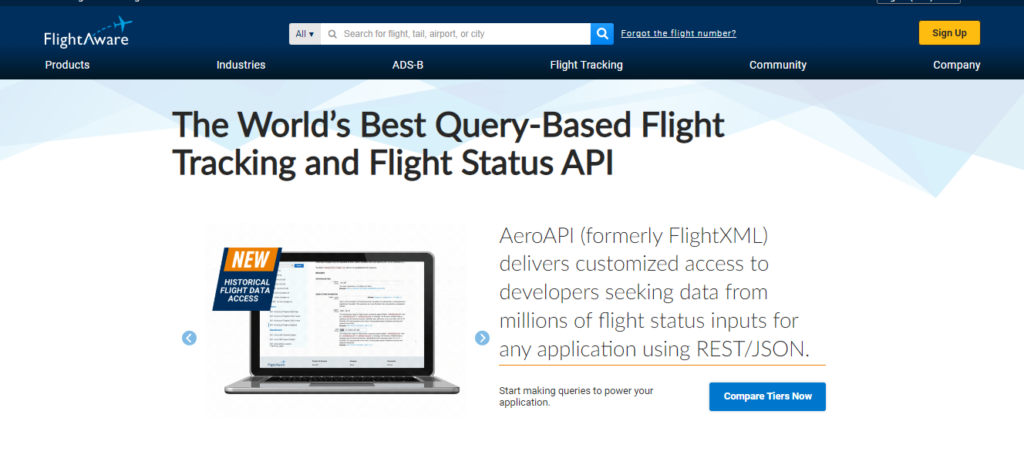 Pros – Provide a quick and easy way to find information about airports and flights.
Cons – The accuracy of the data provided through the Aero API can be a concern, as the data is subject to change and may not always be up-to-date.
Alright, it's decision time. You've got to choose the travel APIs which are a perfect fit for your needs. But hold on, you might still have some burning questions in your mind. Not to worry though, we've got you covered with our list of FAQs below. Go ahead and check them out right now!
Frequently Asked Questions:
Who provides the economical travel api.
If you're looking for travel api at affordable pricing without compromising the quality of data, response speed, and service. FlightAPI is what you can go for.
Is there any free travel api for developers?
There's no such thing as a completely free travel API. However, if you only need to make a few API calls for a product or assignment, FlightAPI has got you covered. Simply sign up for their free trial and get 100 API calls on your first registration. Give it a try!
Similar Posts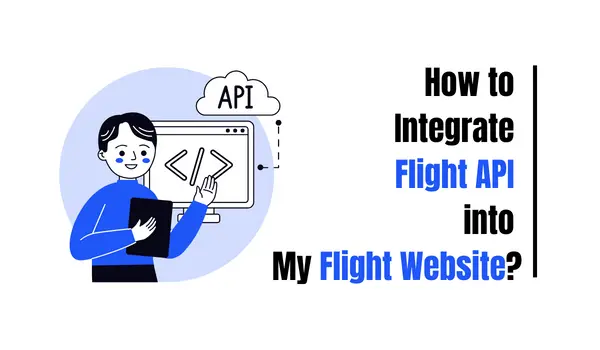 How to Do Flight API Integration into Your Flight Website?
Integrating a flight API into a website can be a complex task. But without this, it's not possible to create a successful flight website and a business. Before we move forward, let us tell you what is Flight API, and why should you integrate it with your flight website. A flight API refers to sets…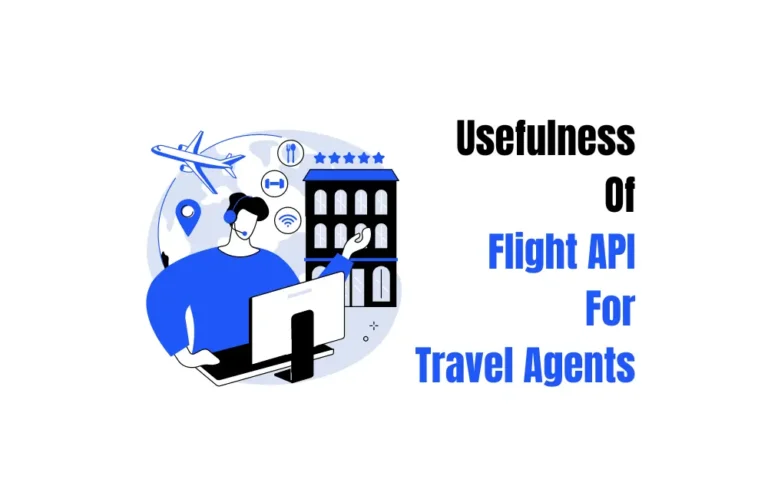 How Do Travel Agents Use Flight API To Help Their Clients Find The Best Flights?
Did you know, according to the article published on trip.com 90,000 passenger flights take off per day? That's a lot of wings in the air! Among these vast numbers, how do travel agents consistently manage to find the best flights for their clients? The answer is utilizing Flight API. So, let's find out more about…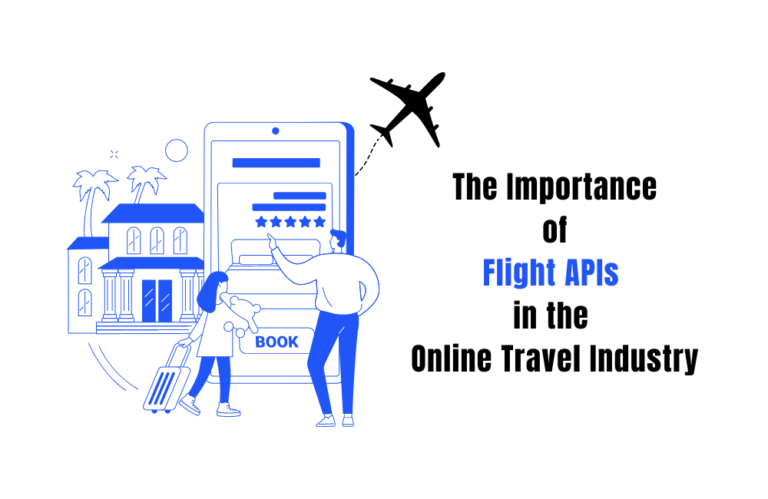 The Importance of Flight APIs in the Online Travel Industry
In the digital age, thriving in the online travel industry means leveraging the right tools. And, Flight APIs are one of the critical tools for delivering timely, accurate information to your customers. So, read ahead to learn why Flight APIs are crucial for your online travel business. Before we discuss why Flight API is important…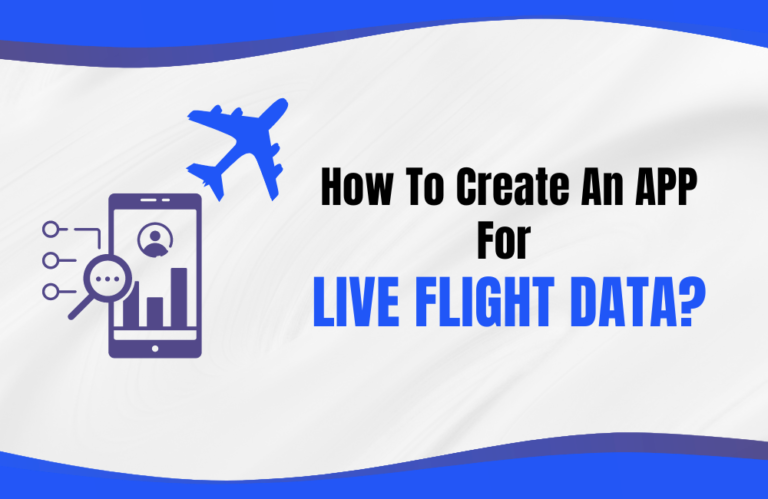 What Is An API? How To Create an App for Live Flight Data?
In this article, you will learn about what an API is, its usefulness for flight-tracking websites and applications, and how can you build an app for live flight data. Let's start understanding the API. What Is An API? An API Software is a web-based tool that allows data sharing across multiple software programs. This helps…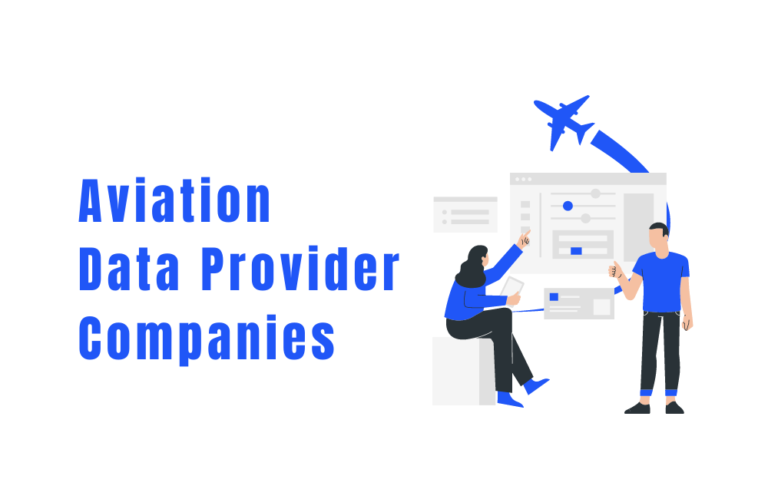 Top 10 Flight Data Service Providers In 2023
In the fast-paced world, technology is playing a drastic role in transforming every other industry to create a better future. Similarly, the aviation industry also doesn't lag in including smart technology. For getting better results using smart technology, data plays a major role in the airline sector. Therefore, aviation data analytics is one such way…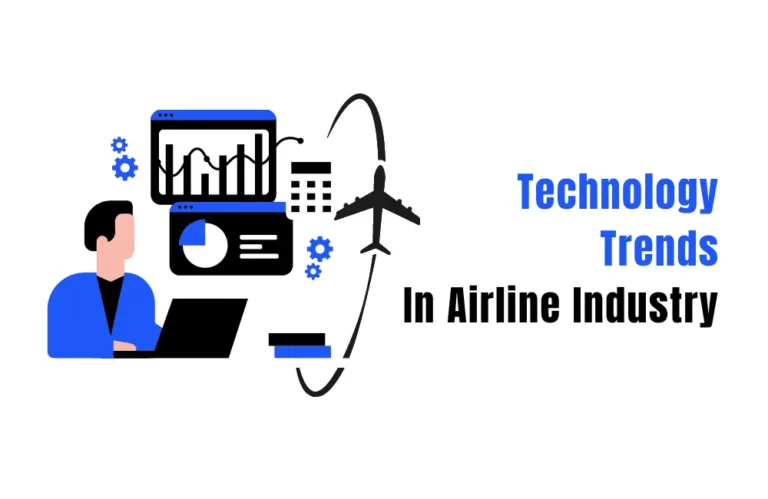 Top 7 Technology Trends in Airline Industry
The airline industry has seen its fair share of turbulence in 2020, which marked the most challenging year ever, as passenger numbers plunged by a jaw-dropping 557 million – that's a 40% drop compared to 2019. But, fear not, now the airline industry is now ascending to new heights. With revenues taking off to $194.7…
Best Travel APIs to Help You Build a Great Product
Updated 13 Jun 2023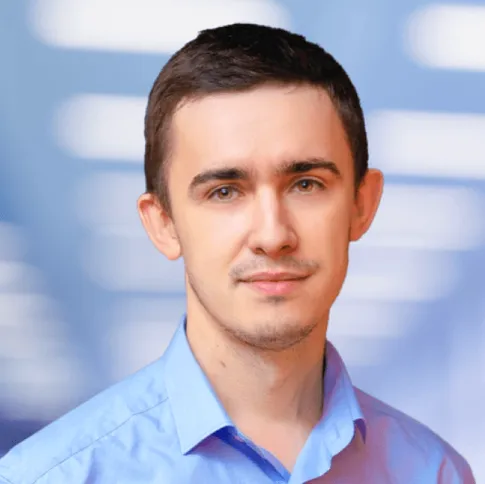 Today's travelers want to book flights, hotels, and car services on one platform, not a dozen. Stratos report proves that an estimated 700 million people will make a booking online by 2023. Apart from this, there are over 148 million travel bookings made annually.
In turn, travel platforms started to adapt their user experience. They've become more open to sharing their tools, and travel APIs seem to be the best means for that.
In this article, we're explaining what is travel API, how it works, and list the most useful flight, hotel, and car booking APIs.
How exactly does travel API integration work?
Let's take TripAdvisor as an example. It's not just a travel content website now but a platform that allows visitors to read reviews, check prices, and book services, all in one place.
TripAdvisor has over 200 million reviews and is a trusted source for millions of travelers. It works with hotels, eateries, and attractions collecting the main content details (location, name, address, prices) and updating them in real time.
Here's how hotel booking engine API helps them . TripAdvisor's partners like online travel agencies, hotel chains, or individual hoteliers provide the platform with their pricing.
So when a user enters booking dates into the search field, TripAdvisor makes a call on the API of a trading partner. In turn, the partner automatically gives the relevant price.
Some suppliers provide hotel search API that allows using their services directly. If there's an integrated API of a payment gateway, travelers make secure payments using their credit or debit card or e-wallet.
Have an idea but missing developers? Find out why you should hire dedicated development team, and how to find the top one
Travel API benefits
Main benefits travel APIs bring:
Allow adding markups for end-customers
Charge users directly
Less content maintenance, more focus on core tasks (like marketing)
Reduce travel agencies overhead cost
The key function of travel APIs is data transferring across travel agencies. Travel APIs enable travel agencies to get the most recent data about flights, bookings in hotels, car rentals, and even more, extracting them from a broad list of providers. It raises usability, value, and engagement in your travel platform as well as allows presenting the most relevant available flight or hotel variants to the audience. Having a wide spectrum of options to choose from, you are able to gain competitiveness and demand.
What's more, there are some more advantages and opportunities travel APIs bring:
No standalone availability management and control
Online Travel Agencies (OTAs) ensure APIs that software engineers can apply to extend the solution with flight booking details, available apartments, or any other useful travel data. Therefore, separate travel agencies are free of management and maintenance of their own travel assets. This also makes it easier for self-serving and making individual bookings for customers.
Maximum client attraction and retention
Surfing your solution and striving to find the best option for a flight or hotel reservation, APIs enable retaining customers without a need to redirect them to external travel software. API integrations guarantee that your travel agent withdraws all of the customer payments using secure payment gateways. This makes your website reliable for all of the parties engaged in this process.
Accelerated integration, seamless customer journey
Travel APIs can be added smoothly to the existing travel website or app and have perfect compatibility with external solutions. It enables travel agencies to implement any existing types of APIs available on the market with no influence on the functional flow. Developers are able to integrate the API rapidly, which is a way to advance the functionality at a decreased time-to-market.
These are the core advantages that your company can obtain from travel API integration. To summarize, we'd like to highlight that the most vital advantage of working with API is that it saves time when developing your own services. The developer gets ready-to-use solutions from travel agencies and does not need to spend time designing code for features that have already been implemented for a long time. Why is this important?
The API can take into account nuances that a third-party developer may not consider or simply not know,
The APIs give applications a certain consistency and predictability - the same function with the help of the APIs can be implemented in different applications so that it will be clear and familiar to all users.
The API gives third-party developers access to closed services
All you need to do is select the best travel API provider for your business. Here are some points that you may consider while choosing a travel API service provider for your business.
Booking APIs become better and easier to use by both third-parties and customers. That's why more and more partners work directly with brands. It's a way to reduce the need for traditional tracking methods via affiliate networks and tracking providers.
Refine software with travel APIs
Get the broad spectrum of travel API benefits with Cleveroad professionals
Flight Booking APIs
The most in-demand and credible APIs for booking flights are:
1. Skyscanner Flight Search API
Documentation : Skyscanner API
Skyscanner is a leading travel search platform that offers millions of travel options. Skyscanner API integration allows developers to easily integrate their application into the platform and get available flight info. This flight search API employs an API key authentication model and is a single purpose API with RESTful architecture. Besides, Skyscanner has a very active dev community and detailed documentation.
Skyscanner flight search API
2. FlightStats Flex APIs
Documentation : FlightStats Flex APIs
FlightStats offers a flight API that provides real-time flight data to travel agencies. The information includes details about flights, airports, fleets, routes, schedules, ratings, weather conditions, and so on.
FlightStats offers two flight data APIs:
Flight Data Services APIs
Trip Data Services APIs
Both show real-time flight information for worldwide scheduled flights. The difference is that with Trip Data Services, they combine flight data with trip data.
FlightStats Trip Data APIs offer push services for tracking flight information and getting alerts in case of delays or flight disruptions. These APIs are designed to use with REST, support JSON, JSONP, XML formats, and SOAP.
FlightStats Flex APIs documentation
3. British Airways NDC
Documentation : British Airways NDC
British Airways is the largest full-service airline in the UK. Their flights API allows accessing flight data and other relevant travel information. BA offers REST for the integration of the data into third-party applications. It supports JSON, XML, and URI Query String/CRUD request format.
Flights API by British Airways
4. Expedia API
Documentation : Expedia API
Expedia is another travel booking website used as a travel fare aggregator and metasearch engine.
Using their flight search engine API, developers integrate best functionalities into their apps. That allows users to easity check information like availablility, rates, restictions, booking notices, and more. Expedia works with an API key authentication. It's a single purpose API with a RESTful architecture.
Flight info API by Expedia
5. Amadeus APIs
Documentation: Amadeus APIs
Amadeus provides tech solutions for the travel industry. They offer several APIs like:
Amadeus Flight Availabilities Search API (shows flights list with the quantity of seats available in fare class, returns carrier and aircraft info)
Amadeus Flight Offers Search API (finds flights with the best price for an itinerary, performs multi-city search)
The APIs integration allows users to access:
Flight information
Sales reports
Tickets purchase
Amadeus flight APIs can be used for production needs. They work in REST/JSON and SOAP/XML formats.
Amadeus API for travel
6. Sabre Flight APIs
Documentation: Sabre APIs
Sabre APIs cover flight bookings, payments, pricing, reservation administration, and more.They help developers simply implement valuable travel details from Sabre into the business, optimizing the entire development flow. Apart from that, Sabre APIs can decrease software creation costs, cut down duplication of efforts and accelerate the time-to-market. This enhances product development, making it precise, easy, and rapid, skyrocketing profit streams for customized, end-to-end travel applications and websites.
7. Travelport APIs
Documentation: Travelport APIs
It is a united vendor covering the 3 GDS: Apollo, Worldspan, and Galileo. These APIs offer you to extend your travelers' choice. Travelport's APIs help you ensure a broad spectrum of options you diver through your solution by linking you to more airline, hotel, and car products as well as their add-ons. APIs let you design software that delivers an excellent experience to bookers, with the absolute guarantee they're receiving the widest variety of available options.
Travelport APIs
Hotel Booking APIs
As we've mentioned, travelers want to see everything in one place – from hotel reviews to booking options. Hotel booking API integration helps developers to build the best apps that keep all the needed features in one place.
So we present the best APIs that connect users to hotel pricing, booking, and property management.
Offshore software development is a huge get. Find out why outsourcing is that beneficial and what are the best steps to take
1. Booking.com Connectivity APIs
Documentation : Booking.com Content API
Connectivity APIs are built for property management system providers and channel managers. They are must-haves if you want to connect your software to the booking.com website, create or modify properties there.
If the software is connected to the hotel booking API, you can register property and modify content (photos, rates, rooms, facilities) directly in the interface, without using the booking.com website.
Booking Connectivity APIs work for:
Creating and updating content
Adding rooms and rates
Opening and closing properties
Hotel channel manager API by Booking.com
2. Google Hotel Prices API
Documentation : Google Hotel APIs
Hotel Prices is a part of the Google Hotel developer platform, which includes Google Hotel Ads API, Hotel Prices, Book on Google, and Hotel Content.
Google Hotel Price lets users search for hotels right on Google and in Google Maps. In turn, customers get a list of hotels with prices, photos, reviews, and street view panoramas.
This travel API integrates hotel prices into applications. With its help, developers implement prices and reservation statuses of a given hotel.
Available in REST architecture with JSON format.
Google hotel finder APIs
3. TripAdvisor Content API
Documentation : TripAdvisor Content API
Most people pay attention to the reviews before booking travel services online. That's what TripAdvisor is an expert of. TripAdvisor travel API allows to retrieve photos, detailed reviews, and rating info for hotels, attractions, and restraurants.
Approved users of the TripAdvisor API access:
Rates of hotel, eateries, and attractions
'Write-a-review' link
Ten best hotel, eateries, attractions pages (by location)
Ratings, awards, number of reviews
TripAdvisor offers a great hotel database API
4. Amadeus Hotel Search API
Documentation : Amadeus Hotel Search API
Hotel Search API allows looking for hotels for a given location and time. Travelers can search broadly for all hotels, or narrow down to a specific hotel and focus on its offers. All due to a sophisticated filtering system.
Users get details about places to stay and can choose the best-fitting options based on price, location, service level, and lots of other factors.
Amadeus hotel search API
5. TravelgateX Hotel-X API
Documentation : TravelgateX Hotel-X API
TravelgateX picked a flexible approach for its hotel API integration. They added a business logic layer in front of their HotelX API's transformation layer. That allows developers to modify the API functionality and response data related to access management, pricing, commissions, currency exchange, and more.
What the Hotel-X API works for:
Searching for hotel rooms
Getting price quotes
Reservations
Hotel-X API is GraphQL-based.
TravelgateX allows to customize their Hotel-X API
6. Cloudbeds API
Documentation: Cloudbeds API
To create a custom integration for your project, Cloudbeds API is a perfect choice. It enables the software engineering team to interact with other service vendors to deliver advanced functionality for refined travelers' journeys. You can also robotize and operate hotel details, guest data, rooms, reservations, and payments. For now, over 50 APIs are available with the field, type, and overview.
Cloudbeds API
Car Rental APIs
Online car rent is growing in popularity. No wonder: if you rent a car, you don't need to deal with local transport or change the route due to transportation issues. Or deal with local taxi pays.
The need for car APIs grows fast too. So here comes our list of top car rental APIs we've saved for last.
42% of traveles book hotels on mobiles. Don't limit yourselft to a web platform, go for mobile development services too
1. Sabre Car Locations API
Documentation : Sabre Car Locations APIs
Sabre is a leading travel tech provider that works with 40+ car rental brands. The company provides three car APIs that come handy to devs that work with travel industry products.
Car Location API
Allows users to search for cars according to vehicle type, city, address. Travelers choose the car pickup and return date/location, calculate the length of the rent, and choose a vehicle according to their interest.
Book Car Reservation API
Used to reserve one or more rental cars. It's a rental car API that allows adding extra information while renting. Like flight arrival, address, different return location, billing number, location code.
Car Availability API
Shows rental car availability and pricing data depending on pickup location and date. It works as a car information API, showing:
Available rental cars closest to the specified location
Price by vehicle type
Rate plan type (prepaid, inclusive, negotiated/corporate)
Sabre Car Locations API
2. Skyscanner Car Hire Live Prices API
Documentation : Skyscanner Car Hire Live Prices
Skyscanner goes beyond their flight cost search and provides a car rental API as well. Car Hire Prices API is a global car distribution channel.
Here's what users get after Skyscanner API integration:
Complex car search features
Real-time streaming of car prices
Browsing ability and live car price feeds
Skyscanner offer API integration to car sharing services
3. TraveloPro's Globar Car API
Documentation : Global Car API
TraveloPro's API connects to several GDS providers and creates an end-to-end online car rental portal. The car rental API integration works for both small and large-scale businesses on 190+ countries.
In the end, customers benefit by taking the best deals from global suppliers.
Here's what the car rental API offers:
Advanced search options
Real-time price tracking
Car rental reservation management
Car availability tracking
TraveloPro offers a great rental car API
4. Trawex Universal Car API
Documentation : Universal Car API
Universal Car API offers car booking in advance if travelers plan to visit a few destinations on their way. Each car the data API shows comes with a variety of pick-up and drop-off options.
Trawex provides car rental software solutions to multiple travel consolidators, agencies, and companies worldwide. Users can specify a search by car company name, vehicle type, or car equipment options.
Main features of the car API:
Fast and easy quotes
Real-time availability
Car rent for a selected period (day, month, year)
A universal car rental API by Trawex
5. eTravos Car Rental API
Documentation : eTravos Car Rental API
eTravos is the largest cloud travel platform in India, powering more than 300+ clients – from Europe to Africa. Which offers to compare prices, schedules and amenities from hundreds of operators.
eTravos Car API connects travelers to its car rental system, giving access to the following:
Car search by location, travel dates, size, car list
Checking cost, availability, credit
Pick an insurance from several options
eTravos Car Rental API
6. Cartrawler
Documentation: Cartrawler
It's the global B2B travel tech solution that will come in use for airlines, travel agents, and accommodation providers. These APIs offer 2000+ travel agents, OTAs, and also international airlines access to nearby car rentals. Currently, the services are available and supported in 190 countries. What's more, they deliver unique access channels, such as 85 airlines.
Our Experience
Cleveroad is your certified technical vendor with solid expertise in most on-demand industries. We deliver flawless digital products tailored to the business goals of our customers.
The travel niche is the one that we truly experienced. Cleveroad tech team is knowledgeable in designing booking platforms, travel API integrations, hospitality, and travel management systems. Products ensured by our software engineers assist well-known market players and newly-established entities in streamlining the operation, enhancing productivity, and bringing renovations to the business.
Our competence covers booking platforms, HMS, and TMS platforms for the domain of hospitality and travel. We help businesses and startups to streamline management, maximize productivity, and comply with the highest client service requirements at decreased operational costs. To prove our expertise in the travel industry, let us introduce one of our cases in the hospitality and travel niche to you— Web platform for searching travel activities :
KoralGo from Cleveroad
Our customer, a Singapore company, needed a solution to gather travelers searching for a place to stay and to the hospitality vendors, allowing the first to find the relevant option. To design a special solution that allows such functions, your client requires a reliable tech provider and has chosen Cleveroad to accomplish this project.
We've designed a product that enables travelers to look for services and apartments, taking into account user profiling filters and vendor offers located online. Besides, we've created a complex proprietary system of searching and ranking to calculate the Personal Value (PV) score and enhance user options. The final platform has delivered the opportunity to engage investors for business expansion through the product's Unique Selling Proposition (USP) and added value. Our fully-fledged platform reflects the requirements of both the client's business and the target audience at which the solution is aimed at.
Need help with API integration?
Our engineers will pick the best one for your project and assist with product development
Travel API is a set of web services used to access travel data from different consolidators. It's a kind of a control panel for linking with software components without dealing with the code itself.
Travel APIs fetch and process travel data (flights, hotels cost, availability, destinations). And allow third-party resources to get access to this information.
To start using travel APIs, developers need to integrate it first. As well as discuss the terms and conditions with the API provider and sign the agreement.
When the travel API is implemented, a user of a third-party resource can connect to the system and start searching for details. While the system makes a call on the API of a trading partner to get the info.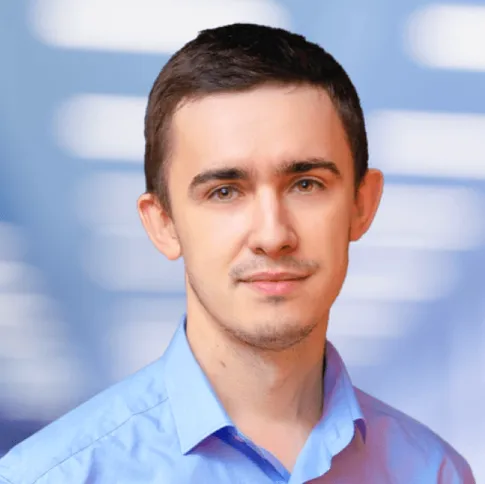 Evgeniy Altynpara is a CTO and member of the Forbes Councils' community of tech professionals. He is an expert in software development and technological entrepreneurship and has 10+years of experience in digital transformation consulting in Healthcare, FinTech, Supply Chain and Logistics
Give us your impressions about this article
Very weird article, haven't mentioned anything about the most important part of travel which is tours and activities
A great list.. But many prominent companies are missing. Like Mystifly.
Very much simplified Info. Easy to Understand!!!!!
No Airport Parking API?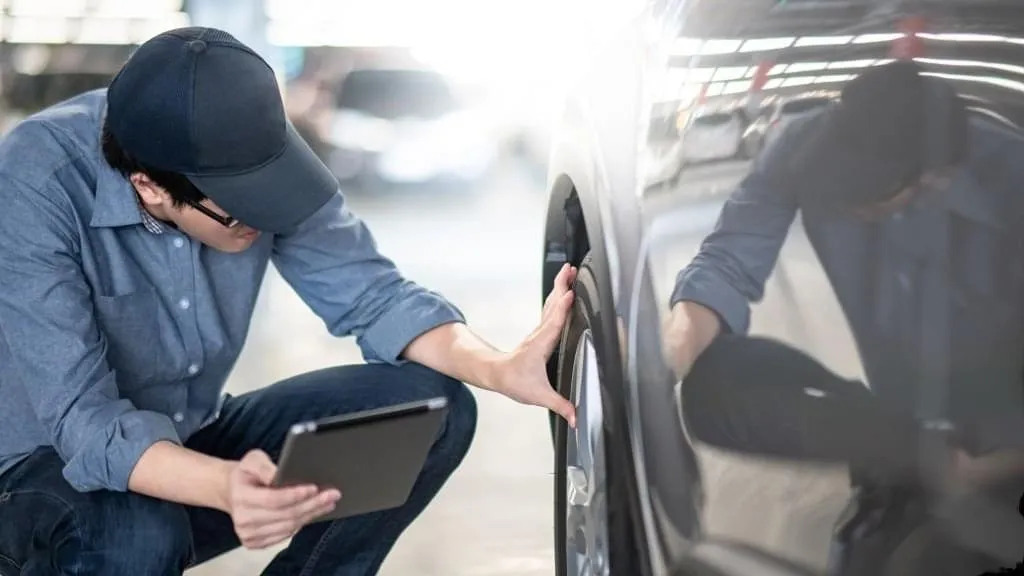 Nov 01, 2023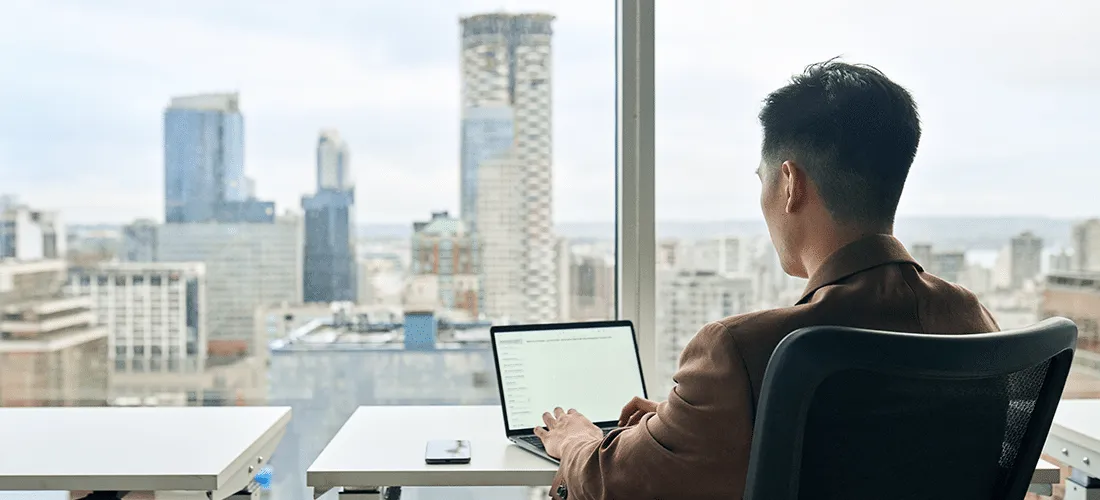 Oct 31, 2023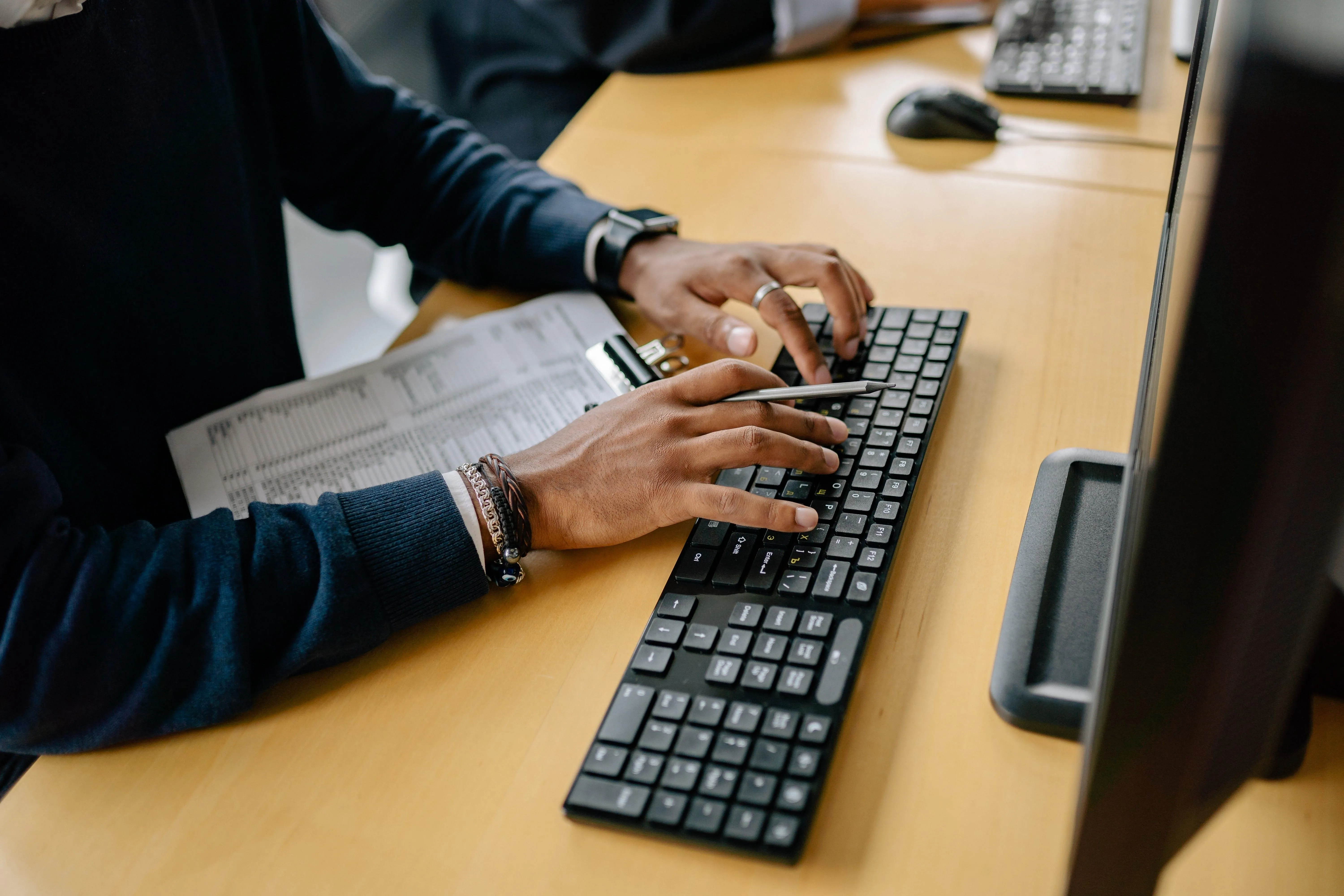 Oct 30, 2023
Travel API | Streamline Your Travel Business with Traveltek
Expand your reach and connect to the world through our vast network of suppliers, encompassing air travel, hotels, cruise lines, payment services, and ancillaries.
Our extensive supplier network includes renowned names such as Royal Caribbean, Celebrity, Carnival Cruise, NCL, MSC, Princess, HAL, Disney, Azamara, Virgin Voyages, and many others. You can access a wide range of options and offerings from these industry-leading cruise lines.
In addition, we provide support for Sabre, Travelport, and Amadeus, ensuring seamless integration with global distribution systems. Working closely with major hotel providers like Hotelbeds, Expedia, Stuba, TBO, Getabed, Bonotel, and numerous others, we offer access to an impressive array of hotel inventory.
With our comprehensive supplier network, your travel business can confidently offer a diverse range of travel services, enabling you to cater to the unique preferences of your customers and enhance their overall travel experience.
Unlock the Power of our Extensive Leisure Travel Supplier Integration
Experience the immense power of our API , seamlessly integrating a vast array of leisure travel suppliers. With our award-winning booking platform product, you can effortlessly integrate it into your own system and harness its capabilities.
API stands for Application Programming Interface. It is a set of rules and protocols that allows different software applications to communicate and interact with each other. APIs enable the exchange of data and functionality between different systems, allowing developers to integrate and leverage the capabilities of external services, libraries, or platforms into their own applications. With APIs we can provide a standardized way for different software components to interact, enabling seamless communication and collaboration between diverse systems and applications.
Building your own booking engine from scratch and achieving integration with multiple suppliers can be a time-consuming and complex process. Each supplier has its own unique requirements and intricacies, making integration a challenging task. However, our travel API provides a shortcut to this process. By utilizing a straightforward set of XML requests, you gain the ability to search for and book products offered by our extensive list of integrated suppliers. Additionally, you can access details of existing bookings, create, and retrieve customer information, retrieve information-rich cruise and hotel content, and much more.
Simplify and Accelerate Integration with our Travel API
Say goodbye to the years of development and hurdles associated with integrating multiple suppliers individually. Our travel API streamlines the entire process, saving you time and effort. Through our API, you gain quick access to a wide range of supplier offerings, enabling you to provide your customers with a comprehensive selection of travel options.
Effortless XML Requests for Seamless Functionality
With our travel API, integration becomes hassle-free. Through simple XML requests, you can effortlessly search for desired products, make bookings, retrieve crucial booking details, manage customer information, and access valuable cruise and hotel content. The ease of integration allows you to focus on enhancing your own system while leveraging the extensive capabilities of our suppliers.
Tap into Rich Content and Streamlined Bookings
Our travel API not only facilitates booking functionality but also offers access to information-rich content. This includes detailed cruise and hotel information that enriches the customer experience and aids in their decision-making process. By utilizing our API, you can provide a seamless booking experience with up-to-date information from a wide range of integrated suppliers.
Experience the Efficiency of our Integrated Supplier Network
By leveraging our extensive leisure travel supplier integration, you gain a powerful advantage in the travel industry. The efficiency and breadth of our supplier network enable you to offer your customers a diverse range of travel options, streamline the booking process, and deliver a superior booking experience.
Discover the simplicity and efficiency of our travel API integration today and elevate your travel business to new heights. Streamline your operations, expand your offerings, and delight your customers with ease.
Empower Your Travel Business with Seamless API Integration
Travel Tek empower your travel business with seamless API integration. Our robust API works tirelessly behind the scenes, enabling travelers to effortlessly search for and book a wide range of travel services.
Whether you're a travel agent, tour operator, or a travel website, our Travel API integration equips you with the tools to offer your customers a comprehensive booking platform. From flights and hotels to car rentals and travel deals, our API ensures that you have access to an extensive inventory of travel suppliers.
Our Travel API is designed to enhance the efficiency and effectiveness of your operations. By integrating our API into your systems, you can streamline the booking process, allowing travelers to book flights, hotels, and car rentals with ease. The seamless integration ensures that you can provide your customers with real-time availability and competitive pricing, making their travel experience convenient and enjoyable.
Stay Ahead in the Travel Industry with Traveltek's Powerful Travel API
As a leader in the travel industry, Traveltek has established itself as a trusted partner for tour operators and travel agents worldwide. Our Travel API empowers you to tap into a vast network of flights, hotels, and car rentals, enabling you to offer your customers a diverse range of options. Whether it's a relaxing beach holiday or an adventurous city break, our API ensures that you can cater to the unique preferences of every traveler.
With our Travel API, you can stay ahead of the competition and unlock new opportunities in the ever-evolving travel industry. Our powerful booking engine iBos , integrated with our API, enables you to deliver personalized travel experiences and secure the best deals for your customers. It's a comprehensive solution that empowers you to thrive in a competitive market.
Don't miss out on the benefits that Traveltek's Travel API Provider can bring to your travel business. Explore our API solutions today and discover how you can revolutionize the way travelers book their dream vacations.
What Sets TravelTek Apart?
Gain access to the industry's largest community of buyers and sellers worldwide.
Unleash the Power of our Flight API Integration
Tour Operator API
Seamless Connectivity to Leading Tour Providers and Beyond
Accommodation API
Unmatched Selection of Accommodation Providers at Your Fingertips
Payment Services API
Effortless Payment Integration with Leading Payment Gateways
Unrivalled Connectivity to Cruise Suppliers
Ancillary API
Comprehensive Ancillary Options at Your Disposal with our API
Unlock New Opportunities as a Tour Operator with Our API Integration
Are you a tour operator looking to expand your reach and collaborate with third-party technology companies? Our API serves as your gateway, providing seamless access to your inventory for these external partners. The best part is that our API follows a standardized format across all Traveltek customers. This means that any third party who has integrated our API for another company will be able to effortlessly support your inventory as well.
Empower Your Trade Partners with Advanced Capabilities
By integrating our travel API, you empower your trade partners to search for real-time availability, retrieve your comprehensive content and descriptions, and make bookings using credit cards or on account. This streamlined process ensures smooth collaboration and efficient transactions between your tour operation and the technology companies accessing your inventory through our API.
Expand Your Distribution Network and Boost Sales
With our API integration, you can expand your distribution network and open doors to new sales channels. By providing third-party technology companies with easy access to your stock, you enhance your market visibility and increase the chances of securing bookings from a wider customer base. Our API acts as a catalyst for growth, enabling you to tap into new opportunities and maximize your revenue potential.
Seize the Benefits of API Integration Today
Don't miss out on the remarkable advantages our API integration can bring to your tour operator business. Explore the possibilities and open up a world of seamless connectivity and collaboration with third-party technology companies. Embrace our API solution and experience streamlined processes, increased bookings, and accelerated growth.
Unlock the Power of Traveltek's API Integration for Travel Agents
At Traveltek, we firmly believe that your booking and customer data belongs to you. We value your independence, which is why our API provides you with full access to this data. With our API integration, you can seamlessly sync your data with external systems, retrieve information, and generate your own reports. You also have the flexibility to add new booking data from sales made through other channels. If you're currently managing your website independently or through another web hosting company, our travel API enables you to incorporate live pricing and booking functionality effortlessly.
Take Control of Your Data and Enhance Your Operations
With our travel API, you are in control of your data. You have the freedom to integrate it with external systems, allowing for a seamless flow of information and empowering you to make data-driven decisions. By accessing real-time pricing and booking capabilities through our API, you can enhance your website, improve customer experiences, and drive increased sales.
Embrace Flexibility and Expand Your Offerings
Our API integration opens doors to flexibility and expansion. Whether you're managing your website or collaborating with another web hosting company, integrating our travel API enables you to incorporate live pricing and booking functionalities effortlessly. This means you can offer a dynamic and comprehensive booking experience to your customers, ensuring they have access to real-time pricing information and the ability to make bookings seamlessly.
Experience the Power of Traveltek's API Integration
Don't miss out on the benefits that Traveltek's travel API integration can bring to your travel agent business. Take control of your data, enhance your operations, and provide an exceptional booking experience for your customers. Explore our API solutions today and discover how you can elevate your business to new heights by leveraging the power of our API.
Frequently Asked Questions
What is a travel api.
A Travel API (Application Programming Interface) is a set of tools and protocols that allows different software applications to communicate and exchange data with each other. In the context of travel, a Travel API enables seamless integration of travel services such as flights, hotels, car rentals, and more into third-party systems, empowering travel businesses to offer comprehensive booking solutions.
How does Traveltek's Travel API work?
Traveltek's Travel API works by connecting your travel business systems with our extensive network of travel suppliers and content. Through the API integration, you gain access to real-time availability, pricing, and booking capabilities for flights, hotels, car rentals, and other travel services. This enables your customers to search for, compare, and book travel options directly from your platform.
What benefits does Traveltek's Travel API offer to my travel business?
By integrating Traveltek's Travel API, your travel business can streamline operations, offer a wider range of travel options, enhance the booking experience for customers, and gain a competitive edge in the industry. The API enables you to access a vast inventory of flights, hotels, car rentals, and more, while providing real-time availability and pricing information. It empowers you to deliver personalized travel experiences and improve customer satisfaction.
Can I customize Traveltek's Travel API to match my branding and website design?
Yes, Traveltek's Travel API is highly customizable, allowing you to match the branding and website design of your travel business. You can tailor the API integration to reflect your unique brand identity, ensuring a seamless and cohesive user experience for your customers.
Is Traveltek's Travel API suitable for both travel agents and tour operators?
Yes, Traveltek's Travel API is designed to cater to the needs of both travel agents and tour operators. Whether you specialize in individual travel bookings or group tours, our API can provide you with the necessary tools and functionalities to meet your specific requirements.
How can I get started with Traveltek's Travel API?
To get started with Traveltek's Travel API, simply reach out to our team through the contact information provided on our website. We will guide you through the integration process, understand your business needs, and help you leverage the full potential of our Travel API to enhance your travel business.
Can Traveltek's Travel API be integrated into an existing booking system?
Yes, Traveltek's Travel API can be seamlessly integrated into your existing booking system. Our team of experts will work closely with you to ensure a smooth integration process, allowing you to leverage the power of our API while maintaining the functionalities of your current booking system.
Is technical support available for Traveltek's Travel API integration?
Yes, Traveltek provides comprehensive technical support throughout the integration process and beyond. Our dedicated support team is available to assist you with any queries or technical issues you may encounter, ensuring a smooth and successful integration of our Travel API into your travel business.
How can Traveltek's Travel API help me stay competitive in the travel industry?
By leveraging Traveltek's Travel API, you can stay ahead of the competition in the travel industry. Our API enables you to offer a diverse range of travel services, access competitive pricing, deliver personalized experiences, and enhance the overall booking process for your customers. It equips your travel business with the tools and capabilities needed to thrive.
To find out more about how Travel API can transform your business and provide you with a truly one-stop booking engine book a demo today.
Why Choose Us
Terms of Service
RPA – Automation
iSell – Search & Book
Travel API – 300+ Suppliers
Website & Apps
iBos – Administration
Data Insights & Reporting
Data Insights
Travel Data Insights
Data Reporting
Tour Operator Package API Partners
Payment Gateway API Partners
Ancillary API Partners
Cruise API Partners
Accommodation API Partners
Flight Airline API Services
Meet the Team
CruiseConnect
AgentConnect
Travel APIs: A 101 guide for travel businesses 
Introduction, what is a travel api, travel apis: key types and how they function, conclusion.
At online marketplaces, travelers prefer to find all travel products on a single platform. A platform that fulfills all their travel needs, from airport transfers, flights, and hotels to homestays. So, it's a requisite for travel businesses to bring all the travel products on their platform. The stakes are high because a basic human instinct of the human being to window shop, on average, leads them to at least  4 travel websites . That's why having enough travel products on the forum is a must, and it's a no-brainer investment. To offer these diverse travel products, travel businesses require data from multiple inventory sources. That's when the role of Travel APIs comes into play. 
Over the last decade, travel API integrations have entirely transformed how travel businesses consume travel content from various suppliers and serve an integrated platform to their customers, where they can find all travel products at single shop. 
The API revolution has made online travel agencies open and comfortable sharing data with third parties. It's also because APIs offer greater control over data, and the trade happens in a secure and legitimate environment. And obviously, the benefits are immense. 
Travel APIs, or Application Programming Interfaces, are like online tools that help travel websites and apps communicate with different travel providers, like airlines, hotels, and rental car companies.
Think of it this way: imagine a traveler is planning a trip and wants to book a flight, a hotel, and rent a car. Normally, they have to go to each company's website, look for availability, compare prices, and make separate bookings for each product. But with travel APIs, the website or app can access information from multiple travel providers at once, making it easier for visitors to compare options and make a decision.
The travel API acts like a "middleman," sending requests for information to the various travel providers and then collecting and organizing the data it gets back. This helps travel websites and apps provide users with up-to-date information, such as flight schedules, pricing, and availability, all in one place.
In simple terms, travel APIs make it possible for travel websites and apps to do all the hard work of finding and organizing travel information so that travelers can easily plan their trips.
As we briefly touched upon earlier, Travel APIs are software intermediaries that allow travel websites, apps, and systems to access functionalities and data from multiple travel providers (such as airlines, hotels, car rental companies, etc.). These APIs enable travel companies to integrate various travel services into their platforms, streamline their operations, and offer a seamless experience to their customers. 
The major travel APIs include:  
The flight APIs provide access to flight information, such as schedules, prices, seat availability, and booking. Travel companies can use these APIs to build their own flight booking systems or display flight information on their websites. 
Hotel APIs provide access to hotel information, such as room availability, rates, and booking. Travel companies can use these APIs to build their own hotel booking systems or display hotel information on their websites. 
These APIs provide access to car rental information, such as availability, rates, and booking. Travel companies can use these APIs to build their own car rental systems or display car rental information on their websites. 
The Destinations APIs provide information about destinations, such as weather, local attractions, and events. Travel companies can use these APIs to build their own destination guides or provide destination information on their websites. 
 These APIs provide access to payment systems, allowing travel companies to process payments for travel bookings made on their platforms. 
Hotel and Room Mapping APIs  
These APIs remove duplicate and inconsistent hotel listings from travel portals and standardize hotel and room content for travel businesses to ensure their customers get unique and detailed hotel and room information.  
These APIs work by connecting travel companies to the systems of travel providers or wholesalers and allowing them to access and retrieve data. However, in this transmission of data between travel companies and wholesalers, a lot of inconsistencies also emerge, which lead to dissemination of duplicate and incorrect data, that's when mapping APIs like Vervotech help in big way in keeping check on these regular inconsistencies in travel data. 
To sum up, when a customer makes a travel request on a travel company's website or app, these APIs are used to retrieve the information and make the booking with the relevant travel provider. The APIs then communicate the booking details back to the travel company's platform, completing the transaction. 
Recommended :  Travel APIs: Flight, fare, rental, and public transport and the top vendors
Travel APIs are a crucial component for travel businesses in the digital age. These APIs act as intermediaries between travel businesses and travel providers, allowing the former to access and retrieve information about flights, hotels, car rentals, destinations, payments, and more. By integrating travel APIs into their platforms, travel businesses can provide a seamless, one-stop-shop experience to their customers, streamlining their operations and increasing customer satisfaction. From flight APIs to hotel and room mapping APIs, travel APIs are the key to providing a comprehensive travel solution to customers, making travel easier and more accessible. 
About Vervotech:
Vervotech is a leading Hotel Mapping and Room Mapping API that leverages the power of AI and ML to quickly and accurately identify each property listing through the verification of multiple parameters. With One of the industry's best coverage of 98% and an accuracy of 99.999%, Vervotech is quickly becoming the mapping software of choice for all leading global companies operating in the travel and hospitality industry. To learn more about Vervotech and the ways it can enhance your business in the long run contact us: [email protected]
Previous Post What is Hotel Mapping And Room Mapping? (Explained)
Next post vacation rental software: five key features to consider , related posts.
How robotic process automation drives efficiency in the hospitality industry
MOR or not MOR, what's best for OTAs? A comparison
Comments are closed.
For Sales Enquiry
For US/Canada: 1 (833) 451-5836
For Other Countries: +91 8299604414
Hotel Mapping
Room Mapping
Hotel Curated Content
Press & Media
Tech Partner
Supplier Partner
Walkthrough Videos
Documentation
Case Studies
Infographics
Privacy Policy
Copyright © 2023 Vervotech Solutions Pvt. Ltd.
Free Sample Data
Leadership Team
Growth Story
How We Innovate
Values & Life at Vervotech
Help Center
Client Portal
Provider Portal
Contact Sales
Pravin Mahadik
Chief Financial Officer
Pravin Bandu Mahadik is an ICMAI fellow and accomplished Cost and Management Accountant (CMA) with over a decade of experience in accounts and finance.
As a leader, Pravin has worked across various financial domains, including commercial operations, accounts and finance, auditing, taxation, MIS, transfer pricing, and export management.
He consistently introduces and implements systems to fortify financial control and improve Vervotech's net organizational efficiency.
Marvel Puri
Chief Revenue Officer
As chief revenue officer (CRO), Marvel is responsible for every process at Vervotech that generates revenue. He has been instrumental in connecting different revenue-related functions, from sales, customer success, pricing, and revenue operations. His focus-driven approach to improving sales performance, and creating great product and pricing strategy, and delivering customer satisfaction has helped Vervotech to acquire 100 clients within a short stint of 2 years.    
With the experience of over 15+ years in sales and business development at SaaS-based organizations, Marvel has flourished throughout his career by creating and leading experienced and diverse teams. To Marvel, growth has not only been to hit quotas but is broad and holistic: open new paths to revenue and build the processes to get there.
Ganesh Pawade
Ganesh is a Problem Solver and a Thought Leader. Throughout his 13 yrs professional journey, he helped businesses to identify their platform areas, define solutions and architecture, and make a more technically-informed decision on their current and future business as well as the technology roadmap.
His passion for good code often results in him being engaged in animated discussions with his team of architects and engineers, pushing them to think beyond what is possible. His specialties include Solution Architecture, Full stack specialist, AWS, Azure and Google cloud.
Dharmendra Ladi
Dharmendra Ladi has been instrumental in positioning Vervotech as the "World's Best Mapping Provider" and is focused on transforming how the industry presents accommodation data to its customers. With his 14+ years of experience in travel and innovative technologies, he is the principal architect behind designing Vervotech's AI-driven products that are today helping its clients worldwide do business seamlessly.    
He leads new product development. Under his leadership, Vervotech has is credited with going from 0 to 100 customers within 2 years of business establishment. Dharmendra is also an inspiring thought leader, and regularly speaks at large scale events, webinars and has been interviewed by multiple media houses.
Sanjay Ghare
CEO & MD
Sanjay brings over 16+ years of entrepreneurial, general management, and senior executive experience with proven expertise in business development, corporate strategy, and product & program management. Sanjay, being an Industry veteran, and an influencer, leads and drives Vervotech's vision of "Organizing World's Accommodation Data." Before he founded Vervotech, he was a VP of Tavisca Solutions, where he took the started SaaS division and grown with customers in  more than 15 countries.    
With his business acumen, Sanjay is on the trajectory of revolutionizing the accommodation data segment. He's also a member of the Forbes Technology Council and often puts actionable growth strategies into perspective in his Forbes column.       
Anurag Mittal
Chief Marketing Officer
Anurag Mittal is a seasoned technology executive who has led multiple marketing teams at SaaS-based organizations. At Vervotech, Anurag is responsible for marketing and strategy formulation and setting up a growth-oriented marketing & prospecting team. Anurag comes with an experience working with Organizations like Deloitte and ACCELQ, where he led the marketing initiatives for their SaaS product lines and has worn many hats including devising marketing strategies for business growth, managing GTM with alliances and partners, conceptualizing and orchestrating marketing campaigns, end-to-end event management, and demand generation activities to deliver a qualified sales pipeline.    
He has been strategic face for the launch of Vervotech's website and digital presence and have led several winning campaigns that has led to successful brand development and customer acquisition.    
Start Free Trial
Get free trial.
Business Email *
Company Name
Schedule a Demo
Error: Contact form not found.
Easy, right?
Within 48 hours, we will email you the entire list of mapped hotels with Vervotech ID
Company Name *
Name of Suppliers (separated by comma) *
Rohit Shukla
Chief Product Officer
As Vervotech's Chief Product Officer, Rohit is responsible for the product strategy and teams working to advance Vevotech's position as a leading accommodation data company for OTAs, bed banks, DMCs, and Tour operators.
Rohit has been in the technology space for the last 15+ years, working with companies at different stages of growth within Travel, E-commerce, and FinTech Industries. In his previous roles, he drove product strategies for start-ups and SMEs and was instrumental in building platforms and product lines that generated $900 million in revenues and half a million paid customers. The products included flights, hotels, car rentals, activities & vacation packages.
Archana Garg
Financial Advisor
Archana has more than 15 years of experience in finance and operations management. Archana is proven leader in building and scaling companies as a result of her focus on financial strategy and operational excellence. She is motivated by understanding the customers she serves, and providing value at all levels of a business while building strong relationships with her colleagues.
She is a Chartered Accountant and is responsible for driving the Vervotech's overall financial strategy, including the growth plans. Her experience navigating high growth companies, developing new business strategies and overall operational mindset delivers meaningful results for growth stage of Vervotech.
Business Email * Company Name *
Travel and Booking APIs for Online Travel and Tourism Service Providers
38 min read
Engineering ,   Travel
Last updated: 13 Jan, 2023
12 Comments Share
Back in 2017, TripAdvisor and comScore suggested that travelers make 10 to 34 website visits on average to book their trips. While this seems like a lot for booking hotels, for instance, travelers visit only 4.4 unique websites, according to the study by Fuel and Flip.to . People prefer to make their reservations through 'all-in-one-place' platforms. They've reshaped user experience unifying and eventually simplifying it for average travelers. One of the reasons is that travel industry players have become a lot more open to sharing data with each other. A good example of this is Uber which in 2014 allowed third parties to incorporate Ride Requests functionality in their applications. Today, your local sightseeing app can let users commute from one landmark to another without switching apps.
Travel APIs: main types and how they work
In tech terminology, the key to this growing connectivity is an API . An application programming interface allows for sharing data streams and functionalities between different systems. APIs work as control panels for developers to link software components without dealing with source code.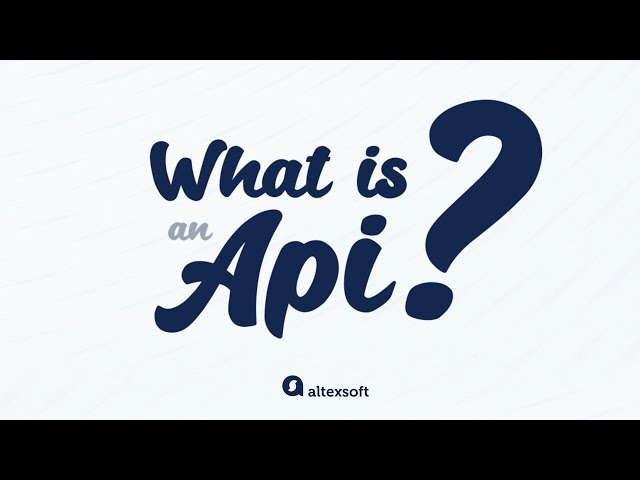 API principles explained.
What does this mean for the travel industry? If you run a hotel business, you can let your customers rent a car straight from your website by integrating your booking website with available local car rental services. This may put a car-rental commission in your pocket or just spare your customers the trouble of browsing the web to rent a car. So, let's talk about the most important types of APIs used to unify travel industry features and information. Warning, it's going to be a long read, so you may hop to one of the 13 sections that seem interesting by navigating the menu to the right if you're on a desktop:
Flight search and booking by GDSs and OTAs
NDC integration for merchandising and rich content
Flight data, schedules, and fares
Direct hotel booking with PMSs and channel managers
Hotel booking with aggregators: GDSs, connectivity providers, and switches
Wholesale hotel booking with bed banks
Partner hotel booking with OTAs
Hotel mapping
Car rental booking
Business travel management and expense tracking
Reviews and ratings
Tours, attractions, and experiences
Public transportation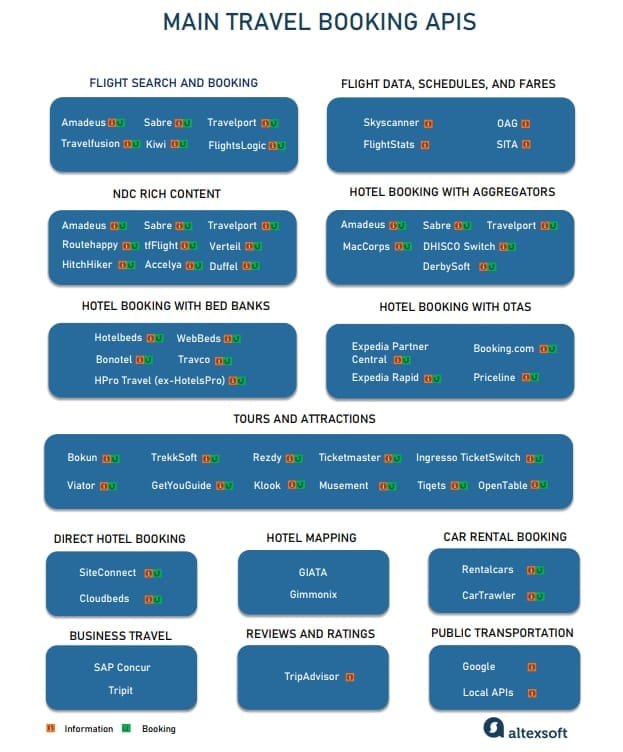 Flight search and booking APIs by GDSs and OTAs
Main users: OTAs, TMCs, travel application providers Read more here: Flight and air booking APIs , GDSs compared , Low-cost booking APIs There are generally two main types of players that can help you with travel search, availability, and booking. The first one includes global distribution systems (GDSs), the main aggregators in the industry. They go together with "aggregators of aggregators," the systems that are built on top of GDSs to merge their offers. The second group consists of online travel agencies that have affiliate programs to help smaller players enter the market. To learn more about flight distribution, check our video: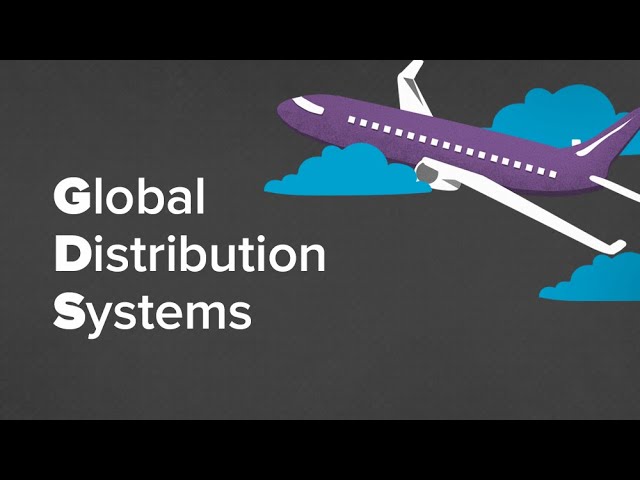 Flight distribution in a nutshell (by the way, subscribe to our channel. We'll be releasing more such explainer videos)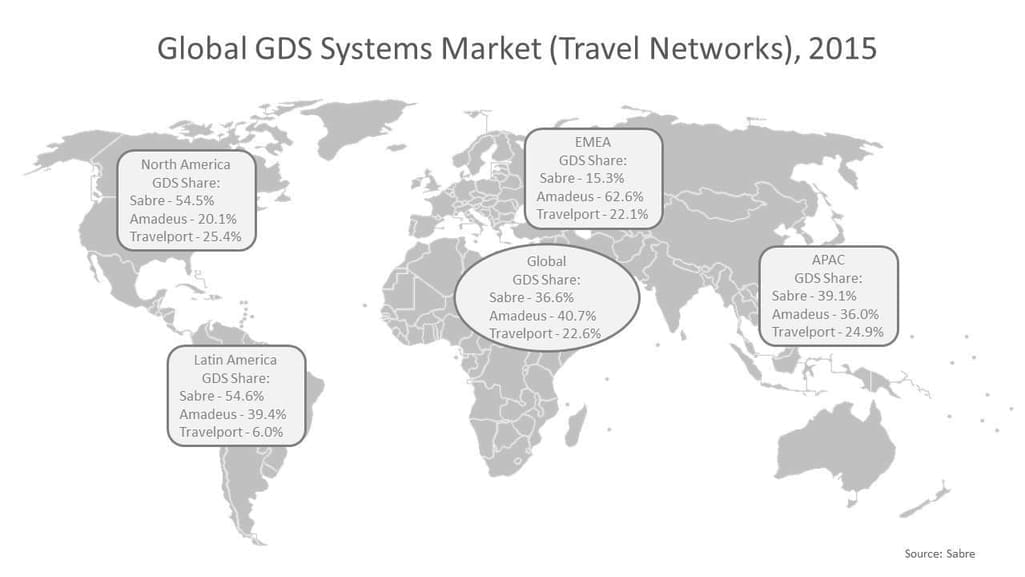 GDS market shares differ across regions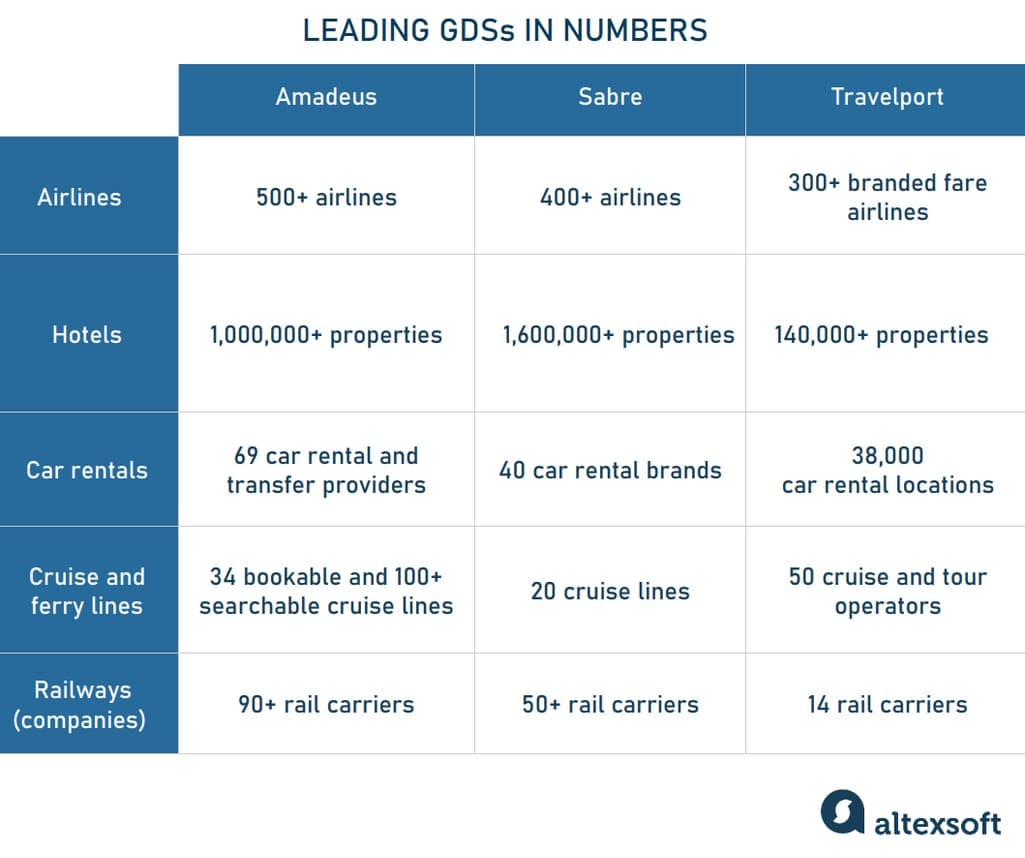 Amadeus flight APIs
Amadeus is one of the major GDSs and originates from Europe. In November 2018, the company launched a new portal Amadeus for Developers with sets of air, hotel, and other travel APIs. (We use the word "sets" because there's no single API for all data services available.) In this section, we'll focus on flight APIs. Fran Romero, Head of Open Innovation Programs at Amadeus, made comments to AltexSoft about the platform: " The Amadeus for Developers is designed to speed up innovation and to inspire new ideas by empowering those at the forefront of travel, offering quick and easy access to travel APIs, and fostering collaboration across the community of developers. Through the portal, developers can take advantage of Amadeus APIs alongside the tools, resources, and support they need to build and launch their applications quickly." Currently, Amadeus APIs are shipped in two flavors. Self-Service APIs meet the needs of startups and travel businesses with no IATA or ARC certification. These APIs use JSON format for data exchange and modern REST architecture which makes them easy to integrate. As Alvaro Navarro, a Developer Advocate at Amadeus, notes, "The Self-Service APIs are designed to be used not only for prototyping, but also for commercial purposes, and the access to production is fully automated with self-service processes." The suite allows you to
search and compare flights and fares (including lowest fares, most booked destinations, cheapest dates, and so on);
book flights; and
analyze flight prices, predict arrival and departure delays, and more (AI-based services)
However, ticketing can only be done through consolidators, and you don't get access to negotiated or corporate fares. Self-service APIs support only public fares. Enterprise APIs target mature businesses building large travel applications. The Enterprise subscription connects you to nearly 200 APIs, including
new REST APIs from the Self-Service suite; and
older SOAP APIs that rely on the XML data format and provide broader functionality. For example, only this catalog gives you access to flights operated by low-cost airlines.
Learn more about the subject from our Practice Guide to Amadeus API Integration .
Sabre flight APIs
Sabre is another major GDS and the pioneer in the world of automated booking. There are literally hundreds of Sabre APIs in REST and SOAP formats that cover pretty much the same set of functions that Amadeus provides. In terms of flight distribution, Sabre offers:
flight search, including alternate dates or airports, basic fares, rules, etc.;
flight booking and ticketing;
payments and pricing;
reservation management (itineraries, PNRs , etc.)
seat maps; and
reporting and data analytics (e.g., top destinations, low fare history, and others)
If you're considering Sabre API integration, you can contact us. In September 2020, AltexSoft became Sabre's authorized development partner after we had completed a number of integrations for agencies and other businesses. Read our article Sabre API Integration: Hands-On Experience with a Leading GDS to dive deeper into details.
Travelport flight APIs
Travelport unites three GDS systems: Apollo, Worldspan, and Galileo. Unlike Amadeus and Sabre, it provides a single point of access to the inventory of the three GDSs that preserve their brand names. Travelport Universal API uses SOAP/XML formats and embraces
air shopping and booking;
fares and ancillaries;
air content and merchandising; and
Travelport also offers RESTful JSON API collections that generally overlap with the Universal API, but are more lightweight, faster, and optimized for mobile search and booking. In terms of flight services, they cover
air search and booking,
ticketing, and
payment support.
If you want to dive deeper into the difference between GDSs, read our dedicated GDS article . Besides GDSs, you can try working with other aggregators.
Travelfusion API
Travelfusion is a flight and accommodation aggregator that works with over 400 low-cost carriers and scheduled airlines. The company offers
Direct Connect XML API that ensures real-time availability and a fully automated booking process; and
Fast API , a new and lightweight product for rapid integration with any platform and creating a wide range of solutions, including widgets and mobile services.
Flight search and booking functionality can be also provided in JSON format. Besides that, Travelfusion actively supports the IATA NDC initiative.
Kiwi.com is a Czech OTA known for its powerful flight search engine that connects to about 750 airlines, including over 250 low-cost carriers . The platform also provides virtual interlining services — in other words, it combines separate flights into seamless itineraries. After registration, you can use their set of APIs to
find carrier IDs and logos;
acquire data on locations (cities, airports, and more);
search for itineraries — one-way and return flights, multiple city trips, and the cheapest routes possible (NOMAD feature);
book flights and order baggage; and
confirm payments and process refunds.
Besides that, KIwi.com APIs allow you to connect air and ground routes making train and bus transfers to and from an airport a part of the itinerary.
FlightsLogic Flight API
FlightsLogic Flight API provides flight data, seat availability, fares, and payment features. It connects travel agencies, tour operators, B2B travel platforms, and other businesses to over 200 low-cost carriers and over 700 GDS airlines. The API can be integrated with Android and iOS apps and websites.
Main users: OTAs aiming at distributing rich content, larger OTAs, innovative travel application providers Read more here: NDC connections and APIs Besides traditional flight booking, there's a growing trend of flight merchandising advanced by airlines and IATA . New Distribution Capability (NDC) standard based on XML allows carriers to offer rich content (images, reviews, seat maps, etc.), a broader set of ancillaries, and personalization — things that were limited in GDS-centered distribution. Initially, NDC was considered the way to bypass GDSs entirely and build carriers' own APIs to directly connect to OTAs and TMCs ( travel management companies ). But things have changed and today there are three main ways to use NDC, including connections implemented by GDSs. GDSs NDC. Unsurprisingly, global distribution systems aren't excited about losing their market. While it's hard to find actual NDC API documentation, you may directly contact Amadeus, Sabre, and Travelport for NDC connection purposes. In most cases, NDC capabilities aimed at travel agencies and other resellers are in development, while GDSs focus more on helping airlines build NDC pipelines on their sides. We elaborate on how to implement NDC technology for airlines in our dedicated article. NDC by tech providers. A number of the industry's leading technology companies like ATPCO, SITA, and Farelogix which we'll talk about below have worked with airlines to build NDC APIs for them. NDC by airlines. Many airlines embarked on offering NDC APIs themselves. These include Lufthansa , British Airways , Flydubai , Air France-KLM , Singapore Airlines , and others. Now, let's reference some key APIs you can try for NDC.
Amadeus NDC
Amadeus provides NDC capabilities in their Enterprise subscription, via XML/SOAP APIs. Upon establishing this integration, you'll be able to:
search for NDC flight offers and combine them with non-NDC content;
get prices and enable users to customize flights;
create bookings (orders) and generate booking references (PNRs); and
handle payments and ticket issuance.
Currently, you can search for and book rich content from American Airlines, Singapore Airlines, Air France-KLM, and Qantas (the last is still in piloting mode.) More carriers are to be added soon — including British Airways, Iberia, United Airlines, LOT Polish Airlines, and Cathay Pacific. Note that some carriers require separate seller agreements to deliver NDC offers.
Sabre provides NDC connectivity via Offer and Order APIs. Yet, to use them you need special credentials, so contact your Sabre Account Representative for assistance. Once you gain access to NDC-enabled APIs, you'll be able to
shop for airline NDC and non-NDC air offers (including LCC flights), hotels, and car rentals;
validate prices;
create, view, change, fulfill and cancel orders (the API doesn't support ancillaries though); and
refund tickets where fare rules allow for this.
Depending on a specific airline, you can get rich content and personalized bundles. While carriers push their offers in XML – which is what NDC requires – Sabre provides the REST/JSON interface for using them. Keep in mind that NDC-enabled APIs are in development and as of this writing they only work with rich content from Avianca Group , Qatar Airways , Qantas, Singapore Airlines, and United Airlines. The NDC connection with American Airlines is expected to go live in April 2023.
Travelport NDC
Travelport made NDC content accessible via their Air APIs, in addition to standard GDS offers. Currently, only four carriers have NDC integrations with the GDS — namely, American Airlines, Qantas, Singapore Airlines, and United Airlines. To shop and book NDC offers, you have to negotiate this type of connection with both Travelport and the airline itself. The NDC will empower you to
shop for different air products including branded fares (net fares are accessible via GDS connection only) and ancillaries (paid bags, carbon offset , etc.);
confirm pricing for air search results (required for LCCs and some NDC carriers);
retrieve frequent flyer details (available for Qantas only),
reserve paid seats during the initial booking session;
create reservations and issue tickets during the initial booking session;
modify a passenger name (for American Airlines only) and itinerary; and
void, cancel, exchange, and refund tickets.
NDC APIs here support both XML and JSON formats being also RESTful .
ATPCO Routehappy content and NDC
Routehappy APIs offer content for sales channels. These JSON APIs provide information about amenities and distribute product and ticket attributes from 300 airlines. Some of this data comes via NDC channels. All Routehappy content can be divided into three groups:
UPAs (Universal Product Attributes) -- images, cabin descriptions, seat infographics, language translations, etc.;
Amenities -- food and beverages, Wi-Fi, seatback videos, power outlets, etc.; and
UTAs (Universal Ticket Attributes) -- all ticket rules, including consolation allowances, upgrades, priority check-in, etc.
tfFlight API by TravelFusion
tfFlight API is a one-stop solution for booking flights and ancillaries from LCCs, full-service carriers, and consolidators. It claims access to all low-cost airlines currently existing. The API supports NDC, sourcing rich content from 42 carriers.
Duffel Flights API
Duffel is a London-based startup that links travel distributors to over 300 carriers via a unified Flights API. It maintains direct connections with nearly 30 carriers, while all others are accessible through Travelport GDS. The company promises the easiest and fastest integration process possible, with almost instant access to functionality needed for selling flights. Besides search and booking, the API enables you to
add extra and post-booking baggage,
pick seats (yet, this function is available not for all airlines),
change and cancel orders,
collect card payments,
add loyalty program accounts, and
request private fares.
The API works with LCCs, GDS, and NDC content.
Verteil API
Verteil is an NDC aggregator dedicated to replacing legacy airline distribution scenarios with direct bookings. Its unified API connects travel agencies to rich content from 33 airlines. Though capabilities may differ from carrier to carrier depending on their NDC readiness, the standard set of available features includes:
shopping for flights, branded fares, and ancillaries (seats, meals, baggage, and more);
support for frequent flyer programs,
multi-payment options (credit cards, Verteil wallet, PayPal, and so on);
Book Now, Pay Later scenario;
automated itinerary modification, ticket re-issuance and cancellation, and void and refund workflow.
Note that travel agencies will automatically get access to inventory from all new airlines onboarded.
HitchHiker Flight API
The HitchHiker API distributes flight fares and ancillaries from 6 GDSs and 20 NDC airlines and connects directly to 120 airlines, including low-cost carriers. Besides ancillaries and fares, it allows for flight booking, reservation management, and payment. The API is also available as a SaaS solution.
Accelya (ex-Farelogix) NDC
Accelya is a leading provider of financial and analytics services in the airline sector. For example, it developed and maintains BSP link , the interface that allows travel agencies and carriers to access the IATA billing system — Billing and Settlement Plan (BSP.) In 2020, the company expanded its portfolio through the acquisition of Farelogix — a tech company pioneering NDC. Their FLX NDC API serves as a single gateway enabling airlines to distribute rich content across different sales channels. Currently, the API fuels the FLX Passenger Platform that spans the entire cycle of air merchandising and attracts over 25 percent of the world's NDC traffic. It serves about 20 NDC-powered airlines — including Lufthansa Group, United Airlines, American Airlines, Emirates, Qantas, Qatar Airways, Etihad Airways, LATAM, WestJet, Air Canada, Olympic Air, and Aegean Airlines. Travel agents and other businesses can tap into NDC content via an interface called SPRK as well as an API connection for distributors .
Duffel is a London-based startup that links travel distributors to over carriers via a unified Flights API. It supports GDS and LCC content as well as NDC offers from 25 airlines. The company promises the easiest and fastest integration process possible, with almost instant access to functionality needed for selling flights. Besides search and booking, the API will enable you to
Yet, some features are still under development and not available for all airlines. The API maintains direct connections with 30 carriers, while all others are accessible through Travelport GDS.
Flight data, schedules, and fares APIs
Main users: OTAs, TMCs, data science, and analytics groups working in the travel industry Read more here: Flight and air booking APIs Some OTAs and travel application providers strive to help travelers after the booking is completed. For instance, the in-flight support app that we developed for Fareboom helps travelers with timely notifications before a departure, tracks flight status, and alerts about delays. Others attract customers with additional features such as flight price predictors . To deliver such services, you have to retrieve in-depth details about schedules, connections, fares, weather, and more. So, the final group of air travel-related APIs embraces connectivity options that help gather technical and specific flight data. For instance, Cirium (now owns Innovata and FlightStats) and OAG are global sources of flight scheduling data. And ATPCO is the main provider of fares, as airlines submit them directly to ATPCO, which in turn offers this data to GDSs and OTAs. Most of this information comes from the key technical players on the market. But let's also mention one fare aggregator (or metasearch engine) — Skyscanner.
Skyscanner APIs
GDSs send general flight data, while Skyscanner provides more precise fare returns for a lower cost. To use Skyscanner API you need to enroll in an affiliate program. If you pass the vetting process, you get access to a set of APIs for free. Once you reach a certain revenue threshold, the service allows you to negotiate a commission based on your traffic and market proportion. While Skyscanner also provides car rental and hotel APIs, its strong point is its flight fare search. It comes in two main versions. Browse Flight Prices. This set ships the cheapest quotes from cached prices for an aggregated variety of origin-destination and time-frame queries, meaning that you can set up a flex search. The drawback is the cache doesn't update frequently for less popular route and date combinations. If the prices change, sometimes your users won't be able to see fresh info. Live Flight Prices. The live pricing API, on the other hand, returns exact fares for any given moment. But you must query the exact time and route to retrieve prices. This feature comes in handy whenever you need to compare prices for specific dates and routes. The default response format in both cases is XML, but you can switch to JSON.
Cirium and FlightStats APIs
Another popular API in this segment is provided by FlightStats, a global flight tracker and travel applications provider owned by Cirium. FlightStats APIs combine two main products. FlightStats Flex APIs. This suite allows you to get actual and precise flight data in English, German, Spanish, French, Portuguese, Arabic, Japanese, and Simplified Chinese. The set includes
Flight Status and Track API providing detailed information on a flight's schedule, delays, gates and terminals, real-time position, speed, and more;
Historical Flight Status API delivering historical data on departure/arrival times, delay calculations, equipment type, etc.;
Schedules API with information on upcoming flights;
Connections API returning direct and connecting flights between two airports;
Airlines API for important details about carriers — such as IATA/ICAO codes and current status;
Airports API for IATA/ICAO codes, addresses, locations, time zones, and other data on airports;
Equipment API enabling you to search for information on aircraft equipment;
Alerts API to send notifications triggered by flight status and other changes;
Delay Index API reporting on the current delay level in a specific airport;
Ratings API to define which flights are more likely to be on-time between given airports;
Weather API focusing on current weather conditions; and
FIDS API returning data necessary for flight information display system (FIDS) located in airport terminals, hotel lobbies, and other places.
APIs follow the REST design, supporting JSON, JSONP, and XML formats as well as SOAP protocol. FlightStats Trips APIs . This set focuses on the ability of travel providers to improve the itinerary experience of their customers by keeping them informed about their trips. These include alerts about important changes, especially delays, cancellations, and other travel disruptions to enable proactive reactions to these events. FlightStats APIs are known in the development community as well-documented and coherent. They allow for deep customization to tailor travel software to specific business and UX needs.
OAG is another major player in the flight schedules market. It currently has four REST APIs:
Flight Info returns schedules and granular status data showing all changes during the flight;
Schedules enable near real-time access to data on schedules;
Flight Info Alerts provides near real-time scheduling changes; and
Flight Info Connections returns weekly updates on passenger and cargo flight connections.
OAG content covers 97 percent of flights worldwide, and its APIs power such innovative products as Uber Reserve (a tool for pre-booking a ride up to 30 days in advance), Air Black Box (a virtual interlining engine), and Global Pilot Source (a recruitment platform connecting pilots and airlines.)
SITA is one of the major flight market technology providers that offers a decent set of APIs that mostly revolve around airport, baggage, and boarding information. Via SITA APIs, you can get timely information on
airports (location, IATA/ICAO codes),
flights (including real-time data),
weather at a particular airport; and
the average waiting time in a specific area of the airport (customs queue or security line).
SITA Flex APIs allow you to create mobile apps interacting with Self Baggage Drop Devices, Self Boarding Gates, scanners, and other airport technologies . Boarding Pass API streamlines the creation and distribution of mobile boarding passes. And Bagjourney API facilitates baggage tracking using a bag tag number or passenger surname. Yet, this functionality is available only if you have an agreement with a particular airline.
Main users: Larger OTAs, metasearch engines, niche OTAs, travel application providers Read more here: Best Hotel Booking APIs , Channel management in hotels APIs If you're new to the world of hotel room distribution, spend five minutes to understand how the ecosystem works before diving deep into the APIs. We've made a video for that. If you know the basics, just skip our explainer.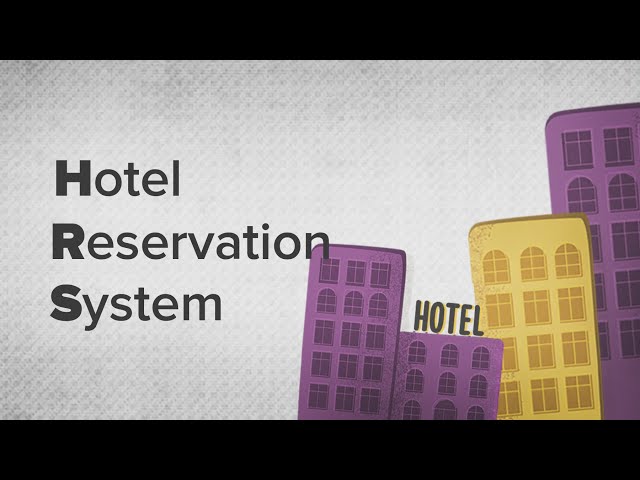 How hospitality booking works (if you haven't subscribed after the first video, now's a great time to do it)
With that out of the way, let's begin the next section, the name of which may sound a bit misleading because direct hotel booking is possible only if you connect to the hotel's central reservation system . But the next step on the journey to being direct is channel management. Direct connection via property management (PMS) and central reservation systems (CRS). A PMS is the main software environment for hotels. It usually includes reservation capabilities (CRS) and other modules that don't work with distribution but help with internal hotel operations, like point-of-sale systems or front desk . As you may have guessed, direct connectivity via PMSs requires quite a lot of investment, because there are dozens of PMSs on the market and you may need integration with several of them if you want to have a large inventory.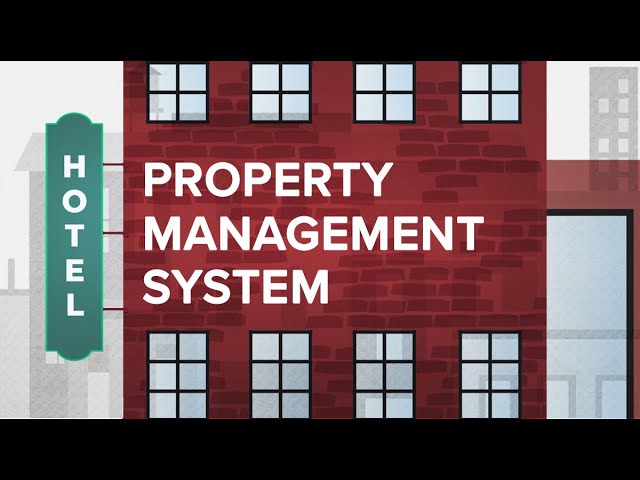 More on how PMSs work
If you're considering direct integration with hotels, check our article on Opera by Oracle PMS integration . It's one of the largest PMS providers out there. Connection via channel managers. Channel managers are systems that integrate with PMSs on one side and with online travel agencies or other distributors on the other. The main purpose of a channel manager is to allow hotels to distribute their properties across several channels (OTAs, TMCs, etc.), hence the name. As a travel distributor, you can connect with channel managers given that certain hotels want to distribute with you and advocate your integration. The largest channel managers may feature thousands of hotels. Considering the nature of these connections, it's still almost direct integration as channel managers just pass the information without adding their commissions for bookings. We won't describe any direct integrations with PMSs, but let's have a look at a couple of notable channel managers.
SiteConnect API by SiteMinder Channel Manager
SiteMinder is one of the largest channel management providers for hotels. It allows hoteliers to connect their properties to the leading OTAs and GDSs via the cloud interface, increase direct bookings , and analyze performance. While their packages can be extremely useful for hotels that strive for market visibility, SiteMinder also has SiteConnect API that mostly addresses OTAs and other end-user providers.
Cloudbeds API
Cloudbeds is another large player in the channel management market with about 20,000 hotels in its portfolio. Cloudbeds has a REST API that exchanges data on guests, reservations, and so on in JSON. Besides, CloubBeds gives access to their APIs to application developers who integrate Cloudbeds software with third-party services.
Hotel booking APIs by aggregators: GDSs, connectivity providers, and switches
Main users: OTAs, metasearch engines, travel application providers Read more here: Best Hotel Booking APIs The second group of suppliers can be called aggregators. They collect data from many sources, including hotels, wholesalers (that we discuss below), and aggregators which can be generally broken down into two major groups. Global Distribution Systems. While GDSs are more focused on air travel, they feature quite a lot of hotels since corporate travel management companies (TMCs) tend to stick with GDSs and it was a sound move to include hotel inventory as well. While GDSs generally have large hotel inventories, they may miss some segments that are of little interest to corporate travelers. Another drawback is that GDSs tend to have poor content, low-res images, and incomplete descriptions and amenity lists. Connectivity providers and switches. Another major group of suppliers covers different types of aggregators that get data on hotel reservations, room availability, and other content across many different sources. Sometimes aggregators work directly with hotels; sometimes they connect to other middlemen. But usually, they have both. Going to aggregators is a smart move if you need a large inventory. One of the subtypes of these aggregators is switches, the systems that in many ways are similar to channel managers. They connect to the hotel's central reservation systems and reroute data from suppliers to distributors, allowing both to have a single point of contact, a switch. The main difference is that channel managers require you to agree to integration with a hotel directly, while switches can negotiate with you not involving hotels. Sometimes, the terms switch, aggregator, and connectivity provider are used interchangeably.
Hotel Aggregator API by MakCorps
MakCorps has been collecting information about hotel prices of different vendors since 2010. . Its Hotel API covers not only current rates but also reviews, ratings, and other data from over 200 OTAs including Booking.com, Agoda, Expedia, and Hotels.com. Besides that, MakCorps offers historical hotel pricing data which enables travel agencies, hotel chains, and other clients to understand buying patterns and other trends and adjust rates to secure a competitive advantage. . All data is received in XML format but MakCorps transfers it into JSON for customer convenience.
RateGain and Dhisco Switch
DHISCO Switch by RateGain is a global switch that enables the one-to-many distribution of hotel rooms connecting main OTAs, travel agencies, metasearch engines, and GDSs with hotel chains. Currently, the service has access to 125,000 properties from over 1,000 channels.
DerbySoft: connectivity APIs for booking and content
DerbySoft is a connectivity provider that acts as a single point of contact both for hotels and travel sellers. It maintains a network of 750 partners including
large hotel groups (Marriott, Hilton, Hyatt, Accor, and more), PMSs like Oracle Opera or TravelClick,
destination management companies ,
online travel agencies, and
other distributors.
To initiate the connection process, choose businesses you want to link and complete the online form.
Wholesale hotel booking: APIs by bed banks
Main users: OTAs, metasearch engines, travel application providers Read more here: Bed Banks Compared , Best Hotel Booking APIs Bed banks (or wholesalers) are among the main sources to access hotel booking and content. Wholesalers purchase inventories in bulk and then resell them to distributors. This allows hotels to efficiently manage their revenues and fill up rooms, while bed banks get access to inventory at lower rates.
Hotelbeds APIs
Hotelbeds is one of the largest accommodation, transfers, and activities distributors. Its API Suite covers more than 120 markets globally operating in about 185 countries. There are three main hotel-related APIs that Hotelbeds suggests, connecting to about 300,000 hotels worldwide. Hotel Content API . This API returns both static and dynamic information. Static info includes hotel descriptions, pictures, addresses, etc. The dynamic part retrieves data that can be changed at any moment: availability details, prices, fees, etc. Hotel Booking API . The API works in combination with the previous one enabling all aspects of the booking procedure, from requesting room availability to receiving booking lists and making cancellations. Hotel Cache API . This API is aimed at providing massive amounts of data for travel packages or flex room searches. Thus, the API returns a specific snapshot of data captured at a given moment.
WebBeds API: JacTravel, Destinations of the World, and others
WebBeds is the second largest bed bank, boasting a portfolio of 430,000 hotels in over 16,000 destinations, not to mention thousands of transfer services, excursions, and attractions. It owns several smaller wholesalers including Lots of Hotels (LOH) , FIT Ruums , Sunhotels , and Destination of the World (DOTW) as well as two niche brands:
JacTravel DMC specializes in the UK, France, and key mainland European destinations; and
UmrahHolidays International organizes religious travel to Saudi Arabia.
OTAs, tour operators, and other travel providers can tap into WebBeds inventory through their branded booking websites or API connectivity (contact them directly via an online form for more details.) Sunhotel has a separate XML API connecting to 368,000 properties in 120 countries.
Bonotel API
Bonotel is a niche wholesale distributor that is solely targeted at luxury and boutique hotel rooms. Currently, Bonotel API accesses more than 2,600 travel suppliers globally that operate within the luxury segment and offer access to hotel content and data. To explore the API that Bonotel suggests, you should contact the supplier directly.
Travco XML API
Travco , one of the oldest hotel wholesalers, focuses on the European market and provides accommodation and ancillary bookings from over 12,000 hotels at over 1000 destinations. Their XML API gives access to hotel properties (including hotels, resorts, and retreats) and travel ancillaries (like transfers, tours, and restaurants). Also, this API allows for displaying content in nine languages.
HPro Travel (HotelsPro)
HPro Travel (formerly HotelsPro) is a bed bank with a focus on tour operators and travel agencies, selling properties of different sizes and types, including resorts and luxury hotels. You can also source travel ancillaries. It provides access to over 1,000,000 hotels across 70,000 destinations. Other available inventory types include car rentals, transfers, tours, attractions, and events. The bed bank offers hotel APIs that support REST and JSON. Coral API allows you to get up-to-date inventory and hotel information, cache results, check availability, book rooms, and cancel reservations. Cosmos API returns hotel static data — information on properties and locations, images, room, and meal types, and more. You'll find a detailed description of these wholesalers in our dedicated article.
Partner rooms reservations: APIs by Expedia and Booking.com
Main users: small OTAs, non-hospitality travel providers, channel managers, property management systems Read more here: Expedia Partner Solutions , Booking.com Partnership The final option to connect to multiple hotels is to partner with big OTAs and use their inventory . Yet, you need to have a significant volume of bookings to be vetted by large players since they are typically not interested in integrations with startups and small businesses. There are two main players dictating the rules of the OTA market: Booking Holdings (Booking.com, Kayak, Momondo, etc.) and Expedia (Expedia.com, Hotel.com, Trivago, etc.) If you mostly look at hotel booking, it's worth working with both. Not all APIs are publicly available and you'll have to become their partner to fully leverage their capacities. The two giants have their partnership networks. Expedia Partner Central is aimed at hotels and Expedia Partner Solutions at online travel agencies and other travel software providers. Booking.com supports APIs for smaller travel agencies and channel managers.
Expedia Partner Central
Expedia APIs are built with the idea of streamlining property updates both for hotels and ultimately Expedia end users. Availability and Rates API . This set of APIs helps hotels automate booking by instantly updating property rates on all Expedia points, changing availability, and sending notifications as soon as someone reserves a room through the Expedia network. Note that it can't be used alone: You must also integrate either the Booking Notification API or Booking Retrieval/Confirmation set of APIs to automatically send updates to your CRS or PMS. All other APIs can't be integrated without Availability and Rate API and Booking Notification or the Booking Retrieval/Confirmation APIs in place. This rule applies to
Product API that allows you to retrieve property-level information, read, edit, and create room types, rate plans, and amenities;
Deposit API for reading, creating, updating, and removing a property's deposit policy;
Image API for adding and deleting property images as well as editing metadata; and
Property API to add and update content about property attributes, policies, and fees.
There is also a standalone Compliance API that supplies data about regulations in the region where properties are listed.
Expedia Rapid API
The Expedia Partner Solutions API named Rapid is created for online travel agencies that want to incorporate hotel booking support into their products. The Rapid API will allow for:
receiving geographic definitions and property mappings for over 600,000 regions;
retrieving property IDs and content;
getting live rates and availability for over 700,000 properties globally; and
booking and booking management (changing and canceling reservations).
You can also access the Vrbo (formerly HomeAway) inventory, which is an alternative travel OTA that connects travelers with homeowners in about 190 countries. Over 600,000 Vrbo single-room vacation rentals are exposed via Rapid API. (Not to be outdone, another leading player in the vacation rental market, Airbnb, provides an API for owners of single properties who want to employ Airbnb booking capacities.) Additionally, there's an affiliate program at Orbitz , which is a travel metasearch and aggregator belonging to Expedia. Their engine allows for sourcing about 260,000 bookable properties and over 400 airlines.
Booking.com APIs
Booking.com provides two sets of services - for their affiliate partners and for channel managers. Currently, Booking.API for affiliates allows for retrieving and booking hotel rooms from the Booking inventory. You may use only accommodation data without booking capabilities, sending visitors to Booking.com. If you want to process bookings on your side, you must be PCI-compliant . Booking Connectivity APIs are an entirely different beast. This set of APIs is created for channel managers and property management system providers. You may meet them in the video above. Basically, if you build channel manager software, these APIs are a must... given that you want to connect your clients to Booking.com. You may check their documentation . In brief, Connectivity supports
rates and availability,
reservations,
promotions, and
problem reporting.
You can read more about Booking, com APIs and other partnership solutions in our dedicated article. Another OTA owned by Booking Holdings is Agoda . It's worth contacting the Agoda team separately to understand how their supply differs from what Booking already offers.
Priceline API
Priceline focuses on OTAs and tech suppliers that help their customers find travel-related data. Currently, the Priceline Partner Solutions API allows for retrieving and booking:
cars for rent,
vacation packages, and
travel insurance plans.
Owned by Booking Holdings, Priceline leverages a separate collection of travel deals which includes 980,000 properties and exclusive discounts. Learn more about how to start building an API connection on their website.
Hotel and room mapping APIs: GIATA and Gimmonix
Main users: OTAs and TMCs receiving hotel data from multiple sources Read more here: Hotel Mapping Tools Explained If you're sourcing hotel data from multiple suppliers — for instance from two bed banks, or from a bed bank and a couple of aggregators — inevitably, some of the properties will duplicate as most suppliers have intersecting inventories. The problem is, different suppliers may have different naming conventions for hotel IDs and room types. And you don't want your users to see the same property with slightly different room naming and prices in search results. You have to solve the mapping problem, i.e. map and remove duplicates of the same hotels, rooms, and content coming from different sources. There are APIs and systems that can help you with this task.
GIATA is a hotel content management provider. Their solution to the mapping problem is creating so-called MultiCodes. GIATA has universal IDs that are mapped to different codes, geocodes, and addresses from over 500 suppliers, including bed banks, OTAs, operators, etc. MultiCodes data is available via XML API . They also have room-level mapping API that addresses descriptions and other hotel content.
Gimmonix Mapping.Works APIs
Mapping.Works is a set of APIs that help both property owners and OTAs map their inventories. Unlike GIATA, the provider employs ML-based text analysis to extract meaning from various inventory descriptions and also operates on two levels of mapping: hotel mapping and room mapping.
Car rental APIs: Rentalcars.com and CarTrawler
Main users: OTAs, travel applications providers, hotels, airlines Read more here: Car Rental APIs As you've noticed, multiple players on the market are bundling their services with car rentals. GDS systems and main OTAs already support car rentals.
Rentalcars API
Rentalcars.com owned by Booking Holdings is currently the largest provider in the sphere. If you look at embedding car rental support only into your website, it's worth considering their services as Rentalcars works across about 60,000 locations in 163 countries. Rentalcars offers two main options:
put a customizable banner on your website, or
become a Rentalcars Connect partner and then leverage available technology through the API.
The first option obviously isn't an API and eventually, your users will be landing on Rentalcars.com to complete their reservation. The second option, on the other hand, isn't limited to a single API. The connect partners can utilize full-blown Rentalcars product integration and services including dynamic widgets, search panels, etc.
CarTrawler API
CarTrawler is a fully B2B service that connects over 2,000 travel agents, travel retailers (OTAs), and international airlines with local car rental suppliers. Currently, the company operates in 43,500 locations in 190 countries. You can learn about integration options by applying for a partnership agreement . Also, there are car rental APIs by tech service providers , which you can study in more detail in the linked article.
Business travel management and planning APIs from SAP Concur
Main users: applications providers that target business travelers, OTAs Read more: Corporate Travel Management Software , Corporate Travel Management Companies The main player in the business travel market is SAP Concur. The company offers a cloud-based travel management platform that helps enterprises manage trips, track travel expenses, book flight seats and hotel rooms, and rent cars.
SAP Concur API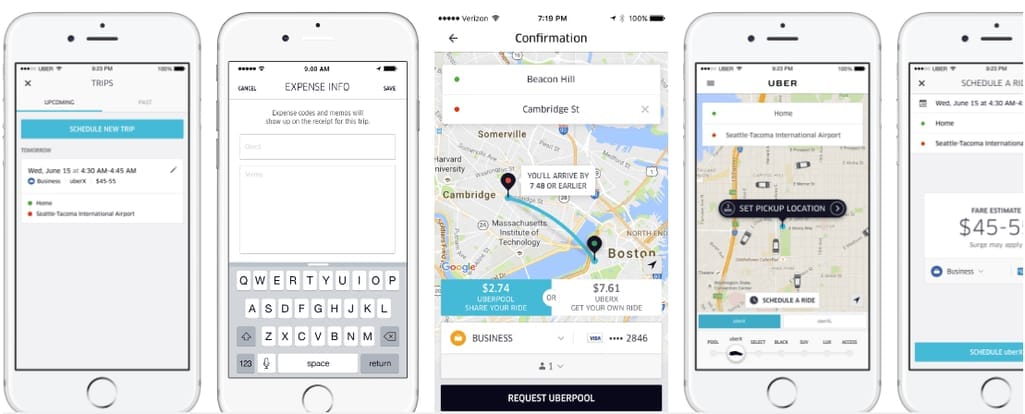 Concur integration into the Uber app. Image credit: Uber
All apps with SAP Concur API integration are featured in the dedicated App Center .
Tripit is a product by SAP Concur which doesn't limit its target audience to business travelers only and aims at all types of users. The system consolidates a user's travel data like hotel, flight, and restaurant confirmations and turns it into a neatly organized itinerary. Also, they provide weather data and points program information. Tripit API works pretty much the same as the main SAP Concur API. For instance, it allows for embedding an "Add to Tripit" link on the travel booking confirmation page of your website or adding Tripit travel plans to a website or application, enabling users to configure itineraries through Tripit without leaving your platform.
Reviews and ratings: TripAdvisor Content API for social proof
Main users: OTAs, hotels, travel applications providers We've covered the best UX practices in booking and reservations websites . One of the main points is that 70 percent of people look at about 20 reviews before they book travel or accommodation services online. This social proof is hard to achieve with your own reviews system if you are a hotel, for instance, or another property provider. But TripAdvisor is a trusted source containing over a billion reviews and opinions. Tripadvisor's Content API allows businesses to incorporate reviews, opinions, and other data that the service collects from its users. The platform works with accommodations, restaurants, and attractions providing the following types of content about different locations (hotels, restaurants, attractions, and points of interest) through their API:
location details (name, address, and rating),
location photos (up to 5 high-quality images),
location reviews (up to 5 most recent reviews),
location search (up to 10 locations found by the given query), and
nearby location search (up to 10 locations found near the given latitude/longitude).
TripAdvisor supports 29 languages and covers over 8 million locations globally.
Things-to-do APIs: tours, attractions, experiences, and restaurants
Main users: OTAs, local travel providers, travel applications providers Read more here: Tours and Attractions APIs , Restaurant Reservation APIs Like hotels, tours-and attractions (T&A) supply is broad. There are OTAs and niche companies that specialize in connecting travel agents with suppliers, suggesting interfaces, APIs, or both options to configure and source tours. On top of that, these services let you configure custom travel packages that include T&A, accommodation, and even car rentals. To get more information on tours and attractions APIs , check out our comprehensive article on the topic. There are two main sources for finding attractions and things to do for your customers. These are
local services like London Theatre API , and
larger vendors that aggregate and share data combined with ticket purchasing support.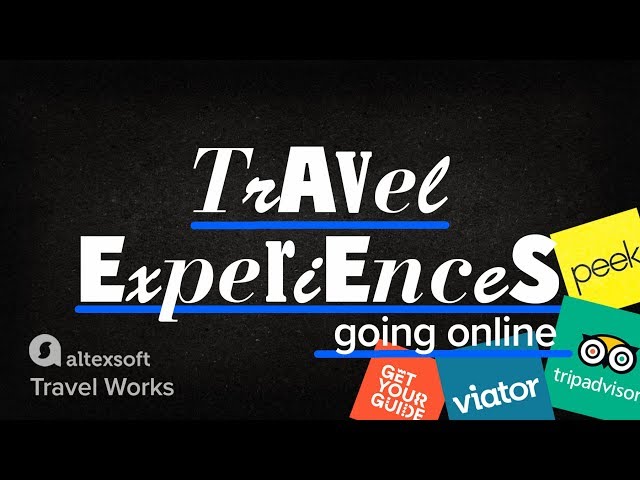 Watch our video about the tours and attraction market
Bókun is a tourism reseller platform that partly operates as a marketplace where local travel providers and property owners connect with OTAs and agents. In addition, it provides channel management services. Bókun API allows travel agencies to
get a list of activities;
check availability, capacity, and pricing for an activity;
book activities;
edit booking details; and
cancel bookings.
This set of features enables configuring custom travel packages via the API interface.
TrekkSoft API
TrekkSoft focuses solely on tours and activities. The company provides graphical interfaces for local T&A companies and tourism offices. TrekkSoft API can be configured to supply resellers with all available T&A, including booking capacities.
Rezdy is another T&A service for channel management that connects suppliers with travel agents and travel agencies. It offers three REST APIs . Agent API allows OTAs and other resellers to query products by tour operators, check their availability and pricing, and make bookings and cancellations. Supplier API is designed for tour operators who sell their products via the Rezdy platform. It lets them manage their inventory and booking capabilities. RezdyConnect API serves external suppliers who have their own booking platforms. The API facilitates reselling their products via Rezdy channels. It pulls availability and pricing from a supplier's system and returns bookings and cancellations.
While Rezgo may look like a common T&A channel management solution, it provides an open-source frontend booking engine fueled by Rezgo API . It supports both XML and JSON formats and is dedicated to building T&A booking solutions that don't exceed 4,000 requests per hour.
Ticketmaster APIs
Ticketmaster is the largest events booking provider in the market. It covers concerts, festivals, plays, and sports across the United States, Canada, Mexico, Australia, New Zealand, the United Kingdom, Ireland, other European countries, and more. The service claims to reach about 230,000 events worldwide. Back in 2016, it released multiple APIs to let third parties embed the Ticketmaster events search and booking support into their products. There are two main Ticketmaster APIs. Discovery API is aimed solely at an information search. You will be able to source events, filter them by location, and type, and retrieve images. There's also International Discovery API for European events. It doesn't work for the UK, Ireland, the US, and Canada. Partner API allows your customers to directly book and buy tickets from your resource. But unlike Discovery API, it's not open: You have to enroll in the Ticketmaster affiliate program to use it.
Ingresso TicketSwitch API
Ingresso platform provides information on events and seating availability from over 60 global distributors and supports ticket booking and purchasing. Ingresso sources data and sends reservations directly through venue ticketing systems, which ensures real-time updates. Its API is used by Amazon Tickets.
Viator APIs
Viator is a T&A agency acquired by Tripadvisor in 2014. The OTA accesses over 300,000 experiences around the world, including unconventional ones (e.g. "real Prague, a 3-hour tour to see the reverse side of the city"). Its Affiliate API allows you to merchandise Viator inventory, complementing your offerings with tours and activities. However, Viator will handle customer service and transactions. If you want to preserve more control over the booking process, opt for their Merchant API (the implementation takes up to 3 months while Affiliate API can be integrated within 1-4 weeks).
GetYourGuide API
GetYourGuide is another T&A OTA that accesses about 33,000 activities in more than 2,500 destinations. GetYourGuide's power side is linking specific attractions and activities with locally related ones. For instance, Manhattan cruises will be connected with Empire State Building visits. If you're a local travel provider, the service requires you to have live-streaming T&A availability. GetYourGuide API is available to partners only.
Klook is a T&A provider that mostly focuses on Asian tours with destinations ranging from China and Shanghai to Japan and Singapore. The company suggests OTAs enroll in an affiliate program and get access to the T&A database via either a SaaS solution or an API.
Musement API
Musement is a wide-range T&A platform that combines attractions, tours, nightlife activities, local food and wine places, sports, and music events. The company's partners can integrate with a REST API to sell products from the Musement catalog containing more than 5 thousand deals in 300 cities in 60 countries around the world.
Tiqets is an agency that focuses on the digital distribution of museum and attraction tickets. It offers OTAs, travel site owners, and other travel distributors two types of REST/JSON APIs for accessing and booking 4,500 products and 2,500 venues in 250 popular destinations across 50 countries. The Tiqets API enables distributors to become mediators between end customers and ticket sellers. The Partner API is for those who want people to buy tickets right on their own platforms. After integration, you can retrieve general information on activities, events, and destinations, check availability, and book and cancel tickets.
OpenTable API
OpenTable maintains access to over 50,000 restaurants worldwide. The main option for those who want to add table bookings to their services is to become OpenTable partners and use their API . It will allow you to source all OpenTable options, but users will still book through OpenTable.com. Once you reach over 100 monthly reservations as an affiliate, you will be able to leverage revenue-sharing opportunities. However, not all applicants are becoming partners. That's why there's an unofficial OpenTable API. It supports the same set of data and doesn't require contacting OpenTable directly. If the restaurant industry is your primary interest, check out our article on restaurant reservation APIs .
Public transportation: APIs to support the get-around experience
Main users: global and local travel application providers Read more here: Public Transport APIs Not all travelers rent cars. And with the recent trend of making cities more pedestrian-friendly, especially in Europe, the use of public transport is a big part of the travel experience. As we mentioned, Uber has its own API to incorporate the "request the ride" function into third-party applications. Today the API is used in such familiar products as Google Maps, Transit App, and TripAdvisor. What about public transport APIs ? (Check the link for more detail.) There are multiple options to consider.
Google APIs
Embedding Google Maps is quite common today. The Google APIs are open, well-documented, and widely used across industries. However, Google also provides APIs for tracking public transport routes and schedules. General Transit Feed Specification (GTFS) . The API is used by both application providers and – very importantly – transit agencies that share public transport data to let users instantly configure their get-around experience. This API sends static-only data, which means users can see schedules and routes, but can't track disruptions. GTFS Realtime . As the name clearly states, this extension to the main service aims at providing real-time data coming from transit agencies about delays and schedule changes. While this sounds great, you can't expect it to work in the lion's share of locations around the world. So, it's worth considering local alternatives if you build apps and want to deliver extra value with real-time public transport updates.
Local APIs from owners and consortiums
You can expect to find decent APIs from companies operating in your target regions. While the quality and standards alignment of these APIs vary, they can provide real-time updates and even additional information like the availability of car sharing or bikes near a railway station. Some examples of these are APIs from Dutch Railways and French National Railways , which update information about disruptions and engineering work in real time. Sometimes the APIs are born as a result of a consortium of data owners and reusers. One such example is OpenTripPlanner , the API providing an in-depth understanding of city transportation.
How to choose the right travel API
We've covered just the tip of the available travel API iceberg to provide you with basic information on the integration capabilities that the travel community shares. So, regardless of whether you use one of the products mentioned above or look for something specific, there are general recommendations for choosing a suitable API for your travel business. Look at popularity. ProgrammableWeb suggests looking at Google Trends to understand how popular the product is. Popularity isn't only a proof of quality but also the foundation for a community that builds around a product. The more developers use the API, the more pitfalls your team will be able to resolve through communication with fellow engineers. Another good sign is a dedicated forum letting developers discuss issues there. Check API marketplaces. The travel API market is already a large one, and there are dedicated marketplaces emerging. For instance, Yappes , one such platform, provides an interface to search for and evaluate popular APIs. Currently, it has around 60 travel APIs, both public and private. According to Rajagopal Somasundaram, CTO and co-founder at Yappes, the platform has the potential to become " the largest aggregator of the Travel APIs and a platform which provides seamless Discovery and Distribution of Travel related APIs. This will be achieved by providing API Discovery, API Creation & Hosting, API Distribution, and Deal Rooms (License/Price/Terms&Conditions Negotiations) ". Evaluate documentation. Look for elaborate documentation with FAQs. Some providers don't showcase the documentation upfront, requiring additional contracts. If the documentation is not public, make sure that you'll be able to play with a demo. Expedia, for instance, allows you to try its public APIs right in the documentation section. Check for standards compliance. Even though an API may provide a great feature list and functionality, ensure that your developers have checked the main REST and SOAP standards compliance. Consider customization. How customizable is the API or a set of them? Must you use the entire bundle or you can choose specific data records that you want to retrieve? FlightStats, Sabre, and Amadeus APIs are well-recognized for their customization potential. Notice limitations. These may be regional, language, or partnership-related limitations. Most owners provide this information, asking you to contact their support teams or describing what kinds of limitations are there. As the world and the travel industry grow more connected application programming interfaces appear. The right approach to working with them defines whether you source the right data and eventually deliver enough value to your customers. Interested in travel APIs? Check our other pieces on the topic: Flight and air booking APIs Airport transfers APIs and solutions NDC connections and APIs Low-cost booking APIs Hotel APIs Bed banks (wholesalers) Hotel mapping providers Rail booking APIs Car rental APIs Tours and attractions APIs Channel management in hotels APIs Custom channel management in hotels APIs Public transportation APIs Restaurant and table reservation APIs
Comments 12
Subscribe to our newsletter.
Stay tuned to the latest industry updates.
Latest Engineering Articles
Ai coding and best tools compared, prompt engineering: the guide to mastering the art of talking to ai, data lake explained: a comprehensive guide to its architecture and use cases, how to choose a gds: amadeus vs sabre vs travelport, join us on the techtalks.
Discover new opportunities for your travel business, ask about the integration of certain technology, and of course - help others by sharing your experience.
Write an article for our blog
Almost 50 guest articles published from such contributors as Amadeus, DataQuest, MobileMonkey, and CloudFactory.
Any Questions? Let's Discuss!
Discuss your project needs with our architects.
By clicking contact us you confirm, that you understand and agree to the Privacy Policy
Travel APIs: Types, Best Providers, and Integration Tips
Today's travelers want to book flights, hotels, and car services on one platform. In this article, we explain how travel APIs work, provide you with examples of the most popular APIs, and give you a few integration tips.
What is a travel API and how does it work?
In the past, if a travel company wanted to expand their online business, they had to turn to a software development company and build a solution from scratch — or buy an existing product from another company.
Today, we have APIs for travel booking. They retrieve and process data collected by CRM systems and allow developers to connect to that data. An API is a kind of control panel for linking software components without having to work with the code itself. Companies license third-party software products through travel APIs, as it's more efficient and faster than creating software components from scratch.
How exactly does travel API integration work?
Take Tripadvisor, for example. Tripadvisor is not just a website with travel content but a platform that allows visitors to read reviews, check prices, and book services in one place. Tripadvisor has over 200 million reviews and is a trusted source for millions of travelers. It works with hotels, restaurants, and attractions, collecting basic data (location, name, address, price) and updating it in real time.
A hotel booking API helps them do this. Tripadvisor partners such as online travel agents, hotel chains, and individual hoteliers provide their prices to the platform. When a user enters booking dates into the Tripadvisor search box, the website queries the Channel Partner API and Tripadvisor partners provide current prices.
Some vendors provide a hotel search API that allows you to access their services directly. If there is an integrated payment gateway API, travelers can make secure payments using their credit card, debit card, or e-wallet.
Main benefits of travel APIs:
Increase traffic to your app and website by exchanging data between the two. Online travel agencies (OTAs) have listings of flights, hotels, events, taxi services, and so on, which they can get from multiple APIs from different companies. This can easily be shared via the Travel API.
An API saves a huge amount of time. Various companies provide APIs that developers can use to add flights, hotels, car rentals, etc. to their applications. Otherwise, the entire inventory needs to be collected additionally.
The ease of implementing a travel API simplifies the process. An API is the heartbeat of any online travel agency. It allows the travel agent to integrate an API for booking hotels and flights as well as integrate third-party APIs into the travel agent's website.
Travel APIs help retain customers. API integration ensures that whenever a customer searches to book a hotel or flight on your travel site, an airline API integration, flight booking API integration, etc. will convince you. that they won't be redirected to another site, and payment will only be charged by your travel agent.
Travel APIs assist in dynamic packaging. An API service provider shows packages for flights, hotels, cars, and other APIs with flexible pricing. You can integrate a dynamic package based on your needs. All changes can be made quickly so your travel business continues to grow.
Booking APIs are getting better and easier to use by both third parties and customers. This is why more and more partners are working directly with brands. It is a way to reduce the need for traditional tracking methods through affiliate networks and tracking service providers.
Types of travel APIs
Global distribution system
Global distribution system (GDS) APIs are travel data aggregators that serve booking websites and online travel agencies (OTAs). They provide the necessary data and allow you to reserve five main types of hotel rooms, flights, car rentals, train tickets, cruises, ferries, etc.
A global distribution system allows resellers to connect to a single API rather than interacting with each individual service provider. Amadeus, Saber, and Travelport are the top three GDS vendors, with a combined market share of nearly 100%.
Flight booking
While you can provide flight information through a GDS API, it is very important to have more granular control over flight booking details and allow travel agents to customize their bookings and receive a discounted flight booking API. Galileo's multi-channel API, Go air are some of the world-famous travel booking APIs. The two key flight search APIs are Skyscanner and Flightstats.
Hotel reservations
There are several providers of hotel room inventory. Booking.com and Expedia are the largest, but additional providers such as Jack Travel, Orbitz, Hotwire, and Agoda offer inventory in specific locations or niches. By connecting to their APIs, you can retrieve room information and booking information as well as process reservations and cancellations.
Car rentals
Most car rental APIs allow you to create packages that include car rentals, flights, and hotels. Various vendors focus on car rentals in their APIs, allowing you to use inventory from their own fleets or major car rental brands.
Travel API integration tips
Choose a reliable supplier.
The first step in choosing a supplier is to conduct thorough research. Make sure to select the supplier that is best for your travel agency based on availability, geography, rates, and requirements.
One supplier may have a wider range of hotels and better rates in your area than another, so it's a good idea to check rates and availability ahead of time. And do your own research, as not every vendor provides multiple modules (hotels, flights, events, etc.) in their API. If you are going to sell hotels, flights, and car rentals, you need to either choose a supplier that provides all three or integrate multiple suppliers.
Read and sign API documentation
After you have selected the supplier you want to work with, you need to sign an API contract with them. As discussed above, a provider can offer multiple APIs for different modules. You will need a detailed contract covering all the modules you will use, with separate APIs as needed. You may also be required to post a bond.
However, if you have a good relationship with your API provider and have provided good volumes, the provider can rent their API for a fee or even make it available to you for free.
After you've signed a contract, the supplier will send you and your technology provider API documentation along with test access. The API documentation contains all technical details about the API and its composition, such as the various parameters, rules, and services.
API documentation assessment and development
Once the API documentation is ready, your technology partner will examine the API and the technical feasibility of implementing it in your booking system. This will help them decide if the API is ready to be deployed, if they need to make some changes to the XML connector, or even if they need to create a completely new connector for it.
Each API requires a separate connector and mapping, so if you have multiple APIs, your technology partner will need to create multiple connectors.
Pay attention to certification and integration
When the documentation and connector are ready, you will need to obtain a certificate from the vendor. It usually takes about two weeks to certify existing connections and about a month for new ones.
Upon completion of certification, the supplier will provide you with credentials to access their online channels, which you can use to make bookings.
Don't forget about post integration
After integration is complete and your site is up and running, your customers / visitors will begin to see data about the modules you've integrated in real time. After integrating a travel API, one common issue that travel agencies face is search responsiveness.
Search speed depends on a number of factors, including the architecture of the booking engine, the server's location, and the number of integrated APIs. But vendor response time is key. Some vendors take longer to respond than others.
Ten to twelve seconds is the average API response time. You should consider speed and price when choosing a supplier, since many well-rated suppliers provide relatively low response times.
What to look for before choosing a service provider for API integration
Do they provide comprehensive API integration support? Do they have relevant documentation? In many cases, people run into documentation issues and it takes them over seven months to implement the API.
Do they offer competitive ticket prices? In many cases, a provider can offer you an API at a lower cost than competitors, but the ticket prices will be higher and you will eventually regret your decision.
Will they give you a ready-made portal or will you have to build it from scratch? If you want a cheaper option, then a ready-made portal is best, but if you do not want to compromise on any part of your idea, you should create it from scratch.
Do they have a portal/app for B2C, B2B, or B2B2C? This is important to know, as you will face many problems that they may not be aware of.
6 best travel APIs
APIs for booking flights
1. skyscanner flight apis.
Skyscanner is a metasearch and travel agency that allows 100 million users a month to research and book travel options including flights, hotels, and car rentals.
There are two versions of the Skyscanner API:
The Airline Price Review API allows you to extract the cheapest quotes from their cache prices. This means you can set up flexible searches. The downside is that prices for less popular destinations are not updated very often. Therefore, it is possible that your users will not see the updated price when it changes.
The API for current flight prices shows the exact fares at any time. However, customers must enter the exact time and route for each search. This is convenient if you need to compare prices for specific dates, routes, or both.
The Skyscanner API uses an API key authentication model and is a single-purpose API with a RESTful architecture. To start using the API, you need to fill out the contact form on the Skyscanner website.
2. British Airways NDC
Some airlines are looking for new, more efficient ways to market their seats. This is why companies such as British Airways, Lufthansa, Singapore Airlines, and Flydubai have decided to build their New Distribution Capability (NDC) APIs themselves. This makes the booking process on the agent's side faster and easier and provides more options.
British Airways (BA), the UK's largest full-service airline, has created an NDC API that allows agents to access flight data and other relevant travel information as well as change booking dates and times. The BA API offers REST for integrating data into third-party applications. It supports the JSON, XML, and Query String / CRUD URI formats. Developers must register on the BA website to access the code.
3. Amadeus APIs
Amadeus is a Spanish IT provider for the global travel and tourism industry. It offers developers several APIs for booking hotels, cars, and flights:
Amadeus Flight Selection Prediction API predicts flight and shopping options
Amadeus Flight Low-Fare Search API shows the best flight prices
Amadeus offers a self-service API with free monthly calls. They also provide enterprise APIs for creating virtual credit cards, selling airline tickets with an additional optimization algorithm, sorting and filtering travel recommendations, and many other features. Amadeus APIs work in the REST / JSON and SOAP / XML formats.
APIs for booking hotels
4. booking.com connectivity apis.
Booking.com is the leading travel agency for short-term hotel reservations. Their API connections were created for property management systems (PMSs) and channel managers. If your site is connected to Booking.com via the API, you can register property and change content like photos, prices, rooms, etc. right on your site's front end. There is no need to go to Booking.com to update the information manually.
Booking.com APIs offer many features that focus on:
Content management. Create rooms, prices, and rules, and link this information together for Booking.com.
Check availability and prices. Download stock quantity, prices, and price availability restrictions.
Reservations. Get detailed information on reservations, changes, and cancellations on Booking.com.
Promotions. Create promotions for specific date ranges and customer types.
Reports. Report credit card issues, vendors when booking after check-in, and more.
5. TripAdvisor Content API
Most users look at reviews and photos from other travelers before booking a hotel. TripAdvisor is a great place to read reviews and compare prices and ratings for attractions, restaurants, and hotels. The TripAdvisor Content API allows you to get all of this data:
Featured, Published Ratings, Awards & Reviews
Top 10 hotels, restaurants, and attractions by location
Link "Write a review"
The Tripadvisor Content API is provided for consumer-facing travel websites and apps only. If you have a personal site, you can use your own widgets.
APIs for car rentals
Online car rentals are quite popular. They offer more flexibility in route planning than local transport, and you can avoid purchasing tickets. Not to mention that travel cards and taxis can be quite expensive. As the popularity of car rental services grows, so does the need for useful car rental APIs.
6. Sabre Car Locations APIs
Sabre provides technical solutions for the travel industry, including agencies, corporations, vendors, and developers. The company works with more than 40 car rental brands and have created three rental car APIs for travel sites.
The Car Accessibility API shows the availability of cars and rental prices. The price depends on the place and date of pick-up. Detailed information is also displayed, such as available cars in the specified location and price by car type and tariff plan (inclusive, corporate, etc.).
The Car Location API allows users to search for vehicles by type, city, and address. Travelers need to choose a pick-up point, indicate the date and place of return, and choose the car they like.
The Car Reservation API is for booking one or more cars and adding additional details such as flight arrival date, address, return location, and location code.
Final thoughts
Experts say the tourism industry will grow in the coming years. Travel companies are more willing to open their APIs, which allows developers to integrate applications into the infrastructure. As a result, both sides benefit, and customers can book flights, hotel rooms, tours, and travel much faster and more conveniently on universal platforms.
As the world and the travel, and hospitality industries become more and more interconnected, it's critical to work with the best modern APIs to get the right data and deliver the most value to your customers.
If you want to use travel APIs in your project but don't know where to start, contact Mobindustry for a free consultation.
Frequently Asked Questions
How exactly travel api integration work, rate the article, latest articles, share your project with us, what happens next:.
Our website uses cookies to ensure you get the best experience. By browsing the website you consent to our Privacy and Cookies Policy
Privacy Overview
Best travel and booking APIs: types and providers
Digital transformation has revolutionized everything, and hospitality technology trends are changing each other continuously. Like any other business, travelers want to book their flights, hotels, and tours online, and this is where custom software development for travel comes into play! 
In the travel market, 74% of global revenue will be generated through online sales within the next 4 years. It's a huge number that signifies all the reasons why travel companies should level up their services to get the most benefits.
Travel APIs are the best sources for travel platforms to match user needs. 
They are making efforts to share their tools to get more clients. User prefers to avoid switching online pages to book their flights, hotels, or car services. Everyone prefers an easy way out, and that's what a travel API integration can do for you.
Whether you're a developer looking to integrate travel data into your application, or a business owner seeking to streamline your travel booking process, there is an API out there to suit your needs. 
From flight information to hotel room availability, we'll take a deep dive into the types of APIs available and the top providers in the industry. 
So pack your bags and join us on this journey to discover the best travel and booking APIs!
What is a travel API?
Integrating APIs into travel applications involves several essential processes, such as data mapping, data normalization, error handling, and conflict resolution. Even with a perfect API, it is crucial to have an experienced developer to prevent data corruption and loss.
A travel API is a valuable tool that allows developers to access and interact with travel-related data from various sources, including airlines, hotels, car rental companies, and other travel service providers. Using APIs, developers can standardize how they request and receive data in a structured format.
APIs can provide a wide range of travel-related data, such as flight schedules, prices, hotel room availability, and reviews. However, an API's functionality ultimately depends on the developer's expertise who integrates it into the application.
What are the benefits of travel APIs?
There are several benefits you get from a travel API. Let's have a look at a few:
1. Encourages data sharing
One of the primary benefits of using APIs is the access they provide to a vast array of travel-related data. This data can include everything from flight schedules and availability to hotel room rates and reviews.
Different service providers have an opportunity to keep an updated inventory of flights, hotels, rental car services, and tourist spots through APIs. As a result, the traffic on a travel site or an app increases, and customers can book anything on their own. It also helps all those agencies as they don't need to update or maintain anything after a booking.
2. Improves customer engagement
Once a customer visits your site, they don't need to leave the page since there's an influx of consolidated information on a single site. 
Your customer will have access to real-time data, which can be crucial for businesses in the travel industry. For example, airlines can use APIs to provide real-time flight information, such as delays and cancellations, to their customers, ensuring they have up-to-date information on their flights.
3. Streamlines bookings 
With APIs, developers can create booking engines that allow travelers to search for and book flights, hotels, and other travel services all in one place. 
This reduces the need for travelers to visit multiple websites to book their trip, making the booking process more efficient and less time-consuming. Analyzing all this data in one place also becomes a simple task and streamlines the user's experience to make it hassle free!
4. Resolves management and control issues
A software developer applies all the travel data, flight bookings, and hotel bookings to extend Online Travel Agencies (OTAs) solutions. So, most travel agencies do not need to maintain their bookings or hire many people. A signaller can handle bookings with ease.
By automating certain tasks, such as searching for and comparing flight prices, businesses can free up their employees' time to focus on other important tasks, such as customer service and marketing.
The main types of travel APIs
There are several types of travel APIs, each with its own unique features and functions. Some of the main types of APIs for travel include:
Flights APIs
Flights API helps travel agencies or businesses provide a proper travel solution. 
Flight information is usually provided by airlines, travel agencies, contributors, or data platforms. An API provides a solution where the user doesn't need to bother much about the bookings.
Similarly, when we talk about it, it is a challenging job to operate if you are running a small travel agency. Advanced tech and modern travel booking software development has made it difficult for them to compete in the market. 
Online travel booking API allows service providers to stay alive in the market and helps them grow their businesses. In addition, it can help you keep your clients intact as you constantly provide services to them.
What does flight API offer?
In a simple user journey: 
A user enters information about the flight; for example, he searches for a flight from London to Tokyo
A search result is shown on the mobile application or web page about the available flights
He can check flight details, fares and timing
He can now choose his flight
How can a flight API help in business?
Travel agency software can significantly benefit from integration with a Flight booking API. This integration offers flexible rates and streamlines the booking process for customers. With the ability to search, compare, and book flights directly from the platform, there is no need to visit multiple websites or contact airlines individually.
List of a few flight APIs
Amadeus APIs
Travelport API
Mystifly API
Hotel booking APIs
Hotel APIs have integrated small to large-scale travel agencies offering services according to the luxury level. There are hotels for users according to their budgets and trips. Like explorers, people who like to visit city to city always need a day or two-night stay in a hotel.
How to find hotel APIs? Where should you go to rent your rooms? What kind of inventory should you show your users to get more bookings? 
These questions need brief answers. Which are provided by APIs in a snap.
How do hotel APIs work?
Most hotels make bookings online if they have applied for PMS software development or indirectly if they don't. Traditionally, a middleman always gets those hotels and displays them to your customers. You need to find that middleman to get rooms booked in the digital world, and hotel APIs play that role.
Hotels connect to a local or global API, like booking.com, which in turn connects to other agency sites offering a large database updating in real-time. That's a general example, but the main advantage of hotel APIs is that the users have plenty of options to avail. They can book rooms according to their preferences, match costs, and filter for preferences with advanced APIs combined with powerful search portals.
How can hotel booking API help in business?
OTAs get a lot of benefits as Hotel APIs to help them generate more sales and distribute rooms from large to small hotels. The ease is what makes it more reliable for a user to book rooms before their tours. An API allows a business to have more clients over and over again. It is a boost for many service providers as well as getting recurring clients.
List of hotel APIs
Travelport Universal API
TripAdvisor API
Booking.com API
Transportation APIs
YYou need transport services according to your visits from one place to the other, no matter where you go. For this, transportation APIs have a lot of perks to utilize. OTAs usually book car services for their customers to have a luxurious tour. Travel APIs help you provide the maximum solution to the problems for both clients and travel agencies.
Landing at your tourist location and wandering around for a reliable and cheap transport option is nearly impossible unless you have them booked in advance. APIs help travelers connect with thousands of rental services and pick the best ones to fit their needs and budget.
How do transport APIs work?
A transport API covers rental brands and rents their cars to customers. When a user searches for vehicles with respect to location, he is offered multiple options to avail from the list provided by multiple brands.
List of transportation APIs
eTravos API
Smartcar APIs
Priceline API
How to choose the right travel API?
‍When choosing the right travel API for your business or application, there are several factors to consider to ensure that you select the one that meets your needs. These factors include:
Data coverage
It's important to consider the data coverage of the travel API, which refers to the types of travel-related data it provides access to. For example, some APIs may specialize in flights or hotels, while others may provide access to a broader range of travel services. It's important to choose an API that provides access to the data you need to build your application or business.
Quality of data
The quality of the data provided by the API is also important. You should choose an API that provides accurate and up-to-date data to ensure that your application or business is providing reliable information to your customers.
Pricing and payment model
The pricing and payment model of the API is another important factor to consider. Some APIs may charge a subscription fee, while others may charge based on the number of API calls or the amount of data accessed. It's important to choose an API with a pricing and payment model that aligns with your business needs.
Ease of integration
The ease of integration of the API with your application or business is also important. You should choose an API that provides clear documentation, robust developer tools, and support to ensure you can integrate the API quickly and easily.
COAX Software – Let the experts redefine your travel APIs!
In the end, to maximize the profit in the ever-growing travel business and equip your online website/ app with the best-in-class APIs, you'll need the right team of experts covering for you!
At COAX Software, we have years of experience in the travel industry, working with a range of clients, from property management systems to online booking solutions for small Destination Management Companies (DMCs).
We have helped numerous clients improve their travel booking process with advanced APIs, and our experts have a deep understanding of the unique needs of the travel industry to pick up and integrate the most relevant API for your specific project
‍ Get in touch with the experts and consult us to help you ideate, develop, and integrate the most advanced travel APIs!
Featured news
We build teams that build your software
401 S Milwaukee Ave Wheeling, IL 60090, USA
72 Mazepy str., Ivano-Frankivsk 76018, Ukraine
Travel APIs
Recommended APIs
Popular APIs
Free Public APIs for Developers
Top AI Based APIs
View All Collections
Entertainment
View All Categories
This API helps to query rooms, price, facilities, policities, etc information from many hotels around the world to create a travelling site/application, such as : hotels.com
This API helps to query rooms, price, facilities, policities, etc information from many hotels around the world to create a travel site such as : booking.com
The World's Largest Landscape Webcam API ***** Get webcams by categories, country, region or just nearby your location ***** Get timelapse slideshows for every webcam ***** Get an uncluttered webcam layer for your map
This API enables you to search for real-time hotel, flight, rental car, and taxi prices, as well as attractions. To create a travel website like Booking.com, Booking, Skyscanner, AirBnb, TripAdvisor, and Agaoda. On a real-time basis, this API reproduces public data.
priceline.com | Lets you search hotels, cars for rent, flights. **Support**: [[email protected]](mailto:[email protected]) / t.me/api_tipsters **Other travel api:** https://rapi.one
This API helps to query prices for real-time flights, hotels, rental cars, etc... to create a travel website like the sky scanner. This API reproduces public data on real time basis.
Get Airbnb listings data, find rooms, search availability, prices on all locations.
Search hotels, see prices, photos of the hotels, reviews. You can make a website like: hotels.com, booking.com, agoda.com **Support**: [[email protected]](mailto:[email protected]) / t.me/api_tipsters
Airbnb API allows users to search accommodations by location, place name, and GEO coordinates to find a place to rent. This API has all needed by any developer to create a new application with some extended features.
This API can be used to inquire about prices for real-time flights, hotels, rental cars etc form website like SkyScanner.
Tripadvisor API helps to query realtime Hotels search, Flights prices, Restaurants, Attracting locations, etc to create a travelling site.
An API with various functionalities for Indian railways IRCTC API. We are not affiliated with Indian railways IRCTC in any form, and this is not an official API, but all the results are real-time and accurate. You can get in touch with us at https://t.me/rapidapisupport. For payment related inquiries, APIs and customised plans.
Find all hotels, view prices, photos of the hotels, reviews. Find car rental deals. You can make a website like: hotels.com, booking.com, agoda.com
Flight status, on-time performance and statistics by Flightera
Get Airbnb listings details, rooms, prices, availability, reviews and more using listing IDs, geo coordinates or "market". Join the over 300 users/customers and access all Airbnb data updated daily. Data analytics endpoints are also available to get detailed info around all airbnb accomodations. We guarantee a 24-hour response time for all inquiries. If a feature you need is not there please contact us and we will evaluate if it is possible to fullfill your needs. While our data are not in ...
Real-time data, unofficial API Booking.com This API helps to query rooms, price, facilities, policities.. from many hotels around the world to create a travel With GoToGate, users can search, compare, and book flights from various airlines, ensuring they can find options that suit their needs.
Travelpayouts Data API – the way to get travel insights for your site or blog. Get flight price trends and find popular destinations for your customers.
Search Indian Railway trains by either train number or it's name.
Information and photos for tens of thousands of outdoor recreation locations including hiking and mountain biking trails, campgrounds, ski resorts, ATV trails, and more.
Use Great Circle Mapper to calculate the air distance and flight time between all airports worldwide.
Real-time data, unofficial airbnb API, get airbnb listings data, place to stay at an amazing price. Airbnb com is a well-known and widely used online marketplace for short-term accommodation rentals around the world.
The API generates personalized trip plans based on the user's specified number of days and location. Using AI, the system recommends popular tourist attractions, local experiences, and accommodations based on user preferences and past travel behavior. The generated trip plans can be customized and adjusted to suit the user's needs, making it a valuable tool for anyone planning a trip.
Explore best cities to live for digital nomads! Sort by internet speed, cost of living and more! Filter by continents
New Flixbus API that provides Flixbus travel search, timetables, stops, cities, routes and autocomplete.
About Travel APIs
Travel APIs are the behind-the-scenes code that allows for up-to-date information at the user's fingertips. So whether a person is researching hotel prices, looking up airline itineraries, or figuring out the best places to see at their destination, there is an API working as the 'middle man' between the researcher's device and the vast amount of information stored in the source databases.
What is a Travel API?
Travel APIs fetch data from different servers that house it, such as airlines, hotels, destinations, etc. The API then arranges the information as requested into sends it back to the user's application with all of the requested parameters sorted to display to the end-user.
How does a Travel API work?
A travel API works behind the scenes and connects a user's application to the requisite database, supplying a secure data transfer between endpoints. APIs of this sort are usually built using REST/JSON or SOAP/XML.
Who can benefit from Travel APIs?
On the business side of travel, airlines, hotels, travel booking agencies, car rental places, and more benefit from the use of travel APIs by gaining more customers due to offering convenience to a broader audience.
Travelers benefit by being able to cut down on research time immensely. Furthermore, they can research the best deals to save money, learn exciting places to go when they arrive at their destination, and even perform tasks like check upcoming weather reports in their desired locale.
Why are Travel APIs necessary?
Travel APIs connect businesses with consumers interested in exploring the world around them. Gone are the days of the yellow pages and price checking that could take days, weeks, or even longer in search of great deals. Consumers are also no longer at the mercy of travel agents pushing vacations that may not be in their client's best interest.
Today, travelers have all of the information they need at their fingertips. APIs connect them with databases that have everything they need to make educated decisions that are best for their wallets, peace of mind, and fun-loving nomadic spirits!
What can you expect from a Travel API?
A travel API should offer you current travel options, prices, vacancy information, and everything you need to know to plan your next trip. Besides research, many APIs and the applications they connect support real-time bookings and provide ways to pay security deposits to lock in itineraries, all through secure interfaces.
Are there examples of free Travel APIs?
Airport On-Time Performance
Booking.com
Travel Places
Priceline.com Provider
Google Flights Search
Skyscanner Flights
Travel API SDKs
All Travel APIs are supported and made available in multiple developer programming languages and SDKs including:
Objective-C
Java (Android)
Just select your preference from any API endpoints page.
Sign up today for free on RapidAPI to begin using Travel APIs!

Save Time With Pre-Made White Label Travel Templates
WordPress Travel Plugin
The ultimate solution to enhance your WordPress website
Crossplatform Widgets
Integrated travel booking features in your existing site
White Label Travel Portal
Ready made Travel websites with switchable design templates
B2B Travel Software
Offer a platform to your agencies to book and sell travel services.
Travel Agency APP Builder
Create your own Mobile APP and host it on your Play Store.
Corporate Booking Tool
Let your business travelers book and manage their trips online.
Travel XML APIs
Have something unique in mind? Take total control!
Travel Marketplace
Platform for your agencies to buy and sell FD/Series allotments.
GDS/OTA Solutions
Best for IATA travel agencies with direct contracting.
Itinerary Builder
Let your customers design the itinerary by themselves.
Travel Chatbot
Chatbot service offers a convenient for travelers.
UPI Payment Gateway
Fedup of bank transaction charges? Go LIVE with 0%
Settu Autopilot
Automate your Organic Traffic Effortlessly with SETTU Autopilot
Gift Cards and Loyality
Launch a Loyalty Program, Store Credit & Rewards.
Pricing & Plans
Pricing to meet all the needs of businesses
Documentations
Key aspects of adivaha's travel technology offerings
Travel Portal Solutions - Travel Technology News and Updates
FAQ-Frequently Asked Questions
Ask your questions here!
What is an API in the Travel Industry? A Comprehensive Guide?
25 October 2022
What is API in the travel industry? The arrival of the Internet and the consequent rise of social networks have influenced our daily lives. We cannot even understand: Gone are the days when people had to stand in long queues to enjoy any service, now they can book it through the Internet. The various advantages and improvements in the quality of life that the Internet has brought have managed to take us into the digital age, an era in which the entire world is perfectly connected. For this reason, the most valuable resource today is perhaps information, the control of which provides entities with certain advantages that any other source cannot match. Therefore, several technology companies are now trying to make this process as efficient as possible. The customers prefer to get all their services from a single source, if possible through an "all-in-one platform," as it provides maximum efficiency. With this in mind, the major players in the industry have already started sharing and collaborating in content to improve the overall experience of their target market and increase their reach to other potential markets.
What Is The API?
The Travel API is a web service set that allows you to access travel deals from various travel consolidators. Travel agencies can access travel deals online using GDS, third-party flight APIs, and hotel APIs. The APIs for the tourism sector or, more commonly, Travel APIs, have fundamentally changed how we see the industry today. The larger the company is, the more they depend on them to keep increasing its product purchases and sales. These APIs (Application Programming Interfaces) are the connecting pieces of the global tourism sector. They allow us to maximize our resources, make our products (hotels and flights, rental cars …)) more attractive, and save money. In today's technology industry, the term API is increasingly important. Entrepreneurs must understand its meaning to include it in their products and services. API (or Application Programming Interface) allows companies to connect software components without altering the source code. APIs enable different data streams to connect so that products can share certain functionality or features. Customers tend to book all services through one platform to maximize efficiency. We now better understand the API and how it can help modern businesses. Let's look at more about its role in the travel industry and how modern businesses use it to their advantage.
How do APIs work in tourism?
What they do is make something very simple, something very complex. In general, all the APIs function as interpreters or translators between the different technologies (software) and databases managed by the actors that make up a sector. In tourism APIs, XML integrations allow connections between hotels and car rental companies, hotels and OTAs, flights and hotels, etc. API of tourism allows you to integrate third-party GDS/Wholesaler inventories/feeds into your booking engine. You will receive payment from the customer when they search for a hotel or flight booking. As suppliers offer APIs that allow you to access their feeds, banks and other payment processors provide APIs for their services. By integrating the API with a payment gateway, travelers can make secure online payments using debit or credit cards.
APIs are a great way to give your data access.
To offer more personalized services, we collect customer data
Staff empowerment to improve the customer experience
Improved customer loyalty
Innovation is growing
Monetization APIs to Increase Revenue
Greater market share
Sales increase
Greater agility and adaptability
That is to say. The tourist APIs allows a user to book on the website of a hotel chain not only their accommodation for their vacations but also rent a car to visit the destination during those days. How? Integrating the booking engine for your rooms with a car rental company or company. In this way, the hotelier can obtain a double benefit: a direct one, which is to add a commission to the rental price of the vehicle, and an indirect one, to be able to offer his interesting guest services without having to leave his Web.
APIs in the tourism sector: Why Do We Need Travel APIs?
To better understand this reality and all its advantages, we will analyze how the tourism API works, introduced by Adivaha, and which has shaped the largest market of tourism buyers and sellers in India and Asia, with more than 600 providers, without start-up costs—running and with a comprehensive maintenance and support system.
Technological innovation . – The first characteristic to consider is that it is an API developed by programmers for programmers and is the only one in the tourism sector based on technology invented by Facebook. Fast, efficient, and very easy to use.
Maximum customization and precision . – Another feature that makes the Travel API a unique example within the APIs of the travel industry is that it has created a tourism marketplace where each user's need can be customized thanks to Machine Learning and Artificial Intelligence. This way, it always provides results as close as possible to the request sent if I want all the double rooms marketed in a certain destination in 4-star hotels.
Maximum flexibility. – The Travel API is the most flexible and complete tourist API currently. Any agent within the travel sector can use it, be it an OTA, a large hotel chain, small agro tourism, an airline, or a local car rental company. Above all, this flexibility is obtained thanks to its plugins and the support the company's Development department provides to all its partners. To remain competitive in the online travel business, companies must use APIs. This will allow you to expand your market reach, strengthen relationships with industry partners and customers, and encourage innovation within your company. You will be an expert player in the digital travel industry if you have well-designed, implemented, and managed APIs.
The Role of Travel API in Modern Hospitality
The travel industry is one of the major industries operating in the service sector, providing an essential service to modern society. Therefore, companies operating in this sector must constantly be aware of the different trends and factors influencing customer behavior to target their products and services effectively. It is quite understandable that inventory and price are two of the most important factors driving customer choice. Therefore, companies offering better products or services at competitive prices will always attract more audiences. To scale in today's global business environment, a business or service provider must work with multiple vendors. This will ensure that they offer the most competitive listings and prices. It will also increase customer satisfaction. APIs make it possible to integrate different services into your existing system without having to alter the source code. This opens up new possibilities.
However, working with multiple vendors who constantly feed data into your system can be extremely tedious and can lead to inconsistencies. If you're an online travel agency or supplier that works with multiple companies, you understand the difficulty of consolidating data from multiple sources and eliminating inconsistencies. One of the biggest challenges in the hospitality and travel industry is to accurately map hotels and rooms, correctly record the various attributes of hotels, and display them on the right platform. A company can suffer huge losses if it displays duplicates or incorrect listings. This is not just because of damage control but also because of the loss of brand equity and image.
To solve this problem, we at Adivaha have developed Travel Mapping, an intuitive API that makes collecting data from multiple sources extremely efficient. If you work with multiple vendors, Tech Mapping can instantly eliminate duplicate listings to offer the best possible inventory to your customers. Click here to learn more about integrating Mapping into your system and how we help modern travel businesses grow.
An API allows communication between different systems, devices, or software. This allows for easy access to data via the cloud, which is crucial for the online travel industry. This means that customers and third parties have access to information and data from traditional players in the industry, such as tour companies, hotels, and airlines. This also allows these traditional players to offer additional travel services through their websites. These are just a few examples of travel API's possibilities.
APIs allow third-party developers and travel platforms to access data from airlines, hotels, cruise lines, railway companies, hotel chains, tour operators, car rental companies, and many others.
An airline can use a website to offer bookings for hotels, tours, or car rentals.
Hotel bookings include car rental, tour bookings, and ticket sales for local entertainment and events.
An airport can provide information about flight status, alerts and boarding passes, gate location, airport maps, hotel bookings, and car rentals.
Customers can access all accommodation and travel options at the lowest prices through one website. This saves them time and money.
How can APIs help your travel portals?
Integration.
An API is a component that allows different platforms, apps, and systems to communicate and share information. You can use one software within another or connect with other tools to speed-up certain processes.
Better integration
APIs make integration easier and more efficient. Different software can arrange their interrelationships to meet your business's specific requirements. Your travel agency will be able to achieve better results and lower development costs. To optimize your applications' functionality and increase usability, you can integrate them externally with third-party companies.
Task automation
Integration of applications is a cornerstone of many automation strategies, for which APIs are vital. Integrations automate manual tasks and create seamless transitions between linked apps. Your travel agency can reduce costs and time by integrating processes and automating them. This type of automation can be used to transfer reservations from an online B2C travel platform to the software of a travel agency.
Enhanced Services
APIs make it easier to implement new business models and applications. They also allow for the effective complementation of third-party products and services, which can improve their development. Many developers and entrepreneurs will pay for it. In cases like the API software, you can only use one license, which is unlimited.
APIs are crucial for digital transformation and for creating and developing new business models. They provide the foundation for the economics of apps, which can be created faster, more efficiently, and at a lower cost. APIs enable the software to be augmented with third-party digital products and services. This facilitates development. A good API can also help a brand expand its market presence.
The Advantages of the API
Developers don't always start from scratch when creating code. Developers can use APIs to create code and software with a pre-existing framework. This allows them to focus on their unique proposition rather than trying to invent the wheel each time they write a program. An API is a standard way for a device or program to access existing infrastructure. Consider how you would use any other electrical device. To hook them up, you don't need a portable generator—all you have to do to connect it to your existing network. Developers can also "plug in" their programs to existing software.
In addition to improving the customer experience, one of the biggest benefits of integrating APIs into an existing system is the significant cost savings compared to alternative solutions. Companies can take advantage of multiple APIs without making major changes to their current platform, allowing them to scale their businesses efficiently. Here are some of the benefits that APIs can provide businesses in a modern context:
A company can fully automate most of its processes by integrating various APIs. This significantly reduces the labor required to carry out the company's various processes, thus reducing overall operating costs.
Tourism APIs can be integrated into various ways depending on the company's needs and requirements, thus making the provision of services and scope more flexible.
As previously mentioned, integrating various APIs can significantly increase the scope of any business by making more services available to the end user, thus improving their experience.
The modern business scenario is governed by information. By integrating multiple APIs into a company's system, the company can intrusively collect data from multiple sources accurately and without discrepancies. This allows for smoother operation and better long-term decision-making.
To continually improve your services, you must be extremely efficient in delivering your services. By automating various systems, APIs can make the entire process more efficient, thus boosting the customer experience.
APIs allow the embedding of content from various sources, thus ensuring smooth content delivery and an integrated user experience.
The products and services that companies offer must be personalized according to the needs and desires of the target market. Integrating various APIs into the existing mix allows a company to deliver an extremely intuitive and personalized experience to its customers.
When addressing any target market's different needs and wants, it is essential to consider the trends driving customer choice and need. Therefore, the needs and wants of any given target group will change over time, and targeting a company's various products and services around them can be a very tedious task. APIs can help a business make those changes quickly and safely by allowing content from various sources to be integrated into existing content, allowing the business to adapt over time.
Innovation is the key to success; therefore, companies must constantly seek innovation to drive change in any industry. By allowing the integration of various services, APIs constantly drive innovation in a modern context.
Now that we understand the advantages of the API to modern businesses and developers let's look at how different APIs provide some competitive advantage over other competitors in the travel and hospitality industry. You need a strategy to help you create, publish, manage, and design APIs. It is important to identify the business goals that your APIs must support. You may want to concentrate on customer experience on your website. You may also want to make your APIs available to third-party platforms to increase sales and reach more customers.
A thorough understanding of your IT infrastructure is also essential. This includes understanding your IT infrastructure. After all the details are sorted out, you can start designing your APIs to meet your requirements. Next, commit to a pilot project. Then roll out your APIs in stages. This will allow you to adjust and make necessary changes to optimize your APIs. Ensure you have good API management for the security and governance of your digital ecosystem.
To book a trip, you must visit a hotel or travel agent to make reservations. The introduction of APIs (application programming interfaces) has changed dramatically. A staggering 83% of global travelers book their entire trip online. In 2023, 700 million people booked hotel rooms online. Travel companies recognize the importance of joining the digital ecosystem for online travel bookings. This ecosystem is built on information-sharing between airlines, hotels, rental car agencies, and all-in-one booking platforms. To make this ecosystem possible, companies must use APIs. After reading this post, we hope you can understand what API is in the travel industry.
Leave a Reply Cancel reply
Your email address will not be published. Required fields are marked *
Recent post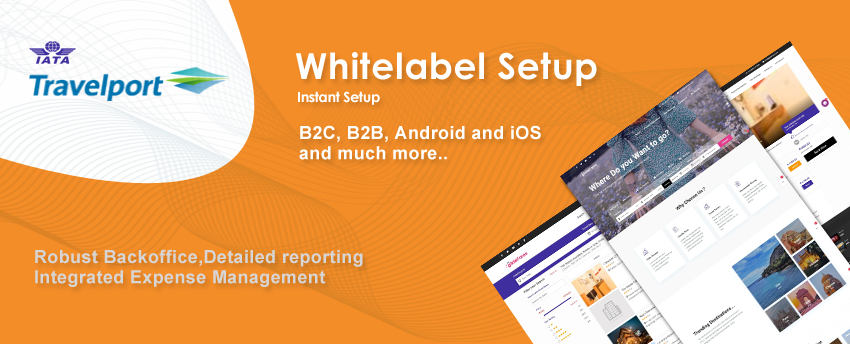 Last updated 3 mins ago
Travelport Galileo API, White label Setup and Installation
Welcome to the Installation guide of Travelport Galileo White label solution.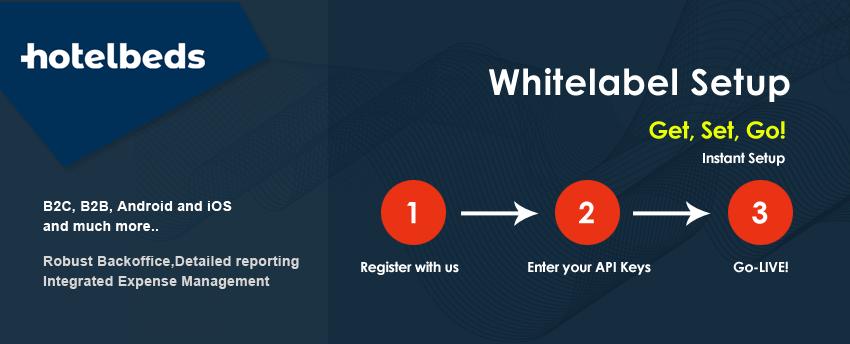 Hotelbeds B2C, B2B White Label Setup
Welcome to the Installation guide of Hotelbeds/Bedsonline/GTA White label solution.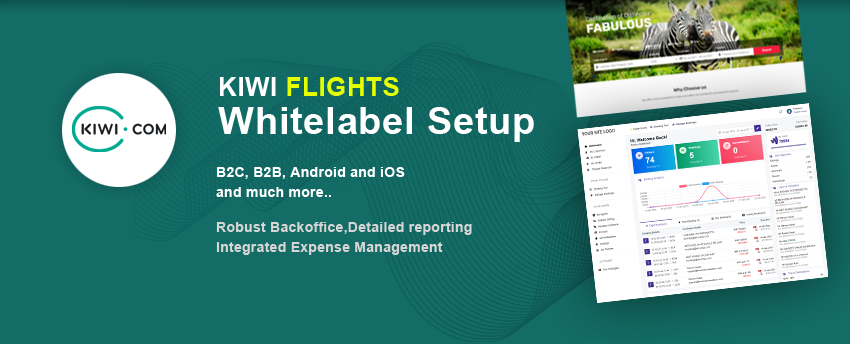 Kiwi Flights API, White label Setup and Installation
Installation of KIWI White label solution is pretty much easy. All you need to have is their API credentials.
Terms & Condition
Privacy Policy
Refund & Cancellation
Travel APIs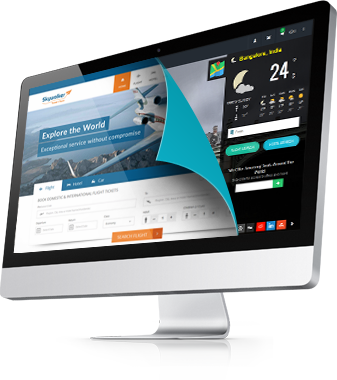 travel booking API
Api integration, provab's travel api & distribution suite, integrate travel apis, transfer api, sightseeing api, api support, best travel api provider, travel api integration flow, sandbox access, web services integration, test cases evaluation, live credentials, 700+ airlines worldwide, frequently asked questions, what is travel api, travel api is a set of web services, how to integrate travel apis on your booking website, what are the benefits of travel apis, which are the top travel api providers, why hire dedicated travel apis developers, how to find an iata certified travel api provider, what are the parameters to hire a flight api development company.
At-least 10 years of experience in travel domain and airline API integration.
Must have deployed 100 OTA platforms.
Should have a team of more than 200 programmers
Should have clients in more than 15 countries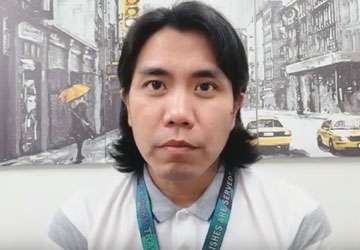 Mr. Ron Golingo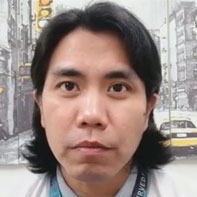 Mr. Naseer & Mr. Abu Faisal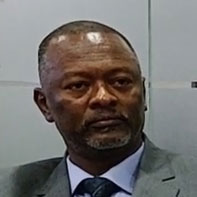 Mr. Faisal Ahmad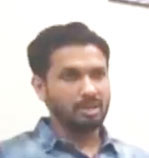 Successful Years
Developers & ui engineers, successful mobile & web products, countries with happy clients, customer satisfaction.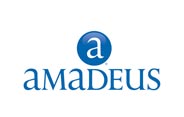 PROVAB TECHNOSOFT PVT. LTD.
Travel technology.
Travel Portal Development
Airline Reservation System
Hotel Reservation System
Car Rental Software
Bus Reservation System
GDS Systems
Clients Located
USA - New York, Los Angeles, San Jose, Chicago, Houston.
India - Bangalore, Mumbai, Chennai, Pune.
Middle East - UAE, Egypt, Saudi Arabia, Iran, Iraq, Qatar, Bahrain, Turkey, Kuwait.
North America - United States (USA), Canada, Mexico.
Far East – Singapore, Hongkong.
Europe - United Kingdom, France, Germany, Denmark, Netherland, Portugal, Austria.
Africa - Nigeria, Ghana, Algeria, South Africa.
An official website of the United States government
Here's how you know
The .gov means it's official. Federal government websites often end in .gov or .mil. Before sharing sensitive information, make sure you're on a federal government site.
The site is secure. The https:// ensures that you are connecting to the official website and that any information you provide is encrypted and transmitted securely.
Data.gov doesn't just catalog raw data, it also includes APIs from across government. You can browse the current catalog for APIs , but expect this listing to grow as agencies include more of their APIs as part of their data.json metadata in Project Open Data .
Data.gov CKAN API #
The data.gov catalog is powered by CKAN , a powerful open source data platform that includes a robust API. Please be aware that data.gov and the data.gov CKAN API only contain metadata about datasets. This metadata includes URLs and descriptions of datasets, but it does not include the actual data within each dataset.
The base URL for the Data.gov CKAN API is:
http://catalog.data.gov/api/3/
Complete API documentation is available from CKAN.
US Government APIs #
For an extensive list of government APIs and resources, check out the official microsite of the /Developer Program , a project of 18F API Engagement. You are encouraged to use that repository to suggest additions or ask questions.
An official website of the GSA's Technology Transformation Services

What is Travel API?

We believe everyone knows about travel, let's talk about API first then we will talk about the Travel API
What Is An Api?
API stands for "Application Programing Interface", API is a software intermediary that allows two application to send and receive the data.
An Example Of Api
If we say In layman language if you are using any travel portal like mmt or yatra the results you are getting after searching for a flight in your screen are coming through multiple airline server through the API.
Sample json Travel Api Search Request
Sample json travel api response.
HTTP and Rest are broadly famous and easily understandable for all kind of developers.
What Is Travel Api?
Travel API is same like any other API and can be integrated in any web or mobile application to get the live inventories of flight,hotel,car,cruise,transfers,activities, etc… With the help of travel API user will be able to look and book any above mentioned services from desktop, web or mobile application. Through the Travel API retail travel agents can increase their business and scalp on any level.
How To Get The Travel Api?
It completely depends on agency type and their choice some agencies take API directly from GDS like Amadeus, Galileo etc.. for GDS(Global Distribution System) Airline and from Direct Airline for LCC (Low Cost Carrier), some gets results from scraping of LCC airline, Some gets from 3rd Party Consolidator API.
Travel Api Providers
3rd party api providers.
Travel Portal Solution
Travel Boutique online
Riya Travel
Gds & Direct Airline Api Providers
And All LCC airlines like Spicejet, Flydubai, Air Asia etc..
Leave a Comment Cancel reply
Save my name, email, and website in this browser for the next time I comment.
Share this post
Travel Portal Development
Hotel Extranet
USA and UK Market Based Travel Portal
White Label Travel Portal
B2B White Label Travel Portal
B2C White Label Travel Portal
B2B & B2C White Label Travel Portal
Travel API Integration
Flight API Integration
Hotel API Integration
Bus API Integration
GDS Integration Solution
Amadeus API Integration
Galileo API Integration
Sabre API Integration
Privacy Policy
Terms & Conditions
© SC Technologies Pvt Ltd – 2022. All rights reserved.

Enquiry Now
Indian Client International Client
Table of Contents

The Star ePaper
Subscriptions
Manage Profile
Change Password
Manage Logins
Manage Subscription
Transaction History
Manage Billing Info
Manage For You
Manage Bookmarks
Package & Pricing
Woman kidnapped and sexually assaulted by her ex secretly texts 911 for help, US feds say
Thursday, 09 Nov 2023
Related News
Customer scams Amazon out of RM1.74mil in return scheme using phone chargers, US feds say
China's wuhan resumes direct flight to san francisco, u.s. san francisco international travel returning to prepandemic levels.
At the hotel room, Ramos eventually fell asleep, and the woman seized the opportunity to contact 911, according to prosecutors. — dpa
A woman kidnapped by her ex-boyfriend at gunpoint outside of her workplace in California was forced to drive hundreds of miles to Idaho, where she secretly texted 911 – leading to her rescue, federal prosecutors said.
Emiliano Jaime Ramos, 41, of Lompoc, California, sexually assaulted his ex-girlfriend over the course of the kidnapping and told her he planned on killing her in Idaho in December, according to the US Attorney's Office for the District of Idaho.
Now, Ramos has been sentenced to 15 years in prison in connection with the crime, the attorney's office announced in a Nov 7 news release.
On Aug 17, he pleaded guilty to one count of kidnapping, according to prosecutors and his plea agreement.
McClatchy News contacted federal public defenders who represented Ramos in the case on Nov 8 and didn't receive an immediate response.
How officials say the kidnapping unfolded
On Dec 21, when the woman was leaving her job as a medical assistant at a clinic in Pismo Beach, California, Ramos suddenly appeared, prosecutors said.
As she got inside her car, Ramos opened the vehicle's back passenger door behind the driver's seat and got inside, according to prosecutors.
Then, he pulled out a gun and held it to the right side of her body as she was in the driver's seat, "leading her to believe she was going to be shot," prosecutors said.
Prior to that day, the pair had broken up, and the woman blocked Ramos's phone number and on social media, according to prosecutors, who also said she also "refused" to see Ramos after their break up.
Woman forced to drive over 850 miles
Ramos is accused of forcing the woman to drive several hundred miles before they ended up in Idaho, according to his plea agreement.
First, he made her drive to San Francisco from Pismo Beach, then to Reno, Nevada, his plea agreement says. From there, the agreement says he made her then drive to Jordan Valley, Oregon, and finally to Nampa, Idaho, where Ramos booked a hotel room. In total, the drive spanned about 860 miles.
At the hotel room, Ramos eventually fell asleep, and the woman seized the opportunity to contact 911, according to prosecutors.
She opened her cellphone that was on a night stand and texted 911 before powering off the phone and returning it to the nightstand, according to prosecutors.
Nampa police officers ultimately responded to the hotel, rescued the woman from Ramos and arrested him the morning of Dec 23, prosecutors said.
US Attorney Josh Hurwit commended the woman for her bravery, calling it "inspiring" in a statement Nov 7.
"I salute law enforcement for rescuing her and bringing the defendant to justice," Hurwit said in a video.
Ramos's prison sentence will be followed by five years of supervised release, prosecutors said.
Nampa is about 20 miles west of Boise. – The Charlotte Observer/Tribune News Service gggg
If you have experienced sexual assault and need someone to talk to, call the National Sexual Assault Hotline for support at 1-800-656-4673 or visit the hotline's online chatroom .
Lyft driver's wife gets strange message and learns he was kidnapped, Nebraska cops say
Nude man stumbles into store, says online date set him up to be kidnapped, TN cops say
Caretaker kidnaps former patient after her facility was shut down, Florida cops say
©2023 The Charlotte Observer
Related stories:
Found a mistake in this article?
Report it to us.
Thank you for your report! Blossom Deepavali at Sunway Carnival Mall
Next in tech news.

Trending in Tech
Air pollutant index, highest api readings, select state and location to view the latest api reading.
Source: Department of Environment, Malaysia
Stories You'll Enjoy
Others also read.
Best viewed on Chrome browsers.

We would love to keep you posted on the latest promotion. Kindly fill the form below
Thank you for downloading.
We hope you enjoy this feature!
Top 30 travel destinations worldwide for 2024 revealed by National Geographic
From "wildlife havens and urban escapes to off-grid locales and cultural gems," National Geographic Traveller's Cool List 2023 reveals destinations that are "set to make the news" next year, a company press release said.
National Geographic Traveller (UK) announced a list of thirty locations which span five continents that were chosen by editors as the "top places and spaces around the world where tourism benefits communities and the environment as much as the visitors and locals themselves."
"The 30 entries reflect an incredible range, featuring everything from exciting immersive journeys to inspirational visits that could take just a few hours," the statement says. 
"Whether it's culinary excellence, solar eclipses, night trains, new national parks, rewilding initiatives, ancient wonders revisited or cultural landmarks, we've curated some of the best travel destinations for the next 12 months," Pat Riddell, editor of National Geographic Traveller (UK), was quoted as saying in the statement. "From Canada, the US and Argentina to Sierra Leone, Sikkim, Australia and beyond, the world is represented in all its full glory."
National Geographic's top 30 travel destinations for 2024 
Albanian Alps, Albania
Belfast, Northern Ireland
Emilia-Romagna, Italy
Europe by train
Galloway & Southern Ayrshire, Scotland
Nordland, Norway
North Yorkshire, England
Pompeii, Italy
Learn more: Best travel insurance
More: Amtrak unveils new fleet of Airo trains and the 14 routes they will serve
Saimaa, Finland
Tartu, Estonia
The Euros, Germany
Valletta, Malta
Wild Atlantic Way, Ireland
North America
Dominican Republic
Nova Scotia, Canada
Yucatán Peninsula, Mexico
South America
Atacama Desert, Chile
Iberá Wetlands, Argentina
Akagera, Rwanda
Andrefana Dry Forests, Madagascar
Sierra Leone
More: UNESCO adds 42 treasures to World Heritage List, including another in a Midwest state
Sikkim, India
Tainan, Taiwan
Xi'an, China
Australasia
To see the full list online, visit: nationalgeographic.com.
Official websites use .gov
Secure .gov websites use HTTPS
Acting Deputy Secretary of State Nuland's Travel to Tokyo
Office of the Spokesperson
November 6, 2023
Acting Deputy Secretary of State Victoria Nuland will travel to Tokyo, Japan November 6-9, where she will participate in the second G7 Foreign Ministers' Meeting of 2023.
Acting Deputy Secretary Nuland will join Secretary Blinken, her G7 political director counterparts, and the other foreign ministers for broad-ranging consultations on major global challenges. She will meet with Senior Defense Foreign Minister Funakoshi Takehiro, Vice Foreign Minister Okano Masataka, and Deputy National Security Advisor Akiba Takeo to discuss our bilateral agenda, Ukraine, and our cooperation in the Indo-Pacific region.
For media inquiries please contact [email protected].
U.S. Department of State
The lessons of 1989: freedom and our future.
An official website of the United States government
Here's how you know
Official websites use .gov A .gov website belongs to an official government organization in the United States.
Secure .gov websites use HTTPS A lock ( Lock A locked padlock ) or https:// means you've safely connected to the .gov website. Share sensitive information only on official, secure websites.
For Travel Industry Personnel
eAPIS Online Transmission System
The eAPIS Online Transmission System requires new commercial air carriers, air APIS transmitters and private flyers to register and confirm their registration information.  Once registered, the system automatically issues a unique APIS sender ID code and, if required, assigns an APIS airline or carrier code. Previously registered commercial air carriers and/or APIS transmitters with issued codes will need to confirm their registration information for data security and integrity purposes. CBP highly encourages all eAPIS users to first complete the eAPIS Online Tutorial Courses to ensure they are fully aware of the process.
Benefits and features of the eAPIS Online Transmission System:
Fully UN/EDIFACT formatting compliant
Meets current and future APIS data element requirements for mandated APIS transmission for both TSA and CBP
Provides a secure, single air APIS transmission window
Provides an online printable transmission confirmation number
Provides an e-mail receipt with system processing information