Things to Do
Park Hours & Directions
Tickets and Passes
Animal Encounters
FAQs & Animal Gallery
Special Events
Zootube & Conservation
Park Information
Wild Animal Safari – Pine Mountain, Georgia
Wild Animal Safari – Strafford/Springfield, Missouri
Aggieland Safari, Bryan-College Station, Texas
Investor Relations
About Us & Employment
Wild Animal Safari™ of Aggieland strives to provide an environment that encourages family fun and learning. The information posted below should allow you to plan your visit to the animal park in Bryan, TX.
18075 FM 974, Bryan, TX 77808 Telephone: (979) 599-5440
Buy Tickets Now
Summer Hours of Operation
Sunday – Thursday: 9am to 5pm, last car admitted at 4pm 
Friday – Saturday: 9am to 5pm, last car admitted at 4pm
Park hours and operating days are subject to change without notice. Ticket prices and options are subject to change without notice. Admission to the park may be denied due to park capacity. In the event of mechanical failure or inclement weather, Aggieland Safari may close the park or any of the attractions and exhibits without notice.
Upcoming Events
Safari guide.
Our park is separated into different zones to emulate the natural habitats of our animal residents. View the galleries below to preview what you might see during your visit.
Drive-through Safari Gallery
GENERAL RULES
Visitors must wear shoes and shirts while on zoo grounds.
An adult must accompany children under the age of 13 at all times.
Visitors may not tease, molest, injure, or frighten any animal.
Visitors must remain in public areas and are not permitted access to off-exhibit areas unaccompanied by a staff member. In addition, visitors may only use established guest entrances and exits.
No smoking or vaping except in designated parking lot areas.
Alcohol, drugs, or weapons of any kind are not permitted on the grounds.
Pets are not allowed on zoo grounds.
Service Animals are permitted in the Walkthrough Adventure Zoo along pathways only.
ADVENTURE ZOO RULES
Visitors must remain on provided walkways. The crossing of barriers by a person or their body parts at any time is prohibited.
Visitors may not climb or vandalize any wall, fence, shelter, or other structure on the grounds.
A select number of feeding experiences in the Adventure Zoo are available to guests. Feeding any other animal is prohibited.
Visitors may not wade or swim in the Adventure Zoo ponds or lake.
A maximum of 10 people is permitted inside the Parakeet Room at one time.
Discard all trash in the provided receptacles. Buckets provided for lettuce or feed must be returned to the gift shop.
DRIVE-THRU SAFARI RULES
Aggieland Safari is not liable for any damage to vehicles and guests enter the Drive-Thru Safari accepting all risks.
Visitors may only drive enclosed vehicles through the Safari. Open-top convertibles/Jeeps, vehicles with missing doors, motorcycles, and ATVs are not permitted.
Large coach buses, school buses, and RVs are not permitted unless previously arranged with a member of Aggieland Safari management.
Visitors must stay within their vehicles at all times. No sitting on sunroofs, windows, or hoods of vehicles. Riding in the bed of a pickup truck is prohibited. **Visitors Who Exit Their Vehicle at Any Time within the Drive-Thru Will Be Immediately Escorted off the Grounds**
Remove all flags, balls, or other objects from the outside of the vehicle prior to entry.
Guests must adhere to the speed limit of 5 mph in the drive-thru.
Visitors must stay on the public roads at all times and are not permitted to enter employee-only entrances or exits.
Guests may spend as much or as little time in the drive-thru as desired. Slower traffic should remain on the right side of the road and allow others to pass if required.
All vehicles must yield the right of way to Aggieland Safari vehicles and staff.
Feed ONLY the pelleted feed provided by Aggieland Safari. Other livestock feeds or human food options are not to be fed under any circumstance.
Animal feed is to be thrown on the ground into the grass. Do not feed any animal by hand. Aggieland Safari is not liable for any injuries to guests who do not abide by this rule.
Do not throw any form of trash into the safari pastures. Trash receptacles are available in the parking lot.
HEALTH & SAFETY GUIDELINES
While we will still sell tickets at our in-park ticket booth, you can purchase them online to expedite the entry process. Those with advance tickets may enter in a separate line. We encourage our guests to use the discounted online ticket options.  If online tickets are sold out for a particular day, you can still purchase tickets for that day in person at the park.
Hand sanitizer is available at every cash register and several other places in the park.
Tour Buses and/or Rental Vans will operate at full capacity. Park staff cleans these regularly.
Dining rooms and birthday party rooms will operate at full capacity. Park staff cleans these areas regularly. Please be considerate of others and throw away all trash in appropriate trash cans.
Face coverings are optional for employees and guests alike.
We at Wild Animal Safari are invested in the health and well-being of all our employees and guests and are taking proactive steps to help prevent the spread of COVID-19. We encourage the following: • Sending Any Employee Home That May Have Symptoms of Acute Respiratory Illness • Promoting Proper Hand Washing and Hygiene • Promoting Proper Coughing/Sneezing Etiquette • Disinfecting Frequently Touched Objects and Surfaces. • Buckets for Giraffe and/or Tortoise Lettuce are Thoroughly Disinfected After Each Use.
We encourage all guests to take steps and be responsible for their own personal hygiene as we continue our efforts to prevent and limit the spread of COVID-19 and other illnesses. For more information about COVID-19 and other communicable illnesses, please consult the Center for Disease Control or CDC website at  www.cdc.gov.
If you have any questions about our rules and policies, we are available to assist you. Contact the animal park in Bryan, TX, if you need more information.
Footer Menu
Pine Mountain Safari
Home & About Us
Plan Your Visit
Drive-through Gallery
Springfield Safari
Aggieland Safari
GA (706) 663-8744 1300 Oak Grove Rd Pine Mountain, GA 31822 [email protected]
MO (417) 859-5300 124 Jungle Rd Strafford, MO 65757 [email protected]
TX (979) 599-5440 18075 FM 974 Bryan, TX 77808 [email protected]
© 2023 animalsafari .
All rights reserved.
Aggieland Safari
Go wild in aggieland, wild about aggieland safari.
Aggieland is going wild about the Aggieland Safari adventure zoo and drive-thru safari park in Bryan, Texas.  Aggieland Adventure Zoo and Safari Park is an Aggie owned and operated organization born from a love of animal stewardship and dedication to conservation. The park offers over 450 acres of family-friendly, educational, and conservation-based opportunities to interact with over 100 species of wildlife, including several extinct-in-the-wild species and more than 20 endangered species!
An Expedition of Epic Proportions
Drive-Thru Safari
Adventure Zoo
Animal Encounters
Stay, Then Safari
Rest up for your aggieland adventure., stay connected, get exclusive news & special offers.
1239 TAMU, College Station, Texas 77843
177 Joe Routt Boulevard College Station, Texas 77840
Local: 979.260.2235 Direct: 888-65-GIGEM (44436)
Location & Directions
Press & Media
Privacy Policy
Accessibility
Travel Advisor Resources
Credit Card Authorization
Cookie Settings/Do Not Sell My Personal Information
Aggieland Safari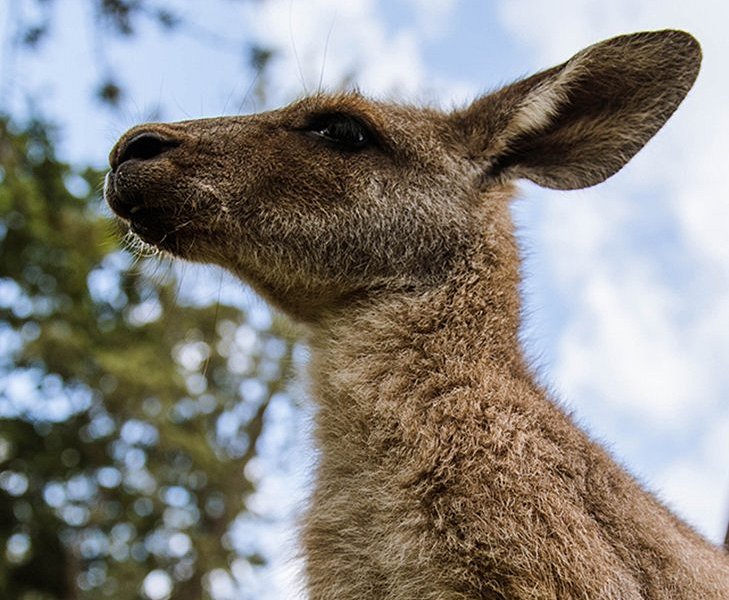 Top ways to experience nearby attractions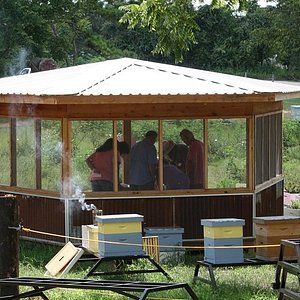 Aggieland Safari - All You Need to Know BEFORE You Go (with Photos)
Sun - Sat 9:00 AM - 5:00 PM
(9.87 mi) The Loft at Lucky Eagle~ Aggieland Vacation Rentals
(3.28 mi) Cozy rural cabin near Texas A&M University
(6.11 mi) Perfect Aggie Game Day Place or Secluded Cottage Oasis for a getaway.
(6.13 mi) Cozy Aggie Game-Day Country Cabin w/ full porch and outdoor amenities
(7.09 mi) Kurten Texas Country B&B
Aggieland Safari Information
United States
Aggieland Wild Animal Safari
Aggieland Wild Animal Safari Tickets
Check availability, aggieland wild animal safari™ : general admission, aggieland wild animal safari reviews, customer images, about: aggieland wild animal safari, description.
At Aggieland Wild Animal Safari, you can meet some of nature's most fascinating and beautiful creatures up close and personal. This drive-thru animal park in Bryan, TX, offers stunning views as well as plenty of family-friendly fun. Meet a wide range of new animal friends and get ready for plenty of fun and laughter.
Opening hours
How to get there, suggested by tiqets, franklin drive thru safari, the menil collection, downtown aquarium houston, houston museum of natural science, beer can house, ice cream museum austin, top attractions in bryan, cities in the united states.
Las Vegas |
San Francisco |
Los Angeles |
San Diego |
Washington, D.C.
Most popular places to visit
Vatican Museums |
Colosseum |
Sagrada Familia |
Park Güell |
Lisbon City Cards |
Airport Transfer Rome (Fiumicino) |
Palace of Versailles |
Milan Cathedral – The Duomo |
Barcelona City Cards |
Royal Alcázar of Seville |
Louvre Museum |
Seine River Cruises
Your Top Wildlife Destination
979-828-5256 open everyday 9am-5pm.
© 2022 by Franklin Drive Thru Safari.
At Franklin Drive Thru Safari, we offer unique, informative, and interactive educational experiences. Learning up close and personal with one of our qualified experts is the best way to understand our animals. No matter your age or your background, there are always opportunities to cultivate your knowledge and love of animals and nature. Please get in touch today to find out more.
Cabin Rentals
What's better than driving thru our Safari? Yes, you guessed it, staying in one of our cabin houses. Our cabins are located just off of the Safari, but that doesn't mean you wont see any animals. Call the office today to book your rental
We have a firepit, grills, a full kitchen. Also a full bathroom, picnic tables and more. You can listen to the birds and view the scenery while you stay with us.
4324 West Highway 79
Franklin TX 77856
979-828-5256
Opening Hours
9:00 am – 5:00 pm