Address: 4995 Stevens Creek Blvd Santa Clara, CA 95051
Hours: Monday – Friday 8:30am – 6:00pm
Phone:   408-244-2793 Email:   [email protected]
Safari Kid of Santa Clara, CA
Welcome to safari kid.
At Safari Kid, we believe childhood should be celebrated! Our proprietary preschool curriculum takes inspiration from a mix of both traditional methods (Montessori, Reggio Emilia, Waldorf) and reflects current brain research on early childhood development. This has resulted in a focus on the whole child, in which we offer the perfect balance of learning and play. Our daycare and preschool programs are carefully developed to ignite curiosity and encourage lifelong learning, but it doesn't end there! We also offer a well-rounded after-school program for children in kindergarten through 8th grade, which provides a combination of valuable academic support and engaging extra-curricular enrichment.
Allow us to help turn your child's Potential into Possibilities at Safari Kid Santa Clara.
Programs Offered
After School – TK to 6th grade
Our Programs
After School
Summer Camp (TK to 6th grade)
After a tough day at work, Safari Kid parents feel comforted knowing their child has not only successfully completed their homework but also enjoyed learning something new! Safari Kid offers a comprehensive After School Program. We offer structured learning and tutoring coupled with a diverse choice of extracurricular activities. Our Safari Kid After School Program offers daily help with schoolwork but also provides supplemental mathematics and English Language Arts lessons that align directly with Common Core Standards. While academic learning is our primary goal, we also ignite interest beyond the core subjects through exciting enrichment activities that promote a love for new learning. Depending on demand, centers offer such enrichment classes as creative writing, public speaking, chess, robotics, visual arts, and performing arts. Students participating in Safari Kid's After School Program consistently test above grade level, and many earn awards for academic achievement. We're so proud of our Safari Kids and excited to be a part of their amazing growth!
Learn more about our After School Program!
Virtual Tour
Meet the Staff
Director & Owner
Ms. Ratnamala
Preschool director.
PreK Teacher
Ms. Vaishali
Prek teacher aide.
ASP Teacher
Ms. Deepika
Tk & asp teacher.
Ms Vidya Gopidas
Director & owner.
ABC Learning Montessori
24.5 miles away from Safari Kid
Jennifer R. said "My son has been at ABC for the past 3 years. He is now moving on to Kindergarten. ABC did a great job caring for my son and preparing him for elementary school. His dad and I always felt good dropping him off in the morning and…" read more
in Montessori Schools, Preschools
Child Kingdom Preschool & Day Care
9.7 miles away from Safari Kid
Jessicaa S. said "So my 3 year old son has never been in a daycare or preschool he's been at home with no type of routine sleep schedule and with the whole Covid situation he hasn't been around other kids too much. I have been looking around at other…" read more
in Preschools, Child Care & Day Care
Action Day Schools - Phelan
1.2 miles away from Safari Kid
Esther K. said "My son started here when he was only 4 months old. My husband and I toured so many places and concludes that this place was best for my child due to the environment and the teachers. He started out Room 1 with Ms. Soo, whom I…" read more
in Child Care & Day Care, Preschools
About the Business
We provide a world class educational program for your preschoolers and after-schoolers …
Location & Hours
Suggest an edit
4995 Stevens Creek Blvd
Santa Clara, CA 95051
Amenities and More
2 More Attributes
Ask the Community
Ask a question
Yelp users haven't asked any questions yet about Safari Kid .
Recommended Reviews
1 star rating Not good
2 star rating Could've been better
3 star rating OK
4 star rating Good
5 star rating Great
Select your rating
Overall rating
My 3 year old daughter started Safari Kid in March of this year. At her old preschool she would cry and she would not want to go in the mornings. Now, she really loves her school, gives the teachers hugs, and gives me thumbs ups when I ask her how her day went. I appreciate that each day I get to see what she worked on and the progress she has made. My daughter is in the PreK program in the morning (8:45-11:45 AM) and the TK program in the afternoon/evening (12-6 PM). Ms. Renuka and Ms.Vidya(the director) are very nice and exude warmth and kindness. I think there is a great balance of play and work. My daughter really loves all the toys she can play with at the school. They have a wide assortment of enriching activities including public speaking and dancing. I also love that Ms. Renuka and Ms. Vidya gave me their cell phone numbers. This really helps in emergencies and makes communication with the school so much easier. This has never happened in any other preschool including the ones my son attended. They have a PreK, TK, and an after school program. Their program rates are very reasonable and they have flexible timings. They are accommodating if you are on vacation during the summer. If you are not planning a vacation, they have a summer camp as well. I highly recommend this school if you are looking for a preK/TK/after school program!
My Daughter attended this pre-school for two years (2016 Sep to 2018 May) and we are very satisfied with the way school is run professionally. My daughter still cherishes her memories from this school. She has progressed very well on both academic and social emotional skills.
Its really good place and teachers are nice too. my both kids enjoying after school there. Thanks you.
My daughter goes to the preschool and TK program. Director, Ms Vidya runs this school very well and she is very attentive to the kids needs. Ms Ramani, Ms Lakshmi, Ms Sangeeta are sincere and they care for the kids. They listen to parents and do everything to keep kids engaged. When my daughter started here for the full day she was given the special attention needed and got accustomed to the environment pretty quick. When I go to pick her up I always find her very happy. Also, I am happy with the progress she is making in academics and also with the extracurricular activities. I also feel good to check what she has done every day and get the recommendation the teachers make to advance my daughter's progress. I highly recommend Safari Kid at Stevens Creek to everyone.
Ms Mala is rude and unapproachable. She even intimidates the teachers. I am so happy and satisfied with my child's new daycare.
My daughter is 4.5 years old and she has been going to half day Safari Kid pre-school program for the past 1.5 years and our experience has been great. We are happy with the overall progress of the kid. The curriculum is good and there is good balance with respect to academic and extra curricular activities. She is really happy to explain about the crafts she made at school and to show them to us. The teachers are friendly and take good care of the kids. They arranged a couple of field trips as well and my daughter loved them. Overall I would recommend Safari Kid - Santa Clara.
My kid is going to Safari Kid preschool since last 1 year. Safari kid is a very good school, teachers are very friendly and my kid has evolved a lot after going to safari kid. I strongly recommend my friends to Safari Kid.
Safari kids is definitely recommended play school,our experience was nice . Overall school's curriculum, attention to individual kids and activities taken in classes good learning and fun for the kid's.
24 other reviews that are not currently recommended
Little Prodigy Preschool & Daycare Center
5.4 miles away from Safari Kid
Shweta S. said "First things first - We absolutely love Little Prodigy! To elaborate - Our 2 year old has been attending Little Prodigy for the last 6 months and we have nothing but good things to say about this place. We left our previous daycare…" read more
Sunshine School
9.1 miles away from Safari Kid
Emily N. said "I went to this place for years they fired and hired the worst ppl, David this blonde guy I hated him he's so rude and overreactive, Tim he was so sweet and got fired for being so sweet, the employees ways react over small things,…" read more
Browse Nearby
Things to Do
Restaurants
Nanny Services
Swimming Pools
Indoor Playgrounds
Child Care & Day Care Cost Guide
Child Care Near Me
Pre Schools Near Me
Other Places Nearby
Find more Child Care & Day Care near Safari Kid
Find more Preschools near Safari Kid
Service Offerings in Santa Clara
Related cost guides.
Child Care & Day Care
Machine Shops
Mailbox Centers
Mobile Phone Repair
Musical Instrument Services
Pest Control
Snow Removal
Watch Repair
People Also Viewed
Village Little Preschool
CuperDoodle Preschool - Muir
Rainbow Montessori Child Development Center
AppleSeed Montessori School - De Anza
Challenger School - Strawberry Park
Cupertino Co-Op Nursery School
Stratford School - Santa Clara Pomeroy
Santa Clara Christian School
Review Your ...
K-12 School
Graduate School
Town or Neighborhood
SANTA CLARA, CA
Safari Kid - Santa Clara
Add Your Review
Santa Clara
School Details
Offers Full Week Yes
Offers Part Week Yes
Offers Full Day Yes
Offers Part Day Yes
Home Listings
Homes for sale.
Living in the Area
Cost of Living grade D+
Good for Families grade A
Housing grade C
Private School
CAMPBELL, CA
Rating 5 out of 5 4 reviews
SAN JOSE, CA
Rating 1 out of 5 1 review
Rating 4 out of 5 2 reviews
Safari Kid - Santa Clara Reviews
No reviews yet.
Take our survey to add your review
Add to List

Safari Kid Locations
Leslie/HWY7/404 – Richmond Hill, ON
Yonge & MajorMack – Richmond Hill, ON
10200 Yonge St #1, Richmond Hill, ON L4C 3B6 Phone: 647-517-4508 Online Registration Virtual Tour [email protected]
McCowan Rd – Markham, ON
9610 McCowan Rd, Markham, ON Phone: 905-887-6788 [email protected]
Bloomington/Bathurst – Aurora, ON
Leslie/Green Ln E – Newmarket, ON
18075 Leslie St #5, Newmarket, ON L3Y 9A4 Phone: 905-830-1551 [email protected]
San Mateo, CA, USA
Menlo Park, CA, USA
107 Clover Ln, Menlo Park, CA, USA 94025 Phone: 650-322-0192 [email protected]
Walnut Creek – Oak Grove, CA, USA
2210-2290 Oak Grove Rd, Walnut Creek, CA, USA 94598 Phone: 408-507-5889 [email protected]
46839 Maple Leaf Pl, Sterling, VA 20164 Phone: 571-375-0911 [email protected]
Union City, CA, USA
4995 Stevens Creek Blvd, Santa Clara, CA, USA 95051 Phone: 408-244-2793 [email protected]
San Ramon, CA, USA
6436 Bose Ln, San Jose, CA, USA 95120 Phone: 408-600-6031 [email protected]
Dublin, CA, USA
Pleasanton, CA, USA
5627 Gibraltar Dr, Pleasanton, CA, USA 94588 Phone: 925-264-9679 [email protected]
Newark, CA, USA
1402 Dempsey Rd, Milpitas, CA, USA 95035 Phone: 408-945-9032 [email protected] Livermore, CA, USA 542 Junction Ave, Livermore, CA, USA 94551 Phone: 925-493-7885 [email protected] Hayward, CA, USA 31151 Mission Boulevard, Hayward, CA, USA 94544 Phone: 408-250-0046 [email protected] Fremont Mission, CA, USA 43468 Ellsworth St, Fremont, CA, USA 94539 Phone: 510-943-5942 [email protected]
Toggle High Contrast
Toggle Font size
Connect With Us
Safari Kid is a reputable preschool founded by Ms. Safari Kid is one of the Three Best Rated® Preschools in Santa Clara, CA.
Stevens Creek Boulevard, Santa Clara, CA 95051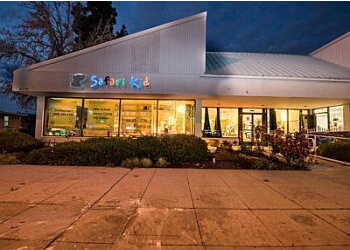 Shy Mudakavi. Their modern infant classrooms offer a stimulating and sensory-rich environment for learning and cognitive processing. The preschool's highly qualified and nurturing teachers facilitate each child's growth, development, and learning through playful and well-planned curricular activities. They combine skill-building, structured academics, and social-emotional development opportunities to enhance your child's success. With their proprietary preschool curriculum and research-based teaching methods, your child will meet developmental milestones, prepare for kindergarten, and develop a passion for learning. Safari Kid aims to establish personalized paths to lifelong achievement for each child by implementing early childhood education research and best practices. Their facilities are equipped with ample resources for both indoor and outdoor play and have been designed to prioritize safety.
Fine and Gross Motor Skills
Math Concepts
Restroom Break
Number Recognition
Dramatic Play
Problem Solving
Music & Social Development
Contact Business
My son has been going to Safari Kid preschool in Santa Clara for last 4 months. We have seen a good improvement in my child's daily activities, communication and academics. MS Vidya shares the feedback and progress on regular basis and asks parents back the feedback on how the teachers are doing, and what areas the parents expect their kid to be focused on. She understands, it is very important to share and receive feedback.
We had the best preschool experience with Safari Kids for my four year daughter. Teachers put a lot of efforts on each student and track their progress and communicate with parents. I strongly recommed.
My 4.5 year daughter started going Safari Kid and within 20 days she become very expressive, started making sentences and also she learned public speaking with full confidence. Very good ciriculum and all teachers are very friendly.
Write a Review
Location / contact:.
Stevens Creek Boulevard, Santa Clara, CA 95051
Phone : (408) 244-2793
EMail : san***@s***.com
Website : safarikidusa.com/santa-cl...
Working Hours:
Mon-Fri: 8:30am - 6pm Sat & Sun: Closed
TBR® Inspection Report:
Nearby preschools in santa clara:.
LAURELWOOD PRESCHOOL 955 Teal Drive, CA 95051
SANTA CLARA KINDERCARE 840 Bing Drive, CA 95051
Your message has been successfully sent. Thank You!
Error occurred
Sorry for the inconvenience. Please try later.
Santa Clara County >>
Santa Clara Child Care >>
95051 Child Care Centers >>
Safari Kid - Santa Clara
Safari Kid - Santa Clara - Santa Clara CA DAY CARE CENTER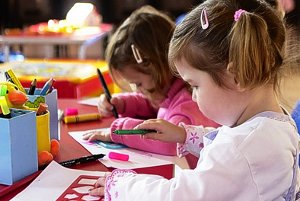 About the Provider
Description : SAFARI KID - SANTA CLARA is a DAY CARE CENTER in SANTA CLARA CA, with a maximum capacity of 50 children. The provider does not participate in a subsidized child care program.
4995 STEVENS CREEK BLVD, 4995 STEVENS CREEK BLVD SANTA CLARA CA 95051
(408) 244-2793
Operation Hours
Days of Operation Monday-Friday
Program and Licensing Details
License Number: 434414157
Capacity: 50
Enrolled in Subsidized Child Care Program: No
Type of Care: DAY CARE CENTER;
Initial License Issue Date: Apr 09, 2015
District Office: SAN JOSE REGIONAL OFFICE
District Office Phone: (408) 324-2148 (Note: This is not the facility phone number.)
Location Map
Inspection/Report History
Where possible, ChildcareCenter provides inspection reports as a service to families. This information is deemed reliable, but is not guaranteed. We encourage families to contact the daycare provider directly with any questions or concerns, as the provider may have already addressed some or all issues. Reports can also be verified with your local daycare licensing office.
If you are a provider and you believe any information is incorrect, please contact us. We will research your concern and make corrections accordingly.
Be the first to review this childcare provider. Write a review about Safari Kid - Santa Clara. Let other families know what's great, or what could be improved. Please read our brief review guidelines to make your review as helpful as possible.
4995 STEVENS CREEK BLVD, SANTA CLARA CA 95051
Please be thorough in verifying the quality of this child care provider, and be sure to read any reviews and inspection records that can help guide you to an informed decision. You want to be confident your child is in good hands.
Are you the owner or director of this facility? Update your information here for free. Update Daycare Information
If you notice any inaccurate information on this page, please let us know so we can correct. Report Incorrect Information
ChildcareCenter does not verify business credentials including licensing information. You are responsible for performing your own research to select an appropriate care provider.
Quick Links
Providers in zip code 95051.

Safari Kid Preschool, Sunnyvale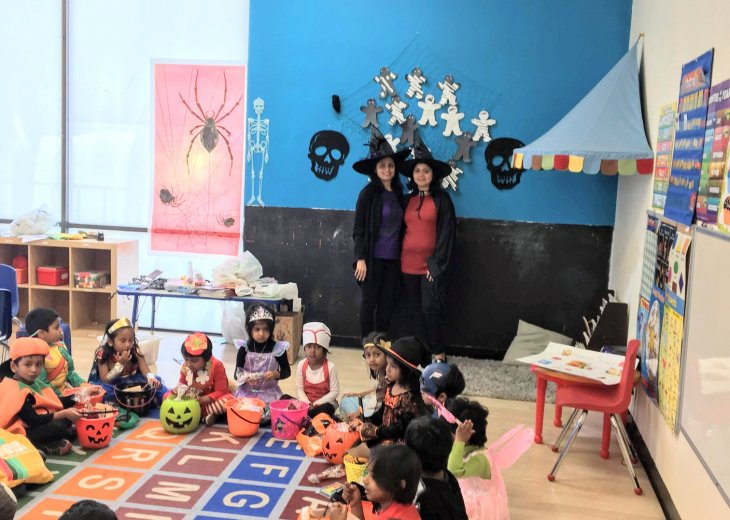 Parent Reviews

FOR PARENTS
For providers.
Safari Kid - Santa Clara in Santa Clara, California
Government Offices
Santa Clara County
Santa Clara
Address and Phone Number for Safari Kid - Santa Clara, a Daycare, at Stevens Creek Boulevard, Santa Clara CA.
Safari Kid - Santa Clara Contact Information
Safari kid - santa clara details, map of safari kid - santa clara in santa clara, california.
View map of Safari Kid - Santa Clara, and get driving directions from your location .
Nearby Daycares
Find 6 Daycares within 0.6 miles miles of Safari Kid - Santa Clara.
Genius Kids Santa Clara Stevens Creek Boulevard, Santa Clara, CA - 0.0 miles
A Special Place- Stevens Creek Stevens Creek Boulevard, Santa Clara, CA - 0.0 miles
Starbright School Albany Drive, San Jose, CA - 0.3 miles
Ymca-Eisenhower Rodonovan Drive, Santa Clara, CA - 0.4 miles
Happy Days Child Development Center Blake Avenue, Santa Clara, CA - 0.6 miles
Waha Montessori Blake Avenue, Santa Clara, CA - 0.6 miles
External Links
Find 2 external resources related to Safari Kid - Santa Clara.
California State Website (www.ca.gov)
Santa Clara County Website (www.sccgov.org)
About the Safari Kid - Santa Clara
The Safari Kid - Santa Clara, located in Santa Clara, CA, is a childcare facility that supervises and cares for children. Daycare services support parents and guardians by caring for children too young to be left alone, most often children too young to attend school or school-aged children that require before or after school care.
Santa Clara home, private, and public daycare programs
After school programs and supervision
Santa Clara childcare programs and services
Educational programming
Health and safety policies and regulations
Santa Clara financial assistance programs
Related Santa Clara Government Offices
Child, Youth, and Family Services
Private Schools
Public Schools
All Santa Clara Government Offices
Daycares in Nearby Cities
Cupertino, CA
Santa Clara, CA
Campbell, CA
Saratoga, CA
Sunnyvale, CA
Monte Sereno, CA
Los Gatos, CA
Los Altos, CA
Mountain View, CA
Los Altos Hills, CA
Milpitas, CA
San Jose, CA
Daycares in Nearby Counties
Merced County, CA
San Benito County, CA
San Mateo County, CA
Santa Cruz County, CA
Stanislaus County, CA
Alameda County, CA
All Daycares in California