Victoria Falls
ZIMBABWE + ZAMBIA
Our safari prices include all services rendered by us, and we only generate revenue if you book a safari with us. Going directly to the lodges will not save you money because we earn volume-based discounts from them and can always access the best prices - for your benefit
The world-famous Victoria Falls - Africa's adventure capital - marks the spot where the mighty Zambezi River gathers its strength and tumbles into a series of dramatic gorges 100 metres below - the single largest continuous falling curtain of water in the world.
The falls are also officially known as  Mosi-oa-Tunya  ( The Smoke That Thunders) in the local Lozi language – a name that perfectly captures the almost mystical atmosphere of this UNESCO World Heritage Site (also listed as one of the Seven Natural Wonders of the World).
The neighbouring cities of Victoria Falls on the Zimbabwe side and Livingstone on the Zambia side are thriving tourism hubs easily accessed by road, rail or air. Scroll past the safari packages below to find out EVERYTHING YOU NEED TO KNOW about Victoria Falls
The safaris below all include time spent in Victoria Falls
Everything you need to know about victoria falls.
Because to immerse yourself into that thumping energy of the Smoke that Thunders is to recharge your batteries and awake the adventurer within each of us. Vic Falls is rightly on most safari bucket lists - you could spend months there and enjoy a new experience every day.
Victoria Falls straddles both the Zimbabwe and Zambia sides of the mighty Zambezi River and combines seamlessly with many other African safari hotspots as a convenient add-on. It's a brief road transfer from Chobe in Botswana and Hwange in Zimbabwe and a short flight from Botswana's Okavango Delta or Greater Kruger in South Africa. You could also easily connect to Cape Town and the Cape Winelands after your Vic Falls sojourn.
This is the adrenalin capital of the world, but it's also a genuine safari destination with plenty of traditional safari activities on offer - and a few more! Check out our list of things to do in Victoria Falls below.
The Zambezi National Park on the Zimbabwe side of the river and the Mosi-oa-Tunya National Park on the Zambian side offer convenient safari activities a short drive or walk away from the bustle of this vibey bushveld town.
READ MORE about Victoria Falls
TRAVEL DIARY - Vic Falls - Africa's adventure capital
Tour of the Falls
This is a truly awe-inspiring experience – the sights, sounds and smells of this iconic natural masterpiece. No photograph truly explains the experience of being there.
This tour is conducted in the morning and afternoon. You will be accompanied through the rainforest by a qualified and experienced guide, who will give a brief history of the Falls themselves and point out the trees, birds and wildlife and other points of interest. Raincoats are provided when the water levels are high, and the water vapour is so thick it feels like rain!
Livingstone Island and the Devil's Pool
Livingstone Island is a small island in the middle of the Falls, at the very edge. During low water times, it's possible to get to the island by foot or boat and swim in a rock pool at the top of the Falls, with elbows hanging out over the 100m drop! The island can only be accessed from the Zambian side of Victoria Falls and only during the low-water months of August to January.
Zambezi sunset cruise
A sunset cruise on the Zambezi River is a superb way to relax and enjoy the serenity and spectacular beauty of the Zambezi River upstream of the Falls. The renowned African sunsets provide wonderful photo opportunities as flocks of birds skim the water and another perfect safari day winds down. You may even spot hippos, crocodiles and elephants as you drift peacefully along. The sunset cruise is very popular and includes finger snacks, beer, wine, local spirits and soft drinks.
Helicopter flight – the 'Flight of Angels'
The spectacular helicopter flight over Victoria Falls is known as the 'Flight of Angels' – so named because David Livingstone famously described the Falls as "Scenes so lovely must have been gazed upon by angels in their flight". The best way to truly appreciate the splendour of the Falls is to view them from the air, and the helicopters have specially designed 'bubble-shaped' windows to provide a panoramic view from above.
Microlight flight over the Falls
The best way to truly appreciate the splendour of the Falls is to view them from the air, so join an experienced pilot on a microlight flight over Victoria Falls and the surrounding attractions.
White water rafting
The mighty Zambezi River plunges over Victoria Falls and thunders into the canyons below – forming the highway for the most thrilling ride of your life! Have no fear, though, because you're in the hands of extremely experienced and qualified guides who ride these waves daily.
You will be given the option of either
an "oar boat" (controlled and manoeuvred by the guide using 12-foot-long oars from the middle of the raft. You are seated in the front and rear of the raft and hold on to the safety line around the perimeter) or
a "paddle boat" (guests are seated around the perimeter of the boat and assist with paddling and manoeuvring the raft through the rapids and the calm stretches).
The walk in and out of the gorge after your rafting adventure is steep and rocky. The walk out is approximately 750 feet to the top of the gorge and requires a reasonable degree of fitness. Waiting at the top is cold beer, soft drink and water.
Bungee jump
The iconic Victoria Falls bridge bungee jump is on any adrenaline junkie's bucket list. At 111 metres, it is also one of the highest jumps in the world, and the view down to the mighty Zambezi River is simply exceptional. You will be escorted across the bridge to pass through the Zambian immigration point and to your jump platform.
Chobe day trip
Chobe National Park in Botswana is well known for its large herds of elephants that gather on the Chobe River banks during the dry winters. Other species, such as lion, leopard, buffalo, hippo, giraffe, zebra, sable, puku, kudu, eland and roan are also frequently seen.
You will be transferred by road from Victoria Falls to the Kazungula border post with Botswana, where your Botswana guide will meet you. You will then enjoy a morning boat cruise, followed by lunch and an afternoon game drive. You will then be taken back to the Kazungula border for your transfer back to Victoria Falls.
Big 5 game drive
Game drives within Zambezi National Park, Mosi-oa-Tunya National Park and Victoria Falls Private Game Reserve are a great way to see the Big 5 (lion, leopard, elephant, buffalo and black rhino) plus a variety of other species such as hippo, crocodile, various antelope species and many bird species. The drives are conducted in open four‐wheel drive vehicles.
Canoe trip on the upper Zambezi River
Enjoy a gentle paddle down the languid Zambezi River far upstream of the Falls, exploring the converging channels and scanning the riverbanks for animals in the national park. Canoe safaris bring you one step closer to nature, yet safe under the expert guidance of experienced and qualified guides. Look for crocodiles and hippos in the river and elephants on the banks as you are swept along by the stream. A Zambezi River canoeing safari is a fun-filled activity for the whole family!
Walking safari
This is your chance to experience the detail of the African bush, in a spectacular wild setting along the banks of the mighty Zambezi River. Bush walks are conducted in Mosi-Oa-Tunya National Park near Livingstone, Zambia. Your professional guide and scout will brief you about safety aspects of the walking safari. During the walk, your guide will inform you about the fascinating species you will encounter and answer your many questions.
Horse riding
This is your chance to canter through the open bushveld, explore hidden paths and roam through wilderness areas in the Victoria Falls area. There is no shortage of wild rugged countryside, and this exhilarating experience is suitable for all levels of rider. You might track elephants and buffalos along the shady banks of the Zambezi River, or approach within a few metres of impala or kudu. You will be led by an experienced guide and back up rider, who will share their passion for the wildlife and area. Refreshments will be provided, and there will be a picnic lunch stop during longer rides, with a short siesta through the midday heat at the hottest times of the year.
Bird-watching
Bird-watching safaris in the Victoria Falls area for the keen twitcher are tailor-made – based on which species are being targeted. You go by open safari vehicle, on foot or by boat in search of an array of species through a variety of habitats such as teak and mopane woodlands, grassland and riverine forest of the Zambezi National Park. There are about 415 bird species in the area, and over 130 species have been seen in one day! Notable species include Pel's fishing owl, rock pratincole, grey-headed parrot, African skimmer, white-backed night heron, African finfoot, collared palm-thrush, Dickinson's kestrel and western banded snake-eagle.
Canopy tour
The Victoria Falls canopy tour offers amazing views of the Zambezi rapids, Victoria Falls bridge and the Falls spray. There is a network of nine slides (40 to 85 metres long), trails and a rope bridge walkway within the canopy of the hardwood forests, affording you wonderful encounters with birds such as Knysna and purple-crested turacos and peregrine falcons. This experience suits adventure seekers of all ages – including families and groups. You are in safe hands – the friendly and experienced staff will give you a detailed safety briefing and guide you.
Zipline (foofie slide)
This is one of the longest zipline (foofie slide) rides in the world, with a speed of 106 km/hr as you slide across the gorge, suspended 120 metres above the mighty Zambezi River below! The cables zigzag across the various ravines of the Batoka Gorge, and you are safely harnessed and attached to a pulley.
Gorge swing
The gorge swing plunges you into the Batoka Gorge in an exhilarating zero-gravity experience. With a mind-numbing 70m free fall from 120m high above the mighty Zambezi River, this 95m long pendulum swing is as close to unassisted flight as you will get. You are safely harnessed and in the hands of extremely experienced and qualified guides.
The flying fox is a great appetiser before you try the zipline and gorge swing. Imagine taking a running jump into thin air over the Batoka Gorge, soaring horizontally through the air over the turmoil of the Zambezi Rover 120 metres below. The gorge at this point is 200 metres wide and 120 metres deep.
Curio and craft shopping
This daily tour is for those enthusiastic shoppers looking for hand-crafted curios and objet d'art, African style – ideal for your home and gifts. You will visit open-air markets and crochet halls, plus various galleries and shops selling authentic African art, including stone sculptures and wooden cravings, local crochet, hand-made textiles, jewellery and more.
The Boma Restaurant
This is probably the most fun you can have at a restaurant. The Boma is not just another ethnic restaurant; it is a unique cultural experience. You will be invited to participate in a hand-washing ceremony before sampling traditional beer and snacks as a prelude to dinner. The eat-as-much-as-you-can buffet food is excellent and varied, including venison, traditional Zimbabwean dishes, and even mopane worms!
Your dining is accompanied by entertainment from traditional Shangaan dancers, storytellers and other entertainers. You may even have your face painted, learn how to drum and be encouraged onto the busy dance floor to show off your moves. This amazing cultural cuisine experience starts at 7:00 pm and continues till late…
Siduli Hide game viewing
Designed to appear like a termite mound, the 'Siduli Hide' is located on the edge of a waterhole - offering a unique opportunity for wildlife viewing up close. A qualified professional guide escorts guests on a short walk (5 minutes) from the Victoria Falls Safari Lodge to the hide. Once safely hidden within, guests wait for the appearance of various mammal, reptile and bird species that visit the waterhole to quench their thirst.
Bicycle tour of Victoria Falls
Victoria Falls is brimming with craft markets, enticing restaurants and an array of shops - and visiting them on a bicycle is a fun outing. You can also cycle along the Zambezi River, visit the famous Big Tree (a baobab tree estimated to be 3,500 years old), enjoy spectacular views of the Batoka Gorges below the Falls and cycle across the Victoria Falls Bridge. We recommend basic cycling experience.
The Zimbabwean side of Victoria Falls offers a longer viewscape of the main cascades that flow all year round. And Victoria Falls town is next to the Falls, a gentle stroll down the road.
The Zambian side of Victoria Falls offers excellent close-up views and hair-raising walkways. The famous Devil's Pool experience on the tiny Livingstone Island at the very edge of the Falls is accessible only from the Zambian side. Livingstone town is a short drive from the Falls, but there are several hotels closer to the Falls.
Our advice: Choose which side to base yourself at based on your accommodation of choice and visit the other side during your stay to experience all that Vic Falls offers - it's a brief stroll across a bridge with epic views, and a multi-entry visa assures a seamless process. For a better understanding of the difference between the two options, read this informative article .
A Victoria Falls trip offers the perfect escape for almost every traveller, from the solo adventurer and budget-strapped student to families with children and romantic couples. There is a vast range of hospitality options, from shared accommodation in backpacking establishments to ultra-luxurious lodges on the Zambezi banks.
Check out our chosen accommodation options here and follow the prompts to make an enquiry with our safari experts. Or choose one of the above packaged safaris that feature Vic Falls.
The debate about the best time to visit Victoria Falls boils down to how high the Zambezi River water level is - which is a seasonal variation depending on rainfall in the river catchment areas upstream. High water levels mean a spectacular waterfall display at a sometimes deafening volume and a heavy mist that rises up to 400m above the Falls - the smoke that thunders. Low water levels mean a clear view of the Falls, exciting river rafting and less mist to fog your camera lens.
The river water levels are high from February to July, peaking in April. The levels drop after the April peak and are low from August to January.
The Zambia side of the Falls is slightly higher than the Zimbabwean side and dries up faster and often has no water for months at a time, whereas the Zimbabwean side always has water cascading over the edge. This lack of water on the Zambian side during the low water months is why you can walk across for the epic Devil's Pool and Livingstone Island experience (see our list of things to do in Victoria Falls below.
Are you ready for Victoria Falls?
If none of the above packages to Victoria Falls suit you, we will craft that epic safari just for you
Start the conversation
We live here, in Africa, and have been doing this since 1991. Travel in Africa is about knowing when and where to go, and with whom. A few weeks too early / late or a few kilometers off course and you could miss the greatest show on Earth. And wouldn't that be a pity?
Trust & Safety
We are members of: African Travel & Tourism Association (ATTA) Southern African Tourism Services Association (SATSA) ✔️ Have Integrity ✔️ Are Legitimate ✔️ Are Audited ✔️ Are Insured
We are insured by Sutcliffe & Co (UK)
See what travellers say about us
Make a difference
Africa Geographic is about TRAVEL and CONSERVATION – for those who want their safaris and donations to make a real difference – in Africa.
Our MANIFESTO explains how you can help us do good.
TOP DESTINATIONS
Kruger Park
Okavango Delta
Serengeti National Park
Victoria Falls
TOP COUNTRIES
TRAVEL DEALS
View All Travel Deals
SOUTHERN AFRICA
East africa, indian ocean islands, top experiences.
Beach Holidays
Family Safaris
Honeymoon Safaris
Houseboat Safaris
Luxury Rail Safaris
Malaria-free Safaris
Photographic Safaris
Walking Safaris
WILDLIFE SAFARI
Big Five Safaris
Birding Safaris
Gorilla Trekking Safaris
Migration Safaris
Mobile Camping Safaris
Horseback Safaris
FEATURED EXPERIENCES
Comfort levels, featured safari collections.
Desert & Delta
Imvelo Safaris
GET TO KNOW US
Meet The Team
Pricing Explained
Traveller Reviews
Traveller Stories
Why Book With Us?
HerdTracker
Safari Cost Calculator
South Africa In 360
Trusted Safari Partners
What are you looking for?
Safaris & Tours
Destinations
Experiences
Accommodations
Why book with us?
Hello traveller!
It's in Cape Town now.
We're sorry. Our safari planners aren't available now. Our office hours are 08:00 - 19:00 (GMT+2).
Call us to speak to an experienced safari planner.
Alternatively, we recommend...
Schedule a phone or Zoom call with one of our safari planners
Complete our travel enquiry form to connect with a safari planner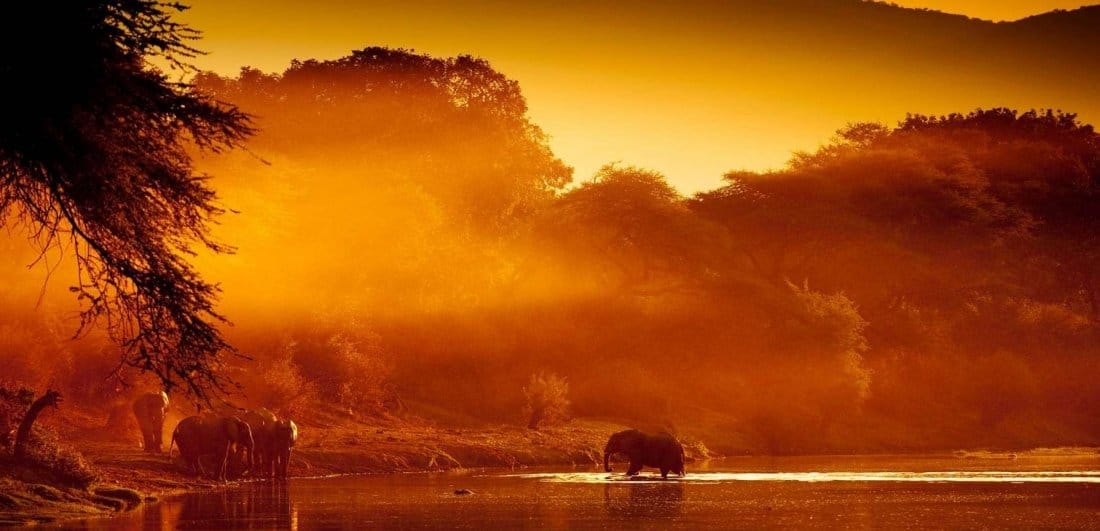 Africa's best authentic tailor-made safaris
Spanning Zimbabwe and Zambia, Victoria Falls is one of Africa's most spectacular natural sights. There's not much to beat the biggest sheet of falling water on Earth cascading into the mighty Zambezi River more than 100m (328ft) below. Known as Mosi-oa-Tunya – "the smoke that thunders" – Victoria Falls is so forceful that the spray sent up by the plunging water rises so high that it can be seen from 50km (31mi) away.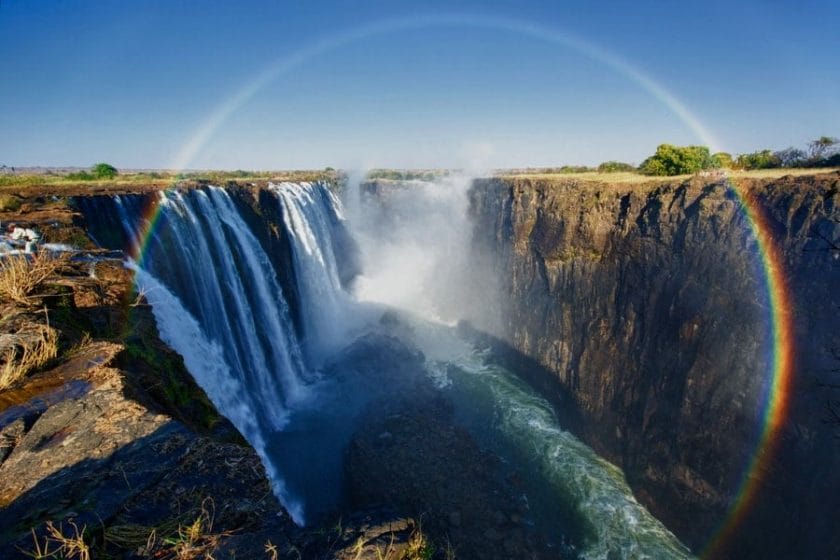 There's more to Victoria Falls than ticking off this bucket list sight, though. It's also Africa's adrenaline capital. On both the Zambian and Zimbabwean sides of the border, adventure seekers will find extreme thrills in whitewater rafting, river boarding, jet boating, bungee jumping, abseiling, ziplining, microlighting above the falls and gorge swinging.
The falls also offer more sedate experiences, such as riding an old steam train and drinking gin and tonics on sunset boat cruises. That's not to mention the safari activities and animal experiences such as tracking White rhinos on foot and canoeing trips on the Upper Zambezi to spot elephants and birds.
The magic of Victoria Falls is that it's a destination for just about anyone: solo travelers , families with kids , adventurers and romantic couples will all find more than enough memorable experiences in a visit of even just a few days.
One of the main questions that people ask when planning a trip to Victoria Falls is where to base themselves. The Zimbabwean and Zambian sides both have towns close to the falls that are geared up for tourism, with a huge choice of hotels, guesthouses, restaurants, bars and activity operators. Each side of the border has quite different views of the falls (with the majority of the falls on the Zimbabwean end), and while many of the same activities are on offer on both sides, some experiences, such as bungee jumping and ziplining through a treetop canopy can only be done on one or other side of the border.
It's important to know that the waterfall dries up on the Zambian side at the end of the dry season (in October or November ), so if you're traveling during this time it makes sense to stay in Zimbabwe. But otherwise, our recommendation would be to choose to stay on one side and visit the other on an easy day trip.
How it Works
View our recommended safaris for inspiration and get ready to plan your dream safari
Contact us or fill out an enquiry form and one of our travel experts will help you tailor make your perfect safari
Enjoy an authentic African experience, with peace of mind
Travel with Confidence
With over 20 years of experience, our team will help you choose the perfect african safari for your adventure., 24/7 support, personalized, popular victoria falls safaris, these recommended tours for victoria falls can be tailor-made to match your budget..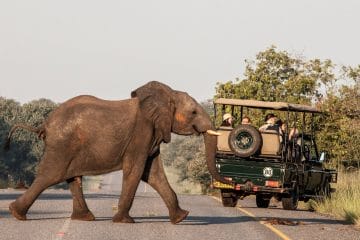 Victoria Falls and Chobe National Park Discovery
Zimbabwe Victoria Falls Botswana Chobe Chobe River Southern Africa
From $ 2130 /USD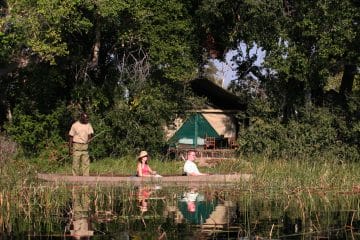 Okavango Delta and Victoria Falls Adventure
Southern Africa Botswana Moremi Zimbabwe Victoria Falls
From $ 5150 /USD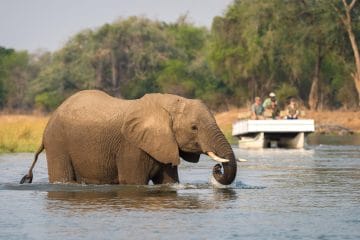 Luxury Vic Falls, Hwange and Mana Pools Safari
Southern Africa Zambia Livingstone Zimbabwe Hwange Mana Pools
From $ 8230 /USD
Experience our Tailor-made Tours in Victoria Falls
Our recommended tours in victoria falls, why travel with us, recent reviews from travellers who planned and booked their africa trips with discover africa safaris, professional and experienced.
13 Day Southern Africa Safari Review
Billy, Hong Kong SAR China 12 Jul 2023
Megan was right on top of everything and returned emails and calls....
Sabi Sabi Earth Lodge review
Vicki, United States 20 May 2022
More than what we ever expected and such friendly people.
Safari in Tanzania Review
Margaret Dean, Switzerland 08 Jan 2018
Professional, well organised excellent knowledge of destination..
Once in a Lifetime Safari Review
Uwe and Doreza Kersandt, South Africa 09 Oct 2015
Bungee jumping and lion walks. africa rocks. thank you discover africa safaris..
Lion Safari Experience Review
Jussi Paarmas, Finland 01 Nov 2013
Thank you for all your help discover africa safaris.
Safari tour through Africa's highlights Review
Lisa and Niall Shapiro, Australia 01 Feb 2013
Ready to plan your tailor-made safari.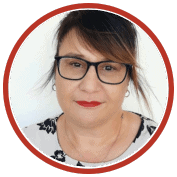 Free safari planning advice from destination experts
Why Victoria Falls
Victoria Falls in January
Victoria Falls in February
Victoria Falls in March
Victoria Falls in April
Victoria Falls in May
Victoria Falls in June
Victoria Falls in July
Victoria Falls in August
Victoria Falls in September
Victoria Falls in October
Victoria Falls in November
Victoria Falls in December
Victoria Falls in Zambia
Victoria Falls in Zimbabwe
Zambezi River
Victoria Falls Lunar Rainbow Tour
Victoria Falls Tour of the Falls
Victoria Falls Honeymoon
Solo Holiday in Victoria Falls
Who is Traveling to Victoria Falls with you?
Affordable Victoria Falls Holiday
Budget Safari Holiday in Victoria Falls
Luxury Safari Holiday in Victoria Falls
What Makes Victoria Falls Unique?
What Wildlife Can I See in Victoria Falls?
Why Would People Come Back?
Registered Members of these Organizations
USEFUL LINKS
African Safaris
African Safari Tours
African Safari Lodges
Why Book with us?
Content Collaborations
Safari Cost Estimator Tool
Wildebeest Migration
Privacy Policy
Website Terms of Use
POPULAR COUNTRIES
View All Countries
South Africa Safaris
Botswana Safaris
Kenya Safaris
Tanzania Safaris
Namibia Safaris
Rwanda Safaris
Uganda Safaris
Zambia Safaris
Zimbabwe Safaris
POPULAR DESTINATIONS
View All Destinations
Cape Town Holidays
Kruger Safaris
Victoria Falls Safaris
Masai Mara Safaris
Serengeti Safaris
Etosha Safaris
Chobe Safaris
Okavango Delta Safaris
TRAVEL BLOGS
10 Birds to Spot on Safari in Namibia
Meet the 'Marine Big 5' in South Africa
10 of the Most Important Conservation Initiatives to Support in Zambia
10 of the Weirdest Mating Rituals of African Birds
The Top 10 Beaches in South Africa
DISCOVER AFRICA SAFARIS
2nd floor, Tygervalley Chambers One, 27 Willie van Schoor Avenue, Bellville, Cape Town , 7530
8:00am - 17:00PM
Top Destinations
Destinations 8 African Countries
Safari Packages Recommended Itineraries
Victoria Falls Best Tours & Activities
Houseboats Excitement Of Exploring
Overland Expeditions Self-Reliant Adventure Travel
Let's Plan Journey
Destinations
Safari Packages
Victoria Falls
Overland Expeditions
Let Us Be Your Guide

5 Day African Thunder | Classic Victoria Falls & Chobe Safari
This 5 Day African Thunder | Classic Victoria Falls & Chobe Safari Tour is about experiencing adventure and culture with spectacular wildlife thrown in. The Victoria Falls is one of the world's seven natural wonders and a truly spectacular sight to be savored on your African safari tour.
Experience one of the world's natural wonders and spot wildlife on an African Safari
Visit the thundering Victoria Falls waterfalls at leisure
Choose between a variety of optional activities in Victoria Falls
Experience a cultural evening with dinner and a drum show
See riverside wildlife and African sunsets during cruises on two unspoiled waterways: Zambezi River and Chobe River
See large herds of elephants come to the banks of the river to drink
Route & Itinerary
5 days / 4 nights, day 1: fly over the 'smoke that thunders'.
Iconic aerial view of the Victoria Falls waterfalls.A relatively early flight out of Johannesburg will get you to Victoria Falls in time for lunch. After checking in you can either relax or head out to view the 'Mosi-oa-Tunya Falls', also known as the 'Smoke that thunders'. Depending on the time of the year the water level of the falls will ensure an unforgettable experience.
A special treat awaits you this evening as you head to special Boma dinner in Victoria Falls. A cultural dinner experience filled with good food, entertainment from traditional dancers, local storytelling and drumming.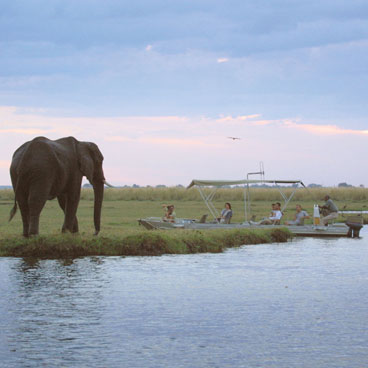 Day 2: Explore Victoria Falls
Spotting hippos during a Zambezi River cruise in Victoria Falls.Today you have the day the explore Victoria Falls at your own pace. There are so many optional activities for you to enjoy in Victoria Falls. A tour of the water falls. Shopping in Victoria Falls Town. Historical Tours. If you are seeking an adrenaline rush there are several adventure activities to choose from. Bungee Jumping. Gorge Swinging. Elephant back safari.
Whatever you choose be sure not to head back to your hotel to late in the afternoon as a sunset cruise on the Zambezi River is included today. Cruising along the Zambezi River with drink at hand as you watch the sun set over the Zambezi River is a memorable experience that will last a lifetime.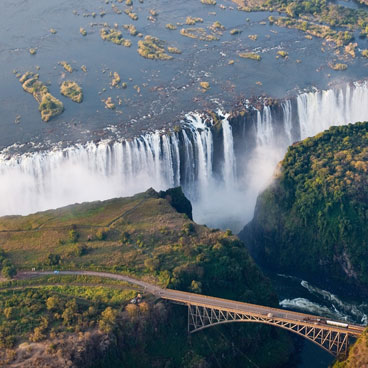 Day 3: Travel from Victoria Falls to Chobe in Botswana
Accommodation on Chobe River with stunning views.After a leisurely breakfast a road transfer takes you from your accommodation in Victoria Falls to Chobe in Botswana. The border crossing is quick and seamless. Over the next two and half days of your Botswana vacation you will explore the area on game drives in Chobe National Park and boat cruises on Chobe River.
The chobe area is where Africa's greatest Elephants herds can be seen congregating by the river. The peace and tranquility of Chobe will ensure that you have a peaceful nights sleep.
Day 4: Game viewing in Chobe National Park
A cruise along the Chobe River will create many photographic opportunities. After breakfast, you will head out into Chobe National Park, a mere 10 min drive from your accommodation in Chobe. Your guided game drive will definitely be a highlight as you will see a variety of Botswana wildlife: giraffes, elephants, zebras, lions, buffalos, hyenas, wild dogs, wildebeest, and many more. The guides know the area well and will know where to look for the best wildlife sightings.
After your morning game drive in Chobe National Park take a dip in the sparkling pool or enjoy a refreshing drink at the riverside bar as you soak up the natural beauty of Africa. In the late afternoon, a sunset cruise on the Chobe River awaits you. There is no better way to view wildlife, slowly drifting down the river in complete silence. See herds of elephants, hippos, giraffes congregate at the river banks to quench their thirst as the African sunsets.
Day 5: Travel back to Johannesburg
Open safari vehicle game drive in Chobe National Park.After breakfast and one last morning game drive, you will say your goodbyes and transfer to Kasane Airport for your onward flight to Johannesburg.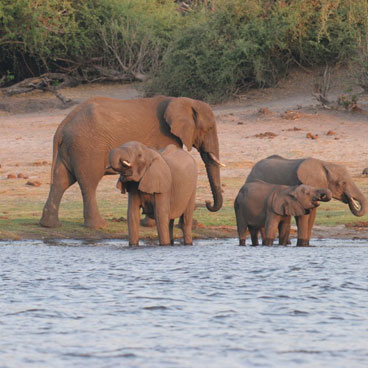 Meals and accommodation at full board for the agreed dates
safari driver /guide and 4×4 vehicle
Applicable government taxes
Drinking bottled water while driving on safari
Beverages and bar bills
phone calls
personal insurance and any other services of personal nature like souvenirs, tips, laundry etc
Quotation Request
We think you'll love, your personal information, your travel planning, best picture view experience.
We are thrilled to help you plan your perfect safari holiday
We'd be delighted to help you with any questions you have about properties & safaris. Please fill in the form below so that we can help you create your perfect safari holiday.
Feel free to give us a call or send us an e-mail:
Meet us on Social Media
Start planning your tailored african safari, expert safari knowledge.
The safari guide is arguably the most important part of the whole safari experience. Get a great guide and you'll have an incredible time.
Tailor-made African Safaris
Falcon Safaris is a moderate-to-luxury safari operator dedicated to providing guests with the ultimate African experience. Get more ideas on what to do on the Victoria Falls Travel Guide
Long-term Relationships
We have intimate knowledge and superb long-term relationships with our partners, guides and exclusive connections across Africa.
Carefree Travel
Africa is an enticing destination, a once-in-a-lifetime opportunity for some and a repeat trip for others. Book your flights to Victoria Falls today.
Our Travelers Say

We travelled with Falcon Safaris in Zimbabwe and Botswana for 16 days. Falcon designed a wonderful trip with private guide to the most interesting sites in both countries. The organization of the whole trip was excellent, flights within the country, accommodation and activites. The guides were very knowledgable and told us a lot about the countries, their history, people, economy and much more. We visited the Great Zimbabwe Ruins, the Victoria Falls and a number of national parks in both countries. Rhino tracking was a real adventure! We had tremendous further game drives and saw very many animals - we did the Big Five. We had much more activities than planned and enjoyed very much.We strongly recommend Falcon Safaris to everyone planning a trip to Southern Africa and East Africa.
Wonderful trip to Zimbabwe and Botswana with excellent organization and very competent guides
Our Consultant Vimbai was very helpful and accommodating. We stayed at the Elephant hills hotel which was nothing short of amazing.Our activities included a helicopter flight, dinner cruise as well as a morning game drive. All the activities were absolutely amazing.
Exceptional!
We worked with Gertrude to schedule and organize everything and she did an excellent job. I asked a lot of questions via e-mail and she answered everyone in a timely helpful manner. Our guide at Victoria Falls was also great. He met us at the airport, provided a thoughtful tour of the Falls and got us to our next guide in Botswana. Our lodgings at River View Lodge were just as described- very comfortable and excellent food. All the staff were so pleasant and helpful. If I had to do it again I would arrange a morning boat ride as well. We only did the sunset boat rides and they were the high point of our entire trip- we saw so many animals and our guide was very knowledgeable. Just a great experience. Our lodgings at Oddball's Enclave was rustic and we loved it. So great to disconnect from the world for a bit. Leo, our guide, was the best - got us out and about, saw fantastic wildlife and got back to camp safely each time. Doc manages the camp so well. This whole trip was planned and organized by Falcon Safaris and we could not have been happier.
Fabulous, well planned trip
Falcon safaris have given my the correct advice with excellent service. The only suggestion will be to work closer with the lodges to confirm bookings as soon as possible. We have booked and pay our deposit a year in advance. We have only receive our final convermation from Chobe Safari lodge a week before departure. I do realize its not within your controle but with limit alternatives and a group of 14 people it becomes an issue to find alternative accomodation if the booking was cancelled.
Excellent and efficient service
Explore our africa with customize your tour.
Our passion for Africa and her rich diversity is what drives us to deliver superior itineraries for you. With over 30 years' unrivalled experience, we believe your trip should be as unique as you are and so we tailor-make them for you as an individual.
Enquire Your Hotel
Enquire your activity, enquire now.
Not Ready To Start Yet? Send Your Details, Our Experts Will Be In Touch For A Successful African Destinations Visit
Enquire Your HouseBoat
Chat with us on WhatsApp:
Or enter your details below:
Victoria Falls
QUICK FACTS
One of the largest waterfalls in the world with a height of over 108m, located on the Zambezi river between Zambia and Zimbabwe
Known for it's array of activities including white water rafting, bungee jumping, zip lining, helicopter rides, microlight flights
Listed as one of UNESCO's world heritage sites
Mid to high-end safaris with phenomenal BIG 5 sightings
ADDITIONAL READING
https://whc.unesco.org/en/list/509
https://www.safari.com/blog/victoria-falls-safari-lodges (our top 10 lodges in Victoria Falls)
https://www.safari.com/blog/destinations-to-combine-with-victoria-falls (other destinations to combine into an itinerary with Victoria Falls)
https://www.safari.com/blog/victoria-falls-zambia-vs-zimbabwe  (which side is better?)
https://www.safari.com/blog/top-5-victoria-falls-experiences (top activities in Victoria Falls)
Lodge and package options are shown below, but if it seems daunting, feel free to contact an expert on [email protected]
Sub regions inside
Broader region.
One of the world's most loved iconic landmarks and natural wonders, Victoria Falls is regarded as the largest waterfall in the world due to it's combined 1,7 metres width and 108 metres height. The Falls roars like thunder as the water belts down over the edge and creates a spray that resembles a mist of smoke, heeding the name Mosi-oa-Tunya which translates to "The Smoke that Thunders".
Victoria Falls can be viewed from both Zambia and Zimbabwe , and both regions offer an incredible selection of activities, including scenic helicopter flights over the falls, river cruises, white water rafting, and day trips to the world-renowned Chobe National Park.
Zambia has the added attraction of Livingstone Island where those daring enough can swim on the edge of the Falls.
With mild temperatures, virtually no rain and a low malaria risk, the dry May to October winter season is generally seen as the best time to visit Zimbabwe for a safari , although it is important to note that September and October are extremely hot and dry months.
The best time to travel to Victoria Falls , on the other hand, is at the end of the summer rainy season when the falls are in full flood with April and May offering the most dramatic views.
August to December is the low water season and is regarded as the best time to go white-water rafting in Victoria Falls - the volume and speed of the water is reduced and the rapids are more exposed.
Zimbabwe is a country known for its dramatic landscapes and diverse wildlife and is, therefore, the perfect destination for travelers looking for a true adventure. The top attraction is the awe-inspiring Victoria Falls which is located within the Mosi-oa-Tunya National Park. Internationally recognized as one of the "Seven Wonders Of The World", Victoria Falls is a spectacular sight with never-ending rainbows and the greatest falling curtain of water. The sheer force of the Falls sounds like thunder and the spray of water looks like smoke, ringing true to its name "The Smoke that Thunders".  
Zimbabwe is home to two game reserves that offer phenomenal safari experiences.
Mana Pools is in the far north of Zimbabwe and is known for its large populations of elephants, hippos and Nile crocodiles that congregate around the pools which hold water all year round. Hwange is in west Zimbabwe and its sprawling grasslands and mopane woods are home to large elephant herds, lions and African wild dogs.
Explore Lake Kariba , which is the world's largest man-made lake offering spectacular views, stunning sunsets, great fishing, boating opportunities, and various water sports.
Nov 2, 2023
Keith really made this a painless…
Keith really made this a painless experience. He answered emails promptly and had several relevant suggestions to tailor the trip. I appreciate his professionalism and knowledge. My wife and I look forward to our trip!!
The selections suggested were great and…
The selections suggested were great and plans well executed. There was some confusion or lack of clarity on the insurance issues.
Oct 25, 2023
Dolan helped to create an amazing safari trip!
We worked with Dolan to coordinate a safari trip at Kruger National Park. We ended up added a half day trip to Elephant Whispers as well. Dolan was incredibly helpful in offering lots of guidance about the trip. The whole process was made easy and went very smoothly. We are so excited for our trip. He is a superstar! I would definitely recommend using safari.com if you're planning an African trip!
Oct 16, 2023
Highly recommend when booking a Safari in South Africa!
We made the decision to book a safari a little late in the process (typically a year out is a good timeframe) and we were looking only 9 months out. Nelia was phenomenal in helping us find an excellent location and book with ease even with the slim options that existed. We are incredibly grateful for her guidance, recommendations and patience with our group and would absolutely recommend booking through Safari.com in the future!
Oct 15, 2023
Fast & Efficient
Dolan was prompt with answers to my questions. It made my decision to book easy & fast. I appreciate that very much. Once decided, I immediately had an email from Candace with booking information. Thank you both.
Nelia was outstanding from the moment I…
Nelia was outstanding from the moment I made contact. She was amazing. Any questions I had she was more than happy to help and responded right away. Even being on the other side of the world. We choose to make adjustments to our itinerary it was no hassle at all. Would definitely recommend.
Oct 13, 2023
Excellent trip organized by Dolan Sequera
The agent Dolan Sequera was the best. He answered all my questions and worked above and beyond to accommodate the five of us as family and who are also strict vegetarians. Everything starting from Communication to arranging flights to insurance arranging veg food which was amazing and the lodge to game drives was perfect. Could not have asked for anything more.
Oct 4, 2023
Katie killed it!
Katie was very accommodating to my requests. She understood the type of trip we wanted and did everything to make it happen!
Oct 2, 2023
Dolan was a rock star!
Dolan Sequera was a pleasure to work with. He was responsive and provided excellent tips and suggestions. He made the booking process quite easy and will definitely reach out to him when we book our next trip!
In the Media
ABC Foundation
Our Ultimate Guides
Live in Camp
Safari Experiences
Adventure Safari Experiences
Family Safari Experiences
Romantic Safari Experiences
Solo Safari Experiences
Top Safaris
The Magic of Three Countries
Family Safari Adventure
Romantic Africa
Impact Safaris
Learner Development Safari
Conservation Safari
Women Empowerment Safari
Zambezi Expeditions
Somalisa Expeditions
Migration Expeditions
Linyanti Expeditions
Linyanti Bush Camp
Somalisa Camp
Nyamatusi Camp
Somalisa Acacia
Khwai Leadwood
Khwai Lediba
Nyamatusi Mahogany
Linyanti Ebony
Bumi Hills Safari Lodge
Khayelitshe House
Thorntree River Lodge
Linyanti Wildlife Reserve
Khwai Community Area
Nxai Pan National Park
Okavango Delta
Lake Kariba & Matusadona
Mana Pools National Park
Hwange National Park
Matobo National Park
Victoria Falls
Mosi-oa-Tunya National Park (Livingstone)
Lower Zambezi
Our Foundation
Get in Touch
Talk to a safari expert.
Victoria Falls: Everything You Need to Know
Victoria Falls, affectionately known as Mosi-oa Tunya by locals, meaning "the smoke that thunders."
Victoria Falls is one of the most famous and iconic destinations in Africa. It is also one of the most visited tourist destinations on the continent. Your trip to Zimbabwe or Zambia, whichever side you decide to visit, is simply incomplete without a visit to Vic Falls.
As travel experts, we visit the Victoria Falls frequently, and there is only one word to describe our experience: breathtaking.
Vic Falls stretches along the Zambezi River and forms the border between Zimbabwe and Zambia. The Kololo tribe, who lived in the area in the 1800s, named it " Mosi-oa-Tunya "—'The Smoke That Thunders'. You can see columns of spray from miles away when, during the peak of the rainy season, more than five hundred million cubic meters of water per hour plummet over the edge. This is a distance of almost two kilometers and into a gorge of over one hundred meters below.
Which side is better: Victoria Falls in Zimbabwe, or Zambia?
This is largely dependent on your safari expectations. Both sides have breathtaking views of Vic Falls, but your lodging choices and leisure preferences may impact your stay. Luckily, we have camps in both Zimbabwe and Zambia. In fact, you'll be spoilt for choice when deciding.
It is important to note that the Victoria Falls Zimbabwe is home to about three-quarters the Falls, which means, it has the best vantage point.
If you want the best of both worlds, the Victoria Falls Bridge allows you to quickly cross the border. All you'll need is a passport and a double-entry/multiple-entry visa, which you can get at the border. This means that if you live on the Zambian side and wish to see the Falls from the Zimbabwean side, you can do so on a day trip—and vice versa.
Walking down the footpaths of Victoria Falls National Park can be quite an experience. You'll find yourself in a lush rainforest, and then reach gorge-edge viewpoints. Here, you will be met by the majestic Main Falls, which thunders down into the rock chasm below, causing tremors beneath your feet.
If you're more interested in getting close to the cascades of water, then you should make your way to the Zambian side of the Vic Falls. During high-water season, you will be able to stroll along the paved trails on the waterfall's edge and traverse the heart-racing Knife-Brink Bridge—an exhilarating (and drenching) trek along the edge of the precipice, about 100 meters (328 feet) above the gorge.
Even during low-water season, you can follow the trail down to the boiling pot, a large vortex at the bottom of the waterfall. Look up and be amazed at the sheer size of this natural phenomenon!
Is Victoria Falls the World's Largest Waterfall?
The Victoria Falls is known as the greatest falling curtain of water on the planet and is now one of the Seven Natural Wonders of the World.
The Victoria Falls is the world's largest waterfall.
Though it may not be the widest or the highest , Vic Falls is classified as the largest because of its combined width of 1,708 metres and height of 108 metres. Surpassing the magnificent Niagara and Iguacu Falls.
Vic Falls comprises of five different 'smaller' waterfalls. One is in Zambia and four are in Zimbabwe. On a Zimbabwe safari , you can expect to see the Devil's Cataract, Main Falls, Rainbow Falls, and Horseshoe Falls. In Zambia, you will find the Eastern Cataract.
Let's Take a Closer Look at Each of These Smaller Falls:
The Devil's Cataract
Devil's Cataract is 70m high and named after the nearby island which local tribes still inhabit today. These tribes often partake in ceremonies, which were referred to as 'devilish' by missionaries who frequented the island. This is why the cataract was named Devil's Cataract.
Main Falls is 93 meters high and is the biggest falls of the five. It also offers the most spectacular view of the Falls. Main Falls is surrounded by a wide curtain of water with a peak flow rate at 700 000 cubic metres per hour. The volume of water at the top of the falls is so large that the water is battered and transformed into a thick mist by strong rising winds.
Horseshoe Falls
Horseshoe Falls is 95 meteres high. This falls takes the shape of a horseshoe and has the lowest volume of water. It usually dries up between October and November.
The Eastern Cataract
The Eastern Cataract is found in Zambia and is 101 metres high. You will also be able to see the Eastern Cataract when visiting Danger Point, an exposed, rocky, raised mass of land with low shrubs and grasses, which is often battered by strong winds. The rocks here are extremely slippery and travellerss should stay away from the edge.
Rainbow Falls
Rainbow Falls is 108 meters height, which means that it is the highest point among all five. If you're lucky, you'll be able to see a beautiful rainbow on a clear day. On occassion, when a full moon is on display you may even see a lunar rainbow.
Have You Seen Our Brand New Lodge?
Introducing Lolebezi
Wildife in and around Victoria Falls
The Victoria Falls does attract wildlife, including warthogs, zebras, giraffes, chacma baboons, vervet monkeys, and banded mongooses. Depending on where you stay, you might be able to spot some of these animals around your camp.
If you're an avid birdwatcher, you're in for a treat. Hornbills, fork-tailed drongos, African paradise flycatchers, and Goliath herons are all around the Vic Falls.
Remember, there are three national parks around the Vic Falls, Mosi-oa-Tunya National Park , Chobe National Park, Hwange National Park, and the Lower Zambezi National Park.
Wildlife in the Mosi-oa-Tunya National Park
The Mosi-oa-Tunya National Park provides an opportunity to view the most common animals found in national parks across the country. The Park has an abundance of elephant, buffalo, hippo, zebra and many antelope species. Mosi-oa-Tunya National Park is also one of very few parks where the white rhino can still be tracked. White rhinos are rare in many parks so this is an excellent opportunity to see them. It's also an unforgettable experience to track these amazing creatures on foot.
Wildlife in the Chobe National Park
Chobe National Park is home to the wild dog, leopard, lion, and hyena. You will also find large herds of buffalo and elephants in the park. The rhino population has been reduced, but it is being slowly and successfully reintroduced to Chobe National Park's private areas. Chobe is therefore one of the national parks around the Victoria Falls that is home to the Big Five.
Wildlife in the Hwange National Park
Hwange, Zimbabwe's largest national park, is home to elephants, buffalo, wildebeests, gemsbok, and sable. The apex predators include lions, leopards, and wild dogs, as well as hyenas, servals, honey badgers, and African wildcats. You will find a variety of landscapes, including teak forests, ilala Palm islands, sandveld, savannah, acacia woodlands, sandveld, ilala Palm islands, and savannah, making for a fascinating Zimbabwe safari .
Wildlife in the Lower Zambezi National Park
Lower Zambezi National Park is home to a wide range of faunal species, including reptiles and amphibians, mammals, birds, fish, and insects. They are found in different densities, in diverse eco-systems, and with varying degrees of complexity.
Depending on when you decide to visit, you may see elephants, buffalo, waterbuck, hippo, and crocodiles during your stay. These animals usually grace the waterbanks of the Lower Zambezi River. There are also good numbers of leopards, lions, and hyenas among the carnivores. The wild dog (african hunting dogs), serval, and the African wildcat are other commonly seen animals. including the side striped jackal, dwarf, slender, and banded monkeygoose, and the aardvark, which are classified under the smaller animals.
Because there is ample water and food, these animals are dispersed widely during the dry season. They are concentrated on the valley floor, banks and islands of the Zambezi River during the dry season.
Our Camps Close To Victoria Falls
Mosi-Oa-Tunya National Park, Zambia
Hwange National Park, Zimbabwe
Mana Pools National Park, Zimbabwe
When to go.
The best time to experience the Vic Falls is during Feburary to May, just after the summer rains. You'll be able to see the largest falling water column in the world flowing at its highest volume. Although the green season only begins in November, the first spring rains usually start in May. However, it takes time for the water from the Angolan Highlands to flow down into the series of huge gorges. After a dry winter, the Falls take a while to gather steam. Vic Falls can be overwhelming. The combination of noise, heat, and moisture creates an incredible natural spectacle.
The Victoria Falls is twice as high as North America's Niagara Falls. You can hear the thunderous roar for miles. The water's sheer force propels a column of spray high into the air, drenching and engulfing the Falls' edge in fine mist. This is what gave rise to the traditional name Mosi-oa Tunya, or 'The Smoke that Thunders'.
It is important to note that Victoria Falls' most spectacular spray does not coincide with the peak safari season in Chobe, Botswana, or in Hwange, Zimbabwe. Swimming in the Devil's Pool or certain sections of whitewater rapids are dangerous activities that you shouldn't do when the water is high and fast.
If you aren't comfortable travelling in the green season, February to May may not be the best time to take advantage of the Fall's proximity to Botswana. Combining a Chobe river safari and a Victoria Falls safari is best from June through August. You can expect great game viewing, cool days and nights, little rain, and lots of water thundering above the precipice.
Climate in Victoria Falls
The climate is subtropical in the vicinity of Victoria Falls, which is located approximately 900 metres above sea level. The winters are mild and dry from the middle of May until the middle of August, but the nights are cold during this time.
The climate is subtropical in the vicinity of Victoria Falls , which is located approximately 900 metres above sea level. The winters are mild and dry from the middle of May until the middle of August, but the nights are cold during this time. Temperatures easily reach 35 degrees and sometimes even up to 40 degrees, even though the humidity is not as high as it is in the summer.
This hot period occurs between September and November, just before the rainy season, and is actually the hottest of the year. The warmest temperature of the year occurs in October. On the other hand, during the winter months, the weather is pleasant during the day, but the temperature at night can go quite close to freezing.
Victoria Falls Main Gorges
The Zambezi River's most notable characteristic is the spectacular waterfall known as Victoria Falls, which forms a curtain of cascading water that is the largest in the world. After travelling a distance of 150 metres (500 feet) via first gorge's exit that is 110 metres wide (360 feet), the entire volume of the Zambezi River then enters a succession of gorges that wind in a snake-like pattern.
The water that is flowing into the second gorge takes an abrupt curve to the right, which has resulted in the formation of a very deep pool known as the Boiling Pot. This section of the canyon is approximately 150 metres broad, and it is known as the Boiling Pot because of the massive, sluggish swirl and severe boiling turbulence that occurs at times of high water. Access to the Boiling Pot is possible from the Zambian side via a difficult trail; nevertheless, the view looking back up the falls makes the ascent more than worthwhile. The Boiling Pot is frequently surrounded by wildlife that have been swept over the falls, such as hippos, and elephants.
The walls of the chasm are virtually vertical and have an average height of around 120 metres; however, the level of the river within the walls can vary by up to 20 metres depending on the time of year (rainy vs dry).
Can You  See the Falls From Zambia & Zimbabwe?
The Zambian side offers views of the remaining one quarter of the Falls, while the Zimbabwean side offers views of 75% of the waterfall.
Are Moonfalls Created By The Falls?
A moonbow is a rare and extraordinary natural occurrence that can only be seen in two locations on the face of the earth; one of those locations is Victoria Falls. A rainbow is a stunning natural phenomena. When the light of a full moon shines on the Falls, an incredible phenomenon known as a lunar rainbow may sometimes be seen there.
Does it Rains All Day in the Vic Falls Rainforest?
You can locate the Victoria Falls Rainforest on the Zimbabwean side of the Falls. This rainforest is the only area on world where it rains every single day of the year. It is highly advised that guests go into the forest and check out the verdant new growth that the recent rains have brought to the region.
Can You Swim Up to the River's Edge
In the event that you are a traveller with a high level of adrenaline, you can find it enjoyable to swim up to the edge of the Falls at Devil's Pool with your guide. Due to the fact that it requires you to swim in the Zambezi River and rely on the river to transport you, this is not something that should really be tried without careful contemplation first.
However, when you finally get there, the sensation is one of pure exhilaration. Think of it as the most spectacular infinity pool in the entire planet! This is something that can only be done from September through December, when the water levels are at their lowest.
Is it True that 500 Litres of Water Fall Every Minute at Vic Falls?
The quantities are so large that they are virtually difficult to fathom. To put that into perspective, that is the same as having 200 olympic swimming pools . It moves at a pace of 1088 metres per second.
Enquire Now
Start Planning Your Safari
" * " indicates required fields
Agents Portal Login
Username or Email Address
Remember Me
Newsletter sign up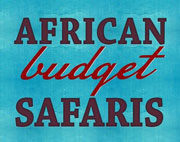 Client Reviews
Safari Blog
Send an Inquiry
Map of Africa
Contact Details
African Safari Cost
Travel Insurance
You are here
Victoria Falls
Victoria Falls Tours - Zimbabwe & Zambia Safaris
187 Tours from Victoria Falls, ordered shortest to longest trip. Prices are from R17185 $934 £760 €875 A$1456 C$1285 NZ$1579 to R224800 $12221 £9946 €11450 A$19043 C$16808 NZ$20655 per person. Use our Tour Search → to filter by price, duration, start point, travel style and more. View all scheduled Victoria Falls departures to find tours departing in 2023 & 2024.
Page 1 of 8 Pages
>
Last »
Victoria Falls Tour - Zimbabwe Safari Package
More about this tour
Enquire about this tour
Victoria Falls Tour Package - Zambia Safari Adventure
5 Day Victoria Falls & Chobe Safari Adventure
6 Day Zimbabwe Safari Adventure (Overland Camping Tour)
African Safari to Botswana & Zimbabwe Lodges
6 Day Best of Zimbabwe Safari (Lodge Overland Tour)
Zimbabwe Safari - Victoria Falls & Hwange Lodge Safari
Victoria Falls & Hwange Lodge - Zimbabwe Safari
South Africa, Zimbabwe & Vic Falls Budget Safari
Affordable Zimbabwe & Botswana Camping Safari
Okavango Delta Budget Lodge Safari
7 Day Victoria Falls, Hwange & Chobe Safari Tour
8 Day Victoria Falls & Botswana Safari Overland (Lodge…
8 Day Botswana Safari: South Africa to Victoria Falls (Lodge…
8 Day Victoria Falls & Botswana Safari (Overland Camping…
8 Day Botswana Safari & Victoria Falls Tour (Overland…
Zimbabwe & Botswana Safari - Chobe, Moremi & Victoria…
Kruger to Victoria Falls Exclusive Budget Safari
9 Day Botswana Safari: Namibia to Victoria Falls (Lodge…
9 Day Botswana Safari: Namibia to Victoria Falls (Camping…
Filter Tours by Price, Length & Destinations
Complete one or many fields - all are optional. use the keyword 'special' to show special offers..
Addis Ababa
Antananarivo
Dar es Salaam
Diego Suarez
Johannesburg
Livingstone
Port Elizabeth
Zanzibar Islands
This search is inclusive - we will only show tours that visit all the countries you select.
Kingdom of eSwatini
South Africa
This search is inclusive - we will only show tours that visit all the destinations you select.
Chobe National Park
Etosha National Park
Garden Route
Kilimanjaro
Kruger National Park
Ngorongoro Crater
Okavango Delta
Pilanesberg National
Sabi Sands Game Reserve
Serengeti National Park
All Budget Safaris
All Overlanding
Child Friendly Tours
Gorilla Trekking
Adventure Travel
Short Stay Tours
Private Safaris
Accommodated Overland
Budget Camping Safaris
Budget Lodge Safaris
Exclusive Budget Safaris
Exclusive Overland
Expedition Tours
Family Overland Tours
Forty Plus Safaris
Gorilla Trekking Tours
Hiking Tours
Overland Camping Tours
Self Drive Tours
Shark Cage Diving Tours
Backpacker Hostel
Beach Resort
Bungalow or Chalet
Fully Serviced Camping
Guesthouse / B&B
Lodge & Camping Combo
Lodge / Safari Lodge
Luxury Camping
Mobile Camping
Standard Camping
Tented Lodge
1. Africa is BIG! Wildlife sightings are not guaranteed . 2. Our wildlife search is inclusive - it only shows trips matching all the boxes you tick. 3. If you get 'no results' - select fewer animals :)
Chimpanzees
Exceptional Birding
Whales & Sea Life
Migration Safari
Shark Cage Diving
Conservation Experience
Please note: activities are often optional components on any given tour.
Delta Mokoro
Fly-in Safari
Hiking / Climbing
Hot Air Balloon
Walking Safari
White Water Rafting
Our TrustPilot Reviews for Victoria Falls
Unsure of where, when or what to book talk to a friendly human.
Our team has the destination knowledge to help you plan an unforgettable African adventure. We're based in Cape Town and ready to help.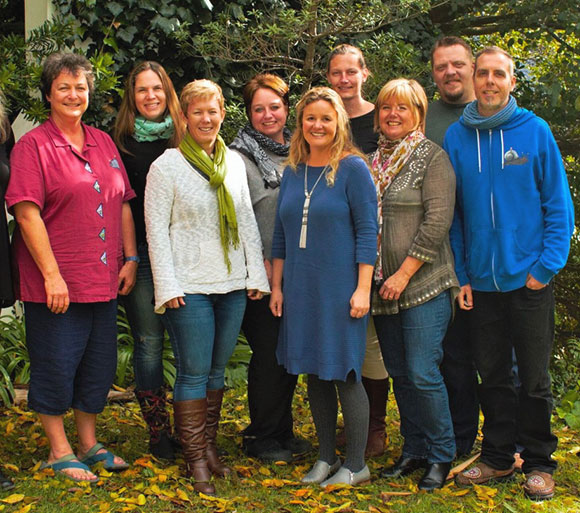 We can also plan you an affordable private group or tailor-made tour . We built our business on turning luxury travel into affordable travel.
Why Travel to Victoria Falls ? by Landia Davies
Victoria Falls, one of the Seven Wonders of the World is a bucket list destination for many when planning a trip to Africa. When going to Vic Falls you can choose from camping, family and overland tours to lodge and exclusive budget safaris. This mighty waterfall is usually the starting or ending point on these African safaris that range in length from 3 to 56 days.
Victoria Falls Accommodated Overland Tours
Victoria Falls Accommodated Overland Tours offer accommodation in basic 2-3 star chalets, bungalows, traditional huts or permanent tents with 2 people sharing a room. Upgrades are usually available upon arrival at your own expense. On an Accommodated Overland Tour some participation is required, usually with meal preparation. Victoria Falls Accommodated Overland Tours are a great way to see this part of Africa in a group, with a degree of added comfort along the way. There are a wide selection of Victoria Falls Accommodated Overland Tours to choose from with top destinations in Zimbabwe, Namibia, Botswana, South Africa, Swaziland, Lesotho, Tanzania, Zanzibar, Mozambique, Malawi and Kenya. These accommodated safaris go to the best game reserves and top tourist attractions in the various countries visited, in combination with the mighty Victoria Falls.Victoria Falls Family Overland Safaris
Victoria Falls Camping Overland Tours
Victoria Falls Camping Overland Tours entail travelling by overland truck and stopping at either Livingstone in Zambia or Victoria Falls town in Zimbabwe . Victoria Falls Overland Tours usually involve camping under the African stars at rest camps or in the bush along the way.
Victoria Falls City Break and Short Stay Tours
The Victoria Falls City & Short Stay packages are a fantastic add on to any Safari or tour starting or ending at Victoria Falls. These 3-day accommodated Victoria Falls packages are ideal for those with limited time on their hands, allowing you to maximise your stay and enjoy the best sights and activities on offer at Vic Falls. The Zambian Victoria Falls Adventure Package includes a sunset cruise, elephant back safari and either a white water rafting excursion on the Zambezi or a Zambezi canoe safari. Accommodation on the Zambian side of Vic Falls is in spacious permanent tents. On the Zimbabwe Victoria Falls Adventure Package highlights include lion encounters, elephant back safaris, white water rafting, canoeing and horseback safaris. In Zimbabwe you have a choice of accommodation in a private room at a backpackers or at an exclusive lodge.
Victoria Falls Budget Lodge Safaris
Victoria Falls Budget Lodge Safaris include an assortment of accommodation types that offer great comfort while still taking your budget into account. Accommodation is mostly in 2 - 3 star establishments, although some safaris use 4 and 5 star establishments. Each establishment is chosen for their reputation and service delivery. Lodge Safaris make use of Hotels, Guesthouses, Bungalows, Backpackers and even Treehouses! Generally the Budget Lodge Safaris enable you to see Africa in comfort and style at a great price! Victoria Falls Budget Lodge Safaris range from 7 to 22 days in length, combining Botswana, Namibia, South Africa and Zimbabwe with Vic Falls in different itineraries. Highlights include Hwange National Park, Chobe National Park, Okavango Delta, Makgadikgadi Pans, Kruger National Park, Cape Town, Moremi and Savuti.
Victoria Falls Budget Camping Safaris
On most of the Camping Safaris accommodation is in spacious walk-in two man dome tents specifically designed for the African Bush. Camping safaris generally require a certain level of active participation from you. Camping Safaris generally appeal to active clients wishing to experience Africa in its most pure form. Camping at Vic Falls is a once in a lifetime experience, a truly immersive African trip on which you sleep under the African stars. The Victoria Falls Budget Camping Safaris range from week long to 16-day safari trips generally starting from Johannesburg in South Africa or Windhoek in Namibia. Highlights on the various Victoria Falls Budget Camping Safaris include Okavango Delta Panhandle & Bushman village & Chobe National Park in Botswana, Namibia's Etosha National Park and Kruger National Park in South Africa, and of course the mighty Vic Falls.
Victoria Falls Exclusive Budget Safaris
Victoria Falls Exclusive Budget Safaris cater for more discerning travellers who still want to get the most out of their African Experience. Most of the Exclusive Safaris are conducted in 4x4 Landcruisers, air-conditioned mini buses or small trucks. Exclusive Budget Safaris generally make use of luxury camping facilities or a combination of camping and 2-3 star lodge style accommodation. The campsites used on Exclusive Safaris are chosen for their remoteness and exclusivity ensuring you privacy and a real sense of being in the African Bush. Minimal to no participation is required and groups sizes are limited. Victoria Falls Exclusive Budget Safaris travel through top game reserves of Chobe, Savuti, Moremi and the Okavango in Botswana, Sossusvlei and the Caprivi Strip in Namibia, Zimbabwe's Hwange National Park and South Africa's Kruger Park. Malawi, Zambia and Mozambique are also visited in combination with Victoria Falls on some of the Victoria Falls Exclusive Budget Safaris.
Victoria Falls Family Overland, Motorbike, 4x4 and Forty Plus Safaris
Family Overland Tours are specially designed with children in mind combining some of Africa's premier game reserves with plenty of adventure activities to ensure your children have a trip of a lifetime. Destinations on Victoria Falls Family Overland Safaris include Botswana's top game reserves, South Africa's Kruger Park and the highlights of Zimbabwe. Most Family Overland Safaris are camping Safaris conducted in an Overland Truck, spending your nights in two man dome tents under the African Stars.There is also a Victoria Falls Motorbike Safari and a Victoria Falls 4x4 Safari, as well as a few Forty Plus Safari options for Vic Falls.
Please contact African Budget Safaris for any more information about the various Victoria Falls Safaris available. Or take a look at our Victoria Falls Budget Safaris & Tours to find a trip that suites you.
Find out more with our Victoria Falls safari travel guide page.
Kenyan Safaris
Madagascar Tours
Masai Mara Tours & Safaris
Serengeti Tours & Safaris
Tanzania Safaris
Vic Falls Tours & Safaris
Privacy Policy
Terms & Conditions
Cookie Settings
By clicking 'Accept' you agree that we use Analytical cookies for gathering information about how our website is used, as well as Advertising and social media cookies (including cookies from trusted partners) to personalize our advertising campaigns and to allow you to share on social media. About our use of cookies
Manage Cookie Settings
Please select which cookies you would like to keep switched on. Open a list of all cookies
Below you can decide which type of cookies you would like to keep switched on. Open a list of all cookies
Functional cookies
Analytical cookies (anonymous), advertising and social media cookies.
You are here:
All Victoria Falls Tours
Safari Tours From Victoria Falls
Your Safari
Tour length, rates in usd $ – change currency, starting from.
Victoria Falls Town (242)
Johannesburg (9)
Livingstone (28)
Nairobi (1)
Entebbe (0)
Zanzibar (0)
Dar es Salaam (0)
Windhoek (8)
Kampala (0)
Addis Ababa (0)
Cape Town (11)
Mombasa (0)
Hoedspruit (0)
Antananarivo (0)
Port Elizabeth (0)
Nelspruit (1)
Hazyview (0)
Diani Beach (0)
Pretoria (0)
Blantyre (0)
Upington (0)
Lilongwe (0)
Comfort Level
Luxury+ (0)
Luxury (56)
Mid-range (101)
Budget (72)
Private or Shared Tour
Private tour (95)
Shared tour (175)
Safari Type
Lodge, tented camp or hotel (228)
Camping (42)
Operator Rating
Specialized Tours
Fly-in safaris (17)
Family (95)
Beach time (3)
Honeymoon (56)
Gorilla trekking (0)
Photographic safaris (1)
Mountain climbing (0)
Walking safaris (1)
Self-drive (2)
Guided self-drive (0)
Chimp trekking (0)
Overland tours (7)
Cycling safaris (0)
Canoe safaris (2)
Horseback safaris (2)
Birding tours (1)
Accessible safaris (1)
Golf & Wildlife (0)
Other Tour Features
Airport transfer is included (270)
Itinerary can be customized (147)
Filter by Operator
Filter by accommodation, operators from.
South Africa (39)
Tanzania (0)
United Kingdom (11)
United States (11)
Australia (2)
Belgium (0)
Botswana (24)
Comoros (0)
Denmark (0)
Ethiopia (0)
Eswatini (0)
Germany (0)
Ireland (0)
Lesotho (0)
Madagascar (0)
Mauritius (0)
Mayotte (0)
Mozambique (0)
Namibia (1)
Netherlands (0)
New Zealand (0)
Nigeria (0)
Portugal (0)
Reunion (0)
Seychelles (0)
Singapore (0)
Switzerland (1)
United Arab Emirates (0)
Zimbabwe (205)
Safaris From Victoria Falls - Compare 270 Tours
Some travelers visit Victoria Falls and return home without going on safari. But considering how many wonderful national parks there are within easy reach of Victoria Falls, it really would be a shame to come this far and not go on safari. The popularity of Victoria Falls means that there are lots of highly professional operators with experience in combining Vic Falls with parks all across this corner where Zimbabwe, Zambia and Botswana meet (and Namibia is also not far away). To make it work, start planning now, because leaving it until the last minute or until you're in the destination to plan your safari will seriously limit what really are some incredible options.
9-Day Victoria Falls, Chobe and Okavango Fly-in Safari
$5,084 to $7,755 pp (USD)
Botswana & Zimbabwe: Private tour Luxury Lodge & Tented Camp
You Visit: Victoria Falls (Start) , Chobe NP, Okavango Delta, Maun Airport (End)
4.9 /5 – 134 Reviews
3-Day Hwange National Park and Victoria Falls Combined
$1,045 pp (USD)
Zimbabwe: Shared tour (max 50 people per vehicle) Budget Lodge & Self Catering Accommodation
You Visit: Victoria Falls (Start) , Hwange NP, Victoria Falls Town (End)
Africa Beast Safaris Tour operator has an office in Zimbabwe
5.0 /5 – 48 Reviews
1-Day Chobe National Park Safari Tour from Vic Falls
$204 pp (USD)
Botswana: Day tour Shared tour (max 10 people per vehicle)
You Visit: Victoria Falls Town (Start) , Chobe NP, Victoria Falls Town (End)
5.0 /5 – 17 Reviews
1-Day Hwange National Park Day Tour
$319 pp (USD)
Zimbabwe: Day tour Shared tour (max 6 people per vehicle)
You Visit: Victoria Falls Town (Start) , Hwange NP, Victoria Falls Town (End)
Exec Africa Travel and Tours Tour operator has an office in Zimbabwe
5.0 /5 – 5 Reviews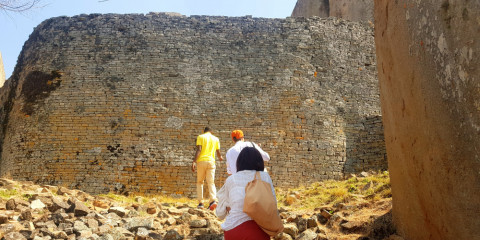 9-Day Zimbabwe Explorer
$2,640 to $3,113 pp (USD)
Zimbabwe: Private tour Mid-range Lodge & Hotel
You Visit: Victoria Falls (Start) , Hwange NP, Matobo NP, Masvingo (Town) , Great Zimbabwe (Ruins) , Harare (End)
Escape to Adventure Safaris Tour operator has an office in Zimbabwe
5.0 /5 – 59 Reviews
5-Day Victoria Falls and Hwange National Park Package
$1,430 pp (USD)
Zimbabwe: Shared tour (max 8 people per vehicle) Mid-range Lodge & Hotel
You Visit: Victoria Falls (Start) , Hwange NP, Victoria Falls Airport (End)
Zambezi Expedition Travel and Tours Tour operator has an office in Zimbabwe
5.0 /5 – 69 Reviews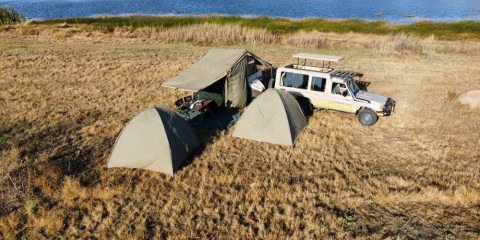 3-Day Glamping Hwange in Pop-Roof Land Cruiser + Chef
$1,572 pp (USD)
Zimbabwe: Shared tour (max 8 people per vehicle) Budget Camping
You Visit: Victoria Falls Town (Start) , Hwange NP, Victoria Falls (End)
Mana Pools Tourism Services Tour operator has an office in Zimbabwe
5.0 /5 – 27 Reviews
4-Day Victoria Falls Hwange National Park Tour
$1,548 pp (USD)
Zimbabwe: Private tour Mid-range Lodge & Resort
DK Tours and Safaris Tour operator has an office in Zimbabwe
5.0 /5 – 34 Reviews
1-Day Hwange Full Trip
$297 to $330 pp (USD)
Zimbabwe: Day tour Shared tour (max 10 people per vehicle)
Afro Dawn Safaris Tour operator has an office in Zimbabwe
4.9 /5 – 20 Reviews
3-Day Packed Package in Victoria Falls
$968 pp (USD)
Zimbabwe: Shared tour (max 10 people per vehicle) Budget Lodge
You Visit: Victoria Falls (Start) , Victoria Falls Airport (End)
Victoria Falls Serious Fun Tours and Travel Tour operator has an office in Zimbabwe
4.8 /5 – 8 Reviews
7-Day Hwange National Park and Victoria Falls Safari
$3,960 pp (USD)
Zimbabwe: Shared tour (max 10 people per vehicle) Mid-range Lodge
You Visit: Victoria Falls Town (Start) , Hwange NP, Victoria Falls, Zambezi NP, Victoria Falls Town (End)
Rukoko Safaris Tour operator has an office in Zimbabwe
5.0 /5 – 4 Reviews
12-Day Camping - Moremi/Okav/Khwai/Savuti/Chobe/Vic Falls
$5,148 to $6,336 pp (USD)
Botswana & Zimbabwe: Private tour Mid-range Camping & Lodge
You Visit: Victoria Falls (Start) , Chobe NP, Savuti (Chobe NP) , Khwai (Okavango Delta) , Moremi GR (Okavango Delta) , Maun Airport (End)
Savanna Safaris and Tours
5.0 /5 – 16 Reviews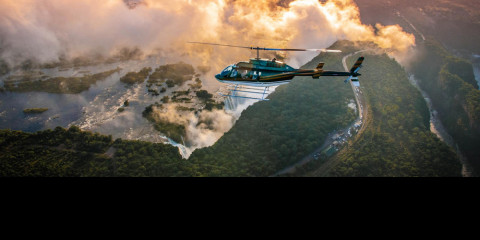 7-Day Victoria Falls, Hwange NP and Matobo NP Experience
$2,932 to $3,366 pp (USD)
Zimbabwe: Private tour Luxury Lodge & Hotel
You Visit: Victoria Falls (Start) , Hwange NP, Matobo NP, Bulawayo (End)
Off2Africa Travel Tour operator has an office in Zimbabwe
5.0 /5 – 91 Reviews
4-Day Victoria Falls & Chobe Explorer
$1,408 pp (USD)
Botswana & Zimbabwe: Shared tour (max 8 people per vehicle) Mid-range Lodge
You Visit: Victoria Falls (Start) , Chobe Riverfront (Chobe NP) , Chobe NP, Kasane Airport (End)
Moonstroll Vantage Expeditions
4.9 /5 – 45 Reviews
3-Day Hwange Game Drives and Miombo Safari Camp
$1,142 pp (USD)
Zimbabwe: Shared tour (max 8 people per vehicle) Mid-range Lodge
Cultural Vibes Travel & Tours Tour operator has an office in Zimbabwe
5.0 /5 – 96 Reviews
½-Day Victoria Falls Game Drive
$99 pp (USD)
Zimbabwe: ½ Day tour Shared tour (max 9 people per vehicle)
You Visit: Victoria Falls Town (Start) , Zambezi NP, Victoria Falls Town (End)
Africa Zim Travel & Tours Tour operator has an office in Zimbabwe
5.0 /5 – 108 Reviews
7-Day Affordable Botswana & Victoria Falls
$3,157 to $4,917 pp (USD)
Botswana & Zimbabwe: Private tour Mid-range Lodge & Tented Camp
You Visit: Victoria Falls (Start) , Kasane (Town) , Okavango Delta, Maun (End)
Gondwana Tours & Safaris
5.0 /5 – 78 Reviews
5-Day Victoria Falls and Hwange National Park Safari
$1,375 pp (USD)
Zimbabwe: Shared tour (max 6 people per vehicle) Budget Lodge
Africa Uncovered Safaris Tour operator has an office in Zimbabwe
4.9 /5 – 29 Reviews
4-Day Victoria Falls and Hwange NP Safari
$1,277 to $1,426 pp (USD)
Zimbabwe: Private tour Mid-range Lodge
Customise Travel & Tours Tour operator has an office in Zimbabwe
4.9 /5 – 23 Reviews
3-Day Explore Victoria Falls, Zambia
$979 to $1,419 pp (USD)
Zambia: Shared tour (max 7 people per vehicle) Luxury Hotel
You Visit: Livingstone (Start) , Victoria Falls, Livingstone (End)
Southern Dynasty Safaris
5.0 /5 – 20 Reviews
Related Searches
Victoria Falls Tour Itineraries
Day Trips From Vic Falls
1 Day Safaris From Vic Falls
Victoria Falls Tour Operators
Cheap Kafue Safari Tours
Day Trips to Hwange
Cheap Hwange Safari Holidays
Zambia Honeymoon Safaris
Zimbabwe Honeymoon Safaris
Zambia Luxury Tours
Zimbabwe Luxury Safaris
Cheap Zimbabwe Safari Holidays
5 Questions About Safaris From Victoria Falls
Answered by
Anthony ham.
Where can I go on a safari tour from Victoria Falls?
"Victoria Falls is in the heart of some incredible wildlife country. Closest to the Falls themselves on the Zimbabwean side of the border is Zambezi National Park, with its long frontage along the banks of the Zambezi River. Just across the border in Zambia, Mosi-oa-Tunya National Park is another excellent possibility. If you're willing to travel a little farther, then you might consider Hwange National Park (in Zimbabwe) or Chobe National Park (across the border in Botswana). Both have amazing wildlife, and they're a lot closer than you might think. If you're willing to fly, which may not be a cheap or affordable option for some travelers, you could go even farther afield, including to Matusadona or Mana Pools National Parks in Zimbabwe, or the Okavango Delta in Botswana."
Is Chobe National Park or Hwange National Park better for a safari from Victoria Falls?
"Chobe (Botswana) and Hwange (Zimbabwe) are two of my favorite wildlife parks in southern Africa, and I would find it impossible to choose between the two. Why not visit both? Then again, each offers quite a different experience. Chobe is a wonderfully varied park with two main wildlife areas. Chobe riverfront, close to where Zimbabwe, Botswana and Namibia intersect, is fabulous and the wildlife watching is concentrated in quite a small and manageable area. A little farther away is Savuti, which feels more remote but is just as good for animals. You can visit Hwange National Park without having to cross any international borders (if you're coming from the Zimbabwean section of Vic Falls). Like Chobe, it's a vast park with fantastic habitat that ranges from light woodlands to salt lakes."
How many days do I need for a trip from Victoria Falls?
"How much time you need for your safari tour from Victoria Falls will depend on how much time you have, what you can afford and where you would like to go. Leaving aside the question of cost for a moment, with 1 or a couple of days you could enjoy a safari to Zambezi National Park on the Zimbabwean side of the border, or the same amount of time in Mosi-oa-Tunya National Park in Zambia. If you have 3 days, you could make it to Chobe National Park (with a game drive through Zambezi National Park along the way) or Hwange National Park. Both Hwange and Chobe deserve as much time as you can give them, so adding extra days to each is always worth it. With a week in total, you could maybe even visit Vic Falls, and both Hwange and Chobe, although, again, 10 days would be even better."
Which animals can I expect to see?
"Mosi-oa-Tunya National Park is one of the best places in the region to see white rhinos (you may even be able to go walking with rhinos). Zambezi National Park is good for elephant, hippo, giraffe, buffalo and spotted hyena, and big cats are always possible. Chobe is known for its elephant herds, and you'll almost certainly see them (as well as buffalo, hippo, crocodile and more) on your trip along Chobe riverfront. Big cats (especially lion) are also a possibility; while leopard and cheetah can prove elusive, travelers consistently report seeing both at Savuti. Other possibilities include zebra, waterbuck, impala and puku. Chobe is also outstanding for birding. Hwange is every bit as good for seeing animals, with elephant and lion the major highlights; late in the Dry season, they sometimes do battle. Also possible are leopard, cheetah, sable and roan antelope, oryx and so much more. "
How much will this safari cost?
"How much you pay for your safari depends on lots of different factors, including where you decide to go, what season you're traveling in, how long your safari is, what kind of accommodation you choose, and so on. Another variable is the type of safari you choose. A private safari where you have the guide, vehicle and driver all to yourself will always cost more than a group safari, while a self-drive safari will usually cost somewhere in between. A safari that includes flying between the various parks will also cost significantly more. There will be many different tours and packages to choose from, but for a cheap camping safari in low season you might be able to organize a tour that starts at around US$100 to US$150 per person per day. For an all-inclusive luxury safari with flights, prices might start at US$450 per person per day, but could cost double that. Regardless of how much you pay, always make sure you understand what's included and what's not included in any price you're quoted."
African Safari Combo: Merging Wildlife Adventures With Victoria Falls
by Michelle Khan | Sep 27, 2023 | Vic Falls FAQs
Imagine embarking on an extraordinary journey where you can witness the raw beauty of African wildlife up close and personal, and then be mesmerized by the awe-inspiring wonder of the majestic Victoria Falls. Get ready to immerse yourself in a once-in-a-lifetime experience as the African Safari Combo brings together thrilling wildlife adventures and the breathtaking allure of Victoria Falls. Prepare to be captivated by this unique fusion of nature's wonders, where you can witness the untamed beauty of Africa's wildlife, while also being swept away by the powerful allure of one of the world's most stunning natural wonders. Buckle up for an unforgettable adventure that will leave you with memories to last a lifetime.
Table of Contents
Introduction
Imagine a destination that combines the wonders of nature, thrilling wildlife encounters, and breathtaking waterfalls. Welcome to Victoria Falls , one of Africa's most iconic landmarks. Located on the Zambezi River, bordering Zambia and Zimbabwe , Victoria Falls is a must-visit destination for nature enthusiasts and adventure seekers alike. But the excitement doesn't end there. For those craving even more wildlife adventures, the surrounding areas offer incredible safari experiences that combine the best of Victoria Falls and the African wilderness. Get ready to embark on a journey that merges wildlife encounters with the awe-inspiring beauty of Victoria Falls .
Exploring Victoria Falls
The magnificent victoria falls.
Victoria Falls , also known as 'The Smoke that Thunders,' lives up to its name with its awe-inspiring natural beauty. As you approach the falls, you'll be greeted by a thunderous roar as millions of liters of water cascade down the cliffs, creating a magnificent spectacle. The sheer size of Victoria Falls is breathtaking, spanning 1.7 kilometers wide and reaching a height of 108 meters. It's no wonder that Victoria Falls is considered one of the Seven Natural Wonders of the World.
Activities at Victoria Falls
Visiting Victoria Falls is not just about witnessing its grandeur; it's also about immersing yourself in a range of exhilarating activities. Adrenaline junkies can experience the thrill of bungee jumping off the Victoria Falls Bridge , soaring high above the Zambezi River. For a more leisurely adventure, take a scenic helicopter ride over the falls for a bird's-eye view of this natural wonder. If you're in the mood for some culture, visit a local village to learn about the customs and traditions of the indigenous people.
Best Time to Visit Victoria Falls
The best time to visit Victoria Falls depends on what you're looking for. The dry season, from May to October, offers the best views of the falls as the water flow diminishes, providing a clear view of the rock formations. This time of year is also ideal for activities such as white-water rafting and swimming in the natural pools formed by the falls. On the other hand, the wet season, from November to April, showcases the falls at their fullest, with an immense volume of water plunging into the gorge below. The lush green scenery and the vibrant birdlife make it a perfect time for photography enthusiasts.
Wildlife Adventures
Safari destinations in africa.
Africa is synonymous with wildlife safaris, and there are numerous destinations for you to explore. From the vast Serengeti National Park in Tanzania to the breathtaking Masai Mara in Kenya, Africa offers an array of safari experiences. Kruger National Park in South Africa is renowned for its diverse flora and fauna, including the Big Five (lion, leopard, elephant, rhino, and buffalo). Other notable safari destinations include Chobe National Park in Botswana, Etosha National Park in Namibia, and the Okavango Delta in Botswana, with its unique ecosystem of flooded plains.
Popular Wildlife Species
Embarking on a safari allows you to witness a diverse array of wildlife in their natural habitats. From the majestic African elephant to the graceful giraffe, Africa is home to some of the world's most iconic animal species. The Big Five, comprising the elephant, lion, leopard, rhino, and buffalo, are a must-see on every safari enthusiast's list. Other incredible creatures you may encounter include cheetahs, zebras, hippos, crocodiles, and a vast array of bird species.
Safari Game Drives
One of the best ways to experience the African wilderness is through safari game drives. Hop into a 4×4 vehicle accompanied by an experienced guide and set off on an adventure through the national parks. Game drives are often conducted in the early morning or late afternoon when the wildlife is most active. As you venture into the heart of the wilderness, keep your eyes peeled for sightings of elusive predators, massive herds of elephants, and stunning birdlife. The anticipation of spotting wildlife around every corner is an experience like no other.
African Safari Combo
The concept of the african safari combo.
If you can't decide between visiting Victoria Falls or going on a safari, why not choose both? The African Safari Combo allows you to merge the best of both worlds, creating a truly unforgettable experience. This concept allows travelers to explore the natural wonders of Victoria Falls and embark on thrilling wildlife adventures in the surrounding safari destinations. By combining these two experiences, you'll get a comprehensive taste of Africa's diverse landscapes, wildlife, and cultures.
Benefits of the African Safari Combo
Opting for an African Safari Combo offers several advantages. Firstly, it allows you to make the most of your time in Africa by incorporating two incredible experiences into one itinerary. You'll have the opportunity to witness the mesmerizing beauty of Victoria Falls, along with the exhilaration of a wildlife safari. Secondly, it provides a well-rounded experience, catering to both adventure seekers and nature enthusiasts. Lastly, an African Safari Combo often offers cost savings, as packaged deals can be more affordable than booking each component separately.
Planning Your African Safari Combo
When planning your African Safari Combo, it's important to consider a few key factors. Firstly, decide on the duration of your trip and allocate enough time for both Victoria Falls and the safari destination of your choice. Research the best times to visit each location to ensure you make the most of your experience. Additionally, consider whether you want to join a group tour or opt for a more personalized, tailor-made itinerary. Whichever option you choose, make sure to work with a reputable tour operator who specializes in African safaris and has a good understanding of the region.
Recommended Safari and Victoria Falls Itineraries
5-day adventure: victoria falls and kruger national park.
For those with limited time, a 5-day adventure combining Victoria Falls and Kruger National Park offers a taste of both experiences. Begin your journey at Victoria Falls, where you'll have ample time to explore the falls and enjoy the range of activities on offer. From helicopter rides to river cruises, there's something for everyone. After immersing yourself in the natural beauty of Victoria Falls, fly to Kruger National Park for an authentic safari experience. Spend your days on game drives, spotting the Big Five and marveling at the diverse wildlife. This itinerary offers a perfect blend of awe-inspiring natural wonders and outstanding wildlife encounters.
10-Day Grand Safari: Chobe National Park, Okavango Delta, and Victoria Falls
For a more extensive African Safari Combo, a 10-day grand safari is an ideal choice. This itinerary takes you to three remarkable destinations: Chobe National Park, the Okavango Delta, and Victoria Falls. Begin your adventure in Chobe, renowned for its massive elephant herds and incredible birdlife. Enjoy boat cruises along the Chobe River, witnessing elephants swimming and bathing in the water. From Chobe, venture into the heart of the Okavango Delta, where mokoro (traditional canoe) rides offer a unique perspective of this pristine wilderness. Finally, end your journey at Victoria Falls, immersing yourself in the grandeur of the falls and indulging in a range of activities. This itinerary promises an unforgettable safari experience, combined with the spectacular beauty of Victoria Falls.
White Water Rafting
Top Wildlife Encounters in Victoria Falls
Elephant back safaris.
One of the most unique ways to explore the African wilderness is through an elephant-back safari. Imagine venturing into the bush, riding atop these magnificent creatures as they navigate through the diverse ecosystems. Elephant-back safaris offer a close-up encounter with Africa's gentle giants and a chance to see the wilderness from a different perspective. It's a truly unforgettable experience that allows you to connect with nature and support responsible elephant conservation efforts.
Walking Safaris
For those seeking a more intimate wildlife encounter, walking safaris in Victoria Falls are a must. Accompanied by experienced guides, you'll have the opportunity to track wildlife on foot, getting up close and personal with Africa's incredible diversity. Walking safaris offer a unique opportunity to explore the smaller details of the landscape, from fascinating insects to intricate birdlife. Feel the thrill of being in the midst of nature, taking in the sights, sounds, and scents of the African bush.
Bird Watching Tours
Victoria Falls is not only a paradise for those seeking land-based wildlife encounters but also an excellent destination for bird watchers. With over 400 bird species, including African fish eagles, spoonbills, and kingfishers, the region is a haven for avian enthusiasts. Bird watching tours allow you to explore the diverse habitats surrounding the falls, from riverine forests to grasslands, providing ample opportunities for spotting rare and migratory bird species. Capture stunning photographs of these feathered creatures and expand your knowledge of African birdlife.
Conservation Efforts in Victoria Falls
Projects supporting wildlife conservation.
Victoria Falls is not only a destination for adventure and wildlife enthusiasts but also a center for wildlife conservation efforts. Various organizations and projects in the area aim to protect and preserve the region's diverse ecosystems and animal species. The Victoria Falls Anti-Poaching Unit works tirelessly to combat illegal hunting, while the Victoria Falls Wildlife Trust focuses on wildlife research, rehabilitation, and education. By supporting these projects, visitors can actively contribute to the conservation of the area's natural heritage.
Ecotourism and Sustainable Practices
Victoria Falls has embraced the concept of ecotourism, ensuring that tourism activities are conducted in an environmentally responsible manner. Many lodges and tour operators in the region prioritize sustainable practices, including waste management, energy conservation, and community engagement. By choosing eco-friendly accommodations and supporting responsible tourism practices, visitors can have a positive impact on the local environment and contribute to long-term conservation efforts.
In conclusion, an African Safari Combo allows you to merge the best of both worlds – the iconic Victoria Falls and thrilling wildlife encounters. Whether you opt for a shorter adventure or a more extensive grand safari, the combination of nature's wonders and captivating wildlife will leave you with memories to last a lifetime. So pack your bags, embark on a journey to Victoria Falls, and immerse yourself in the beauty and biodiversity of Africa.
Related posts:
Top Attractions At Victoria Falls: Must-See Sights And Activities
Souvenirs And Shopping: What To Buy At Victoria Falls
Solo Traveler's Guide To Victoria Falls: Safety And Solo-Friendly Activities
Planning A Romantic Getaway: Couples' Experiences At Victoria Falls
Blog Categories
Rafting FAQs
Vic Falls FAQs
Latest Blog Posts
What's The Best Way To Stay Hydrated During A Rafting Trip?
Previous Post
Related posts, your impact as a traveler: responsible tourism at victoria falls.
Oct 4, 2023
Beyond The Senses: Engaging With Victoria Falls Through Touch, Sound, And Sight
A bridge to connect: victoria falls bridge and its history.
Oct 3, 2023
Book your White Water Experience Today!
Are you ready to experience the best adrenaline activity in Victoria Falls. Contact us today to book your rafting activity.
Sitemap | HTML Sitemap
Latest Blogs
Automated page speed optimizations for fast site performance
Kenya Luxury Tours
Namibia Luxury Tours
Rwanda & Uganda
South Africa
Tanzania including Zanzibar
United Arab Emirates & Oman
Zambia, Zimbabwe & Malawi
Bhutan, Nepal & Tibet
Cambodia & Laos
Malaysia & Singapore
Myanmar Luxury Tours
Argentina & Paraguay
Ecuador & The Galapagos Islands
New Zealand
President's Picks
New Beginnings Collection
New Energies Collection
Precious Journeys®
Precious Journeys® College Edition
Kids Kouncil Approved
Safari Tours
Visible Asia
Faces of Five
White Glove Service®
Travel Reviews & Testimonials
Media Center
Spirit of Big Five Foundation
Tell a Better Story
Travel Advisor Search
Navigator Series® Order Form
Trip Feedback
Travel Insurance
Latin America

Request your Navigator Series® Book

Sustainable Travel Initiative

Find a Travel Advisor

Our Process
Tour Detail
Kenya Safari with Victoria Falls
Visit a farmhouse now a museum of a renowned author of 'Out of Africa' a vivid snapshot of African colonial life in the last decades of the British Empire. Discover Nairobi's Utamaduni artisan market and hand feed the giraffes at the Giraffe Centre before traveling into the landscapes of Kenya. Safari into Nairobi to encounter the fascinating wildlife and majestic giants across 65,000 acres of the wilderness of the Lewa Wildlife Conservancy. A safe refuge for the critically endangered black rhino and the endangered Grevy's zebra before making your way to one of the seventh greatest natural wonders of the world Victoria Falls. Savor the moment of an extraordinary experience of a sunrise balloon safari over the Maasai Mara. A once in a lifetime journey!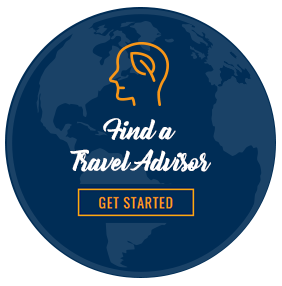 Share This Tour
Tour Overview
Tour Inquiry
Get Started
COUNTRIES VISITED
Starting at...
Price starts at Peak season $1850. Low starting $1600. per diem Land per person, per day, double occupancy.
TOUR LENGTH
Tour highlights/full description, call for rates.
Experience the many faces of Victoria Falls from quiet sunset river cruises to microlight flights above the falls to canoeing and fishing below. A helicopter 'Flight of Angels' is essential to gain an overall impression of the Falls and a microlight ride and for the more daring bungee jumping.
Visit the Karen Blixen House Museum and step into the life and literature of the famous author of 'Out of Africa' and the subsequent Oscar-winning film. Once the centerpiece of a farm at the foot of the Ngong Hills, this museum belongs to a different time period in the history of Kenya. A must see.
Spend the day action-packed with superb game viewing or as rejuvenating as desired with its unforgettable combination of scenery, immersed in nature, surrounded by 68,000 acres of World Heritage Wilderness on the Lewa Wildlife Conservancy, where families of elephants have carved Lewa into their migratory routes, and almost daily, they can be seen just in front of the deck for hours at a time.
Imagine watching the sunrise over this incredible savannah in a hot air balloon, spotting elephants, lions, leopards, and many more over the Maasai Mara. What an extraordinary safari experience.
Discover a wealth of artifacts at Utamaduni, the best African artisan market in Nairobi. Known for its exquisite products proudly made here in Kenya and across the African continent that supports small businesses, grassroots organizations, and vulnerable communities.
Day 1: Arrive in Nairobi, Kenya                                                                 Karibu ni Kenya!  Welcome to Kenya! Upon arrival at Nairobi's Jomo Kenyatta International Airport, a representative will meet you as you exit the aircraft, and VIP will assist you through the arrival immigration process. Afterward, you are met by your local guide and transferred to your five-star luxury boutique hotel—Hemingway's Nairobi, one of the finest hotels in Africa.  The 45-suite boutique hotel elevates the standard of luxury for travelers in the region. Each room features a seating area and a private terrace. Large en suite bathrooms feature walk-in closets, double vanity units, and separate baths and showers.
Hemingways supports One Horizon, a humanitarian, non-profit organization focusing on poverty alleviation and the pillars of sustainable tourism. Founded in 2007, it operates over 20 child rescue centers around Nairobi that feed more than 2,000 children daily and supports a sustainable women's empowerment program.  Relax this evening. Hemingways Nairobi
Day 2: Nairobi
This morning is at leisure to recover from yesterday's long flight. Then you will meet your private guide and proceed to the Karen Blixen House and Museum. For anyone with an interest in Karen Blixen's book Out of Africa or the subsequent film, this museum is a must-see.  The author lived on a coffee estate in a house known as Bogani from 1914 until 1931. This area has now developed into the modern suburb of Karen on the outskirts of Nairobi. The house is now a National Museum and is maintained for visitors in its original condition. Those who have read the book or seen the film (which was filmed on location here) will recognize the house with its sprawling tropical garden and views of the nearby Ngong Hills. Efforts have been made to decorate all the house's rooms in their original style. The house itself is furnished with a mixture of original decor and props from the 1985 film production. The grounds contain displays of farming equipment from the plantation.
There will also be time to visit some local markets and the Kazuri Beads Factory in the Karen district. Followed by hand-feeding some giraffes at The Giraffe Centre an African Fund for Endangered Wildlife (A.F.E.W. Kenya). Afterward, we return to the hotel for dinner and overnight. Hemingways Nairobi  (B,L,D)
Day 3: Nairobi / Lewa Wildlife Conservancy 
After breakfast and a final morning game drive, you are transferred to the airstrip for your flight to the Lewa Wildlife Conservancy in Kenya's Northern Frontier District. Upon arrival at the airstrip, you will be met and transferred to your game lodge. The splendor of Lewa is the open space, its privacy, and its dramatic scenery. With sweeping views to Mt. Kenya in the distance, this highland ranch is one of Kenya's original cattle farms and the homestead of the Craig family since 1924. Lewa is both a private ranch and a wildlife conservancy that claims sanctuary to several endangered species, including over fifty black and white rhinos and 17% of the world population of Grevy zebra. Herds of eland, elephant and common zebra flourish here in addition to reticulated giraffe, leopard, wild dog, and plains animals make game drives on this splendid property among the most treasured memories of any safari. The protected 45,000 acres of grasslands of the Lewa Wildlife Conservancy is considered among the most successful and progressive conservation efforts in Africa. Sirikoi Lodge – Luxury Tent (B,L,D)
Day 4 & 5:  Lewa Wildlife Conservancy 
Begin the day with an early morning horse ride or bird walk with one of the resident naturalists. Afternoons are for relaxing, after high tea, there will be game drives for those who wish and for others another guided walk. After dinner, a lighted game drive enables you to go in search of bush babies, aardvarks, bat-eared foxes, caracals, leopards, and a host of lesser cats and mongooses. Sirikoi Lodge – Luxury Tent (B,L,D)
Day 6: Lewa Conservancy /  Masai Mara Game Reserve / Olare Motorogi Conservancy
Today will be met and transferred to the local airport for your scheduled charter flight to the Masai Mara. On arrival, you are met by your private guide and transferred to your luxury camp. The Masai Mara is in southwestern Kenya on the border with Tanzania. The reserve is situated in the Rift Valley, with Tanzania's Serengeti Plains running along its southern end. The Mara River runs through the reserve (north to south), hosting plenty of hippos and crocodiles and making the annual migration of over a million wildebeest and hundreds of thousands of zebras an extremely dangerous undertaking. Most of the Masai Mara is made up of hilly grassland which is fed by plentiful rain, especially during the wet months between November and June. The areas bordering the Mara River are forested and are home to over several hundred bird species. Activities are centered on vehicle safari and balloon safari, with possibilities for gentle walking safari and cultural visits.
Mahali Mzuri is Sir Richard Branson's 12-tented luxury safari camp in the Kenyan Bush. At Mahali Mzuri you will have a front row seat, not just for the migration but also for the abundant game you can see all year round. The camp is situated in the private Olare Motorogi Conservancy in the wider Maasai Mara ecosystem. The name means 'beautiful place' in Swahili and the camp is located in the world-famous Maasai Mara ecosystem and right in the path of the great annual migration. The super stylish tented suites make for the perfect retreat during your stay. There are endless opportunities for game viewing, so all you need to do is sit back and let the wildlife come to you. During our twice-daily game drives, you will have the opportunity to see lions, wildebeests, elephants, giraffes, and cheetahs, among many other species. Mahali Mzuri – Luxury Tented Suite – (B, L,D) Fully Inclusive
Day 7 & 8: Masai Mara Game Reserve 
Morning and afternoon game drives are filled to the brim with exciting wildlife sightings as well as romantic scenery and dramatic views. Travel across the savannah to rendezvous with the Mara residents: herds of buffalo, wildebeest, hartebeest, impala, and the gazelle. Dense thorn bush may reveal browsing black rhino, and near the riverine woodland, large numbers of giraffes and elephants can be seen.  Hippos cavort, en masse, in the Mara River.  A host to the country's largest predator population, this reserve is renowned for lion pride up to 20 strong. Mahali Mzuri – Luxury Tented Suite – (B, L,D) Fully Inclusive
Day 9: Masai Mara Game Reserve  / Nairobi
Enjoy a morning game drive followed by breakfast. Afterward, board your private charter aircraft and fly over the Great Rift Valley back to Nairobi. You are transferred to the Kempinski hotel on arrival, where you have the remainder of the evening at leisure. Your local private guide and vehicle are available at your disposal for some last-minute sightseeing or shopping. Hemingways Nairobi  (B,L,D)
Day 10: Nairobi / Victoria Falls, Zimbabwe
This morning you are transferred to the airport for your onward flight to Victoria Falls then it's Kwaheri to Africa (a Swahili goodbye). After check-in, there will be some time for last minute shopping at the Duty-Free Shops near the departure gate. On arrival in Victoria Falls you clear Immigration and Customs, proceed to baggage claim and then you are met by our representative for your transfer to your lodge. The Victoria Falls, one of the Seven Wonders of the World, is a sight not to be missed. Especially when the Zambezi River is in full flow (April to June/July) when over a mile of unbroken surging water plunges into the Zambezi gorge below. The pleasant town is compact enough to walk around and the Falls are within easy walking distance. The Victoria Falls is bordered by Zimbabwe and Zambia and each country offers a different viewing perspective, towards the end of the dry season, from late September to January, the spectacle is best seen from the Zimbabwe side of the Victoria Falls.
A host of activities centered around the falls themselves, the magnificent Zambezi River, and the Zambezi National Park. Enjoy guided tours of the Falls and then a languorous sunset boat cruise. The helicopter 'Flight of Angels' is essential to gain an overall impression of the Falls, in addition, a microlight ride and bungee jumping are available for the more daring. The wide gentle river above the Falls is the perfect place for canoeing and fishing, while below the Falls, serious white-water rafting or jetboating are offered. Just upstream is the Zambezi National Park, where game drives and horse riding are a great way to view the elephants and buffalo, or you can take a day safari to nearby Chobe National Park.
Open plan in design and positioned just back from the water's edge, in view of the elephants' natural evening route, the main lodge building blends effortlessly into the natural landscape of the Zambezi National Park. Relax in the airy lounge area, under the shade of the immense crescent-shaped thatched roof, and indulge yourself while drinking in the serenity of their surroundings. The peaceful reverie offered by its quiet sanctuary, enriched by the gentle iridescence of the sun's rays, as they skip across the surface of the mighty Zambezi, and a soothing soundtrack of Cicadas and rustling foliage, is truly a cool escape from the African sun.  Zambezi Crescent Victoria Falls River Lodge – Luxury Tented Room, (B,L,D) Fully Inclusive
Day 11: Victoria Falls
Enjoy the activities available by your lodge or have the day at leisure to explore making use of the lodges included activities or venture into Victoria Falls for other optional adventure activities in the area.
Inclusions : an optional daily transfer from camp (typically departing at 10:00 am and returning at 3:00 pm) to Victoria Falls town, a tour of the Falls (part of the daily transfer to town) – the entry fee into the Rainforest is for guests to settle direct, transfers to/from National Park Gate / Jetty for 3rd party activities, two game activities – i.e. a choice of either a morning/afternoon game drive in the Zambezi National Park and a sunrise/sunset river cruise – per person per day. Snacks & drinks are included on the game drives and/or the sunset river cruises, high tea, bird watching on Kandahar Island, National Park Conservation Levy. Zambezi Crescent Victoria Falls River Lodge – Luxury Tented Room, (B,L,D) Fully Inclusive
Day 12: Victoria Falls / Johannesburg/ Depart
This morning is at leisure, then you are transferred to the airport in time for your flight to Johannesburg from where you connect with your onward flight home later this evening. (B)
TOUR INQUIRY FORM
Request more information now we will be happy to answer any questions you may have regarding our tours. ***checked boxes mean "yes" and an unchecked box means "no"., step 1 of 2.
FULL NAME First
PHONE (DAY) *
PHONE (NIGHT) *
COUNTRY * Argentina & Uruguay Argentina & Paraguay Australia Bhutan, Nepal & Tibet Bolivia Botswana Brazil Cambodia & Laos Chile Colombia Costa Rica Ecuador & The Galapagos Islands Ethiopia Guatemala India Indonesia Japan Jordan Kenya Luxury Tours Luxury Egypt Tour Madagascar Malaysia & Singapore Morocco Mozambique Myanmar Luxury Tours Namibia Luxury Tours New Zealand Nicaragua Panama Peru Rwanda & Uganda South Africa Sri Lanka Tanzania including Zanzibar Thailand United Arab Emirates & Oman Uruguay Vietnam Zambia, Zimbabwe & Malawi
TRAVEL ADVISOR'S NAME AND/OR COMPANY
NUMBER OF ADULT TRAVELERS Please enter a number less than or equal to 500 .
NUMBER OF CHILD TRAVELERS (0 - 11 YEARS OLD) Please enter a number less than or equal to 500 .
WHEN DO YOU WISH TO TRAVEL? Month 1 2 3 4 5 6 7 8 9 10 11 12 Day 1 2 3 4 5 6 7 8 9 10 11 12 13 14 15 16 17 18 19 20 21 22 23 24 25 26 27 28 29 30 31 Year 2024 2023 2022 2021 2020 2019 2018 2017 2016 2015 2014 2013 2012 2011 2010 2009 2008 2007 2006 2005 2004 2003 2002 2001 2000 1999 1998 1997 1996 1995 1994 1993 1992 1991 1990 1989 1988 1987 1986 1985 1984 1983 1982 1981 1980 1979 1978 1977 1976 1975 1974 1973 1972 1971 1970 1969 1968 1967 1966 1965 1964 1963 1962 1961 1960 1959 1958 1957 1956 1955 1954 1953 1952 1951 1950 1949 1948 1947 1946 1945 1944 1943 1942 1941 1940 1939 1938 1937 1936 1935 1934 1933 1932 1931 1930 1929 1928 1927 1926 1925 1924 1923 1922 1921 1920
COMMENTS/REQUESTS
Comments This field is for validation purposes and should be left unchanged.
First Steps
Request your book now this book will guide you through our process and how to inquire about this tour. we will be happy to answer any questions you may have regarding our tours..
Name * First Last
Business Name
IATA # (for travel agencies only)
ZIP | POSTAL *
STATE | PROVINCE | REGION *
NAVIGATOR SERIES EDITION IV
USB WITH INFO ABOUT FAMILY TRAVEL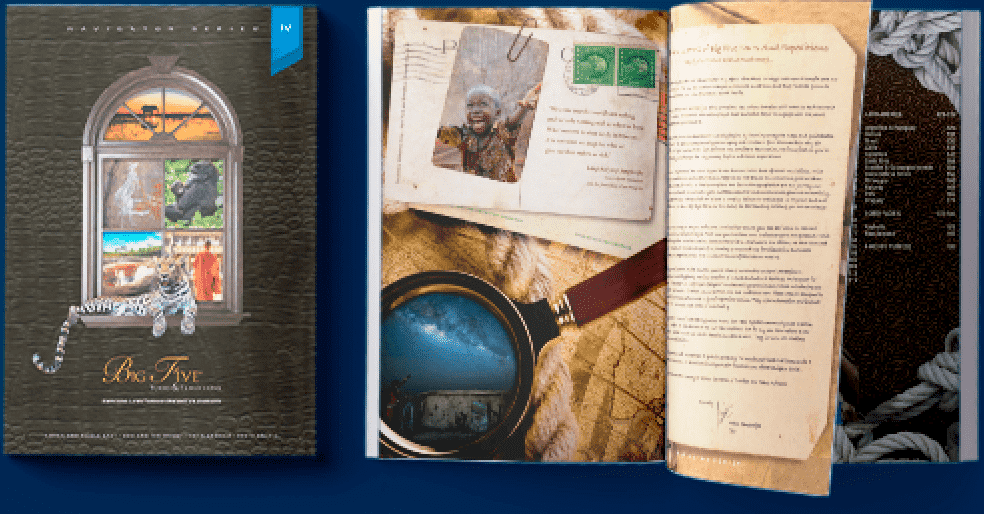 FILL OUT THE FORM TO GET YOUR BOOK
Phone This field is for validation purposes and should be left unchanged.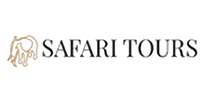 1-866-438-8677
1-888-360-2392
1-800-619-441
0800-404-9451
Honeymoon Victoria Falls & Kruger
Tours & Safaris
Based on over 1000 Verified Reviews.
Combine Victoria Falls with a Big 5 safari in a private reserve
Sip a sundowner overlooking the Zambezi River
Fly straight into Big 5 country and a luxury safari lodge
Rejuvenate your body and soul with a spa treatment
Go on day and night game drives plus guided nature walks
Set off on an exciting journey into the heart of the Southern Africa safari experience and combine magisterial Victoria Falls with all the thrills of a Big 5 safari in a private Kruger reserve. Amazing game viewing, conversation-stopping scenery and luxurious accommodation are among the highlights.
Start off with a trip to one of the Seven Wonders of the World - thundering Victoria Falls - to find out just why this destination is also called Africa's Adventure Capital. You will be staying at Chundukwa River Lodge, positioned on the banks of the mighty Zambezi River and offering excellent proximity to Victoria Falls.
Then it is time for the legendary Sabi Sands, a private game reserve adjoining the Kruger National Park and an area renowned for excellent game viewing, not least of the Big 5. You will be accommodated in unrestrained comfort at Sabi Sabi Bush Lodge, an establishment with excellent facilities and superb service.
Tour Duration: 7 Days
Destinations Visited
Victoria Falls
Sabi sands game reserve, south africa.
Accommodations Visited
Chundukwa River Lodge
Sabi sabi bush lodge.
Day 1: Arrive in Livingstone
Detailed breakdown, day 1: arrive in livingstone | 3 nights.
Arrive at Johannesburg's OR Tambo International Airport and catch your flight to Harry Mwanga Nkumbula International Airport in Zambia. Here you will be met and transferred by road to Chundukwa River Lodge. Check in and wander down to the inviting deck in the main area, boasting incredible views of the Zambezi River.
Day 2-3: Explore the Victoria Falls & Surrounds
Enjoy a delicious breakfast before setting out on whatever activities you have planned for the day. If you are feeling brave, there are plenty of adrenaline-pumping activities such as bungee jumping or whitewater rafting to experience but for something a bit more serene, not much can beat a tranquil sunset boat cruise down the Zambezi River. Other activities in the area include canoe safaris, birdwatching trips, game drives and fishing.
Return to the hotel and enjoy a dip in the rock-clad plunge pool before enjoying your evening meal.
Day 4: Travel to Sabi Sands Game Reserve | 3 Nights
Transfer by road to Harry Mwanga Nkumbula International Airport after breakfast for your flight to Kruger-Mpumalanga International Airport in South Africa. Another comfortable road transfer takes you to Sabi Sabi Bush Lodge in the Sabi Sands Reserve. Settle in and relax: you can expect nothing less but superlative service at this extremely comfortable lodge. This classic safari lodge sits in Big 5 country at the heart of the Sabi Sands and boasts excellent facilities and great kids' activities.
Days 5-6: View Wildlife in Sabi Sands Private Game Reserve
The next two days are spent in the welcome embrace of one of Africa's finest game-viewing destinations. A private reserve adjoining the Kruger National Park, the wildlife-packed Sabi Sand can usually deliver all the Big 5 within a couple of game drives and is also an excellent birding destination.
Wake up early and enjoy a delicious breakfast before setting out on your early morning game drive. Return to the lodge later that morning for a rejuvenating treatment at the health spa or a dip in the pool before heading out on a late afternoon/early evening drive.
Since the Sabi Sand is a private reserve, you will also get guided nature walks, off-road driving and spotlit night drives to add to your safari experience.
Day 7: Say Goodbye to Sabi Sands
Enjoy a last breakfast before being transferred from Sabi Sabi Bush Lodge to Skukuza Airport for your return flight to OR Tambo International Airport and your onward arrangements.
Flight from Johannesburg to Victoria Falls
Flight from Livingstone to Kruger Mpumalanga International Airport
Flight from Sabi Sand to OR Tambo International Airport
Return transfer from Harry Mwanga Nkumbula International Airport to Chundukwa River Lodge
Transfer from Kruger Mpumalanga International Airport to Sabi Sabi Bush Lodge
International flights
Airport taxes
All meals and drinks not specified
Tips and gratuities
Items of a personal nature
African Safari & Victoria Falls, Zimbabwe
See the largest curtain of falling water in the world. Take a boat down the Zambezi river and snap pictures of crocodiles & hippos along the way. Camp under the stars in Chobe National Park, then wake up early for a once-in-a-lifetime game drive to see Zebras, Lions & More. Relax in our lodge's swimming pool, with a stunning sunset view of a nearby watering hole.
Capture the essence of Africa on this 2 week expedition to Zimbabwe, Zambia & Botswana.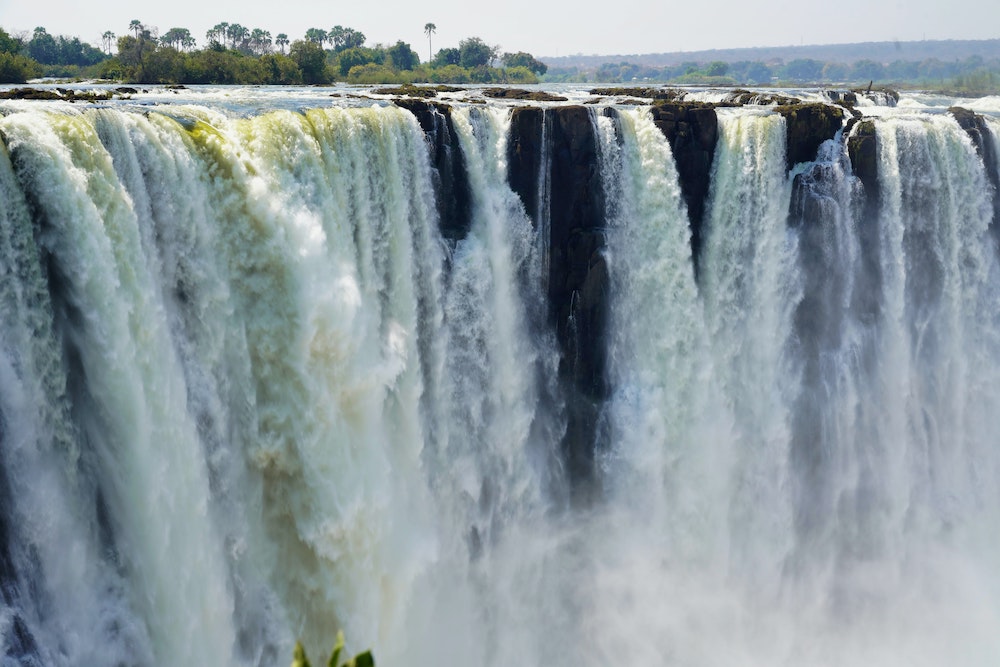 Program Overview
Upcoming program dates, august 8th - 20th, 2024.
$12,930 Program Fee
12 Spots Left
Program Highlights & Itinerary
A once-in-a-llifetime African Safari trip, specifically curated for young adults (18 - 32) with Asperger's, Autism, Anxiety & ADHD (Diagnosed or not). We'll stay in calmer areas so we can venture into the crazy amazingness of our exotic destinations, but also get plenty of time to decompress and chill.
Meet Up & Prepare In New York
Arrive between 3-4 PM to our hotel near JFK International Airport. Our guides are happy to pick you up from JFK upon request, or you are welcome to take the free hotel shuttle from the airport to our hotel on your own.
Orientation
Welcome Dinner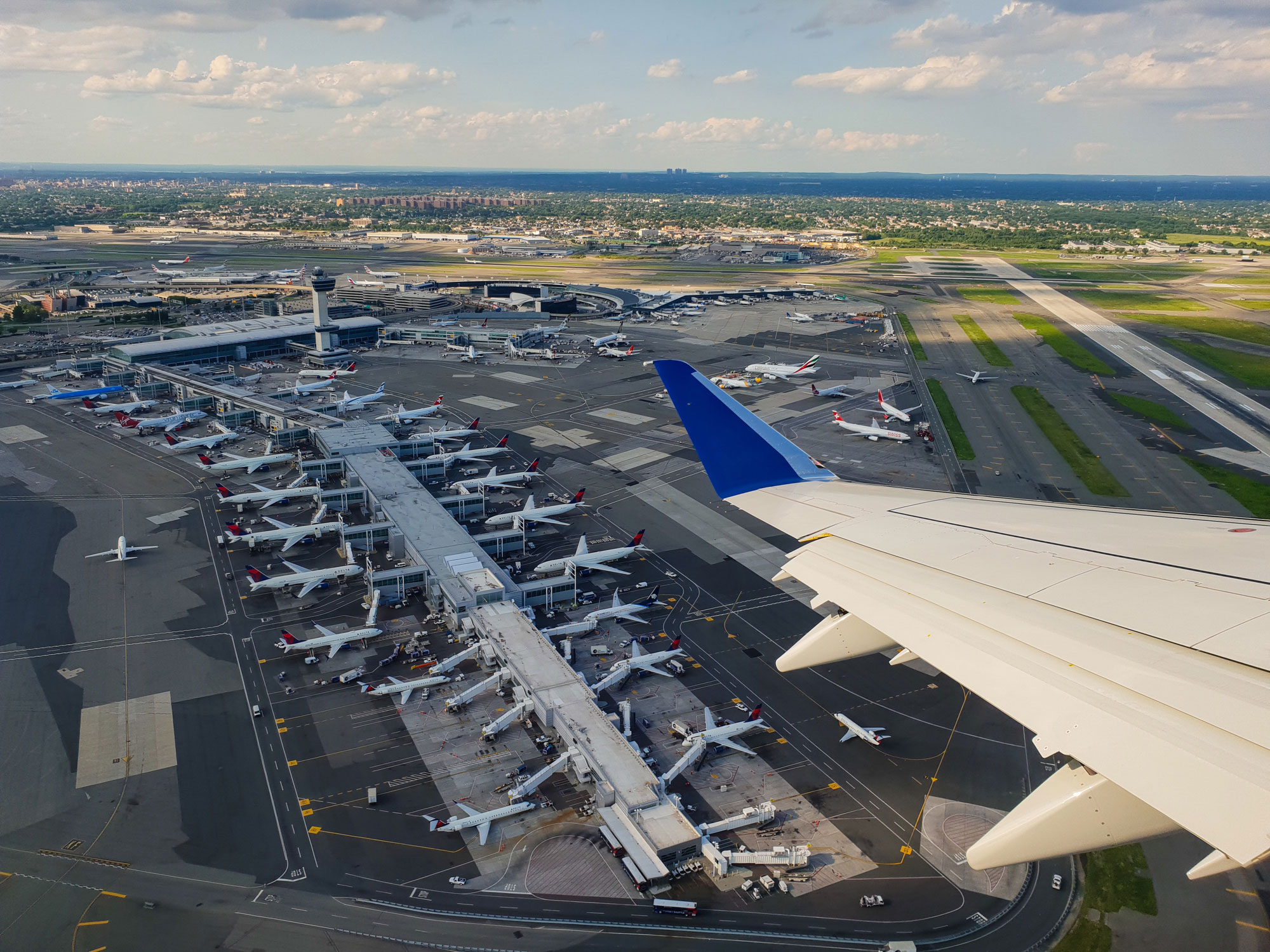 The Lokuthula Lodges @ Victoria Falls
After a lengthy series of flights, arrive in Victoria Falls and be whisked away to our lodge, which sits just adjacent to the Victoria Falls Safari Club. Here, the wildlife comes to you!
This is where we'll be staying for the majority of the trip, so you won't need to constantly pack and repack your bag. Unpack, unwind and relax, because you made it to Africa!
Highlights include...
On-Site Watering Hole With A View From The Restaurants
Walking Safaris
Boma Dinner & Drum Show
Pools & Places To Chill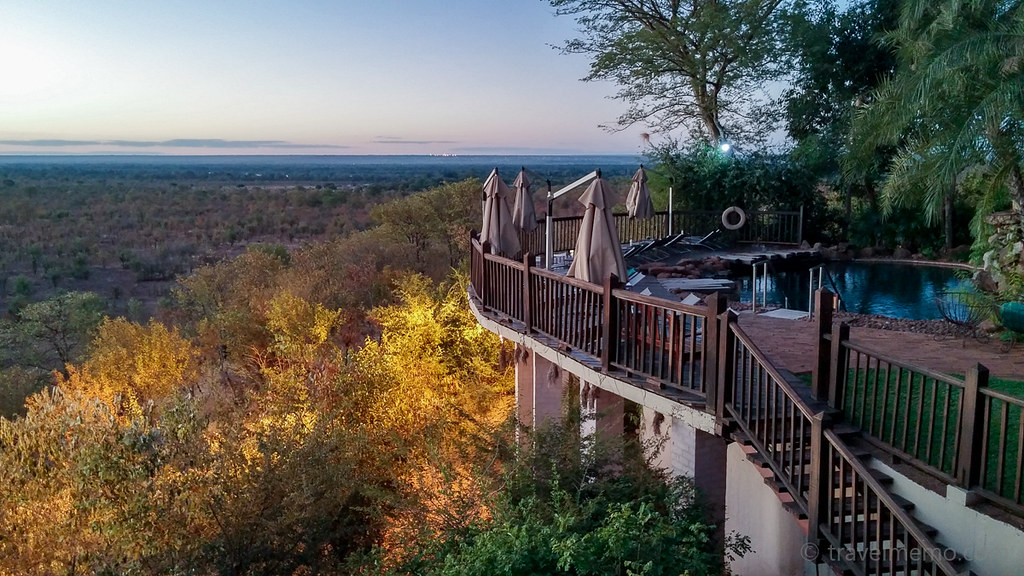 Explore Victoria Falls
Our lodge sits just a 10 minute drive away from town and nature preserve of Victoria Falls. We'll have plenty of time to explore both and soak in the culture of Africa.
Mosi-oa-Tunya, "The Smoke That Thunders"
Game Drives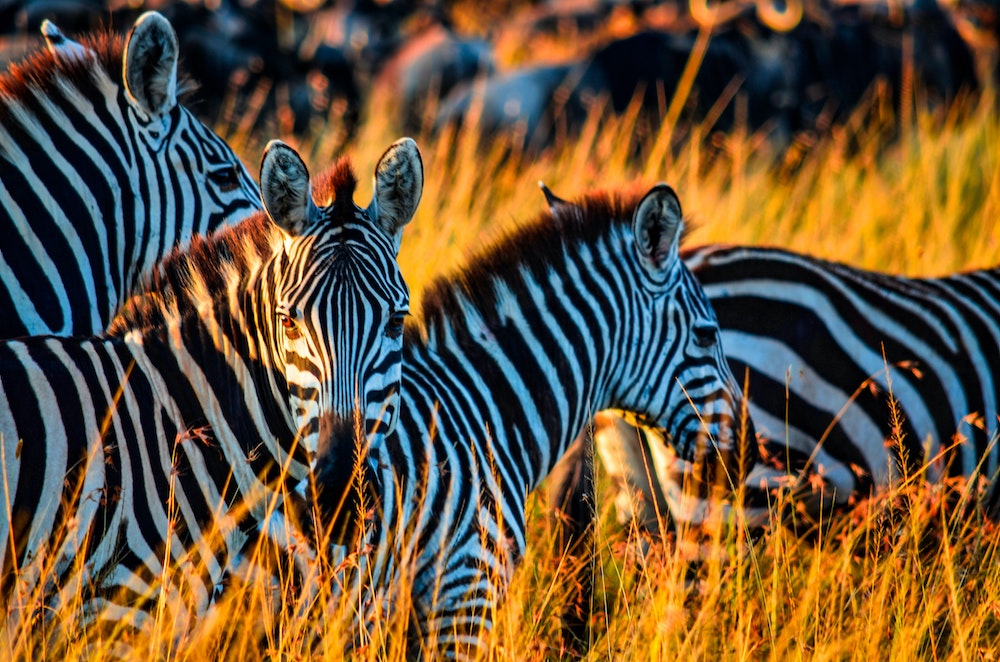 Overnight Boat & Driving Safari
Pack an overnight bag as we head out on a boat up the Zambezi River in search of the animals of Africa.
Along the way you'll have the chance to shop in a local village, sleep under the stars and see plenty of wildlife.
River Cruise To Zambezi National Park
Camping Under The Stars
Elephants, Giraffes, Zebras, Hippos & More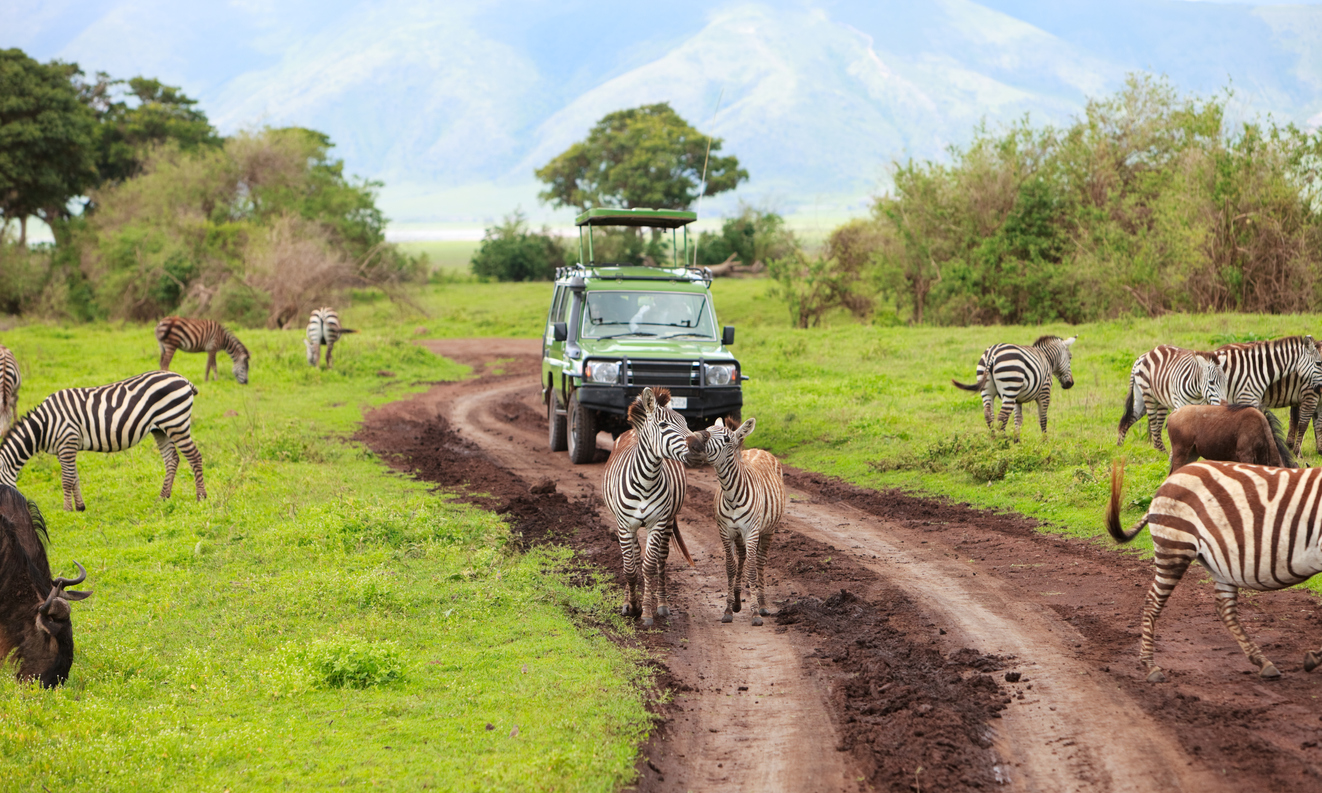 Tribal Village Visit & Even More
Be welcomed by local villagers as you see their way of life, then visit a local school to donate much needed supplies to the school children. You'll also have time for optional adrenaline activities before you depart for the long journey back home to the US.
Visit An Active Local Village
Optional Adrenaline Activities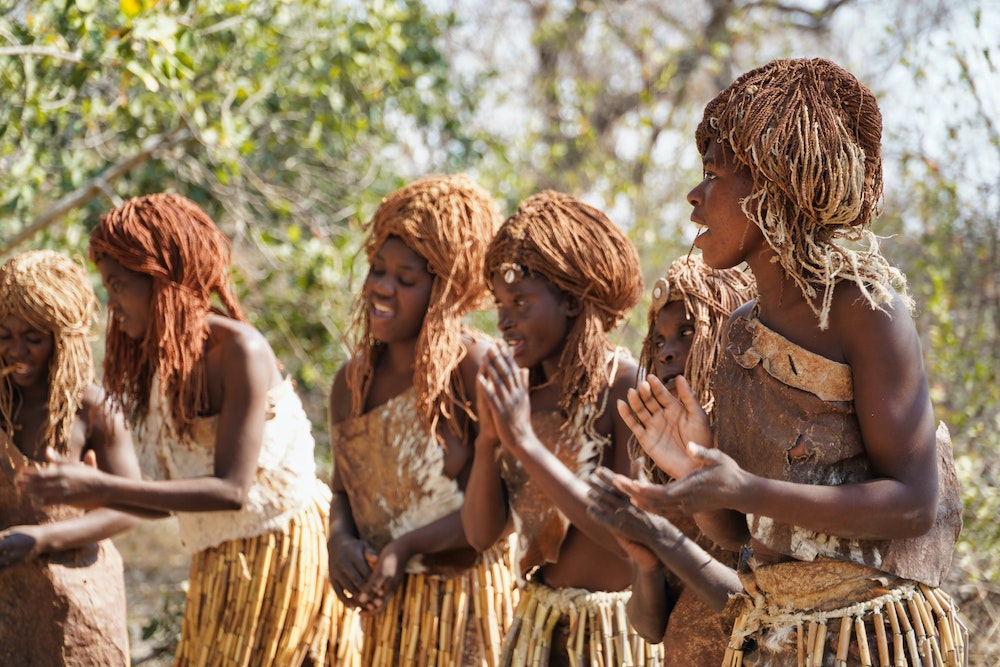 The WanderRock Curriculum
Our curriculum is designed to follow our main ethos: Putting more life in our travelers lives. We believe that travel is one of the best ways to gain real world skills that will last a lifetime.
Those skills include...
Executive Functioning Skills
Travelers will learn & gain confidence in the practical application of logistical skills that they can take into every day life. These skills aren't something that can be taught in a classroom or by reading, so we emphasize practical experience whenever possible.
For example, travelers might have to research dinner options, negotiate with peers, check to see if the restaurant fits within their budget for the week, and plan how to get there on public transportation.
Sequencing and Processing
Time & Money
Problem Solving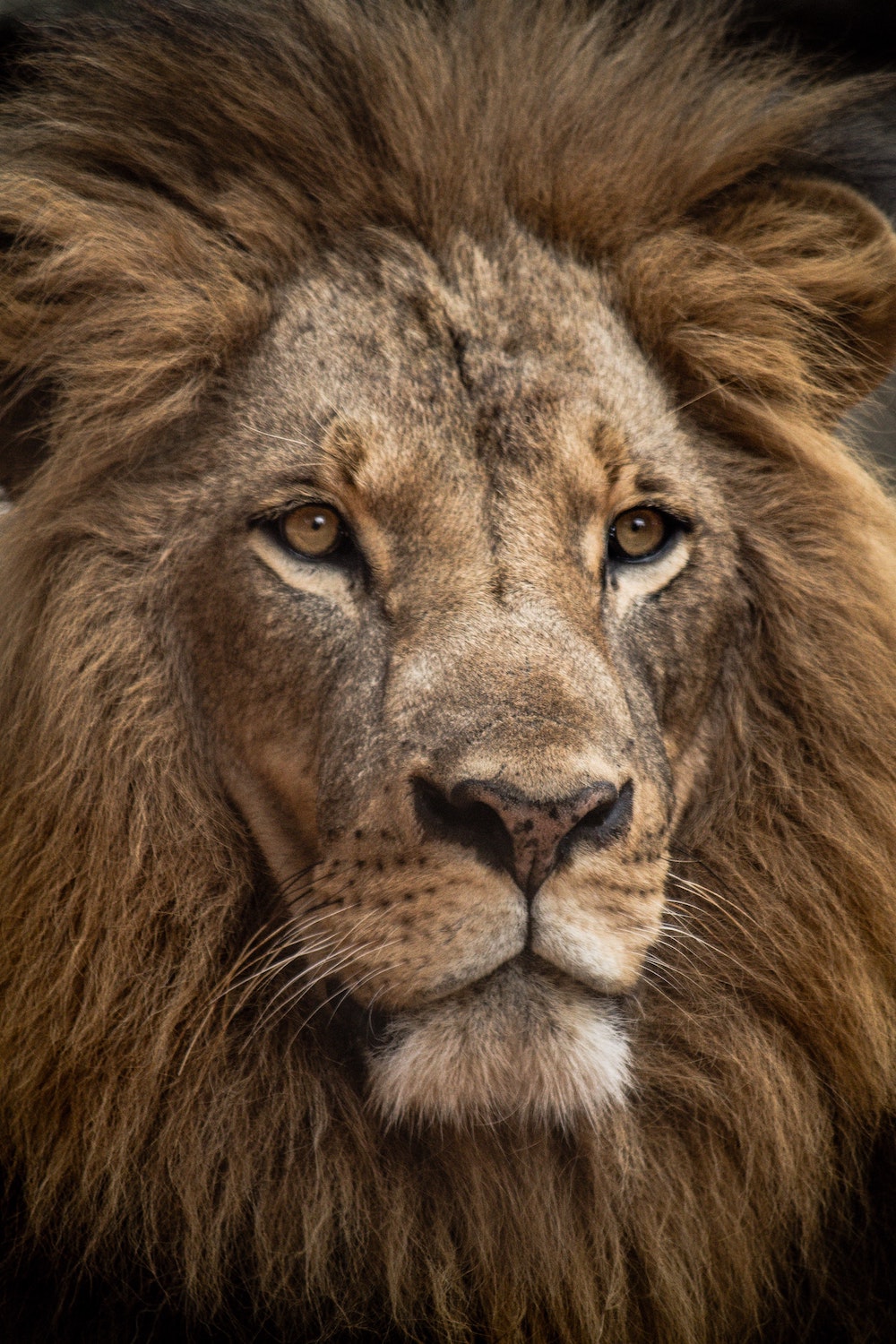 Perspective & Wisdom Building
One of the great things about travel is that by experiencing different cultures, it gives our travelers a new sense of perspective & a greater wisdom as they go about their daily life. Our program uses deep cultural immersion & the physical environment to give our travelers a greater understanding of themselves, their worldview and the people around them.
Building Empathy & Creating Tolerance
Re-Aligning Personal Stories
Becoming More Flexible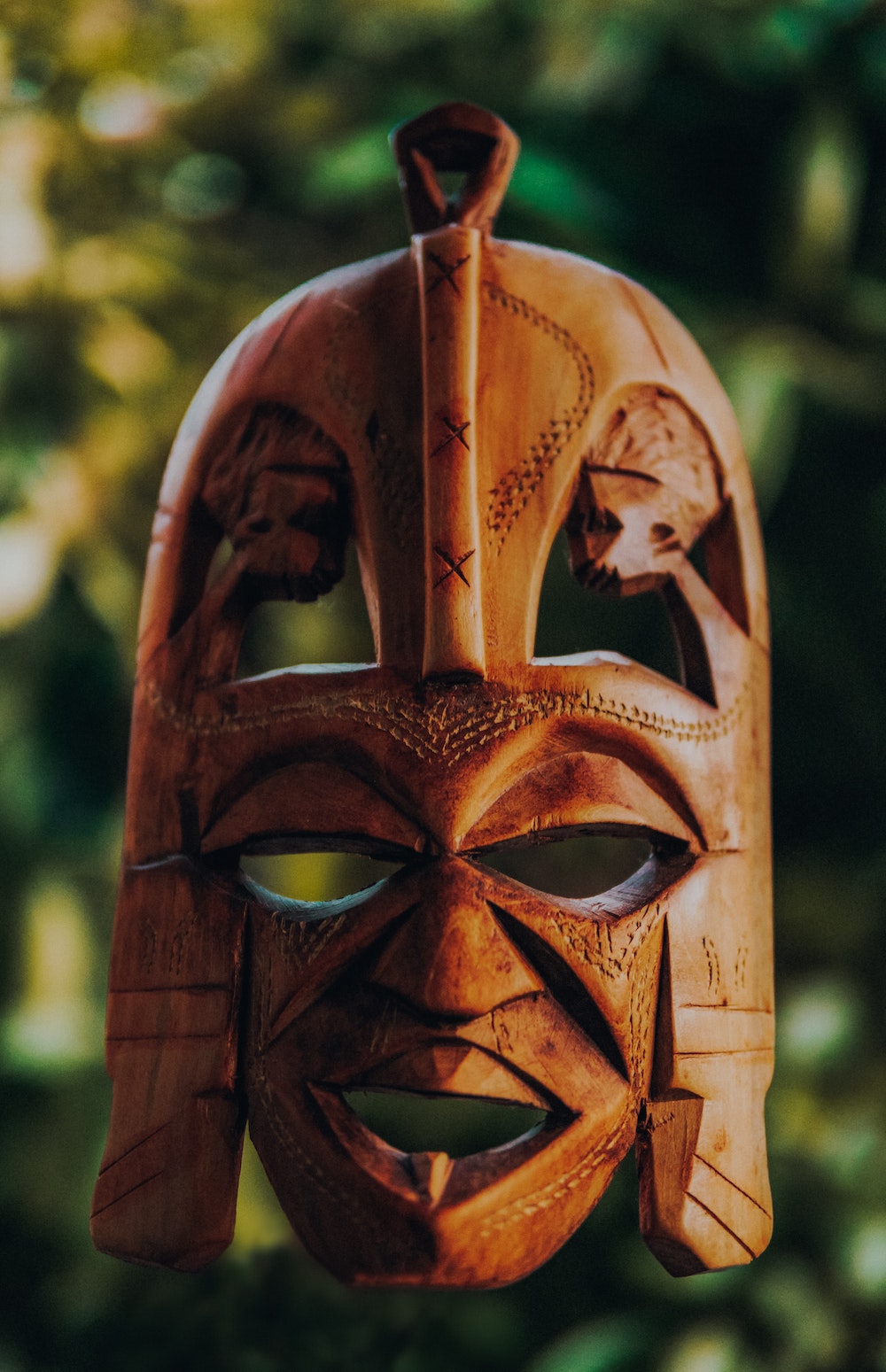 Self Care & Emotional Regulation
Being out on the road teaches our travelers a lot about their basic needs, and our program highlights those needs and helps our travelers make good decisions about eating, relaxation, sleep, hydration & more, based on their own felt sense of checking in with themselves.
Emotional Capacity & Vagal Tone
Deep Relaxation
Bodily Needs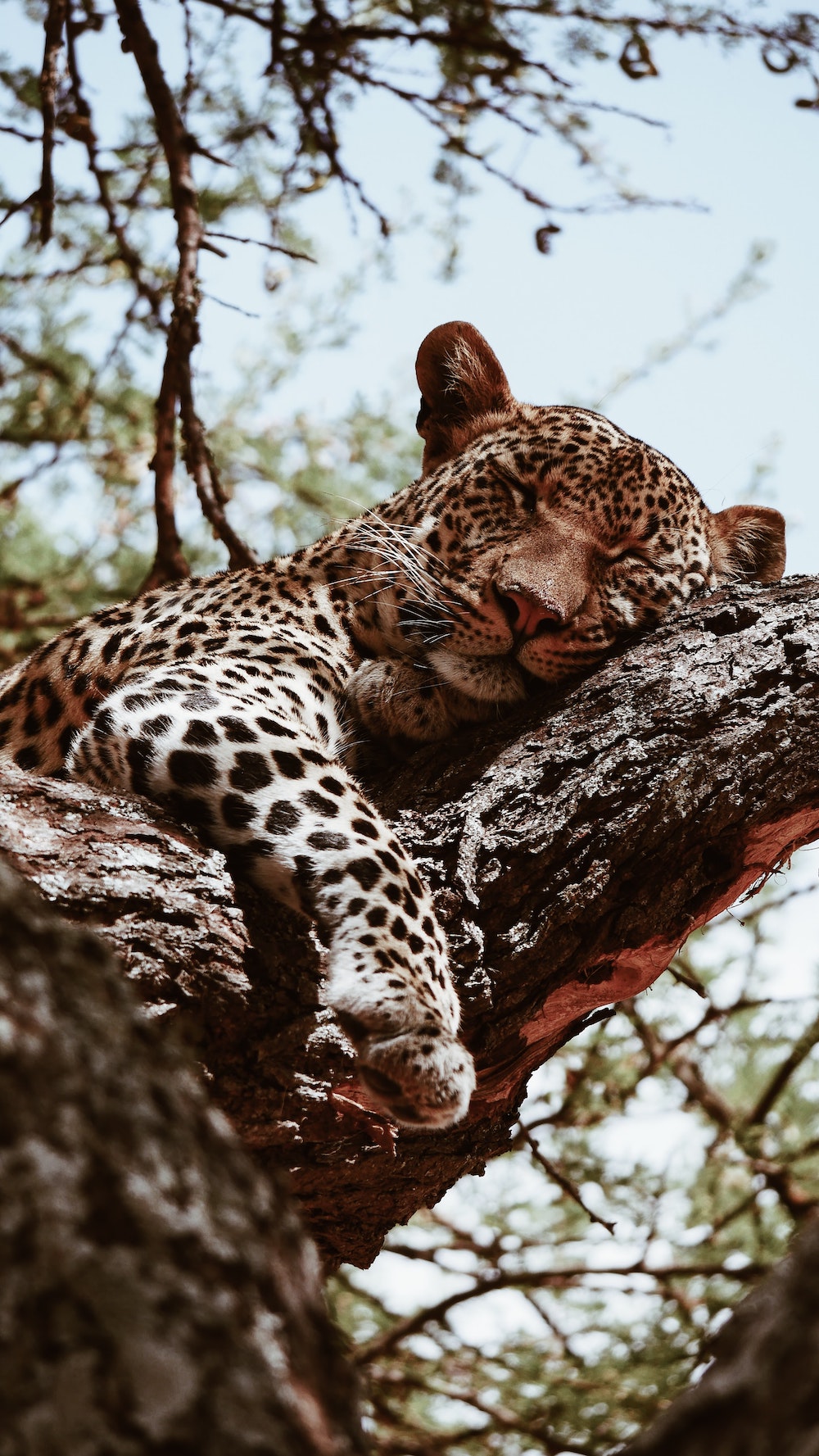 Social & Community Engagement
Our travelers will have many, many opportunities to connect with their peers and the people of the various communities we visit, which will allow them to practice social skills & community engagement in a safe, welcoming way.
Sharing & Advocating
Interpersonal Skills
Building Motivation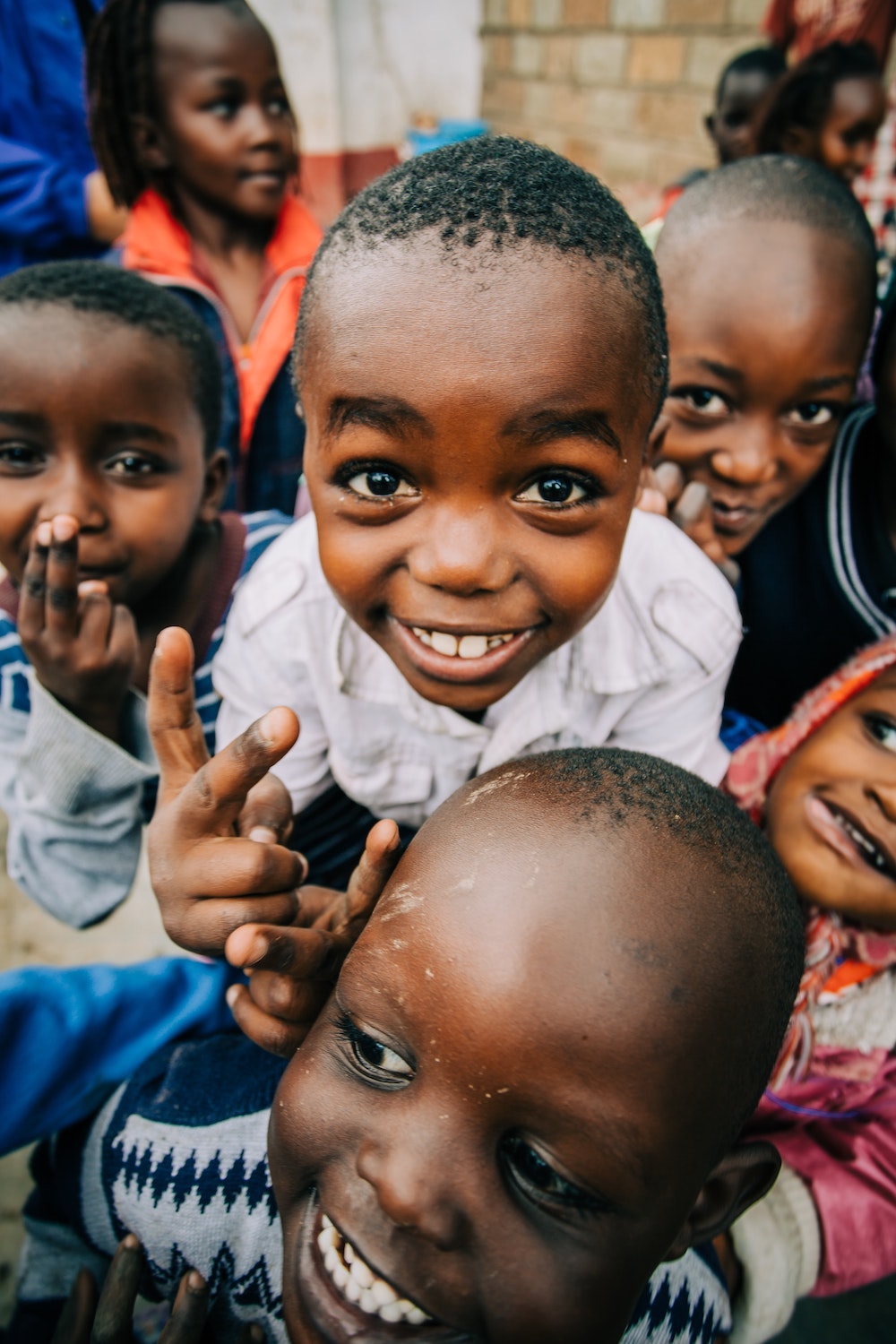 What's Included With My Program Fee?
Our programs are all-inclusive (including flights). The only extra cost you need to plan for is getting to and from our start point in the US, and any souvenirs you wish to purchase.
Specifically, your program fee covers...
Travel, Activities & Food
Your fee covers all travel activities during the itinerary. Unlike 99% of the group tour operators out there, we don't upsell you or try to sell extra experiences. We are all-inclusive.
Nightly accommodations
All Planned Activities & Attraction Tickets
Food & Snacks
All Transportation (Including International Flights)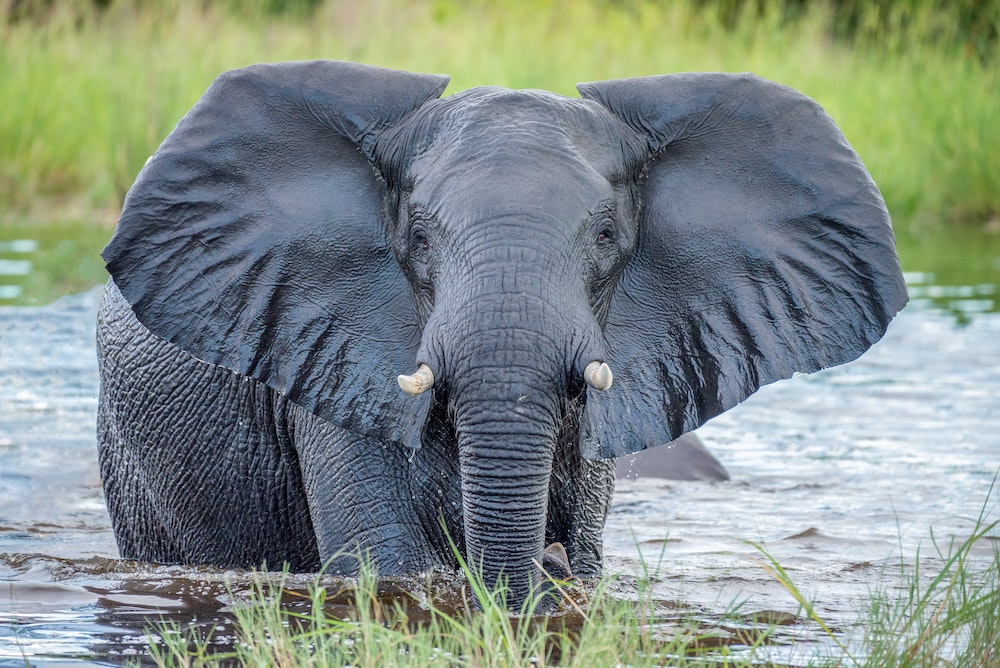 Multiple Experienced Guides
Our guides have a deep love for taking people on trips to new places. They're experienced travelers, speak multiple languages, have been trained in first-aid and CPR and understand the unique challenges that come with taking neuro-diverse individuals abroad.
No One Gets Lost
Empathetic & Caring
Neuro-Diverse Themselves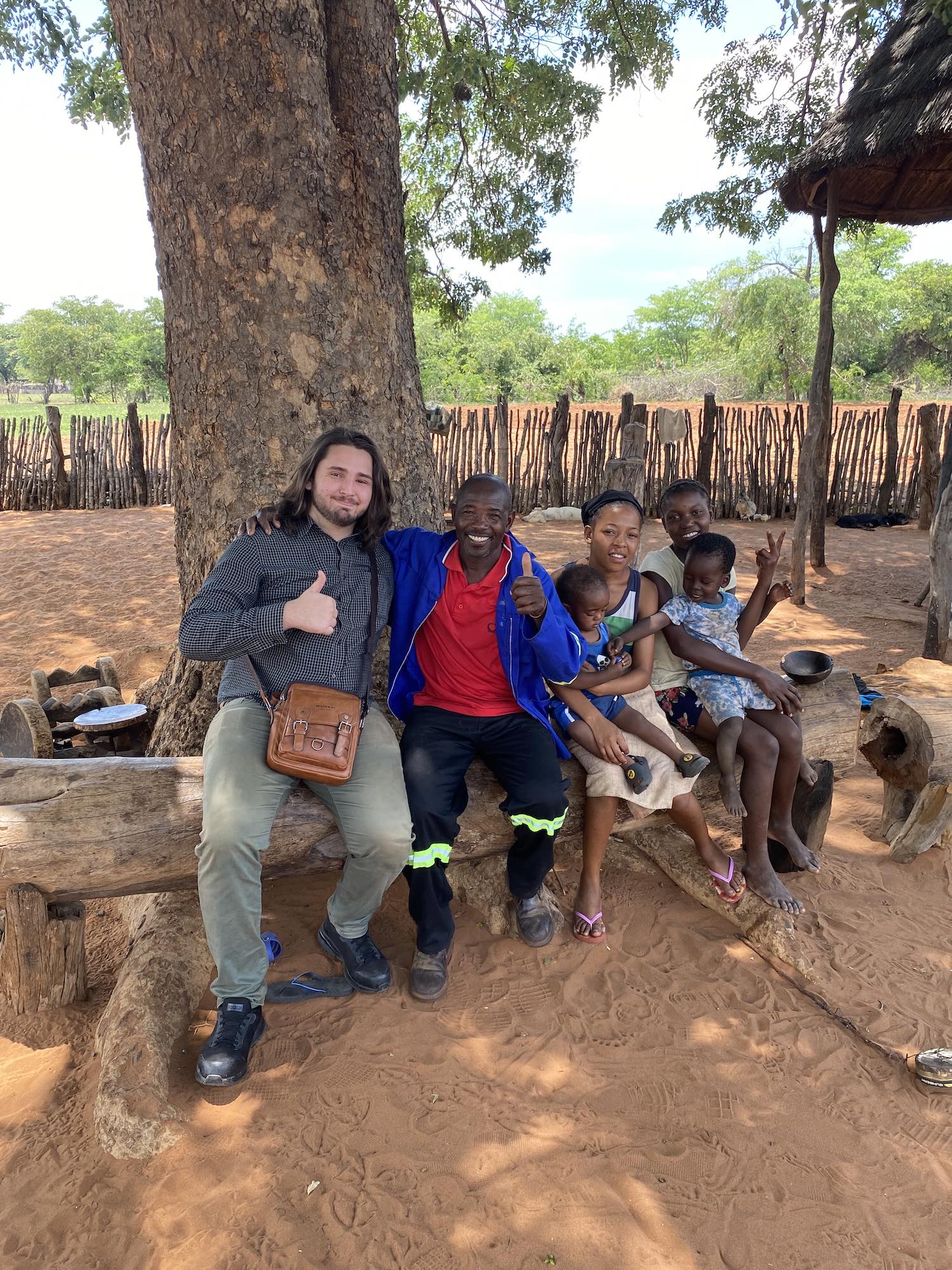 Life Coaching & Facilitated Friendship-Making
Our curriculum involves much more than just travel. With group discussions to process the day and ice-breaking events to help everyone get to know each other, our program is designed to be impactful, empowering and one of the best experiences you'll have in a very long time.
New Skills & Practical Applications
New Friends
Pre & Post Trip Follow Up
Advice, Wisdom & Coaching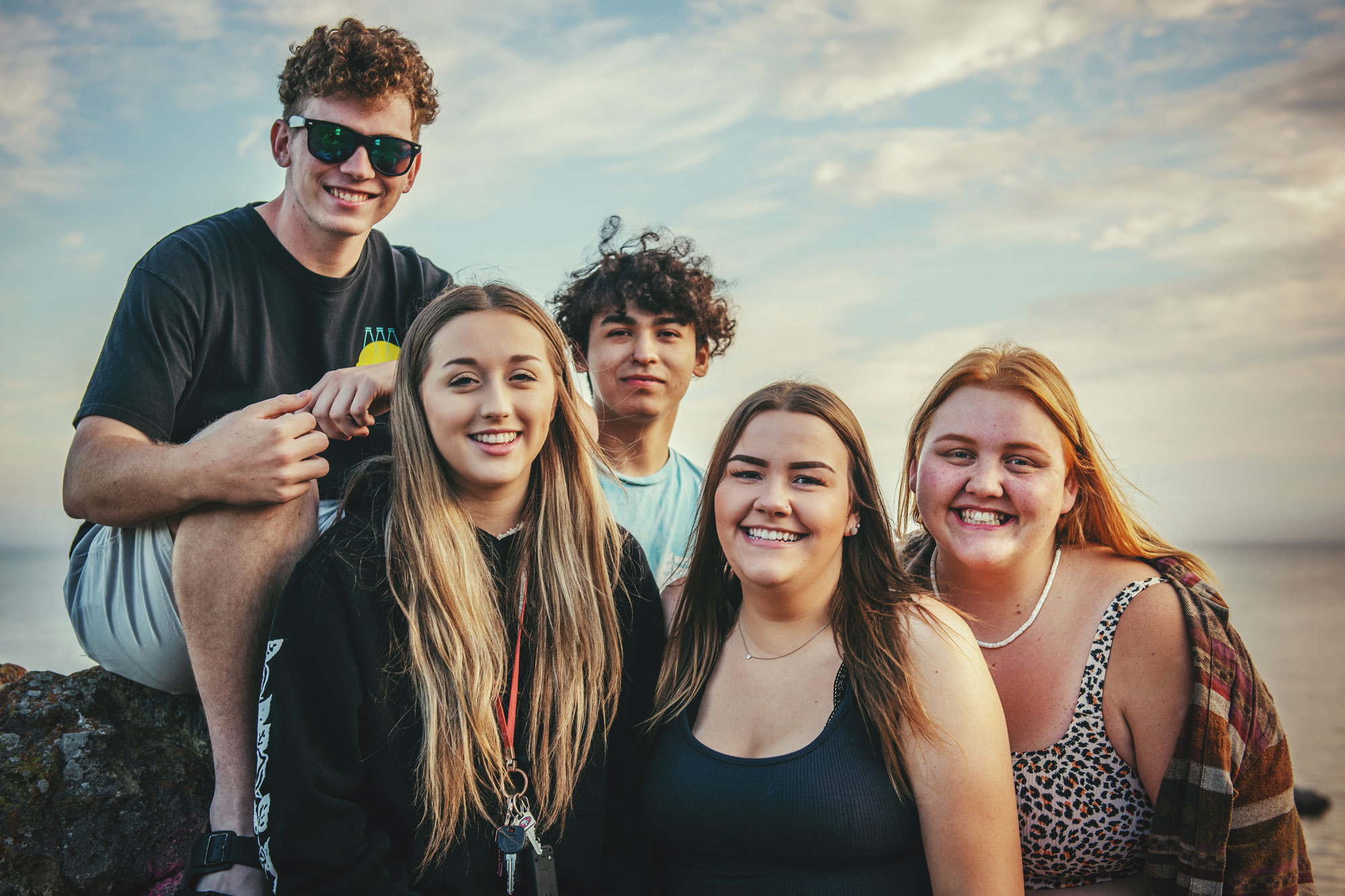 Our Application Process
We require that all potential travelers go through our application process to ensure that there is a good fit amongst the people in the group and that everyone is going to have a good time. We don't want anyone to get to our destination and then say "Oops this was a bad idea to come."
Application Process
1. apply for the dates you want.
This short application is where we'll learn more about you, your concerns and what you are most excited for during the trip. It should only take a few minutes to fill out.
2. Schedule Your Zoom Call
On our call together we'll answer any questions you may have, make sure you are a good fit for our trip and walk you through the itinerary.
3. Determination & Payment
Once we determine that you are a good fit, we'll take payment in the form of a 60% deposit. (Full payment due 60 days out). We accept credit card & check and you can see our cancellation policy here.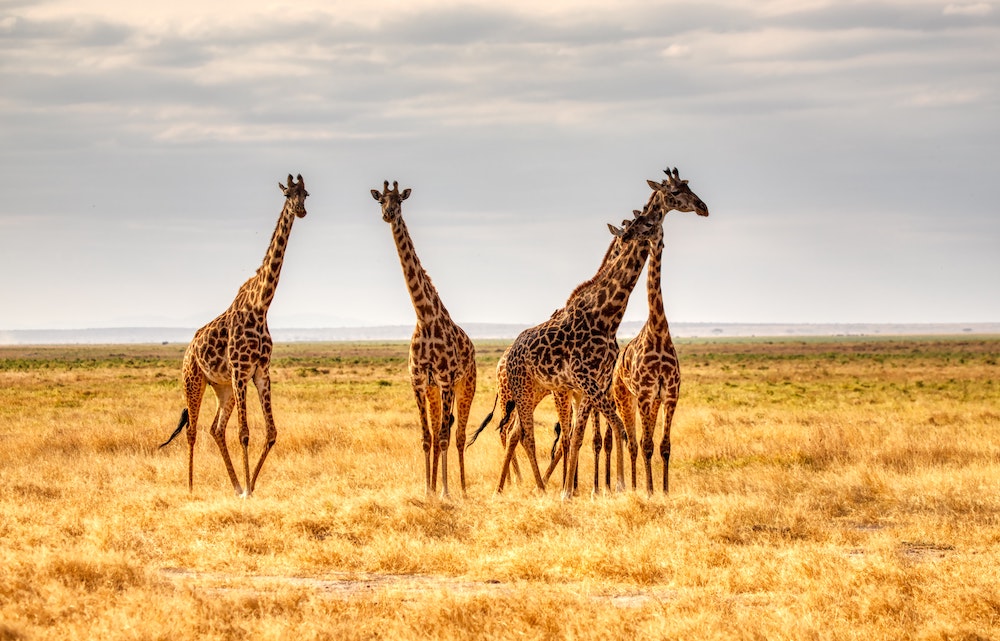 Our programs are all-inclusive (including international flights) and run often, however we make no promises on repeating a certain program itinerary, so if you see something you like, apply as soon as possible so you don't miss out!
Frequently Asked Questions
Can't find the answer you're looking for? Contact us.
For Travelers
For parents.
We're happy to chat and answer any questions you have about our program.
Call, text, email, fill out our contact form, or use the live chat in the bottom right to get in touch.
2443 Fillmore St. #380-2362
San Francisco, CA 94115
Looking for employment? Learn More .
Don't fill this out if you're human:
Important Trip Notes, Health & Safety
Please read these important trip notes as they contain details and guidance on important things like passports, Covid restrictions, border entry requirements & more. By applying to join us on this trip, you are signaling that you have read, understood and agreed to these notes.
Currently there are no covid restrictions on this trip. You do not need to be vaccinated to join us, nor will we be asking for a pre-trip covid test or proof of vaccination.
Passports & Visas
A valid passport with an expiration date AT LEAST 6 months out from the END of the trip is required. Please make sure the name on your passport is your full legal name & matches the name on any airline tickets you book separately (such as to/from our start or ending destinations).
Please make a copy of your passport and other important documents, and bring 1 copy with you, leave 1 copy at home, and email yourself 1 copy.
United States Citizens DO require a Visa to travel to Zimbabwe, but that is handled upon arrival by WanderRock. If you have previously been to any of the countries we are visiting within the past 365 days before the trip start date, please let us know.
Ultimately, you are responsible for ensuring that you meet and comply with foreign entry requirements, health requirements and that you possess the appropriate travel documents. Contact us if you need assistance.
Itinerary Changes
Due to conditions such as weather, transportation schedules, public holidays, availability or other factors, we may make changes to this itinerary before or during the trip. We will advise you of any such changes as soon as possible.
You will have roommates on this trip. You will be sharing a room with at least 1 other person (sometimes more than 1). We'd recommend bringing earplugs & an eye mask in case they snore.
We'll do our best to make sure your roommates are the same sex as you and in 99% of times that will be the case, however sometimes due to logistics outside of our control, we cannot guarantee this. (On a past trip we arrived at a hotel in Paris, on the hottest day on record ever, to be told that all the rooms with 3 beds in them didn't have working AC. So we had to choose between different sleeping arrangements than planned... or no Air Conditioning.)
Accommodations
We will be staying in a lodge for the majority of the trip, but will be camping one night. It's important to be aware that our accommodations may differ from what you are used to at home, as we tend to stay in local style accommodations in order to experience the local culture.
Please read the below descriptions of our accommodations in detail to avoid surprises. Depending on transportation schedules, we may need to stay the night in a hotel by an airport as well.
New York, NY: We'll stay in a standard, chain hotel such as a Hilton.
Victoria Falls, Zimbabwe: We will be staying in at the Lokuthula Lodges at The Victoria Falls Safari Lodge. These are beautiful, well appointed lodges with private bathrooms, mosquito netting and a serene setting. Think of it like a large shared house.
Chobe National Park: We'll be camping in tents for one night before returning to our lodge.
Traveling With Other People
Life on the road means that you may not get as much privacy as you are used to back home. You'll be sharing a room with at least 1 other traveler and will be expected to keep your sleeping area neat (ish). You may only have a locker to put your things in at times (depending on the accommodation type). You'll also be expected to practice daily hygiene (brush teeth, shower, deodorant) so that you don't cause discomfort to your fellow travelers.
On most days, our daily itinerary is split into morning/afternoon/evening periods and we aim to allow for daily downtime during one of these periods every day (excluding travel days of course). This is your time to do laundry, call home, play games with your fellow travelers, explore the area, do some shopping or whatever else suits you.
Transportation
This trip involves flights to and from Zimbabwe, which can take up to 36 hours of total travel time depending on airline schedules. The longest singular flight will be up to 15 hours. You'll be in Economy class and there may or may not be entertainment options available on the flight, so plan accordingly. On the ground, we will have shuttle vans pick us up to transport us to the various different activities, before depositing us back at the lodge.
A WanderRock trip includes daily expenses such as food, snacks, lodging & transportation, but you should still bring some extra cash for emergencies, shopping & optional activities. We also highly recommend having cash on hand in US currency, as ATMs are available but sparse.
Emergency Contingencies
We plan for every known contingency, but unexpected things can and do occur when traveling. If such emergencies occur, we'll do our best to resolve the situation. This may include re-routing part of our itinerary due to natural disaster or health concern, extending or shortening the length of our stay in certain locations or other remedies as the situation requires.
Whatever happens, you can be assured we'll keep everyone traveling with us (and family back at home) advised of the situation, and will communicate as much as possible. Please see "Problems & Emergency Contact Info" below for more details about personal issues such as Illness, Meltdowns or Injury.
Commissions
Unlike 99% of the tourism & travel industry, we do not get commissions from local vendors for bringing our travelers to them for purchases. This allows us to recommend activities based on genuine fit, rather than who will make us the most money. Our all inclusive pricing model means that the way we make our living is up front and honest. We aren't going to upsell you during the trip at all.
Carry-On Backpack Required
We require all of our travelers to pack for Carry-On only, which means no checked bags are allowed. You should plan on packing 7 days worth of clothes, as there will be plenty of laundry opportunities along our itinerary. That means that we require you bring a backpack of no more than 40L in size as your main bag. You'll find it much easier to handle a backpack than a rolling suitcase and we will provide guidance on specific brands, sizing & more in our packing guide, which will be sent to you after enrollment.
Laundry services may not be available every day of the trip. Your guides will advise you on the best days & times to do laundry, and assist as needed.
Climate Information
You should plan for 60's and 70's (fahrenheit) while we are on our trip. It can be quite cold at night so please bring a jacket. Because it has the possibility to rain, a lightweight and packable raincoat is recommended. We aren't going to stop just because it is raining!
WanderRock Guides
Our WanderRock guides are here to help you have the best trip you possibly can. They come from many walks of life, from yoga instructors to outdoor adventure guides to people who have worked helping college kids be more independent, and bring their expertise with them to help guide you through the trip.
Unlike a tour guide, they are not deeply knowledgeable about specific touristic attractions & the history of an area, but are trained in things like first aid & CPR, conflict resolution, peacekeeping and basic outdoor survival.
On travel days, you will be split into different groups, each with 4 travelers and 1 guide, and you are expected to follow their instructions on trains, planes, buses and other modes of transit.
Group Behavior
We expect all travelers to behave in a way that is respectful of the cultures, places & people that we are interacting with, and to be respectful of the other travelers and their preferences. Should issues arise, our guides are trained in conflict resolution and will do their best to diffuse and resolve the situation.
In extreme situations where a travelers behavior is a consistent and major disruption to the group, or in cases of concern for the health & safety of any of our travelers, our guides may, at their discretion, remove a traveler from the group, without a refund. In that case, we will escort the traveler to the nearest international airport and assist them with arranging for transit back home.
Behaviors That Aren't Tolerated
Abuse & Bullying: Everyone has the right to feel safe & accepted when on our trips. For that reason, verbal abuse, physical abuse, bullying and sexual harassment focused on any person (whether thats a fellow traveler, guide or local person) will not be tolerated, and our trained guides will deal with those situations swiftly. Should a traveler be found to be in violation of this policy, they will be removed from the group and escorted to the nearest international airport once arrangements have been made for them to travel back home.
Sexual Relations: No sexual relations are permitted between guides & travelers. We also highly discourage developing intimate relationships with your fellow travelers until you arrive back in the United States.
Sex Tourism: Patronizing sex workers isn't tolerated on any WanderRock trip. Anyone who is found to be in violation of this policy will be removed from the group and escorted to the nearest international airport once arrangements have been made for them to travel back home.
Drugs & Alcohol: Use or possession of illegal drugs (as determined by the laws of the country we are in) is not tolerated on any WanderRock trip. If you choose to drink alcohol, you must be at least the legal age to do so in that country, and we expect you to do so in a responsible manner.
Recklessness: We expect all of our travelers to maintain situational awareness and keep themselves safe. Any traveler who has consistently demonstrated an extreme lack of judgement when it comes to keeping themselves safe will be removed from the group and escorted to the nearest international airport once arrangements have been made for them to travel back home, for their own safety.
Note that we are talking about "walks out into the middle of traffic repeatedly" type recklessness, not "forgets to lock the hotel room door".
Rigors of Travel
International travel can be a stressful & amazingly exciting experience at the same time. All travelers need to make sure they are ready to handle the rigors of jet lag, long plane flights, and disruptions to their normal routine, and need to be healthy enough to go on the trip.
Flexibility is a key trait that will help you have a great time. You may have to let go of some preferences you have back home, as we may not be able to accommodate your requests, and may have to change our itinerary at the last moment due to unforeseen circumstances.
Food & Dietary Requirements
When traveling with us, you'll experience the vast array of food available in the world. Some of it will be extremely foreign, and some extremely familiar. We'll do our best to work with your preferences and make sure that you always have something that you can eat, but can't make any guarantees.
If you have certain food allergies, we'll work to the best of our abilities to help you eat food that is safe for you, but can't make any guarantees for many reasons, including language barriers, lack of control of the supply, cultural differences, and lack of choices. If having a certain type of food is a life or death situation for you, this probably isn't the trip for you.
Vaccines & Diseases
On this trip, you'll need to take the same sort of precautions you do at home. Make sure to wash your hands often, use hand sanitizer, and maintain proper hygiene.
The CDC also highly recommends taking anti-malarial medication before, during and after the trip. Please consult with your doctor or a travel medical clinic for more information. FYI, the commonly prescribed drug is Malarone, which costs $20/day, and may be covered by insurance.
Please consult your doctor and the Centers for Disease Control & Prevention (CDC) website for guidance on specific vaccines you may need.
Crime & Theft
We are traveling to areas that have little to no violent crime, and very little petty theft, but it is still important to be aware of your surroundings, especially in cities and on public transportation. We recommend carrying a safety whistle and a lock for your bag, as well as a money belt.
Drinking & Drugs
The use of illegal drugs is not permitted on any WanderRock trip, and is grounds for immediate removal from the program without a refund. If you choose to drink alcohol, we expect you to do so in a responsible manner and in line with the laws of the country we are currently in at the time. You will be expected to respect all laws of the country that we are currently in.
Problems & Emergency Contact Info
Should problems arise, whether that be an illness, injury, emotional overwhelming event, or lost baggage, the WanderRock guides accompanying you on your trip are your first place to turn to for help. If, for some reason, you don't feel safe turning to them for help, you may call our Stateside Support phone number for assistance, where someone from the WanderRock office will be standing by to help resolve your issue.
We're Online
Skip to primary navigation
Skip to main content
Skip to primary sidebar
Skip to footer
TravelAwaits
Our mission is to serve the 50+ traveler who's ready to cross a few items off their bucket list.
5 Best Things You Can Do At The Victoria Falls
Activities and Interests
Africa National Parks
National Parks
Victoria Falls
When explorer and missionary David Livingstone first reached the Victoria Falls, he wrote, "The most wonderful sight I had witnessed in Africa… No one can imagine the beauty of the view… Scenes so lovely must have been gazed upon by angels in their flight."
He might have written those words way back in 1855, but not much has changed. Victoria Falls is now a UNESCO World Heritage Site and one of the most visited destinations on the African continent.
Let's have a look at the best things to do on your visit.
1. The Victoria Falls
The Victoria Falls on the Zambezi River, with Zimbabwe on one side and Zambia on the other, is the largest sheet of falling water on the planet — 5,604 feet wide and 354 feet tall.
Take a stroll down meandering footpaths, through the rainforest, and out to spectacular viewpoints with eye-level views of the falls as they thunder and tumble over the edge, plummeting into the rocky chasm below. With 16 viewpoints, the network of paths allows you to see the falls from every angle.
If budget is no obstacle, I'd also recommend a helicopter flight over the falls, known as Flight Of Angels .
Pro Tip: How wet you'll get depends on what time of year you visit. Wear quick-drying clothes and flip-flops, and take a light rain jacket with you, or rent a poncho; they'll also protect your camera.
2. The Victoria Falls Bridge
Hovering 420 feet above the Zambezi River, the 650-foot-long steel bridge — which opened in 1905 — spans an enormous chasm over the water, giving visitors spectacular views of the falls and the river below. You can walk across the bridge or take the Bamba Tram for a 1.5-hour ride right onto the bridge. To get your heart beating, try bungee jumping off the bridge. It's undoubtedly the most scenic bungee jump in the world — 364 feet of free-fall and 4 seconds of pure adrenalin! If you can't quite face a bungee jump, then try a bridge swing or the not-so-scary bridge slide .
3. The Zambezi River
Rafting, canoeing, and sunset cruising.
Once you've had your fill of looking at the falls or jumping off the bridge, don a life jacket and helmet and head for the Zambezi River — the fourth-longest river in Africa. White-water rafting on the Zambezi, below the falls, is considered to be some of the best and biggest grade-five waters in the world. You're sure to flip and swim several times.
Still looking to get your heart pumping after that? Head down to the Boiling Pot, right beneath the falls, where you can speed through some of the rapids on a jet boat . Much heavier than a raft, the jet boat won't flip, but you'll still get the thrills.
Upstream from the falls, spend some time canoeing , or take a leisurely breakfast, lunch, sunset, or dinner cruise .
4. Victoria Falls Town
The bustling, small town of Victoria Falls, commonly referred to as Vic Falls, revolves around tourists. Its neat streets are lined with various accommodation options, cafés, bars, shops, and colorful local markets. The town is perfect for keeping visitors occupied when they're not doing one of the exhilarating activities for which the town is renowned. The falls themselves are just a mile from the center of town. It's easy to get around and pretty much everything is within walking distance.
Pop into the Lookout Café for amazing views over the Batoka Gorge and the Zambezi River. For something more sedate and stylish, head to the Victoria Falls Hotel for high tea on the Stanley Terrace and amazing views of the Victoria Falls Bridge.
5. The Wildlife
Located upstream from the Victoria Falls, 3 miles from town, is the Zambezi National Park. It's home to elephants, lions, buffalo, the occasional leopard, and herds of zebras and giraffes — perfect for a classic game-viewing experience. Small but scenic, it's well worth a visit. Spend some time on a game drive, game walk, or bird-watching tour .
Don't miss the daily opportunity to witness hundreds of vultures swooping down and feeding on meat scraps and bones at Victoria Falls Safari Lodge (bonus: it's free!). Alternatively, just out of town, immerse yourself in the world of elephants at Through the Eye of an Elephant .
Victoria Falls is a fantastic year-round destination, but like almost everything else in Africa, your experience is dependent on rainfall. The time of year you choose to travel will have a massive impact on your visit. As a general rule, March–August has the best views of the falls; July–September is best for adding in a safari; and October–November, when the water level is low, is the best time for river activities.
Where To Stay
Shearwater Explorers Village offers accommodation from serviced tents to deluxe rooms and is close to the falls. 528 Victoria Falls is a boutique guest house with Insta-worthy décor. Victoria Falls Hotel is the oldest hotel in Zimbabwe and a luxury icon. Victoria Falls Safari Lodge is great for families.
Born and raised in Sydney, Australia, before moving to Africa at the age of 21, Sarah Kingdom is a mountain climber and guide, traveler, yoga teacher, trail runner, and mother of two. When she is not climbing or traveling she lives on a cattle ranch in central Zambia. She guides and runs trips regularly in India, Nepal, Tibet, Russia, and Ethiopia, taking climbers up Tanzania's Mount Kilimanjaro numerous times a year.
For details on Quillt's privacy and cookie policies, please visit our privacy policy page.