Best Time to Visit
Weather & Climate
Grantley Adams Airport Guide
Top Things to Do
Things to Do With Kids
Best Beaches
Annual Events
Honeymoon in Barbados
Food to Try
Best Restaurants
Rum Lover's Guide to Barbados
Your Trip to Barbados: The Complete Guide
Barbados is located in the West Indies, in the southeastern Caribbean , between the Caribbean Sea and the Atlantic Ocean. This unique position just below the Caribbean's hurricane belt protects Barbados from storms but guarantees enticing surfing. The entire island of Barbados is 21 miles long and is relatively flat, with no shortage of things to do. From trip-planning logistics to island activities, where to stay and what to do, read on for your ultimate guide to your next Barbados vacation.
Planning Your Trip
Best Time to Visit: The best time to visit is from mid-April to June after peak tourist season has already occurred on the island and before the wet season from June to November.
Language: English
Currency : The Barbadian Dollar is the main currency, pegged to the U.S. dollar at a fixed exchanged rate of US $1: BDS $1.98, and the U.S. dollar is widely accepted.  
Getting Around: The Grantley Adams International Airport in Christ Church is the international airport where you will arrive in Barbados, and the 21-mile-long island is navigable by taxi and by rental car.
Travel Tips : Travelers on a budget should consider visiting during the off-season, from mid-April through November, to save on airfare and hotel costs. If you are planning on visiting the island during the holiday season, or from mid-December through mid-April, then plan on scouring the web for travel deals in advance to minimize increased costs. There are also plenty of cost-effective ways to explore the island, including guided hikes led by the Barbados National Trust on Sundays at various locations around the island, and food tours that take travelers to a variety of Bajan restaurants in a single afternoon.
Tipping: 10 to 15 percent is standard.
Weather: Barbados is temperate year-round thanks to moderate trade winds off the Atlantic Ocean, but there is a wet and a dry season as the island is so close to the equator. Located just south of the Caribbean's hurricane belt, severe storms on the island are unlikely.
Things to Do
From idyllic beaches and breathtaking sea cliffs to world-class surfing and kite-boarding, Barbados is the perfect place for an active vacation in the tropics. (Though, if you'd rather lounge on the beach all day instead, we don't blame you. Especially if it's Crane Beach or Bottom Bay Beach in Saint Philip Parish.) Alternately, visitors should explore the local museums and sign up for a food tour or a rum tasting on the island to get a better appreciation of the nation's history.
Explore the Animal Flower Cave in the island's North Point to witness one of the most beautiful sites in Barbados. But if you don't trust us, trust Rihanna: The Bajan legend filmed a campaign in this very spot.
A trip to the Caribbean wouldn't be complete without a sunset sail. We recommend a trip aboard the Tiami Catamaran Cruise for some snorkeling and rum punch while you witness the blazing hues of the setting sun as it sinks into the Caribbean Sea.
Thanks to the island's unique location, jutting out to the east of the Caribbean island chain, Barbados is home to legendary swells that make the beaches here a surfer's paradise. (Kelly Slater is known to be a fan.) Waves usually max out at 6 feet (1.8 meters) but can get as high as 12 feet (3.6 meters) from October to March   . Sign up for a lesson with Burkie's Surf School —the founder, Alan Burke, is the first professional surfer from Barbados.
Explore more attractions with our full-length articles on the best things to do in Barbados, top activities to do with kids , the best things to do along the west coast of Barbados, and the best beaches in Barbados.
What to Eat and Drink
A visit to the Oistins Fish Fry on Friday night is an absolute must. While the tradition of the weekly fish fry is prevalent throughout the Caribbean, this iteration in Barbados is one of the absolute best. Make sure to dance to the live music, and grab a bite to eat (and something to drink) at Angel's Cafeteria or Pat's Place beforehand. For a fancier option for a night out, consider paying a visit to Daphne's, a gorgeous seaside restaurant in the House Barbados, or booking a reservation at the Fish Pot Restaurant or The Tides.
Explore the island's culinary scene with food tours via the Pigtails and Breadfruit Tour, Lickrish Tours, and Lick De Bowl Food Tours. Additionally, Barbados is considered the birthplace of rum with the first distillery on the island, Mount Gay Rum Distillery , first opening in 1703.   Since the island is famous for its rum, it only makes sense to take a tour at either the Mount Gay Rum Distillery, St. Nicholas Abbey, or the Foursquare Rum Factory ; it is the perfect way to learn more about the local history of the island. For expert rum-drinkers (or merely rum aficionados), a rum pairing dinner at the Rum Vault in the Colony Club simply mustn't be missed. (Just remember to make a reservation in advance.)
Explore our articles on the rum lover's guide to Barbados and check out our recommendations on delicious Caribbean cocktails and recipes as well as our Barbados honeymoon tips for more romantic selections.
Where to Stay
The island of Barbados is filled with luxurious seaside resorts that capitalize on its lush tropical surroundings. If you're in the mood for stylish sophistication, then a stay at the adults-only The House Barbados is the perfect solution. The Colony Club is another chic resort that's part of Elegant Hotels (a Barbados Luxury Hotel collection) located nearby, and it features the Rum Vault, which is mentioned above. Little Good Harbour in the parish of St. Lucy (home of The Fish Pot Restaurant) is another picturesque seaside option. If you're booking with a larger group or focusing on family travel (and minimizing meal costs), then consider booking an all-inclusive resort to accommodate those needs.
Check out our recommendations on the best all-inclusive resorts , the best resorts for families, and the best resorts to visit in Barbados, as well as an article on the best time of year to visit the Caribbean.
Getting There
Grantley Adams International Airport in Seawell, Christ Church, is the central hub in Barbados, and both cabs and rental cars are plentiful once you arrive on the island. The main roads are relatively easy to navigate, though the further you get into side streets on the island, they become more difficult for drivers. For travelers looking to have every element of their trip accounted for (and handled in style), consider booking a vacation with Blue Isles, a full-service destination management company in Barbados that specializes in unique (and uniquely luxurious) on-island experiences.
Check out our article for tips on how to pick the Caribbean island that's right for you and peruse our safety tips for Barbados travelers .
Barbados Culture and History
There's no shortage of diverting events and festivities in Barbados, ranging from the annual Crop Over Festival, the crown jewel of Bajan celebrations that occurs during July and August. Still, other key highlights throughout the year include the Food and Rum Festival in October and the National Independence celebrations that have been held in November every year since 1973. There is also an array of holiday festivities that travelers should check out if visiting during peak season in the winter months, including a New Year's Eve party locally known as Old Year's Night.
Check out our article on the Crop Over Festival in Barbados and our overview of the top Barbados events and festivals as well as our monthly Caribbean event calendar for more information.
Money-Saving Tips
Visit in the off-season when it's less expensive, from mid-April through early December, when airfare and hotel bookings are less expensive. Tourists planning on visiting during peak season should scour the web for flight deals and reservations months in advance for the best price.
Be sure to avail yourself of the street festivals and parades held throughout the year, and consult our list of events on the island to see if any seasonal activities are occurring while you are visiting.
Check to see if the hotel or restaurant has included a service fee in your bill. Otherwise, a 10-15 percent tip is customary.
For larger groups, consider booking an all-inclusive resort in Barbados to save on food and drink (especially helpful for larger groups); Almond Casuarina is a popular option.
Consider staying in less touristy parts of the island, including in the parish of St. Lucy (home to the natural island beauty including the picturesque Animal Flower Caves)
Sign up for one of the free hikes with The Barbados National Trust that occur every Sunday all across the island.
Consider reserving your spot on a food tour, which exposes you to a rich array of Bajan cuisine without paying individual restaurant prices.
Additionally, entrance fees for museums on the island are quite reasonable, and the exhibits are illuminating, bringing the island's culture and history alive. You can review current prices online.
Learn more about the cheapest ways to have fun with our Barbados budget travel tips (and be sure to check out our safety tips for Barbados travelers , too.) For more information, explore our story on Caribbean budget travel tips and destinations .
Barbados Tourism Marketing Inc. "Travel Information."
Barbados Tourism Marketing Inc. "Surfing."
Barbados Tourism Marketing Inc. "Birthplace of Rum."
Your Trip to the Bahamas: The Complete Guide
The 10 Best Restaurants in Barbados
Your Trip to Aruba: The Complete Guide
The Top 10 Things to Do in Barbados
Your Trip to St. Lucia: The Complete Guide
The Best Time to Visit Barbados
Your Trip to the U.S. Virgin Islands: The Complete Guide
How to Plan a Caribbean Vacation
I Just Spent 4 Days in Barbados—Here's How the Country Is Keeping People Safe
Your Trip to Bermuda: The Complete Guide
Islands of Adventure: The Complete Guide
June in the Caribbean: Weather, What to Pack, and What to See
Your Trip to Turks and Caicos: The Complete Guide
August in the Caribbean: Weather, What to Pack, and What to See
The 20 Best Caribbean Islands to Visit
Your Trip to Saba: The Complete Guide
By clicking "Accept All Cookies", you agree to the storing of cookies on your device to enhance site navigation, analyze site usage, and assist in our marketing efforts.
Getty Images
While it's justifiably famed for its fantastic beaches, Barbados is an island that has it all. In addition to fine powdery sand and brilliant turquoise bays, you'll find smashing nightlife, a Unesco World Heritage–listed capital, a beautiful interior dotted with gardens, and wild surf on the lonely east coast, all inhabited by a proud and welcoming populace.
Best Time to Visit
Best places to visit, your next trip starts here.
Go from dreaming to planning with trip planning options made to help you craft your ideal itinerary.
Attractions
Must-see attractions for your itinerary.
Well off the beaten track, the pint-sized Shark Hole is one of those special places for which your selfie will not do justice. Down a short flight of…
Miami Beach
A somewhat hidden gem that is the antithesis of its American namesake. Small, shady and intimate, it's well removed from the often frenetic south-coast…
St Nicholas Abbey
St Nicholas Abbey is a Jacobean-style mansion that is one of the oldest plantation houses in the Caribbean and a must-see stop on any island itinerary…
Parliament Buildings
On the north side of National Heroes Sq are two stone-block, neo-Gothic-style buildings constructed in 1871. The western building with the clock tower…
On an island blessed with beautiful stretches of sand, Bottom Bay is up there with the best. With translucent turquoise waters framed by rocks and…
Rockley Beach
The largest beach in the area, Rockley is a picture-perfect crescent of sand. Backed by shade trees, there's moderate surf. The new boardwalk allows you…
Paynes Bay Beach
Fringed by a fine stretch of sand, gently curving Paynes Bay is endlessly popular and its calm waters make it one of the west coast's best spots for…
Hunte's Gardens
These gardens at the home of famed local horticulturalist Anthony Hunte already have a magical aura. Set mostly within the confines of a collapsed cave,…
Top picks from our travel experts
11 unmissable things to do in barbados beyond the beach.
Harrison's Cave
This cave is promoted as one of the island's premier attractions, but how much you enjoy it will depend on which tour you choose. The main 'tram tour'…
One of the best traditional Caribbean bakeries on the island. Take your pick from sweet and savory delights. We love the unadvertised currant rolls –…
Pink Star Bar
Located on rough-and-ready Baxters Rd, Pink Star is famous among locals for being the cheapest place in town to fill your stomach. It opens in the…
Welchman Hall Gully
Once part of a large estate that covered the area, this National Trust property contains some rare tracts of original Barbados tropical rainforest,…
This wonderful long and remote stretch of golden sand is usually totally empty. It is one of the few places on this coast where it's safe to swim, thanks…
Bathsheba Beach
A wild stretch of golden sand that's framed by rough headlands and punctuated by magnificent rock formations standing defiant in the shallows against the…
Animal Flower Cave
At the northern tip of the island, near where the Caribbean and Atlantic meet, you'll find this large waterside cave carved into a cliff face. It is…
Oistins Fish Fry
This legendary spot for fresh fish meals attracts masses of tourists but locals still like to come down for a fish meal and a beer, especially on Friday…
Planning Tools
Expert guidance to help you plan your trip.
Best Things to Do
Famed for clear waters lapping soft white sands, Barbados is the Caribbean you've always dreamed of. Here are the top things to do on this tropical isle.
Transportation
Nothing provides a peek into Bajan culture quite like hopping on a city bus – here's everything you need to know about getting around Barbados.
Visa Requirements
Boasting some of the best beaches in the Caribbean, Barbados is a great choice for getting away from it all. Here's everything you need to know about visas.
Best Road Trips
Everyone makes a beeline for the beach on the gorgeous island of Barbados on the beach, but taking a road trip reveals a whole other side to the island.
Latest stories from Barbados
Filter by interest:
All Interests
Adventure Travel
Art & Culture
Beaches, Coasts & Islands
Food & Drink
Destination Practicalities
Oct 30, 2023 • 7 min read
With some planning and prep, you'll have a blast at Barbados Crop Over. Here are our tips for first-timers attending the island's biggest party.
Nov 25, 2022 • 6 min read
Nov 20, 2022 • 5 min read
Nov 20, 2022 • 8 min read
Nov 18, 2022 • 7 min read
Nov 17, 2022 • 6 min read
Nov 15, 2022 • 8 min read
Nov 14, 2022 • 7 min read
Oct 17, 2022 • 6 min read
Jun 24, 2022 • 7 min read
in partnership with getyourguide
Book popular activities in Barbados
Purchase our award-winning guidebooks.
Get to the heart of Barbados with one of our in-depth, award-winning guidebooks, covering maps, itineraries, and expert guidance.
Barbados and beyond

Barbados Travel Blogs
These are all of my barbados travel blogs.
From exploring the landscapes, snorkelling and going on a rum tour, to visiting the capital and enjoying a festival or two, find out the best places to travel to in Barbados here, in my Barbados travel blogs.
Happy exploring!
Barbados vs Antigua: Which Is Better For Your Caribbean Holiday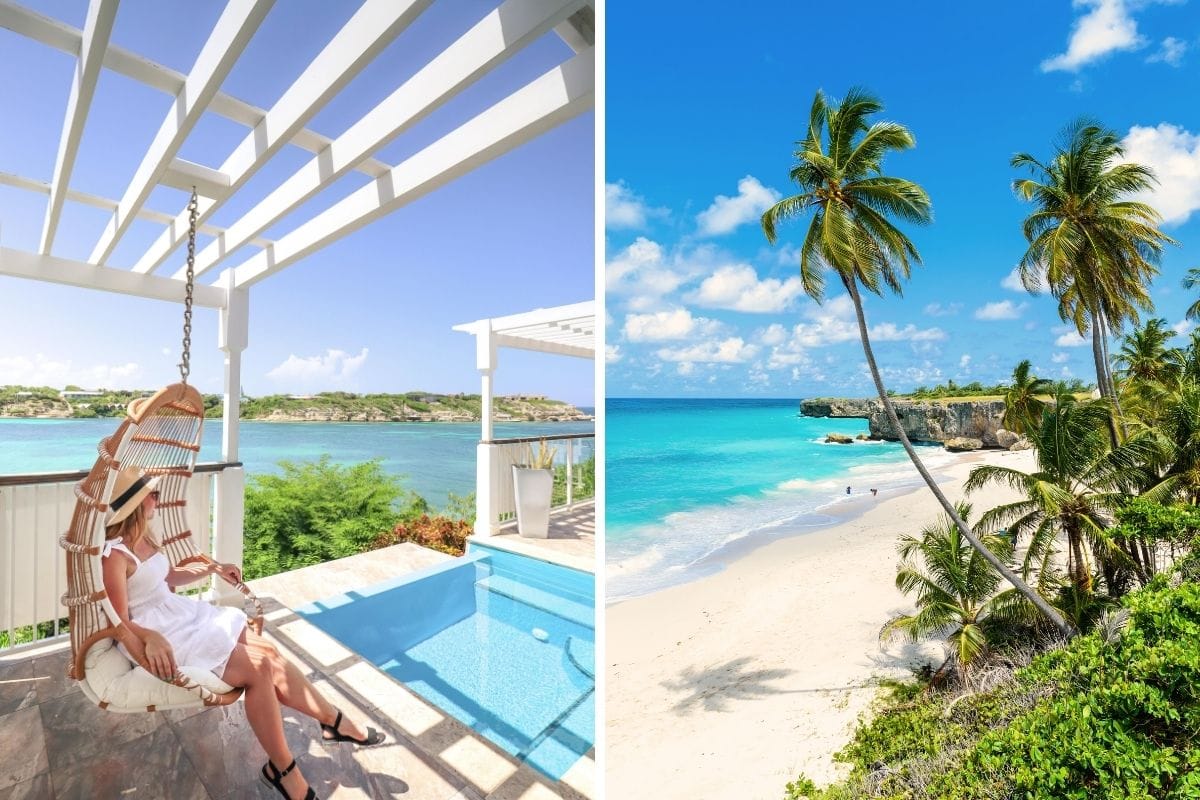 Struggling to choose between Barbados and Antigua? From food and activities, to landscapes and culture, it's time to look at what makes each island unique.
Barbados travel guide – barbados travel blog filled with ideas.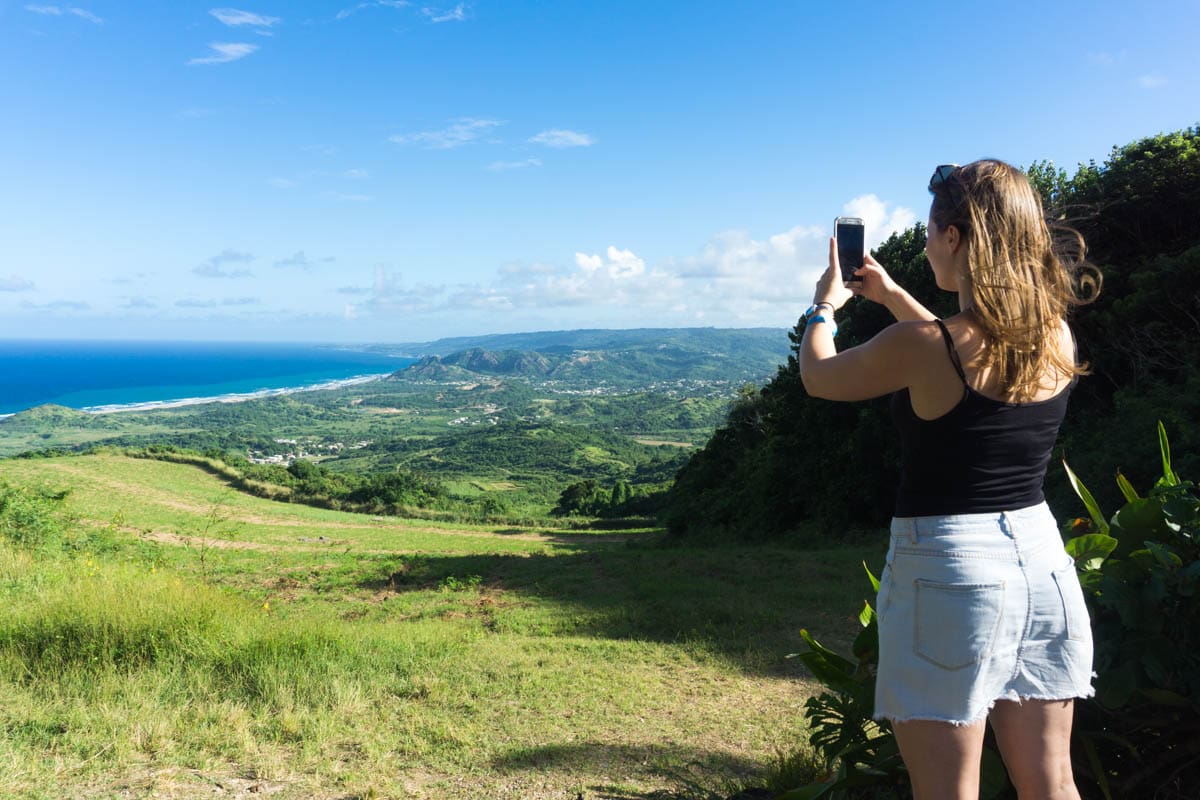 This detailed Barbados travel guide has all the information you need to plan a great holiday on the island, including top things to do, restaurants, hotels and plenty more.
Afternoon tea at sandy lane, barbados.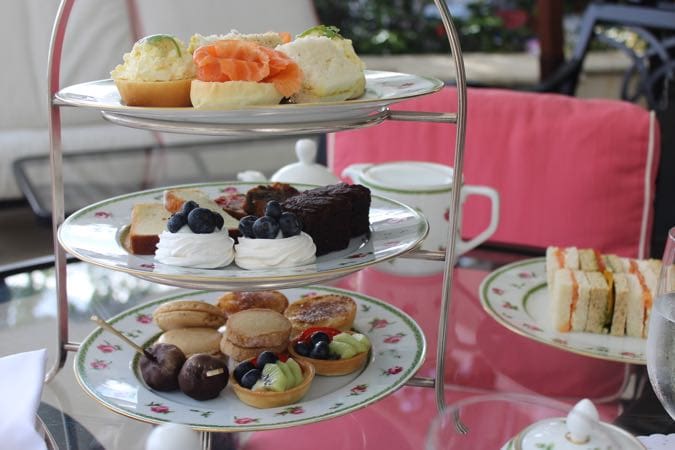 What's it really like to go for afternoon tea at Sandy Lane in Barbados?
This guest post was written by Sarah Connolly
Some hotels are known globally, be it for the guests they host, a long standing reputation as a leading hotel, impeccable service, the destination of a high profile wedding, or just as somewhere people aspire to go to. I'm thinking of places like The Ritz, George V, Beverly Wilshire, or in my case Sandy Lane.
The word luxury is thrown around a lot and used far too often when it comes to hotels. Luxury to one person may not be luxury to another but having been to Sandy Lane I am 100% confident that this hotel wholeheartedly deserves to be deemed a luxury property, and that all those who have stepped through its doors would agree.
I was in Barbados for a week staying at a nearby hotel and booked to have afternoon tea at Sandy Lane. From the gated entrance to the long and winding driveway, everything plays a role in creating a really exclusive and beautiful setting. On arrival we were led to the lower level of Bajan Blue; an alfresco restaurant looking out to the beach, scattered with the famous pink sun loungers and even more famous guests.
Introducing Barbados
About barbados.
Images of Barbados
History, language & culture
Weather & geography
Doing business & staying in touch
Plan your trip
Travel to barbados.
While you're there
Things to see & do
Shopping & nightlife
Food & drink
Getting around
Before you go
Passport & visa
Public Holidays
Money & duty free
Book your flights
Grantley Adams International Airport
Beaches in St Peter
Holetown beaches
St Lawrence Gap
Cruise Locations
Barbados travel guide.
Fringed by white sandy beaches, sapphire seas and colourful coral reefs, Barbados is the archetypal Caribbean retreat. Off the beaten path this is not: Simon Cowell, Wayne Rooney and Will Smith are amongst the many celebs that have popularised the island, which, alas, has the a-list prices to match.
First time visitors can be forgiven for heading straight for the sand. Barbados is endowed with 113km (70 miles) of glorious beaches, which range from calm coves to surf-pounded shorelines. Most tourists flock to the Platinum Coast to the west, which is lined with luxury resorts, spa hotels, sophisticated restaurants and manicured golf courses, all lapped by the limpid Caribbean Sea.
Never played golf? Not a fan of high-end resorts? Then fear not. The altogether quieter south coast has some of the island's best beaches, while the east coast, pummelled by the Atlantic Ocean, is less developed and attracts mainly surfers, who quench their thirsts in local rum shacks.
Although Barbados's interior is unremarkable compared to some of its Caribbean neighbours there is much to see. And the best way to see it is by hiring a motorbike or a jeep and taking to the road, calling at crumbling sugar mills, rum distilleries and traditional churches that look like they've been lifted from England. Finish up in the colonial capital, Bridgetown, which, along with the nearby garrison, was awarded World Heritage Site status in 2012.
Combine these attractions with the island's indelible laid-back vibe, its passion for rum (over 1,500 rum shops dot the island) and calypso-infused festivals, and it's no wonder people return to Barbados time and time again.
430 sq km (166 sq miles).
284,996 (UN estimate 2016).
663 per sq km.
Bridgetown.
President Dame Sandra Mason since 2021.
Prime Minister Mia Mottley since 2018.
Travel Advice
The Foreign, Commonwealth & Development Office ( FCDO ) provides advice about risks of travel to help British nationals make informed decisions. Find out more about FCDO travel advice .
Before you travel
No travel can be guaranteed safe. Read all the advice in this guide as well as support for British nationals abroad which includes:
advice on preparing for travel abroad and reducing risks
information for women, LGBT+ and disabled travellers
Follow and contact FCDO travel on Twitter , Facebook and Instagram . You can also sign up to get email notifications when this advice is updated.
Travel insurance
If you choose to travel, research your destinations and get appropriate travel insurance . Insurance should cover your itinerary, planned activities and expenses in an emergency.
This advice reflects the UK government's understanding of current rules for people travelling on a full 'British citizen' passport from the UK , for the most common types of travel.
The authorities in Barbados set and enforce entry rules. If you're not sure how these requirements apply to you, contact the Barbados High Commission in the UK .
COVID-19 rules
Countries may restrict travel or bring in rules at short notice. Check with your travel company or airline for changes.
If you test positive for COVID-19, you may need to stay where you are until you test negative. You may also need to get treatment there.
You should also read TravelHealthPro's general COVID-19 advice for travellers .
All COVID-19 travel restrictions and testing requirements for UK travellers have been lifted.
Passport validity requirements
Your passport should be valid for the proposed length of your stay.
Immigration and customs form
All travellers must complete the online immigration and customs form , 72 hours before arrival.
Visa requirements
British passport holders do not need a visa.
You will be told how long you can stay when you arrive. You must apply and pay for an extension of stay through the Barbados Immigration Department .
It's illegal to overstay the entry period or to work without a work permit . You could be fined or detained if you overstay.
Children and young people
Visit the Barbados Immigration Department website for guidance on the rules for travelling to Barbados with children and young people .
Transiting through Barbados
Transiting through Barbados is allowed for travellers from the UK .
Departure tax
All passengers aged 2 years and older must pay a departure tax of 55 Barbados dollars (27.50 US dollars). Passengers travelling outside the Caribbean region pay an additional 70 US dollars per person, and those travelling within the Caribbean pay an additional 20 US dollars per person.
Most airlines include the cost within the ticket price. Check details with your airline or tour operator.
Vaccination requirements
At least 8 weeks before your trip, check the vaccinations and certificates you need in TravelHealthPro's Barbados guide.
Depending on your circumstances, these may include a yellow fever certificate.
Customs rules
There are strict rules about goods that can be brought into and taken out of Barbados . You must declare anything that may be prohibited or subject to tax or duty.
There is a high threat of terrorist attack globally affecting UK interests and British nationals, including from groups and individuals who view the UK and British nationals as targets. You should remain vigilant at all times.
UK Counter Terrorism Policing has information and advice on staying safe abroad and what to do in the event of a terrorist attack. Find out how to reduce your risk from terrorism while abroad .
Terrorism in Barbados
Terrorist attacks in Barbados cannot be ruled out.
Most visits are trouble-free, but there have been incidents of violent crime including armed robbery, sexual assaults and gang-related shootings.
There has been an increase in gang-related murders involving guns. Some incidents have taken place in populated and public areas. Remain vigilant.
Take sensible precautions to protect your personal safety:
make sure your accommodation is secure
take care when walking alone off busy main roads and taking money from ATMs
avoid isolated areas, including beaches, particularly after dark
only use licensed taxis
take particular care at late night street parties, especially during the festival season
do not carry large amounts of cash or jewellery
leave valuables and travel documents in a safety deposit box or secure hotel safe
avoid wearing gold jewellery visibly as there have been several robberies in Bridgetown and other popular tourist areas
Laws and cultural differences
Illegal drugs and prison sentences.
It is illegal to possess drugs. There are severe penalties for all drug offences. Pack all luggage yourself and do not carry anything through customs for anyone else.
Laws on clothing
It is an offence for anyone, including children, to dress in camouflage clothing.
LGBT+ travellers
Local attitudes towards the LGBT+ community are mostly conservative in the Caribbean. Public displays of affection (such as hand-holding or kissing) between opposite or same-sex couples are uncommon and may attract unwanted and negative attention. See our information and advice page for the LGBT+ community before you travel.
Outdoor activities and adventure tourism
Swimming safety.
Take great care at all times when swimming . Currents can be deceptively strong, including on some of the popular beaches on the south and west coasts. Some beaches do not have lifeguards or warning flags.
Swimming is not recommended on many of the east coast beaches where currents are particularly strong. Follow local warnings.
Transport risks
Road travel.
If you are planning to drive in Barbados, see information on driving abroad and safety tips .
You should drive on the left in Barbados. If you have an accident, call the police and do not move the vehicle if you have an accident.
Licences and permits
You need a Barbados driving licence to drive in Barbados. You can buy one from a car hire company or online from the Barbados Revenue Authority . You also need to travel with your UK driving licence.
Taxis are not metered. Standard taxi fares exist for most destinations. Agree the fare in local currency with the driver before you set off. Card payment is not always accepted so ensure you carry cash with you.
Extreme weather and natural disasters
The hurricane season normally runs from June to November. See  FCDO 's  tropical hurricanes advice .
Earthquakes
Earthquakes are a potential threat and tremors are felt occasionally in the Caribbean. Follow the advice of the local authorities and guidance from the US Federal Emergency Management Agency .
Volcanic eruptions
Check the alert level of the underwater volcano 'Kick 'em Jenny' , located 5 miles off the coast of Grenada. Observe any maritime exclusion zones and follow the advice of the local authorities if there is increased activity or an eruption.
Before you travel check that:
your destination can provide the healthcare you may need
you have appropriate travel insurance for local treatment or unexpected medical evacuation
This is particularly important if you have a health condition or are pregnant.
Emergency medical number
Dial 511 and ask for an ambulance.
Contact your insurance or medical assistance company promptly if you're referred to a medical facility for treatment.
Mosquito-borne diseases
UK health authorities have classified Barbados as having a risk of Zika virus transmission. Check TravelHealthPro's Barbados guide for more information.
Dengue fever is endemic to the Caribbean and cases occur throughout the year in Barbados.
Cases of Chikungunya virus have been confirmed in Barbados.
Take steps to avoid mosquito bites .
Vaccinations and health risks
At least 8 weeks before your trip check:
the latest information on vaccinations and health risks in TravelHealthPro's Barbados guide
where to get vaccines and whether you have to pay on the NHS travel vaccinations page
The legal status and regulation of some medicines prescribed or bought in the UK can be different in other countries.
Read best practice when travelling with medicines on TravelHealthPro . The NHS has information on whether you can take your medicine abroad .
Healthcare facilities in Barbados
You can view a list of English-speaking doctors in Barbados .
The Barbados healthcare system is not as extensive as the UK . The main government Queen Elizabeth Hospital can cope with many types of treatment but serious cases may need emergency evacuation.
If you are unsure if a hospital visit is required, call their helpline on +1 (246) 536 4800 to speak with a healthcare professional.
Medical treatment in Barbados can be expensive.
Check private clinics' policies on pre-payment as they may not accept medical travel insurance as payment.
COVID-19 healthcare in Barbados
Check the latest information on risk from COVID-19 in TravelHealthPro's Barbados guide .
COVID-19 enquiries should be directed to the COVID-19 Hotline on +1 (246) 536 4500.
Travel and mental health
Read FCDO guidance on travel and mental health . There is also mental health guidance on TravelHealthPro .
The Foreign, Commonwealth & Development Office ( FCDO ) cannot provide tailored advice for individual trips. Read this travel advice and carry out your own research before deciding whether to travel.
Emergency services in Barbados
Ambulance: 511
Police: 211
Contact your travel provider and insurer
Contact your travel provider and your insurer if you are involved in a serious incident or emergency abroad. They will tell you if they can help and what you need to do.
Refunds and changes to travel
For refunds or changes to travel, contact your travel provider. You may also be able to make a claim through insurance. However, insurers usually require you to talk to your travel provider first.
Find out more about changing or cancelling travel plans , including:
where to get advice if you are in a dispute with a provider
how to access previous versions of travel advice to support a claim
Support from FCDO
FCDO has guidance on staying safe and what to do if you need help or support abroad, including:
finding English-speaking lawyers and funeral directors
dealing with a death in Barbados
being arrested in Barbados
getting help if you're a victim of crime
what to do if you're in hospital
if you're affected by a crisis , such as a terrorist attack
Contacting FCDO
Follow and contact FCDO travel on Twitter , Facebook and Instagram . You can also sign up to get email notifications when this travel advice is updated.
Help abroad in an emergency
If you are abroad and you need emergency help from the UK government, contact the British High Commission in Bridgetown .
You can also contact FCDO online .
FCDO in London
You can call FCDO in London if you need urgent help because something has happened to a friend or relative abroad.
Telephone: 020 7008 5000 (24 hours)
Find out about call charges
Risk information for British companies
The Overseas Business Risk service offers information and advice for British companies operating overseas on how to manage political, economic, and business security-related risks.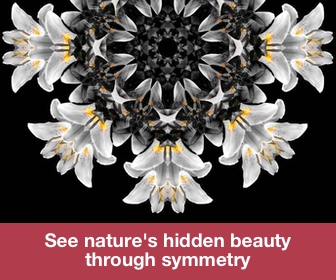 Book a Hotel
© Columbus Travel Media Ltd. All rights reserved 2023
Barbados   Travel Guide
Courtesy of Getty Images
Why Go To Barbados
Barbados is a vibrant island known for its friendly people and delectable food, especially its fish. You can find a white sand beach, a sprawling golf course or a duty-free shopping plaza just about anywhere in the Caribbean, but in Barbados, visitors can taste the bittersweet Mount Gay Rum , dance to the thrum of a calypso song or take in a polo or cricket match. And though you could spend all your time on the beaches, you'll find plenty more to do when exploring this Caribbean paradise. This luxurious island is brimming with breathtaking architecture, a passionate sports culture and a party-loving attitude.
The easternmost island in the Caribbean, Barbados juggles two different cultures to create a distinctly Bajan personality. Even after gaining its independence from Great Britain in 1966, this island still holds tight to British traditions like afternoon tea, cricket and horse races. Trademarks of the Caribbean and West Africa are still evident, however, in the island's sugar cane fields, rum distilleries and lush landscapes. And then there are the many beaches. While all of Barbados' shorelines boast picturesque views and calming ocean breezes, some of the country's must-visit beaches include Dover Beach , Bathsheba Beach and the sands overlooking Carlisle Bay .
Find Flight and Hotel Deals
Navigate forward to interact with the calendar and select a date. Press the question mark key to get the keyboard shortcuts for changing dates.
Navigate backward to interact with the calendar and select a date. Press the question mark key to get the keyboard shortcuts for changing dates.
# 6 in Best Places to Visit in June
# 7 in Best Caribbean Honeymoons
# 7 in Best Places to Visit in the Caribbean for 2023
See All 8 Rankings
Best of Barbados
Best hotels in barbados.
# 1 in Sandy Lane
# 2 in Fairmont Royal Pavilion
# 3 in The Sandpiper
Best Things to Do in Barbados
# 1 in Carlisle Bay
# 2 in Hunte's Gardens
# 3 in Bathsheba Beach
Popular Tours
Barbados Catamaran Turtle Snorkel with Lunch and Open Bar
(721 reviews)
from $ 105.00
Barbados Catamaran Turtle and Shipwreck Snorkeling Cruise
(1438 reviews)
from $ 82.00
Barbados Turtle and Shipwreck Snorkel Adventure
(455 reviews)
from $ 28.05
Barbados Travel Tips
Best months to visit.
The best time to visit Barbados is between July and November. Though these months fall within the Caribbean's hurricane season, hurricanes rarely hit the island, and you could attend one of the lively Crop Over Festival activities if you vacation during this time of year. Temperatures stay between the mid-70s and mid-80s year-round, so there's little reason to travel during the peak season, which occurs from late December to mid-April.
Weather in Barbados
Data sourced from the National Climatic Data Center
What You Need to Know
This is Little Britain Though island attire is acceptable at the beach, thanks to its colonial history, Bajans are fairly conservative in attitude and dress. Don't be surprised to see men wearing pants and women in dresses.
This is rum country  White, aged and flavored are just some of the rum varieties you'll find produced on the island. To sample some of Barbados' best, take an interactive tour of a top-notch distillery like  Mount Gay Vistior Center  or  St. Nicholas Abbey .
This is where the sun lives Barbados is only 13 degrees north of the equator, meaning you'll likely enjoy plenty of sunshine and hot weather during your visit. To avoid dehydration, heat strokes and sunburns, apply sunscreen regularly and drink plenty of water.
How to Save Money in Barbados
Be mindful of the exchange rate  The Barbadian or Bajan dollar (BBD) is permanently fixed at Bds$2 for every $1. Although most establishments accept U.S. currency, you should pay in Barbados dollars – your money will go further.
Visit in the offseason  Though you may face a hurricane, visiting between May and November will save you some coin on airfare and hotels .
Go for an all-inclusive  To avoid added food, drink and activity expenses, consider staying at one of the island's all-inclusive  resorts .
Culture & Customs
Independent since 1966, Barbados has maintained a political system similar to that of Britain, with a constitutional monarchy and a democratic parliamentary government. Bajan customs and ways of life are also similar. You should bring light colors and fabrics to wear on your vacation but note that Bajans tend to dress conservatively. Long pants for men and dresses for women are not uncommon.
Throughout the country, the Barbadian dollar (BBD) is used (Bds$2 equals $1). When tipping in Barbados, travelers should expect to add an additional gratuity based on the service received. However, unlike the U.S., some restaurants will include a 10% to 15% gratuity in food bills, so be sure to check your receipt before you pay.
And though English is the official language in Barbados, the Bajan dialect, which is typically used in casual conversations, may confuse some foreigners. Key phrases to remember include "wha gine on" (what's going on), "aight" (how are you) and "ga so" (go this way).
What to Eat
An array of Caribbean and international cuisine, with African, Indian and British influences can be found in Barbados, though the island's fresh seafood is the focal point of many restaurant menus. Look for sweet plantains, rice and peas, curries and rotis (flatbread) on menus. Gourmet chefs have opened the most sophisticated establishments in the St. James and Bridgetown areas, but you should expect to pay a pretty penny for the experience.
Popular fine dining restaurants include Champers Restaurant , The Tides and The Cliff . Make sure to plan ahead at these eateries since most require a reservation to get in the door. Recent visitors to Barbados mention that the food in St. Lawrence Gap is well worth the price; reasonable prices can also be found in Holetown on the central west coast.
Getting Around Barbados
The best way to get around Barbados is by car or bus. Taxis are an option; fares are set by the government. For example, it'll cost between 26 and 179 Barbadian dollars (about $13 to $89) to get from Grantley Adams International Airport (BGI) to various parts of the island. There is also a public bus service that takes visitors to popular spots across the island, including Bathsheba and Harrison's Cave.
Barbados is also a popular port of call for cruise ships sailing to the eastern or southern Caribbean. Cruise ships dock at the Bridgetown pier, which is located about 3 miles from downtown Bridgetown.
Entry & Exit Requirements
U.S. citizens will need a passport to enter Barbados; a visa is not required unless you plan to stay more than six months. One blank page is required in each passport. Visit the U.S. State Department's website for the latest information on foreign exit and entry requirements.
Head to any of Barbados' beaches for sublime sunset views.
Explore More of Barbados
Things To Do
Best hotels.
You might also like
# 1 in  Best Caribbean Honeymoons
# 6 in  Best Cheap Caribbean Vacations
St. Vincent & The Grenadines
# 4 in  Best Caribbean Honeymoons
If you make a purchase from our site, we may earn a commission. This does not affect the quality or independence of our editorial content.
Recommended
The 26 Best Zoos in the U.S.
Rachael Hood November 16, 2023
44 Cheap Tropical Vacations That Feel Expensive
Holly Johnson|Alissa Grisler November 10, 2023
18 Fall Family Vacation Ideas
Amanda Norcross September 11, 2023
30 Fun Fall Weekend Getaways for 2023
Holly Johnson July 18, 2023
The 32 Best Dog-Friendly Beaches in the U.S.
Gwen Pratesi July 14, 2023
The 21 Top Ecolodges Around the World
Mackenzie Roche|Amanda Norcross June 30, 2023
The 26 Best Fall Festivals in the U.S. for 2023
Katie Hearsum|Timothy J. Forster June 28, 2023
27 Amazon Prime Day Luggage Deals You Can Shop Now
Amanda Norcross June 27, 2023
The 34 Best Couples Vacations
Gwen Pratesi June 26, 2023
Carry-on Luggage Sizes by Airline
Amanda Norcross June 26, 2023
BookBarbados.com
SPACE 1 what's this? DONE
Flying fish members save up to 10% more.
I would like to receive marketing emails from BookBarbados.com & the Barbados Tourism Marketing Inc.
Enter the email address on your account to receive your password reset link.
An email has been sent to with instructions on resetting your password.
Almost done, enter your new password to complete your reset.
Welcome to Paradise
UP TO 60% OFF
Summer Savings
Explore the beauty, ingenuity and diversity of our island paradise. Let Barbados delight your senses.
Whether you plan your trip solo or collaborate with friends,  everything you need is right at your fingertips.
Travel with confidence knowing that our team of locally based island experts is available to assist. 
IMPORTANT UPDATE
Barbados removes testing for fully vaccinated travellers.
Effective Wednesday, May 25, 2022, fully-vaccinated travellers to Barbados will no longer have to take a COVID-19 test to enter the country.
FEATURED DEALS
Barbados deals and info right to your mailbox? We think you'd like that!
COPYRIGHT 2023. ALL RIGHTS RESERVED. BOOKBARBADOS.COM IS A REGISTERED BUSINESS IN BARBADOS
Privacy overview.