Your browser is not supported for this experience. We recommend using Chrome, Firefox, Edge, or Safari.
Partnership
Indy's Destination Vision
Privacy Policy
Plan a Meeting
Sign up for trip ideas, opportunities to receive prize packs, and more!
Visit Indy Response To COVID 19
Travel status update, coronavirus information and faqs about indianapolis, updated as of april 18, 2022, at 2 pm. .
The current Marion County Public Health Order states that Marion County mandates certain restrictions:
Restaurants and bars may operate at 100% capacity.
Shopping malls and retail stores may open with 100% capacity.
Sports venues, entertainment venues, and cultural institutions such as museums may operate at 100% capacity.
Indoor visiting at nursing homes and assisted living facilities is permitted following social distancing guidelines.
Face masks are no longer required in Marion County for both vaccinated and unvaccinated peoples. 
Governor Eric Holcomb rolled out the  #BackOnTrack plan  to methodically open Indiana businesses. The plan provides detailed timelines for everything from restaurants and museums to churches and event spaces outside of Lake, Cass, and Marion (home to Indianapolis) counties.
City of Indianapolis COVID-19 Resource Guide
CICF Neighbor Relief Fund for Marion County
Indiana State Tourism Survey
Indy Chamber SBA Loan resource site for small businesses
Arts Council of Indianapolis IndyKeepsCreating artist relief fund
CDC travel notices
Indiana government coronavirus website
CDC COVID-19 webpage
WHO COVID-19 webpage
You should follow the protective steps outlined by the CDC:
Wash hands often, use hand sanitizer with at least 60% alcohol
Avoid touching eyes, nose, and mouth with unwashed hands
Cough into your elbow and sneeze into a tissue
Consult with a doctor before traveling when sick
Stay up to date on vaccinations
Avoid contact with people who are already sick
Be aware of the latest travel advisories from the  CDC  and the U.S. Department of State
Stay updated on vaccinations.
Take everyday precautions to stop the spread of germs
Take flu antivirals if prescribed
Note: Older adults and people with underlying chronic medical conditions are at higher risk for developing more serious complications from COVID-19
Should I travel to Indianapolis?
The health and safety of visitors to Indianapolis is Visit Indy's top priority. Visit Indy is committed to providing travelers with up-to-date information about traveling to the city. Visit Indy recommends travelers follow the  latest information from the CDC , noting its protective tips (above) and higher risks for older individuals and those with preexisting health conditions.
What is Visit Indy doing to help visitors and the hospitality community for through  the COVID-19 pandemic?
Visit Indy is working daily in coordination with industry partners including the  U.S. Travel Association,   Destinations International , the I ndiana Restaurant & Lodging Association , and state and local officials in line with guidance from the CDC to communicate current information and best practices.
Can I attend Indianapolis events or visit attractions and restaurants?
Restaurants and bars are currently open at 100% dining capacity, in accordance with the City of Indianapolis. 
Movie theaters, bars, bowling alleys, live-performance venues and other cultural attractions are open at 100% capacity.
Most major attractions are now open at 100% capacity.
As the situation evolves,  The Indiana Restaurant & Hotel Lodging Association  (InRLA) will be in constant conversation with relevant government agencies, lodging and hospitality partners, and the National Restaurant Association to ensure the organization and the local dining community have the most up-to-date information.
What is the Indianapolis International Airport (IND) doing to address the COVID-19 pandemic?
The Indianapolis Airport Authority is working to ensure the health and well-being of the public using its facilities and its employees during this ever-evolving health situation. They continue to stay in close contact with partners from the Centers for Disease Control and Prevention (CDC), state Department of Health, and local public health officials to follow their recommendations.  Read more from the Indianapolis Airport Authority.
What are hotels doing to ensure guest safety?
Regional hotels are implementing proactive strategies, following CDC guidelines, and monitoring the information from local government agencies as they manage this issue with the wellbeing of hotel guests being of paramount concern.
Is the Indiana Convention Center open?
The Indiana Convention Center is open and safely welcoming groups. You can learn more about the Indiana Convention Center reopening plan  here.
To learn more about the symptoms of COVID-19, visit  CDC.gov .
You Might Also Like:
Free things to do in indy, dog friendly city, for couples, family & youth.
Travel advisories, watches, warnings issued as winter storm moves through Indiana
INDIANAPOLIS — As of Saturday morning, every county in Indiana, except Marion and Porter counties, is still under a travel status.
As of 9:45 a.m. Saturday, only Scott County is still under a travel warning, the highest level travel status.
This map is updated by the Indiana Department of Homeland Security.
MORE | Latest forecast | LIVE UPDATES: Winter storm takes aim on Central Indiana | Winter weather safety: Now is the time to prepare for a winter storm
What does a travel advisory mean in Indiana? A travel advisory in Indiana is coded yellow on the travel map. This is the lowest level of a travel advisory and means routine travel and activities may be restricted in some areas due to a hazardous situation. People should use caution or avoid those areas if possible.
What does a travel watch mean in Indiana? A travel watch in Indiana is coded orange on travel map. People should only travel for essential purposes, like work or an emergency, when a county is under a travel watch. IDHS recommends emergency action plans should be implemented by businesses, schools, governments and other organizations.
What does a travel warning mean in Indiana? A travel warning is coded red on the travel map and is the highest travel alert. During a warning, travel may be restricted to only emergency management workers. People are asked to refrain from all travel, comply with emergency measures, and cooperate with public officials.
Black organizations halt partnership with Newfields after CEO 'abruptly' resigns
1978 Burger Chef murders haunt detective: 'I will take (this) to my grave'
Newborn surrendered at Schererville Safe Haven Baby Box
Michigan State, Indiana try to salvage lost seasons
Sign up for the breaking news newsletter and receive up to date information., now signed up to receive the breaking news newsletter..
Severe weather alerts on your smartphone
Winter storm: Snow-packed roads will impact Friday morning travel in Central Indiana
Get the latest: As the storm transitions from snow to bitter cold, road conditions are in flux. Check current conditions and travel advisories throughout Indiana at  www.in.gov/dhs/traveladvisory .   
Snow, rain and sleet are no longer hailing from the sky, but road conditions in Central Indiana remain dicey for Friday morning commuters.  
Roads in some areas are snow-packed from the winter storm, while roads that have been cleared still may be slick throughout the county, according to meteorologists and first responders.   
State Police Sgt. John Perrine in a tweet said troopers are on scene or responding to "dozens" of crashes around Indianapolis. 
As of 7 a.m., Marion County remains under a travel advisory. Hamilton, Hendricks, Johnson, Shelby and Hancock counties are under a travel watch. Boone and Morgan counties are under a travel warning, the highest level of advisories.
Central Indiana: Winter storm leaves bitterly cold temperatures to last through weekend
State Police  further reported that troopers in the Indianapolis district in the past two days responded to 81 crashes, 87 slide-offs and 242 motorist assists for the duration of the winter storm. The National Weather Service said the official, total snowfall from the storm measured at 7.3 inches, though some areas east of downtown Indianapolis recorded 8 inches.  
The Indianapolis Department of Public Works on Friday morning said officials have activated snowplows to begin clearing residential streets. The contracted workers will reach the roughly 4,400 lanes of smaller, residential roads outside of the 4,000 lanes by the department's Snow Force crews.  
Residents are asked to continue to stay home if possible Friday to allow plows plenty of space to clear roads and make way for emergency vehicles. If travel is necessary, the department asked drivers to travel safely and allow plenty of time to reach a destination. 
Motorists who park on neighborhood streets are also encouraged to "hug the curb" or park off street if possible while plows pass through the roads.   
The department noted the contracted workers' routes will not show in the Snow Force Viewer map, which gives live updates on city-owned plow routes.  
Contact Sarah Nelson at [email protected] or 317-503-7514. 


February 15, 2021
Do not drive advisory in marion county, jill sheridan.

Marion County officials issued a travel advisory starting 5 p.m Monday until 5 a.m Tuesday. Indianapolis Mayor Joe Hogsett said that means anyone that doesn't need to travel should not.
"I know we've been staying home a lot over the last 12 months but one more day for safety purposes I think would be called for," Hogsett said.
Indianapolis is expected to get up to 10 inches of snow, and the Department of Public Works scheduled all snow plows. DPW Director Dan Parker says the current forecast makes driving particularly dangerous.
"These winds could cause not just white out conditions for drivers in certain portions of our city. If they are causing white out conditions for you, they are causing white out conditions for our drivers as well," Parker said.
Parker said plowing crews will focus on major and secondary roadways first, then turn to residential areas.
The Marion County Emergency Operations Center is open for the snow event to coordinate response.
A warming station will remain open at the Municipal Gardens on the city's near north west side.
Related News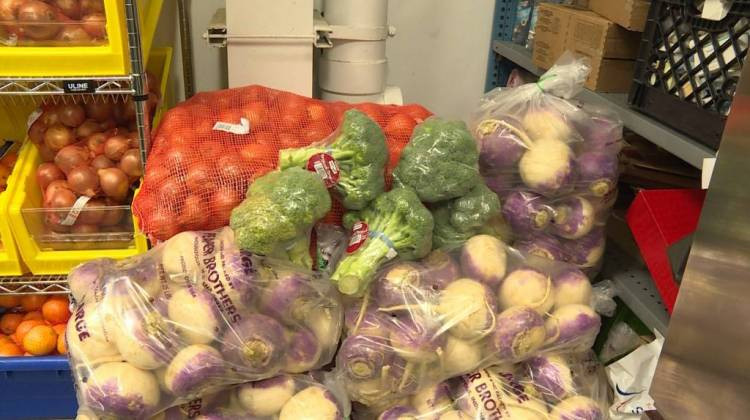 Local News / November 17, 2023
New program will bring healthy food to 1,000 indianapolis families.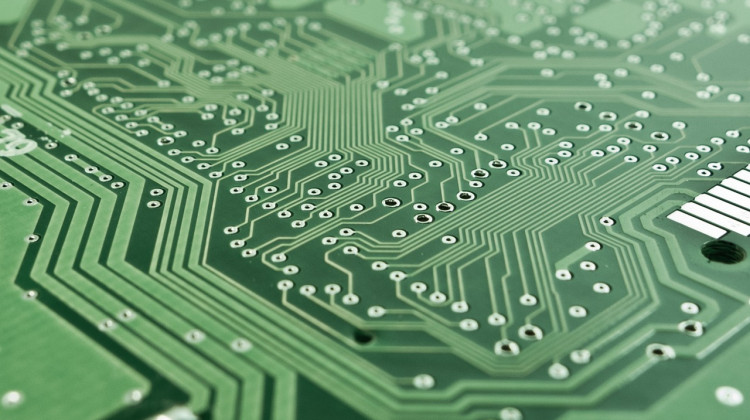 Local News / November 16, 2023
City considers measure to study best use of ai.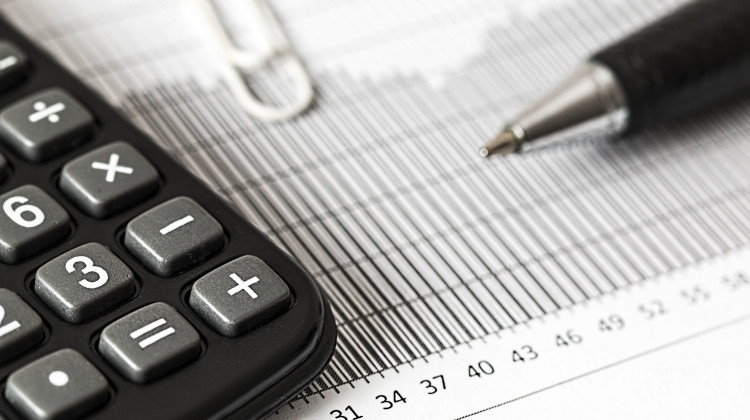 Local News / November 10, 2023
New grant funding boosts capacity for small businesses and food access.
WFYI 90.1 FM
1:00 pm - 4:00 pm, hd2 the point, xponential radio, 11:00 am - 11:59 pm.

Indiana Week in Review
Hoosier Democrats, Republicans and insiders talk candidly about issues, the Indiana Statehouse and everything in between on Indiana Week In Review from WFYI Public Media. Join host Brandon Smith and political experts as they dive into the debates shaping Indiana....

Educational Resources
WFYI Mobile App
Follow @WFYI
WFYI Passport
Corporate Sponsorship
Arts & Culture
Follow @WFYINEWS
Donate / Become a Member
Update Payment Method
Wills and Estate Planning
Donate Your Car
Gifts Of Securities
Matching Gifts
Help Center
Contact WFYI
Newsroom Staff
WFYI Press Releases
Donor Privacy Policy
FCC Public Inspection Files
Public Reporting