Australia - East Coast - (22 days)
Dates, Leaders and Pricing
Trip Reports
Tour Enquiry
During this exciting Australia birding tour we will cover an incredible range of habitats travelling across the eastern portion of the country, including lush expanses of dense tropical rainforest to the dry endless stretches of the desolate outback. As a consequence of these varied biomes, our combined birding and wildlife Australian safari adventure will see us encounter a fantastic collection of endemic birds and incredible mammals, most of which occur nowhere else on our planet!
We will commence our Australia birding tour in northern Queensland in search of Victoria's Riflebird from the bird-of-paradise family, Tooth-billed Bowerbird, rare Golden Bowerbird, Beach Stone-curlew, and the outrageous Southern Cassowary! Later on our Australia birding tour, we continue to the world-famous Lamington NP in search of Superb Lyrebird, Australian King Parrots and the strikingly plumaged Regent Bowerbird, amongst numerous other potential highlights. Flying south we then stop in at Sydney for a pelagic trip, before birding into the interior for several dry-country species, including the strange Plains-wanderer, endangered Regent Honeyeater, and a plethora of colourful parrots that include Galah, Red-tailed Black Cockatoo and Long-billed Corella - and much besides! (For those wishing to maximize their time and birding opportunities in this remarkable land, we strongly recommend also joining our Australia - Southwest Extension tour.)
Emu, Southern Cassowary, Black-necked Stork, Great-billed Heron, Wedge-tailed Eagle, Spotted Harrier, Black Falcon, Brolga, Sarus Crane, Radja Shelduck, Pink-eared & Musk Duck, Plainswanderer, Australian Bustard, Beach Stone-curlew, Hooded Plover, Red-necked Avocet, Banded Stilt, Inland Dotterel, Australian Pratincole, Victoria's & Paradise Riflebird, Noisy Pitta, Superb & Alberts Lyrebird, Rose-crowned, Wompoo & Superb Fruit Dove, Bar-shouldered Dove, Topknot & Squatter Pigeon, Torresian Imperial Pigeon, King Parrot, Eastern Ground Parrot, Powerful & Rufous Owl, Australian Owlet-nightjar, Yellow-tailed & Red-tailed Black Cockatoo, Major Mitchell's Cockatoo, Golden, Regent, Satin & Great Bowerbird, Regents, Mangrove & Macleay's Honeyeater, Ground Cuckooshrike, Lovely, Superb & Splendid Fairywren, Diamond Firetail
Top Mammals
Koala, Duck-billed Platypus, Short-beaked Echidna, Spotted-tailed Quoll, Long-nosed Bandicoot, Common Wombat, Common Ringtail Possum,  Greater, Yellow-bellied & Sugar Glider, Striped & Brush-tailed Possum, Rufous Bettong, Lumholtz's Tree Kangaroo, Swamp Wallaby, Eastern Grey & Red Kangaroo, Musky Rat Kangaroo, Spectacled Flying Fox, Dingo
Habitats Covered
woodland, tropical and temperate forest, swamps, riverine woodland, grasslands, coastal bush, estuaries and ocean
Expected Climate
hot and humid in north, cooler in the interior mountains of the central areas
Max Group Size
8 with 1 Rockjumper leader
Tour Pace & Walking
easy going, short trails with some hills
Accommodation
very comfortable throughout
Ease of Birding
mostly easy birding with a few tricky species
Number of Species Expected
Photographic opportunities, what our clients say about us.
MR & MB, Australia 2018
Erik Forsyth is a wonderful guy, so enjoyable to travel with. He is knowledgeable, down to earth and quite humorous! We did New Zealand with Erik a few years ago and would definitely go with him on other Rockjumper Trips in the future. Also, we would recommend Erik to others considering him as their leader.
SH, Australia 2018
Erik Forsyth went above and beyond to give personal attention to each participant. How does he do it? Lack of sleep and a packed itinerary would challenge the best guide, but he seems to always be positive and light-hearted. Cracking dry jokes and comments – loved it!
EL - Kakadu 2022
We traveled through strangely beautiful and interesting areas and were able to get great birds – almost all the endemics of the area. Angus was good at finding the birds which often involved traveling to very remote and isolated places for 1 or 2 species. I love Australian birds – beautiful, unique, often loud and delightful. The Lake Argyle cruise was fabulous and the Yellow River cruise was a great break from riding in the van and seeing water birds from a distance.
KH, Australia 2018
Erik Forsyth did a great job, and both his remarkable knowledge and his unflagging good humor were indispensable; I look forward to traveling with him again in the future.
TB - Kakadu 2022
It was a fantastic trip. Very satisfying and Angus did a great job : he really showed us the birds and took great care that we had everything we wanted and were able to enjoy our tour.
Australia - East Coast I 2024
15 Sep 2024 - 06 Oct 2024 (22 days)
AUD14,695 - 2 Spaces Available
Tour Leader: Local Leader
Tour Leader: Erik Forsyth
Tour price (Per person): AUD14,695 * USD9,672 * GBP7,676 * EUR8,836
Single Supplement: AUD2,250 * USD1,481 * GBP1,175 * EUR1,353
Flight costs: AUD660 * USD434 * GBP345 * EUR397
Can be linked with: Australia - Tasmania Extension I 2024
Australia - East Coast II 2024
26 Sep 2024 - 17 Oct 2024 (22 days)
AUD14,695 - No Spaces Available
Tour Leader: Steve Davidson
Can be linked with: Australia - Tasmania Extension II 2024
Australia - East Coast I 2025
16 Sep 2025 - 07 Oct 2025 (22 days)
AUD16,000 - Spaces Available
Tour Leader: Gregory de Klerk
Pricing notes : *Prices are estimated and dates may change*
Tour price (Per person): AUD16,000 * USD10,531 * GBP8,357 * EUR9,621
Can be linked with:
Australia - East Coast II 2025
22 Sep 2025 - 13 Oct 2025 (22 days)
Australia - Cape York Extension 2023 - July 2023
Australia - The Queensland Outback 2023 - July 2023
Australia - Tasmania Extension I 2022 - October 2022
Australia - East Coast I 2022 - September 2022
Australia - Southwest Extension I 2022 - September 2022
Australia - Kakadu & the Top End 2022 - August 2022
Australia - East Coast II 2019 - September 2019
Australia - East Coast II 2018 - September 2018
Australia - East Coast I 2018 - September 2018
Australia - Southwest Extension I 2018 - September 2018
Australia - Kakadu & the Top End 2018 - July 2018
Australia - East Coast 2017 - September 2017
Australia - East Coast I 2016 - October 2016
Australia - Southwest Extension I 2016 - September 2016
Australia - Tasmania Extension 2015 - October 2015
Australia - East Coast 2015 - September 2015
Australia - East Coast 2014 - September 2014
Australia - Australia - Southern & Tasmania 2006 - October 2006
Your details
Title Mr. Mrs. Ms. Dr. Prof. Sir.
Name * First Last
Your country Your country Afghanistan Albania Algeria American Samoa Andorra Angola Antigua and Barbuda Argentina Armenia Australia Austria Azerbaijan Bahamas Bahrain Bangladesh Barbados Belarus Belgium Belize Benin Bermuda Bhutan Bolivia Bosnia and Herzegovina Botswana Brazil Brunei Bulgaria Burkina Faso Burundi Cambodia Cameroon Canada Cape Verde Cayman Islands Central African Republic Chad Chile China Colombia Comoros Congo, Democratic Republic of the Congo, Republic of the Costa Rica Côte d'Ivoire Croatia Cuba Curaçao Cyprus Czech Republic Denmark Djibouti Dominica Dominican Republic East Timor Ecuador Egypt El Salvador Equatorial Guinea Eritrea Estonia Ethiopia Faroe Islands Fiji Finland France French Polynesia Gabon Gambia Georgia Germany Ghana Greece Greenland Grenada Guam Guatemala Guinea Guinea-Bissau Guyana Haiti Honduras Hong Kong Hungary Iceland India Indonesia Iran Iraq Ireland Israel Italy Jamaica Japan Jordan Kazakhstan Kenya Kiribati North Korea South Korea Kosovo Kuwait Kyrgyzstan Laos Latvia Lebanon Lesotho Liberia Libya Liechtenstein Lithuania Luxembourg Macedonia Madagascar Malawi Malaysia Maldives Mali Malta Marshall Islands Mauritania Mauritius Mexico Micronesia Moldova Monaco Mongolia Montenegro Morocco Mozambique Myanmar Namibia Nauru Nepal Netherlands New Zealand Nicaragua Niger Nigeria Northern Mariana Islands Norway Oman Pakistan Palau Palestine, State of Panama Papua New Guinea Paraguay Peru Philippines Poland Portugal Puerto Rico Qatar Romania Russia Rwanda Saint Kitts and Nevis Saint Lucia Saint Vincent and the Grenadines Samoa San Marino Sao Tome and Principe Saudi Arabia Senegal Serbia Seychelles Sierra Leone Singapore Sint Maarten Slovakia Slovenia Solomon Islands Somalia South Africa Spain Sri Lanka Sudan Sudan, South Suriname Swaziland Sweden Switzerland Syria Taiwan Tajikistan Tanzania Thailand Togo Tonga Trinidad and Tobago Tunisia Turkey Turkmenistan Tuvalu Uganda Ukraine United Arab Emirates United Kingdom United States Uruguay Uzbekistan Vanuatu Vatican City Venezuela Vietnam Virgin Islands, British Virgin Islands, U.S. Yemen Zambia Zimbabwe
Tour of Interest
Tour of Interest Select Tour of Interest Australia - East Coast I 2024 Australia - East Coast II 2024 Australia - East Coast I 2025 Australia - East Coast II 2025
Your Enquiry *
Contact permission
We would love to send you Newsletters (twice yearly).via Type a message, Promotions/Discounts (weekly), Blog Articles/Image of the Month (monthly) and other content that we think you would find interesting. If you are happy with this then please select your preferences below. If you would like to unsubscribe from previous subscriptions, or leave our mailing list entirely, then please do so by visiting the Preference Centre link at the bottom of these emails.
Yes, I would like to receive this content of interest and to better filter the content sent to me, I am a :
Hardcore (target focussed with a strong desire to see as many species as possible on each trip)
Middle of the road (target focussed but more relaxed by nature and do not expect to see everything)
Relaxed (enjoy birds but am happy seeing whatever we see)
Photographer
No thanks, I don't want to hear about any of these offers or content
Phone This field is for validation purposes and should be left unchanged.
Tour Route Map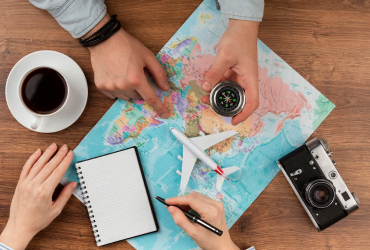 Get Special Offers From Rockjumper Birding
Sign up now and get the best deals straight in your inbox!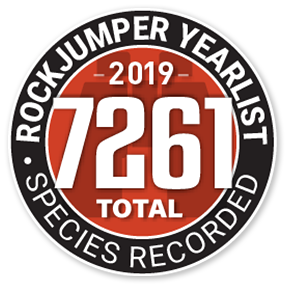 Modal title
Enquire about booking a tour.
Tell us about your dream tour
How many people do you expect to be on the tour? (optional)
What are the date ranges you are looking at for this tour? (optional)
How many days would you like the tour for? (optional)
What is your price range for the tour? (optional)
Name This field is for validation purposes and should be left unchanged.
Enquire about booking a tour 5
Your passport.
Add Attachment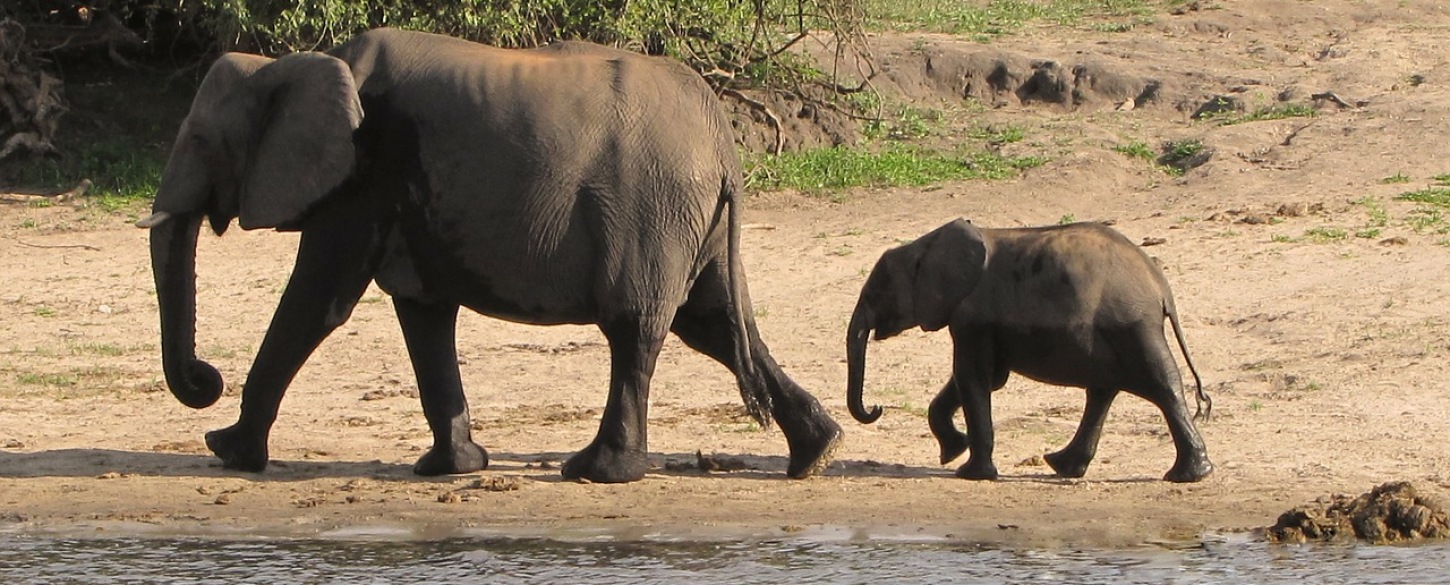 Rockjumper Birding
Global operator
Service level
Travelers age
Trip prices
$249 — 9,995
Tour languages
Quick Links:
Trips other travelers liked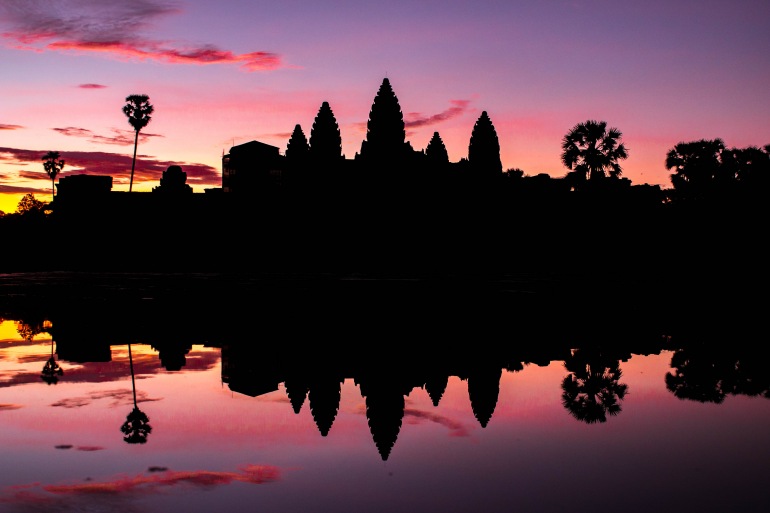 Family Trip In Cambodia
Iceland Discovery
Northern Lights Escape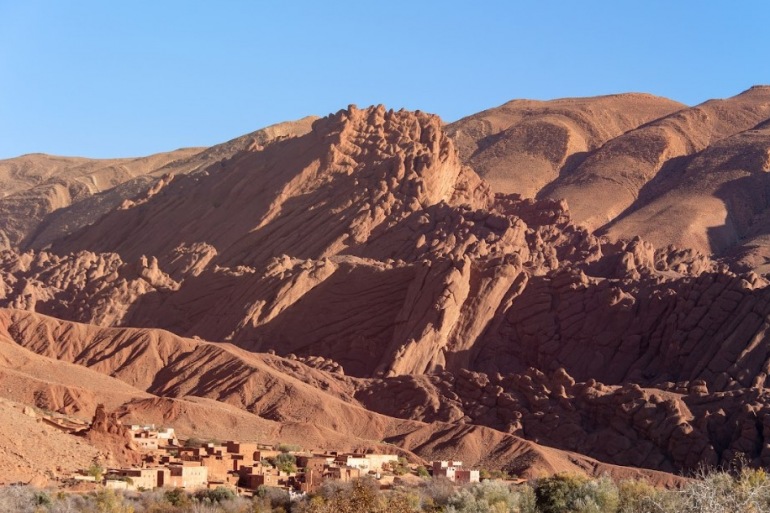 10-day Morocco Itinerary from Casablanca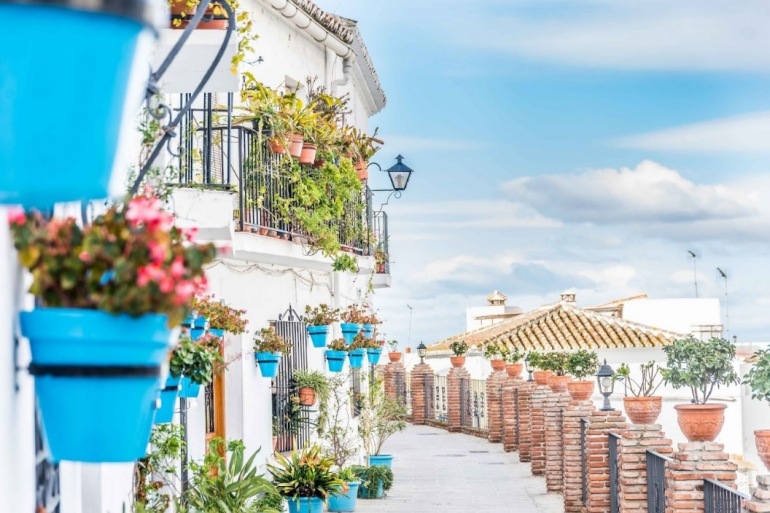 5-Day Tour to Andalusia, Costa Del Sol and Toledo from Madrid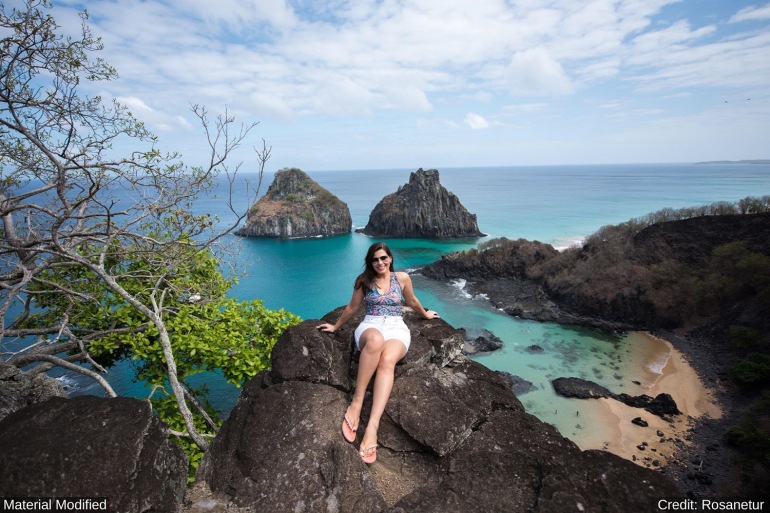 Brazil (North): See & Experience it ALL in 13 Days, 1st Class Custom Tours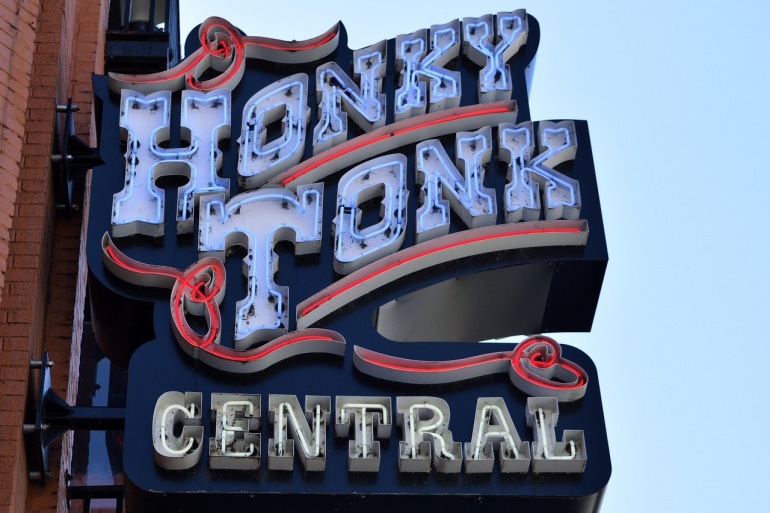 Music Cities USA featuring Memphis & Nashville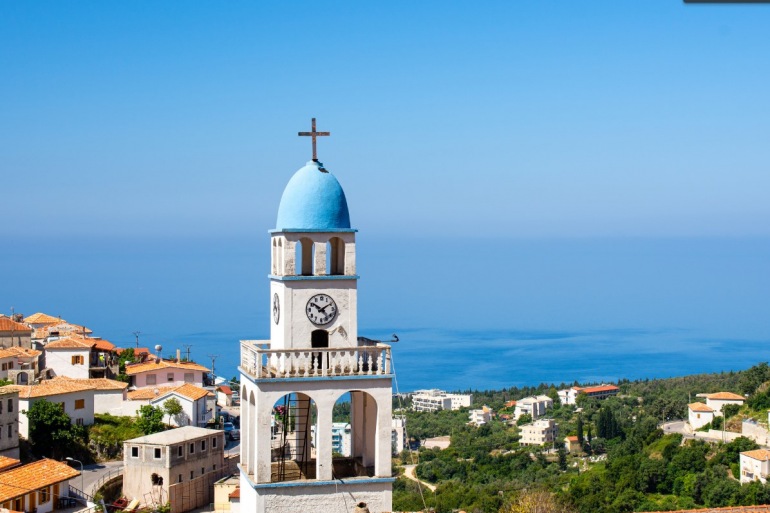 Discover Albania
Member savings.
Sign in  to see which companies give additional savings to Travelstride Members (it's free)
Group Tours
Private Guided Trips
Small Ship & Expedition Cruises
Custom Itineraries
North America
Central America & Caribbean
South America
Rivers & Seas
Australia & Pacific
Antarctica & the Arctic
How well do you know the world?
Rockjumper birding reviews & ratings, rockjumper worldwide birding offers opportunities to see fabulous birds in fabulous places..
I have traveled on 20 different Rockjumper tours to all parts of the world. Every tour I have been on has ensured that cultural sites are included whenever possible....
Panama 2019
This was my first international birding tour experience, and os while I have no basis for comparison, I was completely satisfied by this tour. The guides were excel...
Madagascar 2018
Honestly, I didn't know what to expect since this was my first birding specific trip, and it exceeded my expectations. Seeing all the endemic birds, mammals and rept...
Kenya & Tanzania 2019
I really can't think of a way this tour could have been improved. The Itinerary was wonderful, the accommodations lovely, and the birds fantastic....This was truly ...
Trip cancelled 6 days into the trip. The ship company could not pay for fuel.
The trip from hell. Rockjumper almost filled the boat with their clients and extra birding guides and we were to bird both land and pelagic for 19 days. Hovever, Ro...
Response from Rockjumper Birding
See all Rockjumper Birding reviews
Introducing the new FlexiTrip
Choose from 23 top travel companies
Save $600 off trips to every continent on earth
Redeem anytime before 2023. Last minute changes OK
Cancel any time
Editoral Review of Rockjumper Birding
Based in Africa, Rockjumper tours offer a variety of birding and wildlife focused tours all around the world.
What Makes Rockjumper Birding Stand Out?
Guides with extensive wildlife spotting and birding knowledge and skills
Hundreds of tour options
Small groups (14 max)
Customer loyalty program
Dedication to conservation
Even though they are focused on birding, they offer a lot of variation in the types of tours you can take - including tours that include a wider wildlife focus. 
They offer scheduled small group tours, as well as private and custom made tours so you can choose which kind of experience you like. Among these you can find tours that focus almost entirely on tracking one specific species or a tour more geared toward other wildlife and the outdoor experience of hiking and enjoying time on the trails.
Who Will Enjoy Traveling with Rockjumper Birding?
Wildlife lovers
Serious birders and entry level interested in gaining more experience
Active travelers
Outdoorsy travelers
These trips will be enjoyed by wildlife and nature enthusiasts. Rockjumpers bread and butter is birding tours - and they're a great company to choose for serious birders as well as hobbyists looking to widen their knowledge and birding skills.
G uides are there to assist with terminology, photography, and can offer tips and tricks for spotting and recognizing species variation. Birding tours include a list of expected sightings and the types of habitats you'll be traveling through.
Birding is a popular activity among recent retirees and seniors, but all ages are welcome on Rockjumper Birding tours. 
Top Destinations
Many birding tour companies tend to be super location focused, however Rockjumper offers tours around the world giving you a lot to choose from when finding your next birding tour. 
Rockjumper Birding Travel Style
Rockjumper offers several different physical levels - so you're sure to find one that suits your preferred style. Accommodations are basic but comfortable, as the main point of the tour is to be outdoors seeking wildlife sightings. 
Why Choose a Tour with Rockjumper Birding?
If you are interested in upping your birding game as part of a small group, or on a private excursion with just your friends and family, learning from experts in the field then Rockjumper is a great choice.
Their trips aren't exactly in the budget range, but you pay for the guide and the ability to visit destinations around the world that showcase the best birding spots and hidden gems.
Unlock Community Benefits
Travel better together.
Save favorite trips and itineraries
Get insider insights
Receive personalized recommendations
... and much more
More Details
Solo friendly.
No single supplement
Photography
Travelstride featured in
About the company.
Rockjumper Birding Tours is a dedicated bird tours company specializing in quality birdwatching holidays and wildlife safaris throughout the world, guided by passionate and experienced professional tour leaders. Our portfolio of 250 different birding tours encompasses 100 destinations, including some of the most breathtaking and biologically diverse places on our planet. While our quest is first and foremost to deliver the ultimate birding experience, our bird tours are also educational, fun and excellent value for money!
To read about our different tour categories, which include not only birding tours but also photographic and mammal safaris. To go straight to our tour destinations page, conveniently divided into continental regions and countries.
Our bird tour leaders are all passionate birders and accomplished tour coordinators who take great joy in sharing their birding experiences with others. Although many of our tours are guided by full time Rockjumper leaders, we also use some of the most accomplished regional leaders across the globe. This ensures that you always get the best possible guide for the tour of your choice. Whilst we guarantee that our leaders have superb birding skills, our tour leaders also strive to be personable, professional, friendly, attentive and dedicated to delivering a rewarding, educational, enjoyable and memorable birding experience!
Our leader to guest ratio is one of the best in the bird tour industry and most of our tours have a maximum of eight participants, giving our guests a very personalized tour experience. For some destinations, however, larger groups are necessary, and on these tours we provide two leaders with an absolute maximum of 14 participants. The only exception to this is on some ship cruises where larger groups are unavoidable.
Our scheduled tours are generally designed for the keen birder, though the pace varies from tour to tour. For example, our Cape Wildflowers, Birding & Big Game tour is a relaxed birding adventure with much time dedicated to exploring the tapestry of spectacular wildflowers that grace the Cape region of South Africa. We also include the salient highlights of every region we visit, be it the Taj Mahal and Tigers in India, Jaguars and Giant Otters in Brazil, or the Sphinx and Pyramids in Egypt. Our Photographic and Wildlife tours are however focused on these core aspects of each destination, rather than on birding per se.
Rockjumper Birding Trips & Specials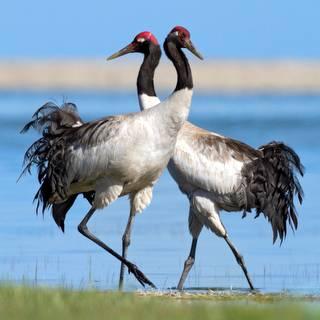 China - Sichuan Birding 2021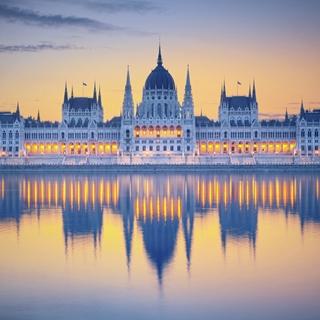 Hungary & Austria - Birds, Wine & Music 2021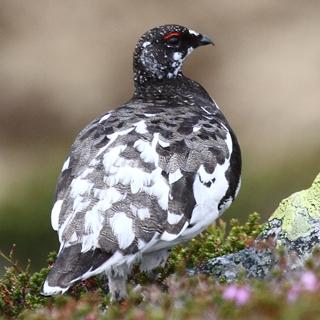 Iceland - Land of Fire and Ice 2021
Colombia - Santa Marta Extension II 2021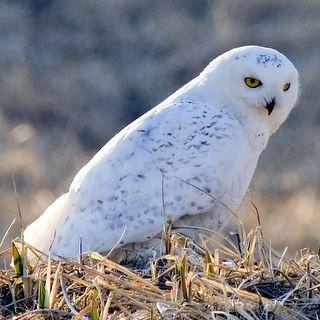 Alaska - Barrow & Kenai: The Fjords & the Arctic Circle 2021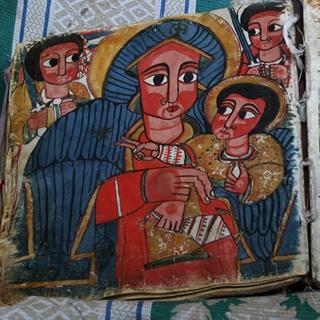 Ethiopia - Lalibela Historical Extension I 2021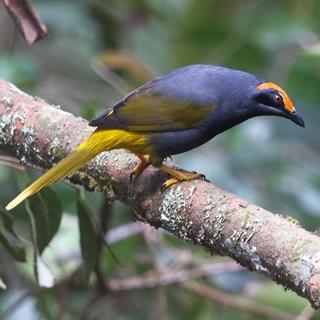 Indonesia - Eastern Highlights: Sulawesi, the Moluccas & Papua II 2021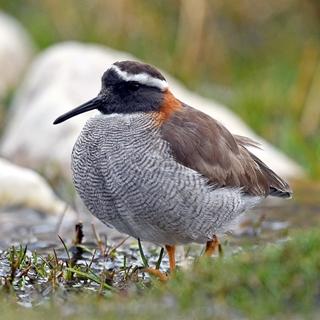 Chile - Budget Birds, Wildlife & Andean landscapes 2021
No Specials at this time. Please check back later!
Want a tailor-made trip instead?
Your trip, your way, planned by an expert:.
You choose budget, destinations, activities, transport & lodging type
Expert designs the itinerary for you, and once approved, takes care of logistics
Top Rockjumper Birding Trip Categories
Rockjumper birding company ranking by category, why travelstride, find your perfect trip, travel confidently.
Rockjumper Birding Tours
See, that's what the app is perfect for..
Photo of the Day – The Purple Grenadier ( Uraeginthus ianthinogaster ) is a common species that can be found in eastern Africa. This small bird is less than 15cm long, but punches above its size with its looks. The bright purple is a huge contrast from the otherwise dull cinnamon-coloured plumage. A very interesting species to look at!
This lovely photo was taken by George L. Armistead in Tanzania
Grandala ( Grandala coelicolor ) - photo by Rich Lindie | Rockjumper Birding
🌍 La Cloche Mountains, Ontario, Canada
Common Emerald Dove ( Chalcophaps indica ) - photo by Ganesh Jayaraman
Garça-vermelha (Lat.: Ardea purpurea) a caçar nas margens alagadas do rio Cubango, província do Cuando-Cubango, Angola | via www.angolaimagebank.com com @intotheokavango para @NatGeo . . #Africa #Angola #Cubango #Cubango2017 #IntoTheOkavango #OWP #OkavangoWildernessProject #conservation #science #natgeo #Okavango #travel #wild #pristine #nature #Nikon #Heron #PurpleHeron #Avifauna #Birding #Ornithology (at Cuando Cubango Province)
House Wren (by me )
This image may not be the best photo of the species ever captured but it is one of very few of a displaying Satyr Tragopan in the wild – the undoubted highlight of our most recently completed tour to Bhutan, led by Rich Lindie and David Erterius. Check out the horns on this guy!
Exotic chicken from another land
Green Imperial Pigeon ( Ducula aenea ) 绿皇鸠 | ©Sheau Torng Lim (Lung Fu Shan Country Park, Hong Kong)
Duculea aenea (Columbiformes - Columbidae) is an arboreal species found in tropical southern Asia, from India east to Indonesia.
Ascension Island
Tristan da Cunha
Burkina Faso
Central African Republic
Congo Republic
Côte d'Ivoire
Equatorial Guinea
Eswatini (Swaziland)
Guinea Bissau
North Sudan
São Tomé & Príncipe
Sierra Leone
Eastern Cape
KwaZulu Natal
Northern Cape
Northwest Province
Western Cape
South Sudan
Western Sahara
Afghanistan
British Indian Ocean Territory
Heilongjiang
Inner Mongolia
Andaman & Nicobar Islands
Andhra Pradesh
Arunachal Pradesh
Chhattisgarh
Himachal Pradesh
Jammu & Kashmir
Lakshadweep
Madhya Pradesh
Maharashtra
Uttar Pradesh
Uttarakhand
West Bengal
Indonesian Borneo
Lesser Sundas
Kuala Lumpur
Peninsular Malaysia
Sarawak & Sabah
North Korea
Philippines
South Korea
Timor-Leste
Turkmenistan
American Samoa
Christmas Island
Coral Sea Islands
New South Wales
Norfolk Island
Northern Territory
South Australia
Western Australia
Cocos Islands
Cook Islands
French Polynesia
Marshall Islands
New Caledonia
Stewart Island
Northern Mariana Islands
Papua New Guinea
Wallis & Futuna
Netherlands Antilles
Antigua & Barbuda
Caribbean Netherlands
Cayman Islands
Dominican Republic
El Salvador
Puerto Rico
Saint Lucia
St Vincent & Grenadines
St. Kitts & Nevis
Turks & Caicos
South Ossetia
Republic of Croatia
Bosnia & Herzegovina
Auvergne-Rhône-Alpes
Bourgogne-Franche-Comté
Hauts-de-France
Île-de-France
Nouvelle-Aquitaine
Pays-de-la-Loire
Provence-Alpes-Côte d'Azur
Baden-Württemberg
Brandenburg
Lower Saxony
Mecklenburg-Vorpommern
North Rhine-Westphalia
Rhineland Palatinate
Saxony-Anhalt
Schleswig-Holstein
Liechtenstein
Lake Skadar
Netherlands
Central Russia
Eastern Siberia
Northwest Russia
Russian Arctic
Russian Far East
South Russia
Western Siberia
Basque Country
Fuerteventura
Gran Canaria
Castilla y Leon
Castilla-La Mancha
Extremadura
Switzerland
Channel Isles
Avon and Bristol
Bedfordshire
Buckinghamshire
Cambridgeshire
East Sussex
East Yorkshire
Gloucestershire
Herefordshire
Hertfordshire
Isle of Wight
Leicestershire
Lincolnshire
North Yorkshire
Northamptonshire
Northumberland
Nottinghamshire
Oxfordshire
Scilly Isles
South Yorkshire
Staffordshire
Tyne & Wear
Warwickshire
West Midlands
West Sussex
West Yorkshire
Worcestershire
Isle of Man
Aberdeenshire
Argyll & Bute
Clackmannanshire
Dumfries & Galloway
East Ayrshire
East Dumbartonshire
East Lothian
East Renfrewshire
Moray & Nairn
North Ayrshire
North Lanarkshire
Orkney Isles
Perth & Kinross
Renfrewshire
South Ayrshire
South Lanarkshire
West Dunbartonshire
West Lothian
Western Isles
Blaenau Gwent
Carmarthenshire
Denbighshire
Merthyr Tydfil
Monmouthshire
Neath Port Talbot
Pembrokeshire
Rhondda Cynon Taf
Vale of Glamorgan
Vatican City
Vancouver Island
New Brunswick
Newfoundland
Northwest Territories
Prince Edward Island
Saskatchewan
Aguascalientes
Baja California
Baja California Sur
Mexico City
Quintana Roo
San Luis Potosí
St Pierre & Miquelon
Connecticut
Massachusetts
Mississippi
New Hampshire
North Carolina
North Dakota
Pennsylvania
Rhode Island
South Carolina
South Dakota
Rio Grande Valley
West Virginia
Buenos Aires City
Buenos Aires State
Santiago del Estero
Tierra del Fuego
Espírito Santo
Federal District
Mato Grosso
Mato Grosso do Sul
Minas Gerais
Rio de Janeiro State
Rio Grande do Norte
Rio Grande do Sul
Santa Catarina
Easter Island
Northern Ecuador
French Guiana
Saudi Arabia
Farne Islands
Birding Tour Companies
Bird Fairs & Festivals
Trip Report Repositories
Weather & Tides
Rarity Alerts
Ornithological Journals
Birding Magazines
Websites with Mega-links
Books for Birders
Bird Book Publishers
Software, DVDs, Recordings etc.
Bird Writers
Bird Art & Artists
Digiscoping
Photos, Photography & Photographers
Webcams & Nestcams
#12348 (no title)
#11964 (no title)
Bird Watching Books
Bird Watching Telescopes
Birdfeeders, Birdhouses etc
Optics Retailers
Optics Companies
Outdoor Clothing for Birders
Other Birding Equipment & Accessories
Tripod Companies
Banding or Ringing
Study & Bird Behaviour
Birders & Ornithologists
Threatened & Extinct Species
Conservation
Ornithology Courses
Identification
Invasive Species
Taxonomy & Bird Names
Acanthisittidae – New Zealand Wrens
Acanthizidae – Australasian Warblers
Acrocephalidae – Reed & Brush Warblers Etc.
Aegithalidae – Bush Tits
Aegithinidae – Ioras
Alaudidae – Larks
Arcanatoridae – Dapple-throat & Allies
Artamidae – Woodswallows, Butcherbirds & Currawongs
Atrichornithidae – Scrub-birds
Bernieridae – Malagasy Warblers
Bombycillidae – Waxwings
Buphagidae – Oxpeckers
Calcariidae – Longspurs & Snow Buntings
Callaeidae – Kokako & Saddlebacks
Campephagidae – Cuckooshrikes, Cicadabirds, Trillers & Minivets
Cardinalidae – Cardinals, Grosbeaks & Allies
Certhiidae – Treecreepers
Cettidae – Bush Warblers, Tesias & Allies
Chaetopidae – Rockjumpers
Chloropseidae – Leafbirds
Cinclidae – Dippers
Cisticolidae – Cisticolas, Prinia, Tailorbirds & Allies
Climacteridae – Australasian Treecreepers
Cnemophilidae – Satinbirds
Coerebidae – Bananaquit
Conopophagidae – Gnateaters
Corcoracidae – Australian Mudnesters
Corvidae – Crows, Jays, Magpies & Allies
Cotingidae – Cotingas, Fruiteaters & Allies
Dasyornithidae – Bristlebirds
Dicaeidae – Flowerpeckers
Dicruridae – Drongos
Donacobiidae – Donacobius
Dulidae – Palmchat
Elachuridae – Spotted Wren-babbler
Emberizidae – Buntings, New World Sparrows & Allies
Erythroceridae – Yellow Flycatchers
Estrildidae – Waxbills, Munias & Allies
Eulacestomatidae – Ploughbill
Eupetidae – Rail-Babbler
Eurylaimidae – Broadbills
Formicariidae – Antthrushes
Fringillidae – Finches, Seedeaters, Euphonias & Allies
Furnariidae – Ovenbirds
Grallariidae – Antpittas
Hirundinidae – Swallows & Martins
Hyliotidae – Hyliotas
Hylocitreidae – Yellow-flanked Whistler
Hypocoliidae – Hypocolius
Icteridae – Oropendolas, Orioles, Blackbirds & Allies
Ifritidae – Blue-capped Ifrit
Incertae Sedis – Uncertain Families
Irenidae – Fairy-bluebirds
Laniidae – Shrikes
Leiothrichidae – Turdoides Babblers, Laughingthrushes, Barwings & Sibias
Locustellidae – Grassbirds & Allies
Machaerirhynchidae – Boatbills
Macrosphenidae – Crombecs, Longbills & African Warblers
Malaconotidae – Bushshrikes, Tchagras, Puffbacks & Boubous
Maluridae – Australasian Wrens
Melampittidae – Melampittas
Melanocharitidae – Berrypeckers & Longbills
Melanopareiidae – Crescent-chests
Meliphagidae – Honeyeaters
Menuridae – Lyrebirds
Mimidae – Mockingbirds, Thrashers & Allies
Mohoidae – O'os
Mohouidae – Whitehead, Yellowhead & Brown Creeper
Monarchidae – Monarchs, Paradise Flycatchers & Allies
Motacillidae – Longclaws, Pipits & Wagtails
Muscicapidae – Old World Flycatchers
Nectariniidae – Sunbirds & Spiderhunters
Neosittidae – Sitellas
Nicatoridae – Nicators
Notiomystidae – Stitchbird
Oreoicidae – Australasian Bellbirds
Oriolidae – Old World Orioles, Pitohuis & Figbirds
Orthonychidae – Logrunners & Chowchilla
Pachycephalidae – Whistlers & Allies
Panuridae – Bearded Reedling
Paradisaeidae – Birds-of-paradise
Paramythiidae – Painted Berrypeckers
Pardalotidae – Pardalotes
Paridae – Tits & Chickadees
Parulidae – New World Warblers
Passeridae – Old World Sparrows
Pellorneidae – Fulvettas, Ground Babblers & Allies
Petroicidae – Australasian Robins
Peucedramidae – Olive Warbler
Philepittidae – Asities
Phylloscopidae – Leaf Warblers & Allies
Picathartidae – Rockfowl
Pipridae – Manakins
Pittidae – Pittas
Pityriaseidae – Bristlehead
Platysteiridae – Wattle-eyes & Batises
Ploceidae – Weavers, Widowbirds & Allies
Pnoepygidae – Wren-babblers
Polioptilidae – Gnatcatchers
Pomatostomidae – Australasian Babblers
Prionopidae – Helmetshrikes
Promeropidae – Sugarbirds
Prunellidae – Accentors
Psophodidae – Whipbirds, Jewel-babblers & Quail-thrushes
Ptilogonatidae – Silky-flycatchers
Ptilonorhynchidae – Bowerbirds & Catbirds
Pycnonotidae – Bulbuls
Regulidae – Goldcrests & Kinglets
Remizidae – Penduline Tits
Rhagologidae – Mottled Berryhunter
Rhinocryptidae – Tapaculos
Rhipiduridae – Fantails
Sapayoidae -Sapayoa
Scotocercidae – Streaked Scrub Warbler
Sittidae – Nuthatches
Stenostiridae – Fairy Flycatchers
Sturnidae – Starlings, Mynas & Rhabdornis
Sylviidae – Sylviid Babblers, Parrotbills & Fulvettas
Tephrodornithidae – Woodshrikes & Allies
Thamnophilidae – Antbirds
Thraupidae – Tanagers & Allies
Tichodromidae – Wallcreeper
Timaliidae – Babblers
Tityridae – Tityras, Becards & Allies
Troglodytidae – Wrens
Turdidae – Thrushes
Tyrannidae – Tyrant Flycatchers
Urocynchramidae – Przevalski's Finch
Vangidae – Vangas
Viduidae – Indigobirds & Whydahs
Vireonidae – Vireos, Greenlets & Shrike-babblers
Zosteropidae – White-eyes, Yuhinas & Allies
Accipitridae – Kites, Hawks & Eagles
Aegothelidae – Owlet-nightjars
Alcedinidae – Kingfishers
Alcidae – Auks
Anatidae – Swans, Geese & Ducks
Anhimidae – Screamers
Anhingidae – Darters
Anseranatidae – Magpie Goose
Apodidae – Swifts
Apterygidae – Kiwis
Aramidae – Limpkin
Ardeidae – Herons, Egrets & Bitterns
Balaenicipitidae – Shoebill
Brachypteraciidae – Ground Rollers
Bucconidae – Puffbirds
Bucerotidae – Hornbills
Bucorvidae – Ground Hornbills
Burhinidae – Thick-knees & Stone Curlews
Cacatuidae – Cockatoos
Capitonidae – New World Barbets
Caprimulgidae – Nightjars & Nighthawks
Cariamidae – Seriemas
Casuariidae – Cassowaries
Cathartidae – New World Vultures
Charadriidae – Plovers, Lapwings & Dotterels
Chionidae – Sheathbill
Ciconiidae – Storks
Coliidae – Mousebirds
Columbidae – Doves & Pigeons
Coraciidae – Rollers
Cracidae – Chachalacas, Curassows & Guans
Cuculidae – Old World Cuckoos
Diomedeidae – Albatrosses
Dromadidae – Crab Plover
Dromaiidae – Emu
Eurypygidae – Sunbittern
Falconidae – Falcons, Kestrels & Caracaras
Fregatidae – Frigatebirds
Galbulidae – Jacamars
Gaviidae – Divers or Loons
Glareolidae – Coursers & Pratincoles
Gruidae – Cranes
Haematopodidae – Oystercatchers
Heliornithidae – Finfoots & Sungrebe
Hemiprocnidae – Treeswifts
Hydrobatidae – Northern Storm Petrels
Ibidorhynchidae – Ibisbill
Indicatoridae – Honeyguides
Jacanidae – Jacanas
Laridae – Gulls, Terns & Skimmers
Leptosomatidae – Cuckoo Roller
Lybiidae – African Barbets
Megalimidae – Asian Barbets
Megapodiidae – Megapodes
Meropidae – Bee-eaters
Mesitornithidae – Mesites
Momotidae – Motmots
Musophagidae – Turacos, Plantain-eaters & Go-away-birds
Numididae – Guineafowl
Nyctibiidae – Potoos
Oceanitidae – Austral Storm Petrels
Odontophoridae – New World Quails
Opisthocomidae – Hoatzin
Otididae – Bustards, Floricans & Korhaans
Pandionidae – Ospreys
Pedionomidae – Plains Wanderer
Pelecanidae – Pelicans
Pelecanoididae – Diving Petrels
Phaethontidae – Tropicbirds
Phalacrocoracidae – Cormorants & Shags
Phasianidae – Pheasants, Grouse, Partridges & Allies
Phoenicopteridae – Flamingos
Phoeniculidae – Wood Hoopoes & Scimitarbills
Picidae – Woodpeckers
Pluvianellidae – Magellanic Plover
Pluvianidae – Egyptian Plover
Podargidae – Frogmouths
Podicipedidae – Grebes
Procellariidae – Petrels, Diving Petrels & Shearwaters
Psittacidae – African & New World Parrots
Psittaculidae – Old World Parrots
Psophiidae – Trumpeters
Pteroclidae – Sandgrouse
Rallidae – Rails, Crakes, Gallinules & Coots etc.
Ramphastidae – Aracari, Toucans & Toucanets
Recurvirostridae – Avocets & Stilts
Rheidae – Rheas
Rhynochetidae – Kagu
Rostratulidae – Painted Snipe
Sagittariidae – Secretarybird
Sarothruridae – Flufftails
Scolopacidae – Woodcock, Snipe, Sandpipers & Allies
Scopidae – Hammerkop
Semnornithidae – Toucan Barbets
Spheniscidae – Penguins
Steatornithidae – Oilbird
Stercorariidae – Skuas or Jaegers
Strigidae – Owls
Strigopidae – New Zealand Parrots
Struthionidae – Ostriches
Sulidae – Gannets & Boobies
Thinocoridae – Seedsnipe
Threskiornithidae – Ibises & Spoonbills
Tinamidae – Tinamous
Todidae – Todies
Trochilidae – Hummingbirds
Trogonidae – Trogons & Quetzals
Turnicidae – Buttonquails
Tytonidae – Barn & Grass Owls
Upupidae – Hoopoes
Big Days & Bird Races
Apocryphal Birding Stories & Urban Myths
Bird Humour
Listing & Listers
Twitching & Twitchers
Hints & Tips
Angling & Birds
Gardening For Birders
Birding Blogs
Accessible Birding
Birding Organisations
Birds on Stamps
Fatbirder's Birding Advice
Australasia
Birding Australasia
Australasia (or Oceania depending on your choice of names) covers a vast area of the Pacific Ocean including Polynesia, Micronesia, Australia, New Zealand and more. The Fat Birder would welcome introductions contributed by antipodean birders. Any pictures you care to contribute to enhance this site would be welcome as would be any information about your local club or reserve; better still if you have a web-site to signpost please let me know.
Having visited Brisbane, Perth, Sydney, Cairns, Townsville Common, the Atherton Tablelands, Daintree, Darwin and Broome in Australia I found the birdlife to be wonderful in its diversity with many families endemic to Australia or its immediate environs. Non-Australian birders are only just beginning to realise that Oz has some of the very best birding sites in the world not to say some of the most beautiful and interesting birds. I have also visited New Zealand a number of times and even managed to drop into Tahiti – but it was dark and I was gone before first light – so no birds on my French Polynesia list!
In New Zealand Tiritiri Matangi is one of the best kept secrets in the world of birds and Miranda's wrybills a must, but NZ has very little by way of birding web sites. Time you started selling yourselves a bit harder you blokes!
Many years ago I went to Fiji but managed to coincide my visit with an eye infection and I arrived the day after a hurricane left. So out of one eye all I managed by way of avifauna was one tropicbird, a cormorant and some sort of honey eater! One day I hope to see a little more of the region…
Whilst the area is vast it is not particularly rich in species numbers outside of three main landmasses (Australia, New Guinea and New Zealand). However, there are some massive seabird colonies and Australasian pelagics come highly recommended…
This page is sponsored by Rockjumper Birding Tours
This page is sponsored by Birding Ecotours
This page is sponsored by Australian ornithological Services
Number of bird species: c. 1800
Where to Watch Birds in Australasia & Oceania
*Individual Country Bird Apps
Birdlife australia raptor group, oceanic society, pacific islands conservation initiative, pacific seabird group, southern oceans seabird study association, birding ecotours.
2016 [07 July] - David Hoddinott & Rich Lindie - Southwest Pacific Islands
2016 [10 october] - andrew walker - fiji, new caledonia & samoa, pacific birds, australavianimages.
Fatbirder - linking birders worldwide... Wildlife Travellers see our sister site: WAND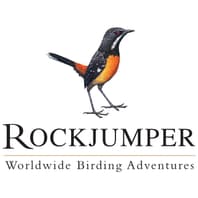 Rockjumper Birding Ltd   Reviews
In the Travel Agency category
Visit this website
Company activity See all

Write a review
Reviews 4.8.
Most relevant
Excellent Birding Tour - Australia
Our 5-week Australia trip is the most enjoyable group tour we have participated. There were challenges throughout the trip, and we know a trip this long is never easy for either a participant or guide. We are grateful that Steve was on top of them and made everything seem easy, not mentioning that he's a superb guide.
Date of experience : September 20, 2023
Reply from Rockjumper Birding Ltd
Dear Lisa, Thank you so much for your wonderful review, on behalf of the Rockjumper team, we are so pleased that you had an incredible tour and experience with Steve and your fellow Rockjumper birders. We so look forward to our next birding adventure with you - hopefully soon! Yours in birding, The Rockjumper Birding Team
Our 2022 Transparency Report has landed
Just back from guatemala.
Just back from Guatemala. Great group of people, great birds. Made even more special by the guiding prowess of Alex and Roland. Will seek them out in the future.
Date of experience : October 17, 2023
Dear Nigel, Thank you so much for your wonderful review, on behalf of the Rockjumper team, we are so pleased that you had an incredible tour and experience in Guatemala with Alex and Roland and your fellow Rockjumper birders. We so look forward to our next birding adventure with you - hopefully soon! Yours in birding, The Rockjumper Birding Team
Tadoussac Quebec
Tadoussac Quebec: belugas & birds Lev and Amanda were fantastic as ever and handled a medical situation to the satisfaction of all. In addition to being fun, needless to say, they are superb birding and nature guides...mammals and plants included.
Date of experience : October 01, 2023
Dear Mikiye, Thank you so much for your wonderful review, on behalf of the Rockjumper team, we are so pleased that you had an incredible tour and experience with Lev and Amanda and that they took all situations in their stride. We are delighted to hear that you got to enjoy the birdlife, flora and fauna of Tadoussac Quebec. We so look forward to our next birding adventure with you - hopefully soon! Yours in birding, The Rockjumper Birding Team
Touring the Banda Sea, Indonesia, with a top notch birding company
Keith and Glen Valentine were our guides for this 13 island tour of the Banda Sea in southern Indonesia. Many of us had travelled with them in the North and Central Moluccan islands in 2017 and were eager to explore this new location with them. We saw most, if not all, of the possible endemics and endemic subspecies, and saw them very well. We also encountered some rare seabirds and fantastic and close blue whales in the deepest waters through which we travelled. Our liveaboard boat, The Lady Denok, was great, with a marvelous crew who looked after us very well. In addition to successful birding, many of the group saw a multitude of fish while snorkeling, and our down times were full of fun. All the ingredients for a memorable tour. Keith and Glen, as always, were fantastic guides, getting everyone on the birds and working in tandem extremely well. Their ears and eyes are almost without equal. They were knowledgeable, warm and always willing to help and support. I love to travel with them and will seek out additional opportunities to do so. Our local guide, Vino, knew the islands well, and our ground agent, Pak Poli, provided excellent support on the Tanimbar and Kai islands at the end of the tour.
Date of experience : August 25, 2023
Dear JA, Thank you so much for your wonderful review, on behalf of the Rockjumper team, we are so pleased that you had an incredible tour and experience with Keith and Glen as well as Vino and Pak Poli. We are delighted to hear that you saw so many endemics, rare seabirds, blue whales and an abundance of fish! We so look forward to our next birding adventure with you - hopefully soon! Yours in birding, The Rockjumper Birding Team
Excellent Experience on South Africa Budget Eastern Tour
My husband and I recently returned from South Africa where we enjoyed the Budget Eastern Tour superbly guided by Mike Meidlinger. Mike exceeded our expectations on many levels. He was driver, guide, local information expert, cook, van packer, wake-up caller and eagle-eyed birder who knew every call and chip note. I don't know when he slept! He was unfailingly good-natured and polite, and we had many enjoyable conversations while driving or eating dinner. He was always available to answer questions and was unstintingly enthusiastic no matter the time of day. He went out of his way to ensure we saw every possible bird in the time we had. We ended up with 352 species on the tour which was about 50 more than we had thought possible! At the start of the tour, he asked what birds we most hoped to see. I mentioned Pel's Fishing Owl, not really thinking this was a possibility. He had a contact at Balule Private Reserve it turns out whom he made arrangements with for an open-air game drive with the specific aim of finding my most wanted bird! And yes we all got great looks at the Pel's chick peering down at us from his roost. This was the highlight of my trip. He also arranged another open-air drive at Manyoni Private Reserve which allowed us to get incredibly close to a lioness with cubs, several white rhino and multiple new birds for the trip. We were more than happy to pay the cost of these extra adventures. I would suggest that they just be made part of the trip in future. It really was a whole different experience not being in the van for all of the safari portion of the tour. We would definitely travel with Mike again. I am sure he would do an excellent job wherever he guides and we look forward to seeing him again some day. John & Regina
Date of experience : September 01, 2023
Dear Regina and John, Thank you so much for your wonderful review, on behalf of the Rockjumper team, we are so pleased that you had an incredible tour and experience with Mike. We are delighted to hear that you along with all the species you go to see, Mike exceeded your tour expectations with the 'added extras' he managed to arrange and to hear that the caliber of our tour leader shone through, we are proud to have him as part of the Rockjumper team! We so look forward to our next birding adventure with you - hopefully soon! Yours in birding, The Rockjumper Birding Team
Mongolia - Birds & Snow Leopards 2023
Just back from a great tour through Mongolia to see Snow Leopards, some other mammals and a lot of birds. What a wonderful trip! The guides, Nigel Redman from Rockjumper and the local guide Attila Steiner did an excellent job. Beautiful landscape, very good accomodations, small group - everything you are looking for to have journey you will remember for long. For sure we got the Snow Leopards, other interesting mammals like Saiga or Mongolian Gazelle and such interesting and somehow seldom birds as Little Curlew, Altai Snow Cock, Pallas's Sandgrouse, Henderson's Ground Jay, White-necked Crane, Demouselle Crane to mention only a few.
Date of experience : August 10, 2023
Dear Holger T, Thank you so much for your incredible review, on behalf of the Rockjumper team, we are so pleased that you had an incredible tour and experience with Nigel and Attila. We are delighted to hear that you saw the Snow Leopards and many of Mongolia's specials and to hear that the caliber of our tour leader shone through, we are proud to have him as part of the Rockjumper team! We so look forward to our next birding adventure with you - hopefully soon! Yours in birding, The Rockjumper Birding Team
Ghana - Rockfowl & Upper Guinea Specials
Just finished a 15-day small group tour to Ghana. I enjoyed this well organized trip very much. Greg was a fantastic tour leader, always having a good spirit and making the most of our time out birding. With the help of him and our very knowledgeable local guide Jackson we discovered many West African endemics and also some special mammals (potto, tree pangolin, Pel's flying squirrel). Special treat was Emin's Shrike at Mole N.P.
Date of experience : April 13, 2023
Dear Konrad, Thank you so much for your wonderful review on behalf of the Rockjumper team, we are so pleased that you had an incredible tour and experience with Greg and Jackson. We are delighted to hear that you got to see and enjoy some special birds and mammals during your trip. We so look forward to our next birding adventure with you - hopefully soon! Yours in birding, The Rockjumper Birding Team
Stephan is an exceptional leader and guide
Stephan is an exceptional tour leader and guide. Not only are his birding skills and knowledge superb, but his people skills are outstanding. His ability to engage all levels and interests of participants makes for a happy tour for all! Arizona: Southeast Specialties & Nightbirds 2023 was a fun experience with over 190 bird species (amazing views of 5 different owls). I look forward to my next opportunity to do a tour with Stephan and Claudia.
Date of experience : May 01, 2023
Dear Thomas, Thank you so much for your wonderful review, on behalf of the Rockjumper team, we are so pleased that you had an incredible tour and experience with Stephan and Claudie. We are delighted to hear that you got to see and enjoy over 190 bird species and wow for those owl sightings. We so look forward to our next birding adventure with you - hopefully soon! Yours in birding, The Rockjumper Birding Team
Lev Frid is an excellent leader!
Lev Frid is an excellent leader. With his keen ears and eyes, no bird on our Jamaica tour went undetected or unidentified, and with his judicious use of tapes and a laser pointer, the entire group got to see each bird, too. Lev is also able to answer almost any question about any bird anywhere in the world, and is very enjoyable company. I plan to travel with him again.
Date of experience : March 25, 2023
Dear Kathy, Thank you so much for your wonderful review on behalf of the Rockjumper team, we are so pleased that you had an incredible tour and experience. We are delighted to hear that Lev's knowledge and skills made your trip that much more memorable and that you would happily do another trip with him. We so look forward to our next birding adventure with you - hopefully soon! Yours in birding, The Rockjumper Birding Team
Alaska Classic I Nome and Denali
Both Stephan and Claudia were absolutely wonderful guideds. They found every bird on the target list. Along with the mammals. I was especially impressed with the search for a Northern Hawk Owl. They were very attentive to the group needs and made sure everyone was doing great. Very well recommended.
Date of experience : June 17, 2023
Dear Brian, Thank you so much for your wonderful review, on behalf of the Rockjumper team, we are so pleased that you had an incredible tour and experience with Stephan and Claudia. We are delighted to hear that you were able to see every bird on the target list, including the mammals, and even a Northern Hawk Owl. We so look forward to our next birding adventure with you - hopefully soon! Yours in birding, The Rockjumper Birding Team
Namibia Overland 2023 - One of the best.
This was one of the best Rockjumper tours I have been on. I cannot praise our leader, Paul, highly enough. His enthusiasm for the birds was contagious and he made birding fun which is what it's supposed to be. This was his first tour to this area and even though he got several lifers, I thought he was brilliant. Incredible at spotting and although my eyes are not what they used to be, I came back with many wonderful photos and memories. We were Americans and one Canadian and we keep our records on eBird. Paul didn't have to do it, but he provided several eBird lists for each day of the tour and shared them with us. This made the trip for me. Paul also made personal connections with everybody on the tour without playing favorites. It was a long tour but he kept the camaraderie going the whole time. Rockjumper is lucky to have him.
Date of experience : August 07, 2023
Dear Joesph, Thank you so much for your wonderful review, on behalf of the Rockjumper team, we are so pleased that you had an incredible tour and experience with Paul and that it was one of your best Rockjumper tours thus far! We are delighted to hear that you returned home with many wonderful memories and photos and to hear that the caliber of our tour leader shone through, we are proud to have him as part of the Rockjumper team! We so look forward to our next birding adventure with you - hopefully soon! Yours in birding, The Rockjumper Birding Team
Keith & Cape Town - the perfect match
I was lucky enough to be able to bird with Keith Valentine on what started out as a drizzly, windy, cold day around Cape Town. The weather mattered not as Keith made the chilly part of the morning warm by his engaging, thoughtful and patient personality. Living in the area, Keith knew where to go for the endemics including spots off the beaten path. Next time we're in Cape Town, I'll absolutely reach out to Rockjumper and hope that Keith is available. Thanks for a super successful birding day Keith! Tour Code - 22R021PL
Date of experience : September 05, 2022
I enjoyed the tour immensely
I enjoyed the tour immensely. Bobby was very caring of the group and had amazing birding skills! It was also great to have expert local guides join us as well. It really added to the experience. I loved the different lodging experiences and the local foods. The transportation on the bus was awesome. We did bird lists every night. Very well organized!
Date of experience : January 23, 2023
Dear Diane, Thank you so much for your wonderful review on behalf of the Rockjumper team, we are so pleased that you had an incredible tour and experience! Delighted to hear that Bobby as well as the expert local guides made your trip that much more memorable. It means so much when our customers share their experiences, and their expectations are exceeded. We so look forward to our next birding adventure with you - hopefully soon! Yours in birding, The Rockjumper Birding Team
Had a great time looking for owls in the dead of winter
Birds aren't exactly easy to find in Manitoba in the dead of winter, but our tour guides Lev and Amanda had a great supply of "secret spots" and showed us birds I never would have seen on my own. Their knowledge of the ecology and wildlife of the region is encyclopedic, and their enthusiasm is infectious. This was a challenging trip, with temperatures between 0ºF and -25ºF (-15ºC and -30ºC) the entire week, but the two of them made the trip fun! Seeing my first Snowy Owl is something I will never forget. (This was trip 22R075SF -- Canada - Manitoba: Northern Owls II 2022)
Date of experience : March 02, 2022
Hello Chris Thank you for your wonderful feedback from the Manitoba tour. We are delighted that you were able to enjoy the tour, despite the challenges presented as a result of the poor weather conditions. It is always special finding the Snowy Owl and we are ecstatic that we were able to create that magical memory for you. We look forward to seeing you on your next birding adventure with us. Yours in Birding The Rockjumper Birding Team
An unforgettable Rockjumper tour in Sri Lanka
Rockjumper tour in Sri Lanka was very well planned from the start, with a good schedule on site and local people helping. Andre Bernon was a wonderful and excellent tour leader, listening to us and our needs, very knowledgeable about the birds and their habitat. He was also of great help for Anne and supported her physically when necessary. As she was the smallest in the group, he always made sure that she could see the birds. We would go back with him anytime! Andre was helped perfectly by Ashoka, the very friendly local guide, as well as the driver and his assistant, and even local families and birders that find the hard bird for us. Rockjumper peoples made this first birding tour a wonderful experience and we would not hesitate to choose them again for another birding tour anywhere in the world.
Date of experience : January 17, 2023
Dear Jean, Thank you so much for your wonderful review, we are so pleased that you and Anne had an incredible time in Sri Lanka, especially being your first tour with us! We are delighted to hear that Andre and Ashoka were both so helpful, shared their knowledge with you and made your trip that much more memorable. We so look forward to our next birding adventure with you - hopefully soon! Yours in birding, The Rockjumper Birding Team
Saved from Barrow Stranding
Our trip to Barrow (Utqiuvik) and Kenai fjord area was excellent despite some difficult circumstance - our flight out of barrow was cancelled due to fog and leaders Stephan Lorenz and Claudia Cavazos worked hours booking us on a charter flight by Alaska Air. While doing so Stephan added birding drives which were productive. As usual on Stepah's trips he persisted to track down every bird. I have done two tours with Stephan and Claudia and have been extremely pleased with professionalism and dedication to providing a satisfying experience.
Date of experience : June 30, 2021
Hi Kevin, Thank you so much for taking the time to leave your kind review. It is greatly appreciated. We are delighted to know you had an excellent time on the tour with Stephan and Claudia and that they ensured that you had a satisfying experience. We agree Stephan and Claudia did a fantastic job navigating around the last minute changes and is testament to all our guides and the high quality service they provide. Glad to see that you were able to get a bit more productive birding in. We look forward to our next birding adventure with you. Yours in birding, The Rockjumper Birding Team
Birds, Wine, and Big Game - October, 2021
A unique tour, a Rockjumper specialty. After our original plans went awry due to COVID, we looked for alternatives and worried this might be "birding lite". Not with Glen Valentine leading - 10 species of eagles, 12 sunbirds, over 300 more species, plus a mammal-rich game preserve. The wine tastings were extraordinary, some wineries dating to the 1600s with grounds and buildings rivaling Europe and Napa. Food and accommodations memorable. Timing was a bonus. We experienced the late spring wildflower bloom in the mediterranean Cape and avoided the summer heat in Kwazulu-Natal, and found some northern migrants. This trip exceeded our expectations. Very impressed with Rockjumper.
Date of experience : November 16, 2021
Dear Rick We are thrilled that you enjoyed venturing through our beautiful country; South African truly is a world in one country, with so much to offer. I sure do hope you will be back again soon! Yours in birding, The Rockjumper team
Southern Ecuador
My recent trip to Southern Ecuador couldn't have been better. Our leader Dusan was ever-enthusiastic and tried his very best to get everyone on the bird in question. His auditory skills are unmatched in Ecuador and he could pick out that rare species in a noisy flock with ease. On top of that he is super friendly and energetic. I would recommend Dusan and Rockjumpers to any and all world birders.
Date of experience : February 14, 2022
Dear Dale We are ecstatic that you had a fantastic time in Southern Ecuador. Dusan is a extraordinary member of our team who shares our passion for birding. We are thrilled that you've had the opportunity to tour with us again; we certainly look forward to seeing you on another tour soon. Yours in Birding The Rockjumper Birding Team
Terrific Cuba 2017
Rockjumper did an amazing job with this tour. Not only did we see almost all the target (bird) species we hoped for, but the food and accommodations were very comfortable, even luxurious in some locations. The food was amazing and we were even able to take in some of the cultural sights. In a country that can seem a bit challenging, we always felt 100% at ease with the presence of our company and local guides.
Date of experience : March 05, 2021
Hi Keelin, A big warm thank you for your kind feedback, we greatly appreciate it. Yours in birding The Rockjumper Birding Team
Hummingbirds in Southeast Arizona
If you like hummingbirds you will enjoy Rockjumper's Hummingbird Migration, Monsoon Breeders & Night Birds tour in Southeast Arizona. The 12 hummingbird species seen were easily viewed in their natural setting and/or at the many feeders set up in different locations. Our guide, Stephan Lorenz, worked very hard to find the many other bird species in different habitats throughout southeast Arizona. I really appreciated his perseverance in finding the Rose-throated Becard. A plus on this tour was staying at one location in the very charming Ramsey Canyon Inn B&B where you could relax and watch the birds visiting the many feeders on the property. And you need not worry about birding in the sometimes hot temperatures in Arizona as Stephan gave the group the option of staying in the air-conditioned van until he found the desired bird. Not only did I admire Stephan's fantastic birding skills, his efforts in getting everyone on every bird and safe driving skills, I also admired his concern for the birds and other wildlife. He stopped several times to move animals to a safer location. This was a good tour and I added many new birds to my Life List.
Date of experience : September 09, 2021
Dear Barbara, Thank you so much for sharing your remarkable adventure. It is great to hear you had a wonderful time with Stephan on this trip and managed to add new birds to your lie list. That is fantastic. We look forward to having you on board our adventures in the future. Yours in birding, The Rockjumper Birding Team
Unique birds and a devil at the South-East edge of the world
Tasmania, the island, 240 kilometers away from Australia in the Indian Ocean, is located where the globe drops downwards. Around the main island there are several smaller islands, most of them only inhabited by rare species of animals and plants. At the moment, no oneis allowed to visit Australia or Tasmania. Their incidence cases are more or less stable and should remain so through this quarantine. But why not dream away for this place from our apartments and houses in Europe, USA, Africa or Latin America and plan our next real trip? Rockjumper, one of the most well-known birding tour specialists from South Africa is organizing an interesting trip for September 2022. This will be 29 days in Australia and five days as culmination in Tasmania. If it works out as planned participants will see about 120-150 bird species. Each of which sounds like longing twitches for birdwatchers: from Long-billed Black Cockabo to Red-capped Parrot, Yellow Wattlebird and Western Spinebill, White-breasted Robin up to the giants like Laughing Kookaburra, Black-Shouldered and Whistling Kites as well as Wedge-tailed Eagles.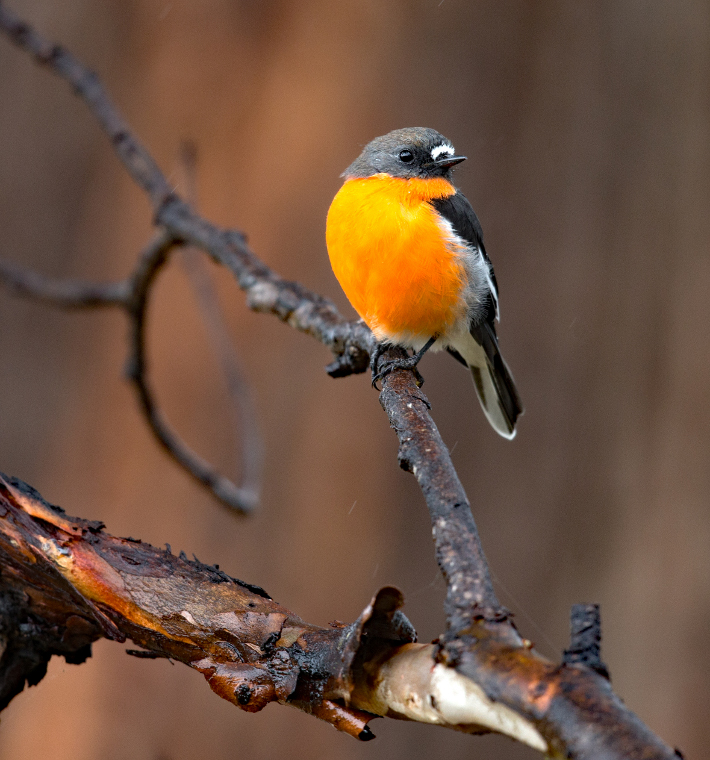 Versatile flora and fauna
Australia and Tasmania exhibit a vast variety of habitats: from robinia and eucalyptus woods to subtropical humid forests and moorlands on Tasmania. Unique endemic species with long phylogenetic tradition could arise here.
The travel birding group will not only encounter rare bird species like the Bowerbird with its striking courtship behavior but also special mammals as Western Grey Kangaroo, Wombats, Koala bears, bats and Flying Foxes or the Southern Right Whale. From river tours to hiking in national parks everything is organized. You need to have strong stamina not only for the best twitches but also for the extended tours.
Tasmania as culmination in the end
It is about 12,000 years since Tasmania has physically separated from the Australian mainland. For nature this was an asset and that is why one fourth of the island is UNESCO's world heritage site nowadays. Of the 64,519 spare kilometers more than one third is declared as national park, inhabited by unique species. Some of the most interesting ones are: Tasmanian Native Hen, Forty-spotted Pardalote and Black Currawong. If we will be lucky we will encounter the devil.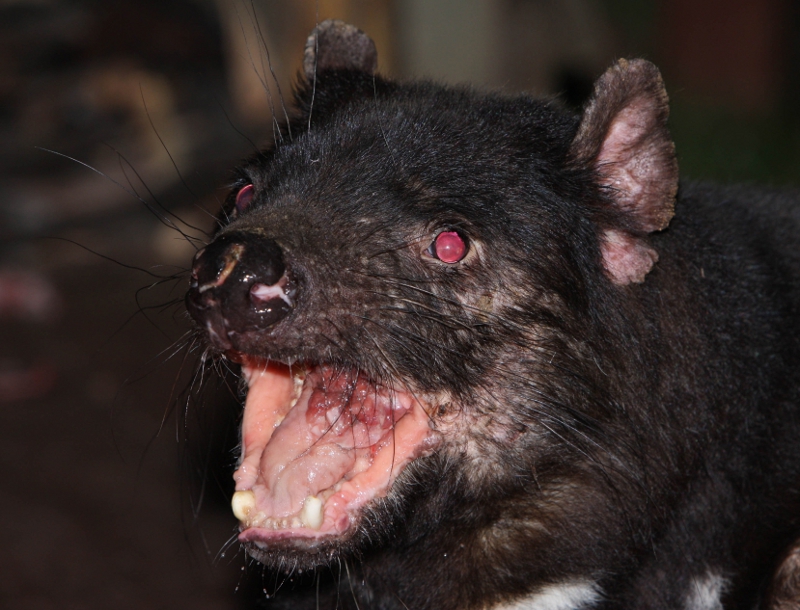 The Tasmanian Devil got its name thanks to its ears, which turn into red when it is excited, its screeching which can be heard miles away and its curious and partly aggressive behavior. In addition, it exudes an unpleasant smell when outraged. On the Australian mainland the Tasmanian Devil has been extinct for six hundred years, so Tasmania is its last habitat.
Besides the extraordinary natural setting you will have enough space: the population density is only about 7.5 inhabitants per square kilometer. We will leave fall clothing in the cabinet at home as temperature will be very pleasant. Just a sun hat, good binoculars and perhaps a field guide for Australian and Tasmanian bird species will do it. And don't forget to keep your eBird checklists! Otherwise we will rely on the experienced tour guides.
So, let's catch the few sun rays at home or take a sunlamp and dream away to Tasmania. There are enough books about the species there to get prepared. Until then familiarity our neighbor remains the center of the world as well as the well-known bird species in our gardens or the next woods. In our mind we are already on our way to the very rare species at the other part of the world, where the day ends while ours just begins.
Our partner Rockjumper Birding Tours offers guided tours in Tasmania. The next available tour is in October 2022: https://www.rockjumperbirding.com/tour-info/australia-tasmania-extension-iii-2021/47993