Clubmaker Online chosen by True Temper as a Tour Concept Dealer
The Tour Concept program was created to develop a distinguished network of elite club makers looking to separate themselves through technology and finer products. Watch for other upcoming Tour only products from this exciting program now being offered by Clubmaker Online and True Temper.
True Temper's revolutionary Tour Concept iron shaft is taking the PGA Tour by storm. At the Firestone , it was in the bags of both the champion and runner-up claiming its third tour title since its introduction on golf's biggest stage. The shaft is the first of its kind featuring a constant-weight, variable tip flexibility design. As is the case with the venerable Dynamic Gold®, the constant weight nature of the product means that each shaft in the set is identical in weight providing an unmatched level of consistency and feel throughout the bag. The genius of the Tour Concept iron is found in its variable tip control design. The shafts are divided into three distinct categories – long irons (2-4), mid irons (5-7) and short irons (8-PW) – each featuring varying tip flexibility. Tour Concept's state-of-the art design produces long irons that get in the air easily, mid irons that offer a moderate, piercing trajectory and short irons that feature a flat, controlled ball flight for optimal accuracy. In addition to its unique playing characteristics, the shaft features a cutting-edge, glare-reducing coating unlike anything available in the steel shaft category today. "The PGA Tour is the ultimate proving ground for new products," states Chad Hall, Director of Marketing and Tour. "The fact that the shaft has won multiple titles and continues to gain more and more interest on a weekly basis validates the fact that we have a real winner in Tour Concept. He continues, "Our original plans were to let this product remain a 'tour only' shaft for the foreseeable future, but in light of its continued success coupled with increased consumer interest, we must evaluate how it fits into our overall product marketing plans and determine the most appropriate timing for a full introduction." Tour Concept is currently being used by over a dozen PGA and Nationwide tour professionals.
Taper Tip Only 126 grams 3-PW set R3, S3, X1 flex
$60 installed (no component sales).
Email here with questions or call 810.923.7396
JavaScript seems to be disabled in your browser. For the best experience on our site, be sure to turn on Javascript in your browser.
Company Structure
My Purchase Orders
Compare Products
Create an Account
True Temper Sports
GEAR UP // FOR THOSE OBSESSED WITH BEING THE BEST
THE #1 SHAFT IN GOLF
The most trusted name in golf shafts worldwide. Played by more professionals than all other shaft brands combined.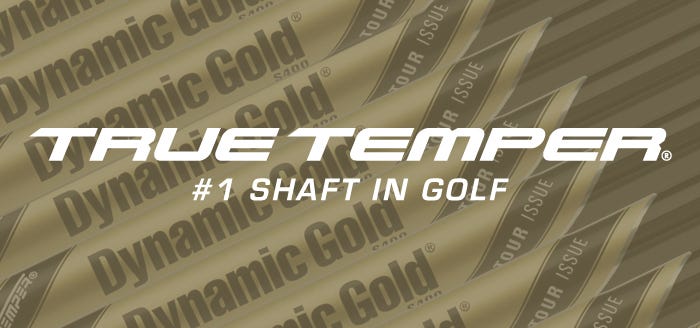 Bridgestone
Scotty Cameron
Sun Mountain
Under Armour
Shop All Brands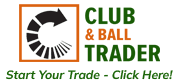 True Temper Golf Tour Concept Wedge Shaft
Use Coupon Code: CYBERMONDAY To Receive Discount
Apply a trade-in credit towards this product w/ Club & Ball Trader . Learn More
Out Of Stock
Please add your custom text before adding to cart.
Ships Within 2-3 Business Days
Personalized items may not be returned
Ships Same Day If Ordered By 2pm ET* (more info)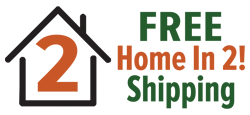 Low Price Guarantee
We find it hard to believe too, but every now and then, someone finds a LOWER price on one of our items. But we wouldn't be living up to our name if we didn't have the LOWEST price out there!
If you find a lower price prior to placing your order, simply fill out the form to the right. If it all checks out, we're going to match the price PLUS GIVE YOU ADDITIONAL STORE CREDIT for use on a future purchase based on the difference in price!
Items must be the exact same model and condition
Items found on Auction sites do not apply
Item price must be current and item must be in-stock. Past prices do not apply. In technical terms, "No Backsies"!
The lower priced seller must have an authorized account with the manufacturer.
Price Match items cannot be combined with any other special offers, e-coupons, discounts or promotions.
The price matching policy only applies to in-stock items on my website: www.RockBottomGolf.com
Click Boxes For More Details
About This Item
Tour Concept Wedge Shaft
.355" Tapered Tip
Note: Although these are authentic made for Cleveland wedge shafts, these may not come with labels
Product Videos
Product Reviews
Shipping Info
We know you're anxious to get your new gear right away. That's why our goal is to get your order to you as FAST as possible. As soon as you place your order, our shipping crew gets it picked, packed, and on the truck in record time! As a matter of fact, most orders placed before 2pm (Eastern) will ship the SAME DAY*! Same day shipping does not apply to our Economy Shipping method. Please allow up to 3 business days for shipment for orders selecting the Economy Shipping method. *Please note that while your order may be packed and ready to go, our shipping carriers don't pick up on Saturday or Sunday. For orders placed on Saturday or Sunday, your tracking information will activate when your order is picked up by our shipping carrier on Monday
This product ships directly from the manufacturer. Items that ship directly from the manufacturer ship via Economy service only. Therefore, this item cannot ship via Express Delivery or International service. During checkout, please be sure to select Economy service option!
Due to vendor restrictions, this product may not ship to any location outside of the United States.
Free Shipping
Nobody enjoys paying for shipping. So why should you? Just be sure to spend $150 or more and we'll ship your order to anywhere in the continental U.S. for FREE! We'll even do you one better! When you spend $300 or more, you'll enjoy FREE Home In 2! Shipping. That's right...on your doorstep in 2 days or LESS! Just a few more every day perks you can get from shopping at Rock Bottom! Free shipping/Free Home In 2! apply to all domestic orders that total above the amount outlined on this page after discounts are subtracted out and before tax charges are applied. Free Home In 2 Shipping does not apply to orders containing Bags, Carts and/or Complete Sets. A free economy shipping method will be offered instead, and orders can be expedited for a "large item" fee. Rock Bottom Golf reserves the right to downgrade transit time on Free Home In 2 Orders or charge shipping fees on any orders deemed to be bulk (wholesale/tournament/team orders).
All Categories
Men's Clubs
Women's Clubs
Junior Golf Clubs
Left Handed Golf Clubs
Fairway Woods
Complete Sets
Bags & Carts
Divot Tools
Ball Markers
Training & Aids
Golf Shirts
Hats & Visors
Jackets & Coats
Snowboarding
Tennis & Racquet Sports
NEW Dynamic Gold TOUR ISSUE X100 2 iron shaft (40.5")
Shop our most popular shafts.
207 Related listings in Shafts
Related Searches in Golf Clubs and Equipment
Top brands in golf clubs and equipment.
New TRUE TEMPER TOUR CONCEPT X1 2 iron shaft (40.5")
New TRUE TEMPER TOUR CONCEPT X1 2 iron shaft (40.5"). Follow us on social media The Golf Mechanic Brand: True Temper Shaft Type: Iron Torque: 0 Flex: X1
Join more than 1 million athletes buying and selling on SidelineSwap. Save up to 70% on quality new and used gear, sold by athletes just like you.
Every purchase is protected by our buyer guarantee. If you don't receive your item as advertised, we'll provide a full refund.
Most orders ship via USPS Priority Mail (1-3 business days once the item is shipped by the seller). We provide sellers with a prepaid shipping label, and buyers receive tracking notifications until the item arrives at your doorstep.
When you save big on high-quality used gear, you're also keeping more gear on the field and out of a landfill.
Sellers receive feedback on every transaction, so you can feel confident before you purchase. Easily message the seller with questions about your item at any time.
Скидки дня
Справка и помощь
Адрес доставки Идет загрузка... Ошибка: повторите попытку ОК
Продажи
Список отслеживания Развернуть список отслеживаемых товаров Идет загрузка... Войдите в систему , чтобы просмотреть свои сведения о пользователе
Краткий обзор
Недавно просмотренные
Ставки/предложения
Список отслеживания
История покупок
Купить опять
Объявления о товарах
Сохраненные запросы поиска
Сохраненные продавцы
Сообщения
Уведомление
Развернуть корзину Идет загрузка... Произошла ошибка. Чтобы узнать подробнее, посмотрите корзину.
Review Your Cart
Your cart is currently empty.
True Temper
Refine by clear all.
Price, low to high
Price, high to low
Alphabetically, A-Z
Alphabetically, Z-A
Date, old to new
Date, new to old
Best Selling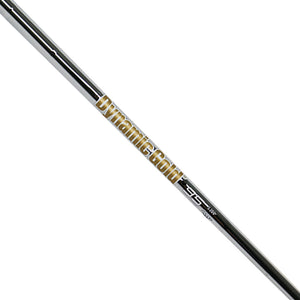 Recently Viewed Products
Customer login:.
Remember me Not recommended on shared computers
Forgot your password?
DG s300 vs True Temper Tour Concept
By Sasmytas September 23, 2013 in WRX Club Techs
Reply to this topic
Start new topic
Recommended Posts
I'm thinking about dropping my dg s300 for some Tour Concepts. What flex should I go with? My driver ss is 105-109 and I feel my DGs play a bit soft sometimes. I have read that the Tour Concept has better feel and a higher ball flight in the long irons. Will an X-flex Tour Concept be too much for my swing? I know I should get fit and I will, just looking for some initial thoughts.
To be decided.
Link to comment
Share on other sites.
Created 10 yr
Last Reply 3 yr
Top Posters In This Topic
Popular Days
jaskanski 1 post
Darth_Blader 1 post
Nessism 1 post
Sasmytas 1 post
Sep 23 2013
Darth_Blader
TC X1s are awesome shafts. You won't have an issue with your SS.
Cobra Aerojet LS Ventus Black 7
Srixon ZX 3w GD AD TP 7
Vsteel 7w OG Kai'li 80 Srixon 785 5-9  PX LZ, 
I have no personal experience with Tour Concepts shafts, but have read a lot of information posted in the archives about them. Most people comment that they flight higher than DG, including some negative reviews sighting ballooning. They are a little lighter than DG, which may be good or bad depending on your personal preference. The satin finish is reputed to be a paint-like coating which scuffs off fairly easily. I've seen chrome TC shafts on ebay though so that's something to consider if you decide to pull the trigger. Just a guess here, but I'd say you may want to go for the X100 version unless you like to feel your shafts kick though impact.
Ping G400 Max driver w/Aldila Rogue 125 Silver Ping G425 5 wood & hybrid Ping G30 irons w/Recoil 95 Ping Glide wedges w/Recoil 110 Ping Redwood Anser - the "real deal!"
[quote name='Sasmytas' timestamp='1379945361' post='7896743'] I'm thinking about dropping my dg s300 for some Tour Concepts. What flex should I go with? My driver ss is 105-109 and I feel my DGs play a bit soft sometimes. I have read that the Tour Concept has better feel and a higher ball flight in the long irons. Will an X-flex Tour Concept be too much for my swing? I know I should get fit and I will, just looking for some initial thoughts. [/quote] You're right about the long irons for Tour Concept shafts - there are intended to be a "flighted" set of iron shafts. Although they are constant weight (like Dynamic Gold), they feature a variable bend point (unlike the Dynamic Gold). A lower kick point in the long irons helps in getting the ball airborne. The softer tip can give the illusion of playing slightly soft to flex, however they compare favourably to DG in terms of overall flex for the set. If you feel that DG S300 plays soft sometimes, then maybe looking at X100 would be a better option - for DG, it's not the big bad shaft everyone thinks it is. Personally, I'm not a great fan of flighted sets and not a fan of the satin finish either which isn't super durable. Like anything else, it's best to try them out before making an informed decision on whether or not to buy them.
Join the conversation
You can post now and register later. If you have an account, sign in now to post with your account.
× Pasted as rich text. Paste as plain text instead
Only 75 emoji are allowed.
× Your link has been automatically embedded. Display as a link instead
× Your previous content has been restored. Clear editor
× You cannot paste images directly. Upload or insert images from URL.
Insert image from URL
Submit Reply
Recently Browsing 0 members
No registered users viewing this page.
2023 RSM Classic - Discussion and Links to Photos
GolfWRX_Spotted posted a topic in Tour and Pre-Release Equipment , November 13
2023 Charles Schwab Cup Championship - Discussion and Links to Photos
GolfWRX_Spotted posted a topic in Tour and Pre-Release Equipment , November 8
2023 Sanderson Farms - Discussion and Links to Photos
GolfWRX_Spotted posted a topic in Tour and Pre-Release Equipment , October 2
2023 Walmart NW Arkansas Championship (LPGA) - Discussion and Links to Photos
pga43 posted a topic in Tour and Pre-Release Equipment , September 26
2023 Nationwide Children's Champ- Discussion & Links to Photos
GolfWRX_Spotted posted a topic in Tour and Pre-Release Equipment , September 18
Popular Now
By golfpractitioner5 Started 3 hours ago
By Golfquant Started 3 hours ago
By Dan Drake Started Yesterday at 05:37 PM
By roll - gybe Started Yesterday at 02:25 PM
By fixurpitch Started Wednesday at 04:56 PM
Welcome. Register Here.
Come on in, the water is fine...
Recent B/S/T
jbone9 · Started 28 minutes ago
zlawson36 · Started 44 minutes ago
Lefty1283 · Started 47 minutes ago
wings02 · Started 59 minutes ago
tgleex · Started 1 hour ago
dubogey · Started June 10, 2014
GolfWRX_Spotted · Started November 13
The Bag Room
Tour & Pre-Release Equipment
Golf Sims/GPS/RFs/Apps
Golf Style and Accessories
The Club House
General Golf Talk
Classic Golf And Golfers
Courses, Memberships and Travel
Groups, Tourneys, and Partners Matching
WRX Academy
Instruction & Academy
Rules of Golf and Etiquette
Swing Videos and Comments
Classifieds & ProShops
Website Help
Forum Support
BST AD Help Forum
My Activity Streams
BST/Deal Activity
All Activity
Unread - No BST/19th
Subscriptions
Classifieds
For Sale Forum
Wanted to Buy
Mall of Pro Shops
Where Did My Ad Go?
Create New...
Rules & FAQ
Mark Forums Read
Who's Online
What's New?
Ottawa Courses
Advanced Search
Corporate GolfXtra
Fantasy Golf
Mailing List
SPRING OPENINGS
vBulletin Message
Private Messages
Subscriptions
Search Forums
Forums Home
OttawaGolf Deals
Local Stuff
Arrange a Game
Local Tournaments
General Golf Talk
Introductions and Greets
Rules Of Golf
Instruction
Club Making & Components
Scotty Cameron
Other Equipment
Home Simulators - General
Home Simulators - Hardware
Right Hand Drivers
Right Hand Woods
Right Hand Hybrids and Utility Irons
Right Hand Irons
Right Hand Sets
Left Hand Clubs
Scotty Cameron Putters
Other Golf Ads
Components & Tools
Home Simulators - Equipment
Other Stuff
Business Networking
Almost Anything
Privacy Statement
Sports & Outdoors
Golf Club Parts
Image Unavailable
To view this video download Flash Player
True Temper New Tour Issue Tour Concept Green Satin 3-PW Steel Iron Shafts.355 Taper - Set of 8 Shafts
About this item.
True Temper TOUR ISSUE Tour Concept Satin Finish - Limited Edition Green
Set of 8 3-PW Shafts
.355 Taper Tip
Available in R3 Regular Flex, S3 Stiff Flex, and X1 X-Stiff Flex
Shaft Weight: 126 Grams
Product Description
Tour Concept represents the pinnacle of golf shaft performance. The Green Satin Finish shafts that you've seen on the PGA Tour are now available to you. This premium shaft incorporates design feedback from PGA Tour professionals, product engineers, and the most extensive robotic testing in the industry. The outcome is the only constant weight, discrete length, flighted shaft in golf. The long irons (3-4) launch higher for optimum trajectory and distance, mid irons (5-7) feature a moderate trajectory for accuracy on approach, and short irons (8-PW) have a lower trajectory for short game control. The results are as impressive as the design behind the product with multiple PGA and Champions Tour victories. CONSTANT WEIGHT = ULTIMATE CONSISTENCY. Tour concept features a constant weight, discrete length design meaning each shaft in the set is designed for a particular iron resulting in shafts that weigh exactly the same throughout the set for unmatched shot consistency.
Product information
Technical details, additional information, important information.
To report an issue with this product, click here .
Looking for specific info?
Customer reviews.
Customer Reviews, including Product Star Ratings help customers to learn more about the product and decide whether it is the right product for them.
To calculate the overall star rating and percentage breakdown by star, we don't use a simple average. Instead, our system considers things like how recent a review is and if the reviewer bought the item on Amazon. It also analyzed reviews to verify trustworthiness.
Sort reviews by Top reviews Most recent Top reviews
Top reviews from the United States
There was a problem filtering reviews right now. please try again later..
Amazon Newsletter
About Amazon
Accessibility
Sustainability
Press Center
Investor Relations
Amazon Devices
Amazon Science
Start Selling with Amazon
Sell apps on Amazon
Supply to Amazon
Protect & Build Your Brand
Become an Affiliate
Become a Delivery Driver
Start a Package Delivery Business
Advertise Your Products
Self-Publish with Us
Host an Amazon Hub
› See More Ways to Make Money
Amazon Visa
Amazon Store Card
Amazon Secured Card
Amazon Business Card
Shop with Points
Credit Card Marketplace
Reload Your Balance
Amazon Currency Converter
Your Account
Your Orders
Shipping Rates & Policies
Amazon Prime
Returns & Replacements
Manage Your Content and Devices
Your Recalls and Product Safety Alerts
Conditions of Use
Privacy Notice
Your Ads Privacy Choices