Yarra Valley Tourism
Yarra Valley Accommodation
Yarra Valley Bed and Breakfast
Yarra Valley Holiday Rentals
Yarra Valley Flights
Yarra Valley Restaurants
Yarra Valley Attractions
Yarra Valley Travel Forum
Yarra Valley Photos
Yarra Valley Map
All Yarra Valley Hotels
Yarra Valley Hotel Deals
Yarra Valley
Things to Do
Restaurants
Holiday Rentals
Travel Stories
Rental Cars
Add a Place
Travel Forum
Travellers' Choice
Help Centre
The DIY Yarra Valley Tour - Yarra Valley Forum
South Pacific
Australia
Victoria
Yarra Valley
The DIY Yarra Valley Tour
Australia Forums
United States Forums
Europe Forums
Canada Forums
Asia Forums
Central America Forums
Africa Forums
Caribbean Forums
Mexico Forums
South Pacific Forums
South America Forums
Middle East Forums
Honeymoons and Romance
Business Travel
Train Travel
Traveling With Disabilities
Tripadvisor Support
Solo Travel
Bargain Travel
Timeshares / Holiday Rentals
Victoria forums
Yarra Valley forum
Here are the details of an itinerary you can follow (though this caters to a three day tour) any time of the year. For shorter tours, feel free to pick one of the days out of the three or pick out the highlights.
1. Winery number 1- Chandon, they have free daily tours of their operation between 10 and 11.30. Please give them a call to know the exact time. Wine tasting is $5.
2. Winery number 2 - Madden Rise. There is free tasting here. This winery has a very modern and done up wine tasting room.
3. Lunch at Meletos. There is a cider brewery here. The brewery (called the Napoleon brewery) was formerly located next door at Punt Road wines (not much here at Punt Road wines) The cider with lunch (get the banquet! - you need to have 8 people for this) is awesome. At the minimum, try the cider here, you can get a tasting selection for around $12. Meletos also looks like a nice place to stay overnight for a special occasion.
4. For a cheaper lunch (cheaper than Meletos which can be pricey) go to the Beechworth bakery in Healesville . This bakery is very good and is reasonably priced.
5. Four Pillars Gin Distillery. Take a tour of the distillery and try some of the amazing unique Gin here. Cost is $10 and you get it back if you buy a Gin (which start at around $75).
6. Winery number 3 - Corniola Wines (this is where you buy all your wine and gifts). This is an Italian winery. The wine here is fantastic and cheap for what you get. Tasting is free. This is a small scale winery owned and ran by one guy called Vince who is an expert wine maker and his lovely wife Lucy. If you are lucky, you might get an invite to pick the harvest in March 😊.
7. Chocolate factory. This is big business. You can see the chocolate factory produce it's chocolate and munch on some free chocolate.
8. Dinner. Try Innocent bystander. Not bad, a bit pricy, but worth it for a dinner date.
9. Yarrawood. This winery has an amazing cafe. I like coming here for Breakfast. The view is amazing. This place has great scones for afternoon tea too.
10. Fishing time. There are two fish farms that allow you to fish in their pools and also cook your catch! This is pretty fun and a little known attraction. The dive to these places and around them is scenic.
You can try (all about 45 minutes drive from Healesville)
. 1. Marysville Trout and Salmon pond (can definitely cook the fish here too)
. 2. Buxton Trout and Salmon farm
11. Yarra valley dairy. Feel free to skip this. But, not a bad cafe if you need a pick me up.
12. Hot air balloon. This tour leaves very early in the morning (before dawn), but the view is worth it. You can see the yarra valley at sunrise. We went with Global Ballooning, but there are plenty of other businesses that do this as well and will include breakfast.
13. Explore the Yarra Valley. There are lots of places advertising their orchards (depends on the time of year), cheese business, on farm butcher on the side of the road. Feel free to visit them and explore.
There is lots to do and you can find much more stuff here: https://www.tripadvisor.com.au/Attractions-g1575072-Activities-Yarra_Valley_Victoria.html
If you do not want to do this tour by yourself, Wild Wombat Tours do an excellent and value for money tour of the Yarra Valley.
Welcome to TA
That looks like an interesting couple of days, well thought out with a good variety of tastes & experiences. Thanks for putting it together.
Just a tip & a request. As a lot of first time posters register to promote their own businesses ( which you patently did not), it might be a good idea to include your town/area in your profile.
Thanks again & I hope we see you around , adding your input to queries - you obviously know the Yarra Valley pretty well & would be an asset to people looking for advice down there.
Thanks for your comments and advice. I go to the Yarra Valley quite often for recreation, so I thought I would share some ideas.
This topic has been closed to new posts due to inactivity.
wine tasting with kids 03 October 2023
Christmas day lunch 03 October 2023
Flagstaff to Belgrave station 20 June 2023
A shout out for the Grand Hotel! 03 June 2023
A shout out for Four Pillars orange marmalade🍊 30 May 2023
3 night out of Melbourne: Yarra Valley/Philip Island 30 January 2023
Outdoor eating options? 18 December 2022
Staying in Seville....recommendations 15 December 2022
Melbourne CBD to Yarra Valley - time in a car? 14 September 2022
Yarra valley vineyards 03 August 2022
Yarra valley day trip from Melbourne 03 August 2022
5 days in Victoria 17 July 2022
Half day winery tour from Yarra Glen 03 June 2021
Winery with outdoor seating / 09 April 2021
Yarra Valley Hotels and Places to Stay
Self-Guided Wine Tour of Yarra Valley
Self Guided Tour of The Yarra Valley
Looking for a self-guided wine tour of Yarra Valley? The Yarra is one of the world's top wine areas in large part due to its distinctive scenery. It traverses the valley bottom, following the recognizable and culturally significant Yarra River, which eventually weaves its way towards Melbourne, with mountains on either side acting as welcome, open arms.
The Yarra Valley has been a source of sustenance for its traditional guardians, the Wurundjeri people, since the start of humanity. This cultural significance gives the land a historical depth that has influenced the ideals of those who work it and spans more than 50,000 years.  
Over time, there have been significant agricultural expansions in the area. The Kulin people turned 4,850 acres of Coranderrk Station forest into one of the Yarra Valley's most fruitful locations between 1863 and 1875. This became the location of Victoria's first vineyard in 1838.
This vineyard would later go on to produce the first Grand Prix winner in the southern hemisphere in 1889, starting the region's lengthy list of wine awards. The Yarra Valley, Australia's top cool-climate region has more than eighty vineyards spreading out throughout Healesville, Coldstream, Yarra Glen, Seville, and Lilydale.
Yarra Valley Layout
The geological conditions of the Yarra Valley wine region are different. A variety of continental, maritime, and cool climates that define the region are produced by its proximity to the sea and elevation, which ranges from 50 to 1250 meters above sea level.
To the north, the historic mountain soil reflects a lovely local history. Its richness is increased by traces of shattered sandstone scattered across the soil. The Lower and Upper Valley's other main soil type is significantly younger and extremely friable.
Table of Contents
What is the Overview of Yarra Valley?
What is the best time to visit yarra valley, what is the history of yarra valley, what are the subregions of yarra valley.
What are the Best Wine Grapes Grown in Yarra Valley?
What are the Historical Sites in Yarra Valley?
What are the best wineries in yarra valley, where should i eat in yarra valley.
Where Should I Stay in Yarra Valley?
How Can I Save Money in Yarra Valley?
The Yarra Valley, less than an hour's drive from Melbourne, will make you feel like you are in a different country since it has top-notch local cuisine and wine, stunning scenery, cozy retreats, and luxurious activities. The Yarra Valley is one of the top wine-growing regions in the world, boasting more than 80 spectacular cellar doors, first-rate eateries serving seasonal fare, opulent lodging, and more.
With picturesque winding roads leading to charming hilltop communities, the Dandenong Ranges is a refuge of undiscovered surprises. Along with several artist studios, craft shops, and world-famous gardens to visit, there are also many walking and cycling trails through mountain ash forests and pure, clean air. This is a must-visit wine region for wine lovers .  
Early autumn, around March, is the ideal time to visit the Yarra Valley because it is grape harvest season. This is when you will locate the season's most recent wines. The weather is pretty lovely at the end of the spring, and it can be a good time to travel.
The Yarra Valley, Victoria's first wine region was founded in 1838; but, 100 years later, the majority of its vines had been uprooted, and the region's future appeared bleak. By 1937, there were no vineyards in the Yarra Valley due to a combination of factors, including the economic slump and competition from other wine regions.
The region saw a renaissance in the 1960s and 1970s when Dr. Bailey Carrodus, a scientist, created the first commercial wines in the area in more than 50 years, and Reg Egan from Wantirna Estate replanted the first vines. Bailey was a trailblazer noted for his distinctively delicate wines and brave vineyard choices.
When irrigation and big yields were the norms, he planted low-yielding, unirrigated vines. In an era when warm-climate wine areas and robust wines were in the spotlight, he embraced the Yarra Valley's cool climate and leaner wine styles.
One of the many intrepid pioneers who gave the area new life through unafraid experimentation and ingenuity was Bailey. In the late 1990s and early 2000s, large, strong wine styles from places like the Barossa Valley and McLaren Vale wowed critics and wine connoisseurs, ushering Australian wine into a golden age.
The chilly environment of the area put Yarra Valley growers in a difficult situation because they were unable to produce certain styles. Many people made the choice to accept their differences. Instead of attempting to replicate popular wines, they looked inward and learned more about the particular climate and soils of the Yarra Valley.
They started by creating wines that were unique to their grape sites and reflected those sites. These pioneers also began experimenting with various winemaking methods and paved the way for Australian wine produced in chilly climates. They influenced a new generation of winemakers in the process.
The region has two sub-regions, Upper Yarra and the Valley Floor, each with its own terroir and climate because it is located in a valley.
Valley Floor
The Melba Highway and the Maroondah Highway both follow the path of the valley bottom, which is home to the cities of Lilydale, Yarra Glen, and Healesville. The sub-regions gently sloping hills are often warmer than other sections of the region because the majority of it is located between 50 and 80 meters above sea level. With patches of granite in Yarra Glen and limestone close to Kangaroo Ground and Lilydale, the region primarily has grey soils.
Upper Yarra
Seville, Warburton, and Hoddles Creek are located along the Upper Yarra, which spans the majority of the southern side of the valley. The area's most famous grape varieties, Chardonnay and Pinot Noir, are produced by the younger, fertile red soils of this sub-region in combination with a milder climate brought on by its increasing elevation (up to about 400 meters) and south-westerly winds after March.
What are the Best Wine Grapes Grown in Yarra Valley?  
The grapes planted here include Pinot Noir , Chardonnay, Shiraz, Cabernet Sauvignon, and Riesling. The latter is presumably the one that is most commonly recognized as the distinctive wine variety of the Yarra Valley.
Here are some of the best historic sites we think you should visit on your self guided tour of Yarra Valley.  
Lilydale to Warburton Rail Trail
A well-known 39 km recreation trail for horseback riders, cyclists, and pedestrians is the Lilydale to Warburton Rail Trail. Starting at the back of the Lilydale Railway Station and ending in Warburton village, the trail follows the route of the ancient railway line through the breathtaking Yarra Valley. The "Warburton Trail" will take you past vineyards, picturesque mountain vistas, farms, and woodlands.  
Buddha Bodhivana Monastery
Ajahn Chah, also known as Phra Bodhinyana Thera, was a revered and renowned north-east Thai meditation master who founded Buddha Bodhivana Monastery as a branch monastery. He passed away in 1992. The monastic complex's resident teacher and the abbot is Venerable Ajahn Kalyano.
Yarra Ranges Regional Museum
All year long, the Yarra Ranges Regional Museum offers engaging, educational, and entertaining events. A few of the attractions for all age groups are their unique exhibitions, permanent collection, a calm café, museum shop, and programs for all ages.
The Yarra Valley is one of the most popular wine regions in the world for a reason. Given that Melbourne is only an hour away, it is ideal for weekend getaways, day trips and self-guided wine tours. There are more than 160 wineries in the area, giving guests a variety of places to sample the wines.
Hubert Estate
The Ryan Hospitality Group (The Prince, Mitchelton Winery, Nagambie Brewery & Distillery) and St Hubert's, one of the Yarra Valley's oldest producers, union-produced Hubert Estate. With a thorough makeover of St. Hubert's current footprint, the winery and cellar door is poised to become the newest must-visit destination in the area, converting the breathtaking site into a dual-level estate. Cera Stribley, a renowned architectural and interior design firm, is to be credited with the venue's redesign.
The team behind Dixons Creek's Fin Wine and Cré Wine established a cellar door/restaurant in March 2021. You can sample wines, ciders, and plaquettes created with "minimum faffery" here. These drinks are also referred to as lo-fi or low-intervention drinks. Up back, there is a tasting area with a large wine wall, and a few tables and most of the seating is outside (smart). During the winter, there are only two weekends of operation; however, service is more frequent in the spring.
Rob Dolan Wines  
The vineyard uses fruit from all across Victoria to produce a great selection of cool-climate wines, from the budget-friendly, fruit-forward True Colors line to the upscale Signature Series bottles. There are exquisite cabernet sauvignons, a grape with a long history in the Yarra Valley , as well as the conventional chardonnay and pinot noir from the Yarra Valley (including a fantastic Chardy with malolactic fermentation).
Herd Bar & Grill
This underground bunker is located just off the main thoroughfare in the burgeoning Healesville. A collection of warm blond wood slats standing at attention like a bundle of matchsticks makes this structure one of the most distinctive in the neighborhood. Inside, there is a remarkable contrast between different genres and textures. Former Gigi Baba chef Trevor Schneider's substantially updated Modern Australian menu offers big sharing meals and hearty flavors at fantastically low rates. Note that sitting is available at the bar, at tables, or in the lounge sections, and that the cuisine is meant to be shared.
Immerse Restaurant
Pic: Inside Immerse Restaurant
The Age Good Food Guide has recognized the highly regarded Immerse restaurant for seven years straight, and it never ceases to impress. To create a genuinely fantastic dining experience, local farm goods and seasonal dishes are combined by Italian-trained chef David Poskus. The restaurant has high ceilings, exposed brickwork, and warm woods, which give it a country-rural vibe reminiscent of the Yarra Valley.
Where Should I Stay on a Wine Tour of Yarra Valley?
Amelina cottages.
Amelina Cottages, which provide views of both gardens and mountains, is only a 6-minute stroll from Marysville's downtown. There is adjacent free private parking. Gallipoli Park is a 10-minute walk away from the 4.5-star Amelina Cottages Marysville, while Marysville Golf Club is a 3-minute drive away. The distance to Buxton Ridge Winery is 12 minutes by car. A warm spa bath or winter nights in front of the fireplace are both options for visitors. Using the available private BBQ facilities or the fully equipped kitchen, you can make a delicious supper.
Tuck Inn Yarra Valley
The historic Yarra Valley Railway and Healesville's main street are also within one minute and five minutes walk, respectively, from the free Wi-Fi-equipped Tuck Inn Yarra Valley. The RACV Country Club Golf Course is 5 minutes away by car from Tuck Inn Yarra Valley. Within a 10-minute walk, you may reach Coronation Park and Queens Park. Driving time from Melbourne's city center is an hour. The air-conditioned apartments include a TV, a kitchenette, and a private bathroom with a shower, hairdryer, and complimentary toiletries. There are free amenities, towels, and bed linens in every room.
How Can I Save Money in Yarra Valley?  
With numerous places and wineries to visit, visitors can go beyond their budgets, which is not that pleasant. One of the best ways to save money is to avoid expensive accommodations and transportation. It is good to stay near the wineries and other sites you intend to visit to cut down the cost of transportation.  
Wine Tours of the Yarra Valley Final Thoughts
Follow the meandering roads through the Yarra Valley, and you will find something for everyone: world-class wines and artisan beer, well-kept gardens and national parks, hot air balloon rides, and skydiving. One of Australia's best wine areas is only around an hour's drive from Melbourne, and while some visitors come for day visits to the cellar doors, the Yarra Valley has a lot more to offer than just sipping fine wine.
In this unique region of the Victorian countryside, life moves at a different pace. Here, you may browse specialty stores and boutiques in small towns, visit art museums and nature sanctuaries, and sample local chocolate, cheese, tea, and other goods.
The vibe: The Yarra Valley remains Victoria's premier urban getaway because there is so much to do, see, eat, and drink there. Boutique hotels nestled in the forest, some of Australia's top wineries, well-known cheese shops, and some genuinely magnificent drives can all be found here. Pack your bags for a sneaky weekend getaway or prepare for a week of relaxation. You won't regret your decision.
There's our take at a self guided wine tour of Yarra Valley!
Yarra Valley Wine Tours Official website
Most Popular
Why Is Oregon Pinot Noir So Expensive?
11 Reasons to Hire a Wine Tour Guide
Dick Erath: An Oregon Legend
Wine and Weather: A Key Factor in Wine Production
Subscribe to our weekly newsletter, most popular stories.
The Willamette Valley in Oregon is widely considered to be one of the best places in the world for growing Pinot Noir grapes. As a
Hiring a Wine Tour Guide Thinking of vacationing in a wine region? When you are planning the perfect wine trip, there are a multitude of
Willamette Valley's Dick Erath Dick Erath's contributions to the Oregon wine industry were numerous and profound. In the 1960s, he was  actually working in the
Weather's Impact on Fine Wine When it comes to wine-making, the weather plays a crucial role in determining the quality of the final product. From
© 2022 All rights reserved​ by WINE HISTORY TOURS LLC
Privacy Policy
Terms of Use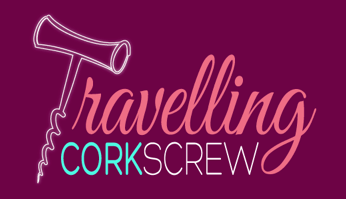 A Day Trip to the Yarra Valley Wine Region from Melbourne
The itinerary is important. If you are only in the region for one day, like myself, you definitely want to maximise your time. Without starting at a ridiculous hour (actually we got to our first stop at 11am), my thirsty companions and I managed to get to 7 different wineries, including having lunch at one. If you're looking for a decent itinerary, please feel free to follow this trail:
One Day Yarra Valley Wine Lovers Itinerary
Domaine Chandon
We started out at the sparkling wine house because 3 times a day the winery conducts free guided tours of the facility (11am, 1pm and 3pm). On this tour you walk through the facility seeing everything from the huge stainless steel tanks, to oak barrels and of course the riddling room to see the bottles in action. You learn about the impressive history of the vineyard, which was established by the French Champagne house Moët & Chandon in 1986.
Once the tour concludes you find yourself in the ' Green Point Room', otherly known as the tasting room. There is a tasting fee of $5 however this is fully refundable if you purchase something to take home with you.
Oakridge Wines
Literally 5 minutes up the road was our next stop – Oakridge. With 10 hectares of vines, this family owned estate has a friendly and approachable aura. Again this would be another great spot for lunch, surrounded by vines and the mountains of the Great Dividing Range. Make sure to try their Limited Release Riesling if you get a chance, pure happiness in a bottle!  864 Maroondah Highway, Coldstream 3770 
Rochford Wines
You can't go to the Yarra without stopping in at DB. It is one of the biggest names in the Australian wine industry and despite this fact you still get a very one-on-one experience when visiting their cellar door in the Yarra. At the cellar door you can try through the extensive list, even trying some of their most prestigious brands and doing a flight of their infamous 'Stickies' (including Noble One of course!) for a small fee of $5. Once you have tasted your way through the menu you can then pop into the Cheese Room next door and indulge in a tasting of cheeses. The setting is perfect to sit outside with a glass of wine in hand and a platter of cheeses and crackers. Your taste buds will definitely thank you for stopping here.  58 Pinnacle Lane, 3775 
Wild Cattle Creek Estate
Whispering Hills Vineyard
Perhaps not as small as the previous vineyard, however you very much get that country feel when you walk in the door at Whispering Hills. The winery and cellar door are adjoined so you can peek in and see all the action-taking place as you sip on one of their tipples. What I also thought was very quirky, is that you can " Adopt-a-Vine"! Quite a cute gift for a wine-lover indeed!  580 Warbutron Highway, Seville 3139 
All up it was a great day spent in the Yarra Valley. However I do get the feeling that all the wineries are a bit too busy trying to offer everything under the sun (accommodation, restaurant food, local art, events, etc) when they should be putting more of that effort back into the wines.
Casey started Travelling Corkscrew in 2010 and has been wine blogging ever since. She has completed her WSET level 2 and 3 and is currently based in Tasmania, Australia. When she's not drinking wine and blogging, she runs an SEO & Google Ads company and hangs out with Mr Spittoon, her two kids and two furbabies.
Similar Posts
Hirsch Hill Estate 2015 & 2017 Cabernet Sauvignon
Hirsch Hill Estate 2017 Cabernet Sauvignon Tasted: 26th May 2020 Have you visited the Yarra Valley in Victoria? Next time you're in or around Melbourne (and there's no Covid restrictions) do it! It's an easy day trip being less than an hours drive from the city.
Soumah Yarra Valley 2018 Equilibrio Chardonnay
'Best in Show' at the 2020 Decanter World Wine Awards. Well done Soumah and thank you so much for sharing a bottle of your award winning Yarra Valley (VIC) 2018 Equilibrio Chardonnay with us. It's a true beauty.
Barton Jones, Neilson Estate & Briery Estate – Avon Valley Vintage Festival 2013
I decided to take a drive today out to Northam in the Avon Valley today to check out the Easter weekend Vintage Festival. The festival was held at the Northam Recreation Centre (about an hour and a half drive from Perth) and it was AU$10 to enter. From antiques to swing dancers to vintage clothing…
Mandala Sauvignon Blanc 2018 Yarra Valley
New Release Alert! Introducing the new Mandala Wines 2018 Sauvignon Blanc from Victoria's Yarra Valley which Mr Spittoon and I tried recently over a sunny bbq dinner. The Sauv Blanc grapes for this white wine were handpicked from a single vineyard (Orchard Block) at Mandala's Dixon Creek vineyard. The fruit was fermented at a low…
Le Cantine di Greve in Chianti – wine tasting in Tuscany, Italy
Everyone knows Tuscan wines, particularly Chianti but when you're planning on visiting the famed Tuscan wine country – it is not so easy to work out where to go and how to get there. Let alone making reservations to visit wineries. Tuscany is not public transport friendly. As I have a Eurail train pass, I…
Punt Road 2018 Chardonnay – Yarra Valley
We were recently craving Chardonnay, as we do in my household. So we picked up this Punt Road Wines 2018 Chardonnay made in the Yarra Valley from our local Dan Murphy's. From memory it was around the $20 mark. It was the 'serious Chardonnay flavours' descriptor on the back which sold it to me. And…
Leave a Reply
Your email address will not be published. Required fields are marked *
This site uses Akismet to reduce spam. Learn how your comment data is processed .
One Comment
Pingback: The Ultimate 7-Course Wine & Cheese Degustation - Travelling Corkscrew
Join me on my
WINE ADVENTURE
Get notified about new posts and wine deals
Wine Tours in the Yarra Valley
With over 80 wineries to choose from, we've handpicked the best of the bunch. From the big-name wine-makers to the lesser-known boutiques, we bring you the best of the Yarra in one fun-filled day.
For the love of grape, we give you...
The best wine tours in the Yarra Valley. Our day tours in the Yarra Valley have all the right ingredients to ferment an unforgettable afternoon in this sublime cool-climate region.
Tailor -Made Tours
Keen to call the shots? We let you hand choose your favourite venues on a fully customisable DIY tour.
Fun-Focused Drivers
Our bubbly, energetic guides will get the party started and stay sober so you don't have to drive.
Tips on Best Venues
Need some inspo on where to go? Our in-house wine-guzzling guru, Leah, knows the Yarra inside out.
5 Star Rated
Not convinced we'll deliver the goods? Check out our proud collection of 200+ five-star reviews.
Book a Private Wine Tour in the Yarra Valley
Our private wine tours in the Yarra Valley cater to all occasions, from impromptu get-togethers to joyous celebratory events. Explore our handpicked recommendations or pick and choose your favourite venues. We cater to groups big and small and include door-to-door transfers on every tour.
Are you looking to book wine tours in the Yarra Valley from Melbourne? We organise city and out-of-region transport on request.
Full-Day Tour
We provide the local expertise; you choose the perfect wineries
Groups of 4 to 11
10.30-11am pick up
Local pick up and drop off
Visit 4 venues of your choice
Wine tastings Fees
Gorgeous winery Lunch (Includes a glass of wine at most venues)
Relax with a drink at the final venue we visit for the day
8 to 11ppl - $195pp
7ppl - $199pp
6ppl - $209pp
Go at your own pace and visit the vineyards of your choice
Groups of 2 to 24
Flexible pick up time
Vehicle and driver for up to 7 hours
With this tour, you make your own winery bookings and pay for your lunch and tastings. Ask us for venue recommendations – we're here to help!
11 seater bus - $850
24 seater bus - $1,100​​
20% Public Holiday Surcharge applies to all tours and DIY packages
Large Group Tour
Ideal for Hens & Birthday celebrations with a firm focus on fun
Large groups of 11+
~11.30am pick up
Lunch & tasting fees
Visit 3 venues of your choice
Venue 1 - tastings & cheese platter
Venue 2 - winery lunch & glass of wine
Venue 3 - cocktail, wine, cider, beer or mixed drink
11 to 19ppl - $195pp
20 to 24+ppl - $185pp ​
Our three favourite things: people, wine & having a good time
Whether you're planning a hedonistic hen's or a casual catch-up with friends, we can promise you a brilliant day out. We've handpicked the best Yarra Valley vineyards of the bunch—or, let us help you tailor-make your tour with suitable venues for your group.
Why You'll Love Wine-Tasting in the Yarra Valley With Us
We shared a very professionally organised and fun tour. Claire our driver was fantastic. All our needs were accommodated and she went out of her way to give us a most enjoyable trip. The wineries, wine and food were superb and every need catered for. We thoughly enjoyed and recommend this tour for any group, whether novice's or wine experts - it was an amazing day.
Dawn Manville, Private Winery Tour
Ready to treat yourself to a tipsy day out?
Book one of our wine-tasting tours in the Yarra Valley today.
Wineries of the Yarra Valley
As the birthplace of Victorian wine, the Yarra has been an oenophile's paradise for over 170 years. And with a slew of progressive wine-makers adopting innovative new techniques, the boundary-pushing locale is set to flourish for centuries more.
Proximity to the capital, a raft of award-winning wineries, and a reliable year-round climate make this the most visited wine region in Victoria.
Not sure what to quaff? Here's a hint. No other Aussie grape-growing region can consistently produce such exquisite renditions of Pinot Noir, Chardonnay, Shiraz, and Cabernet Sauvignon.
Need help choosing the ideal vineyards for your Yarra Valley wine-tasting foray? Get in touch with us today.
A starter guide to Yarra Valley wine tours
This post may contain affiliate links, which Globe Guide receives compensation for at no additional cost to you.
Famous for its Chardonnay and Pinot Noir, the Yarra Valley wineries near Australia's south coast are one of the country's best spots to spend a day among the vines. Just an hour's drive east of Melbourne , connoisseurs and vacationing day-trippers flock here to please their palates while soaking in stunning views of the sun-soaked vineyards.
Here's a starter guide to exploring the beautiful Yarra Valley vineyards, in one of Australia's best wine regions.
Table of Contents
Yarra Valley wine tasting tours
Yarra Valley wine tours from Melbourne are a common day trip, as the region's close proximity to the city makes it easy to see the highlights in just one day. There are many operators in the area including Wine Compass and Australian Wine Tour Co ., whose tours typically leave from the CBD around 7 a.m. and have everyone back around 3 p.m., affording plenty of time to visit four different wineries and stop for lunch.
The day starts around the ungodly hour of around 4 a.m., but the early wakeup is worth it for the spectacular sunrise views. Tours include a glass of sparkling wine with breakfast before heading off on a wine tour, making for an unforgettable way to experience the best of the Yarra Valley wine trail.
While day tours from Melbourne are a great way to get an overview of the region, visitors with more time on their hands should take advantage of packages which include an overnight stay at a Yarra Valley resort —some even have spas! Foodies should be sure to book one of the tours that combines vineyard visits with gourmet food or a stop at a chocolaterie and creamery . Is there any better combination than wine and chocolate?
Yarra Valley wine tasting tips
Few people can brag about having extensive wine knowledge, so staff at the wineries are happy to walk guests through details such as the winemaking process, explaining which ingredients are added into each blend, and how something as simple as sampling a tiny piece of chocolate with a glass of shiraz can dramatically change the taste. To avoid looking like a total rookie, follow these steps during each pour:
Look at the glass, making note of the colour of wine, clarity and if there is any sediment.
Swirl the wine in your glass, which allows oxygen into the wine and opens the aromas. Side note: tread carefully if you're swirling a red and happen to be wearing white!
Smell the wine to get a hint of what influences were added. Pears? Strawberries?
Sip the wine and hold it in your mouth, to try and detect the different tastes.
Wineries to visit on a Yarra Valley tour
With about 80 wineries established within the Yarra Valley, one could explore the region dozens of times without ever making it to all of them. While those joining a guided tour won't have much of a say in which ones they stop at, people organizing their own excursion will want to do some research ahead of time as vineyards vary greatly in offerings, size and facilities. Some popular Yarra Valley day trip stops include:
Yering Station
One of the prettiest wineries in the region, rustic Yering Station is a beloved for its hilltop perch and generous event spaces overlooking acres of green vineyards below. A picture-perfect courtyard leads into the aptly-named Cellar Door tasting room, where exposed brick walls surround carefully arranged bottle displays, which are bathed in sunlight streaming from the large windows.
Most of the action happens in the adjoining tasting bar, which is a beautiful, open space framed by wine barrels. Those who need a snack will want to head back into the Cellar Door, where the Produce Store offers all sorts of goodies from the surrounding area, including fresh-made biscuits, jam and relish to name a few. Alternatively, head over to their Wine Bar restaurant, and enjoy the amazing views of the surrounding Yarra Ranges while you enjoy gourmet fare.
Balgownie Estate
While Balgownie Estate is best known for its wine, the property has also become a destination thanks to its resort, spa and sprawling restaurant. The hotel itself is beautiful, offering large suites with balconies and unobstructed views of hectares of vineyards—the perfect place to enjoy a crisp glass of Balgownie chardonnay. Click here to book
While those visiting the estate as part of a tour won't have the opportunity to indulge in its amenities, there is an opportunity get a chance to grab a delicious lunch. Rae's Restaurant has floor to ceiling windows overlooking the estate, where diners can pair their wine with dishes such as ocean trout, pork belly and hand-rolled gnocchi.
Of course no visit to a winery would be complete without checking out the tasting room, and Balgownie's includes the chance to sample their award-winning wines. While the large room is nothing to write home about in terms of aesthetics, staff are very knowledgable and might even give you a slice of dark chocolate to try along with that robust glass of red.
Yering Farm
Worthy of a spot on any Pinterest board, Yering Farm is a charming, rustic-chic winery set against a backdrop of the surrounding valley. Unlike most operations, the grapes at Yering Farm are hand-picked to ensure the highest quality, which is a labour-intensive practice dating back decades.
Inside, staff pour guests a rainbow of wine varieties, starting with their crowd-pleasing sweet ciders. Family owned and operated, Yering Farm is all about paying attention to the small details. Only producing about 6,000 cases of wine per year, it's clear this is a winery that values quality over quantity.
Domaine Chandon
A day in Yarra Valley would be incomplete without a stop at Moët & Chandon's famous production house. One of the larger operations in the area, perfectly manicured gardens greet visitors as they head toward the reception area.
Inside, a self-guided tour route leads wine lovers past displays detailing Moët & Chandon's storied history, and explains the production process which has stood the test of time. Guests can also get a peek at the massive vats which house the sparkling wine and brut the company is famous for.
The route fittingly finishes at the Chandon Tasting Bar, where staff outline the differences between the varieties, before pouring each person a beautiful, bubbling glass.
While there's ample space to sip around the bar or in the adjoining brasserie, the outdoor area is absolutely spectacular on a warm, sunny day. Simply sit back and soak in the view of the surrounding vineyards, and you'll have found the perfect way to end a Yarra Valley day tour.
Yarra Valley accommodation
Those planning on a longer Yarra Valley getaway have plenty of accommodation options to choose from, suiting all price ranges. Some top-ranked picks include:
Oscar's on the Yarra: This family-run spot has a serene, riverfront location, along with cozy rooms and a welcoming atmosphere. Click here to book
Yarra Valley Lodge : Guests love the heated pool at this countryside property which borders a golf course, as well as the clean rooms and friendly staff. Click here to book
PRACTICALITIES: When to go: Harvest happens in March, when can be an interesting time to visit as you may see the grapes being pulled off the vines. Most wineries are closed on Christmas Day and some also observe Good Friday.
Cost: Due to the wide range of tours available , pricing can range from $120 per person to over $500 for those adding on a balloon ride or overnight stay. Tasting fees are rare, and those who do will often refund the money if visitors end up buying a bottle.
Buying bottles: Picking up a bottle or two from your favourite vineyard not only makes for a wonderful souvenir, but is also a great way to support the local wineries. While no one is obligated to buy any bottles on a wine tour, those who wish to are given ample time, and can also arrange to have them shipped home if there are concerns about them breaking in transit. Keep in mind most countries have restrictions about how much liquor can be brought back without paying duty.
YOU MIGHT ALSO ENJOY:
The 5 best day trips from Melbourne, Australia
Drinking your way through the Napa Valley vineyards
Top spots to stop along Australia's Great Ocean Road
Watching the penguin parade on Phillip Island, Australia
SHARE THE PINSPIRATION! CLICK THE IMAGES BELOW TO PIN:
About The Author
Tamara Elliott
More travel tips, my favourite travel photos of 2013.
Globe Guide's top Instagram photos of 2014
The best Instagram hashtags for Canada travel photos
8 thoughts on "a starter guide to yarra valley wine tours".
Pingback: Watching the penguin parade on Phillip Island, Australia
Pingback: 10 awesome things to do in Melbourne, Australia
Pingback: The 5 best day trips from Melbourne, Australia - Globe Guide
Pingback: Top spots to stop along Australia's Great Ocean Road - Globe Guide
Pingback: An unforgettable night at the Phillip Island penguin parade - Globe Guide
Pingback: Guest Post: What To Look For In A Sales Team Retreat - Sales Ethos
Pingback: A day at the Prom: 5 top spots in Wilson's Promontory National Park
Leave a Comment Cancel Reply
Your email address will not be published. Required fields are marked *
Save my name, email, and website in this browser for the next time I comment.
Self Drive Yarra Valley Wine Tour
Our DIY Yarra Valley Wine Tour
A few months ago myself, two friends, and my dear darling partner (who so generously came as our designated driver!) went on a day trip to the Yarra Valley to visit some wineries.
It started because I was doing a little bit of research for my birthday and about the possibility of doing a wine tour with my friends. My idea was to hire a bus or a minivan and self-drive rather than booking a guided tour. So I started to try map out some of the possible routes to get the most out of the day.
But after a few days absorbed in reading reviews, and plotting a course on Google map, I decided I really wanted to go and check out some of these places. Not just to see if they're somewhere I'd want to visit for my birthday, but because I thought it might be fun to write about them. Plus I'd put so much work into the plan that I wanted to do it regardless of whether or not we went ahead with it for my birthday (Which we are not. The weather got cold, so my motivation for going places dropped significantly!) 
The hardest part of putting together this plan was actually prioritising which wineries to visit. Because there are just SO many. So many. My initial plan had 10 wineries, but obviously unless we intended on only spending 15 minutes per venue we wouldn't be able to fit them all in on one day. So we cut that number in half, and worked out a reasonable route between them all.
Actually as it turned out we went to five very different styles of wineries as well, so the whole day was an incredible experience.
Kellybrook Winery
Firstly we went to Kellybrook Winery, which was a very cosy little winery. The cellar door was a renovated old house, which gave is a very comfortable, homey vibe. And it had beautiful cottage gardens to explore. The wine was all on the light and sweet side – which made it a perfect winery to start with. And the cider was absolutely incredible. We also enjoyed putting together a cheese and meat platter from the local produce also sold at the cellar door.
Read more for the full review including tasting notes.
Yering Station
Yering Station was one of our favourite wineries from the day and is an absolute must do if you're visiting wineries in the Yarra Valley. Yering Station is actually the oldest winery in the Yarra Valley. The estate is huge, with immaculate lawns and gardens that surround a beautifully balanced combination of old and new buildings. The service at Yering Station was absolutely amazing and the wine was fantastic.
Yering Farm
Yering Farm was one of the smallest of the wineries we visited, but absolutely adorable. The simple lawn, surrounded by paddocks, with the old converted barn as the venue was charming. Although though wines were all very floral which didn't suit the taste of our group – we lean towards drier, crisper wines – it was still a fun experience.
Punt Road Winery (Honourable Mention!)
So it was VERY busy when we went to Punt Road Winery and there was absolutely no way we could push through the sea of bodies to get to the bar in hopes of having a wine tasting. HOWEVER the outdoors at Punt Road proved very entertaining. They had bocce and giant Jenga blocks and a great lawn for sitting back and having a peaceful drink. Provided you could get to the bar for service. I really hope we can get back to Punt Road some day to actually try the wine.
Domaine Chandon
We were MOST excited about going to Domaine Chandon because Chandon is what we usually drink at home. So it was thrilling just to be where the magic happens and see the vineyard. Domaine Chandon is a stunningly beautiful estate with a visitor centre full of information about the wines and the winemaking process. The service was more like bar service than a wine tasting, though they were also very busy so they didn't have time to talk us through each wine in detail. Though unsurprisingly the wine was absolutely amazing.
Helen's Hill
I would really like to re-visit Helen's Hill as well some time because we were all a bit weary, and a bit tipsy, by the time we arrived at our fifth and last winery for the day. Though the wine was thoroughly enjoyable, and the service was one of the best we experienced for the day, our wine tasting notes were dismal at best. Despite my poor note taking skills, Helen's Hill was my favourite winery of the day.
Self Driving vs Taking A Tour
We had such good time. And also a fair amount of shenanigans. Which is all part of the fun and adventure. It was an incredible day traipsing around the Yarra Valley. The Yarra Valley is such a beautiful place to visit. The drive itself was worth it even without the wine just to see the picturesque landscapes of rolling hills and endless farms.
The only thing I'd add it next time we wouldn't self-drive it. I think it was a little unfair having a designated driver. Next time we will book one of the many Yarra Valley wine tours so that my partner can enjoy a drop of wine with us as well.
Rachel Stewart
Punt road do amazing brunches, great place to visit during the week.
sigh it's been way too long since we did a nice wine tour
I can be designated driver when I get home. We can fill up the back of the hilux at cellar doors!
Heck yeah!!!! Done deal
Wine tour! Wine tour! Wine tour!
Related Articles
Aldi Sparkling Wines Review – Great Aldi Wines For Every Budget
5 Things For Kids To Do In The Solomons
Helen's Hill Winery Review – Yarra Valley Wineries
Domaine Chandon Winery Review – Yarra Valley Wineries

About Us & FAQ's
Sunshine Coast
Price Guarantee
Testimonials
Make Your Own Winery Tour Yarra Valley Region
Make Your Own – Winery Tour
One of our most popular packages is the Yarra Valley Region Make Your Own package and offers a half-day, full-day luxury coach tour of wineries, craft breweries, local shops, lookouts, country walks, and farms in Yarra Valley Region as chosen by you.
During the trip, there will be tasting opportunities, visits to farm shops, and superb craft shops. Delighting in lunches and tasting platters, taking the opportunity to visit local interesting sights and tourist activities. Maybe you are just out for the wine and visiting various wineries is more your fancy.
Make Your Own
Our Make Your Own package offers an amazing chance to be a tour planner for the day, tell us the pickup time, and location than where you would like to visit in Yarra Valley Region and leave it to us to follow the itinerary.
The long list of associated wineries, businesses, and tourist attractions that grouptransportaustralia.com.au has, gives our customers a wealth of excellent choices to make an exciting itinerary and a memorable day out.
Some of the great venues and ideas that you can choose from in Yarra Valley Region are:-
Yarra Valley Rainforest Gallery
Healesville Sanctuary
Yarra Valley Railway
Alowyn Gardens
Yarra Ranges Regional Museum
Blue Lotus Water Garden
Steavenson Falls
TarraWarra Museum of Art
Yarra Ranges National Park
The Wineries
Of course wine tours are all about the wineries, and some of the regular superb wineries that our wine tours visit are:-
Helen & Joey Estate
De Bortoli Wines
Rochford Wines
Punt Road Winery
Soumah of Yarra Valley
Acacia Ridge Winery
Zonzo Estate Yarra Valley
Yering Station Winery
Cellar Door Yarra Valley
Yarrawood Estate
Booking a Yarra Valley Region Wine Tour Package
If you are interested in taking up a specially designed wine tour package of Yarra Valley Region, then the best advice is to contact us and talk to one of our friendly advisors to discuss what options are available and Make Your Own Wine Tour . This wine tour of the Yarra Valley Region is usually for a private group of four persons or more.
The Vehicles
Book a 5, 13, 24, 47, or 57+ Seater bus or coach today! Click here to book a bus or coach Remove the fuss of transport and rely on us to pick you up from your accommodation, deliver you to the venue and back safely!
Why Pick Group Transport Australia?
A private vehicle for your own personal tour Flexible Pick-Up Locations Flexible Pick-Up Times 100% Customisable Packages Make your own Winery Tour Leave it to our drivers! Contact our office today with your plans for your very own Yarra Valley Region Wine Tour!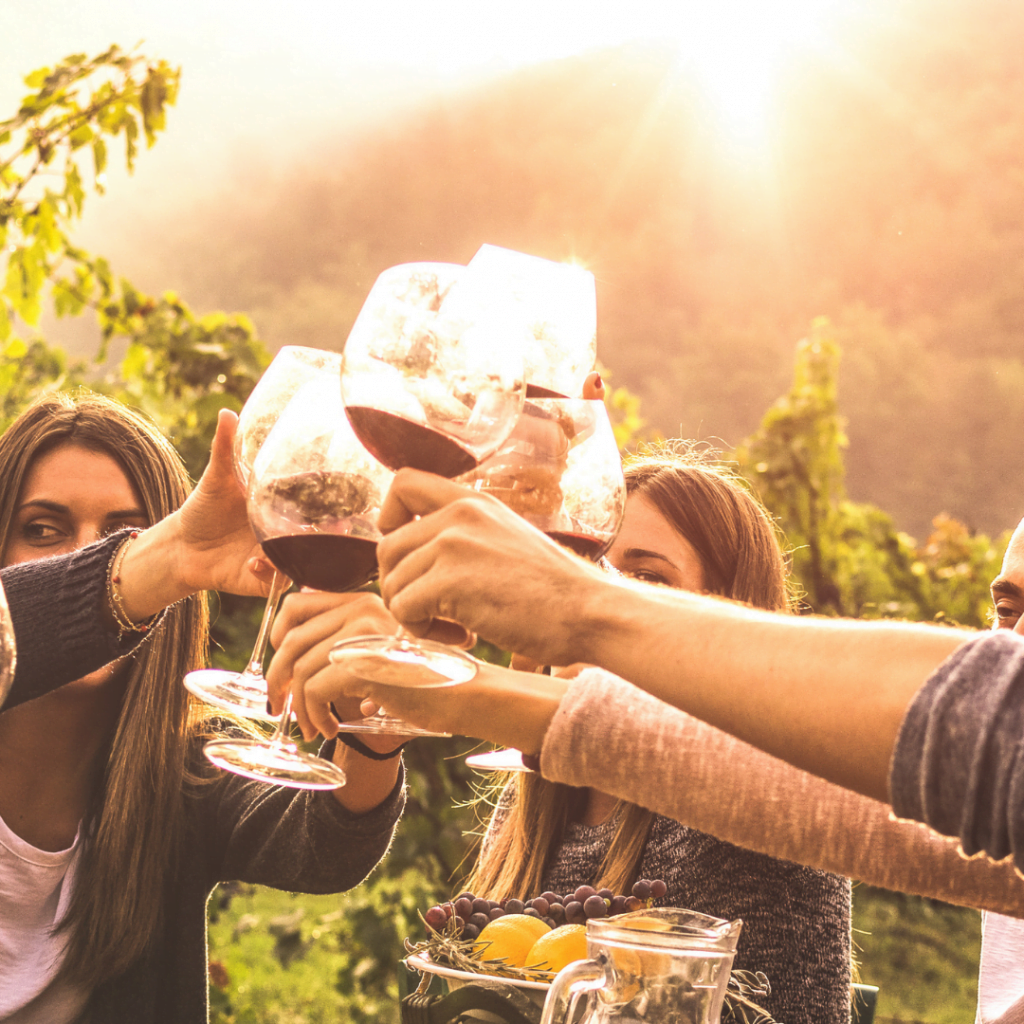 Wine Tour Template
Below is our easy Make Your Tour template you can copy and email details directly to [email protected] or visit our quote form under the charter tab. Main Contact Name Number in Party Pick Up Address: Pick Up Time: Stop One Address Departing Time Stop Two Address Departing Time Stop Three Address Departing Time You are not limited to the number of stops, build your day and we will find you a vehicle with a knowledgeable driver.
Other Transport Services Melbourne
Melbourne Coach Charter and Hire
Private Bus Transfers to Princes Park
Private Bus Transfers to Melbourne Cricket Ground (MCG)
Mini Bus Hire Melbourne
Party Bus Hire Melbourne
Corporate Group Transport Melbourne
Melbourne School Bus Transport
Melbourne Airport Transfers
Mt Buller Bus Charters
Yarra Valley Wine Tours
PRICE: $175 AUD
SPECIAL DEAL: $135 AUD
DEPARTS 08:40
RETURNS 17:10
Embark on an enchanting journey through the picturesque Yarra Valley , a wine lover's paradise in the heart of Australia's vibrant Melbourne wine region. Discover the beautiful Yarra Valley, just a short drive from Melbourne, where a tapestry of picturesque boutique wineries awaits. Indulge in breathtaking mountain vistas and savor this idyllic destination's finest local produce. Your visit will include three premium tasting experiences.
There are delicious chocolate samples at the Yarra Valley Chocolaterie and Ice-creamery.
Displaying the finest local products from this renowned wine region.
Guests are encouraged to explore Healesville and have lunch at their own expense.
Experience tasting at hand-picked boutique cellar doors.
Pricing options
The Full Day Yarra Valley Wine and Chocolate Tour costs $175 for those 18 and older. If you're itching to organize an exclusive adventure for your crew in this breathtaking region, don't hesitate to contact our incredible charters team at [email protected]! Embark on an unforgettable experience with us – follow our carefully crafted itinerary or unleash your creativity and design your perfect group outing!
The designated meeting location for the tour is outside the front of the Old Melbourne Gaol, 377 Russell St, opposite Space Hotel, Melbourne, at 8:45 am.
The bus interchange in Newport is located at Mason St, Newport, at 7:40.
The Savoy Hotel is at 630 Little Collins St, Melbourne, at 8:15.
The address for the Holiday Inn in Melbourne is 575 Flinders Ln, and the time is 8:20.
The Immigration Museum is at 400 Flinders St Market St in Melbourne at 8:25.
The Scots' Church is at 77 Russell St, Melbourne, and opens at 8:30.
The address for Pegasus Apartments Hotel in Melbourne is 206 A'Beckett St, and the check-in time is 8:35.
The Ibis on Therry is located at 15-21 Cherry St in Melbourne at 8:40.
The Old Melbourne Gaol is located at 377 Russell St in Melbourne and opens at 8:45.
The location is 9:15 at Ringwood Station, outside the Maroondah Hwy Pedestrian Exit in Ringwood.
The meeting point is 9:30 at Lilydale Train Station, located at 11 Main St, outside Professionals in Lillydale.
9:45 The destination is Yarra Valley at Gateway Estate at 667 Maroondah Hwy, Coldstream.
All wine tastings
A tour guide skilled at entertaining.
Chocolate tastings
Water bottle
Comfortable walking shoes
Warm and cool clothing
Rain jacket
A sense of adventure
Arrive in style and be fashionably early at your pickup location, making sure to be there at least 10 minutes before departure time! If your bus is running a tad behind schedule, take a deep breath, stay calm, and don't let panic be your co-pilot. If your bus has not arrived within 10 minutes of the scheduled departure time, please get in touch with our office at 03 9393 1300.
Embark on a captivating journey to the mesmerizing Yarra Valley, Melbourne's wine wonderland, a mere 40-minute scenic drive away from the city's vibrant heart. Visitors can explore and enjoy the valley's various delights and hidden gems. Our region's climate is a grape grower's dream, allowing for cultivating a delightful array of grapes like Chardonnay, Pinot Noir, Cabernet Sauvignon, Shiraz, and even sparkling wines! The Yarra Valley has a long wine-growing history, dating back to 1838 when European settlers arrived. However, it is essential to note that the area has also been historically significant for the Wurundjeri and Boonwurrung Aboriginal people as a place of abundance. The region's perfect blend of fertile soil, cool climate, and strategic location allows for the flourishing growth of luscious vines and bountiful local produce from the surrounding farmlands.
The name of the winery is St. Herberts Cellar Door Winery
St Hubert's winery, a historic establishment founded in 1862 , was the pioneer that paved the way for the region's prestigious wine production in the groovy 1960s. They are known for their exceptional Cabernet Sauvignon and have expanded their portfolio to include Chardonnay, Pinot Noir, and Roussanne. Introducing the winery's tantalizing reserve wines: Sparkling Rose, Pinot Blanc, and Pinot Munier! Visitors can enjoy a premium tasting experience at the winery's contemporary cellar doors, which offer 8-glass tastings . The quality of the tastings is sure to leave guests impressed.
Yarra Valley Chocolates
The Yarra Valley Wine Melbourne Tours start with a chocolate-tasting experience. The location offers beautiful views of orchards and the Yarra Valley. You can watch European chocolatiers creating over 400 types of chocolate. You can buy these chocolates as gifts or enjoy a coffee or homemade ice cream at the café.
Take a break and have lunch in Healesville
In Healesville, guests can enjoy free time and relax. They can have lunch and explore the gateway town of the Yarra Valley. Experience the Yarra Valley like a true local on our one-of-a-kind tour , where you'll do more than visit wineries. It is recommended that guests explore the local shops, galleries, cafes, and restaurants in Healesville at their own expense.
Afternoon Cellar Door Tastings
In the afternoon, our taste buds were treated to the delightful experience of exploring two charming, hidden gem wineries for some exquisite wine tastings. Our schedule is as flexible as a chameleon, adapting to the size of the group and the whims of availability. Some of the wineries we visited include Yering Farm Wines, Medhurst Wines, Yering Station, Killara Estate, Napoleone Cider & Orchard, Rochford Wines Yarra Valley, Helen & Joey's Wines, and more. Indulge in a glass of exquisite wine and savor a vast array of flavors while immersing yourself in the tranquil beauty of the countryside.
What to Bring
A wide-brimmed hat
Tropical strength insect repellent
Swimwear and beach towel
Refillable water bottle
Comfortable walking shoes/boots
Money for lunch and snacks (alternatively BYO as we will have an eski onboard for chilled items)
Small day bag
Hand sanitiser
Important Notes
This tour will only depart if we have 8 passengers or more. We will wait until one week before departure to cancel if minimum numbers aren't met.
The itinerary may be subject to change due to cultural reasons, seasonal weather changes, operational logistics and accessibility.
The minimum age requirements for this tour is 6 years old. This trip is not suitable for children under 6 years of age.
Please email our Reservations Team ([email protected]) at least 48 hours prior to departure to confirm pick-up location and time.
Travel Insurance is highly recommended.
COVID-19 – together we can stop the spread, please seek medical attention and stay at home if you are feeling unwell
What is the transportation method in Yarra Valley?
Discover the endless possibilities to explore the enchanting Yarra Valley – whether you prefer cruising on your wheels, hopping on public transport, pedaling through Picturesque trails, or embarking on an unforgettable guided tour . Additionally, car rentals and taxi services are accessible. The choice ultimately depends on individual preferences and budget considerations.
Discover the unparalleled allure of Yarra Valley
The Yarra Valley is a breathtaking paradise, boasting stunning natural landscapes, world-renowned wineries, and delectable local cuisine that will tantalize your taste buds. It combines countryside charm and refined options like hot air balloon rides, gourmet restaurants, and art galleries. Yarra Valley is a highly recommended destination for wine enthusiasts and those seeking a peaceful and picturesque retreat.
When is the best time to visit Yarra Valley?
Discover the enchanting Yarra Valley in its different seasons, each offering a unique and delightful experience tailored to your preferences. Spring is good for nature walks, wildflowers, and mild weather. Summer is the perfect time to indulge in outdoor adventures, savor the exquisite taste of fine wines, and groove to the rhythm of live concerts. Autumn, the season of vibrant foliage, joyful harvest festivals, and refreshing cooler temperatures, captures the essence of nature's artistic beauty. Embrace the winter wonderland with delightful indoor adventures like indulging in the exquisite flavors of wine, savoring delectable fine dining experiences, and surrendering to pure bliss in tranquil spas.
What is the number of wineries in Yarra Valley?
Experience the breathtaking beauty of the Yarra Valley, where a tapestry of over 80 wineries awaits – from charming boutique vineyards to impressive commercial producers. Indulge in the region's exquisite cool-climate varietals, including the elegant Chardonnay, seductive Pinot Noir, and effervescent sparkling wines. Embark on an enchanting journey through lush vineyards, savor the exquisite flavors of handcrafted wines, and delve into the secrets of winemaking on captivating guided tours and tantalizing tastings.
What transportation options are available in Yarra Valley?
Experience the ultimate freedom of exploring Yarra Valley with a myriad of transportation options at your disposal – drive, hop on public transport, pedal away on a bike, or embark on an exhilarating guided tour . Car rentals and taxi services are also accessible. The choice of carrier ultimately depends on personal preferences and available budget.
Online Booking
Accreditation and Awards
Best Practices
Our Vehicles
Climbing Uluru
Privacy Policy
Private Group Tours
Terms & Conditions
Travel Insurance
Copyright © 2023 Wayoutback Kakadu day tours from Darwin by Wildlifetours | Pinnacles Stargazing Tour by Autopia Tours  | Australian Owned Business Partner Larapinta Tours | Laser Eyebrow Tattoo Removal | Lip Blushing Tattoo |  Bespoke SEO Melbourne by  SEORUSH | Sitemap