Monthly Events
Holiday Events
Year round Fireworks
Popular NJ Concerts & Sports Events
Top New Jersey Cities to Visit
Best NJ Weekend Getaways
New Jersey Beaches
Kids Birthday Venues
Kids Indoor Playgrounds
Best Kids Attractions
Kids Amusement Parks
Best KIids Events
Kids Fitness Centers
Water Parks
Kids Museums
Best NJ Bars
Best Night Clubs
Best Comedy Clubs
Teen Dance Clubs
Entertainment Venues
Best Monthly Things To Do
Outdoor Activities
Unusual Attractions
Education, Discovery Attractions
Best Historic Places
NJ Lighthouses
New Jersey Museums
Arts/Crafts Festivals
Beer Festivals
Family Festivals
Film Festivals
Food Truck Festivals
Greek Festivals
Irish Festivals
Italian Festivals
Music Festivals & Free Summer Concerts
Wine Festivals
Best NJ Restaurants
Best Breakfast/Brunch
Best Family Friendly Restaurants
Best Romantic Restaurants
Best Scenic View Dining
Best NJ Holiday Restaurants
Best "Cheap" Eateries
Best Hotels, Lodging
Romantic B & B's
Pet Friendly Hotels
Best New Jersey Hotels With Fireplaces
NJ Private and Public Lunch and Dinner Cruises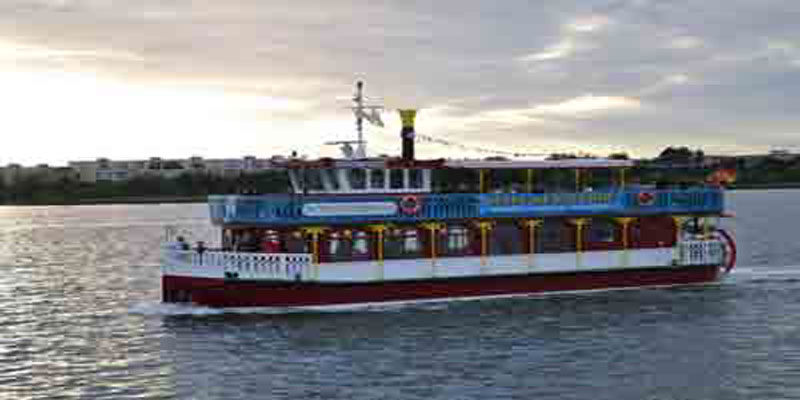 Discover the top Lunch, Brunch, and Dinner Cruises (both public and chartered private party) in New Jersey.
These cruises offer exciting views of NYC skylines and the Jersey Shore river, bay, and ocean vistas while dining and dancing.
The cruises are within easy reach of most New Jersey residents and visitors staying at one of the many waterfront towns in NJ. Sailings depart from from Cape May, Jersey City, Perth Amboy, Point Pleasant, Toms river, and Weehawken.
Northern NJ Private and Public Lunch and Dinner Cruises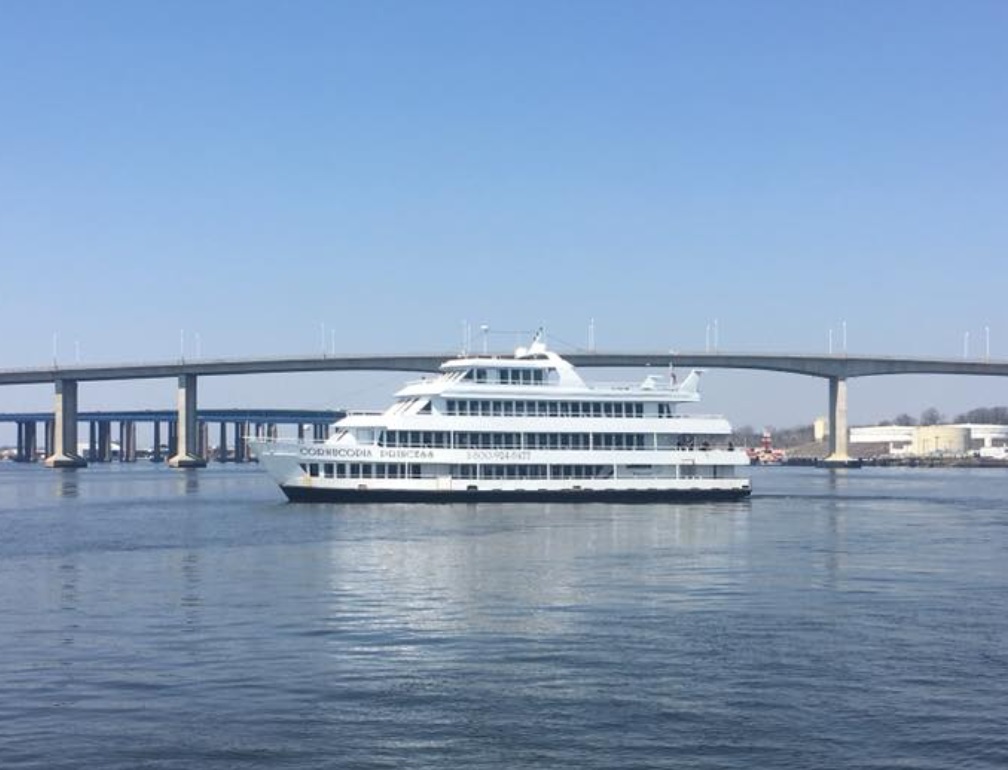 Southern NJ Lunch and Dinner Cruises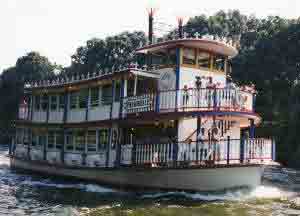 NJ Boat Tours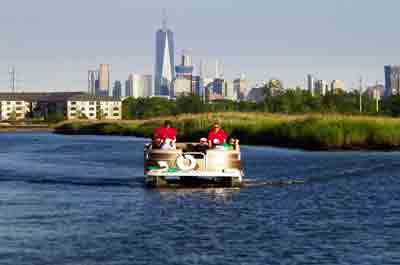 NJ Dolphin and Whale Watching Cruises & Tours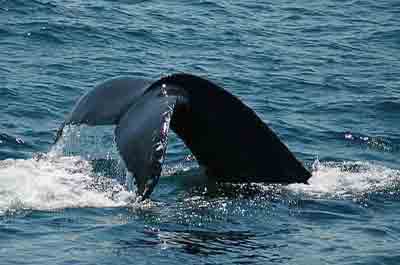 About This Site
What's New In NJ Privacy Policy Contact Us About This Site Submit An Event Submit A Guest Article
Romantic Tips
Romantic Getaways Romantic Bed & Breakfasts Romantic Spa Resorts Hotels with Fireplaces Romantic Dining Cheap Romantic Restaurants Singles Dating
Dining and Food
Trendy Restaurants Scenic View Dining Top Outdoor Dining Top Vegetarian Restaurants Best Jersey Diners Top Historic Restaurants About the Italian Sandwich Famous New Jersey Foods Organic Farms Pick Your Own Farms Private Party Venues Restaurant Weeks
Misc Information
NJ Weather Forecast NJ Ocean Temperature New Jersey News New Jersey Facts & Humor The Best State to Live In NJ's Best by Category How We Rate Restaurants Frequently Asked Questions Ask A Question Advertise On Our Site
Copyright © 2007 - 2023  All rights reserved. www.new-jersey-leisure-guide.com
Tiki Boat Booze Cruise
Private Parties
Bachelor and Bachelorette Parties
Guest Information
BOOK A TIKI BOAT TOUR IN ATLANTIC CITY, NJ
Don't sleep through an ordinary cruise, enjoy a drink while you take a ride on the big kahuna, looking to host a unique party or event, consider booking a booze cruise in atlantic city, nj, dance, drink and relax on the water, enjoy a tiki boat cruise in atlantic city, nj.
You don't have to go out of your way to book an ocean cruise when you can get the same experience in Atlantic City, NJ. At Atlantic City Tiki Boat, we believe that no cruise should ever be dry. That's why we're the only tiki boat cruise in New Jersey with a full-service bar. You can book a private booze cruise for your friends and family or join us for a social cruise with single-ticket bookings available through FareHarbor. Our tiki bar boat runs each week from Tuesday to Sunday, with five rides available each day: 9-11a.m. 12-2 p.m. 3-5 p.m. 6-8 p.m. 9-11 p.m. Stop by the Big Kahuna when it's convenient for you and we'll take you on a ride you won't forget. Sit back, relax and take a back bay cruise of Atlantic City with drink in hand when you choose our tiki boat ride.
TIKI BOAT BOOZE CRUISE
Take a ride on a 35-foot tiki boat with music, snacks and a fully-stocked bar., private parties, book a private party or event with customizable bar service and room for 25 guests., bachelor and bachelorette parties, schedule your party in advance and treat your guests to an unforgettable cruise., arrange for your tiki boat rental by contacting us today., what makes our boat cruise different.
BYOB boats are capped at 6 people. You can book our tiki boat rental for events up to 25 guests and enjoy music, drinks, snacks and a guided cruise.
We have open and covered areas, a bathroom directly on the boat and customizable bar service for your convenience.
Private parties and corporate events can be booked in advance so you can make sure you're ready for adventure.
This boat ride was very smooth and relaxing. The drinks on board were great. The bartender was amazing. The captain driving the boat was very engaging and friendly. Everyone on board were having a good time talking amongst one another. I just wish the weather was warmer that day lol. Other than that I would do this again when visiting Atlantic City.
Had a group of 20 guys on AC Tiki Boats booze cruise and it could not have been a better trip. Plenty of room on the boat for everyone to co-mingle and a nice smooth ride around the bay with great views. This excursion really glued the bachelor party weekend together and I highly recommend this company's services!
We charted AC Tiki Boat (the Big Kahuna) for a bachelor party. From my conversations with the owner, Jeff to the Captain, Dave and bartender, Cindi...we received paramount service! Beautiful boat with great music and cocktails. Great views of Brigantine and AC back bays...a must do!!
Such a great time celebrating my cousin's bachelorette party! Easy to book, and the service on the ship was great. Will definitely book again whenever I am back in AC! Thanks for an awesome time!
Brittany S.
So much fun - I would recommend to anyone. We will definitely be back - great boat (spacious, music, lights), fun captain and bartender.
Can't beat it! Music, drinks, friends, and our own captain and bartender out on the water. Highly recommend.
Absolutely enjoyed our cruise! Definitely will be back! Captain and bartender were amazing.
Marianne K.
Had an Awesome time. The people, music, and bartender (Cindy) are Greeeeeeeat!!!!!. Will definitely sail out to sea again in the future

Search Experiences
Manage Booking
My Offers 5
New Jersey Signature Dinner Cruises
Be the first to get offers and news, shopping cart, find your experience.
ATLANTIC CITY DINNER CRUISE ENTERTAINMENT
We provide stand-up and improv comedy, game shows, magic, fun characters and murder mystery dinners as entertainment options for corporate events, banquets and private parties on dinner cruises in Atlantic City. We come onto any boat, barge, yacht, cruise line or sailboat. You provide the boat, we provide the fun!
ATLANTIC CITY ENTERTAINMENT
Entertaining your audiences.
Murder Mystery Dinners
The classic format for entertaining corporate events and private parties as well as a few new takes on the genre. Talk to us to find the best approach for your group!
Improv Comedy
A great way to get comedy and interact with your audience. We have formats to engage your audience and have a wonderful night that will be remembered, but never repeated!
Stand-Up Comedy
The traditional format for comedians to come and entertain your group. We have access to comedians of all types and genres and put together fun combinations of performers.
Allow your friends, family and coworkers to win prizes while entertaining your each other. It's a great addition to any corporate event, banquet or private party.
Magic Shows
Allow us to bewilder you for an evening with close-up magic, mentalism, psychics or full stage shows, or any combination thereof. The happiness and laughter will not be an illusion.
Allow us to add a little flavor to any corporate event or private party by adding characters to the audience that can keep things going and create memorable moments.
WE LOOK OUT FOR YOU We have a variety of techniques that we can use to promote social distancing and safety during our shows. We can discuss these items with you and develop a strategy to work at your location in a relatively safe environment.
CONTACT US TO LEARN MORE
We want to hear from you. call us at 866.219.4386 or email [email protected] ., contact us for more information, what we need to know.
WHAT IS THE REASON?
The first step is to determine your needs. This includes potential goals, desires and concerns. The more we know about what has already been decided can allow us to narrow the conversation to approaches that interest you.
WHAT ARE THE DETAILS? WHERE? WHEN? HOW MANY?
We need to know the vessel you have engaged and where is will sail from. A date, or date range, for when you would like to have this and what time frame you are looking for will help to determine our commitment and availability. Knowing the size of your group, though that will likely just be an estimate, will allow us to choose appropriate options and have a better feel for the resources required.
DO YOU HAVE A BUDGET?
If you know budget limitations, that can allow us to restrict the conversations to those options that will be within your financial constraints. This works in both directions. We don't want to overbuild and propose options that can't be done. Also, we don't want to provide less than we could realizing the resources that could be made available to better achieve your goals.
Entertainment
Corporate Events
Private Parties
NEW JERSEY - ATLANTIC CITY - BERGEN COUNTY - NEWARK - PRINCETON - TRENTON - NYC SUBURBS - PHILLY SUBURBS AL - AK - AZ - AR - CA - CO - CT - DE - FL - GA - HI - ID - IL - IN - IA - KS - KY - LA - ME - MD - MA - MI - MN - MS - MO - MT - NE - NV - NH - NJ - NM - NY - NC - ND - OH - OK - OR - PA - RI - SC - SD - TN - TX - UT - VT - VA - WA - WV - WI - WY - DC P-866-219-4386 - E- [email protected] © Copyright 2023 THEY improv - All Rights Reserved
QUESTIONS? CALL (732) 349-8664
EMAIL: [email protected]
HOME  |   FAQ'S  |   OUR HISTORY  |   CELESTIAL NAVIGATION
OUTDOOR DINING AT THE SHORE
JOIN US FOR A DELIGHTFUL DINING CRUISE.
The River Lady is a 150 passenger, 85′ authentic reproduction of a paddle wheel riverboat. The River Lady splendidly captures the ambiance of a 19th century Mississippi Paddleboat.
Join us for a delightful cruise on the River Lady, a 150 passenger, 85′ authentic reproduction of a paddle wheel riverboat.
The iconic River Lady, sailing down the scenic Toms River, and beautiful Barnegat Bay, is a distinctive event venue. She is the only genuine paddle-wheel boat in the entire state, and has been the site of family celebrations, friends getting together, marriage proposals, surprise parties, and corporate events since 1989.
Public cruises run each week during the summer. Sightseeing, lunch and dinner cruises are available.
Passengers range anywhere from couples to groups of 100 or more. Some reserve a few tables, others book an entire deck, or the whole boat. The Victorian (main) level, is enclosed and climate controlled, while the upper deck is open, but covered. The River Lady passes lovely waterfront homes, magnificent properties, docks, yacht clubs, historic areas, and often sailboat races.
Whatever the occasion, the nautical setting, delicious food, and friendly service, will provide you, and yours, with fond memories of your celebration, for years to come. We would like to thank our many loyal customers, who return year after year, for their patronage. We also look forward to welcoming new visitors to our area, from near and far. Bon voyage!
Please note: Advance ticket purchase required.
CUSTOMER TESTIMONIALS
There is nothing more that you can say but.........go enjoy.
We have been going every year for the past 13 years Service is great food is delicious.
Posted on Facebook, by Kathi S.
What a relaxing way to spend lunchtime.
Our cruise was just the right amount of time. Food was excellent and the wait staff were attentive and courteous. The history of the river and surrounding area was shared by the very knowledgable captain. Thumbs up all around.
Posted on Facebook, by Robert H.
The Captain's Dinner Cruise was awesome.
We brought most of the family and had an excellent experience. The food was good, the staff was superb, and the Bananaberry Daiquiri was phenomenal. Extremely relaxing. Can't wait to go again!
Posted on Facebook, by Tracy R.
River Lady Delivers a Top-notch Cruise!"
River Lady offers a delightful cruise experience with a professional friendly staff, impeccably clean boat, tasty cuisine and scenic boat ride - at good value!
Posted on TripAdvisor 
"Date night w/hubby"
We wanted to do something a little different and this was wonderful. I had the salmon and hubby had chicken parm. Food was very good, service was excellent and dinner cruise was very relaxing. I look forward to doing it again - we might try one of the daytime cruises. Highly recommend!!
Posted on TripAdvisor
During the winter of 2014-2015, the River Lady was dry docked for repairs, at Yank Marine, in Tuckahoe, New Jersey. We were filmed by National Geographic for the show, The Yard, which aired on 5/4/16. We have obtained the clip, of the segment we were on. Click on the link below to view the 8 minute segment.
National Geographic Show "The Yard" - Clip #1
National Geographic Show "The Yard" - Clip #2
© Copyright 2019 River Lady, All Rights Reserved.
Website Design by Sacramento Digital Media
Subscribe To Our Newsletter
Join our mailing list to receive the latest news and updates from our team.
You have Successfully Subscribed!
Saturday 1pm - 9pm    Sunday 1pm - 6pm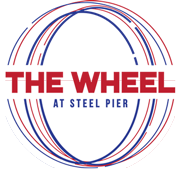 ONE PIER. ONE WHEEL. ENDLESS FUN.
Something for everyone, the wheel at steel pier is the newest and greatest attraction on the famous atlantic city boardwalk children and adults alike will have the time of their lives riding the third largest wheel in the united states with 360° panoramic views. create unforgettable memories at the wheel at steel pier, one pier. one wheel. endless fun..
Take the excitement and fun that you've experienced at the Steel Pier and multiply that with the addition of a 227 foot tall Wheel to get that perfect experience for a family vacation, corporate outing, or romantic night out. Overlooking the Atlantic Ocean, as well as Atlantic City's famous boardwalk, the Steel Pier Wheel is a 10 minute experience in temperature-controlled gondolas with views second to none. The Wheel is open for fun year-round and is lit with LED lights that change color for nighttime riding. Buy your ticket today to book your next great adventure at The Wheel at Steel Pier!
The Wheel Facts
Keep the good times rolling and check out the food, games, and bars the steel pier has to offer..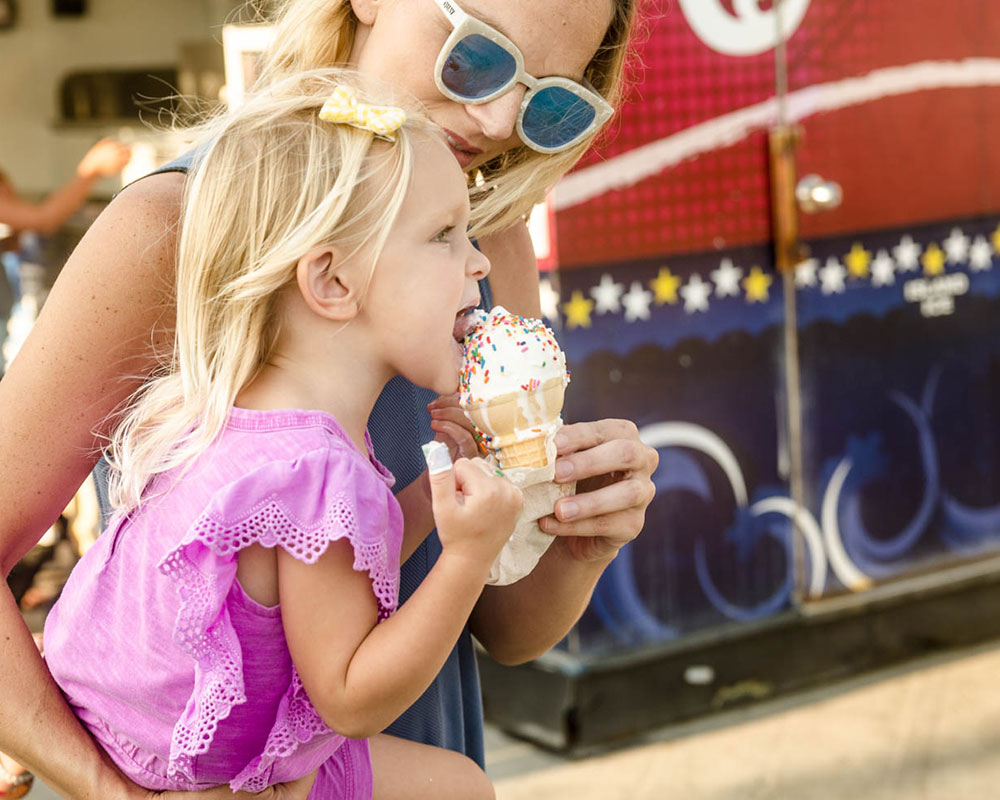 Best Dinner Restaurants in Atlantic City, Jersey Shore
Atlantic city dinner restaurants, establishment type, online options, traveler rating, dietary restrictions, restaurant features, neighborhood.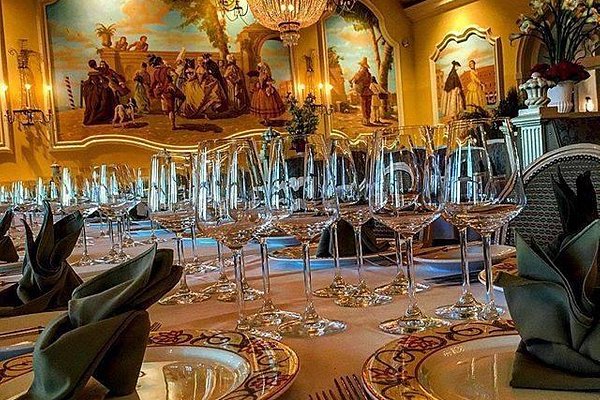 Calendar & Reservations
Price & Details
Private Parties
Guest Information
Attractions
Testimonials
All the details you need to plan your fun oceanside getaway are below. Book your reservation now for you and your crew!
Dolphin Watching Adventure
1 pm Dolphin Watch Cruise Dates: Spring: April 29-May 31| Wednesday, Saturday, Sunday Summer: June 1- September | 30 Daily Fall: October 4-28 | Wednesday, Saturday, Sunday Departure Time: 1:00 PM Duration: Approximately 2 Hours CRUISE RATES Adults - $45 Seniors (Ages 62+) / Students with ID / Military - $40 Children (Ages 5-12) - $25 Children 4 and younger are FREE Description: This is your ticket to the adventure of a lifetime! This trip is perfect for kids of all ages! On your trip you could see leaping, frolicking dolphins as we head into the open ocean in search of marine life. A highly educational commentary provided by an onboard marine naturalist ensures your trip will indeed be one to remember. Atlantic City Cruises Dolphin Watching Adventure aboard Cruisn 1 has been featured by mainstream media outlets including The New York Times, The Philadelphia Inquirer, The Atlantic City Press and New Jersey Outdoors. This cruise has grown to be our most celebrated adventure experienced by oceanographers and mammal lovers from coast to coast You'll never know how many there are, or how many you'll see - that's part of the adventure! All we can say is fill your tank with energy and bring your camera! Guaranteed Sightings. In the unlikely event that dolphin are not spotted, a free return cruise ticket will be given. Sorry no refunds.
Morning Skyline Cruise
Cruise Dates: June 20- September 9 | Tuesday- Saturday Departure Time: 11:00 AM Duration: Approximately 1 Hour CRUISE RATES Adults - $25 Seniors (Ages 62+) / Students with ID / Military - $20 Children (Ages 5-12) - $12.50 Children 4 and younger are FREE Description: An amazingly refreshing way to start your day is our narrated morning cruise along the ocean front skyline of Atlantic City. Experience the morning Atlantic breeze and beautiful panoramic views, while learning about Atlantic City and it's famous boardwalk. Our history is vast as you will learn on this stroll down Memory Lane. Your morning cruise is highlighted with interesting historical narration, making certain that you won't miss a thing along the way. Our morning cruise offers spectacular views of the sandy coast as well as unobstructed views of the Atlantic City and casino skyline. You will find no better vantage point to take panoramic pictures than on our Morning Skyline Cruise aboard Cruisn 1.
Afternoon Delight
Cruise Dates: June 17- September | 10 DAILY Departure Time: 4:00 PM Duration: Approximately 1 Hour CRUISE RATES Adults - $25 Seniors (Ages 62+) / Students with ID / Military - $20 Children (Ages 5-12) - $12.50 Children 4 and younger are FREE Description: A delightful late afternoon cruise that is ideal for the entire family combining the ocean, inlet and back bays. Watch the fishermen reel in their catch, water-skiers cruise by and commercial crabbers harvest their catch.
Happy Hour Cruise
Cruise Dates: June 9-September | 10 DAILY DepartureTime: 6:00 PM Length: Approximately 1 Hour CRUISE RATES Sunday- Thursday Adults - $25 Seniors (Ages 62+) / Students with ID / Military - $20 Children (Ages 5-12) - $12.50 Children 4 and younger are FREE Cruise-n-Cocktail Package includes: Cruise-n-Cocktails $50 per adult, 21 and older 6pm Happy Hour Cruise PLUS Unlimited call brand cocktails, import and domestic beer, White Claw, house wine, champagne and soft beverages. What's NOT Included: Frozen drinks, premium cocktails, shots and gratuity. Friday and Saturday nights: Friday and Saturday Nights, DJ Dance Party Cruise $25 per person or $50 per person with Cruise-n-Cocktails Description: A great way to end the day and start your evening. This calm water cruise through the marinas and back bays of Atlantic City is perfect for the whole gang. While aboard, you can relax while sipping your favorite drink or frozen cocktail available at our full service bars. Open bar features house drinks, wine, beer, and soda. Nightly cocktail and beer specials are featured.
View Calendar
Atlantic City Tours
Dinner Cruises
Top Atlantic City Dinner Cruises
Created with Fabric.js 5.2.4
Price Price (Low to High) Price (High to Low)
Rating Rating (Low to High) Rating (High to Low)
Popularity Popularity (High to Low) Popularity (Low to High)
Rock your senses with a prix-fixe menu at the Atlantic city Hard Rock Cafe. Classic American cooking comes to the heart of America's Favorite Playground, where youll enjoy a 2- or ...
You and your team of paranormal investigators have been hired to investigate numerous reports of ghost sightings and poltergeist activity coming from the old Volkov Manor. This sit...
You and your Activist group decided to hack into the FBI database. Not only did you uncover solid proof that Alien life exists, but you also discovered that our government has been...
If Your Flying Into or Out Of The City, Allow The Chiefton Group To Meet You There or Get You There GetCurbside Pick Up / Drop Off Service. Enjoy The Scenic Ride From and/or The Sc...
Sunset Cruises
Lunch Cruises
What to do in Atlantic City
Best time of year to visit Atlantic City
How to reach Atlantic City
Restaurants in Atlantic City
City Map of Atlantic City
Atlantic City Itineraries
Hotels in Atlantic City
Itinerary Planner
About atlantic city Dinner Cruises
Explore the best Dinner Cruises tours in Atlantic City. Offering a delightful experience, these tours are all you need to enjoy your visit to the fullest.
Advertisement
Supported by
A First-Class Dinner Menu from the Titanic Could Fetch Thousands at Auction
The menu, dated April 11, 1912, is part of a larger sale of maritime items taking place this weekend in England.
By Derrick Bryson Taylor
There were oysters, salmon with Hollandaise sauce, beef, squab, duck, roast chicken, green peas, parsnip purée and Victoria pudding. The feast described is not a Thanksgiving meal, but a snapshot of what first-class passengers on the Titanic ate for dinner on April 11, 1912, when the ship left Queenstown, Ireland, for New York.
A menu from that night, with an embossed red White Star Line flag at the top and signs of water damage, will go up for auction on Saturday at Henry Aldridge & Son Ltd in southwest England. Andrew Aldridge, the managing director of the auction house, said on Wednesday that while a handful of menus from the ship were known to have survived, this was the only known copy from the night of April 11 — three days before the Titanic hit an iceberg.. It is expected to sell for up to 70,000 pounds, or about $86,000.
The auction will include hundreds of other maritime items, including a White Star Line tartan blanket that was recovered from a Titanic lifeboat and a pocket watch owned by a second-class passenger, a Russian immigrant, who did not survive the sinking.
"There are several dinner menus from Titanic in existence," Mr. Aldridge said, noting that three meals a day were served from April 10, the day the ship began its first voyage, through April 14, the day the ship struck an iceberg and began to sink in the North Atlantic, ultimately killing 1,500 people.
Over the years, some tattered menus from the Titanic have come up for auction and commanded hefty prices. A first-class menu from the ship's last lunch was sold for $120,000 in 2012 . Three years later, a menu from the last dinner served to first-class passengers sold for more than $118,000 .
"I've spoken to several museums globally, and I've spoken to a number of our Titanic collectors," Mr. Aldridge said of the April 11 dinner menu going up for auction this weekend. "I can't find another one anywhere."
"This menu has been in the water," he added.
The menu was brought to his attention this summer after it was discovered in a photo album from the 1960s that once belonged to Len Stephenson, a community historian in Dominion, Nova Scotia.
Halifax, a city more than 200 miles southwest of Dominion, was the base for the search and recovery efforts of the Titanic, according to the Maritime Museum of the Atlantic . Some of the Titanic's victims were buried at sea while others were either shipped to their home communities or buried in Halifax.
It was unclear how exactly Mr. Stephenson acquired the menu, but his son-in-law shipped it to Mr. Aldridge for a closer look.
"I opened the box and was O-M-G," he said.
"Original Titanic menus, they're just not discovered," he went on. "We know where most of them are. So to have a completely fresh discovery of this nature and this caliber is very, very exciting."
Other types of artifacts from the Titanic go up for sale from time to time. In 2017, a letter written by an American first-class passenger aboard the Titanic sold for 126,000 pounds (about $153,000 at the time). The following year, 5,500 items recovered from the wreckage were sold to three hedge funds for more than $19 million .
Despite the riches at stake, some see the sale and resale of items from the ship and its passengers as ghoulish.
Charles Haas, president of the Titanic International Society, Inc., said the items that come up for sale fall into several categories: things that went down with the ship that night that have since been recovered; possessions of surviving passengers and crew; and items that were removed from the ship as keepsakes as people fled.
The first category is the source of much controversy, but Mr. Hass believes the menu falls into the last group.
The owner of the pocket watch that Henry Aldridge & Son will auction, Sinai Kantor, did not survive the sinking, but his wife, Miriam, did. The watch, corroded from the salt water, its Hebrew numbers now faded, was among the items returned to her when his body was recovered. Her descendants sold it at an earlier auction.
"Items on the ship, and carried off by passengers or crew, or found floating in the sea have been sold for more than 50 years by survivors, their descendants, maritime memorabilia dealers and auction houses on both sides of the Atlantic," Mr. Haas said.
For Harry Bennett, an associate professor of maritime history at University of Plymouth in southwest England, possessions that may have been recovered from the bodies of victims are especially unsettling. He said the sale of such items comes down to "a question of personal morality."
"I find it very uneasy to look at a photo of a pocket watch or a menu and think about the tragic journey that that has actually gone on," he said. "These things are really probably better in museums than actually in private hands because it at least creates a kind of a context for it where issues of profit are rather taken away from it."
Derrick Bryson Taylor is a general assignment reporter. He previously worked at The New York Post's PageSix.com and Essence magazine. More about Derrick Bryson Taylor