Bird Cage Theater
The Bird Cage Theater in Tombstone Arizona is one of the authentic, historic buildings still standing in town. Enter the Bird Cage Theatre, at the  Southwest corner of Allen & 6th Streets.
It is a special building. It's one of the original, historic landmarks in town. Its grand opening was just after Christmas of 1881. It survived the horrible destructive city fire of May 1882. 
Its history along with the Bird Cage Theater tours available, give you a real look at Tombstone in the 1880s. Well worth it! Let's see more about it…
Come Inside the Bird Cage Theater Today
Introduction.
The first owner of the Bird Cage Theater was Billy Hutchinson, who formed its concept. He, and his wife Lottie, had experience working in the acting and entertainment business. It was a success as soon as it opened. The productions catered to the energies of the miners,  the cow-boys  and the ranchers who were in town. Hutchinson  advertised entertaining shows, refreshing drinks, games of chance, dancing, private conversation and adult comfort. All to promote the whole enterprise of the Bird Cage Theater.
Look Around The Bird Cage Lobby
Lots to see in the lobby. You can step inside the Bird Cage Theater's lobby and get a preview of what it's like further on. Purchase tour tickets here and ask for further information. That space is also a gift shop. There is another gift shop with more variety at the end of a tour. But you can also access it from a pathway that goes around the East side of the building and then to the back.
You can't help but notice the painting of the exotic dancer "Fatima" up on the wall to your right as you enter. Very popular – she was memorialized in this art-work.
But in all the scuffles through the wild west years – you'll see there are six bullet holes piercing the canvas! The bullet holes from back in the day are pointed out on tours. You'll be enraptured, listening to that story – as well as others!
See the original bar, it's still right here! It came a long way to arrive safely. The gambling area was there, too – right where you stand in the Bird Cage Theatre Saloon. Although billed as a "Variety Theater" the Bird Cage incorporated the typical old west type of saloon and  Gambling Entertainment  to draw in local "sporting men."
This was the area of enticement to assist you in giving up some of your hard-earned funds. The women employed there helped you decide on the entertainment you'd like. Have a drink, she'd drink along with you (really hers was tea!). Want to play some poker, or the more popular Faro? You'd be encouraged to the Bird Cage Theater's card tables.
See many interesting items in this room, including the original staircase to access the "bird cages." Eventually you can move along into the main hall. 1
The Main Auditorium
The main hall is where audiences sat to view shows. Later in the night, benches were moved aside and it became the dance hall. 1
It is now a museum. Many Tombstone historical artifacts are stored here. Not only from the Bird Cage, but from the history of the City of Tombstone, also. 
Wander around – there is so much to see! You will find lots of memorabilia that's attached to recognizable names. Like  Doc Holliday ,  Wyatt Earp  and  Johnny Ringo .
Be sure to look up! View the Bird Cages – set up with "Customers." Yes, it's those infamous "bird cages" – 14 private, elevated boxes where the evening ladies entertained customers. The "soiled doves" pulled the red curtains closed when working. You know, the fallen angels, also known as sporting girls or shady ladies.
Black Moriah
Who or what is that? It's the hearse that brought many an 1880s gunfighter to  Boot Hill Cemetery ! Word is that it may have included two of the Cow-boys – that is the McLaury brothers, or perhaps (less likely) one of them plus Billy Clanton, who were shot down in the  Gunfight at the O.K. Corral ! It's now on stage at the Bird Cage, in the performance back-stage area. 
Some say the Black Moriah itself is haunted! Birdcage Ghost Tour guides believe it! I think it could be. We've taken the Bird Cage Ghost Tour (recommended!) – and some strange things have happened!!
Have you had any Ghost Tour experiences? At the Bird Cage Theater Ghost Tour? Or any of the other Ghost Tours in Tombstone Arizona? Or anywhere else at all? Any that relate to 1800s history? Or any ghostly experiences at all?? (We've had our own – some of our friends, too –  Check It Out !) We'd love to hear about it! We have a place for you to tell us, and our readers all about it. Please let us all know that ghostly experience you have had – For details on getting that done, please  Click Here>
Tombstone's Longest Poker Game
A Birdcage tour takes you to the basement. Where the longest high-stakes poker game took place. Right at the Bird Cage Theatre. All was left in place after the Bird Cage Theatre closed, when hard times hit town. When the Birdcage reopened as a museum, it was still left in place – with some additions to demonstrate the event.
The game went on continuously, 24 hours a day. You needed $1000 to get into the game and play. An immensely vast sum in those days! (Equivalent to just about $24,750 today!)
Seven players were in on the game. All well-renowned, high stakes gamblers. They'd come and go, as their interests and stamina allowed. Bat Masterson and  Diamond Jim Brady  were known to have played their hand around the table. The game continued almost 8-1/2 years! 
Bird Cage Bordello Rooms
Private: for the exclusive ladies of the night.
Some women who plied their trade of adult comfort were exceptional in their beauty, culture, hygiene and talents. They commanded a higher price, and were able to take clients into comfortable, private rooms with nice amenities.
The basement of the Birdcage had a few rooms for their use. A percentage of their earnings went to the Theatre's management. Still, it was a more comfortable and lucrative method for them, while working in this business.
You can view these basement rooms on the Bird Cage Theater tour.
Bird Cage Theater Reinventions
So we see there were many goings-on there, some not so savory! It gained a reputation throughout the country! But according to Tombstone contemporary, William Breckenridge, "no one had been killed there, and Hutchinson ran it in an orderly manner…" 2
The Bird Cage began to sponsor Wrestling Matches to generate interest, and additional income for the business. That was just one of the reinventions that took place over the years.
The Bird Cage Theatre underwent some closings as well through the years. The mines flooding, the Depression years all affected its operation. One time it was renamed for a short while as the "Elite Theatre." It even became a Coffee Shop for a time.
It was refurbished and cleaned up some, opening up for the first Helldorado Celebration in 1929.
Finally it became the museum that you see today. The gift shop is in the entry, yes. But there's another as you exit the tour, on your way out. You can also enter that gift shop, which has other options from the main entry, by going round to the back entry. Just go along the sidewalk by 6th Street, to the rear of the building. You'll see the doorway to it!
We highly recommend a visit to the Bird Cage Theater, which is now truly a museum. The true name is really written as the "Bird Cage Theatre" – but you'll see it listed as the Birdcage, the Birdcage Theatre, the Birdcage Theater, etc.!
It's a can't miss when you come to town.
We also recommend a ghost tour. You'll see areas of the Bird Cage that you wouldn't see otherwise. The tour began when owners started noticing odd things happening. People with those "Sixth Sense" capabilities have seen fleeting glimpses of ghostly beings. Strange things have been heard. Items have moved around inexplicably. You may have heard about television ghost investigators visiting.
See for yourself – you might be surprised! Certainly enthralled.
1 Bruns, R.A. (2000).  Desert honkytonk: The story of Tombstone's Bird Cage Theatre . Golden CO: Fulcrum Publishing.
2 Breckenridge, W.M. (1928, 1956, 1982, 1992). Helldorado. [Brown, R.M., Editor]. University of Nebraska Press, Lincoln.
Leave a Comment Cancel Reply
Your email address will not be published. Required fields are marked *
Save my name, email, and website in this browser for the next time I comment.
The Bird Cage Theater
THE BIRD CAGE THEATER GHOST TOURS PARANORMAL ACTIVITY: Visitors and Employees of The Bird Cage Theater have reported seeing the spirits of former Prostitutes and Men in Cowboy hats. Some claim to have been touched and pushed by unseen forces. At night, the sounds of laughter, yelling and music have been heard, as though the parties of "The Old West" were still raging. GHOST TOURS: The tours start at 6:15 PM. Tickets are available daily at The Bird Cage Theater, In the town of Tombstone, AZ. Bring your Camera and a sense of adventure, to the most Infamous Saloon in "The Town that Never Dies." GHOST TOUR INFORMATION The tours start at 6:15 PM Tickets are available daily at The Bird Cage Theater, In the town of Tombstone, AZ. Bring your Camera and a sense of adventure, to the most Infamous Saloon in "The Town that Never Dies." The Bird Cage Theatre Ghost tours include a Guided Paranormal tour through the World Famous Bird Cage Theatre. 1-800-457-3423 SEVEN DAYS A WEEK ! Our 6:15 PM Tour is our Family Ghost Tour. And now open to Children, 7 and over, With Parent. The 8:00 PM Tour is our Teen and Adult Only (13+) Ghost Tour. Average of 20 guests per tour. *The 9:30 PM Tour is our Adult Only (18+) Ghost Tour. Average of 20 guests per tour. * ( The 9:30 PM tours are typically only during certain holidays / Fridays / Saturdays,or as determined by management.) Our Tour Requirement is NO alcohol prior to the tour! The Tours Start with a brief history of The Bird Cage Theatre, then we visit each room of the building where we share what type of paranormal activity has been documented. For a portion of the tour we also go completely lights out, So our guests get a feel of what the building is like for all of our Investigators, Professional and Amateur alike. Our guests are welcome to bring cameras, video cameras, voice recorders or any other amateur ghosthunting equipment. (as long as it is for personal use only) . Cost for the tour is $35.00 per person. (Non-Refundable) Guests can purchase tickets at the Bird Cage, Or you can call to prepay your tickets with a Visa, or Mastercard. So come see us at The Bird Cage and we'll explore a little history and the world of the paranormal in our Spectacular Ghost Tour! If you captured any pictures of Ghosts, while visiting The Bird Cage Theater, in Tombstone Arizona, Send them to: [email protected] and we will post them here!
Tombstones Best Fudge 'Fallen Angel Sweet Sin Parlor' next door to The Bird Cage Theater. VISIT SITE NOW
Things to Do
Restaurants
Vacation Rentals
Travel Stories
Rental Cars
Add a Place
Travel Forum
Travelers' Choice
Help Center
Interesting Ghost Tour of The Birdcage - Bird Cage Theatre
United States
Arizona (AZ)
Tombstone
Tombstone - Things to Do
Bird Cage Theatre
Interesting Ghost Tour of The Birdcage
I took the $20, 8 PM ghost tour of the Birdcage Saturday night and I have to say it was a fun experience. If you are interested in the history of Tombstone and have any desire to hear some ghost stories then this a must tour. Our host was Nova and she did a great job telling us the sordid history of the Birdcage as it was once a brothel and theater. She also relayed her experiences and others that have witnessed or heard strange noises that manifested in this building. Also interesting is you learn the how much the the business charged the men to visit this establishment then find out what the cost would have been today. No, wonder some of these men were criminals that visited this building of ill repute as any average wage earning men would not be able to afford the high cost of being entertained by these ladies. You walk through the different areas and learn the history of the rooms. You also see some of the bullet holes that is said to range at 140 or more. One placard stated in the cribs area that Wyatt Earp would visit a certain lady and is said to have left his wife for the woman. Later Wyatt's wife went into prostitution in another town in Arizona. Towards the end of the tour, you experience 30 minutes of darkness listening for any paranormal activity. Did I experience any paranormal activities that night? I thought I heard something moving in the darkness as we all sat still but I believe it was the lady beside me tapping her boot heel on the old wooden floor. I didn't expect anything paranormal from this tour. All I was really interested in was hearing the history and some ghost stories. This tour is age restricted as some of the content is not suitable for children. They also ask that you do not come in intoxicated before the tour and get your tickets early if possible. They of course also have day tours but I'm not sure if they have any age restrictions. .
I live in Phoenix and for the first time ever I headed to Tombstone AZ for 3 days in July 2009. I had the BEST time. The entire city of Tombstone is worth seeing, and the ambiance is unique. However, I really wanted to see The Bird Cage as I am a huge fan of Ghost Hunters (they visited a couple years ago). I was not disappointed. Not only did I visit the Bird Cage twice during they day, I was lucky enough to do a ghost tour after hours. AWESOME!!! The guide (Nova) was soooo professional and friendly. The tour was titillating and spooky and worth way more than what I paid. I will be returning to Tombstone. I guarantee it.
On a very recent visit to Tombstone, my wife and I received a recommendation to take the Ghost Tour at the Bird Cage Theater. I honestly felt like I was a participant in a spine tingling Ghost Hunter Investigation! Everything seen and experienced was real. My wife captured photos of orbs and a face of someone in a mirror, but there was not any person there to have made that reflection! A big plus to this all was the knowledge and friendliness of our guide, Nova. Through her experience and research, she was able to answer all questions and provide an interesting insight into a true chapter of the history of the American West.
Every time I visit Arizona I include a return to Tombstone and the Bird Cage Theater. While the rest of the town has set its sights on the ever increasing crowds of tourists descending on this community, the Bird Cage remains a discentigrating old theater chucked full of things -- real things -- that serve to provide us a sense of a bygone era, be it myth or history. There has been no attempt to repair, polish or preserve this fascinating collection of theater (and other objects) memorabelia, only to allow the theater's visitors to witness the disappearance of the Bird Cage into the annals of the history of the "Old West."
As one of the few remaining period buildings in Tombstone, the Birdcage Theater is a real treat. However, it's current condition saddened me greatly. The place is filthy, poorly lit, and full of badly labelled exhibits that have nothing to do with the theater.
When I lived in Arizona or now, when I return to visit, I ALWAYS head for Tombstone and visit the Bird Cage. Remarkable place. You need several hours to really go through and see and read everything. Truly the Old West as anyone could imagine it. Imagine seeing exactly what Doc Holiday and Wyatt Earp saw and how the people from that time were entertained. Got several 'weird' photos from past visits.
Bird Cage Theatre
Top ways to experience Bird Cage Theatre and nearby attractions
Also popular with travellers
BIRD CAGE THEATRE - All You Need to Know BEFORE You Go (with Photos)
The Bullets and Bordellos Ghost Tour in Tombstone (From C$48.44)
The Dead Men's Tales Walking Ghost Tour in Tombstone (From C$34.59)
Tombstone Terrors: Ghosts and Gunslingers of the Wild West (From C$41.53)
A Self Guided Audio Tour in Tombstone (From C$8.29)
Haunted Tombstone Wild West Self Guided Wild West Walking Tour (From C$9.34)
(0.03 km) T. Miller's Tombstone Hotel
(0.04 km) Hotel Tombstone
(0.05 km) Silver Nugget B&BAllen Street
(0.24 km) Larian Motel
(0.03 km) T Miller's Tombstone Mercantile & Hotel
(0.04 km) Undertaker's Espresso Bar
(0.05 km) Fallen Angel Sweet Sin Parlor
(0.05 km) Grandma's Frontier Fudge Factory
(0.14 km) Big Nose Kate's Saloon
The Bird Cage Theatre
Review Highlights
" Even some of the art on the walls has bullet holes, and it's still hanging where it was back in the day. " in 27 reviews
" They didn't have a Ghost Tour that night but they say the building-especially, the cribs are haunted. " in 33 reviews
" Of all the places in Tombstone you have not been to Tombstone if you haven't visited the Bird Cage Theater . " in 6 reviews
Location & Hours
Suggest an edit
535 E Allen St
Tombstone, AZ 85638
You Might Also Consider
Peter Piper Pizza
15.7 miles away from The Bird Cage Theatre
Book a Birthday Party
in Arcades, Eatertainment, Kids Activities
Amenities and More
Ask the community.
Ask a question
Yelp users haven't asked any questions yet about The Bird Cage Theatre .
Recommended Reviews
1 star rating Not good
2 star rating Could've been better
3 star rating OK
4 star rating Good
5 star rating Great
Select your rating
Overall rating
165 reviews
Hey there! You ever find yourself in Tombstone, AZ? Well, if you do, you've got to check out the Bird Cage Theatre. It's like stepping right back into the Wild West, no kidding. So, we were wandering the streets, you know, taking in the sights, and we decided to take the paid tour of the Bird Cage Theatre. Worth every penny! Tombstone can feel kinda touristy, but this place? It's the real deal. This building's been standing since way back, from 1881 to 1894. Wyatt Earp and Doc Holliday used to hang out there. Yeah, the very same! And they had these nightly performances and even the longest poker game ever, right down in the basement. Now, here's the cool part: You can still see bullet holes in the walls. I mean, it's not every day you can stand where legendary gunfights took place, right? Even some of the art on the walls has bullet holes, and it's still hanging where it was back in the day. They've got all sorts of other neat stuff too, like old photos and artifacts from Tombstone's history. And if you're up for a good scare, they've got this haunted tour after hours. But, seriously, the Bird Cage Theatre is more than just a tourist spot. It's like a piece of history that's still alive. If you're ever around that way, you've got to make a stop. It's not just a cool place; it's a way to touch history. Five stars from me, and if you go, you'll see why!
Unfortunately I was in town for short time so I stopped very early to check out the bird cage theater, but it was closed. I'll definitely try to visit it next time I'm in town.
We have been in the Bird Cage theater multiple times and it never disappoints. This time we brought some of our paranormal investigation equipment and we're not disappointed. Go for the history, haunts and to just see a glimpse of the old West.
It was a very good Tour. I could have stayed and looked at all the trinkets and memorabilia for days. Great old building left the way it was.
Cool place to see some great Americana. The stage and history is unique. Nice feel for the old west. Definitely worth a stop
See all photos from Catherine M. for The Bird Cage Theatre
Loved this piece of old Americana. Self tour of the old theater. Very interesting artifacts. They also have ghost tours available I believe. cool lace to explore
This was a thrilling experience! My husband caught a picture of a ghost cowboy! The ghost monitor kept going off. The little dog kept lighting up. If your into ghost like my daughter this is recommended.
Despite how touristy Tombstone can be, the Bird Cage Theatre is worth the stop. It is one of the few original buildings that is still standing. It operated from 1881 to 1894 and was frequented by notable people like Wyatt Earp and Doc Holliday. Bird Cage Theatre had performances nightly and held the longest poker game in history in the basement. One thing that is cool is that you can still see the bullets holes in the walls. There are lots of cool artifacts and old photos from Tombstone's history to see inside. They also have a haunted tour during after hours.
A lot of nude photos A lot of great history, but regret taking a child. No ghosts around.
Very cool to see, however, my son amd I got hustled during the ghost tour. Don't waste your money or time on the ghost tour. It is a waste of both.
So don't get me wrong - MUST SEE THIS. It is awesome. They offer self guided tours during the day and we saw a lot of cool stuff (except why put hokey monster figures in the building? What zombies were in the old west?) We were so intrigued that we popped for the GUIDED ghost tour and sadky it was a huge disappointment. The woman who did it seemed disinterested. She told us all about pictures on her phone that she couldn't show us because the battery was dead. However she forgot half the information about the building and then would ask us later if she had told us. It was just bad. Spent $65 to sit in the dark for an hour and absolutely nothing happened. That's fine, I didn't expect anything to happen. The guided tour was what we wanted. Our guide was extremely underwhelming. Pay the $15 to see it yourself, don't waste your money on sitting in the dark after a tour that literally tells you nothing.
13 other reviews that are not currently recommended
Collections Including The Bird Cage Theatre
Things to see and do in Tombstone, AZ
By Adriana K.
By Linsey C.
Sierra Vista, AZ
By Richard F.
Tombstone, AZ
By Kristina T.
People Also Viewed
Gunfighter Hall of Fame
O.K. Corral
Rose Tree Museum and Books
White Raven Trading
The Tombstone Epitaph
Wyatt Earp's Oriental Saloon & Theater
Huachuca Museum Gift Shop
The Arena Bar
Doc Holliday's Gunfight Palace
Big Iron Shooting Gallery
Best of Tombstone
Things to do in Tombstone
Other Museums Nearby
Find more Museums near The Bird Cage Theatre
People found The Bird Cage Theatre by searching for…
Birdcage Theater Tombstone
Entertainment In Tombstone Tombstone
Ghost Tour Tombstone
Gift Shop Tombstone
Historical Sites Tombstone
Movie Theater Tombstone
Poker Room Tombstone
Tombstone Az Tombstone
Browse Nearby
Restaurants
Things to Do
Arts & Entertainment
Bike Rentals
Car Museum Near Me
Museums Near Me
Mobile Apps
Stream on discovery+
Program Guide
Ghost Adventures
Ghost Hunters
Ghost Brothers
Conjuring Kesha
The Dead Files
Destination Fear
Eli Roth Presents: A Ghost Ruined My Life
Expedition Bigfoot
Ghost Nation
The Holzer Files
Kindred Spirits
Mountain Monsters
Paranormal Caught on Camera
Portals to Hell
Amy Bruni and Adam Berry
Destination Fear Team
Don Wildman
Ghost Adventures Crew
The Holzer Files Team
Jack Osbourne and Katrina Weidman
Steve Dischiavi
Watch Live TV
Tips for Solo Travelers
4 Gorgeous Waterfalls
5 Extreme Swings
World's 10 Best Swimming Holes
Best BBQ in America
Tilt! at 360 Chicago
Digital Exclusives
Big City, Little Budget: New York
Big City, Little Budget: San Francisco
Bizarre Foods in the Kitchen
One Bag and You're Out
From Our Shows
Bizarre Foods
Bizarre Foods: Delicious Destinations
Booze Traveler
Expedition Unknown
Hotel Impossible
Mysteries at the Museum
Top Domestic
New Orleans
New York City
Washington, DC
Top International
Myrtle Beach
Niagara Falls
San Antonio
Explore By Region
Asia Pacific
Middle East & Africa
North America
South & Central America
Top Interests
Amusement Parks
Arts and Culture
Food and Wine
National Parks
Health and Wellness
Long Weekends
Outdoor Adventure
By Traveler
Family Travel
Girls' Getaways
LGBT Travel
Solo Travel
Travel Tips
Budget Tips
Gear and Gadgets
Hotels and Lodging
Plan Your Bucket List
Savvy Traveler
Sweepstakes
Bird Cage Theater's Haunted History
Related to:.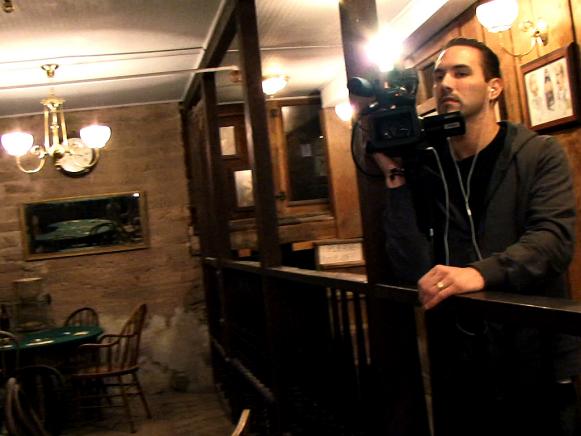 The Bird Cage Theater on Allen Street in Tombstone, AZ, is an icon of America's wild, wild West. "The New York Times" once called the former gambling hall, saloon and brothel, "the roughest, bawdiest, and most wicked night spot between Basin Street and the Barbary Coast." The walls are riddled with over 140 bullet holes and at least 26 people lost their lives here in gun or knife fights. Today this venue of ill repute holds the distinction of being Tombstone's most haunted building. Tombstone found its beginnings back in 1877, when a prospector named Ed Schieffelin hit silver. As news of his fortune spread, it seemed the town popped up overnight as eager miners flocked to the region hoping to strike it rich. In addition to the general store, saloons, hotels and brothels were added to Tombstone's main street as quickly as men could build them. At its height, the lawless Tombstone was home to over 3,500 licensed prostitutes. In December 1881, the Bird Cage Theatre opened its doors -- and stayed open 24 hours a day, 365 days a year. The opera house and saloon was home to some of the most expensive prostitutes and high-stakes gambling in the region; it was where the luckiest miners went to squander their newfound riches. Downstairs housed the private poker room where the minimum buy-in was $1,000. Although the players changed, the game ran continuously for eight years, five months and three days. Some famous names dealt in were businessmen Adolph Busch and George Randolph Hearst and notorious outlaws Diamond Jim Brady and Doc Holliday. A Brutal Murder Tombstone, AZ, has fascinated people for years. It's the town too tough to die. Gunslinger legends gambled, drank, died and haunt its dusty streets; it's where Wyatt Earp and Doc Holliday fought the Clanton-McLaury Gang near the O.K. Corral, a story captured in movies like "Wyatt Earp" and "Tombstone." While this shootout might be one of history's most famous, it is in no way Tombstone's most gruesome event. The barroom of the Bird Cage was the site of the Tombstone's most grisly murder. A high-stakes gambler named Billy Milgreen was entertaining the affections of two Tombstone prostitutes, Margarita and Gold Dollar. Gold Dollar was his regular and when she discovered Billy flirting with Margarita, she attacked. With a double-edged stiletto knife, Gold Dollar stabbed Margarita repeatedly in the chest. As the Marshall approached the Bird Cage, Gold Dollar fled the scene. When she was apprehended, the murder weapon was missing and no charges were filed. A century later, the stiletto was found behind the theater and is now on display inside. Paranormal Activity Visitors and employees of the Bird Cage Theater have reported seeing the spirits of former prostitutes and men in cowboy hats. Some claim to have been touched and pushed by unseen forces. At night, the sounds of laughter, yelling and music have been heard, as though the parties of the Old West were still raging. Many have claimed to see the visage of a man in black wearing a visor pacing across the stage. Ghost tours are available daily at the Bird Cage Theater and the town of Tombstone. Bring your camera, comfortable walking shoes and sense of adventure to the most infamous saloon in the town that never dies.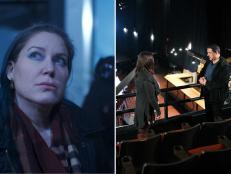 Hit Series The Dead Files to Air its Milestone 200th Episode on Saturday, April 2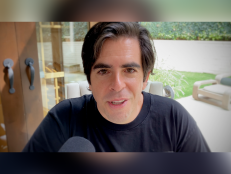 Debut Episode of Eli Roth Podcast Explores An Abandoned Indianapolis Asylum Haunting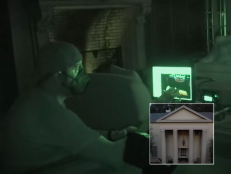 5 Unforgettable Spirits From Ghost Adventures Season 25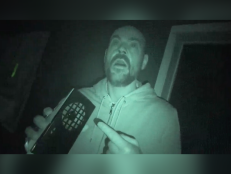 Zak Bagans Advises A Couple To Move After The Ghost Adventures Crew Makes A Haunted House Call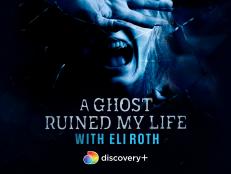 discovery+ Launches Podcast Version of Hit Series A Ghost Ruined My Life Hosted by Acclaimed Director Eli Roth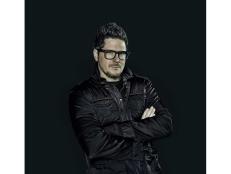 Paranormal Superstar Zak Bagans Inks New Multiyear Agreement with discovery+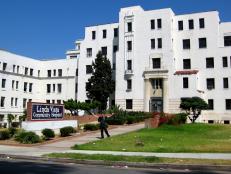 Linda Vista Haunted History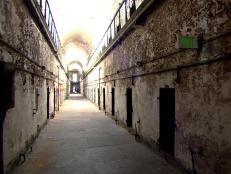 Eastern State Haunted History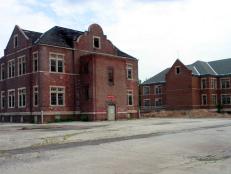 Pennhurst State's Haunted History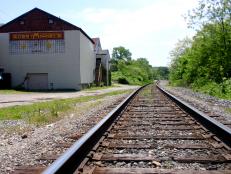 Bobby Mackey's Haunted History
What's new from trvl.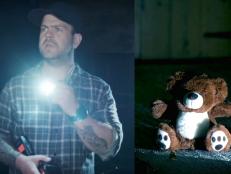 Jack Osbourne's Most Shocking Adventures 9 Photos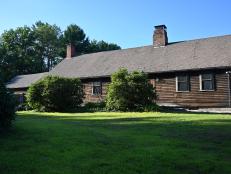 The Spirits in the Conjuring House Were Quick to Show Themselves Apr 7, 2023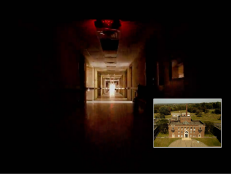 Haunted History: A Shuttered Pennsylvania Nursing Home Is Home to Dozens of Trapped Souls Mar 30, 2023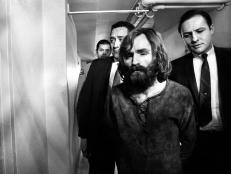 Cult Leader Charles Manson Controlled People from Behind Bars Mar 24, 2023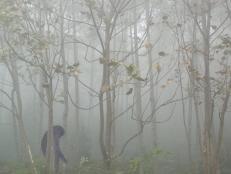 7 Best Pieces of Evidence Recovered By the Expedition Bigfoot Team Mar 14, 2023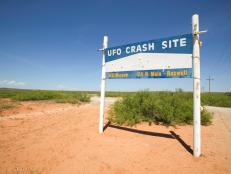 6 Things Witnesses Said About the Roswell Incident Mar 10, 2023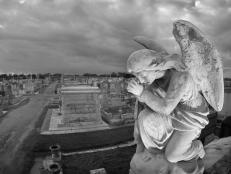 Creepy Urban Legends From Each State Nov 16, 2022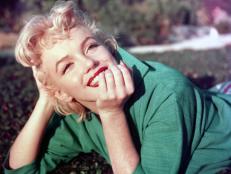 Unraveling The Mysterious Death of Marilyn Monroe Feb 24, 2023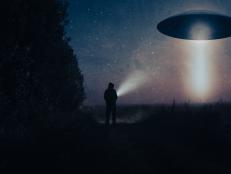 Top 5 States For UFO Sightings Feb 8, 2023
Creepy urban legends from each state 50 photos.
A Massachusetts Family Fled Their Home After Chilling Door-Camera Footage Nov 22, 2022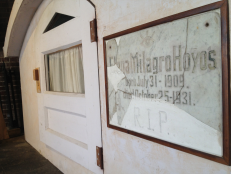 6 Museums That Are Home To Creepy And Mysterious Artifacts Oct 31, 2022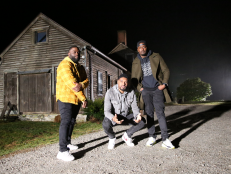 Settle In For A Boo Binge With The New Season Of 'Ghost Brothers: Lights Out' Oct 11, 2022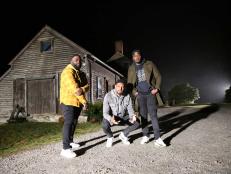 Ghost Brothers: Lights Out Returns for Season 2 on discovery+! Sep 22, 2022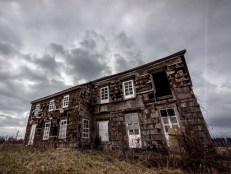 Fact Or Fiction? Modern Vampire Lore May Be A Planned Misinformation Campaign Aug 22, 2022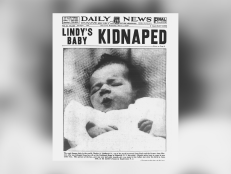 Lindbergh Baby Kidnapping: Was The Famous Pilot Responsible For His Missing Son? Aug 22, 2022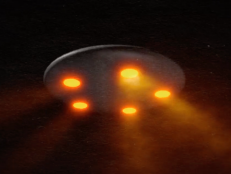 Top 6 States With The Most Alien Encounters Aug 22, 2022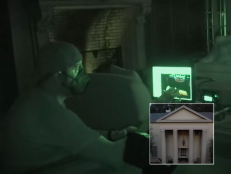 5 Unforgettable Spirits From Ghost Adventures Season 25 Sep 14, 2022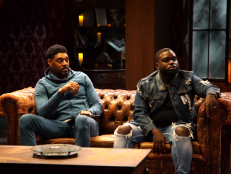 5 Craziest Moments From Fright Club Season 2 Sep 1, 2022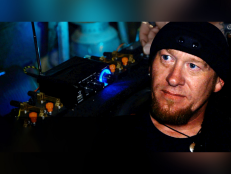 Four Terrifying Moments From 'Ghosts Of Devil's Perch' Aug 31, 2022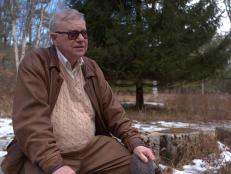 Shock Docs: The Visitors Reveals the Horrors of Alien Abduction from Best-Selling Author Whitley Strieber in Terrifying New Doc Sep 3, 2022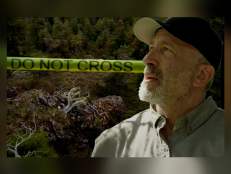 7 Of Russell Acord's Most Heart-Pounding Moments On 'Expedition Bigfoot' Aug 12, 2022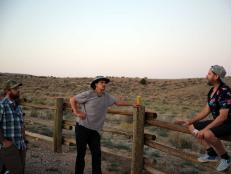 Jack Osbourne Teams up with Jason Mewes and Jamie Kennedy in the New discovery+ Special, Jack Osbourne's Night of Terror: UFOs Aug 2, 2022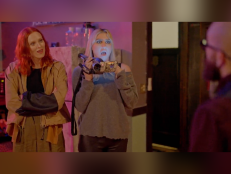 Who Are The Odd Fellows? Jul 29, 2022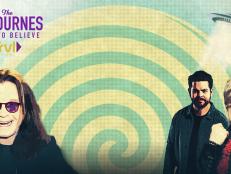 Boy Records Selfie With Grandma's Ghost Jul 27, 2022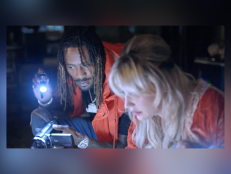 The Haunted History of San Francisco's Westerfeld House Jul 19, 2022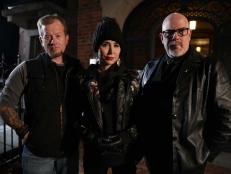 An Elite Team of Paranormal Investigators Race to Help a Petrified Western Town in the New Series Ghosts of Devil's Perch Jul 19, 2022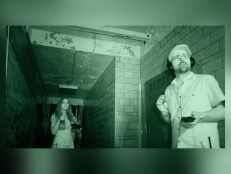 13 Terrifying Pieces of Evidence from Ghost Hunters: TAPS Returns Jul 14, 2022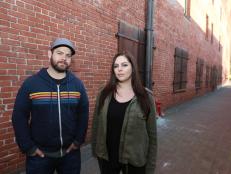 National Dive Bar Day: Is There a Portal To Hell In Memphis? Jul 7, 2022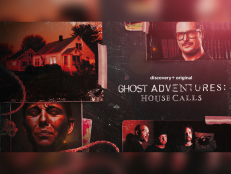 7 Scary Homes From 'Ghost Adventures: House Calls' Season 1 Jun 30, 2022
The haunted museum.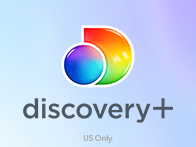 Stream discovery+
Your favorite shows, personalities and exclusive originals. All in one place.
Follow Us Everywhere
Join the party! Don't miss Travel Channel in your favorite social media feeds.
More From Travel
Travel's Best
Stream Travel Channel
Ways to Watch Travel Channel

Privacy Notice
Visitor Agreement
Online Closed Captioning
California Privacy Notice
Accessibility
Discovery, Inc.
Do Not Sell or Share My Personal Information
Food Network
Travel Channel
Cooking Channel
Discovery.com
© 2023 Warner Bros. Discovery, Inc. or its subsidiaries and affiliates. All rights reserved.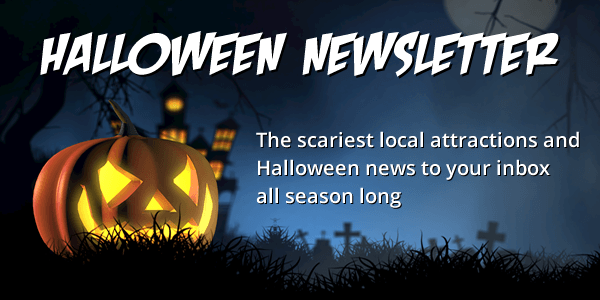 For Haunt Owners
Browse By State
Haunted Attractions
Drive-Through
Haunted Houses
Haunted Hay Rides
Zombie Hunts & Shootouts
Haunted Mazes / Haunted Corn Mazes
Haunted Trails
Home Haunts
Theaters & Plays
Scream Parks
Paranormal Events
Zombie 5k Runs
Haunted River Tours
Other Event / Attraction
Ghost Tours
Halloween Parties & Nightlife
Escape Games
Other Events
Haunted Places
Advertise With Us
Set Your Location
The bird cage theatre ghost tour cookie -->, share your review.
The Bird Cage Theatre Ghost Tour Tombstone, AZ
Contact The Bird Cage Theatre Ghost Tour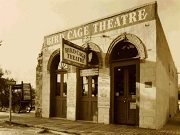 The Tours Start with a brief history of The Bird Cage Theatre, then we visit each room of the building where we share what type of paranormal activity has been documented. For a portion of the tour we also go completely lights out, So our guests get a feel of what the building is like for all of our Investigators, Professional and Amateur alike. Our guests are welcome to bring cameras, video cameras, voice recorders or any other amateur ghost hunting equipment (as long as it is for personal use only). So come see us at The Bird Cage and we'll explore a little history and the world of the paranormal in our Spectacular Ghost Tour!
Latest Reviews
Get the haunts.com phone app.

Newsletter Signup
Subscribe now to receive upcoming events, scary good savings & more this Halloween season!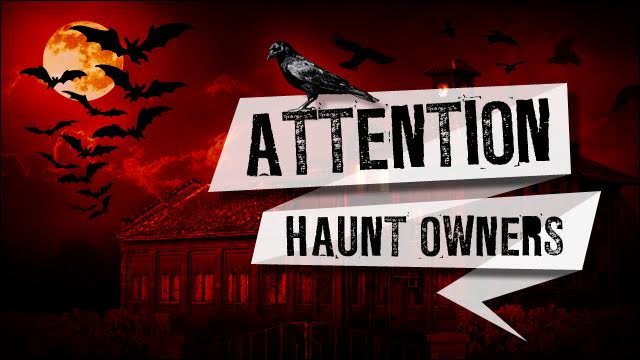 Bird Cage Theatre: Tombstone's Historic Theatre and Its Mysterious Legends
Introduction
Located in the historic town of Tombstone, Arizona , the Bird Cage Theatre stands as a remarkable testament to the vibrant and often turbulent days of the Wild West .
This legendary establishment, with its colorful past and countless tales of adventure and intrigue, draws visitors from far and wide. Step through its doors and immerse yourself in the rich history and paranormal mystique that surrounds this iconic venue.
The Bird Cage Theatre in Tombstone, Arizona holds a captivating history that reflects the untamed spirit of the Wild West. Established in 1881 , during the height of the silver boom, it quickly became a renowned hotspot for entertainment and debauchery. The theater featured a wide array of performances, from theatrical plays to variety shows, attracting a diverse crowd of locals, miners, and outlaws.
The Bird Cage Theatre was not just a venue for entertainment, but a place that embraced the lawless atmosphere of the era. It housed a saloon, gambling parlors, and even a brothel, attracting a colorful cast of characters, including famous gunslingers and notorious outlaws. Many historic events unfolded within its walls, from high-stakes poker games to heated confrontations.
As the years passed, the Bird Cage Theatre bore witness to the changing tides of the Wild West. It survived multiple fires, shootouts, and even an attempt to blow it up. While its heyday began to fade in the 1880s, the theater remained a symbol of the vibrant and tumultuous era it represented.
Today, the Bird Cage Theatre stands as a well-preserved testament to the wild and lawless days of the American frontier. Visitors can step back in time, exploring the original theater seating, the gambling areas, and the rooms where women of the night once catered to their clients. The authentic artifacts and preserved atmosphere transport guests to a bygone era, providing a glimpse into the untamed spirit that defined the Wild West.
Haunting Legends and Supernatural Phenomena
Legend has it that the Bird Cage Theatre is haunted by the spirits of its tumultuous past. Visitors and employees have reported numerous paranormal encounters, ranging from eerie sounds and inexplicable footsteps to full-bodied apparitions.
The spirits said to roam the theater include those of former performers, gamblers, and even victims of violence. The ghostly presence is so strong that the Bird Cage Theatre has earned a reputation as one of the most haunted locations in the United States.
The Lady in Red: Many witnesses have reported seeing a ghostly woman in a red dress roaming the halls of the theater. It is believed to be the spirit of a former dancer or prostitute.
The Phantom Gambler: Visitors have experienced strange occurrences while playing at the original gambling tables, such as cards mysteriously moving on their own or the sensation of being watched by an unseen presence.
The Crying Baby: The sounds of a crying baby have been heard throughout the theater, even though no infants are present. It is believed to be the ghost of a child who died tragically during the theater's operation.
Murder of Belle of the Birdcage – Margarita
In the heart of the infamous Birdcage Theatre , a deadly feud unraveled, forever etching the legend of Margarita's murder . Margarita , the captivating "Belle of the Birdcage," found herself entangled in a rivalry with Little Gertie from the Crystal Palace , a fierce brothel rivalry like no other.
As tensions escalated, Margarita's ill-fated encounter with her rival's lover, Billy Milgreen , sealed her tragic fate. Underestimating Little Gertie's ruthless nature, Margarita was caught in the midst of the bitter rivalry, perceived as a threat to Little Gertie's claim on Billy .
In a chilling confrontation within the Birdcage's walls, violence erupted, and Little Gertie unleashed a deadly assault with a double-edged stiletto . Her wrath spared no mercy, hacking at Margarita's corset and ultimately chiseling out her heart , leaving a haunting scene of crimson sorrow .
The Haunting of Margarita
Margarita's restless spirit lingers in the shadows of the Birdcage Theatre , forever bound to the stage where her life was tragically taken. Witnesses recount chilling encounters with the slain beauty, as she materializes on stage, a ghostly presence in the spotlight.
One brave soul caught a haunting glimpse of Margarita behind the curtain , her ethereal figure revealed in a moment of vulnerability. The theatre seemed empty, yet her apparition stood there, gazing into the unknown with a sense of longing.
Whispers among the living speak of a grim discovery – the very stiletto that claimed her life was found within the theatre's walls. Could it be that Margarita's spirit clings to the murder weapon , unwilling to depart from the source of her untimely demise?
The Enigmatic "Lady in White"
In the historic Birdcage Theatre , amidst its ghostly inhabitants, there's one ethereal figure that captures everyone's attention – the enigmatic "Lady in White" . Draped in a stunning white dress and bonnet , she graces the theatre with an air of elegance that seems out of place in its rugged setting.
Countless employees have had encounters with this spectral beauty, passing through rooms or descending stairwells without acknowledging the living around her. Who is she, and why does she linger in the Birdcage's haunted halls?
Some believe her to be Michelle , a spectral figure captured in a chilling photograph from 2006 . Descending the staircase, she clings to her dress, forever caught in a moment of otherworldly beauty. Does she still roam the Birdcage, searching for something or someone from her past?
Phantoms of the Frontier
Step into the hallowed halls of the Birdcage Theatre , and you'll encounter a realm where the past and present intertwine. Travelers and staff alike bear witness to the apparitions of courtesans and cowboys , a ghostly echo of the bustling Western Frontier .
Sensual perfumes fill the air, the scent of cigars linger in a no-smoking saloon, and the whiff of whiskey wafts mysteriously when no one is near. Phantom pianos serenade the empty rooms, and laughter echoes through the deserted brothel. Glimpse the ethereal figures of spectral stagehands making their timeless rounds, and you'll know that the legacy of the Old West lives on within these spectral walls.
The Spirit of Carmelia Gimenes
Carmelita Gimenes , an enchanting entertainer of the renowned Birdcage Theatre , whose life took a sorrowful turn one fateful night. Amidst tears and despair, Carmelita secretly consumed two teaspoons of lethal arsenic , sealing her own tragic fate. The year was 1888 , on the solemn eve of August 17 . As her heart-wrenching cries echoed through the night, her anguished lover could do nothing but watch, unaware of the dreadful path she had chosen.
Despite desperate attempts to save her, including a visit from Dr. Willis , the clock ticked relentlessly, and Carmelita breathed her last at five o'clock the following day. A concoction of arsenic called " Rough on Rats " had claimed her young life.
Now, some say that Carmelita's spirit lingers , forever bound to the bordello that both welcomed and ostracized her. Does she wander the hallowed halls, a phantom of sorrow and longing, forever haunting the theatre that became both her sanctuary and her tragic demise? Only the whispers of the wind hold the answer to this poignant question.
Strangling Spector
In the enigmatic 1980s, the historic Bird Cage Theatre brimmed with otherworldly intrigue. Enter William Hunley , the daring proprietor, who sought to unlock the mysteries veiled within its walls.
With nerves of steel, he summoned a renowned psychic medium for a spine-chilling séance . Unbeknownst to them, a malevolent poltergeist lurked, ready to unleash its dark secrets.
As the séance unfolded, a palpable tension filled the air, and the vengeful spirit struck! William Hunley felt an icy grip around his neck, sent into shock while witnesses gasped in fear. The intrepid medium broke free from her trance, but the ghostly encounter left its mark – a haunting bruise on William's neck.
Disappearing Relics
Step into the beguiling world of the Bird Cage Theatre , where ancient mysteries play a ghostly game of hide-and-seek. Meet Bill Hunley , heir to the enigma, determined to secure an eerie antique poker chip that defies reason.
Locked away in a fortified bank vault , the relic seemed safe, but the paranormal had other plans. As if taunting the living, the chip vanished before the eyes of incredulous antiquarians , only to reappear once they departed.
Is it the work of mischievous poltergeists or something more ominous? Could this chip hold a link to the infamous Doc Holliday , the gambler and gunslinger of yore?
Popular Culture and Media Coverage
Renowned for its historic charm and enigmatic hauntings , the Bird Cage has been prominently featured in several television shows and documentaries exploring the paranormal . Notably, it was a highlight on the thrilling series " Haunted Encounters ," where investigators delved into the Bird Cage's ghostly tales and eerie phenomena .
In literature, the Bird Cage has captured the imagination in books like " Spirits of the Big Easy: Ghostly Legends of New Orleans " by Julia Collins and " Mysteries of the French Quarter: Legends, Ghosts, and Secrets Revealed " by Thomas Richardson . These books unravel the city's supernatural folklore , with the Bird Cage taking center stage in their intriguing chapters.
Today, the Bird Cage continues to be a coveted destination for both history enthusiasts and ghost hunters , drawn by its captivating presence in pop culture and media . This historic gem retains an air of mystery and spectral allure that makes it truly unique.
The Bird Cage Theatre stands as a testament to the captivating history, paranormal phenomena, and cultural significance of the Wild West .
Its walls whisper tales of the past, inviting us to explore the mysteries and legends that continue to fascinate visitors from around the world.
Frequently Asked Questions (FAQs) About Bird Cage Theatre
Q: Where is the Bird Cage theatre located? A: It is located at 535 E Allen St, Tombstone, AZ 85638.
Q: Is the Bird Cage Theatre really haunted? A: Yes, the Bird Cage Theatre has a long-standing reputation for paranormal activity, with numerous documented encounters reported over the years.
Q: Can I visit the Bird Cage Theatre? A: Yes, the Bird Cage Theatre is open to the public for tours, offering a unique opportunity to explore its rich history and perhaps experience a ghostly encounter.
Q: Are children allowed to visit the Bird Cage Theatre? A: While children are allowed, it's important to note that the paranormal activity and historical content may be intense for younger visitors.
Q: Can I take photographs during the tour? A: Yes, photography is permitted during the tour, allowing you to capture the essence and beauty of this historic location.
Q: Are there any special events or performances held at the Bird Cage Theatre? A: The Bird Cage Theatre occasionally hosts special events, such as live performances and themed tours. It's recommended to check their website for upcoming events and details.
Q: Is the Bird Cage Theatre wheelchair accessible? A: Unfortunately, due to the historic nature of the building, wheelchair accessibility is limited. However, the staff will make accommodations to ensure all visitors can enjoy the tour to the best of their ability.
Q: Are there any souvenirs or gift shops at the Bird Cage Theatre? A: Yes, there is a gift shop where you can find a variety of Wild West -themed souvenirs to commemorate your visit to the Bird Cage Theatre .
Similar Posts
Amityville Horror House: Unveiling Secrets
Introduction The Amityville Horror House, situated at 112 Ocean Avenue in Amityville, New York, has become an iconic symbol of paranormal activity and terrifying tales. Known for its haunting legends and supernatural phenomena, the house has captured the imagination of people worldwide and left a lasting mark on popular culture. In this article, we will…
Unveiling the Mysteries: Exploring Haunted Places in Manhattan
Manhattan is famed for its lively culture, prominent structures, and bustling streets, but it is also home to some of New York City's most haunted locations. There are numerous venues in these haunted places in Manhattan where people claim to have seen spirits and witnessed paranormal activity, ranging from historic buildings to theaters. Whether you…
The Riddle House, West Palm Beach
Silhouetted against the sky, the foreboding façade of The Riddle House in West Palm Beach, Florida, captivates and terrifies all who dare to step foot within its premises. This historic Victorian house is not only a prominent architectural piece, but also a notorious haunted location that has captivated paranormal enthusiasts with its tales of eerie…
Haunted Places in North Dakota: Exploring the State's Most Haunted Locations
North Dakota may not be the first place that comes to mind when you think of haunted locations, but the state has its fair share of spooky spots. From abandoned hospitals to historic mansions, North Dakota has a variety of haunted places that are sure to send chills down your spine. One of the most…
The Stanley Hotel, Estes Park
The Stanley Hotel is a well-known historic landmark in Estes Park. It has fascinated visitors for many years. This article explores the hotel in detail. It discusses the history, features, and ghost stories associated with it. The Stanley Hotel is special because it inspired Stephen King's famous book, "The Shining". We will explore how the…
Slater Park – Pawtucket, Rhode Island
Introduction of Slater Park Tucked away on the outskirts of Pawtucket, Rhode Island, is a location that defies the familiar confines of reality. Slater Park is an otherwise unremarkable tract of land with a sinister aura that has sent shudders down the backs of many who have ventured down its poorly lit pathways. You will…
Leave a Reply Cancel reply
Your email address will not be published. Required fields are marked *
Save my name, email, and website in this browser for the next time I comment.
Welcome to The Cage Page!
This website is dedicated to all who passed through the doors of The Bird Cage Theatre in Orange County, CA. Feel free to visit and share your stories with us.
Our Founding Fathers
"WOODY" "STU
After 20 years of performing melodrama at the Theatre Mart in Los Angeles, Woody and Stu took over the Bird Cage Theatre and made it the icon it is today.
In the beginning , in a venerable amusement park in Orange County, California, there was " The Bird Cage" and it was good!
But it could have been better.
At least that's what park progenitor Walter Knott commented to a woman who worked in his "Old Mac Donald's Farm" petting zoo. The performances at "The Cage" were staged by students from Fullerton College and as much fun as they were having, they were not professionals and their school schedules made show schedules a little erratic.
Now, this woman at the petting zoo (if anyone knows her name please send it to me) happened to work, in some capacity, at the Theatre Mart in LA, where she became acquainted with Woodrow Wilson (No, not the president) and George Stuart MacFarland, hereafter referred to as "Woody" and "Stu".
They were doing the granddaddy of all melodramas -- The Drunkard.
The show in LA was coming to a close
Woody and Stu were pro actors looking for a theatre
Walter Knott was a theatre owner looking for pro actors
An unnamed woman at the petting zoo was the conduit and...
FATE TAKES A HAND!
In 1954, the classic melodrama, The Streets of New York, opened at the Bird Cage Theatre with a large cast and in the pit, not a piano but a band...
A BAND!! (ok, ok, an accordion and a banjo).
The shows were such a success that the theatre could never close down long enough to make the structural modifications that they wanted. So the open air theatre got a tent put over it, that the shows might go on, even in the teeth of inclement weather. As the elements took their toll, the tent had to be replaced. Then, to protect the tent, a tin roof was erected. Which is how it stands today.
The shows were 40 to 45 minutes in length, one script per season, each season finding a new story or a very old one as the versatile young theatre had original melodramas as well as those tested tried and true in her repertoire.
Versatile, did I say? You bet!
Because in addition to the melodramas, there was a series of olio acts lasting about 20 or 30 minutes total. Ventriloquism, magic, music, song, dance, comedy, every aspiring actor who wanted to play a part also had to strum a mandolin or make a handkerchief disappear to get the job. And at the exorbitant compensation of $3 per show, it was a job well worth having.
And so it went, about an hour per show, 3 shows per day weekdays, 5 per day weekends, changing shows every year. A show lasting over an hour at a theme park might seem long today but at the time the pace was a little slower, there was less to do so you had more time to do each thing. If you went on a ride at this amusement park, it was on a train, a burro or a stagecoach.
As metamorphosis and evolution are necessary to survival so there came changes to The Bird Cage Theatre. The "band" gave way to the "organo" a unique blend of piano and organ. So unique, however, that after a time there was no one around who knew how to repair it and, ultimately, the organo gave way to a more conventional keyed instrument (I don't remember what it's called) . The 60's, the 70's and the 80's quickened the tempo of life and shortened the shows on the stage of The Bird Cage to about 25 minutes, the olio's became a fond memory but we were now doing 6 shows a day, 4 or 5 different scripts per day , seasonal shows such as the rather burlesque Dr. Cleaver at Halloween, Dickens' A Christmas Carol and O Henry's Gift of the Magi at Christmas, dramatic portrayals of the founding fathers which helped to start an educational department at the park and, at the end, being paid (be still my heart)
$7 per show!!! (call my tax lawyer!).
January 10 1991, the amusement park bought out the little acting company, thus bringing an end to the Bird Cage Players as an independent troupe. January 12 1997, The Bird Cage Theatre was closed, bringing down the curtain on 42 years of melodramas and honest theatre.
The longest continually operating melodrama theatre in the world.
Here's what you'll find on the Cage Page:
Home | Links | Worth 1000 Words | Birds of a Feather | Whatever Happened To... | Memories | It's Your Line...
This site was last updated 11/11/07
Contact Information:
Mary and Dean Carter
Webmistress: [email protected]
(530) 282-5603
Ticket Information
The Birdcage Theatre is pleased to announce tickets can now be purchased directly from our website. Simply click the link below to navigate to our storefront, where tickets for each show or event will be available. Tickets options are the same as we have always done it: Fri-Sun General and Youth admission, with Thrifty-Thursday ticket available at the door the night of the show. We can now accept the following payment options: Cash (we cannot make change for $50/$100 dollar bills) Check (with photo ID) Credit/Debit card (website and at the door) Will Call - print your ticket confirmation email or show us on your smartphone/device at the door. PayPal - coming soon. Here is the link to our new shop, feel free to check it out.
Bulk Tickets or Show Buyouts
Have an upcoming show your group or organization would like to see together? Maybe a drama group looking for an outing, an educational group looking for a show that ties into their performing arts curriculum, or a performing arts organization looking for team-building possibilities or just a night enjoying the arts as a group? Contact us today! We would be willing to discuss bulk-ticket sales for a scheduled showing or event, complete buyouts for certain dates/times, or the possibility of additional showtimes if enough seats will be filled. Buyouts or additional showtimes require at least 2 weeks advanced notice in most cases, so call as soon as possible if you are interested!