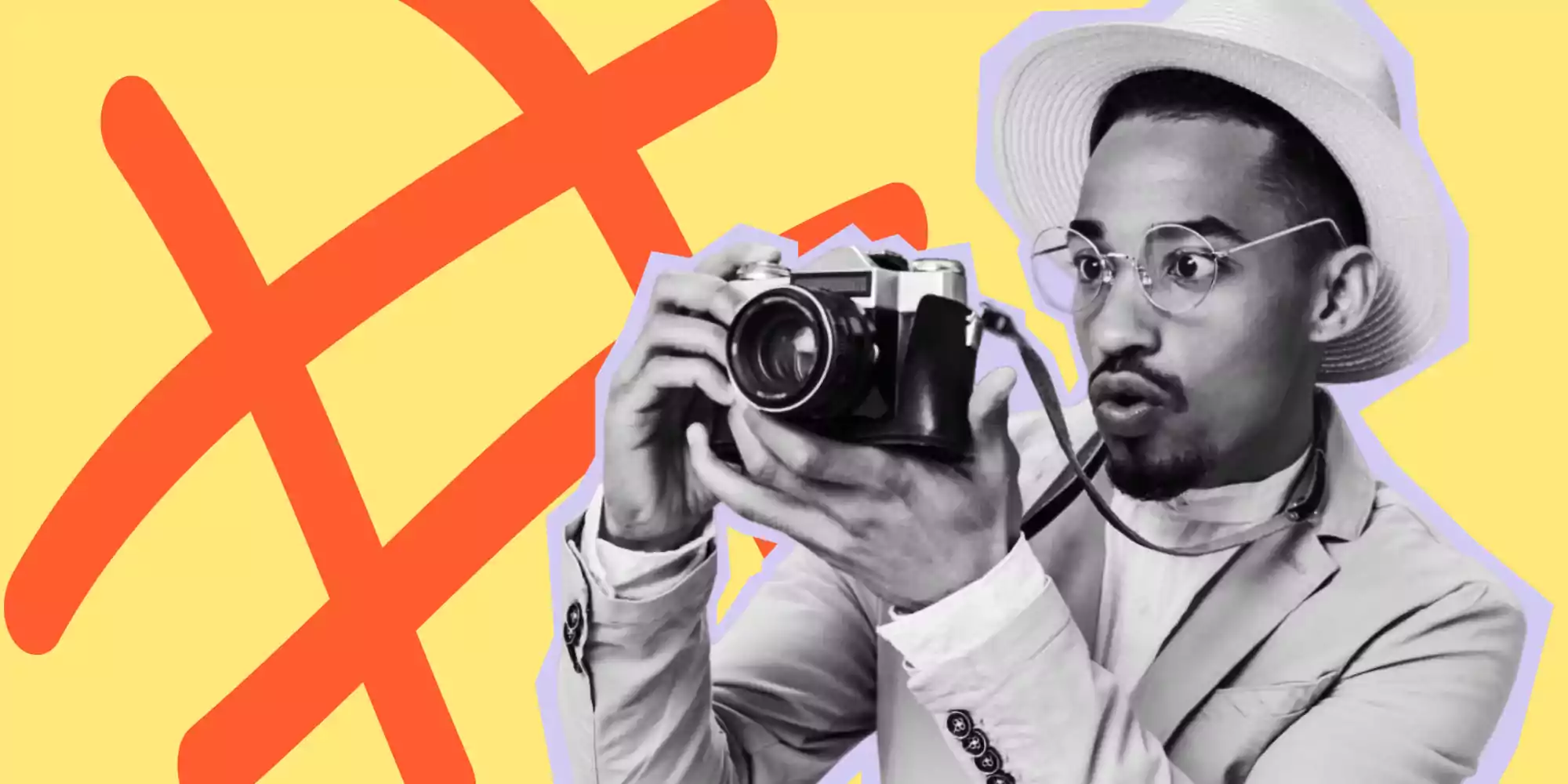 Jun 1, 2023 7:51:20 AM | Instagram 100+ Travel Hashtags for Instagram and Instagram Reels in 2023
What are the best traveling hashtags for Instagram and Reels out there in 2023 for influencers and bloggers? Here are more than 100 of them!
Ruslana Lishchuk
Travel hashtags for Instagram are an integral part of your social media strategy. Did you know that approximately 4.4 million blog posts are created every day by 500 million daily active users? That's a lot of competition, but how do you get your travel photos and beautiful travel reels to the attention of the right audience with the same interests?
As travel influencers, we aim to engage with our followers and grow our audience. Never undervalue the power of a straightforward but successful Instagram hashtag approach. It helps you reach a wider audience and grows your Instagram following. It's great to understand and be familiar with Instagram's most popular hashtags, but they are also the most often used ones.
2023 Best Travel Hashtags For Instagram
Travel Hashtags For Instagram Reels
Best Trip Hashtags
Why is Using the Right Travelling Hashtags For Instagram Reels So Important?
How to Boost Your Travel Blog Photos and Reels with Lift: Reels & Story Maker
Travel hashtags for instagram.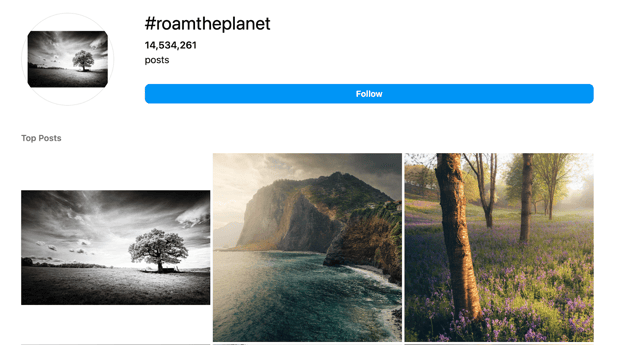 Here are some 2023 travel hashtags for Instagram for your travel content that'll go with any content, posts, stories, or reels:
#InstaTravel
#TravelGram
#Wanderlust
#TravelPhotography
#TravelDiaries
#TravelBlogger
#WorldTraveler
#TravelLife
#GlobeTrotter
#SoloTravel
#TravelAddict
#Backpacking
#ExploreMore
#PassionPassport
#BeautifulDestinations
#NeverStopExploring
#RoamThePlanet
#TravelTheWorld
#StayAndWander
#LifeOfAdventure
#DiscoverEarth
#LoveToTravel
#SeeTheWorld
#TravelDudes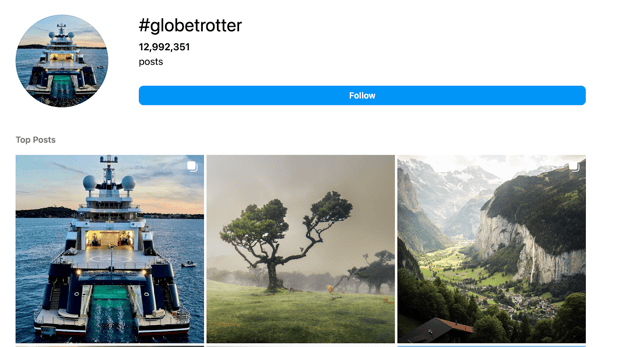 #TravelReels2023
#Travelgram
#AdventureAwaits
#TravelWithMe
#PassportLife
#ReelsTravel
#TravelJunkie
#MyTinyAtlas
#TravelInspiration
#BucketListTravel
#TravelAndExplore
#TravelLovers
#Travelogue
#TravelMoments
#RoadtripReels
#DestinationDiscoveries
#AdventureSeeker
#ExploringTheGlobe
#TravelingThroughReels
#WorldExplorer
#TravelStory
Travel Photography Hashtags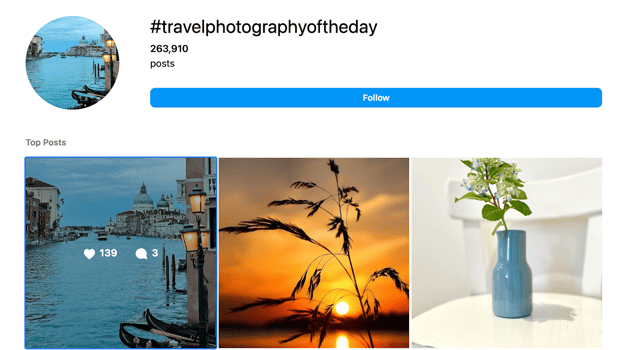 #TravelPhotographyOfTheDay
#VisualsOfEarth
#TravelAwesome
#NaturePhotography
#Travelholic
#AdventureVisuals
#TravelDairies
#ExploreToCreate
#EarthFocus
#OurPlanetDaily
#TravelCommunity
#TheGlobeWanderer
#LonelyPlanet
#TravelMore
#JustGoShoot
#FromWhereIDrone (specific for drone photography)
#Global_hotshotz
#Worldcaptures
The Most Popular Trip Hashtags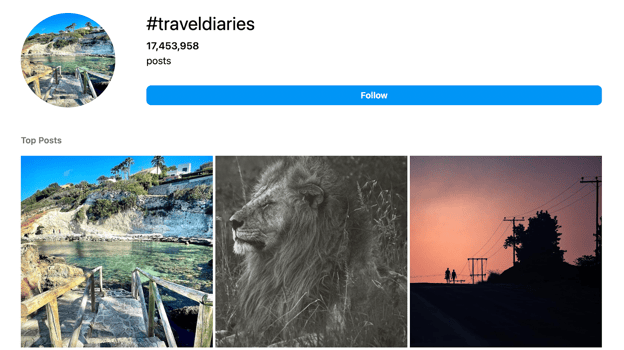 #AdventureTrip
#TripOfALifetime
#WeekendGetaway
#FamilyTrip
#EpicAdventure
#ExploreTheWorld
Why Using the Right Travelling Hashtags For Instagram and Instagram Reels is Crucial?
Travel hashtags for Instagram are your best friends for reaching more engagement and creating views on Instagram for your travel blog.
Using the best travel markers greatly facilitates sharing your travel blog around the world. Create your own procedure and adjust it, if necessary, based on the results. The right travel reels hashtags or trip hashtags can boost your views, increase comments on your work, and encourage others to follow you. Using them helps ensure that a broad audience sees your photos when you post about your travels.
Did you know that you can also include travel hashtags for Instagram in your bio? When users tap on the hashtag, they will be taken to the overview page for that hashtag. You want to include your own branded hashtag in your bio! For example, #travelblogger.
Lift: Reels & Story Maker is an app that can help you create unique content. It can be handy for growing your travel blog content. It can spice up your reels and make your Instagram content eye-catching!
Lift: Story Maker works seamlessly whether you're editing a professional post on niches like travel or simply creating something beautiful for your social media account. You can animate custom fonts, overlay videos, and add AI-powered license-fee music. In addition, you can also use music from your files or iTunes and record voiceovers.
Best Fashion Captions and Quotes for Your Instagram in 2023
What to Write in Instagram Bio: 10 Actionable Tips

Written By: Ruslana Lishchuk
You may also like.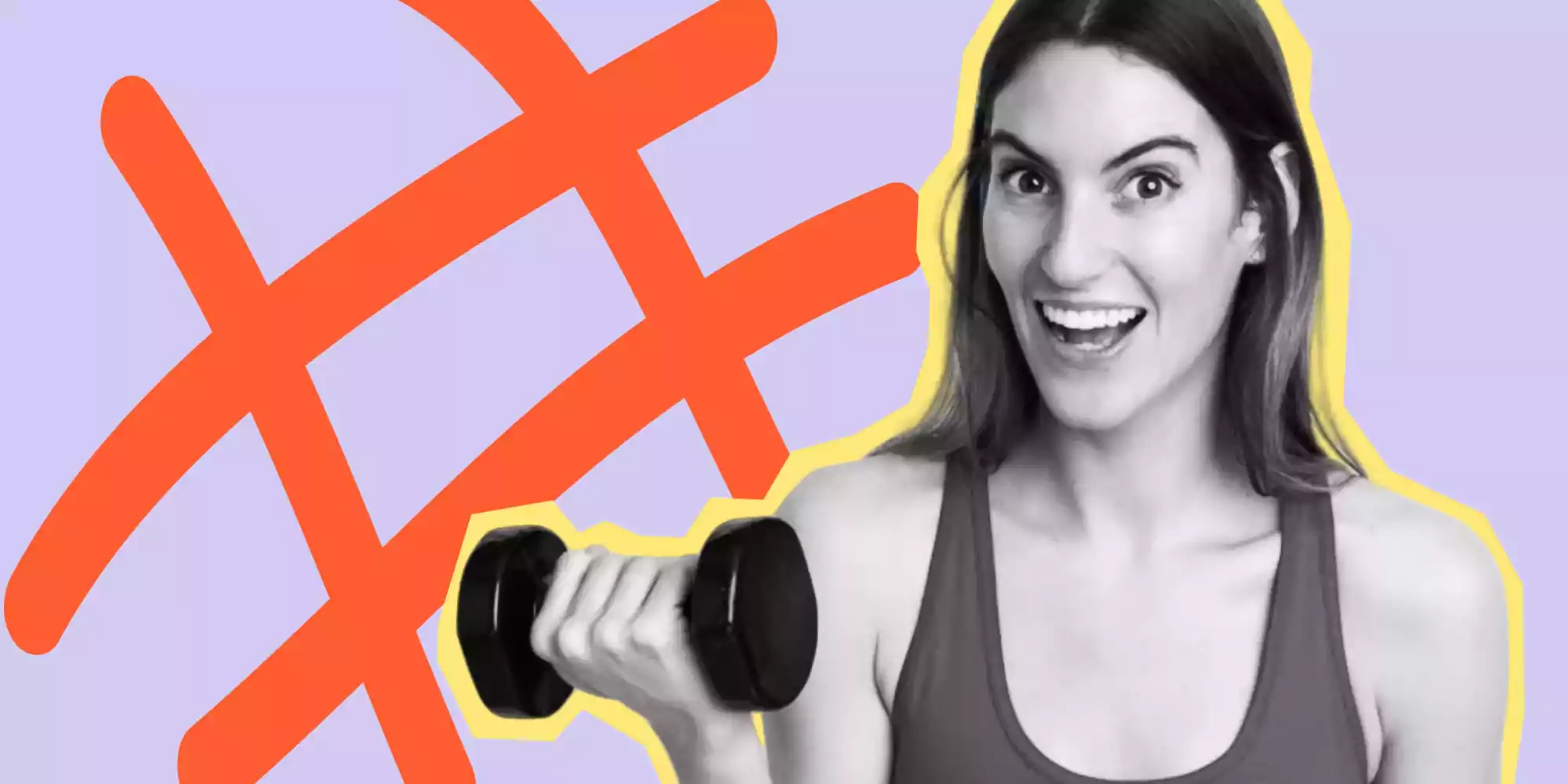 May 10, 2023 9:00:00 AM | Instagram 80+ Effective Fitness and Gym Hashtags to Grow Your Instagram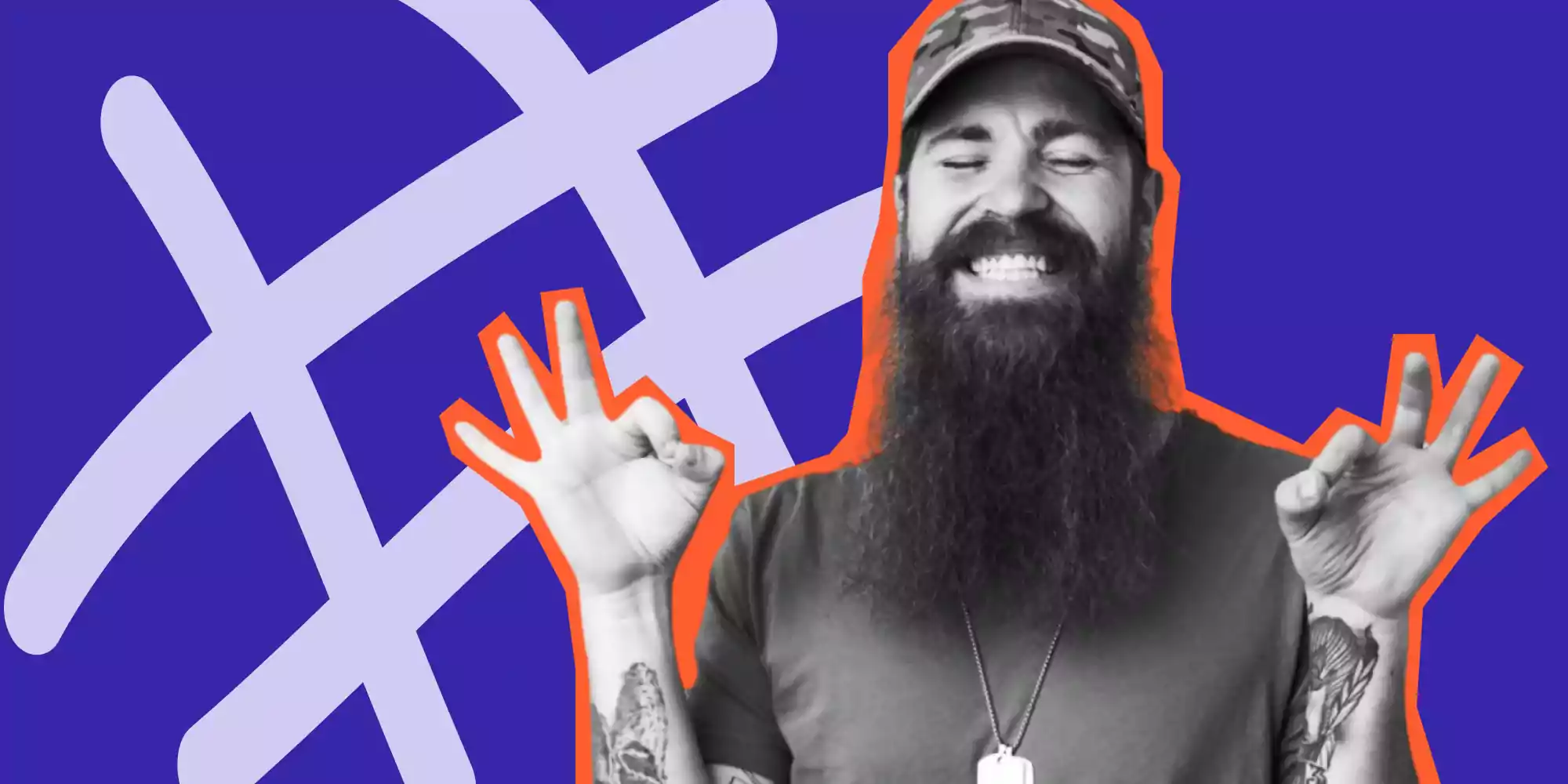 Jan 16, 2023 9:41:17 AM | Instagram The Best Hashtags For Instagram Reels In 2023 According to Lift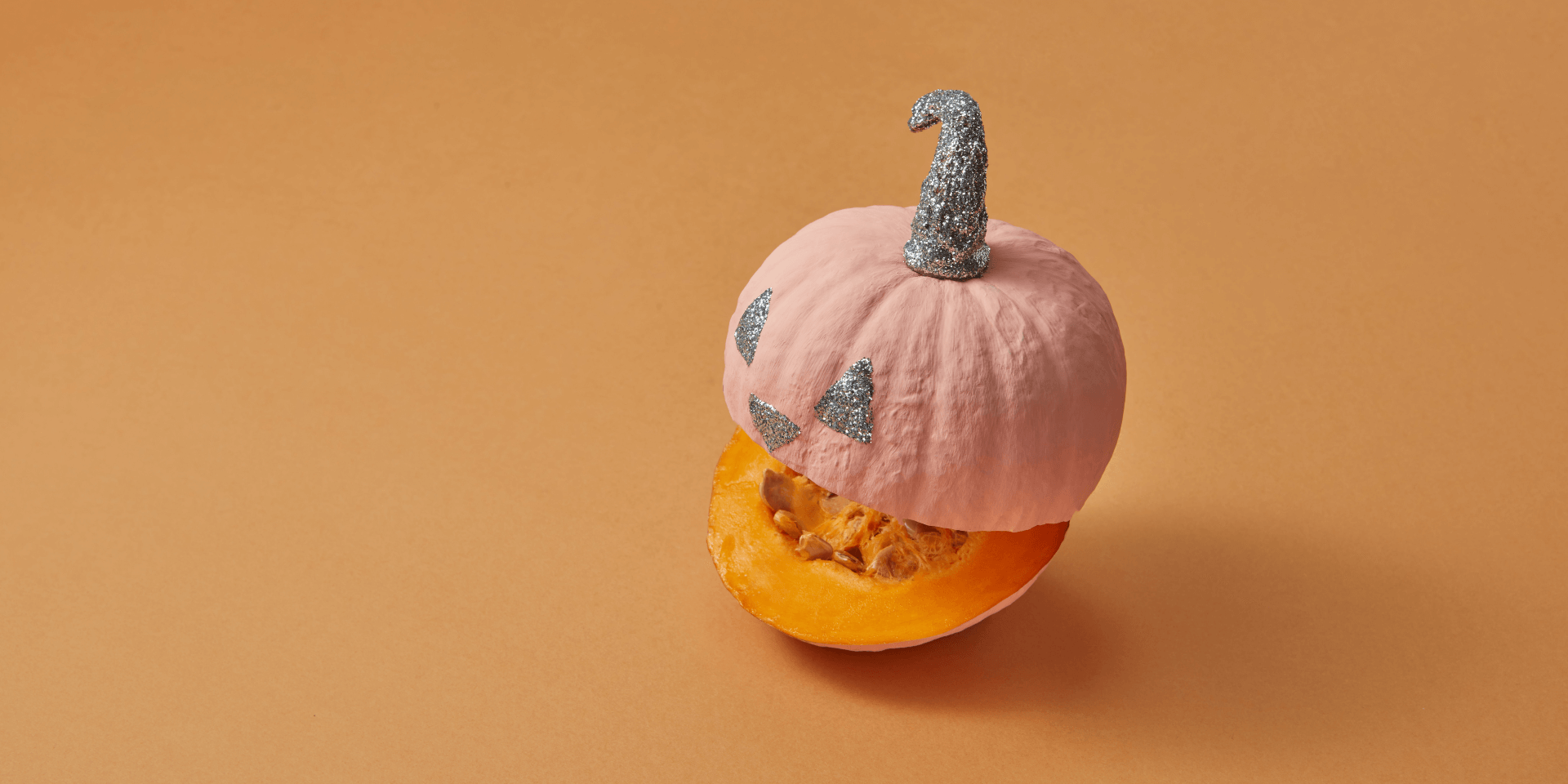 Oct 18, 2023 7:06:00 AM | Instagram Halloween Hashtags That'll Make Your Content Go Viral in 2023
Travel Character
Travel Hashtags For Instagram – The Ultimate Cheat List 2023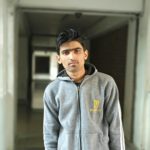 To keep the information relevant and up to date this post has been updated on 27th Feb 2022.
Every traveler enjoys taking amazing photos and sharing them on social media with a snappy caption. But posting your favorite photo with a relevant travel hashtags can boost your reach.
The hashtag is one of the easiest ways to amplify your reach and to get your post on top of Instagram .
I know it's quite boring to find the relevant hashtag for each post. But you don't have to worry I did it for you.
I researched best travel hashtags for Instagram; test them, So today I'm going to share best Travel Hashtags for Instagram. So grab a cup of coffee because it's a bit quiet lengthy:
Instagram Travel Hashtags Guide
How many instagram hashtags should i use.
There is no certain limit to using hashtags in one single post. But I've seen many popular Instagrammer use a maximum of 30 hashtags.
Many Instagram experts suggest 11 hashtag is best for attracting new followers and it best for engagement. But I'm a fan of using all 30 hashtags sometimes it looks spammy but you can use the hashtag in comments as well. There is no difference in their functionality if you use hashtags in comments and captions in both cases it works same.
How do get rank your post at the top of your hashtag feeds?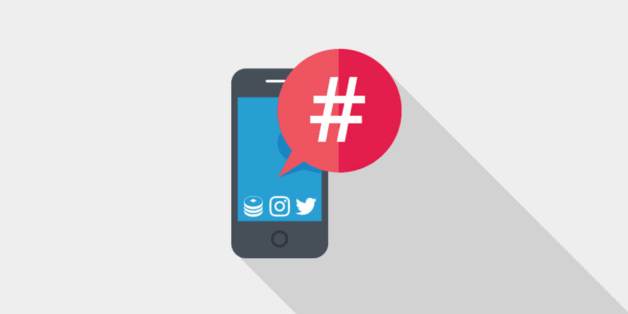 There is no point of telling you the numbers of hashtags if you don't know how to use them.
The hashtag can amplify your reach but a great hashtag comes with great responsibility. It's very difficult to get rank yourself on a hashtag that has more than millions of followers because it has too much competition. It is just like rank on the first page of Google on a keyword that has more than 50% competition.
A big hashtag is easy for getting quick likes and comments but after some time your post getting disappears and then all died.
Let's reverse this; it is quite easy to get rank on hashtag which has less than 500k follower or less than 1M followers. So try to use those hashtag which <500k or <1M depends on your engagement ratio.
When you rank on top of a smaller hashtag then you get slow engagement but for a long time and you have a good chance to get featured yourself in larger feeds.
Instagram allows you to use max 30 hashtag in one post. So use them smartly:
8 Hashtag with more than 1M+ feeds
10 Hashtag with 100K to 1M feeds
5 Hashtag with less than 100K feeds
Now you left with 7 hashtags use them for location or to define the post or as your mood.
Now you may think that how to find out the hashtag on the basis of feeds but you don't have to worry at all, I did bucketing of all hashtag on the basis of feeds:
Popular Travel Hashtags
Travel hashtags with 1m+ feeds:.
These are the most common and popular travel hashtags on Instagram and hardest to rank on top as well. So use them smartly or I'll say use them for getting quick likes & comments, because when we are talking about engagement then how much time to get the number of likes & comments also matter:
Travel Hashtags with 100k to 1M Feeds:
These are less generic but more useful. Now by using these hashtags, you have a better chance to rank on top in hashtags as compared to the above list. Less number means less competition:
Travel Hashtags with less than 100K Feeds:
As the number tells these are less generic as compared to the above list but more effective for long term engagement:
Luxury Travel Hashtags:
Use these hashtags when you want to share the pictures of your most lavish trip. Generally, these types of hashtags are used by celebrities, influencers and businessmen who usually go for luxurious travel:
Let's go into the deep of HashTag Strategy and make the bucket of hashtags on the basis of location, mood, and moment.
Travel Hashtags On the basis of Location
When you post a stunning picture on Instagram then your follower or who saw your post desperately wants to know where is this destination? Where are you? So for this, you can use destination-specific hashtags:
Travel Hashtags On the basis of Moment:
Some photos are like wow, amazing or awesome etc. So with these hashtags, you can define your emotions or moment:
Travel Hashtags On the basis of what's around you:
You click a picture on beach, mountains, in snow, in the lap of nature etc. So now with these hashtags, you can reach an audience who love these picture:
Travel Hashtags for Beach Vacation: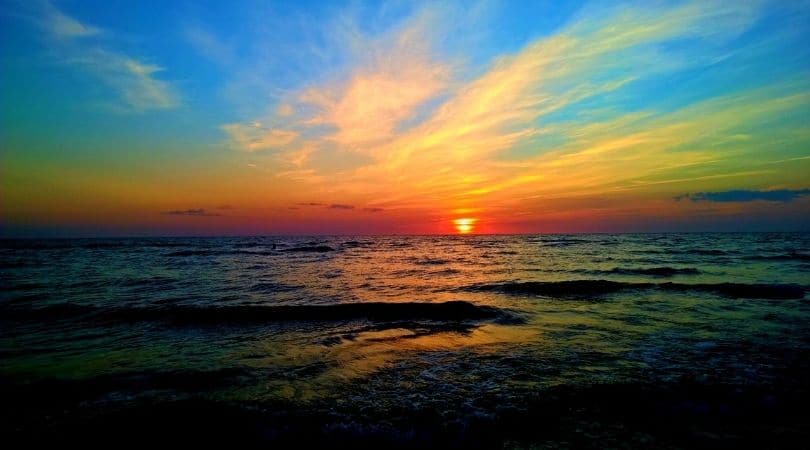 Loves salty water, golden sand and beautiful shorelines then here is the list of beach hashtags that helps to boost your stunning pictures on Instagram.
Travel Hashtags for Family Vacations:
Love traveling with your loved ones here is the list of top family vacations hashtags:
Travel Hashtags for Honeymoon Couples: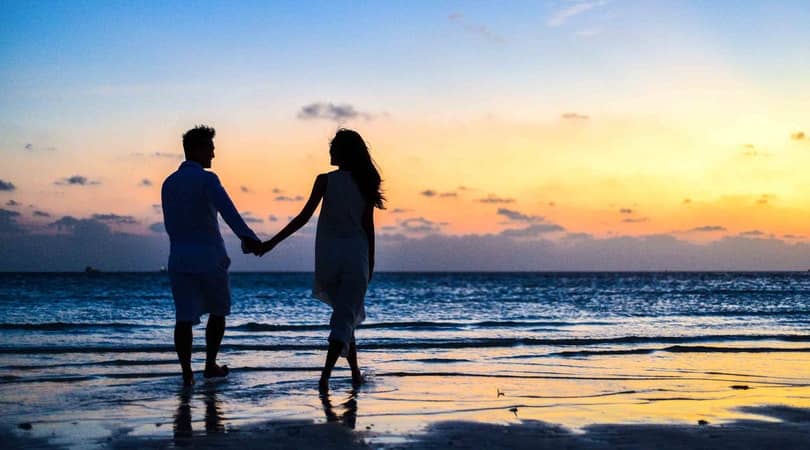 Honeymoon is always a special trip for couples and if your pictures get love from people then it can set the vibes as a perfect couple. So check out the list of top travel hashtags for your honeymoon trip:
Travel Hashtags for Mountain Lovers:
If trekking and climbing excite you there here are the hashtags that make your mountain pictures worthy enough to reach maximum people:
Travel Hashtag for Adventure lovers:
Is adventure excites you? Whether it be trekking to a dangerous mountain or spending a camp night inside a jungle or paragliding into the sky or surfing on the waves of the sea. This list of hashtags will help you to share your adventurous pictures with the adventure junkie:
Evergreen Travel Hashtag:
You can use these hashtags with any type of content no matter like travel, fashion, food or anything, you can include these hashtags in your strategy:
Nature Travel Hashtags:
Traveling can be influenced by nature as well, like waterfalls, forests, rivers, mountains and many more. So for that, we have another list of hashtags for you – If you're posting an outdoor picture, nature-focused photos then you can use the below hashtags:
Travel Hashtags to feature on Popular Travel and Photography account:
This is one of the best ways to amplify your follower and reach but it quite tricky. You need to tag these accounts and include below listed hashtags on your list. There is no such guarantee that after tagging they will feature you post on their account. So you have to be consistent and repeat this process until they notice your post:
For Street Photography
@streetdreamsmag – 215k followers, hashtag – #streetdreamsmag @streets_oftheworld – 6572 followers, hashtag – #streets_oftheworld @streetlife_award – 26.4k followers, hashtag – #streetlife_award @ig_street – 6915 followers, hashtag – #ig_street @vivostreet – 1111 followers, hashtag – #vivostreet
For Travel photography
@huntgramcuration – 19.4k followers, hashtag – #huntgram @igshotz – 50.7k followers, hashtag – #igshotz – @worldplaces – 133k followers, hashtag – #worldplaces @instagood – 843k followers, hashtag – #instagoodmyphoto @travelandlife – 220k followers, hashtag – #travelandlife
Another List
#thattravelblog (@thattravelblog)
#LiveTravelChannel (@travelchannel)
#TravelStoke (@matadornetwork)
#lonelyplanet (@lonelyplanet)
#BBCTravel (@bbc_travel)
#justgoshoot (@justgoshoot)
#TheGlobeWanderer (@theglobewanderer)
#passionpassport (@passionpassport)
#theculturetrip (@theculturetrip)
#worlderlust (@worlderlust)
#WeAreTravelGirls (@wearetravelgirls)
#AdventureCulture (@adventure_culture)
#lessismoreoutdoors (@theoutdoorfolk)
#departedoutdoors (@departedoutdoors)
#earth_deluxe (@earth_deluxe)
#worldcaptures (@worldcaptures)
#Artofvisuals (@artofvisuals)
#TravelAwesome (@travelawesome)
#followmefaraway (@followmefaraway)
#travellingthroughtheworld (@travellingthroughtheworld)
#nakedplanet (@nakedplanet)
#CreateExploreTakeOver (@createexplore)
#CreateCommune (@createcommune)
#travelingpost (@travelingpost)
#awesome_earthpix (@awesome_earthpix)
#WeLiveToExplore (@welivetoexplore)
#LetsGoEverywhere (@skyscanner)
#igshotz (@igshotz)
#exploretocreate (@thevisualscollective)
#travelandlife (@travelandlife)
So here is the complete updated list of travel hashtags for #travelblogger. Hope you like it!!! Are you ready to get more likes, comments and followers? Use them and if you find them helpful then share them with your friends who love to travel. So they don't waste time researching hashtags which already there.
If you know of any travel hashtags for Instagram them let us know in the comment section.
Frequently Asked Questions:
What is the difference between travelling and traveling.
In U.S, Travellling is the preferred spellling while in U.K Traveling is the preferred spelling. The American-British spelling difference also carries for other form as well like traveled or travelled, traveler or traveller.
Does Putting Hashtags in comment work?
A Big yes, they work fine as if they were in Caption. But you have to add them while posting the picture, after posting they are worthless.
Are Hashtag Still Relevant in 2022?
Yes, according to the new algorithm upate of Facebook and Instagram around 70% of organic social media content is going unseen. So a good hashtag can help you to get discovered.
https://lajollamom.com/best-instagram-travel-hashtags/
https://theuprootedrose.com/blog/the-best-instagram-travel-hashtags-of-2018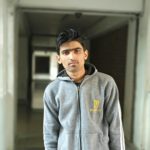 Hi Guys, My Name is Pursottam Saini, living the life of my dream – From traveling one destination to another and seeing the places I still don't believe.
How to Get First 1000 Followers on Instagram
9 Things About Instagram You May Never Know
16 Cheapest Places To Travel in the World
25 Best Hill Stations in the World [Things To Do]
Leave A Reply Cancel Reply
Your email address will not be published.
Save my name, email, and website in this browser for the next time I comment.
Travel Mistakes: 10 Common Travel Mistakes Not to Make
The Ultimate Manali Itinerary – How To Spend 3 Days In…
19 Best Places To Visit In December In India 2023
Havelock Island
Neil Island
Baratang Island
Ross Island
Chikmagalur, Karnataka
Book Your Stay!
Lucerne. Switzerland
Philippines
Hill Stations
Waterfalls in the World
Honeymoon Places in the World
Beach Honeymoon Destinations in the World
Festivals in the World
Best Travel Accessories
India Travel Tips
Best Travel Hashtags
Guide To Plan A Perfect Beach Vacation
How To Plan a Perfect Honeymoon?
Honeymoon Checklist
Travel Shop
Disclaimer Policy
Software & Apps
Features Comparisons
Test-based Comparisons
Mobiles Comparisons
Web Stories
New OTT Releases
POPULAR MOBILES:
Xiaomi Redmi 12 5G
Xiaomi Redmi Note 13 Pro
Xiaomi 14 Pro
Motorola Edge 40 Neo

Quotes and Captions Features
Best Travel Hashtags to Boost your Instagram in 2023 (Copy & Paste)
Discover the most popular travel hashtags to boost your social media presence and share your adventures with the world. Explore trending tags for your next trip!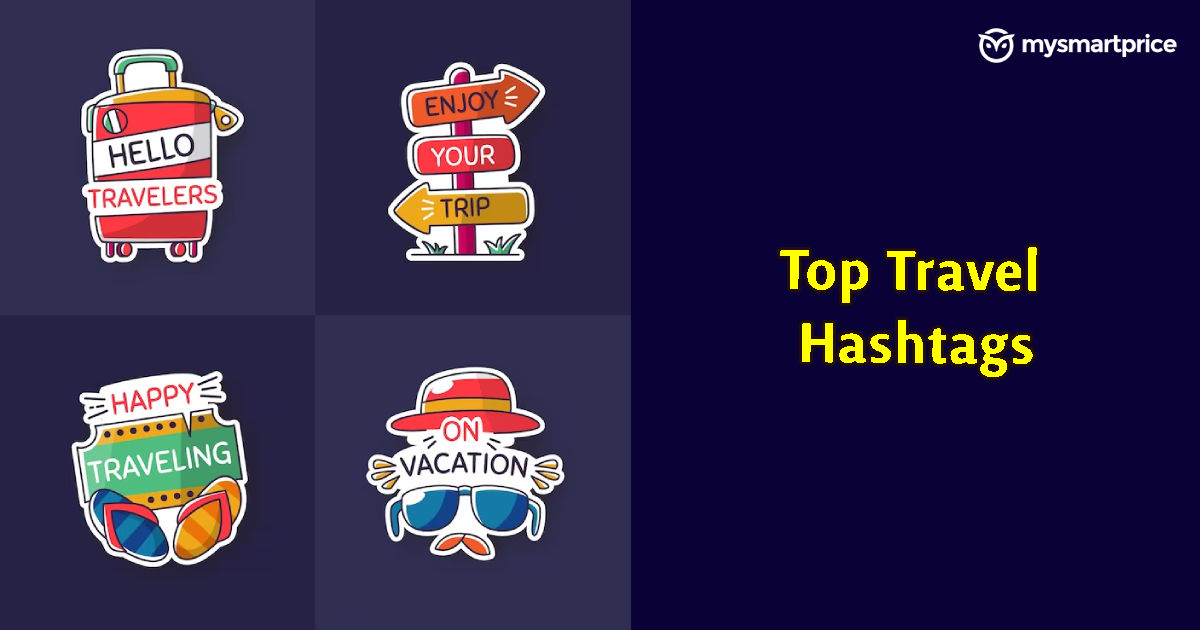 Looking to elevate your Instagram game in 2023? Get ready to embark on a visual journey with the best travel hashtags of the year. Whether you're a seasoned globetrotter or an armchair explorer, these Instagram hashtags will take your travel posts to new heights, attracting likes, followers , and fellow wanderlust enthusiasts.
From breathtaking landscapes to culinary escapades and cultural experiences, we've got you covered with the ultimate hashtags to make your travel stories shine on Instagram. Copy and paste these powerful hashtags to transform your travel content into a visual journey that captures the attention of a worldwide audience!
Best Travel Hashtags (2023)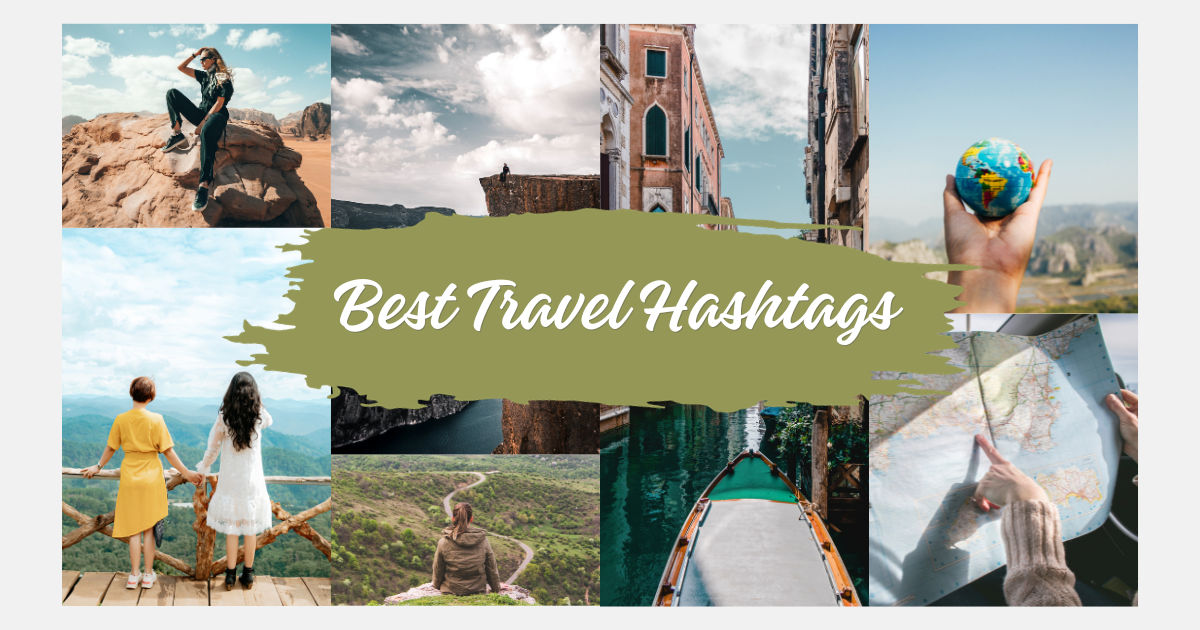 #picoftheday #instagram #beautiful #photo #wanderlust #naturephotography #adventure #art #travelblogger #instatravel #landscape #like #summer #explore #trip
Hashtag Difficulty for Travel Hashtags
Hashtag Difficulty for travel hashtags varies based on popularity and competition, making it essential to choose strategically to maximize visibility and engagement in the travel community. Check out the travel hashtag difficulty below –
Most Popular Travel Hashtags for Instagram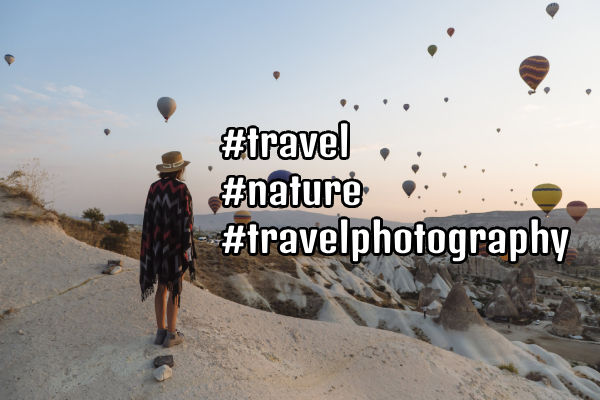 #travel #nature #travelphotography #photography #love #photooftheday #instagood #travelgram #travelbuddies #travelisfun
Also Read: Instagram Hashtags 2023: 250+ Trending, Viral, Popular and Best Hastags for Instagram Posts
Travel Hashtags for Instagram Reels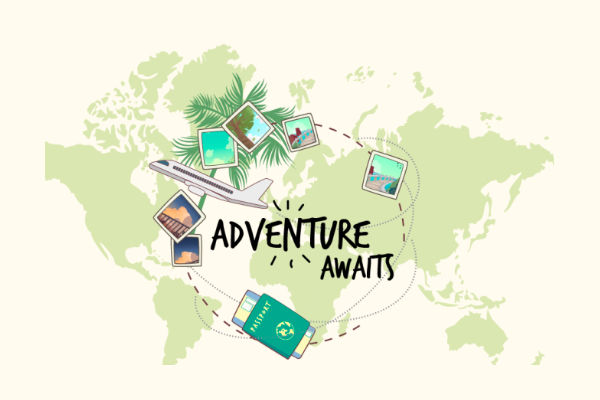 #TravelGoals #ExploreMore #AdventureAwaits #TravelDiaries #ComeTravelWithme #LetsEscapetothebeach #Travelsummer #Travelawaits #traveladdict #travelphoto #travellife
Travel Photography Hashtags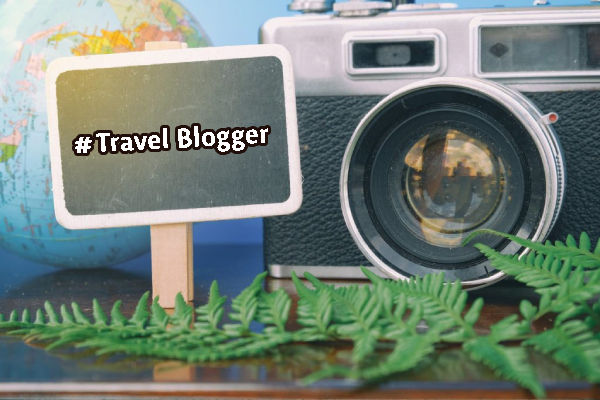 #travelphotography #travel #photography #travelgram #nature #photooftheday #travelblogger #naturephotography #vacation #instagram #photographer #tripImages
Top 10 Travel Hashtags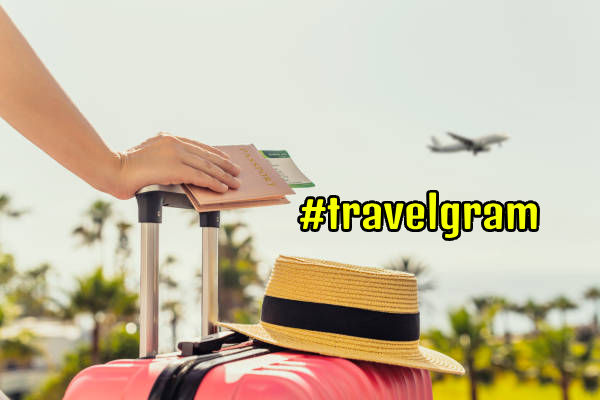 Here are the top 10 travel hashtags you could use to make your posts stand out right away –
#travel #nature #travelphotography #photography #love #photooftheday #instagood #travelgram #picoftheday #instagram
Trending Hashtags for Travel Vlogs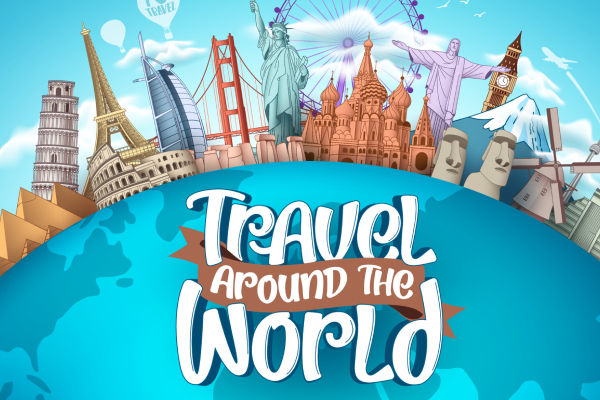 #traveltheworld #instatravelvlog #youtuber #adventurevlog #travellervlog #explorevlog #traveladventuresvlog #vlogoftheday #travelling&vlogging #travelstories
Creative Travel Hashtags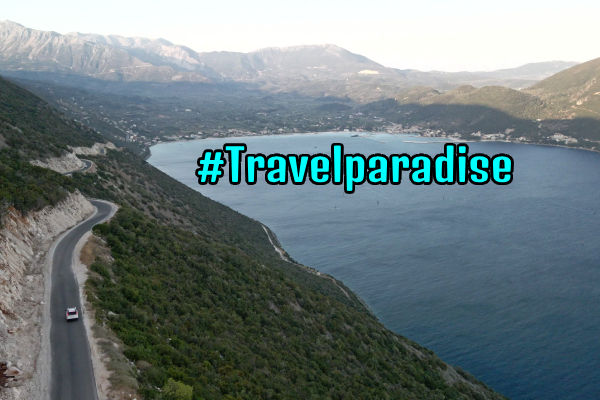 #Travelparadise #travelnews #tarvelfunisreal # EndlessSummer #travellingtheworld #globaladventures #TravelIsLove #StartYourTrip #OnTheBestTrip #MakeitHappen #travelwithbuddies
Trending Travel Hashtags for Luxurious Trips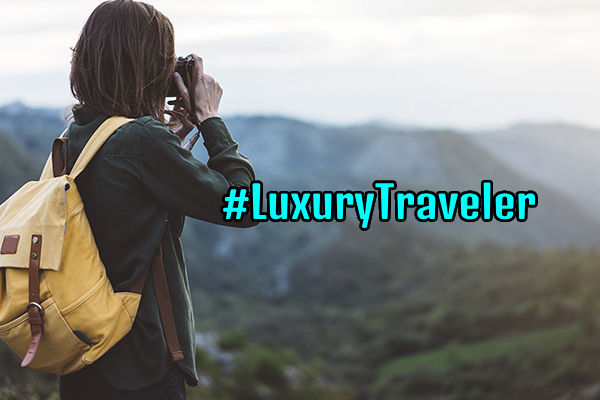 #LuxuryTraveler #BespokeTravel #LuxuryVillas #LuxuryTrip #DiscoverTheWorld #RoadTrip #BeautifulDestinations #TravelBloggers #WorldExplorer
Best Hashtags when you travel to Mountains
#mountains #natureMountains #travelToParadise #MountainTrip #MountainsAdventure #landscape #hiking #photography #naturephotography #adventure #travel #mountainscalling
Luxury Travel Hashtags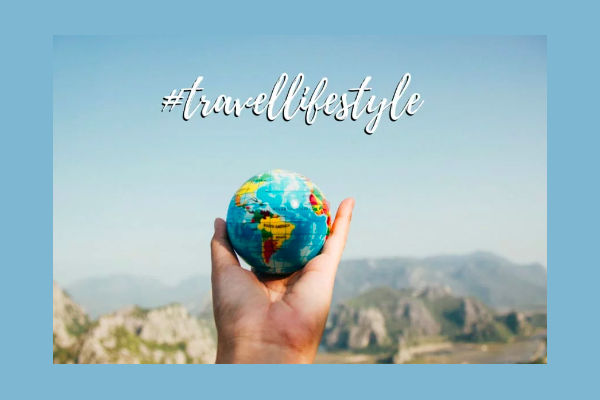 #luxurytraveller #luxuryTravelcars #boutiquehotel #exploreLuxury #traveling #luxuryTravelhomes #summerLuxuryTrips #Luxury hotels #instagoodLuxury #LuxuryLife
Business Trip Hashtags for Instagram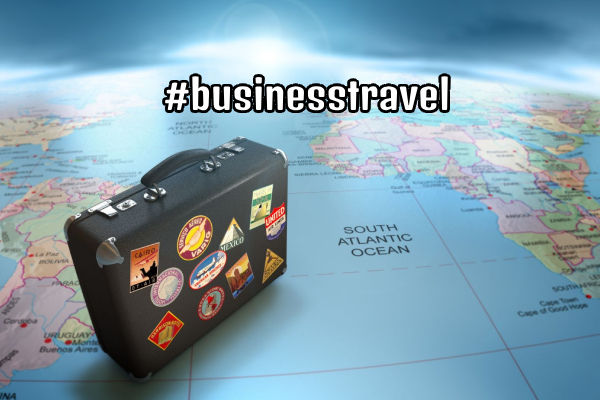 #businesstrave l #travel #businesstrip #business #businessman #businesstraveller #airplane #travelphotography #entrepreneurTrips #WorkTrips
Foreign Travel Hashtags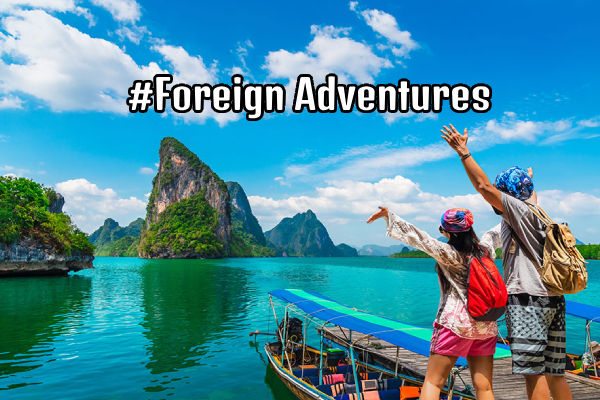 #southafricansabroad #guysabroadTrip #summerabroad #canadiansabroad #ForeignTraveller #abroad #livingabroad #ForeignAdventures #girlstTripAborad #blackandabroad #travelabroad #ForeignTrips
Hashtags for Adventure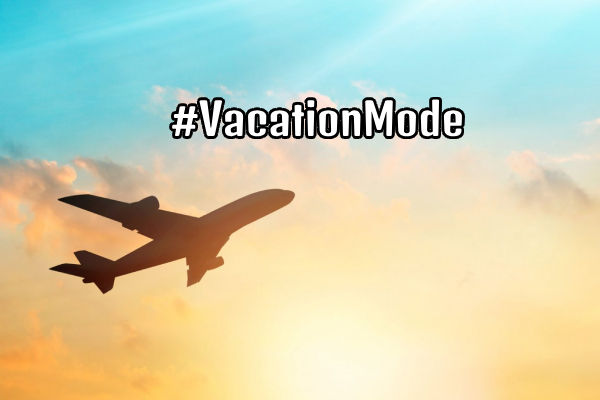 #AdventureTime #VacationMode #adventureawaits #Wanderlust #adventuretravel #adventureseeker #adventurevisuals #BucketList #adventurelife #adventuremobile #adventurephotography
Beach Hashtags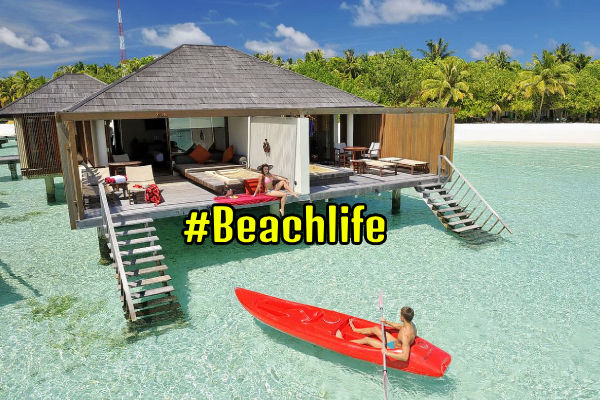 #beachlife #Beachislove #Beachyweather #BeachAdventure #BeachRomance #BeachyAfternoons #beachbody #beachday #beachvibes #beachwear #beaches
Also Read: Hashtags for Instagram Reels: 1000+ Best, Trending, Viral, Love, and Fashion Instagram Hashtags for Instagram Reels
Solo Travel Hashtags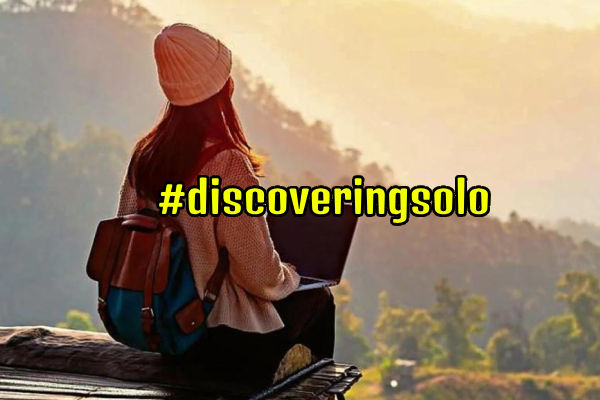 #discoveringsolo #solotravel #travelSolo #travelSolophotography #SoloTravelGoals #SoloEscape #AdventureAlone #DiscoveringSolo #soloFunTrip #SoloAdventures #SoloFun
Family Travel Hashtags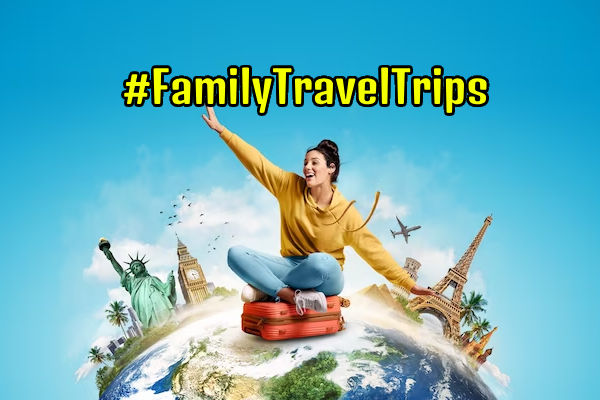 #familytravelTrips #familytravels #familytrips #FamilyAdventures #FamilyVlog #familytravelblog #familytravelblogger #familytraveltribe #familytravelmoment #familytraveller
Instagram Hashtags for Your Honeymoon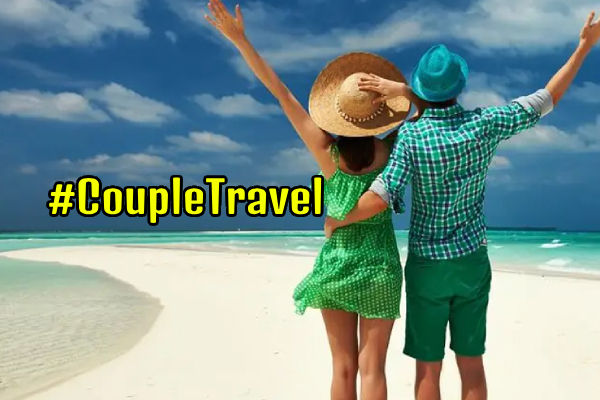 #Honeymoonholidayever #coupletravel #travelcouple #thetravelduos #Honeymoonvacations #travelHoneymoontogether #vacationHoneymoon #holidaydestination #honeymoontrip #honeymoons.
Travel Video Hashtags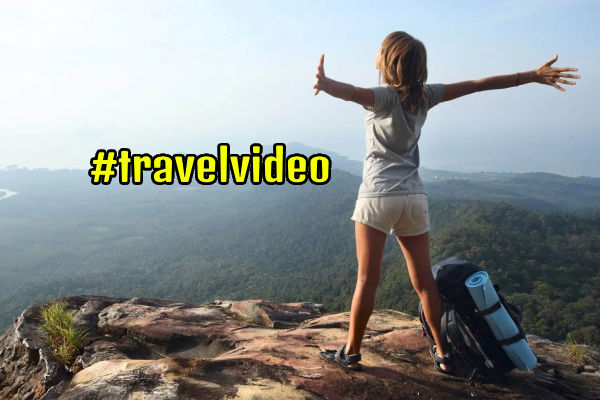 #travelvideo #travelvlog #travelvideo #VideoTravelFun #travelvideography #videotravel #travelvlogLive #travelTripvideos #TravelVlogging #TravelVlogFun
Top Hashtag Tips
Use hashtags that directly relate to your content to attract a targeted audience. For example, #TravelTips is more effective than a generic #Travel.
Short and memorable hashtags are easier to remember and type. Avoid overly long or complex hashtags.
Research trending hashtags that are relevant to your content to tap into popular conversations and gain visibility.
Combine widely used hashtags with niche ones to reach a broader yet engaged audience.
Use a moderate number of hashtags, typically between 5-15, to avoid overwhelming your post and maintain readability.
Do hashtags need spaces?
No, Hashtags do not need spaces.
Do hashtags affect reach?
Yes, Hashtags affect the reach of your posts. Hashtags also help in maintaining or increasing the reach of your content in relevant searches, and this can lead you to additional engagement.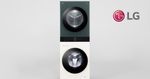 Motorola Edge 40 Neo Review: Should You Buy In 10 Points?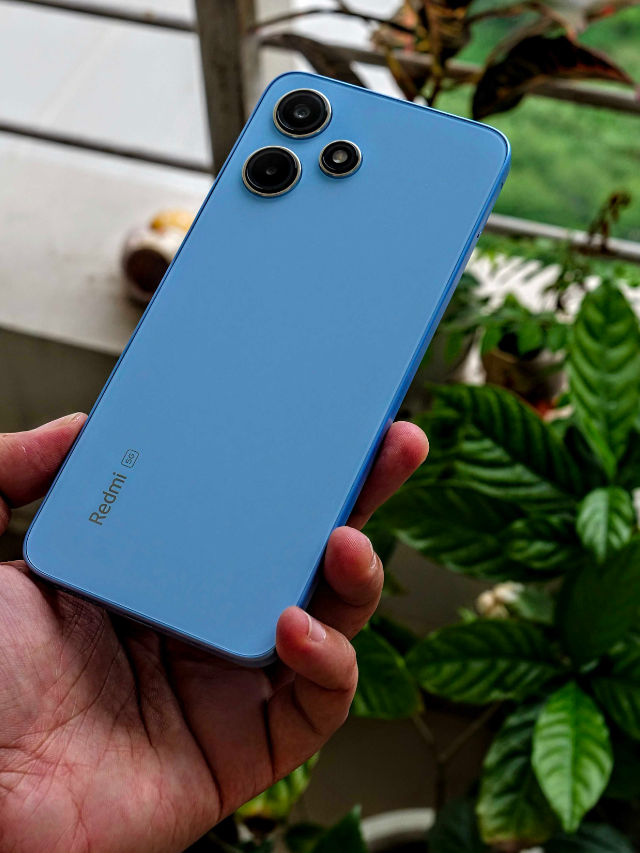 Smartphones Launching in August 2023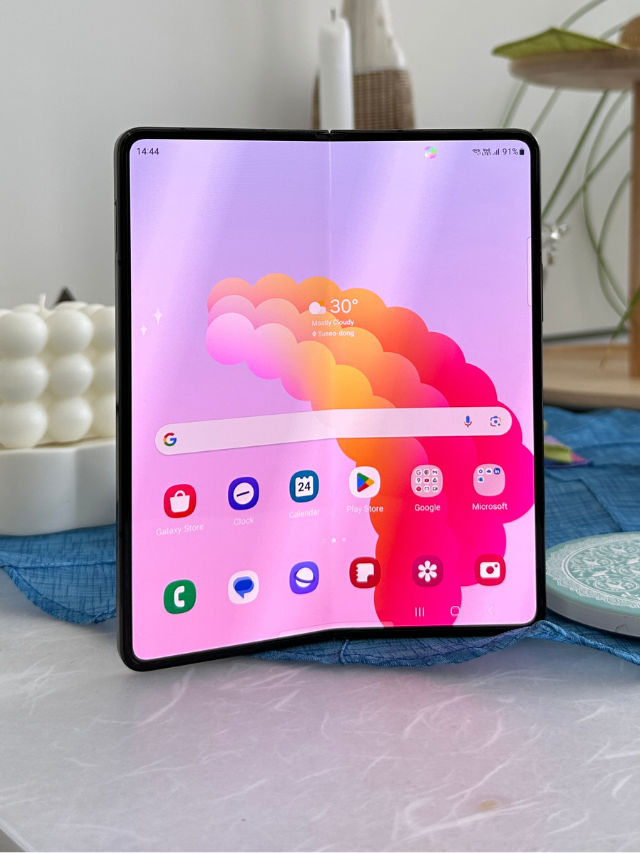 Samsung Galaxy Z Fold5 in Pictures: Know Price in India, Features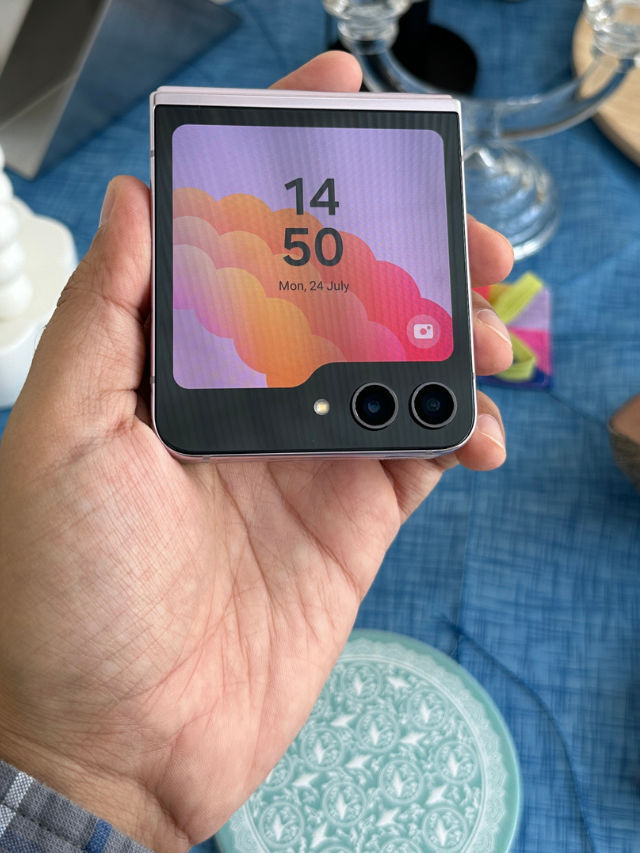 Samsung Galaxy Z Flip5 in Pictures: Know Price in India, Features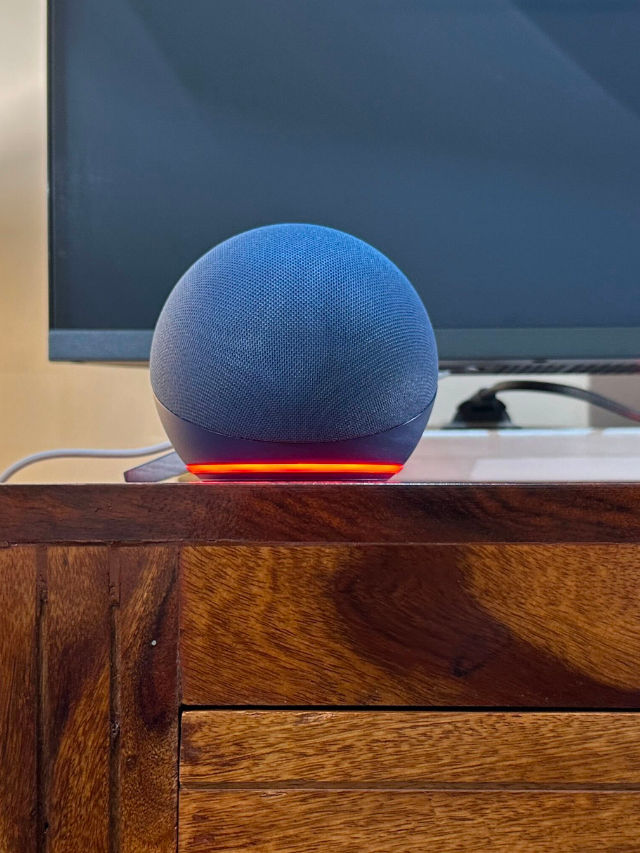 Amazon Echo Dot 5th Gen Review: Should You Buy in 10 Points?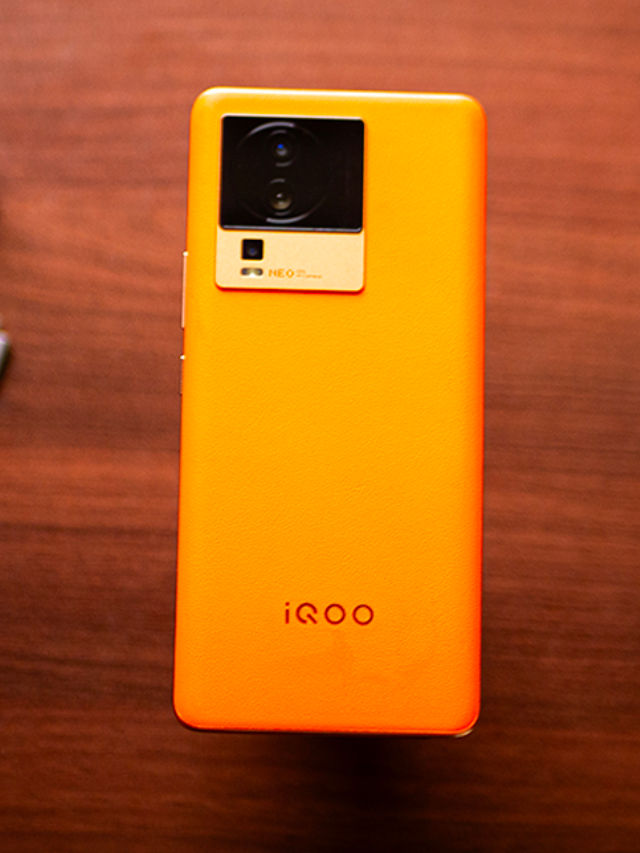 iQOO Neo 7 Pro Review: Should You Buy in 10 Points?
Meet Our Team
About MySmartPrice
Terms of Use
MIssion Statement
Editorial Policy
By Industry
All Features
Entry Moderation
Contact Sales
The 49 Best Hashtags for the Travel and Tourism Industry
Jessica miller.
Younger generations are trading in their need for buying 'things' in pursuit of experiencing the world. Not to say millennials don't spend their money on tangible stuff, but the stuff they're spending money on is different than the generations of yesteryear. Most likely, you won't find a 30-something's household stocked with dish sets and porcelain figurines. Instead, you'll find plane tickets and photographs of travels abroad.
If there's one thing millennials love as much as travel, it's social media. After all, if they can't post that epic selfie with Machu Picchu as the backdrop, did it ever really happen? From this, we can assess that Instagram is either fueling the travel boom, or the travel boom is fueling the use of Instagram. As such, travel and tourism businesses need a strong social media presence to stand out. Using hashtags in conjunction with social media marketing is a great way to help your business get found, as well as make a lasting impression.
Using branded hashtags is a powerful marketing strategy that really works. Use these popular hashtags in your social media marketing and keep reading for a clever branded hashtag promotion idea to boost engagement with your brand.
Travel Hashtags
#traveltuesday
#travelblog
#travelblogger
#familyvacation
#destinationwedding
#grouptravel
#allInclusive
#photooftheday
#traveltips
#photography
#travelphoto
#wanderlust
#traveldiaries
Create a branded hashtag and encourage followers
Did you know that Instagram allows you to follow a hashtag? Create a branded hashtag that is unique to your business and entice followers by continually offering giveaways and promotions in posts using that hashtag.
Much like telling your audience "Follow us on Facebook for exclusive offers," you can do the same thing with a specific hashtag. And, offering regular giveaways and promotions will keep the audience captive – a great conduit for additional marketing.
For example, in this giveaway, do you see how they've used #contestalert in their post? If you opt in to follow #contestalert, you'll see any posts using that hashtag in your feed. Pretty cool, right?
http://www.instagram.com/p/Bt0m-WLH-hT/?utm_source=ig_web_copy_link
So, if you set up a branded hashtag – for the sake of this contest example, we'll use #vresortscontestalert – and asked your audience to follow it, they will see all the posts using that hashtag. Think of the potential! Offering regular contests with your branded hashtag will entice more followers, plus, when anyone uses that hashtag, followers will see those posts as well.
Now that you've got some tools to help increase your reach and following, there are a few logistics to consider. Selecting a winner truly at random poses a problem, especially if you have hundreds or thousands of entries. How do you do it? You can import comments as entries into contest software like ShortStack where you can use a random entry selector to pick your winner(s). With ShortStack, you'll also be able to store the entries for future marketing.
Read more about using comments as entries from both Instagram and Facebook .
As a bonus, use these popular hashtags in conjunction with your branded hashtags to boost your giveaway or promotion's discoverability. Best Hashtags for Contests and Promotions
#[yourbrand]contest
#contestalert
#contestentry
#sweepstakes
#[yourbrand]sweepstakes
#[yourbrandgiveaway]
#winitwednesday
#competition
#[yourbrand]win
Want more hashtags, more promotion ideas and more ways to increase engagement and sales? Check out the articles in our Best Hashtag series .
See how easy it is to create your first Instagram contest or promotion.
Get Started Today
No credit card required. Risk-free.
Agency Tips
Best Practices
Business & Marketing Strategy
Campaign & Contest Ideas
Customer Data & Engagement
Customer Stories
Email Marketing
ShortStack Tips & Tricks
Social Media
Related Posts
6 Ways to Rack Up More Online Reviews
7 Ways to Win at Sports Marketing by Rewarding Your Fans
3 Marketing Methods as Powerful as Word-of-Mouth [Infographic]
Back to School: Roll Out 3 Campaigns with ShortStack.com to Kickstart the School Year, Build Customer Loyalty, and Pay It Forward
Table of contents, get started today.
Travel Guides
Top Destinations
Inspiration & Ideas
Booking Tips
Packing Guide
Where to stay
At The Airport
How-to Guides
First Times
Travel Community
World Flavours
Travel Products

Best travel hashtags to improve your Instagram following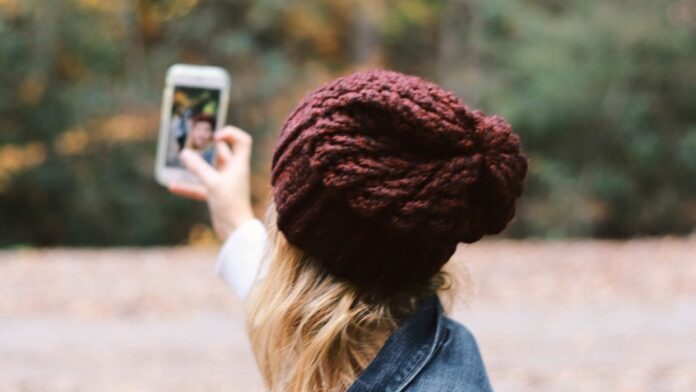 If you don't post on Instagram on vacation, did you really go on vacation?
Somewhere on Instagram , there is a bustling community of wanderlusts to share content with and get inspired by.
Adding the best travel hashtags to your posts is a great way to get your posts noticed by fellow travellers and boost the views of whatever you post online. More than that, you will want to find like-minded travellers who share your love for travelling – be it luxury destinations, photography, exotic travel, or going on food hunts.
READ MORE : We explore the most insta-worthy spots in Sydney
You don't have to be a seasoned guide or a travel influencer to use these travel hashtags for Instagram. In fact, this can be a stepping stone to growing your Instagram following and standing out.
Are popular or niche hashtags better?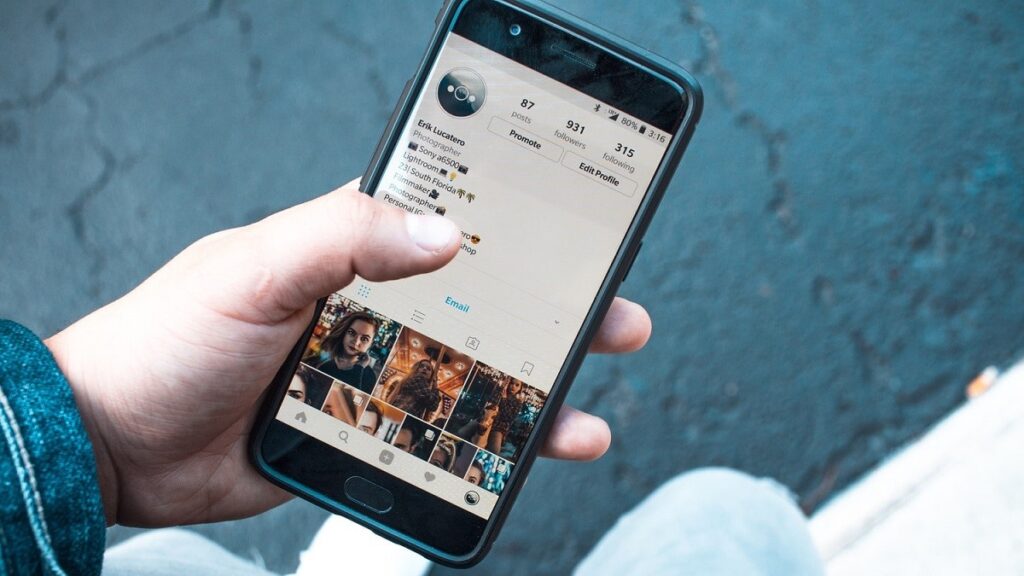 If you're familiar with travel accounts on Instagram, or just about any social media platform, you will know that #travel and #travelling are the most popular travel hashtags to use. However, while these are the obvious choices, they are not the best for visibility. These hashtags are used by millions of others, it is easy for your content to be drowned out.
Instead, using a mix of high volume hashtags with smaller, niche hashtags can help you stand out and also reach a large number of people.
We have gathered the top hashtags for travel to improve your Instagram following in 2022.
Best hashtags for travel in 2022
Best travel hashtags on Instagram
Adventure and exotic travel hashtags
Tropical travel hashtags, luxury travel hashtags, city break hashtags, travel photography hashtags, culinary trip hashtags, hashtag by region and country, top travel hashtags on instagram.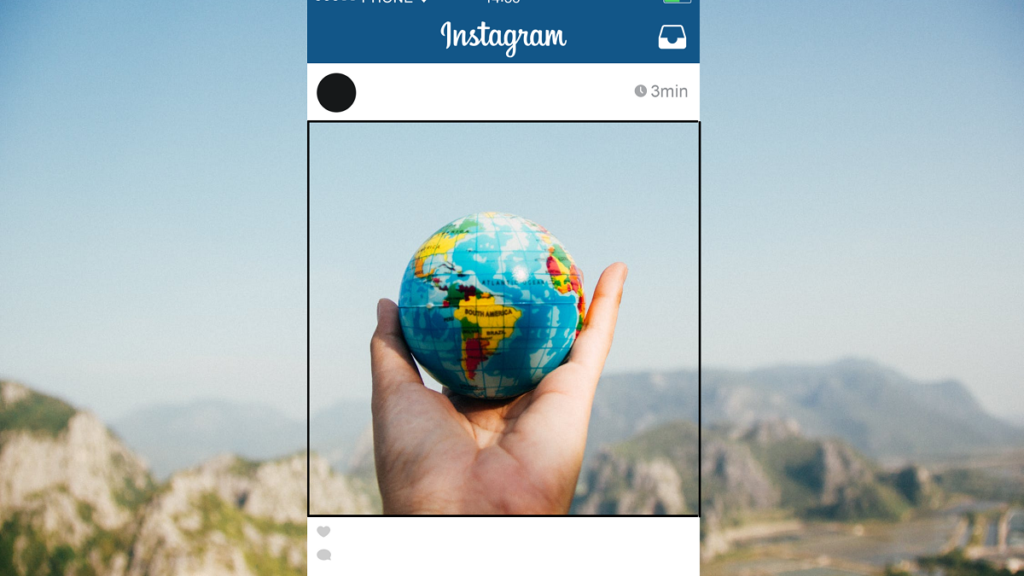 When in doubt, these highly used and most searched for hashtags can help. But as mentioned above, millions of travelers are stuffing their captions with these tags too.
Ranking as the top posts under one of these tags is a feat in itself. Usually by the time you refresh, there will be an endless series of new content. However, it still is a great way to improve your post traffic just by the sheer amount of searches and follows for these hashtags.
#travel #nature #photography #travelphotography #love #photooftheday #instagood #travelgram #picoftheday #instagram #beautiful #photo #wanderlust #naturephotography #adventure #art #travelblogger #instatravel #landscape #like #summer #explore #trip #vacation #follow #traveling #happy #bhfyp #ig #fashion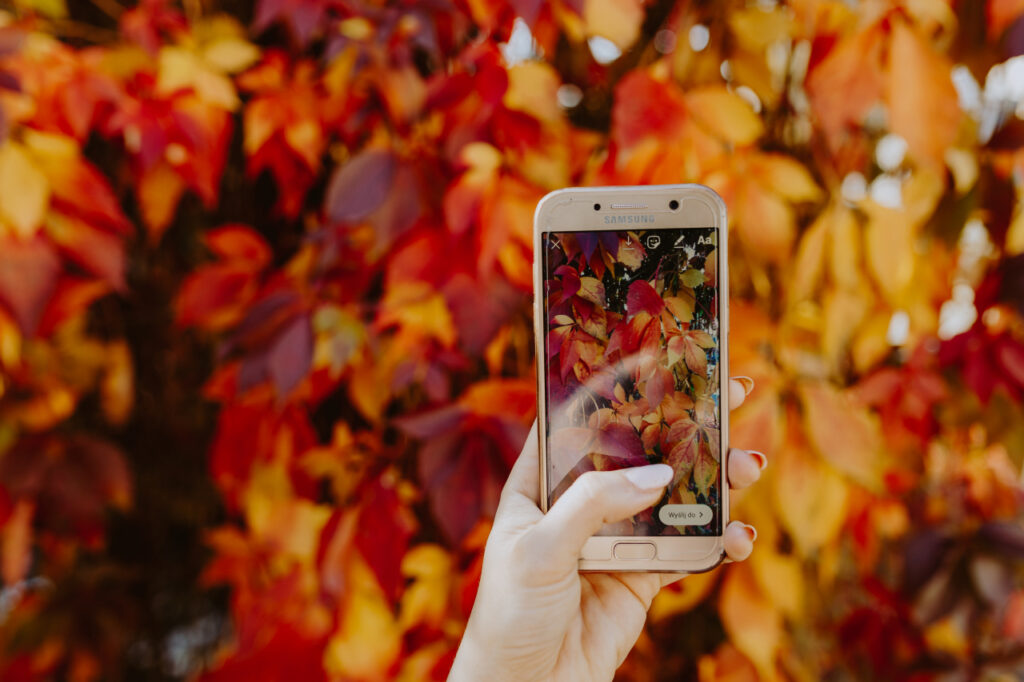 From cycling through rural mountains to trekking rocky roads, adventure travel is definitely something worth documenting. And there are many others who enjoy the thrill just like you! Share your latest outdoor expedition through these hashtags.
#LifeIsAnAdventure #AdventureTime #Adventurer #ExploreTheWorld #GoExplore #SeekAdventure #GoPlaces #NotLost #HikingAdventures #AdventureOn #StayAndWander #GoneOutdoors #Adventure_Culture #ChooseAdventure #GetOutStayOut #AdventureAddict #AdventureInspire #AdventureTillWeDie #AdventureThatIsLife #RoamThePlanet #AdventureSeeker #NeverStopExploring #EarthOutdoors #FindYourAdventure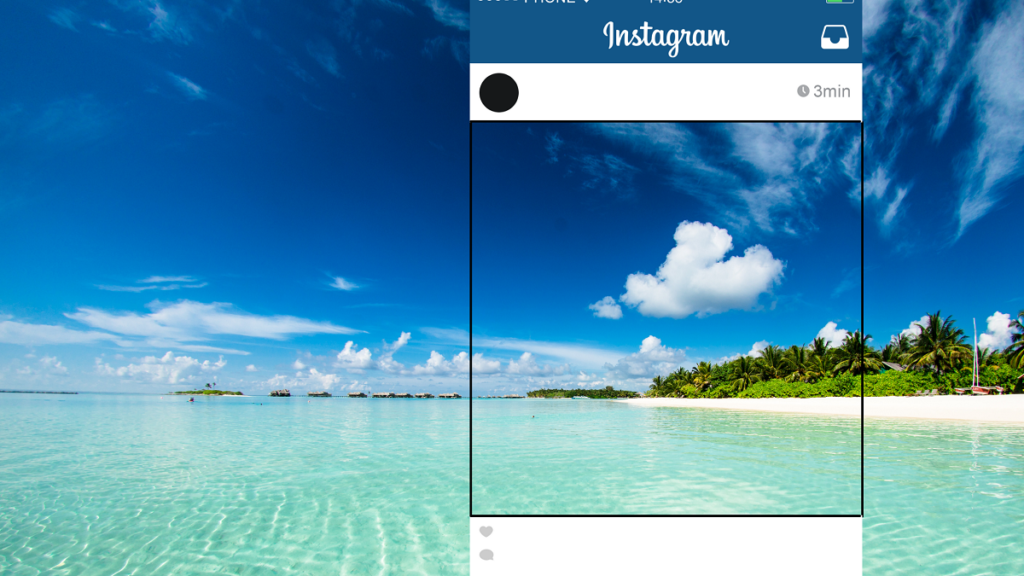 There is nothing more relaxing than kicking back at a beach resort under sunny blue skies. Beach vacations are also one of the most beautiful destinations to photograph. Whether it's an #ootd decked out in tropical wear, or white sand beaches in front of the crystal clear ocean, these beach hashtags will definitely gather a lot of interest!
#beachlife #beachvibes #beach #oceanview #sunriseoftheday #beachbum #lifesabeach #beaching #beachscape #BeachHairDontCare #Aquaholic #SeasTheDay #BeachDaze #BeachDay #BeachLiving #BeachLifestyle #LifeByTheBeach #beachholiday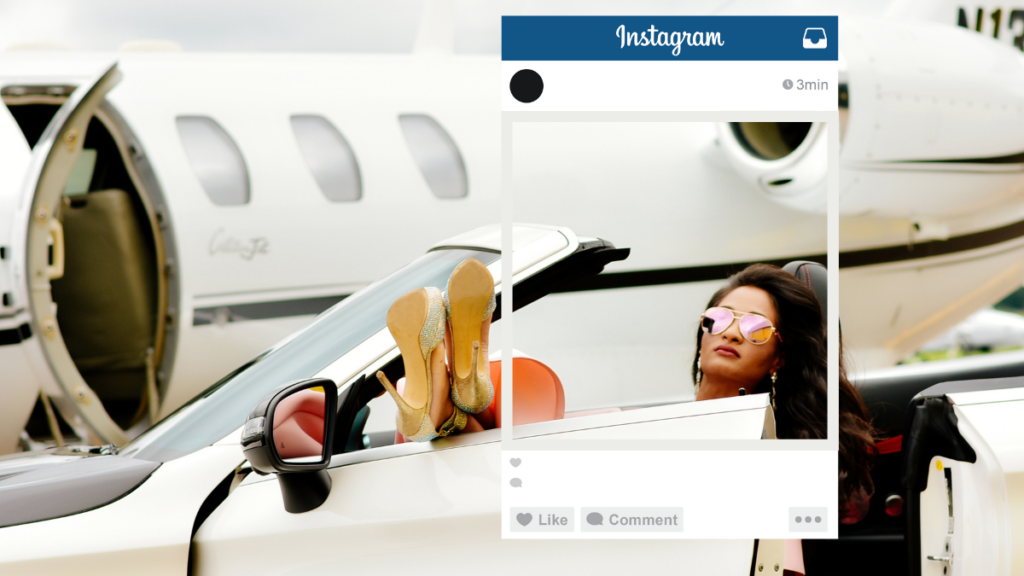 For the upscale luxury traveller, we know some of the best travel hashtags to show off your extravagant hotels and stunning destinations!
With the rise of Instagram influencers, luxury travel takes up most of the space on this platform, but you can still use these hashtags to get noticed on your incredibly stylish getaways.
#luxurytravel #travel #luxury #luxurylifestyle #travelgram #vacation #wanderlust #luxuryhotel #travelphotography #instatravel #luxurylife #travelblogger #beautifuldestinations #traveltheworld #luxuryhotels #holiday #lifestyle #hotel #luxuryliving #adventure #nature #luxurytraveller #luxurycars #boutiquehotel #explore #traveling #luxuryhomes #summer #hotels #instagood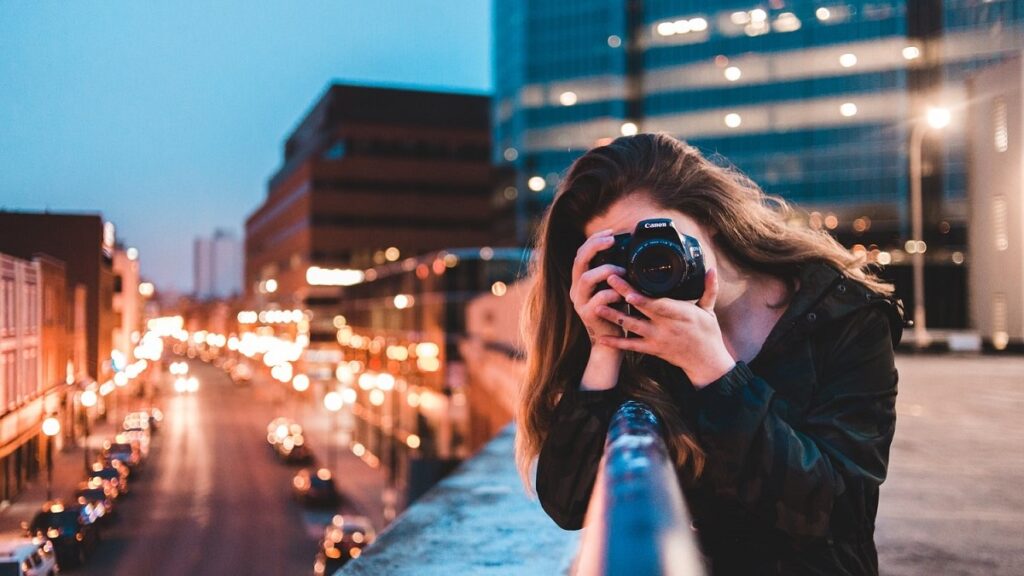 From London to Ibiza, straight to L.A., every city is packed with exciting culture and gorgeous architecture. On any city break, you will end up with a ton of Insta-worthy shots that deserve to be on the feed. To get the most visibility out of your beautiful captures, use these creative travel hashtags to describe your city getaway.
#citybreak #travel #travelphotography #travelgram #city #europe #holiday #architecture #ig #photography #cityphotography #instatravel #cityscape #trip #explore #citylife #wanderlust #cityview #travelblogger #traveltheworld #citytrip #london #italy #vacation #staycation #weekend #france #summer #travelling #photooftheday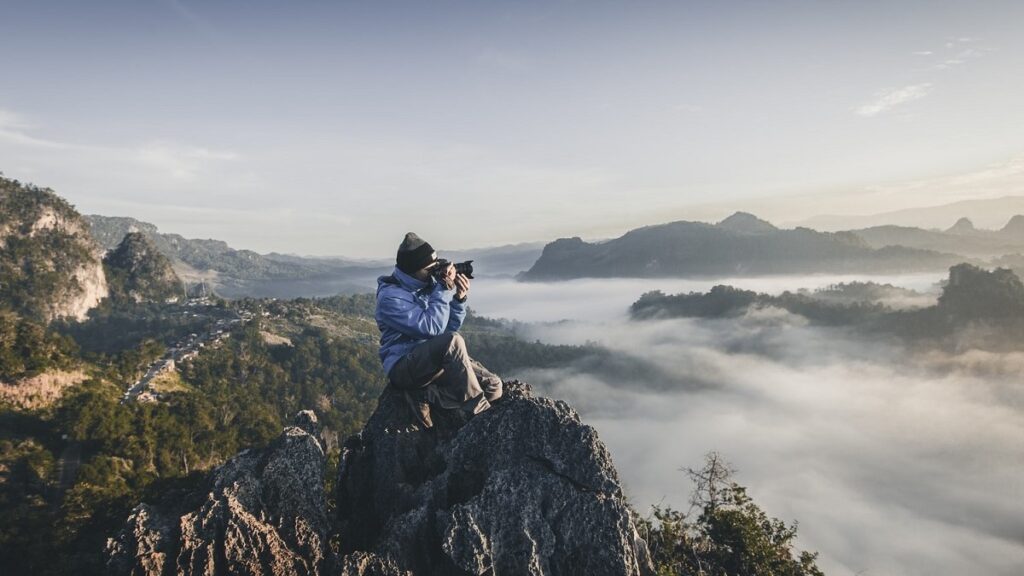 In a foreign place, there are photo ops that lie around every corner you explore. Whether you are an amateur starting out or a professional photographer, these travel photography hashtags will get you noticed on Instagram!
Using the right hashtags for travel will really elevate your photography game and put you in front of potentially millions of people.
#travelphotography #travel #photography #travelgram #nature #photooftheday #travelblogger #naturephotography #instagood #love #picoftheday #wanderlust #instagram #ig #landscape #instatravel #traveltheworld #photo #travelling #traveling #beautiful #photographer #adventure #explore #landscapephotography #sunset #art #trip
Food lovers, unite! An unforgettable culinary adventure doesn't just have to exist on your tastebuds. With these hashtags, find your community of travel foodies to share experiences with and recommend new destinations for a mouthwatering trip. Since food posts are so popular, it is recommended to use a variety of tags to rise above the insta-noise.
#foodporn #worldcuisines #worldcuisine #gastronomy #tasteisuniversal #foodie #foodlover #travelthroughfood #tastetheworld #travelfood #travelfoodie #wanderlustfoodie #eatandtravel #foodplaces #foodstagram #foodblogger #instafood #foodpics #foodfeed
The best way to get your posts noticed and boost your following is by narrowing down your audience by destination. Most travelers are usually more interested in the culture and destinations of specific regions. Plus, it's a subtle way to tell people where you are without using too many words. And you will get traffic from locals and inspired wanderlusts.
Start off with using regional travel hashtags, like #exploreasia or #EuropeTravel .
Next, you can break it down by country. For example, if you are in Malaysia, you can use hashtags like #exploremalaysia or just simply #malaysia , along with state hashtags like #kualalumpur , #sabah and #langkawi . To get even more specific, you can even tag the neighbourhood you're in, like #mountaustinjb .
Some destinations have quirky and creative travel hashtags that truly highlight what the place has to offer. Think about any puns or specialities of the place you are visiting, like #amsterdamgram and #iamsterdam , or #balivin .
If you're still unsure of the best travel hashtags to use for your destination, one tip is to check out the location tag and see what others are saying. You might even find an account or two to follow!
All in all, hashtags are a subtle and versatile way to find your travel community and be seen on Instagram. What are some of your top travel hashtags that we have not mentioned?
RELATED ARTICLES
10 reasons to visit madrid in december, exploring the hidden gem: why albania is your next must-visit destination in europe, be smart travellers: how quality accessories make all the difference, latest articles, solo male travel: 5 tips for exploring the world alone, most popular, the 5 most visited tourist attractions around the world, what are the seven wonders of the world, 10 places to visit before you die, thailand hidden gems: discover what makes thailand unique.
Privacy Policy
Terms Of Use
Copyright © 2020 Travel Wanderlust - All Rights Reserved.

Top Travel Hashtags To Grow Your Instagram Account

Instagram and travel go hand in hand these days, with influencers and travel bloggers sharing their exotic lifestyle and holiday tips on the platform.
But with so much travel photography on Instagram, it's getting harder than ever to stand out. Using the right hashtags will help your travel posts stand out and get more likes.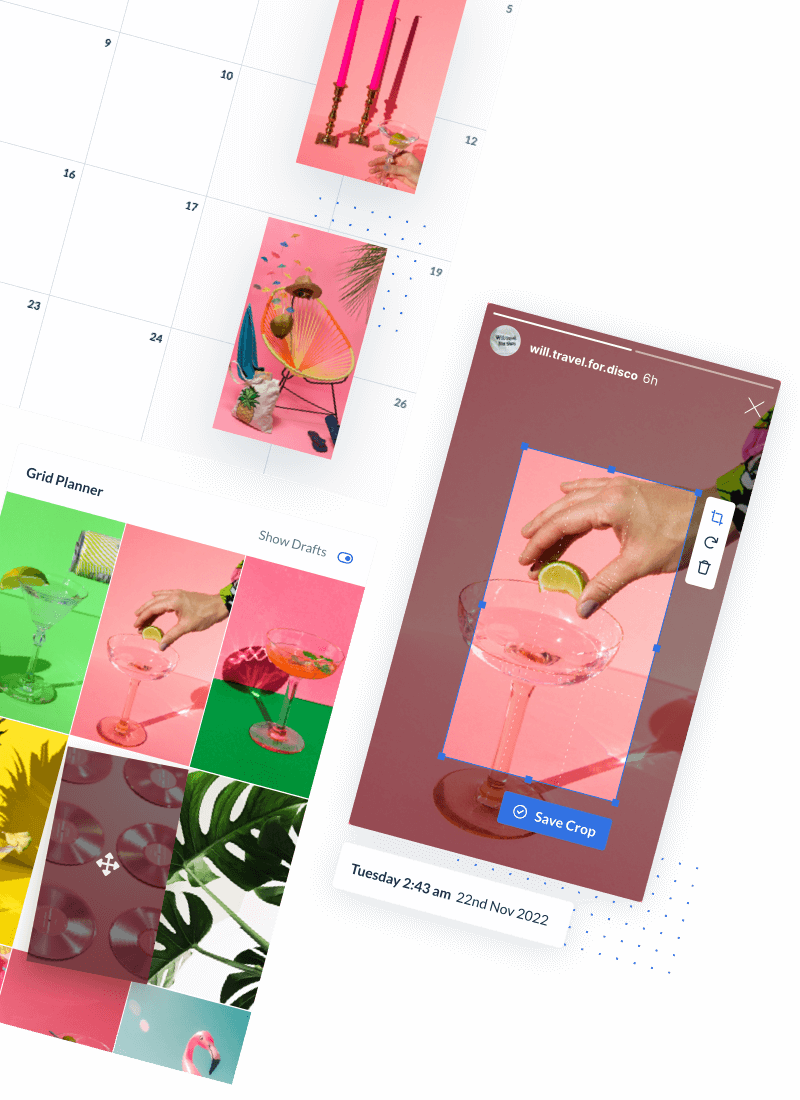 Discover better hashtags to reach the more people, grow your follower count and get more engagement on your posts.
This list of travel hashtags will help you choose the correct hashtags for different kinds of travel posts! Simply copy & paste the hashtags most relevant to your content…
⭐️ More hashtag strategy tips:  All-In-One Guide To Instagram Hashtags  ⭐️
1. Most Popular Travel Hashtags 2. Luxury Travel Hashtags 3. Adventure Hashtags 4. Beach Hashtags 5. City Hashtags 6. Solo Female Traveller Hashtags 7. Family Travel Hashtags 8. Honeymoon Hashtags 9. Travel Video Hashtags 10. Schedule Hashtags in Advance
1. Most Popular Travel Hashtags
These are some of the biggest and most used travel hashtags on Instagram! While they're a sure-fire way of reaching new people in your audience, we recommend using a handful of these high volume hashtags mixed with smaller, specific travel hashtags.
#Travelgram #Travelholic #Travelbook #Traveller #Travel_Captures #Instatravel #SeeTheWorld #TravelTheWorld #TravelAddict #Travellingram #TravellingThroughTheWorld #TravelIsLife #TravelWithMe #TravelCouple #WorldTraveler #MyTravelStory #WanderingSoul #TravelMoments #JustTravel #Globetrotter #NextDestination #LetsTravel #HappyTraveller #TravelTips #TheBestDestinations #TravelInspiration #TravelJunkie #WorldExplorer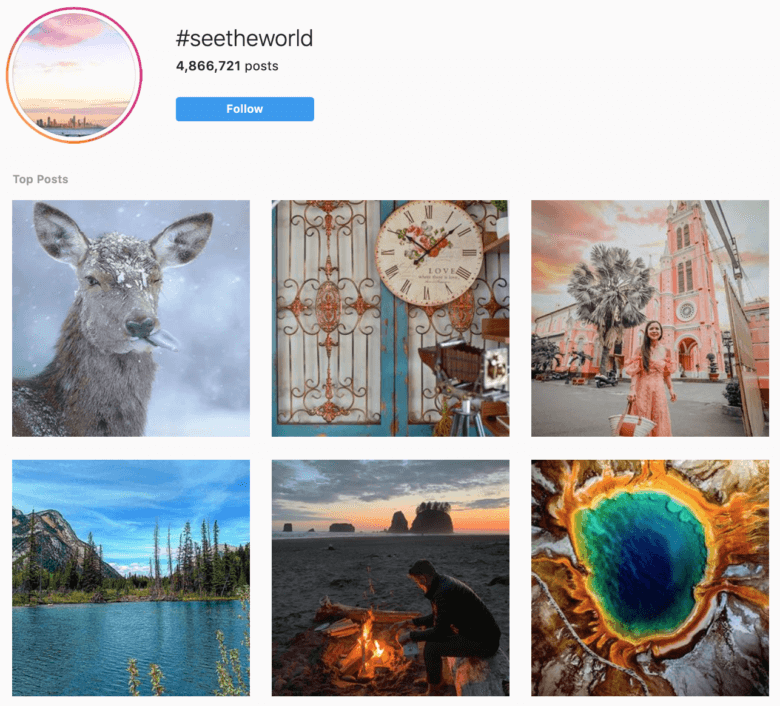 2. Luxury Travel Hashtags
For the high-end traveller showing us the most beautiful hotels and spots across the globe! Luxury travel dominates a large space on Instagram due to celebrities and travel influencers sharing their most lavish trips. If you're sharing luxury travel content use these hashtags to get more likes:
#LuxuryTravel #LuxuryHotelsWorld #LuxuryTraveller #BespokeTravel #LuxuryVillas #LuxuryTrip #TravelLuxury #DreamHoliday #LuxuryEscapes #BestResorts #VacayGoals #DreamDestination #LuxuryHoliday #LuxuryWorldTraveller #LuxuryLifestyle #LuxuryTravelDaily #LuxuryLocation #NeverGoingHome #LuxuryVacation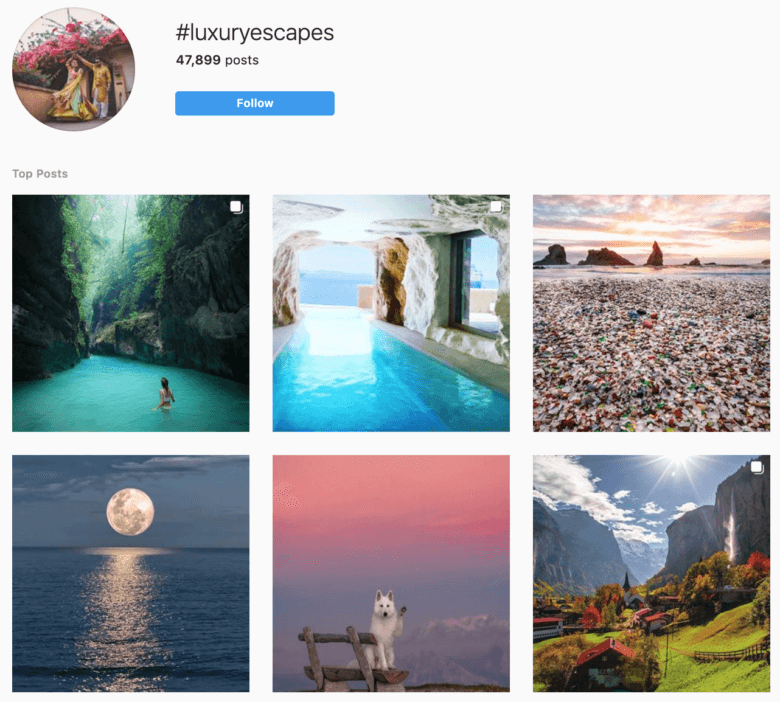 Visually plan your social content. Instagram, TikTok, Twitter, Facebook, LinkedIn + Pinterest
3. Adventure Hashtags
If hiking in the great outdoors is more your cup of tea, there are thousands of Instagram users who are with you! When posting outdoorsy content, use these adventure hashtags to reach the right people:
#LifeIsAnAdventure #AdventureTime #Adventurer #ExploreTheWorld #GoExplore #SeekAdventure #GoPlaces #NotLost #HikingAdventures #AdventureOn #StayAndWander #GoneOutdoors #Adventure_Culture #ChooseAdventure #GetOutStayOut #AdventureAddict #AdventureInspire #AdventureTillWeDie #AdventureThatIsLife #RoamThePlanet #AdventureSeeker #NeverStopExploring #EarthOutdoors #FindYourAdventure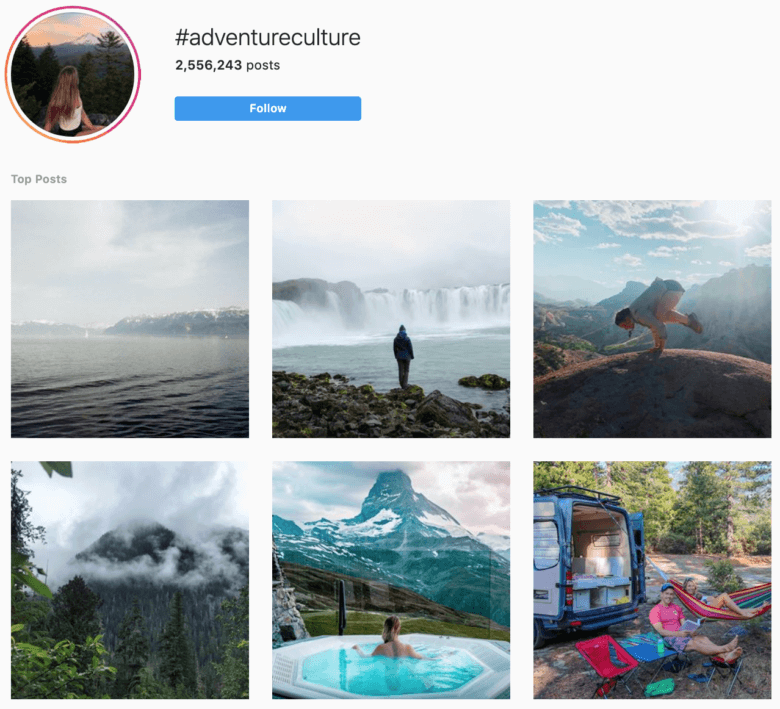 4. Beach Hashtags
Sand, sea, sun and salt…can only mean one thing! Our Instagram feeds are full of white sand beaches and crystal blue oceans, and these are the top beach hashtags for your travel Instagram:
#Beaching #BeachLife #SandAndSun #SaltyAir #PalmTrees #SeaWaves #LifesABeach #Beachscape #SunsetBeach #BeachBabe #Beachy #BeachVibes #OceanVibes #SaltEscape #BeachHairDontCare #BeachBum #Aquaholic #SeasTheDay #BeachDaze #BeachDay #SandInMyToes #SaltySoul #BeachTherapy #RestingBeachFace #BeachLiving #BeachLifestyle #LifeByTheBeach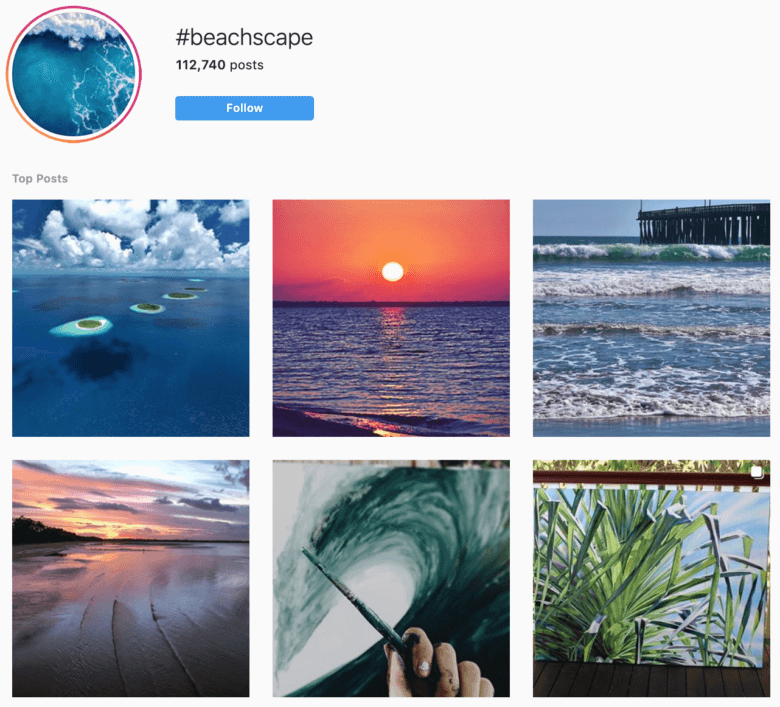 5. City Hashtags
From the coast to the capital, share your city travel photos on Instagram with these city hashtags. Remember to always include the place names of the cities (and anything else) you're visiting! This way fellow travellers will be able to find your posts and learn from your tips.
#CityBreak #CitySightseeing #LoveThisCity #CityTrips #CobbledStreets #CitySights #CityTravel #Siteseeing #ExploringTheCity #CityView #CitiesOfEurope #BeautifulCity #CityLove #CityShot #CityWalking #CityScene #Cityscape #CityCaptures #CityExplore #CitySunset #CityLights #CityAtNight #CityLife #AmazingCity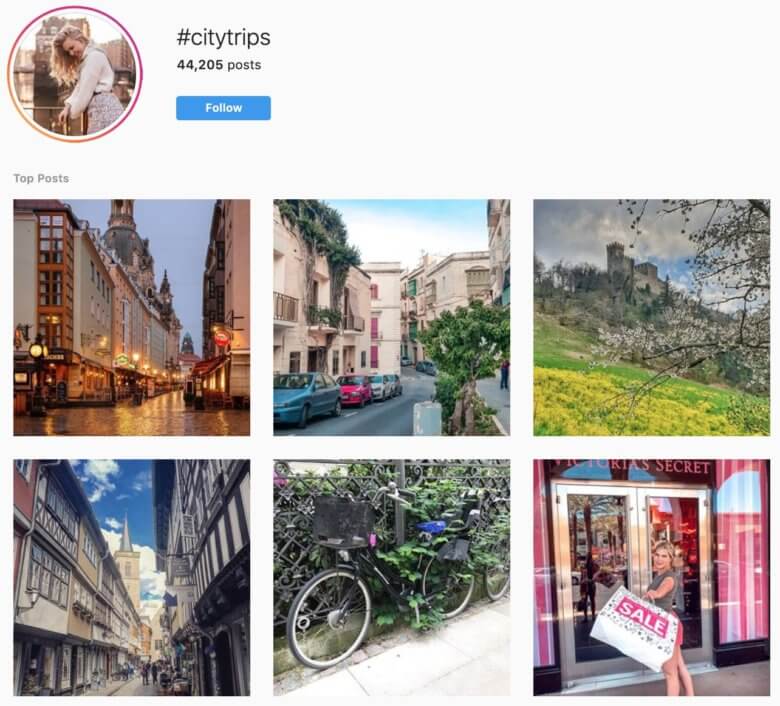 Find the best time to post, track your follower growth, and understand what content works best with post and account analytics.
6. Solo Female Traveller Hashtags
Instagram offers a great community for women travelling alone! Many travel influencers and bloggers are solo female travellers, and have set up trending hashtags to connect other women travelling and exploring by themselves…
#TravellingSolo #SoloTravel #TravellingAlone  #Wanderer #SoloFemaleTraveller #SoloFemaleTravel #TravelGirlsGo #SheIsNotLost #SheWhoWanders #JourneyOfGirls #TravelGirlsHub #DameTravel #WeTravelGirls #TravelGirlsGo #WomanTraveler #WomanTravel #GirlsWhoTravelSolo #GirlsTravelDiary #WomenWhoTravel #WomenWhoExplore #Travelette #SheExplores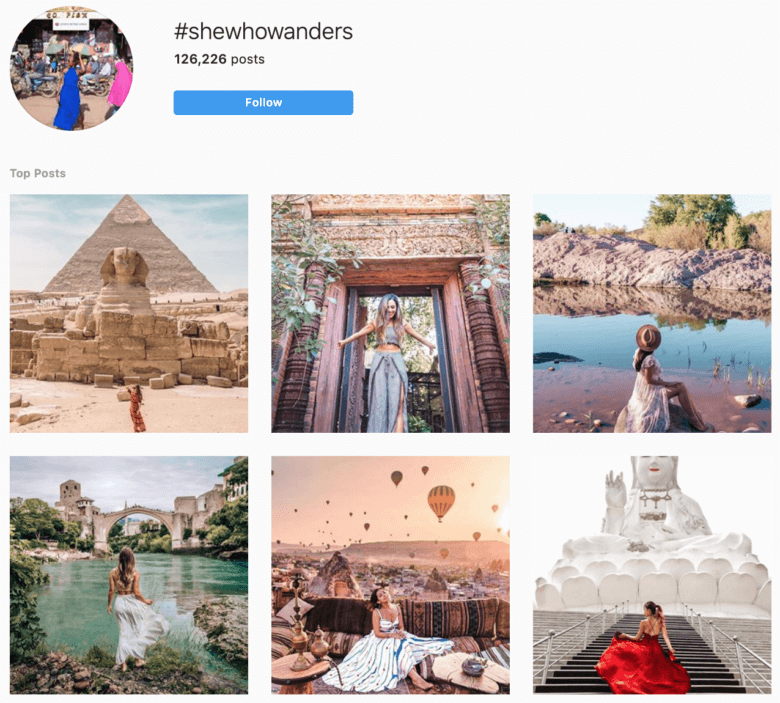 7. Family Travel Hashtags
If you're travelling with young ones, you're not alone! Many families take to the world with their children and document their adventures on Instagram. Use these family travel hashtags to get your posts in front of the right audience:
#FamilyTravels #TravelFamily #FamilyVacay #TravelFam #FamiliesWhoTravel #ParentsWhoWander #FamilyTravelTribe #TravelMadFam #GoWithNugget #TravelBrood #LoveYourTimeTogether #TravellingWithKids #LPKids #ExploringFamilies #FearlessFamTrav #TravelMum #TravelDad #FamilyAdventure #LitteTraveler #OurTribeTravels #KidsThatTravel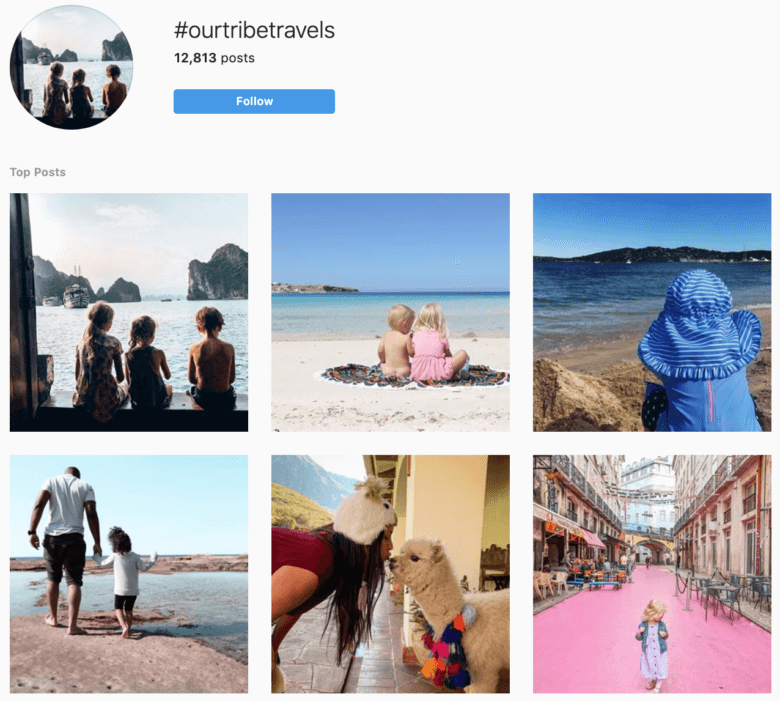 8. Honeymoon Hashtags
Travel couples are big news on Instagram. When else do couples treat themselves to a trip as big as their honeymoon?! Expect paradise water bungalows and rose petals…join in with these honeymoon hashtags for Instagram:
#Honeymoon #HoneymoonDestination #HoneymoonTime #HoneymoonTrip #Honeymooning #HoneymoonTravel #Honeymooners #DreamHoneymoon #RomanticPlace #HoneymoonVibes #RomanticGetaway #HoneymoonBungalow #JustMarried #InParadise #HoneymoonInspo #HoneymoonInParadise #OverWaterBungalow #MrAndMrs #HoneymoonIsland #TravelBuddyForLife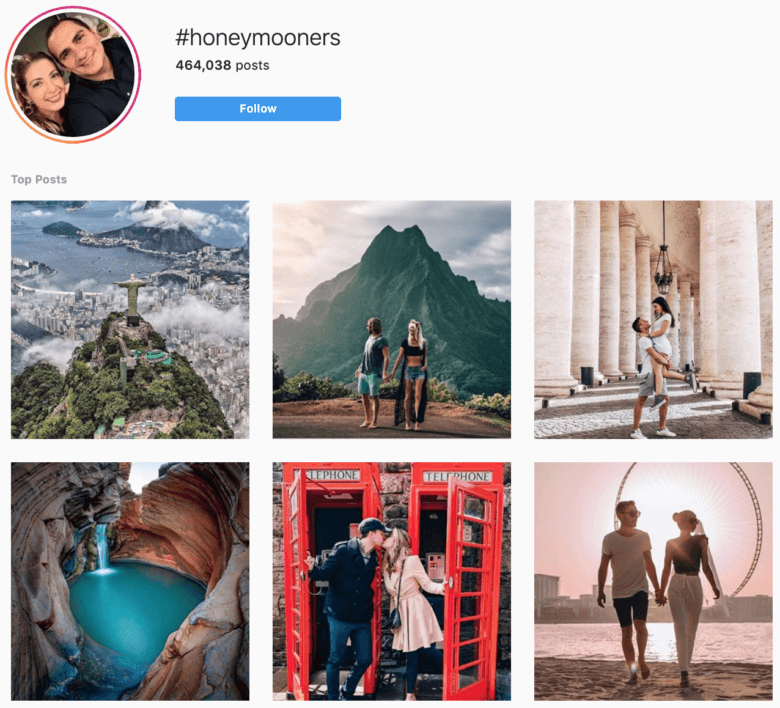 9. Travel Video Hashtags
Drones, GoPros and  advanced mobile editing software make travel videos a huge content area on Instagram. More and more influencers are sharing posts and IGTV videos of their travels, despite the max time limit making it a challenge to cram an entire trip into a 1 minute video. Here's a selection of travel video hashtags you can use on Instagram:
#TravelVideo #TravelVideography #TravelVideos #TravelVlog #TravelVideoDiary #TravelVlogger #VlogTravel #Drone_Countries #DroneWorld #DroneNature #DroneVideography #StreetVideography #TravelDocumentary #TravelMoments #TravelCapture #TravelFootage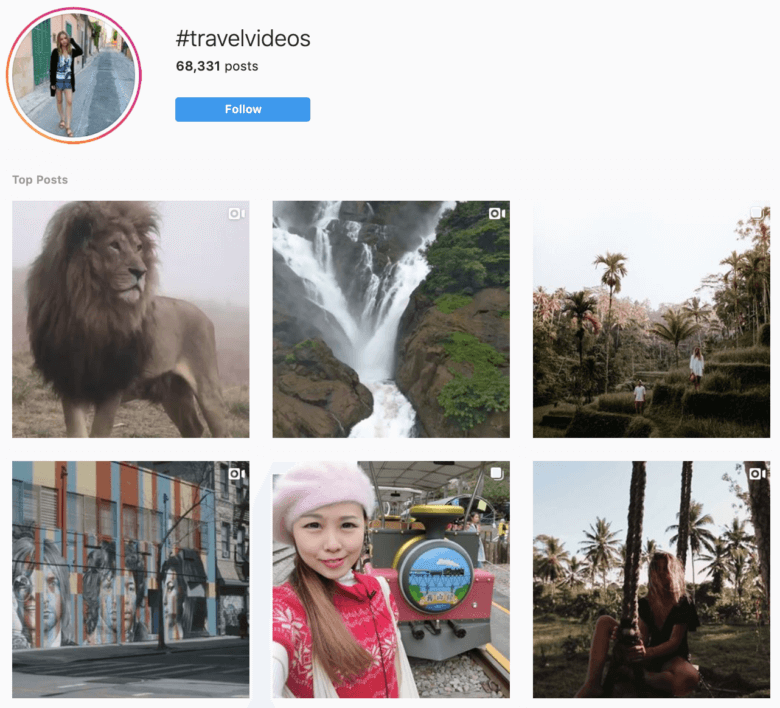 Visually plan your posts. Drag & drop everywhere in seconds ✨
Hashtag Tips
When hashtagging, it's important not to overload or spam your posts with hashtags that don't work and could result in you getting shadow-banned.
The trick is to use a few generic and a few niche specific hashtags to give you the best reach – just make sure they are always relevant to the photo, video or story you've posted.
Check out our  All-In-One Guide To Instagram Hashtags  here for more tips!
For more top Instagram hashtags by niche, take a look at our other guides:
Top Photography Hashtags 📸 Top Food Hashtags 🍕 Top Fitness & Health Hashtags 🏋️‍♀️ Top Fashion Hashtags 👗

Schedule Hashtags In Advance
By   scheduling your posts  in advance together with your chosen hashtags, you will save time growing your Instagram account! 🤩
With  Hopper HQ  you can:
Search for the most popular hashtags
Add hashtags to your caption
Add hashtags to your first comment
Schedule your post and first comment in advance
Set and forget – Hopper HQ posts automatically for you!
Here is Hopper HQ's hashtag search and selector in action:
Visually plan all your social channels. Instagram, TikTok, Twitter, Facebook + LinkedIn.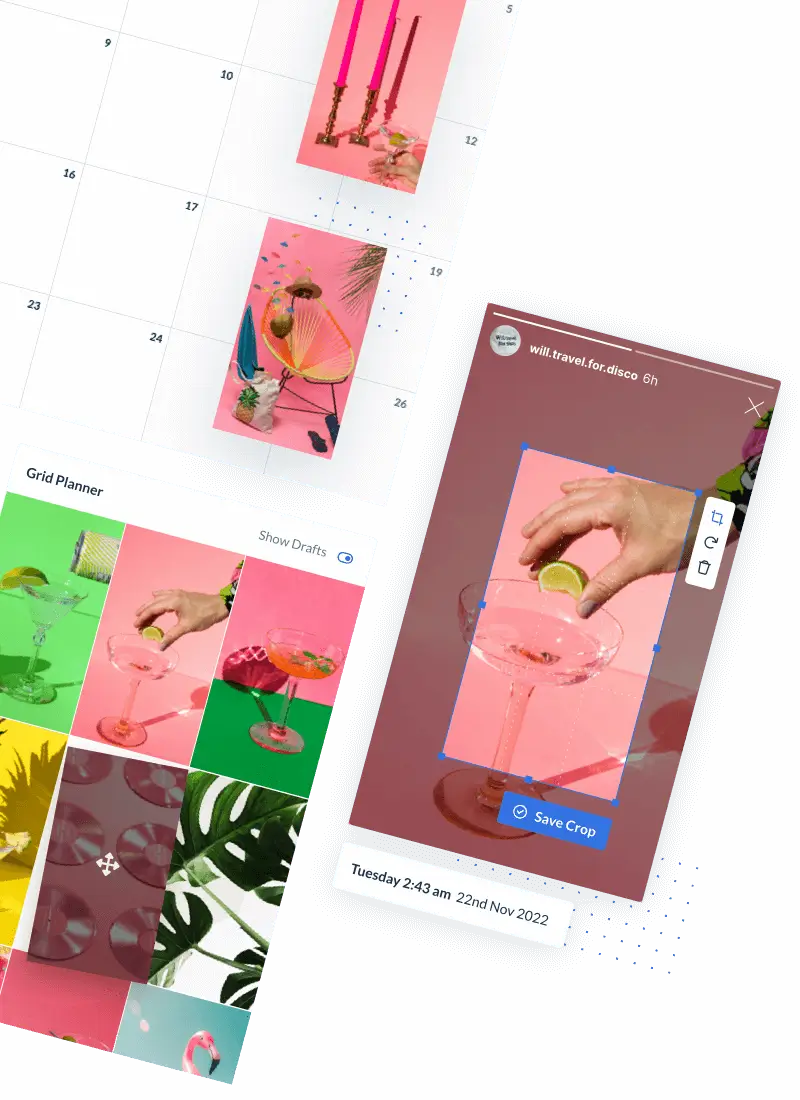 Visually plan your social content. Instagram, TikTok, Twitter, Facebook, LinkedIn + Pinterest.

How to Post on Instagram from PC (Windows and Mac) 2024

Best Time To Post On Instagram In 2024

How to Get More Followers on X (formerly Twitter)

How to Find Trending Hashtags on TikTok

Best time to Post on X to Boost Views

The Power of Social Media Scheduling for Realtors: Streamlinin...

The 2023 YouTube Rich List: Who Earns The Most from YouTube Sp...

The 2023 Instagram Rich List — Who Earns The Most From Sponsor...

Instagram Threads: What Is It And How To Use It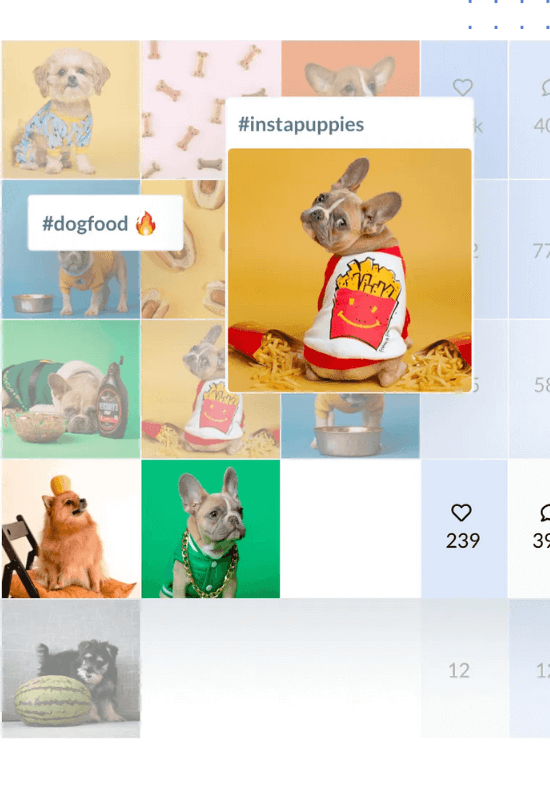 Discover trending hashtags, browse hashtag categories, and save your hashtag groups to reach the right people, grow your follower count & get more engagement on your posts!
No thanks, I'm not interested!
Plan & Schedule Your Instagram Posts in Advance. Start your free trial now
200 Travel Hashtags to Grow Followers & Get Featured on Instagram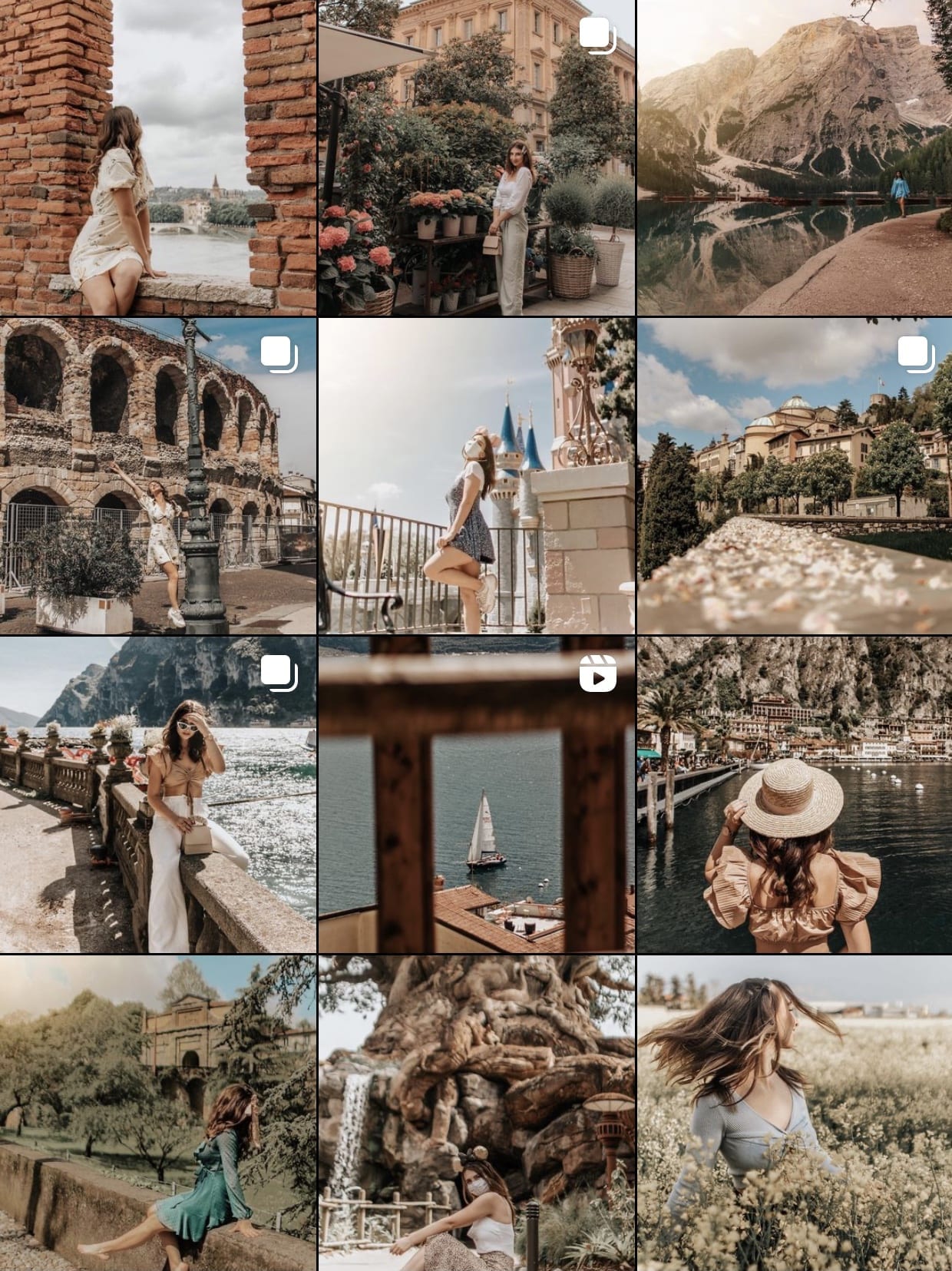 Last Updated on February 22, 2022
One of the best ways to get noticed on Instagram is by using hashtags. Instead of sending your post out to your followers and blindly hoping for it to go viral, you can add hashtags to put your post out to users all over the platform looking for your relevant content! Putting in the work and finding those gem travel hashtags that get you discovered is time-consuming, so I'm sharing my secrets and research to bring you the best hashtags for travel !
You can use travel hashtags for a variety of reasons. Maybe you want to grow your following. Or, you want big accounts to feature you. You could even have a product or website you are trying to get noticed and need to target a specific audience!
Travel hashtags lend themselves to having a lot of sub-categories because the interest is so wide. From solo travel to girl's travel to budget travel and more, you can target the specific audience that would want to follow you or visit your site by narrowing your focus in your hashtags.
That's why I've broken down the hashtags into categories that are niche-specific to make it easier to identify which fit your Instagram goals!
To make all of this even easier for you, I'm making available my Travel Hashtag Master List as part of The Travel Library . It's free to access and I'm constantly doing travel hashtag research for new destinations I visit!
Email address
How Travel Hashtags Work
Adding hashtags to your photos means anyone following that hashtag has the chance to see it and that there's a greater chance to pop up on someone's Explore page who Instagram thinks will like your content!
That's great because if the user is already interested in your travel niche, they will be more likely to follow you!
Number of Hashtags Per Post
You can add up to 30 hashtags per post , either in the caption itself or as a comment If you choose the latter, you should add your comment right after if it's posted so Instagram can start pushing out your post to other accounts.
There's no magic number to hashtag use (that we know of) so if you can use all 30 slots, the more chances you have of your post ranking on one of the hashtags!
Hashtag Volume
Another important thing to keep in mind is how many times that hashtag has been used . For example, #travel has been used five-hundred and sixty-six MILLION times. So, that's a lot of competition to go up against.
Hashtags that have fewer posts attached to them can be easier to get your photos featured on. Hashtags with millions of posts may be a bit more difficult.
While you're growing, use a mix of low to medium-volume hashtags so you have the best chance of your content getting out there. As you grow bigger, high-volume hashtags may be easier for you to rank for!
To help decide which travel hashtags may work best for your account, this huge list is sorted by hashtag volume! You'll find categories for hashtags used under 100,000 times, under 500,000 times, under 1 million times, and over 1 million times.
As mentioned, for growing accounts its probably best to take most of your hashtags from the under 100k and under 500k lists.
There are obviously other important aspects to growing on Instagram but hashtags are one of the most powerful tools. Hopefully, my own hashtag research will be a benefit to your Instagram growth and save you time to focus on your content !
General Travel Hashtags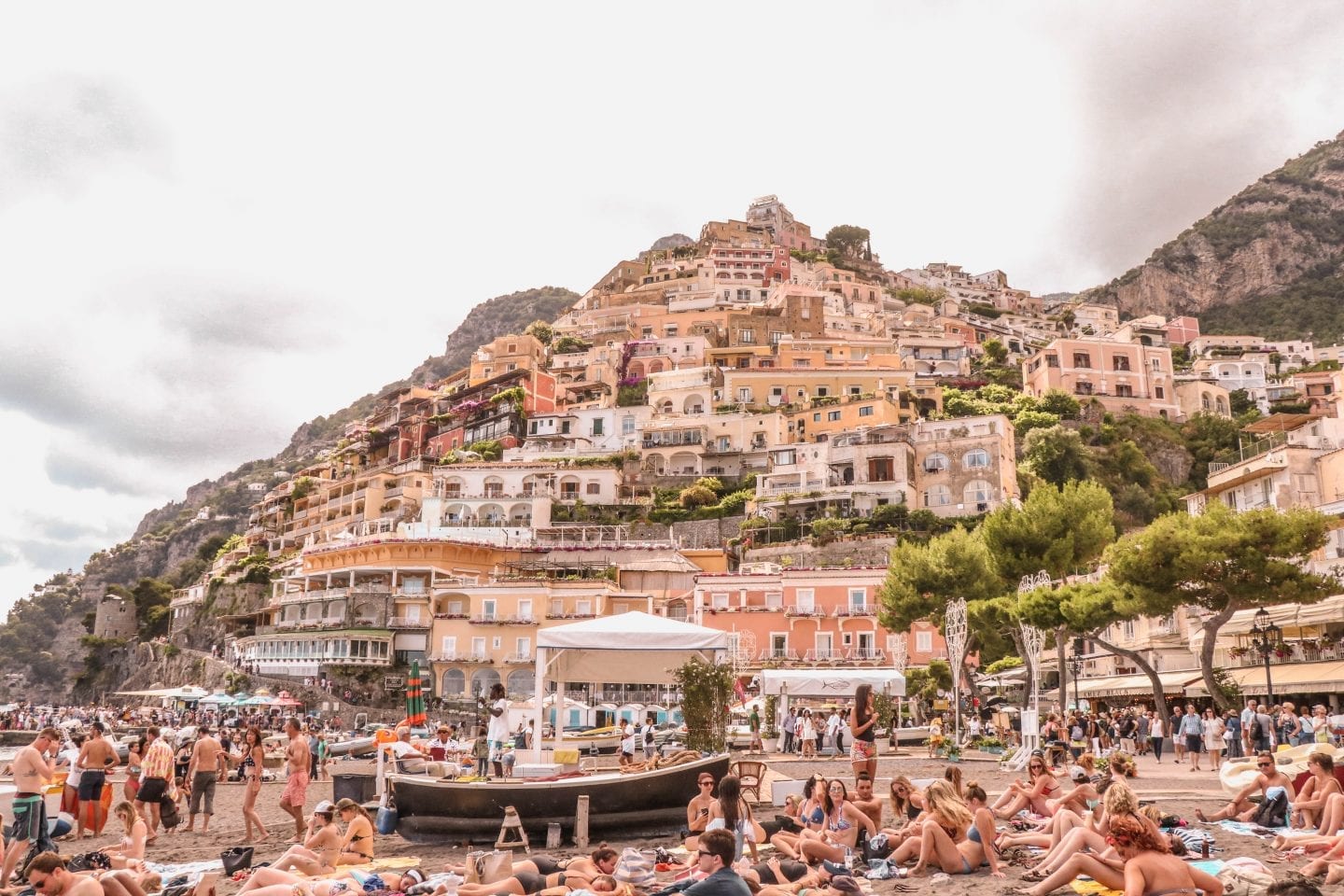 These hashtags are perfect for getting your content out there and can apply to nearly every travel photo!
Under 100,000 Posts
#travellingnomads
#thetraveltribe
#thedreamytravels
#thetravellerspage
#musttravel
#globaltravelpix
#bucketlisttravels
#travellingworld
#travellifediary
#vacationspots
#letstraveltheworld
#travelinspirations
#exoticplaces
#alwaystraveling
Under 500,000 Posts
#wandertheworld
#justtravel
#igtraveller
#condenasttraveller
#travelingsoul
#wanderlusttribe
#wanderlusts
#wanderlove
#wanderlusters
#worldofwanderlust
#inspiredtravels
#travelingpost
#getlostnow
#wowplacestogo
#travelhappy
#lonelyplanettraveller
#travelpicsdaily
#travelingthroughtheworld
#placesoftheworld
#beautifulexplorers
#thetravelingnomads
#globetravel
#traveltheplanet
#divine_worldplaces
Under 1 Million Posts
#wunderlust
#youmustsee
#travelmood
#travellinggram
#worldexplorer
#thebestdestinations
#neverstoptraveling
#travelpassion
#speechlessplaces
#suitcasetravels
#travellust
#globetrotting
Over 1 Million Posts
#postcardsfromtheworld
#exploretocreate
#neverstopexploring
#momentslikethese
#passionpassport – You can submit a photo to be featured on their site!
#wonderful_places
#bestvacations
#postcardplaces
#iamatraveler
#traveldeeper
#travelislife
#travelcommunity
#welivetotravel
#bestplacestogo
Travel Hashtags for Features
An important way to get noticed on Instagram is to get featured on bigger accounts. The travel niche has many accounts that get their content just by reposting other people's posts.
Some accounts will ask you DM them for a feature, others will accept monetary compensation to feature your post. But the best kind of feature is when your post gets picked up by that account's hashtag!
It's the free and easy way to have a chance at getting reposted on a larger account and getting your work in front of your target audience.
#departuresmag
#theworldfromawindow
#traveldreamseeker
#travelinthebestplace
#travelinginyourlove
#thewanderingtourist
#breakfastwithaview
#prettylittletrips
#sidewalkerdaily
#lonelyplanet
#travellingthroughtheworld
#darlingescapes
Girl's Travel Hashtags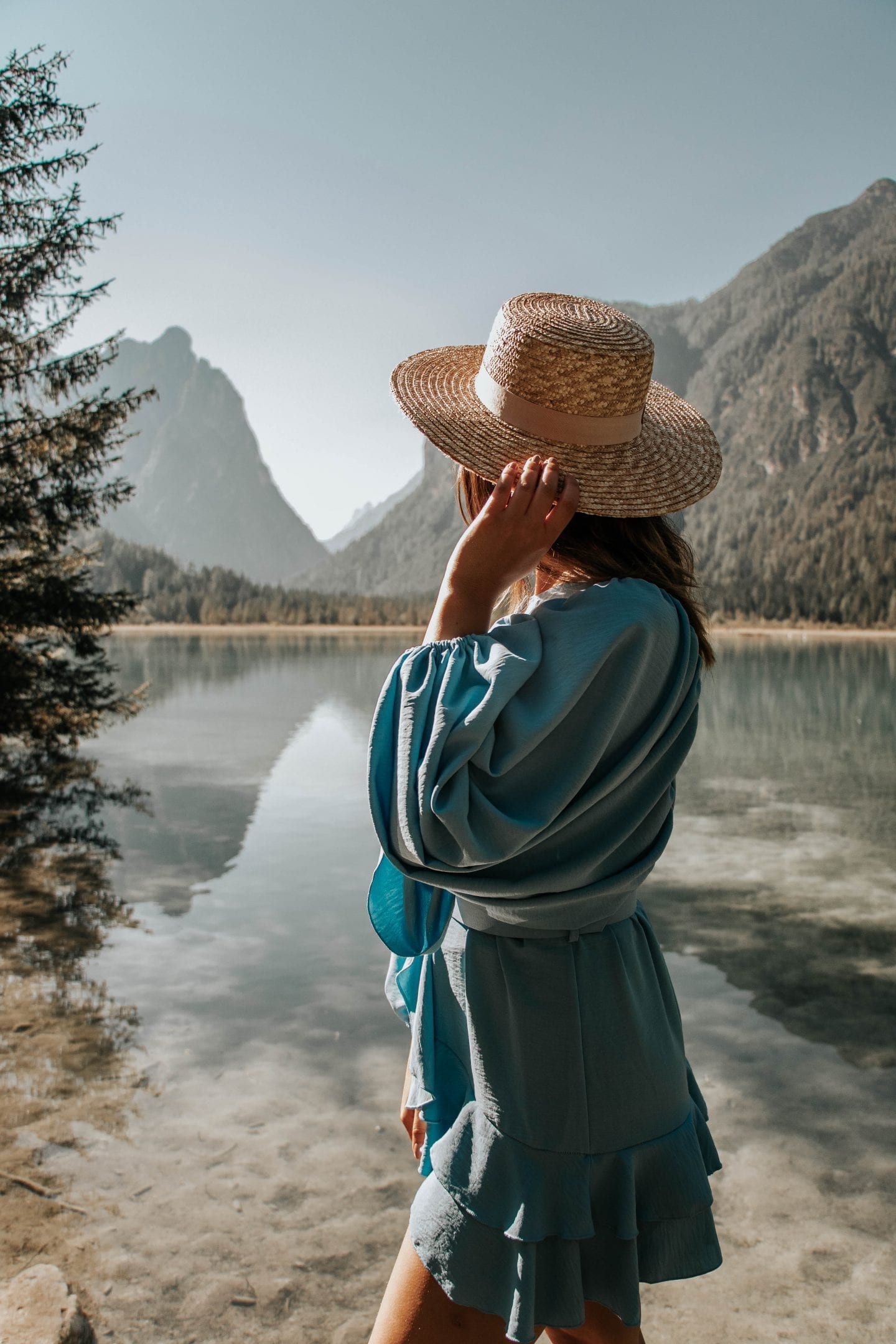 Many of these girl's travel hashtags are associated with accounts where you can be featured, but are in their own category because it is a specific niche on Instagram.
To increase your chances of getting noticed, you can tag these accounts in your photos, follow them, and engage with their content.
#girlsborntravel
#girlstoptravel
#shewanders
#girlstwirltheworld
#ladieswhotravel
#girlstraveler
#femmetravels
#girlgetters
#travelladies
#dametravelers
#girlstraveleurope
#girlstraveltale
#galswhotravel
#girlstraveldiary
#femaletravellers
#travelistas
#femalesolotraveler
#femaletravelinspo
#girlstravelportrait
#girlaroundglobe
#solotravellingwoman
#welovetravelgirls
#travelgirlstyle
#iammissadventure
#girlstravelingsolo
#girlstravelling
#girltravellife
#girltraveller
#shewhowanders
#wetravelgirls
#girlsjustwannatravel
#citizenfemme
#pinktrotters
#travelgirlshub
#dametraveller
#journeysofgirls
#roamingwomen
#travelette
#explorerbabes
#damestravel
#girldiscoverers
#femaletravel
#girlpowertravel
#girlsabroad
#girlaroundtheworld
#girlaroundworld
#girlsmeetglobe
#girlstravel
#girltraveler
#girltravel
#travelista
#travelgirlsgo
#travelgirls
#sheisnotlost
#dametraveler
#wearetravelgirls
#ladiesgonebglobal
#girlsborntotravel
#girlslovetravel
#globelletravels
#sheexplores
#girlsthatwander
Hashtags for Travel Blogging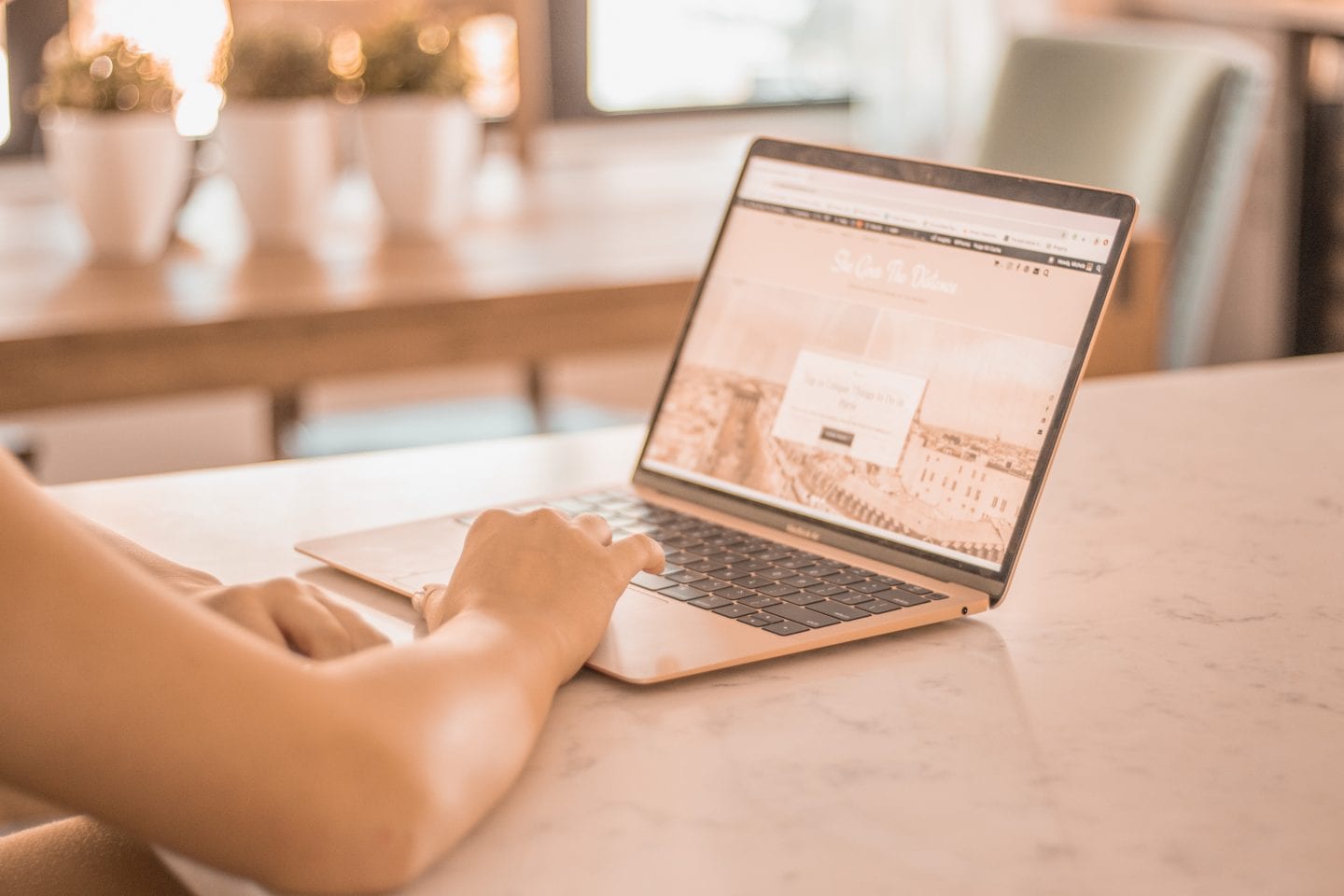 Travel blogging is its own niche within the travel content posted on Instagram. If you share resources on travel blogging and not just travel destinations, these hashtags can help you target the right audience!
#travelinfluencers
#bloggertravel
#fernwehcollective
#fernwehlove
#travelingblogger
#travelingblog
#nomadiclifestyle
#femaletravelbloggers
#bloggerbabe
#travelbloggervibes
#travelfashion
#travelgrammer
#digitalnomadlife
#travelblogs
#blogtravel
#digitalnomads
#bloggervibes
#bloggerlove
#alittlebeautyeveryday
#travelbloggerlife
#travelinfluencer
#travelbloggers
#digitalnomad
#allwhatsbeautiful
Hashtags for Solo Travel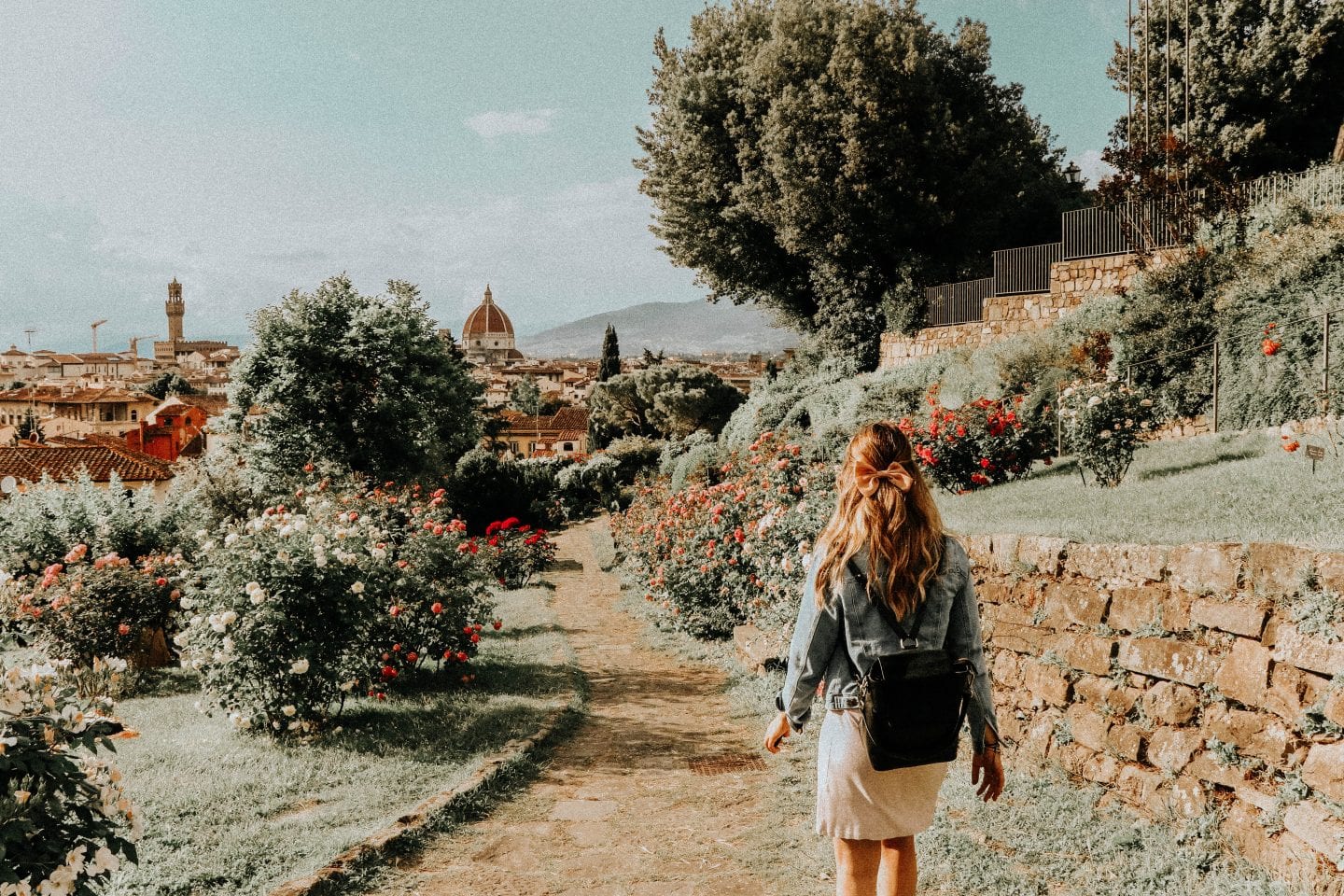 Nearly everyone is intrigued by the idea of solo travel, which is why this niche can be a good narrow topic to grow your Instagram account around.
It's all about putting value out to your audience and giving them exactly what they want (which is why a niche is important!)
#solotravelstories
#solotravelers
#solotravelgirl
#solotraveldiaries
#solotravellers
#travelingsolo
#solotravelling
#femalesolotravel
#solofemaletraveler
#solotravelingisfun
#solotravels
#solotraveling
#solotraveller
#travelsolo
#exploresolo
#solotravel
#solotraveler
Seasonal Travel Hashtags
#springtravel
#springtrip
#falltravel
#wintertravels
#winterinparis
#winterinnyc
#winterinlondon
#winterineurope
#summerdestination
#summertravel
#summertravels
#wintertravel
#summertrip
Tools for Finding Travel Hashtags & Doing Your Own Research
If all those Instagram hashtags for travel aren't enough for you, then no worries. I have tips to share to help you do your own travel hashtag research!
Travel Hashtag Master List
Firstly, sign up to The Travel Library to gain access to my Travel Hashtag Master List. It's free and I am constantly doing my own travel hashtag research and adding to this list!
Preview App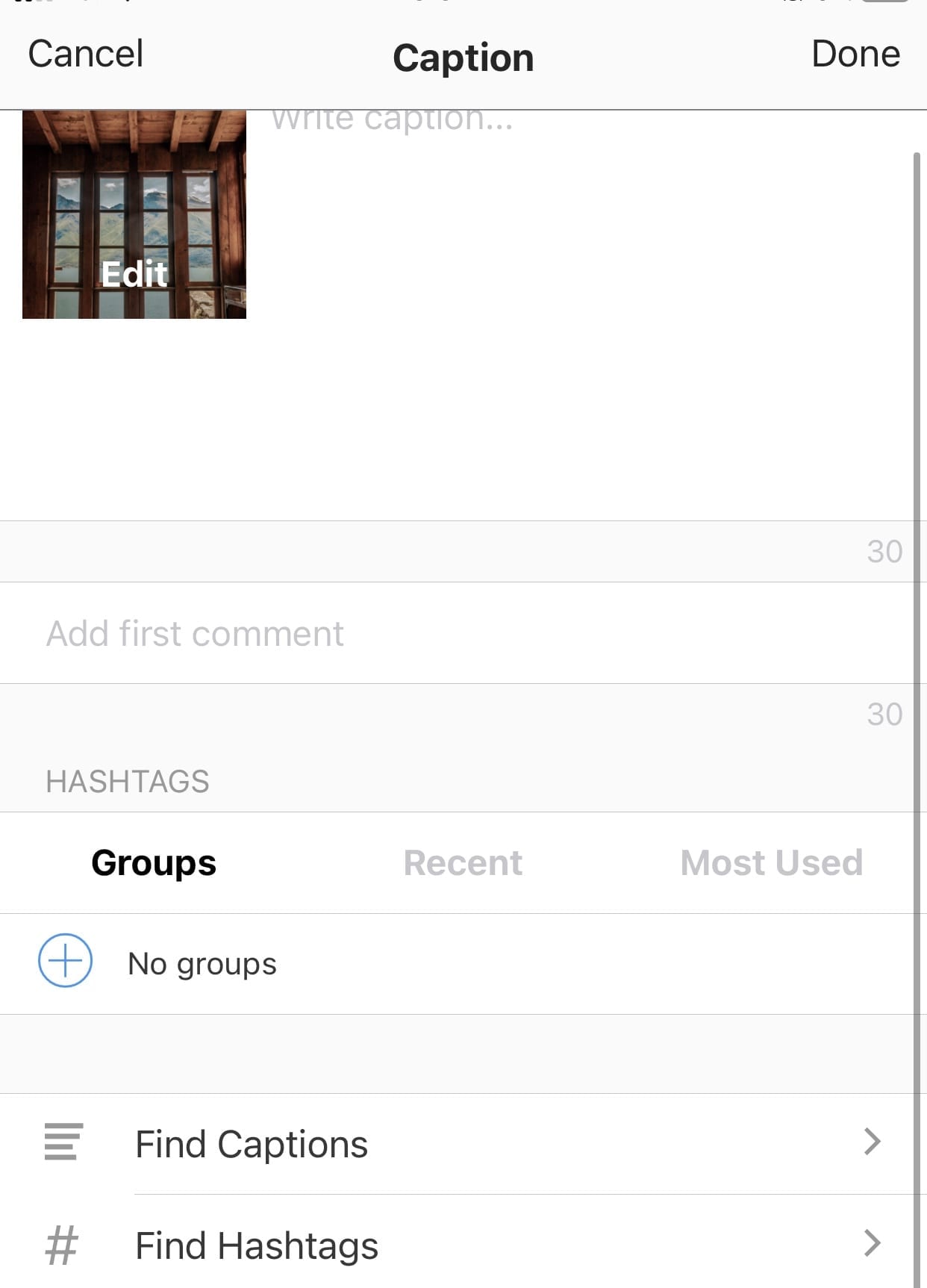 Secondly, you could download the Instagram planning app Preview . Built-in to this app is a tool called find hashtags . This platform has created hashtag groups that are ready to be added to your post!
You can plan your feed within the app and upload or schedule both your caption and hashtags with your photo to Instagram.
This feature is only available if you pay for the premium version of the app. But, it's a way to save lots of time by automating the hashtag research process.
Instagram Search
Thirdly, use the Instagram search to find related hashtags. This is where you should start for your own travel hashtag research. Start typing away words related to your niche and jotting down what hashtags come up (including their volume!)
Make sure to at least click on the hashtag to see what kinds of posts are ranking. If they don't fit your brand or the kinds of photos you post, it may not be the most relevant and worthy hashtag for you to use.
For example, don't use #girlstravel if your photo doesn't have a girl in it – it won't rank!
Post Hunting in Hashtag Pages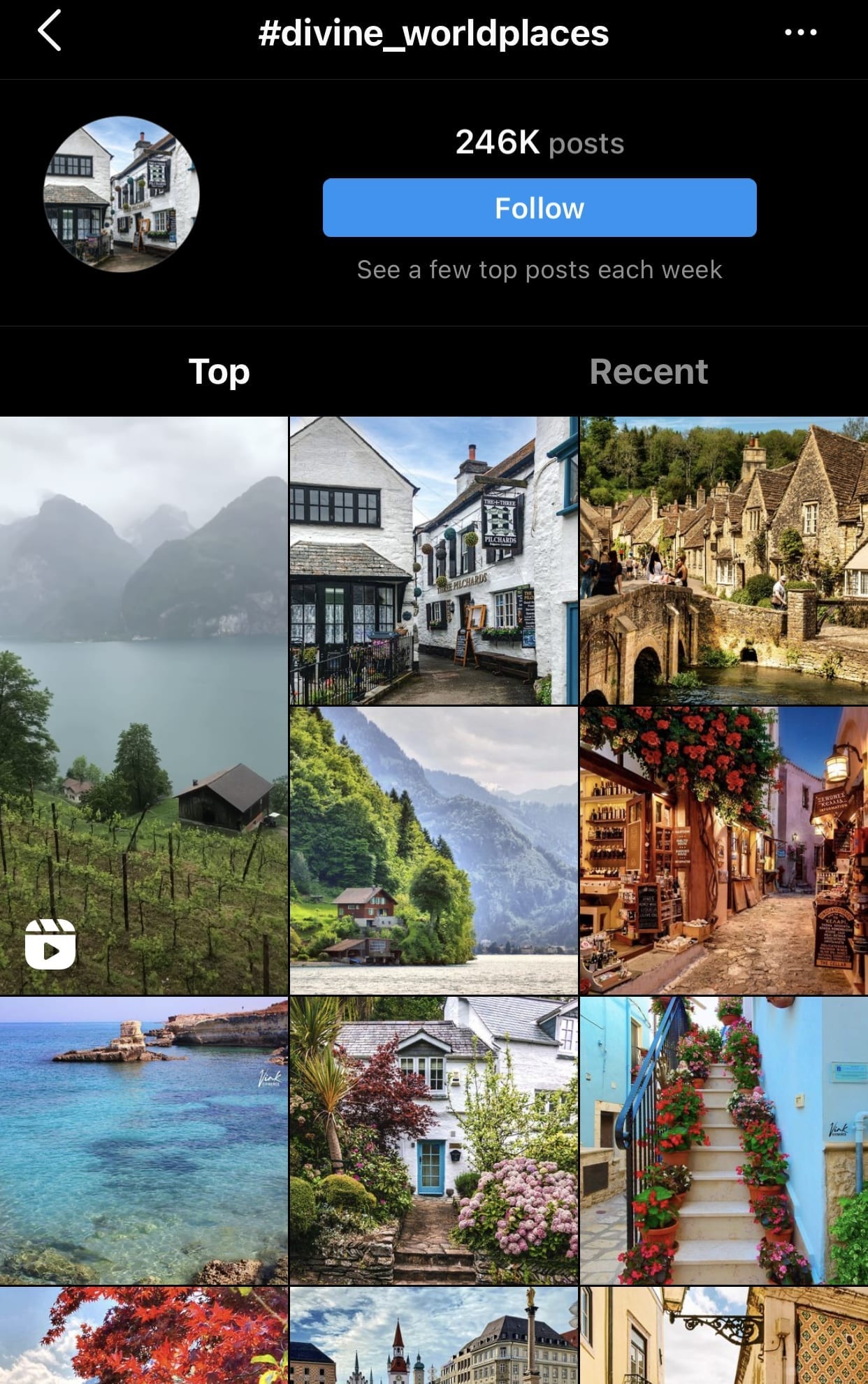 Fourthly, go to the page of a travel hashtag you think you can rank for simply by clicking on the hashtag. You'll find all the top and recent posts and can tap on those posts to what hashtags they are using. Then starts a cycle of finding more and more relevant travel hashtags!
If no posts appear when you search for a hashtag, that means it's blocked by the Instagram community. Using that hashtag will be useless for growth, so skip it!
You can also take a look at competitors' posts in your niche to see what kinds of hashtags they are using.
Final Thoughts
I hope this post is a great resource to you and allows you to spend more time creating content than searching for hashtags.
It's true that as much content as we create, it doesn't mean anything if it isn't shared! So having a travel hashtag library and strategy is extremely important.
Let me know what you think of these travel hashtags in the comments!
Save this list of hashtags for travel as a reference on Pinterest!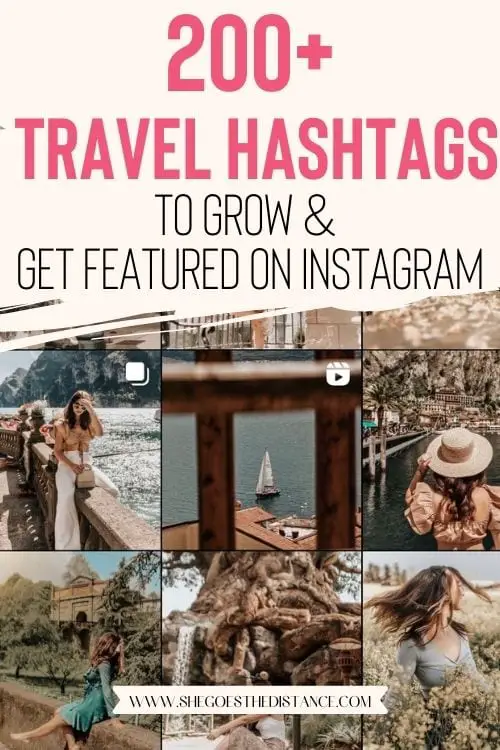 Here's to growing together!
You may also enjoy:
The beis luggage review you need to read before you buy: worth …, where to see cypress trees in tuscany: top 10 photo spots, leave a reply cancel reply.
Your email address will not be published. Required fields are marked *
Save my name, email, and website in this browser for the next time I comment.
Website URL
Sign me up for the newsletter & access to resources from The Travel Library!
Bergamo, Italy
BUY ME A COFFEE
I love creating free resources for your travels and personally responding to your questions over chat and email.
Follow The Adventure On Facebook
Looking for something.
151+ Best Travel Hashtags For Instagram, Wanderers & RVers
Let me guess! You are someone who loves to travel and captures all beautiful memories to upload on social media.
Oh, wait! What's the benefit of uploading if no one is seeing them? There is a good variety of travel bloggers, RVers, etc., on Instagram, creating problems for beginners.
What's next?
Change the strategy. Using the latest & creative Instagram hashtags will help you achieve that goal and make you stand out. Resultant, it will get you more likes, engagements, and followers.
Noticeably, no one can guarantee you success until you don't experiment with #hashtag game. However, there are several kinds of travel hashtags and depending upon the popularity as well as competition, you can easily play around see what performs better.
Talking of travel, I've discussed different names for camper as well as latest camper quotes . Now, let me show you the list of best travel hashtags for Instagram, adventure lovers, and RV owners.
Best Travel Hashtags For Instagram
There are many creative hashtags for travel, but I'll recommend using specific post oriented hashtags. By specific, I mean think about the image and describe what it is all about. It's like writing an alt text for your post.
Not only, you will get engagements, but you will get the same persona followers. Below are some of the popular travel Instagram hashtags you can use:
Best Adventure Hashtags For Instagram
Adventure is a sub-niche of travel, but does it actually mean? Adventure is an unusual, random, exciting, or daring experience that can be done in a group or solo.
So, be it hiking to the peak or RV camping in mid of a jungle, bungee jumping or paragliding. So, it's recommended that all adventure or travel bloggers use top adventure hashtags to boast travel pics.
Best Travel Photography Hashtags For Instagram
What's the purpose of travelling if the journey isn't captured? Travel photography is the process of documenting the area or landscape you want to visit This process involves capturing people, cultures, and other things.
It doesn't matter if you are a beginner or pro at photography, you should know the purpose of captures images and present with a good caption using the latest hashtags for travel photography.
Best Luxury Travel Photography Hashtags For Instagram
Do you know the meaning of luxury travel? Before we explore luxury travel hashtags. Let's understand the purpose of luxury travel photography in brief.
This process involves travelling or exploring expensive/limited places (usually 5-7 star hotels, resorts, etc.). You look for a limited piece of art or anything which is crafted as a masterpiece. Noticeably, luxury travel photography involves exclusivity, privacy and everything designed for you.
Luxury travel is pretty standard and captured mainly by celebrities or world best bloggers. Thanks to luxury travel trailers, you can enjoy camping in luxury too. So, if you want to show your lavish life, then you got to use below travel hashtags:
Best Solo Travel Hashtags For Instagram
I've trekked mountains while travelling solo in India. Trust me, it was one of my most remarkable experiences ever and something that I want to do more often in life. Solo travelling is for someone who loves to be yourself, freedom, peace, etc.
Moreover, travelling solo can be fantastic if you document and post it on social media platforms like Instagram. In return, you will get some followers or likes. And who knows what else are the possibilities in future? Below are some of the best-used solo travel hashtags for Instagram.
Best Road Trip Hashtags For Instagram
Next on the list of travel hashtags is Road trip. I think everyone loves to travel and needs no reason to escape from their 9 to 5 routine. Moreover, there is no perfect time for a road trip. Your initial steps involve picking up your loved ones – parents, friends, or girlfriend-and confirming location.
A road trip can be 10 miles short or 100 miles. It can be within the state or other countries. What's matters is the journey in-mid.  What's next? Pack your essential with favourite snacks, and you are good to go! Wait! Before you go, here are the latest hashtags for a road trip you can use for your mind-blowing Insta pics.
Best Vacation Hashtags For Instagram
Whether it's road, solo, adventure or luxury travel, you can't have any of them without a vacation. Yes, you can laugh now!
Guess what? Vacations with RV and family is an excellent combination. For the average family, vacations happen once or twice per year. If we talk about people living in RV, this can be an excellent opportunity to show your content to the related audience and gain likes and followers. Did you know? There are 546 million Instagram users globally, and you can find your audience by using these hashtags for vacations.
What are the best hashtags for travel?
#Travel #Nature #Photography #Travelphotography #Love #Photooftheday #Instagood #Travelgram #Picoftheday #Instagram are some of the best hashtags for travel.
How do I make my travel Instagram page popular?
Starting travel blogging on Instagram is pretty simple. Below are simple steps to make your Instagram page popular:
1. Choose travel niches like luxury, road trips, RV, etc. 2. Make an Instagram page with a simple and memorable username. 3. Click best photos, clips, etc. 4. Use best travel Instagram hashtags for better reach. 5. Don't forget to use other Instagram properties like stories, reels, etc.
Why do hashtags not work sometimes?
There are several possibilities for hashtags not working:
1. Choose wrong hashtags for travel pics. 2. Bad time to publish a post, clip, etc. 3. Not using enough hashtags. 4. Using broad hashtags. 5. Your hashtags do not match the subject of pos. 6. Using banned hashtags 7. Using same hashtags every time
Written by Shailesh Thakran
Leave a Comment Cancel reply
Best Travel Hashtags on Instagram
There's no doubt #travel has become one of the biggest Instagram trends in the past year. So, maybe you want to join the crowd, but how will you get noticed? Using hashtags will significantly increase your chances of getting noticed among the millions of users in #travel. But, here's the catch: you need to use them correctly.
Bonus Tip: Feel like your use of hashtags is overwhelming as a caption? A simple way to overcome this issue is to add your hashtags as a comment. Your post will still show up on the hashtag page, but there's not an overwhelming amount of content in your caption!
Use Travel Hashtags to Grow Your Instagram Following
Using travel hashtags to share your posts from around the world can drive more users to your account and help you get more followers. Adding the right hashtags will attract other Instagram travelers or others looking to travel or pick their next vacation destination. Using popular but specific hashtags can bring more traffic to your post, resulting in more likes, comments, and followers.
Top Travel Hashtags on Instagram
Instagram and other social media websites have a huge amount of travel-related posts. If you're just getting started or want to explore posts about travel on Instagram and you don't know what you're looking for, it could be helpful to start with a popular hashtag. These top trending hashtags have an abundance of content, perfect for finding travel ideas or browsing through the best travel content on Instagram. Check out these top ten travel hashtags on Instagram to get started.
These are the Top Trending Instagram Travel Hashtags:
#wanderlust
#TravelGram
#InstaTravel
#TravelPhotography
Creative Travel Hashtags to Draw Attention to Your Posts
While the top trending travel hashtags are great for ideas and inspiration, it is easy for your posts to get lost in the millions of other travel pictures under those hashtags. It's okay to use a few popular hashtags, but ideally your post will include more specific hashtags related to your post.
The key here is to add hashtags of different variations: #Traveling #Travelgram #Instatravel #WorldTravel – you get the idea. Adding these various hashtags will increase your exposure, chances of making an impression, and will grow your Instagram followers . Using variations and hashtags with less content will allow your post to stand out because there is less competition.
Depending on the kind of trip you're posting about, there are plenty of variations and niche hashtags to explore. Pick and choose your favorite hashtags, or copy and paste the whole set for an easy caption to your next travel photo.
Destination Hashtags
Now, you call yourself a traveler right? This means you're visiting different locations every day and have amazing photos of the world's most beautiful sights. So, when choosing your hashtags, be sure to include ones that are location specific. These types of hashtags will super target an audience specifically interested in these locations, therefore increasing your exposure even more.
To capitalize on location-based hashtags, use variations like the country, city, or popular attractions that are featured in your post. Some cities or countries also have official tourism hashtags that you can include as well. These examples show how you can vary hashtags for one location, in this case Rome.
Vacation Hashtags
Maybe you're not a professional traveler, but you're taking a much needed and well-deserved vacation. There are plenty of hashtags for tourists both to search through for travel inspiration or to share your vacation pictures. Try these vacation hashtags to share your next getaway or find your next spring break location!
Instagram Hashtags for Travel Bloggers
Experienced Instagram travel bloggers know the importance of adding hashtags to their posts, and newcomers can learn from their success. There are abundant options for travel bloggers, especially if their blog focuses on one specific aspect or region of travel.
Have a travel blog? Don't be shy to plug your blog in your hashtags, too. There are plenty of people out there looking for the perfect travel blog to follow, and that could be you! Not only will this help drive traffic to your Instagram page, but now you've added extra exposure to your travel blog as well.
Some hashtags link to well-known online travel communities, and using these hashtags could get your post featured on their official page. For example, #TLPicks is connected to Travel + Leisure magazine, and using this hashtag could result in massive exposure for your blog.
Adventure Travel Hashtags
Searching for adventure? Whether you're a regular traveler or you're just looking to break out of your routine, these adventure hashtags are sure to provide inspiration and help you share your latest adventure with the online travel community.
Road Trip Hashtags
Maybe you've planned every stop, or maybe you're winging it – either way, a road trip is an exciting way to travel. Hit the open road and document your trip with these hashtags.
Hashtags for Solo Travelers
Traveling alone allows you to fully embrace the culture and life in your destination. Solo travelers can document their trip with these hashtags and more.
How To Hide Hashtags on Instagram
You may notice other travel bloggers get their posts featured on hashtag pages, but you don't see hashtags in their captions. There are ways to hide your Instagram hashtags so that they don't clutter your caption. Most Instagram bloggers use one of two methods.
Method one is to place your hashtags in a comment. This will still attach real hashtags to your post, and your post can still be featured on hashtag pages or Instagram explore for that hashtag, but saves you from a long, messy caption. You can only comment discoverable hashtags on your own posts; if you comment a hashtag on another account's post, it will not place that post on the hashtag page.
A second option is to create space in your caption. Instagram does not allow the "enter" button to actually create blank space in captions, so to do this you should type out your caption in a separate app like the Notes app. Many bloggers create this space by putting a piece of punctuation or an emoji on each line and pressing enter. See the post below for an example, and then copy and paste your formatted caption on your next post.
View this post on Instagram I think we're gonna need a bigger boat…. (Jk these are tiny black tip reef sharks… super curious but not interested in eating you!) . Photo cred- @silasdunham . . . . . . . . . #travel #iamatraveler #openmyworld #letsgosomewhere #travelstoke #wonderful_places #welltravelled #keepitwild #adventures #adventuregram #exploremore #explorewildly #goplayoutside #dametraveler #travelinladies #travelcaptures #travelwomen #travelwithme #borabora #tahiti A post shared by stacey leasca (@sleasca) on May 14, 2018 at 12:59pm PDT
For more tips on how to use hashtags on Instagram, check out our guide to Instagram hashtags .
Written by Erin
What Does NVM Mean?
How To Check Messages on Instagram  
© 2023 Social Buddy All Rights Reserved.
Username or Email Address
Remember Me
Forgot password?
Enter your account data and we will send you a link to reset your password.
Your password reset link appears to be invalid or expired.
Privacy policy.
To use social login you have to agree with the storage and handling of your data by this website. %privacy_policy%
Add to Collection
Public collection title
Private collection title
No Collections
Here you'll find all collections you've created before.
Margaret Bourne
Start your blog! Get access to the FREE Launch It: Start A Blog Course & Toolkit.
Blog Coaching
Personal Brand Coaching
Client Results
Affiliate Program
Advertise With Us
Start A Blog
About Me Page Tips
Lifestyle Post Ideas
Food Blog Ideas
Travel Blog Post Ideas
Mom Blog Post Ideas
Social Media
Monetization
Productivity
Blogging Life
Blog Courses
Blogging eBooks
Canva Templates
Best Travel Hashtags For Instagram: Get Your Posts & Reels Found In 2023
August 30, 2022
by Margaret Bourne
Travel is one of the most popular niche subjects on Instagram. Consider how many people want to share their adventures with the world. To make it easier to create your hashtags lists, I've pulled together some of the top travel hashtags for Instagram (2023), used by pros and top influencers.
This is by no means the definitive list, but it will give you some different hashtags you can work with, to boost your online presence. Especially since Instagram reels with travel destinations can be extremely popular.
And of course, static Instagram posts from travellers and travel photographers, are always a delight for bucket list inspiration.
DISCLOSURE : This post contains affiliate links, meaning if you click on a product or service, and decide to purchase it, I may receive a commission at no extra cost to you. All recommended products and services are based on my positive experience with them. For more information, please read my Disclaimer .
Bookmark this post for future reference!
Travel Is A Hot Instagram Topic
Travel is one of the hottest Instagram topics – so there's much competition.
If you're a travel blogger or planning to start a blog in the travel niche, Instagram is going to be one of the top places you'll be promoting your content.
You'll probably be looking to promote your original photos or posts with travel quotes and captions .
So, knowing which travel hashtags are popular is going to be a
The Top Travel Hashtags For Instagram For General Travel
This list is on broad travel topics – general hashtags that include many which are in the top 500,000+ posts range.
#doyoutravel #explore #exploremore #exploretocreate #falltravel #goingplaces #ig_travel #ilovetravel #ilovetraveling #ilovetravelling #instagtravel #instatravelling #lovetravelling #sightseeing #summertravels #tasteintravel #travel #travel_drops #traveladdict #travelandlife #travelawesome #travelbug #traveldestinations #traveldiaries #traveldiary #travelgram #travelholic #travelingram #travellife #travelling #travellingaroundtheworld #travellingislife #travellingourplanet #travellingtheworld #travellingthroughtheworld #travelmore #traveltheplanet #traveltheworld #traveltribe #travelworld #trip #vacation #visitworld #wonderful_places #wonderfuldestinations #worldplaces
Travel Destination Hashtags
All about the destination – these travel hashtags speak to where you are going. You can always customize with the continent, country or region.
#allaroundtheworld #amazingplaces #beautifuldestinations #beautifulfscenery #bestdestinations #bestplacestogo #bestvacations #destinations #instapassport #passporttravel #placestogo #placestosee #placestostay #placestotravel #placestovisit
Type Of Traveller Hashtags
These are travel hashtags specific to your travel lifestyle. Sometimes you travel with family, sometimes solo. What kind of traveller are you?
#adventureseeker #cruieaddict #wanderlust #wanderluster #wanderlusting #wanderlustspirit #vagabonding #vagabondlife #travellingsolo #travellingalone #travellingwithkids #travellingcouple #travellingfamily #solotravel #solotraveler #traveldudes #travelgirl #travelguy #girlsthatwander #wearetravelgirls #travellingwoman #wanderlusttribe
Travel Type Hashtags
How are you travelling? Choose the right travel hashtags to describe your travel.
#trainride #planeride #myflight #cartrip #cartrips #cruiselife #cruiseship
Adventure Travel Hashtags
Going into the wild or on an adventure? Use these adventure travel hashtags.
#adventure #adventureawaits #adventuretime #adventuretravel #adventuretravels #adventuretrip #campingtrip #hikingtrip #naturetravel #naturetravellers #offthebeatenpath #wildplaces
Hashtags For Places To Stay During Travels
Did you fall in love with your hotel? Are you staying at a hostel? Share the pic on Instagram and use one of these travel hashtags for overnight accommodations.
#bedandbreakfast #bandb #besthotels #cottagerental #hostel #hostellife #hoteldesign #hoteldestination #hotellife #hotels #hotelfun #hotelhideaway #hotelroom #hotelroomview #hotelsofinstagram #hotelstay #luxuryhotel #roomwithaview
Hashtags For Travel Photography And Travel Blogging
For professional photographers there are numerous hashtags, however, these are specific for travel photography. And you can use some of these for travel blogging as well.
#sharetravelpics #tblogger #thebest_capture #thattravelblog #travelblog #travelblogger #travelblogging #travelbloggerlife #travelquotes #travelphoto #travelphotographer #travelphotography #travelpreneur #worldtravelpics
Quirky And Miscellaneous Travel Hashtags
A collection of miscellaneous and quirky travel hashtags – this list is growing, so visit occasionally to see what's been added to the list!
#doyoutravel #goexplore #ipulledoverforthis #mytinyatlas #neverstopexploring #openmyworld #postcardplaces #postcardsfromtheworld #responsibletravel #travelthursday #traveltuesday #wanderlustwednesday #welltravelled
Get The Most Out Of Your Hashtag Strategy
While it's tempting to go for the top hashtags that have millions of posts, it's best to keep to this smart strategy:
About 2 hashtags that have more than 1 million posts
6 to 8 that are between 500,000 and 1 million posts
6 to 8 that are between 250,000 and 500,000
8 to 10 under 250,000
This gives you anywhere between 22 to 28 hashtags that you're using, enough to give you visibility.
Instagram's maximum recommended total for hashtags is 30.
I tend to use about 20 hashtags, as that's my sweet spot – but for me, lately, it's mostly home decor posts as I'm doing less travelling (that's when this list of home decor hashtags comes in handy).
Editing Your Travel Photos
My ultimate favourite phone app for travel edits is Lightroom .
The free version is good – and you can add your own presets to it. The upgraded version gives you more controls for better editing, especially when it comes to landscape photography.
Break up your photos with some fun quotes and visuals using your nature photos – like I did with here with one of my photos.
Online photo editors such as Be Funky and Pixlr also have design capabilities making them powerful one-stop photo editing and design creation tools.
| RELATED: The Best Online Photo Editors You Can Use For Free
Boost Your Travel Posts With These Hashtags
So you're all set – 125 travel hashtags to use for your posts and reels on Instagram.
Create your hashtag lists in advance, so it's easier to copy and paste them into captions. This greatly speeds up your Instagram posting process.
I hope these travel hashtags help you boost your visibility on Instagram!
Need more hashtags?
Check out my list of over 100 nature and outdoor adventure hashtags for adventure travel.
And if you're considering starting a travel blog, here's how you can get started with a self-hosted WordPress site.
Check out my free Start A Blog course:
If you're thinking of starting a travel blog learn about 30 top travel blog niches.
Learn how to craft travel blog posts that motivate readers to travel.
Once you've started your blog, I've got over 60 blog post topics for travel blogs for you!
And finally, learn how to make money with your travel blog .
QUESTION: What other travel hashtags that you use, should be added to this list?
Like this post? Share it on Pinterest – thanks!
Love it? Share it! Thanks!
About Margaret
4 comments on best travel hashtags for instagram: get your posts & reels found in 2023.
Yay! This helps a lot! #queen!
I knew you've love this!
Awesome (and effective) hashtag ideas! You really made it easy for travel related accounts 🙂
Thanks Karen! That's the plan. 🙂
Leave a Reply Cancel reply
Your email address will not be published. Required fields are marked *
Save my name, email, and website in this browser for the next time I comment.

How To Use Tourism Hashtags For Travel Marketing
According to a US Travel Trends report , one million travel-related hashtags are searched on a weekly basis. That's a substantial potential audience to get in front of for your travel company!
Hashtags help you get more organic reach, which you need for getting more engagement and followers on social media. The great thing about running a tourism business is that there are so many excellent tourism hashtags to tap into to maximize this.
Travel and tourism are one of the most popular niches on social media. Your potential customers are searching on media every day for ideas and inspiration. With the right use of hashtags, you could be the first brand they see.
So, how do you find and use tourism hashtags correctly? We explain it all in our complete guide below.

What is a Hashtag Strategy?
Before just randomly inserting a few tourism hashtags, stop and consider what you're doing. A hashtag strategy is necessary for your posts to get maximum reach - and the right kind of reach.
While inserting lots of hashtags into your content will help you reach more people, using the wrong hashtags could also have a negative effect. If you post the wrong type of content for your hashtags, nobody will engage with it. It will also make your brand look overly promotional, trying to seek engagement where it doesn't make sense.
That is why it's so important to have a solid hashtag strategy mapped out before you hit 'post'.
A hashtag strategy is a plan of action for how you will use your hashtags and what kind of hashtags to use. Creating a hashtag strategy is all about finding the right tourism hashtags that are relevant to your business, and making sure you include the correct set of hashtags in each post.
Your overall hashtag strategy should include a very large set of hashtags to choose from. Typically, this should include broad hashtags that relate to your industry as a whole, and then more specific hashtags tailored for each specific post or content pillar that you publish on.
You could load up your post with 50 hashtags, and not see any increase in engagement. At the same time, you could use 20 highly-target and well-planned hashtags, and see a huge boost in engagement overnight.
Why is this?
Because you need to make sure that you use the right hashtags for what your audience wants to see, and what they are most likely to use. To understand this better, it's important to know how hashtags work.
Gaining Travel Brand Visibility With Social Media Marketing and #Hashtags
Regardless of the type of tourism business you operate, one of your main marketing goals should be to increase brand awareness and improve the visibility of your company online. A social media strategy is essential for achieving this, and a key part of marketing on social platforms is using the right hashtags.
Hashtags can be used across various platforms - including Instagram , TikTok, Twitter, and Facebook . The whole aim of using hashtags is to increase your reach, get more impressions, and ultimately ramp up your social media engagement.
The tricky thing about travel social media is that it's incredibly competitive. Even if you're posting great content, it might not get any organic reach. Hashtags are an essential way to boost this reach because they put make your content visible for a wider range of search queries.
Look at your social media posts and analyze their performance. How many of your impressions came from the hashtags you used? Most likely a fair amount. Hashtags have been found to increase social media engagement by 12.6% .
Hashtags increase the visibility of your posts and your brand. They help you to connect with the right audience, get your target audience to discover you, and boost engagement on your posts. To make sure that your organic social media content is reaching the maximum number of people, you'll need to use the right tourism hashtags.
How Do Tourism Hashtags Work?
To find the right tourism hashtags and use them effectively, you'll first need to know how these hashtags work.
Basically, a user can search for a hashtag on social media - just like they would search for an account. The most popular and most recent hashtags posts using that hashtag will appear. Ideally, you'd want your post to be first, claiming the most popular spot.
You can only achieve this if you post high-quality content that's relevant to the hashtag.
For example, you could use an incredibly popular hashtag like #travel. Sure, this could get you lots of impressions, but there are two main problems:
The hashtag is incredibly broad, so users searching for #travel could be after all kinds of different content
The hashtag is super popular, but it's also super competitive. This means your post will quickly get buried underneath the competition if it doesn't attract enough engagement.
To combat this, you'll want to create a hashtag strategy that is both broad and specific at the same time. Instead of only relying on tourism hashtags like #travel, refine it by using something like #birdingtours or #adventuretravel. The more specific you get, the easier it will be to post highly-relevant content to that hashtag.
And the more specific you are, the more likely you will be able to attract the right kind of users. Because it's not just about getting a lot of engagement, it's about getting engagement from the right people.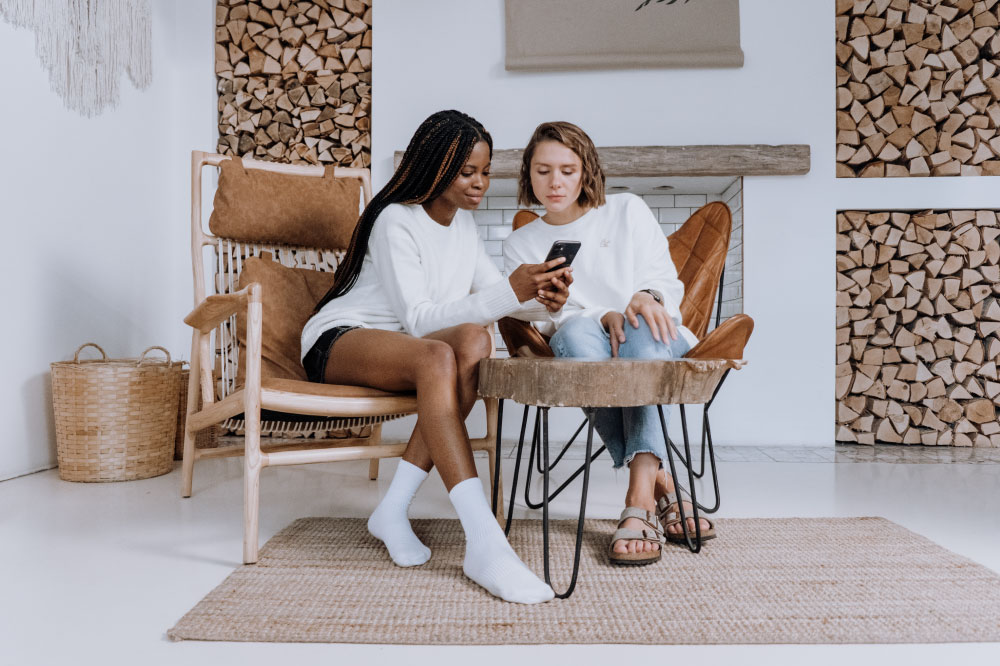 So, consider your target audience and what they will be searching for. This might be something like #ItalyFoodTours or #SurfLessonsCapeTown. Whatever the case, make sure that your business has a clear presence for the right hashtags.
Of course, hashtags work slightly differently on each social media channel. Users search for trending hashtags on TikTok, which are often challenges or some take on trending audio content. On Instagram, hashtags are more straightforward, creating a kind of gallery of content on specific topics.
What Types Of Hashtags Should You Use?
The most important part of your tourism hashtag strategy is finding the right tags to use. As we've already mentioned, this should include both high-level hashtags (like #travel) and more specific hashtags (like #birdingtours).
The high-level hashtags will help you maximize your impressions. This will get the most people possible to see your post and potentially interact with your content. If you just want to get more likes, then using these popular hashtags will help.
More targeted hashtags will help you grow a more authentic audience. If you want to use social media to attract potential customers, then you'll need to be specific about your hashtags.
Using both hashtags together will help you achieve both things at the same time.
How To Find Travel Hashtags?
There are a few different ways that you can approach hashtags to find the right ones for your brand.
Start by analyzing your competitors. Search for your main competition (preferably a business that has excellent social media engagement and a lot of followers), and look at what hashtags they are using. If these hashtags also apply to you, then take note.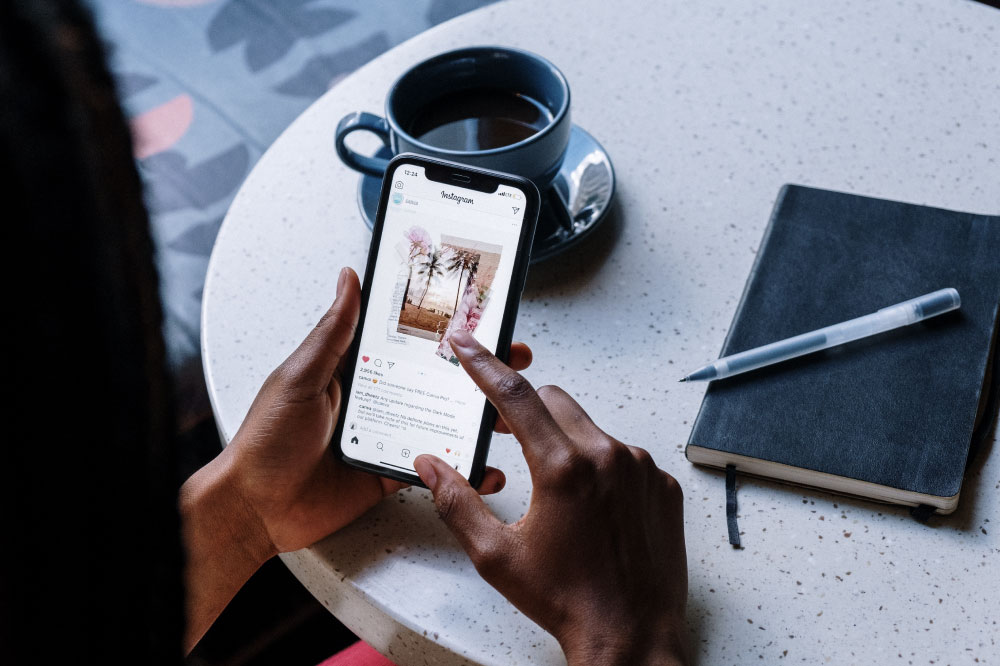 Next, simply search for the kind of hashtags you think would work. Type keywords that describe your business into the search bar, and look for recommended hashtags. You could use destinations you cover, activities that you offer (bicycle tours, cruises, history walks), what kind of travelers you want to attract (adventure, slow travel, wellness), and so on. Try to make as big of a list as possible.
Using Your Tourism Hashtags
When you find relevant tourism hashtags, create a spreadsheet and divide based on pillars.
For example, you could have a broad hashtag pillar (#travel, #yoga, #holiday), and then specific hashtags under each type of content or travel option that you offer. For example, if you offer hiking tours and cycling tours, have a set of hashtags for each pillar.
Then, when you post something on social media, simply go to your pillar and copy-paste your hashtags. Be sure to include a few relevant broad hashtags too.
Measuring the Impact Of Your Marketing Efforts
To make sure you're using tourism hashtags for marketing your business correctly, you'll need to measure the impact these hashtags actually have.
Use your social media channel's insights/analytics dashboard to measure the impressions and engagement of your posts.
If you see a big increase in impressions but little increase in engagement, then you'll want to refine your hashtags more to make them more relevant. Ideally, you want increased impressions and engagement that matches this.
If your posts aren't getting more engagement from your hashtags, then it's time to change up the hashtags you're using.
Continue testing this until you get it right.
Travel marketing is highly competitive, That is why it's so important that you have a comprehensive strategy to maximize your brand awareness. Tourism hashtags form a necessary part of this.
Quite simply, hashtags will help you get more reach in terms of your audience, gain more visibility, and more engagement overall. If you're struggling to make enough of an impact on social media, follow our guide above to increase your following.
New resources, straight to your inbox
We're committed to your privacy. WeTravel uses the information you provide to us to contact you about our relevant content, products, and services. You may unsubscribe at any time.
About the author

Related Posts
2021's top retreat and wellness keywords & hashtags, 2020's top wellness- & retreat-related search terms and hashtags, creative strategies to reduce risk & promote profitability in your 2021 retreats – with christina tucholski.
New Hashtags
Best Hashtags
Hashtags for #travel
Best #travel hashtags.
Grow your instagram using the most popular travel hashtags
Second most liked instagram hashtags used with travel
Hashtag report
Top 10 travel hashtags.
Best travel hashtags popular on Instagram, Twitter, Facebook, TikTok:
#travel - 39%
#nature - 9%, #travelphotography - 9%, #photography - 9%, #photooftheday - 6%, #instagood - 5%, #travelgram - 5%, #picoftheday - 4%, #instagram - 4%, pro hashtag data for #travel.
Professional data for instagram #travel hashtag
Popular hashtags
Related hashtags to travel that have the most posts we could find. Trending hashtags for #travel.
Medium difficulty hashtags
Medium sized hashtags
Easy difficulty hashtags
Easy size hashtags
Exact hashtags
Exact match hashtags we could find
RELATED hashtags for #travel
Use this list to find new related hashtags for your posts
Always up to date - Our algorithm constantly updates the list of hashtags displayed to include new or trending hashtags.
Last update was on 2022-10-09 09:14:08
View instagram photos and videos for #travel
Recommended HashTags
#wanderlust
#naturephotography
#travelblogger
#instatravel
Find the hashtags that can help you get a better visibility to your posts.
Useful Links
We'd love to hear from you!
Copyright © 2017-2023 //V1.9.8 - All Rights Reserved
Privacy Policy
Index Sitemap

Best Instagram Travel Hashtags to Use in 2023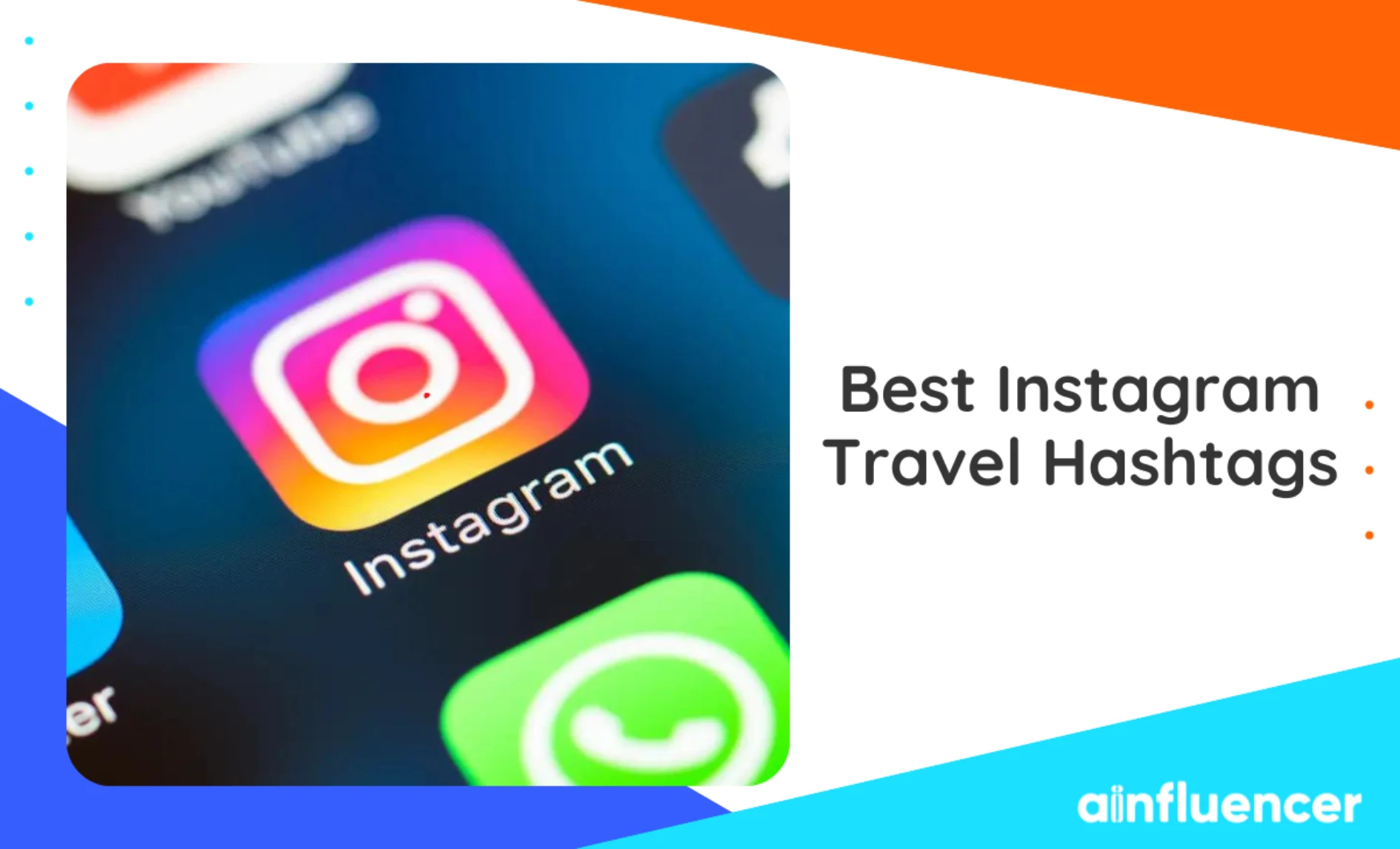 Post author: Ida
Post published: October 29, 2023
Post category: Uncategorized
Page Contents
Travel hashtags boost the visibility of your travel-related posts and help you reach a wider and more engaged audience on Instagram. They also connect you with a global community of fellow travelers and enthusiasts, inspiring dreamers, and inquisitive explorers. Travel hashtags enhance your visual storytelling and create a sense of belonging to the broader world of travel aficionados.
On the other hand, choosing the right hashtags is what you need to consider the most. That's why we're here to provide you with a comprehensive guide on using the perfect hashtags for your Instagram reels and posts. We'll also share some top-notch travel hashtag examples to simplify things.
50 of The Most Popular Travel Hashtags for Instagram
To get the most out of these travel hashtags, be sure to use them wisely and in relevant posts to amplify their effect on your Instagram travel content.
2. #Wanderlust
3. #Explore
4. #Adventure
5. #Vacation
6. #TravelPhotography
7. #TravelGram
8. #Traveling
9. #TravelAddict
10. #TravelCouples
11. #TravelGoals
12. #InstaTravel
13. #TravelDiaries
14. #TravelBlogger
15. #TravelAwesome
16. #BucketList
17. #PassportReady
18. #AdventureTime
19. #RoamThePlanet
20. #BeautifulDestinations
21. #ExpatLife
22. #Wanderlusters
23. #TravelMore
24. #Jetsetter
25. #TripOfALifetime
26. #TravelHolic
27. #TravelInspiration
28. #Globetrotter
29. #ExploreTheWorld
30. #TravelersNotebook
31. #DiscoverGlobe
32. #TravelBug
33. #TravelLove
34. #TravelLife
35. #TravelTribe
36. #Backpacking
37. #TravelTheWorld
38. #Seaside
39. #RoadTrip
40. #HikingAdventures
41. #CruiseLife
42. #NatureLovers
43. #TropicalParadise
44. #MountainMagic
45. #UrbanExploration
46. #TravelVibes
47. #Adventurous
48. #Travelogue
49. #GlobalCitizen
50. #TravelJunkie
50 luxury Travel Hashtags for Instagram
Use these travel hashtags wisely to make your luxury posts on Instagram even better.
1. #LuxuryTravel
2. #TravelInStyle
3. #LuxuryLifestyle
4. #ElegantEscapes
5. #LuxuryVacation
6. #JetsetLife
7. #OpulentAdventures
8. #FiveStarTravel
9. #LuxuryGetaway
10. #BoutiqueHotels
11. #GlamorousTravel
12. #ExclusiveResorts
13. #FirstClassTravel
14. #VIPTravel
15. #LuxuryDestinations
16. #HighEndGetaways
17. #LuxuryJetsetter
18. #LuxuryHotels
19. #LuxuryCruises
20. #LuxuryExperiences
21. #LuxurySpa
22. #LuxuryRetreat
23. #UpscaleVacations
24. #LuxeLife
25. #PrivateVillas
26. #ChampagneTravel
27. #LuxuryAdventures
28. #LuxuryHoneymoon
29. #LuxuryEscape
30. #LavishJourneys
31. #ExquisiteTravel
32. #PlatinumTravel
33. #ElevatedExperiences
34. #SumptuousStays
35. #RoyalTreatment
36. #UltimateLuxury
37. #PamperedTravel
38. #LuxuryResidences
39. #DesignerGetaways
40. #LuxurySafaris
41. #SophisticatedTravel
42. #GrandSuites
43. #LapOfLuxury
44. #BespokeTravel
45. #EliteAdventures
46. #OpulenceAbroad
47. #LuxuryHideaways
48. #FineDiningTravel
49. #TravelRoyalty
50. #PlushParadise
50 Adventure Travel Hashtags for Instagram
1. #AdventureTravel
2. #ExploreMore
3. #OutdoorAdventures
4. #IntoTheWild
5. #WanderlustAdventures
6. #BackpackingLife
7. #HikingTrips
8. #ExtremeExperiences
9. #ThrillSeeker
10. #MountainExploration
11. #OffTheGrid
12. #AdrenalineJunkie
13. #EpicJourneys
14. #WildernessQuest
15. #Outdoorsy
16. #ExploreTheUnknown
17. #NatureEscape
18. #CampingAdventures
19. #Trailblazers
20. #AdventurousSoul
21. #TravelWild
22. #RoamFree
23. #TrekkingLife
24. #OverlandTravel
25. #ExploreEverywhere
26. #CliffHangers
27. #RiverRafting
28. #NomadicSpirit
29. #ExploreDreamDiscover
30. #AdventureTime
31. #DiscoverAdventure
32. #ThrillingTales
33. #LifeOnTheEdge
34. #ExploringEarth
35. #AdventureSeeker
36. #GetOutThere
37. #IntoTheMountains
38. #ExploreWithFriends
39. #OutdoorExplorers
40. #JungleAdventures
41. #DareToExplore
42. #HighAltitude
43. #AdventureCulture
44. #ExploreNature
45. #WildAdventure
46. #AdventuresAwait
47. #UnchartedTerritory
48. #AdventureAwaitsYou
49. #RuggedExploration
50. #DiscoverBeyond
50 Beach Travel Hashtags for Instagram
Improve your posts and showcase the beauty of coastal destinations to your Instagram followers by using these beach travel hashtags.
1. #BeachLife
2. #SandyToes
3. #BeachVibes
4. #SunSeaSand
5. #BeachEscape
6. #ParadiseFound
7. #OceanBreeze
8. #CoastalLiving
9. #SeasideBliss
10. #BeachDays
11. #TropicalGetaway
12. #BeachVacation
13. #IslandHopping
14. #WavesCrashing
15. #Sunkissed
16. #BeachSunsets
17. #BeachBound
18. #Beachfront
19. #BeachTherapy
20. #SaltLife
21. #RelaxByTheSea
22. #BeachParadise
23. #SurfAndSand
24. #BeachLover
25. #BeachDreams
26. #BeachViews
27. #GoldenShores
28. #SandyBeaches
29. #BeachWanderlust
30. #BeachHolidays
31. #BeachLifeStyle
32. #BeachPhotography
33. #BeachBum
34. #BeachPicnic
35. #BeachComber
36. #BeachRendezvous
37. #BeachMagic
38. #BeachRelaxation
39. #ShorelineBliss
40. #BeachDaze
41. #OceanParadise
42. #BeachyKeen
43. #SunnyBeach
44. #BeachTowns
45. #SeashoreAdventures
46. #BeachInspiration
47. #BeachScenes
48. #BeachHaven
49. #BeachWalks
50. #ShorelineSunsets
Read also: Top Fitness Hashtags For Instagram
50 Trending Travel Hashtags for Instagram
1. #TravelGoals
3. #AdventureAwaits
4. #ExploreMore
5. #RoamTheWorld
6. #BucketList
7. #PassportReady
8. #Jetsetter
9. #Globetrotter
10. #TravelInspiration
11. #InstaTravel
12. #TravelAddict
13. #AdventureSeeker
14. #TravelPhotography
15. #DiscoverGlobe
16. #TravelDreams
17. #EscapeTheOrdinary
19. #WorldTraveler
20. #TravelBug
21. #ExploreTheUnknown
22. #JourneyOfALifetime
23. #LifeOnTheRoad
24. #DiscoverEarth
25. #TravelingSolo
26. #ExploreWithFriends
27. #WanderlustWednesday
28. #TravelAdventure
29. #RoadTrip
30. #TravelDiaries
31. #WanderOften
32. #AdventureLife
33. #TravelTheWorld
34. #GoExplore
35. #AdventureCalls
36. #TravelCommunity
37. #ExploreEverything
38. #Wonderlust
39. #NomadLife
40. #ExploreTheGlobe
41. #Voyage
42. #WanderAndWonder
43. #RoamFree
44. #TravelFever
45. #ExploreNature
46. #Vagabond
47. #WanderWithPurpose
48. #AdventureIsOutThere
49. #TravelInStyle
50. #WanderWisely
Conclusion
Travel hashtags are your tickets to the vibrant world of Instagram travel. They let you connect with other explorers, and share your adventures. Whether you're off to new places or familiar favorites, these tags are your path to discovery and global connections. With the right travel hashtags, your adventures will continue to inspire and resonate online.
When you use a phrase as a hashtag, you write it without spaces, like # using hashtags. You can include numbers, but not symbols or punctuation. You can put the hashtag at the start, middle, or end of your social media post or comment, and it helps your content get found and organized on the social network.
You can use hashtags on many social media sites, but they're super popular on Twitter and Instagram. If you're promoting your brand on social media, using hashtags is necessary. They make your brand reach more people and get more likes and comments.
share this post with your friends Share this content
Opens in a new window Twitter
Opens in a new window Facebook
Opens in a new window LinkedIn
Opens in a new window Reddit
Opens in a new window WhatsApp
You Might Also Like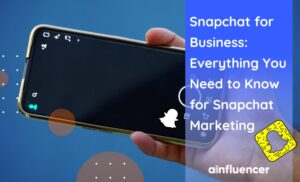 Snapchat for Business: Everything You Need to Know for Snapchat Marketing in 2023
How To Get A Link In Bio +  Top 5 Tools For TikTok In 2023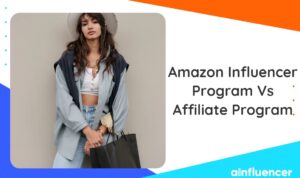 Amazon Influencer Program Vs. Affiliate Program – Which One To Try In 2023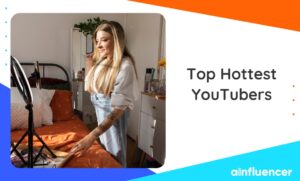 Top 13 Hottest YouTubers In 2023 – Male And Female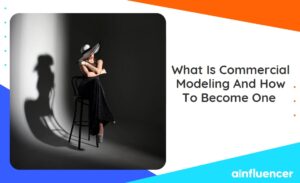 What Is Commercial Modeling And How To Become One In 2023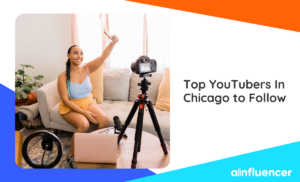 Top 10 YouTubers in Chicago to Follow in 2023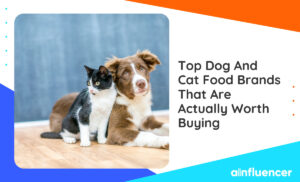 Top 10 Dog And Cat Food Brands That Are Actually Worth Buying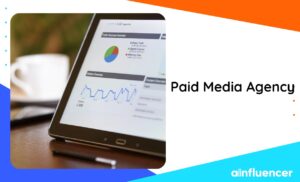 Paid Media Agency: Top 5 Agencies To Try In 2023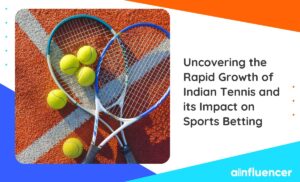 Uncovering the Rapid Growth of Indian Tennis and Its Impact on Sports Betting in 2023
By continuing to use this website, you consent to the use of cookies in accordance with our Cookie Policy.
Destinations
Weekend Getaways
Travel Hacks
Inspiration
Treebo Offers
// Travel Hashtags For Instagram
Top Travel Hashtags for Instagram That Will Help Your Content Reach Places!
by middha on October 21, 2022
Use These Travel Hashtags For Instagram For Maximum Engagement
The collection of travel hashtags for Instagram reels will assist you in selecting the appropriate hashtags for all types of trip articles!!
Are you an enthusiastic traveler with fascinating tales to share? Then Instagram is one of the preferred social media platforms for spreading your content and letting people know that you are one among those permanently infected with wanderlust.
Your photographs are magnificent, and your experiences inspire hope, envy, and pleasure in some, if not many, others. But that is hardly sufficient! Promote your content. Use proper hashtags to help people discover your posts and follow you.
And remember, hashtags evolve with time. Therefore, continue reading if you can't wait to find out which travel hashtags for Instagram or hashtags for travel photography turns your album in 2022.
Top Travel Hashtags for Instagram
Listed below are the top travel hashtags for Instagram.
1. Casual Travel Hashtags
Presently, Instagram and travel go hand-in-hand, with influencers and travel bloggers sharing their exotic lifestyles and vacation advice on the network. However, with so many travel photos on Instagram, it is becoming increasingly challenging to stand out.
Using proper travel hashtags for Instagram makes your travel-related content stand out and receive more likes.
#adventureseeker #doyoutravel #travelmore #goexplore #wonderfulplaces #openmyworld #lovetotravel #adventurethatislife #roamtheplanet #travel #photography #nature #travelphotography #love #photooftheday #instagood #travelgram #picoftheday #wanderlust #instatravel #beautiful #art #travelblogger #trip #adventure #instagram #landscape #like #photo #traveling #vacation #travelling #ig #beach #explore #follow #sea #holiday #bhfyp
2. Travel Blogger Hashtags
A travel blogger is an individual who writes about their travel experiences and shares them on an internet blog. If you have saved enough money to support yourself, chronicle your adventure on your travel blog without worrying about attracting readers or generating money.
Have you ever wondered what the most fantastic travel hashtags for Instagram are for travel bloggers and writers? Their objective as travel writers is to increase their readership and engage with fans, other authors, and marketing and public relations professionals.
Consider that the #travelblogger tag competition is rather intense. Some travel bloggers like Murad Osmann (@muradosmann), Jack Morris (@doyoutravel), and Tara Milk Tea (@taramilktea) share their perspectives in their posts and engage the audiences by using relevant hashtags. Employ additional travel-related tags, travel writing, blogging, or hashtags for travel photography.
Try the following travel hashtags to increase your reach:
#travelwriter #travel #instatravel #travelgram #tourism #instago #passportready #travelblogger #wanderlust #ilovetravel #writetotravel #instatravelling #instavacation #travelblogger #instapassport #postcardsfromtheworld #traveldeeper #travelstroke #travelling #trip #traveltheworld #igtravel #getaway #travelblog #instago #travelpics #tourist #wanderer #wanderlust #travel
Read 19 Incredible Road Trips In India That Every Passionate Traveller Must Experience .
3. Work From Anywhere Hashtags
Whether you've recently begun working from home or have been attending remote meetings for some time, it's safe to assume you're prepared to share your WFH setup with your followers. Perhaps you have a coffee cup you use daily or a temporary office area in your flat that you are pleased with.
You may even be traveling for business and leisure at the same time and may be wondering if posting some finest work-from-anywhere travel hashtags for Instagram reels on the Internet.
#workfromanywhere #workingfromhomelife #virtualmeeting #workanywhere #remoteoffice #virtualteams #beyourownboss #digitalnomad #onlinebusiness #financialfreedom #wfh #workandtravel #workfromhomedad #workfromhomemom #earnmoney #timefreedom #workfromyourphone #locationindependent
4. Most Famous Hashtags
These are some popular and widely used travel hashtags for Instagram! Although they are a specific method to reach new members of your audience, we recommend combining a few of these high-traffic hashtags with smaller, more specialized travel hashtags.
#travelgram #travelholic #travelbook #traveller #travel captures #instatravel #seetheworld #traveltheworld #traveladdict #travellingram #travellingthroughtheworld #travelislife #travelwithme #travelcouple #worldtraveler #mytravelstory #wanderingsoul #travelmoments #justtravel #globetrotter #nextdestination #letstravel #happytraveller #traveltips #thebestdestinations #travelinspiration #traveljunkie #worldexplorer
5. Beach Hashtags
Sand, sea, sun, and salt…indicate one thing- BEACH! These are the trending beach travel hashtags for Instagram reels for your trip Instagram account:
#beachy #beachvibes #oceanvibes #saltescape #beachhairdontcare #beachbum #aquaholic #seastheday #beachdaze #beachday #sandinmytoes #saltysoul #restingbeachface #beachliving #beachlifestyle #lifebythebeach
6. Festivities Hashtags
It's time to visit your favorite destinations during the festival and use these trending travel hashtags for Instagram reels to get the maximum views & likes.
#festivals #festival #music #festivalseason #tomorrowland #diwali #india #musicfestival #culture #celebration #navratri #festivallife #durgapuja #dashera #festivaloutfit #festivalvibes #concert #festivalseason #festiveseason #festivalstyle #goodvibes #festivevibes #handmade #celebrations #festivaloutfit #Indian
7. Food And Travel Hashtags
Going to a fun destination for a winter break, but you're more concerned about finding delicious food content than beach content? Same.
If you agree that one of the best parts of traveling is the opportunity to taste new meals with the best of views and post them on social media, you will need to prepare for a social media blitz when you plan your next vacation.
Get ahead of the game instead of shooting a ton of wonderful photos that sit on your camera roll because you can't think of enough excellent travel hashtags for Instagram. Use trending hashtags for travel photography on the go.
#food #foodporn #yum #instafood #yummy #amazing #instagood #photooftheday #sweet #dinner #lunch #breakfast #fresh #tasty #foodie #delish #delicious #eating #foodpic #foodpics #eat #hungry #foodgasm #hot #foods #gourmetfood #gastronomia #gourmetexperience #travelforfood #foodblogger #fusioneat #travelfood #food #travel #foodporn #instafood #foodie #foodphotography #foodlover #foodblogger #foodstagram #makananbayi #travelfoodie #travelblogger #travelphotography #foodlovers #streetfood #yummy #travelgram #foodies #foodpic #foodtravel
8. Solo Travel Hashtags
Enjoy exploring both known and unexplored territory on your own.
Do you enjoy the isolation, independence, and quiet of the traveler's lifestyle and the fact that you are not subject to the fancies of others? If a view pleases your eyes, it must not be left unexplored by others. Use the below travel hashtags for Instagram reels to let the world know about your solo expeditions.
#solotraveler #solotraveller #solotravels #solotraveling #solotravelingisfun #solotravelgirl #solotraveldiaries
9. Family Travel Hashtags
Many families travel the world with their children and post pics of their travels. Use these family travel hashtags for Instagram reels to maximize your reach and get many likes.
#familytravels #travelfamily #familyvacay #travelfam #familieswhotravel #parentswhowander #familytraveltribe #travelmadfam #gowithnugget #travelbrood #loveyourtimetogether #travellingwithkids #lpkids #exploringfamilies #fearlessfamtrav #travelmum #traveldad #familyadventure #littetraveler #ourtribetravels #kidsthattravel
10. Friends Travel Hashtags
Friendship lasts forever. You are yourself with friends. They know the real you, so there's no need to pretend with them. Imagine traveling with your closest friends while having the fun of your life.
Now is the moment when you want to share your photos and the finest times you've had with your friends forever on social media.
Use these trendy travel hashtags for Instagram or hashtags for travel photography when traveling with pals to become an instant Instagram sensation.
#friend #friends #fun #funny #love #instagood #igers #friendship #party #chill #happy #cute #photooftheday #live #forever #smile #bff #bf #gf #best #bestfriend #lovethem #bestfriends #goodfriends #besties #awesome #memories #goodtimes #goodtime
Who doesn't love traveling? But if you are on a tight budget, this article will help. Read Top 15 Destinations For Budget Travel In India .
Now that you know which travel hashtags for Instagram you should use for specific purposes, it's time to keep some things in mind while publishing them. Avoid using hashtags that have been overused and are too familiar.
Label your location with prominent brand hashtags, such as airlines, tourist destinations, tourism boards, and your activity or trip. Use proper hashtags for travel photography.
Also, don't forget to focus on your moment, and remember that Instagram permits a limit of 30 hashtags, so avoid overcrowding your post. Avoid revising a post after publication, as it tends to receive less visibility.
So, what is the current plan? Are you ready to captivate your Instagram followers with eye-catching travel photos and compelling Instagram travel hashtags? Keep this information handy, follow travel bloggers and influencers, and enjoy your post engagement! Happy Travel Blogging!!
RECENT POSTS
Related Posts
Book a hotel easily.
Early Bird Bonanza : Pre-book your holiday travel now at best prices
Cancel reply
Save my name, email, and website in this browser for the next time I comment.
Treebo derives its name from "Bo Tree", the fig tree under which Gautam Buddha attained enlightenment. The fig tree family - banyan, peepal among others - has inspired not just our name but also what we do.
Popular Posts
17 Historical Monuments in Delhi You Just Cannot Miss
18 Famous Food Places in Delhi
12 Famous Parks in Delhi to Chillout and Unwind
10 Mesmerizing Places to Visit in Dimapur to Unveil the Beauty of Nagaland
November 7, 2023
Journeying through the 11 Best Silchar Tourist Places
Exploring 15 Kohima Tourist Places: Everything from Food, Fun to Adventures
Terms of service
Privacy policy
Copyright © 2014 - 2023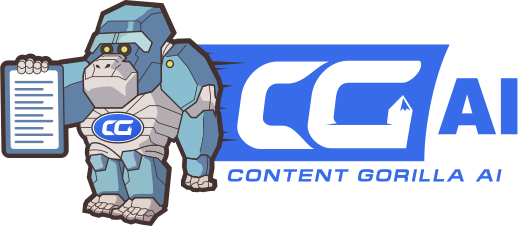 What is Content Gorilla?
Testimonials
Case Studies
Knowledge Base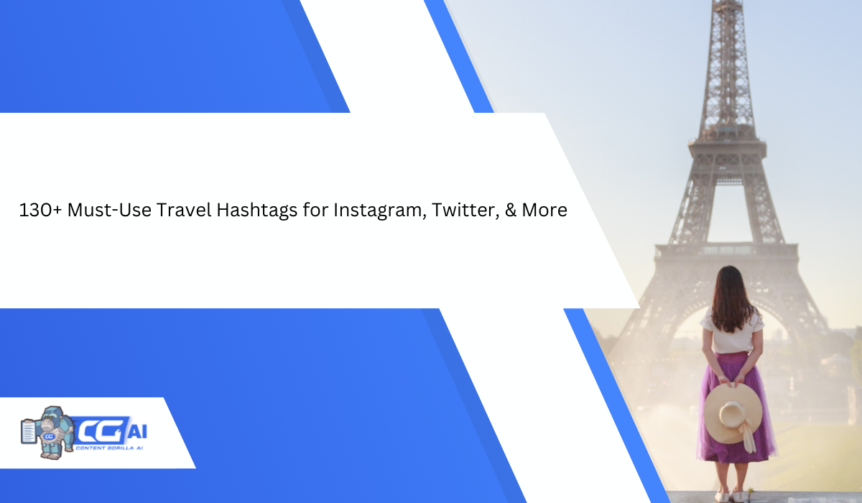 130+ Must-Use Travel Hashtags for Instagram, Twitter, & More
Hashtags Leave a Comment
Travelers, wayfarers, and tourists can use travel hashtags . They are actually the secret sauce to your sizzling foodie post being a tourist.
If you discover new places and their exciting vibes, these tags are for you, pal!
Unlock your photo potential by clicking a sassy one. But posting it without any connecting source? Nope, it can directly impact the performance of your social media!
Oh, connecting source. You must be thinking about it. I got you, my friend! We are talking about travel hashtags . Yup, these tags connect you with hodophiles globally.
Use these travel hashtags in your content. And start inspiring millions of travelers or folks who want to enjoy different rustic and divine landscapes via Insta posts being cozy in their homes.
Amp up your content engagement by using these tags. Plus, try to add some of them more specifically indicating which place you are visiting now. It'll boost your social media activity.
Well, be creative in your social media strategy, and even the sky is not your limit now, explorer!
Why Use Travel Hashtags?
So, traveler influencer, do you want to know how much Gen-Z trust Insta photos and posts before deciding to travel? Buzz!
Approximately 60% of them see your posts and then pick the one that excites them! Yeah, such a bug industry, right? Not only this but around 40% of millennials trust social media pics and get ideas for their travel destinations.
To make the most out of travel hashtags , the following are some tips you should follow:
Use well-researched trending tags in your content.
Use a mixture of travel hashtags . Simply put, amalgamate broader and specific tags plus add your own flavor to this. Pretty fine!
Keep it in the loop to track your engagement.
Prefer to utilize only tags that can relate to your content appropriately.
Now, let's dive into our list of well-curated hashtags. Use them and enjoy maximum post engagement.
California Hashtags
Looking to spice up your California travel content? Look no further than these essential California hashtag s, including popular tags for San Diego and beyond.
From beaches to mountains, cityscapes to vineyards, these hashtags will help you showcase the best of what the Golden State has to offer.
So get ready to add some flair to your posts and attract a larger audience with these must-use California hashtags .
Best California Hashtags
Are you ready to explore the best California tags and San Diego hashtags to level up your content? We've got you covered with some of the best California hashtags and their variations:
Top 10 California Hashtags
Note: Figures/Stats can be varied as trends fluctuate sometimes!
Easy Difficulty California Hashtags
Here are some easy-difficulty California hashtags you can use in your posts:
#californiadesert
#californiabeaches
#californiarepublic
#californiamom
#californiatattoo
#sacramento
#californiaweddings
#californiacaptures
Popular California Hashtags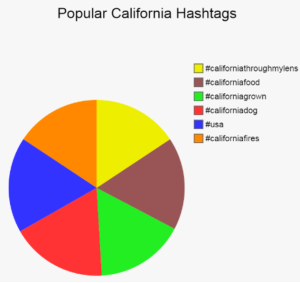 Miami Beach Hashtags
Miami Beach is a hot tourism spot welcoming its visitors with beautiful beaches, thrilling nightlife, and culturally diversified vibes. Share your Miami travel diaries in Insta posts and stories by using the right tags.
Best Miami Beach Hashtags
Want to let the world see the best of Miami Beach with your photo's eyes? Here are some of the best Miami Beach hashtags that you should add to your social media posts:
#miamibeaches
#miamibeachpride
#miaminights
#miamiflorida
#miamiparties
#miaminightlife
Top 10 Miami Beach Hashtags
Note: Stats are taken from real-time analysis but they can be varied as trends fluctuate sometimes!
Easy Difficulty Miami Beach Hashtags
Get the most optimized hashtag Miami beach that the majority of folks love:
#miamibeachmarina
#miamibeachlifestyle
#miamibeachfitness
#miamibeachrentals
#miamibeachhotels
#miamibeachpolice
Popular Miami Beach Hashtags
Miami is famous for Able Label , achievements in Hunter ASMR , Crecera brands , and more. Add the following Miami hashtags to your travel posts for maximum engagement with your audience:
#miamibeachphotographer
#miamibeachfood
#miamibeachbest
#miamibeachclub
#miamibeachhomes
#miamibeachtattoos
#miamibeachevents
India Hashtags
Indians follow and use different India hashtags to share their opinions, ideas, and news on various topics. With over 700 million internet users in India, hashtags have become an important tool for social media marketing and activism.
Best India Hashtags
Wait is over and here are cool Indian hashtags you should definitely include in your Instagram and social media posts:
Bonus content : When sharing your captivating travel experiences on social media, consider using these insightful " ethnicity hashtags " to celebrate the diverse cultures you encounter and foster a greater appreciation for the world's rich tapestry.
Top 10 India Hashtags
Add these top trending hashtags in India to your social media content and posts for different platforms and enjoy maximum audience reach:
Source: Original
Easy Difficulty India Hashtags
Some popular Indian hashtags are given below:
#indianphotographers
#indianairforce
#indianattire
#indianstyle
#indianstockmarket
#indianshutterbugs
#indianclothing
#indianrailways
Travel Instagram Hashtags
If you're eager to showcase your travel experiences on Instagram and connect with like-minded explorers, utilizing travel Instagram tags can help broaden your reach and expose your content to a larger audience.
Best Travel Hashtags
Using travel-specific hashtags like #wanderlust, #travelgram, and #exploretheworld can help you connect with other travelers and potentially even get featured on popular travel accounts.
Additionally, you can use location-specific hashtags like #paris, #tokyo, or #newyorkcity to attract users searching for content from those destinations.
Don't miss out on the following travel Instagram tags too for maximum post visibility:
#traveldiaries
#travelstoke
#travellife
#travelpics
#travelphoto
#travelphotograph
#travelgram
#travellover
#travelwithme
Top 10 Travel Hashtags
Easy difficulty travel hashtags.
Following is an illustration of Instagram tags for travel that you can add to your posts: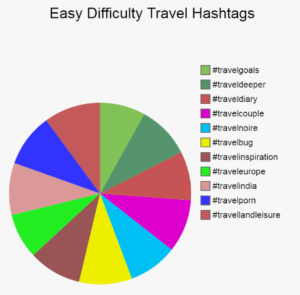 Best Hashtags for Travelling
Don't let your travel photos go unseen – give them the hashtag love they deserve!
Best Travelling Hashtags
Your passport might get you into new countries, but the right hashtags will get you into the hearts of fellow travelers.
Here are your best hashtags for traveling along with variations to create ease for you with different choices :
Top 10 Travelling Hashtags
Note: Stats are taken from real-time analysis but they can be varied as trends fluctuate sometimes!
Easy Difficulty Travelling Hashtags
Get the best hashtags for traveling here and boost the visibility of your posts. The following travel hashtags are a cool way to connect with your followers while traveling or touring a city. Don't forget to add city hashtags when visiting a specific city/place!
#travelling_europe
#travellingfamilies
#travellingpinoy
#travelingpost
#travelingstylist
#traveladdict
#travelblog
#naturelovers
Vacation Hashtags
Ready to share your vacation experiences to connect with peeps globally? Follow these captions for summer pics and vacation hashtags and use them in social media and IG posts.
Best Vacation Hashtags
Here are some of the best hashtag for vacation including some top-notch tags that bring more flavor to your social media posts :
#vacationgoals
#vacationhome
#vacationspot
#vacationmoodon
#vacationnails
#vacationoutfits
#vacationbali
#vacationpics
#vacationmood
#vacationready
#vacationtrip
#vacationfood
#vacationsoon
#vacationideas
#vacationing
#vacationdiaries
#vacationgram
#vacationwithkids
#vacationdestination
#traveltheworld
Top 10 Vacation Hashtags
Check out the following vacation hashtags but consider these cruise hashtags too that are very cool and level up your social media posts' engagement. #cruise, #cruiselife, #cruises, and #ship.
Easy Difficulty Vacation Hashtags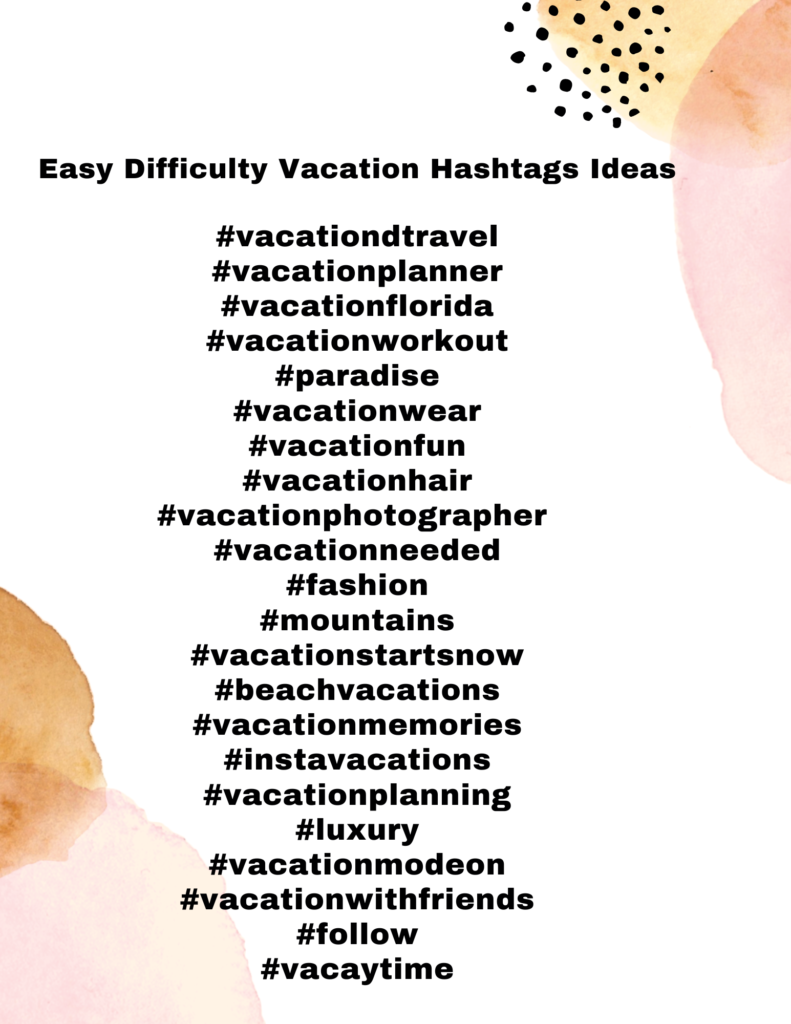 New York Hashtags
Be ready to level up your Insta and social media accounts by incorporating exciting NYC hashtags in your posts!
Check out these popular hashtags for New York and start tagging your posts to reach a wider audience globally :
Best New York Hashtags
Top 10 new york hashtags.
Grab these cool NYC hashtags and add them to your social media content and posts to attract a larger audience:
Note: Stats can be varied as trends fluctuate sometimes!
Easy Difficulty New York Hashtags
Incorporate these New York hashtags in your posts and get maximum likes, appreciation, comments, and all.
#newyork_originals
#newyorkgiants
#museumofmodernart
#newyorkbraider
#newyorkcartoons
#oneworldtradecenter
#newyorkcityfeelings
#newyorkcityscape
#chryslerbuilding
#rockefellercenter
#newyorkrealestate
#newyorkcheesecake
#newyorkstate
#newyorktrip
#thebronxzoo
#newyorkskyline
#newyorkstreets
#coneyisland
#newyorkhiphop
USA Hashtags
Hashtags related to the USA can help connect people with common interests or topics related to American culture, travel, politics, and more.
Some popular keywords for US hashtags include #us, #usa, #america, #travel, #culture, #politics, #adventure, and more.
Check out the following interesting USA hashtags and boost your IG post reach:
Best USA Hashtags
Top 10 usa hashtags, easy difficulty usa hashtags.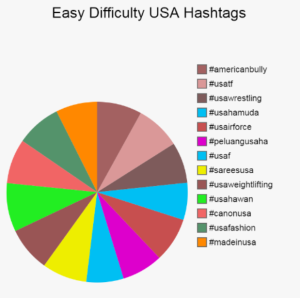 Beach Hashtags
Here are some of the best beach hashtags (and rel evant IG beach captions ) to use with your beach day pictures to make your posts stand out.
Best Beach Hashtags
Add beach hashtags for Instagram in your beach and leisure posts smartly to increase audience engagement. Have a look at the following beach hashtags and include the ones that you love the most in your posts:
#beachtennis
#beachlovers
#beachhouse
#beachstyle
#beachphotography
#beachplease
#beachdecor
#beachfinds
#beachsunset
Top 10 Beach Hashtags
Easy difficulty beach hashtags.
Did you know you could generate your own travel hashtags for free? Try out our free hashtags generator and visit our blog for more free marketing tips.
=> Also Popular:
Best Art Hashtags
Best Hashtag Apps for Instagram
Fitness Hashtags
Best Beauty Hashtags
Best Gifting Related Hashtags
Leave a Reply Cancel reply
Your email address will not be published. Required fields are marked *
Save my name, email, and website in this browser for the next time I comment.
This site uses Akismet to reduce spam. Learn how your comment data is processed .
100+ Popular Travel Hashtags for Instagram (2021)
If you also post travel content on Instagram, you should start using travel related hashtags in your posts and reels right away. There is no doubt in that fact that hashtags provides a lot of benefits. They will help you reach your target audience and increase post engagement. You will get more likes , comments and shares on your posts. Not just that, but hashtags can also grow your Instagram followers if used in the right way.
You need to be very picky while selecting hashtags for your travel posts and reels. There are few important things you need to consider like hashtags should be popular and relevant to your content. Other than that, you also need to consider the type of audience you want to target. In this post, we have compiled some of the best performing Instagram hashtags for all kinds of travel content such as mountains, beach, solo travelling, family trip, desert, trekking, hiking, camping, etc.
Table of Contents
Top 10 most popular travel hashtags on Instagram
Here we have listed top 10 best travel hashtags on Instagram along with the number of the posts they have currently. The #travel hashtag alone has 584M+ posts from which you can estimate how much popular this niche is.
#travel – 584M+ posts
#travelphotography – 161M+ posts
#travelgram – 147M+ posts
#instatravel – 114M+ posts
#traveling – 83M+ posts
#travelling – 74M+ posts
#travelblogger – 69M+ posts
#traveller – 41M+ posts
#traveltheworld – 36M+ posts
#travelingram – 28M+ posts
General travel hashtags for Instagram
Here are some general travel Instagram hashtags that you can use on any kind of travel posts or reels. These hashtags specifically target travel lovers. They will grow your post reach and help you get more likes, comments , and even followers.
Mountains hashtags for Instagram
Mountains are the first go to vacation place for every travel lover. If you live in India, you might also have a dream to go on a road trip to Ladakh. Mountains are really beautiful and refreshing landscape to look at. They remind us of how insignificant we humans are in this gigantic world. The view from the top of the mountains when you are high above the clouds is magnificent. Here are some best Instagram hashtags that you can use for mountains –
Beach hashtags for Instagram
Beach is another popular place people love to visit for vacation. The cold breeze and soothing sound of the waves is what makes it more beautiful. The sunrise and sunset view at beaches has no comparison. There are different kind of activities you can do there such as boating, surfing, playing volleyball, etc. Below we have shared some popular Instagram hashtags that you can use on your beach photos and videos –
Desert travel hashtags for Instagram
When you are in the middle of nowhere surrounded by sand from all sides, that's one of the most mesmerising experience one can have in their life. How can we forget about desert safari and camel ride? Do you also love to travel in desert areas? Have a look at these popular Instagram hashtags for you next desert related posts and reels –
City hashtags for Instagram
If you are a photographer and you love to click pictures of street life, then here are some hashtags that you can use to target the right audience for your Instagram posts. On the other hand, if you went on a short trip or just for a night out with your friends or family, then also you can use these hashtags.
Solo travelling hashtags for Instagram
Are you a solo traveller who loves to travel alone? There is nothing better than backpacking and going on a random trip all by yourself. Some avid travellers prefer going a solo trip and exploring the less explored places. Solo travelling has a separate community on Instagram which you can target on your posts by using these hashtags –
Family travel hashtags for Instagram
Family trips are most amazing as you get to spend some time with your loved ones. The lovely pictures with your whole family are what makes your trip more memorable. These memories stay with you for the rest of your life. Instagram is all about sharing your memories. You can post your family trip pictures with these hashtags –
Travel video hashtags for Instagram reels
If you mainly focus of posting travel reels on Instagram, you need to add some general hashtags along with other hashtags related to your content specifically. Below we have shared some of the most popular travel hashtags for Instagram reels that will surely provide more views, likes, comments, and shares on your reels videos .
Trekking and hiking hashtags for Instagram
Do you love trekking and hiking mountains? You might have heard a popular quote which says the best views comes after the hardest climb. Trekking is a hell lot of fun in itself where you go into the wild nature and explore it to the core. Only few passionate travellers go on this type of adventure. Here are some popular hashtags that you can use for trekking and hiking related content on Instagram –
Camping hashtags for Instagram
Camping is the best outdoor adventure you can do while on a trip to mountains or beach. What else is better than having a night stay in the wild under the dark sky and chilling with your friends with a bonfire. Use these travel hashtags related to camping and bonfire to get your Instagram posts in front of the audience looking exactly for this type of content.
General FAQs about Instagram travel hashtags
Here are some frequently asked questions about Instagram hashtags like how you need to use them in your travel posts and reels to get the maximum benefits. Apart from that, we have also answered some general questions like how these hashtags improve your post reach and help you get more likes and followers.
How many hashtags you should use?
You can as many hashtags as you want but we will recommend you to use at least 10 and not more than 20 hashtags in a single post. It is important to choose your hashtags wisely. They should be popular and relevant to the content what you are posting. If you will add too much hashtags, Instagram may consider your post as spam and this will negatively affect your post reach. So keep this thing in your mind and use relevant hashtags only.
Can you combine these hashtags?
We have shared different category hashtags related to travel. It's not necessary that you have to use the same set of hashtags. You can mix them up and create your own set based on what you are posting. Make sure to add general hashtags which are popular in travel niche and then add specific content-related hashtags.
Will these hashtags help you get likes on your posts?
Yes , using the right type of hashtags will grow your post reach and you will get more likes on your posts. When you tag your post with a hashtag, people will be able to see your photo or video on that hashtag page. Instagram will automatically add your post in all hashtags that you have used in it. The algorithm will decide how your post will rank and how much reach it will get through those hashtags.
Will these hashtags increase your followers?
Yes, you are likely to get followers on your Instagram profile if you use these travel hashtags on your posts. If someone finds your content interesting, they will surely follow you for more. This is in fact one the most legit ways to increase followers on Instagram and your account won't even get penalised. Always focus on providing good quality content and it will automatically attract people to your profile.
Can you use these hashtags on Instagram reels?
Yes , these hashtags are not limited to Instagram posts only but you can also use them on your travel reels . In the recent times, reels have gained so much popularity on Instagram. Travel is one of the most popular niche people love to watch on reels. If you will use hashtags, you will definitely get more likes, comments, shares and saves on your reels.
Make sure to check out these guides for other top niche Instagram hashtags –
100+ Most popular fitness hashtags for Instagram
Related Posts
How to Manage Your Instagram Feed to See Relevant Posts
How to Check If Your Instagram Account Has Been Hacked
How to Edit Messages on Instagram After Sending
How to Hide Chats on Instagram Without Deleting
Leave a comment cancel reply.
Your email address will not be published. Required fields are marked *
Save my name, email, and website in this browser for the next time I comment.
200+ Best Travel Hashtags for Instagram and TikTok
Instagram has become a cornerstone of digital marketing, and the judicious use of travel hashtags can make the difference between a post that fades into obscurity and one that trends.
Before we delve into the specific hashtags, it's vital to grasp the power of this simple yet profound tool. A hashtag, denoted by the '#' symbol, is a tag used on Instagram (and other social media platforms) to categorize content. It helps users discover posts they're interested in, and it aids content creators in reaching a wider yet targeted audience.
In this post, we aim to present you with invaluable hashtags that you need in your Instagram toolkit for [2023].
Here's the big list of instagram hashtags  that covers the most popular industries, Also you can check the directory of  instagram usernames ,  instagram captions ,  instagram bio , and  instagram quotes .
Use Klaviyo to turn hard-earned customer data into hard-working emails and texts. Try the platform that 265,000 brands use to grow their business.
Try it now (it's free) ➜
Table of Contents
Most Popular Travel Hashtags For Instagram & Tiktok
Here's a table of 40 popular Travel hashtags, including their serial number, number of posts on Instagram and TikTok, and an indication of their competition level:
Low Competitive Travel Hashtags
Trending hashtags for tour industry, funny travel hashtags, travel related hashtags, similar travel hashtags for instagram.
Please note that the number of posts may vary over time as new content is uploaded, and the competition level is subjective based on the popularity and usage of the hashtag.
More Helpful Content:
200+ Best News Hashtags for Instagram and TikTok [2023]
205+ Best Digital Hashtags for Instagram and TikTok
202+ Best Job Hashtags for Instagram and TikTok [2023]
140+ Best Fitness Hashtags for Instagram and TikTok
140+ Best Medical Hashtags for Instagram and TikTok
140+ Best Skateboard Hashtags for Instagram and TikTok
140+ Best Bicycle Hashtags for Instagram and TikTok
140+ Best Podcast Hashtags for Instagram and TikTok
140+ Best Insurance Hashtags for Instagram and TikTok
This post was proofread by Grammarly . Try it – It's Free! Millions trust Grammarly's free writing app to make their online writing clear and effective. Getting started is simple
Email, SMS, and more — Klaviyo brings your marketing all together, fueling growth without burning through time and resources. Deliver more relevant email and text messages — powered by your data. Klaviyo helps you turn one-time buyers into repeat customers with all the power of an enterprise solution and none of the complexity.
Try Klaviyo for free right now ➜
Grind Success is a place where entrepreneurs, start-ups, and business owners can find wide-ranging information, advice, resources, and tools for starting, running and growing their businesses.
Similar Posts
200+ Top Sunrise Hashtags To Grow Your Instagram [2023]
200+ Best Cooking Hashtags for Instagram and TikTok [2023]
200+ Top Gardening Hashtags To Grow Your Instagram [2023]
205+ Best Halloween Hashtags for Instagram and TikTok [2023]
190+ Top Football Hashtags To Grow Your Instagram [2023]