Cookie Consent
To improve the website, the DAAD and third parties set cookies and process usage data . In doing so, the DAAD and third parties transfer usage data to third countries in which there is no level of data protection comparable to that under EU law. By clicking the "Accept all" button, you consent to this processing. You can also find selection options and explanations of these cookies and processing at the end of this page under "Cookies". There you can withdraw consent at any time with effect for the future.
Jump to content
Hilde Domin Programme
The German Academic Exchange Service (DAAD) administers the scholarship programme "Hilde Domin Programme" with funds from the Federal Foreign Office (AA). The programme serves to support students and doctoral candidates from across the globe, who are at risk of being formally or de facto denied educational or other rights in their country of origin, and to provide these students and doctoral candidates with an opportunity to begin or complete a study or research degree at a higher education institution in Germany. Students and doctoral candidates nominated and accepted under the programme will receive a scholarship for a degree course of personal choice and according to individual qualifications. The scholarship is sufficient to cover the necessary costs incurred during their study or research stay.
The long-term goal of the scholarship programme is to enable students and doctoral candidates to complete their higher education studies resp. research project in a secure environment, to be able to contribute towards meaningful political, economic as well as social development in their countries of origin (respectively in Germany or third countries) upon completion of their studies in Germany. All MA and PhD beneficiaries of the scholarship programme will further be qualified in an accompanying interdisciplinary programme, to enhance the prospects of a free development of their personality and their contributions towards society.
You have to be able to walk away and still be like a tree. As if the root remained in the ground, as if the landscape moved and we stood firm. You have to hold your breath until the wind dies down and the foreign air begins to circle around us. Until the play of light and shadow, of green and blue shows the old patterns and we are at home wherever it is and can sit down and lean back as if against our mother's grave. (Hilde Domin)
Programme launch
To mark the start of the programme on 14 April 2021, Federal Foreign Minister, Heiko Maas, and DAAD President, Prof Dr Joybrato Mukherjee, each expressed a few personal words in a video statement.
The video statement of the Federal Foreign Minister can be found here .
The video statement of the DAAD President can be found here .
The nomination and selection procedure
Potential candidates cannot themselves apply for participation in the Hilde Domin Programme, but are nominated by the management (presidiums/rectorates) of an institution or organisation which is a legal entity domiciled in Germany and which carries out an activity in the field of science, research and teaching and/or the protection of human rights, the promotion of peace and democracy or the rule of law.
All nominations shall formally be made by respective nominating institutions and organisations who are requested to fill in the nomination form online (the link is provided upon request). Thereafter, on the basis of an initial plausibility check, suitable candidates will be contacted by the DAAD and invited to apply via the DAAD online application portal. The application documents submitted by the candidates are then verified by the DAAD for completeness and formal correctness. The final selection of candidates will be carried out by independent selection committees appointed by the DAAD. Both the status of risk and academic performance are assessed as part of the selection process.
Important to note:  Multiple nominations do not bear any advantages. One nomination per candidate is sufficient. Institutions and organisations entitled to nominate may nominate as many candidates as they deem eligible. Nominations submitted through other channels (e.g. via email, post or fax) cannot be considered or accepted.
Also important: The DAAD can only award a limited number of scholarships. Please only nominate candidates for this programme who, in addition to being individually at risk, also demonstrate good academic prospects for studying in Germany. Proposed candidates should have sufficient knowledge of German or English (corresponding to level B2) by the nomination deadline to be able to complete a study degree programme/research project in the respective language.
Target group
Students and doctoral candidates worldwide* who are at risk of being formally or de facto denied educational rights and/or other rights in their country of origin, due to their ethnic, sexual, gender or religious identity and/or their political or civic engagement. By definition of the DAAD, political, civic and similar engagement encompasses either the participation in groups or individual actions based on liberal and democratic principles aspiring to contribute to a positive social change in communities.
*Except for the following countries: EU/ EEA / EFTA countries as well as Andorra, Monaco, San Marino and the United Kingdom.
Nomination requirements
Students and doctoral candidates from all academic disciplines can be nominated, apart from human medicine, dentistry, veterinary medicine, pharmacy, and law
who can prove or credibly demonstrate a threat to their personal well-being or safety (e.g. physical violence, arrest, denial of civil and educational rights, etc.) to the nominating institution
who are in possession of educational certificates that enable entrance to a higher education institution and warrant the pursuit of a desired higher education qualification according to the anabin  database
who may not be already residing in Germany or the European Union at the time of nomination
Important to note: Nominations for the academic fields of visual arts, performing arts, design, visual communication, music, film, and architecture  can be submitted only by accredited higher education institutions and require a letter by that institution confirming the academic ability of the candidate in the foreseen discipline.
Funding period
As a rule, the duration of funding for a
bachelor's degree is: up to 36 months (plus 12 months preparatory course/"Studienkolleg" in exceptional cases)
master's degree is: up to 24 months
doctoral degree is: up to 48 months
Funding of a scholarship encompasses
a monthly scholarship payment of 934 EUR for bachelor and master students resp. 1,200 EUR for doctoral candidates
a health, accident and personal liability insurance cover
a travel allowance based on your country of origin resp. present residence
if applicable, participation in a preparatory German language course (of two, four or six months) according to the previously acquired and required language skills for the intended course of study or doctoral project
additional financial benefits
Nomination and application deadline
Nominations of suitable candidates can be submitted online at any time.
In principle, there are two selections per year. The application periods are based on the start of the academic semesters.
The following time periods and deadlines apply for nominations and applications for the upcoming academic semesters:
Planned start of studies summer semester 2024
Nominations: until 15 th March, 2023
Application period: 16 th March until 29 th April, 2023
Planned start of studies winter semester 2024/25
Nominations: until 15 th September, 2023
Application period: 18 th September until 16 th October, 2023
Access to the DAAD online portal is open to all formally eligible applicants during the application periods. If no application is received within an application period, respective candidates would have to be nominated again before the next nomination deadline.
For an overview of frequently asked questions and answers please click here .
Helpful links
Database for study programs in Germany My Guide – The gateway to your German university Philipp Schwartz Initiative Martin Roth Initiative Elisabeth-Selbert-Initiative
Contact and consultation
Contact persons for programme related matters Stefanie Kottowski DAAD Section ST33 Kennedyallee 50 D-53175 Bonn E-Mail: [email protected]  
Arua Husaini-Siam DAAD Section ST33 Kennedyallee 50 D-53175 Bonn E-Mail: [email protected]
Contact persons for administrative matters Ilenia Arena DAAD Section ST33 Kennedyallee 50 D-53175 Bonn E-Mail: [email protected]
Deborah Wißkirchen DAAD Section ST33 Kennedyallee 50 D-53175 Bonn E-Mail: [email protected]
Maya Helget DAAD Section ST33 Kennedyallee 50 D-53175 Bonn E-Mail: [email protected]
Funded by: 
Deutscher Akademischer Austauschdienst e.V. Kennedyallee 50 53175 Bonn
All addresses in the DAAD Network
DAAD Newsletter
With our newsletter DAAD Aktuell you will regularly receive up-to-date information about our work and organization.
Newsletter DAAD Aktuell (in German)
Useful Links
Find Scholarships
DAAD offices
Jump to top of page
Hearts In The Ice
Hearts in the Ice, created by Hilde Fålun Strøm and Sunniva Sorby, is a platform for social engagement c onnecting students, scientists, manufacturers, environmental organizations, and all who care about the health of our planet, in the conversation around climate change.
Bamsebu  began in 2019 as a 9-month overwintering project in the High Arctic of Svalbard, Norway. From August 2019 – May 2020,  Hilde (Norway) and Sunniva (Canada) inhabited the 20 sq mtr trappers cabin "Bamsebu"- 78'N.   They are the first women in history to over-winter in Svalbard without men. 
Hearts In The Ice promotes conversation on issues relating to adventure, female leadership, STEMM, sustainability, Innovation, exploration, diversity, climate action, alternative energy and pushing our boundaries !
Following months of groundwork, www.heartsintheice.com was launched on October 2, 2018.  At that time there was a handful of sponsors, a few dedicated advisory board members, and a small number of committed partners, but most importantly, two hearts with a vision to make a difference bigger than themselves, and the energy to make it happen.   By October 2019 that vision was a reality. Sunniva and Hilde were at Bamsebu and the adventure had begun!  
Education:  Hearts In The Ice regularly engages school classrooms from around the world in the climate change conversation with live satellite video chats from Bamsebu with Hilde & Sunniva plus highly qualified guest speakers.  Check here for the monthly topics from Nov-May 2021.
Advisory Board: Hearts In The Ice is advised by an impressive 16  member advisory board consisting of scientists, educators, and business leaders committed to advancing knowledge and expanding the climate change conversation on a global level.
Sponsors and Partners:   In a short time since Hearts In The Ice launched, they had attracted more than  25 Corporate Sponsors providing equipment, services and critical funding, 27 In-Kind sponsors providing every day essentials, and 25 Partners who committed to furnishing services and promoting Hearts In The Ice through their businesses and social media.  
For the year 2020-21 they have 10 major sponsors and 14 in-kind sponsors to help them drive change and engagement even further.
Citizen Science: Hilde and Sunniva serve as citizen scientists at Bamsebu by collecting data for existing research being conducted in the Arctic.  Due to their combined 46 years of observations and experience in the Arctic and Antarctic, they are uniquely qualified and inspired to be of service in this way.
Technology: They are actively testing innovative technologies , including solar and wind equipment from  Power Controlls,   Iridium satellite communication from Marlink ,  and field testing a Marlink Telemed Kit . They have the smallest carbon footprint possible, reducing all packaging from their suppliers and providers.
Sunniva Sorby
Project Co-Leader Hearts in the Ice
Polar Ambassador and Citizen Scientist
Senior Polar Guide for PTGA
Member Explorers Club
Fellow, RCGS – Royal Canadian Geographical Society,
Member Society of Women Geographers
Flag Carrier- Wings World Quest
Resident of Squamish, BC, Canada
Member – Historic Women's South Pole Expedition 92-93- First Canadian Woman
Expedition Leader Greenland Crossing 1999 – First Canadian Woman
Expedition Leader King George Island Crossing 1998
Skied Sierra Haute Route 1996
Climbed Kilimanjaro 5 times
Lead Instructor for Adventure 16 – Backpacking, Backcountry Navigation, Winter camping
Born in Tonsberg Norway –  raised in Canada
Nominated as Woman of the Year in 2002 for efforts to promote sports education for young girls and women
Worked as Historian/Zodiac driver in Svalbard, Canadian Arctic and Antarctica
Frequent lecturer on Leadership, Risk Taking, and the Polar regions
Experienced in Mtn Biking, Running, Glacier Travel, Trekking and Kayaking
Privacy Overview
Pin it on pinterest.
Speak to a doctor for just $35 with our Telehealth service. Book now
Vitamins & Supplements
Bone, joint & muscle
Children's Health
Cold, Flu & Immunity
Energy & Performance
Gut Health & Digestion
Fish And Krill Oils
Hair, Skin And Nails
Memory And Brain Health
Men's health
Multivitamins
Practitioner
Sleep & Stress
Women's health
Pre & Probiotics
Diet & Sports Nutrition
Amino Acids
Bars, Drinks & Snacks
Meal Replacements
Pre-workout
Protein Powders
Rehydration & Electrolytes
Sports & Fitness Accessories
Weight Management
Health Foods
Bars & Snacks
Broths & Stocks
Cereal, Oats & Muesli
Dried Fruit, Nuts, & Seeds
Manuka Honey
Tea & Coffee
After Sun Care
Beauty Tools
Eye Treatments
Face Cleansers & Makeup Removers
Face Exfoliants
Face Moisturisers
Face Serums & Treatments
Face Toners & Mists
Lip Care & Balm
Mens Skincare
Anti-Dandruff & Scalp
Brushes & Accessories
Hair Colour
Hair Loss Treatments
Hair Masks, Oils & Serums
Natural Hair Colour
Hair Styling
Shampoo And Conditioners
Bath & Body
Hand & Nail
Intimacy & Sexual Health
Incontinence
Make Up & Cosmetics
Sun & Tanning
Makeup & Beauty
Nail Polish
Sexual Health & Intimacy
Fertility & Ovulation
Male Sexual Health
Pregnancy Tests
Sexual Wellness & Toys
Home & Living
Essential Oils
Household Cleaning
Reed Diffusers
Room Sprays
Baby & Kids
Baby Accessories
Baby Skin Care
Bottles & Teats
Breastfeeding
Toys & Accessories
Childrens Cold & Flu
Childrens Ears, Eyes & Nose
Childrens Pain Relief
Childrens Vitamins & Nutritionals
Electrolytes
Fungal Treatments
Nasal Sprays & Washes
Pain Relief
Quit Smoking Aids
Stomach & Bowel
Topical Pain Relief
Travel Sickness
Uti Treatments & Relief
Wart Treatments
Anaesthetics
Antiseptics
Bandages, Plasters & Dressings
Burn Treatments
Compression Stockings
Creams, Lotions And Liquids
First Aid Accessories
Insect Repellents & Treatments
Masks & Gloves
Thermopacks
Fragrance Gift Sets
Pharmacy Products
Allergy & Hayfever
Anti-Fungal & Warts
Cough Remedies
Ear & Eye Treatments
Hair Treatments
Motion Sickness
Oral Treatments
Skin Treatments
Supplements
Throat Sprays & Lozenges
Topical Creams & Ointments
Pharmacist Medicines
Prescription Medicines
Vaccinations
Get A Prescription
Prescription
Health Goals
Feel Healthy
Eat Healthy
Move Healthy
Live Healthy
Look Healthy
Stay Healthy
Allergies & Hayfever
Pain Management & Relief
Medical Devices & Diagnostics
Discover all
All Eat Healthy
Healthy weight
Kid's nutrition
Low FODMAP diet
Plant-based eating
All Feel Healthy
Healthy ageing
Immune health
Sexual health
All Live Healthy
Kids & parenting
Pregnancy, birth & baby
Relationships
All Move Healthy
All Look Healthy
Beauty from within
All telehealth
Get an e-script
Express consults
Book with a doctor
Medical certificates
Speak to a naturopath
Everyday Rewards
Living Healthy Report 2023
Natural Symptom Relief
Hilde Hemmes Herbals Bronchial Cough Relief 200ml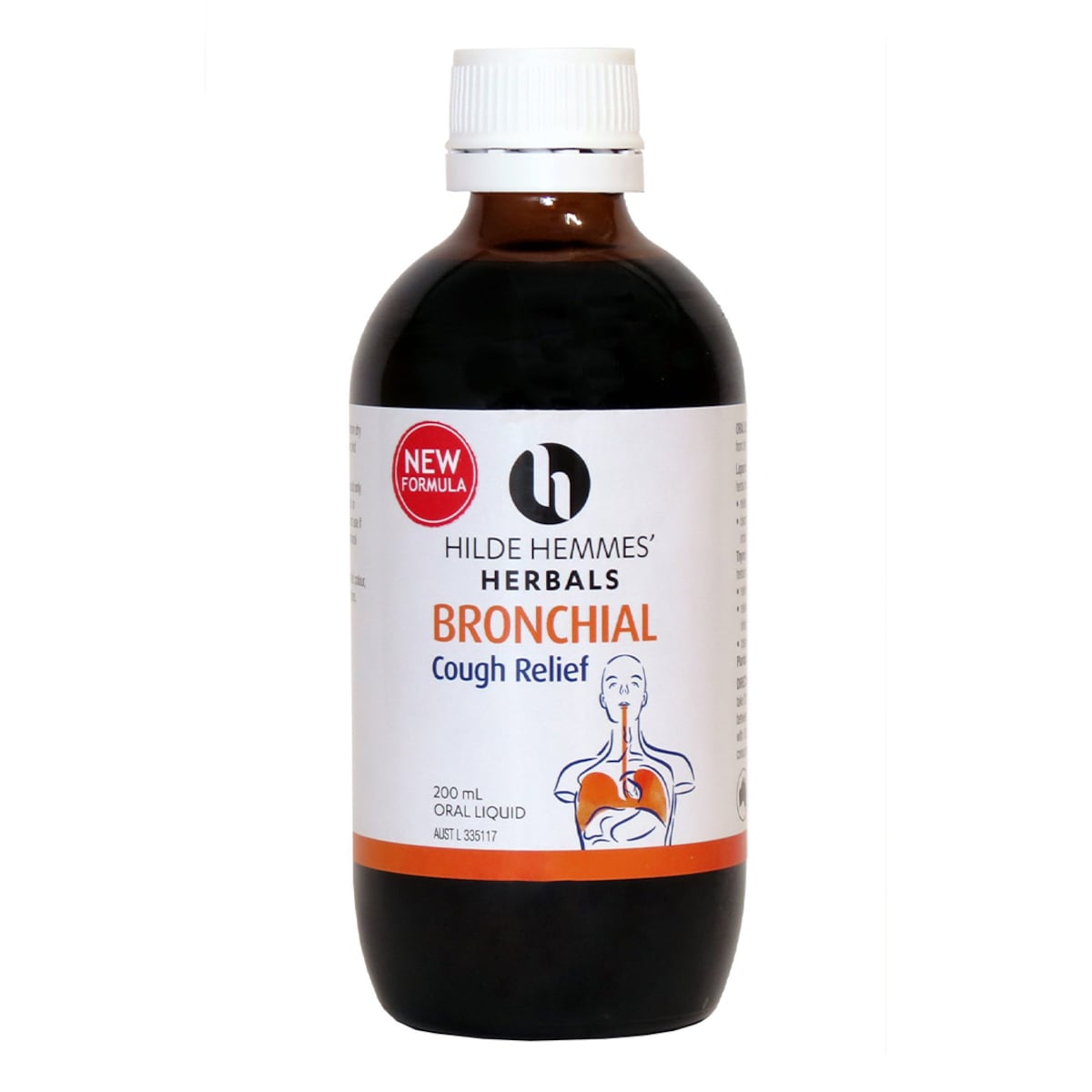 RRP: $28.38 15% off RRP
Add to Existing
Reliable Delivery - Whenever you need it
Flexible - Cancel, Pause, Skip, or Change at anytime
Lowest Price - Always pay the lowest eligible price
In the Loop - We update you every step of the way
3+ $23.07 ea
6+ $22.19 ea
12+ $21.75 ea
Collect 5x points on every shop.*
*Exclusions: prescription and pharmacist only medicines. See full T&C's and exclusions .
Register or Sign in to link your card
Enjoy a healthy reward at Healthylife
Want to give your mind, body and points balance a boost?
C ollect 5x points on every shop.*
Getting started is easy as 1, 2, 3.
Sign up to healthylife (It's free!)
Simply link your Everyday Rewards card during sign up or via your healthylife account at any time.
Enjoy 5x Everyday Rewards Points on every shop*
*Exclusions: Healthylife Pharmacy purchases of prescription medicine, pharmacist only medicines, or consultations (booking and appointment fees) made online or any in-store purchases. You will not collect points on any of these exclusions. T&C's and exclusions apply.
Offer valid from 00:01AM AEDT Wednesday 15 November until 00:01AM AEDT Tuesday 21 November 2023. For full terms and conditions, visit T&C's and exclusions
Description:
A bronchial cough is due to inflammation of the mucous membranes lining the bronchial tubes, often caused by an infection, exposure to cold weather or may also be caused by breathing in environmental substances that irritate the bronchial tubes. When the bronchial tubes are irritated, they secrete thick mucus which is also known as phlegm. As a result, coughing occurs as a natural reflex action, helping clear mucus congestion from the bronchial mucosa. A long-standing, painful, bronchial cough may be due to other underlying causes and should be evaluated by a qualified practitioner.
Hilde Hemmes Bronchial Cough Relief is formulated from the herbs Liquorice, Thyme and Plantain.
1 - Liquorice has been traditionally used in western herbal medicine to:
relieve coughs and bronchial mucous congestion
clear respiratory tract mucous and soothe irritated tissues
2 - Thyme has been traditionally used in western herbal medicine to:
relieve coughs / mild bronchial coughs
relieve symptoms of mild upper respiratory tract infections
clear respiratory tract mucous
3 - Plantain supports healthy mucous membranes.
No added: colour, flavour, caffeine, gluten or yeast.
Suitable for vegans / vegetarians.
Made in Australia.
Listed on the Australian register of Therapeutic Goods as Hilde Hemmes' Herbals Bronchial Cough Relief Extract AUST L 335117.
Ingredients:
Each 20ml liquid contains: Glycyrrhiza glabra (Liquorice) tincture from dry root and stolon 2g, Thymus vulgaris (Thyme) tincture from dry flower and leaf 1g, Plantago lanceolata (Plantain) tincture from dry herb 1g.
Usage Directions:
Shake well before use.
Adults only - take 20ml of tincture three times daily between meals. Dosage may be mixed with 100ml of water or juice and consumed immediately.
Store in a cool dry place away from direct sunlight and heat.
Always read the label. Follow the directions for use.
If coughing and / or symptoms persist, seek the advice of a healthcare professional.
Use in children under 3 years is not recommended. Should only be used for children over 3 years on medical advice.
Do not use if pregnant, breastfeeding or if cap seal is broken. Contains alcohol (ethanol 40% v/v).
Liquorice Root naturally contains sugars (glucose and sucrose).
Disclaimer:
Healthylife provides general product information such as nutritional information, country of origin and product packaging for your convenience. This information is intended as a guide only, including because products change from time to time. Please read product labels before consuming. For therapeutic goods, always read the label and follow the directions for use on pack. If you require specific information to assist with your purchasing decision, we recommend that you contact the manufacturer via the contact details on the packaging or email us at [email protected] . Product ratings and reviews are taken from various sources including Bazaarvoice. Healthylife does not represent or warrant the accuracy of any statements, claims or opinions made in product ratings and reviews.
Delivery Charges
FREE standard shipping on orders $80+ (save $5.95).
FREE express shipping* on orders $99+ (save $8.95)
Ordering a prescription item? You'll automatically receive free standard shipping, too.** How good!
* A shipping handling fee may apply at the checkout for orders weighing 10kg or more
** Any cold-chain items will carry a $9.95 Express Cold-Chain Shipping fee
** Certain items and areas may be eligible for Same Day Delivery, and if selected will carry a $9.90 delivery fee
See shipping & returns policy for more details.
How Do Returns & Refunds Work?
All products you buy from the Healthylife website are covered by the Healthylife Returns Policy .
Please read our full Returns Policy to find out how to return a product that is faulty or if you have changed your mind.
How We Handle Them:
Change of mind.
If you've had a change of mind about an item you have ordered, we'll need to receive it back to us unopened and unused, in the original packaging.
Faulty Item
If the item you have received is faulty, please contact us with a detailed description of the product fault, alongside a photo if possible.
Allergic Reaction
In the rare instance you've had an allergic reaction to a product, please discontinue use of the product immediately. We may reach out for further information on the reaction.
Allergy returns must be less than 20% used upon arrival back to us.
Incorrect / Damaged Items
If you have received an item that isn't what you ordered, or it arrived damaged, please take a photo and contact us within 7 days of delivery.
Please don't dispose of the item without informing us.
What Items Are Restricted For Returns*?
We will not accept Change of Mind Returns for the following items:
Rapid antigen tests
Baby formula
Prescription Medicine
Compounded 'Pharmacy Only' Items
Perfumes & Colognes
Refrigerated Items
Bulk / Special Orders
Personalised items, digital downloads, prepaid cards or vouchers;
Clearance items;
Items that are advertised as not eligible for change of mind returns.
Related to your search
First, we just need your contact details so we can get in touch. If you have a preferred method and/or time of contact, simply leave us a note below.
First name *
Last name *
Contact number *
Service of Interest * General Practice Aged Care Corporate Health & Wellness Allied Health Skin Cancer Pathology Cosmetics Hypnotherapy
How did you hear about us? * Word of Mouth Referral Google LinkedIn Instagram Facebook
Comments This field is for validation purposes and should be left unchanged.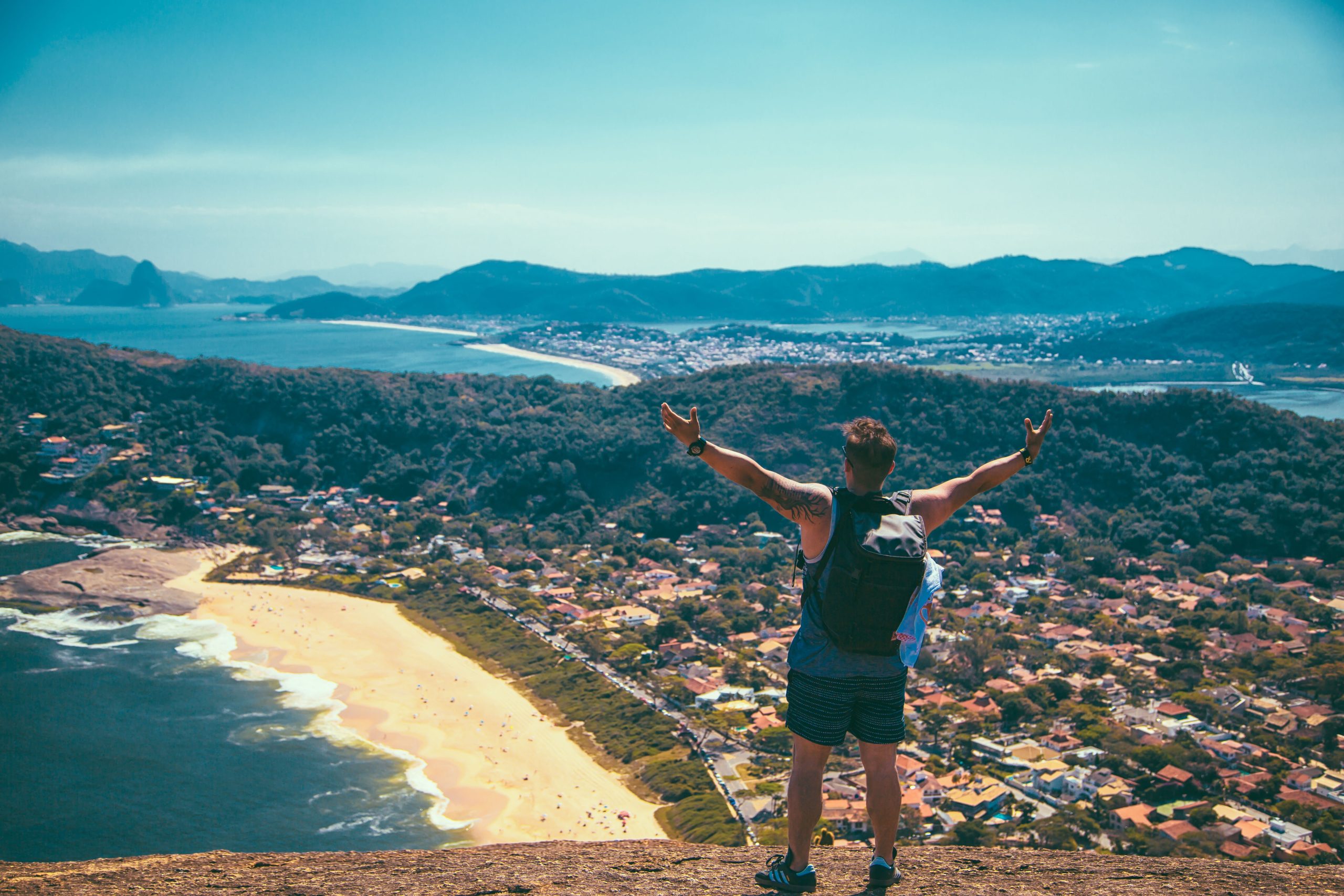 Going Travelling These Holidays?
Thailand, the USA, Bali, and Somaliland… just some of the places our patients are travelling to over the next few months. Now that flights have resumed and borders have reopened it's great to see people travelling again.
There's often so much to plan before you leave; accommodation, essential documents, visa and let's not forget travel insurance. But one thing we tend to forget about is actually one of the most important things – our health. What this really means is doing everything we can to stop our holiday plans from being ruined by preventable illness.
Influenza, traveller's diarrhoea and Hepatitis A are amongst the most common infectious diseases suffered by travellers and yet they are preventable. Diarrhoea, fevers and vomiting are generally not conducive to a relaxing getaway. Having travel vaccinations before you leave can help reduce the risk of your holiday being ruined by illness.
Things to think about: 1. Where you're travelling to? Some places have higher rates of infectious diseases, eg. Malaria 2. How long you're travelling for? 3. What activities you'll be doing? eg. hiking at an altitude 4. Some destinations may have limited access to medical facilities 5. Access to clean water 6. Pre-existing medical conditions, eg. travellers with a weakened immune system, pregnant women etc. 7. Entry requirements for certain countries. Do you need a Yellow Fever certificate?
We can help you plan for your next trip, offer comprehensive up-to-date advice about vaccinations and discuss medications that might be relevant to your destination and activities. We can access your immunisation history to see what you've had already so that you don't double up.
We recommend you book an appointment with one of our doctors at least 4-6 weeks before you travel as some vaccines require multiple doses for adequate immunity and may also only become effective after a certain amount of time.

Related Articles