Preparing for your home visit
Introduction.
The majority of the services we provide are delivered in the community. Often, this means a nurse, doctor or healthcare professional will make a "home visit" to your home or nursing home to provide you with care and treatment.
Before your home visit appointment
Before your home visit appointment, a member of our staff may phone to speak to you about the home visit appointment, and to answer any questions you may have.
If you were previously in the clinically extremely vulnerable group, please make sure you tell us.
During your home visit, you can expect the nurse, doctor or healthcare professional to:
comply with the infection control policies that CLCH currently has in place. This may mean that staff wear face masks depending on the situation and the levels of Covid in the community at the time of your visit. Masks can muffle the words that people use so if staff are wearing one and you do not understand what is being said to you, please make sure you tell the healthcare professional caring for you. The NHS team can make changes to ensure you can better hear and understand what is being said to you.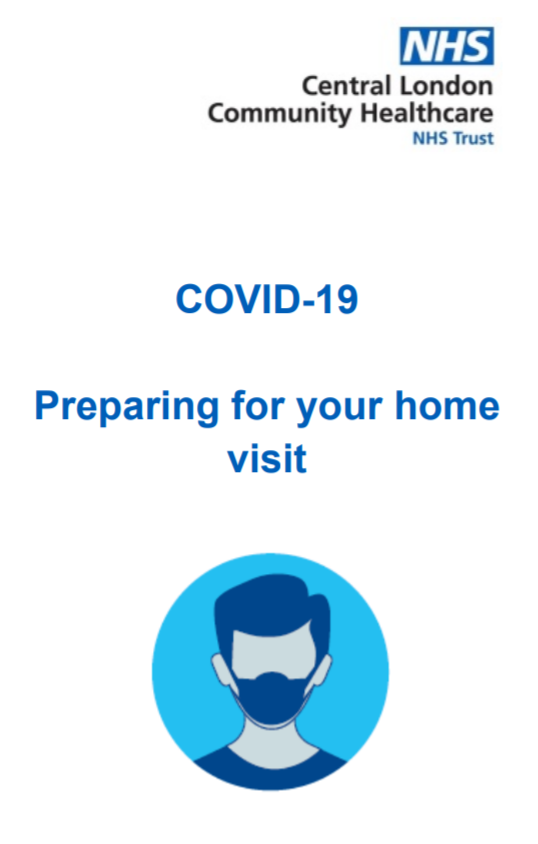 Our 'Preparing for your home visit' leaflet
As a home visit patient, you will have received our 'preparing for your home visit' leaflet. The leaflet is reproduced below - and you can click on the image to download the leaflet.
1. What is COVID-19?
Coronavirus (COVID-19) is caused by a type of virus called severe acute respiratory syndrome coronavirus 2 (SARS-CoV-2). As a group of viruses, coronaviruses are common across the world. Typical symptoms of coronavirus include:
shortness of breath
a loss of or change in your normal sense of smell or taste
You can find more information at the NHS.uk coronavirus webpage
2. Hand hygiene
Our staff will clean their hands before and after contact with you. We would encourage you to either wash your hands with soap and water or use an alcohol hand rub before and after our staff visit.
3. How does COVID-19 affect your home visit?
We're doing things a bit differently during this pandemic. This information sets out the changes we've made. Please take the time to read this information ahead of our visit to you, so you're aware of what to expect.
4. If you are unwell or have symptoms of COVID-19
If you feel unwell and think it might be COVID-19 related, please inform our staff by telephone before they visit your home. If you feel unwell and need advice, contact NHS 111 by ringing freephone 111 or visiting the NHS 111 website 111.nhs.uk You can use the NHS 111 online tool You can check your symptoms online via NHS 111 Covid 19 webpage. If we suspect you have COVID-19 before or during our visit then we may need to rearrange or make alternative arrangements for your care.
5. Face coverings and Personal Protective Equipment
Our staff will wear Personal Protective Equipment (PPE) based on the level of contact that they have with you. This may include a surgical mask; they may also wear gloves, aprons and possibly a face visor.
6. Home environment
We appreciate you will have your personal items around you within your home. To reduce any risk to you or our staff, we ask you put away any unnecessary items before our staff visit.
Many of our staff are pleased to see your pets. However, we would ask you to put them in a separate space during our visit.
Please ask any household members not involved with your care to leave the room before our staff arrive; they can re-enter when we leave your home.
7. Waste
waste can be discarded into the normal household waste unless a clinical waste collection has been organised by staff. Some of our staff may take the clinical waste with them as they have a safe method to do this.
By working together we can make it safer for you and our staff
Covid-19 checklist
Our staff may ask you questions using the following Covid-19 checklist.
Popular Pages
Walk-in Centres
Publications
Vision and values
Get involved
Accessibility tools
Increase text size
Decrease text size
Reset text size
Black and white
Blue contrast
Beige contrast
High contrast
Reset contrast
International edition
Australia edition
Europe edition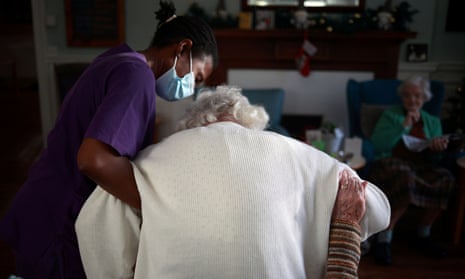 'Many care homes wouldn't be here without foreign workers:' fears over Tories' plans to limit immigration
Proposed policies restricting numbers and rights of foreign health workers create alarm among care home operators
Read more: Curbs on migrant workers would be 'dangerous' for social care, warns government adviser
For years, Mike Padgham just couldn't get the staff. When he would post job ads for vacancies at his five care homes in Yorkshire, he'd get very few responses.
But early last year, the government opened a new immigration route, expanding the health worker visa scheme to include care workers. Since then, Padgham's company, St Cecilia's Care Group, has hired 32 overseas staff members – mostly from India, Ghana and Zimbabwe.
It's not a "cheap fix", Padgham says: the company covers the costs of recruitment, and when they arrive, the staff are paid the same as their UK colleagues.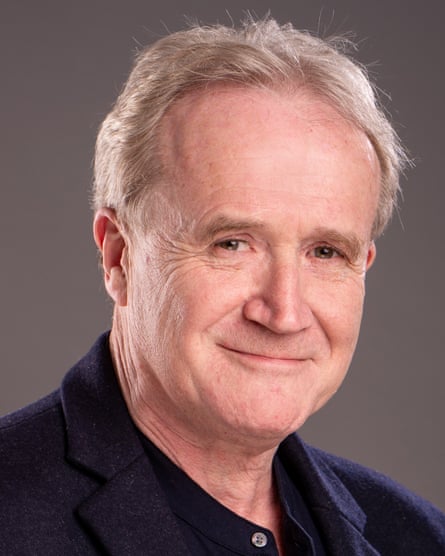 But without the overseas recruits, he believes at least two of his care homes, unable to meet minimum safe staffing levels, would have faced being forced to close.
"It's a lifeline at the minute," he says. "Many providers wouldn't be here today if these staff from overseas weren't there."
The story of St Cecilia's is repeated across the country. Nationally, more than 123,500 people have arrived to work as care workers and senior care workers since the route was opened.
But last week, Padgham, who has worked in the sector for 34 years, saw headlines that left him fearing for the future.
Immigration minister Robert Jenrick has drawn up plans to restrict foreign health and care workers to bringing one relative each to the UK. Some reports suggest the Home Office could ban them from bringing dependants altogether. Other plans being considered include a cap on the number of NHS and social care workers hired from abroad, and changes to the minimum salary overseas workers must be paid.
The proposed policy changes, drawn up under ex-home secretary Suella Braverman, have not been confirmed. But they are being pushed by Jenrick in response to high net migration figures – a record 745,000 in 2022 – which prime minister Rishi Sunak is under pressure to bring down.
Padgham believes a cap on care worker numbers, or a restriction on dependants, would spell disaster. "If that option isn't available, it will put people off," Padgham says. "How can you go to another country, work for someone and leave your family around the other side of the world? It's a big ask. It's a big deterrent."
Changes to minimum salary thresholds would be a "double whammy", he says. St Cecilia's and other care providers rely on cash from councils, whose budgets – determined by central government funding – are already tight. Currently overseas care workers must be paid at least £20,960 a year. Increasing this – without significant extra investment in social care from the government – would make the cost of hiring from abroad unsustainable, Padgham says.
He is not alone in his fear. This weekend, the government's adviser on immigration warned that while the proposed policy changes might reduce headline migration figures, they could devastate social care.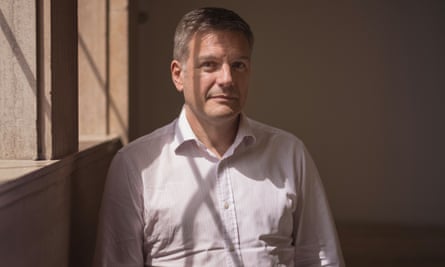 Professor Brian Bell, chair of the government's Migration Advisory Committee, told the Observer that implementing policies to reduce migration without addressing workforce problems in social care could "massively harm" the sector. "Until that missing piece is solved, I personally would say it's very dangerous to be playing around with the numbers on the social care route," he said.
Professor Martin Green CBE, chief executive of Care England, said such changes could force some providers out of business. "If the government places a cap, refuses to allow dependants into the country or changes the pay requirements for overseas staff, which will make them more expensive, this will lead to more care services struggling to get staff and potentially reducing the amount of care they are able to provide," he said. "In some cases [it] may lead them to exit the market."
Talk of limiting dependants comes amid heavy pressure from the right wing of the Conservative party to reduce net migration. The Tories have repeatedly promised to bring the figure down to the "tens of thousands". Targeting health and care workers is an obvious choice: they are by far the biggest users of the skilled worker visa route, with 143,990 arriving via the health and care visa last year, along with 173,896 dependants.
It is possible that changes to rules on dependants might not have the devastating impact on hiring that some fear. It's not yet clear whether any restrictions would apply only to care workers or to other health workers too. But Madeleine Sumption, director of the Migration Observatory at the University of Oxford, said: "I think it is quite likely in the case of care workers that there are enough people around the world who are willing and interested in those jobs that the UK will still be able to recruit care workers." If the same rules were to apply to people higher up the skill spectrum, such as doctors, things could become more difficult, she said.
after newsletter promotion
Beyond the practical impacts on the health and social care sector, the policy proposals have been attacked over the potential ramifications for individual families.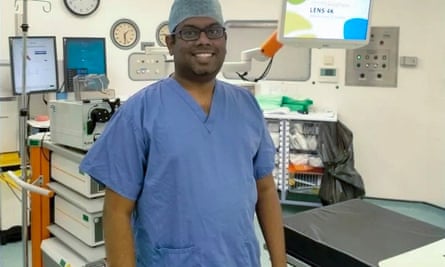 Unison, the union, said the policies "demonised" migrant workers while Migrants' Rights Network said: "Separating families for the sake of arbitrary figures is cruel." The Joint Council for the Welfare of Immigrants argued that restrictions on dependants would "rip families apart" and "make people's lives worse". "Low-paid migrant workers are being treated as disposable economic commodities," Caitlin Boswell, policy and advocacy manager, said.
Mictin Ponmala, 38, a health worker from India who lives in Luton, might never have come had restrictions on dependants been in place.
For him and many of his international colleagues in health and social care, "the only reason" they picked the UK was the fact that core family members were allowed too, he says. Pay rates are better in the Middle East and Australia, where numbers of migrant health and care workers are also high. But family restrictions there are stricter.
"Not allowing dependants will have a negative impact. People will think about leaving the UK, and some people won't come," says Ponmala, who works as a nurse in the NHS. Three months after he arrived in the UK, his wife, who also works in healthcare, followed. They have since had a son.
"It's not a matter of money. It's life," he says. "Preventing families from reuniting is a denial of human rights."
The Home Office declined to comment on the plans or the concerns. The Department of Health also declined to comment. The government is expected to announce migration measures in the coming weeks.
Padgham appealed for ministers to ditch any plans to target health and social care. He understands the "political pressure" to reduce migration but said: "You can't cut off the supply and still underfund social care and expect things to work.
"Do they want waiting lists to be longer? Care providers to go out of business? People not to get the care they need? That's the result of the policies they're discussing."
Immigration and asylum
The Observer
Care workers
Conservatives
Social care
Home Office
Most viewed