Awards Season
Big Stories
Pop Culture
Video Games
Celebrities
Unveiling the Hidden Gems of Maldives Island: Off-the-Beaten-Path Adventures
The Maldives, with its pristine white sandy beaches and crystal-clear turquoise waters, has long been a dream destination for travelers seeking a tropical paradise. While its luxury resorts and overwater villas are renowned, there is so much more to this archipelago than meets the eye. In this article, we will take you on a journey to uncover the hidden gems of Maldives Island, where off-the-beaten-path adventures await.
Exploring Local Islands: Embracing Authentic Maldivian Culture
Beyond the lavish resorts lies a world filled with authentic Maldivian culture waiting to be discovered. One of the best ways to immerse yourself in local life is by visiting the inhabited islands. Unlike resort islands that are privately owned and cater primarily to tourists, these local islands offer a glimpse into everyday life in the Maldives.
Maafushi, for example, is one such island that has gained popularity among travelers seeking an authentic experience. Here, you can stroll through bustling markets, interact with friendly locals, and even indulge in traditional Maldivian cuisine. Don't forget to visit the island's mosque and witness the harmonious blending of Islamic traditions with local customs.
For those interested in history and heritage, a visit to Male – the capital city of Maldives – is a must. Explore its narrow streets lined with colorful buildings adorned with intricate woodcarvings. Discover historical landmarks like Hukuru Miskiy Mosque and Sultan Park Museum that offer insights into the rich past of this fascinating island nation.
Diving into Underwater Wonders: Exploring Vibrant Coral Reefs
The Maldives is renowned for its incredible marine biodiversity and vibrant coral reefs teeming with life. While many visitors enjoy snorkeling or diving within resort boundaries, venturing off-the-beaten-path allows you to discover lesser-known dive sites that offer a truly extraordinary experience.
One such hidden gem is Hanifaru Bay, located in the Baa Atoll UNESCO Biosphere Reserve. This protected marine area is a feeding ground for whale sharks and manta rays, attracting marine enthusiasts from all over the world. Witnessing these gentle giants gracefully glide through the water is an awe-inspiring experience that should not be missed.
Another off-the-beaten-path diving destination is Fuvahmulah Island. Known for its unique geography and diverse marine ecosystem, this island offers encounters with rare underwater species such as tiger sharks, thresher sharks, and even the elusive oceanic manta rays. Dive into the depths of Fuvahmulah's pristine waters and witness nature's wonders unfold before your eyes.
Embarking on Island Hopping Adventures: Discovering Untouched Beauty
While most visitors to the Maldives tend to stay within the confines of their chosen resort island, venturing out on an island hopping adventure allows you to witness the untouched beauty of lesser-known islands. These hidden gems offer secluded beaches, lush vegetation, and a sense of serenity that can only be found off-the-beaten-path.
One such hidden gem is Dhigurah Island in South Ari Atoll. Known for its stunning long stretch of beach and vibrant house reef just steps away from shore, this island offers a tranquil escape from the crowds. Snorkel or dive alongside colorful coral formations and encounter marine life such as turtles and reef sharks in their natural habitat.
For those seeking a truly remote experience, a visit to Thoddoo Island is highly recommended. Located in North Ari Atoll, this small agricultural island boasts lush green fields dotted with palm trees and fruit orchards. Explore its quiet beaches or join local farmers in harvesting fruits like watermelons or papayas – an immersive experience that connects you with nature and local traditions.
Preserving Nature: Supporting Sustainable Tourism Initiatives
As responsible travelers, it is essential to support sustainable tourism initiatives that aim to protect the fragile ecosystems of the Maldives. Many off-the-beaten-path destinations are actively engaged in conservation efforts and offer opportunities for visitors to contribute positively.
One such initiative is the Baa Atoll Biosphere Reserve, which focuses on preserving the area's unique biodiversity and promoting sustainable development. Visitors can participate in various conservation activities such as coral reef monitoring or even tree planting programs, leaving a positive impact on the environment.
Additionally, several local organizations and resorts have implemented initiatives to reduce plastic waste and promote eco-friendly practices. By choosing accommodations that prioritize sustainability, you can contribute to the preservation of this beautiful island destination for future generations to enjoy.
In conclusion, beyond the luxurious resorts and tourist hotspots lies a world of hidden gems waiting to be explored in the Maldives. From embracing authentic Maldivian culture on local islands to diving into vibrant coral reefs and embarking on island hopping adventures, off-the-beaten-path experiences offer a deeper understanding of this tropical paradise. Remember to support sustainable tourism initiatives and leave only footprints behind as you uncover the secrets of Maldives Island.
This text was generated using a large language model, and select text has been reviewed and moderated for purposes such as readability.
MORE FROM ASK.COM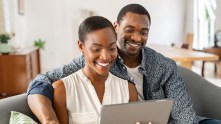 Travel Agencies
Travel Agencies in Maldives
Latest Updates
Need any more information on maldives.
Travel Agents
AAA Hotels & Resorts Pvt Ltd
Experience the Maldives like never before at our distinctive resorts and villas. Each of these charming getaways provides something unique to discover amidst luxury living in your very own slice of paradise. Let AAA Resorts, a trusted name with decades of experience in the hospitality business, open the door for you to this idyllic Indian Ocean holiday destination. We have something to suit every kind of requirement and budget.
Ace Travels Maldives Pvt Ltd
The beautiful islands of Maldives serve up treasures of different kinds - pristine beaches, dazzling coral reefs, friendly people, and an array of water sports. The culmination of it all is the perfect holiday. The moment you set foot on her sands, you will experience the warm embrace of this beautiful country. Whether this is your first visit or you're a repeat traveler, a holiday in Maldives will be memorable for all the right reasons. As your concierge, Ace Travels Maldives will help you enjoy the best of the country, from the most comfortable accommodation and succulent cuisine to sightseeing that's sure to mesmerize. Browse through our website and start planning your holiday today!
Adore Maldives Pvt Ltd
ADORE Maldives presents some of the finest collections of luxury resorts in the Maldives. We are the preferred and contracted partner to many luxury and deluxe resorts in the Maldives with competitive prices. We offer worldwide Travel Insurance, International Flights from over 170 Airlines to the Maldives. The resorts we offer are experienced by us personally.
Agents Maldives
Agents Maldives Group is a fast-growing channel partner, serving the B2B segment of the travel and tourism industry. We are driven by customer-centric operating model, we put to work our 12 years of industry experience, extensive destination know-how, expertise to deliver a quality experience.At the same time, we aspire to bring Maldives a dream destination within your budget. We are pleased to introduce Agents Maldives. as one of the most emerging company located in Maldives with the office situated in Maldives adding a new dimension to the industry with Maldives Adventures and Sightseeing. Agent Maldives service portfolio encompasses Leisure FIT, Leisure Groups, MICE and Special Interest Groups. Right from offering an exciting bouquet of dynamic and ready packages to provide best and quality service in this competitive world.
Airgate Maldives Pvt Ltd
Alpha Maldives Pvt Ltd
Alpha Maldives is one of the leading leisure travel agencies in Maldives. As an international travel service provider we focus on leisure travel and destination management, yacht charter management & shore excursion support. in leisure travel and destination management, Alpha Maldives provides personalized and friendly travel assistance to every traveler. to cater to the needs of our clients according to their preferences, we have professional travel consultants who have experienced the resorts & yachts we offer.
Amazing Asia Travels & Tours Pvt Ltd
Amazing Asia Travels & Tours is a registered inbound tour operator/travel agency offering luxury and affordable holiday packages to the Maldives and other exotic holiday destinations. We have a wide range of resorts and hotel portfolios from budgeted hotel selections to the most luxurious beach destinations and exclusive luxury resorts. Our commitment is to provide an excellent service and memorable experience to our valued clientele. Allow us to surprise you with our remarkable service in creating your ideal vacation and memories that last forever!
Amazing Asia Travels and Tours
What are you looking for?

Lets Go Maldives
Concierge Services
Become a Partner
Agent Log In
Private Villas in The Maldives
Luxury Charters
Guest Houses
City Hotels
Private Islands
Special Offers
All-Inclusive Resorts In The Maldives
Adults-Only Resorts
Lifestyle resorts, traditional laid-back resorts, small resorts, big resorts.
MICE / Incentives
Maldives Vacation Packages
Covid-19 Updates
Your Maldives Trip Guided by Experts
Experience the Maldives With a Difference
Want to go to the Maldives, but:
Think it's too expensive
Don't know where to start
Don't know which region to go
Don't know which hotel to choose
Confused with the transfer system
Afraid to travel without support
This is how we can help you:
We will advise hotel which match your budget and concept preferences
We will explain the difference between transfer methods in in the Maldives
We will meet you in the international airport and guide you to your transfer
We will suggest entertainment and excursions options
We will organize your wedding, honeymoon, anniversary, renewal of vows
We will book all the services including all taxes with no hidden charges
We will provide 24/7 support during your holidays in the Maldives
Lets Go Maldives is:
16 years of succesful operation as tour operator
Team of passionate specialists from 11 countries
57983 happy tourists trusted us with their vacation
Good Prices
We have direct contracts with 139 hotels
78 awards, including WTA and S.S.L.H.L.A.
What our tourists say
We were assigned agent " Daria" who was super helpful and accommodating. We had the best experience in Maldives and Daria facilitated everything for us. On top of that, we got the best deal and saved thousands of dollars by having Lets Go Maldives as our agent. Highly recommended. We will be back!
Ahmed Hassan
Trusted travel agency and very good arrangement from them. Recommended. ?
Nazatul Atiqah
Highly recommended travel agent! Top class service and destination management.
Excellent staff and very courteous and prompt service. Wonderful experience with Let's go Maldives. Best wishes.
Bharat Jolly
Best customer service. Management is heavily involved in making sure the customer needs are fulfilled.
Ahmed Husham
Excellent service. Very prompt. Courteous staff. Overall, a great experience.
Meeta Jolly
Holiday Types
Choose the vacation that suits you best
Honeymoon Resorts
Celebrate your marriage in style – a honeymoon of a lifetime
Family Resorts
Plenty to keep the youngsters occupied and while Mums and Dads relax
All-Inclusive Resorts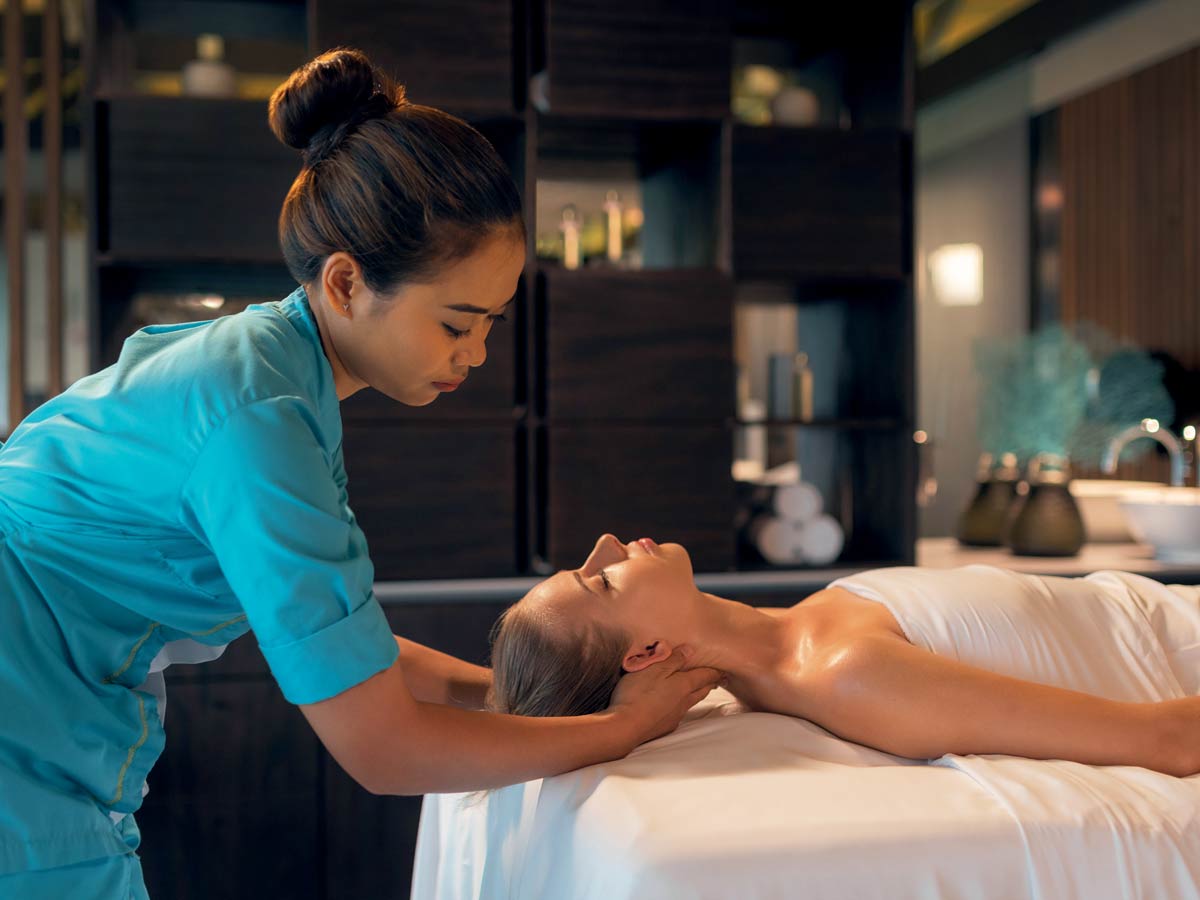 Spa Resorts
Revitalize in nature's most refreshing environments
Luxury Resorts
The dynamic symphony of first-class services in a priceless location
Budget Resorts
Maldives for everyone… great variety of deals whatever your budget
Diving Maldives
Explore and discover the Maldives beneath the surface
Ride high, feel the sun, sea and sand soar with you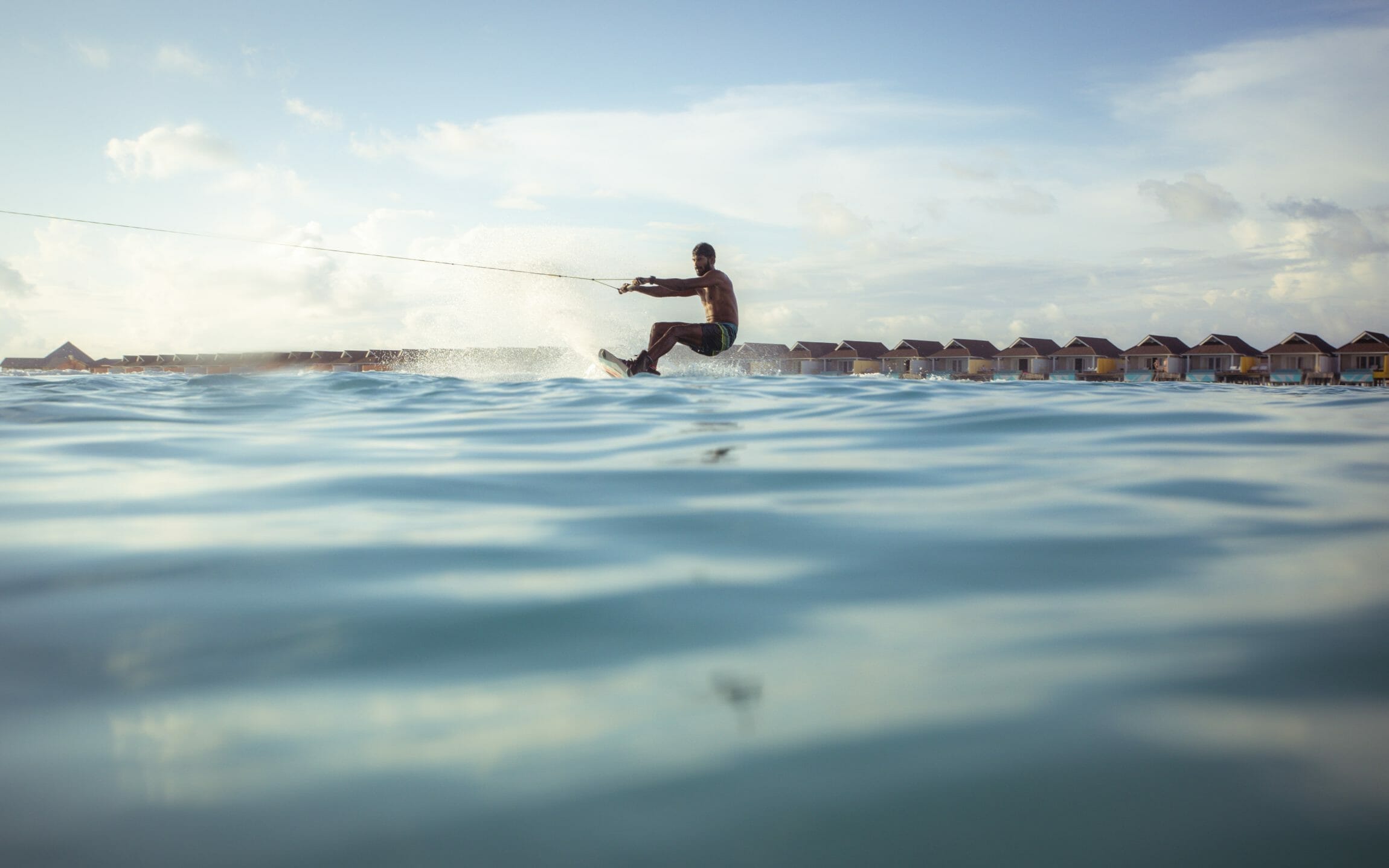 Safary Yachts
Explore paradise from the deck of your own private charter yacht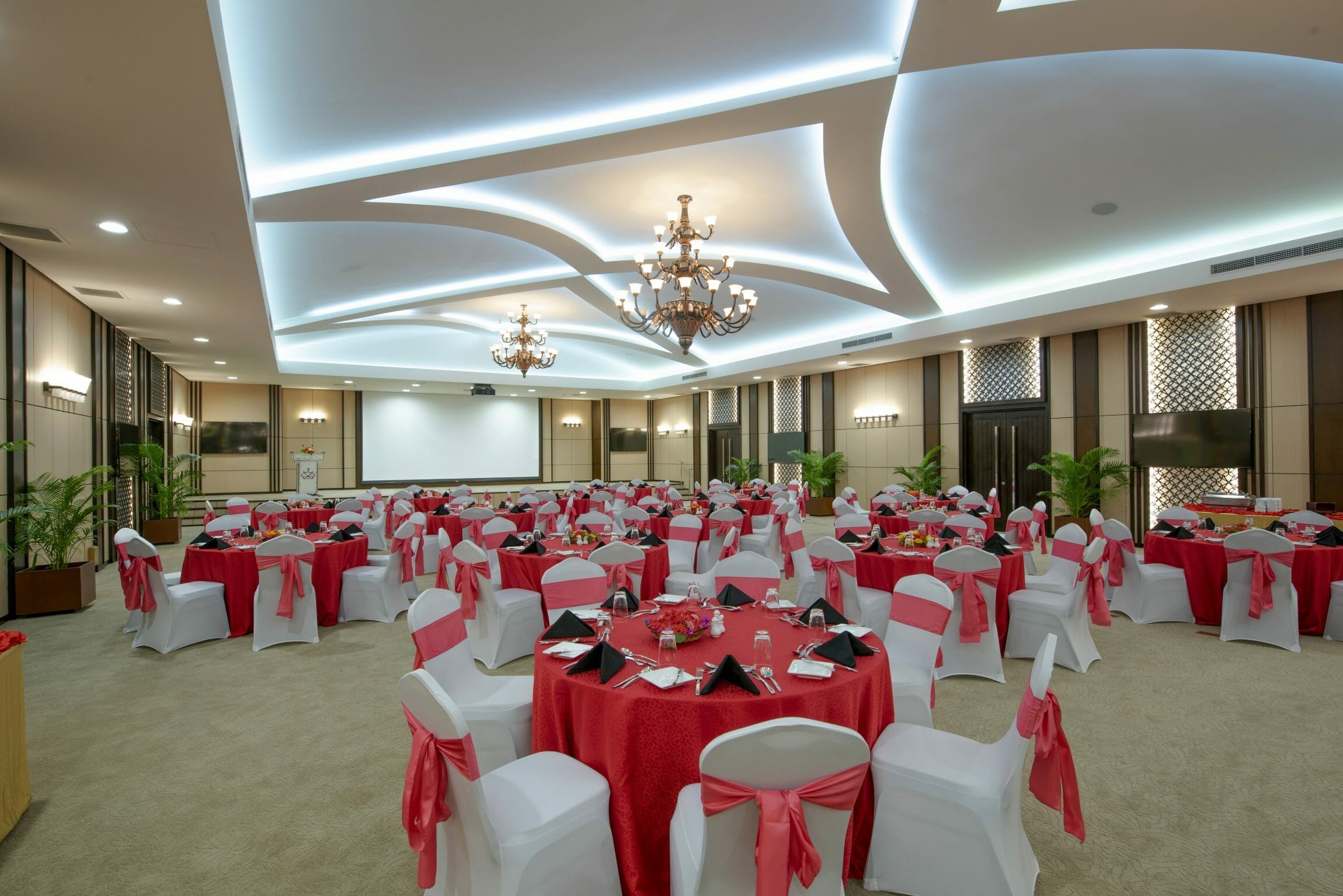 Answer to your next conference, the venue for your next function
Maldives special offers, tours you won't find anywhere else
A gateway to Maldives beaches and maldives best resorts all inclusive.
Sun Siyam Iru Fushi Maldives
BOOKING WINDOW: Until November 30, 2023
STAY DATES: Until December 22, 2023
35% Discount on contracted rates.
Complimentary return seaplane transfers.
Villa Type: All room categories.
The offer is valid for All Market s except China , India & Middle East .
Complimentary return seaplane transfers are applicable for a minimum stay of 7 nights .
50% Discoun t on transfer fee is applicable for any stays below 7 nights .
Jawakara Islands Maldives
BOOKING WINDOW: Until December 15, 2023
STAY DATES: Until April 30, 2024
50% Discount on Mabin Beach Villa , Mabin Beach Pool Villa , Mabin Water Pool Villa & Mabin Two Bedroom Villa room categories.
35% Discount on Dheru Beach Villa , Dheru Beach Pool Villa , Dheru Water Pool Villa & Dheru Three Bedroom Villa room categories.
Complimentary stay for Children (2 – 11.99 years of age) for Mabin Beach Villa , Mabin Beach Pool Villa  & Mabin Water Pool Villa room categories.
The offer is valid for All Markets .
Additional Services
Charter super yacht, charter private islands, cip service maldives (vvip at airports), luxury transfers in the maldives, vip luxury travel experience in the maldives, event planning, charter private jet, meeting at the airport, latest news.
Have a look at the latest new about Maldives.
VIP & CIP Services In the Maldives
The Maldives, with its serene beaches and crystal-clear waters, is a haven for travellers. But to truly elevate your journey…
Hottest Maldives Resorts to Visit in 2023 | Let's Go Maldives
The Ultimate Luxury Retreat in the Maldives: Unveiling the Hottest Resorts to Visit in 2022 [caption id="attachment_86302" align="alignleft" width="734"] maldives…
Maldives Private Islands: Your Gateway to Ultimate Privacy and Exotic Getaways
The Maldives- tropical paradise nestled in the heart of the Indian Ocean, with pristine beaches, crystal-clear waters, and luxurious resorts.…
Follow us on Instagram
Subscribe now
Subscribe to our newsletter to always get the latest and the best deals for traveling to the Maldives
Fill in the form below and we'll get back to you within 24 hours
How many will be travelling?
Guest Infomation
Select One Country Afghanistan Albania Algeria American Samoa Andorra Angola Anguilla Antigua & Barbuda Argentina Armenia Aruba Australia Austria Azerbaijan Bahamas Bahrain Bangladesh Barbados Belarus Belgium Belize Benin Bermuda Bhutan Bolivia Bonaire Bosnia & Herzegovina Botswana Brazil British Indian Ocean Ter Brunei Bulgaria Burkina Faso Burundi Cambodia Cameroon Canada Canary Islands Cape Verde Cayman Islands Central African Republic Chad Channel Islands Chile China Christmas Island Cocos Island Colombia Comoros Congo Cook Islands Costa Rica Cote D'Ivoire Croatia Cuba Curacao Cyprus Czech Republic Denmark Djibouti Dominica Dominican Republic East Timor Ecuador Egypt El Salvador Equatorial Guinea Eritrea Estonia Ethiopia Falkland Islands Faroe Islands Fiji Finland France French Guiana French Polynesia French Southern Ter Gabon Gambia Georgia Germany Ghana Gibraltar Great Britain Greece Greenland Grenada Guadeloupe Guam Guatemala Guinea Guyana Haiti Hawaii Honduras Hong Kong Hungary Iceland India Indonesia Iran Iraq Ireland Isle of Man Israel Italy Jamaica Japan Jordan Kazakhstan Kenya Kiribati Korea North Korea South Kuwait Kyrgyzstan Laos Latvia Lebanon Lesotho Liberia Libya Liechtenstein Lithuania Luxembourg Macau Macedonia Madagascar Malaysia Malawi Maldives Mali Malta Marshall Islands Martinique Mauritania Mauritius Mayotte Mexico Midway Islands Moldova Monaco Mongolia Montserrat Morocco Mozambique Myanmar Nambia Nauru Nepal Netherland Antilles Netherlands (Holland, Europe) Nevis New Caledonia New Zealand Nicaragua Niger Nigeria Niue Norfolk Island Norway Oman Pakistan Palau Island Palestine Panama Papua New Guinea Paraguay Peru Philippines Pitcairn Island Poland Portugal Puerto Rico Qatar Republic of Montenegro Republic of Serbia Reunion Romania Russia Rwanda St Barthelemy St Eustatius St Helena St Kitts-Nevis St Lucia St Maarten St Pierre & Miquelon St Vincent & Grenadines Saipan Samoa Samoa American San Marino Sao Tome & Principe Saudi Arabia Senegal Seychelles Sierra Leone Singapore Slovakia Slovenia Solomon Islands Somalia South Africa Spain Sri Lanka Sudan Suriname Swaziland Sweden Switzerland Syria Tahiti Taiwan Tajikistan Tanzania Thailand Togo Tokelau Tonga Trinidad & Tobago Tunisia Turkey Turkmenistan Turks & Caicos Is Tuvalu Uganda Ukraine United Arab Emirates United Kingdom United States of America Uruguay Uzbekistan Vanuatu Vatican City State Venezuela Vietnam Virgin Islands (Brit) Virgin Islands (USA) Wake Island Wallis & Futana Is Yemen Zaire Zambia Zimbabwe
Select a Nationality Afghan Albanian Algerian American Andorran Angolan Antiguans Argentinean Armenian Australian Austrian Azerbaijani Bahamian Bahraini Bangladeshi Barbadian Barbudans Batswana Belarusian Belgian Belizean Beninese Bhutanese Bolivian Bosnian Brazilian British Bruneian Bulgarian Burkinabe Burmese Burundian Cambodian Cameroonian Canadian Cape Verdean Central African Chadian Chilean Chinese Colombian Comoran Congolese Costa Rican Croatian Cuban Cypriot Czech Danish Djibouti Dominican Dutch East Timorese Ecuadorean Egyptian Emirian Equatorial Guinean Eritrean Estonian Ethiopian Fijian Filipino Finnish French Gabonese Gambian Georgian German Ghanaian Greek Grenadian Guatemalan Guinea-Bissauan Guinean Guyanese Haitian Herzegovinian Honduran Hungarian Icelander Indian Indonesian Iranian Iraqi Irish Israeli Italian Ivorian Jamaican Japanese Jordanian Kazakhstani Kenyan Kittian and Nevisian Kuwaiti Kyrgyz Laotian Latvian Lebanese Liberian Libyan Liechtensteiner Lithuanian Luxembourger Macedonian Malagasy Malawian Malaysian Maldivan Malian Maltese Marshallese Mauritanian Mauritian Mexican Micronesian Moldovan Monacan Mongolian Moroccan Mosotho Motswana Mozambican Namibian Nauruan Nepalese New Zealander Ni-Vanuatu Nicaraguan Nigerien North Korean Northern Irish Norwegian Omani Pakistani Palauan Panamanian Papua New Guinean Paraguayan Peruvian Polish Portuguese Qatari Romanian Russian Rwandan Saint Lucian Salvadoran Samoan San Marinese Sao Tomean Saudi Scottish Senegalese Serbian Seychellois Sierra Leonean Singaporean Slovakian Slovenian Solomon Islander Somali South African South Korean Spanish Sri Lankan Sudanese Surinamer Swazi Swedish Swiss Syrian Taiwanese Tajik Tanzanian Thai Togolese Tongan Trinidadian or Tobagonian Tunisian Turkish Tuvaluan Ugandan Ukrainian Uruguayan Uzbekistani Venezuelan Vietnamese Welsh Yemenite Zambian Zimbabwean
Find your destination
Where would you like to go.
by destination name (pick one from the dropdown)
Find destinations that suit your needs (Select all that apply)
Holiday Type
Price Range / night
Distance from Male International Airport
Deals of The Week: Europe Up to 50% OFF
Destinations
Maldives tour companies.
Looking for an unforgettable Maldives tour? Book a fully-organized trip with the best tour companies in Maldives and let the tour operator take care of everything for you. Check out the tour details and read 57417 reviews from our customers to help you choose the perfect tour for you.
List of Maldives travel companies & tour operators with 57417 reviews

Secret Paradise
I was very impressed with tour radar service. Great communication. Secret Paradise was great as well. Would definitely recommend people booking through tour radar.
War alles gut organisiert, hat mir sehr gut gefallen. Diese Tour ist auf jeden Fall empfehlenswert

G Adventures

I love the Maldives and really liked Sri Lanka. I'd return (and may) in a heartbeat. The tour "leaders" were top-notch. The food, good, plentiful and inexpensive. Accommodations and transportation were very good. 4.5/5.
Great crew and CEO made for another fun G Adventure.

Payless tours india
8 days in an awesome hotel just by the bikini beach with 3 absolutely brilliant underwater excursions was something we'd wanted to experience. Paylesstoursindia met our expectations and we're all really satisfied with all the services provided.
Our family had a wonderful opportunity to see the real beauty of Maldives hidden underwater thanks to this very good tour package bought by Tourradar from their reliable tour operator PAYLESSTOURSINDIA. Many thanks for this hotel with fantastic staff and absolutely wonderful excursions.

BeachLife Tours

Because of other cancellations our tour became a self guided vacation. We feel that this limited us on activities that we may not have known about.
Had an amazing time. Loved every minute. Hotels were just great. Loved the island hopping and that shark swim was the best. Thanks to Brad for taking care of us. It was a pleasure to meet you and the rest of the guests. I'm sure we will be back for episode 2 of our Maldives adventure very soon

The trip started out late and had some engine problem and we missed a snorkel. But completely forgot about that as the trip went on, had a fantastic time. The food, crew, guests and scenery were all amazing.
Absolutely worth doing

BH Lanka Tours
Interesting and enjoyable well organised by bh lanka tours. Dricer-guide charli was very knowledgable, considerate and well mannered.
Amazing Honeymoon! Staff was very polite and extremely accommodating. They remember tiny details that make the experience amazing. Beach was beautiful with perfectly clear water. Would definitely go back again!

Encounters Travel
I don't think I got my money's worth, the only good thing was our guide, reefs and warm ocean. Let's talk about hotels that we had to stay in four different islands they all were miserable cheap hotels some of them we had to get in from a dark alley, even we requested hand soap never received it from any of the motels they can not possibly be more than $30 a night We only went to cafes never a decent restaurant. The last island we went was Gulhi I still don't know why we were there, absolutely nothing to do no reef no snorkeling all we did stay in the motel. THE ONLY ISLAND I WILL RECOMMEND IS MAAFUJI. DONT WASTE YOUR MONEY IN ANY OTHER ISLANDS. ANY CARIBBEAN ISLAND HAS WHAT MALDIVES HAS MINUS 72% HUMIDITY
I loved this trip. Not just the fact that it was in the stunning Maldives but our guide Zaff was just amazing. He made everything run smoothly with his easy going and humorous personality. The activities that were included were all really well put together and the trip was good value. I would definitely recommend this trip to others. Can't wait to get back to the beautiful Maldives - I miss you...

The Maldives Sailing Adventure was PHENOMENAL! This was my second tour with TruTravels and while they offer great tours, they could use some work within their operations. HOWEVER, they always seem to manage to get the BEST TOUR GUIDES available within the respective country of their tours. ZAFF went above and beyond to ensure we had the best time. He was responsive, personable, and diligent. He even coordinated my transport when TruTravels left me stranded at the airport even after confirming my transfer was booked. One person had delayed luggage and Zaff made sure to follow through in obtaining it as soon as possible. He made sure we were sufficiently prepared before getting on the boat from enough sunscreen to sim cards. He really delivered a great time far better than I expected from the itinerary. I appreciated the detailed and informative email on the country when arriving and what to expect, as well as answering the same questions over and over (he said 'you're on holiday, I expect you to ask the same questions repeatedly', LOL). The entire crew on the boat was also remarkable and the chef....AMAZING! All around, a fantastic tour, spectacular guide & crew — that know how to show you a good time!
Tour itself was AMAZING - the boat crew were unbelievable, went above and beyond to ensure we had an amazing time. The wildlife we got to see, Maldivian experiences and liveabord boat were all incredible. However we had an uninformative Tru Travels tour guide who was more interested in anything else than providing information, ensuring group inclusivity/safety and enhancing our experience. Tru did send us a 2nd tour guide who was amazing however - shame we didn't have him (Marsh) from day one!!

Agate Travel

This operator has no Maldives reviews

Bamba Travel
Tour had great mix of activities included, plus enough free time to relax. Coco (tour manager), and team at our guest house - Lily Rest were amazing! Always available to help with any assistance needed. Hope to go back to Maldives to visit more islands in future.
The mathaveri Inn manager was 17 years old and not very organized. Does not show up on time and very detached.

Capital Lanka Tours
Actually your was very good hitting all the highlights of Sri Lanka .. some places I would have liked to stay longer and some less but that's the way it goes My driver Ruvin was very good and altered the program to my preference I did miss eating with others in the evenings . ( I had thought I d booked a group tour for just this reason but turned out to be a solo with a driver)
Many places to explore within just one week.

MTA Destination Experts
excellent service and treatment
Amazing property - Got all the comfort that you could imagine on a trip to maldives

Exodus Travels

DIAMIR Erlebnisreisen

Alkof Holidays
List your company on tourradar, popular tour operators in:, international versions.
Deutsch: Reiseanbieter für Maledi...
Nederlands: Reisorganisaties en T...
Underwater Hotel in Maldives
Things to do in Maldives
Maldives International Airport
Famous places in the world
Maldives Activities
Maldives Islands
Male City Map
Maldives on World Map
Baa Atoll Map
Hulhumale Map
Male' Atoll Map
Maafushi Map
Ferry Schedules
Maldives Tour Guide Pvt. Ltd.
Andhaleebuge
GA.Maamendhoo
Email: [email protected]
We are a Travel Agency in Maldives
Maldives Tour Guide (MTG), founded very recently in 2019 is a Maldives travel agency and tour operator registered in both the ministry of economics and tourisms in the Maldives. We work with you to manage all elements of your travel an efficient, cost effective and ethical manner. Travel Maldives with US!
MTG was founded by a group of childhood friends belonging to a local rural island, with a population less than 1,500 people, from the southern region of Maldives. Starting a venture together has always been a dream. We grew up swimming in crystal clear sea, snorkeling in radiant and extravagant reefs and playing on the white sandy beaches. These were only until we finished secondary school, which was the highest available education in the island, and had to part our ways for different career paths and education. We have always stayed in touch and after 10 years we have regrouped and founded MTG. Before establishing MTG, we reflected on our lives and came to an agreement that the best time of our lives were the days we spent "together" on the "sea, reefs and beaches", not just together and not just the places. It was both; the company and the place. This became the baseline for our venture and as travel agency in maldives, we are here to provide this to travelers and travel enthusiasts who are seeking vacations in the Maldives. MTG is a travel agent in Maldives committed to offering travel services of the highest quality.
Maldives being a low lying tropical country and considering the current climate scenario of the world, a lot of committed efforts are needed to be put to practice to protect Maldives and to sustain its tourism. As a travel agency in Maldives , we believe addressing the global concerns on environmental issues in its full capacity and to protect the environment is somethign that we should focus on.
As a tarvel agent in Maldives we offer
For clients.
Currency Exchange Luggage Store City Tours Live Chat Support Cruiseship activities
For Partners
Land Leasing Hotels Airport representatives Activities Jet Handling Cruiseship Handling
This is how we can help you
We will recommend hotels based on your budget and concept choices.
We will discuss the differences in transfer techniques in the Maldives.
We will greet you at the international airport and assist you in locating your transfer.
We will make recommendations for entertainment and excursions.
We will plan your wedding, honeymoon, anniversary, and vow renewal.
We will schedule all services, including taxes, with no hidden fees.
We will be available to you 24 hours a day, seven days a week during your Maldives vacation.
Maldives Airport Guide
Underwater Hotel Maldives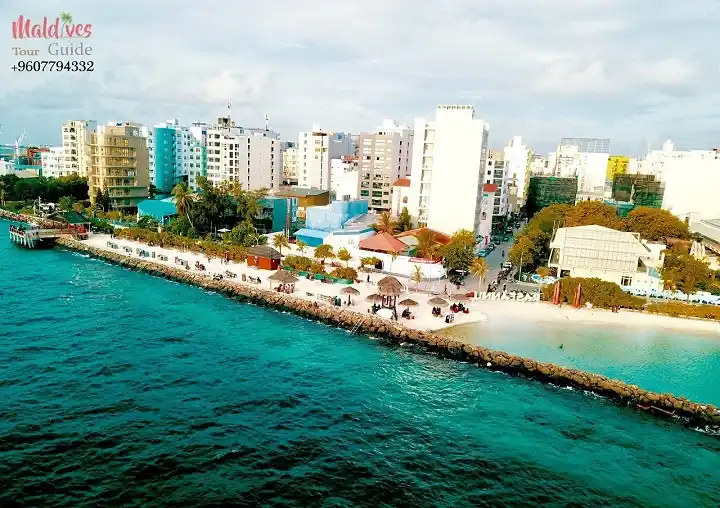 Maldives Capital City
Maldives Sports Fishing
Maldives Diving
Surfing Maldives
All Inclusive
Family Holidays
LUXURY RESORTS COLLECTION by ADORE MALDIVES
ADORE Maldives presents here the finest collection of luxury resorts in the Maldives, handpicked by the Maldives Travel Counsellor and his team. Let us recommend to you the best resorts & the best villas for honeymoon, family holidays or diving in the Maldives. Welcome to ADORE Maldives where bespoke experiences are crafted.
Vakkaru Maldives
Soneva fushi, anantara veli, niyama private islands, patina maldives, joali maldives, the st. regis maldives vommuli, waldorf astoria maldives ithaafushi, what our clients say about adore maldives.
Jazz with ADORE Maldives was phenomenal and enhanced our experience beyond expectations. From arrival to departure my family was treated with a warm welcome, smooth processing, and a calm organized departure. Jazz and her team are knowledgeable professionals who care and make the time to personalize your experience. Highly recommend Jazz and her team to help you plan your trip to paradise.
I can't say enough about Adore Maldives! I initially tried to book the UAE and the Maldives with a travel agent based in the US. Adore Maldives had phenomenal reviews so I contacted them and Jazz responded immediately. She is very knowledgeable, honest, and one of the kindest people I have had the pleasure to work with. We usually use Virtuoso travel agency in the States but their recommendations are based on a few resorts that a few of their clients have visited. Jazz is local and therefore very familiar with the Maldives.
The team from ADORE Maldives went above and beyond to make sure we had a the best experience in Maldives. They were waiting for us at the airport when we arrived (and I got some lovely flowers!) and they were there when we departed from Male to assist with the security screen and check in process as well. The booking process was also very easy. They provided several options and requested additional information from the hotels on their facilities and activities, which greatly helped us made an informed decision. Thank you ADORE Maldives Team!
We've been visiting the Maldives for many many years and we've dealt with many travel agents in the UK, India, Sri Lanka and of course the Maldives. Patrycja, Shanoon and their teams are impeccable, offer a prompt, thorough and personalised service. I couldn't recommend ADORE enough and praise them for the fantastic customer service, very hard to beat offers and overall experience. Well done to everyone at ADORE , we'll now book to return next year 🙌🏻 💙
OUR STORY...
Our Collection of Luxury Resorts in the Maldives is handpicked. The Resorts are reviewed by The Maldives Travel Counsellor based on personal experiences and extensive research. Book your stay in the Maldives from a unique selection of luxury resorts, ask the Maldives Travel Experts for recommendations.
WHY BOOK WITH ADORE MALDIVES
We are local.
Your Maldives Travel Counsellor is your local travel agent and personal concierge. Easily Reachable at your service. We are on the ground just where you need us, based on stunning island of the Maldives
Hand-picked collection
Every luxury resort is hand-picked and is a preferred partner of ADORE Maldives. We are the contracted travel agent of the many luxury resorts, chosen personally for the experienced team of travel counsellors.
We speak from experience
We have visited every single resort featured on our website, dined at every restaurant, enjoyed the excursions and snorkelled around the house reefs. You can talk to us about just anything!
Best rates & special offers
Our competitive offers include some Exclusive Benefits or Added Values for our clients. We are experts in negotiating the best promotions, offering you the best value for money.
International Flight Tickets
We work with more than 170 airlines to book your international flights to and from the Maldives. We find you the most suitable flight connection with just a few clicks and provide you with an interactive travel plan.
Worldwide Travel Insurance
The medical assistance covers up to 120,000 USD of healthcare worldwide and secure against other incidents like missing luggage, forced trip extension, loss of documents and many more...
A DOOR TO DOOR TRAVEL EXPERIENCE | OUR AIRLINE PARTNERS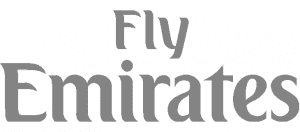 Tap and design your stay in the Maldives.
A few interactive clicks will help us guide you through your journey
Maldives Tours
Tour Operators
Top Tour Operators and Travel Agencies in Maldives 2023/2024
Top Tour Operators and Travel Agencies in Maldives. Below you will find 9 of the best tour operators and travel agencies in Maldives offering in total 32 tours and holidays through-out Maldives. Combined they have received 20 customer reviews and an average rating of 5 out of 5 stars. The top tour activities offered in Maldives are: Beach, romance, getaways and relaxation, Boat tours, water sports and marine wildlife & Adventure and sport.
Tours in Maldives
Maldives Travel Guide
Best Time to Visit Maldives
9 Tour Operators in Maldives with 20 Reviews
Address 6 Fife Road, Kingston Upon Thames, Surrey,, London , England
Response Rate 86%
Response Time 1 hour
Best-in-Class Top 5% of companies
Excellent Service Top 10% of companies
Superior Service Top 15% of companies
Exodus Travels
Address Grange Mills, Weir Road, London, England
Response Time 3 hours
Encounters Travel
Address Leigh House, Varley Street, Leeds, England
Response Rate 93%
Address 2461 FM 778, Mineola, USA
Response Rate 95%
Response Time 2 hours
Secret Paradise Maldives
Address B1-03 Huvandumaa Hingun, Hulhumale, Maldives
Response Rate 100%
Address Nelson House, 55-59 Victoria Rd, Farnborough, England
Response Rate 97%
World Expeditions
Address 1B Osiers Road, Wandsworth, London, England
Response Rate 82%
Indus Travels
Address 233, 11951 Hammersmith Way, Richmond, Canada
G Adventures
Address 19 Charlotte St, Toronto, Canada
Response Rate 90%
Traveling to Maldives? Chat with a local travel specialist in Maldives who can help organize your trip.
Maldives Tour Reviews
Maldives budget tours
Eco tours in Maldives
Maldives guided tours
Maldives family tour packages
Maldives private tours
Maldives self-guided tours
Maldives small group tours
Maldives solo trips
Maldives tailor-made vacation packages
Maldives tours for senior citizens
Maldives tours for young adults
Maldives group tours
Maldives last minute deals
Maldives travel deals
Upcoming Departures
Fall 2023/2024
Winter 2023/2024/2025
Spring 2024
Summer 2024
November 2023
December 2023
January 2024
February 2024
August 2024
September 2024
October 2024
November 2024
December 2024
January 2025
February 2025
Best price guaranteed - No booking fees
Sign-in to unlock instant trip discounts. Create wish lists and save up to USD 1,500.
Local Time : 04:08 AM
Date: Nov/06
+960 7774222
Maldives Best Travel Awarded Tour Operator
Winner Maldives Leading Travel Agency 2023 and 2022 By World Travel Awards
Winner Best Luxury Travel Agency 2021 Awarded By Luxury Life Style Awards
Winner Top Producers In Maldives 2022 & 2021 By Travel Trade Maldives
Live Availabilty & Rates, XML/API Integration Facility
Highly Experienced Travel agent
Travel Connection Maldives pvt ltd was founded in the year 2008, TCM, has strived to serve in the best possible fashion to both their partners and their customers, alike, since their inception.
Best Offers And Deals Guarantee
Our Best Deals Guarantee assures you receive the best rates after you book through us. Dedication to quality, understanding the needs of a customer and extensive focus on even the minutest of the details have been the biggest strengths for the company's valour.
Your Informations Are Highly Secure
Most secured and latest technology available such as SSL and CloudFlare Security is protecting all the information that we receive on our website.
Found a better price? We'll Match It
● Our team of experts are dedicated to finding the best holidays for you and your family ● We work directly with the top hotels, resorts and cruise brands in Maldives and Sri Lanka
PLATINUM RESORTS COLLECTIONS
Check out here for the recommended Maldives 5* luxury resorts to book your supreme holidays in Maldives. Different five star luxury properties are listed below. You can also explore the best 5 star all inclusive resorts at best prices here.
Cheval Blanc Randheli Maldives
Noonu Atoll, 168 Km / 104.40 Miles from Male' Airport
Room Rates Starts From USD 2,268.00 PR
Waldorf Astoria Maldives Ithaafushi
South Male Atoll, 25.3 Km / 15.72 Miles from Male' Airport
Room Rates Starts From USD 2,016.00 PR
Velaa Private Island Maldives
Noonu Atoll, 186 Km / 115.58 Miles from Male' Airport
Room Rates Starts From USD 2,732.00 PR
Fairmont Maldives - Sirru Fen Fushi
Shaviyani Atoll, 230 Km / 142.92 Miles from Male' Airport
Room Rates Starts From USD 978.00 PR
JW Marriott Maldives Resort and Spa
Shaviyani Atoll, 190 Km / 118.07 Miles from Male' Airport
Room Rates Starts From USD 862.00 PR
Raffles Maldives Meradhoo Resort
Gaafu Alifu Atoll, 55 Km / 34.18 Miles from Male' Airport
Room Rates Starts From USD 1,890.00 PR
Drop us a line.
Finolhu - Baa Atoll Maldives
Baa Atoll, 112 Km / 69.60 Miles from Male' Airport
Room Rates Starts From USD 684.00 PR
Gili Lankanfushi Maldives
North Male Atoll, 0 Km / 0.00 Miles from Male' Airport
Room Rates Starts From USD 1,506.00 PR
Patina Maldives - Fari Islands
North Male Atoll, 49 Km / 30.45 Miles from Male' Airport
Room Rates Starts From USD 1,980.00 PR
The Nautilus - Beach and Ocean Houses Maldives
Baa Atoll, 126 Km / 78.30 Miles from Male' Airport
Room Rates Starts From USD 0.00 PR
Hilton Maldives Amingiri Resort And Spa
North Male Atoll, 19 Km / 11.81 Miles from Male' Airport
Room Rates Starts From USD 982.00 PR
St. Regis Maldives Vommuli Resort
Dhaalu Atoll, 160 Km / 99.42 Miles from Male' Airport
Room Rates Starts From USD 1,942.00 PR
Sri lanka popular prepacked packages.
Are you traveling to Sri lanka? Check out our Sri lanka travel guide to find the best packages and deals , places to visit, the tourist attractions, and where to stay.
Sri Lanka Cultural Adventure Tour
8 Nights / 7 Days
7 Days Heritage Tour in Sri Lanka
6 Nights / 7 Days
8 Days Sri Lanka Heritage Private Tour
7 Nights / 8 Days
Travel Guide
Travel information to inspire Maldives travellers. Our guides provide all you need to know for your vacation or holiday bookings in Maldives. It also includes news, faqs and guides for those who is being ready to travel to maldives
SO Maldives: A Grand Launch Set for November 2023
Cheval Blanc Randheli Maldives Takes Well-being To The Next Level
Amari Havodda Maldives Becomes Nh Collection Maldives Havodda Resort
Patina Maldives, Fari Islands Is The Best Maldives Resort For Families
Soneva Secret Becomes Another Soneva's Property In The Maldives
Popping The Question Couldn't Be More Exciting At Le Meridien Maldives
Video guide, destinations.
Haa Alifu Atoll
1 Resorts on this Location
Shaviyani Atoll
2 Resorts on this Location
Noonu Atoll
4 Resorts on this Location
9 Resorts on this Location
10 Resorts on this Location
Lhaviyani Atoll
5 Resorts on this Location
North Male Atoll
24 Resorts on this Location
South Male Atoll
22 Resorts on this Location
North Ari Atoll
South Ari Atoll
13 Resorts on this Location
Vaavu Atoll
Meemu Atoll
Dhaalu Atoll
6 Resorts on this Location
Laamu Atoll
Gaafu Alifu Atoll
Gaafu Dhaalu Atoll
Seenu Atoll
What our clients say about us.
Frequently Asked Questions
The Maldives is a republican Asian country situated in the north-central Indian Ocean. It is an archipelagic nation formed by 1000+ individual small islands in a "chain" structure.
The best time to visit the Maldives is from November through March, when the Maldives experiences a sunny atmosphere throughout with less rain. May through October can be a bit wet.
For tourists of all nationalities with a valid hotel invoice, the Maldives gives a thirty-day on-arrival VISA for free.
At Maldives beach island resorts, you can enjoy water sports, diving, snorkeling, local island excursions, mid-ocean cruises, desert island getaways, spa wellness, beach activities, games, cooking classes, international dining experience, and overwater accommodation.
The most popular form of Maldives hospitality, a Maldives beach island resort is a well-structured resort set up on its own private island with beach and overwater villas, restaurants, a spa, a water sports center, and other resort amenities.
Affiliated Brands & Official partners of
We Accept These Payment Methods
Select your Nationality
Select your Nationality or Passport Issued Country from the list to get the best rates for you!
Travel Guide
Things To Do
Maldives Underwater
Maldives Surfing
Maldives Tourism News
Island Resorts
City Hotels
Live-aboards
Island Guest Houses
Private Islands
Agency Services
Event Management
Cruise Handling
Flight Handling
Transportation
Corporate Travel
Family Holidays
Diving Holidays
Budget Holidays
Luxury Holidays
Wellness Holidays
Incentive Holidays
Special Interest Travel
Special Offers
Service Guarantee
Testimonials

Welcome to your Maldives travel services gateway for booking top resorts and hotels and DMC services
Our spectrum of hospitality brands of Maldives connect to the needs and desires of the today's global traveller. We capture the essence of the Maldives with its many treasures and experiences to ensure that the finest deals and exemptions are brought to you. Check out our portfolio and relish the places and the experiences you adore in the world's most stunning destination.
Accommodation
Event Handling
We offer a unique collection of hotels of renowned international and local brands and exclusive accommodation units.
Each property of our portfolio is hand-picked for its unique flavor, popularity and the commitment to world class guest experience.
Be it for budget accommodation, as an exclusive hideaway or for an ultra luxury experience, book with confidence for accomplishing your Maldives dream.
We consistently negotiate for best rates for requirements of our customers. We have long standing partnerships with the hotel ...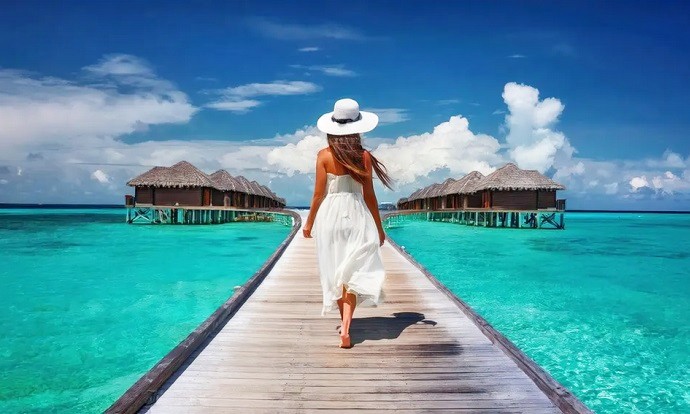 We provide Agency services of high value to our Principals combining operational and cooperate flexibility and serve as proficient and accommodating partners to ensure the pleasure of operating travel to the Maldives destination.
We deliver every element of your programs to Maldives with unvarying excellence by maintaining the best operational standards and practices and work as partners to surpass the expectations of our mutual clients. We represent Tour Operators both large and small. From worldwide Operators to local enterprises, your brand ...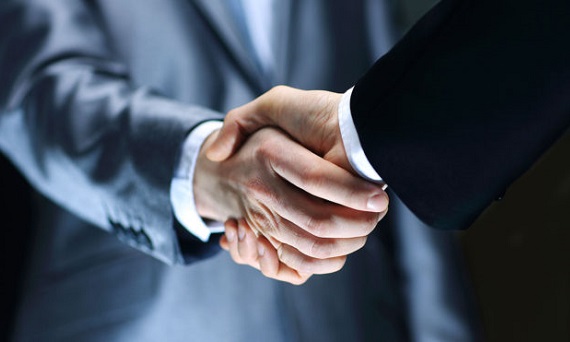 We manage events across all forms of facilities in Maldives, tailor making your events to your requirements with an assurance of realizing what you envisage at your budget.
We create fascinating events for a diverse range of clientele presenting our professionalism, capability and more importantly our personalized service.
We dedicate equal attention to corporate and private events from the initial conception of event planning, venue research through turnkey production to post-event service. We incorporate ...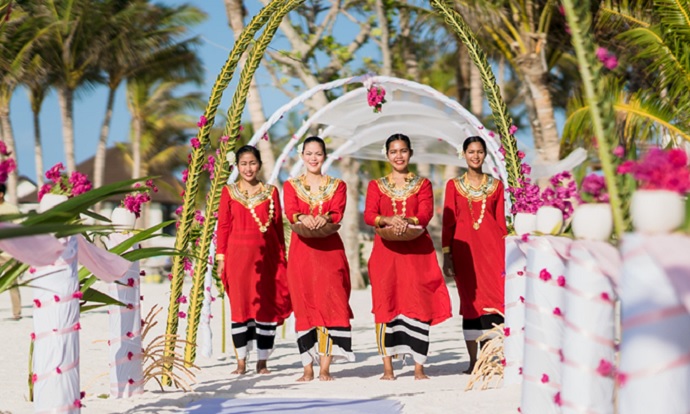 Our flight handling services meet all your ground support requirements and takes care of every detail of your commercial or private flight operation to Maldives.
We serve for scheduled, chartered and ad-hoc carriers at all airports of Maldives from planning to take-off, landing and beyond.
Our operations are 24 hours and are handled by our qualified and experienced flight dispatchers available 24 hours to meet your flight service requirements.
Our team is comprised of experienced personnel with expertise ...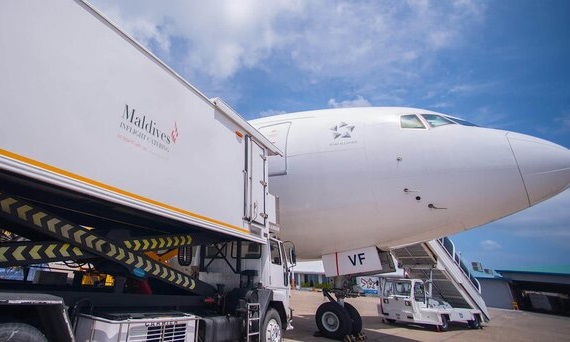 Our span of services stretch from cruise line representation along all handling agency services in which we administer the formalities of inward and outward clearance, berthing and all other related processes of the port calls with all infrastructure support services, up to our specialized passenger services of concierge and on-shore recreational services. All of these will be well executed with the ...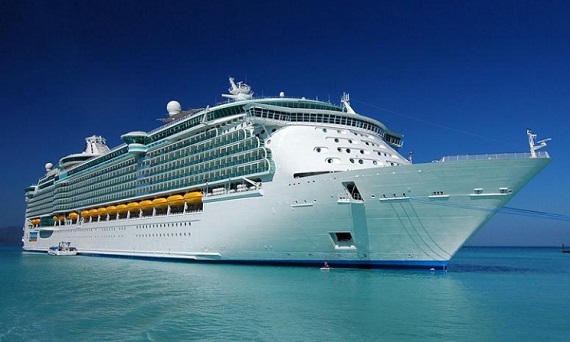 Take to the seas and skies around the atolls with our exclusive private transfer services and the expert solutions we provide for all your local transportation requirements.
We offer private individual and group transfers to locations within Maldives as a charter operator of boats, seaplanes and domestic flights, and also operate as an Agent who could confirm bookings on scheduled regular transfers.
We know that planning and getting your logistics in an unfamiliar setting can be difficult. Use our local knowledge to make sure you ...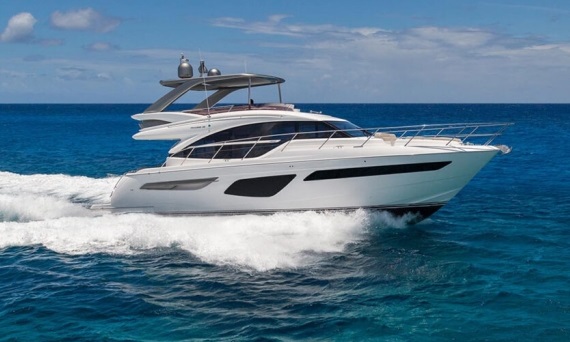 Resorts and Hotels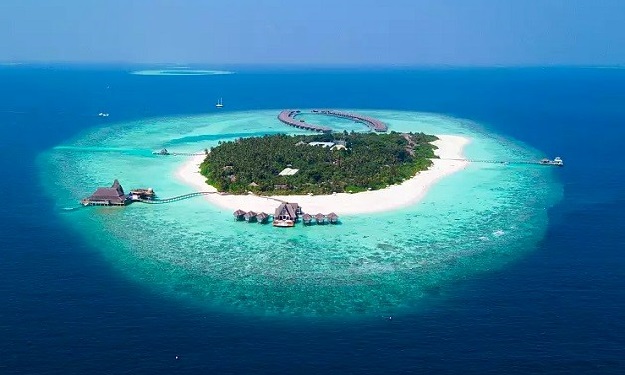 Anantara Kihavah Maldives Villas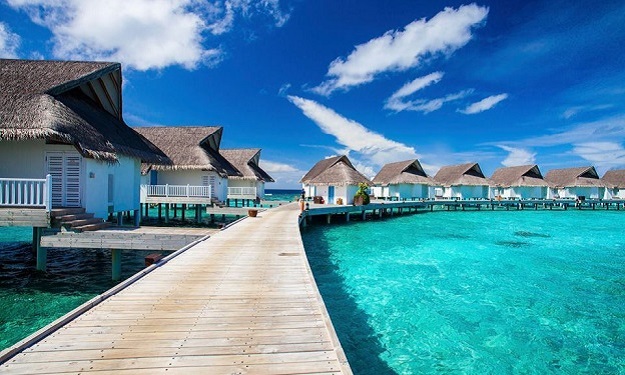 Centara Ras Fushi Resort & Spa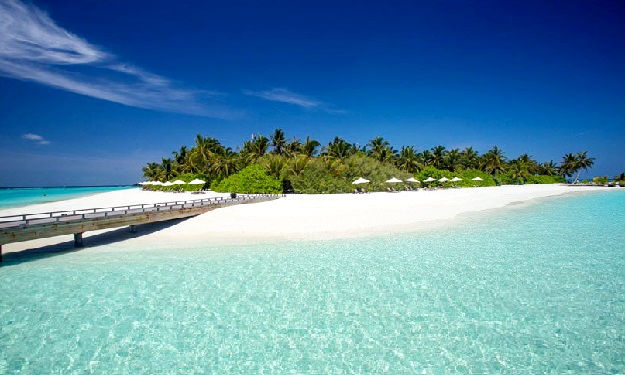 Velassaru Maldives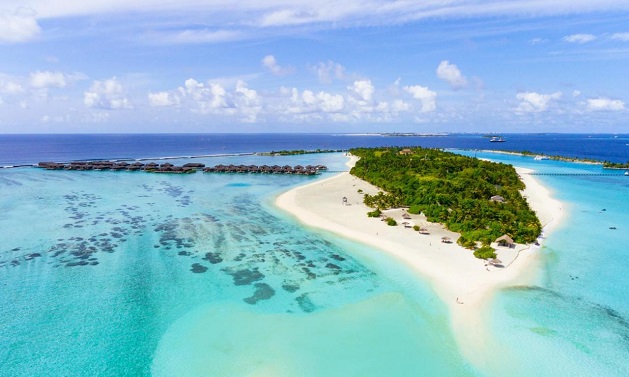 Villa Nautica (Ex Paradise Island)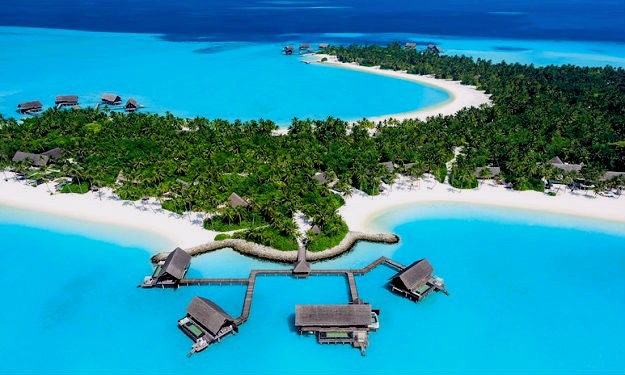 One & Only Reethi Rah Maldives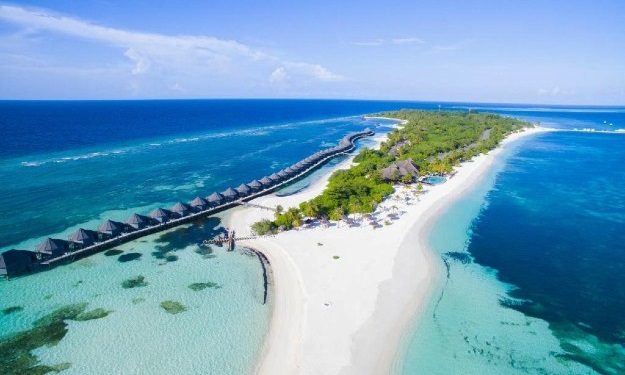 Kuredu Island Resort & Spa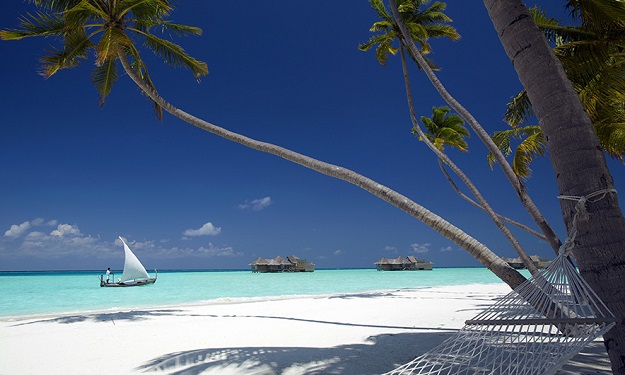 Gili Lankanfushi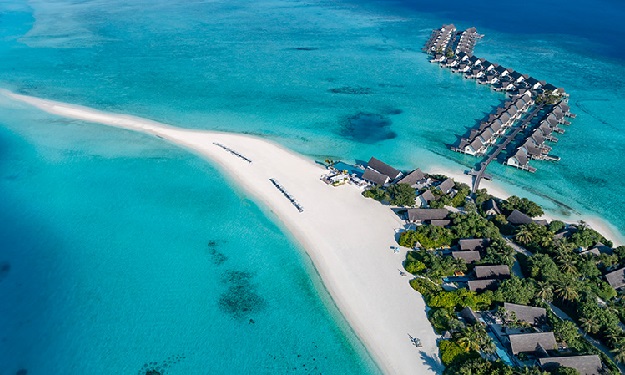 Four Seasons Resort Maldives at Landaa Giraavaru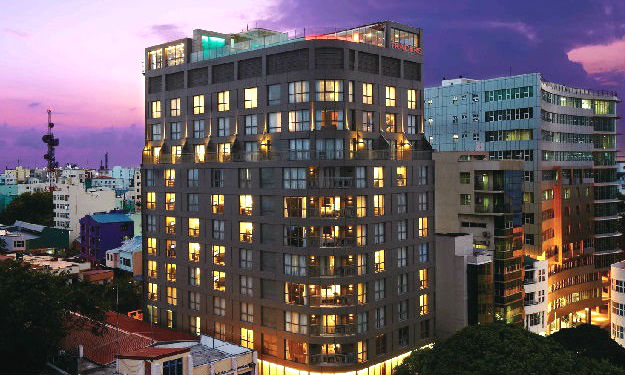 Hotel Jen Malé, Maldives by Shangri-La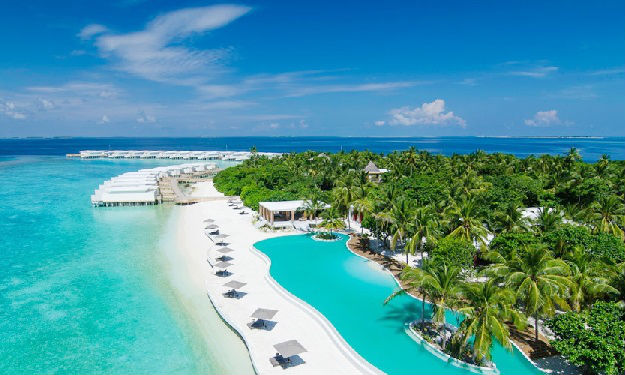 Amilla Fushi Resort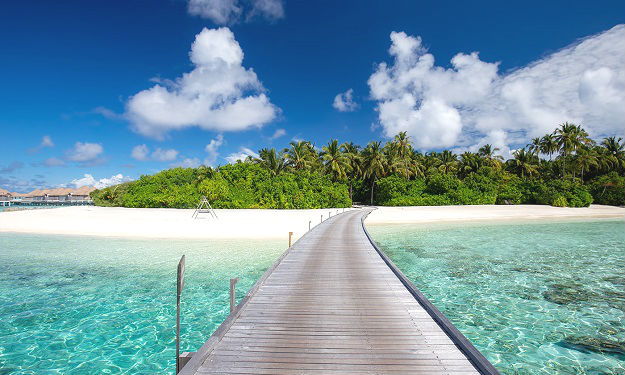 Maalifushi By COMO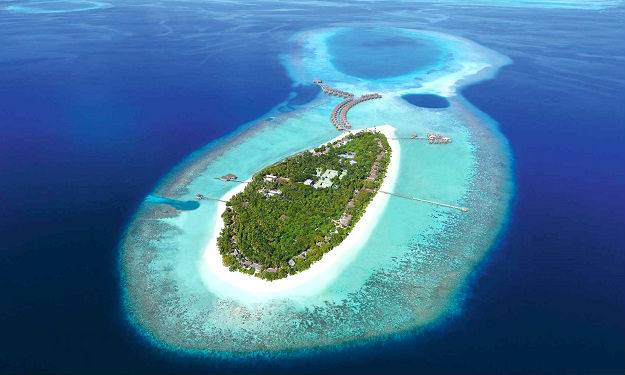 Vakkaru Maldives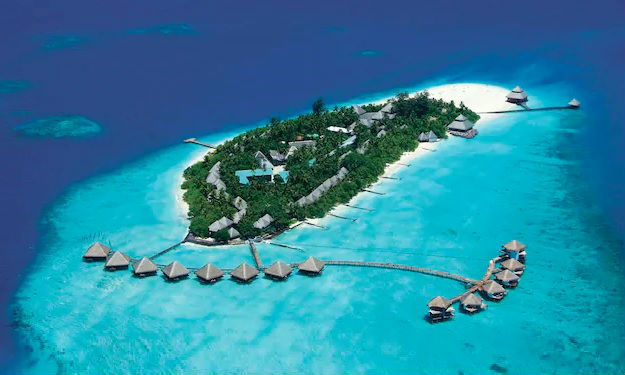 Adaaran Club Rannalhi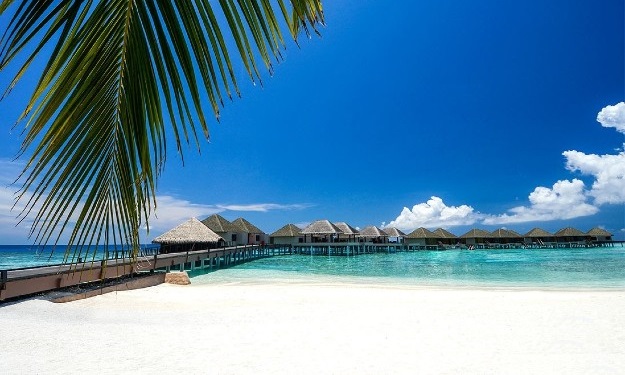 Adaaran Prestige Vadoo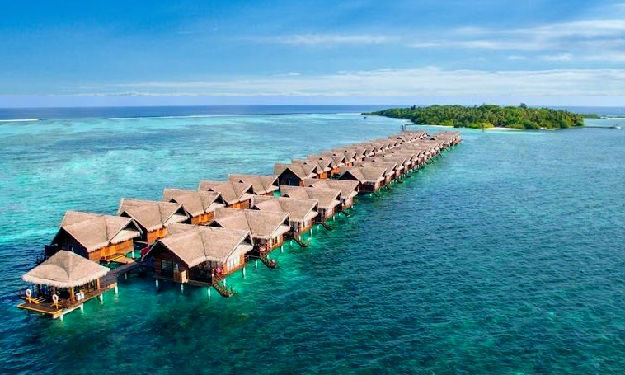 Adaaran Select Hudhuranfushi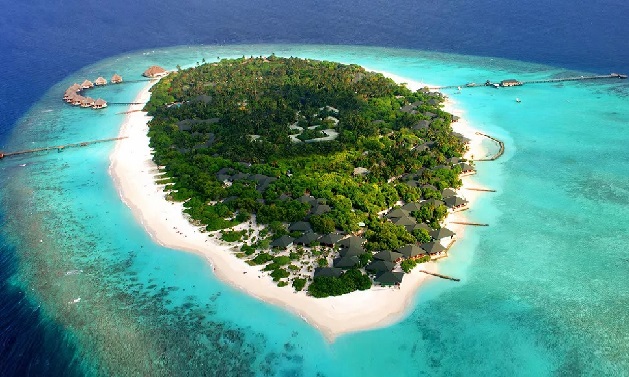 Adaaran Select Meedhupparu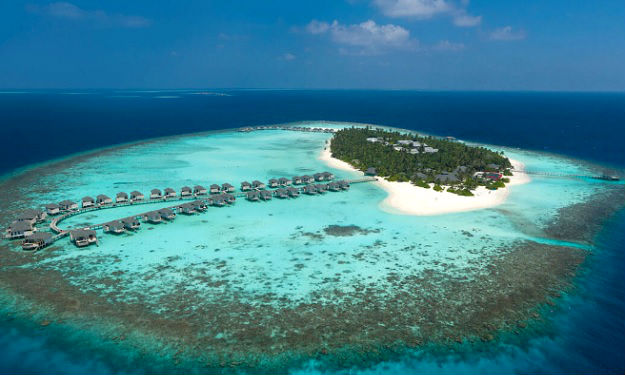 Amari Havodda Maldives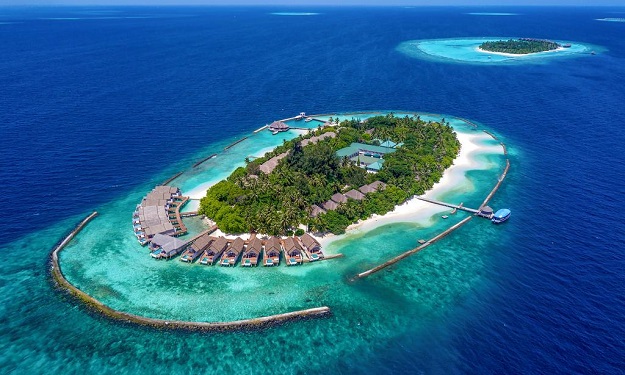 Amaya Resorts & Spa Kuda Rah
On hotel particulars
On hotel name
Current Discount Offers
Introducing, oblu select lobigili named world's best new hotel in tripadvisor travellers' choice awards 2023, cocoon collection announces opening of its newest property, joy island, crown & champa resorts announces august 2023 opening of jawakara maldives islands, room availability.
The room availability checked on our site is not noted for reserving, and therefore the information shown here does not guarantee a subsequent booking confirmation.
In case of room requirements above 10 rooms, please submit the details to us as a Booking Request or through the Contact Us page to provide assistance with it.
When performing availability checks through our website, you agree to the Terms & Conditions and Privacy Policy .
Sorry, room inventory data are not available for the dates you checked.
You may yet submit your booking request to us, and we would assist you with a booking confirmation.
Booking Gateway
Click here if you are a Travel Agent, Tour Operator or a wholesaler
Click here if you are an individual doing your own booking
Booking Status
Please enter the below information of your booking to view the Booking Status.
We are a Limited Liability Company incorporated in Maldives, a Government of Maldives approved tourism enterprise and a licensed Travel Agency, providing unparalleled customized solutions for all Maldives inbound travel requirements.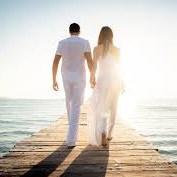 Terms and Conditions
Privacy Policy
Contact Info
Stay updated of our latest offers and exclusive deals
During Covid times we asked all customers to contact us by email only. This worked very well as we could prioritise response times and ensure we had a full record of conversations. For these reasons we would like to continue with 96% non-telephone contact - if you feel a call is necessary, and cannot be dealt with by email, please first send an explanatory message with any questions you wish to ask and we will call UK numbers or provide our numbers for non UK residents.
Compass House, 24 Baddesley Close, North Baddesley Hampshire SO52 9DR United Kingdom
Follow us on
Search Resorts
Please email for fastest response, emergency calls only:, uk: 023 80 736157, international: 0044 23 80 736157, email: [email protected].
Anantara Dhigu
> Visit Resort
Anantara Kihavah
Angsana Velavaru
Amilla Maldives Resort and Residences
Lily Beach Resort
Hurawalhi Island Resort
Raffles Meradhoo
NH Collection Maldives Havodda Resort
Diamonds Athuruga
PURE LUXURY AND RELAXATION
Featured resorts.
Angsana Velavaru InOcean Villas
Overwater luxury in south nilandhe atoll. embark on a vacation filled with twilight memories and passion in velavaru maldives or 'turtle island'., resort offers.
Ayada has a fresh, contemporary and stylish feel.
The morning sun dappling the crystal-clear...
Embark on a vacation filled with twilight...
Stay in elegance in Villas created from timber...
All Inclusive
Eco-Friendly
Snorkelling
Water Villas
£2151 per person
£6660 per person
£3215 per person
Kurumba (UK)
Request a quote
£2392 per person
Constance Moofushi
£2199 per person
Kagi Maldives Spa Island
£2757 per person
£2784 per person
Emerald Maldives Resort & Spa
£3374 per person
£5223 per person
Anantara Veli
Fairmont Sirru Fen Fushi
£2739 per person
Waldorf Astoria
Park Hyatt Hadahaa
Reethi Beach Resort (All Market Except UK)
£754 per person
Six Senses Laamu
Gili Lankanfushi
Soneva Fushi
£7450 per person
Soneva Jani
£8788 per person
The Barefoot Eco Hotel
£4697 per person
JA Manafaru
£4335 per person
The Sun Siyam Iru Fushi
£3338 per person
LUX* South Ari Atoll Resort & Villas, Maldives
£2230 per person
Dhawa Ihuru
£2688 per person
£6587 per person
Drift Thelu Veliga
£2790 per person
Constance Halaveli Resort
Huvafen Fushi
£4790 per person
£2139 per person
Book your honeymoon with us....
Why thousands of paradise lovers book with purely maldives..., lowest rates.
We only offer the Maldives and we have great relationships with the Management teams - so we're confident we have the lowest rates in the world... just ask our customers!
Consumer Protection
All our holiday packages are doubly protected. ATOL protects packages with flights. The TTA protects ATOL packages and accommodation and transfer packages. These are provided at no extra cost so you can book knowing you're in the safest of hands.
All in prices
Many travel websites who sell the Maldives do not include 10% government taxes and 12% service charges, plus other taxes within their rates. Purely Maldives' prices are inclusive of all taxes and surcharges and we ALWAYS include either speedboat, seaplane or domestic plane transfers (click on the Transfer tab).
Best Service
The Purely Maldives team have personally stayed at over 100 resorts and have been visiting this paradise for over 30 years, so with our knowledge and experience, we can organise your dream holiday with confidence adding value at every stage of your booking.
Flexibility
Want to change your island? Need to adjust your dates? Want to choose a different airline? No problem – No charge*
* Changes free before final balance is due
WEATHER INFORMATION
Temperatures are consistently between 26 - 32 Centigrade - and the tourist seasons are dictated by the change in the monsoons.
FLIGHT INFORMATION
We are able to offer flight inclusive holidays from the UK. The major hub is London Heathrow with a very wide selection of airlines and timings - however flights can also be arranged from London Gatwick, Birmingham, Manchester, Newcastle and Glasgow.
All Flight and Accommodation packages which originate in the UK are protected under either:- The ATOL Angel scheme operated by the Travel Trust Association or ATOL 10656 from Hummingbird Travel Ltd
© purelymaldives
information
terms & conditions