MARINE VESSEL TRAFFIC
CORONAVIRUS SHIPS
HYUNDAI VOYAGER Container Ship, IMO 9347580
Where is the current position of hyundai voyager presently vessel hyundai voyager is a container ship sailing under the flag of marshall islands . her imo number is 9347580 and mmsi number is 538007486. main ship particulars are length of 294 m and beam of 32 m. maps show the following voyage data - present location, next port, estimated (eta) and predicted time of arrival (pta), speed, course, draught, photos, videos, local time, utc time..
20 emails/day
Send 0 emails out of 20 today
Full Screen
Add to Fleet
Open this map on your mobile by scanning a QR code
Open this map on your mobile by scanning the QR code image with your camera
HYUNDAI VOYAGER current position is received by AIS. Technical specifications, tonnages and management details are derived from Marine Vessel Traffic database. The data is for informational purposes only and Marine Vessel Traffic is not responsible for the accuracy and reliability of HYUNDAI VOYAGER data.
Home
Privacy Policy
Terms of Use
Asia Pacific
Middle East & Africa
Change Location
Our Services
News & Media
Resource Center
Local Information
Customer Feedback
Supplier Feedback
Our Global Network
e-Subscription
Our Philosophy
Company Profile
OOCL & Community
Environmental Care
Awards & Recognition
OOCL Member Organizations
Service Routes
Reefer Service
OOCL Logistics
Dangerous Goods
Oversized Cargo & Yacht Shipping
News Center
OOIL Annual & Interim Reports
OOIL Sustainability Report
Photo Gallery
Media Contact
Customs Advance Manifest
Packing Of Cargo Transport Units (CTU Code)
e-Brochures
Vessel Certificate
Shipping Glossary
Vendor Portals
Personal Data Protection
Terminals, Restrictions, Free Time, Local Surcharges, Office Calendar
Rate Document Terms & Conditions
Vessel Information Board
Long term Vessel schedule
Notice of Schedule Change
Service Profile
Request for BL copy
Request for DOLess (for visitor)
Request for DOLess (for non-visitor)
Bank Remittance Account
Policy about Invoice
Customer Service Guide
Demurrage & Detention Free Time and Charges
Local Surcharges
Terminals & Facilities
Safe Transportation - Weight Limitation
Safe Transportation - Coil
About OOCL Japan Branch
Local Contacts
Careers at OOCL Japan Branch
Office Calendar
Cookie Notice
We use cookies as a fundamental part of our interaction with our users' browsers.
We rely on your consent for placing on your browser cookies which may collect personal data about you. You can provide your consent by clicking "Accept All". You are free at any time to withdraw your consent in the MANAGE SETTING by changing your selection.
Strictly Necessary 30
Functional 4, statistical 4.
HYUNDAI VOYAGER
Container ship, current trip.
Current Position
Information.
The current position of HYUNDAI VOYAGER is in Japan Sea with coordinates 34.71190° / 128.99819° as reported on 2023-11-08 05:26 by AIS to our vessel tracker app. The vessel's current speed is 15.1 Knots
The vessel HYUNDAI VOYAGER (IMO: 9347580, MMSI: 538007486) is a Container Ship that was built in 2008 ( 15 years old ) . It's sailing under the flag of [MH] Marshall Is .
In this page you can find informations about the vessels current position, last detected port calls, and current voyage information. If the vessels is not in coverage by AIS you will find the latest position.
The current position of HYUNDAI VOYAGER is detected by our AIS receivers and we are not responsible for the reliability of the data. The last position was recorded while the vessel was in Coverage by the Ais receivers of our vessel tracking app.
The current draught of HYUNDAI VOYAGER as reported by AIS is 10.7 meters
Featured Company
Last port calls, most visited ports (last year).
Point to Point Schedule
Vessel Schedule
Port Schedule
Long Range Schedule
My Schedule
Fill in the field and select predictive text then click "Search".
Full Schedule
Above schedules are estimated schedules and are subject to change.
ONE Cookie Preferences ONE uses cookies to deliver the best possible web experience. By using our website you consent to all cookies in accordance with our Cookie Policy. Read more

Copyright 2023 Ocean Network Express Pte. Ltd. All Rights Reserved.
Legal Terms of Use
Privacy Cookie Statement
We are excited to announce the inception of a new journey as Kpler acquired FleetMon and MarineTraffic . We invite you to explore our aggregated product portfolio within MarineTraffic here .
HYUNDAI VOYAGER
Member since Mar 2009
Odessa in Ukraine
Latest Event ●●●●●● All Events
AIS Name HYUNDAI VOYAGER
IMO 9347580
MMSI 538007486
Callsign V7QJ9
Year Built 2008
Length 294 m
Draught 10.5 m / 0.2 m / 20.2 m Avg/Min/Max
Speed 12.4 kn / 24.1 kn Avg/Max
Deadweight ●●●●●●
Gross Tonnage ●●●●●●
AIS Class —
Cargo Containers
Current Voyage & ETA Changes
Current location, position received, navigation status, eta sent by vessel ais, eta calculated by fleetmon, vessel and fleetmon eta difference, actual time of arrival, 7 photos for container ship hyundai voyager.
Member since Apr 2019
Mokpo in South Korea
Vessel Datasheet
ETA Reports Log
Port Call Log
Historical Track
CO2 Emission Log
Do you know more about the HYUNDAI VOYAGER?
Share your knowledge with the community. Information will be published after a short review.
Last Update: 30 May 2023, 17:09:25 UTC The following users contributed to this datasheet: Marrajera ,
Generic Vessel data
Capacities tonnage and cargo facilities, historical data, contacts ship communication, wiki further interesting facts, incidents, history and more.
Pricing & Plans
Vessel Database
Chartering Position List
Vessel Photos
Vessel Fleets
Port Database
Port Coverage
Business Register
Live Tracking
Tracking & Monitoring
Fleet Management
Event Alerting
CO2 Emission
Vessel Schedules
Port Calls Log
Vessel Events
SAP Freigth Monitor
FleetMon Explorer
Zone Monitoring
GPS Satellite Trackers
Historical Tracks
Route & ETA by FleetMon
Planned Arrivals
API & Developers
Business Intelligence
Be Part of FleetMon
Community Dashboard
AIS Partner
Help & Support
More fleetmon.
Research & Development
Press & Media
Jobs & Careers
Share Vessel HYUNDAI VOYAGER
Vessels See all 0 Vessels
My last visited vessels, my last visited ports, top visited vessels.
Need a FleetMon account? Sign Up now.
We are excited to inform you about the merger between FleetMon and MarineTraffic, which will give you more services and tools in your online account. To make sure you have a seamless and effortless transition, our FleetMon Support Team will be taking care of the process for you.
We will create a new MarineTraffic account using the information from your FleetMon account. This includes your username, name, email address, address, telephone and mobile number, as well as your company name and affiliation (if applicable). After you log in to your new MarineTraffic account, we kindly ask you to reset your password for added security. Of course, you will continue to be able to use your FleetMon account for the time being (we will let you know the next steps about this at a later date).
Rest assured, all your subscriptions, whether monthly or yearly, will be matched accordingly. Your My Fleets and Tags, along with your Credit Points, will also be transferred to your new MarineTraffic account. Additionally, we will assist you in smoothly transferring your My Zones.
With your new MarineTraffic account, you will have access to all its features and services during the remaining duration of your FleetMon subscription. If your contract with FleetMon has already expired, there's no need to worry. We are offering a free trial period of two months, allowing you to experience and explore all the fantastic features MarineTraffic has to offer before deciding on a suitable subscription plan. If you encounter any issues or have any questions, contact our support team directly. They will be more than happy to assist you with your new MarineTraffic account.
We would also like to express our appreciation to the photo community for the incredible photos you have contributed over the past few years. Your contributions are invaluable, and we want to ensure that your efforts are preserved. Therefore, we kindly ask you not to transfer the photos manually. Rest assured, we are actively working on a technical solution that will automatically match and include your uploaded photos in your new MarineTraffic account.
We understand that this merger may bring some changes to the online services you are accustomed to. However, we are confident that once you start using your new MarineTraffic account, you will be delighted with the enhanced services and capabilities it provides, making it a seamless continuation of your previous experience.
For additional information, we recommend reviewing the Terms of Service , User Agreement and Photo Copyrights provided by MarineTraffic to familiarize yourself with the details of the new services.
Your browser is out of date!
It is great that you want to track the seven seas! Unfortunatly your browser is out of date. To view our website correctly you need an up to date browser. It is a security risk for you to use an old browser by the way. Update your Browser now
Container Ship, IMO 9347578
VesselFinder
Cargo vessels
The current position of HYUNDAI DYNASTY is at East Asia reported 33 hours ago by AIS. The vessel is en route to the port of Tianjin Xingang, China , sailing at a speed of 13.1 knots and expected to arrive there on Nov 12, 09:30 . The vessel HYUNDAI DYNASTY (IMO 9347578, MMSI 538007485) is a Container Ship built in 2008 (15 years old) and currently sailing under the flag of Marshall Islands .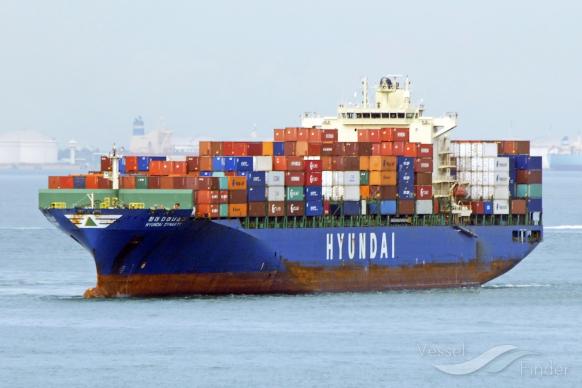 Position & Voyage Data
Map position & weather, recent port calls, vessel utilization, vessel particulars, similar vessels.
HYUNDAI DYNASTY current position and history of port calls are received by AIS. Technical specifications, tonnages and management details are derived from VesselFinder database. The data is for informational purposes only and VesselFinder is not responsible for the accuracy and reliability of HYUNDAI DYNASTY data.
Loss Prevention
Maritime Health
NTSB Investigation: Fire on crude tanker S-Trust caused by lithium-Ion battery thermal runaway
Gard: Lithium batteries fire hazards in EVs pose critical challenges
Britannia: Unveiling strategies that are used to save drugs at ships
World Shipping Council: CTU Code improves supply chain safety and savings
Book Review: The genius who solved the longitude problem
Stay SEAFiT: How unplugging may stop burnout
Simplicity is the new way: Get beyond the analytical mind
Lifeline International launches new global campaign to decriminalise suicide
Green Shipping
Ship Recycling
NYK launches seventh LNG-Fueled PCTC
DNV: Regions must achieve net zero ten years earlier than stated ambitions
Yanmar launches marine hydrogen fuel cell hybrid passenger ship
Reach Subsea signs charter for innovative low-emission IMR/Survey vessel
Connectivity
Cyber Security
E-navigation
Energy Efficiency
Maritime Software
Seaspan adopts autodocking system for safer maritime operation
Navigating the future of maritime training with XR Innovation program
Exploring AI in the maritime industry at Europort 2023
GSBN and ZAN collaborate to innovate eBLs
Britannia: Increase in detentions in Off Port Limit areas due to unauthorized anchoring
M/V "REYHAN" refused access to the Paris MoU
RISK4SEA announces CIC Preliminary Results on fire safety
Captain and 3rd officer fined by Sweden for grounding in the Baltic Sea
Diversity in shipping
Maritime Knowledge
Sustainability
Baltic Exchange: Maritime market highlights 6 – 10 November
The illusion of certainty: The concept of WYSIATI
The winners of 2023 CAREER4SEA – EUROPORT Awards announced
Multi-party effort launches SOHAR Net Zero Alliance
Career Paths: Dr. Linda Sørensen, Frontline Management AS
Career Paths: Andrew Alderson, SGMF
Danica Crewing Specialists: STCW training should focus on new technology developments and leadership
Trending tags.
Book Review
Career Paths
Industry Voices
Maritime History
Seafarers Stories
Wellness Corner
The latest maritime cyber security threats
Dryad and cyber partners RedSkyAlliance present the latest attempted attacks within the maritime sector, by examining how email is used to deceive the recipient and potentially expose the target organisations.
In the latest trends, there are malicious actors attempting to use vessel names to try to spoof companies in the maritime supply chain. This week the partner observed a wide variety of maritime-related subject lines. Some of the new vessel names used this week include "MV Great Jin" and "MV Hyundai Voyager" among others.
In addition, analysts observed malicious subject line, "INQUIRY – RIO DE JANEIRO PORT – ETA: 19/12" used this week. This email leverages a few techniques to get the targeted users to open the malicious attachments. Interestingly the same subject line was used to target multiple different recipients.
These malicious emails all seem to have been sent from one group, or individual. The sender uses the single alias "Mohammed Yousef Abdul" with every email. The following email addresses were used to send malware to multiple targets using the subject line above:
Related News
Cydome: simplifying maritime cyber risk management, northstandard provides tips to identify phishing emails.
ABC[at]dlm[.]ru
Contactos[at]siegensa[.]com
Ntcn[at]yugrusiagro[.]ru
Multiple unique recipients were targeted by these malicious emails. The targeted industries point to attackers looking to either steal intellectual property, or to infiltrate vendors and suppliers as part of a future supply chain attack. Employees at the following companies were targeted by this actor:
Kenya Bureau of Standards (KEBS)Kenya's government agency responsible for the provision of Standards, Metrology, and Conformity Assessment services.
CEVAHeadquartered in the United States, this company claims to be the leading licensor of wireless connectivity and smart sensing technologies.
Daewon Logipia Co. Ltd.Korean company which claims its is one of the leading international project logistics management and freight forwarding companies.
PR HoffmanHeadquartered in the United States, this company is identified as a an " industry leader in wafer lapping and polishing machines and consumables."
The message body is the same for all of the emails observed. It begins with a generic "Good day" greeting which is common among malicious emails. The message asks the recipient to open the attached file without specifying what it is; another common tactic used by attackers.
The attacker's signature does not specify the company they work for. Also, the domain listed in the signature (whaletimemaritime[.]com) does not appear in any of the sending email addresses showing a mismatch between the sending email and email signature. This is another indicator that the email is illegitimate.
The email contains a malicious HTML (web page) file which is identified as phishing malware. Just as the subject line and message body are the same throughout all of the malicious emails, the attachment appears to be the same as well. The attached html file, titled "INQUIRY-DEC-2384.html," would be downloaded by the target. Once the target opens the downloaded file, they will see a prompt to input their password to "view the spreadsheet file."
Attackers even auto-filled the username field for the targets so that they only had to input their password to view the file. When the target inputs their password, they are led to the next page which is not actually a spreadsheet with data, but a screenshot of one (.png file).
The attackers are likely capturing these credentials and storing them to sell or use later. The fact that the spreadsheet screenshot is visible in Google Drive indicates attackers are seeking Google Drive or Microsoft Office credentials. The fact that any password unlocks the screenshot indicates that attackers are not verifying the validity of these credentials during the phishing attack lowering the sophistication of the attack.
In a separate maritime cyber incident this week, Norwegian cruise company Hurtigruten experienced a ransomware attack which took some of its services offline. The company announced that the attack affected the "entire worldwide digital infrastructure." This company is one of the many which is already struggling significantly due to the impacts of the COVID-19. They claim they were targeted by ransomware but have not identified the specific variant which was used.
Red Sky Alliance malicious email data shows that the company has been targeted recently with an email containing a malicious attachment. In early December 2020, an email was sent to chief.officer[at]fr[.]hurtigruten[.]com. The sending email address impersonates an employee from Mediterranean Shipping Company (MSC), which was recently the victim of a major cyber attack and is also one of the largest shipping companies in the world. Analysis of the email header indicates that the sending email was spoofed and attackers have not taken over a legitimate MSC email account.
The message body starts off with a generic "Dear Valued Customer" greeting and is signed by MSC's "Credit and Collections Dept." Attached to the email is malicious .xlsm containing TrojanDownloader:O97M/Dridex.DR!MTB malware. This malware is used by attackers to steal banking and financial credentials associated with a target. However, this malware can be used to download other malicious modules and malware such as ransomware.
According to information from the Cybersecurity & Infrastructure Security Agency (CISA), this malware is attributed to Evil Corp, or TA505. This is one of the groups listed on the US Treasury's OFAC Specially Designated Nationals and Blocked Persons List (SDN List). The following statement was published in October 2020 by the Dept. of Treasury:
Under the authority of the International Emergency Economic Powers Act (IEEPA) or the Trading with the Enemy Act (TWEA), U.S. persons are generally prohibited from engaging in transactions, directly or indirectly, with individuals or entities on OFAC's SDN List, other blocked persons, and those covered by comprehensive country or region embargoes (e.g., Cuba, the Crimea region of Ukraine, Iran, North Korea, and Syria)
Canada: Guidance on mobility of asymptomatic seafarers
South korean container majors to form k-alliance.
South Korea warns against cyber security threat from North Korea
IACS enhances requirements on cyber security
ABS Wavesight: Defending your cyber access points is vital
Five top tips for sourcing port cyber-attack insurance cover
NHL Stenden University launches Maritime Cyber Attack Database
Guidelines on correct cargo sample procedures
Leave a reply cancel reply.
Your email address will not be published. Required fields are marked *
Explore more
Recommended.
Do you know what GT and DWT measure in a ship?
Cruise ship accidentally discharges scrubber waste
SAFETY4SEA Events
SAFETY4SEA Plus Subscription
Useful Links
Editorial Policies
Advertising
Content Marketing
© 2021 SAFETY4SEA
Moscow's best free city tour
I love Moscow – this charming metropolis, its people, its history and its unique cityscape. I would like to share my passion for this city with you. It is my job to show you the most exciting corners of this fascinating metropolis. That's why, as a travel specialist and your private tour guide Moscow in Russia, I organize a guided free city tour Moscow – so that everyone, regardless of their budget, would be able to enjoy the insider's view of Moscow.
You get to see what only Moscow residents know and what other tourist guides keep from you. I am a licensed travel specialist in Russia and would like you to enjoy all facets of the capital of the largest country in the world, without demanding any money from you. I'll show you the city on my free Moscow walking tour for 1.5-hours on foot.
Everything you need to know:
My tours take place daily by arrangement, I am the only English-speaking licensed tourist guide Moscow, who offers a free city tour.
My 1.5-hour free tours Moscow do not cost you a cent, I also offer other great paid tours as well.
I am an experienced local, I make the tours informative, but at the same time relaxed and not off the plane.
Free Tours Moscow – Daily
My free tours Moscow city starts on Slavonic Square (Kitay-Gorod Metro Station), passes the world-famous St. Basil's Cathedral, which was built by Ivan the Terrible on the south side of Red Square in the 16th century and where the tsars were once crowned. Then it goes across the Red Square at the Lenin Mausoleum, the luxury department store GUM and with a view of the Kremlin towards the historical museum. Of course, you will also learn more about the stories that once happened behind the thick walls of the Kremlin – from the Tsars and Napoleon to Stalin. Then we continue through the idyllic Alexander Garden.
An advance booking is required!
Practical information:
Time: by arrangement, daily Duration: 1.5 hours Price: Free Language: English
«First acquaintance with Moscow» – a 2.5-hour city tour in the center of Moscow
This Moscow city tour starts on the Theater Square, past Lubyanka Square and the KGB-building, then through Kitay Gorod district and Varvarka Street, past the world-famous St. Basil's Cathedral. Then it goes across Zarjadje Park, over Red Square at the Lenin Mausoleum, the GUM-department store and towards the Historical Museum. We walk through the Alexander Garden.
Time: by arrangement, daily Duration: 2.5 hours Price: 17 $ Students and children: 6 $ Language: English
A 3.5-hour car/bus tour of Moscow.
This is the best tour of Moscow city as all the important sights are visited. I am your Moscow city guide who will walk you through the city explaining the charming history of the city. This tour begins with picking you up from the hotel. 3 breaks are offered for photographing.
First, we will visit the most famous riverside streets and bridges in the center of the city with the most beautiful views of the Kremlin and the Moskva River (e.g. the Kremlin embankment and the Great Stone Bridge).
The first photo break is made at the Cathedral of Christ the Savior. We then pass by the district with numerous museums, Prechistinka Street and the district with numerous medical areas.
We again stop at the Novodevichy Convent, which is a UNESCO World Heritage Site on the other bank of the Moskva River to click pictures.
Then we visit "Sparrow Hills" where you can enjoy a bird's eye view of the city of Moscow from the observation deck. Then there are the skyscrapers of Moscow-City, the Kutuzov avenue, the New Arbat, Tverskaya Street, the world-famous Bolshoi Theater, the KGB building and Varvarka Street. Here there are ample spots to click pictures.
We then drive past the Kremlin again and finally reach Red Square. We take a short tour of Red Square and say goodbye in the Alexander Garden.
Time: by arrangement, daily Duration: 3.5 hours Price for a group: 170-200 $ (depending on the number of travelers) Language: English
Metro tour – daily
Palaces for ordinary people – that was what Stalin promised to the people when the construction of the Moscow Metro began between the World Wars. The communist dictator hadn't promised too much. No other underground system in the world can boast such spectacular architecture – chandeliers, decorations, stucco, paintings on the walls – each station is individually designed. No wonder that Moscow residents love their metro. I will guide you through the bustle of one of the busiest subways in the world and show you the most beautiful stations Moscow city has.
Time: by arrangement, daily Duration: 2 hours Price: 21 $ Students and children: 17 $ Language: English Included in the price: Metro tickets / the guided tour
Tour of Communist Moscow – every day
After the Communist October Revolution in 1918, Moscow became the capital of the Soviet Empire and was the center of socialist orbit for more than 70 years. This left its mark on Moscow, even if the USSR disintegrated more than a quarter of a century ago. The city streets are full of remnants of the communist regime and the Cold War. This is a walking tour where I will show you the most exciting places in Soviet Moscow: from the notorious KGB headquarters, also known as Lubyanka to the Karl Marx Monument to small hidden remains from the time of hammer and sickle. You will also learn about Stalin's Great Terror political campaign and the system of the GULAG and how the USSR, the communist Russian republic, became modern Russia.
Time: by arrangement, daily Duration: 2 hours Price: 21 $ Students and children: 17 $ Language: English Included in the price: the guided tour
Alternative Moscow Tour – daily
Explore the unseen Moscow with your Moscow private guide and discover a range of sights during this alternative walking tour.  Away from the main tourist spots (in the central district of Kitay-Gorod), just a short walk from Red Square and St. Basil's Cathedral, you suddenly find yourself in one of the trendiest districts of Moscow. This place not only has trendy cafes and green squares, but here you can see the most beautiful spray works (according to Albrecht Dürer), hangout-places of the youth and hipsters, as well as learn what Moscow looked like in the 19th century. Here you will also learn exciting and even bloody stories about famous gangsters, eccentric business people and legends like the wandering preacher Rasputin, who is known in Russia either as the "holy devil" or the mad monk. To learn a little more about Moscow's culture, this is the tour for you. On my alternative tour, you will get to know Moscow away from the tourist hotspots. This tour is of 2 hours duration and you will experience the following on the tour:
St. John's Hill, a quiet oasis right in the center, where time has stopped as it did in pre-Communist times
Khokhlovka Art Center, where Russian hipsters and street artists hang out
Samoskvorechye District where you can see beautiful streets and hear stories from old Moscow
Time: by arrangement, daily Duration: 2 hours Price: 21 $ Students and children: 17 $ Language: English Included in the price: the guided tour / tram ticket
Kremlin tour – daily (closed on Thursday)
With its 20 towers and high walls, the Kremlin rises imposingly over Red Square. This world-famous fortress with its area of ​​28 hectares is home to over 800 years of Russian history. Described as the eighth wonder of the world, this historic fortress complex is the principal symbol of Russia that sits on the banks of the Moscow River. Today the Kremlin still harbors numerous secrets and has palaces and cathedrals, surrounded by Kremlin Wall. The current wall was constructed between the 15 th  and 16 th  centuries, but the original wall was made of wood around the year 1147. The Kremlin Wall became an important symbol of Moscow's importance in the Russian Empire. This top tourist destination attracts millions of people every year and there are various sights to see. With my Kremlin tour, you will see the oldest square in the city in the heart of the Kremlin, the once largest cannon in the world and the scene of numerous dramas – from Ivan the Terrible and Napoleon to Stalin. You cannot miss this unique experience.
An advance booking and prepayment for tickets are required.
Time: by arrangement, daily (closed on Thursday) Duration: 2 hours Price on request Students and children: on request Language: English Included in the price: Kremlin tickets / the guided tour
Moscow pub crawl – Friday / Saturday
Experience the real nightlife of Moscow with my Moscow Pub Crawl and enjoy 4 pubs/bars plus 4 welcome shot drinks. Move from one bar to another and get to know travelers from around the world as well as the locals. Play fun adventure games and contests in addition to getting perks in the bars. Between the bars, move from one place to another on foot. The routes are organized as such that you will walk no more than 10 minutes between the bars. Visit the most exciting events, parties, concerts, and dance in the bars. Moscow Pub Crawl is a tour that you will never forget.
This tour runs every Friday and Saturday evening at 8 PM and you need to bring along your passport or an ID card, comfortable shoes, and wear smart casual clothes.
An advance booking and a small prepayment are required!
Time: by arrangement, daily Duration: 4 hours Price on request Language: English Included in the price: the guided tour, 4 shot drinks
1.5-hour boat trip on the Moskva River.
Taking a boat tour in Moscow on the Moskva River is a very pleasant experience. It allows you to know the city from a totally different perspective and admire the beautiful bridges. In this 1.5-hour river trip, you will sail past many beautiful sites in Moscow, so you can take the best photos to commemorate this day. The ship makes several stops on the way. The trip starts from the Ustinskiy Bridge near Sarjadje Park and ends at the Kiev train station.
On this Boat Trip, you can see sights such as: the former Imperial Education House, Sarjadje Park, the "flowing", "floating" bridge, the most beautiful view of the Kremlin, the Great Stone Bridge, the legendary House on the Quay, the Christ the Savior Cathedral , the monument to Peter the Great on the ship, the central sports arena Luzhniki, the Sparrow Hills, 240 meters high Lomonosov University, the numerous architecturally spectacular skyscrapers of Moscow-City, the Novodevichy Convent, the building of the Ministry of Foreign Affairs etc.
Time: by arrangement, daily Duration: 1.5 hours Price on request Language: English
A military tour – riding on tanks in Stupino (Moscow region)
Russian Military is one of the largest military forces in the world formed in 1992. With my Military Tour experience what it likes to be in the Russian military, shooting guns, ride the Tank T-34 and various models of German tanks from the Second World War, as well as armored personnel carriers and vehicles. You will also shoot from the AK-47 and another combat weapon.
The tour will begin with your private tour guide Moscow in a Soviet army van accompanied with some tasty snacks and tea for a tasty start. Upon arriving, you will have to put on the army safety clothing and climb the Russian armored vehicles. The tour will take you on the noisy, smoky tank, driving through mud roads. All participants will get the chance to drive the tank which is coordinated by the Russian military.
Time: by arrangement, daily Price on request Language: English
Alexander Popov
Welcome to Russia! My name is Alexander, I was born in Moscow and I'm a passionate tour guide. I want to share my passion for Russia and my hometown with you. On my website you will find useful information to make your individual trip to Russia as interesting as possible.
Gorky Park and Sparrow Hills: Green Lungs, place to relax and meet
The travel voucher for the russia visa, you will also like, everything you need to know about russia: included..., traveling‌ ‌in‌ ‌russia‌ ‌–‌ ‌how‌ ‌safe‌ ‌it‌ ‌is‌..., choosing the best guide for a free and..., how do i exchange money in moscow, eating out in moscow, the best time to travel to russia, how do i get from moscow airports to..., the best taxi services in moscow, moscow's top 13 – the main attractions of..., with sim card purchase in russia: use whatsapp,..., leave a comment cancel reply.
Save my name, email, and website in this browser for the next time I comment.
@2019-2020 - Moscow Voyager. Alexander Popov
We use cookies to provide you with a better experience. By continuing to use our site you accept our cookie policy. Accept Read More
International edition
Australia edition
Europe edition
Drone hits Moscow tower housing ministries for second time, says mayor
Russian defence ministry blames Kyiv for attack as Ukrainian presidential adviser says Kremlin should expect 'more war'
Russia-Ukraine war – latest news updates
A high-rise building in Moscow housing Russian government ministries has been hit by a drone for the second time in three days, the city's mayor has said, as a Ukrainian presidential adviser said the Kremlin should expect more drone attacks and "more war".
The Russian defence ministry said two drones were destroyed by air defence systems in the Odintsovo and Naro-Fominsk districts near Moscow in a fresh wave of attacks on Tuesday, while it claimed a third was jammed and went "out of control" before it crashed in the Moscow City business district, a cluster of glass skyscrapers that was built to show Russia's growing integration into world financial markets. The ministry blamed Ukraine for what it called an "attempted terrorist attack".
Photos and video showed that a drone had ripped off part of the facade of a modern skyscraper, IQ-Quarter, 3.4 miles (5.5km) from the Kremlin, which houses staff from several ministries, including Russia's ministry of digital development, communications and mass media.
"The facade of the 21st floor was damaged. The glazing of 150 sq metres was broken," the Moscow mayor, Sergei Sobyanin, said in a Telegram post, adding that no injuries had been reported.
Ukraine has not formally admitted it was behind the strikes on Sunday and early on Tuesday, though they appear to be part of a growing strategy to bring home the consequences of Vladimir Putin's war to Russia's civilian population.
The Ukrainian presidential adviser Mykhailo Podolyak suggested in a tweet on Tuesday that the Russian capital, whose residents have largely been able to ignore the devastation being meted out on a daily basis in Ukraine, was experiencing payback.
"Moscow is rapidly getting used to full-fledged war, which, in turn, will soon finally move to the territory of the 'authors of the war' to collect all their debts. Everything that will happen in Russia is an objective historical process.
"More unidentified drones, more collapse, more civil conflicts, more war …" he wrote .
Russia's economy ministry said its employees were working remotely after the latest attack. Moscow's Vnukovo airport was also temporarily shut and flights redirected.
The Moscow City district towers, often unoccupied at night, are located further from the Kremlin than other highly defended government targets such as the ministry of defence, where Russia had stationed a Pantsir S-1 air defence system on the roof last year, and present a large, tall target.
In a video address on Sunday, the Ukrainian president, Volodymr Zelenskiy, made the same point as Podolyak as he said the war was coming home to Russia after three drones were shot down over Moscow.
"Gradually, the war is returning to the territory of Russia – to its symbolic centres and military bases. This is an inevitable, natural and absolutely fair process," Zelenskiy said.
The attacks on Tuesday marked at least the fifth time that unmanned aerial vehicles have reached the Russian capital since May, when two drones came down over the Kremlin. Moscow and its surrounding area are more than 500km from the Ukrainian border and the conflict there.
While the damage so far has been relatively minor, the attacks appear designed to show up Moscow's vulnerability to drone warfare. Ukrainian bloggers on Tuesday ironically repeated claims made in April by the commander of Russia's air defences, Lieut Gen Andrey Demin.
"There is hardly a better sky shield anywhere in the world than Moscow," Demin assured a Russian newspaper.
The Russian defence ministry said on Tuesday that it had also foiled a Ukrainian drone attack targeting patrol boats in the Black Sea.
The attack on Moscow came as Russia launched its own drone strike, on Kharkiv, Ukraine's second-largest city, injuring one person. Five Iranian-made Shahed drones were deployed, Ukrainian officials said.
Two floors of a college dormitory were destroyed and set on fire as Russia targeted "densely populated" areas of the north-eastern city, the mayor, Ihor Terekhov, said on Telegram on Tuesday, adding that three explosions had been heard in the city.
The chief of police in Kharkiv, Volodymyr Tymoshko, said there were two night-time strikes – one on the college and one on the city centre. One person was injured in the city centre.
It was unclear whether anyone was in the college building when it was struck, with local media initially saying it was empty and later reporting one person had been inside.
Most viewed
Cars for Sale
New Cars NEW
Research & Reviews
News & Videos
Sell Your Car
Instant Offer
Sign in with Google
Sign in with Facebook
Sign in with Apple
2022 Chrysler Voyager
Change year or car
starting MSRP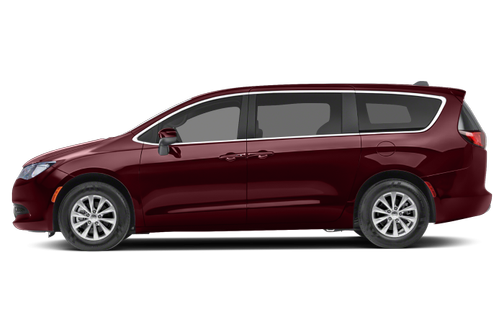 Base trim shown
Combined MPG
Seating capacity
View all 2022 Chrysler Voyager specs .
Family-friendly pricing
Interior space
Entry and exit
Automatic transmission refinement
Important active-safety features not standard
Starting msrp listed lowest to highest price
Wondering which trim is right for you?
Our 2022 Chrysler Voyager trim comparison will help you decide.
Notable features
Seven-seat minivan
287-hp V-6 engine standard
Nine-speed automatic transmission standard
Front-wheel drive
Wireless Android Auto, Apple CarPlay standard
Automatic emergency braking available
2022 Chrysler Voyager review: Our expert's take
What is the 2022 chrysler voyager.
The Chrysler Voyager minivan is a less expensive alternative to the brand's other minivan, the Pacifica , and is aimed at fleet buyers. The front-wheel-drive Voyager is powered by a 287-horsepower, 3.6-liter V-6 engine that works with a nine-speed automatic transmission. 
What's New on the 2022 Chrysler Voyager?
Chrysler's Uconnect 5 multimedia system is now standard. Uconnect 5 includes over-the-air update capability, dual-phone Bluetooth connectivity, and wireless Apple CarPlay and Android Auto smartphone connectivity. Other new standard features include heated front seats, a heated steering wheel, second-row Stow 'n Go seats, power-sliding side doors and a power liftgate. A new air-filtration system is also standard.
What Features in the 2022 Chrysler Voyager Are Most Important?
Standard features include: 
17-inch aluminum wheels
Tri-zone manual air conditioning
Remote start 
Cloth upholstery 
7-inch touchscreen multimedia system
Wireless Apple CarPlay and Android Auto
Available features include: 
Navigation with 10.1-inch touchscreen
Forward collision warning 
Automatic emergency braking
Blind spot warning with rear cross-traffic alert
Rear parking sensors
Should I Buy the 2022 Chrysler Voyager?
The Voyager caters to budget-minded minivan shoppers who need to shuttle lots of people and cargo. The additional standard features for 2022 are welcome, and the Voyager remains a spacious, comfortable and quiet minivan. 
Consumer reviews
Have questions about warranties or CPO programs?
Compare the competitors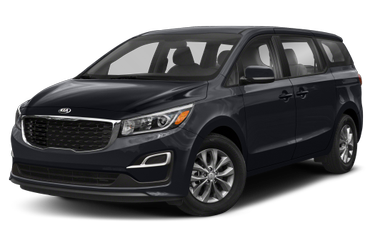 2020 Kia Sedona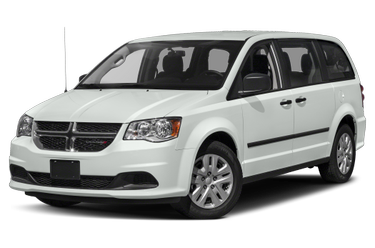 2020 Dodge Grand Caravan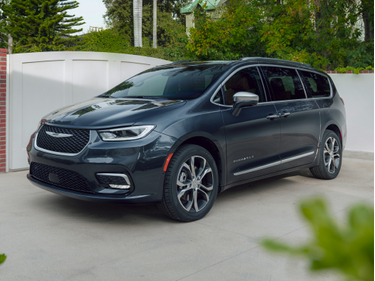 2023 Chrysler Pacifica
All model years for the chrysler voyager.
2024 Chrysler Voyager
2023 Chrysler Voyager
2021 Chrysler Voyager
2020 Chrysler Voyager
2003 Chrysler Voyager
2002 Chrysler Voyager
2001 Chrysler Voyager
2000 Chrysler Voyager