Awards Season
Big Stories
Pop Culture
Video Games
Celebrities
10 Tips To Reduce Your Carbon Footprint While Traveling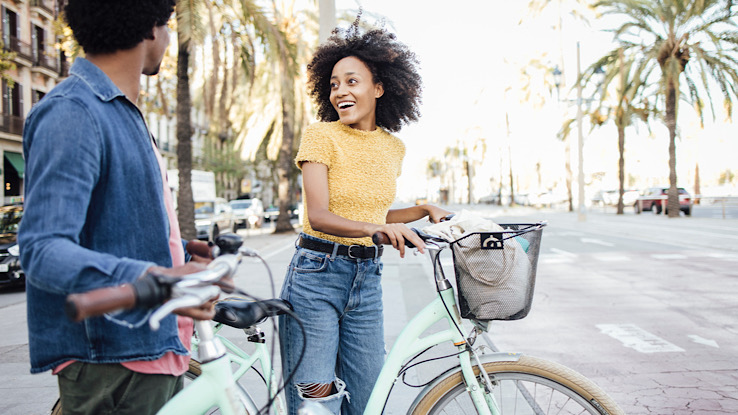 Did you know that the average person has a carbon footprint of 16 tons per year? This means this is how much greenhouse gasses our actions are emitting. That's a lot of emissions! If we want to reduce our environmental impact, we must take steps to travel more responsibly. In many cases, it seems like traveling and eco-responsibility don't inherently go hand-in-hand. However, reducing your carbon footprint during your journey allows you to explore the world with as little harm to the environment as possible. Additionally, eco-friendly travel choices don't have to involve major sacrifices. Even small adjustments can make a big difference, making them an easy way to get started. If you want to reduce your carbon footprint while traveling, here are ten tips to get you started.
1. Visit "Green" Cities
Some cities are known for greener practices, such as heavy investments in alternative energies and significant commitments to protecting the natural world around them. By choosing a green city as your destination, you're visiting areas that work to reduce everyone's carbon footprint. Additionally, you're supporting towns that dedicate themselves to sound eco-responsible choices, which could encourage development in other areas.
If you want to go the extra mile, make wise choices while in a green city. Walk or bike instead of drive, choose restaurants that use locally-sourced ingredients, and avoid single-use items as much as possible.
Many cities around the world are known for being environmentally friendly. Amsterdam, Copenhagen, and Vancouver are just a few examples. If you're planning a trip to one of these cities, you can rest assured that your carbon footprint will be lower than if you were to travel to a less green city.
What's great about these cities is that they offer a variety of transportation options that are all eco-friendly. In Amsterdam, for example, you can rent a bike and explore the city in a sustainable way. Copenhagen's extensive public transportation system makes it easy to get around without using a car. And Vancouver is home to many green spaces where you can enjoy the outdoors without traveling far.
2. Don't Fly to Drivable Destinations
While it may seem counterintuitive, short flights between 30 minutes and 3 hours aren't necessarily a good way to lower your carbon footprint. Most of the harm occurs while reaching and descending from altitude. Overall, the CO2 emissions per passenger per kilometer traveled work out to 133g with short flights, far above the 102g from long haul routes, which are flights that last for 6 hours or more.
Additionally, four people traveling in a single vehicle from Philadelphia to Boston ( 5 hours and 30 mins) works out to 43g, a full 90g lower than a short flight (1hr and 25mins). That's similar to taking a train, which is 41g (5 hours and 16 mins). If you're traveling with a small group – a number that could fit in a single vehicle – driving or taking a train is more environmentally friendly.
Plus, if you use a hybrid or plugin vehicle instead of other options, the amount of carbon emissions can get even smaller. If your car doesn't fall in that category, consider renting one to reduce your carbon footprint.
3. Pack as Light as Possible
Fuel consumption isn't just based on the vehicle; the vehicle's weight also matters. By packing as light as possible, you're limiting the amount of weight transported. As a result, fuel consumption may decline slightly, resulting in a better carbon footprint.
If you aren't sure how to reduce the amount of luggage you'll need, try these options:
Avoiding full-size toiletries . Instead, use refillable mini bottles or containers, allowing you to avoid unnecessary bulk.
Design a capsule wardrobe for your trip . Essentially, you'll focus on pieces that all work well with one another, allowing you to combine them in different ways as you travel. Stick with a single color palette. If you need a few differentiators, opt for lightweight accessories for flare, like scarves or statement necklaces.
Choose items you can easily handwash and hang dry . You can reduce your attire needs even more. It lets you pack just a few things you can launder along the way.
4. Take Advantage of Public Transit
Once you reach your destination, public transit should become your go-to way to get around. It's far more efficient than driving a rental car or using taxis and rideshares. Plus, public transportation usually has stops in popular areas of town.
In many cases, public transit options will also save you a bundle. You may be able to get passes for full days or weeks that cost less than a single rideshare ride. Plus, some public transportation systems are free to use, allowing you to eliminate an entire travel expense.
Some of the best cities for public transportation include London, Paris, Tokyo, and New York City.
5. Keep the "Do Not Disturb" Sign Up
If you're staying in a hotel that offers daily cleaning, towel replacements, and bedding changes, putting your "Do Not Disturb" sign on the door can lower your carbon footprint. It prevents those services from taking place, saving water and energy while reducing the use of chemical products in your room.
For extended stays when you need services, simply remove the sign on just the day you want your room cleaned. Then, put it back up until it's needed again or your visit is over.
6. Find LEED-Certified Hotels
If you have a hotel stay, try to find LEED-certified properties . LEED certification means the structure embraced green design principles, meeting the organization's standards regarding energy efficiency, building materials, and more. As a result, you're supporting a hotel with a lower carbon footprint.
7. Skip the Cruise
On the surface, it may seem like taking a cruise is an energy-efficient way to travel. After all, a large number of passengers on a single vehicle leads many to assume their carbon footprint for the trip would be reasonable. However, cruises have a significant negative impact on the environment and human health. Usually, they burn substantial amounts of low-quality fuel, becoming a major source of pollution. Additionally, they can contaminate water as they pass through and cause other damage. There are a few exceptions to this rule, as eco-friendly cruises exist.
8. Return Your Brochures
If you picked up any brochures for attractions along the way, don't just throw them away. Instead, return them to the display or desk whenever possible, making them available to other travelers. Many companies will take back their brochures and recycle them. This way, you can help reduce the amount of paper used.
9. Adjust the Temperature
Heating and cooling require a lot of energy. If you're away from your accommodations, adjust the temperature in your room by a handful of degrees to reduce energy consumption while you're gone. That allows you to reduce your carbon footprint when you aren't benefiting from the HVAC system. Then, you can move it back into comfortable territory when you return.
There is some debate about whether or not it's more environmentally friendly to adjust the temperature in your room when you're gone. Some people believe it's better to turn the heat down so that less energy is used. Others think that it's better to leave the temperature as is and simply unplug any electronics that you won't be using.
10. Buy Offsetting Credits
Even if you don't have many options to reduce your carbon footprint directly when you travel, that doesn't mean you can't make a difference. You can support activities benefiting the environment by purchasing offsetting credits that fund environmental projects. Many airlines and cruise lines offer this option, so be sure to ask about it when booking your travel.
If you go this route, make sure you do your research. Regulations regarding offsets are limited, so some projects may not do as much good as they claim. By digging in and checking reputable registries – such as the one operated by the Climate Action Reserve – you can find vetted options that will help you offset the impact of your travel with ease.
MORE FROM ASK.COM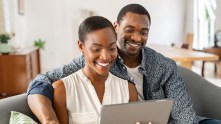 2 min summary
Best time to visit
Map & highlights
Things to do
Caucasus overland
Armenia & Georgia
Monasteries & churches
Responsible tourism
Small group
Things to do in Yerevan
The Armenian capital of Yerevan is home to a third of the country's population, and dates back to the 8th century (making it just a smidge older than Rome). As well as its fantastic Soviet-era Cascade and a thriving open air market on weekends, Yerevan serves as the focal point of Armenian culture. It shouldn't be seen as merely a launch pad for the monasteries or Lake Sevan, but a destination in itself.
Armenia Overview
Travel Guide
Best Time To Go
Map & Highlights
Holiday Types
Armenia, Georgia and Azerbaijan highlights tour
Three stunning countries in one unforgettable tour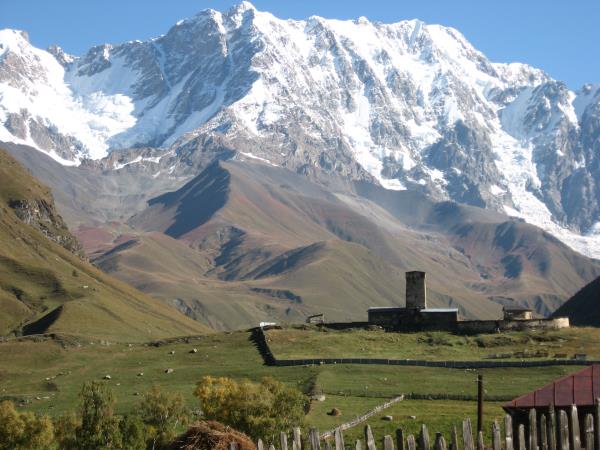 Georgia, Armenia and Azerbaijan small group tour
A comprehensive tour through Azerbaijan, Georgia and Armenia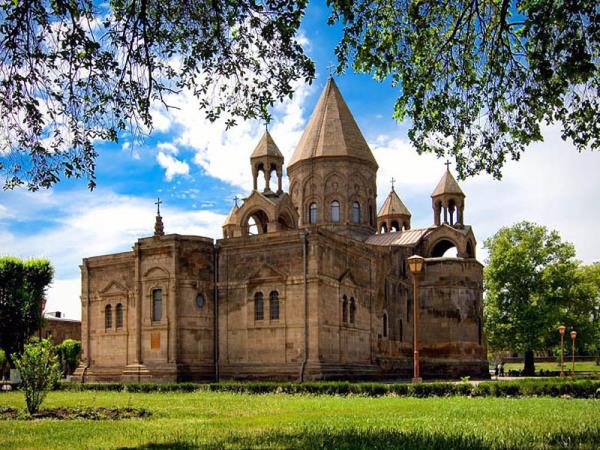 Armenia highlights tour
See the most popular sights of Armenia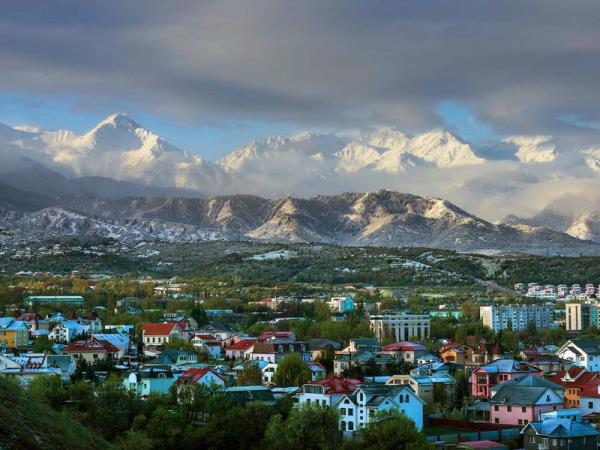 Silk Road & Caucasus tour
Explore the secrets of Central Asia and the Caucasus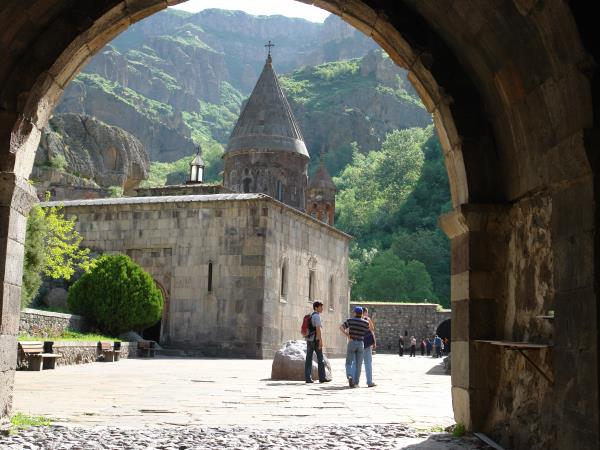 Armenia holiday, Ancient Armenia
The best of Armenia from stunning churches to local culture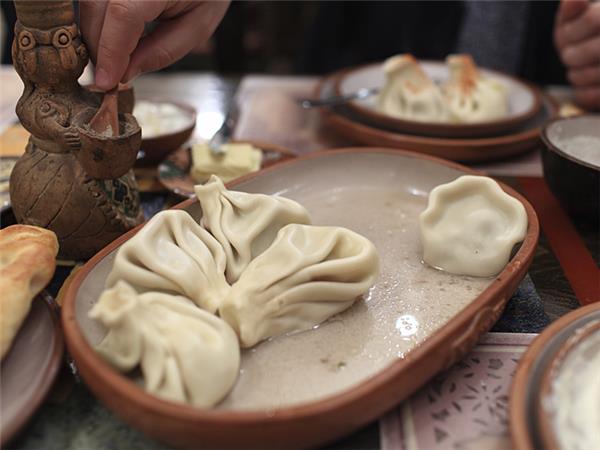 Georgia and Armenia holiday
Churches, monasteries, snow capped mountains, lakes and waterfalls

What to see in Yerevan
Our top trip.

More Armenia articles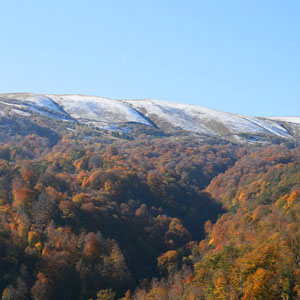 More relevant guides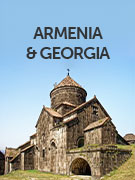 Our purpose
Trip for a Trip
Founder's story
What we do not sell
Your holiday
Claim your free gift
Loyalty discount
Financial protection
Impact report
Newsletter sign up
Terms and conditions
Privacy policy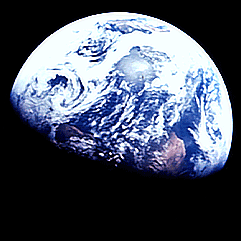 2 min summary
Best time to visit
Map & highlights
Things to do
Caucasus overland
Armenia & Georgia
Monasteries & churches
Responsible tourism
Small group
Responsible tourism in Armenia
There's never been a better time to think about how to make a positive difference on your vacations. Responsible travel in Armenia means respect for local communities and the environment, but also just taking the time to get to know people, and learn their stories.
Armenia Overview
Travel Guide
Best Time To Go
Map & Highlights
Vacation Types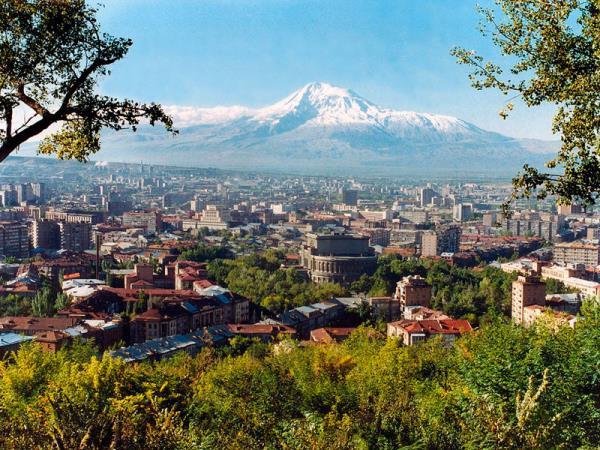 Armenia, Georgia and Azerbaijan highlights tour
Three stunning countries in one unforgettable tour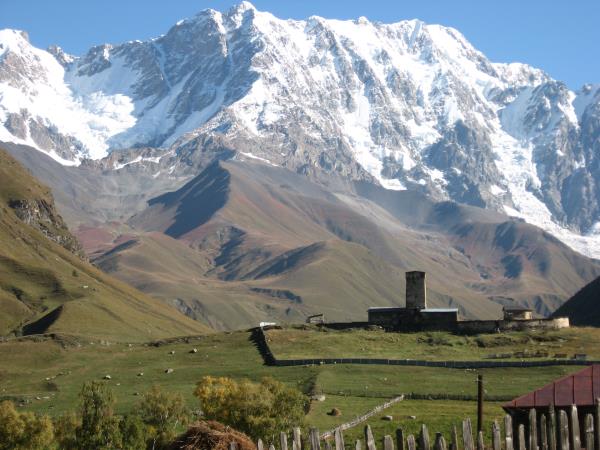 Georgia, Armenia and Azerbaijan small group tour
A comprehensive tour through Azerbaijan, Georgia and Armenia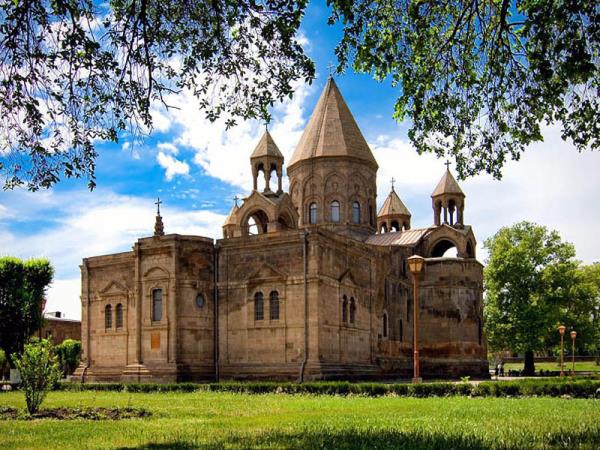 Armenia highlights tour
See the most popular sights of Armenia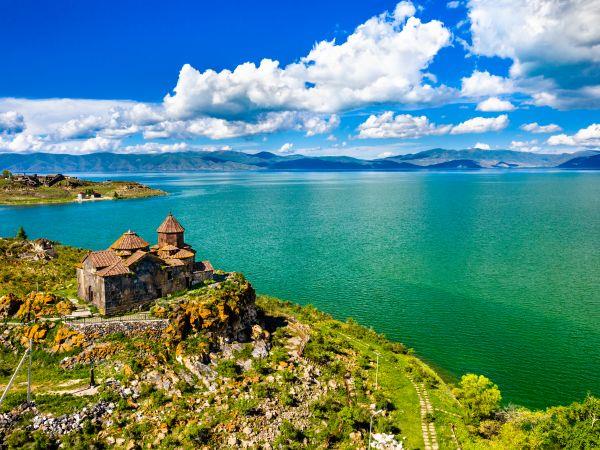 Armenia small group vacation
Group tour to Armenia's culture, nature, cuisine & history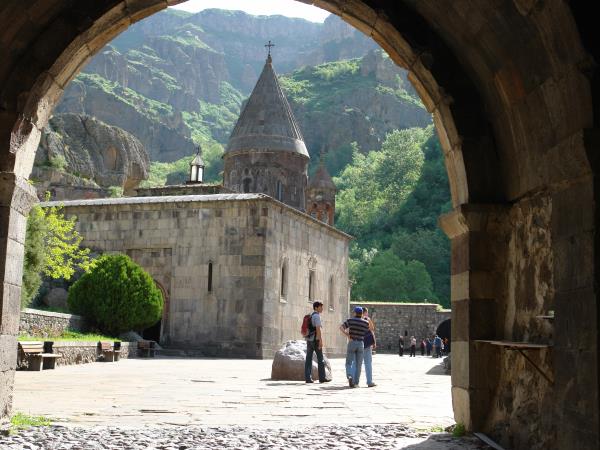 Armenia vacation, Ancient Armenia
The best of Armenia from stunning churches to local culture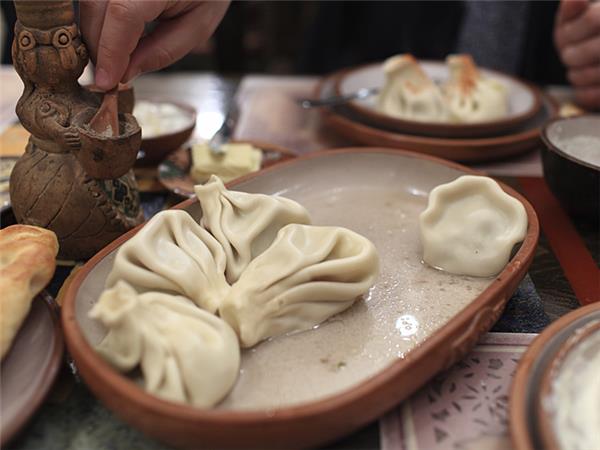 Georgia and Armenia vacation
Churches, monasteries, snow capped mountains, lakes and waterfalls

People & culture in Armenia
Rising from obscurity, wildlife & environment in armenia, beach bummer, armenia responsible tourism tips, more armenia articles.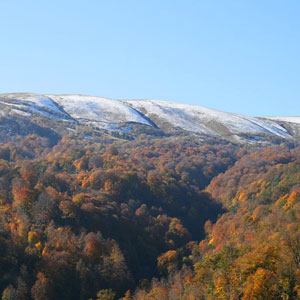 Our purpose
Trip for a Trip
Founder's story
What we do not sell
Your vacation
Claim your free gift
Loyalty discount
Financial protection
Impact report
Newsletter sign up
Terms and conditions
Privacy policy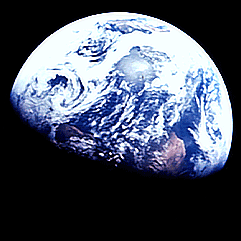 All Adventure Tours
Hiking Tours
Trekking Tours
Central Asia
Corporate Tours
All Caucasus Tours
Armenia, Georgia and Azerbaijan
Armenia and Georgia
Armenia only
Georgia only
The Caucasus
Interviews with ambassadors
The Towns of Armenia
Meet Locals
Museums and Galleries
Monasteries and Temples
Monuments and Sculptures
Caves and Cave Towns
Castles and Fortresses
Natural Sights
The Legends of Armenia
Responsible Travel
Travel Tips
Frequently Asked Questions
About Arara
Arara Guides
Event Managemet
Traveler's Feedback
Traveler Feedback Form
Arara Tour presents its Responsible Travel Policy. Responsible travel is about the attitude you exhibit and choices you make when traveling with respect to the benefit of the local population and its culture. All our tours are not only saturated and interesting but also provide benefits to the environment and the local communities. We strive to preserve the uniqueness of fragile remote places and small communities and to minimize the negative impact of tourism on local natural and cultural environments.
The aim of Arara Tour is to give a chance to our tourists to explore and experience the Armenian ancient culture and breathtaking landscapes, not only in an exciting way but also in a safe and responsible way. We aim to create better travel experiences for our customers and believe that the local communities can take a lot of benefits from responsible tourism. We assist to the communities with whom we collaborate so that they can earn an income.
Our tours are created by taking into account the following environmental principles:
Avoid renting a car if it possible by using varied local transport, such as local buses, trains, and forms of public transport when appropriate, thereby maximizing the contact with local people
Inspect and conduct maintenance of our vehicles so they perform at full efficiency, thereby limiting the formation of carbon emissions while ensuring our clients' safety and comfort.
Reduce waste and pollution by minimizing the use of plastic bags, plates, bottles etc.
Prefer small hotels and guest houses, which uses energy from renewable sources (sun power)
Clients receive a «code of conduct» document how to minimize the overall impact of tourists on the country they are traveling, such as electricity conservation, avoiding buying animal products etc.
Recycle, repair and reuse as much as possible on tours and at our administrative offices;
Reduce the waste of water and electricity. Tourism can put pressure on local resources these services and supplies which can, in turn, reduce the supplies available to local people. We inform clients about local issues such as the availability of hot water, the scarcity of water in a particular area, about the style and limitations of local plumbing.
Strict rules to minimize the effects of people's presence to preserve and protect delicate ecosystems, wildlife and natural habitats (to dispose of all rubbish); many of our tours include opportunities to view local wildlife in national parks. Whilst these excursions can benefit both the animals and the local people who depend on them for a living, they need to adhere to strict animal welfare standards to ensure that the animals aren't exploited.
Along with environmental responsibility, we also focus on economic responsibilities.
We employ local citizens for managing our operations.
We support local tourism in regions where it exists such as rural tourism or historical trip.
We encourage our clients to buy locally made things. We also advise them to buy craft items and other gifts from local stores, which serve as great monuments.
We ensure that local economies benefit from our business by using locally-owned accommodation, employing local people as specialist guides, working with local operators and suppliers, sourcing food from locally-owned stores and eating and drinking in local bars and restaurants. In doing so, we are not only investing in local communities but also offering our travelers a genuine insight into a country and its people.
We deal with locally owned, managed and staffed ground agents and, where possible, try and stay in locally owned hotels and lodges. The ground agents pay a fair salary to staff and provide regular training to support their future development. By doing so all wages paid to the staff generated from our partnership remains in their own community and is spent by them as they see fit.
We aim to produce authentic experiences on our trips so guests of the countries can learn about the communities and cultures they visit to the benefit of both locals and visitors. We encourage all visitors to respect local customs and religions: through positive interaction with local communities not only does this generate a mutual respect between cultures it helps produce a more enriching experience for visitors and locals alike.
Travel to national parks and wildlife areas can bring positive economic benefits as entrance fees contribute to the maintenance and conservation of local flora and animal species, while visitors benefit from the educational aspects of the area and take away with them an increased awareness of the need and place for conservation.
Stick to roads and established paths, keep to speed limits and do not drive the truck off road except in the case of emergency
Avoid damaging local flora and fauna – this can take years to regenerate
Follow the instructions of local guides regarding appropriate conduct
Maintain the legal distance from animals, as instructed by your local expert guide
Do not feed the animals – this can make animals sick, overweight, and be stressful for them
Do not touch the animals – this can transmit diseases to the animals and you may also put yourself at risk of transmission at the same time.
Approach animals quietly, cautiously and slowly so as to avoid distressing them, but avoid approaching nesting or breeding sites as this can cause stress to parents and young alike.
Consider getting a camera with a long-range lens so you can take candid shots of the animal's natural behavior
Turn off your flash when taking photographs and avoid shining lights directly at animals or in their eyes at night
Do not support attractions which use animals as entertainment for profit.
Avoid animal parts such as teeth, or whole specimens like butterflies
Avoid wild animal meat on restaurant menus, even if it does sound adventurous
Many of our tours offer opportunities to visit ancient places such as UNESCO World Heritage Sites where our entrance fees contribute to the maintenance and restoration of these unique places.
Respect signage
Take only photographs and leave no litter or graffiti behind, even if others have done so
Do not attempt to bring home any rocks or stones or other souvenirs of the location
Don't purchase such items from vendors as this can encourage the ongoing destruction of local areas of interest
Do not disturb vegetation
Do not urinate near or into streams or dump chemicals into the water – use the toilet and ablution facilities provided
Avoid using soaps with phosphates and don't wash while you're swimming if the fresh waterway is likely to be polluted by local people downstream
Do not uproot plants or trees – seek clearings and try not to create new trails or tracks, even if existing tracks are muddy.
Carry all waste out – do not leave any plastics, cans, bottles, bottle tops or cigarette ends behind
Try to recycle where facilities exist
Do not leave any glass bottles or cans behind and pick up any other non-biodegradable objects such as cigarette butts and papers.
Local food and restaurants . In all our tours, we encourage clients to eat at locally-owned restaurants rather than global multinational companies which they're familiar with at home. That not only provides clients with more authentic experience of local cuisine and culture but also supports local businesses and maintain their traditions in terms of cuisine and cooking methods. Our commitment to supporting local businesses means that these companies continue to prosper and develop their products and services. We have an excellent long-term relationship with small communities owning family-run guesthouses and small restaurants. We use local meal service wherever available to small communities benefit from tourism and add local flavor to trip.
Local excursions and adventure activities. Optional excursions are often an exciting part of a journey. We look for activities which will suit our clients' varied tastes and budgets while supporting local operators and putting money back into local economies.
Local guides and local representatives. We have always used local operators, representatives and specialist guides. This ensures knowledgeable, enthusiastic staff, through guiding and support of local individuals and businesses. Our close relationships with local companies allow us to put more money back into the local economies. It also allows clients to gain greater insight into the local customs and traditions through their contact with our local operators.
Local accommodation. We offer travelers many opportunities to stay in homestay accommodation. We think that traveling to foreign countries provides a chance to experience new cultures and interact with new people.
Purchasing souvenirs from local artisans. In different regions of Armenia, there are small communities producing exquisitely hand-crocheted dolls who wear the costumes of traditional Armenian regions. The communities also produce hand-crocheted fridge magnets in shapes of fruits or animals. The other community produces sewn products, including oven gloves, pot holders, aprons, blankets, cosmetic cases, and iPhone holders. During our trips, we visit local communities where tourists/visitors will meet and communicate with local residents, who are very respectful and friendly people.
The true rewards of travel come from experiencing a different culture while also giving something back to the communities who make us welcome.
As a tour operator, it is essential to respect the customs of the people we are visiting.
We aim to avoid causing offense and to help clients to appreciate the local culture, enriching their experience and helping local people to enjoy their interactions too.
We should ensure that local economies benefit from our business by using locally owned and managed accommodation, employing local people as expert guides, sourcing our food and equipment locally where possible and eating out in locally run restaurants.
We must minimize our impact on the environment by reducing and offsetting our carbon emissions, reducing waste by recycling, repairing and reusing what we can, and being careful of delicate ecologies, wildlife, and their habitats.
We believe in promoting participation of all local communities that exist in areas where we operate.
We treat all people respectfully and carefully observe traditions which they practice. We encourage all our clients to do the same and provide them with details about the national culture. We gave them complete knowledge regarding the traditions and advise them to learn the basics of the local language. When we use local guides who help our clients, it ensures that at least some of the local communities do gain benefit from our business.
We lay an emphasis on providing our clients with information through local guides and request them to pass on their cultural knowledge to our tour groups. This gives them insight into their destinations in an enjoyable manner and benefits both the localities and the clients.
We are aware that relaxation is important for every holiday, but as humans, we should respect our fellow beings. As such we want our clients to provide a good impact on their destinations. For every single tour, we offer detailed notes that highlight cultural sensitivities, and we expect you to read them. Upon arrival of the clients, our tour guides also brief them about the same.
Though we provide specific advice with every destination on your list, we have compiled a Travelers Code. These guidelines are complete in the general sense and provide advice on all the fundamentals.
We also consider ethics to be an important part of our research. We value feedback on our policies, and so we request our clients to comment on our responsible practices.
The staff is committed to being as environmentally friendly as possible. Many of the staff cycle or walk into work, some car-share and others use public transport. All paper, as well as aluminum cans and plastic, are recycled. Our offices endeavor to be environmentally sound through practicing energy conservation and adhering to recycling schemes.
For example:
The separate paper, cardboard, plastics and metal cans for recycling.
Keep our offices clean and comfortable to facilitate a good working environment for all staff;
We store most data electronically rather than on paper printouts. Clients and agents can book online – paper booking forms are not required
An interactive online brochure is available to view
Where photocopying is necessary we try to print on both sides of the page
We purchase stationery made of recycled materials wherever possible
We keep our office tidy, clean and comfortable, providing our staff with an appreciable working environment.
Staff Education
The staff at Arara Tour is asked to recycle all waste paper, cardboard, cans, and plastics, to turn off computers and appliances, air conditioning/heating and lights at night. We work at reducing our carbon footprint in our Offices. Through energy conservation measures and recycling policies, we are proud to be actively reducing the waste produced and our impact on the environment.
We are recycling 100% of all the paper and cardboard material which we use.
We store all our data through electronic means and do not rely on printouts or hard copy records.
Both our clients and agents make their bookings by mail.
We email travel guides and other relevant information to the clients, thereby reducing the use of paper.
We refrain from the unnecessary printing of emails and documents.
If we have to photocopy, we do it on both paper sides.
We buy stationary that has been made from recycled materials.
We buy toilet paper and other materials that are made through renewable energy resources from recycled materials.
Electricity and technology
We use computers, photocopiers, printers and fax machines etc. which have energy-saving functions
We turn off all appliances overnight (except necessary servers)
We use energy efficient strip lighting wherever possible and encourage staff to turn lights off when natural light is sufficient in a room
We recycle printer cartridges and purchase recycled cartridges where possible
Maintain the air conditioning/heating at optimal temperatures for the comfort of staff and energy efficiency
The use of air conditioning and heating is on staff agreement only and is turned this off at night and during weekends
Most of our staff are quite active and live relatively close to the office, encouraged to walk or take public transport to work. We try to carpool wherever possible for events or use public transport
The staff is asked not to wash dishes under running taps, plug the sink instead.
Our group tours have a maximum of 14 participants, meaning that we have a low impact on the environments and communities we visit. We do not disrupt or lead to the displacement of local people. The small number also allows us to stay in unique, family-run hotels that cannot benefit from coach tours and other mass tourism due to their limited sizes.
We believe the development of responsible operations is a process, not a step. So we would welcome any comments that would help us become more established in this sense. We are constantly refining our policy and any questions, comments or need further information about our Responsible Travel Policy, please contact [email protected] .
Nonbinding request 1
2 Customize
Confirmation 3

Insert the amount 1
2 Click "pay now"
Confirm the payment 3
Please insert the amount, then you will be transferred to the payment system.
Insert your card details in payment system to confirm the transaction.
Daily Armenian Central Bank currency exchange rates are applied.
Responsible Tourism in Armenia
We are fully committed to responsible travel.
And we encourage you to spend your money responsibly!
We have changed our business model as we are switching to responsible travel to eliminate the consequences of COVID-19 on other small business in Armenia like ours!
***If not Covid-19 maybe we wouldn't have had the time to do so much research and update of our creative itineraries from 2020. Let's look at the bright side of life as well. 
"When you buy from a local small businesses, you are supporting a dream, you're helping a little girl get dance lessons, a little buy get his team jersey, a mom or dad put food on the table, a family pay a mortgage, an artist buy a new brush and paints…"
Most villages in Armenia have limited employment opportunities available after the collapse of the USSR, and because of the impact of COVID-19 the situation got even worse.
Responsible tourism can provide an important source of jobs and income not only for small family business but also everyone in the community working with them.
For example, a small village in Armenia which has a Mom-and Pop hotel started to accept tourists who also buy food at their small restaurant. The food is provided by the local community such as bread (from women who bake them in the village), cheese, jam (from the elderly couples who keep cows, collect berries and fruits in the forests to make preserves), honey (from a local beekeeper), wine (made in a small family winery), etc.
A local village artist can sell his paintings, a ceramist can sell his works, many village grandmas can sell their embroidery.  The whole community in such cases may depend on tourism.
Income from tourism also helps substantially with the preservation of ancient churches and monasteries around the rural communities, and the conservation of ecosystems in places such as Dilijan National Park and Arpi Lake National Park.
Bad relations with its hospital neighbors, and a collapse in industry after the Soviet Union split, now the devastating consequences of COVID-19 have led to problems with unemployment and even more increase of the poverty affecting the vulnerable rural communities especially in northern Armenia. The chance of better employment prospects abroad has led to significant levels of emigration and a 'brain drain' among younger generations.
As our company which is a small family tour business suffering dramatically because of COVID-19, we are going to fully support the vulnerable entrepreneurs (like us) with passion, love and dedication to Armenia and their small business.
Our experience has proved a visit to a small family house for lunch, or wine tasting in a small family-owned winery or a stay in a charming small guesthouse in rural Armenia maximizes our travelers enjoyment as they have the chance to socialize with the locals, experience authentic Armenia with its incredibly hospitable, friendly and warm people who melt your heart.
In Armenia food, wine, history, medieval architecture, traditions, nature, hospitable people… all blend into a marvelous mélange and we are here to show you authentic Armenia.
What you can do
By buying our "Responsible Armenia Tour" package you are not only supporting a small business you are supporting the dreams of so many hard-working and creative people going through difficulties.
You can help deter migration to the cities, or further afield. That goes from staying in family run accommodations to buying your snacks from roadside stalls, such as the barbecued corn on the cob you'll often see outside monasteries.
The beauty of Armenia is that it's not a well known destination. While you can expect warm hospitality everywhere you go, outside major destinations such as Yerevan, Jermuk and Lake Sevan the tourism infrastructure is barely developed. A lot of the time you will be staying in small, family run guesthouses in locations where there is not a great deal to do by night. But that's the joy of travelling in Armenia – you're blazing a trail in a country that's still relatively unknown.
What will be do
Our itinerary will cover all Armenia but we are going to spend a bit more time in the most beautiful regions of Armenia in the north of the country – Shirak, Lori and Tavush which are the least affluent.
Shirak region especially Gyumri, the arts & crafts city, and its people are the most soulful and creative with a great sense of humor. To see real Armenia with all its colors everyone must visit Gyumri.
Tavush is a real hidden gem with so many hiking trails, forested hills, medieval monasteries with khachkars blending into the nature.
And majestic Lori region leaves us speechless with its rugged landscape, where on every hill-top and open space there are remains of old castles and mysteriously attractive medieval monasteries; the fascinating Debed Canyon with its bottomless gorges and woodlands and all intertwined into the fairy-tales of H. Toumanyan.
You will stay in the most beautiful family hotels and guesthouses which are quaint, charming with a local character (each room with its own bathroom).
You will eat local food which is healthy prepared in a local house or a small restaurant. The food in Armenia is mostly produced in the country, it is mostly organic (As in many areas the farmers can't afford pesticides) and the Armenians prefer to cook only seasonal produce growing locally in small-scale farms. In Armenia food miles are more likely to be food meters and many people here would be amazed that 'farm to table' is not a way of life in some countries but a marketing concept.
You will taste wine in small family wineries and if you don't drink wine you can taste mountain herbal tea which has a divine aroma. And instead of sugar you will be offered honey which comes directly from the beekeeper.
You buy your tour from a local small Armenian tour company employing local tour guide and driver who will accompany you throughout the tour. They receive fair wages working with us.
Shopping is never included in our tours but you are encouraged to support the locals as you visit a workshop of a ceramist, a wood-carver, a stone-carver, beekeepers and winemakers, etc.
You will visit UNESCO World Heritage sites in Armenia