Your cart is empty
Have an account, you might like these...., travel city slick jacket, the thea curvy pant, kenya safari jacket, kenya cozy fleece-lined jacket, kenya safari jacket red, allie hybrid travel pant.
COMPLIMENTARY PACKING CUBE WITH 3+ ITEMS
DOUBLE UP ON LUXURY: SAVE 20% WHEN YOU PURCHASE 2 CASHMERE ITEMS
Racquel has been with Anatomie for years and is able to help you find the perfect fit to your body.
Joe has been with Anatomie for years and is able to help you find the perfect fit to your body.
What To Wear On A Safari: Fashionable Safari Clothes
The ideal safari clothing.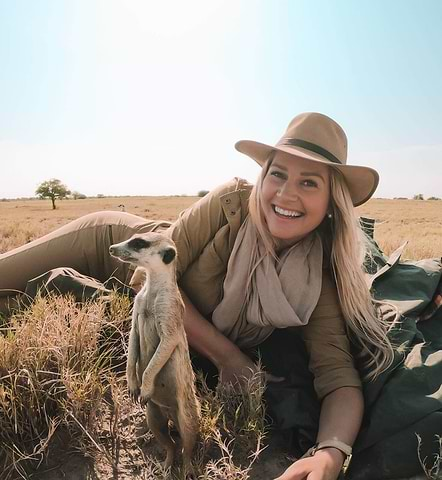 (Pictured: Kiersten Rich of  theBlondeAbroad.com )
For over a decade, Anatomie has specialized in women's safari clothing that's not only functional, but also stylish.
"We consult with safari experts when designing our travel clothing, as Anatomie must stay practical and user-friendly," says CEO Kate Boyer. "But our customers are our biggest inspiration. We often say they are the brand; we are just their packaging!"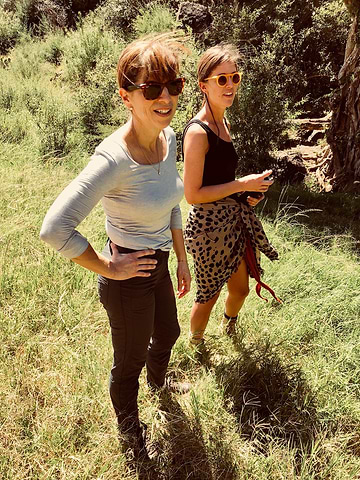 ANATOMIE IS REVOLUTIONIZING SAFARI CLOTHING
 Customers from all over the world are flocking to the Miami-based brand for their chic safari clothing. Year-round, Anatomie offers a collection of women's safari clothing crafted in luxurious French and Italian fabrics that are lightweight , breathable, ultra-comfortable and offer UPF 50+ protection. But don't let the luxury label mislead you; this safari attire is extremely durable and can even be hand-washed in a hotel sink.
A pair of safari pants, such as the lightweight Skyler Travel Pant , will air dry in two hours or can be blow dried in a mere seven minutes. No ironing is every required, as Anatomie specializes in wrinkle-free travel clothing that you can wear all day and even sleep in on an overnight flight.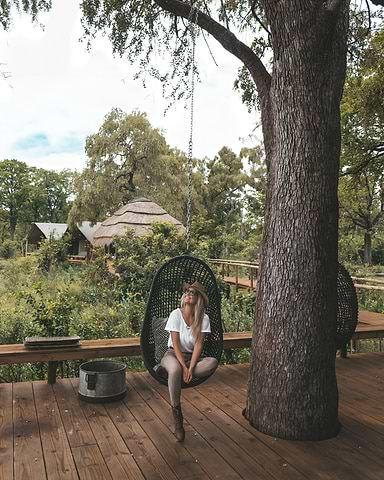 (Pictured: Kiersten Rich of theBlondeAbroad.com )
Lightweight travel clothing is key on any vacation, but especially on safari as many small planes that fly into the safari camps have weight restrictions.
Consider that one pair of safari pants weighs 0.6 pounds; two pairs weigh less than a banana. You could pack seven pieces of safari wear in your carry-on—two pairs of safari pants, two safari jackets, two safari shirts and one safari vest—and it would only weigh four pounds. Plus you'd be set for a week-long trip thanks to the easy mix-and-matchability of Anatomie's timelessly chic designs.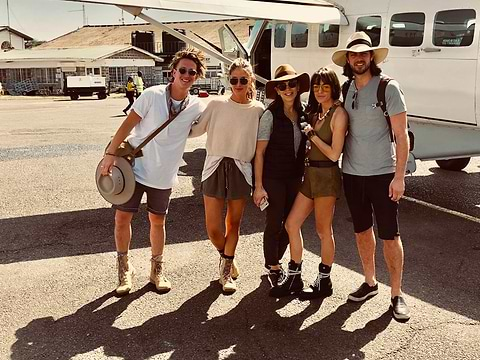 THE DEFINITION OF SAFARI CHIC
Teresa Pemberton-Jouany recently spotted mating lions and slept alongside elephants on an eight-day trek through Kenya's Maasai Mara National Reserve and the Matthews Range—and her Anatomie safari clothing was with her every step of the way.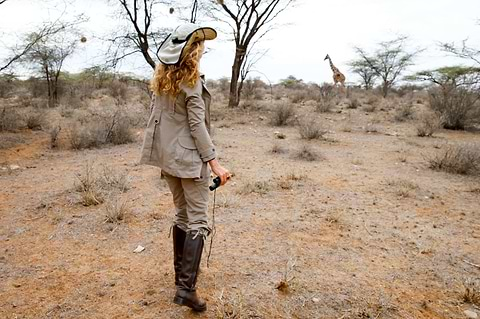 "Because of the long days in safari jeeps, Anatomie was the best for comfort. There was no time to be uncomfortable in jeans or tight-fitting clothing," says the Tampa-based makeup artist. "I also felt it was important to look chic on safari. You want to look your best in those memories that are captured by photos and video!"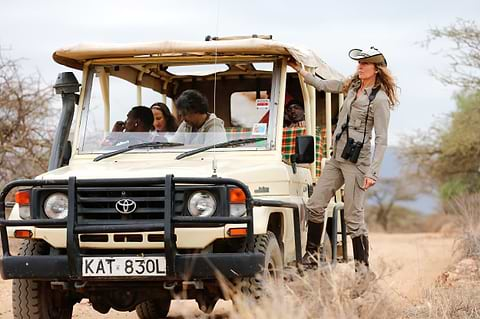 What are the optimal safari colors? Boyer recommends safari clothing in a palette of khaki, grey and green. "The colors are neutral and blend into nature so animals don't notice you," she says. "It's important not to disturb the wildlife."
Avoid bright colors such as red that entice the animals and stay away from white and black. "Black and white attract mosquitoes and bugs," says Boyer. "They are like bugs on steroids and will bite through your shirt. Locals hang black flags to attract all the mosquitoes into one spot."
 Linda Drozdow packed only a carry-on of Anatomie safari clothing in shades of grey, green, tan and beige for a two-week safari in South Africa and Botswana.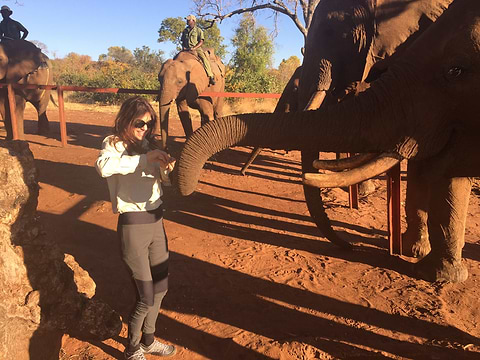 "My Anatomie clothing was the best because I could layer the outfits to be warmer or cooler," says the Pilates and gyrotonic instructor from Golden Beach, Florida. And like many Anatomie customers, she is wearing the lightweight , wrinkle-free designs not just for travel, but for every day. "I have been wearing Anatomie for probably 10 years or longer," she says. "I love the way it wears, feels and breathes—especially in the hot humidity of South Florida!"
PLAN YOUR SAFARI PACKING LIST
When it comes down to packing, Anatomie has simplified what to wear on safari. Take it from Boyer, who went on a 10-day trek in Tanzania to see the great migrations last year with just a backpack filled with ten Anatomie pieces folded compactly in two of the brand's signature packing cubes .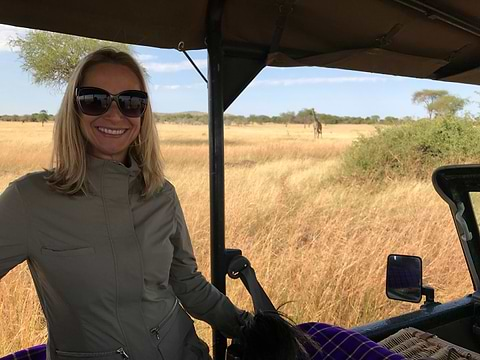 She recommends packing the following safari clothing, in addition to a pair of hiking boots and a wide-brimmed hat, for your next great adventure:
 A pair of lightweight Kate Skinny Cargo Pants , Skyler Travel Pants , McCall Travel Pants or Celine Ankle Pants in khaki and grey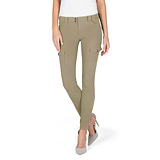 A Kenya Safari Jacket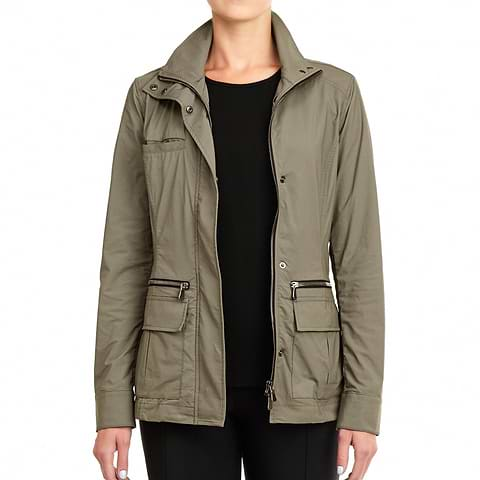 A Merika Windbr eaker Travel Jacket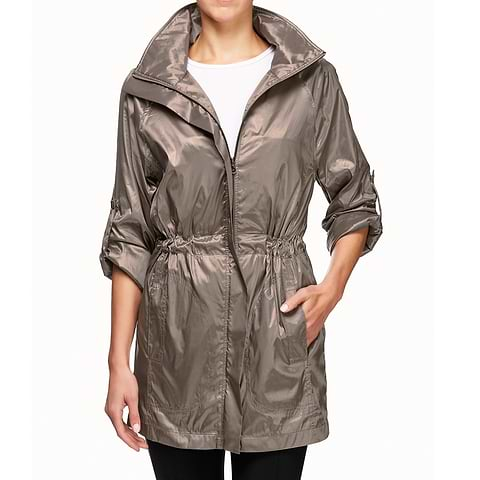 The Delaney Travel Vest or other quilted vest for layering
Anatomie's breathable tops such as the Kim Mesh-Sleeve Top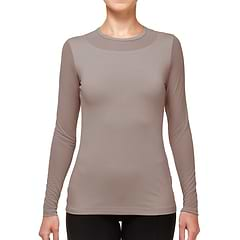 Check out Anatomie's safari packing list .
Not sure of your size in a pair of safari pants or whether a safari shirt will be long enough to tuck in? We'd love to help!
Please contact us for advice by calling 305.576.1900 or by emailing us at [email protected]
Leave a comment
Please note, comments need to be approved before they are published.
Choosing a selection results in a full page refresh.
Opens in a new window.
L ondoloz I
Join Londolozi Live
Sign in or sign up to Londolozi Live to connect with other voices of the wild. Learn more
We'll never post to Facebook or Google without your permission. Read more in our Privacy Policy and Terms of Services .
Struggling to log in? Read our help guide .
Create a Londolozi Live account to connect with other voices of the wild. Learn more
Already a member? Sign in here.
Reset password
We will email you instructions to reset your password.
Londolozi Live
Membership overview.
We invite you to sign up for a Londolozi Live account and join our growing digital family united by our respect for nature and love of the wild. Membership is free and grants access to the Londolozi community, numerous innovative services and benefits across our digital ecosystem:
Tired of new passwords? Link your social media account of choice for instant, secure access to Londolozi Live.
Tell the community something about yourself and tweak your Londolozi profile. More of a secretive animal? Keep your profile private.
Earn badges for your profile as you interact with Londolozi and the community as you comment, share and explore our online ecosystem. All your activity with Londolozi is now connected.
Earn prowess and rank up as you interact with Londolozi Live and earn a spot on the monthly points leaderboard.
Chat with other Londolozi Live Explorers and with your favourite Contributors from the Londolozi team about their photos and stories from the wild.
Add your favorite photographs from around Londolozi Live to your very own Favorites gallery, using the ♡ button, for others to enjoy.
Buy your favorite photos in full resolution, easily and securely, for download at any time from your Profile Page.
Tell us which of the Leopards of Londolozi you've encountered during your visit! Their cards will move to your profile page collection.
Need a camera for your stay? Book it online and hassle free. Travel to Londolozi light and easy.
Camps , Guests , Safari Experience , Travel
Don't Forget To Pack These Winter Safari Essentials
Some people say that going on safari in the winter is the best time you can do it and I tend to agree. Months May through to September are perfect for overseas travellers, as the cooler climate over this time offers bountiful animal activity to be seen as long as one is prepared for the "fresh" mornings. Although you will have a deliciously warm hot water bottle and blanket provided to keep you snug on the vehicle, there are a few more items I would suggest packing. Here are my top 4 clothing essentials to pack on safari in the winter so that you don't miss out on the adventure.
1. A warm beanie and gloves
The early morning game drives are where you will experience the colder chill in the air as the sun is just beginning to rise. The early start coupled with the breeze blowing as the vehicle moves through the bush makes for an unpleasant start only if one is not properly prepared. Covering your ears is essential in order to warm up your entire body. A beanie may not be everyone's first pick when it comes to fashion, however it will help a great deal in order to protect you from the sharp cold air, and there are some beautiful ones on the market.
The sun rising over the Sand river on a frosty winter morning is always breath taking.
2. A windbreaker
This is a great purchase to help the breeze from getting the best of you. They are essential to shield you from the wind and a lot of them you will find are also waterproof, although rain is not predicted in the winter time it is a nice bonus. Windbreakers however are not the warmest items of clothing you will find and that is why layering your clothing is so important. By wearing various long sleeve shirts underneath your windbreaker you will be sure to keep warm and be protected from the wind. The great thing about layering is that you can always take off items of clothing as the day starts to warm up. Any sporting clothing brand will sell great quality windbreakers, such as Puma and Adidas. Speaking of layering, that brings me to my next point.
3. Thermal underwear
This is something that not many people, other than our guides, think to wear but it is a game changer. It gives you that first layer of protection and actually traps your body heat keeping you as warm as possible. Thermal underwear under your many other layers and windbreaker will put you in great stead to face the cold weather.
4. Summery Items
My last point may seem a bit off course but stay with me. Although it is winter time and the mornings and evenings are chilly, the afternoons often warm up making for a beautiful sunny day. So don't fall short and forget to pack your swimming costume, sun hat and sunscreen as you may be brave enough to take a dip in the pool. If you are staying at one of the Relais & Châteaux camps , Tree , Granite or Pioneer , the plunge pool in every room can be heated to take the cool edge off making for a pleasant afternoon in the pool under the African sun.
In a nutshell:
What To Pack For Safari in Winter
Winter at Londolozi is our dry season. One can expect little to no rain, chilly mornings and evenings (9°C) and warmer conditions during midday (25 ° C). Here is what you should pack for safari in winter…
The essentials: 
A sun hat or two (preferably wide brimmed)
High SPF suncream
Binoculars (if you have, otherwise rent here)
Camera Gear (see specifics below)
A warm down jacket
Wind breaker / light jacket
A beanie and scarf for morning drives
A pair of warm gloves for morning drives
A few long-sleeve shirts
Cotton shirts or vests
One or two warm jumpers
Thermal undergarments (for those that feel the cold)
Walking shoes, sandals and boots
Warm socks for morning drives
Bathing suit
Winter evening wear
Active wear (if wanting to use our gym)
Winter in the bush is completely magical and not something that should be overlooked as it holds so much beauty to be seen and fun to be had. Animals tend to be more active due to the cooler weather,  cold mornings (which you are now prepared for) melt into warmer afternoons and then back into crisp evenings sitting around the fire defrosting with a glass of red in your hand back in camp. Winter is a wonderful time for safari as long as you are ready for it.
So, are you ready?
Are you visiting us in our summer? If you want to get ahead on your packing – here's a list to help you . There are also some helpful FAQ on our website which you can head to here.
Filed under Camps Guests Safari Experience Travel
About the Author
Jordan-Lee Odams
Contributor.
Jordan-Lee grew up in Durban in Kwa-Zulu Natal and studied a Bachelor of Arts majoring in English Studies, Art and History at Stellenbosch University. She then went on to do her postgraduate studies in Marketing and Advertising Communications at Red and Yellow in ...
Recommended Reading
Guests , Londolozi Family , Occasions , Photography , Safari Experience , Travel
5 Items to Pack to Make Sure You're Safari Chic
Megan Kane-Berman Jan 28, 2023 17
Safari Experience , Trade , Wildlife
What to Pack for a Safari?
Jacqui Marais Jan 20, 2020 5
on Don't Forget To Pack These Winter Safari Essentials
Join the conversation join the conversation cancel.
You must be logged in to post a comment.
Post Comment
The winter experience is fantastic. The abilty to see the animals easily, with the greenery dormant, is a huge plus. Also, I'd recommend sturdy shoes for boarding the vehicle and hiking.
Thanks for the great tipps for winter safari. So far I have never had one because I like it a bit warmer. But with your good advice, it seems that winter is not so frightening after all.
Connect with Londolozi
Sign up for our newsletters, one moment....
Purchase a photograph
Our best photographs are available for purchase in digital format from the Londolozi Live Fine Art Store, via credit card. Purchasable photos are tagged with the Fine Art Store icon:
Once purchased, you will be able to download the full resolution, unwatermarked image (around 10Mb) from your profile page at any time . There are also different license options which you can choose from when adding the image to your cart.
To add any purchasable image to your cart, press the Purchase/Add to cart buttons next to an image, from anywhere across Londolozi Live:
Pay using Mastercard or Visa through our 100% secure payment gateway, Payfast .
Favorited by
The following Members haved favorited this photograph. Visit their profiles to browse their collection of favourites.
Favourited by 1 Member s
Add to cart.
' Image title ' Resolution: 2000 x 2000 px Size: 8.213
Please choose a license and then 'add to cart' to continue.
You may not use this image for commerical purposes. Learn more .
You may use this image for commerical purposes. Learn more .
After you have added this photograph to your cart and completed checkout, you will be able to download the full, unwatermarked version at any time from your Profile page.
Purchase complete
Thank you for purchasing from the Londolozi Fine Art Site! Your order completed successfully and we have emailed you the order details.
Your purchased photographs are available for download in full resolution at any time from the Downloads tab below, here on your Profile Page, alongside information about your orders.
We hope you enjoy your new purchase!
Overview 1 of 3
Points are awarded for each of your interactions with Londolozi Live, and for earning new badges and titles .
All Members of the tribe get points (although our in-house Contributors get a lot fewer to keep things fair ;). Points are just for fun for now and there are two kinds:
Prowess points
Prowess points are awarded for engaging with the community.
Members Staff Action
P 5 pts - Visiting the Londolozi Blog today
P 100 pts - Joining Londolozi Live
P 40 pts P 30 pts Sharing a photograph via email or Twitter
P 80 pts P 20 pts Commenting on a story
P 120 pts P 30 pts Receiving a reply to your comment
P 160 pts P 40 pts Sharing a story via email or Twitter
P 180 pts P 80 pts Sharing a gallery via email or Twitter
Contribution points
Contribution points are awarded for contributing engaging content to Londolozi Live.
Q 50 pts Q 5 pts Having your photograph favorited
Q 100 pts Q 10 pts Receiving a comment on your story
Q 150 pts Q 15 pts Others are conversing about your story
Q 150 pts Q 15 pts Having your story shared via email or Twitter
Q 200 pts Q 20 pts Having your photograph shared via email or Twitter
Q 250 pts Q 25 pts Receiving 10 comments on your story
Q 350 pts Q 35 pts Having your story published
Q 400 pts Q 200 pts Having your gallery shared via email or Twitter
Q 750 pts Q 250 pts Having your photograph purchased
Want to have your story or photo journal published on the Blog and become a Guest Contributor? Let us know!
Overview 2 of 3
Badges are awarded for achieving various things and come with a bunch of points in tow. Here's an example badge:
We've had the pleasure of hosting you here at Londolozi and together we've experienced the magic of the wild and now you're part of the family. You've let us know about your past visits while editing your Profile .
Londolozi Guest
Awarded for visiting Londolozi.
Each badge has a basic version, such as the Londolozi Guest badge above, and a specialist version:
Londolozi Lifer
Awarded for visiting Londolozi three times.
And for certain badges, there are even more levels to attain:
Nature Mystic
Awarded for completing 21 Mindfulness Nature Connection Challenges.
To see all the badges on offer and find out how to grab them, visit the Badge Showcase or click on any badge you happen to find out there in the wild.
Overview 3 of 3
When you first join Londolozi Live you start out with the title of Member . For interacting with the community in various ways, you can easily earn a promotion and earn some points in the process.
There are currently 6 different titles (we've got plenty more in the works):
Awarded for joining Londolozi Live.
Awarded for posting a comment on a story.
Digital Ranger
Awarded for sharing a story, image or gallery via Twitter or email.
Senior Digital Ranger
Awarded for reaching 10 000 prowess points.
Digital Tracker
Awarded for reaching 25 000 prowess points.
Master Tracker
Awarded for reaching 50 000 prowess points.
Badge series 1 of 9
You've earned the badge:
Awarded for visiting Londolozi .
You're a specialist in this field and have earned the badge:
Awarded for visiting Londolozi three times .
Badge series 2 of 9
On a trip to Londolozi you've been lucky enough to spot a leopard of Londolozi . You've encountered the leopard's profile card on the Blog and pressed the 'Spotted this Leopard?' button to record your sighting.
Leopard Spotter
Awarded for spotting one Leopard of Londolozi .
Leopard Specialist
Awarded for spotting five Leopards of Londolozi .
Badge series 3 of 9
You can't get enough lion in your day and like to chat about the powerful cats with our Rangers and other enthusiasts on Blog stories that have been filed under 'Lions' .
Lion Enthusiast
Awarded for commenting 20 times on Lions stories .
Lion Fanatic
Awarded for commenting 50 times on Lions stories .
Badge series 4 of 9
Photographer
You've got an eye for the wilderness and have had your photographic journal from your time at Londolozi published on the Blog for others to enjoy. You found out how to submit your story by emailing us .
Awarded for submitting a photo story .
Master Photographer
Awarded for submitting five photo stories .
Badge series 5 of 9
Storyteller
You've got the gift of the storyteller and have had a tale of your time at Londolozi published on the Blog for others to marvel at around the camp fire. You found out how to submit your story by emailing us .
Awarded for submitting a story .
Awarded for submitting 5 stories .
Badge series 6 of 9
You recognise a work of art when you see it and made a purchase of one from our Fine Art Site.
Awarded for purchasing from the Fine Art Site .
Art Specialist
Awarded for purchasing 10 times from the Fine Art Site .
Badge series 7 of 9
Good Work Foundation
You recongise the rare privilege it is to be able to experience the untamed beauty of the natural world, and have found an opportunity to give back through The Good Work Foundation , for the sake of others, your children and the wild. You've let us know about your donations while editing your Profile .
Awarded for donating to The Good Work Foundation .
GWF Protector
Awarded for donating to The Good Work Foundation 5 times .
Badge series 8 of 9
You've curated your own Favorites gallery by ♡ing at least 15 photographs which you absolutely love from around Londolozi Live. If your Favorites gallery has caught the eye of the Fine Art site Editor and is featured, you've also earned the esteemed Featured Curator badge.
Awarded for curating your own Favorites gallery of 15 photographs .
Featured Curator
Awarded for having your Favorites gallery featured .
Badge series 9 of 9
Mindfulness
You've found our Mindfulness Nature Connection Challenges and followed along to complete 7 to become a Wellness Apprentice. As you continue along your awakening journey you move to become an Earth Healer and Nature Mystic.
Wellness Apprentice
Awarded for completing 7 Mindfulness Nature Connection Challenges .
Earth Healer
Awarded for completing 14 Mindfulness Nature Connection Challenges .
You've achieved mastery in this field and have earned the badge:
Awarded for completing 21 Mindfulness Nature Connection Challenges .
Subscribe to comments
Check this box if you would like to be emailed if someone replies to your comment on this story. You can unsubscribe at any time by following the 'unsubscribe' link in the notification emails.
Newsletter sign up
Update your newsletter email subscriptions by signing up for our Daily Story or Monthly Newsletter.
Outdated browser
It looks like the browser you are using is Internet Explorer version 11 (released in 2013) or below. This browser is outdated and is not compliant with the standard technologies of the web today.
Modern browsers are know as 'evergreen' because they are frequently updated to keep up with the changing web and remain secure. Please consider downloading a modern browser:
You can continue using your current browser to use this site but it will not function or appear as designed and your experience will be negatively affected.
Membership Overview
is Custodian of the single-edition Tortoise Pan 4:3 Male Leopards NFT Protector Token

Born in 2016, the Tortoise Pan 4:3 male spent his early years in the south-east of the reserve, but began moving further afield in late 2019.
Learn how to become a Leopards NFT Custodian
Leopards NFT
Rare by nature
Leopards NFT is a collection of single-edition art ETH tokens each tied to one of 73 famous wild Leopard of Londolozi, with a portion of proceeds continuing their conservation and guardianship.
As custodian of one of the elusive Leopards NFT Protector Tokens, along with other benefits, you are granted exclusive access to the Londolozi Protector Club together with other investors, philanthropists, conservationists and digital art enthusiasts.
Learn more about the 73 Leopards NFT Tokens
Mashaba 4:3 Female
Have you spotted the Mashaba 4:3 Female in the wild during one of your trips to Londolozi or the surrounding area?
You've spotted the Mashaba 4:3 Female in the wild during one of your trips to Londolozi or the surrounding area.
To view and manage all the Leopards of Londolozi you've spotted, visit your Profile .
Please sign in to submit your sighting.
Not a Member yet? Join the tribe !
sightings by Members
The leopards of londolozi.
Since 1979 Londolozi has had a love affair with leopards. Over the last four decades, this dynasty has been chronicled by the many guides and trackers, past and present, who have worked at Londolozi.
You can visit the Mashaba 4:3 Female 's dedicated profile page to access a rich trove of information about this leopard, including family tree, unique markings, territory maps, timelines and a host of stunning images and videos.
Share via email
Someone has shared a story with you from the Londolozi Blog :
Would you like to receive a Daily Story or our Monthly Newsletter direct to your inbox? Enter your email address to sign up. It's free and you can unsubscribe at any time.
Bags designed for work, every day life, & adventure Shop canvas & leather satchels, totes, bags, & duffels
Welcome to The Safari Store UK
We are a UK company and look forward to assisting you prepare for all your adventures: at home in the UK, or away. Contact us if you have any questions | Help & FAQs
Fast UK Delivery
Get fast delivery from our base in the UK by courier. Find out more about UK delivery & delivery offers . Change country & currency >
Don't leave home without Bushman Insect Repellent
For anything you do outdoors - from safari, to camping, to gardening - use Bushman Insect Repellent for the best outdoor protection from biting bugs & insects. Add Bushman to your Basket or find out more about the Bushman Benefits .
Bestselling Women's Serengeti T-Shirt
Shop Short Sleeve | Shop Long Sleeve
Sun Protection Safari Clothing
Opt for high-UPF hats & safari clothing styled for sun-filled days
Shop: Hats | Clothing | Sunscreen
Anti-Insect Safari Clothing
Get the best insect protection by wearing our anti-insect clothing & insect repellent
Shop: Men's | Women's | Kids' | SPECIAL OFFERS: Bushman repellent
New Women's Joggers with Stretch
Women's Safari Shirts
Timeless Safari-Style meets Performance
Our women's safari shirts & safari jackets combine safari-inspired style & feminine cuts, with outdoor functionality & protection from the elements
Shop women's tops: Women's Safari Shirts | Women's Safari Jackets & Fleeces
Expert advice: Safari Shirt Advice Guide
Shop Women's Safari Clothing >
Men's Safari Shirts
Ruggedly Sophisticated for Outdoor Life
Authentic, classical safari shirt styling. Shop safari shirts & safari jackets which effortlessly take you from the city to the Serengeti. Insect & Sun defence
Shop men's tops: Men's Safari Shirts | Men's Safari Jackets & Fleeces
Shop Men's Safari Clothing >
- Popular Categories -
Your time in the outdoors is precious. Our clothing and gear is expedition tested™ to ensure that you make the most of every second of each adventure. We take you from the boardroom to the backcountry; from the couch to your favourite climb.
Women's Safari Hats
Sun Protection Meets Safari Style
Our women's safari hats combine high level UPF sun protection with safari style to suit all occasions. Shop safari hats for summer, safaris & outdoor adventure
Expert advice: Safari Hat Advice Guide
Shop Women's Safari Hats >
Men's Safari Hats
Sophisticated or Sporty? You Decide
Decide where to go next with our safari hat range. Shop high sun-protection safari hats which adapt to any situation, from safari to summer outdoor excursions
Shop Men's Safari Hats >
WILD ABOUT STYLE Rufiji™ APU Combat Safari Boots
Men's Anti-insect Fleece-lined Jacket
Women's Anti-insect Everything Safari Shirt
Explorer II Safari Duffel
Women's Pioneer Anti-insect Safari Trousers
Rufiji™ BLACK - The Satchel
Women's Pioneer Anti-insect Safari Jacket
FOR SUMMER & SAFARI Canvas Safari Hat Buy now
KGALAGADI: The magic of nowhere Read & shop
KAFUE: Claire's River Recce Diary
THANDA TENTED CAMP An iPhone-only Safari Read & shop
FUGITIVES' DRIFT LODGE An iPhone-only Safari Read & shop
ZAMBEZI EXPEDITION Sailing & sketching this iconic river Read & shop
iPHONE-ONLY SAFARI A mobile adventure Read & shop
Okavango Delta: Expedition into the Unknown
STEVE BACKSHALL Meet our toughest client Read & shop
STYLE & PERFORMANCE Men's Anti-insect Everything Safari Shirt Shop now
THE OUTDOOR SAFARI CLASSIC Women's Anti-insect Safari Shirt Buy now
THE BUILD-YOUR-BAG HOLDALL Mara&Meru™ Voyager Shop now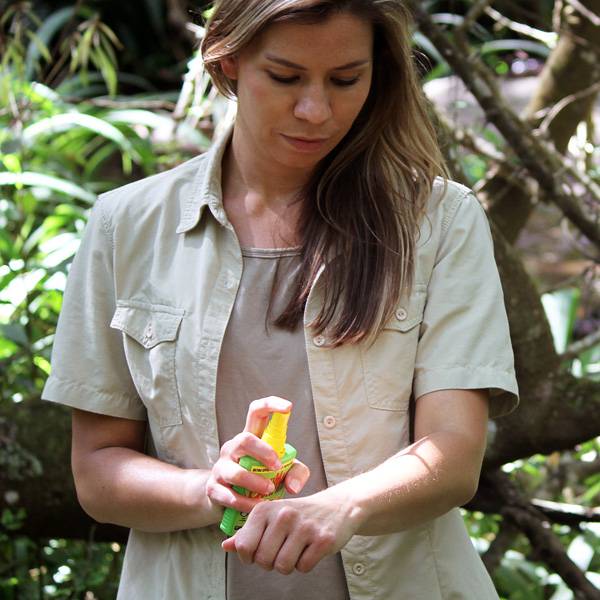 OUTDOOR PROTECTION Bushman™ Ultra Insect Spray Buy now
DON'T LEAVE HOME WITHOUT Vortex Diamondbacks Shop now
- Favourite Safari Styles -
- SHOP YOUBUY, WEGIVE -
Our YOUbuy, WEgive projects are all about making a difference in Africa.
Find out more: YOUbuy,WEgive Projects
Thusk™ Knitwear Project
The Thusk™ Knitwear Project employs Zulu grannies in Africa to hand-knit luxury 100% South African wool beanies, scarves & heandbands. Shop Thusk™ - you will already feel a little warmer
Find out more: Thusk™ Knitwear Project
Shop Thusk™ >
Rufiji™ APU Boots Project
The men and women tasked with walking on patrol to protect the wilds of Africa often do not have good shoes - and so in our usual way we designed and tested our own boots for these denizens of the conservation world. We periodically donate Rufiji APU Boots to APU teams in Africa
Find out more: Rufiji™ APU Boots Project
Shop Rufiji™ APU Boots >
- GOING ON SAFARI? -
While the outdoors are at our core, safari is in our hearts. With safari experts on our team and safari in our name, it is no surprise that we are able to offer our clients the best safari packing information and advice available today. We encourage all our clients who love the outdoors but have never been on safari to go to Africa. It is magical - and very outdoors-orientated. Get safari-inspiration by reading our safari stories.
Get your FREE Safari Packing List created by our experts
Safari packing advice.
Visit our expert advice packing pages to find out what you should take on safari with you and why.
Where there is safari, great stories inevitably follow. Share in our world through informative and inspirational stories.
- RECENT STORIES -
Read: All stories
Boardroom to Backcountry
Classic summer combinations for Men
Read & shop
Virtual expedition: Okavango
Planning, rowing & writing about the Okavango Delta during lockdown
'It's always summer somewhere'
We discuss why safari clothing may just be the best outdoor clothing
Safari in Paris
Stroll through the Paris safari lookbook for style inspiration as we take in the sights in the City of Lights
Worldwide Delivery
We are a UK outdoor company who also delivers to clients worldwide. Through our courier partners, we offer affordable and fast delivery to most countries including the UK, EU, and USA. For delivery options, free delivery offers, pricing, and terms for your country, please go to our dedicated delivery page and select your country. As always please do not hesitate to contact us should you have any questions.
At The Safari Store, we are proud to design, expedition test™, and make clothing, luggage, and gear for clients who love the outdoor life and, of course, safari. We are guided by our desire to marry safari-inspired style with high-performance materials and designs so that you not only look good but also feel great the next time you walk out your front door. We want to be your partner wherever you choose to explore - whether it be a walking safari in Africa, a walk on the Inca trail, or a walk to meet friends at your favourite local pub or restaurant. Click here to find out more about our story and what motivates us.
"Thanks for fab service"
This website uses cookies for it's shopping basket, you must have cookies enabled in order to use this site.
Liquid error (snippets/sites-picker line 41): Could not find asset snippets/svg-icon-flag-JP.liquid JP
Liquid error (snippets/sites-picker line 41): Could not find asset snippets/svg-icon-flag-MX.liquid MX
Liquid error (snippets/sites-picker line 41): Could not find asset snippets/svg-icon-flag-BR.liquid BR
Liquid error (snippets/sites-picker line 41): Could not find asset snippets/svg-icon-flag-AU.liquid AU
Outdoor Hats
Stetson outdoor hats provide protection from the elements, durability, and a touch of style on any adventure.
from $120.00
Search Please fill out this field.
Manage Your Subscription
Give a Gift Subscription
Sweepstakes
World's Best
The 10 Best Safari Outfitters
When checking off a major bucket list trip like a safari, customization and convenience are top of mind for Travel + Leisure readers.
Note: If you're looking for our most recent recommendations, check out the 2023 list of our favorite Safari Outfitters.
Spotting the Big Five is the goal for many safari-goers. But chances of actually getting a glimpse of the elephants, leopards, lions, rhinoceroses, and African buffalos depend greatly on the company guiding the trip — especially its attention to the tiniest of details and its expertise on how to responsibly and carefully navigate on the African fauna's home turf. The best safari outfitters accomplish this with aplomb.
Every year for our World's Best Awards survey , Travel + Leisure asks readers to weigh in on travel experiences around the globe — to share their opinions on the top hotels, resorts, cities, islands, cruise ships, spas, airlines, and more. Readers rated tour operators and safari outfitters based on their staff and guides, itineraries and destinations, activities, accommodations, food, and overall value.
This year, three new safari outfitters entered the top 10 that weren't on last year's list. Deeper Africa (No. 5) is known for going beyond the obvious (a trip to Virunga National Park in the Democratic Republic of Congo with more than 1,000 mountain gorillas, perhaps?), while Africa Adventure Company (No. 7) is operated by the author of a guidebook on the continent's wildlife who has more than three decades of experience, and Go2Africa (No. 9) is run by people born and raised in Africa . Customization options and personalized service were key for travelers. The "passionate" teams at Extraordinary Journeys (No. 2) took the time to understand what guests were hoping to get out of their safari experience and curate itineraries that were nothing short of "magical." One also called out the thoughtful conveniences — like car services and dayrooms in Nairobi — saying they added an elevated level of comfort that wasn't anticipated but "was a godsend."
The challenges of traveling during a global pandemic were also assuaged by the top companies, which, a reader, said addressed "every single one of [their] concerns and questions…before it came to mind," especially in a destination that can feel "complicated." One traveler complimented Extraordinary Journeys for making all the "intimidating" and "ever-changing rules" so "seamless."
Find the full list of this year's best tour operators, as voted by T+L readers, below.
1. Travel Beyond
After coming in fifth last year, this company — which runs tours in Botswana, Kenya, Rwanda, South Africa, Tanzania, Uganda, Zambia, and Zanzibar, among others — rises to the top spot. In operation since 1975, Travel Beyond consistently impressed readers with its emphasis on putting travelers' needs first, by paying "close attention to all the details," and by working "very hard to get to know their clients' travel styles and interest." Its custom itineraries put responsible wildlife viewing and touring the area's unique scenery first, but also added in experiences like wine tastings and visits to historic landmarks to create "the most incredible adventures." A female solo traveler said they've planned "several once-in-a-lifetime trips" for her.
Score: 99.64
More information: travelbeyond.com
2. Extraordinary Journeys
Score: 99.29
More information: extraordinaryjourneys.com
3. Alluring Africa
Score: 99.19
More information: alluringafrica.com
4. Micato Safaris
WBA Hall of Fame honoree.
Score: 99.03
More information: micato.com
5. Deeper Africa
Score: 98.53
More information: deeperafrica.com
6. Wilderness Safaris
Score: 97.50
More information: wilderness-safaris.com
7. (tie) Africa Adventure Company
Score: 96.67
More information: africa-adventure.com
7. (tie) Thomson Safaris
More information: thomsonsafaris.com
9. Go2Africa
Score: 96.01
More information: go2africa.com
10. andBeyond
Score: 95.62
More information: andbeyond.com
By clicking "Accept All Cookies", you agree to the storing of cookies on your device to enhance site navigation, analyze site usage, and assist in our marketing efforts.

How did we do?
We'd love to have your feedback. What do you like about our site, and what could we do better?
Thank you very much for taking the time to submit your feedback, we really appreciate it.
Sign In or Create An Account
For faster checkout
For easier order tracking
To use saved addresses and payment types
To access your Saved Items
Your shopping cart is empty
Safari collection.
Our cute safari collection includes sleepsuits, pajamas and daywear pieces – plus, don't forget the accompanying safari toys, too.
Lion Print Sleepsuit (0–9mths)

Gray Elephant Baby Blanket

Showing 3 of 3
Filter Safari Collection Close
Product Type
Cookies & Privacy
We use cookies to improve your online shopping experience. If you continue to use our website, we'll assume that you're happy about this. Find out more.
Skip to main content
* Indicates required field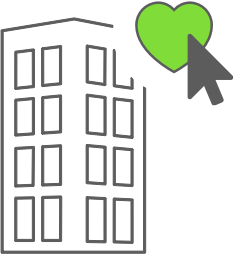 Sign in to my Account
Sign in to speed up the booking process, access information about past bookings, and view any saved hotels. Not yet a member? Sign up now
Is case sensitive
Can contain letters (a-z), numbers, and special characters
Must be at least 8 characters in length
Must include at least one number, one uppercase letter, and one lowercase letter
Must not contain the username
Become a My Kiwi Member
Create an account to save your favorite hotels, submit traveler program details, expedite bookings, and keep track of your reservations.
Password Guidelines
Forgotten your Password? Let us help!
If the e-mail address is associated with a customer account in our records, you will receive an email from us with instructions for resetting your password. If you don't receive this e-mail, please check your junk mail folder or contact your Concierge.
Enter a New Password
Password Reset Expired
Your Password Reset link has expired. Please resubmit your email address to generate a new Password Reset link.
Featured Hotels
Kiwi Awards
Hotels with Extras
Visa Benefits
Limited-Time Offers
Experiences
Romantic Escapes
Wellness Retreats
Beach Getaways
Family-Friendly
Wild Safaris
Top Destinations
New York City
North America
Middle East
South America
South Pacific
Central America
Free Nights
Hotel Credits
Offers in Top Countries
United States
United Kingdom
Passport Magazine
Beginning of Main Content
Our Best Safari Lodges & Luxury Safari Hotels
Our luxury safari properties allow you to experience nature's most majestic creatures in their natural habitat, while still offering the elegant touches and comfort you'd expect from a Kiwi Collection hotel. Whether spotting lions on the prowl in South Africa , or watching elephants roam the plains of Botswana , our luxury safari hotels , lodges and tented camps will let you see it all in style.
Our luxury safari properties allow you to experience nature's most majestic creatures in their natural habitat, while still offering the elegant touches and comfort you'd expect from a Kiwi Collection hotel. Whether spotting lions on the prowl in South Africa , or watching elephants roam the plains of Botswana , our luxury safari hotels , lodges and tented camps will let you see it all in style.
Our luxury safari properties allow you to experience nature's most majestic creatures in their natural habitat, while still offering the elegant touches and comfort you'd expect from a Kiwi Collection hotel. Whether spotting lions on the prowl in South Africa , or watching elephants roam the plains of Botswana , our luxury safari hotels, lodges and tented camps will let you see it all in style.
Top Safari Lodges & Hotels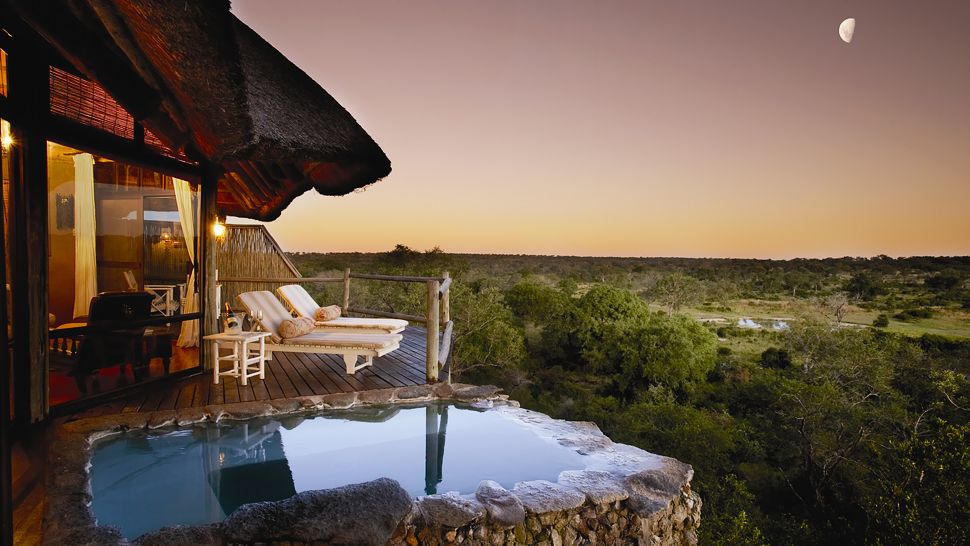 Leopard Hills Private Game Reserve
Sabi Sand Reserve, South Africa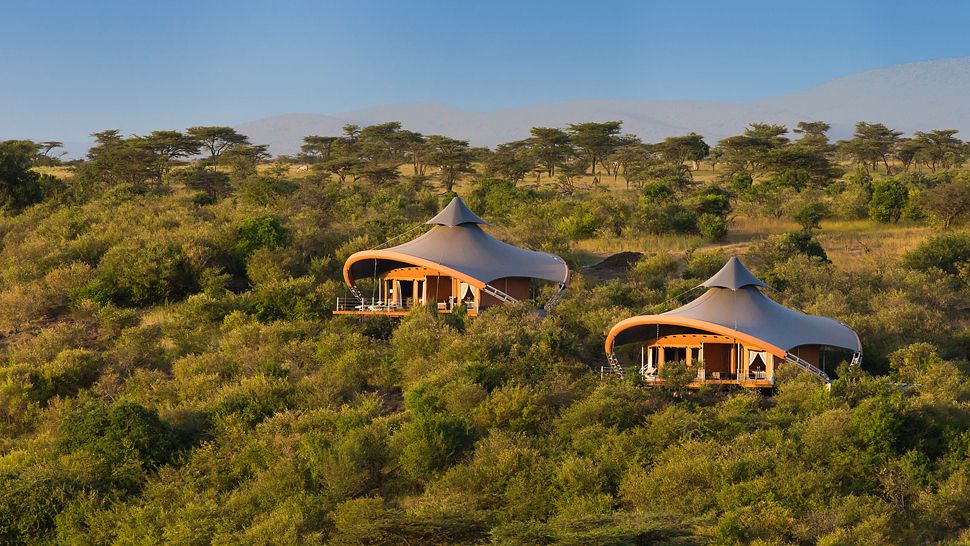 Mahali Mzuri
Masai Mara Reserve, Kenya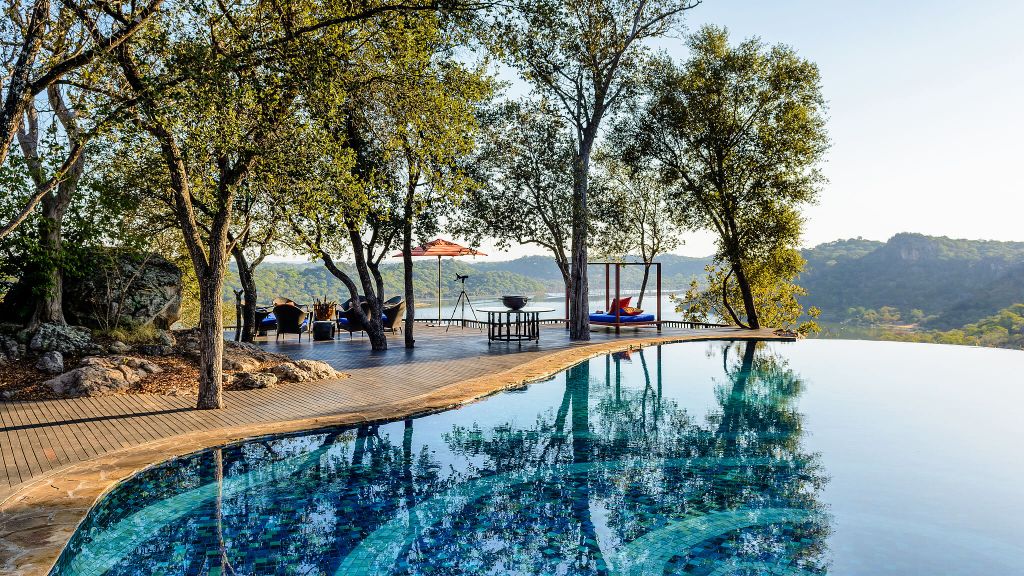 Singita Pamushana Lodge
Malilangwe Private Wilderness Reserve, Zimbabwe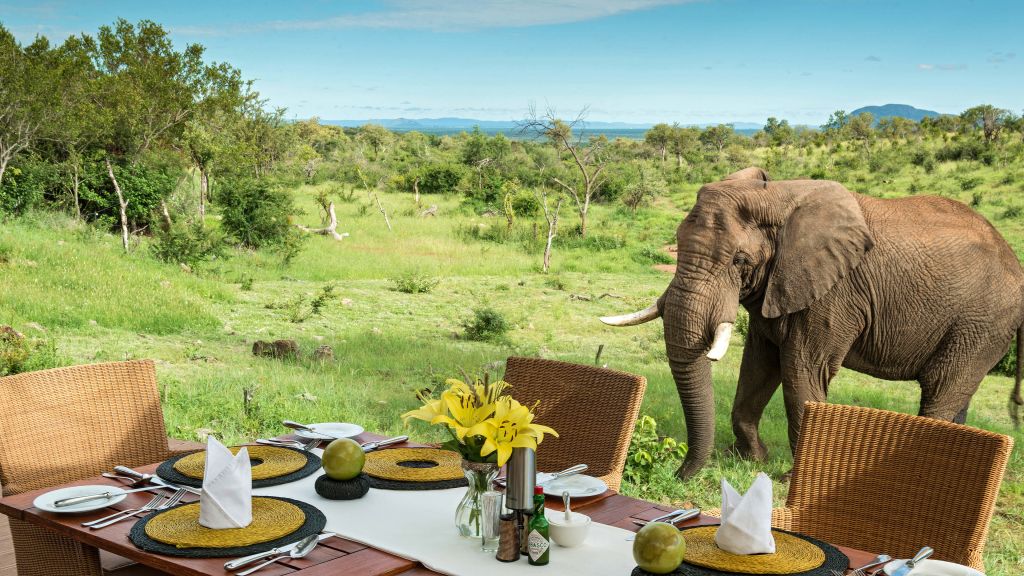 Royal Madikwe
Madikwe Game Reserve, South Africa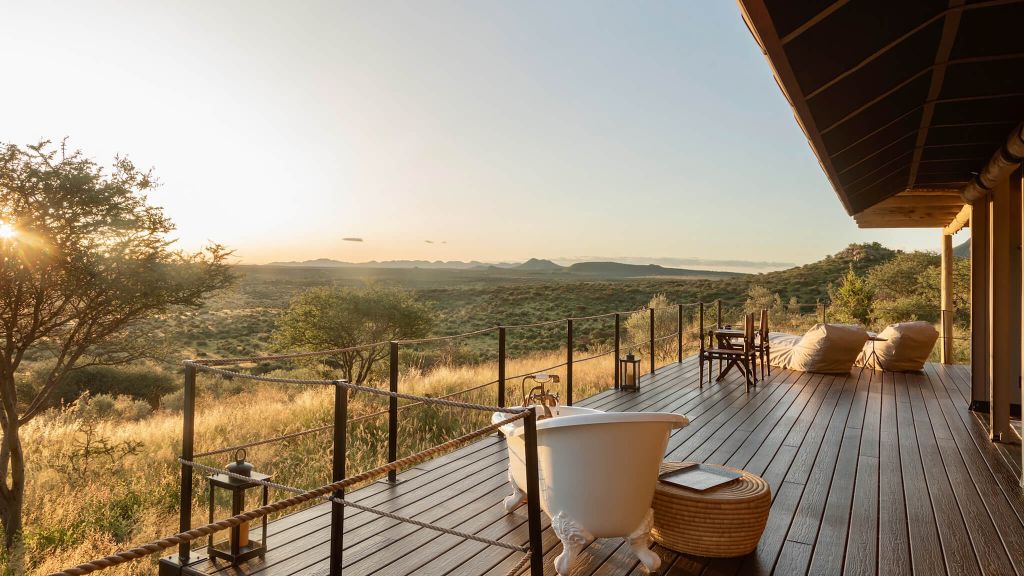 Gmundner Lodge
Brack, Namibia
Aman-i-Khás
Ranthambhore, India
VIEW ALL SAFARI HOTELS
Explore our best luxury safari lodges & hotels
border-bottom: solid 1px #d0d0d0; "> Botswana
border-bottom: solid 1px #d0d0d0;"> India
border-bottom: solid 1px #d0d0d0;"> Kenya
border-bottom: solid 1px #d0d0d0;"> Namibia
border-bottom: solid 1px #d0d0d0;"> Nepal
border-bottom: solid 1px #d0d0d0;"> Rwanda
border-bottom: solid 1px #d0d0d0;"> South Africa
border-bottom: solid 1px #d0d0d0;"> Sri Lanka
border-bottom: solid 1px #d0d0d0;"> Tanzania
border-bottom: solid 1px #d0d0d0;"> Zambia
border-bottom: solid 1px #d0d0d0;"> Zimbabwe
Need a hand planning your trip?
Our team of travel experts know each and every one of the properties in our collection. Whether you're planning a luxury honeymoon in Kenya or a family safari in South Africa , we're here to help.
Call us today: 1 877 999 0680
INSPIRATION FROM PASSPORT MAGAZINE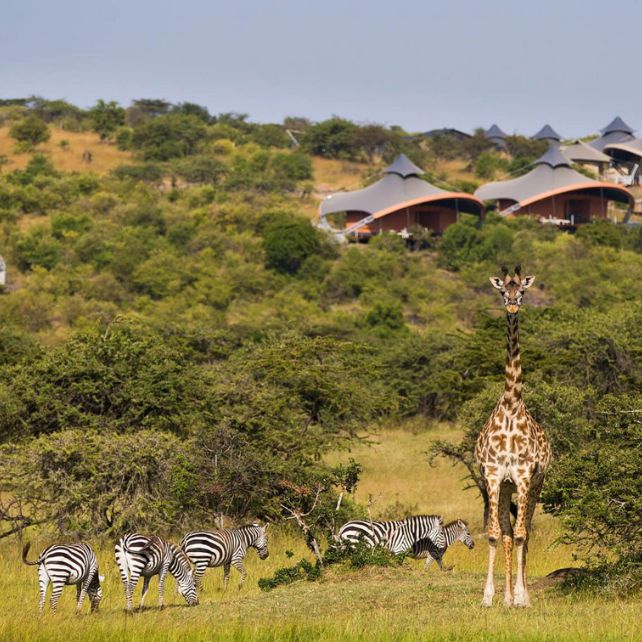 Where the Wild Things Are
See animals roam free at these hotels embedded in wildlife habitats.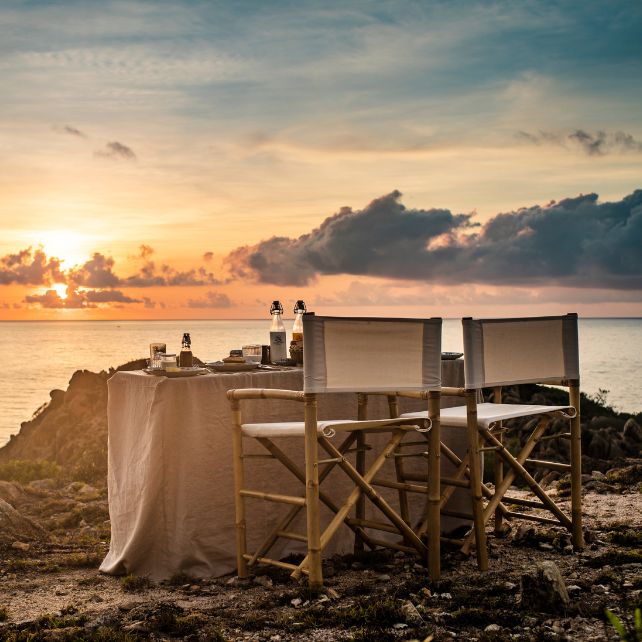 Capturing a Sense of Place
The story of Zannier Hotels unfolds like a love story, one between person and place.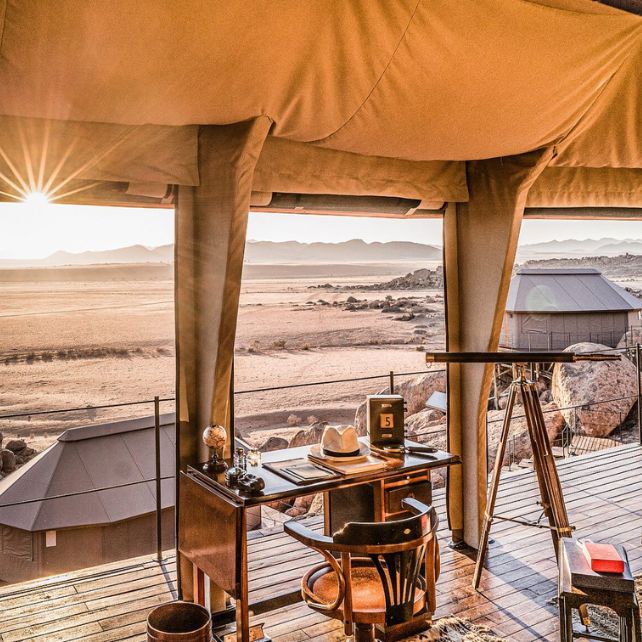 The Most Beautiful Safari Lodges
These are among the most spectacular wildlife havens on earth.
Why book anywhere else?
Free Perks. Best Rate Guaranteed.
Checking availability for: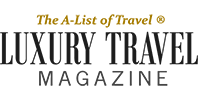 Explore Four Seasons Safari and Islands Collection, Africa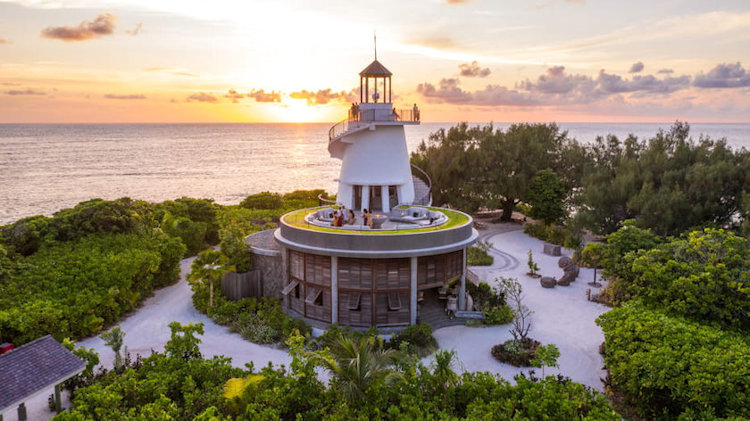 From hot air ballooning across the Serengeti savannah to exploring the urban oasis of Johannesburg and endless beachfront adventures in Mauritius and Seychelles, Four Seasons Hotels and Resorts today unveils its Safari and Islands Collection, Africa .
Combining the Safari Lodge in Serengeti, with the pool villa resorts in Mauritius, Seychelles and Seychelles at Desroches Island, and the luxurious hillside retreat in Johannesburg, the Four Seasons Safari and Islands Collection, Africa enables travelers to enjoy the very best of the region through customized journeys with the opportunity to redeem up to a USD 1,300 credit throughout a stay.
Unforgettable Experiences
From family celebrations to dream honeymoons, the breadth of experiences available across the region invites combination stays across multiple properties. From an adrenaline-filled Serengeti safari followed by a relaxing beach resort or a discovery of culture, dining and arts in Johannesburg, to an activity-filled island escape of surfing in Seychelles and oceanfront golf at Four Seasons Resort Mauritius at Anahita , the fully customizable combinations cater to all ages.
Toast to family reunions sipping sundowners at the iconic Lighthouse Bar at Four Seasons Resort Seychelles at Desroches Island after a day getting to know the island's giant Aldabra tortoises, or enjoy barefoot lunches on the exclusive Four Seasons beach in Mauritius, a short boat-ride from the Resort. Witness the incredible wildlife of the Serengeti during a stay at Four Seasons Safari Lodge in Tanzania, where each day is filled with bucket list adventures. At Four Seasons Hotel the Westcliff, Johannesburg, local guides can unearth the rich history of the city, specializing in everything from food to photography, archaeology to shopping, while at Four Seasons Resort Seychelles, celebrate earthly beauty at Le Syel Spa, located at the uppermost point of the Resort and with panoramic views across Petite Anse Bay.
Private Aviation Across the Region with ExecuJet
To facilitate seamless connections across the region, the Four Seasons Safari and Islands Collection, Africa has collaborated with luxury private jet charter provider, ExecuJet . Removing the need for international connections or overnight layovers, private jet travel in the region provides both speed and comfort in a controlled environment, to allow for the maximum amount of time soaking in the destinations themselves.
In support of the Four Seasons Safari and Islands Collection, Africa launch, guests booking a private jet itinerary with ExecuJet between any of the properties (aside from the two Seychelles resorts) will benefit from a USD 2,000 flight credit for all bookings made by November, 2021, for travel by March 31, 2022.
A Tailor-made African Adventure: The Safari and Islands Collection Offer
When booking to stay at multiple properties in the Collection on the same trip (does not apply for stays in both Seychelles Resorts only), guests will benefit from:
A USD 300 credit per property in Mauritius, Seychelles or Serengeti for stays of three nights or more.
A USD 100 credit when staying at Four Seasons Hotel the Westcliff, Johannesburg.
Complimentary, round trip airport transfers at each destination.
A complimentary upgrade to the next room category in each property, based on availability.
Complimentary early check in and late check out in each property, based on availability.
In conjunction with the above, if booking a Private Residence Villa or the Presidential Suite in Seychelles or Mauritius, a free-standing Villa in Serengeti or the Royal or Presidential Suite in Johannesburg, guests will receive:
Private consultations with the Executive Chef and Spa Director in each property to customize a personal culinary and wellness program.
An exclusive private dining experience at each property.
A dedicated Residence Host or Private Butler to assist with every aspect of your stay.
Unlimited, complimentary game drives at Four Seasons Safari Lodge Serengeti for the duration of the Villa stay.
A Commitment to Community and Conservation
A close connection to the destination is central to each of the Four Seasons Safari and Islands Collection , Africa properties and during a stay, guests have every opportunity to directly support local projects and learn more about the programs in place. Ranging from wildlife conservation to energy saving, minimizing plastics and recycling, all properties have structured sustainability initiatives in place and a commitment to their surrounding communities through funding of local schools, orphanages and safe houses.
As always, Lead With Care, Four Seasons enhanced global health and safety program is in place at all properties, so that guests feel comfortable and confident that their wellbeing is a top priority.
Sign-up for Our Email Newsletter
Find a luxury hotel & book with exclusive perks.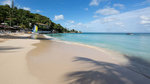 Blue Waters Resort & Spa - Antigua - A hidden gem nestled in a private bay on Antigua's northwestern coast with sunset views
Fiesta Americana Merida - This majestic hotel is located at the crossroads of the capital's main avenues: Paseo Montejo and Colón.
Live Aqua Beach Resort Cancun, Mexico - Adults Only, All Inclusive
The Ranch Italy at Palazzo Fiuggi - The Ranch Malibu brings its award winning wellness program just 50 minutes from Rome.
Rancho Valencia Resort & Spa - Rancho Santa Fe, California - One of the West's most sought-after five star resorts
Hotel Saint James - Paris, France - Relais & Chateaux - The only chateau-hotel in Paris, an architectural jewel tucked away in the 16th.
Home in Italy: The Finest Collection of Luxury Villas Since 1994
Hacienda AltaGracia, Auberge Resorts Collection - Costa Rica
Trump International Hotel Waikiki - Five-star amenities steps from the beach
Luxo Italia - Curated Luxury Travel in Italy
Argentario Golf & Wellness Resort - Porto Ercole, Tuscany, Italy
The Luxury of Simplicity in Japan: Exceptional Resorts in Tochigi's Nikko Area
The Kayon Jungle Resort - Ubud, Bali, Indonesia - a sanctuary of tropical indulgence.
VOYAGES MAGAZINE - Cruising the World in Style
A.M.A Selections - Luxury Villa Rentals throughout Europe
JW Marriott The Rosseau Muskoka Resort & Spa - Lakeside retreat 2-1/2 hours north of Toronto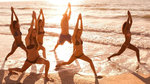 Come Together Wellness - Rest, Restore & Explore on Kauai
Relais Christine - Paris, France - Relais & Chateaux - A secret, tranquil world in the heart of Paris' Left Bank
Red Savannah: Luxury Villas and Tailor-Made Holidays
JUP - Personal Service for Buying and Selling Real Estate in Jupiter, Florida
Dude Ranchers Association - An all-inclusive vacation experience like no other
Porto Zante Villas & Spa - Zakynthos, Greece - The leading villa resort in Europe
The Best African Countries to Visit in Winter

Content and CRM Executive
Craving some winter sun? Upgrade a beach break to a savannah safari or desert glamping on one of these thrilling small-group tours.
View all trips.
Winter is an ideal time to visit many countries in Africa, and the perfect opportunity to escape the winter blues in Europe and the US. In December, January and February, Africa sees sunny spells tempered with cooling rains that bring lush greenery and plenty of wildlife. Whether you're looking for a coastal adventure, a luxury cruise or a classic African safari, these small-group adventures with Culture Trip will whisk you off to the best African countries to visit in winter.
Destinations Unlocked:
Looking for an expert's perspective.
CentralAmerica

Gorgeous Guatemala
1. guatemala.

Beachy Belize

Colonial Mexico
Back to map, southamerica.

Adventurous Ecuador

Ancient Peru

Seductive Southern Italy

Edinburgh And The Scottish Highlands By Train
2. scotland.

Complete Portugal By Train
3. portugal.

Soulful South Korea
1. south korea.

Thailand, Cambodia & Vietnam
2. thailand.

Secrets Of Sri Lanka By Train
3. sri lanka.

Epic Morocco

Ultimate Egypt

Immersive Kenya

South Africa, for outdoor adventures and world class wine
December to february is summer season in south africa, making it the perfect time to explore the many natural bounties of the country's garden route, which is exactly what we do on this 11-day trip. we'll start off in cape town – always lively in summer – for unique cultural experiences and a cable car ascent up table mountain. we'll kayak with penguins in simons town and visit the cape of good hope en route to the cape winelands, one of the most prestigious wine regions on the planet. the vineyards are resplendent at this time of year, and you'll get to visit at least three as we dedicate a day to the charming franschhoek wine tram, which conveniently takes us from winery to winery. our garden route road trip continues in oudsthoorn and knysna, from where you'll get to explore the spectacular tsitsikamma national park, which flourishes with fynbos at this time of year. finally, we'll round off the trip with two nights in a luxury safari lodge, with up to four game drives in search of the big five. it isn't necessarily the best time to go wildlife spotting in south africa but it is birthing season, so you can expect to see some adorable baby animals toddling about., from us$3009, next available from 3rd feb 2024, secure your spot with a low deposit, trip highlights and details, cape town, south africa, physical rating.

Morocco, for cities, mountains and deserts in one holiday
There is so much to explore in morocco. the gateway to africa is one of the most diverse destinations you could find, but many people visit in summer, when the intense heat restricts them to evening city walks and long days by the pool. the weather in winter is far milder, making it a beautiful winter sun destination without the risk of heat stroke. our comprehensive 11-day tour of morocco is truly special at this time of year. start in casablanca before heading out to the beautiful blue city of chefchaouen. you'll visit ancient roman ruins and soak up the ancient atmosphere of fes medina. then it's out into the sahara for a desert glamping experience like no other. after wine tasting, stargazing and a sunrise camel ride, we'll continue our adventure up into the atlas mountains. visit epic gorges, lunch with a local family and sip sunset cocktails on the mountainside before dropping our altitude in marrakech. we'll stop off at the incredible kasbah ait-ben-haddou en route, before getting introduced to marrakech with a street food tour of the old city. follow that up on our last full day with an expert cooking class, followed by an evening spent at a gorgeous candlelit rooftop terrace, the perfect spot to watch the winter buzz of jemaa el-fnaa., from us$2369, next available from 10th feb 2024, casablanca, morocco, marrakech, morocco.
Become a Culture Tripper!
Sign up to our newsletter to save up to 800$ on our unique trips..
See privacy policy .

Kenya, for wildlife experiences like no other
The most popular time to go on safari in east africa is the dry season, from june to october, which is when the incredible wildebeest migrations take place. if you want to avoid the hike in prices and crowds of tourists flocking to the savannah at this time of year, we suggest visiting in winter, which means avoiding both rainy season and peak tourist season. the wildlife opportunities remain excellent here all year round, so you'll still get to spot your fair share of lions, wildebeest and giraffe in the wild. it's also birthing season for many animals, so you might even get to see some adorable baby elephants. our immersive kenya trip explores nairobi, aberdare national park and lake nakuru – expect to see thousands of bright pink flamingos here at this time of year – before finally reaching the masai mara. you'll be staying at a beautiful savannah campsite, go on two incredible safari drives and spend a day with a local maasai tribe., from us$2959, next available from 11th feb 2024, nairobi, kenya.

Egypt, for pleasant weather and bucket-list classics
Egypt is a real sightseeing destination, so you don't want to spend days walking around, hopping on public transport and standing in direct sunlight during the scorching hot summers. the heat is even more intense here than morocco, so we recommend visiting in winter for a milder, more pleasant sightseeing experience. our ultimate egypt trip will give you locally guided tours of the most amazing spots in cairo – from old bookbinding stores to locally famous cafes – as well as a guided visit to the iconic sights of giza. then it's time to head south along the nile to luxor, where we'll visit two ancient temples and embark on a luxurious four-night cruise of the nile. sunsets on deck are sumptuous at this time of year, while your daytimes will be spent exploring souks, tombs and temples in comfortable conditions. you'll even get to go kayaking on the nile on our last day, from us$2239, next available from 7th mar 2024, cairo, egypt, aswan, egypt.
This is an updated version of an article originally written by Mandi Keighran.
Volcanic Iceland Epic Trip
Meet our local insider.
HOW LONG HAVE YOU BEEN A GUIDE?
What do you love about your job, it's the personal contact, the personal experiences. i love meeting people from all over the world... i really like getting to know everyone and feeling like i'm traveling with a group of friends., what destination is on your travel bucket-list, i have so many places on my list, but i would really lobe to go to africa. i consider myself an "adventure girl" and africa feels like the ultimate adventure.
Every CULTURE TRIP Small-group adventure is led by a Local Insider just like Hanna.
See Our Culture Trips

KEEN TO EXPLORE THE WORLD?
Connect with like-minded people on our premium trips curated by local insiders and with care for the world
Since you are here, we would like to share our vision for the future of travel - and the direction Culture Trip is moving in.
Culture Trip launched in 2011 with a simple yet passionate mission: to inspire people to go beyond their boundaries and experience what makes a place, its people and its culture special and meaningful — and this is still in our DNA today. We are proud that, for more than a decade, millions like you have trusted our award-winning recommendations by people who deeply understand what makes certain places and communities so special.
Increasingly we believe the world needs more meaningful, real-life connections between curious travellers keen to explore the world in a more responsible way. That is why we have intensively curated a collection of premium small-group trips as an invitation to meet and connect with new, like-minded people for once-in-a-lifetime experiences in three categories: Culture Trips, Rail Trips and Private Trips. Our Trips are suitable for both solo travelers, couples and friends who want to explore the world together.
Culture Trips are deeply immersive 5 to 16 days itineraries, that combine authentic local experiences, exciting activities and 4-5* accommodation to look forward to at the end of each day. Our Rail Trips are our most planet-friendly itineraries that invite you to take the scenic route, relax whilst getting under the skin of a destination. Our Private Trips are fully tailored itineraries, curated by our Travel Experts specifically for you, your friends or your family.
We know that many of you worry about the environmental impact of travel and are looking for ways of expanding horizons in ways that do minimal harm - and may even bring benefits. We are committed to go as far as possible in curating our trips with care for the planet. That is why all of our trips are flightless in destination, fully carbon offset - and we have ambitious plans to be net zero in the very near future.

Guides & Tips
The best places in africa to visit in 2024.

The Best Places to Travel in July 2024

The Best Private Trips to Book in Africa

The Best Destinations to Spot Elephants Up Close With Culture Trip

The Best Private Trips to Book in North Africa

The Remotest Island Vacations in the World

The Top Guided Hiking Trips for Couples in 2023

Top Historical Trips Around the World

Top Trip Ideas for a Dream Visit to Africa

Top Culture Trip Adventures in Africa

Top Culture Trips for Safari Adventures

Experience the Best of Africa on These Epic Group Trips
Holiday Sale Offers on Our Trips
Incredible savings.
Post ID: 1002120781
Sponsored? No
View Payload
Plan Your Safari
Best Time To Reach You
Where Would You Like to Visit?
When Would You Like To Visit?
Number of Travelers
How Did You Hear About Us?
Your Budget Your Budget $7,000 - $10,000 per person $10,000 - $15,000 per person $15,000 - $25,000+ per person
Tell Us More
Are You A Bot?
Name This field is for validation purposes and should be left unchanged.
Safari Inquiry
Name of Safari
Preferred Date/Time for Call
When Would You Like To Travel?
Comments This field is for validation purposes and should be left unchanged.
Packing For Your Safari in Winter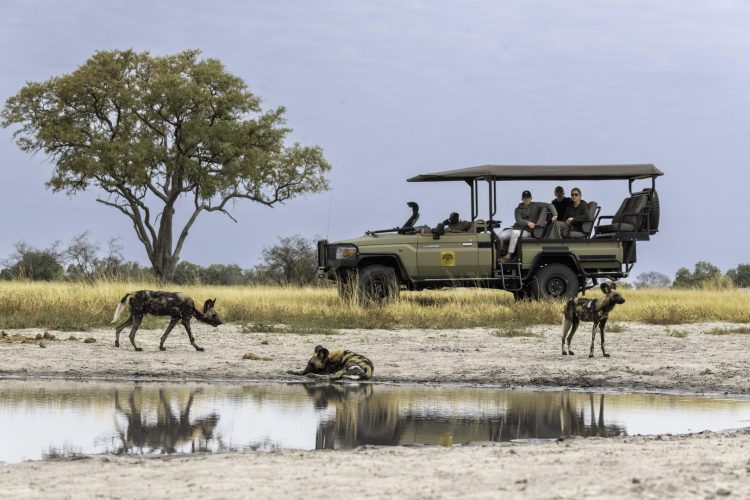 A warm jacket or coat. A down jacket or puffer jacket is ideal for keeping you warm in the cold weather and doesn't take up much space in your luggage.
Lightweight fleece or sweatshirt
Thin waterproof layer/windbreaker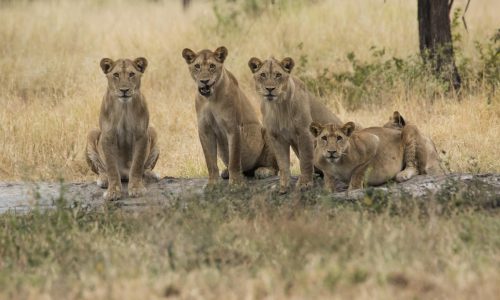 Thermal underwear
Flannel pajama bottoms for the chilly nights
For a complete packing list, details on luggage restrictions and more, refer to our blog, Packing For Your Safari .
Destination Botswana Kenya Malawi Mozambique Namibia Rwanda Seychelles South Africa Tanzania Uganda Zambia Zanzibar Zimbabwe
Experience Adventure Culture Family Romantic Safari & Beach Top Shelf
Travelers Travelers 1 2 3 4 5 5+
Budget Budget $7,000 - $10,000 per person $10,000 - $15,000 per person $15,000 - $25,000+ per person
Your Name *
Your Email *
Your Phone *
Destinations
Botswana Safaris
Kenya Safaris
Mozambique Safaris
Namibia Safaris
Rwanda Safaris
Seychelles Safaris
South Africa Safaris
Tanzania Safaris
Uganda Safaris
Zambia Safaris
Malawi Safaris
Zimbabwe Safaris
Experiences
Adventure Safaris
Cultural Safaris
Family Safaris
Romantic Safaris
Safari & Beach
Top Shelf Safaris
Our Safari Specialists
Why Travel With Us?
Terms and Conditions
Privacy Policy
Subscribe To our Newsletter
Subscribe to our newsletter.
Send this to a friend
Best Off-Road Vehicles
Tequila Meets Wine: A Tasty Union
Why Foods High in Soluble Fiber Are Vital
Taco Bell's Mexican Pizza Is Returning
Best Hamstring Exercises for Men
Winter is Coming: Where to Experience the Best Winter Safaris

Yellowstone and Grand Teton National Parks (Wyoming)
Yellowstone and Grand Teton National Parks are among the most spectacular in the United States. However, during peak season, that natural beauty often means battling throngs of summer tourists for a glimpse of Old Faithful or the Grand Canyon of Yellowstone. The solution is simple: Head to the parks in the winter instead, when plummeting temperatures scare off the road-tripping families of lookie-loos. Scenic Safaris offers winter tour packages to some of the parks' most stunning wonders. The full-day snowmobile tours feature all the most popular highlights, including the above two, plus Gros Ventre, Turpin Meadows, and Togwotee High Mountain. For something altogether different, the Gros Ventre Snowmobile Tour & Scenic Flight offers a unique snowmobile and aerial experience. It's among the company's best safari options as guests have the chance to spot wild sheep, elk, bighorn sheep, bald eagles, and more. Customizable overnight snowmobile safari tours are also available.
Snaefellsnes Peninsula (Iceland)
While most winter vacationers look to chase the warmer weather as far south as possible, some of the best wildlife watching is to the north. West Iceland's Snaefellsnes Peninsula is a dramatic landscape where the aerial and marine wildlife truly comes alive in winter each year. Naturetrek's 5-day Iceland – Northern Lights & Winter Wildlife tour traces the country's west coast by truck, plane, and boat (weather depending). Along the way, tour-goers are on the lookout for orcas, white-beaked dolphins, and coastal seabirds including fulmars, gannets, and kittiwakes. All this wildlife spotting is amid the country's stunning natural backdrop of the peninsula's well-known geysers and snow-capped peaks. By nightfall, the crystal clear skies and near-zero light pollution provide the perfect conditions to spot the Aurora Borealis .
Arctic Lapland (Sweden)
Sweden is impossibly beautiful, but farther north inside the Arctic Circle lies a special part of the country that few ever see. Arctic Lapland is vast, pristine, and otherworldly. Red Savannah's unique Arctic Lapland Safari is a seven-day quest into the region's most fascinating highlights. Tour-goers are provided the opportunity to mush their own dogsled team, cross-country ski, carve ice sculptures with a local expert, meet with indigenous Sami tribespeople, and snowmobile to the world-famous Ice Hotel. Every day presents opportunities to spot local wildlife like Arctic fox, wolves, reindeer, and even wolverines. After dark, it's possible to catch a glimpse of the Northern Lights. Nightly lodging varies from a one-of-a-kind treehouse to a modern Swedish lodge on Lake Väkkärä to an Arctic tipi.
F1 Las Vegas Grand Prix winner's stage Nate Swanner / DTMG
The first-ever Las Vegas Grand Prix was, by any measure, a success. Max Verstappen came from behind to win, fans were delighted, the stars were out in force, and F1 made a solid showing in the desert, embracing the glitz and glamor of Las Vegas while simultaneously putting on a competitive sporting event.
Scouring the best luggage brands for every type of traveler might have lead you to Away Travel, a luggage and travel accessories brand that's a bit of a new player on the market. Suitcases are its primary product, and right now you'll find a lot of them on sale. In fact, Away Travel has initiated its Black Friday discounts early, discounting all of its suitcases 20%. You'll find among them discounts spinner and roller suitcases, with every suitcase model available in a huge variety of colors to choose from.
Why You Should Shop the Away Travel Black Friday Sale Whether your holiday travel plans include the best Colorado ski resorts or even the best ski resorts for beginners in the U.S., it can't hurt to get to the slopes with some new luggage. And with the discounts we're seeing on Away Travel suitcases, now is a good time to grab some suitcases for whatever future travels you may have in store for yourself. The Carry-On is Away Travel's entry-level suitcase, and while it regularly costs $295, you can make it yours to stick in the overhead compartment for
Raise your hand if you're guilty of overpacking? It's OK. Most of us have stuffed much more than is necessary into our luggage when heading on a trip. It's not easy to decide what to bring or leave home when you're packing for a trip for pleasure or business.
Do you always think you never know when you're going to need a particular item? Well, then it's time to learn the art of packing light. There really is a method to learning how to streamline your packing -- and would you believe you can actually get everything you need into your carry-on luggage -- just one bag? It's true.
Filtered by
Christmas shoppe (1263), coming soon (3435), fabrics by collection (10580), fabrics by color (13357), fabrics by designer (6092), fabrics by manufacturer (12132), fabrics by theme (28318), fabrics by type (2139), fabrics precuts (1022), kits by type (789), on sale (1433), shabby exclusives (34), wee safari - northcott fabrics, colorworks premium solids 9000-100 superwhite by northcott fabrics, toscana 9020-35 nutmeg by deborah edwards for northcott fabrics, toscana 9020-78 pine by deborah edwards for northcott fabrics hurry, only 2 yards available, toscana 9020-342 bamboo by deborah edwards for northcott fabrics, toscana 9020-350 sponge toffee by deborah edwards for northcott fabrics, toscana 9020-731 aloe vera by deborah edwards for northcott fabrics, wee safari 12 fq set + panel by deborah edwards for northcott fabrics, wee safari 25640-10 panel by deborah edwards for northcott fabrics, wee safari 25641-10 border stripe by deborah edwards for northcott fabrics, wee safari 25642-72 by deborah edwards for northcott fabrics, wee safari 25643-10 by deborah edwards for northcott fabrics, wee safari 25644-72 by deborah edwards for northcott fabrics, wee safari 25645-10 by deborah edwards for northcott fabrics, wee safari 25646-10 by deborah edwards for northcott fabrics, wee safari 25646-72 by deborah edwards for northcott fabrics, wee safari 25647-10 by deborah edwards for northcott fabrics, wee safari 25648-10 panel by deborah edwards for northcott fabrics, wee safari dp25649-10 panel by deborah edwards for northcott fabrics.
Added to Cart
You may also like..., product download agreement, item name here, notify me when available.
Please enter your phone number below and click CONFIRM to receive a notification from Shabby Fabrics when this item is available for purchase.
We'll be in touch soon!
Thank you. We've received your information.
SHOPPING CART
Bipson Safari 2400 Premium Designs Winter Collection Suit Catalog Dealers
Specification :, related product from brand.
23rd Nov 2023
Bipson - mercedes 2371.
₹ 575 Per Piece
Full Price - ₹ 2300
Designs - 4 Piece
Weight - 4Kg
Fabric - Pashmina
Type - Salwar Kameez
Bipson - Mercedes 2370
21st Nov 2023
Bipson - safari 2386.
₹ 555 Per Piece
Full Price - ₹ 2220
Bipson - Safari 2397
Bipson - Safari 2398
Bipson - Safari 2399
₹ 535 Per Piece
Full Price - ₹ 2140
Bipson - Zara 2285
₹ 1295 Per Piece
Full Price - ₹ 5180
Weight - 7Kg
Fabric - Velvet
Bipson - Zara 2286
10th Nov 2023
Bipson - safari 2389.
9th Nov 2023
Bipson - safari 2390, related product from fabric.
30th Nov 2023
Rivaa - vaani vol 3.
₹ 885 Per Piece
Full Price - ₹ 7080
Designs - 8 Piece
Weight - 10Kg
Ganga Fashion - Rachna 2221
₹ 1825 Per Piece
Full Price - ₹ 3650
Designs - 2 Piece
Weight - 2Kg
Ganga Fashion - Zaklina 2318
Full Price - ₹ 7300
Omtex - Vaari
₹ 2195 Per Piece
Full Price - ₹ 6585
Designs - 3 Piece
Weight - 3Kg
Omtex - Aamod Vol 2
₹ 1950 Per Piece
Full Price - ₹ 11700
Designs - 6 Piece
Omtex - Finesse Vol 2
₹ 2295 Per Piece
Full Price - ₹ 4590
Belliza Designer Studio - Zarah
₹ 1495 Per Piece
Full Price - ₹ 8970
Shree Fabs - Charizma Chunri
₹ 675 Per Piece
Full Price - ₹ 4725
Designs - 7 Piece
Weight - 6Kg
Belliza Designer Studio - Nisarag
₹ 650 Per Piece
Full Price - ₹ 5200
29th Nov 2023
Ganga fashion - 1138.
₹ 2145 Per Piece
Full Price - ₹ 2145
Designs - 1 Piece
Weight - 1Kg
LOGIN/REGISTER