Manitoulin Island Boat Tours
We offer a variety of maritime services on the waters around Manitoulin. From the Killarney region to the western reaches of the North Channel – our events program is comprised of regularly scheduled adventures offered to the public. Our public events calendar is then carefully woven in with a busy private charter and motor coach agenda.
The Grand Heron
Capacity: Up to 100 passengers
Departs from Little Current only
Available for booking private events
Le Petit OisEau
Capacity: Up to 12 passengers
Departs from Little Current and Killarney
Tours Departing from Little Current
Tours Departing from Killarney
Upcoming Cruises
The most fabulous place to be on a Thursday and Friday night! Take in the fresh Manitoulin air, magnificent scenery, delicious food and locally crafted beer.
The Benjamin Islands are pure gems only to be discovered on Lake Huron. Windswept pines and secluded picturesque smooth granite islands in every direction.
Entering the Town of Killarney by water is a highlight for many experienced sailors. Join us on a day trip filled with scenery, fresh air and locally caught fish n' chips!
French for Slender Bay, this rugged and beautiful freshwater fjord is a sight to behold. Enjoy a hike in Killarney Park and swim in the secluded Lake Topaz.
Julie Hoogland
Roger Bercian
Kathy Carre
Common Questions
What can i expect my day to be like with covid-19 restrictions.
Where to park:
There are three full day municipal parking lots in Little Current within a 300-meter walk.
-The first is at the far east end of the waterfront under the bluff near the large metal staircase.
-A second can be found behind the LCBO store at corner of Meredith Street and Manitowaning Road at the back corner gravel lot.
-Another lot is found by continuing down Water street heading west and turning into Boyle Marina at the Lighthouse, then turn left into the parking field.
After you have parked head to the address 1 Water St West where the boarding process will begin anytime after 9:00am.
1 Water St West:
At the east end of the building is an asphalt driveway where you will find our check in booth. Please physical distance 6-feet per group while waiting to go through the boarding process. Please adhere to these safety measures.
When you arrive at the booth to receive your wristband you will be asked to provide your names. Please do not bring a paper copy of the confirmation that was emailed to you.
Before receiving a wristband confirming you may board please be ready to answer the following questions for:
1. Do you have a fever and a cough?
2. Do you have a fever and difficulty breathing?
3. Have you been refused boarding in the past 14 days due to a medical reason related to COVID-19?
4. Are you the subject of a provincial/territorial or local public health order?
5. Are you in possession of a face covering that covers your mouth and nose, and do you agree to wear this covering while inside the cabin or unable to properly physically distance?
6. Passengers will also be required to declare any out-of-country travel made in the preceding 14 days.
Once you have received your wristband you will also be given options as to where you will be seated for the day. Passengers begin boarding the Grand Heron at 9:30am by assigned table number. As you are boarding you will be required to use the hand sanitizer station before entering or touching the ramp.
The Grand Heron:
Passengers will be assigned their seats based on party size and first come first serve choice.
We ask passengers to remain seated for as much of the passage as possible. Out of respect for the safety of others on board, it is requested that face coverings be worn at all times when you are on your feet to move through the cabin, while using the heads (restrooms) or when physical distancing is an issue (ie: moving past other guests on the outside decks to enter the cabin space). Masks should only be removed while a passenger is seated. Tables will be placed no closer than 6 ft from one another.
A safety briefing will commence shortly before departure.
Services Aboard:
Food Service: Prepackaged food will be served to passengers at their assigned seats. We recommend that meals and beverages be consumed on the outside decks.
Morning snack: Prepackaged muffins
Lunch: Prepackaged box lunch (on Benjamin Islands and Baie Fine Tours)
Afternoon snack: Pizza
Bar Service: Designate one person from your group to go to the bar for beverages. Contactless payment options such as Visa or Mastercard are encouraged. (sorry no debit)
Arrival at Destination:
Disembarking the boat will happen in an organized manner. When your table number is called you will be able to leave to explore.
You will be given a window of time that you will need to be back to board the boat. It will be staggered so we do not get passengers congregating in one area. Passengers can return to their assigned seating area
Arrival back in Little Current:
Passengers will disembark by table section.
Where should I park?
Please do not park all day on the downtown main street (Water St. East) or the main downtown parking lot. The main street and parking lot have time limits that may be exceeded by the duration of our cruises. It is important to the main street businesses that these parking areas turn over throughout the day.
There are three full day municipal parking lots in Little Current within a 300 meter walk. The first is at the far east end of the waterfront under the bluff near a large metal staircase. A second can be found behind the LCBO store at the corner of Meredith Street and Manitowaning Road at the back corner gravel lot. Another lot is found by continuing down Water Street heading west and turning into Boyle Marina at the Lighthouse, then turn left into the parking field. Please communicate to us if your party as any special accessibility needs, and we will provide alternate arrangements.
What are the capacities of The Grand Heron?
The Grand Heron is an impressive 107 gross tonnes an measures 75' long by 30' wide and is floated on three large hulls, making it remarkably stable in any sea condition. Beginning her service life in 2007, this state of the art vessel is equipped with a full pantry, liquor license and a spacious layout with capacity for up to 100 passengers.
With the comfort of our guests and taking into account the possibility of rain during some tours, we typically limit the passenger number well below 100 as this will afford everyone a seat in the enclosed part of the boat comfortably.
What is the cancellation policy?
Once a booking is made, there will not be any refunds issued for cancellations by the purchaser within 5 days from the start of the tour. Tickets sales are final and non transferable. Cancellation due to weather or unforeseen circumstance will be made if departure from port is not possible within two hours of the scheduled tour and are at the discretion of management. If a tour is cancelled by management, refund will be issued.
What happens if the weather is bad the day of my tour?
Due to the remarkable stability, gross tonnage, large panoramic windows and comfortable inside seating available on our vessel it would be extremely rare that we would need to cancel a voyage based on weather. However, If North Channel Tour Company management determine that the voyage could be unsafe due to threatening weather, we will cancel and fully refund fares paid in advance.
Do I have to make reservations in advance, or can my party just show up?
Booking in advance will avoid disappointment. Due to the popularity of our cruises, there will be departures that sell out in advance, while others may only have a handful of passengers aboard. It can be very difficult to predict the volume on any tour up until the moment it departs. We welcome walk aboard passengers up to the moment of departure if we are not sold out.
Is the boat wheel chair accessible?
Our boat is quite suitable for wheelchairs as our decks are 5′ wide and everything is on one level. Our ramp accommodates the loading of passengers in wheelchairs under 28″ in overall width. Being a boat, our washrooms aren't massive but they are reasonably spacious. If you identify accessibility requirements in advance we would be pleased to work on this with you.
Can infants come on the tour?
We welcome all passengers aboard our tour, however we strongly suggest guardians consider if the tour is suitable for their wee ones. The duration of our adventures are often full day duration and can make for a long day.
Is there any entertainment for children?
Parents/Guardians are responsible for the entertainment and behavior of their little ones. Due to the length of many of our adventures it is recommended that parents come prepared with a plan to entertain their children along the passage.
Do you allow pets on board?
For the comfort and safety of our passengers we do not allow pets aboard. Service dogs are permitted.
Do you have enough life jackets for everyone on board, including children and infants?
We sure do. Please be sure to specify if you will be booking on any passengers under 40kg as we have a limited number of childrens life jackets.
About our Fleet
Grand Heron's construction began in 2006 and she was completed and put into service in 2008. She spent several seasons operating within the Magdalen Islands on the North Atlantic Ocean but the tour business in that area unfortunately became unviable and she was left drydocked for several years before being fully restored and given a second chance with the North Channel Cruise Line. The Grand Heron is 107 gross tonnes and is a 75' trimaran style tour boat (floated on three large hulls) with a breadth of 30'. Her top cruising speed is 8 knots and has a draft of a mere 0.6 meters. She is constructed entirely out of top quality aluminum and built at a reputable ship yard on the St. Lawrence Seaway in Quebec. Grand Heron is designed to carry up to 100 passengers but many of our full day tours will be capped at 50 to ensure an inside seat for every passenger and to enhance comfort aboard. The boat and crew are inspected and examined annually by Transport Canada to ensure compliance with the strict safety regulations governing this industry. Because of this vessel's design, the boat is amazingly stable in any sea condition. There is no pitch or roll as might be encountered on a single hull vessel. Grand Heron truly impresses even those that are shy to venture out on the water. Grand Heron was acquired & repositioned from her original home in autumn 2013 from the Magdalen Islands in the North Atlantic Ocean – outer perimeter of Gulf of St. Lawrence, a 3200KM journey. This was a true test for the vessel's design, handling and reliability. She passed with flying colours! Grand Heron is powered by twin diesel Volvo engines and outfit with the latest in navigational computer equipment. Inside the vessel you can view the local navigation charts on the wall, as well as follow the route and current position on the 50 inch colour display inside the main cabin. The vessel is available for private charter to groups wishing to entertain guests for any type of reception or corporate event. Grand Heron is complete with a licensed bar with light meals available from the onboard food service galley. With her interior fully renovated, Grand Heron regularly offers tour options to the public weekly to North Channel locations such as the Benjamin Islands, Baie Fine, and Killarney with dinner, sunset and beach party options available for private charter. Join us aboard for unforgettable up close and distant views of Manitoulin Island, Georgian Bay and Lake Huron's North Channel!
New for the 2021 Season, Le Petit OisEau is a high speed 27' aluminum landing craft that has been specifically customized to offer groups of up to 12 a means of rapidly exploring the North Channel! This fast and stable craft features triple padded forward facing bench seating for up to 12 passengers on the outside deck and additional inside bench seating. This vessel is capable of reaching any destination within minutes making it a highly versatile way to take in the sites. Inside the cabin, 360 degree views are available through the large panoramic glass windows. Powered by twin 2021 Yamaha 250hp engines (500hp total), get ready to feel the excitement as this boat reaches up to 45 knots per hour and will cruise at an average speed of 25. This vessel also features a marine toilet aboard inside a private head. This boat will operate a limited water taxi schedule and is available for private charter bookings.
Covid-19 Update
COVID PUBLIC SAFETY PRECAUTIONS: At North Channel Cruise Line we are determined to help reduce the spread of respiratory infections including COVID-19.‍
Employees: At the beginning of each shift, employees will go through a 'pre-work' screening"health check" to confirm that they are not suffering from any possible COVID-19 symptoms.
The following are healthy hygiene practices that our employees have been trained in and are taking seriously:
Hand Hygiene: -washing hands often with soap and water for at least 20 seconds. When soap and water are unavailable an alcohol-based sanitizer that contains 60-95% alcohol will be used.‍
Personal Protective Equipment (PPE) & Physical Distancing: -PPE will be worn by employees based on their role and responsibilities and in adherence to current regulations. -Employees have been trained on how to effectively use, clean, and dispose of PPE. -Disposable gloves will be used when changing waste/recycling receptacles and will wash hands when task is completed. -When staff cannot safely physical distance 2 meters from passengers outside the service area, non-medical masks or face coverings will be utilized. -The bar and galley area has been enclosed behind plexiglass. -Restrooms have been equipped with new fresh air exchange equipment.‍
Passengers: A pre-board self-assessment will be required before boarding the Grand Heron. No one with potential COVID-19 symptoms will be permitted to board. Please reduce the personal items you bring on-board to necessity only.‍
Physical Distancing: -We have significantly limited our sailing capacity to 50%. This provides plenty of room for the 50 or less passengers that can board. -Signage and a safety announcement at the beginning of our sail will give direction on safe passenger flow while aboard. Tables and chairs have been spaced apart at a distance that will allow appropriate distancing from others.‍
Group Size: -Size of parties cannot exceed that of current public health authority restrictions. Passengers should stay within their group for the duration of the cruise and not circulate. -Family Groups/bubbles can stay together in a 6ft(2M) space as long as the group is at least 6 feet away from any other individuals or groups.
Hand washing: -Wash your hands often and avoid touching your face. Avoid touching surfaces. Use hand sanitizer frequently.‍
Mask wearing: It is suggested that passengers bring their own face coverings for their comfort. A nonsurgical mask will be provided to those who arrive without one. At this time, masks are mandatory as per governmental regulations. Masks must be worn at all times while inside the cabin areas including the washrooms or while passengers are on their feet away from their table. Masks can be removed only while a passenger is seated. ‍
‍ Cleaning and Sanitation: -Enhanced cleaning procedures have been introduced with special attention to high touch surfaces and objects. The frequency and approach have become necessarily more meticulous. -An after hours deep cleaning and sanitation will take place when a ferry service will be departing within 48 hours of the previous sailing. -Hand sanitizer is available for staff and guests at the entrance, exit and service counters.‍
Services: -In an effort to reduce person-to-person interaction we encourage contactless payment options such as use of touch Mastercard or Visa as opposed to cash payment when purchasing an item at the bar. -We recommend tipping digitally rather than using cash. -Designate one person from your group to go to the bar for beverages -Prep-packed meal options will be served to passengers when they are seated. Meals and beverages should be consumed on the outside decks.‍
While many of these procedures seem foreign, they are necessary to allow us to resume operations and share the exquisite beauty of the North Channel. Once we arrive at our destination whether it be the Benjamins, Baie Fine or Killarney, you will have the chance to freely explore these secluded beauties without a face covering and feel the sun on your face or take a refreshing dip in Lake Huron. We all want to return to normal life and we thank you for supporting our business through these most unusual times.
Drop us a line
1 Water St West, Box 596, Little Current, On, P0P 1K0
Various Cruises
Departing from little current.
Departing from Killarney
This North Channel Cruise From Manitoulin Island Offers A Unique Summer Escape
North Channel Cruise Line operates one of the most scenic boat tours from Manitoulin Island. These tours, which are both scenic and family-friendly, offer some of the most unique views of the Georgian Bay shorelines.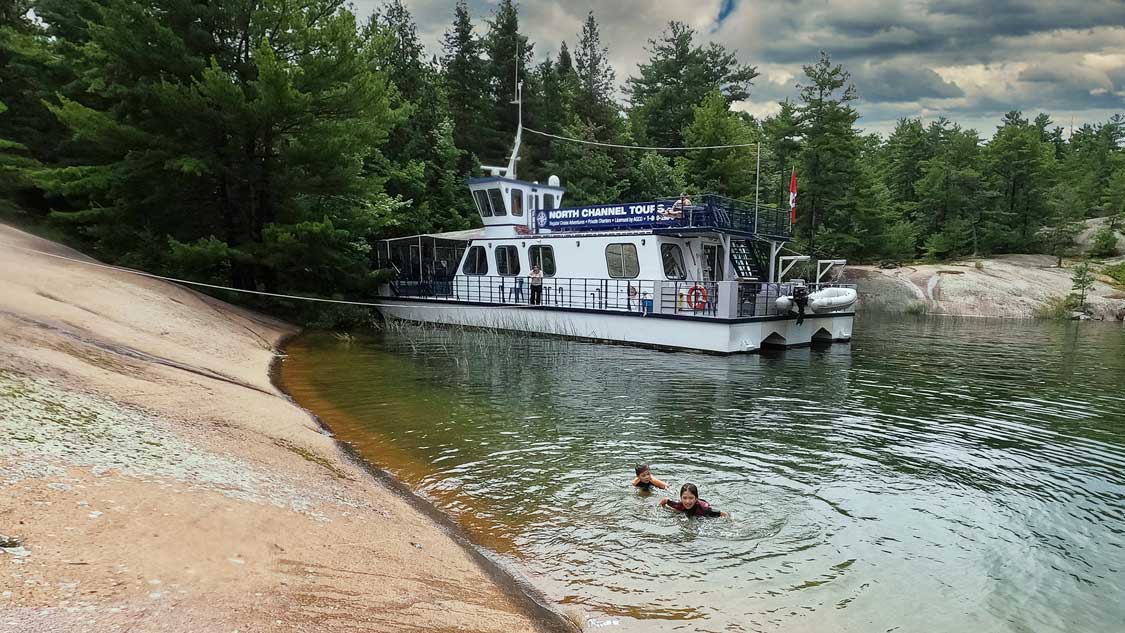 For those who make the journey across Lake Huron to Manitoulin Island, whether by boat on the Chi Cheemaun Ferry from Tobermory or across from Sudbury on the iconic swing bridge, a new world awaits.
Manitoulin Island is the largest island in a freshwater lake in the world . And it's truly one of the most unique places in Ontario . While many visitors to the island spend their days hiking the famous Cup and Saucer trail , enjoying the fish and chips in Providence Bay, or exploring the scenic lighthouses that dot the coast, those looking for a unique view of the island and surrounding area stop in Little Current at North Channel Tours .
The North Channel cruise line is run by Manitoulin Island tour boat company North Channel Tours, and they offer a magnificent selection of Georgian Bay cruises to areas such as the Benjamin Islands, Baie Fine Fjord, and Killarney.
I had the pleasure of joining them for a cruise to the Benjamin Islands in the summer of 2020 while I was on a 25-day road trip through Northern Ontario from Toronto to Thunder Bay . And the North Channel cruise was one of the highlights of the trip.
Cruising To the Benjamin Islands With North Channel Tours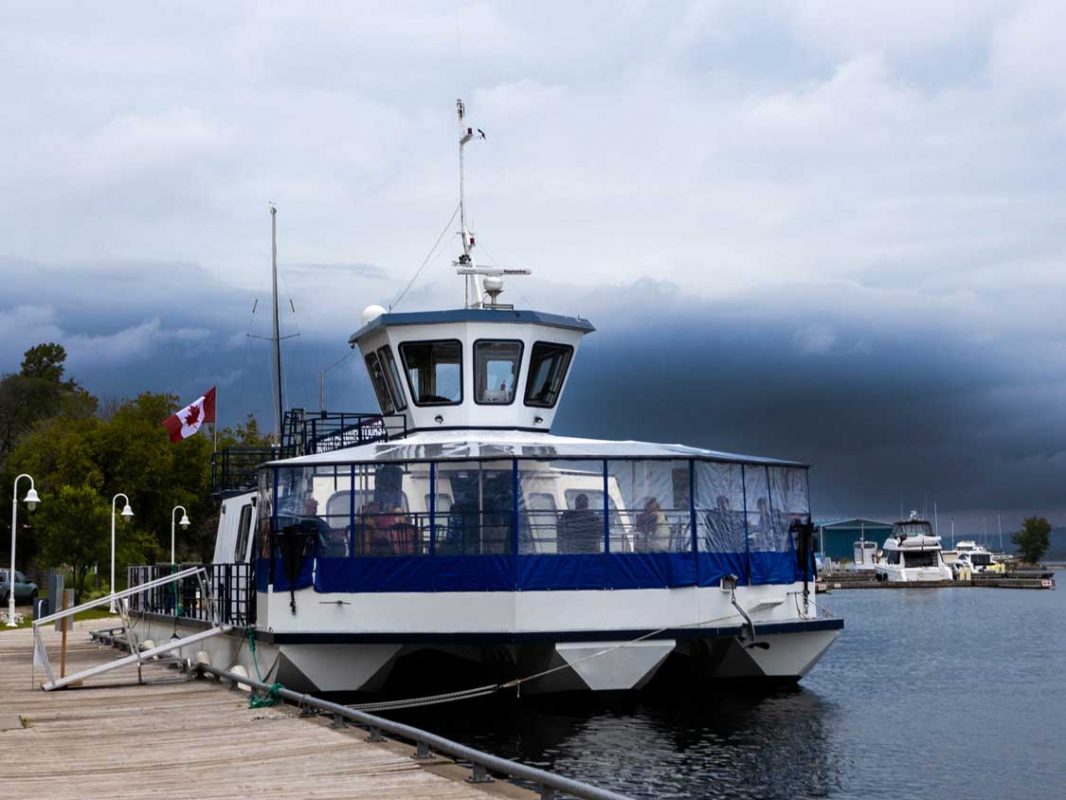 Manitoulin Island is a destination that I visit nearly every year. Whether we're touring up from Tobermory or driving around from Sudbury through the breathtaking Killarney landscapes, it's always one of our favourite places to visit in Ontario.
The last time my family was in town was in the fall when we were up working with Ford on a project for the Explorer where we were creating Google Street Views of some of the island's non-mapped regions. That experience was a total riot, but visiting the island without a 20-person film crew following us around is a much more relaxed experience.
We rolled into Little Current first thing in the morning after a night of stargazing at Gordon's Park . Picking up our boarding passes at the North Channel Tours office was a breeze, and then we waited for our time to board.
And then the weather came in.
Chris, the owner of North Channel Tours, made an announcement that a weather front had been reported and that our tour would need to be delayed. Almost on queue, a bright flash of lightning lit up the sky outside of the boat. We rushed to the window and beyond the tour boat we could see a menacing cloud in the distance. It was heading straight for us.
As the wind kicked up and the lightning flashed on the water around us, we were all more than grateful that the company put safety first.
But as quickly as the storm began, it blew away into the distance. Chris and the North Channel crew quickly got to work prepping the boat for launch. And within moments we were on our way, cruising past the Little Current Swing Bridge along the North Channel.
The North Channel Views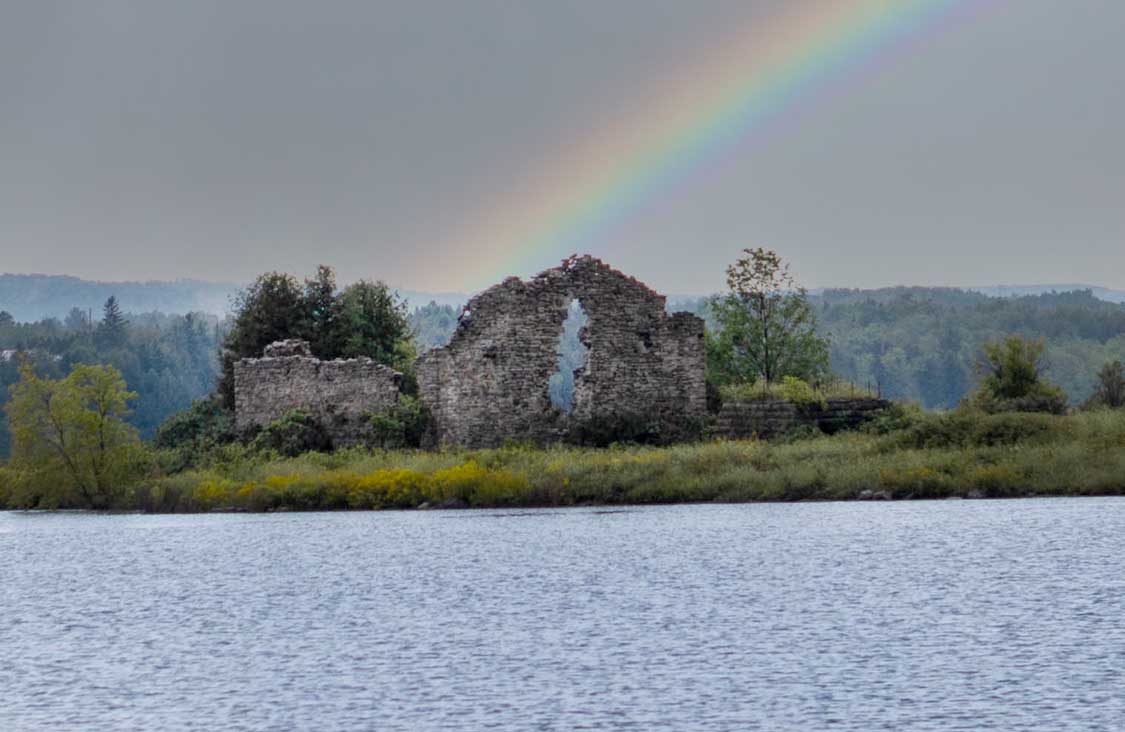 As we began our North Channel cruise from Manitoulin Island, we had the chance to experience some of the angles of the island that many visitors never get the chance to see. One of the more fascinating spots are the ruins of the Mill on Picnic Island which sits just north of Little Current. The Picnic Island Mill ruins can only be reached by water, although you can't catch a glimpse of them from Low Island Park in Little Current.
The calm waters of the North Channel were stunningly blue, even beneath the cloudy sky leftover from the earlier storm.
On our right as we cruised from Little Current was the spectacular Killarney Landscape. The La Cloche Mountains , which top out at about 540 metres, were once believed to be taller than the Rocky Mountains are today.
The La Cloche landscape is beautiful. There are many lists on where the most beautiful landscapes in Ontario are, in my books, this should make every one of them.
The 67 kilometre journey from Little Current to the Benjamin Islands offered views of Georgian Bay that few people get the opportunity to experience. Past the La Cloche Mountains, we cruised around sunken ships, past quaint lighthouses, and steep, white-quartz cliffs and mountains.
Benjamin Islands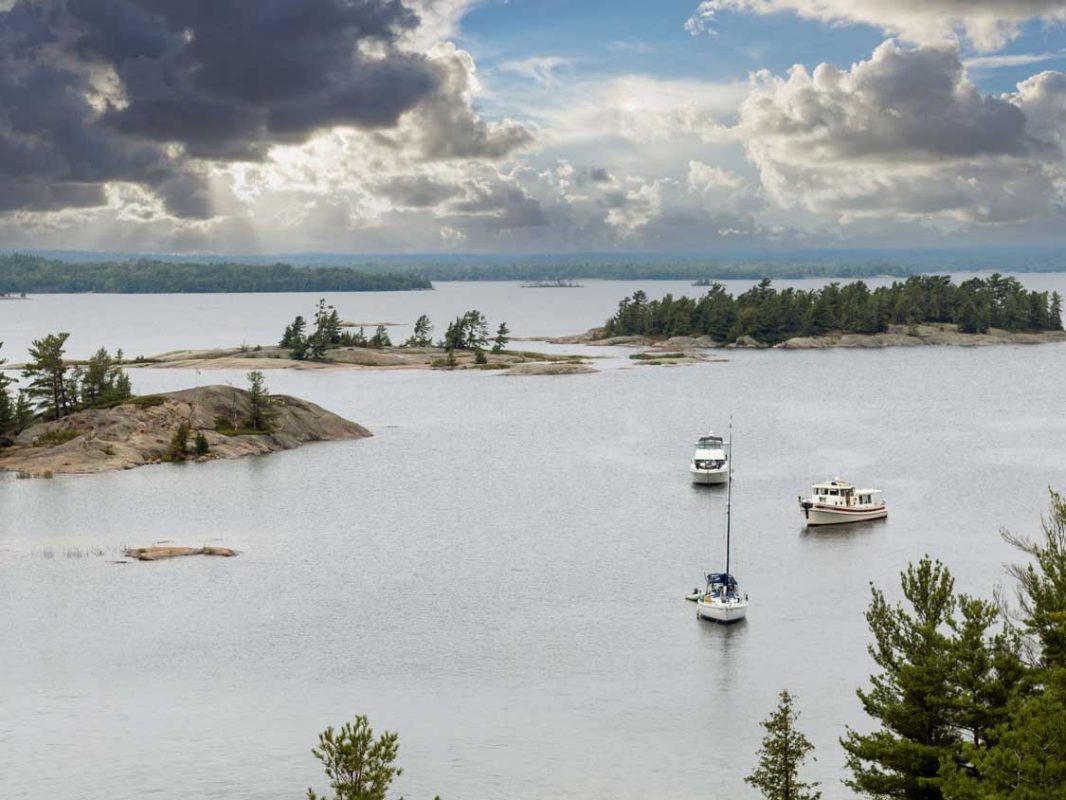 As we pulled into the Benjamin Islands, it was evident that this is a popular place for those who have access to boats on Lake Huron. The bay was dotted with small yachts and sailboats. This was a scene I was used to seeing in remote Caribbean coves. Seeing this same kind of nautical community right here on Ontario's great lakes was a beautiful thing.
Docking the big North Channel cruise line boat on the raw shores of Killarney Provincial Park can be likened to a gentle, controlled crash. The area doesn't have a proper dock, so accessing land meant crossing a boarding ramp on the wet, tree-lined shores and then walking along the slick rocks.
It definitely required either bare feet or grippy shoes thanks to the rain from earlier in the day. But passengers and crew all worked together to get safely and comfortably onto the jaw-droppingly beautiful red rock slopes.
We spent the next two hours just lazing around the bay, hiking up the slopes, swimming in the warm waters of the bay. It was, quite honestly, a place I would have happily spent many more hours.
North Channel Cruise To Little Current
Much too soon it was time for us to board our North Channel cruise boat for a tour back to Manitoulin Island . The crew took a different route back circling Little La Cloche Island to gaze at the magnificent towering sheer rock cliffs.
We were served a delicious light meal and spent most of the rest of the journey wandering the boat and taking in the magical scenery that we passed by.
The North Channel Tours tour boat has a stocked bar and snacks available for purchase. There are also clean washrooms for use and both indoor and outdoor covered and uncovered seating spread out across two decks of the ship.
On the way back to Little Current we were treated to even more of the great explanations of the history, geography, and amazing stories that have come out of this section of Georgian Bay. That part of the journey alone was worth the price of the tour.
What To Do In Little Current
When we returned to Little Current we stopped by the Manitoulin Brewing Company for some refreshments and some delicious food truck grub at the on-site Chiblow restaurant . You can also order from the Anchor Inn and have food delivered right to your patio table.
If you're looking for something a little less casual, head to the Little Current Hotel and Conference Centre to dine in style at their on-site restaurant. Their Aboriginal-themed dining will have your mouth watering.
For a little history, drive just out of town to the historic Centennial Museum of Sheguindah , a log home dating back to the 1860s. This spot also offers sweeping views of the Killarney coastline.
Now It's Time to Experience the North Channel Cruise For Yourself
There is more things to do on Manitoulin Island than meets the eye. And the North Channel Tour is just one of them. Many of these businesses and restaurants are anxious for visitors after a tough year. So let's support local and make the most of your Georgian Bay adventure.
Do you have a favourite attraction or restaurant on Manitoulin Island? Head over to the Ultimate Ontario Facebook Community and join the conversation! You'll find an amazing group of people passionate about Ontario and who love to share their local secrets.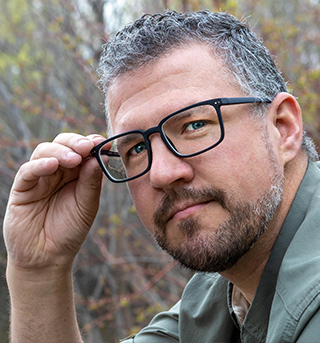 Kevin Wagar is a founder and editor of Ultimate Ontario. He has been working in the travel media industry since 2015 when he founded his family travel website Wandering Wagars – Adventure Family Travel . Over the years Kevin has developed a deep love for his home province of Ontario and aims to showcase the incredible experiences and amazing small businesses found within it.
Mike Daniels
Saturday 11th of June 2022
Good morning. Does North Channel Cruise lines offer any coupon/promotion codes?
Kevin Wagar
Thursday 16th of June 2022
Hi Mike, you'd be best served to reach out to them directly for this kind of information. Best of luck!
Barbara Biltz
Wednesday 4th of May 2022
Thank you for your wonderful article about Manitoulin. We have vacationed in Gore Bay area for 55 years. Our love for the Island has been passed to our family and friends. Would love to experience your boat tour sometime.
Steve Burke
Thursday 25th of March 2021
Kevin, that's actually a photo of The Benjamins not Baie Fine. The article should draw many visitors to the Island. The Island Tours staff are very professional in everything they do.
When can we book for 4 .?
Tuesday 30th of March 2021
Hi Ron, we are a media site, not a booking site. You would be best to reach out to North Channel Tours directly. You can find a link to them on our website.
Privacy Overview
888-749-5280
1300-680-374
Special Offers
Request Brochures
Request Info
Find a Voyage
Little Current (Manitoulin Island), Ontario
Frequently asked questions, which cruises from little current (manitoulin island), ontario, does american queen voyages offer.
Little Current (Manitoulin Island), Ontario, is a port east of Michigan on Lake Huron. American Queen Voyages' ships stop there as part of the Great Lakes cruises. Currently, the Ocean Navigator and Ocean Voyager ships visit Little Current (Manitoulin Island) as part of itineraries embarking in nearby cities like Toronto, Port Colborne, Chicago, and Montreal.
How long are the cruises to and from Little Current (Manitoulin Island), Ontario?
Usually, cruises to and from Little Current (Manitoulin Island) are between nine and 13 days long, stopping at seven to 10 ports. Little Current (Manitoulin Island) Great Lakes cruises start or in:
Port Colborne
Niagara Falls
American Queen Voyages' ships, Ocean Navigator and Ocean Voyager visit Little Current (Manitoulin Island) on most Great Lakes cruises.
What are the most popular cruises from Little Current (Manitoulin Island), Ontario?
American Queen Voyages offers cruises from Little Current (Manitoulin Island) on the following itineraries:
Toronto to Chicago
Chicago to Toronto
Chicago to Montreal
Montreal to Chicago
Port Colborne to Milwaukee
Chicago to Niagara Falls
Are shore excursions offered on a Little Current (Manitoulin Island), Ontario cruise?
Your Little Current (Manitoulin Island) cruise includes a local tour of the island. After departing the port, you'll learn about:
Church of Immaculate Conception : learn how the indigenous Ojibwe and Jesuit communities converged to create a spiritual worship hall with a welcome ceremony greeting, a tour of the art gallery and heritage museum, and experience a traditional Aboriginal dance and drum presentation.
Ojibwe Cultural Foundation: a time-honored welcome ceremony that starts your tour of the cultural center, where you participate in a smudging ceremony to remove negative energies and restore spiritual balance.
Traditional Aboriginal Drum and Dance Presentation: Watch or participate in a traditional drum and dance where indigenous people send prayers for healing, health, gratitude, and family.
What are some of the major attractions in Little Current (Manitoulin Island), Ontario?
Little Current (Manitoulin Island), Ontario, is an excellent place for exploring the outdoors by hiking, canoeing, and kayaking. The most pleasing time to visit is during the spring or fall when the weather is warm but not summer hot. Or, take a guided boat tour with one of the locals.
Many museums, art galleries, and other cultural centers in Little Current (Manitoulin Island), Ontario, provide opportunities to learn about local history and culture.
The Ojibwe Cultural Experience is a great way to learn about the history of the local First Nations people while exploring their traditional territory by canoe or kayak on Lake Manitouwabing.
The M'Chigeeng First Nation Cultural Center offers the opportunity to learn about local First Nations people through interactive exhibits and traditional storytelling sessions.
If your interests lie more in nature-based activities, there are plenty of options here too. Whether you prefer land or water, you'll have a nature experience like the Dyer Bay Woods Trail or swimming holes like Little Current River Beach.
Which American Queen Voyages vessels cruise to and from Little Current (Manitoulin Island), Ontario?
Visit Little Current (Manitoulin Island) on American Queen Voyages' Ocean Navigator and Ocean Voyager . They hold up to 202 guests and 84 crew members and feature two bars, two dining areas, and all luxury cabins and suites.
Still interested?
Modal title
Adults (18+)
Children (2 - 17)
Infants (Under 2 years old)
THE BEST Manitoulin Island Boat Rentals
Boat rentals in manitoulin island.
Hiking Trails
Golf Courses
Nature & Wildlife Tours
Horseback Riding Tours
Boat Rentals
Kayaking & Canoeing
Fishing Charters & Tours
Hiking & Camping Tours
Waterskiing & Jetskiing
Horse-Drawn Carriage Tours
Stand-Up Paddleboarding
Good for Couples
Budget-friendly
Good for Kids
Good for Big Groups
Honeymoon spot
Good for Adrenaline Seekers
Hidden Gems
Adventurous
Good for a Rainy Day
Things to do ranked using Tripadvisor data including reviews, ratings, photos, and popularity.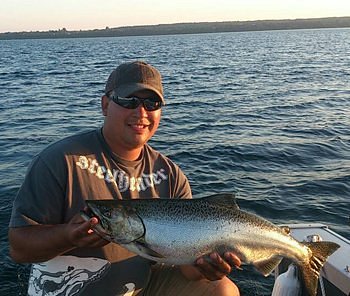 1. Wasse-Giizhik Tours

2. Canadian Yacht Charters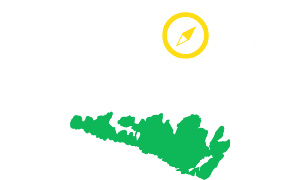 Trailer sailors explore North Channel waters in small vessels
If you are a sailboater in another part of Lake Huron or one of the other of our Great Lakes, or if you are considering the purchase of a sailboat, the organization known as "Trailer Sailors" can help you to become acquainted with Manitoulin Island's famous North Channel. (Trailer Sailors are boat owners whose crafts are small enough—30 feet or less—to tow on a trailer to their first harbour of their cruise, a useful option for those who don't have the time for a lengthy sail from, say, Toronto to Manitoulin Island.
The North Channel Marine Tourism Council proudly brands the waters of the North Channel as "the best freshwater boating in the world" and the members of the Trailer/Sailors Association heartily agree.
"We are definitely ambassadors for the North Channel," said John Clement who, along with his wife Irene, paused in the de-rigging of their 26-foot sailboat Taranui to discuss the Trailer/Sailor organization, sailing the North Channel waters and the community of fellow travellers who spend two weeks every year exploring the thousands of coves and Islands for which the region is justly famed.
"We joined in 1990 and we have been coming most years ever since," said Mr. Clement. "I ran five of the cruises, then Mike Nelson took it on and Diana Nelson took it on after him."
Discover the magnificent North Channel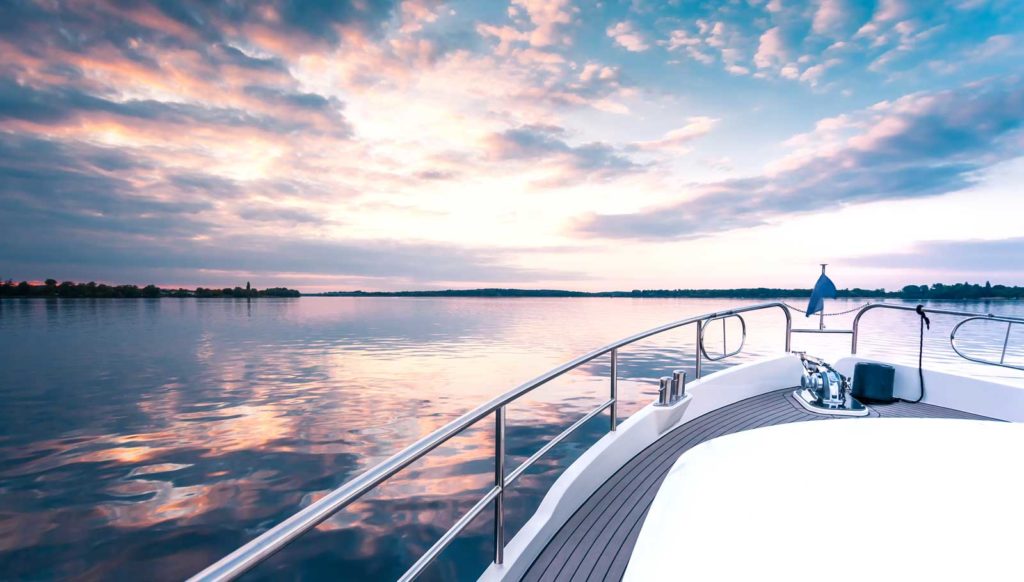 Canadian Yacht Charters
Canadian Yacht Charters • Discover the magnificent North Channel • Located on Manitoulin Island, CYC offers the finest selection of impeccably maintained modern yachts –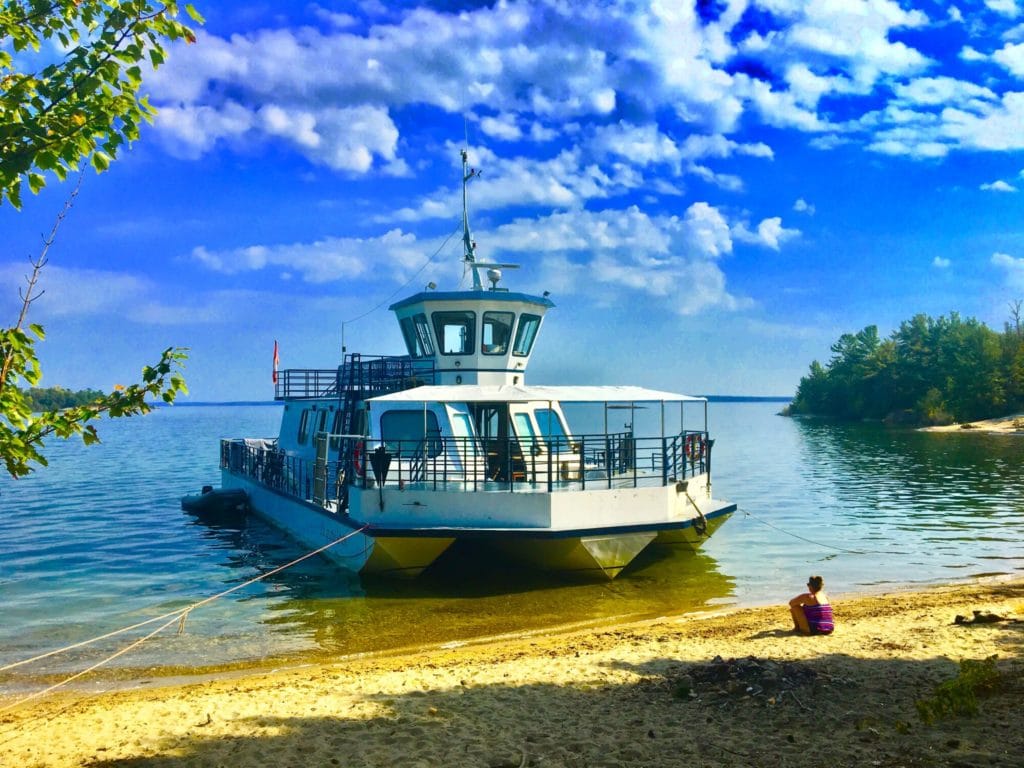 North Channel Cruise Lines
North Channel Cruise Lines • Discover the magnificentNorth Channel • We offer a variety of maritime services on the waters around Manitoulin. From the Killarney
John is a former president of the organization, having joined in 1990 (the organization itself was founded just five years earlier in 1985) and his wife was one of the co-organizers (along with Diana Nelson) of last year's trailer/sailor cruise. The organization began with a half-dozen to a dozen like minded souls who joined forces to explore North Channel waters.
The Clements began sailing in small dinghies when they were younger, but with the advent of their children they realized they needed something more substantial.
"With small children you need to be able to anchor so they can go ashore, go swimming and it is good to have a boat big enough to be able to have some space below," said Ms. Clement. "The kids need to go ashore sometimes."
There are some things the trailer sailor group insists upon, the first being safety. "We always make sure that people are okay," said Mr. Clement. "If someone is having trouble, we make sure that somebody stays with them to make sure they are okay."
"So that is what trailer sailors did, anchor, go ashore to go blueberry picking and explore in little dingies," agreed Mr. Clement.
Since trailer/sailors tend to smaller boats, usually from 16 to 25-foot vessels that fit easily on trailers, they tend to have more limited space for supplies and amenities. "We plan every three days to be in a marina where we can pump out the head (toilet tanks), pick up ice, get an ice cream," said Mr. Clement. "Oh we like the ice cream," laughed Ms. Clement, "in fact we will probably go and get one after we are finishing de-rigging this afternoon."
It takes about three hours to set up or take down the rigging and mast on a small sailboat, and get her off or back on her trailer.
The amenities onboard a trailer sailor's vessel can vary widely, largely dependant on the character of the boat and its owners. The Clement's Taranui is at the large end of the trailered sailboats in the association, and their vessel even sports a wood burning stove. "That's pretty unusual," said Ms. Clement. "This was a boat-builder's boat. Not all boats have refrigeration, some people choose to do without, but we like cheese and milk."
The key element that attracts trailer sailors to the lifestyle, however, is the deep sense of community they enjoy, whether newcomers or long time veterans. "Whether it is their first time or 20 years, there is a friendship link," said Mr. Clement. "The mood has always been the same—an extended family."
The sailors tend to keep together while sailing the waters of the North Channel, providing mutual support and camaraderie and engaging in group social events. "We might select a flat rock and say that is where we will hold a potluck at 6 o'clock," said Ms. Clement. The sailors will return to their boats to create a dish and meet together at the appointed time on the selected 'flat rock.' "We had a pancake breakfast one morning," noted Ms. Clement.
"A good ramp with the right angle and enough depth to get into the water is important," said Mr. Clement. "The ramp at Little Current's Spider Bay Marina is excellent and Gore Bay's is very good too."
The group will hold a layday, a two-night stay in one location to provide for better opportunities to socialize and build the sense of community that holds them together.
Most of the trailer sailors have a wide and eclectic skill set. "If someone has an issue with their boat or some piece of equipment, someone will know how to juryrig a solution and someone else will have the parts," said Mr. Clement.
The Trailer/Sailor Association logo is a stylized combination of a boat in the water and on a trailer. "Half in the water and half out," said Mr. Clement.
The boundaries of the trailer sailor cruise usually extend from Killarney and Thomas to the east and Long Point and Spragge to the west, visiting the Island ports of Little Current, Kagawong, Gore Bay and Meldrum Bay and the North Shore ports of Spanish and Blind River along the way.
Another thing they insist on is knowing how to sail your boat. "We are not going to teach you how to sail," said Mr. Clement. "We also suggest that you at least take the power squadron course."
The group also insists on a high set of environmental standards. "We insist on environmental care," said Ms. Clement. "We travel together and we feel we are obliged to set our standards higher than most."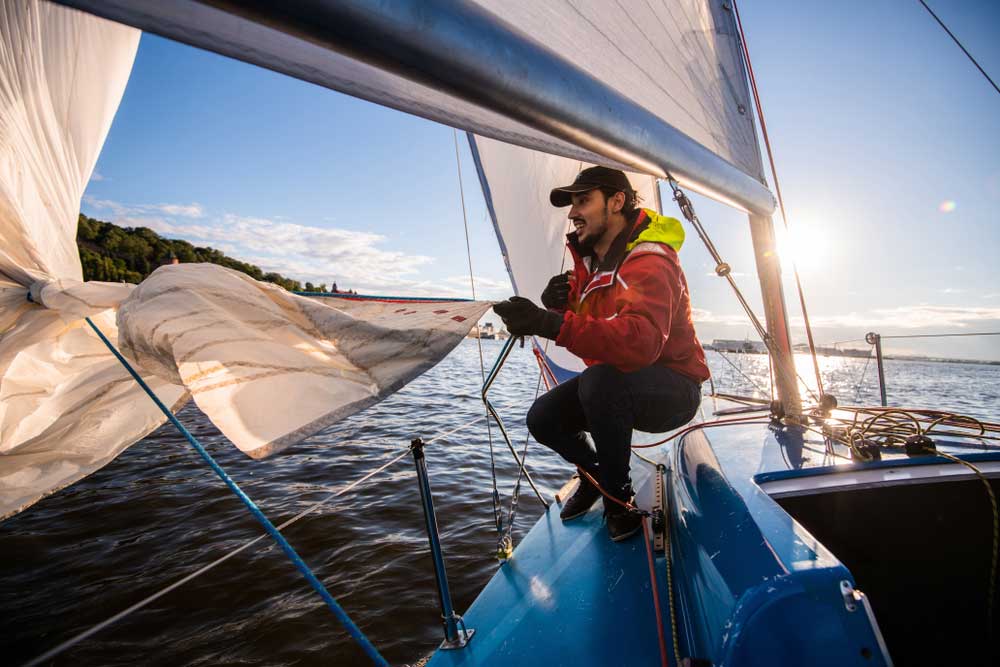 Some of the safety items the group insists on are mast lights that help show where a boat is located in the pitch dark of a moonless North Channel night. If a boater's anchor drags and you have to anchor, it helps a lot to know where the other boats are located. The light located at the top of the mast takes the guesswork out of the process. "It has to be visible for 360 degrees," said Mr. Clement.
The sailors are also encouraged to have their VHF licence. "I think Roy does an excellent job of reminding people what each of the channels are used for," said Ms. Clement. Roy Eaton voluntarily runs a daily ship-to-shore radio broadcast for two hours every day during July and August and connects the North Channel boater community in a very tangible way.
The Island marinas have most of what trailer sailors need to make their stay enjoyable, particularly enough room to set up their boats when they arrive. "A good ramp with the right angle and enough depth to get into the water is important," said Mr. Clement. "The ramp at Little Current's Spider Bay Marina is excellent and Gore Bay's is very good too."
WIFI is also very important for the sailors as well, and in that regard the marinas are also very well set up.
To learn more about the Trailer/Sailor Association and to join the organization check out their website at trailersailor.info .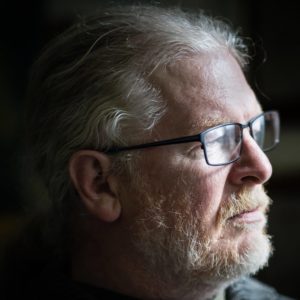 Michael Erskine
Spread the word..., on manitoulin, chartered tours. Manitoulin Island Tour
The Island is calling. Those that have ridden before say that something special happens the second they lay 2 wheels on it. It's a feeling, a culture, a realization that time stands still. Ojibwe First Nations understood this mythical essence long ago, and aptly named it 'Spirit Island'.
Exploring Manitoulin by motorcycle is perhaps the best way. You feel the road, you smell the crispness in the air, you marvel at how connected yet unconnected you really are.
Connect using the Georgian Bay Coastal Route .
Must See: Bridal Veil Falls , Chi-Cheemaun Ferry , Meldrum Bay Inn , Gordon's Park
Explore the Tour
The manitoulin island tour.
Plan your trip around Manitoulin Island.
View the Guide
Download the digital travel guide or request a copy by clicking the link below.
Gateway City Tours
Arts & culture, culinary tour, outdoor adventures tour, stories from tours in the northeast.
Sleeping Among the Trees: New Glamping Domes on Birch Island
These cozy glamping domes at Among the Trees, tucked away in the boreal forests of Birch Island just north of Manitoulin Island, were calling my name. Nestled in with nature with a luxury vibe, they have all the right things to make even me, escaping the hustle of the
4 Group of Seven-Inspired Road Trips
Discover the treasures of Northeastern Ontario, a region steeped in the legacy of the Group of Seven, a world-renowned group...
Nine Glampsites in Northeastern Ontario You Need To Book Early
While it's cold outside, get cozy and warm up while reading about summer glamping spots you need to reserve right...
Get The Most From Your First Ride of the Season
Photo Credit: Craig Nicholson The first nip of cold reignites that unquenchable passion in the souls of snowmobilers. The excitement...
A Wild Tour of Timmins and Surrounding Area
On this 250-kilometre loop, you'll see wildlife up close, pet numerous farm animals, and maybe even walk an alpaca. Prepare...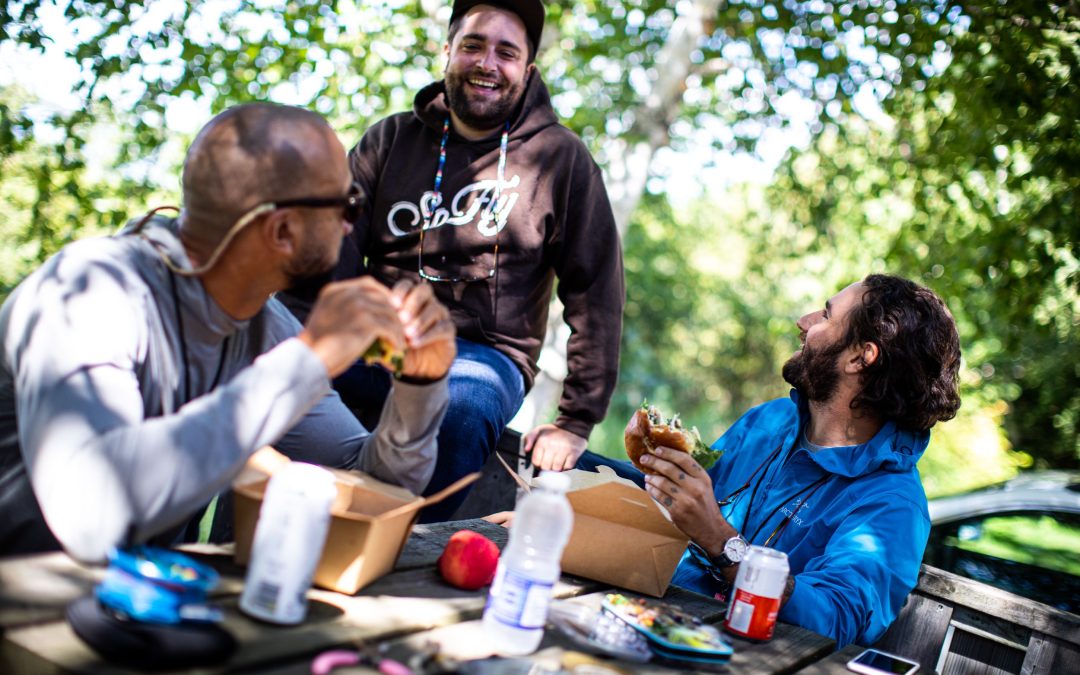 3 Fall Recipes to Bring Fishing this Season
It's no surprise that a great mid-day meal on the water can really kick things up a notch. Fall fishing...
National Mountain Bike Champion Emily Batty Coming to North Bay
Northeastern Ontario Tourism, in partnership with Tourism North Bay and Destination Ontario, welcomes Emily Batty to North Bay to experience...
Enjoying the Experience: Camping in Northeastern Ontario's Backcountry
You've made it to a beautiful rocky point overlooking the water. As the sun begins to lower in the sky...
Stop Searching and Start Planning Your Next Paddling Day Trip
10 Paddling Day Trips: Find Canoe, Kayak and Paddleboard Rentals in Northeastern Ontario. From the first moment I dipped my...
Intro To Summer Backcountry Camping in Northeastern Ontario
Ahhh. The Wilderness of Northeastern Ontario. Close your eyes and breathe it in. Feel the pine trees swaying in the...
Northeastern Ontario Summer 2022 Festivals
Photo curtesy of TimminsToday.com Northeastern Ontario is gearing up for a busy summer! The region is packed with events,...
5 Butterflies to Spot in Northeastern Ontario
Discover the favored habitats and plants of these easy-to-find butterflies Everyone knows what a butterfly is—but to truly appreciate them,...
Where to Bikepack in Northeastern Ontario
Hit the Gravel in these Five Multi-Day Touring Destinations and Carve your Own Route Many people choose to experience the...
The Seven Grandfather Teachings and the Importance of Connection to the Land
Something different happens when you get out on the land. And I don't mean going for a hike down a...
Are You Ready to go Solo Hiking?
Strike out on your own with these ten trails in Northeastern Ontario Imagine this: you're solo hiking in Northeastern...
The Seven Coolest Murals in Northeastern Ontario
Tour the Vibrant Street Art Scene in The Seven—North of Muskoka Over the last few years, a colourful trend...
TOP 5 FLY FISHING DESTINATIONS in NORTHEASTERN ONTARIO
Northeastern Ontario is a BIG expanse of wilderness full of incredible fly fishing destinations. You can chase bass, walleye or...
An Easy Weekend Guide to Killarney
When a staycation is calling, head to The Seven—North of Muskoka Part of our "Easy Weekend Guides to Northeastern Ontario"...
A Long Weekend Escape to Cochrane
Finding Culture, History, and some Sweet Selfie Spots in the Far North For a long-weekend escape steeped in culture, heritage...
Best in Class: Killarney's Mountain Vistas
Winter Hiking in the La Cloche Mountains Killarney Provincial Park is home to some of the most stunning views in...
Top Tours in Manitoulin Island, Ontario
Manitoulin island tours.
Nature & Wildlife Tours
Kayaking & Canoeing
Good for Big Groups
Good for Couples
Good for Kids
Budget-friendly
Honeymoon spot
Good for Adrenaline Seekers
Adventurous
Good for a Rainy Day
Hidden Gems
Things to do ranked using Tripadvisor data including reviews, ratings, photos, and popularity.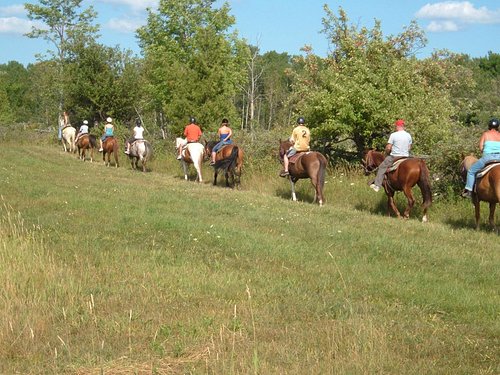 1. Honora Bay Riding Stables

2. Split Rail Brewing Company

3. North Channel Cruise Line

4. Screamin Reels Fishing Charters

5. Wikwemikong Tourism

6. Kicking Mule Riding Stables & Cookhouse

7. Wasse-Giizhik Tours

8. Canadian Yacht Charters

9. Island Time Boat Rentals

10. Flint + Flora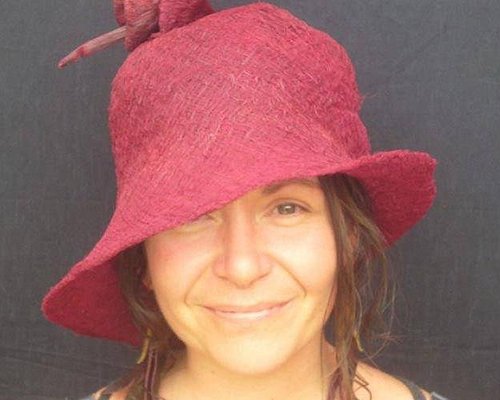 11. Sarah Earley
What travellers are saying.

Split Rail Brewing Company
North Channel Cruise Line
Wasse-Giizhik Tours
Island Time Boat Rentals
Honora Bay Riding Stables